Who needs eyebrows anyway?
On this exact day four years ago I found myself sitting in one of the grandstands at Fram Autolite Dragway in Meremere. A younger, far more immature version of my current self, I sat there twiddling my thumbs while I let out a big, obnoxious yawn. It was cruel to be woken up so early, just to drive for an hour to visit a farming district in the middle of nowhere. And what exactly was the big deal with this 'drag racing' thing, anyway? Cars drive really fast down a straight section of road. 'That sounds pretty boring,' I thought to myself. As it turned out, my uneducated perception of drag racing was about to change, fast!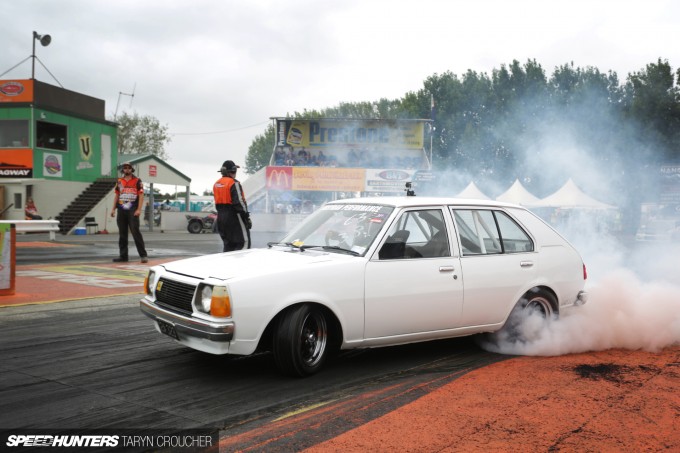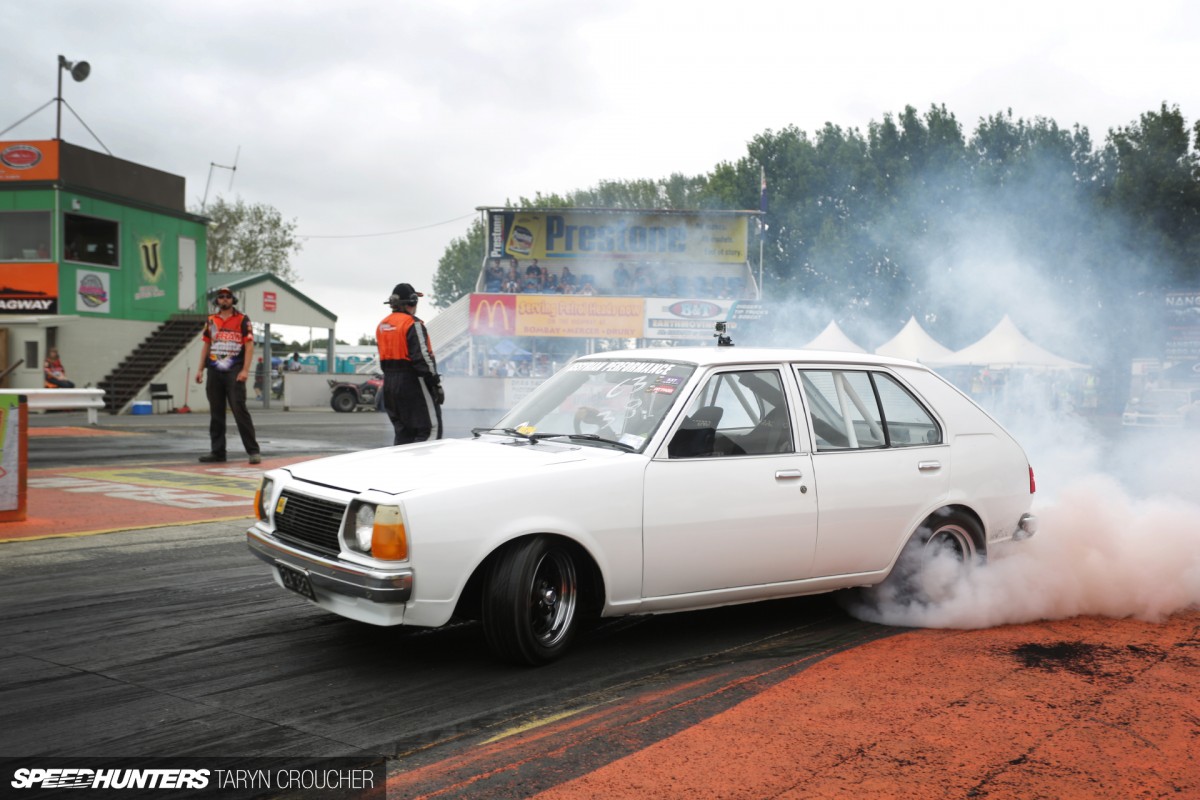 If my memory serves me correctly, a bright orange doorslammer with a ridiculously huge blower protruding offensively from the bonnet was rolled out into the staging lane. My boredom quickly changed to curiosity as one of the team members fitted the external starter motor and the monstrous machine was brought to life with a bone-rattling roar. Holy crap, what is that?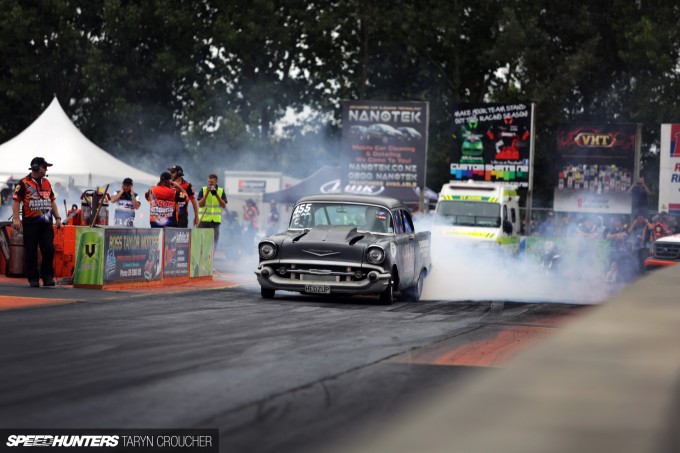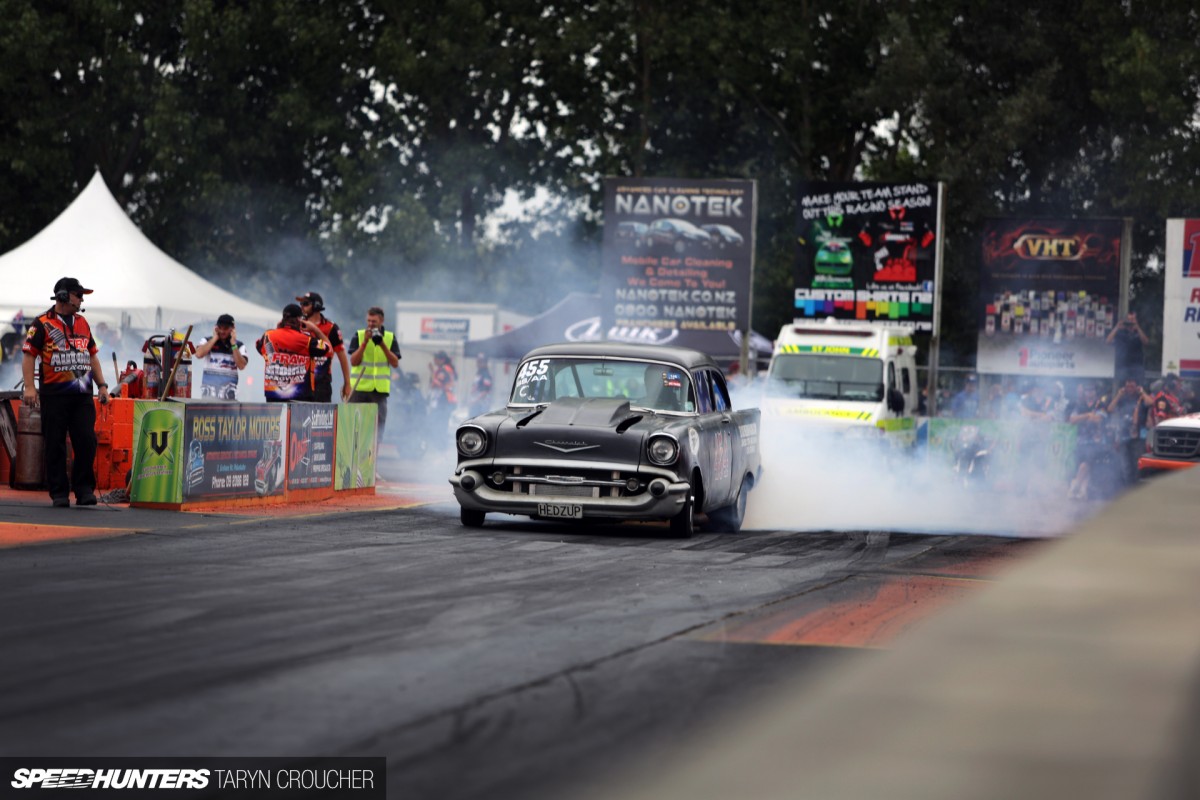 It was at that moment, as I watched that '53 Studebaker run a low six second pass, that I had a revelation. Drag racing… is freakin' awesome!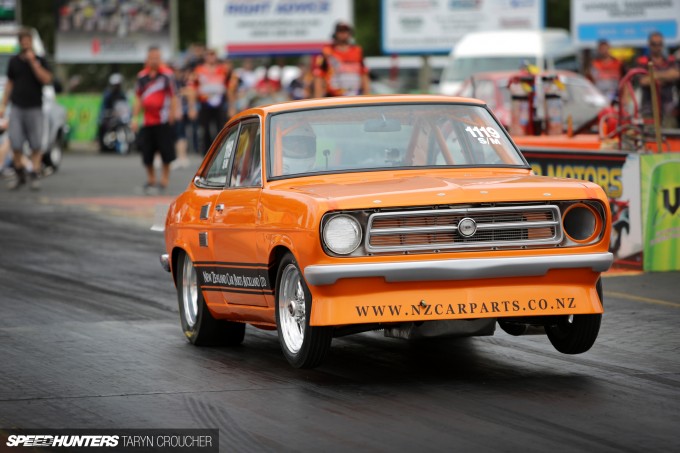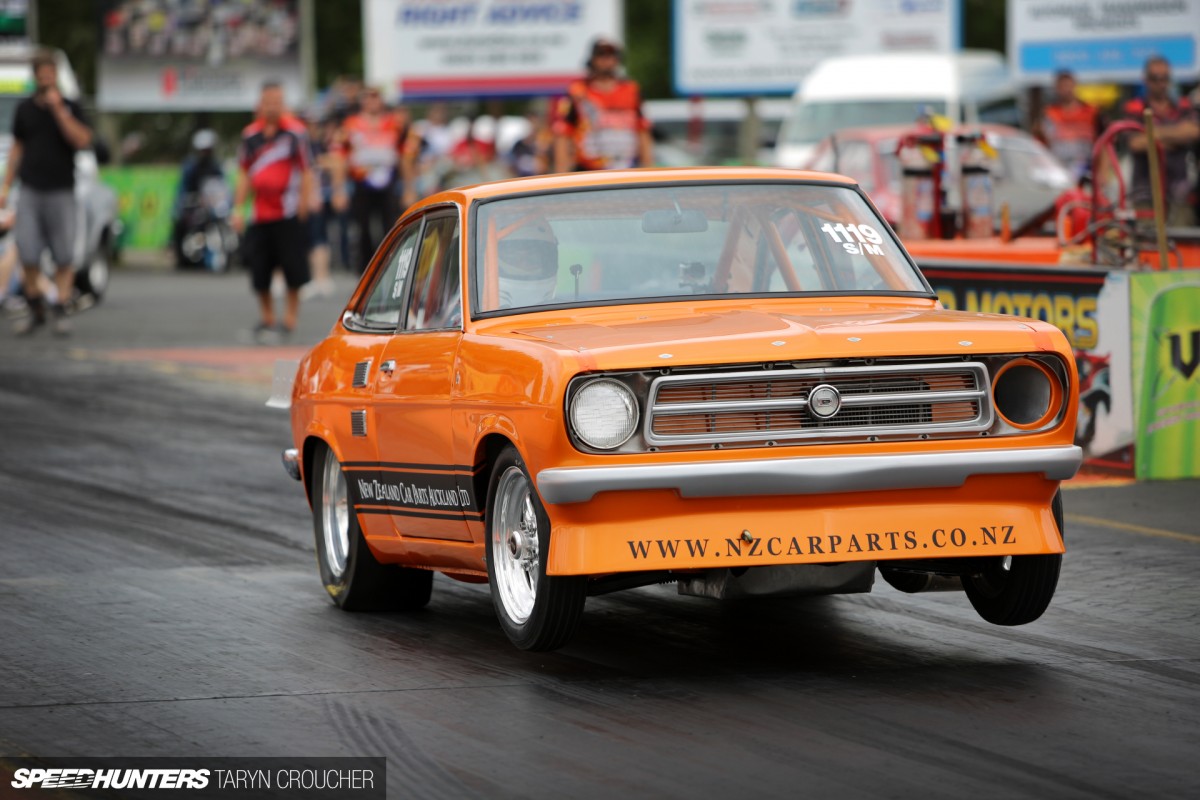 Due to the fact that Fram Autolite Dragway is quite a distance away from where I currently live in central Auckland, over the last few years I haven't made it down to the drags as often as I'd like. So when I discovered that my schedule would allow me to cover a drag event last Sunday, I jumped at the opportunity. Instead of being removed with extreme force from my bed, this time it was by my own will that I woke up and drove to the sleepy rural town of Meremere to attend the drag racing portion of New Zealand's annual 4&Rotary Nationals event.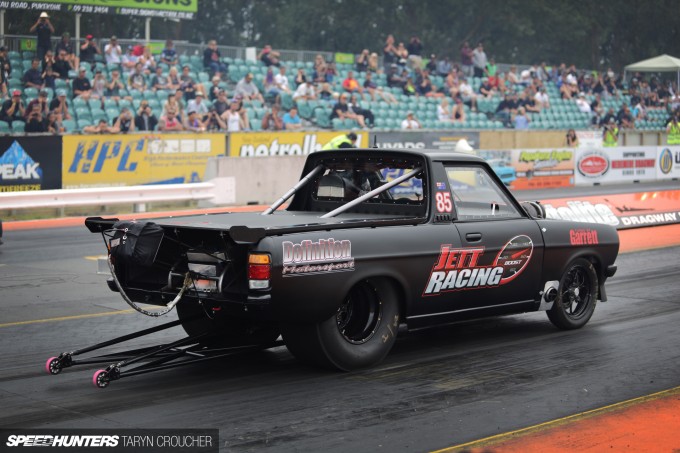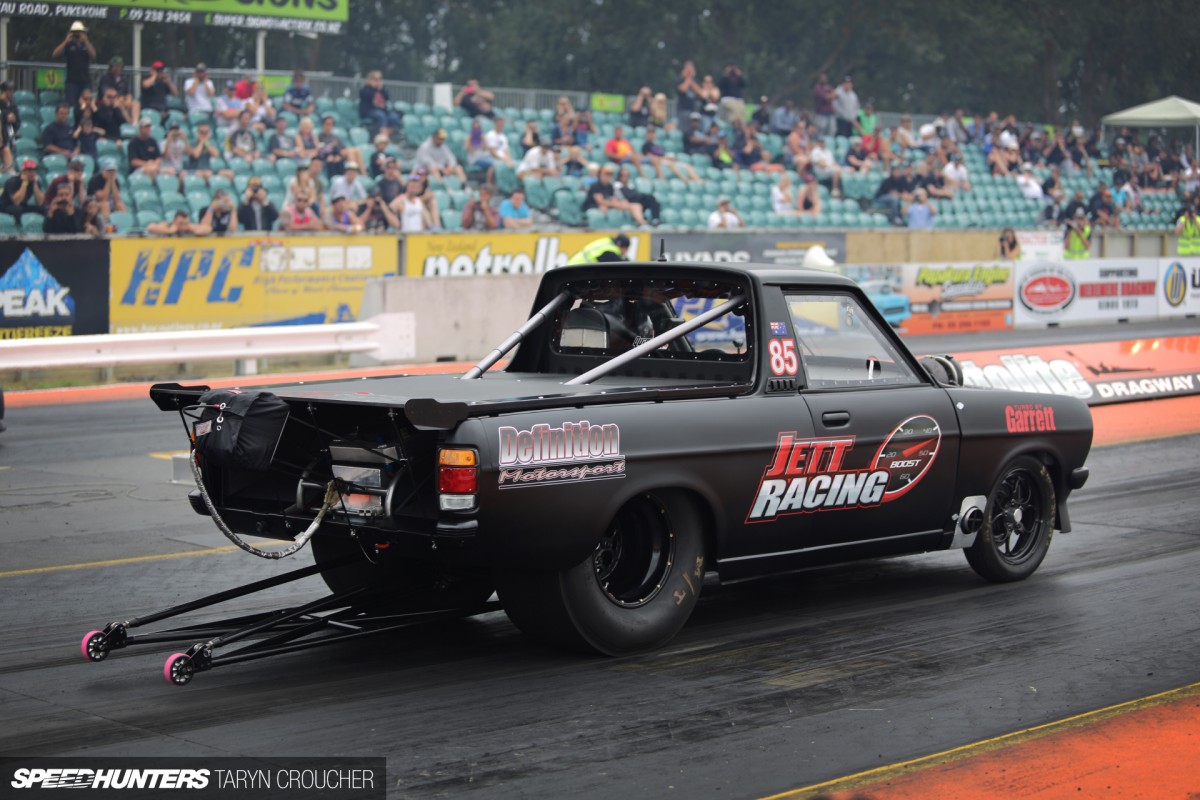 The team at 4&Rotary had mustered together an impressive line-up of pro cars to make the trip over from Australia and do battle against some of our best Kiwi drivers. If you aren't familiar with this part of the southern hemisphere, Australia and New Zealand have always had a friendly rivalry with each other, and from the intimidating demonstration of ear-splitting, fireball-popping two-step fury I'd witnessed the previous day at the 4&Rotary Show and Shine event, they were ready to wage war!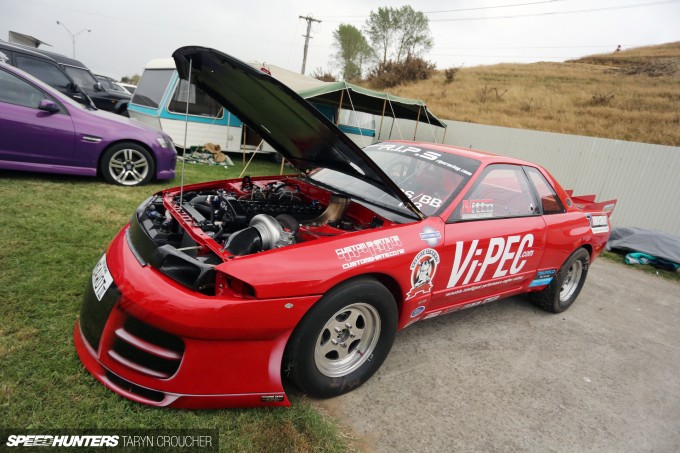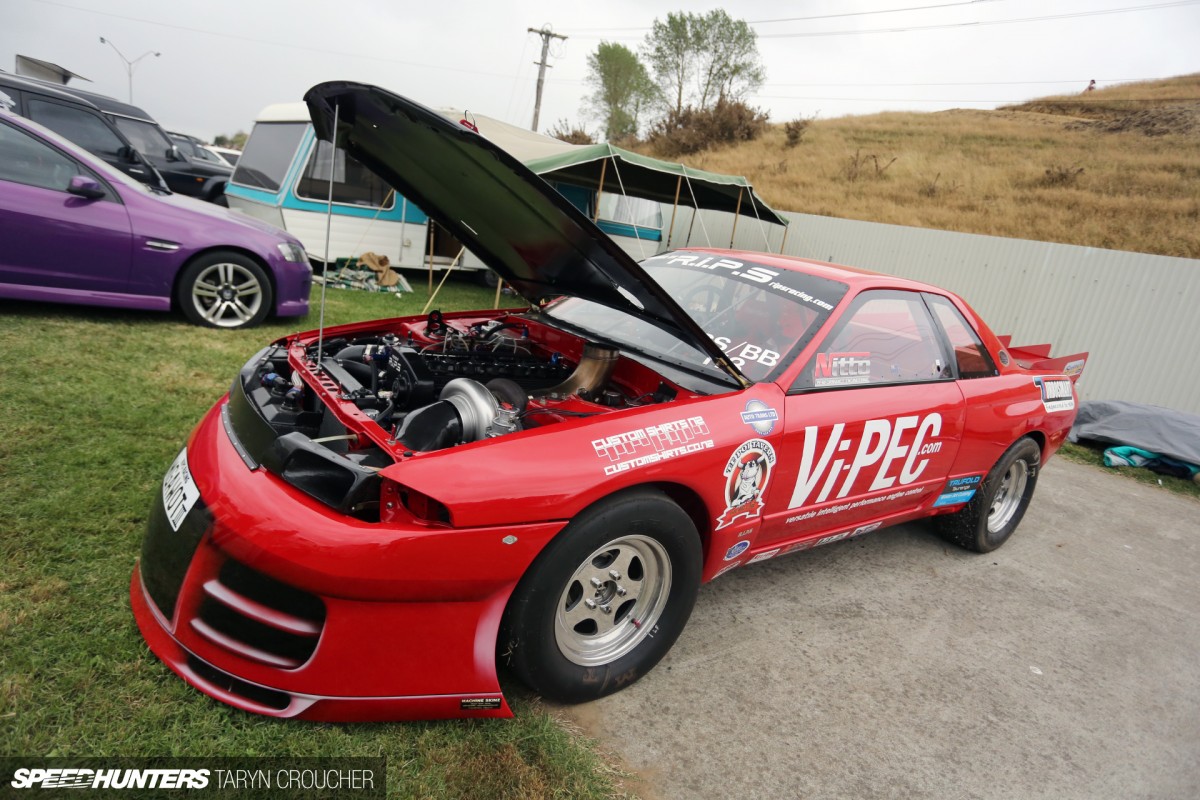 We'd experienced great weather throughout the week leading up to the event, so both spectators and drivers all seemed to be in good spirits as people poured through the gates and quickly packed the venue full. As I arrived I was pleased to see some well-known New Zealand racers such as world-renowned Nissan RB-tuner Robbie Ward from RIPS Racing, with his 7-second 4WD, RB32-powered R32 GT-R known as MGAWOT III.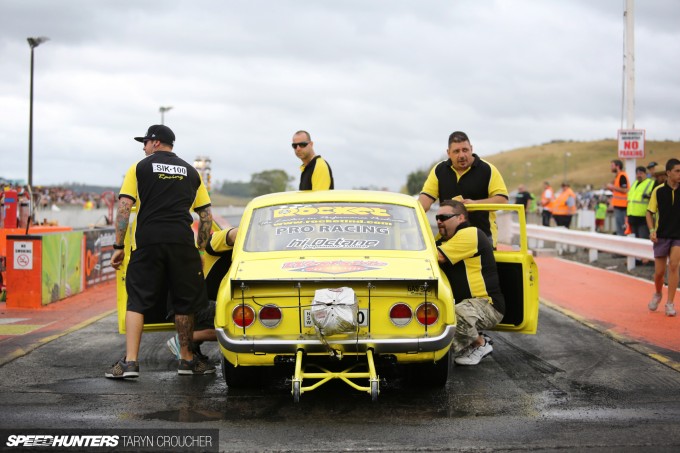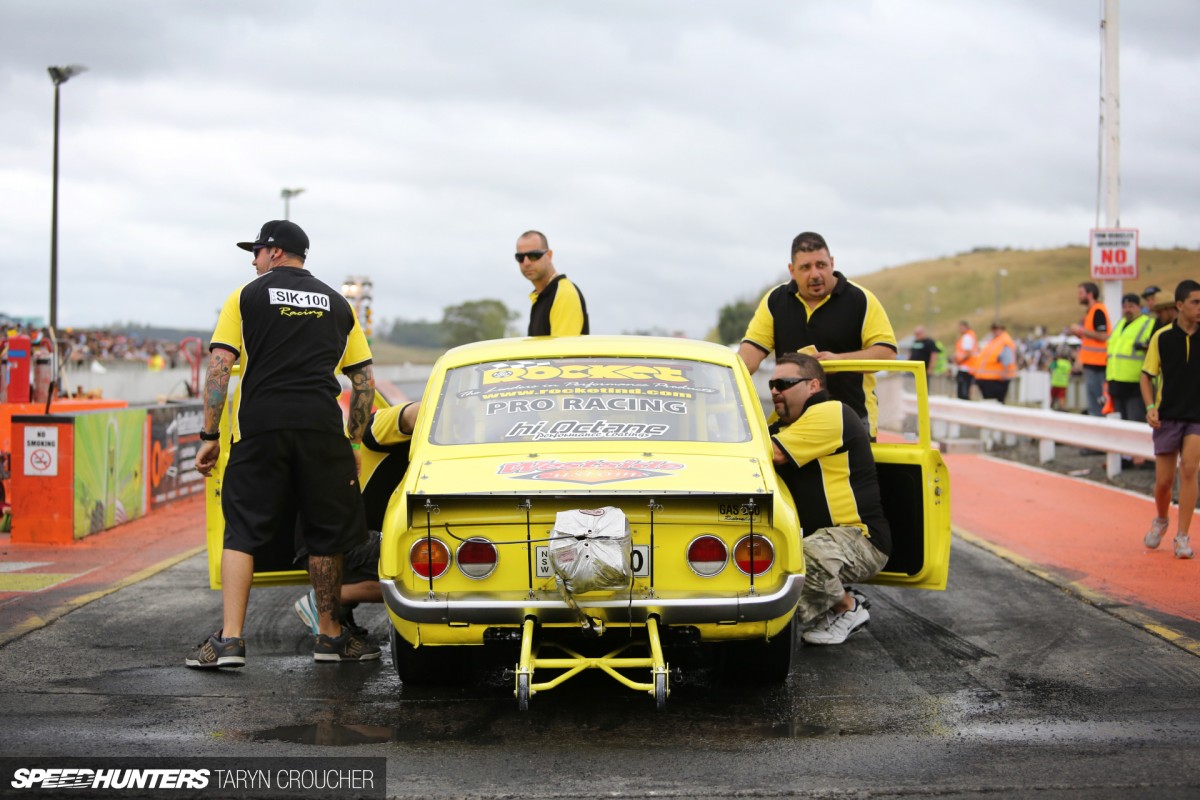 There were four well-known drag cars that had made the trip over from Australia; one of which was Chris Fakino's 13B turbo Mazda R100 'SIK100′ (or as the Aussies say, 'seek!'), also running 7-second passes in the Sport Compact class. This little coupe may be small, but damn it can pack a serious punch!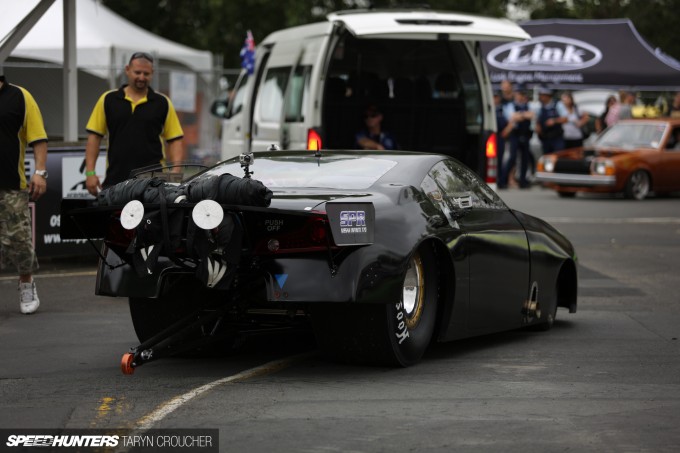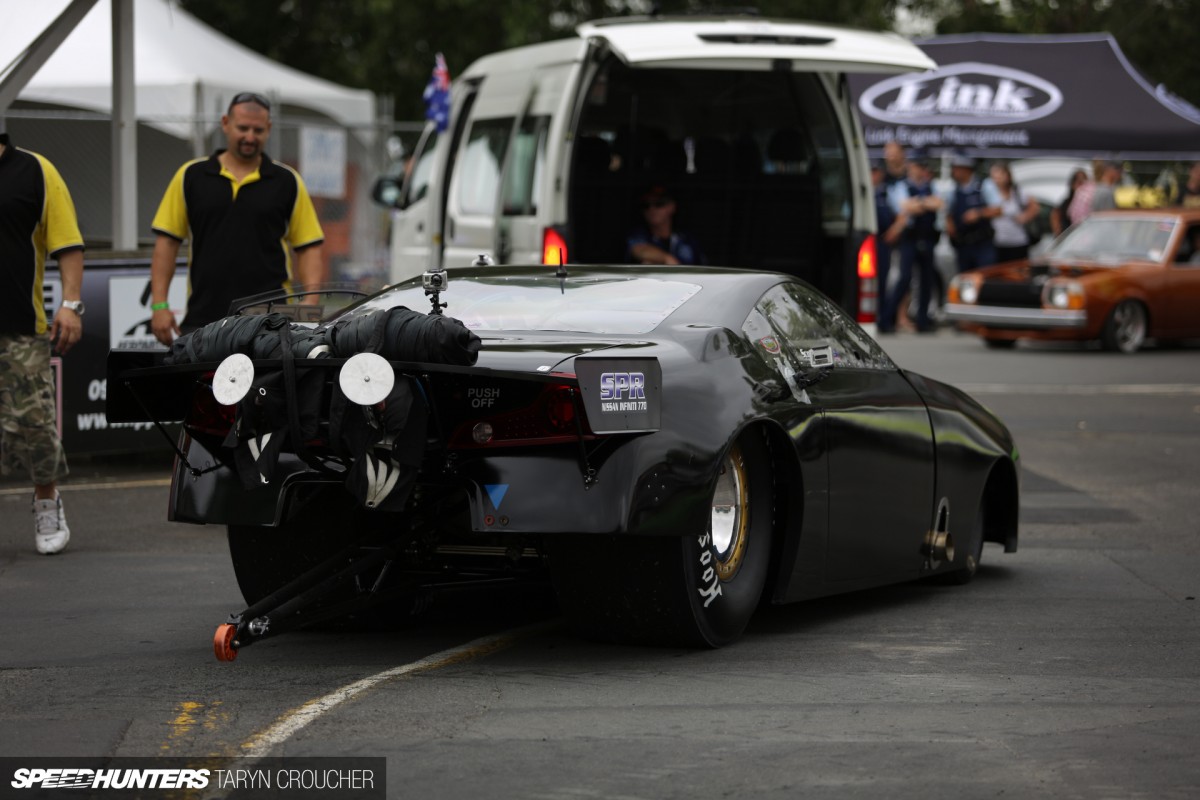 Another car I was excited to experience was Scott Porter's Infiniti – the world's fastest (trap speed) six-cylinder. This car was absolutely by far the loudest on the day thanks to the 2500+hp twin-turbo VQ35DE motor. In fact I'm pretty sure my ear plugs began to dissolve in my ears it was that intense!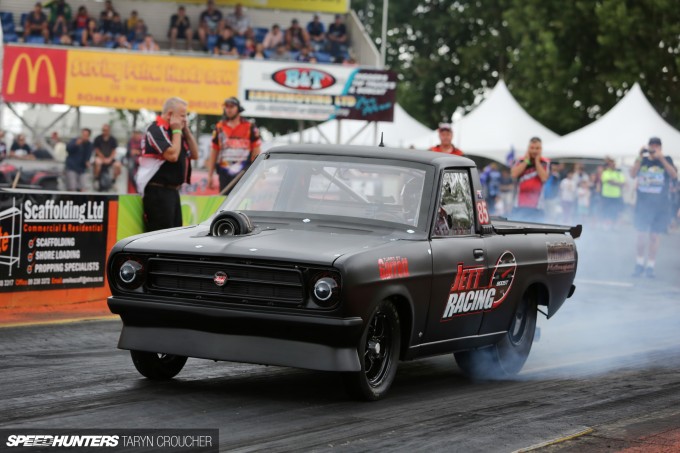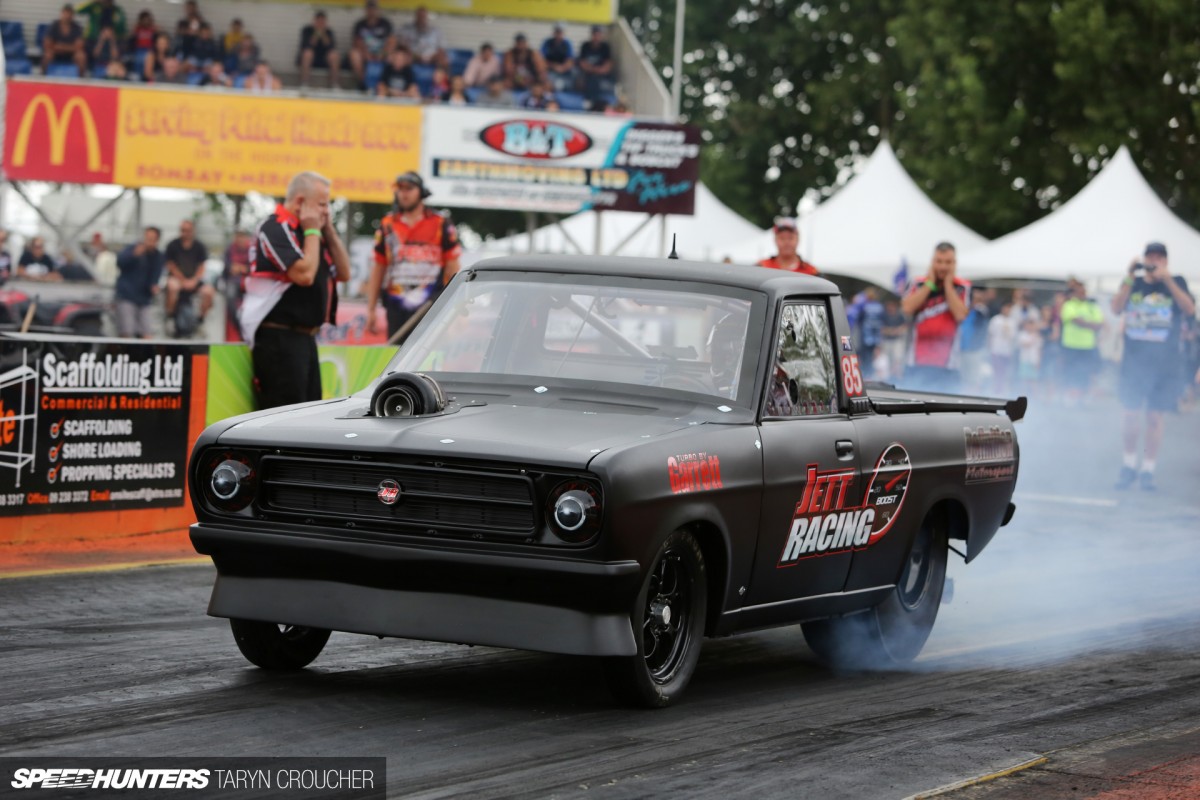 The team from Jett Racing brought over their 7-second Datsun 1200, piloted by Kelly Corbett. After witnessing some incredible runs by the female driver, Kelly quickly became my new hero. Her confidence behind the wheel was really showing; I'm guessing it helps that she's already had 12 months of experience driving the well set-up Mitsubishi 4G63-powered ute.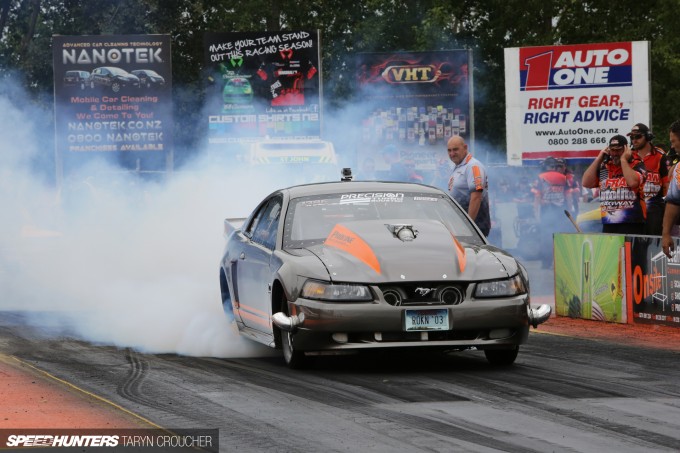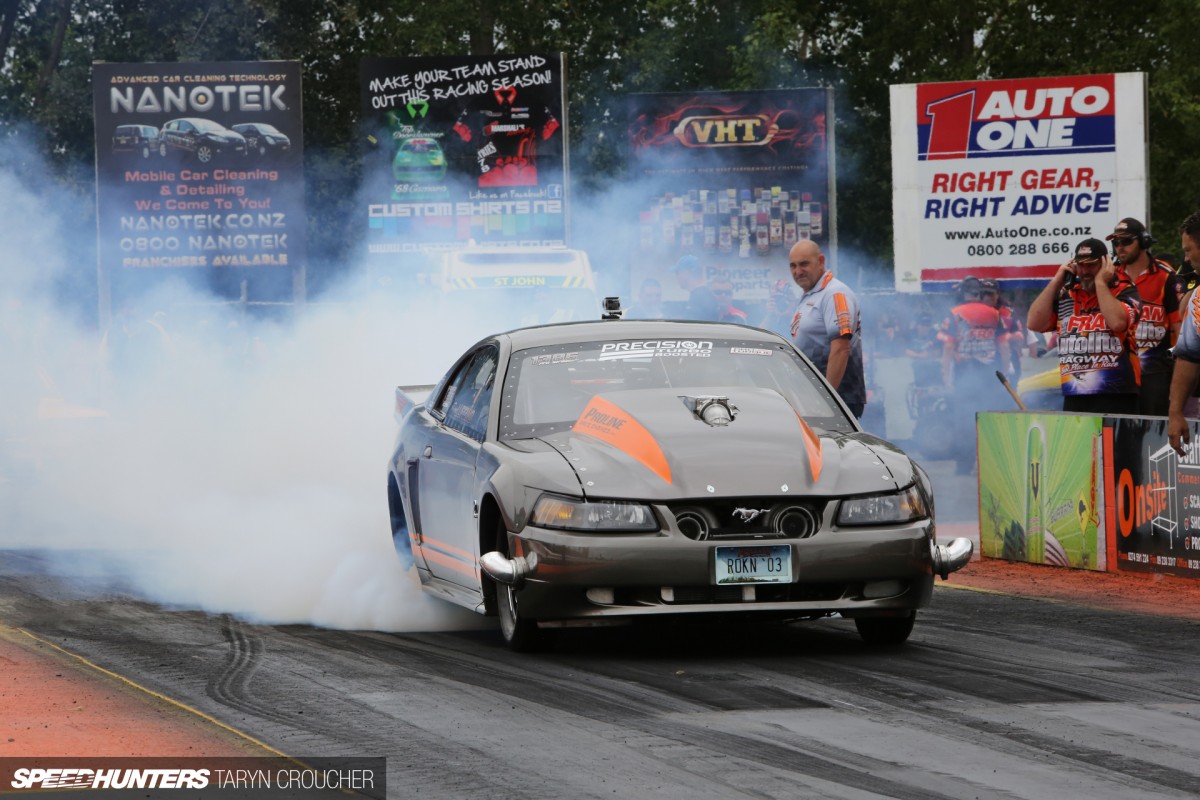 Representing the Aussie muscle scene was Dom Luppino in his angry twin turbo V8-powered Ford Mustang. With its massive enlarged bonnet and twin exhaust dumps, the angry 6-second Mustang looked like an enraged bull with snorting nostrils!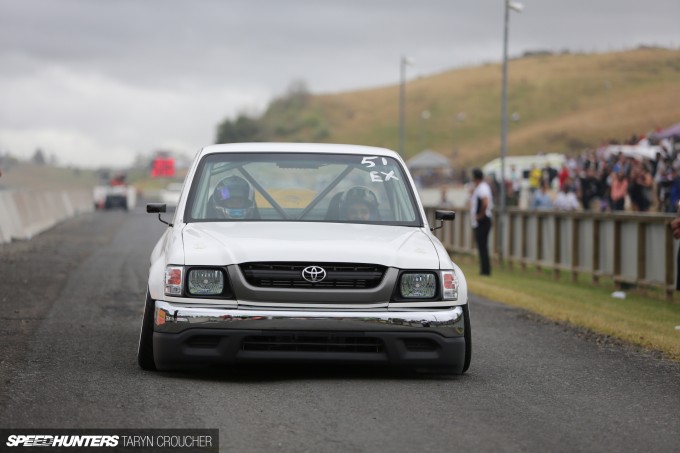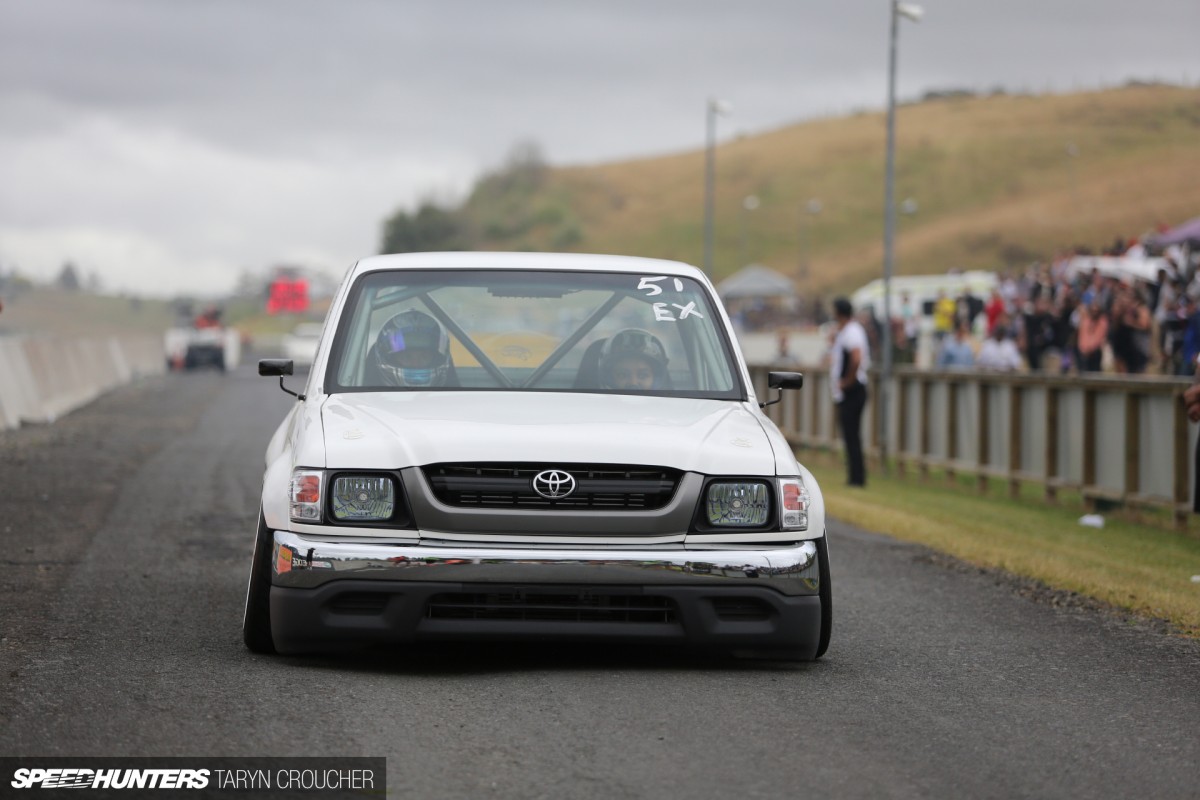 Nigel Petrie's Engineered to Slide Hilux also made an appearance, and although the rolling work of art may have looked slightly out of place with its low cambered stance, it was clear that Nigel was having the time of his life. As far as he's concerned, any time he gets behind the wheel is good!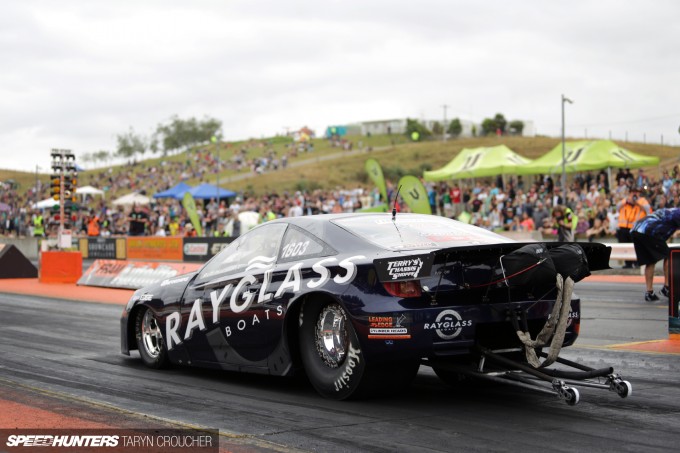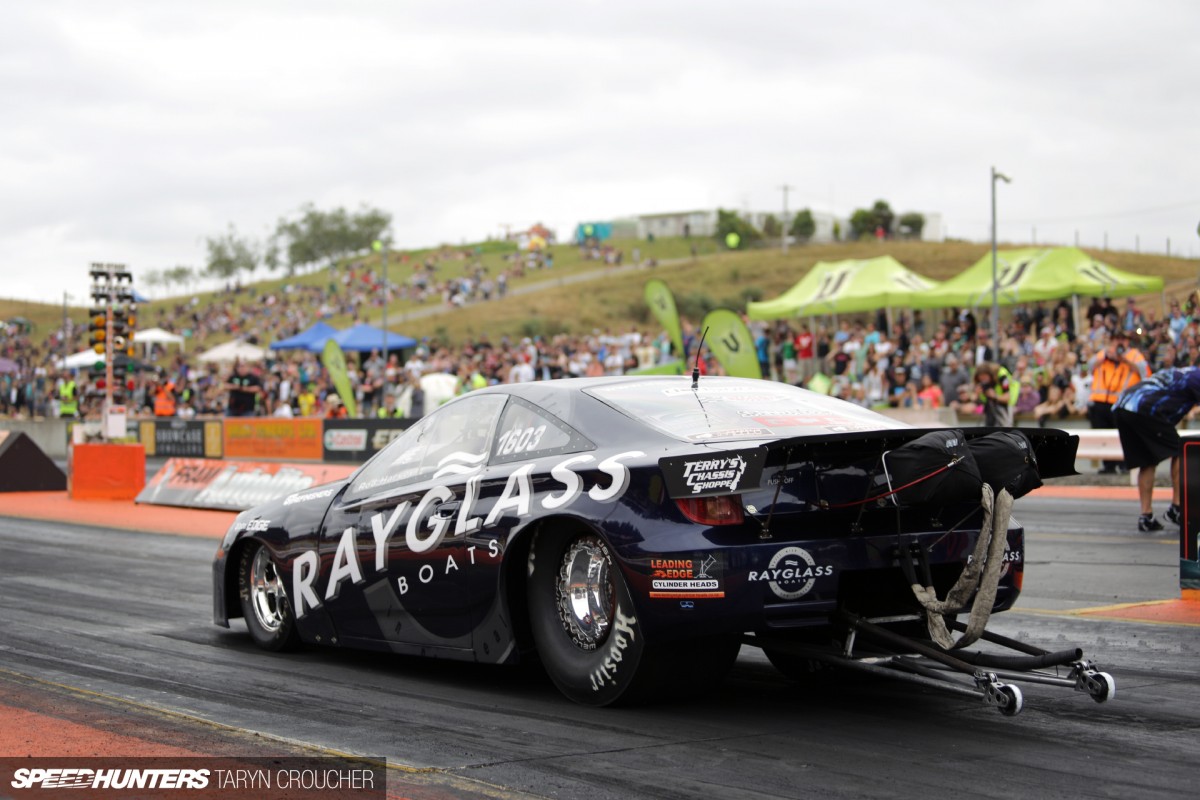 The Rayglass Boats Celica is a Kiwi car, but is based in Australia and runs in the Factory Xtreme class with cars like Scott Porter's Infiniti above. Driven by Kiwi Rod Harvey, it is one of only four names on the list of New Zealanders to break the import 6-second barrier, and he showed the crowd exactly why the car deserves to be there. It was awesome that the car made the journey back from Australia especially!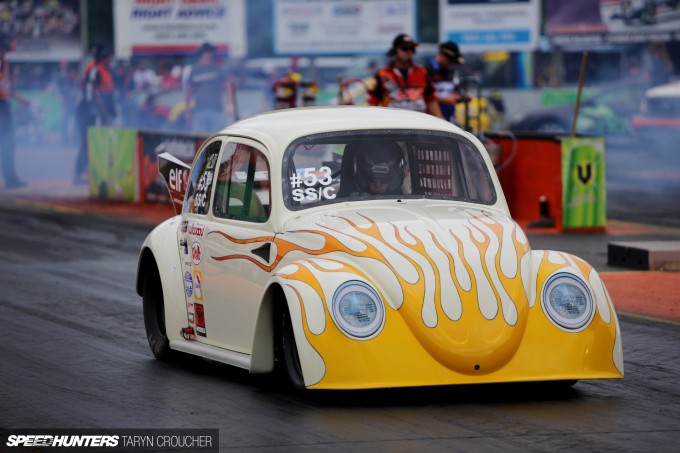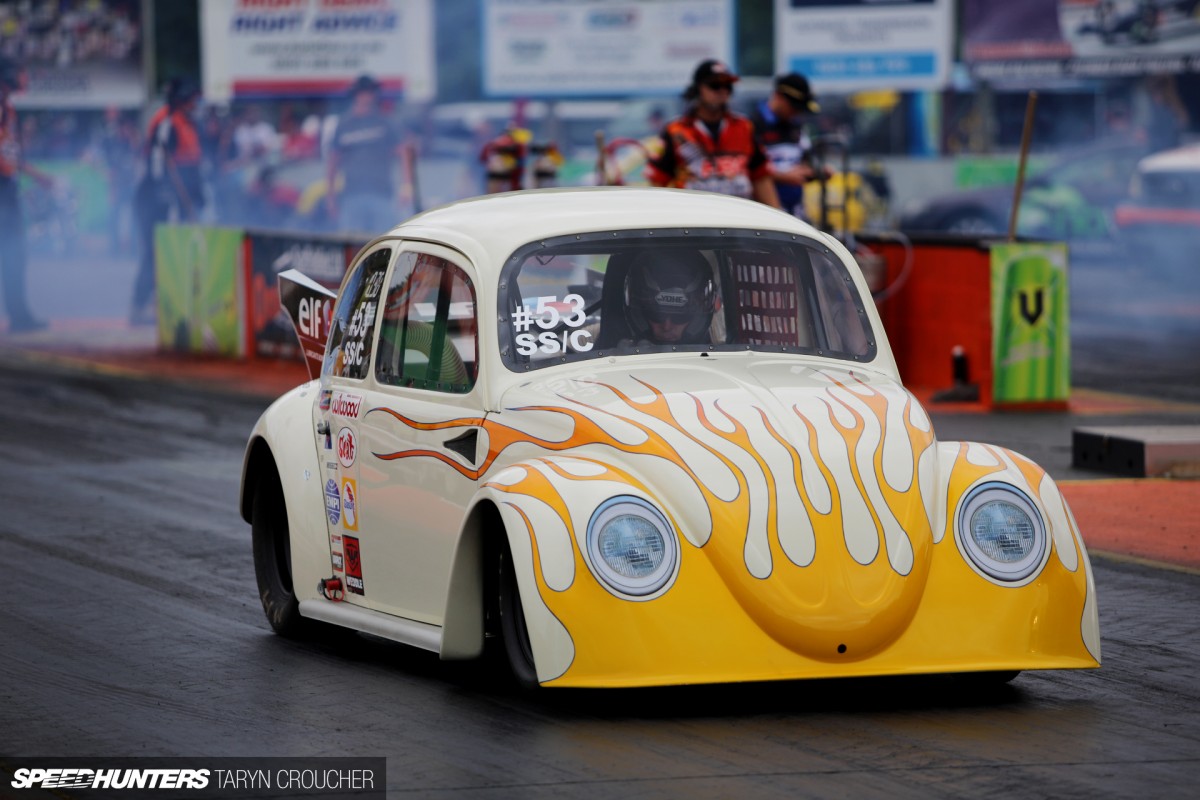 Our New Zealand Editor Brad Lord featured this VW-powered Canadian-built Beetle not so long ago, but this was the first time I'd seen the 10-second bug in its natural habitat. It's crazy to think this thing weighs only 580kg!
The Nationals aren't just about the drag racing though…
 Ouch, my eyeballs!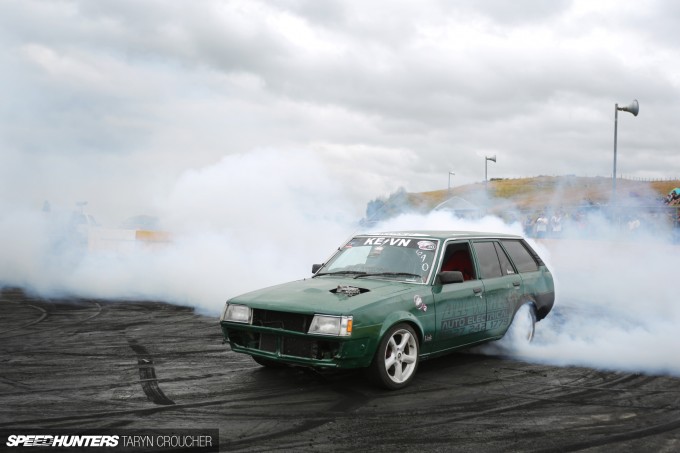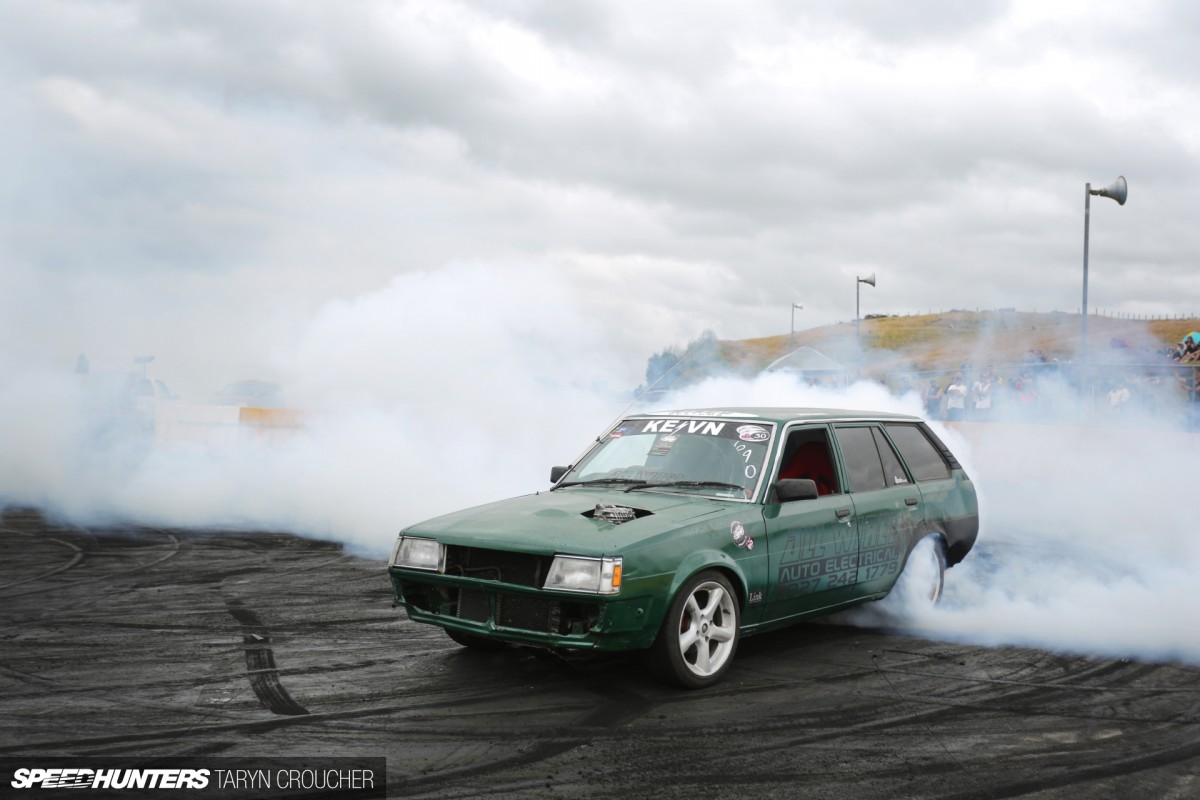 Some people go to Meremere just to take their car out on the skid pad and tear up some rubber. Don't be surprised if you get booed by the crowd if you don't pop at least one tyre.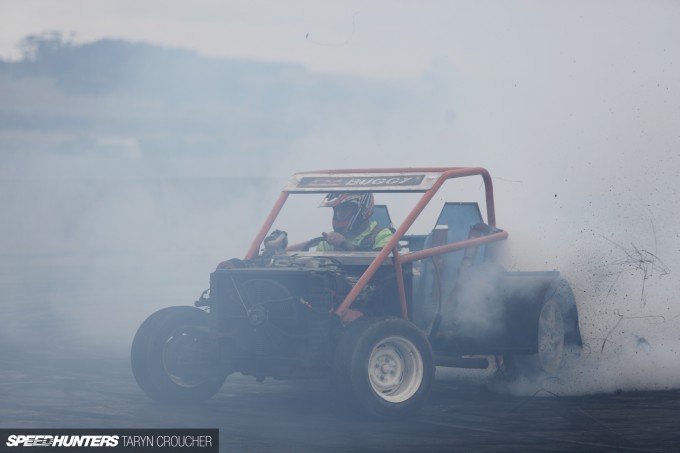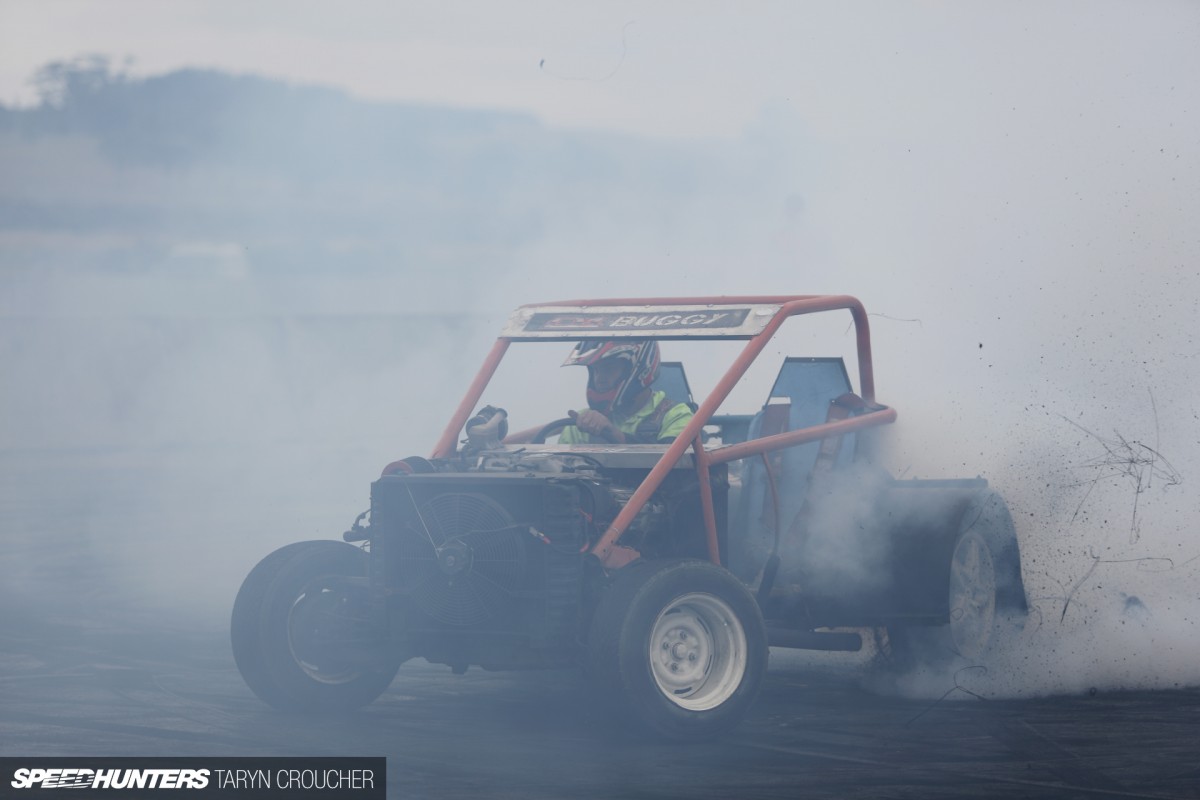 I'm not sure who the owner of this purpose-built drift buggy was, but the little tyre-frying machine was really going for it!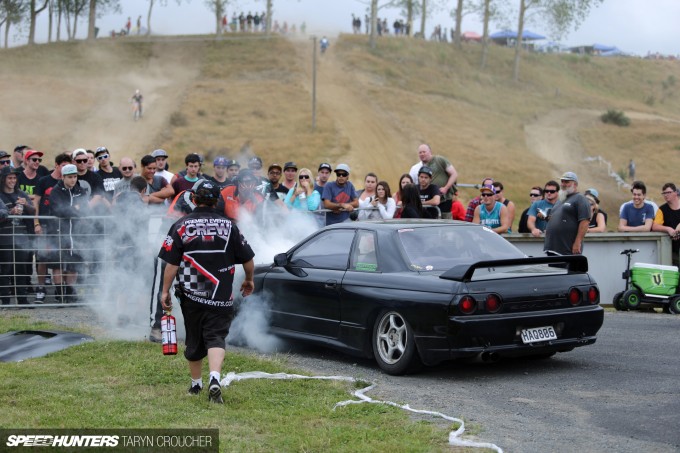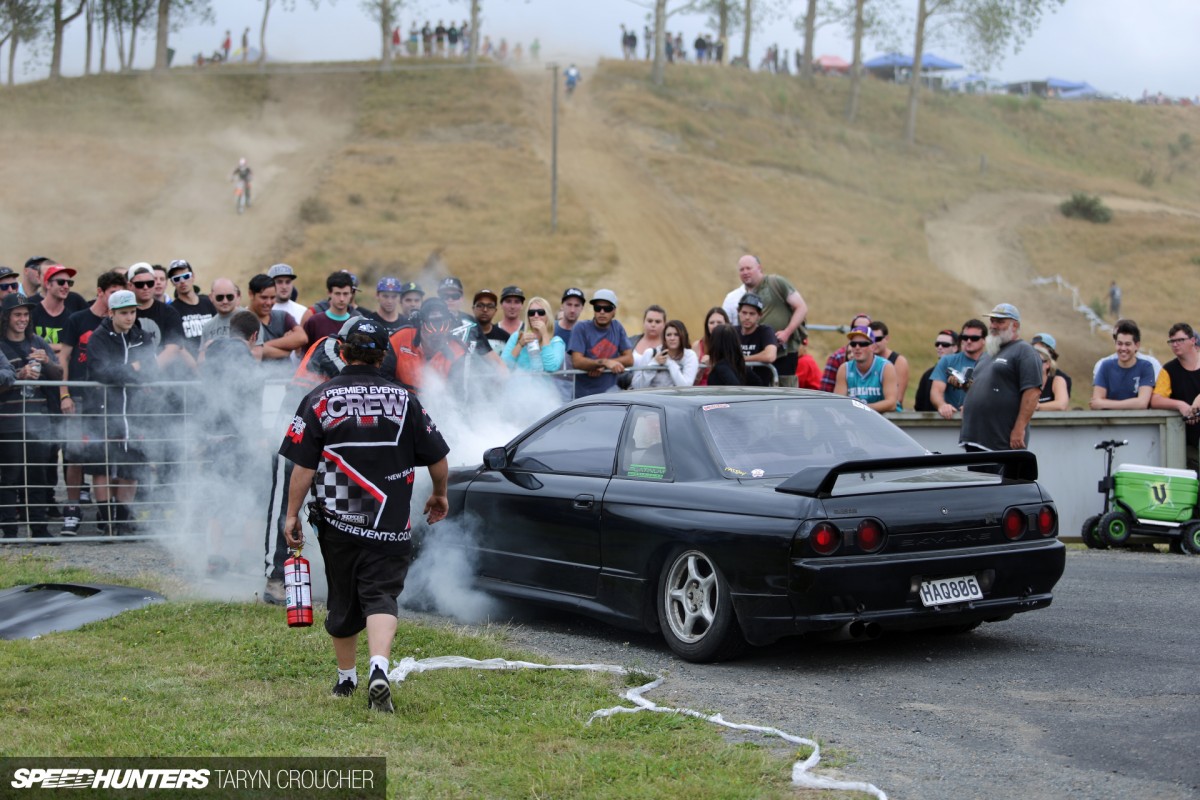 Maybe it's just me, but isn't the smoke meant to be coming from your tyres, not your engine bay? Things got a bit too heated for the owner of this R32 Skyline and a trusty extinguisher had to come to the rescue. It can't have been anything major though as I saw him go out for a skid shortly after this!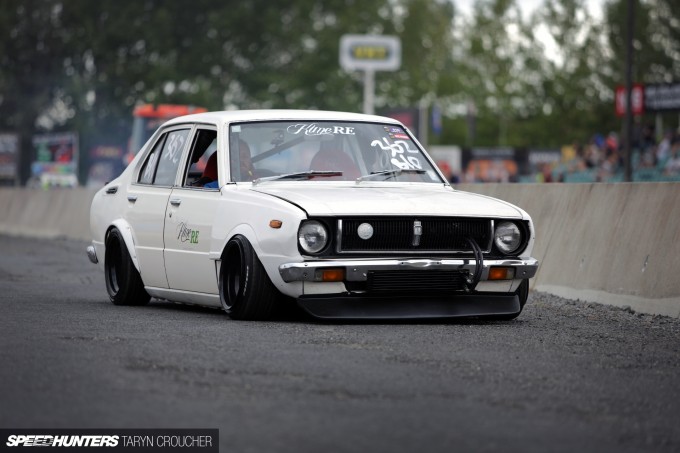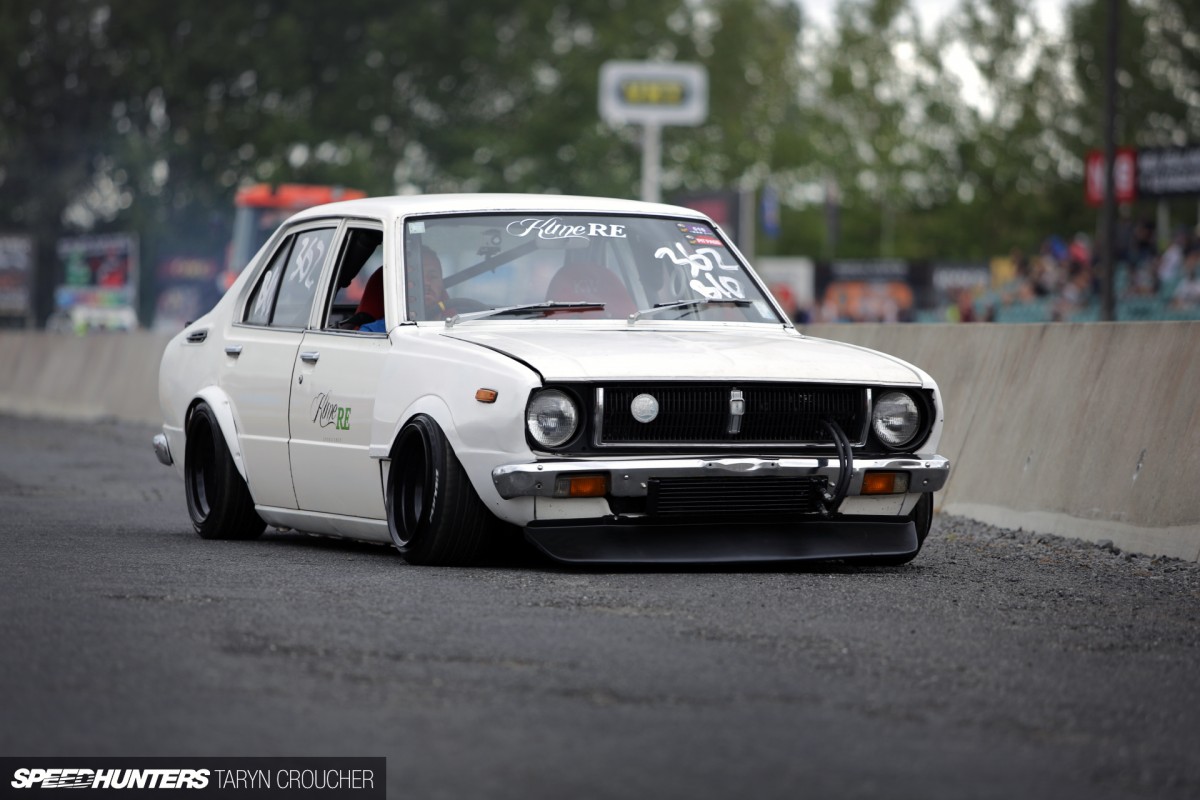 I'd met the owner of this rad KE30 Corolla the previous day at the Show & Shine comp, but I think the real reason he made the 4.5 hour trip to Auckland was so that he could cause some havoc on the skid pad! Talk about bad timing though, as the seal in the clutch slave cylinder blew just as he was about to drive onto the pad. This 13B-powered car has such a cool mix of raw style and functional tyre-slaying talent!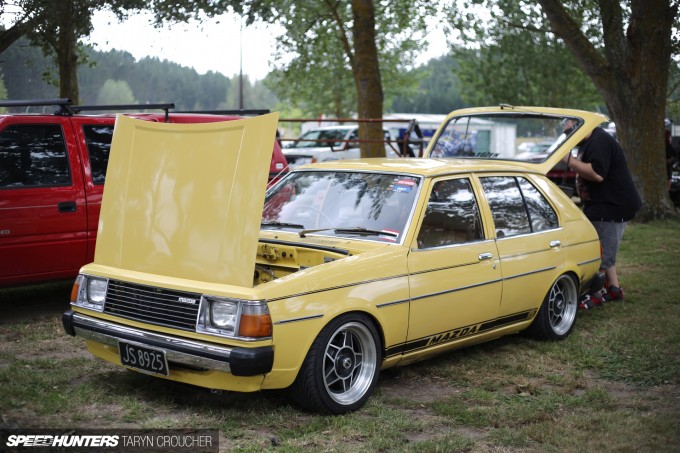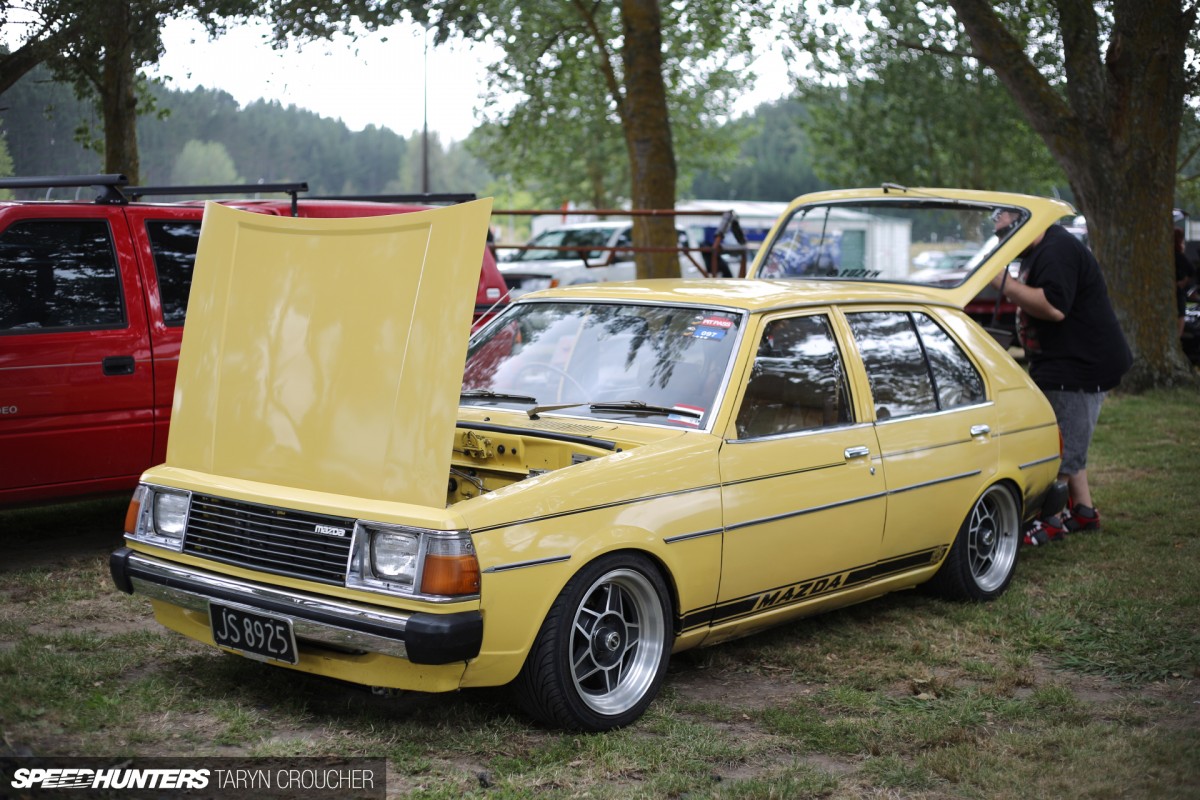 The pits at Meremere are always open to the public, so if you've had enough of standing trackside you can always wander over for a change of scenery. There's plenty of interesting cars to be spotted, like this tidy Mazda 323. I'm loving the retro Mazda pin striping and original paint colour.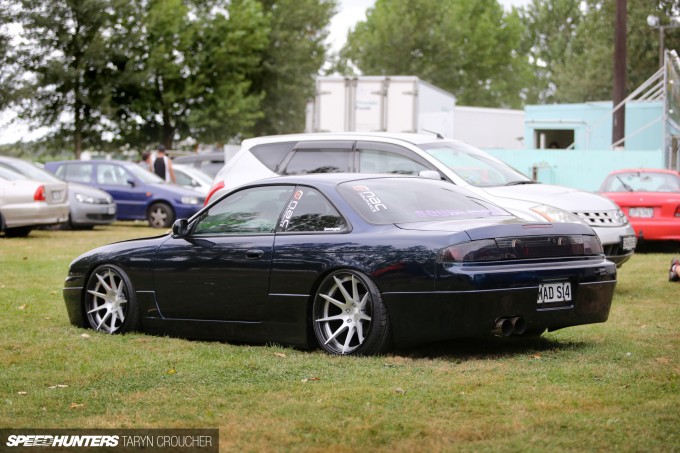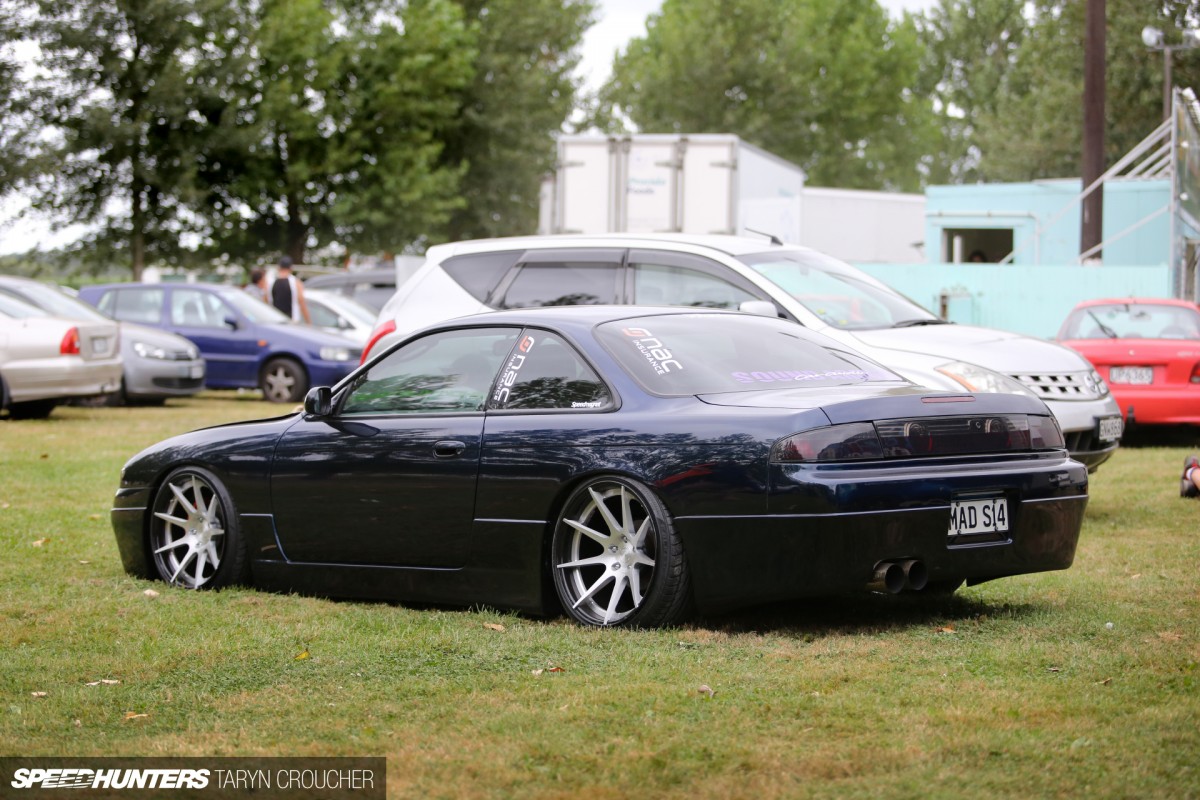 Just like at any automotive event, the parking area usually has some staunch daily driven rides to check out too, like this clean 320kW S14 Silvia on 18×9 and 19×10-inch BC Forged rims.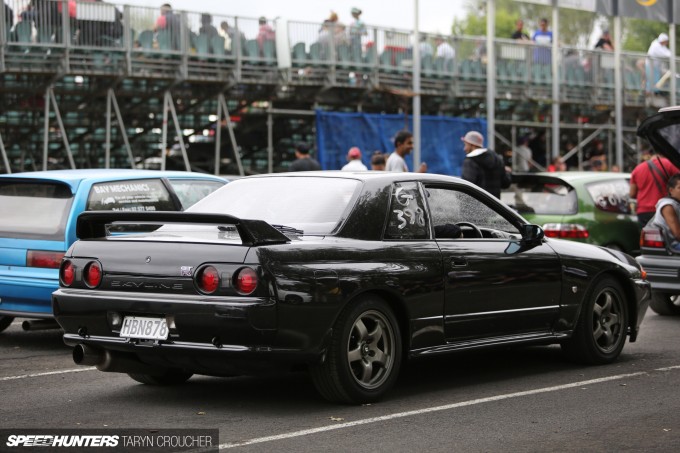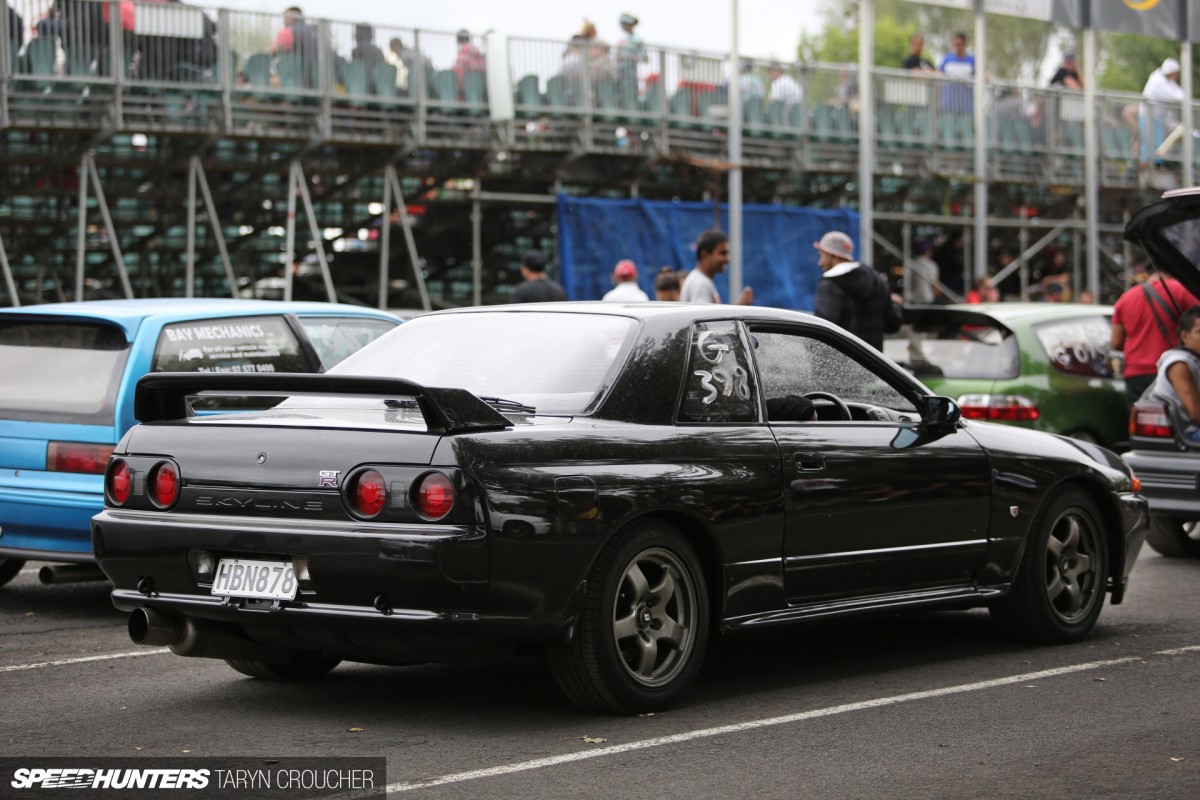 You're always guaranteed to see a few genuine Skyline GT-Rs at the drags, though it's not too often you see them on the factory rims! It's always satisfying seeing these cars being driven to their full potential on the strip.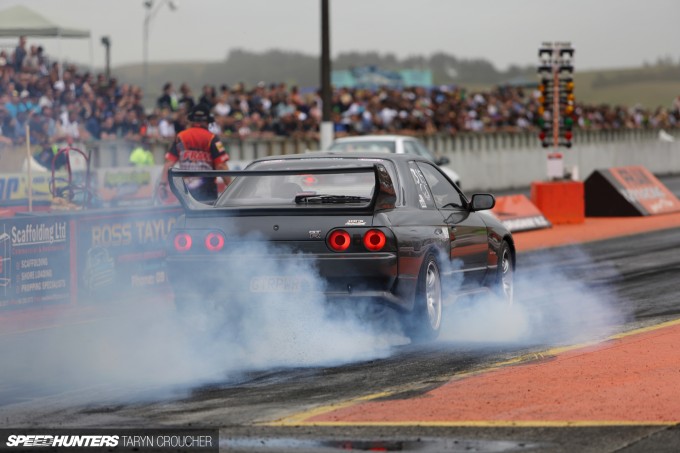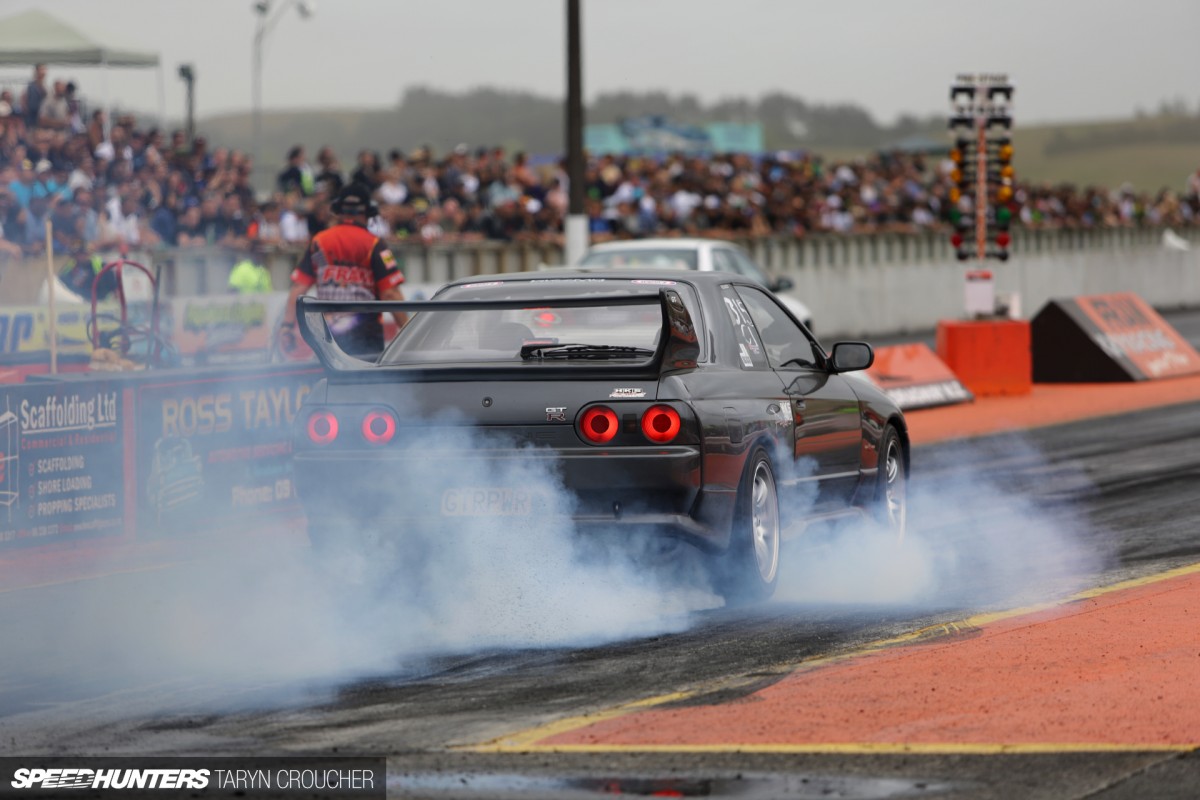 Pro drag cars aside, there was a large field of quick street Japanese cars running all day – something we're in no short supply of here in New Zealand.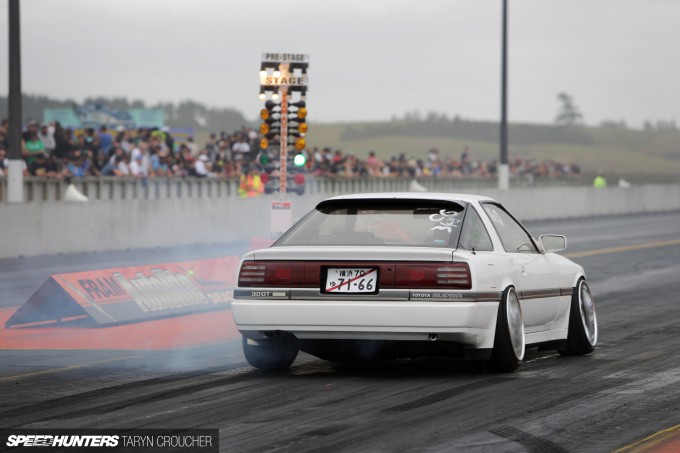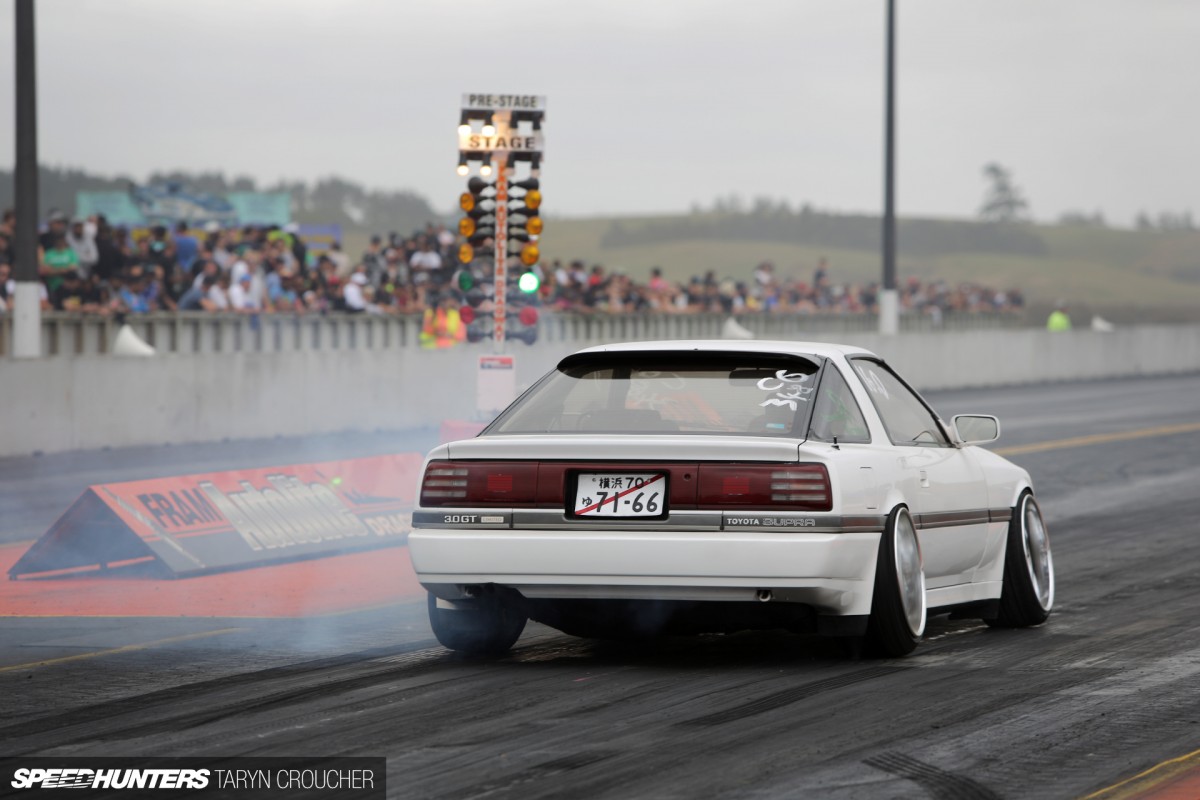 How cool is this MK3 Supra? Okay, so maybe the camber isn't so conducive to quick times, but this era of car is really starting to grow on me, and the rest of the country it would seem as more and more late eighties machines get snapped up and the prices begin to rise.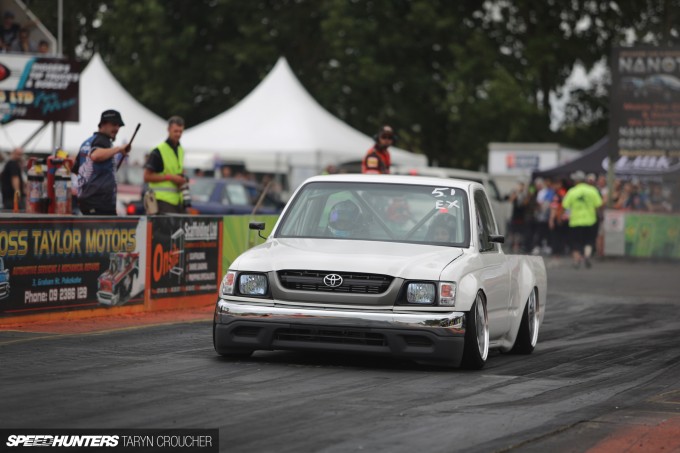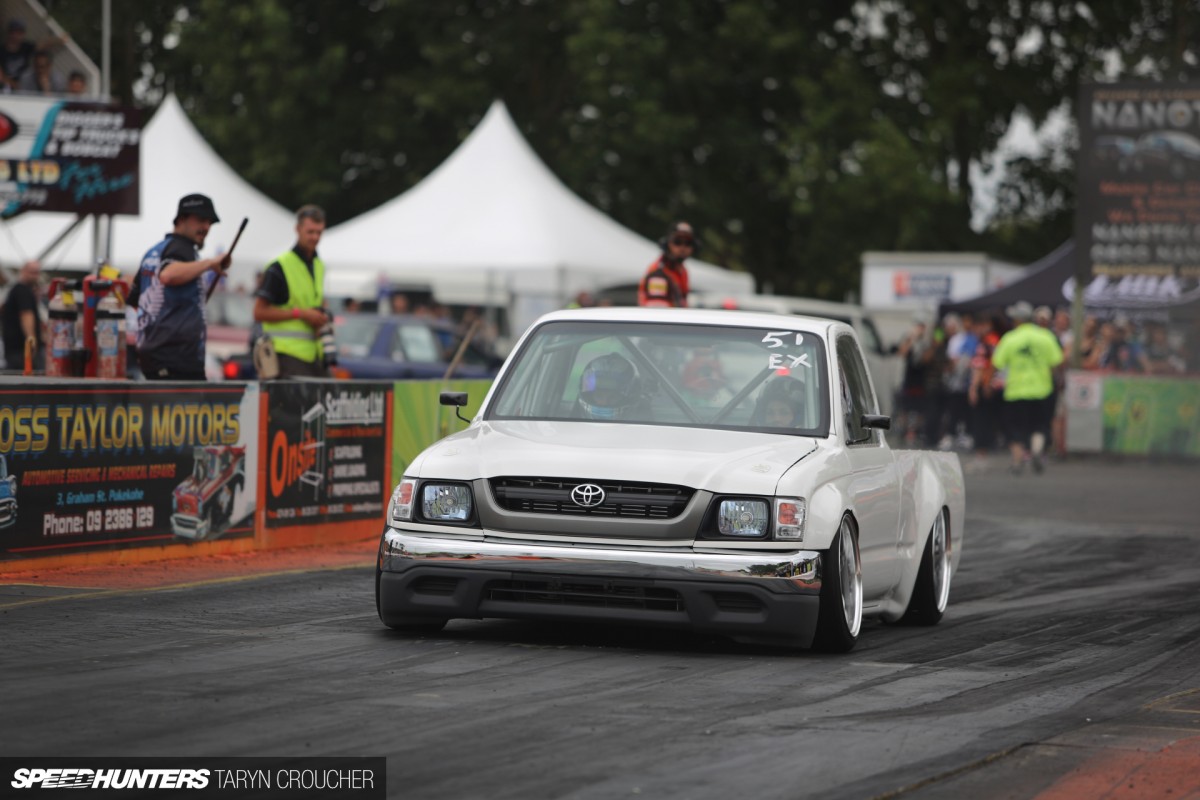 Nigel Petrie looked like he was having a blast from behind the wheel of the ETS ute, and managed to squeeze a wild 13.8-second pass out of the highly-strung SR20DET – clearly it's not built for quick ETs but it looked fun nonetheless!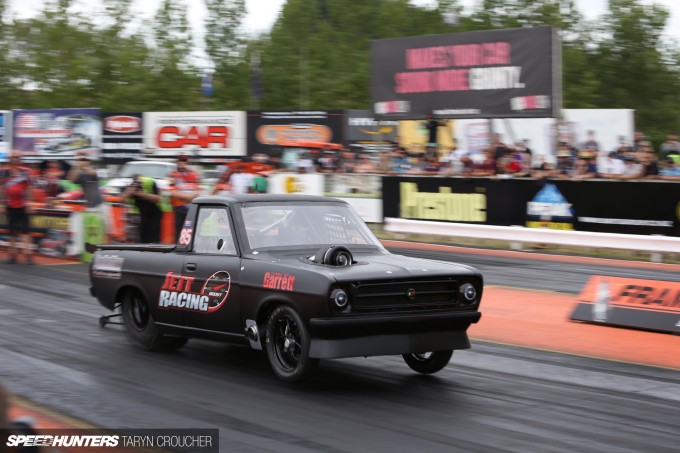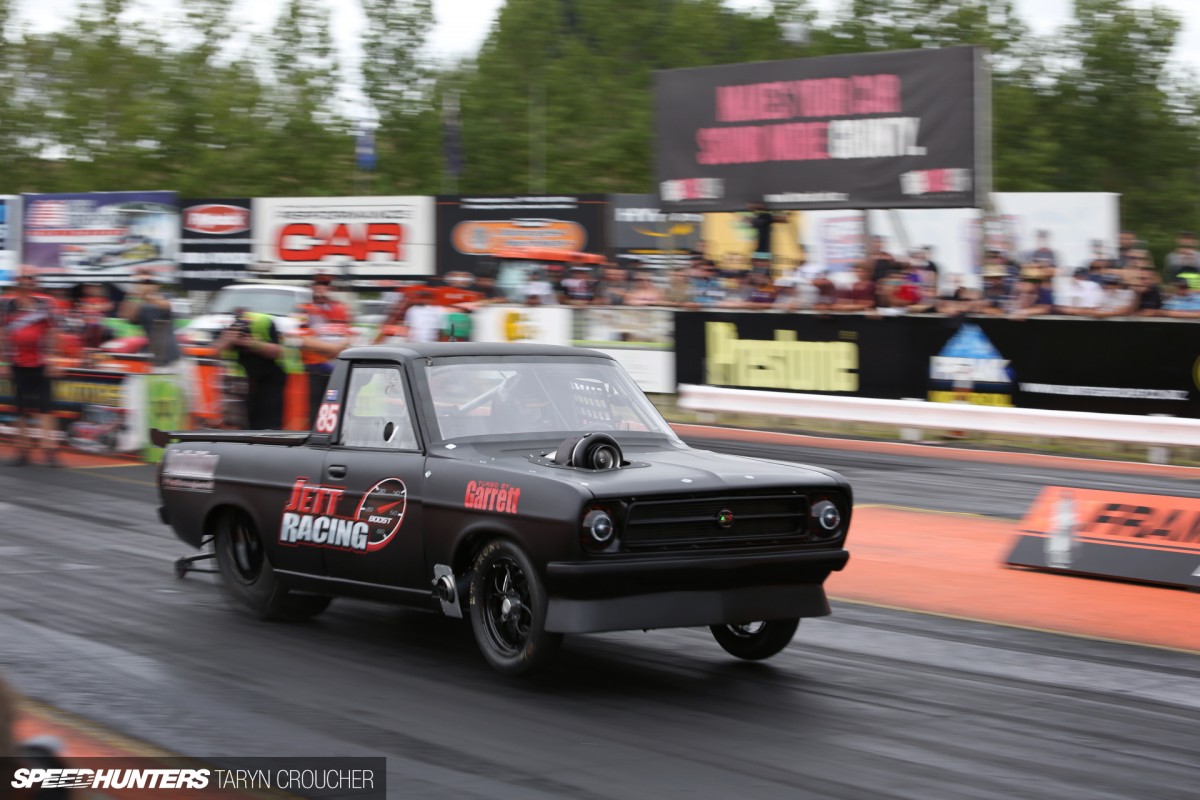 I may be a proud Kiwi at heart, but I'm not embarrassed to admit that our Australian visitors were definitely the highlight of the day, making  7 and 6-second passes look like a piece of cake.
Kiwi vs. Aussie rivalry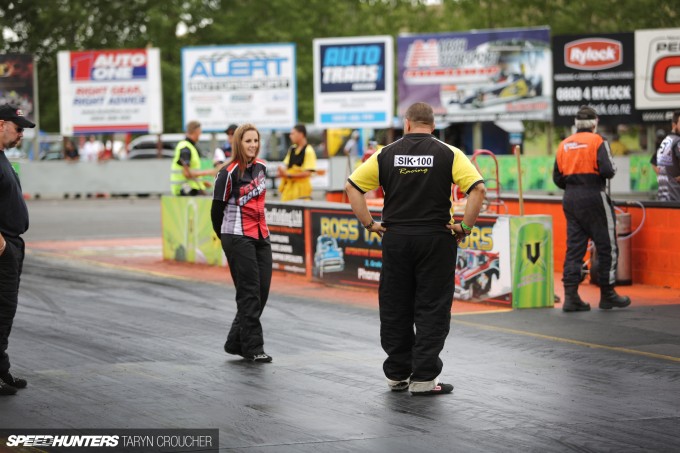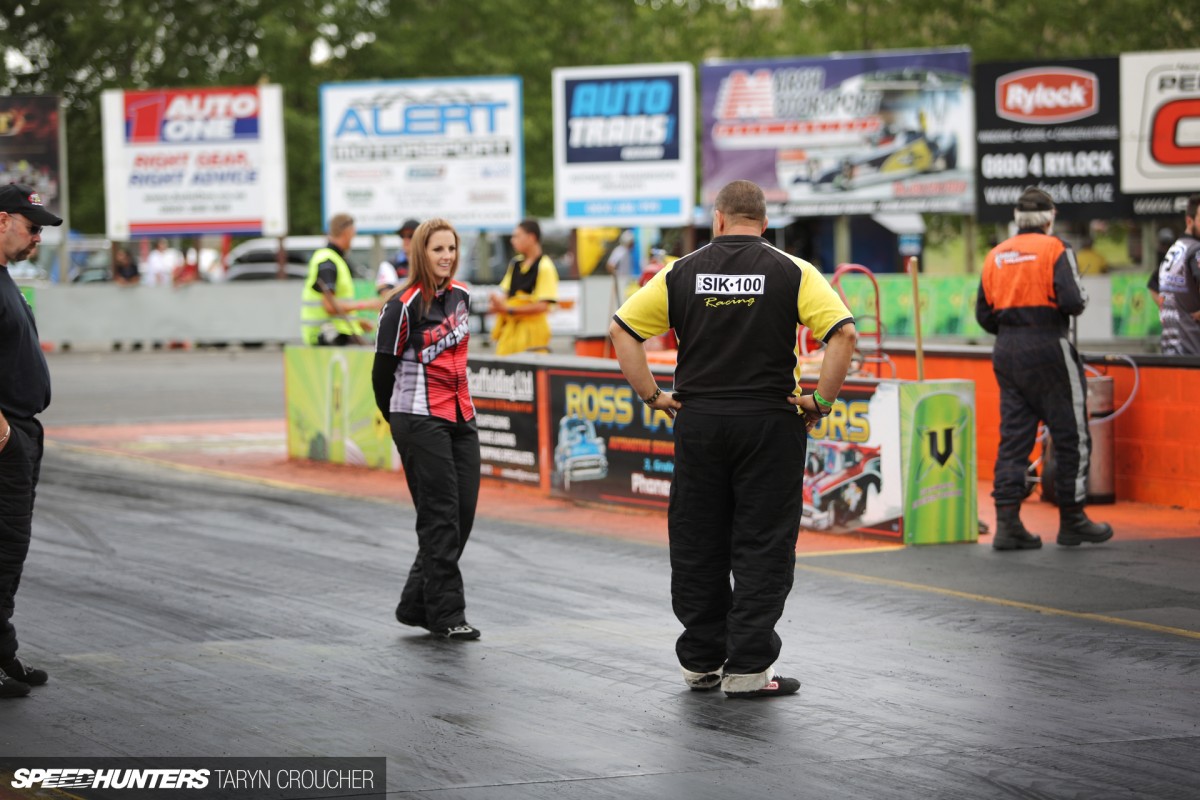 The track at Fram Autoline Dragway had just been completely resealed and levelled, and with some fresh VHT it was grippier than ever. But with light rainshowers falling every hour or so, there were several delays while everyone waited impatiently for it to dry out again.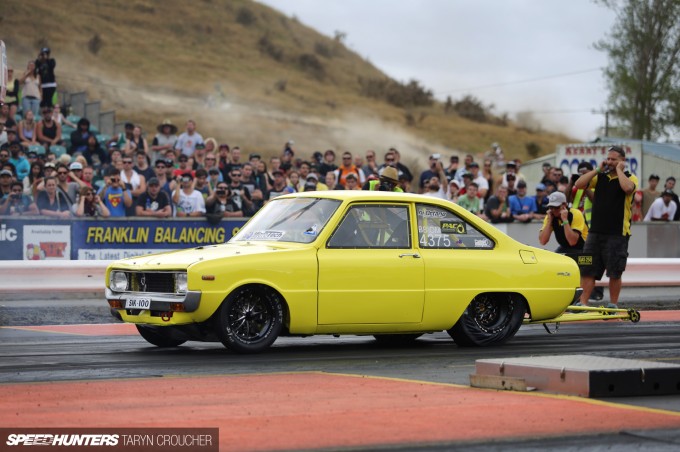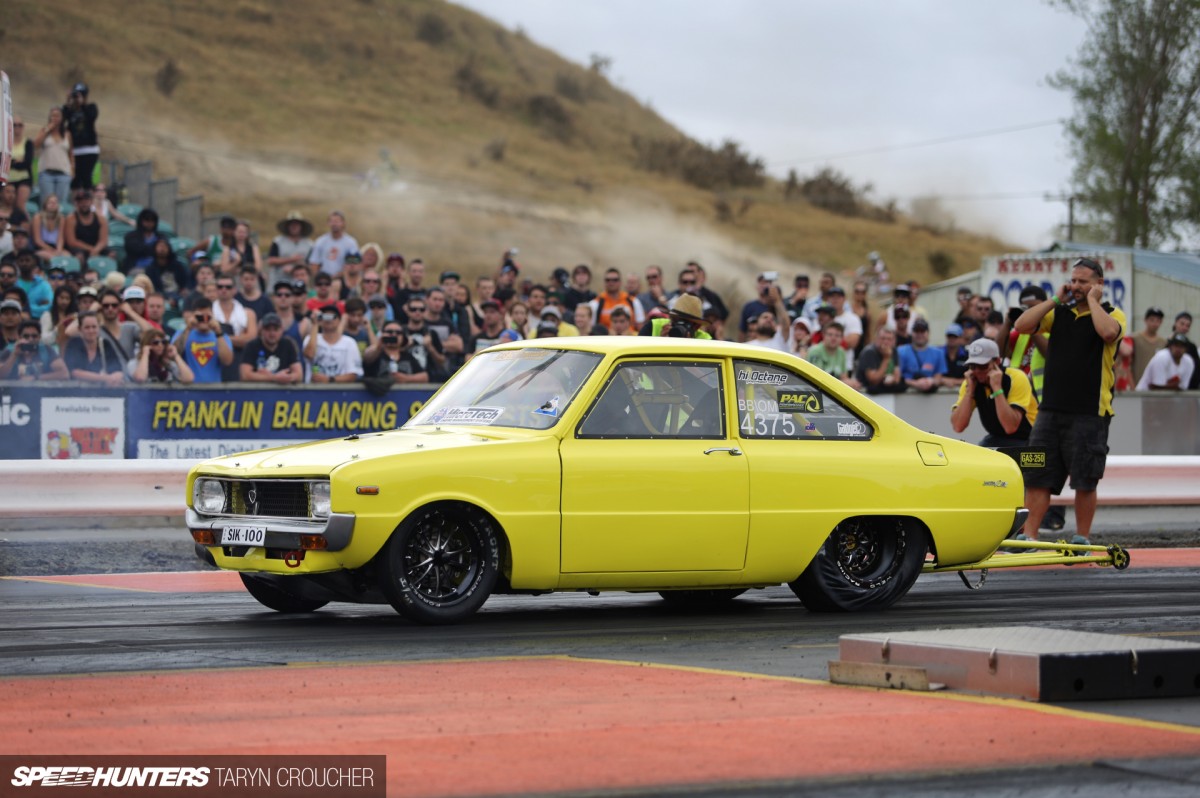 Chris Fakino did more runs in his 13B turbo-powered Mazda R100 than I could keep count of throughout the day, with a best time of 8.08 at 271kph. It was great to see that the Aussie racer and his team brought such a positive attitude to New Zealand with them, chatting to spectators and even taking lucky enthusiasts for three-quarter track full power passenger rides!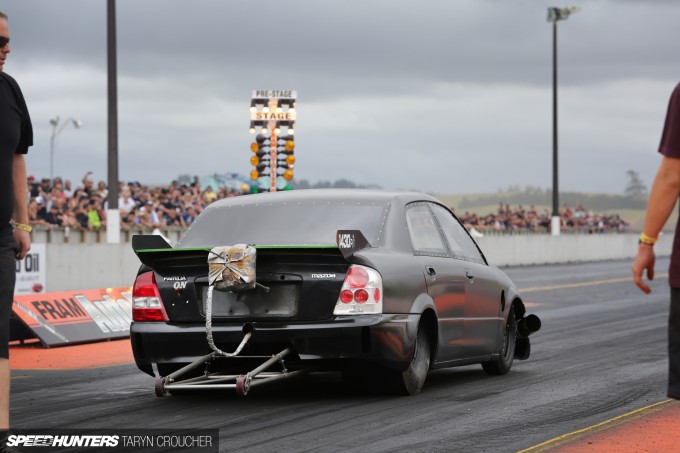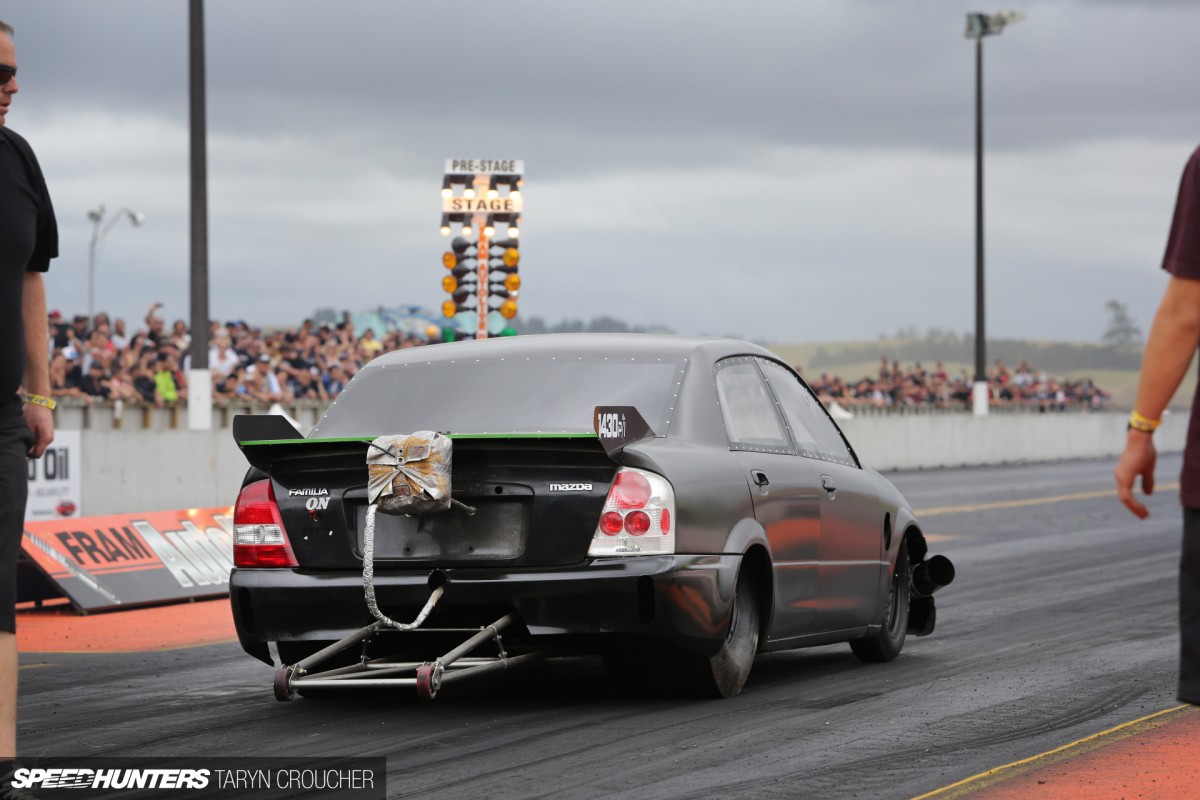 New Zealander Stu Lawton had to quickly build a new block for his 13B Mazda SP23 just days before the event, but as always, he pulled through and came away from the day with a  best time of 7.84 at 262kph.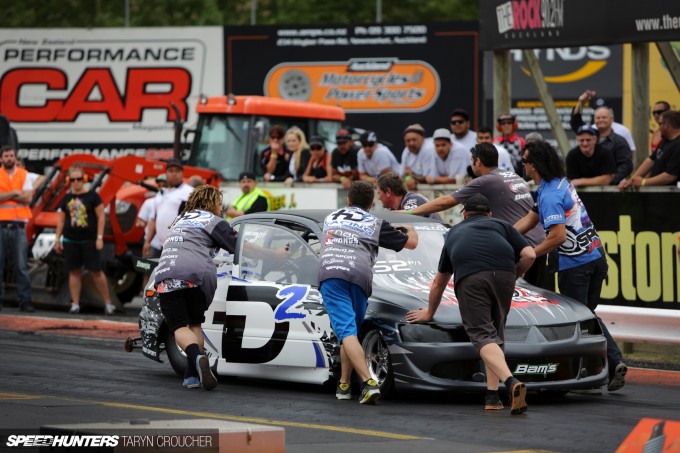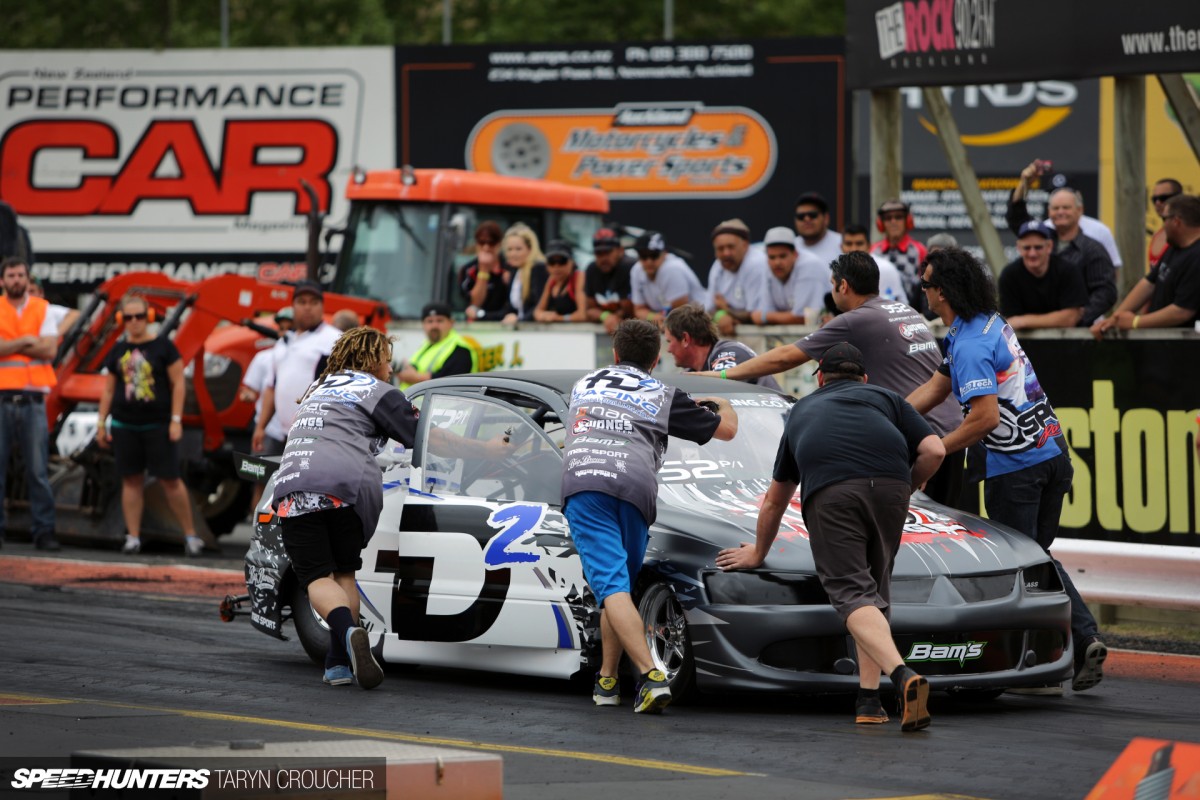 Michael Bradley blew a gearbox and diff early in the day; a frustrating set-back for Mike and the HD2 Racing team, as it'll take them at least a month to get the rear-wheel drive tube frame Evo 9 back into action. As one of the team said to me, "That's racing".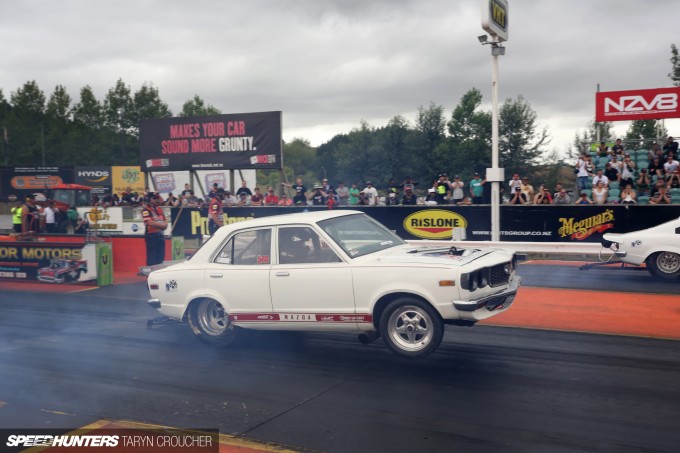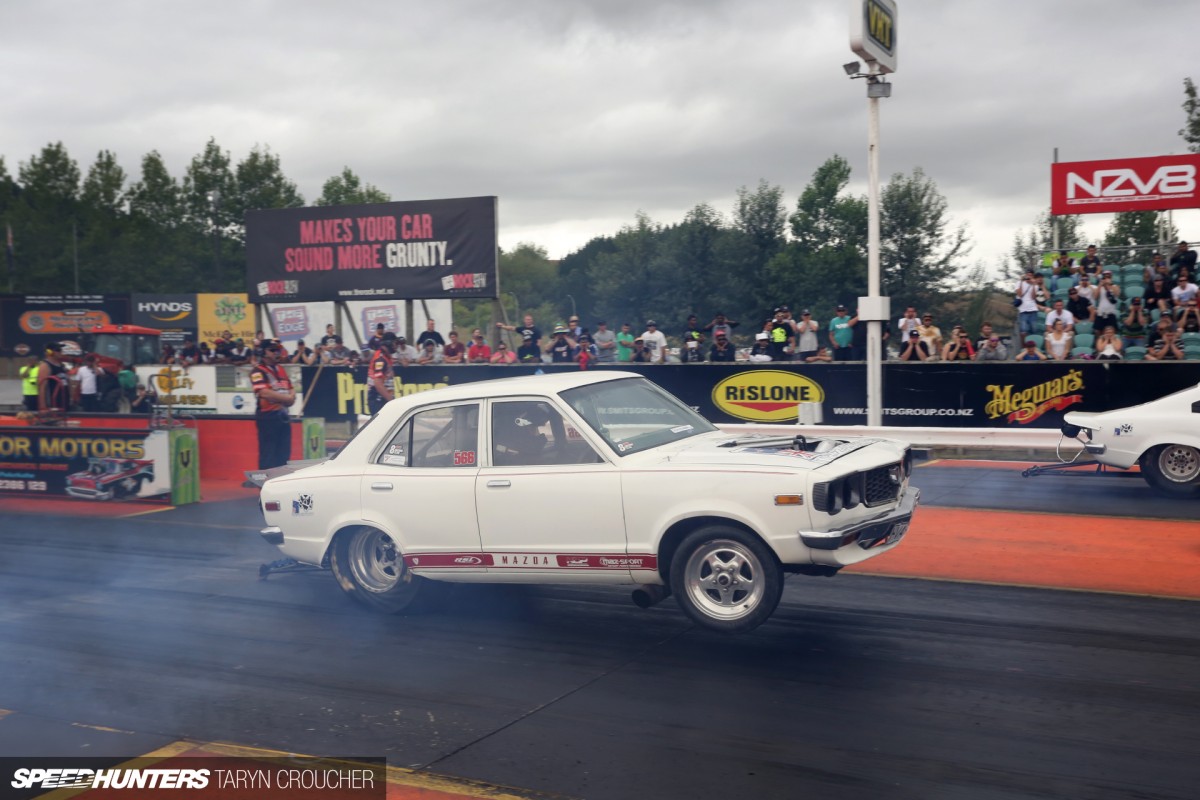 Local hero Tony Markovina was plagued with charging issues from a faulty alternator throughout the day, but the crowd was still going wild for the crazy amounts of smoke pouring from the back of the RX-3. He really likes to warm those tyres – a lot! The now-20B-powered Mazda 'HVATOS' managed a new PB at 8.13 seconds.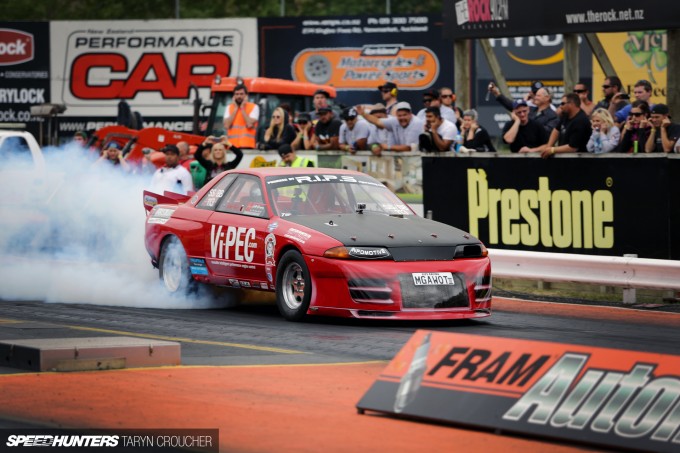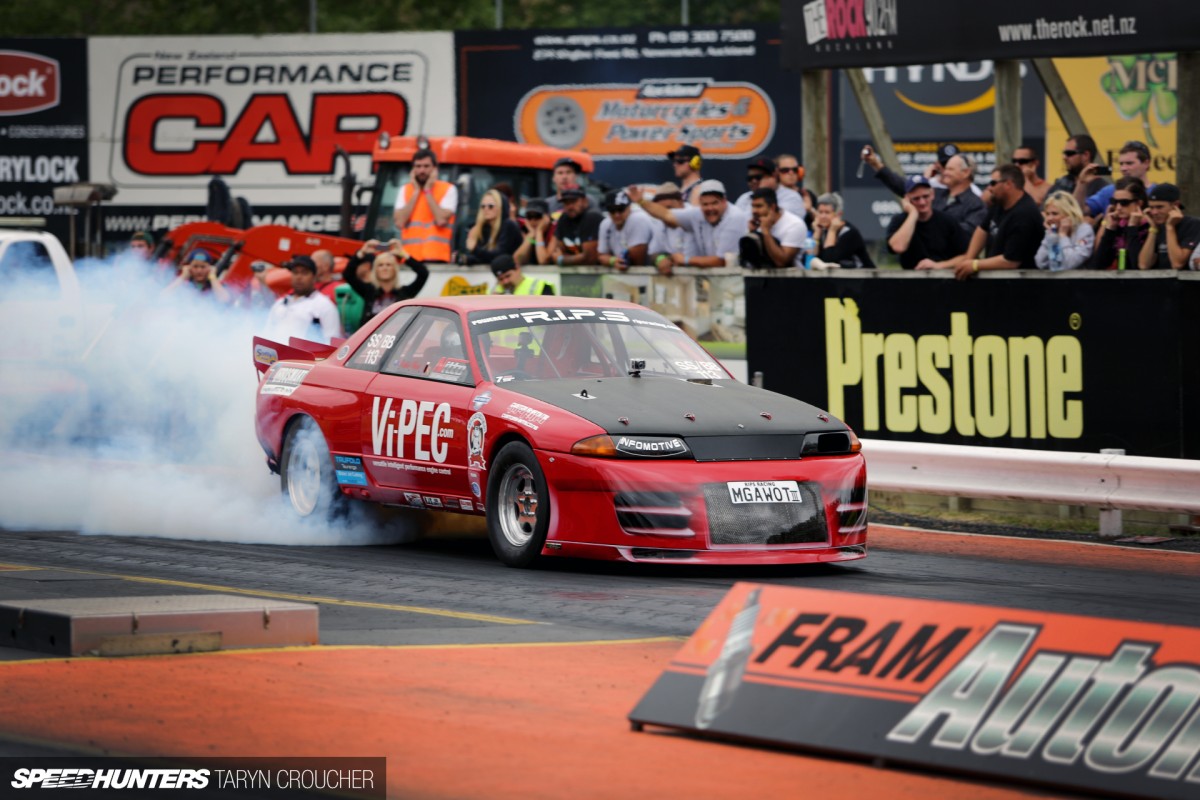 Drag veteran Robbie Ward ran a best time of 7.78 at 290kph in his RIPS Racing's MGAWOT III R32 GT-R, beating his own National record. The R32 runs an interesting 4WD auto set-up that Robbie designed himself.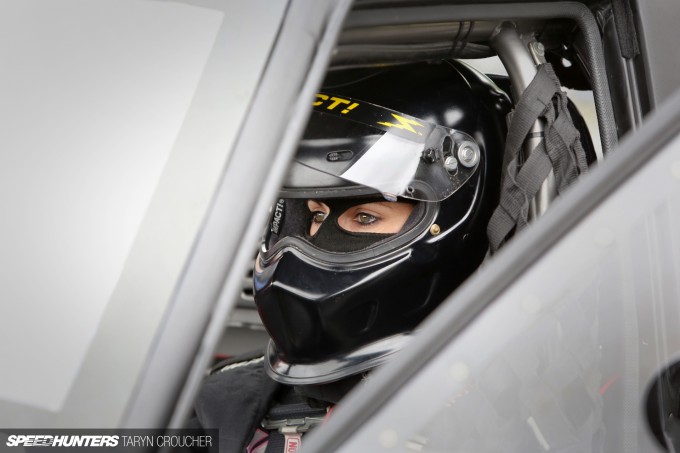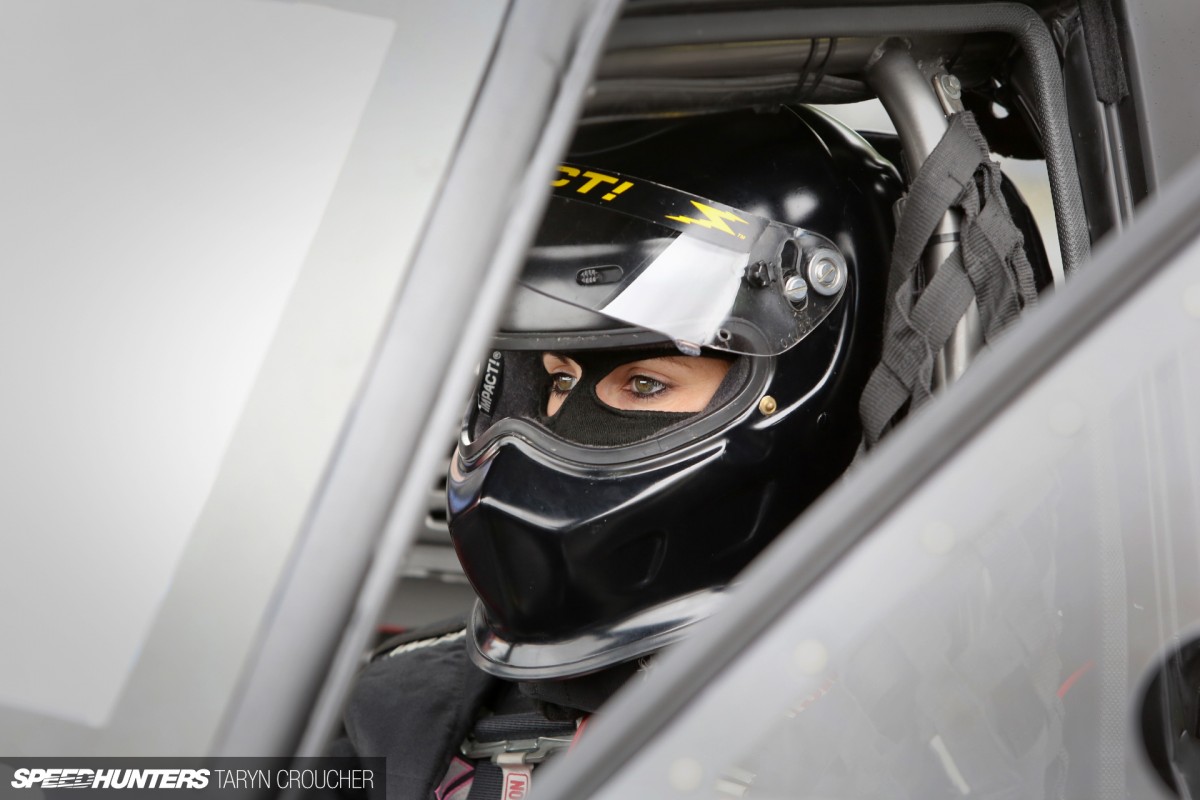 But for Robbie this unfortunately just wasn't fast enough. Kelly Corbett had brought her A-game, dominating the Sport Compact class with a scorching 7.14, and breaking the record of the fastest 4-cylinder pass on New Zealand soil while she was at it. As far as I'm concerned, the Aussies can have our track record, but they can't take our pavlova. It's just not happening!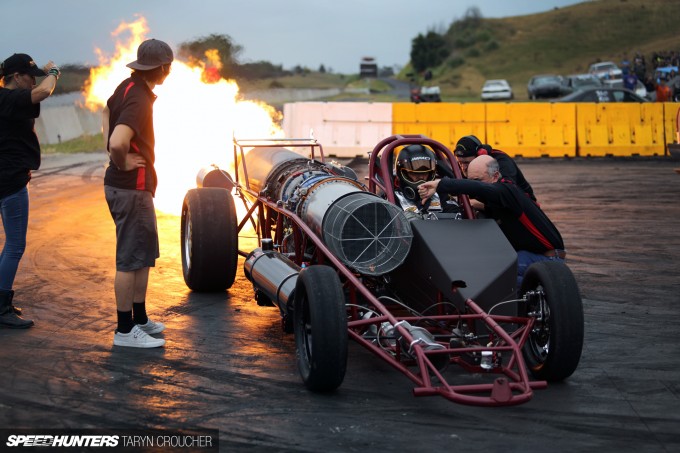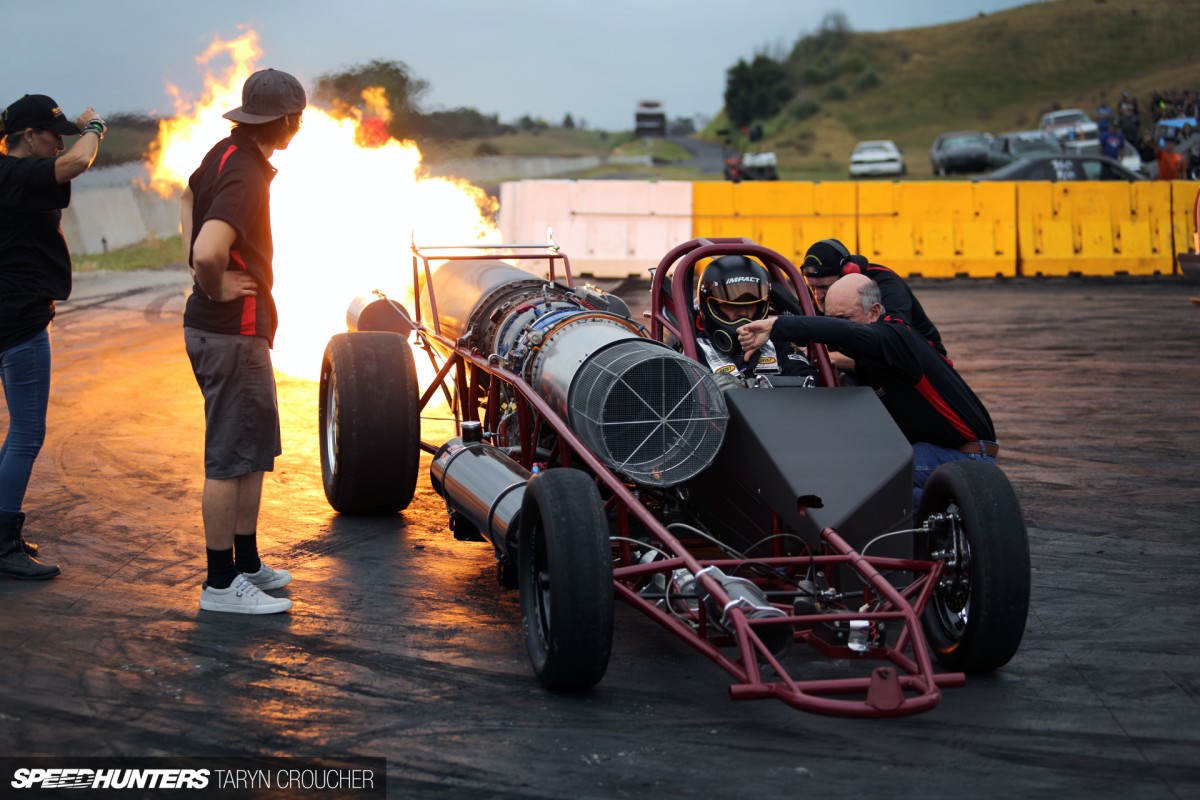 Competition aside, the Super Charge Batteries jet-powered funny car put on an incredible fire show, despite only being at the track to complete two licensing passes. I can honestly admit that I actually felt a bit scared being this close to it, but maybe I was just worried about losing my eyebrows – considerably more disastrous for a girl, as you could imagine.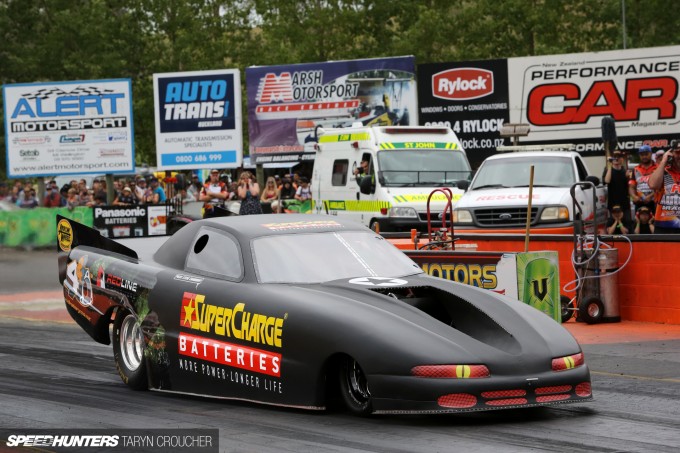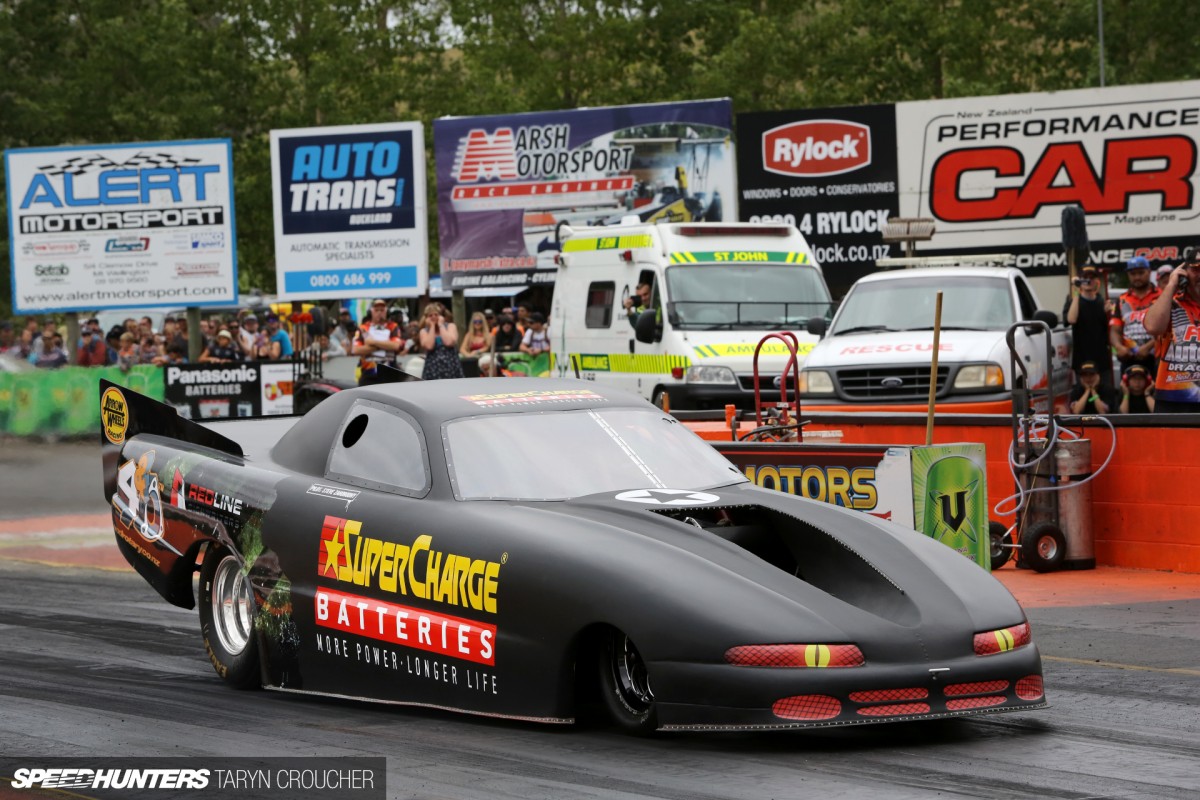 Unable to use the afterburners until the licensing passes were completed, the evil-looking funny car only ran 12s and 10s; obviously nowhere near the car's potential, but still a very cool sight to behold. I'm certainly looking forward to seeing this car in action once it's licensed and ready to race.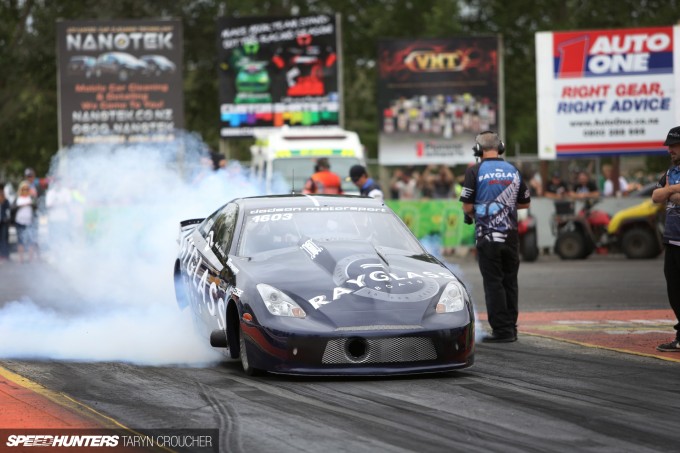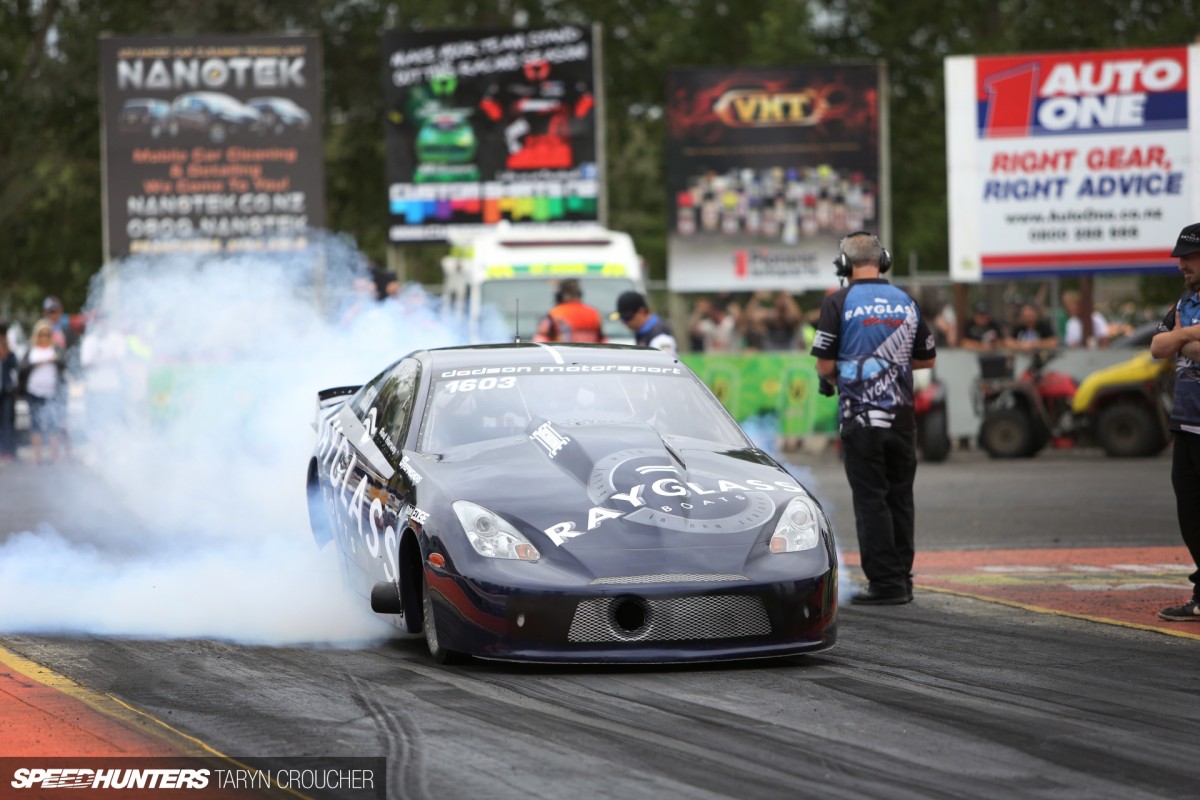 The Rayglass Celica had run a few promising test runs prior to the event, but on the day Rod was struggling to put full power down on the track, running 7.0 on his first pass, then only just breaking into the 6-second bracket with a 6.99 on the next. By this stage I felt a bit like someone had chopped up an onion and smooshed it into my eye sockets, as the burning from the methanol was starting to get the better of me!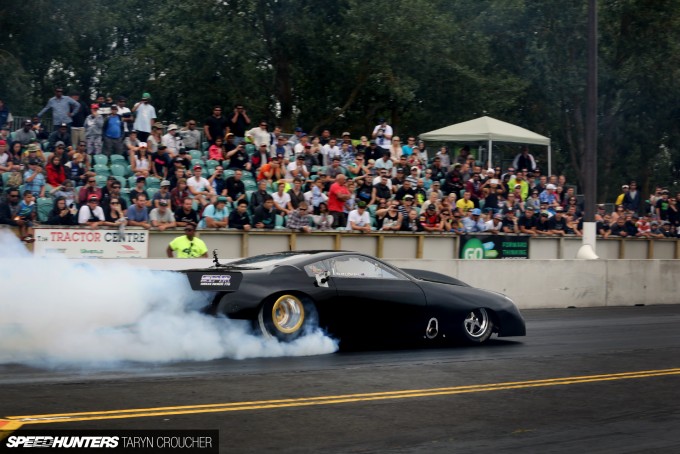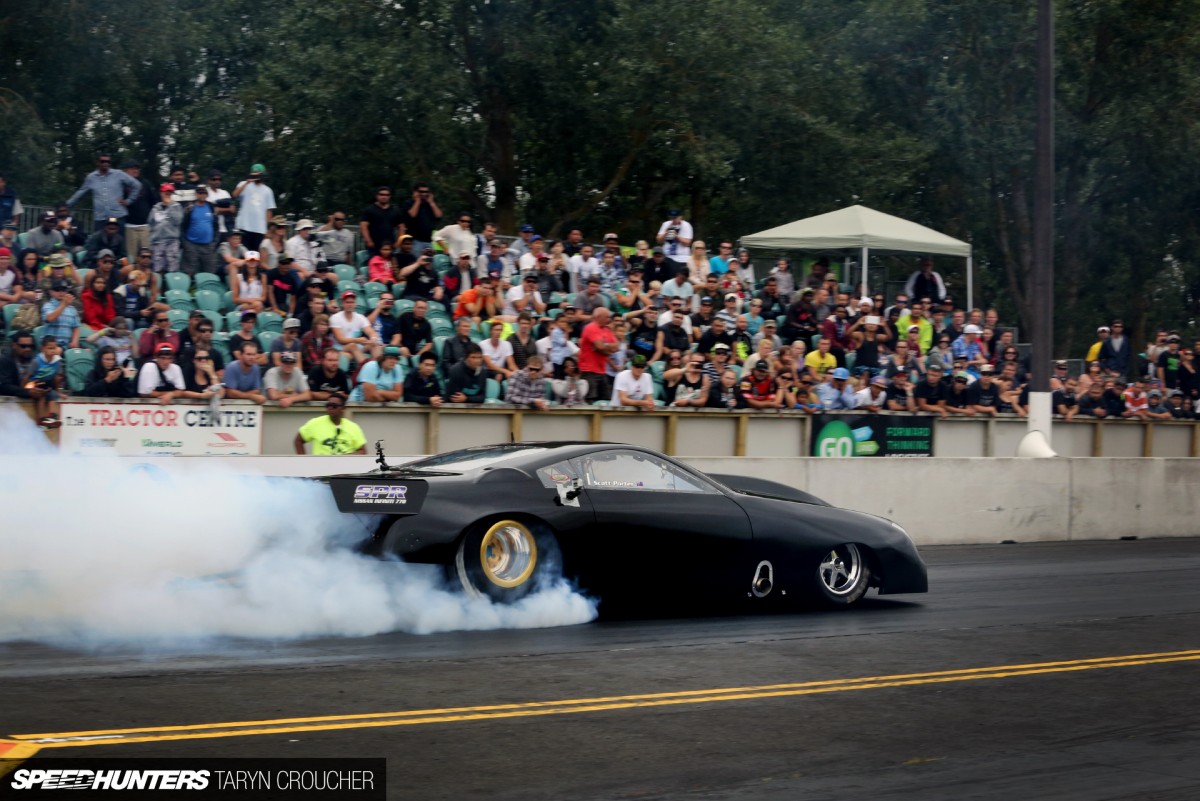 The crowd watched in complete awe and fascination as Scott Porter made an incredible 6.90-second pass, beating Rod Harvey by less than a tenth of a second. I swear I could feel my organs jiggling round in my body as the extreme Infiniti fired up the rears.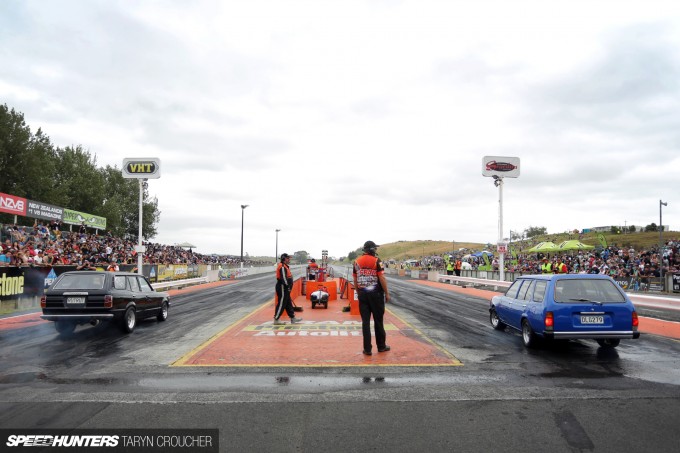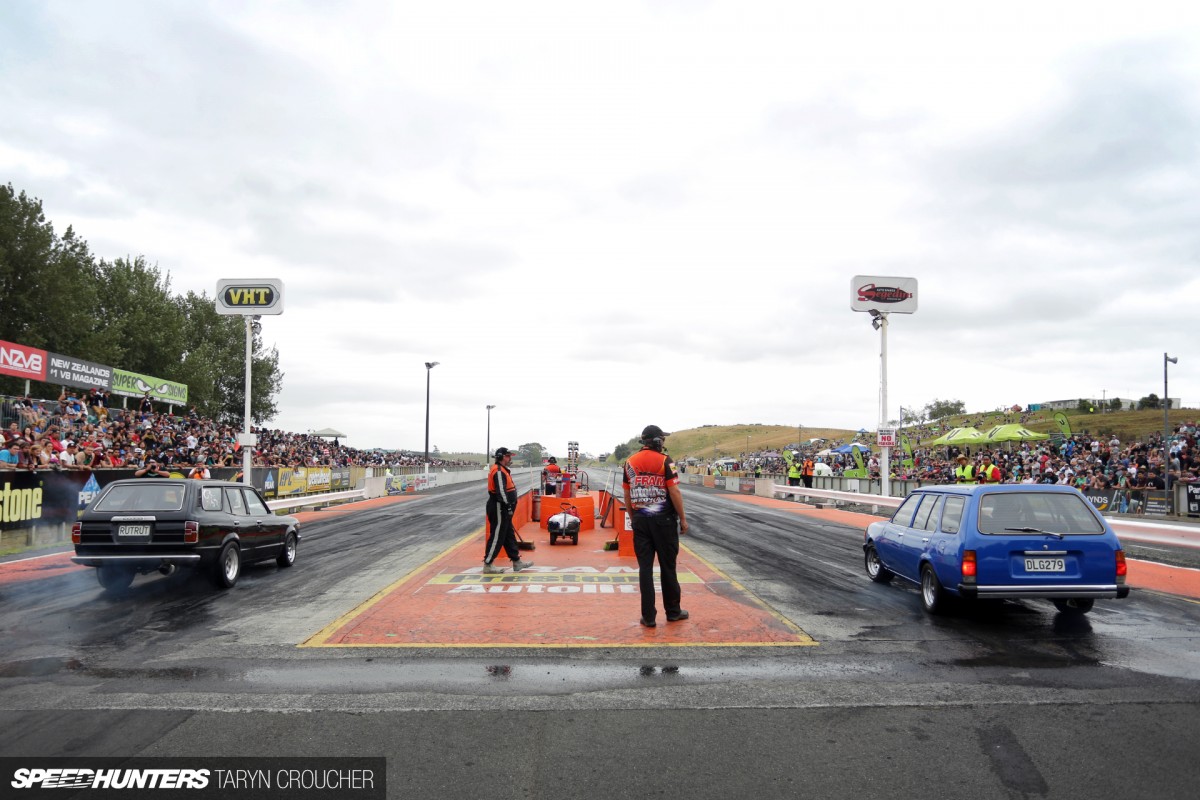 I'm so glad that I was able to make it down to this event, as it really reminded me how nail-bitingly thrilling this motorsport is. Even if you aren't the type to get behind the wheel yourself, if you haven't been to the drags before, I urge you to at least check out one of these events in your lifetime. It's an experience I guarantee you and your eardrums won't forget in a hurry!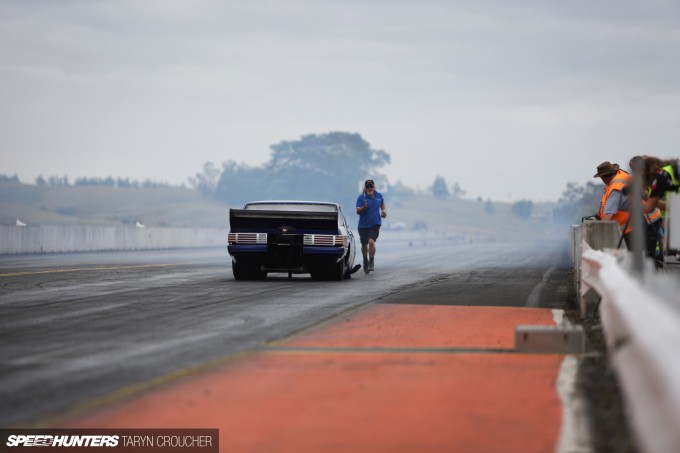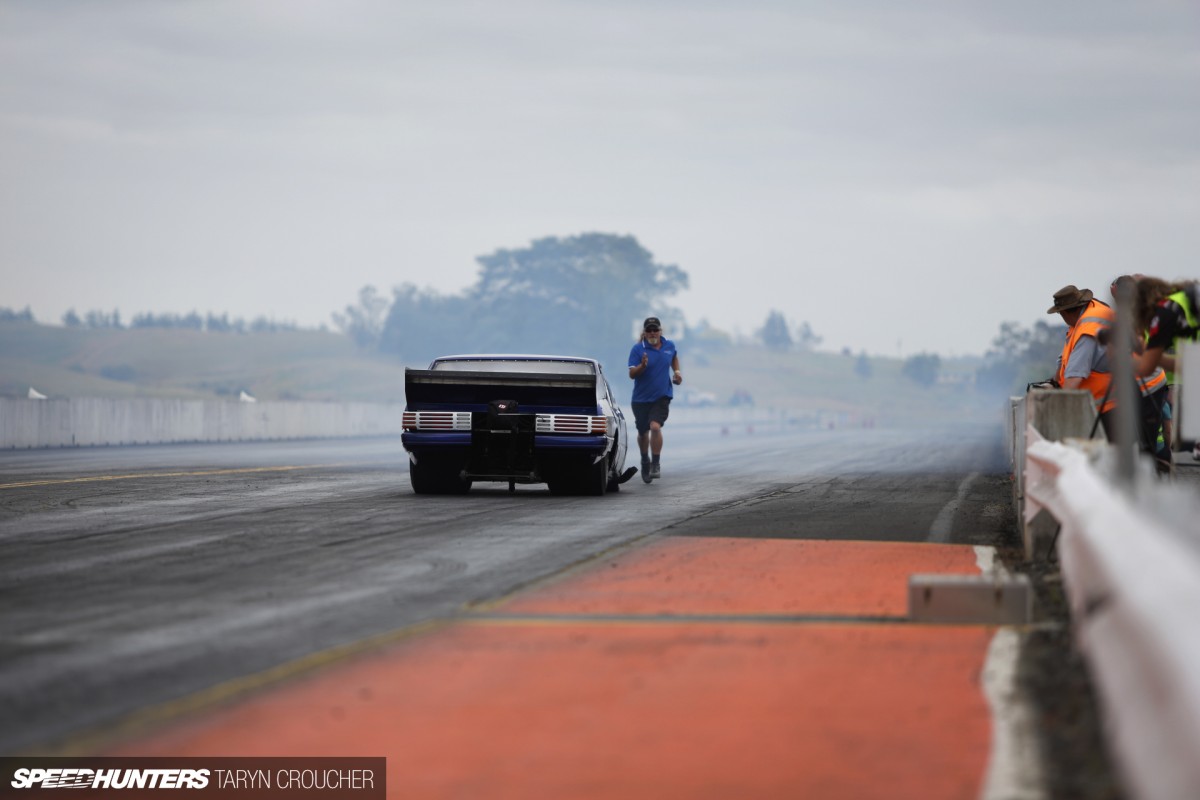 This past weekend has really got me thinking: once Project Z is running properly, perhaps I'll take it down to Meremere one day and see what the old girl's got! What do you think?