American flavor
The Mooneyes Hot Rod and Custom Show (HRCS) in Yokohama has become a bit of a tradition for me. For years I've been attending the set-up, usually because the main event conflicts with the Nismo Festival the following day, but I've never felt sad for missing the actual show. Sure, to see the glitzy displays all completed and thousands of people walk in and out of the show-floor must be quite a sight, but the day before is where it all happens for me. It's complete chaos – or as close as the Japanese can actually get to chaos anyway. Call it 'organized disorder' as hundreds of cars and even more custom bikes are driven, pushed and unloaded into the Yokohama Pacifico exhibition center; then cleaned up, polished, positioned, repolished, repositioned and prepped for each carefully choreographed display.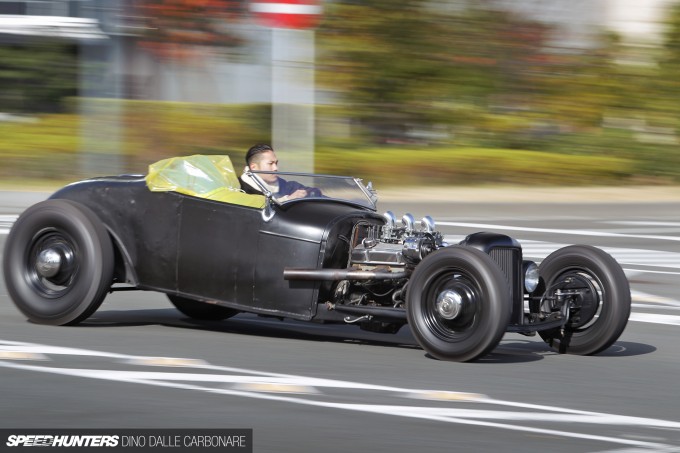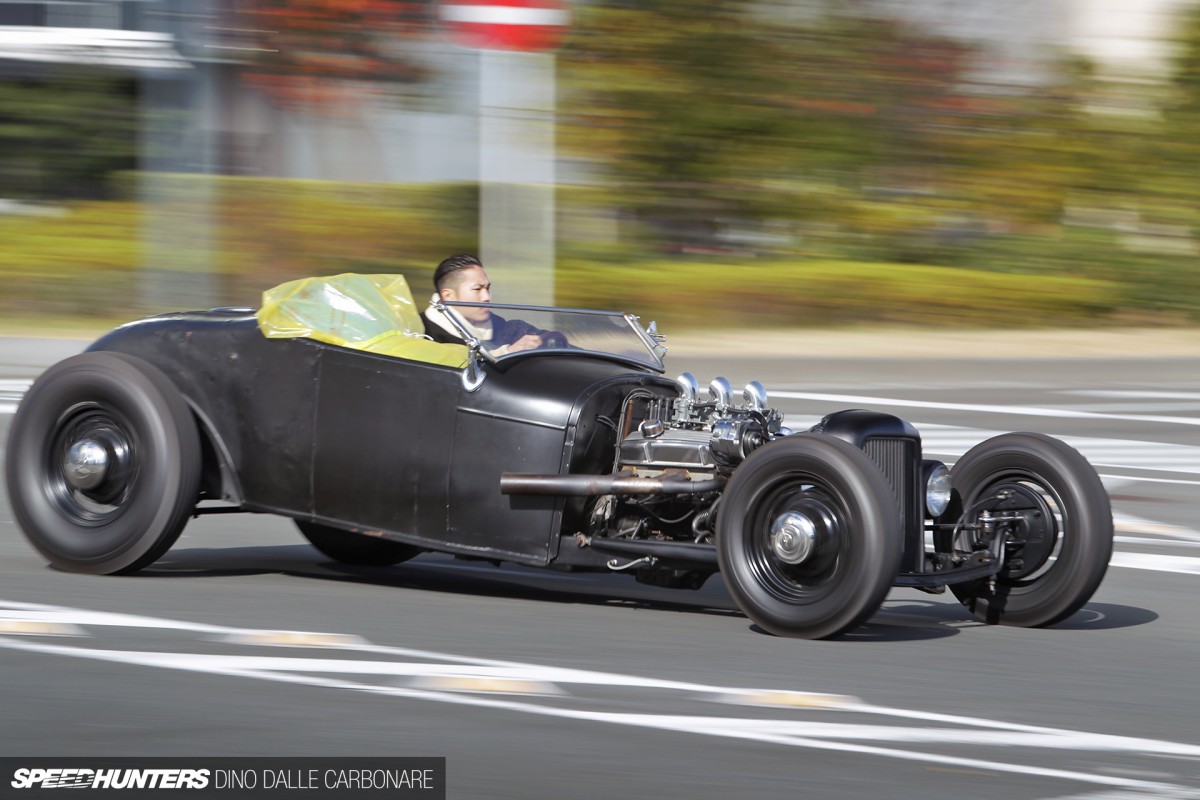 It's like American flavor descends on Minatomirai, starting with its streets, which get spiced up with some pretty mouthwatering custom metal. It provides me with the perfect opportunity to get some real Speedhunting done…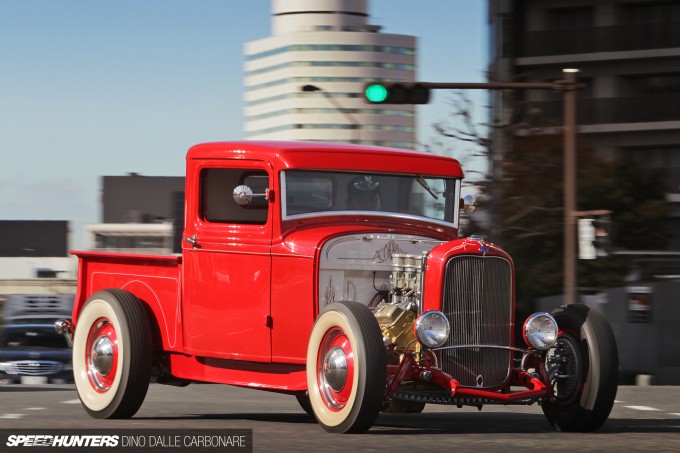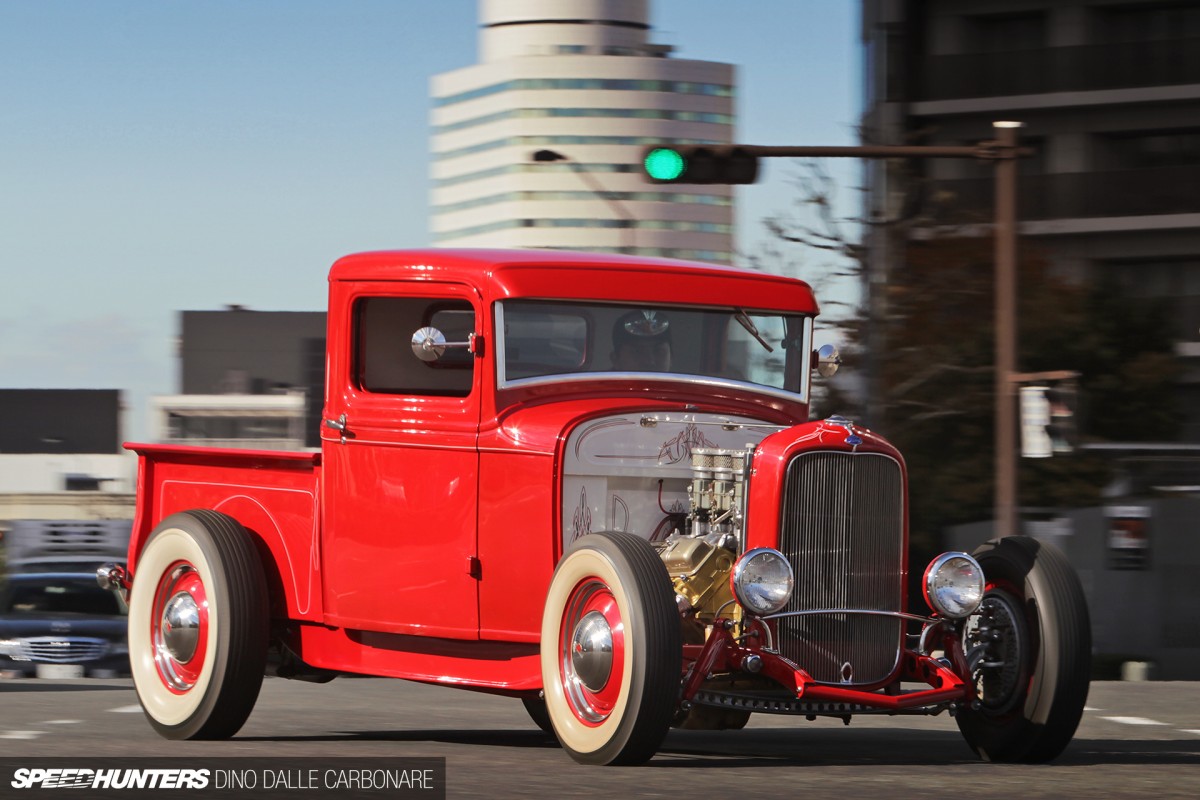 … seeing display cars starting to roll in…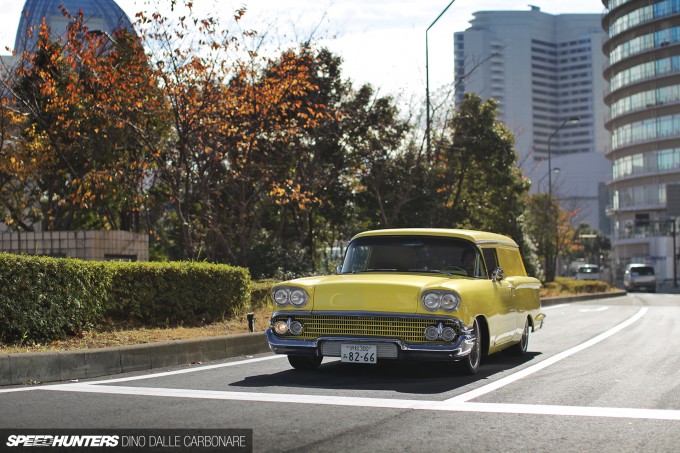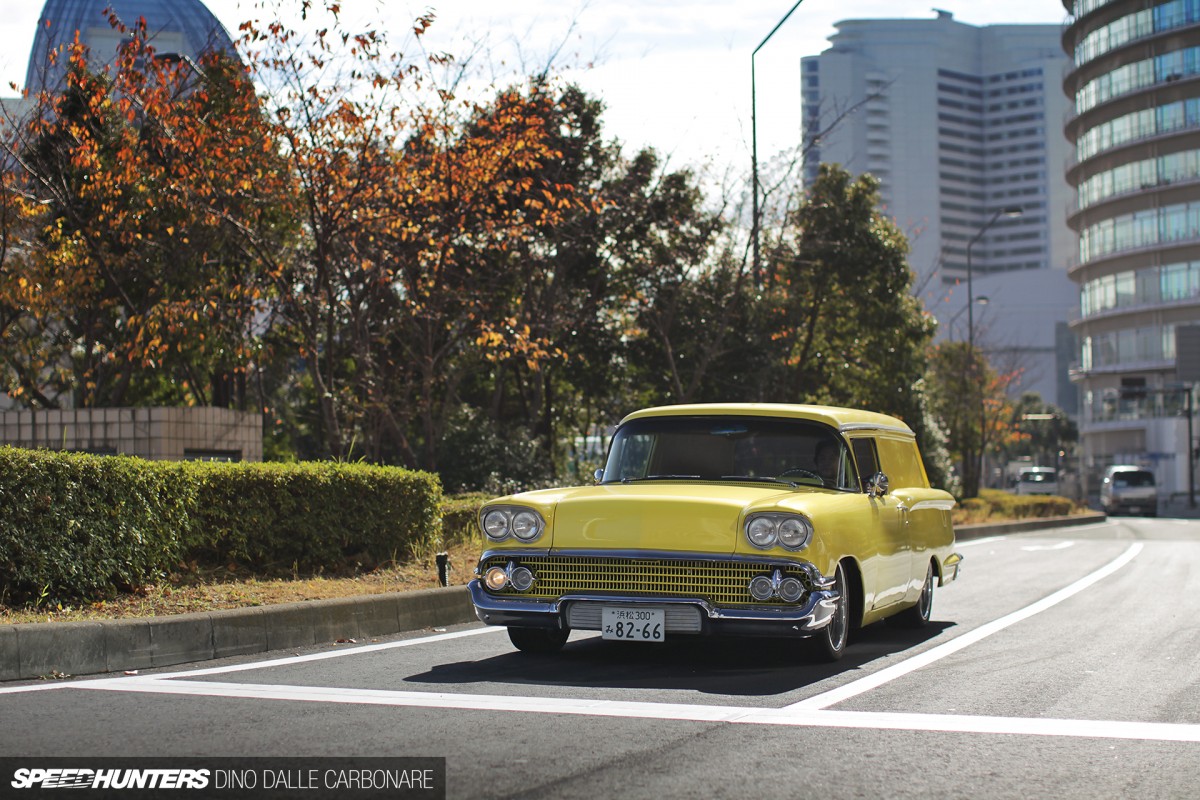 … their barely silenced engines reverberating up against the tall surrounding apartments and office blocks. It sure beats shooting parked cars in a exhibition center right? Well, at least for the first couple of hours of the day, that's what I always try to do.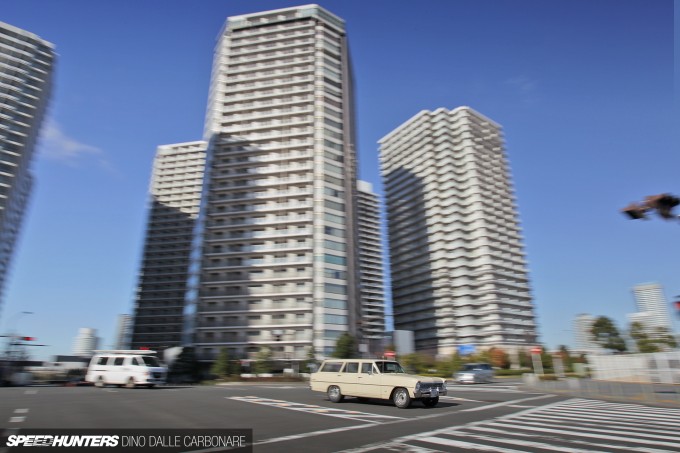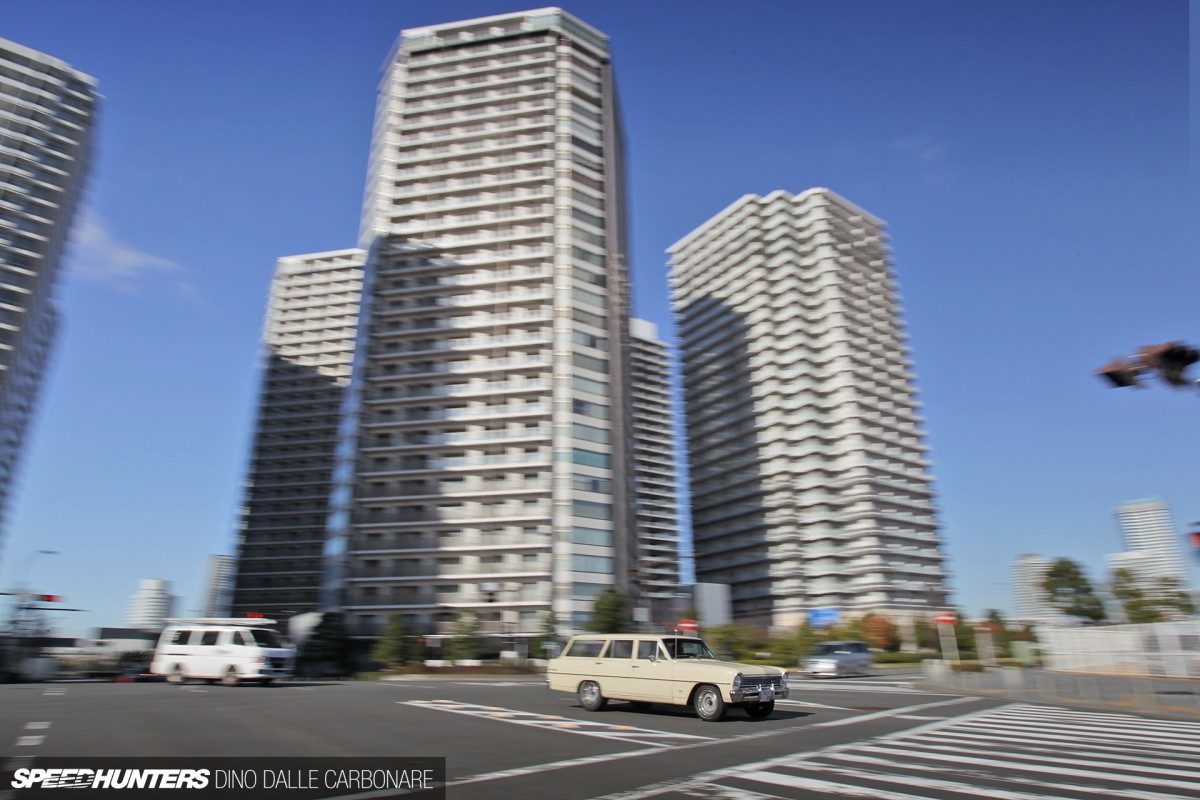 Witnessing the unusual carscape unfold before me is always a great reminder of how full-on the Japanese are when they decide to dedicate themselves to a particular scene. They fully embrace the lifestyle – from dressing up and styling themselves to pull off the look, to making sure they've got the right work vehicles for their shops.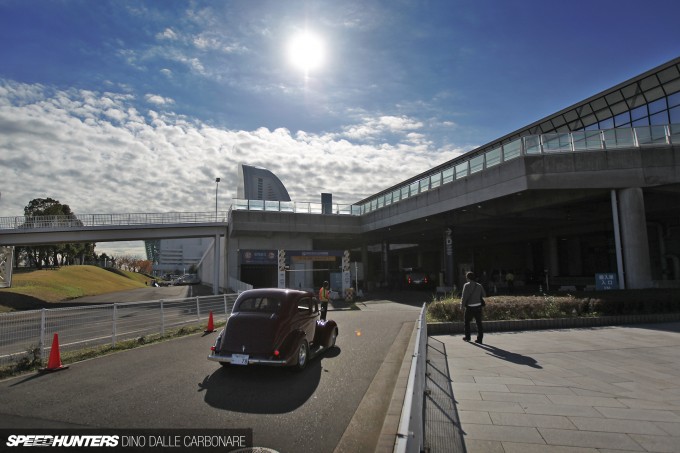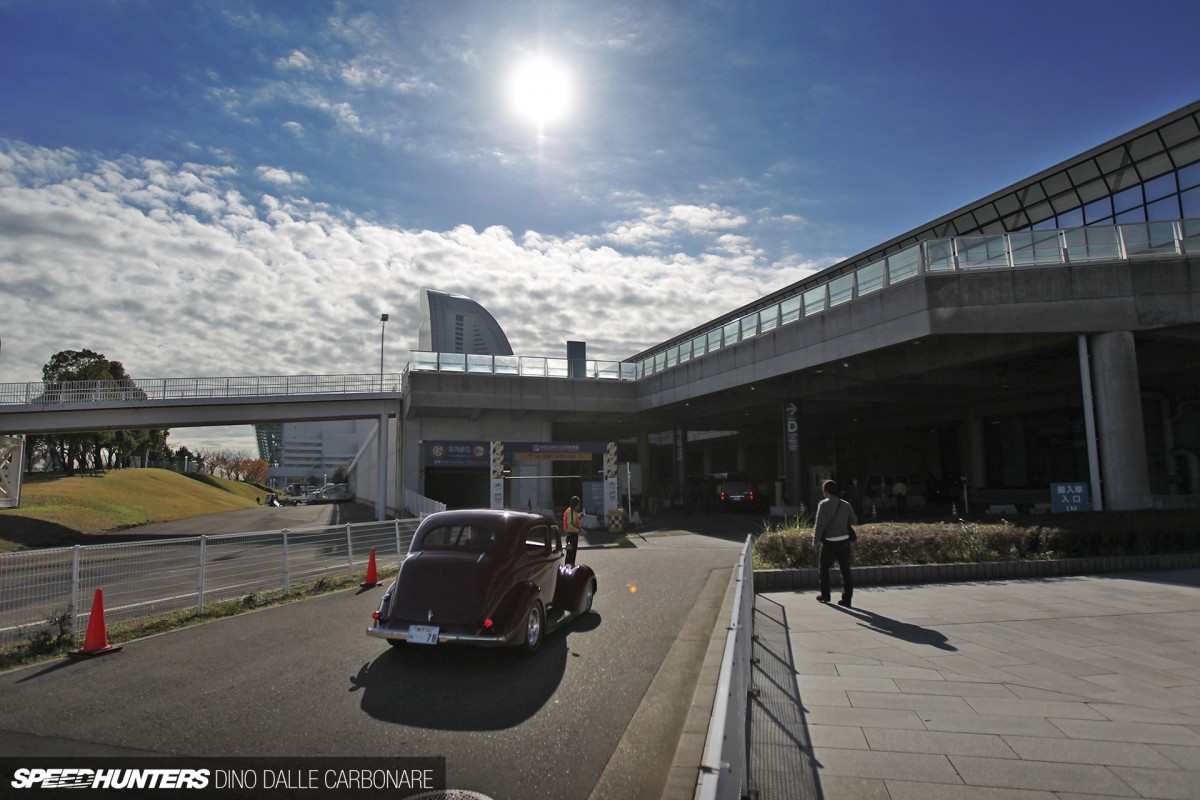 Around the back of the exhibition hall, cars and transporters were being let in one by one so as not to block the various entrances that dot the perimeter of the halls…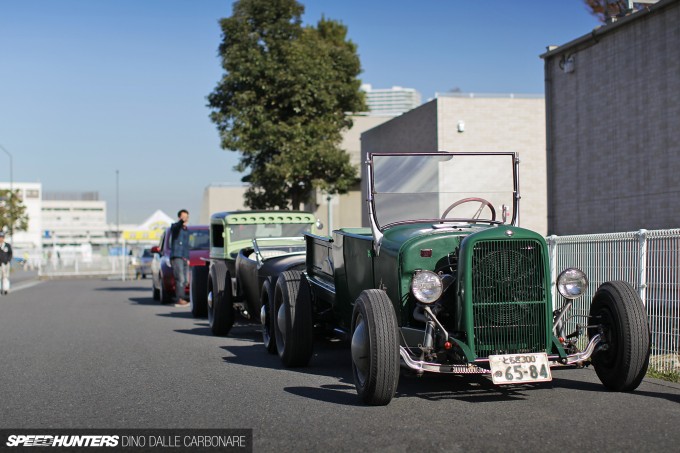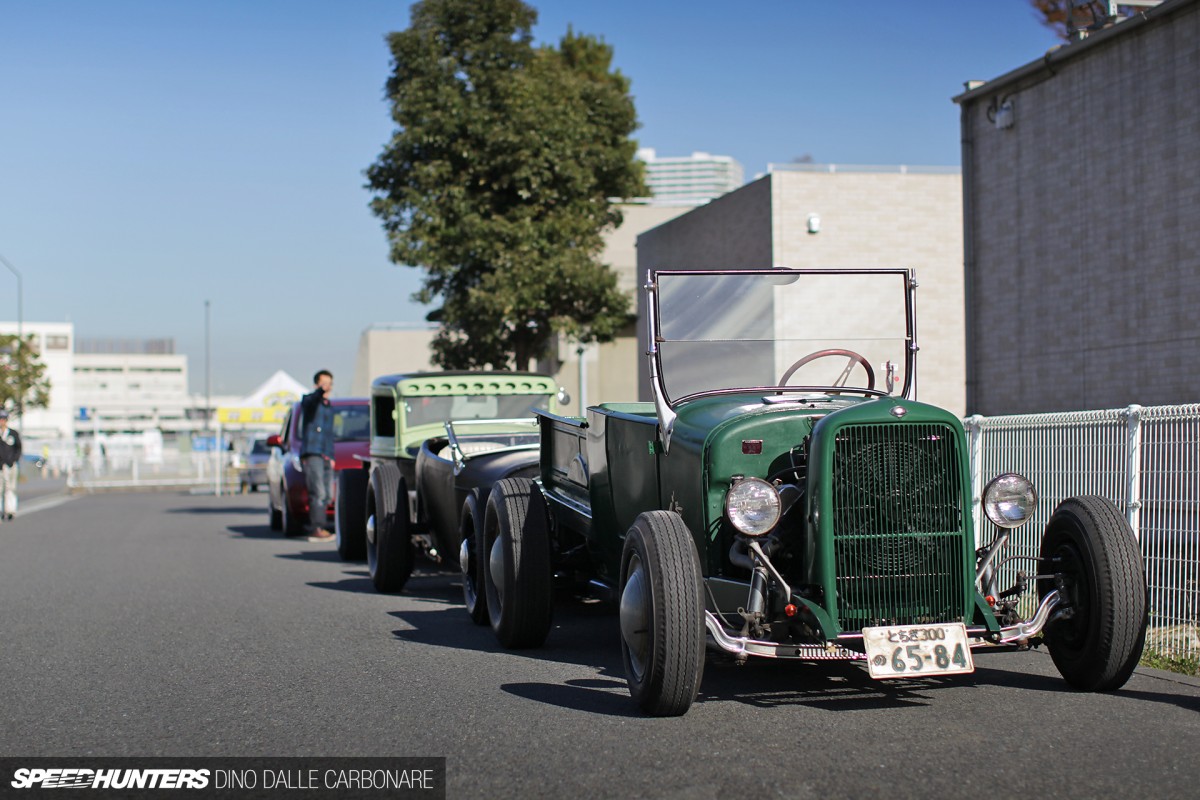 … creating this rather impressive line of hot rods. To help provide variety every year (the HRCS is now in its 22nd installment), Shige-san and the guys at Mooneyes always choose a different theme, and it's fun to try and guess what it might be just by seeing the cars that enter. Could it be a hot rod special? Even if it wasn't, there is always one cornered off area that is dedicated to these minimalistic works of art.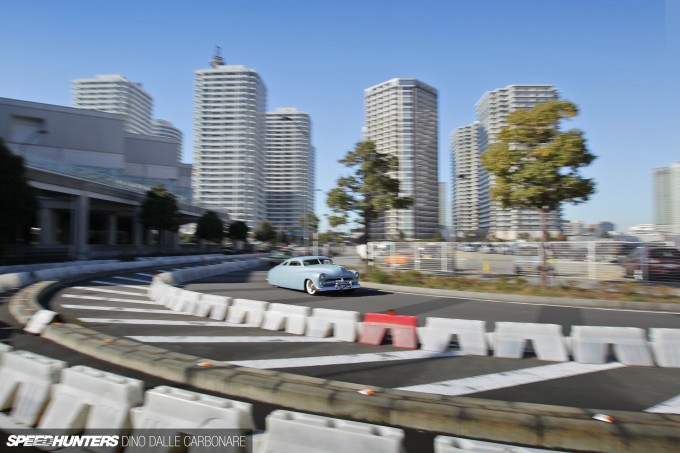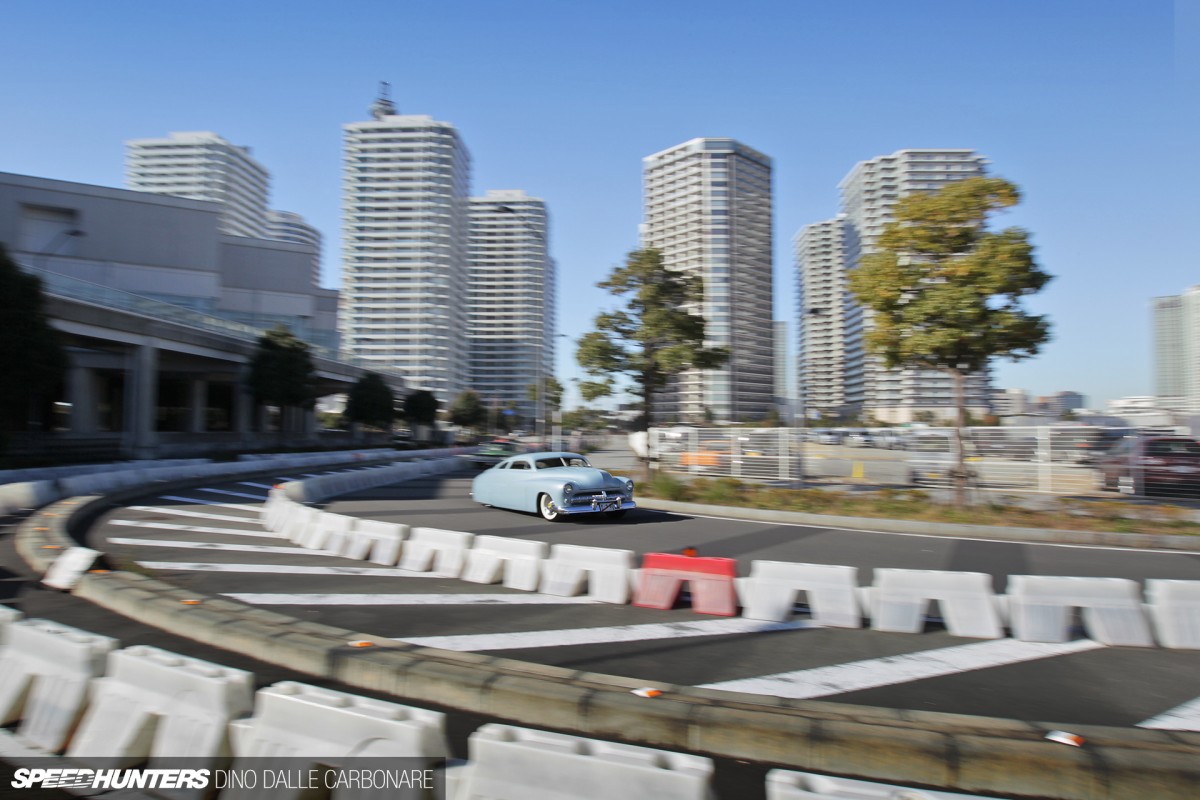 This to me just shouts out Japan, or more to the point, shows precisely what is right about this country – the mix of styles and cultures that present themselves to you on a daily basis. But enough with the pondering and end-of-year feelings; after a while spent in the cold and crispy air outside I felt like a bit of a change and decided it was about time I headed indoors…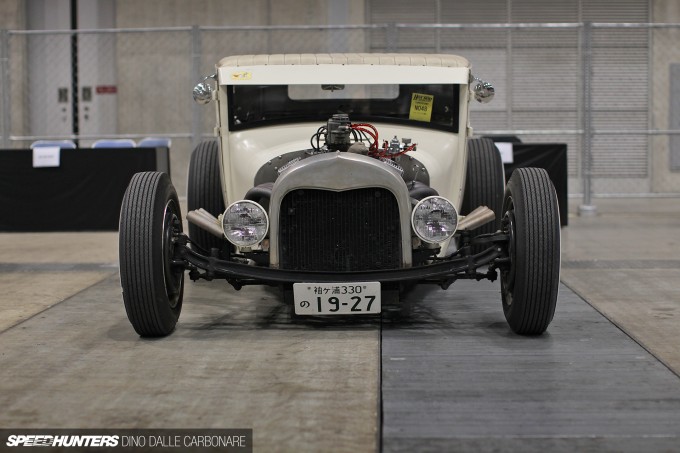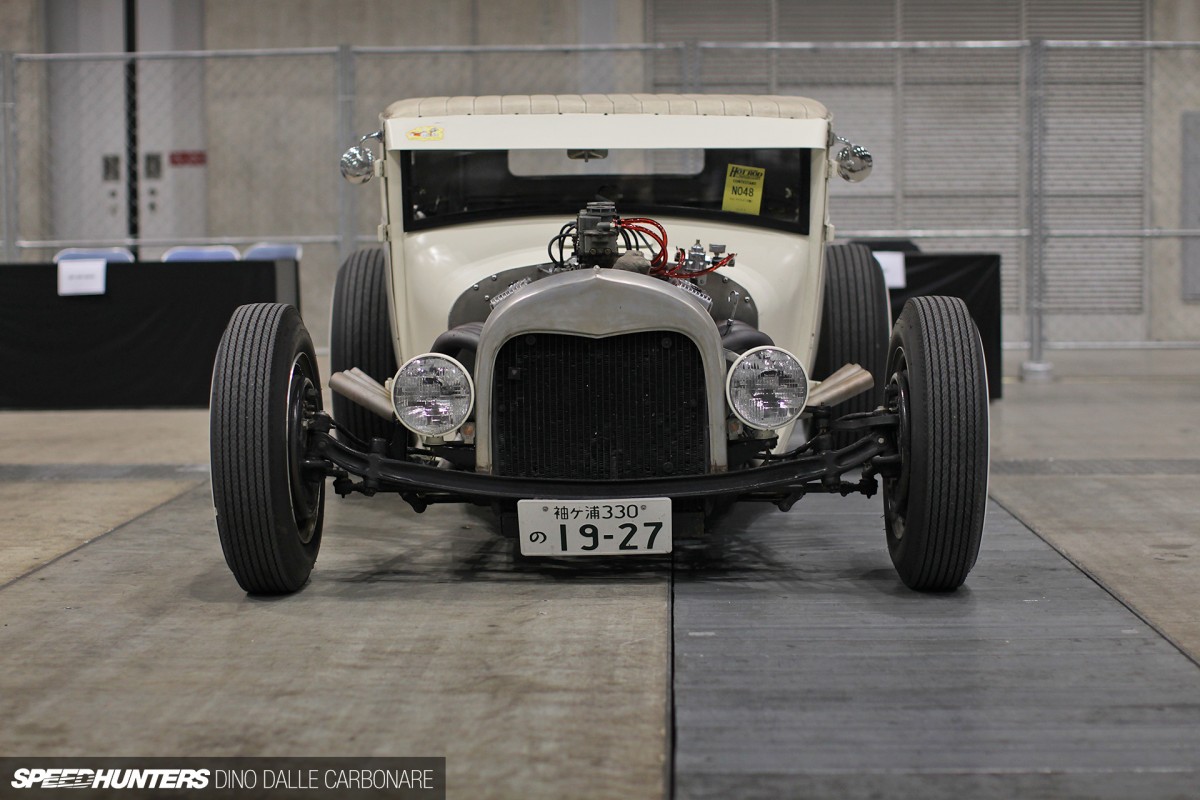 … to see how things were proceeding and indulge myself in a little corner of car culture that is still very much alien to me. I think that is precisely what attracts me to it – the feeling of not really knowing all the ins and outs, and the mystery about some of the cars and styles that I come across.
The Starline duo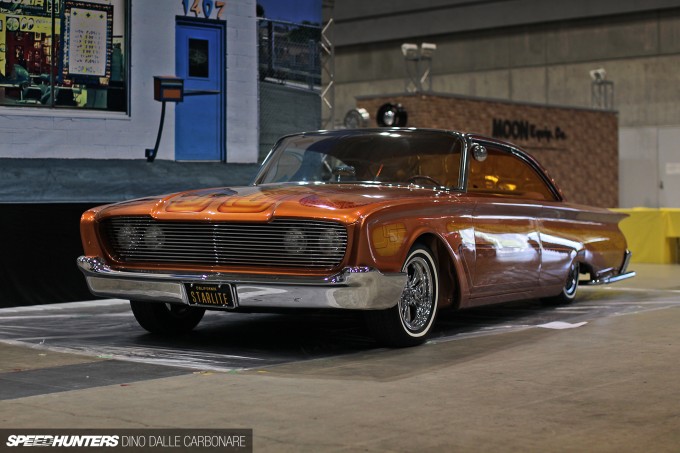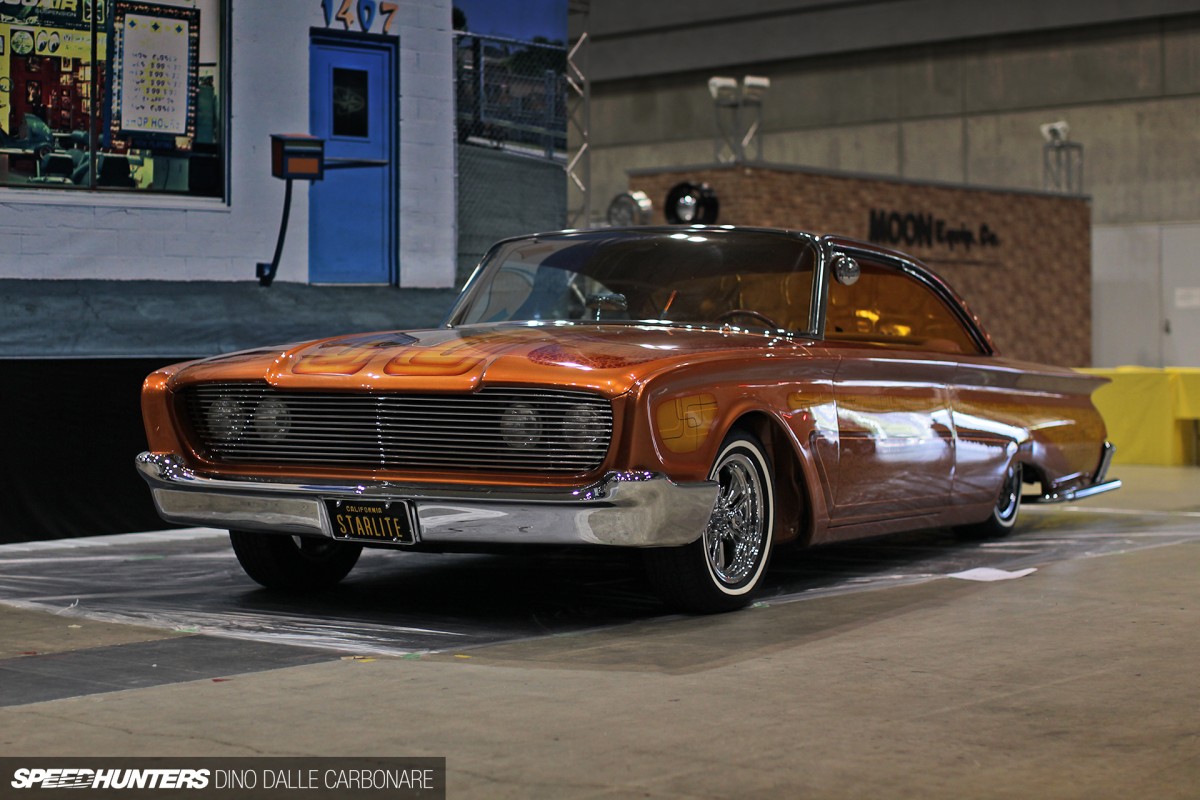 It's a way for me to let my natural and general love for cars do the observing. I can't judge like someone clued up in the field would, so the cars that stop me in my tracks strike me on a more basic 'damn that's cool' sort of way. It's precisely what kept me coming back to the two Starlite Rod & Kustom cars that were shipped over from California specifically for the show. The 1960 Ford Starliner, with its incredibly smooth shaved body, intricate paint scheme, orange tinted glass and see-through custom grille, just oozed style no matter what angle you looked at it from…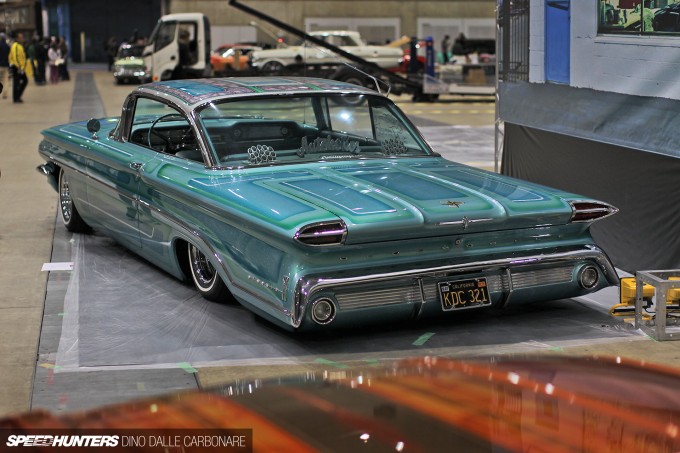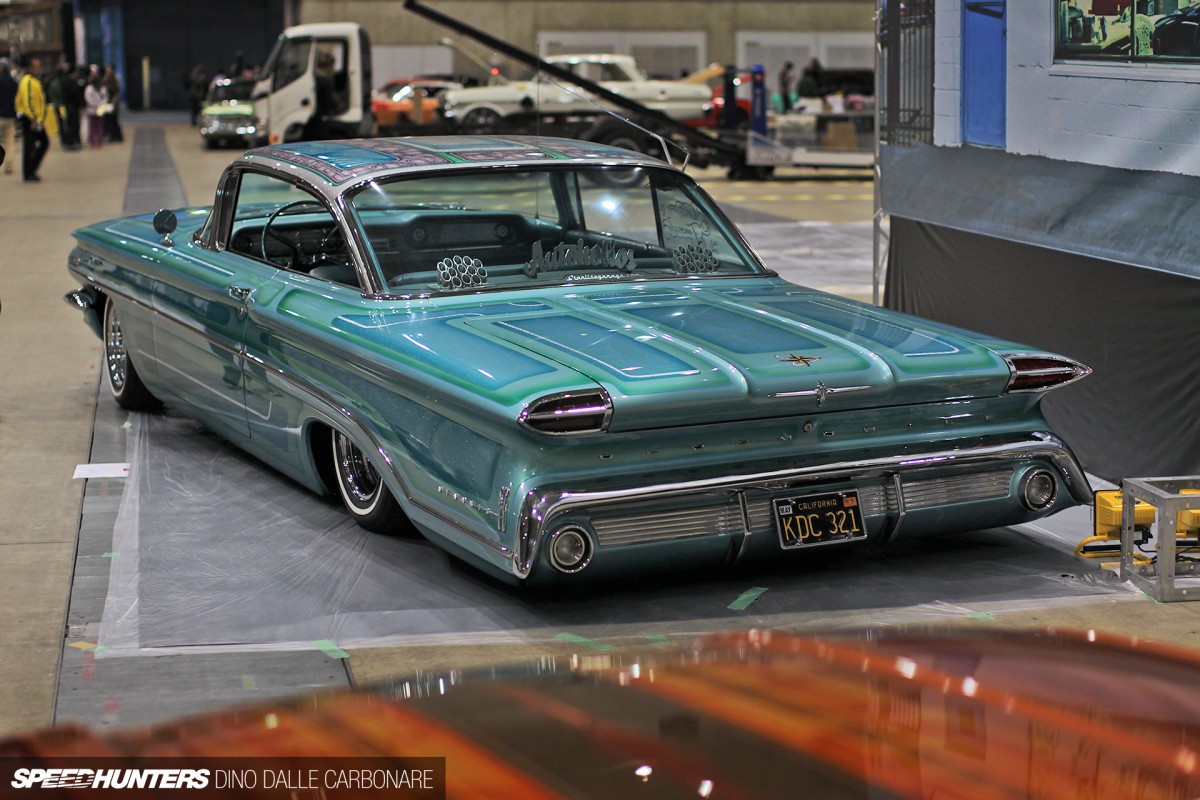 … and it was much the same thing for the Oldsmobile Dynamic 88 that joined it. I really don't think I've ever seen a better paint job executed on any custom car before. I'm sure many Japanese show attendees took a good look at these cars to gain more knowledge of how the scene is progressing over in the US.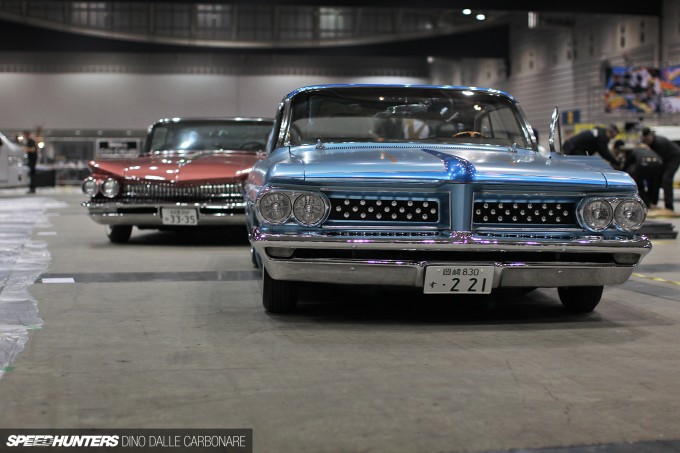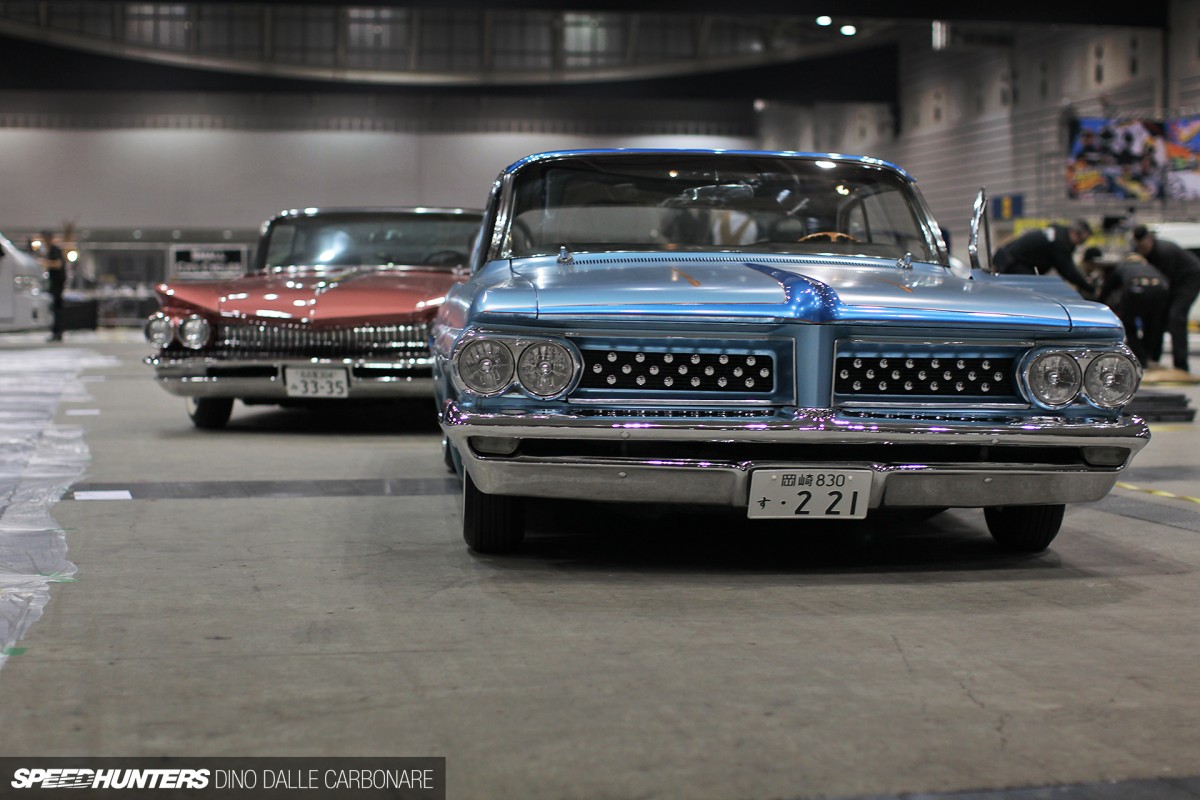 Of course, this is in no way taking away from the Japanese-built cars that were on display…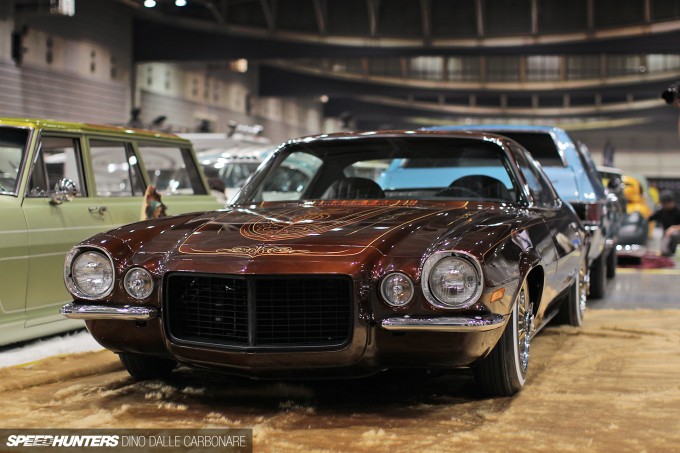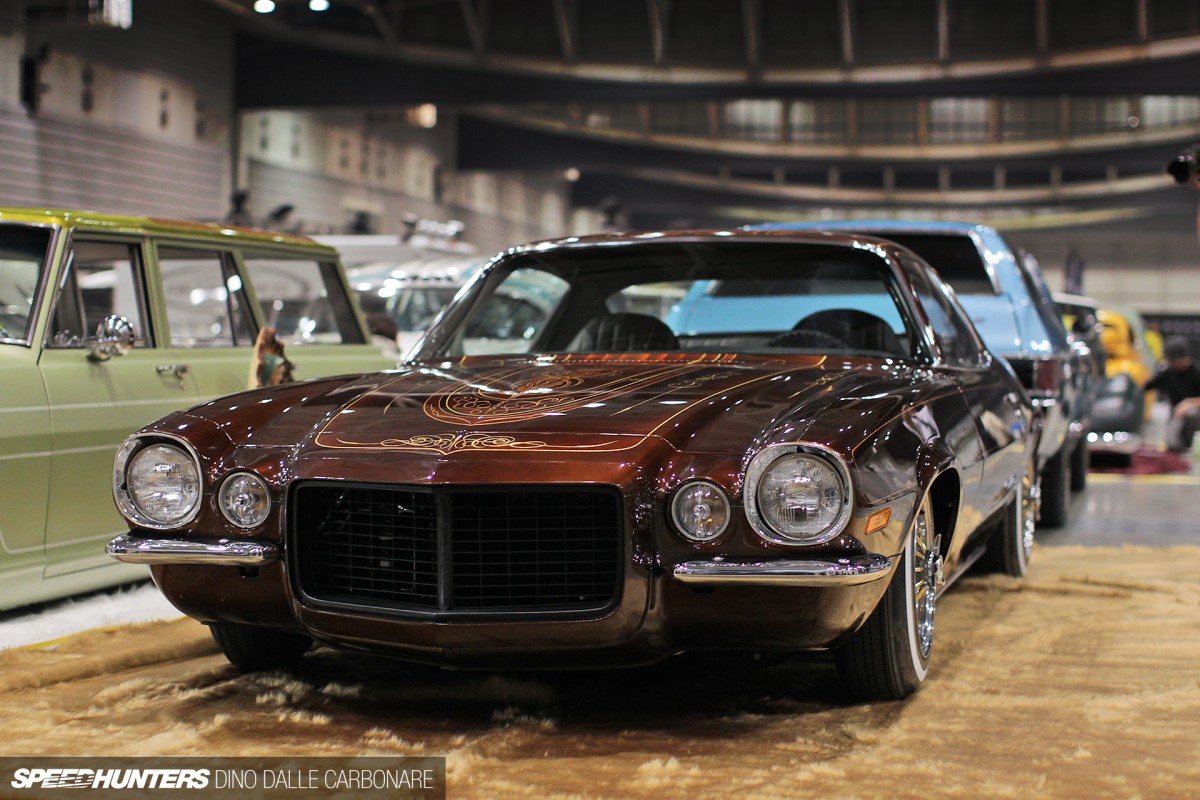 … not in the least in fact. Regardless of the automotive sub-genre, you know the Japanese will always shine for their superb execution, mixing the conventional with the unconventional. As this Camaro showed…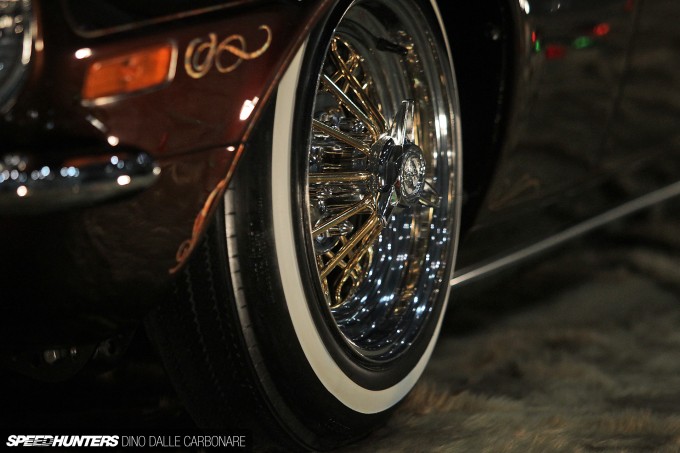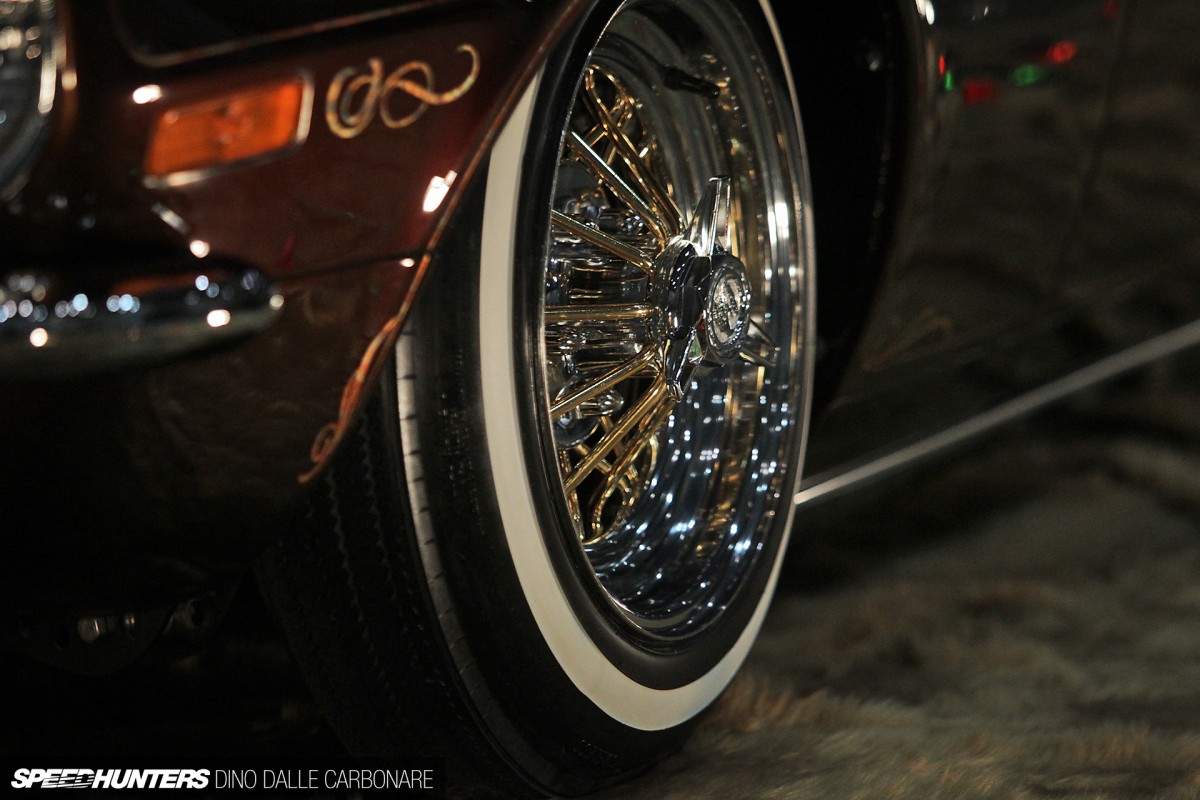 … it's always about the details!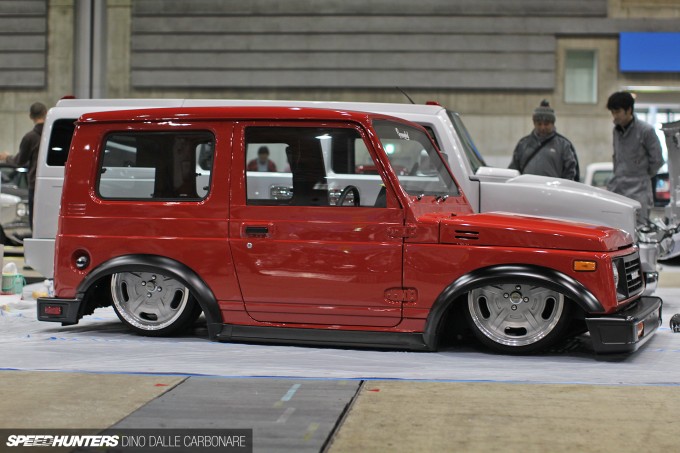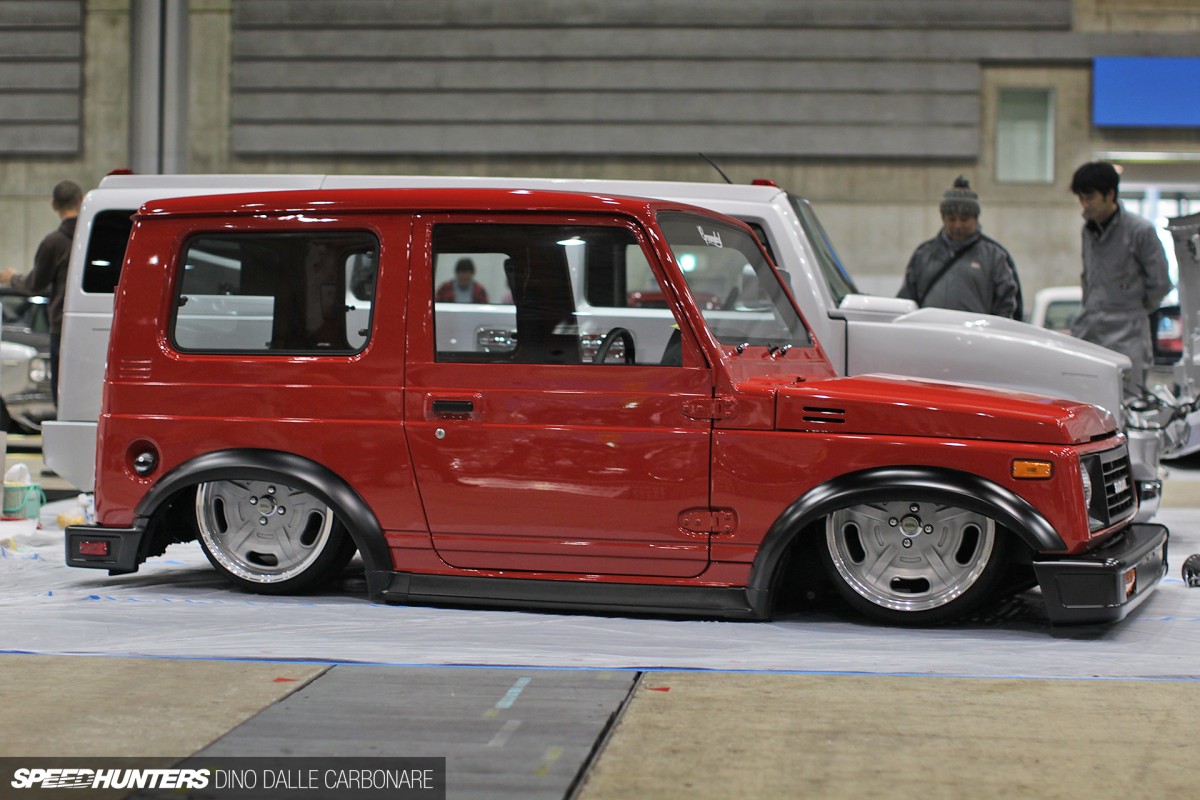 There are always at least a few cars that have been built for a reaction, and this year this slammed and tubbed Suzuki Jimny from Grounded (a very fitting name!) was definitely one of them.
Into trucks?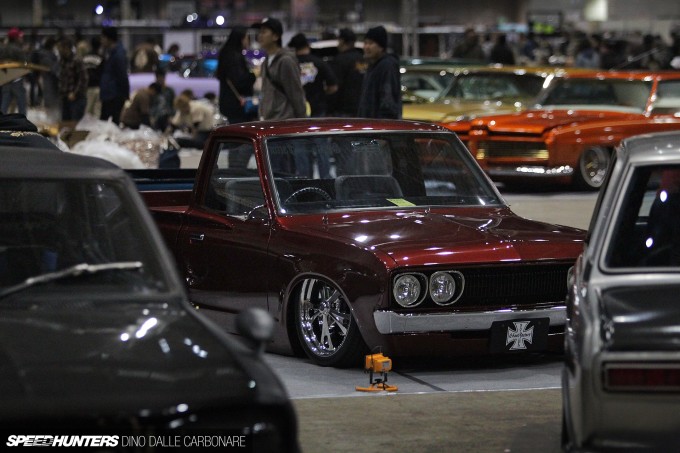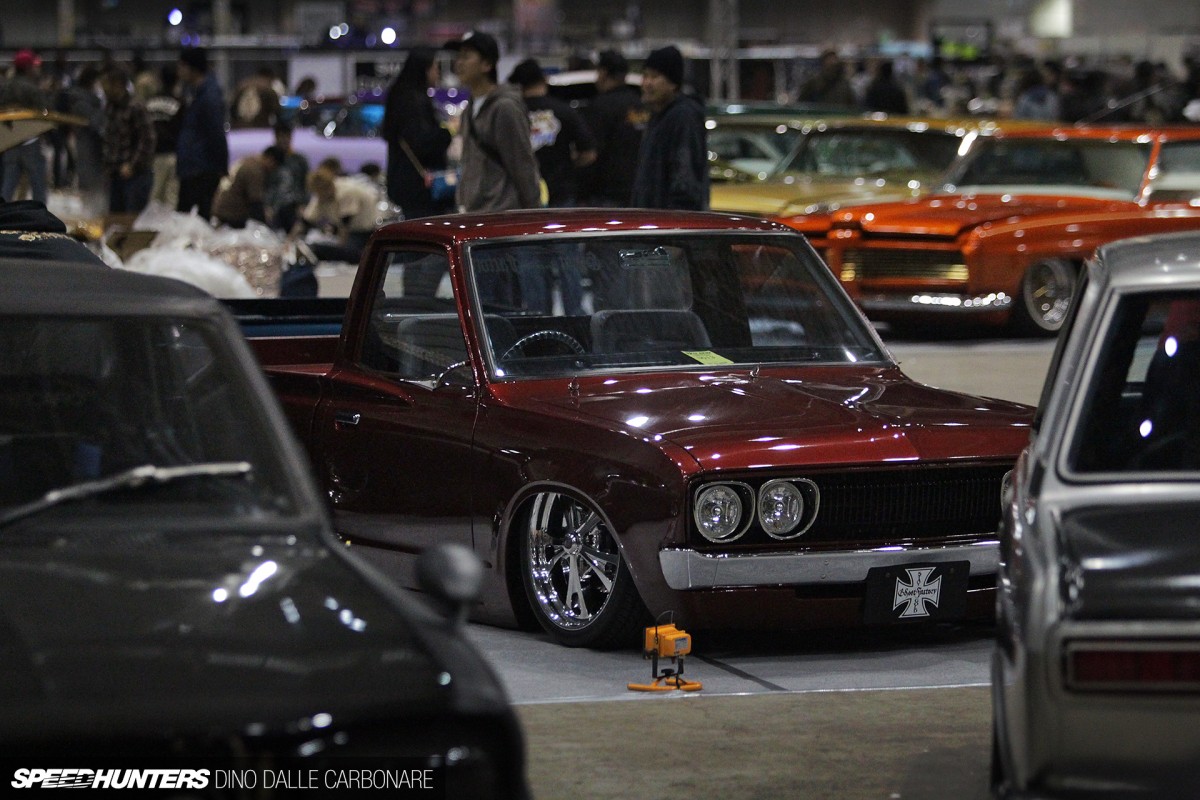 If you're into trucks then this year's show would have been a very good one for you. There was definitely a lot to see in the specific area dedicated to them…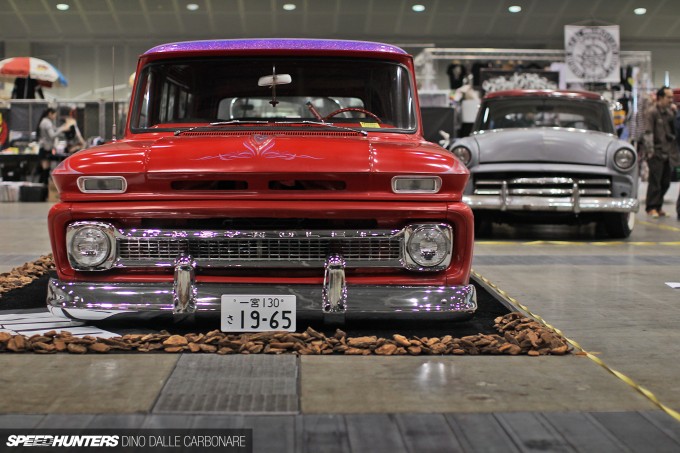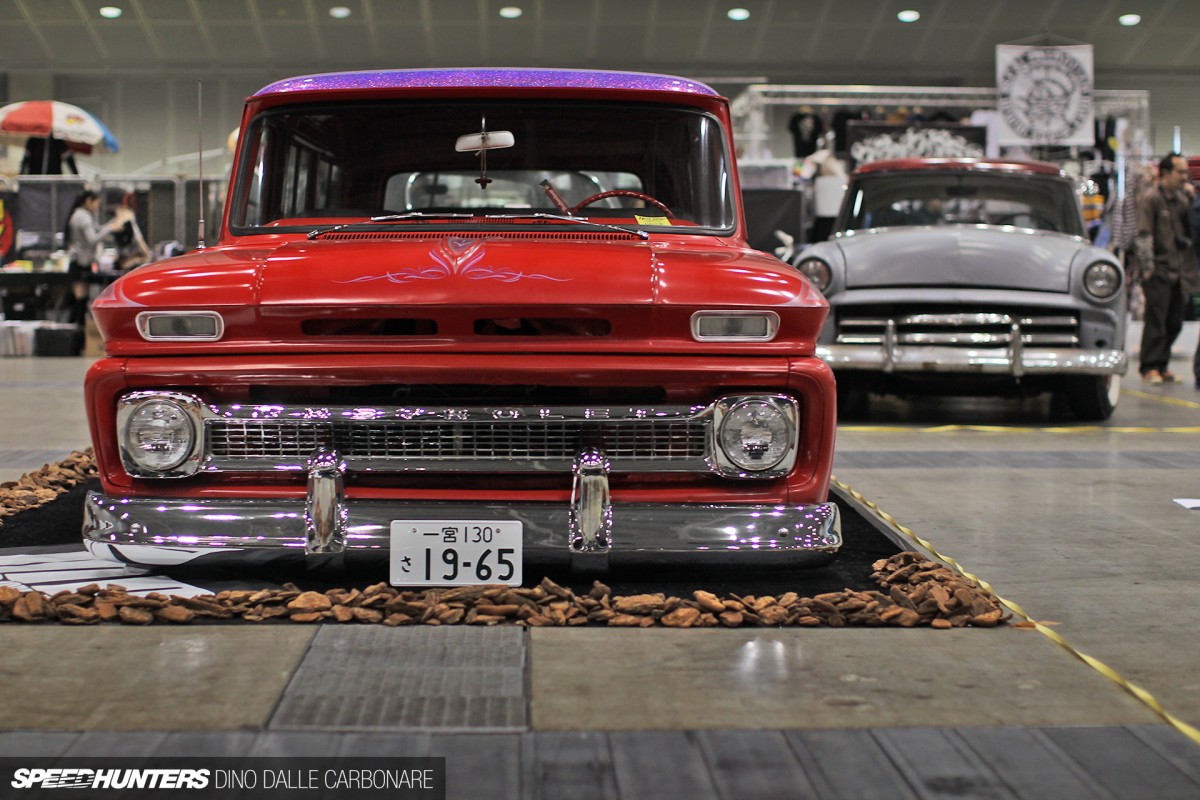 … as well as some others dotted around, like this huge Chevy SUV dropped right to the ground.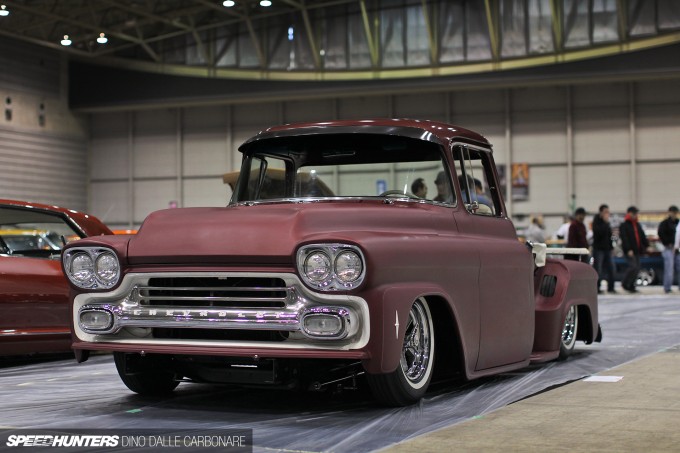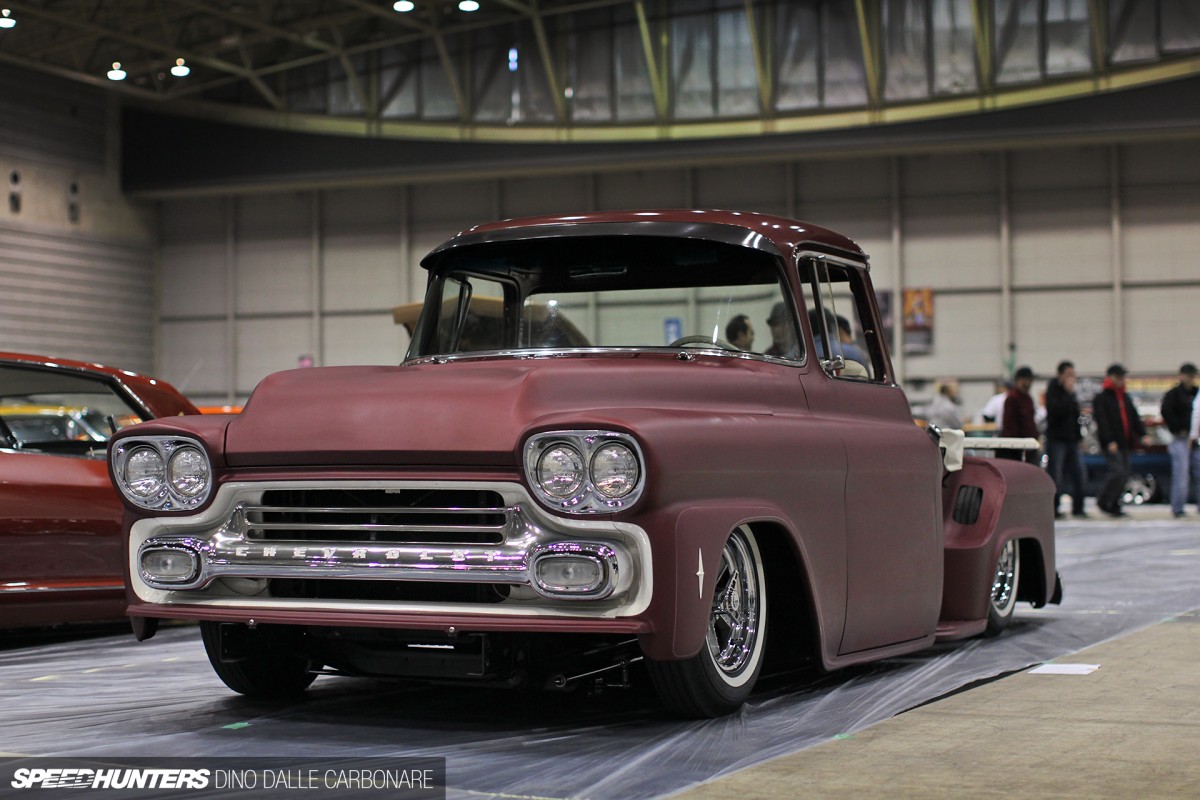 It's always the really old stuff that wins on presence though!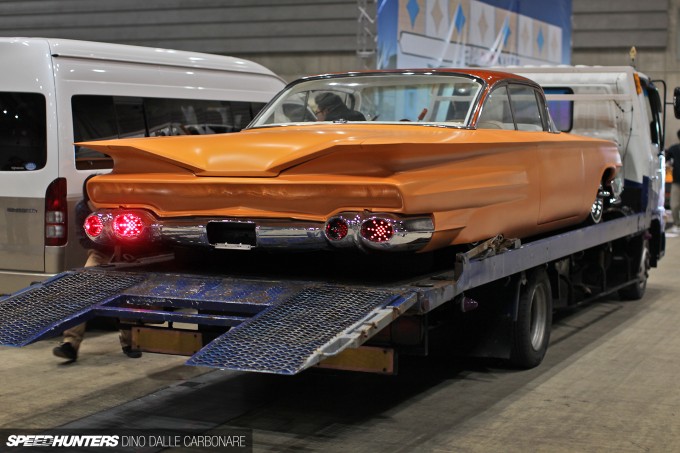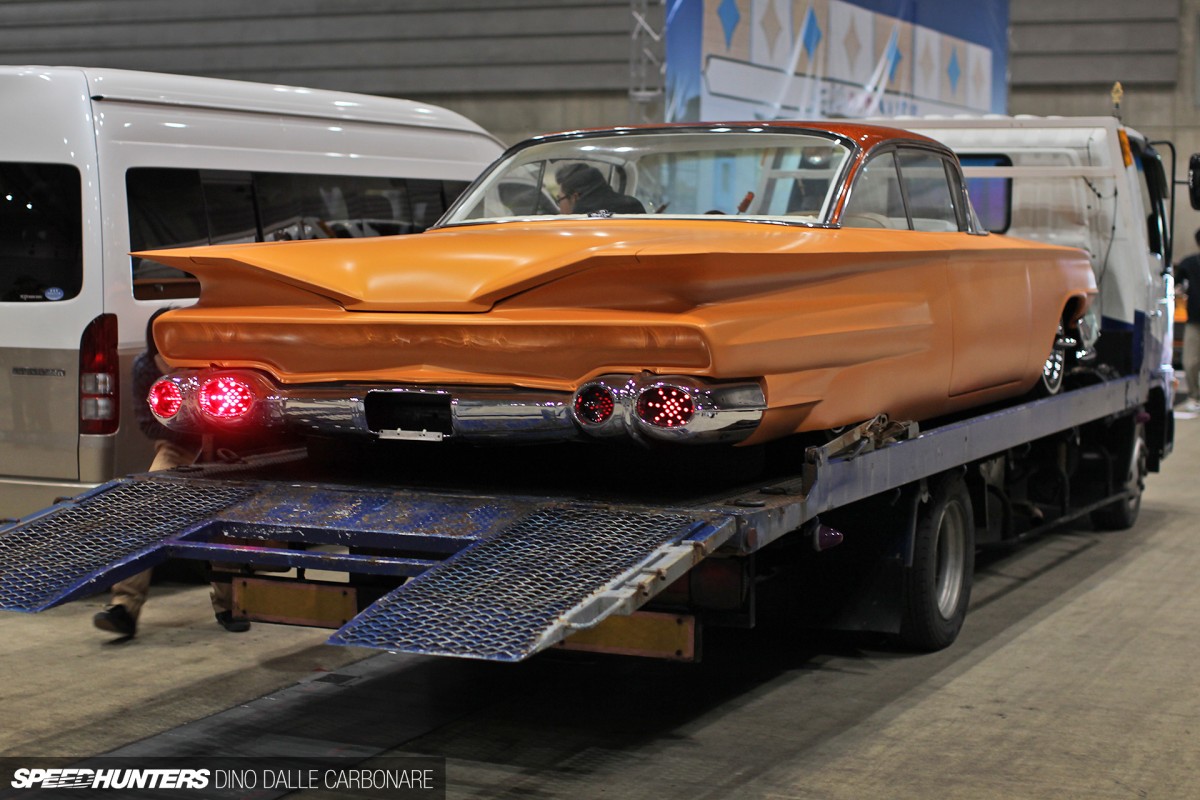 The unloading of cars never really stopped until the afternoon as those that had made long journeys to attend the show rolled in later than others.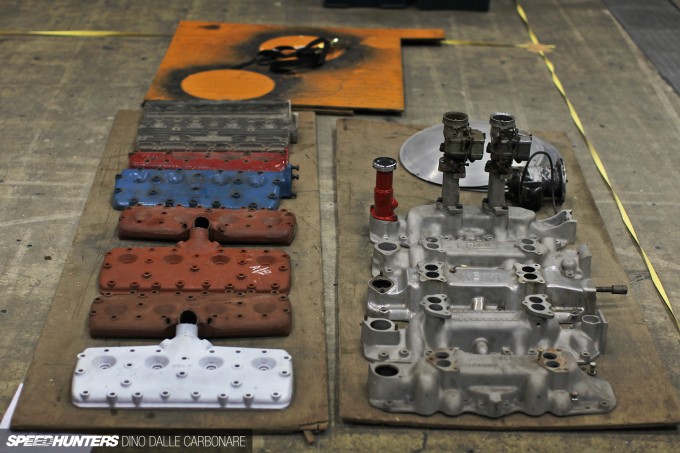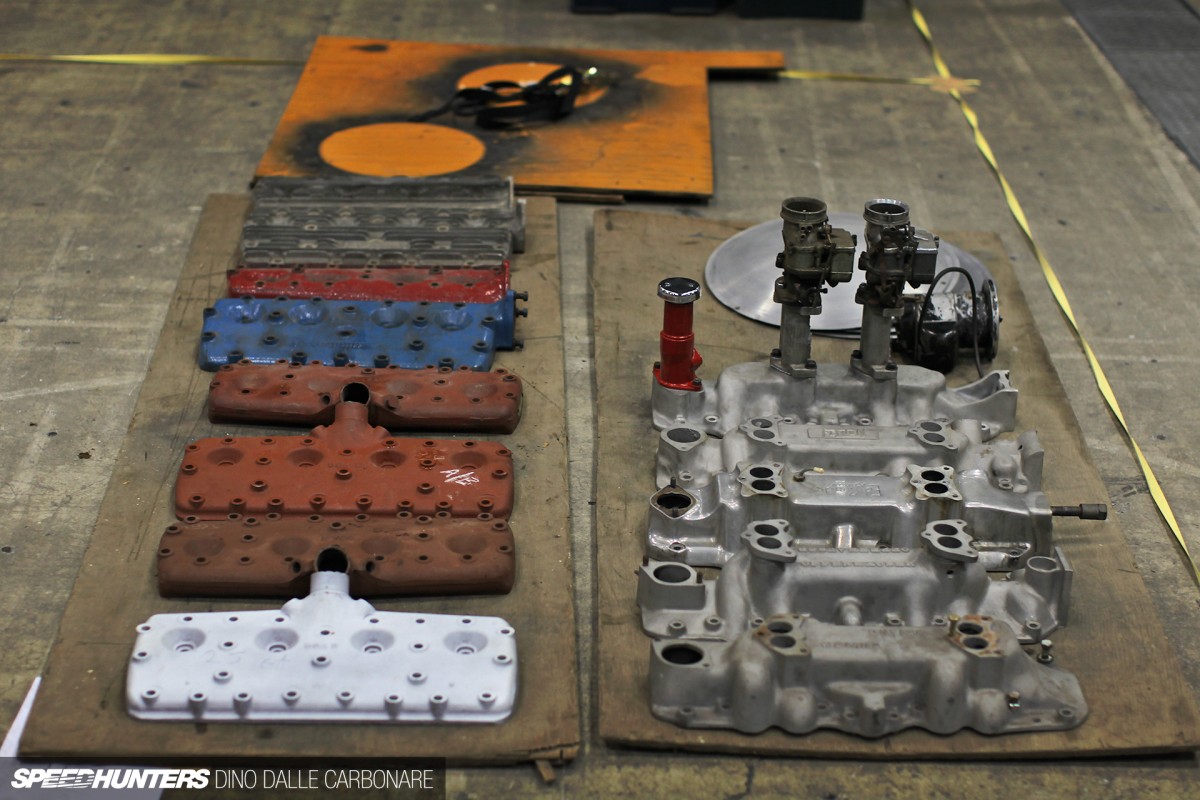 Displays and stalls slowly began to take shape, with people gearing up to sell all kind of things…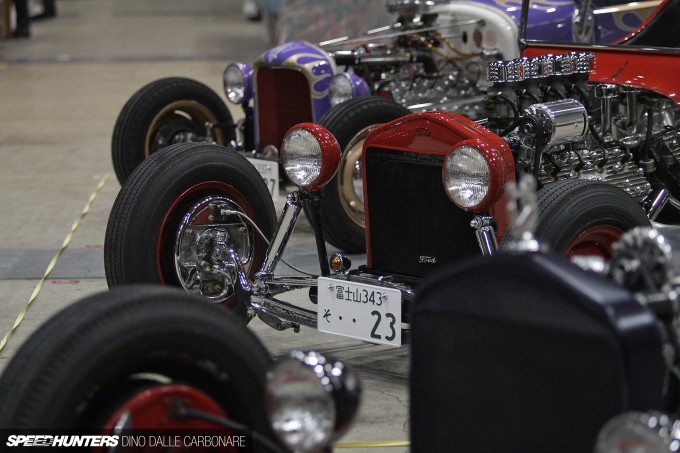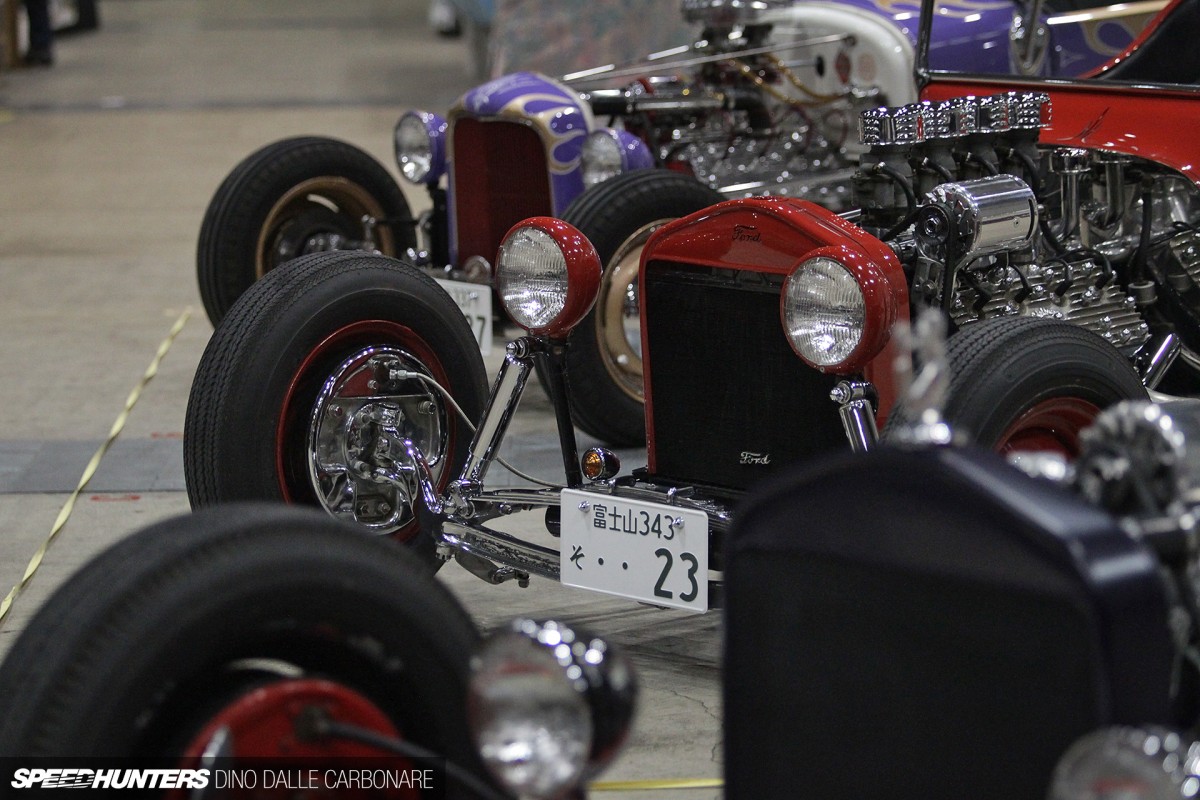 … while the line-up of rides got bigger and bigger – every creation with a unique flavor.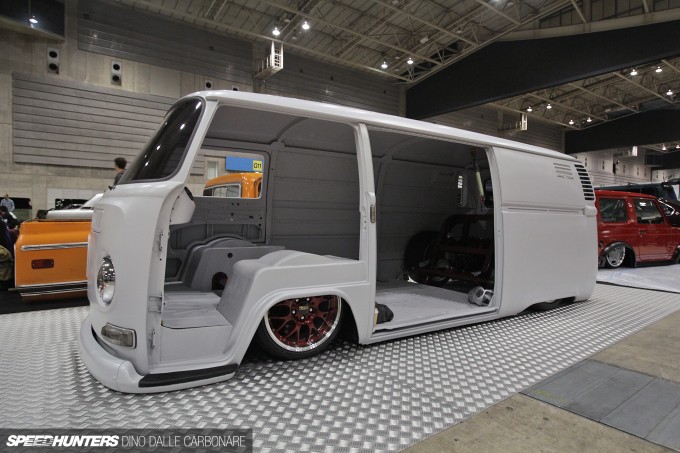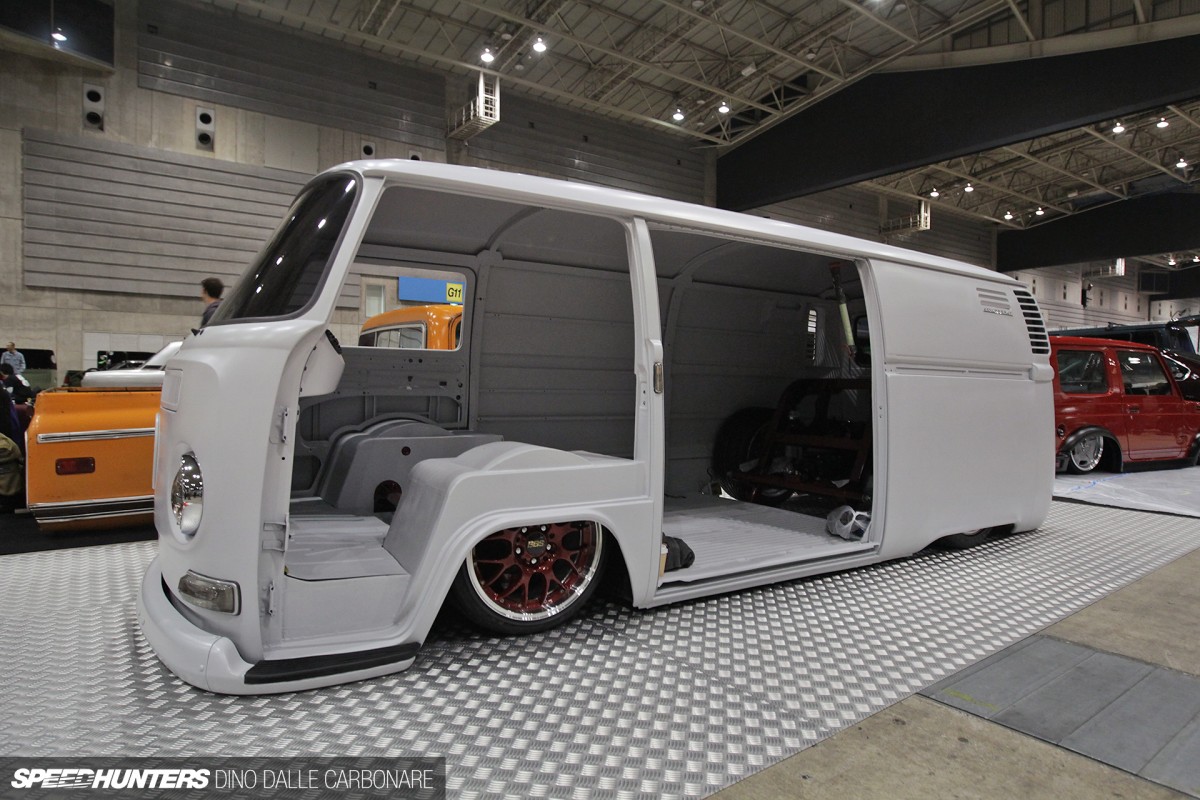 After last year's VW theme there were definitely less Beetles and Buses to be seen, but this Combi was one that everyone was really taking notice of. This is going to be one serious machine when it's completed.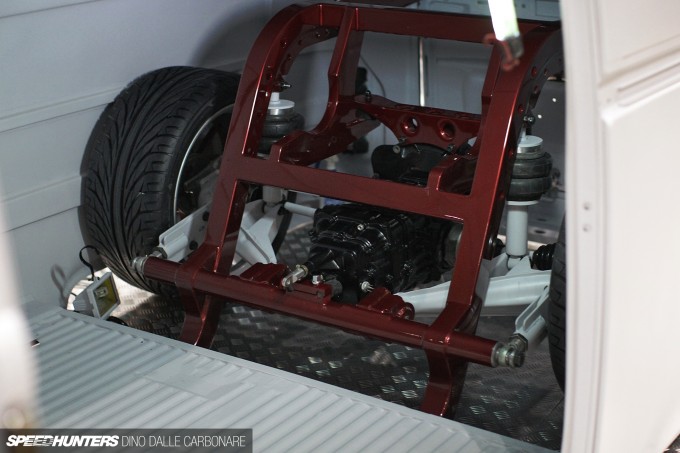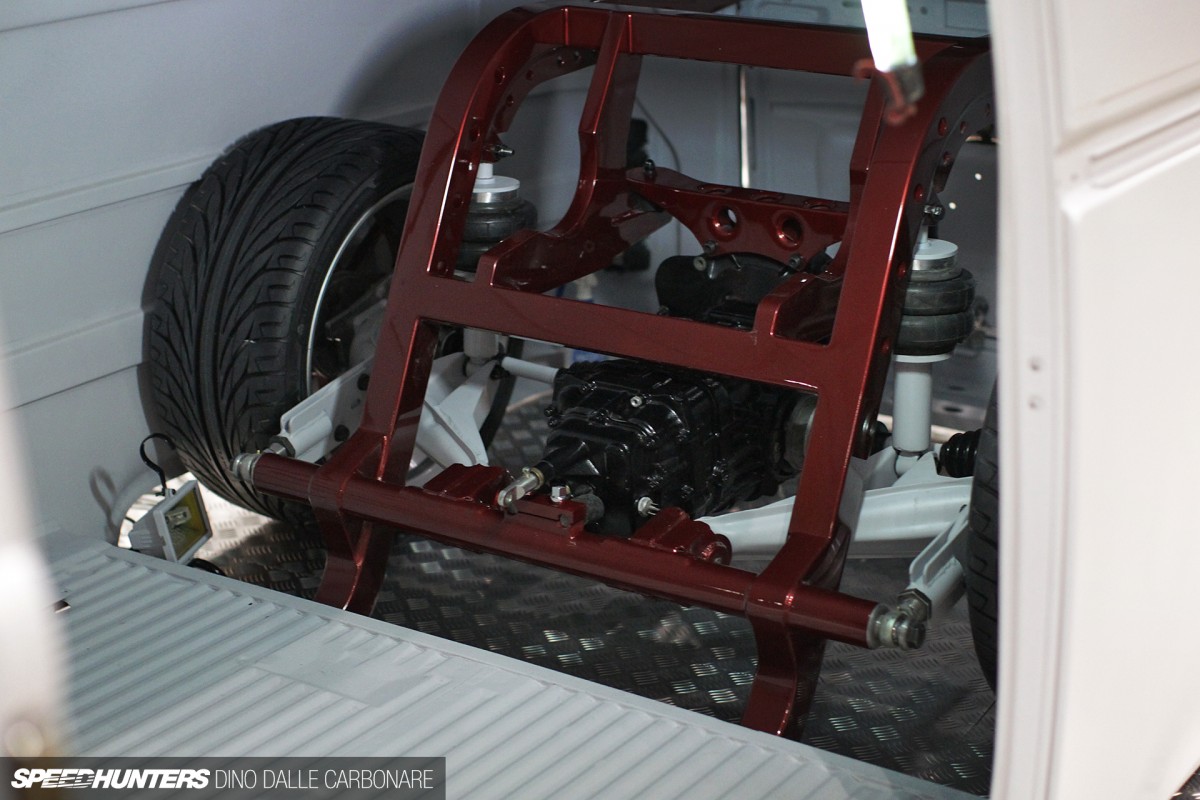 Just check out the work that has gone into the rear end! I wonder what engine it will end up running?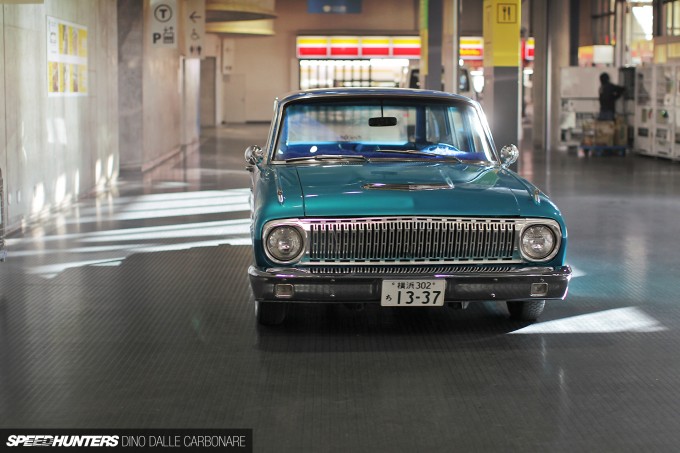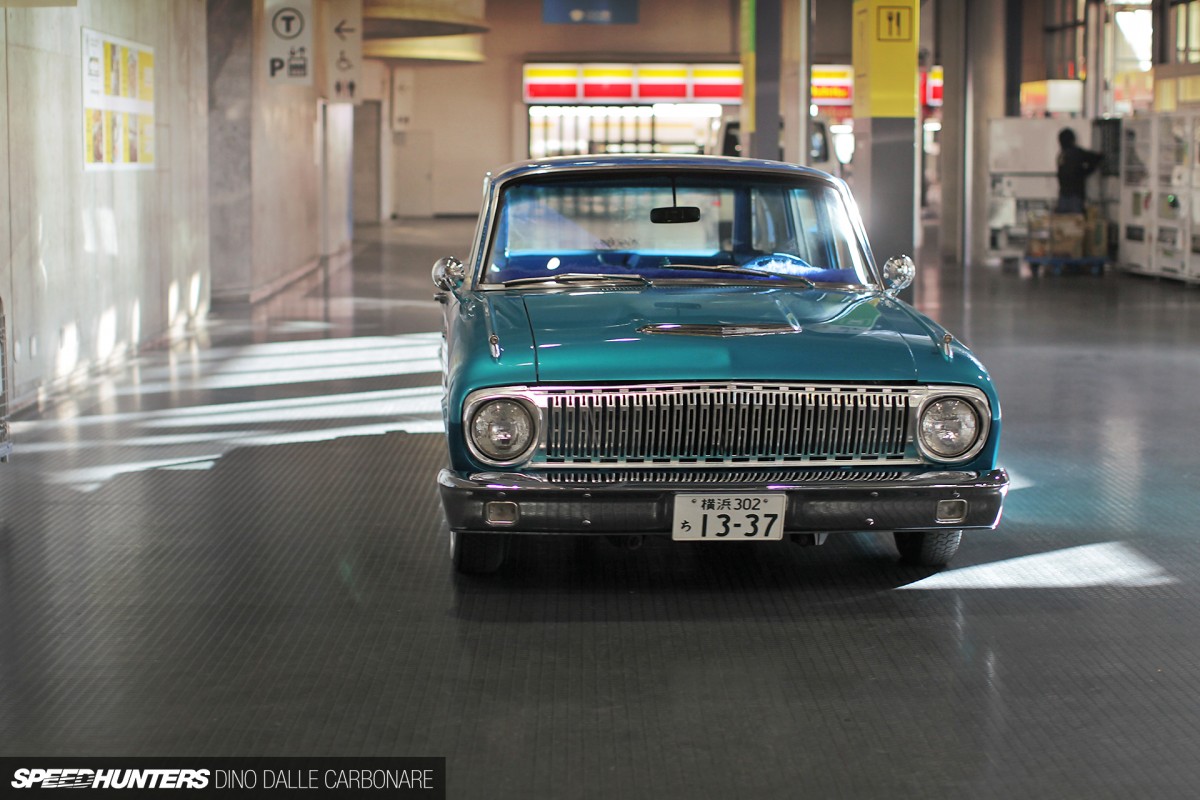 I hope this first taste of this year's Yokohama HRCS has left you wanting to see more. It's a great event that always manages to merge so many schools of thought together…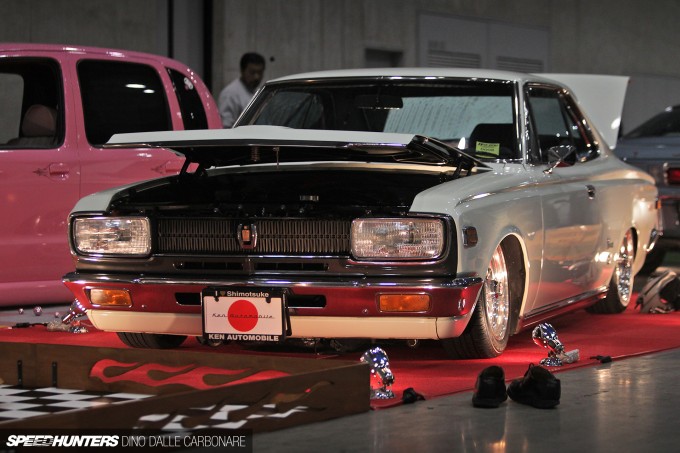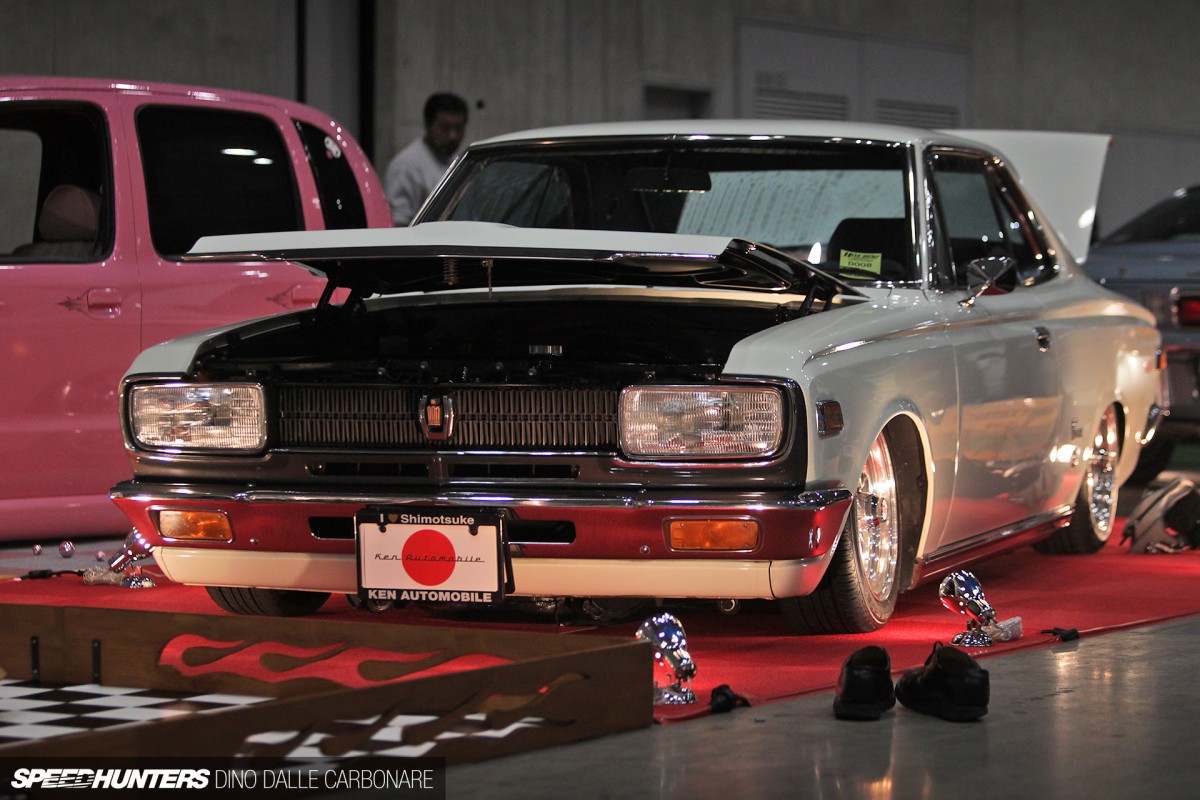 … with the JDM approach to hot rodding and customizing vintage – and in some case not so vintage – metal. Needless to say, I have more tantalizing cars to show you in my second installment from Pacifico!