The Speedhunting quest
As someone whose working life revolves more around words than images, I'd be lying if I said that it wasn't just a little bit intimidating sharing space in Speedhunters' corner of the online world with what I define as some of the best automotive photography talent out there. Although I've been photographing cars since the day I had saved up enough money to purchase a Nikon 35mm SLR and a couple of lenses aged 14 (read: a long time ago), I've never shot as much as I have in the last 12 months, nor have the results been so personally gratifying. That said, over the course of the next 20-something images, I'd like to share with you some of my most memorable split seconds in time from 2013.
(Above) Would you like an engine with that?
In the wide world of Skyline tuning, the name RIPS needs little introduction. The New Zealand-based tuner has been cranking out high-horsepower RB engines for some time now, but when we caught wind of one of its craziest builds yet, I was counting down the days to witness its shakedown passes at the strip, before the reinvented Bayside Blue BNR34 GT-R was shipped back to its owner in the UK. Watching the 1500hp Nissan squat on its hind legs and reel off an 8-second test pass is one thing; I think this picture pretty much sums up the excessiveness of MGAWOT II.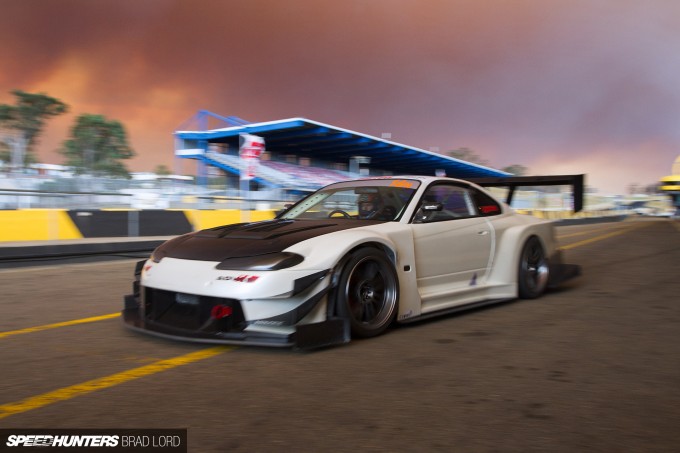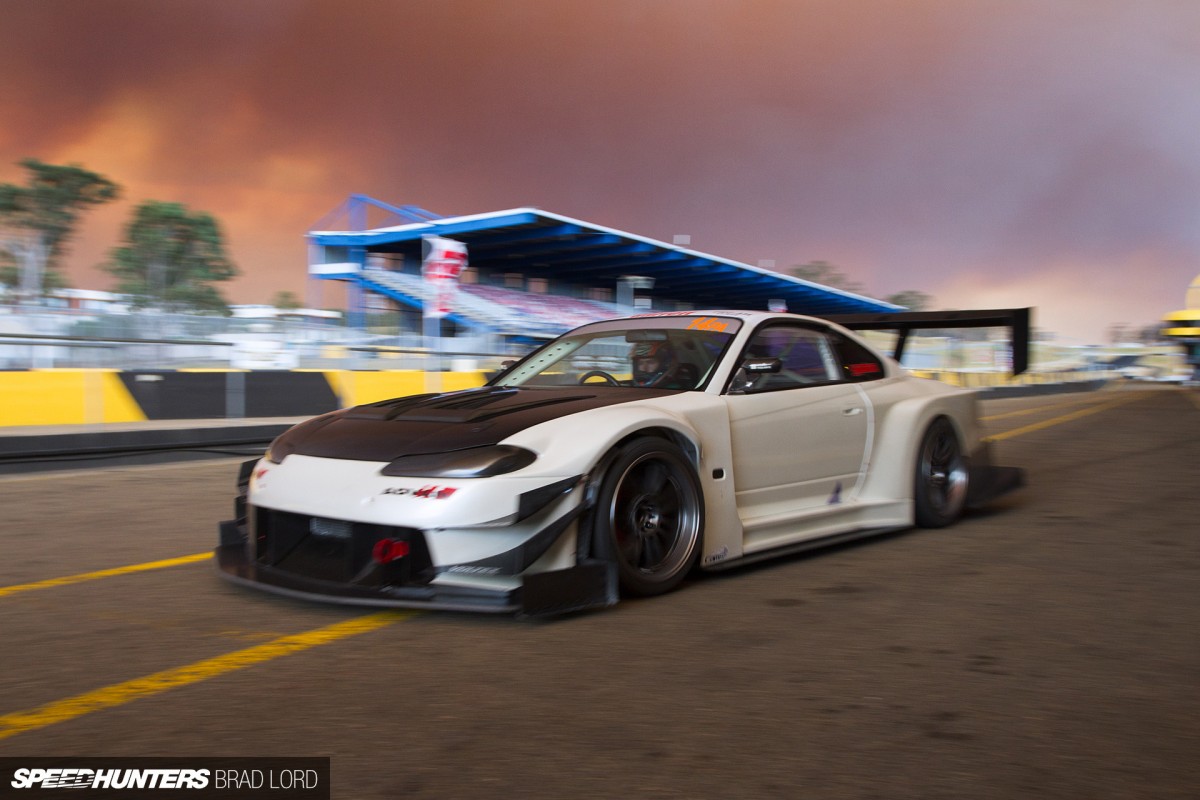 If the sight of some of the world's fastest and best-engineered production-based track cars running laps around Sydney Motorsport Park wasn't enough of a spectacle on its own, for Dino and I, the eerie light caused by fast-spreading – and sadly devastating – bush fires around the region, added an almost apocalyptic dimension to shooting on the first day of the Yokohama World Time Attack Challenge.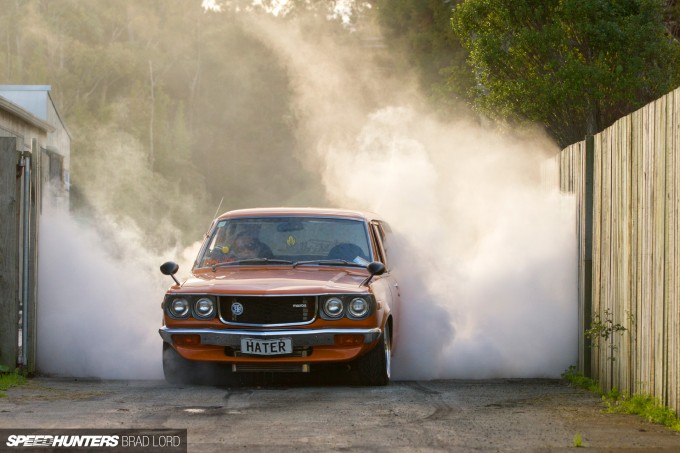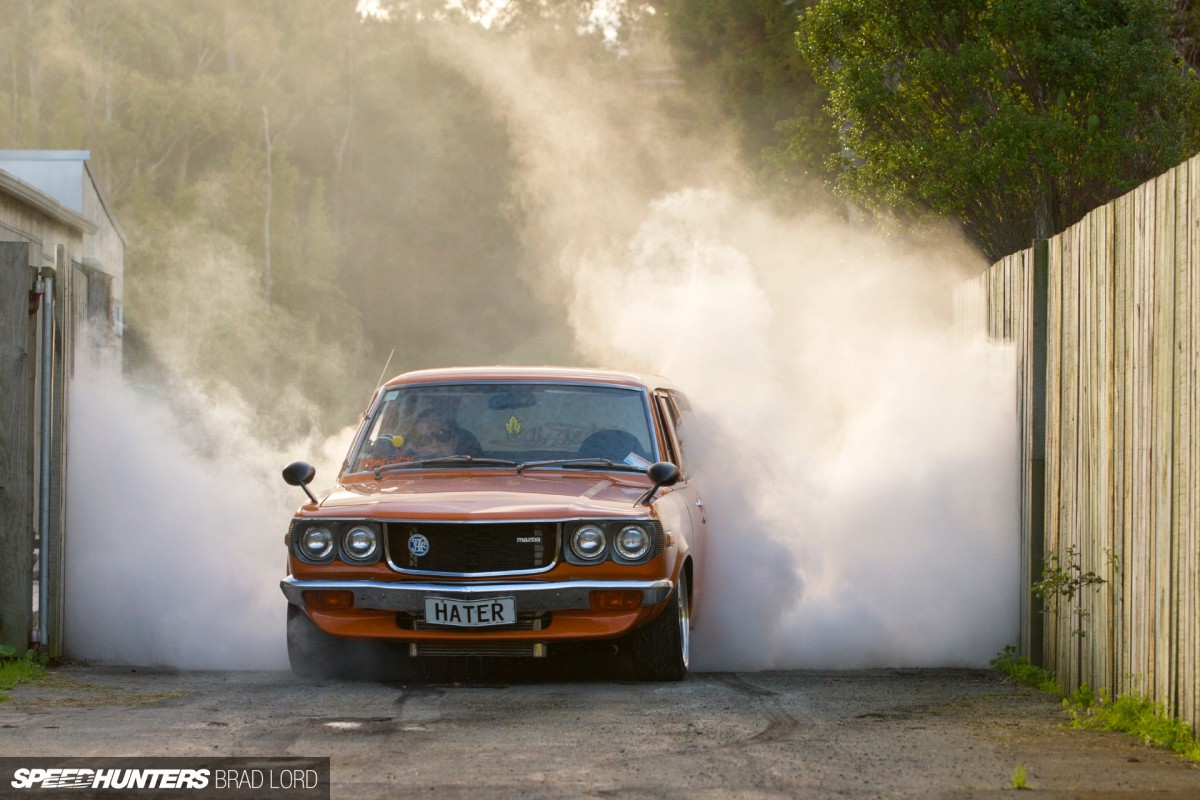 Old school Mazda rotaries and burnouts go hand-in-hand – at least in New Zealand anyway – so I was expecting some tyre-frying antics when I ventured out to photograph this 13B peripheral port 808/RX-3 station wagon. What I didn't expect however, was a skid session that would only be deemed over when the back tyres met their maker in explosive fashion; something that happened later in the evening.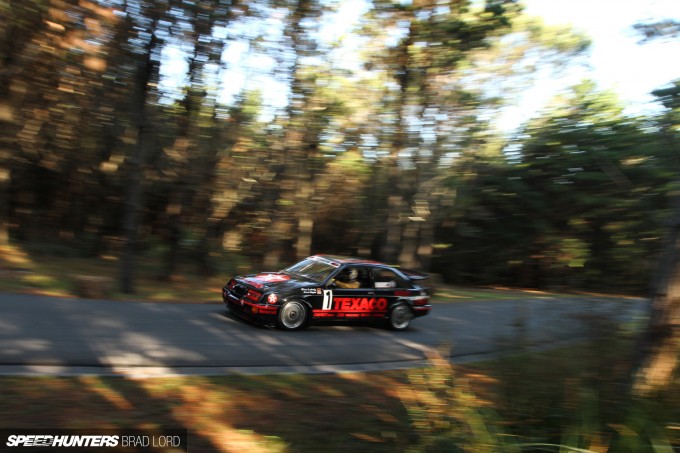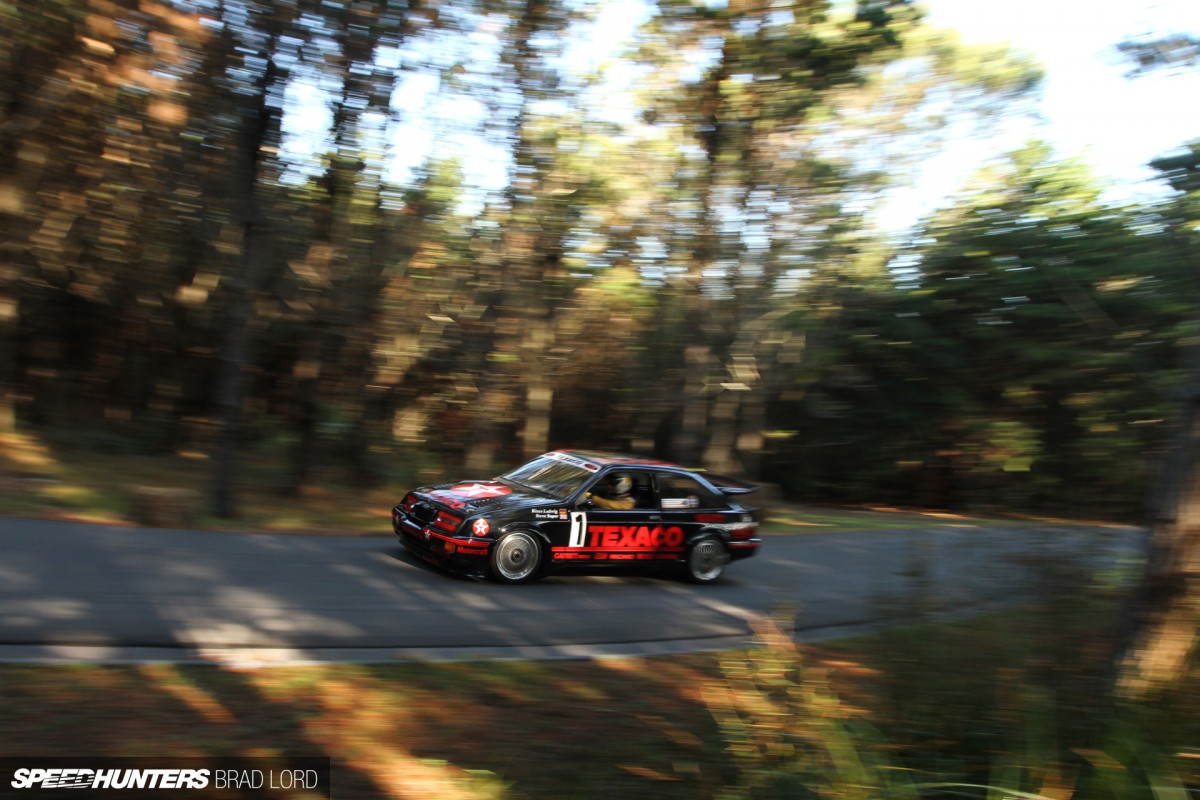 A touring car legend in the forest
I've had the privilege of photographing the #1 Ford Texaco Eggenberger Group A Sierra Cosworth RS500 many times before, but never outside of the circuit environment. So to witness the 1988 European Touring Car Championship winner being driven in anger through the forest section of Rod Millen's mile-long driveway during the Leadfoot Festival, was a reminder of everything that makes Speedhunting so great.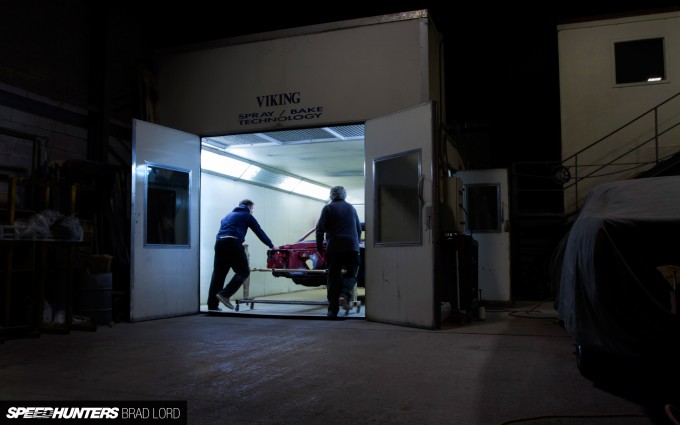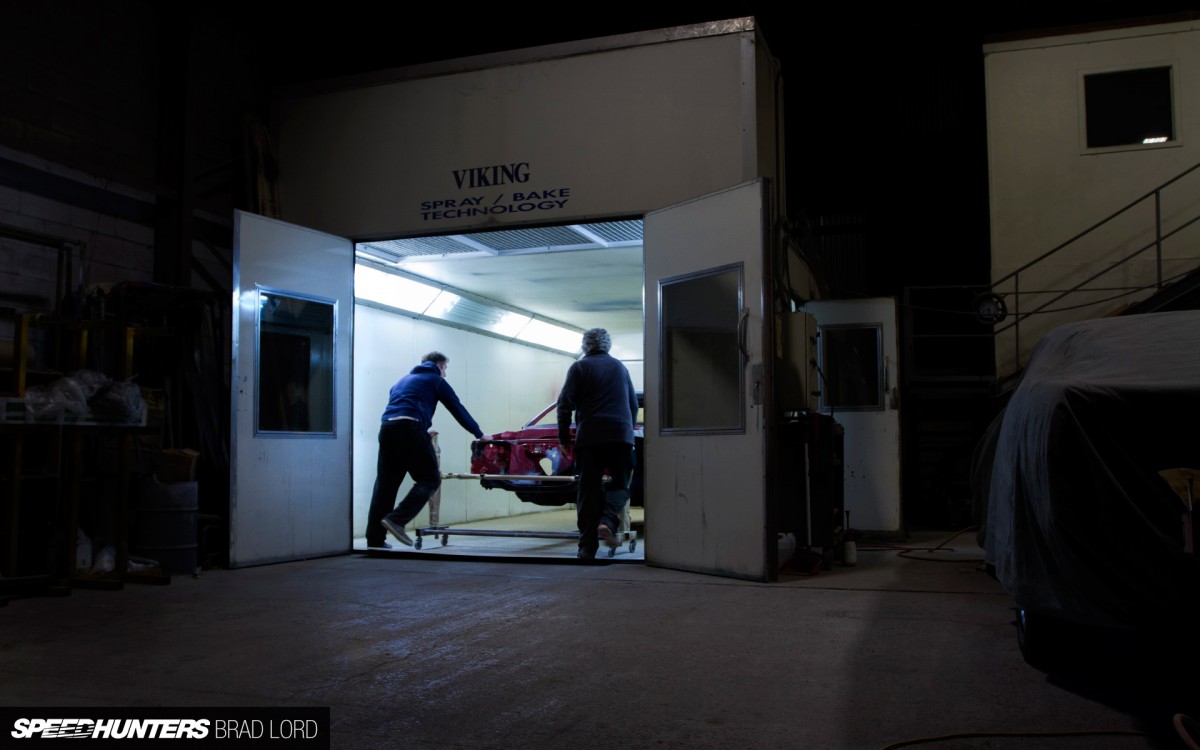 I'm pleased I had enough time to rattle off one shot of my '83 Trueno GT Apex being pushed into the booth for a midnight spray session, because the long-awaited colour-change has been a real milestone in the Project 86 saga. What I wasn't counting on at this moment in time was a power cut 30 minutes later that left us hanging in the cold, dark workshop for an hour until it was restored. That didn't matter in the slightest once I laid eyes on the gleaming white shell the next day though.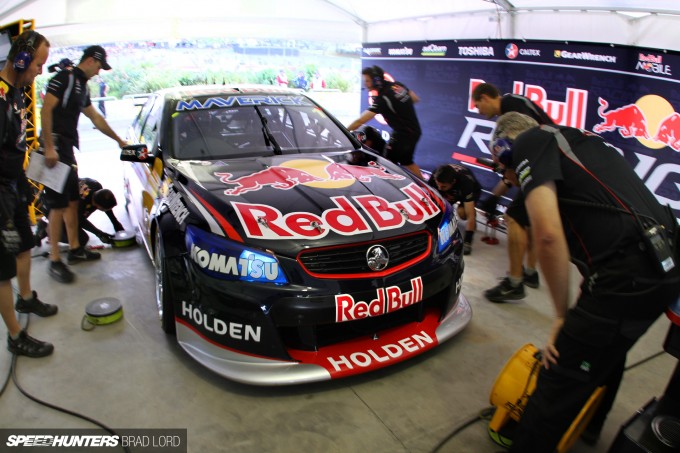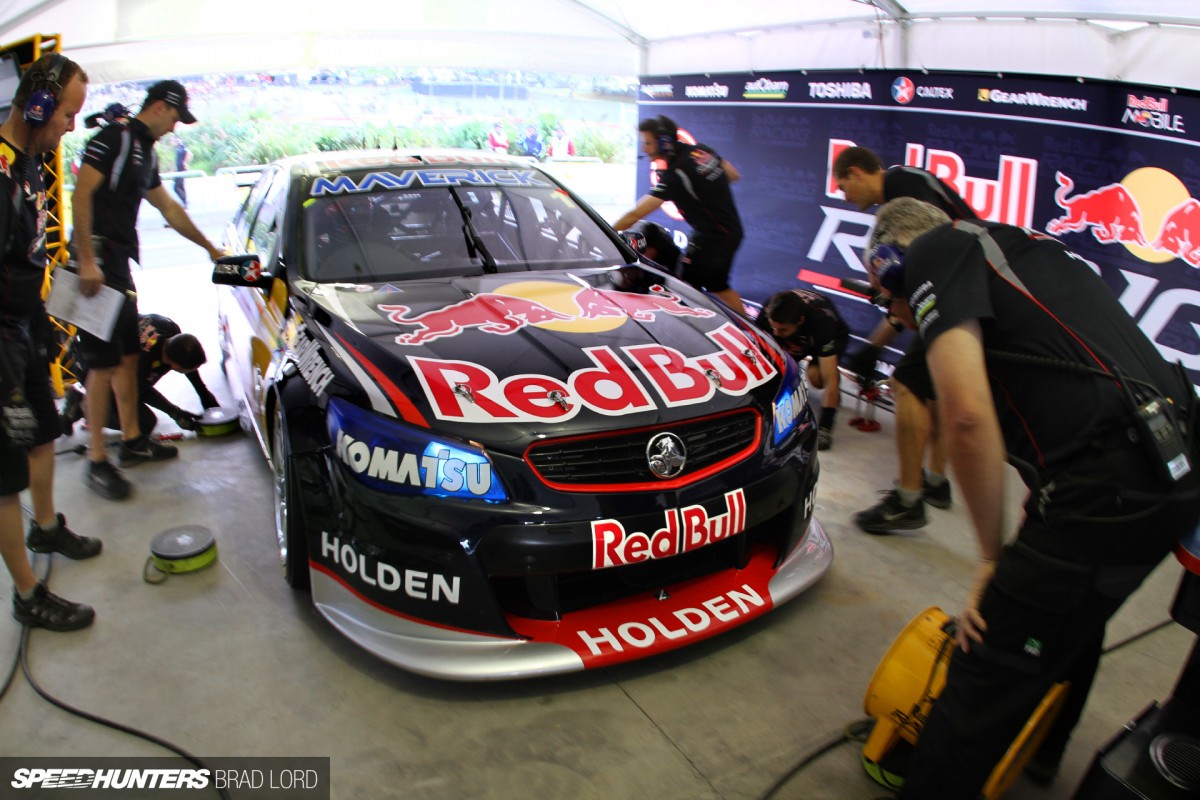 Being privy to a behind-the-scenes look at the Red Bull Racing Australia operation when the V8 Supercars series touched down in the Auckland was definitely a highlight of my Speedhunting year. Whenever one of the two teams cars made a stop during practice or qualifying, there was frantic – yet totally honed and polished – process that began before the GM-Holden Commodore-bodied machine had even come to a stop, that I really wanted to capture.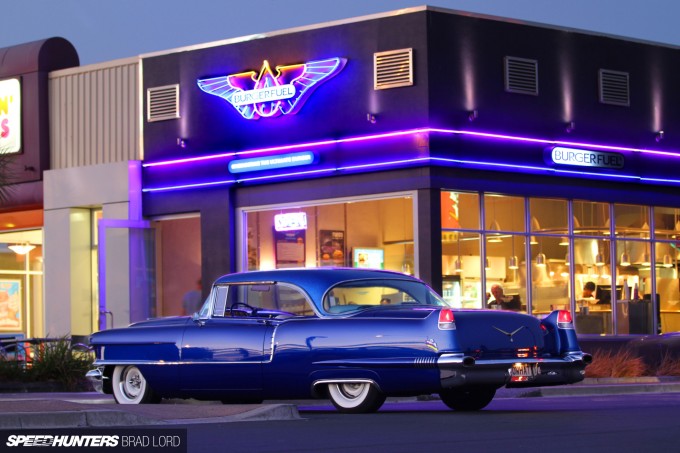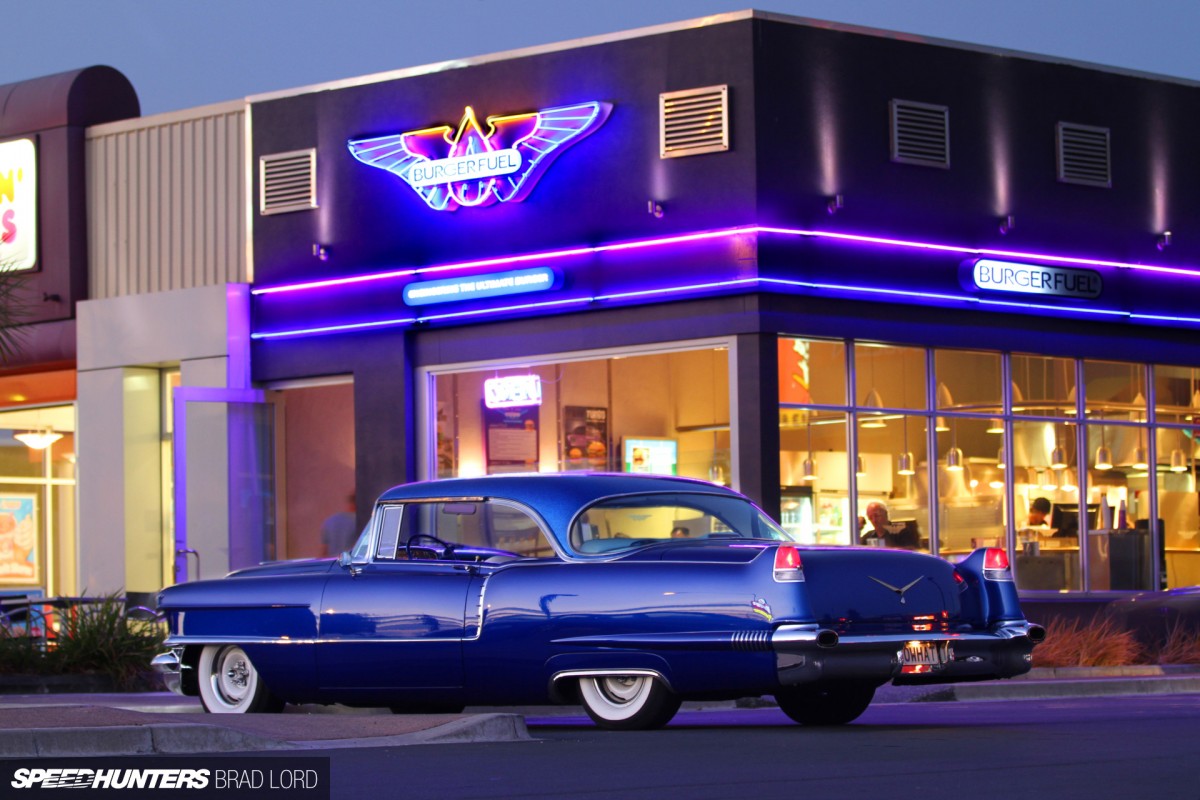 I can think of much worse ways to spend a day than cruising around the city in a mild custom Cadillac, but that's how one Saturday panned out when I got to spend time behind the wheel of this vintage slice of Americana. Although shooting into the evening wasn't on the original agenda, I'm pretty pleased we did considering how cool the '56 looked at dusk outside a retro-themed burger joint.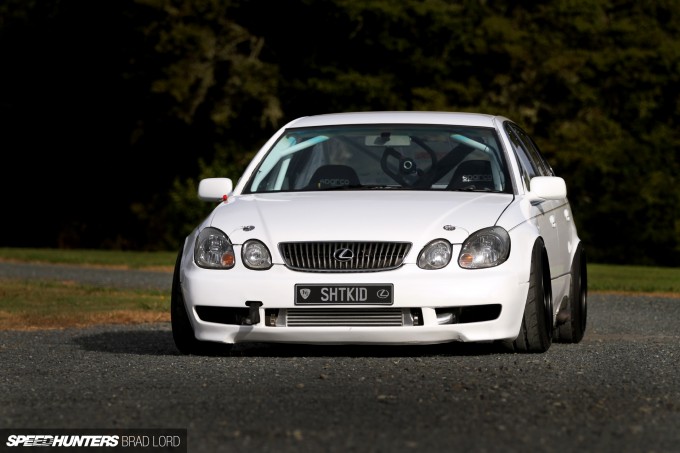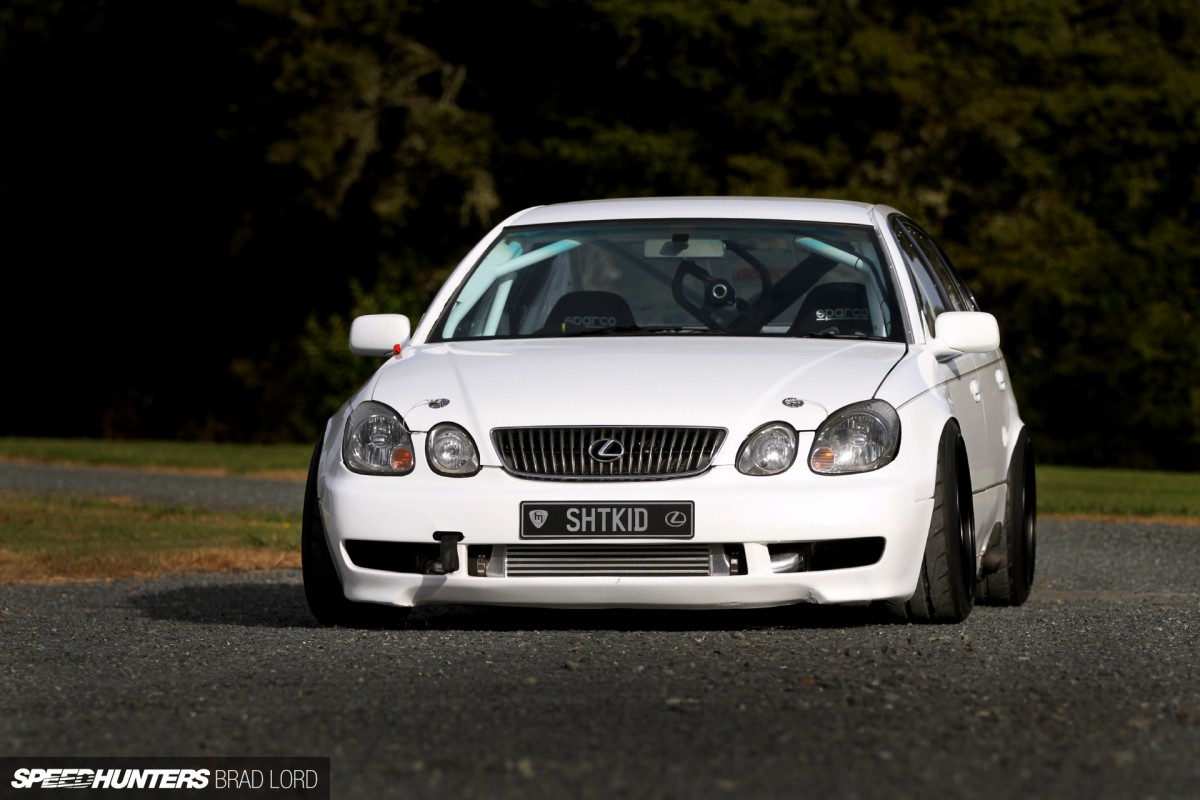 Although we were bound by the location, Carl Thompson's body-dropped and Work-wheeled Lexus GS300 was going to look badass wherever it was photographed. Never mind the 1000hp-plus of turbocharged and nitrous-assisted custom four-rotor Mazda rotary engine under the bonnet. Spending some quality time with this crazy drift machine ahead of its public debut was a pretty good way to kick off my year.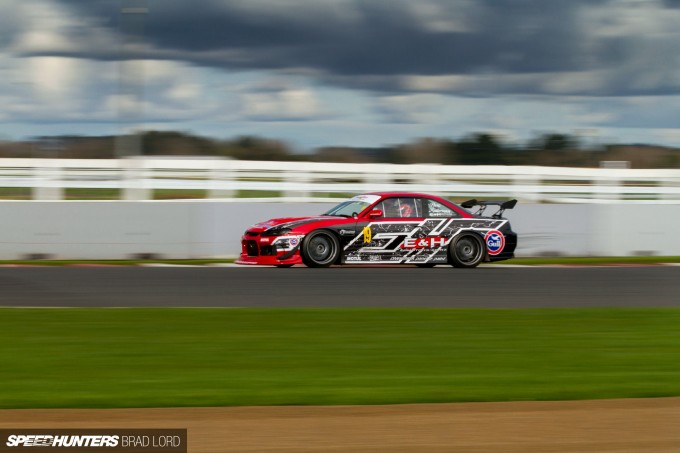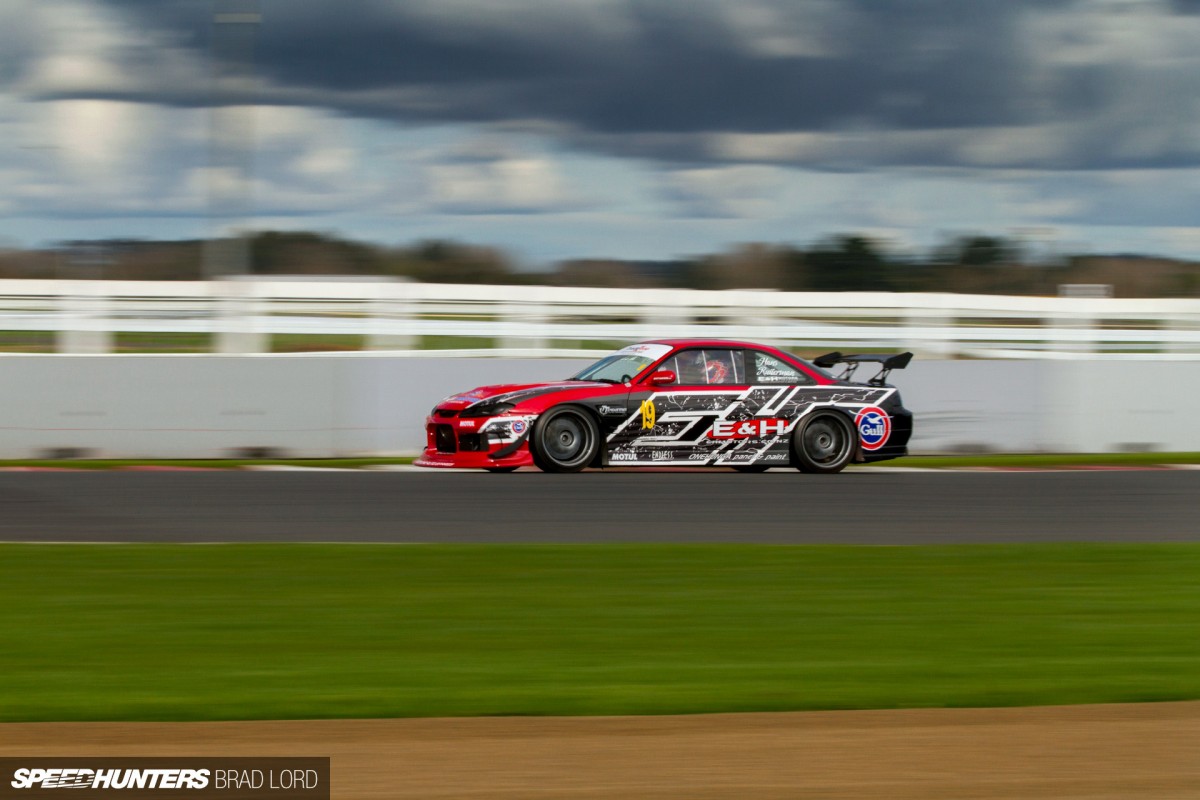 One of the biggest challenges of shooting in New Zealand is the weather. Not only is it quite possible to experience four seasons in one day in this little corner of the world, but unless there's some sort of cloud cover to block them out, the sun's visible light rays are crazy-harsh too. It was one of those days when I shot E&H Motors' 650hp 'SR22VET' Silvia S14.15 at Pukekohe Park Raceway midway through the year, but sometimes the sporadic conditions can work in your favour.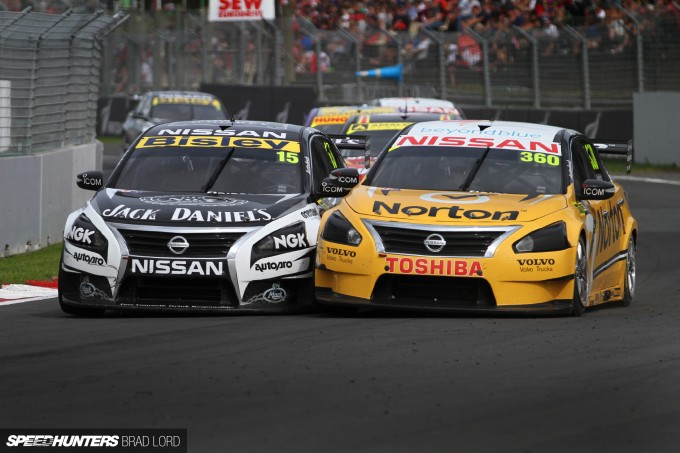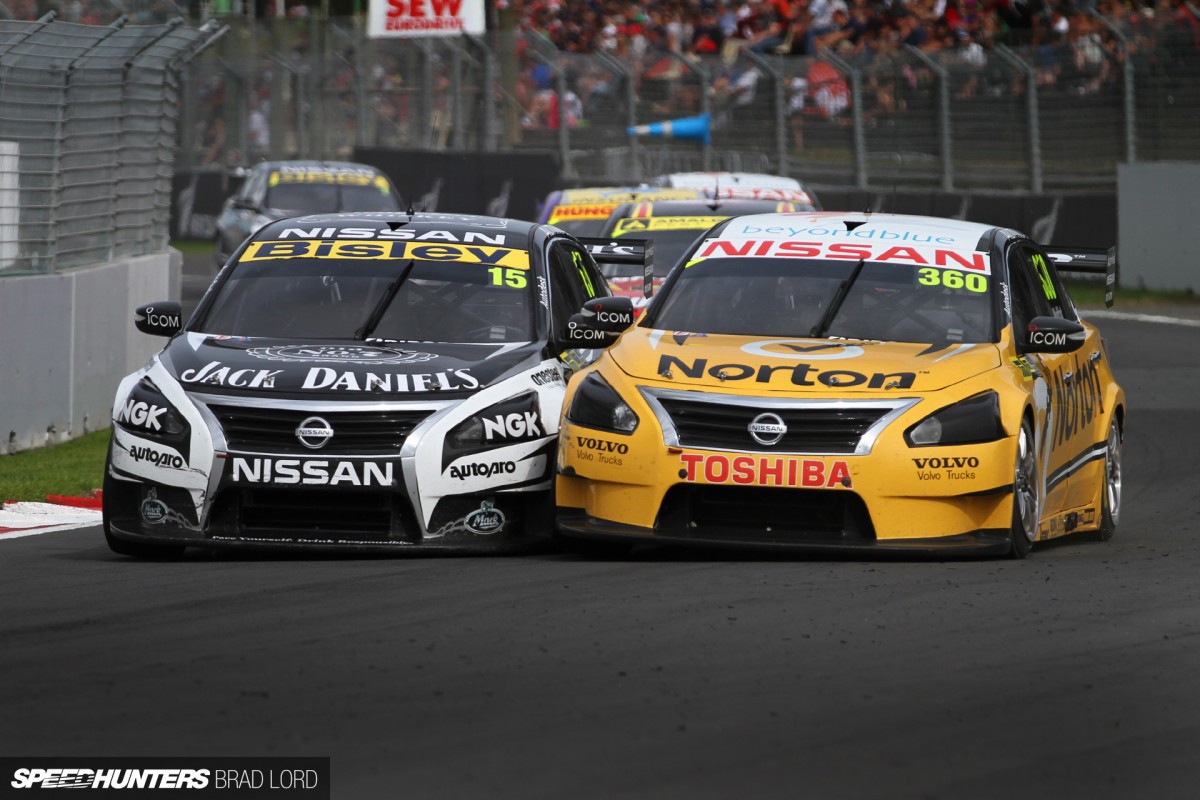 With speeds in excess of  200km/h, the long right-hand sweeper known as Pukekohe Park Raceway's Turn 1, is a good place to position yourself when the V8 Supercar series is in town. Full commitment is required to take this high speed corner on the outside, but those that successfully run the gauntlet can reap overtaking rewards headed into the chicane. This is how it's done, though I'm not sure these two Nissan Altimas could possibly have been any closer.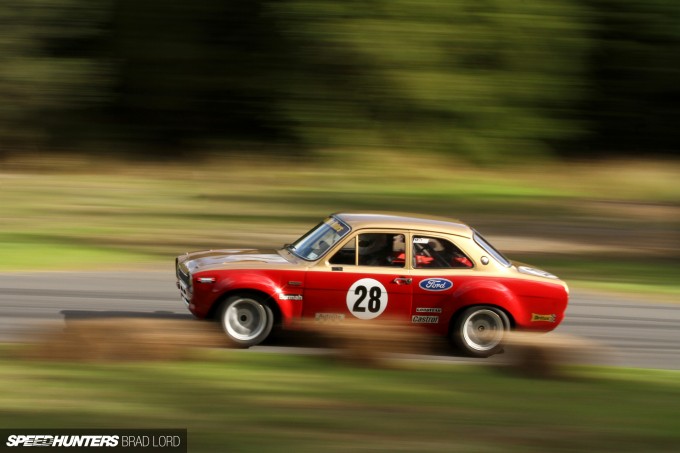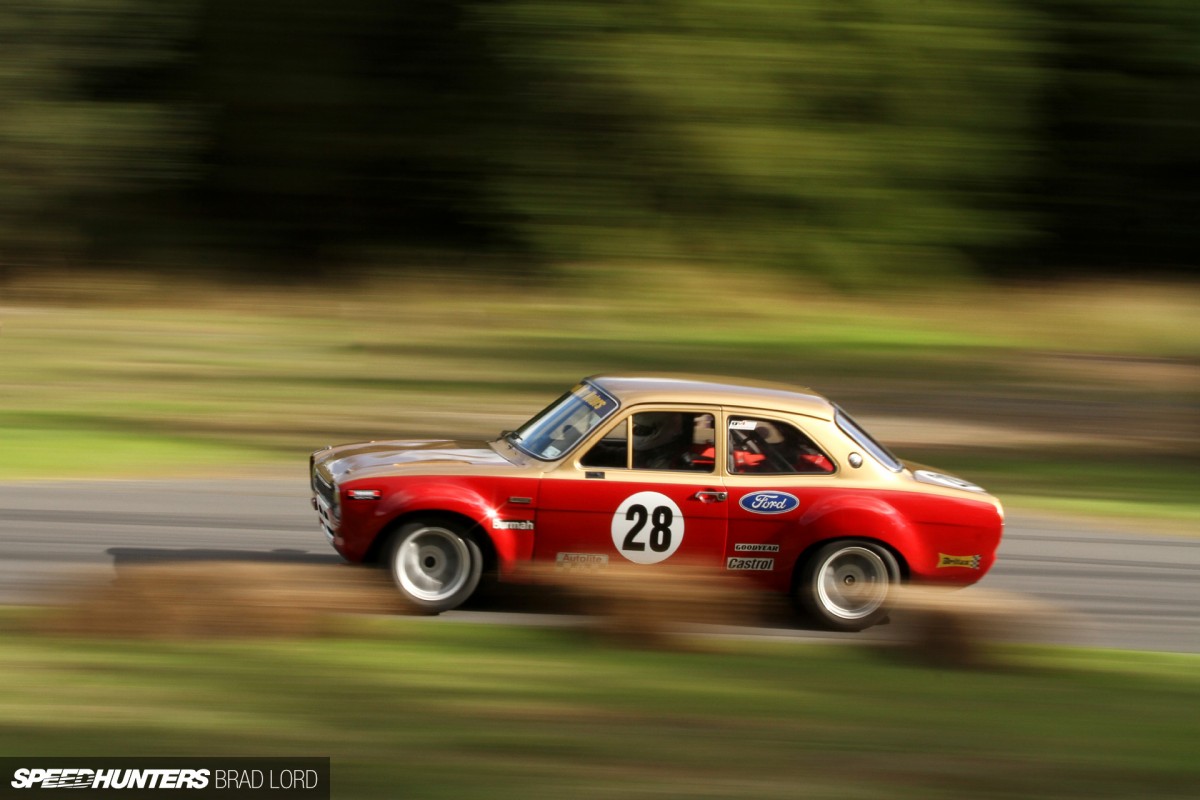 Is there a better sound than the one that a tuned naturally aspirated BDA engine makes screaming through a forest? I'm not sure but it has to be right up there anyway. There were no shortage of atmo' twin cam Fords at the Leadfoot Festival, and this one seen making the final dash to the finish line at the top of the challenging hill climb course was one of my favourites.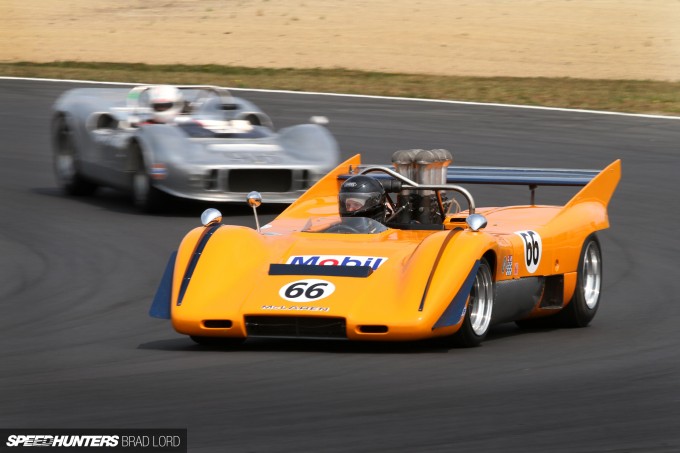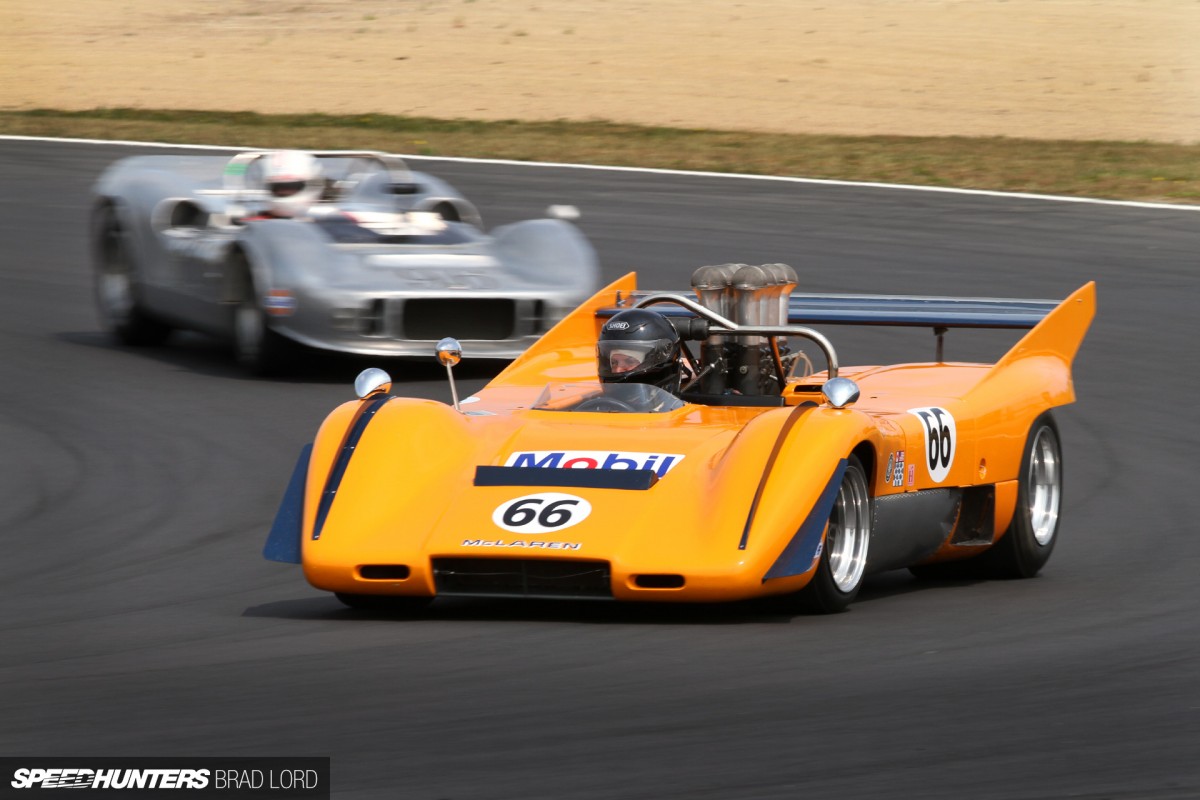 Being the spiritual home of McLaren, I always feel a great sense of pride when I get see one (or in this case two!) of its famed Can-Am machines take to the track in New Zealand. Thanks to the annual New Zealand Festival of Motor Racing, which I'll be hitting up again next month, it's now become a bit of regular treat.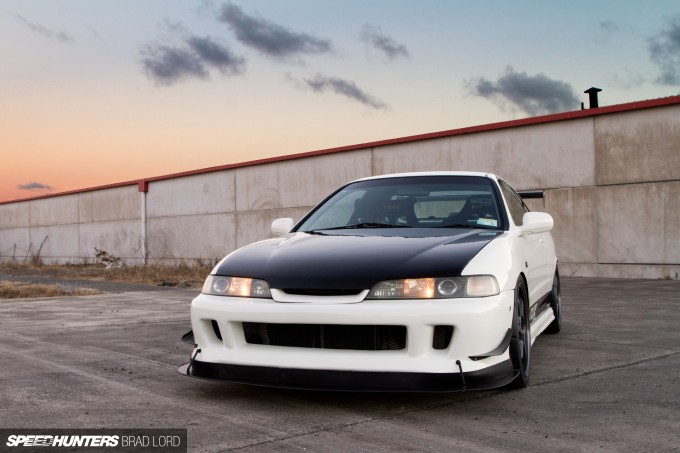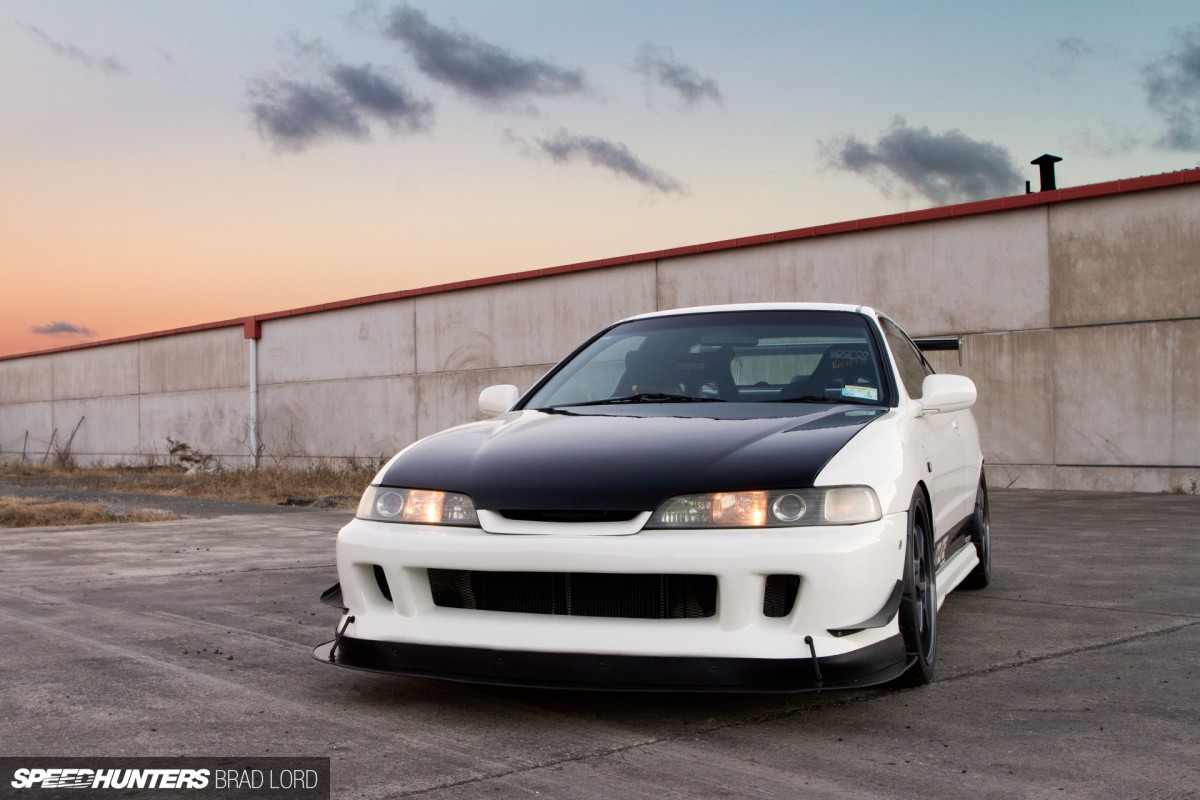 I'm a big fan of clean and simple builds that marry function with form, so this K24-powered DC2 Honda Integra Type R built by JTune ticked all the right boxes for me. Twilight is short in this part of the world, but in this instance it definitely helped that I was shooting a white car and therefore bagged myself a few extra moments to grab all the angles I needed.
Shutter speed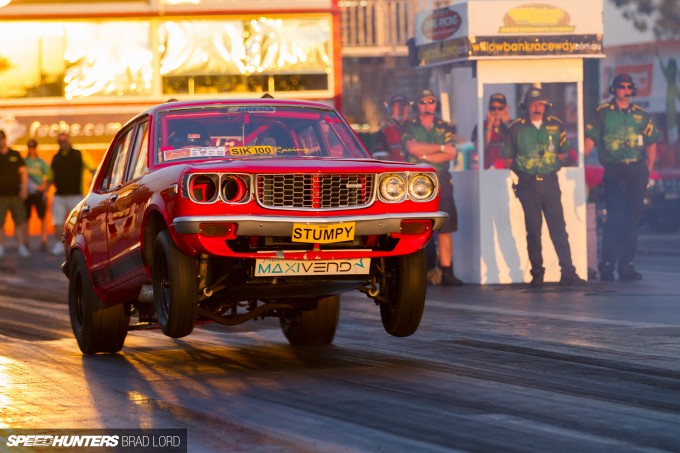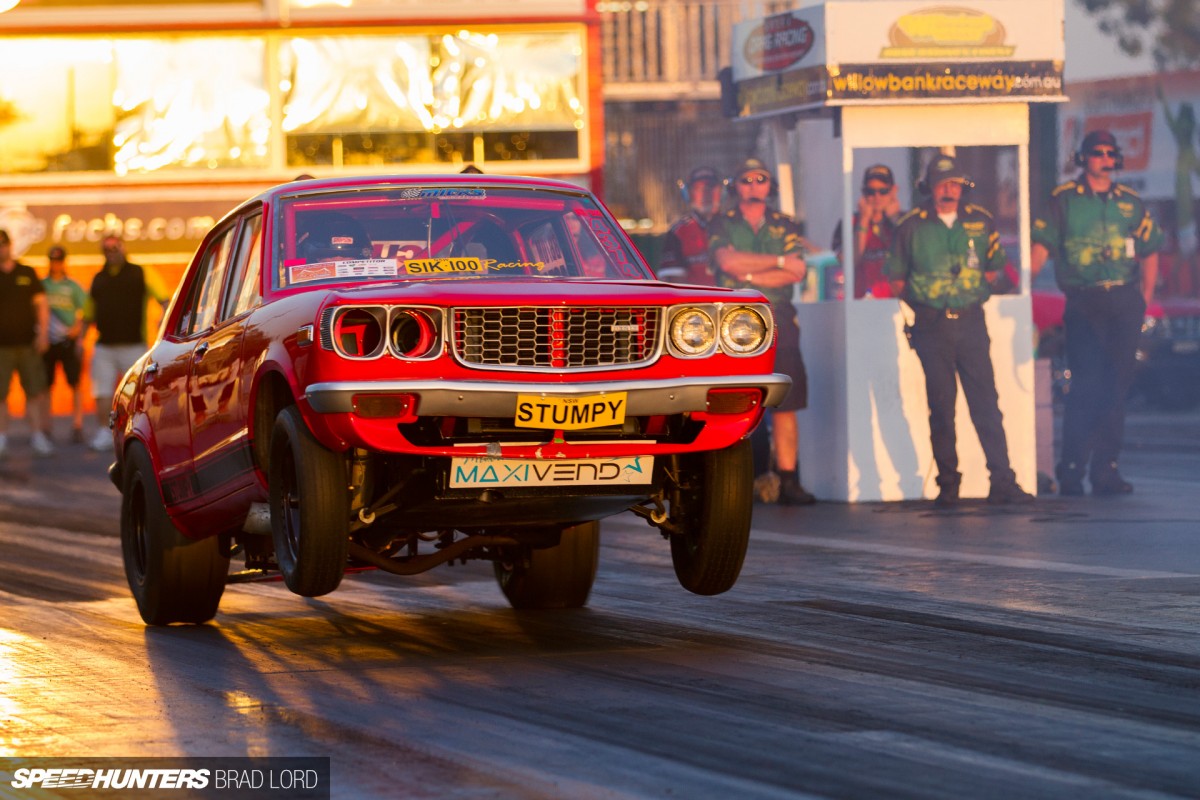 This wasn't the biggest wheelstand at J23 by any means, but out of all the front wheels-up shot that I snared at Willowbank Raceway this year, this particular one of an RX-3 sedan launching #MaximumAttack-style into the setting Queensland sun, was easily my favourite. Look closely and you'll see that the right rear wheel wasn't all that far from taking flight either!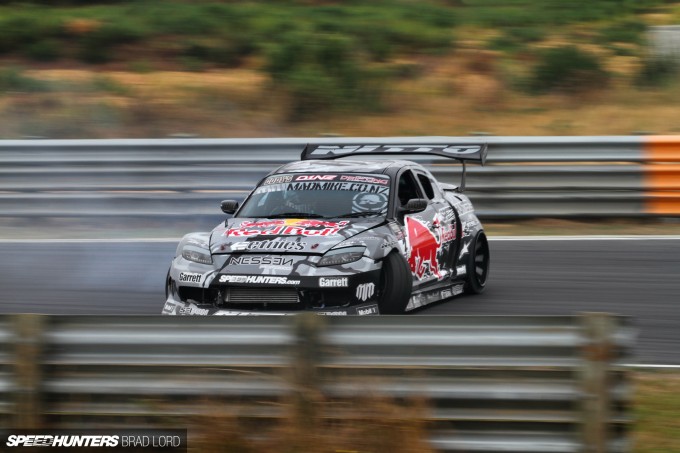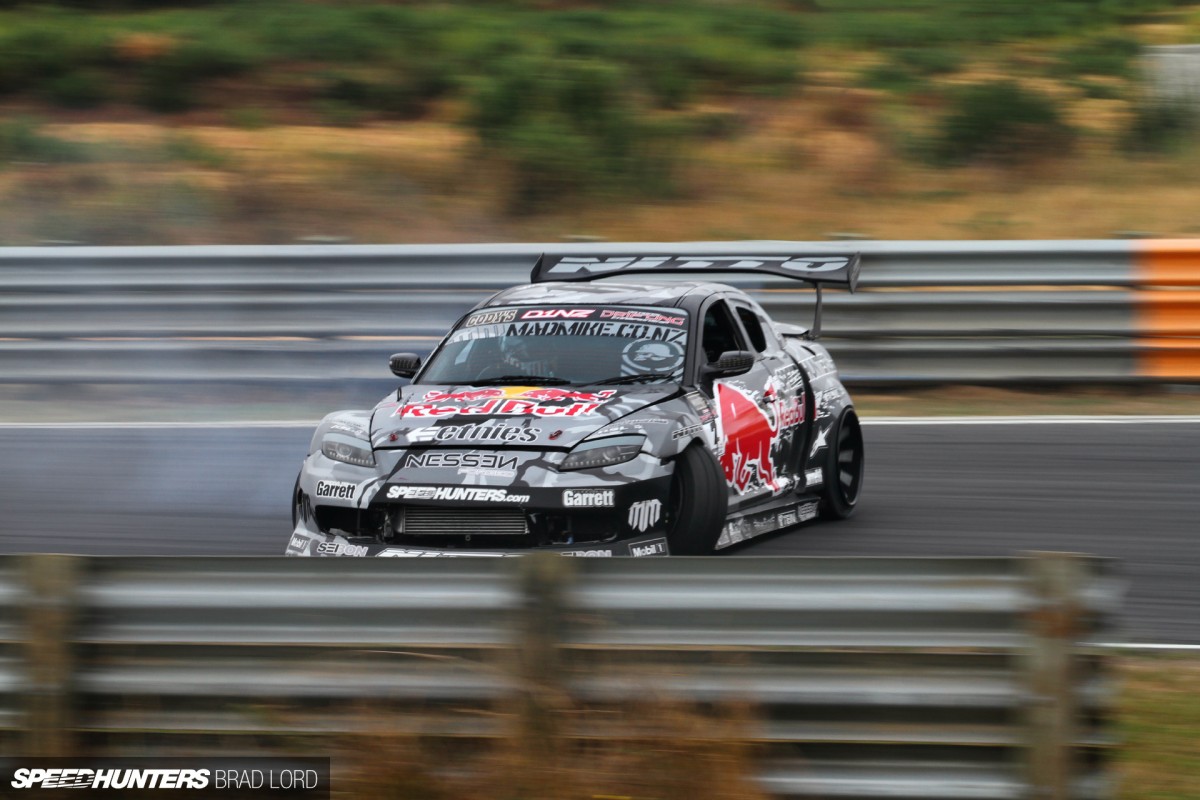 There's never a dull moment when our own Mad Mike Whiddett is around – and especially so when he's at the controls of one of his world-renowned rotary-powered machines and stomping on the loud pedal. Over the past year Mike's been honing his reverse-entry technique at every opportunity he can get, and the Turn 2 drift section entry point at Hampton Down Motorsport Park in Auckland (my local) always provides a good place to witness the physics-challenging spectacle from.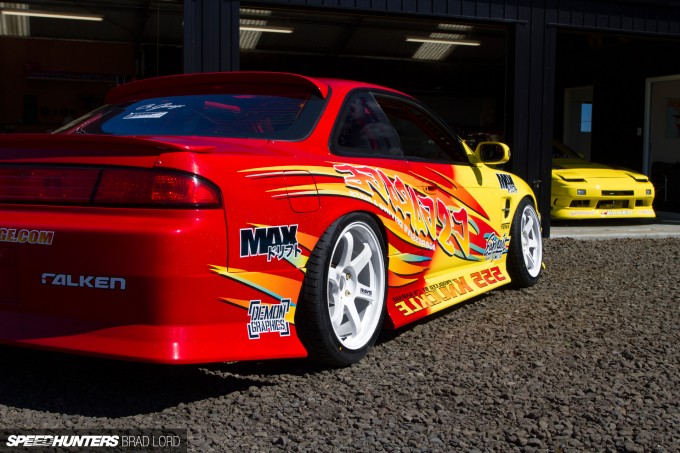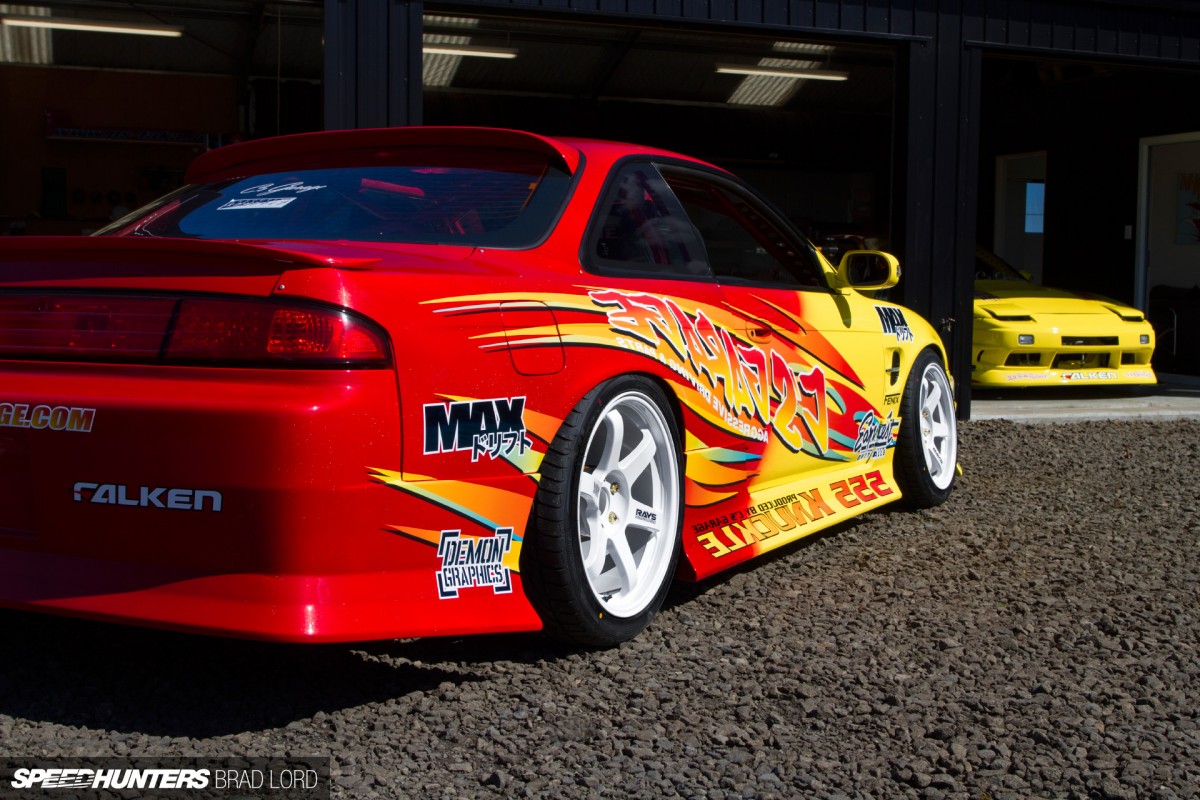 Thanks to the good guys at C's Garage, we were able to bring you the story of two very cool, very fresh drift machines. So fresh in fact, that it was the S14's first time out of the shed back on its wheels since its complete nut and bolt rebuild. It was a really bright day which threw up a few challenges, but nonetheless I had a lot of fun shooting this pair.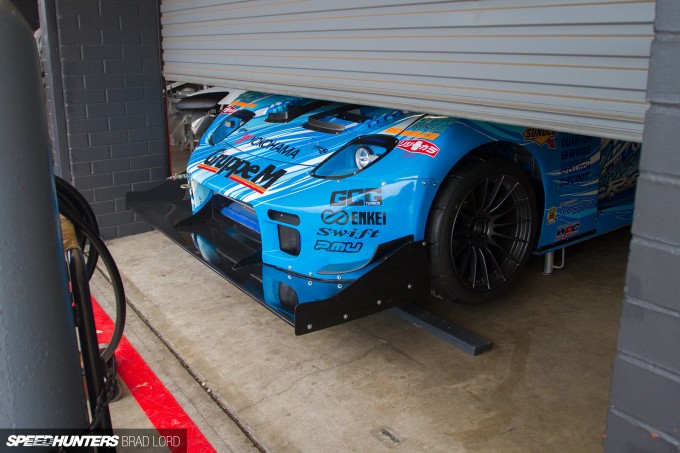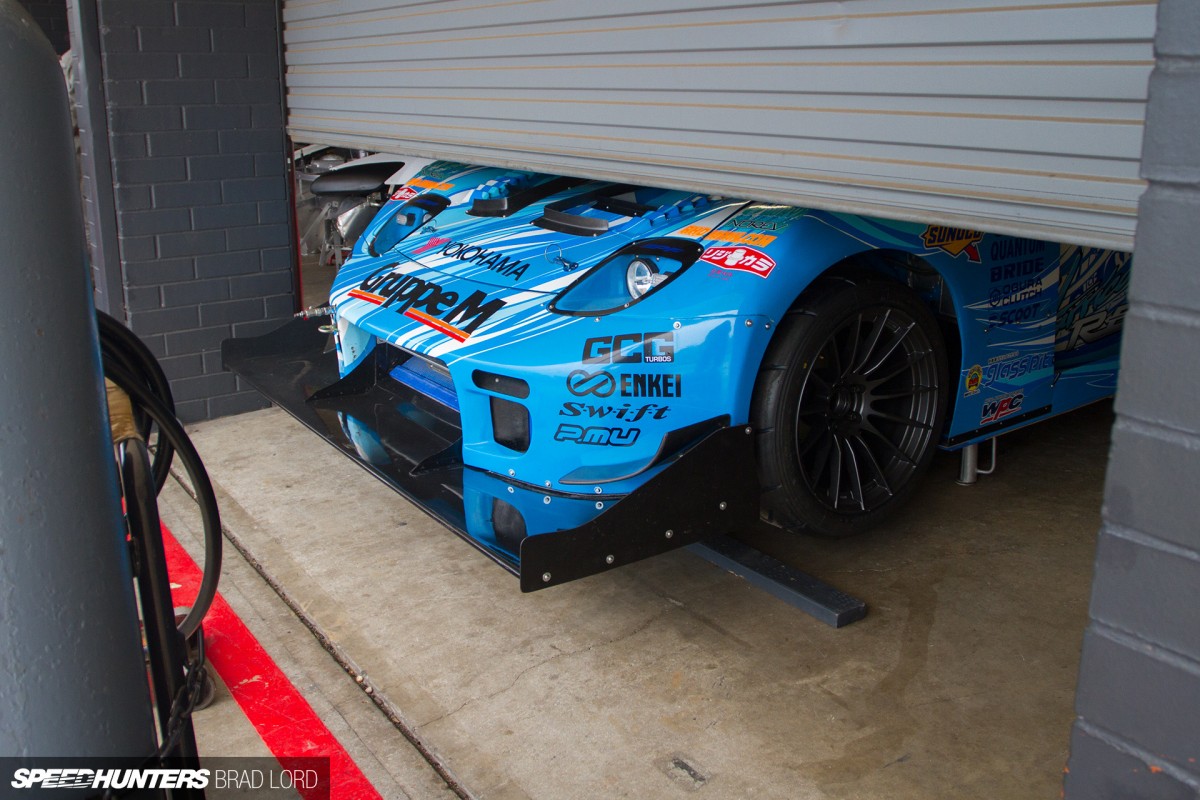 With so many amazing vehicles in one place at one time, there was definitely no shortage of world-class content to be found at WTAC. On the official practice day, before the event began proper, there was a lot going on in the pit garages as teams worked to iron out any kinks in their set-ups and complete any last minute fine tuning. Some machines – like RE Amemiya's 'Hurricane' RX-7 – were just itching to be unleashed on the circuit.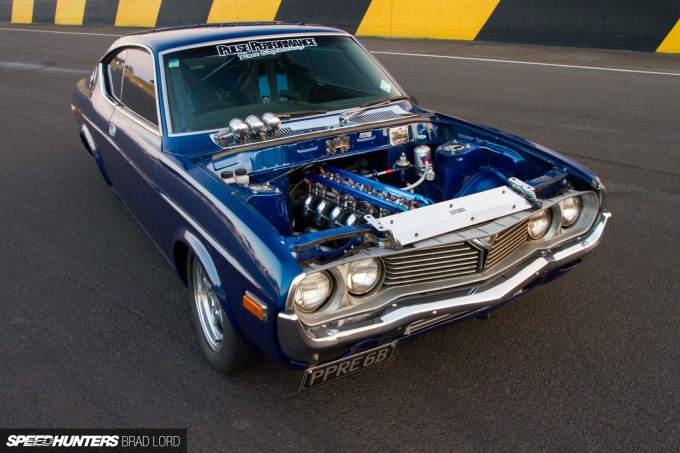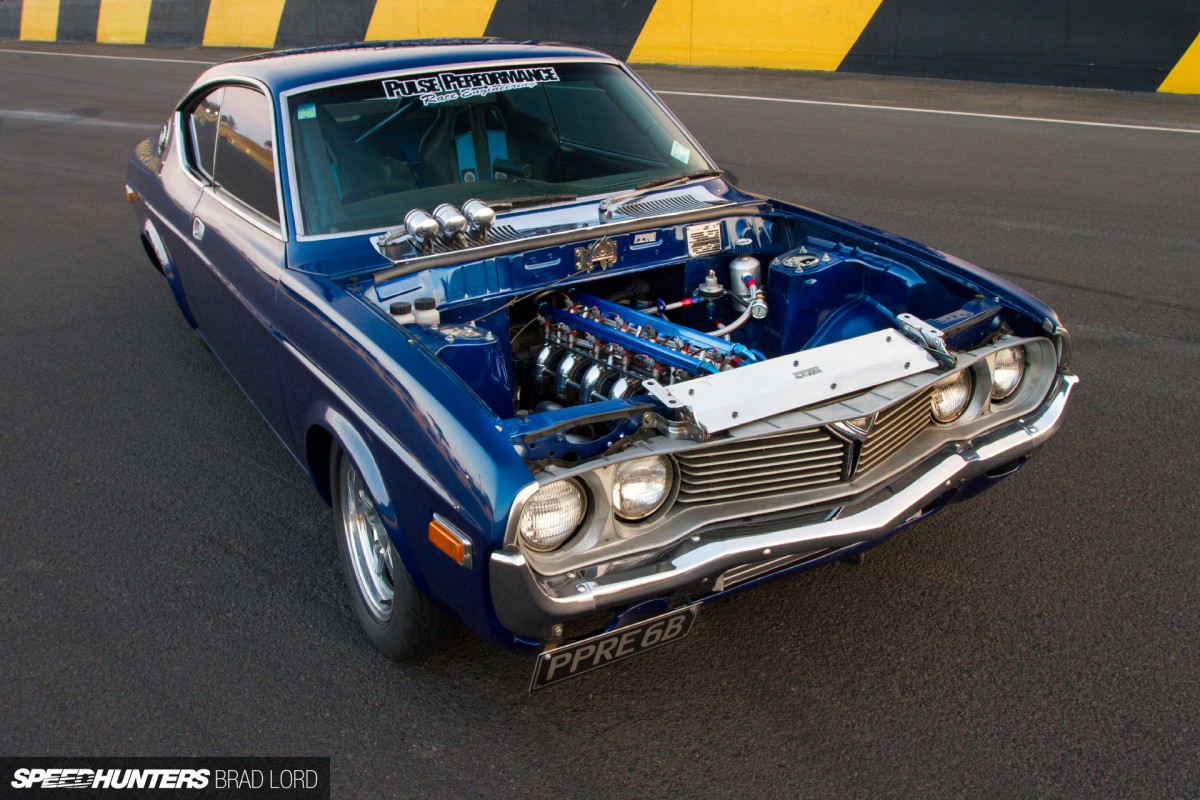 I had been planning to shoot the Pulse Performance Race Engineering's wild '6B' six-rotor Mazda RX-4 for a long while, but we were finally able to make it happen in October – not in New Zealand where it was dreamed up and built mind you, but on the other side of Tasman Sea during a fleeting visit to Australia. Although we only had a very small window of opportunity at the location, Sydney Motorsport Park's front straight in the late afternoon proved to be an ideal spot to take a crawl over the one-of-a-kind creation.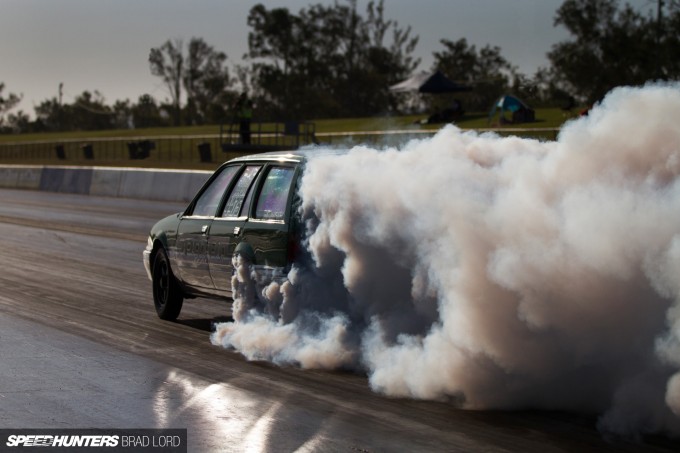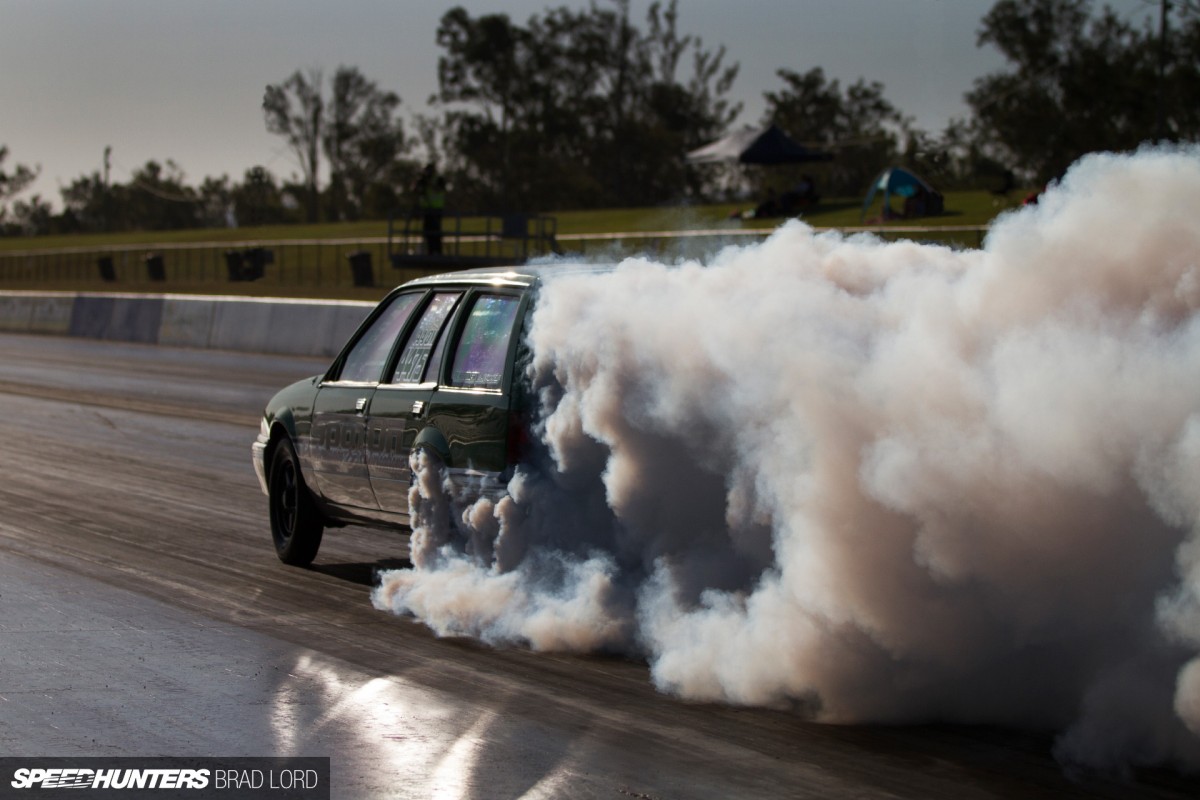 Apart from crazy-fast ETs, there are two things you're assured of when the annual Brisbane Jamboree rolls around in Queensland, Australia: wheel stands and dirty great skids. There was no shortage of either at this year's festival of straight-line sport compact speed, but the antics of one car stood out above the rest. So it came as absolutely no surprise when the guys at Spot-On Fabrications took home the coveted 'Biggest Burnout' award for repeated three-quarter-track whiteouts in their 840whp 2JZ-powered-and-nitrous-assisted Holden Calais station wagon.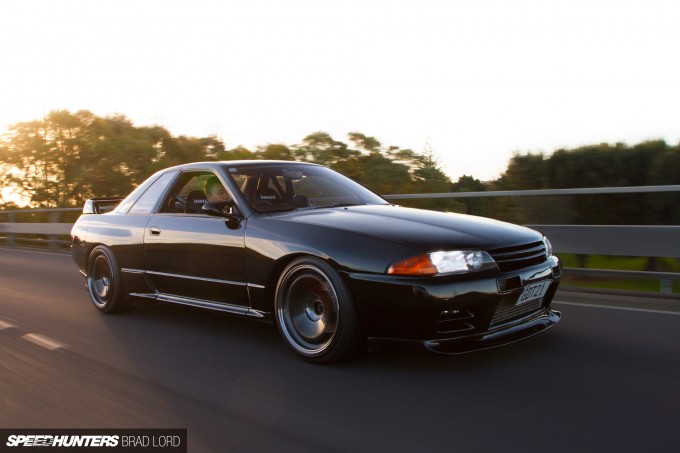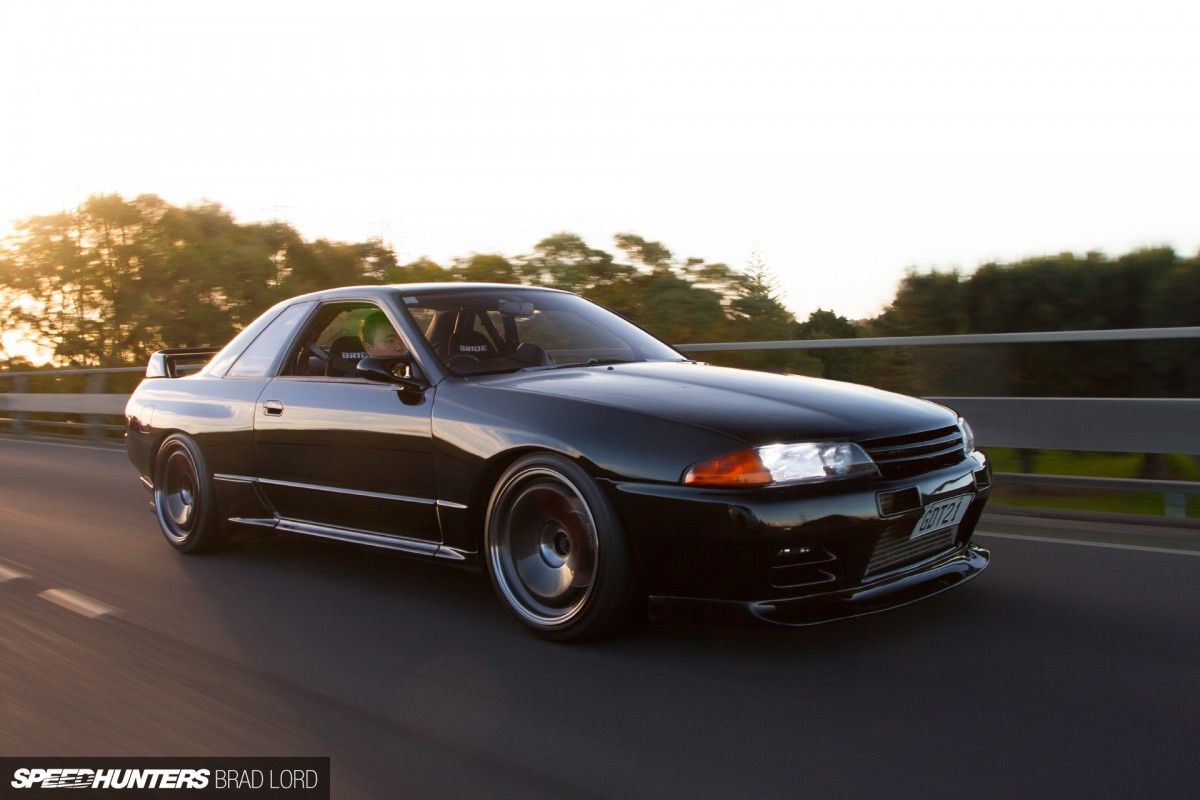 I can't put my finger on my favourite feature car shoot of the year, but this hard-tuned BNR32 streeter was definitely right up there with the pick of the bunch. That had a little to do with the fact that the owner of the 580whp Skyline dropped it off, threw me the keys and told me to do with it what I pleased of course, but more so that this is the GT-R I'd build if given half the chance.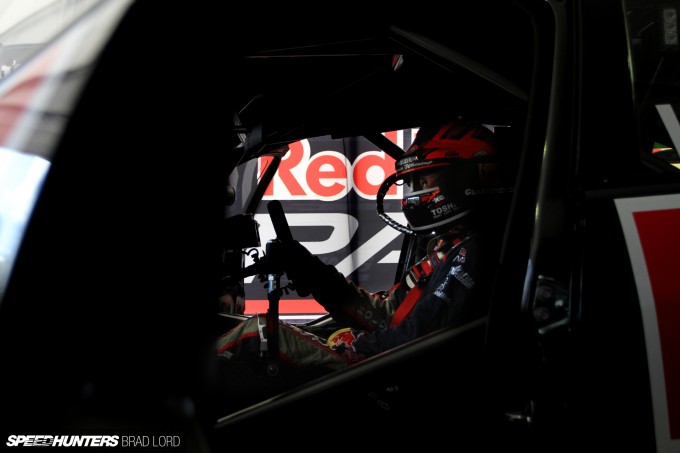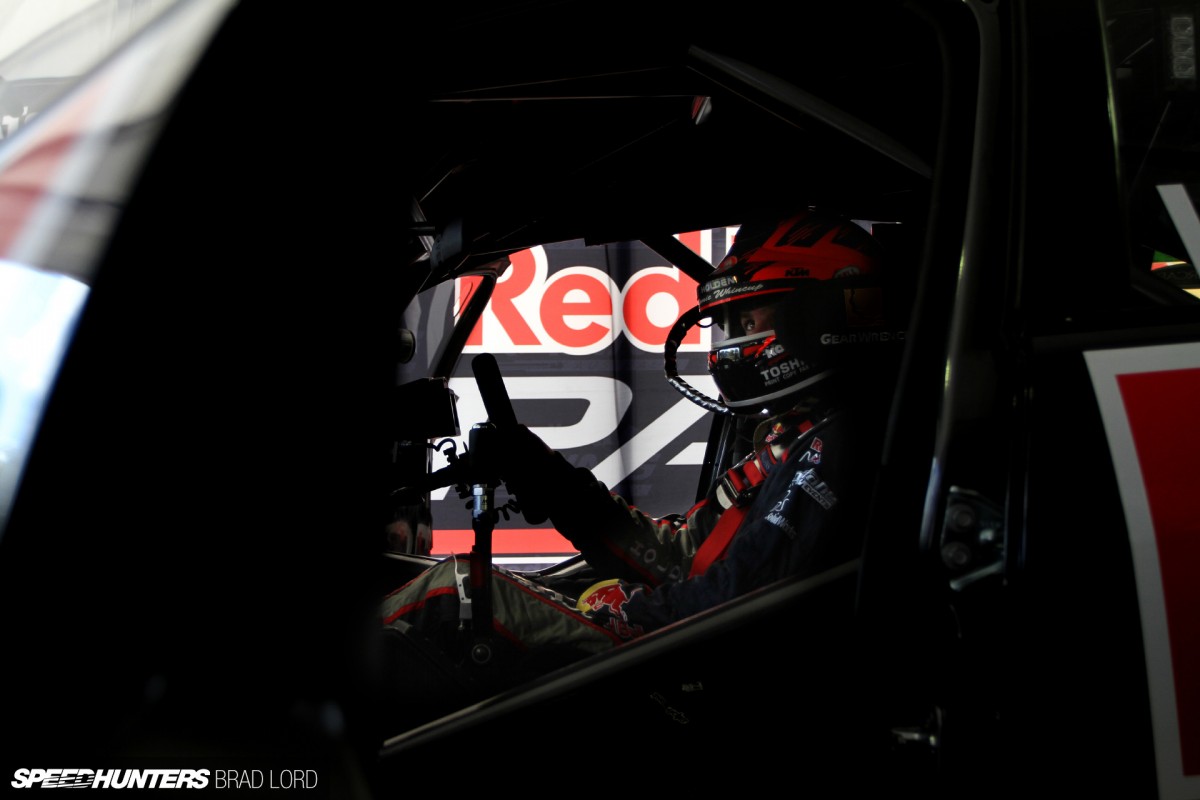 If there's one thing I want to shoot more of in 2014, it's people. On the odd occasion I've had my camera centered on a person and not a car, I've had mixed results, but I kind of like the way this portrait of V8 Supercar driver and newly crowned driver's 2013 champion, Jamie Whincup, taken seconds before he was pushed out into pit lane, turned out.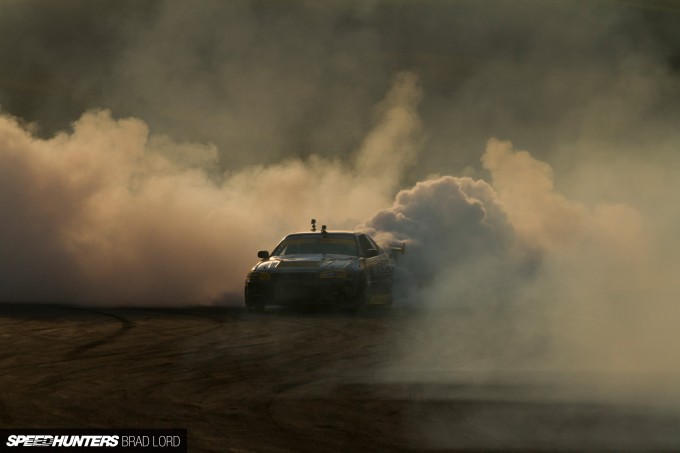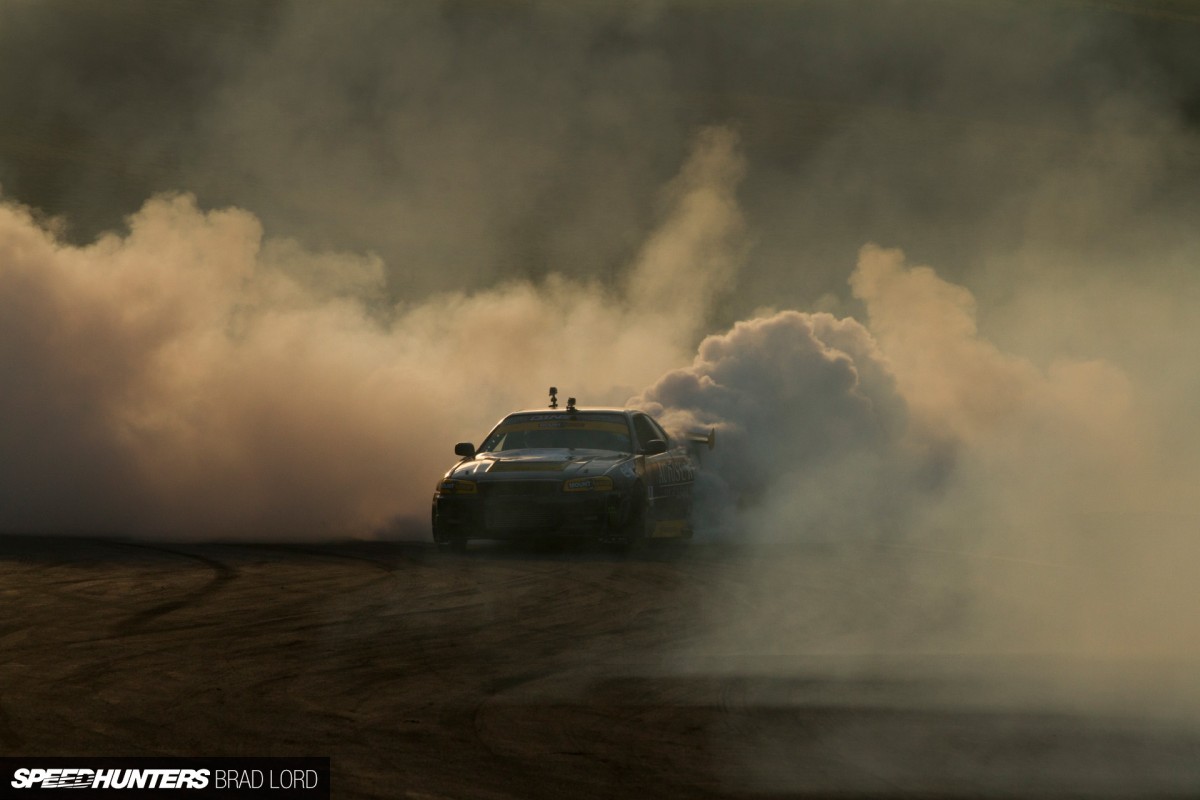 New Zealand is often referred to by a translation of its Maori name (Aotearoa) as 'The land of the long white cloud', and D1NZ's patriotic drivers like to show their allegiance as often as possible. On a cold, windless late afternoon, right smack-bang in the centre of the country's North Island at Taupo Motorsport Park, the biggest skid show of the season was saved for last.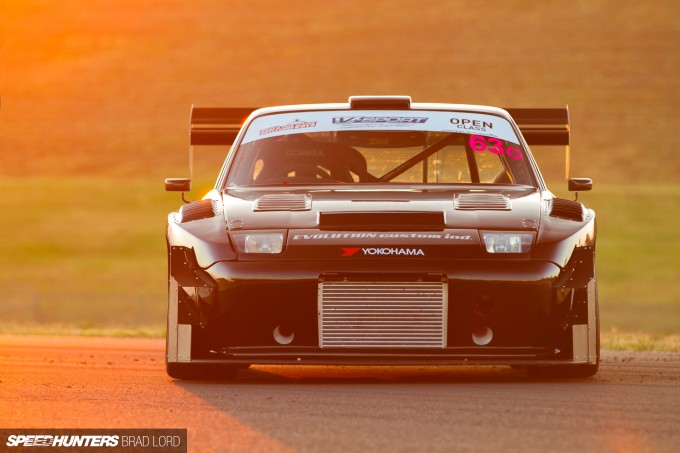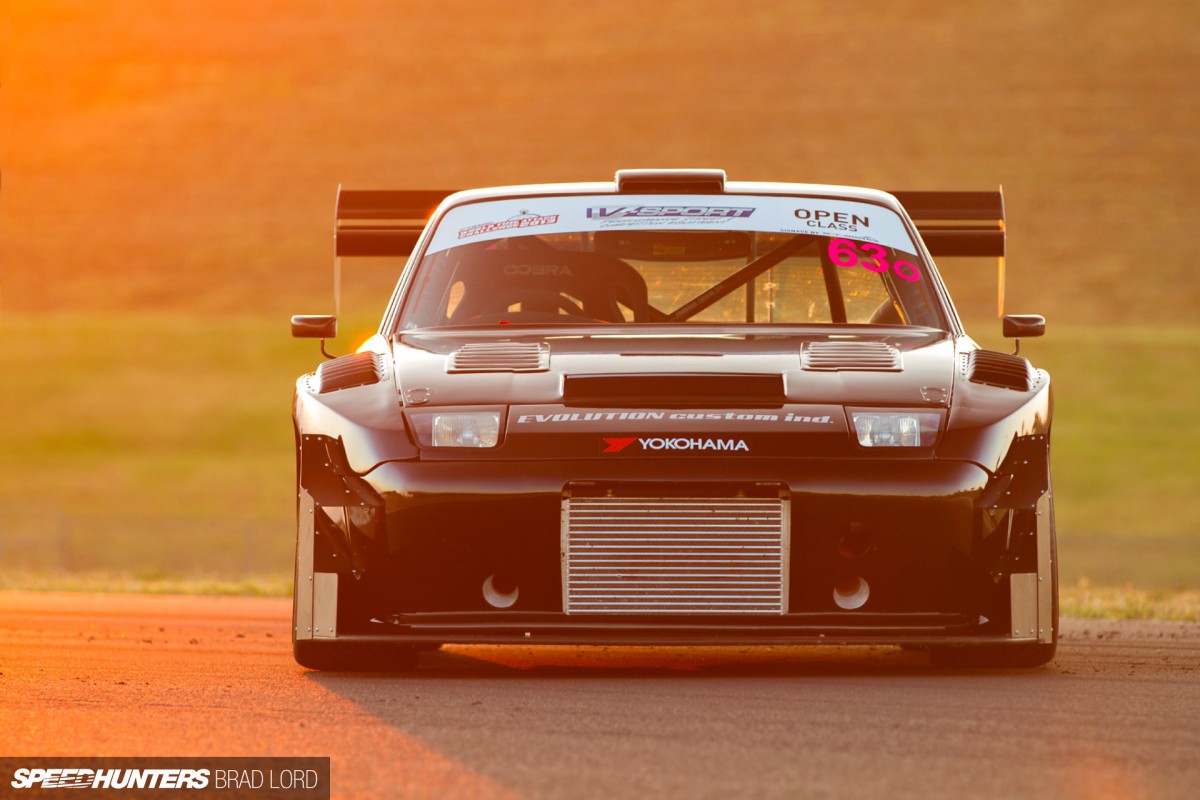 I'm going to wrap up with a shot from one of my last feature stories of 2013 – that of the awesome Evolution Customs Industries Porsche 944. Prior to this shoot, I had never really made a point of shooting into the sun, but like so many aspects of photography still outside my comfort zone, I want to see how far I can expand my knowledge and hone my technique over the coming 12 months. With plenty of shoots already planned for the New Year and beyond – and this amazing platform to share them on – I'm really looking forward bringing you more stories in 2014.
Brad Lord
brad@speedhunters.com
[polldaddy poll=7651202]