There are a couple things that I love calculating at the end of every year, including how many images I've shot, how many miles I've travelled and so on, but most of all I look forward to seeing how everything stacked up. Which events were the most popular? Sometimes certain things get more traffic for no obvious rhyme nor reason; we may never figure out the perfect formula, but we have an idea which ones will do better than others. This list may surprise you guys – it certainly surprised me. I'll kick things off with ten of the fifty most popular events of 2013 based on the pageviews they received right here…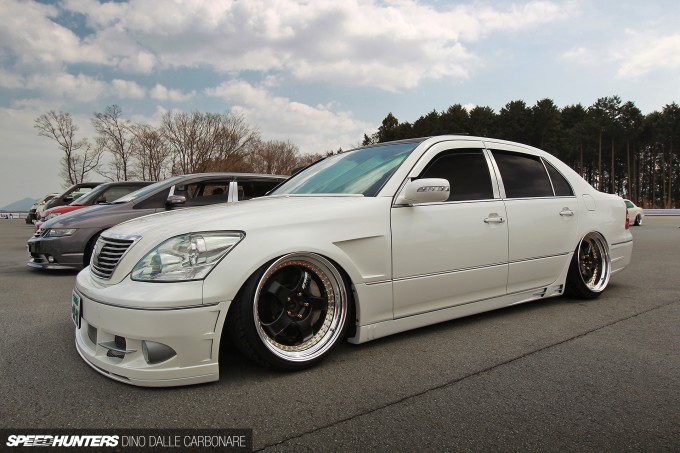 50. Excite King VIP
So, right in at the top, we have an event from Japan. There's just something about the land of the rising sun; people just can't get enough of the car culture over there. Although this event was called the Excite King VIP meet, it was more along the lines of a bippu movement, as Dino put it.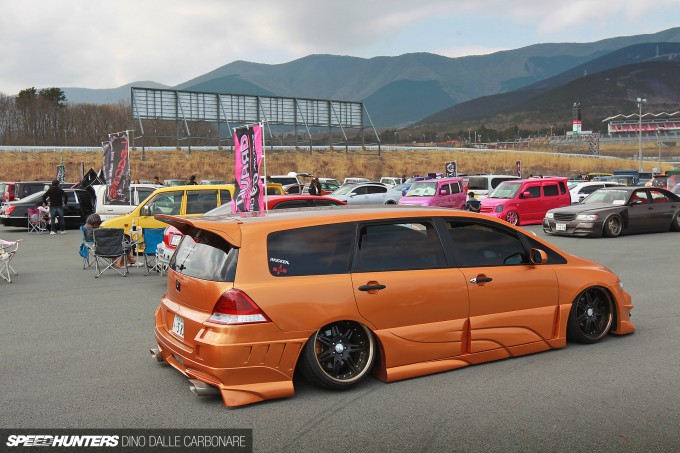 While there were plenty of the traditional VIP slammers in attendance, there were also a number of rides that showed the VIP scene's bosozuku and kaido racer style roots in plain view.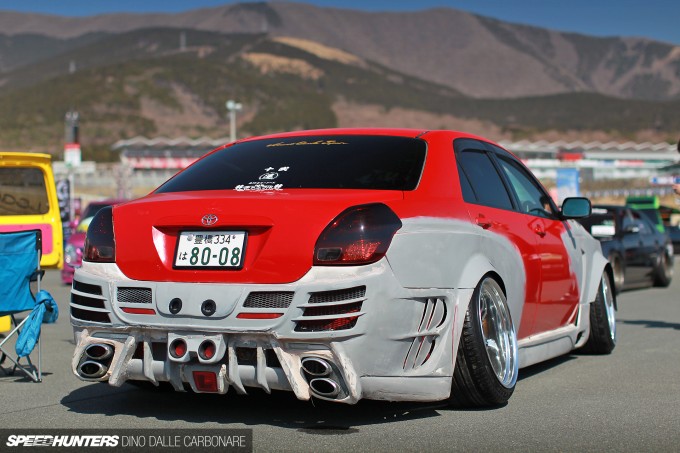 This led to quite a few very interesting creations. Just like the hot rod shows we have stateside, many of the Japanese cars come to shows halfway finished. Who knows, maybe next year this Verossa will be completely painted and finished?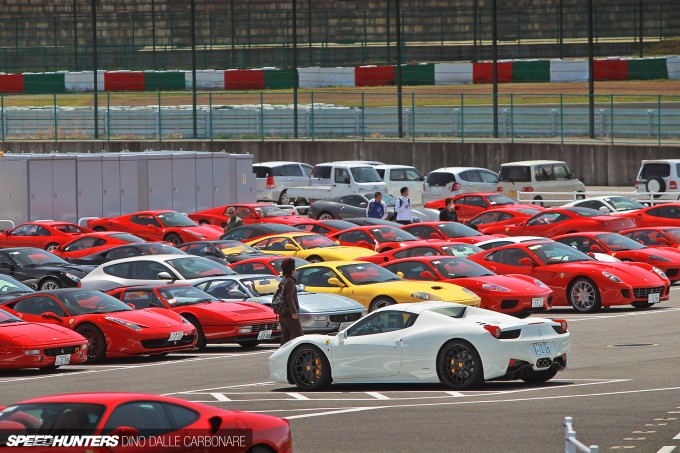 Dino may have a GT-R, but he's still Italian at heart, which means he sheds a single tear every time he hears a Ferrari start their engine. He was probably crying his eyes out with how many Prancing Horses were at Ferrari Racing Days at Suzuka Circuit.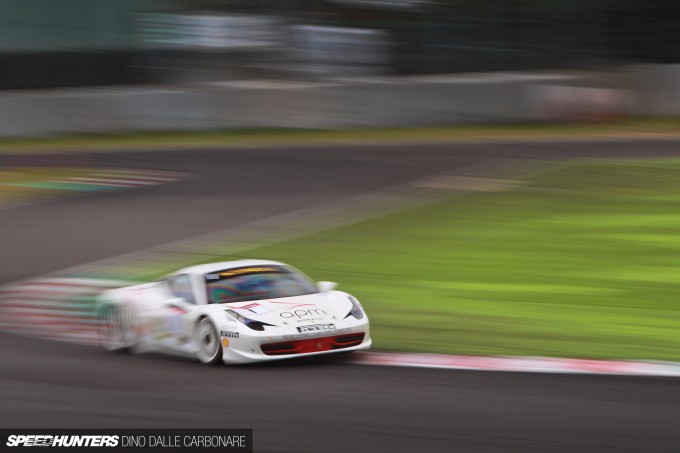 And if the sight wasn't enough, the sound must have been! Is there anything that can beat the howl of Italy's finest V8s and V12s tearing around the track?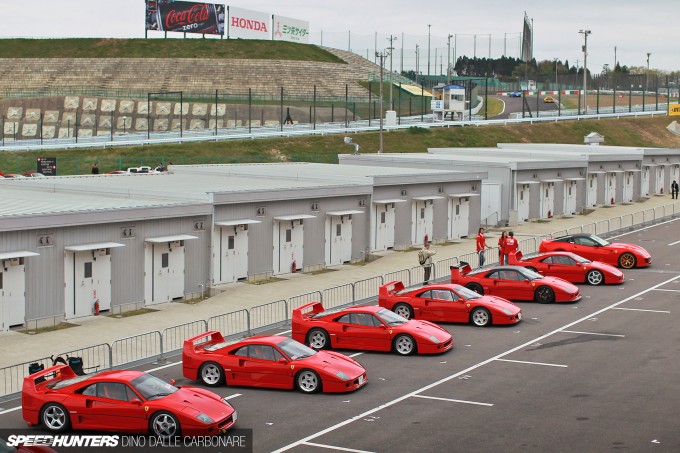 Well, maybe the sight of a line-up of F40s just lounging around in the paddock. Drool-worthy to say the least.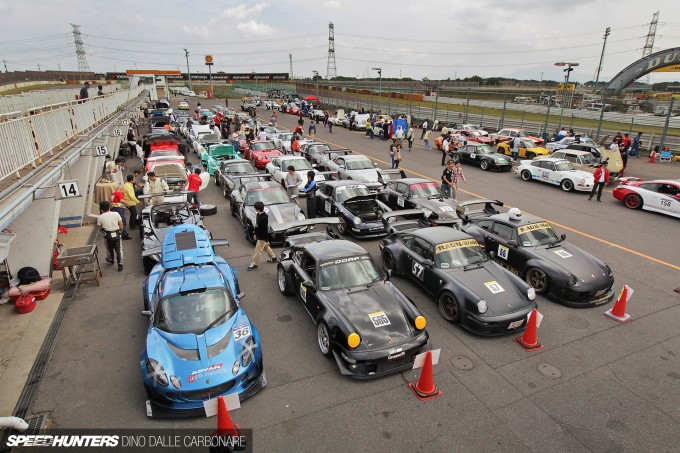 48. Idlers Games
When I think of Idlers, I think of driving in their events. One of my goals next year is to race as much as I can. Whether it be my personal car or someone else's race car. Either way I want to have more time behind the wheel of something fun.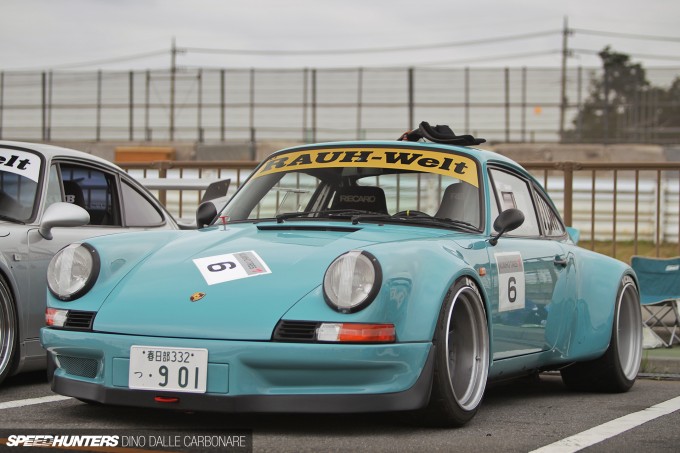 I'm quite jealous of Dino, as Tsukuba is one of the tracks that I've always wanted to go to but so far, I've not had the chance to check it out. I'll just have to add that to my already very long bucket list. Heck, maybe I will get to drive it one day. I've already done thousands of laps on driving games, doesn't that count?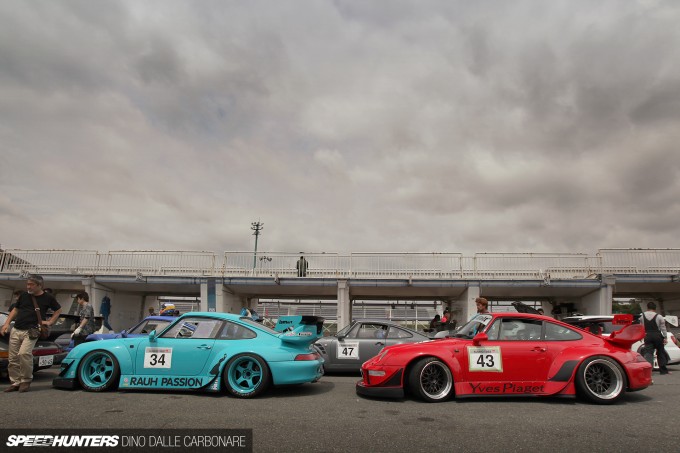 For the lucky crowd on the day, there was not only the promise of Tsukuba's twisty tarmac but also a host of RWB-tuned Porsches and other assorted machinery that would take to the track. Of course, RAUH-Welt Porsches we were expecting. But a ready-to-race Aston Martin Vantage caught us a bit off-guard!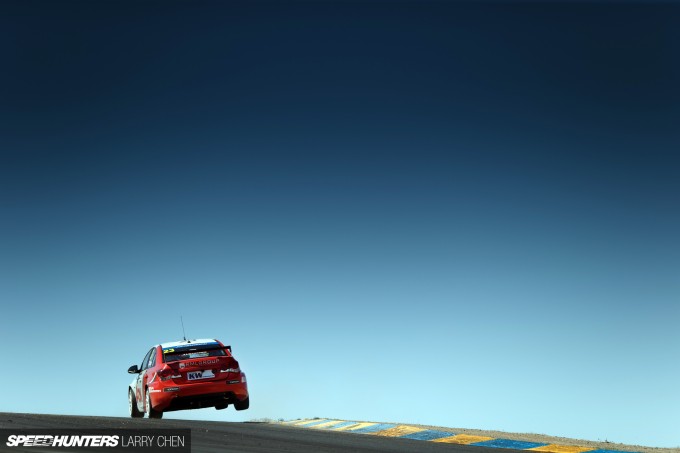 47. WTCC/Slammed Society Sonoma
I've been following the FIA WTCC series for two years now, attending select events that do not conflict with Formula Drift. Luckily for me, the series makes a stop just a few hours away from my home. While I was busy shooting the action on track, Mike Garrett took a very close look at the Slammed Society car show going on in the paddock.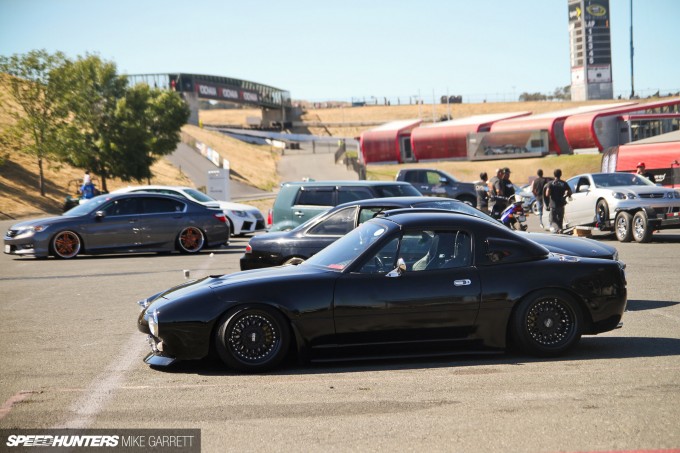 There, Mike found one of the most unique Mazda Miatas that we've ever laid eyes on. We chose to feature it and you guys obviously felt the same way as the story was incredibly popular. Mike certainly has an eye for these things.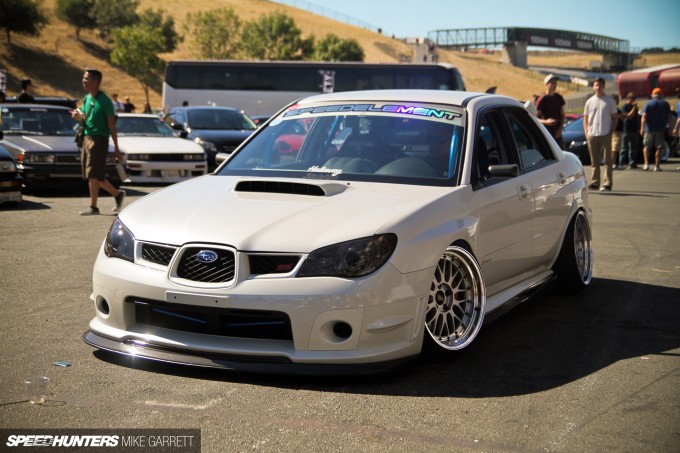 The day was a great way to combine the two ends of the automotive spectrum into one event: both show cars and race cars featured large in the day. In future, you guys should bring your cars out to these events more often, so that we can check them out in person.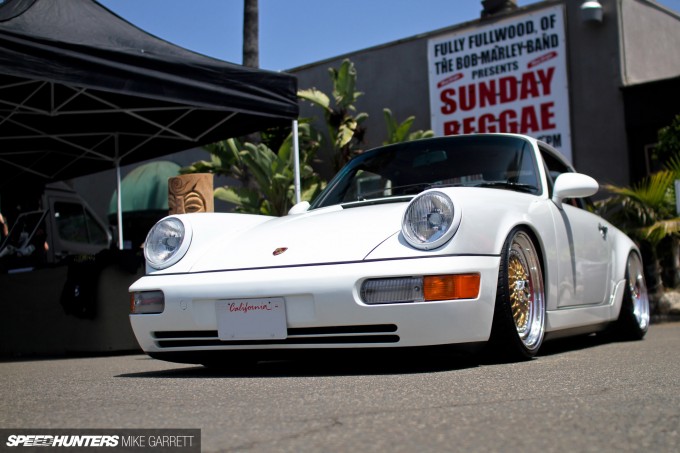 46. Played Out
While I was in Japan for the 12 hours of Motegi, Mike Garrett was enjoying the much less humid weather in Southern California at the Played Out show, organised by the Players crew who organise the popular events in the UK.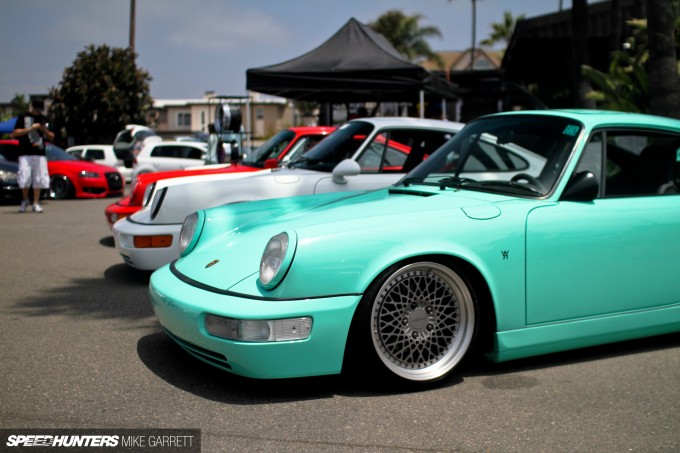 With an informal, relaxed atmosphere but a good gathering from SoCal's finest, the show was definitely a chilled out way to spend a Saturday afternoon checking out some Euro-style rides. I'd already been impressed with the way the Rotiform 964 was sitting, but when I found out that it was a static drop, I couldn't believe it. The fact that it's driven on the street also amazes me. I just love every part of the car including the super loud color.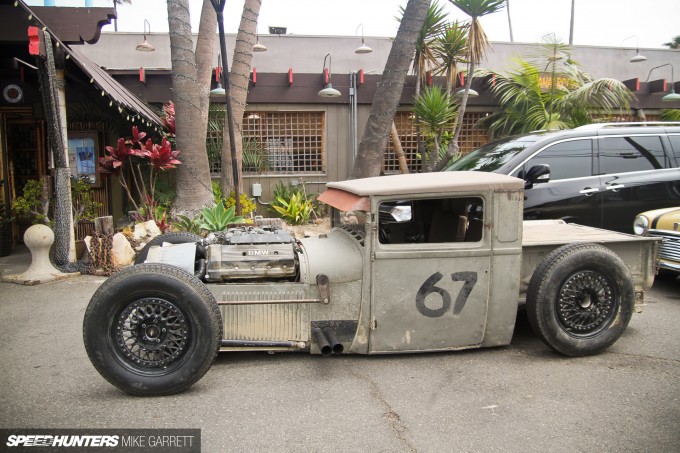 Of course, given that this version of the Players show was on American ground, there had to be a bit of local talent. You've got to hand it to those guys at StanceWorks for building such a unique vehicle. Who'd have thought to put a BMW motor in a Ford Model A?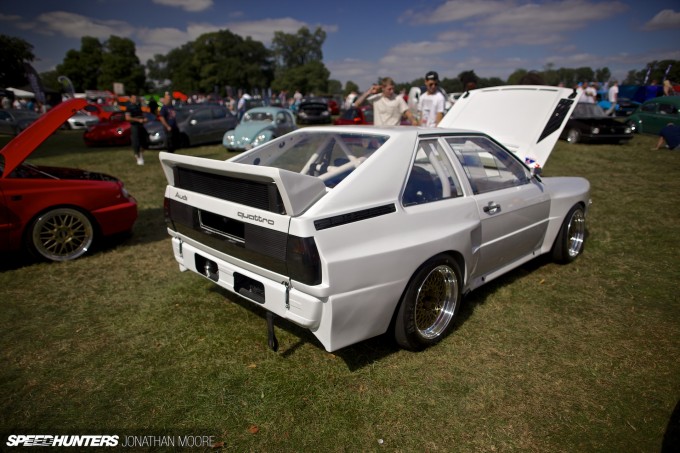 45. Edition 38
Edition 38 is one of the few shows that I actually had the pleasure of attending when I was in the UK last year. What fun way to spend the day. And the best part? I'd say 95 percent of the cars were street-driven.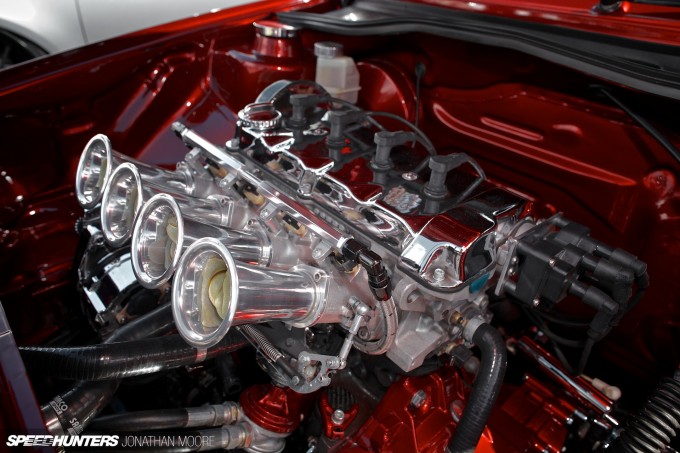 There were some wild machines when I was there, but it seemed Ben and Jonathan one-upped me. That's just straight automotive lust right here. And sights like this throttle-body-fed MkII 16V Golf engine in a shaved and smoothed engine bay aren't even that much of a rarity at a European car show that has such a big VAG following.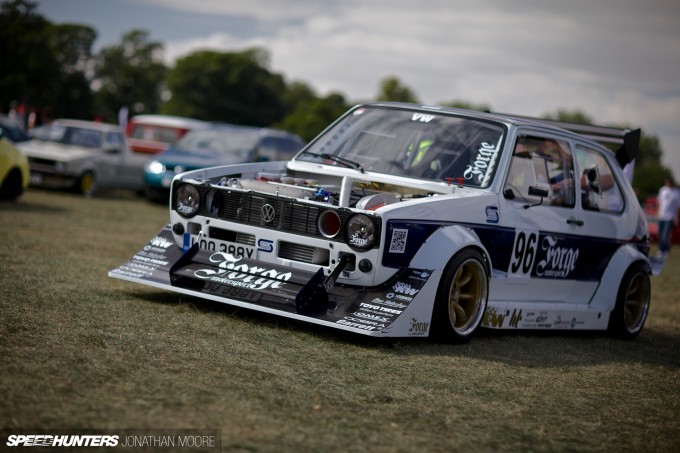 Then there were just the nuts creations like this Forge Berg Cup Mk1 Golf. I love it – I think it's one of the best Volkswagens I've ever seen. Form and function. Sadly I was following this car at Button Willow during time attack when it went off course. They did say they will try to make it back and take it out to time attack again. I for one am really looking forward to seeing that.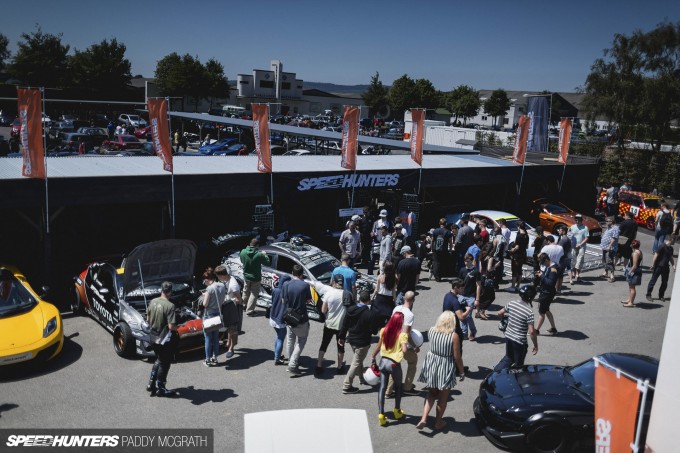 44. Players Classic
It's no secret that I love travelling, and when I miss events like Players Classic, it makes me angry. I can't sleep at night when I think about these things. Luckily, we had an entire team on hand to bring us all the coverage needed to stop me from staring at the ceiling all night.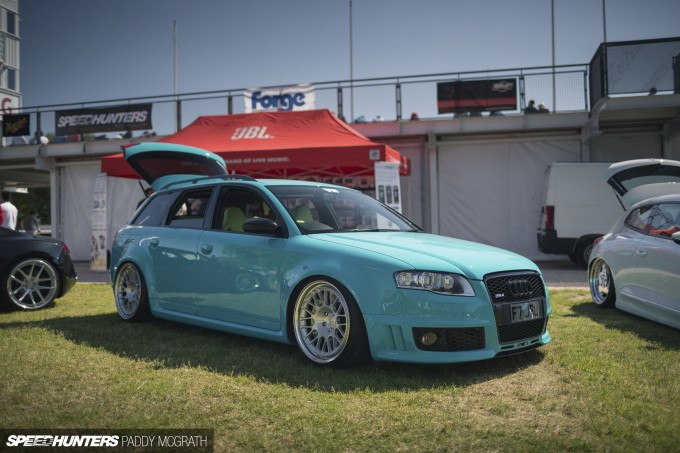 With the sun shining at the classic UK venue of Goodwood Circuit, there was plenty to see as well, with a variety of immaculately-presented cars representing the best the UK had to offer.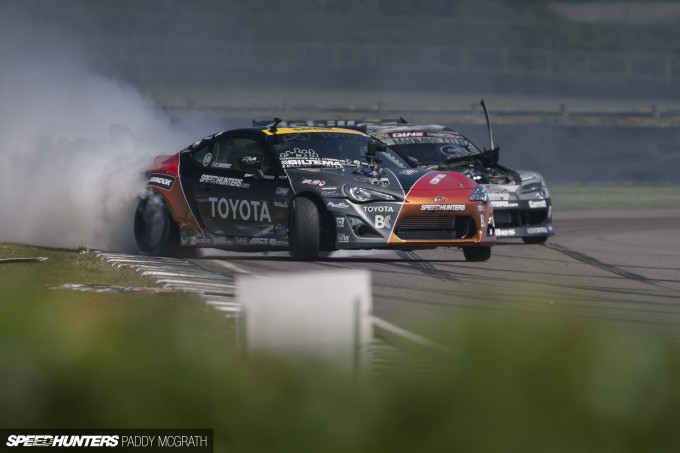 There were some introductions to be made too. Goodwood Circuit, home of classic motor racing, this is drifting. Drifting, this is Goodwood. Play nice now. If you guys ever get a chance to attend an event where the dynamic duo of Fredric Aasbø and Mad Mike are driving, I highly suggest you go check them out. I nearly soiled myself earlier in the year when I watched them both drift around some poor guy.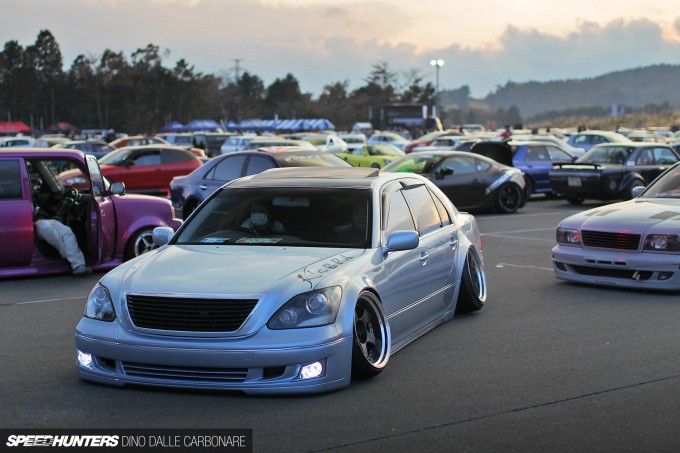 No matter what some people think, 'stance' is here to stay. There's no questioning that low is cool no matter what kind of car it is. The custom and lowrider scenes has been slamming cars to the chassis for many years. It was bound to transcend to newer cars.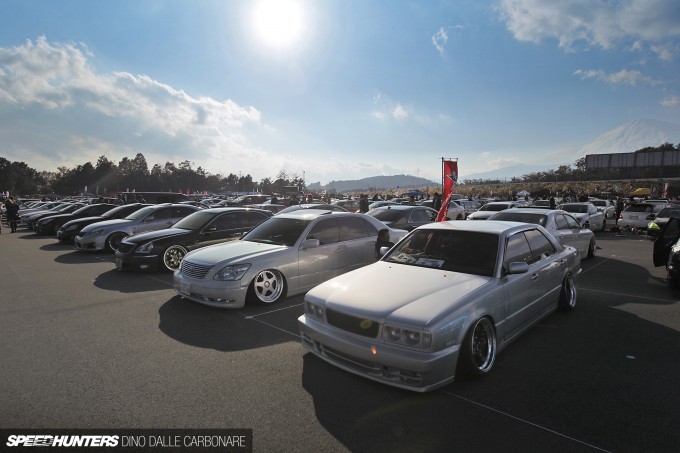 And what better place to hold a 'stance off' than in the motherland of VIP cars? This was the first Japanese outing for Stance Nation, organised by Elvis Skender who is the proud owner of a VIP-style Lexus we shot back at SEMA just over a month ago, and the turn-out was great – around 700 cars in total.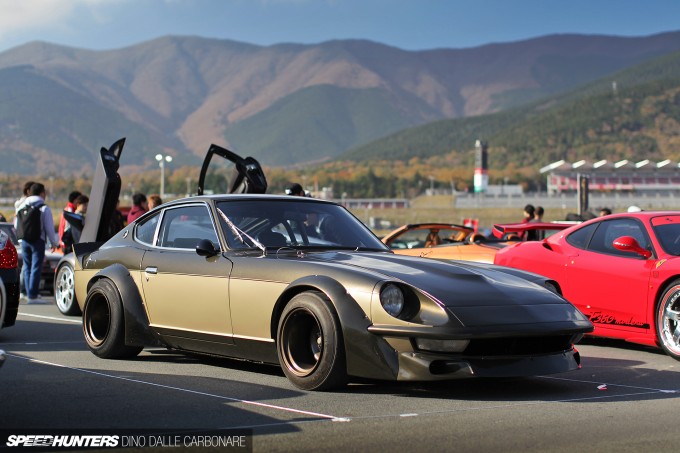 It wasn't just VIP rides though – other areas of Japanese car culture were represented as well, so long as they all sported the critical low-slung attitude. Looking at the G-nose S30s in Japan makes me wish that they came out with that body style in North America. Although, I do know that I'm very lucky to have such an early 240z, so I'm not complaining.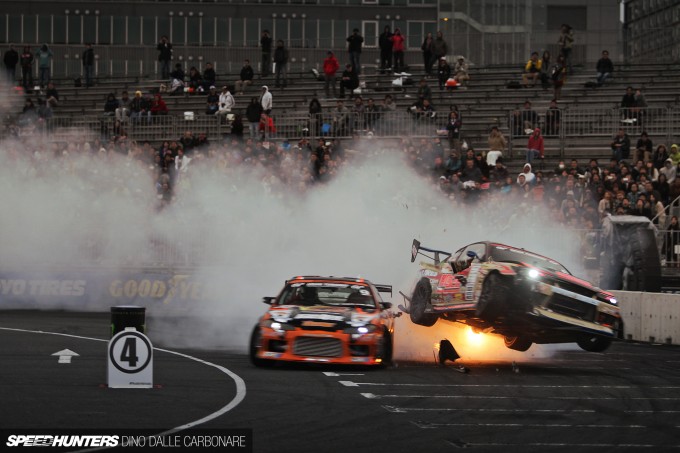 42. D1GP Finals
If there was one photo of the year, Dino's epic shot from the final round of D1GP would get my vote. This dude was seriously taking flight, with rocket boosters helping him. The E.T. of drifting going home!
In all seriousness, D1GP will always have a special place in my heart. My first professional drift event was D1GP Japan vs. USA back in 2004 at California Speedway. Armed with a point and shoot camera, I did my best to pan shots at 1/30th of a second. I fell in love ever since and it seems you're all still interested to know what's going on in the birthplace of drifting.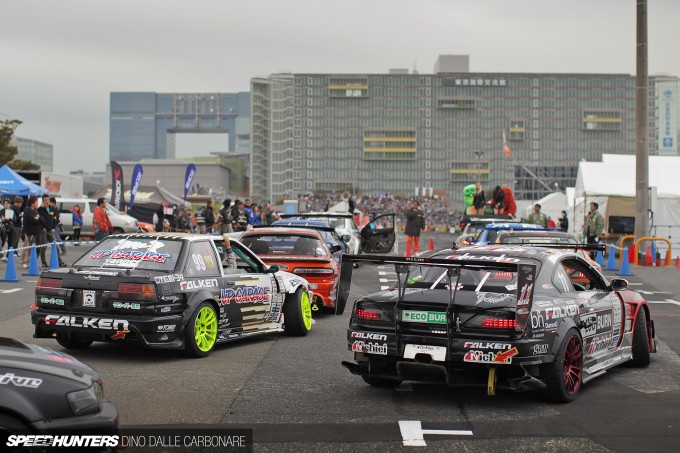 Like Dino, I've not shot a D1GP event in quite a while. I'd love to have a catch-up and check out what it's like nowadays on the other side of the Pacific though.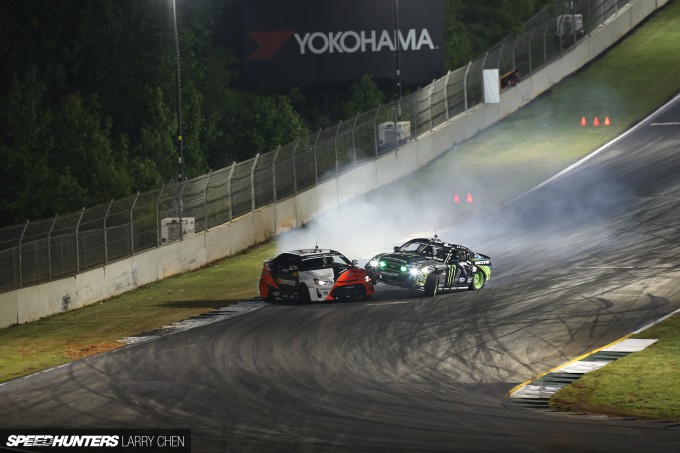 The final entry on this part of the list is another drift event. There's no surprise why Formula Drift Atlanta made it onto this list though. When Vaughn Gittin, Jr. drove over Fredric Aasbø monster-truck-style, the internet went crashing down and hilarity ensued. Honestly that was not the best part. The fact that both Fredric AND Vaughn continued to battle was astounding. That's exactly why I love this sport so much – it's totally unpredictable.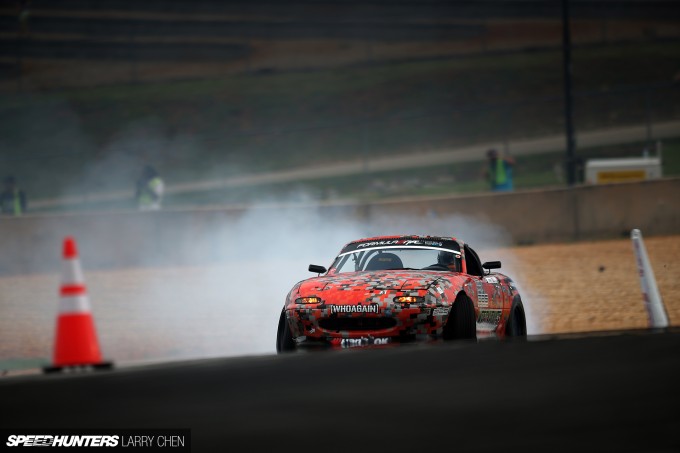 Aside from the shenanigans that went on, this was the tenth time that Formula Drift had graced beautiful Road Atlanta. In terms of North American tracks, Road Atlanta is one of the most prestigious, as Petit Le Mans runs on the same track.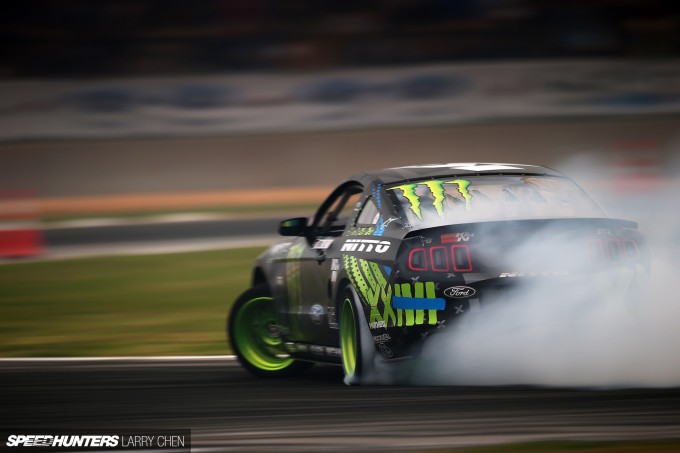 Also the crowd is probably the most rowdy out of all seven stops; the locals just love drifting and they stay till the very end, rain or shine.
So there you have it, the start of an epic list of events. We've visited Japan, the UK and the US already, seen some pro level drifting, some stance-oriented events and even some of Italy's finest supercar machinery and we've still got a long way to go. Stay tuned for the rest of the results!