It's time now to jump right back into our rundown of the top 50 Speedhunters feature cars of the year, as determined by the number of times the feature was viewed. You're about to see numbers 40 through 31 on the list – a group which includes everything from a Toyota Hilux to a Hemi-powered Volvo, and also, a bunch of Skylines. It makes me smile just to think of the variety contained in this selection. Stay with us for the full ride though. We've got a way to go yet…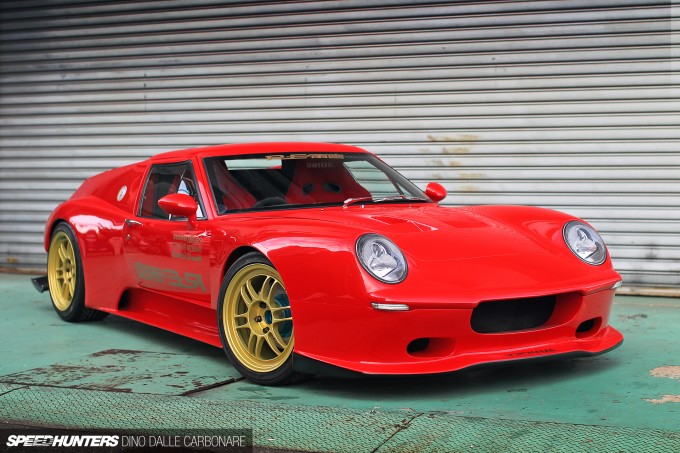 RE-Amemiya are known as Mazda tuners but when Amemiya-san brought a Lotus Europa to Tokyo Auto Salon, he proved that he can unleash his creativity on other marques too. Taking a vintage oddball and turning it into a miniature modern sports car is the kind of thing that can send a lot of us into a Googling frenzy to figure out what he even started with!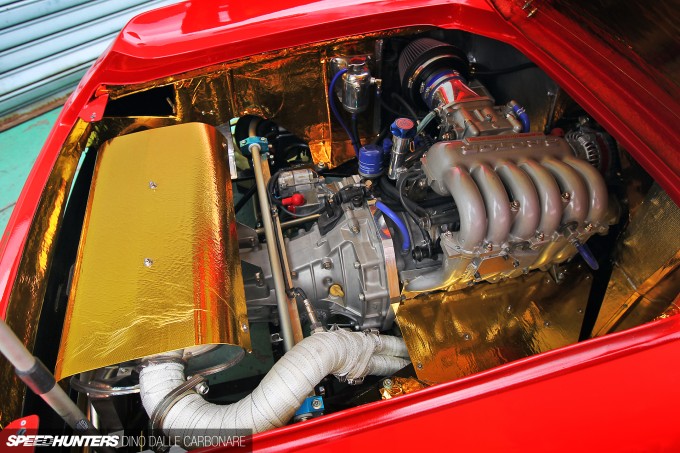 Of course Amemiya-san stuck with a rotary engine and the naturally aspirated 20B makes plenty of power to move the tiny car around. Heat shielding fit for a space shuttle becomes necessary when three rotors plus a full exhaust reside within the engine bay.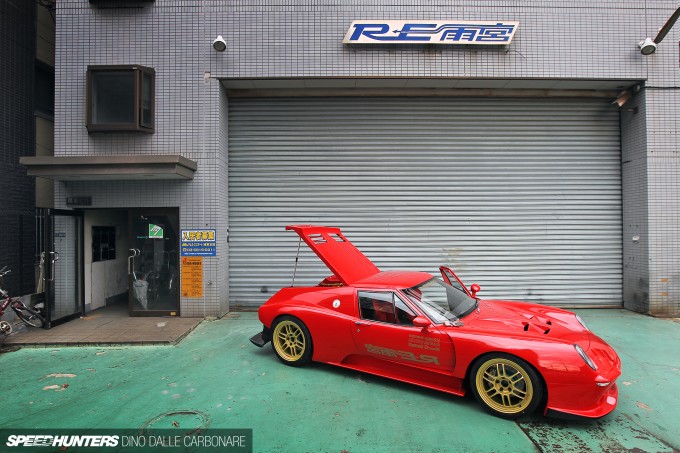 Perhaps the most impressive part of this build though is that it happened in the short time frame of one month. That included reworking the tube chassis, modifying and painting the body, then finally fitting a Mazda rotary where it never belonged. It's just another one of those mind-blowing builds that we've come to expect here on Speedhunters. I only wish we had a picture of Dino standing next to it so we could appreciate how truly small the Europa is.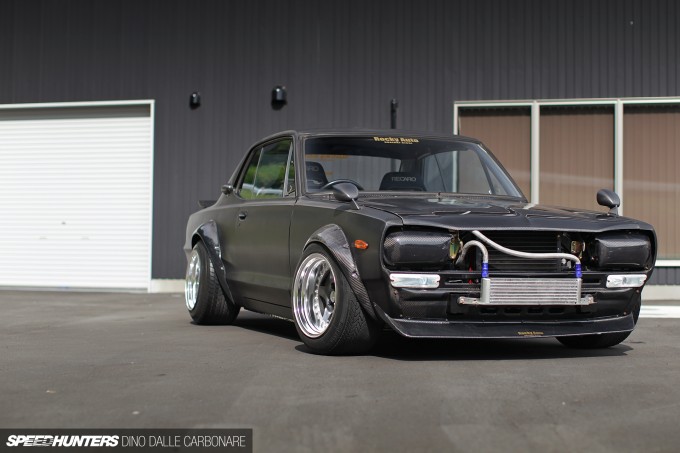 39. Kyusha Dreams: Rocky Auto's Carbon Hakosuka
Coming in at number 39 is another machine from the Skyline/GT-R family. It's Rocky Auto's carbon Hakosuka. Watanabe-san and Rocky Auto can always be counted on to deliver some radical kyusha builds and this Skyline does not disappoint. There's a lot going on here that you wanted to discuss.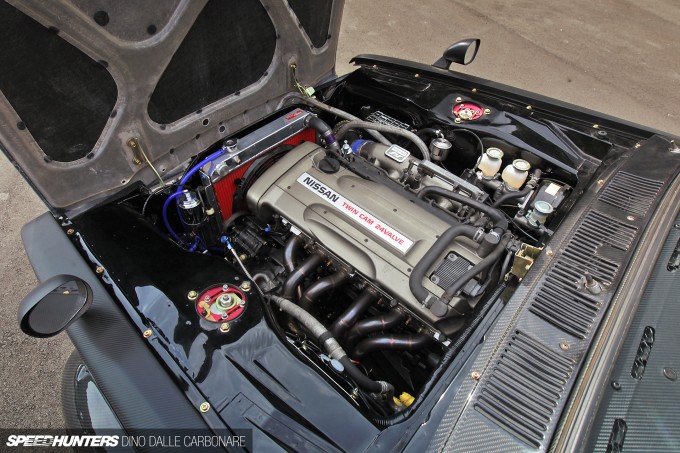 In typical Rocky Auto style, the vintage Skyline has been tweaked throughout – a perfect example of the neo-classic style that the shop is known for. The smooth-singing RB26DE swap under the hood is nothing new by Rocky Auto's terms, but it's the visual treatment that really sets the car off.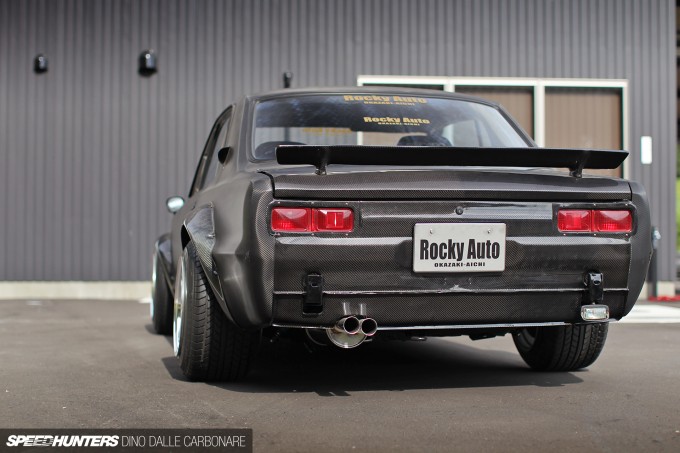 On the outside, the car uses a combination of carbon fiber body parts and a carbon-style wrap to give it a look that makes it stand out from any other Hakosuka out there. It's always tough to properly mix modern elements on a classic car but I'd say Rocky Auto pulled it off here. There are always different ways of doing things and even if you don't agree with the full treatment, there will be an element you can work with on your own project.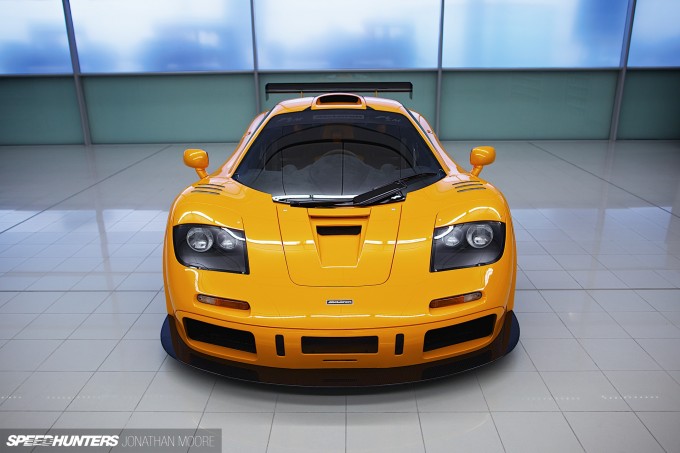 38. Speedhunters Meet The McLaren F1 LM
While every other car in our entire round-up comes from aftermarket builders and private individuals, this one is a factory piece. Coming in at number 36 is the McLaren F1 LM, as captured during Jonathan Moore's encounter with it this year.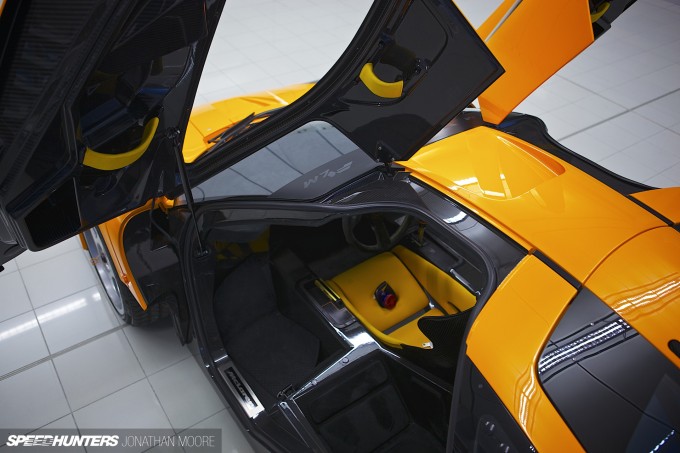 Of course when I say its a factory piece, I'm not referring to any old mass-produced automobile.  This beauty comes directly from one of the world's most respected exotic and race car manufacturers and is one of only five ever made.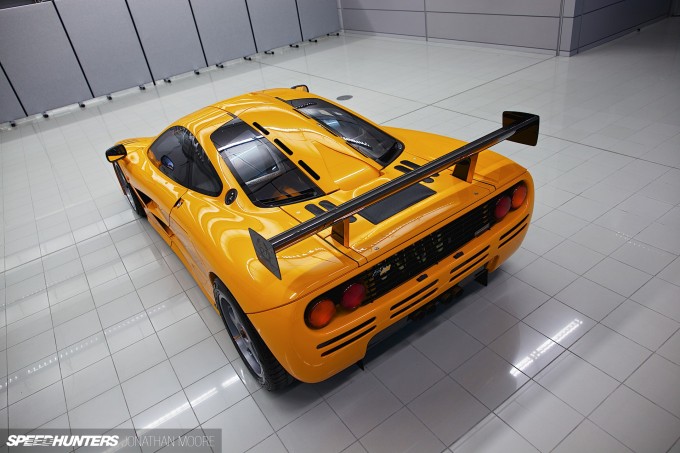 Along with showing off one of the most legendary automobiles of our time, when reading the story it's easy to feel the enthusiasm that Jonathan has for the subject. If you missed it for some reason, be sure to check it out now.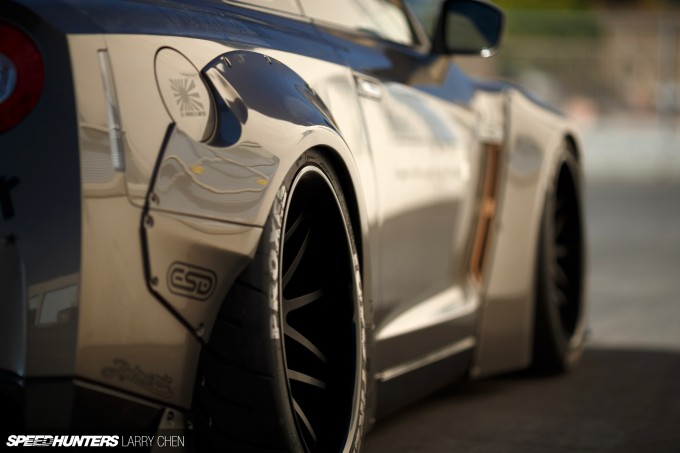 37. Defining The Niche: The Liberty Walk R35 GT-R
There's no understating the impact that Kato-san and Liberty Walk had on the custom car world this year. While it may have been their Ferrari 458 that set things aflame last month at SEMA, they also brought out an R35 Nissan GT-R with a similar yet equally unique treatment.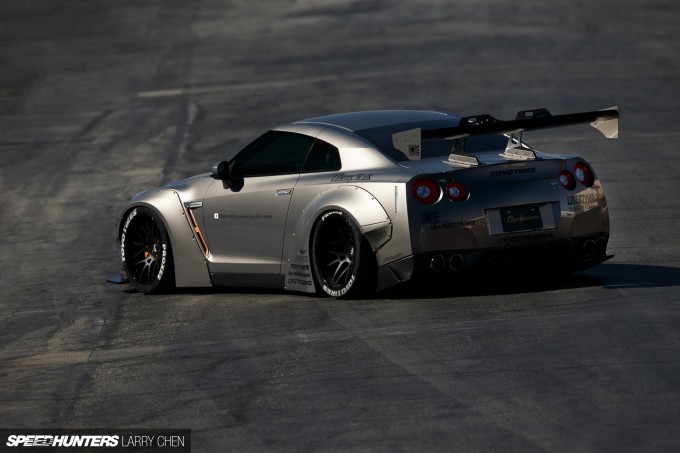 Those by-now customary bolt-on works-style overfenders, a ground-scraping stance, huge 20-inch deep dish wheels and the swan neck mounts for the rear spoiler all added up to one seriously unique GT-R.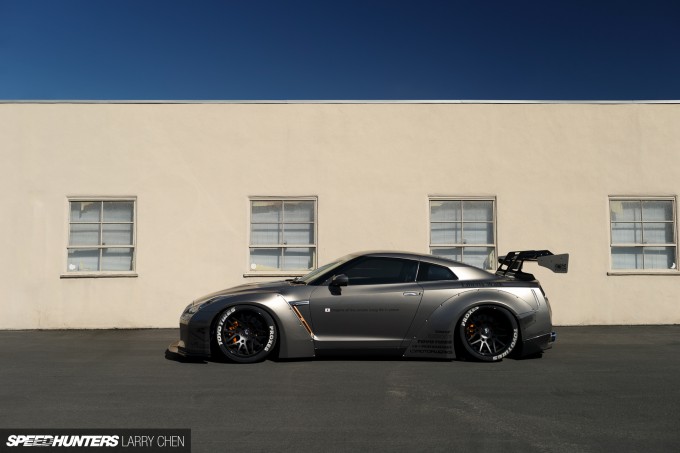 It's an understatement to say that this car split opinions and in the end it doesn't really matter whether you love it or hate it. The car was built to get a reaction and that's exactly what it did. I suppose the fact that it 'only' came in at number 37 shows just how crazy Liberty Walk's other projects were. I guess you're doing something right when a car this wild is the lesser-talked about of your creations…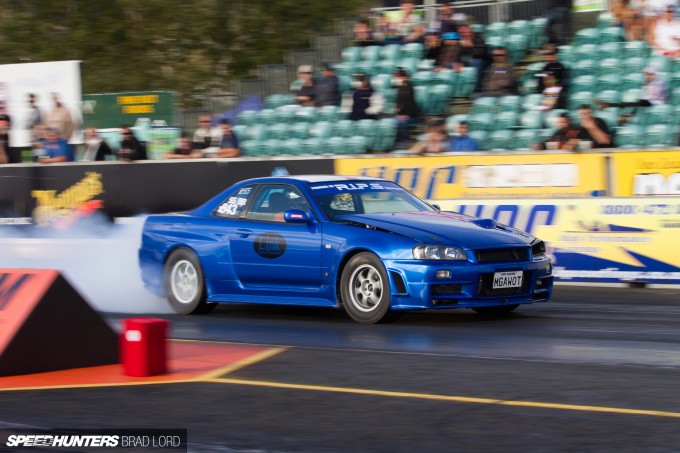 36. MGAWOT II: A 1500hp GT-R Street Car That Runs 8s
Coming in at number 37 is another Skyline, this one a wild drag machine that Brad Lord shared with us from New Zealand. As the views on this one showed, drag racing is alive and well, and when mixed with some legendary metal you guys just can't get enough.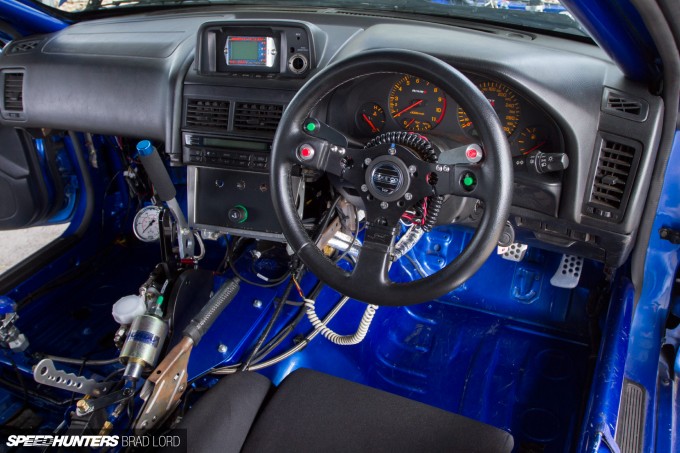 It isn't hard to find the appeal of this Bayside Blue R34 as the numbers do a lot of the talking. You can start with 1,500 – the number of horses MGAWOT's fully built RB32 is putting out. Put together by legendary NZ-based tuner Robbie Ward from RIPS, it has the potential to send ripples across the Skyline world when it launches.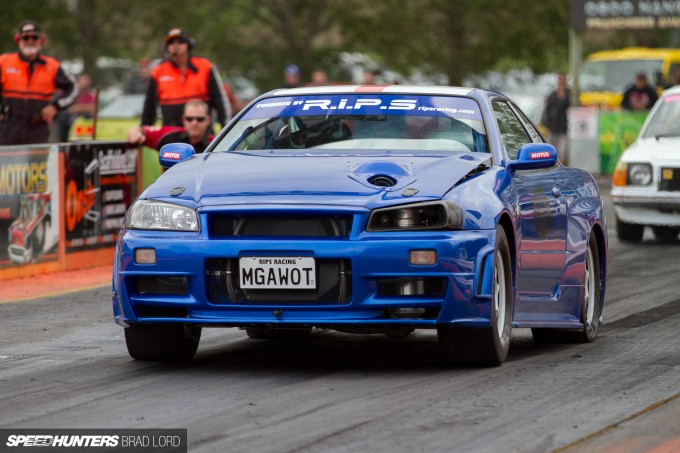 Another important number is 8.51 – MGAWOT's 0-400 time. That one gets Dom Torreto's approval with a full second and a half on top!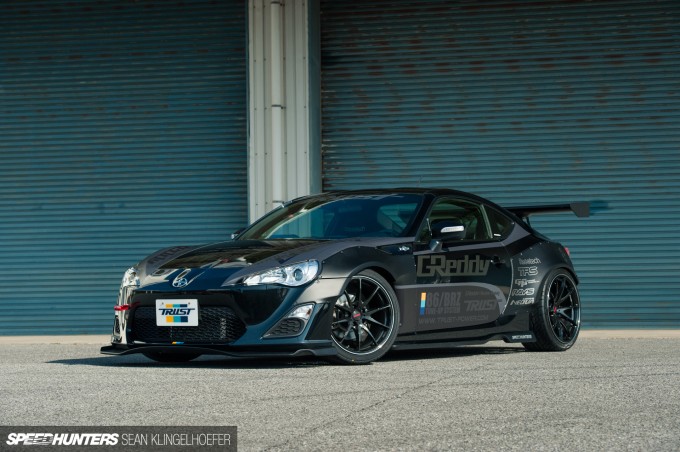 35. Greddy Places Trust In The Scion FR-S
This isn't the last Scion FR-S/Toyota 86 you'll see on this list, but Greddy's FR-S demo car from Japan is a textbook example of what the tuning market has done with Toyota and Subaru's darling sports car.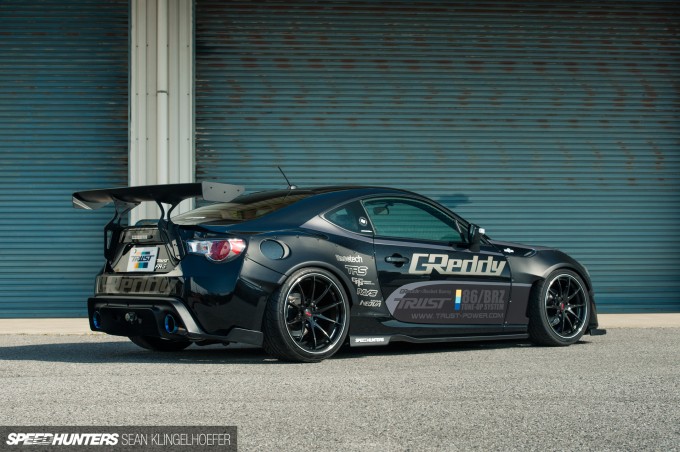 With a basic bolt-on turbo kit and other off-the-shelf parts, the Greddy FR-S is not the most extreme build out there, but that's not what it's here to do. As a demo car, I think this thing does its job perfectly. So well in fact that it's also been made into a scale model kit, complete with Speedhunters collaboration and Editor in Chief Bryn will be building one in the New Year. Let's see if it's as good as the full size version!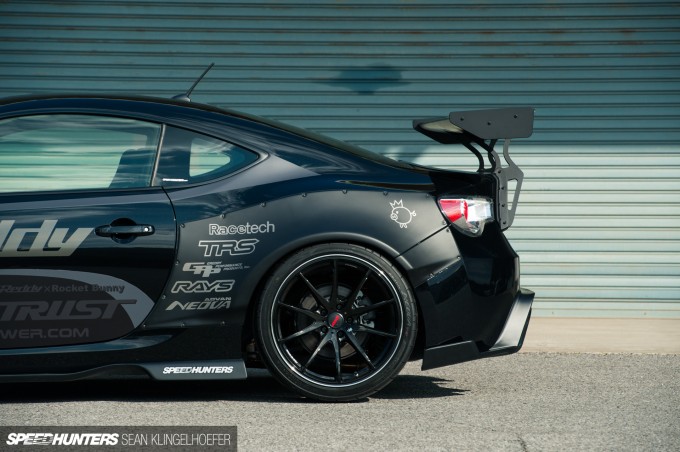 Along with its array of high quality parts, there's also the unique fact that this is a LHD FR-S in Japan. With the FR-S, 86 and BRZ bringing Japan's tuning market out of a long slump, it's hard to think of a better car to symbolize the changing climate than this one.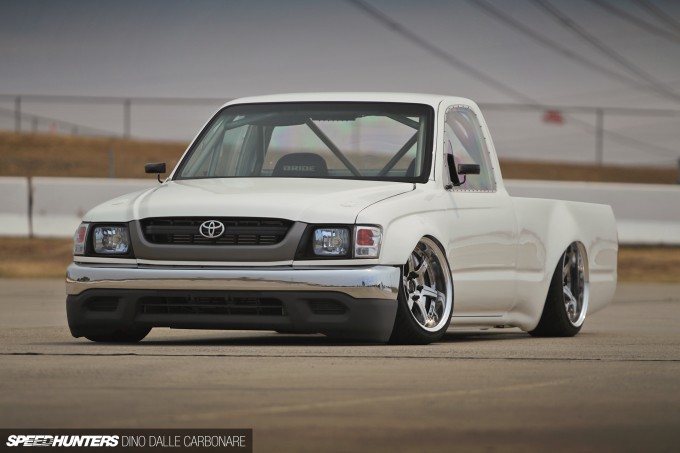 34. Engineered To Slide: The Drift Hilux
Quite possibly one of the most anticipated features of the year, it came relatively late in 2013 but is still firmly here in our top 50 round-up. The Engineered to Slide Toyota Hilux is a build that we've been watching for a few years now and it was only natural that we'd get hold of the finished product for a full photo shoot while we were in Australia for WTAC. Not surprisingly, this one got a big reaction from you guys and justifiably so.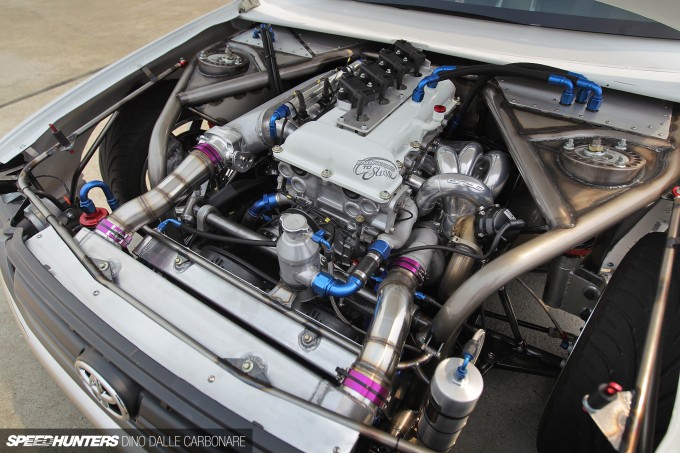 It's impossible to sum up everything that's great about this machine but you just can't beat its mixture of function, style, and most importantly, its incredible engineering. Oh man, that engineering! Nigel is a craftsman and what he achieved in his own garage was inspirational to anybody who ever considered picking up a tool.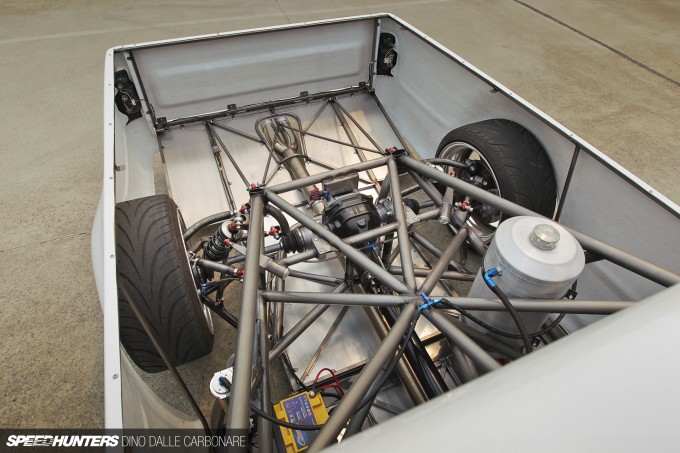 The fact that it was built in a small private garage just makes it that much better. Nigel's truck should be true motivation to anyone who's ever attempted a project on their own – you know just how hard it must have been, right? It's a completely worthy addition to this selection of vehicles.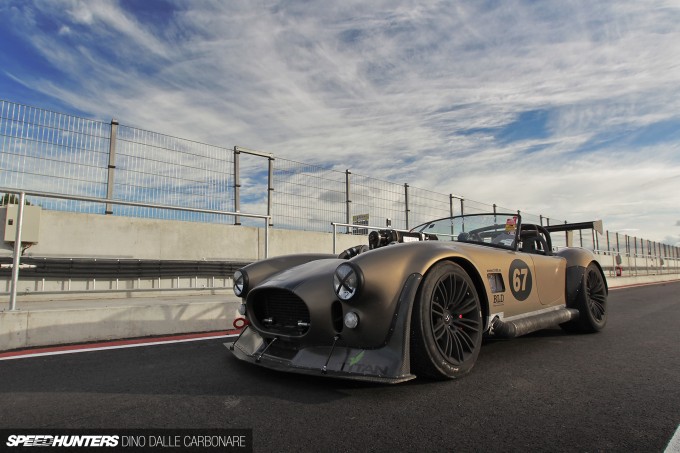 33. Shelby Would Have Approved: The V12-Powered Cobra
Take a breath folks, the pace is relentless. You okay back there? Next up comes another one of the mad machines that comes out to play at Gatebil. It's not just a Cobra but one that happens to be powered by a Mercedes Benz V12. I mean come on, a Mercedes V12? What kind of twisted mind goes down that route?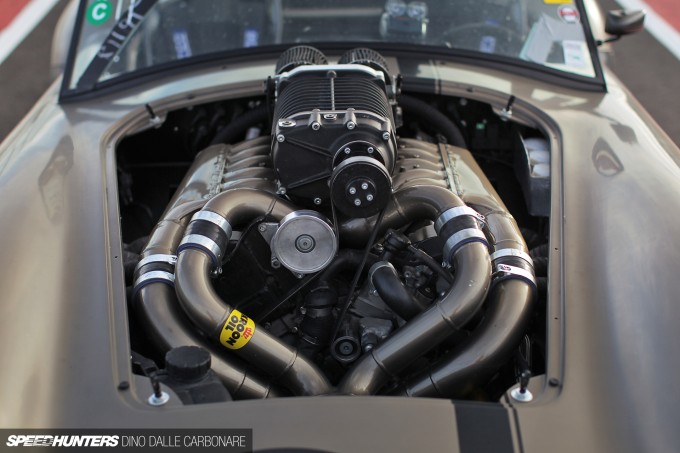 The kind that puts a giant blower on top, that's who! The Cobra puts down 492 horsepower to the wheels and an insane amount of torque that probably can't even be measured (okay, so the owner wasn't completely positive on that figure). It's all cool stuff but what makes it even better is that its owner puts it all to good use. After all, that's just what they do in Scandinavia.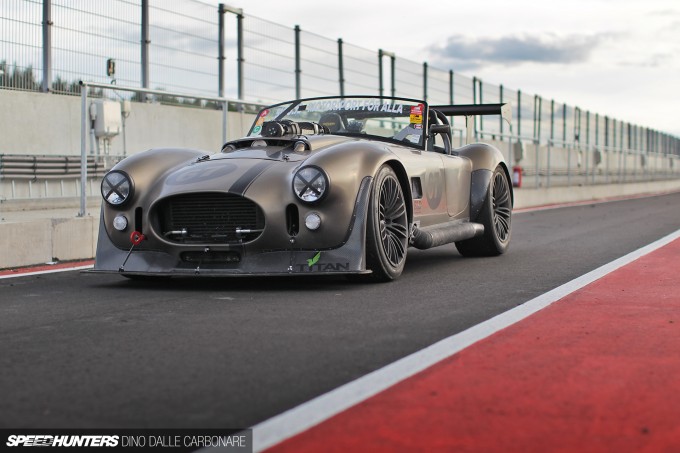 In the end, this one managed to stand out even by Gatebil standards and there's definitely something to be said for that.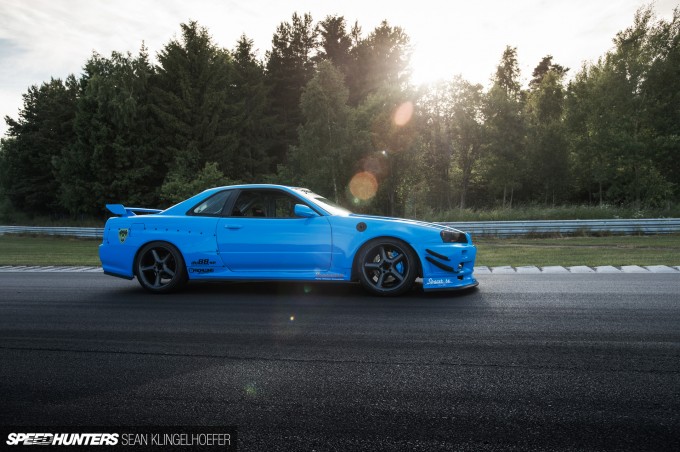 32. Skyline Meets Supra: A 2JZ-powered R34
Oh look, it's a Skyline. But beneath this R34's fast road-oriented-looking skin lies something quite unexpected.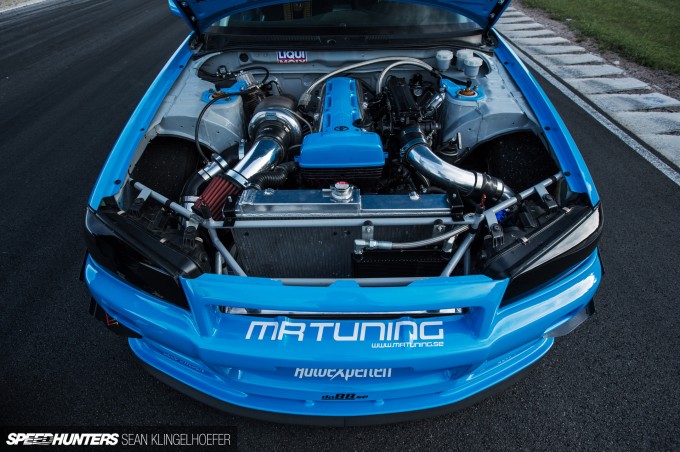 It's powered not by a Nissan RB engine but by a Toyota 2JZ. I know some of you will have looked away in horror at that and yes if I'm being honest, even to me there's something very wrong about it, but also something very right. Close your eyes and hear one of the most iconic engines of our time, open them and see one of our favourite body styles. A true win, win situation.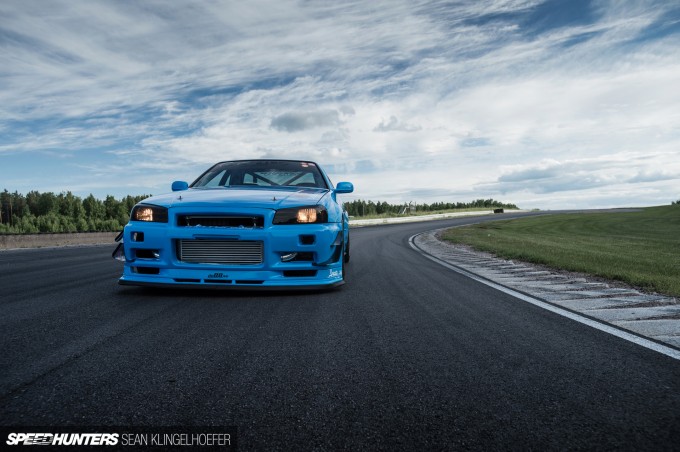 So I guess the LHD conversion was probably a blink of the eye in the greater scheme of the build. It's not hard to see why this one got such a big response. One more reason why the Gatebil scene might be the craziest on the planet.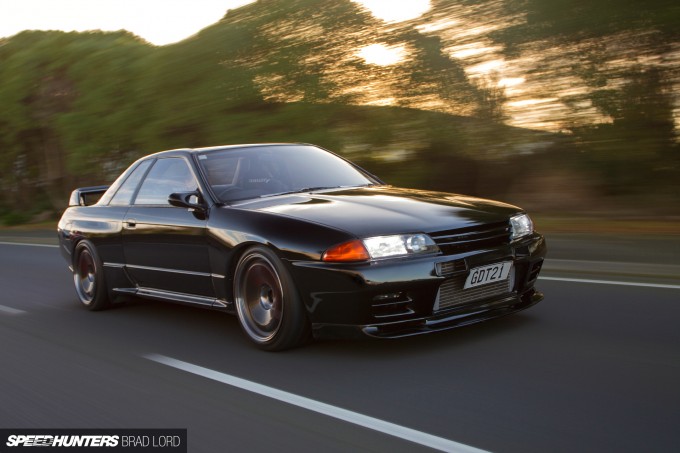 31. Street Regal: A BNR32 GT-R Built For Speed
Yet another Skyline? That's right. In comparison to the previous R34, this tastefully done street car out of New Zealand is much more traditional though.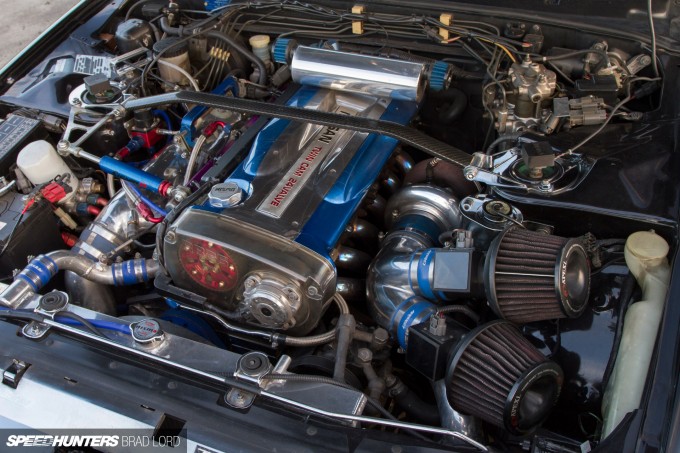 The black R32 GT-R serves as great evidence that some things should just be done by the book. This one's got a worked RB26 putting down 560 horsepower.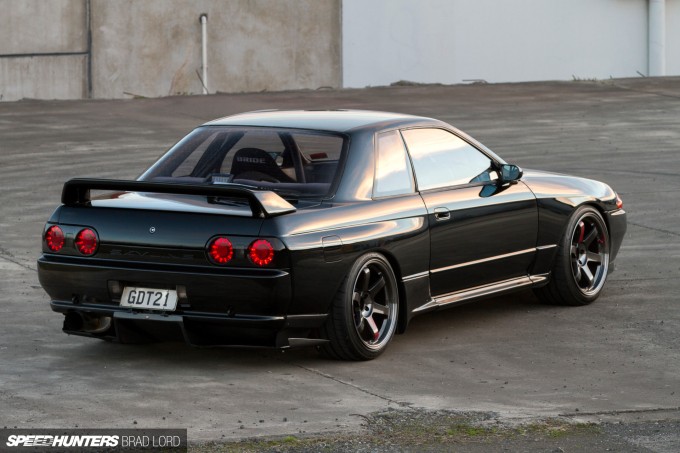 Combine that with a subtle and effective exterior treatment, and you've got 1990s Japanese performance perfection. I think I speak for everyone when I say it's cars like this that made us fall in love with the GT-R in the first place. A proper trip back in time to those first days of discovering a new scene, tantalisingly full of power and stunning midnight weapons.
If we'd just delivered that rundown of cars all year, the variety would have been enough to keep us going but there's still a way to go yet. Excited? To be continued…