And so our countdown of the top fifty feature cars of 2013 continues with another ten cars that have been among your favorites over the past twelve months. Just like the twenty cars that we have seen so far, this selection brings yet another impressive mix of, well, everything! These are the cars that you have picked with your clicks of your mouse, touchpad, or touchscreen – great feedback for us at Speedhunters as it gives us a good idea of the kind of stuff you want to see! So without further ado, let's get going…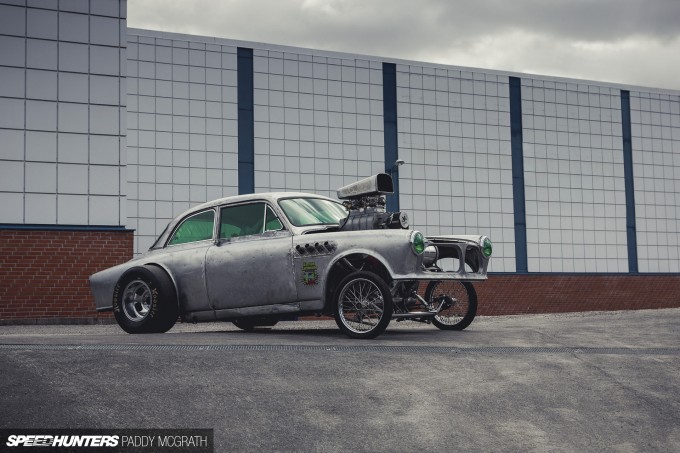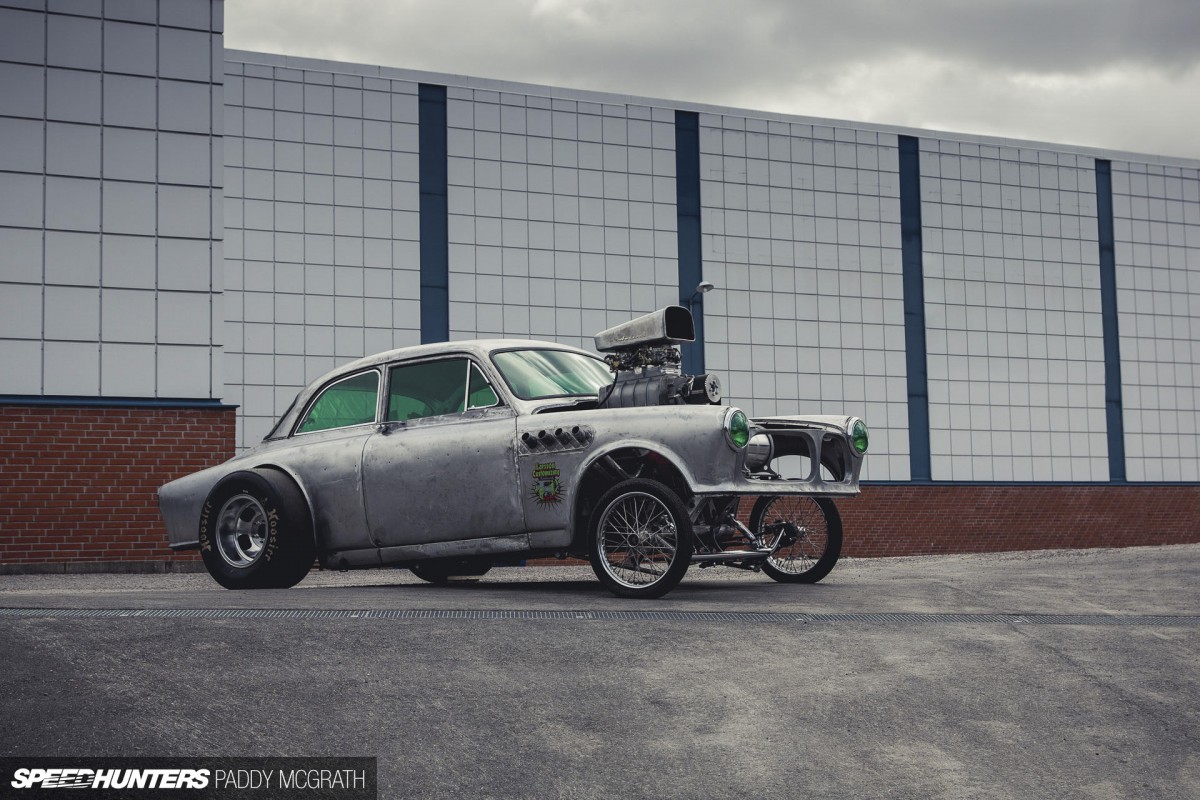 30. Rat Fink's Zombie Nightmare: The Volvo Hemizon
Number 30? I'm kind of scared to say come in, your time is up. We've got what's probably the downright craziest car in this group. From its brakeless front motorcycle wheels to the green tinted windows, it's the Hemizon and it's hard to put into words just how mad this thing is.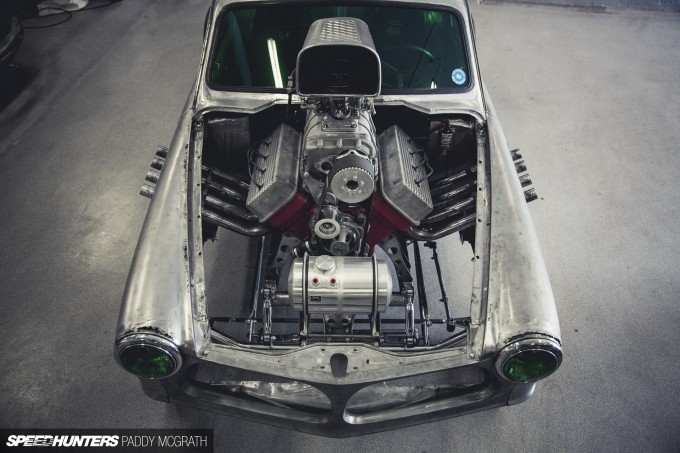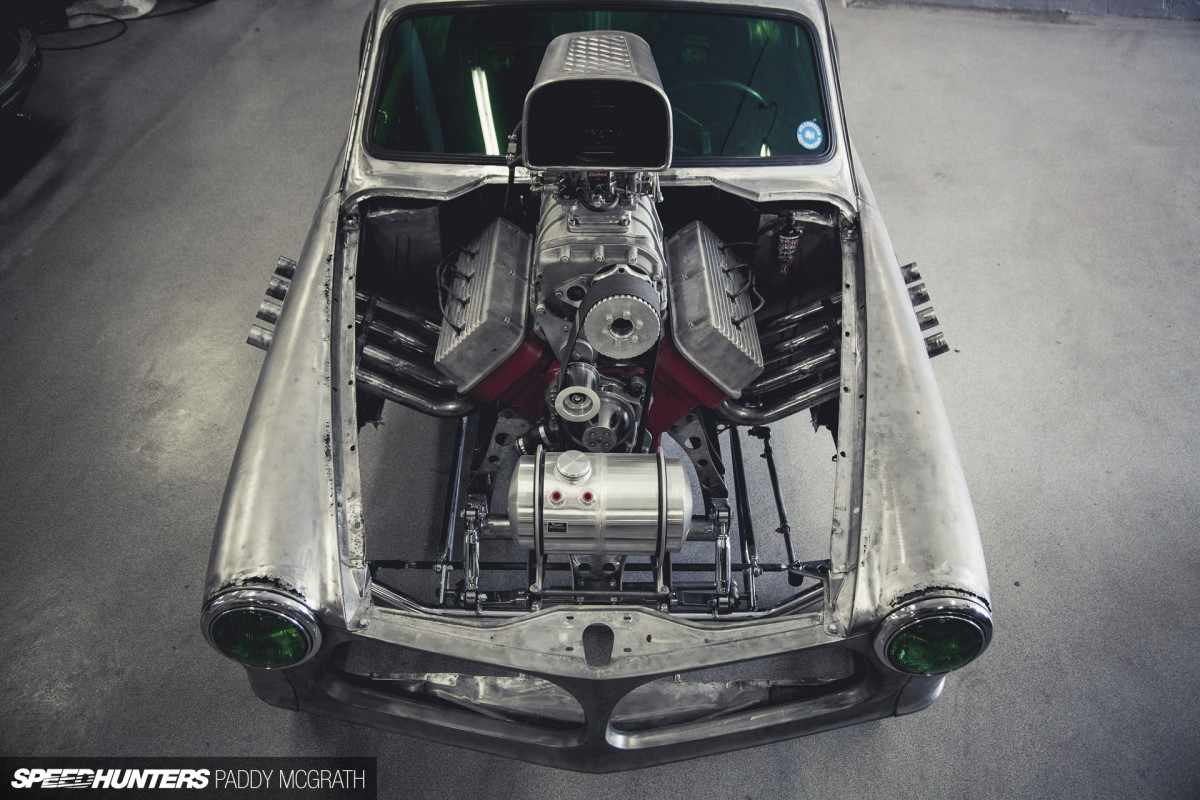 You could call it a gasser but that doesn't even begin to describe how wild this car is. I think this look could have worked with many different car and engine types but the fact that it's a Volvo Amazon with a blown 331 Hemi makes it the ultimate mind trip.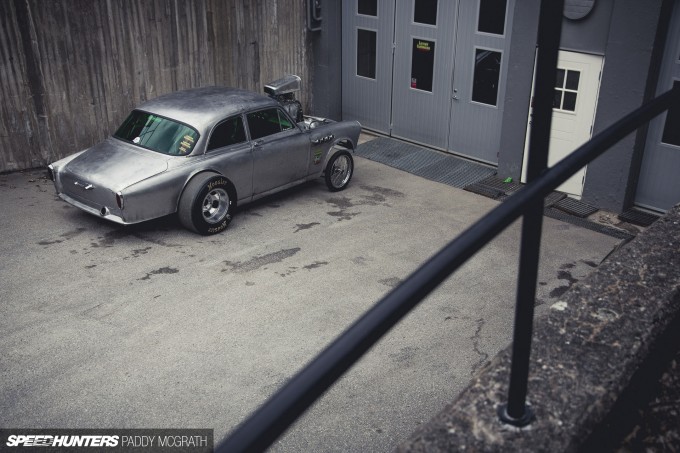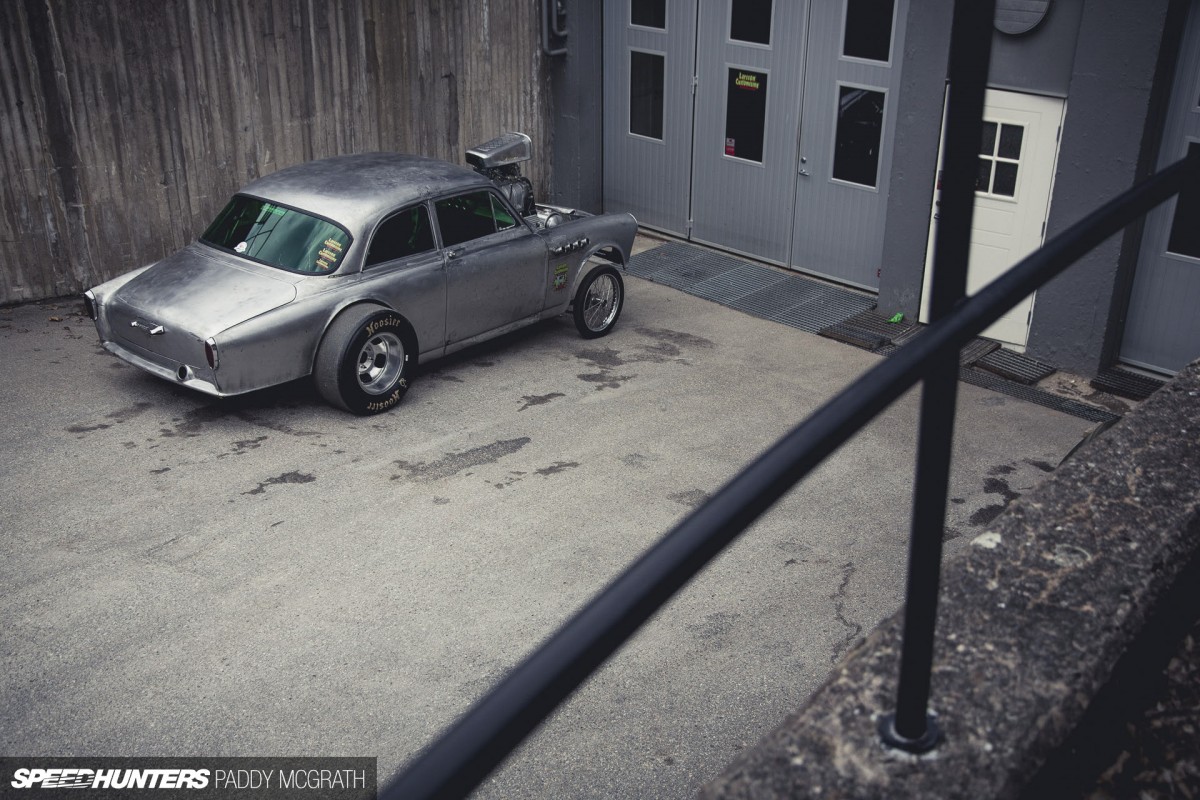 It's part car and part caricature, all Speedhunters dream land.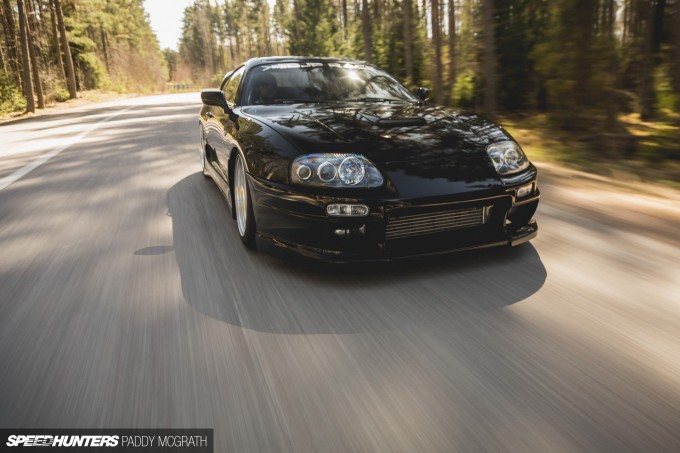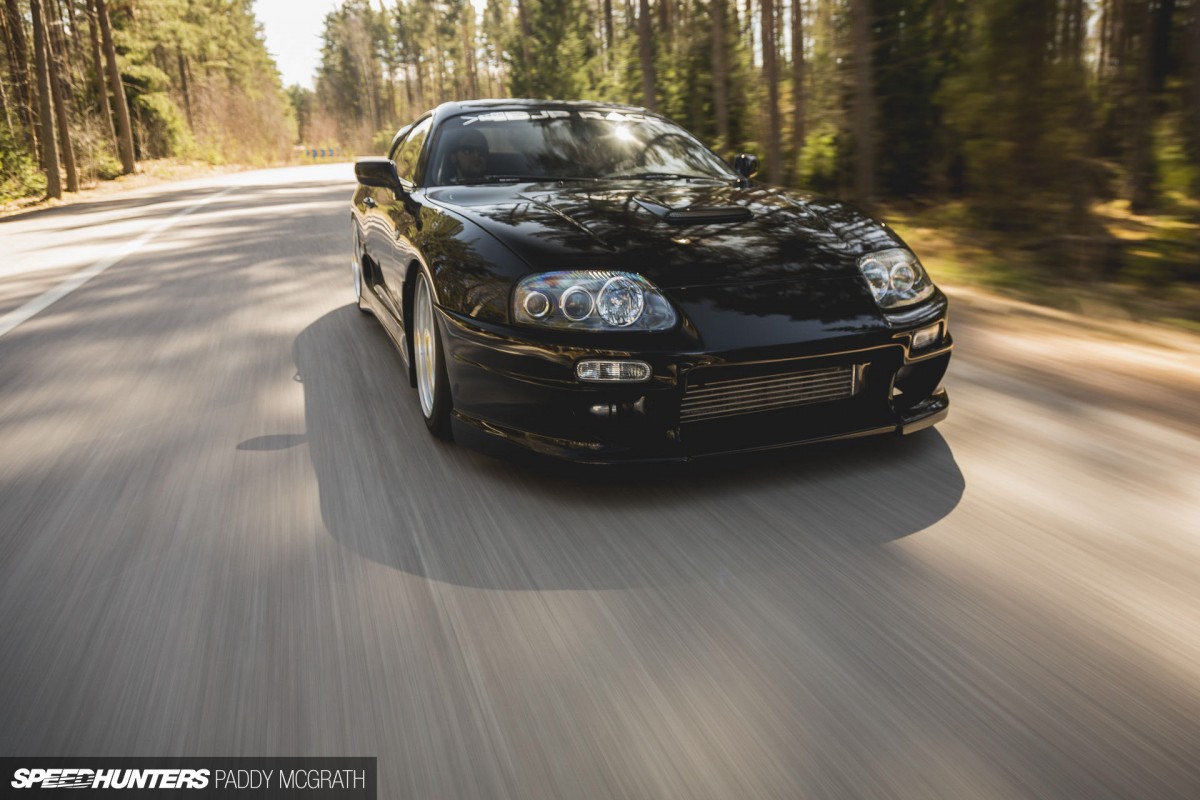 29. Too Much Is Never Enough: A 1294whp Supra
When it comes to building ridiculously powerful cars, our Scandinavian friends are pretty unbeatable. But amongst all the mayhem and thick tire smoke coming from this part of the world, there's one car that this year has really stood out: Tobias Andersson's JZA80.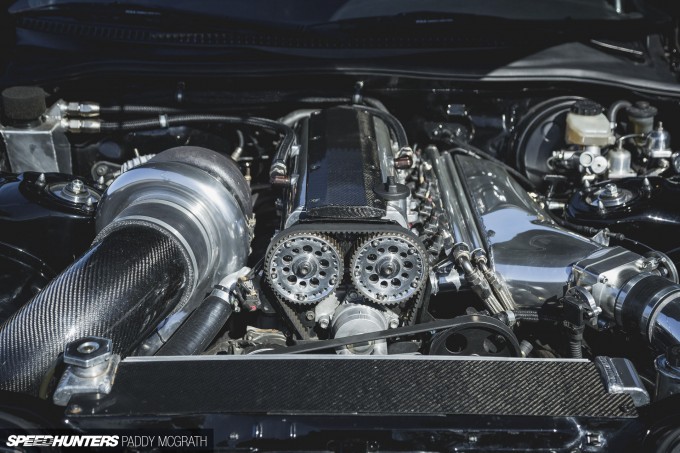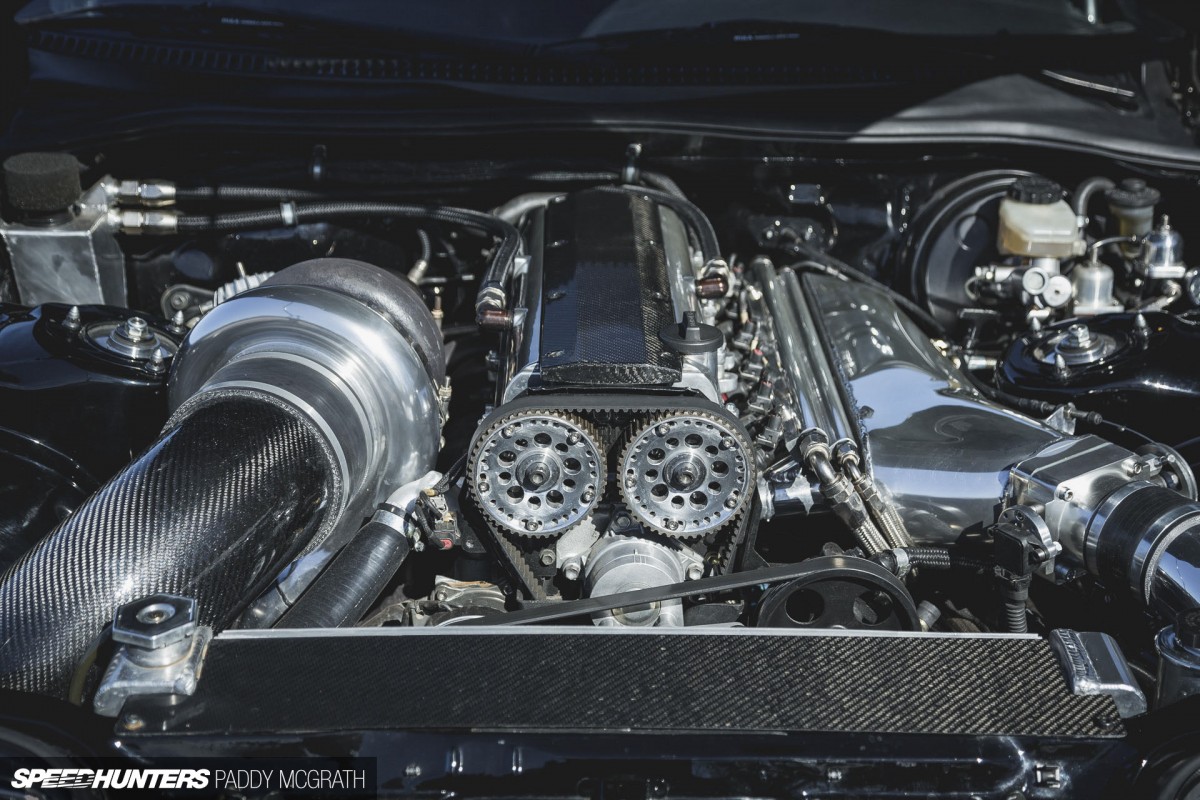 The car manages to send an astonishing 1,294whp to the wheels thanks to tons of engine work and a rather large Garrett GT47-88, and it perfectly combines it with sublime execution. The adjective clean suits it down to a tee.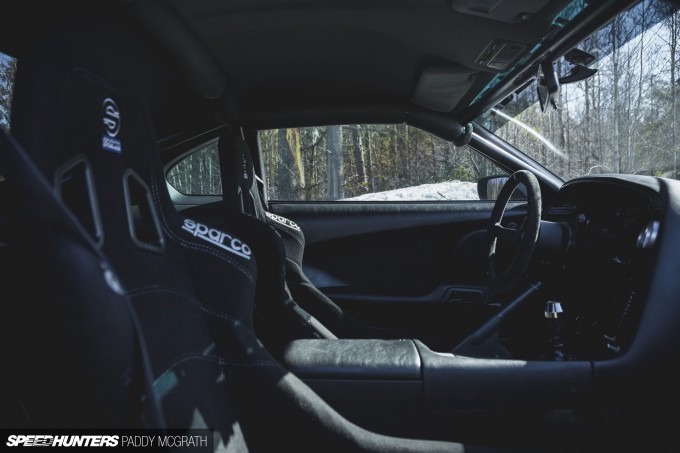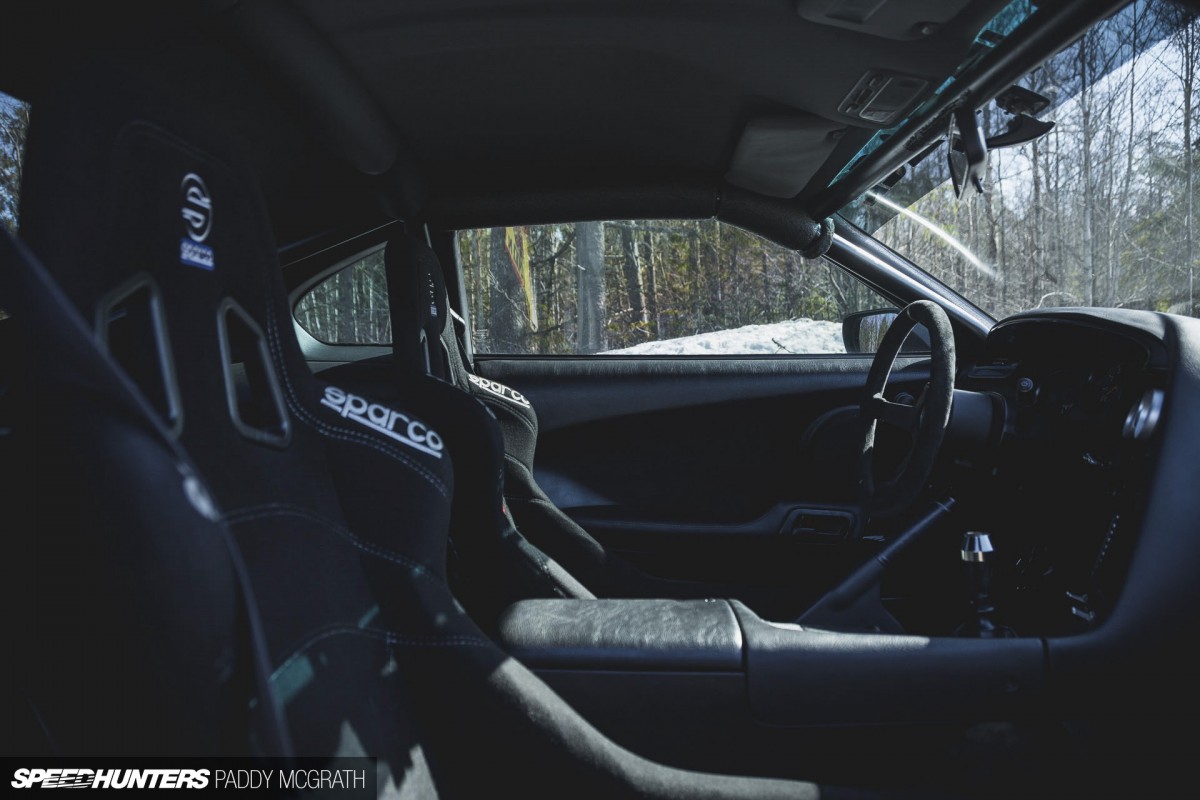 An 8.82 second pass on the quarter mile becomes even more impressive when you discover that this is no stripped out track beast – the stock trim remains and the comfortable Supra interior has even been spiced up with some nice additions.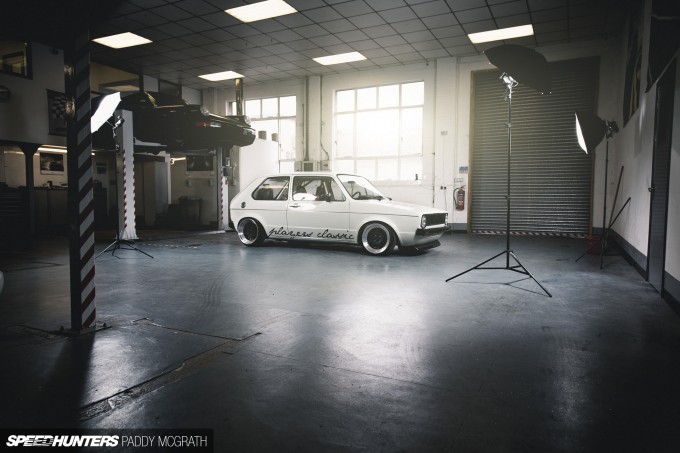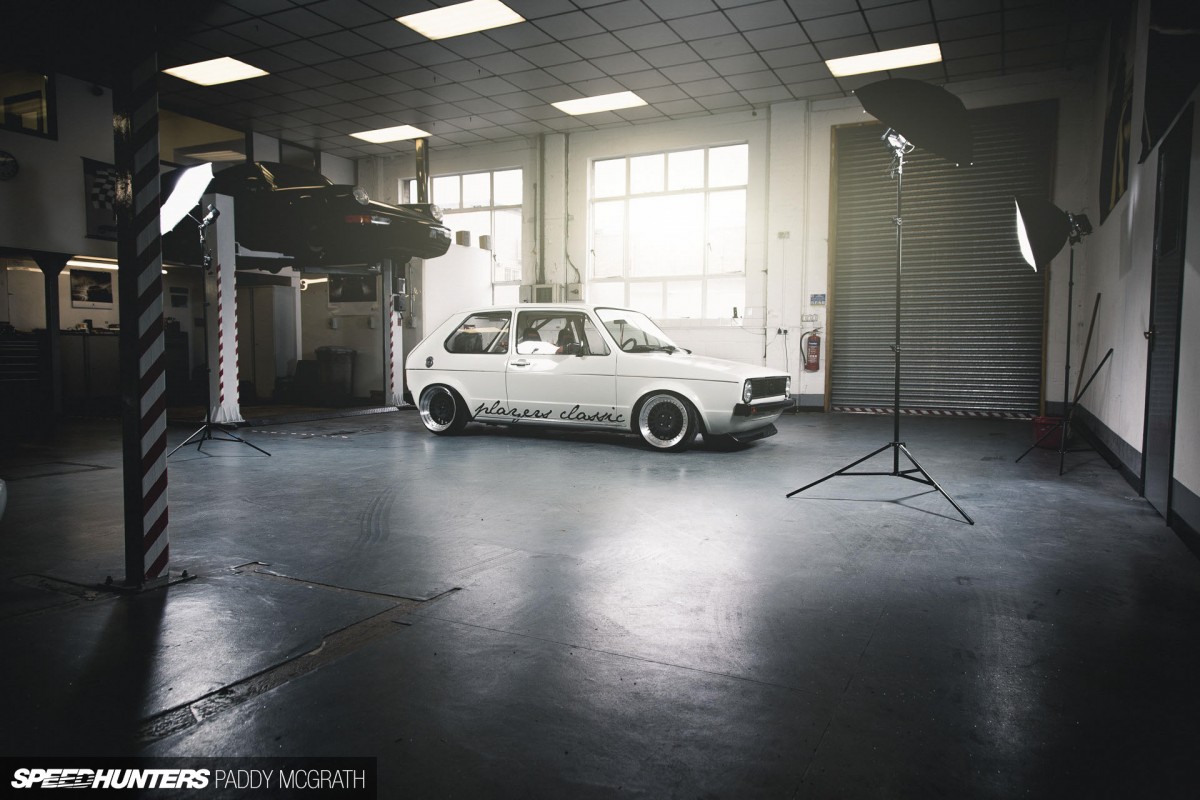 28. Players Classic: Supercharged MK1 Golf G60
Simplicity is as much about the details as it is about the lack of clutter and one car that represented this sort of style rather beautifully was Jamie McToldridge's Players G60-powered MkI Golf that Paddy shot earlier this year. A smooth exterior, spiced up with a set of custom painted Rotiform IND wheels, does a good job of preparing you for the continuous little details that you will find when taking a closer look.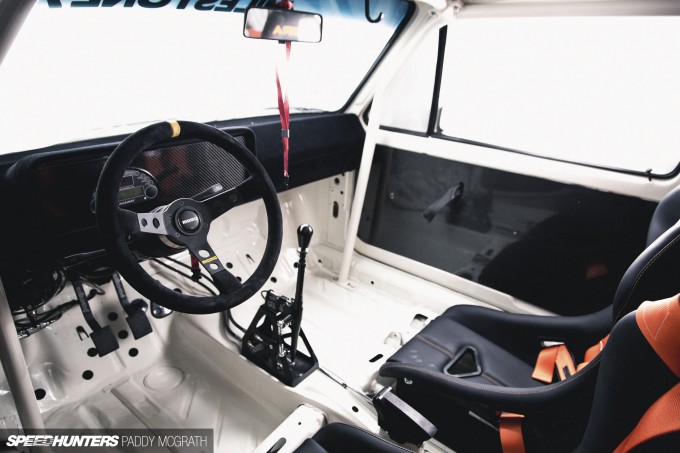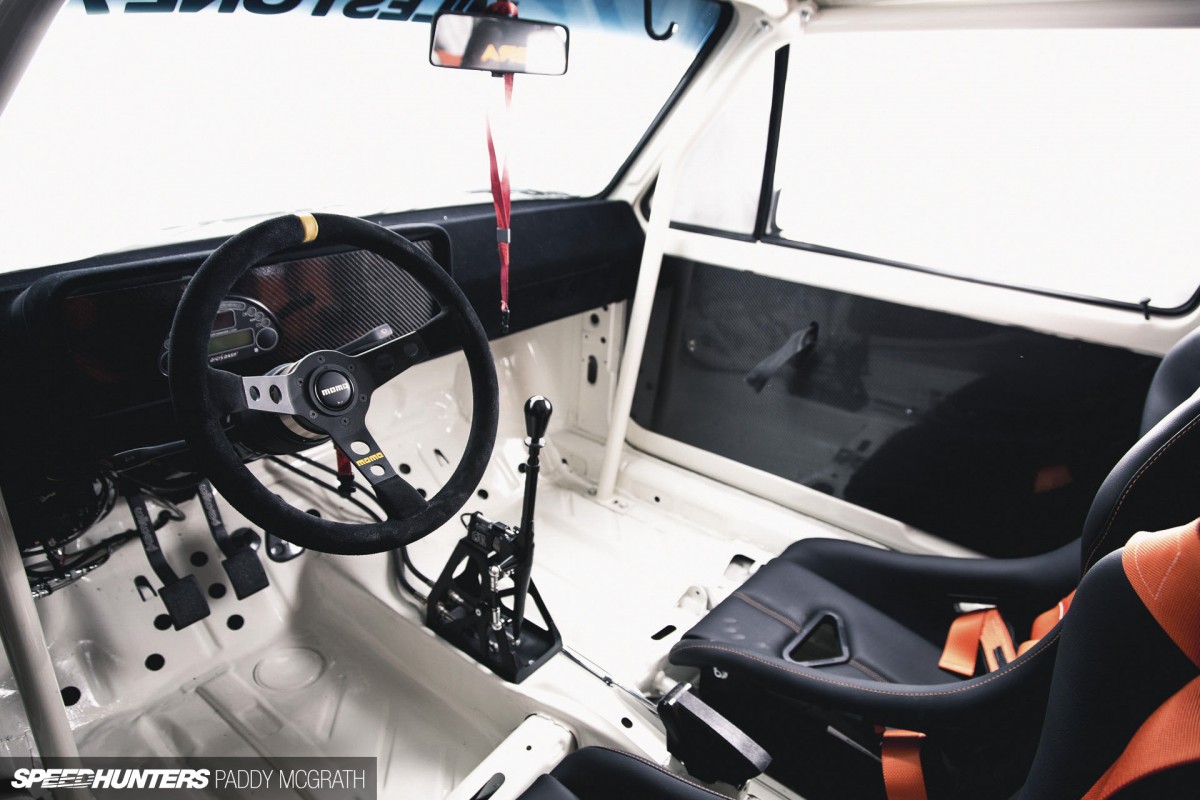 The minimalistic interior echoes the exterior touches with beautifully executed additions and a great mix of textures, from the flocked dash to the carbon fiber dash and door insets, to the exposed metal around all the cabin. Oh, and we loved the shifter!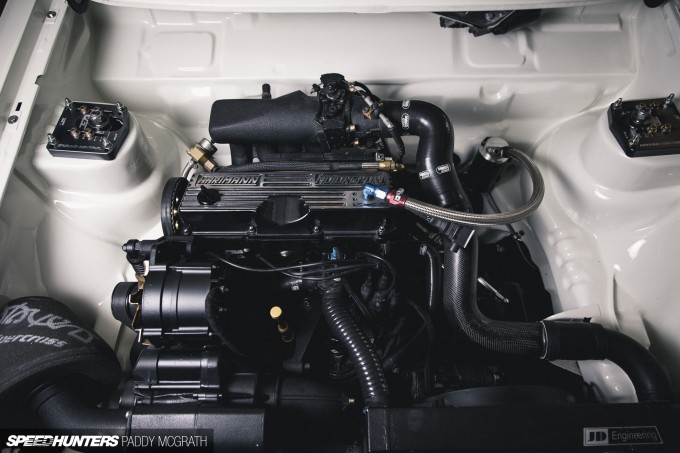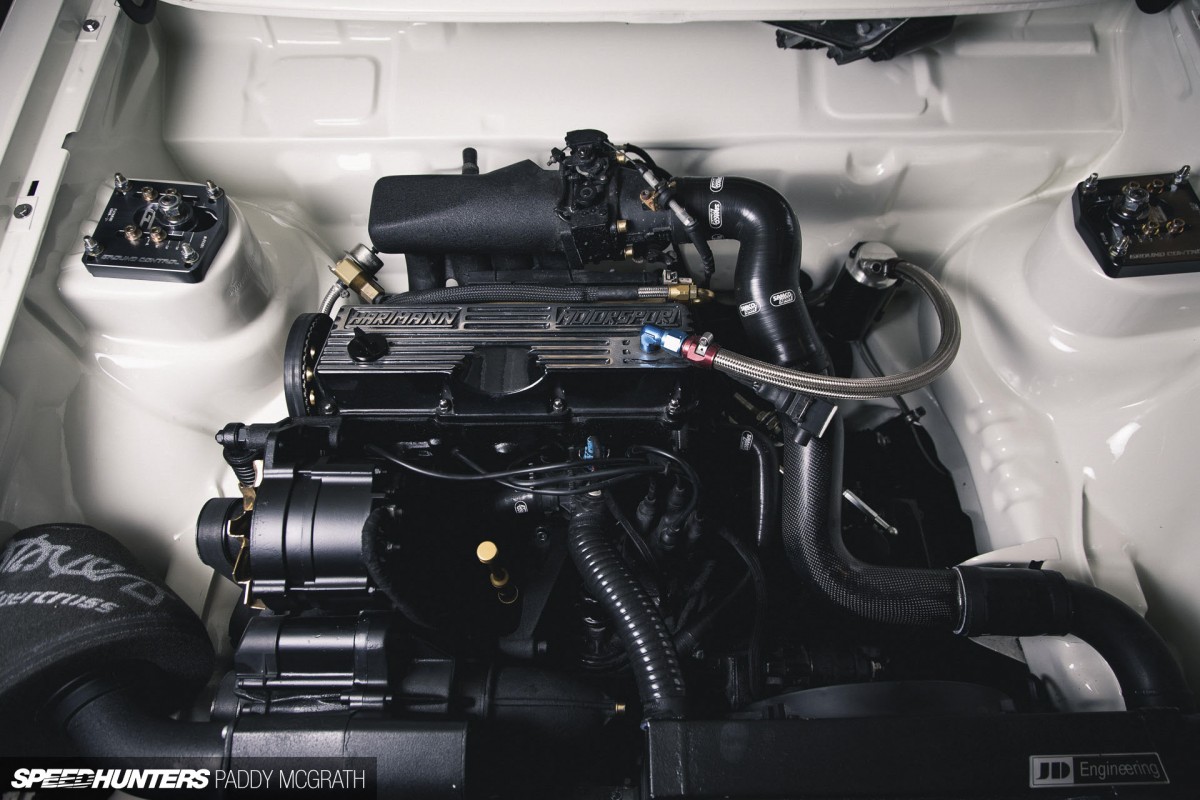 268 horses come courtesy of the supercharged G60 lump under the hood, which probably sounds just as good as it looks sitting in that shaved and smoothed engine bay.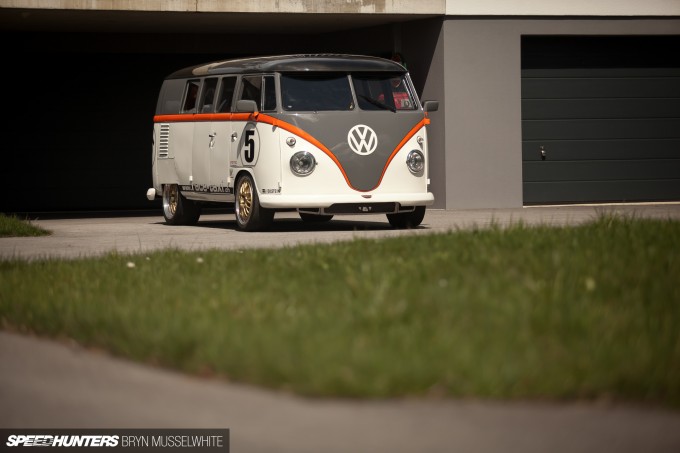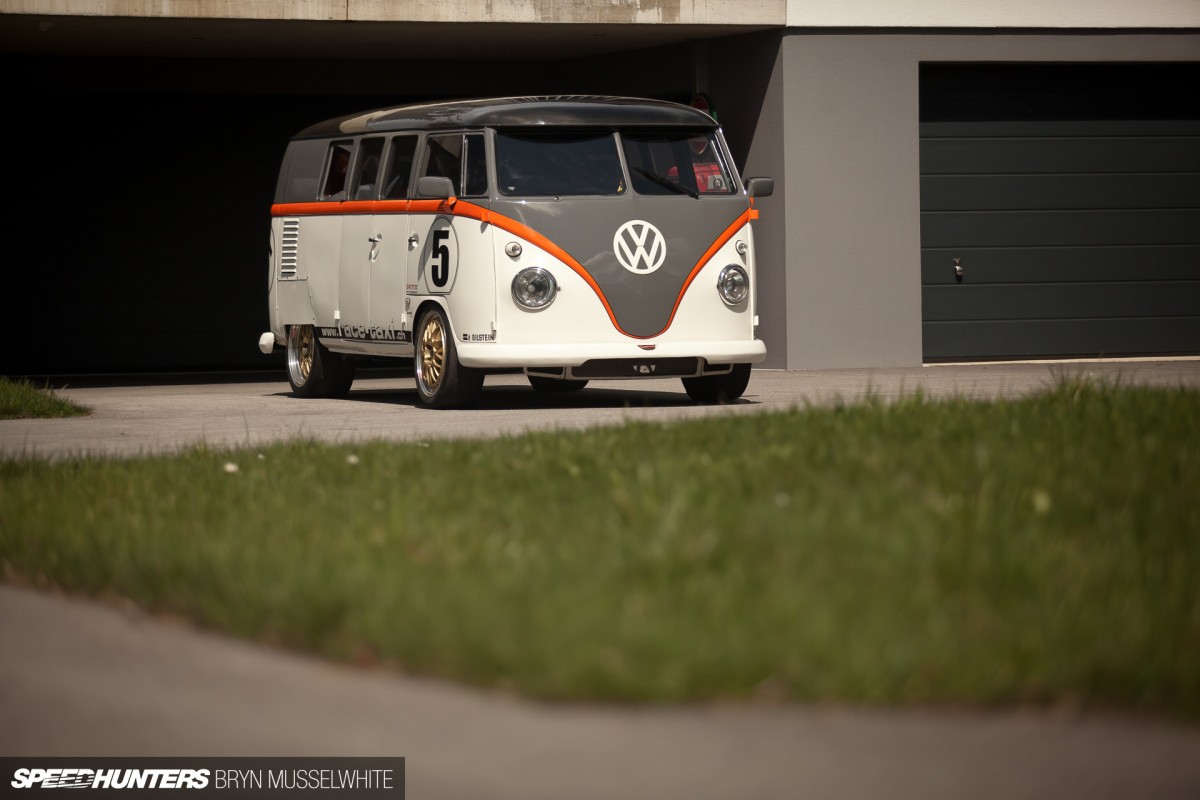 27. Race-Taxi: The Porsche Bi-Turbo Bus
A Porsche 993 twin-turbo powered VW T1? As absurd as that may sound, this was one build that impressed a lot of people, including all of us here at Speedhunters. Built as a fun track car – or should I say van – this Swiss-built project is not only about power but the meticulous integration of Porsche style and detailing, and a great deal of custom work.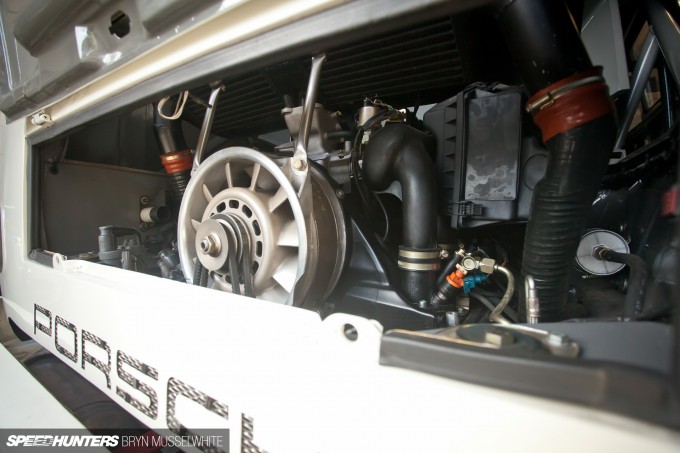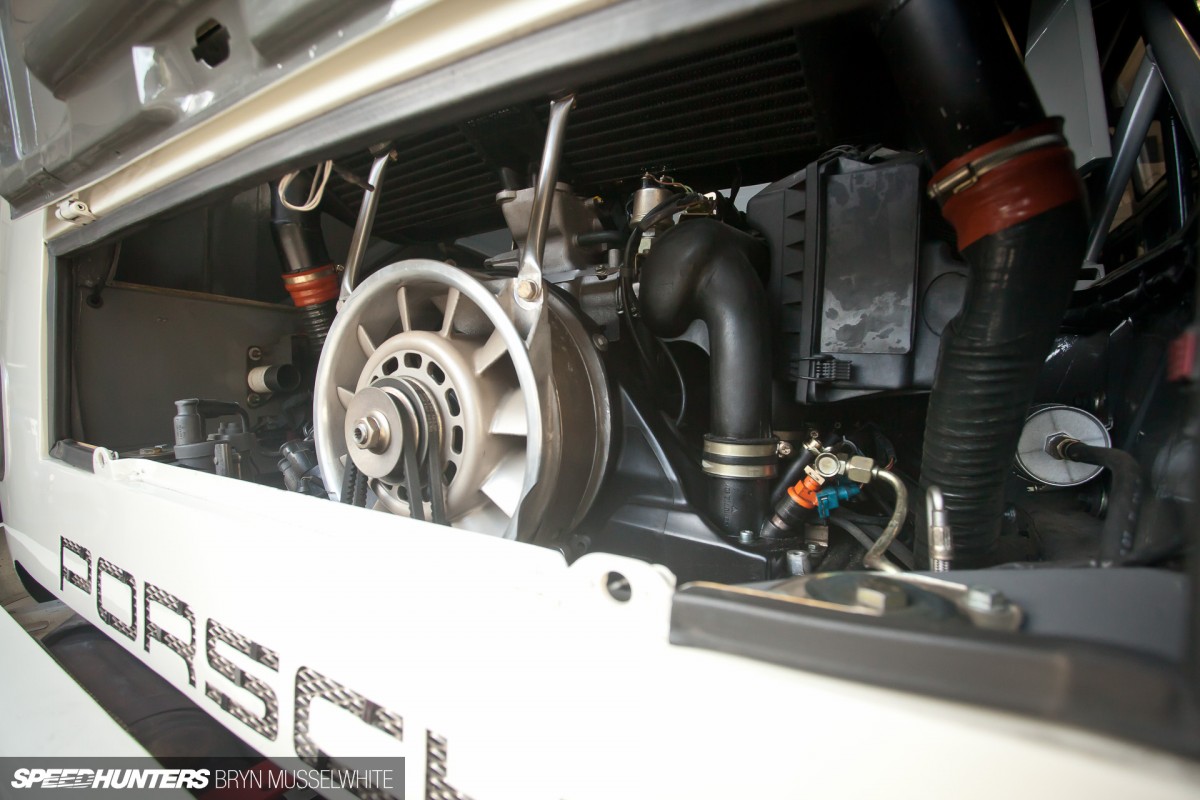 Of course if you're like me, it's that forced induced flat-six Porsche engine fitted into the rear of the T1 that really defines this build.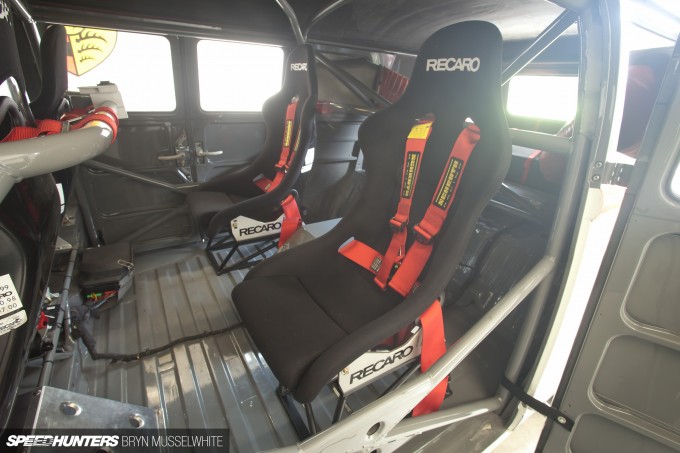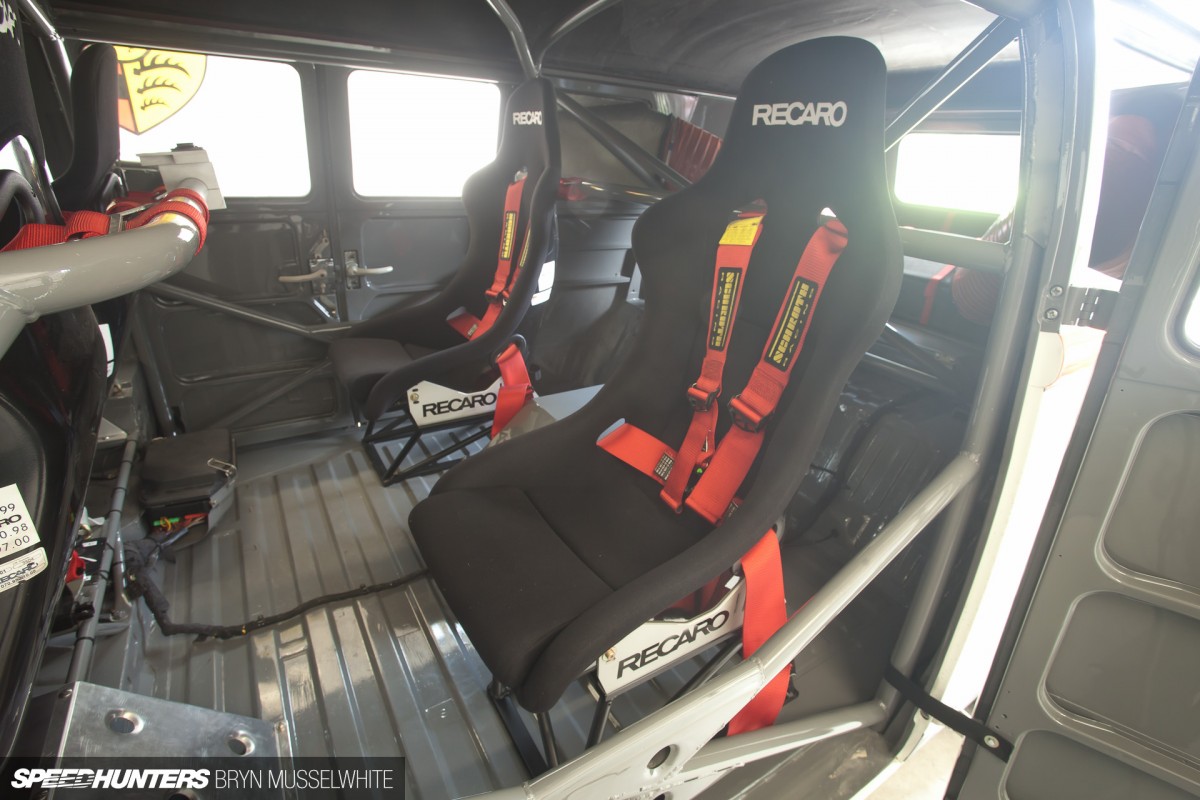 And how about inside? Well, Porsche touches and equipment dot the cabin and dashboard but it has to be the seating arrangement that will put a smile on your face. They didn't call it the Race Taxi for nothing!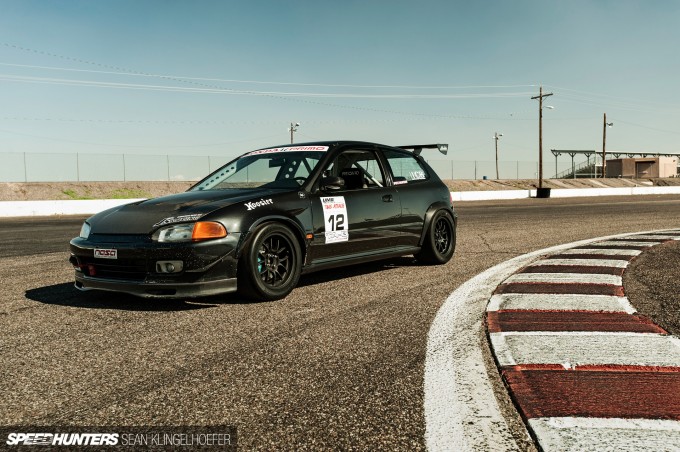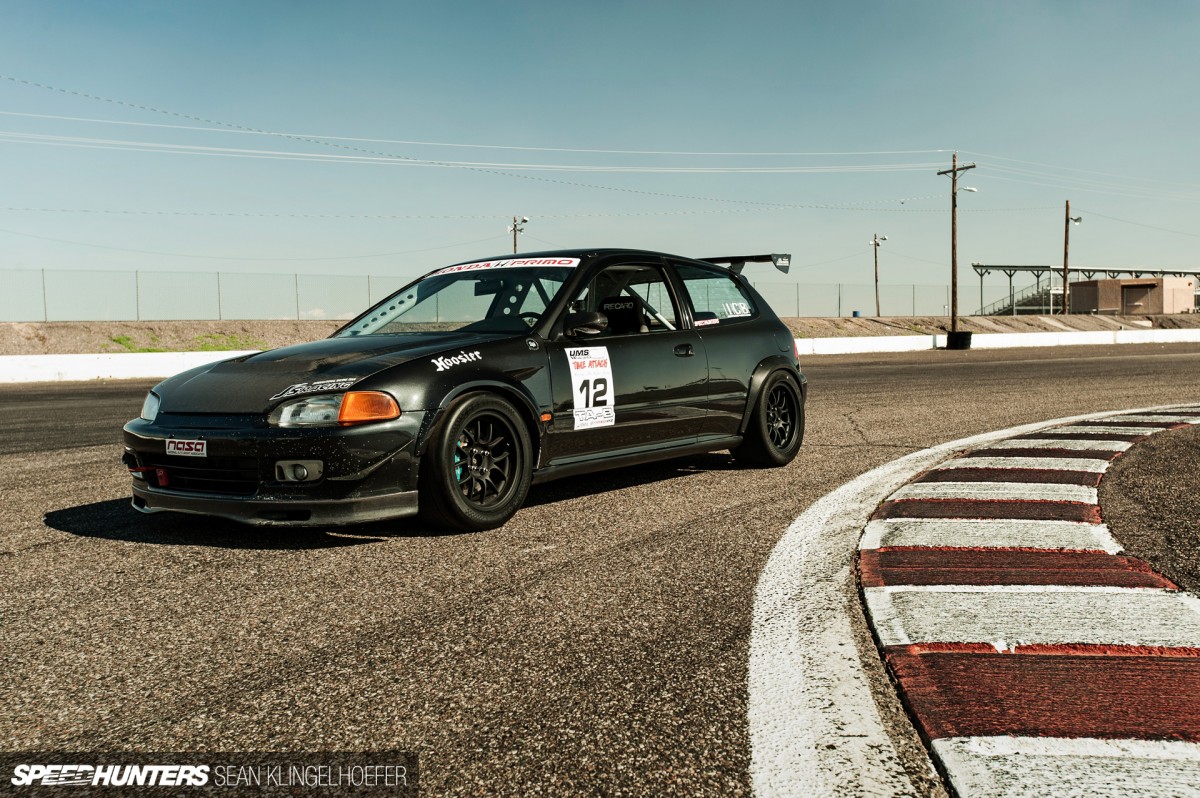 26. The Caged Beast: Phil Robles' Wide Civic
Honda guys will be very happy to see an H-badged car in this group. Sean patiently waited for years before being able to shoot Phil Roble's EG for us. This car oozes presence for the simple fact that it's a fully-fledged and regularly trashed track weapon and despite that, it's had an impressive list of well-chosen parts thrown at it, starting off with a set of Chargespeed wide front fenders and J's Racing flares adapted to fit the rear arches.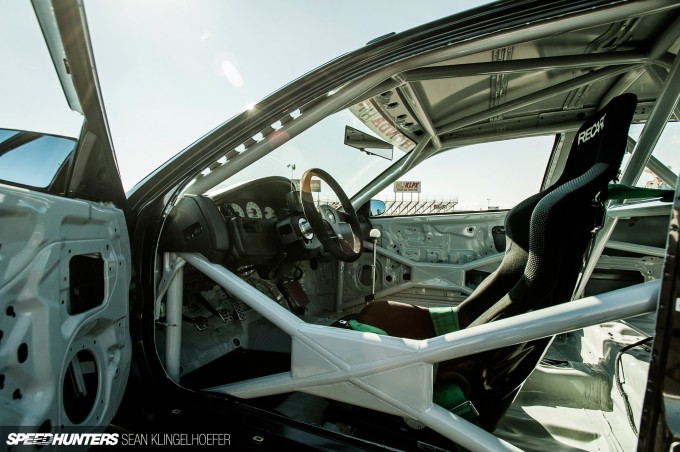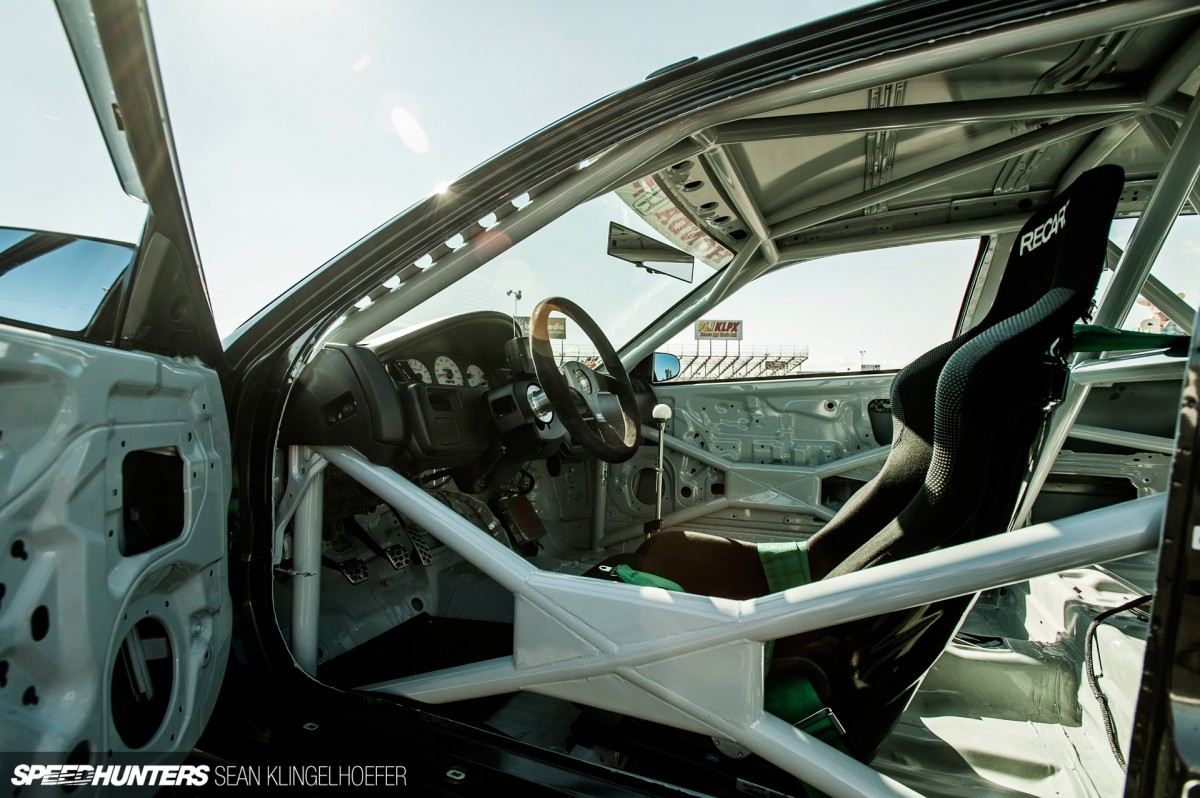 The car was shot right after Phil had a serious six-point roll cage fabbed up and welded into place; yet another well-executed addition to the little Civic's repertoire of mods.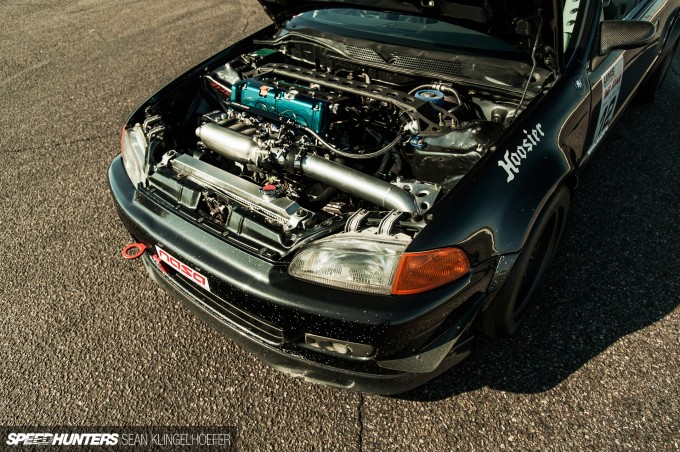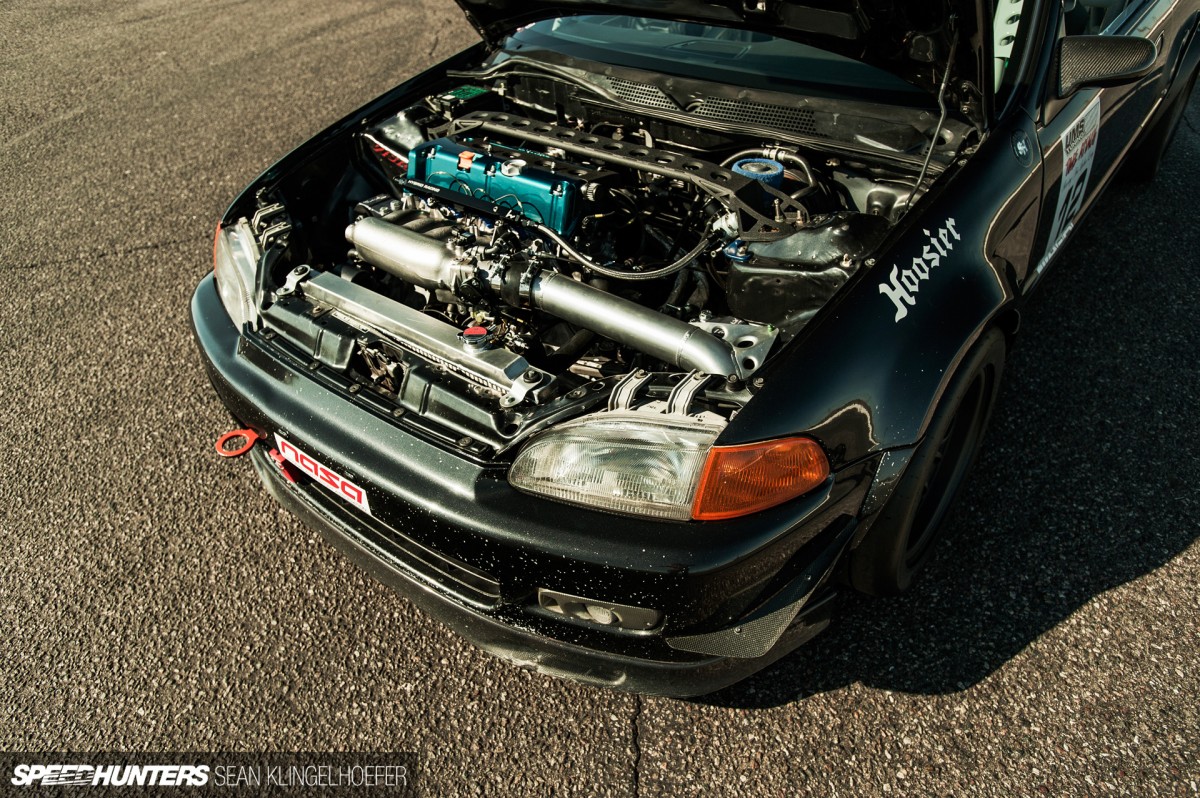 A serious car calls for a serious engine and under the J's Racing carbon hood breathes a freshly swapped K-series motor, a 2.4L unit out of an Acura TSX, rebuilt to maximize its durability and performance on track. I bet massively more powerful cars can hardly keep up with this well-built and set-up EG out on track.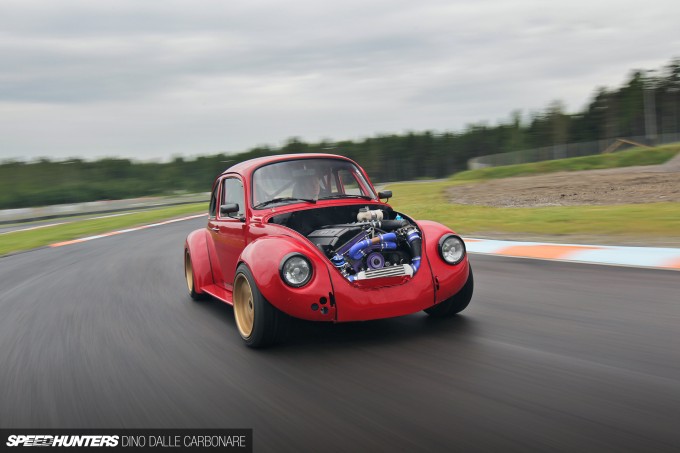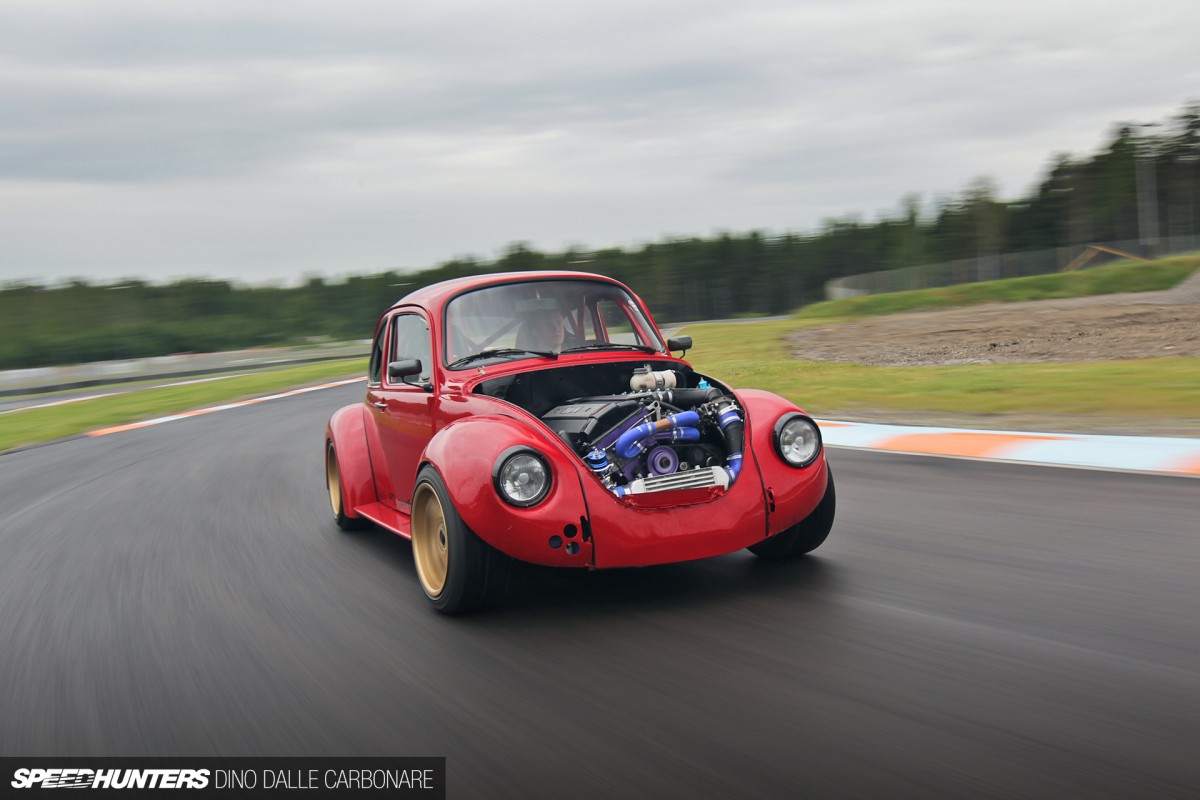 25. A Beetle That Thinks It's a BMW

Ah Gatebil. You knew we were definitely going to have another car from those cold Scandinavian countries. This time it's from Sweden and like the T1 Bryn hunted out in Switzerland, this is another VW running a curious engine swap. And when it comes to swaps they don't get more complex than this, as the big BMW M50 straight six has been fitted up front of all places.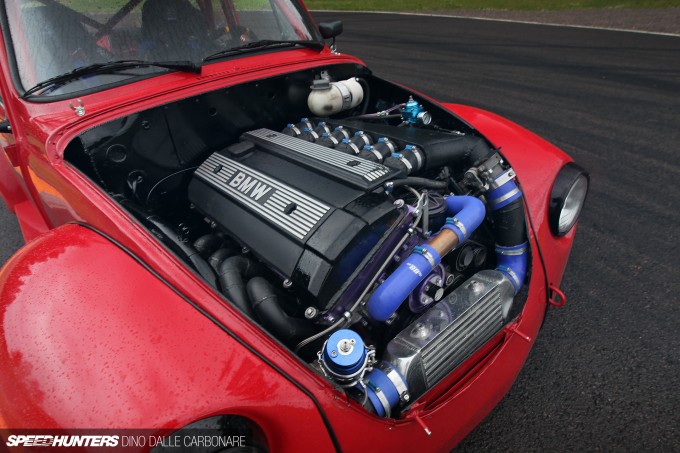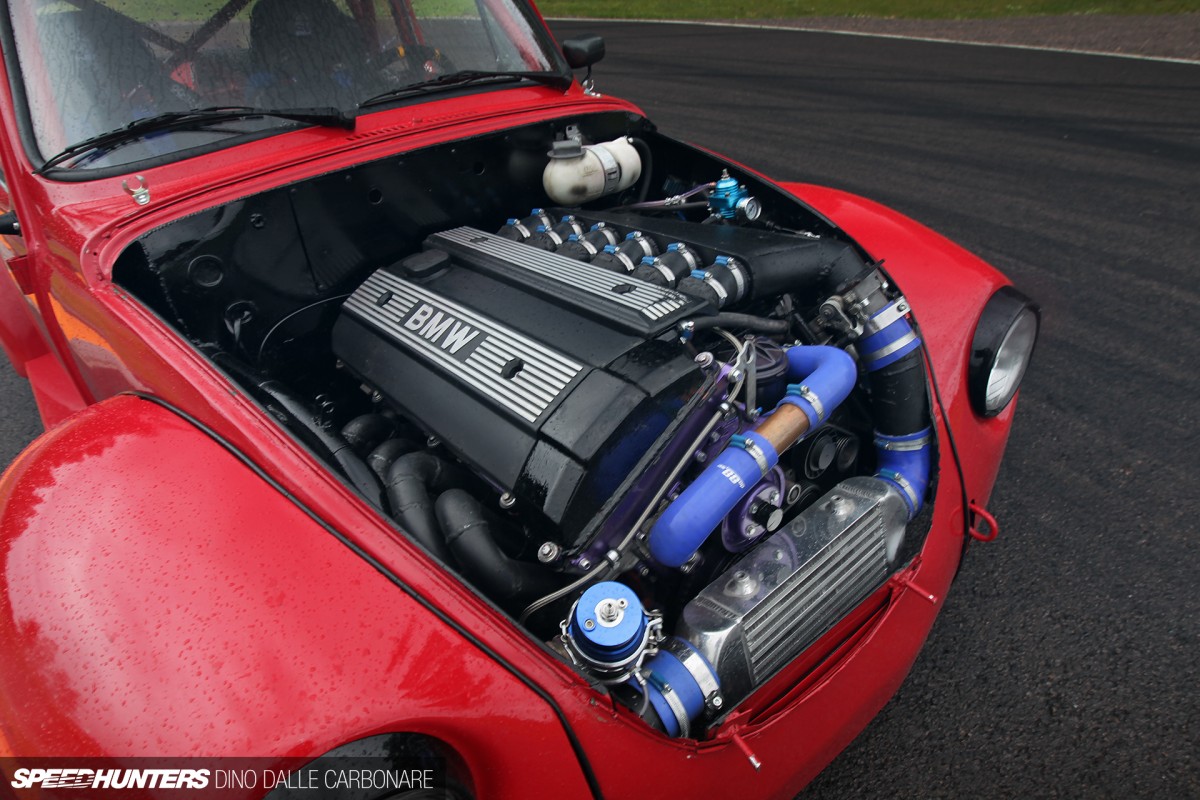 Finished just a few days prior to our shoot, it's pretty much a miracle that the engine even squeezed under the diminutive bug's hood, especially when you consider that there's also a GT45 turbo helping the silky smooth six-cylinder to develop 400hp to account for.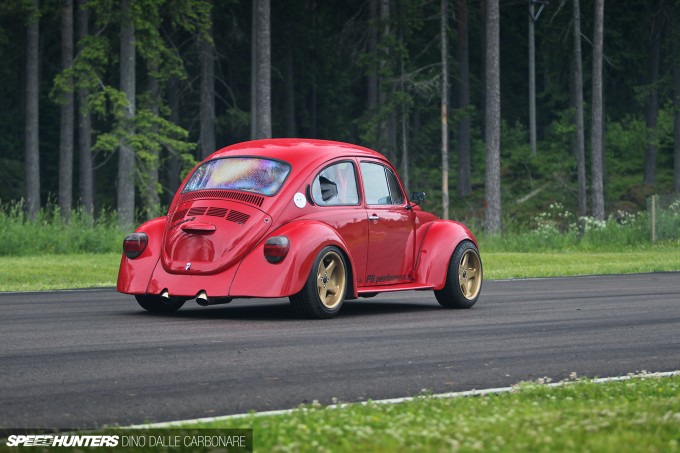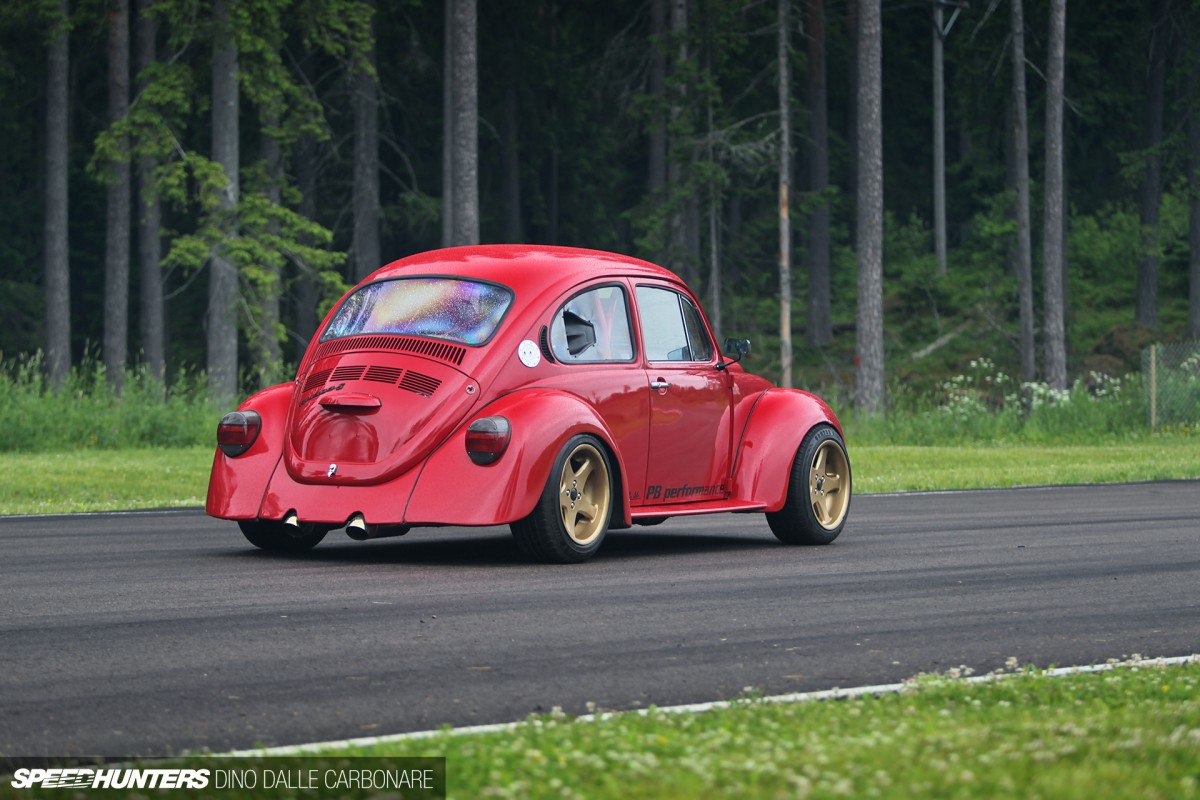 And that ladies and gentlemen, is exactly why we like Gatebil and everything to do with the Scandinavian car scene.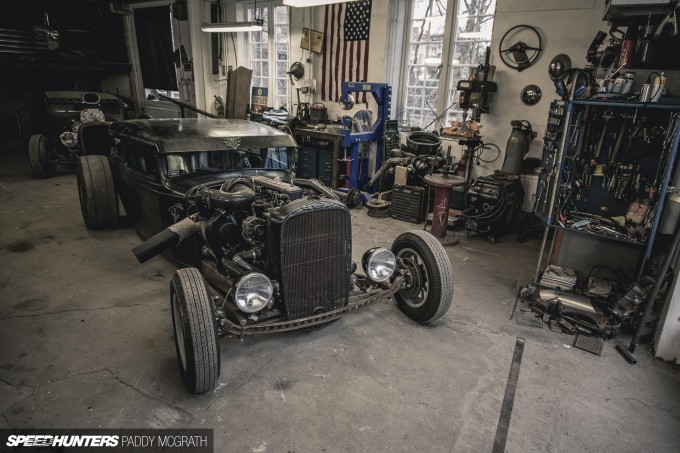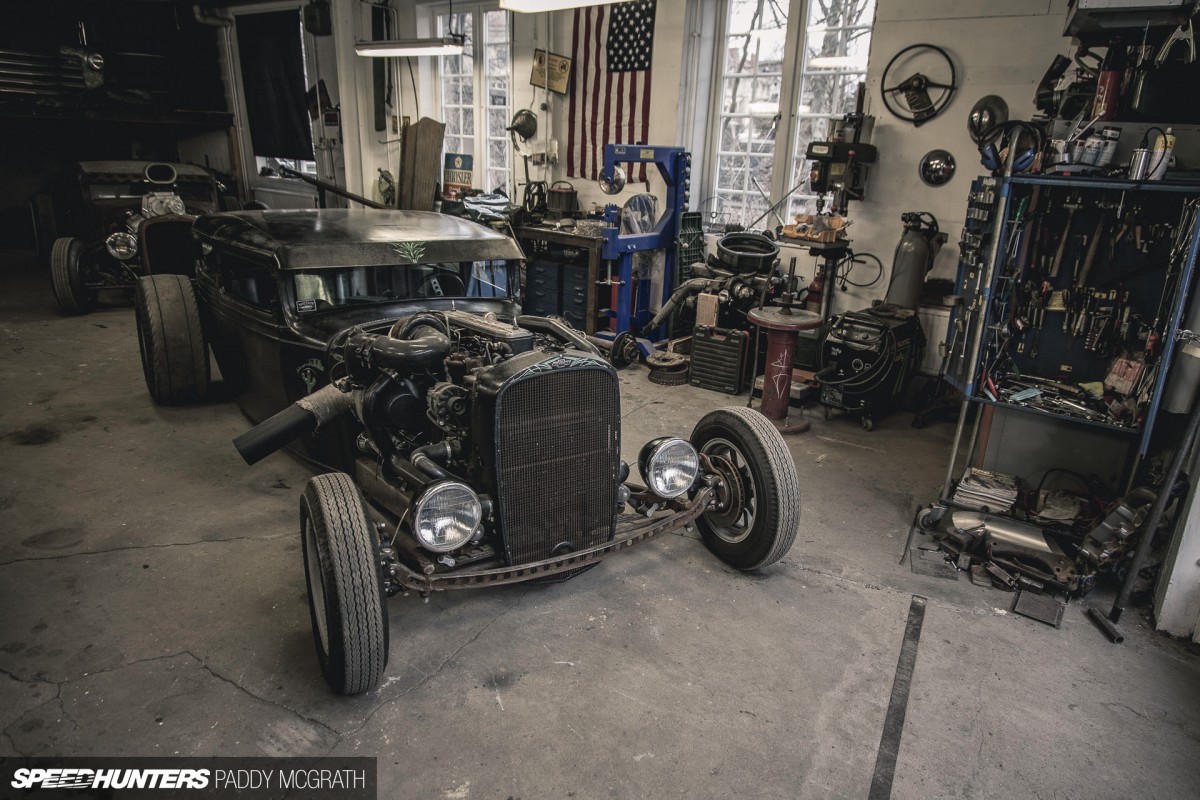 24. More Torque Than A Veyron: A Diesel Chevy Rod
We remain in Sweden for number 24 in our list and to tell the truth, it's hardly a surprise that Emanuel Sandén's 31 Chevy hot rod went down well with you all.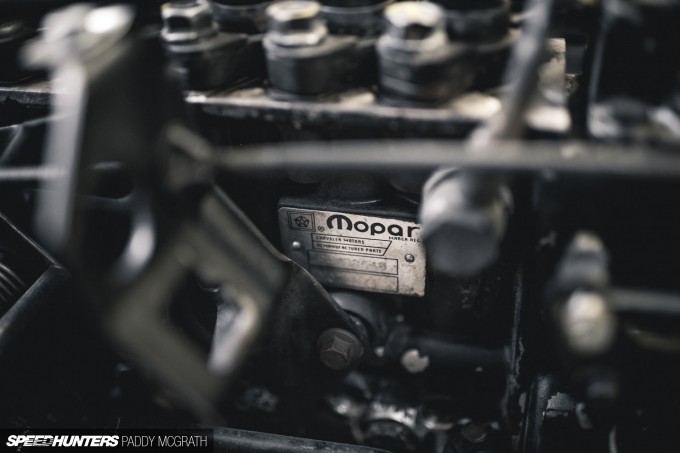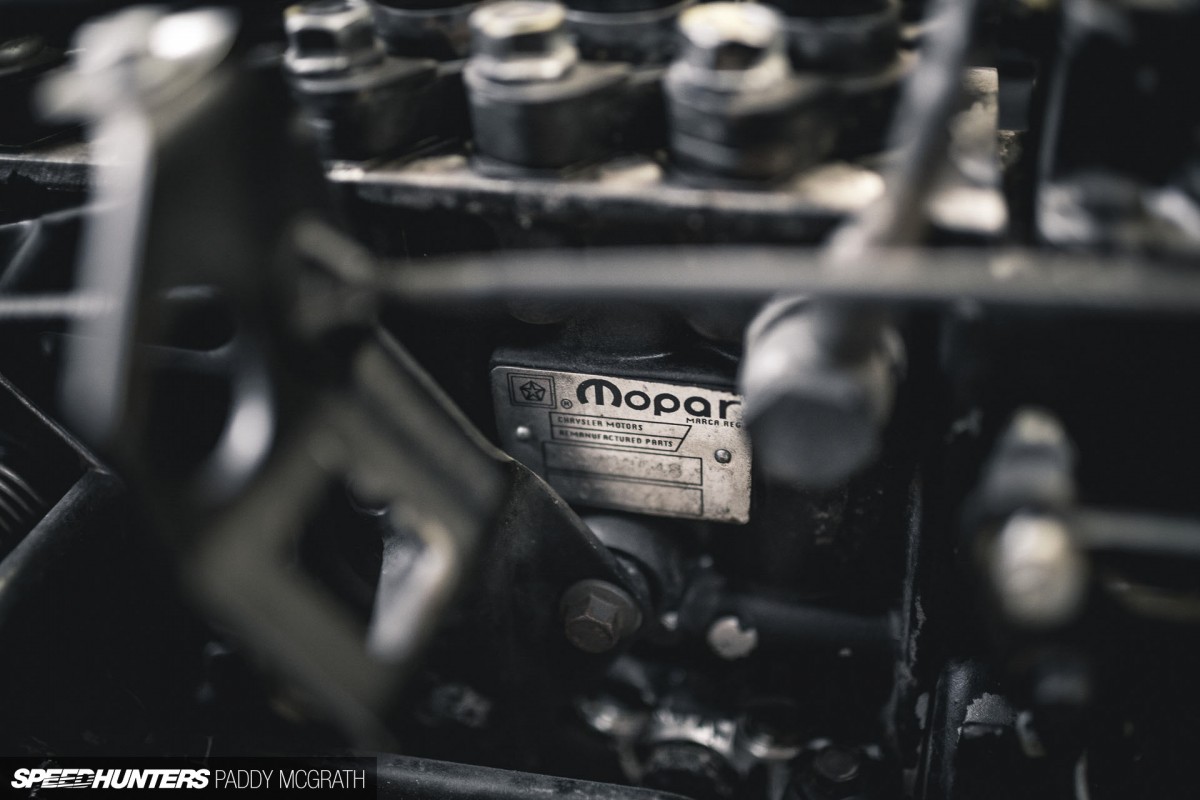 This thing just oozes character from every angle. It sits low, its aggressively-chopped roof beautifully exaggerating that typical hot rod stance but it isn't until you actually take notice of the rather large engine powering it that the whole build takes on a very different persona.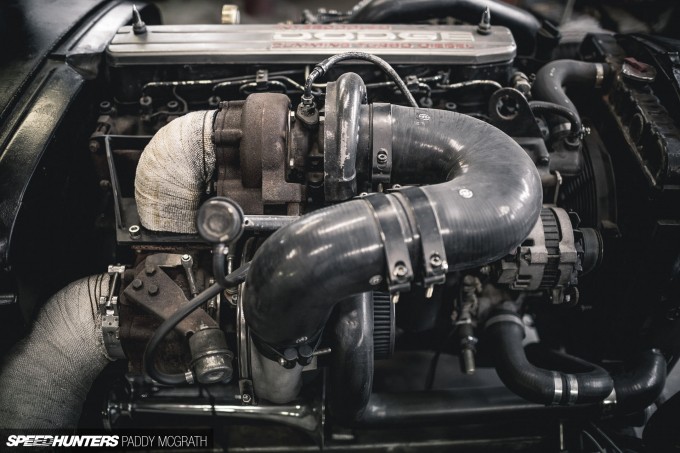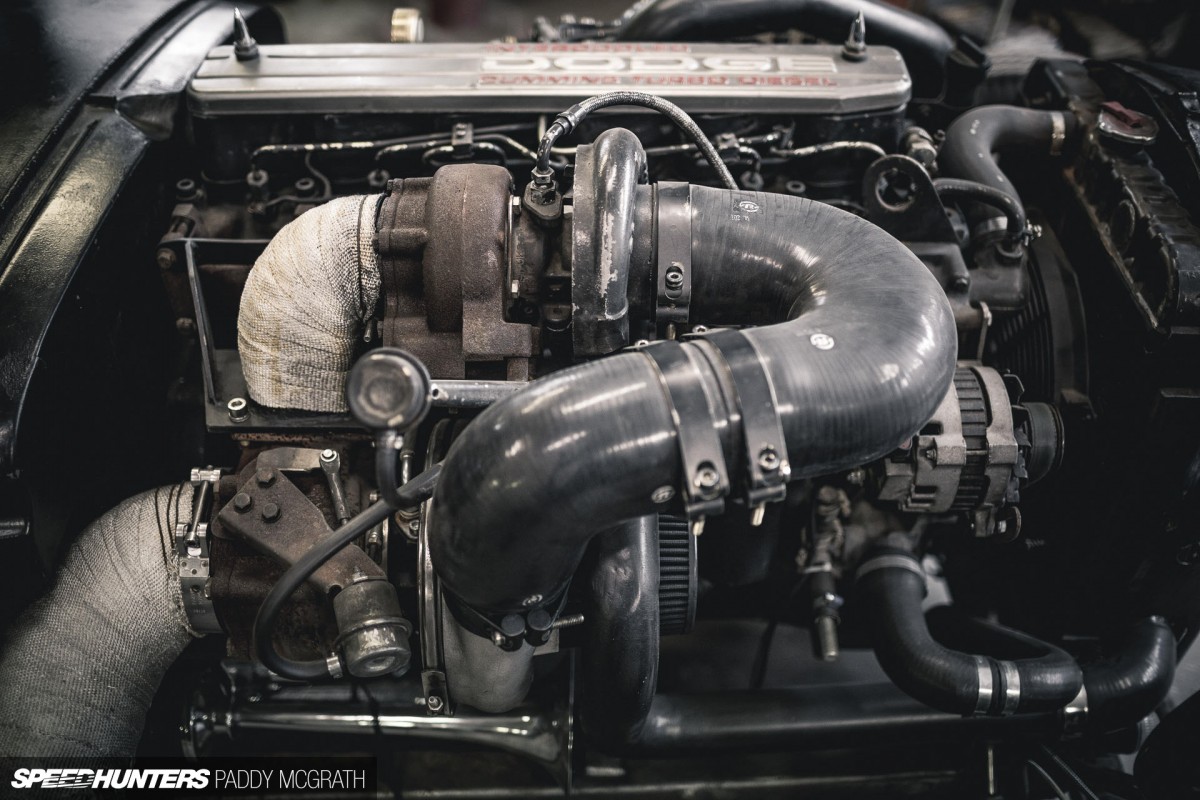 There's no burbling V8 engine here but rather a huge 5.9L straight-six Dodge Cummins diesel motor force-fed by a compound turbocharger set-up. The numbers say it all: 500hp and a quite frankly terrifying 1500Nm (1106 lb/ft) of torque at 5 bar (72.5 PSI) of boost. Madness!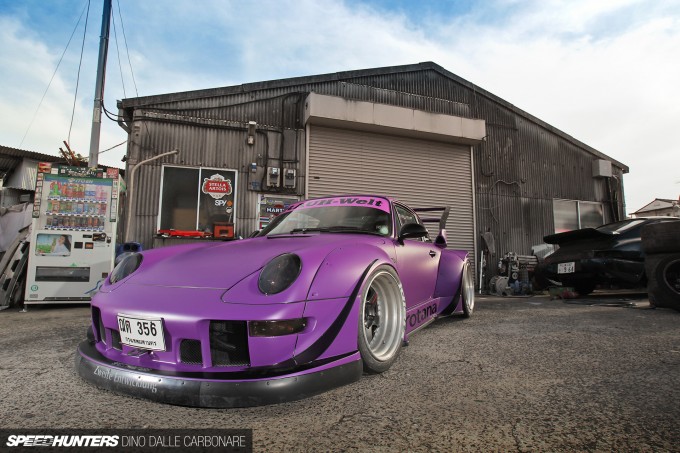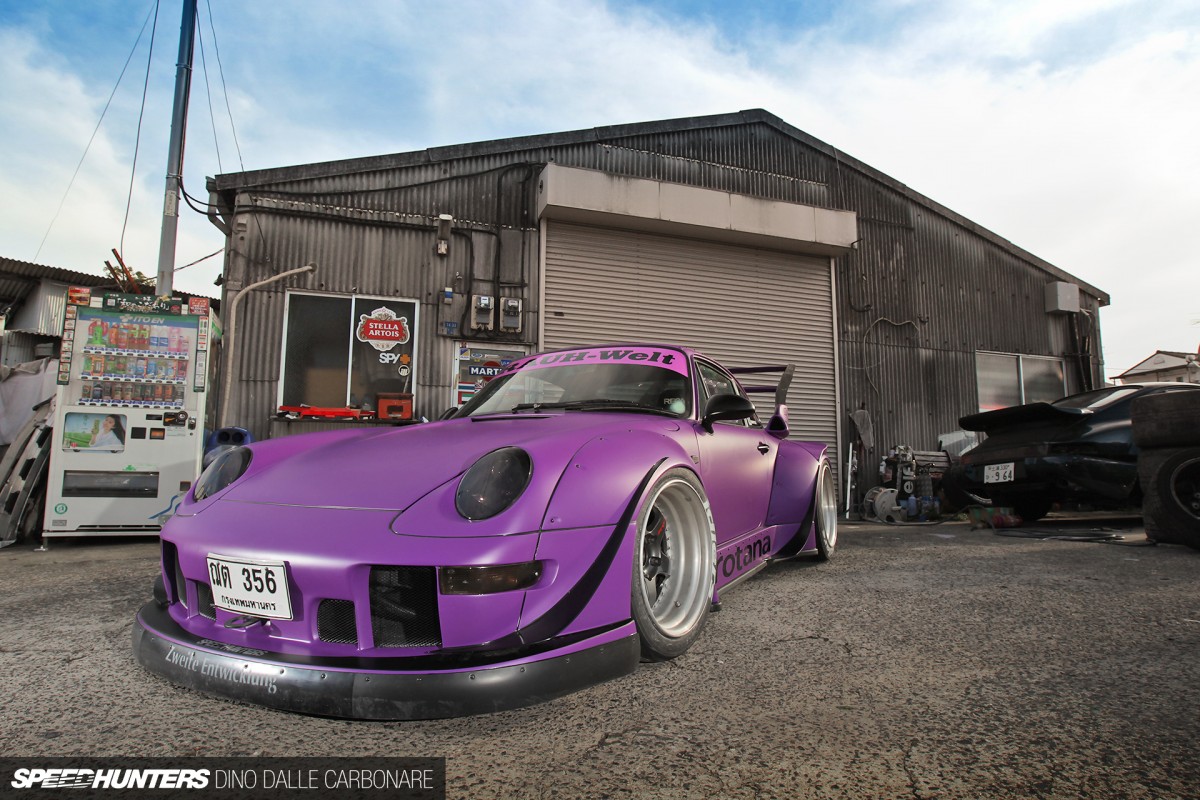 23. Nakai Goes Turbo: The RWB Rotana
I really don't know how Nakai does it. I thought that by mid-2013, the man behind RWB had begun to slow down a little; all the travelling that he does to hand-build cars around the world taking a toll on him. Boy was I wrong. This year has been full steam ahead for him, just as every year has been thus far and to say that he impressed with his newest personal creation, the Rotana, is a great understatement.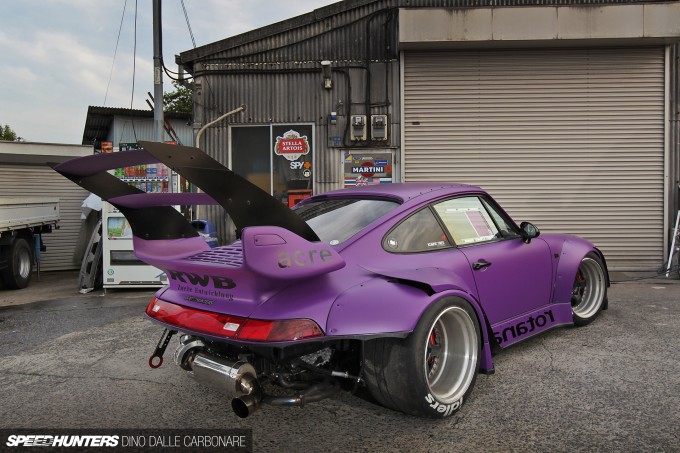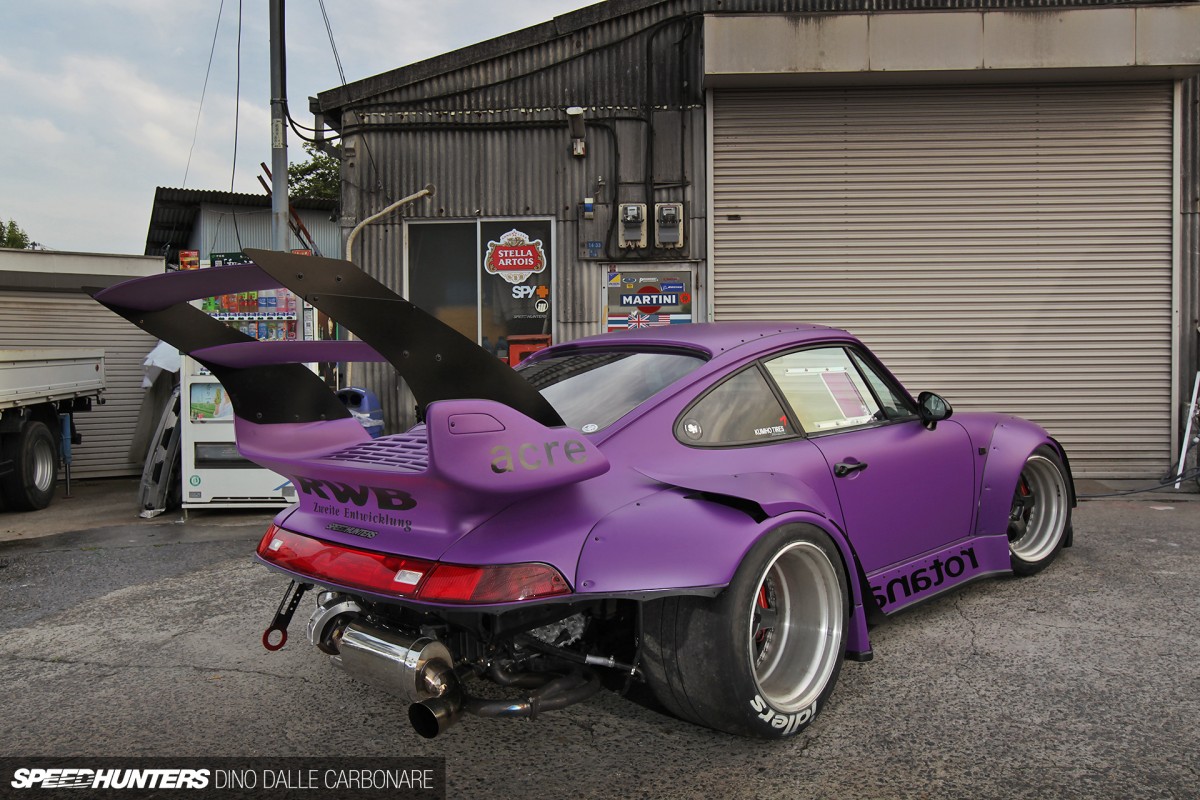 This is his very own personal race car: an even more extreme track style that in a way takes over where his first creation, the Stella Artois, left off. Turbo power is in, as are even bigger and wilder wings coupled with the must-have track-spec cut out rear bumper.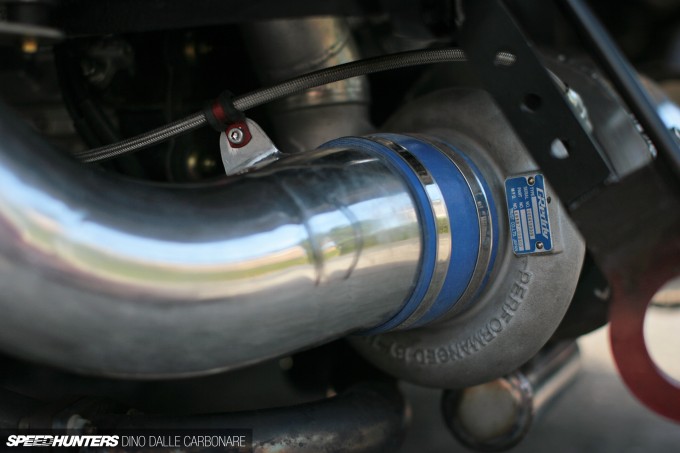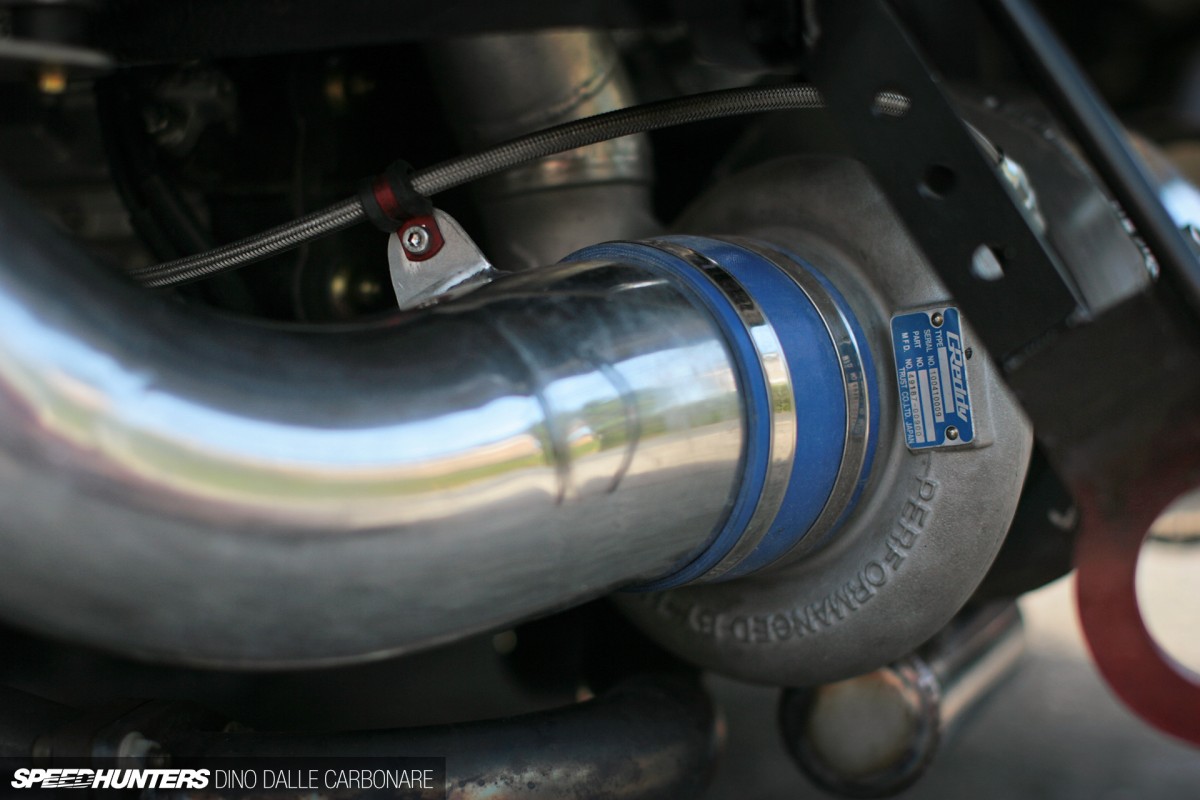 Can Nakai do no wrong? It certainly seems that way.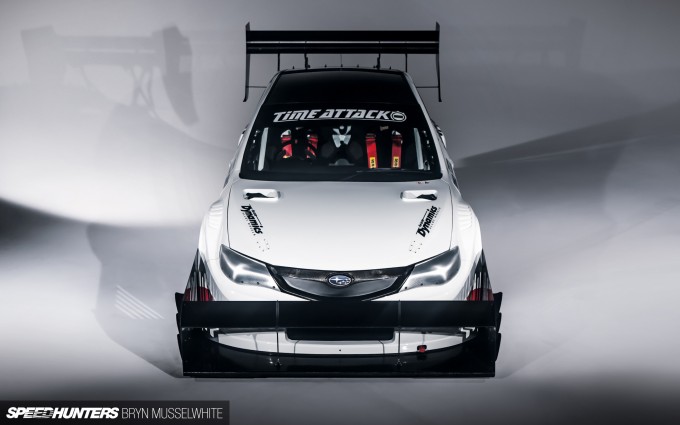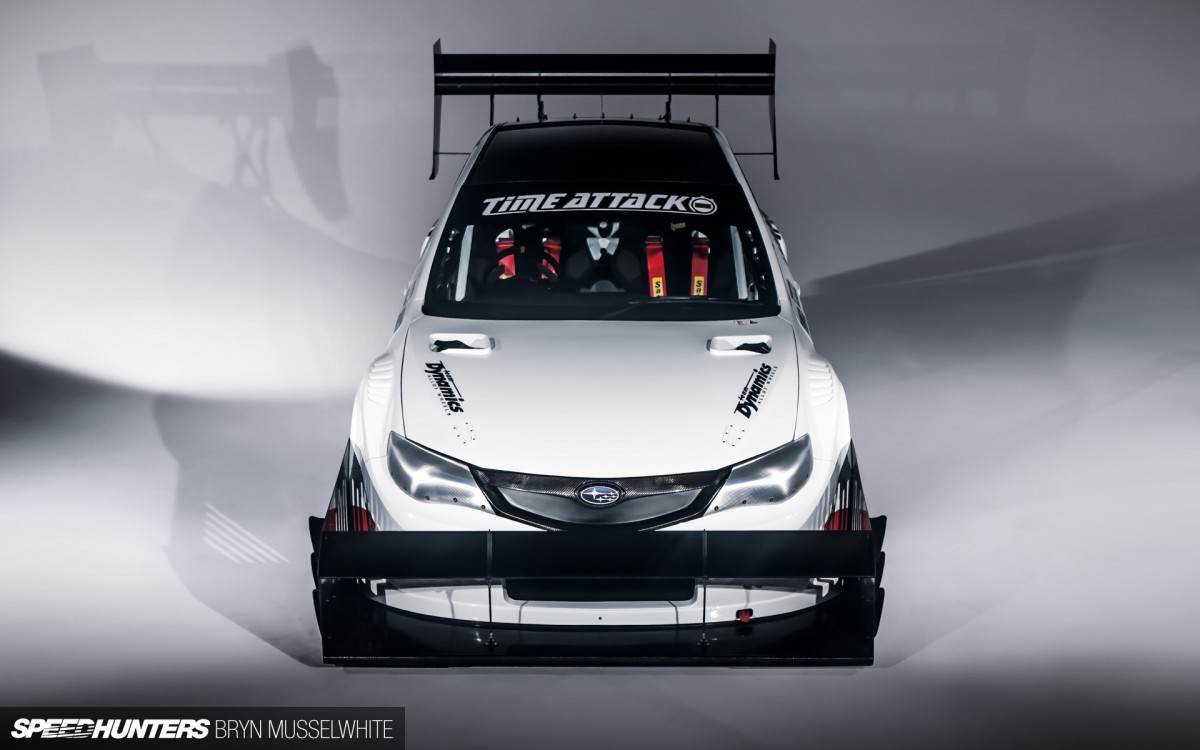 22. Gobstopper 2: The Ultimate Impreza
Have the British beaten the Japanese at their own game? That's the question Bryn was asking himself as he was coming to terms with the awesomeness before him while he was immortalizing the Roger Clark Gobstopper 2 Time Attack Impreza. Based around a Prodrive GDB WRC frame, this is one simply awe-inspiring build, with every single detail having been taken to the very extreme.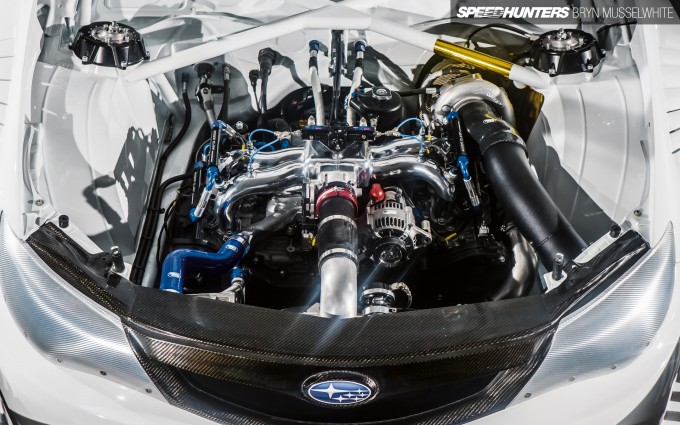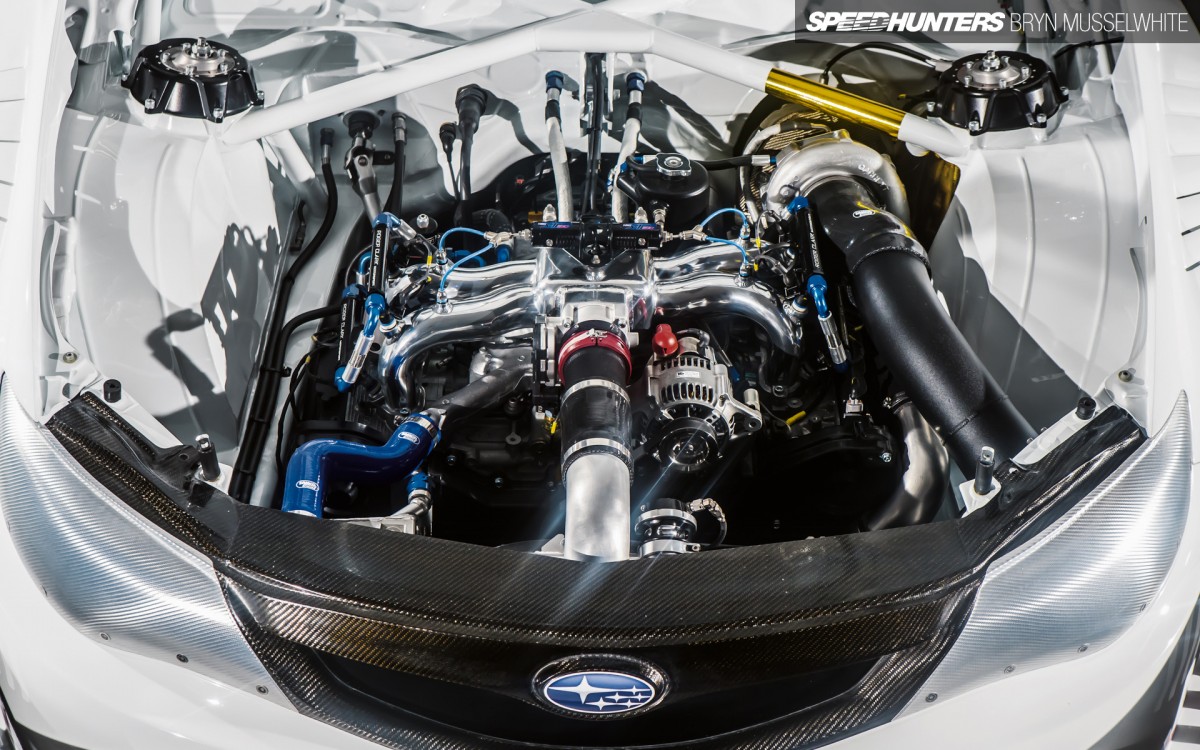 The highly tuned EJ20 that powers it sits low in the engine bay, looking more like the boxer-four powering a WRC or Super GT car. You've got to love the uncluttered layout with the big Garrett 4094 hybrid turbo sitting high above the rest of the engine and every electrical and mechanical component in full view.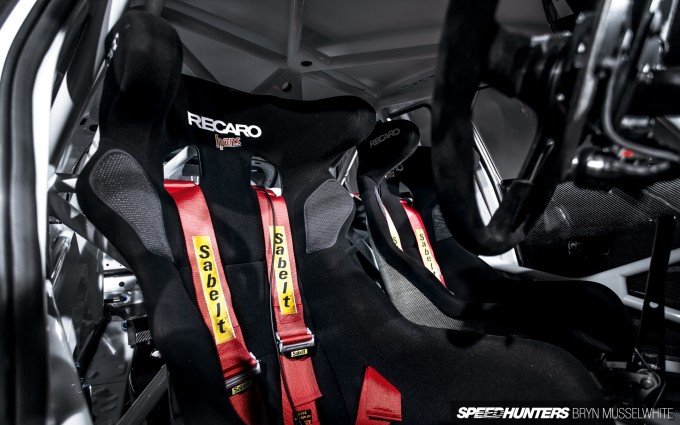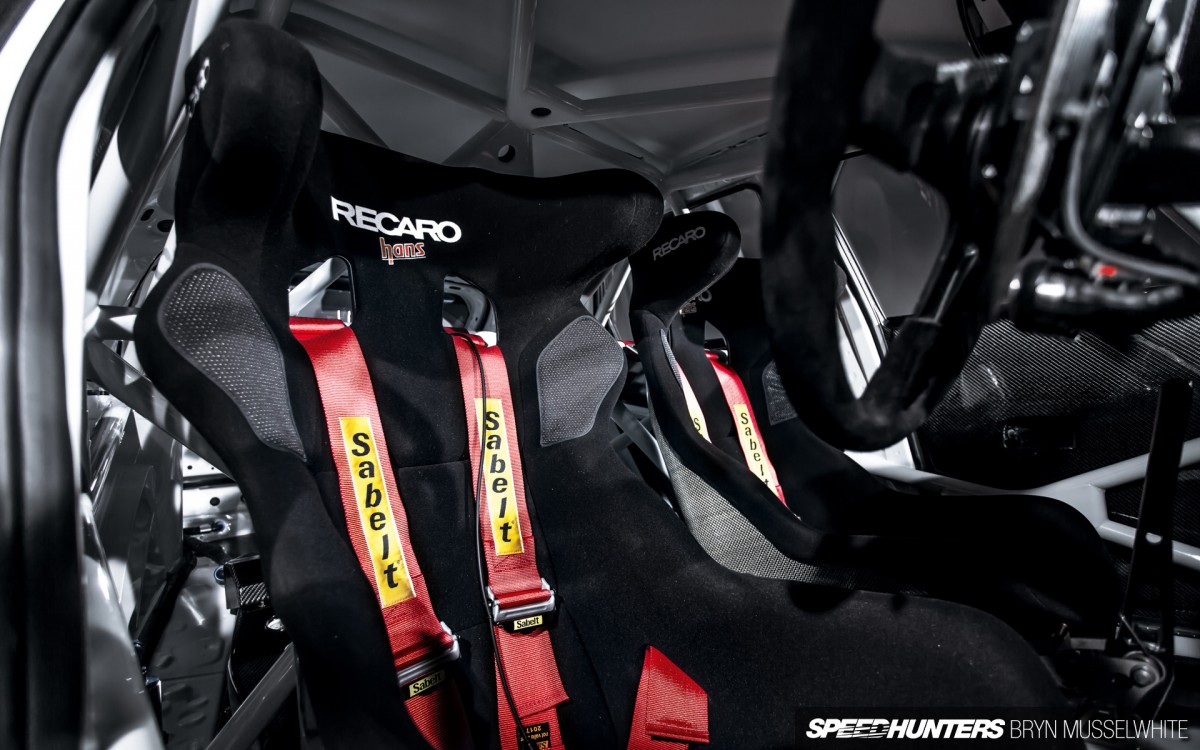 These are the kind of builds we love to discover in all their minute details; seeing how different people and different shops around the world approach the same sort of cars.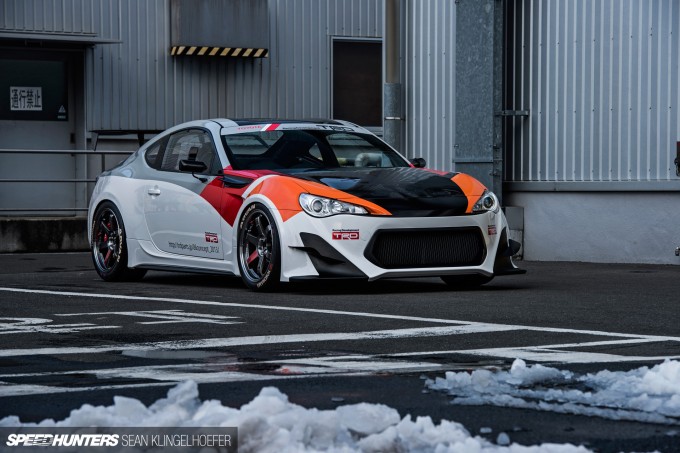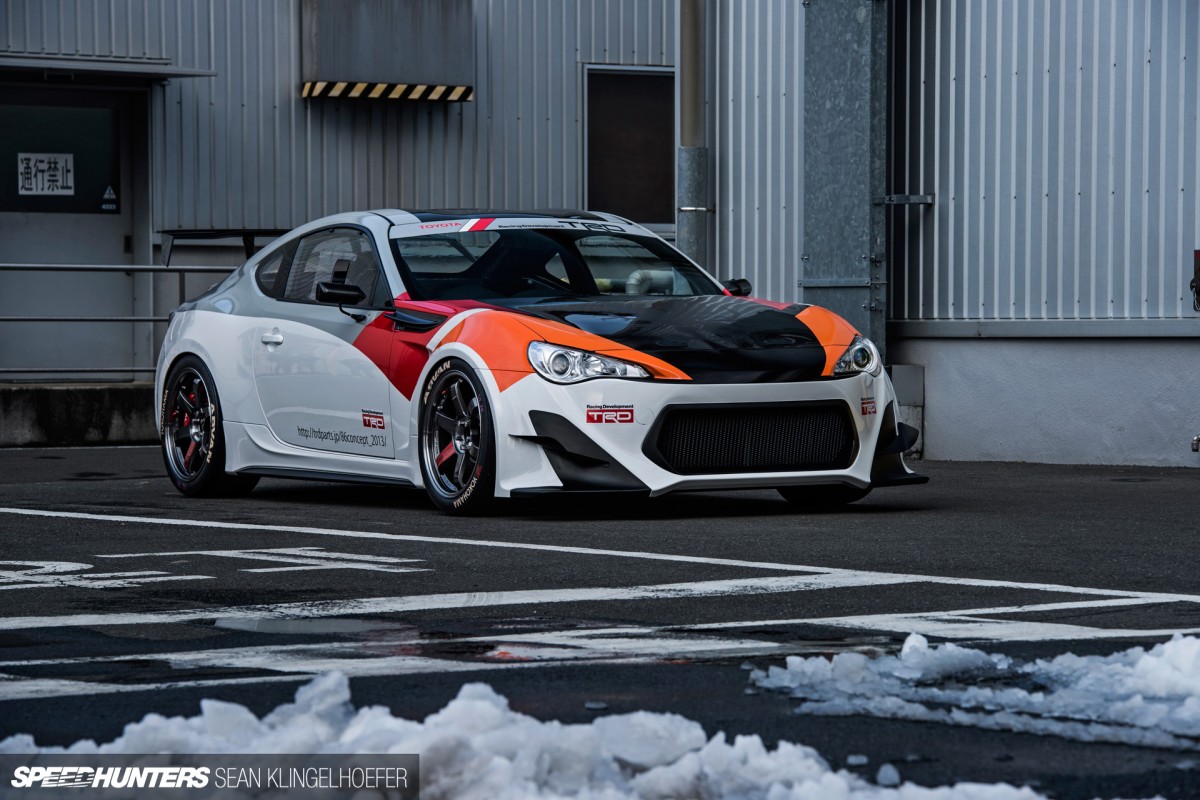 21. TRD Griffon Concept: The Ultimate Tuned Eight-Six
Sean made it clear that he thought that the Griffon Concept might well be the ultimate tuned ZN6 when he featured it back in February. It was definitely a bold claim for a car that had practically no tuning under the hood!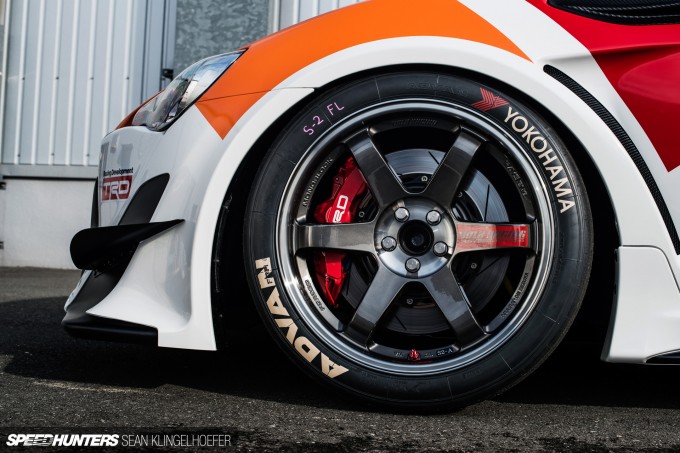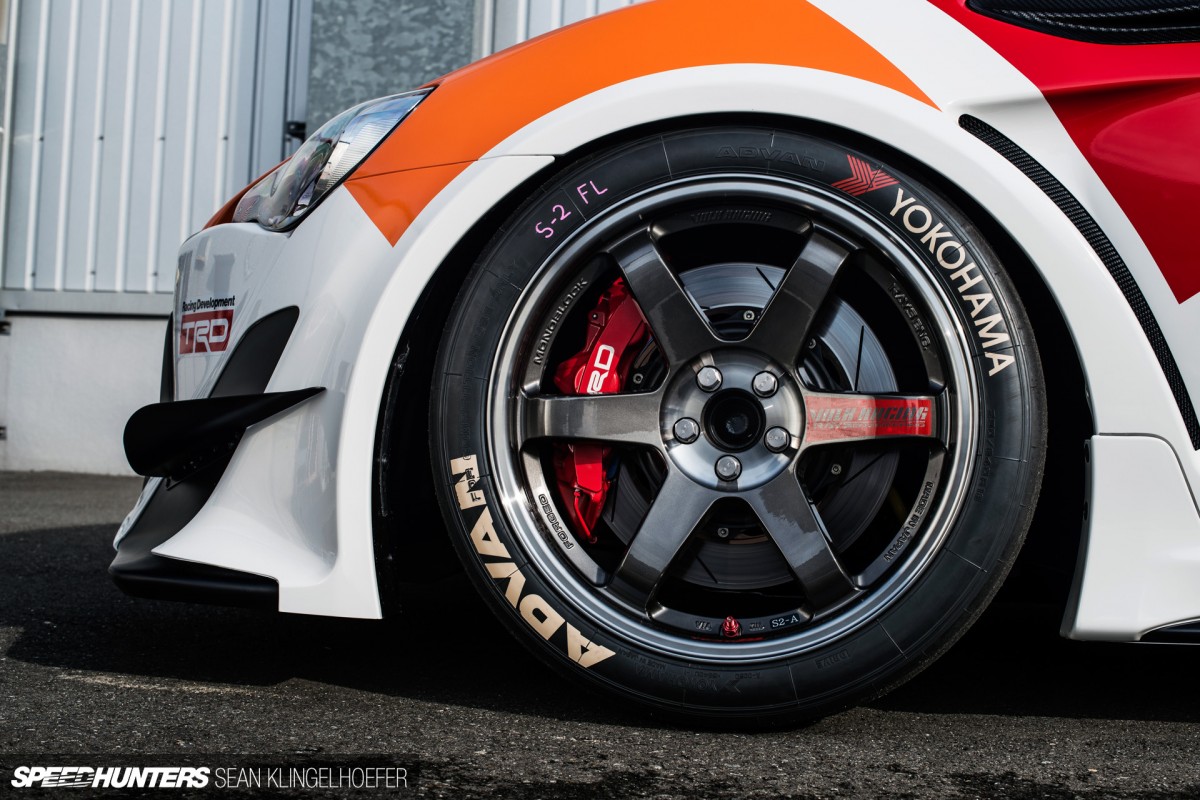 But it was in the attention to details where the Griffon Concept shined: every inch, in fact every millimeter of this car had received a thorough going over by the people in the know at TRD. With a spot-welded chassis, fully stripped interior and a monster set of stoppers with floating rotors, the attention here definitely wasn't on hard parking.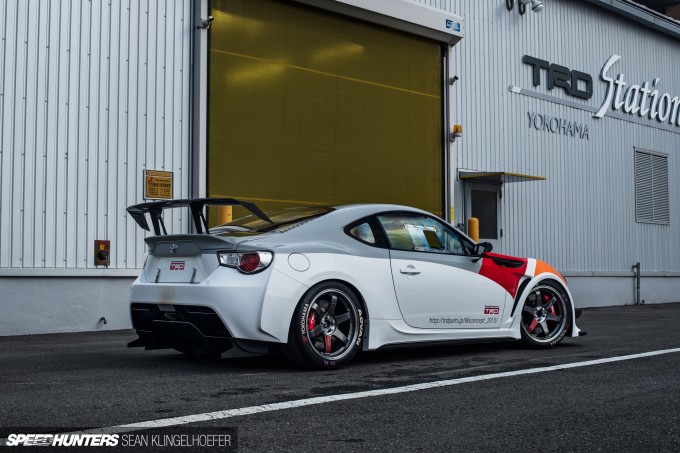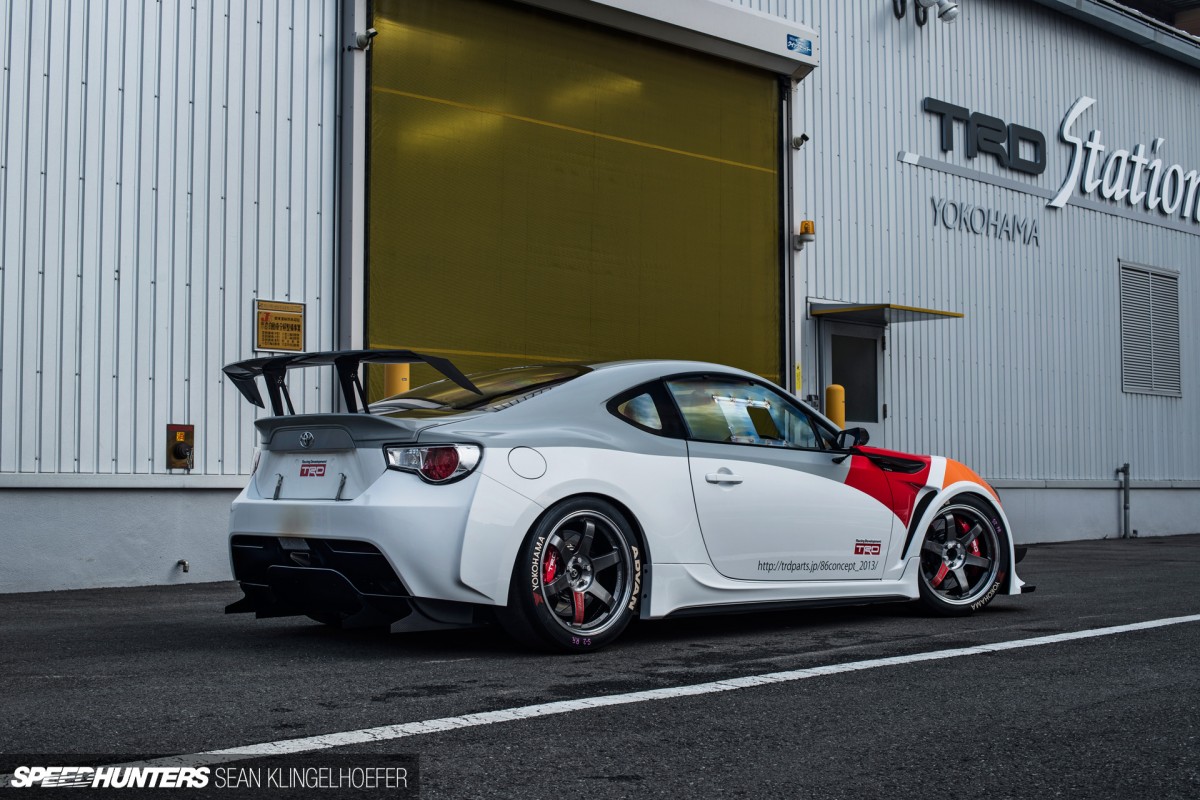 That's not to say the exterior was untouched though. First glances might not give much away but copious use of top-quality, aero-enhancing carbon fibre bodywork additions, including that rear wing, all pointed towards quality and a serious focus on performance. At the end of the year, we reckon you'd still be pushed to find a better set-up ZN6.
There'll be more counting down coming soon, so make sure you stay tuned for the next round up of cars!