Over the past couple of days we've been counting down our top 50 feature cars of 2013 measured by the amount of unique pageviews each story has received. And as cool as it's been to look back at the some of the amazing machines the team have had the privilege of spending quality time with over the  past 12 months, we've almost come to the end. But you know what that means don't you? These are the heavy hitters, the floor fillers, the automotive tunes that sum up our year and remind us of an incredible 2013! I present #10 through #2….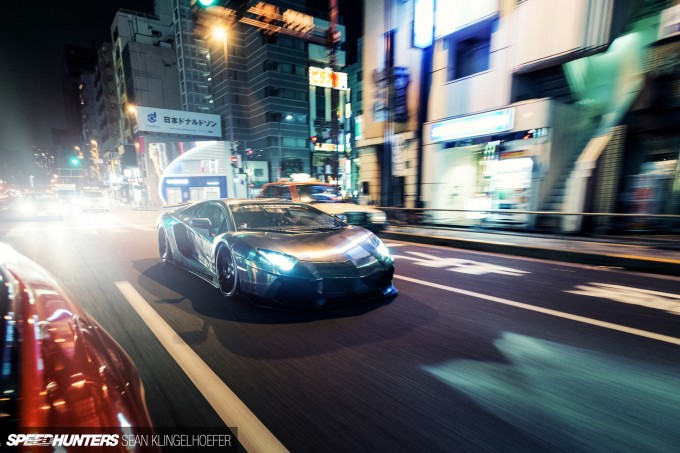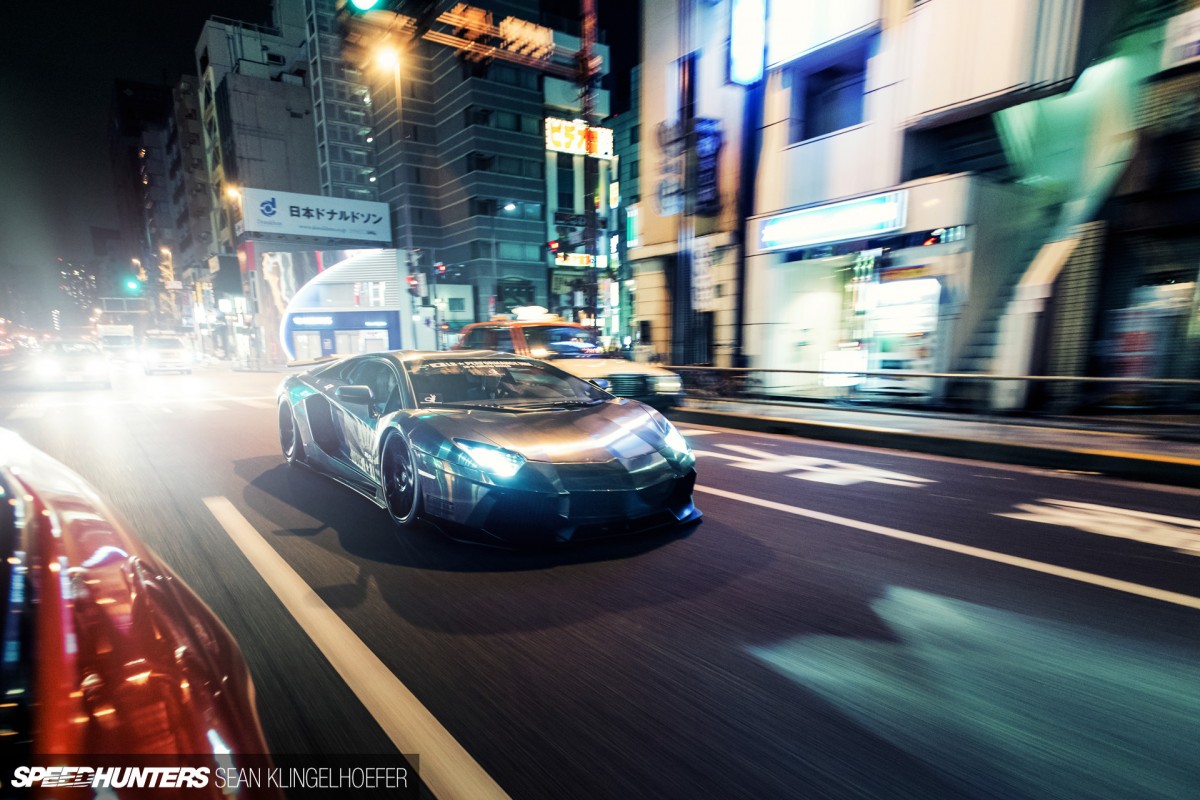 10. Liberty Walk + A Vent + A Door = Insanity
We're going to kick things off with another build from one of this year's biggest names in the custom car building world: Liberty Walk. A midnight shoot in central Tokyo set the tone for Sean's killer feature on LB's Lamborghini LP700-4 Aventador – a creation that successfully managed to marry extreme styling with elegance.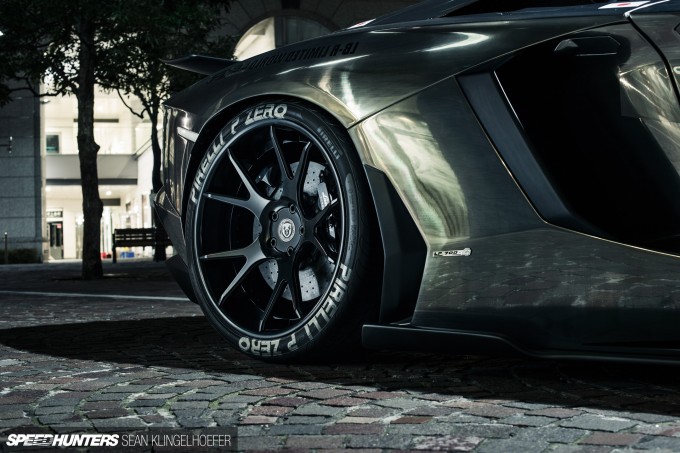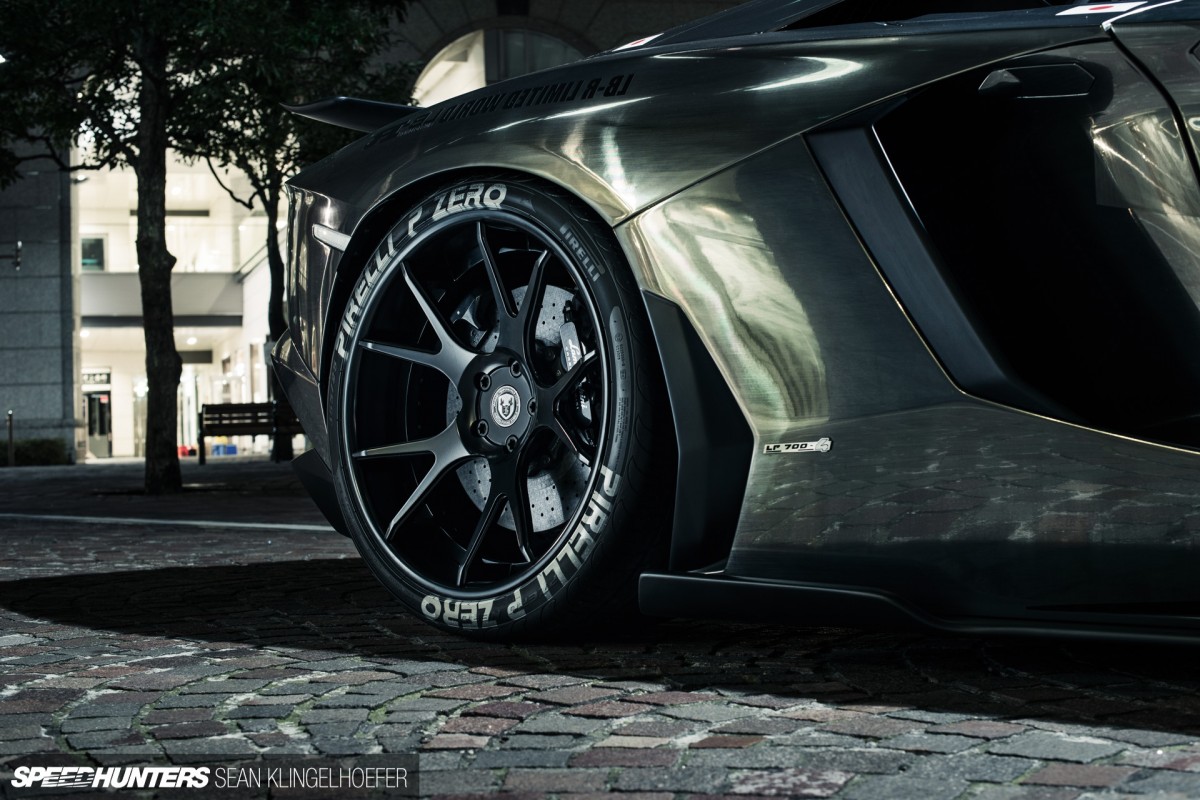 On top of the LB-Performance prototype kit which added new front and rear bumpers, canards, side skirts, a rear diffuser and rear wing, Kato-san decked the LP700 out with flat black iForged Fusion wheels in staggered 20×9-inch and 21×13-inch fitment front and rear, and had the exterior wrapped in shiny brushed-aluminium-look vinyl.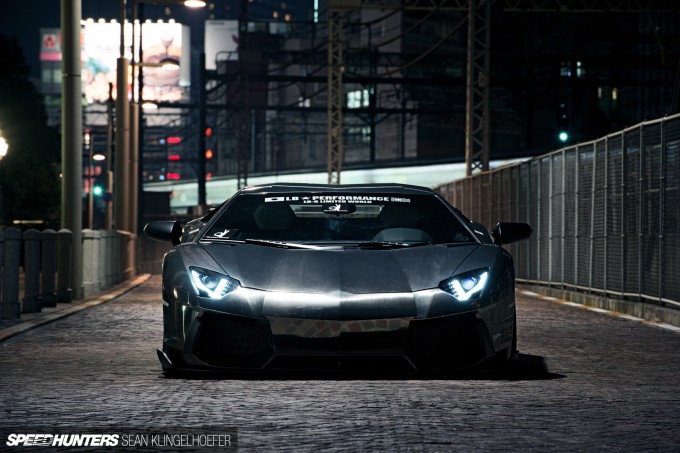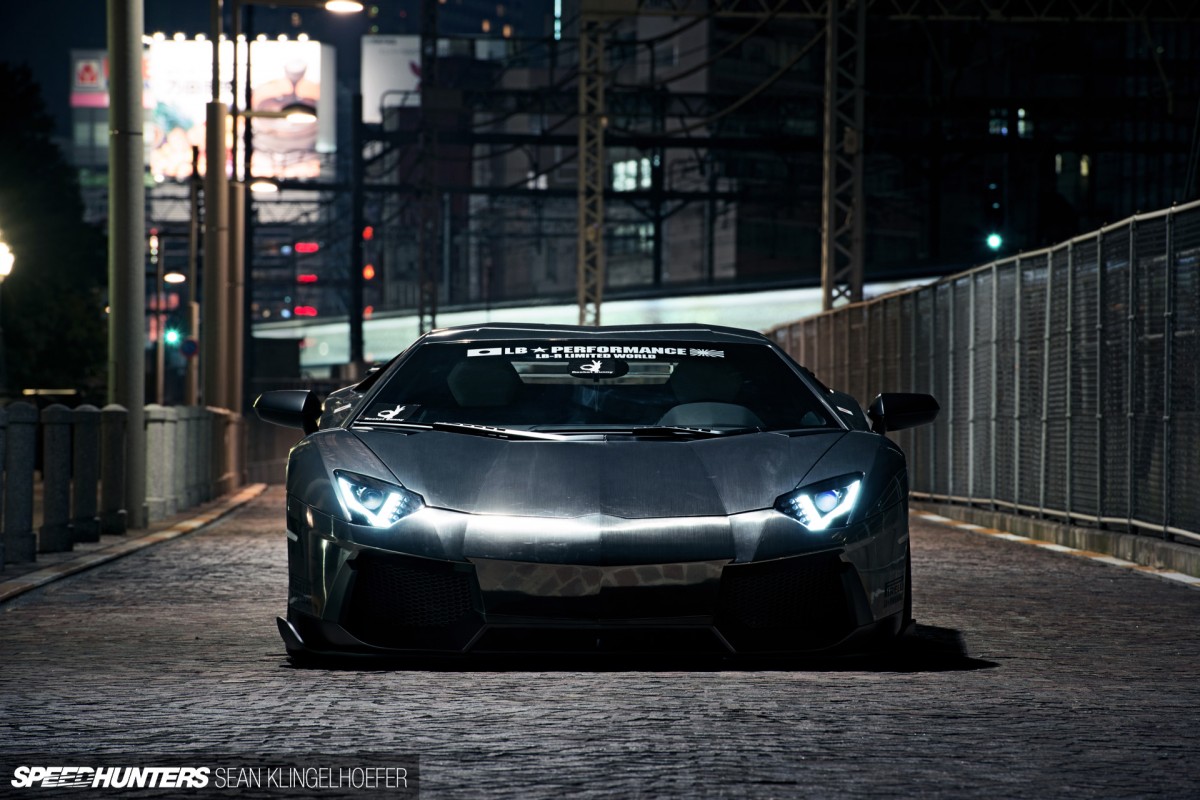 The result? Well, if your comments were anything to go by, Liberty Walk hit the ball out of the park with this one, even if the modifications made were purely cosmetic, save for a J-Wolf exhaust system with electronically-controlled valves. Personally, I love the combination of textures and monochromatic tones that the exterior treatment affords. In some ways a modded Lambo is so wrong, but in this instance it just feels so damn right!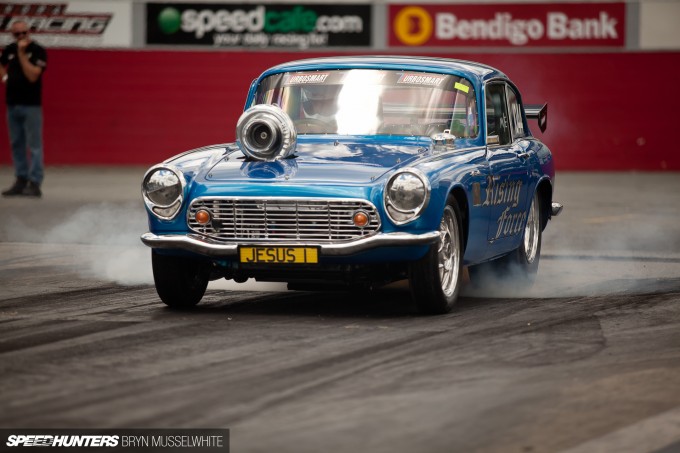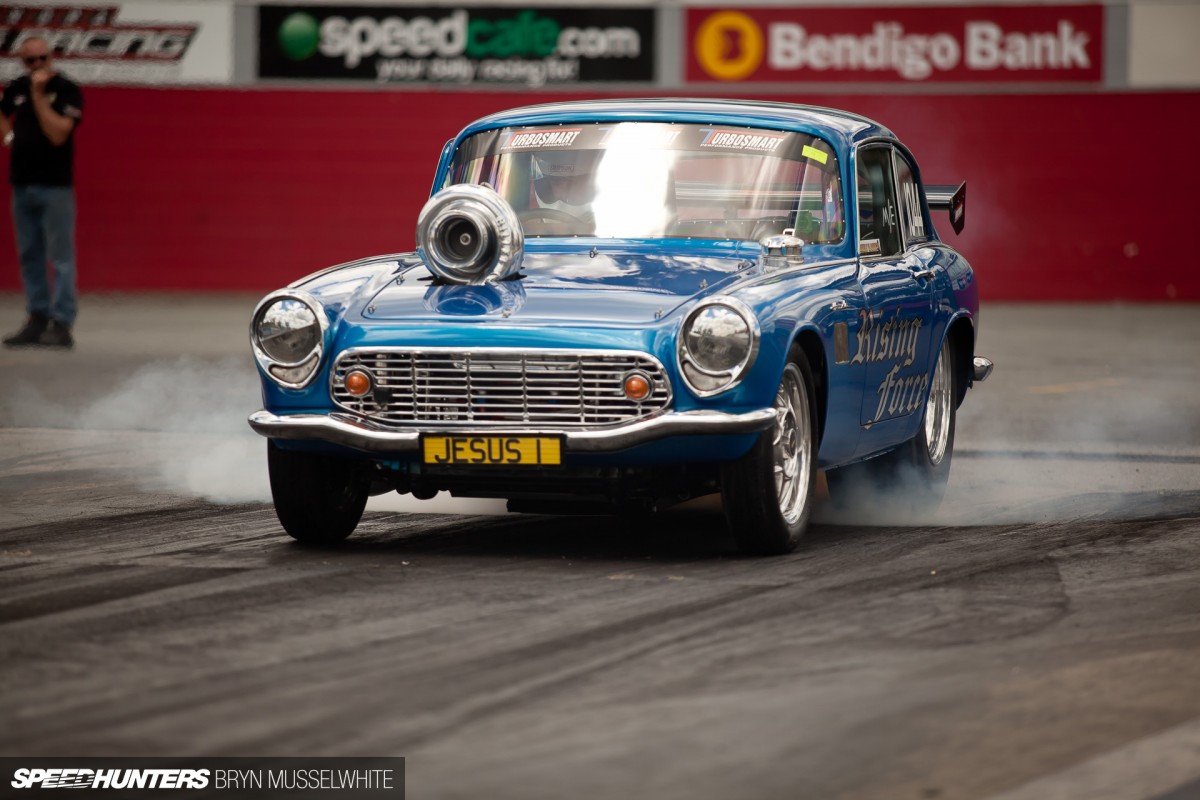 9. Coupe De Thrill: A Turbo With A Honda Fitted To It
I can remember seeing Phil Penny's Honda S600 Coupé scoot down the Willowbank Raceway when it was red and discreetly packing a supercharged twin cam Fiat engine. So you can imagine the surprise I got when I was greeted by this – its reimagination – at the 2012 Brisbane Jamboree. That wasn't as big as the surprise that Bryn got though, when – in a stroke of sheer luck – the crazy little Honda rolled up on him while he was at the same drag strip photographing another car a few months later. The feature shoot was completed right there and then.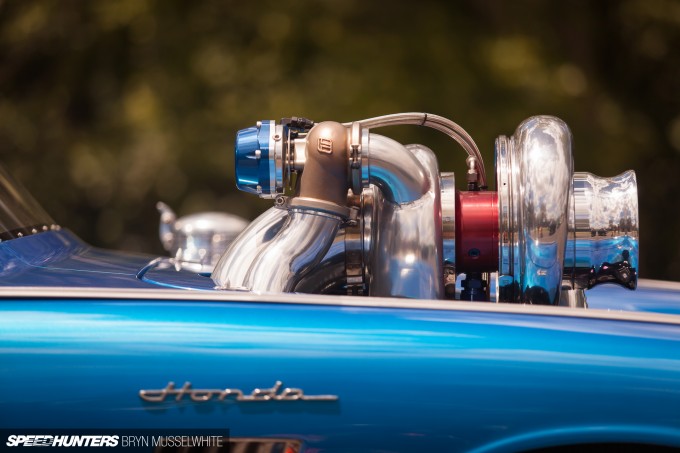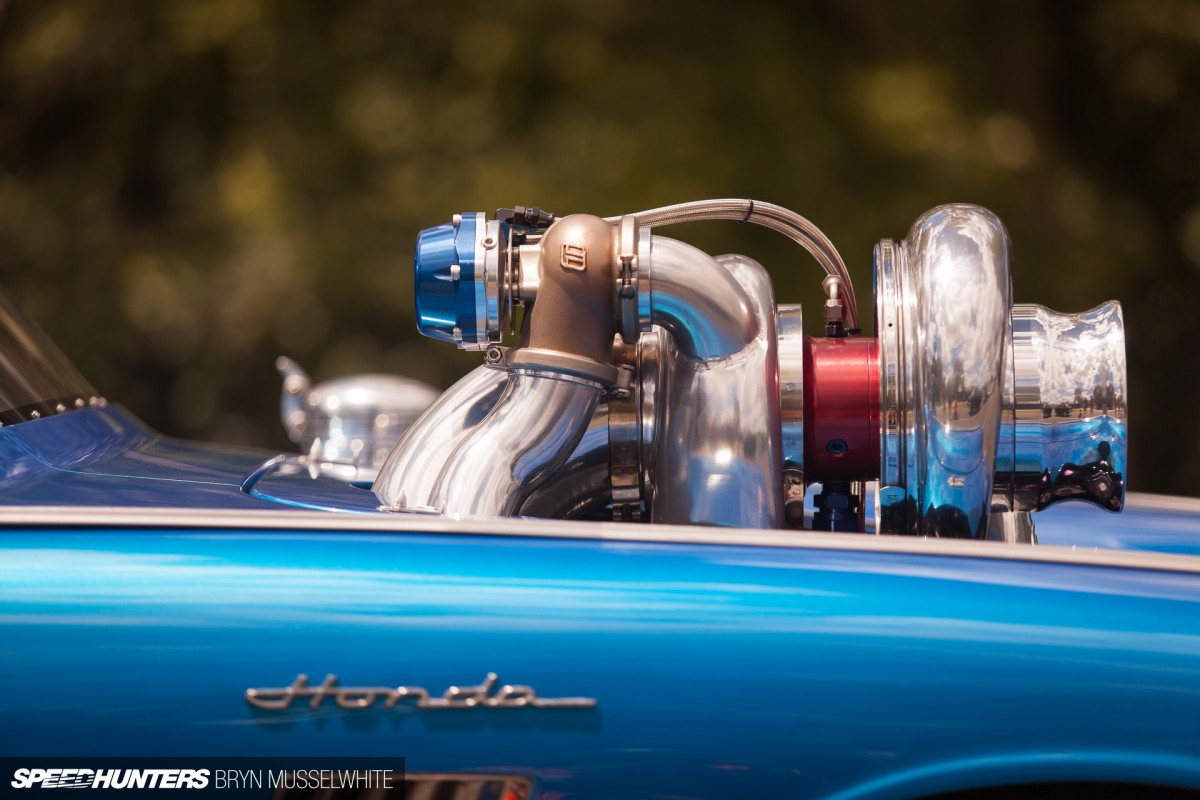 Seeing a pint-sized machine like an S600 reel off a quick pass down the strip is one thing, but watching it do so with more than 1000hp of Billet Turbo-equipped, stroked Toyota 2JZ firepower under – and largely, out of – the bonnet, well, it puts a lot of thing into perspective. Like Phil's sanity for instance.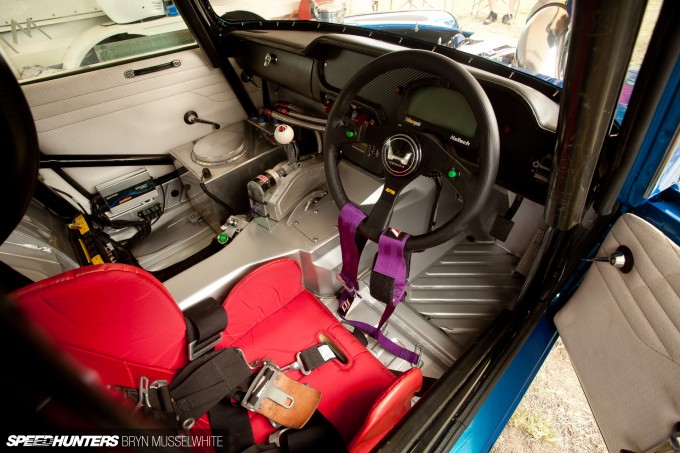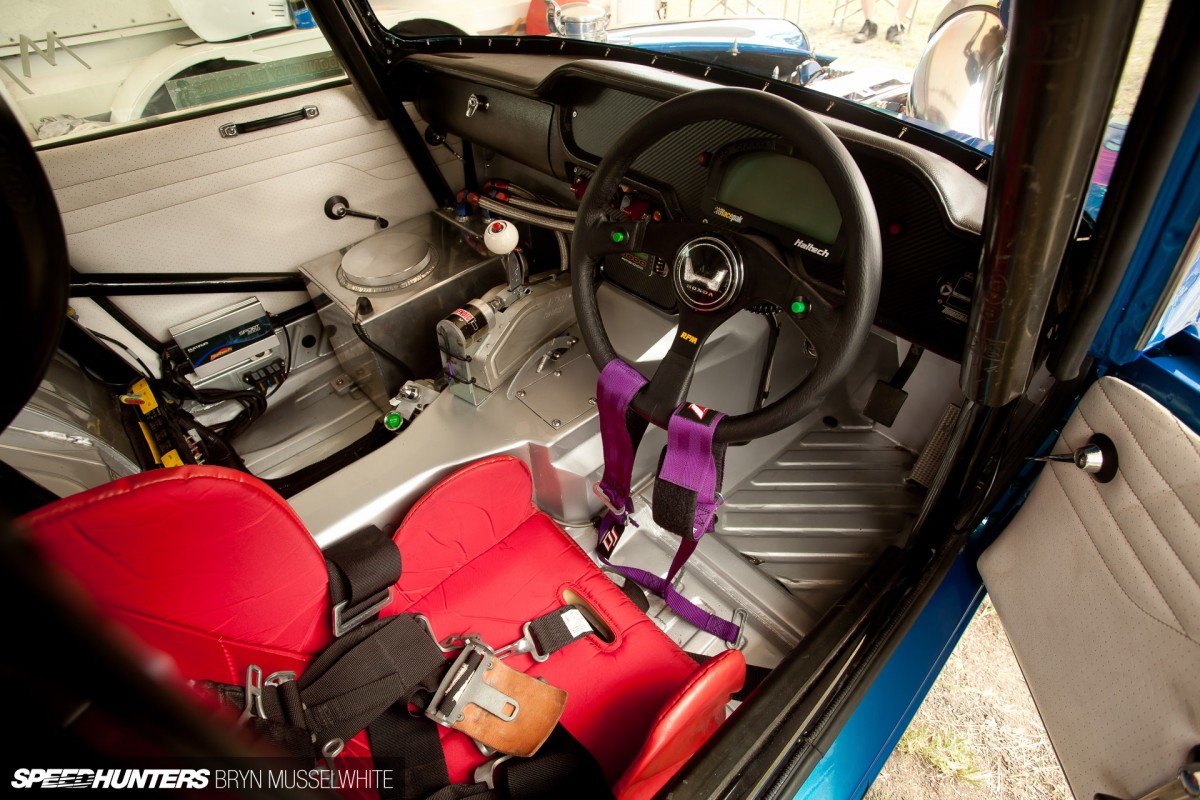 The attention to detail in this build is second to none, as you can see by the interior fit-out. I would imagine that this would be a pretty exciting place to be, from the second the engine comes off the transbrake to the instance the parachute is deployed 1320ft and eight seconds later. We should really check back in with Phil, because at the time he was was really only scratching the surface of the 2JZ's 1650hp (or 2000hp with more fuel mods) potential. There's crazy and then there's this.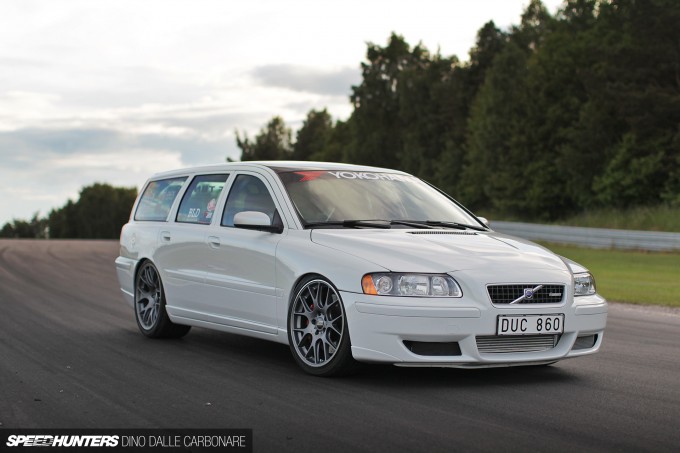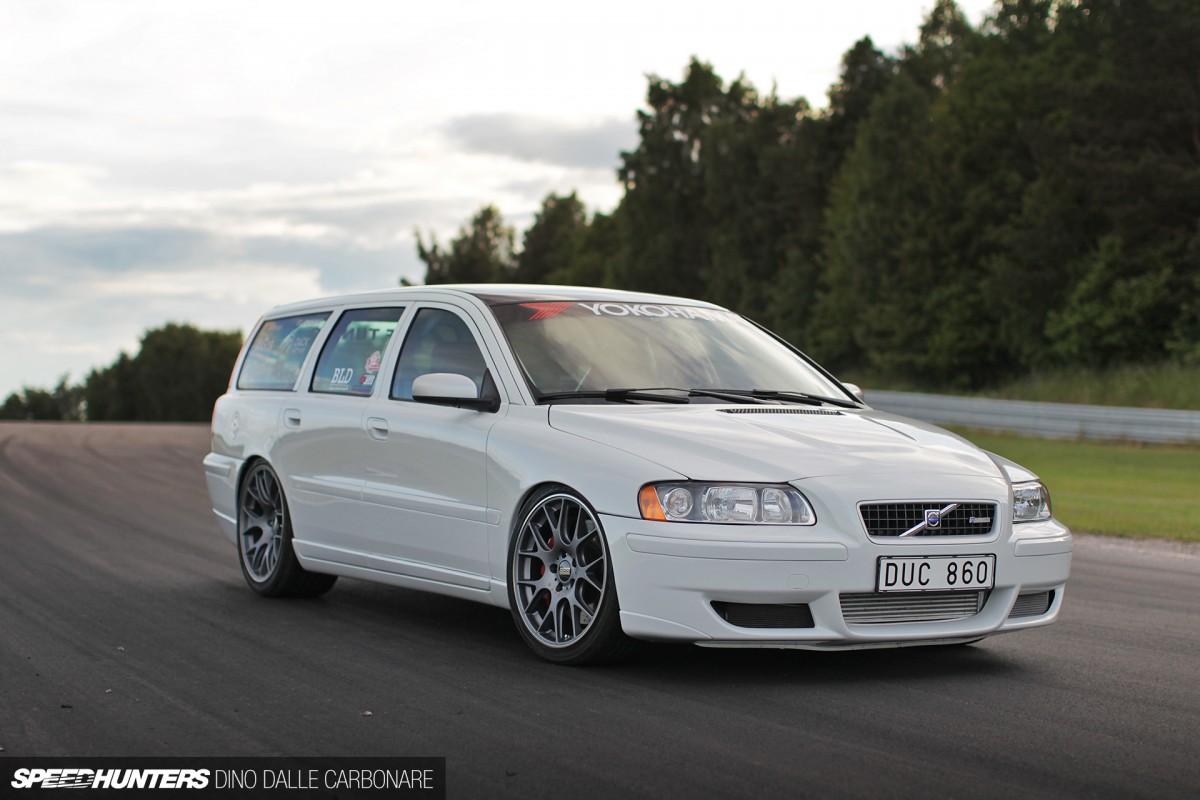 8. A Station Wagon Unlike Any Other
Coming in at #8 on the list, is the first of a handful of Gatebil machines that made our top 10 cut: Henrik Mattsson's mind-blowing Volvo V70 from Sweden. Sure, from the outside it looks like a mildly-tuned station wagon with a lowered ride height and 19-inch BBS Motorsport wheels, but like so many Scandinavian builds, there's a lot more to this home-built creation than first meets the eye.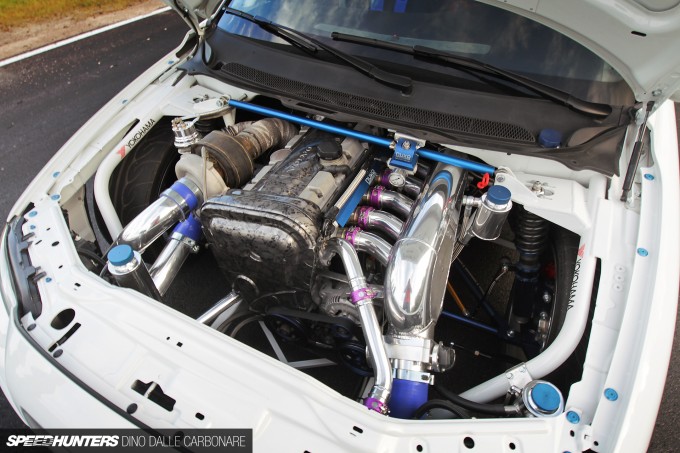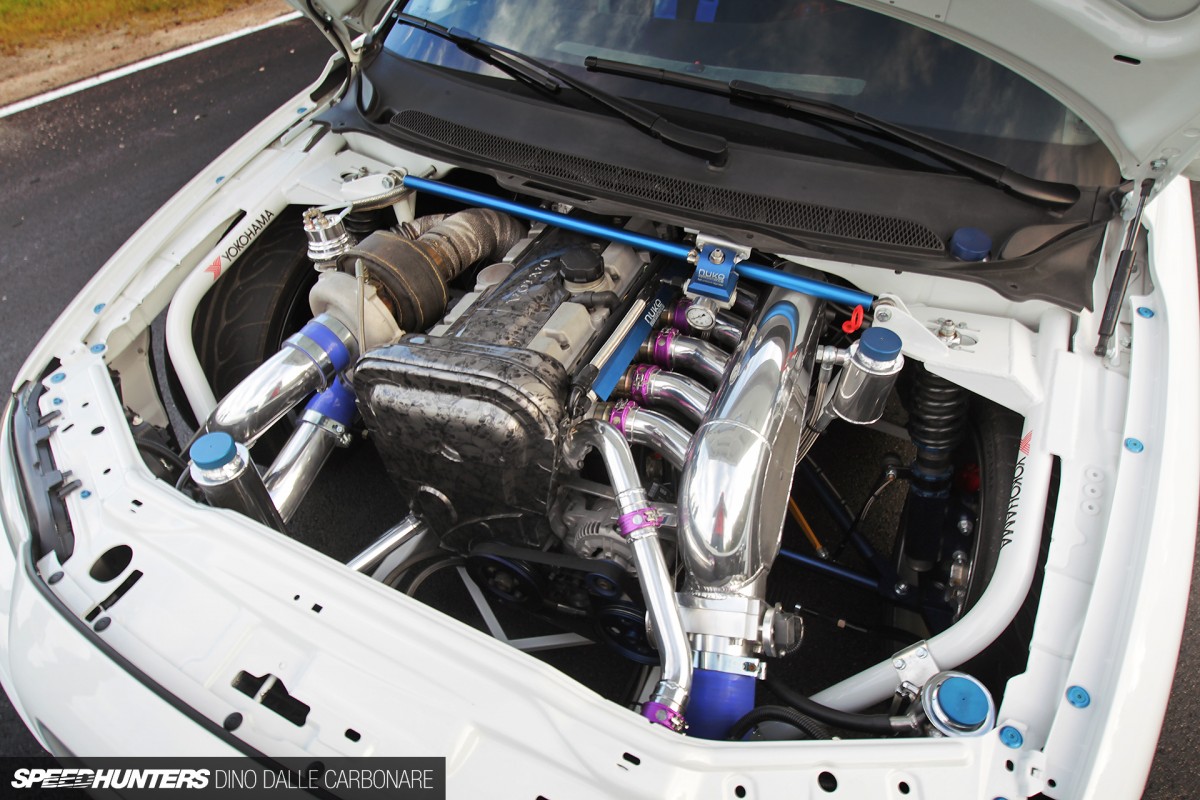 Lifting the bonnet reveals the extent of work Henrik put into his labour of love. Where once sat a transversely-mounted Volvo five-pot, now sits a fully-built, Precision Turbo-strapped engine that's been longitudinally-mounted deep in the bay where it pushes 450hp to the rear wheels. Look closer and you'll see a custom suspension set-up as well as the front bars of the wagon's totally space-framed chassis.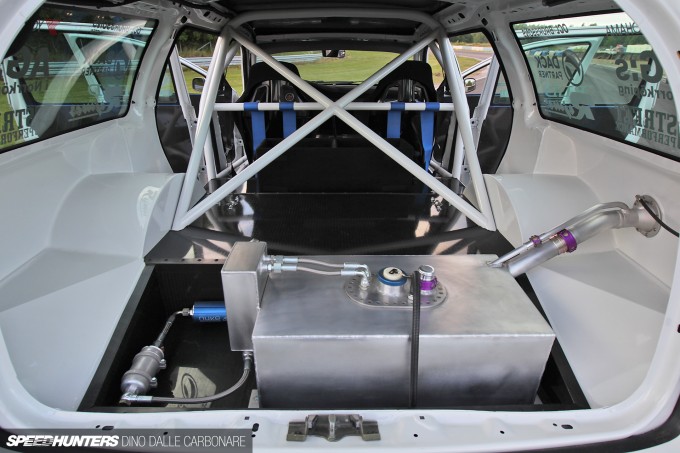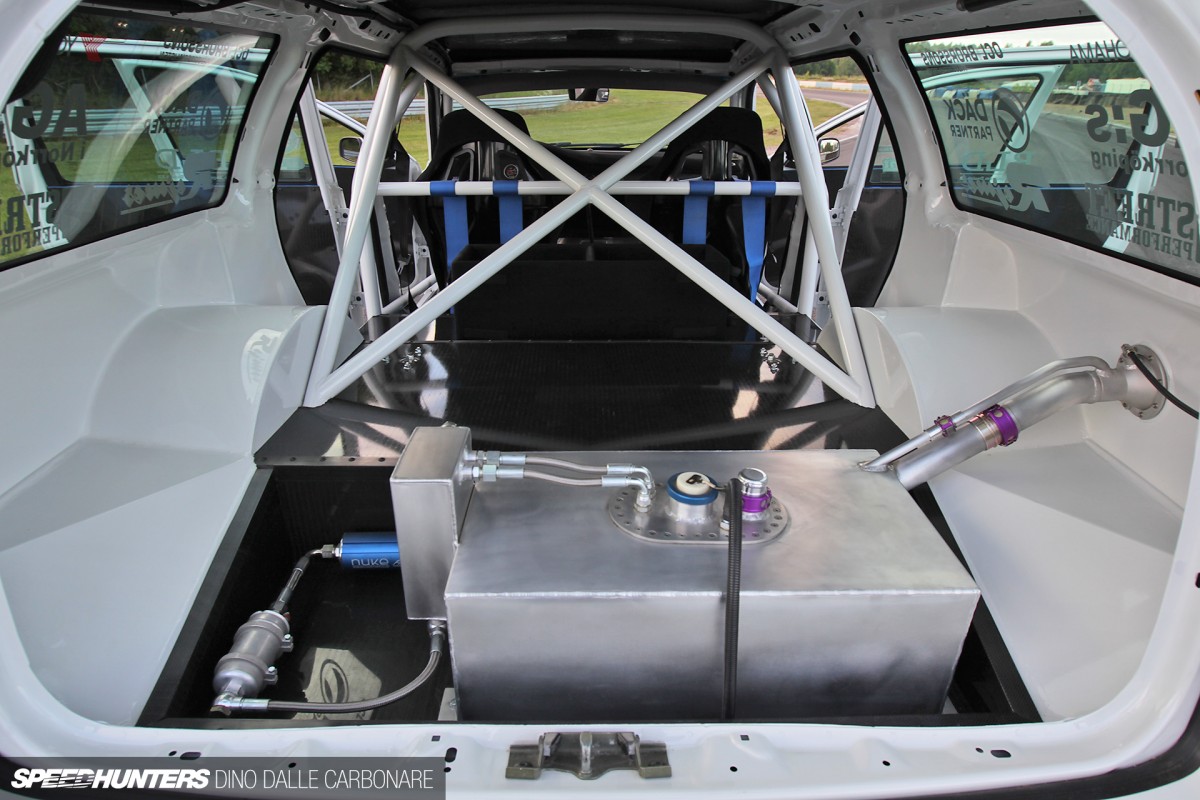 Along with the smart thinking that's gone into this project, it's the attention to detail and build quality that truly amazes. A Corvette C4 rear end to get the power to the ground as effectively and reliably as possible, custom steel sheetwork that integrates seamlessly into the body shell, and the extensive use of carbon fibre (it features on the roof, the firewall and the floor) combine to create a truly one-of-a-kind machine – one that was obviously very well received by the Speedhunters audience. But it's not really hard to see why!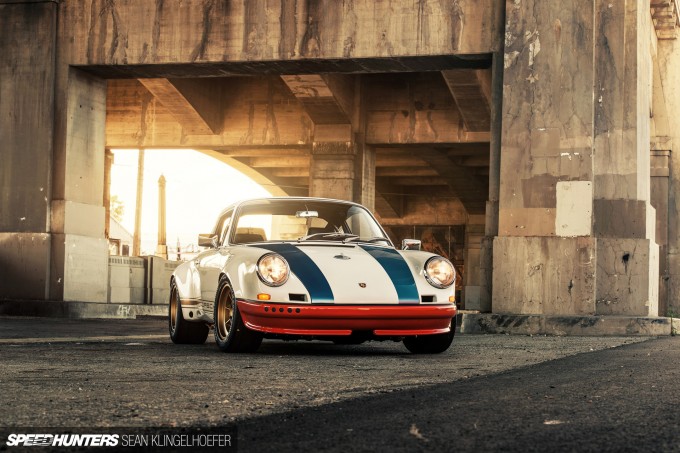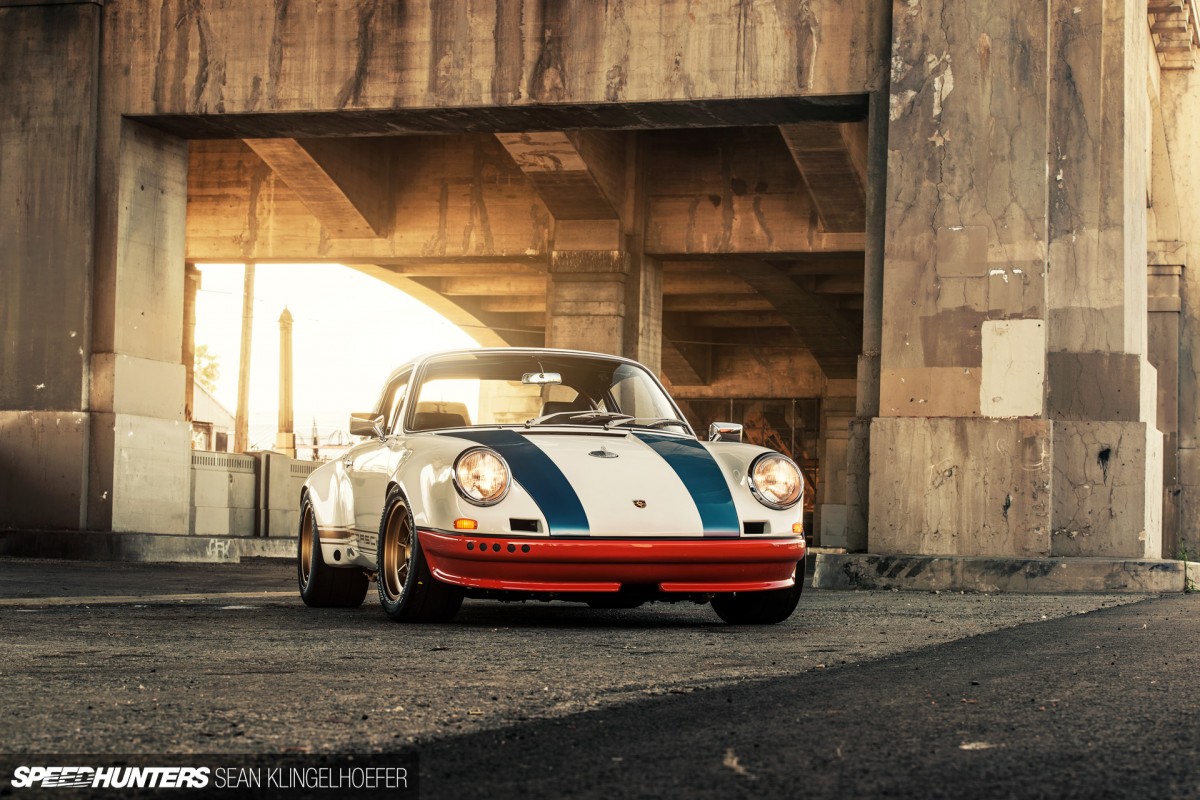 7. Porsche Perfection: Magnus Walker's Porsche 911 STR
In Porsche circles, 2013 was the year of Magnus Walker. The stateside-based Brit has been putting his personal touches on 911s for some years now, but it wasn't until more recent times, when Magnus went public with his collection and his unique build mantra, that he's become a household name in the custom car world. It's no surprise then, that the Urban Outlaw's 1972 Porsche 911 'STR' was one of our most-read features of the year.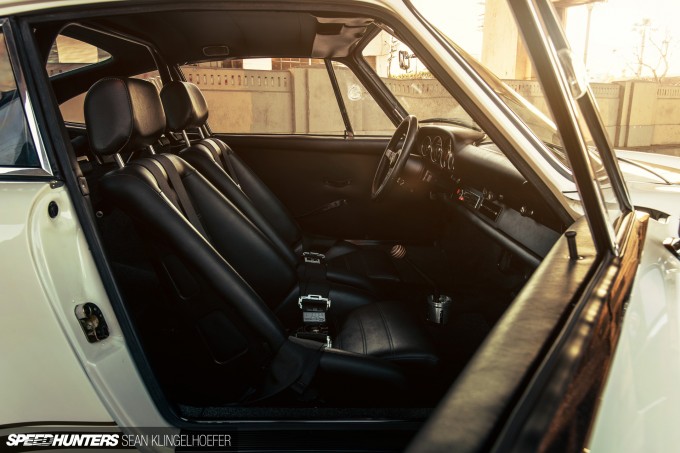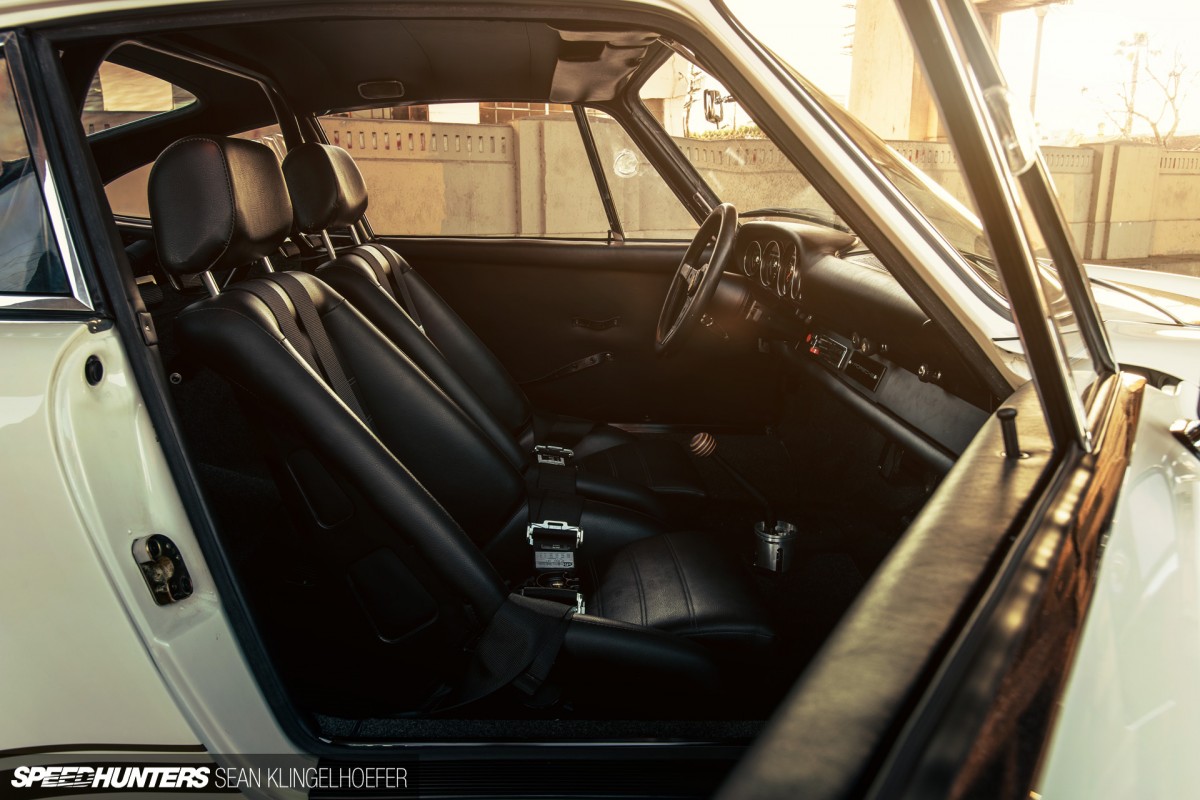 The car might have started out life as a basic-spec 911 T, but through a series of custom touches – some obvious, some a little harder to pick unless you know exactly what you're looking at – Magnus transformed it into a work of automotive art that's as much about performance as it is beauty. Little wonder it's one of his favourite creations yet.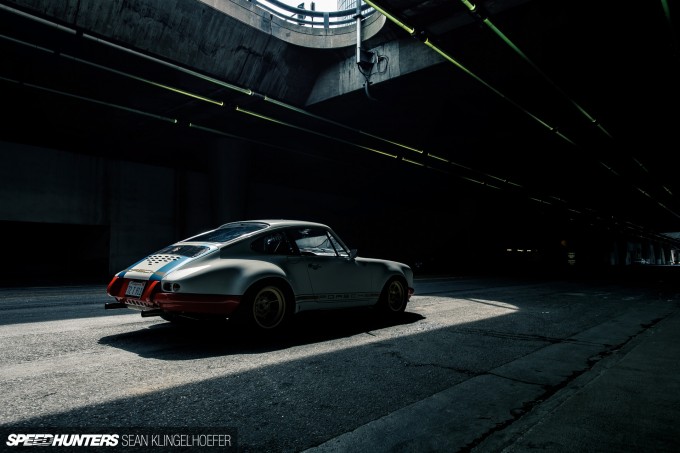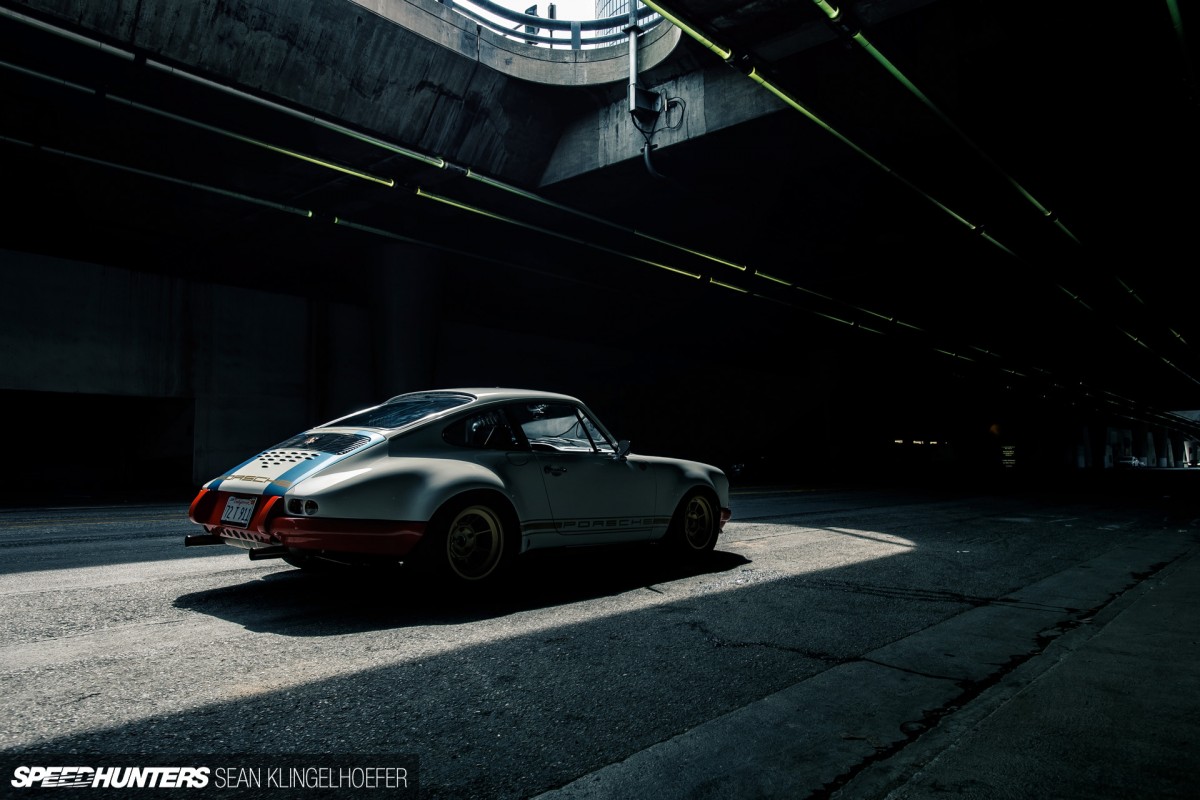 That's thanks in part to its hard-tuned Porsche 3.2-litre short stroke flat-six and a serious suspension package, along with bespoke exterior treatments, like re-profiled turbo rear fender flares, custom drilled 911 R bumpers and one of Magnus's signature louvered deck lid. Call it the ultimate amalgamation of classic form and function, beautifully shot by Sean against the dramatic backdrop of Lower Grand Avenue in downtown LA.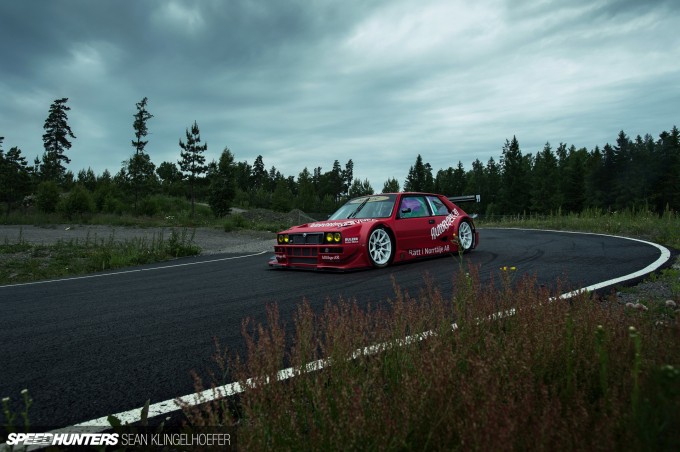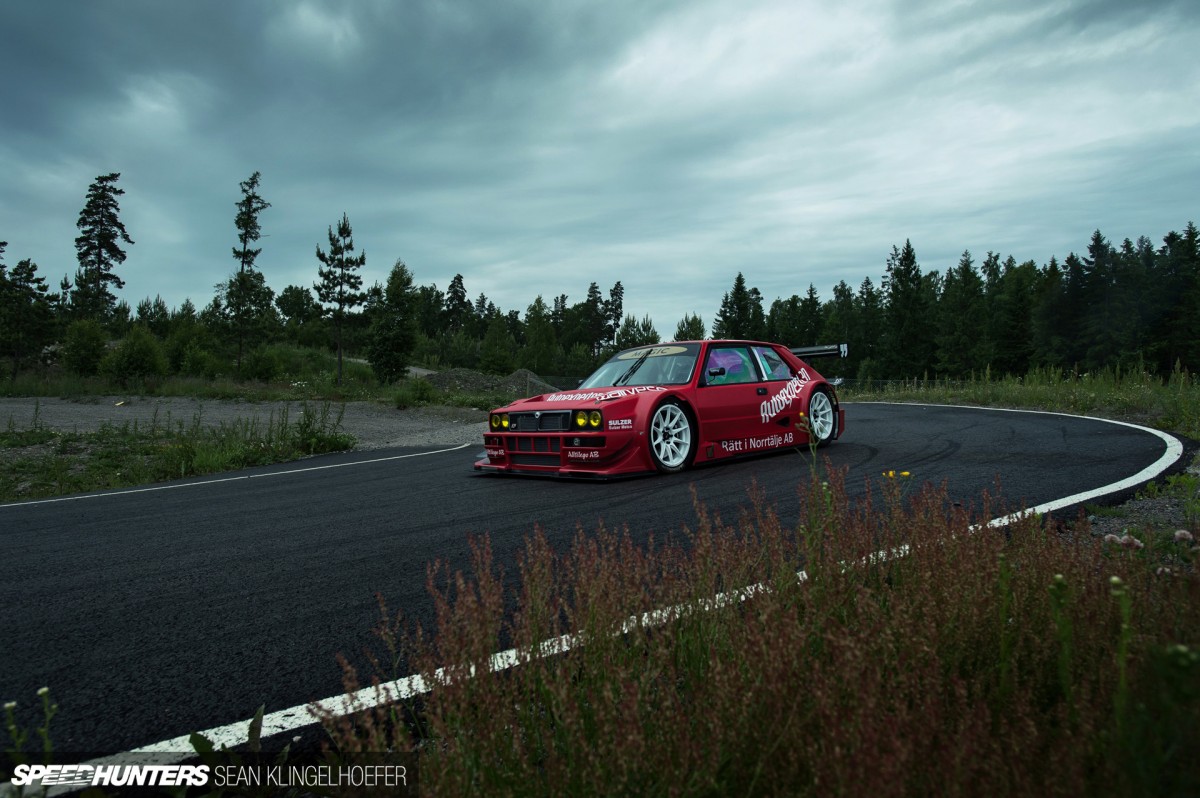 6. Introducing 'LaSupra' Evo, AKA Epic Lancia
Next up, at #6, is one of the craziest machines ever to be featured on Speedhunters. Not only that, but both Dino and Sean came to the conclusion during the shoot at Gröndal ahead of Gatebil Sweden, that Peter Pentell's epic Lancia Delta Integrale Evolution 1 – AKA 'LaSupra' – was the most radical automotive creations they had ever laid eyes on, period.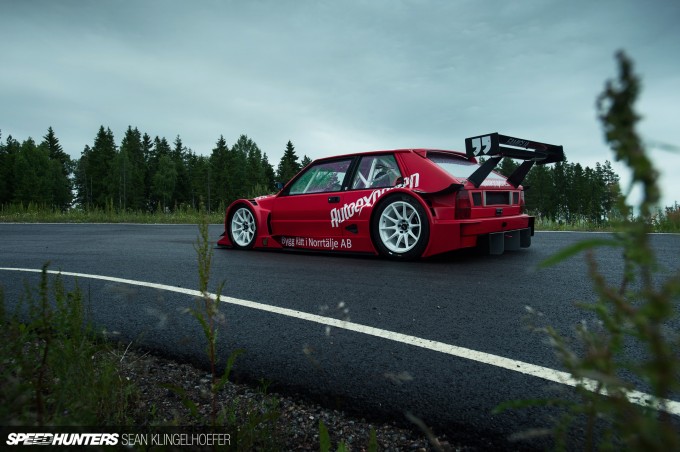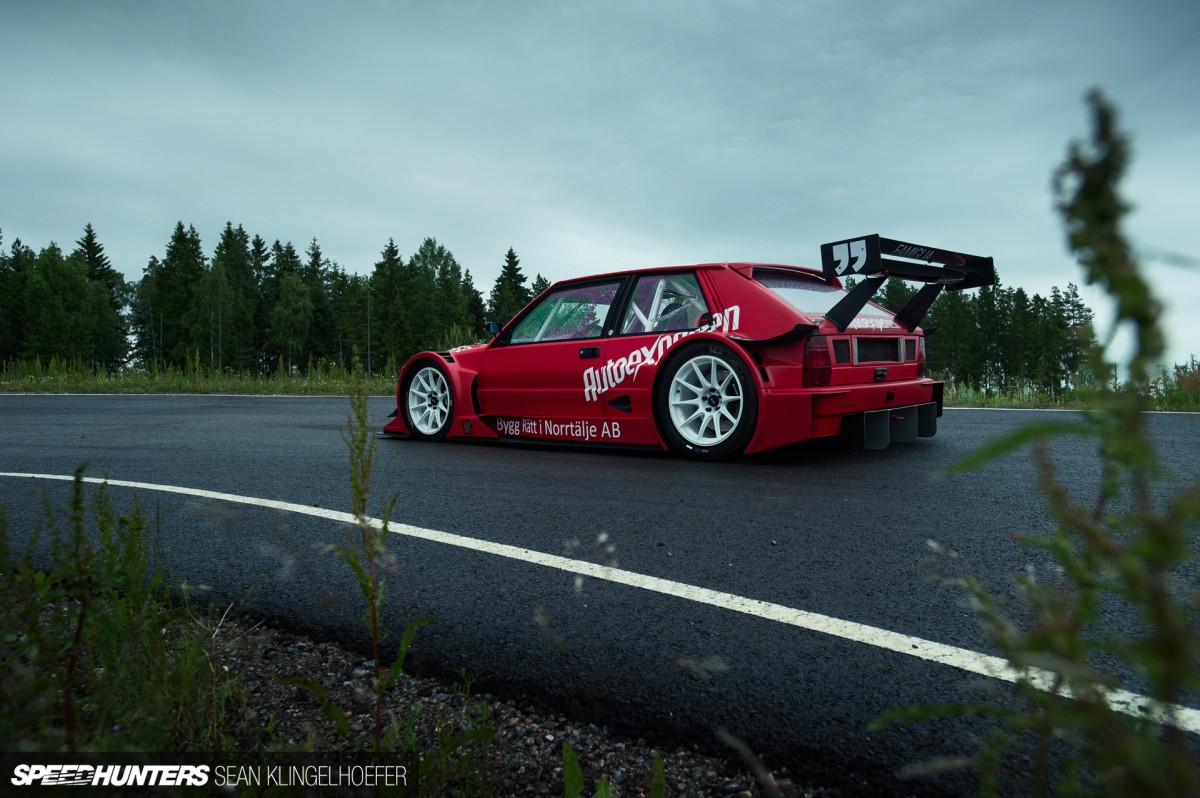 It's not hard to see why either. There's the wild and totally custom FRP bodywork for starters, not to mention the fact that the Delta was only ever offered in four-dour guise, not two as it's ended up here. As crazy as it looks on the outside though, things are equally as mad under the skin, beginning with an extensive spaceframe to tie the the Lancia – or at least, what's left of it – together, and a serious inboard suspension set-up with pushrod actuation.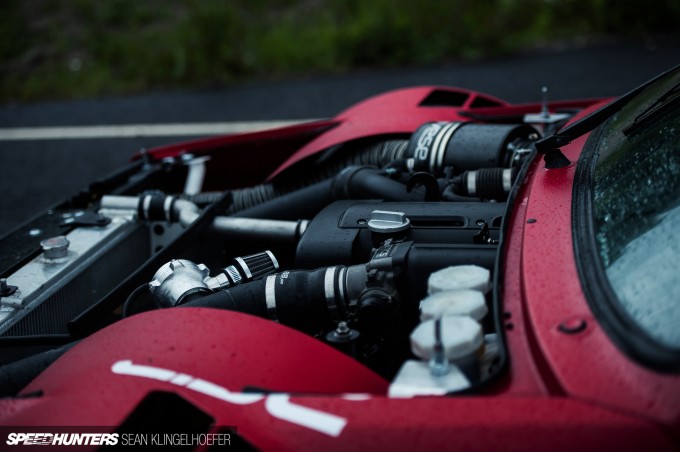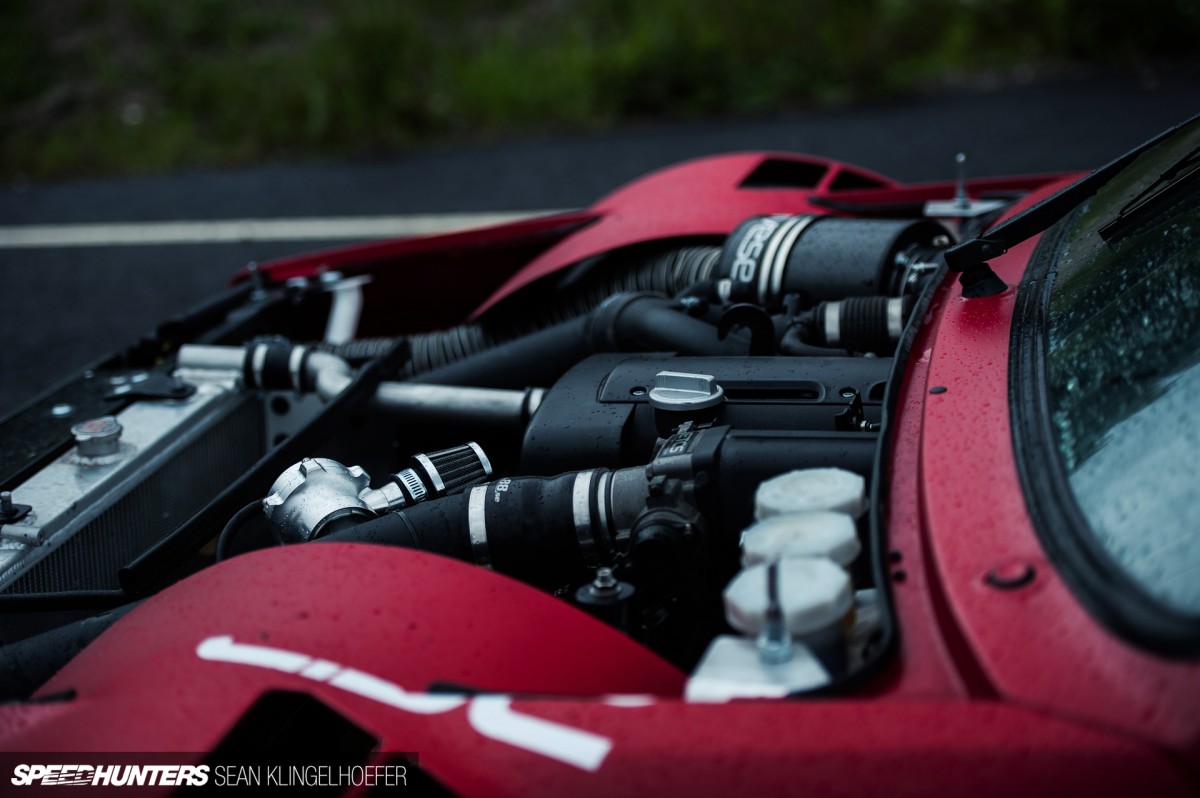 When you check out the driveline of this one-of-a-kind machine, it's easy to see why Peter opted to go down the tube chassis route too. Like the rest of the car, the front-mid mounted Toyota 2JZ engine is far from stock. It's also one piece of an entire JZA80 Supra-derived powertrain that includes a Getrag V-160 six-speed gearbox and complete LSD-equipped rear end. Phenomenal doesn't even begin to describe this mind-blowing build. Right now Peter is busy in his workshop undertaking a whole host of upgrades. Yes I said upgrades. We saw them being started on last weekend just outside Stockholm, so brace yourselves because this is one story which has further to go yet.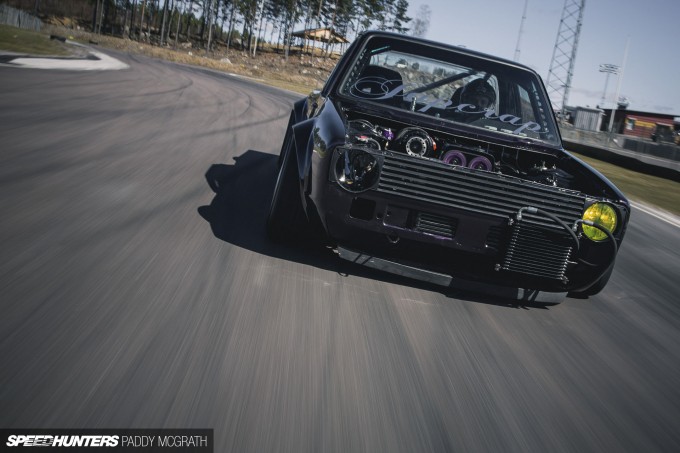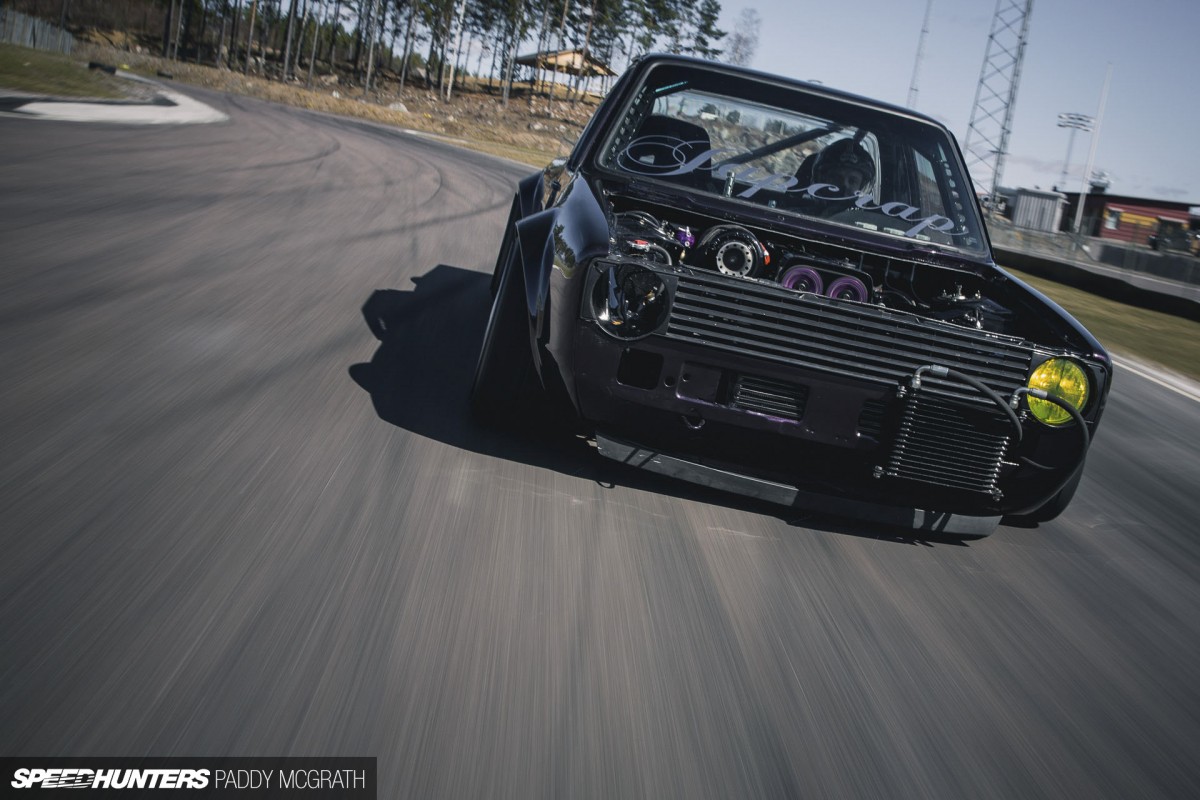 5. United Nations Of Car Culture: The 1JZ Caddy
In at #5 is Viktor Martensson and his Euro/JDM mash-up of awesome that Paddy and Ben had the pleasure of featuring back in late April. Through a bunch of well-thought out custom modifications – all of which were inflicted by its owner and his Japcrap Bombsquad brethren – the Frankenstein-esque Volkswagen Caddy hits the mark on multiple levels. Is there a scene it doesn't take an influence from? Probably not!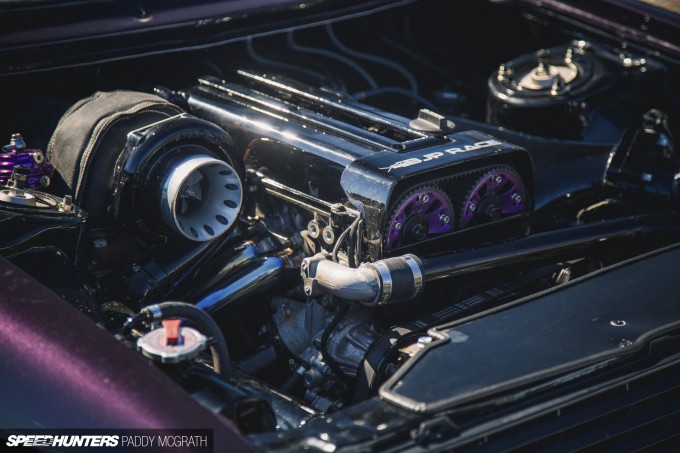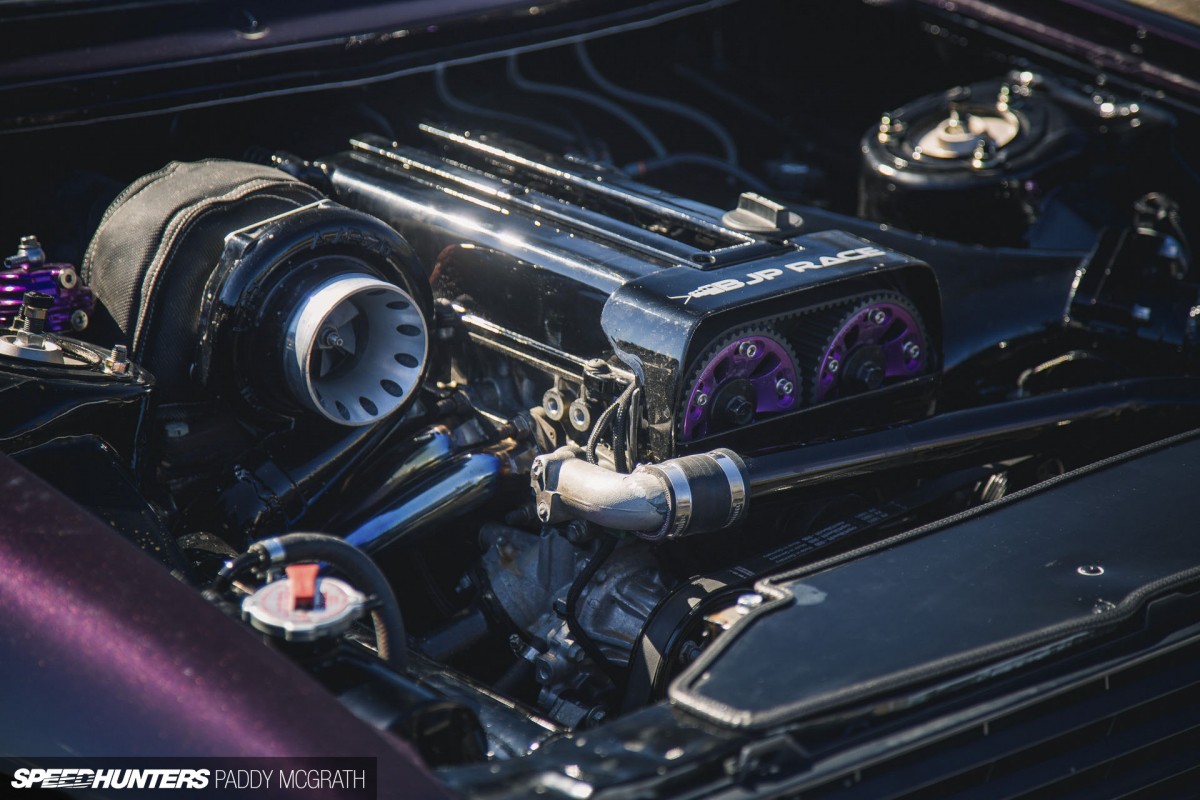 Like the Lancia Delta above, Toyota hardware features extensively in this build, but it's a 2.5-litre 1JZ with Garrett GT3582R that's pushed deep back into the bay in this instance. The engine's out of a Soarer that also gave up its front and rear subframes and suspension set-ups for the cause – not that you'd know it from the outside. That's the Gatebil way though, isn't it?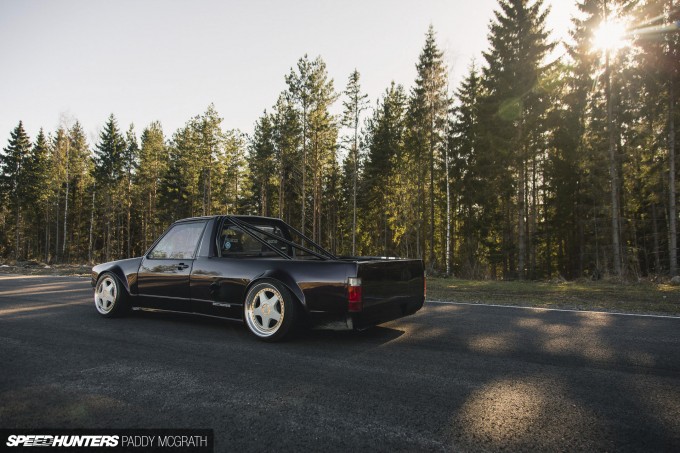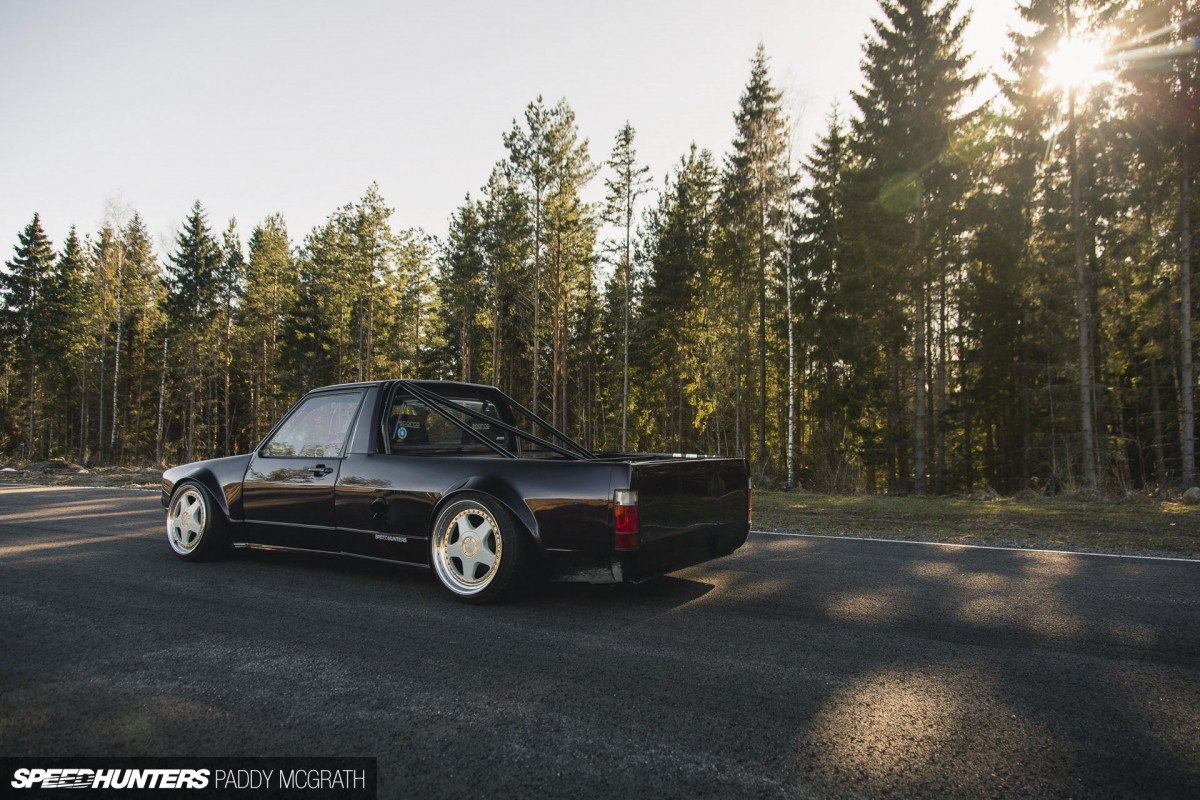 For me, it's the presence Viktor's Caddy oozes. Home-made front and rear wide fenders, classic OZ Racing Futura wheels and Japcrap's trademark purple paint combine with the custom-fitted mechanical underpinnings to create one of the most unique creations in the drift world.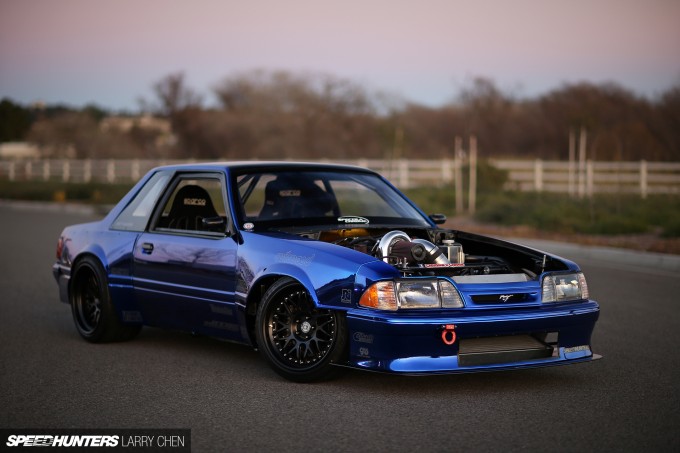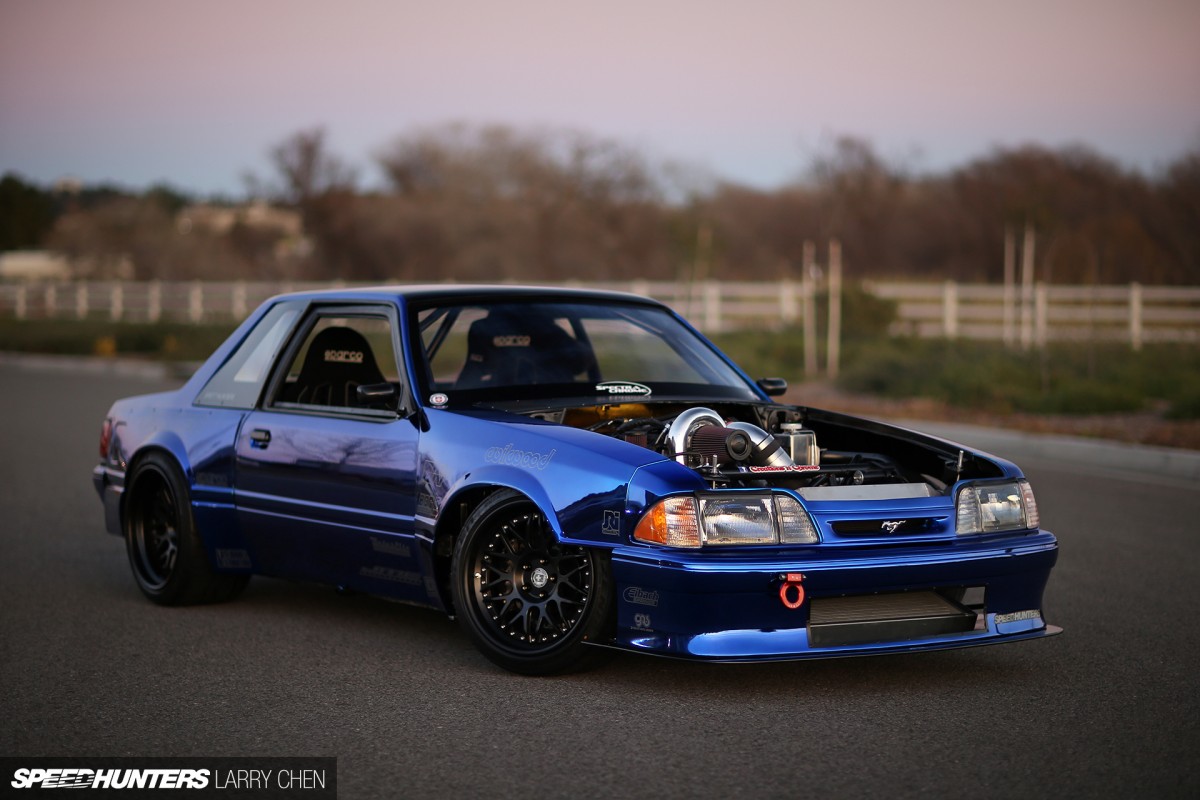 4. Rollin' In My 5.0: The Fox Redefined
At #4 we head back to California with Mike and Larry who brought us this fresh take on the iconic Fox Body Mustang. A standout at the 2012 SEMA Show, the extensively modified '86 Notchback is the work of SoCal custom shop Creations 'n Chrome, which set out to reinvent the classic Ford with a modern twist. It called its creation Top Notch and believe me when I say that it lives up to that moniker in every respect.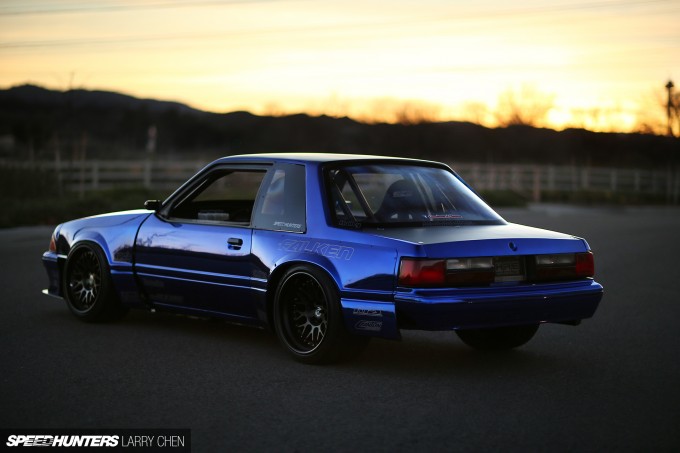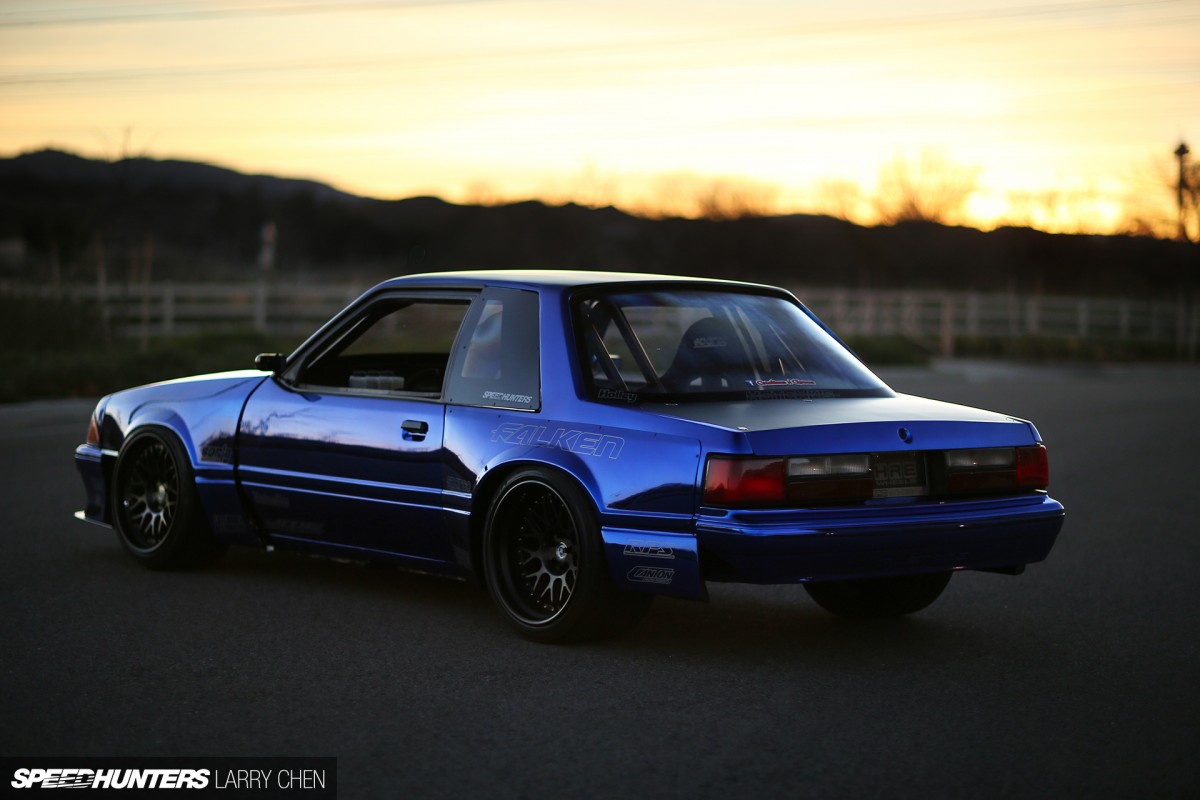 The Fox Mustang is one of those cars that has become better looking the older it's got, and in this case it's further enhanced by a carbon fibre front facia, hood, doors, and rear deck lid from Motor City Solutions, and Maier Racing carbon fibre fenders with extended flares. To finish off the look, HRE tooled a custom set of matte black C100 wheels to contrast the exterior panel work, which was first sprayed chrome, then candy blue, to effectively create a blue chrome appearance. It's very cool.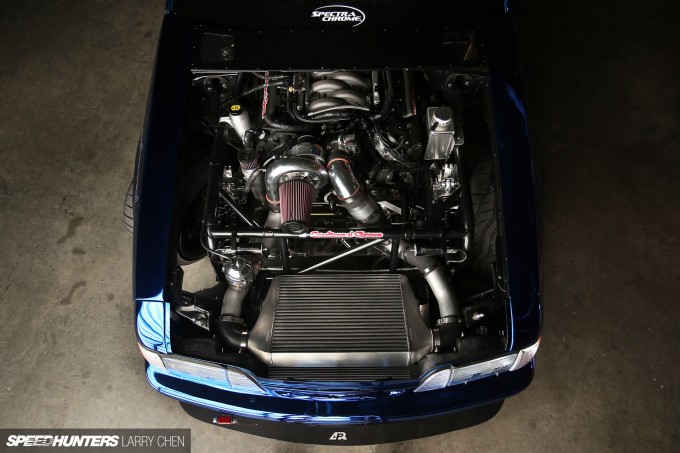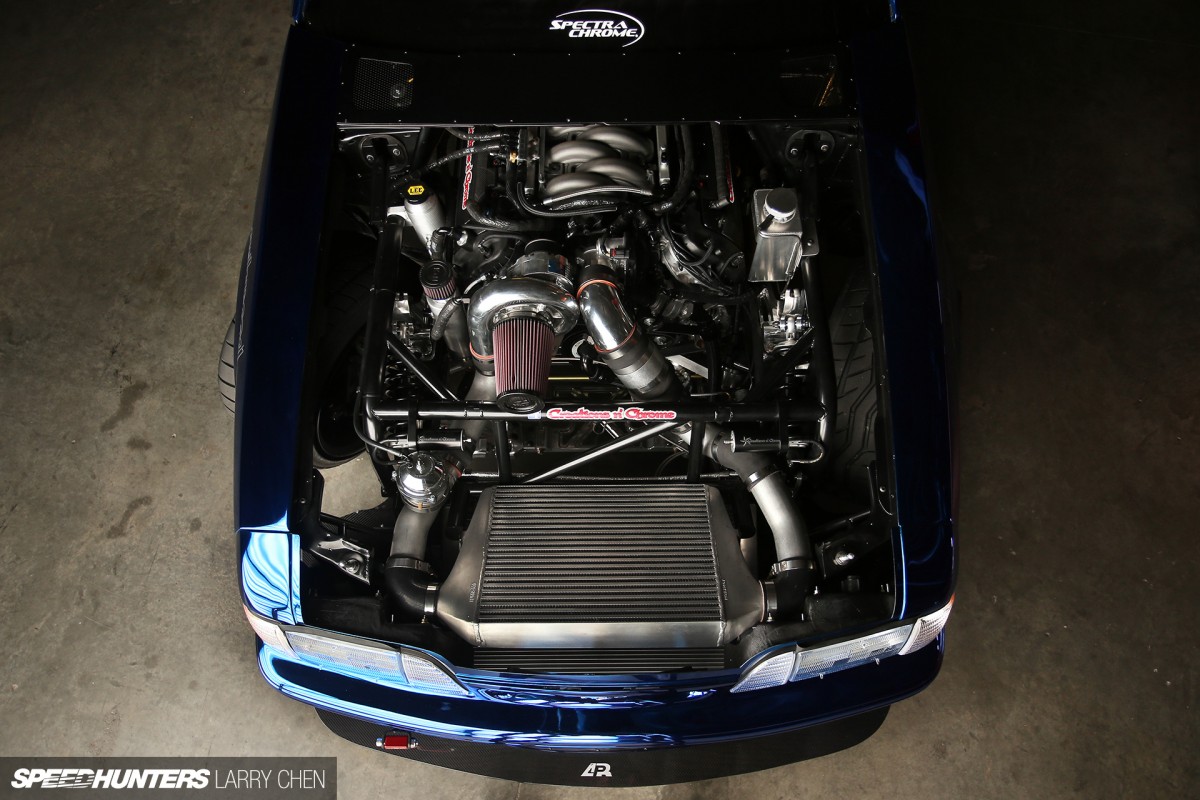 Also cool is the engine, which although still retains its five-point-oh capacity, is a very different beast to the one the Mustang came with from the Ford factory. The Ford Racing Aluminator crate engine is built tough for boost, which is exactly what Creations n' Chrome dealt it via a Vortech JT-trim centrifugal supercharger. And the list goes on… G-Force GF-5R five-speed transmission, JME Enterprises SLA push rod activated inboard front suspension and a custom three-link rear end. The ultimate street/track/drag Fox? Top Notch has to be close.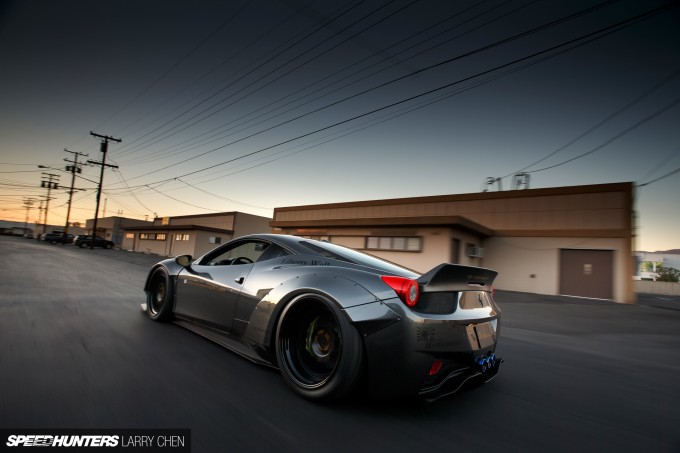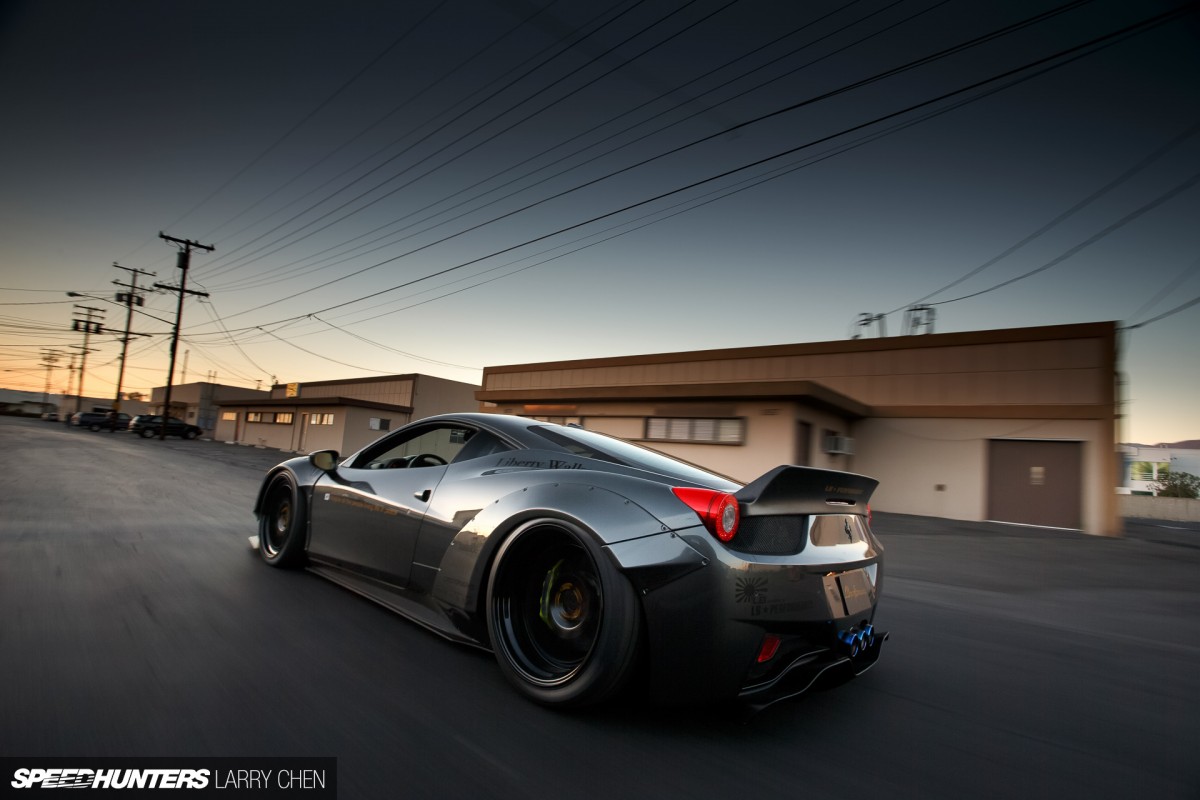 3. Not Afraid To Shock: Liberty Walk Ferrari 458
Considering the amount of reader feedback there was for Liberty Walk's 2013 SEMA showstopper, we knew the over-fender-equipped Ferrari 458 Italia would rate highly and here it is at #3. I mean, regardless of which side of the love/hate fence you're on, an Italian supercar that's had its factory fenders chopped up to make way for screwed-on FRP panels is always going to divide opinions.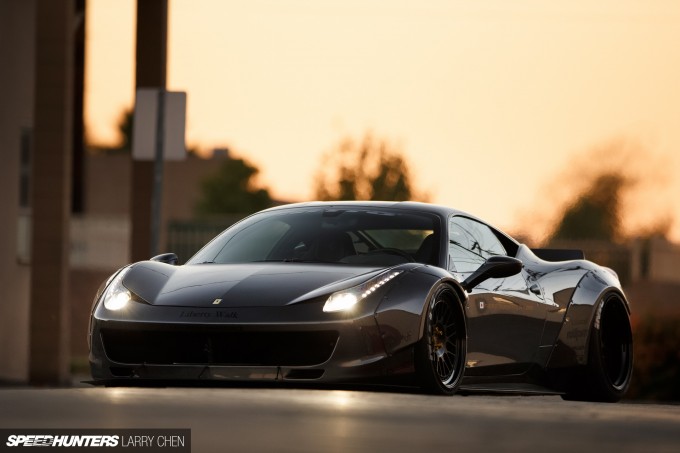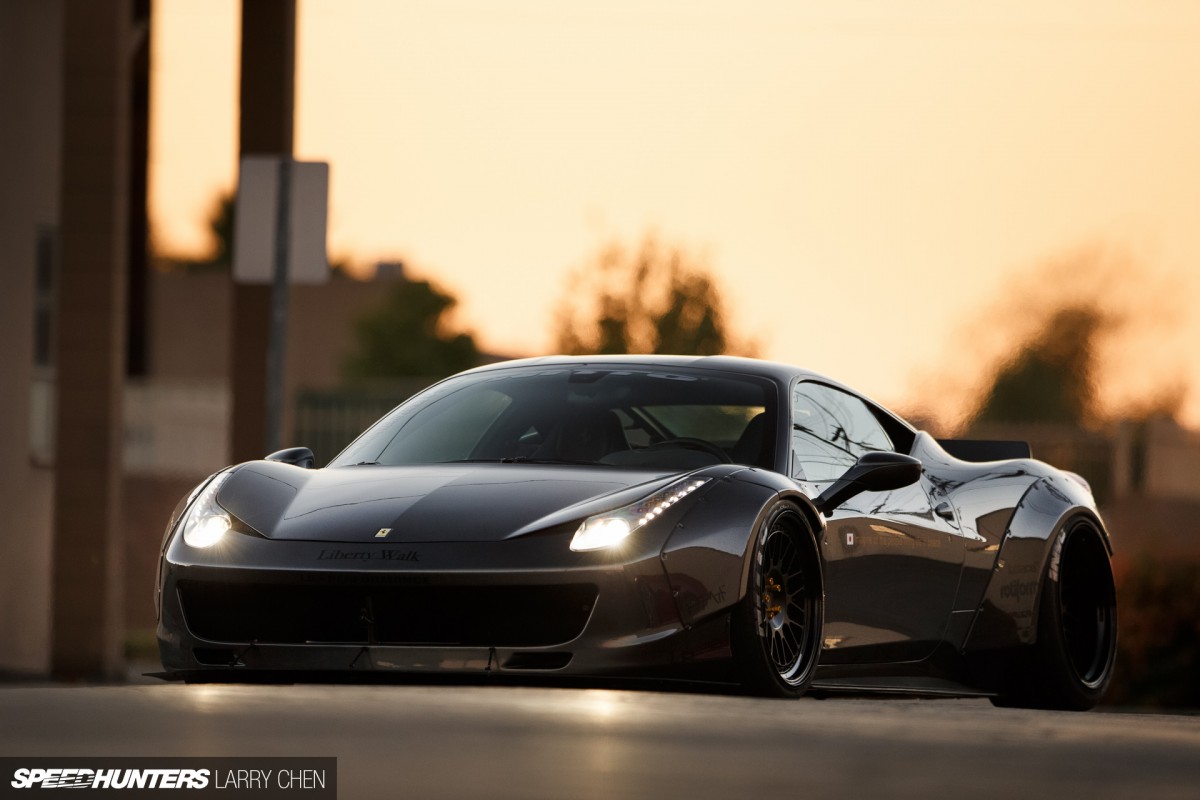 Shock and awe is what Liberty Works' latest and perhaps greatest creation is all about, but it baffles me how they managed to pull it off given the simplistic nature of this build. It helps, of course, that they started with such a beautiful base, but essentially you're looking at a 458 with some fiberglass bolt-ons, a set of LB lowered springs, and custom-made 20×9-inch and 20×12-inch Rotiform LVS wheels.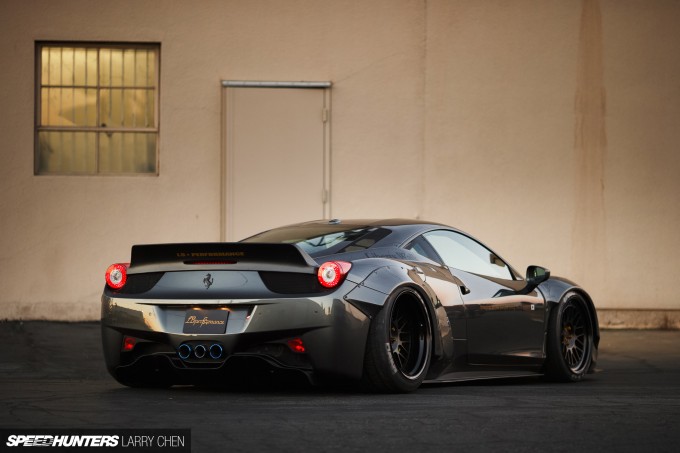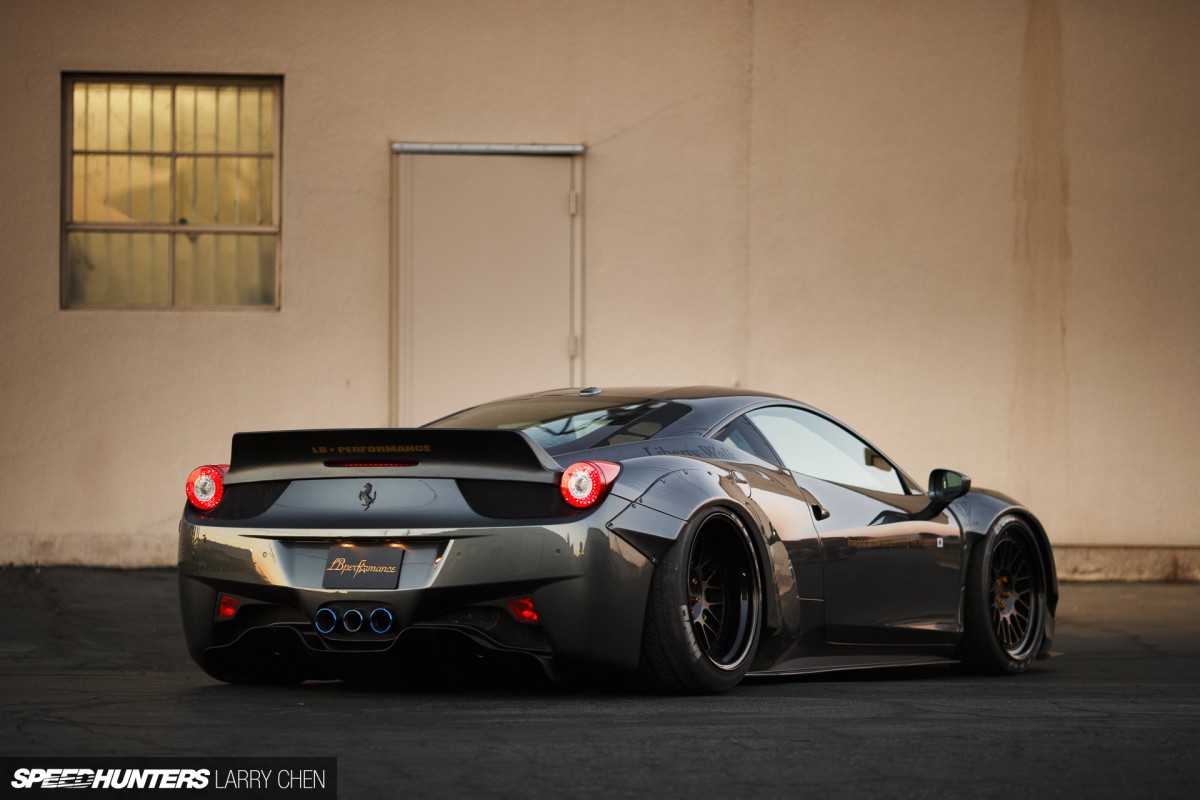 Kato-san makes no bones about the inspiration for his builds, and that old-school vibe is no better served than through a ducktail rear spoiler. And how amazingly good does it look here?! Also amazing is how quick Larry and Dino turned this shoot around ahead of the Ferrari's official public unveiling at the Las Vegas Convention Center – in a matter of hours to be precise. But then again, we were never going to be able to keep this one to ourselves for long…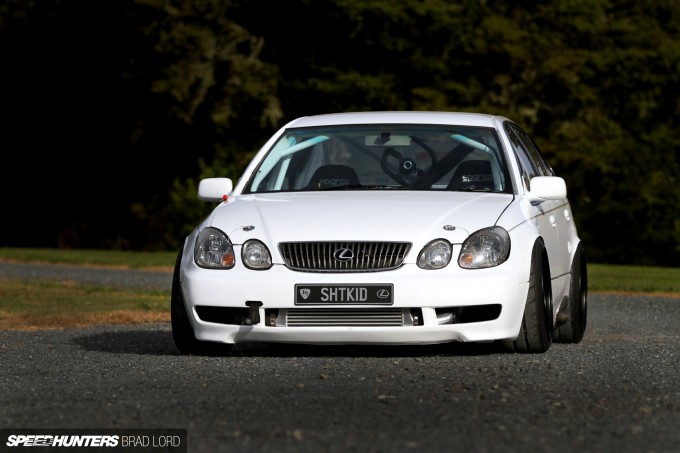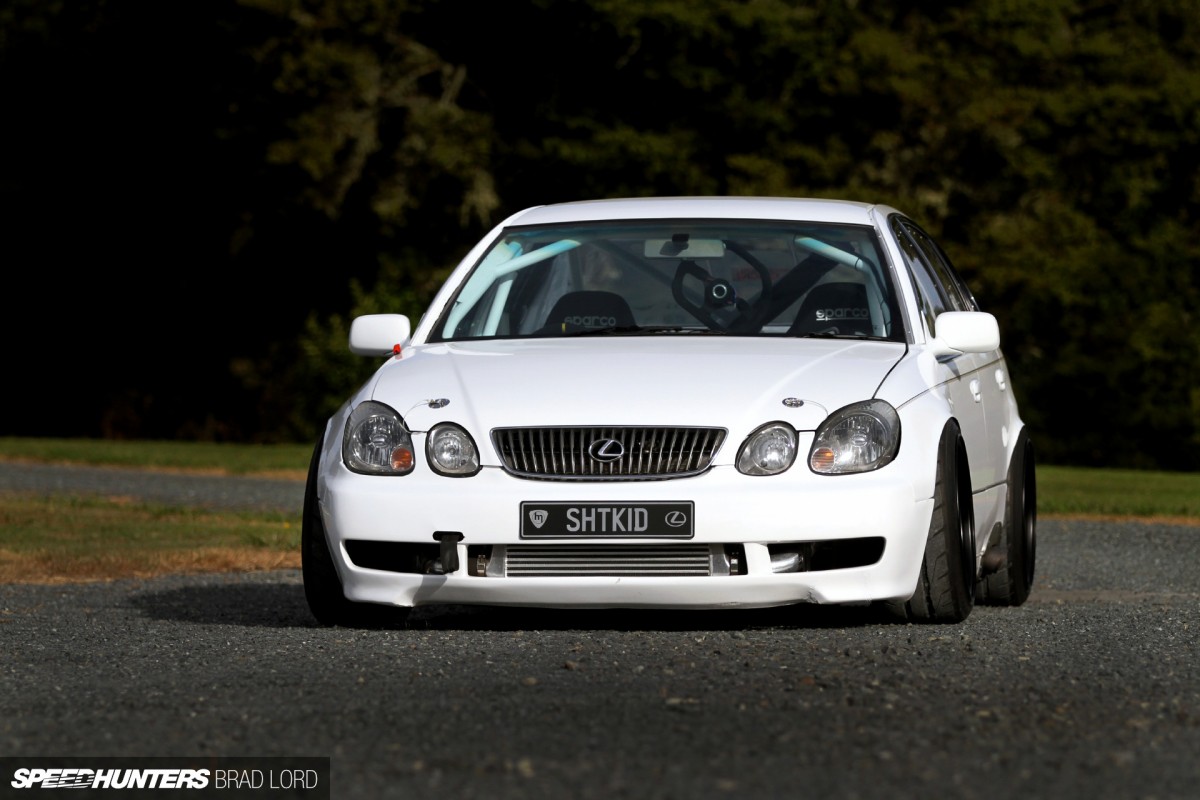 2. The 1000hp, 4-Rotor, Turbo, Nitrous, Lexus GS300
And with that, we've arrived at my final installment in this post – the New Zealand-built machine that takes the runner-up spot in our 2013 Top 50 feature car countdown. And what a machine Carl Thompson's Lexus GS300 (or JDM Toyota Aristo to be precise) is! A couple of years in the making, I got my first taste of Carl's vision for this incredible machine when the car was just a bare shell having some extensive chassis work completed. We met again in mid-2012, at which time its (literally) mind-numbing engine had just been fired up for the first time. Finally, in early January this year –  just a few days out from its official unveiling at the 4&Rotary Nationals – I got my chance to hear it running and see it moving for the first time. I don't think I'll forget that day any time soon.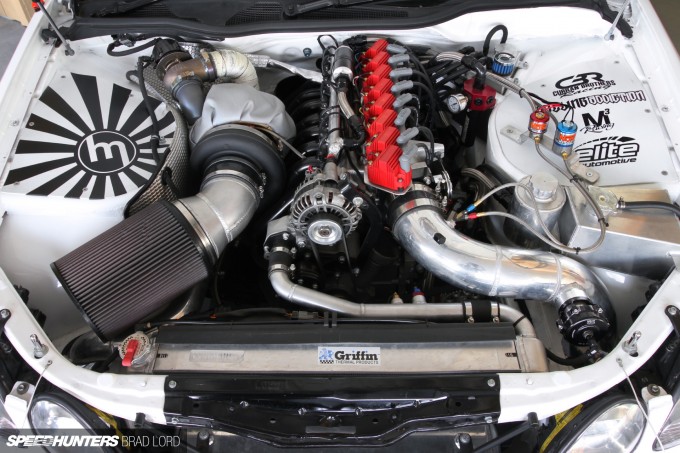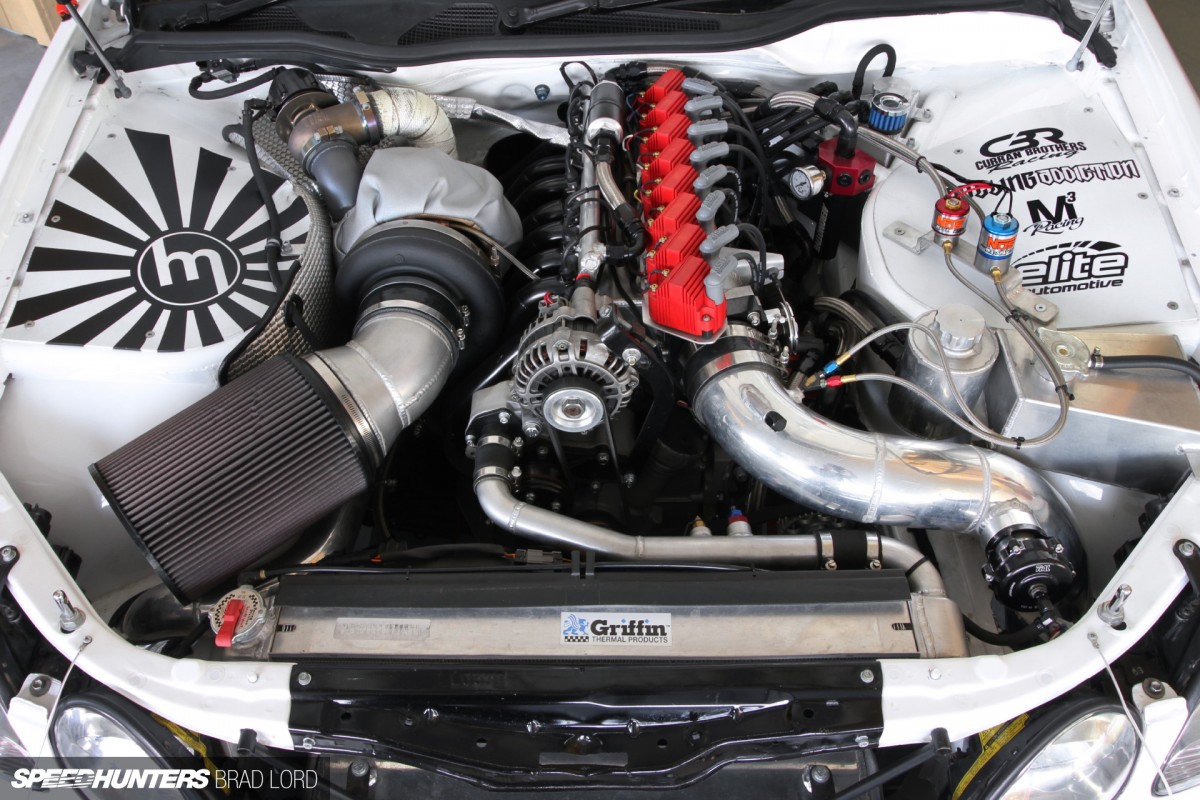 And this is precisely why. There are some amazing aspects to this build, including a seven-inch body drop and custom wheel tubs front and rear to allow it to go low yet still function like a proper race car, but it's the work of Mazda rotary art under the bonnet the car has best become known for. Sure, a hard-tuned 2JZ would have been the logical choice here, but that option was too predictable as far as Carl was concerned. What isn't predictable is a custom CBR four-rotor peripheral ported engine with a huge turbo and an extra helping of nitrous oxide. With just 22psi of boost wound in – a moderate amount in the bigger scheme of things – more than 1000hp is generated.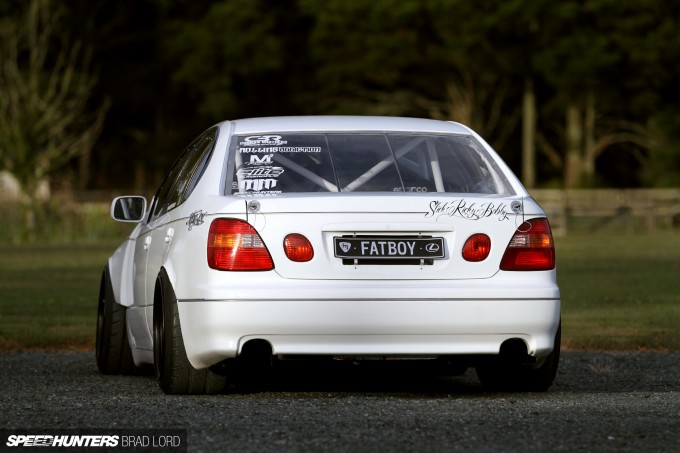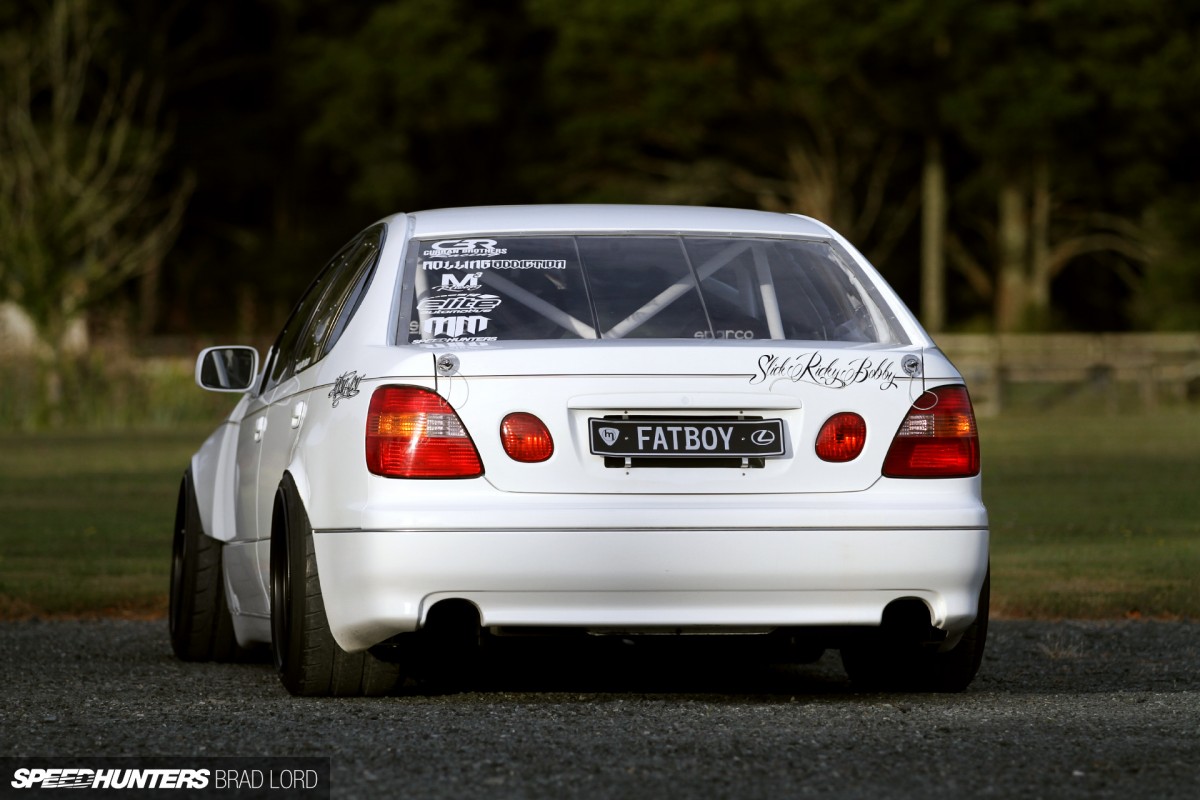 The Lexus hasn't seen a whole lot of track time since it was built, but each time Carl has dealt it the sort of punishment it was specifically designed for, the result has been rather impressive. Better still, thanks to those aforementioned chassis mods and the decent suspension set-up that's come with it, it's looked absolutely stunning doing it. Who says you can't have form and function?
On that note, my work here is done. Only one machine remains in our Top 50 countdown and all will be revealed very soon. In the meantime, anyone want to take a guess which car it might be? What's missing? What haven't you seen yet? Or more importantly, what would you like it to be?