Early bird catches the show
It was always hard for my neighbors to understand why I was under my car wrenching away every weekend. They asked me questions like "Did it happen on the freeway? Or on a surface street?" In their mind, I was fixing something that was broken. They just could not fathom anyone wanting to spend their free time under their car JUST to tinker around. They probably also assumed that I was 'fixing' my car because I couldn't afford to take it to a mechanic. My neighbors would never understand the mind of a car culture fanatic. It would absolutely blow their minds if I told them that I was going to a car show. I can imagine them asking "But why? There are plenty of cars all around the streets! Why would you pay to see a bunch parked in a parking lot?"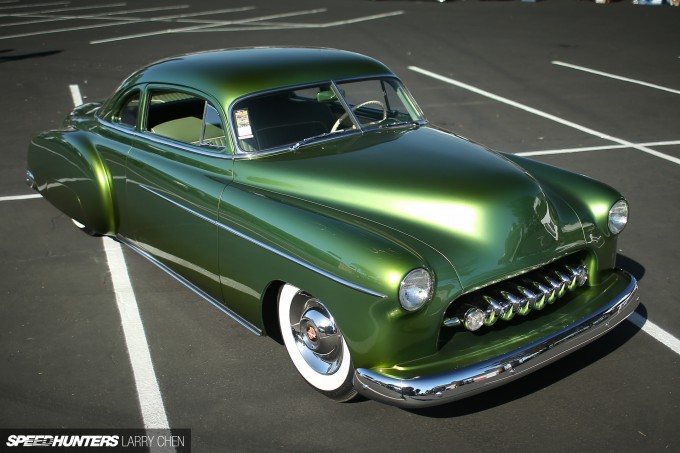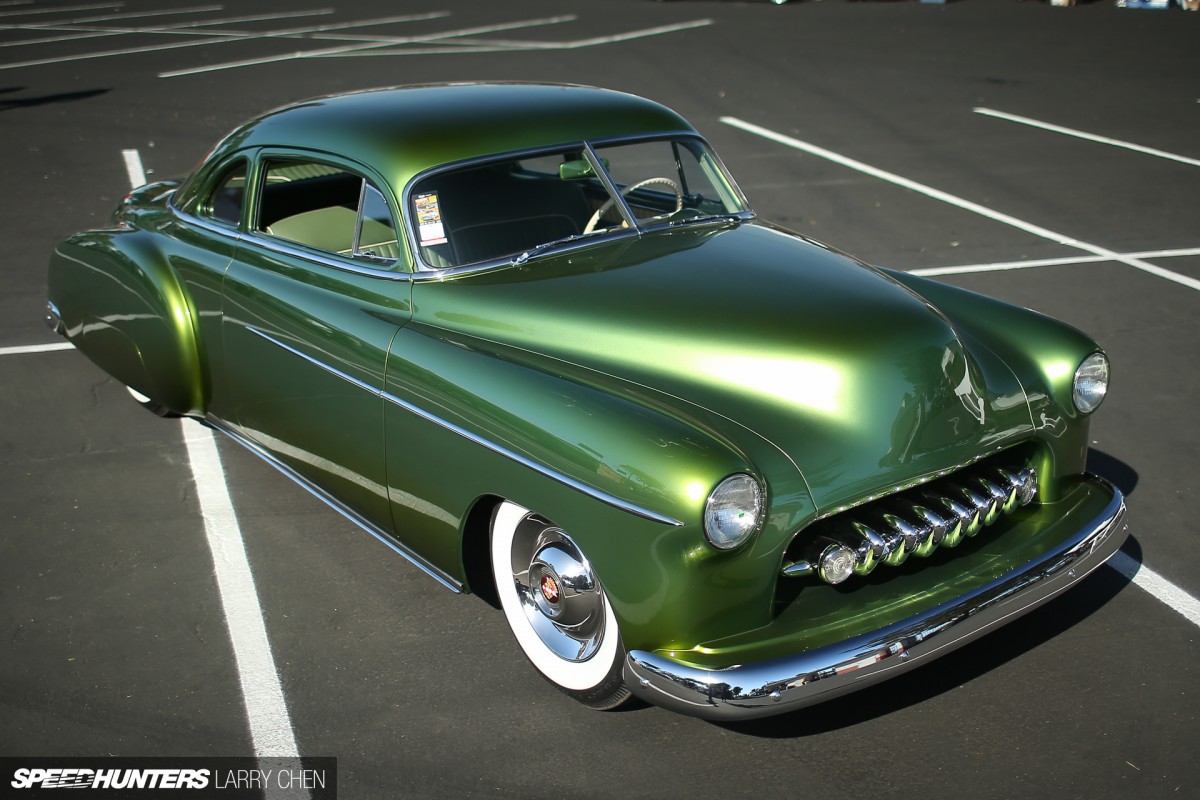 There are car shows every weekend all around the world. Heck, there are 'Cars and Coffee' type shows popping up all over the world. I wanted to touch on the basics of shooting a car show for the beginner Speedhunters.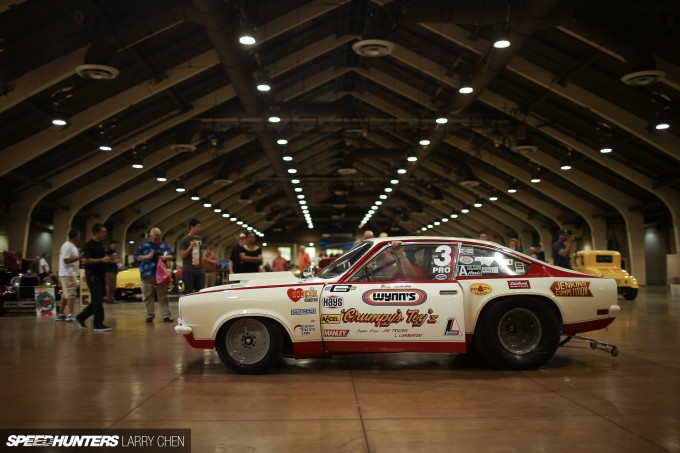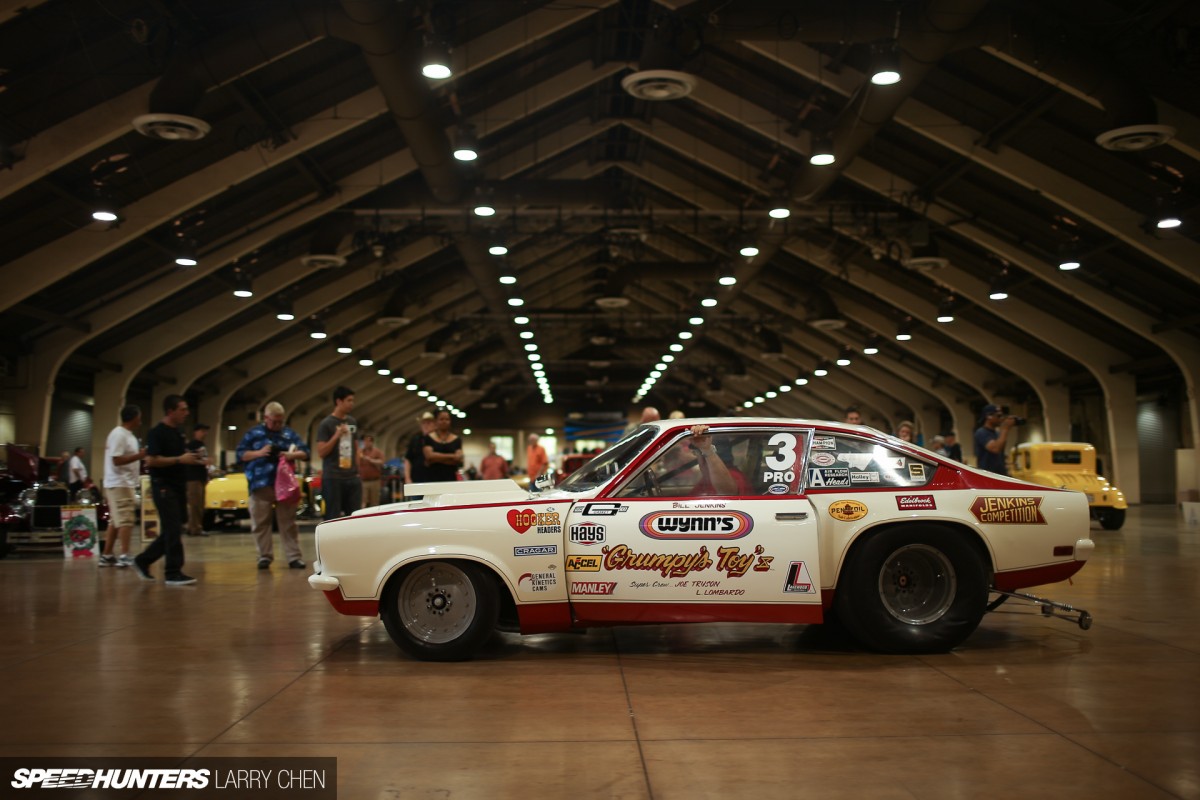 Come early as possible and shoot the roll in. This sounds like a no-brainer, but most shows are on the weekends. I'm very much a night owl, so waking up early is probably the hardest thing for me to do when shooting a car show.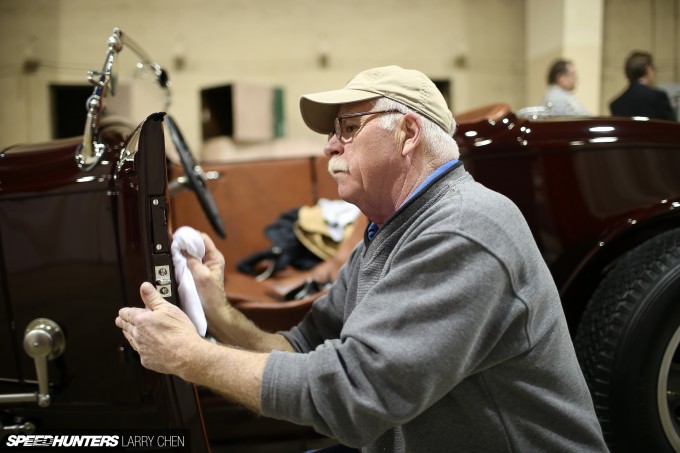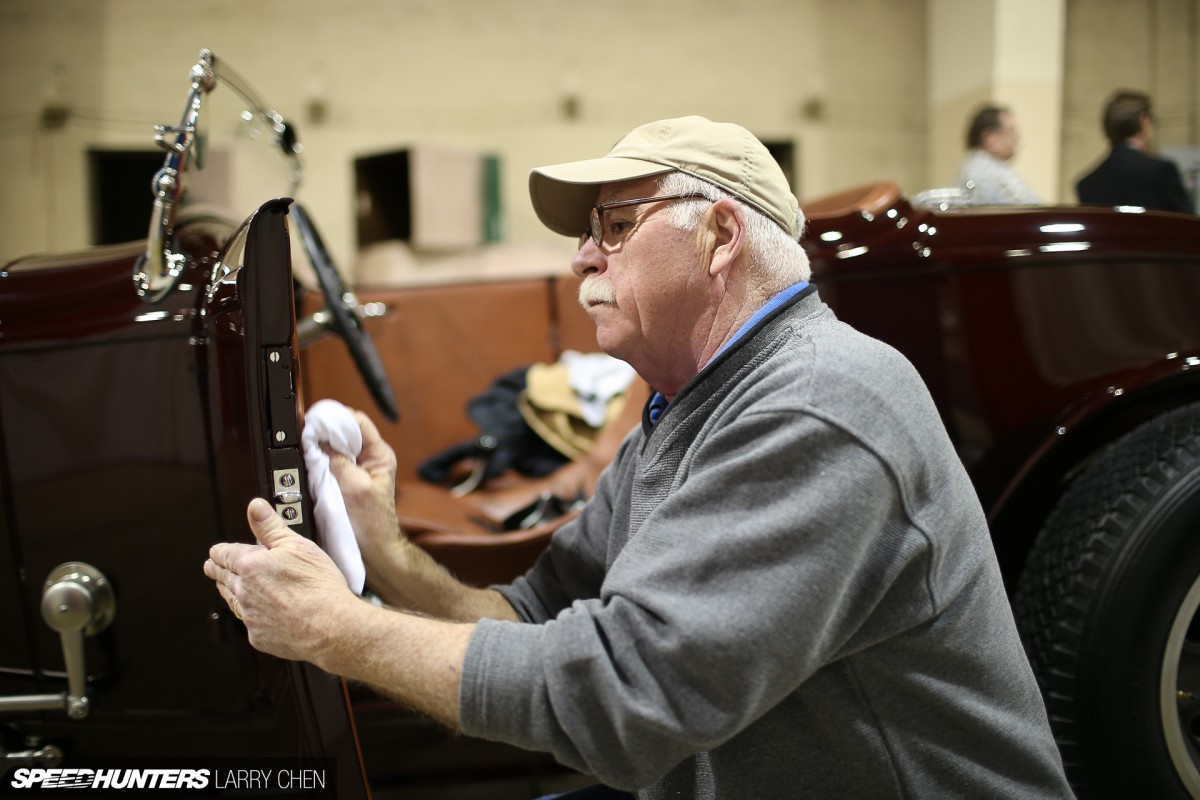 It's a great time to photograph cars with the owners; shots of them working on the cars and caring for them are always great to mix up your set of photos.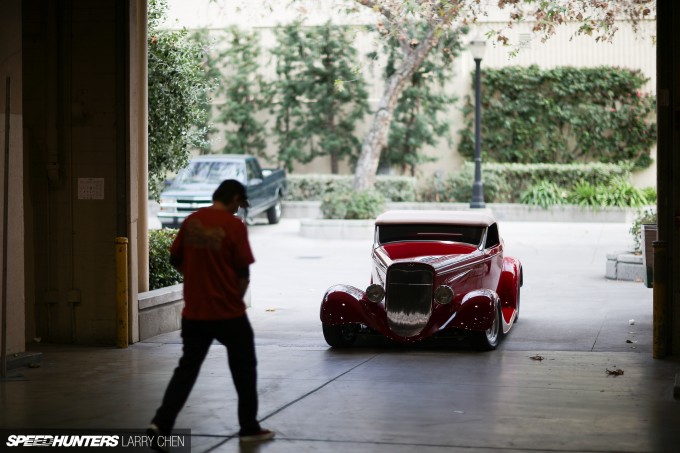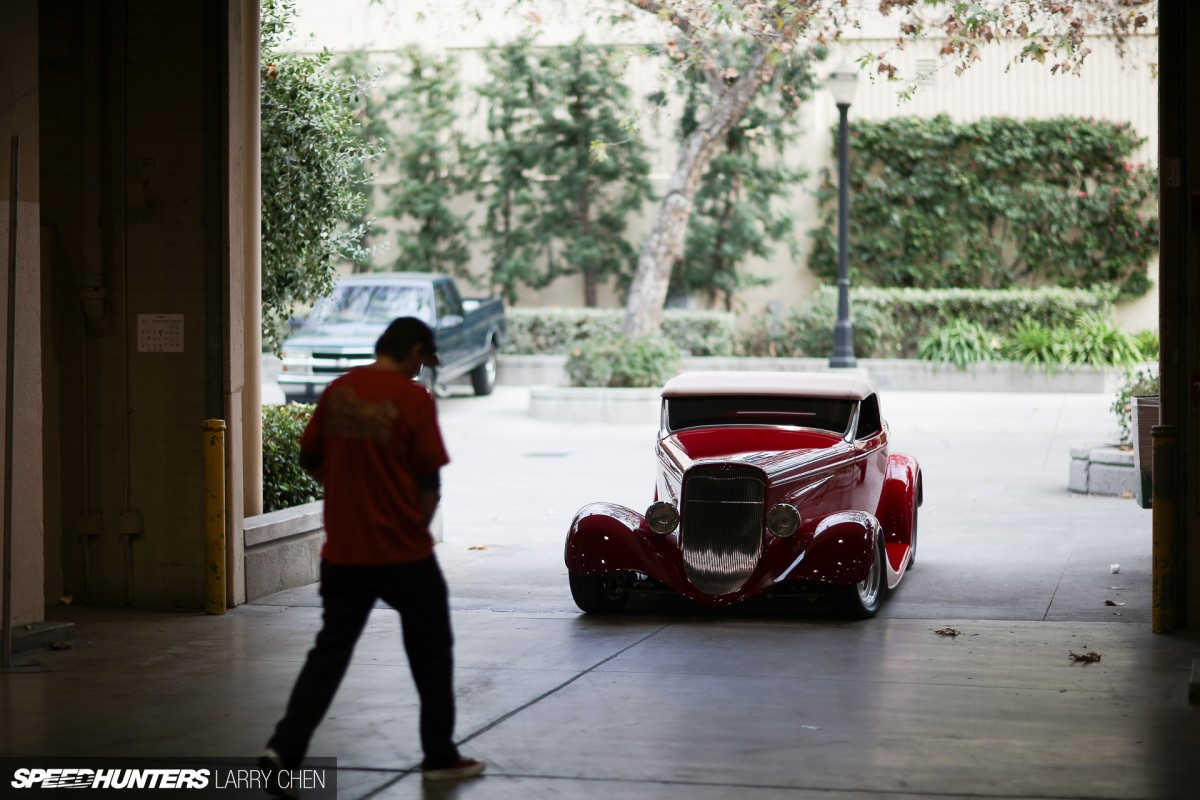 This is also the perfect opportunity to get cars in a different setting than the show floor. Also it's important to note that many cars tend to leave early, so it's best to get what you like right away and not wait till later.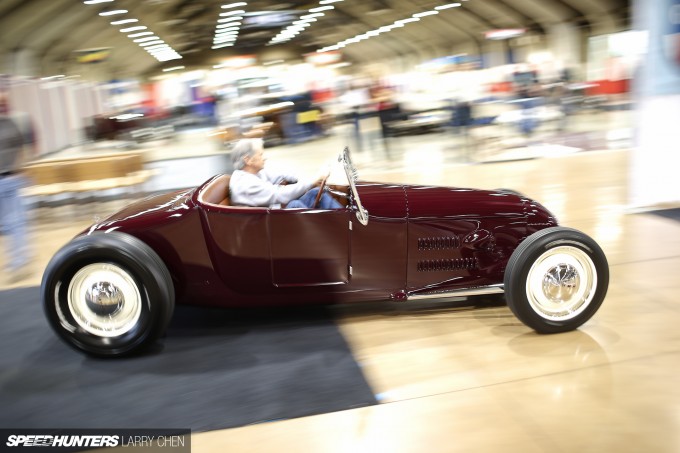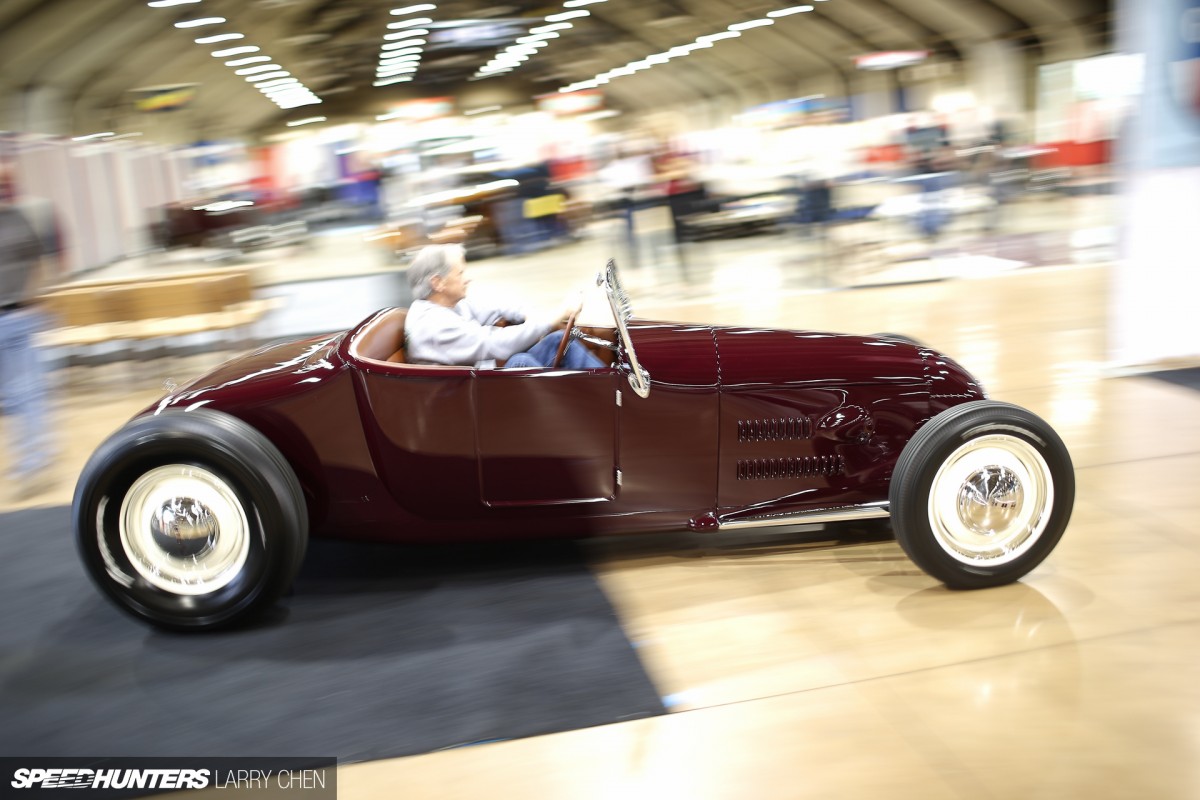 Another advantage to coming early is you can actually get action shots of the cars driving in. Even if a car is a trailer queen it's still awesome if it moves under its own power.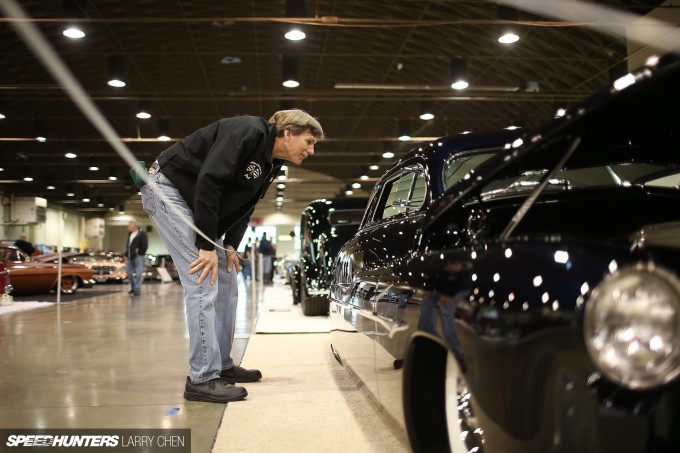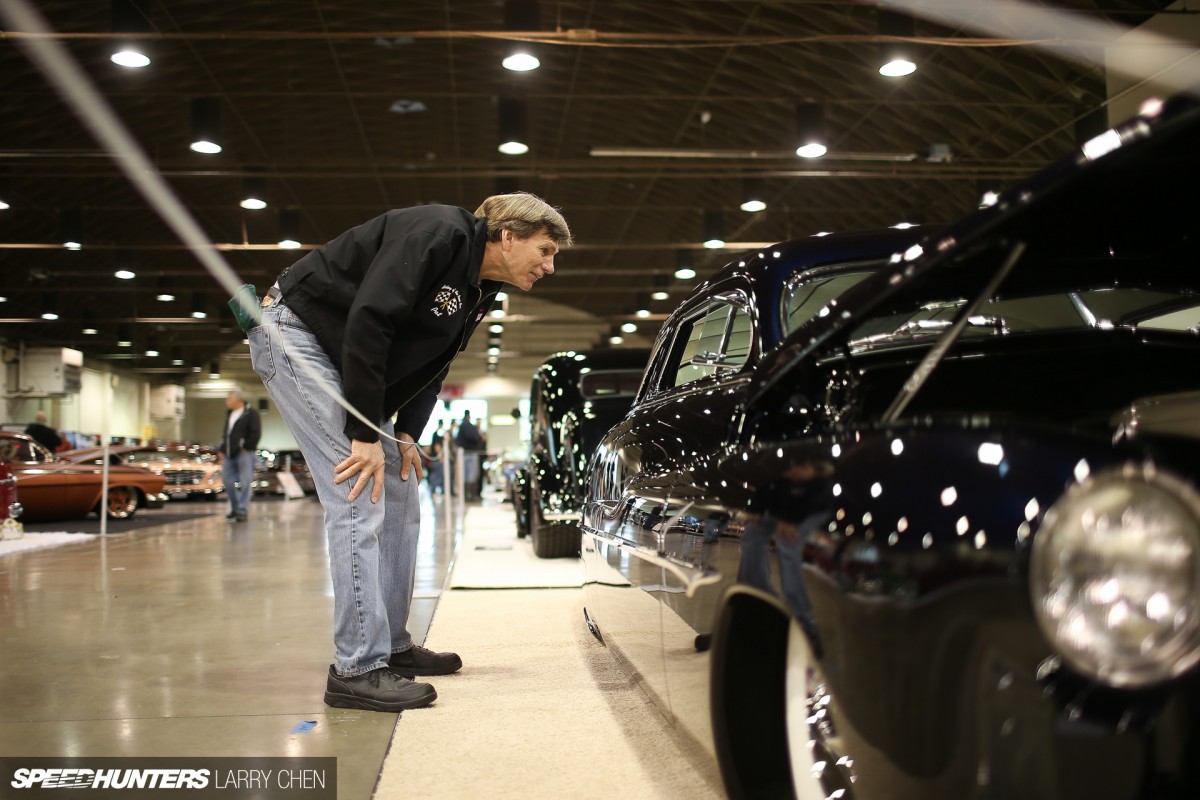 There's always the cardinal rule at any car show: you can look, but you can't touch.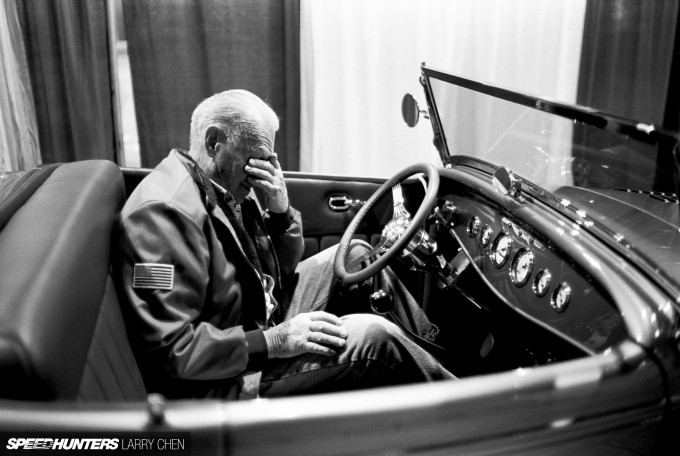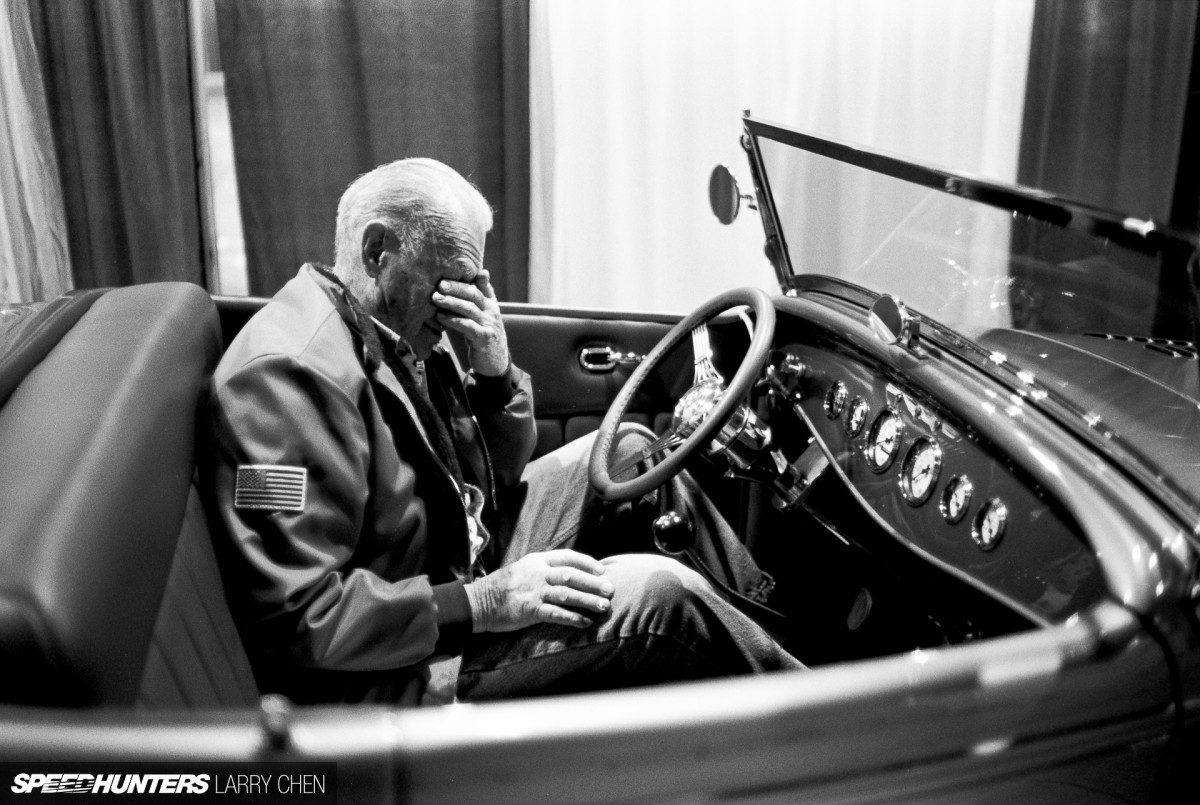 You may just very well ruin someone's day by touching their pride and joy and maybe scratching it or breaking something rare. This poor guy probably was mad from someone scratching his '32 Ford with their jeans zipper.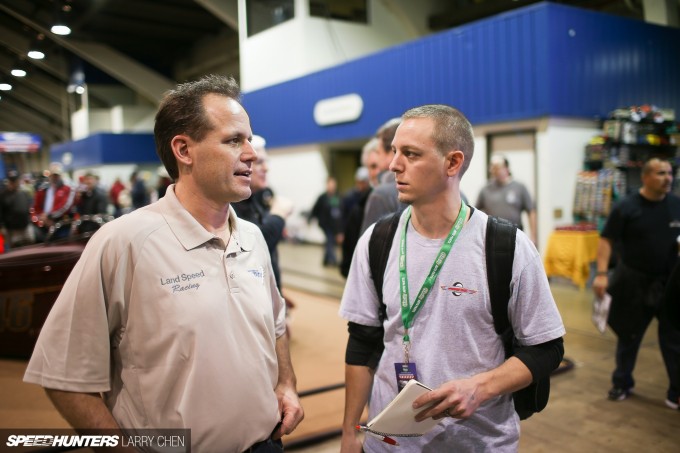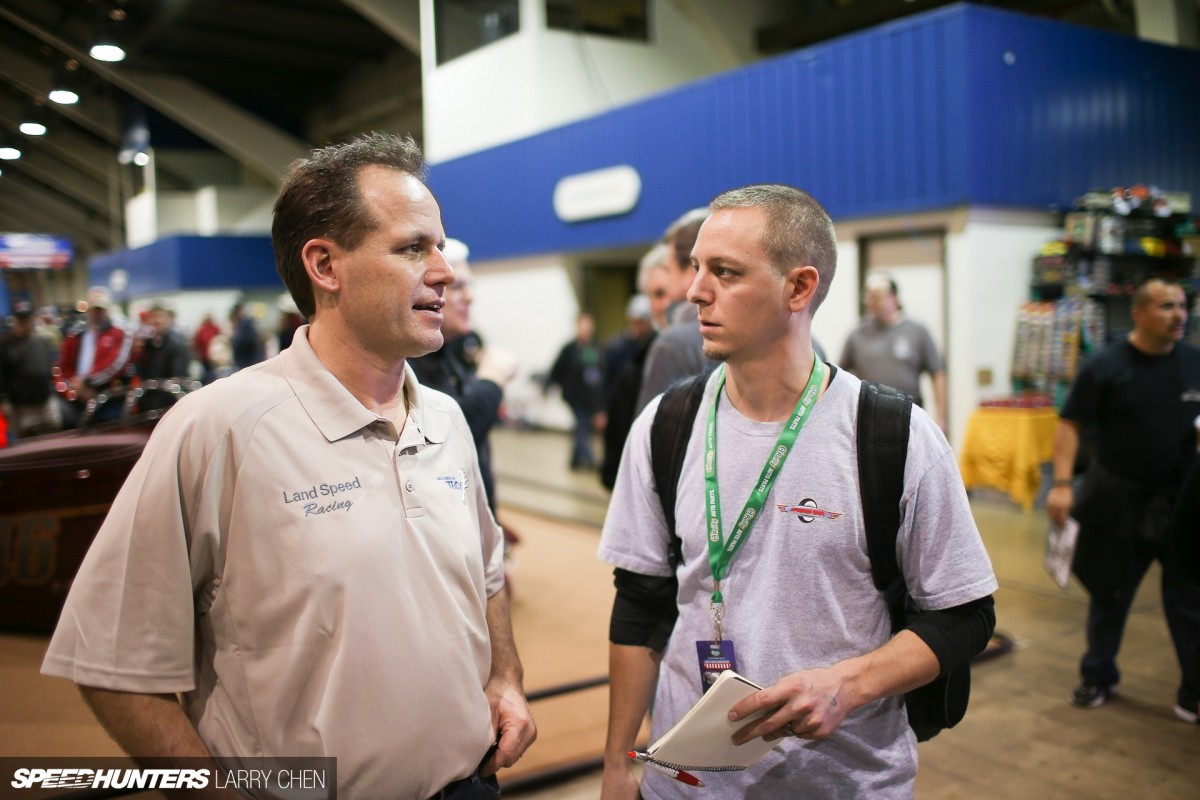 It's very important to build rapport with owners and builders; the show floor may not be the ideal place to shoot a car, so this is also the perfect opportunity to set-up a car feature for later.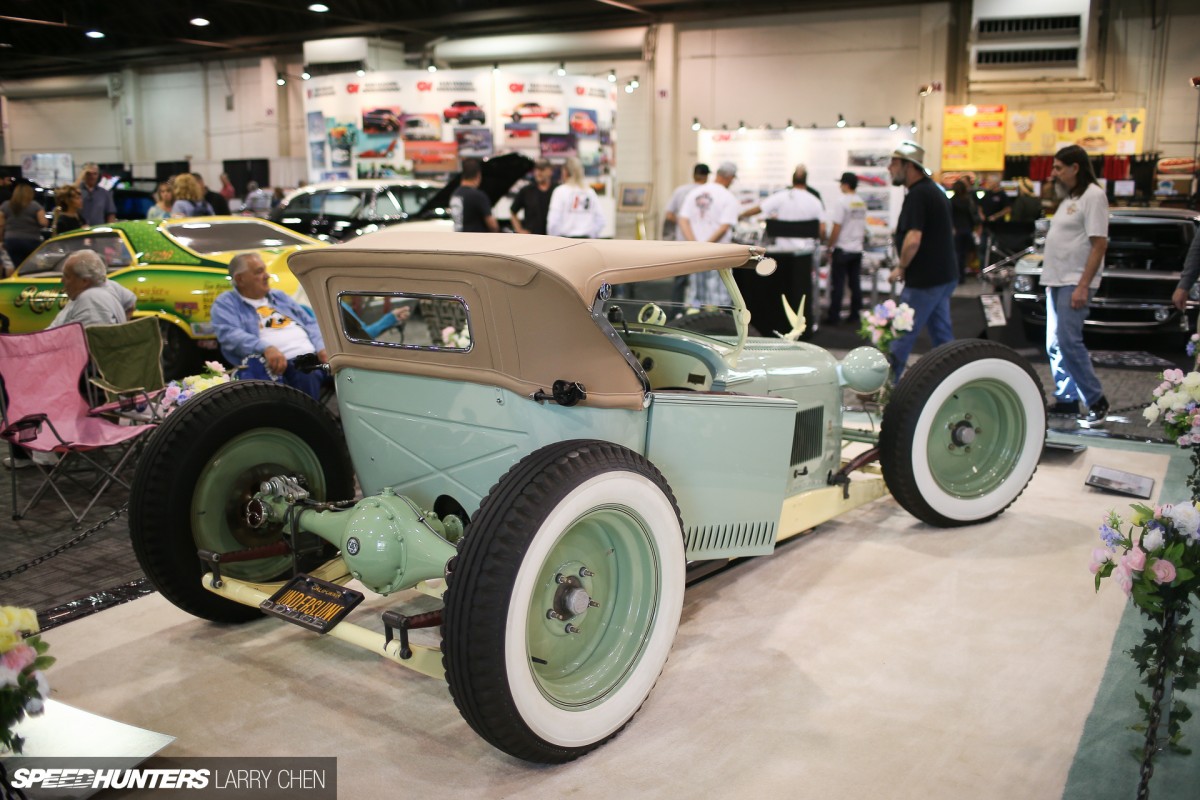 Remember that the owners don't always WANT their car to be shot. It might seem strange because they're at a car show but sometimes they can be very protective, so it's always best to respect this and establish if an owner is present. Sometimes they can hang around in the background and dig the scene. Just be wary of getting caught up in a long conversation!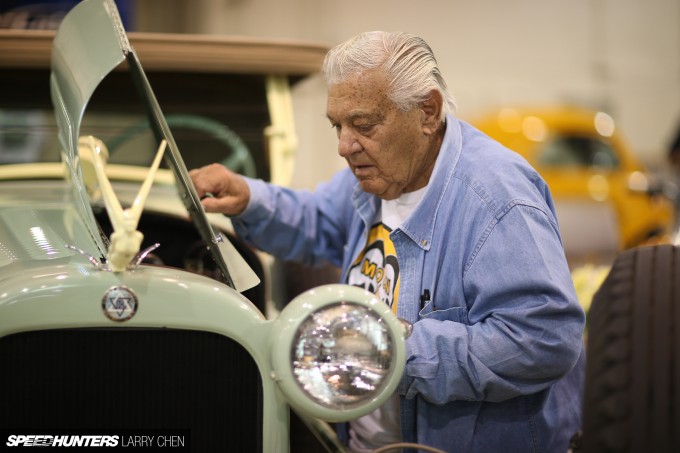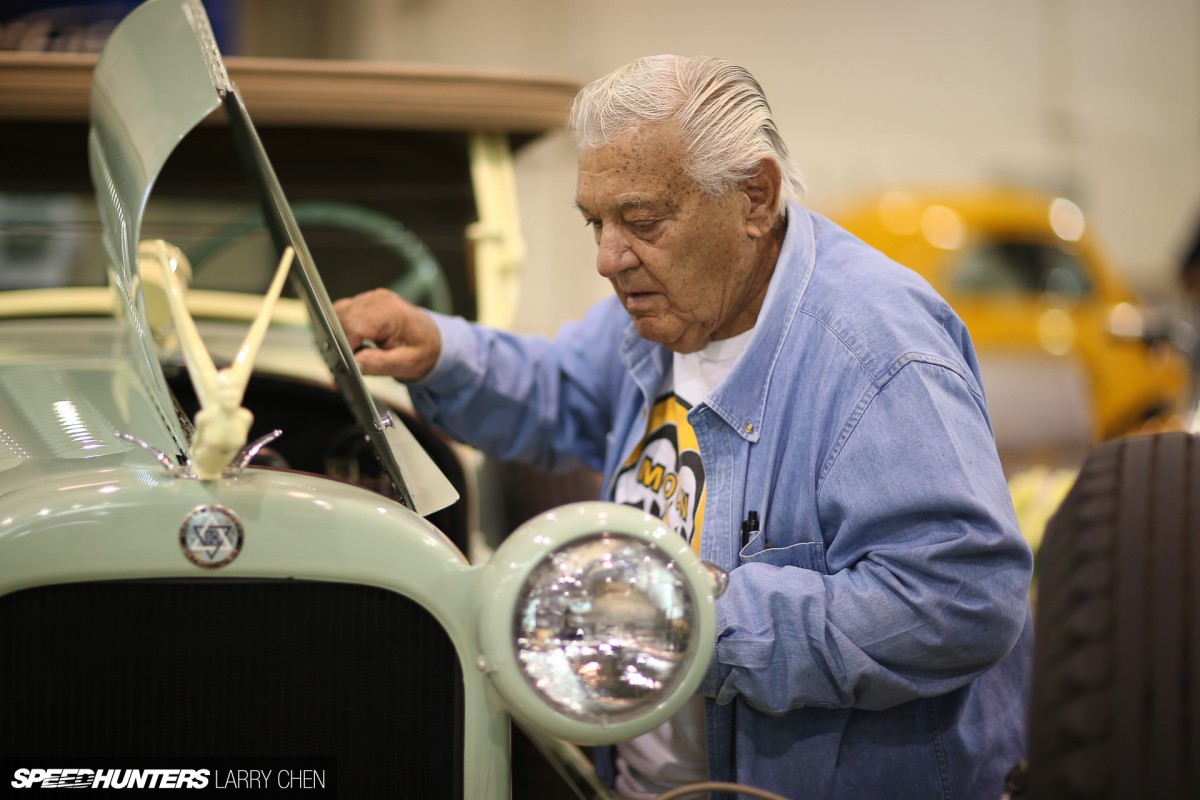 It's also nice to talk to builders and owners because they may show you some details that you overlooked. They can open doors and hatches to reveal everything the car has to offer.
So much bokeh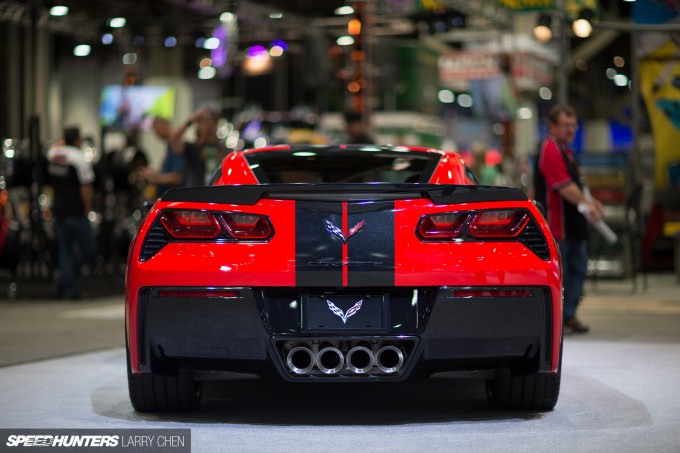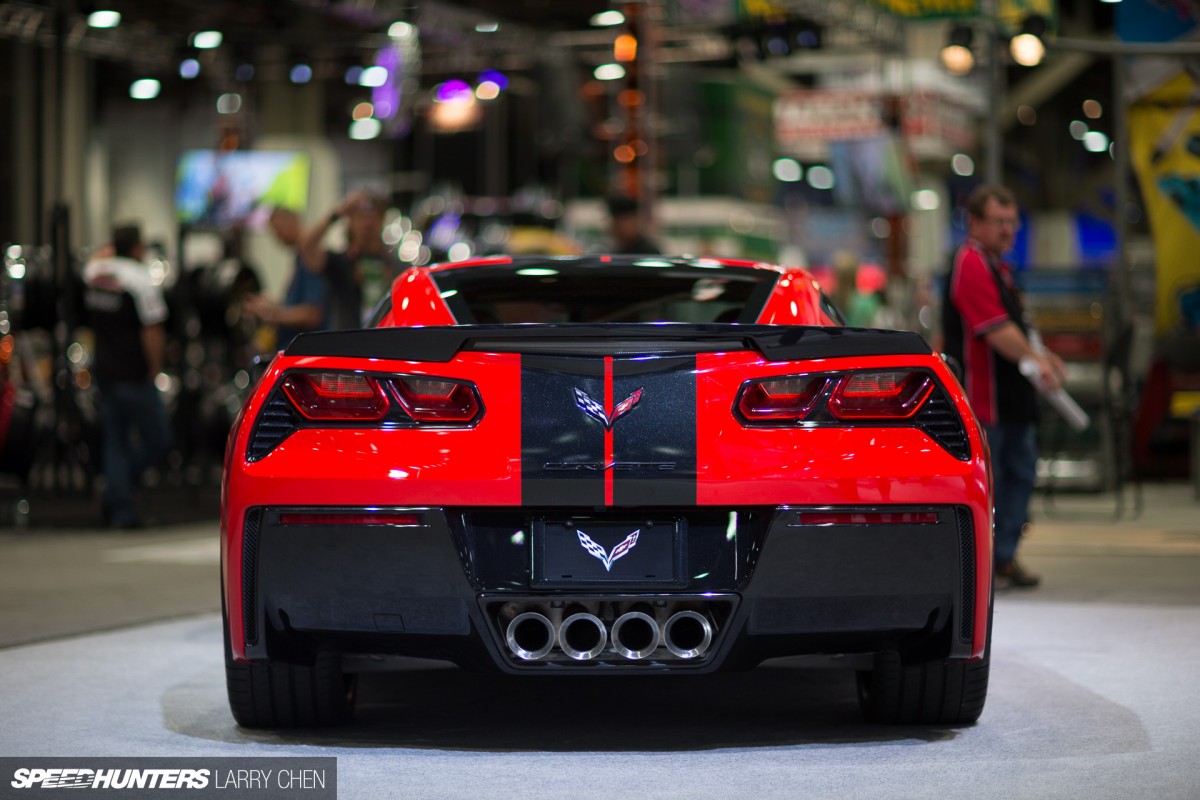 When shooting super crowded shows it helps to have a telephoto lens with a wider aperture. I suggest starting off with an 85mm f/1.8 or equivalent. 135mm or 200mm may be too long in cramped spaces, but it's very possible to use those focal lengths at outdoor shows.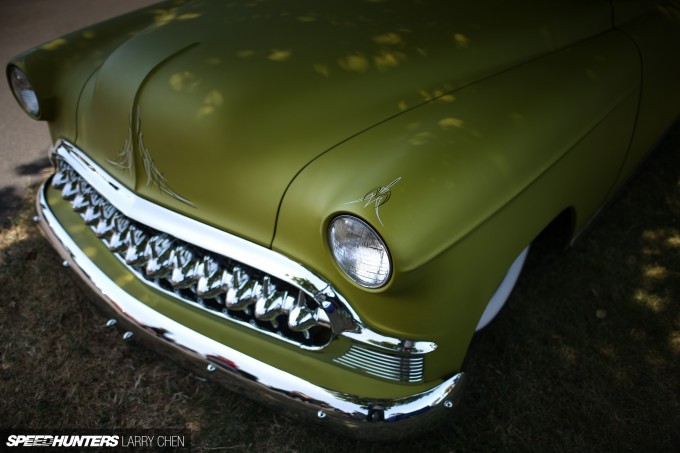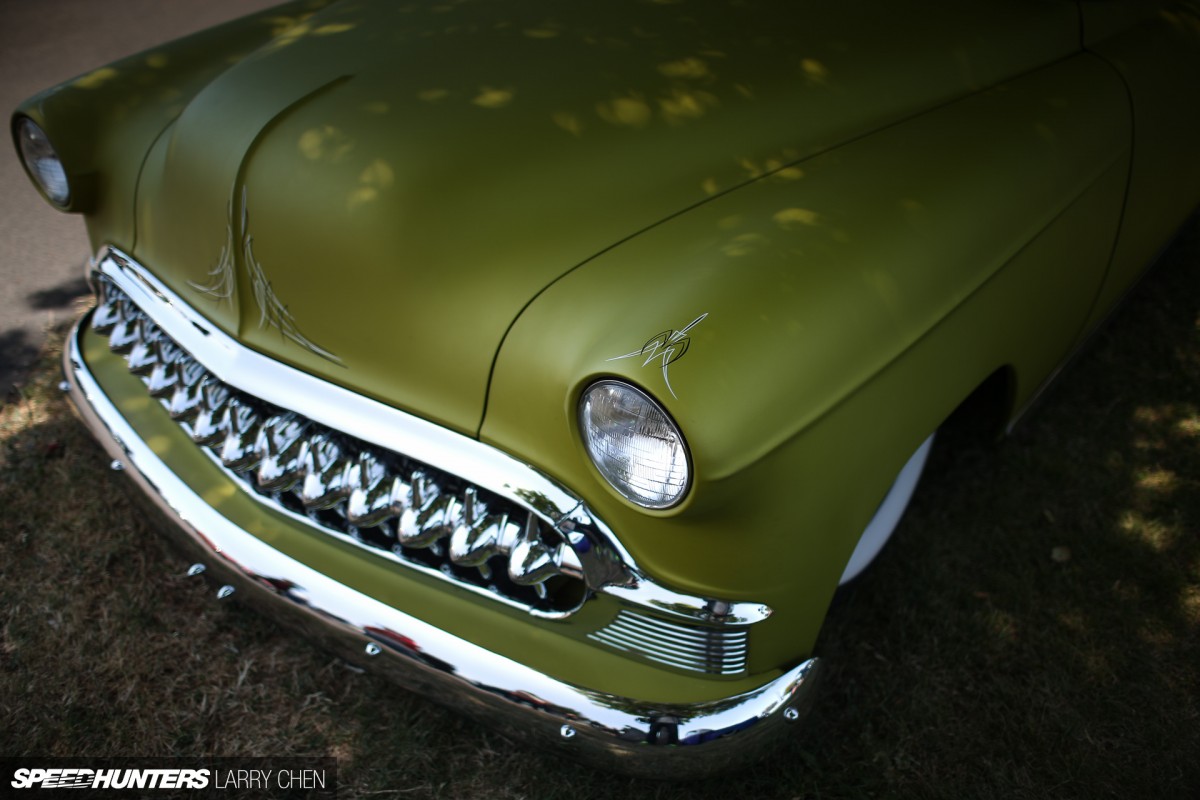 Blocking out the crowds is not always easy and sometimes you have to resort to shooting parts of the car. Be creative with your framing.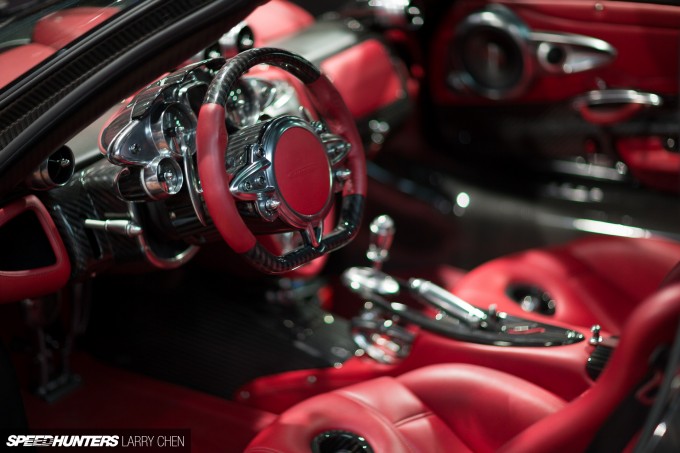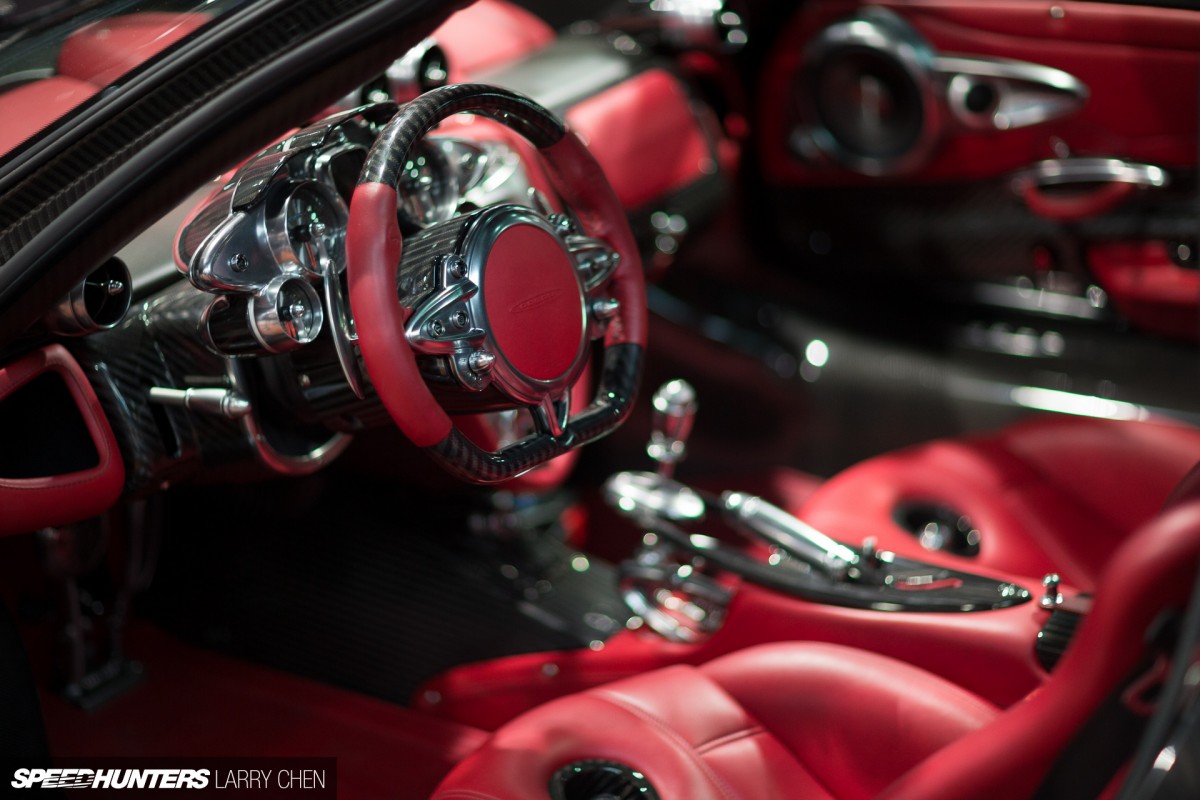 Don't just concentrate on the outside of cars. Builders spend as much time if not more on the interiors.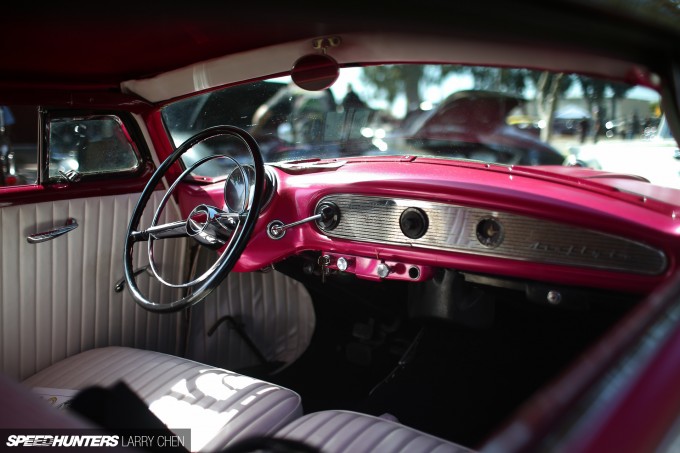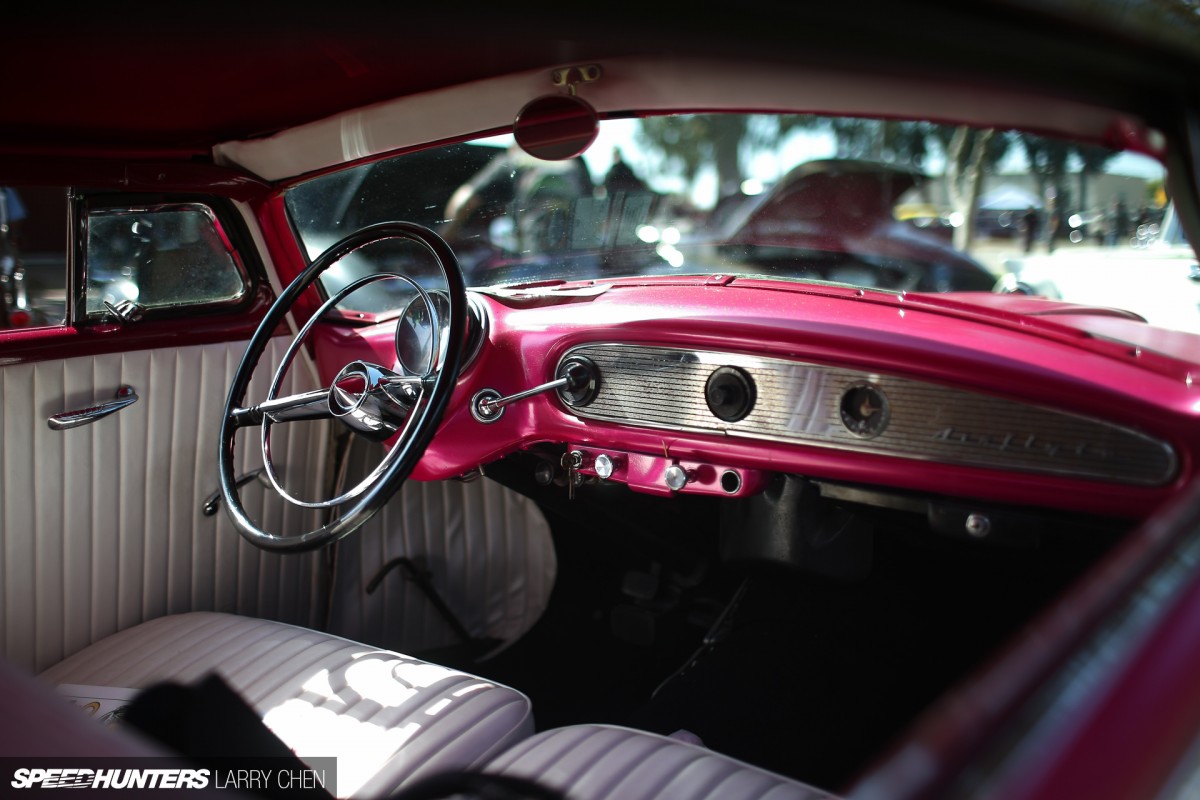 It can be tricky to light the interior and some owners may not leave a window down or a door open, but take advantage of sideways afternoon light for interior shots. Just be careful not to ding the outside of the car when getting close with your lens.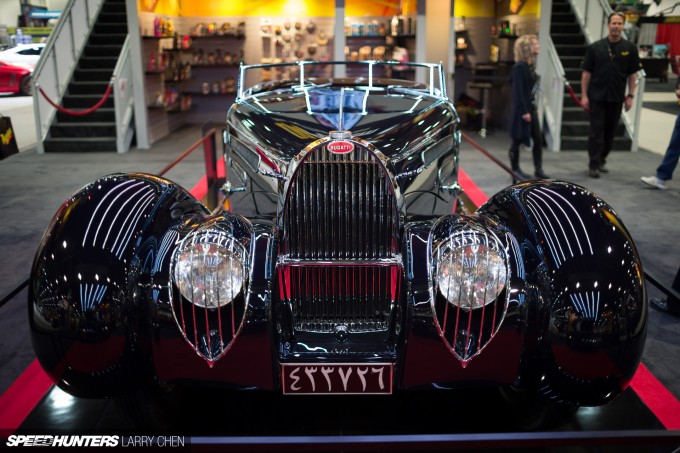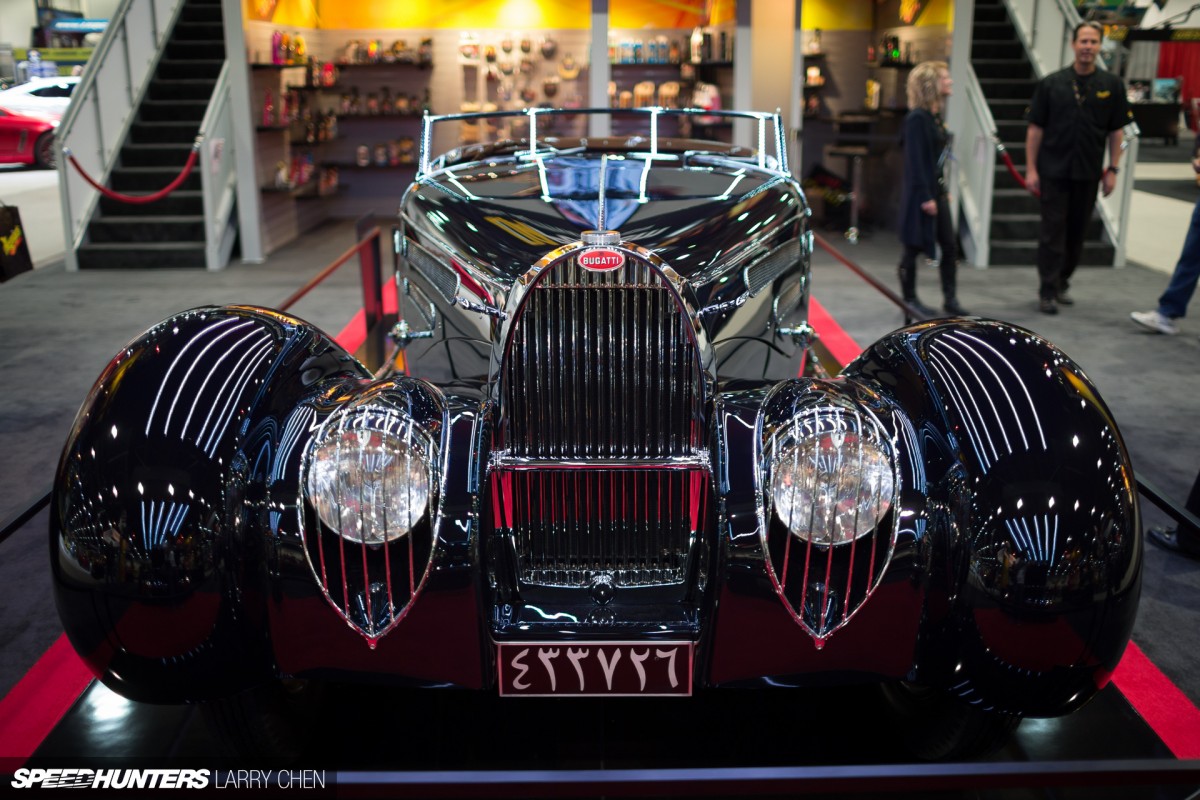 Sometimes it's all about the details. This early Bugatti on the SEMA show floor was a showstopper, but it was super hard to photograph seeing as it was surrounded by that ugly black bar.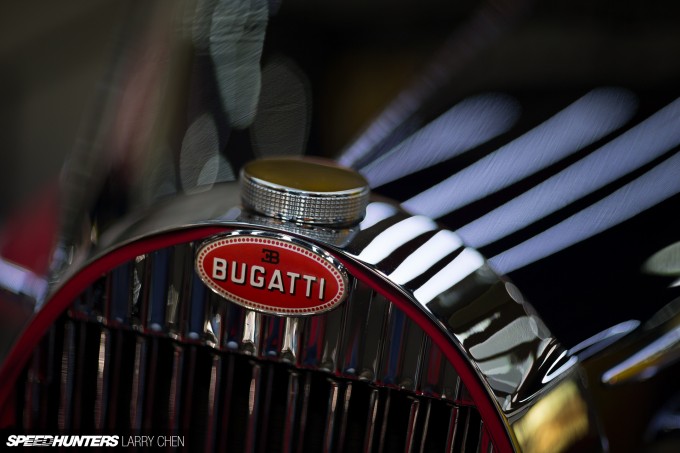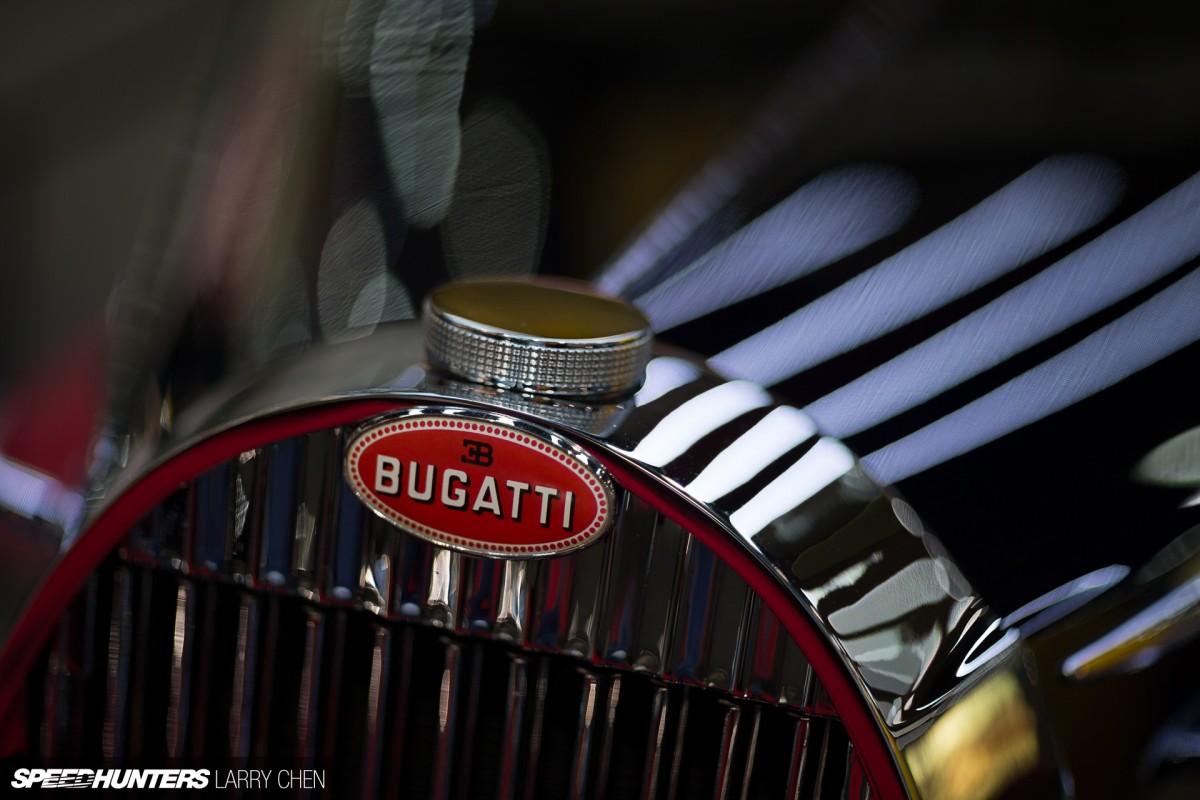 If you shoot around it and focus on the details then you can come out with some impressive shots.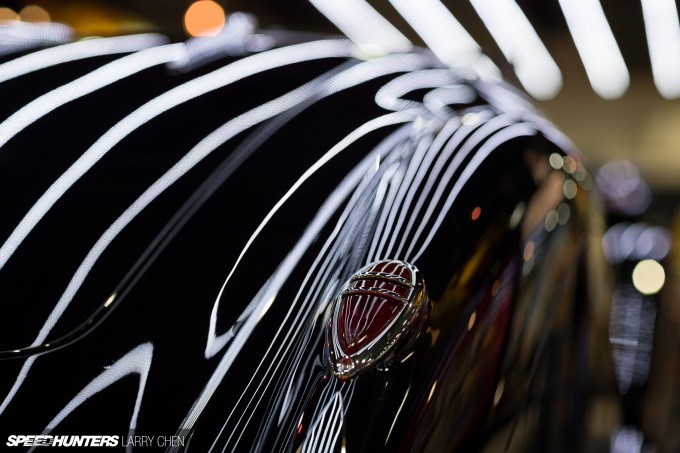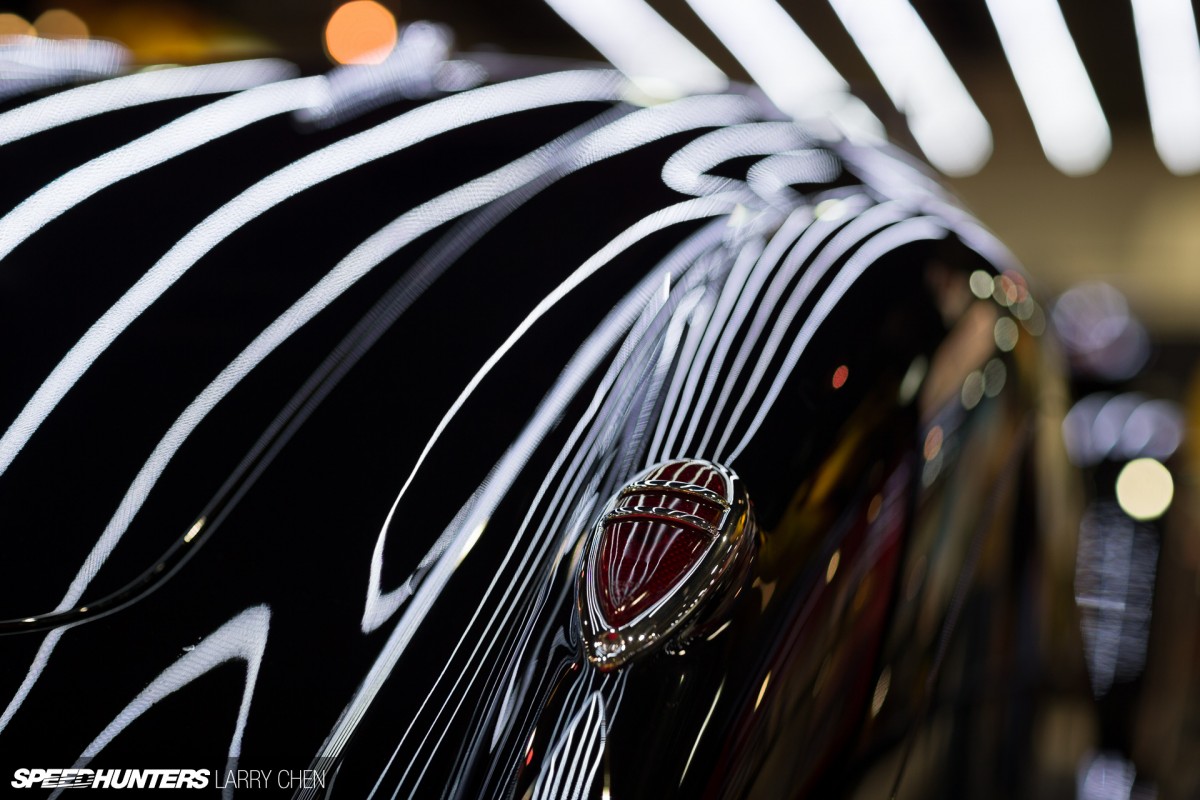 Be careful if shooting wide open when you're at indoor car shows though, because most warehouses or convention centers are lit by fluorescent lights. You'll get some funky colors if you're shooting above 1/200 to 1/250th of a second. This is due to the pulse of the fluorescent lights.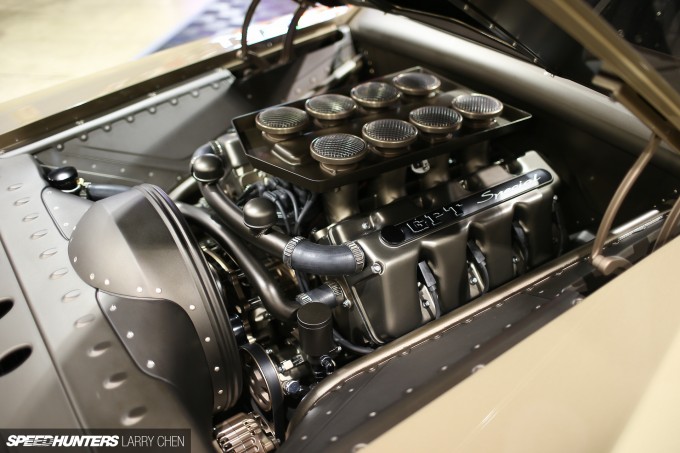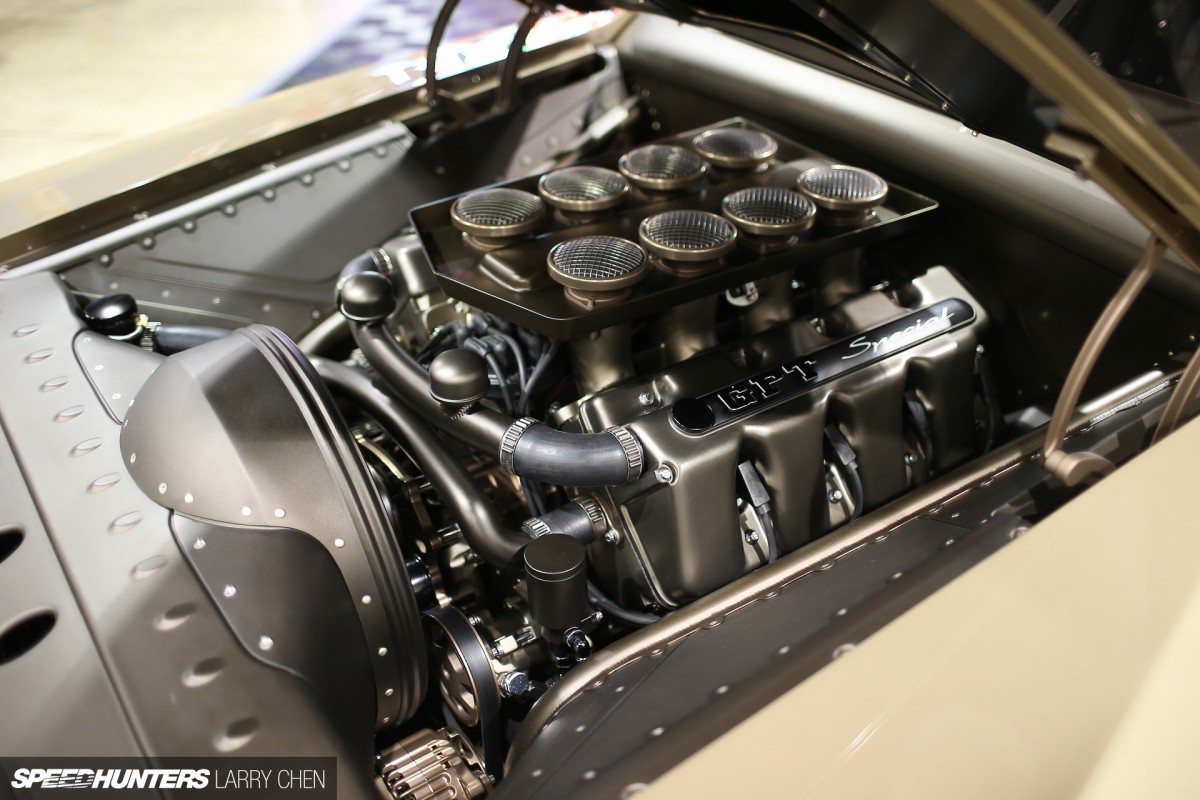 It's important to get nice detail shots to mix up the regular front 3/4 and rear 3/4 shots of cars sitting on the show floor.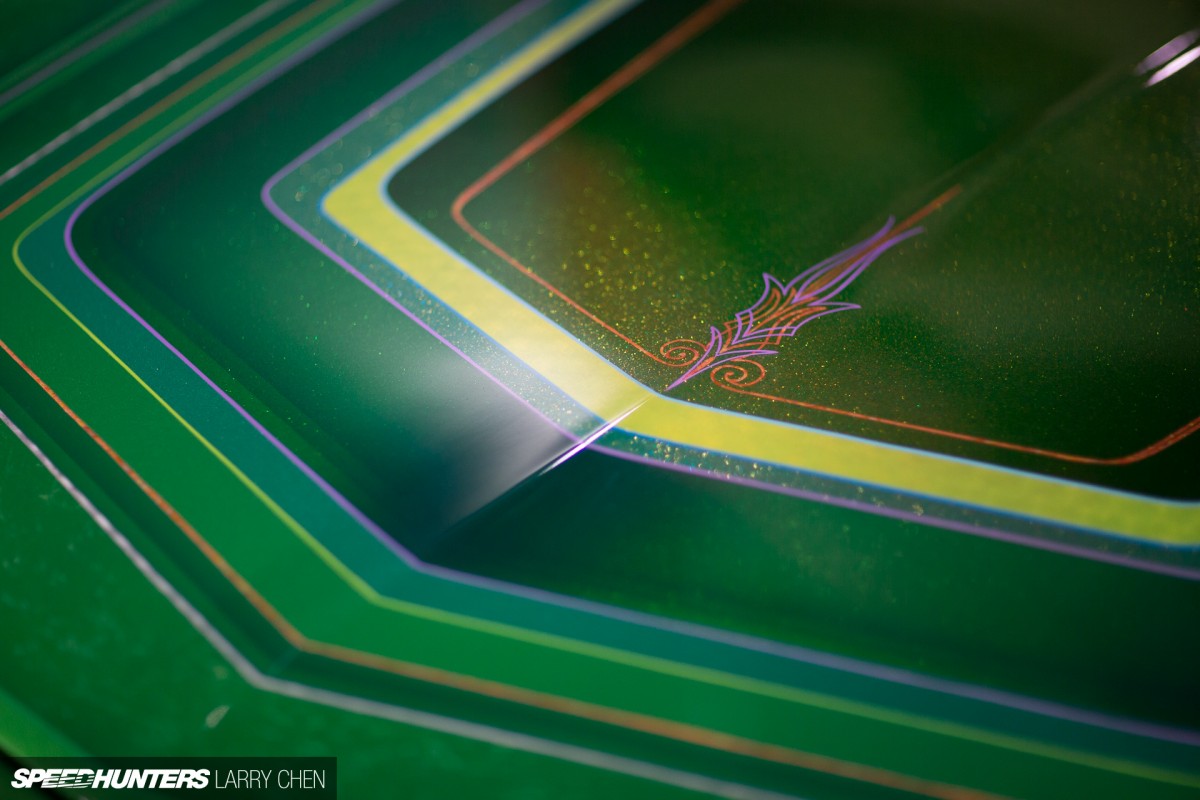 Details in paint are also very hard to shoot sometimes and it helps if you have a polarizer on to get rid of some of the reflection.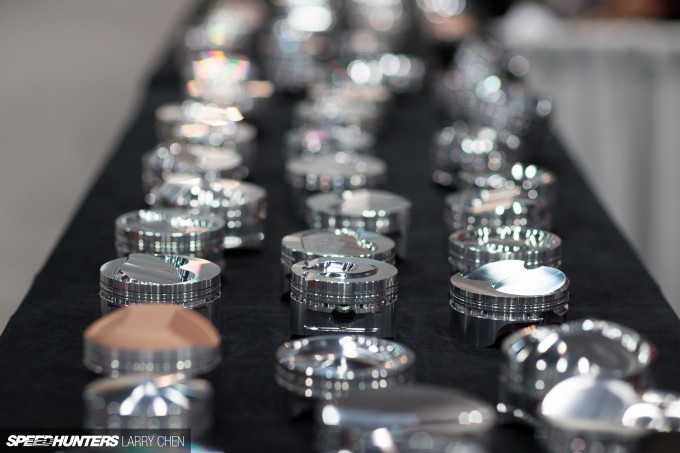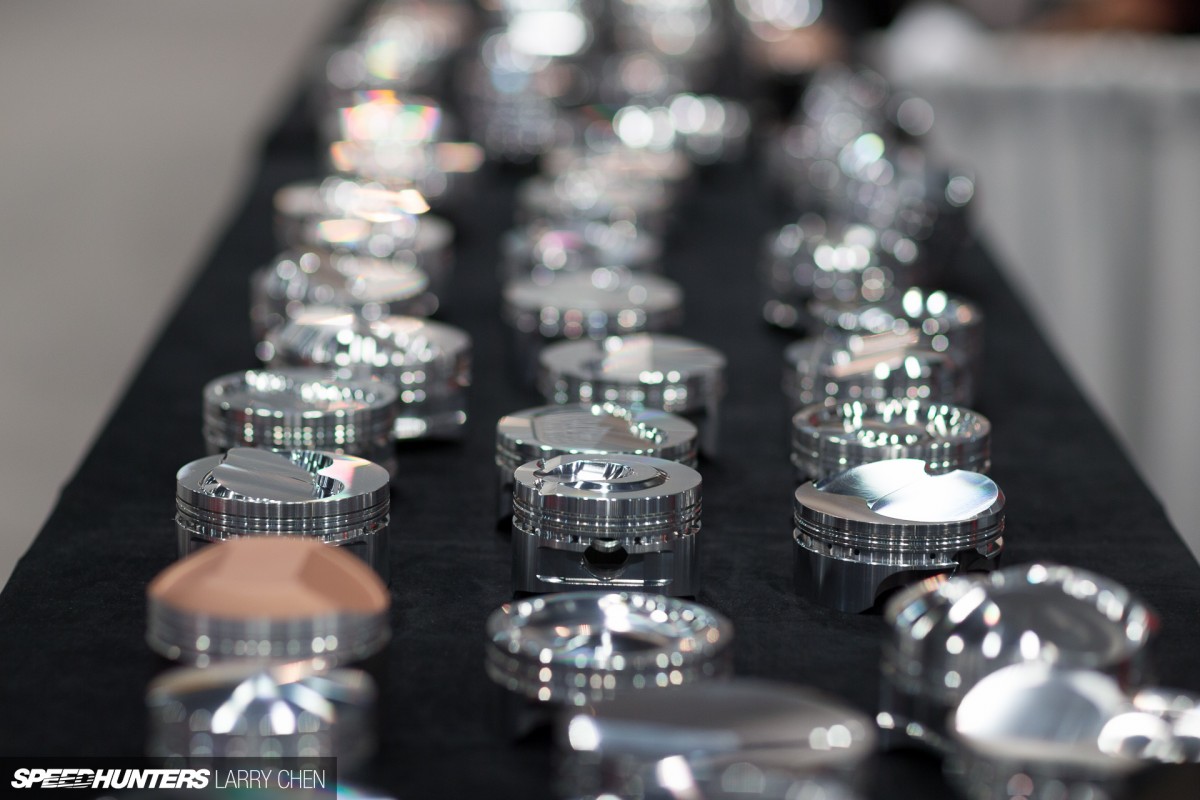 At most car shows there are vendors or products on display. Sometimes it's fun to try to get creative with car parts.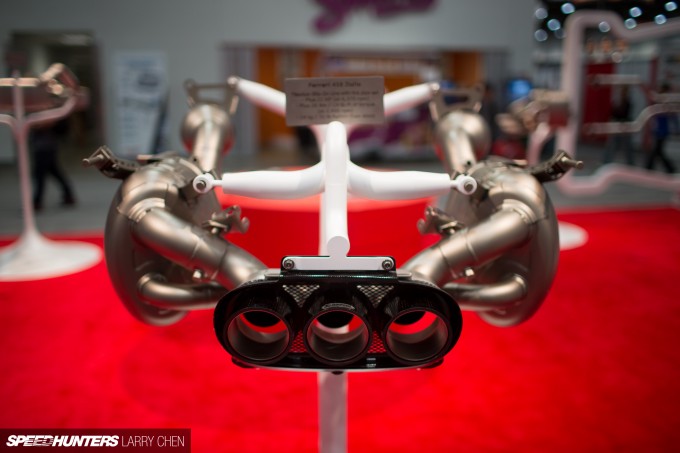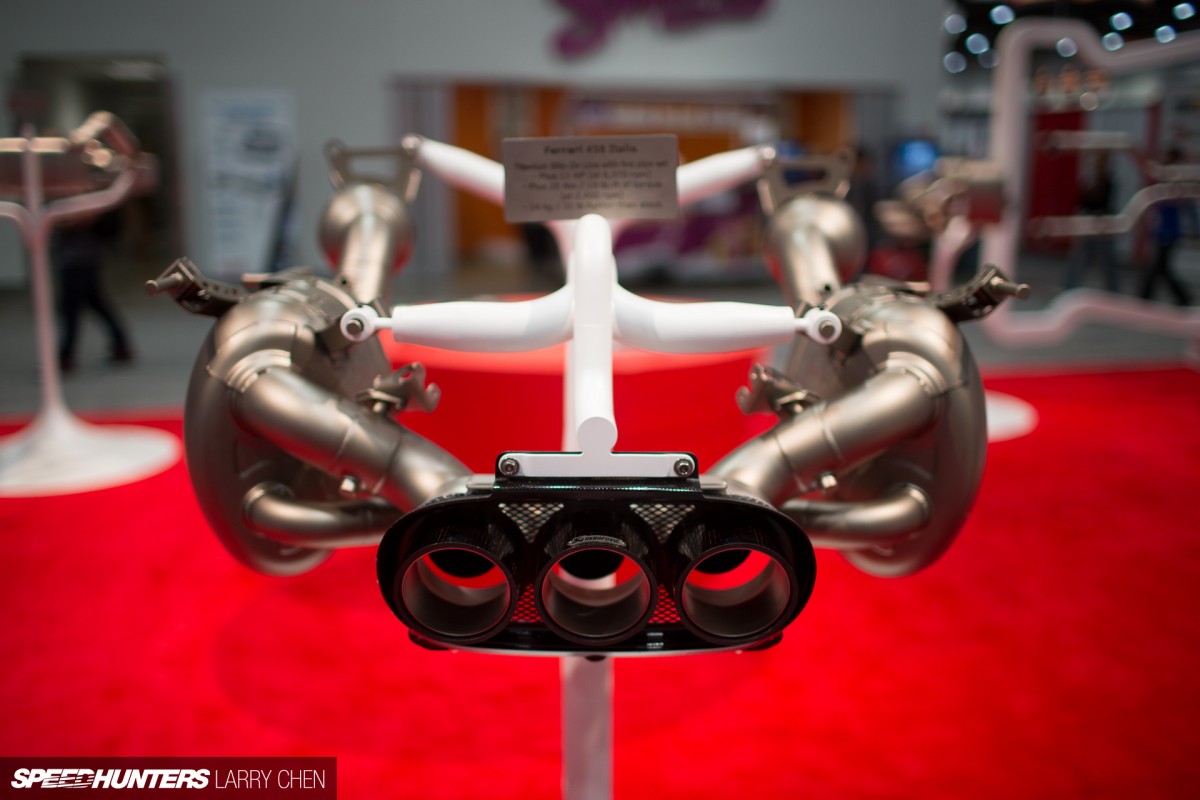 Even an exhaust can be beautiful. Especially if it's for a Ferrari.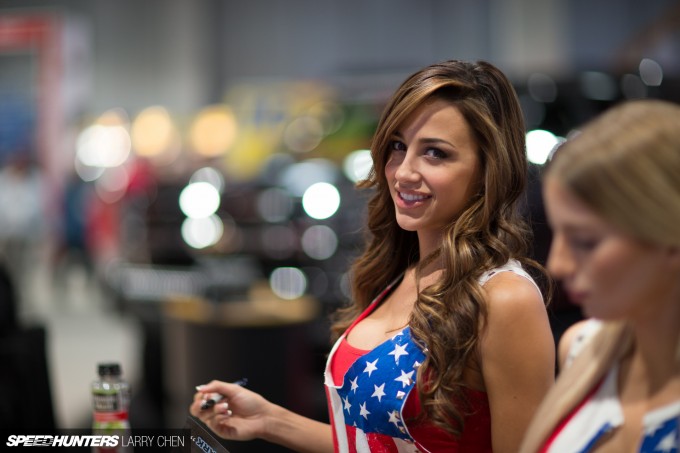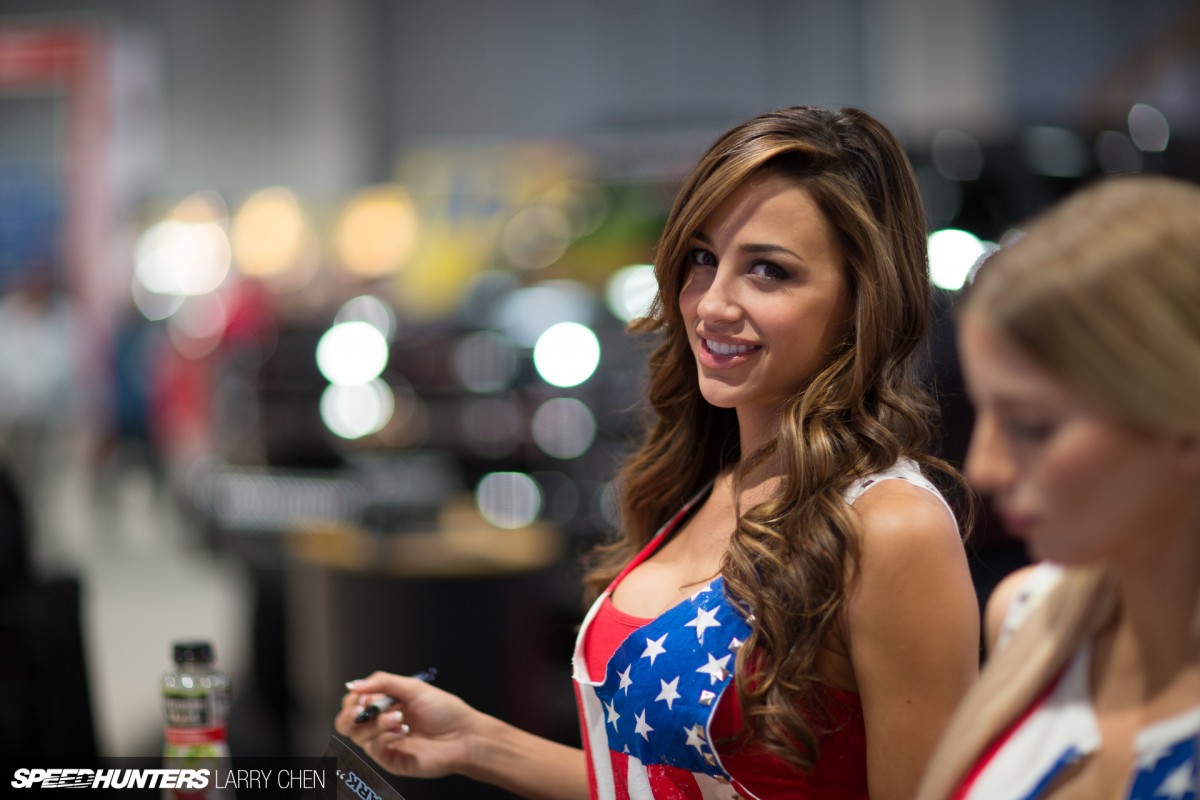 Atmosphere shots are also very, VERY important.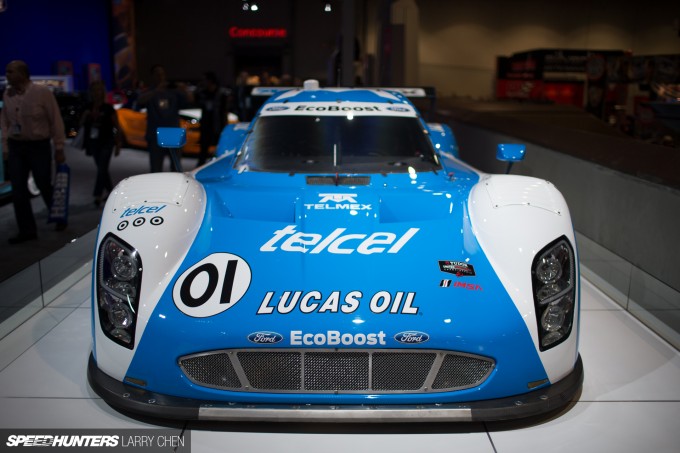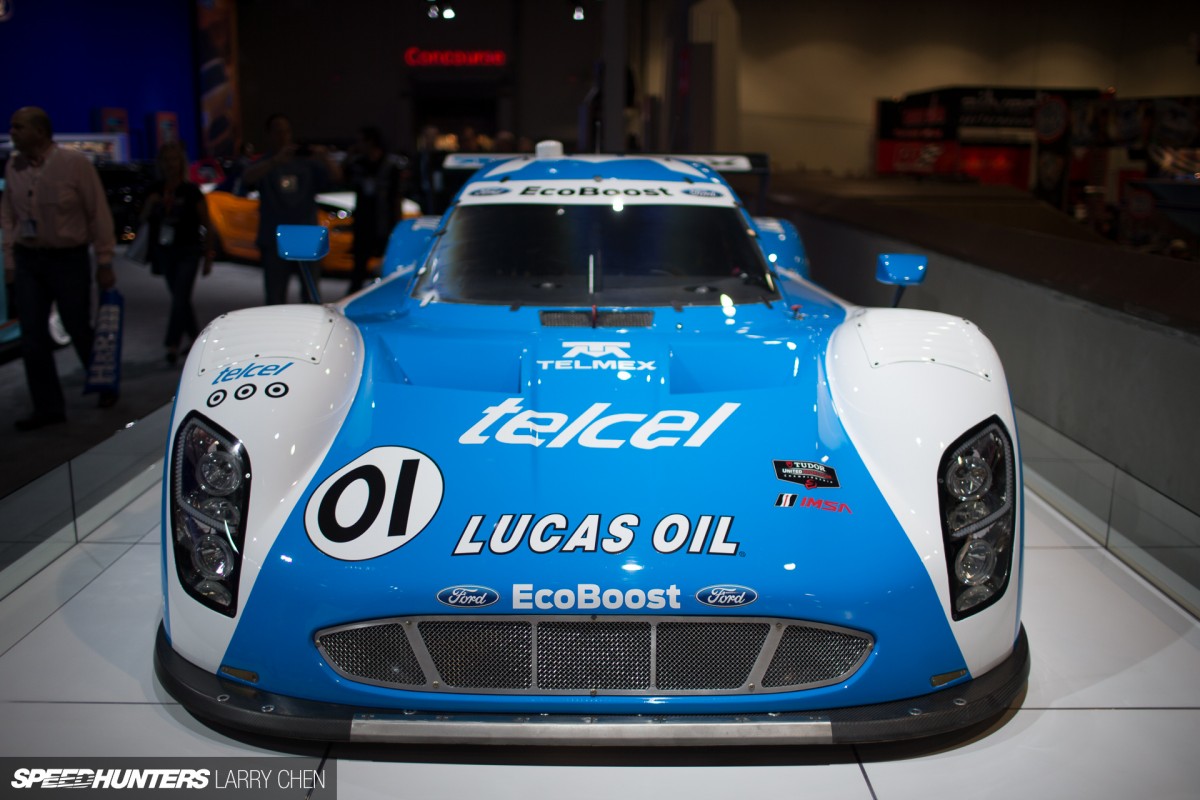 There are occasions where indoor shows allow the booths to provide their own custom lighting. Take advantage of this because you can easily expose for the car, effectively blacking out the background.
Shoot everything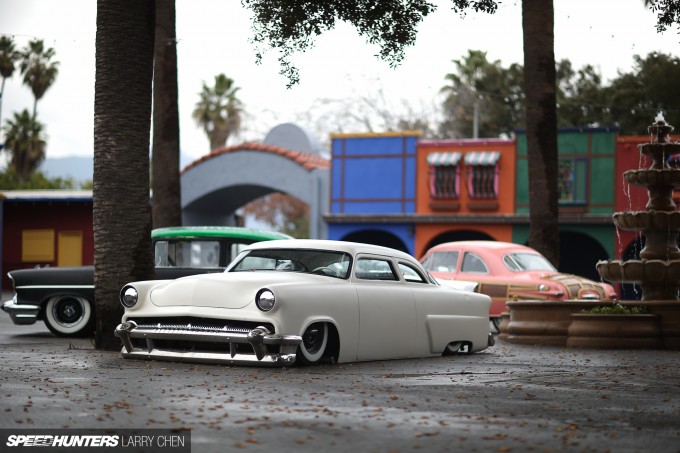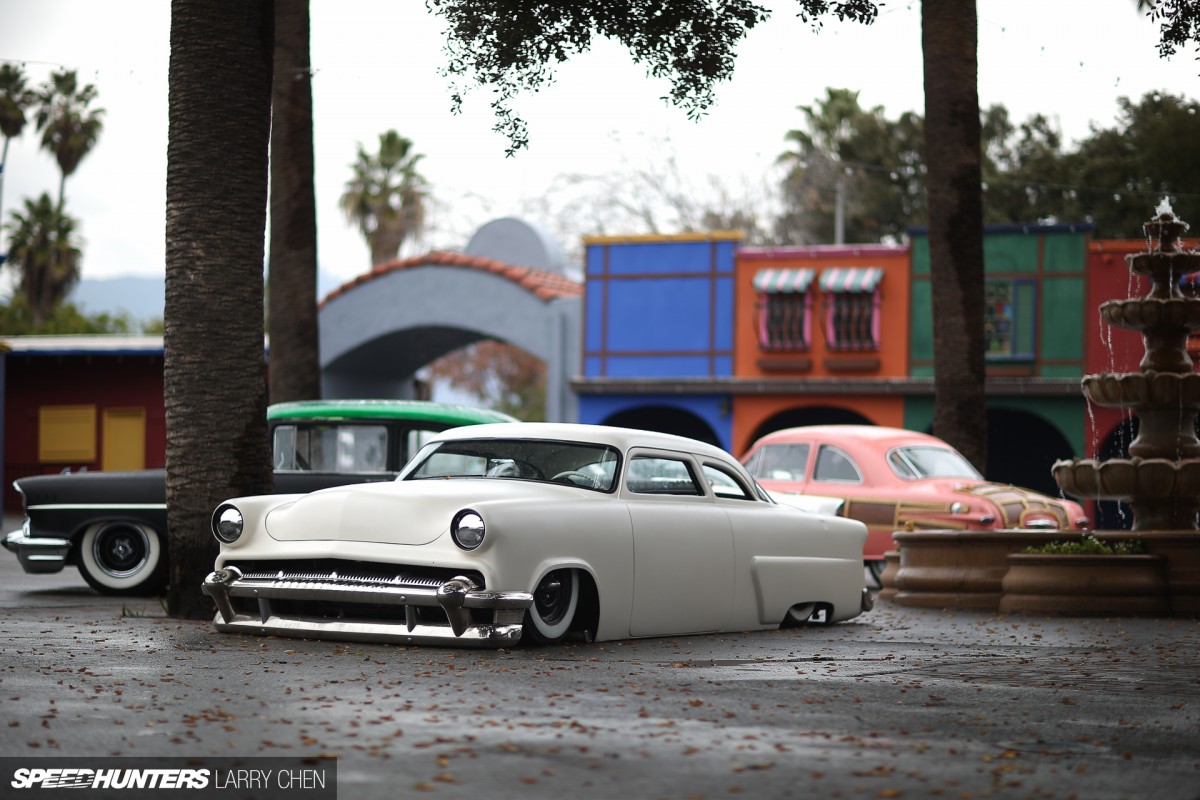 Always shoot outside of your comfort zone, because you never know what will look good until you shoot it. I admit that before I worked for Speedhunters I rarely shot hot rod shows, but now I actually look forward to them, because I want to get more people interested in more types of car culture to keep them alive.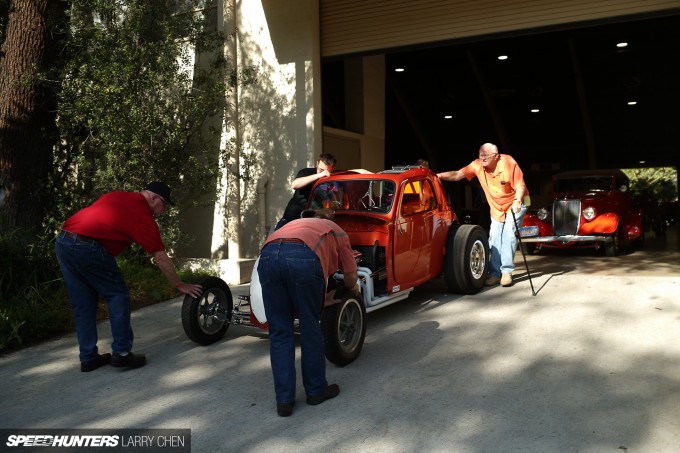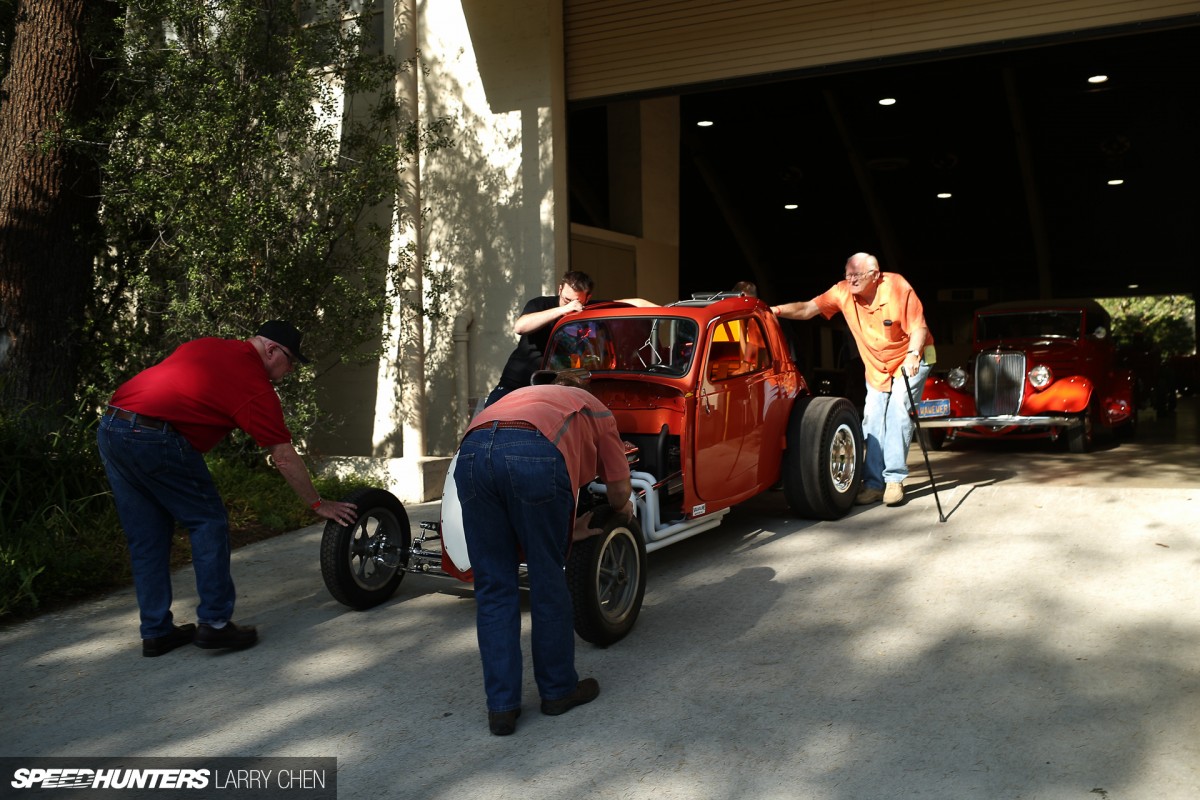 If you've stayed for long enough, then you can shoot roll out as well. This is usually later in the day when the light is softer.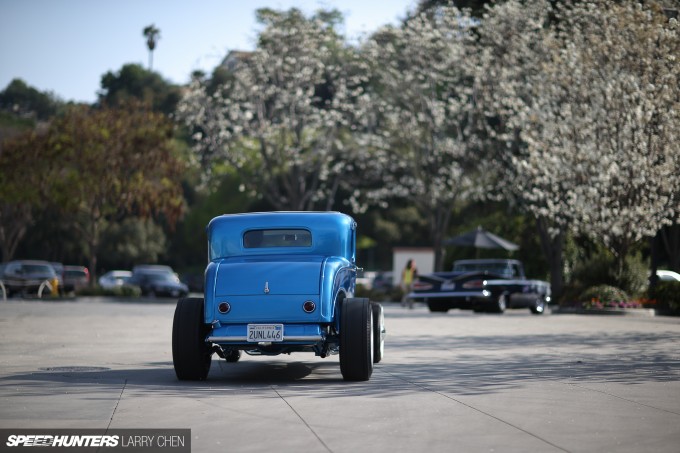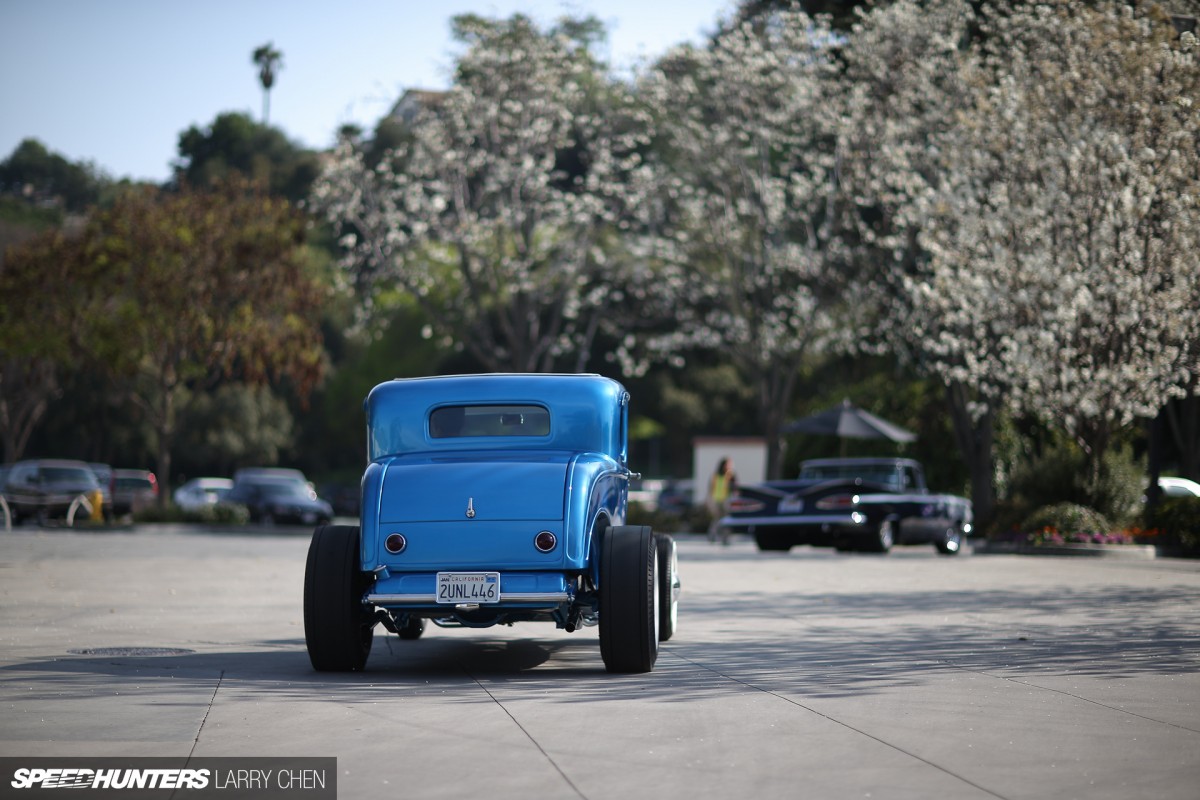 It's easy to get lazy and stand in one spot waiting for all the cars to pass, but try to move around and get as many different angles as possible. Anything you get that is not traditional is good for show coverage.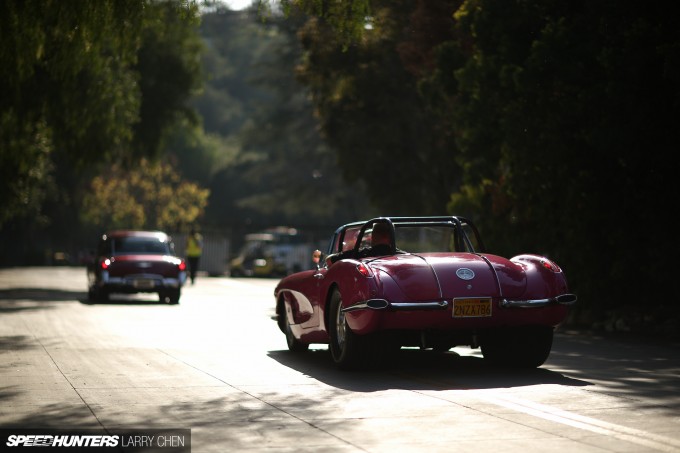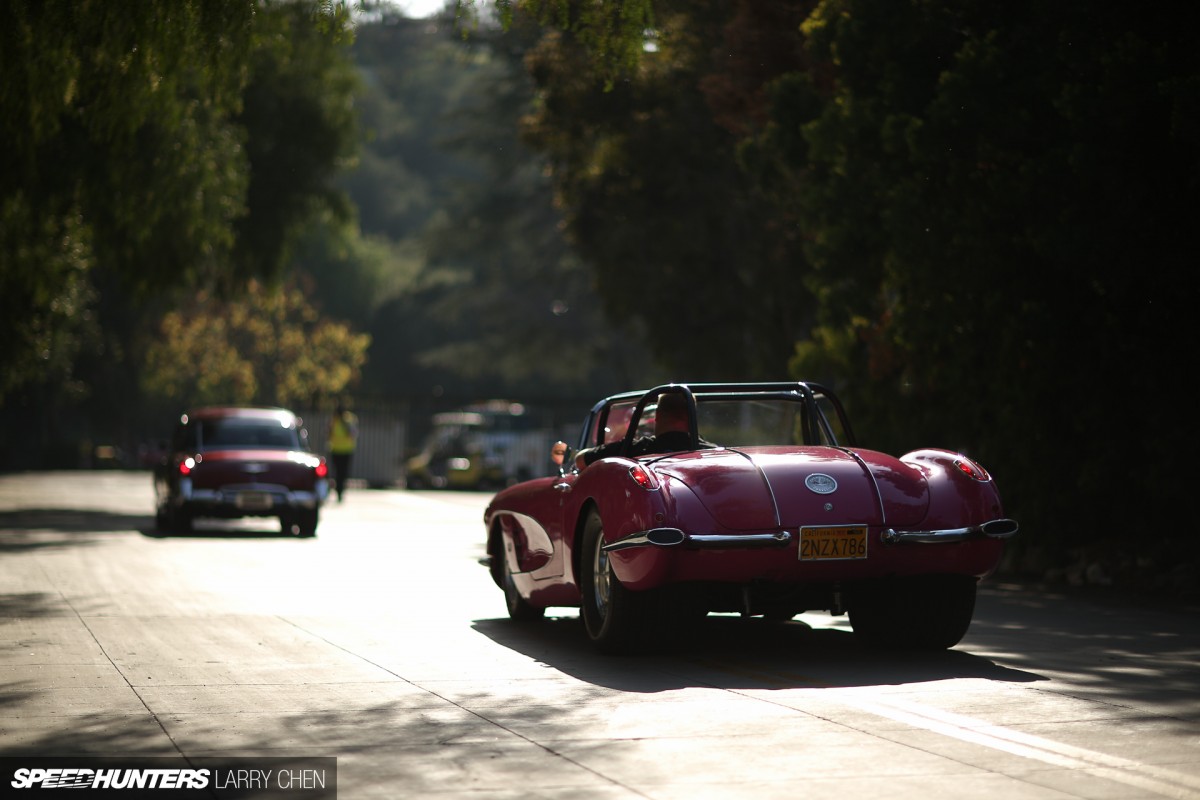 Roll out is always my favorite, because owners are more inclined to give it a few extra revs to do a bit of showing off.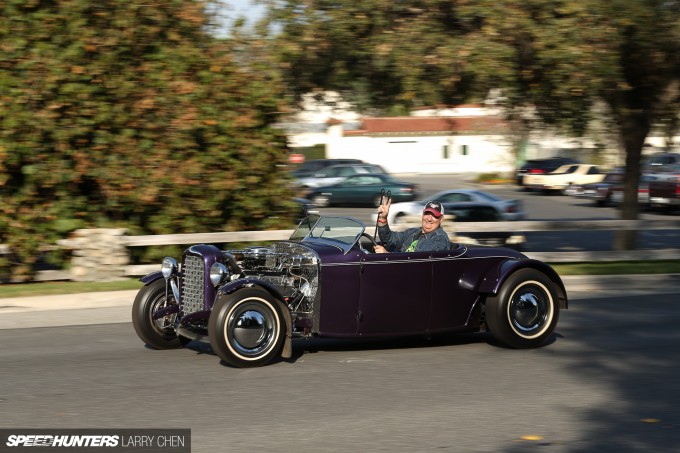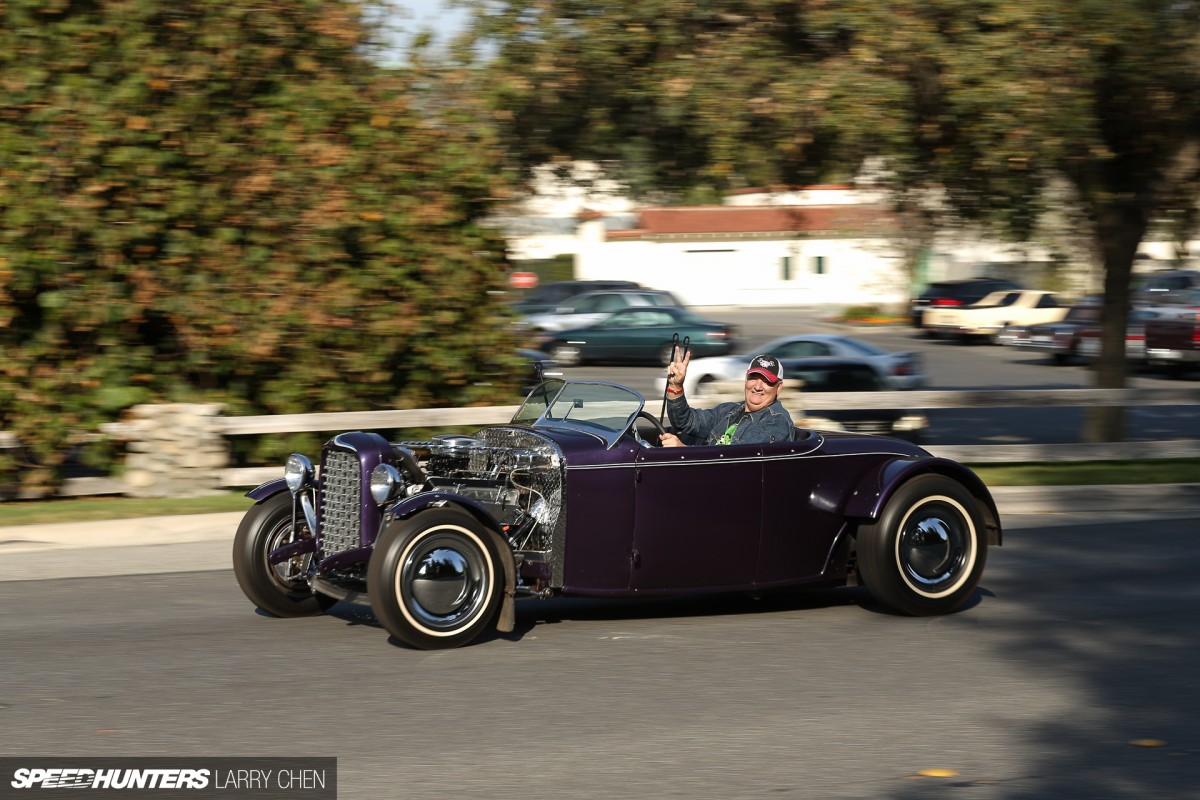 I usually like to take it one step further and go out onto the street to watch the cars pull out, because chances are they will get on the gas a bit and maybe burn some rubber while they're at it.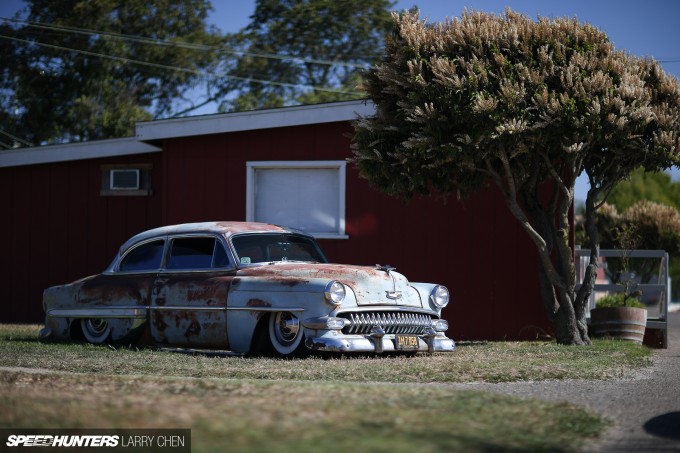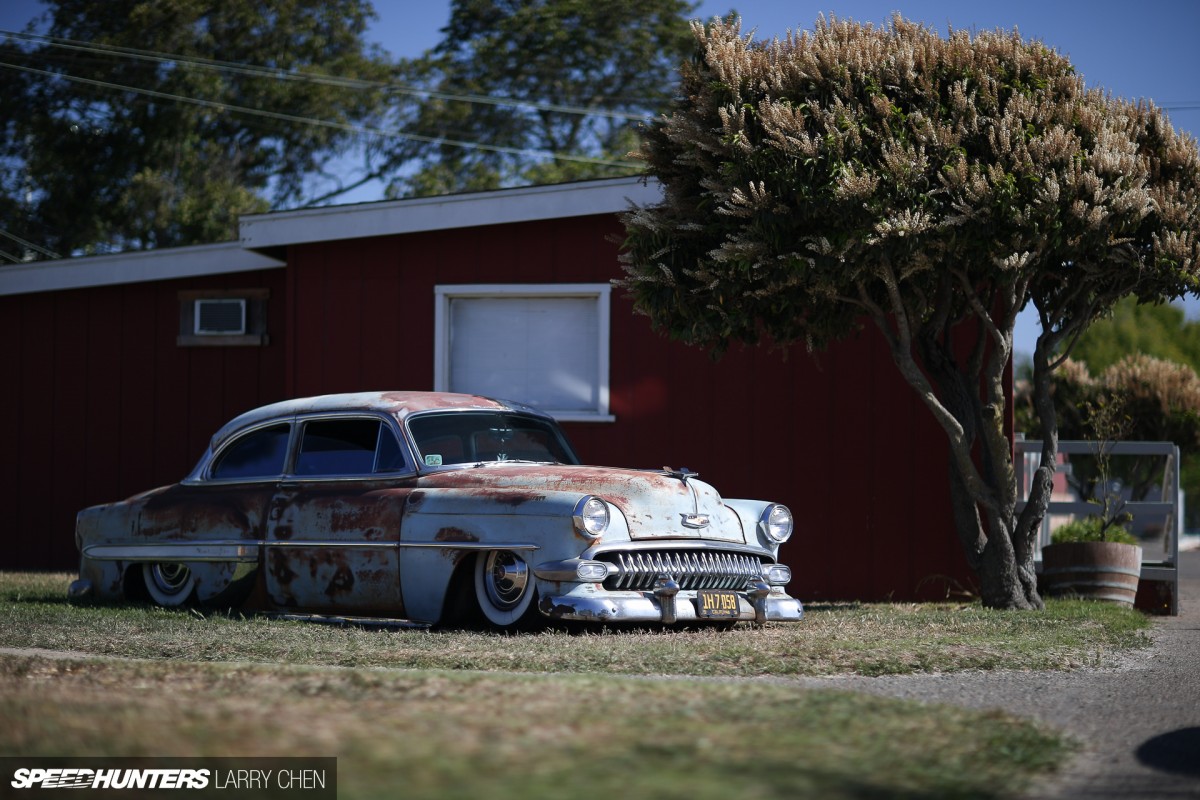 One thing that I learned from Mike Garrett is to always check out the parking lot, because many of the showgoers will bring their own pride and joy and the chances are you'll see some badass cars out there.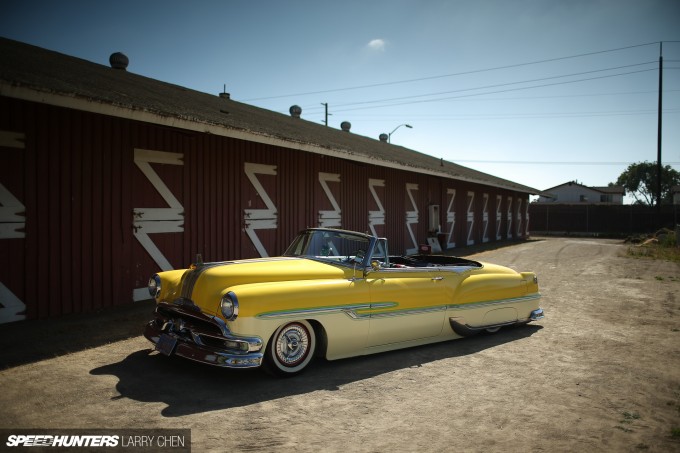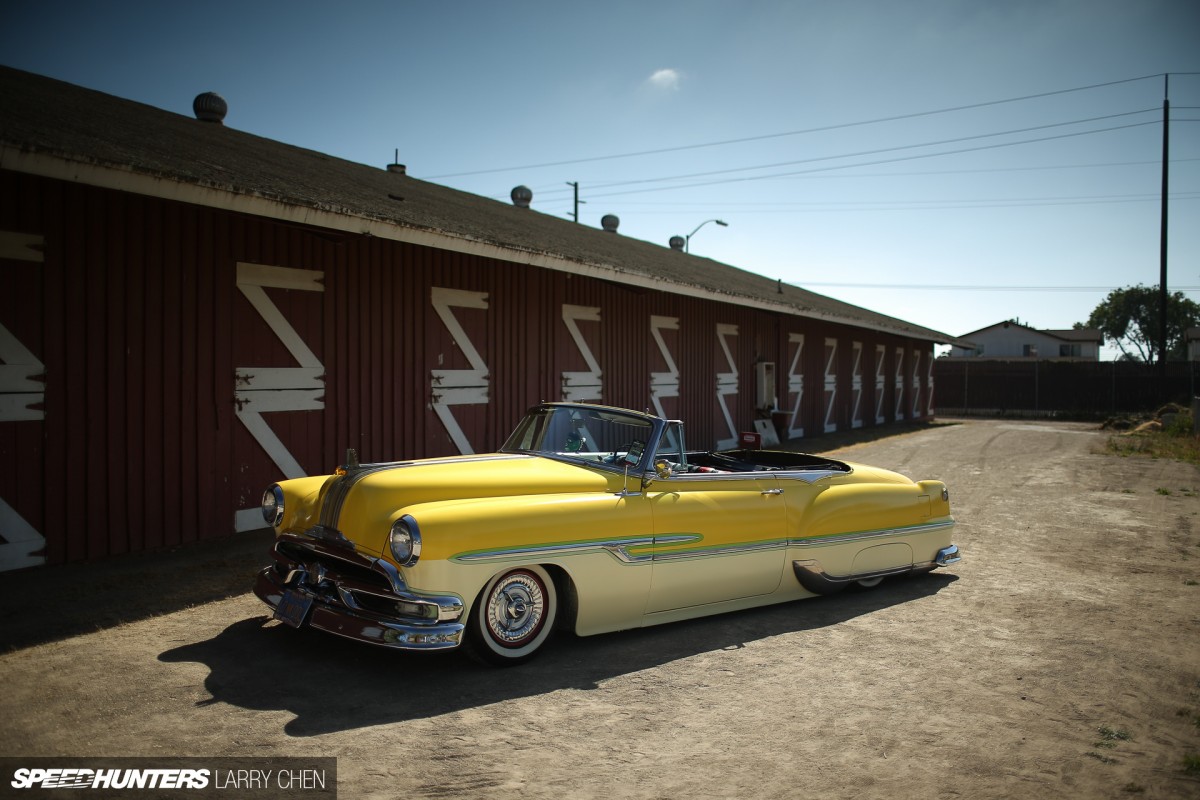 Speedhunting does not always have to be about going to races. You can hunt speed anywhere, even at shows. So get out there and track down some static speed at a local car event.