Fast love
(Above) Vintage Hot Rod Association, Pendine Sands – Royal Customs '32 Ford
Maybe more than most, my 2013 has been about speed. In the way it's passed and the rapid way in which my circumstances have changed, as well as the subject matter. So I've decided to give you pictures that sum up my transition through the year. Put another way, anything that made it as a desktop on my office computer is here. Even though I created the images, there's something extra special about them to me, multiplied by the subject matter, and associated memories.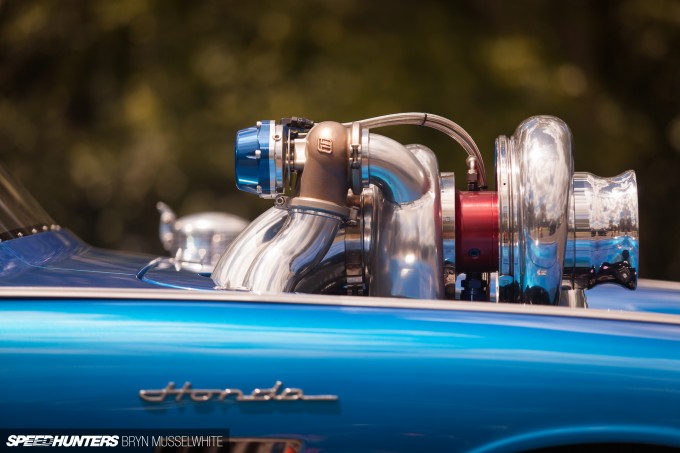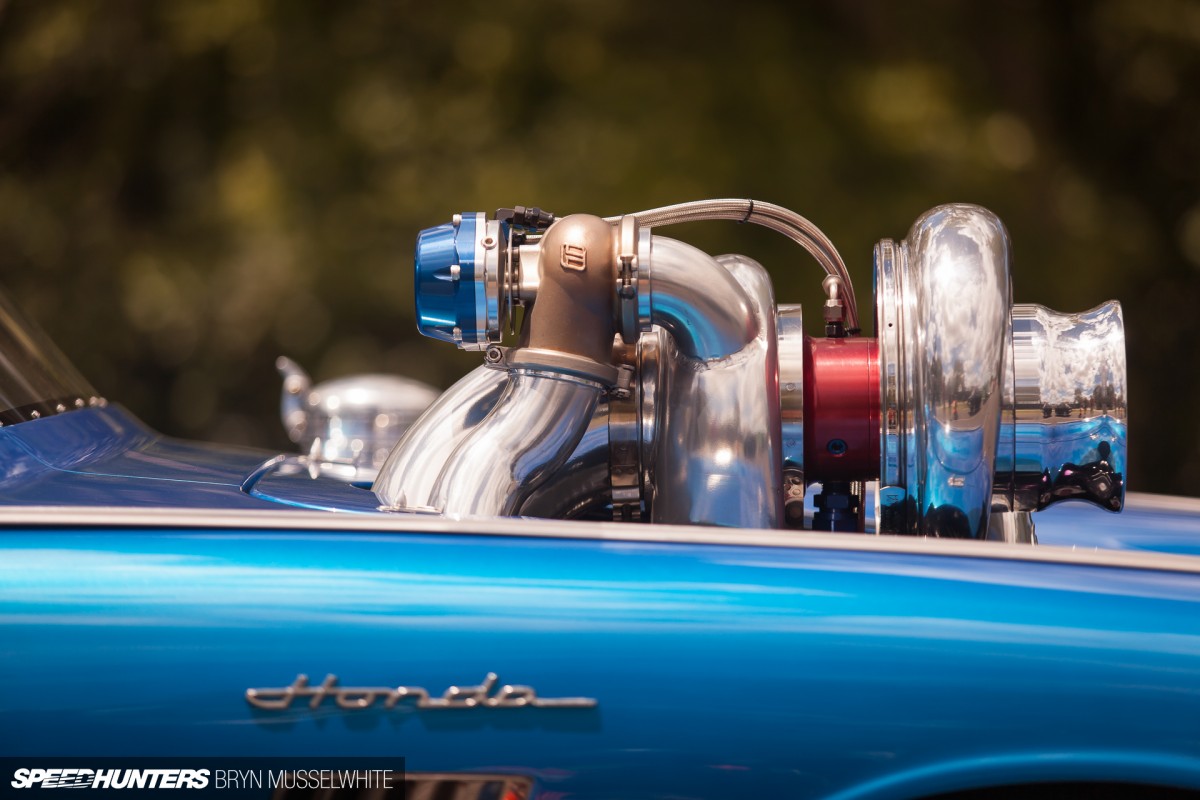 Phil Penny's 2J Honda Coupe – Willowbank Raceway, Australia
This picture sums up the double-sided nature of what we do. I first saw Phil's incredible 2J-powered Honda Coupe here on Speedhunters after Brad had spotted it at the famous Jamboree event which runs at Willowbank Raceway outside Brisbane. In February I headed south to the Gold Coast and searched out some car culture, so it was ironic that as I stood in the fire up lane at Willowbank, Phil's Honda rolled into view with its mammoth turbo towering above the bonnet line. This picture was probably the third or fourth I took of the car, seconds later as I drew level with it. I'd drooled over the pictures from the other side of the world and now I was here getting to see it in the metal. Excellent.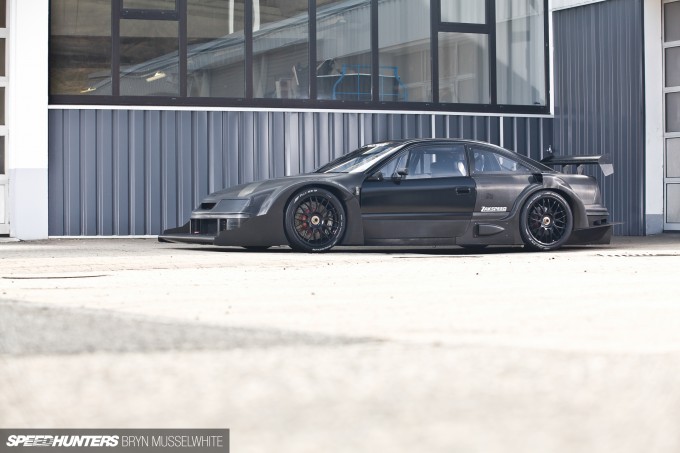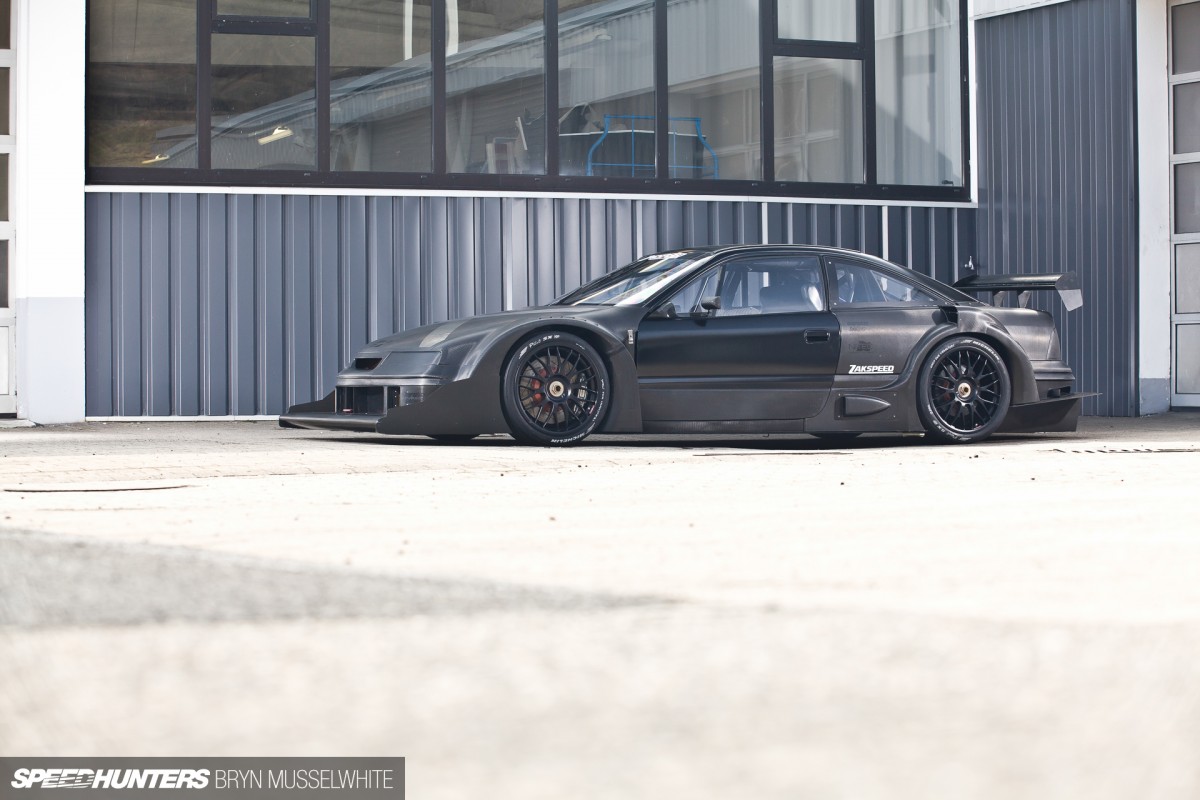 Zakspeed carbon fibre Calibra race car – Zakspeed factory, Germany
Zakspeed have always been an idol of mine. As a child of the late 70s/early 80s, the outrageous Capri race cars they produced give me goosebumps and are the stuff of legend as far as I'm concerned. So when I saw Jonathan and Rod had visited, I was jealous. Very jealous. A short while later Rod asked me if I could go and shoot a car at the Zakspeed factory? Of course! But we already shot the Grp 5 Capri? What he wanted me to instead turn my lens on ignited my passion just as the Capri did all those years ago. A still-born race car, hidden from public view for so long. 500hp and 4WD, plus lashings of carbon. Almost my car of the year.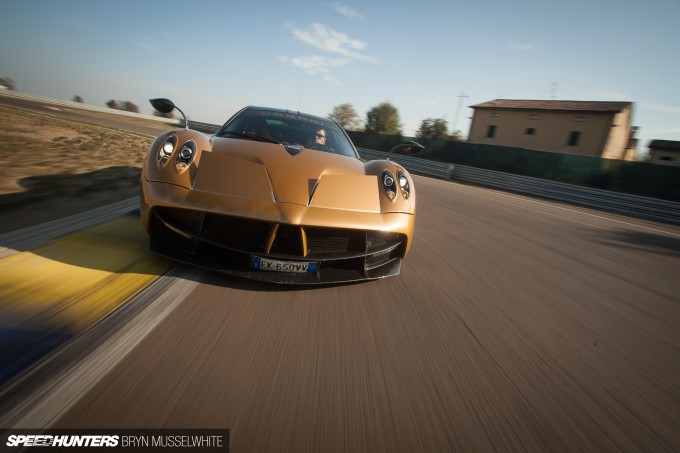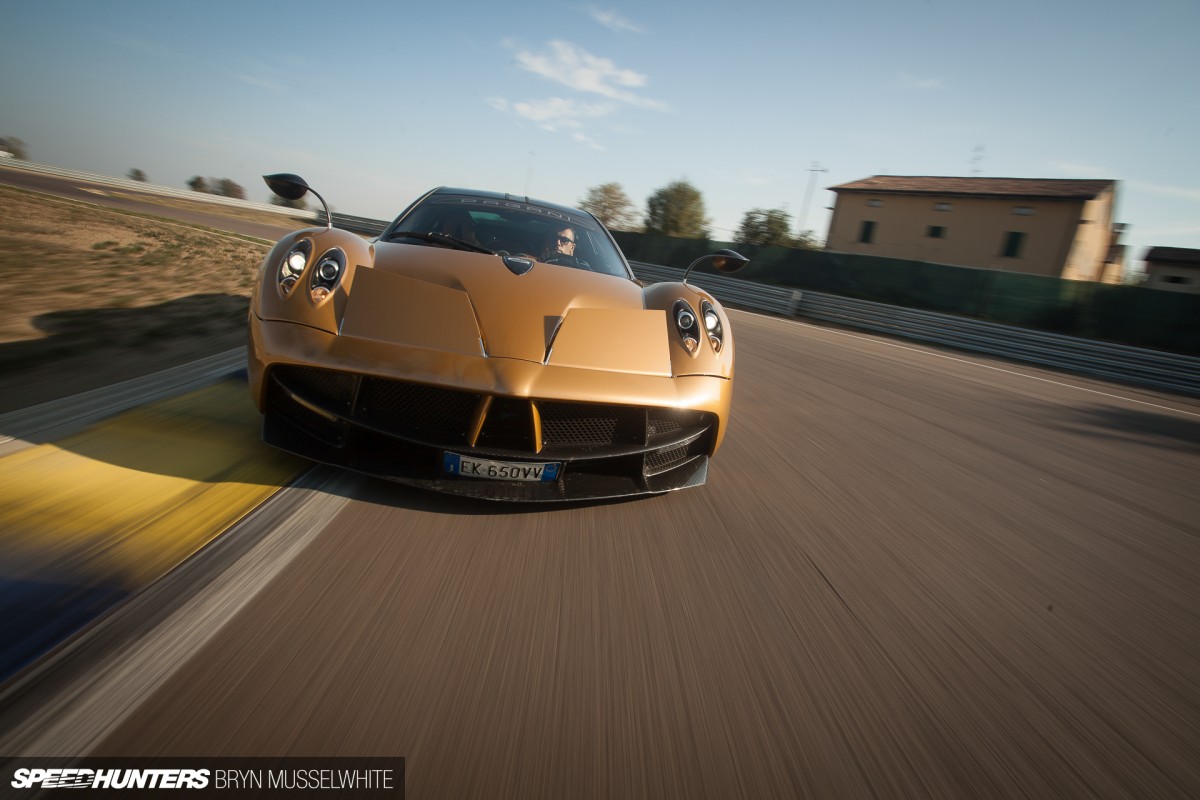 Pagani Huarya on track – Circuit Di Modena, Italy
The first hypercar I've ever shot, and it reminds me of a pivotal point in my year too which I'll touch on later. Alongside Dino and Rod, I spent a very special few days in Italy and this was part of the results. Dino and I took it in turns to shoot action on track with Davide Testi from Pagani piloting the mighty Huarya around us. Dino had stood out of the open top of our Audi S5 convertible, so to avoid similar shots I opted to cram myself into the boot/trunk space and skim my elbows inches off the ground. Just for a split second I remember clearly grinning like a loon whilst looking through the view finder. Is this reality? YES.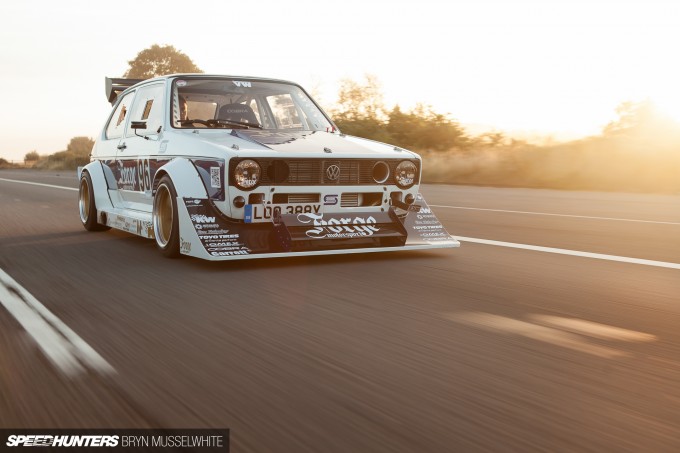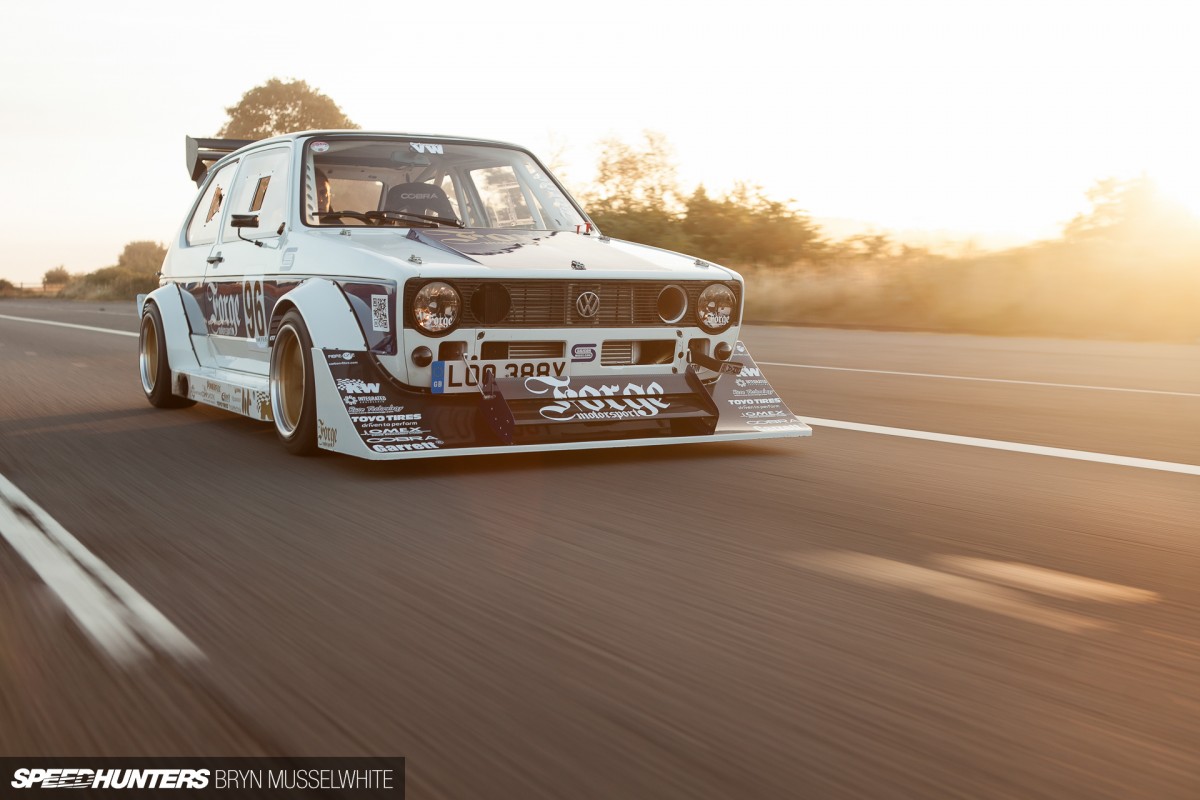 Berg Cup Mk1 Golf – M5 Motorway, England
We'd tried to bring you this feature a couple of times during the year and circumstances had led to it being delayed until early September. I asked the guys if they'd meet me at their workshop just before sun up, and as I drove the hour or so across to Forge HQ, I remember the reams of mist flicking past me in the dark. I swear to you now: there's no Photoshop going on here. That shot is 99% camera fresh with the tiniest of tweaks to overall balance. Seeing the Golf pound down the motorway as I dangled out of the side of Forge's T5 work van made the wait all worthwhile.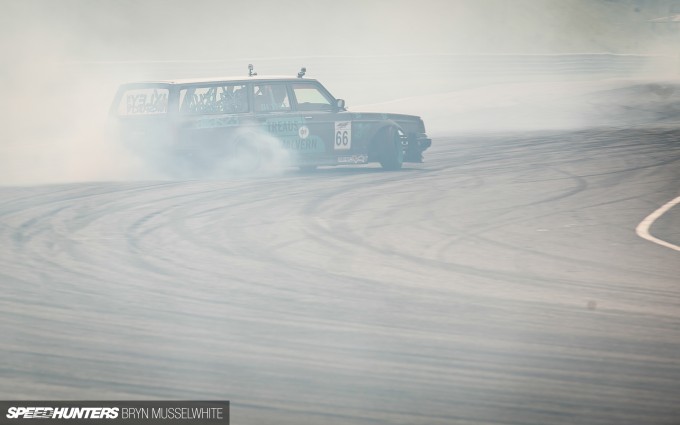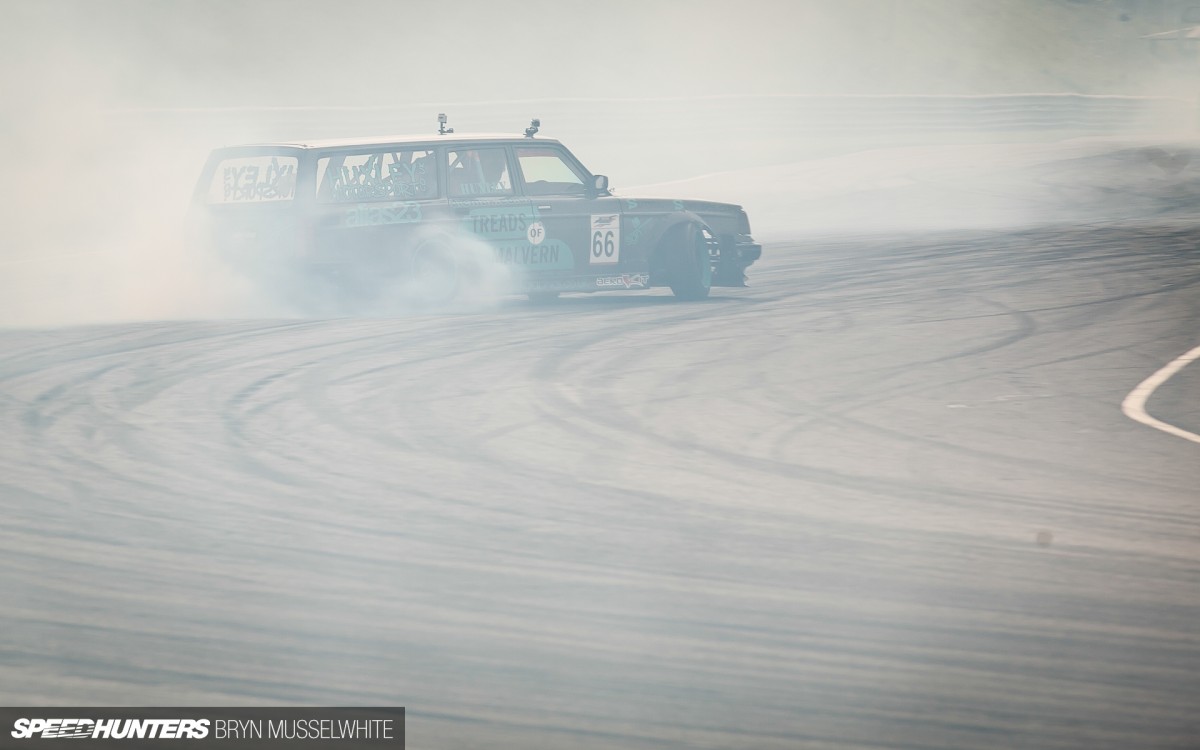 Huxley Motorsport V8 Volvo – Castle Combe Circuit, England
There's so much of what Speedhunters is about in this one picture that I had to include it. For one there's the car itself, built by Hux in mere weeks not months, combining components from so many different continents; it's my old shell and it's making masses of noise and smoke whilst Hux has fun doing something he loves. This is Speedhunting.
But what makes it even more special for me is that regardless of all that, as I turned around and walked back from the barrier, somebody behind the fence in the public viewing area shouted to me as my eye caught theirs, "That Volvo's f**king awesome!". Yes it is my friend, yes it is.
The faces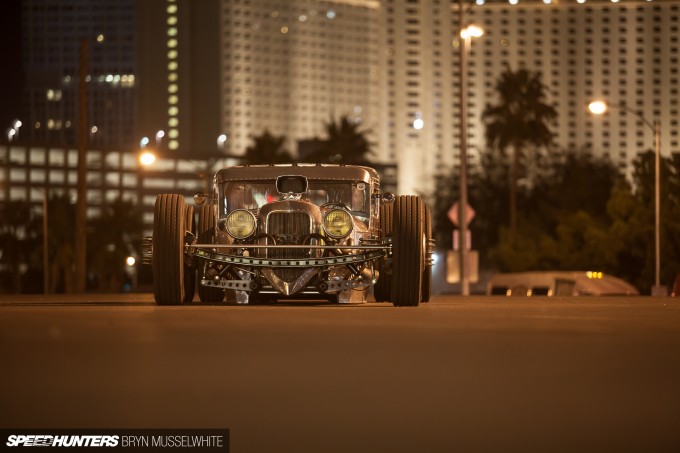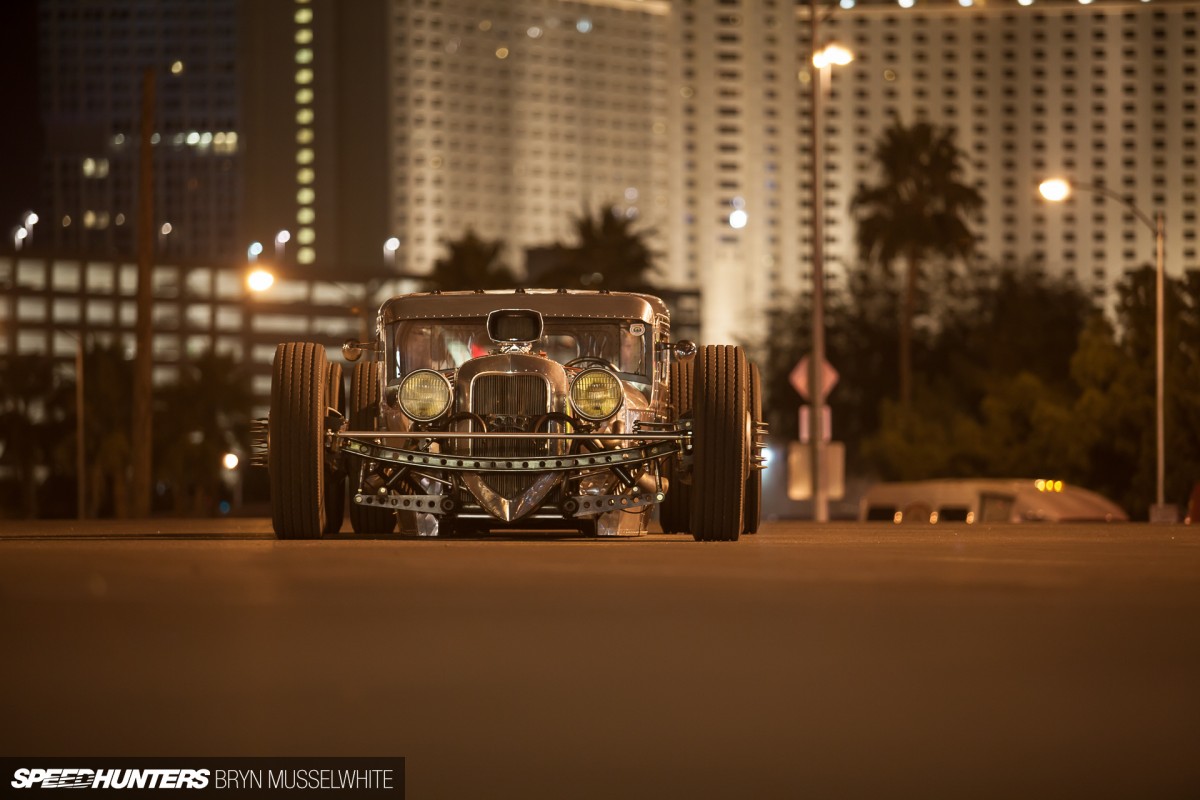 Cutworm Specialties alloy dually –  Las Vegas, USA
The other transition that has happened for me this year is the speed at which I've worked. Often you have to grab the opportunity to shoot something when you can. So I started the year relying heavily on my portable studio flash system and scheduling shoots that I anticipated taking four or five hours. Now reflecting on the year I can see how this has shifted, the Cutworm Specialties (best name ever) alloy dually being a perfect example of this. I first saw it on Instagram and arranged a shoot in Las Vegas whilst we were all there for SEMA, I had the time that it took to drive the dually from the show to its loading point ready for shipping back east. I would have been worried about this before now, but after a year of shooting on the hop and abandoning my lights due to them slowing me down, I was ready… Good thing I can see my hotel room in the top right of the shot!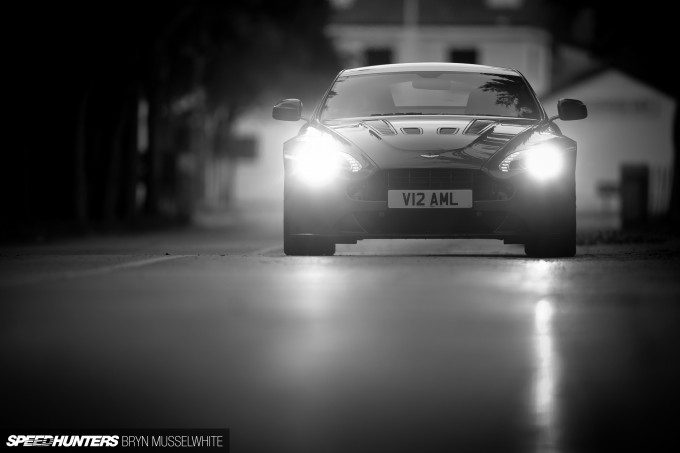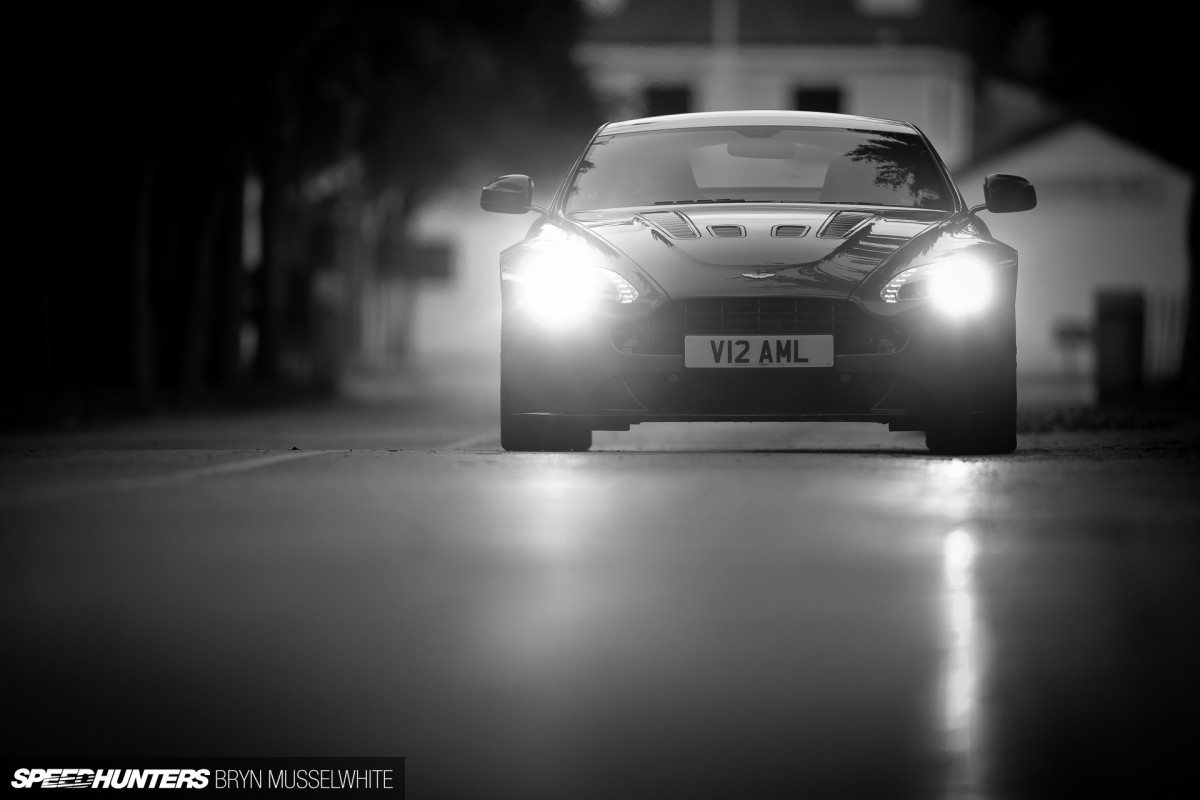 Aston Martin Vantage – Goodwood, England
Once again speed plays a part. I knew we had the Aston Martin for the weekend of our Players Classic and Drift Academy activations, but it was only when I saw the call sheet that I found out I would be shooting it sometime early in the morning on Saturday. When we arrived at Goodwood on Friday evening, the light was easy and golden, so Rod looked at me and asked if I wanted to shoot it now. Like right now? Yup, now. So that's what we did; he handed me the famously travelled 400mm prime and I lay in the middle of the road under its weight. Framing up this 'head' shot was to start something else for me too.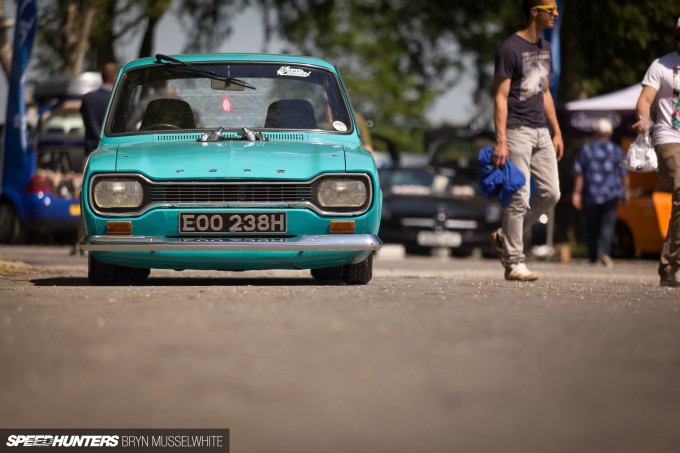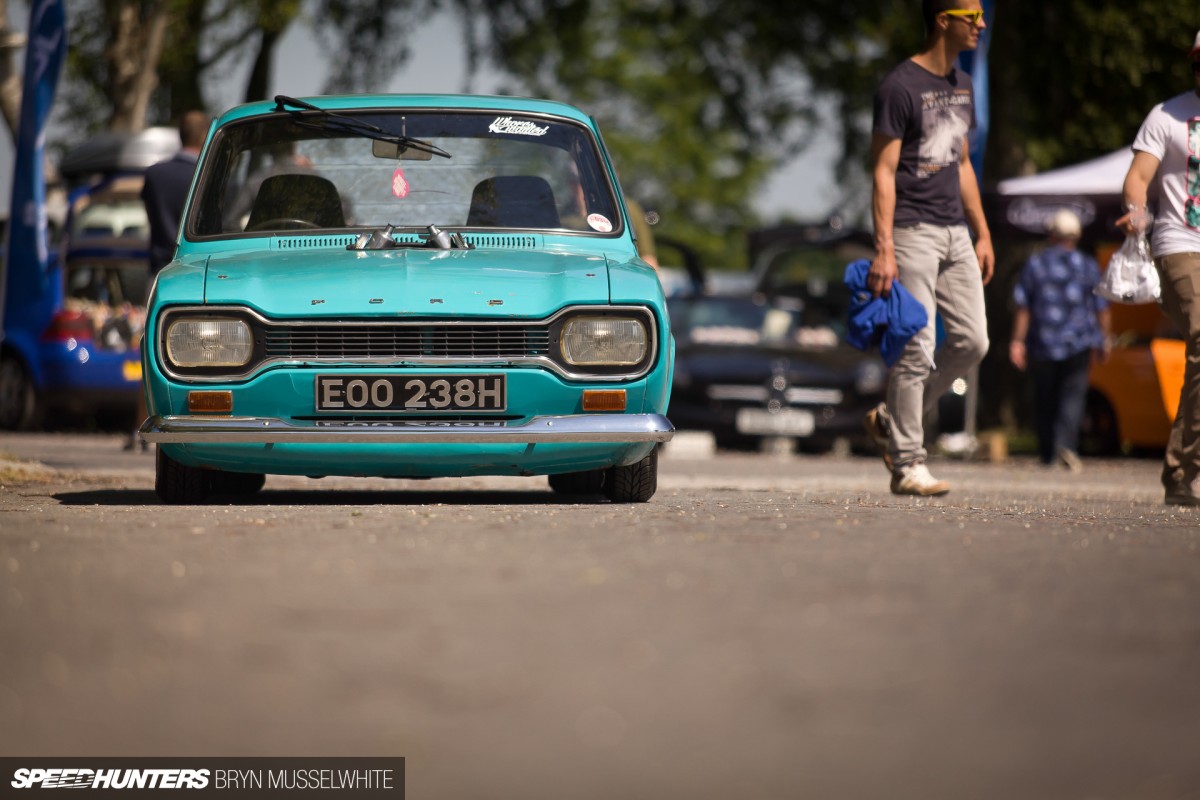 V8 Mk1 Escort – Goodwood England
When you're shooting at a show or in a busy place, you need to separate the car from its surroundings. A low aperture means dropping the back/foreground out of focus and by placing the car square on to the camera, it's as though it's looking straight at you, dragging your attention away from anything else. If you've ever caught somebody's eyes you liked the look of across a bar, that's what I'm doing with these shots. Forgetting the travel, the language barriers and surroundings.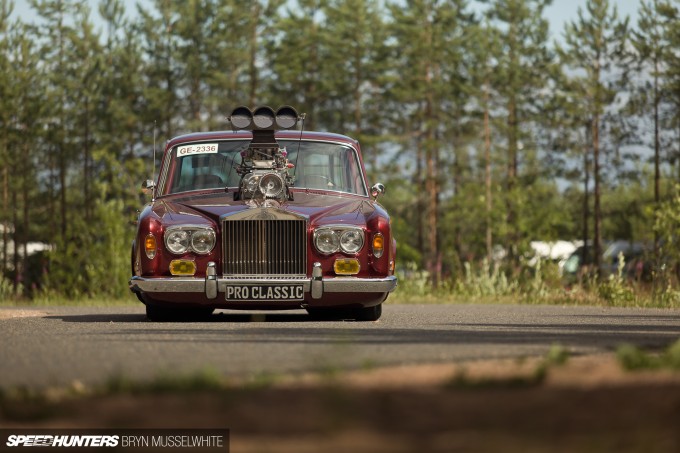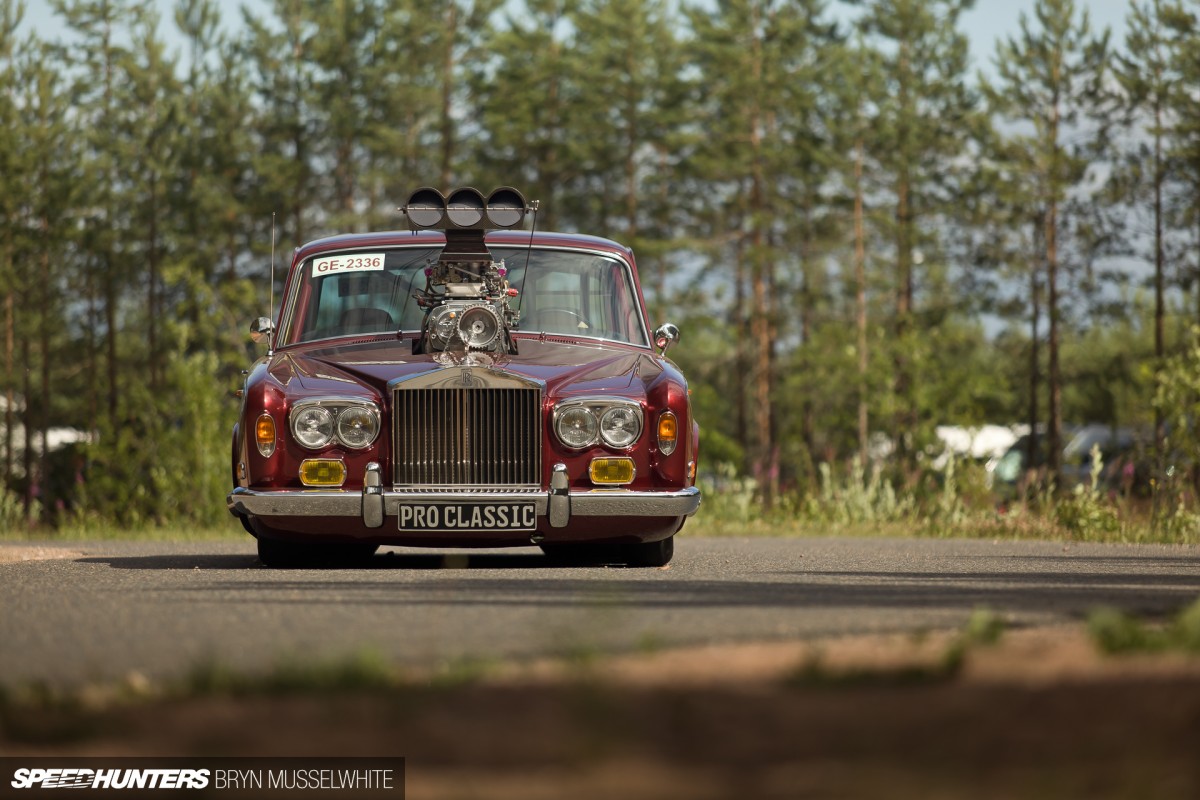 Pro Classic Rolls Royce – Alastaro drag strip, Finland
This is about you and me, you big old brute of a Rolls Royce. The more I look back through these shots, the more I see a close connnection to the feature cars I've encountered. There's so much more going on around this shot than you see; for example, just off to the left there is a row of bright orange safety netting flapping around in the breeze. To the right is the team who run the car with a tow vehicle, and the corner we're parked on is in between two pit entry points so we're constantly dodging traffic, which also kicks up dust from the unpaved edges. Oh and the officials don't want us here because the Rolls isn't strictly legal. But right now, for this one picture, it's just us.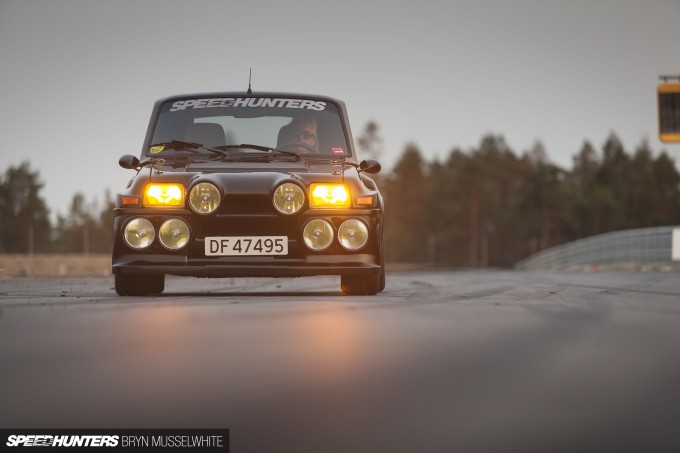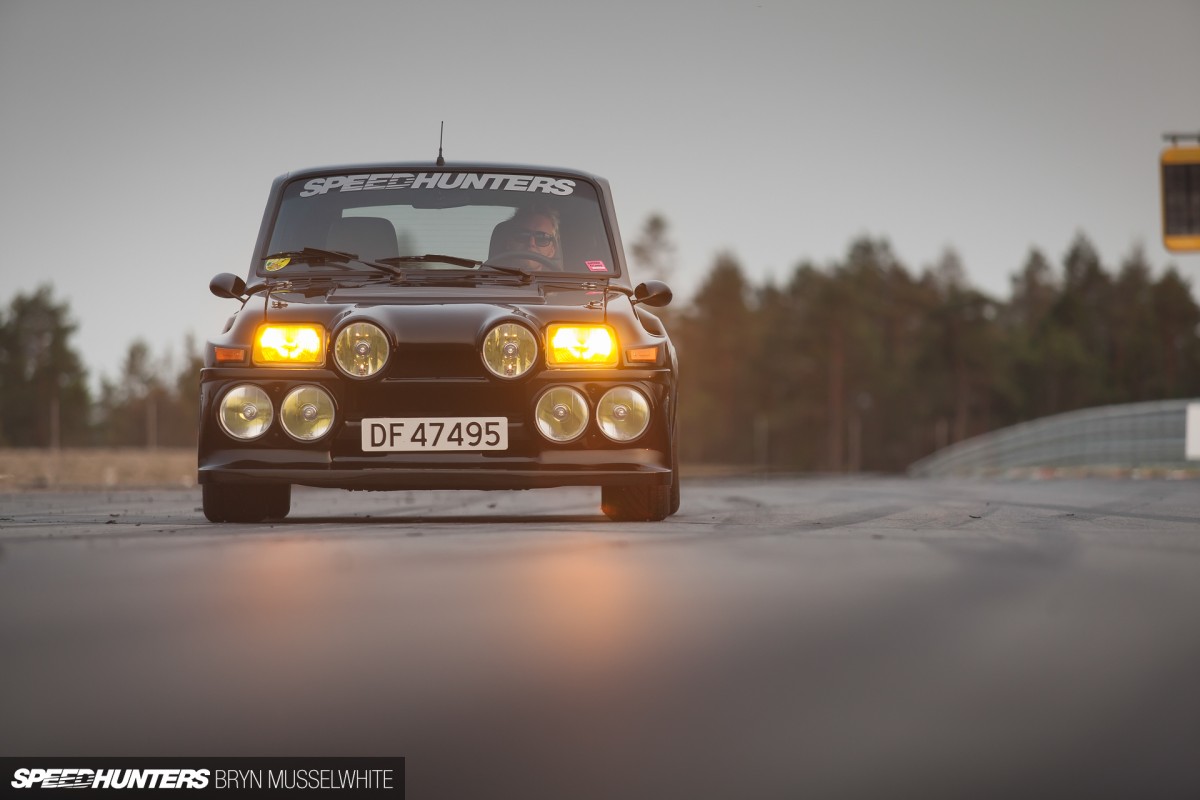 Renault Five Turbo 2 – Gatbil/Rudskogen, Norway
Gatebil is massive; there's a reason why we celebrate this collection of events the way we do and looking through the travel and things I've seen this year alone, I assure you now, it's one of the greatest car-based things I've done. Trust me. Henrik's Five Turbo 2 was a stolen moment for me. In amongst all the crazy engine swaps, body style changes and rampant track action, here was an almost factory standard car. But what a renegade; its heritage and Alpine lineage breaking out of every curve as the fast-approaching midnight sun illuminated the proceedings.
What, here? Now?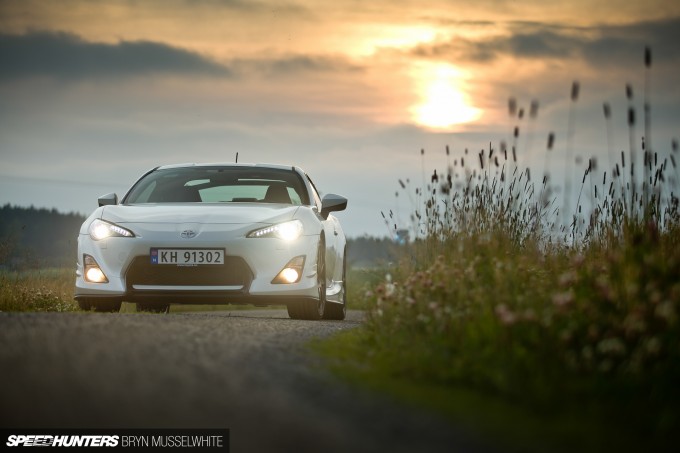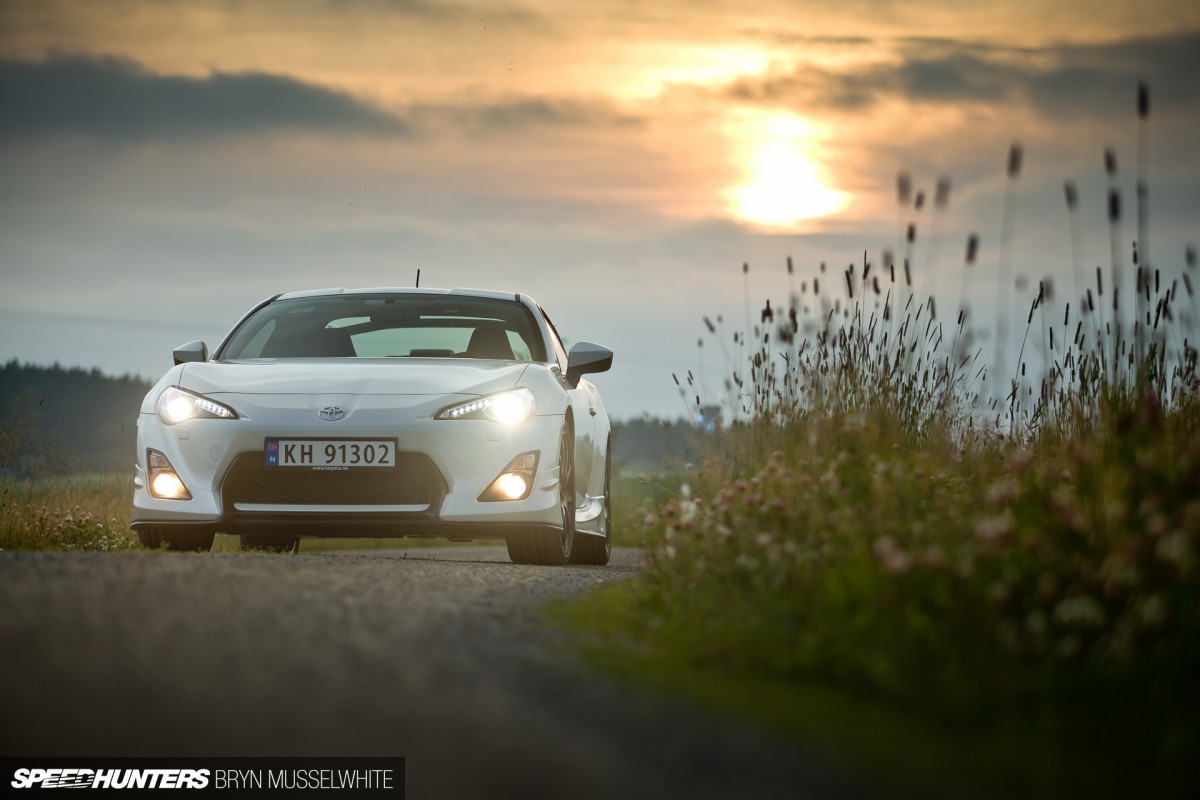 Toyota GT86 – A random track, Norway
Once again Rod presented me with a photographic challenge as he has a habit of doing. It was at the end of day two or maybe three at the relentless Gatebil festival and we needed to do some shots of the Toyota Norway GT86 that he was going on a personal road trip with. Some confusion swirled around as to who was going to get some hero shots, so Egil and I and grabbed the keys and decided to see what we could find locally. After being pulled over the by the police for a routine check, I spotted a small track running through the middle of some very green fields. The white Toyota would work great here as the late evening sun was quickly being eaten by cloud. I lay down for some personal time.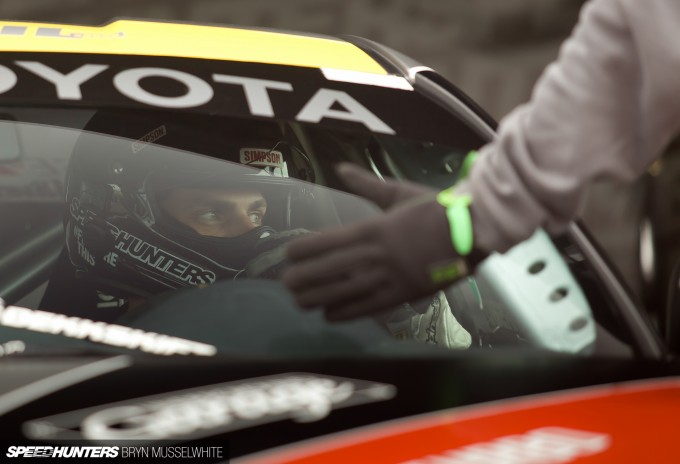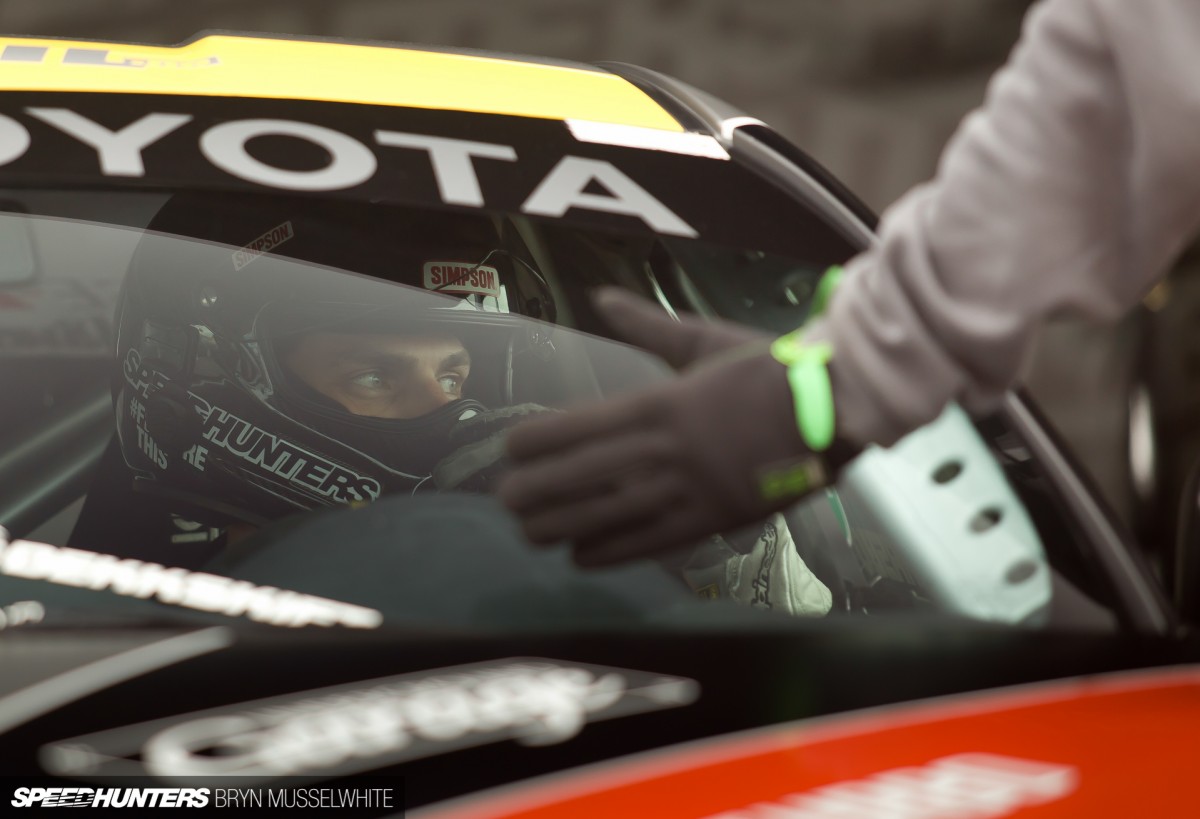 Fredric Aasbø, Players Classic – Goodwood, England
Meeting new people is as much a part of Speedhunting as the automotive elements are. I've often said that it's the people who make it all possible, so the relationships you build are pivotal to the final result. Fredric knows this and his persona is exactly as you'd hope. Warm, engaging, educated and annoyingly good looking, out of a car he's often the centre of attention; never shunning interest, he's in it for everything. Put him in the driver's seat though and it's another story; an aggression and commitment emerges like few I've seen before. Part of my mission for 2014 is a ridealong somewhere in the world with him. I need to find a reason to dislike him! Even if it is only for a few seconds as I fall out of a passenger door…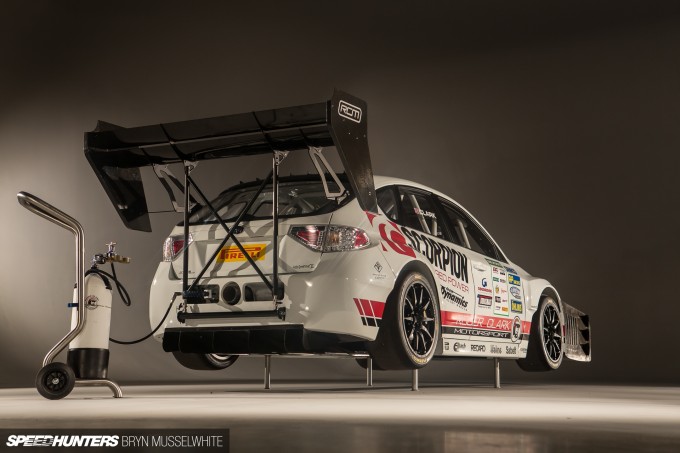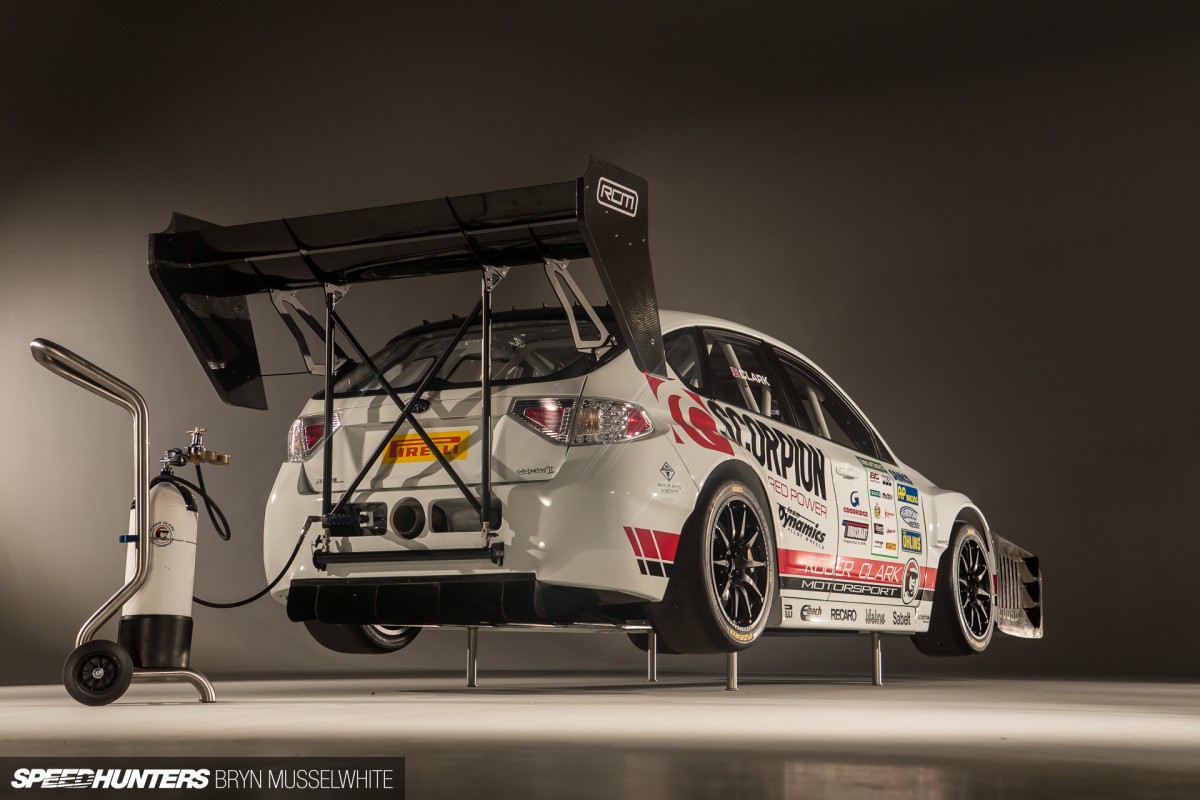 RCM Gobstopper II – Studio, England
The Gobstopper legacy is one that will go on for years; what Matt and Olly Clark have created are a duo of devastatingly effective race cars built with little or no limits. Pushing boundaries beyond the realm of most people's understanding, it still makes me smile when people see pictures and comment on the size of the aero; dismissing it as a shelf or snowplough just compounds their ignorance and inability to understand what they're seeing. This shoot was probably my most 'produced' of the year, with a lighting assistant and some external retouching work too. It's not my favoured way of working but I couldn't not do this shoot. To have such control over every element and work with the best in the business is like eating at a Michelin star restaurant: you can't afford to do it every day, but once in a while, oh man it tastes good.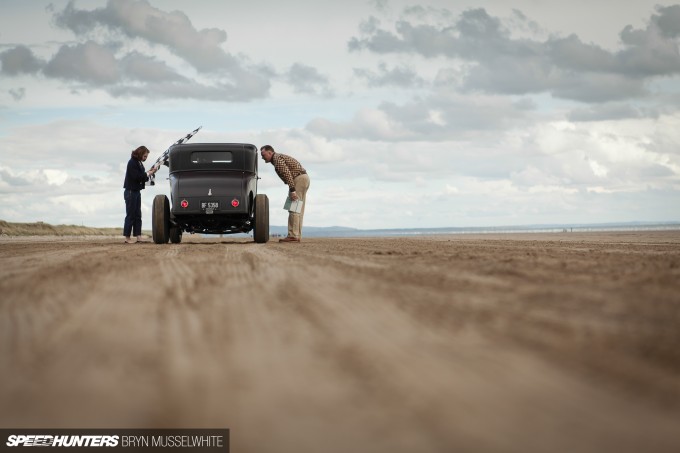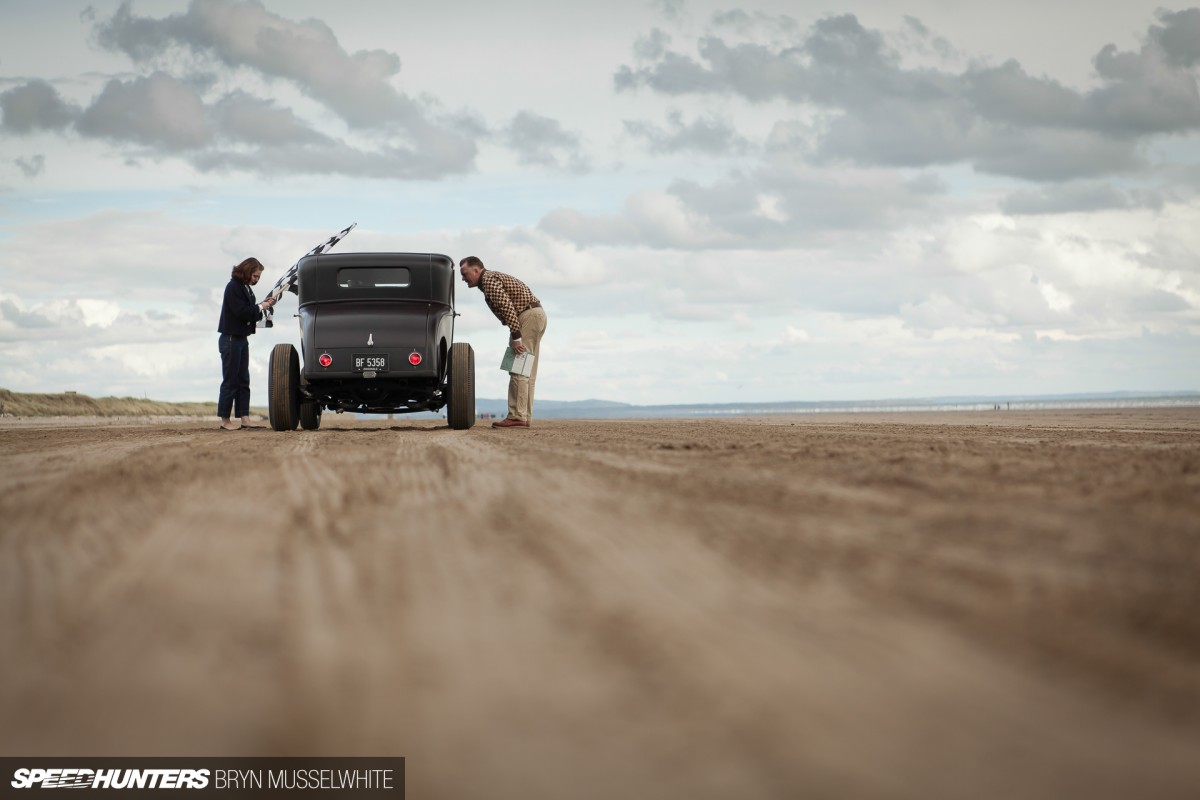 Vintage Hot Rod Association – Pendine Sands, Wales
Looking back through my selection, this is one of the only true event shots I've picked, which given the amount of them I've attended this year is surprising. Once again I find myself lying flat on the ground giving me a very slim band of focus with an F2.8 aperture. The event was an incredible one-day-only deal, with the sea sweeping back to reveal the hallowed sand, pounded down by one hundred vintage hot rods and then eaten again by the tide. A trip back in time I'd love to take again.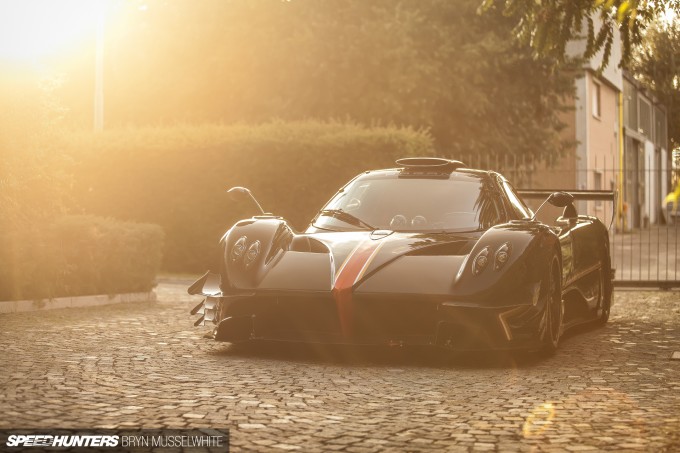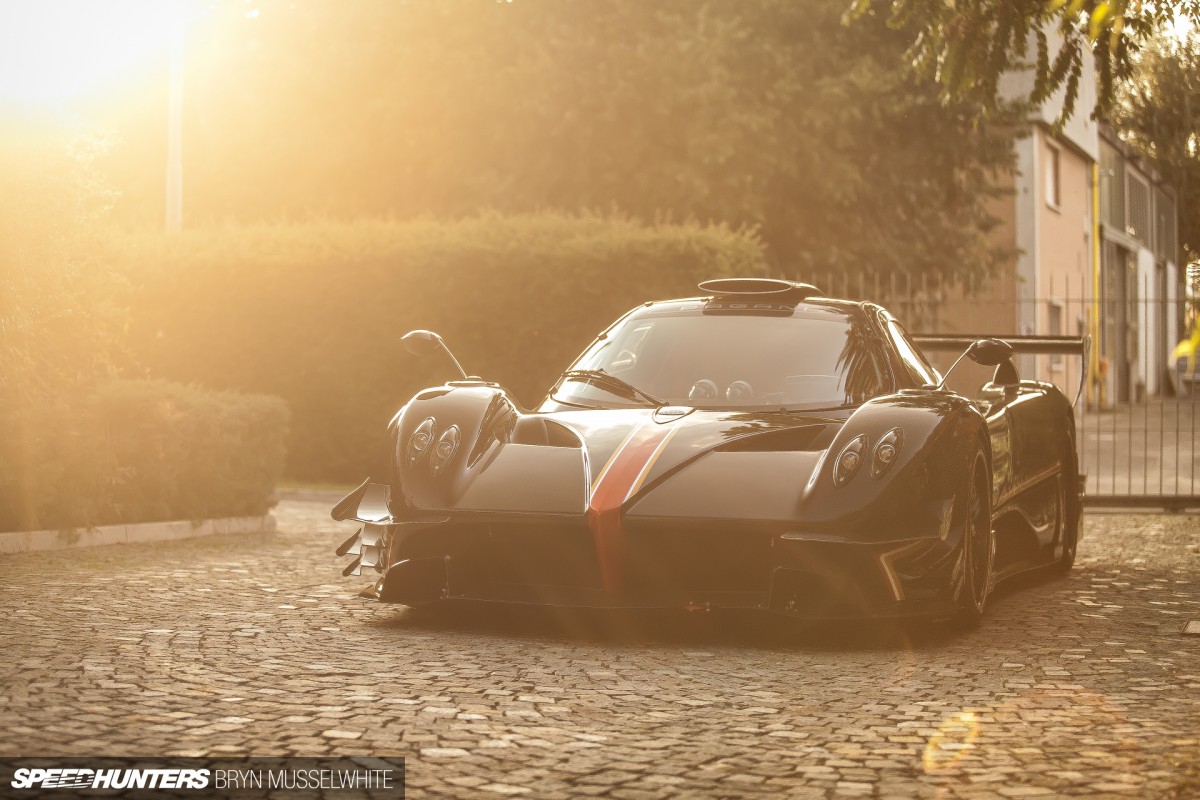 Pagani Revolución, Pagani HQ – Italy
The only car I've dedicated two pictures to, because it made such an impact on me. Remember the Huayra shot earlier on? Well this was a precursor to that experience the day before, another seized opportunity, and as it was eased out of the reception area, I started to fall in love with my first hypercar. To be completely honest, I've never fully understood the genre; such money for a car? Well, yes. After a couple of hours shooting the Revolución I can quite honestly say that the 2.3 million Euro price tag seems cheap and I know how unbelievable that sounds, but it is. Cheap.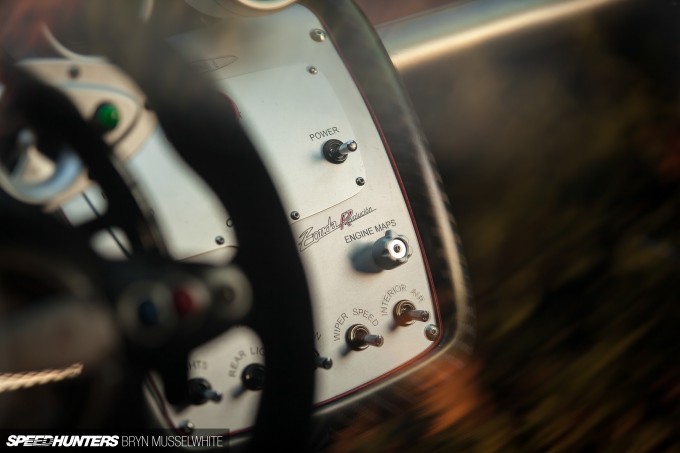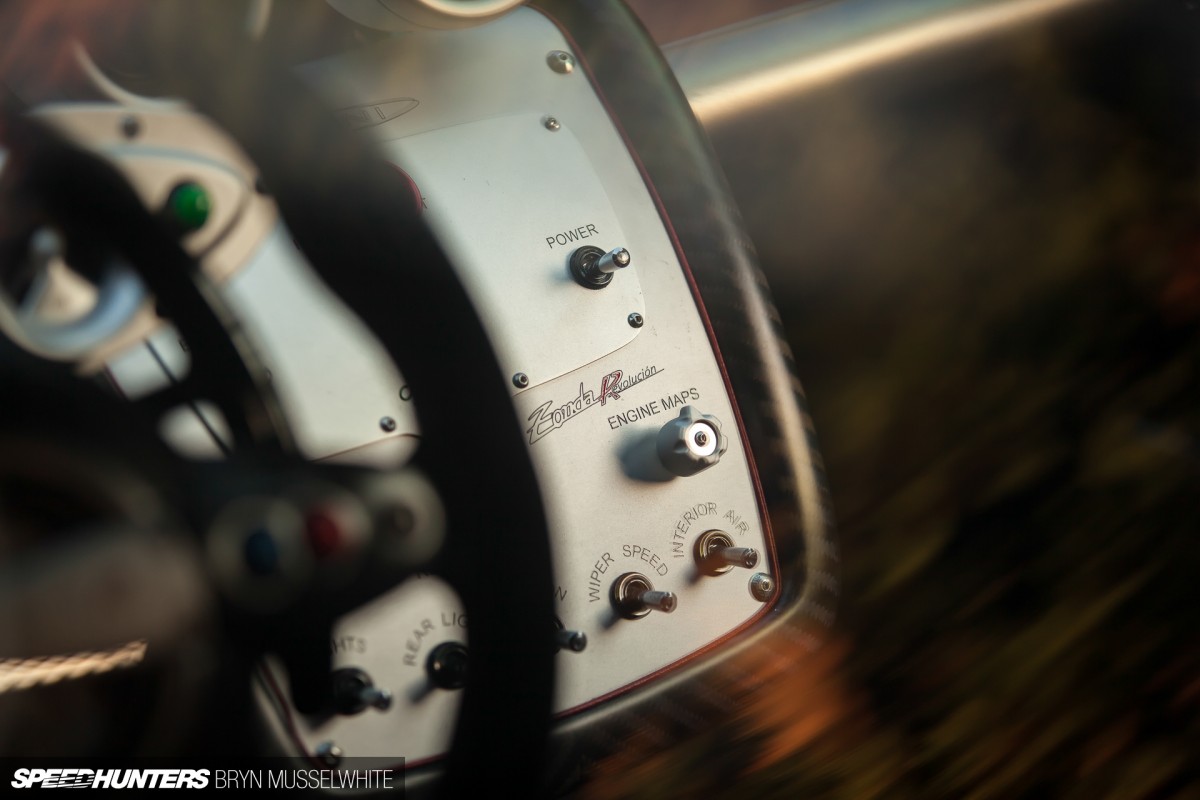 Pagani Revolución interior, Pagani HQ – Italy
The second shot is one that I walked past and snapped back to. Glancing into the cabin, the low sun was warmly caressing the centre console. The engine map switch was perfectly framed by the cut out in the driver's window, hence the blurred surroundings. It struck me that the simplicity of the switches and typography was in stark contrast to what they did; the silence and serenity of the surroundings hiding the power in the belly. This exquisite, wonderfully created machine completely captured me. Tired and hungry, I fell for it like I guess you would an illegal drug. Except this one is legal. If you own a race track.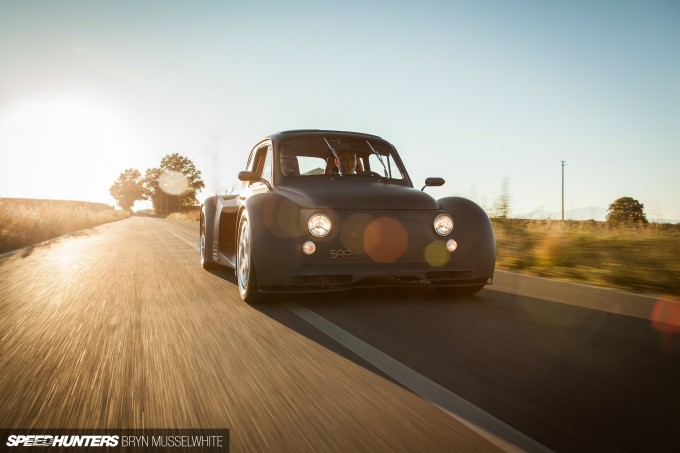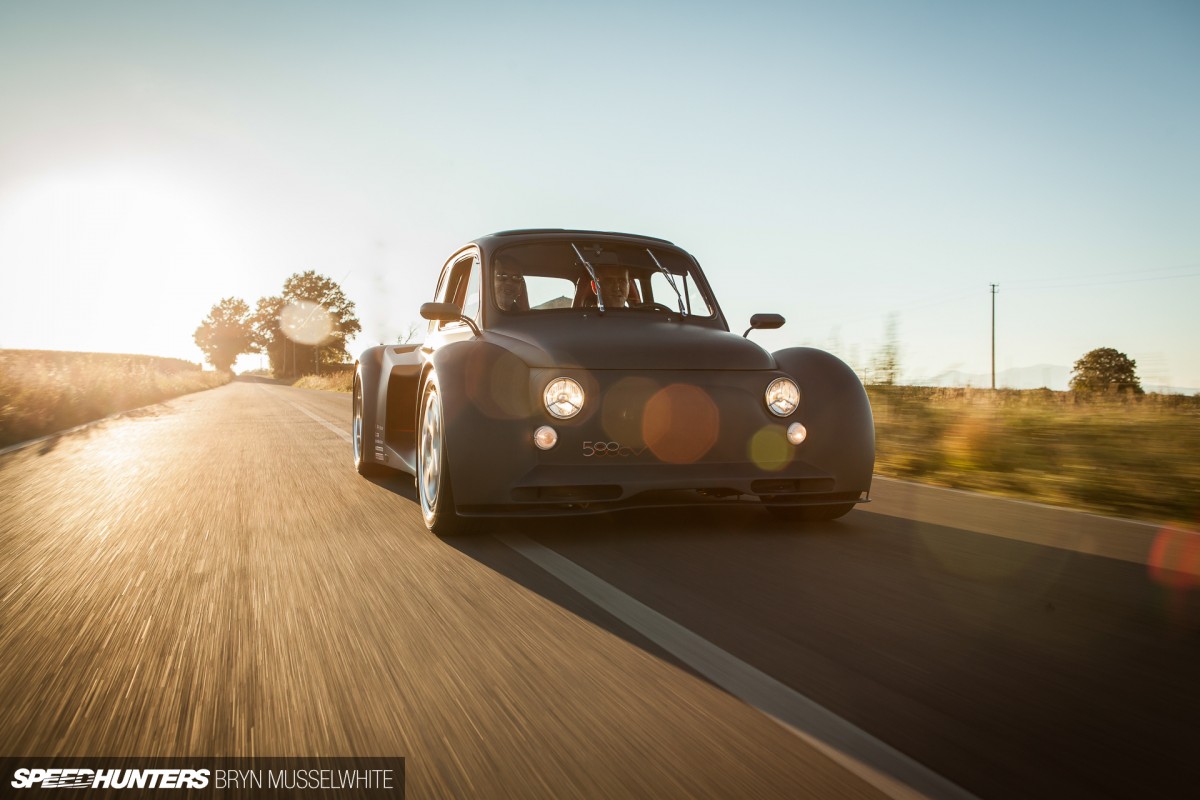 Lamborghini/Fiat 500 – Italy
This is a tease, a straight-up tease. So I'll apologise for that now, but this is my favourite picture of 2013 and it makes me simultaneously look back and forward at the same time. I shot this incredible machine back in September and although an almost complete lack of shared language meant all I could do was wave and smile, this insane creation brought us together. When I took this picture, I'd been awake for 16 hours with another seven to go and had travelled nearly 1600 miles in a mix of planes and hire cars. Again this is straight out of the camera; just one of those super happy, natural shots that remind me of the amazing times I've had and those yet to surely come. Look out for the full feature early on in 2014!
Bryn Musselwhite
Instagram: speedhunters_Bryn
bryn@speedhunters.com
[polldaddy poll=7651816]