The drives
After a year long hiatus, our fearless Commander in chief, Rod Chong, invited me to rejoin the team. During my absence I hadn't written a thing and the thought of creating again brought fear and excitement in equal amounts. You've seen most of what I managed to get up to this year, but behind every image is a back story. While I was collecting these together, the memories came rushing back, with smiles and occasionally a laugh breaking out.
(Above) Bahnstorming with the M6
For the first story I wanted to bring you something truly characteristic of Germany and the state I was living in: Bavaria. My good friend Sebastian suggested the BMW M6 of his mother would be perfect for a drive along the Bavarian lakes. The car was in storage and upon getting it out, we noticed the battery was flat. We moved the shoot to the following day and instead spent the evening breathing new life into the car on the autobahn. It turned out to be one of the most alive moments in my life.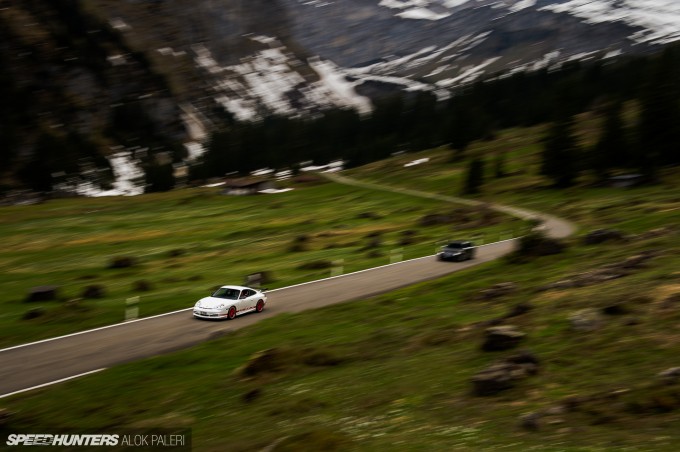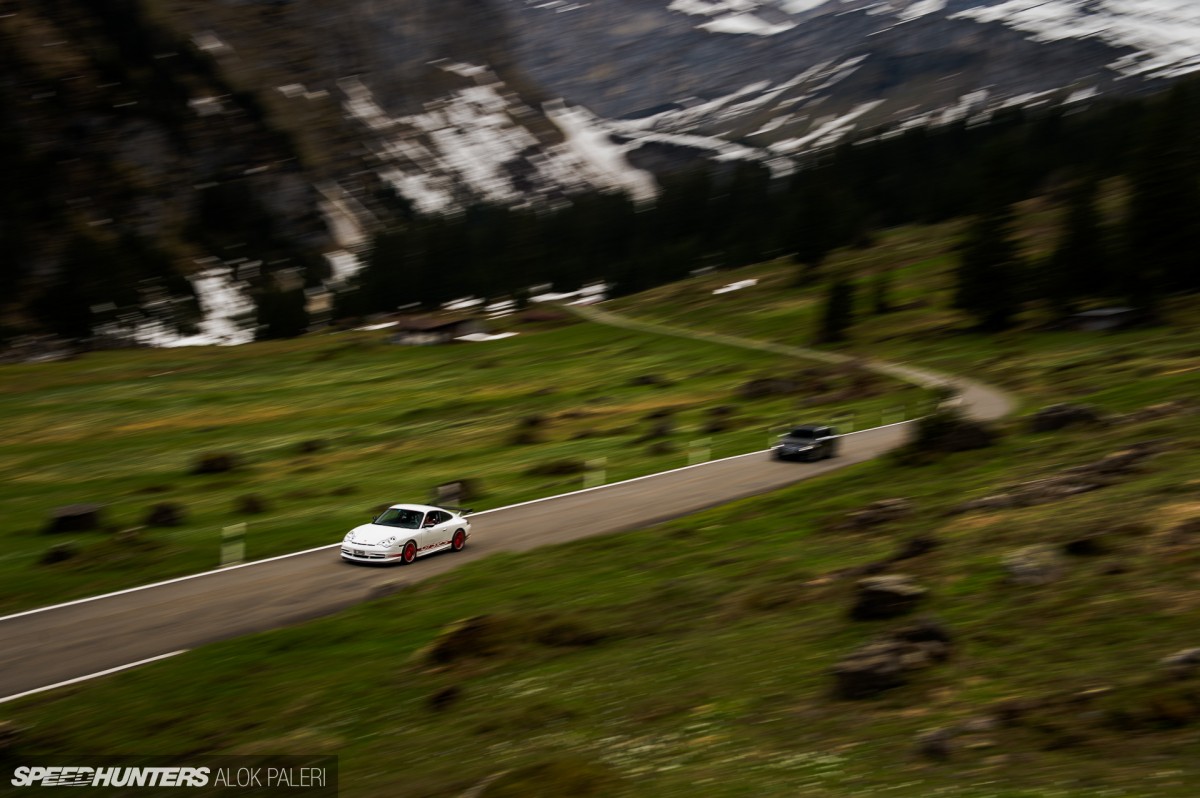 Porsche GT3RS and C63 AMG disturbing the peace at Klausenpass
The drives were my perfect excuse to actively seek out the incredible, yet lesser known driving roads in Europe. Despite being confronted with an unexpectedly closed mountain pass, we spent a whole day in the Swiss alpine valleys burning petrol, much to our enjoyment.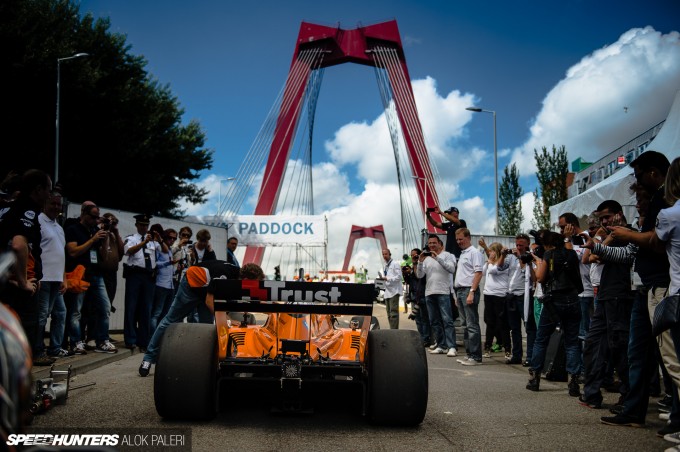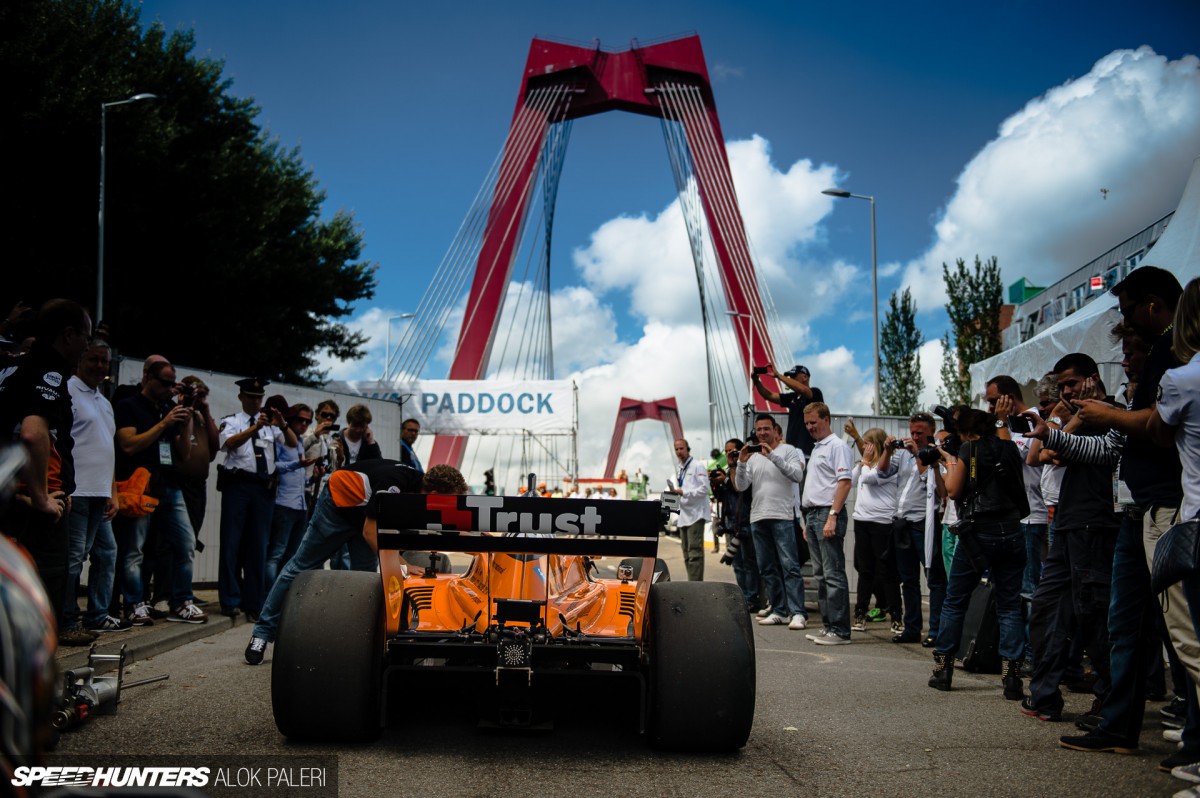 Renault World Series demo at VKV City Racing, Rotterdam
This was my second visit to the city racing event in Rotterdam. They basically close down a part of the city and let racing cars of different genres have a go at it in front of packed grandstands. The cars start at the end of the Williams Bridge and make their way round a circuit nestled in the city. At this proximity during a launch start, the engine scream is properly deafening; enough to make me never forget earplugs again to such an event.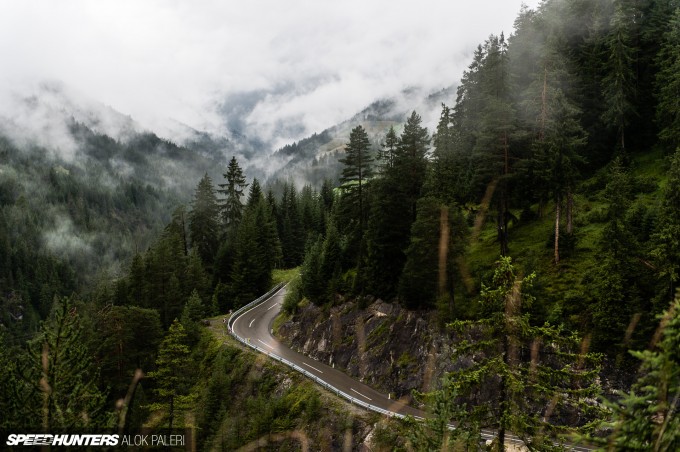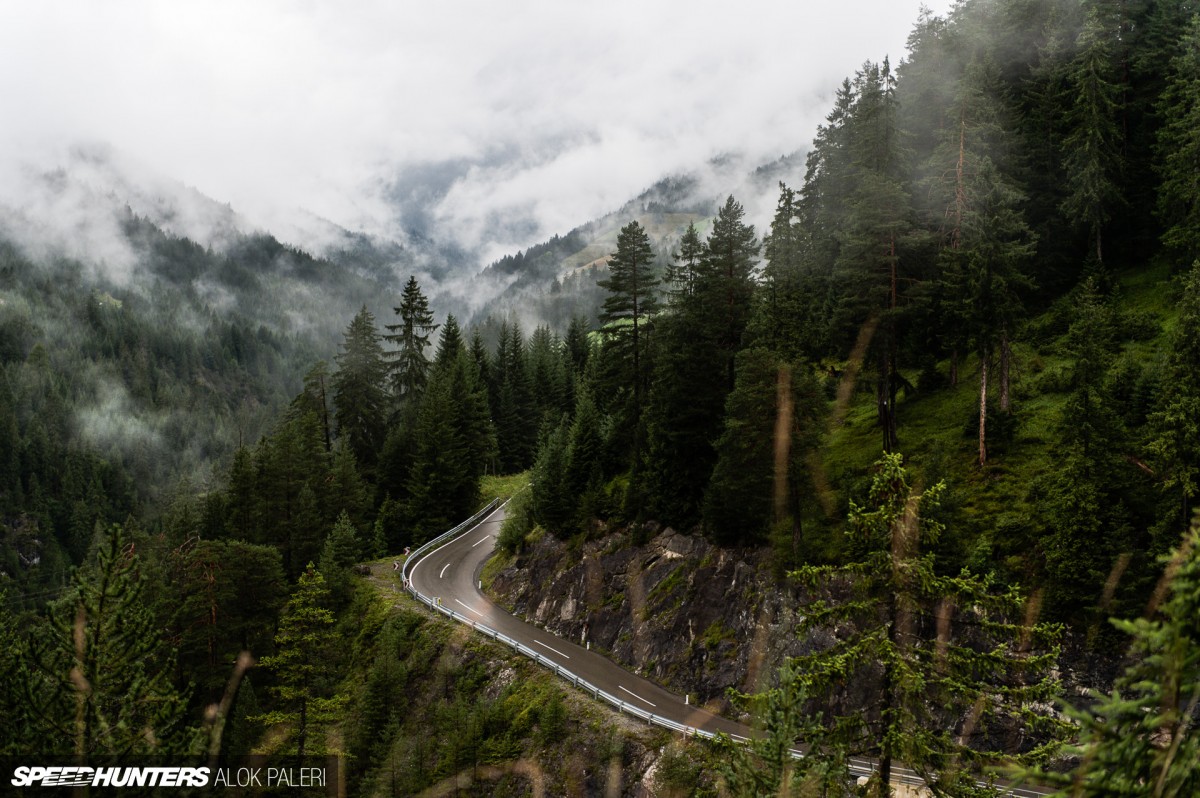 I had initially planned to shoot this amazing road with a different car. Since I knew about the place only from hearsay, I didn't know exactly what to expect. On the day I arrived, I noticed immediately that this stretch of tarmac deserved something truly incredible. Luckily the day was saved when a good friend was able to source a Mitsubishi Evo X – just the car for the job.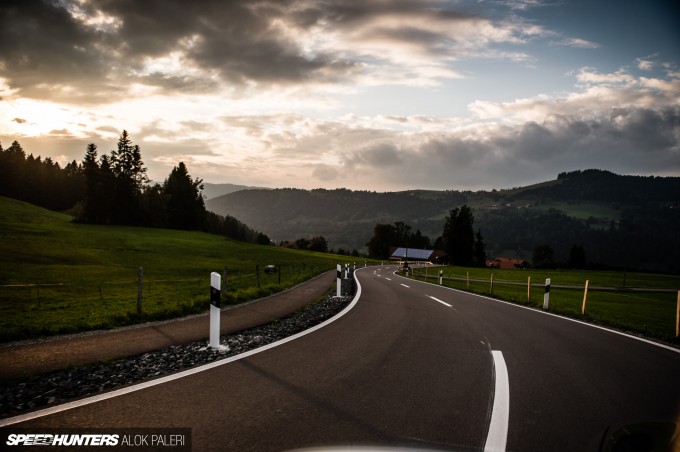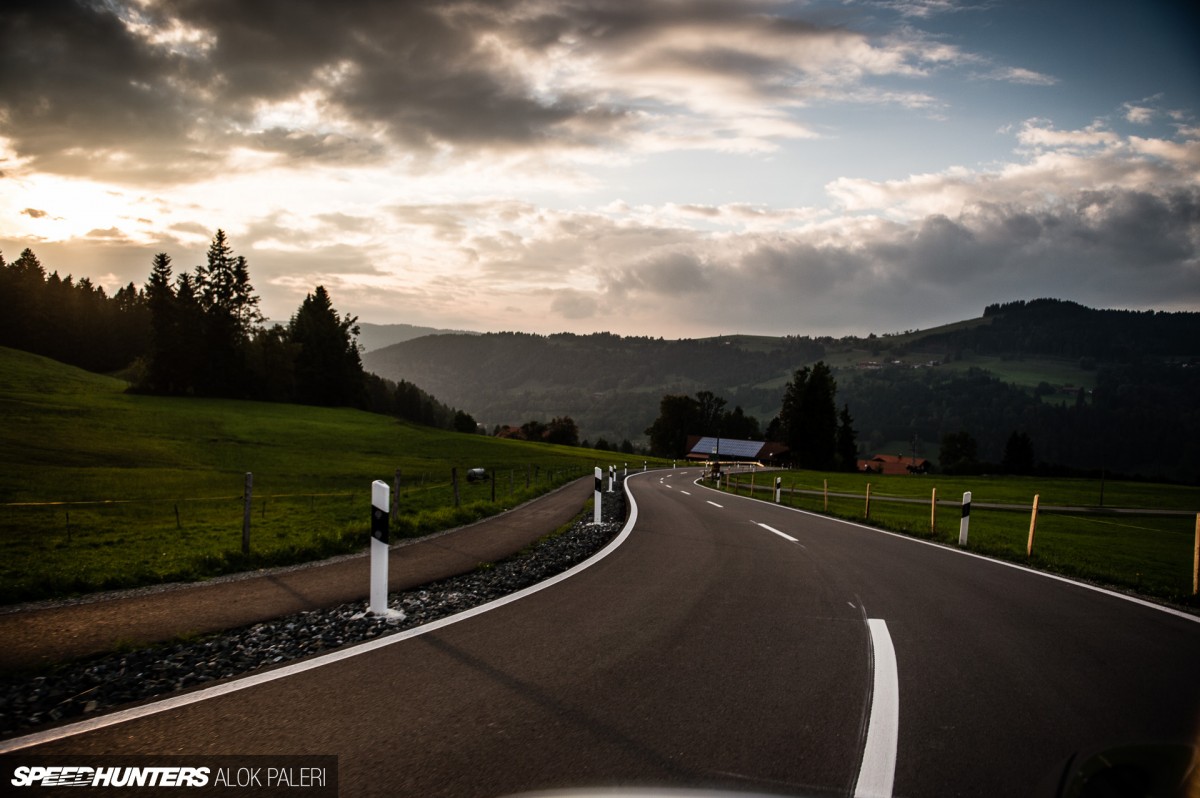 Border hopping in the S4 Avant
Every once in a while when I'm on a Dream Drive shoot, I used to take a wrong turn and had to turn around and get back to the planned route. In this particular case, I had taken a wrong turn in Austria on a freshly surfaced stretch of road that was so good I had to weave it into my existing route. Not all wrong turns are wrong.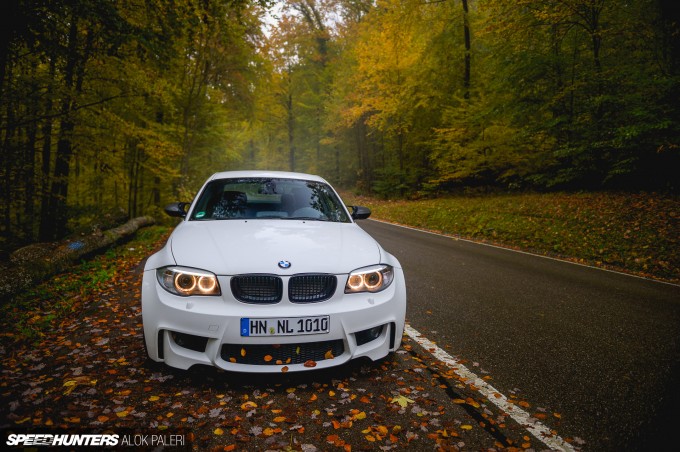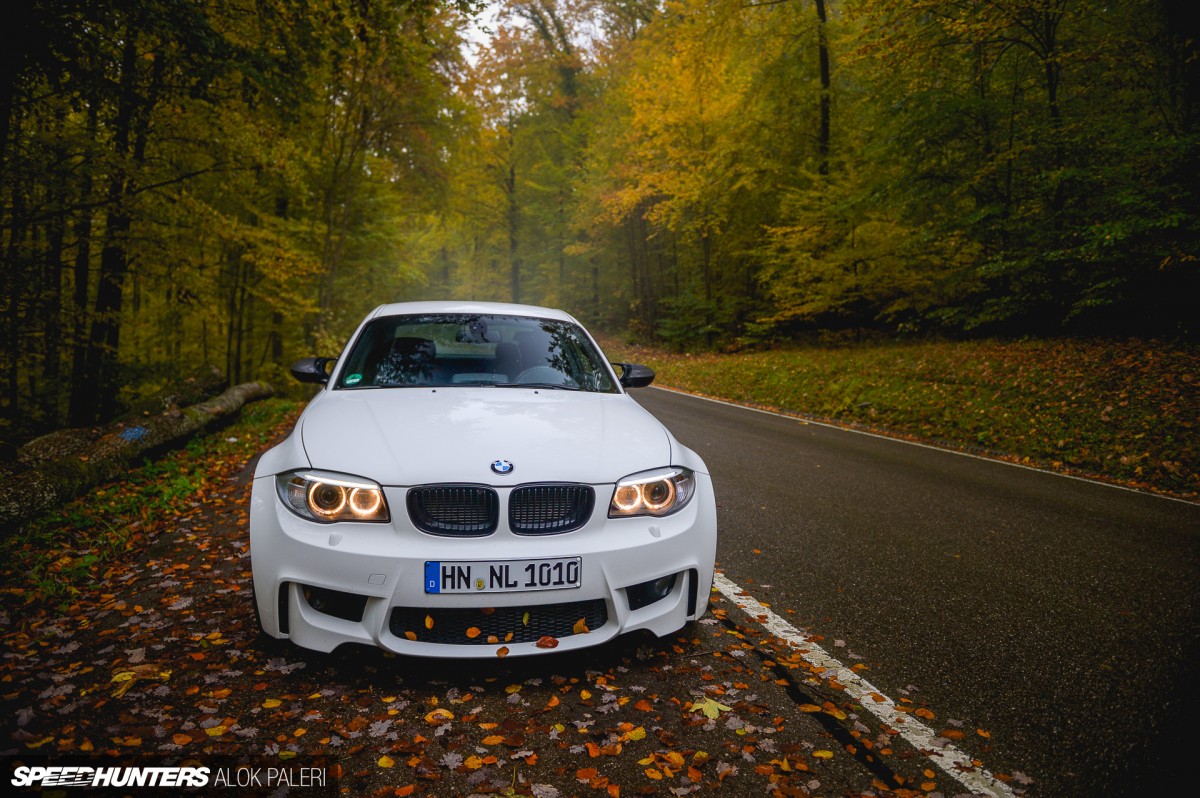 Hillclimb hunting with the BMW 1M
After having recently moved house to a town near Heilbronn, I was keen to check out the surrounding area for interesting spots. A friend of mine, Michelle, who happened to live close by and drive a BMW 1 Series M Coupe, offered to show me around. That idea turned eventually into a search for defunct hill climb routes in the area and evolved in turn into a Dream Drive.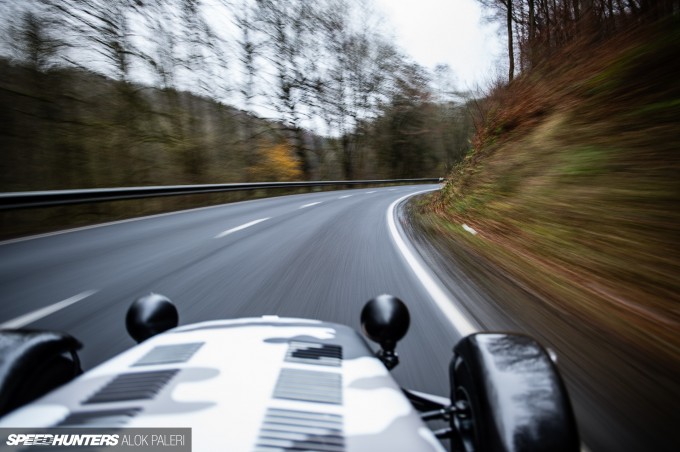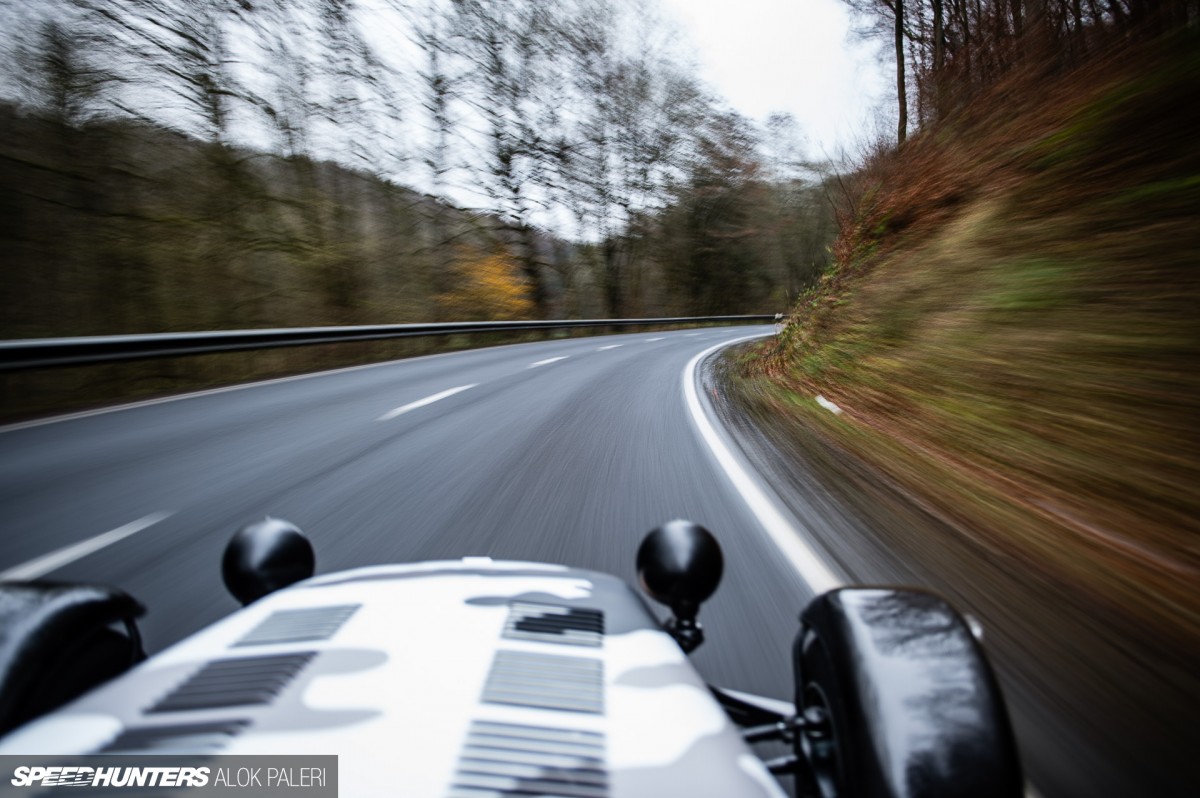 Road karting in a Caterham, Luxembourg
The owner of the car and ex-drifter Yves Faber of Wengler Racing was initially supposed to drive this car for the shoot. Due to a sequence of unforeseen circumstances, it turned out that he would instead just toss me the keys of the car for a day. This car was so raw and relentless with its racing suspension and semi-slicks in the cold and wet, it was the most alive I had ever felt in a road car.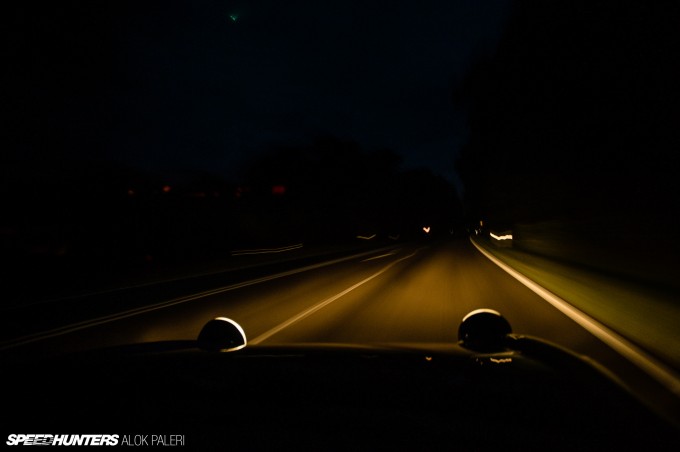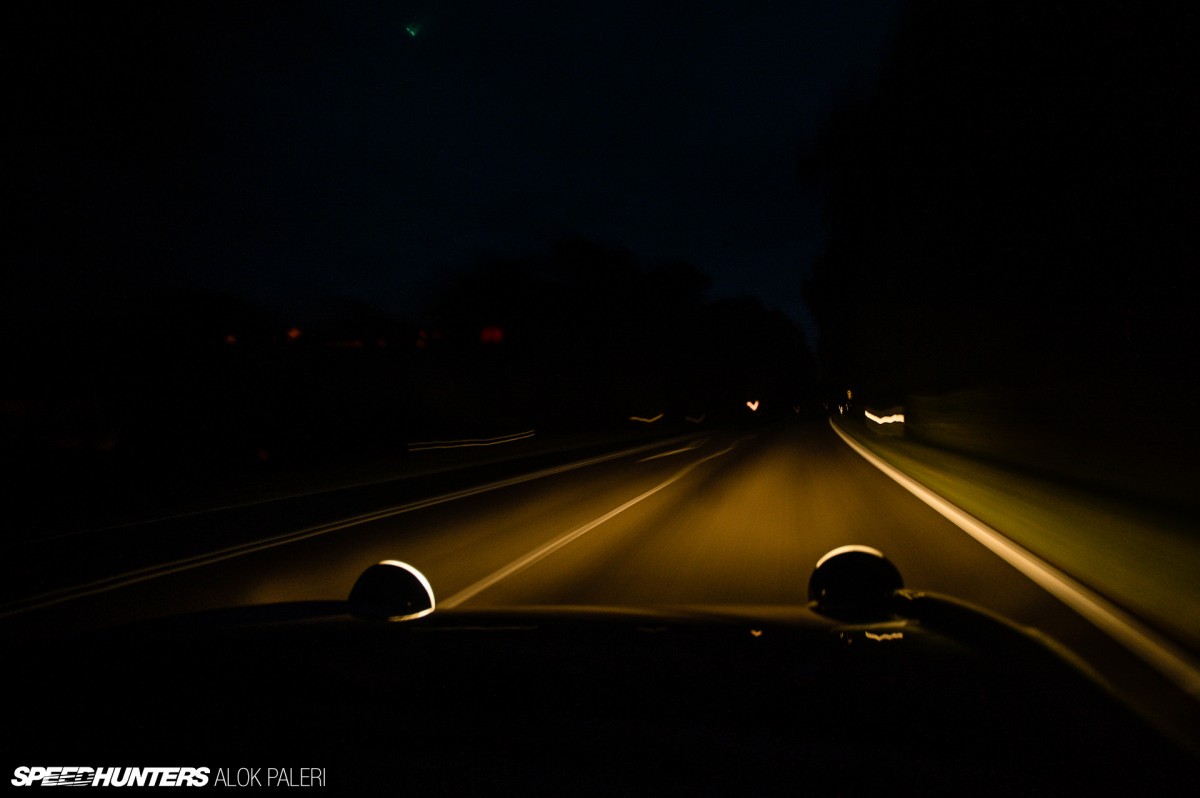 My first drive revisited, Porsche 968CS in Altmühltal
This was another result of quick response to a bad situation. When my planned car for the drive had to be retracted due to technical issues, I resorted once again to my friend Sebastian, otherwise known as my personal F1 Key. He offered me his first car, a Porsche 968 Clubsport, for the shoot. This was incidentally also the first car I had ever driven legally, so this story was a bit special to me personally.
The events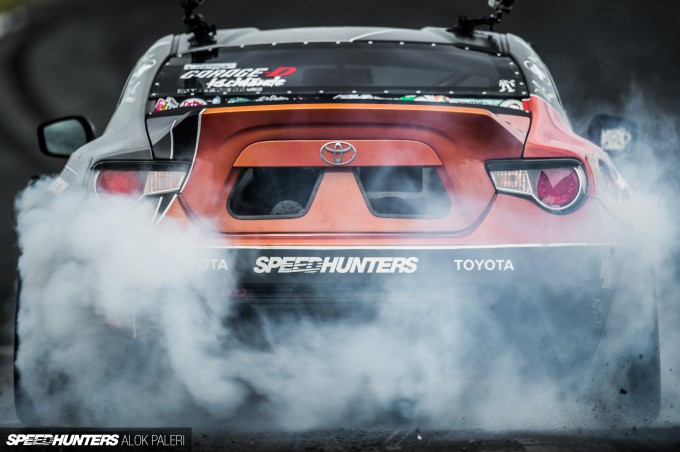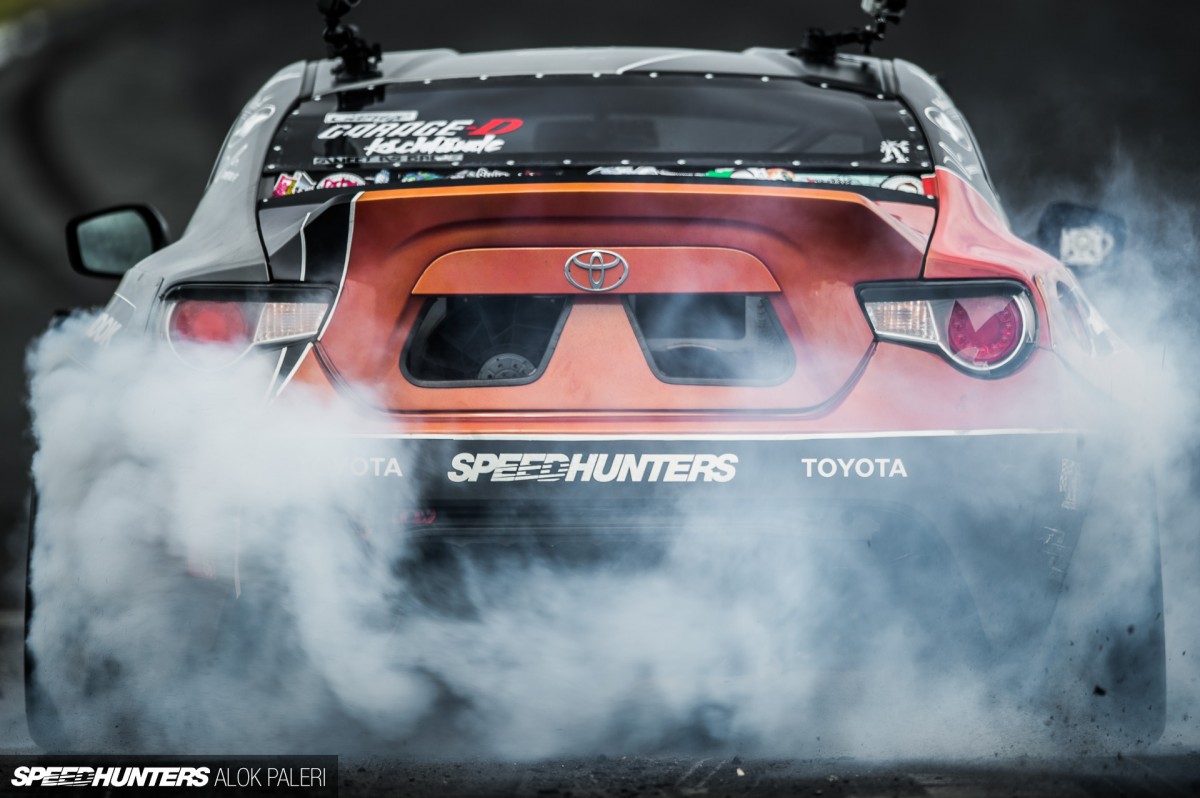 Speedhunters 86-X, Gatebil Rudskogen
During this year's Gatebil Rudskogen festival, I was shooting around the pre-grid area. Nothing prepared me for the violence with which this car took off as Fredric Aasbø launched it, or the amount of debris that hit my face. Lesson learned: rubber can be bitter in taste.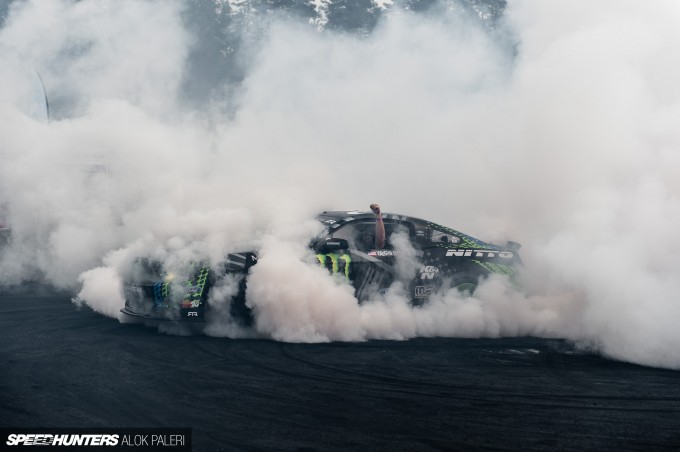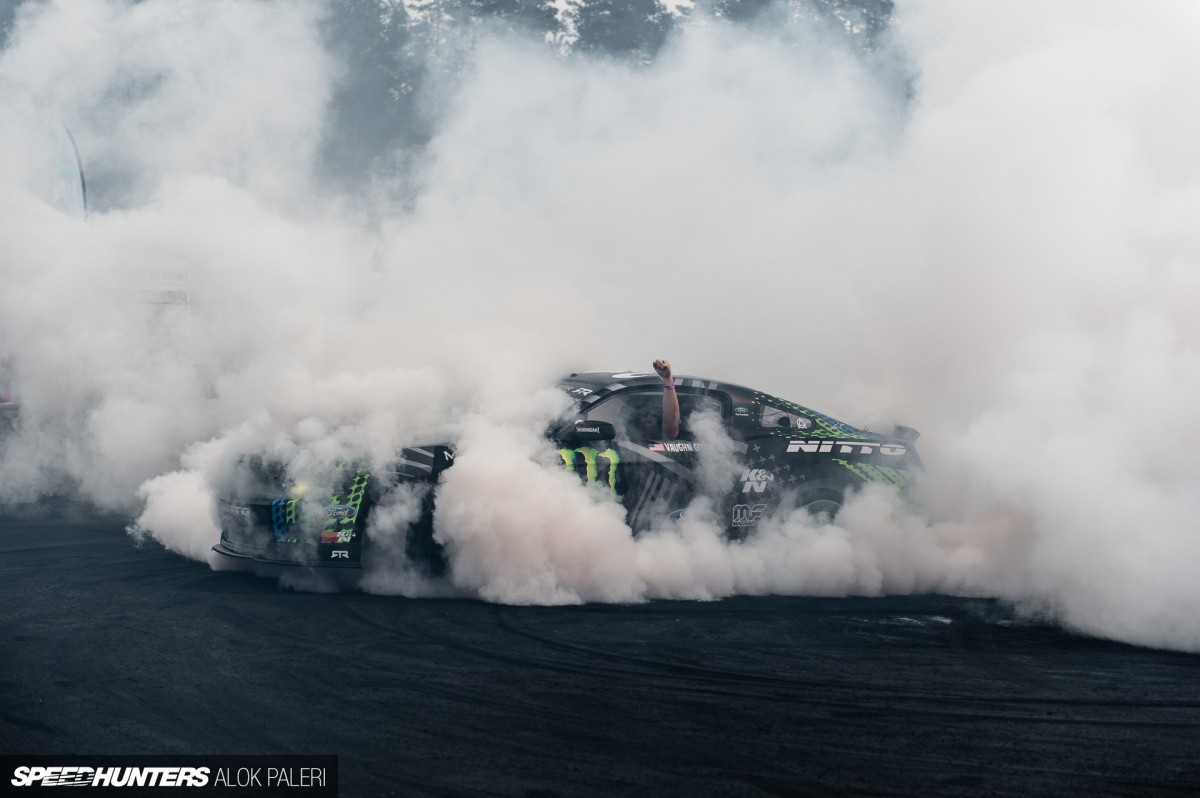 Vaughn Gittin Jr. in the burnout pit, Gatebil Rudskogen
One of the few red-blooded hoonigans out there, Vaughn knows a thing or two about creating artificial clouds, as he demonstrated in his Monster Energy Nitto Tire Mustang RTR-D.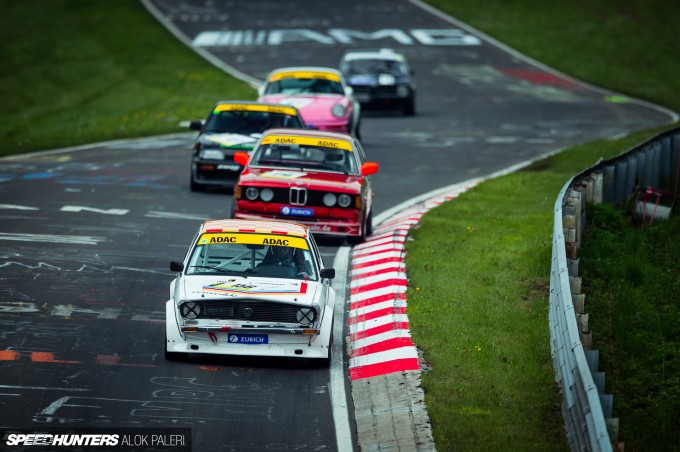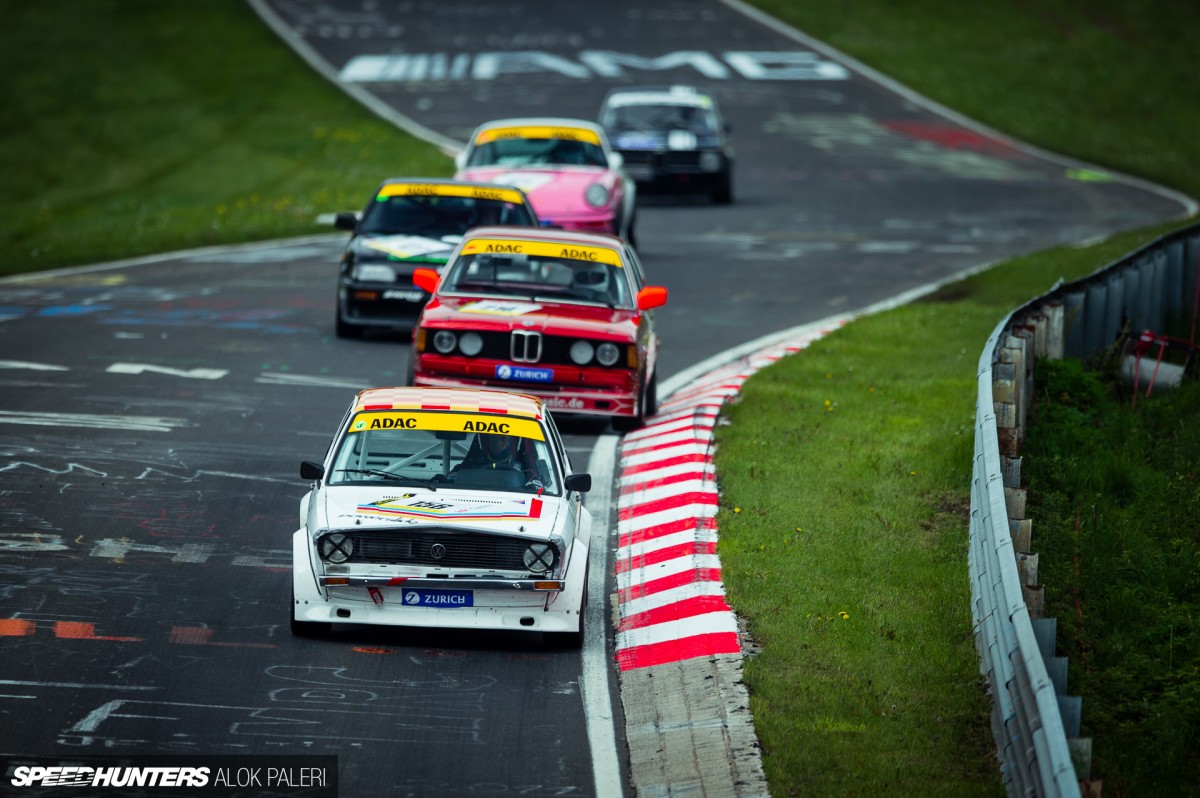 The Nordschleife Love Train, ADAC 24h Classic, Nürburgring
I stole myself away to the Pflanzgarten section of the Nordschleife shortly before the actual 24 hour race began, to catch a glimpse of many of the oldtimers go door to door on this classic race track. Volkswagens, BMWs, Porsches; the diversity was impressive.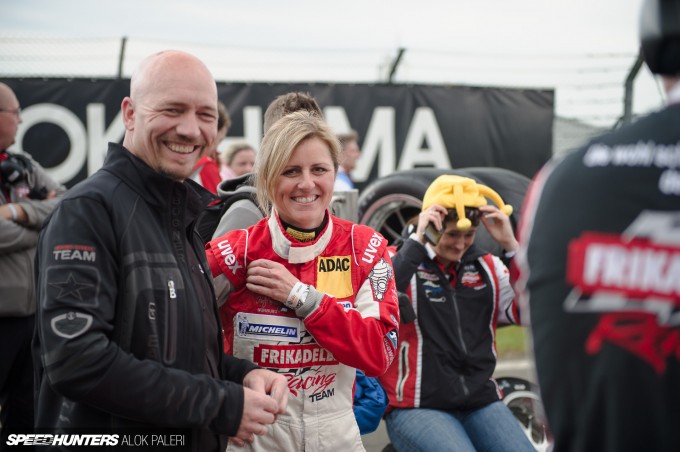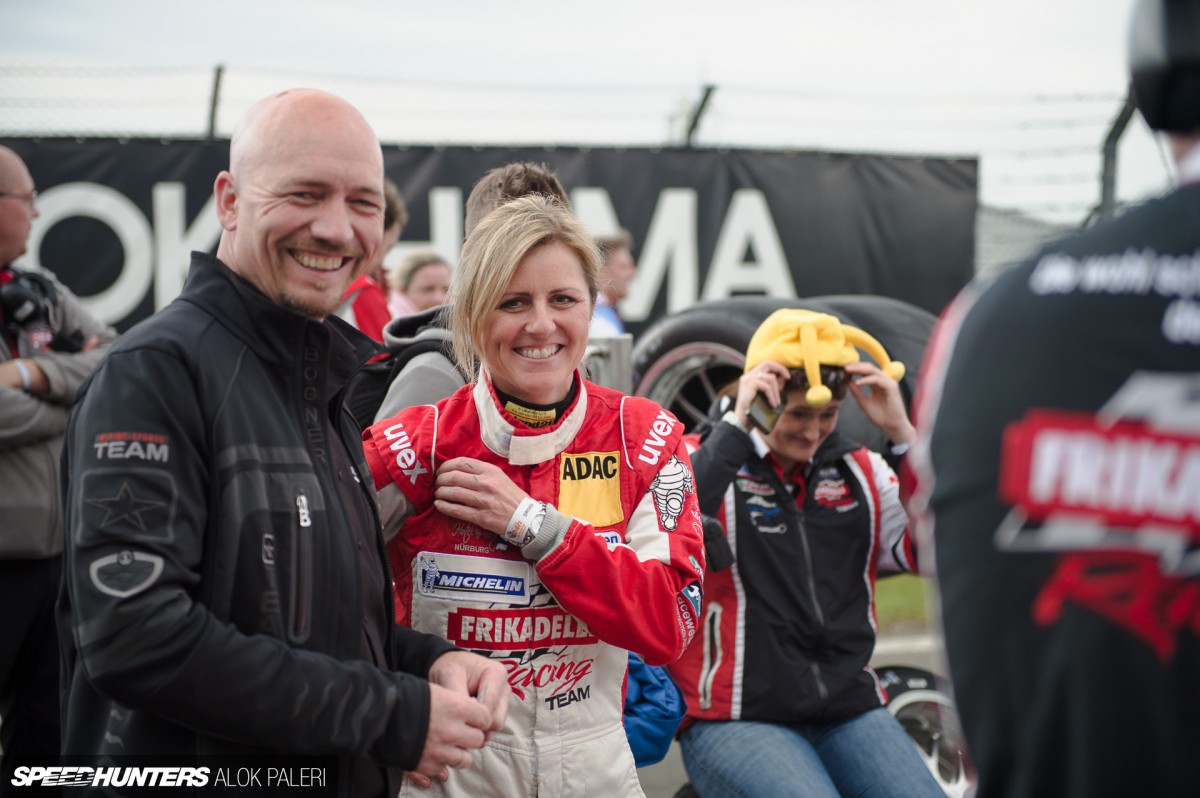 The fastest ex-taxi driver in the world, Sabine Schmitz, Nürburgring 24h race grid
One of the biggest advantages of being an Indian guy in the media scene is that it's quite easy to stand out visually in Europe. Familiar faces, familiar smiles.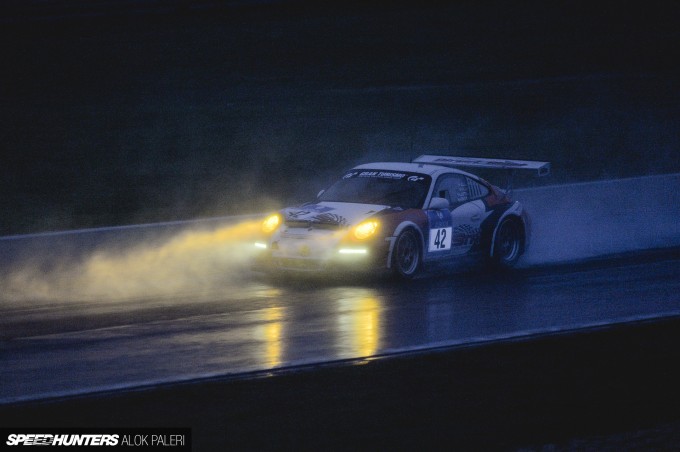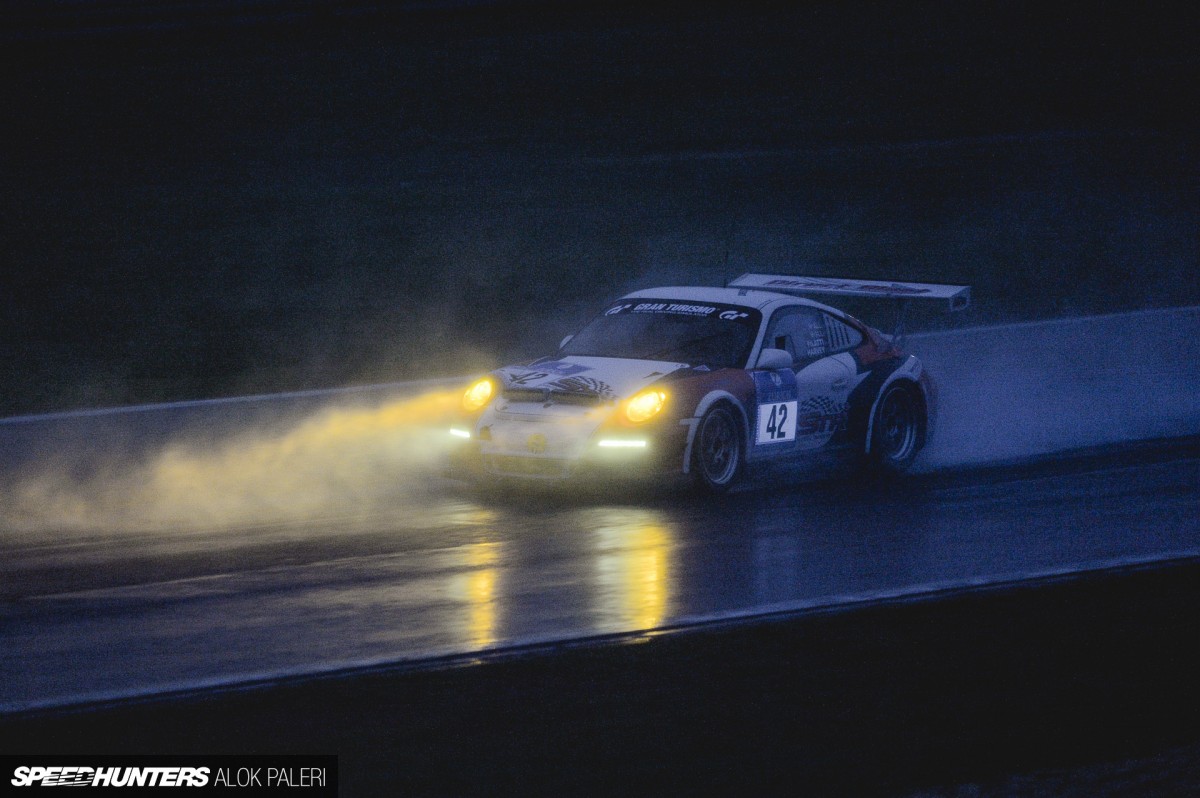 NGK chicane in the wet, Nürburgring 24h
When it rains at the Nürburgring, it pours. Shooting in the heavy rain in the early hours of the evening was a challenge in itself, having to constantly wipe the lens clean and keep bumping up the ISO setting on the camera. Despite this, it was so immersive that I completely forgot that I myself was getting completely drenched.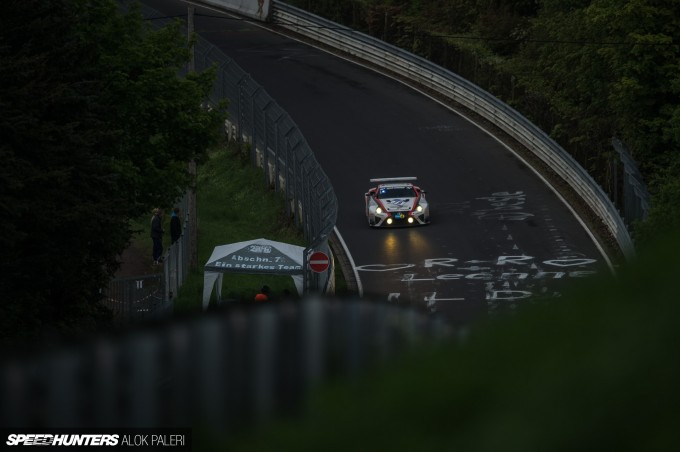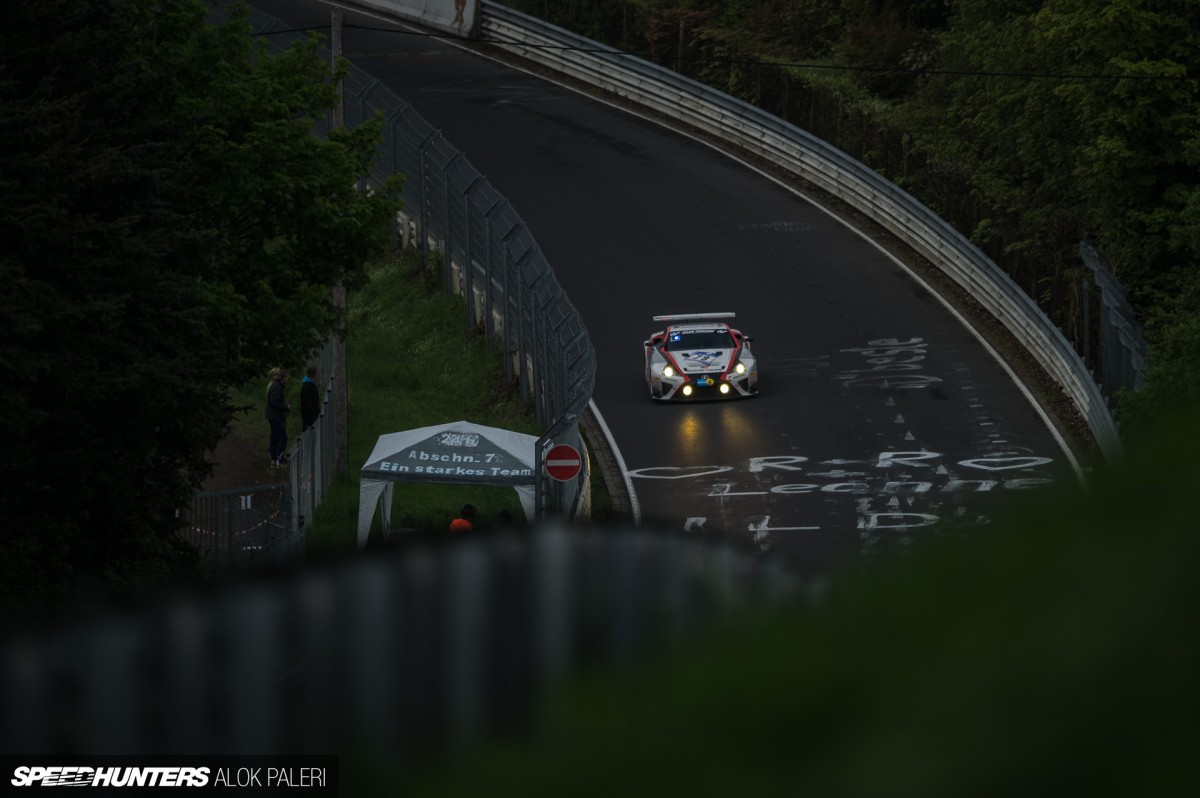 Gazoo Racing LFA, Nürburgring 24h
Following a night of heavy rain and suspended race, the hike to Flugplatz was so incredibly muddy and slippery that it was a miracle that me and the camera equipment got there in one piece relatively mud-free. This view alone of the cars hammering down one side and then cresting over the blind hill was totally worth the effort.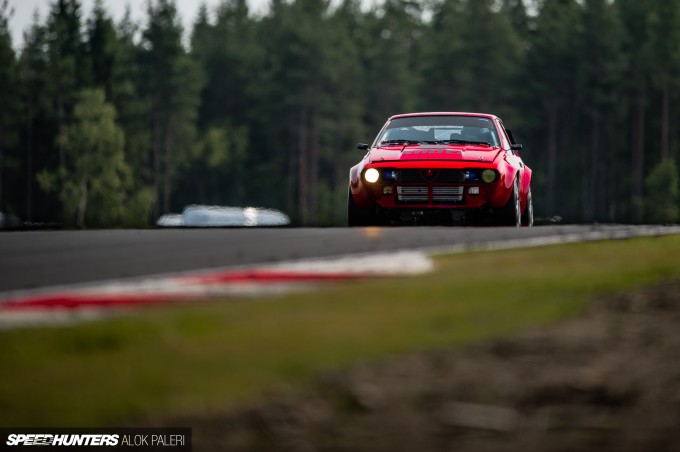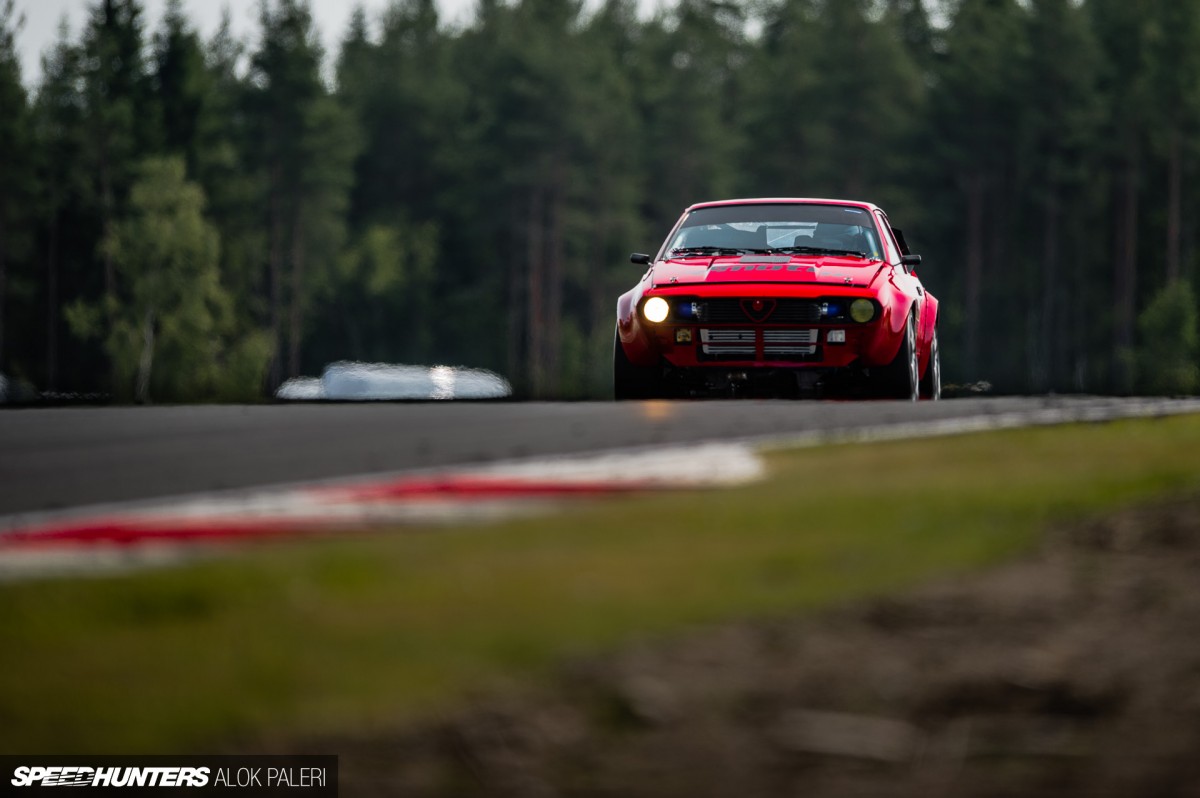 617whp Alfa Romeo GTV, Gatebil Rudskogen
This was the first time visiting Gatebil Rudskogen, despite wanting to do it for nearly six years. It's a truly magical place. Where else can you see a beautiful machine such as this Alfa Romeo GTV packing 617hp of punch actually being driven hard?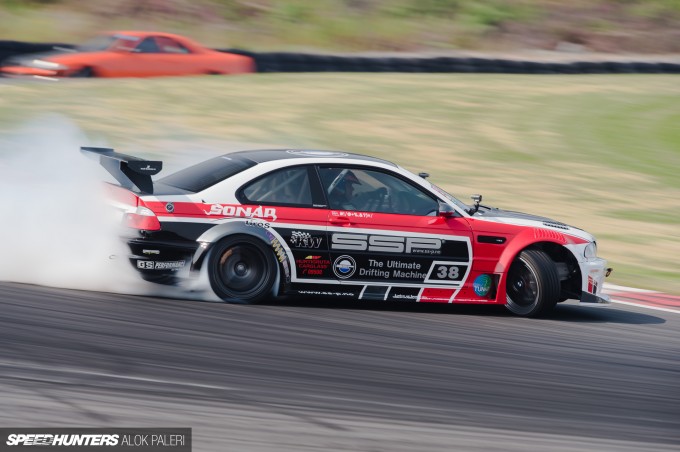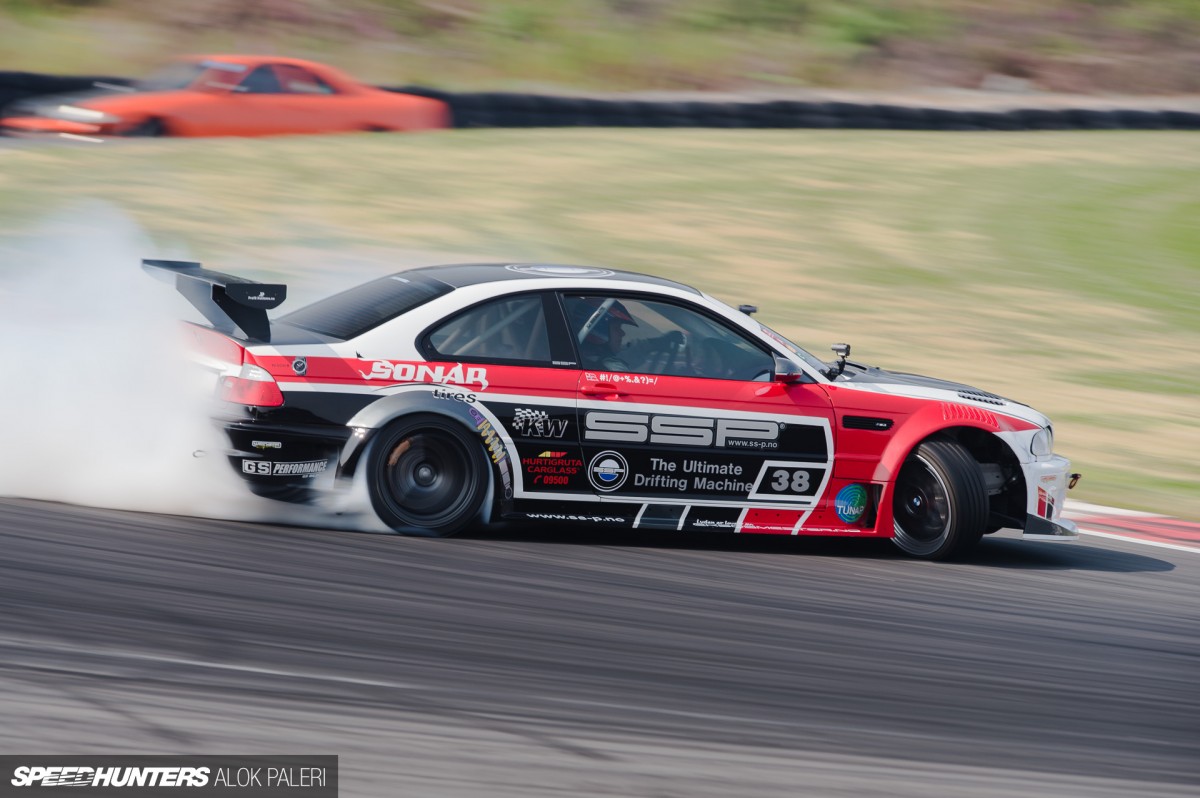 Martin Amundrød's E46 Drift Car, Gatebil Rudskogen
Drifting was one of the main reasons why I got into automotive photography, so at some basic level it's still hardwired into my brain. To be able to shoot at an event as insane as Gatebil was a single heavy dose of drifting to satisfy the craving for a whole year.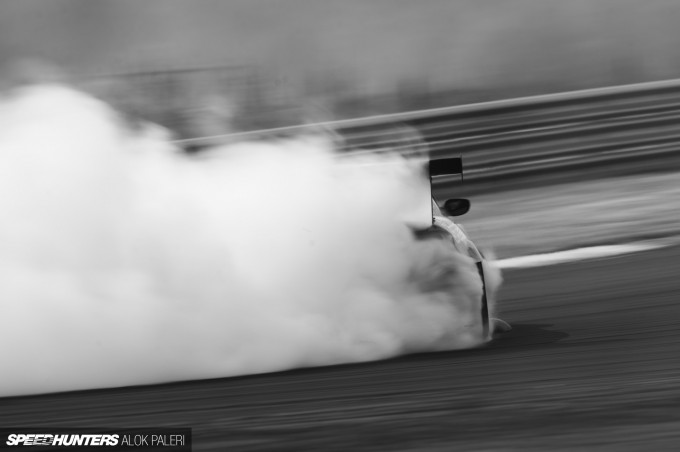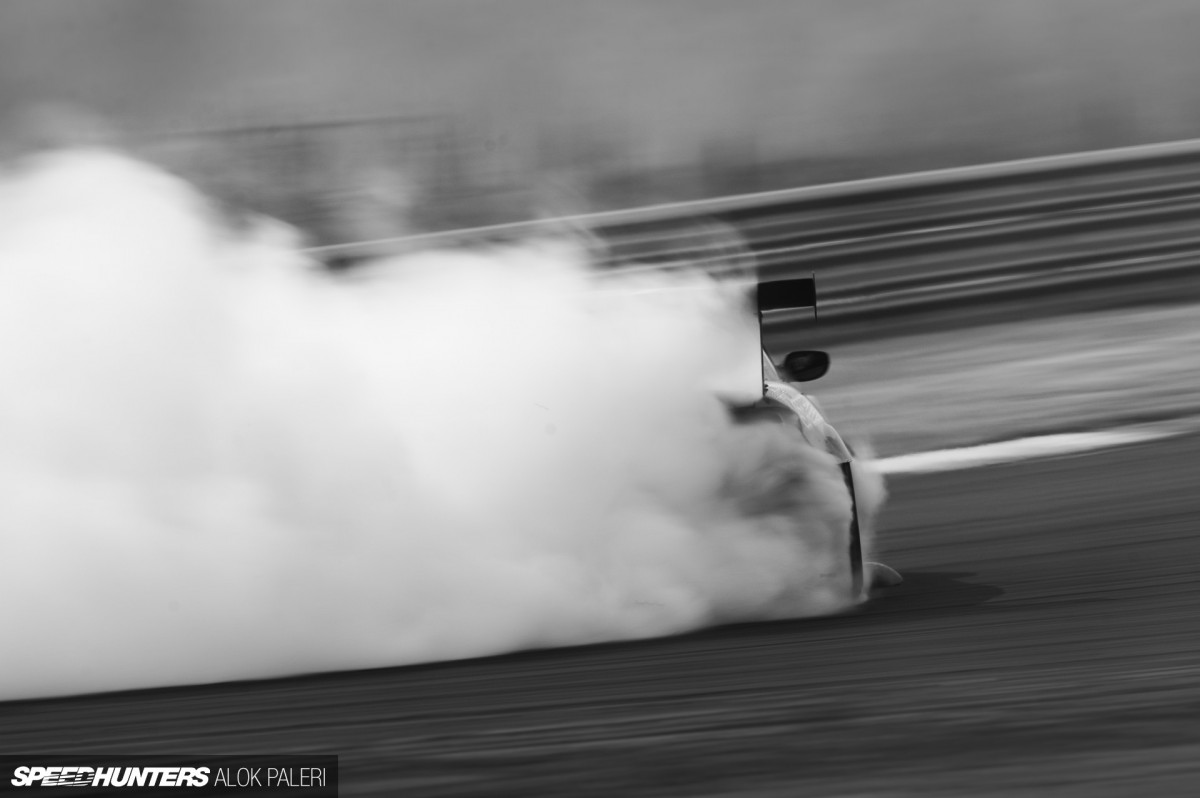 Madmike Whiddett, BADBUL, Gatebil Rudskogen
I'm used to noise regulations at race tracks in Germany, so hearing cars that scream well into the triple digit decibel mark was honestly an eye (and ear)-opening experience.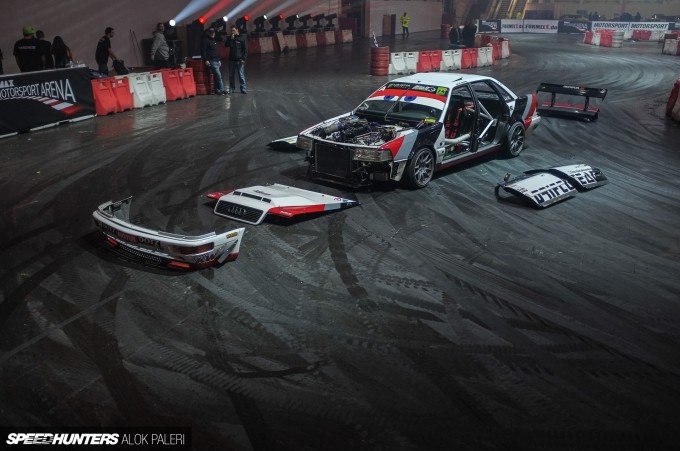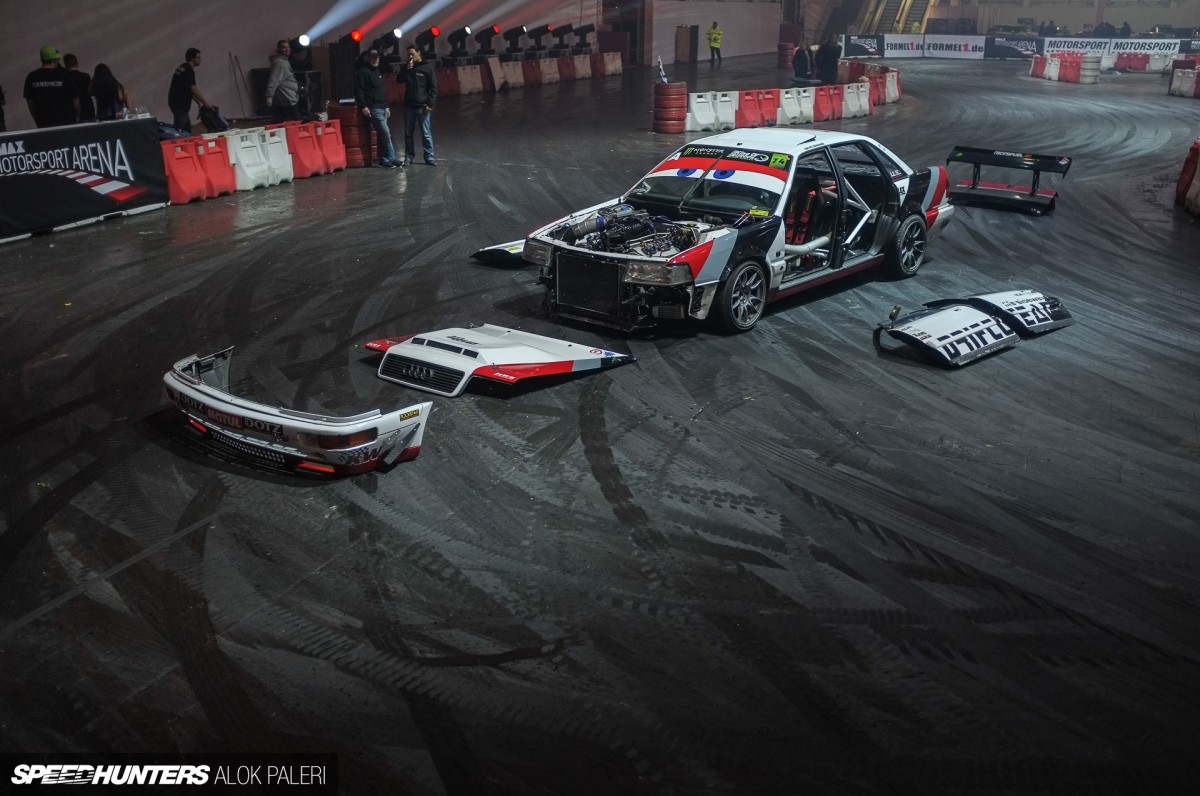 Florian Zimmerman's Lego Audi drift ship, Essen Motorshow
It seems to me that the Swiss love playing with Lego. As grown men, they seem to continue doing the same to their own cars. First we had Michael Sahli and his camo E30 wagon and now we have this, Florian Zimmerman's Audi drift ship.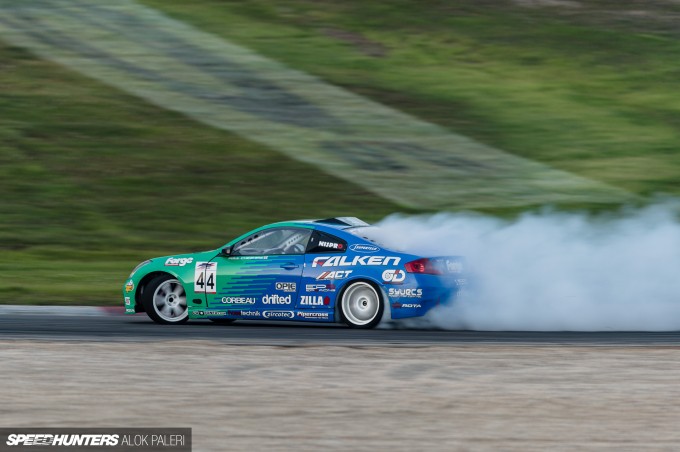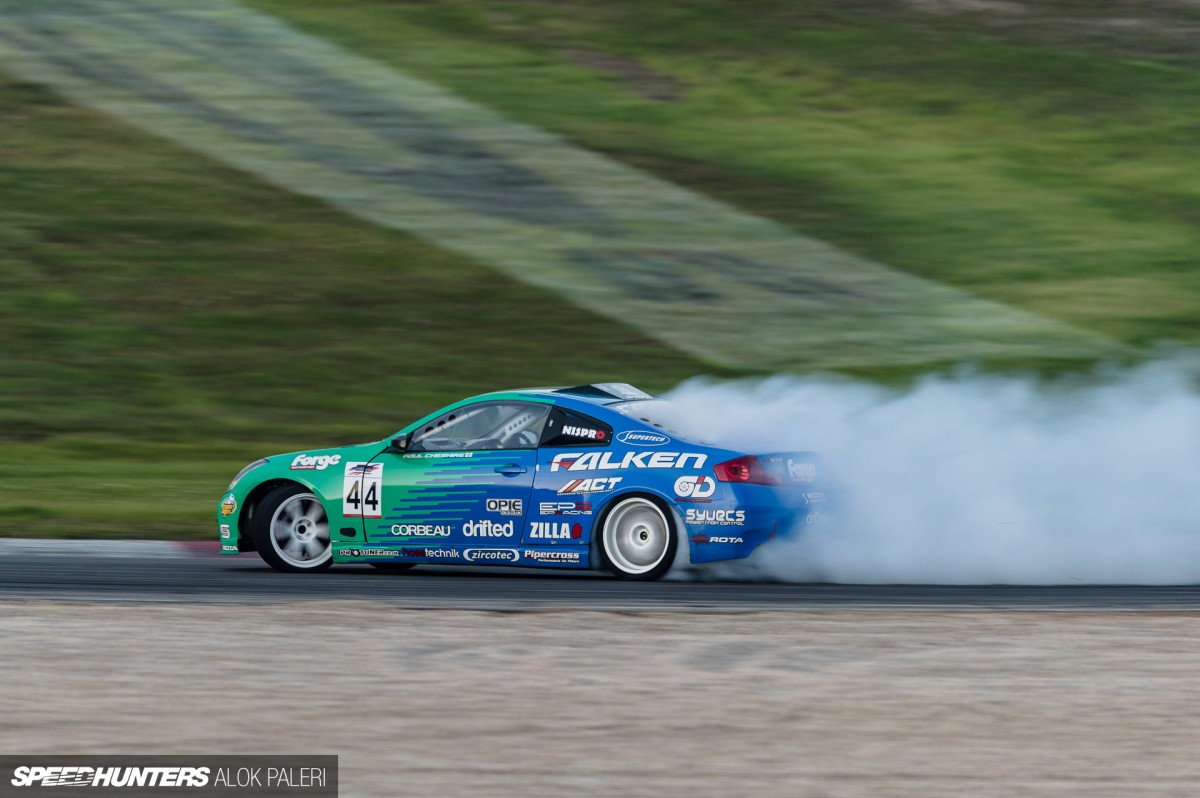 Paul Cheshire's Falken clamshell G35, Nürburgring 24h Drift Demo
Prior to the start of the 24h race at the Nürburgring, it has been a tradition to have a drift demo at the Müllenbachschleife – the set of corners including the Ford curve, Dunlop Curve and the Michael Schumacher S. For the last couple of years, Falken Tyre Europe has been bringing over their European drift team for the demo. It's a time when I get to meet my old friends from the scene and have a generally good time. After all, isn't that what drifting is all about?
2013 has been an epic year, with Speedhunting projects taking me into fields and places I have never been before. Here's to a new year to top them all.
Alok Paleri
Instagram: rennworksmedia
alok@speedhunters.com
[polldaddy poll=7651928]