2013 in reverse fashion
Time is a mental concept. I've spent a large amount talking about it before and since I know this isn't a philosophy site I'll try not to digress from cars too much, but it's worth mentioning how strange it is sitting here writing up the last twelve months. On one hand I feel like I was just writing my year in review for 2012 whilst at the same time the lead image shot back in October already feels like a decade ago.
(Above) Aston Martin Vanquish Volante, Palm Springs California – October 14, 2013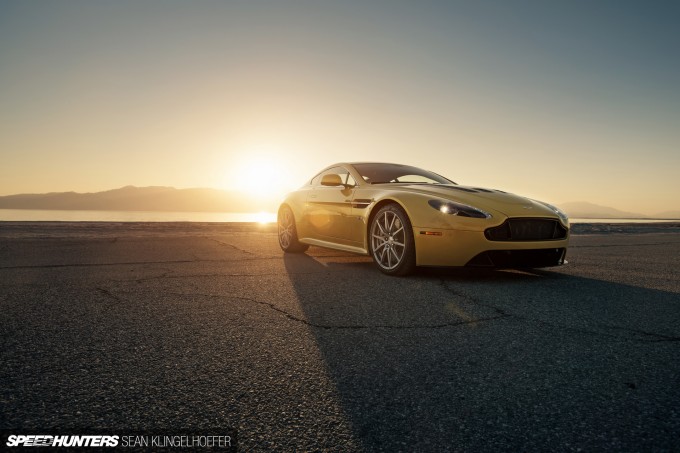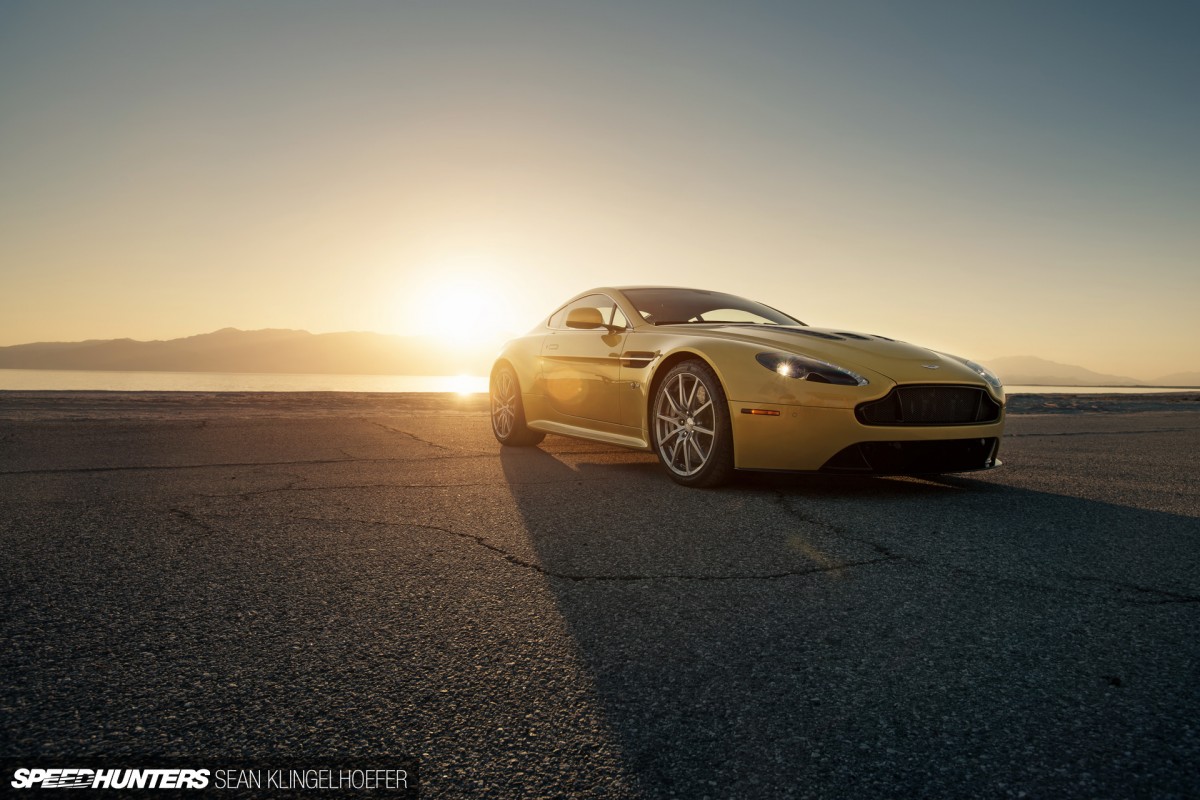 Aston Martin V12 Vantage S, Salton Sea California – October 15, 2013
In today's technologically advanced ultra-now culture, we have a much different perception of time from our ancestors. Rather than 'looking forward' to the future, in ancient times the Greeks actually thought of the future as 'sneaking up from behind you'. Furthermore, this mindset views the past as being out in front of you in plain view, a vantage point I find a lot more applicable to actual life as in the saying 'hindsight is always 20/20′.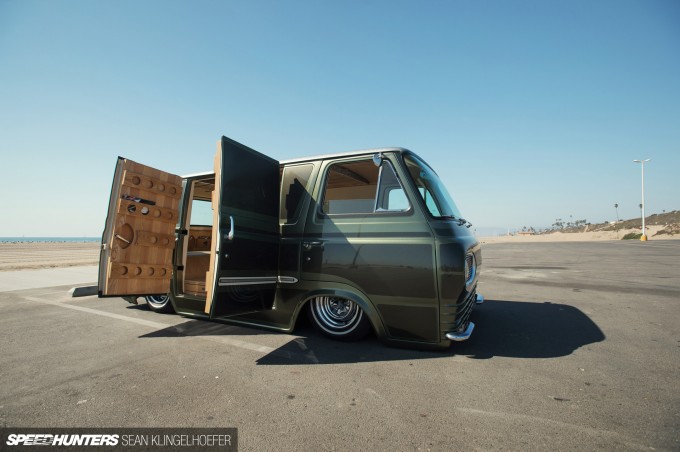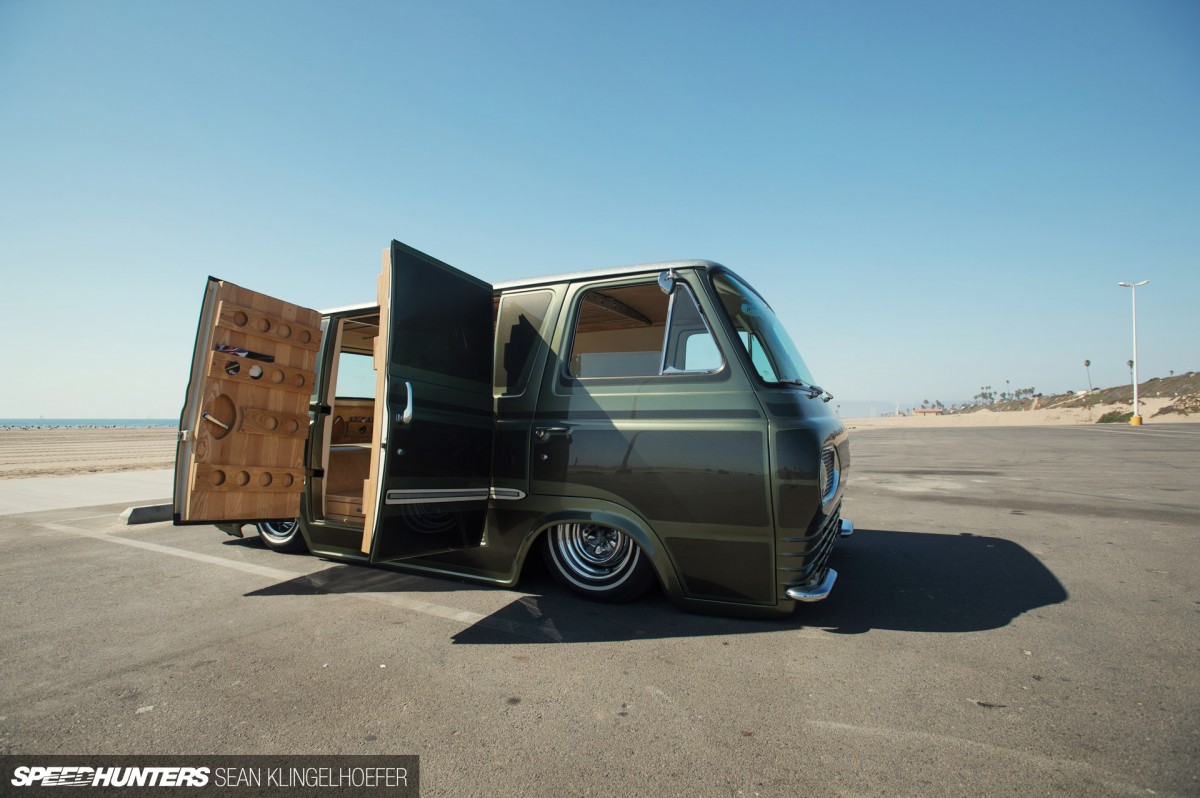 Van Go, Dockweiler Beach California – October 4, 2013
So, in homage to ancient Greece, I'm going to look at the last year in reverse, in a stream-of-consciousness rant style, pointing out miscellaneous thoughts sprinkled in as they occur. I have also provided links to the associated stories in the description listed under each photo, should you decide that you want to see more or simply read about a car you may have missed in the past.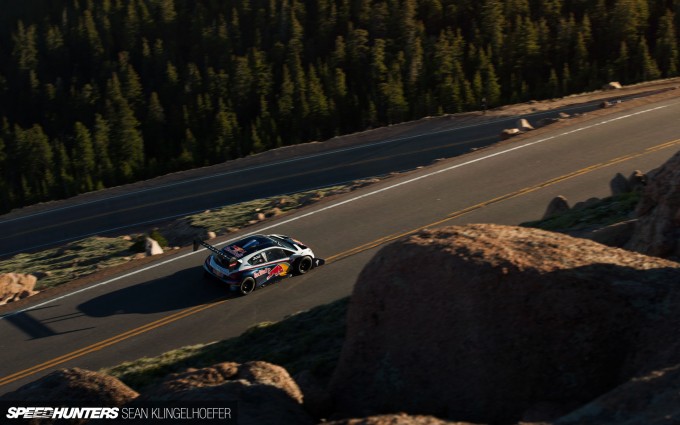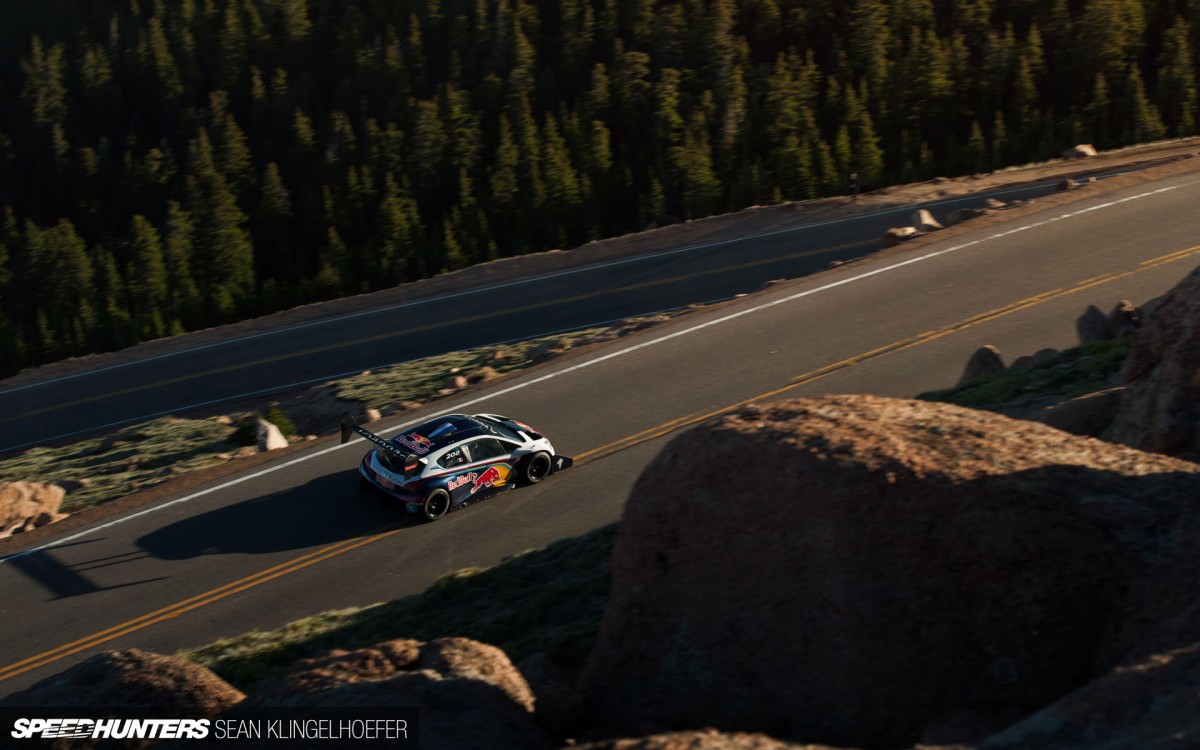 Peugeot 208 T16, Pikes Peak International Hill Climb, Pikes Peak, Colorado – June 27, 2013
Also worth noting before I start getting into what 2013 was all about, is that these images haven't been selected based on too much technical or artistic merit. They are simply a sample of images that I feel best represent the high points of my year as a Speedhunter for one reason or another. If I were organizing a gallery showing I probably would have selected different pics, but this is mostly an exercise in remembering the good times.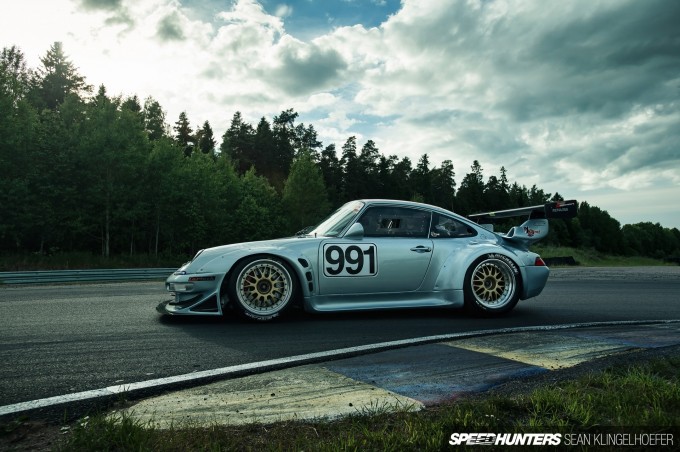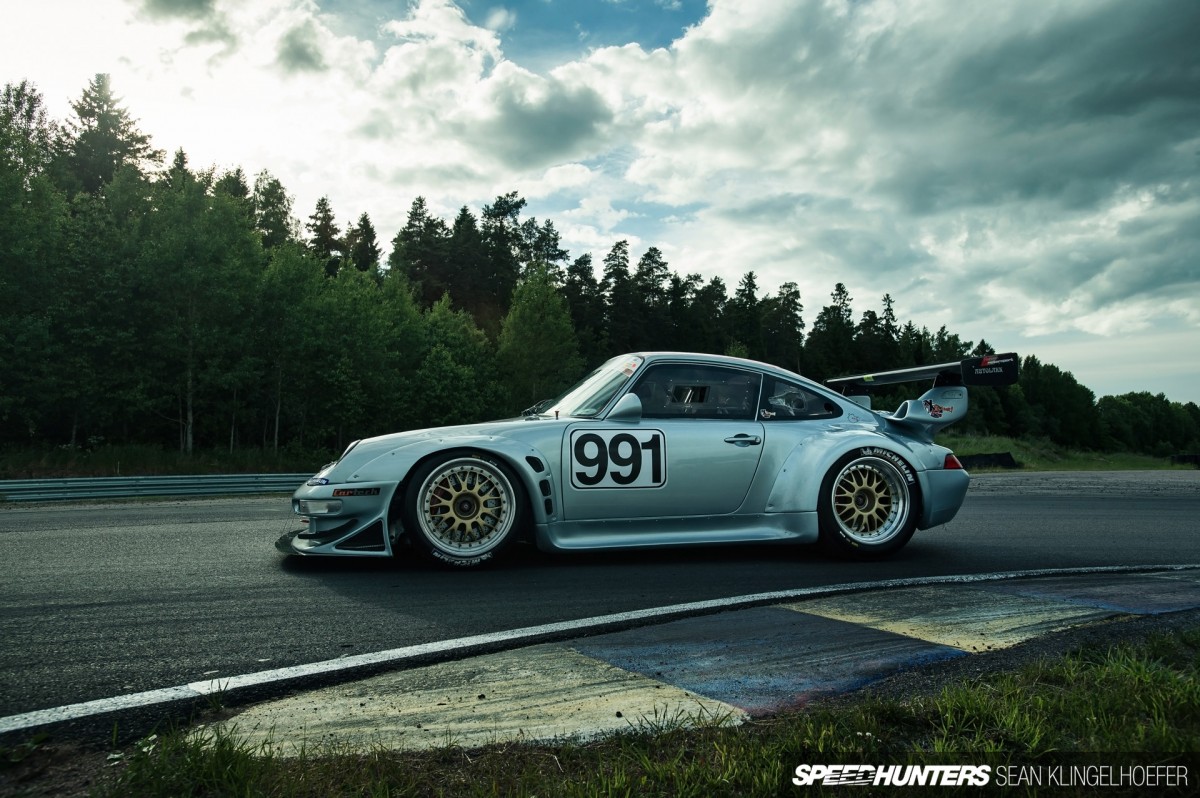 Porsche 993 GT2 Evo2, Mantorp Park, Mantorp, Sweden – June 15, 2013
For those of you paying close attention to the dates on the photos you'll have noticed that we're already into the summer time and yet we're only on photo number four. Indeed my year has had a very strange stagger to it as my workload has lightened up a bit this year compared to last, but it also has something to do with the way I approached Speedhunting this year – in focused, calculated and extremely productive bursts.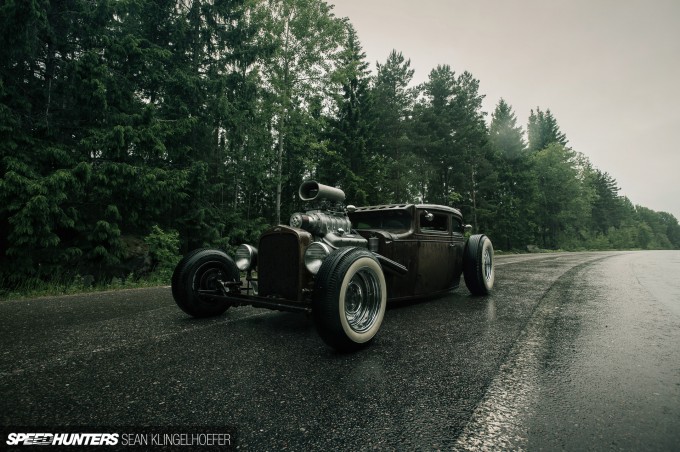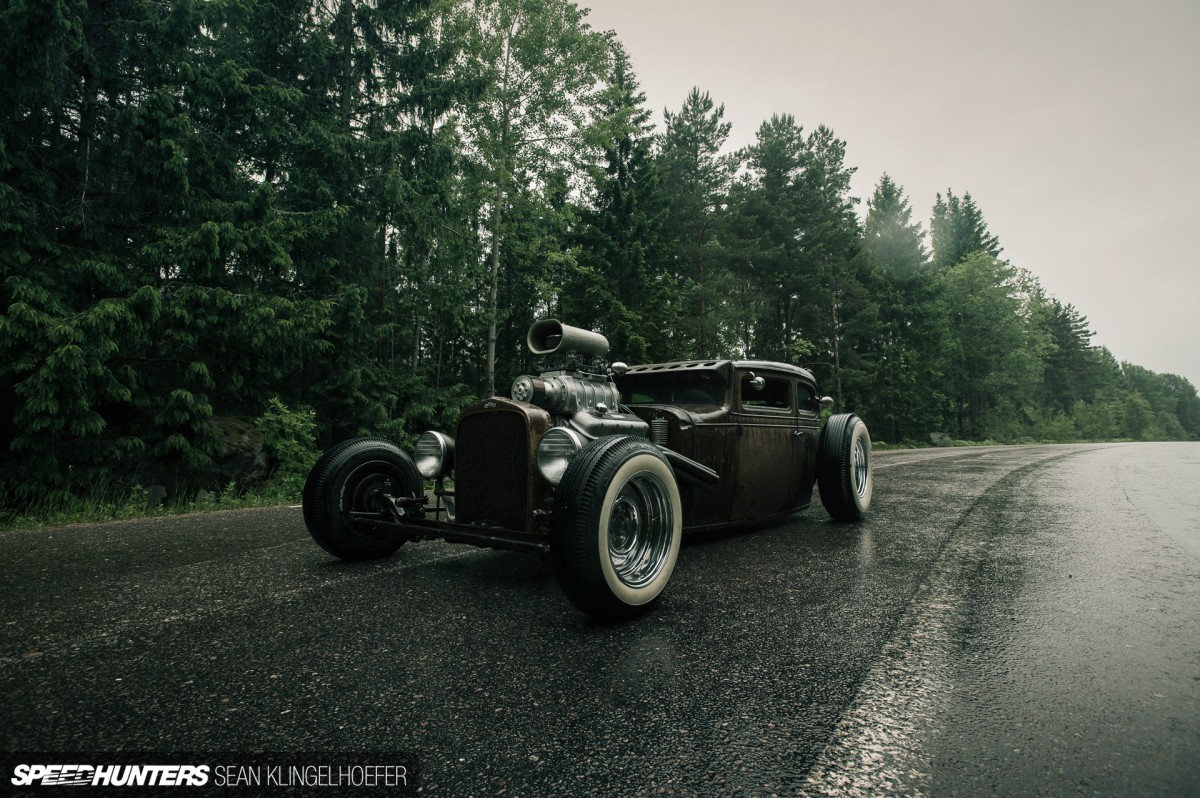 Rusty Demon, Eskilstuna Motorstadion, Gröndal, Sweden – June 13, 2013
The most recent cluster of feature shoots happened in June when I visited the UK and Sweden. In that week or so, I shot no less than fourteen car features and three events. With my current quota of three features a month, that was a stockpile good for just over a quarter of a year, hence why my shooting schedule has been lighter at the latter end.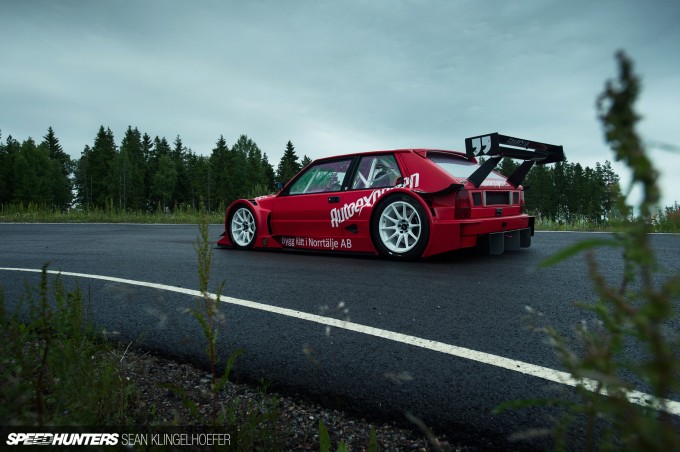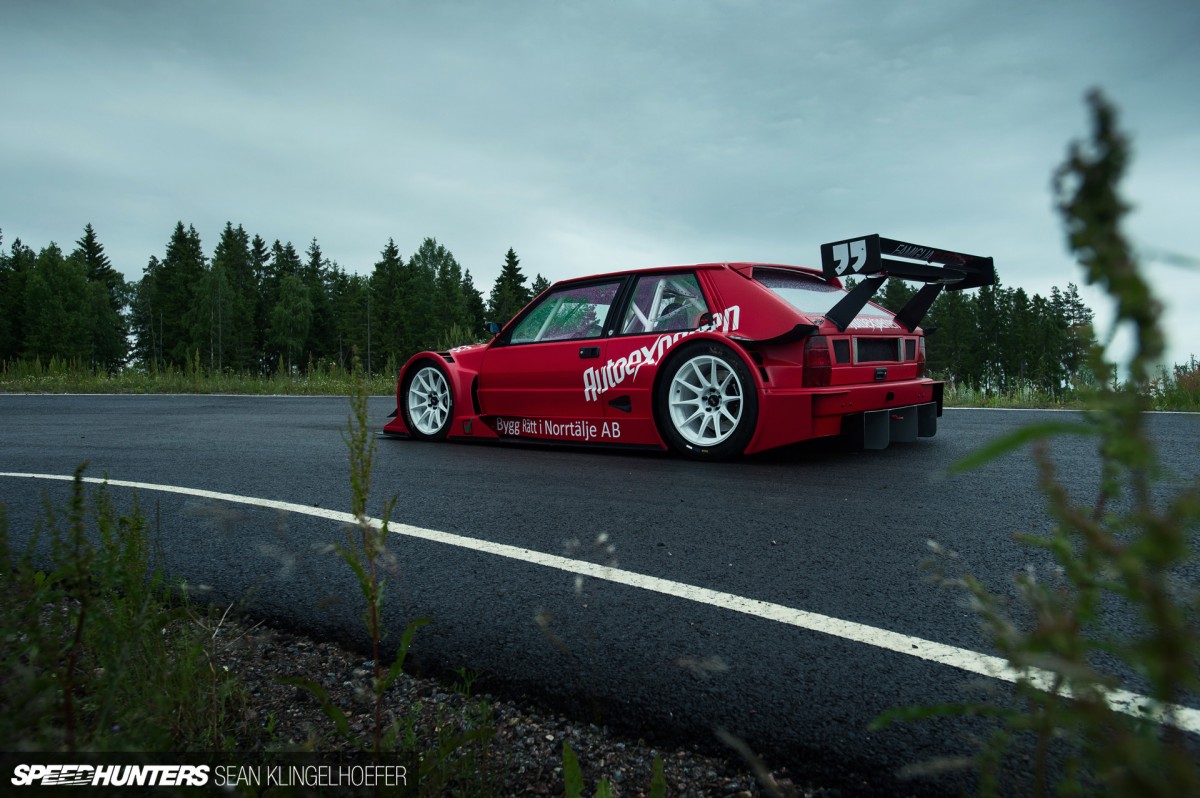 Epic Lancia, Eskilstuna Motorstadion, Gröndal, Sweden – June 13, 2013
Most of the features were shot at Gatebil or just prior at Gröndal for our month honoring car culture in Scandinavia. Of all the features to come from that region, I think that the Epic Lancia was probably the most wild and popular build of them all. We'll find out for sure soon when we recap the Speedhunters 2013 Car of the Year.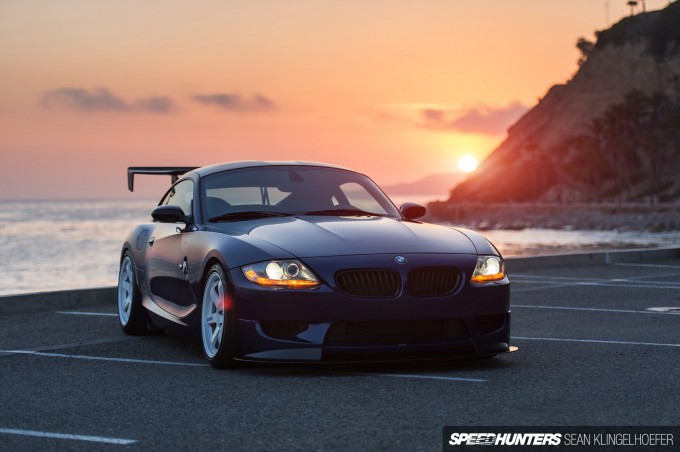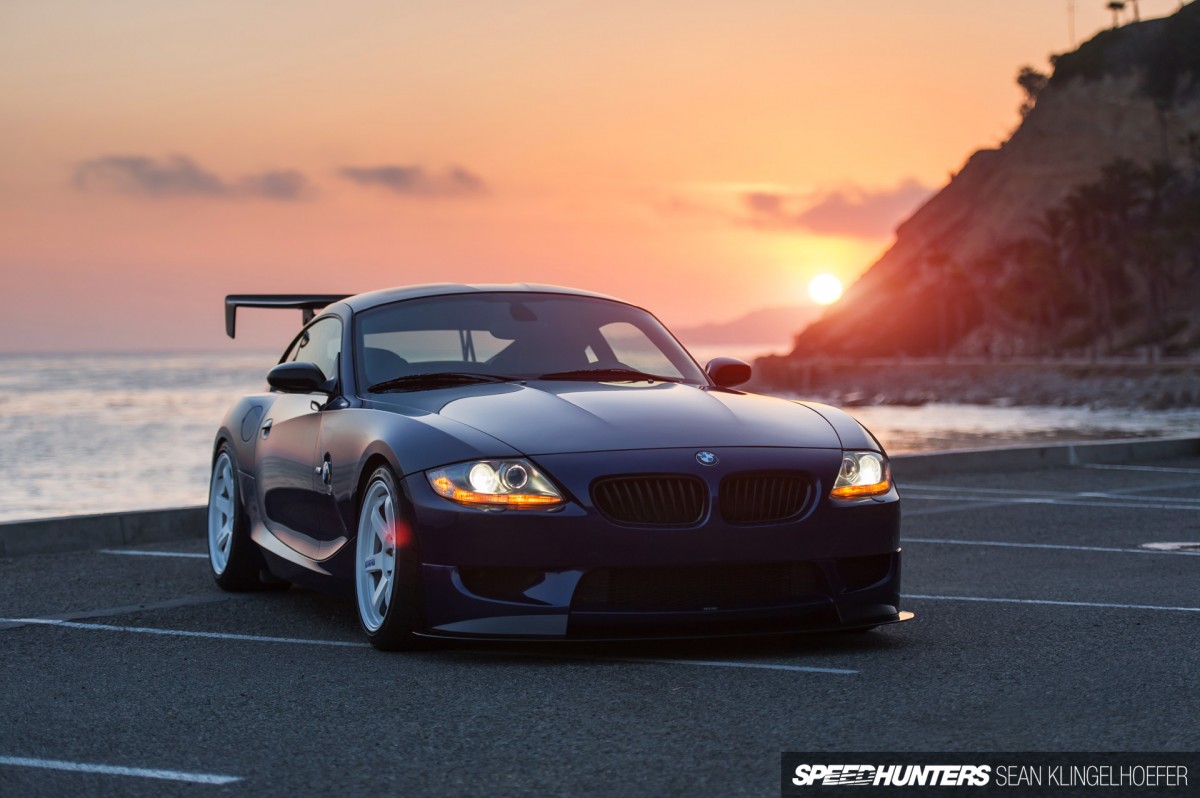 Platteforme AG BMW Z4M, Palos Verdes, California – May 10, 2013
These days when I'm not flying around shooting cars like a machine, I try to soak up as much car culture and sun as I can at home in Southern California. Fortunately there's a lot going on here in SoCal, which makes life as a Speedhunter pretty easy since you can explore virtually every corner of car culture in an afternoon's drive.
Light and sheet metal, this is my life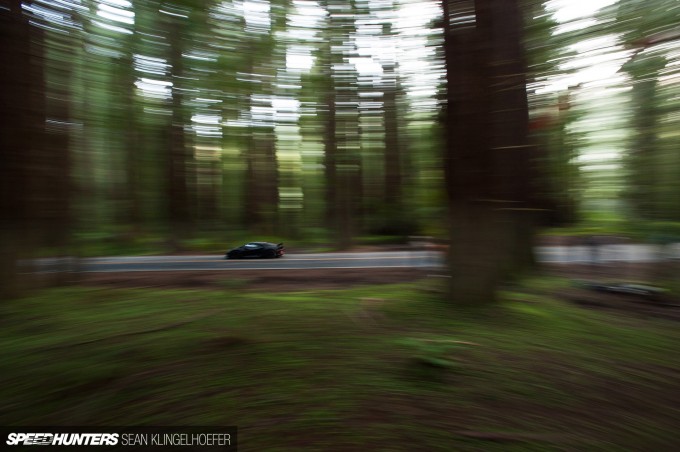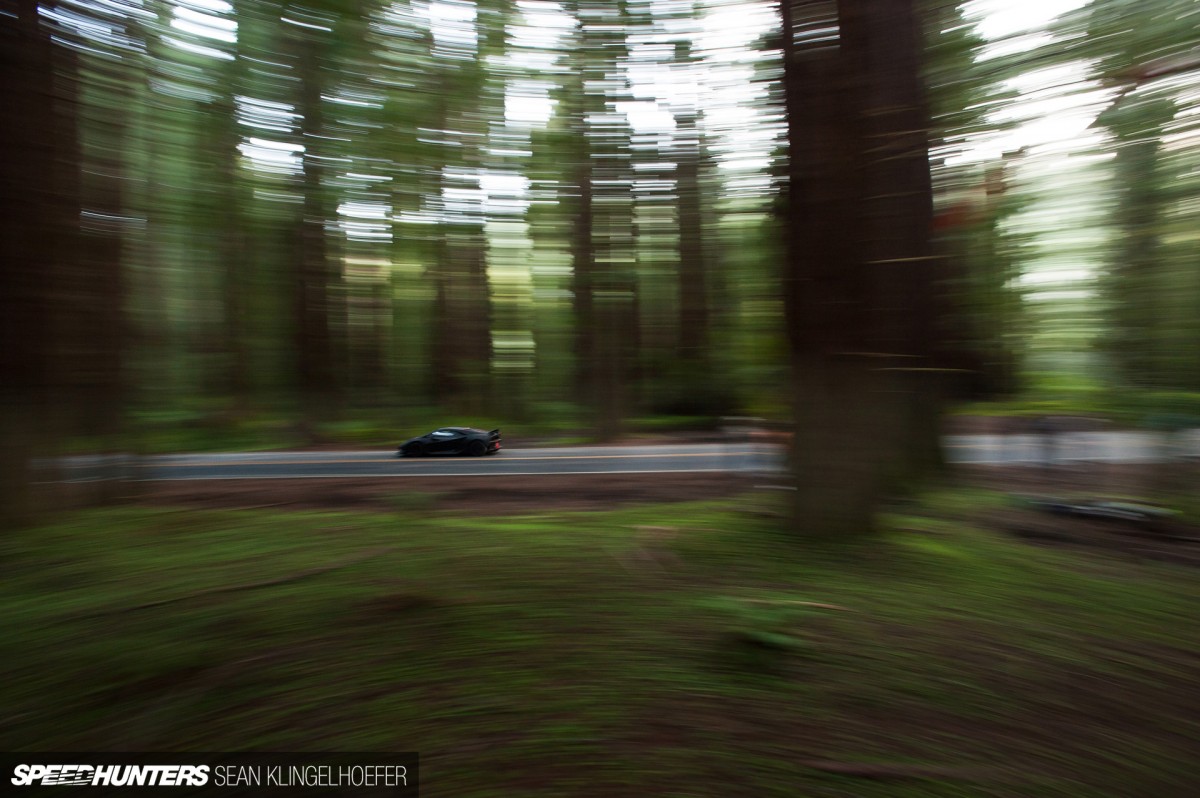 Lamborghini Sesto Elemento Picture Car, Mendocino, California – April 11, 2013
As much as I love Los Angeles, I have to admit there's something magical about Northern California, particularly in areas where the trees are as big around as a sixties Cadillac. Such was the scene of one of the more unusual experiences I had this year, finding myself smack-dab in the middle of a major motion picture set.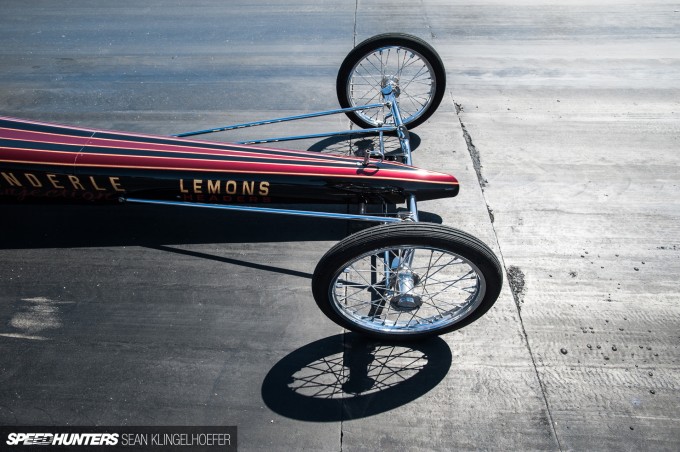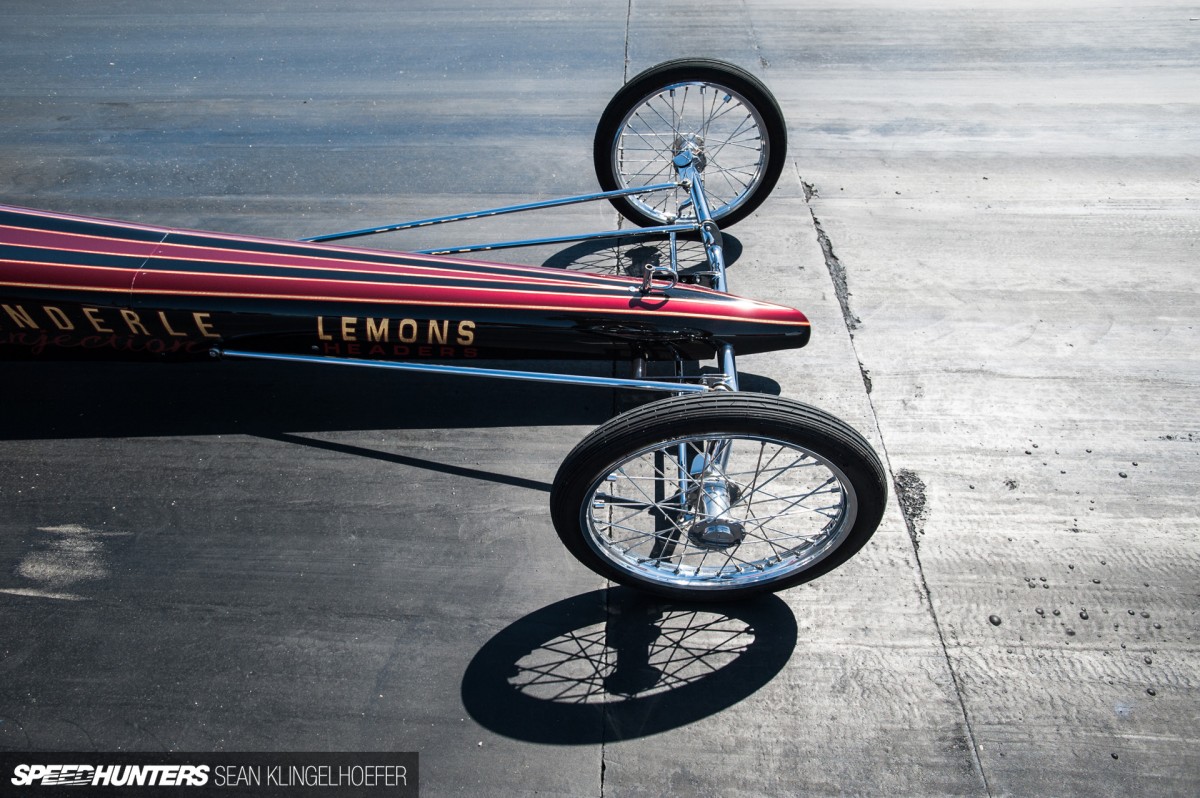 Famoso Mob Dragster, Famoso Raceway, Famoso, California – April 10, 2013 
In a stark contrast to the glitz and glam in the cold damp woods, the day before I was working on my sunburn in the middle of nowhere. Better known to Hot Rod enthusiasts the world over as Famoso Raceway, this was the site of another one day Speedhuntathon. On that sunny day in April, Mike Garrett, Larry Chen and I shot half a dozen stories in the California desert.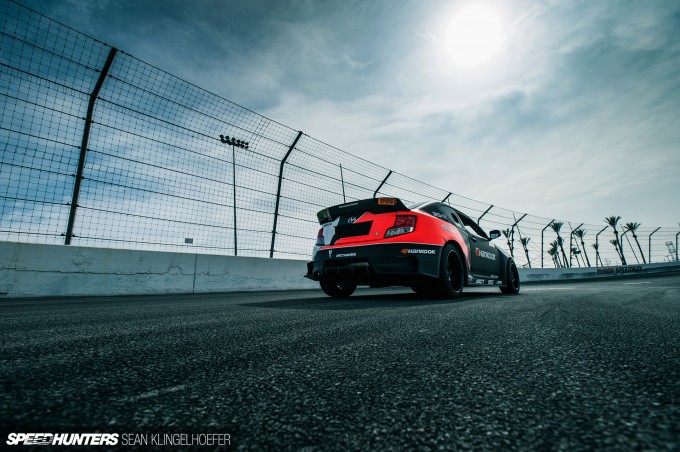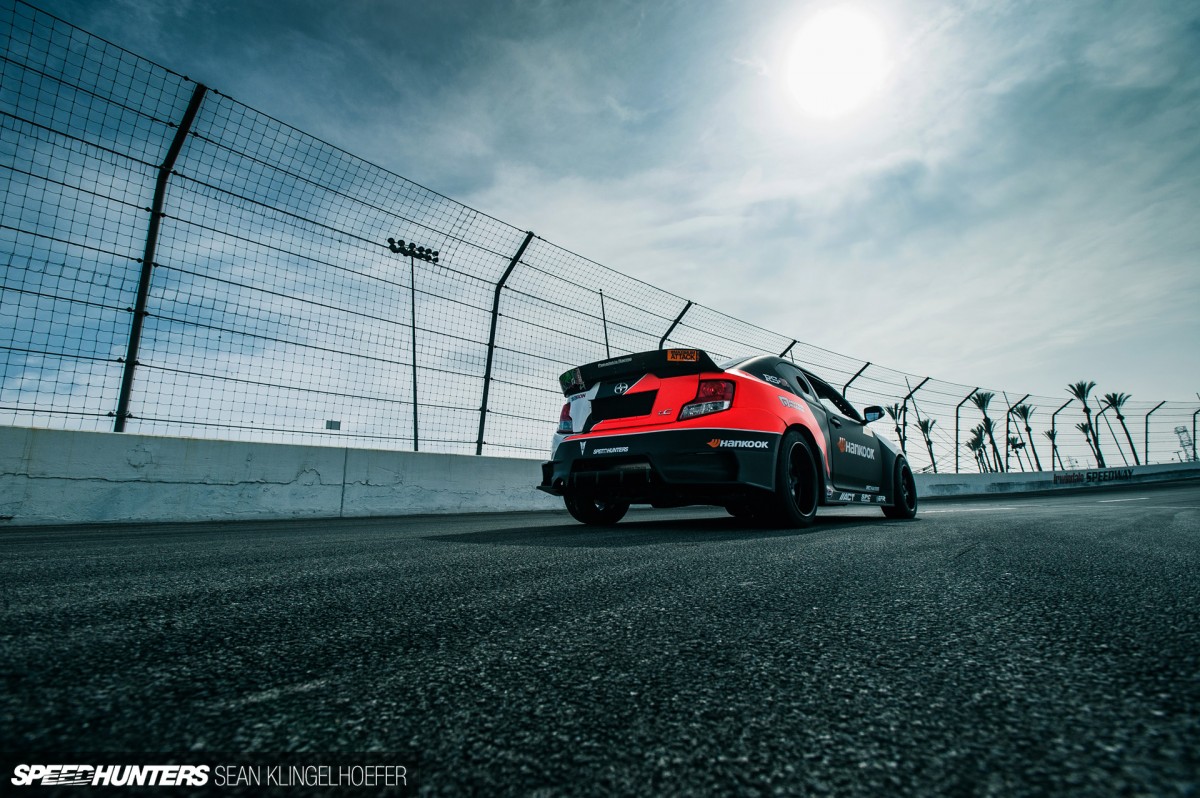 Hankook Tire Scion Racing tC, Irwindale Speedway, Irwindale, California – April 4, 2013
Time sure does fly when you're having fun. It seems like only yesterday I was shooting this photo of the then-brand-new 2014 tC that Fredric Aasbø was to be driving in this year's Formula D Championship. It was a season that, for the first time in years, I missed in its entirety. Moments after the shoot wrapped I received a strange phone call about heading to Northern California to shoot some movie cars. It all happens so fast.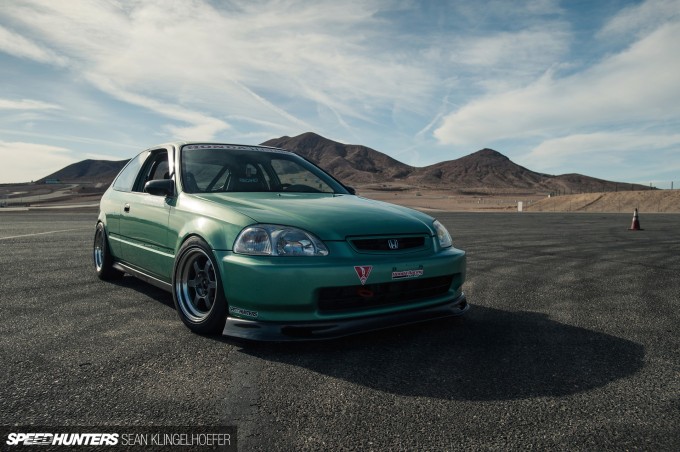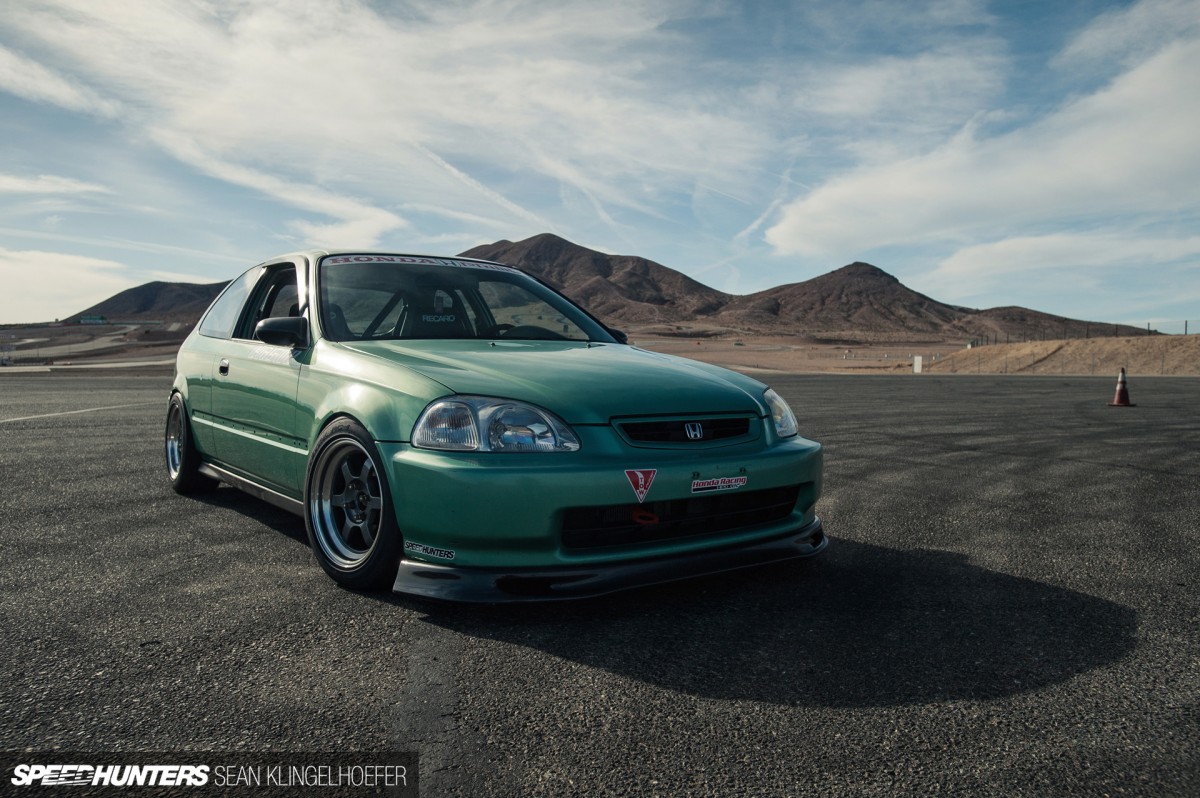 Project Leroy, Streets of Willow, Rosamond, California – April 3, 2013
Faster still when you're still completely delirious from the long hours of the track day before. And the wheel and tire install the day before that. It seems like these days if things don't happen immediately, they don't happen at all. Even the best laid plans get pushed off into 'some day' territory where they often sit for a long time, if not forever. One sad example I just now realized is that I only made it out to the track once this year. That's something I absolutely have to fix in 2014.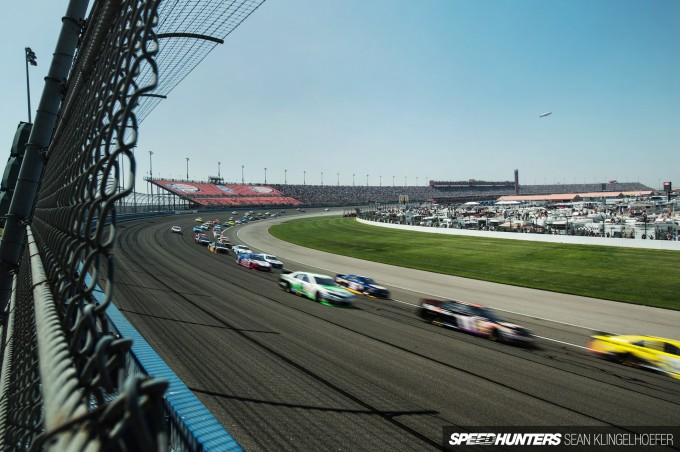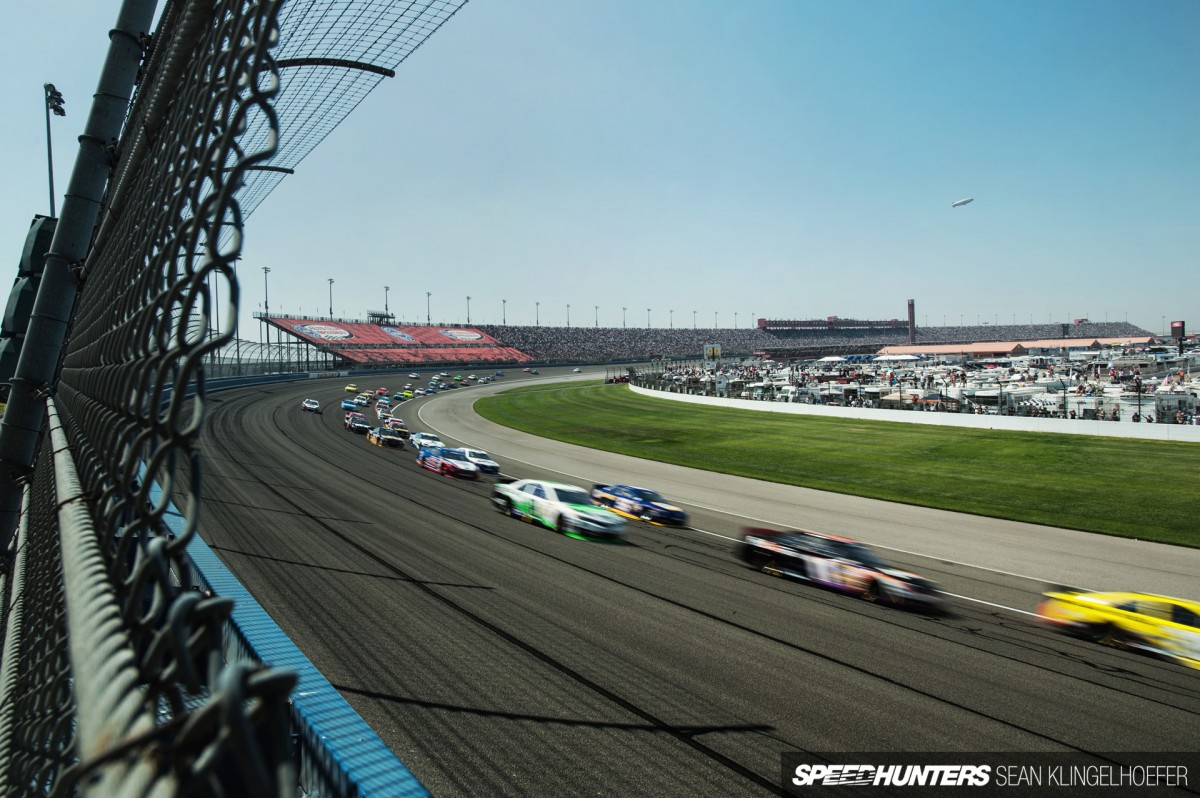 NASCAR Auto Club 400, Auto Club Speedway, Fontana, California – March 24, 2013
But in my case my downs are usually the side effects of ups and although I didn't pilot a car as often as I would have liked, I did get my fare share of motorsport from behind the lens. In many ways two-thousand-thirteen was a year of firsts: one of those firsts was attending a long overdue NASCAR race. As an American I feel it's partially my duty to support circle track racing and while I've been to a handful of dirt oval events and minor league stock car races, it was nice to finally tick this box. I'm still waiting for the day I have the opportunity to do a full feature on one of these sensational machines.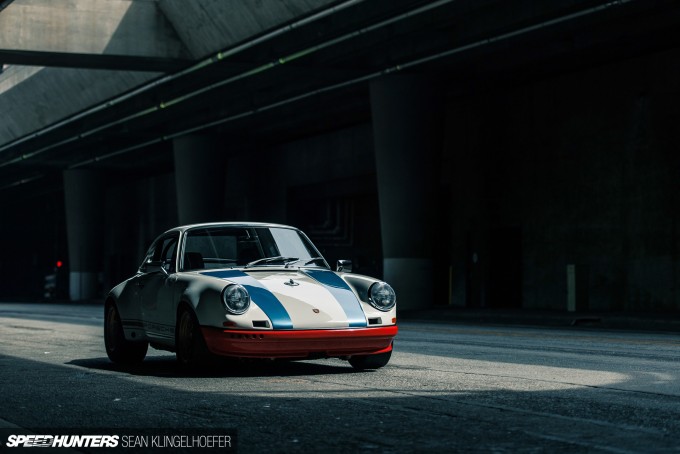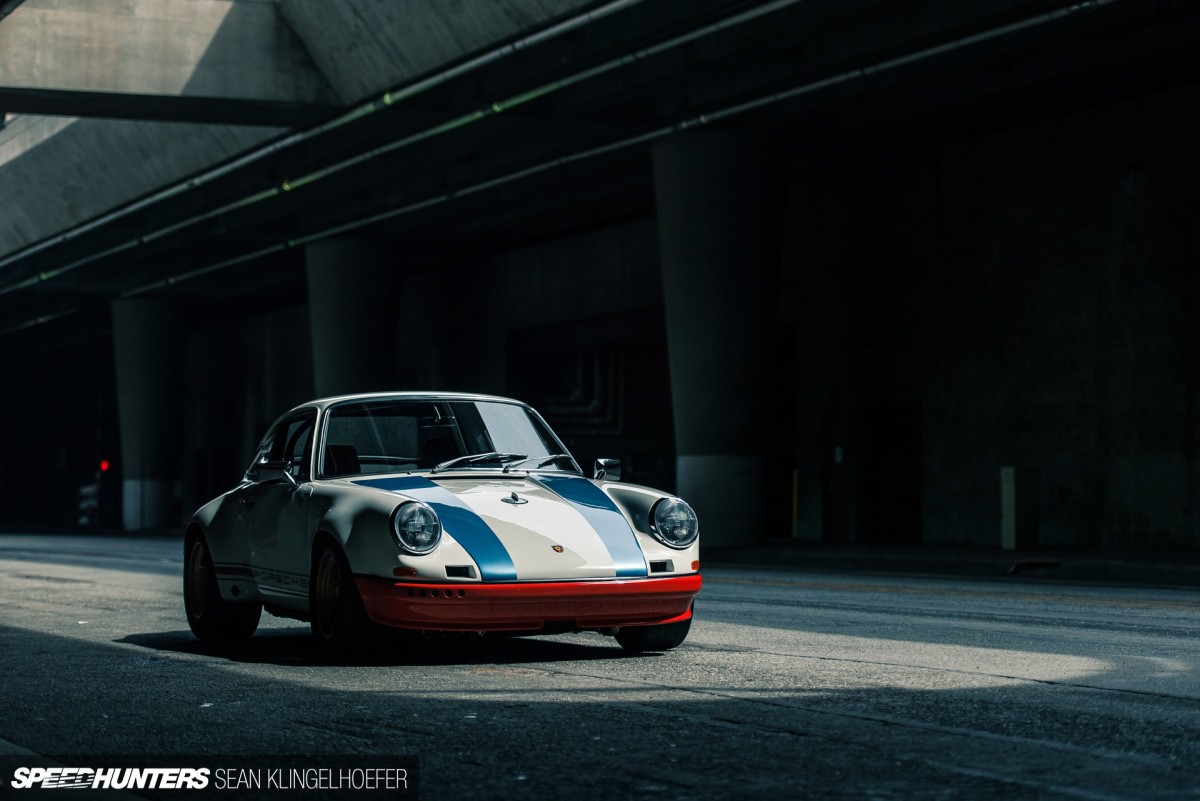 Magnus Walker "STR", Los Angeles, California – March 20, 2013
One thing I notice when looking back over this past year is a slight turn in my photographic style: a natural evolution I suppose. If I had to pick one shoot that encapsulates my current 'look', it would be Magnus Walker's 911. While I still love a technical studio session, there's something I've fallen in love with about letting a car speak for itself. Natural light with heavy fall off and a large separation between highlights and shadows are the hallmark of my aesthetic in 2013.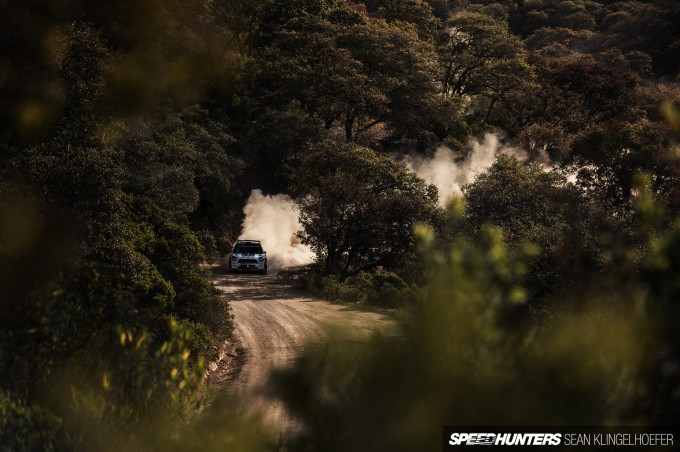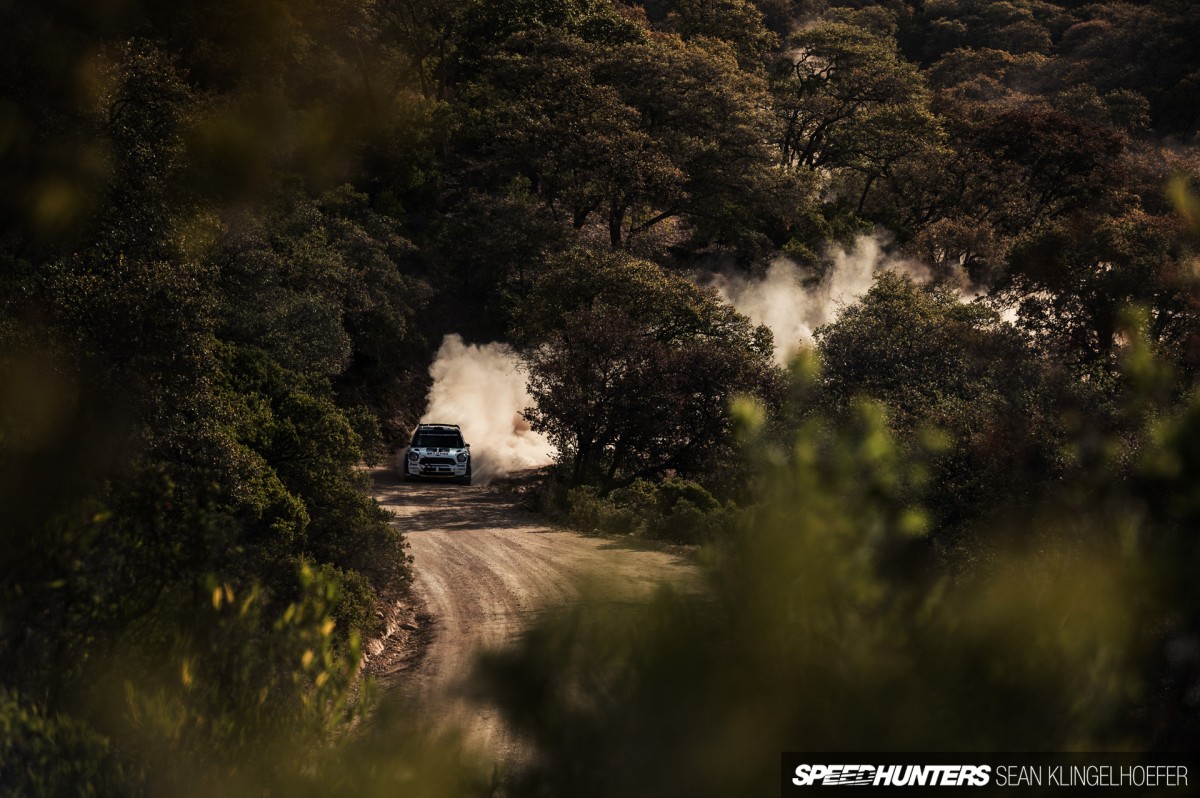 LOTOS team WRC Mini Clubman, Rally Guanajuato, Guanajuato, Mexico – March 8, 2013
They say variety is the spice of life and I find that experiencing something new for the first time is the reason people were put on this planet. Another nagging to-do on my never ending list was to shoot a WRC event and that dream finally became a reality when I visited Mexico back in March. Rally was everything I had hoped and more, and I'm really eager to get out and shoot more stages next year.
The month that was January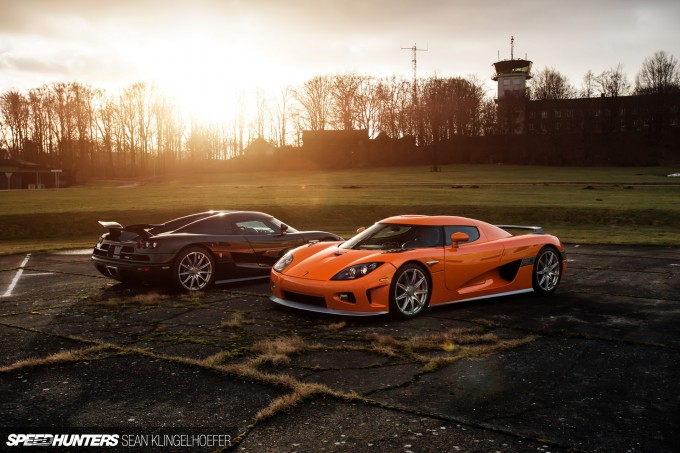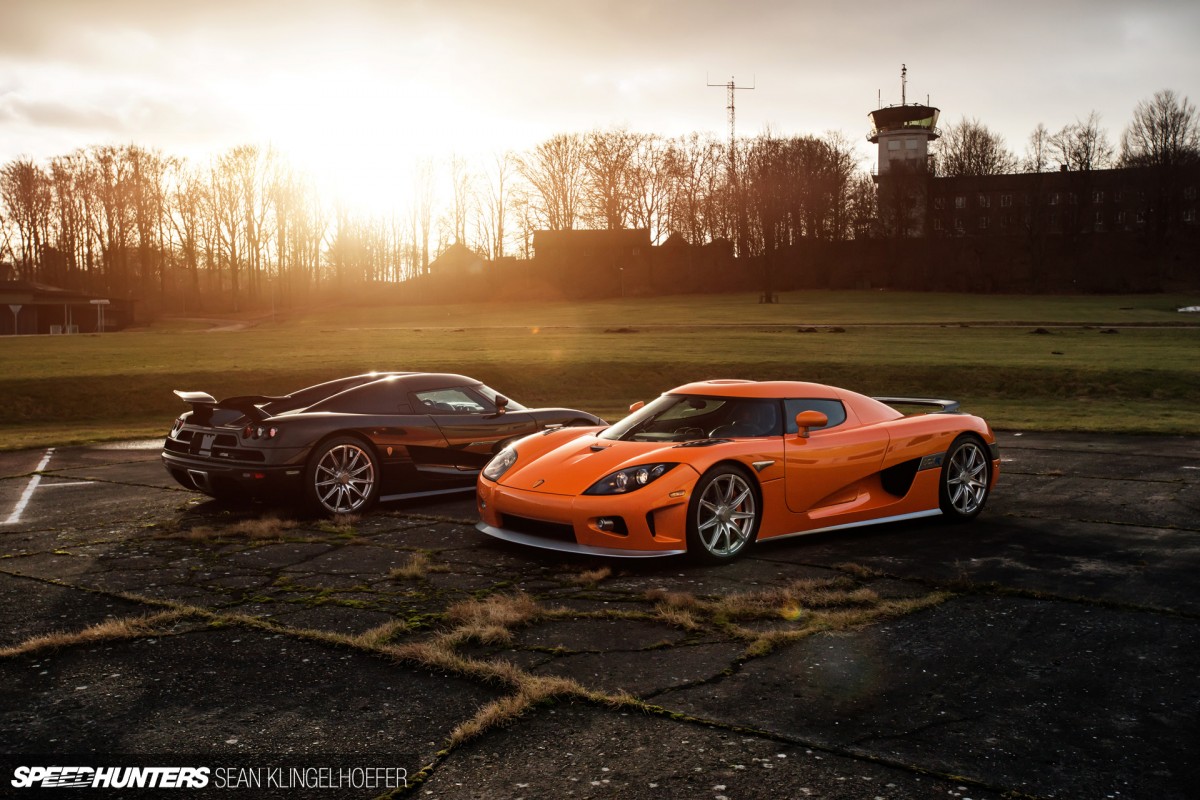 Koenigsegg CCX-R and CCX-R Koenigsegg Edition, Ängelholm, Sweden –  January 30, 2013
As far as productivity is concerned, I don't think I've ever been busier in my entire life than I was last January. Spending virtually the entirety of the month away from my home, I got enough Speedhunting done in four weeks to have stories that will last a lifetime. The end of the month was punctuated with a dream tour through the inner workings of Swedish hyper car manufacturer Koenigssegg. Not a bad way to get sent off.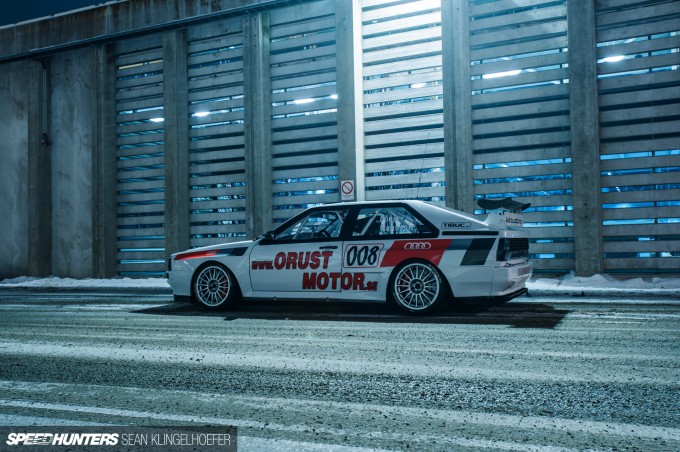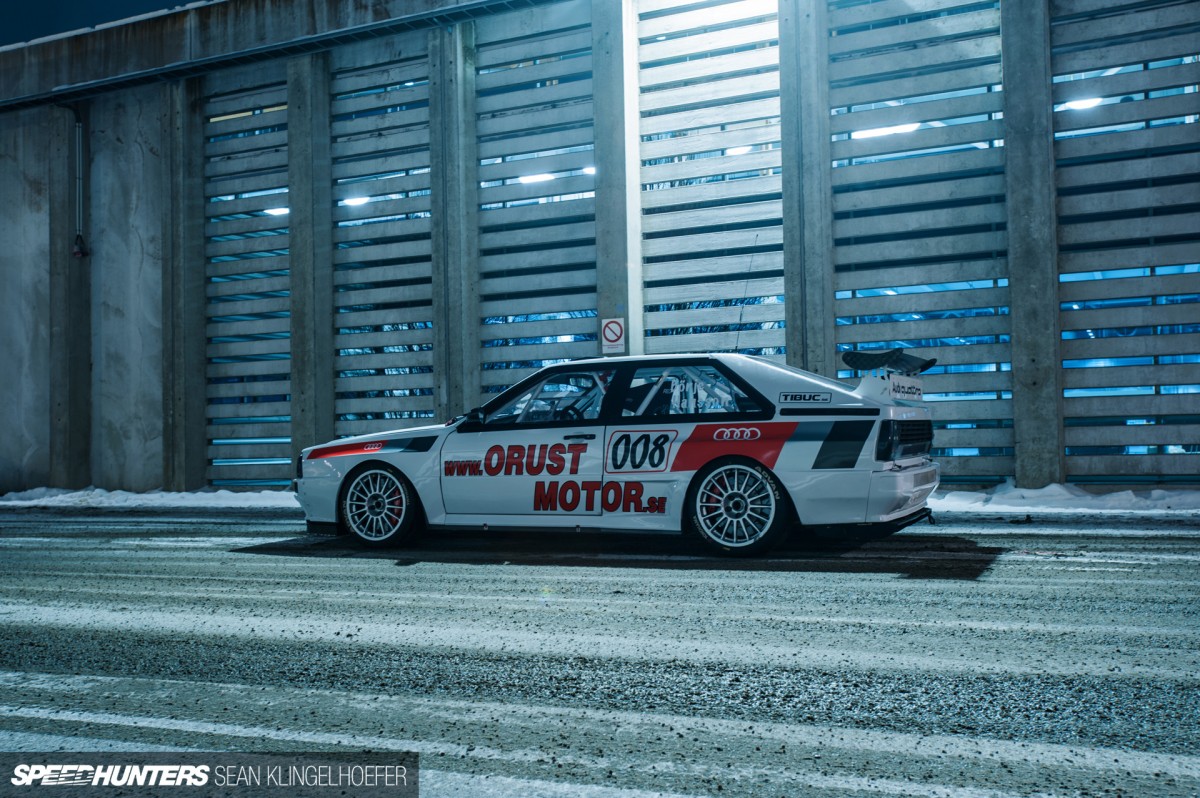 Orust Audi Ur-Quattro, Stockholsmmässan, Älvsjö, Sweden – January 27, 2013
Only days earlier I was back in a much colder Stockholm standing face to face with one of the most incredible Ur-Quattro builds I have ever seen. Fresh from a week and a half in Japan I was actually really excited to be back in Europe, despite all the snow. With temperatures way below freezing I quickly discovered that my canvas shoes were no match for the winter cold and I still don't think my toes have completely thawed.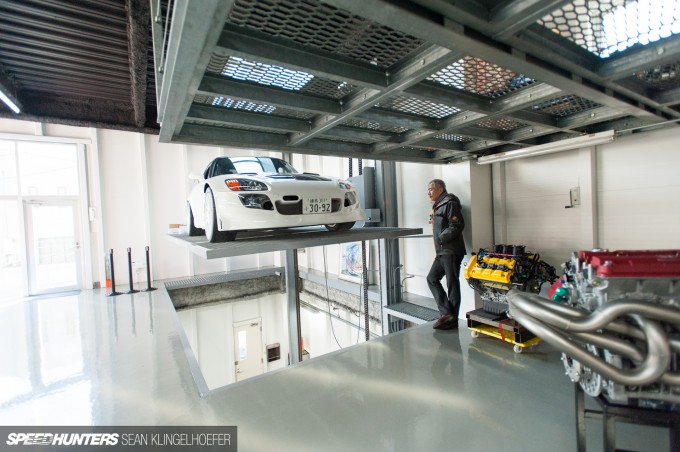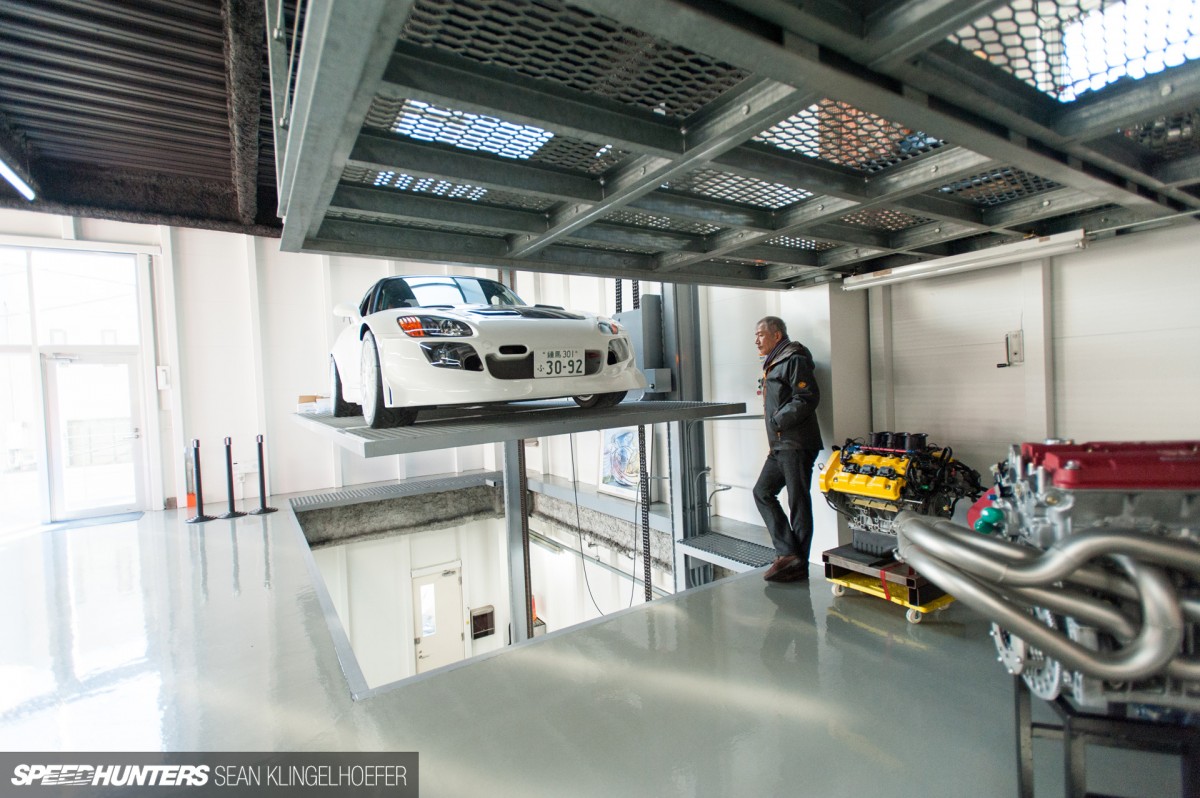 Ichishima Tatsuri, Spoon Sports Type One, Suginami Japan – January 17, 2013
For the last five years January has always meant one thing: time to go to Japan. With the annual Tokyo Auto Salon comes the aftermarket tuning media from around the globe and of course the Speedhunters are no exception. Coincidentally I nearly always end up spending my birthday abroad and I'm often so caught up in the action that I forget what day it is at all. I only realized just now that I visited the world famous Honda tuner Spoon on my birthday. Maybe I should have asked for a gift (Leroy could sure use some brakes)?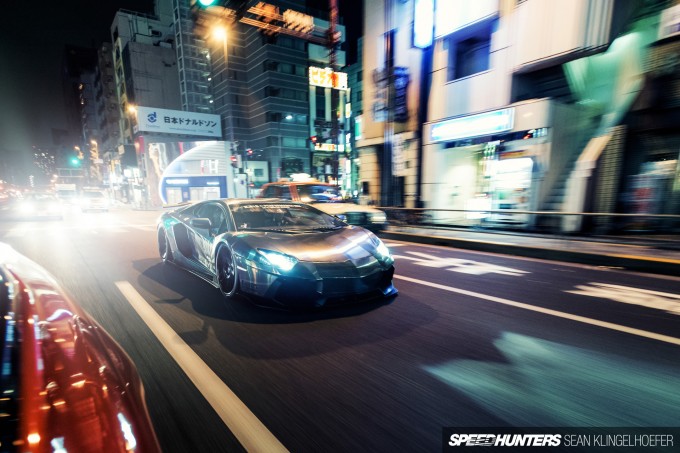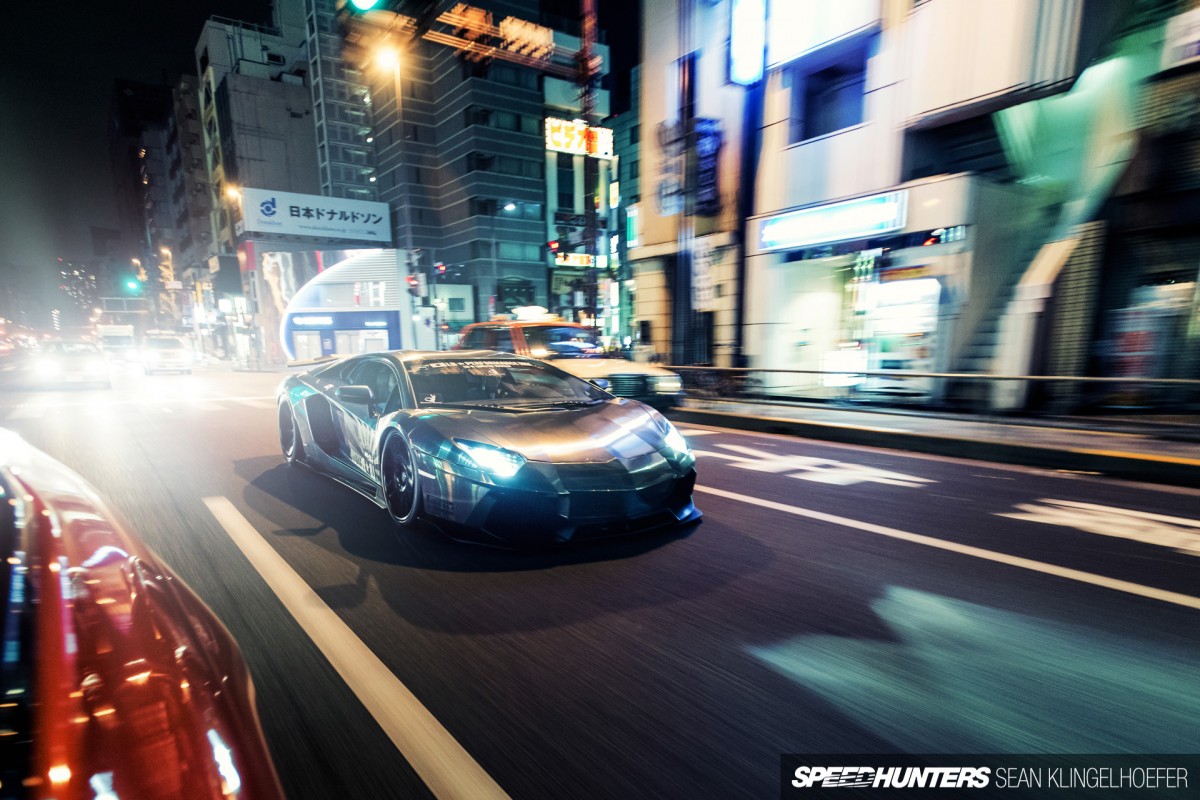 Liberty Walk Lamborghini Aventador, Roppongi Japan – January 12, 2013
But if there was one single day from 2013 that will live on in my life forever, it was January 12th, as it may just have been the ultimate day of Speedhunting which culminated in a midnight shoot on the streets of Tokyo with an insane metallic Lambo. By the time we wrapped I was tired beyond belief from shooting for over twelve hours straight in freezing temperatures. Subsequently I was very sick for the next few days: an unfortunate reality of this occupation but in hindsight I have no regrets.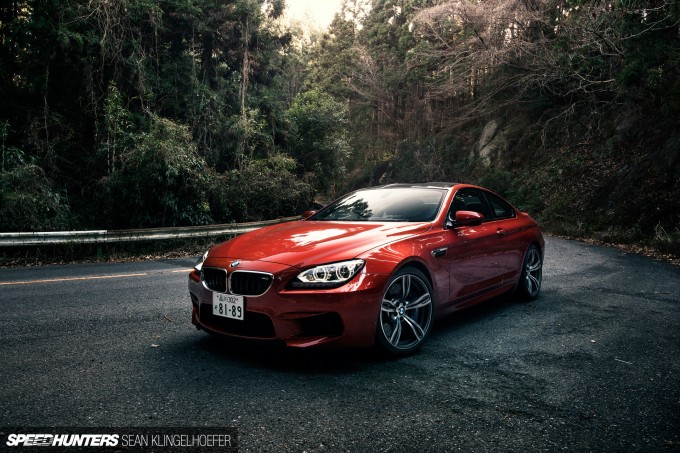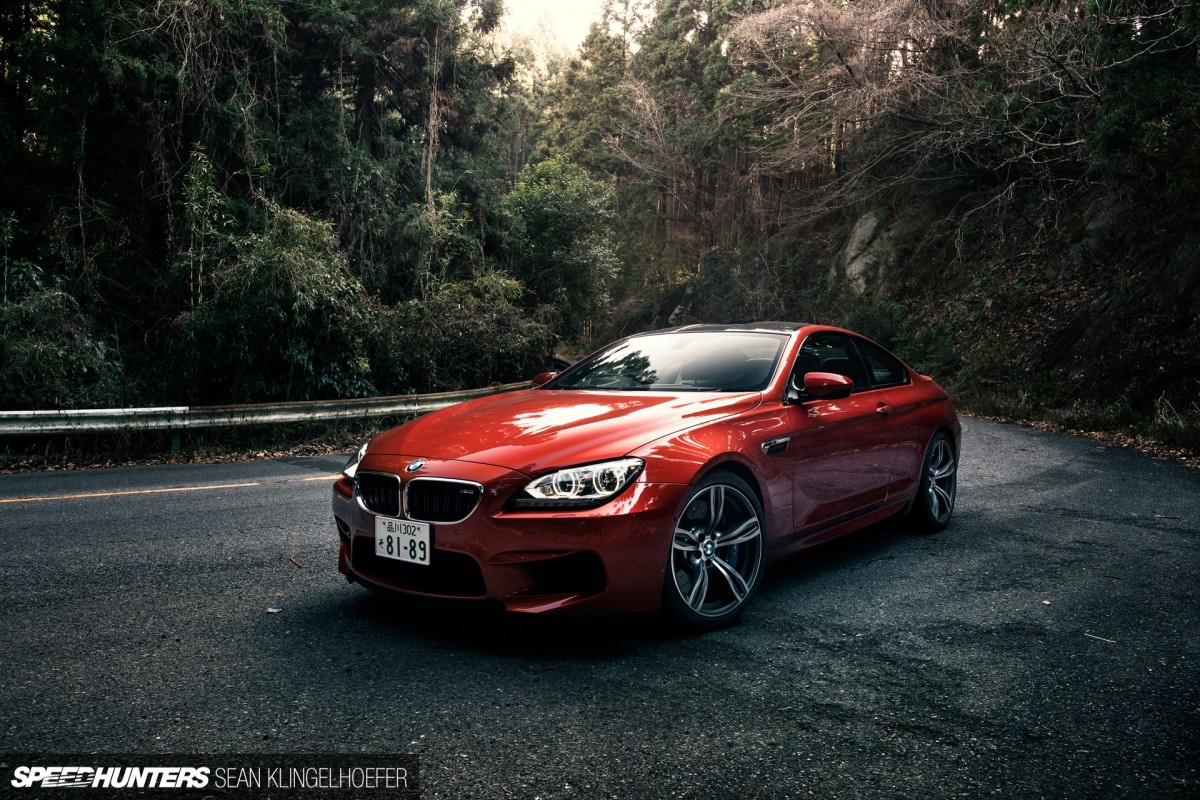 BMW M6, Mt. Tsukuba, Tsukuba, Japan – January 12, 2013
During my time in Japan last January, Dino was loaned the keys to a new BMW M6. Slowly but surely we both fell head over heels for this absurd car that seems to have a cable adjoining the needles on the rev counter and fuel gauge. By the end of our trip I felt like the bright orange car had become a mascot for our photographic conquest. I can think of no better way to honor it than shooting it atop of Mt. Tsukuba with rotors still smoking, which is precisely what we did.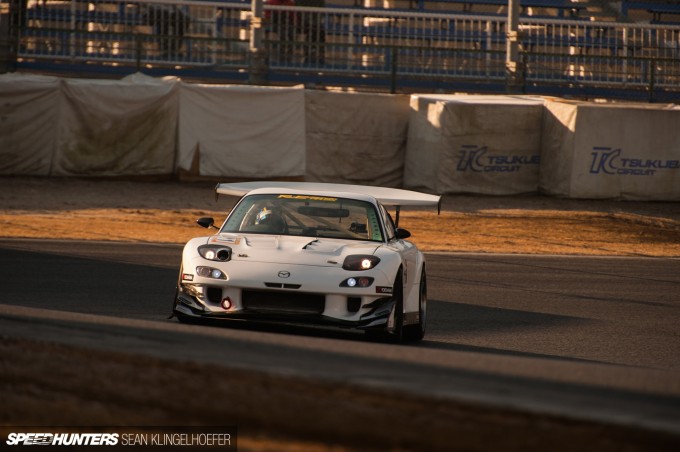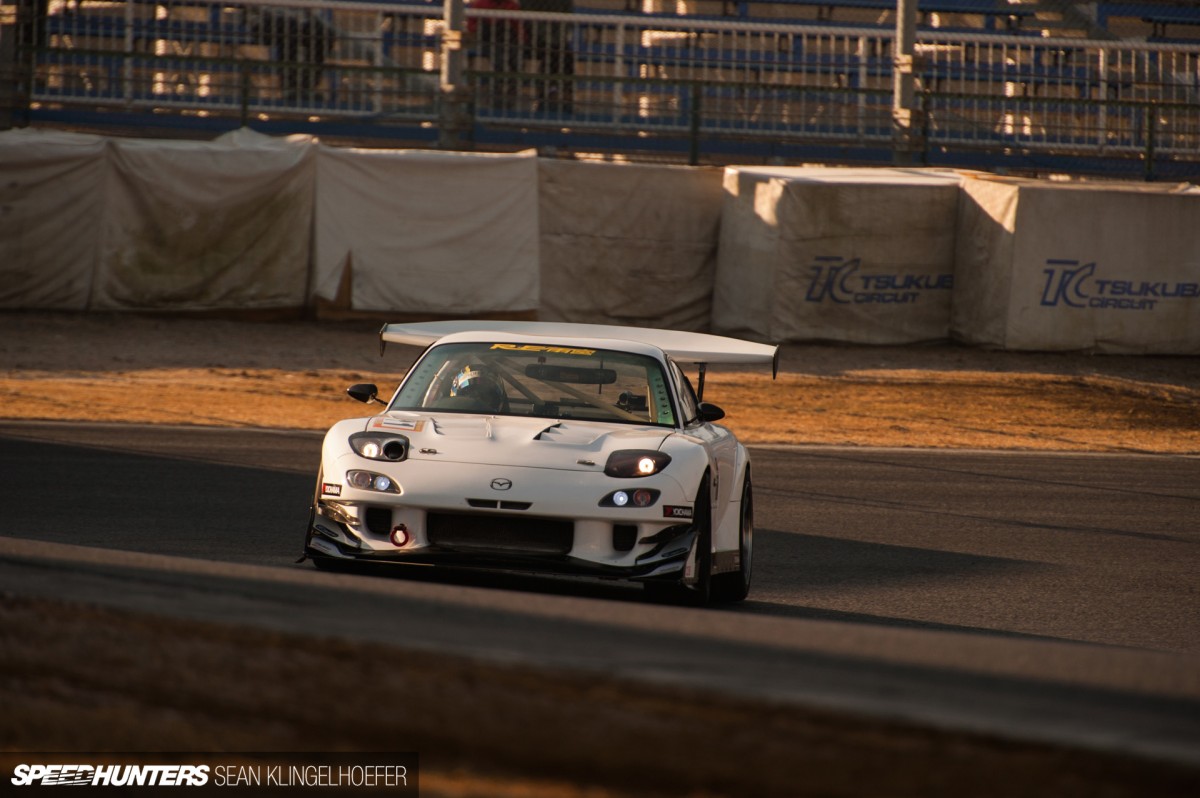 Mazda RX-7, Tsukuba Circuit, Shimotsuma, Japan – January 12, 2013
The morning had begun in a most surreal manner at the legendary Tsukuba Circuit. Despite having visited Japan a handful of times before, this was the first time I ever made it to the Mecca of Time Attack. I can still remember when I first arrived at the circuit, peering through the chain-link fence while grasping the cold metal with my fingers. I let out a deep breath and as I watched the exhalation vapors leaving my body it put a huge grin on my face. If there's one thing this past year has reinforced, it's that there are few greater feelings in life than the moment that 'some day' becomes today.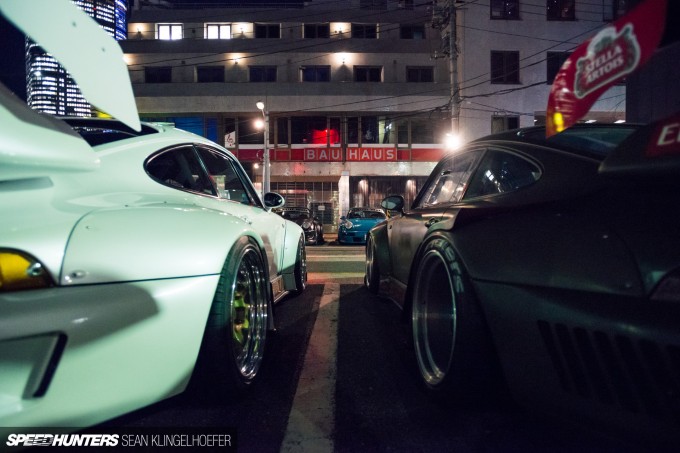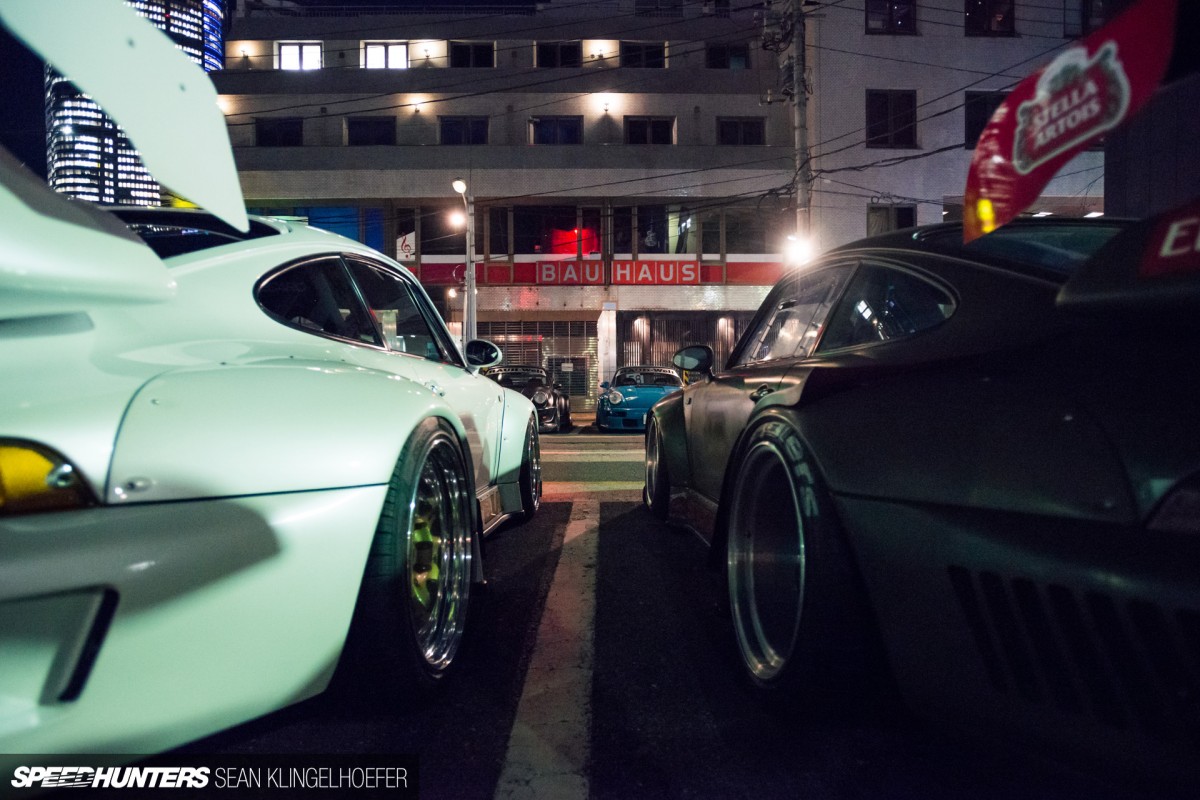 RWB Meeting, Roppongi Hills, Japan – January 9, 2013
I don't believe I can sum it up any better than the famous words of Ferris Bueller: "Life moves pretty fast. If you don't stop and look around once in a while, you could miss it". So on that note I encourage all of you to take a moment to look at how the last twelve months have panned out in your lives and remember the good times. And in 2014, I implore you to get more adventurous, push yourself outside your comfort zone and let the future sneak up on you.
Sean Klingelhoefer
Instagram: seanklingelhoefer
sean@speedhunters.com
[polldaddy poll=7643412]