One of the things I feel the most appreciative over about my experiences working for Speedhunters has been the opportunity to travel to Scandinavia a handful of times. In this strange land full of beautiful places and beautiful people I've learned to re-evaluate the way I look at the world. In a place where nothing is as it seems, you start to just stop questioning anything and just have a good old-fashioned look.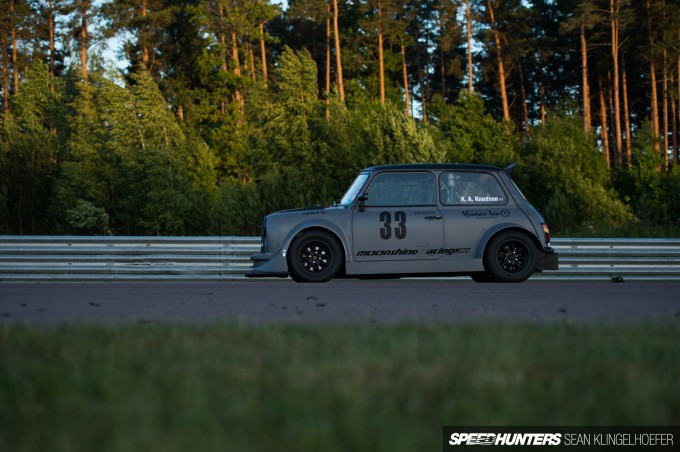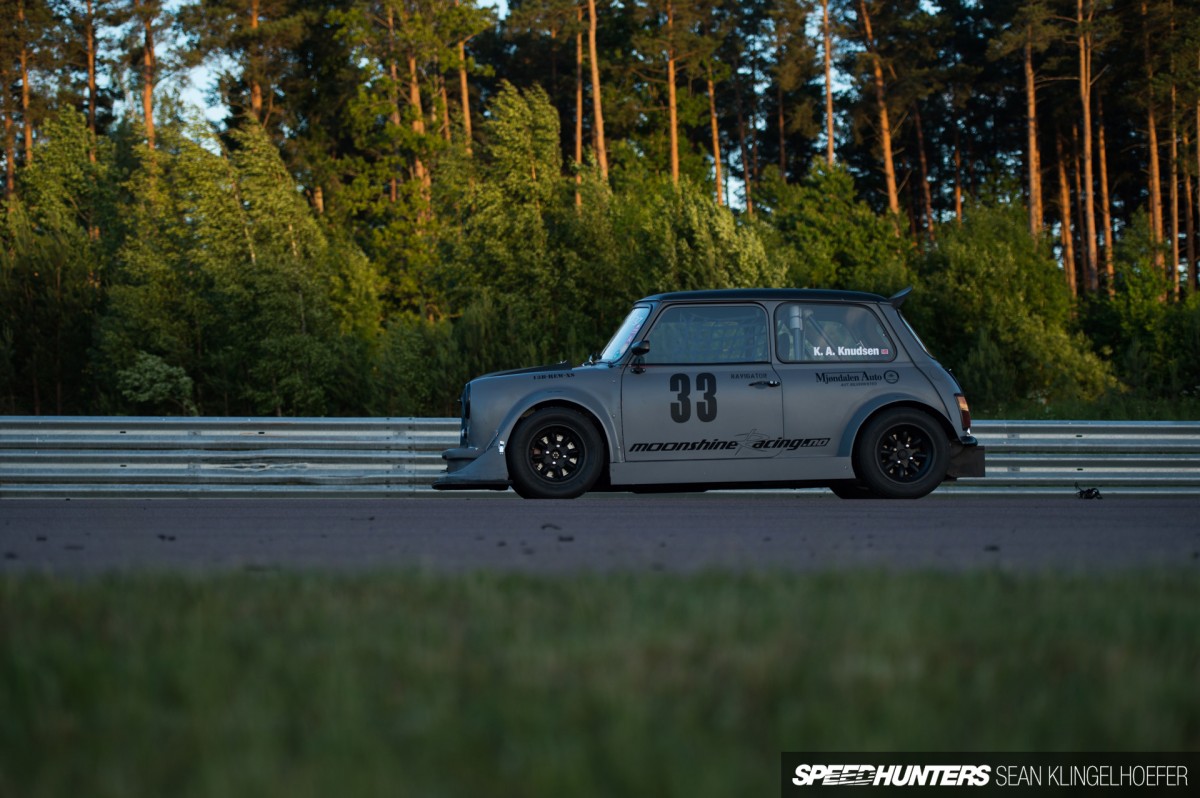 When I first saw the Moonshine Racing team vehicles, they were still strapped onto one of the official Gatebil.no support trailers. I went right up close and within seconds I released that these cars were pretty bonkers. I didn't yet know anything about the owners, but after one look at the cars I could tell that whomever built them had likely done so while drinking Moonshine.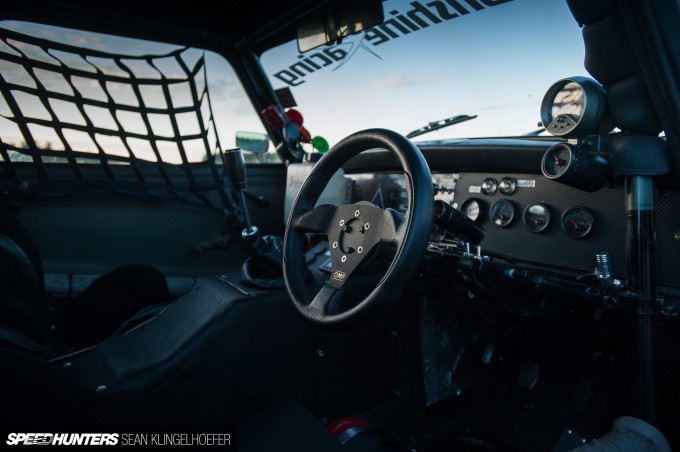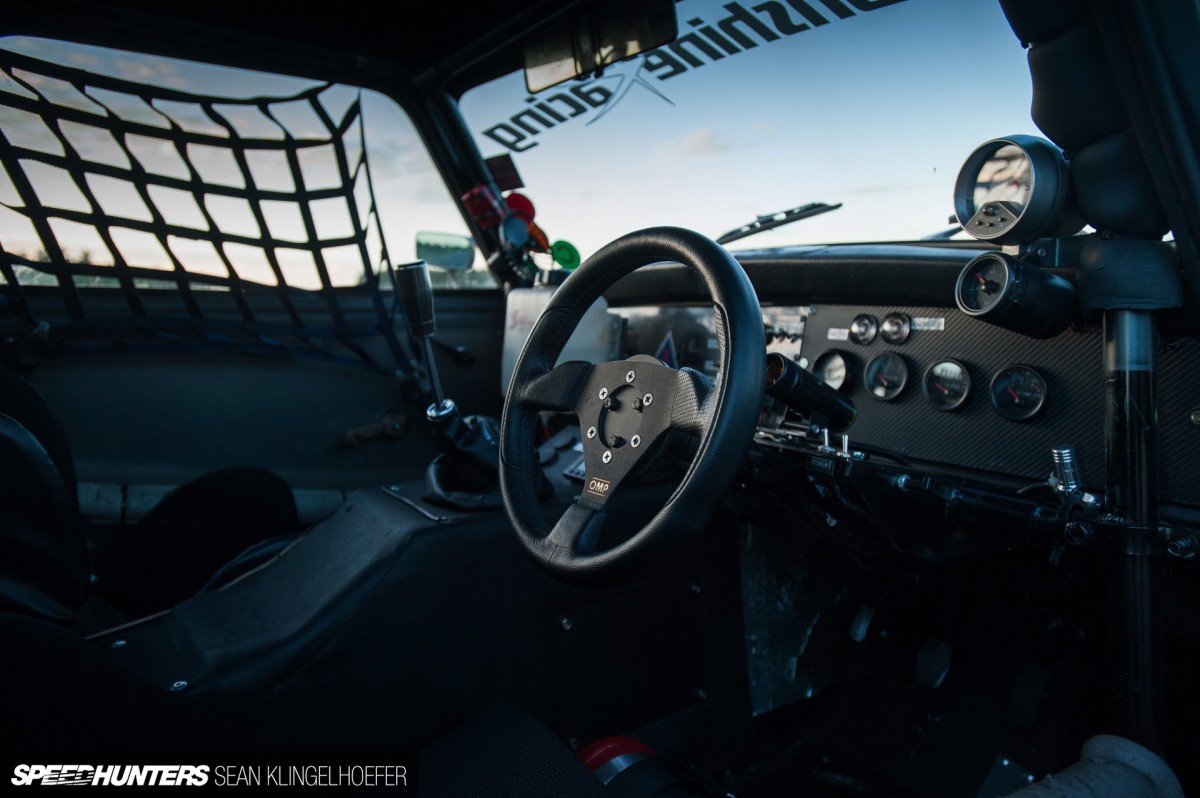 The outsides of the cars are all painted a matching primer grey color, with miscellaneous stenciling around the body; some hinting at possible performance upgrades while others were non-sensical and others yet simply lewd.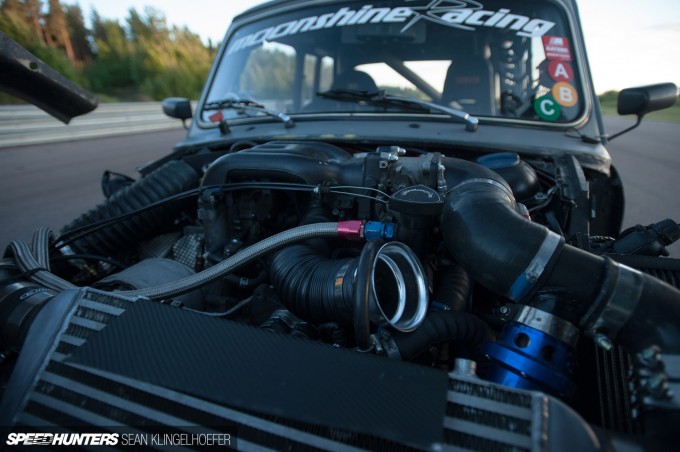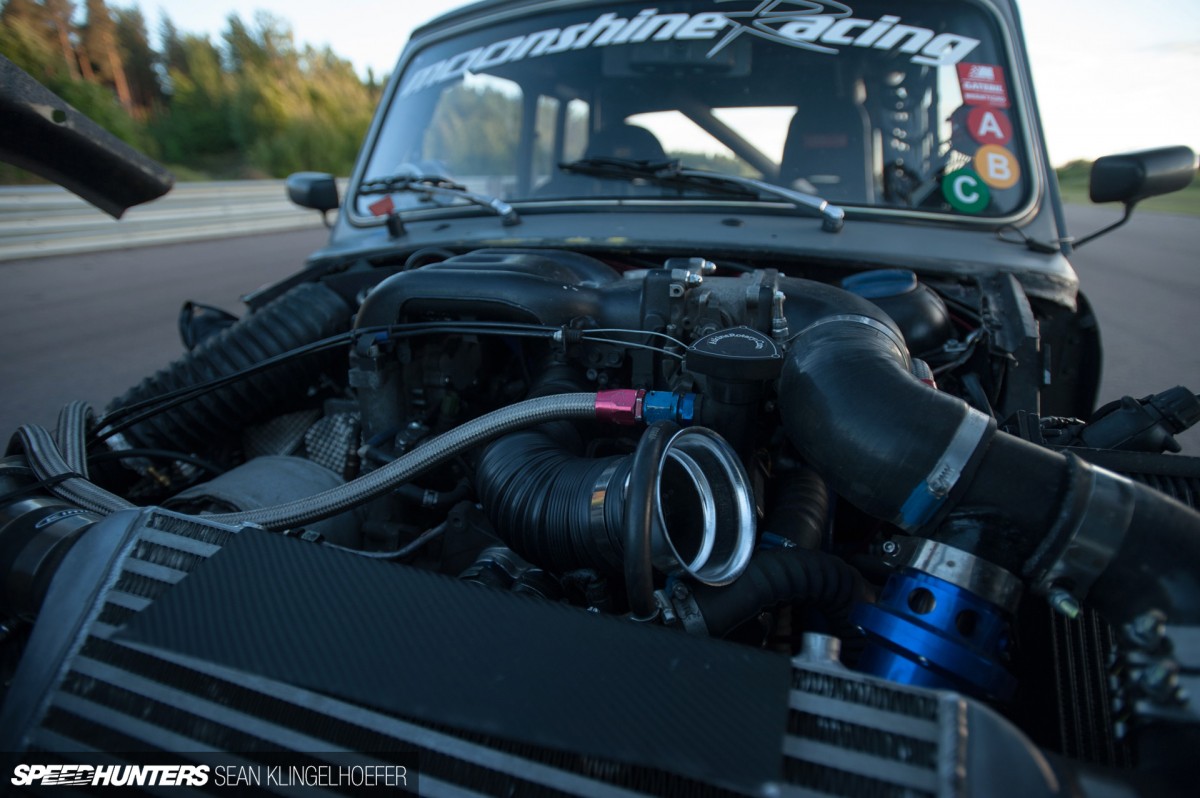 On this particular Mini Cooper, one of the stencils contained a combination of numbers and letters unmistakable to any petrolhead. It read simply 13B-REW. That's right sports fans, this Mini is RWD and rotary powered. Now I've seen it all.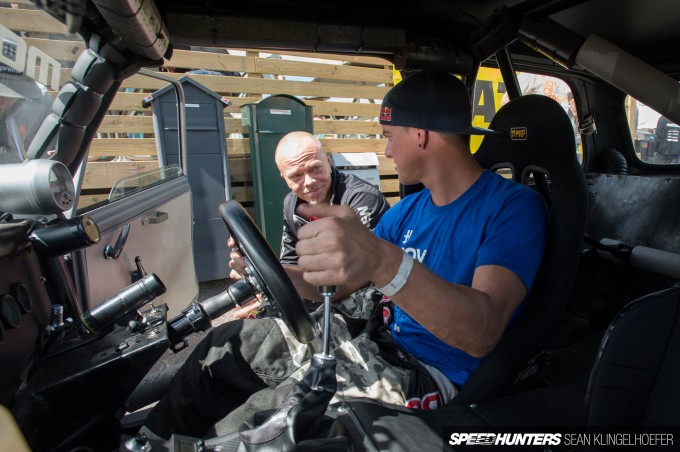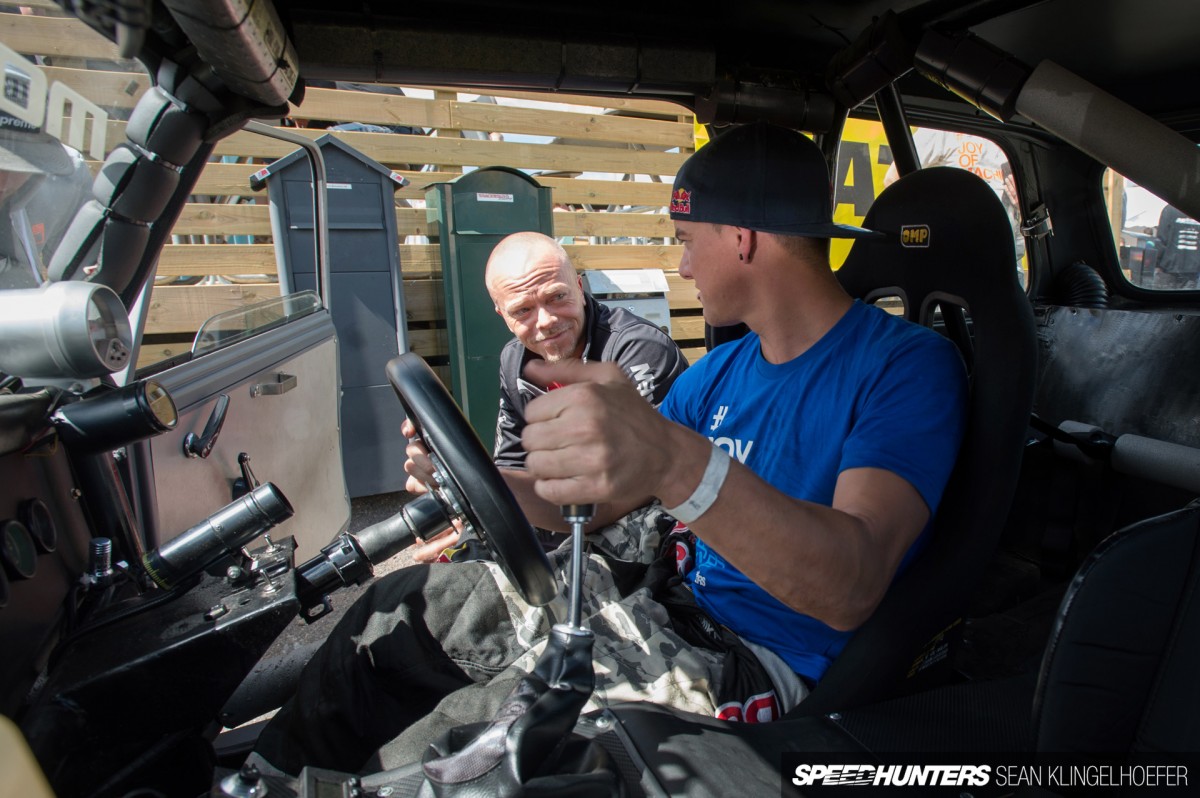 Speedhunters driver and resident rotary fanatic Mad Mike even stopped on track during our photo session to check out the mini, and the next day the owner offered him some time at the helm. Watching Mike wrangling the grippy-tired-and-ludicrously-short-wheelbased Mini into a drift was comical and incredible in equal parts; a memory I won't soon forget.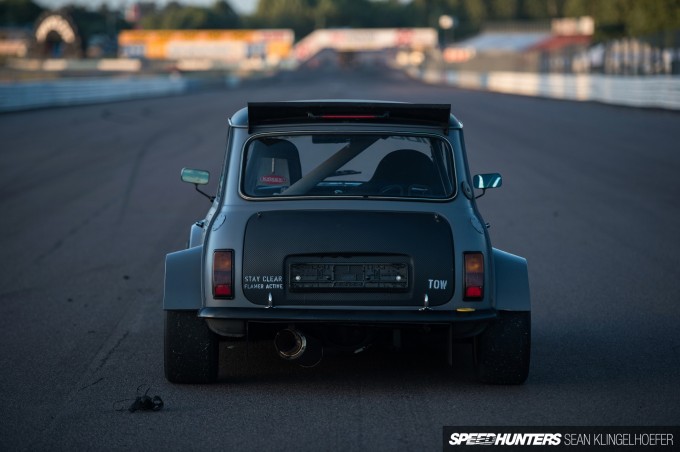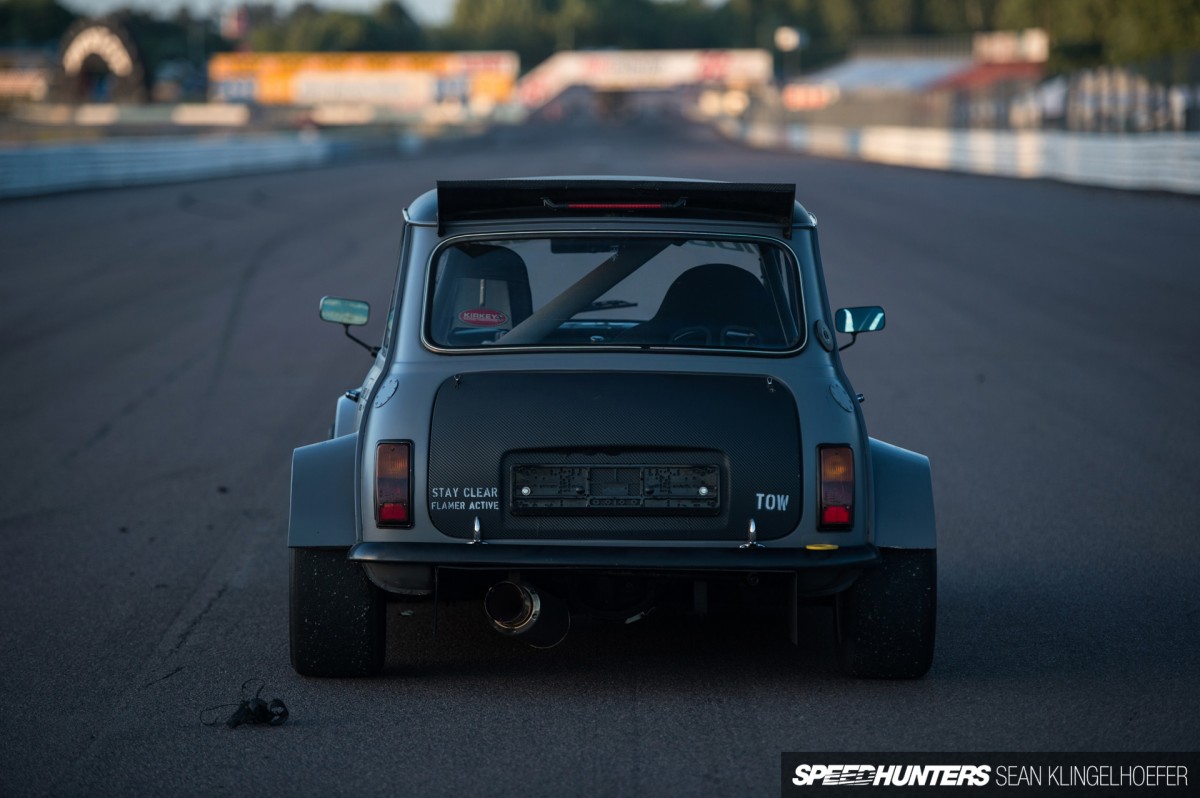 With every Gatebil event we are slowly getting around to unearthing more and more of these builds, but try as we might, there are more being built all the time. It's pretty mind-boggling at times just how many incredible cars are out there in the world and I often can't help but wonder what future hotspots will be discovered. South America? Middle East? Africa? The search continues…