Time flies when you're having fun
If it wasn't for posts like these, I would probably not even realize another year has passed. As they say, 'Time flies when you're having fun' and boy what a 12 months I've just been through. From heading to the events that for years have defined the JDM coverage I bring you, to getting behind the wheel of some incredible cars, cars that I still can't believe I have managed to sample. I have travelled up and down Japan, and flown to a variety of other countries, all the time with the aim to hunt down as much car-related goodness as I could possibly find. I've had the chance to meet new people, make a ton of new friends and even sit down and talk with current day legends. All in a day's work at Speedhunters!
It's always a hard job attempting to select a few images that best represent what I have done in a specific year. If I had my way I'd probably bore you with multiple posts, but the idea here is to share the defining images that best represent my year of Speedhunting. So sit back, enjoy, and if you want, let me know what you think in the comments section…
(Above) The Veyron Unleashed
It's not often you get the chance to get up close and personal with prohibitively expensive and rare exotica like the Bugatti Veyron. If it wasn't for Takada-san at Motor Head magazine – by far the greatest motoring publication in the world – I would have never had the chance. Seeing and hearing this crazy quad-turbo representation of opulence blasting around Fuji was definitely one experience I won't be forgetting soon, and for about an hour, this satin white beauty was all mine. Too bad I never got to drive it, but who knows what the future will bring, right?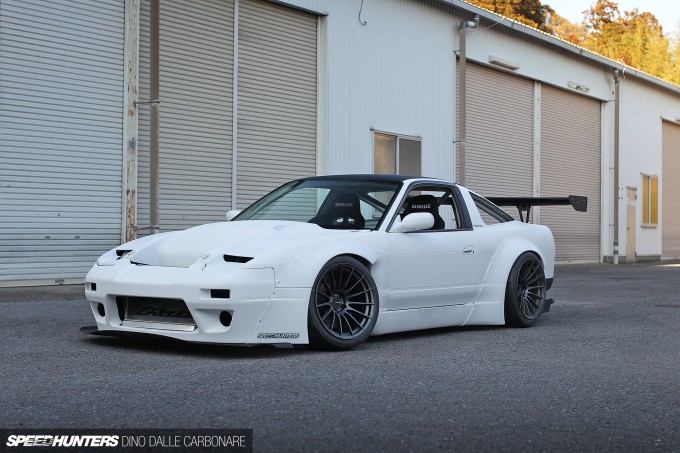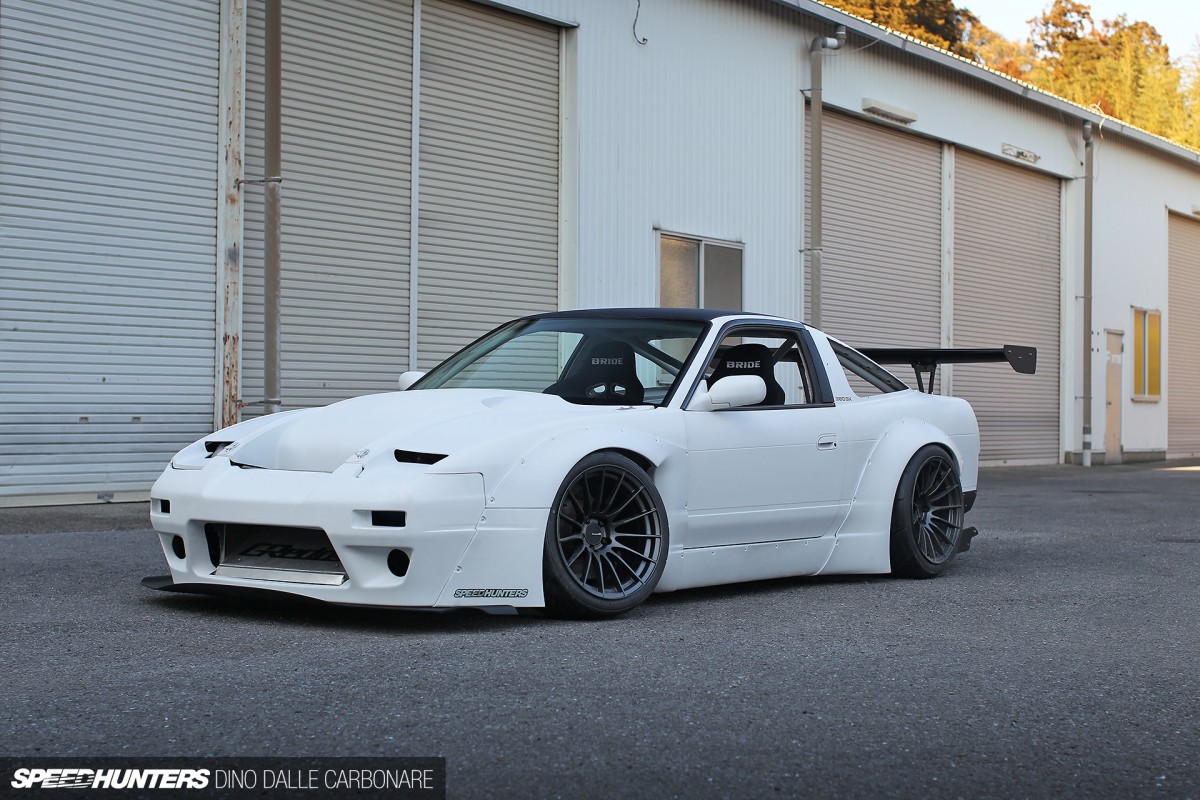 Talk about kicking off the new year with a bang. The day before the Tokyo Auto Salon would open its doors to the public, Sean and I headed to the Trust HQ, a stone's throw from Narita airport, to meet up with Ueta-san's then-latest and very secret project. This VR-powered RPS13 quickly became hugely popular as it set the comments section on fire. Despite lots of fine-tuning, the '380SX' has yet to prove itself and show the world if it is indeed capable of reaching the 400km/h (248.5mph) goal it was built for.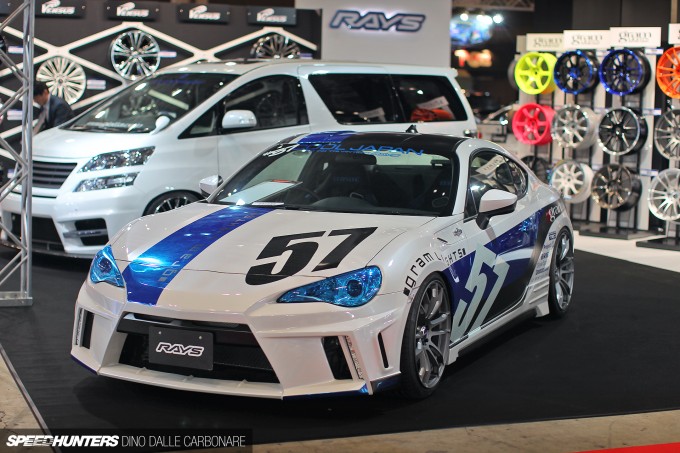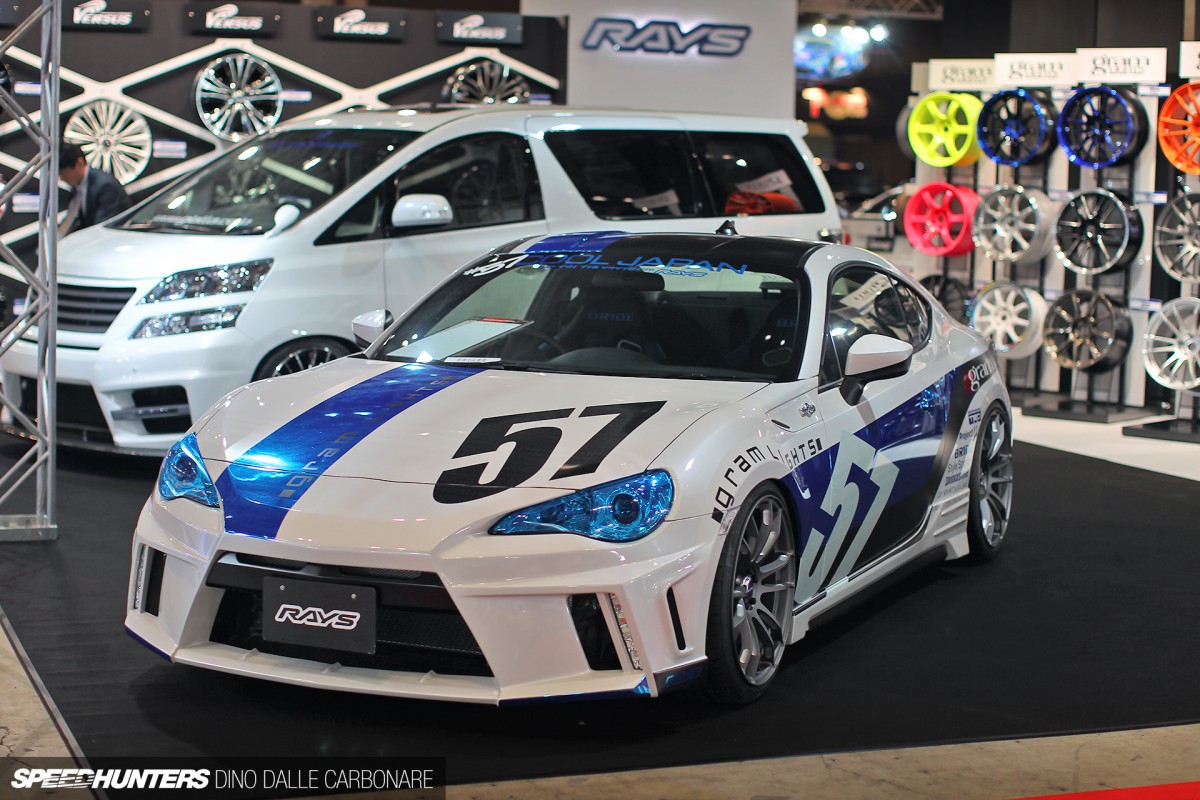 There are many car shows on the calendar each year, some huge, some small, but nothing can quite match the Tokyo Auto Salon for an impossibly Japanese selection of car culture delivered right into the huge halls of the Makuhari Messe. This year the Toyota 86 and Subaru BRZ literally stole the show with an incredible 100+ cars on display, all tuned up and showcasing the impressive vast selection of parts and upgrades that the aftermarket has been busy coming up with. No doubt the 2014 show in about a month's time will be all about the hachiroku all over again…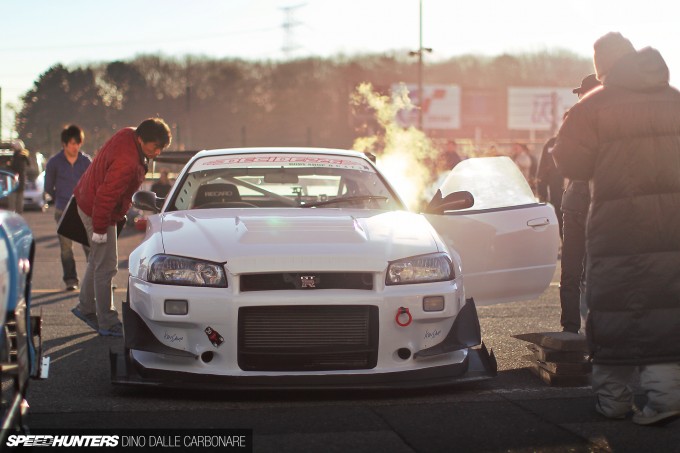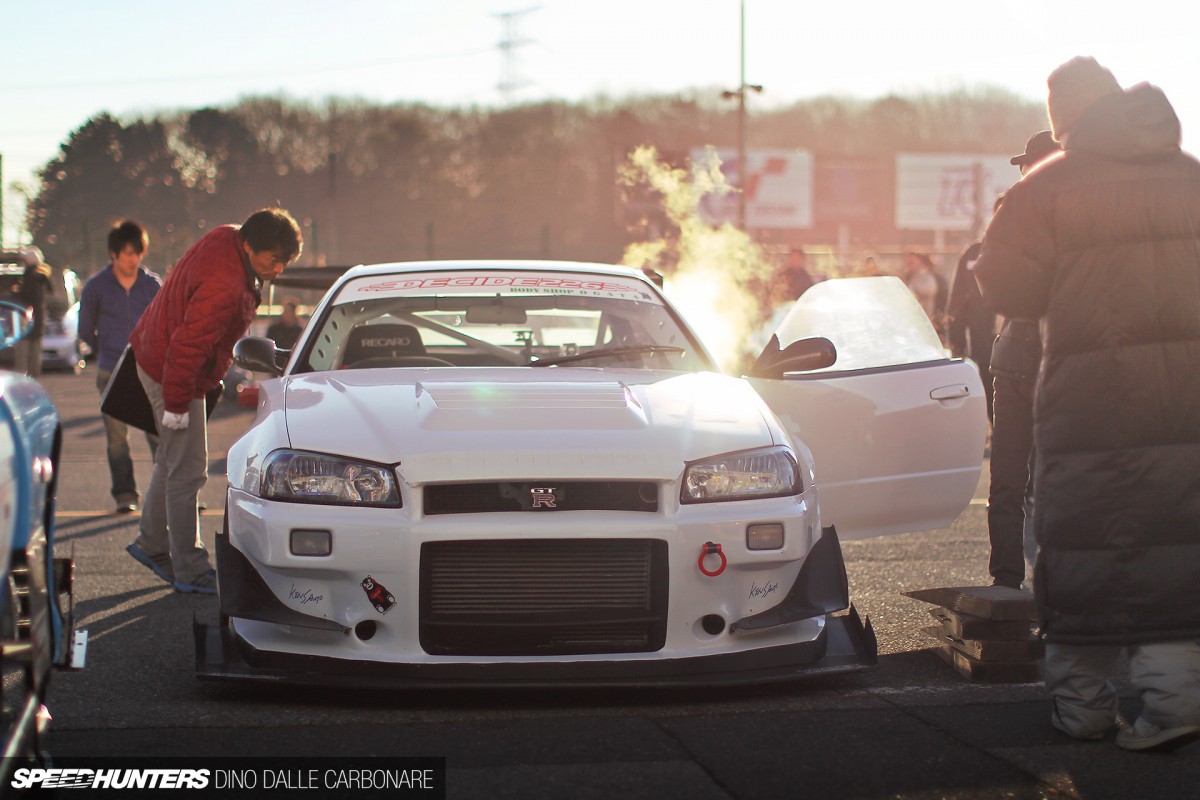 Crispy frozen air and deep blue skies go hand in hand with the Japanese time attack scene and Battle Evome has quickly become one event I literally cannot wait to cover each year. It's crazy to see just how much privateers put into their cars at these four soukoukai events run in January and February, and the results speak for themselves!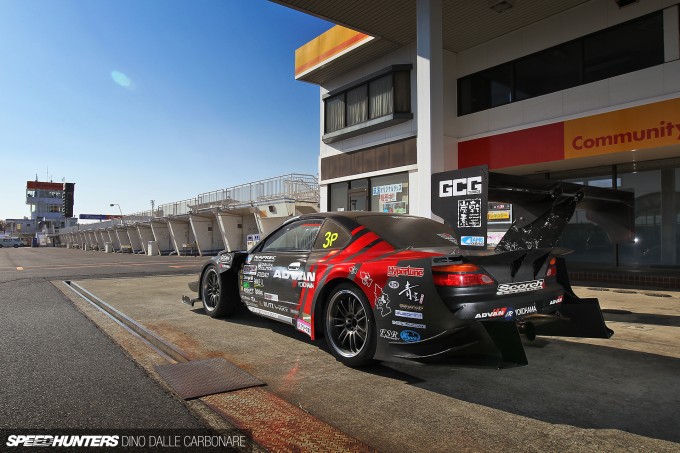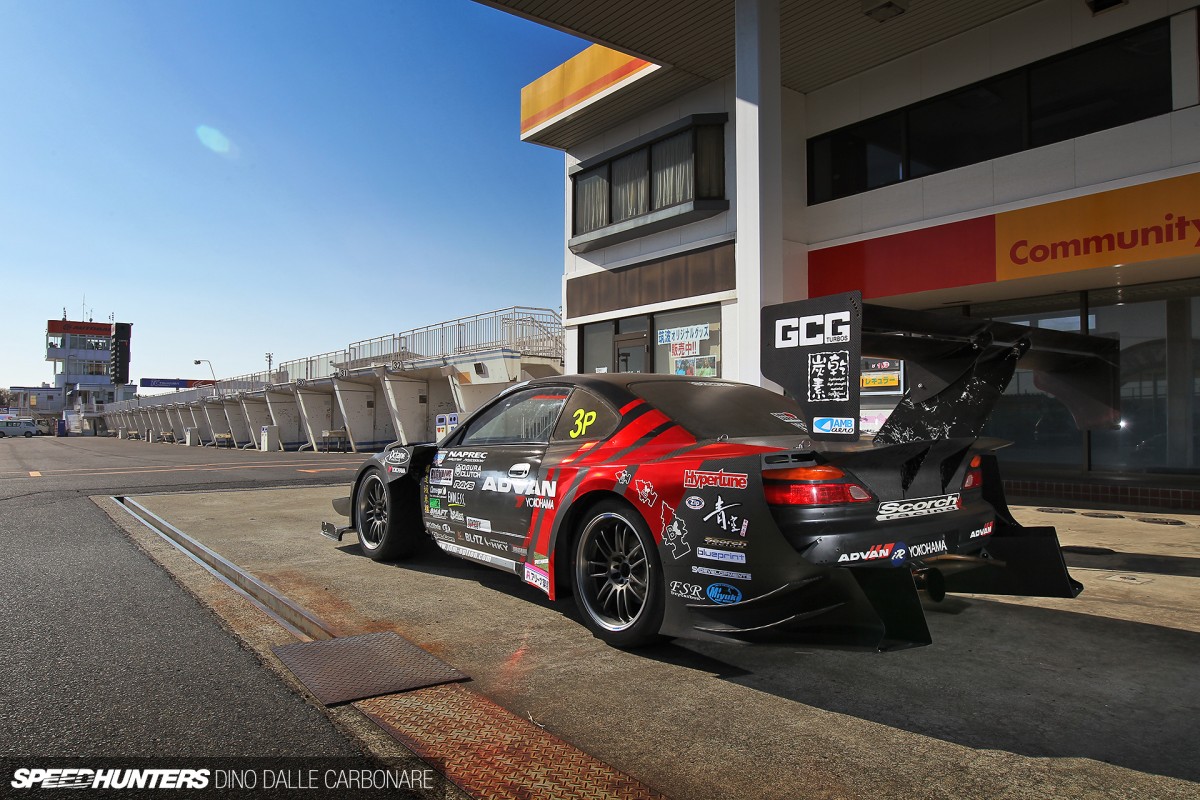 You can't talk of Time Attack and not mention Under Suzuki. The guy is an absolute legend and has single-handedly encouraged lots of amateur racers to either pick up this discipline, or enticed many others to push even harder. His S15 is in constant development and over the last year he has set and broken the Tsukuba track record no less than three times. And as you probably figured, he's far from done!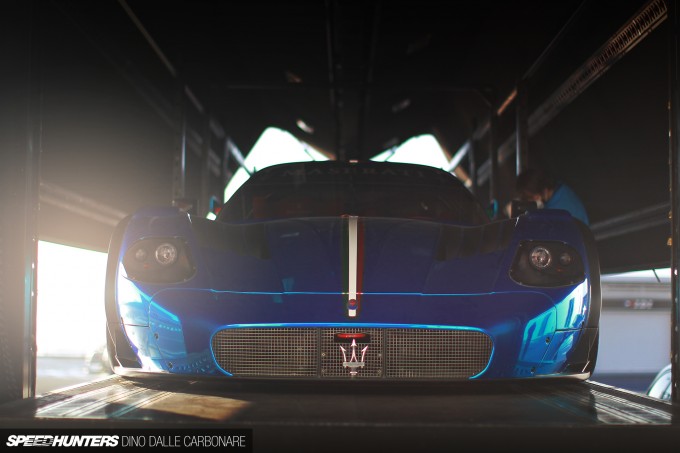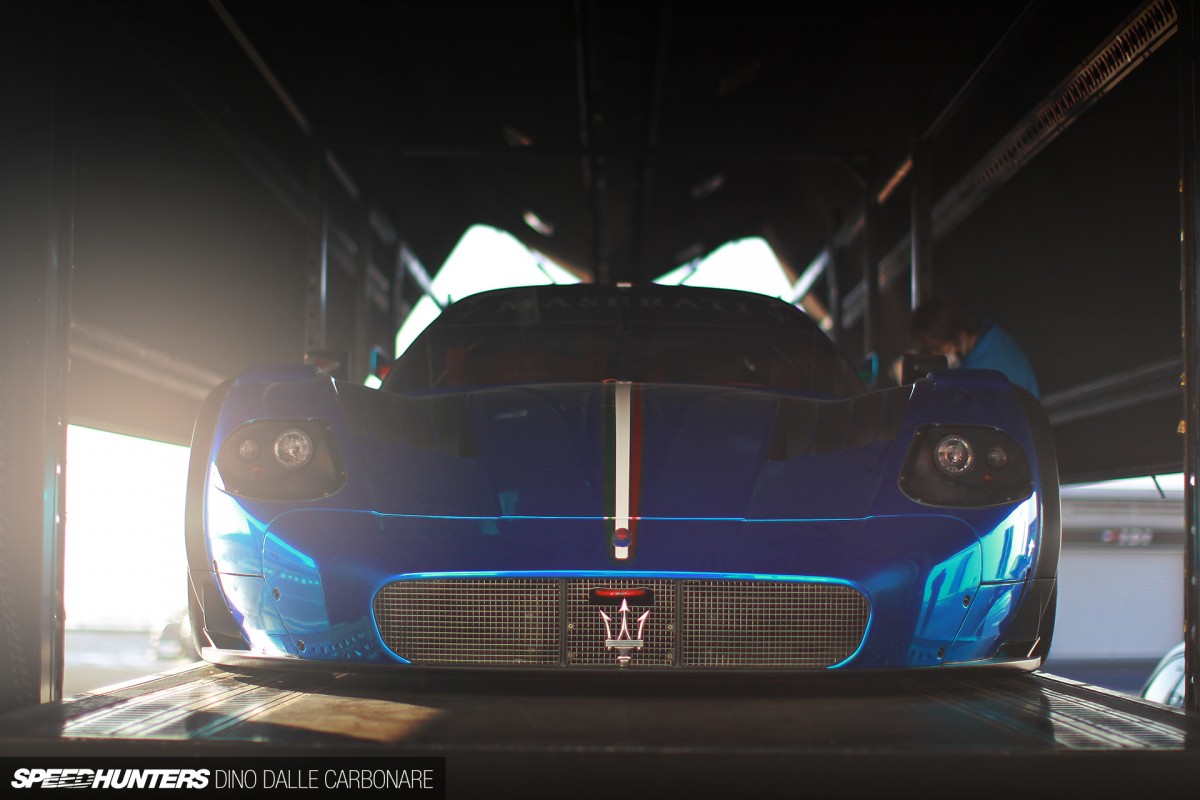 I was like a kid in a candy store that cold winter morning at Fuji Speedway. Not only did I get to shoot the Veyron, but the same owner took a few other toys along with him, one of which was this blue-chrome wrapped Maserati MC12C.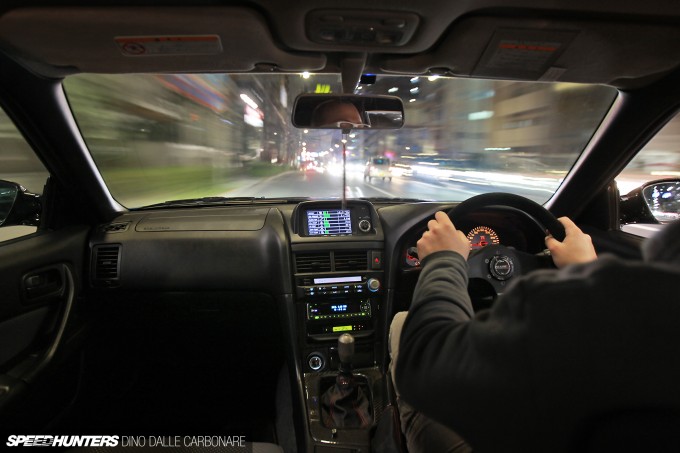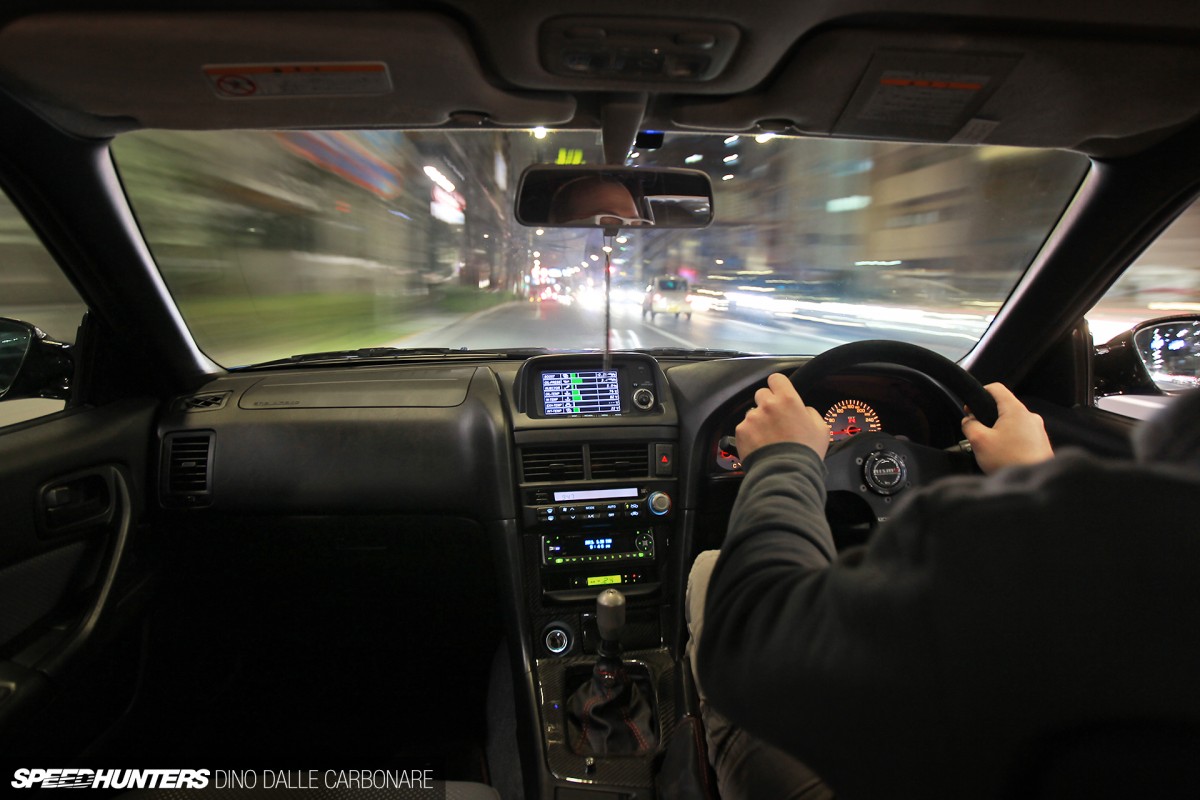 I think if it wasn't for the updates I do for Speedhunters on my GT-R, I would probably be driving the car even less. Because of this I'm thankful that each post I upload seems to be met with lots of great responses, and one of the most fun parts of it all – aside from the driving of course – is chatting with all of you; reading your comments, feedback, suggestions and at times criticism. The above shot was taken in the middle of the night when I set up my camera on a couple of suckers behind the driver's seat and hit the C1 for a little fun drive.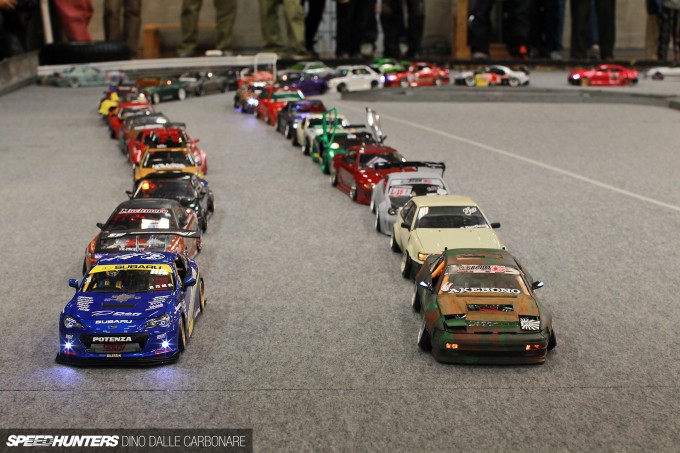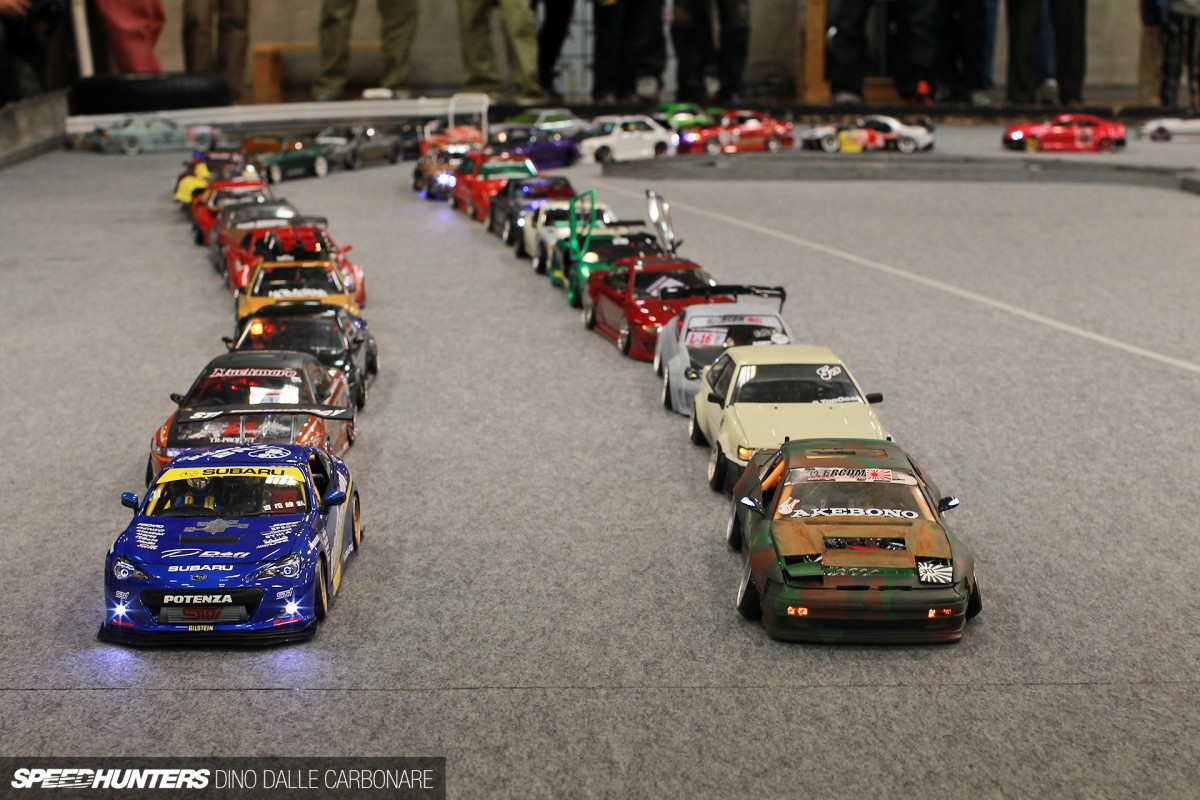 Never would I have realised that day I went up to Saitama-ken to Hobby Garage that I was heading to shoot what would turn out to be an incredibly popular event on Speedhunters. The culture and following that has developed over the last few years around the RC Drift scene is almost hard to believe, and as ever, the Japanese are the ones that do it better than anyone else.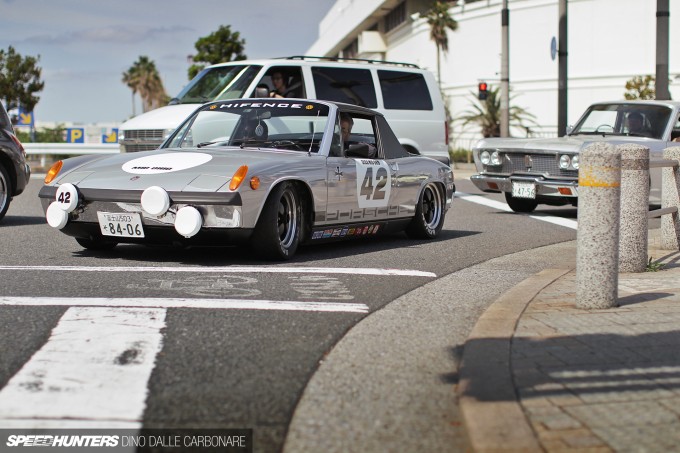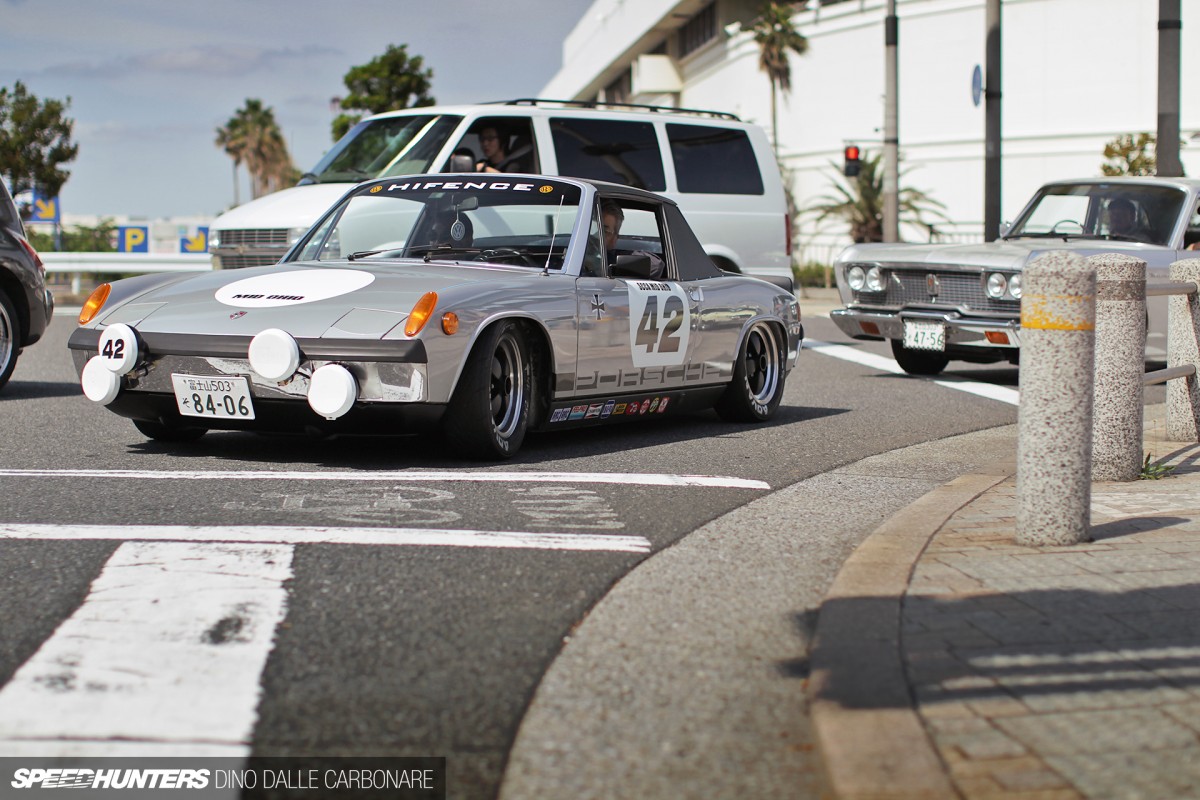 I've just finished up the coverage to the Mooneyes Hot Rod & Custom Show, but here I am already looking forward to the Street Car Nationals that every spring cause customs and Hot Rods to take over Odaiba!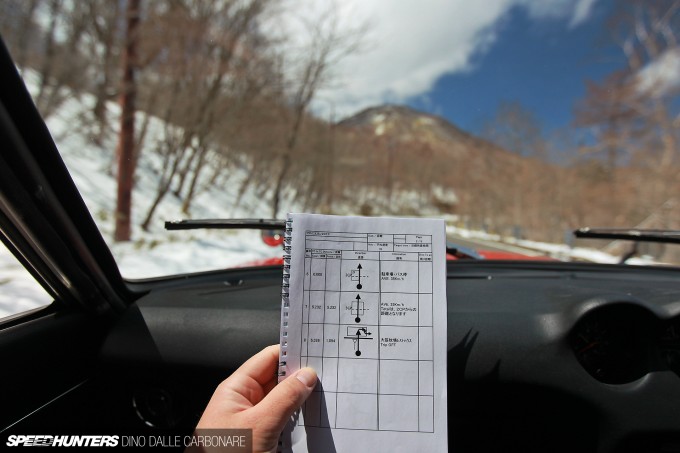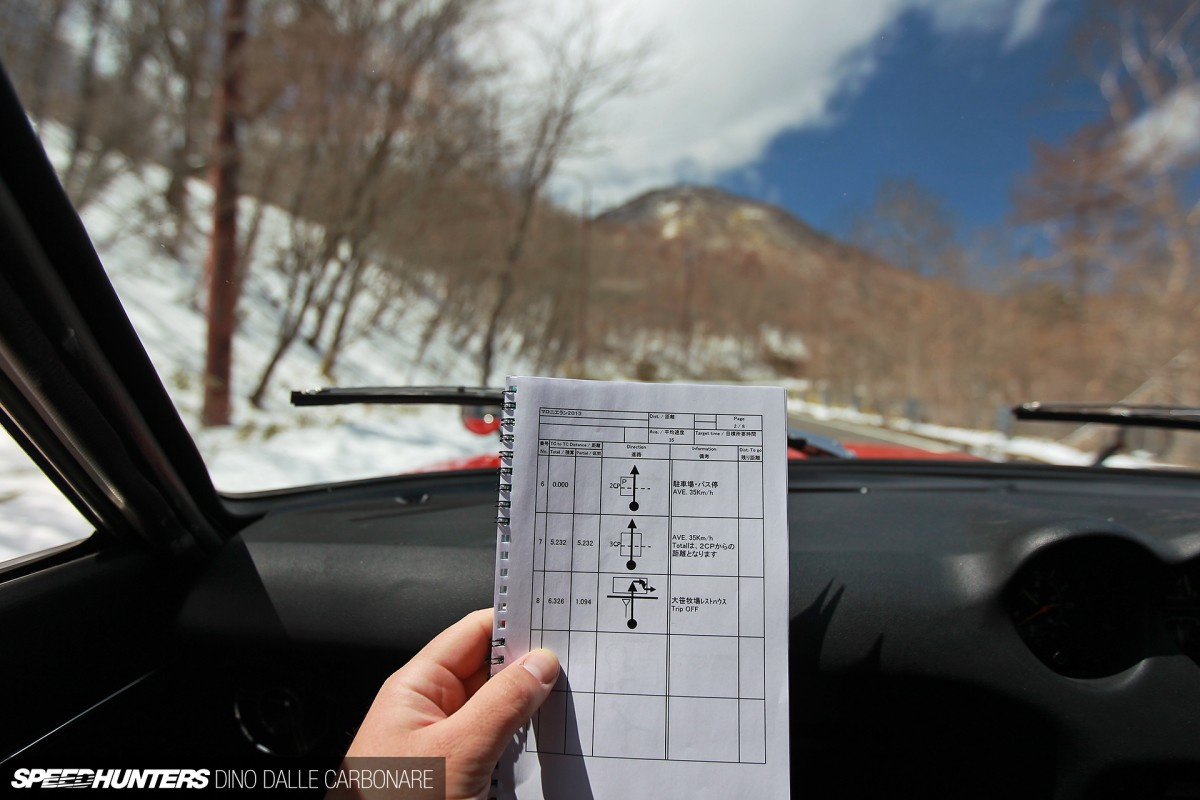 I may not have been able to drive the Nissan 432Z that I was in, but working hard as a co-pilot to get myself and my driver, Takamichi-san, to finish the Marronier Run classic car rally in a decent position was one of the most fun things I have ever done in a car. It will definitely be cool to actually drive in 2014!
Impossibly Japanese Japan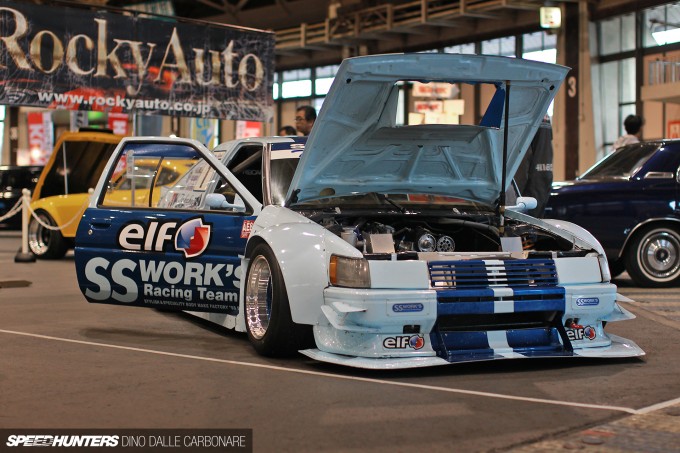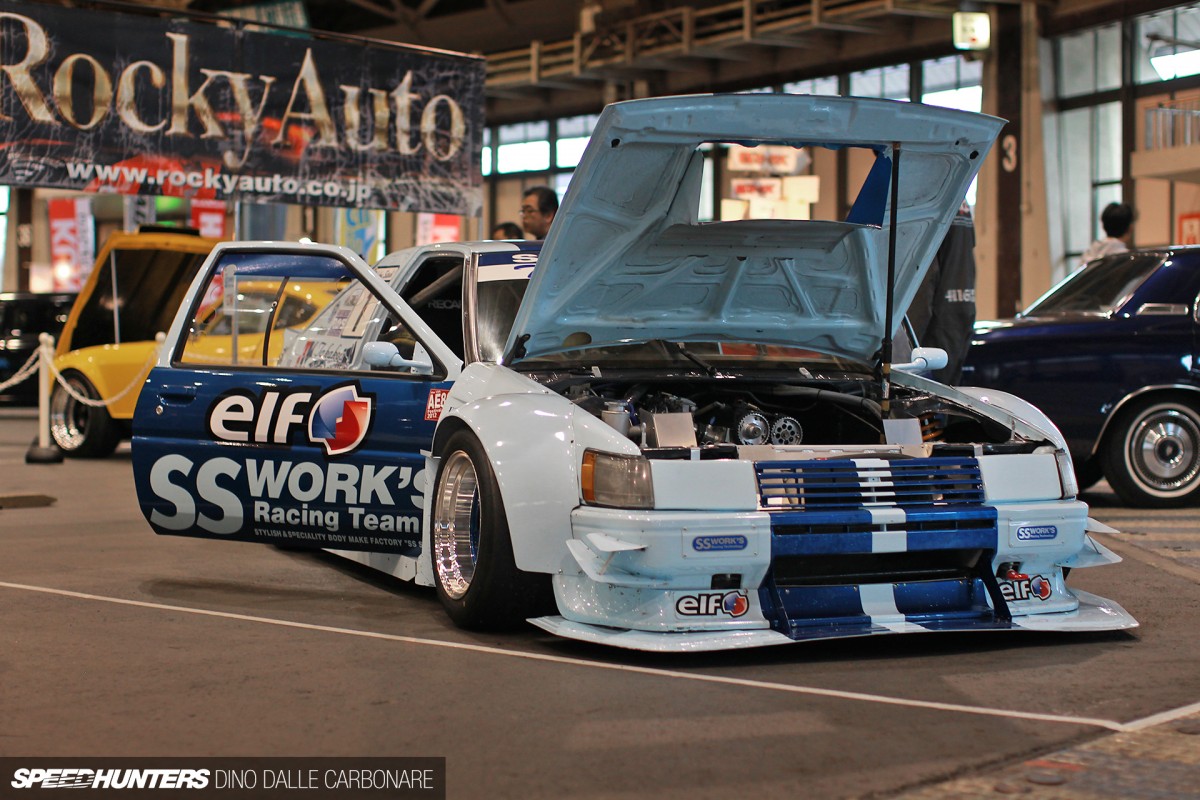 If what you crave is pure, unadulterated JDM indulgence, then the Nagoya Exciting Car Showdown is the show for you. This is where grassroots rule over the mainstream; a superbly accurate representation of the current real trends in Japan as exhibited by cars like the SS Work's AE86. Definitely a must for anyone with a passing interest in Japanese car culture.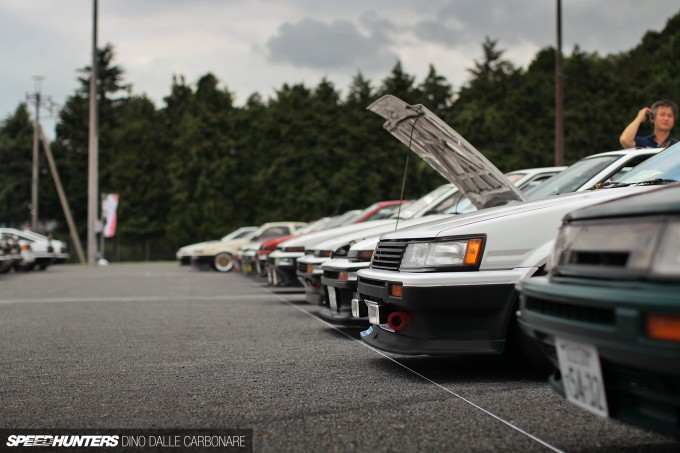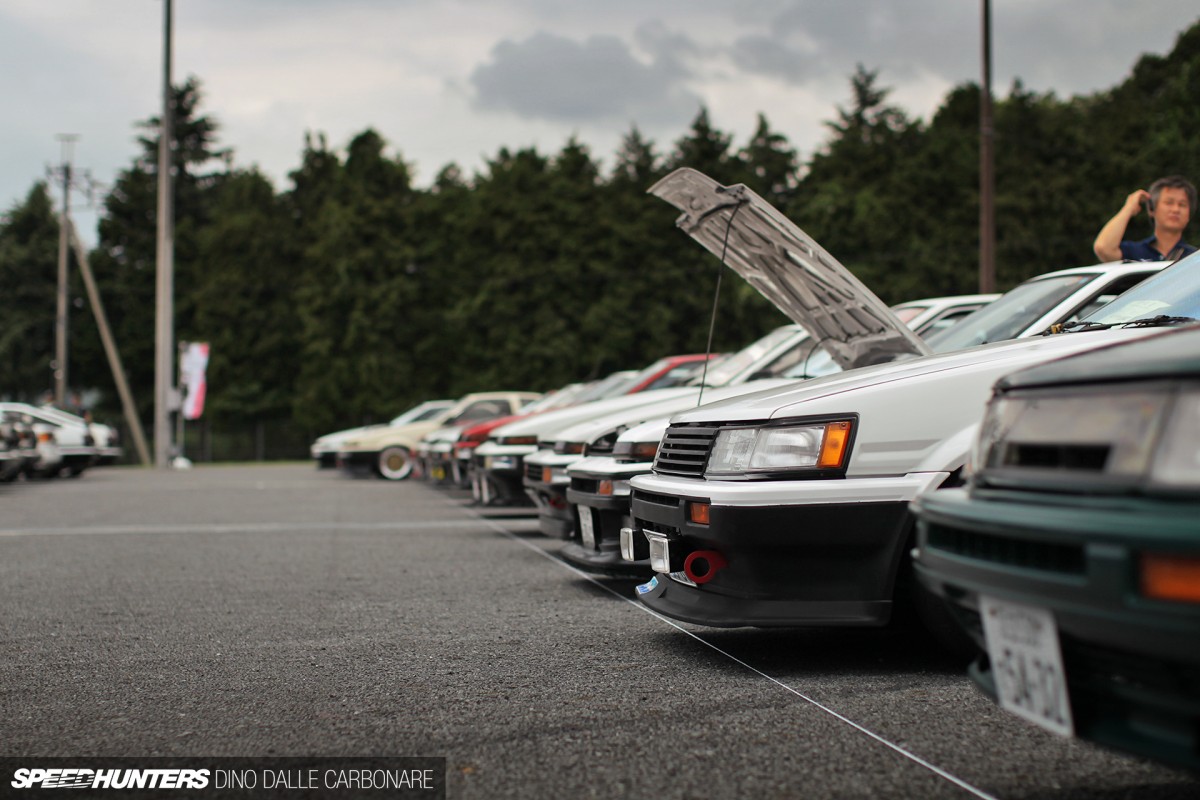 Like we needed another reminder? The ZN6/ZC6 is hot news; we're quite aware of it as in just over a year it has managed to literally take over professional drifting and time attack all in one fell swoop. The 86 Style event in Fuji however was also a great reminder of where the new car draws its roots from…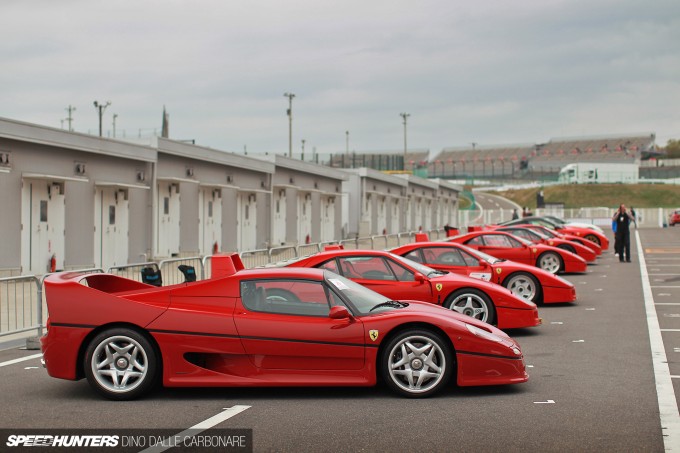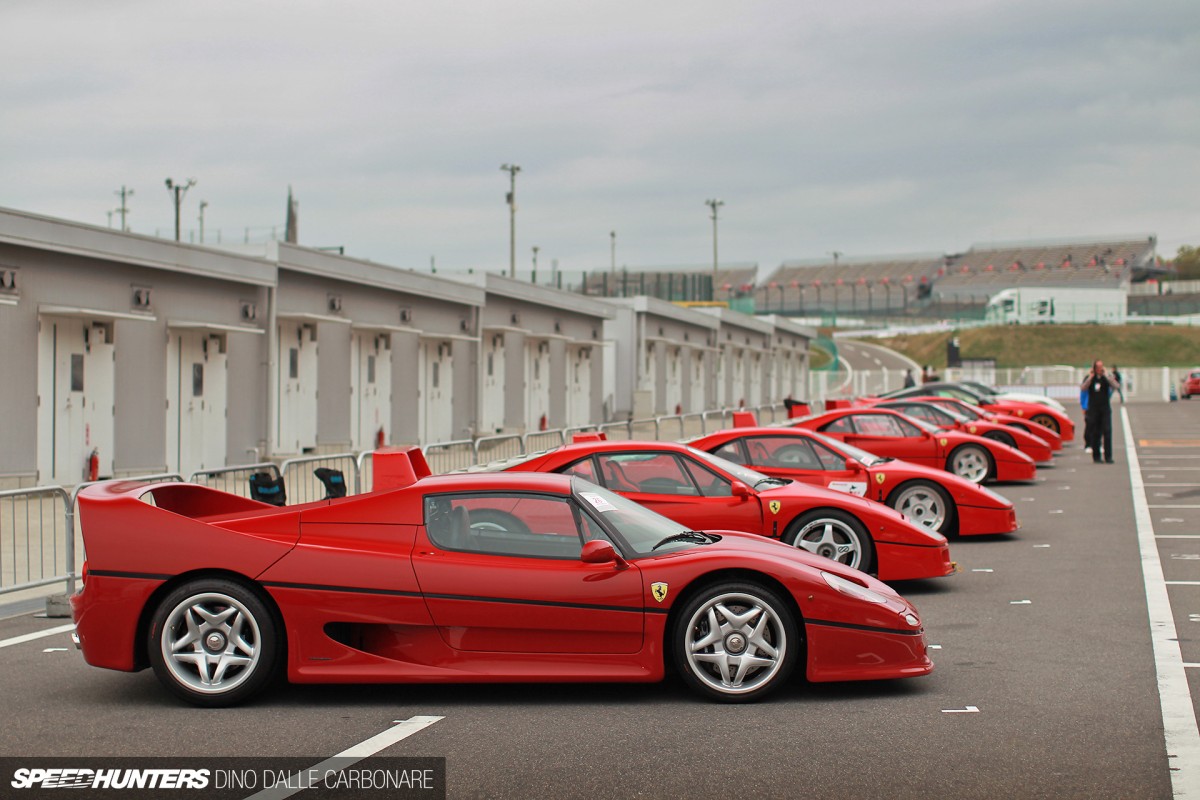 Oh boy am I glad I went to the Ferrari Racing Days in Suzuka this year! It's funny how an Italian needs to head to Japan to see the coolest, rarest and newest Ferraris around, but that's Japan for you. It was an incredible two days but it was a pity that such a great celebration of the prancing horse had to also see one of the worst accidents ever to occur at Suzuka.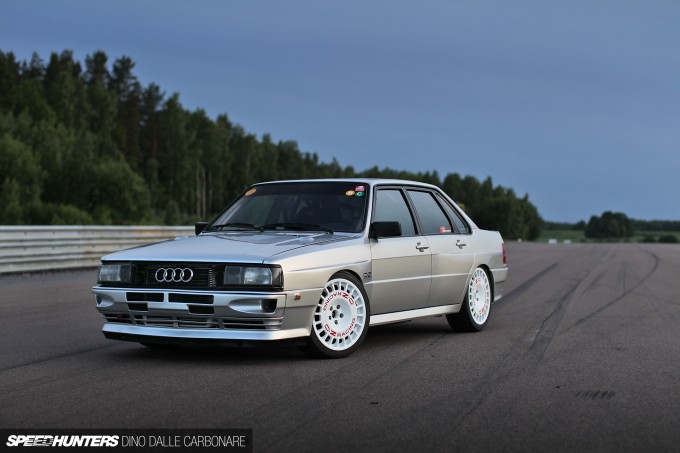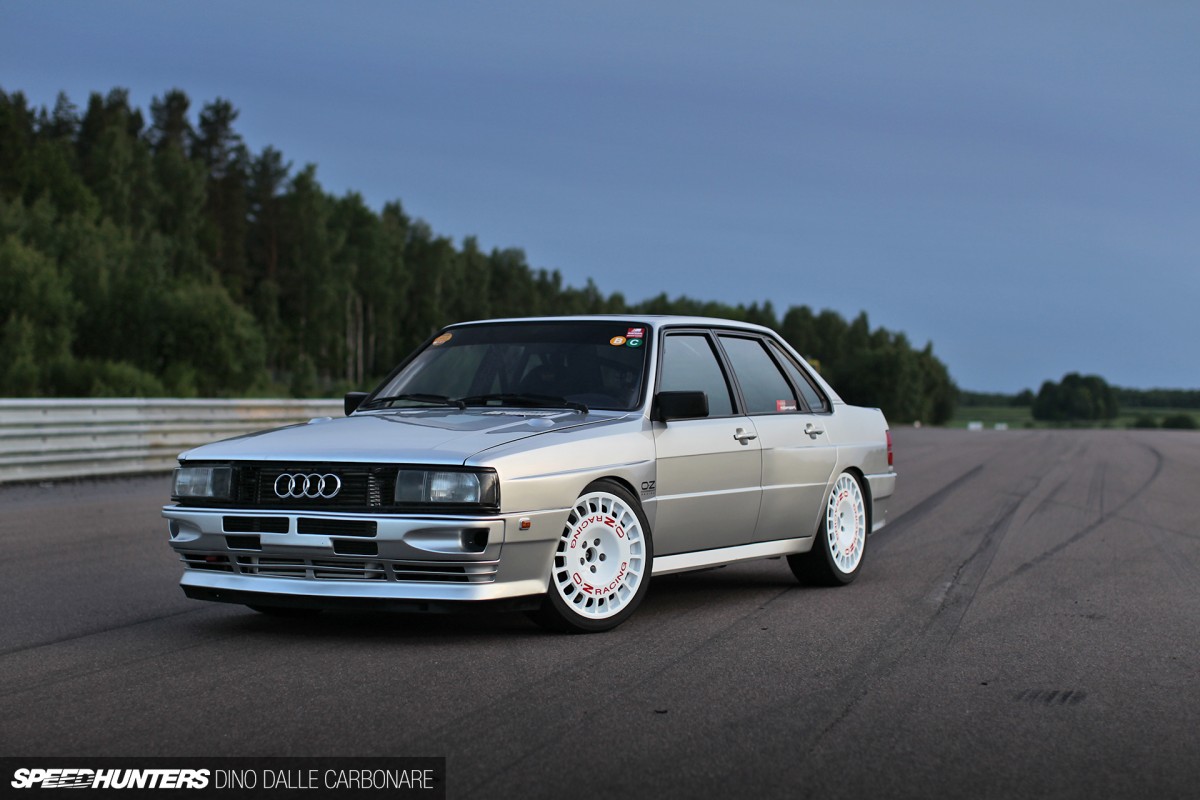 What could I possibly add to what has already been said time and time again about this event. This was the first time for me to see the Swedish round of the Gatebil festival and while the mayhem was very much present day in and day out, it was also cool to see that it had a bit of a different vibe to its Norwegian counterpart. It was there that I got a chance to shoot some of the wildest homebuilt, and not so homebuilt, project cars. Those Scandinavians sure know a thing or two about putting a car together!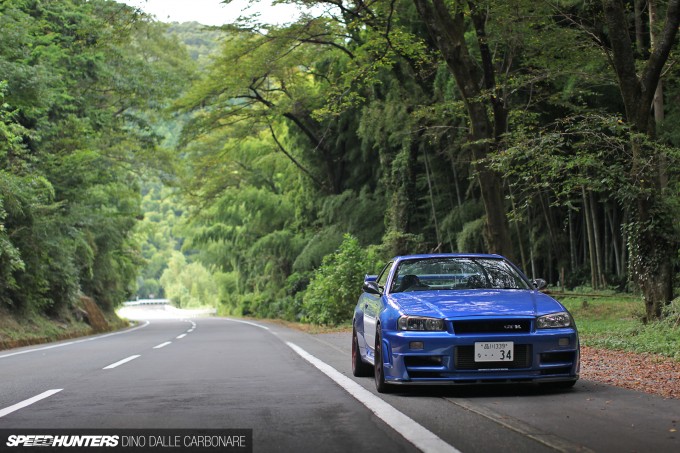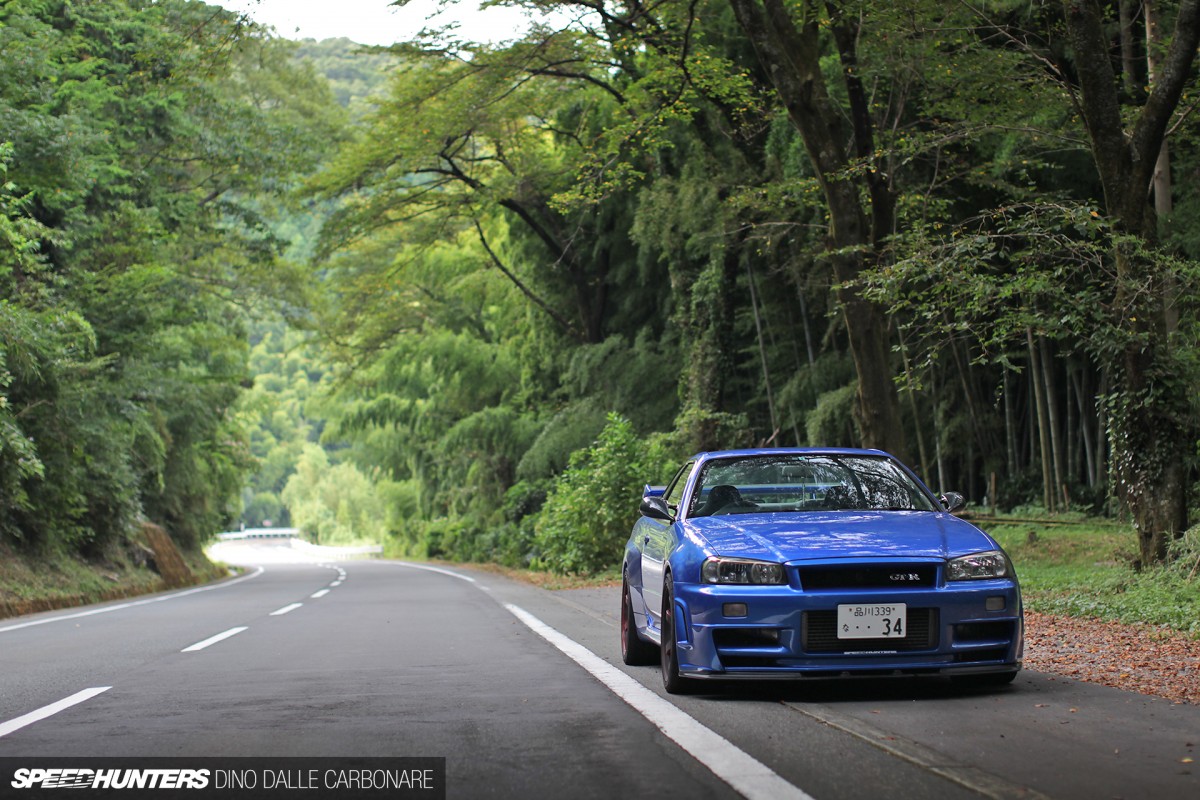 Driving. This is at the core of what we do here at Speedhunters. No matter how many cars I feature, how many super cars I drive, how many events I cover – nothing out there compares to those few hours I get alone with my car. It may be something that happens only a few times a year these days, but those one-to-one moments out in the GT-R on the open road are the ones that give me the most satisfaction.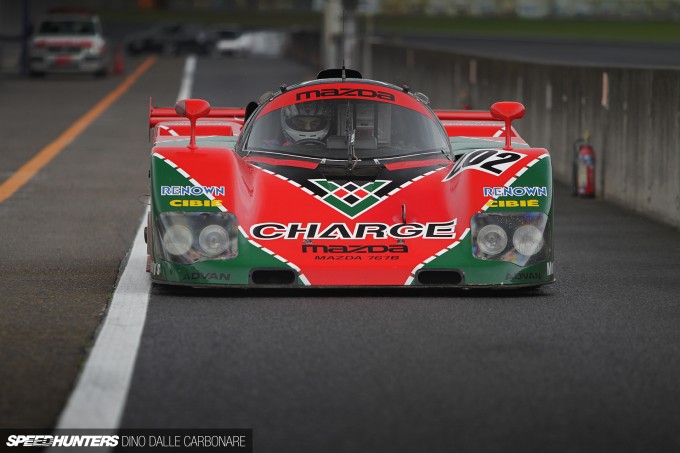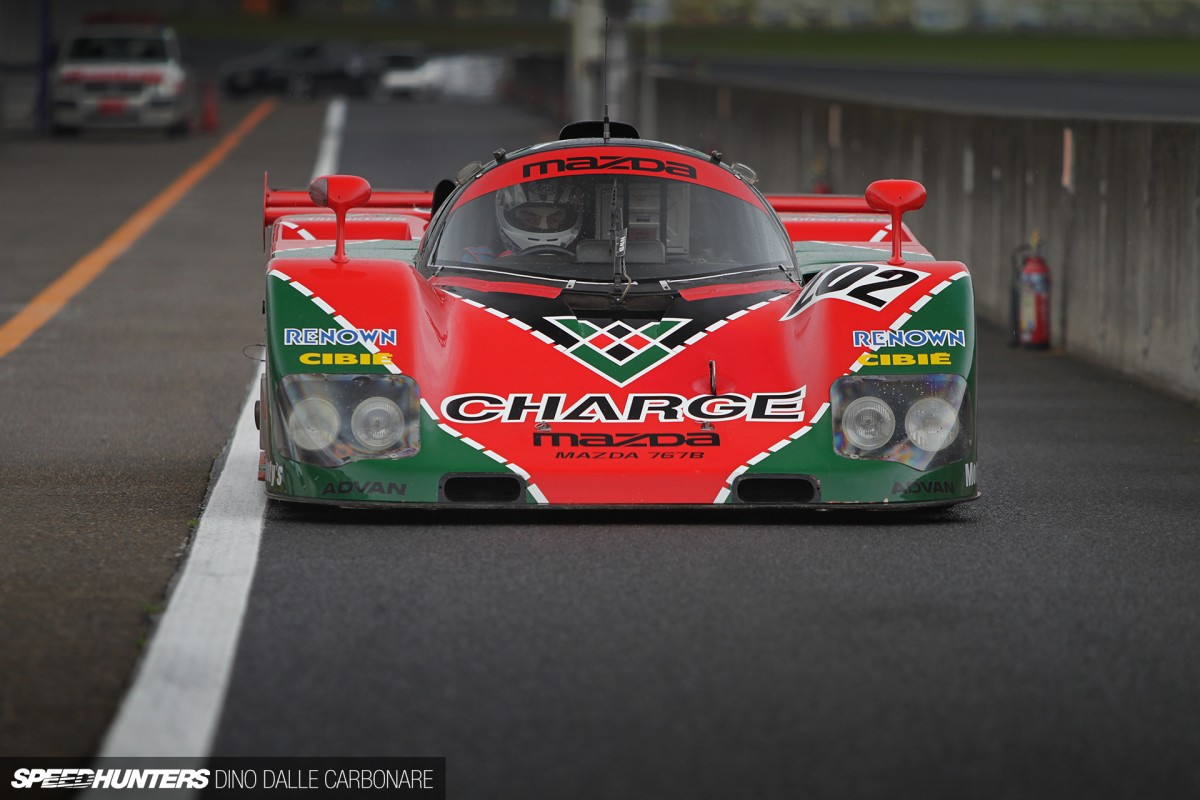 July in Japan means only one thing: RX7 month and I was glad I finally made it out to Tsukuba to check out the Mazda Tuning Festa the day before 7's Day where I got the chance to see and hear the 767B in action.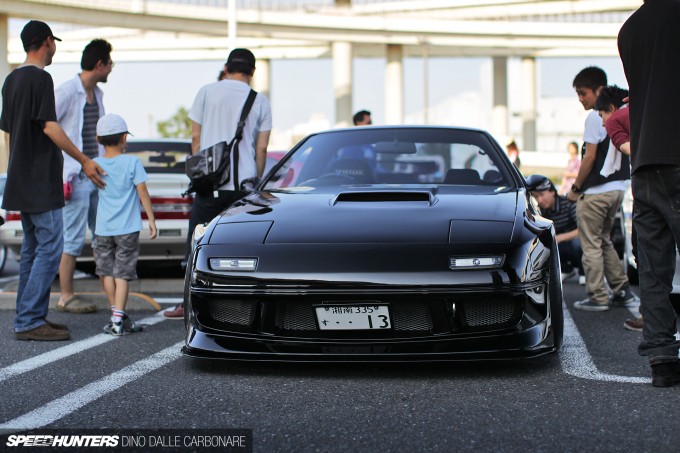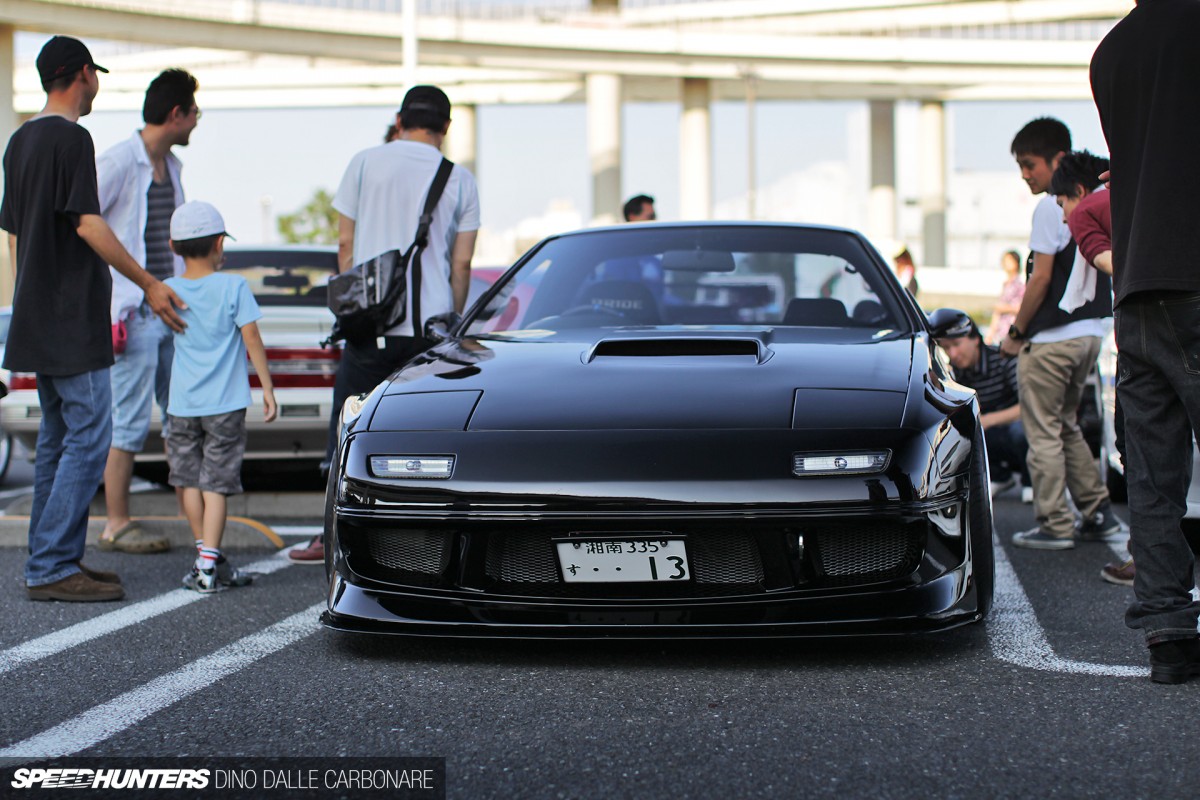 Seeing Daikoku overrun by RX-7s never seems to get old. I do cover a lot of meets and gathering at this Parking Area but the 7's Day is always one of the best ones as it kicks off so early in the day, then usually ends up at Umihotaru later on in the night.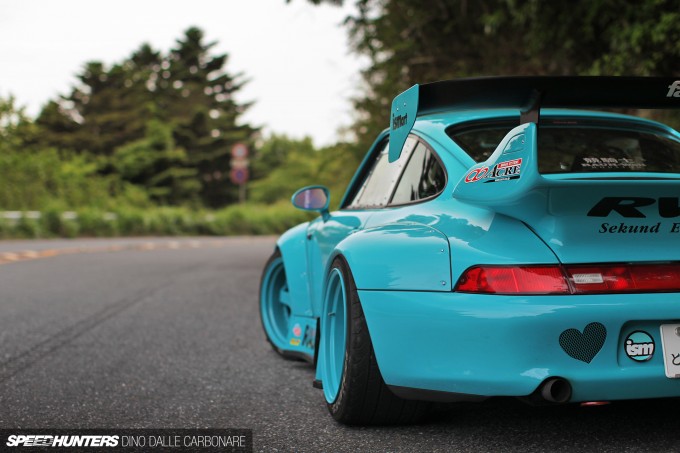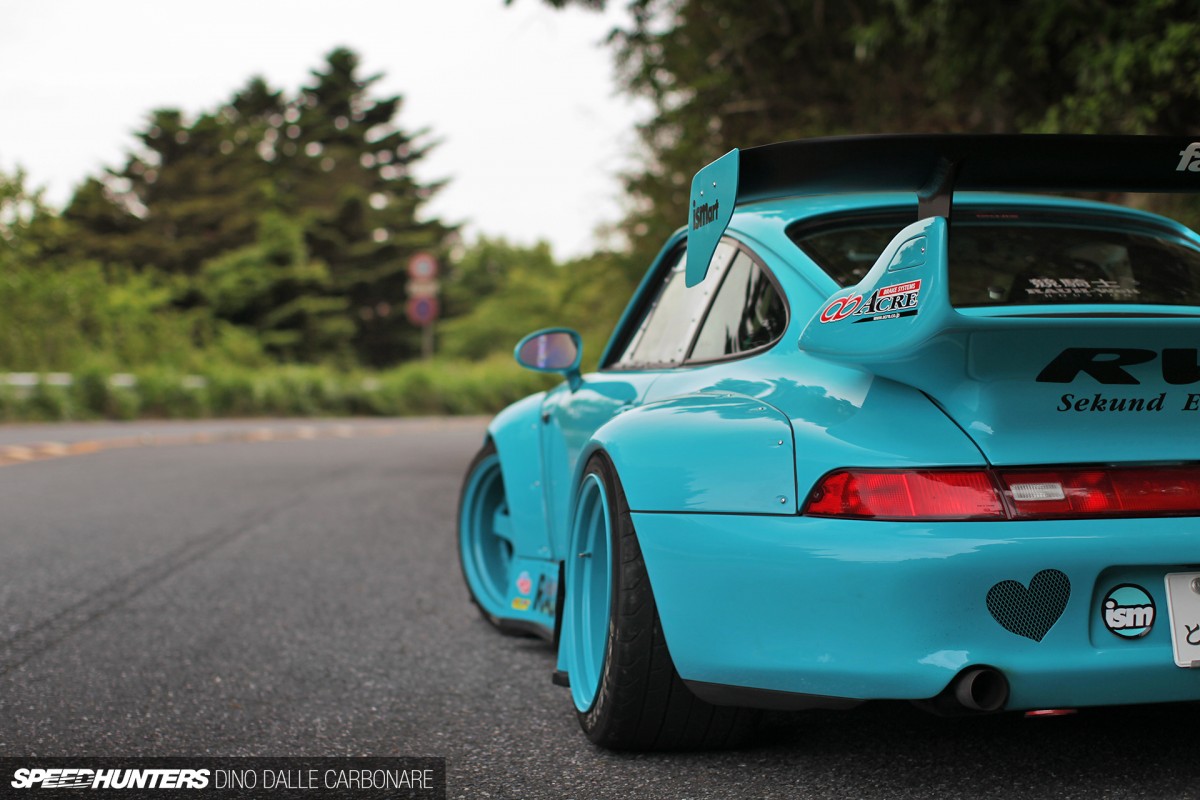 I couldn't have popped my RWB cherry in a better way this year. Nakai threw me the keys to the RAUH Passion 993 and I went straight up to Mt. Tsukuba to drive the pants off it. Again it was man and machine, empty roads and a few hours of pure bliss. It was then that I truly understood what these cars are all about: how the high grip set-up of Nakai's cars are done to get the most enjoyment out of these Porsches without scaring yourself silly. This experience served me well as a couple of months later I was in the seat of another RWB car, taking part in the idlers 12H endurance race at Motegi.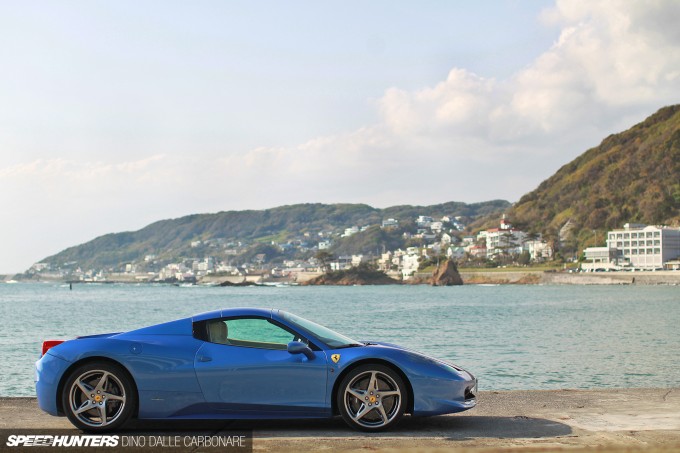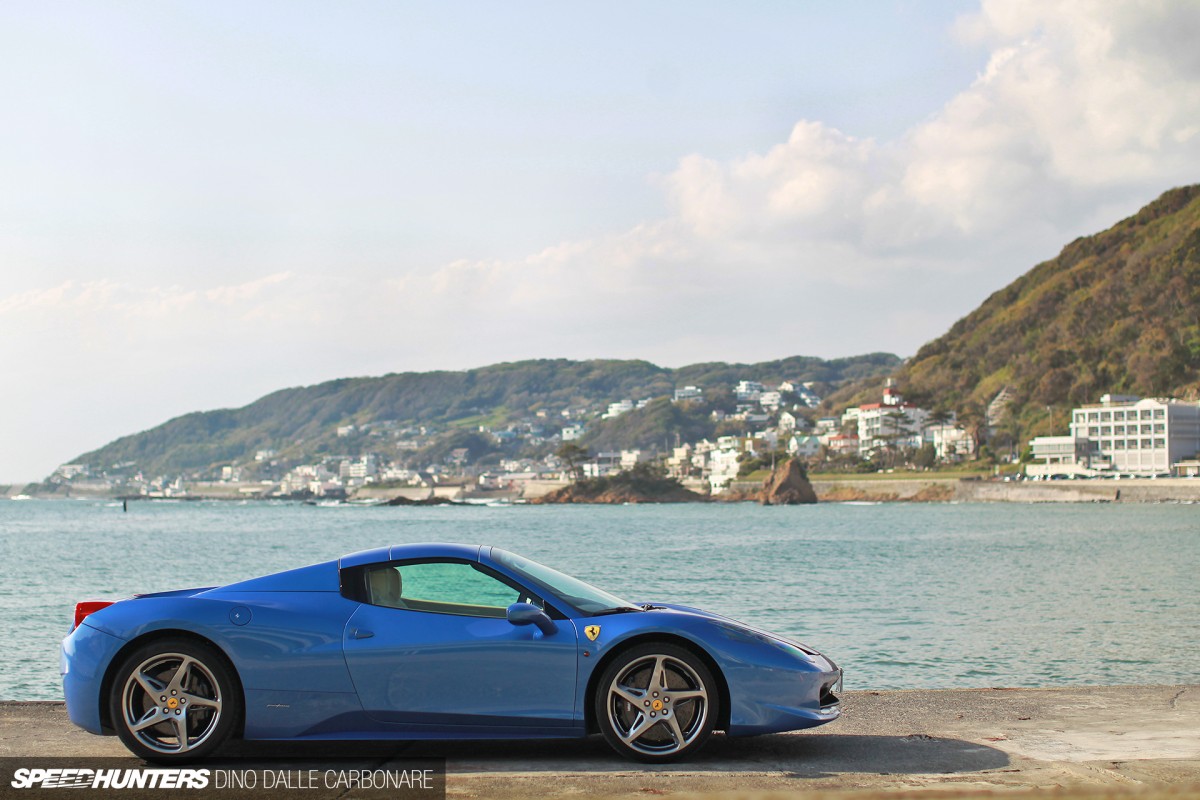 A screaming Maranell0-built, naturally-aspirated V8 bolted onto the back of the latest drop-top mid-engined Ferrari. Simply put: driving nirvana. Never had I driven such a frenetic car: the 458 Spider was like a Honda NSX-R overdosed on steroids. An incredibly rewarding car to drive but one that at a push of a button and a few clicks of its manettino would transform in a totally capable everyday ride. Only one other car this year managed to come close…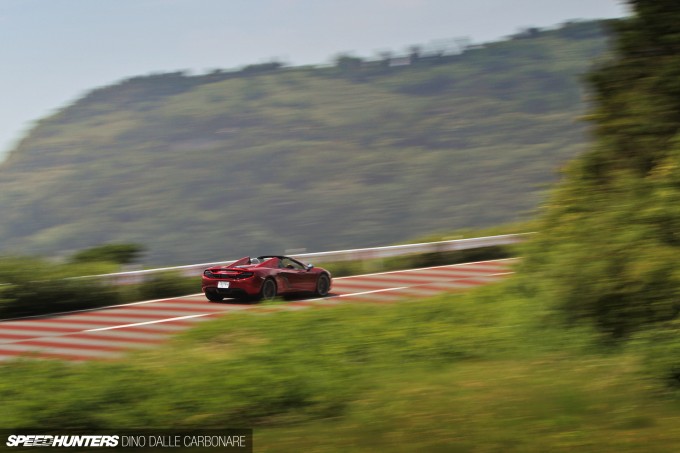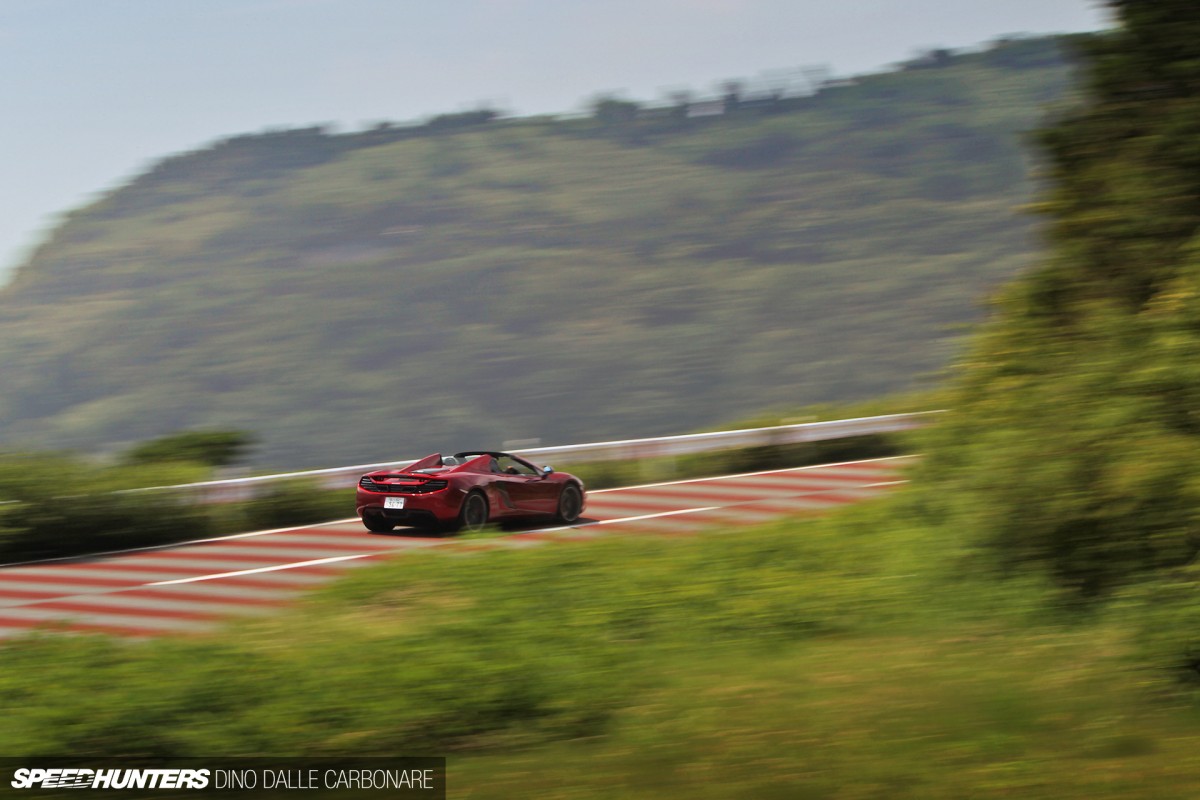 Those few hours spent abusing the MP4-12C Spider up on the Ashinoko Skyline and Hakone Turnpike were confusion. It was a constant battle in my head: which one's the better car – the McLaren or the 458? In the end it was close but the sheer fear the Ferrari delivered at every drive made it my choice. None of this took anything away from the MP4 though, which may well beat the Italia at being the perfect and most capable everyday modern super car on sale right now.
The Nakais and Miuras of this world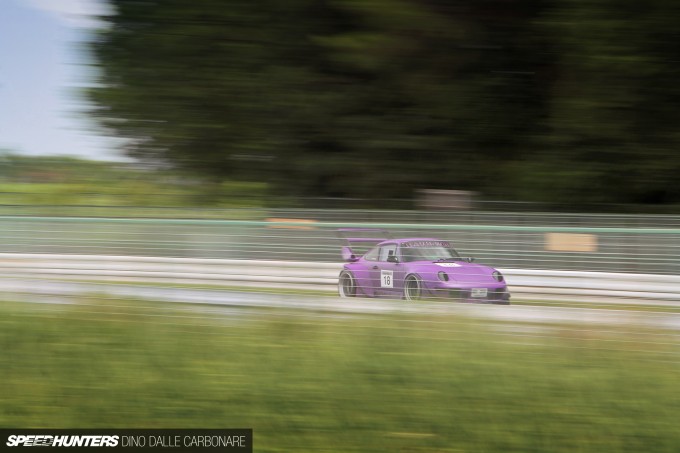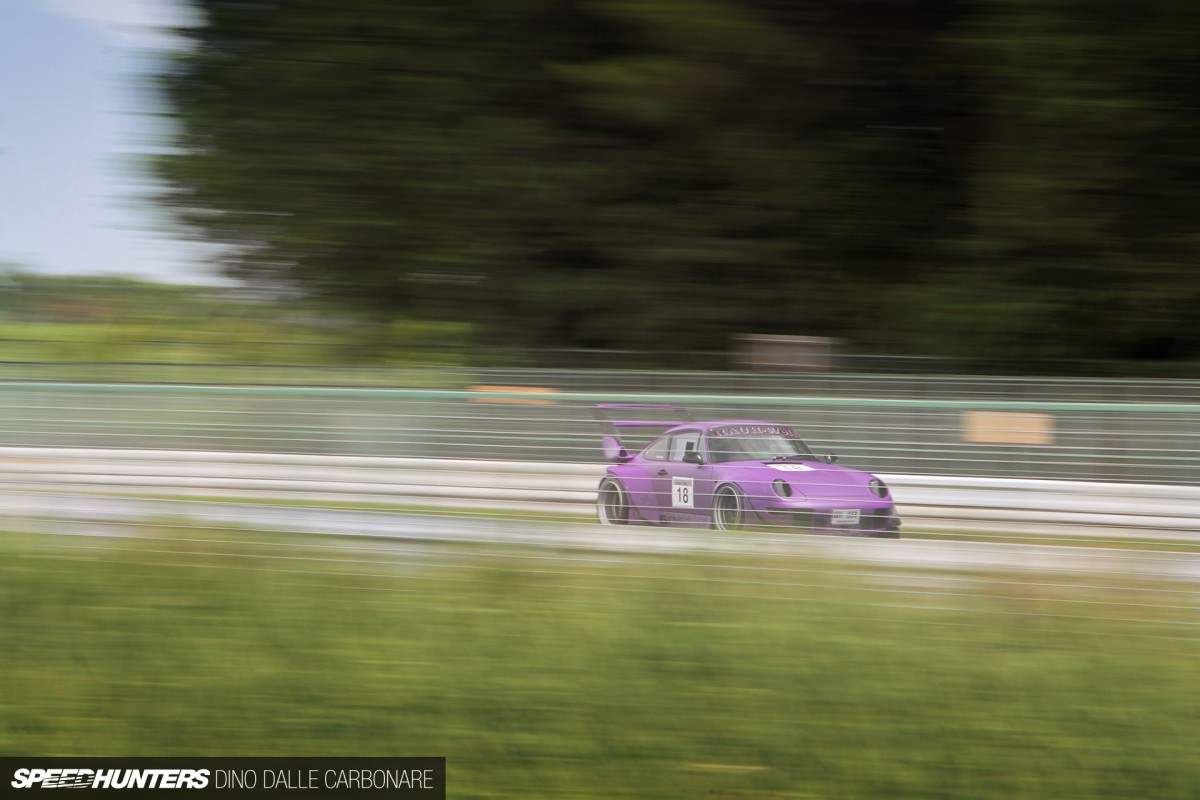 It's so cool to see that Nakai-san just doesn't seem to run out of puff. Aside from the fact that he spends most of his time travelling the world, hand-building RWB conversions for all sorts of 911s, he still finds the time to build himself an all-new track weapon. The Rotana defines the next step for RWB: a step that involves a whole lot more aggression and a wallop of turbo power.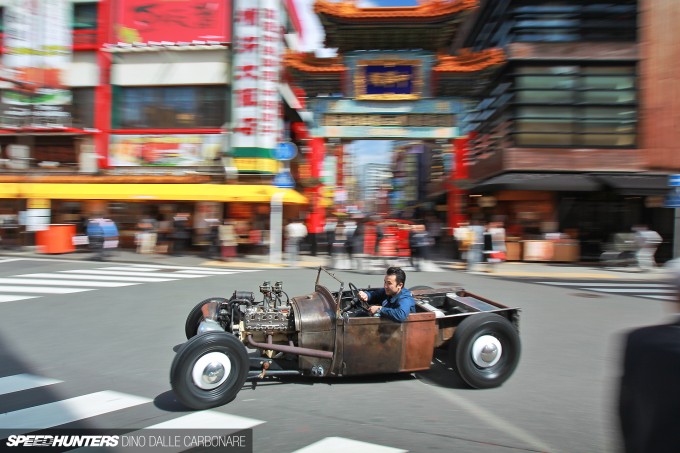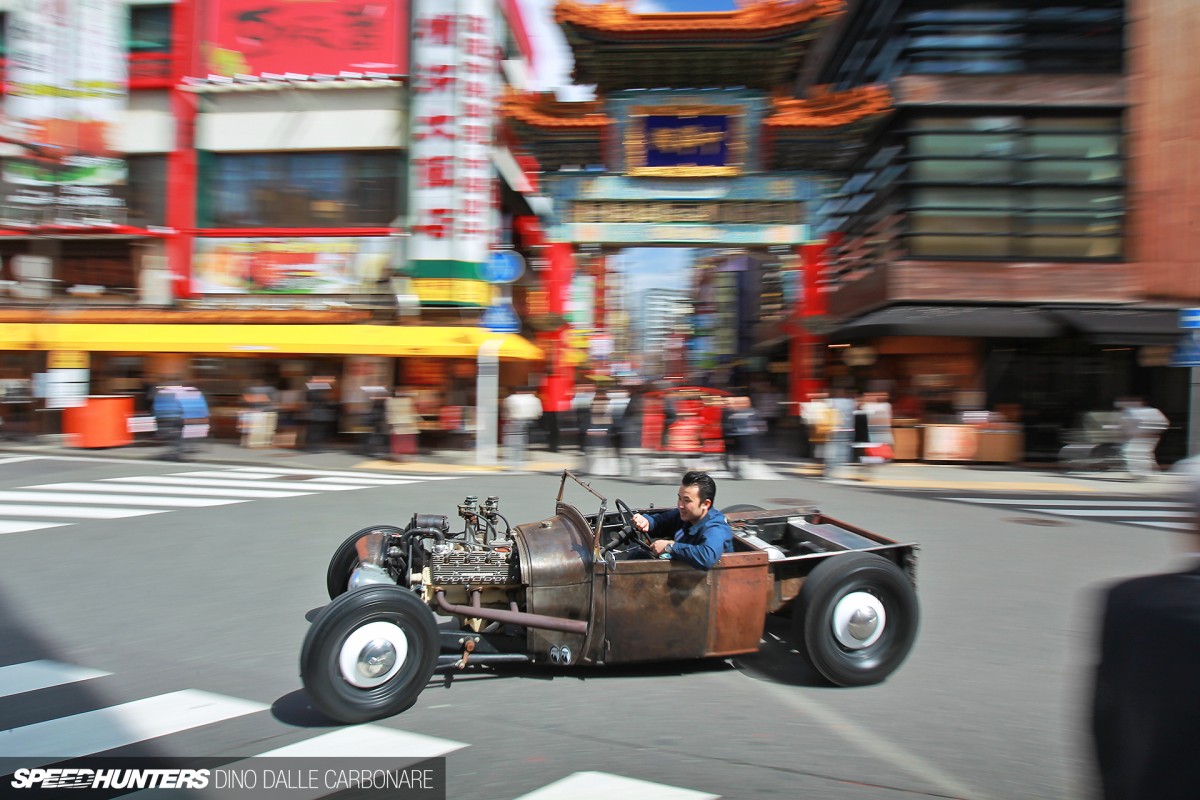 If this image doesn't perfectly portray why I love the diversity Japan throws at us every single day, I don't know what does. A Japanese-built, American hot rod, created by Mooneyes staffer Matsui-san, seen here being driven through China Town in Yokohama. THIS. IS. JAPAN.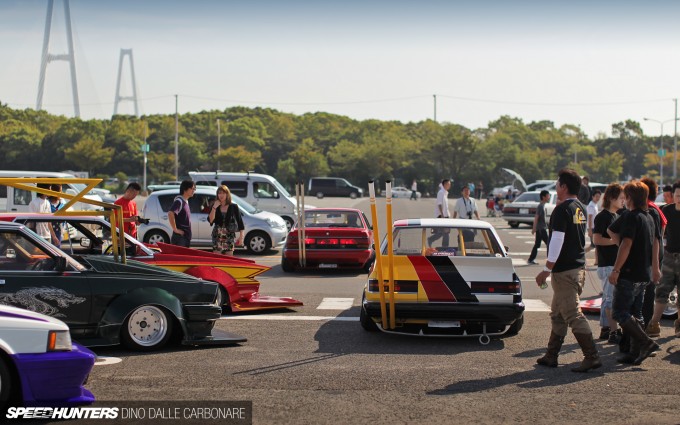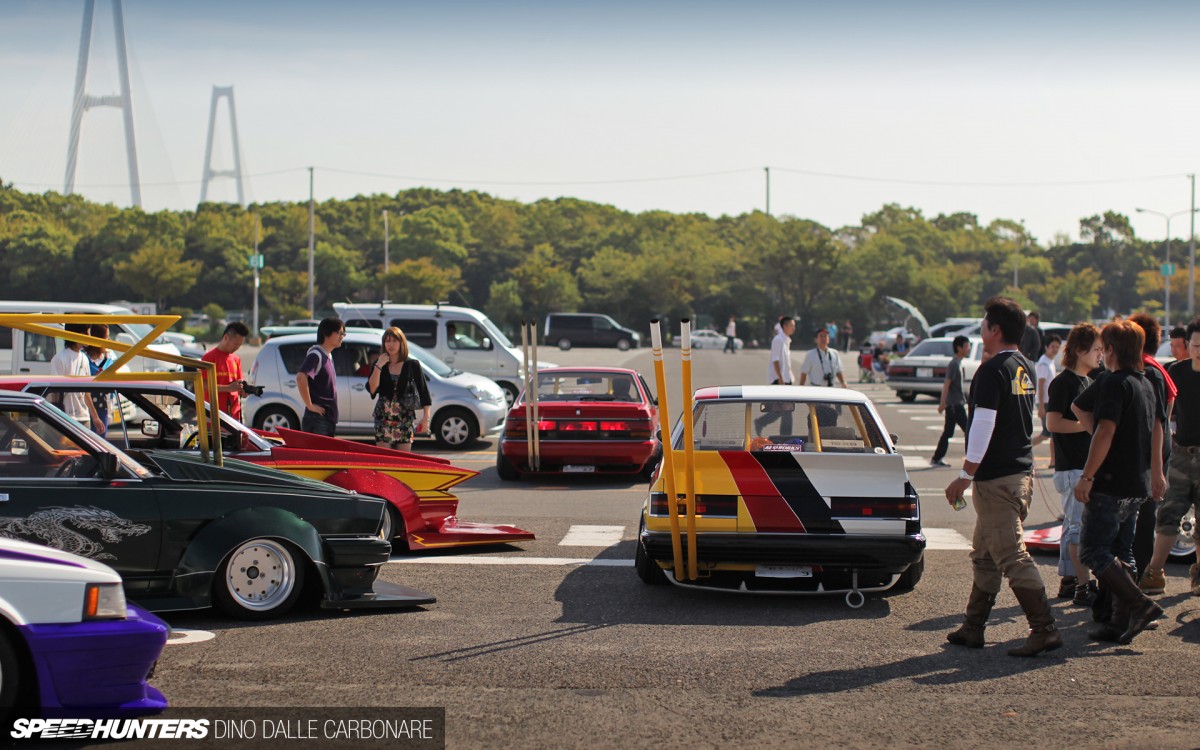 No, wait. THIS. IS. JAPAN! Ah screw it, it's impossible to hand-pick one scene that best represents what this crazy country is all about when it comes to cars. Kaido Racers, as seen here at the Port Messe parking lot in Nagoya during the Auto Legends show, are probably as Japanese as you can get. Crap. There I am generalizing again. Of course these aren't as Japanese as you can get – what about Wangan and Kanjo racers, Dekotora, Drifting, Time Attack, Super GT, VIP… need I go on?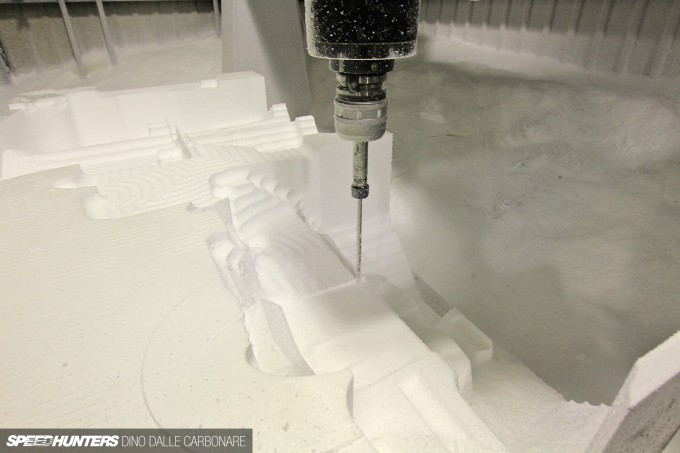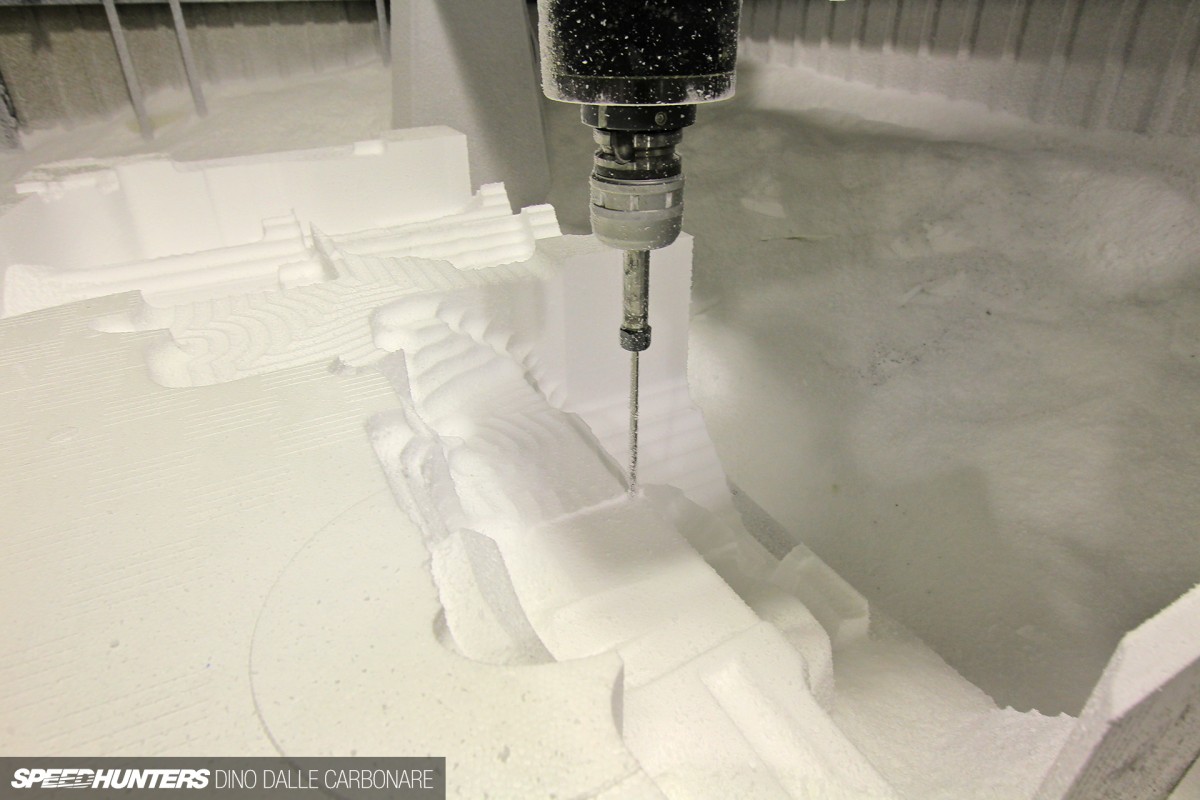 The 3D-modelling, trend-setting Mr. Rocket Bunny
Other Speedhunters have already mentioned Miura-san, but rather than touching on who he is, and what he has done over the last couple of years, I think revisiting HOW he does his thing is probably more important. This is a guy that has worked so hard to stand out, to create market-leading products by using technology as his weapon. That's why he creates body parts and aero kits for some of the biggest brands in Japan and heading to TRA Kyoto to see his process was simply awe-inspiring.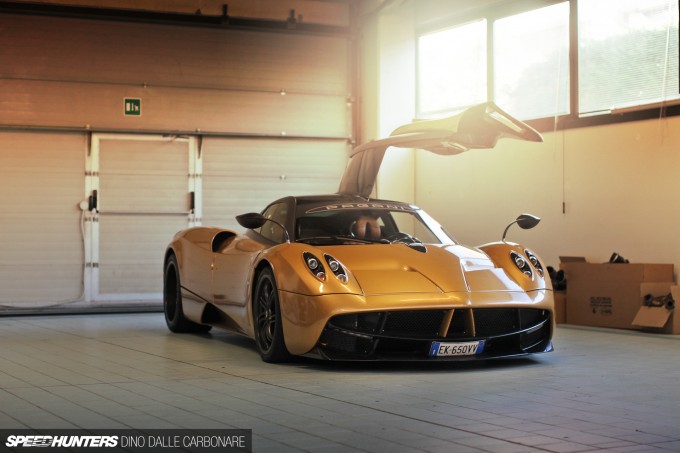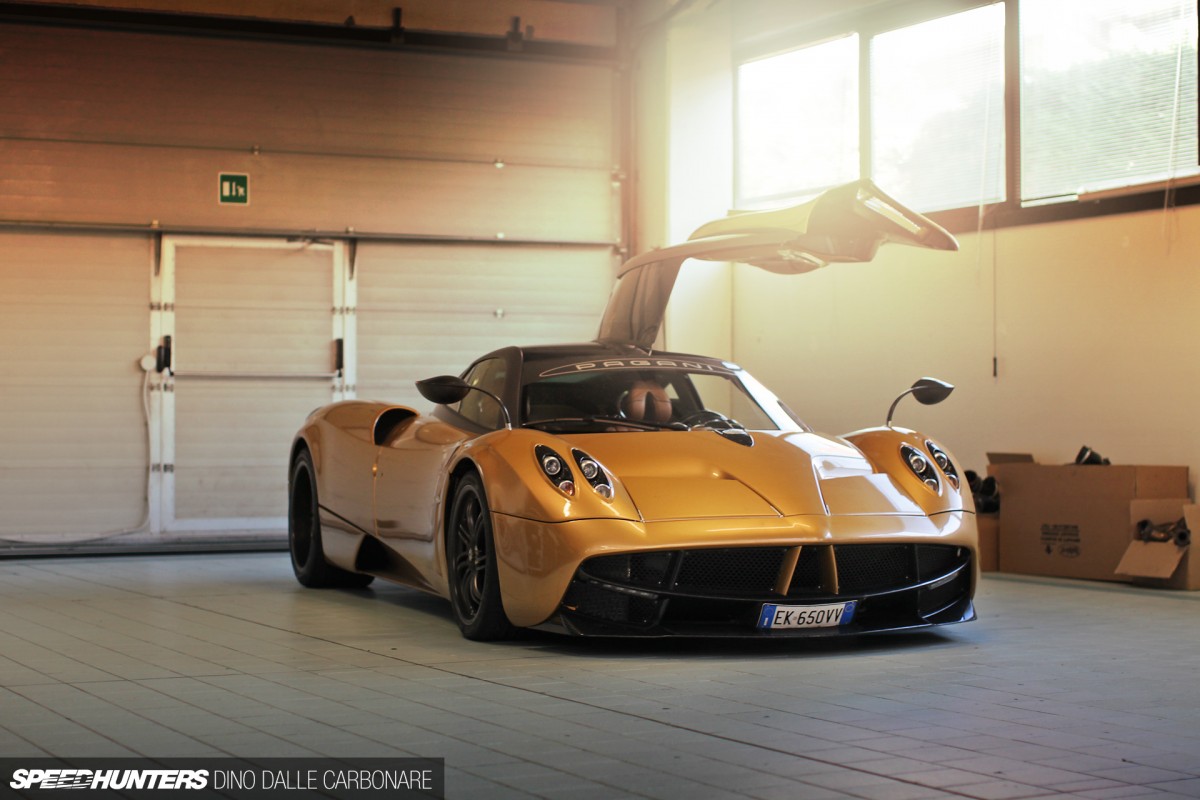 The Huayra. The Drive. Horacio.
My brain still can't compute what happened over those few days that Rod, Bryn and I spent in Italy this past September. We got full access to the old and new Pagani factory and saw every step on how these meticulously-constructed automotive works of arts are put together. I then got to chat to Mr. Pagani himself and was then allowed to abuse the above gold car around a track for the better part of a morning. I can confidently say that for the next decade at least, no driving experience will probably come close. Mind you, they are working on the Huayra F…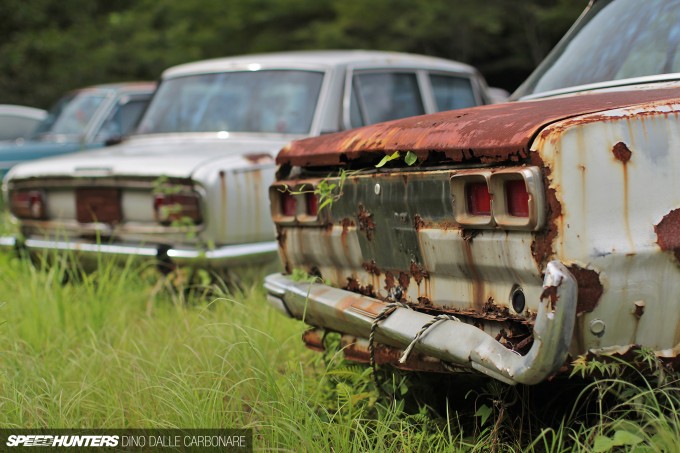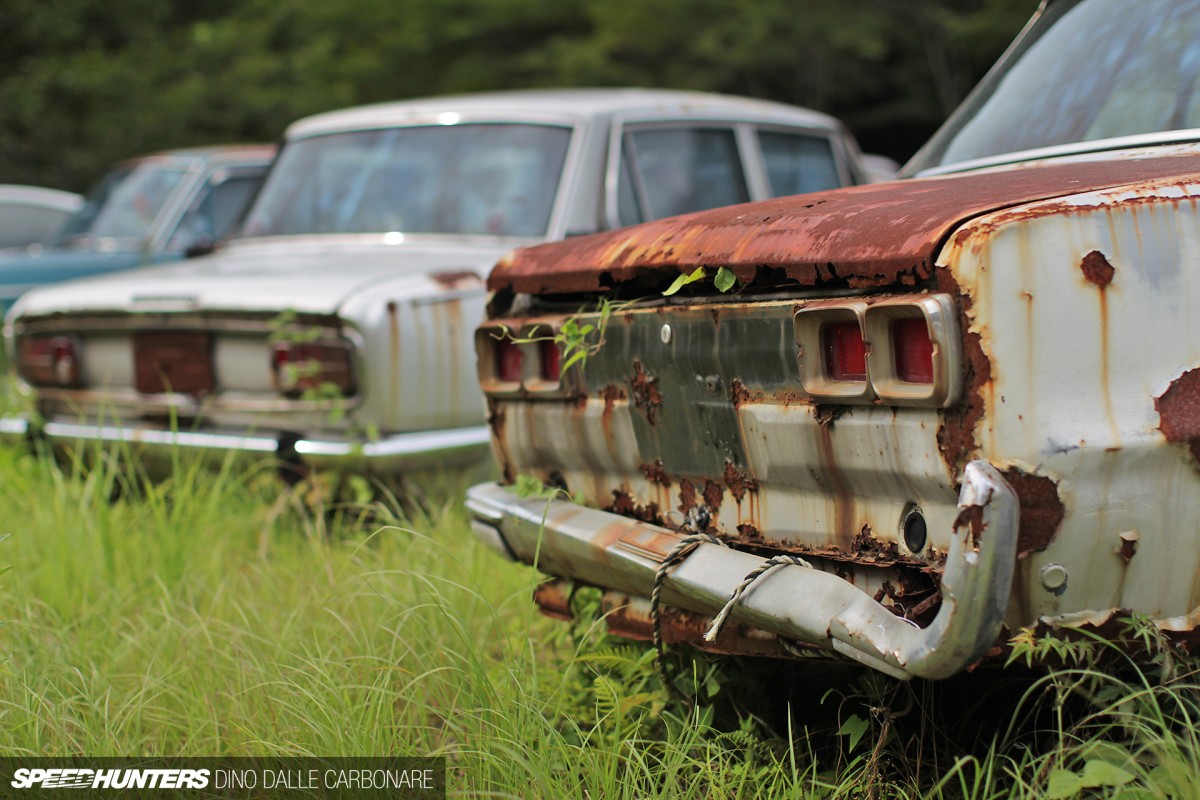 I couldn't believe what I was seeing that crazy hot August day in the middle of some thickly vegetated valley in Shizuoka-ken. It was almost emotional seeing so many great JDM cars rotting away like this, but I guess they had helped bring back to life more fortunate cars that Rocky Auto has restored and worked on.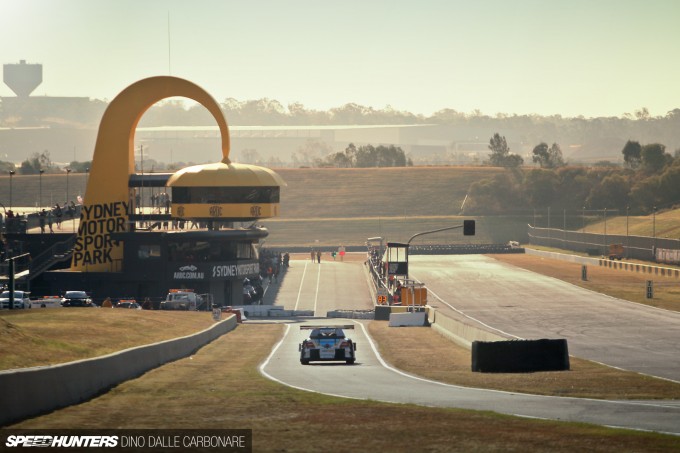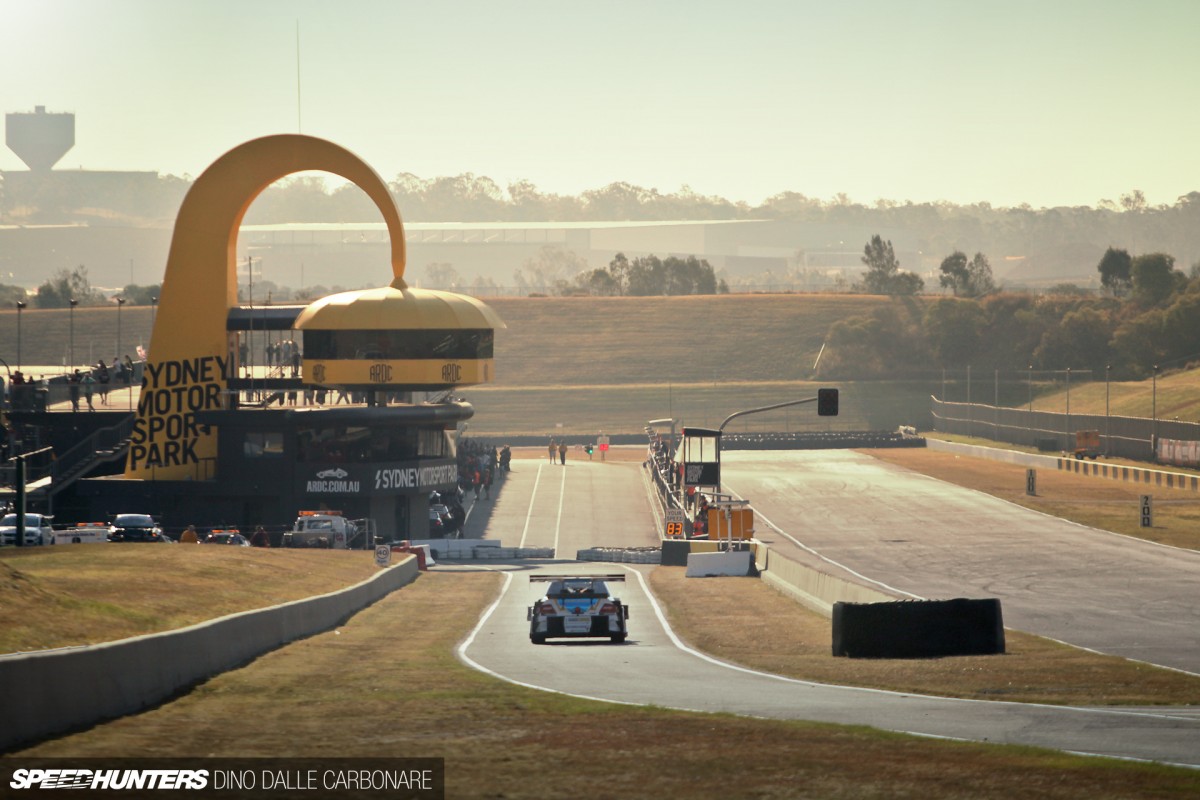 Ian Baker and the guys at WTAC brought the time attack concept back to Australia a few years ago and have never looked back. This is one of the most fun events of the calendar and I was so happy I got the chance to head Down Under and cover it. It was crazy to see the speed of evolution of some of the cars that competed and how lap times had tumbled since the last time I was there in 2011.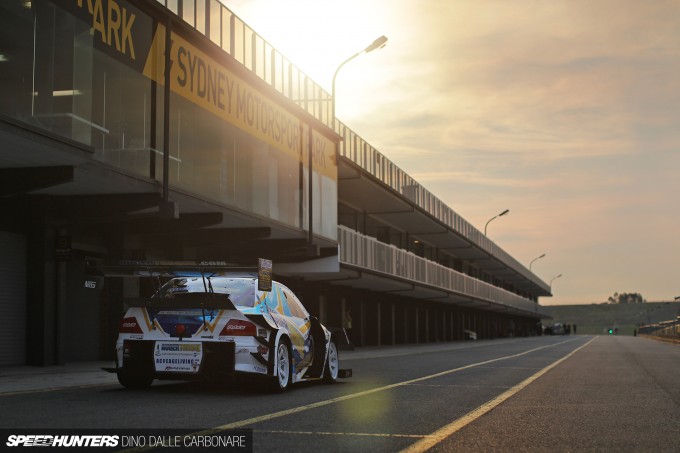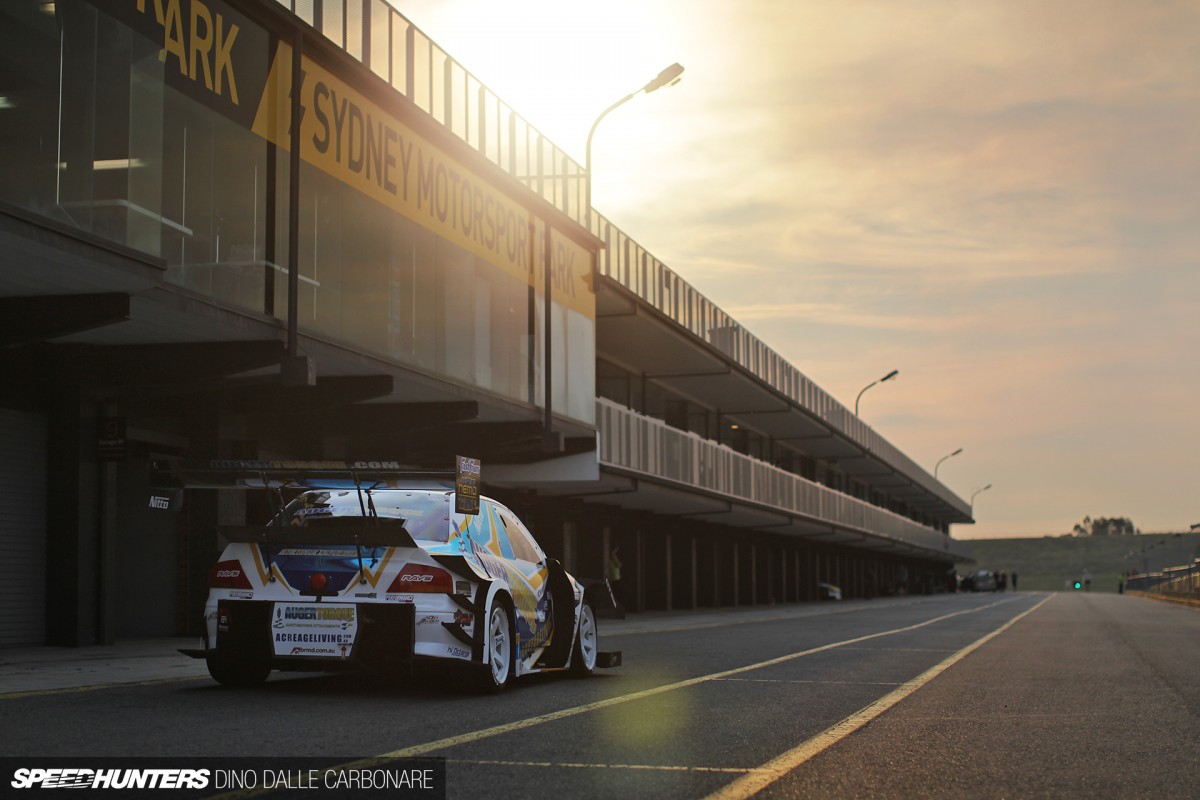 Sleep-deprived and after being given the run around at Sydney airport when the folks at Quantas misplaced my suitcase, I stumbled in a rental car and headed to Sydney Motorsport Park. I had to wait a good six hours before I would get the ok to shoot the most controversial time attack car ever built but it was all worth it. Nemo is an outstanding machine; excellence personified, its greatness scarred by the fact that it never got a chance to truly show what it was really capable of. Will we ever see this car run again?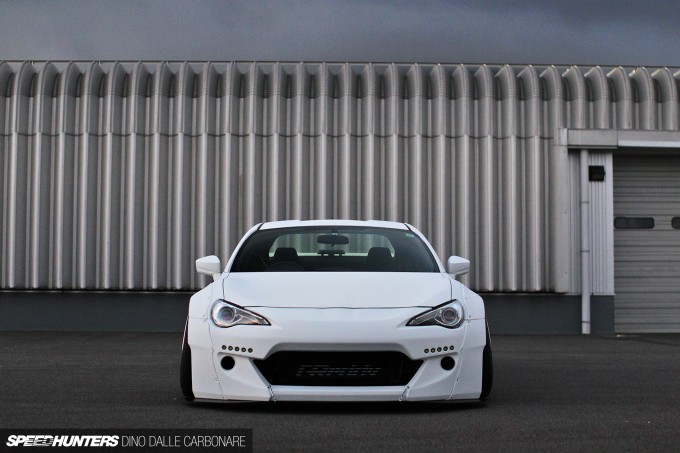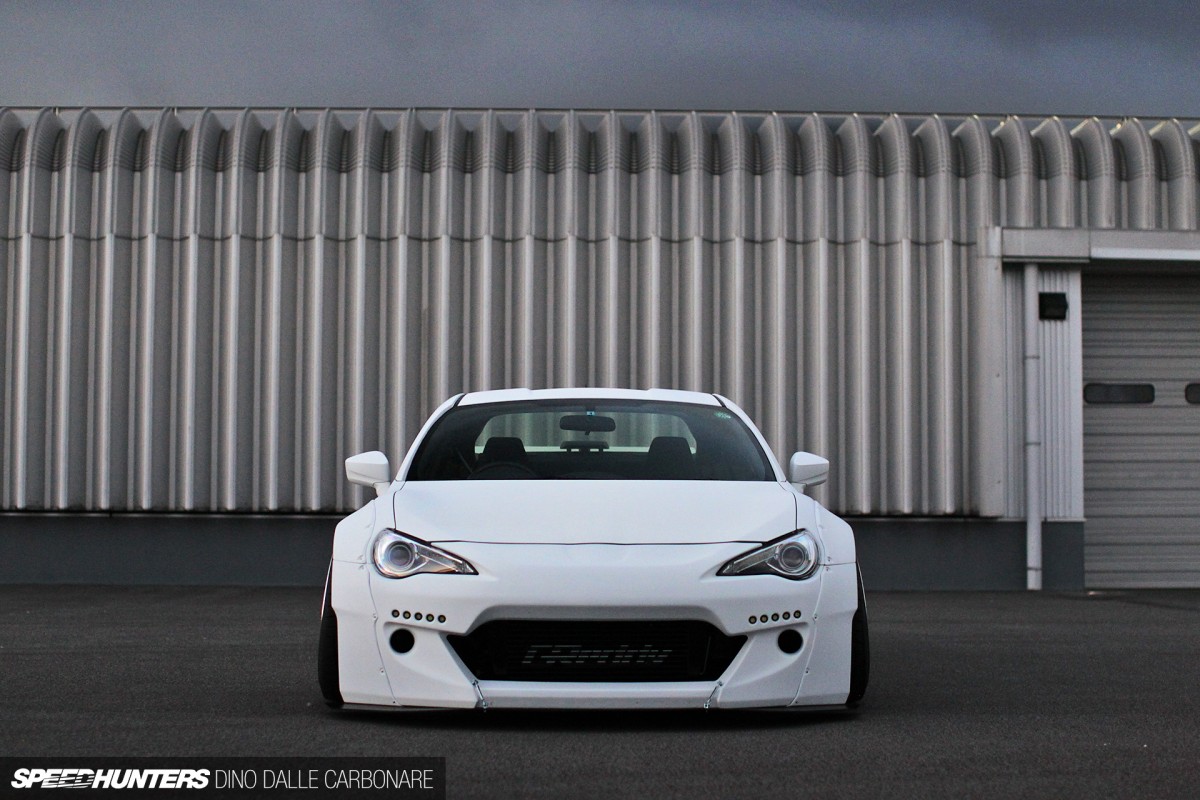 Call it the next step; the V2 Rocket Bunny kit for the ZN6 plays on the design of last year's aero and tops it with even more aggression. Thanks to Miura I was the first to shoot this car, which meant I had to snap away at it in pretty much complete darkness after the Slammed Society show at FSW had come to an end.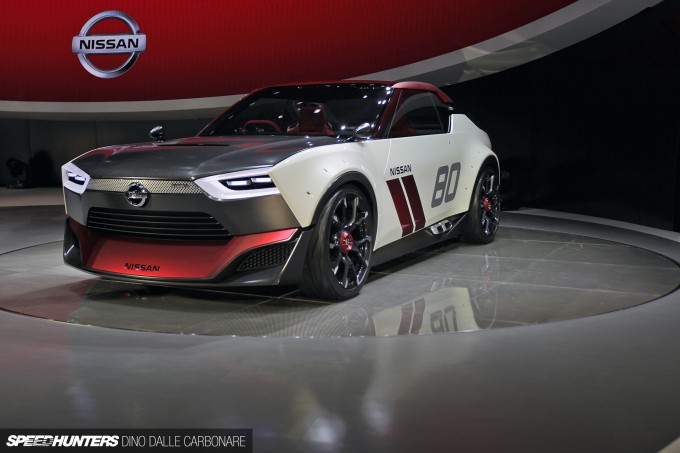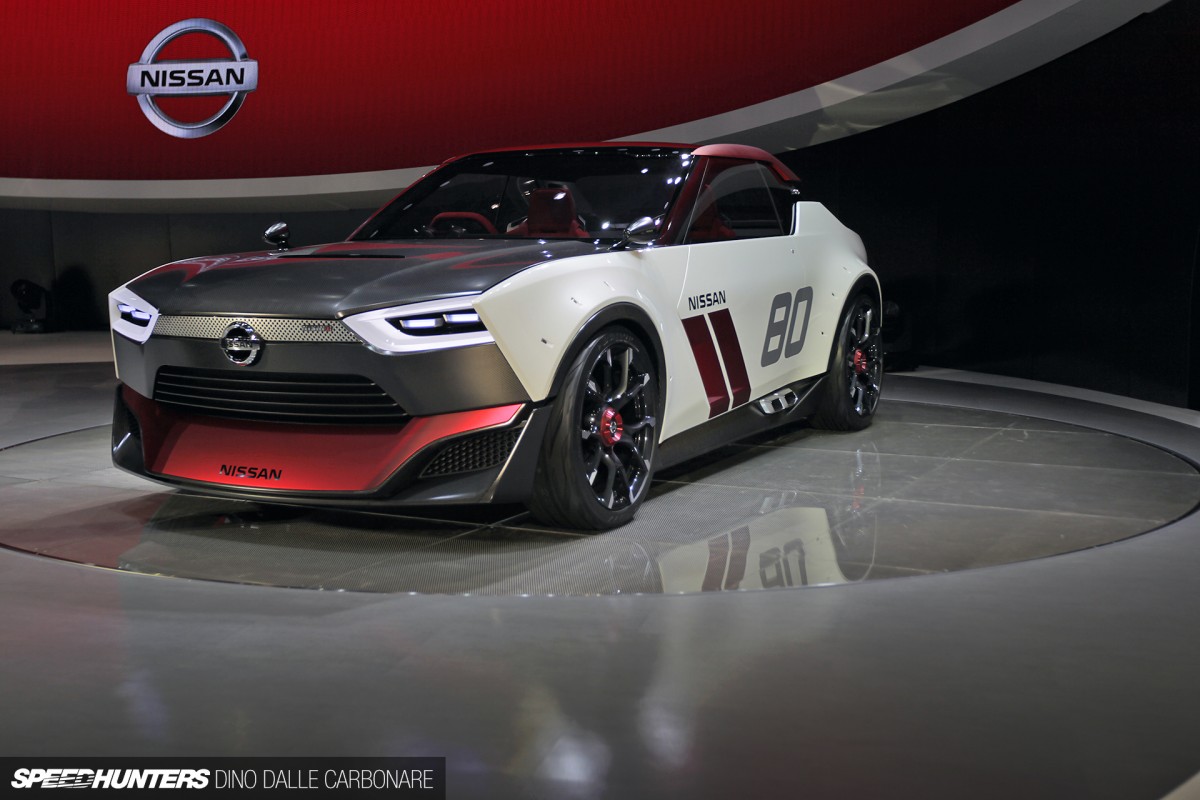 I bet Nissan are really regretting dropping their Silvia replacement project a few years back. Now that Toyota has well and truly eaten up the market with the 86, will the production version of the IDx Freeflow concept shown at the Tokyo Motorshow last month stand a chance? Of course it will, so Nissan get on with the job and make sure you stuff a tuneable four-cylinder motor under the hood and leave the CVTs to the Cubes and Elgrands please!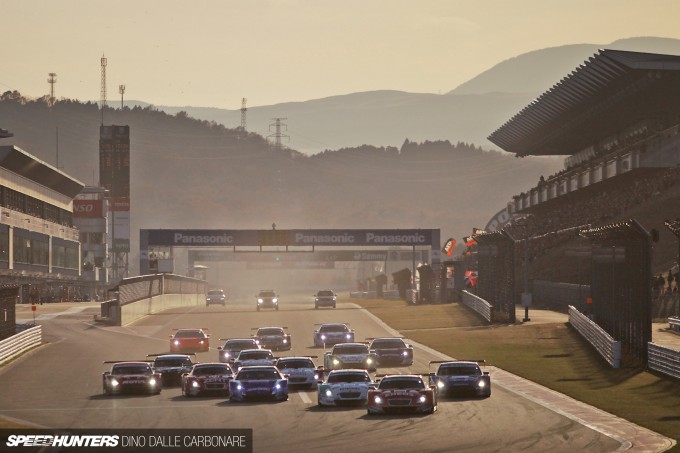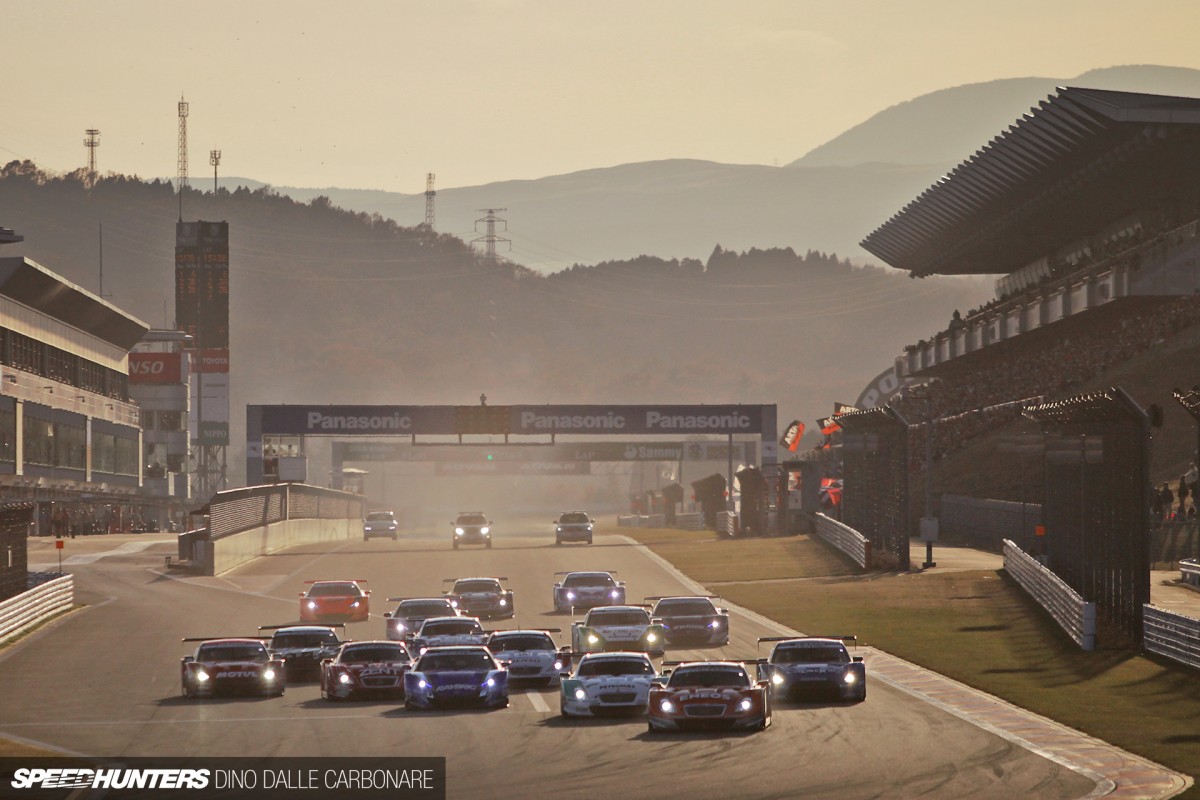 Ok that's a bit of a drastic tag for the above picture but I can't help but feel sad at how Super GT will lose a bit of its uniqueness from next year. It was the reason I didn't want to miss the Fuji Sprint Cup last month; a last chance to see the GT500 cars in action before they all get replaced. It's also the perfect image to finish up this post. I hope you enjoyed a look at 2013 through my eyes. I should probably say something like roll on 2014, but we all know it's just around the corner and it will be just as, if not more, awesome!
Dino Dalle Carbonare
Instagram: speedhunters_dino
dino@speedhunters.com
[polldaddy poll=7643556]