California comes to Japan
Last year, a group of car enthusiasts in Japan started a new event. It was called Cal Flavor, and as the name suggests the idea was to bring California's culture to Japan. It wasn't just about cars – it was about music, food, and the laid back lifestyle that the Golden State is known for.
The first event was a huge success, and needless to say, for 2013 Cal Flavor was back and bigger than ever.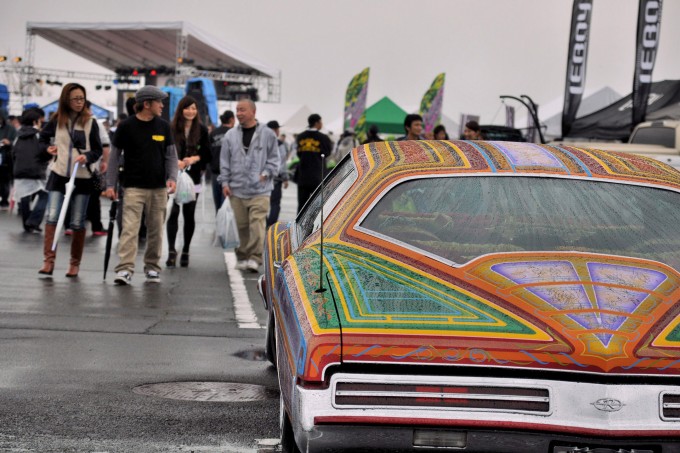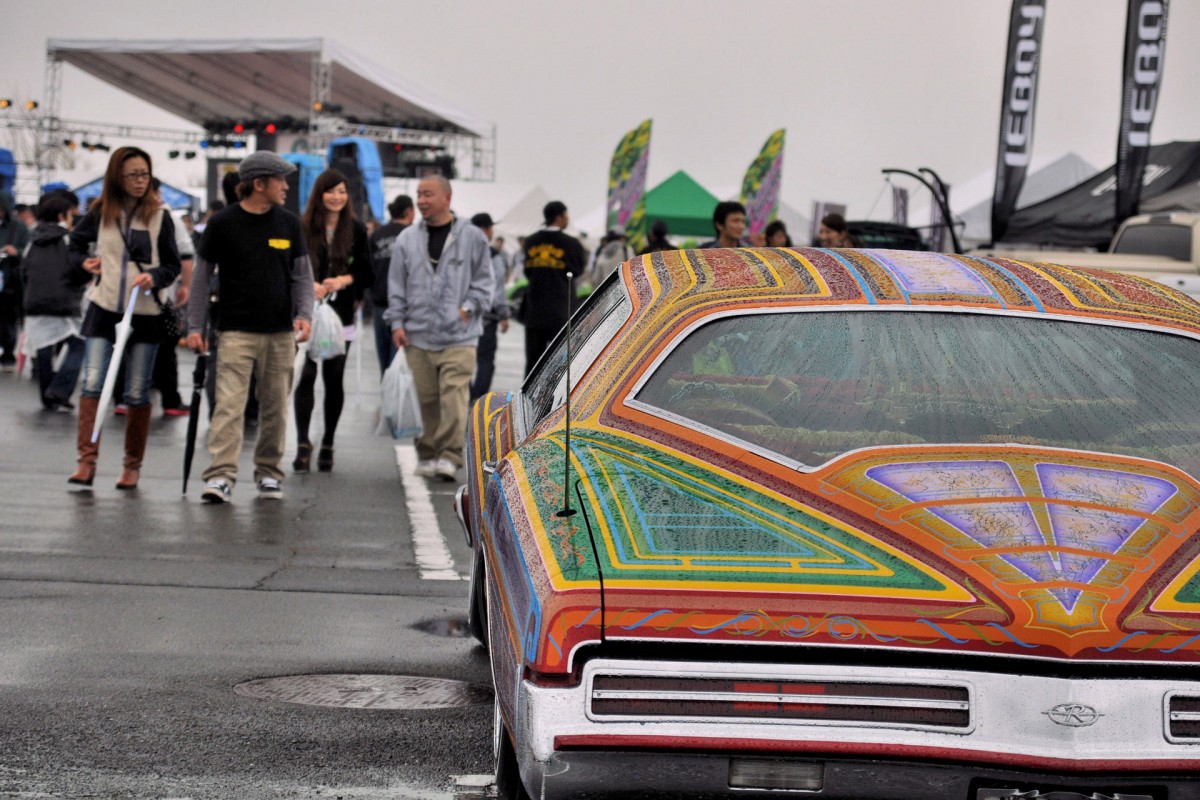 Ever since I heard about the original event I've been meaning to head to Japan to check out Cal Flavor myself, but unfortunately with SEMA happening stateside at the same time I wasn't able to make it. Thankfully my friend Hiroaki Kageyama from The KAGE Blog made the trip from Tokyo and was kind enough to share some of his event images with us.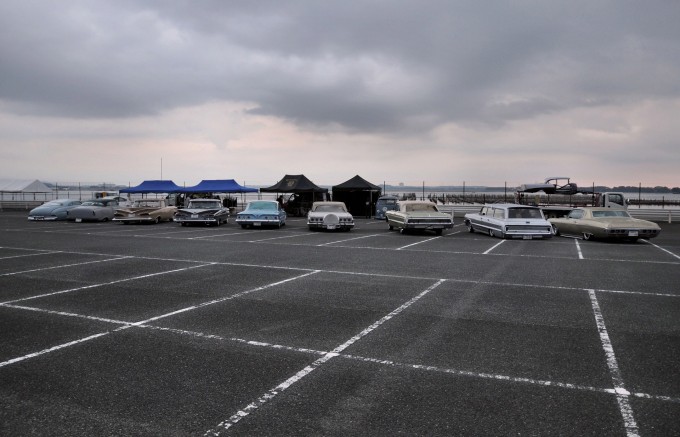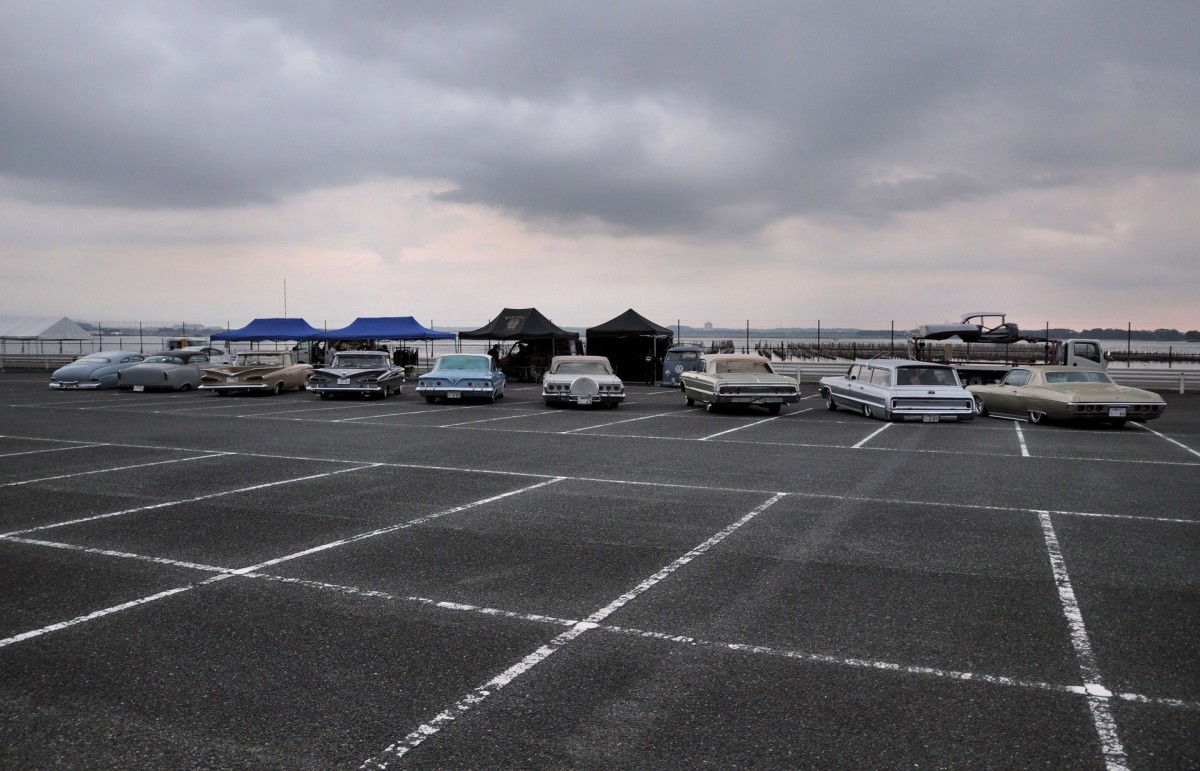 This year Cal Flavor moved to a new location: a boat racing track at Hamanako in Shizuoka Prefecture. Not only would this make the event more accessible to people from both the east and west sides of Japan, but its waterfront location was perfect to capture that Southern California feeling.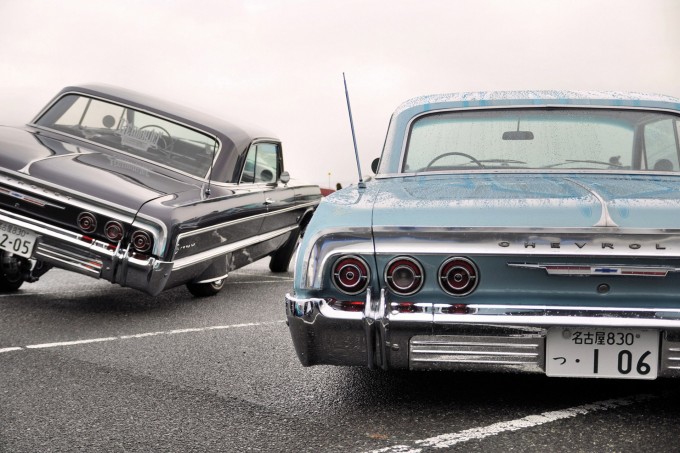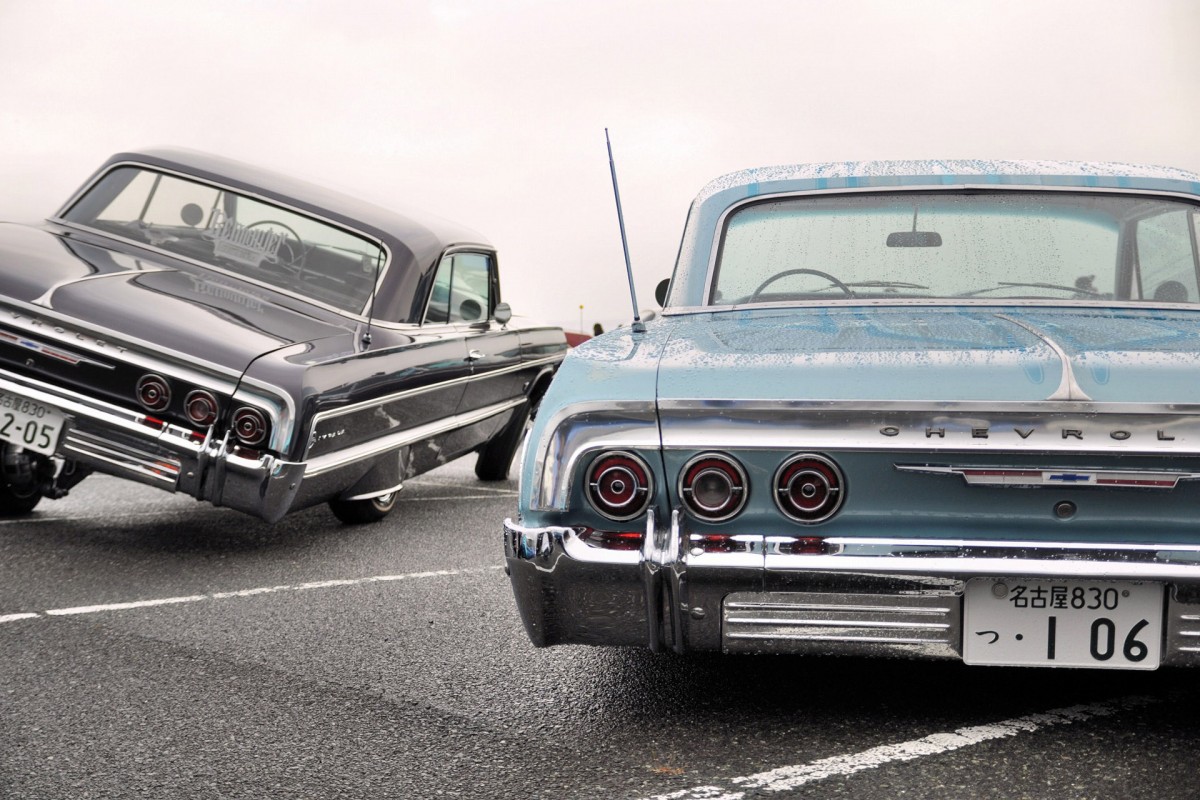 Unfortunately though, the weather in Japan last Sunday was anything but California-like. A heavy rain fell for a good part of the day which certainly put a damper on things, but then again a little wet stuff isn't enough to deter the passionate car enthusiasts of Japan.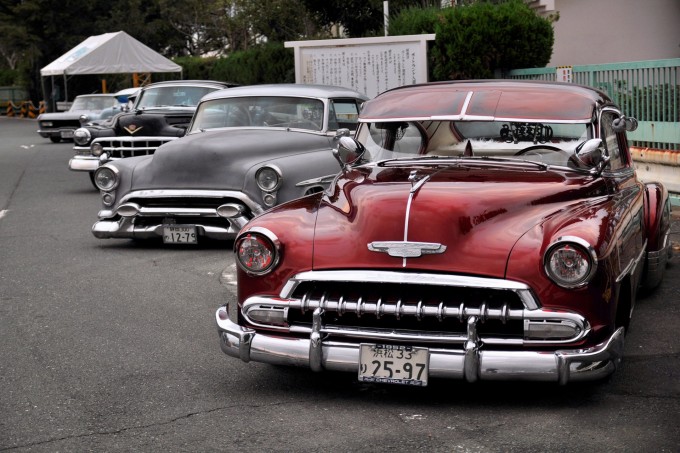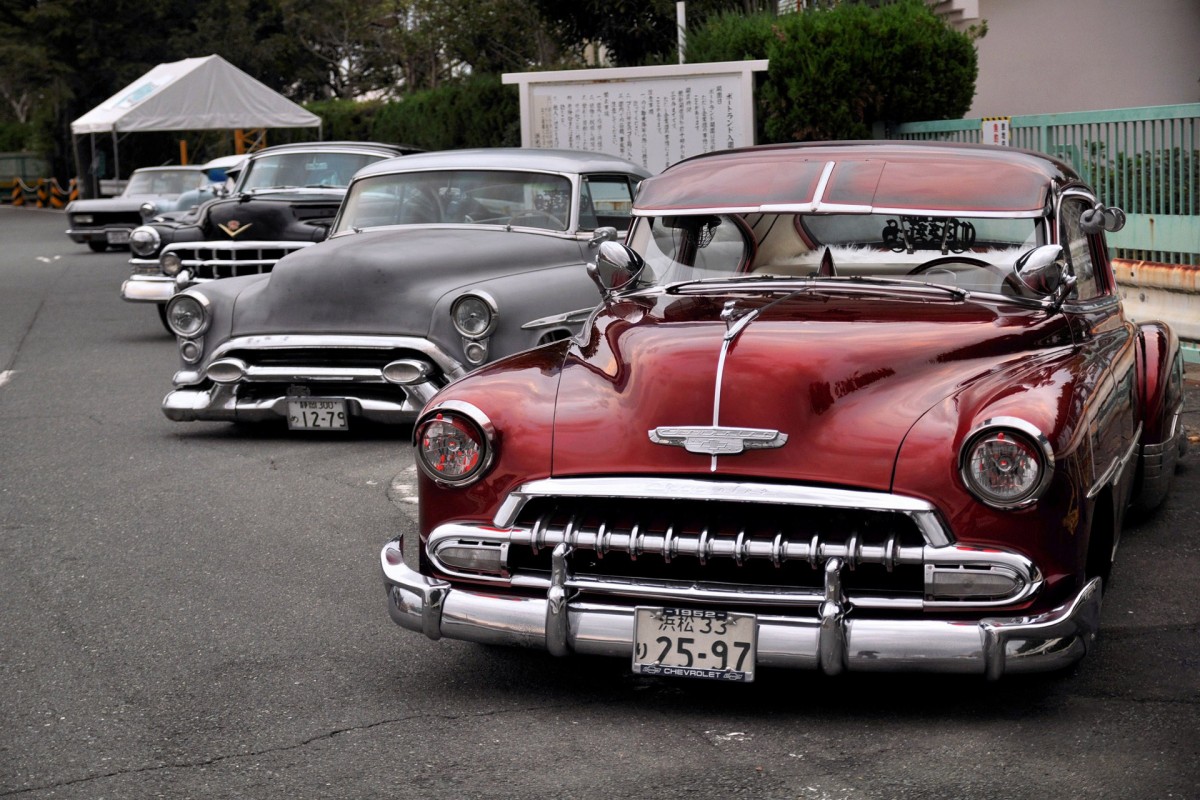 As early as 6am, cars were making their way into the showgrounds – with many of them having driven across Japan through the dark of night.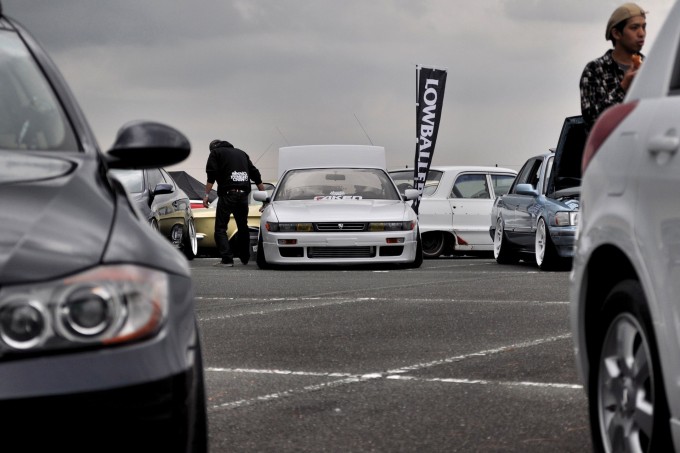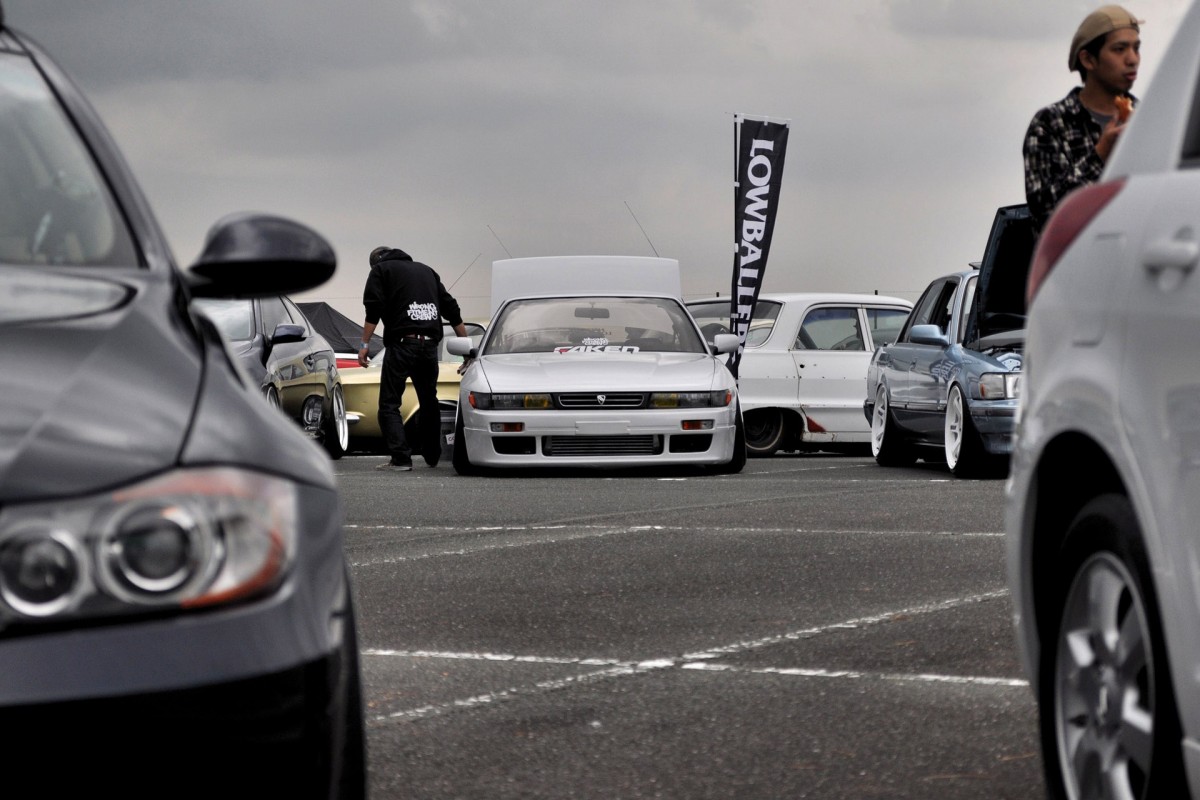 Even with the less-than-ideal weather conditions, hundreds of cars made the trip to Hamanako for the event. Most importantly, the automotive diversity that made last year's event so special was back in a big way.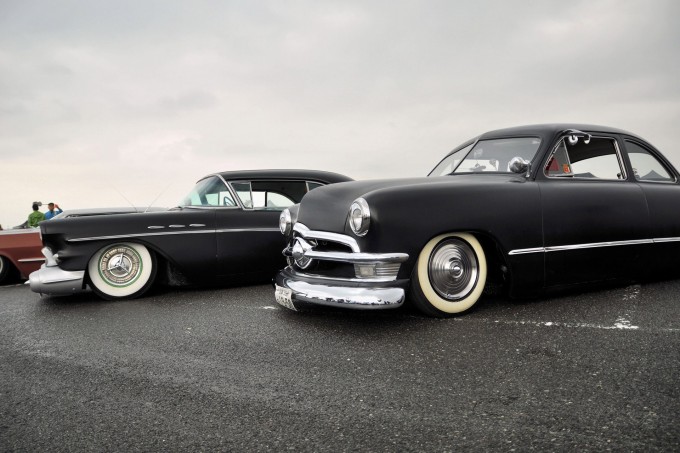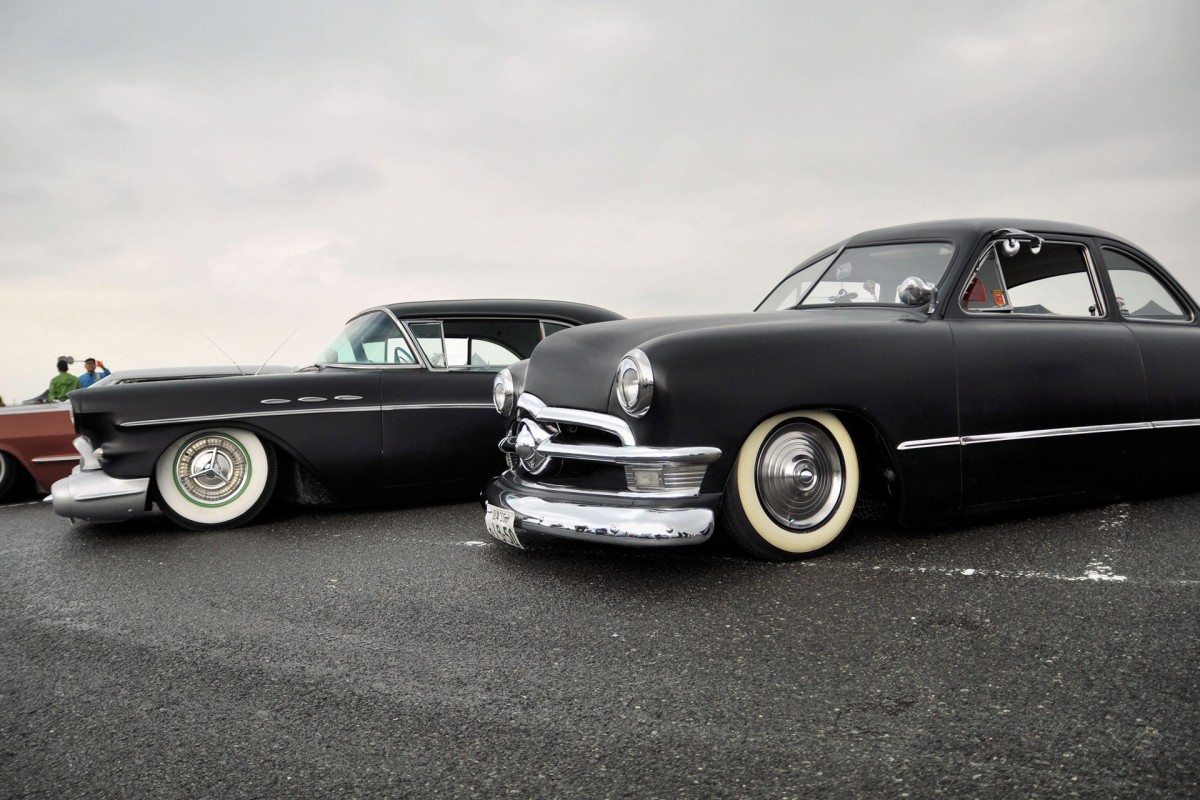 Cal Flavor is not a USDM or 'stance' event, nor is it a minitruck, hot rod or lowrider show. Instead it's an all-encompassing gathering of vehicles that were in some way inspired by California and American motoring culture in general.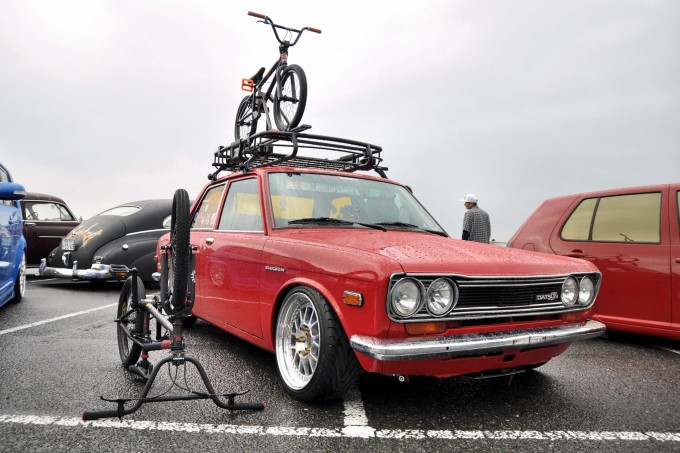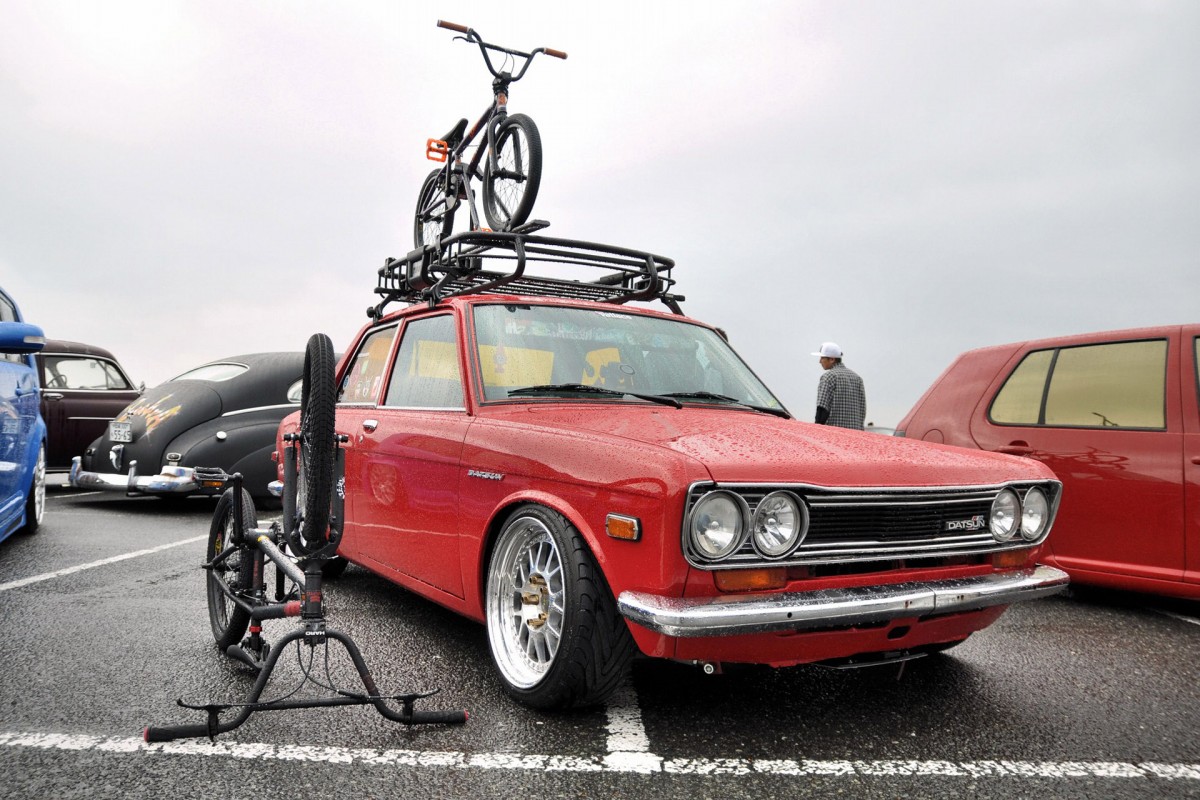 That means the line-up of show vehicles is incredibly diverse, with so many different types of car enthusiasts coming together to celebrate their love of American car culture. That means you'll see everything from vintage Datsuns…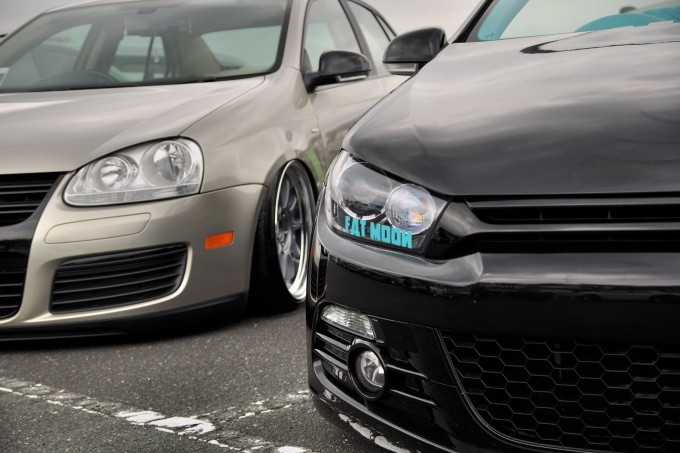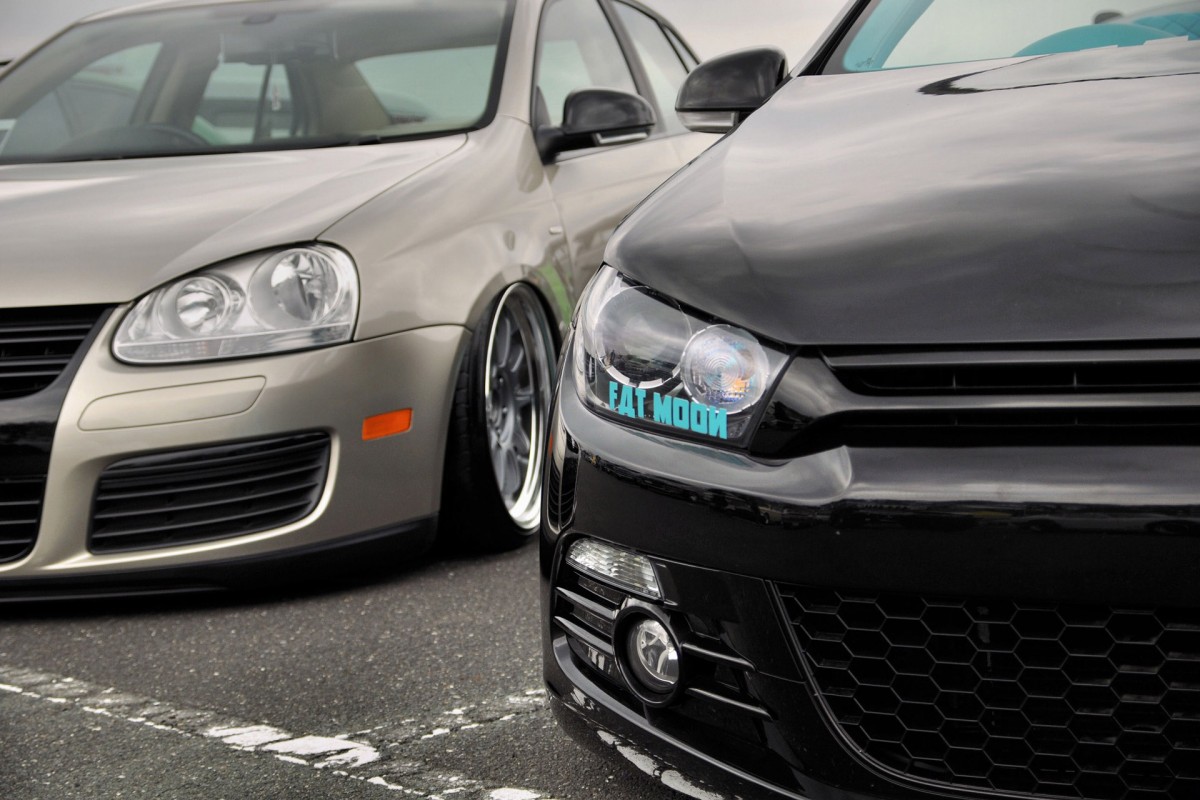 … to late model airbagged Volkswagens and Audis representing the more contemporary side of things.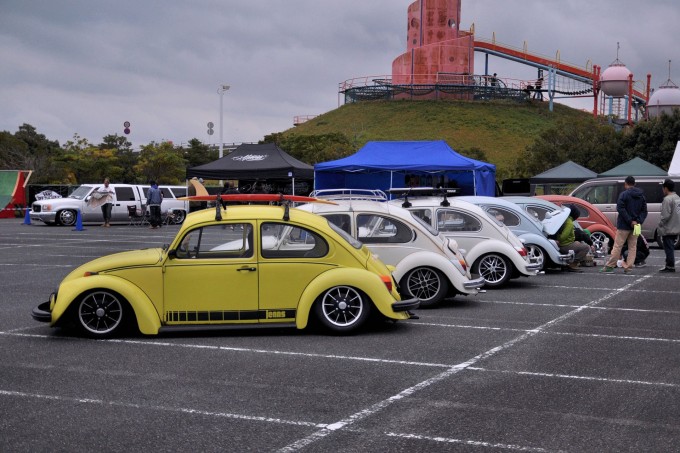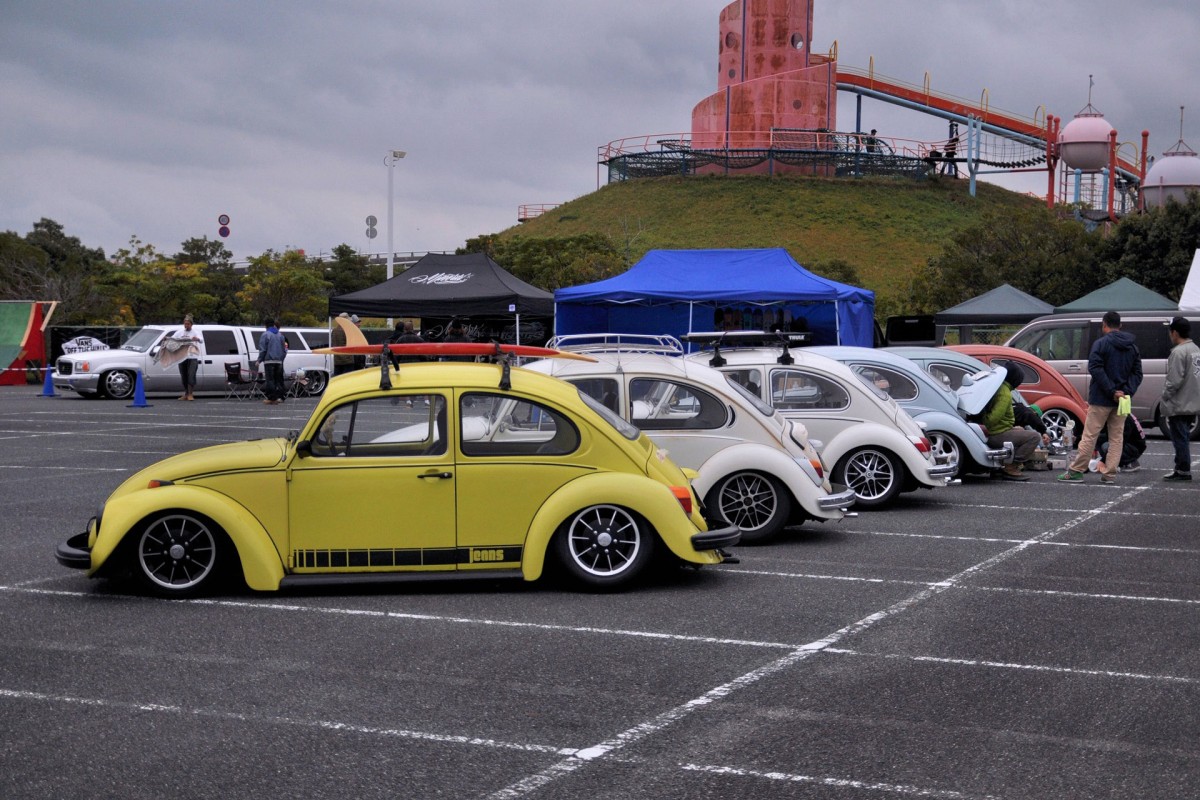 Aircooled VWs are another important part of Cal Flavor, and though the cars may have been built in Germany, the inspiration so often seems to come from the US of A.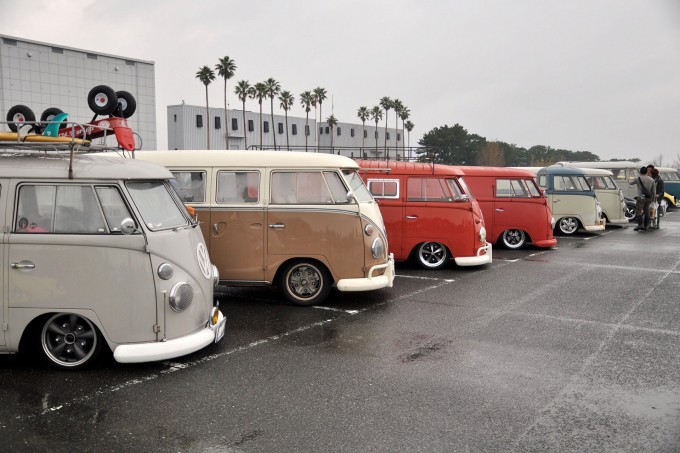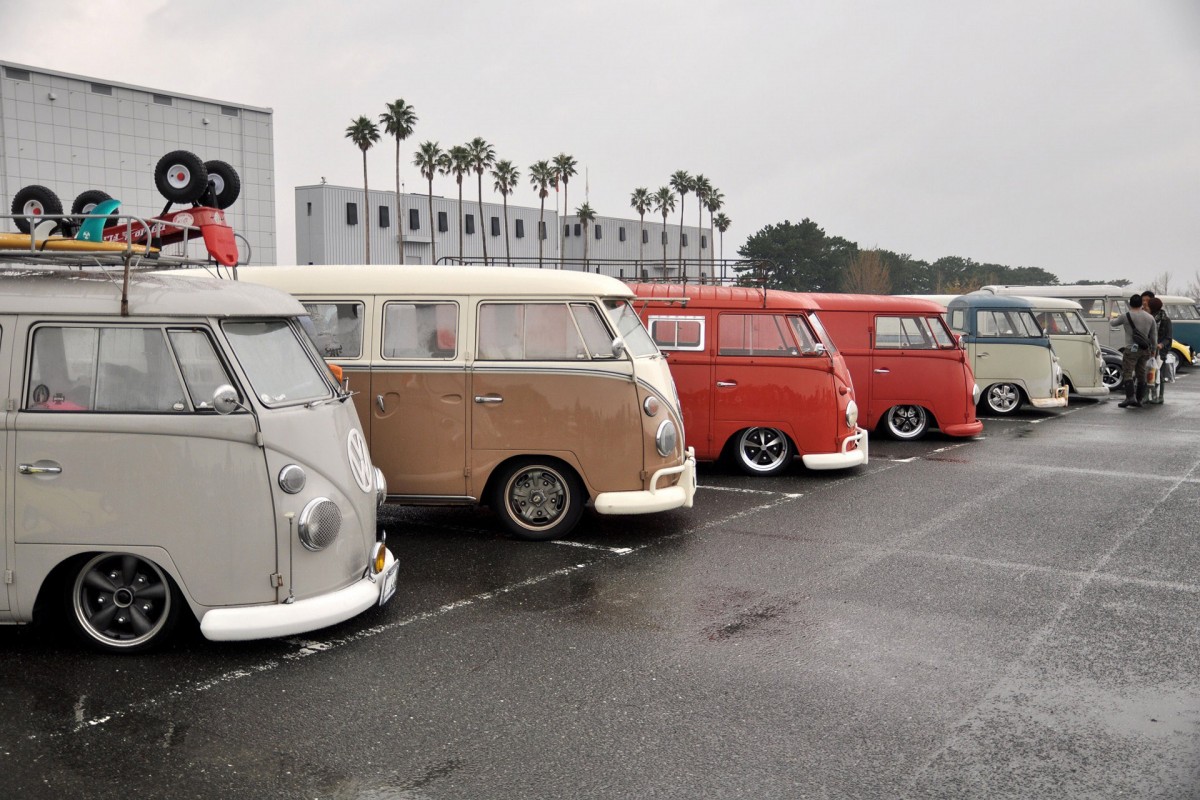 How about this incredible line-up of lowered Type IIs? Amazing.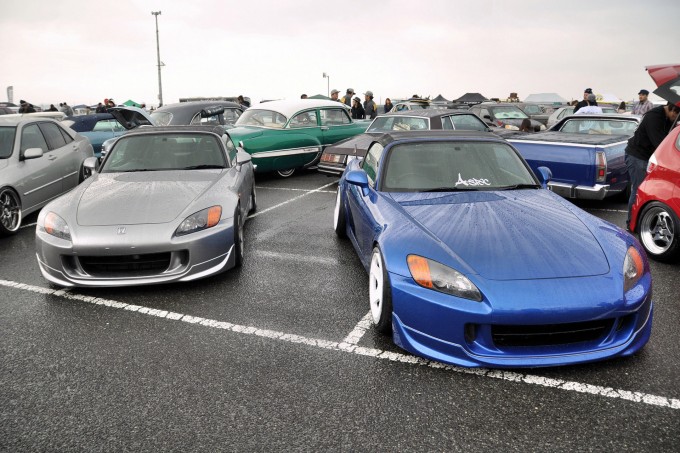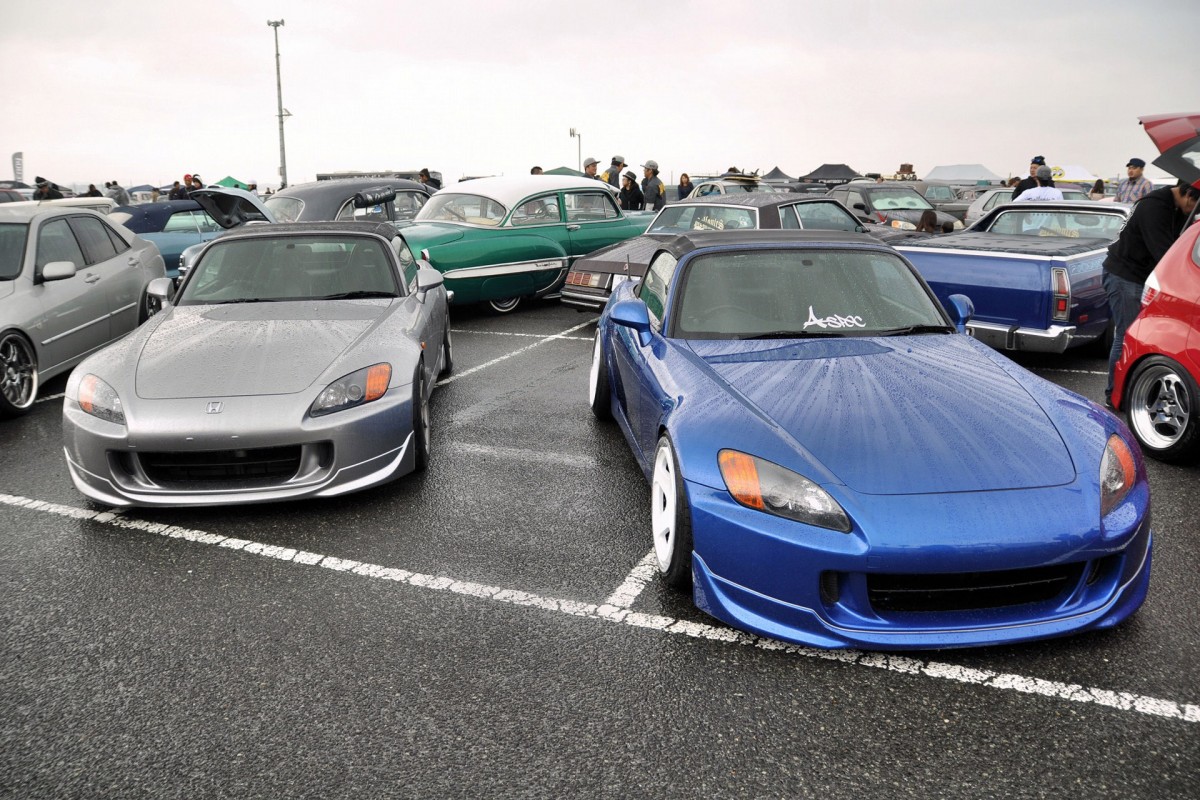 USDM-inspired Japanese domestic cars were another big part of the show, as evidenced by this pair of AP1 Honda S2000s with US market headlights.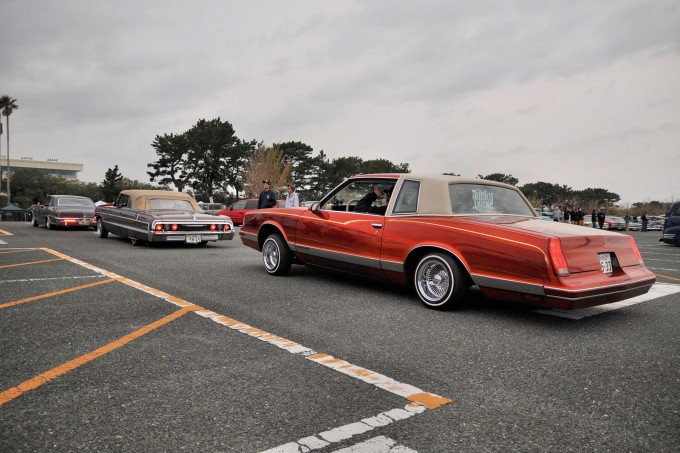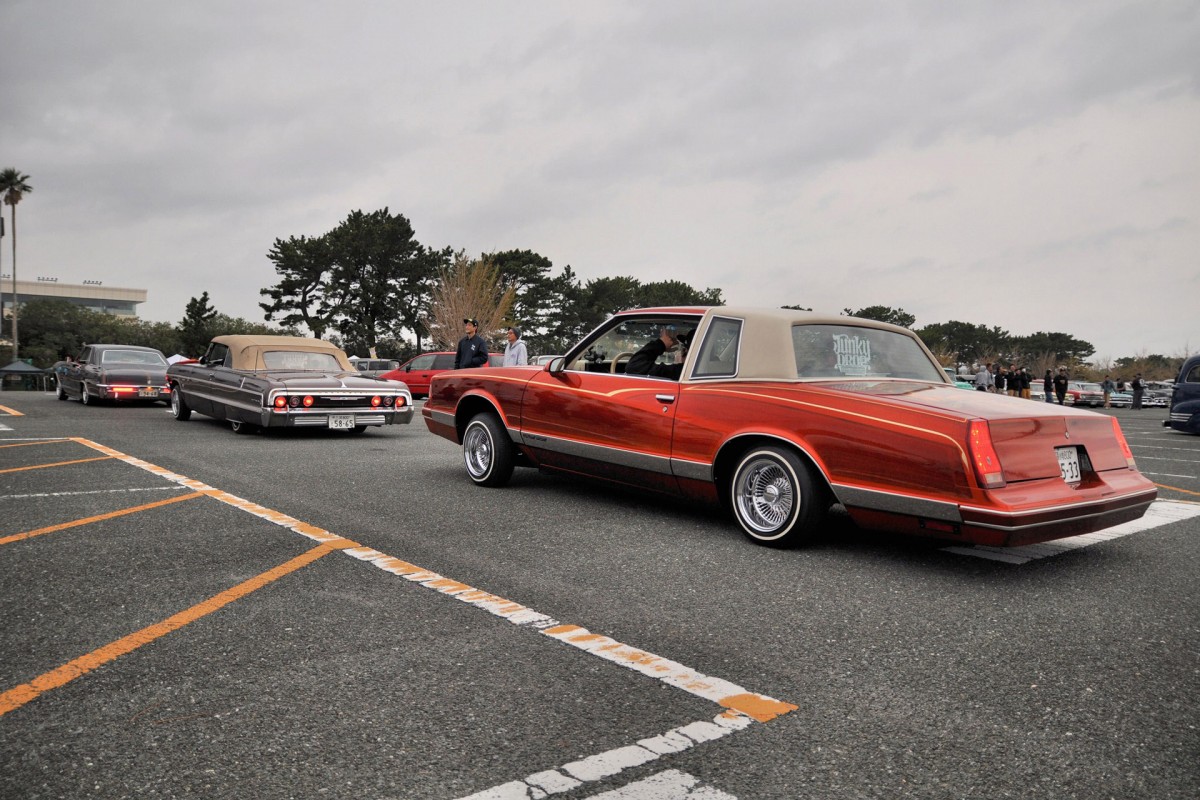 Let's not forget the lowriders. Remove the Japanese license plates and you'd easily think this photo could have been taken somewhere in Los Angeles.
Kustom life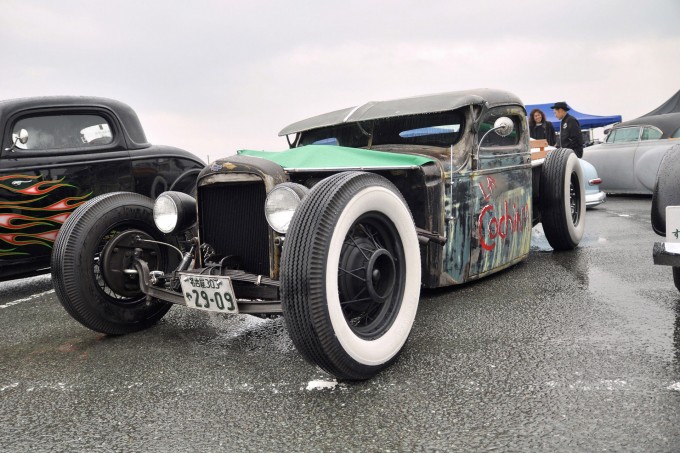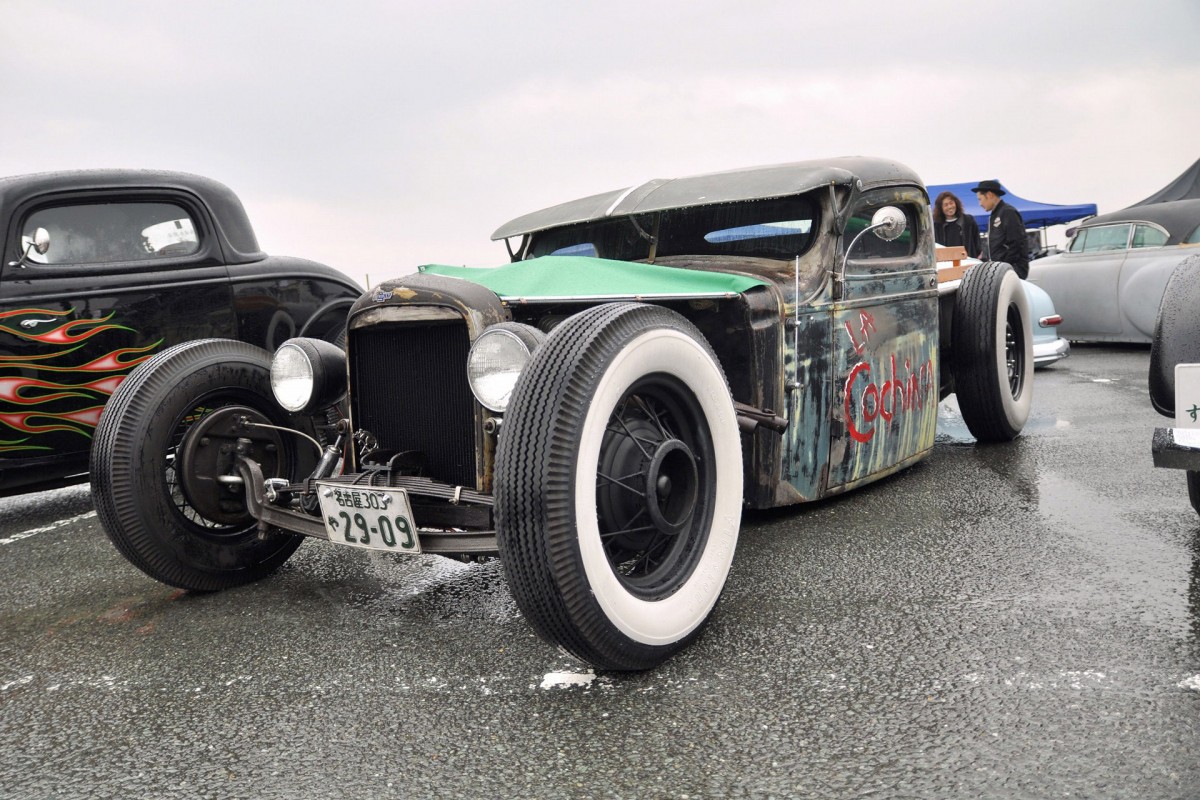 Without a doubt one of the biggest parts of Cal Flavor is the large participation from Japan's hot rod and custom community.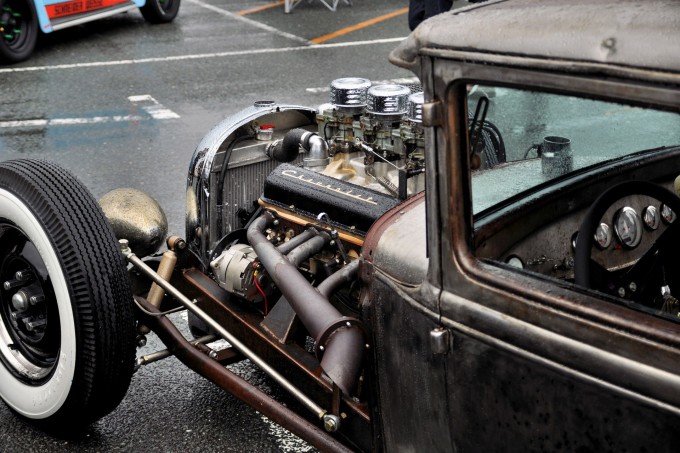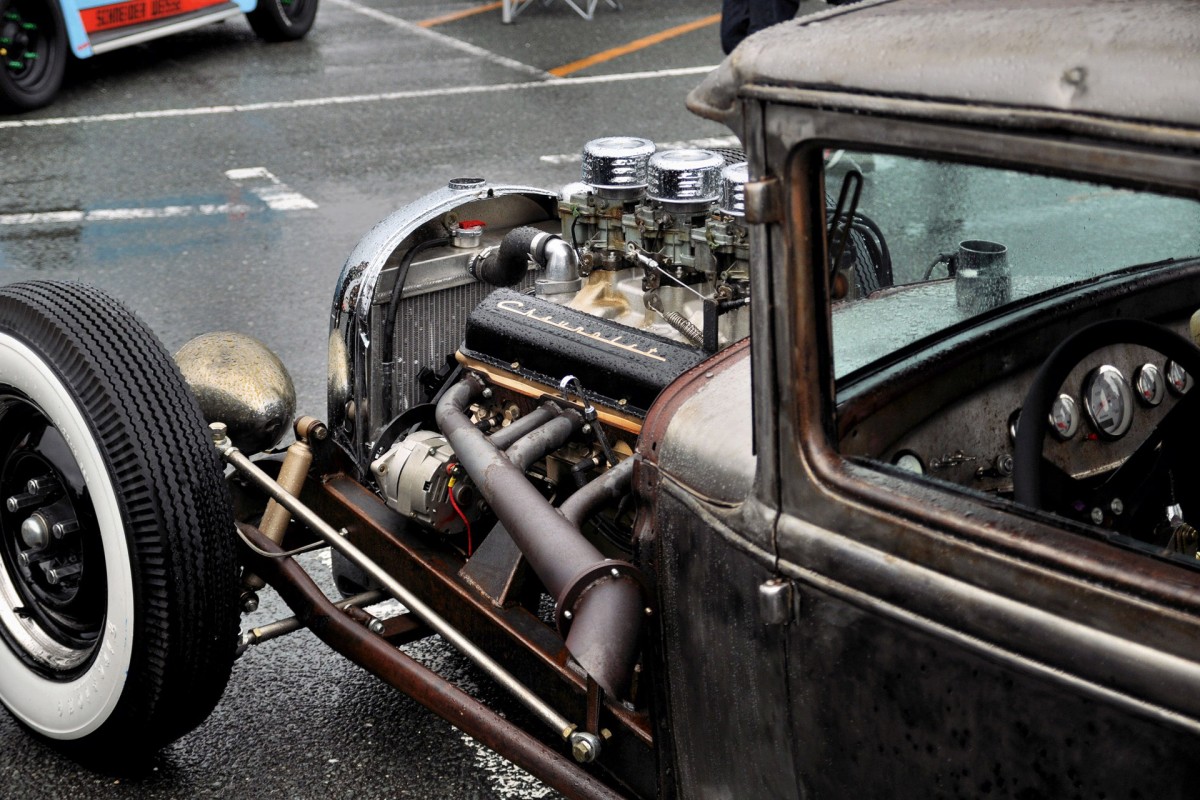 The level of the cars in Japan never ceases to amaze me, and it seems like each year we are seeing more and more rod and custom builds that can easily rival their counterparts in America.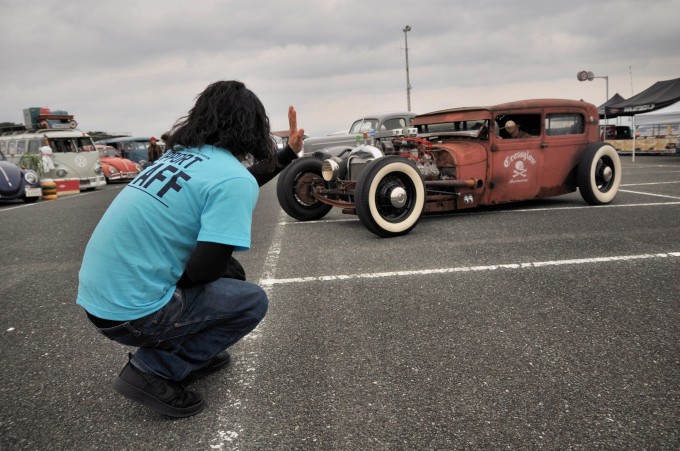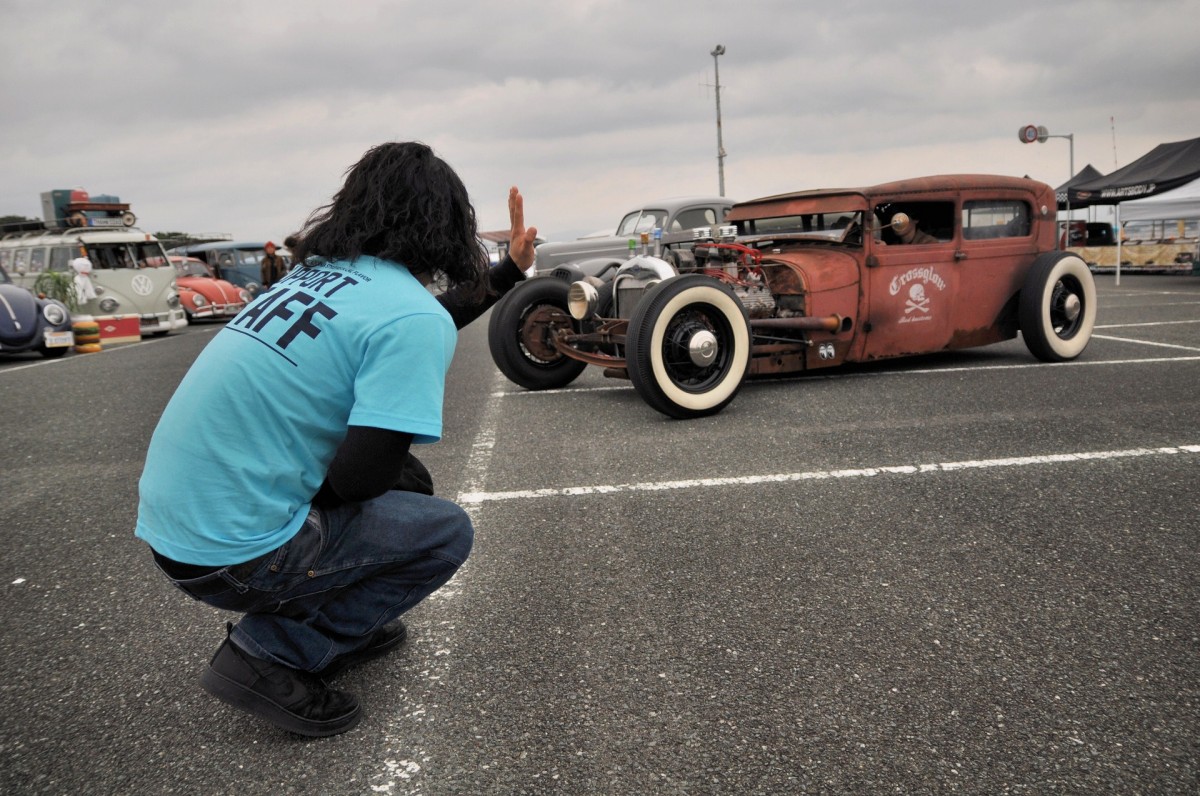 And like real hot rodders, these guys have no issues driving their cars long distances. Many of them traveled hundreds of kilometers over Japan's expressways to meet at the event.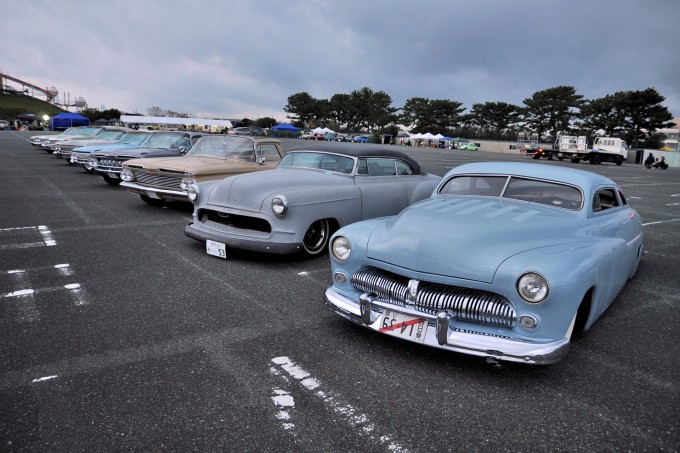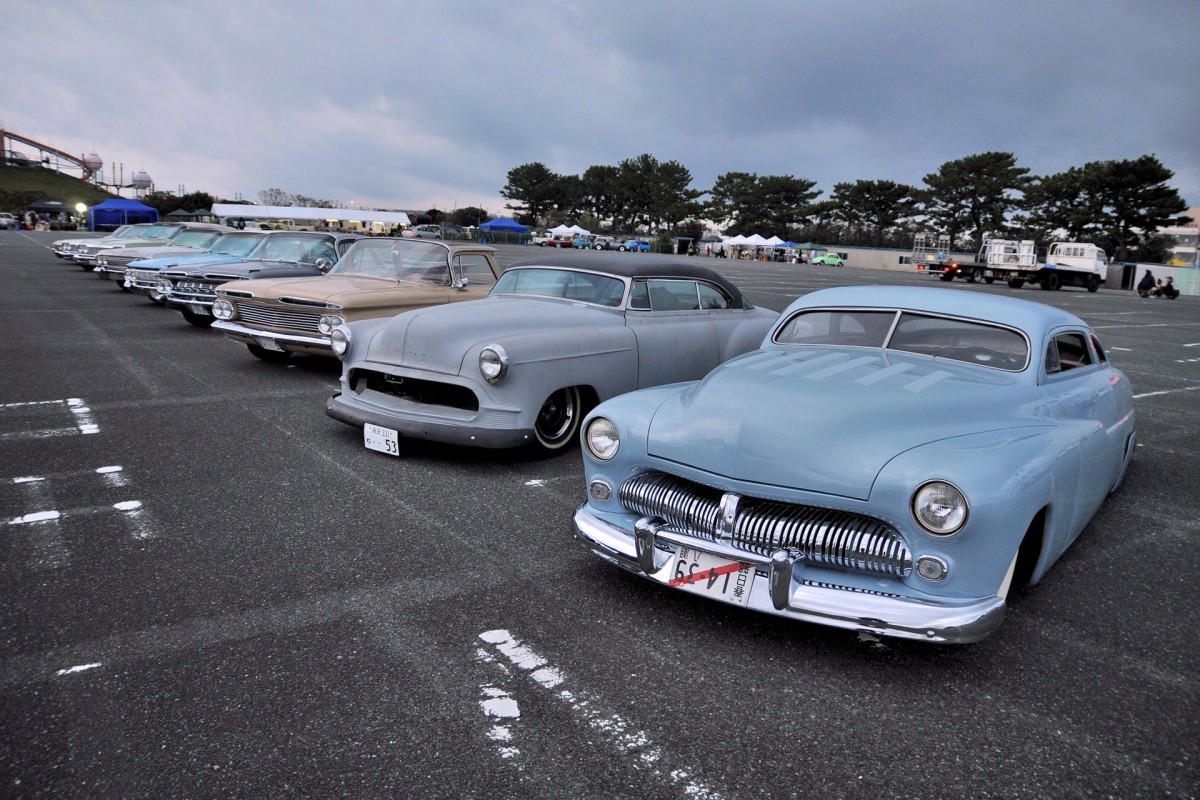 Here's a group of machines from Fit Kustoms and Junk Trap. These guys arrived on the Saturday before the event to claim their space.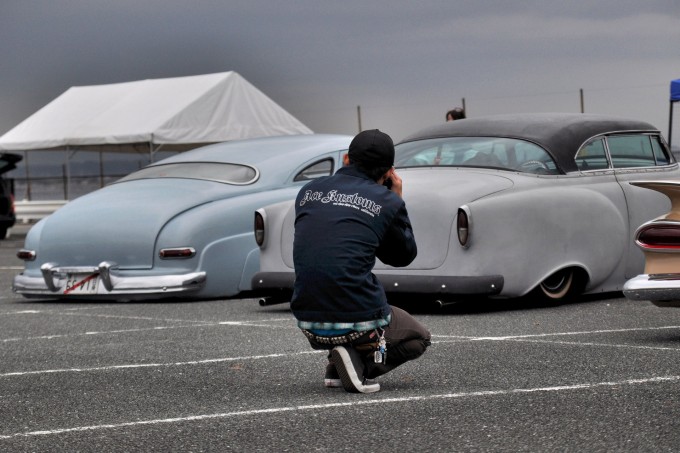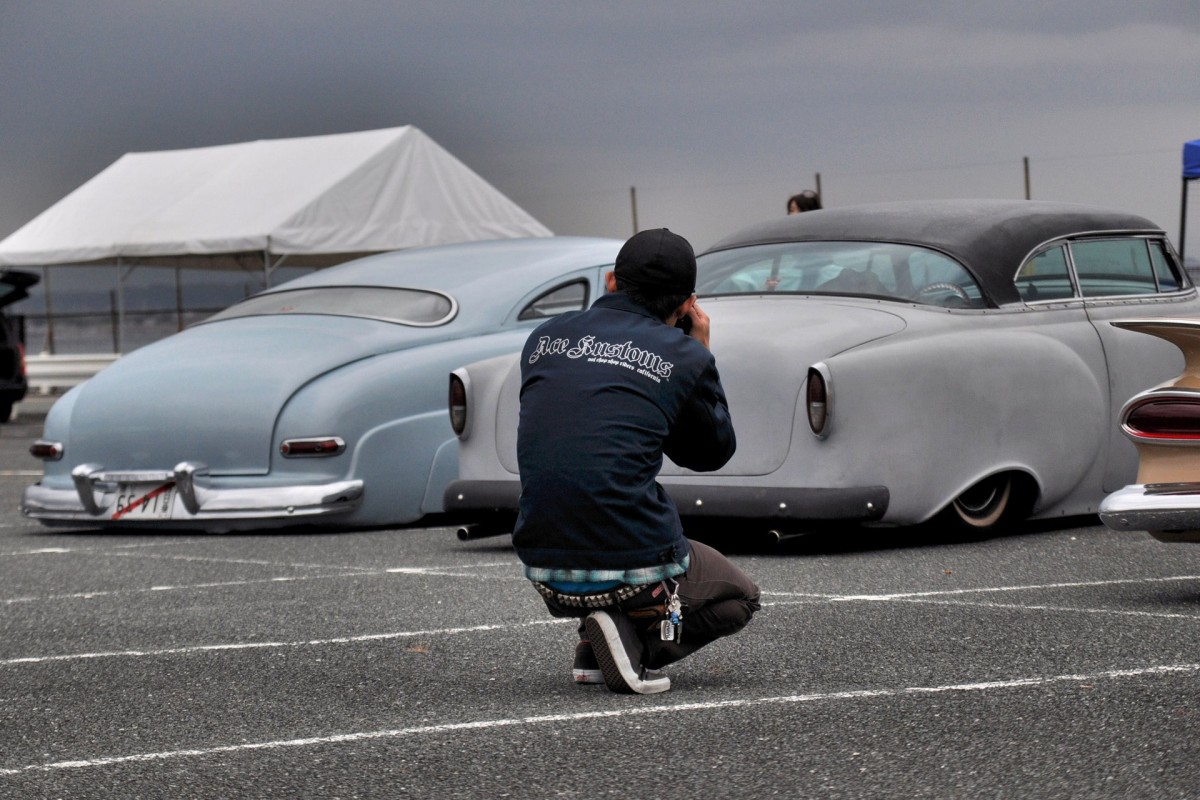 Seeing as how Fit Kustoms is from Tokyo and Junk Trap is from Kyushu on the other side of the country, Cal Flavor was the perfect place for these gearheads to get together.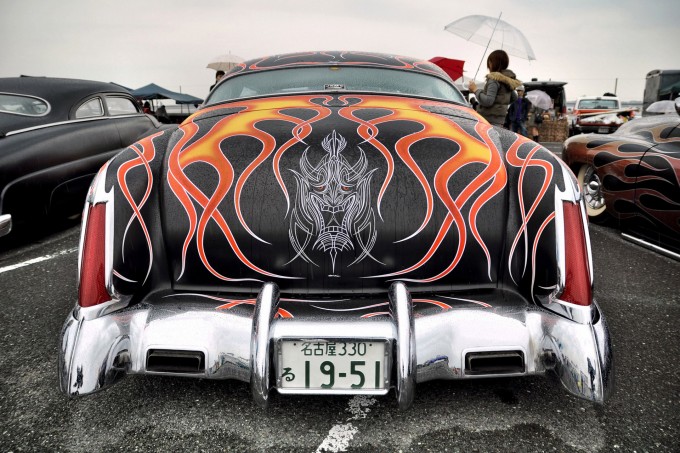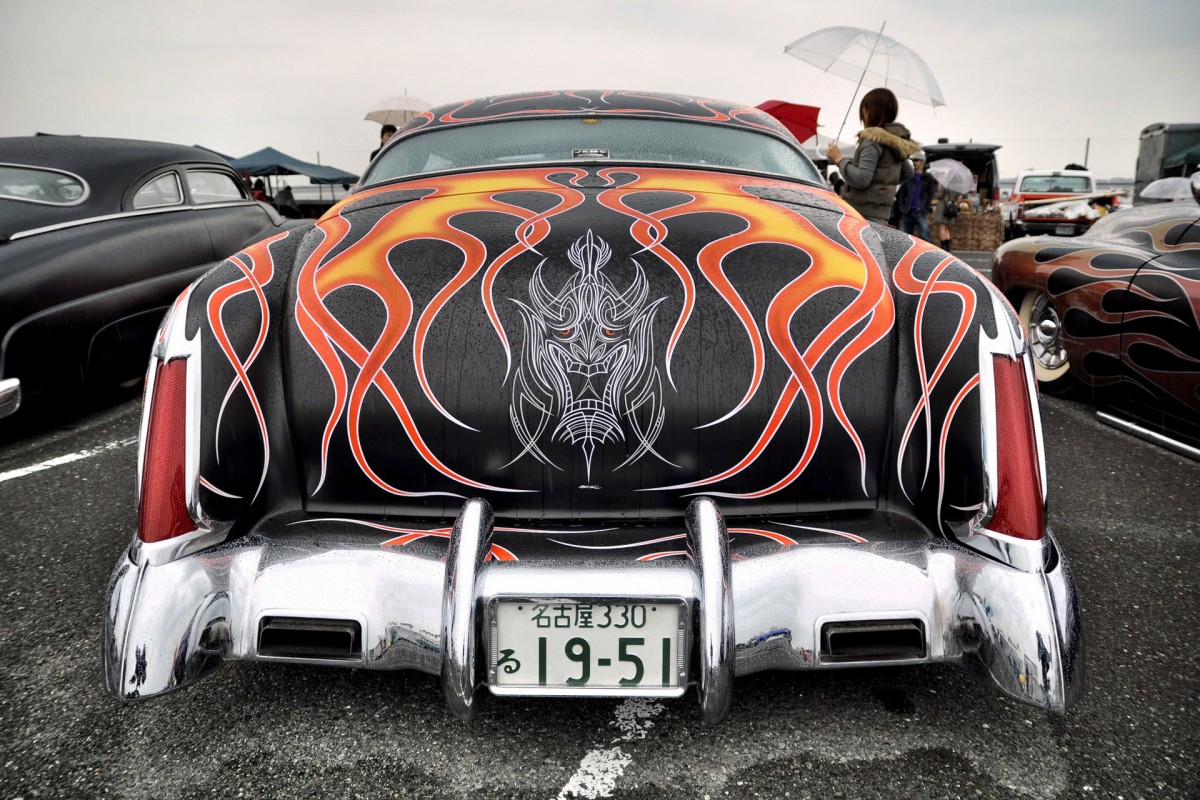 This is one of Japan's most famous customs: the SYU-Merc from Nagoya's Border's Car Club. The car features pinstriping from well known artist M&K Makoto, and is an example of just how great Japan's custom scene is.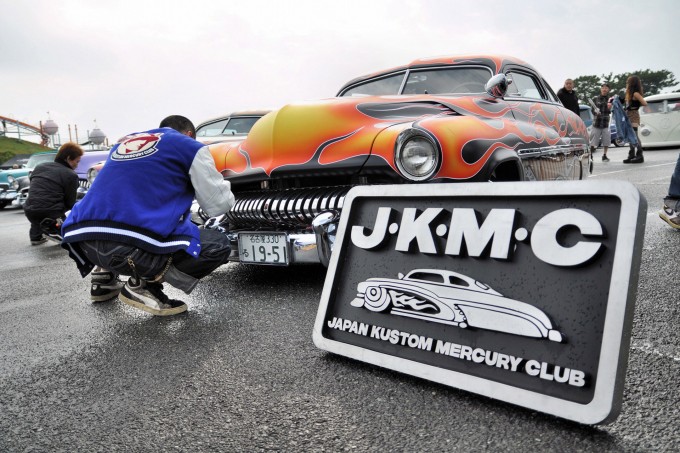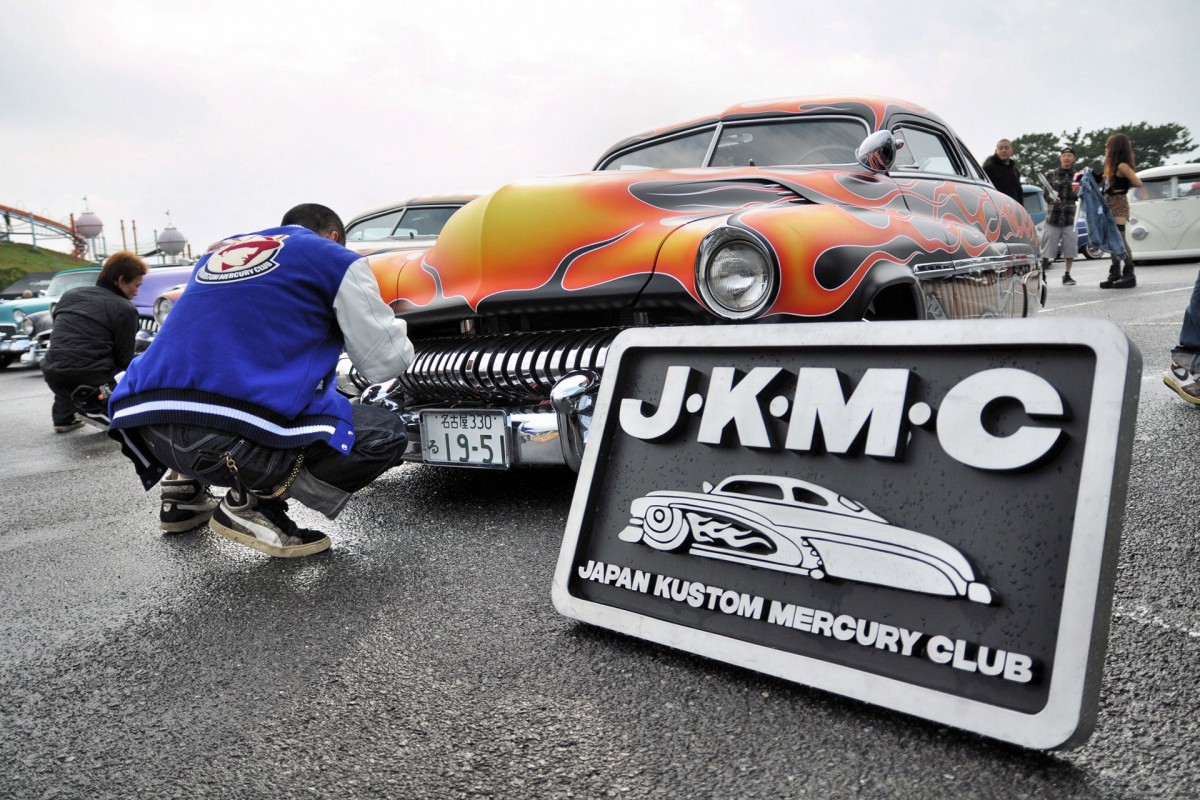 The car runs with the Japan Kustom Mercury Club, and the guys were showing off their cool new club jackets at Cal Flavor.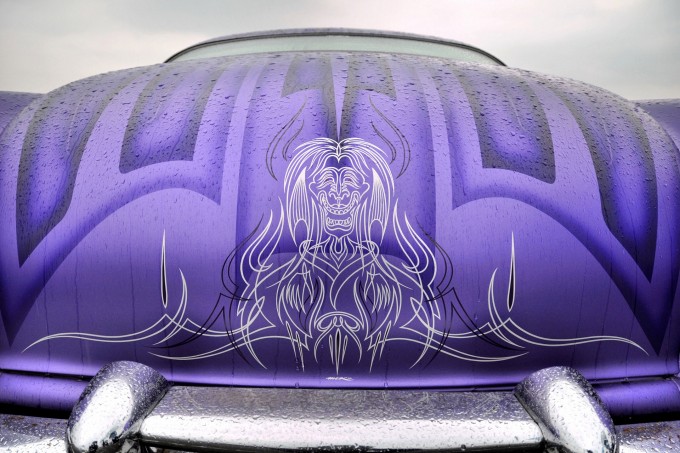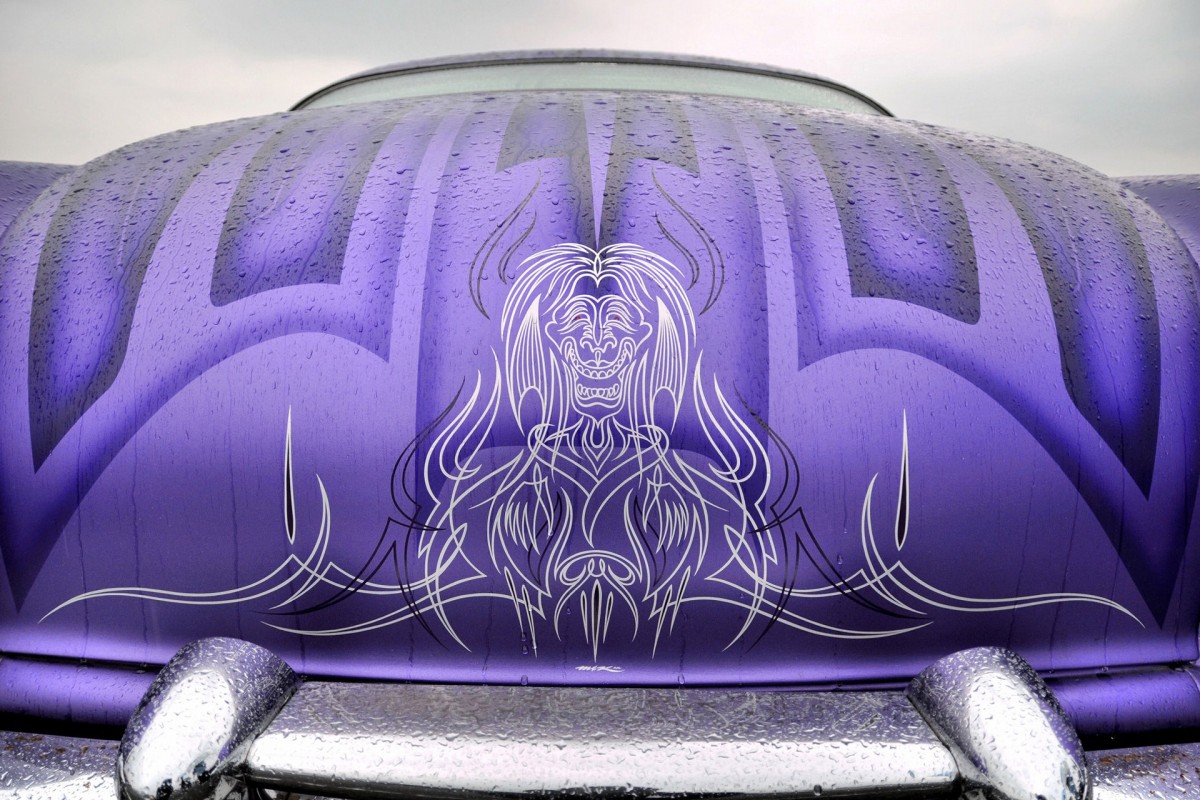 Makoto-san also applied his incredible artistry to the SATO-Merc from Square Kustoms. Incredible.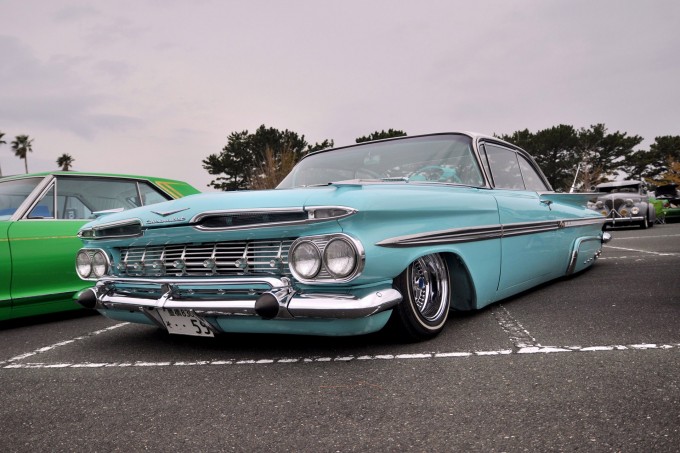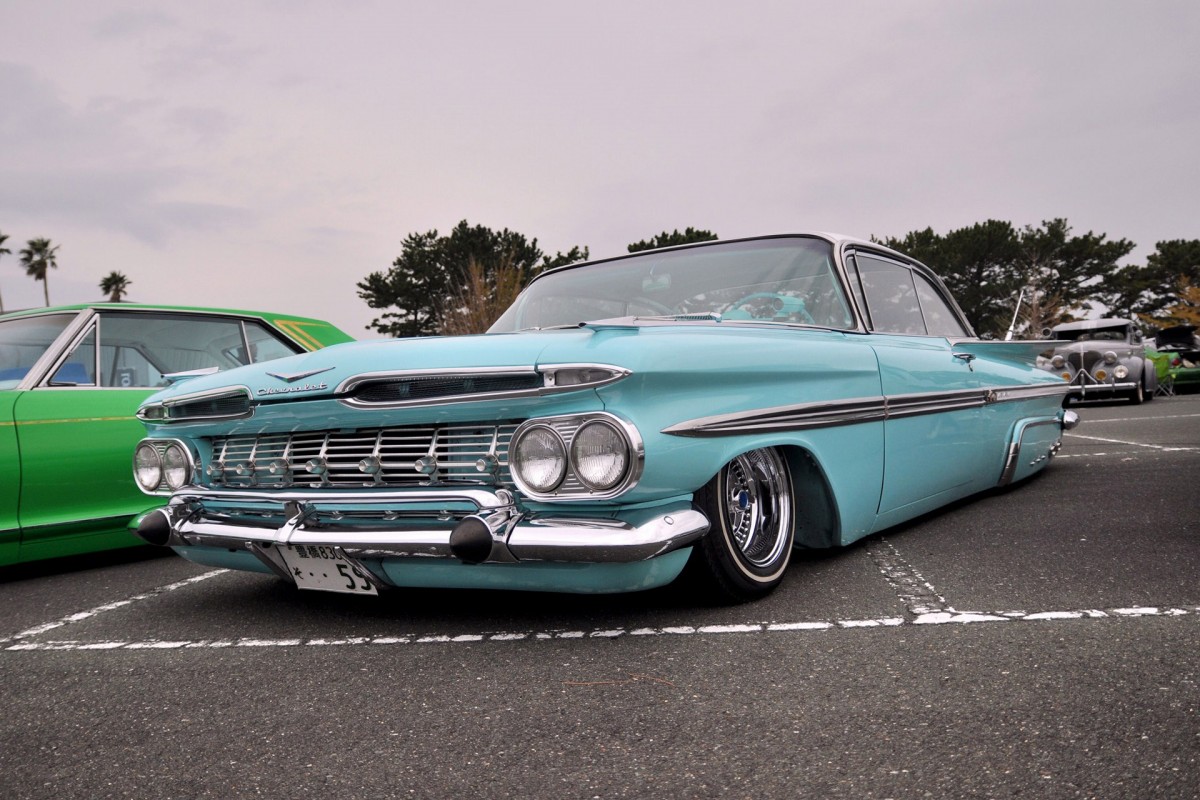 How about this stunning '59 Chevy lowrider? West coast style at its best.
A style for everyone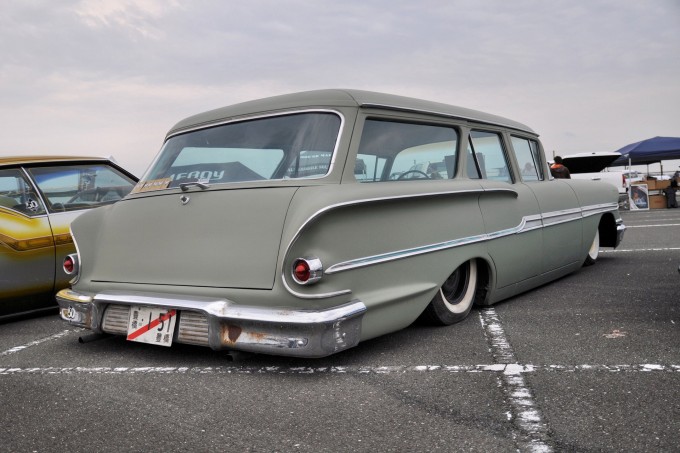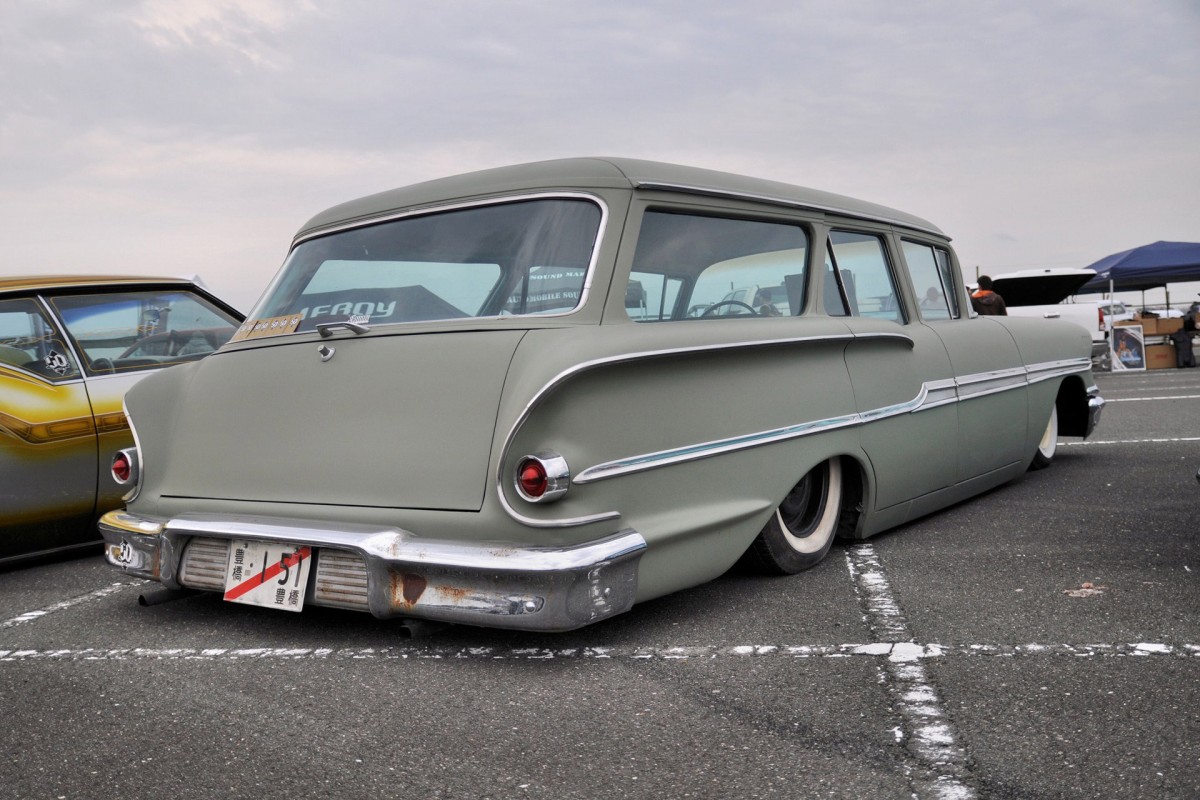 There's just no beating a slammed wagon. This '58 Chevy is looking so right with shaved door handles and just the right amount of natural patina on its bumpers.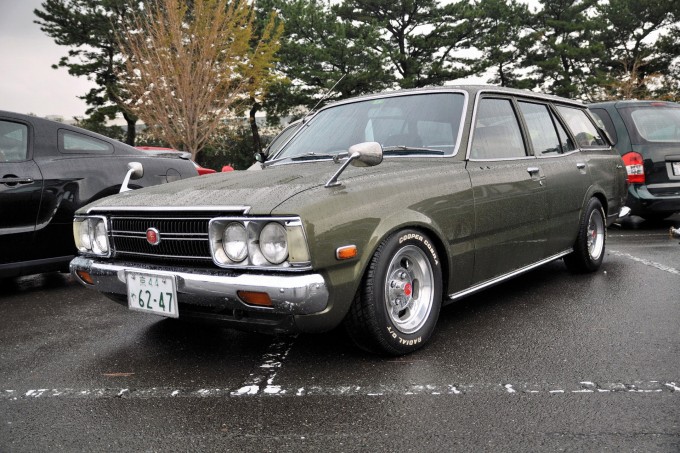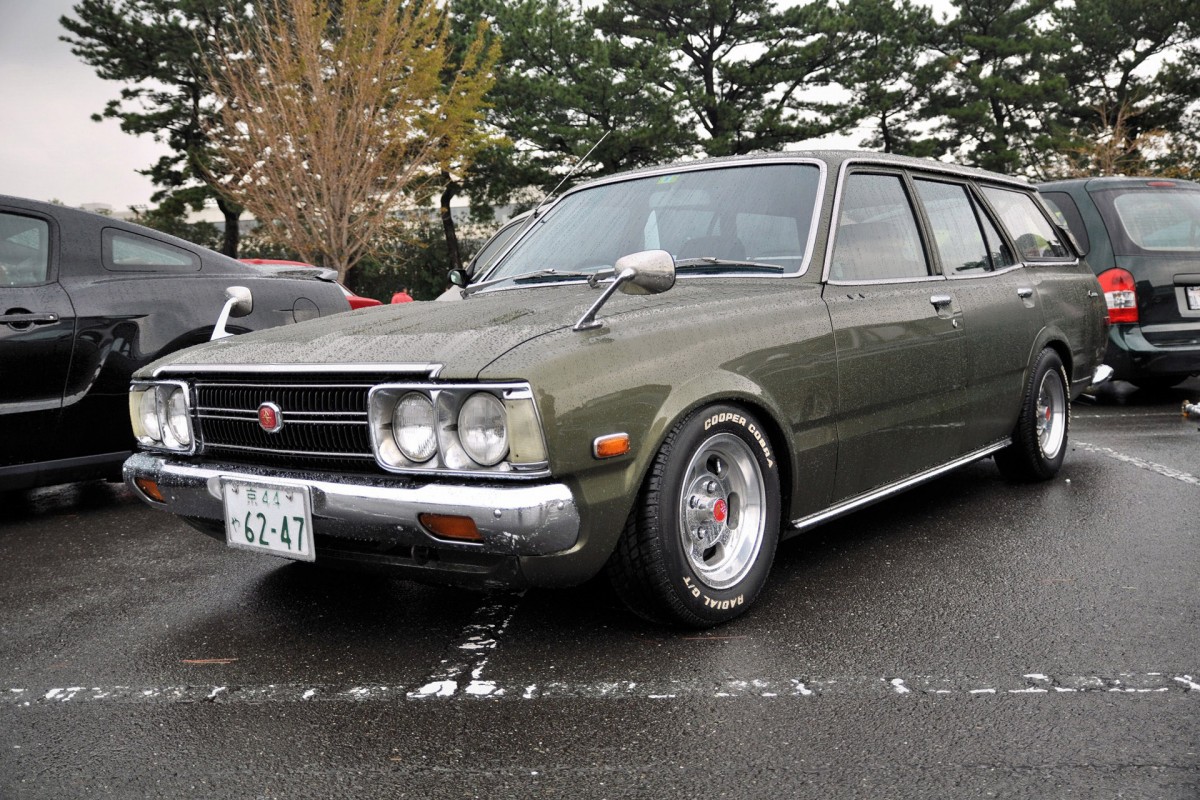 Speaking of wagons, here's the Toyota Corona from Benkora-Classix in Ehime which made a 23-hour round trip drive to the event. Vintage slot mags and Cooper Cobra tires lend to the the perfectly American look.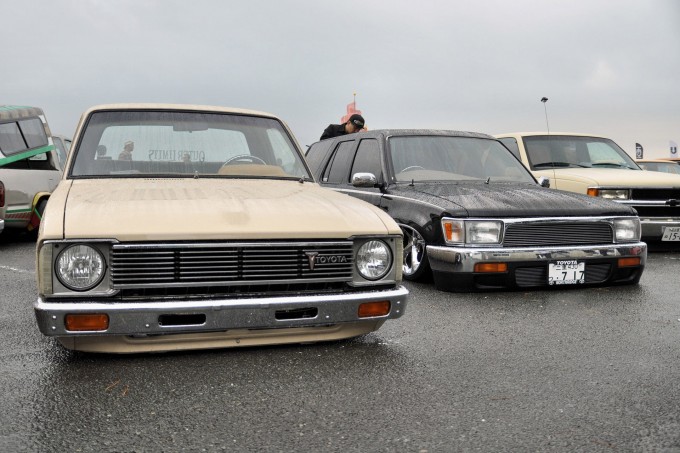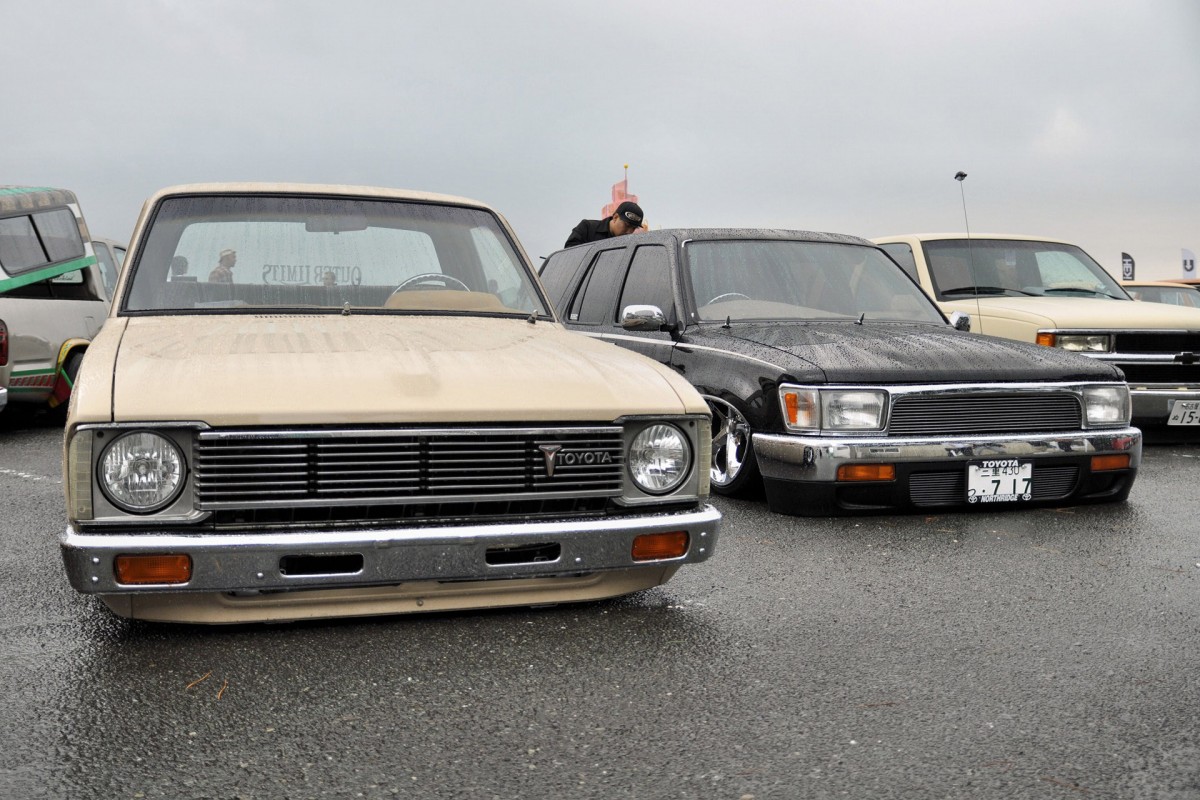 Along with lowriders, the minitruck scene in Japan also represents one of the longer-running sects of the country's American-influenced car culture.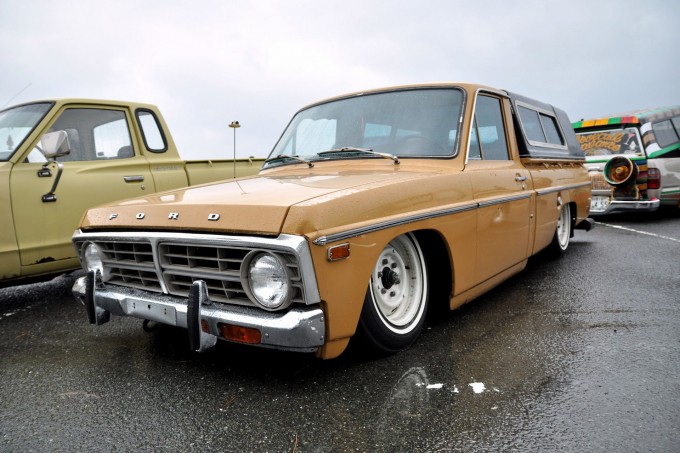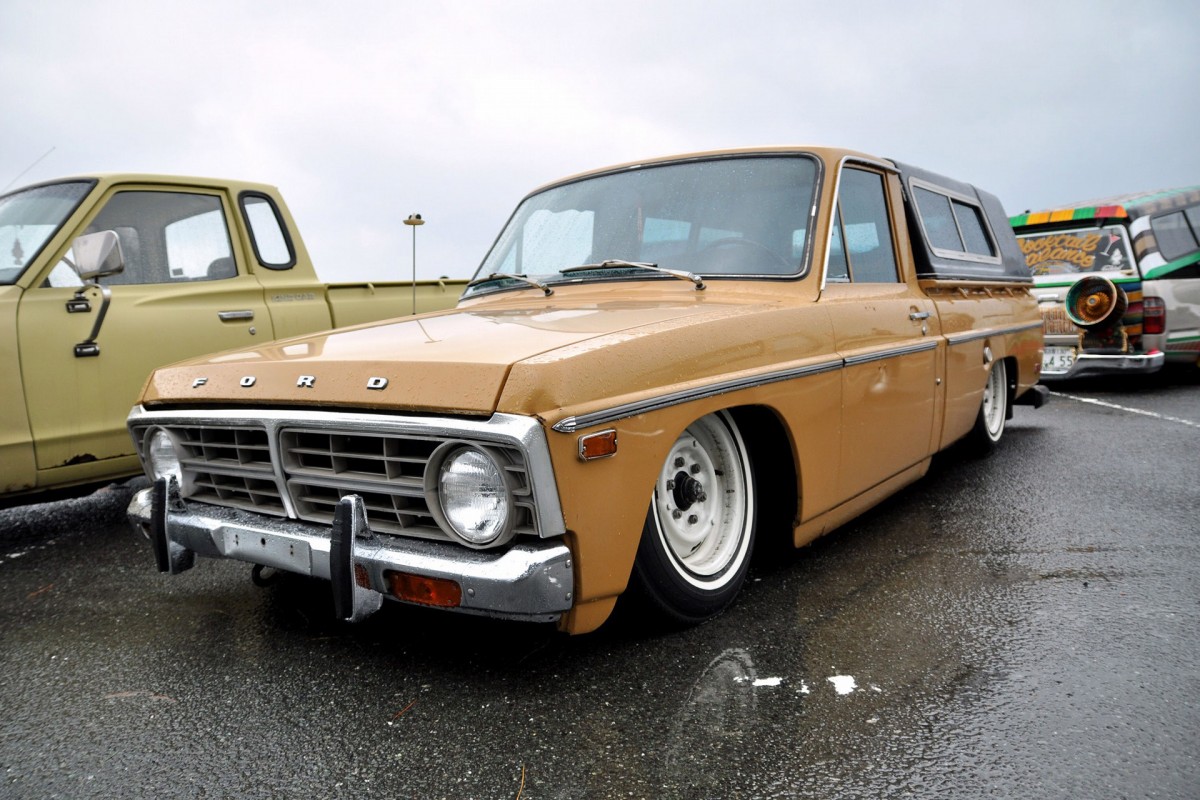 I love the fact that this Ford Courier is absolutely stock – save for its absolutely hammered stance. Camper shell and all!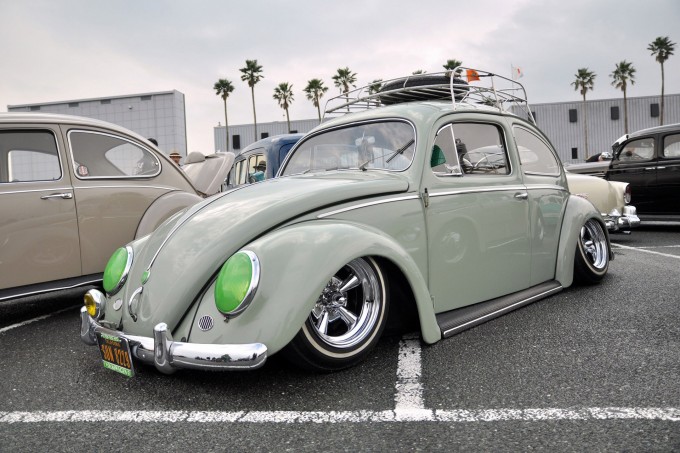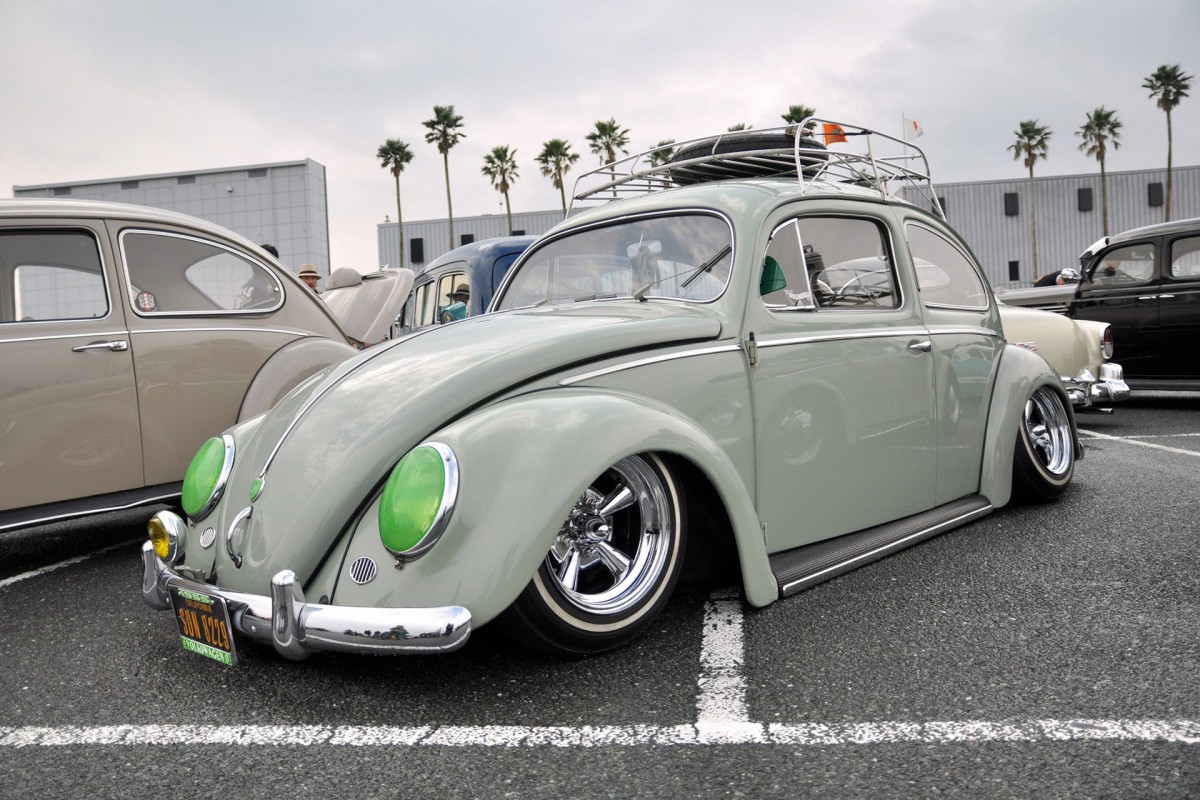 The Astro Supreme is the wheel of choice for 1960s style lowrider and custom builds, but as you can see they also look rather amazing on a slammed and heavily cambered Beetle.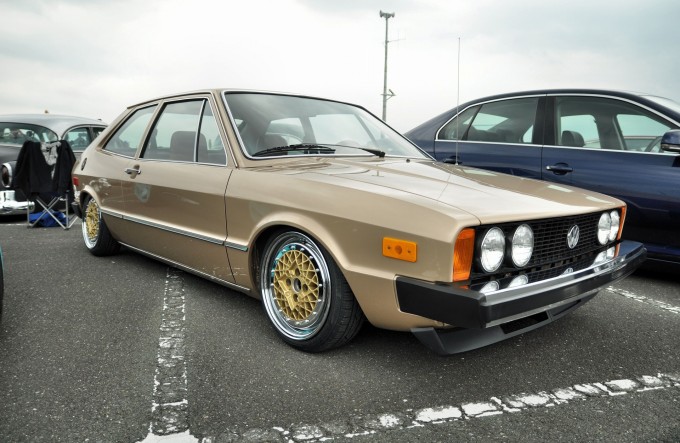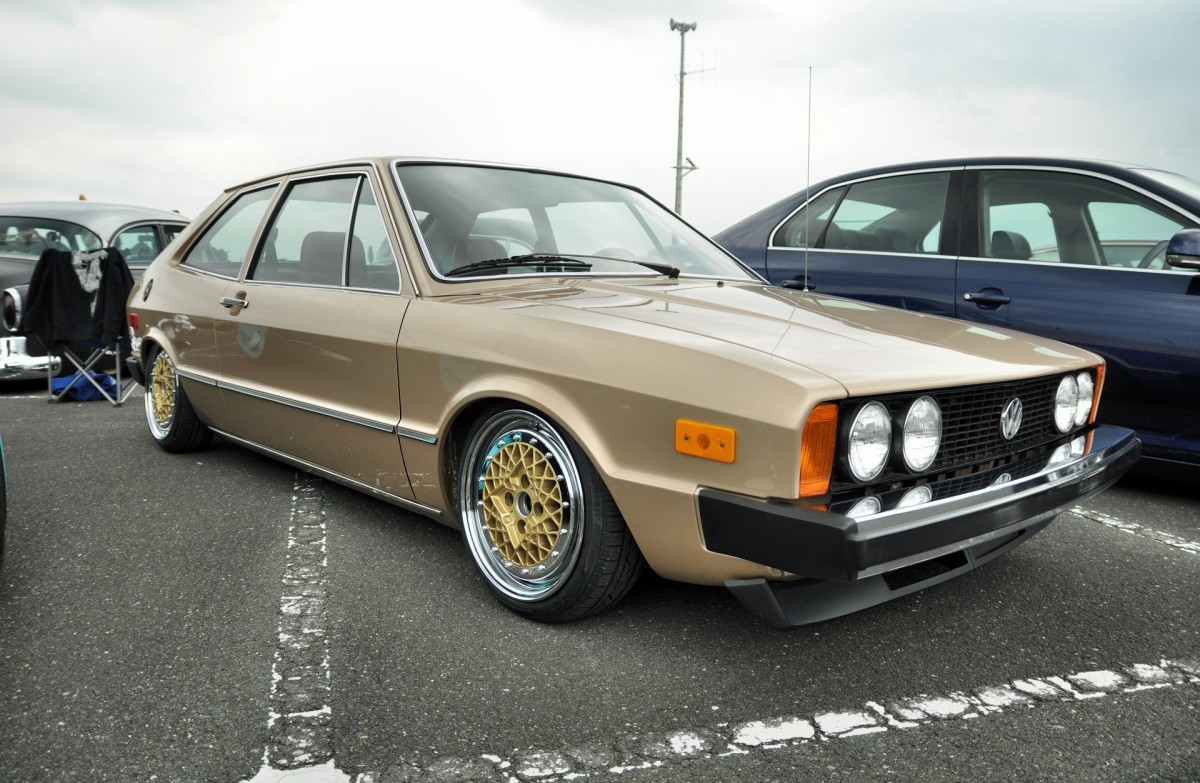 Slightly newer, but just as cool is the first generation Scirocco that was part of the watercooled VW selection.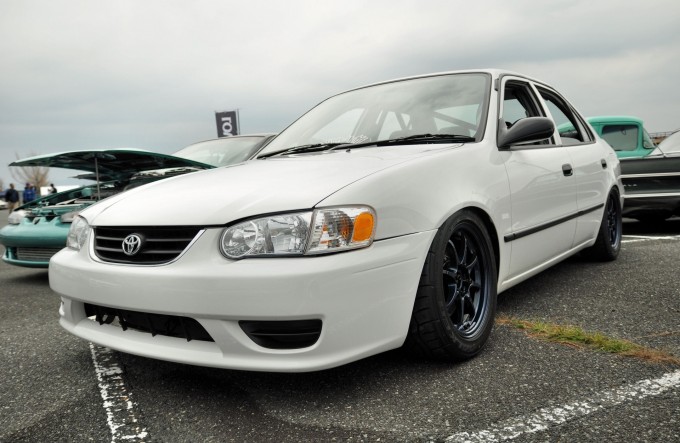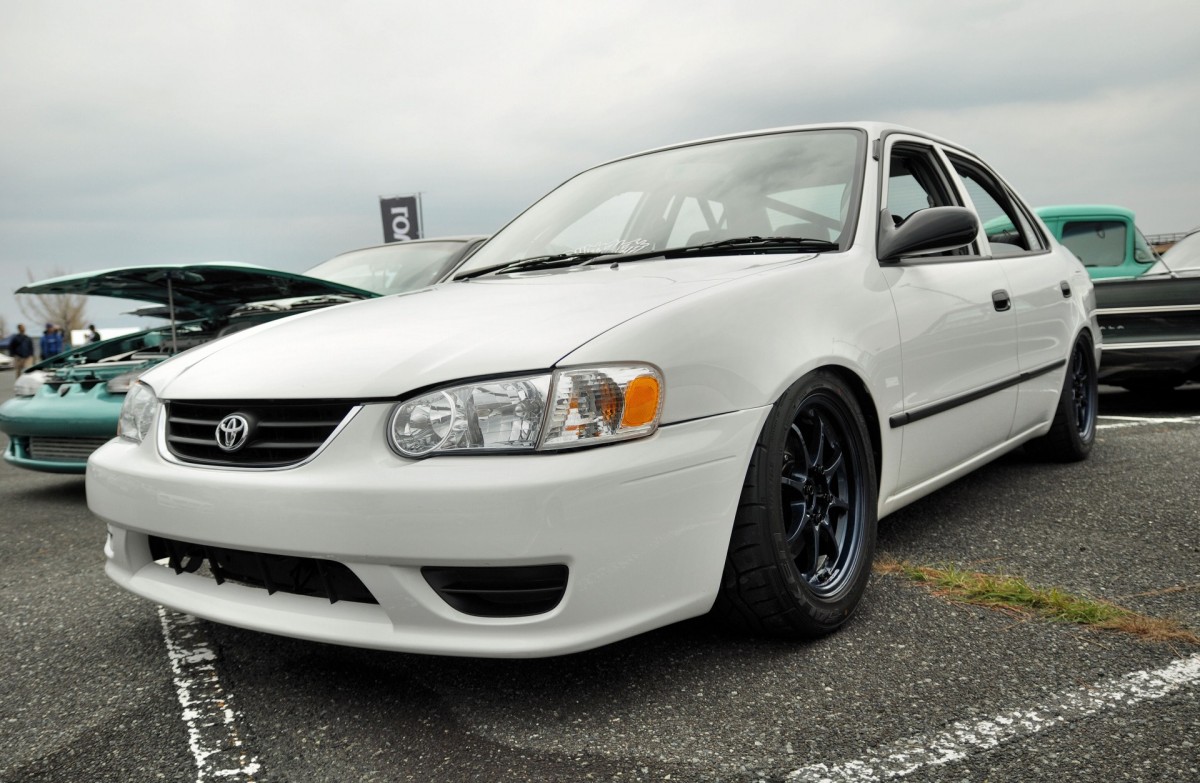 I absolutely admire the hardcore USDM fans in Japan for the incredible amount of detail they put into their builds. This Corolla is from Tokyo's Shitamachi Asians crew: using a Japanese market Corolla as a base, it's gone through an extensive US conversion, all the way down to the rear quarters.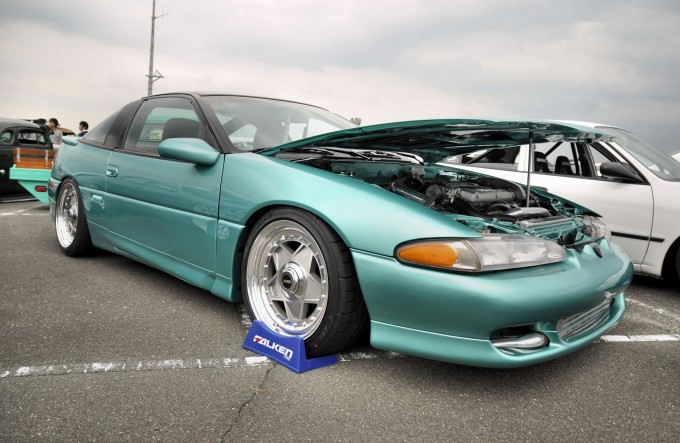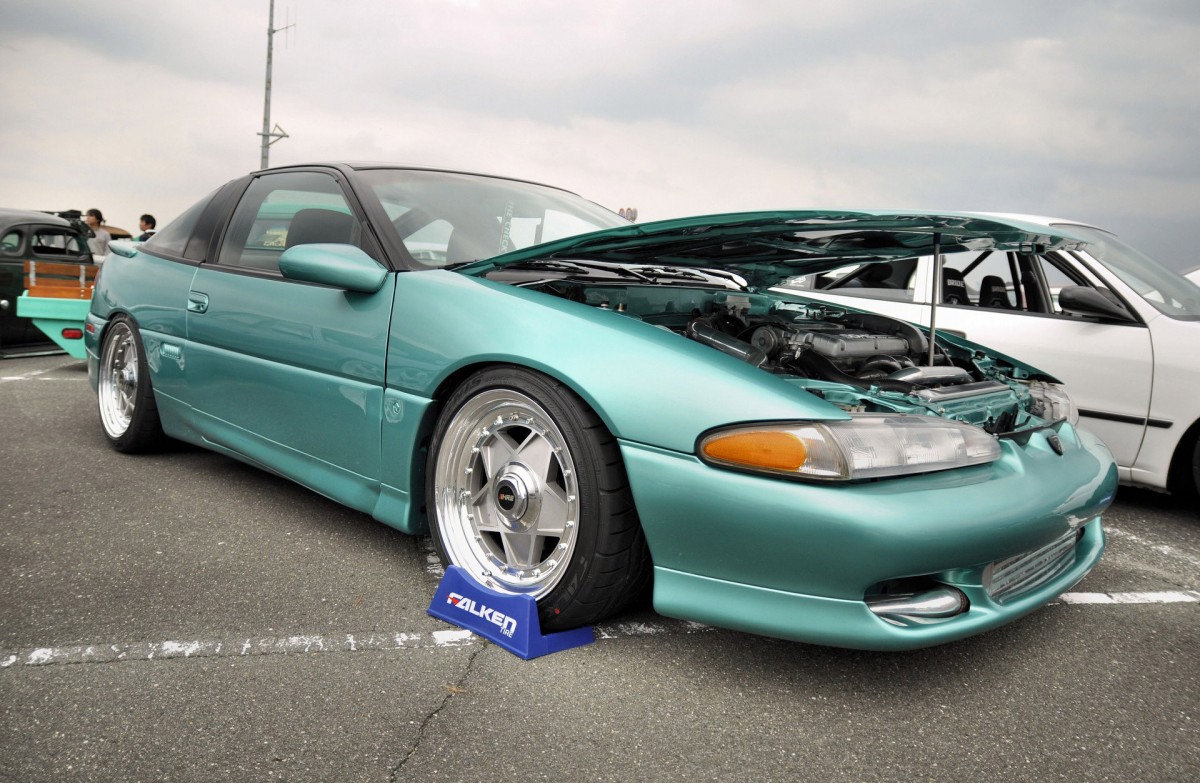 An Eagle Talon with HRE 505s? Awesome. Even though it's an American-built car I doubt you'll find many first generation DSMs this clean on American shores.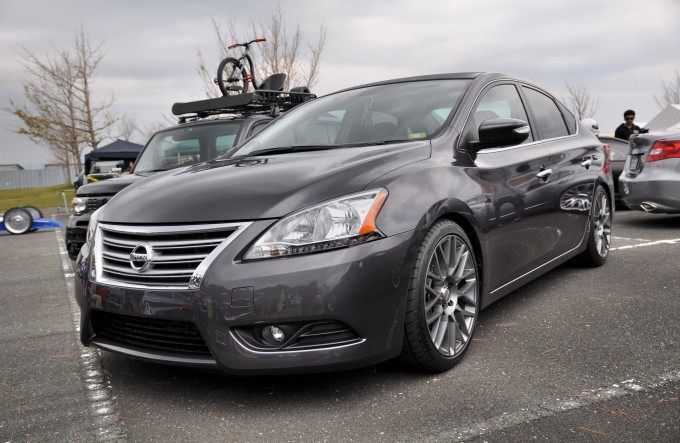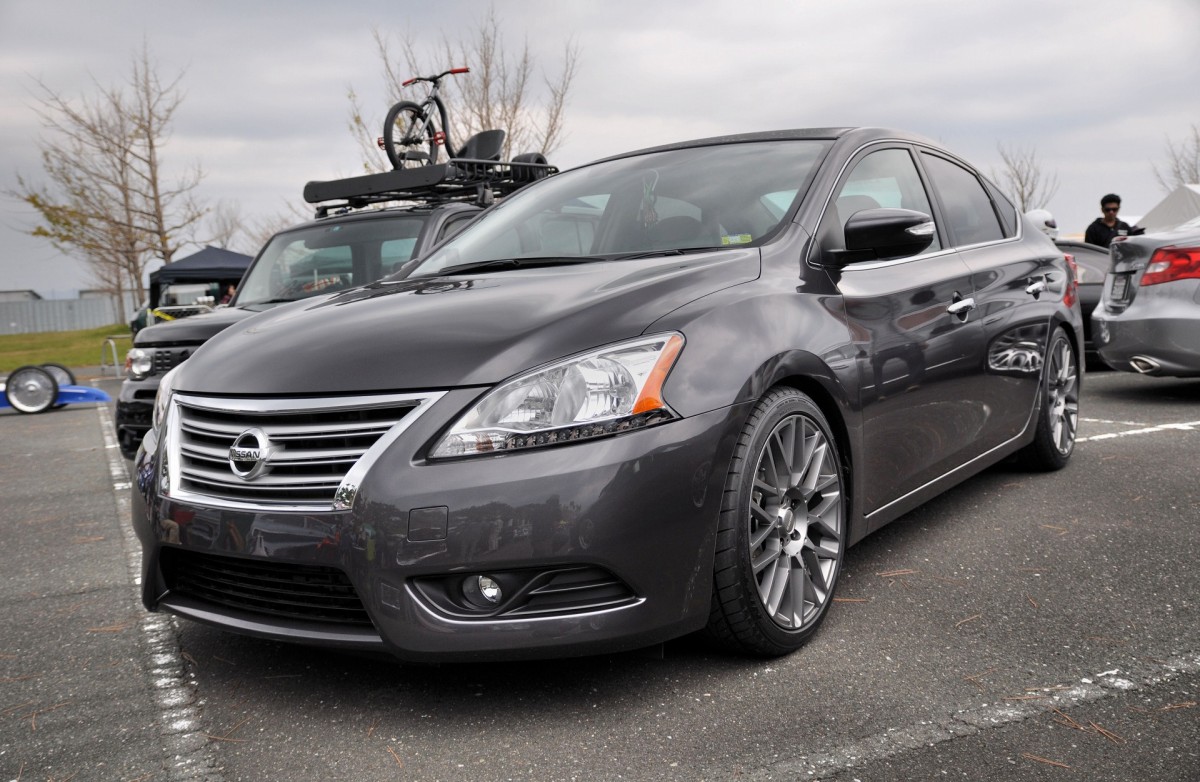 Here in the US you wouldn't bat an eye at a Nissan Sentra like this, but in Japan it's a big deal because you'll have to source one through an importer directly from the states. There's something I really like about that.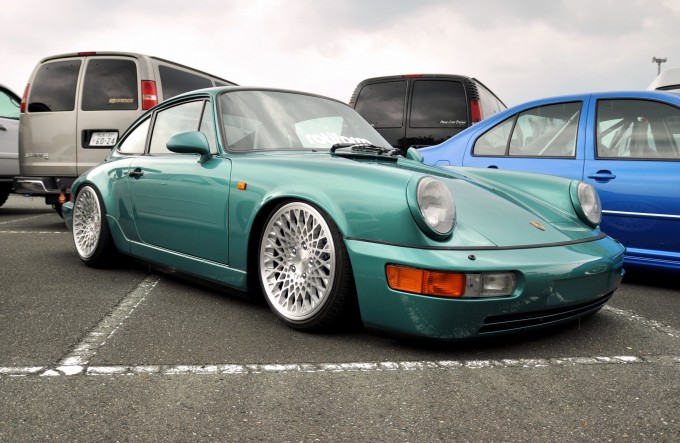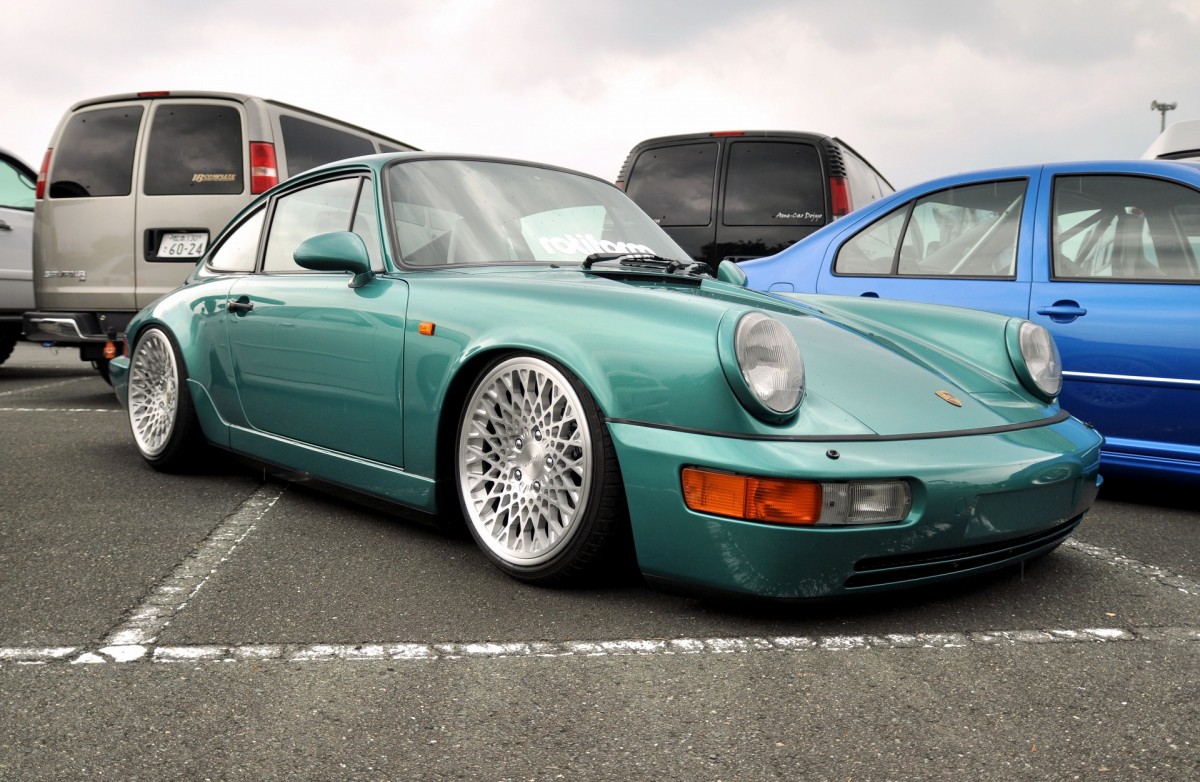 Also on the cutting edge of USDM car style is this clean and low Rotiform-equipped Porsche 964. Again, there was really something for everyone at Cal Flavor.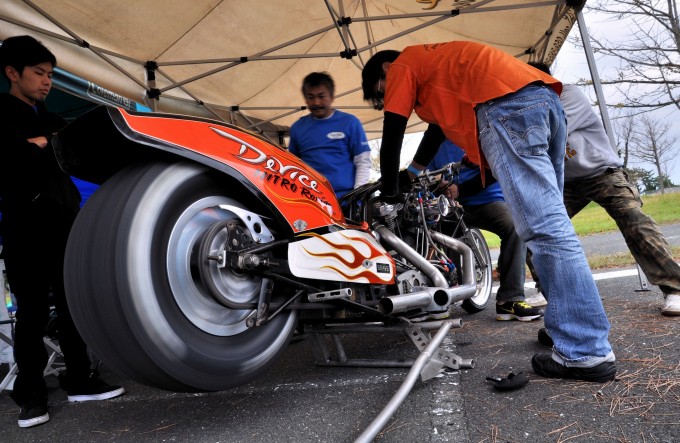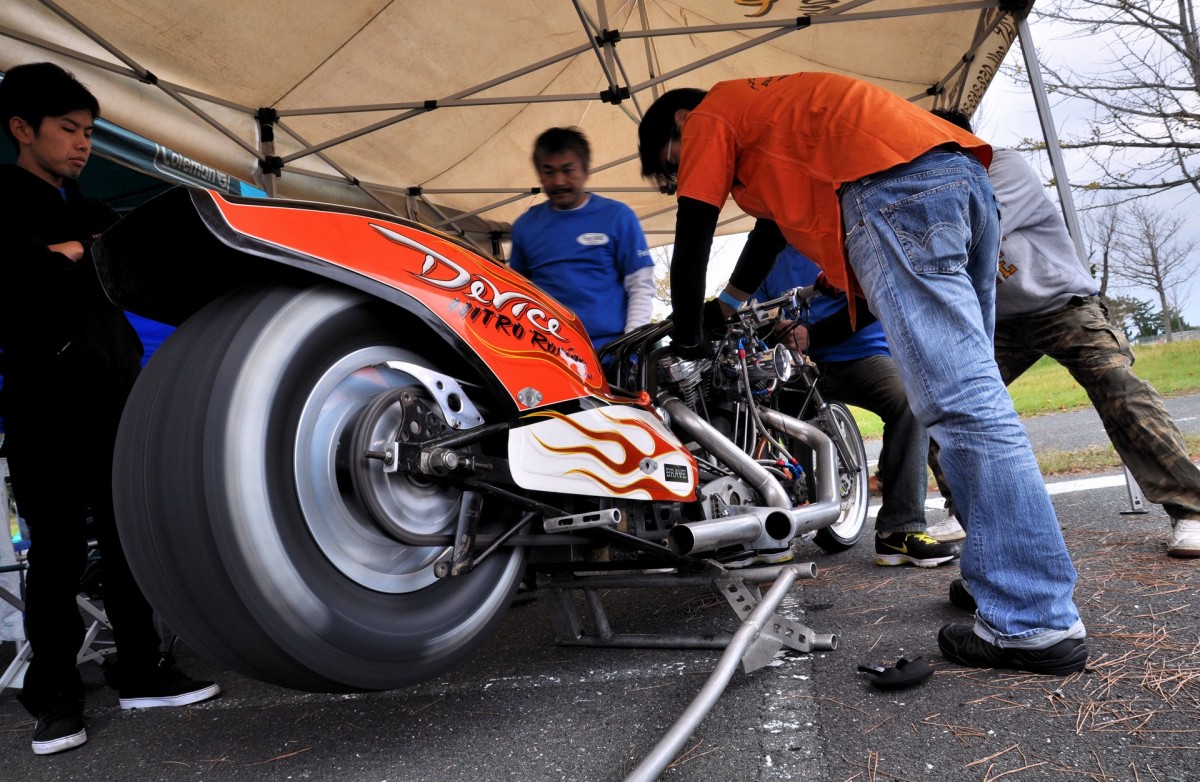 And if you got tired of looking at the cars, there was plenty of other things to do. Live music performances, the swap meet, California style food vendors – and even a demonstration from Feel Kind Racing and their drag bike.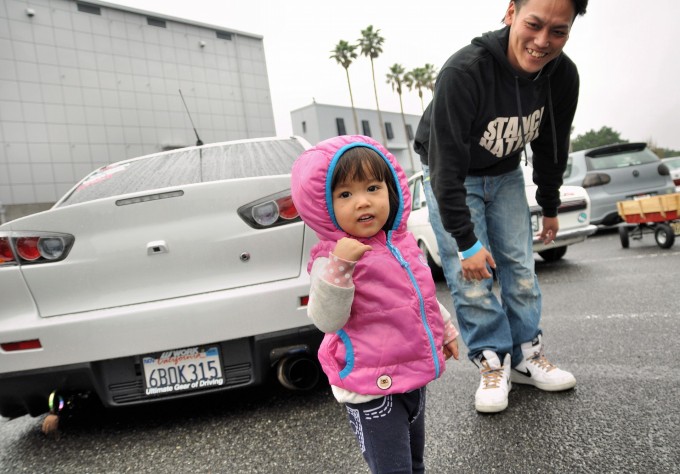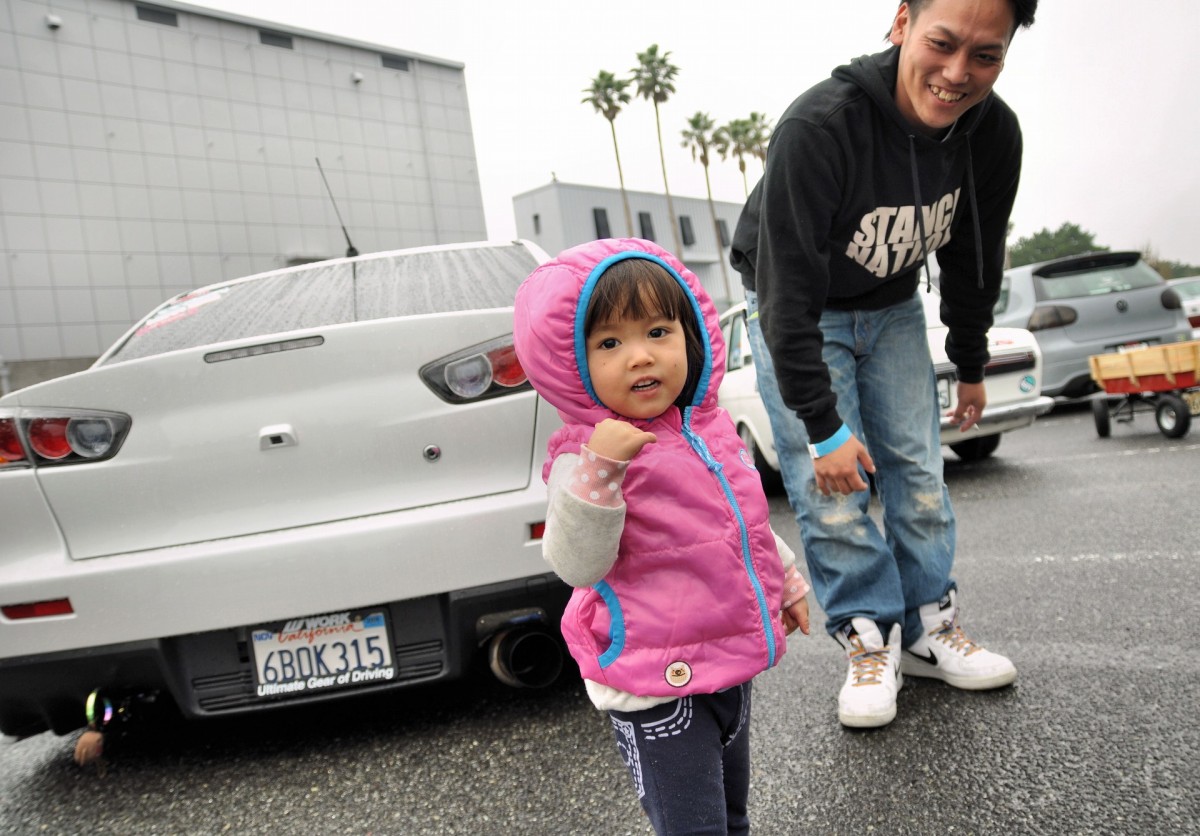 While the weather may not have cooperated, everyone still seemed to enjoy the day – including this Lancer owner and his very cute daughter.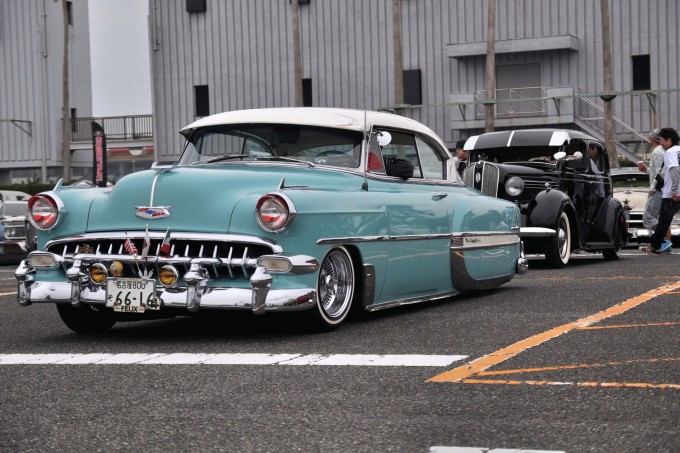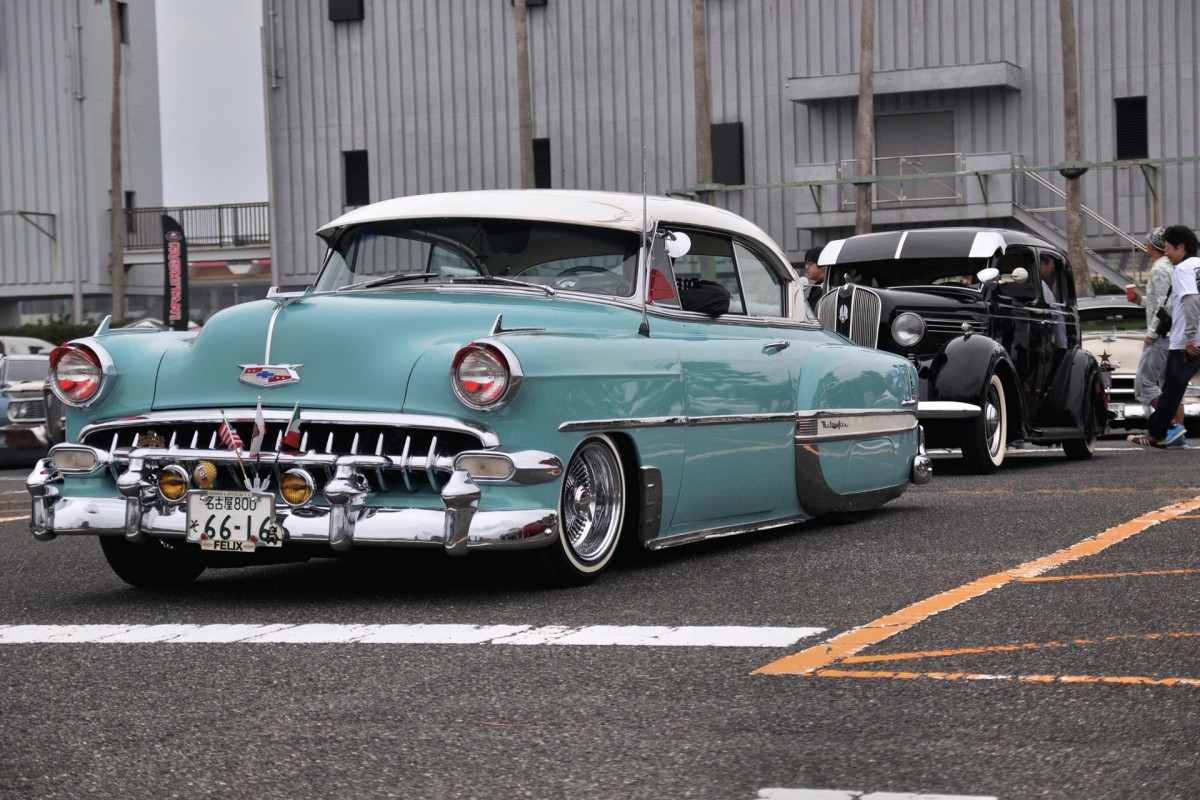 You've just got to applaud the way event founder Toshi Shimizu and his staff have managed to bring so many different types of people and varieties of car culture together in one place.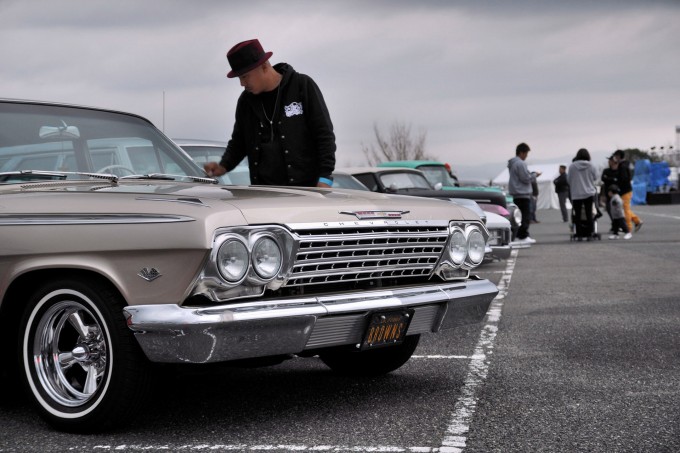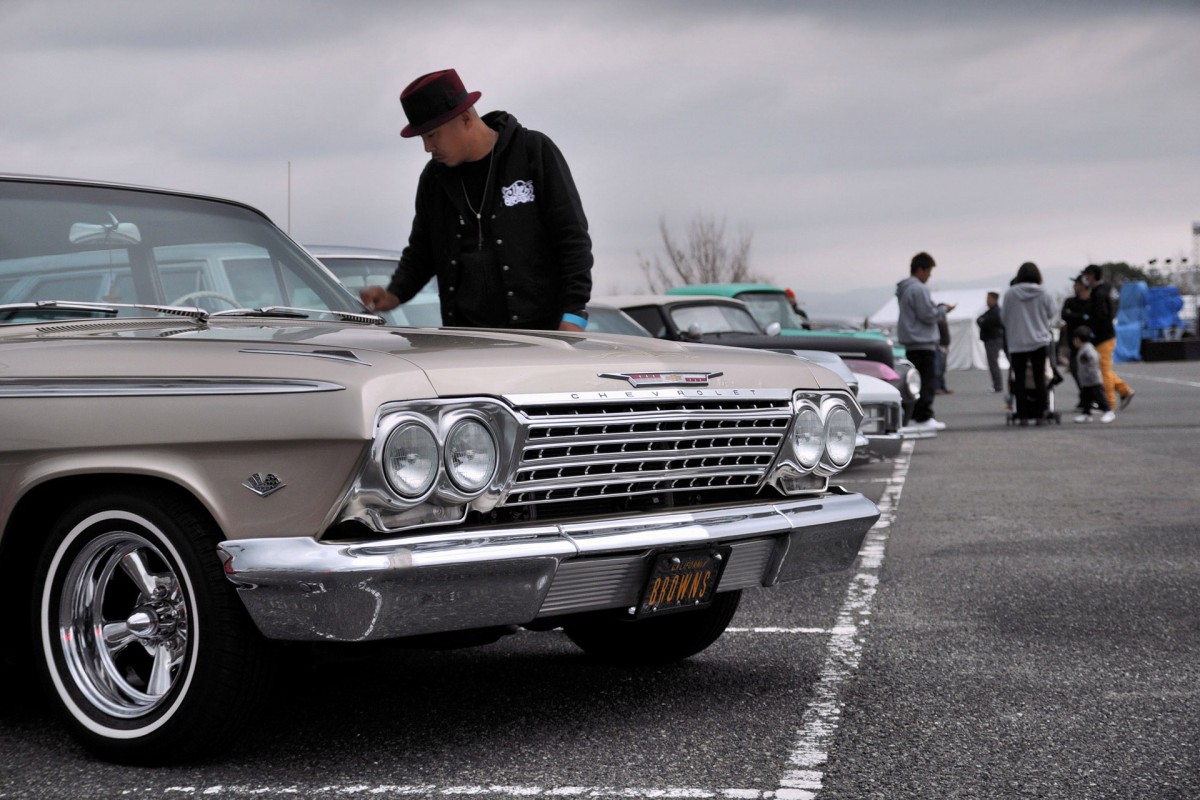 Rain or shine, Cal Flavor is quickly on its way to becoming one of Japan's most unique automotive events and it's something I think we can all find inspiration from.
Special thanks to Kageyama-san for braving the wet weather to share his photos with us. Hopefully next time I'll have a chance to see it all for myself.