Aussie adventure
Hey Speedhunters! During my visit to the Yokohama World Time Attack Challenge and Tectaloy International Drift Challenge in Australia last month, Rod came up with a really different way for me to showcase my viewpoint, literally – via a GoPro Hero3 mounted on my head! It was really fun and I'm amazed by the quality of pics off this thing. Enjoy!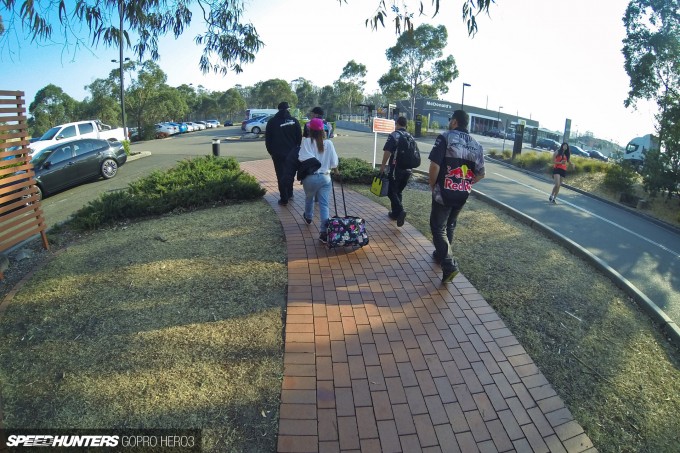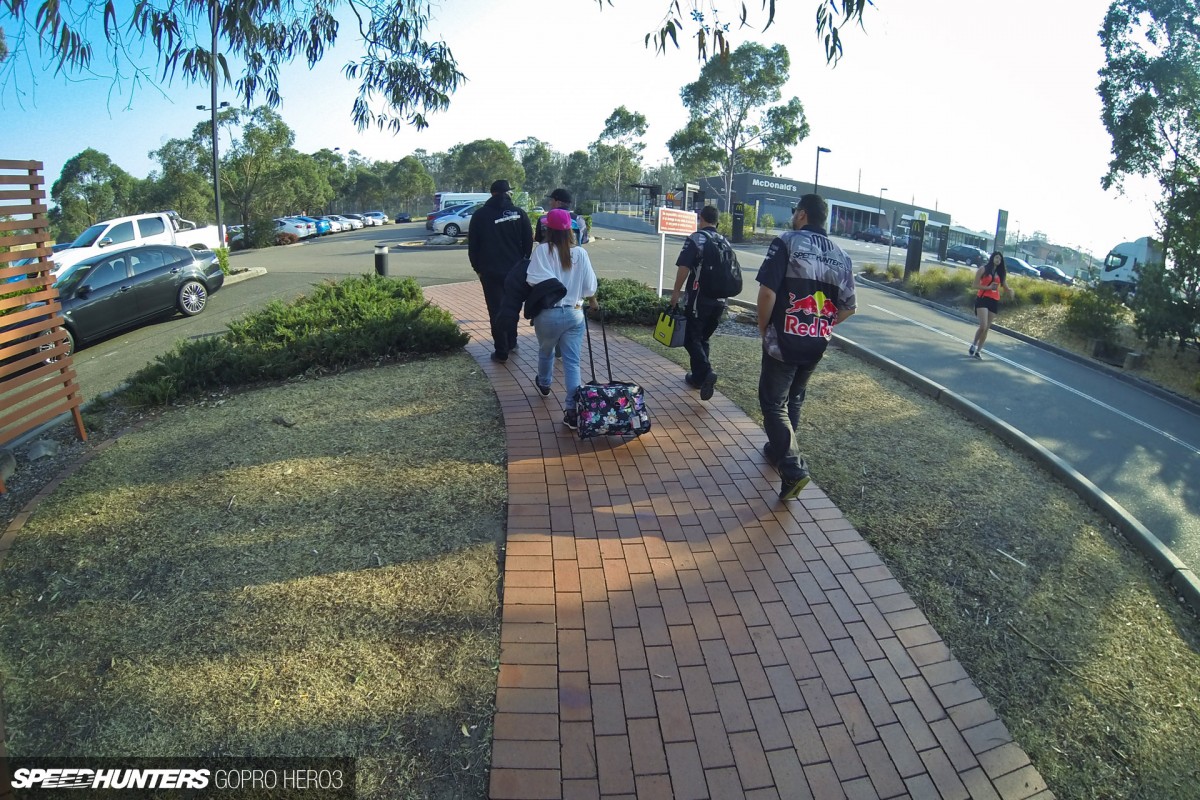 The morning started for us at 7.00am. We had a long day ahead and our first priority was to help Toni get our Speedhunters booth set up so we could offer the fans the latest merch' and a special limited run of the soon-to-be-released #JOYOFMACHINE book. I was also about to get my very first drive of the PPRE 6B six-rotor RX-4 and give it its first hard shakedown on track before competing in the Turbosmart Flying 500. We had demos to do in MADBUL, and on top of it all I had the 2013 Tectaloy International Drift Challenge to try and win later that night.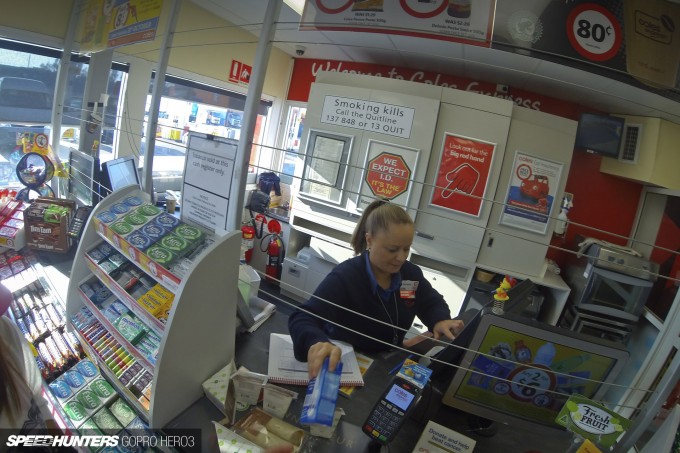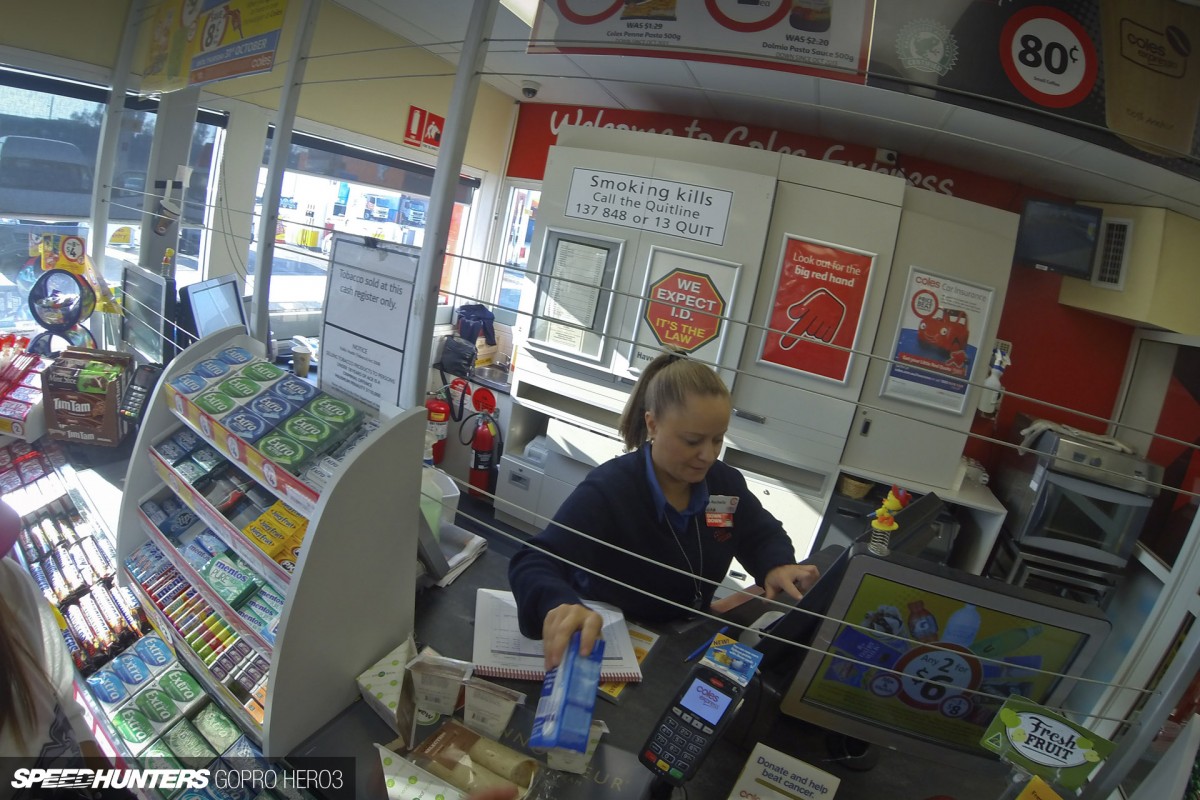 First stop was the local servo to get my dose of protein and a few snacks to help us all power through the day. And of course, some 98-octane pump gas to mix with my Mobil 1 Racing Super 2-stroke, to keep MADBUL fueled too.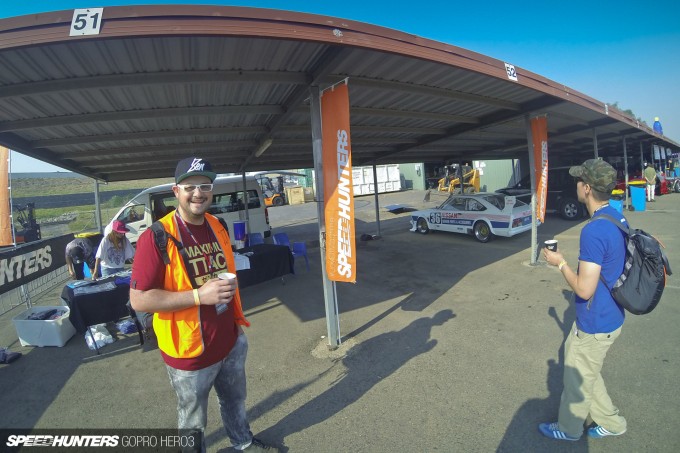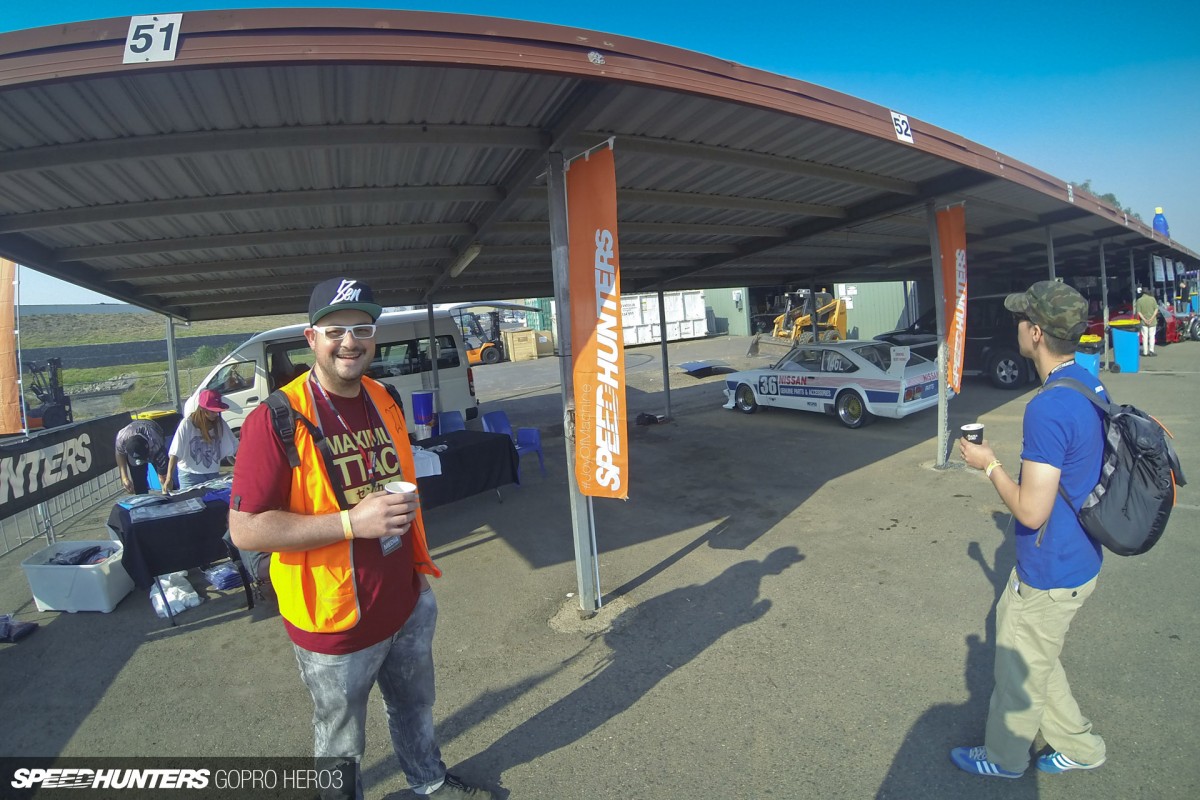 It's always great to hang out with the Speedhunters mob. It only seemed like last week that I was shredding in Gatebil with Rod and Dino, and now he we all are again – on the other side of the world in Sydney!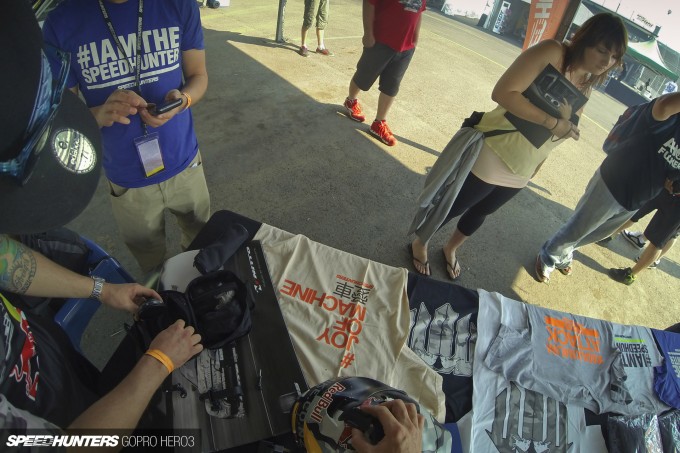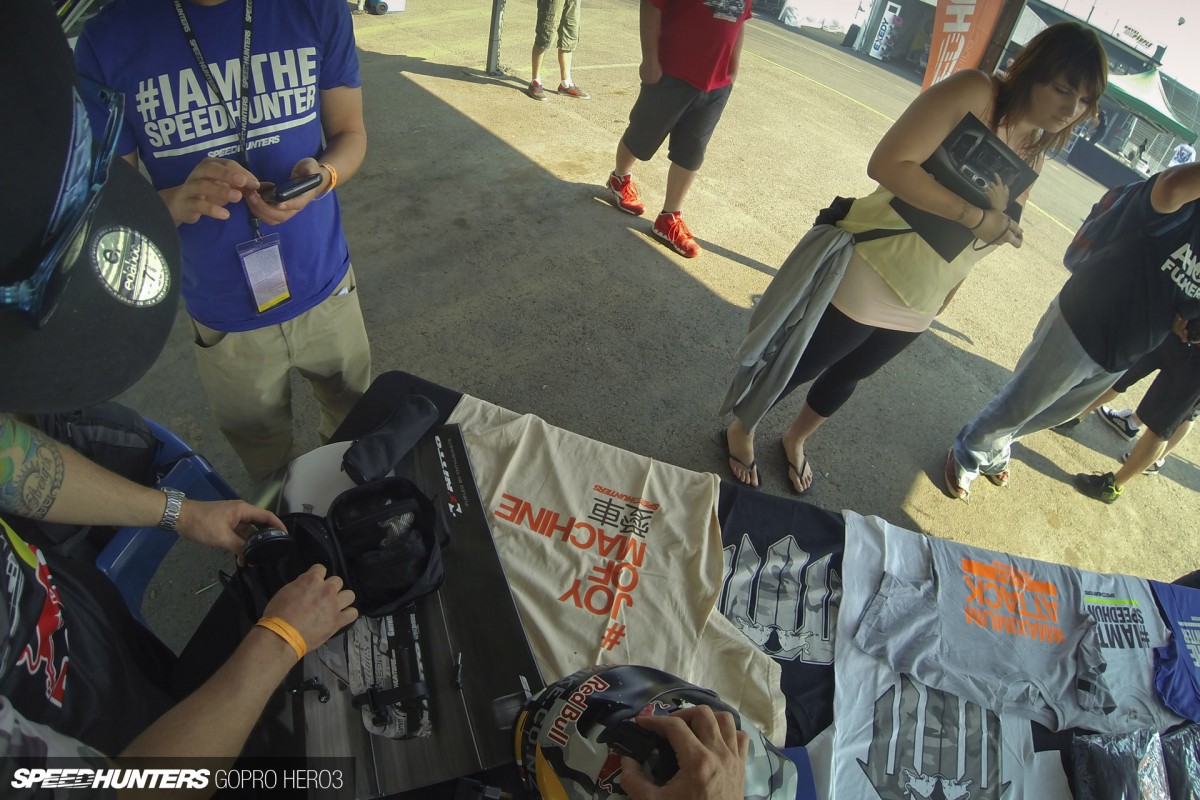 Time to set up the rig on my skid lid to capture the in-car experience later in the day.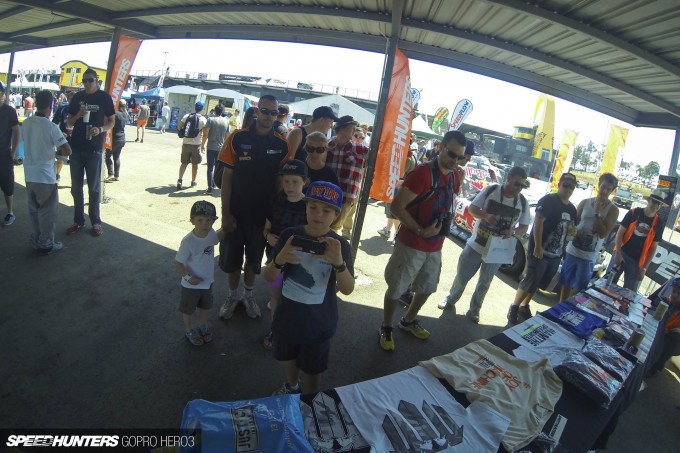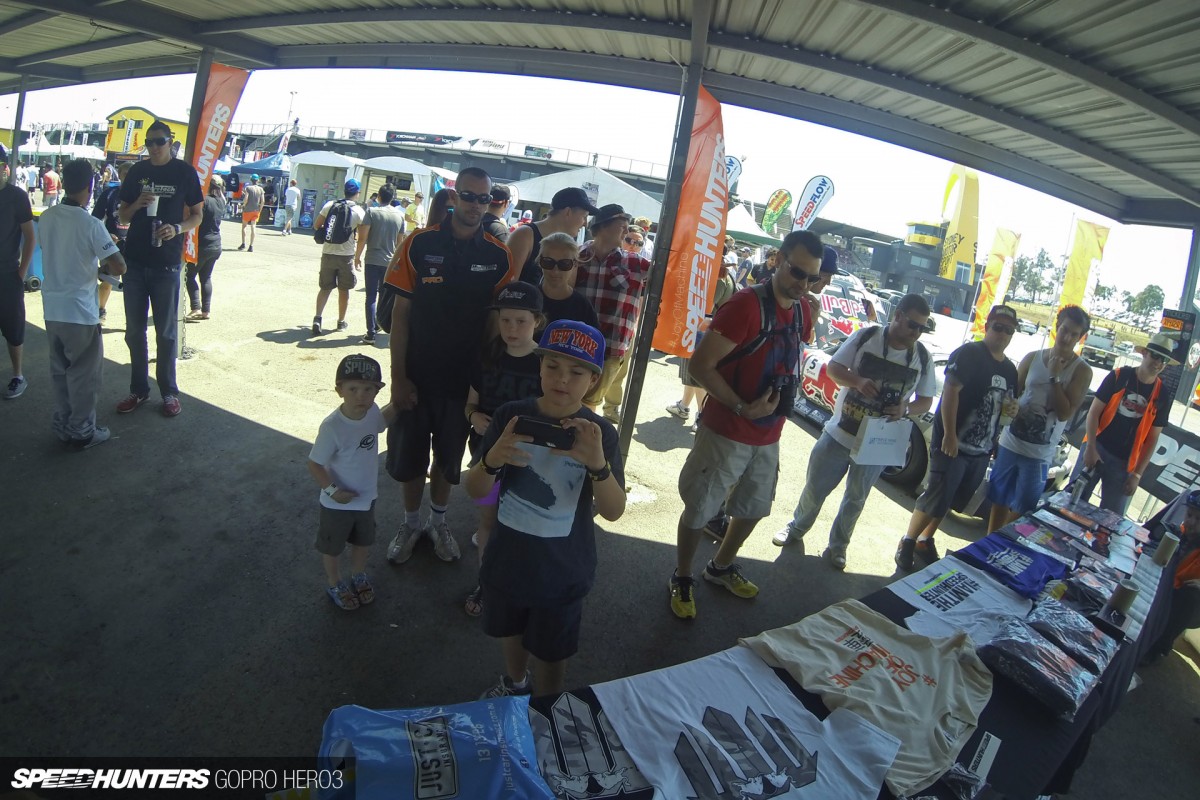 The fans were coming in thick and fast as we were setting up our booth. This event is getting bigger every year, with more crazy machines, more pro drivers, massive media partners and so many international fans that travel to see their favourite drivers and car builds.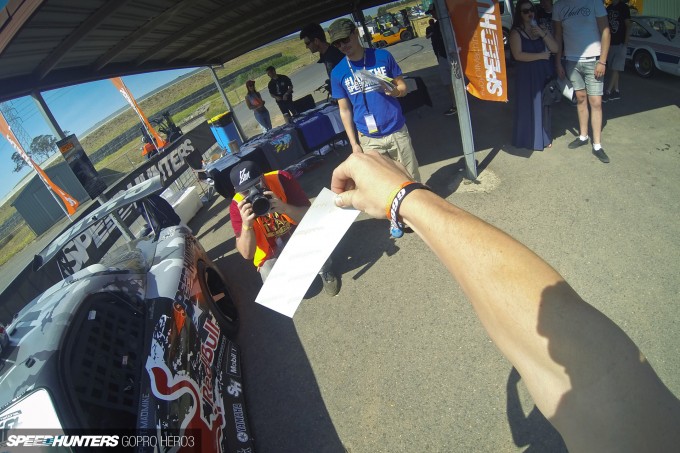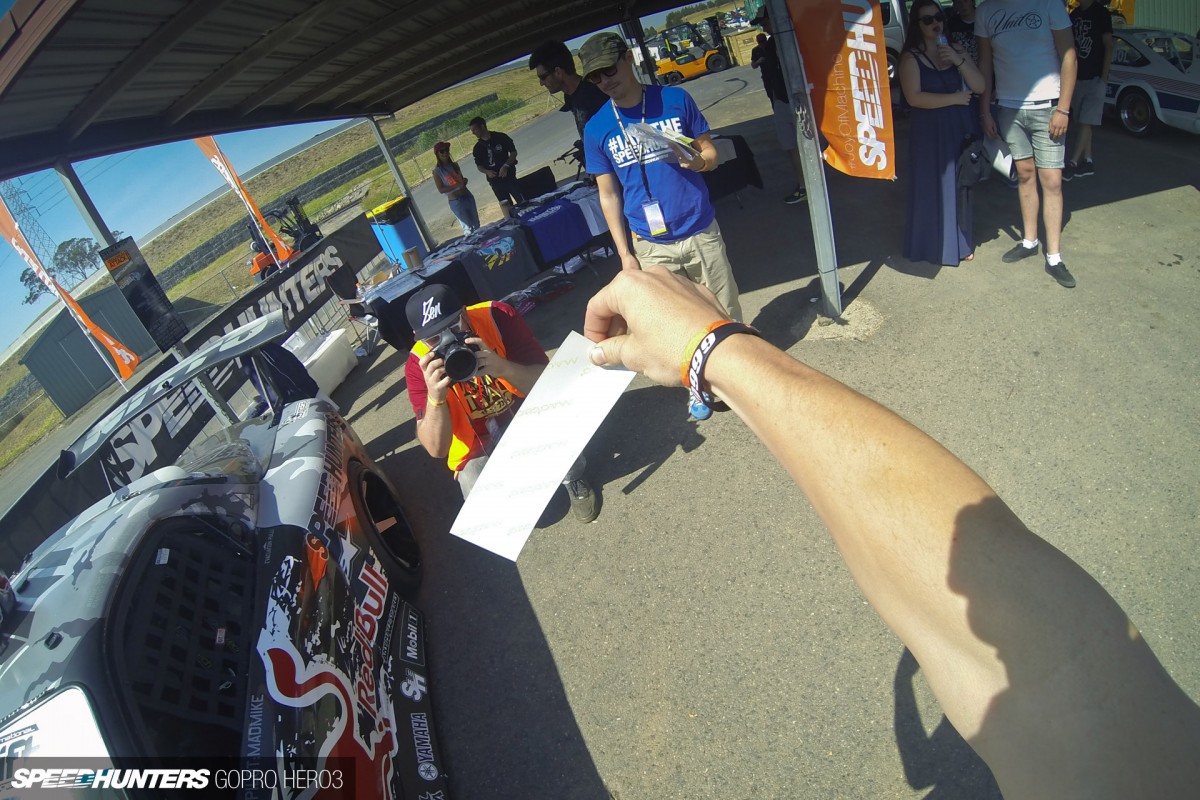 We had some fresh t-shirts and stickers from the new Speedhunters Collection 04 EDTN that's just started being released, so I had some fashion shoots to do throughout the day.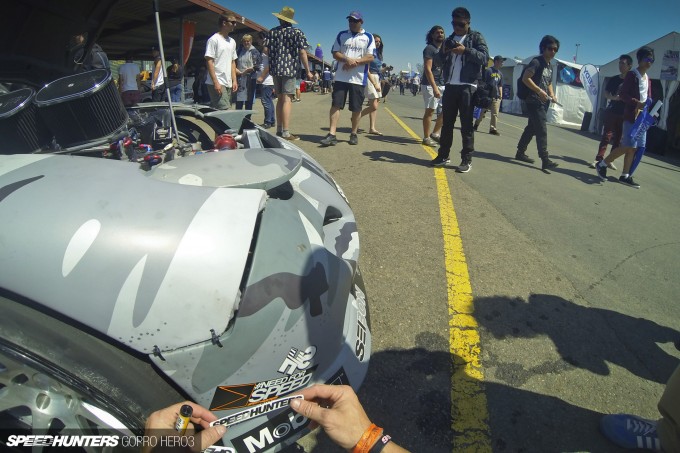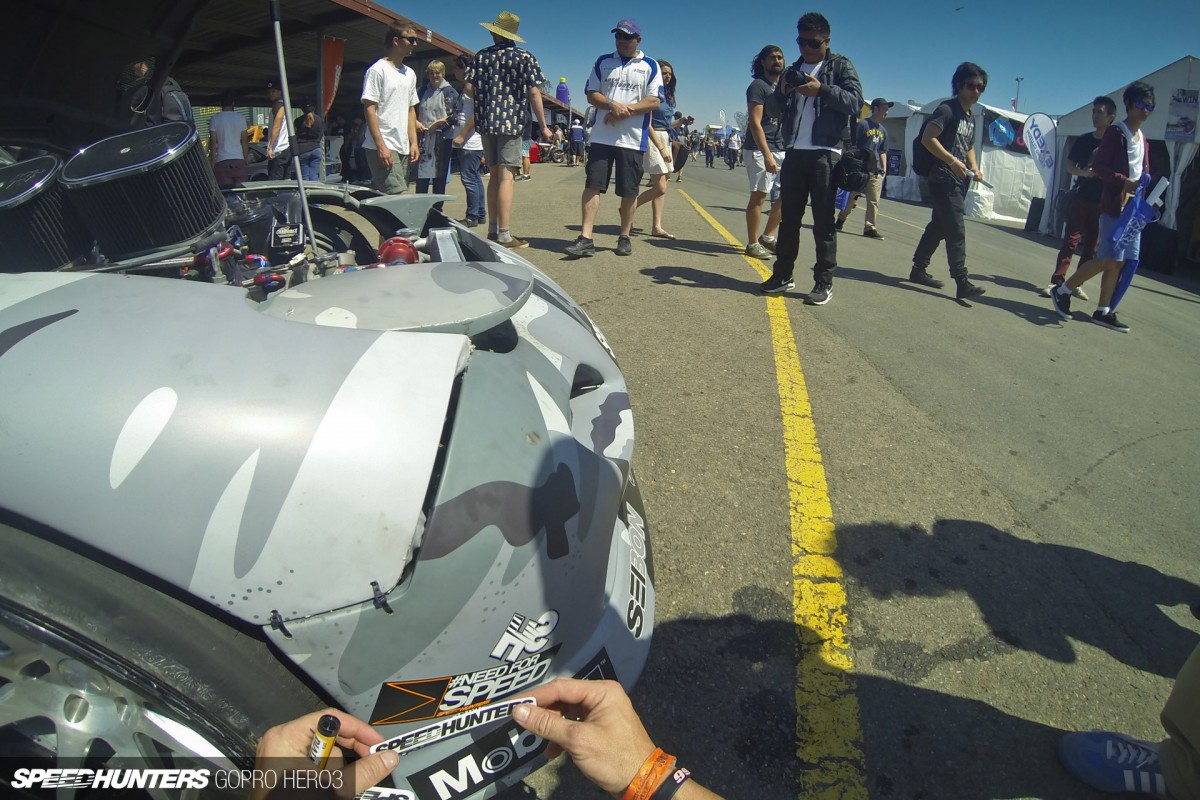 You can never have too many stickers, right?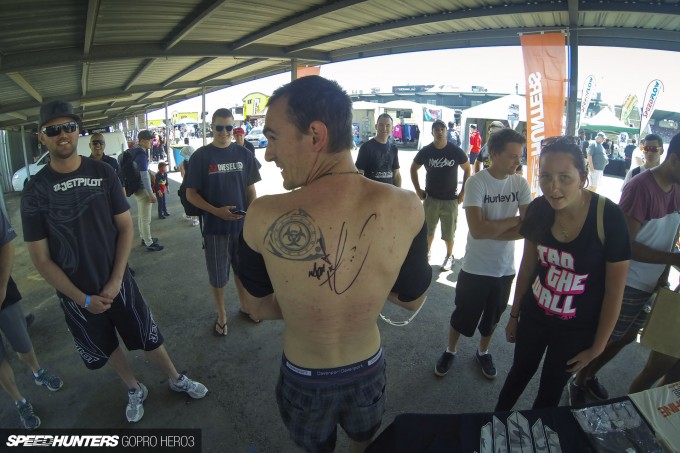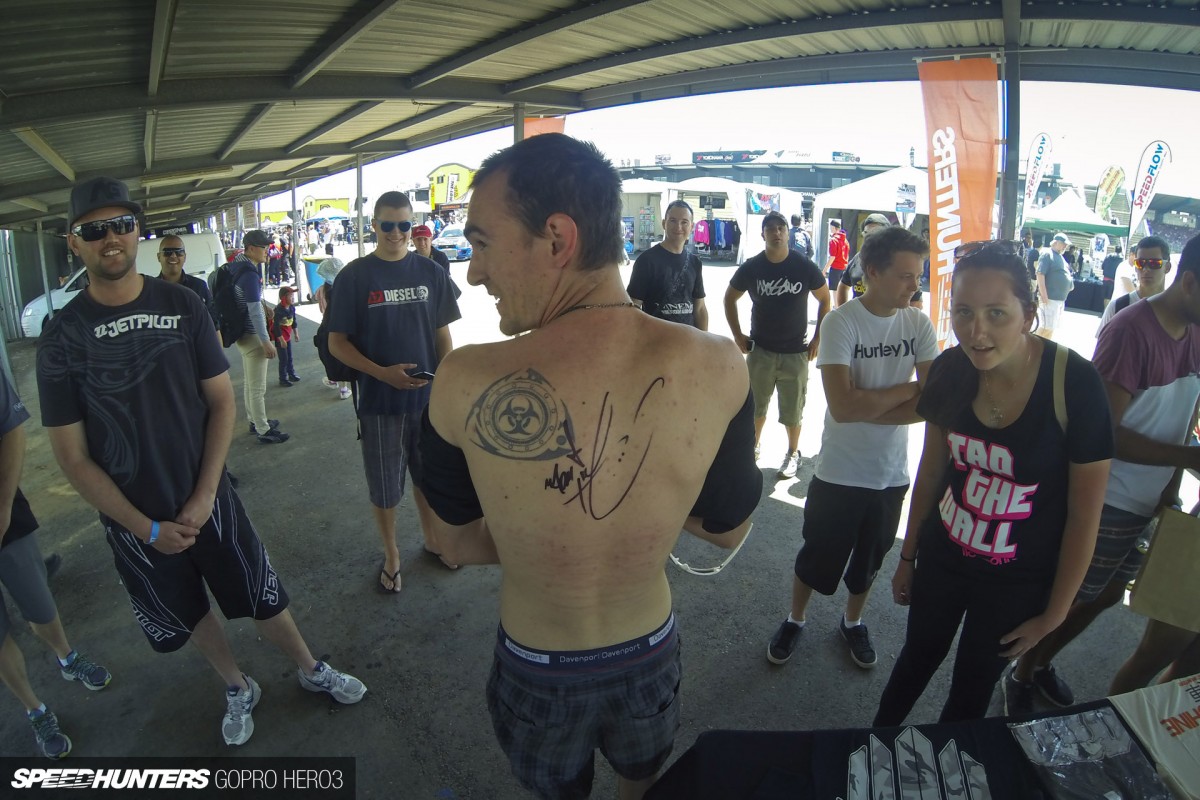 Nice piece of body art here – and now with my scribble of approval underneath.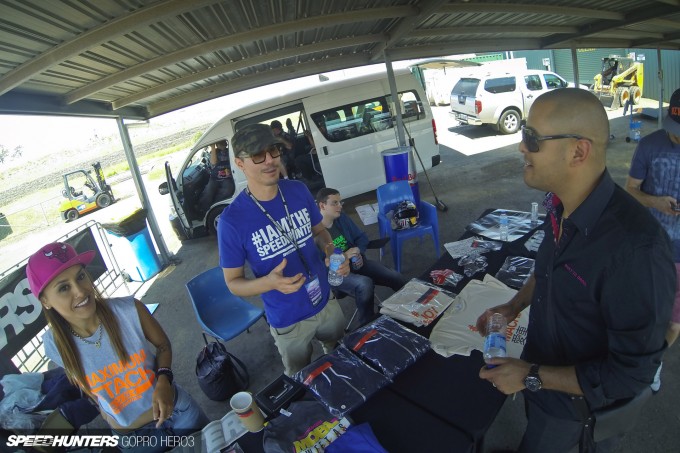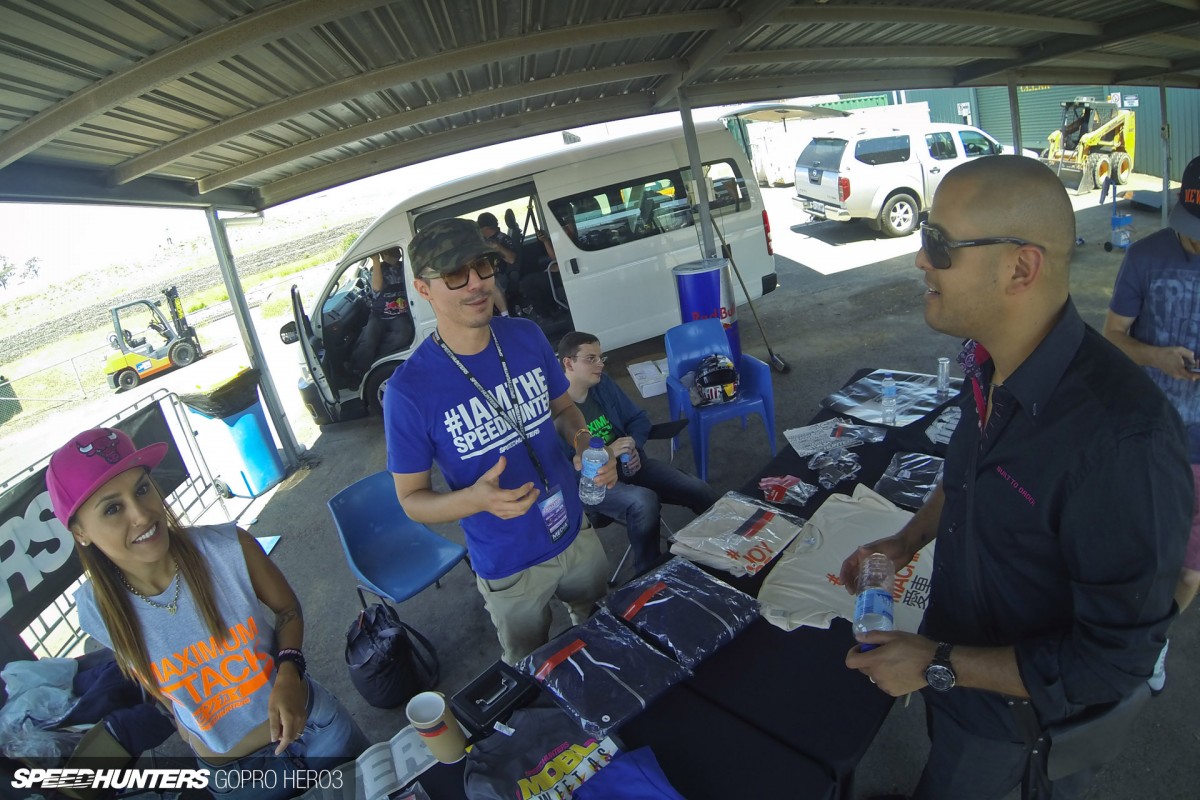 We brought a lot of SH and MM t-shirt stock with us, and the whole lot was sold. It's great to have some much support in Australia!
Taming the 6B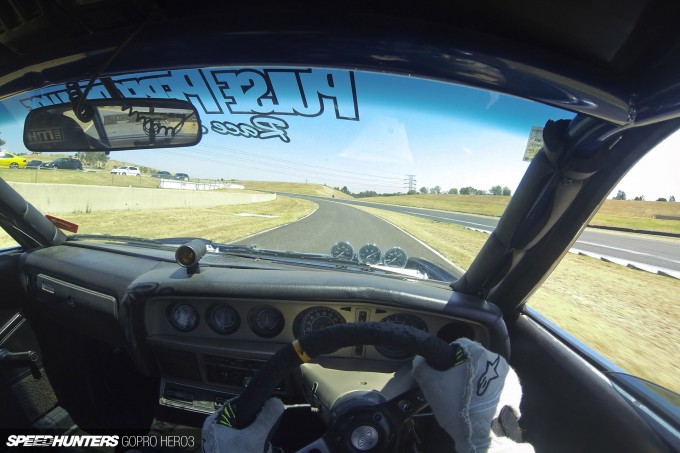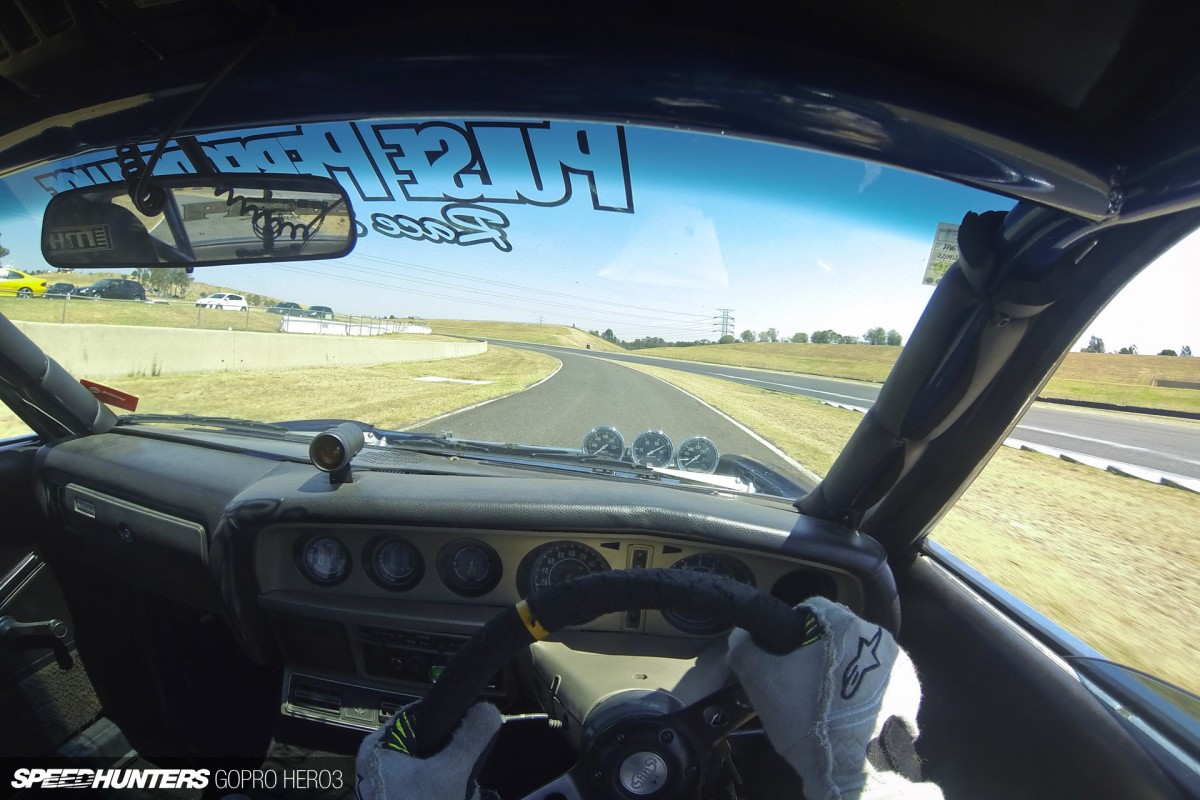 This was one of the best feelings I had throughout the day – entering onto the track for the very first time in the PPRE 6B RX-4. The sound and throttle response from this beast is insane! And to think this is a street car in New Zealand… That's 813hp to the tyres of pure N/A rotary goodness.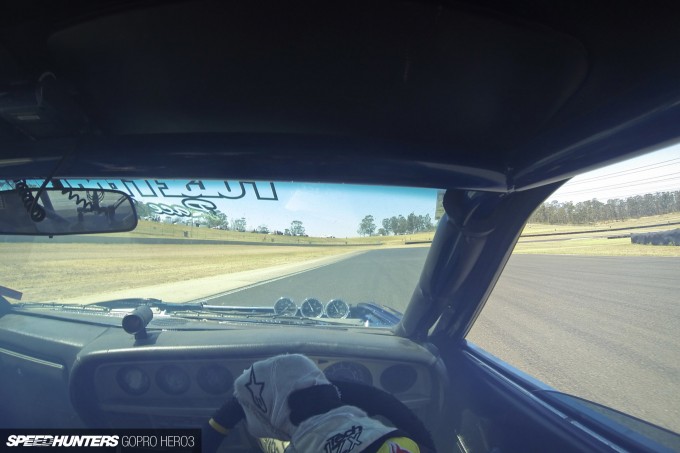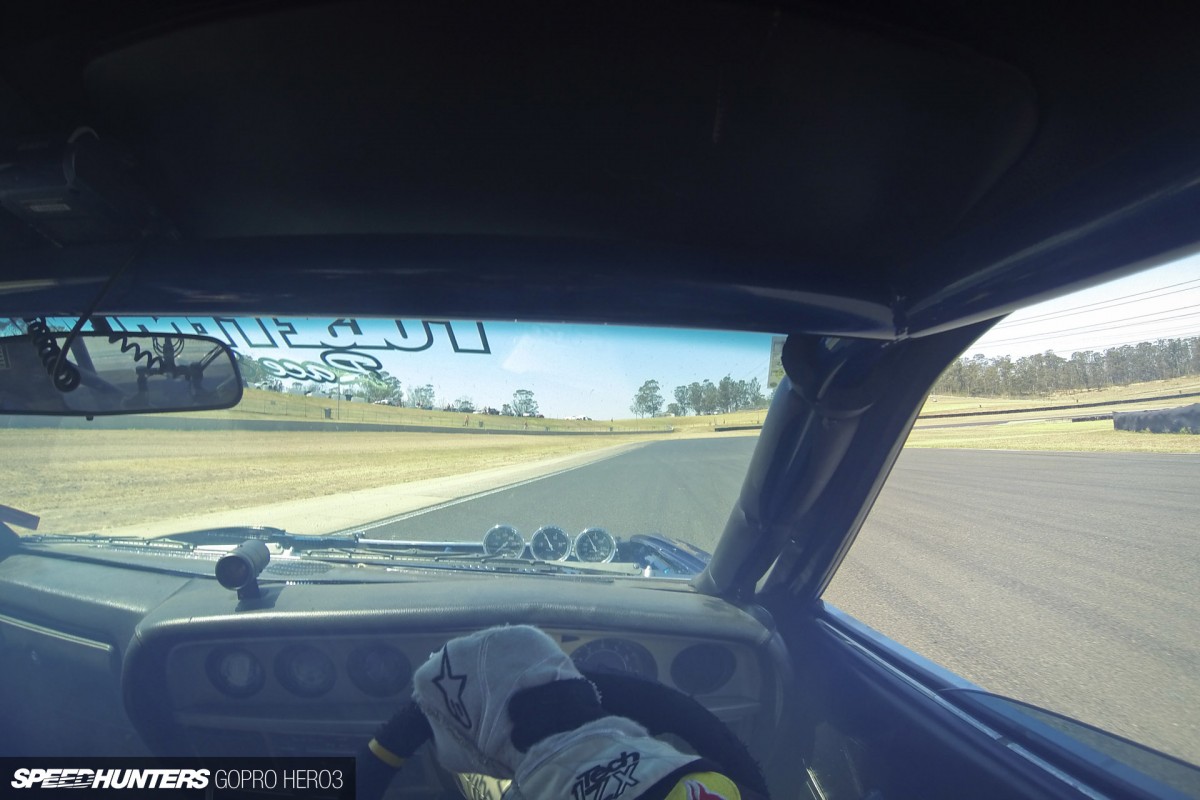 It was also my first drive of a tubbed drag-style build; but it didn't stop me from smashing up through the gears full throttle around the corners using every degree of the very limited steering lock, and then dealing with the rapid snap back from the massive balloon drag tyres on the back. I had a big smile on my face at this point! The Flying 500 had a rolling start at around 90km/h, and then flat-out to try and attain the quickest speed by the 500-metre mark. I would be lying if I said that I wasn't scared as the RX-4 screamed over the finish line.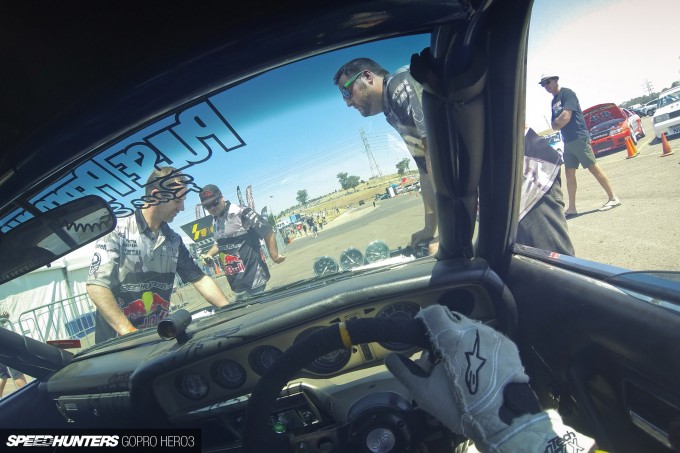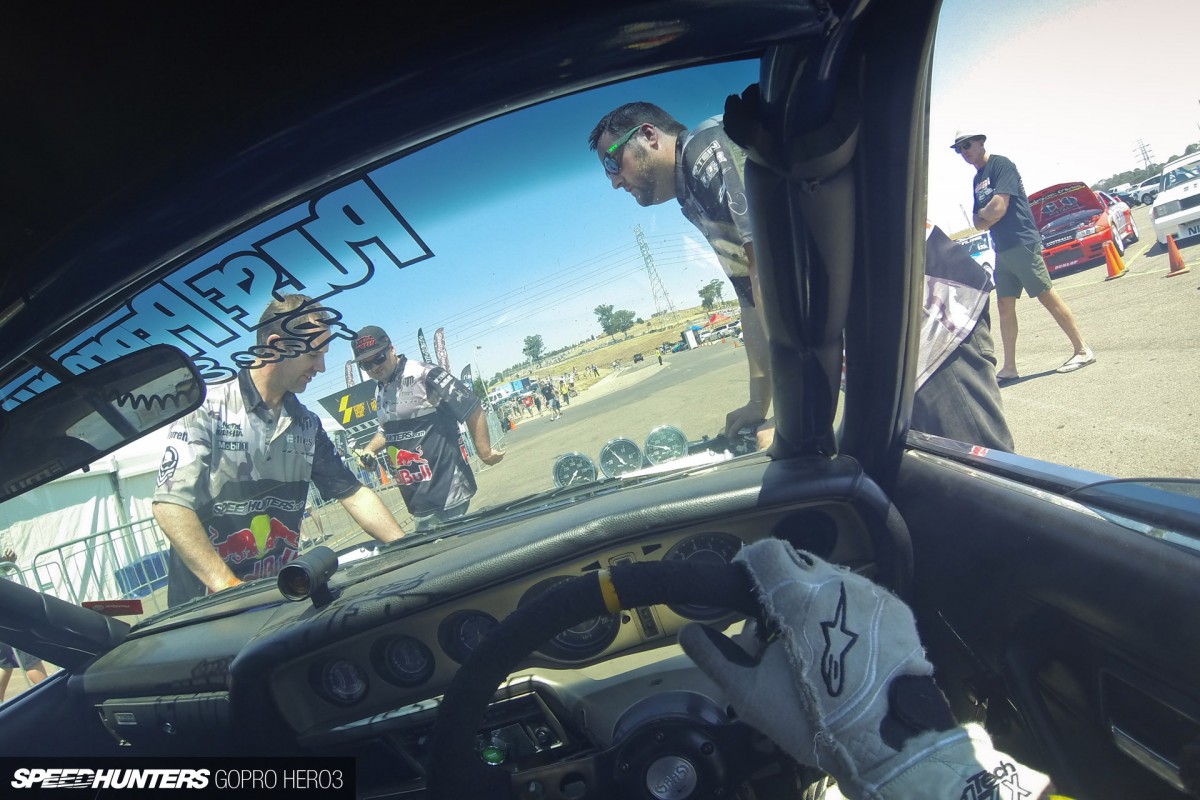 My crew were pumped and big high fives all round. Wazza of PPRE got to hear his world-first six-rotor engine really being unleashed for the first time.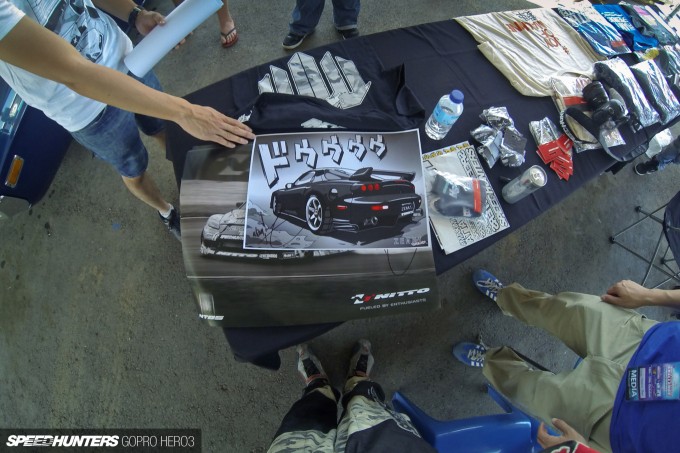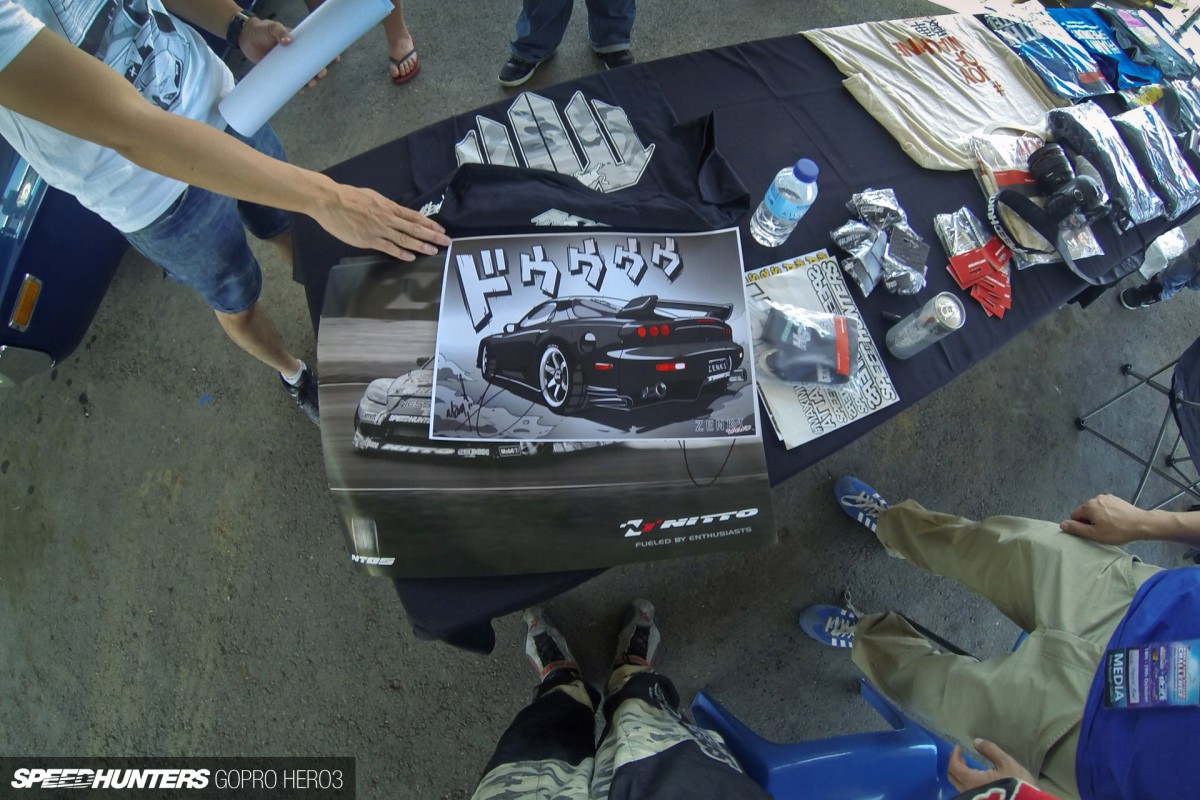 I really appreciate it when my fans give me posters, pictures, stickers and t-shirts that they have created in their own time.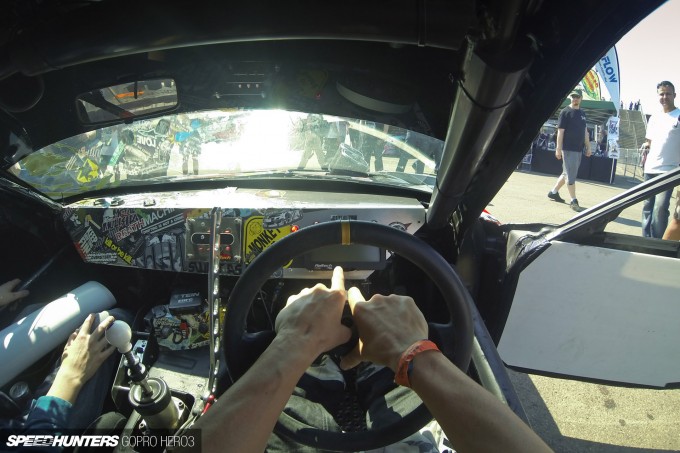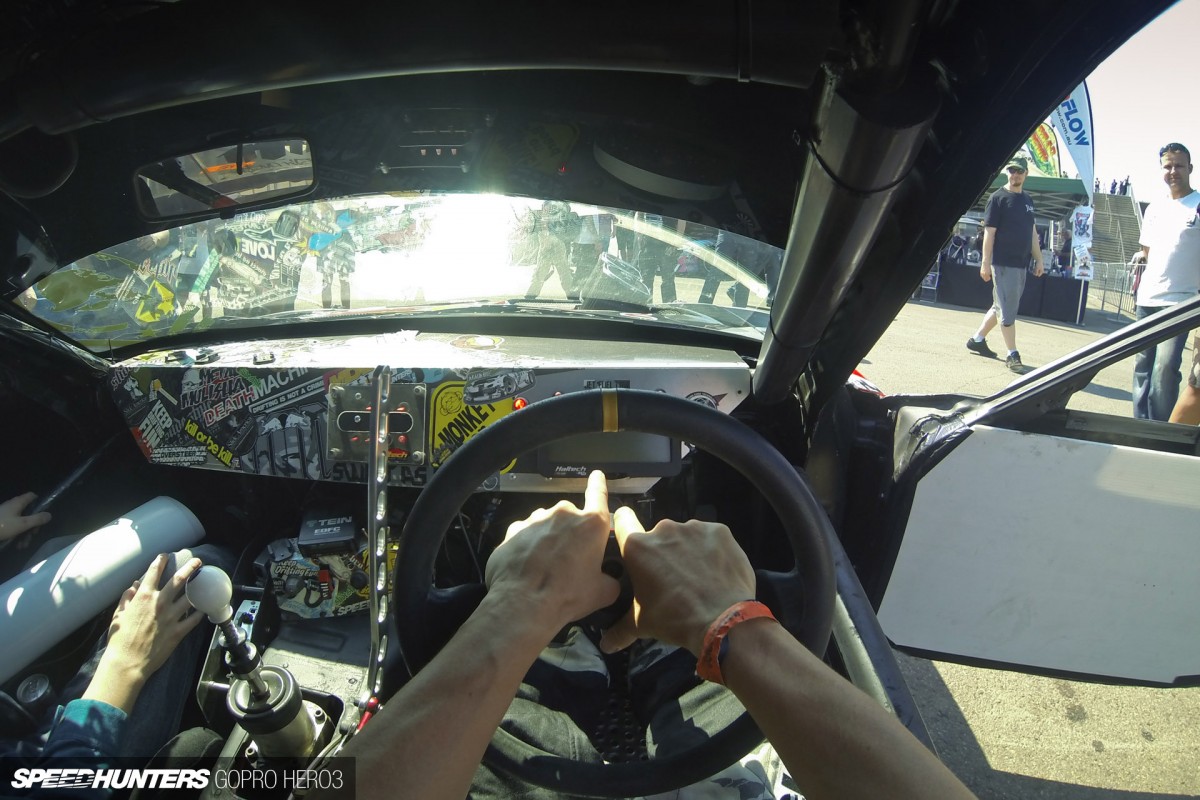 Heading out in the MADBUL for a full-track drift demo throughout the WTAC lunch break.
Which was a lot of fun!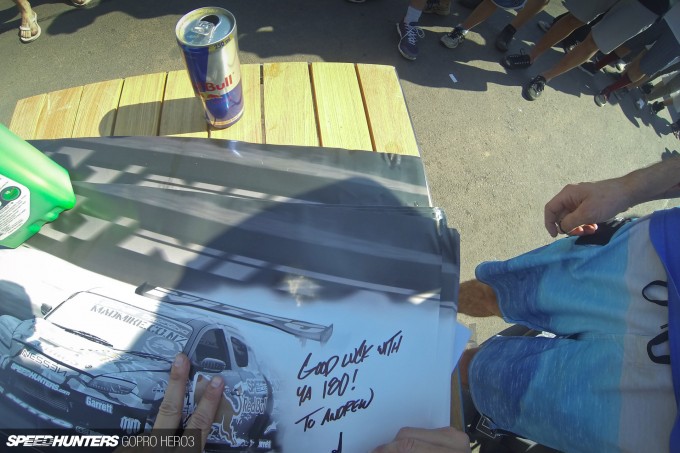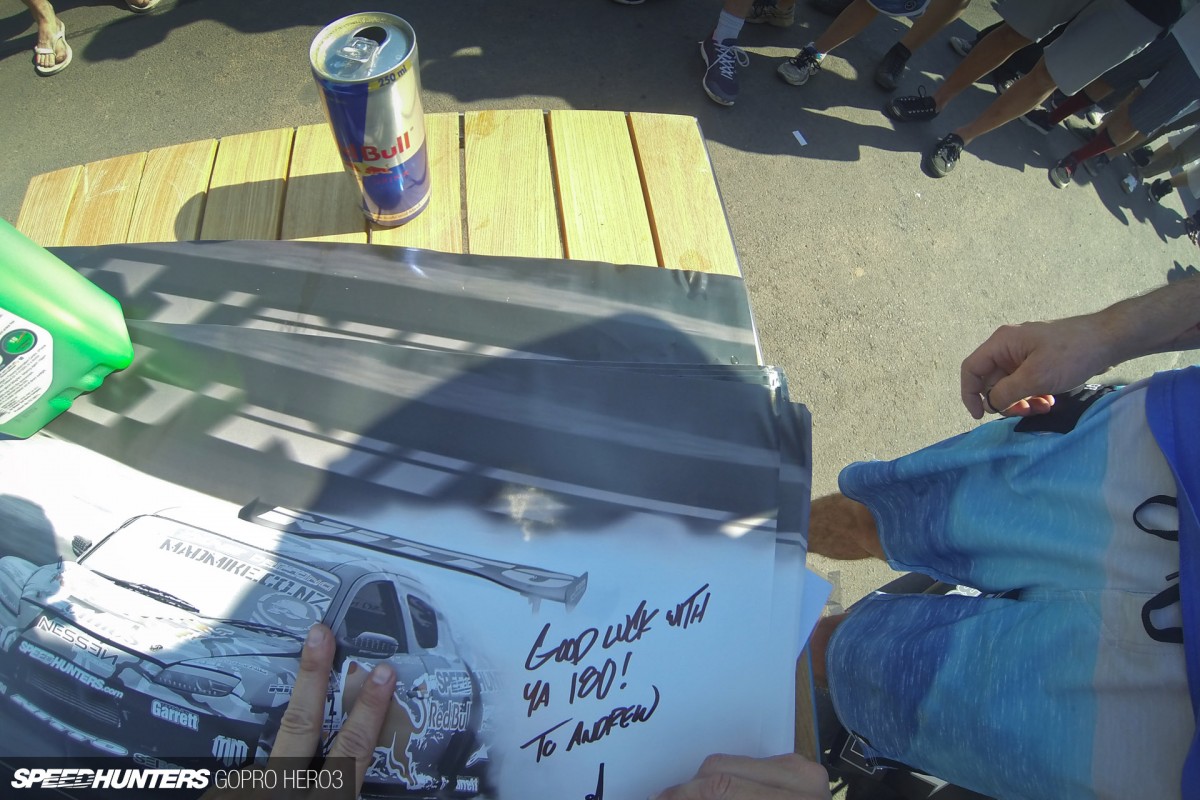 Time to get the 'Vivid' (Texter in Ozzy lingo) out and sign some of my own posters, while mingling with the fans and talking about their builds, projects and dreams.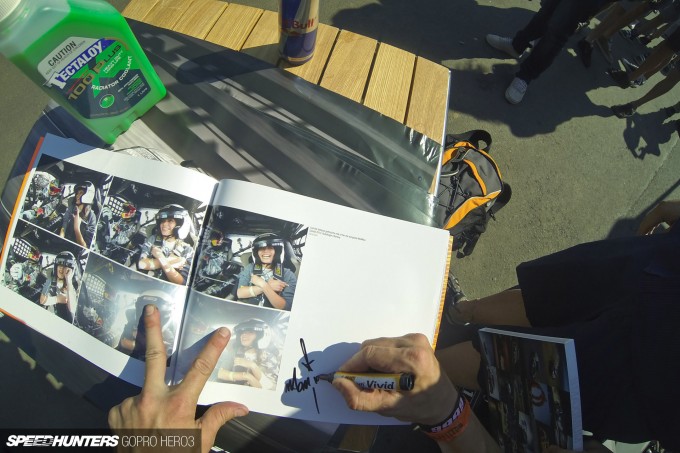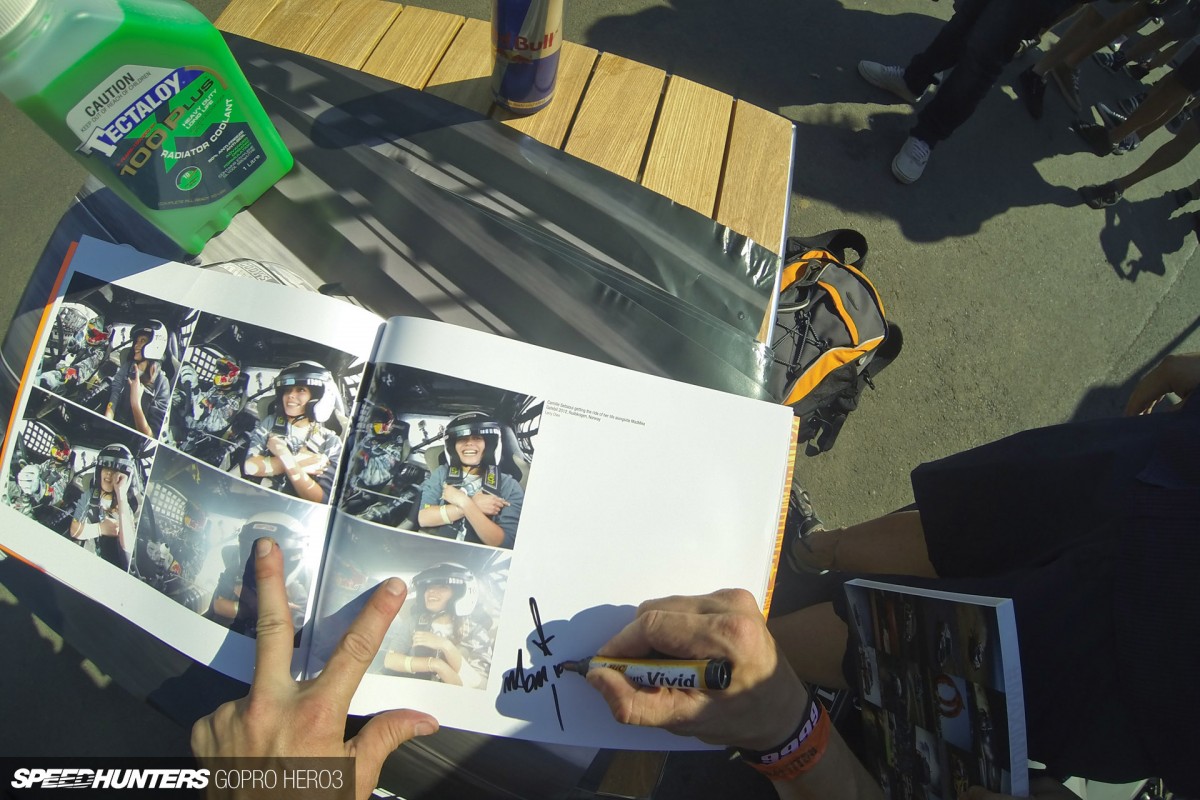 As I mentioned earlier, we had 40 special pre-release #JOYOFMACHINE books available to purchase on the day and every single one of them was gone within 20 minutes of us putting them out. It was really rad to see you guys bring down your Speedhunters books to get us to sign in them too. Here's a wicked sequence shot by Larry at Gatebil in the #MAXIMUMATTACK edition.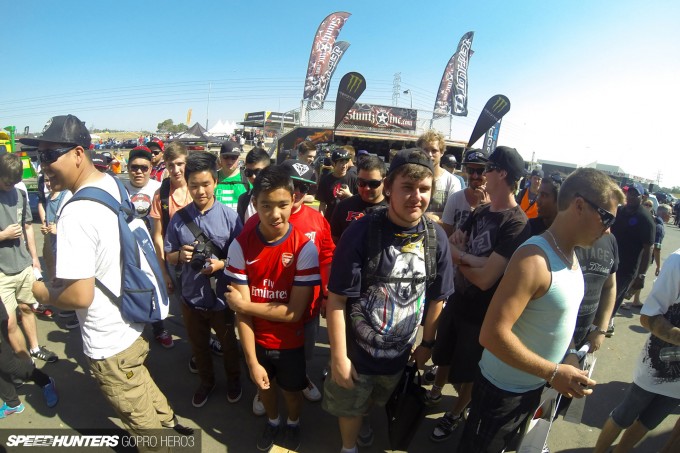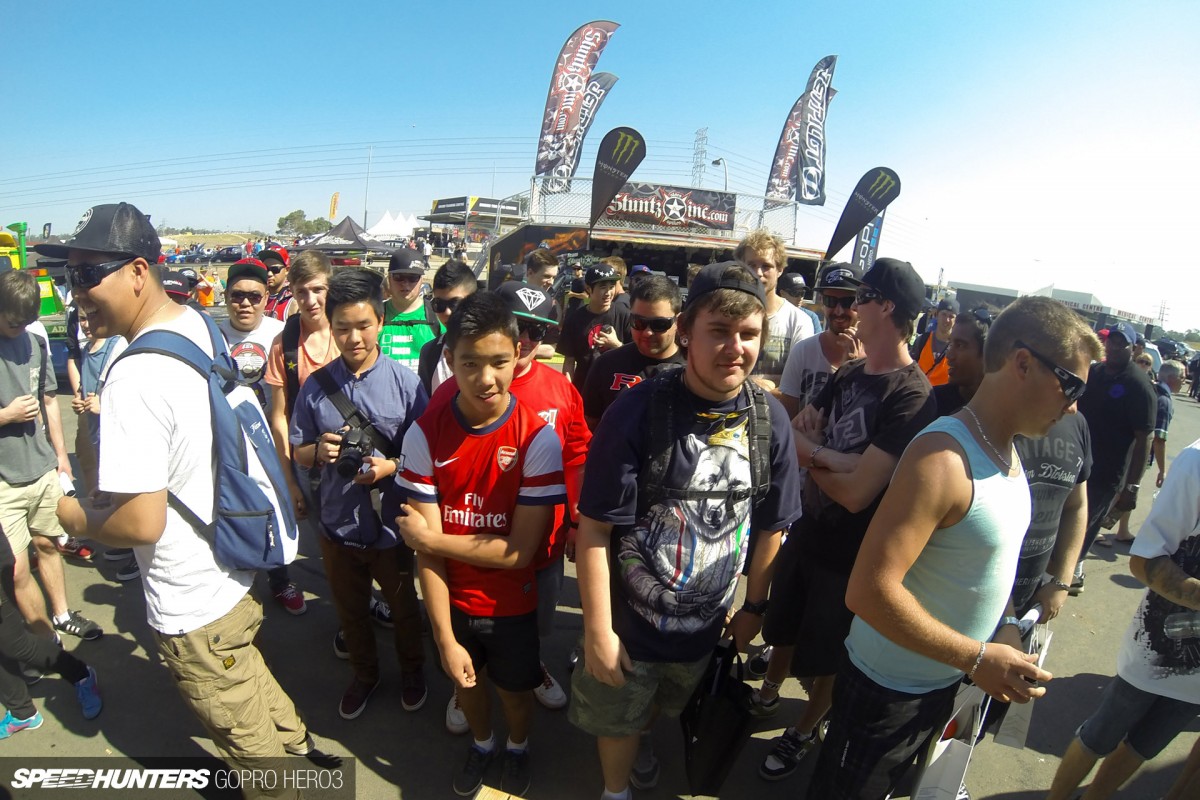 Perfect weather for it!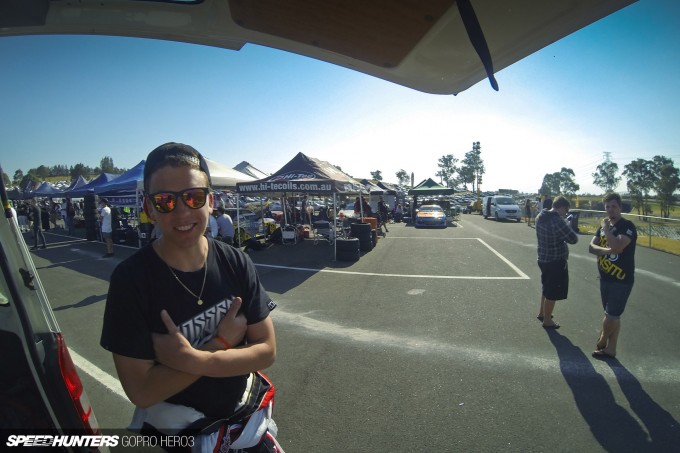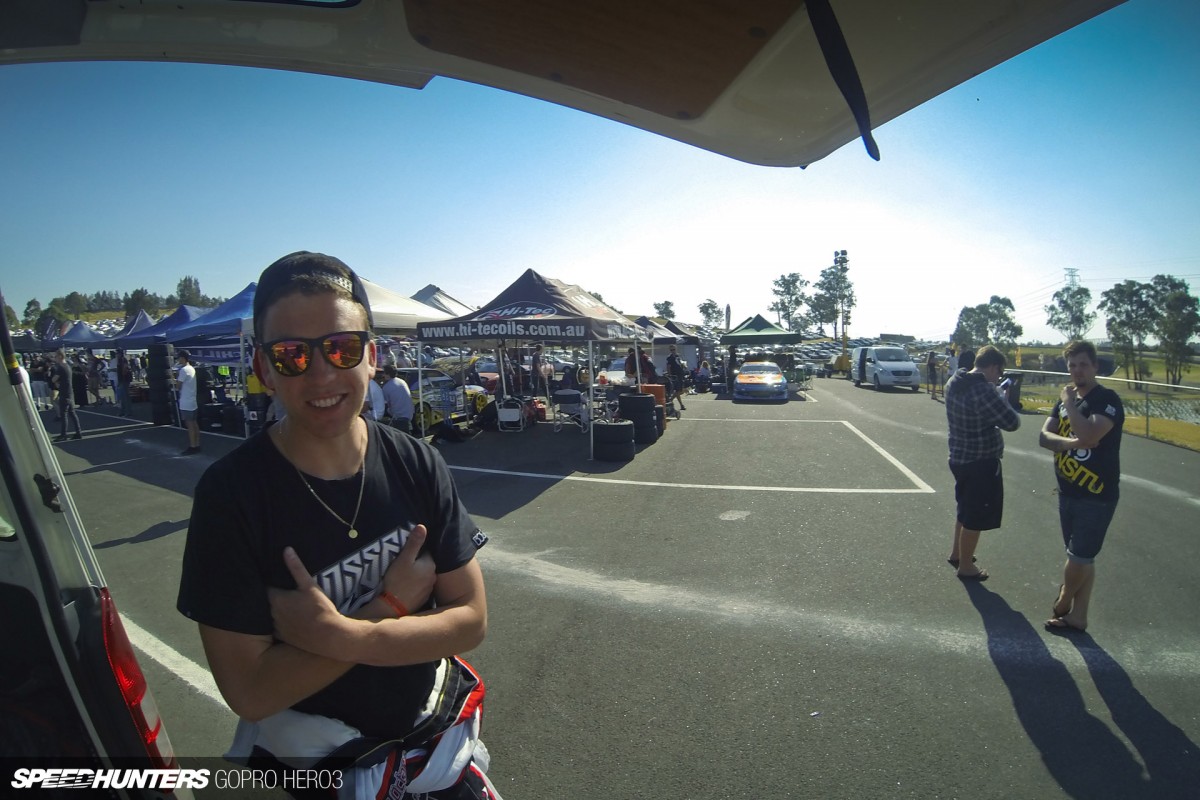 Gidday champ! It's always good to see my #1 Ozzy matey Jake 'Driftsquid' Jones.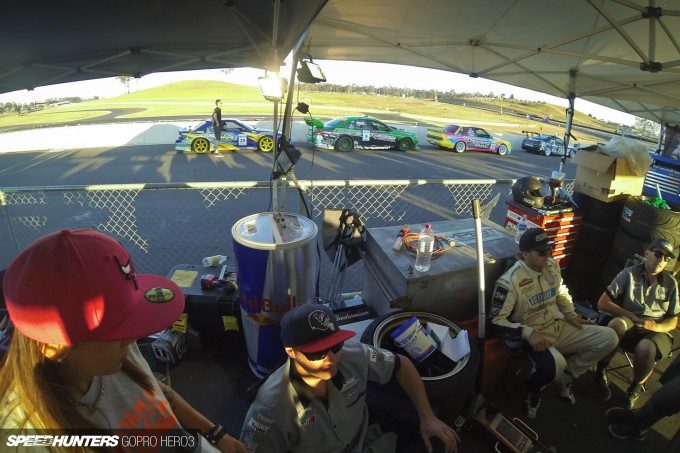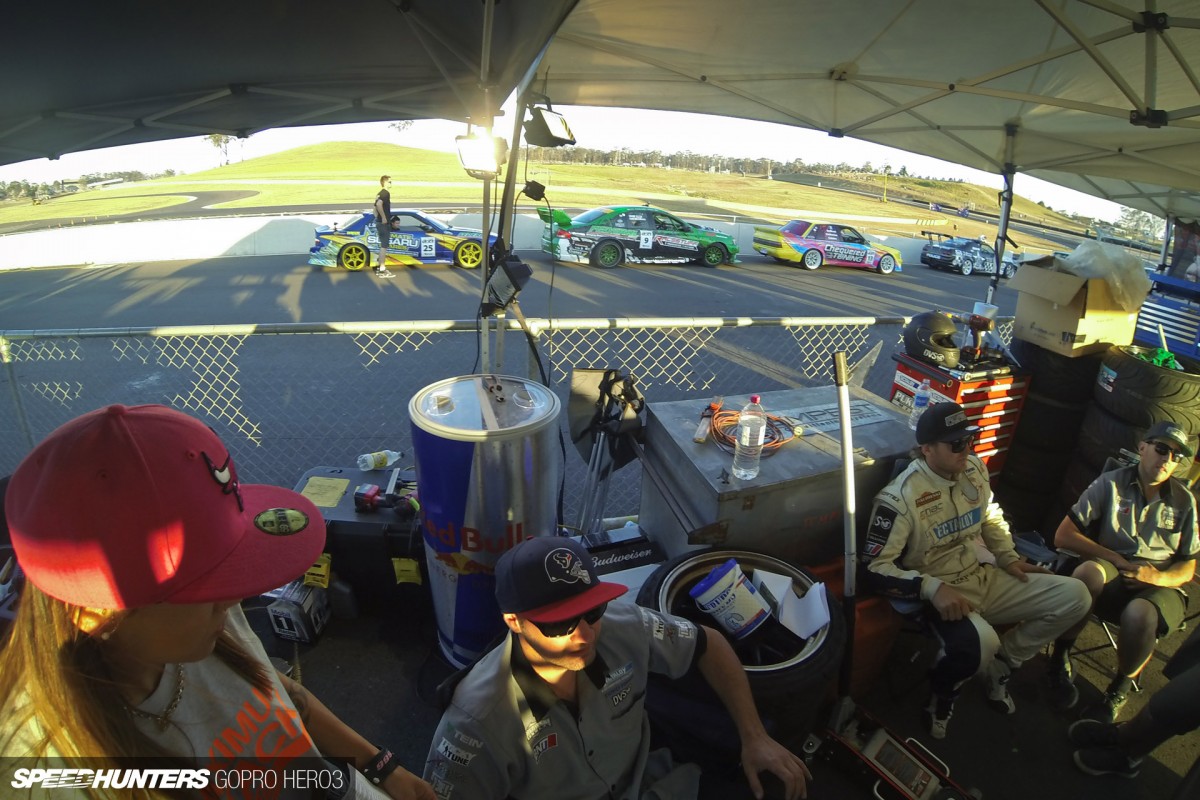 Kiwi talk going down! Gaz Whiter and his Tectaloy LS7-powered S14 and Shane Allen in the Rattla V8 Ford Falcon in the background also came across from New Zealand to compete in the event. Damn, these bloody V8s are getting popular all over the globe!
Drifting into the night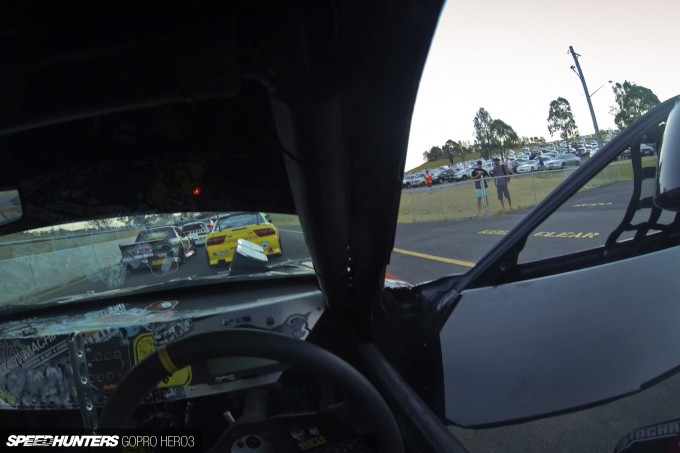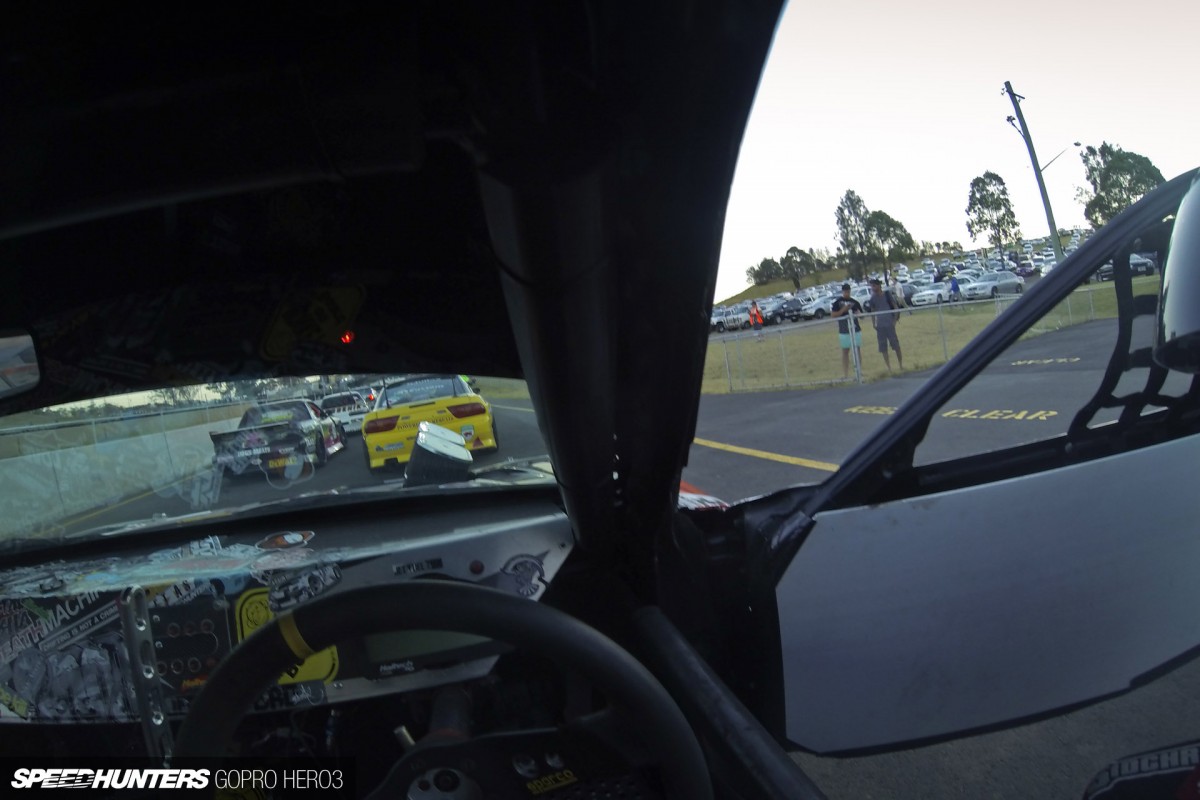 Now feeling at home back in my office. My crew had the MADBUL four-rotor RX-7 running better than ever. Thanks to Haltech for its latest Platinum ECU and PPRE for the new tune, we had more power with 534hp to the wheels, much better throttle response, a gangster idle, another 1500rpm to play with, and the ability to data-log everything over the car. Crew member Kaz of TBR worked his magic on the suspension and had the car tighter and hooking up hard. Here I am heading out for Top 16 test and parade lap.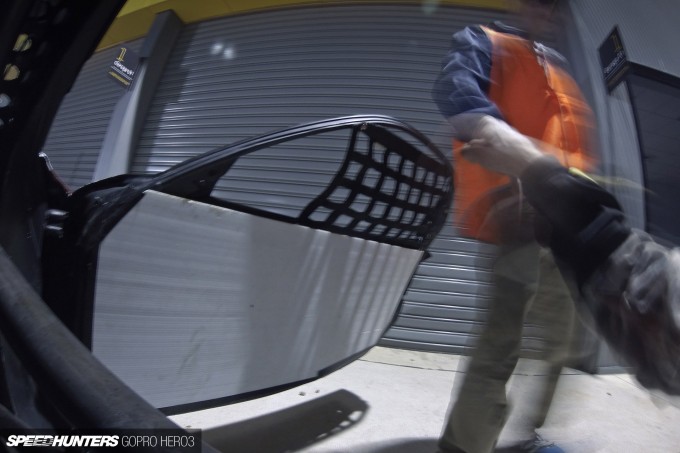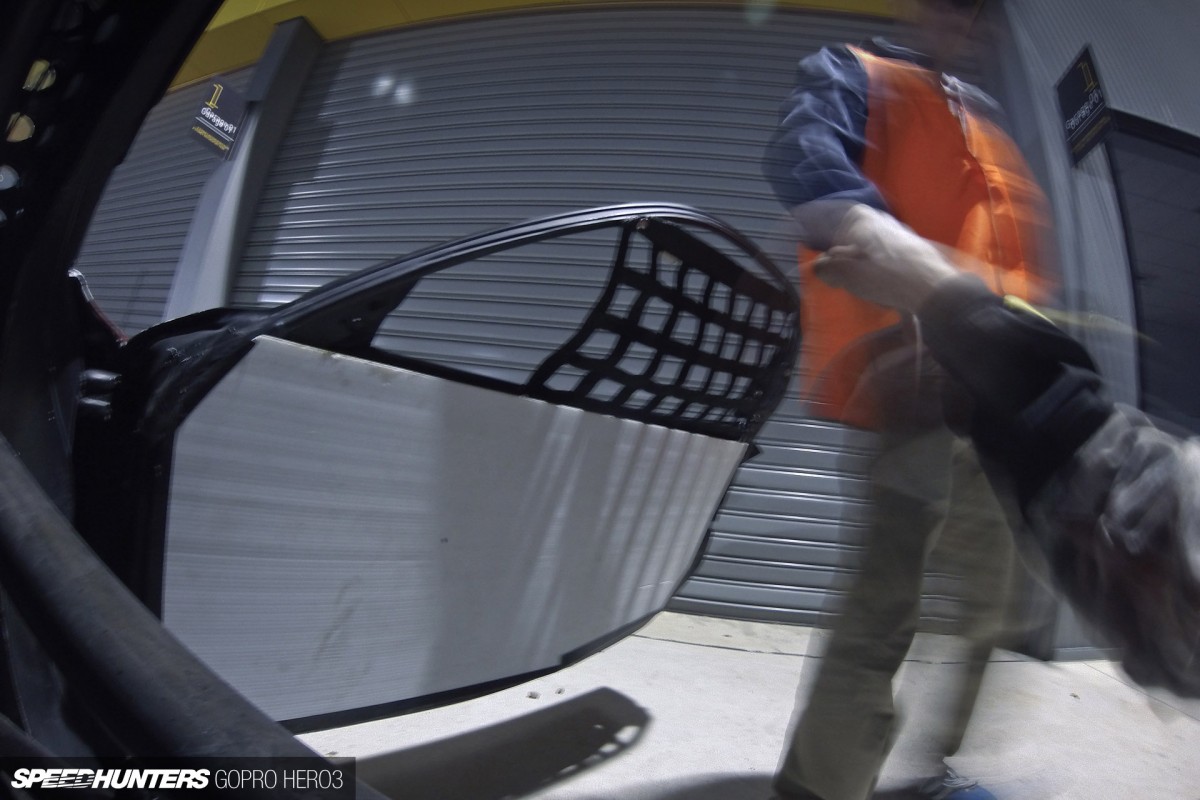 As Jarod DeAnda would say: "Ready to SEND IT!" Rod gives me some knuckles and it's time for business.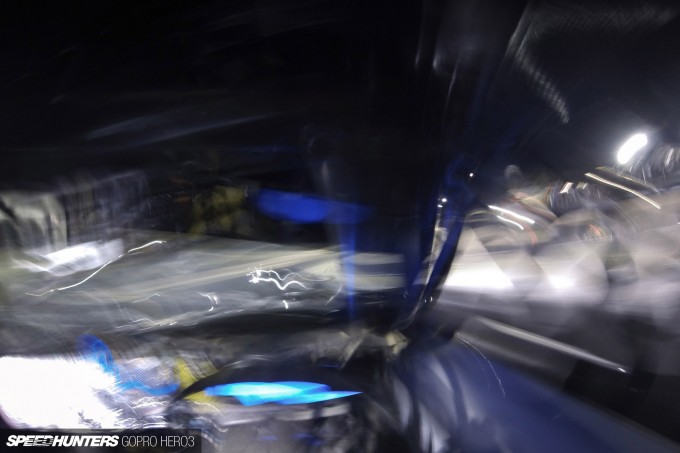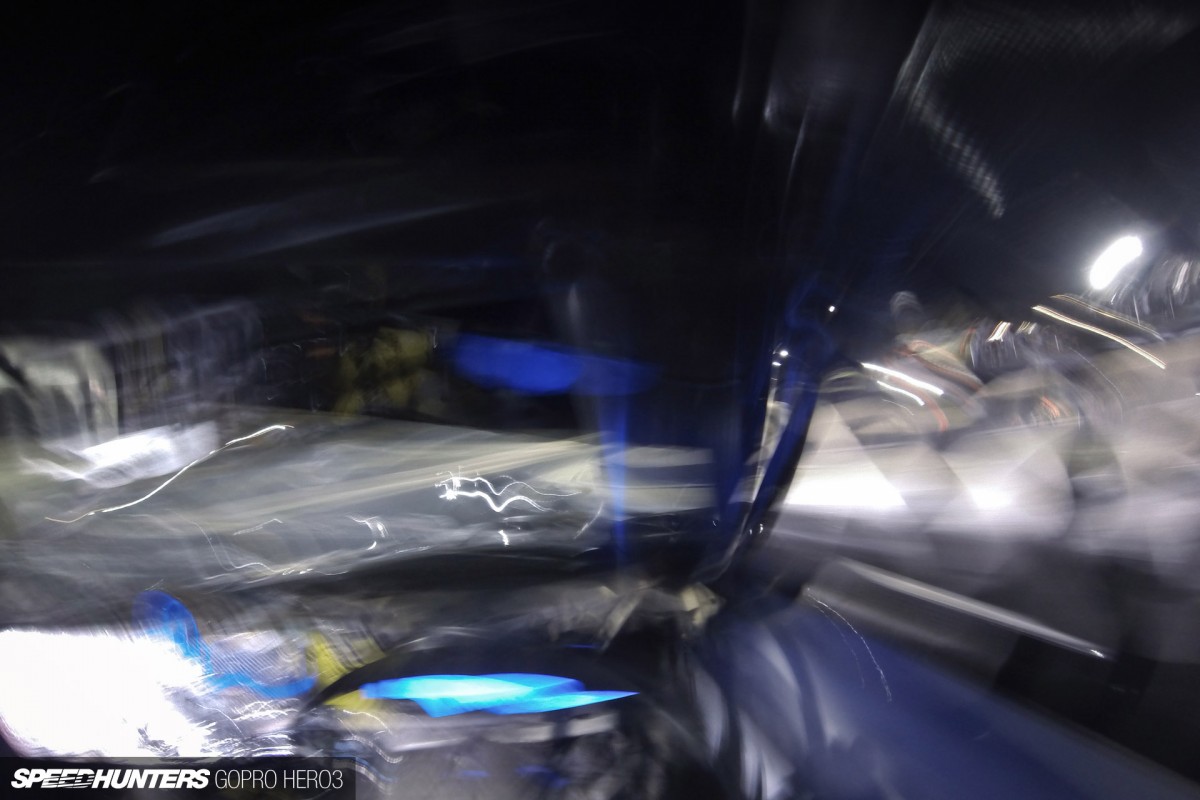 As you can see things get real crazy inside the MADBUL.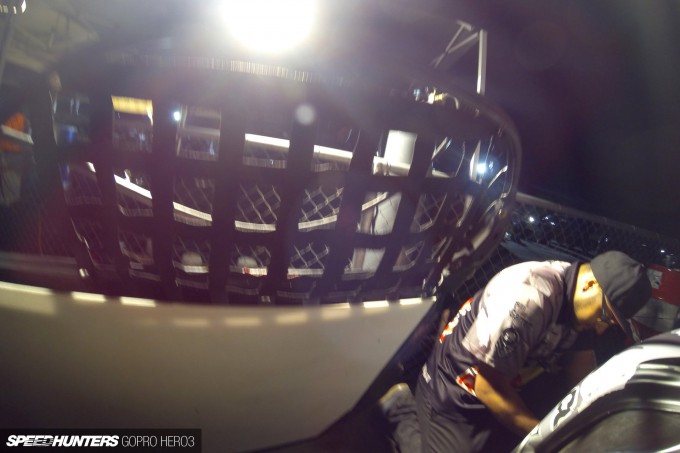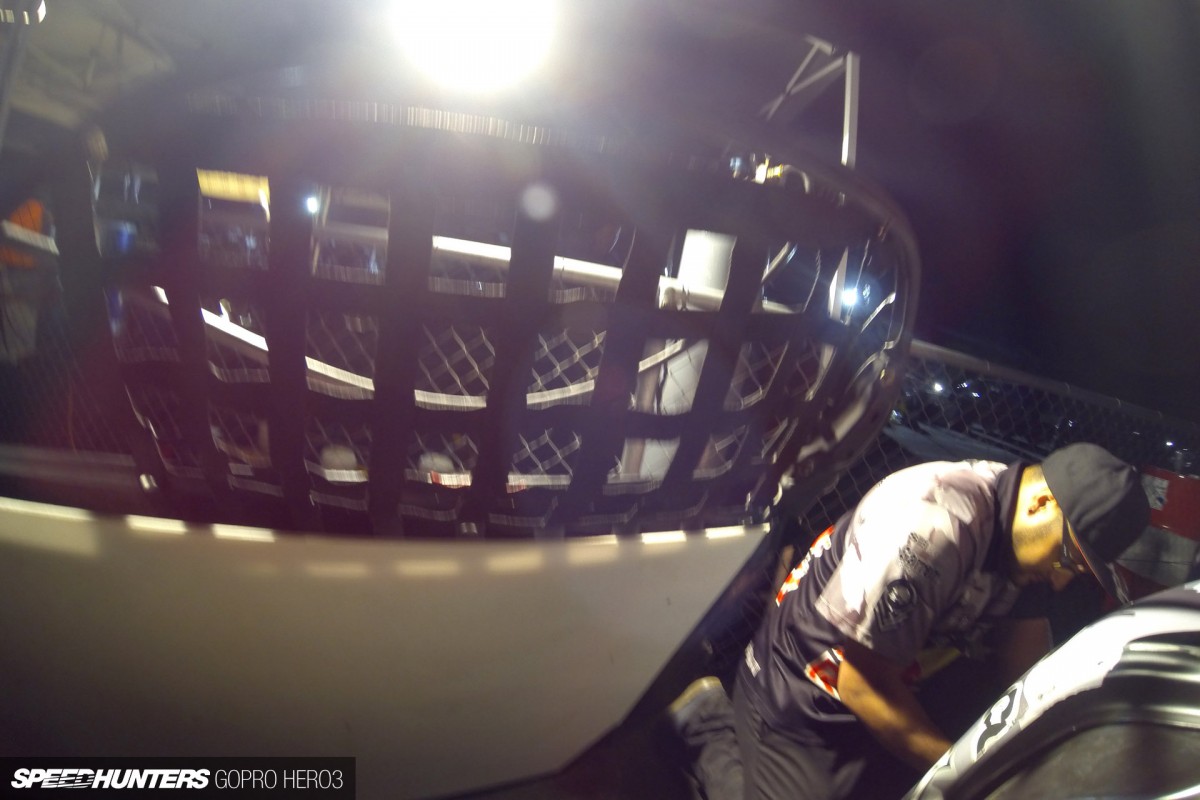 Things heated up real fast in the Top 16, when on the first corner of my first lap of my first battle, the throttle cable snapped! That was an instant 10-0 advantage to Papa in his S14. We called our five-minute 'time out', but without a spare cable on hand my crew had no choice but to clamp the throttle at 90 per cent. It was quite an earful as I tried my best to slip the clutch while the 26B screamed through the pits, and just as noisy as I waited anxiously on the grid. Although it was only for a couple of minutes, it seemed like it was screaming away for hours.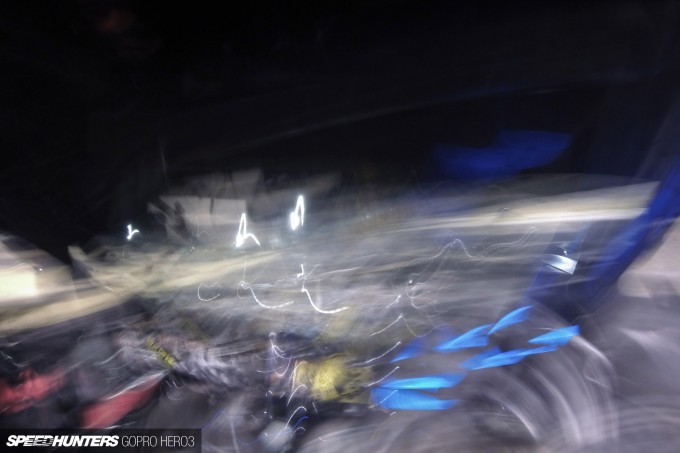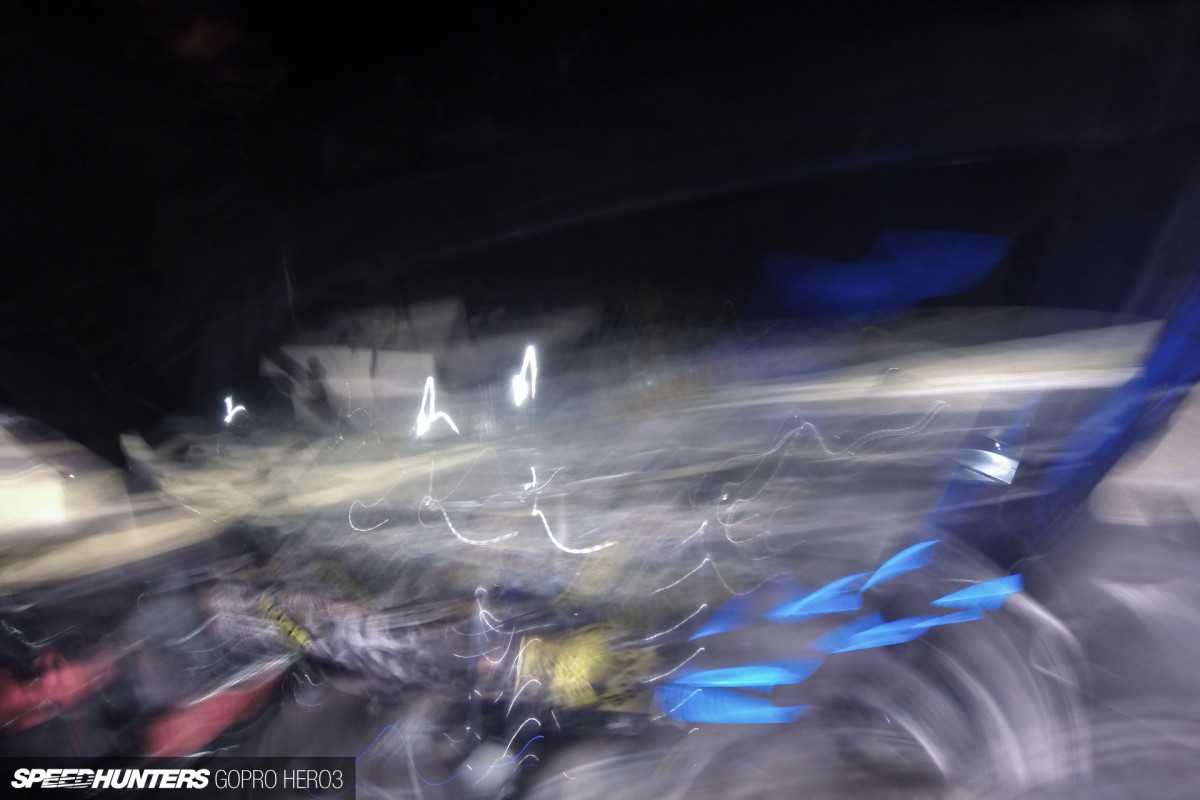 Green light! I can tell you it was very difficult drifting with no throttle control whatsoever. As we initiated into the first corner Papa put himself into an understeer slide, straight-lining in front of us. Fortunately for me, I was able to drift through the section with the throttle problem, which evened out the scores with 10-0. That meant 'sudden death' – we would go one more time, but eventually advanced through to the Top 8.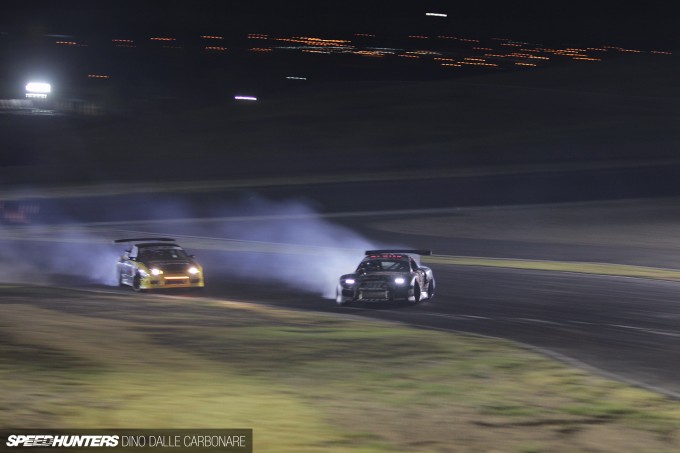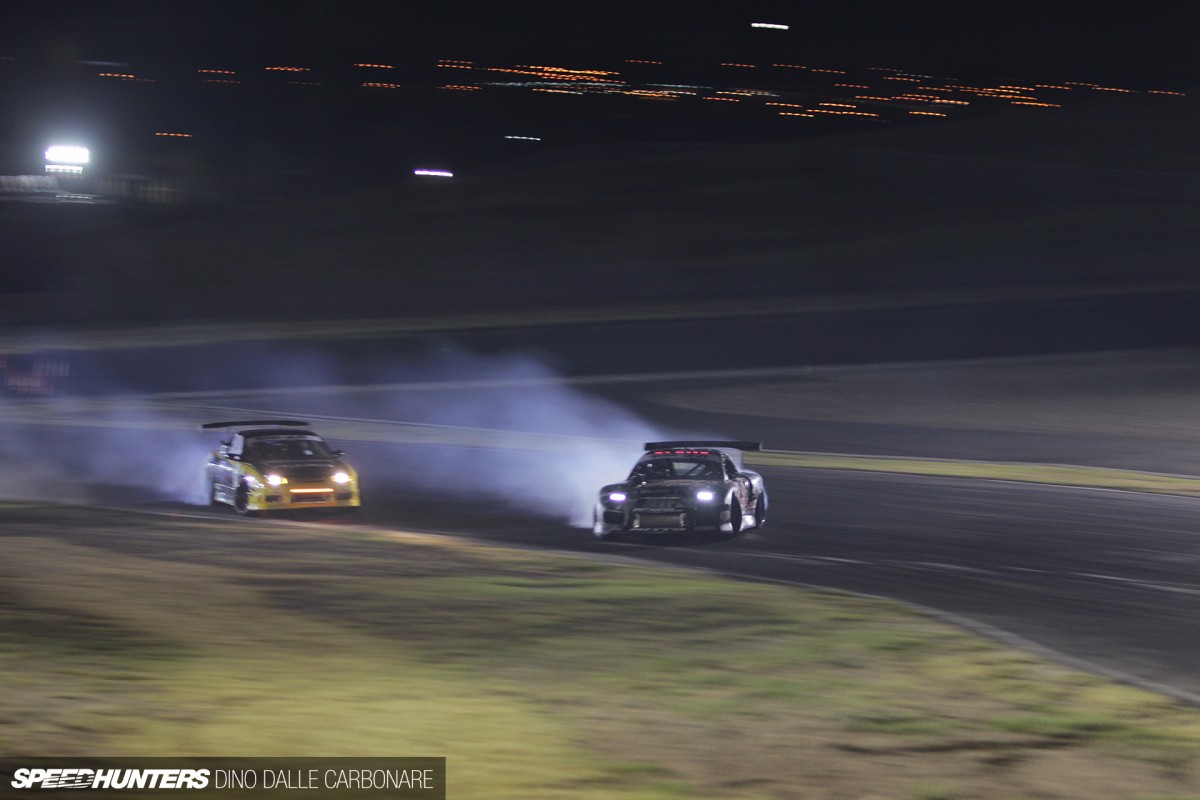 With some downtime in between the battles my team got stuck into fixing the throttle cable. We managed to battle through to the finals where we met the Daigo 'The Ninja' Saito, who of course needs no introduction. The judges wanted the lead car to run a unique and quite awkward middle line through this section to allow the chase cars to dive in tight.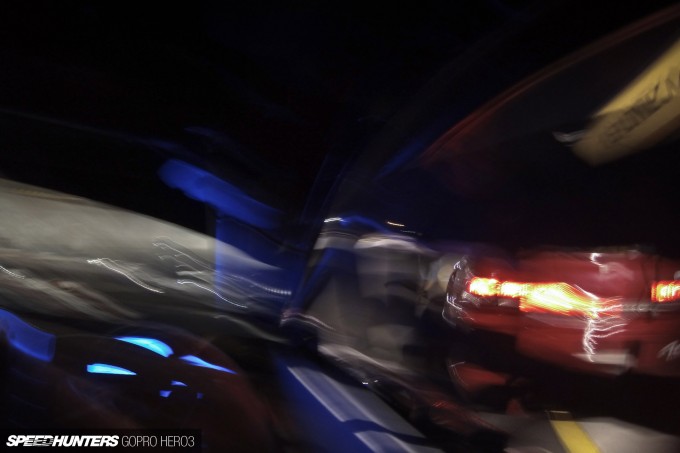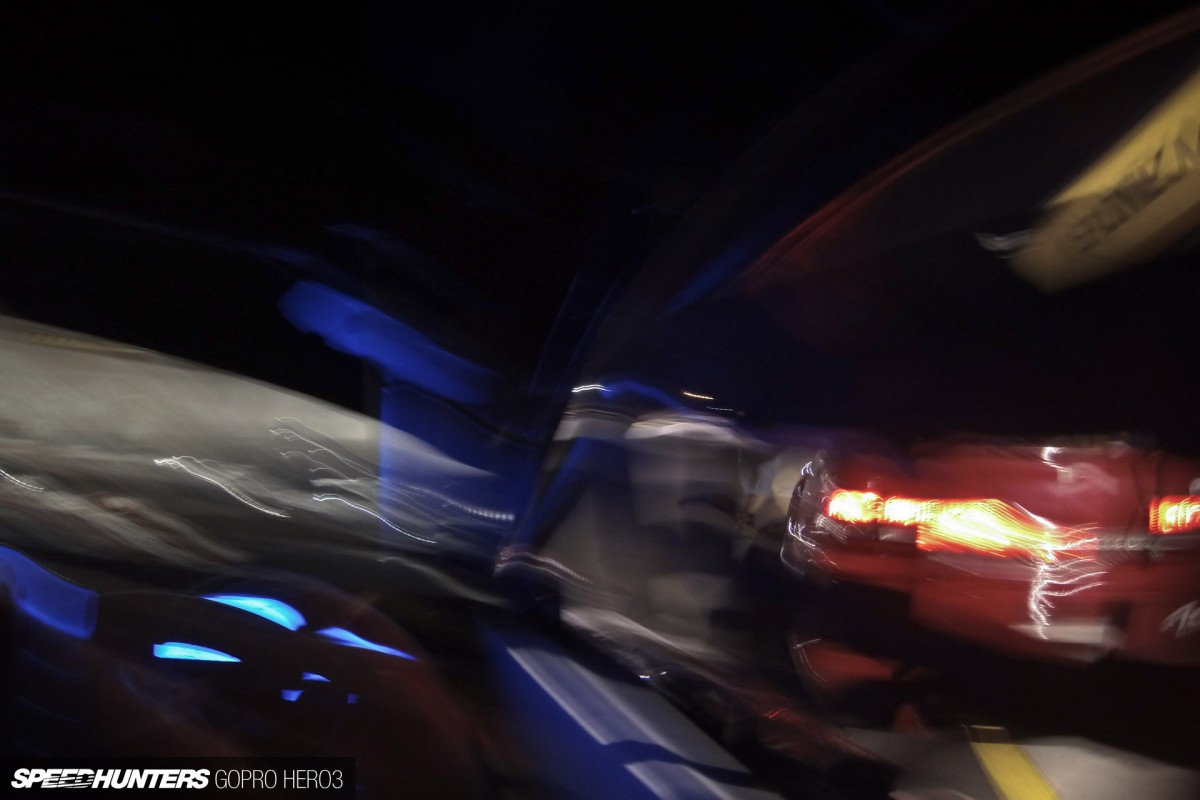 Daigo was fast off the line with his big horsepower 2JZ and I really struggled to keep up with him down the straight leading into the judged section. But I threw it in hard and tried to out-brake him to close up the gap he had pulled. Unfortunately that led me in too deep and I dropped two wheels off the track at the outer clip, handing Daigo a huge advantage.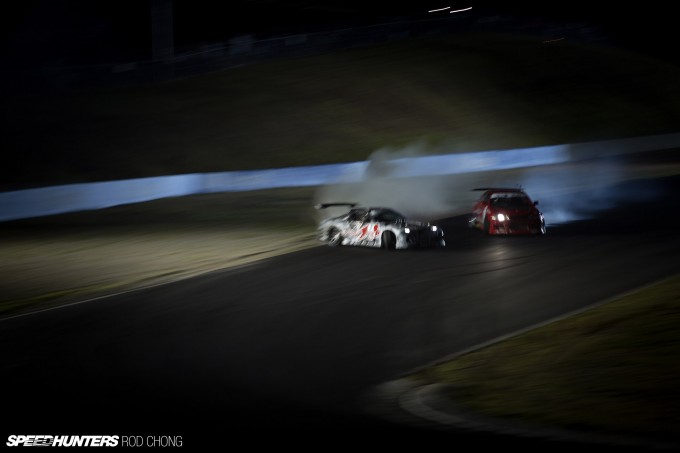 I knew Daigo would be hard to shake as he's arguably the best tandem chase driver in the world. The judges had told me during Friday's test that they didn't like my reverse entries, or the rapid Japanese-style flick, and wanted a more or a basic initiation into the section. I will simply say, my lead run with Daigo was for the crowd, not the judges.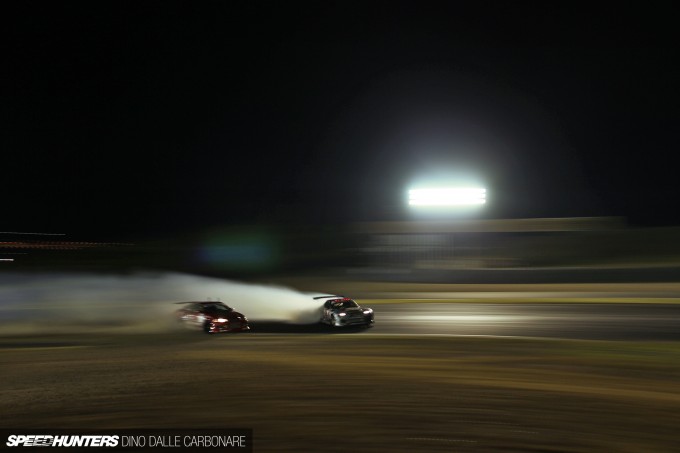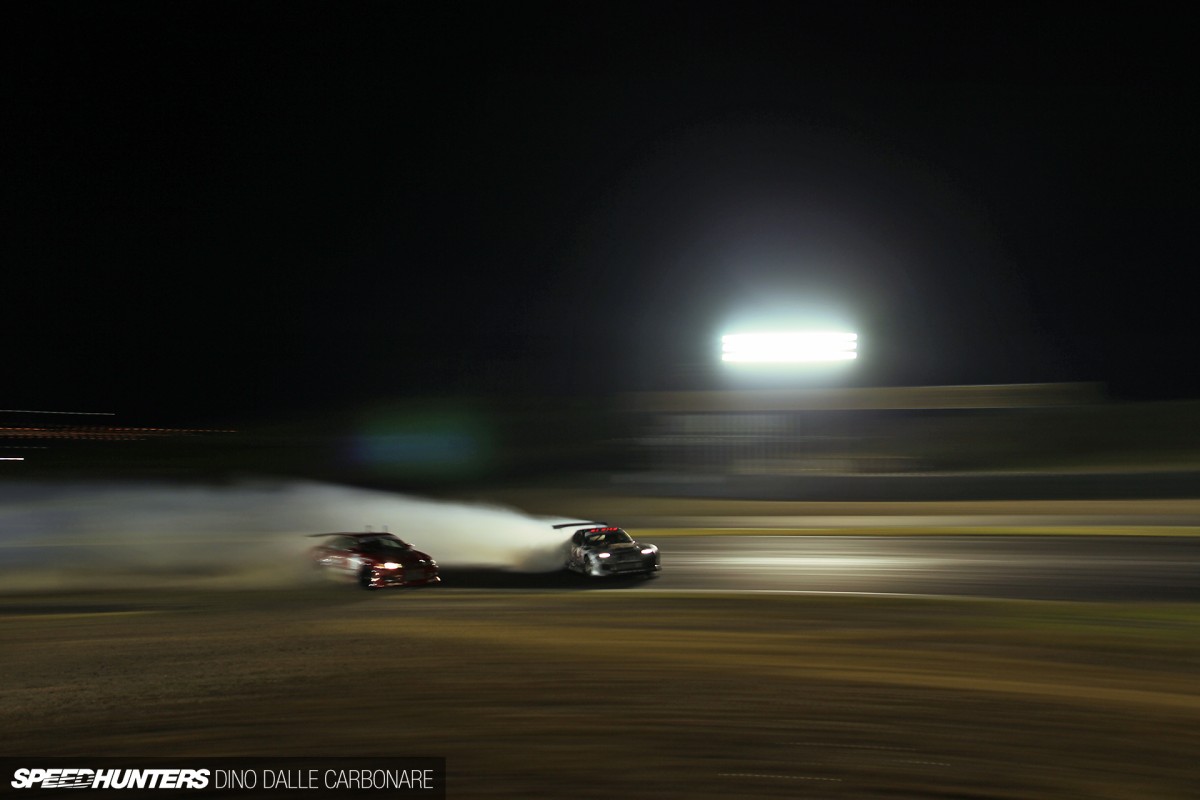 Doing my very best to leave Daigo in a blaze of burning Nitto rubber.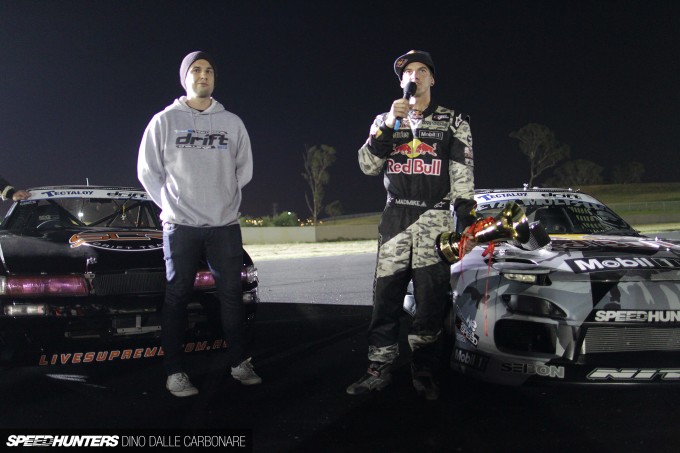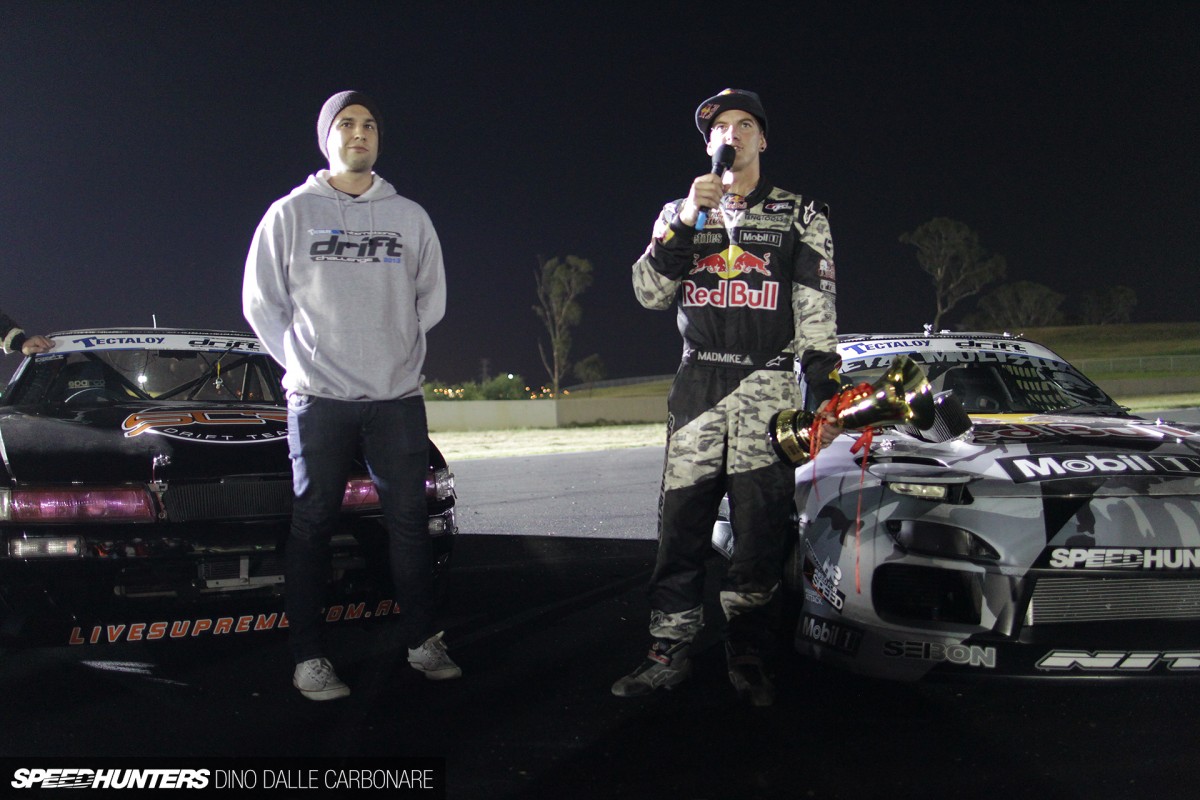 It wasn't enough for the win but I am so proud of my team. They did an amazing job to keep us in the competition, which allowed us to to grab second place in the 2013 Tectaloy International Drift Challenge. Congrats to Daigo Saito on the win and also my fellow Kiwi drift buddy Gaz Whiter on making it onto the podium in third place. Thanks to all my fans, friends and family that came to support and my sponsors for making this all possible.
Stick it to the wall!