Two approaches
I've always found car cultures fascinating. In particular, I find the sub-cultures within each scene even more intriguing and often try to figure out the common threads between 'rival' scenes. In the Ford community, I've always found that there are two different approaches to builds.
The process and dedication is often the same, with meticulous planning, the desperate search for the right parts and painstaking fabrication. But on one side, you have the man in a garage slaving away at restoring his creation to its factory-defined and original glory. Just like the day it rolled off the assembly line.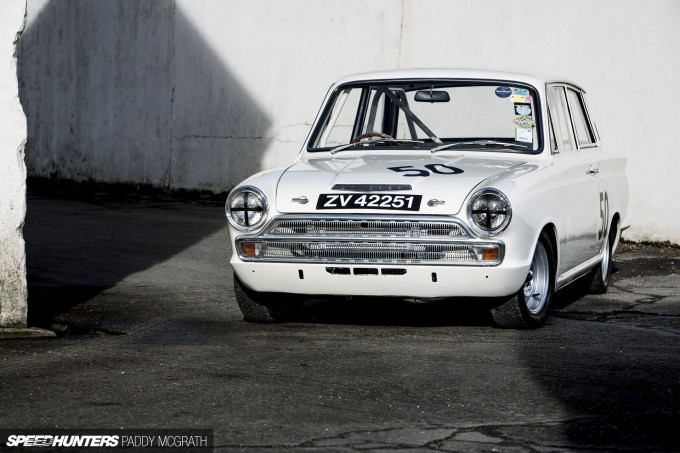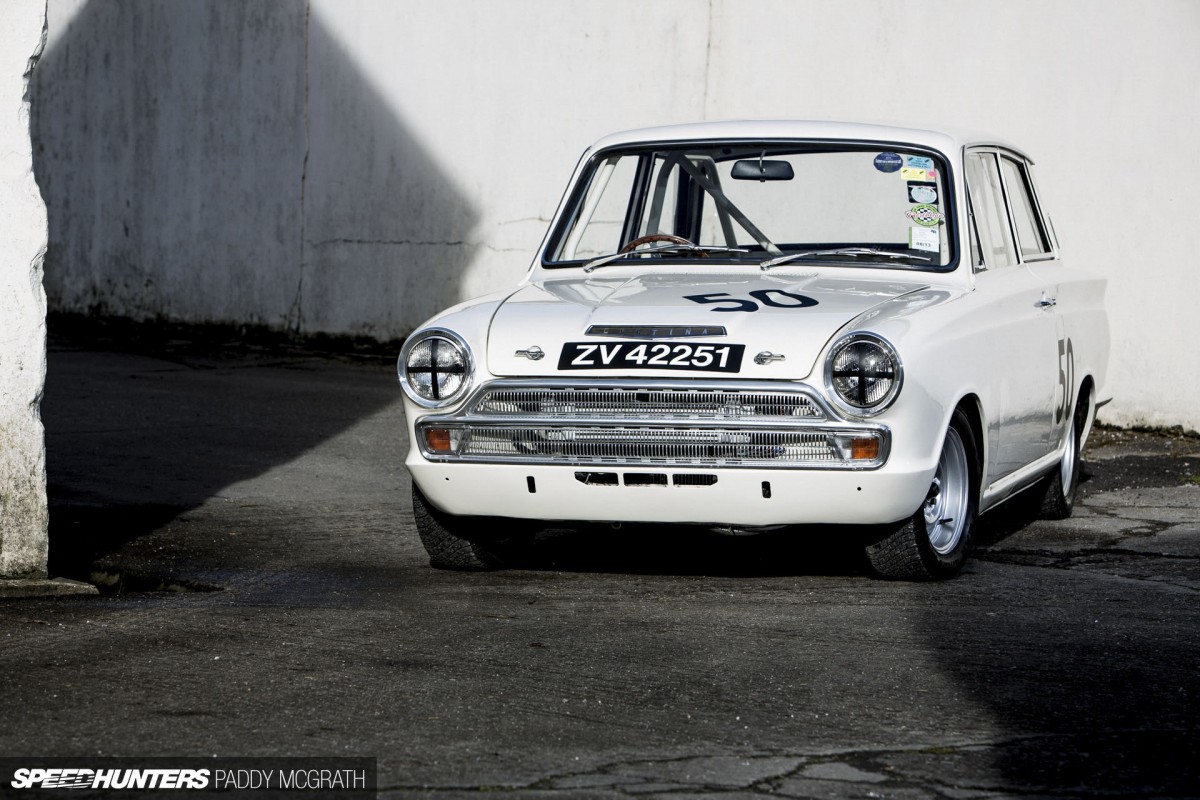 This isn't one of these cars.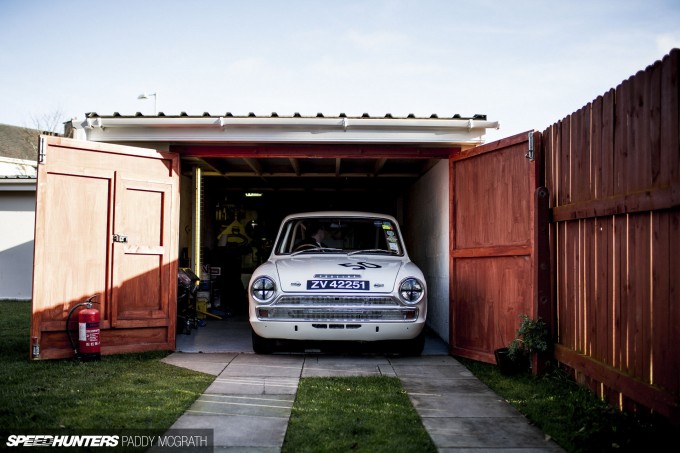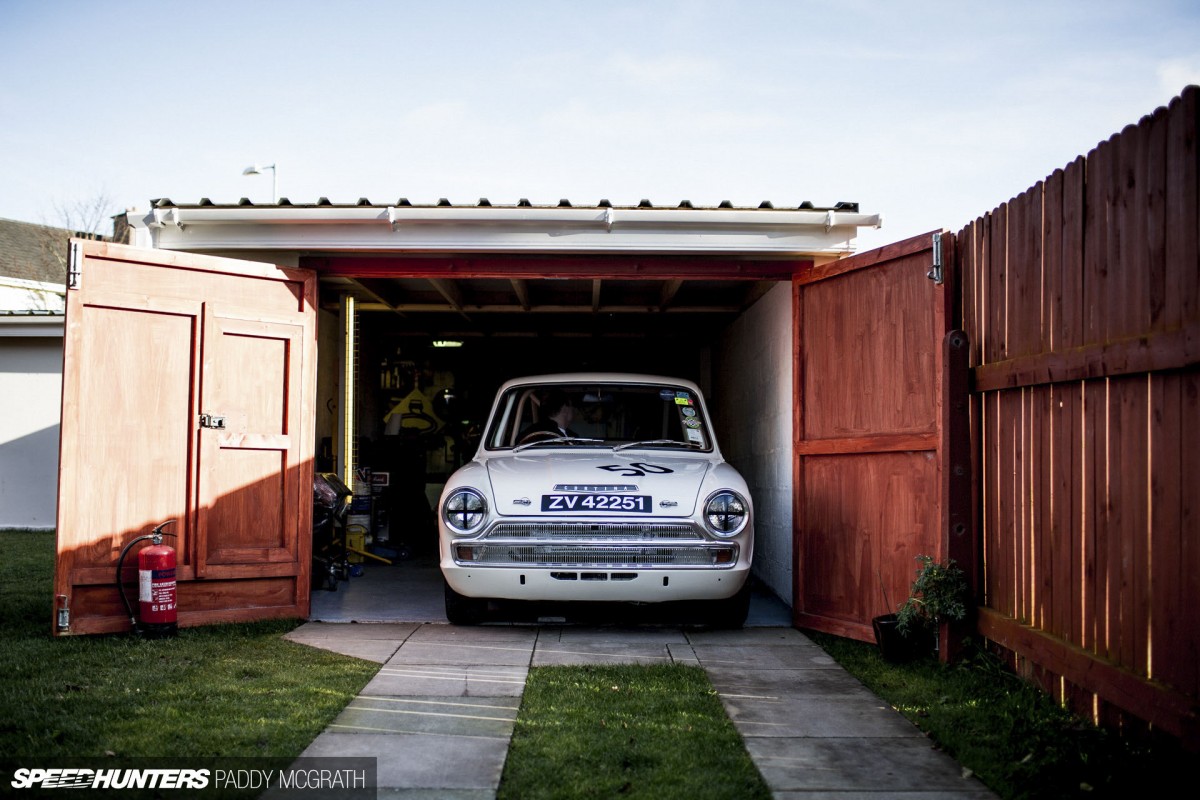 When I first met Barnaby Levy earlier this year, on a shoot for Classic Ford magazine, I thought straight away that he was going to be my sort of guy.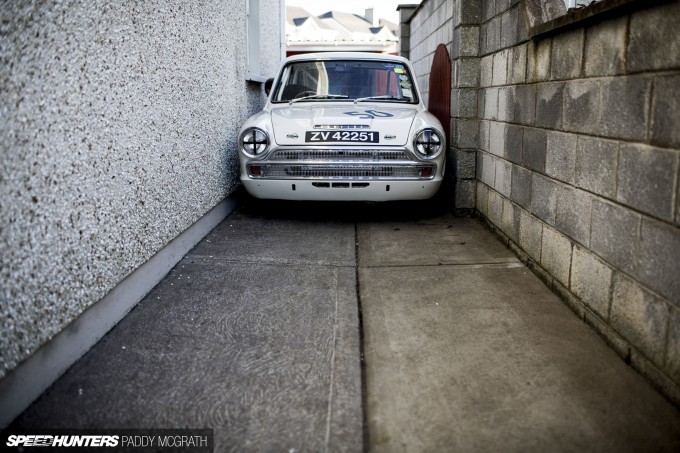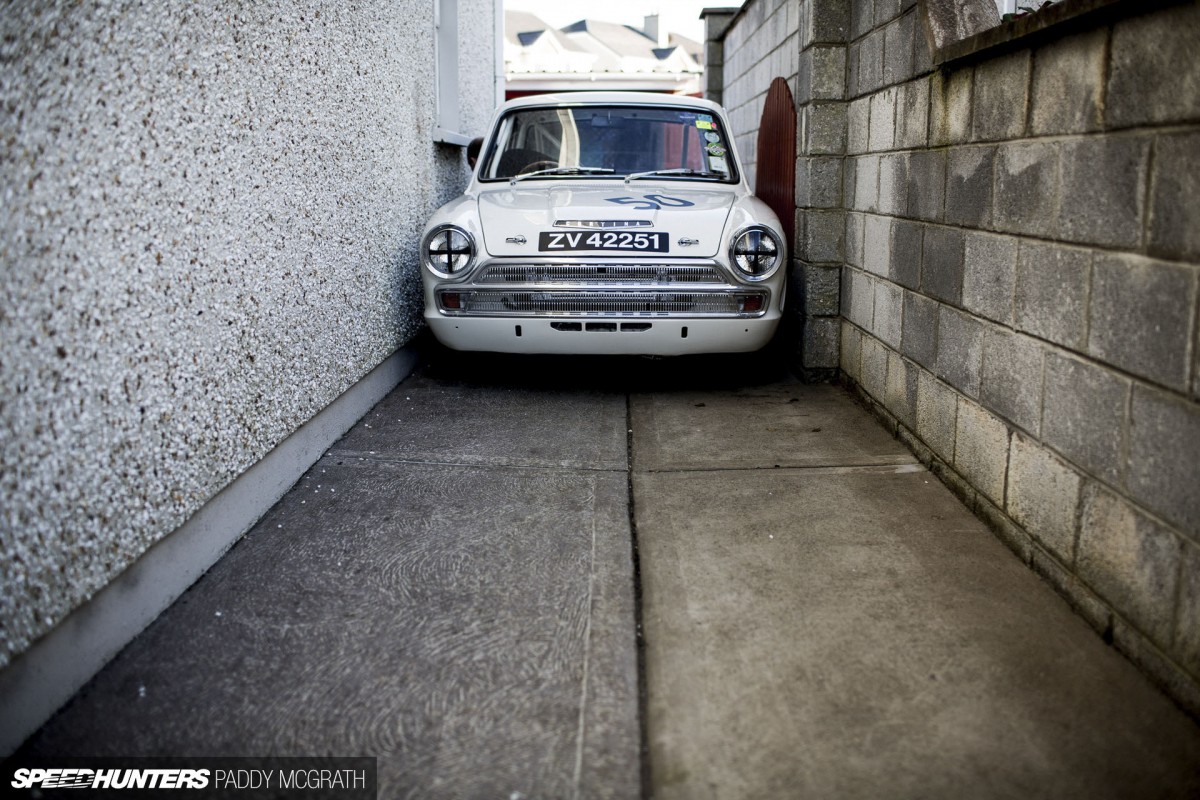 Passionate about his cars, with a no bullshit attitude towards getting the end result he wants from a project car.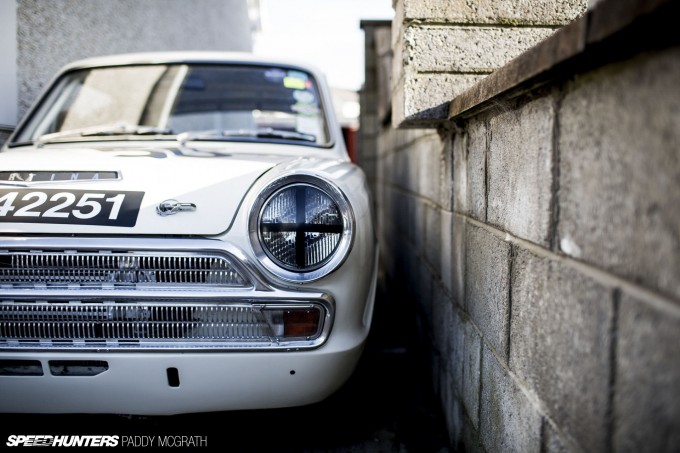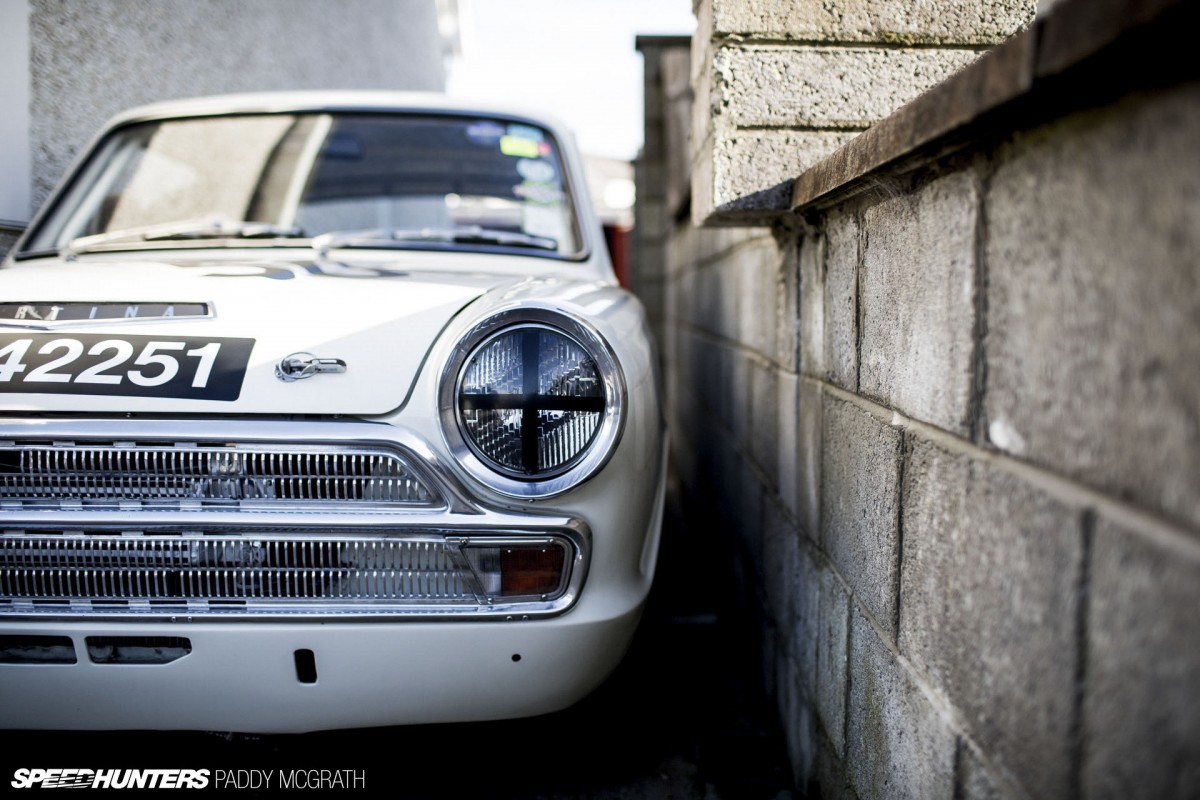 It was also the fact that he's shaped the alleyway beside his house and put the rain gutters on a quick release, so that he can squeeze his car in and out.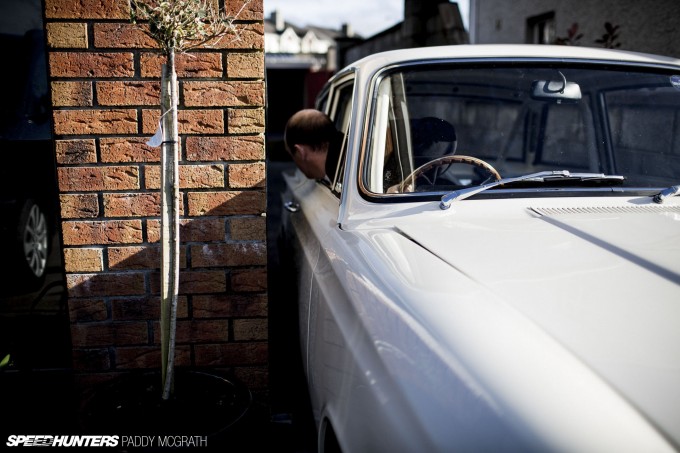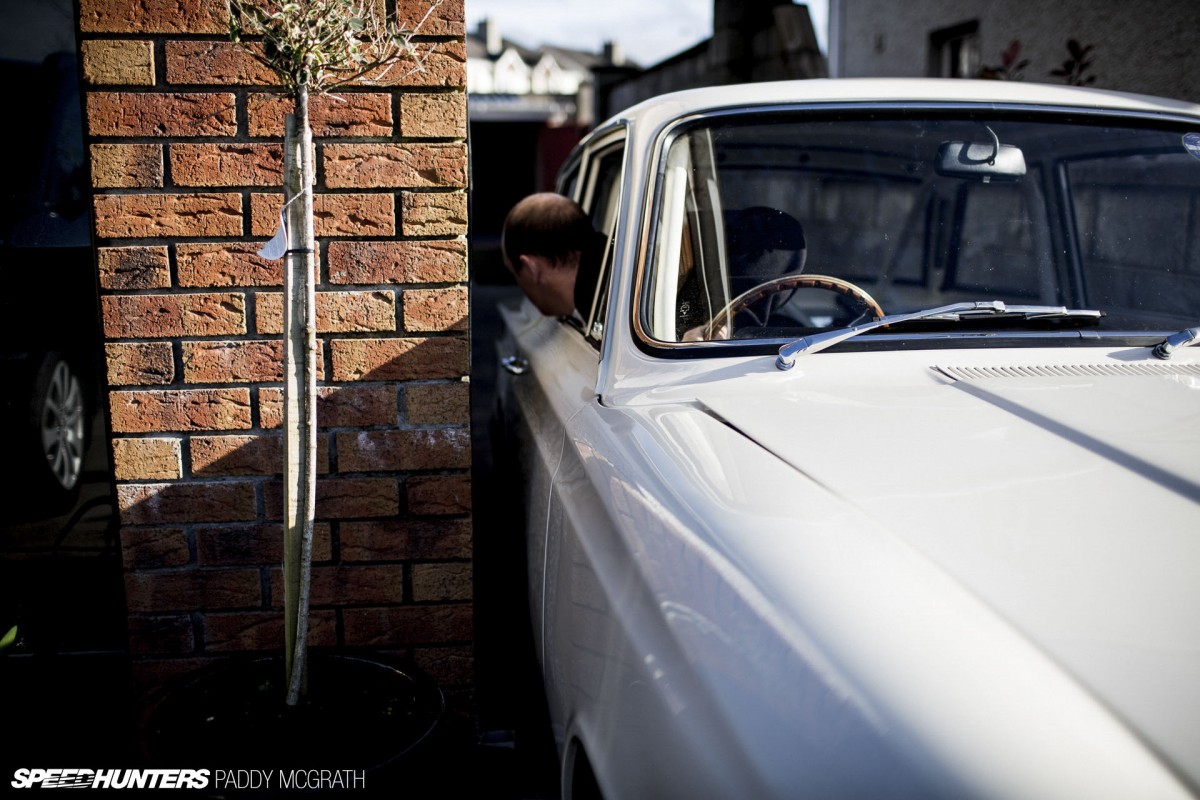 Now, that's dedication.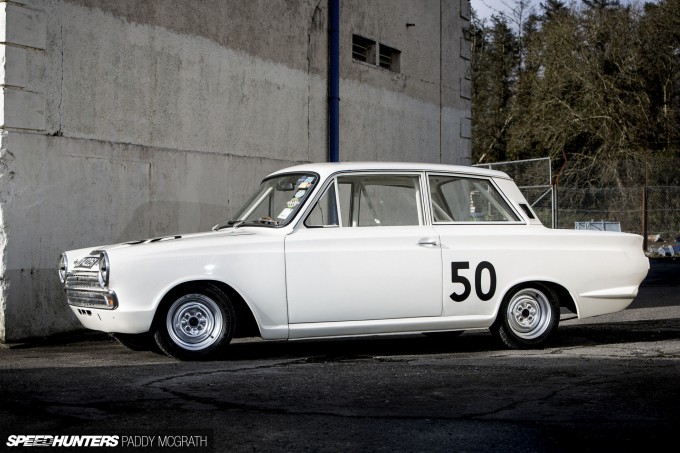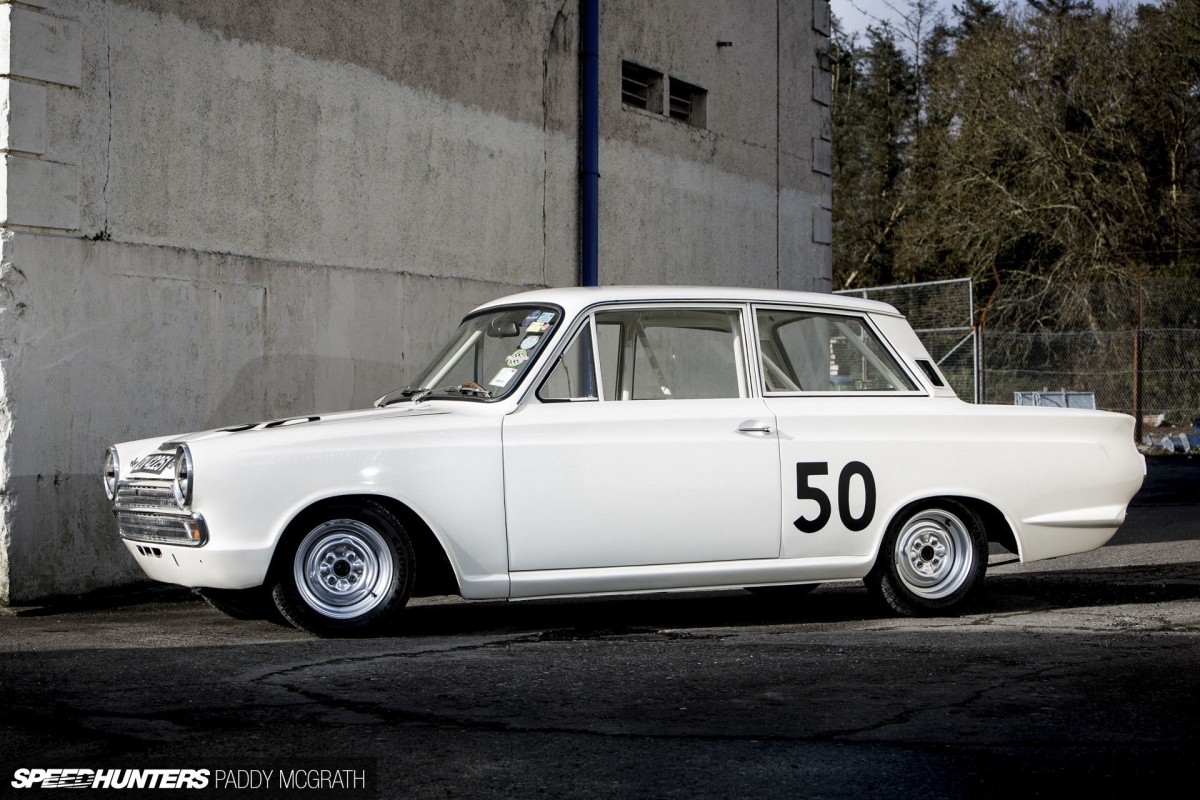 This isn't a story about Barnaby's brilliant, but slightly terrifying driveway though. Instead, it's about the three and a half year's worth of work carried out in the shed behind his house.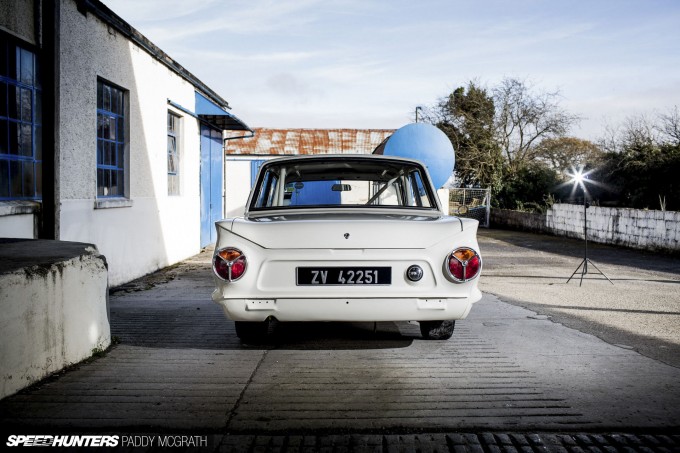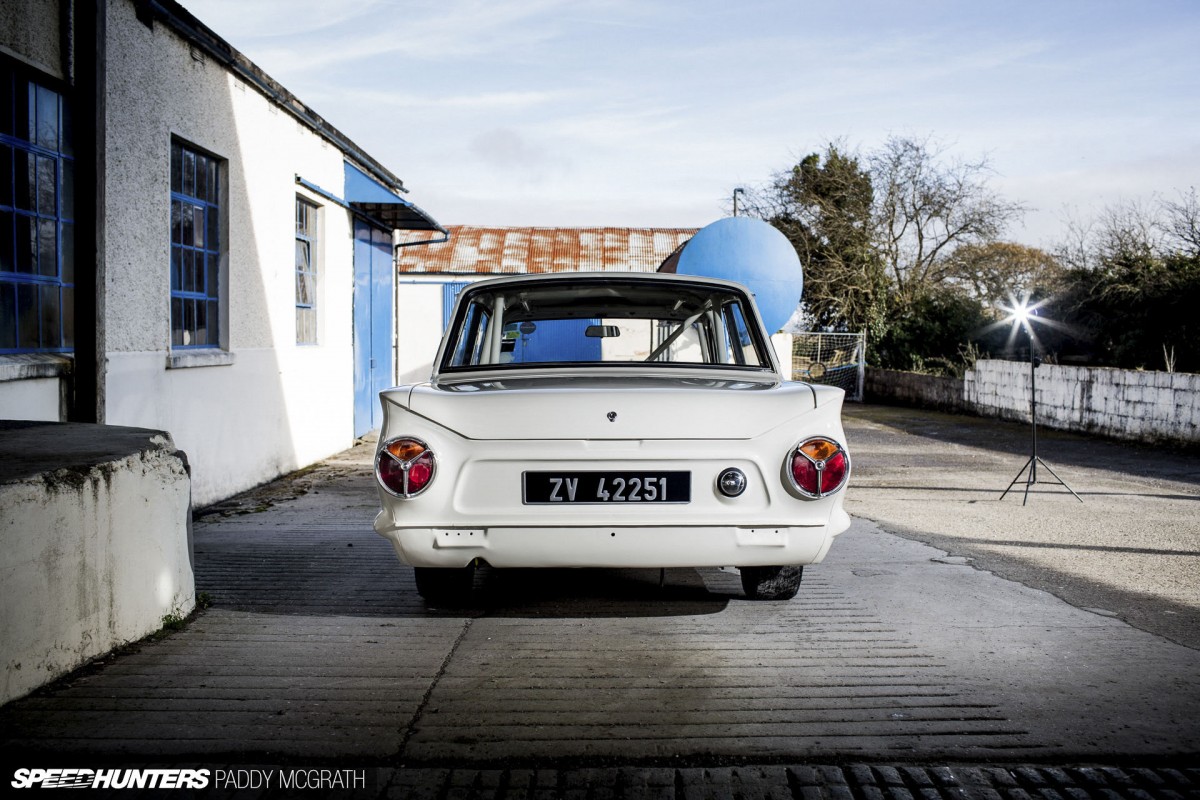 This Cortina wasn't just built on a day-to-day basis however. There was a vision to the build that ensured Barnaby stayed on track and was rewarded for, with the end product.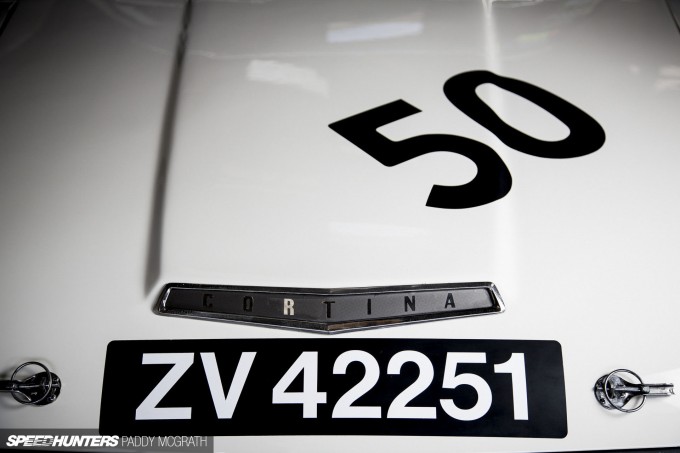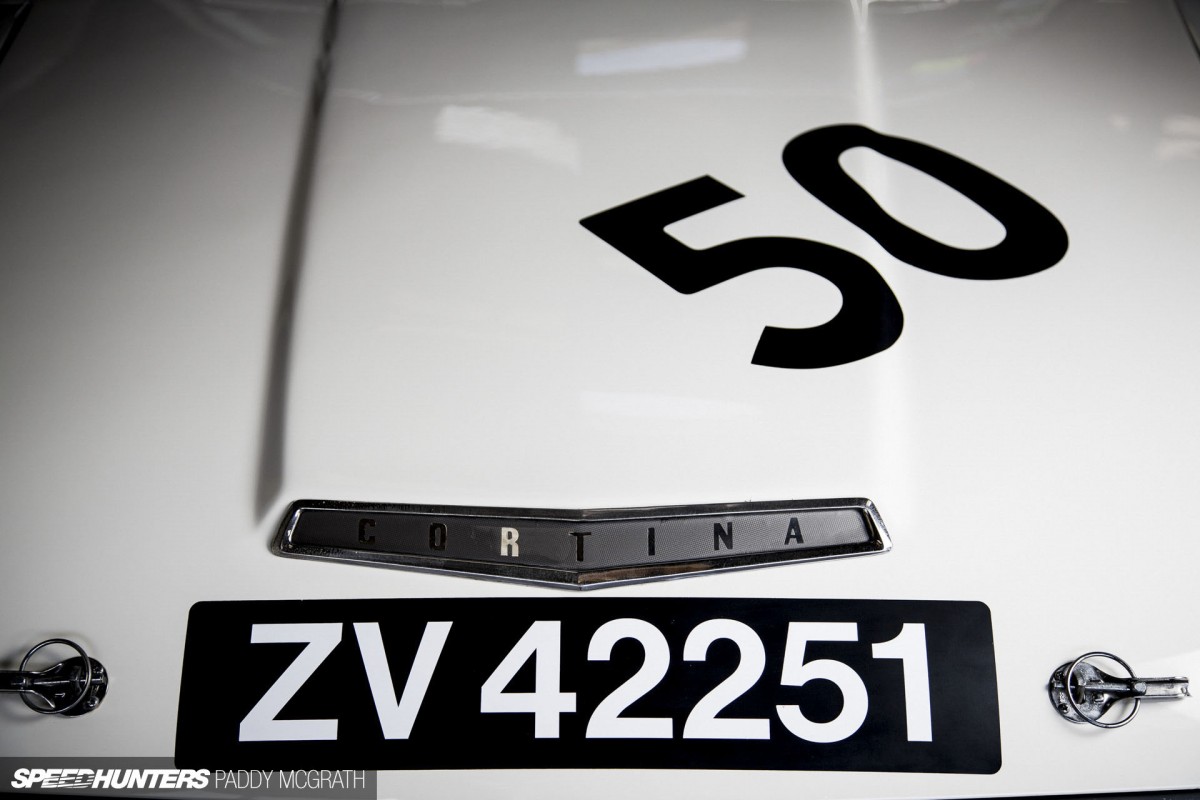 Anyone who has worked on or built their own project car, will tell you that it requires a lot of self discipline to prevent yourself from going too far, or veering away from the original idea.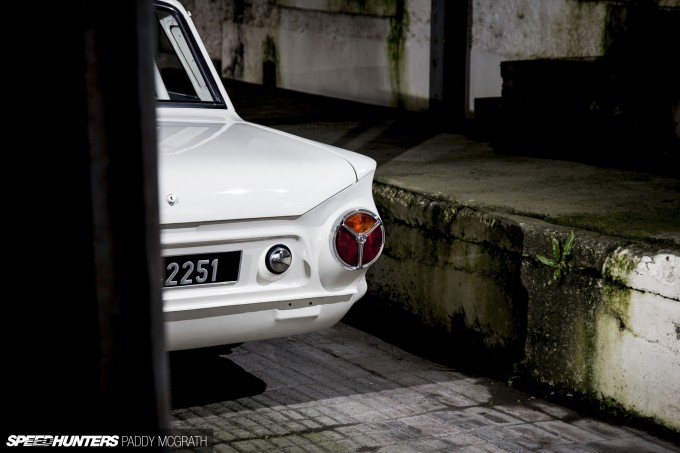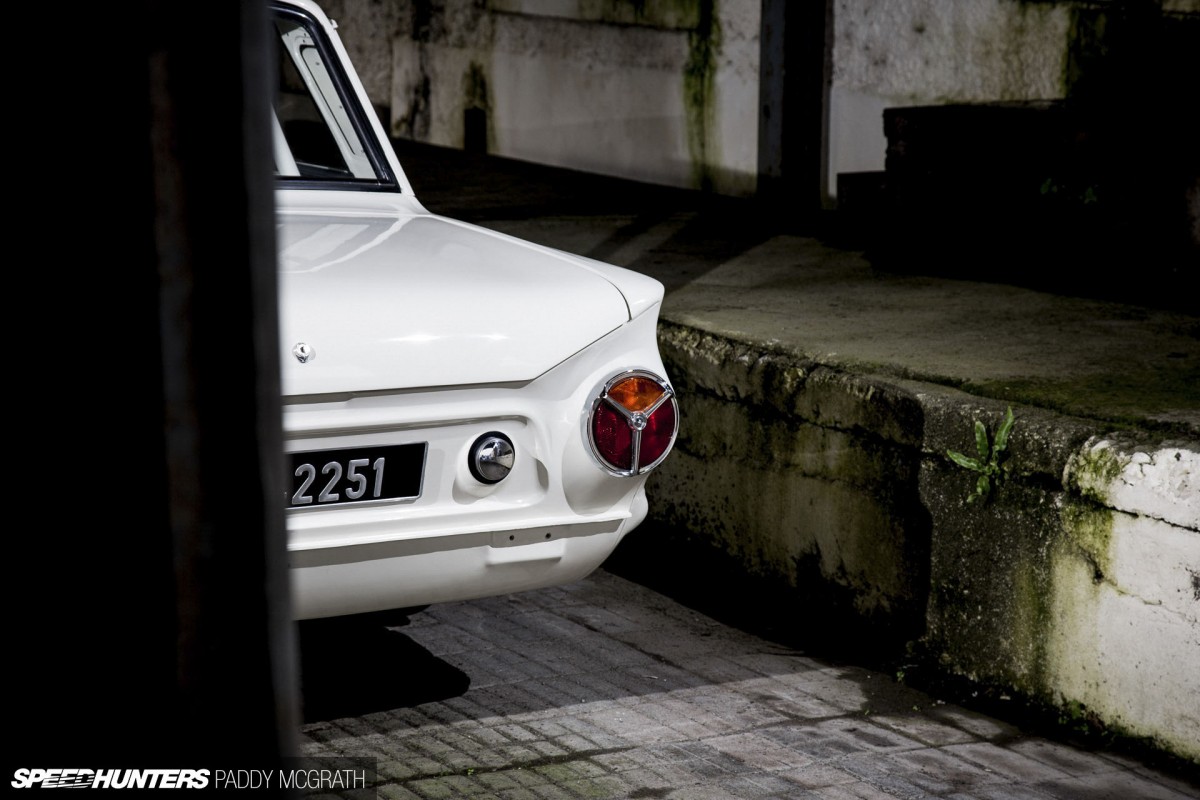 In this particular instance, the idea was simple – a fast road Cortina, utilising reliable and addictive power in period touring car attire.
The execution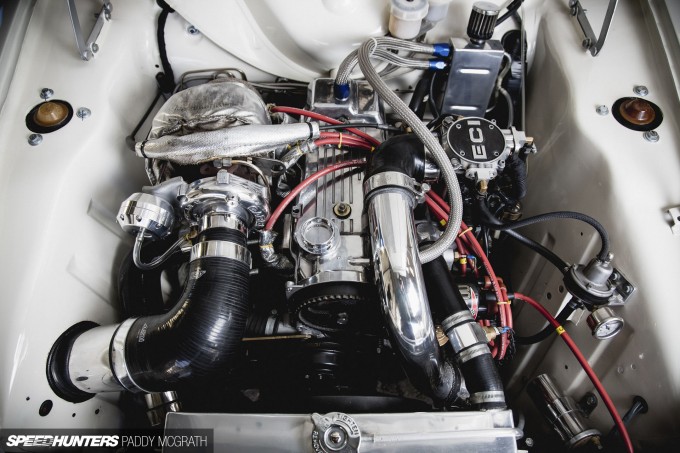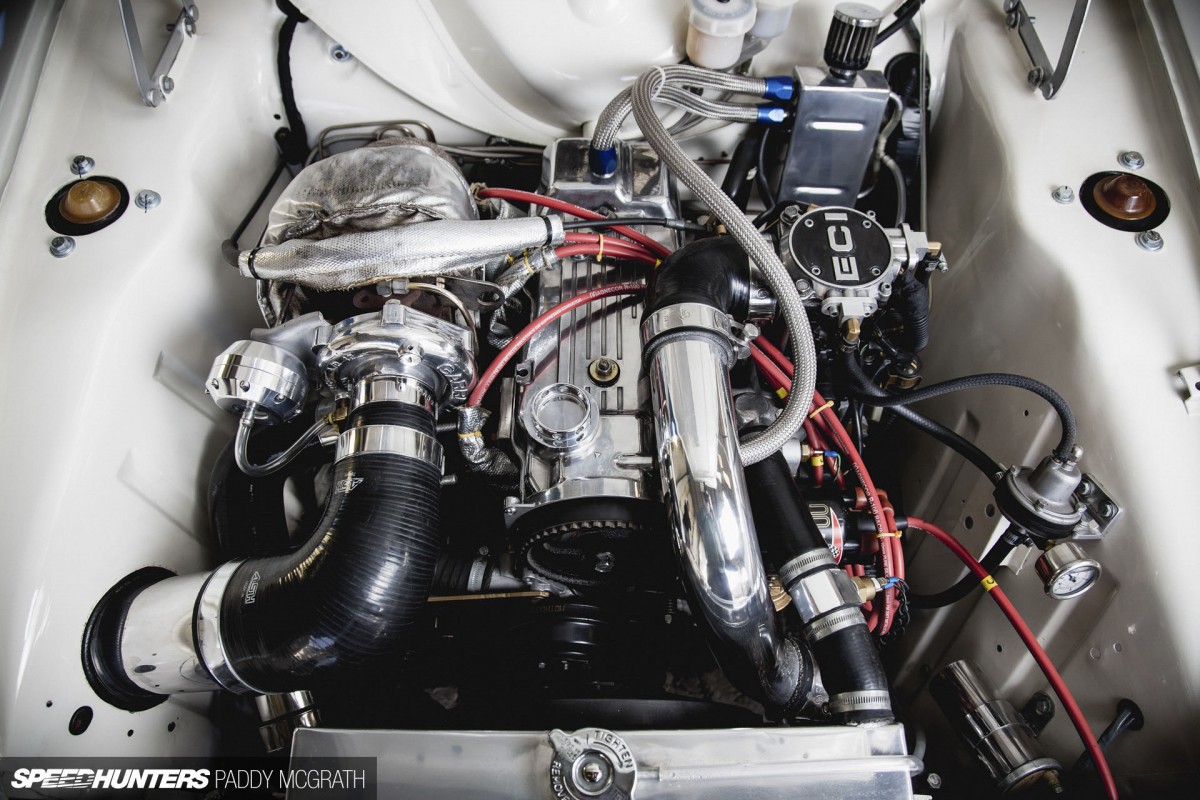 From a Ford family point of view, it was always going to be a controversial choice to run a non-Ford engine. I think the more hardcore family members are only just starting to come around to the idea of Vauxhall red top power, albeit reluctantly. But the notion of running a Japanese engine is completely alien to the majority within the scene.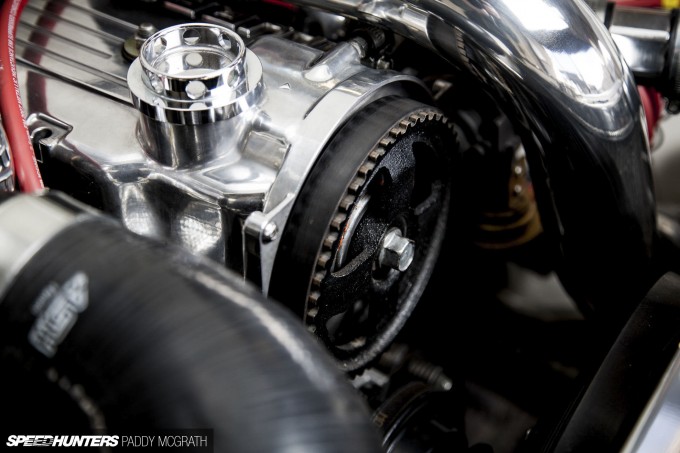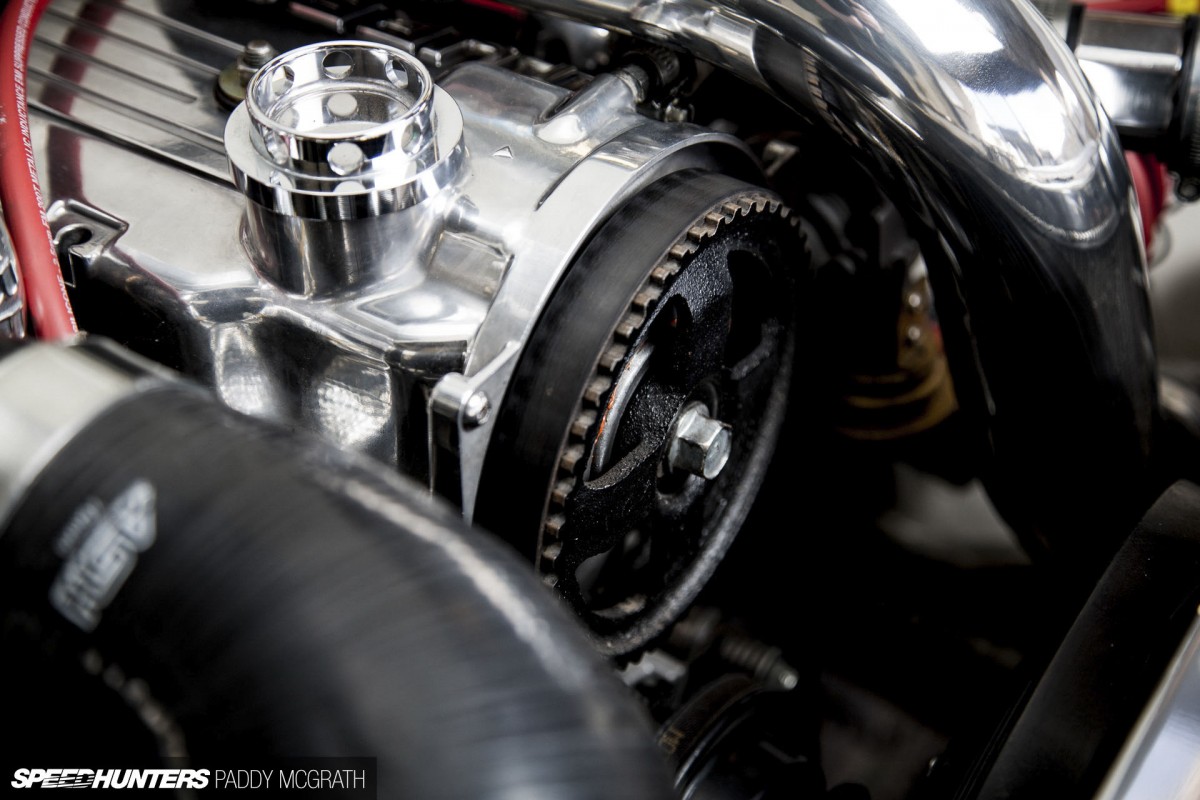 Barnaby's choice of an early Lancer Turbo-sourced 4G63 is actually inspired. The single camshaft, eight valve engine strikes a remarkable resemblance to Ford's own Pinto motor so it doesn't look out of place beneath the Ermine White bonnet.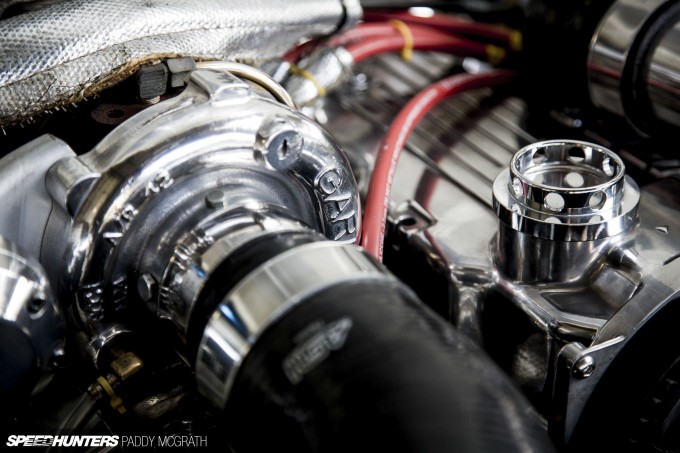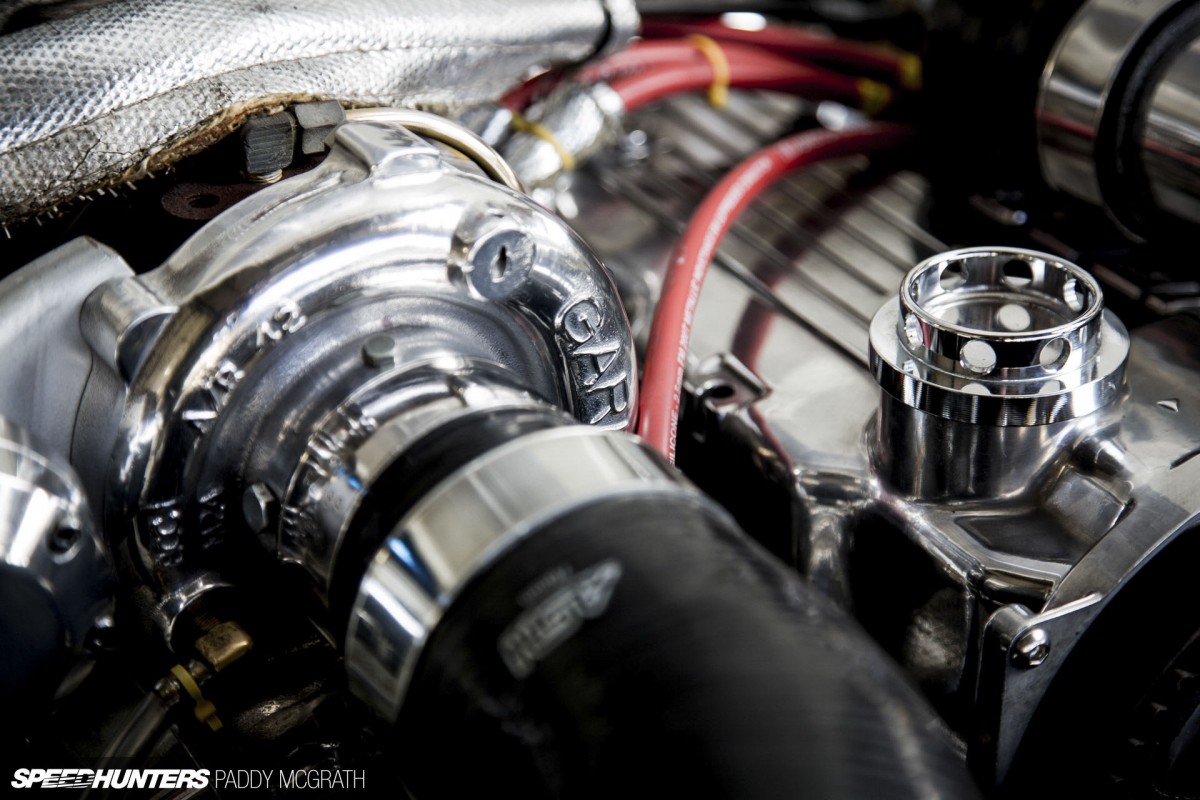 Based on a similar block design to the first Lancer Evolution engines, power is easily and cheaply attainable. It's also a reliable motor, making in excess of 250hp. I'm sure some of you are thinking "Pah, only 250hp? My remapped turbo diesel Audi can make that." True, but your remapped T-diddly-I doesn't weigh in at under 800kg…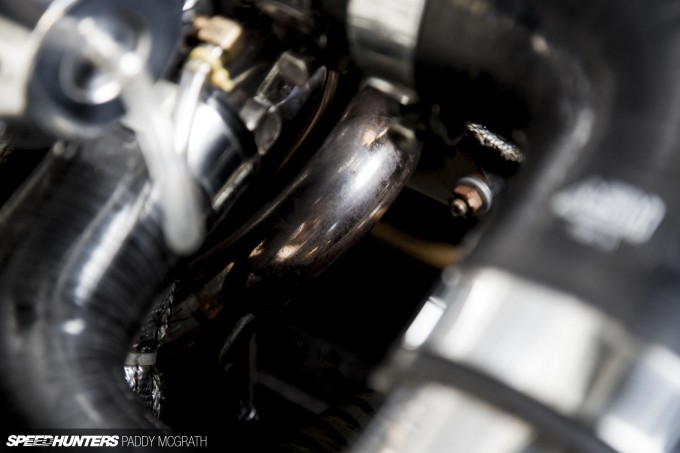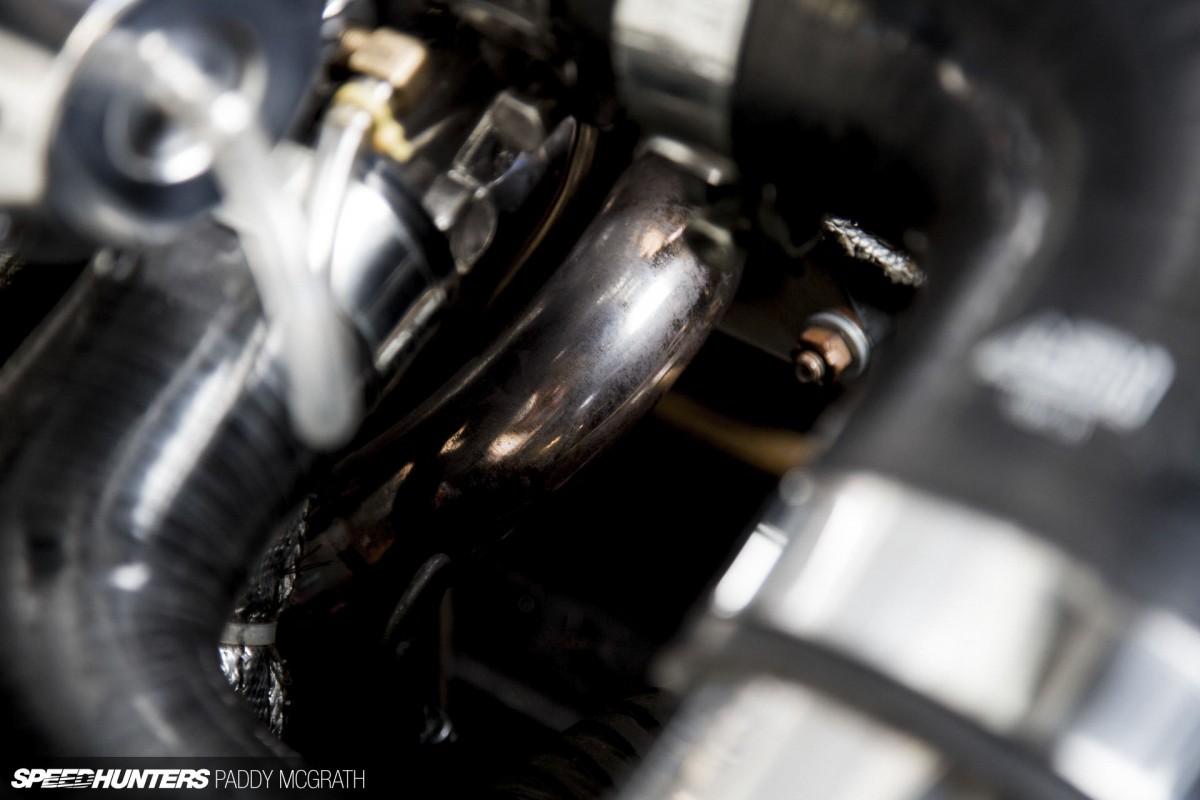 The manifold, which is mated to a Garret T3 is a made-in-his-shed creation. A Civic exhaust manifold was sacrificed for this purpose.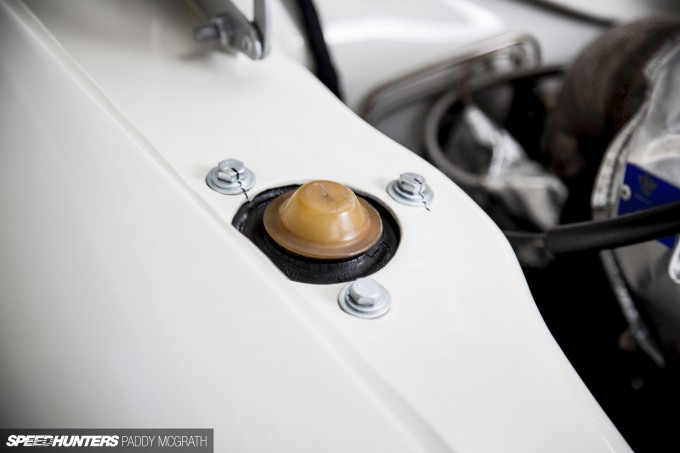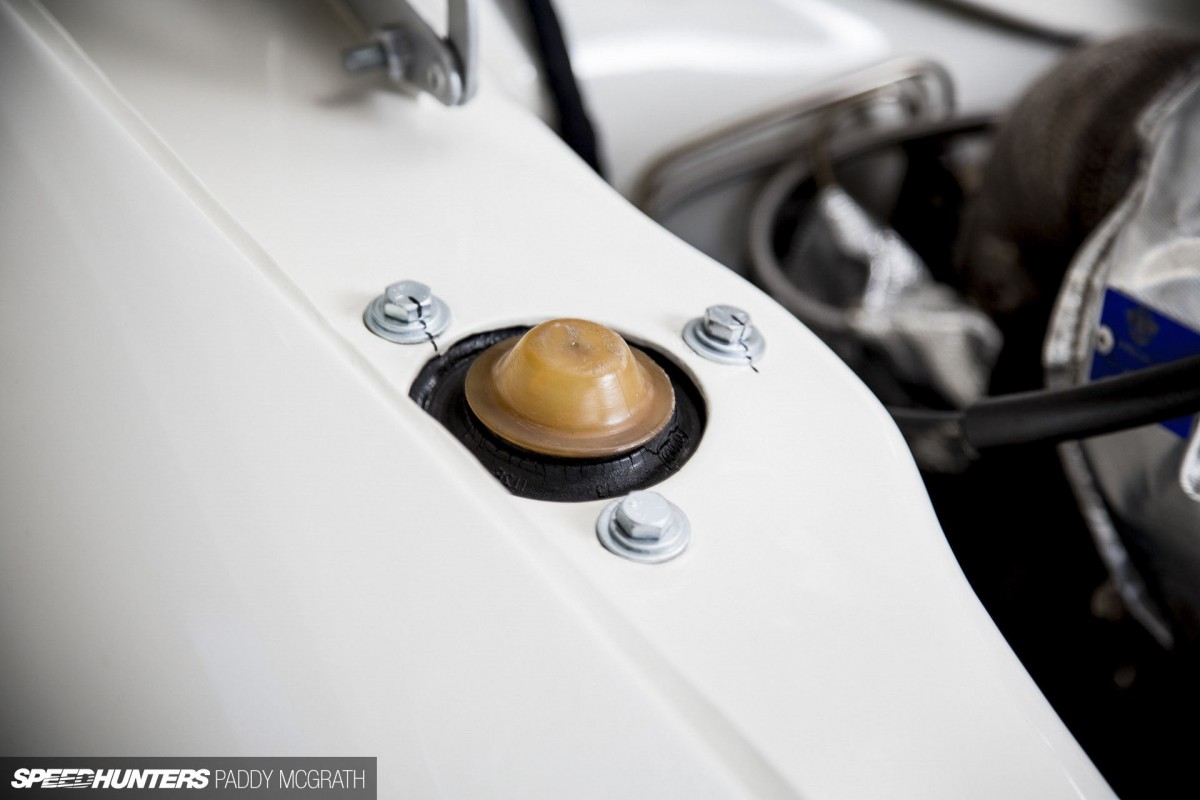 When Barnaby was showing me around the car, it was plain to see that the term "that'll do" clearly doesn't exist in his vocabulary.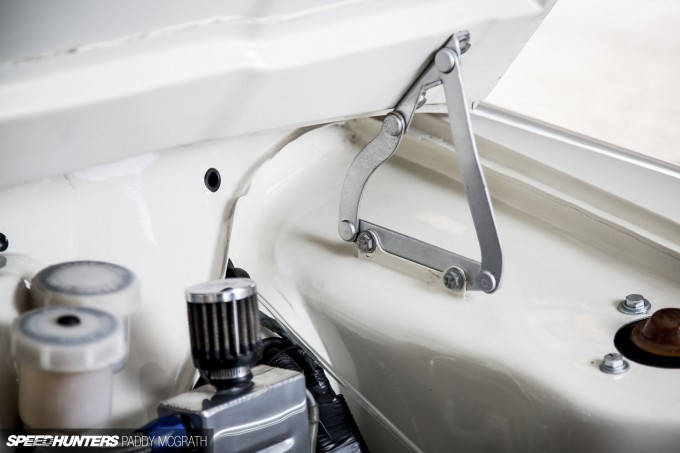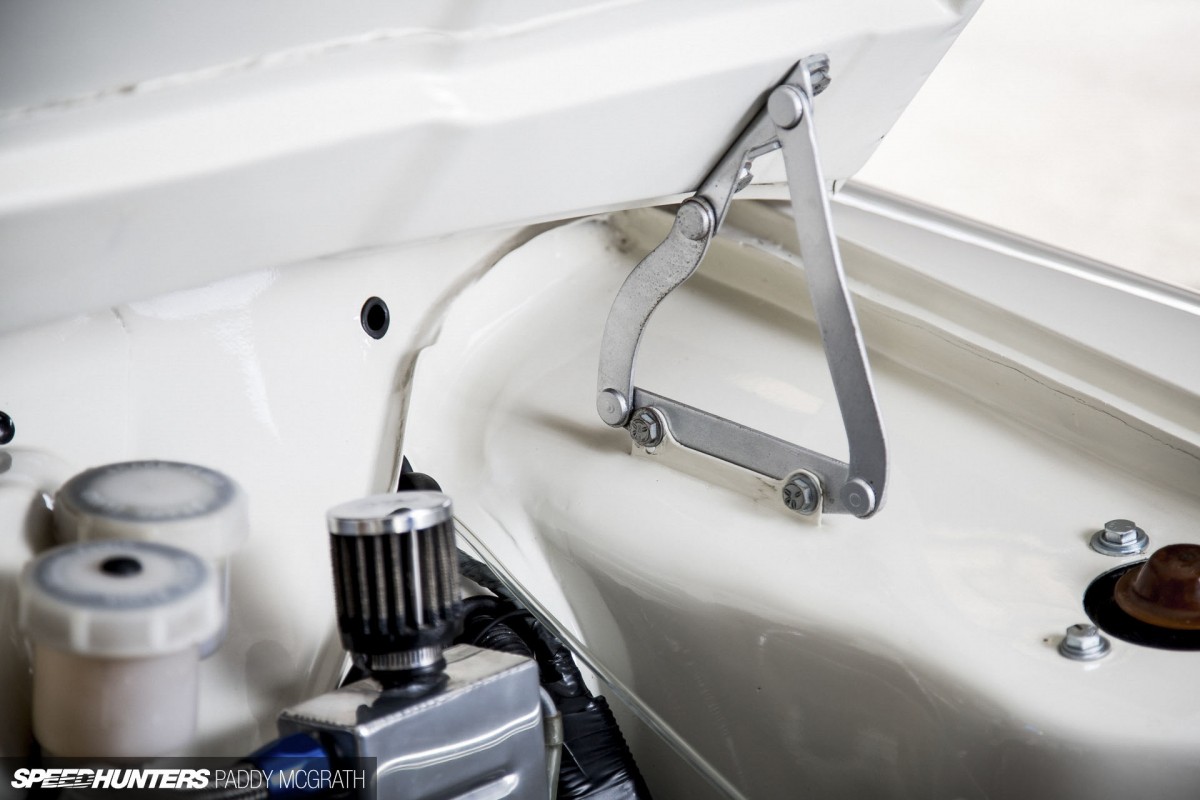 Every little thing, regardless of how insignificant it might seem, was either replaced or repaired back to as-new condition. It's an easy thing to say you're going to do, but the reality in actually doing it, well, that's something else.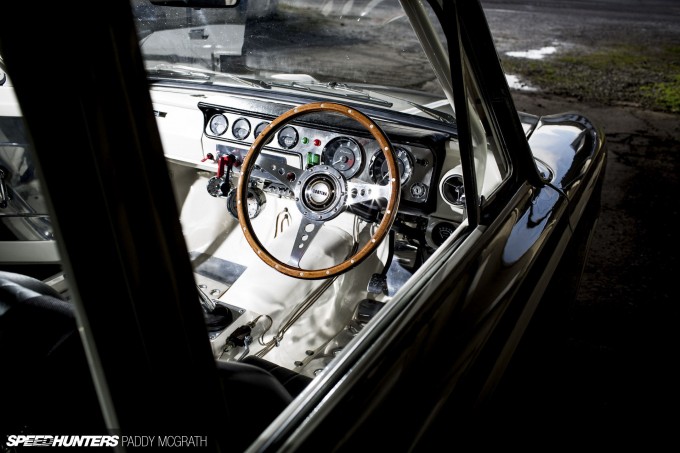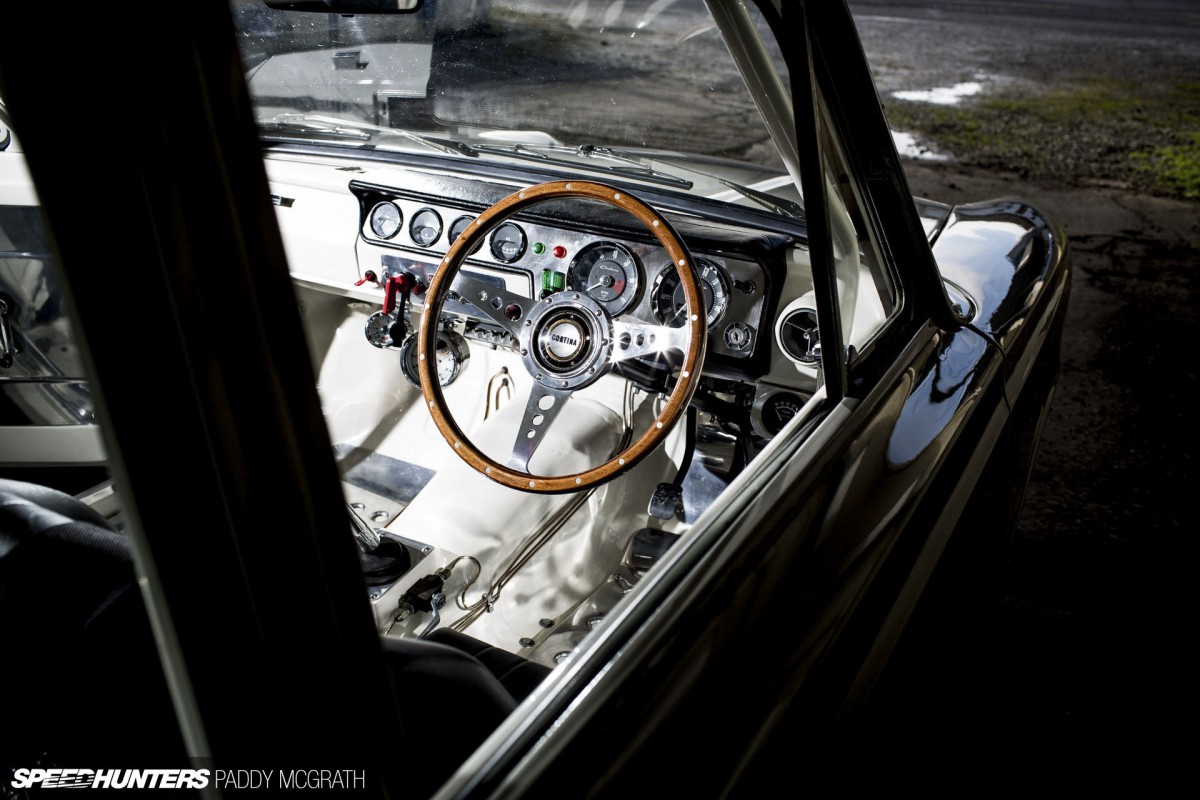 To ensure the continuity of the period touring car racer, there was no other option but to strip and cage the interior. But even this was done with a certain amount of finesse.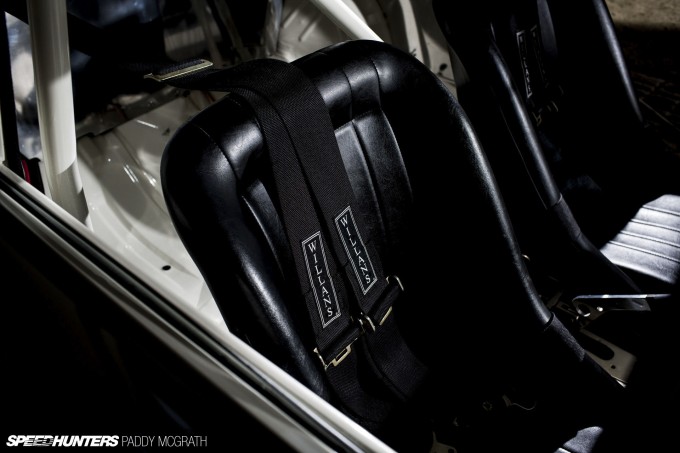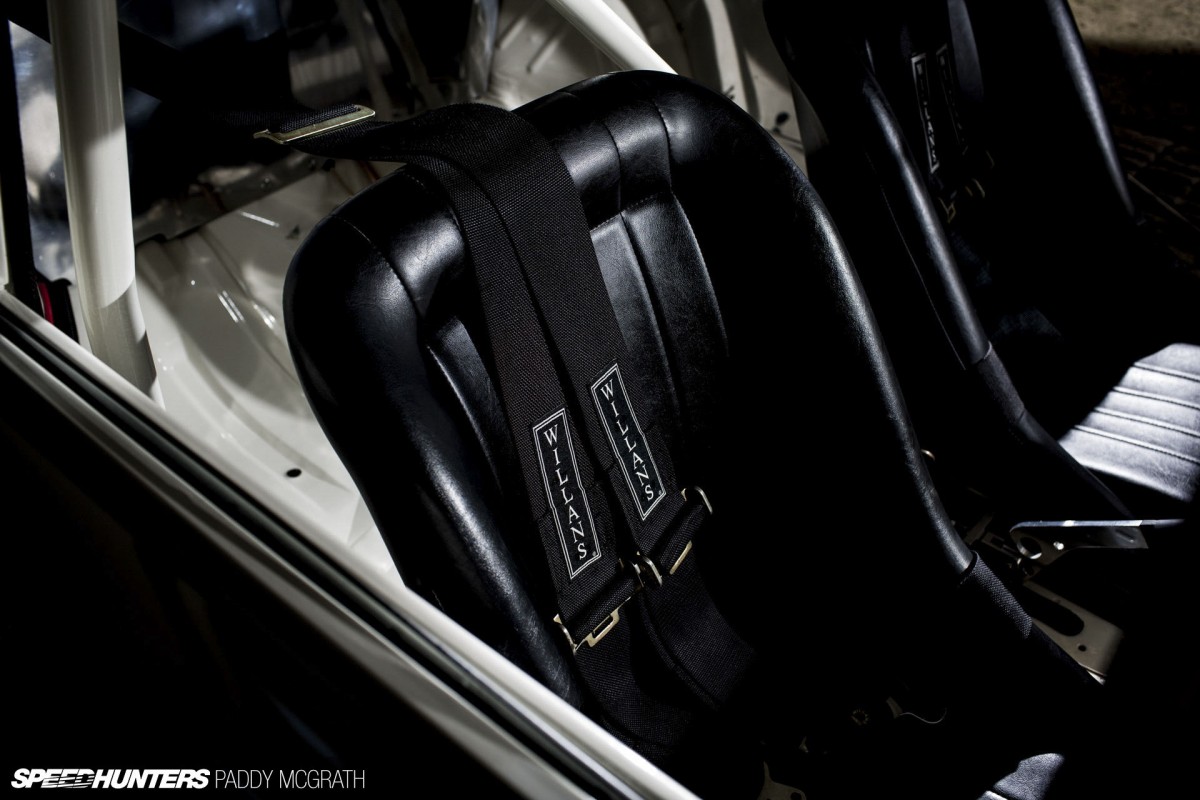 Careful consideration of how everything needed to be, whilst always keeping an eye on how it fitted into the rest of the build was key.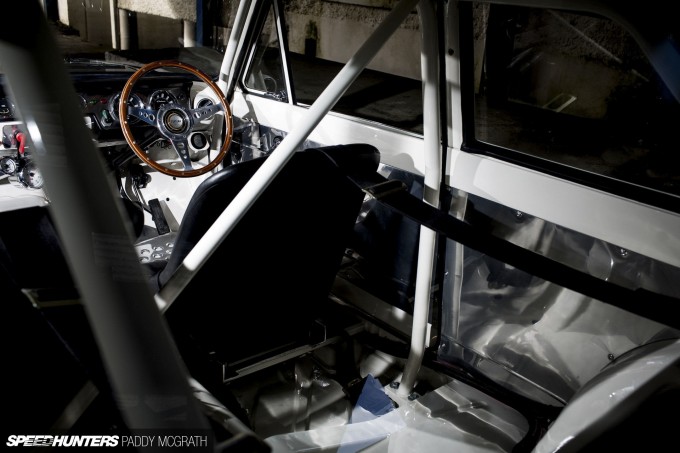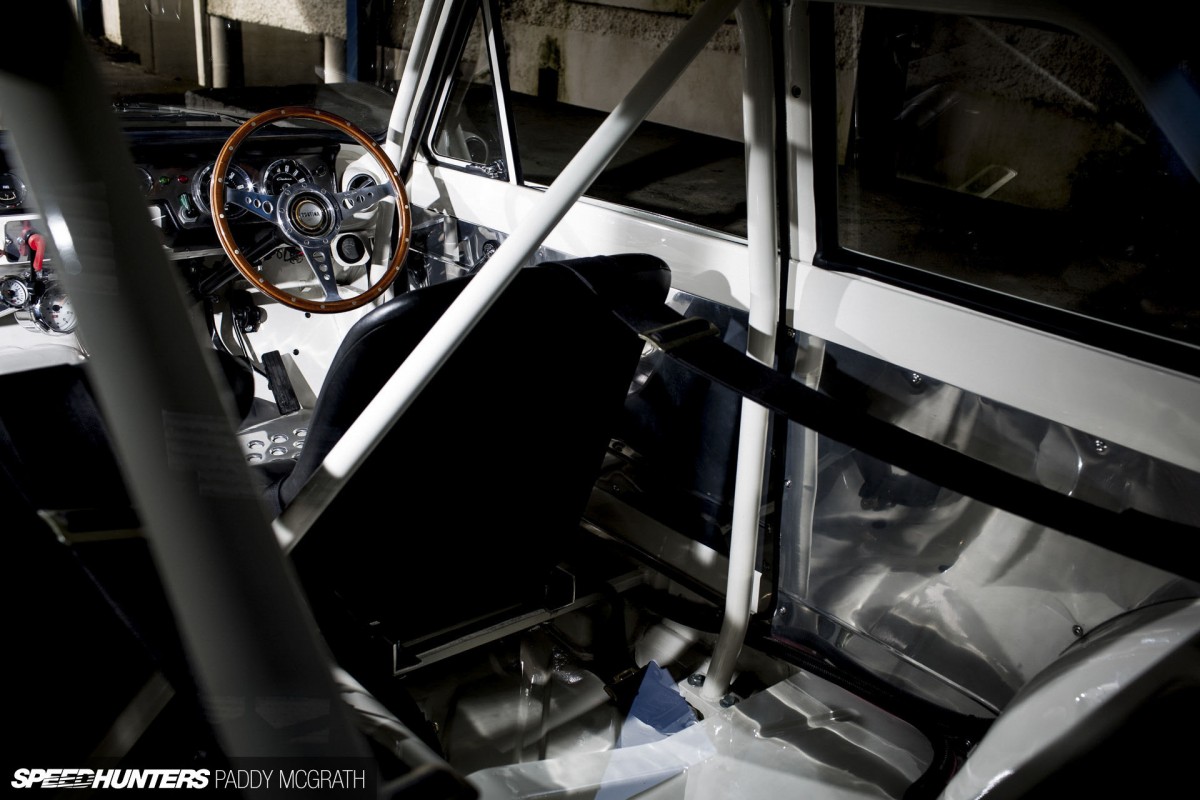 The roll cage, whilst modest by modern standards, is a period correct John Aley cage. The alloy finishing was again, home-made, with equal distance measured between the bolts securing the panels to the body.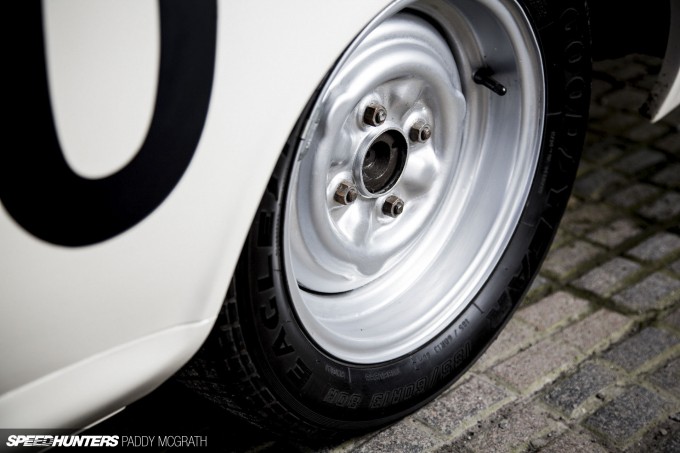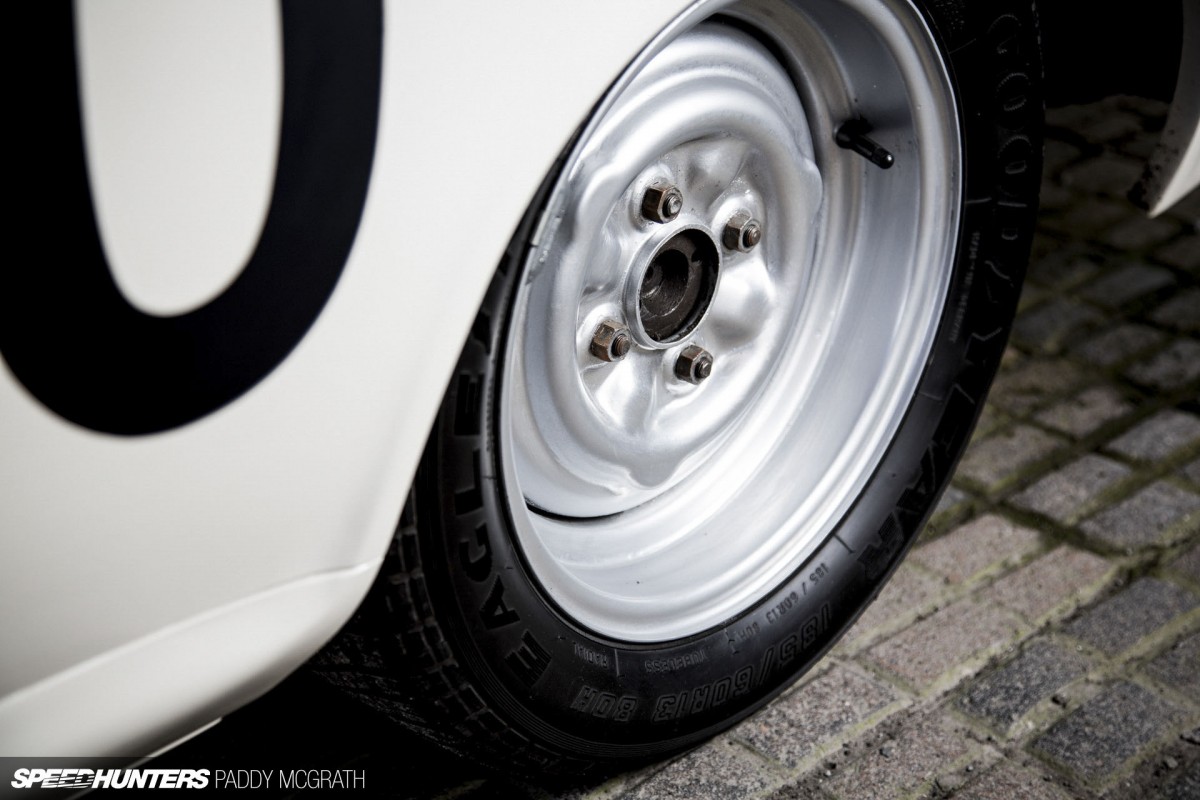 Again, the 15×5.5″ painted steels are a modest but enjoyable detail. There's nothing ostentatious here. I quite like that.
Narrow and proud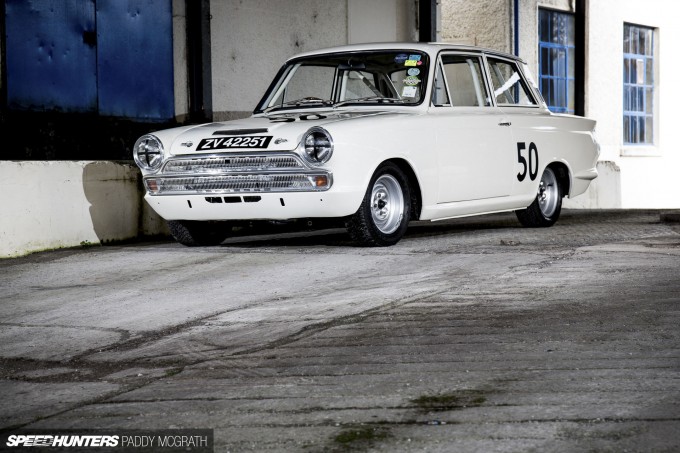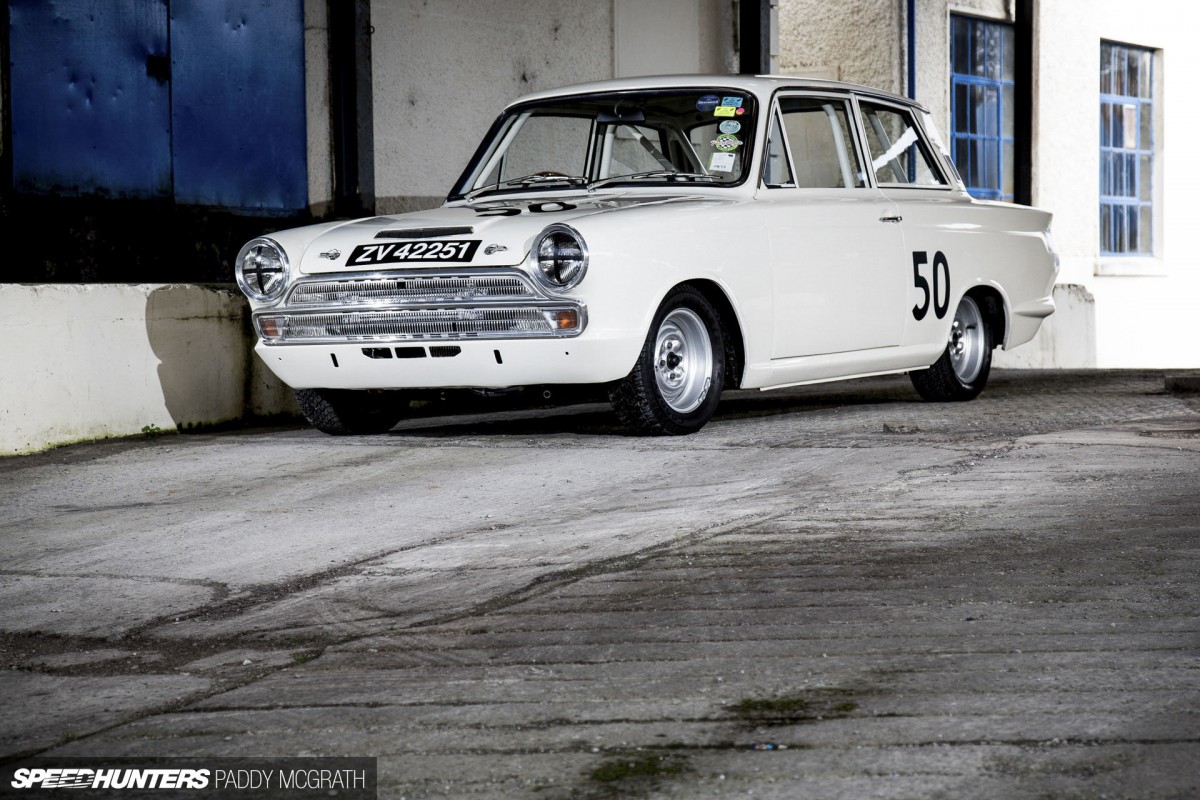 On paper, this car probably doesn't excite people in the way that maybe a Liberty Walk car does. But that's not the point of it.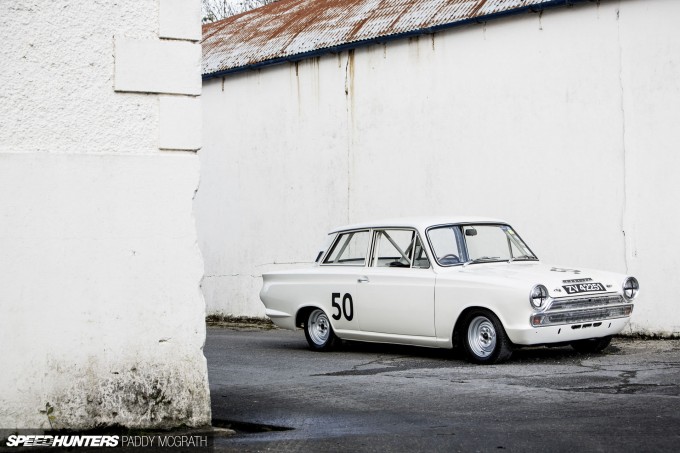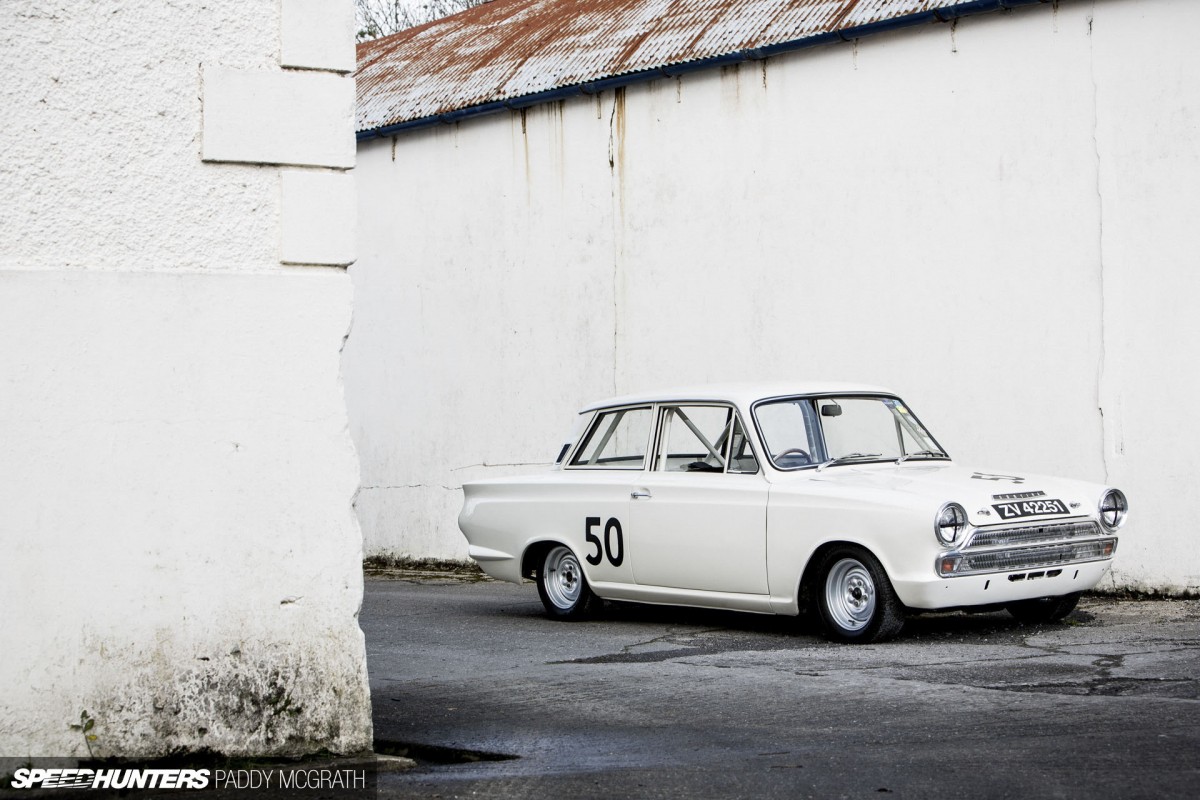 It's a car built by a man with a clear and definite vision of how it should turn out, and how the end result was exactly what he intended.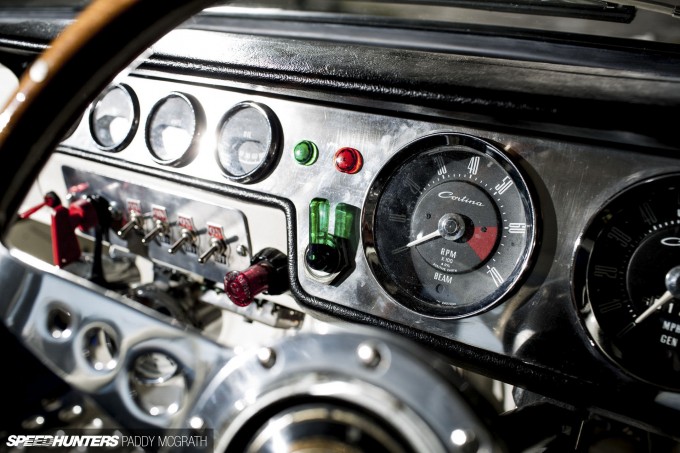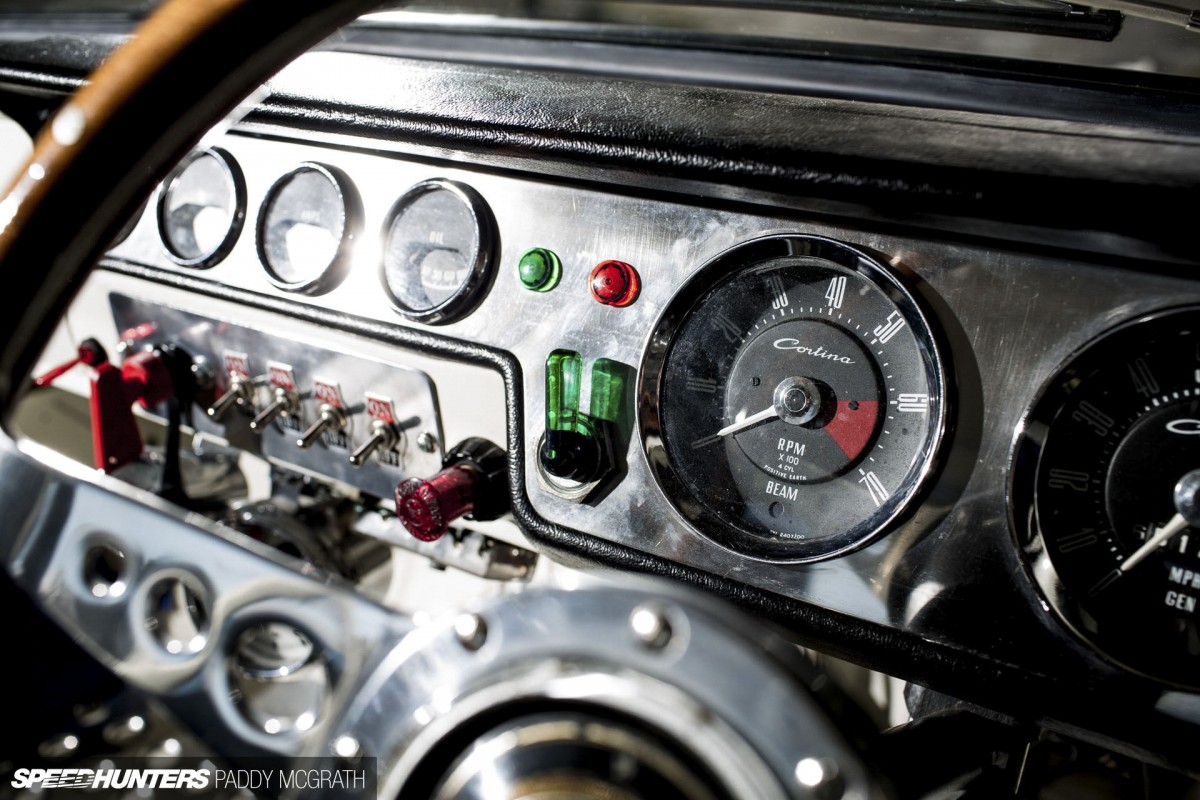 It's full of fascinating details that are happy to patiently wait for you to discover them, rather than standing out and screaming for your attention.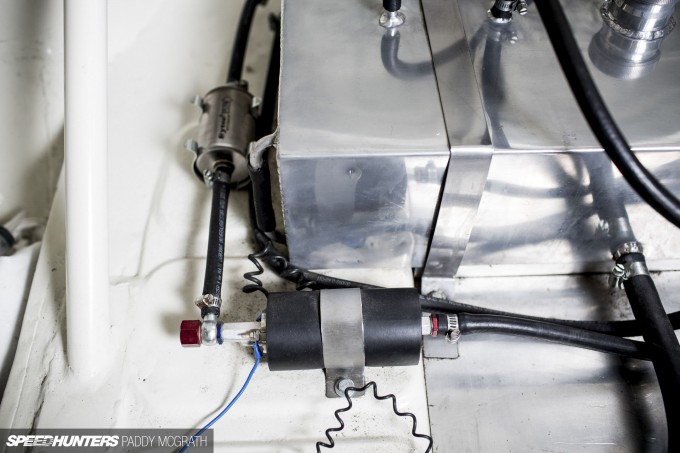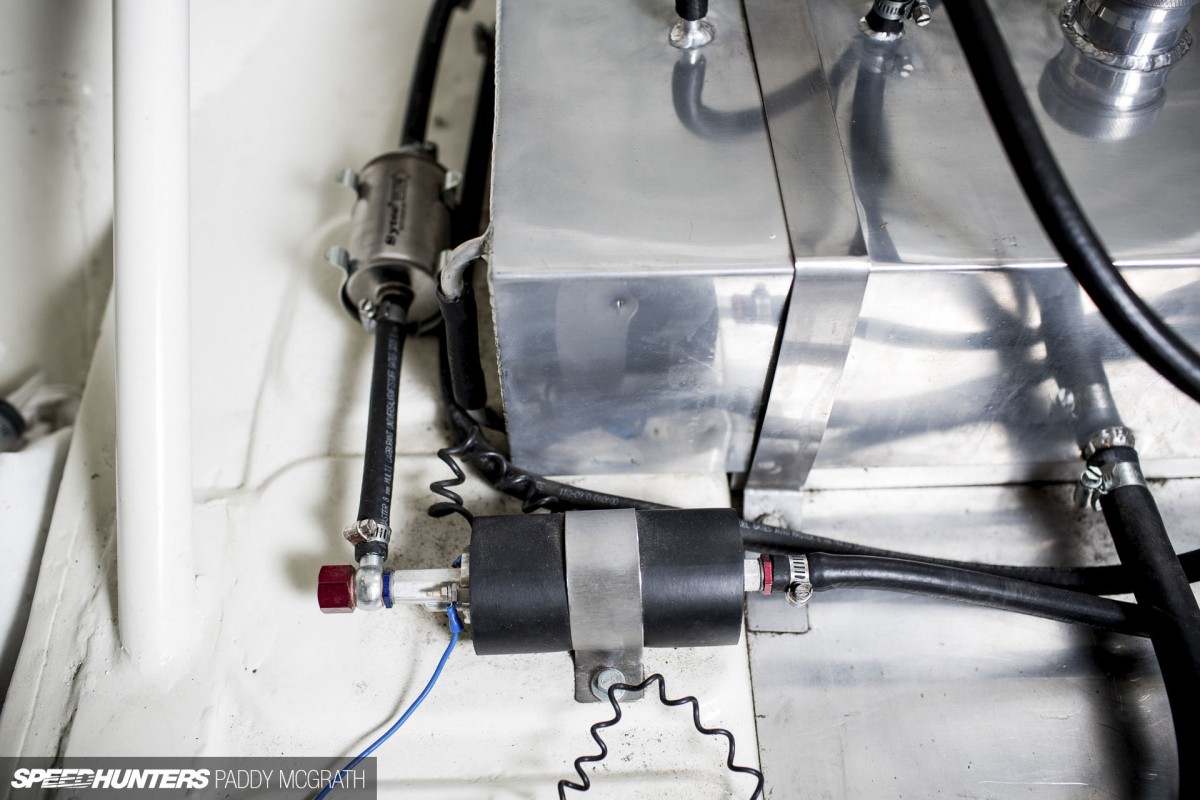 At the same time, it's not the sort of car that is going to live a pampered lifestyle either. It would be so easy to never want to dirty a car this immaculate by driving it on the road or launching it up the drag strip. But that's exactly why the car was created. To be used.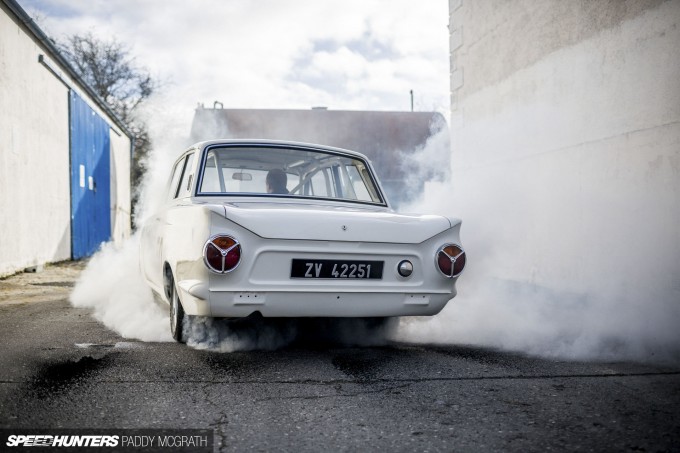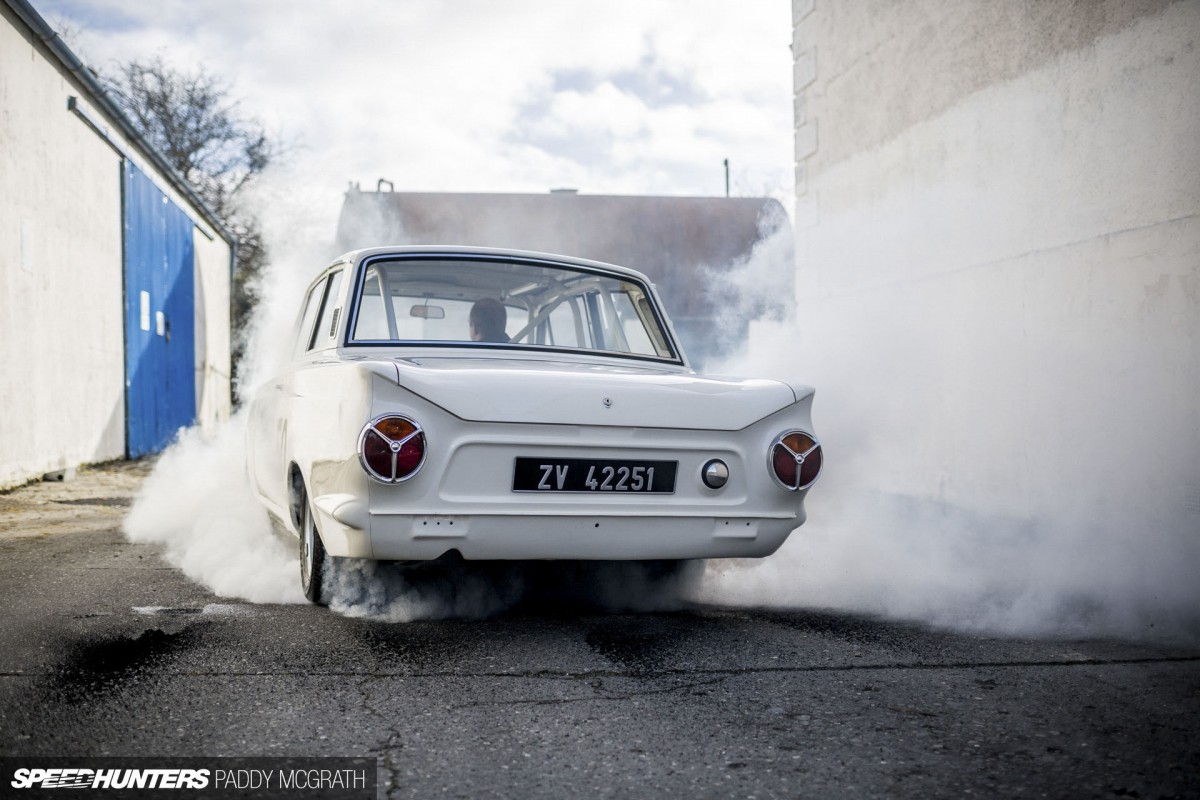 In the first chapter of this story, I said I thought Barnaby would be my sort of guy. The moment I knew he was was after a curt but polite question: "Where do you want me to do a burnout?"