Built, not bought
When it comes to custom and modified car building, inspiration comes in many shapes and forms. For some, a single photo on the internet, or in a magazine, is all it takes to spark an idea. For others, it might be a real life encounter at a show or on the track that lights the fires of emotion within.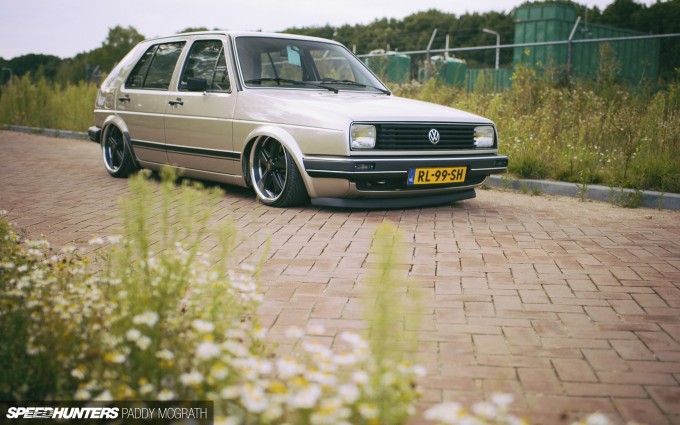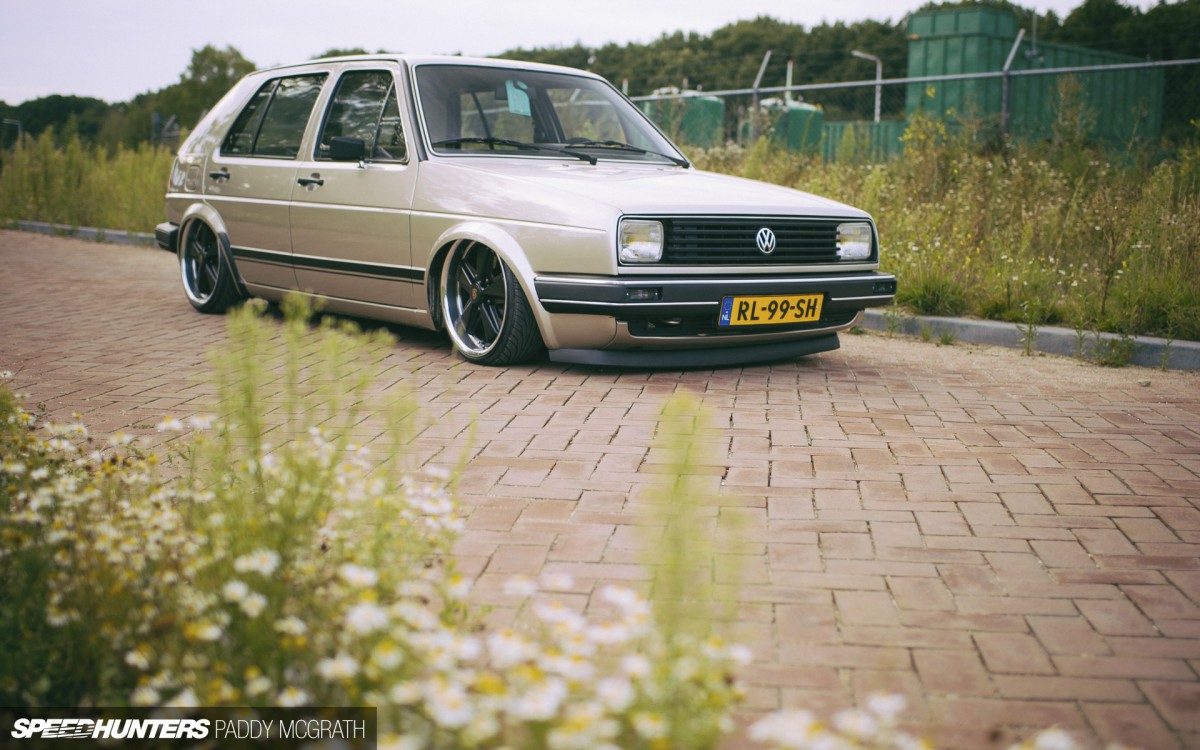 For Henk Waaijenberg – the owner of the 1986 Mk2 Volkswagen Golf that I'm about to introduce you to – it was a culmination of things, including one of the world's most revered performance and sports car marques and its most famous model.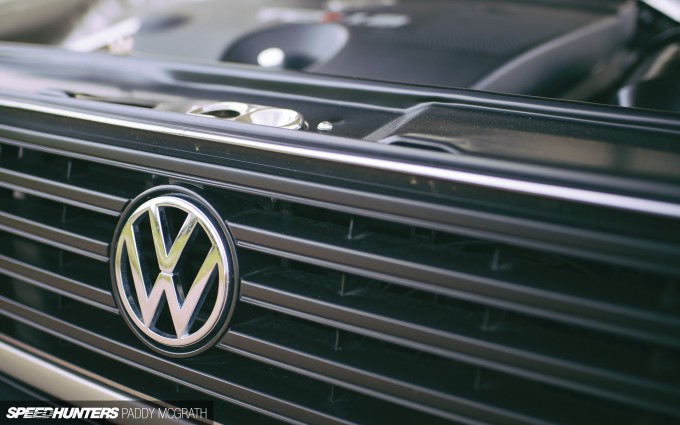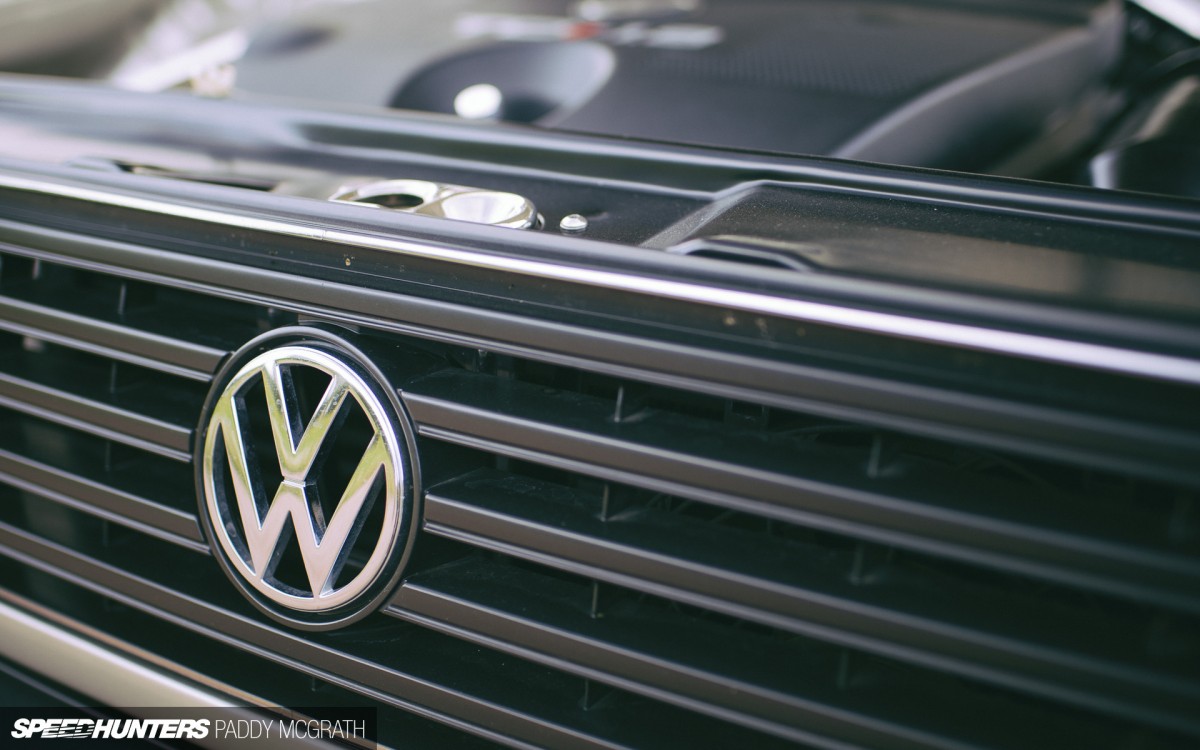 If you don't know what you're looking for, you could be forgiven for missing it – after all, Henk's car still very much looks like a Volkswagen, and is even badged as one. But this is a build all about the details; as you'll soon see, some of those unashamedly borrow their cues from Porsche's iconic early '80s 911.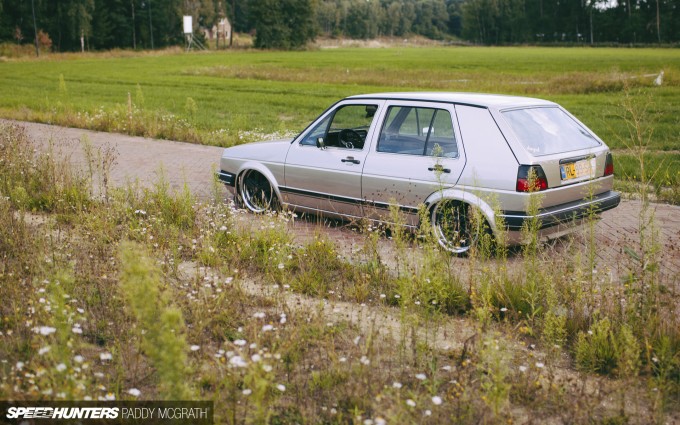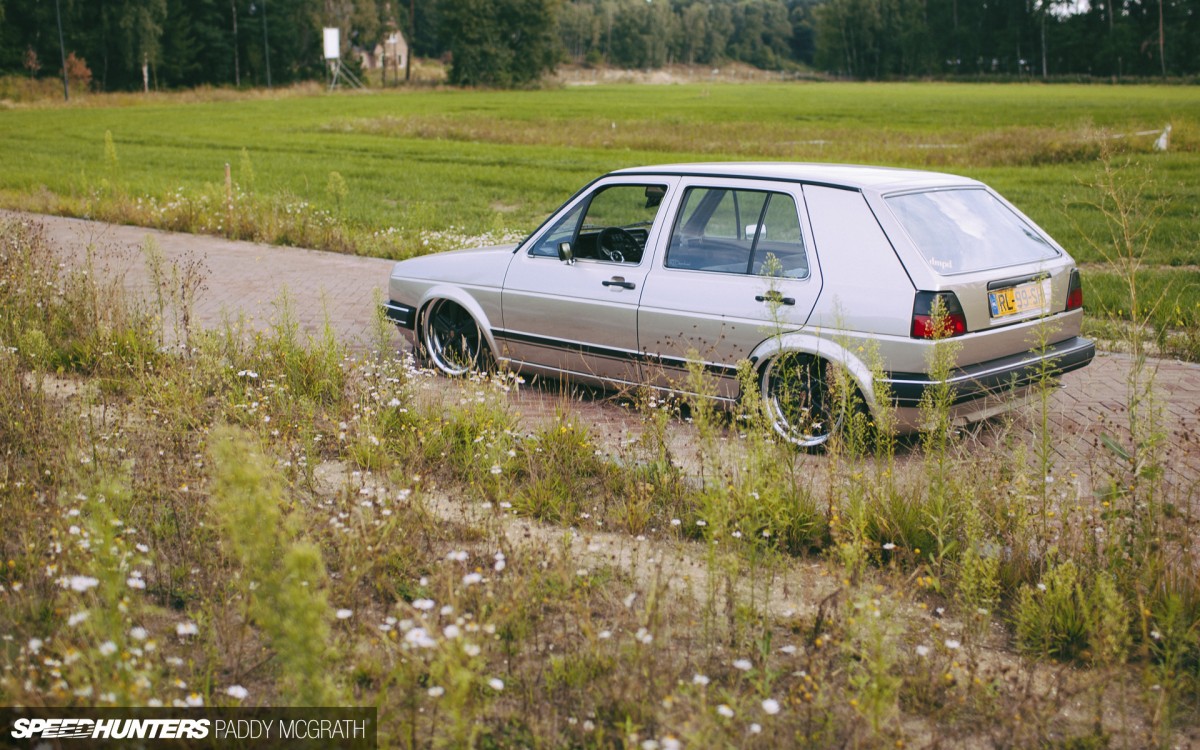 The original plan for the Golf build centered on a three-door Mk2 that had previously been given a late model TDI turbo diesel conversion. Henk had clear intentions for the ground-up modified restoration, and the fact that the car already had a modern engine sitting between the front strut tops, meant that one of his prerequisites was satisfied straight away.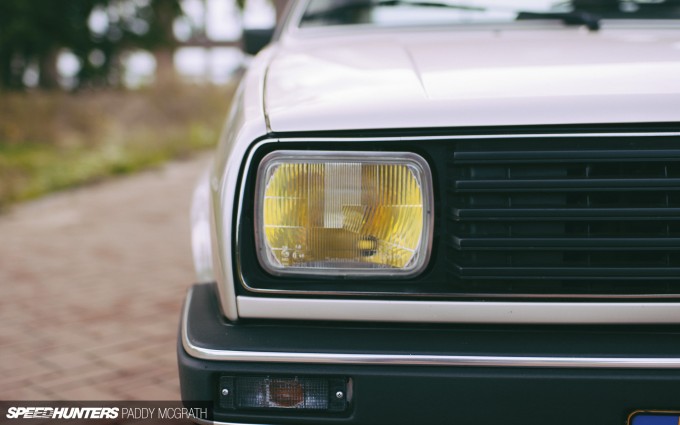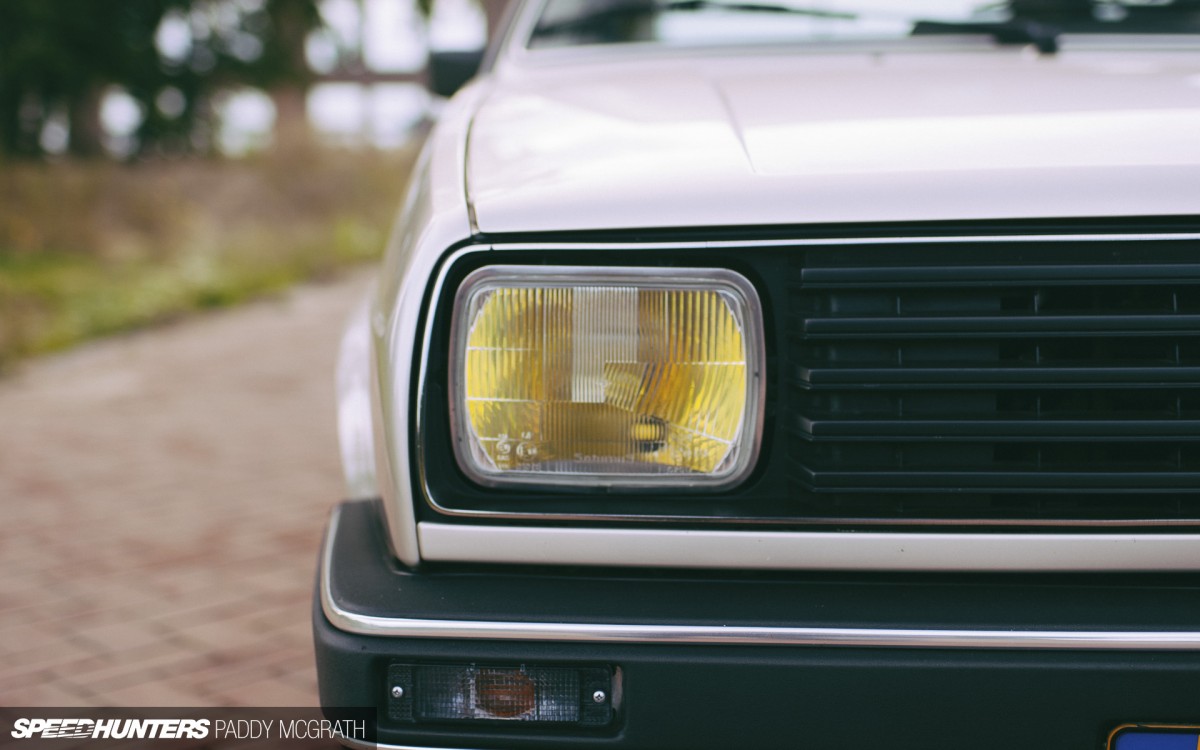 In a perfect world the project would have continued without any dramas, but in reality, the deeper Henk delved into the rebuild, the more issues began presenting themselves. Structurally, the Golf was not in the condition that he had hoped it would be and ultimately he was left with little choice but to cut his losses and start over.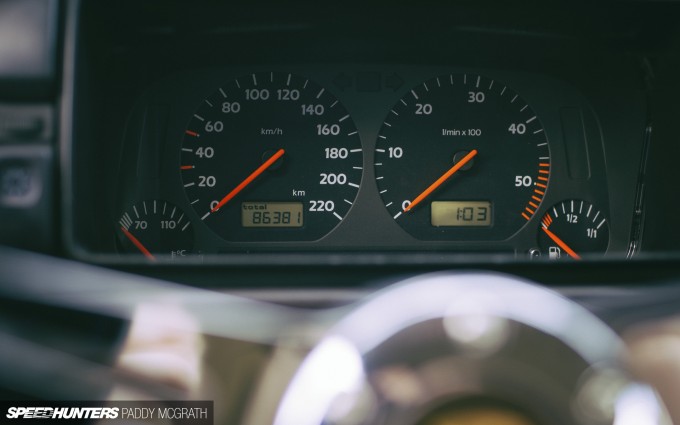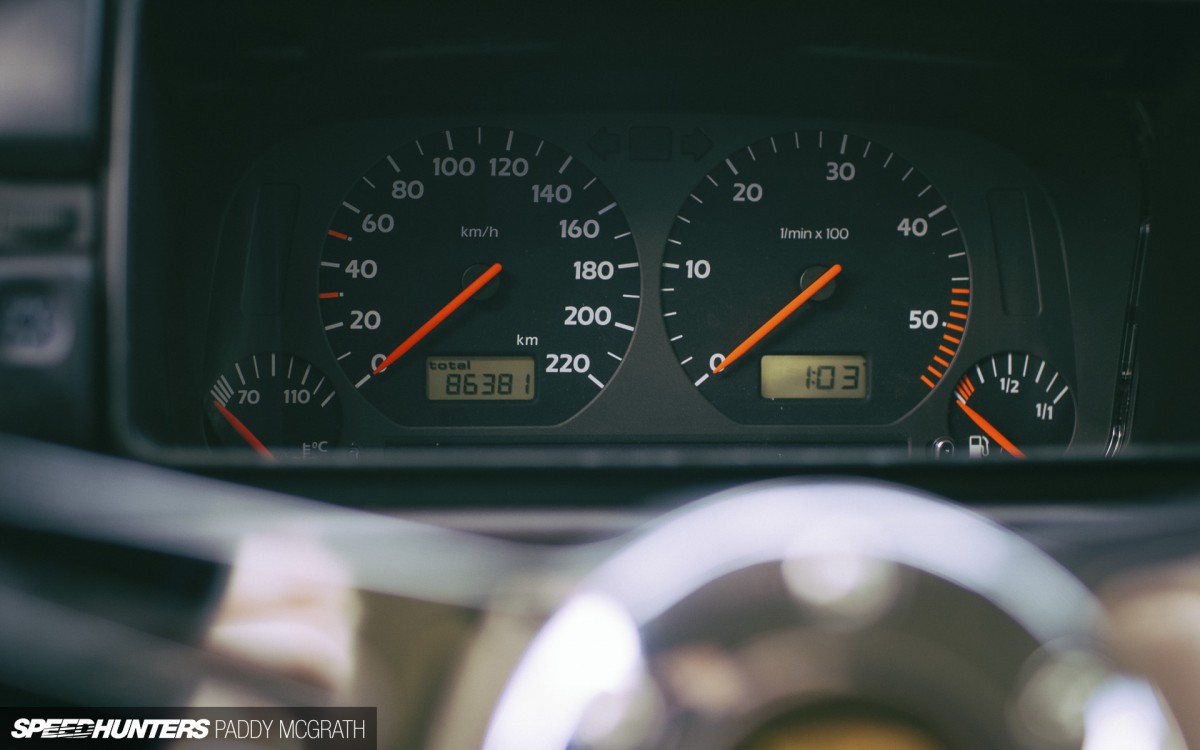 Not wanting to be burnt the second time around, Henk inspected almost 20 Golfs before finally settling on one that ticked all the right boxes – a low-mileage five-door Mk2 in 100 per cent factory original condition.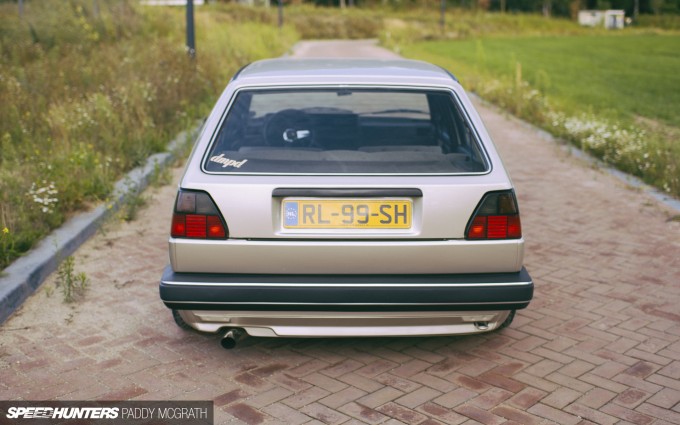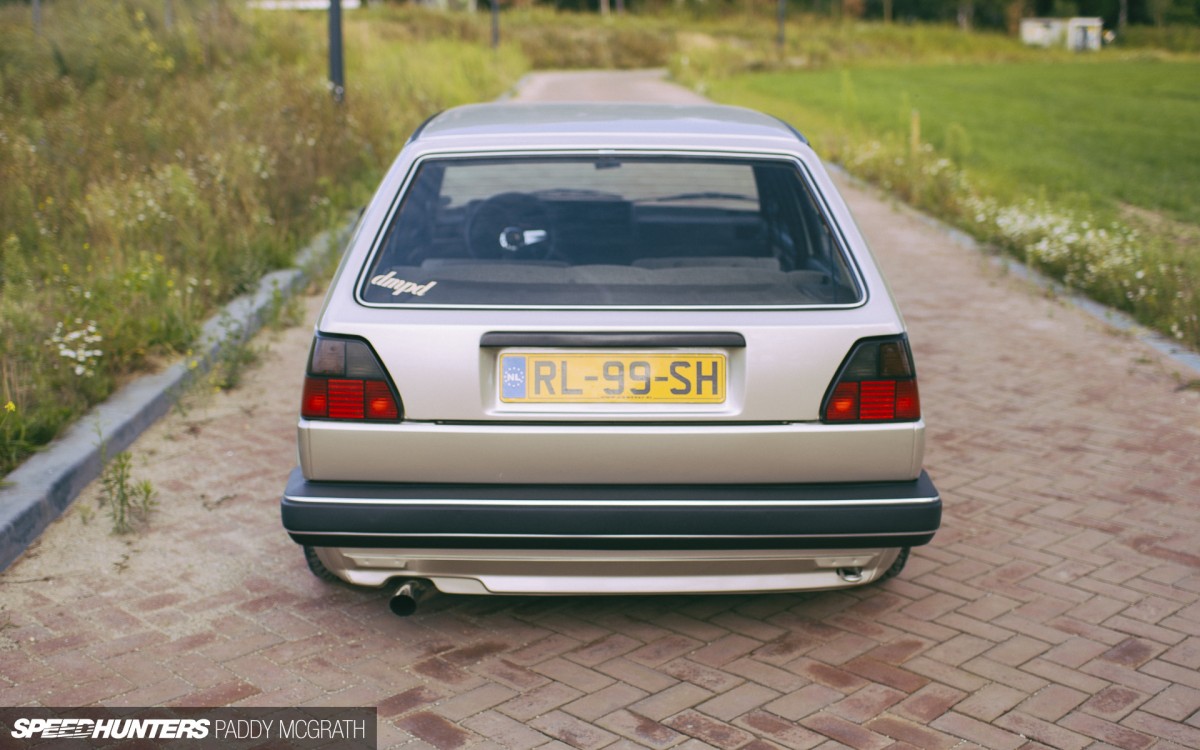 The crux of the build, which included swapping the TDI engine and its corresponding five-speed manual gearbox over from the abandoned three-door chassis, took Henk the better part of six years to see through and a few more since then to work through the finer specifics. But the result is quite amazing.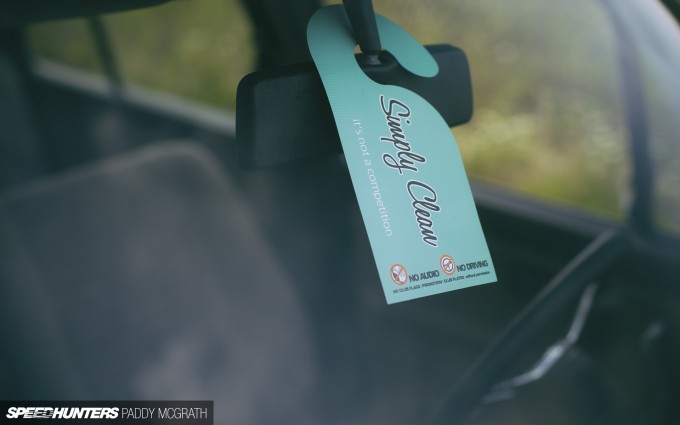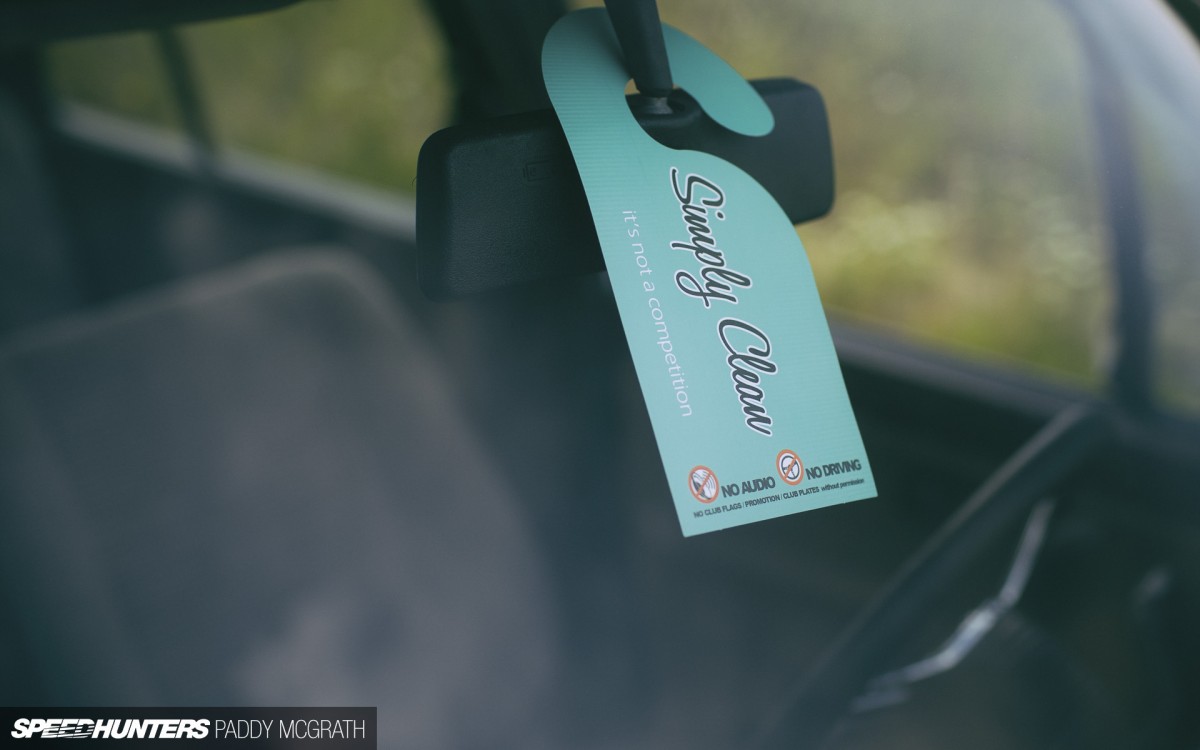 It's not that the car he's ended up with has become overly modified – collectively or in any one area – but rather the approach that Henk has taken, and how that has translated into the Golf that Paddy got to point his camera at after the DMPD show in the Netherlands back in late August.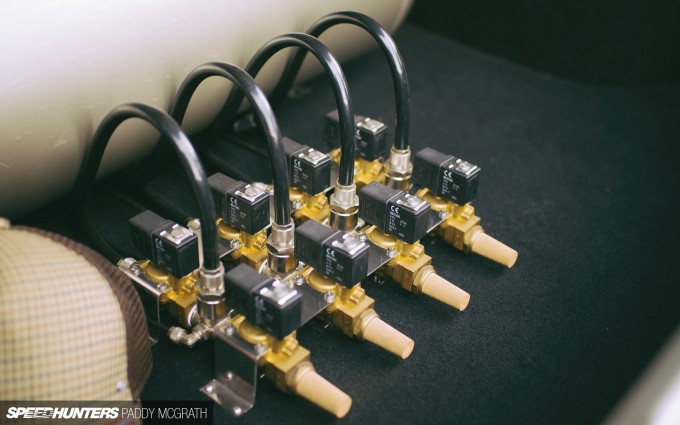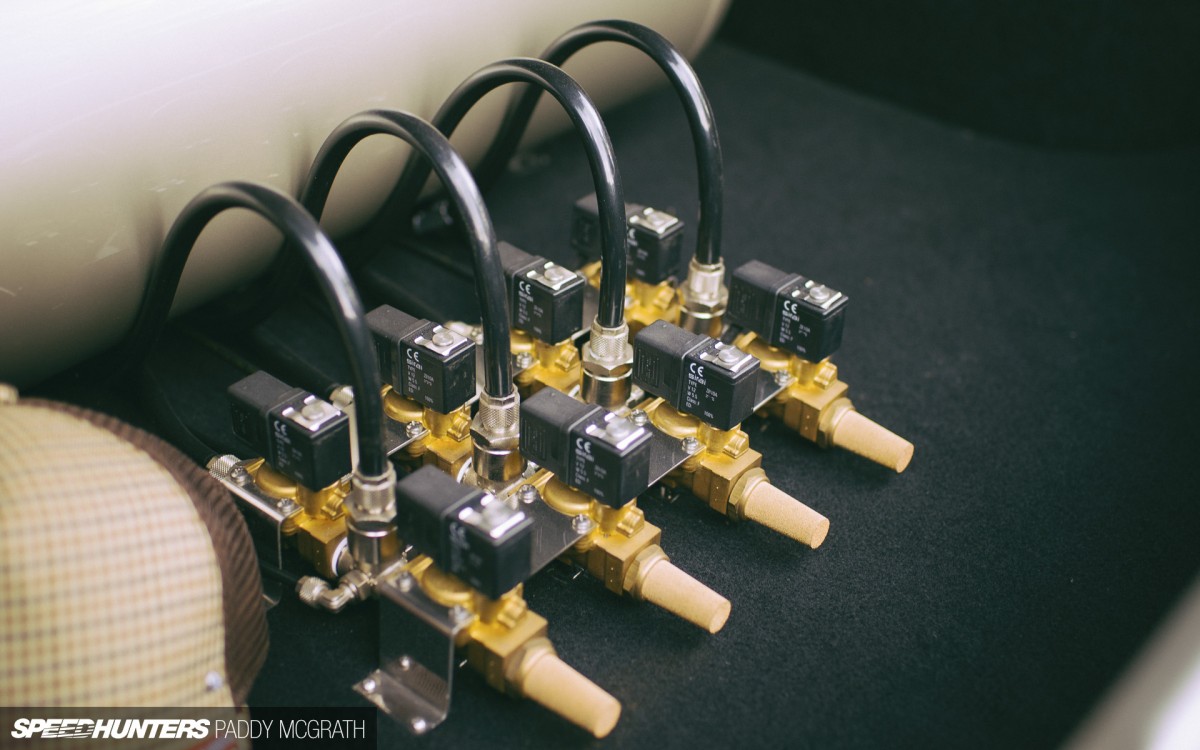 Welcome to a lesson in fastidious execution.
On the low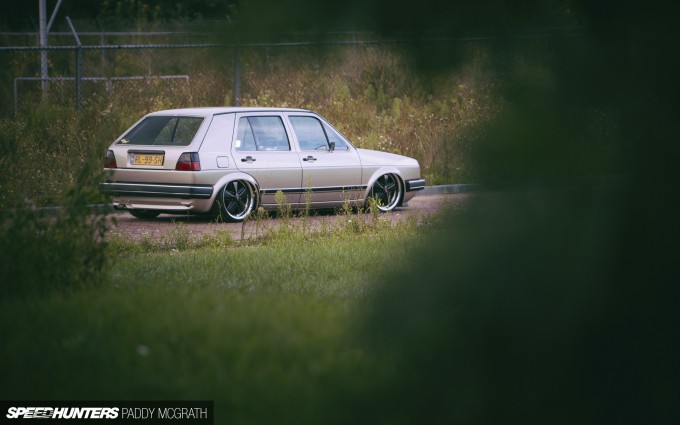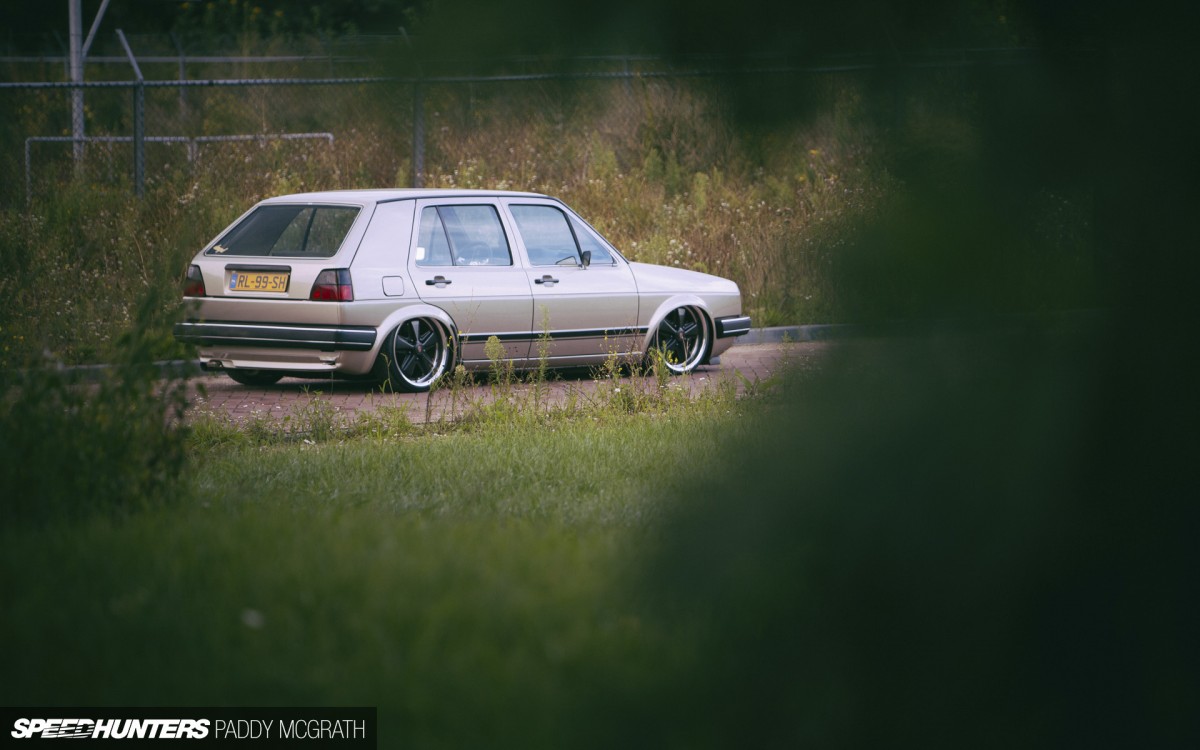 For maximum flexibility Henk always knew he wanted to run an air suspension system, but the gear he first installed rode so poorly that he ended up designing and building up his own system from scratch.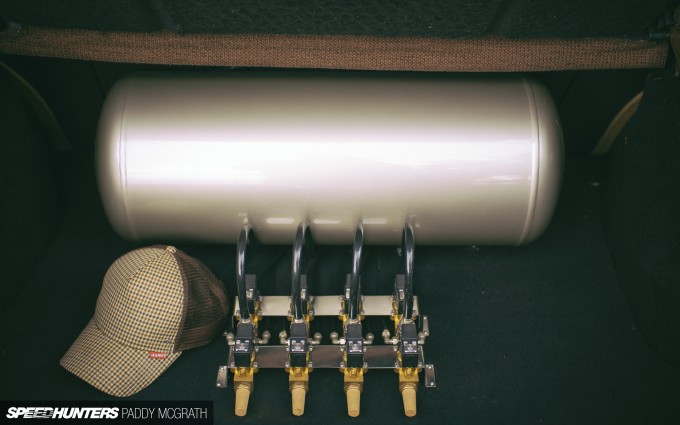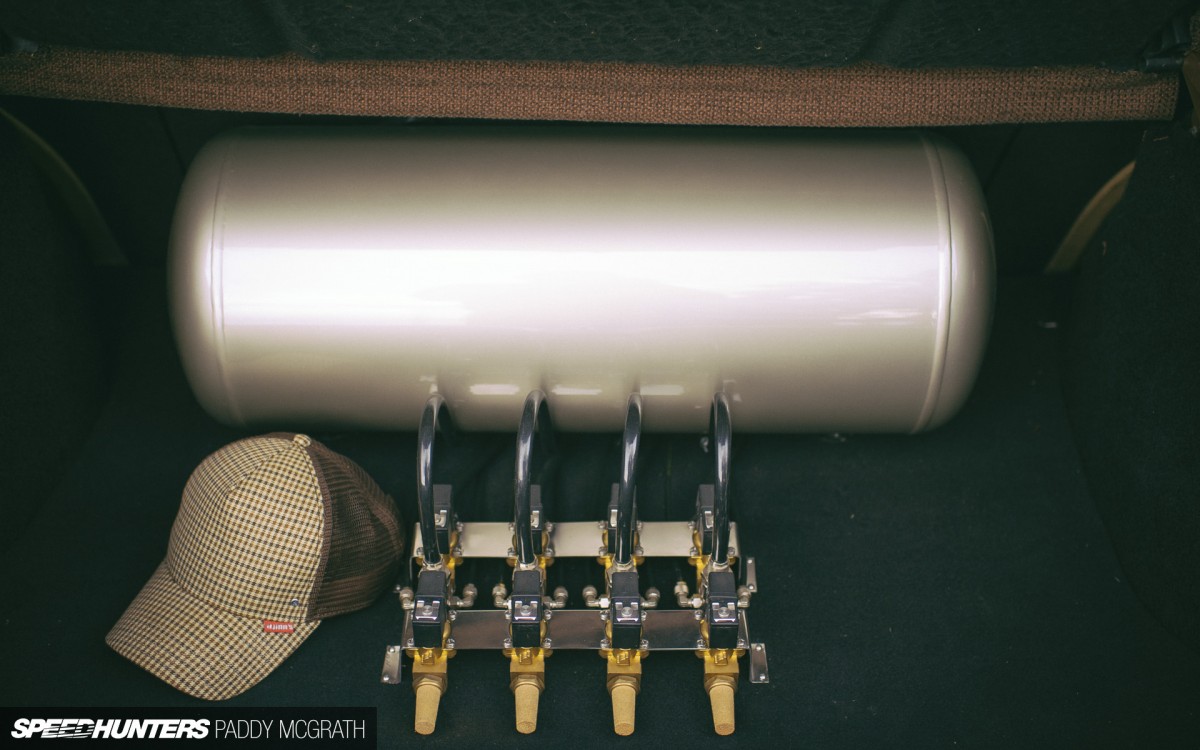 And as you'd expect, the unique fit-out is absolutely first class. There is clean, and then there is this.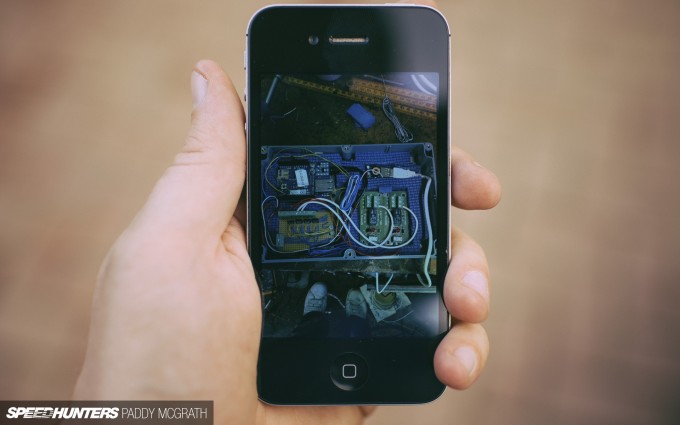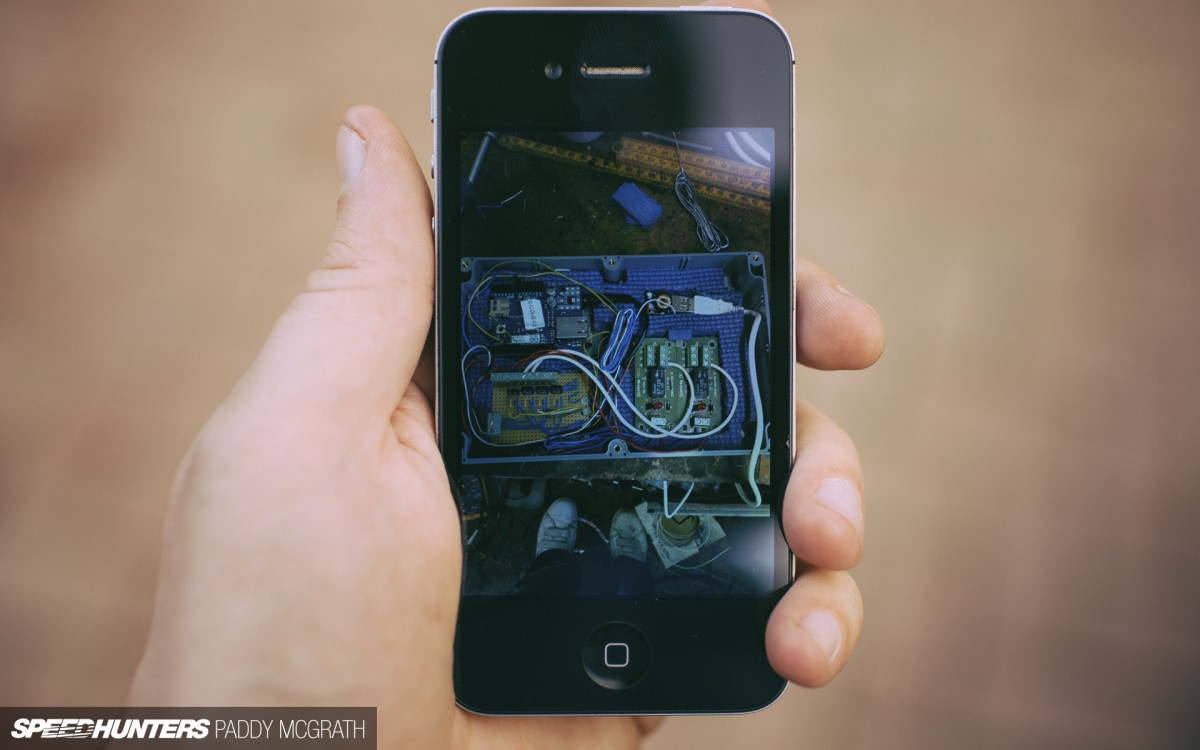 The boot install is really only half of it though, because unlike most over-the-shelf air-ride kits, Henk's set-up is totally custom controlled by his iPhone using an app that he created himself. Born out of an idea that was stemmed by watching a friend play around with a free programmable micro-controller, a few simple swipes and clicks is all it takes to raise the car up or drop it to the ground, so as long as Henk's in wi-fi range.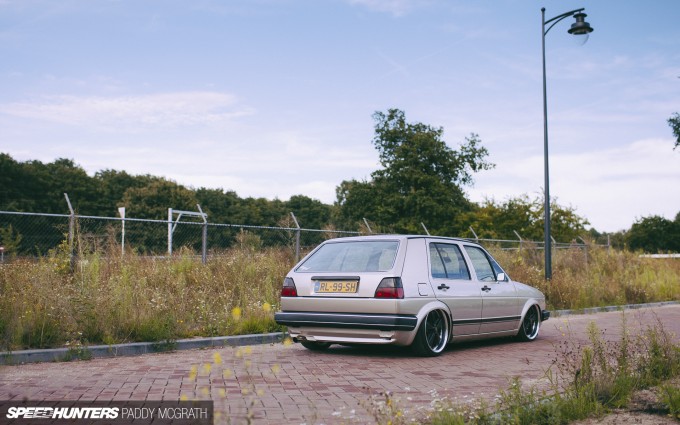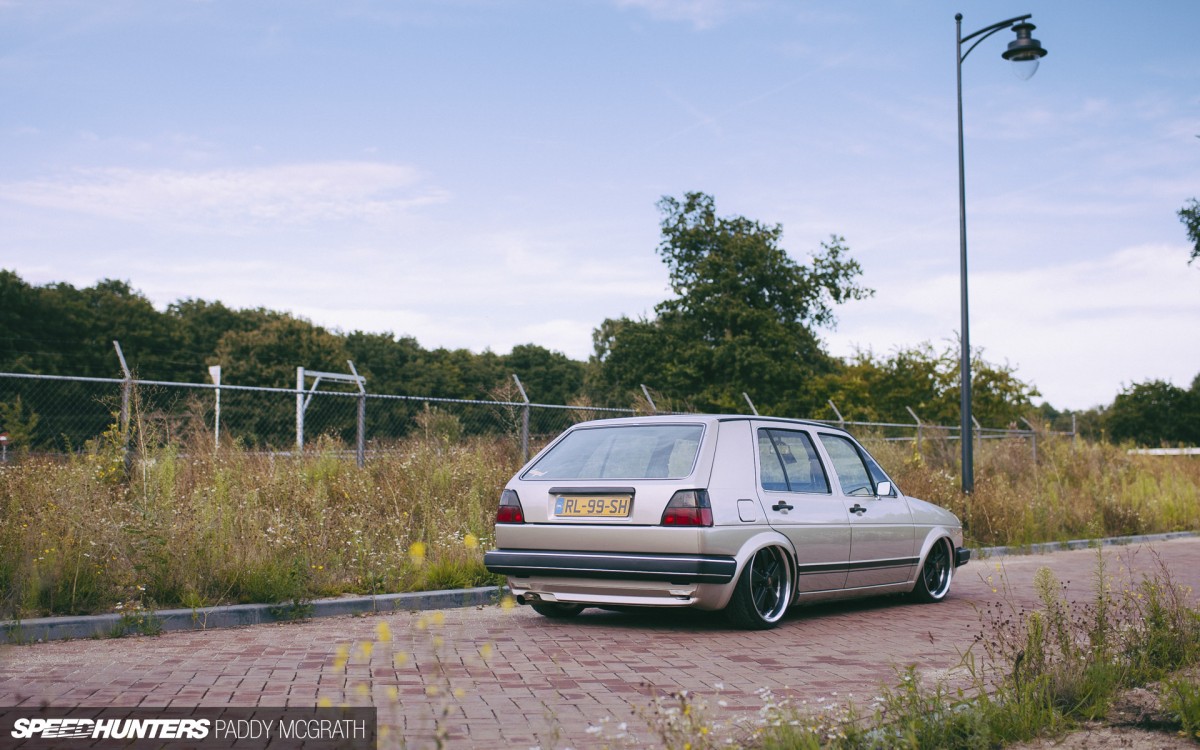 Achieving the desired look entailed so much more than just the air suspension though. In Henk's mind, only Fuchs-type wheels – the early 911 mainstay – could ever cut it, and originally a set of genuine five-spokes found their way onto the car. Although they ticked another box on the list, at 16×6-inch and with a less than ideal offset, the fitment wasn't exactly what he was after. Fuchs never produced a 17-inch wheel for the 911, but given that was the size Henk wanted to run, he ultimately found what he was looking for in a set of 'Foosh' wheels by John Brown Wheels (JBW). They weren't a straight fit though, requiring custom narrower hubs to be built and fitted on the front end to allow enough clearance at full drop, and hub converters on the rear to accommodate the Porsche-specific 5x130mm PCD.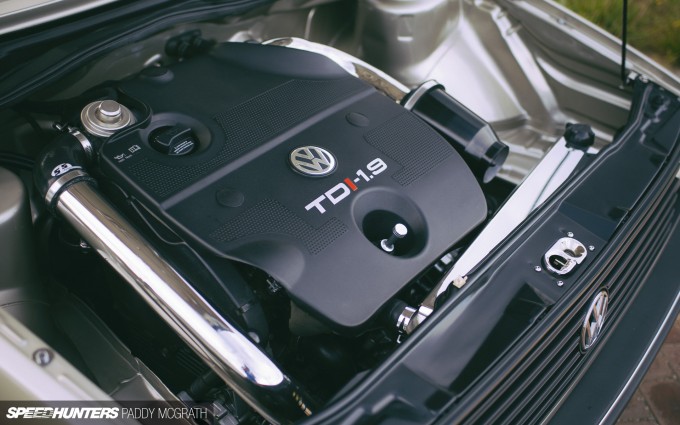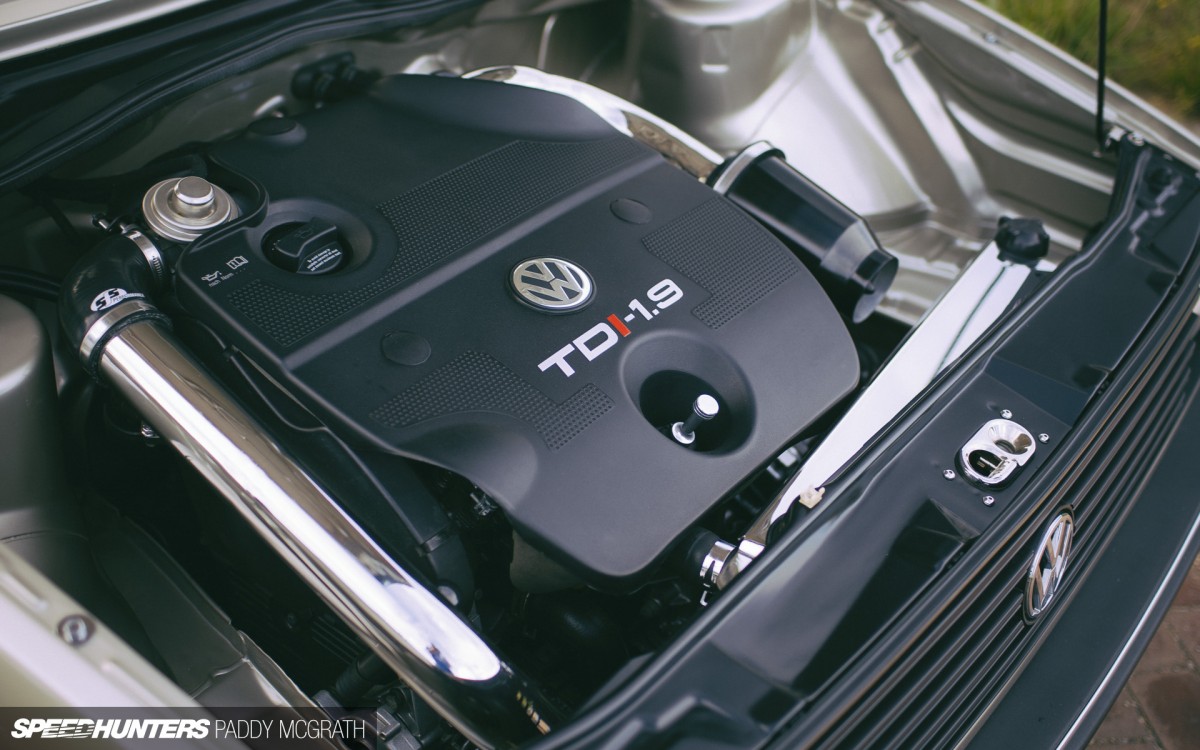 Suprisingly, the sight that greets you when you lift the bonnet plays a pivotal role in the ride height too. It's not the retrofitted 1.9-litre TDI engine itself, but rather the way it's been mounted in the bay. That is, on modified mounts to position it 30mm higher than it would naturally sit had it been a straightforward swap, which allows the Volkswagen to ride that much lower to the ground without the chance of the sump being torn off. Call it form and function.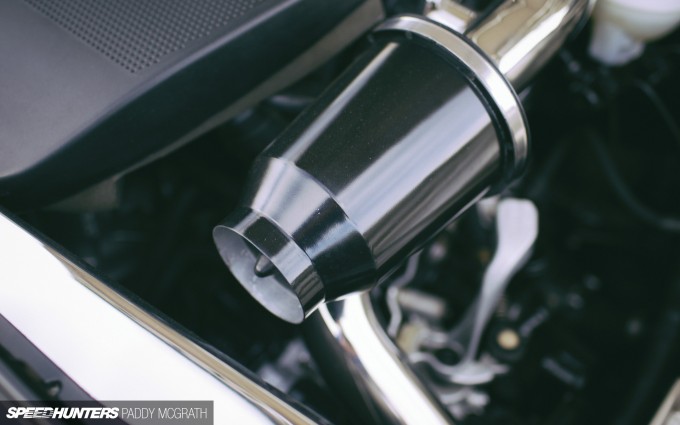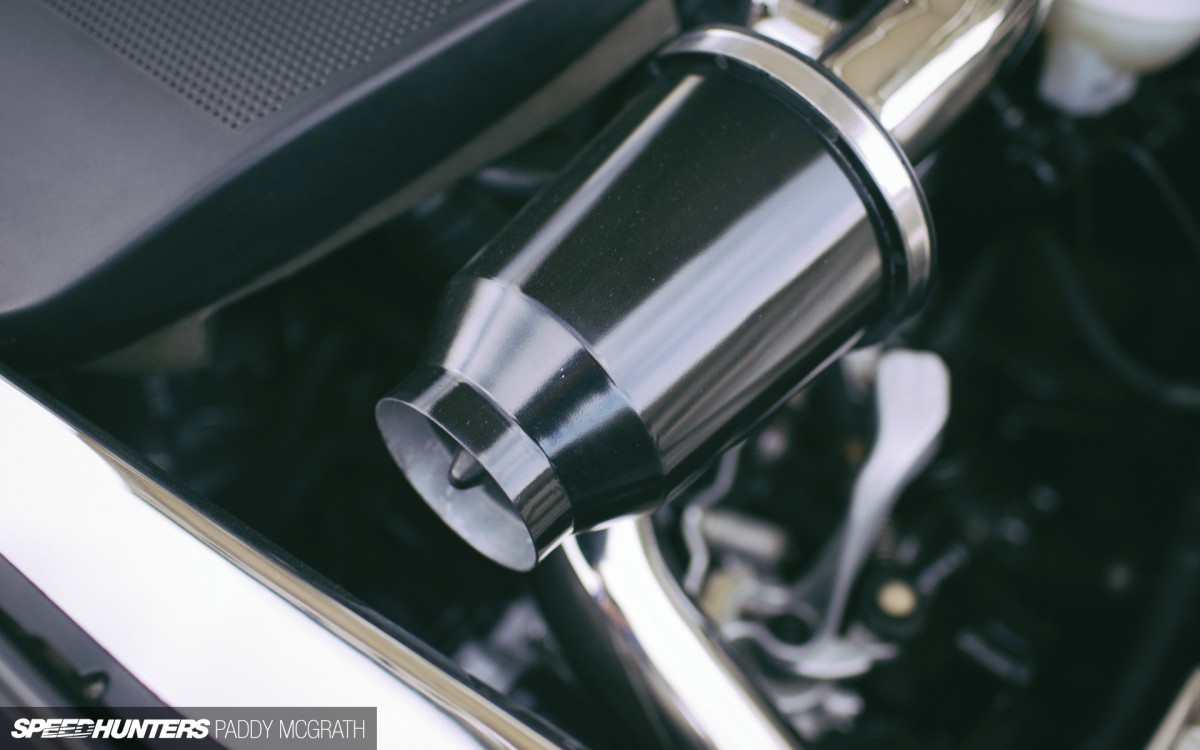 It's those sort of small, seemingly inconsequential – but actually quite important – details that sets Henk's car apart from the masses of lowered Golfs. The detailed engine room also features a modified Golf G60 intercooler with custom pipes, a custom hidden wiring loom and a custom built intake system to draw cool air directly from the front of the bay.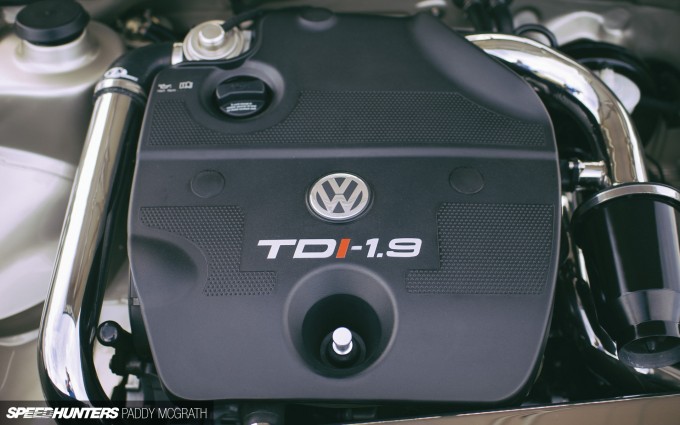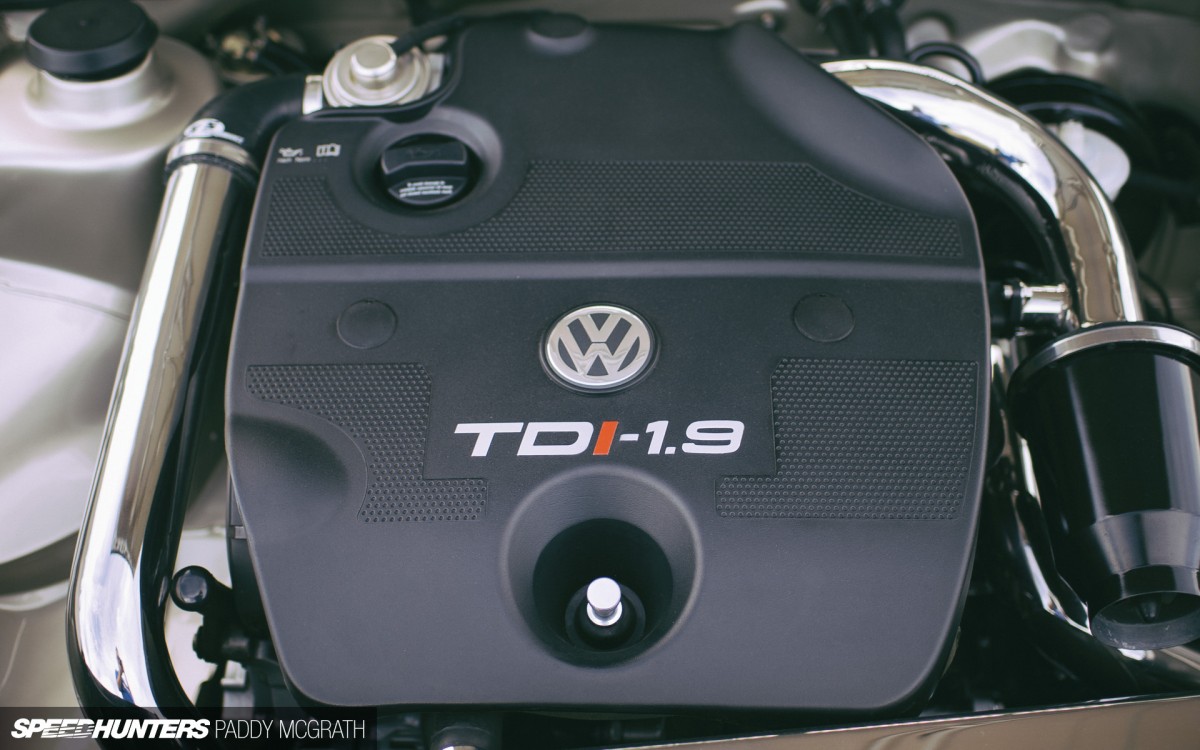 As clean and well thought out as the engine conversion is, it pains me to learn that due to recently introduced regulations for factory diesel classic cars in the Netherlands, Henk cannot keep this engine in the Golf if he wants to keep driving it on the road. He is, of course, looking at the situation as an opportunity to keep evolving the car, and has spent the last few months building up a petrol-powered engine that will eventually take the TDI's pride of place.
It's all in the details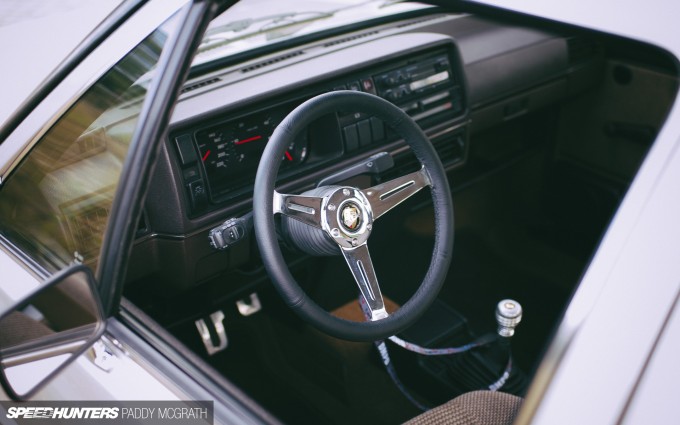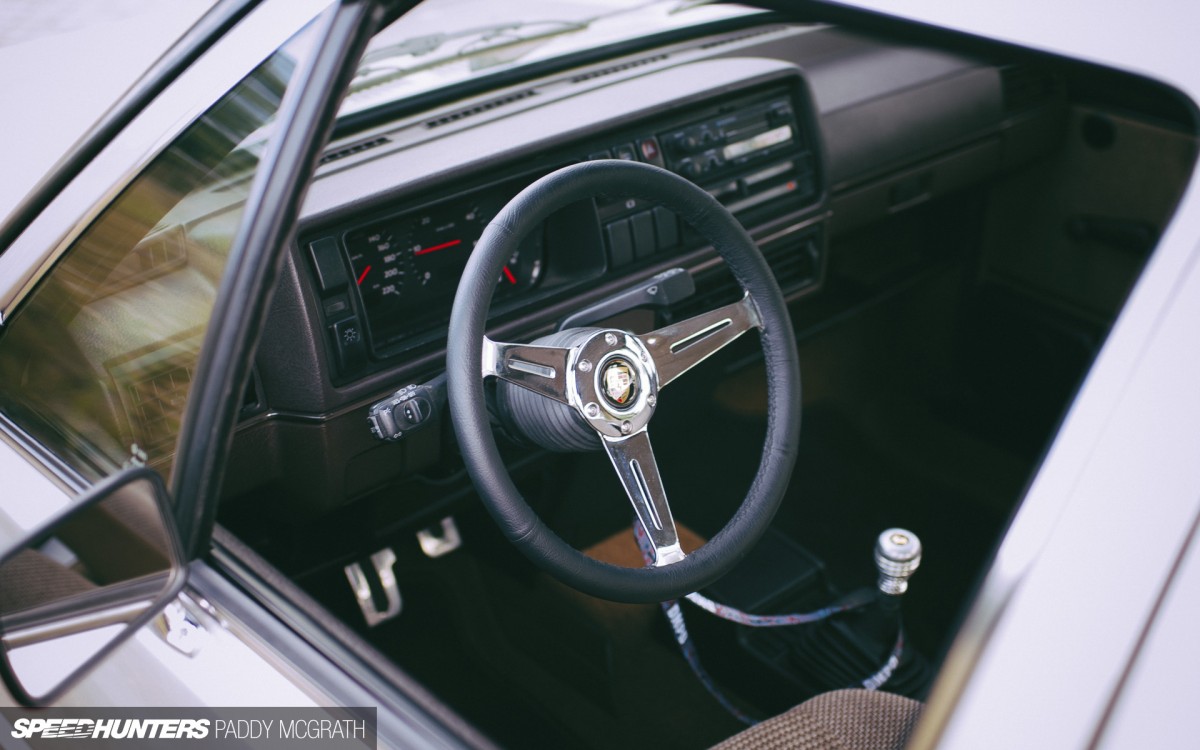 Also on Henk's list of things to do is a complete overhaul of the interior space, which right now – save for the steering wheel, shift knob, pedal set and removal of the front seat headrests for a cleaner look – is pretty much the way it rolled off Volkswagen's production line almost 30 years ago.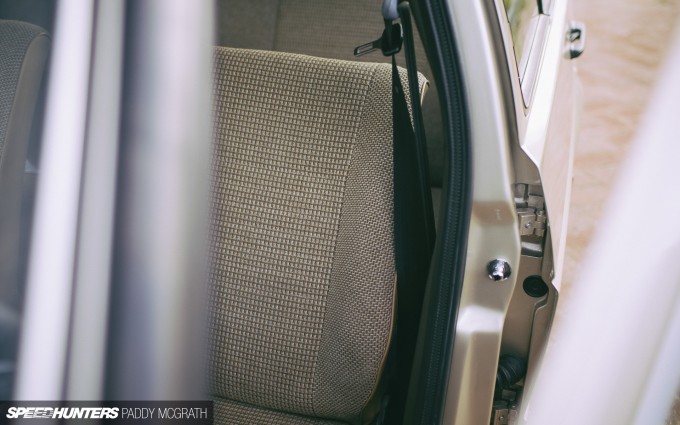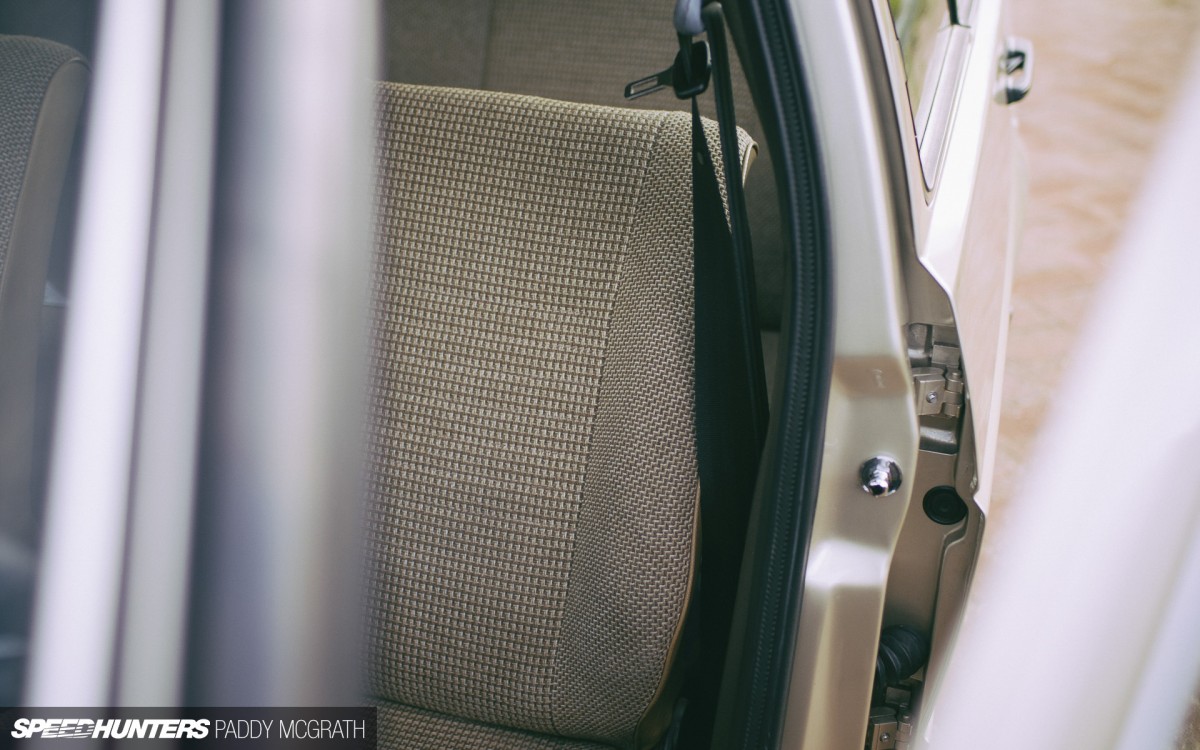 Given how spotless it is, and the fact that Henk hasn't undertaken any restoration work in this area of the car, that's pretty amazing. Then again, with less than 90,000 original miles on the clock and a chain of fussy owners before him, the immaculately-presented interior was one of the reasons he was drawn towards the car in the first place.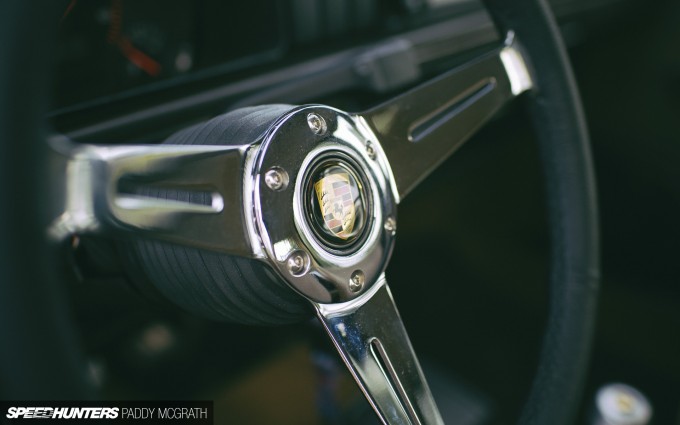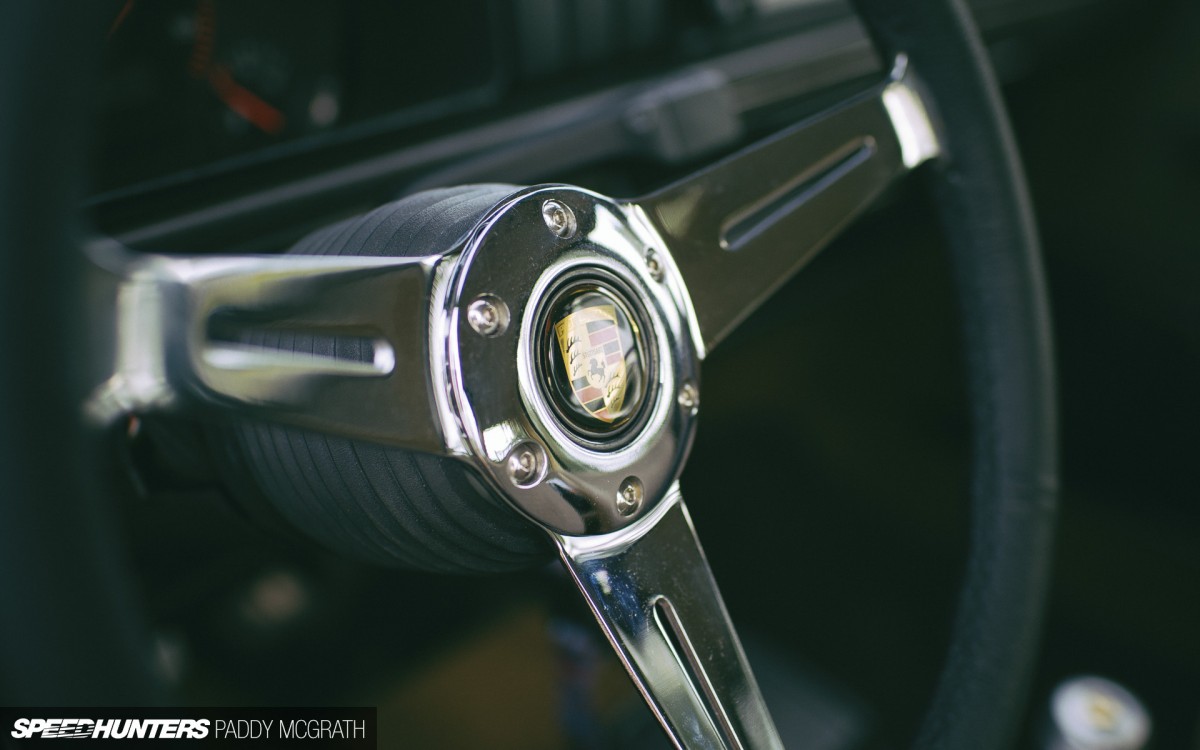 It may not have been born in Stuttgart, but if Porsche had lent its name to a front-wheel drive, five-door hatch back in the mid-'80s, I'm sure it would have at least felt something like this. And in that respect, I think Henk has achieved exactly what he set out to.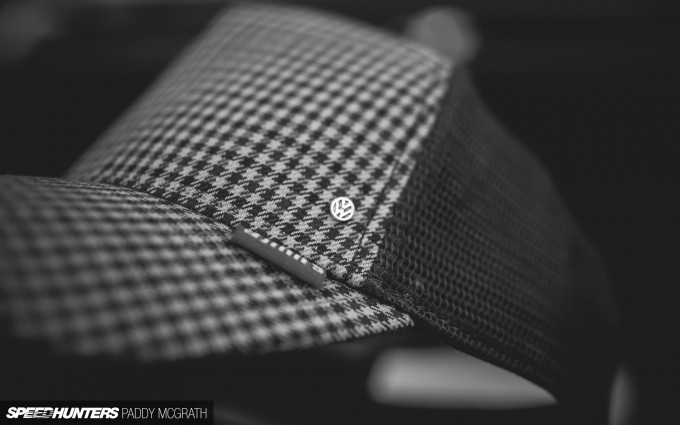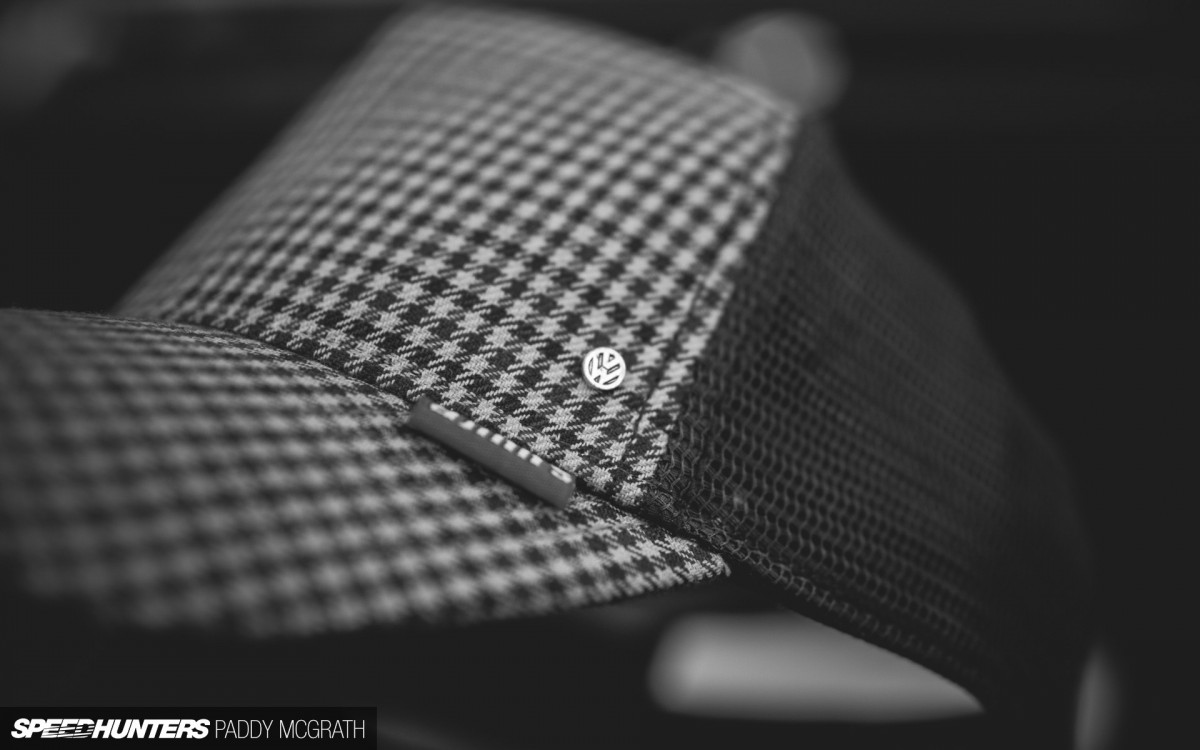 Save for the Polar Silver Metallic respray (a 911 colour, of course), some CNC machining and a portion of the electrical work, the Golf is all his work too, which is something that we always like to hear.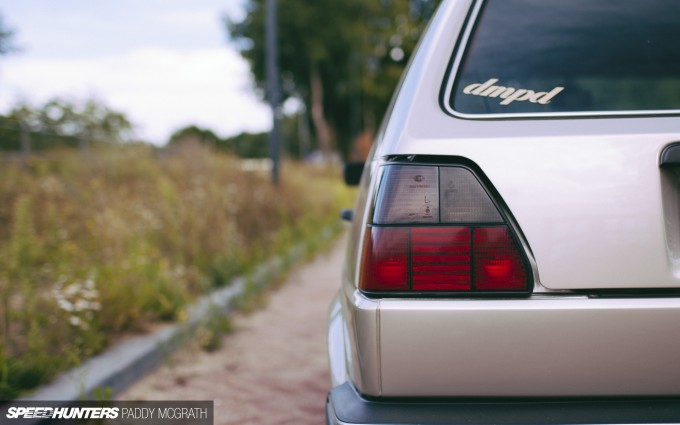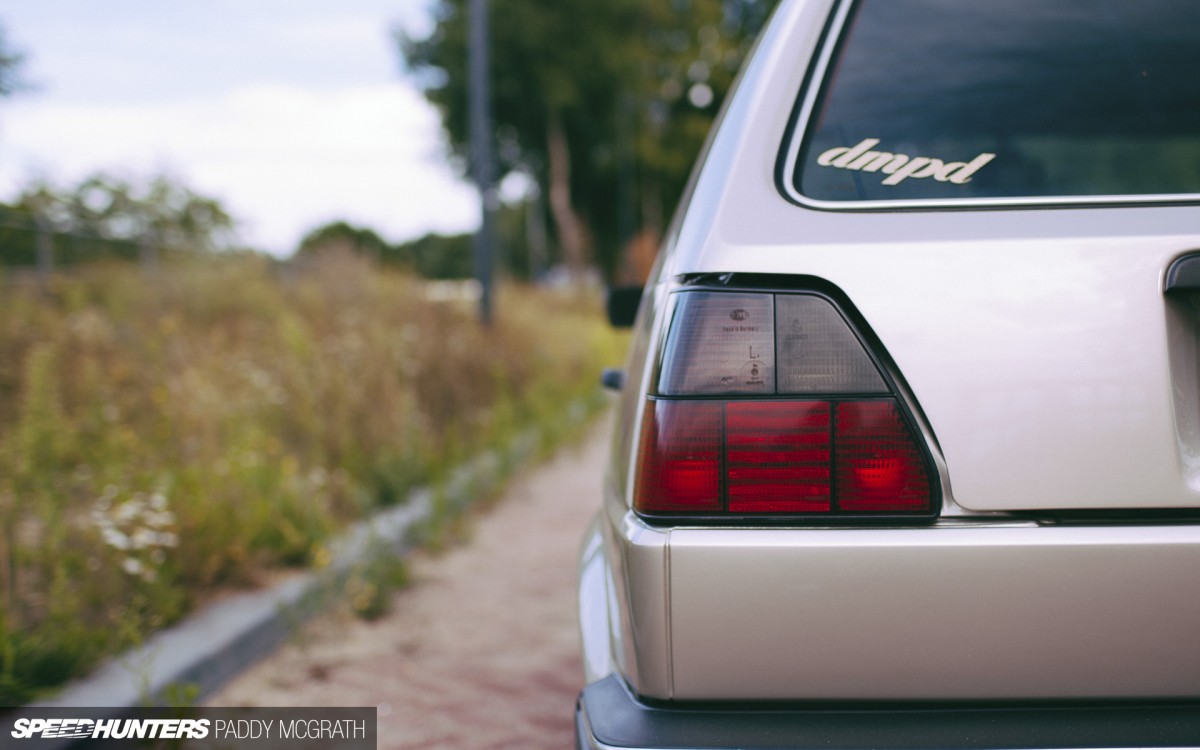 As I alluded to earlier, the Golf will soon be back under the knife – partially because Henk's hand has been forced, but also because there's so much more he still wants to do. I don't know about you, but given what's been achieved so far, I'm kinda interested to see where this project goes next.