Where it all began
I'm going to be quite selfish with this feature, so I hope you feel like you can indulge me. Or maybe just come along for the ride and see what happens, eh? When it came to concluding our roots in rallying theme, we needed to fill the mug right up with automotive nirvana. A piece of metal and passion that summed up what we've been talking about, whilst being something you can relate to. Because that's half the battle sometimes right? It's all very well seeing a million dollar piece of hardware that has about 10% of a production car profile and 90% unobtanium parts, but aside from being wowed by it, the chasm between our daily existence and that exalted world of engineering is too large to span. And cars are all about relationships, interaction and the commitment they bring out in the human spirit. Which is why we're wrapping things up with a Renault 5, and a very special one at that.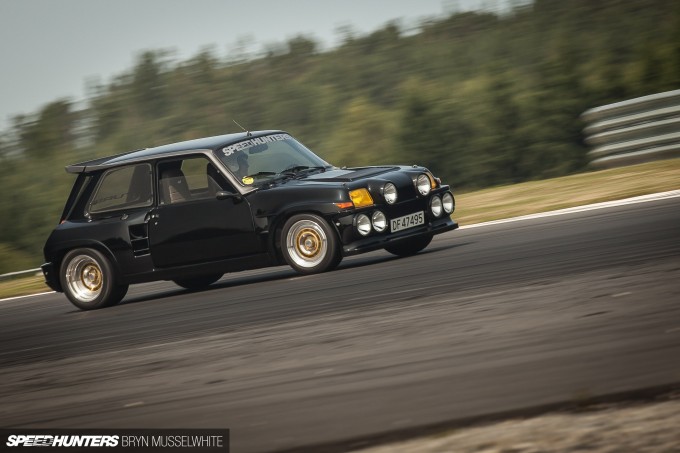 So why does that make me selfish? Because the Renault 5 is especially close to my heart. I passed my driving test in one, my sister had one and both my parents drove Five Turbos in the early to mid-90s. Why? I have no idea. There was no particular brand allegiance and none of us ever owned another Renault, even though my family have had strong links to France for decades.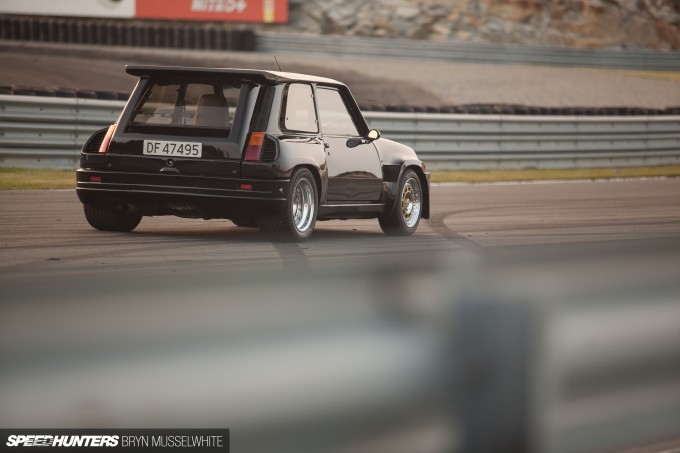 So I guess there's just something special about them for me. Maybe you can relate to that? It might not be a Renault, but somewhere in your history there will be a car that just ticks a lot of boxes in the memory. This makes it all the more special as I stand back and take in the shape with the owner Henrik Thorstensen, because he feels the same, but for different reasons.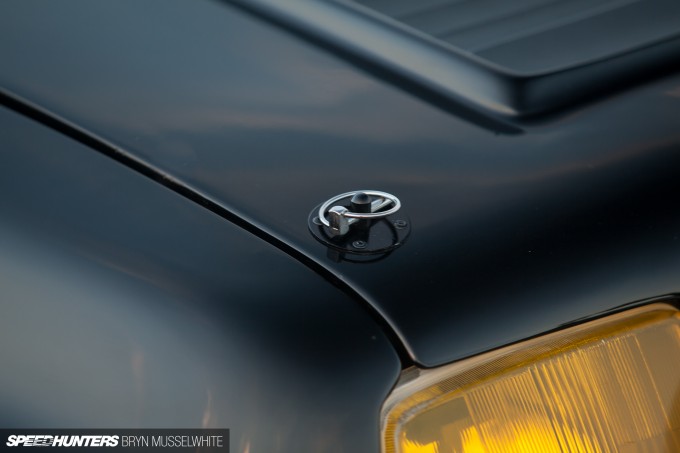 Henrik has always had a thing for the legendary Group B cars and I almost feel sorry for anybody who wasn't alive when the most utterly mental rally cars to ever exist were flying around the globe. Along with the cars like the Audi S1, the Renault 5 Maxi was meant to link the road cars to rallying; winning meant sales supposedly.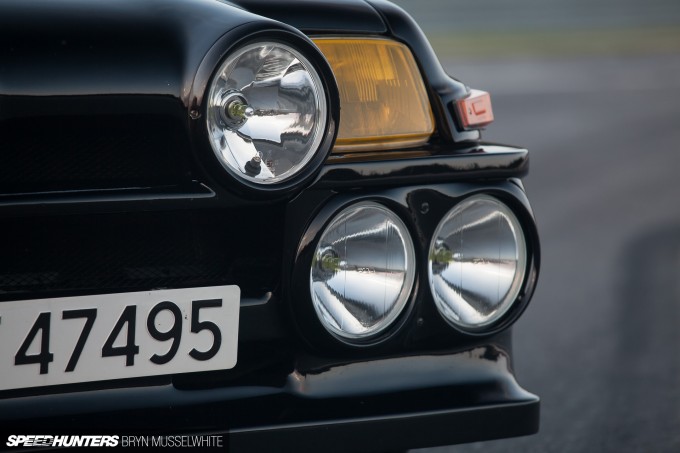 Now I know I said back near the start that the gulf between modern race cars and their road going kin is so wide it's hard to relate between the two and I'd understand if you felt the same way about this Renault. I mean come on Bryn, the engine isn't even where it was on the road car. The standard bodywork is all but lost beneath that arched and winged exterior; it's just like a modern rally car in terms of shared parts, surely?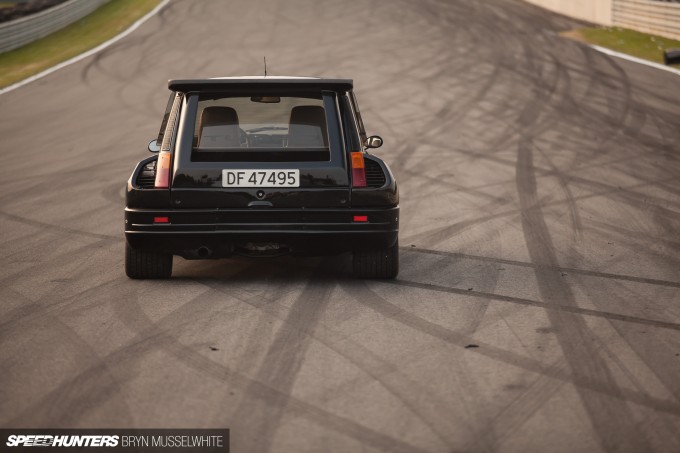 Well yes, and of course I do accept I'm now having a hypothetical discussion with myself but again I did say this article was going to be a little selfish. I would counter that with the age this Renault was born in: computer usage was still in its infancy when it came to car design. This five appeared in 1985 which is nearly thirty years ago, so underneath all the added body parts and relocated drivetrain, there is clearly still a little grocery getter that was diverted off the production line and injected with mechanical steroids. So this isn't some sort of supermodel that exists on an ethereal plain, tempting and teasing from an unattainable height. No, this is your next door neighbour who went out one day and came back a superstar.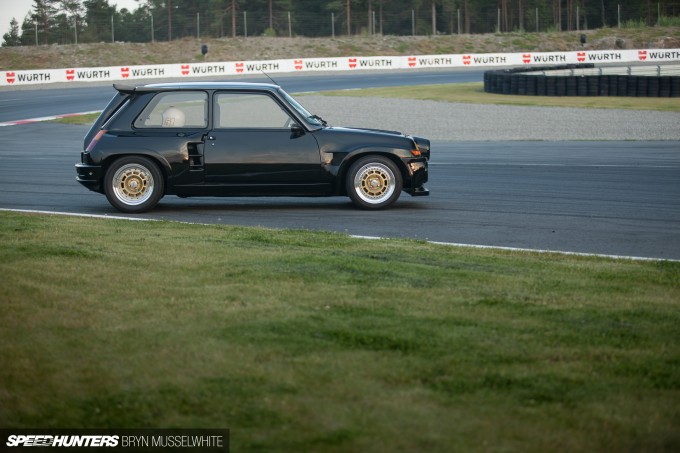 The thin pillars haven't got a roll cage tied into them and there's no feeling of being insulated from the basic feeling of the original car. Which is what appeals to me so much: this is a road going race car for me, not a world class driver who competes at the highest levels.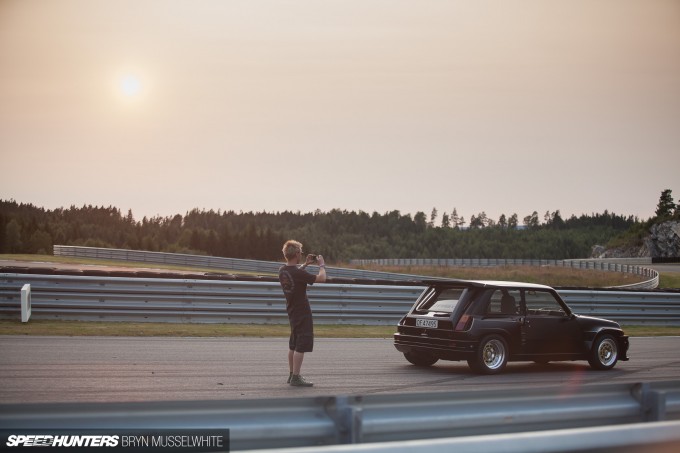 It's still very much a hero car though: the 'want' levels are running high right now. Henrik has had an incredible line-up of cars over the years, featuring some really special Fords, so he could have gone for something like the RS200, but when he saw the Renault for sale, he had to have it. Still digging on the car now…
They did what???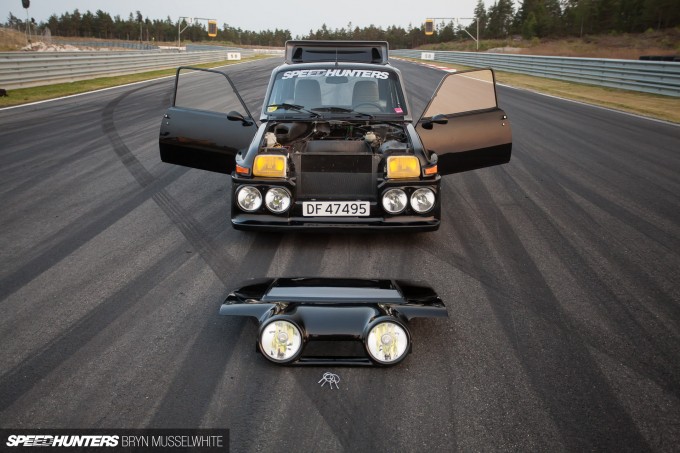 So what's the big idea here then? Well when Renault wanted to go rallying in 1980 they decided it would be best to base those efforts around the Renault 5. They had other models, but looking back, I can see that like the Golf did for VW, the Five served as the everyman car in the range. Unlike the Golf, Renault did one major thing that still makes me smile to this day, and was followed by Peugeot later in the 80s with their 205 T16.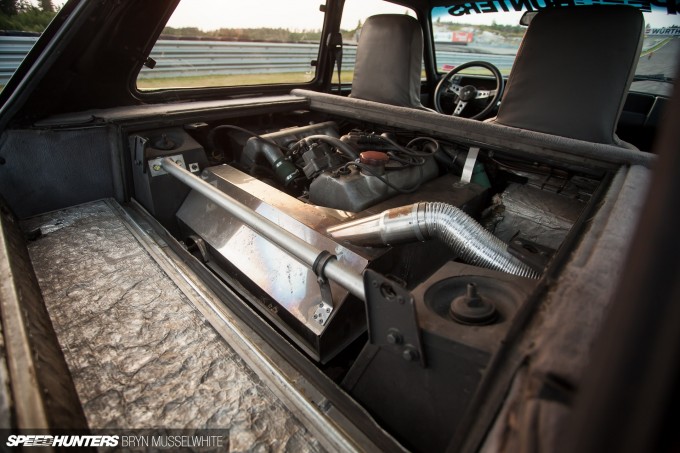 They moved the engine from the front to the back. There was already a turbo model in the range, but to help with the physics of handling and traction it was deemed worthwhile that the 1397cc engine was put where you'd usually find a rear seat. There are multiple reasons why we're featuring Henrik's Five, but one of the major ones is that it's a 1985 homologation model for the Maxi 5 Turbo, the ultimate rally incarnation. Although just over 3500 Turbo 2s were built in France between 1980-4 there were just 200 of this final fling, so this engine has the enlarged capacity of 1430cc which produces 210hp.  Although as Henrik says, it's the French so who knows the true capacity?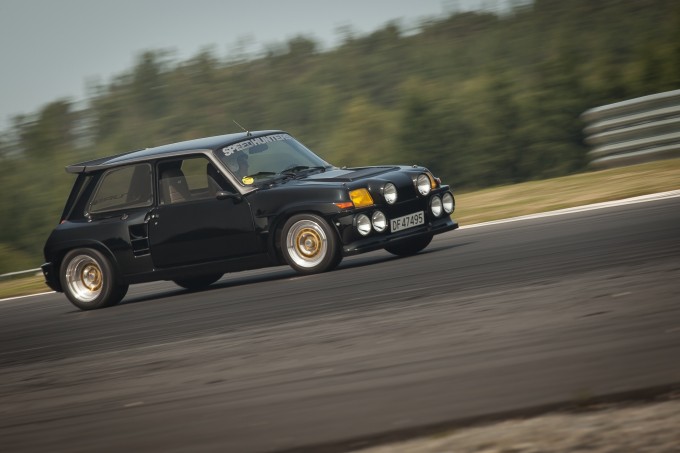 Because yes, I did just say 1430cc. So it must be slow right? I mean come on, why is the engine that small? Well first up the engine had to be based loosely on a road-going model. Another thing you need to remember about this time in history is that anything over 100hp in a road car was actually quite impressive; Henrik saying that the Five has the same sort of pace as a BMW 3.2ltr M3 up to higher speeds. But it's the engine shift from front to mid that means the Renault can hustle so well.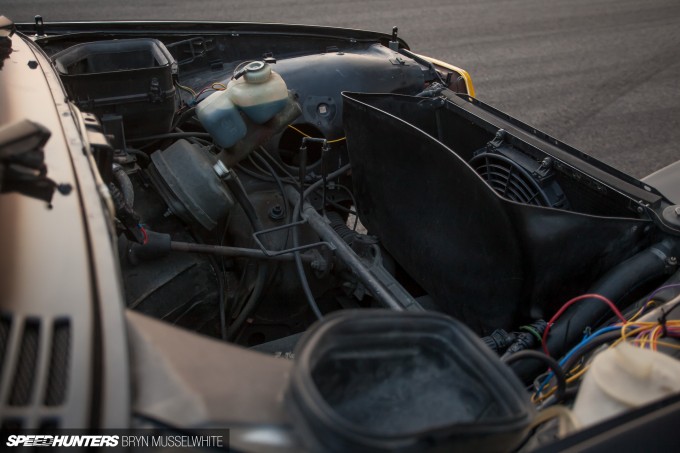 Look under the bonnet and there's nothing really to see – no fancy trim package. Just a front-mounted radiator and the brake servo as you'd find if the engine was still there. Usually you'd also find a spare wheel here, mounted horizontally behind the steering rack line. Take a look at that moulding that surrounds the radiator though.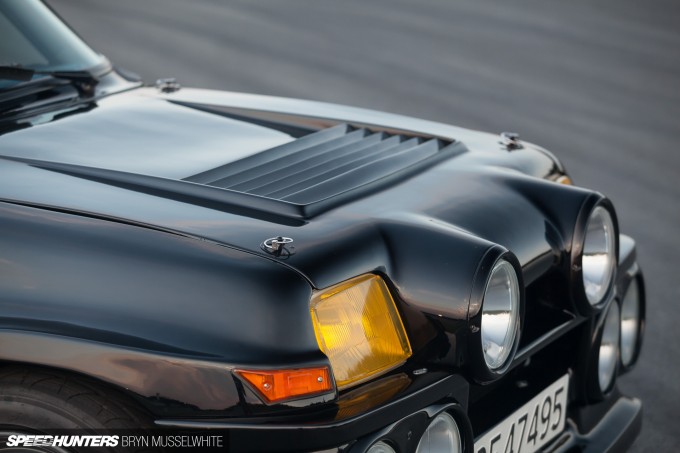 It's needed because with that bank of lights on the front there's been some clever packaging added to enable air to flow through in such volumes to enable cooling. The air is ejected through the bonnet after being used.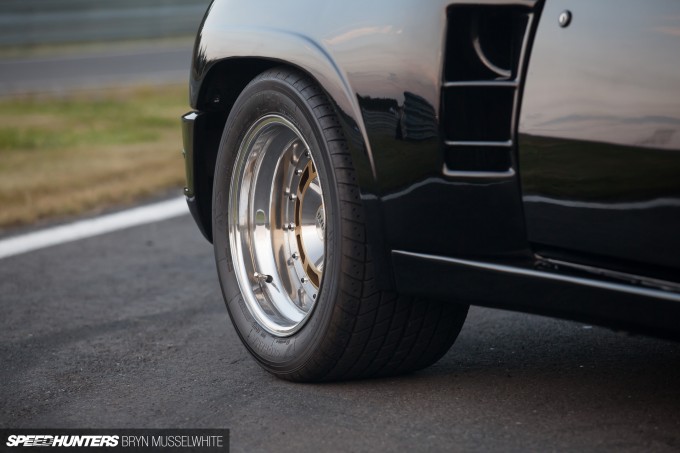 With air being fed to the rear by way of side intakes, again it all feels very analogue. You need air? Let's cut a hole, hand formed and thought about. Sure there will have been wind tunnel testing but again it was analysed by eye, backed up by computer.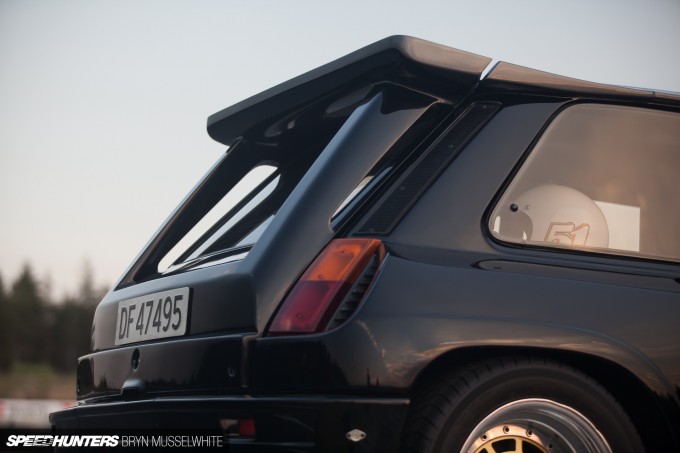 There's a lot of aero going on here as well; the bodykit adds more drama to the rear wing supports, with a cut out allowing air to wrap round the C pillar. Once again the standard shape is visible with the additions feeling exactly that instead of an entirely new panel like say the arches.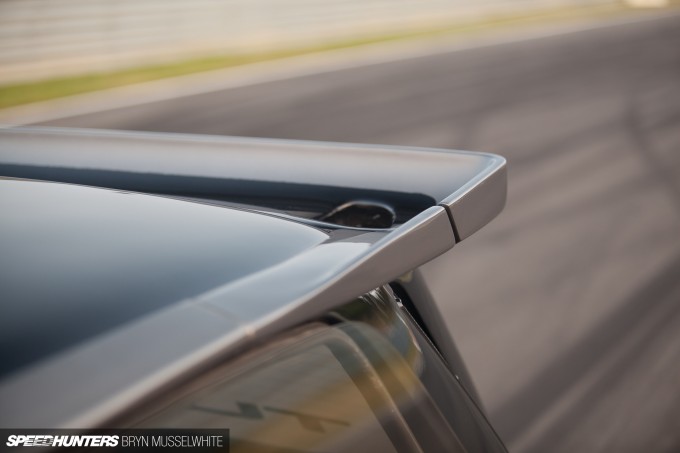 Scoops and vents dominate the exterior thanks to the Maxi kit; this was designed for use in rallying.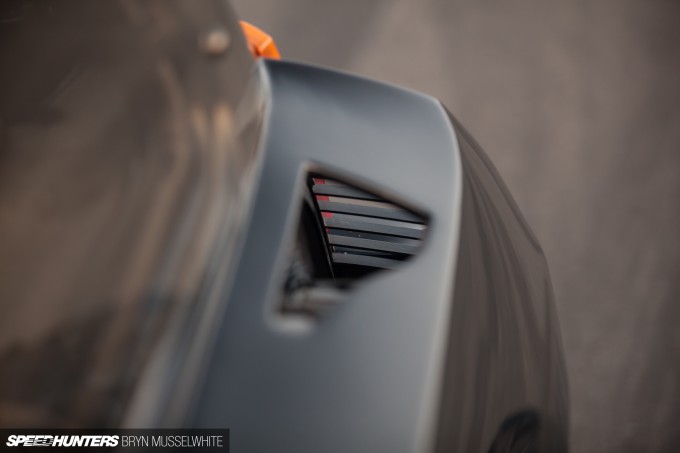 The sometimes wild styling all has a purpose.
It's a road car, honest…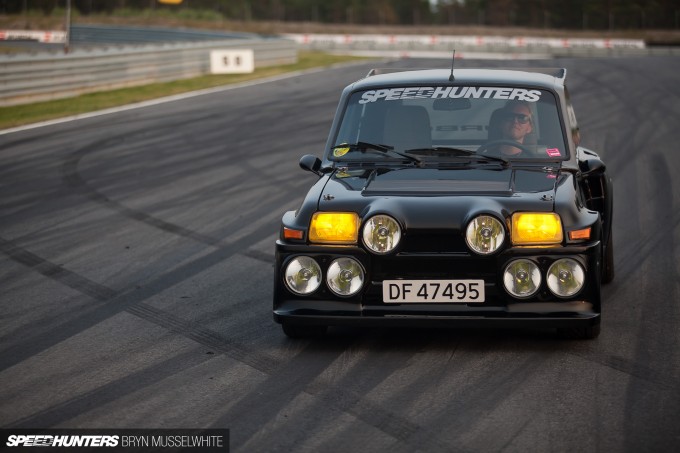 Okay so I shot the Turbo 2 on a track and yes you've probably recognised it as the distinctive location of Rudskogen. Henrik has been involved with the Gatebil team for many years and some of his previous cars will probably ring some bells if you follow the scene. His Mk2 Escort fitted with a 650hp/750Nm Cosworth YB engine was pretty distinctive; the Ford GT40 replica with a 700hp Nascar spec V8 was impressive too.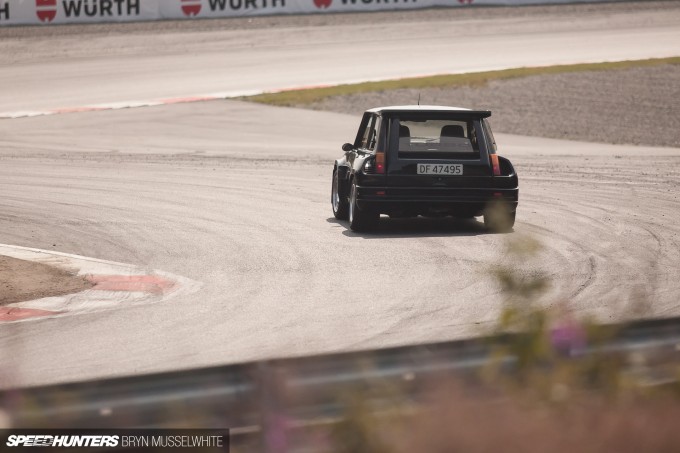 So the Renault sees track action as well as road miles, which is what it does so well. Being a manufacturer's road legal race car, it's a great mix of disciplines, again another justification for finalising our rally roots theme.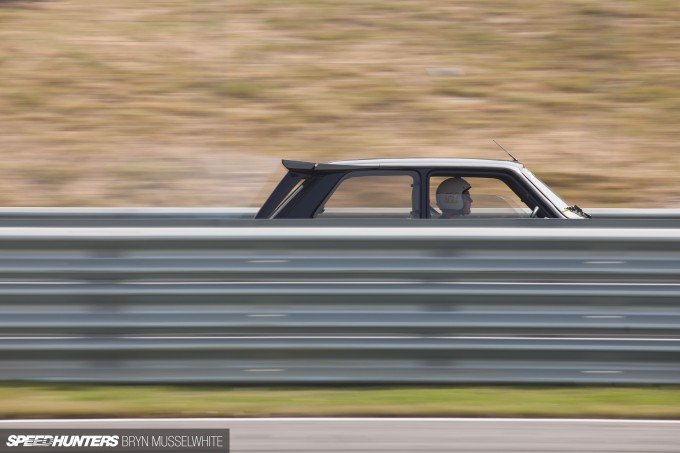 Once again there's more to this particular example though: the roof is made from aluminium which along with the aforementioned engine displacement is another indicator of its Maxi 5 designation. The 200 road cars which served this homologation can all be identified by a VIN beginning with 8221.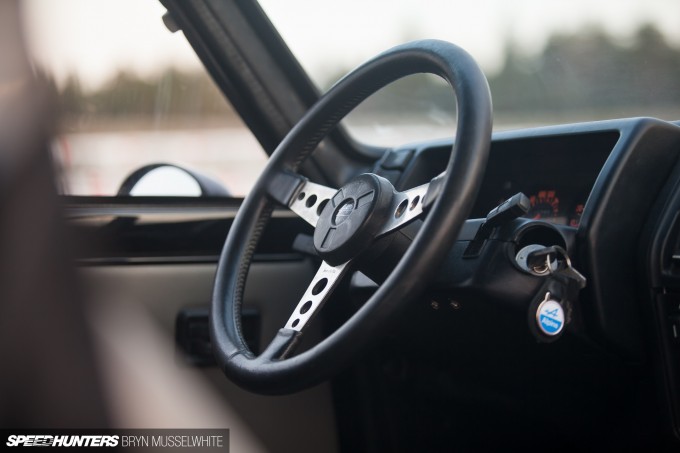 Inside it all feels far more normal, with a standard Renault dash pod in place and the simple three spoke wheel showing its motorsport intentions to the driver.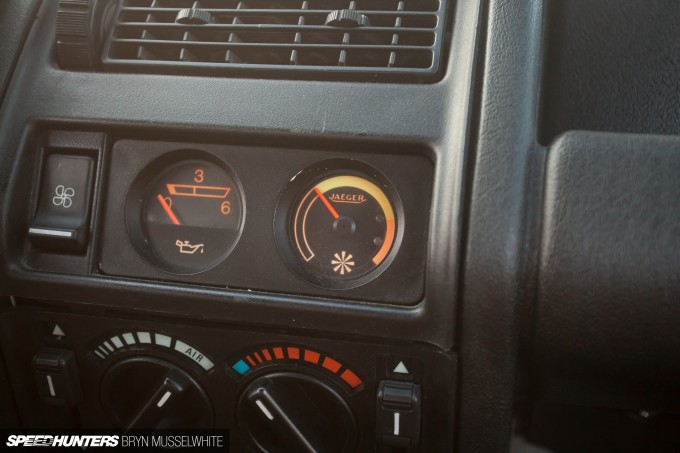 Even the boost gauge appears subtle; no wild claims or numbers, flashing lights or warning.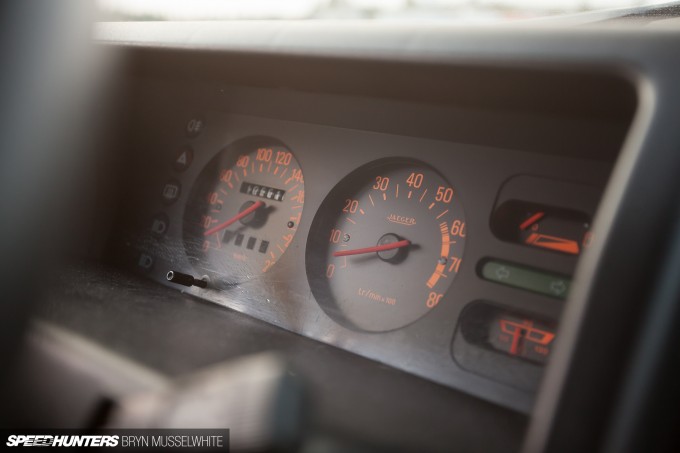 Like I say, it's all very Renault 5 in here, although I can't remember the speedo on my old car registering over 220kph.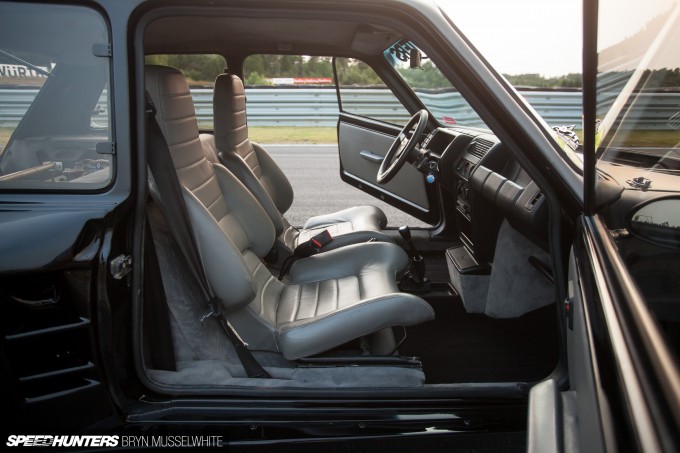 Look closer and the clues are here though: for a start the doors are cut down over a standard car. There are other changes too: when the original owner ordered the Five in Germany back at the end of 1984 for an early 1985 delivery time, the seats were changed to those from a Turbo 1 as they didn't like the Turbo 2 design. The other change is a longer fifth gear, which means better cruising revs for longer journeys, or longer legs on the Autobahn…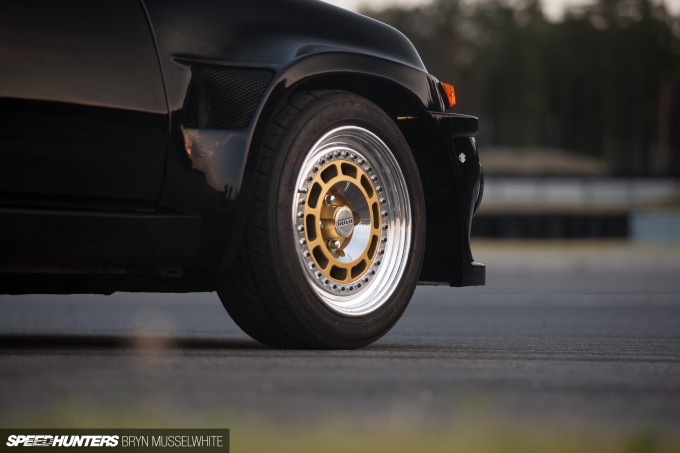 One other change over stock and one of my favourite parts of the car are the wheels. I've always loved the intricate Gotti designs and they now command big bucks.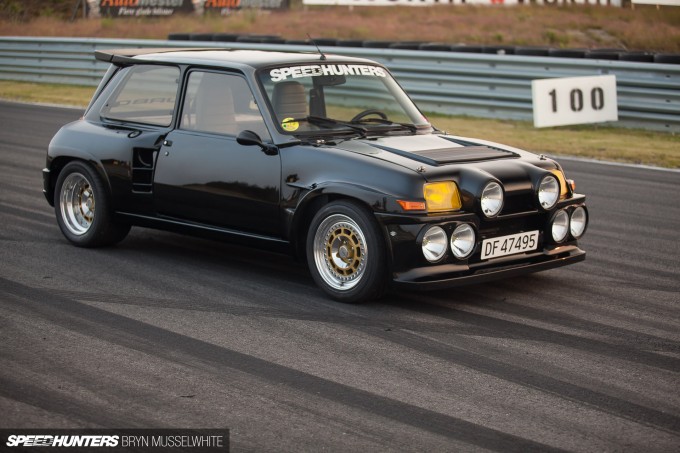 The three-piece split rims measure 7×15 at the front and a dish-inducing 10×15 at the back. They almost give an aftermarket feeling to the Five if the overall impact wasn't so recognisably factory.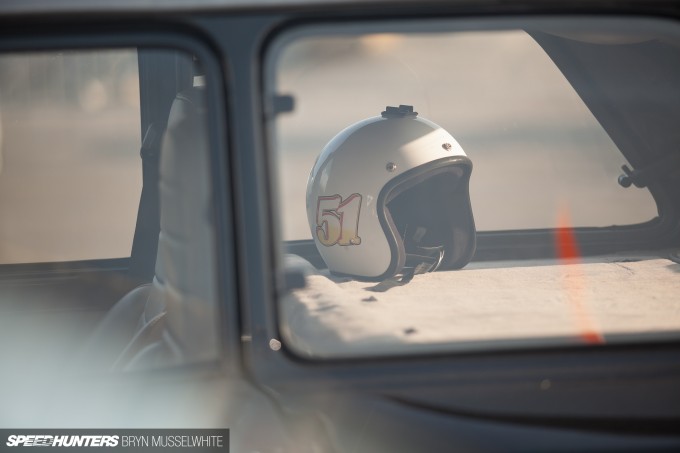 Henrik isn't sure right now what the future holds. Although he uses the Turbo 2 whenever he can, it's still a prized possession and as such needs to be protected to an extent. With his car history, this means that right now he can't indulge in a little 'breisladd' (drifting) and that needs to be addressed. Although it would be nice to keep it in a safe corner somewhere, unfortunately the wallet won't allow it if he wants something else extreme to play with.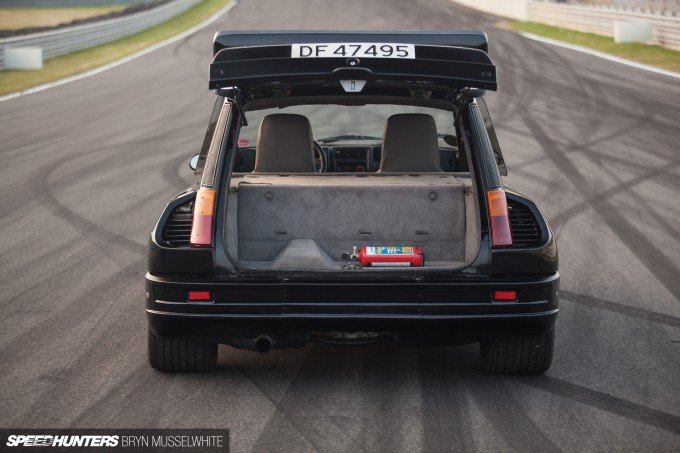 So the Five may well go. Henrik has kicked it around the track and enjoyed it on the road. It's also been used in the making of a Norwegian film entitled Børning that will be out in 2014, so he's had his fun alright. Another thing Henrik is rightly proud of is that recently the magazine Autofil ranked it fourth in Norway's top 10 street cars (Gatebil means street car). Having been to Gatebil and seen the cars there, that's no mean feat and a pretty high accolade.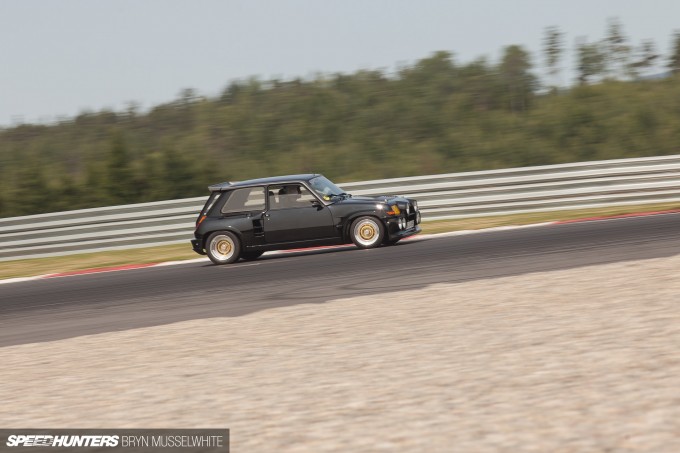 So hopefully by now you agree with me that this rather special homologation model should round up our rally roots theme. It's been a trip down memory lane for me; I got that teenage buzz again, wondering what it would be like to live with a legend, but just like the prize fighter that still drinks in the bar down the road. The Renault Five Turbo is the road-going special that you can relate to, which is a bit like rallying itself I guess. Working man's hero? Status achieved.