A Camry and a Charger
A Toyota Camry rally car, a 2,000 horsepower '68 Charger, an AWD '32 Ford Roadster and a 1,000 horsepower minivan. For me, that sort of stuff describes SEMA in a nutshell – and those are some of the vehicles you are about to see.
After a little deliberation, we decided the best way to start our breakdown of the 2013 SEMA Show was to do the simple thing and post some of the craziest, most innovative and just plain coolest cars we've found so far. Let's waste no more time and begin with some of my personal early favorites from SEMA '13.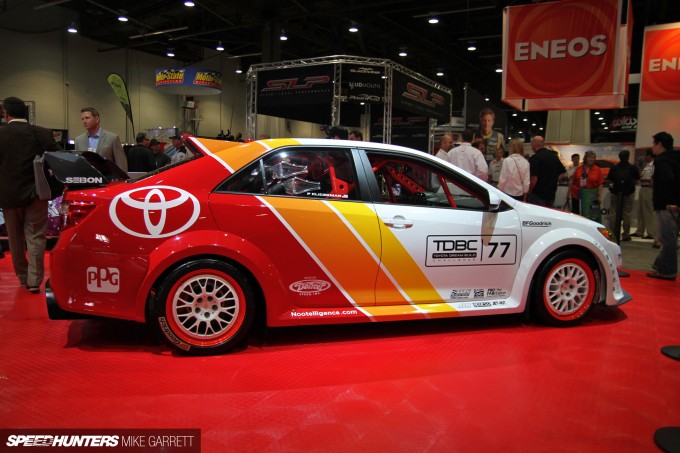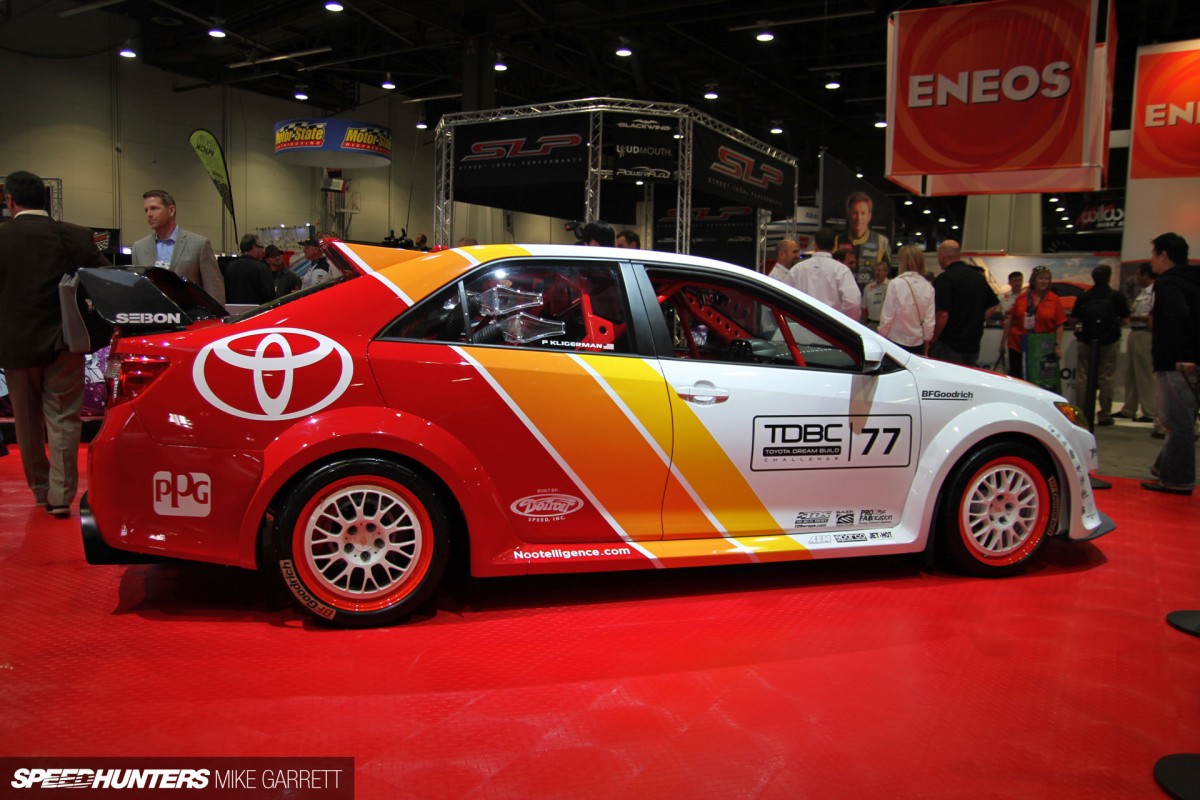 What you are looking at here is a Toyota Camry: one of the best selling vehicles in the United States, and the kind of car you'd probably recommend to someone who thinks of driving as a chore. Well, driving this Camry seems like it'd be anything but!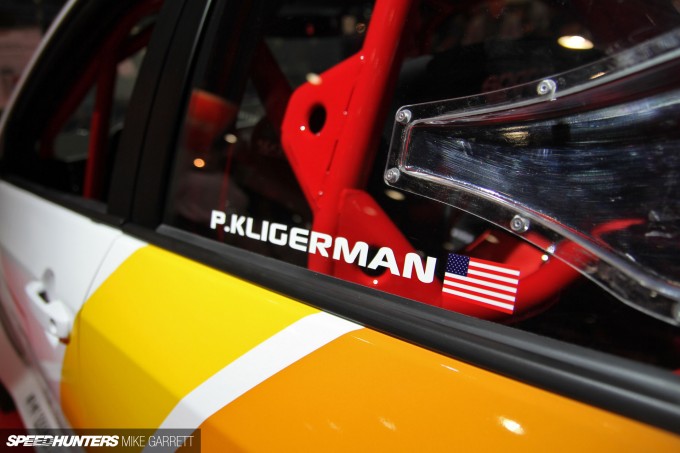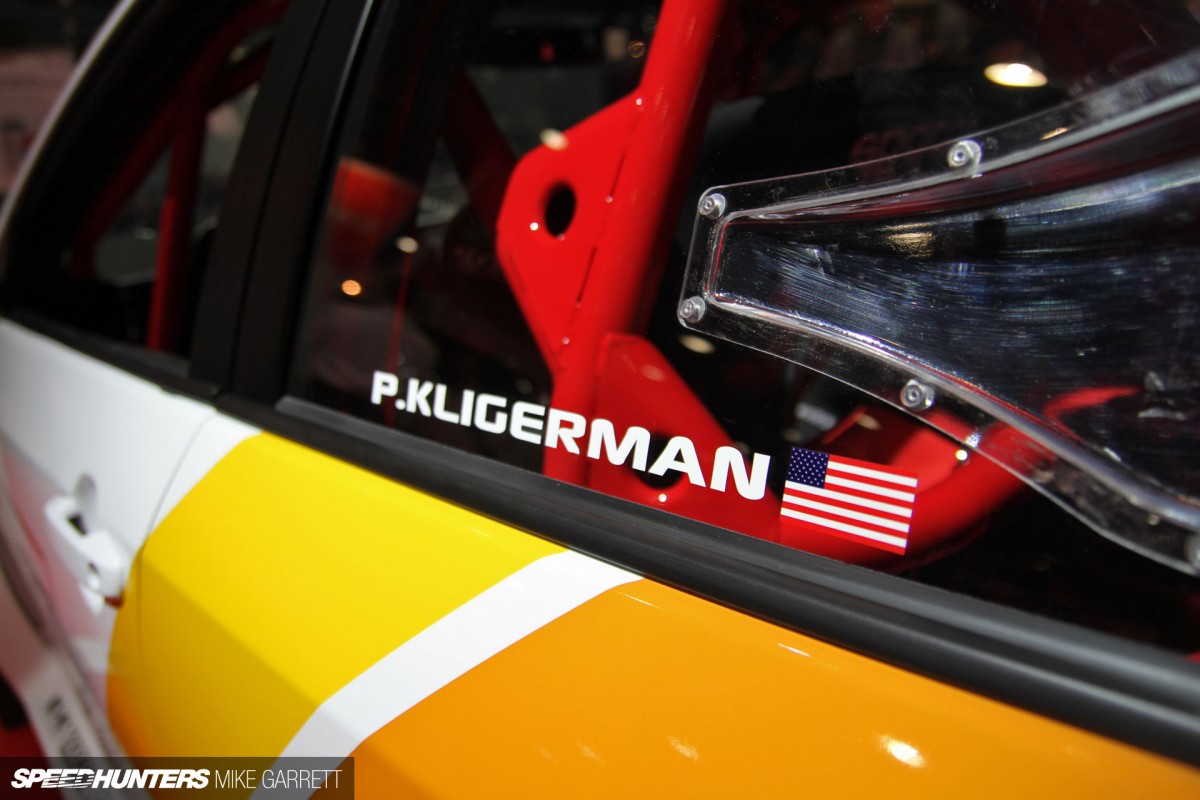 Found in the Toyota booth, the CamRally is the brainchild of Parker Kligerman – an up and coming NASCAR driver who just made his Sprint Cup debut this past weekend in Texas. Parker's a true car guy, and this Camry shows why.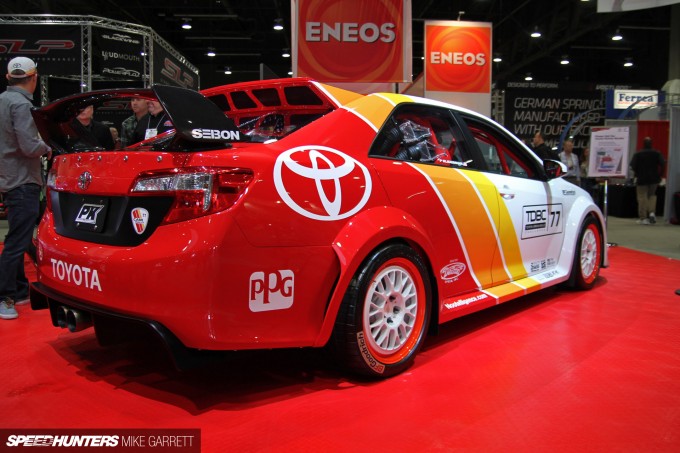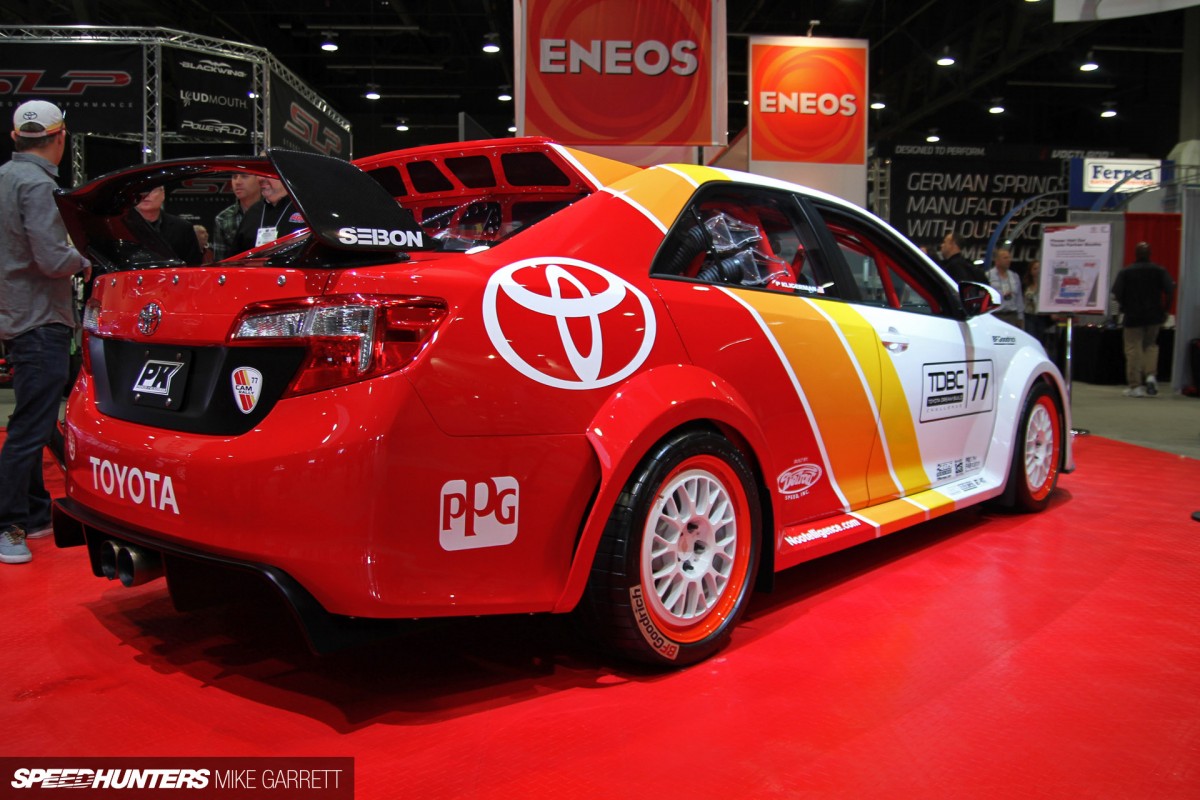 The look of the car is perfect, with aggressive bodywork and a spot-on rally vibe that's accented by the classic TRD livery. Power comes from a Toyota V6 fed by a Turbonetics turbocharger.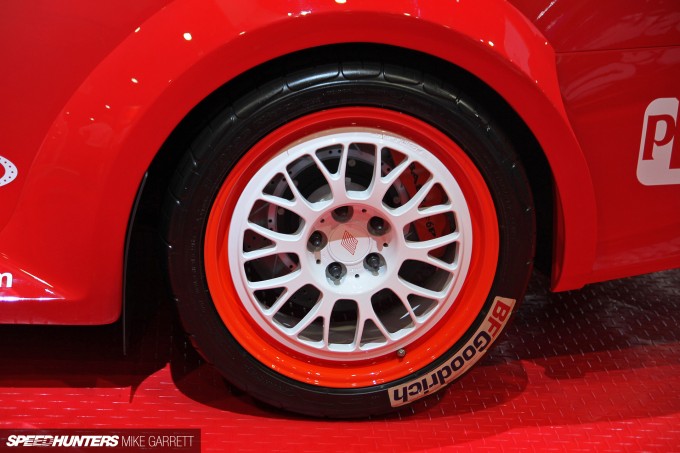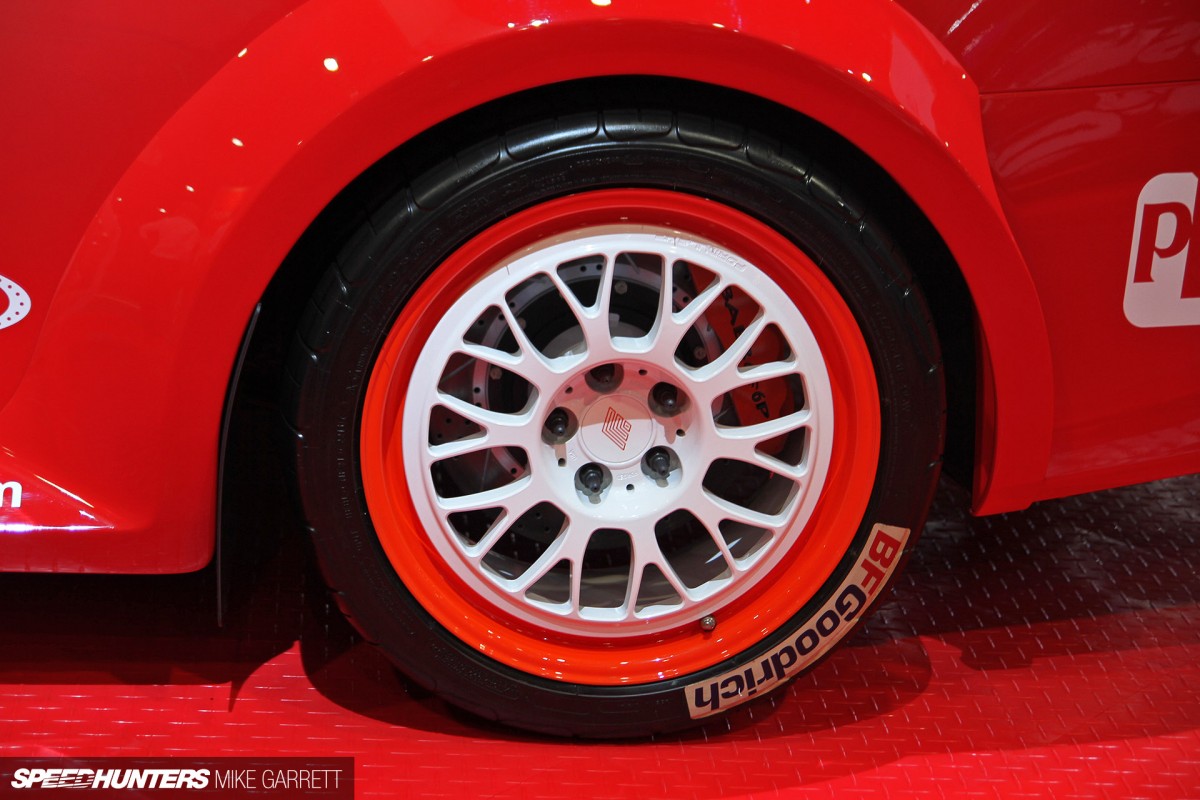 Wheels and tires are an important part of the package, and the Camry is running a set of proper Formula 43 wheels with BFG Rival rubber.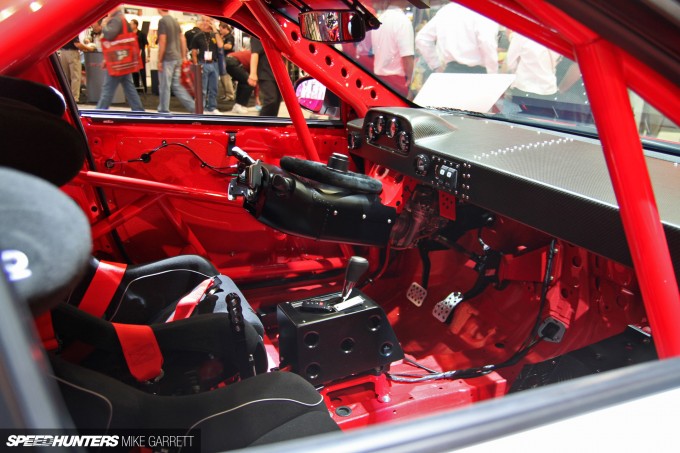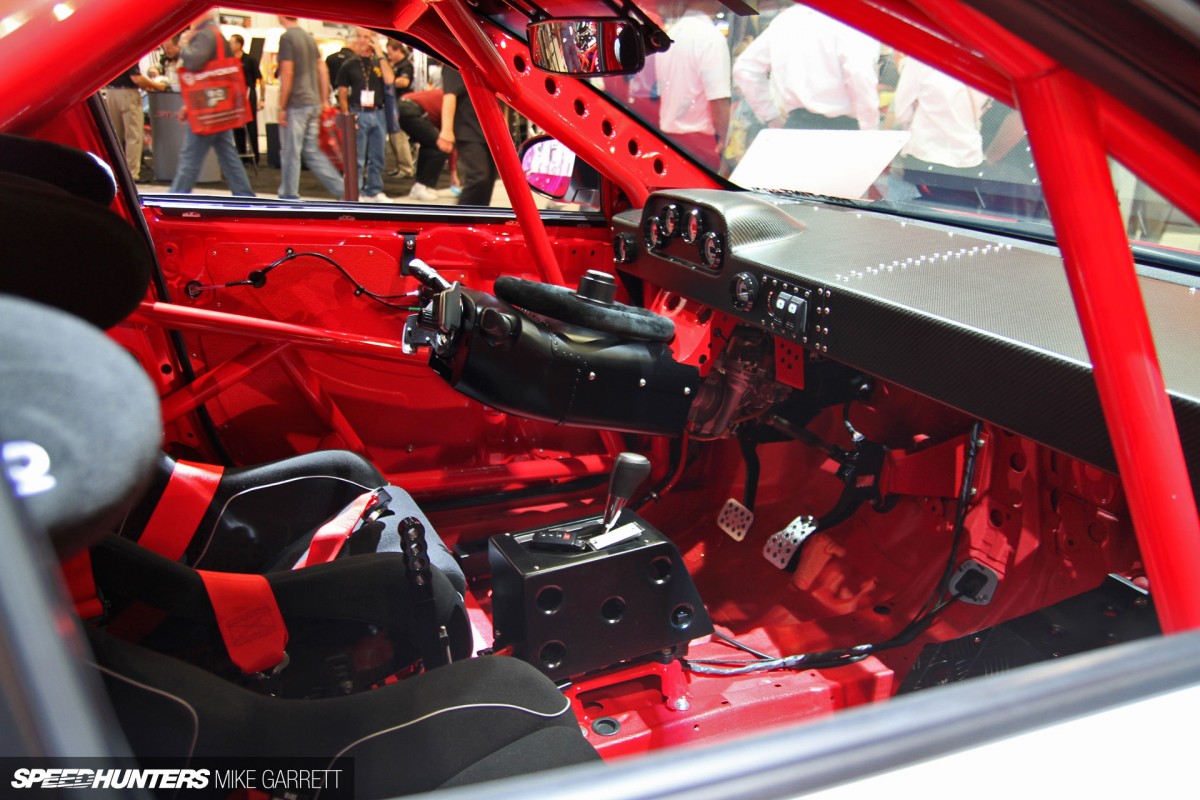 And while you might expect this to be a 'show-only' concept, the car looks like it's built for legit competition. Perhaps Parker will get a chance to take it out during this upcoming off-season? Can you imagine how cool this thing would look kicking up a dirt in a forest somewhere?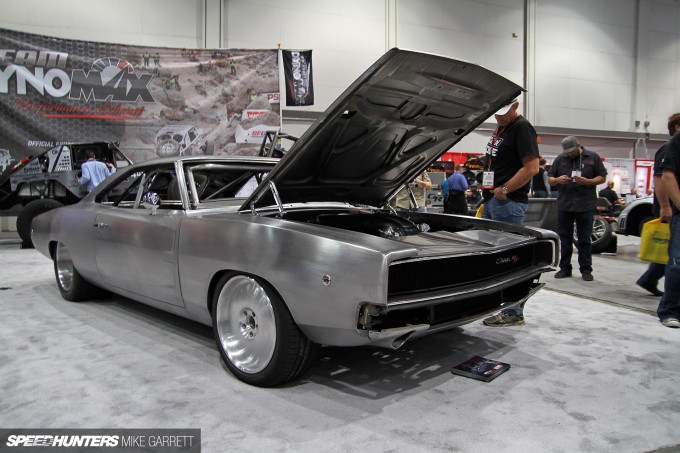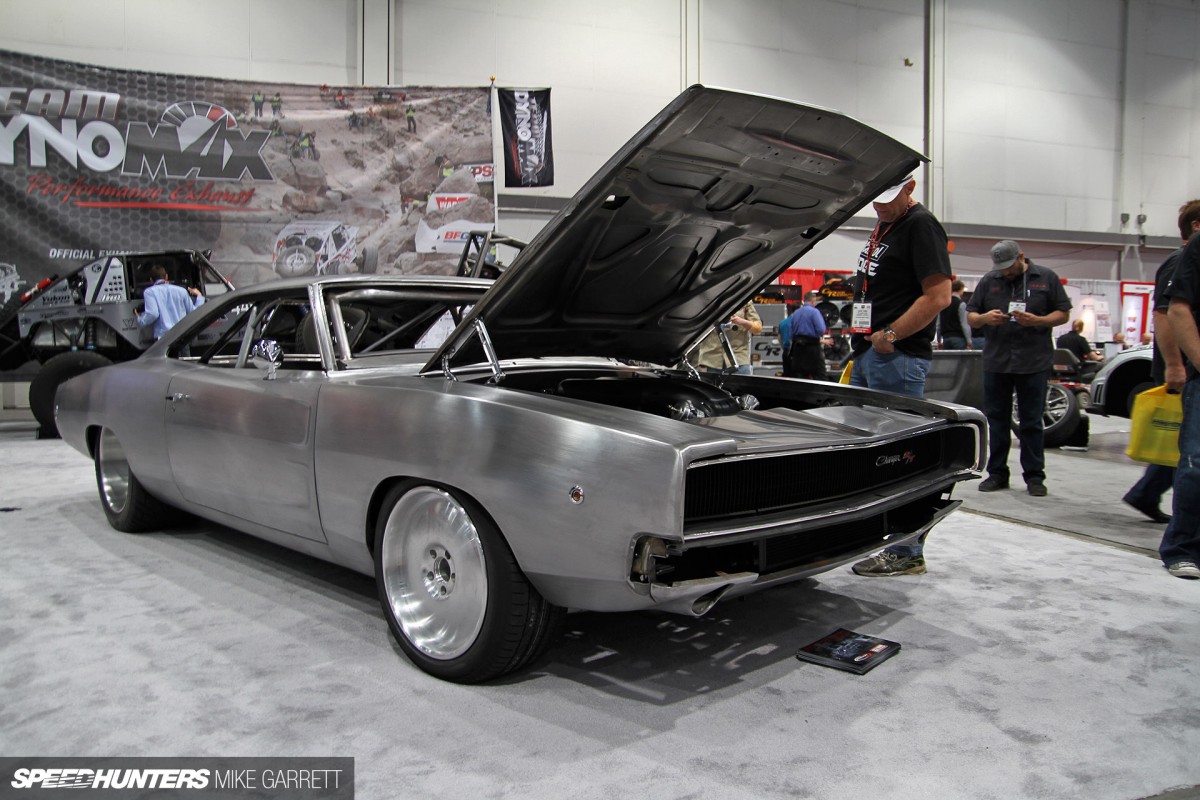 Next up, we move to the staple of the SEMA Show – the pro touring muscle car. Each year the show is full of them, and there are always a few that  stick out from the crowd. This is Maximus, a 1968 Dodge Charger built by Scott Spock Racing and Nelson Racing Engines.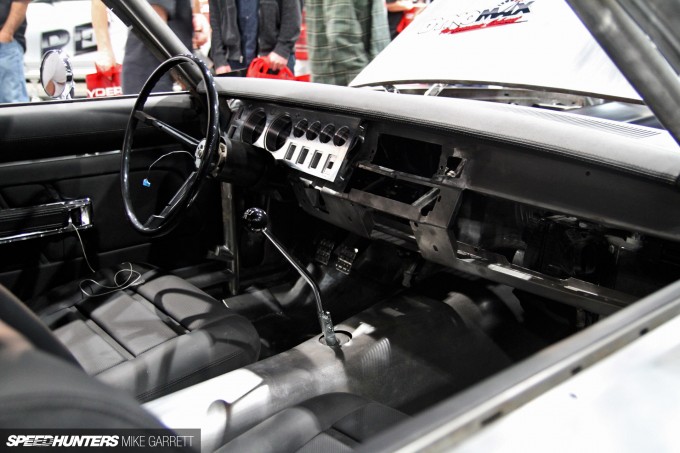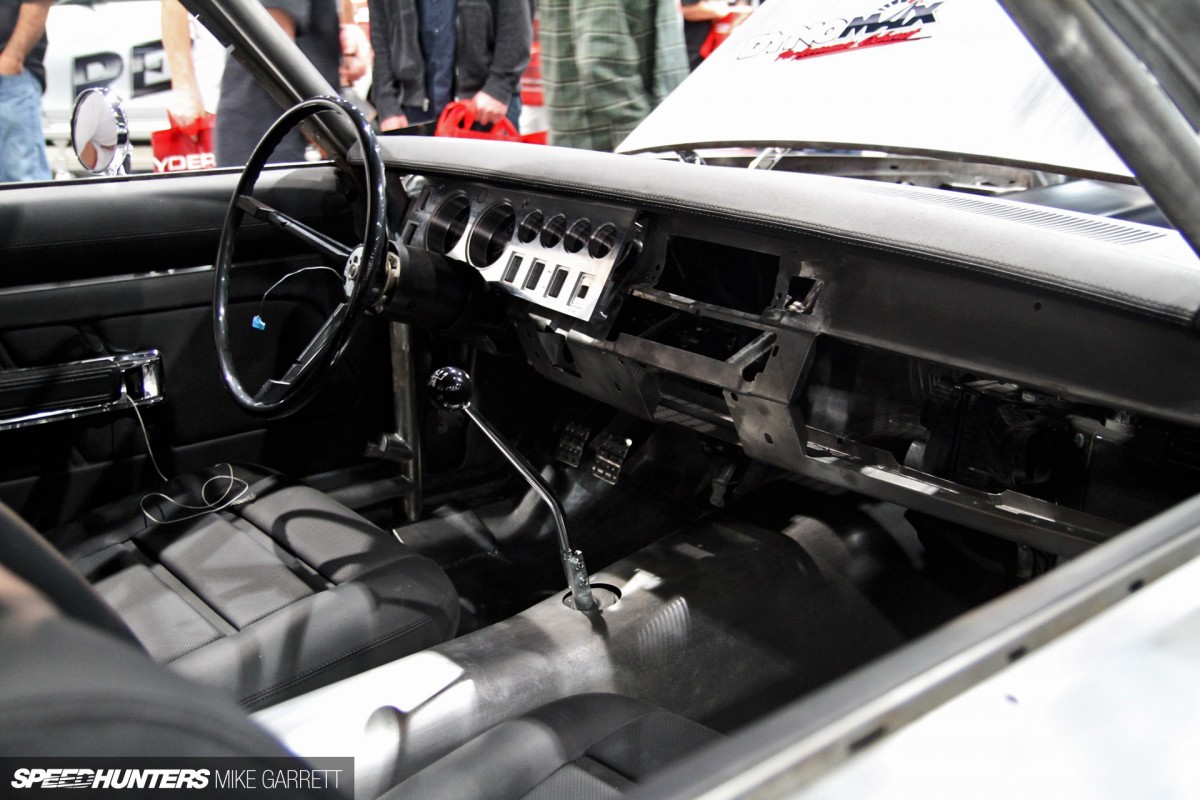 Unlike some of the more polished show cars on the floor, this Charger is still a work in progress. If anything though, the unfinished look just makes the car cooler.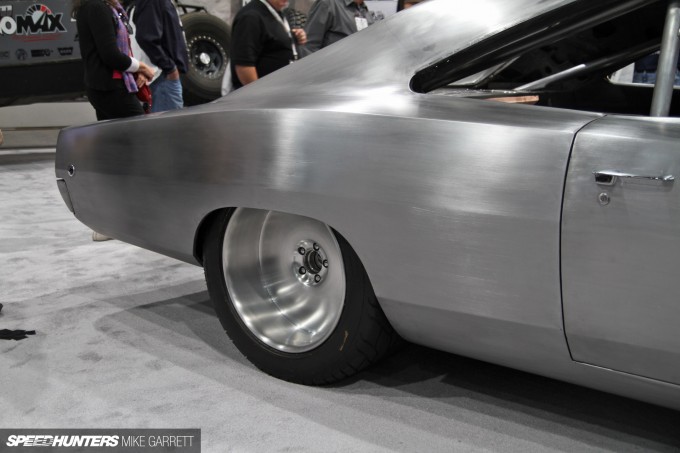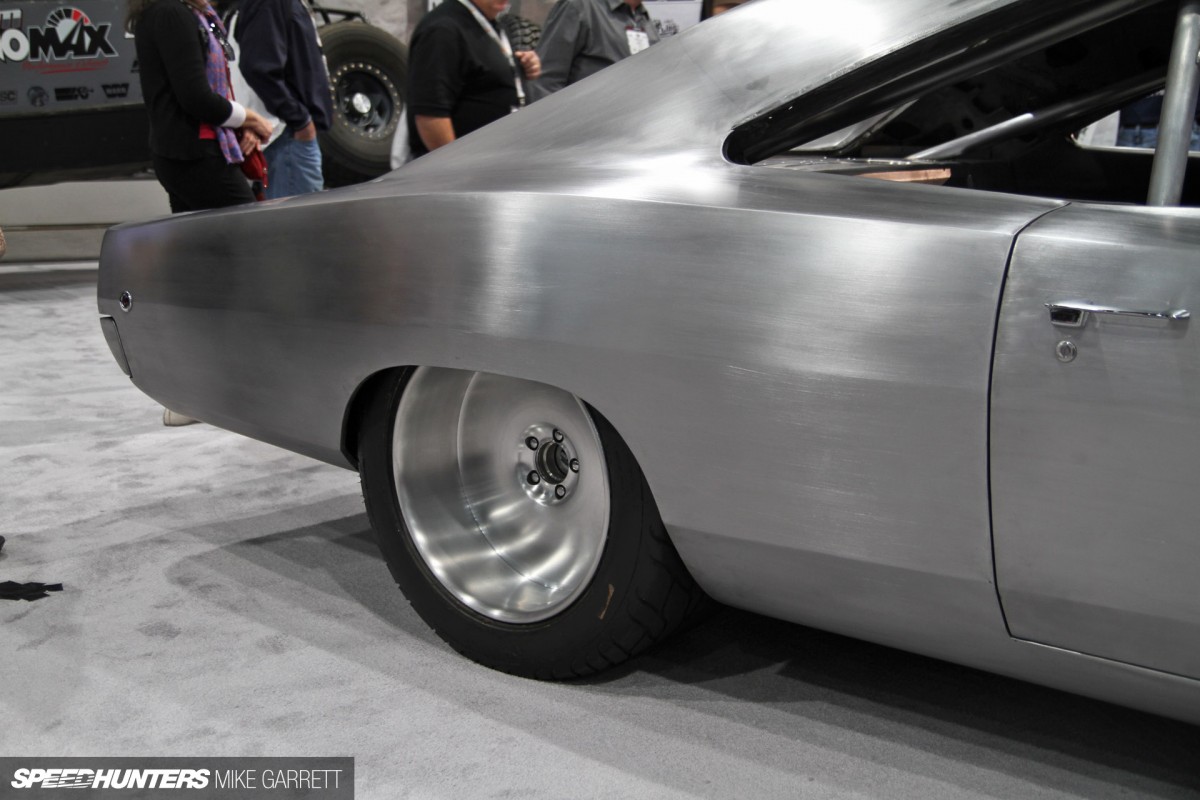 The custom-widened body has over 1,500 hours of metal work in it, and the new chassis is said to be 400 percent more rigid than the original.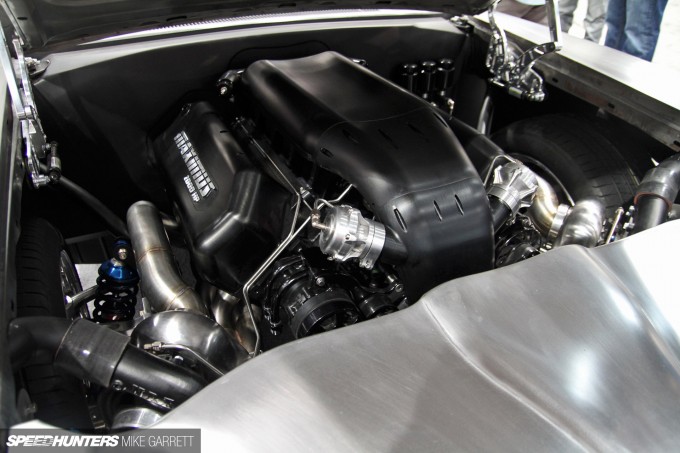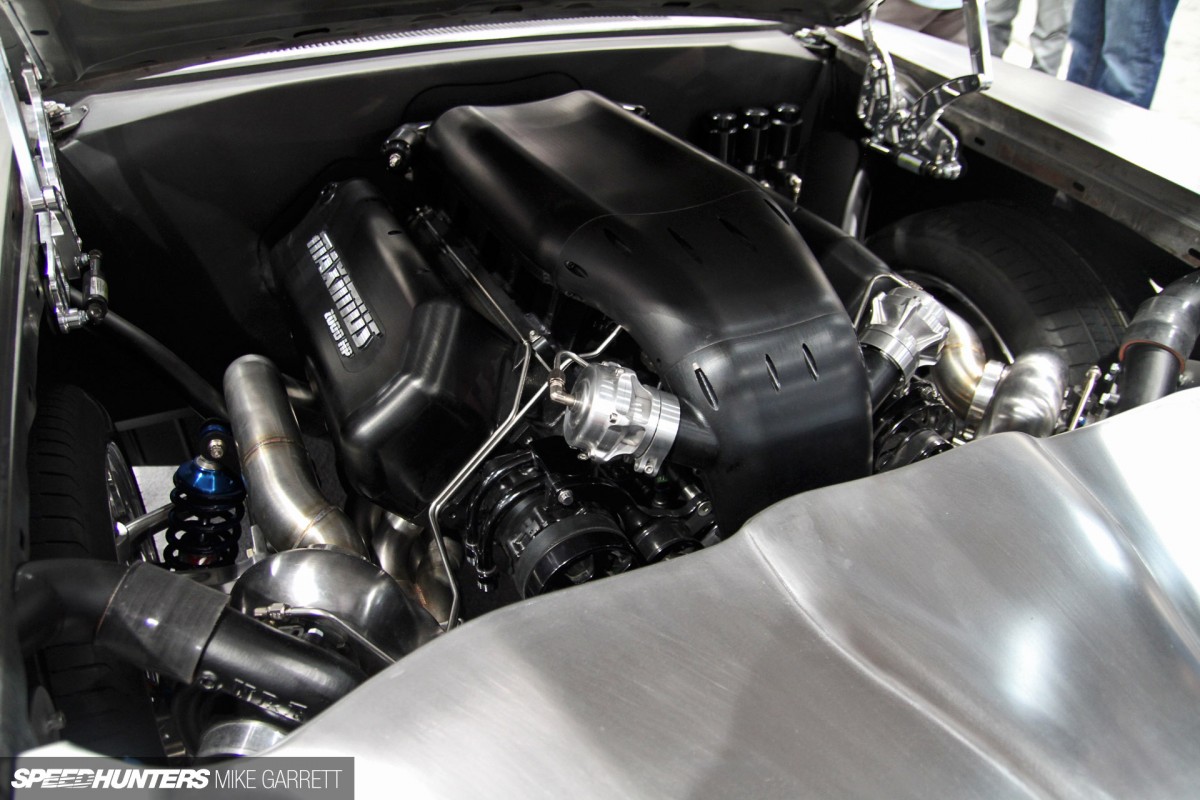 It's powered by a 9.4 liter Hemi V8 with two turbochargers and two intercoolers. Horsepower settings can be adjusted from the cockpit to anywhere from 600hp to its maximum output of 2,000hp. It also features a GPS-based traction control system.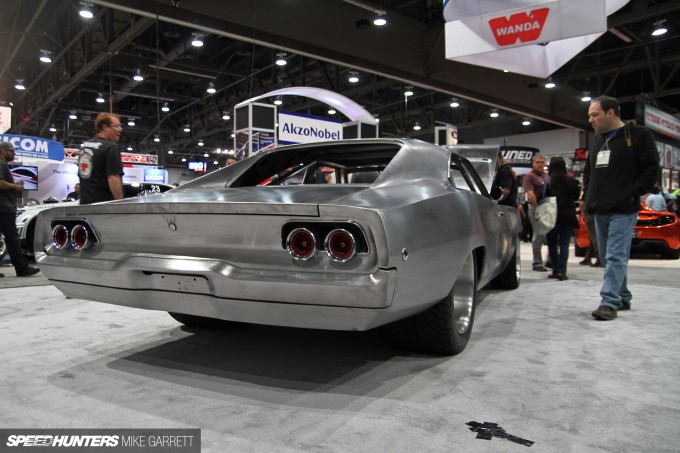 \
Once the car is complete, the Charger will be capable of eight second quarter mile times and a top speed of 200 miles per hour. With the addition of a custom aero kit that's also being developed, the top speed will be upped to a ridiculous 260 miles per hour. Insane.
Turbo power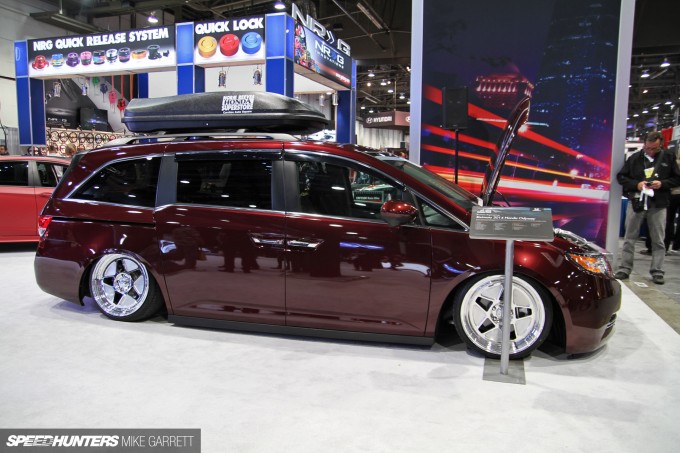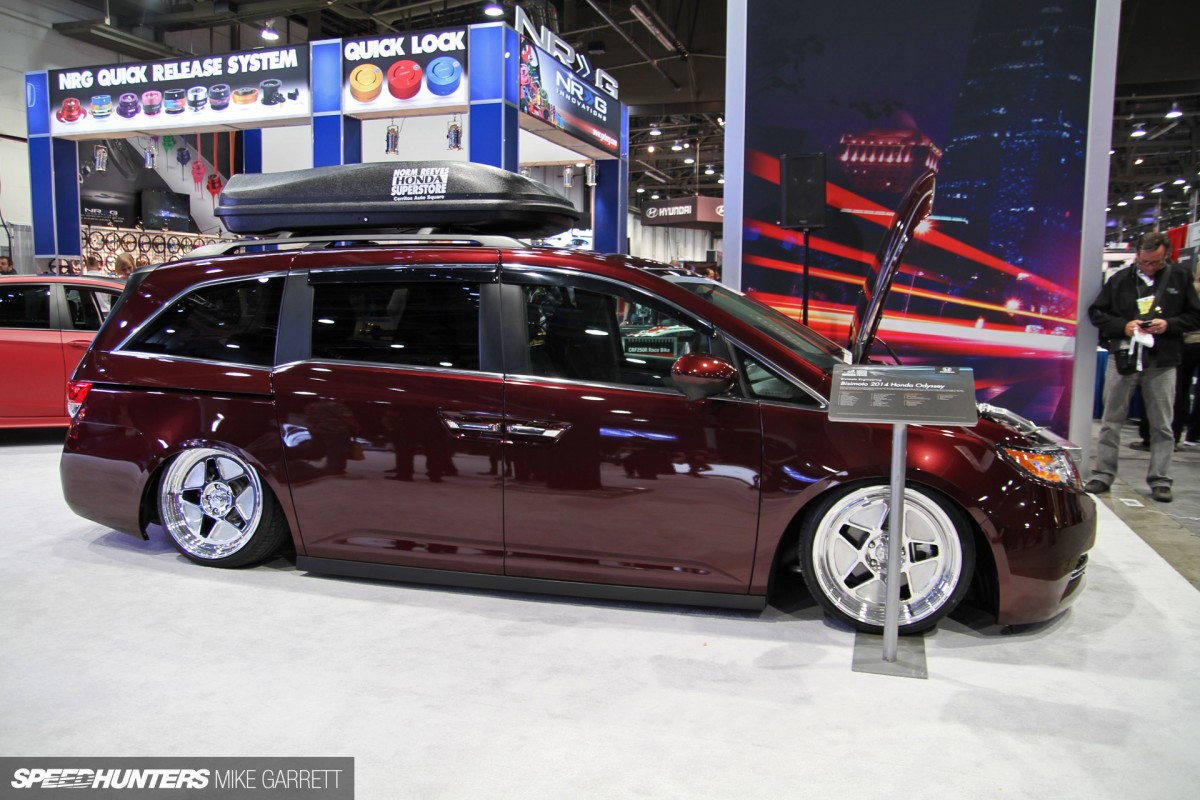 Speaking of insane, here's another one of this year's high horsepower creations. Rather than taking the form of a high end exotic or classic muscle car, this one is built out of a minivan. Say hello to the 2014 Honda Odyssey from Bisimoto Engineering.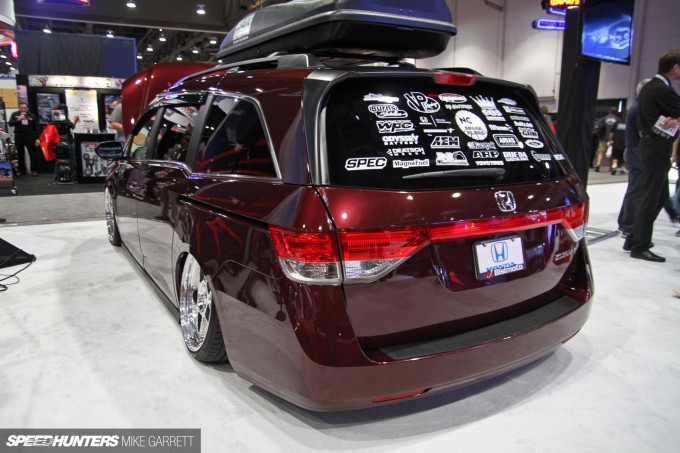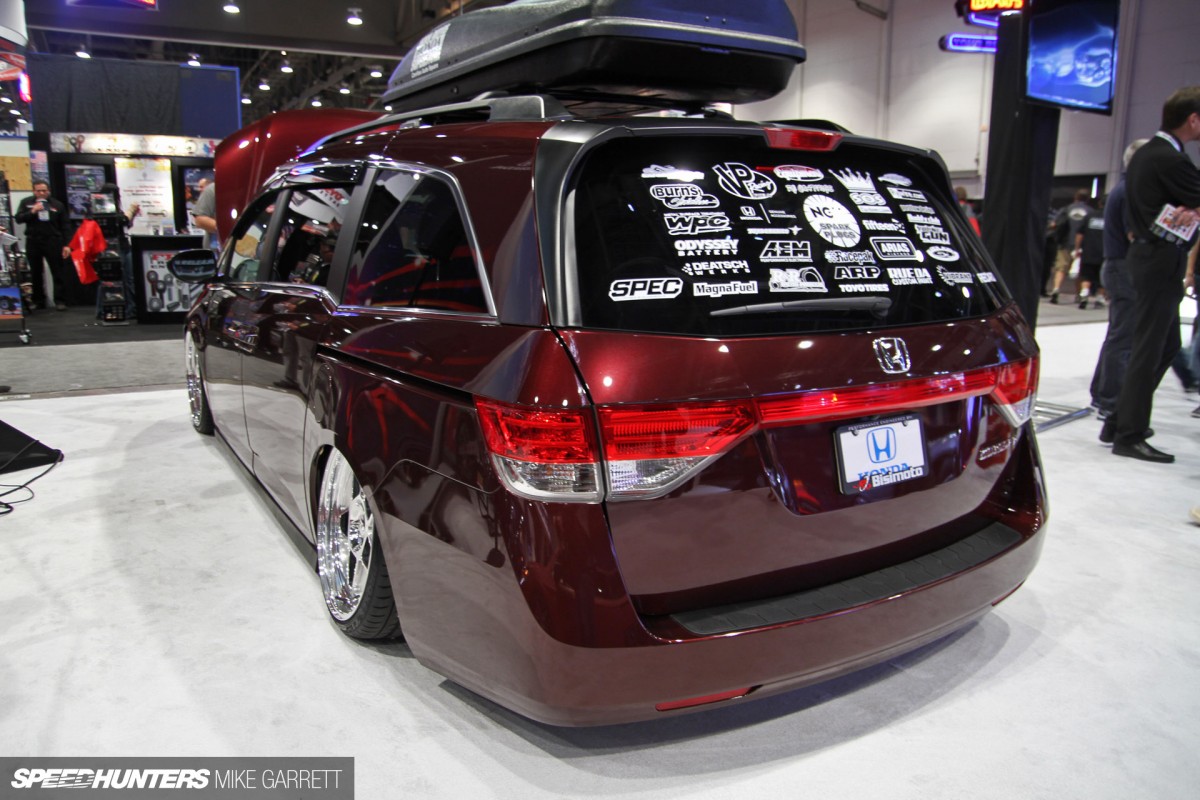 From the outside, the van looks like your typical custom hauler with a bagged down stance…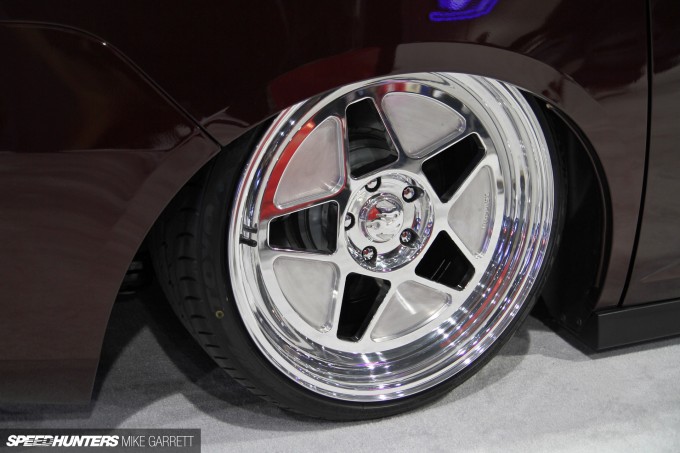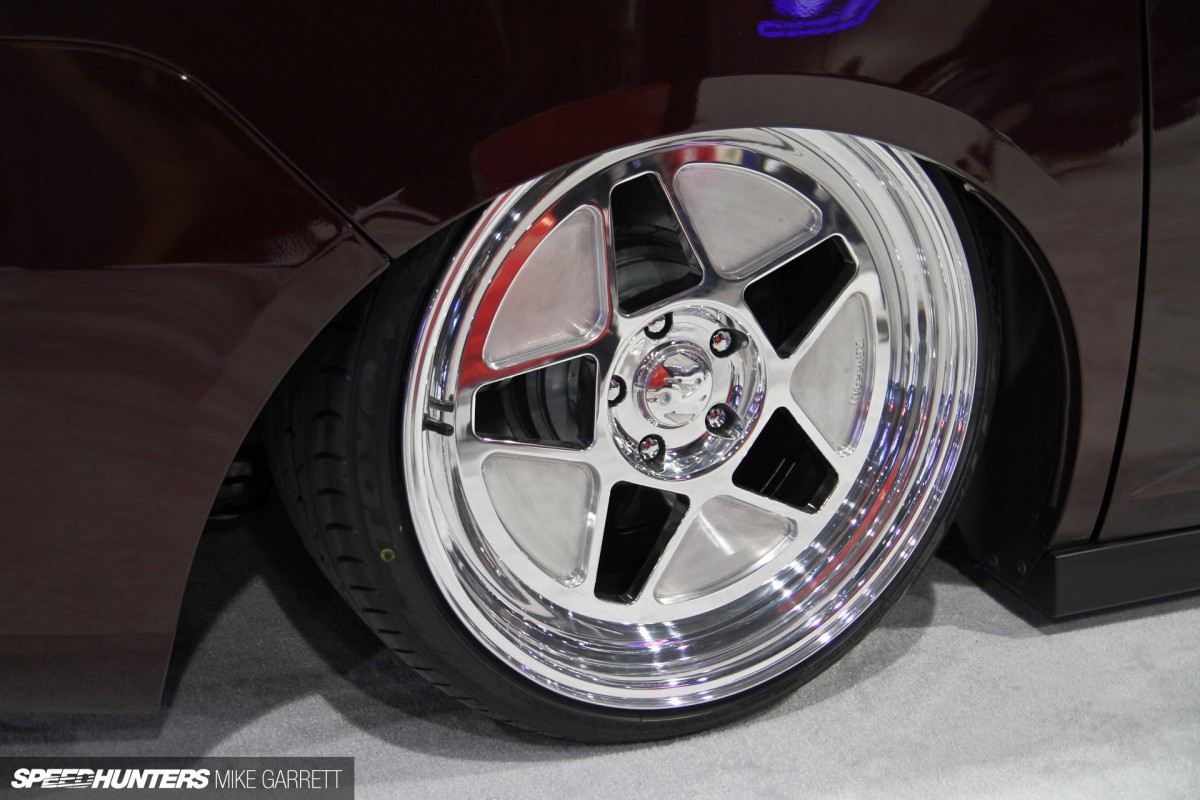 … and a set of 20″ Fifteen52 wheels with Toyo tires. But of course this is a Bisimoto build, and that means it does a lot more than just look cool.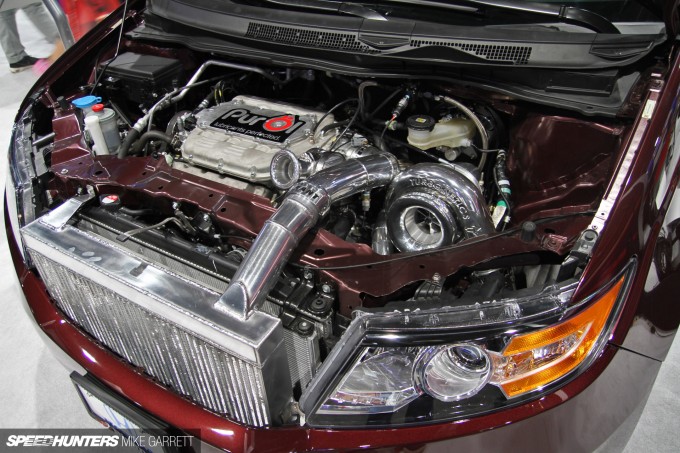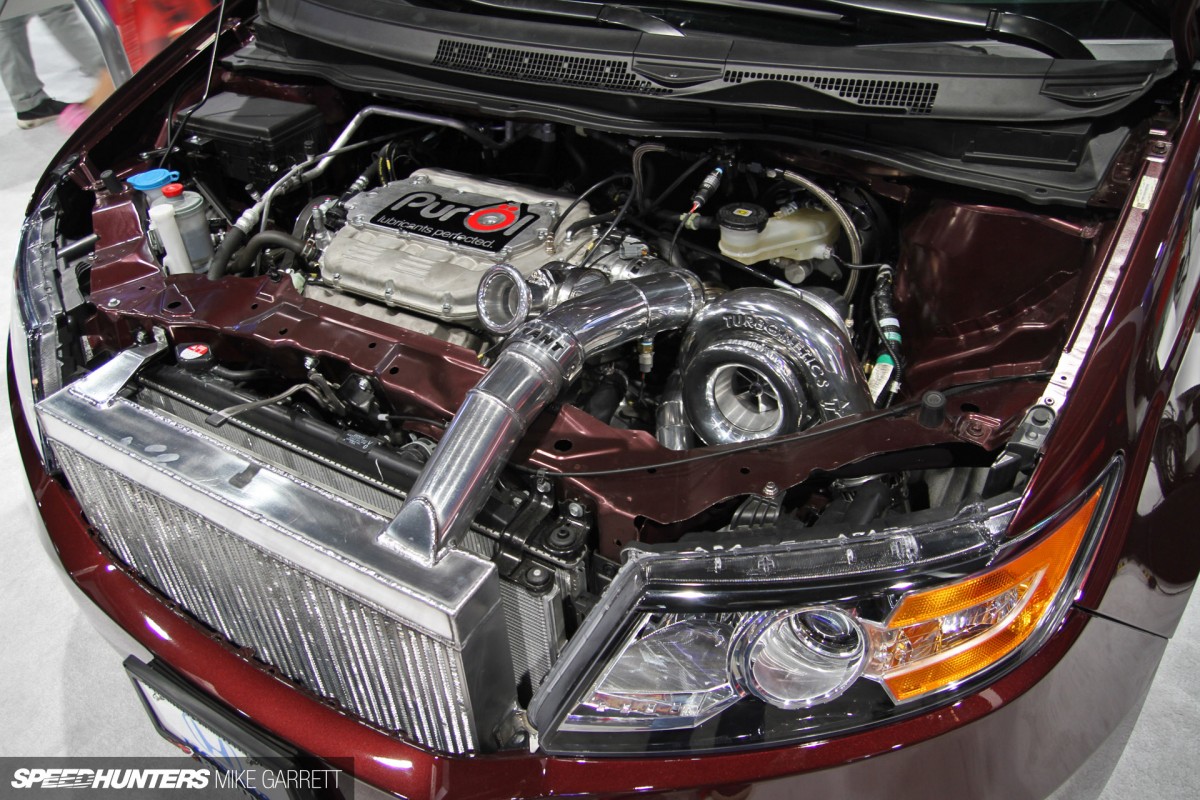 The V6 under the hood has been fully built and like all of Bisi's creations, the van is built with the #WeHaveBoost mindset.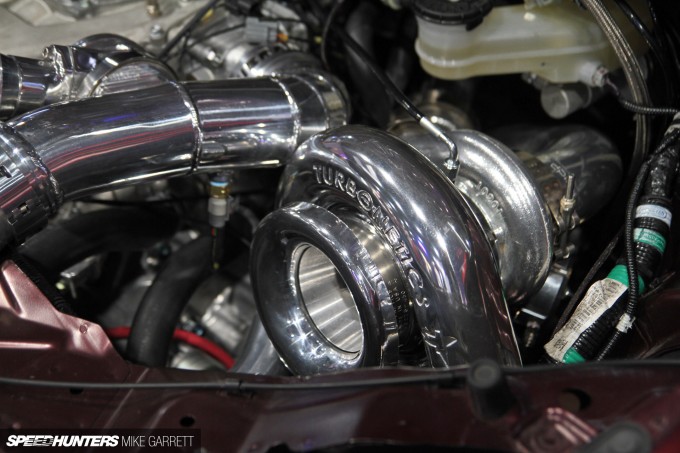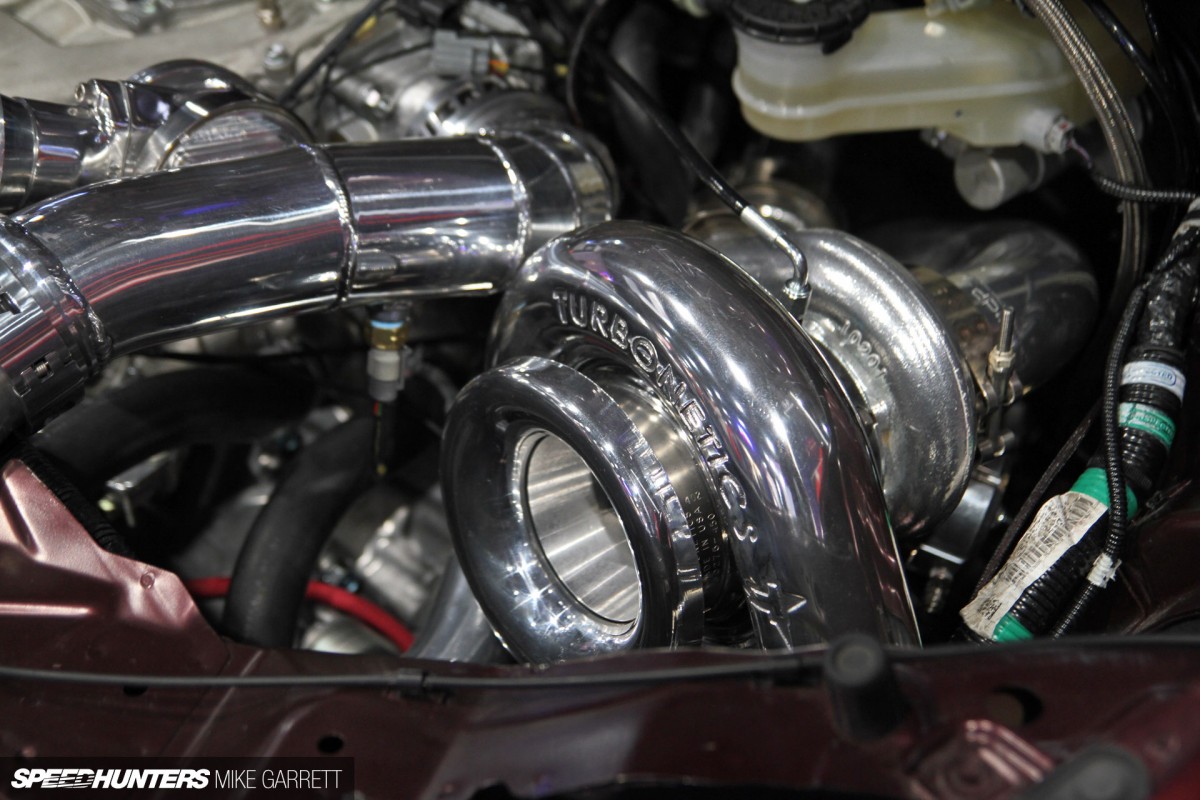 A Honda Odyssey with four or five hundred horsepower would be pretty damn special, but when all is said and done this van is making an astonishing 1,029hp. Needless to say, we are doing our best to get a hold of this thing for a full feature.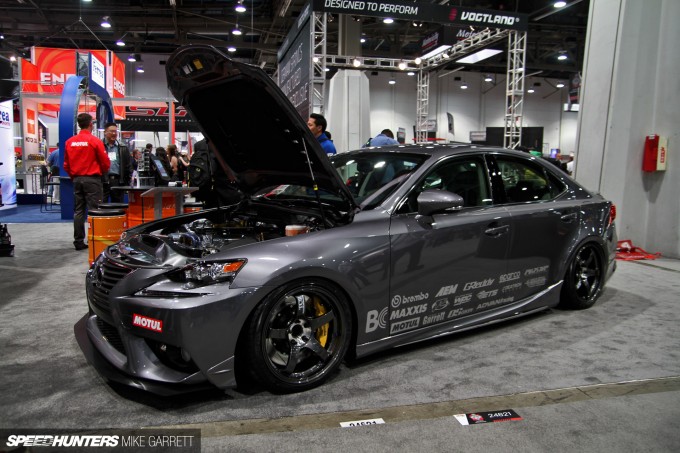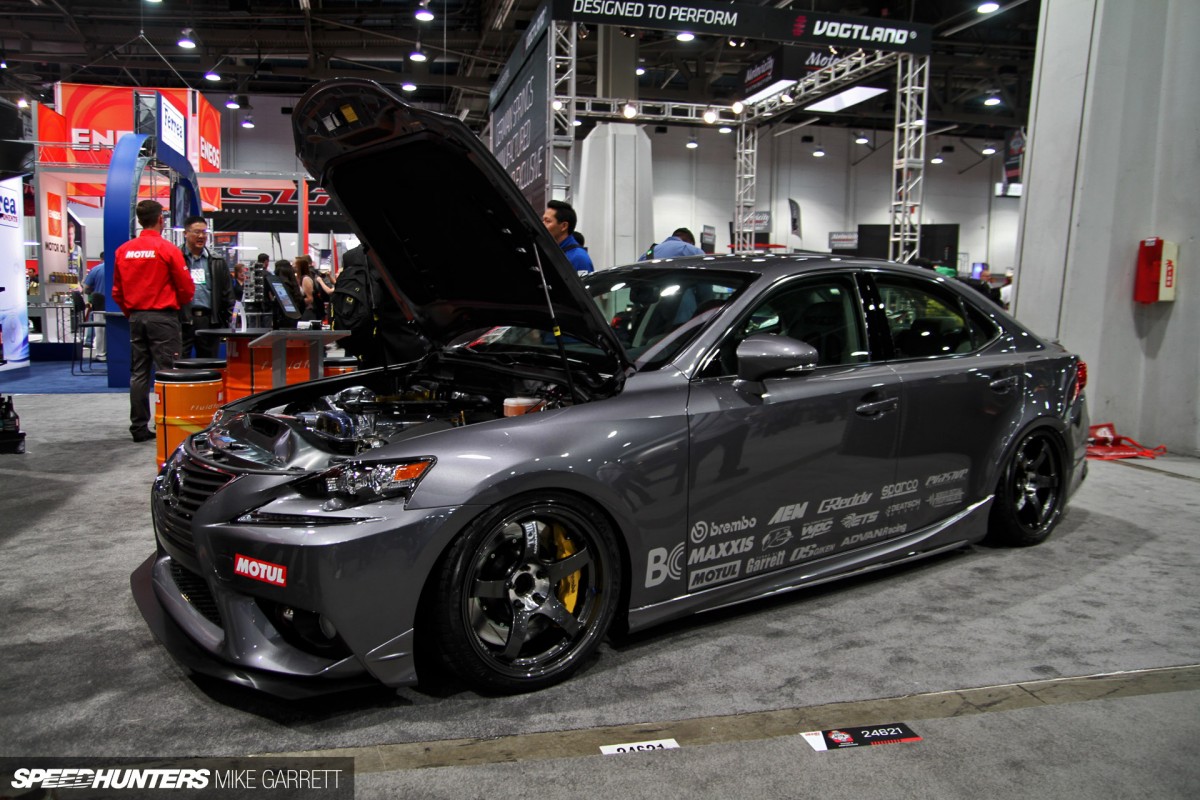 The all new 2014 Lexus IS is another one of the popular platforms at SEMA this year, with many different modified versions being spread around the show floor.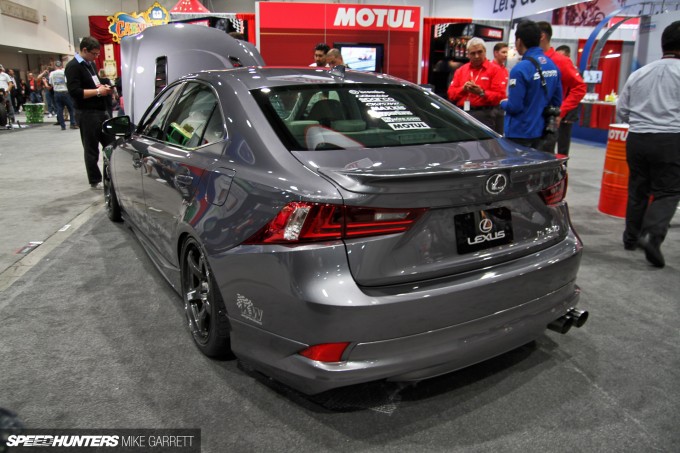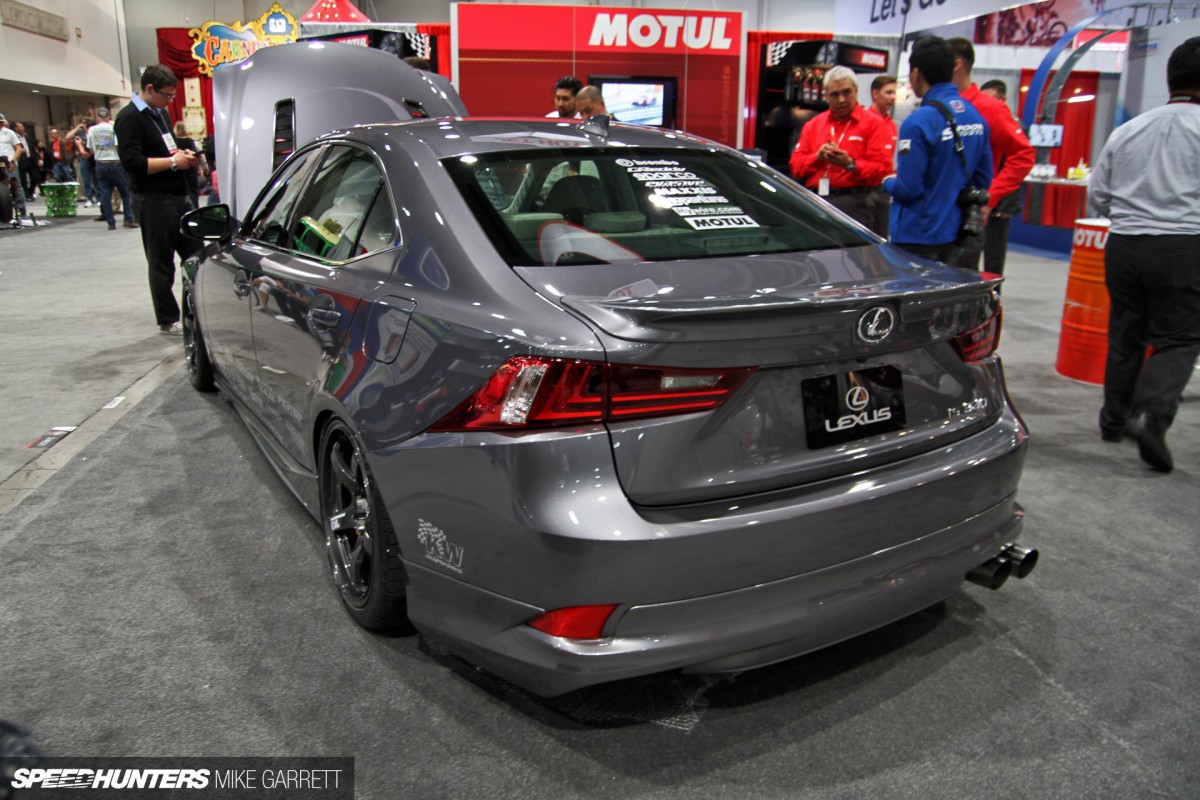 And while most of the them are more cosmetic-oriented builds, the 'IS340′ from Phillip Chase and Evasive Motorsports is more substantial.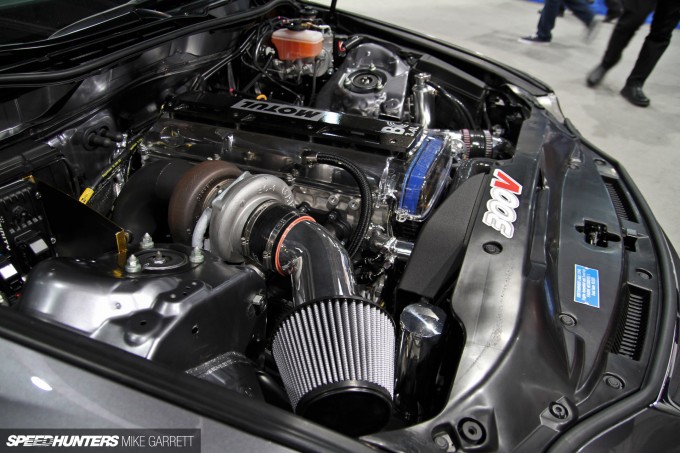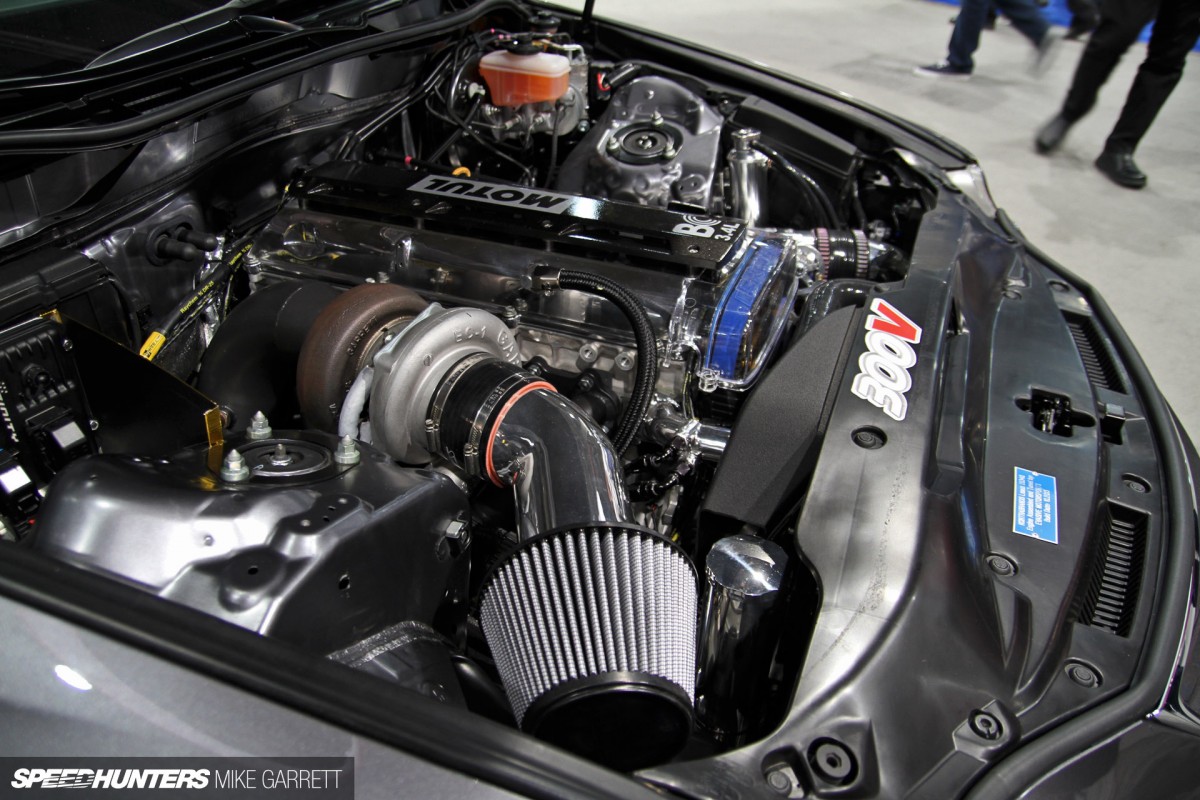 The 340 in its name comes from its engine displacement, but unlike the normal IS there's no V6 in this engine bay. That's a fully a built 2JZGTE with a Brian Crower 3.4 liter stroker kit and a Garrett GTX3582R turbocharger. Better yet, the engine is mounted to an R154 manual transmission.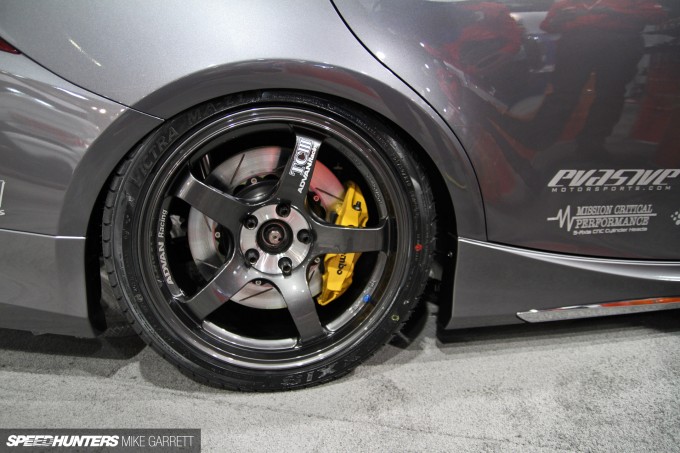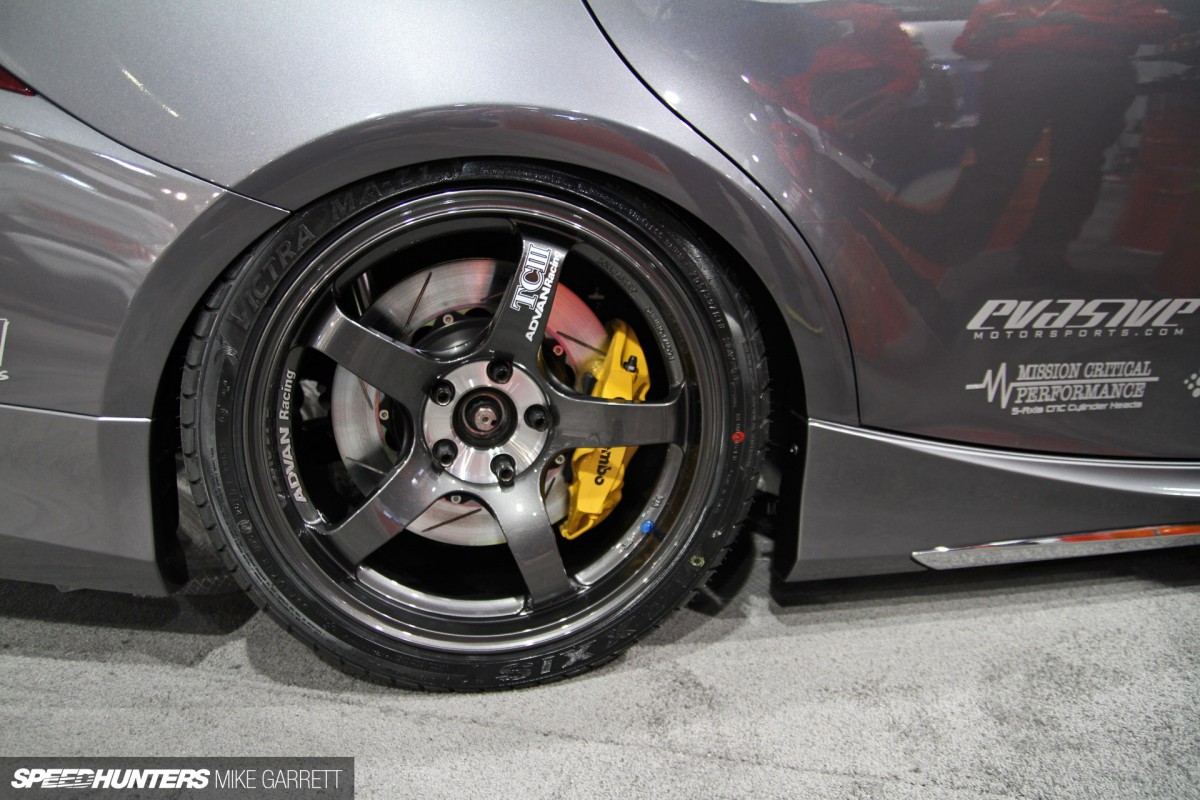 Other work done to the car includes a subtle Modellista five-piece lip kit and a set of Advan TCIII wheels with Brembo brakes.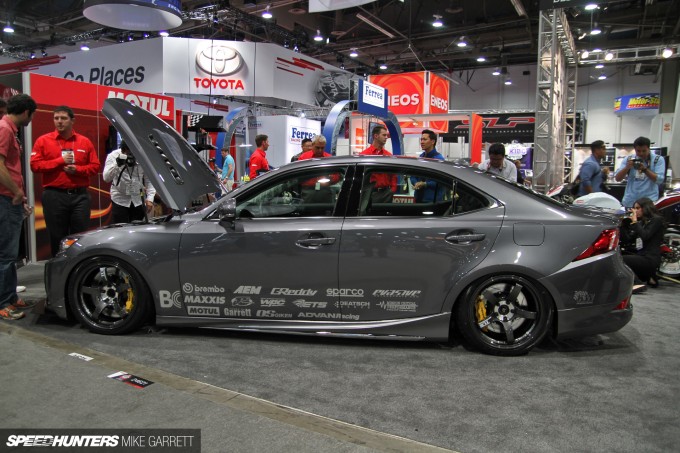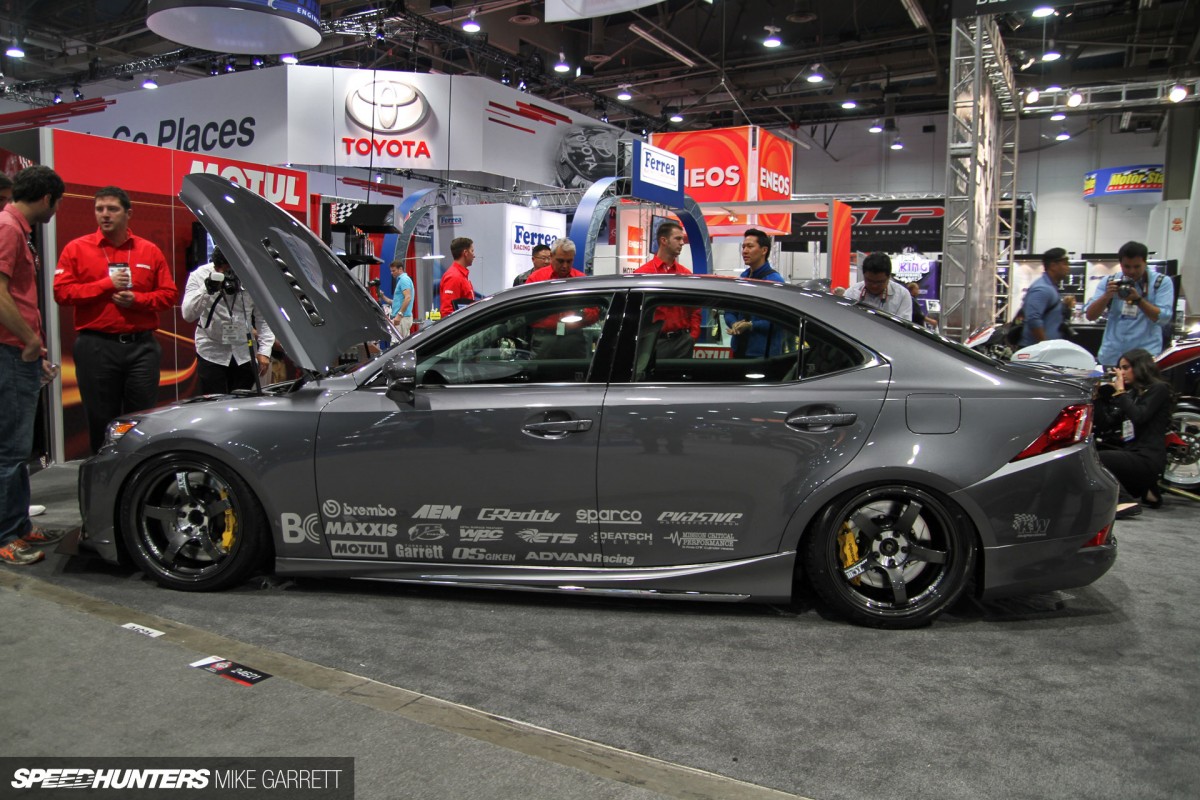 To me there's just something great about seeing the newest Lexus sport sedan being paired up with one of Toyota's most proven and popular engines. Old meets new.
A bunny and a deuce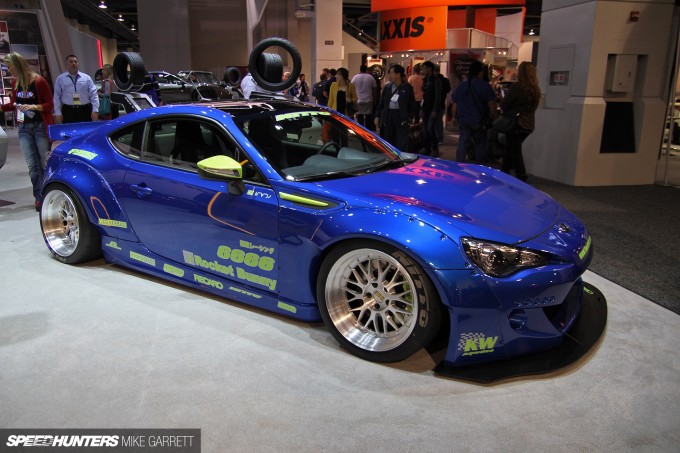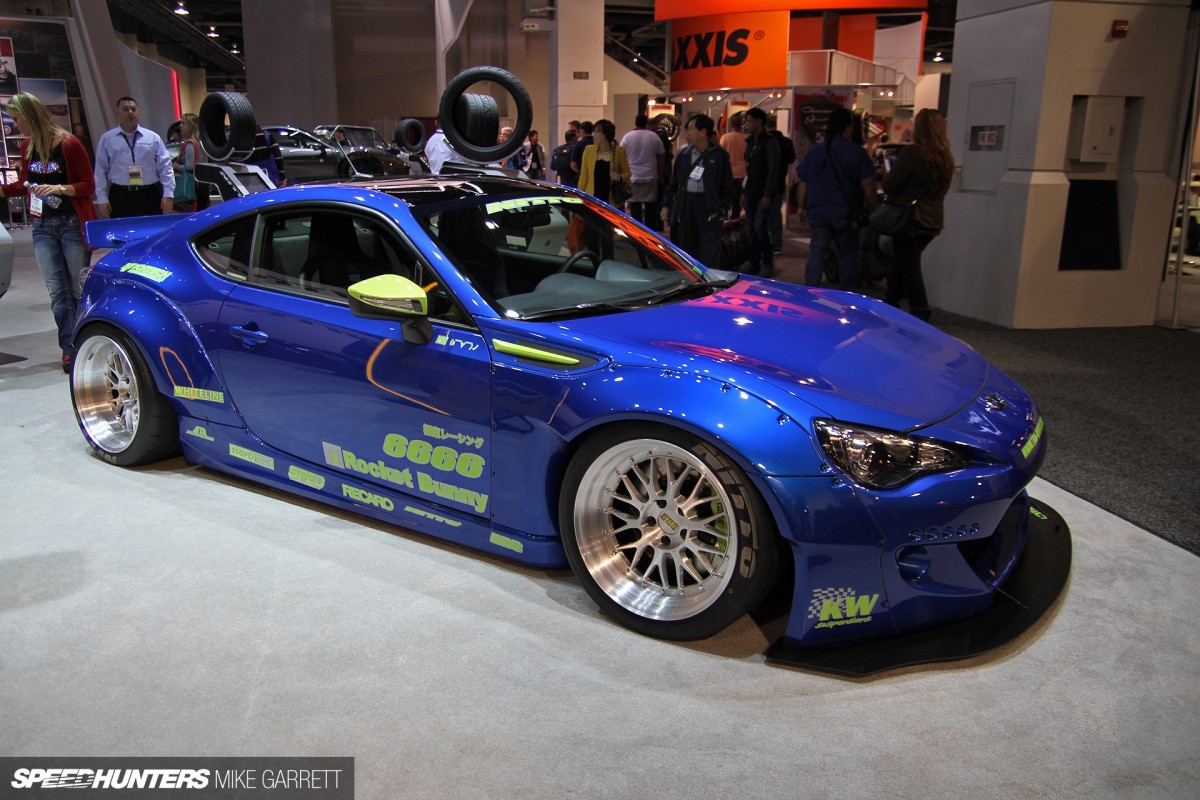 Given the massive popularity of Rocket Bunny body parts both at SEMA Show and around the world, there was no way I could do this post without including a 6666-equipped car.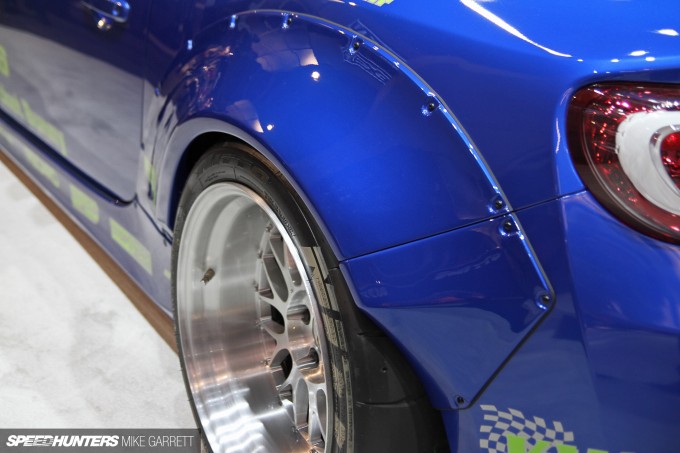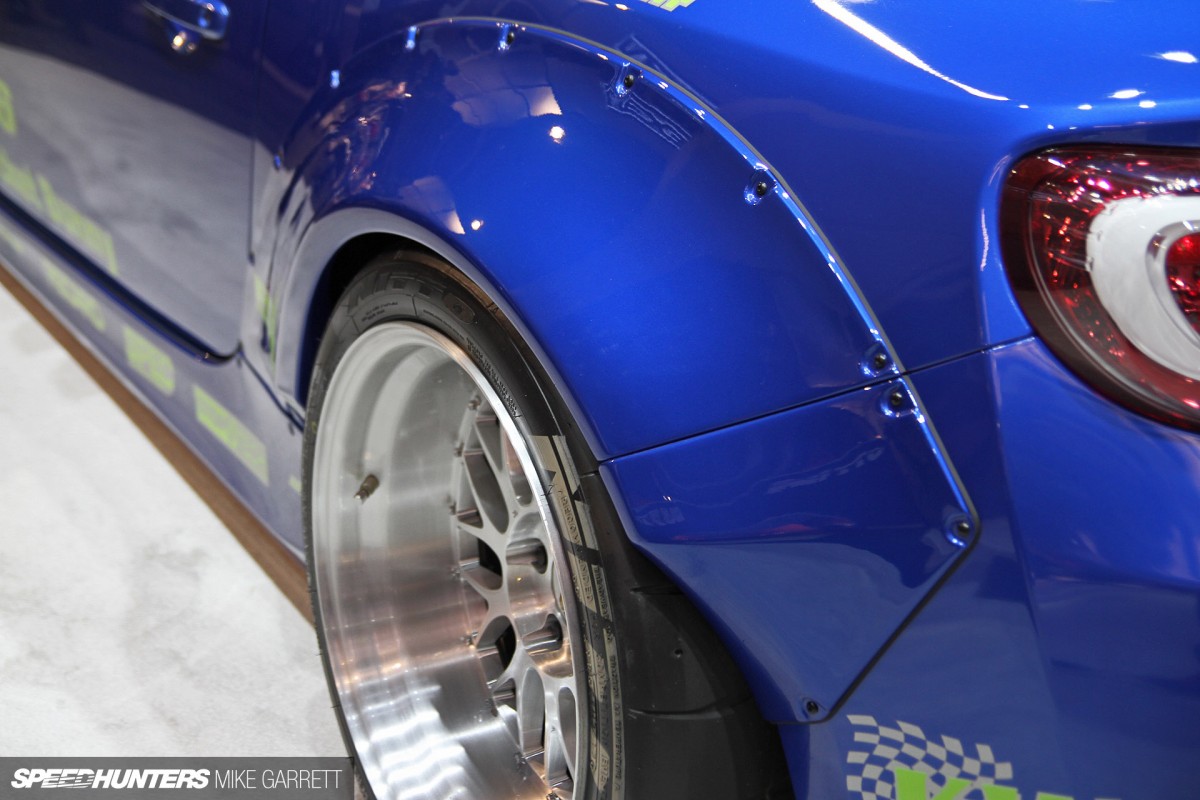 There's no shortage of Rocket Bunny kits around these days, but this World Rally Blue BRZ might just be my favorite application of the formula yet.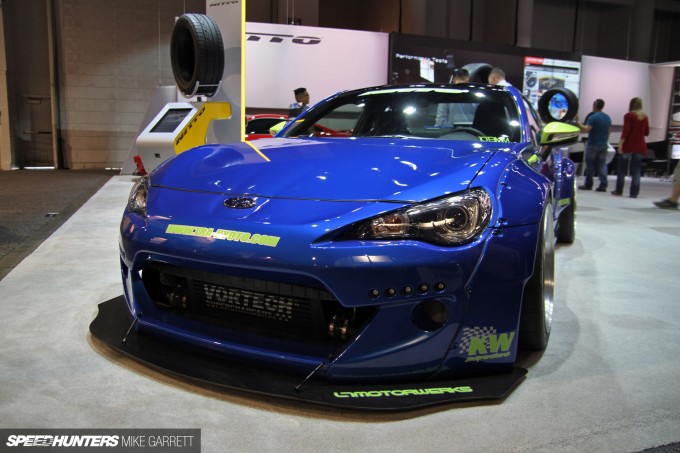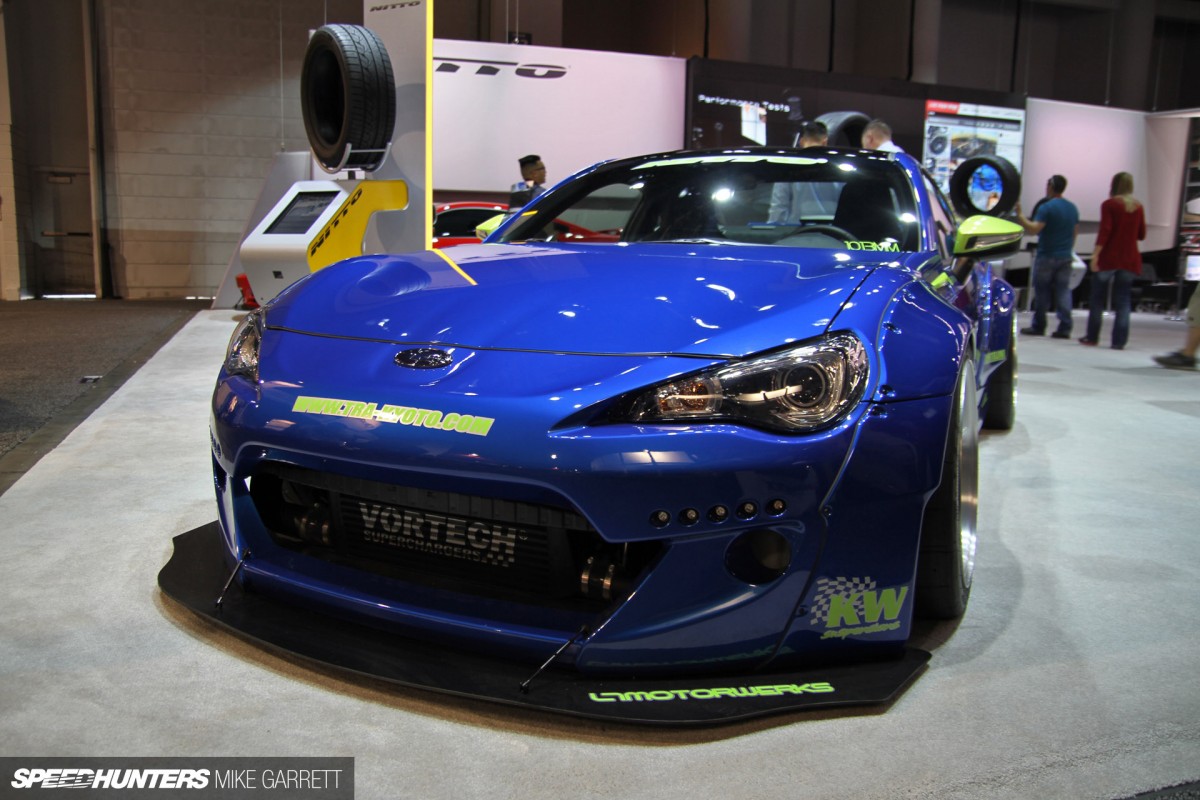 Despite the fact that it seemingly just came out yesterday, this was one of a few cars at SEMA wearing the V2 edition of the Rocket Bunny kit. It looks fantastic in person.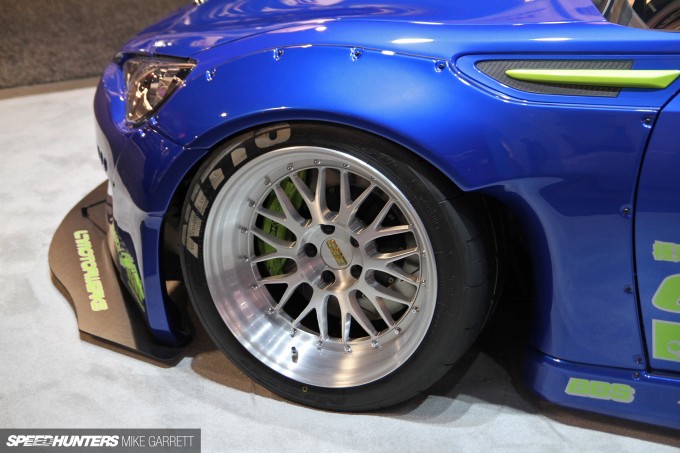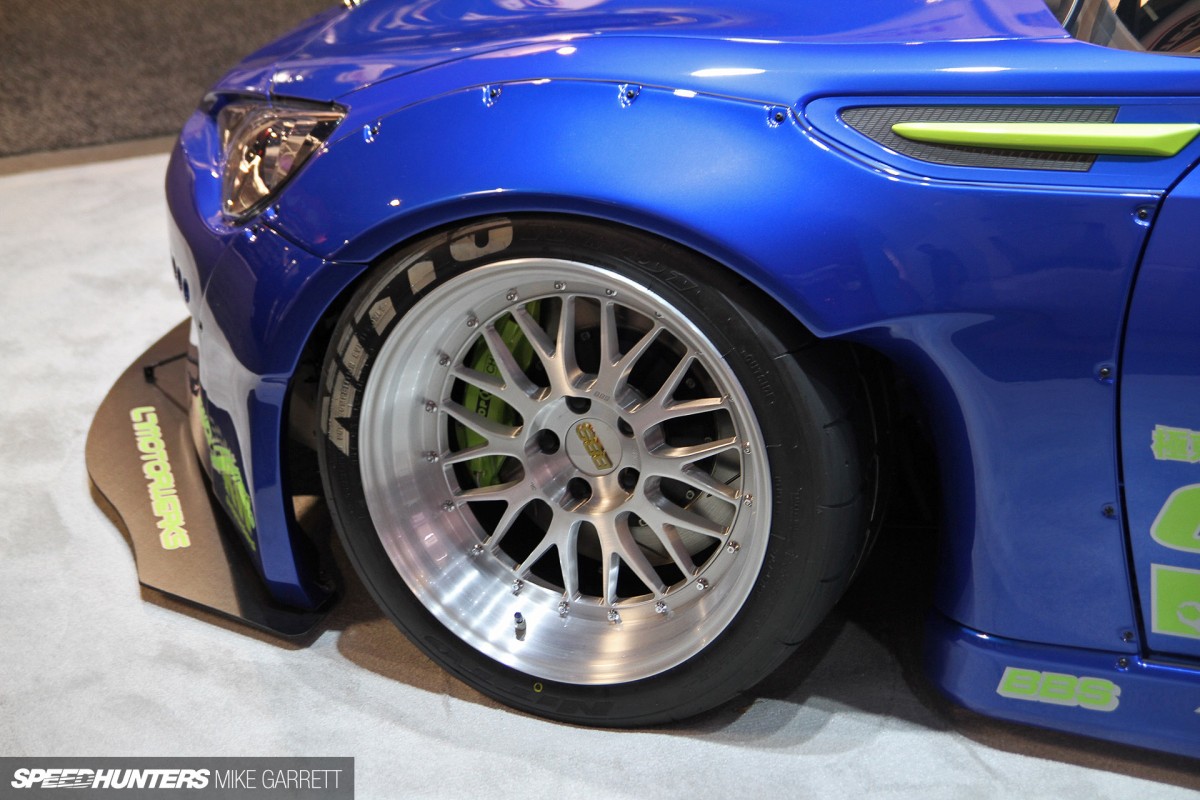 I'm not sure whether it was the big-lipped BBS wheels, the unique color combination or something else, but there was something especially cool about this car.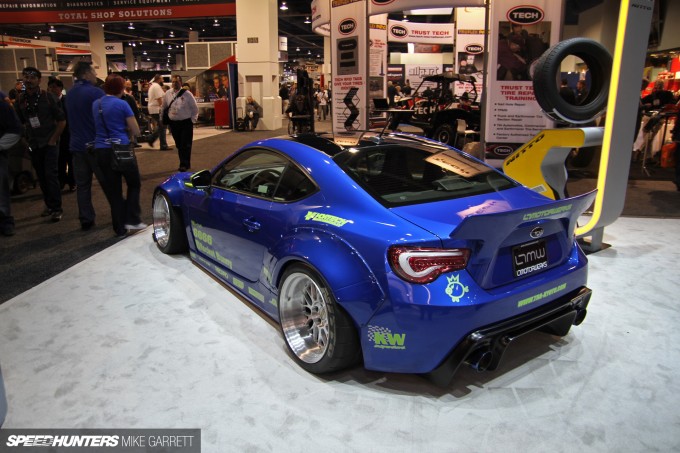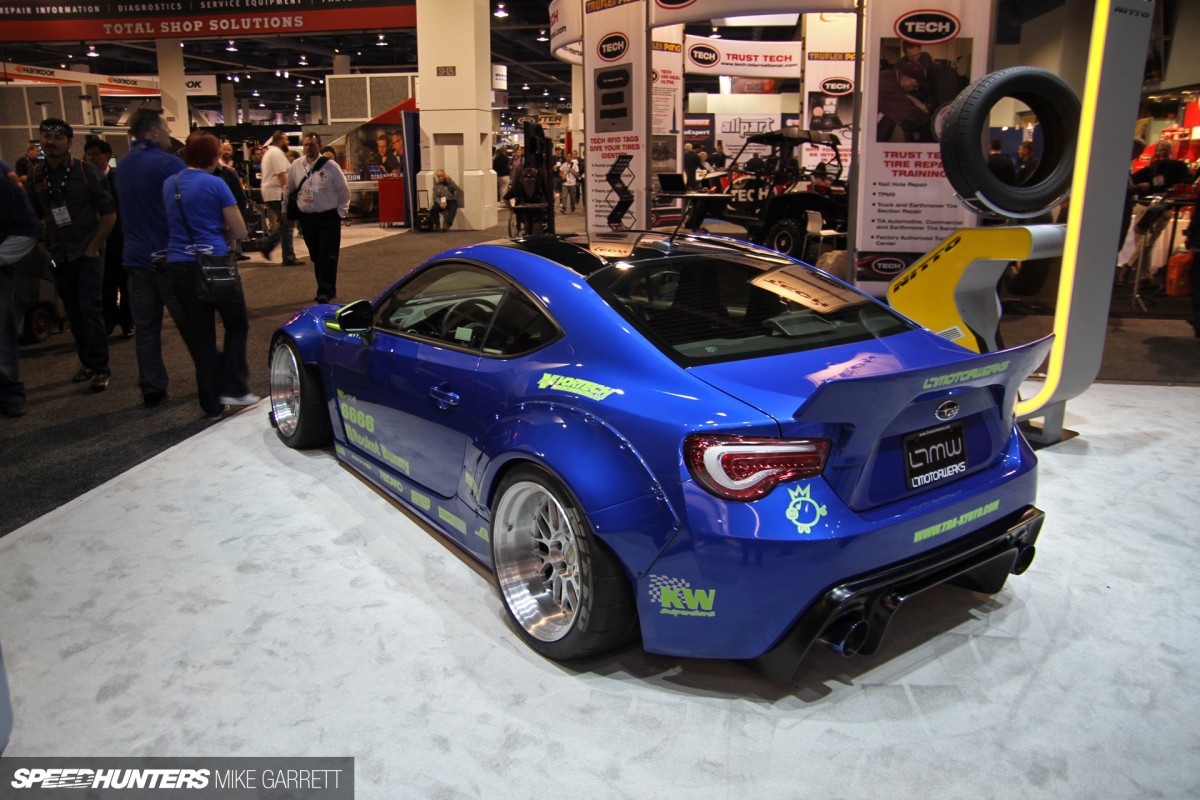 As they say, things are popular for a reason and I think this little Subaru should be enough to make a Rocket Bunny believer out of anyone.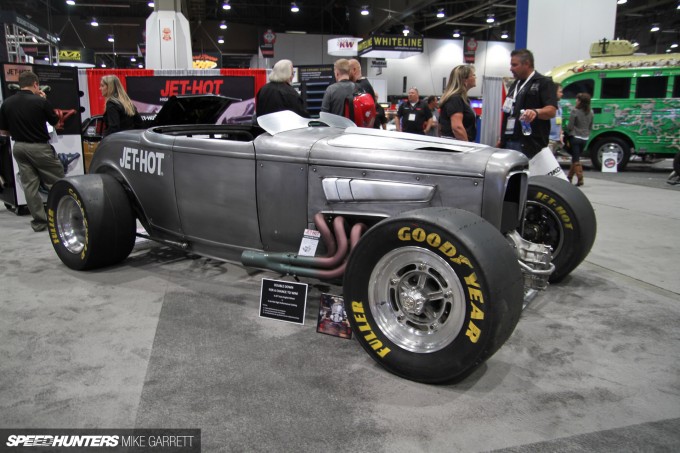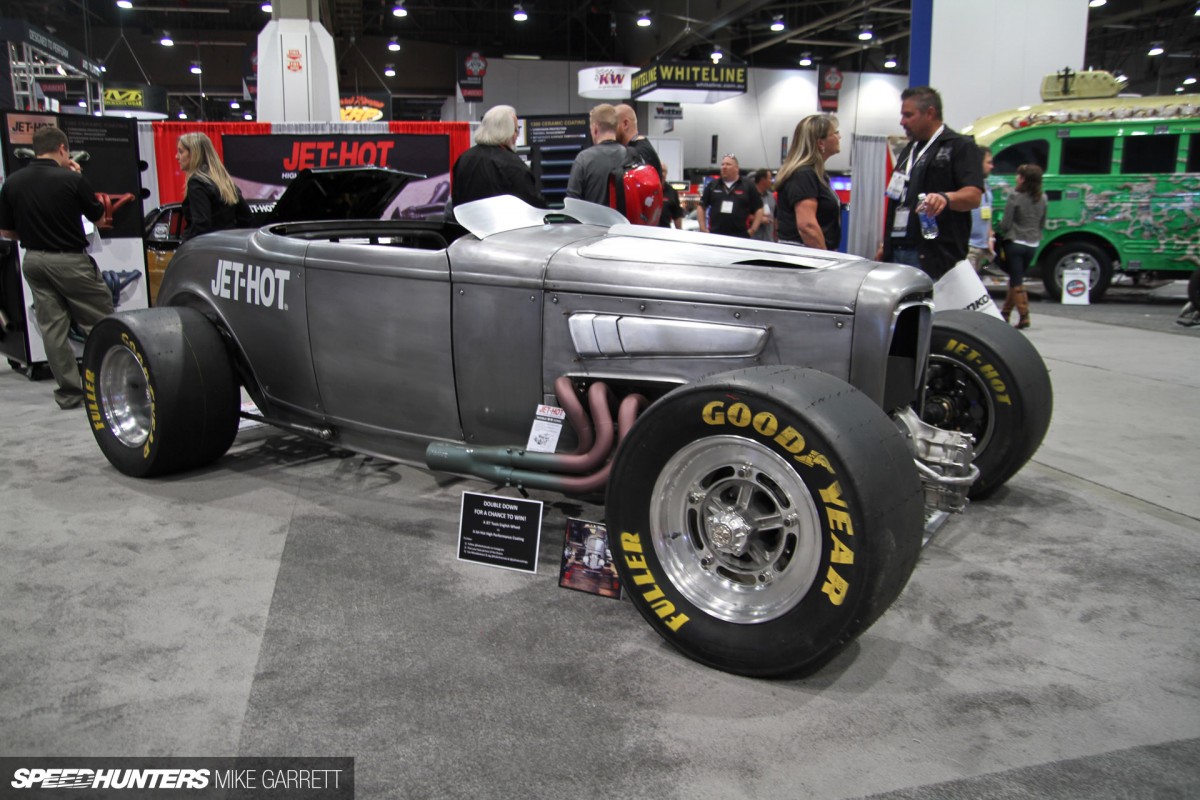 Last but not least, we what's surely one of SEMA 2013's most impressive builds – the Double Down '32 Ford Roadster from Fuller Hot Rods.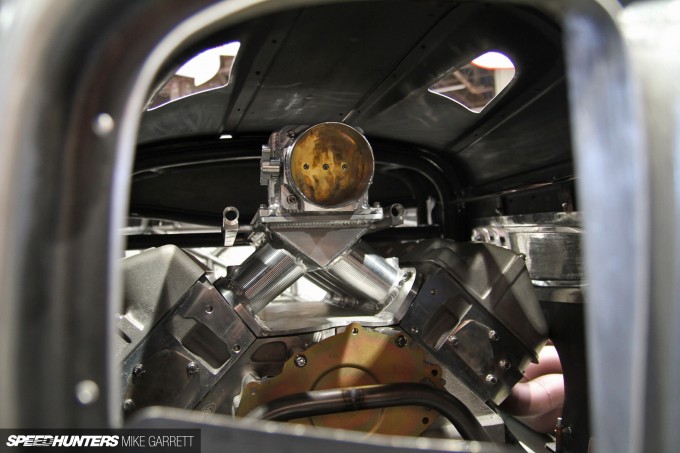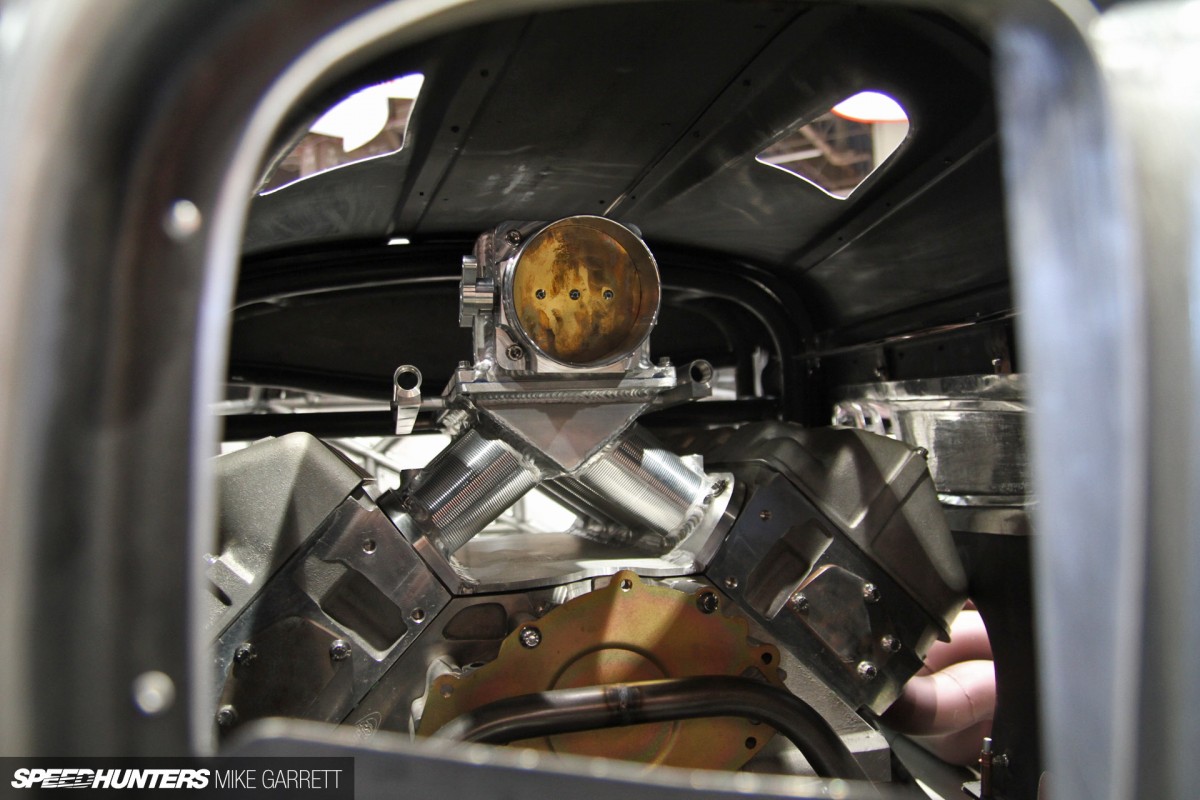 Its powered by a 750 horsepower John Kaase Boss Nine crate motor, which is based on Ford's legendary Boss 429 big block. But that's really just the beginning.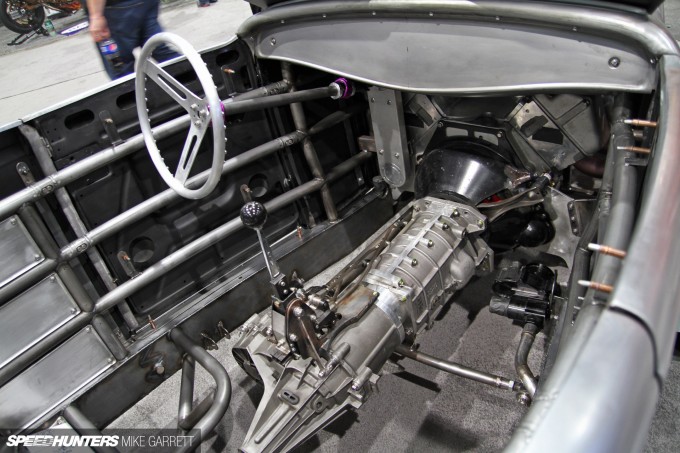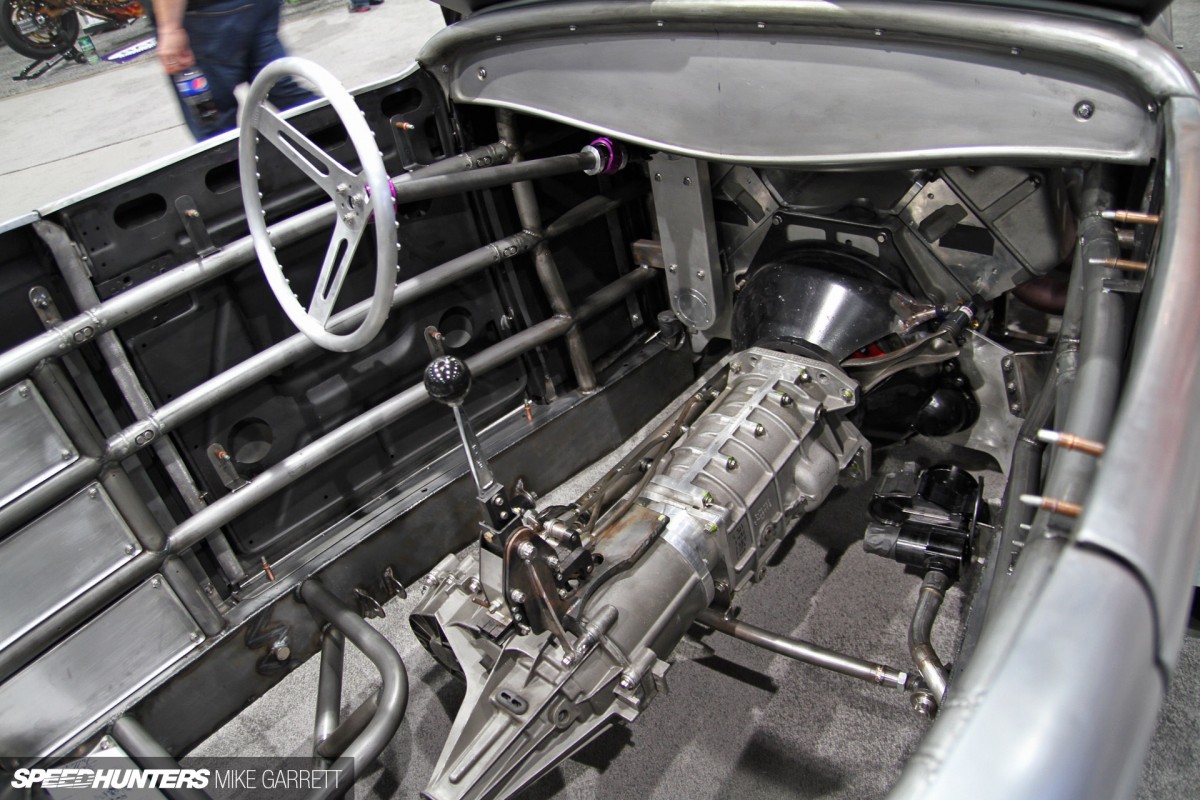 The thing that truly sets this roadster apart is the fact that its 750 horses are sent to the ground using a custom-built AWD system.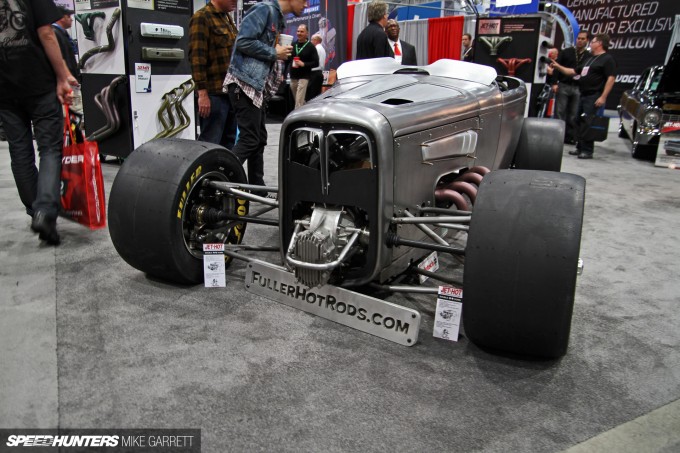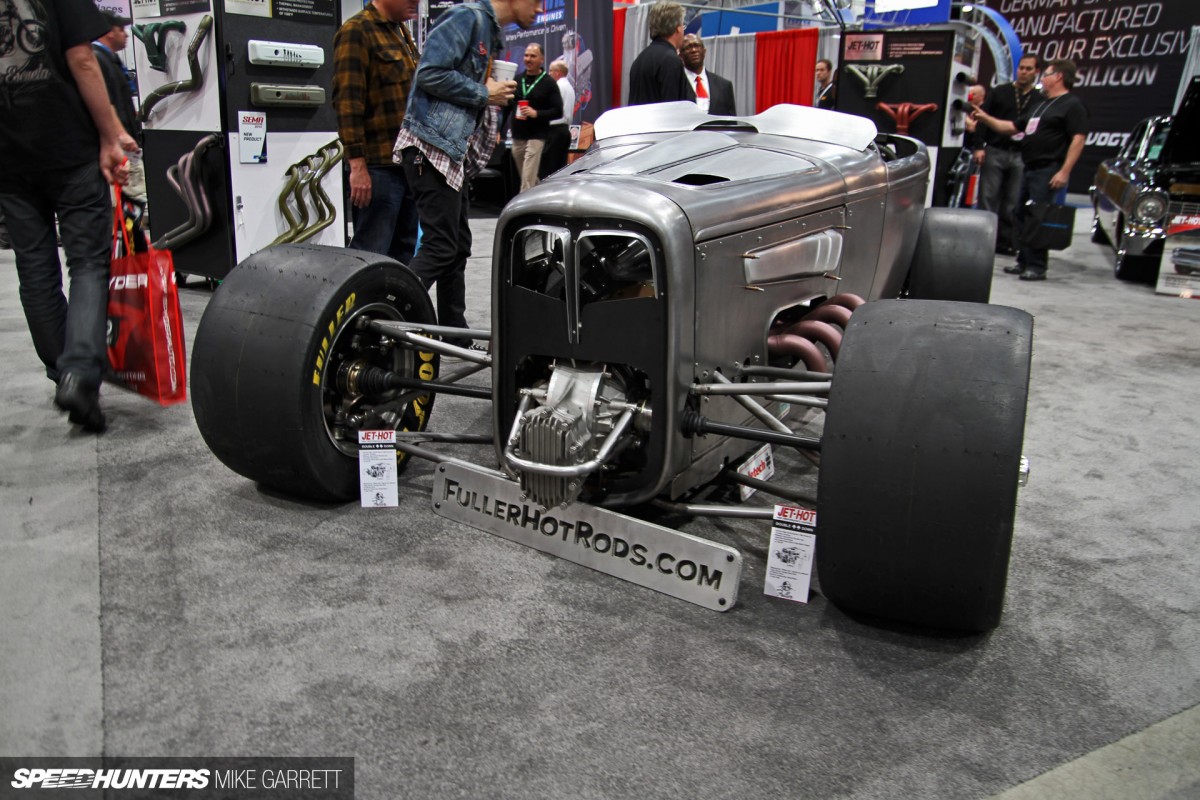 Here you can see the front differential protruding from the grille and the enormous Goodyear slicks mounted on sprint car wheels. Other goodies include AP Racing brakes and a rear radiator set-up.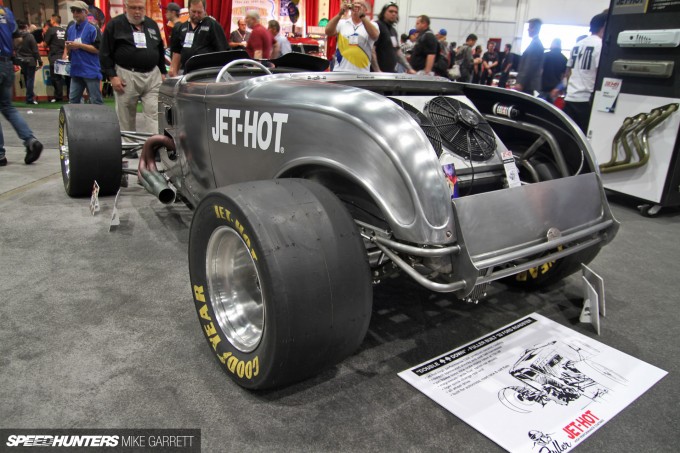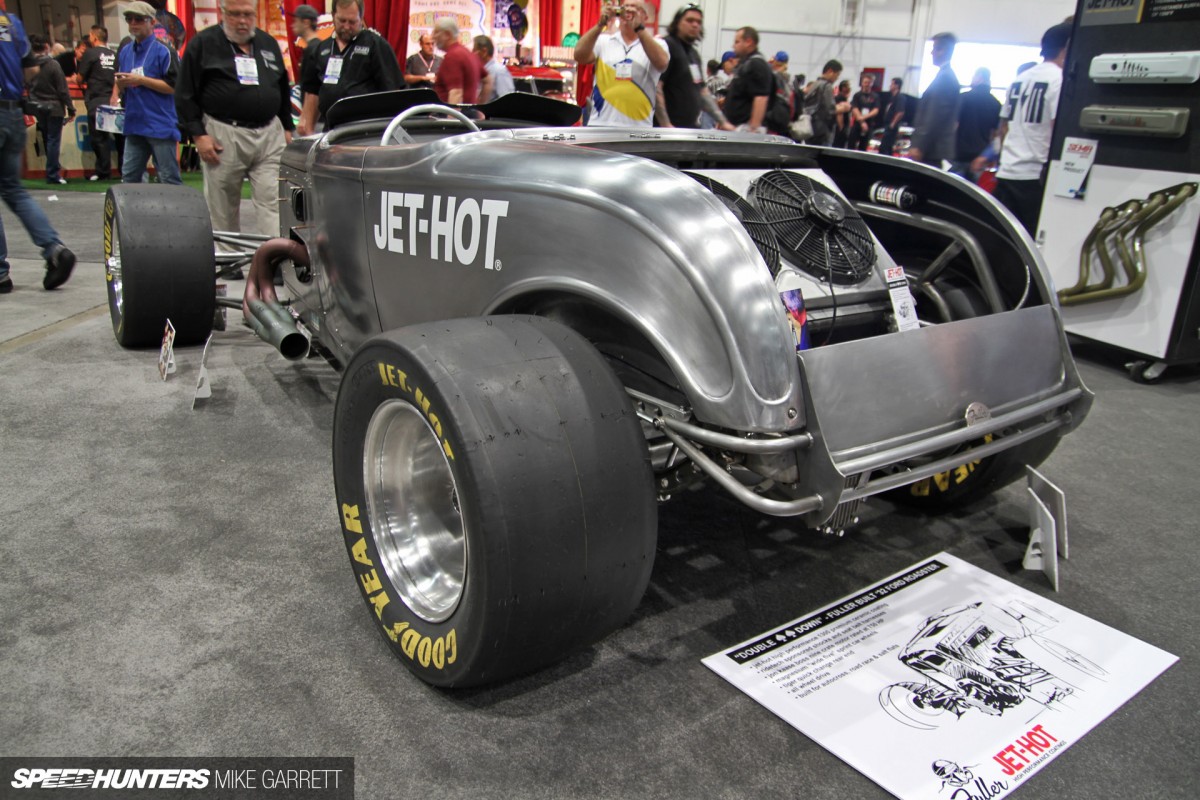 Once the car is complete, plans are to take the '32 to Bonneville and to various autocross and open track events. It's a gearhead's dream, much like the SEMA Show itself.
That will do it for now, but we have plenty more coverage from Vegas on the way.