The future is here
There are motor shows all over the world. Chances are, if you're a fan of Speedhunters, then you have been to a few. As a child, going to the Los Angeles Auto Show was a yearly ritual. I remember holding my father's hand going through the halls looking at the shiny cars. The thought of driving at all was so far away. In high school I would go to the LA Auto Show with my friends and we would 'take over' certain cars, by all stuffing into one car, smack in the middle of the show floor. Sometimes we would fit seven pimply teenagers into a car intended for five passengers. Then we would close the doors, turn up the music and literally rock the car back and fourth. The rest of the showgoers looked at us like we were crazy. We didn't even go to look at cars, we just went to have fun.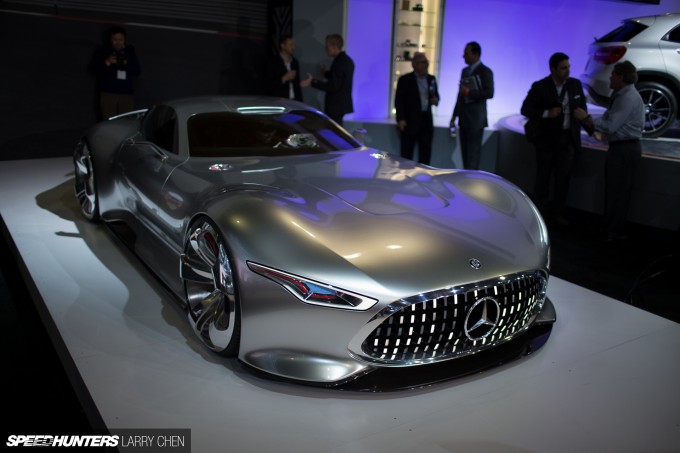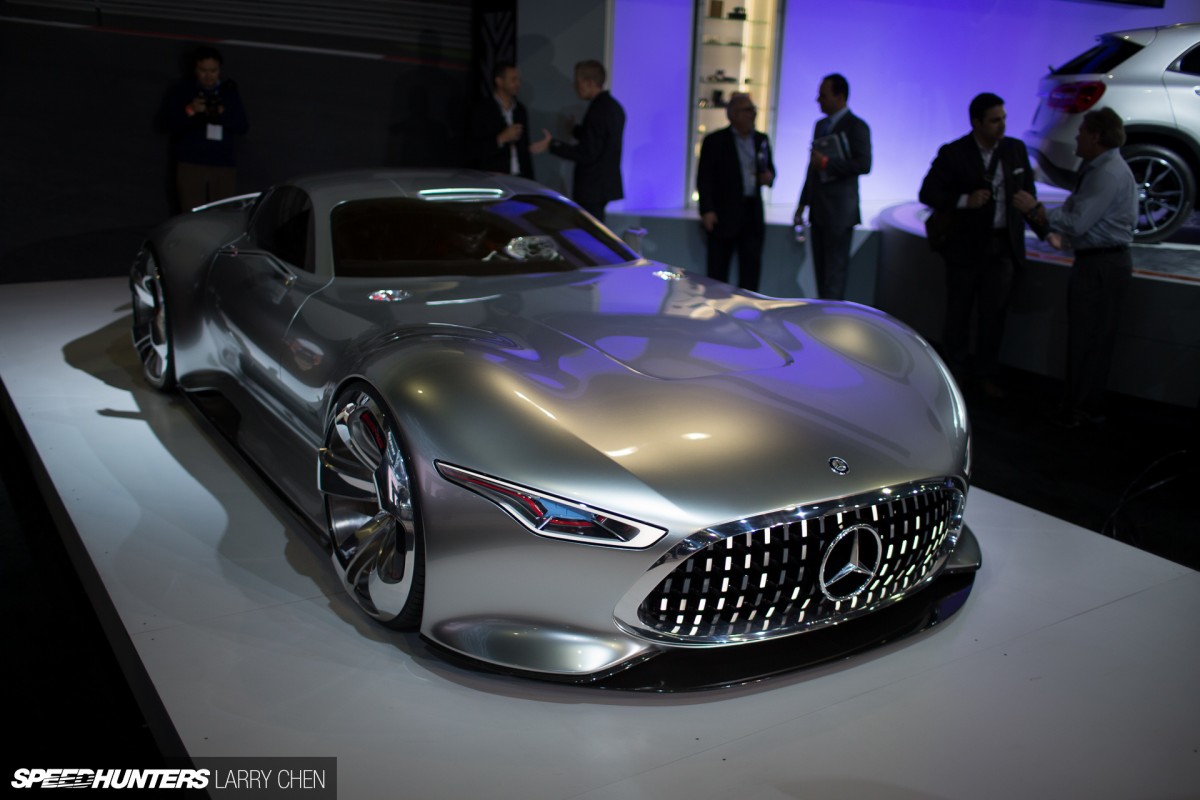 With all my friends now grown up, pursuing different careers and living their lives, I'm the only one left at the auto show. I realized this as I stared into the grille of the Mercedes Vision GT. I recently had a chance to photograph two of Mercedes' greatest automobiles at the same time, the SLS AMG Black Edition and the 300SL, and I was not expecting to see something that would stop me in my tracks like the Vision GT.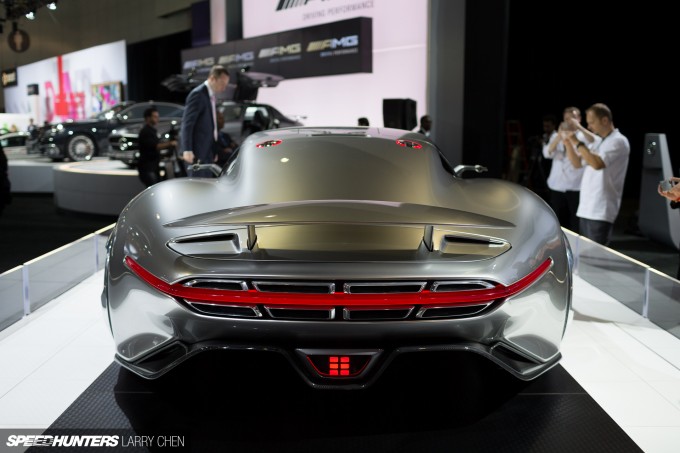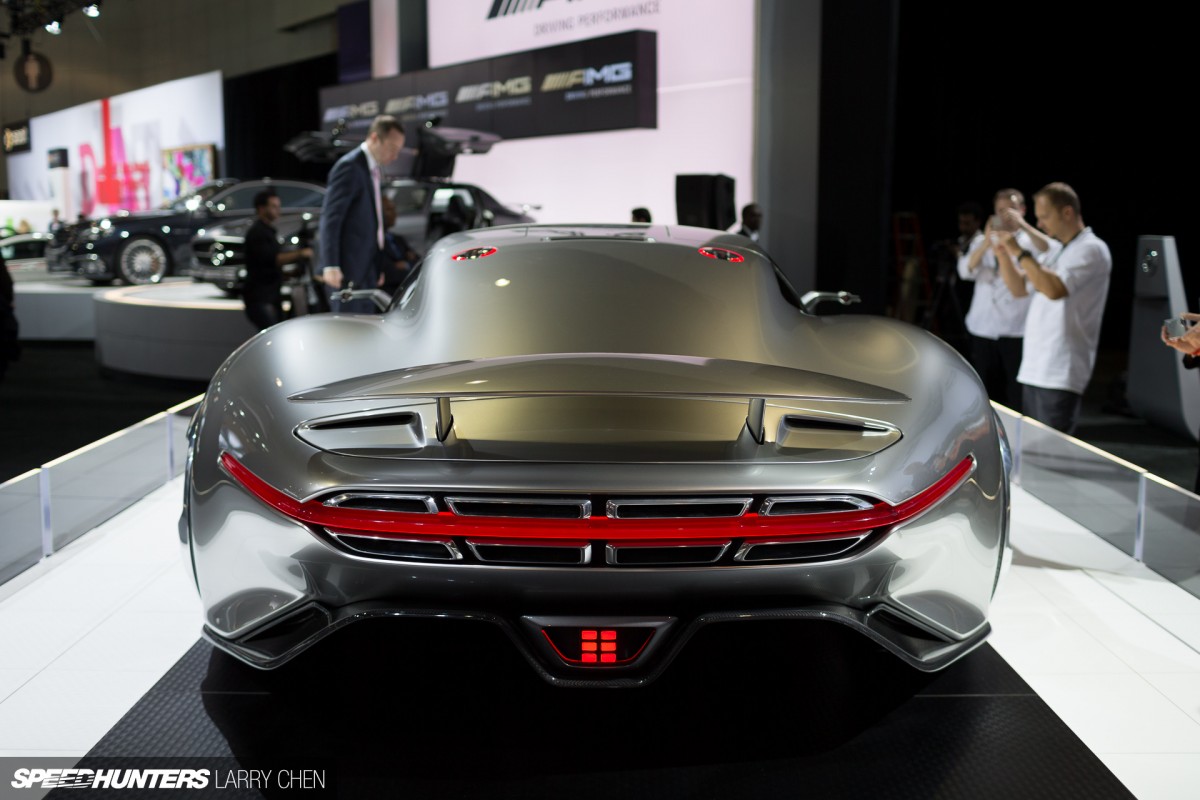 The design is unlike anything I've ever seen. The wheels flow with the body. The nose was very long – like most Mercedes sports cars. This may never be produced as it was originally designed just for a video game, but Mercedes decided that it needed to be a 1:1 scale model. Check out those eight exhaust pipes. How cool is that? With new cars it's easy to dismiss every design as a copy of another, but the Vision GT has really opened my eyes.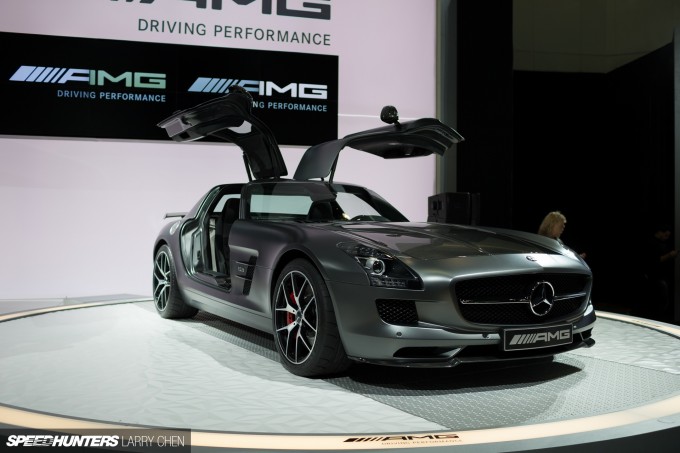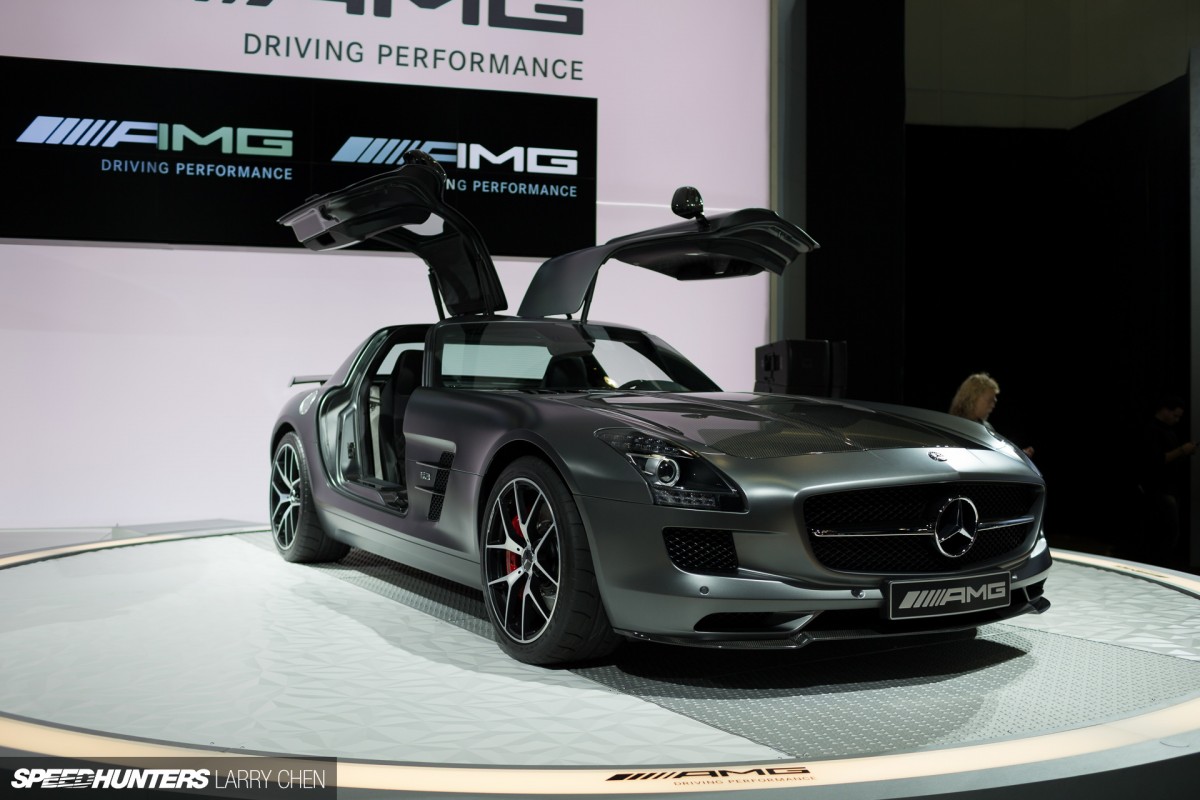 Just a few feet away, Mercedes debuted the final edition of AMG's first sports car: the SLS AMG GT. They will only produce 350 units and after that, they will unveil its replacement.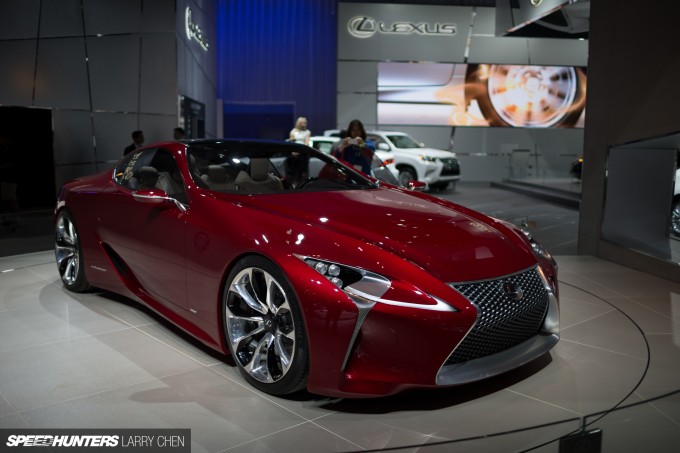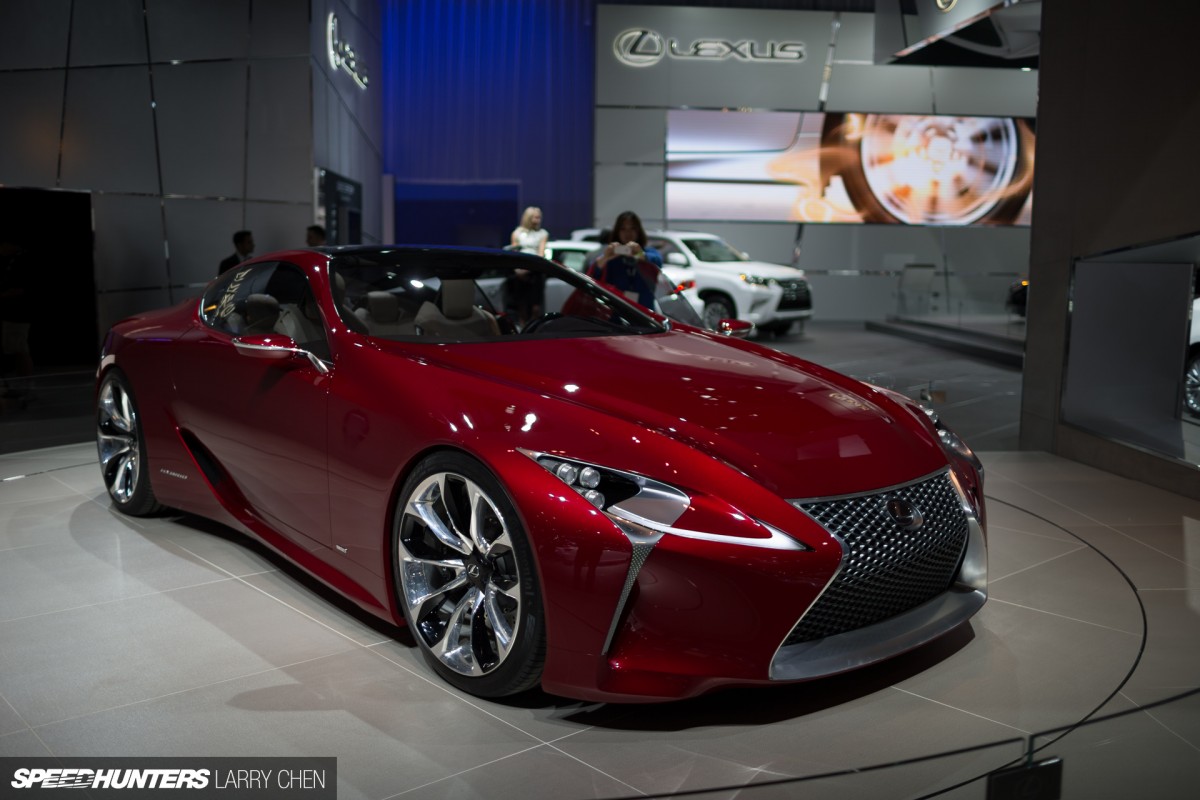 Of course Mercedes was not the only manufacturer with a concept car out on the show floor. Lexus unveiled the LF-LC concept. It was designed by Calty Design and Research center, which I actually had a chance to tour before. It's based on a front engine configuration with a next generation Lexus Hybrid Drive System. I can see a production version of this car hitting the streets in the coming years.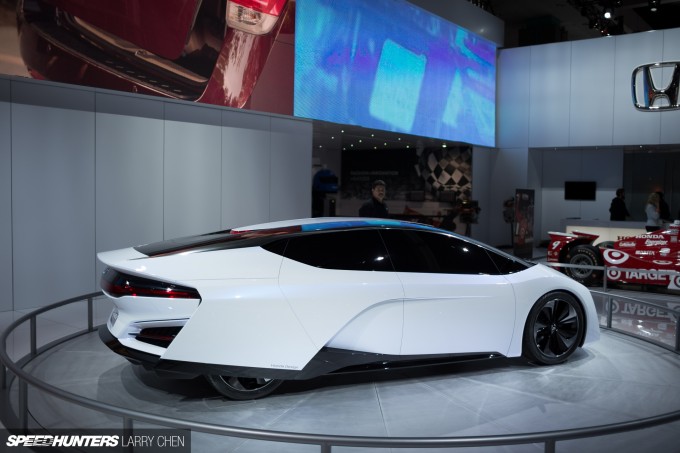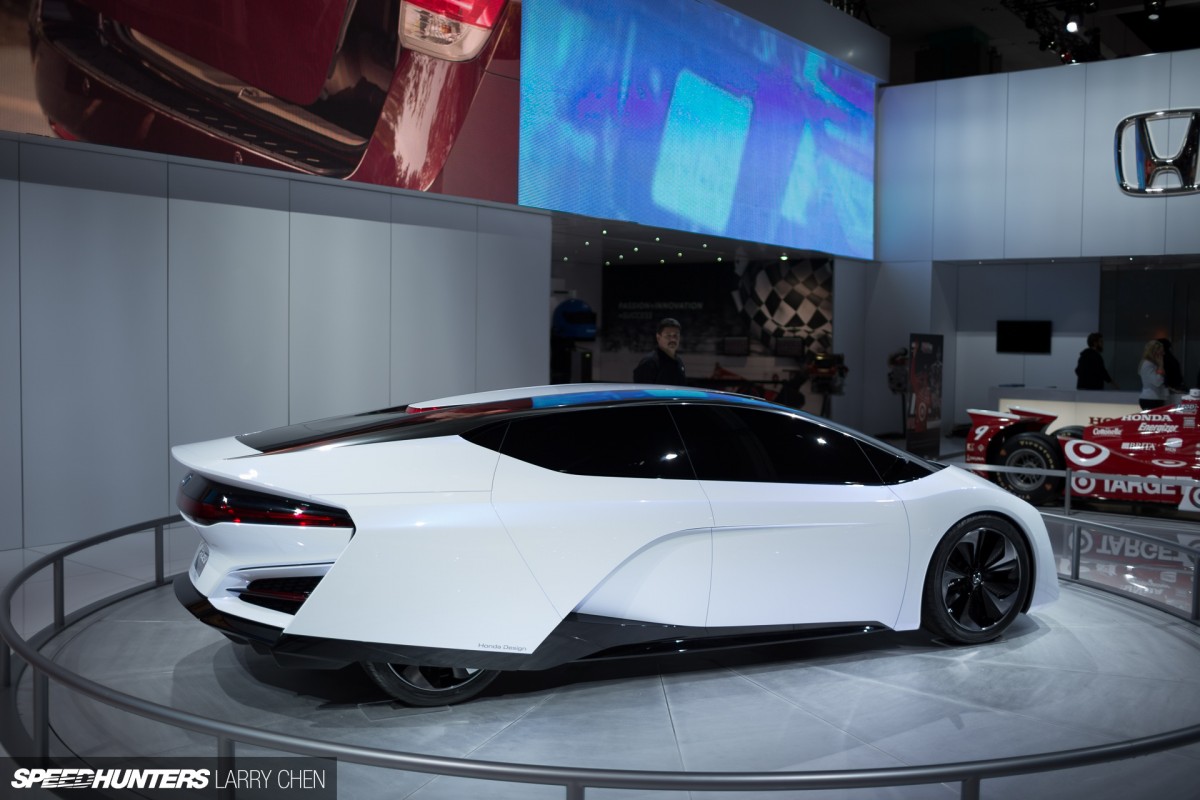 Right across the way, Honda also unveiled the FCEV Fuel Cell Concept, which is definitely a little more on the wild side in terms of design.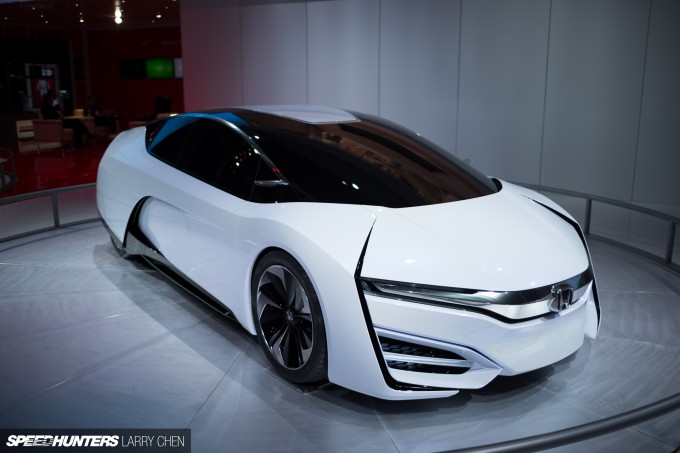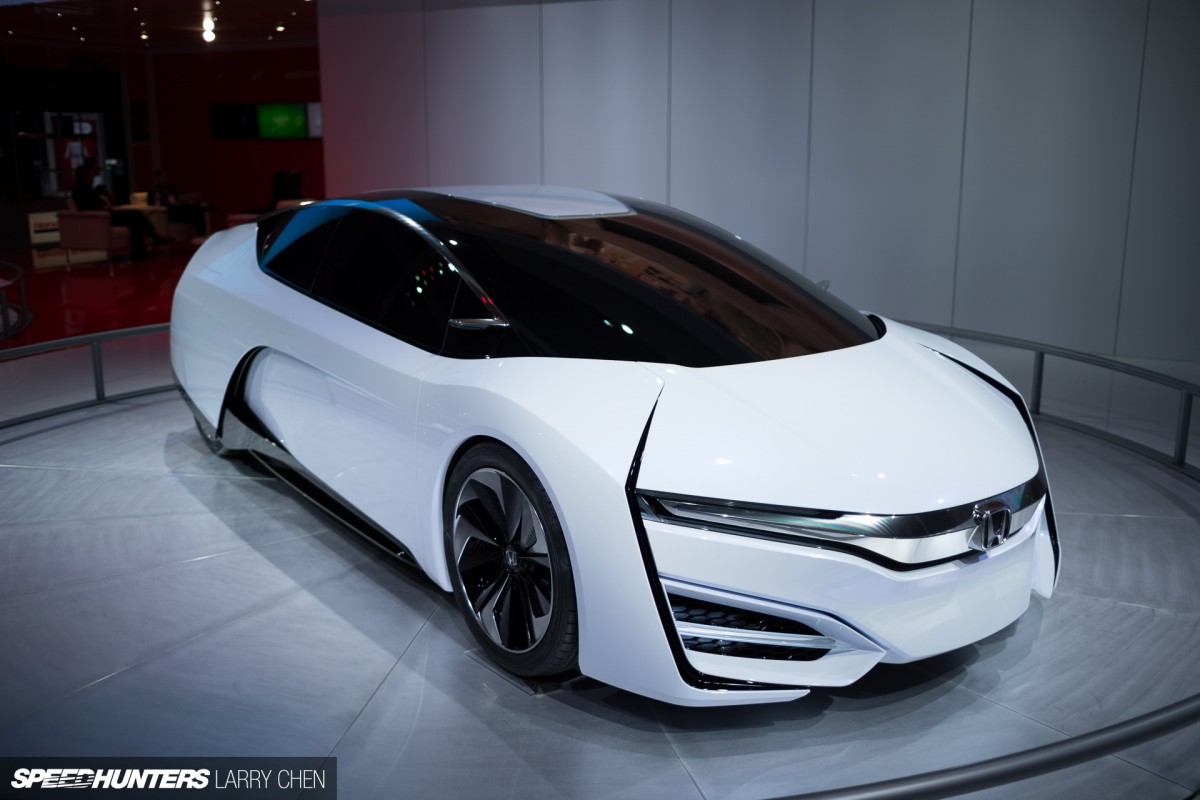 This is previewing the successor to the Honda FCX Clarity which should be available in 2015. Honda says it will produce 134hp with an estimated range of around 300 miles and a refueling time of about three minutes. It will be interesting to see how these take off compared to electric cars like the Nissan Leaf or the BMW i3.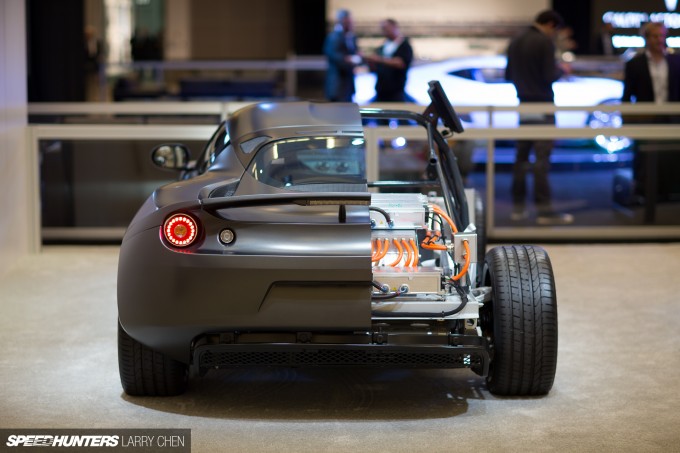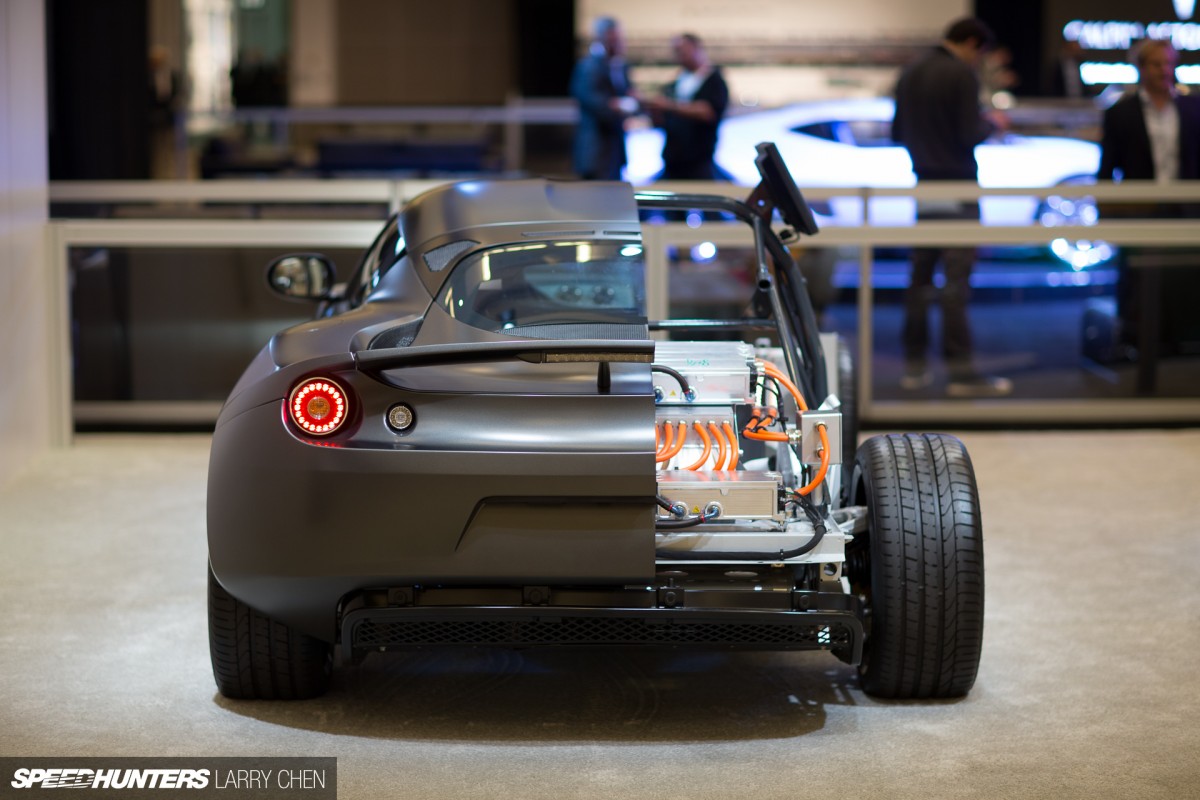 No matter what it looks like, we won't be able to deny the alternative fuel market. I actually welcome alternative fuel racing: like I said before, I think it's great that the electric cars of Pikes Peak are getting faster and faster. In fact, an electric motorcycle holds the overall two wheel record as of this year.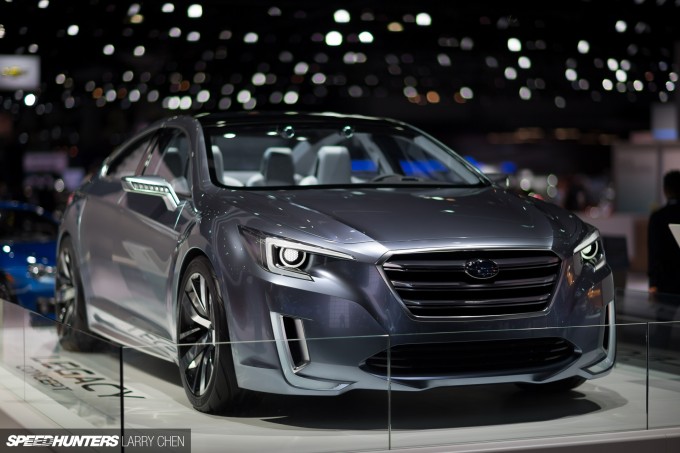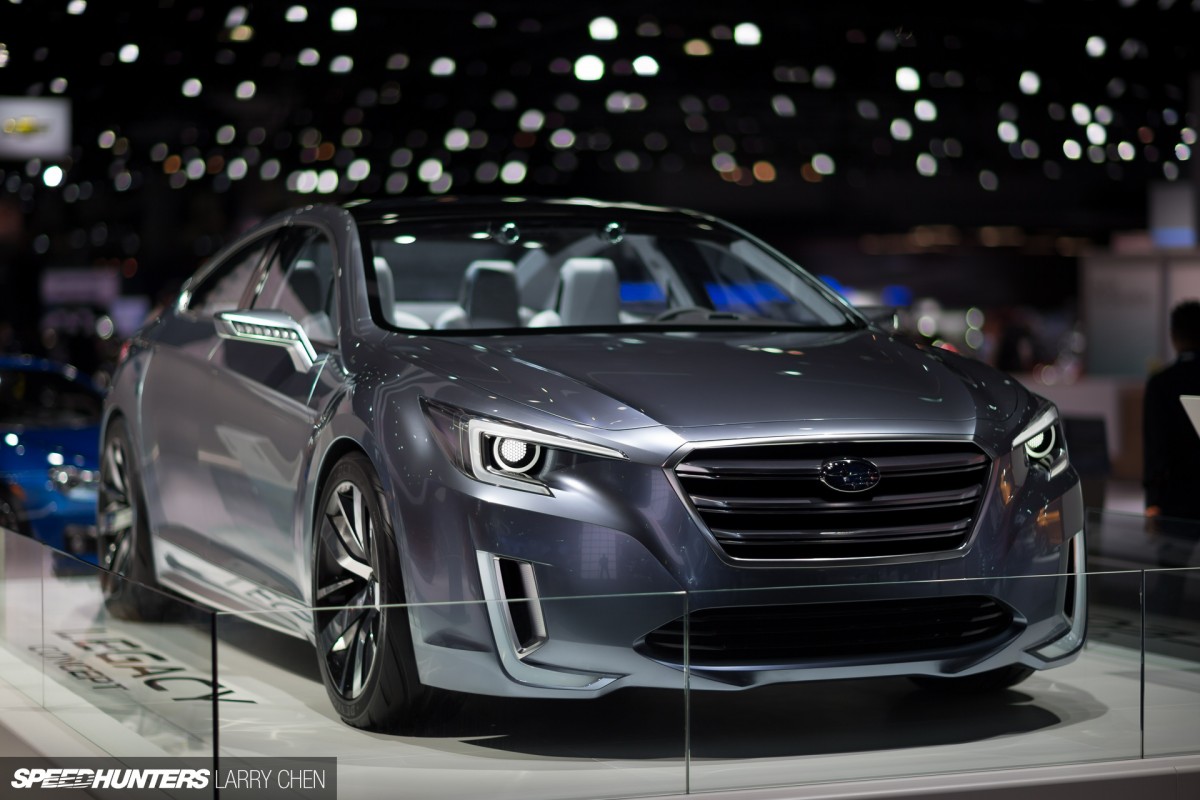 Subaru also came out with a concept car that looks to be very near a production model. The Legacy Concept gives us a preview of what the next generation mid-size sedan will look like.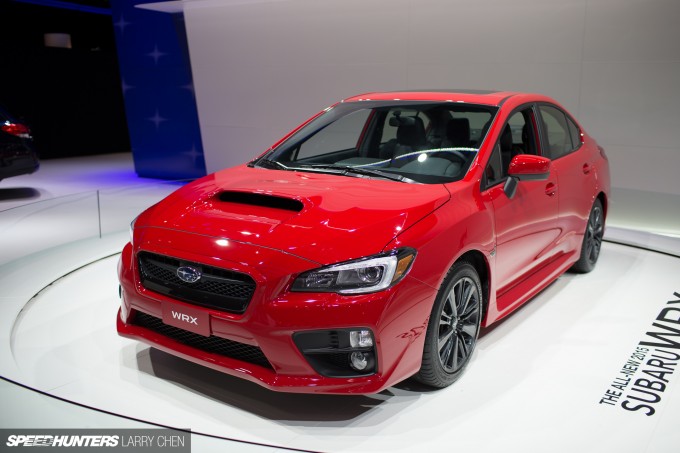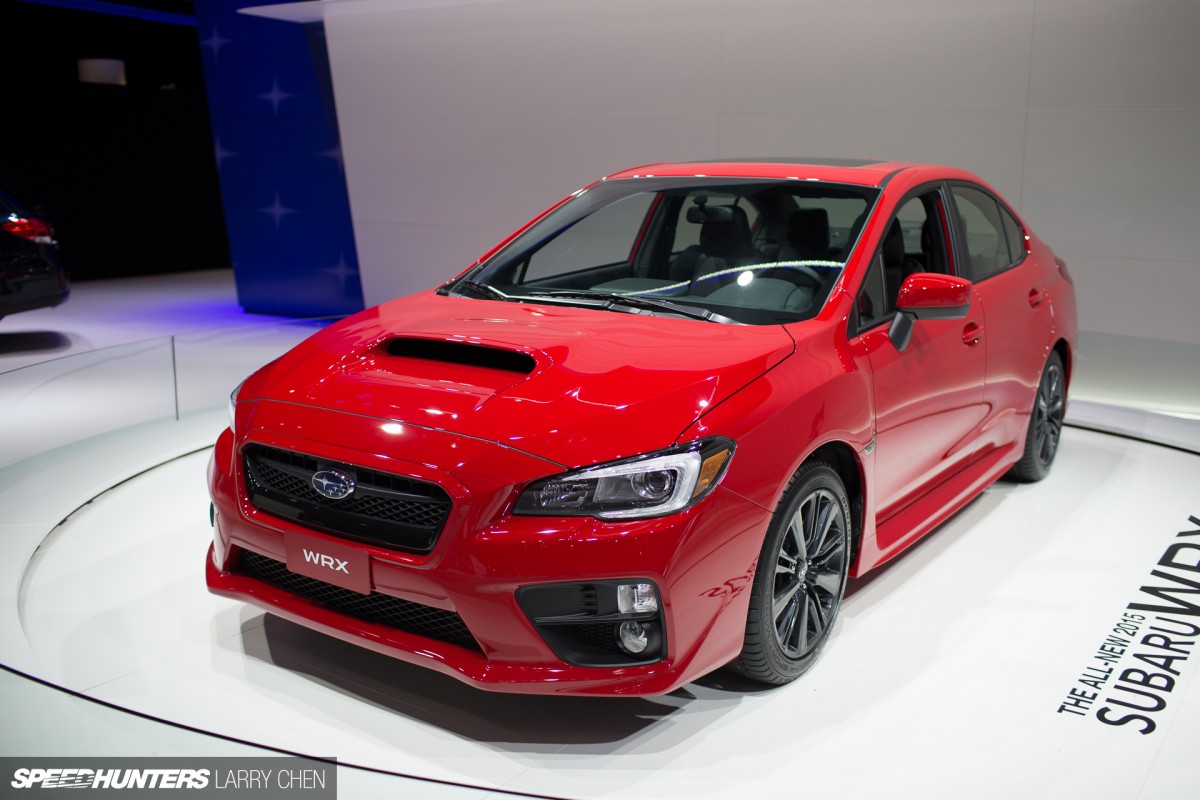 At first glance I didn't like the new Subaru WRX, but as I look at it more, it seems to be growing on me. It's definitely not as aggressive-looking as I would have liked.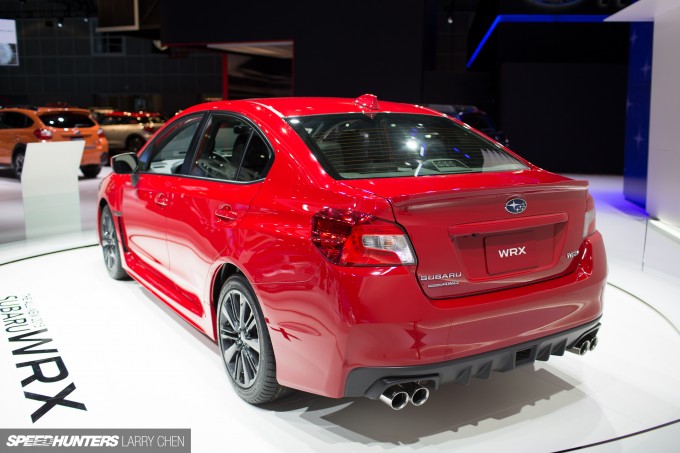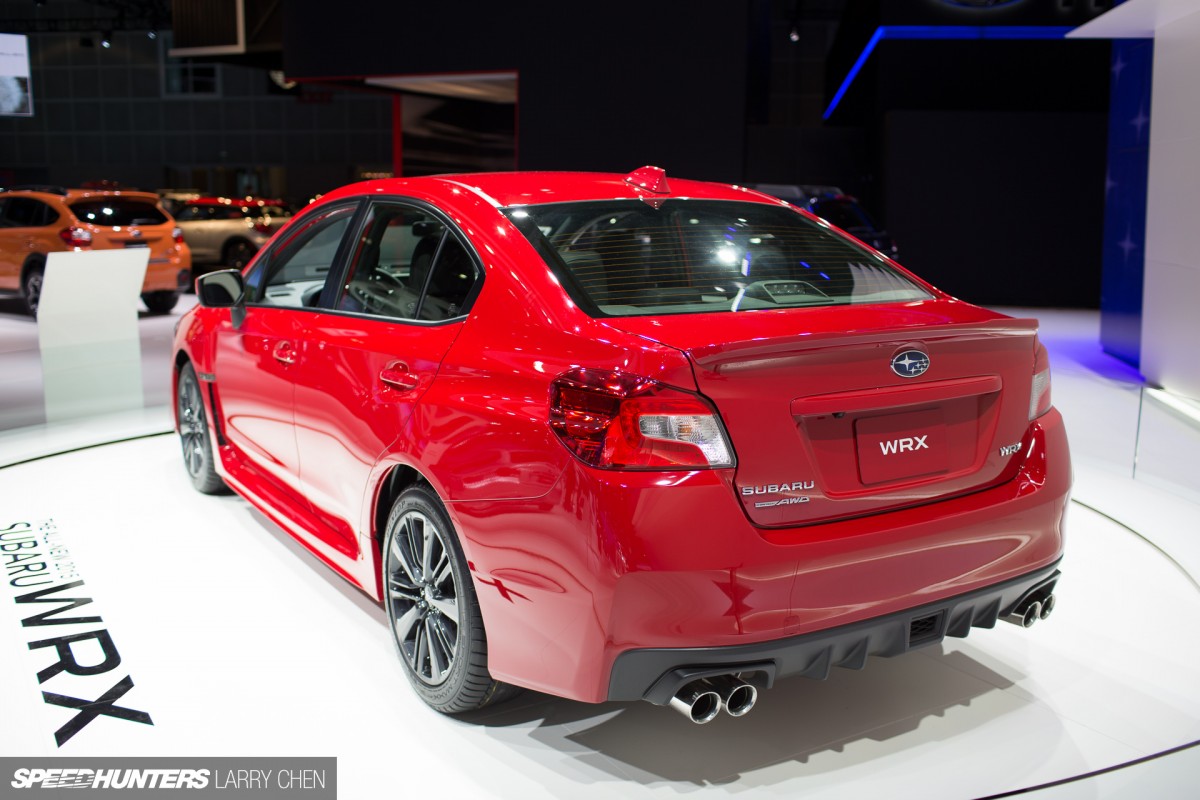 Although once the aftermarket industry gets their hands on it, then I think it will change the enthusiast's minds. Plus I have a feeling that the STI version will be just that much better.
Oddballs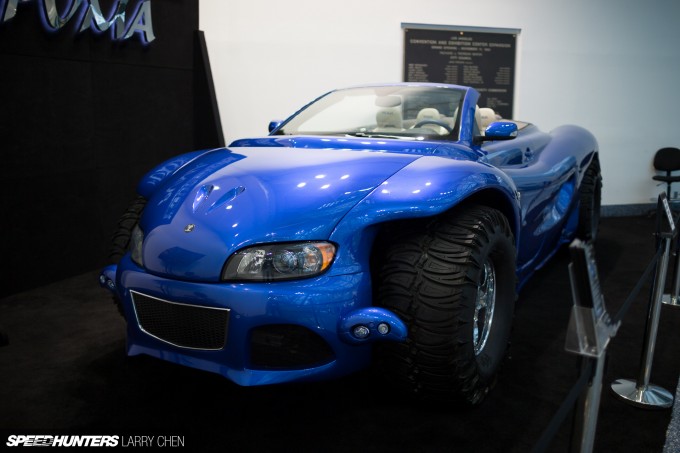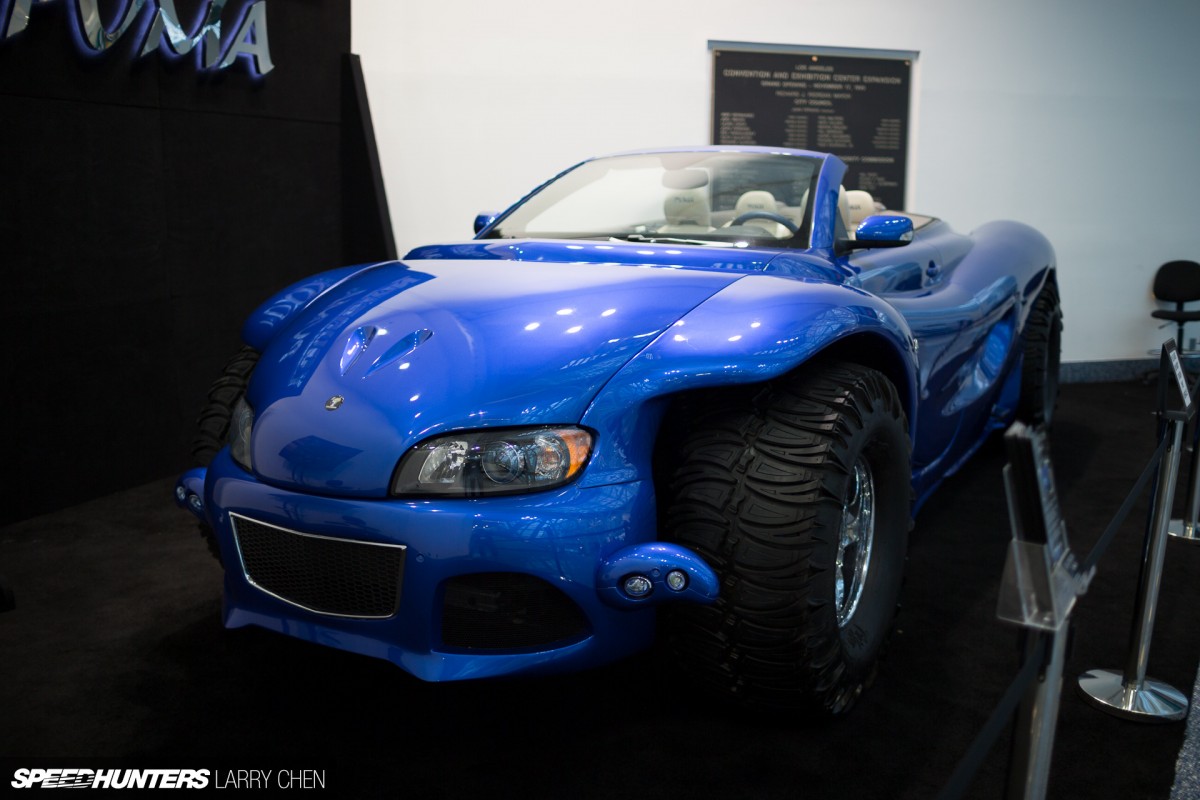 Aside from all the concept cars and the new announcements, there are some very wild creations that show up every now and then.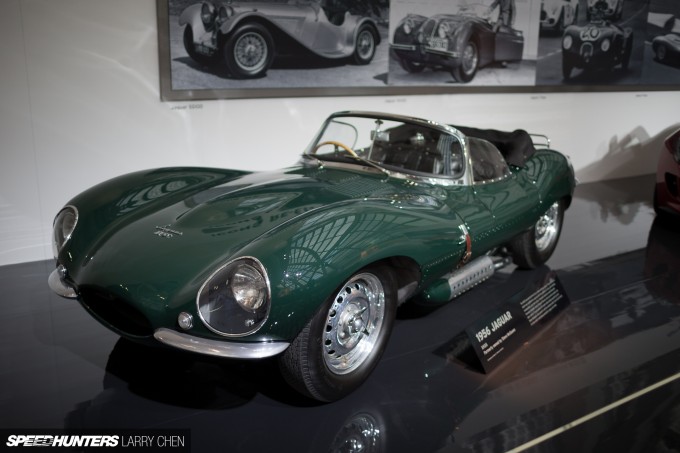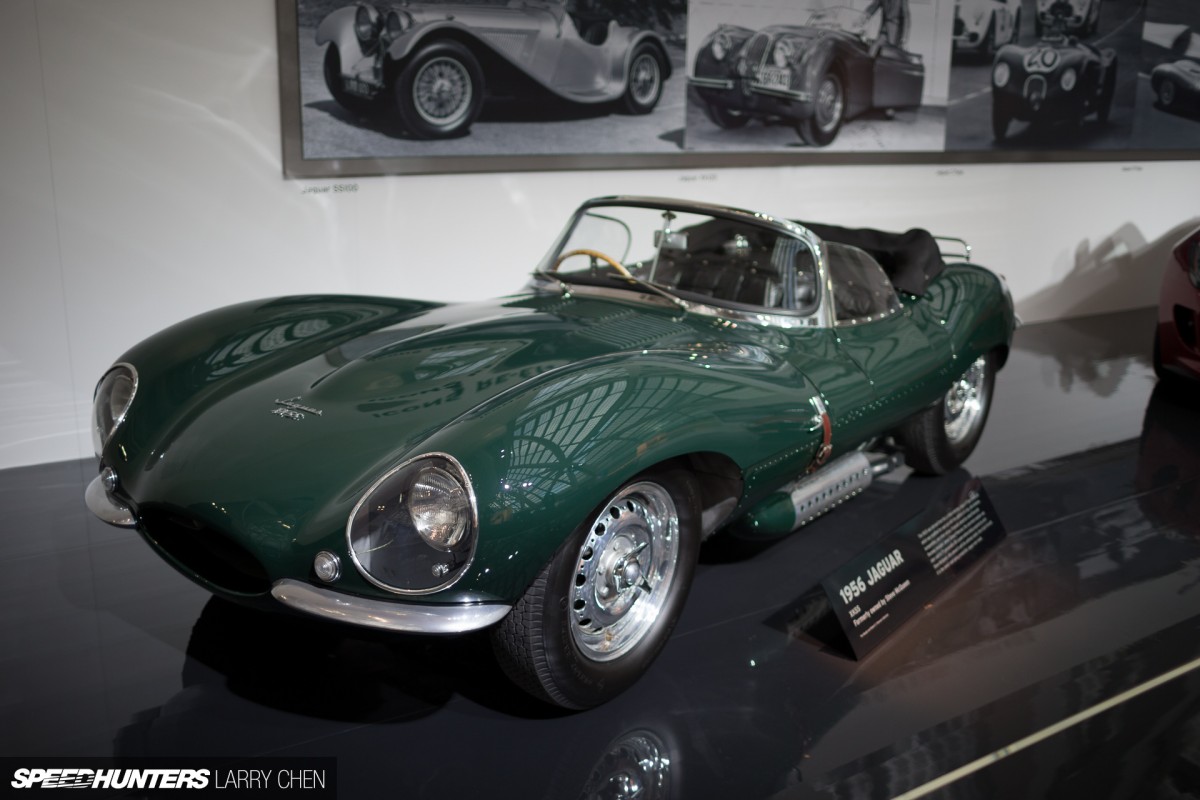 And of course there are the classic cars, which are always my favorite. Check out this 1956 Jaguar XSS, which was formerly owned by Steve McQueen.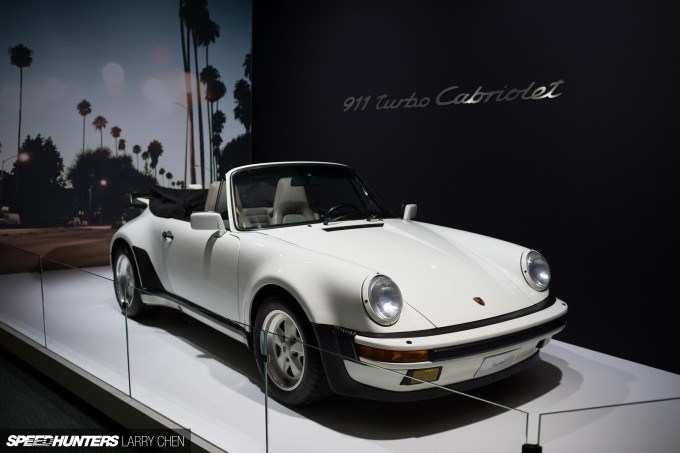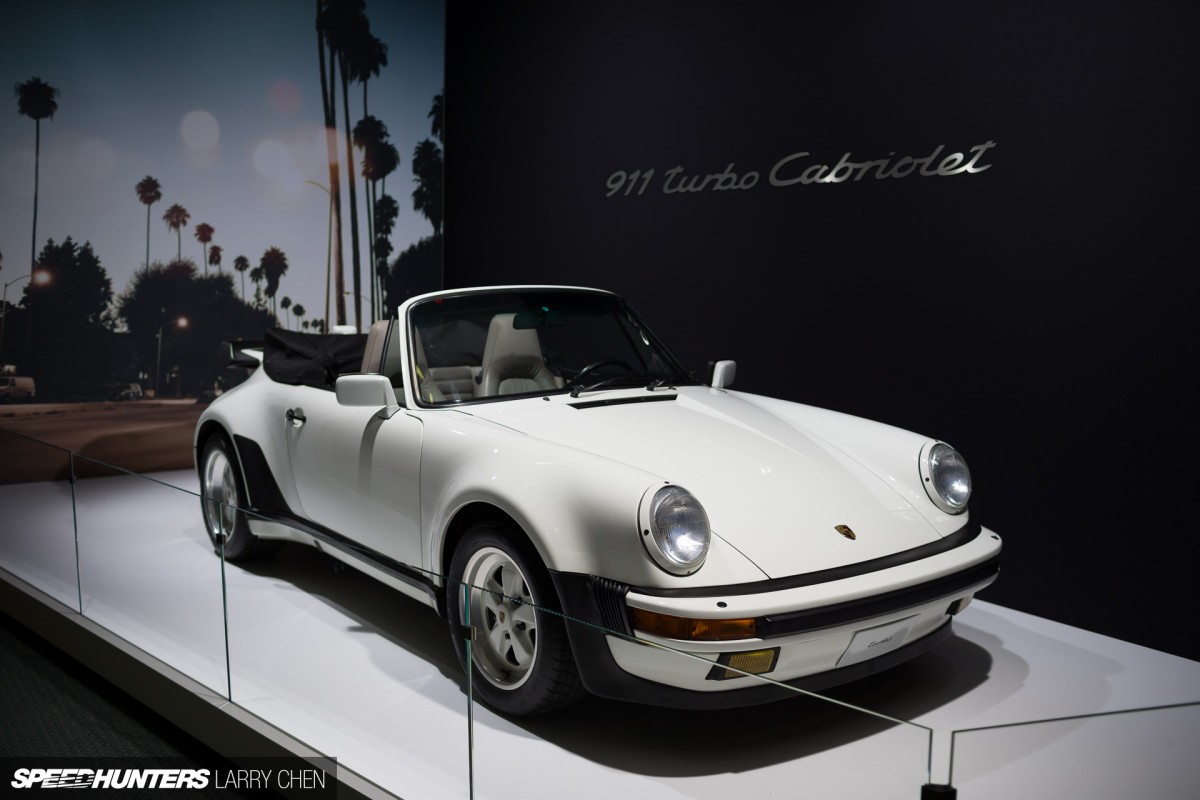 At the Porsche booth they brought out a perfect example of a 1989 930 Turbo Cabriolet. I'm not a big fan of the convertibles, but seeing one in this condition makes me weak at the knees.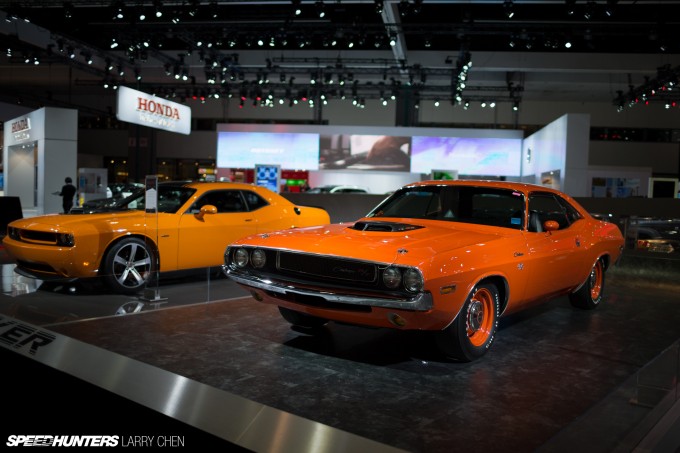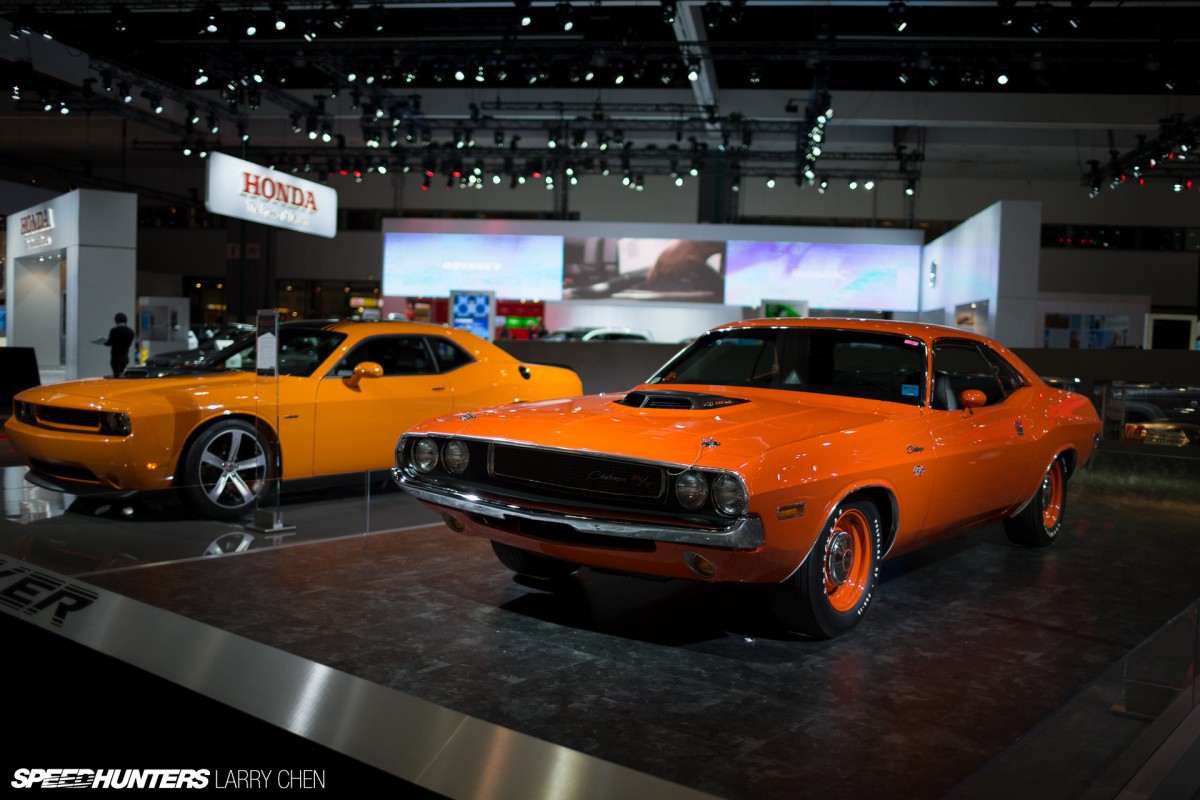 Dodge brought out a 1970 Challenger, also known as the Vintage Shaker.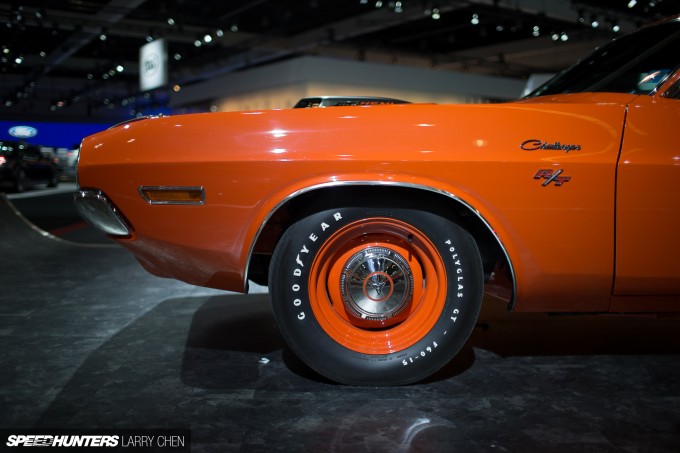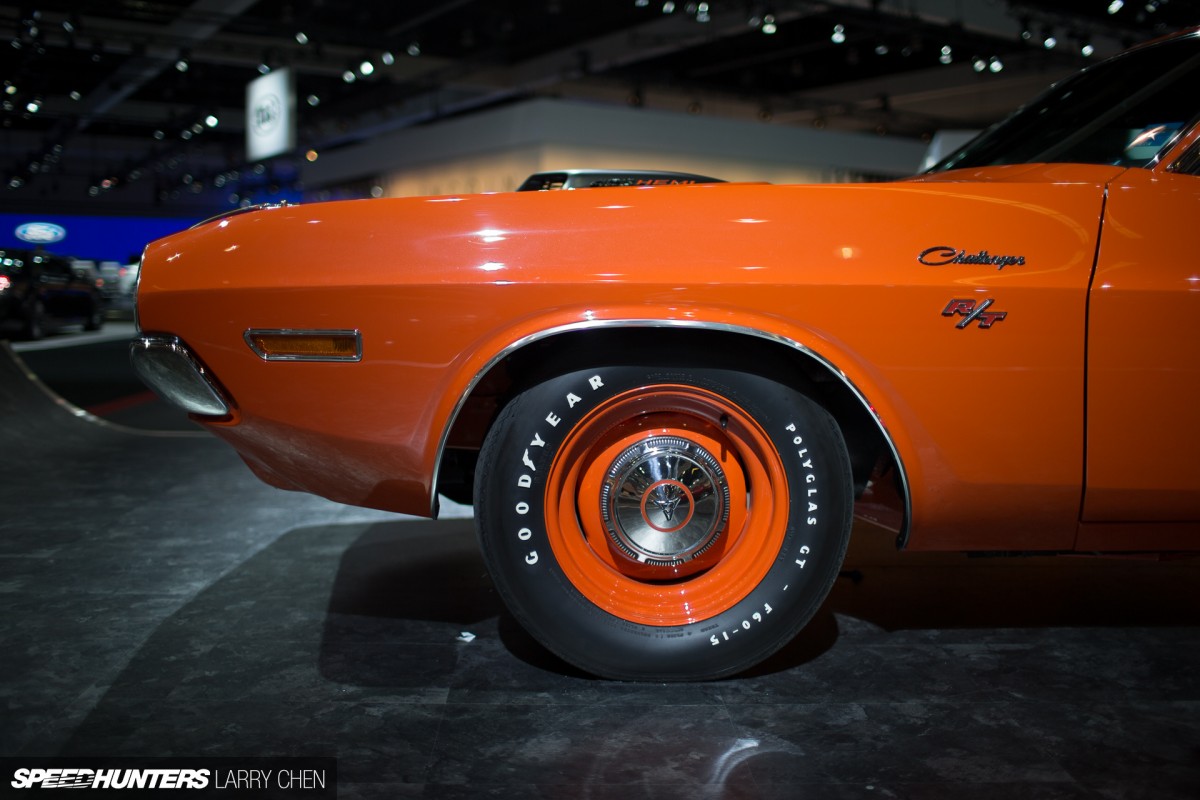 It's a very rare model that came with a factory 426 Hemi engine. Amazingly, it has less than 50,000 miles on the clock.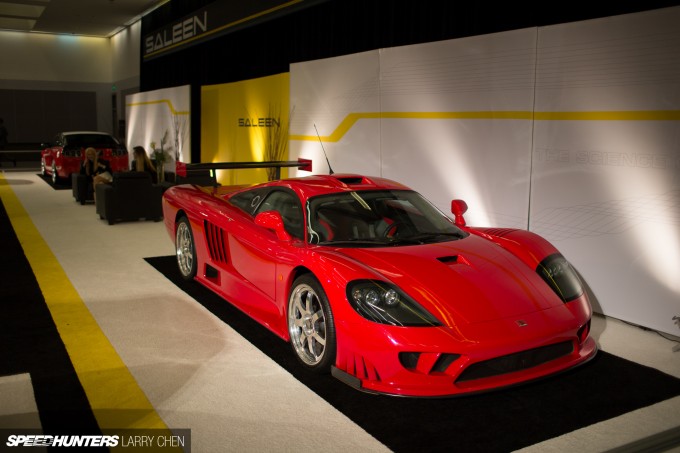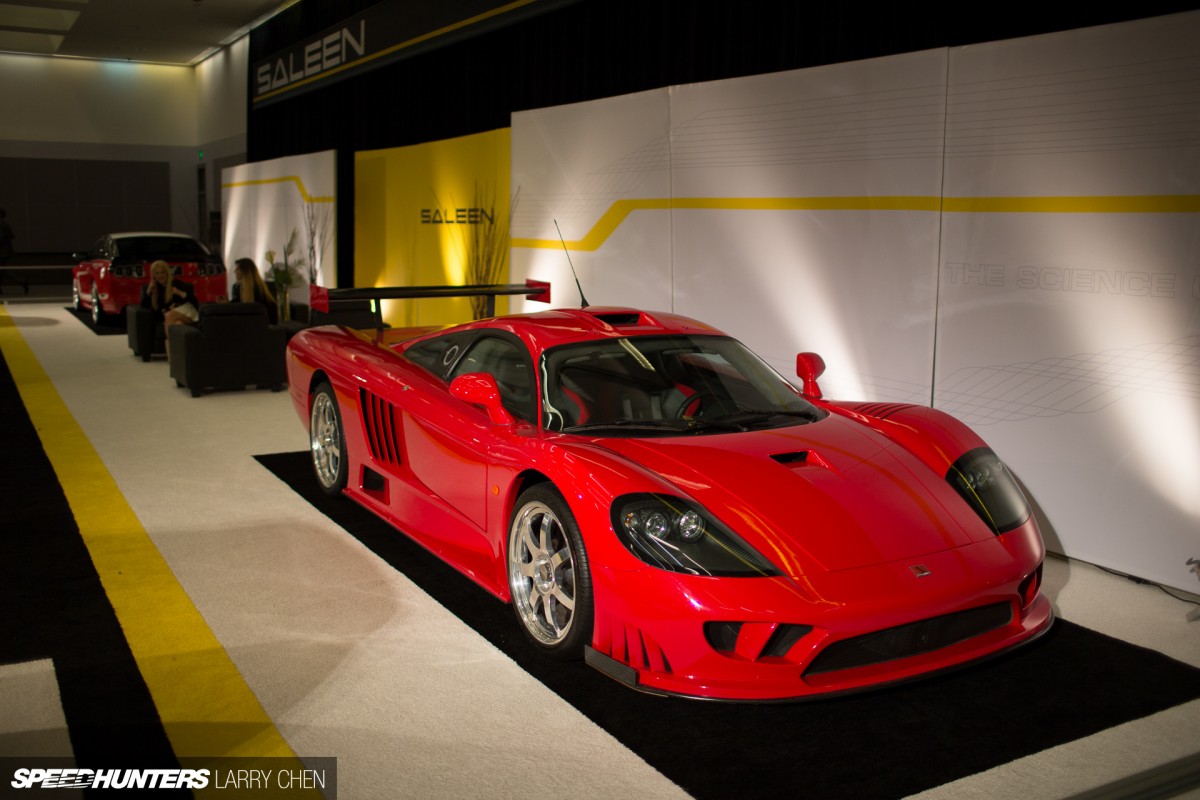 In the Saleen booth was a perfect S7. Was this the greatest American super car? One of my Instagram followers asked which was my favorite. I think it was the Ford GT, but the Saleen S7 is a close second.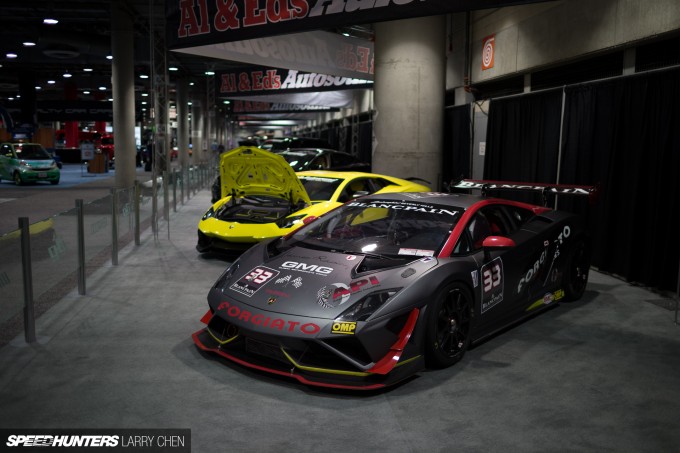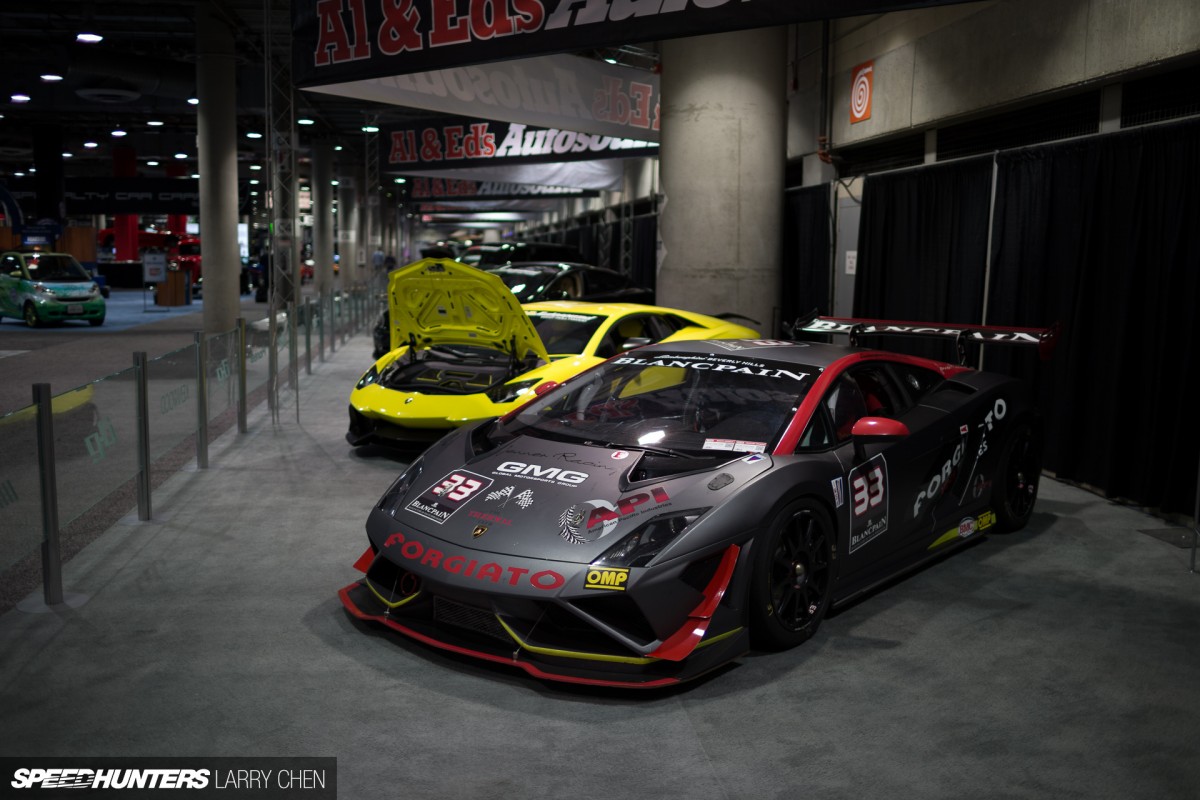 Along with the classics, there were also a few race cars littered around the show.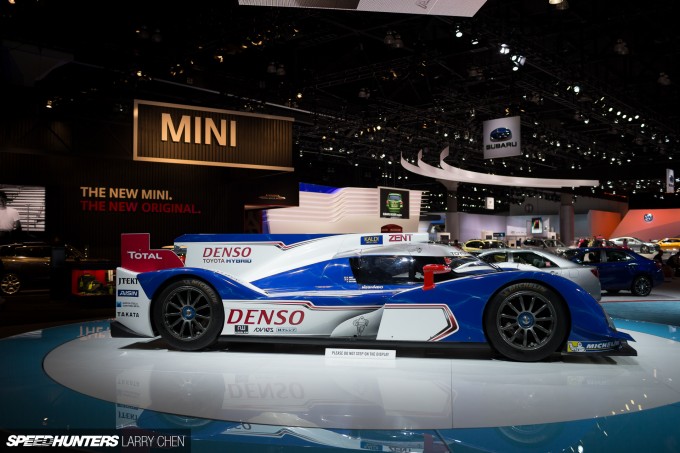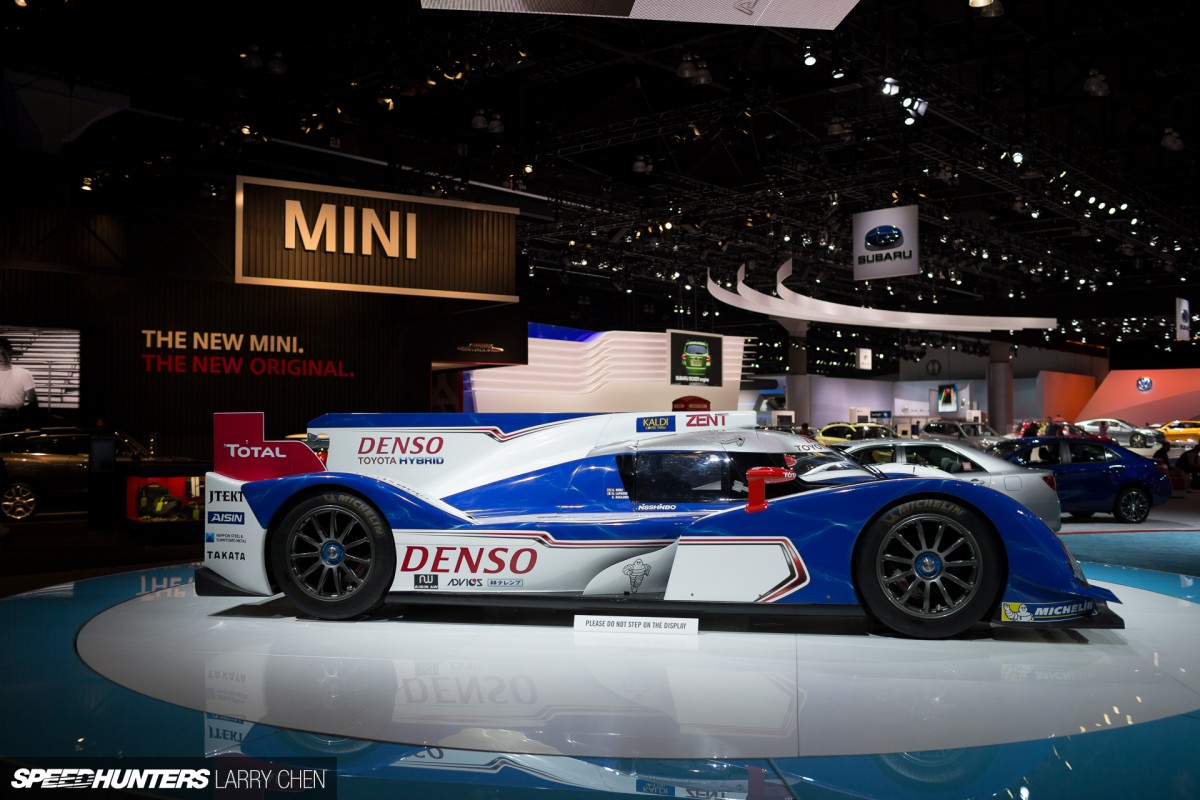 I never did have a chance to see the Toyota TS030 Hybrid that ran at the 24 hours of Le Mans.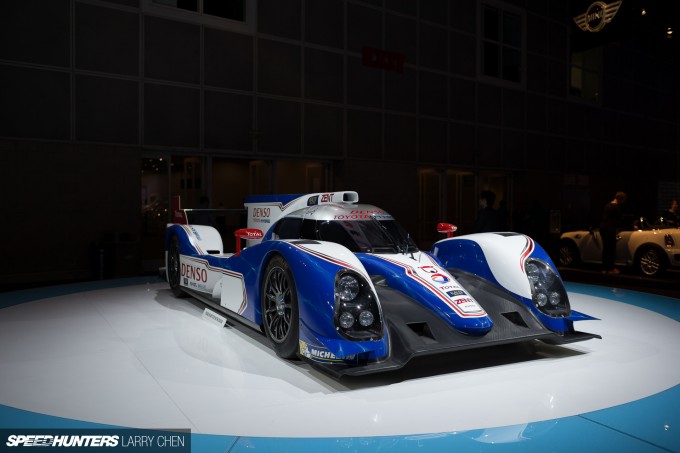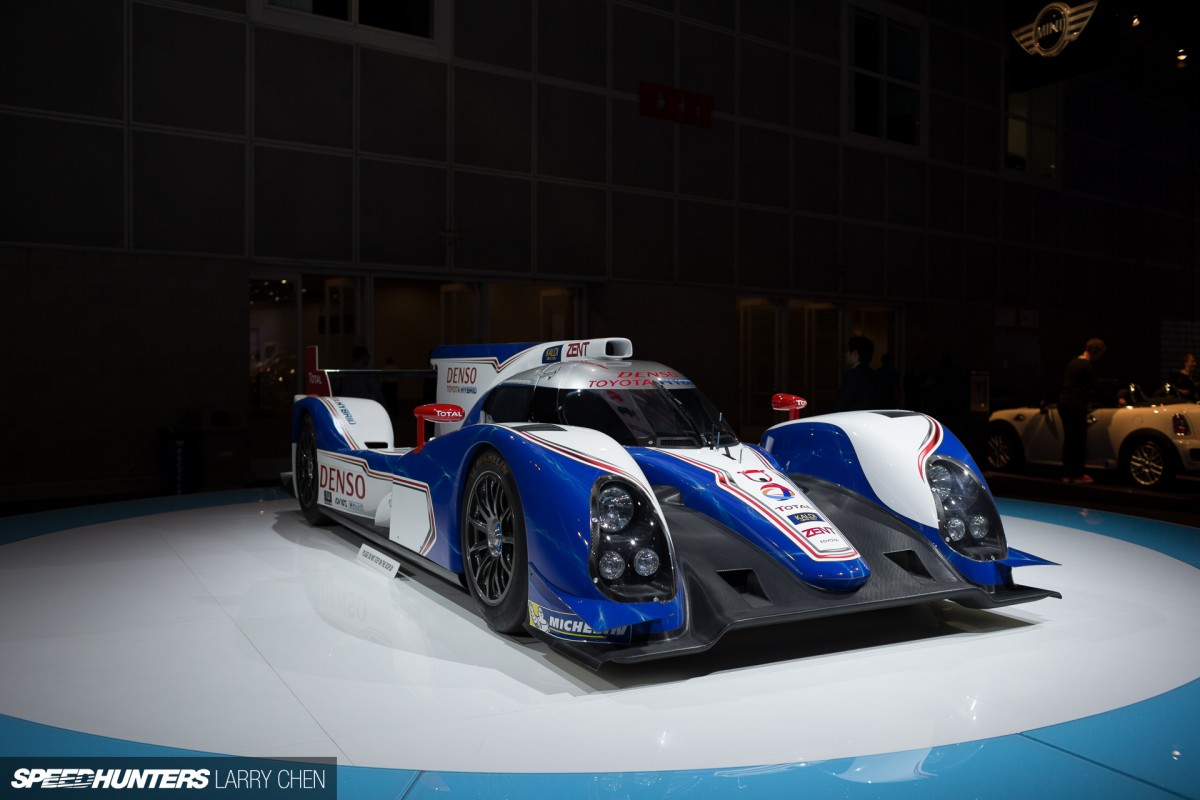 Hopefully this year I'll get to see Toyota battle it out with the three Audi R18s.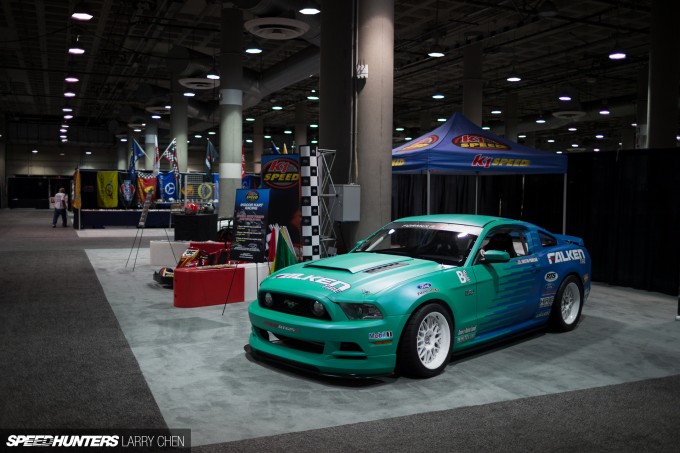 Traditional racing is not the only thing invading the auto show: it seems drifting is starting to make its mark as well. Justin Pawlak's Formula Drift Mustang was in the performance hall…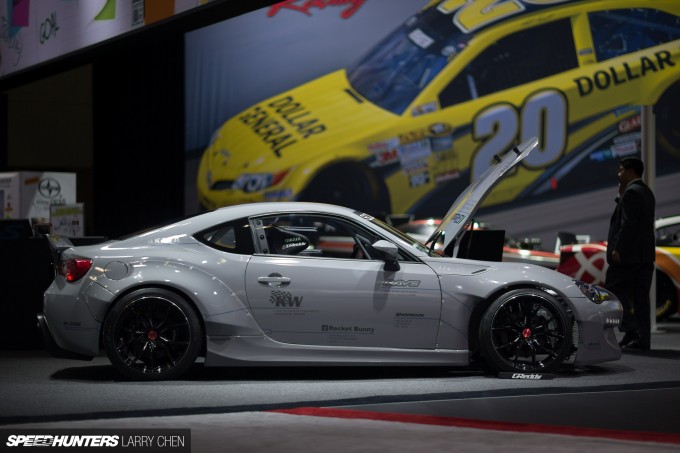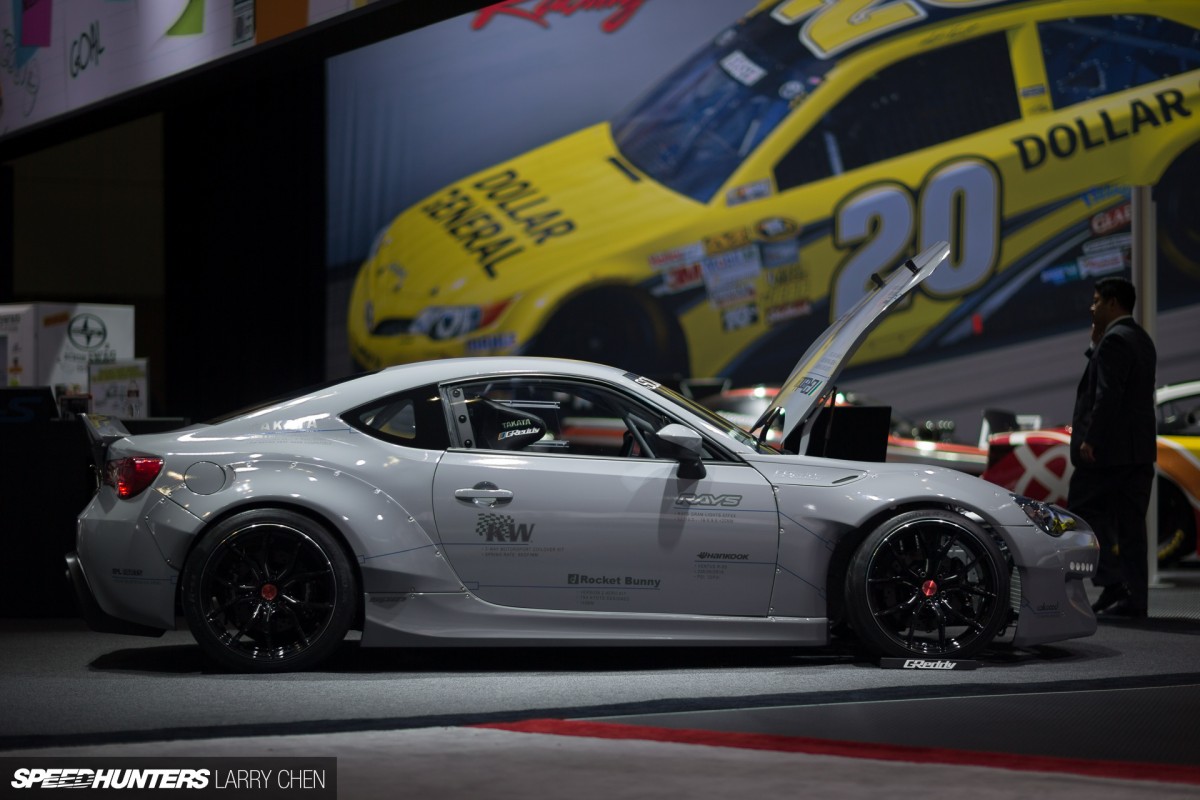 … while Ken Gushi's potential ride for next year sat in the main hall at the Scion booth.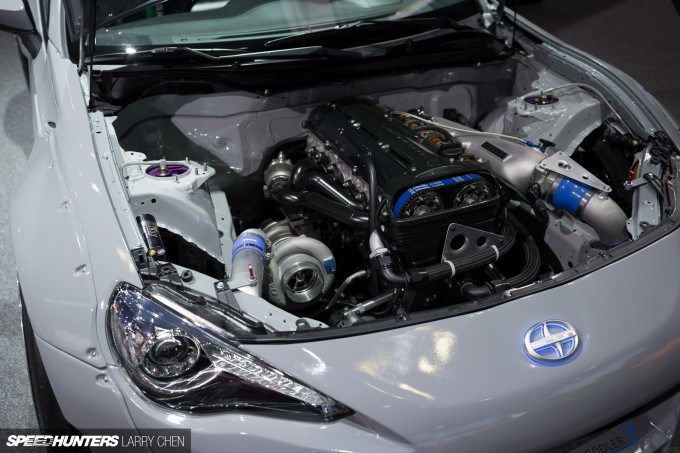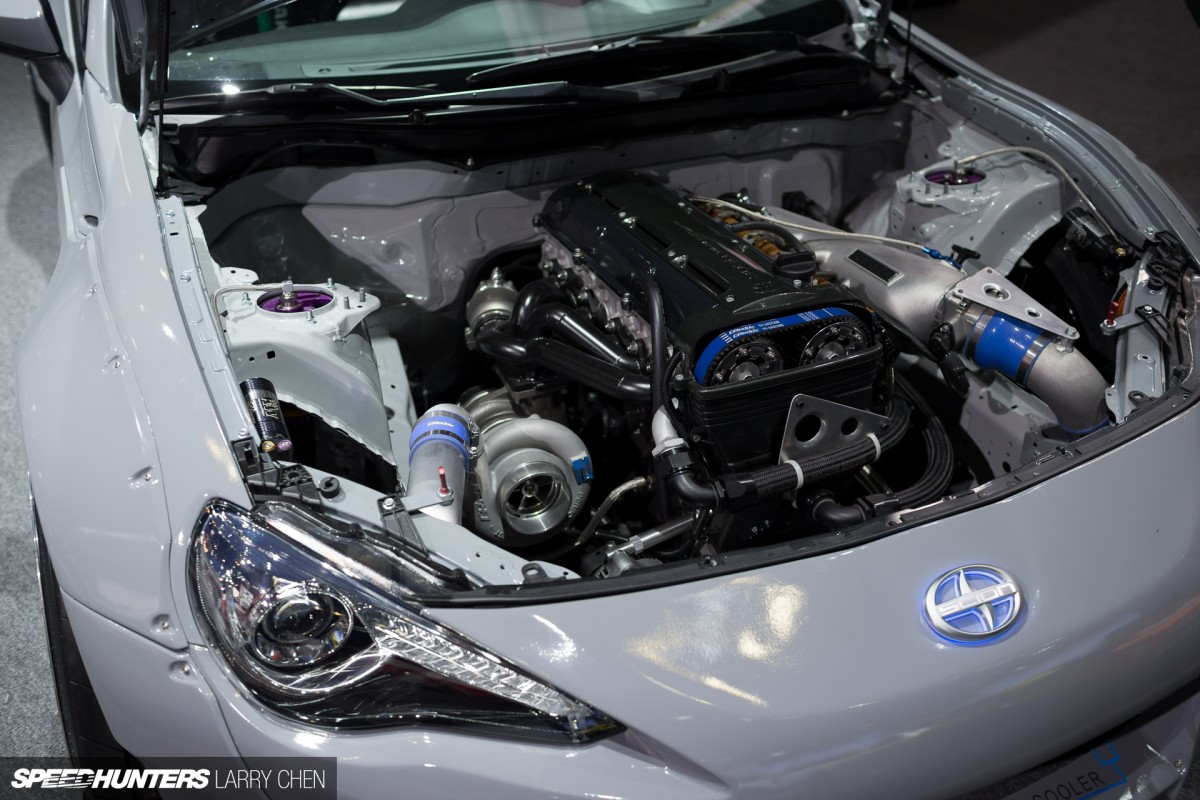 I would not be surprised if more than 25% of the Formula Drift field became ZN6 chassis builds.
Drool factor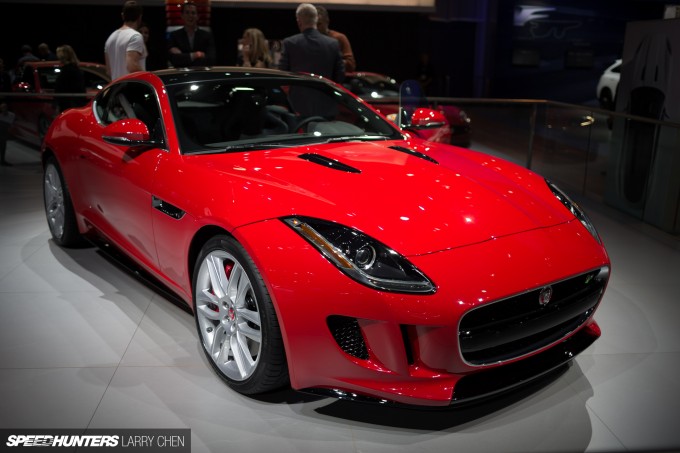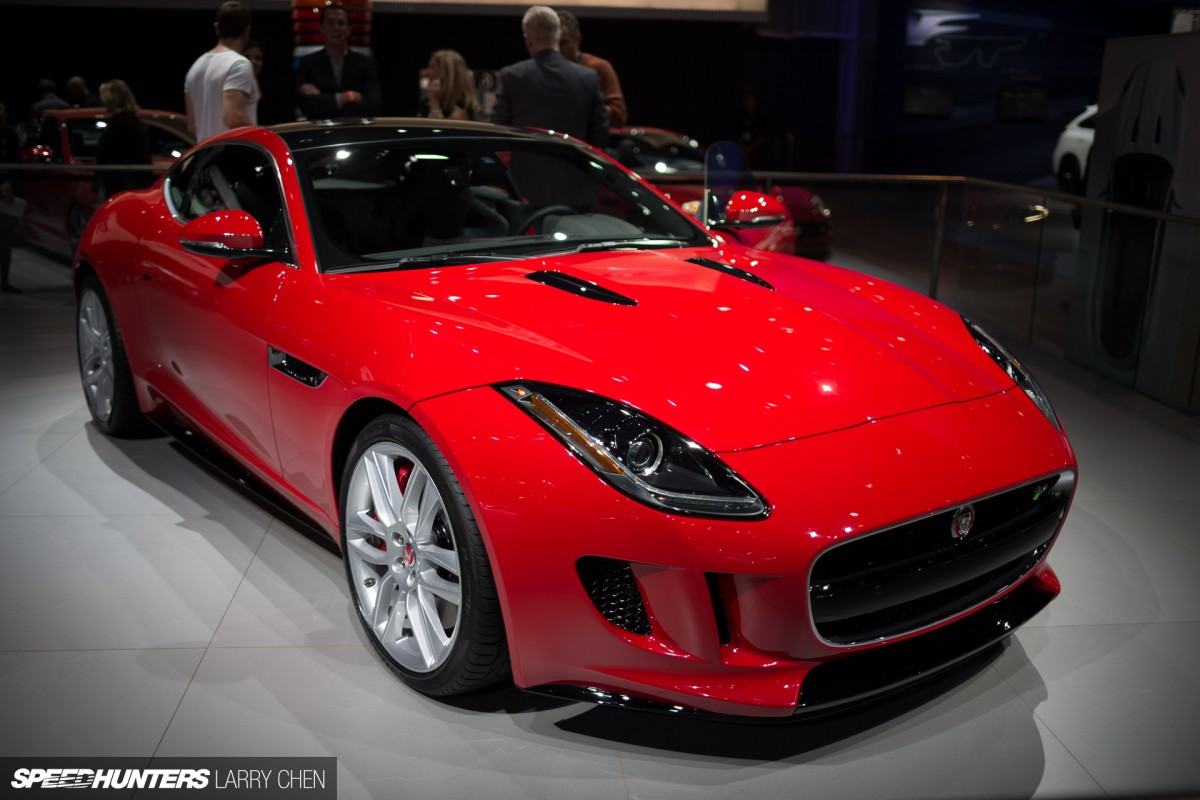 One of my favorite classic european cars is the Jaguar E-type: there's just so much awesome going on with that car, and I know that my 240z was inspired by it. However, modern Jaguars haven't really grabbed my attention. Till now. The F-type is everything that's right about a modern GT car.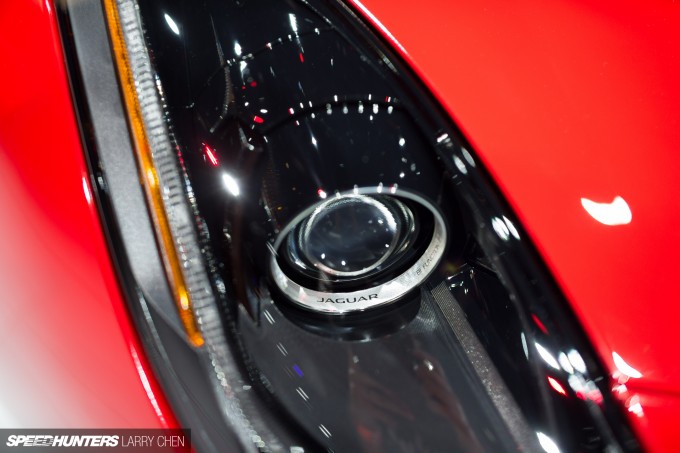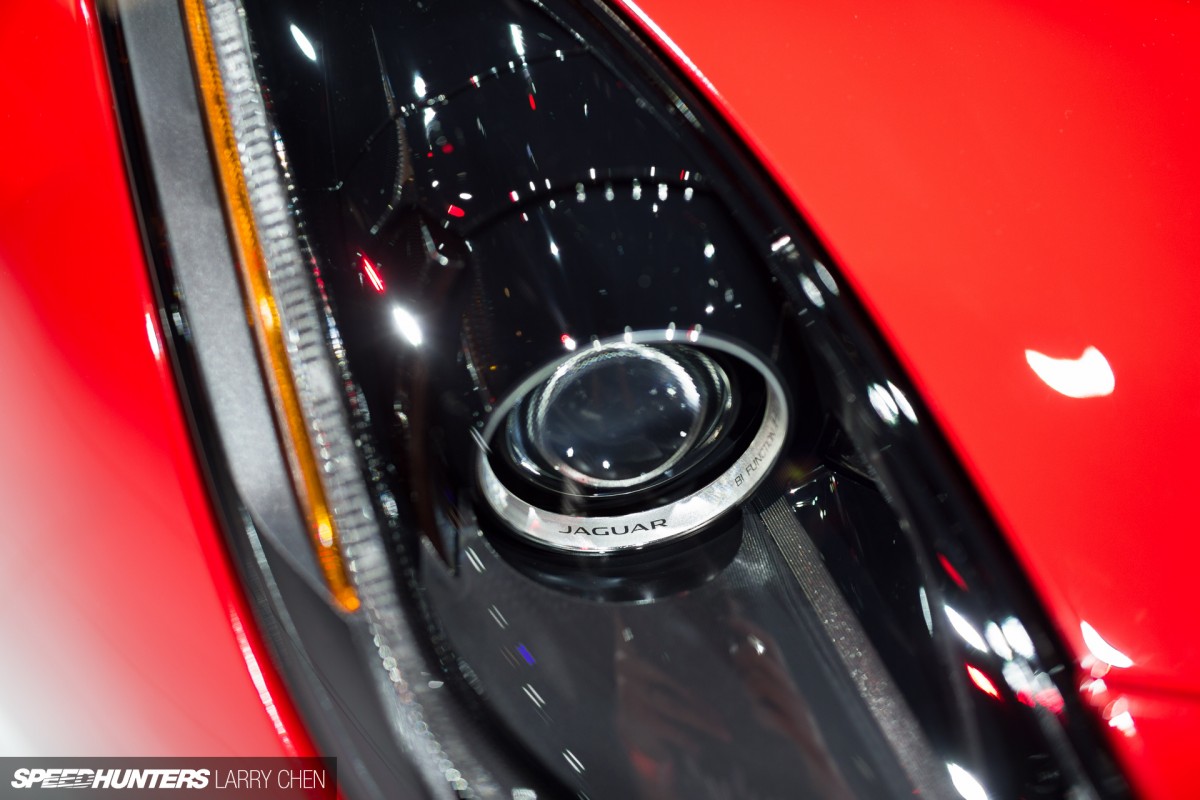 It's the right price, and it has all the bells and whistles. I can't wait to drive one.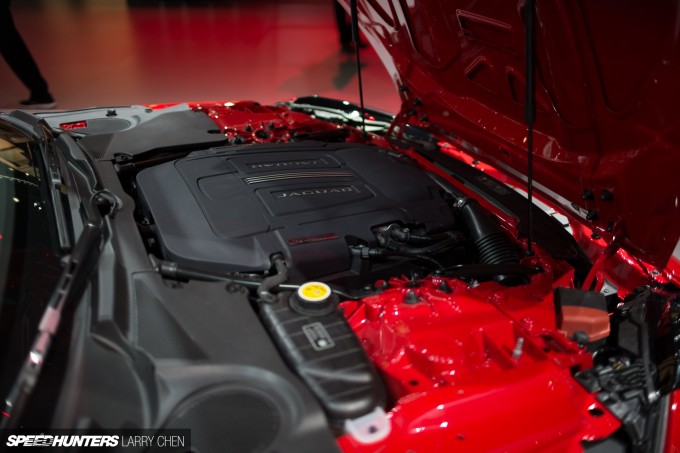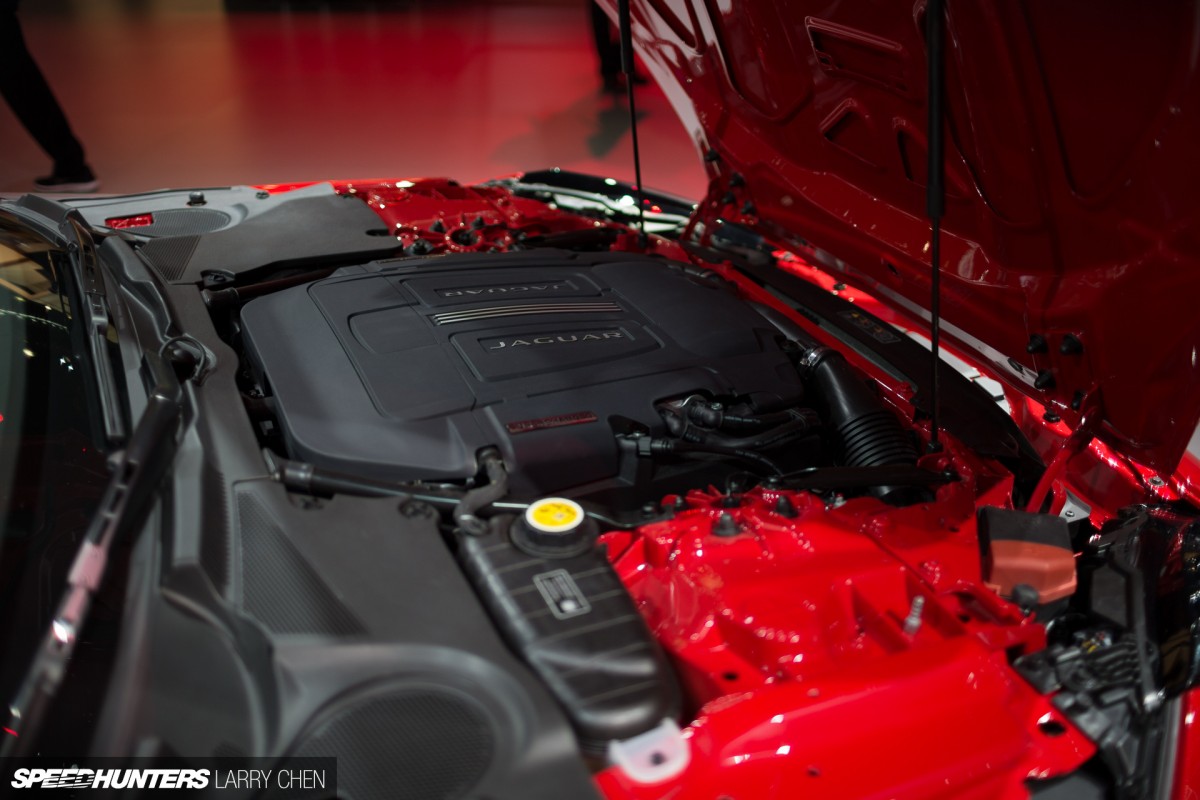 There's just something so distinct about the sound of this V8. After watching Jay Leno review it on his web show, I'm hooked.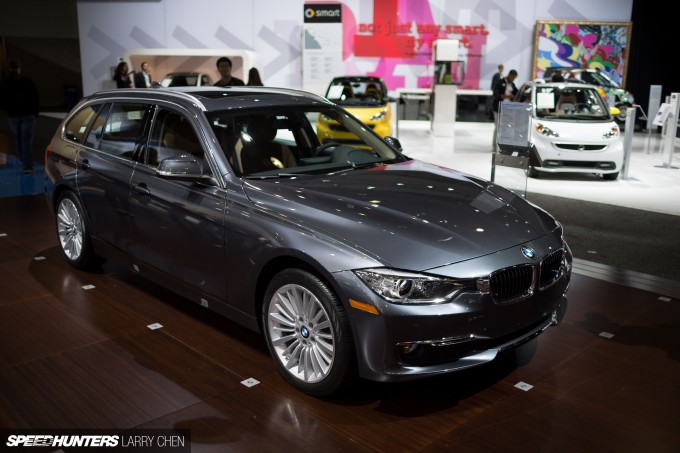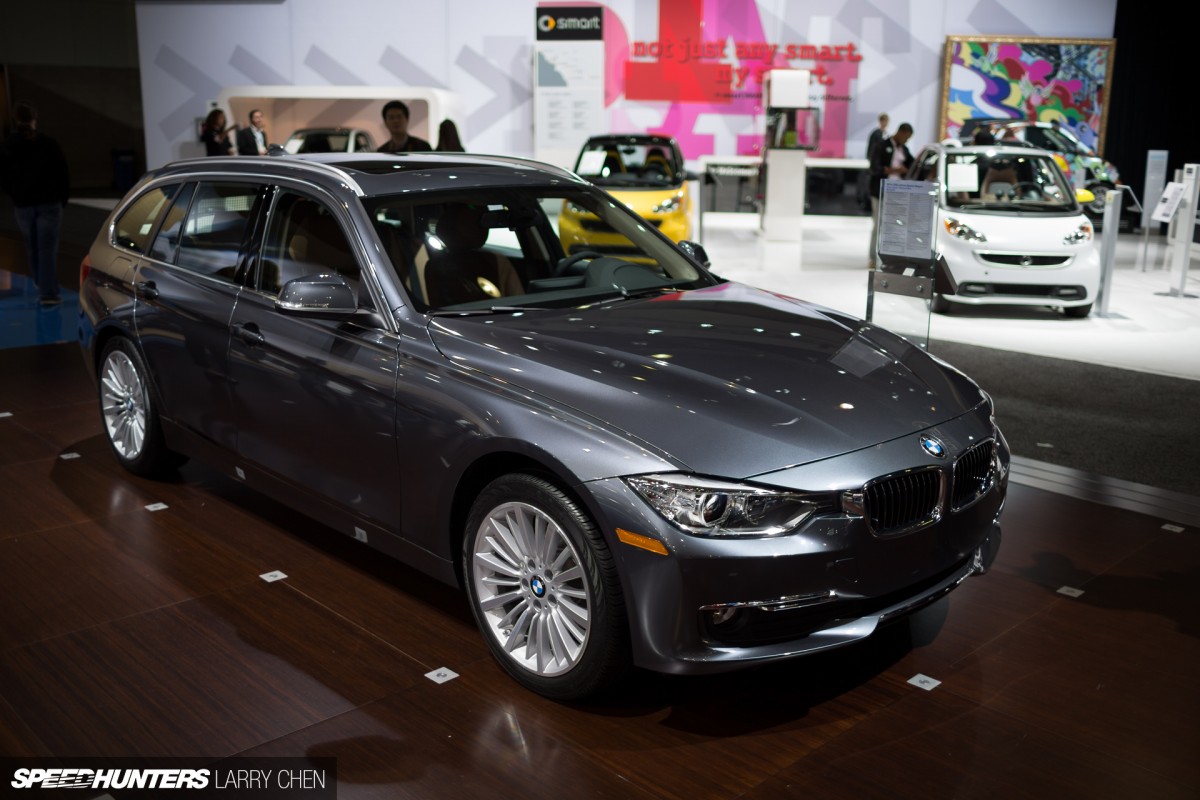 The new 3-series wagon is another one of those cars that I'll have to wait for the aftermarket industry to sink their claws into. I definitely see the potential just looking at it on the show floor.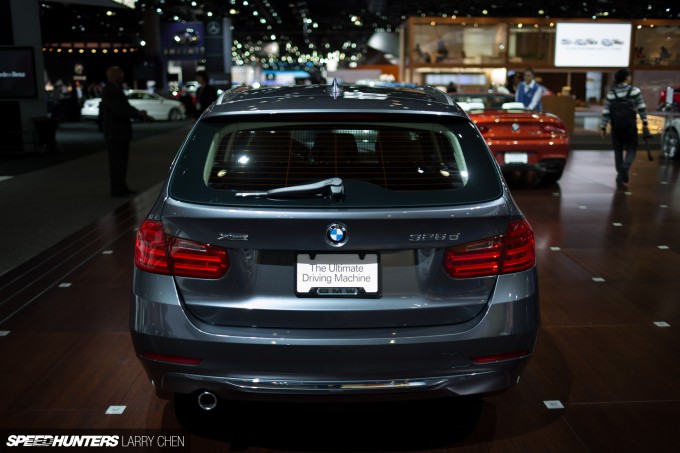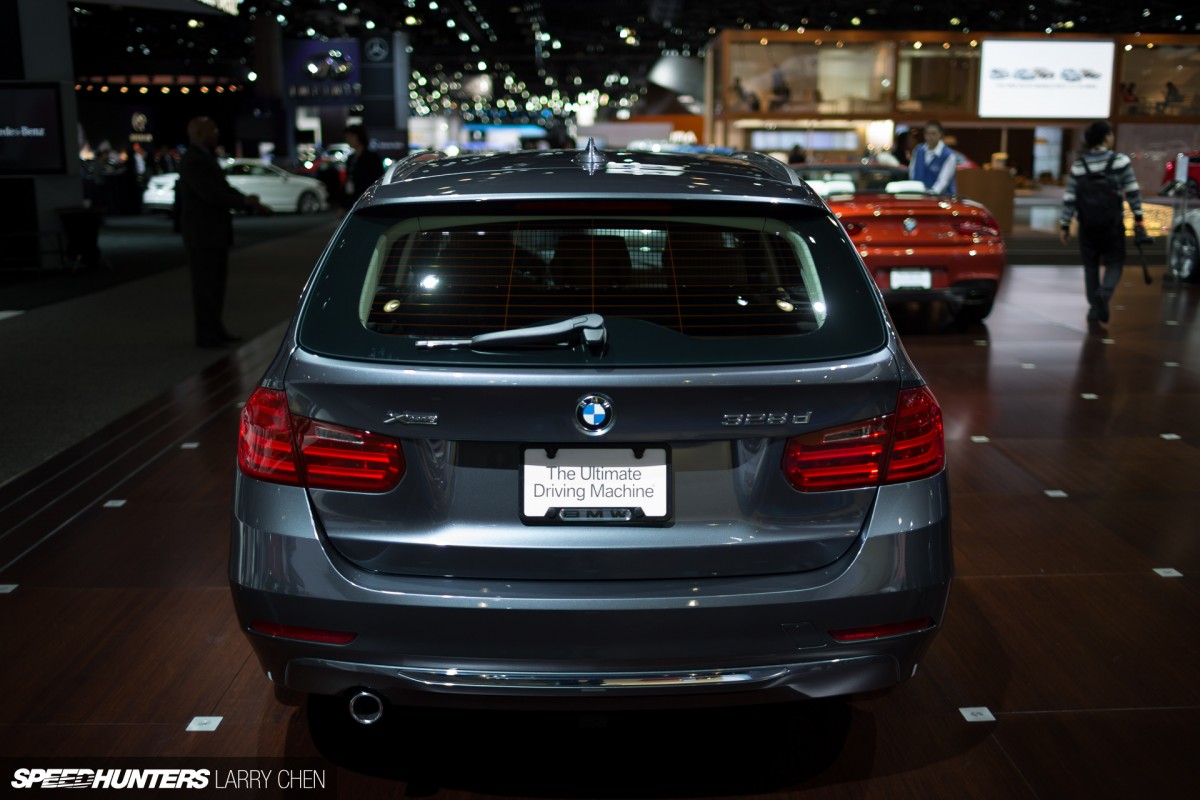 I'm glad they're bringing a diesel version to the states, because we're lacking in the diesel department. I'll have to deal with that soon enough as I'm looking for a diesel tow vehicle.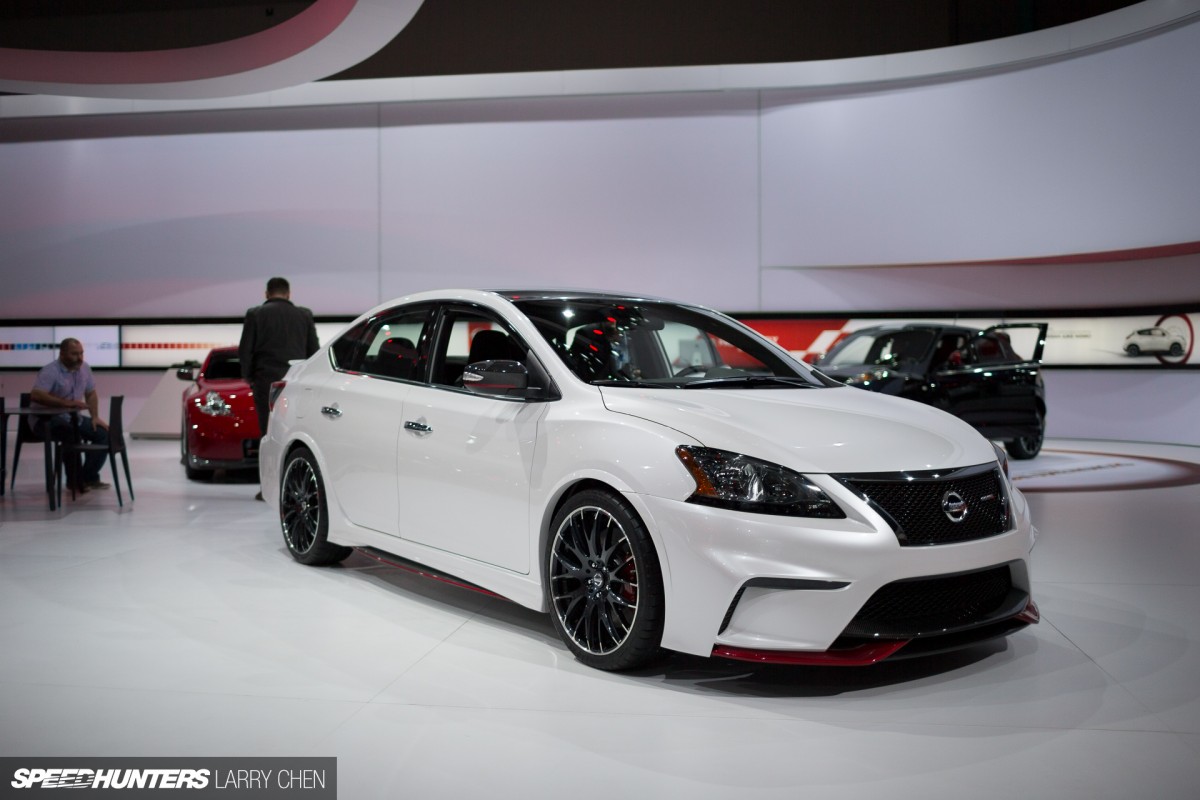 I grew up around SE-R Sentras and I actually owned a B14 SE-R for a few years. I had a chance to compete in auto-x with a B15 SE-R as well. I love these cars and the fact that they all came with an LSD as stock was great.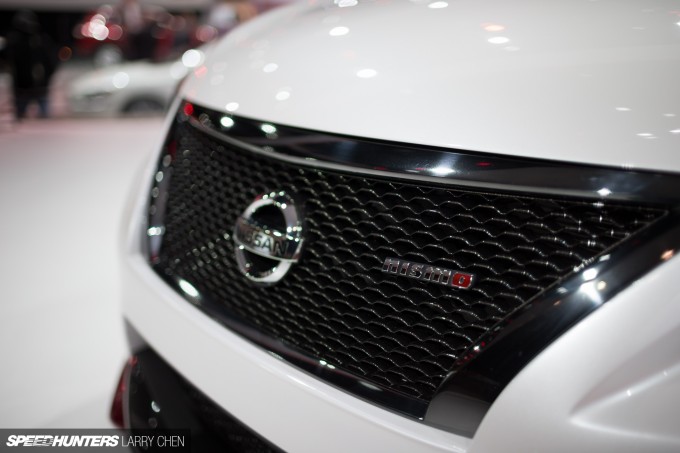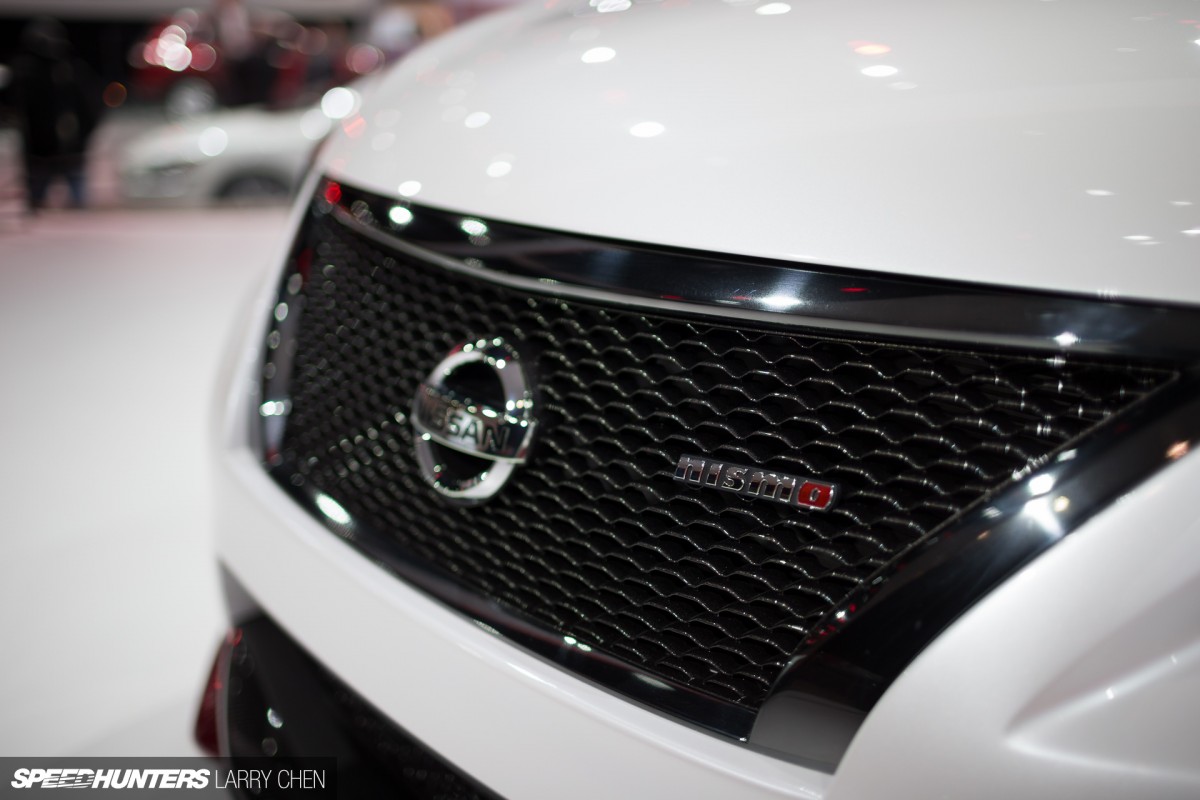 This new one is a bit large for my taste. The previous ones always had a weight advantage, and the B15 Sentra was already a pig weighing in at 2513lbs (1140kg).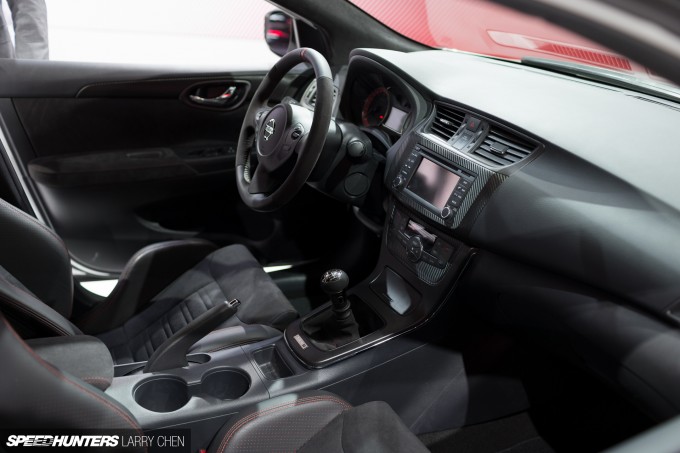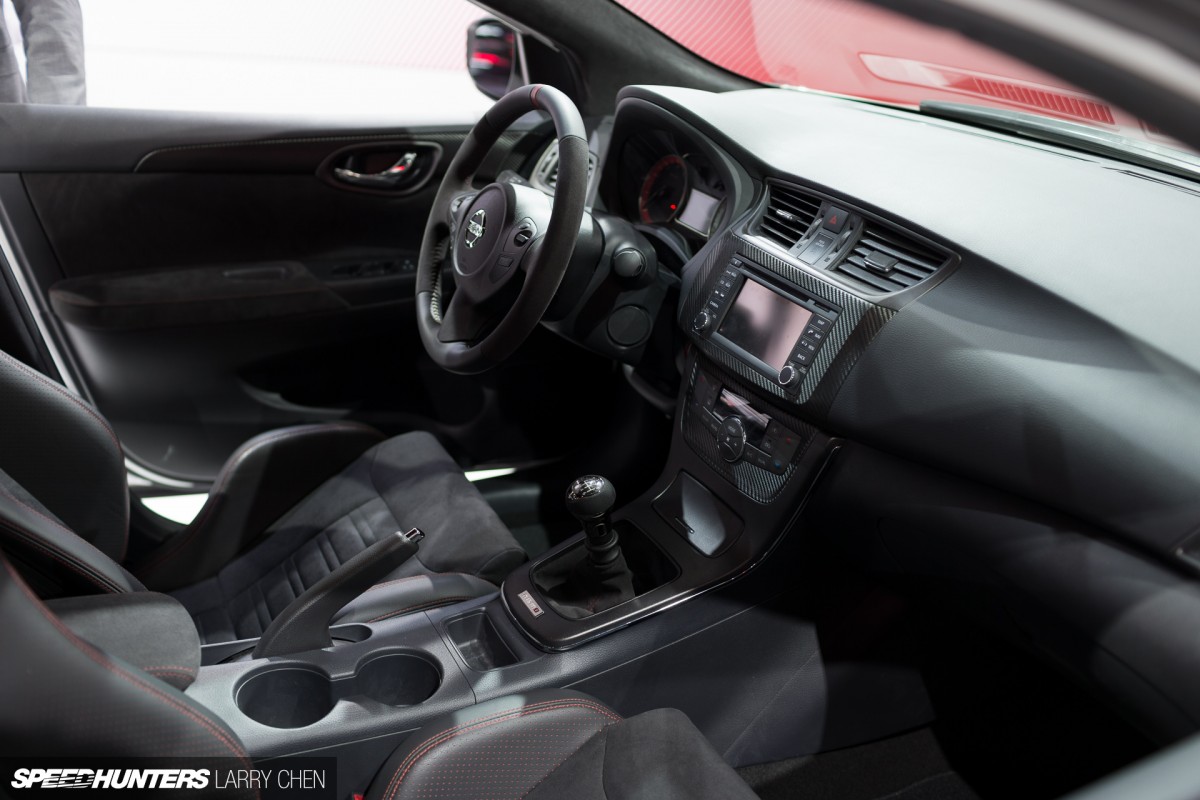 Although Nissan is doing us enthusiasts a favor by giving us three pedals in this car.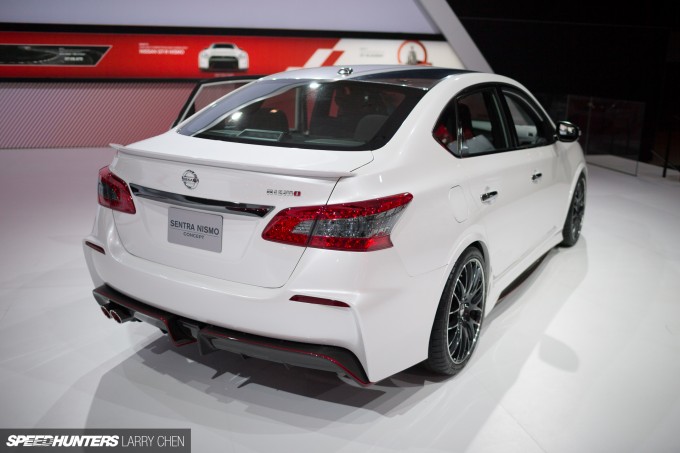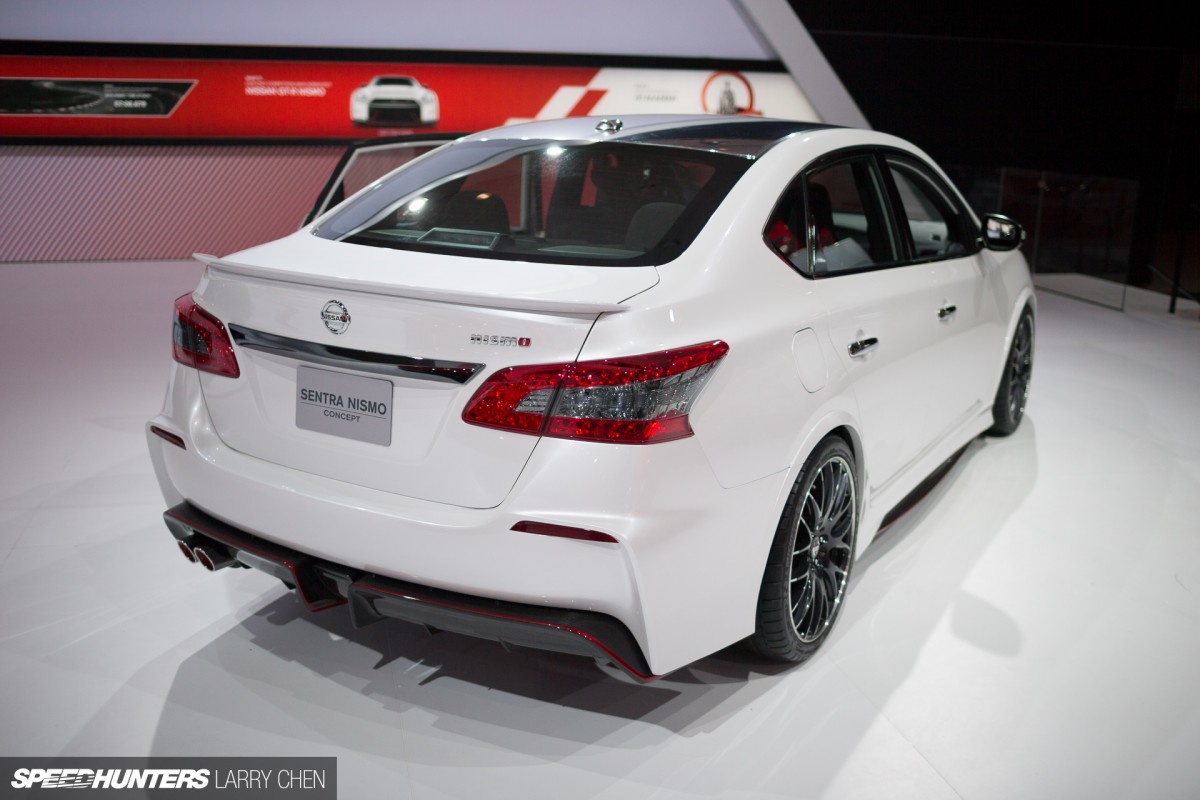 With the addition of more power and this Sentra going through some weight loss, as well as a coupe version, I can see it selling quite well.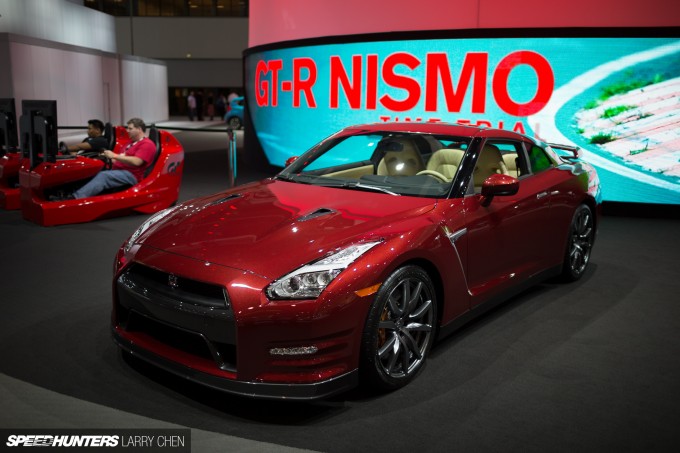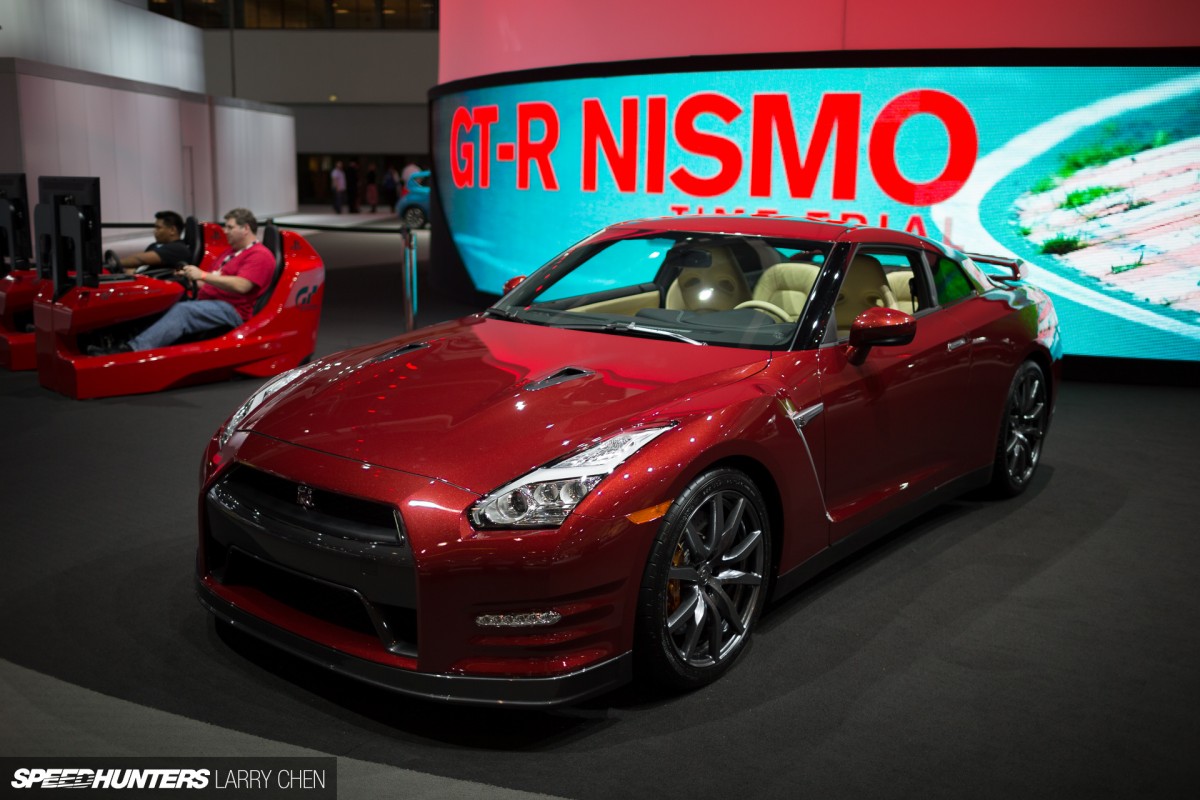 While Dino was at the Tokyo Motor Show getting up close and personal with the IDx Freeflow, I was checking out the 2015 GT-R and its Nismo counterpart.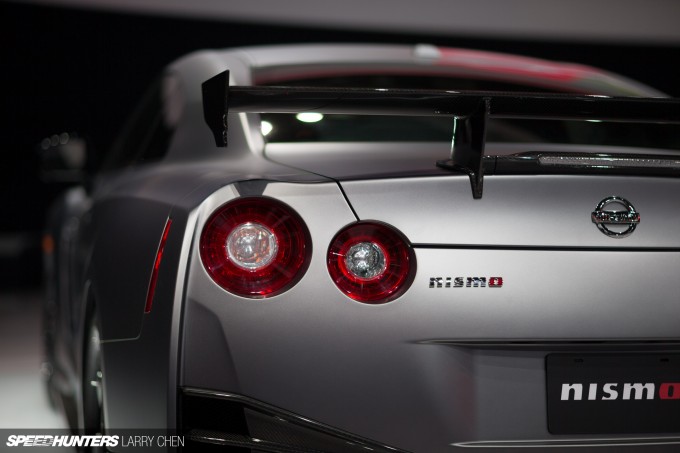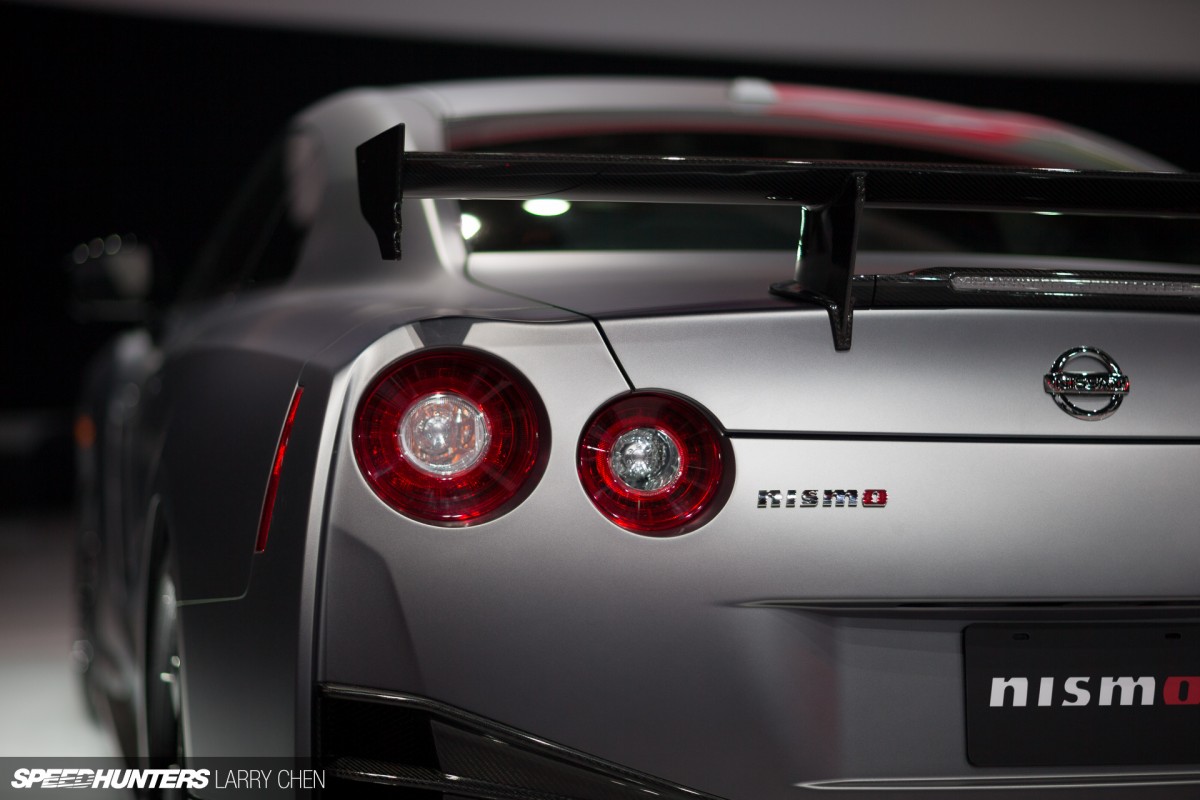 Back in 2007, at the Tokyo Motor Show, I watched the new GT-R debut for the first time, and our very own Dino Dalle Carbonare was standing right next to me. Little did I know, we would become friends many years later.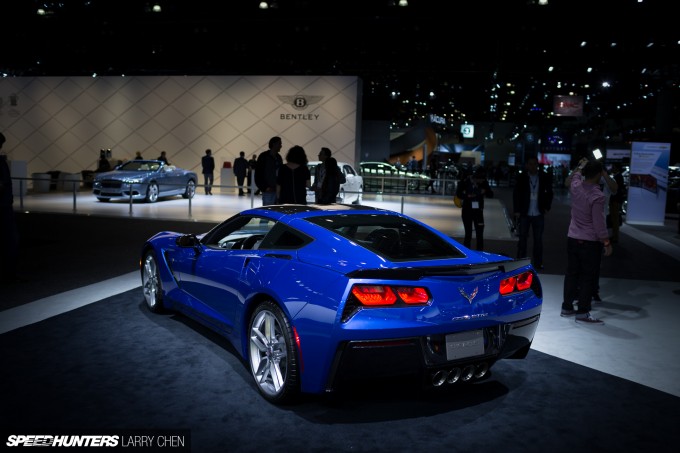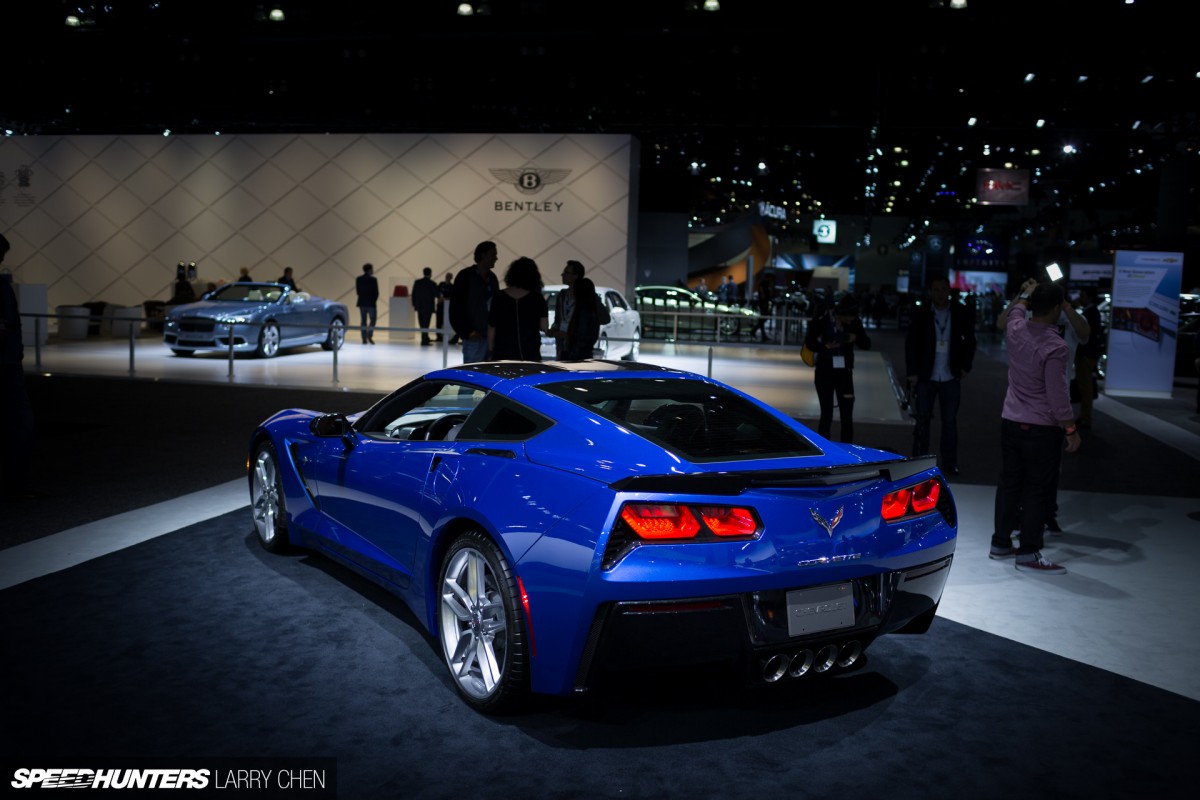 I may be the last one out of my high school friends left attending the LA Auto Show, but as always I had fun checking out all the cars. As an adult though, it leaves me wanting to try many of the news ones out! Hopefully I'll get to take a few of them on a dream drive soon enough…