My imagination far outstrips my ability. I know this now but it took a while for the realisation to sink in. The simple fact is, all those projects that I thought I could build, I never will. Not that this is a bad thing; no, far from it. Because with the reality check comes a beautiful dawn to a new way of thinking: pay somebody else to do it! I'm going to come clean here and be honest: over the years I have bought, started and subsequently sold more projects than I can count. Right now I have three which will never be done, so I'm selling them and focusing on what is realistic.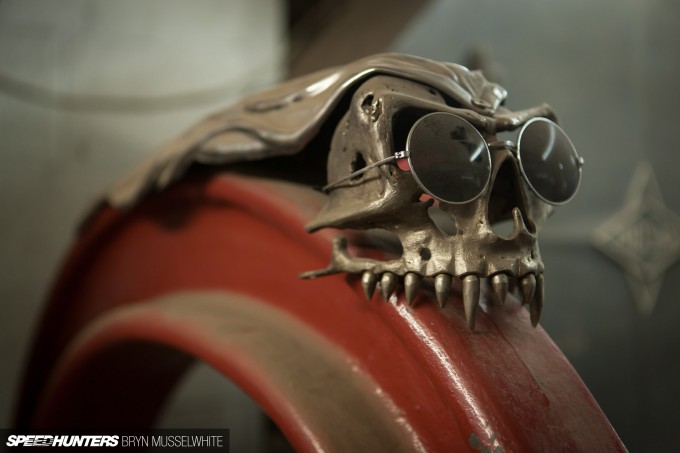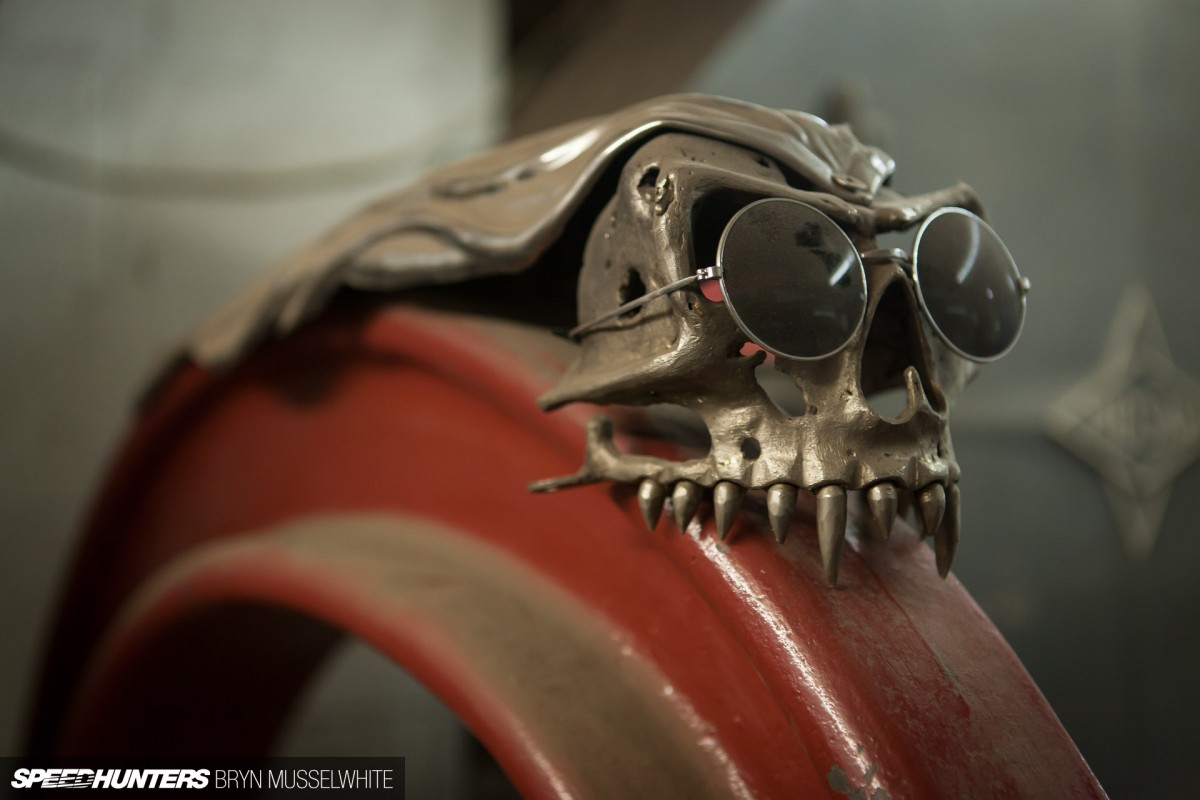 This was all prompted by reading Mike's latest project car update. I genuinely believe that the reality of keeping the Supra donor car as an on-the-road distraction will slow down his wagon build, leaving him with two incomplete cars instead of one. Why? Because I've been there and it's ultimately a frustrating place. We all know somebody who owns *insert really cool car here* but in reality it's a partially stripped shell, in a workshop miles from home, that will get finished 'one day'.
With this in mind I went over to see a friend this afternoon. The pictures you see here are an hour or two old and taken at the workshop of Wayne Allman, who's a one man band going by the name of The Intergalactic Custom Shop. I can't do what he can, so I go there for inspiration and know that paying to get the work done is sometimes the best way. There's a lot of factors at play here: money versus ability and so on, but I know there's a lot of you out there that could probably afford to pay somebody to do something that you haven't done yourself… so why don't you? Or maybe you do already? Have you seen the professional light shining in the distance? Or is that an avenue to be avoided?
What do you think?
Bryn Musselwhite
Instagram: speedhunters_Bryn
bryn@speedhunters.com