The third release in the new C04 range fires a whole broadside of Speedhunters goodness in your direction. We've got five brand spanking new products for you: two T-shirts, a sticker, a sweet air freshener and a reworked tow strap.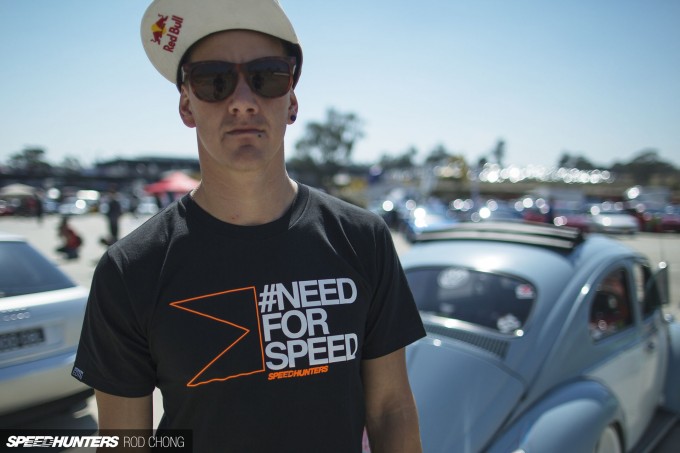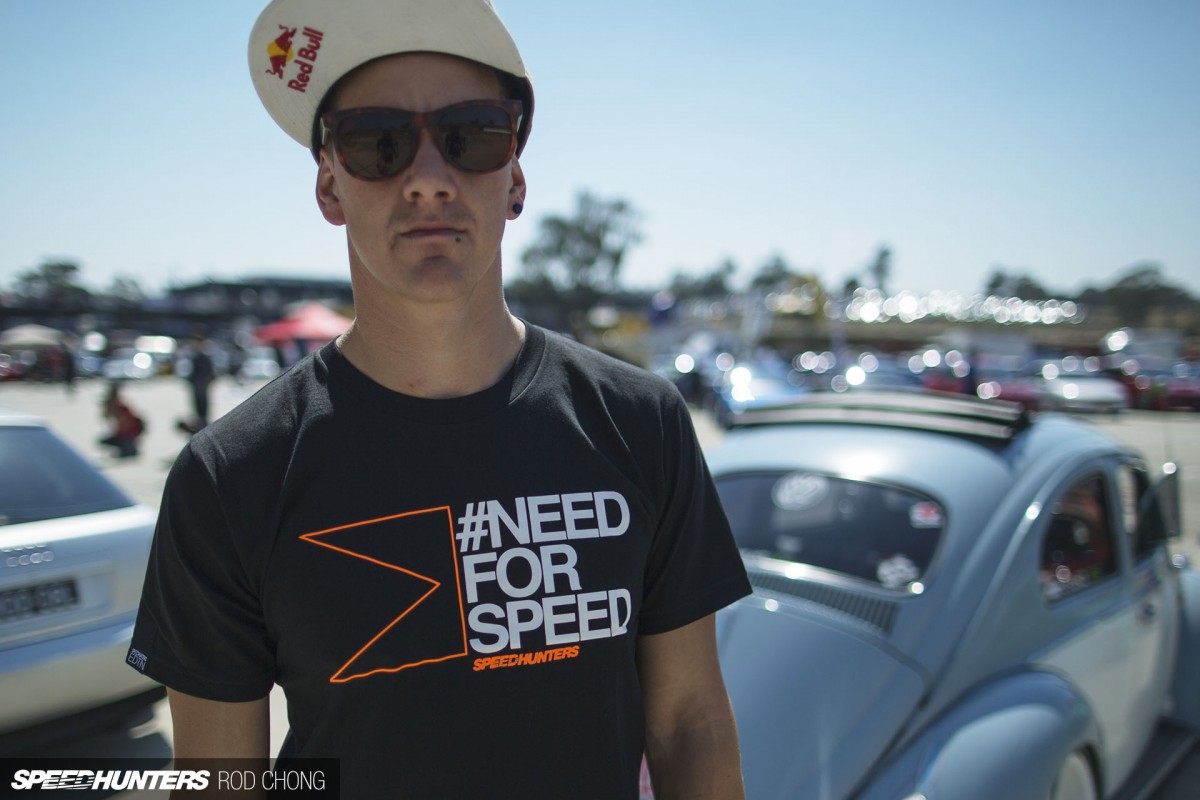 First up is a new #NeedForSpeed-branded T-shirt, printed as ever on the highest quality American Apparel stock. For this new range we're using AA's Hammer premium 100 percent ring-spun cotton jersey: it's their heaviest yet of that style, featuring double-needle bottom hem and sleeves and shoulder-to-shoulder reinforcement tape.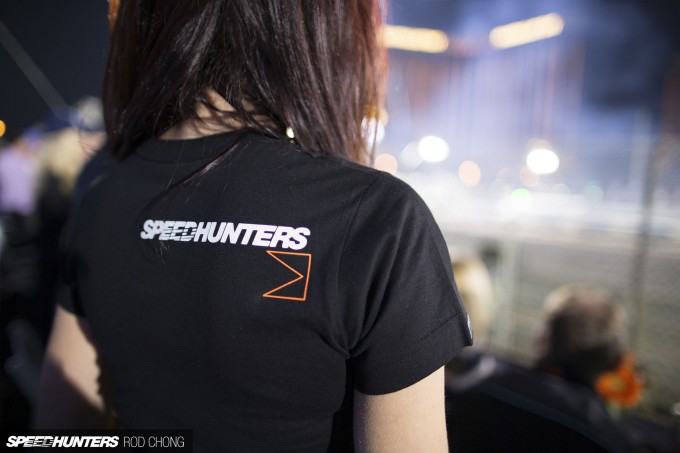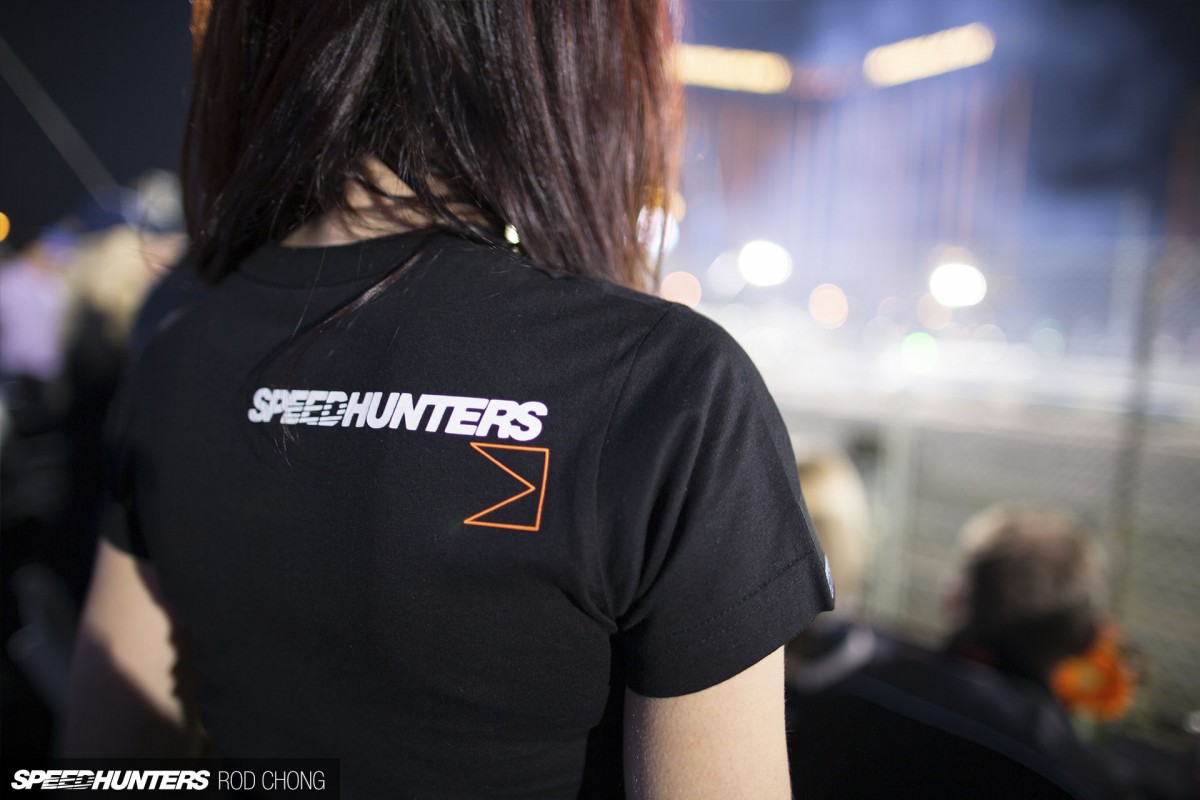 Following on from the 'rising boost' iconography of the #WeHaveBoost shirt released a couple of weeks back, this shirt features a minimalist geometric velocity icon, which is repeated on the shoulder print.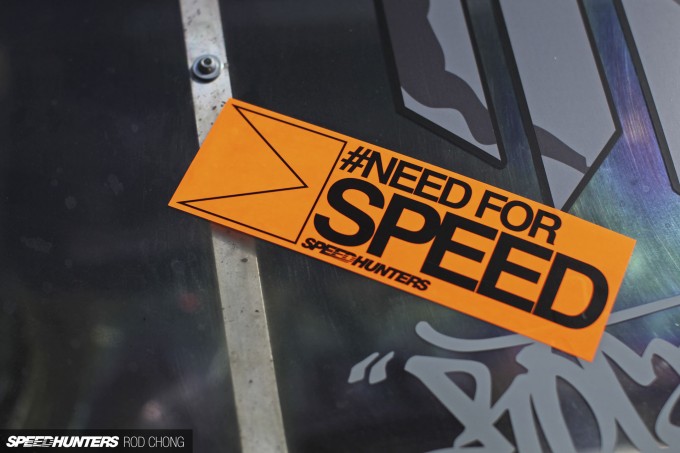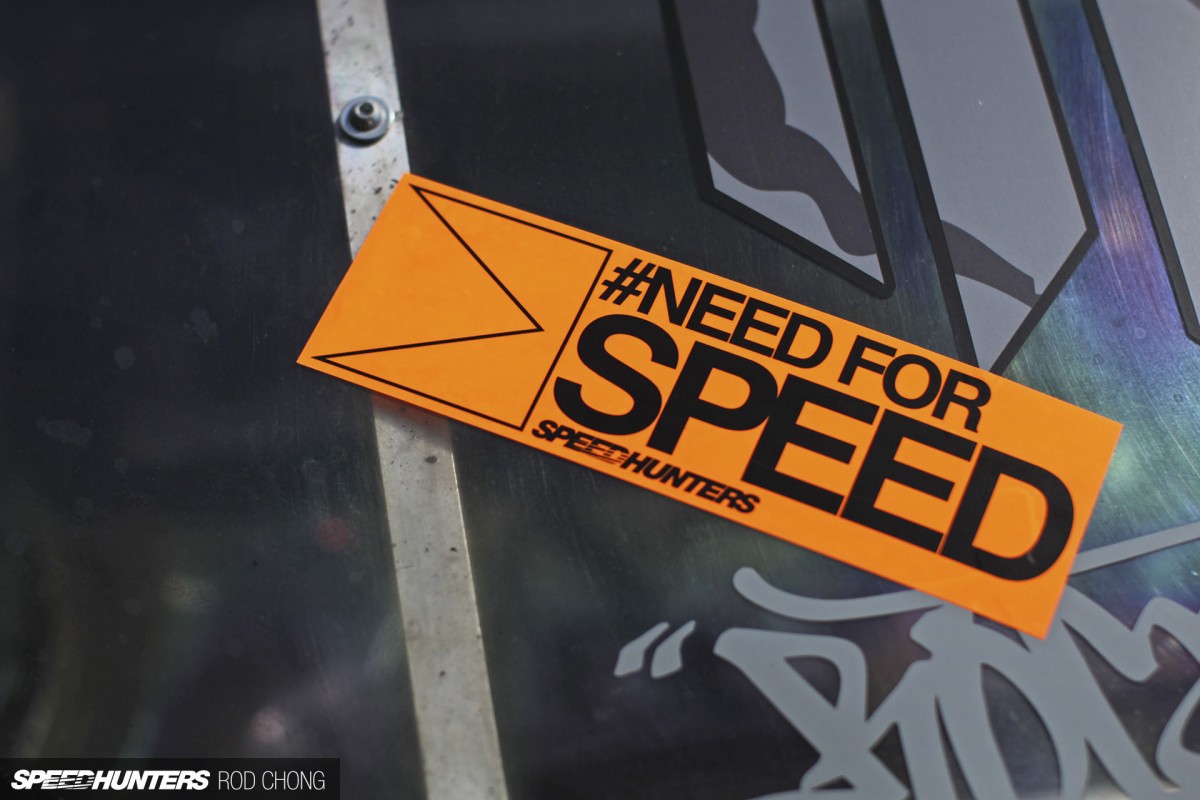 For when you're wearing your new shirt, how about the matching dayglo #NeedForSpeed sticker to go with it?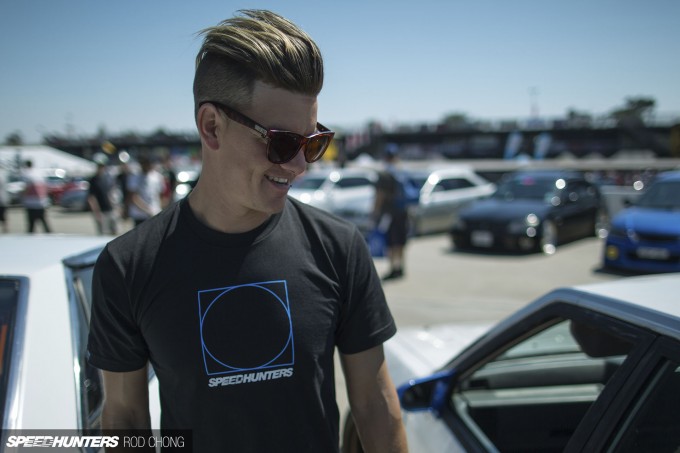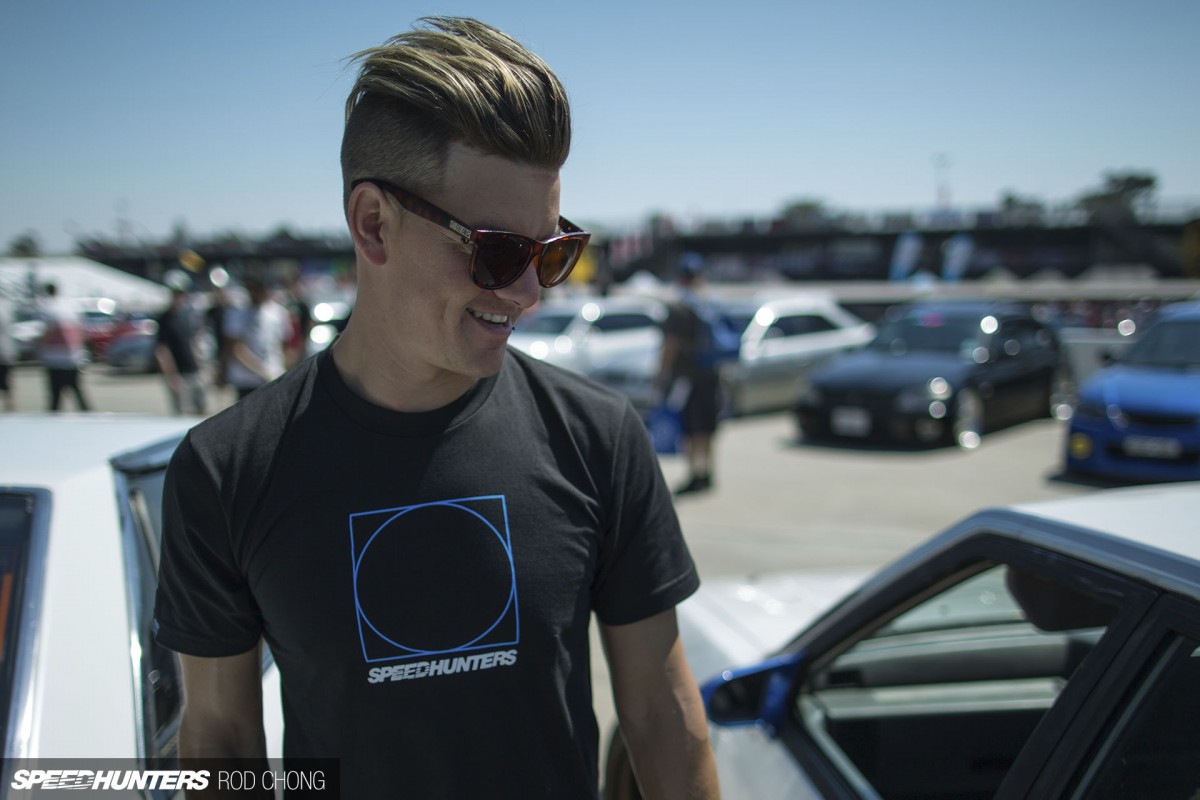 Next up is this smart Speedhunters shirt, sporting a cyan shutter-style graphic –it's the perfect thing to wear when out snapping.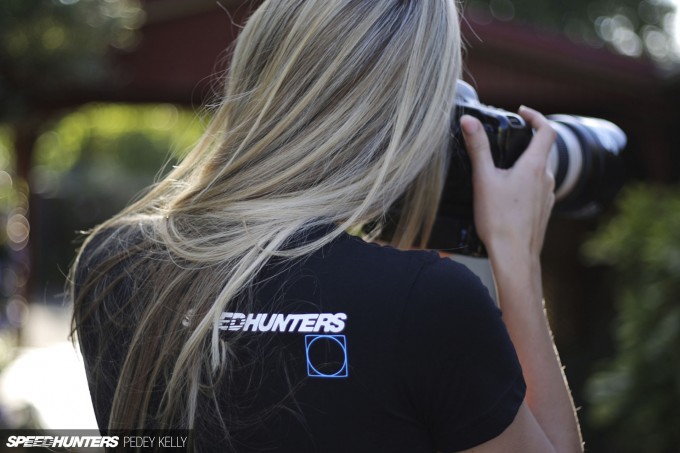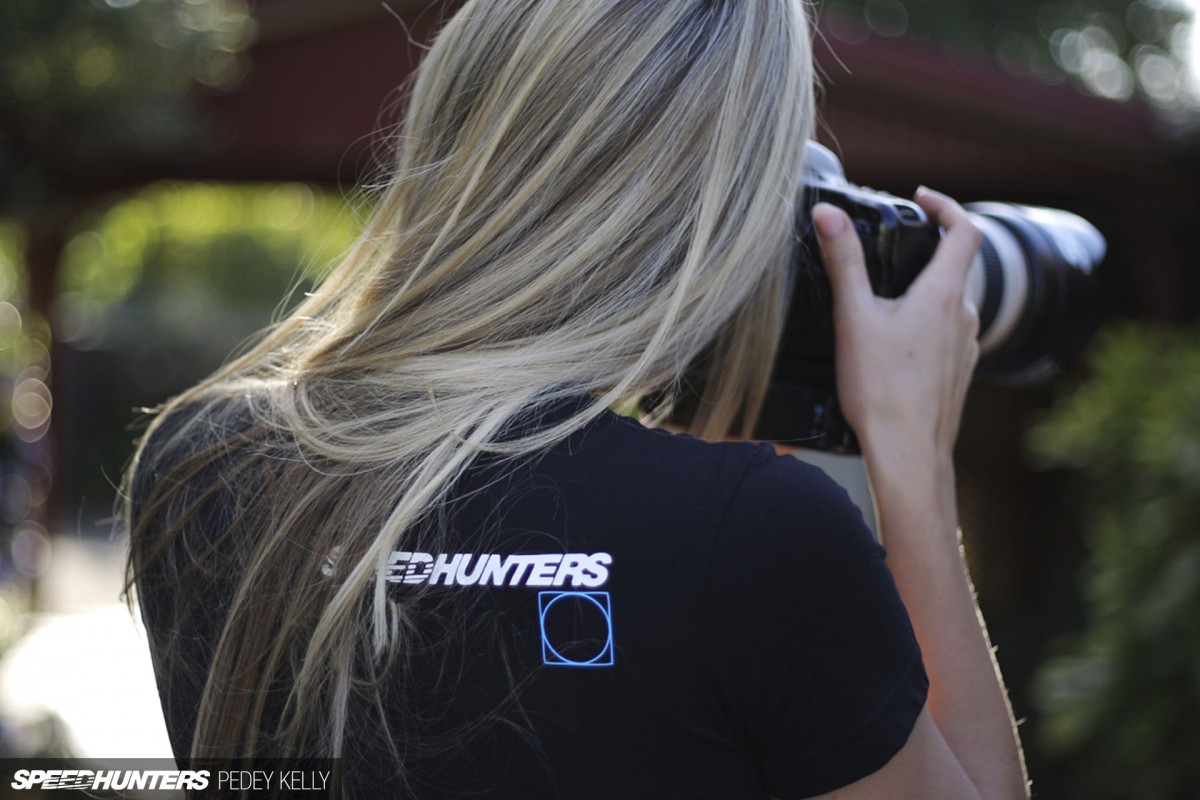 Again, on the shoulder is a complementing icon. Both this and the #NFS T-shirts are available in a range of men's cuts.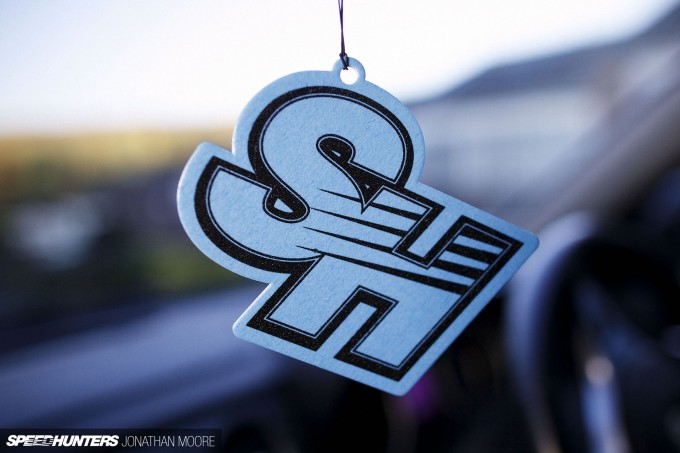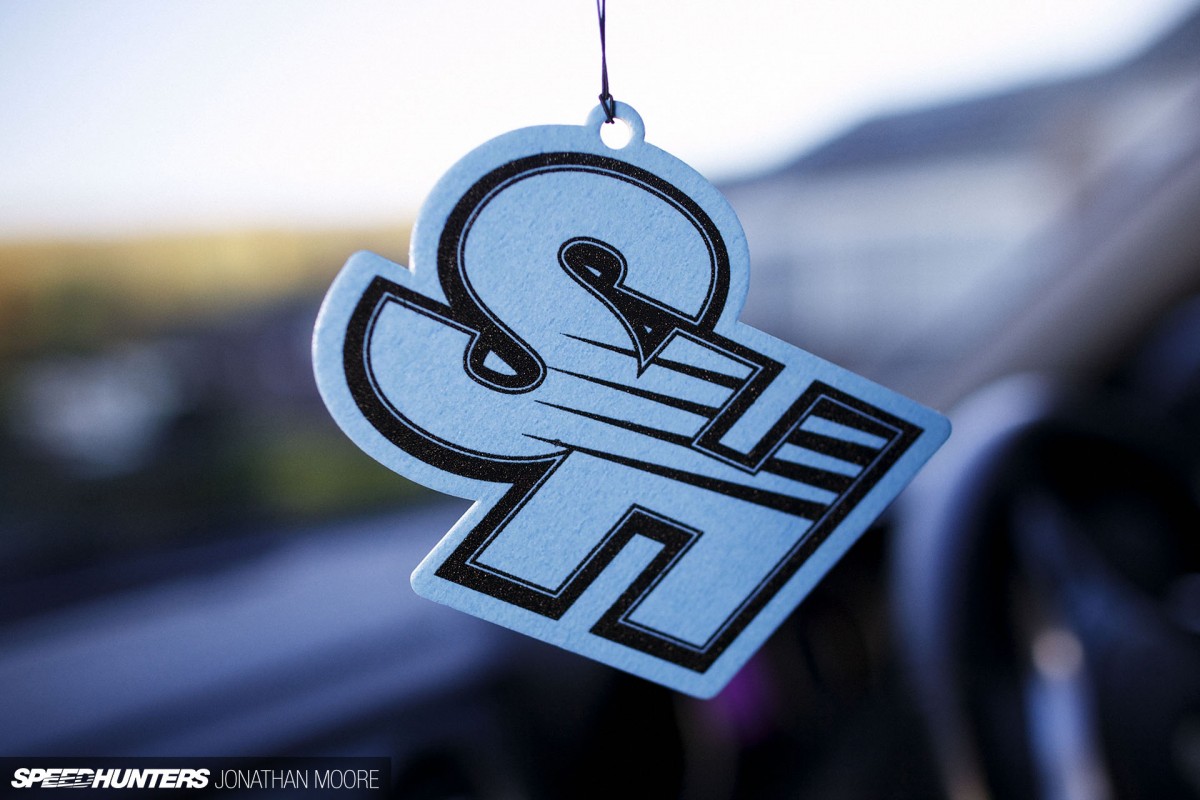 Although we did try to refine the essence of tyre smoke and racing oil, focus group testing surprisingly came out negative – so instead we've gone for this jasmine-scented air freshener, embedded into this oversize Speedhunters SH logo.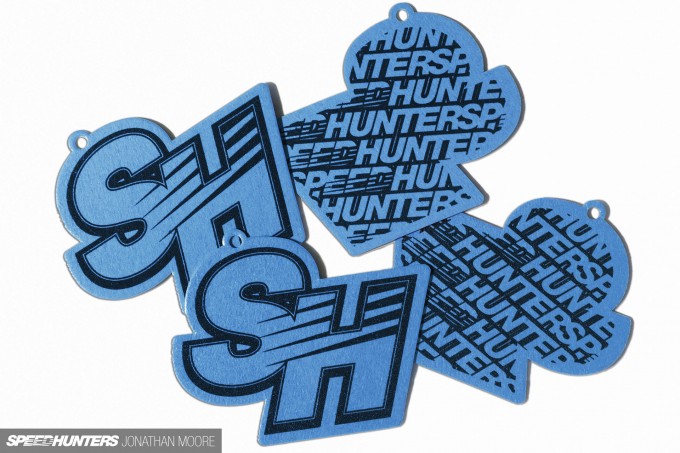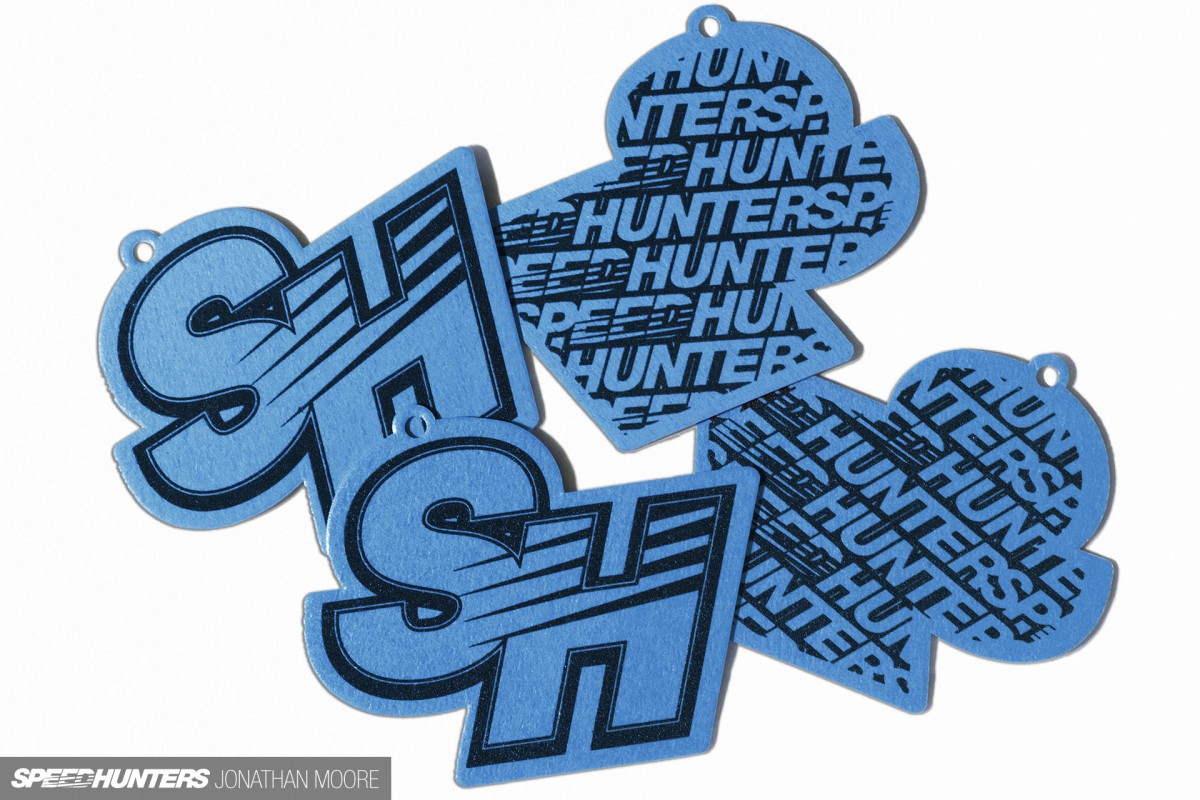 On the reverse is a logo collage; the fresheners come in handy packs of four.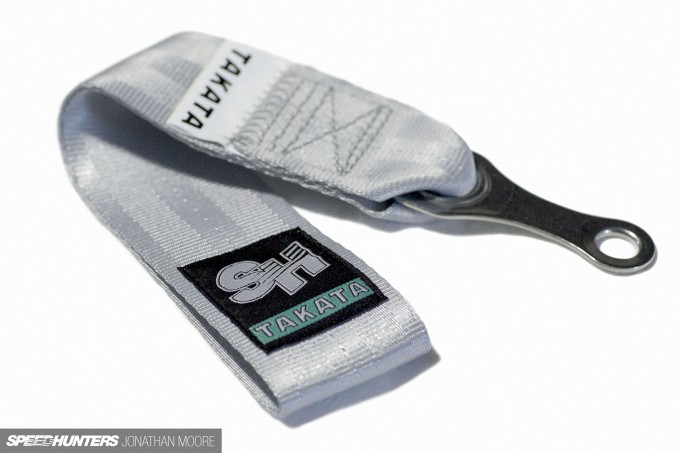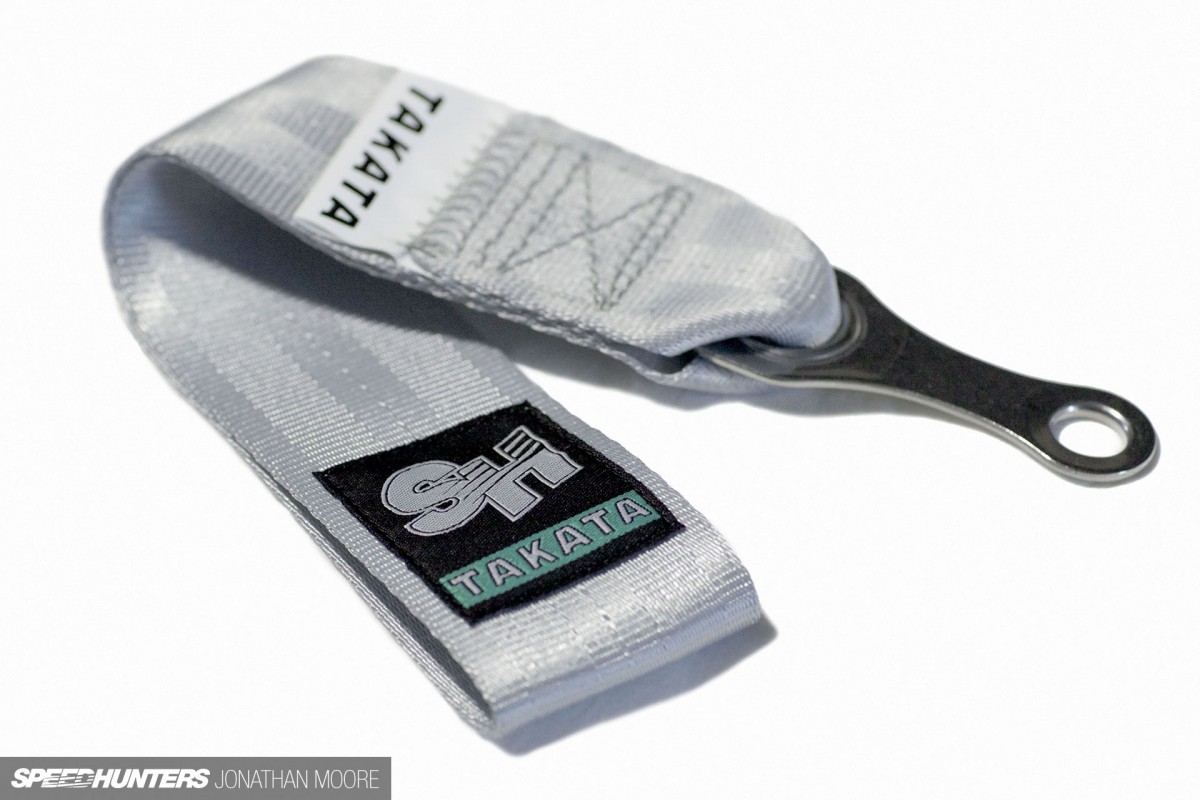 Finally there's the new heavyweight Takata tow strap with embroidered Speedhunters/Takata logo patch, now available in this fetching silver. It's capable of pulling over 1,800kgs (4,000lbs) and features bendable stainless steel bolt-on hardware for up to 7/16″ or max 12mm bolt.
With all this on offer, you can not only look good, but smell good – and get hitched up to boot. As ever, head over to the Speedhunters store to score this new swag while stocks last.