When Nemo Racing destroyed the Yokohama World Time Attack Challenge lap record in 2012, new ground was well and truly broken. The unfathomably quick 1:25.0200 lap set by V8 Supercar driver Warren Luff was more than two full seconds quicker than the best time set by Garth Walden in the Tilton Interiors Racing machine, leaving many to wonder: could Nemo be beaten? In Friday's final Pro Class session, that question was answered.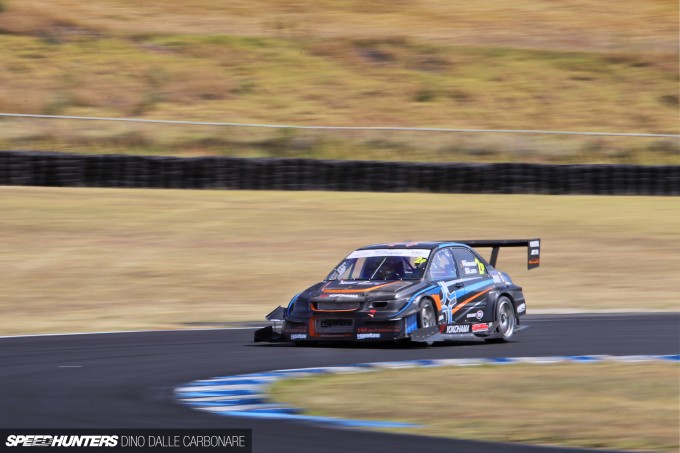 Running 1:24.8550, Tilton have emerged as the team to beat in 2013. To match Nemo's 2012 pace this year would have been one thing, but to rewrite the record in such convincing fashion is a phenomenal achievement.
You can see the record-breaking lap here – I wonder what Under Suzuki in the Scorch Racing S15 was thinking as the Evo went past?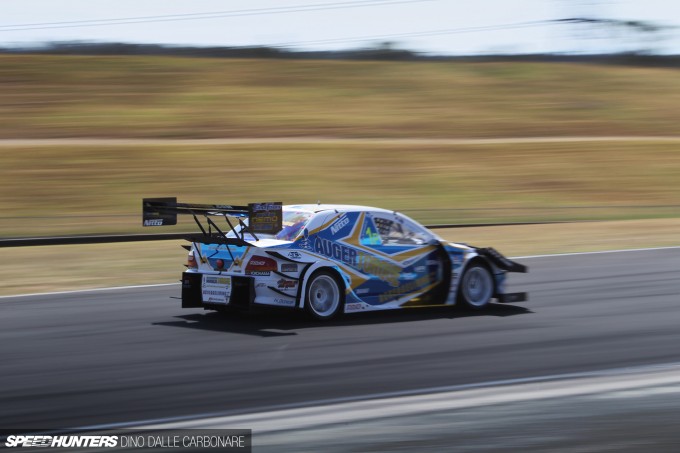 It's safe to say that we definitely haven't seen the best from Nemo though.With a headgasket blown on Thursday's final practice session, and another during Friday's second session, it's been a really tough couple of days for the team. Running 1:27.7080, right now they're well off the event-winning pace, but who knows what Warren Luff might be able to pull out the bag today if the overheating problems have been remedied overnight.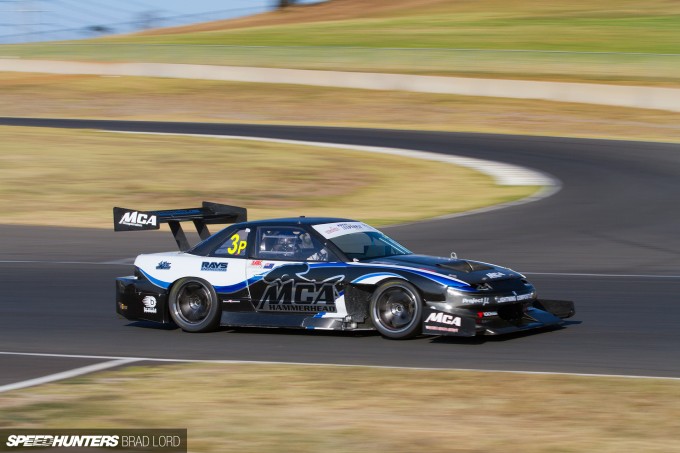 Sitting back in third spot after posting a 1:27.7690 lap is the MCA Suspension Nissan Silvia S13, followed by the Scorch Racing Nissan Silva S15 and the Top Fuel Honda S2000 to round out the teams running in the 1:20-second zone.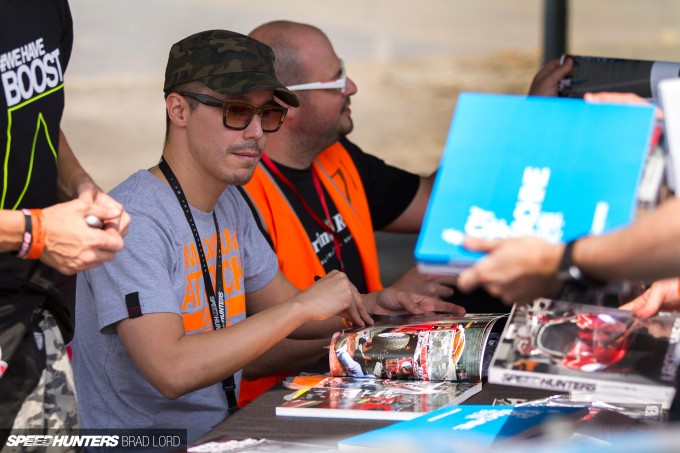 While lap times were tumbling out on the track, we've set our own records at the Speedhunters booth with limited pre-release sales of our new photo book #JoyOfMachine. Just 40 copies were shipped to Australia ahead of the main launch, and every single one of them were snapped up in very quick succession first thing Friday morning. Thanks to everyone who dropped by the booth to secure their copy, and apologies to anyone who missed out. #JoyOfMachine will be on sale soon in the Speedhunters store soon, so keep an eye out.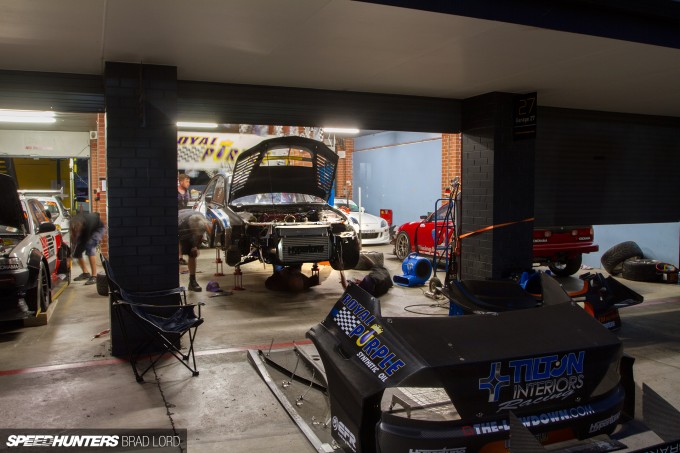 When we left the track late last night, there was still a hive of activity in the pits as many teams – including Tilton – looked for ways to squeeze every last 100th of a second out of their set-ups. With clear and mild weather forecast for today, it should be near-perfect conditions for record setting. Which of course begs another question: can Garth Walden and the Tilton Interior team raise the bar even higher? Or will Nemo Racing bounce back allowing Warren Luff setting an even quicker lap time? We're trackside and about to find out…