Higher state of consciousness
I'm not sure how you can perfect perfection and in truth I don't think you can; it's just accepting that you can't imagine the standards that other people can achieve. So what has happened here is that our perspective on that higher state has been shifted – what we previously thought was as good as it got, just got better. But not just a little bit, no, this is not a case of a name change and graphics being added. What Pagani have done with the Zonda Revolución is create something that the world didn't know it needed. But more importantly, something that it can still relate to.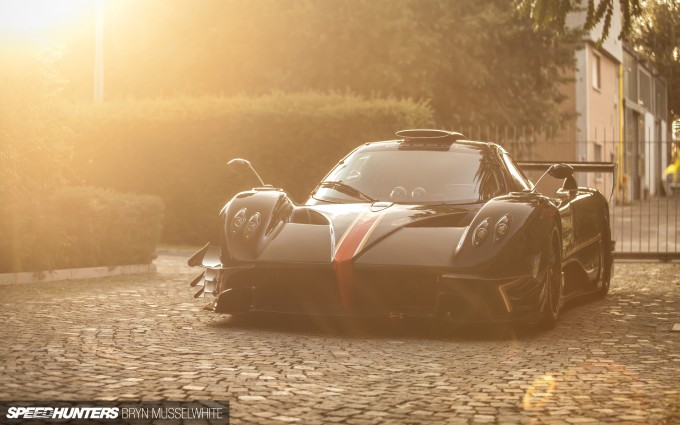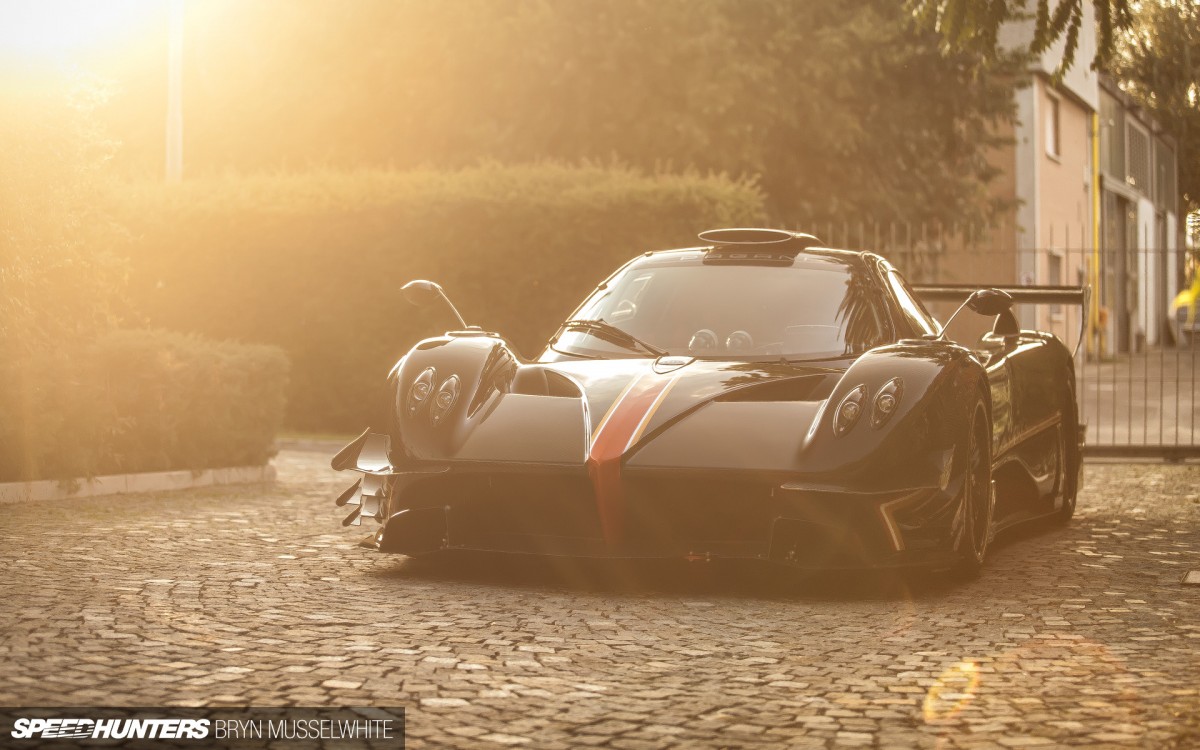 Throughout this process the levels of performance, luxury and quality have all been redefined. Don't take our word for it, as the world's press were shouting long before we were a glint in the corner of your monitor, that the Zonda was arguably a genre-redefining vehicle. Launched in 1999, it has enjoyed incredible success since then and let's face it, that's a long time to stay at the top.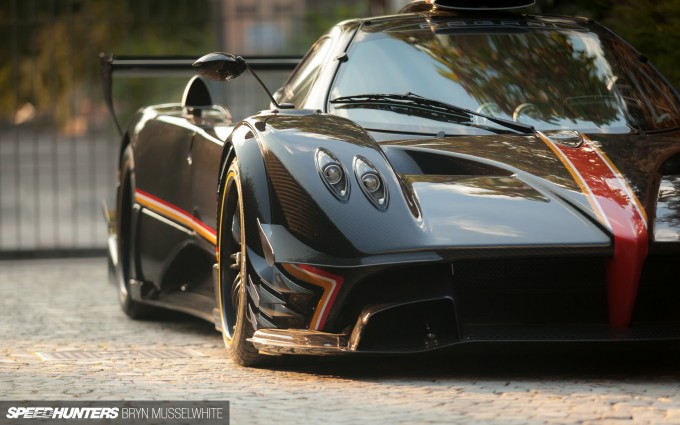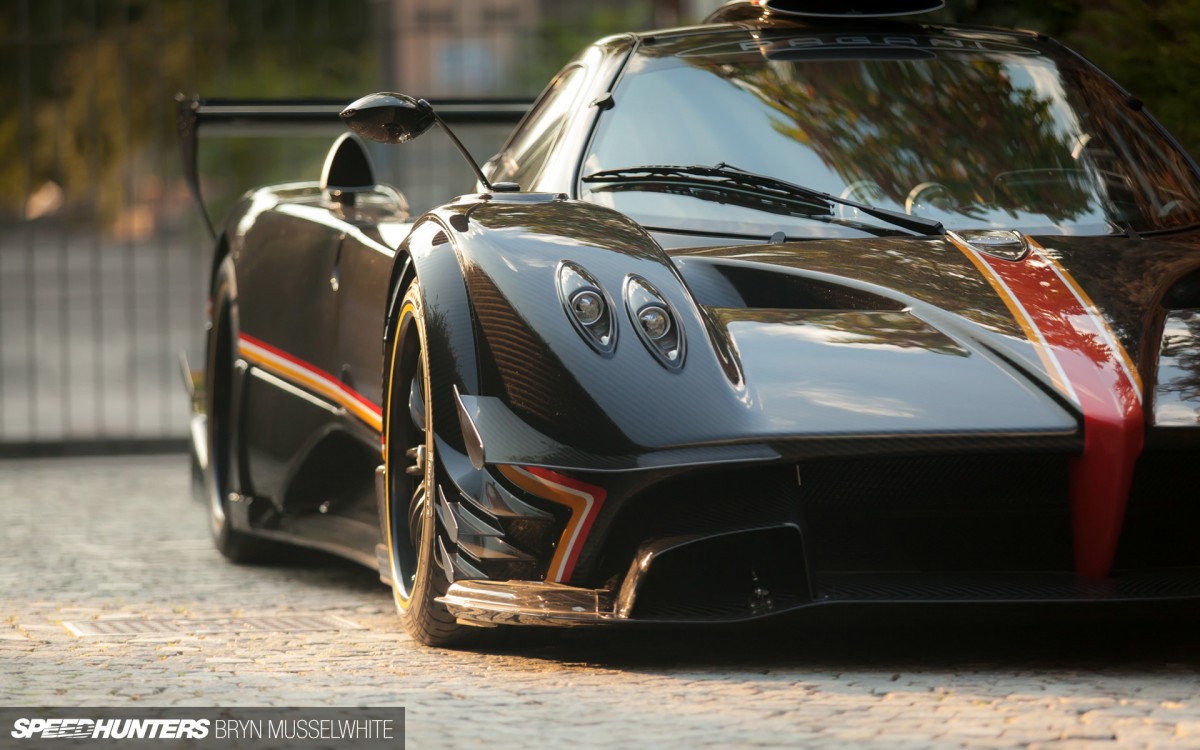 But stay at the top they have and in what style. The Revolución is the tenth iteration of the Zonda and it's the most extreme evolution, but then it would be because this is the final Zonda. The run out model that supercedes all that have gone before, building on the history and experience to create one incredible swansong. The limited run has already been sold to a few select customers as the ultimate track car. Notice how I say track car, not race car. Because the Revolución is exactly that – an outlaw, unregulated by anything other than the imagination of Horacio Pagani and the skill of his team.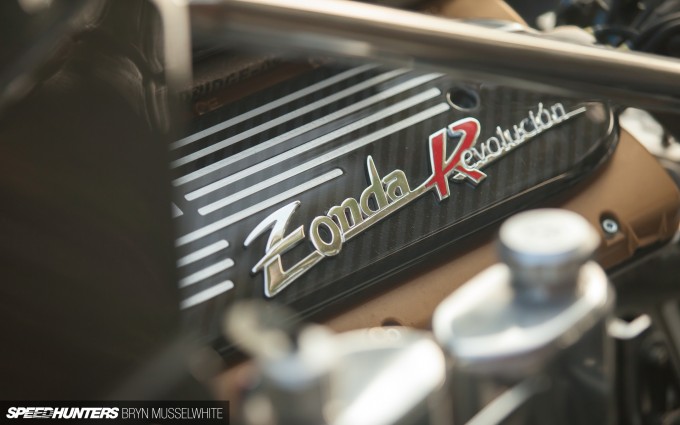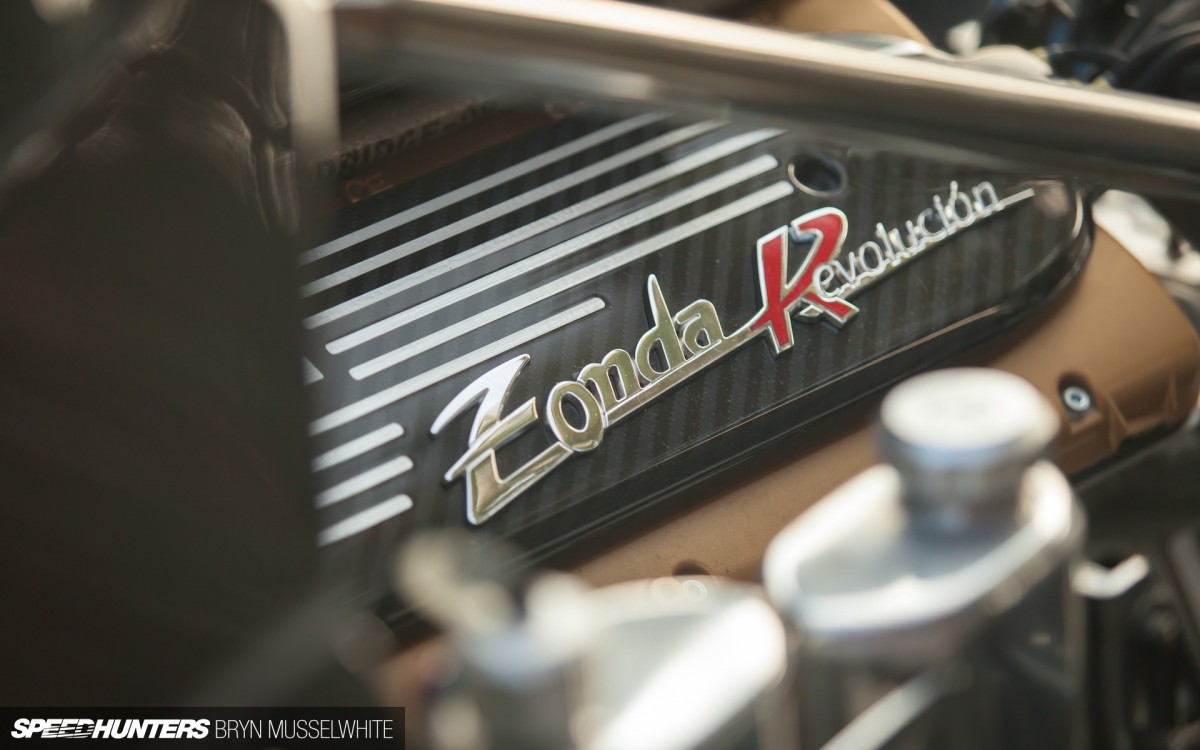 So seeing as they're all spoken for, why don't we dance with the dark side and just revel in the what if? 2.2 million Euros (plus local tax) is the price tag and that will buy you a series of specs that simply boggle the mind. It has a dry weight of just 1070kg thanks in no small part to the carbon monocoque weaved with titanium. We'll get to the power later on but consider now that the weight of the average 'compact' class car in America currently rides at around 1350kg.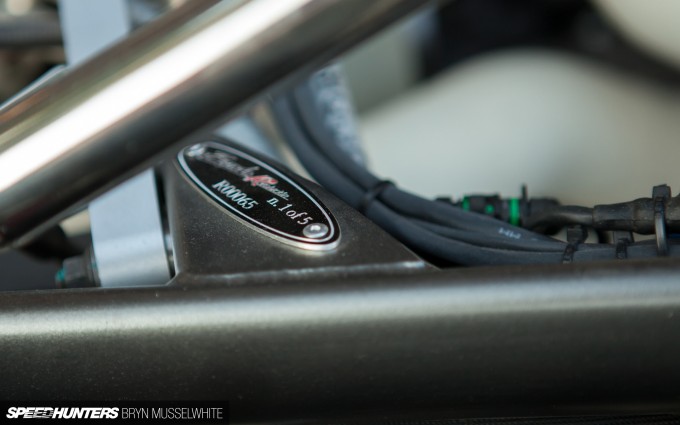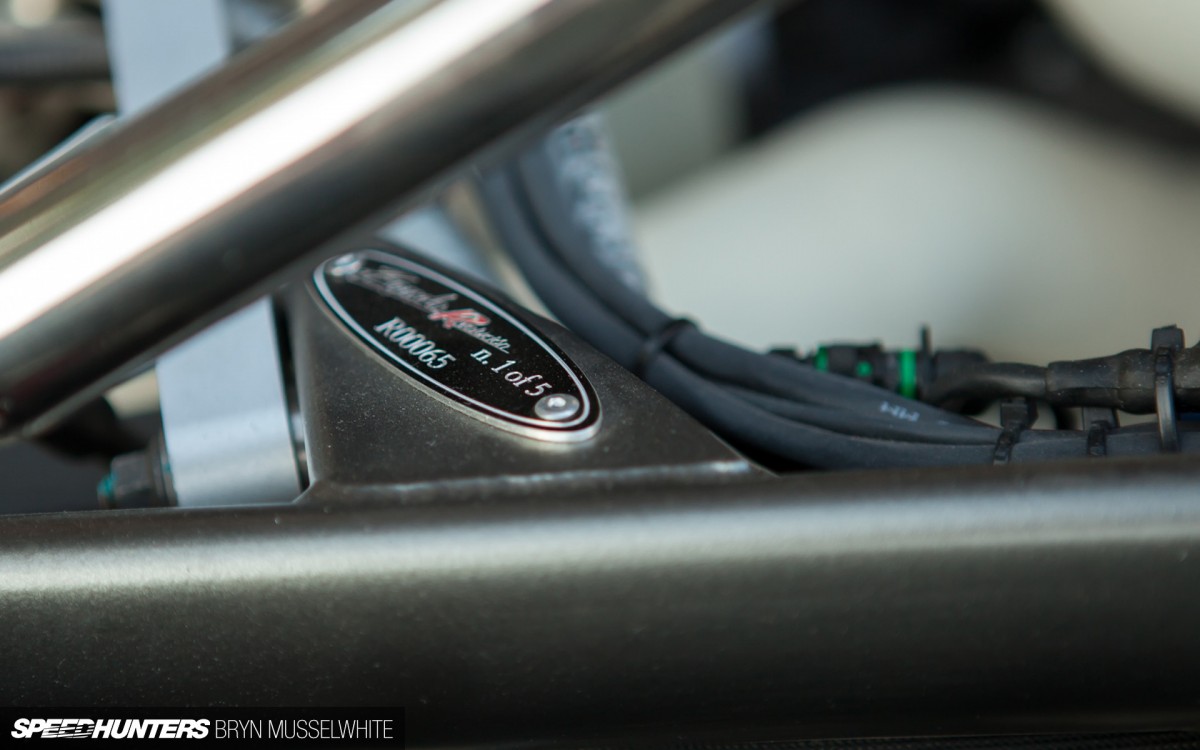 So if everything we're saying is true, put in simple terms it must be impressive right? Again, don't take our word for it. A Zonda R has lapped the Nordschleife in 6 minutes and 47 seconds, making it the quickest non-competition lap ever. Three years later and the record has still not been broken.
Here's the video of that rather impressive lap. Oh and yes, that's a Zonda R as released in 2009, not a Revolución as released earlier in 2013. Mr Pagani tells us that a Revolución has lapped the Nürburgring, but doesn't mention a time. He also refers to the model as the ultimate race car, even though it's not strictly eligible for anything other than maybe Time Attack? Which would be frankly incredible. But then again we haven't seen the customer list and rumours abound of at least one owner road registering one, so who knows what will happen in the future?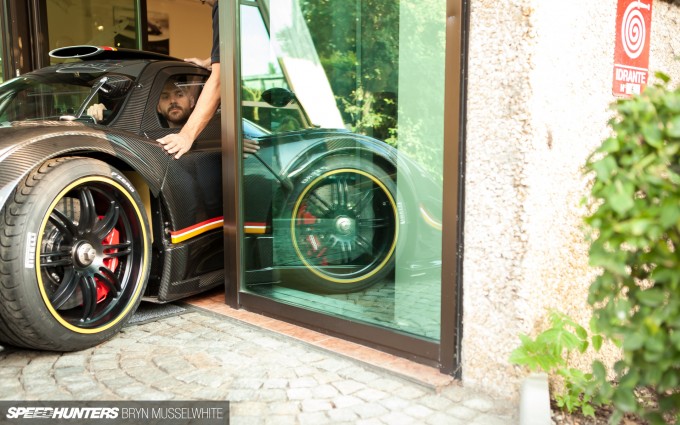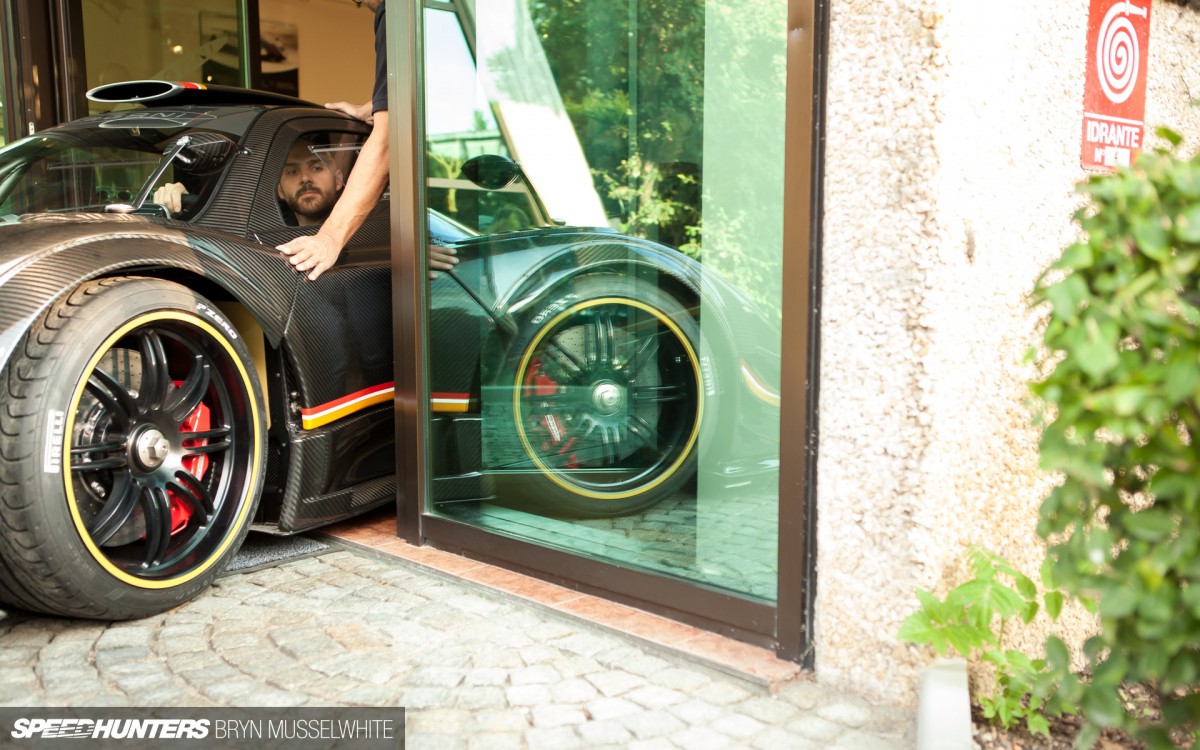 Dino had seen a Revolución in Japan at the showroom of their official importer, and we've heard the stories of how impressive it is, but not managed to pin it down for a full photoshoot. So whilst he, Rod and myself were visiting the Pagani factory, the team were kind enough to push the first Revolución ever built out of their reception area.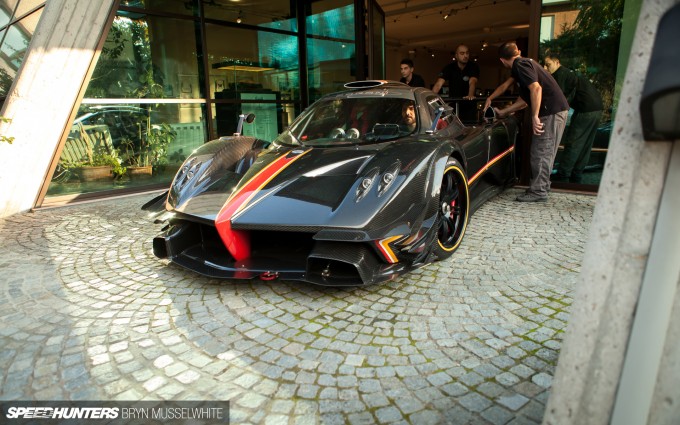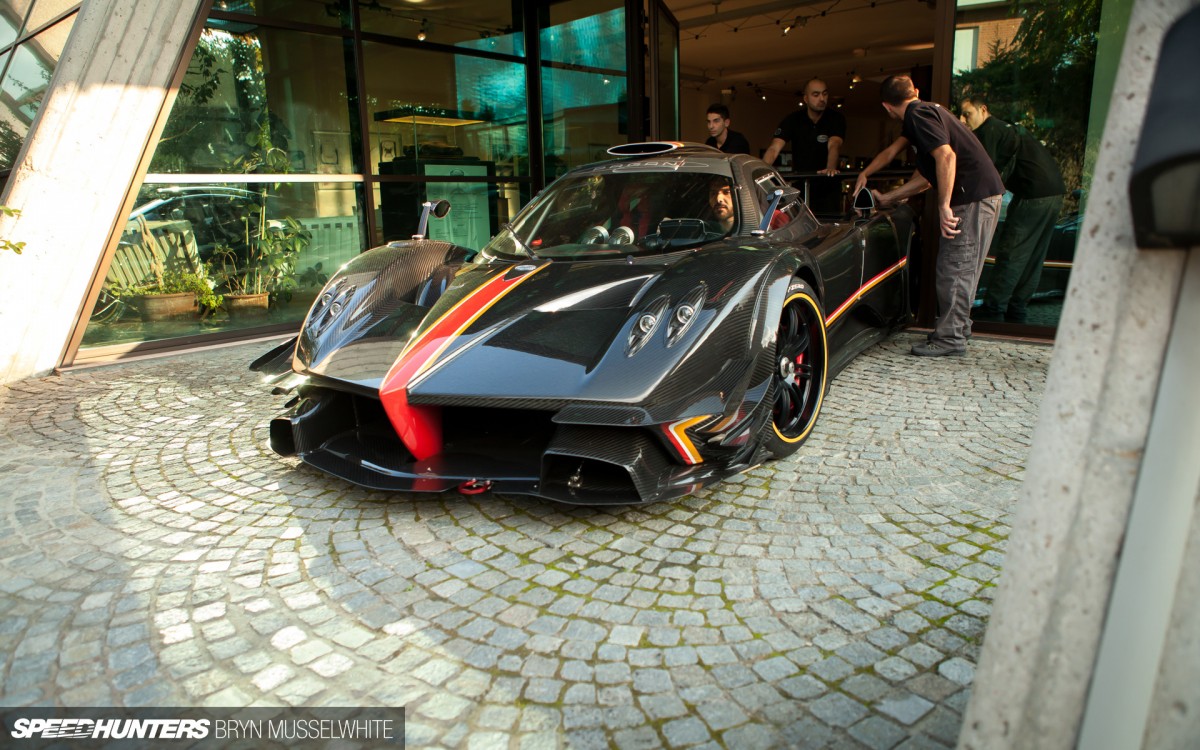 Yes I said reception area, because you can forget tired library images and faceless corporate hoarding – Pagani will have stolen your breath before you've had time to reach the reception desk and introduce yourself. The car was then carefully placed in the grounds of the factory and it was here we could really take stock of quite possibly the most badass of all badass cars produced today. Only then could we truly take in the artistic finery of this creation.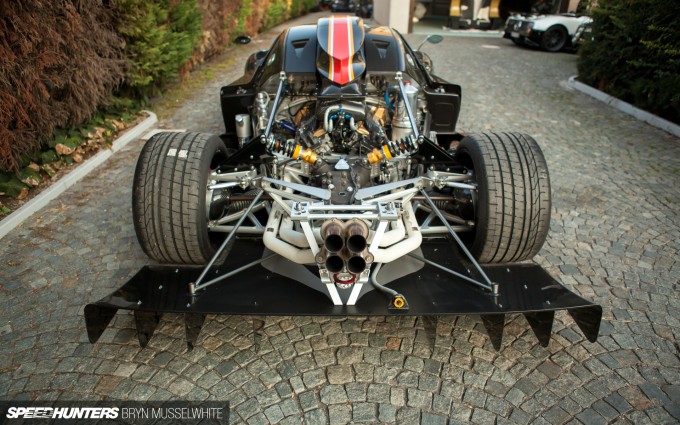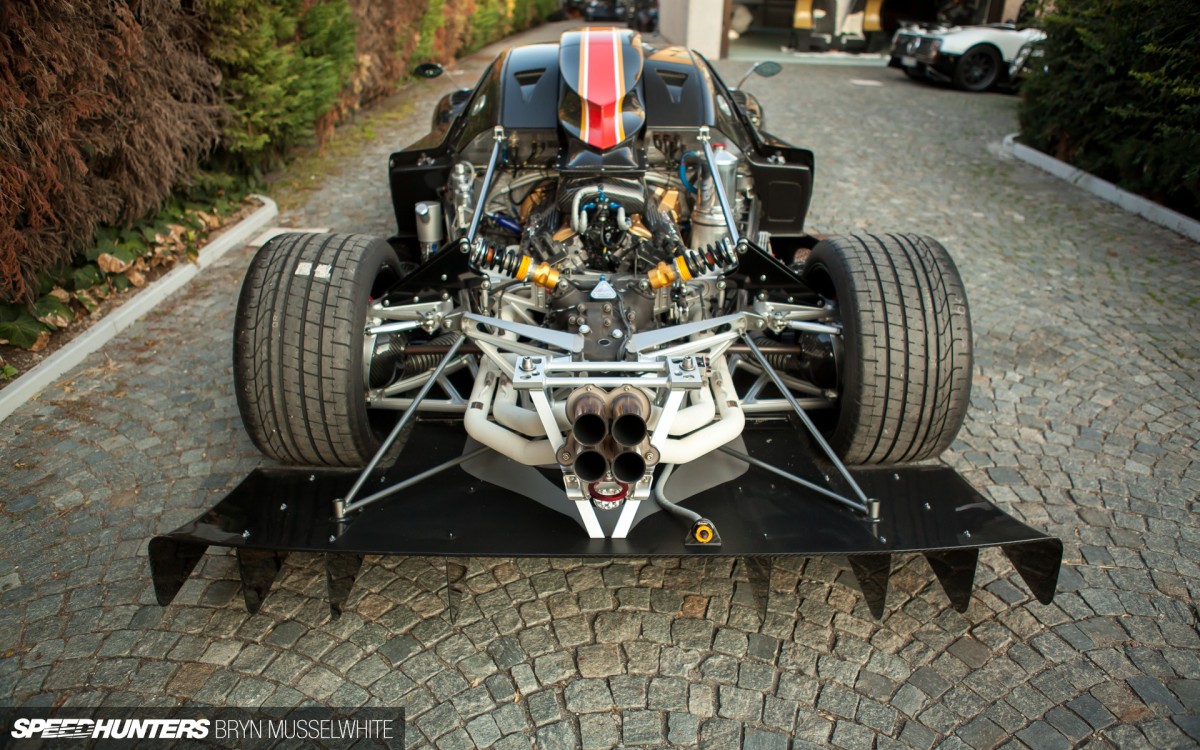 At first it might appear to be an engine bolted to a chassis and clad with some of the most exquiste composites known to man, but it's far more than that. Through a single-minded dedication to excellence, the team have managed to set a standard not seen before. Its sole purpose is to deliver the most incredible track experience possible.
800hp @ 8,000rpm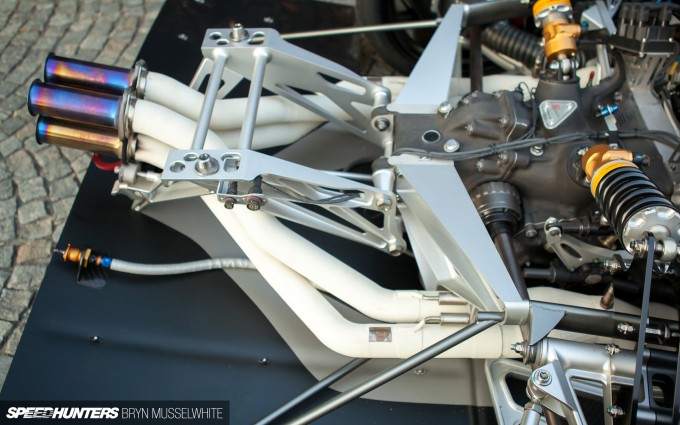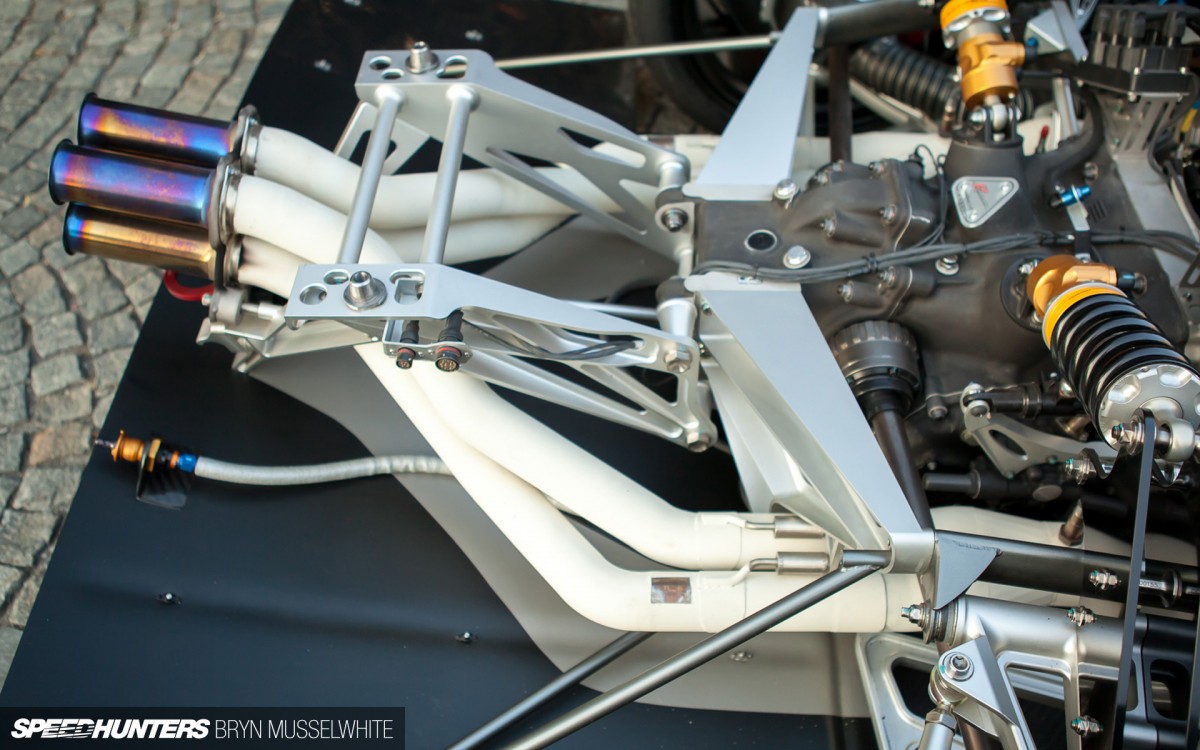 It should come as no surprise that a bonnet or engine cover would be too simple for the Revolución – just the act of lifting the huge one-piece rear cowl takes at least three people. Not because of the weight, and yes maybe the more experienced Pagani team can manage it with two people, but for us it was like lifting the top of a long buried tomb or knowing that you're about to expose a wealth of interest like you've never experienced before.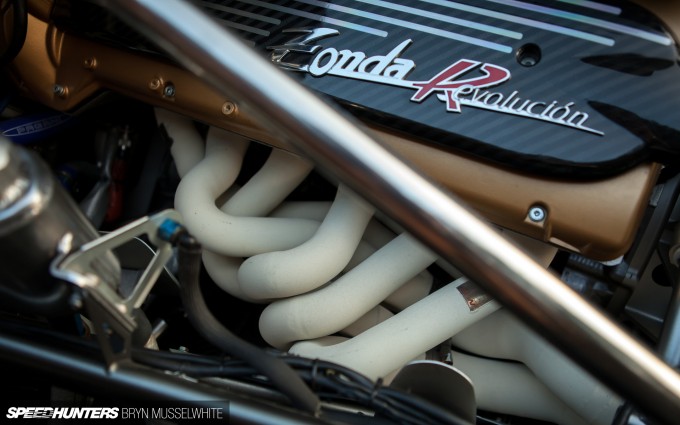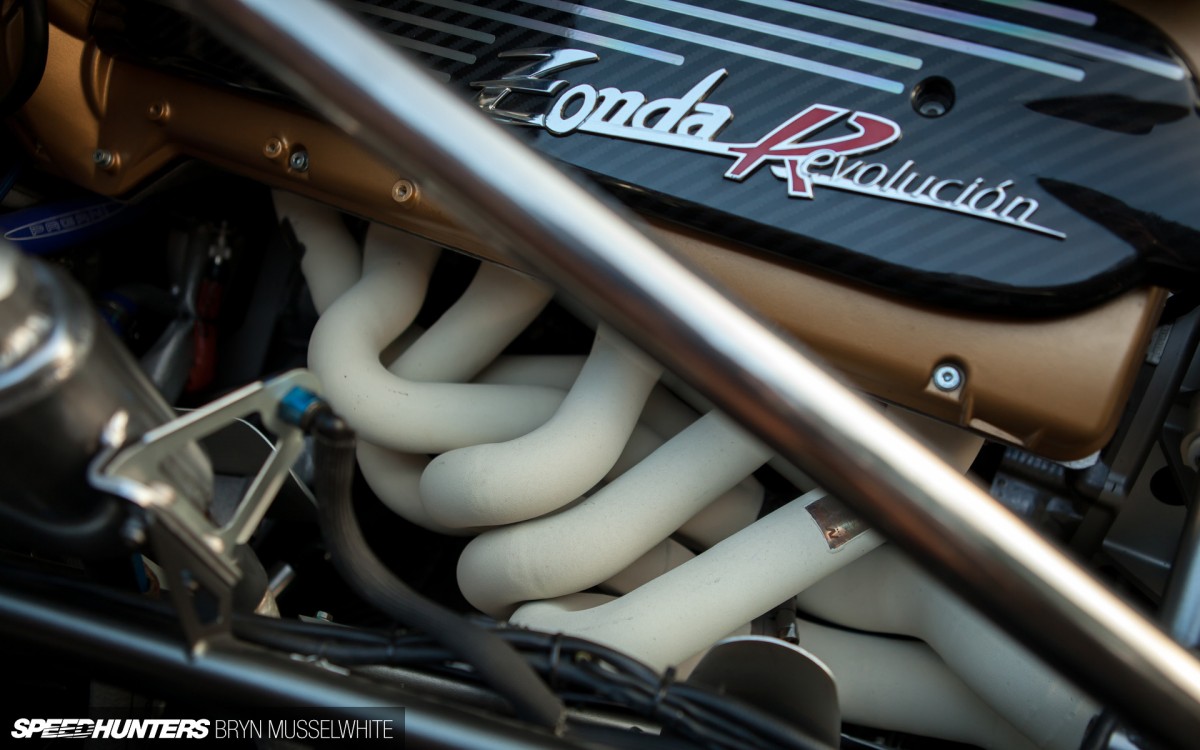 Buried in a nest of technology is the AMG 6 liter V12. The numbers are impressive to say the least: 800hp and 730Nm of torque, from what is essentially a heavily reworked version of the motor that has always powered the Zonda. That figure is up 50hp over the Zonda R, so although the weight has stayed the same, already you can see just how much improved potential the Revolución has. The power to weight ratio is now 748hp per ton. Now be honest – when nobody else is looking or listening, you can admit to yourself that this sounds a bit intimidating. I don't mind admitting it makes my blood pump a little faster as I duck and hover over the form; I liken it to moving around a sleeping crocodile.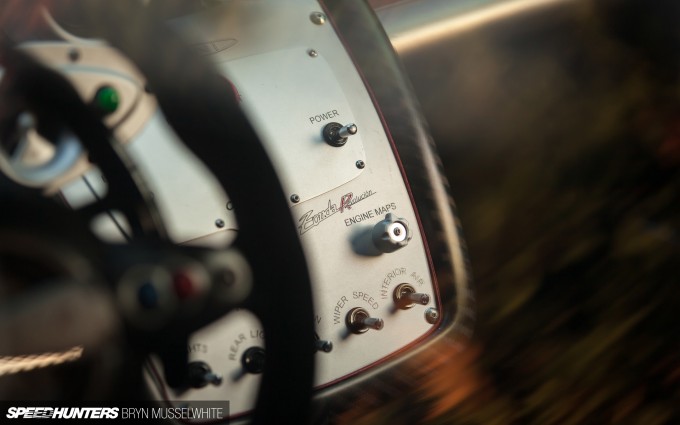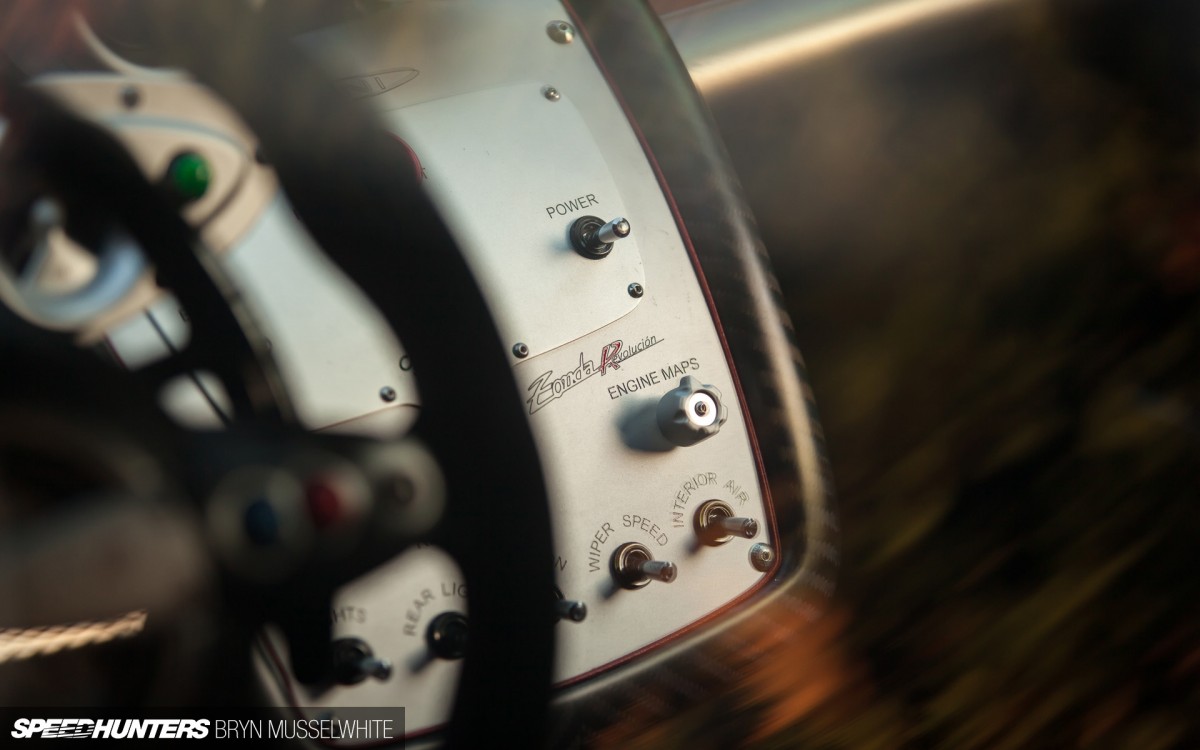 We're assured that you shouldn't be too worried though, thanks to the Bosch 12-step traction control system that together with the advanced ABS control allows all that performance to be extracted in relative safety. Buwahaha, who are we kidding? Just how familiar with the Revolución would you have to be to flick that switch to #MaximumAttack mode?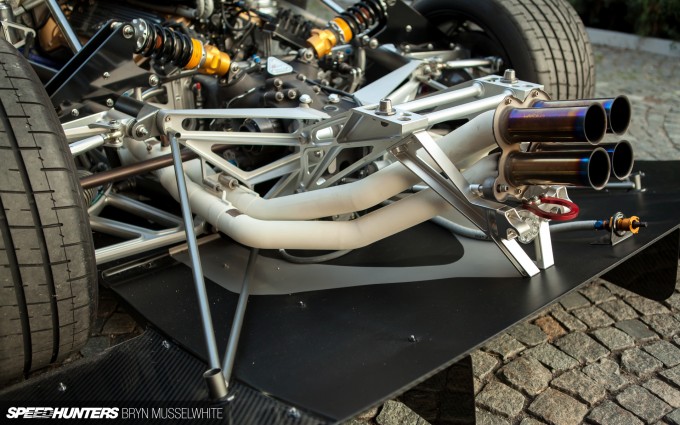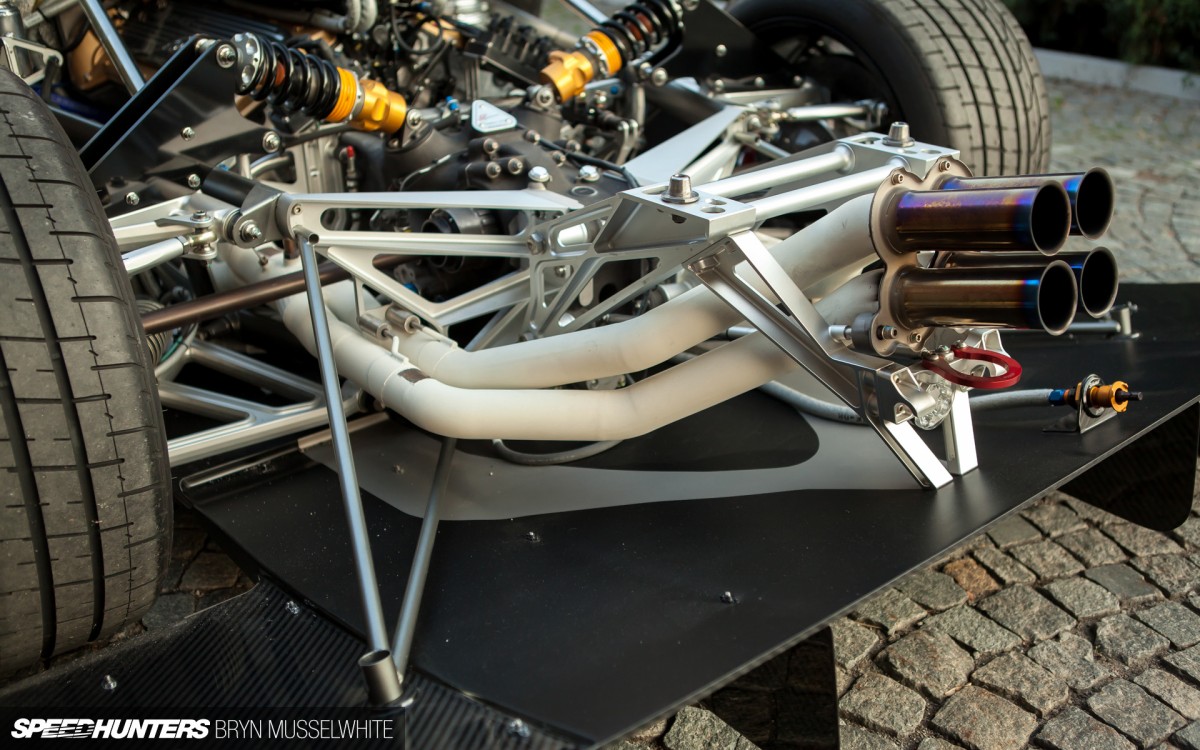 Just trying to figure out the order in which everything is assembled makes my brain hurt, let alone how much work must have gone into the design stage. Every detail is nothing short of art work – that exhaust is made of hydroformed inconel…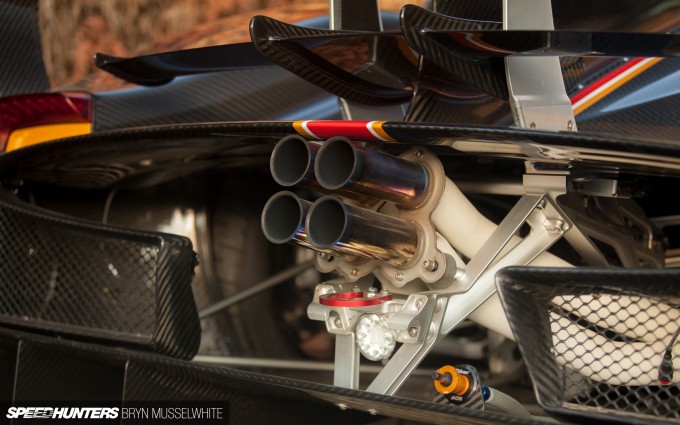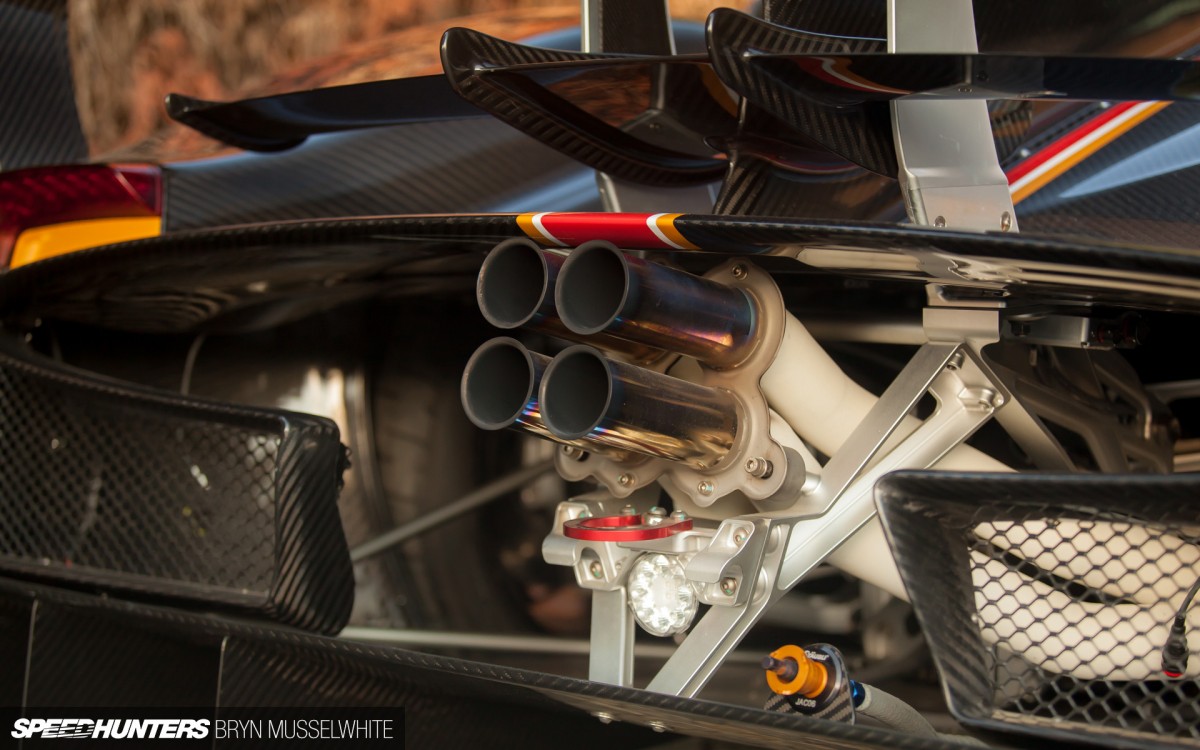 … which is then ceramic coated to keep heat at bay. The Zonda's defining stacked quad tailpipes remain – and please notice the lack of any sort of sound absorbing silencer, even a catalyst, or anything that will keep your eardrums from shattering at the first prod of the throttle. Because this is the sort of track car for people who own their own track. I dread to think what kind of mess you'd be in if that anodised tow point had to be put to use.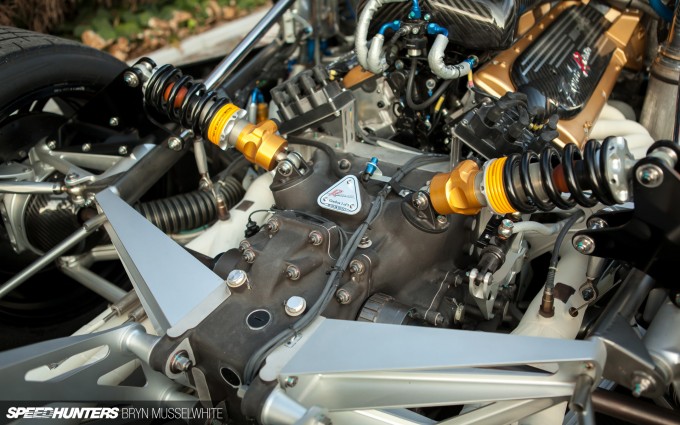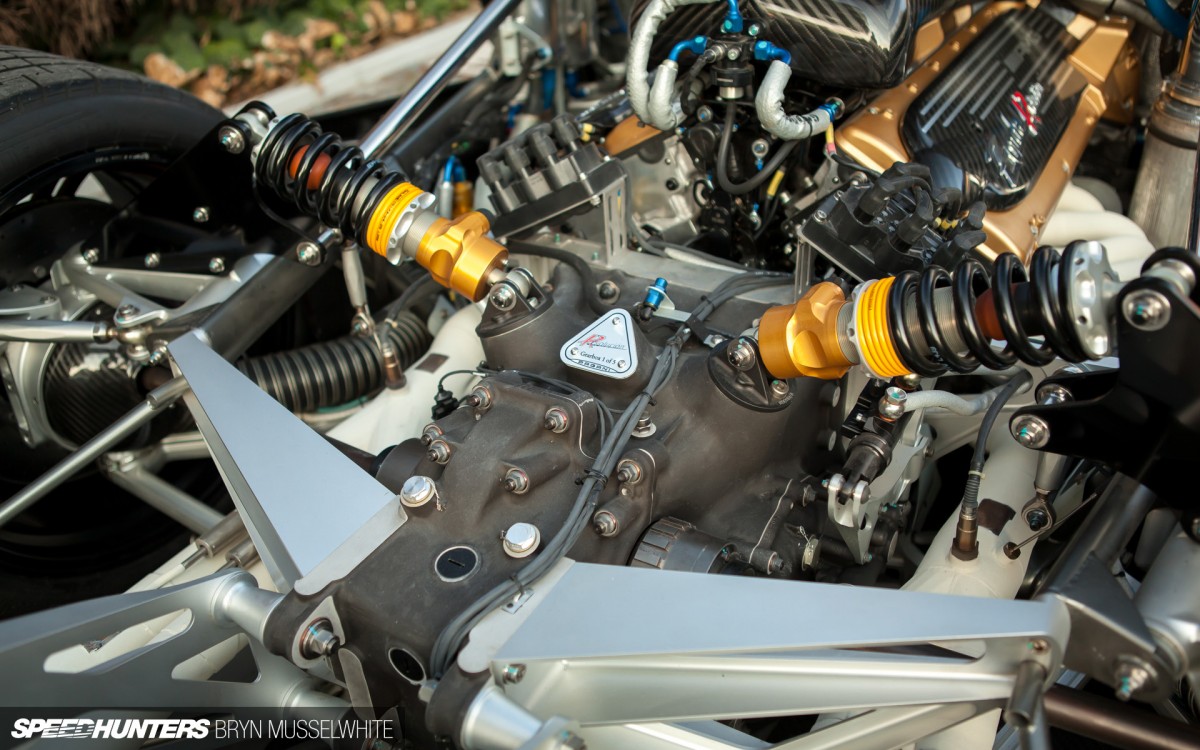 A very special gearbox has been created to handle the power and you'll find an XTRAC six-speed sequential dog gearchange transmission in place, its casing made from magnesium alloy and with shifts taken care of by an Automac Engineering AMT system. Again it's a Pagani only item, specified for the Zonda. But if that wasn't enough, it doubles up as the mounting point…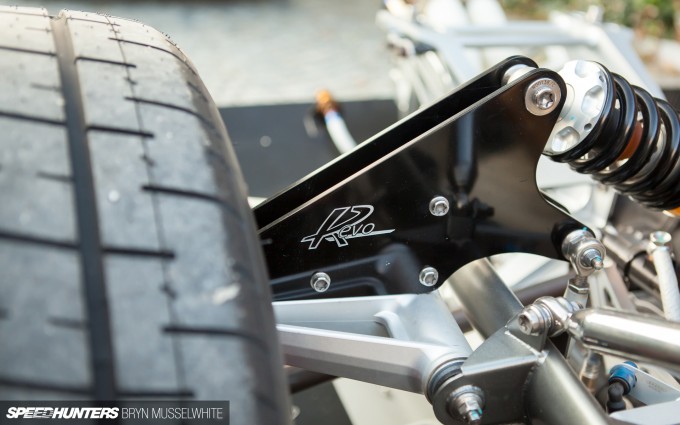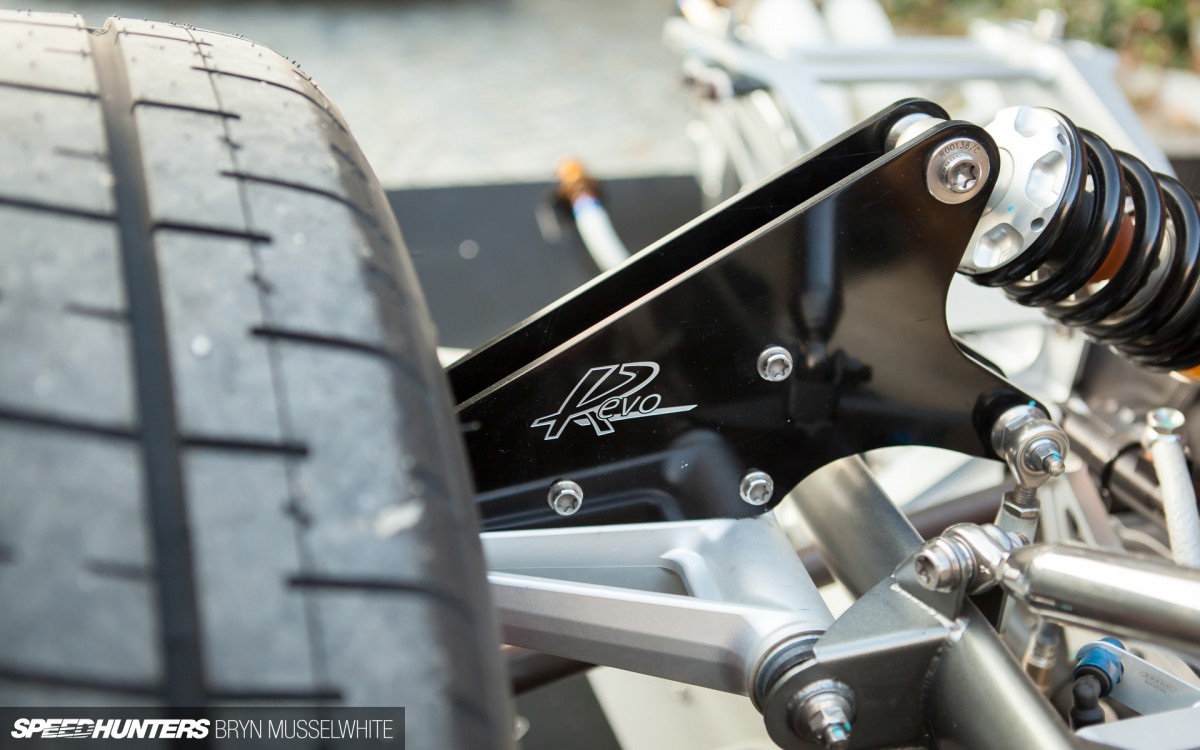 … for the Öhlins-equipped suspension. The dampers are actuated via forged Avional aluminum cranks, engraved with the 'Revo' script and as there are only five cars in existence, this arm is an ultra-rare item. But still crafted with love.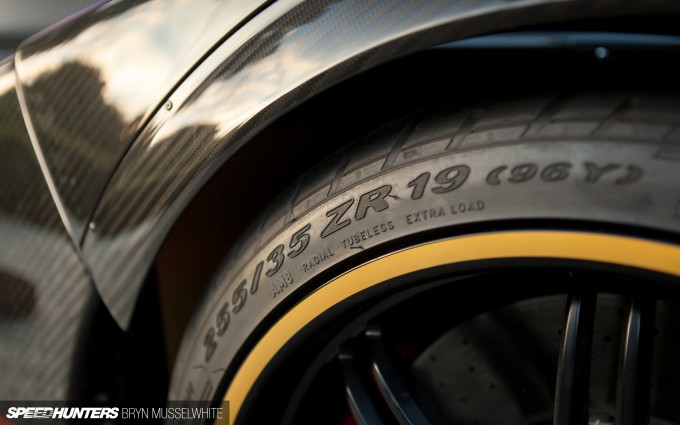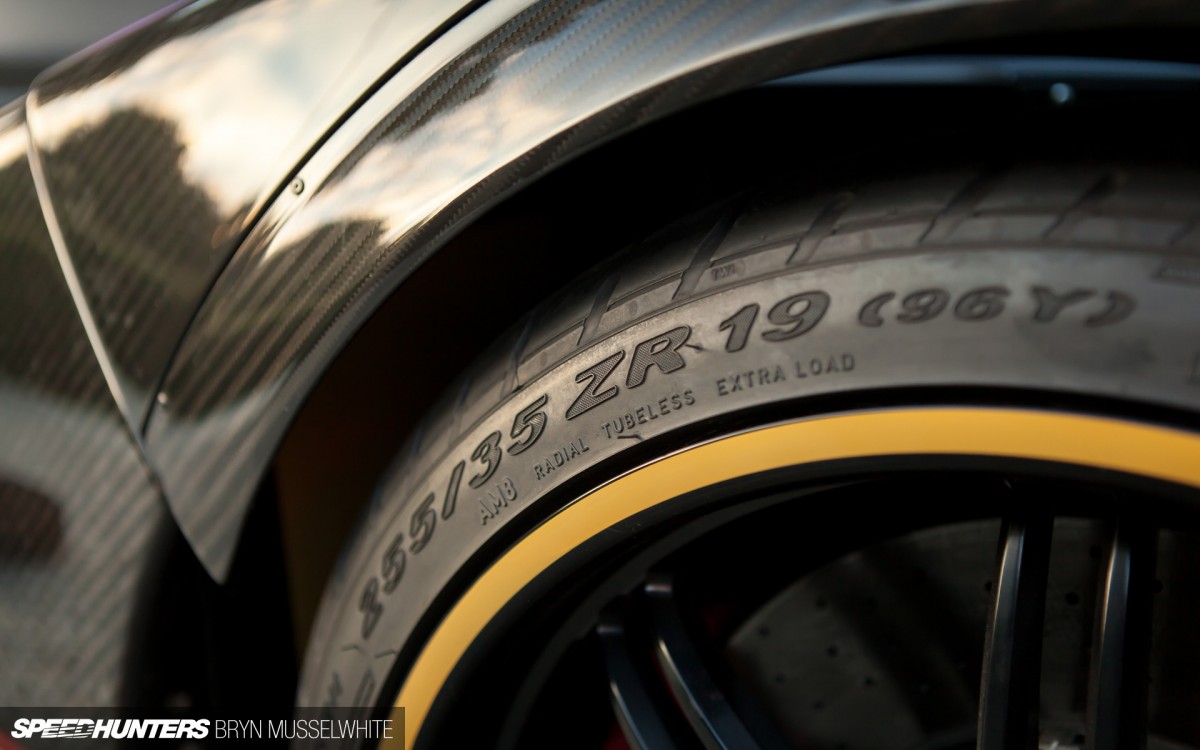 The forged alloy wheels are staggered in size, with a pair of 19s at the front and 20s at the back. Shod in special 335-section Pirelli P-Zeros at the rear and the slightly smaller 255-section 19-inch rubber at the front, even these would be taxed by the incredible amounts of power the AMG engine can generate. But no matter how high-tech the suspension, we know from seeing other Pagani models on the charge that the guys enjoy a little drama with their driving, preferring to feel alive than having their speed overly sanitised.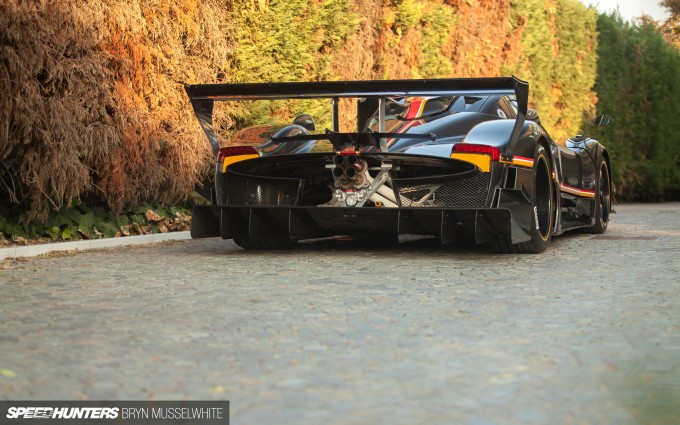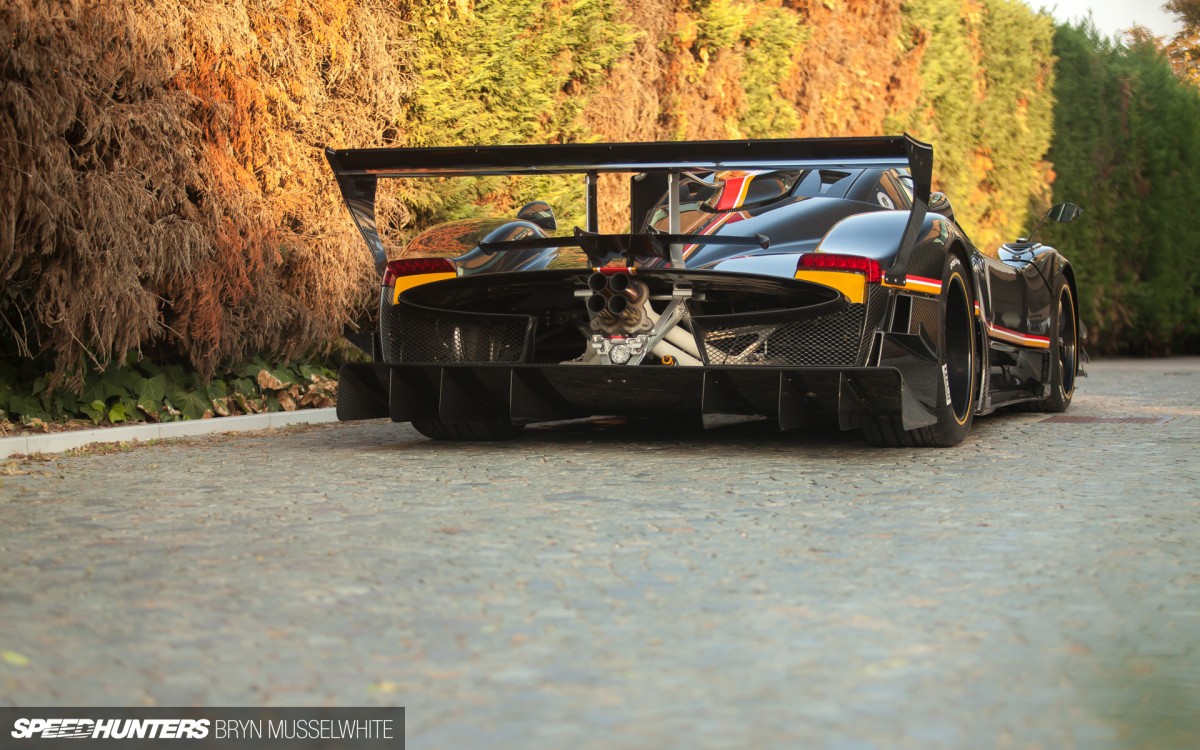 That said, the Revolución can hit the magic 100 km/h sprint in 2.6 seconds. But then, would you imagine anything less being sufficient? We can't. Right now if I was told that it could bend air into an origami swan through the intricate lines, I'd probably believe it.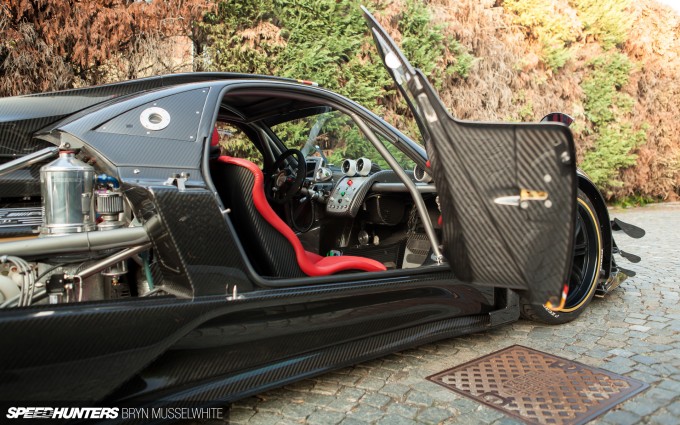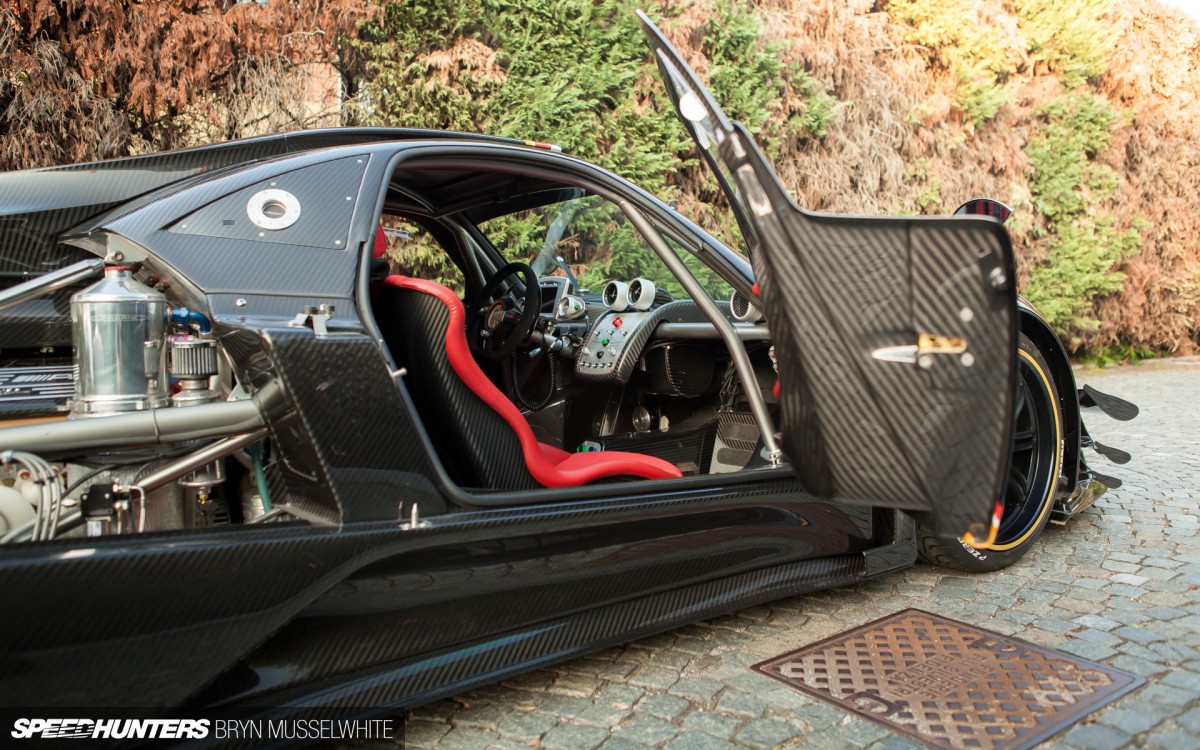 Whether it's a track or race car, as you'll be beginning to understand by now hopefully, each area of the car is finished with the sort of presentation that we have all come to expect from Pagani.
Let's all work together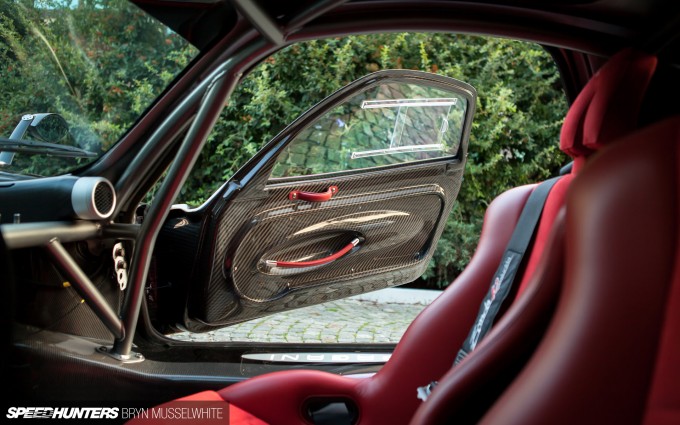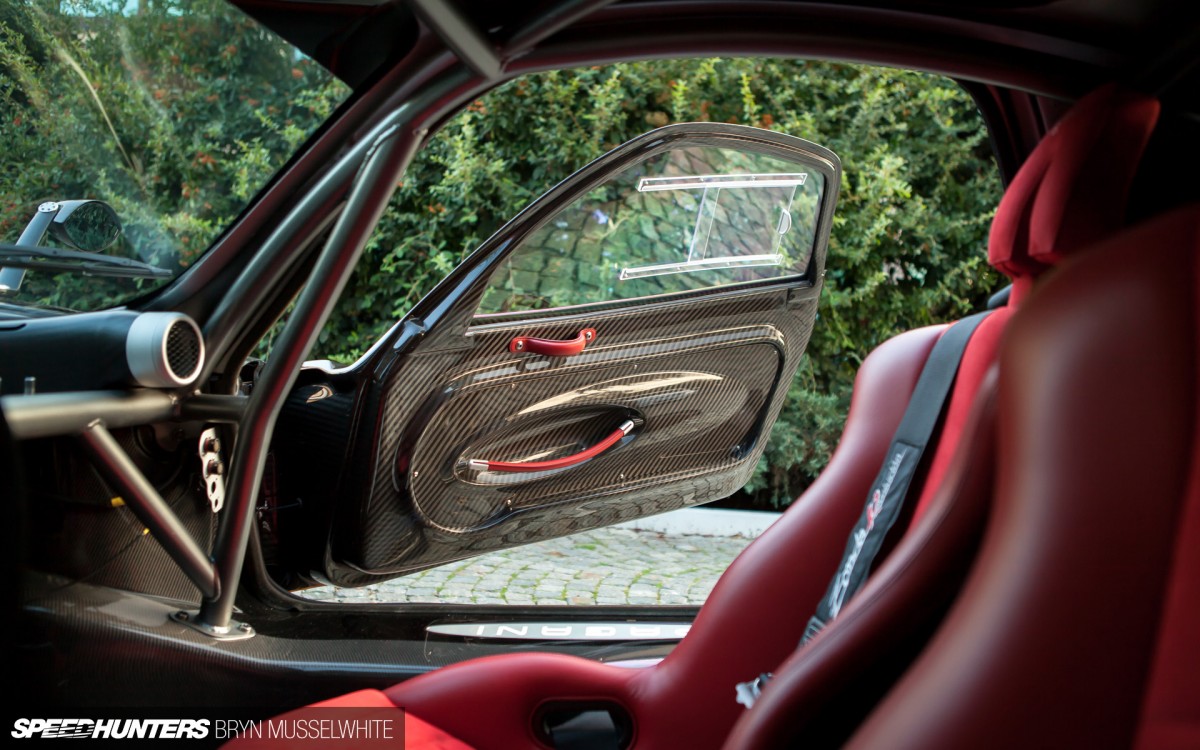 Swing open one of the doors and it's really no surprise that you find that trademark ability to marry different materials together in harmony. Yes it's a track car – those are polycarbonate windows with sliders and yes that's an exposed cage which means the Revolución is meant to be driven with a crash helmet on most of the time. But why have alloy door furniture?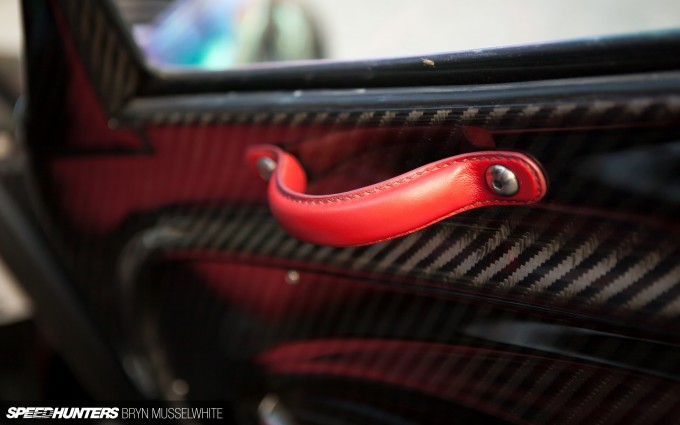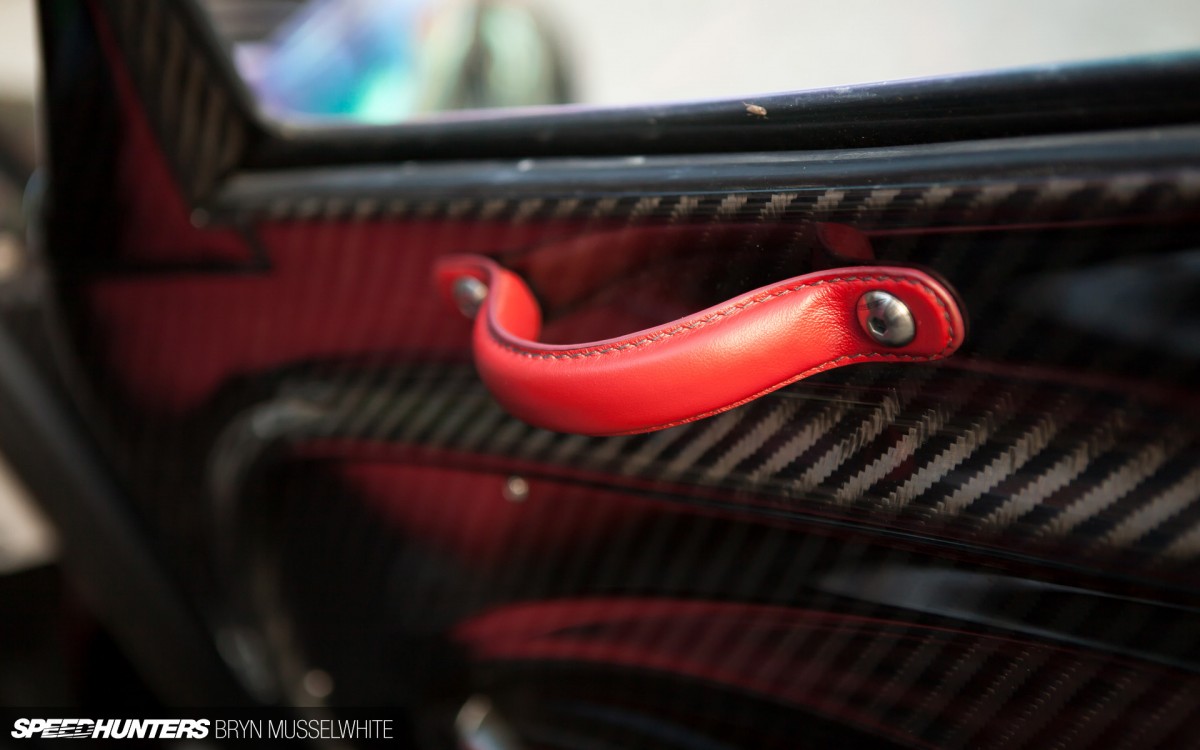 When you can have wonderfully stitched leather. If this track car is the most extreme expression of the model, why should details be sacrificed? Since when does minimalism equal cutting corners?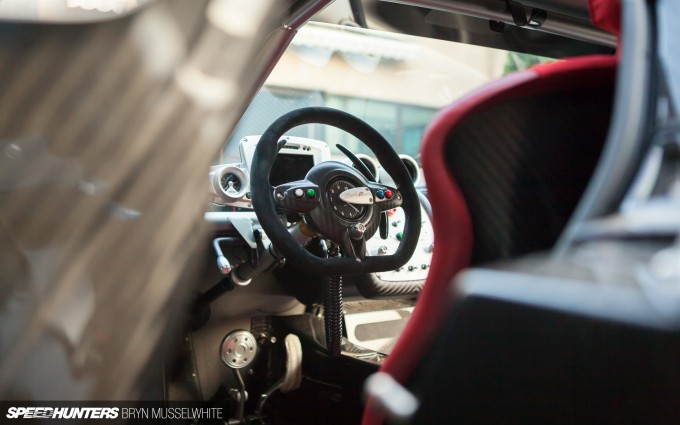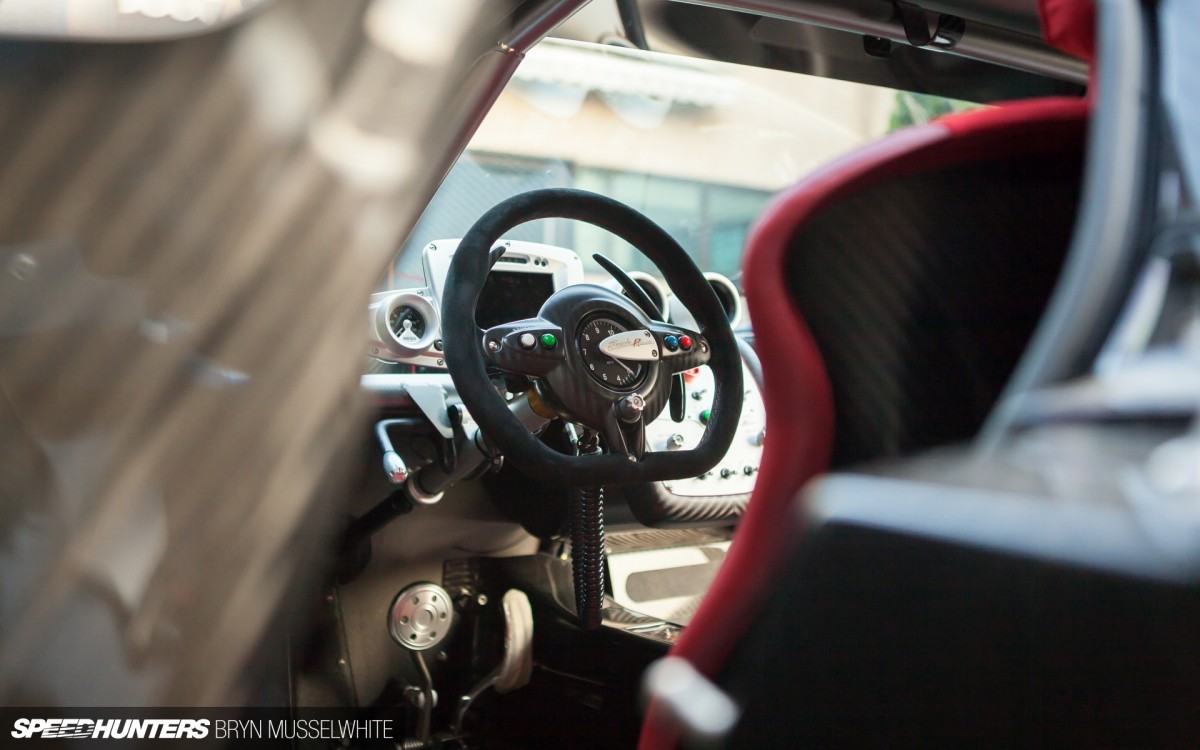 Peeping in through the driver's door aperture, the view inside can momentarily stop you, freeze you as the door rests almost weightlessly in your hand. There's so much to absorb from just this one angle – the simple two pedal set-up, or the knurled top lever that adjusts the column; once again the hint of leather you can see here adds to the drama of material choice throughout the cabin; the carbon steering wheel houses an analogue tachometer in its center and right behind it are the long paddles that actuate the automated sequential shifts, which occur in just 20 milliseconds.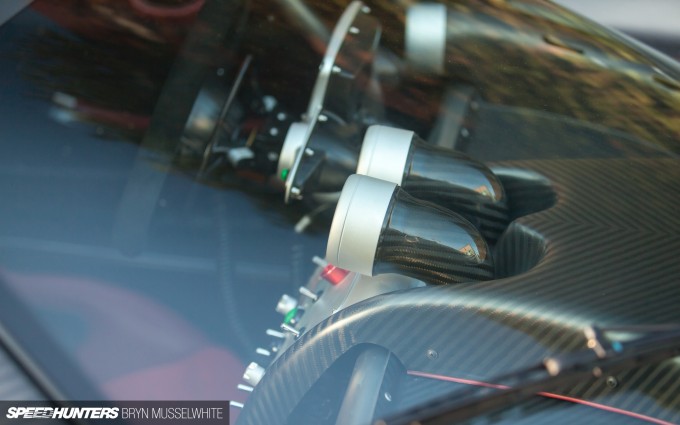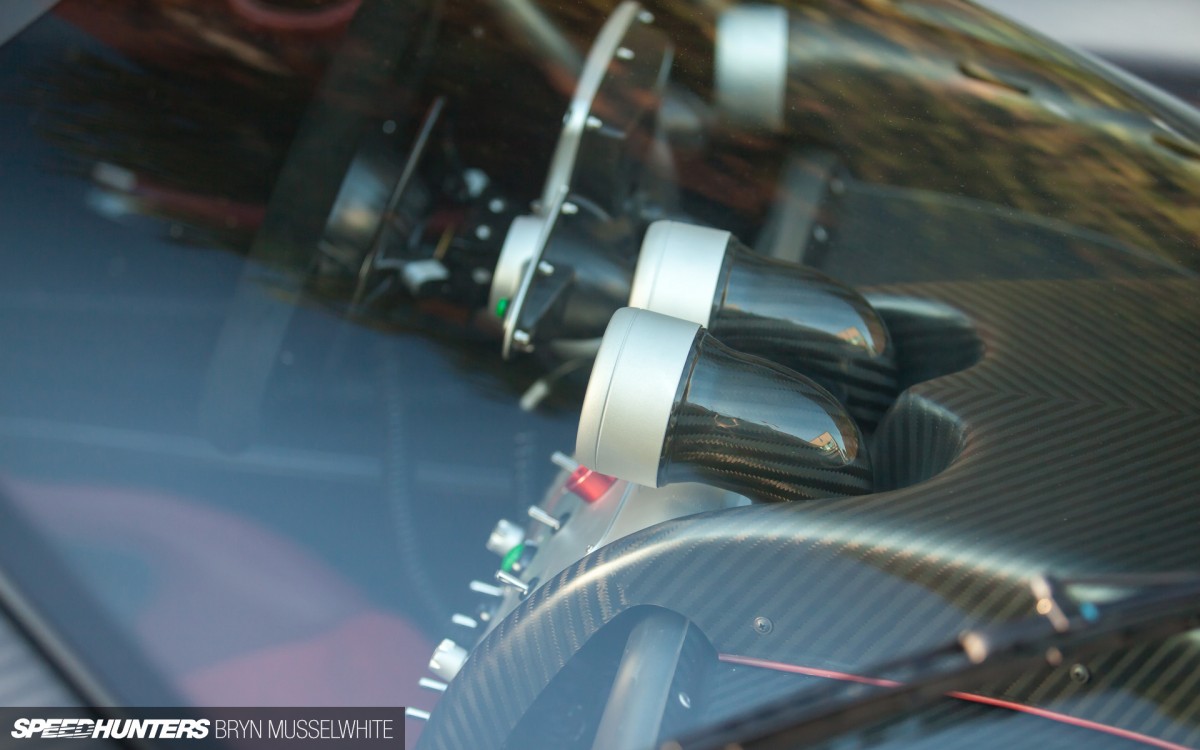 Would it have been easier to sink the dials in to the carbon cowl instead of having them on seperate stalks? Probably. Did they do it? No.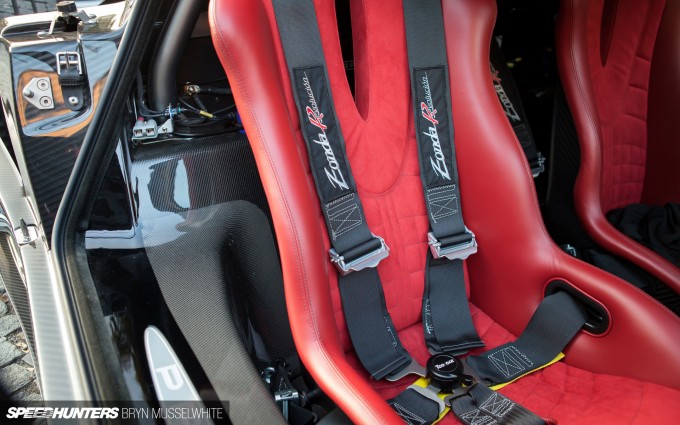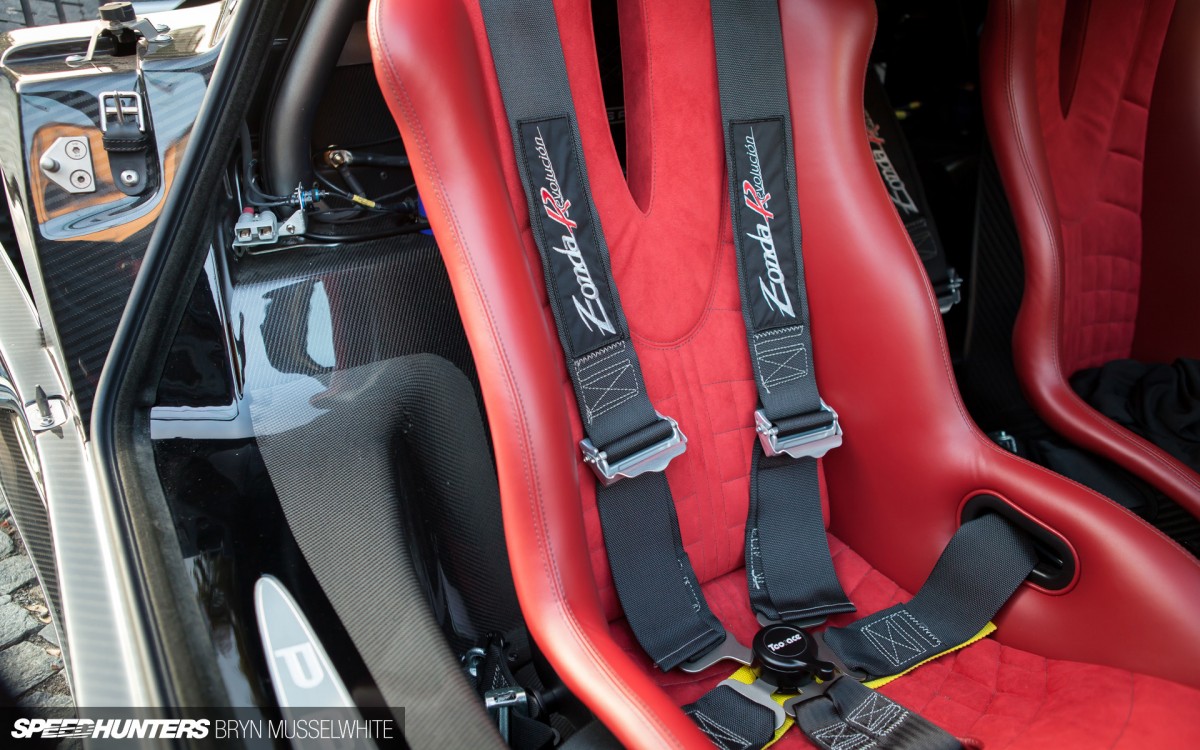 I've said it before and I'll say it again, just take in the amount of material detail you can see here. The intricate weave patterns with the leather and alloy buckle top left, the harness system over the waffle pattern alcantara and leather seat face; which is similar in design to that found in the road cars – once again you're reminded that this is a continuation, or an extrapolation, of the genes.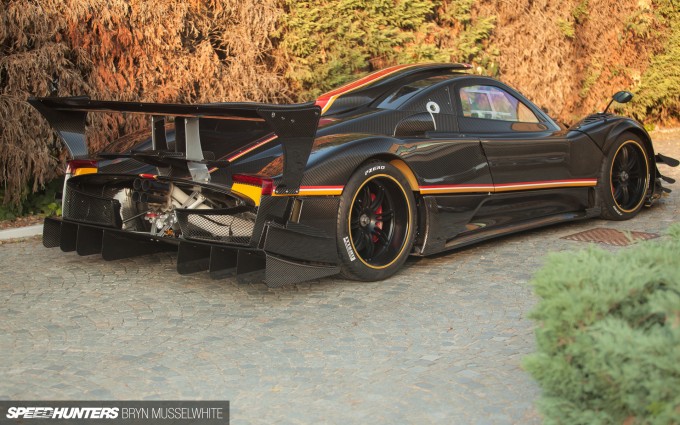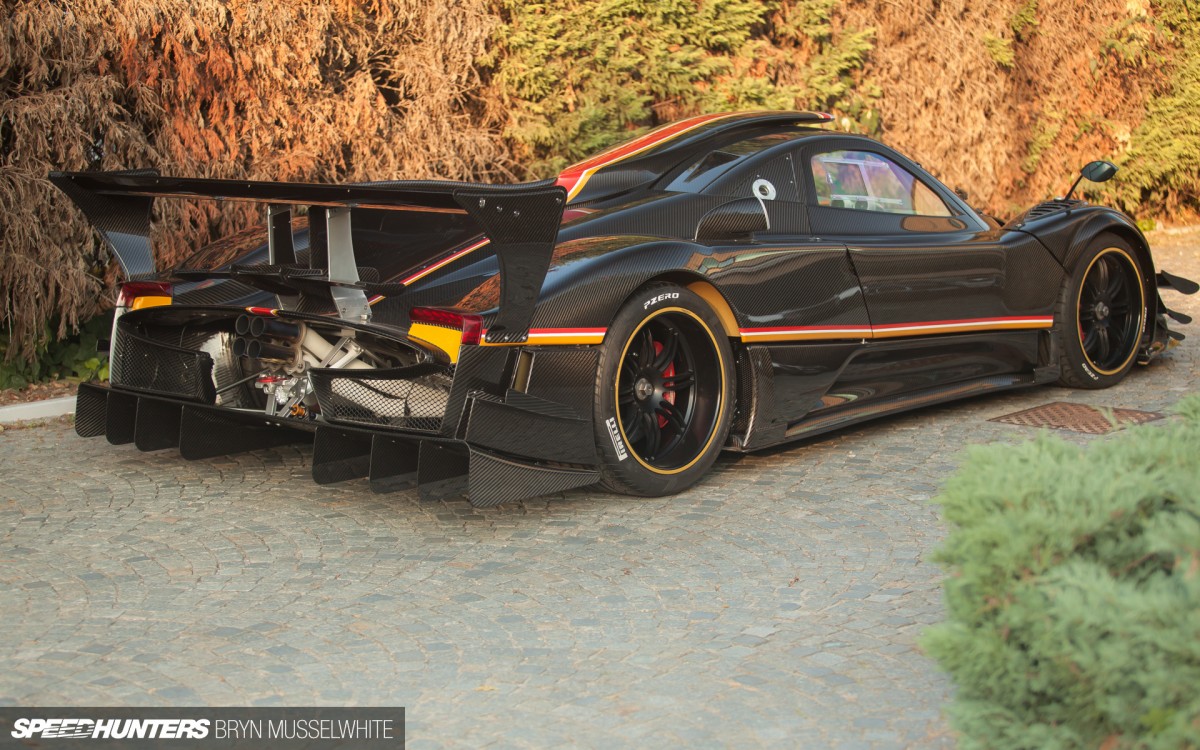 The cabin may have seemed far forward in terms of overall weighting in the previous Zonda, but here in the Revolución it's counter balanced by the rear end aero package, and there's a Drag Reduction System (DRS) which actively varies the amount of downforce the rear spoiler generates. This can be either controlled manually via the steering wheel-mounted controls, or left in auto mode to let the electronics determine the best angle dependent on speed and lateral load.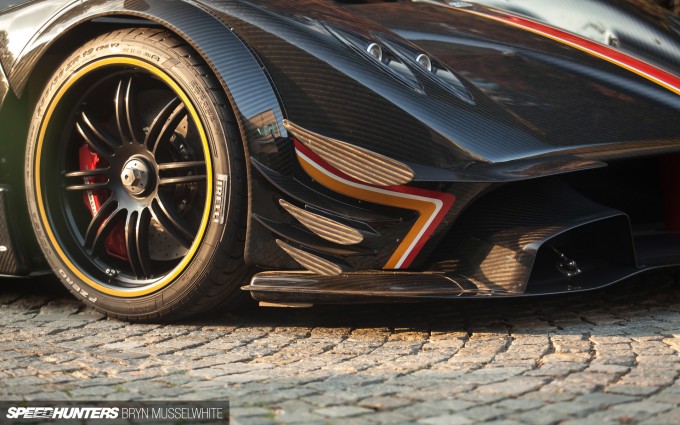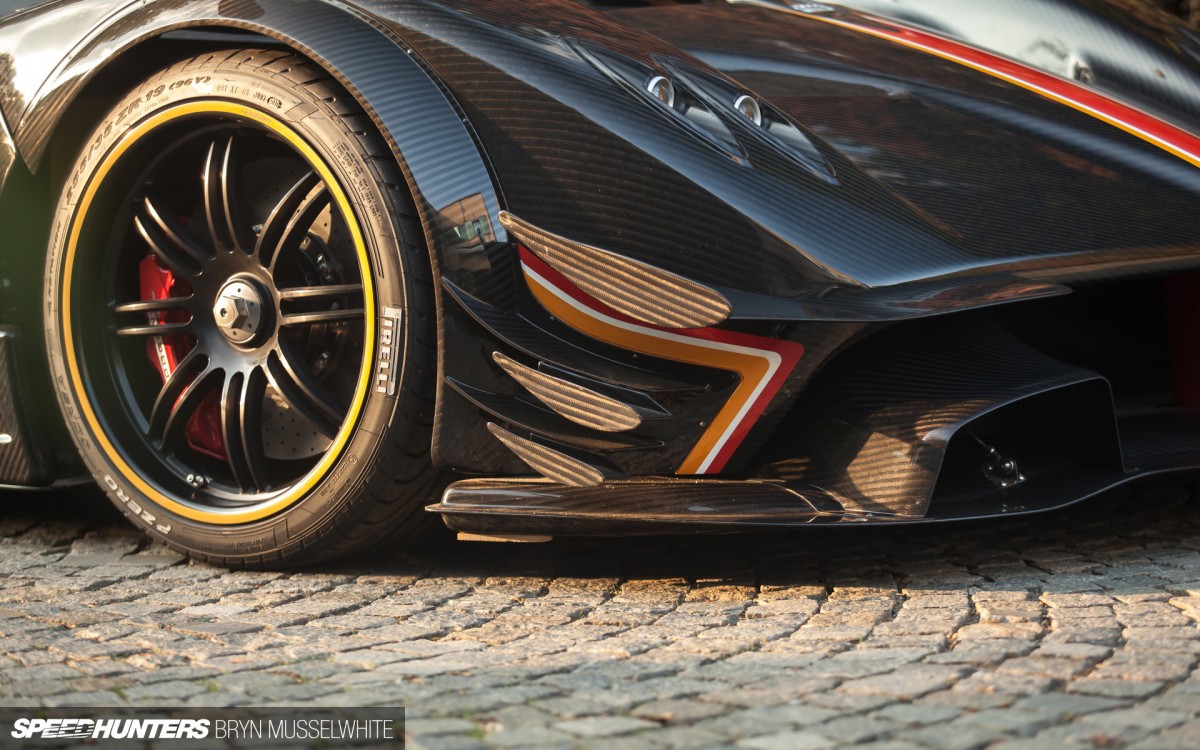 Stacked canards at the front are obviously designed to generate copious amounts of downforce to keep those Pirelli stuck to the track. But just look at the pattern in the weave as caught by the slow afternoon sunlight here in Italy, not for a second did we ever think it wouldn't accentuate the sensation of movement when standing still, but it's easy to forget just the finest of details can make all the difference, every angle giving you something new to consider.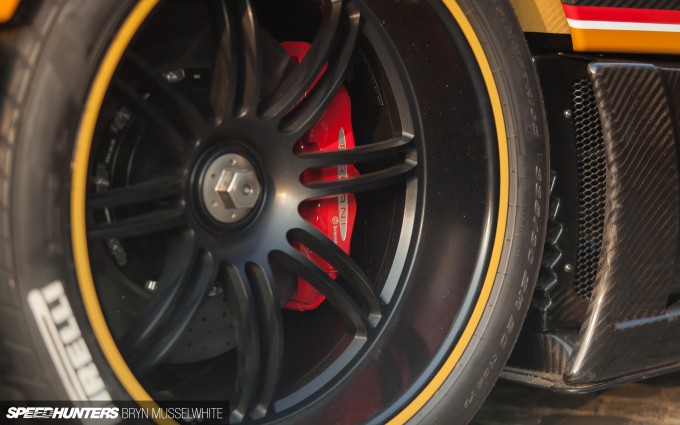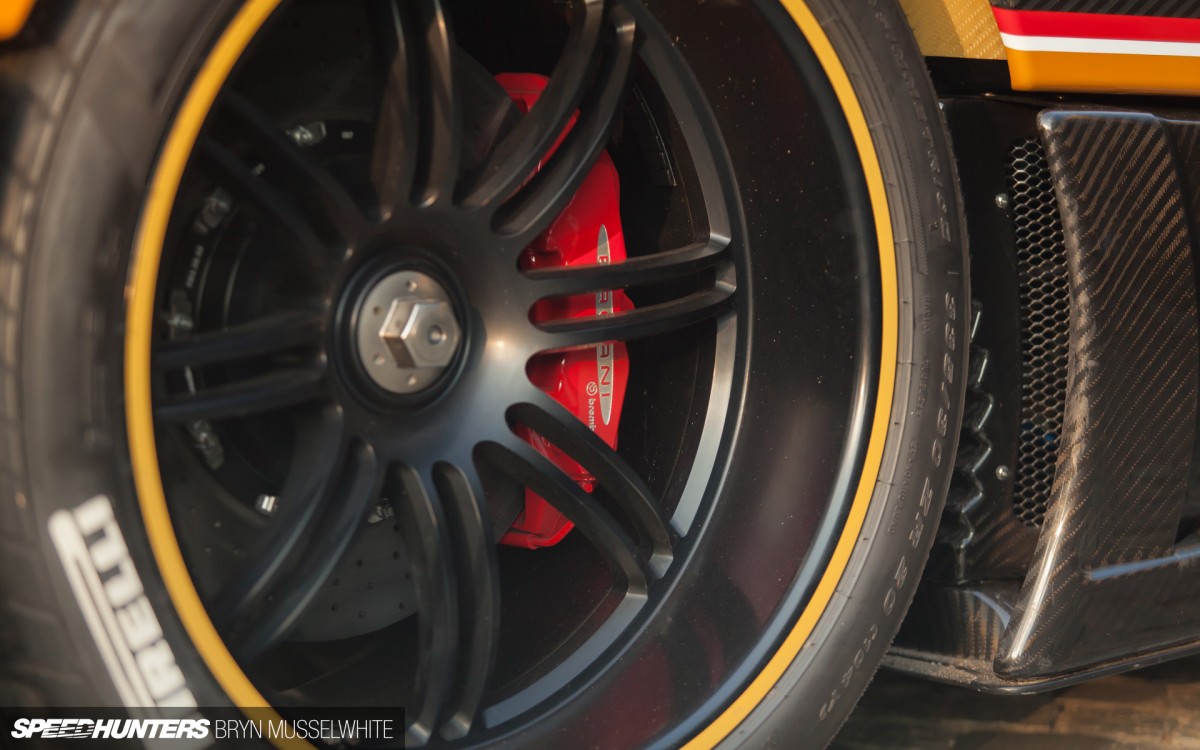 The Brembo braking package shows a 15% weight reduction with carbon rotors/discs made up of a refined composition that improves both low-temp bite, fade resistance and overall performance. This is F1-sourced technology that Pagani have tapped into. Again, another area that has seen gains that we previously wouldn't have thought needed.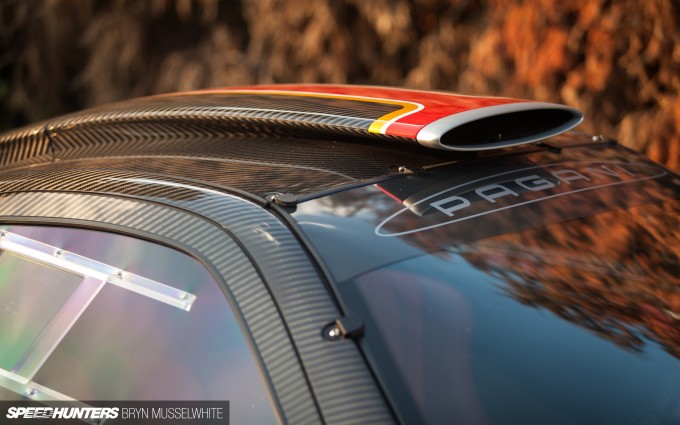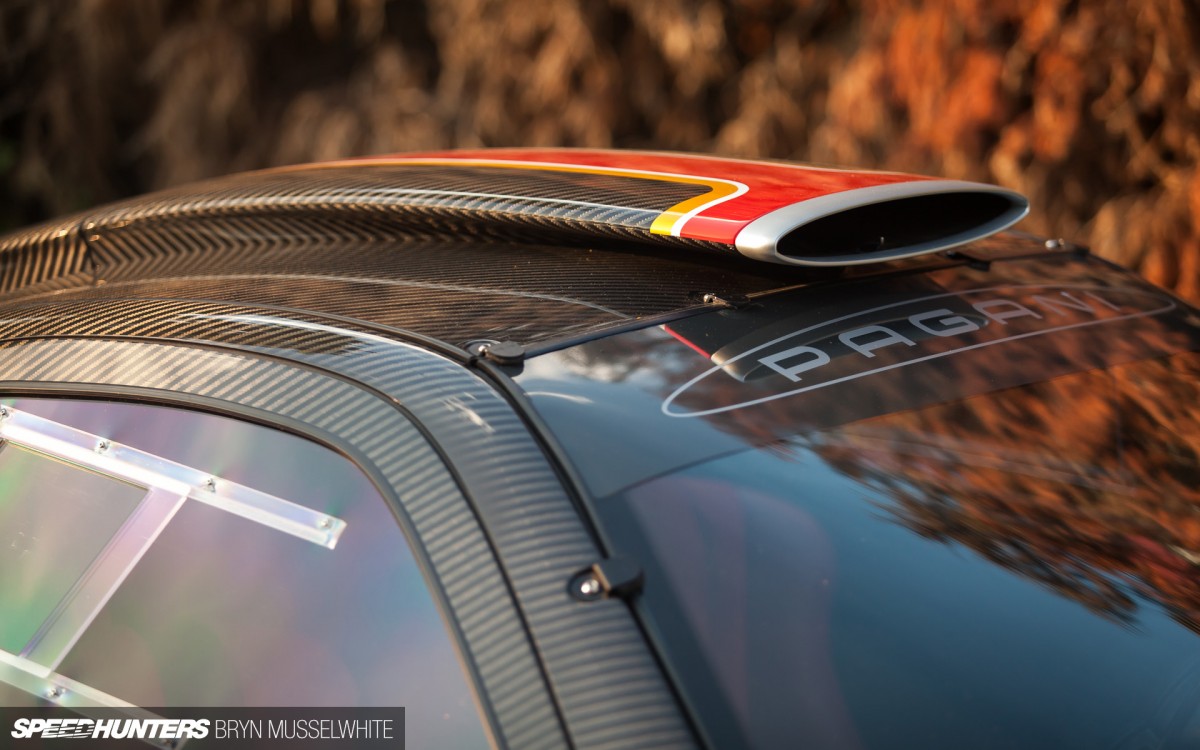 Another piece of F1-inspired tech is the vertical stabilizer which has been added on top of the rear cowl to further improve aero performance and on its leading edge it integrates with the oval roof intake which force-feeds the airbox with copious amounts of air.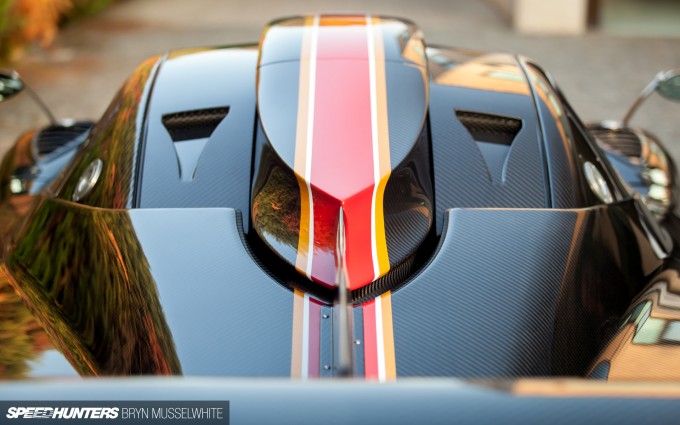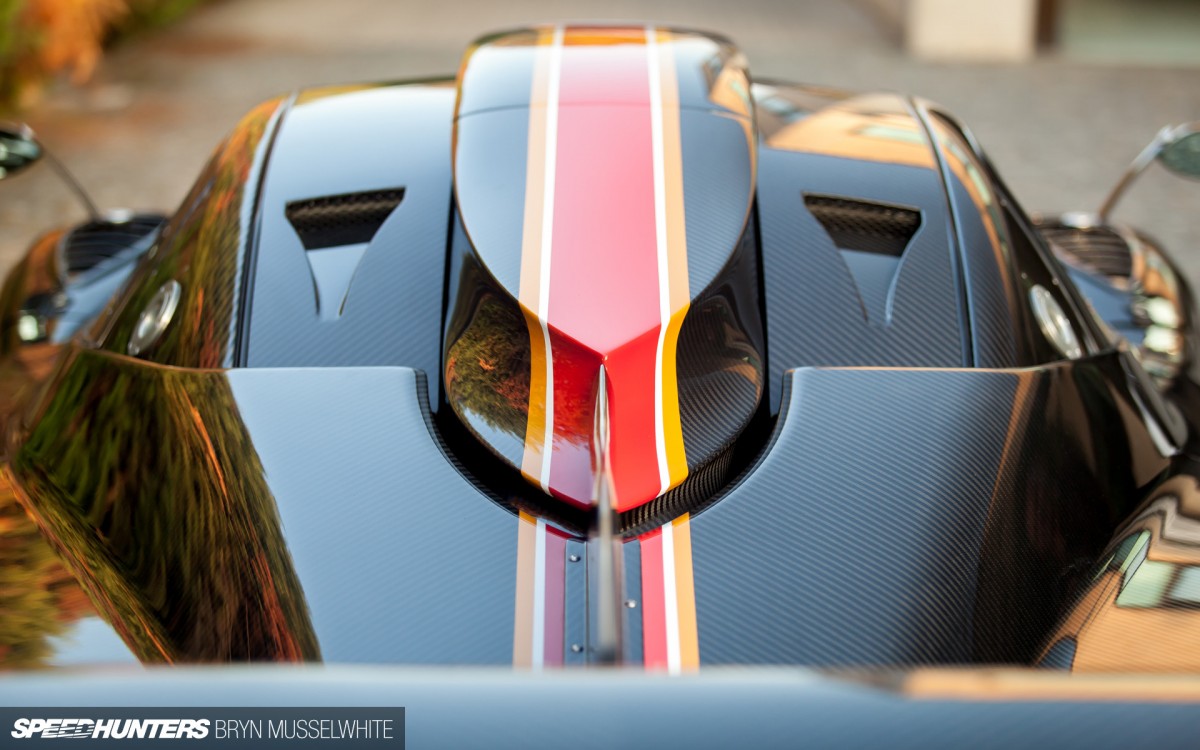 When aerodynamics are so paramount, you have to create the slippery shape and then consider what the air will do around it, utilising the surfaces available to you for the tasks at hand. In a way this creates a ram air effect to keep all 12 cylinders gulping in plenty of oxygen.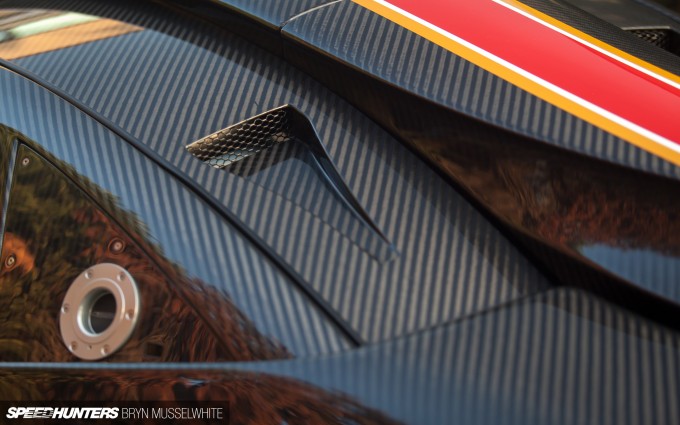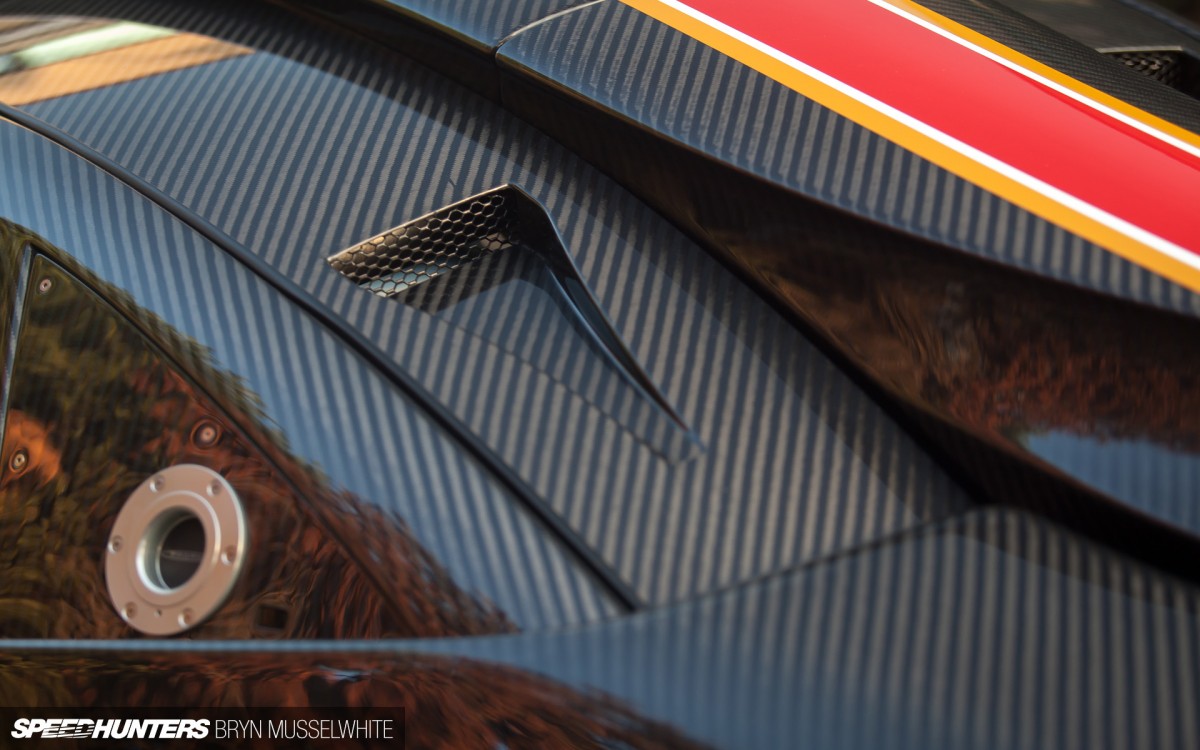 But of course, with power comes heat and there has to be a way of it leaving the rear body tub, whereupon it becomes another consideration in the overall aero package. It's often at the rear of a vehicle where things can become the most complicated as it's here that all the mixed up air needs to leave the profile in the most efficient manner.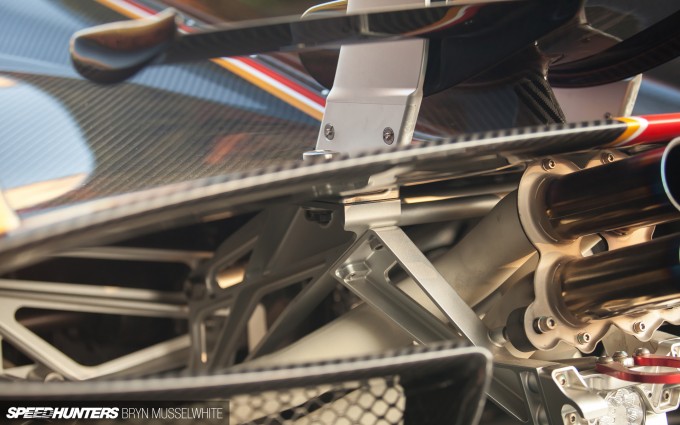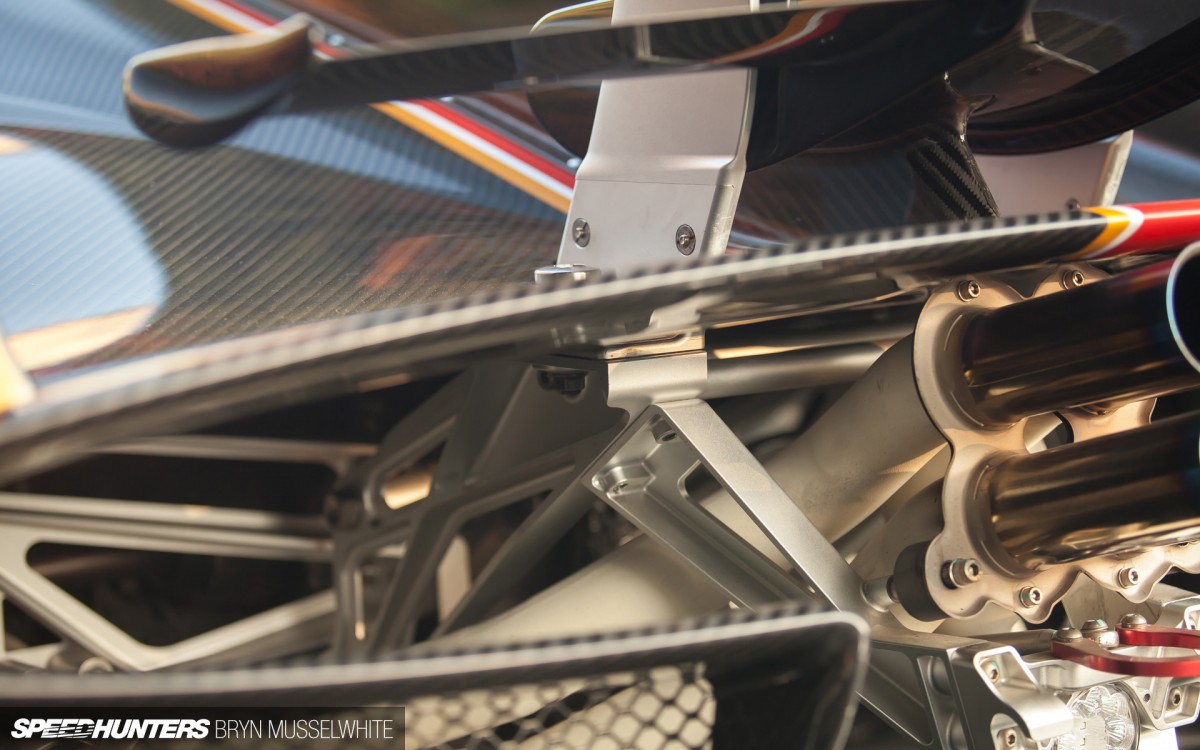 There are no useless wings bolted onto bodywork here – every gram of negative lift is transferred via beautifully machined chunks of aluminum right onto the chassis. Through the suspension and down the wheels, everything is related intimately, nothing remote or removed.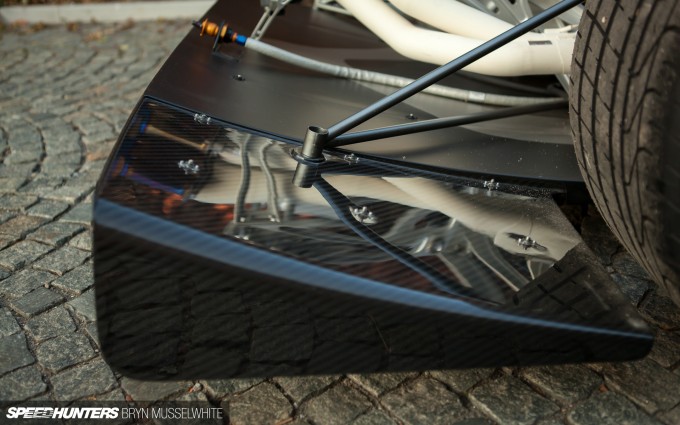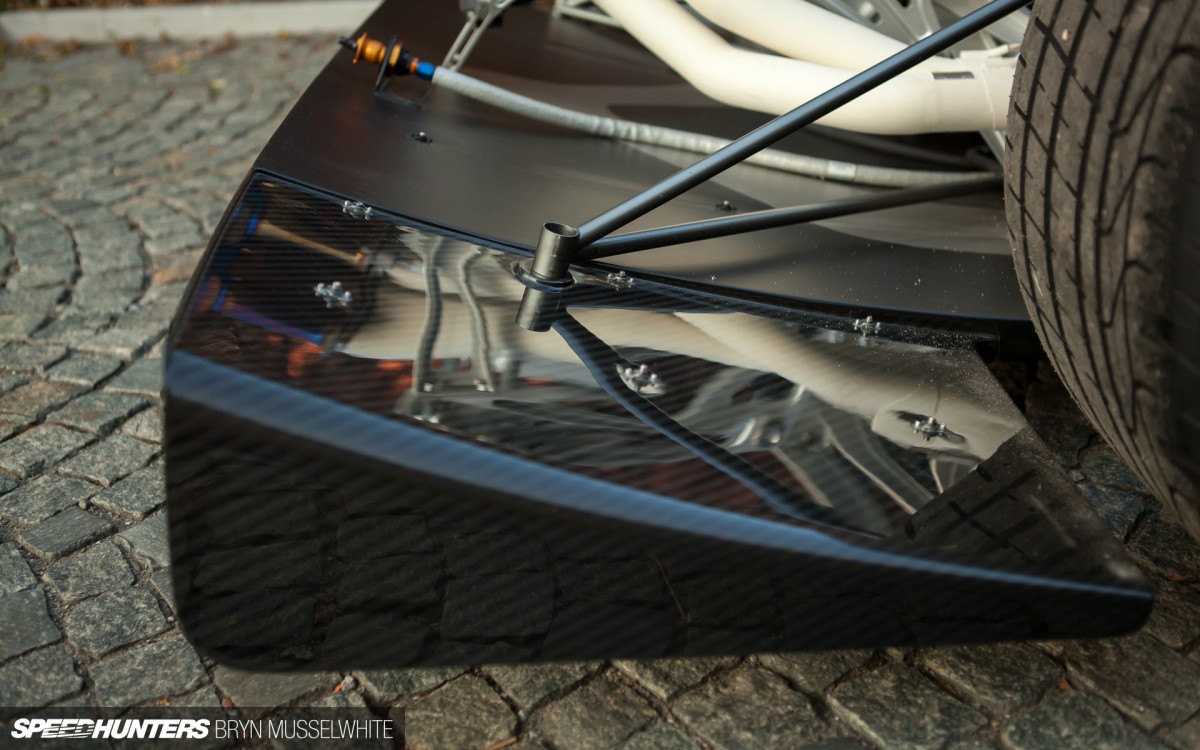 That's the feeling I get when I look at the Revolución, whether it be up close in detail, where I can admire the sheer quality of finish…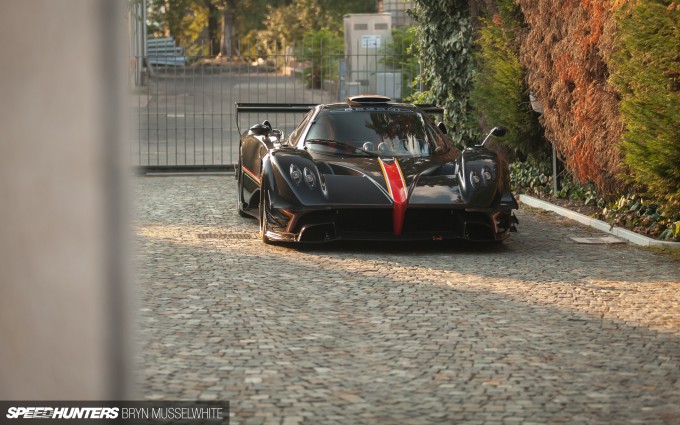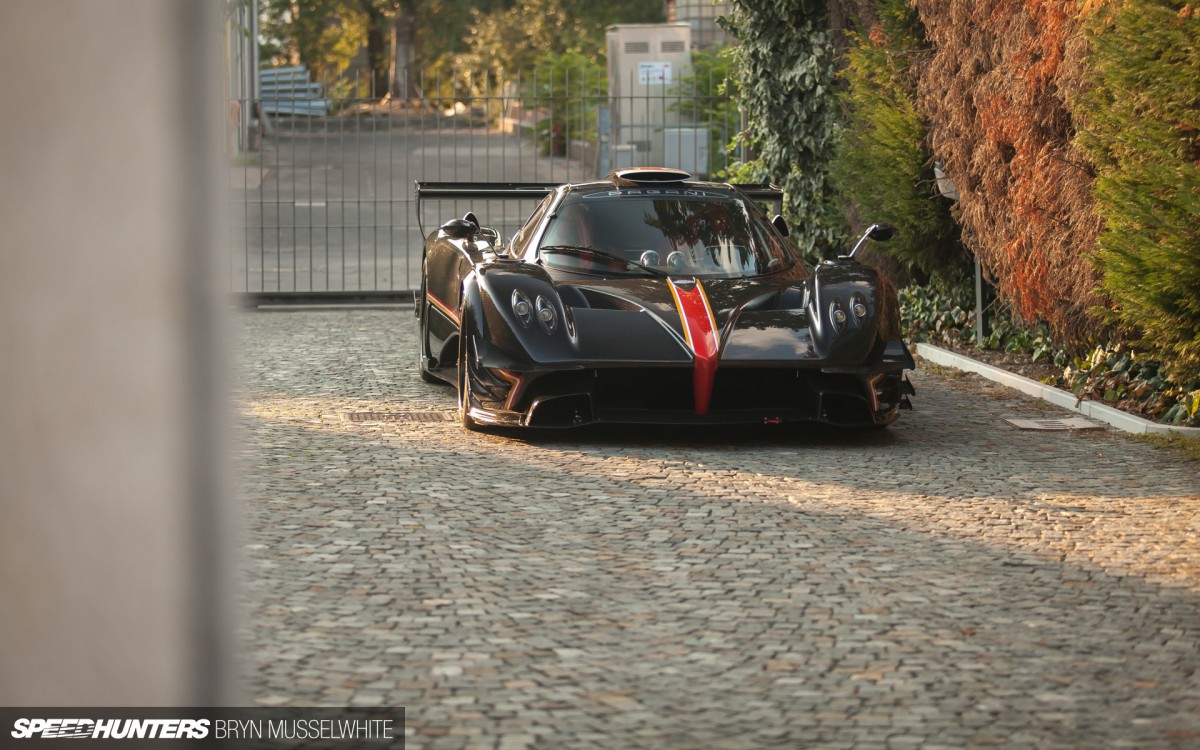 … or overall, where it gains a character that combines all of those separate elements. It's about the relationship you have with it, and although it may be one of the most imposing cars I've ever seen, resembling the sketches of somebody not limited by reality, it's still something that you can relate to. The Huayra has been available for a year or more now and Pagani still get enquiries for the Zonda; in decades to come I'm positive this car will become the stuff of legend. Do you think I'm going over the top? That the praise I've heaped onto this one vehicle has been sickeningly sweet? At first I wondered the same – was I getting carried away and should I restrain what actually felt pretty natural to write? As you've seen I decided to stick with it, because if I can't get carried away here, well, where else could I?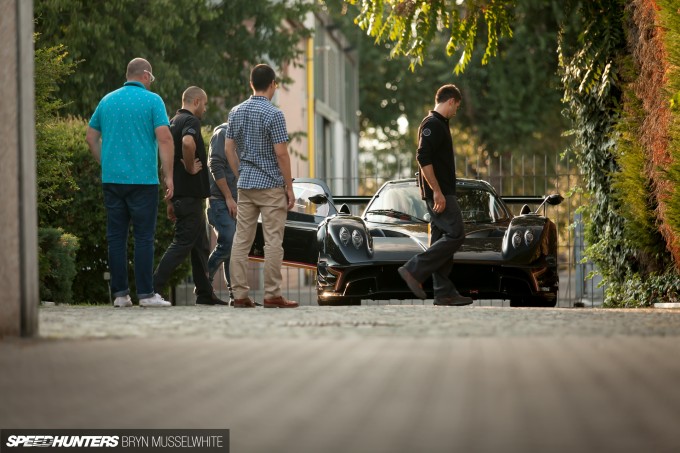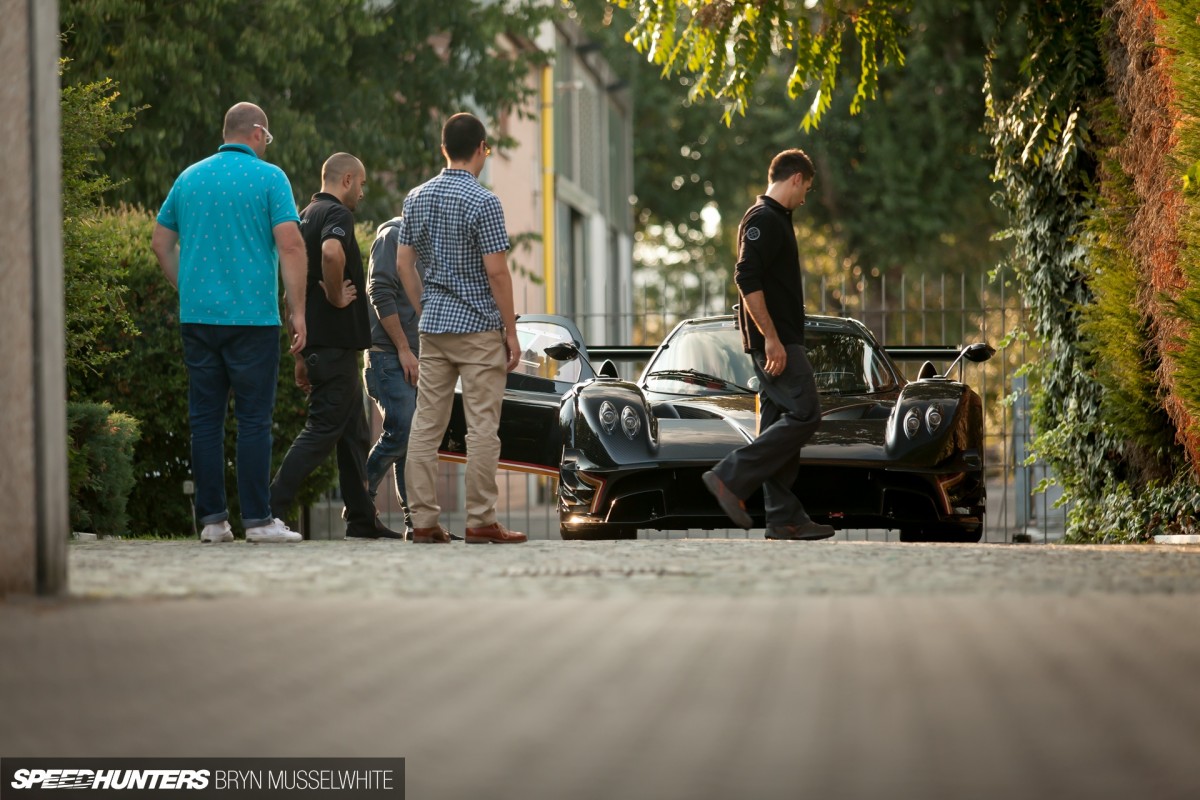 In the short time we've spent together, a bond has been made. It makes me smile to think I may well see this Revolución at an event in years to come. Either peacefully sat on display or howling its way around a track. Maybe I'll get to take a closer look and see the number, the unique trim and know that we spent time together. Sure I may never own one but I've come to realise the Revolución is about so much more than ownership. What Pagani have done here is create a vehicle which tantalises, teases, intimidates and enthrals like few others on the planet.
As much as this is about technological wonder, figures and facts, it's also about emotion and stirring your soul. When was the last time you got that from just looking at car? Now imagine how it would feel to drive.