SoCal carspotting
Last weekend's Formula Drift season finale at Irwindale Speedway was an exciting one. It was full of controversy, adrenaline-pumping tandem battles and a showdown for the championship. It was also a massively popular spectator event, with drifting fans coming not just from around Southern California but from around the world to see the action.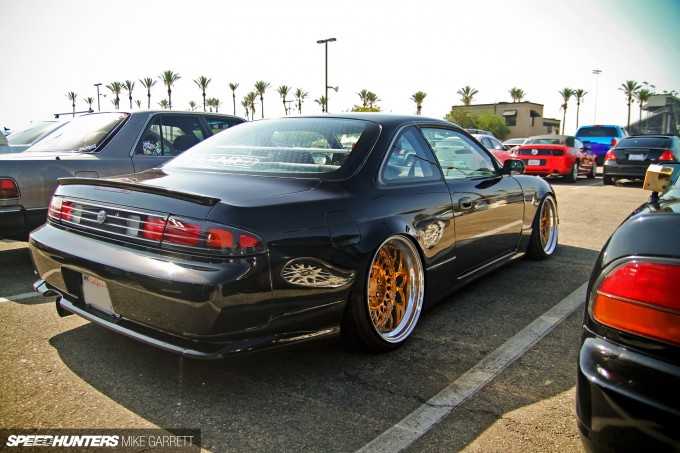 Of course these folks need to get to the track somehow and that can make the parking lot at Irwindale Speedway just as enjoyable as the main event itself. Being the weirdo that I am, I decided to spend some time on Saturday afternoon getting some exercise and hiking through the enormous general parking area to see what sort of interesting machines I could find.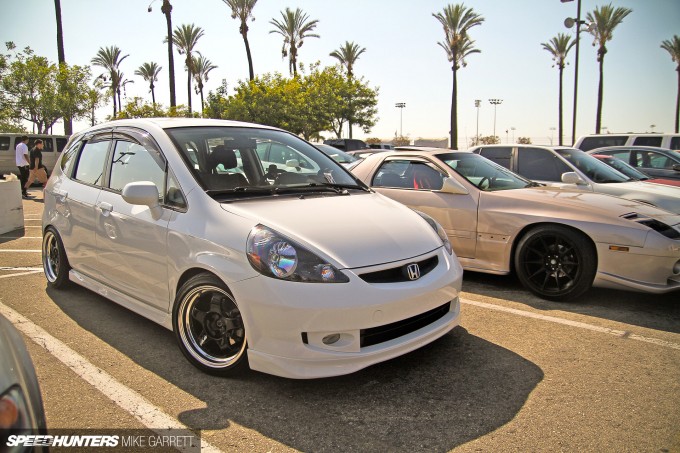 Spread amongst the thousands of cars that filled the parking lot, there were enough modified, rare, or just plain cool vehicles to easily make for a separate event in itself.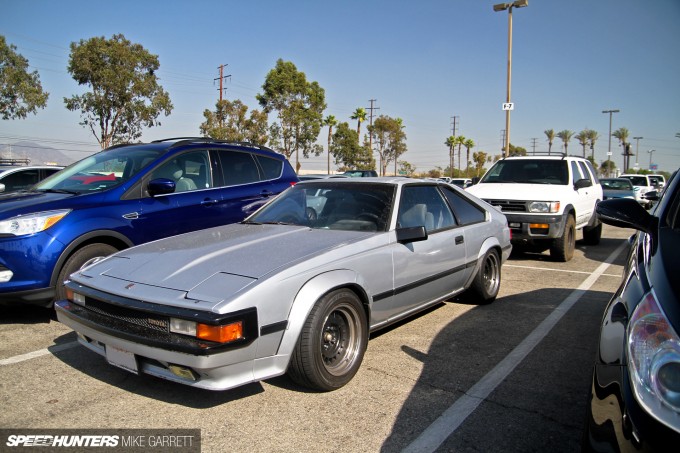 There were vintage cars, high end exotics, street legal drift cars. hot rods and more littered through the lot – a perfect symbol of just how diverse today's drifting fanbase is.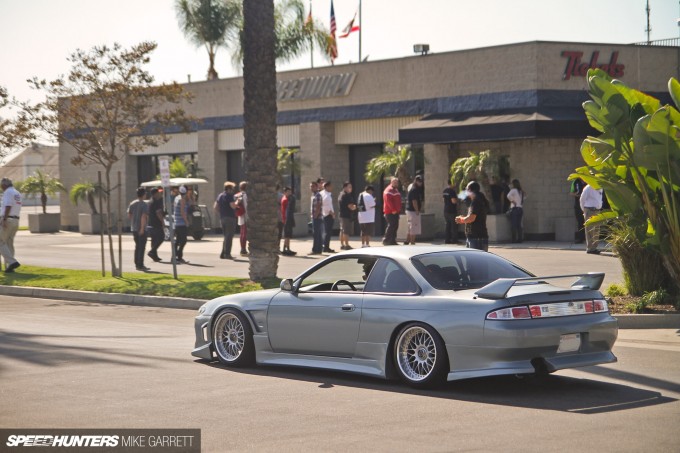 So with that said, I thought I'd go ahead and share some of the more interesting finds from my stroll through the parking lot on Saturday.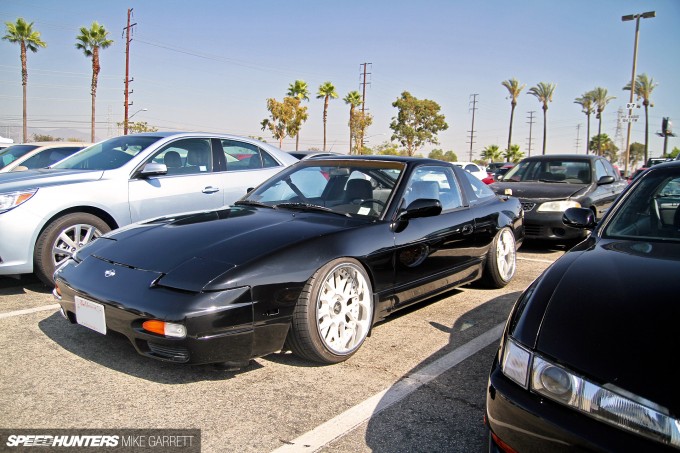 Some of the first discoveries I made were this pair of local S-chassis street cars. One an S13 fastback…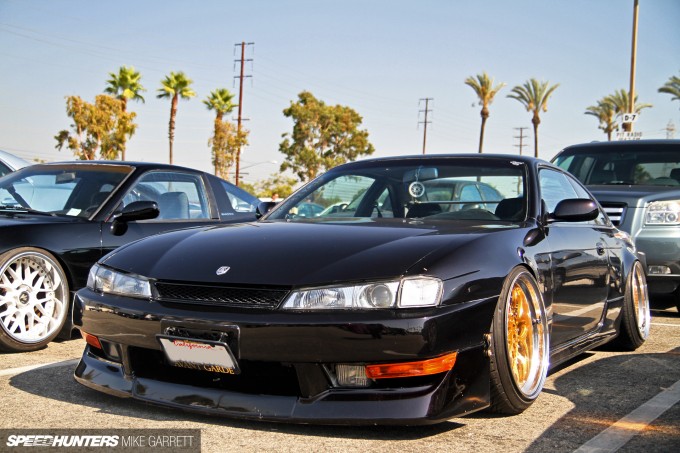 … and the other a kouki S14. As you might expect, the Irwindale parking lot was full of 240SXs in varying degrees of presentation – and these were two of the best.
Hard parking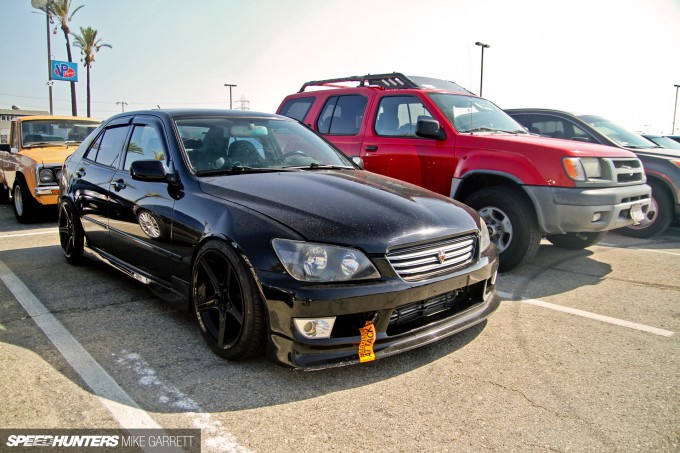 Not long after that, I spotted this black Lexus IS300 sporting some cool placement of #MaximumAttack sticker. Thanks for the support!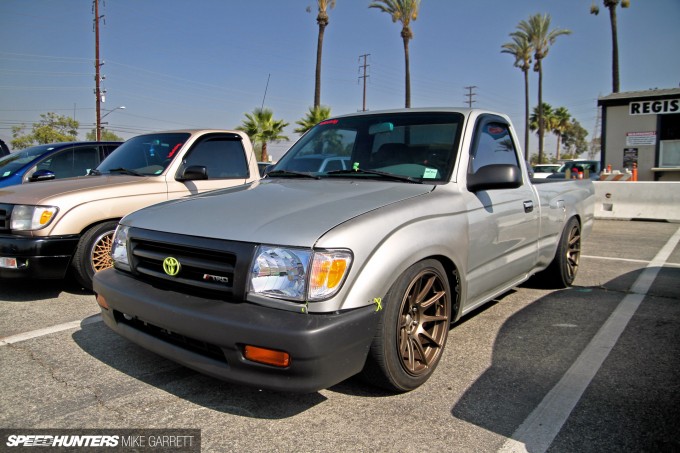 I've always liked the idea of fixing up a minitruck for drifting, and I thought this Toyota Tacoma is a good idea of what can be done with these little pickups.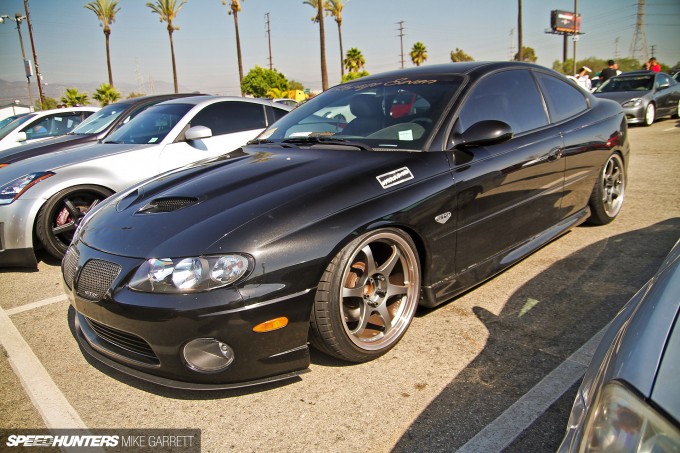 Here in the USA it's a Pontiac GTO, but our Aussie readers will immediately recognize this car as a Holden Monaro.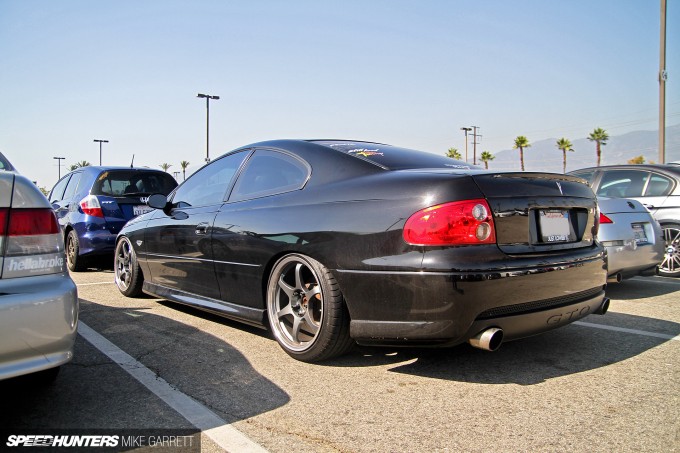 This  particular Goat was looking pretty radical sitting low over a set of SSR wheels.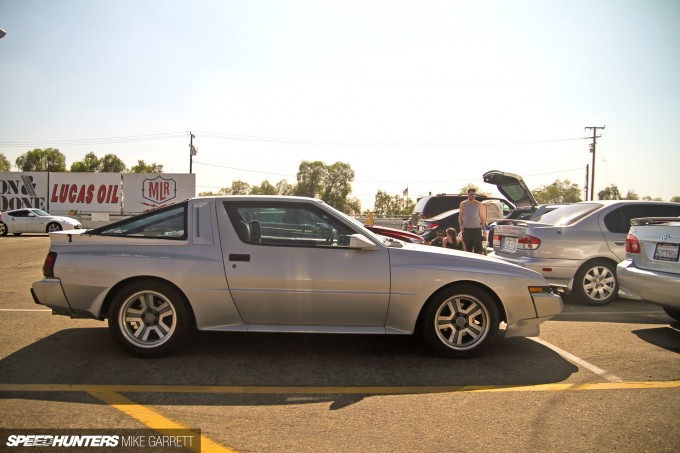 Whether stock or modified, it's always nice to spot a Mitsubishi Starion or Chrysler Conquest on the road these days. Could these things become the next big '80s classic?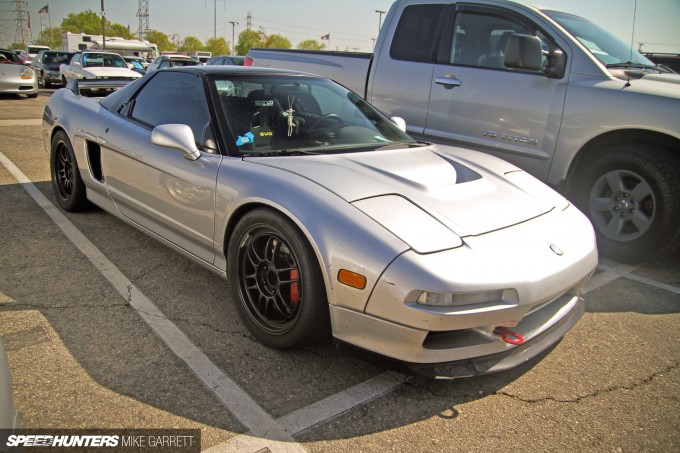 Speaking of classics, here's one of two first generation NSXs I came across. With Enkei RPF1s, a front tow hook and a Sparco bucket seat it seems this example sees plenty of track use.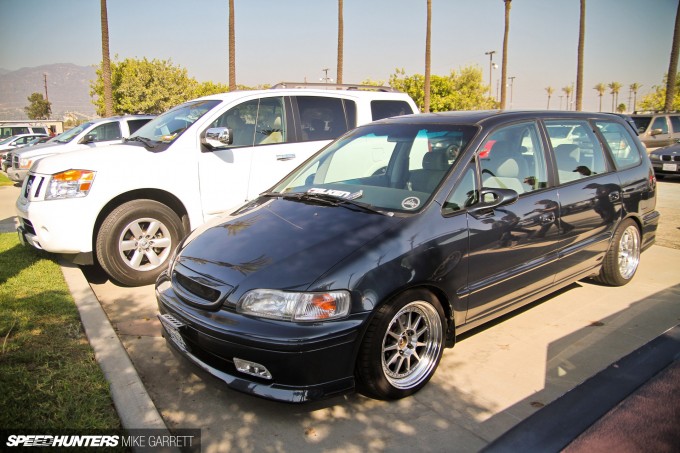 If you follow The Chronicles blog, you might recognize this Honda Odyssey as Joey's new daily driver. It's rolling on a set of BMD wheels from Japan, and in terms of daily haulers it's a fine choice.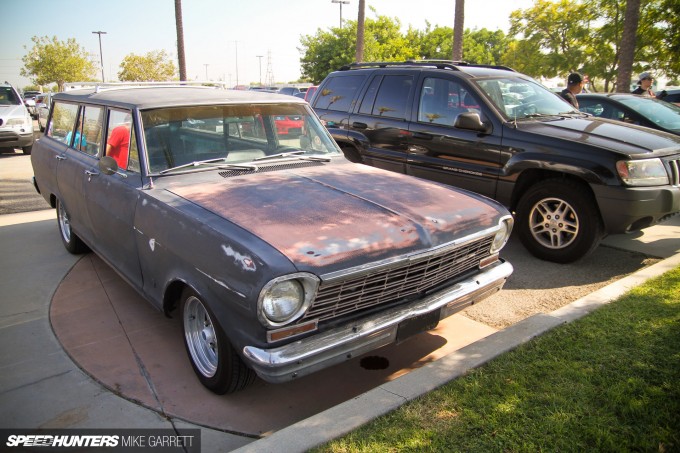 Sitting directly beside the Odyssey was a first generation Chevy Nova Wagon, which I believe belongs to Jon Chase from DSTROYR.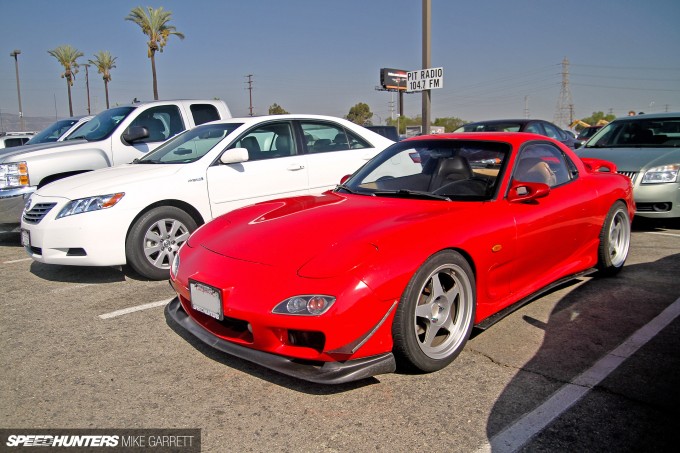 Another neat find was this FD3S RX-7 rolling on a set of Regamaster wheels, and also equipped with a pair of Speedhunters license plate frames. Cool!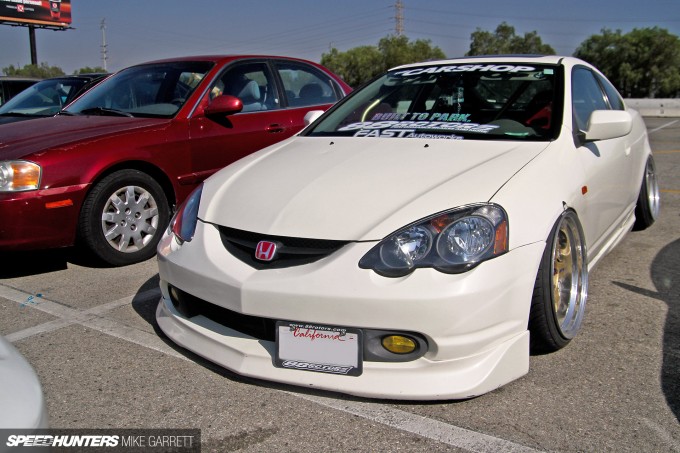 "Built to Park" proclaims the decal on the windshield, and indeed it was.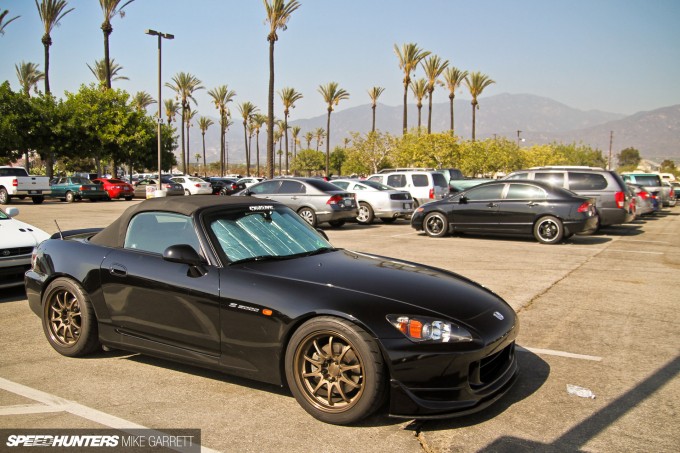 Those who are put off by the hard parked RSX will probably appreciate this simple and functional S2000 representing Evasive Motorsports.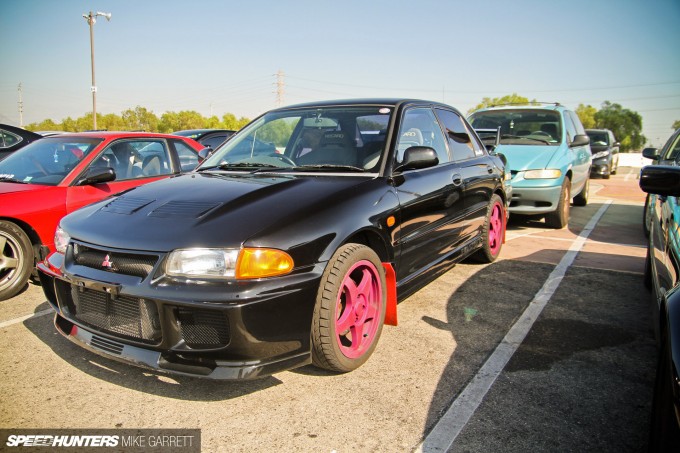 Here's something you won't find often in California – an early model Lancer Evolution.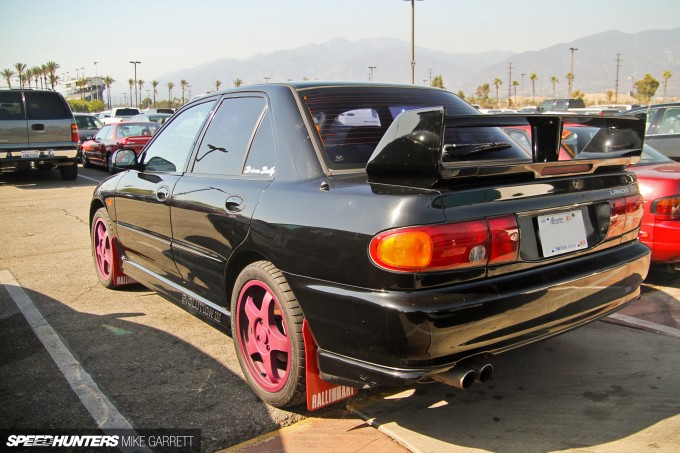 Not surprisingly, the Evo was wearing Canadian plates. The accessibility of pre-owned JDM automobiles is just one more reason to envy our neighbors to the north.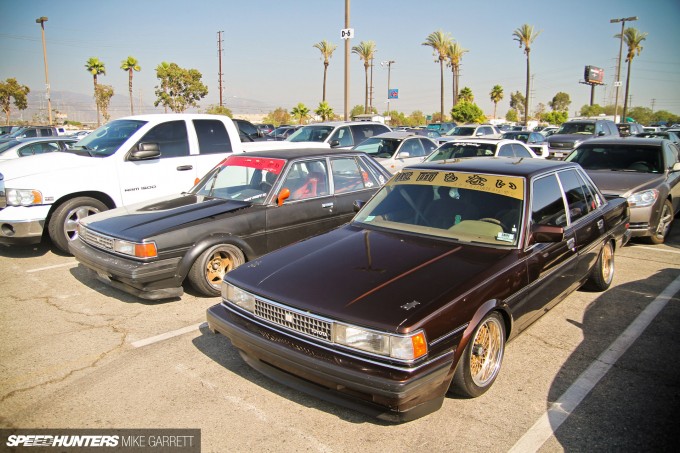 I also found this pair of MX73 Toyota Cressidas representing the SoCal kyusha community.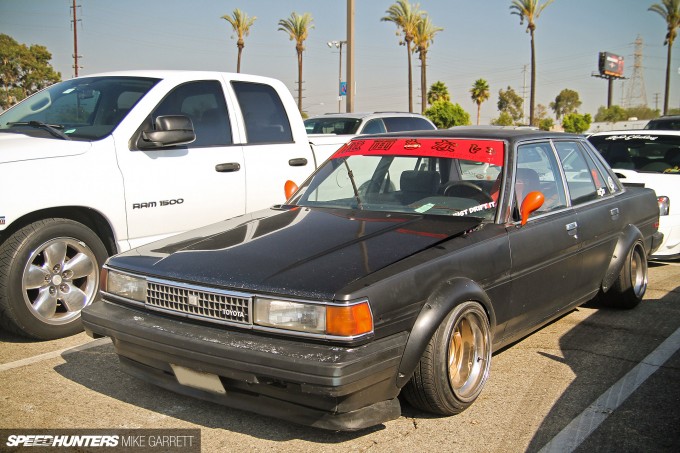 One was looking pretty mean in flat black with bolt-on overfenders…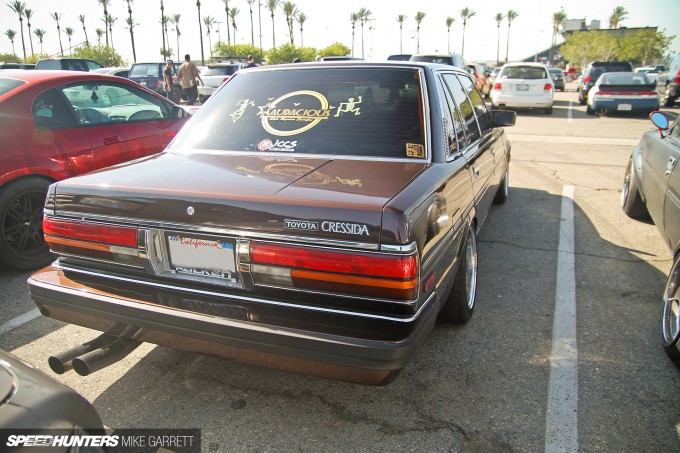 … while the other was painted in a very '80s root beer hue with a set of SSR mesh wheels.
Hybrids to muscle cars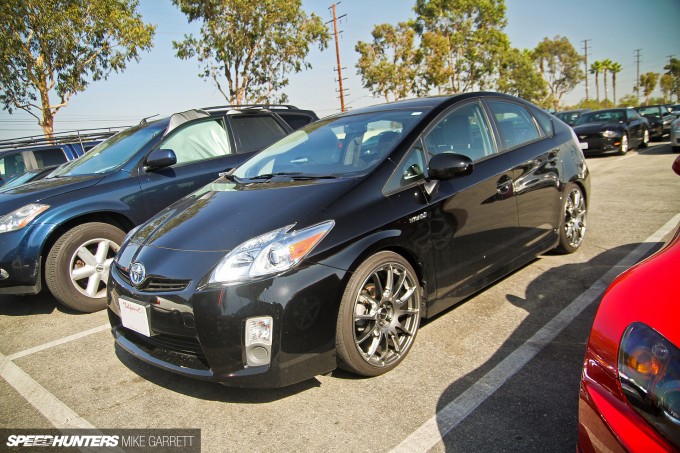 The customized Toyota Prius is rather common in Japan, but they are few and far between on these shores. Here's one sitting on a set of Volk Racing G12 wheels with some subtle lowering.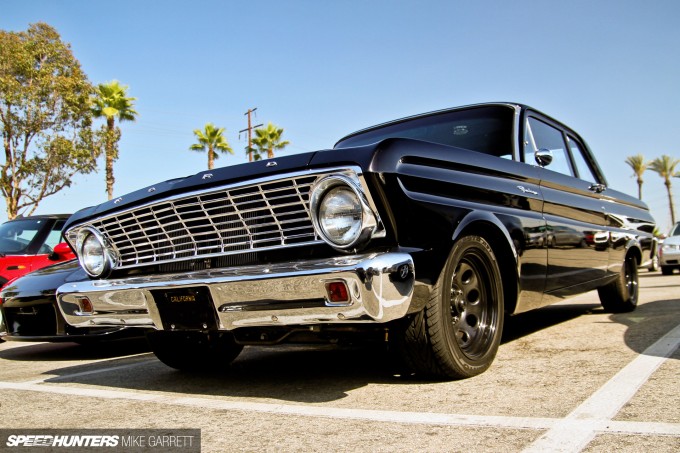 Not down with the hybrids? How about this brawny Ford Falcon then?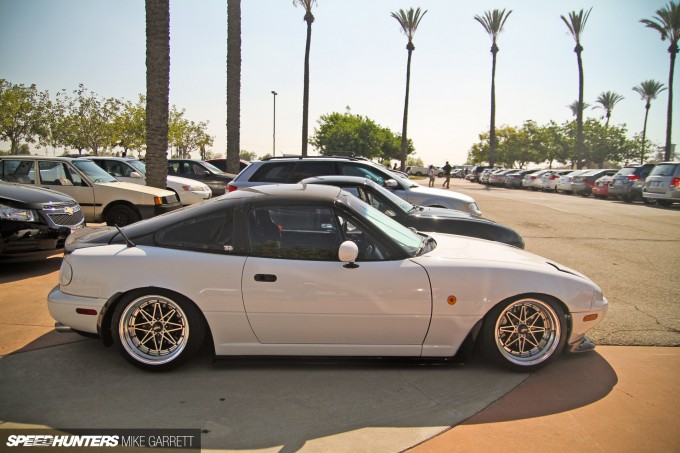 There's never a bad time for a Miata. Here's one wearing a custom fastback hardtop.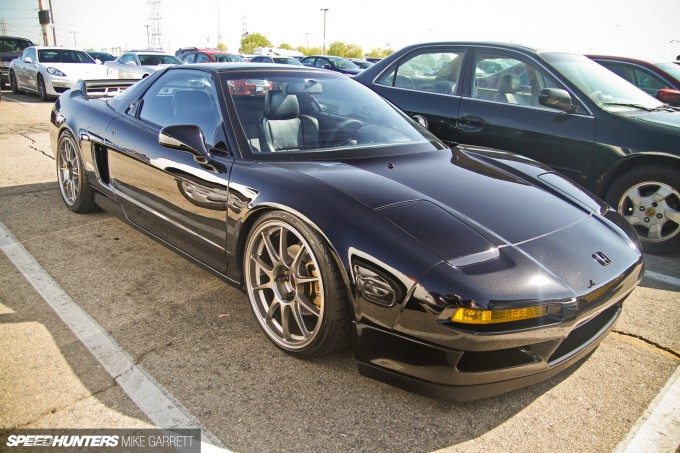 The second of the two NSXs I spotted – a nice original specimen with a few subtle modifications.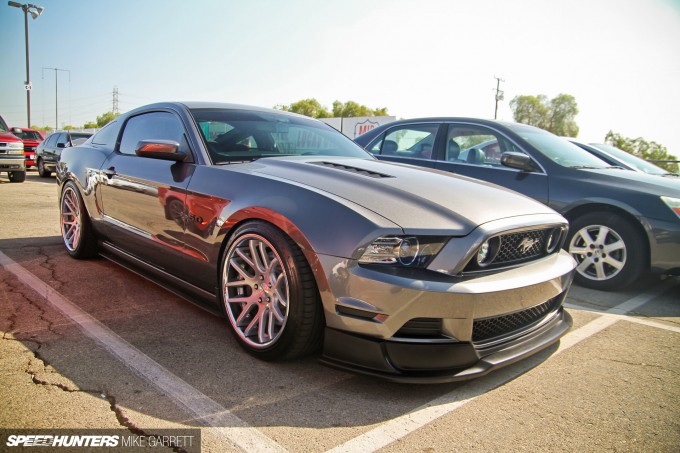 At the risk of using a played out term, I will say this 5.0 Mustang has a pretty nice stance. Perhaps the owner is a Vaughn Gittin, Jr. or Justin Pawlak fan?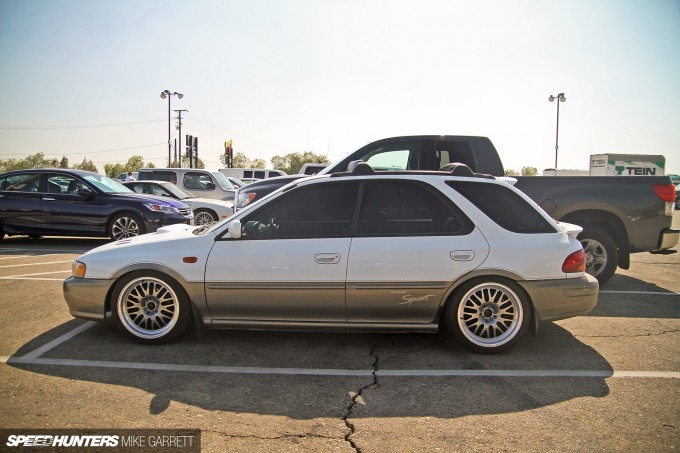 This is a first generation Impreza Outback Sport, and based on its appearance I'm guessing there might be a turbocharged engine swap lurking beneath that scooped hood.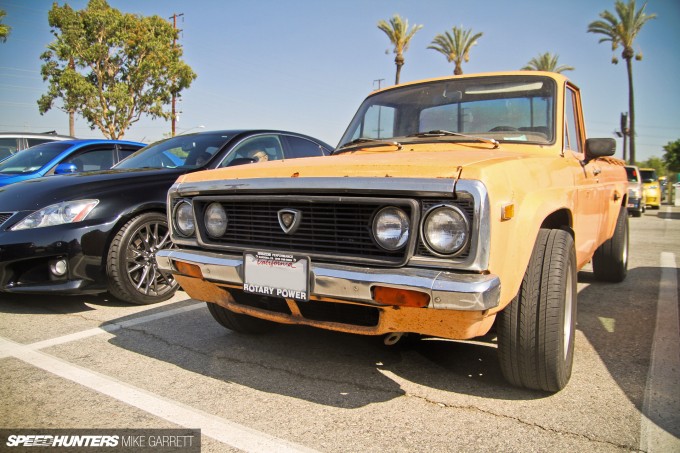 Talk about rare. It's a Mazda rotary pickup!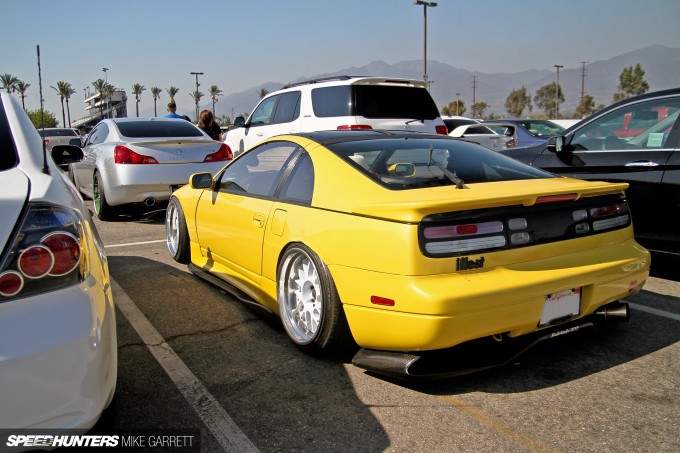 Here's a rear view of the Z32 300ZX from the opening image. I'm not sure if it's just me, but these cars seem to be picking up a bigger following recently.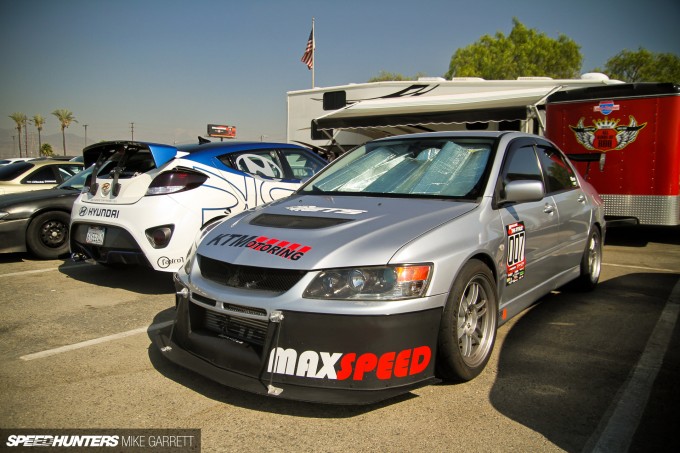 Time attack car on the street? Sure, why not?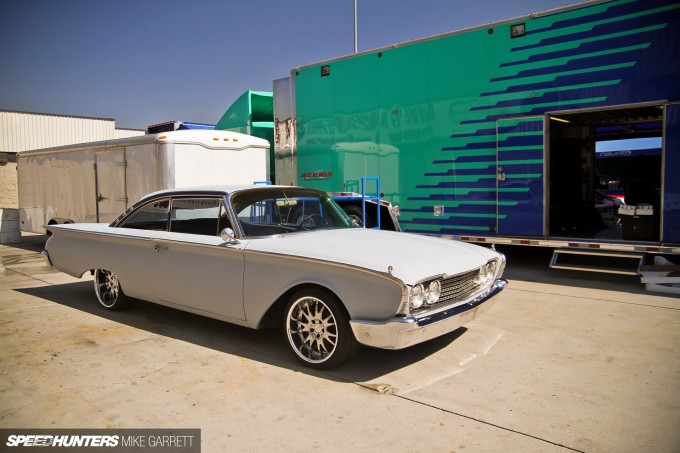 Last but least, I wanted to share one car found not in the parking lot but in the paddock. This is Justin Pawlak's 1960 Ford Starliner which he calls the Hotliner. I'm guessing it might be the only Starliner in the world rolling around on a set of big-lipped AME wheels.
There you have it – whether its banked corners or flat parking lots, Speedhunting really has no boundaries.