As strange as this might sound, I'm pretty sure Initial D is the reason I am sitting here right now. Not just writing this story I mean, but the reason I've found this amazing career as a Speedhunter and professional car maniac. Yes, it's amazing and a little bit scary just how much this animation and comic book series from Japan has impacted my life.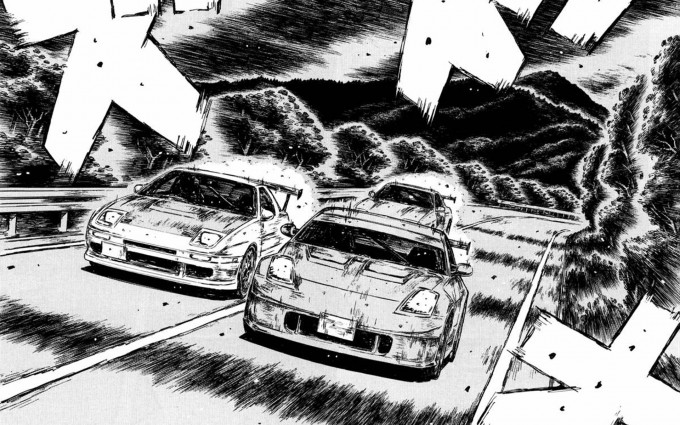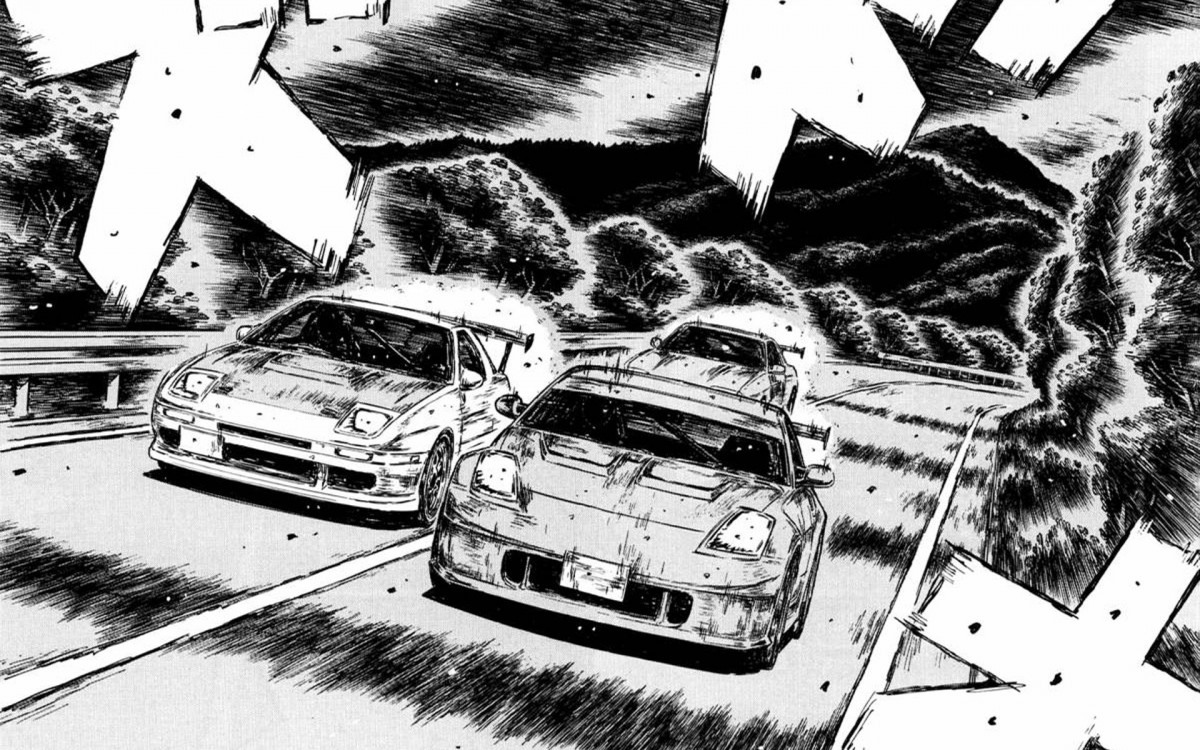 With the Initial D manga series recently publishing it's final volume, I thought now was the perfect time for me to share the story about how Shuichi Shigeno's fictional saga of Japanese touge racers helped to shape my career path and my life in general. So in a way this is part retrospective, part editorial and part autobiography.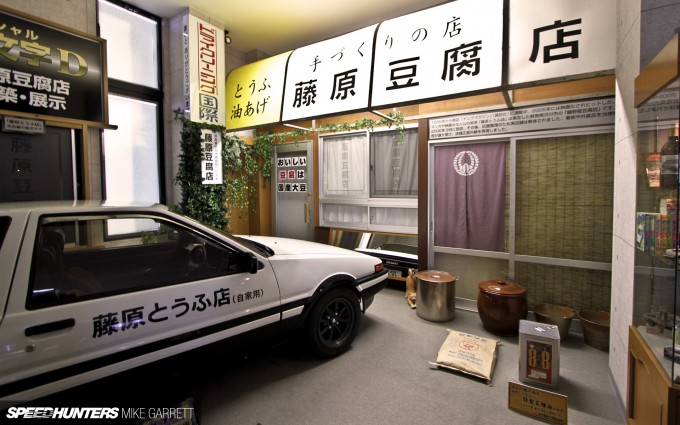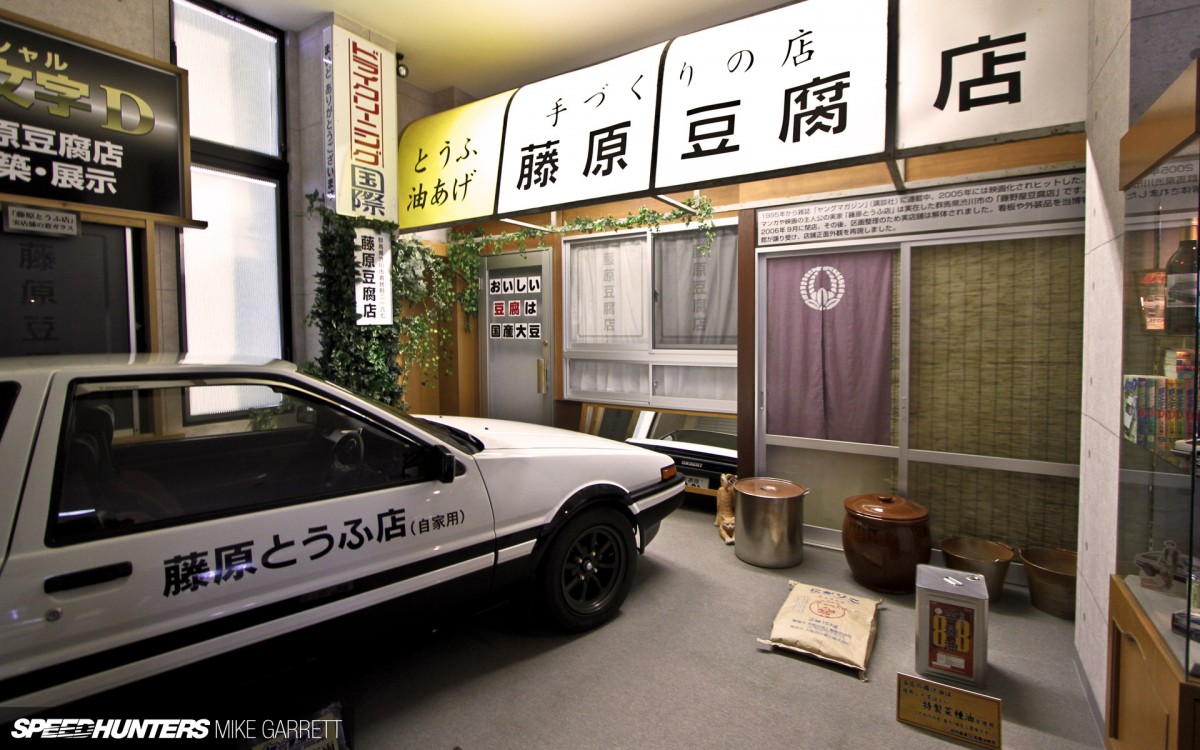 Initial D is not responsible for my love of cars, but it is something that dramatically changed the way I see them – specifically those that come from Japan. Thanks to the influence of my dad, I've pretty much been fascinated with automobiles since birth. I spent my childhood watching dozens of cars coming and going from our driveway as my dad bought them, fixed them up and then sold them. There was everything from muscle cars to pickup trucks, VWs, and just about everything else.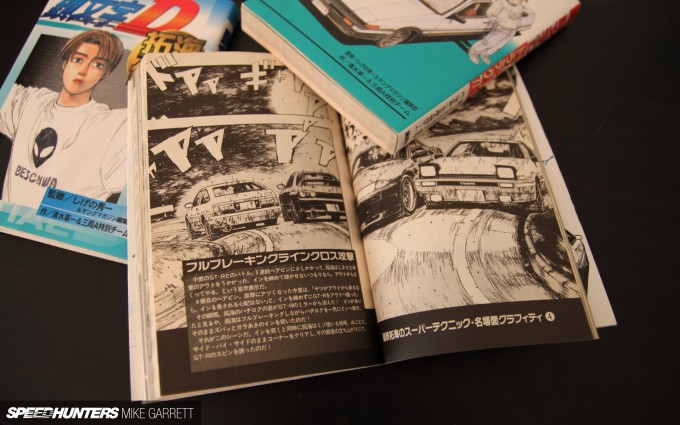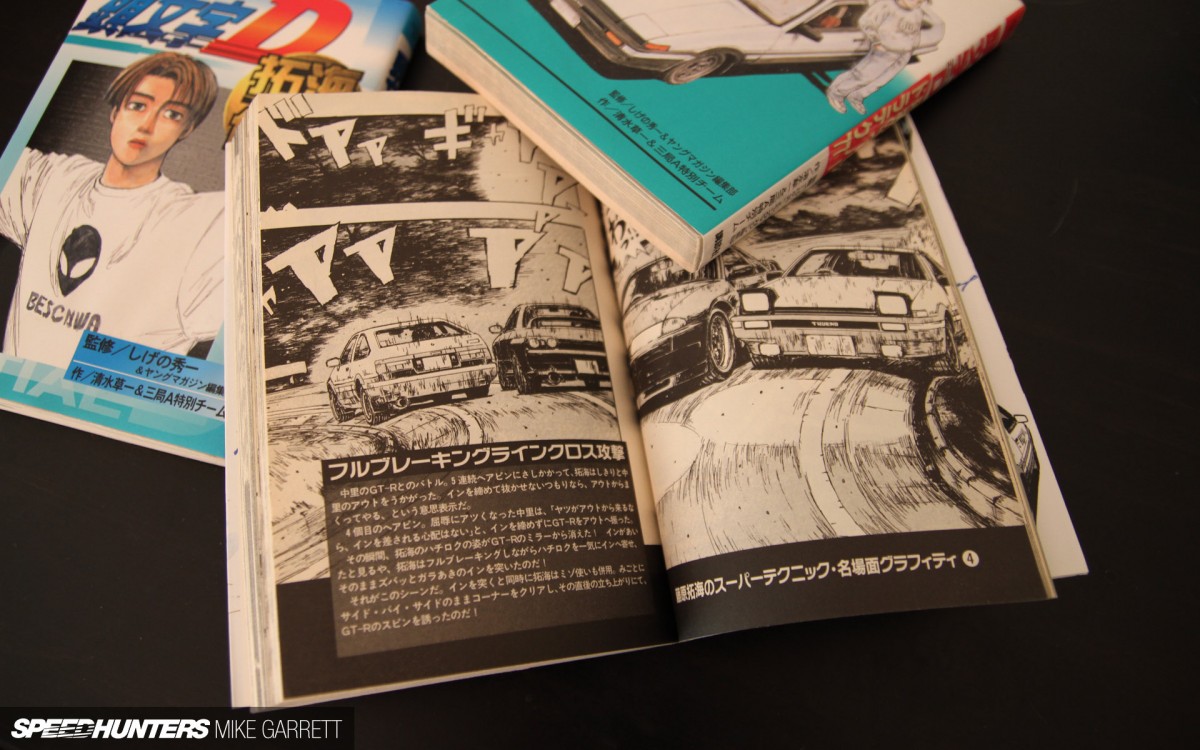 Although I was brought up around all sorts of cars, it was the muscle cars that really rubbed off on me – especially after spending countless hours riding in the backseat of my dad's '70 GTO. Once I got my own drivers license in 2001, I drove a '73 Plymouth Duster and later moved on to a series of 5.0 Mustangs and Z/28 Camaros through my high school days. Where do the Japanese cars that I now love so much fit into all of this? That's where Initial D comes in…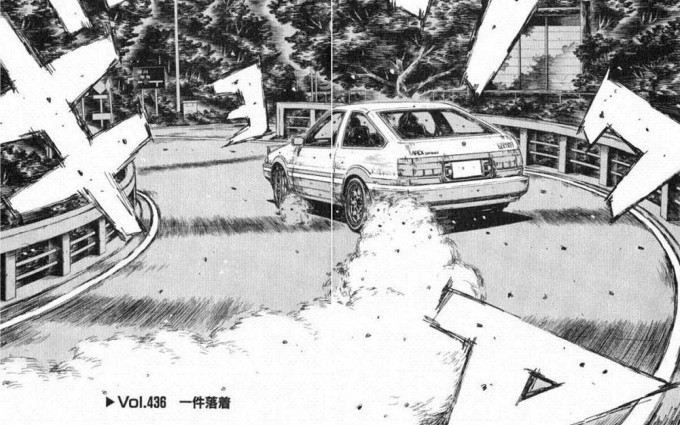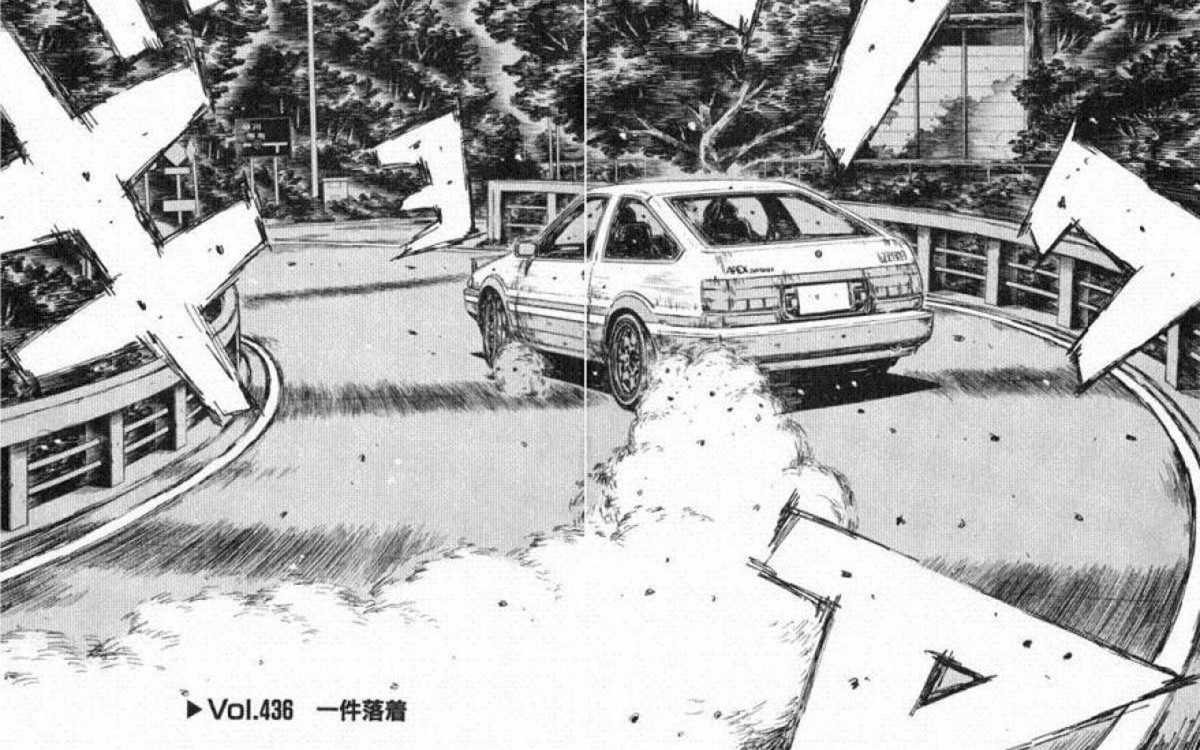 I was never one of those die-hard USA guys that hated foreign cars. In fact there were plenty of Japanese cars that I respected thanks mainly to video games, but my image of the 'import scene' here in the US was not a good one. This is the early 2000s we are talking about. To me tuner cars were the stuff you saw in the Fast & The Furious or at Hot Import Nights with cotton in the fender wells and surrounded by break dancers. This was the era of vinyl graphics, painted interiors, horrific body kits, giant spoilers and annoying mufflers – the stuff my friends and I would laugh at. It all seemed like a whole lot of attitude and flash, but very little substance.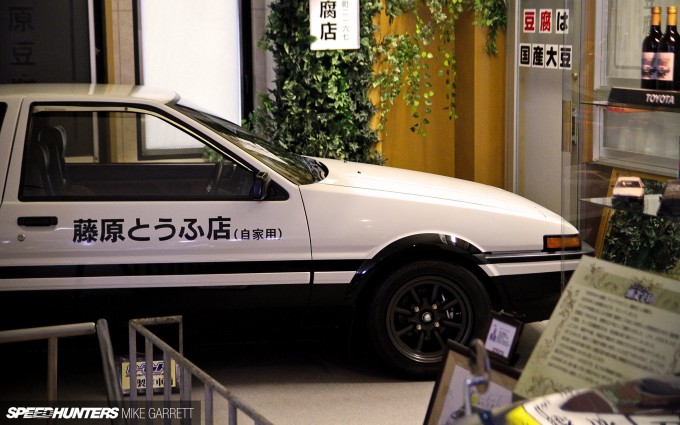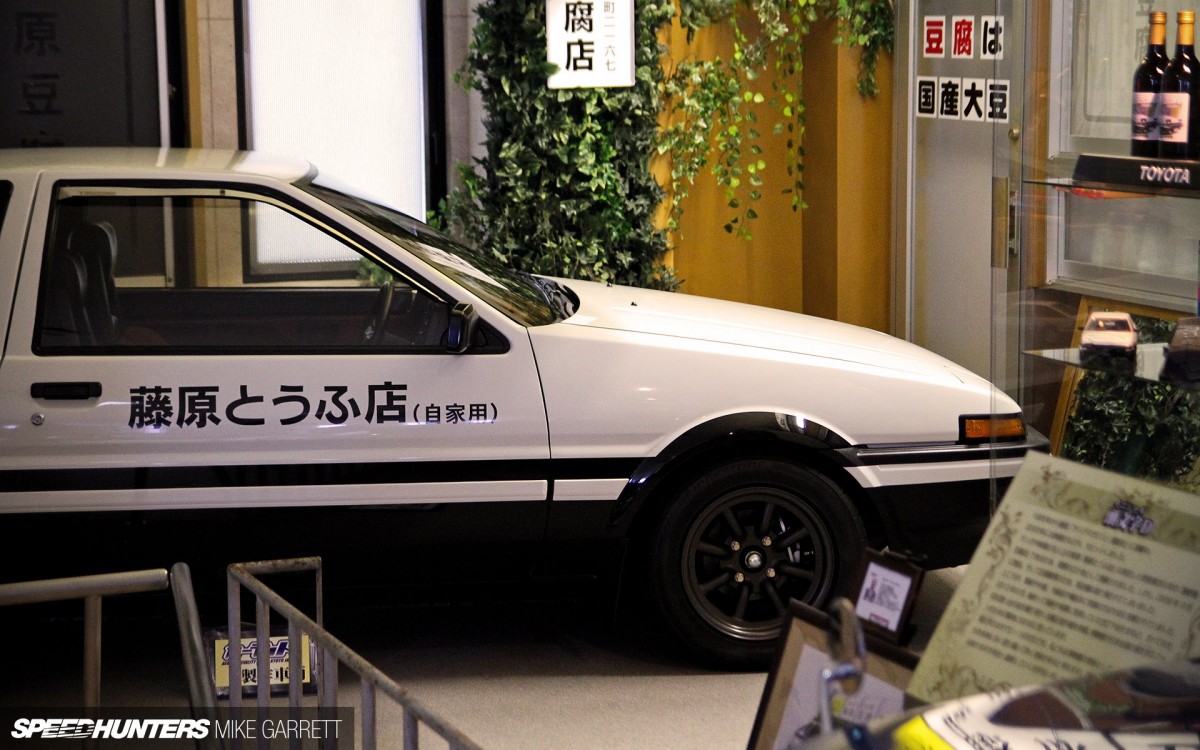 There were tasteful and functional tuner builds in the US at this time, but it seemed that for every nicely built 240SX or Civic you encountered, there were a hundred more loaded up with neon lights, cheap APC parts and NOS decals. I respected what could be done with these cars, but there just wasn't a whole lot out there to be excited by.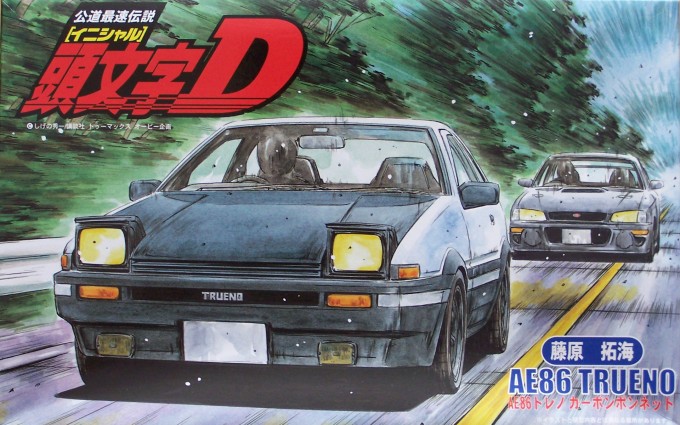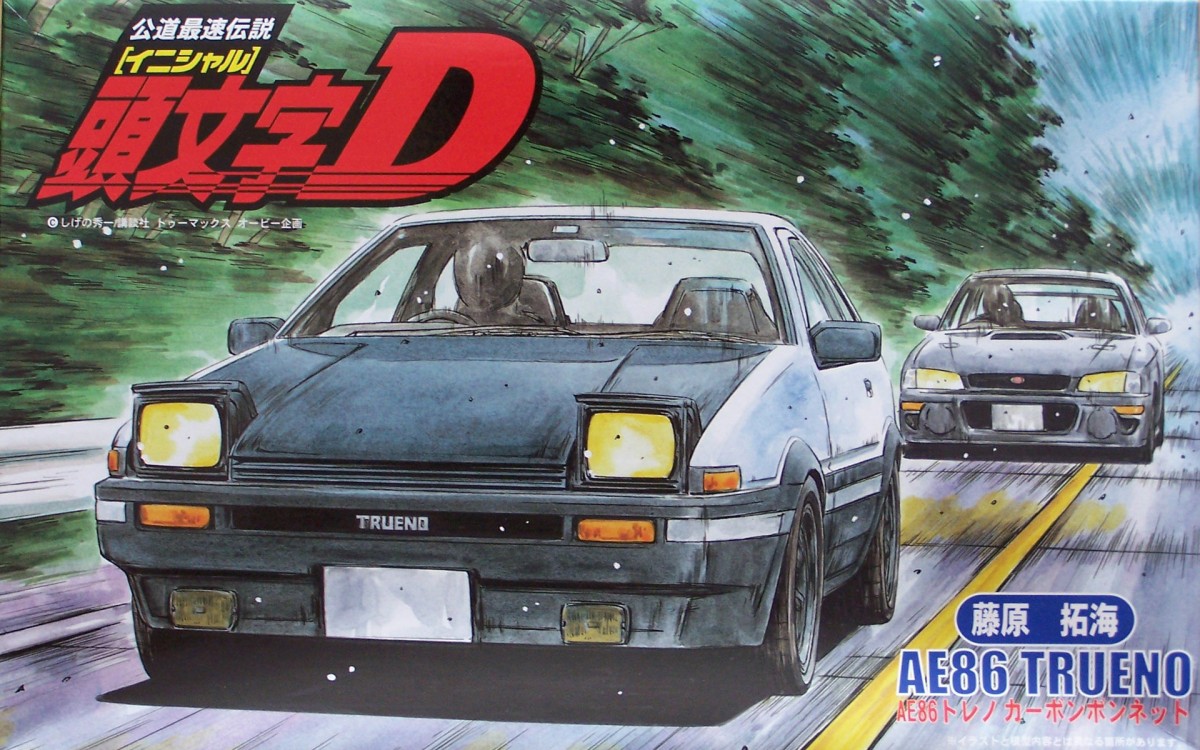 Then one winter night in 2003, I was hanging out with my friend Sean Hanashiro when he popped in a DVD of the subtitled Initial D anime. I'd heard of Initial D before, but  didn't know anything about it other than that it was from Japan and about an old Corolla or something. He pressed play and my life has never been the same since.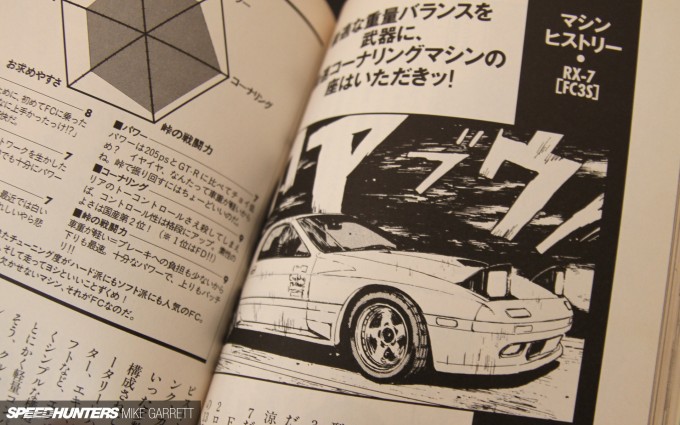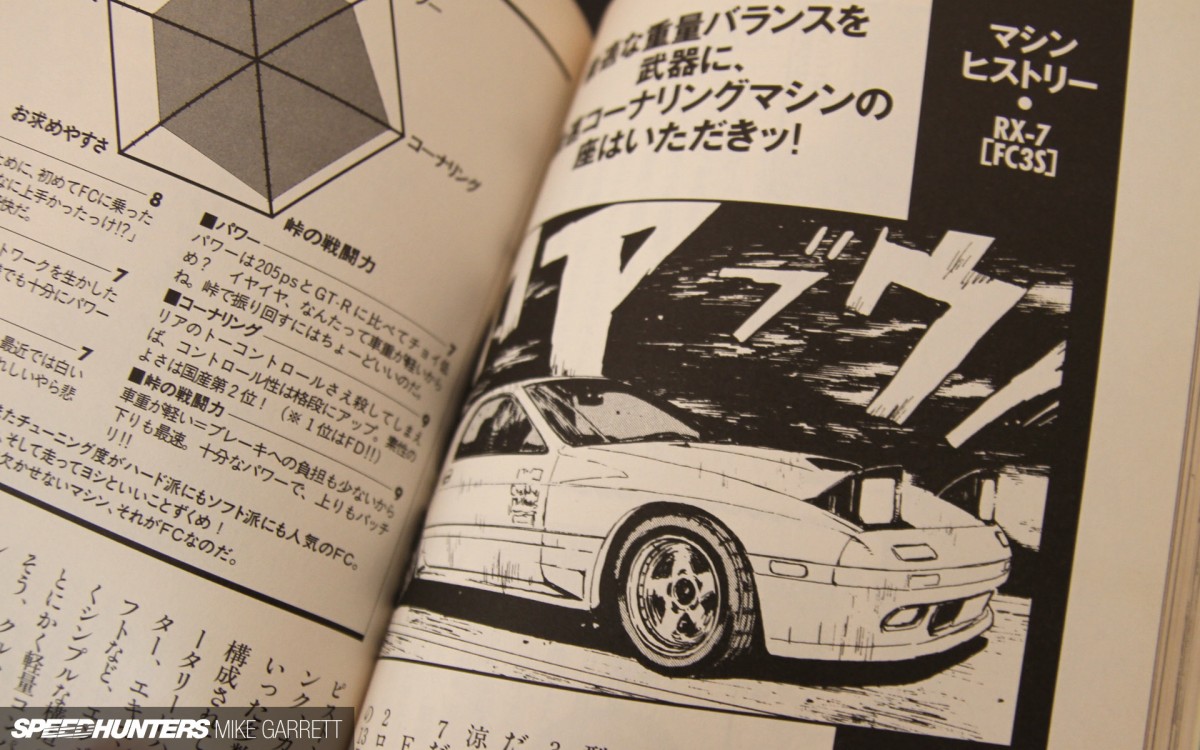 What I saw on the screen was unlike anything I'd ever watched before. The story itself of a boy with a gift for driving but no interest in cars couldn't be further from the testosterone-drenched exploits of Dominic Torreto and Brian Earl Spilner. Better yet, the cars in Initial D looked like real ones rather than the gaudy caricatures that I associated with the American import scene.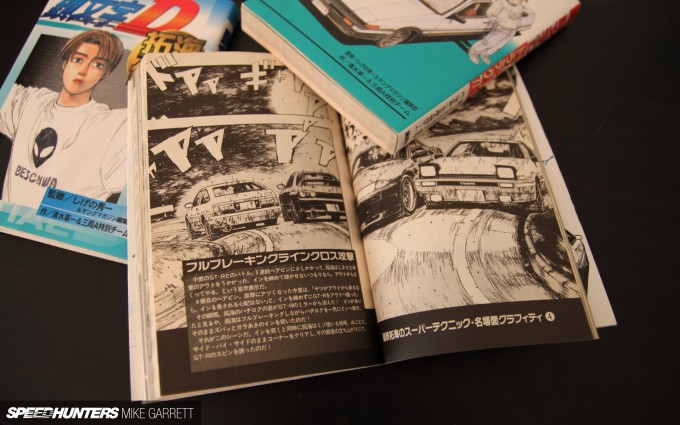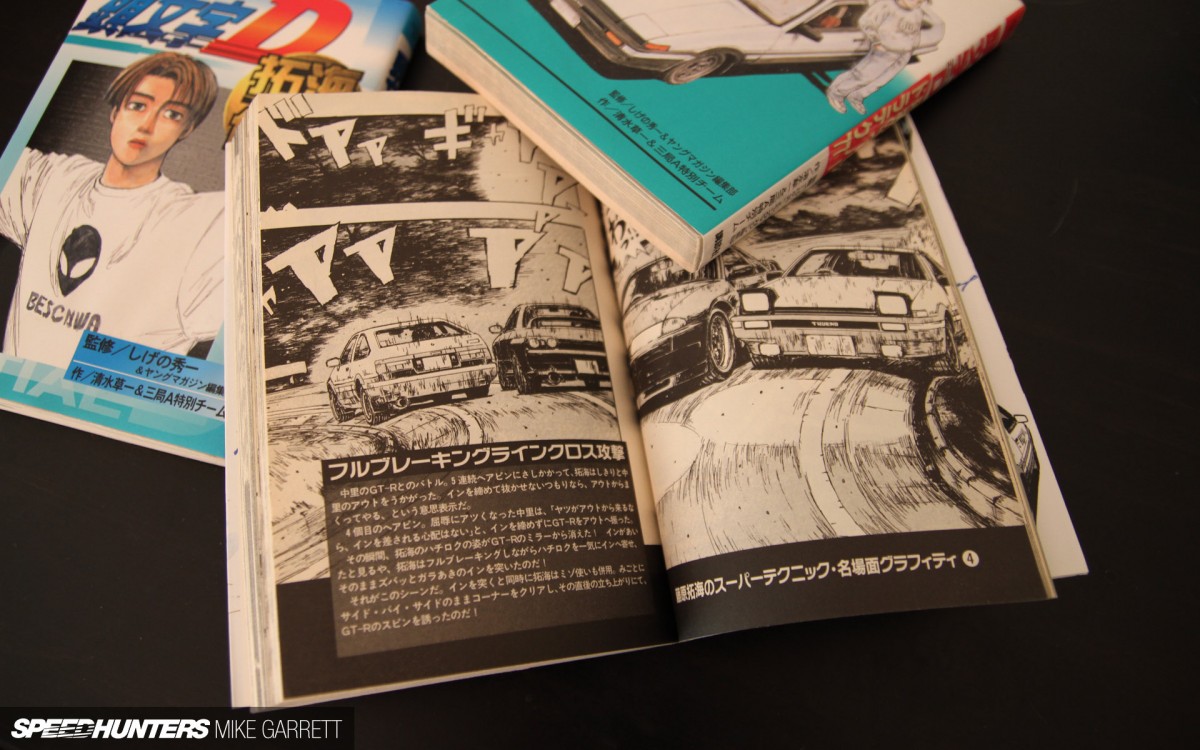 Sure this was a cartoon, but everything about Initial D just felt so genuine. The street races didn't start with girls in bikinis dancing around and promising themselves to the winner (has that ever happened at a real street race?), but with groups of friends heading to the mountain late at night to put their machines and their skills to the test.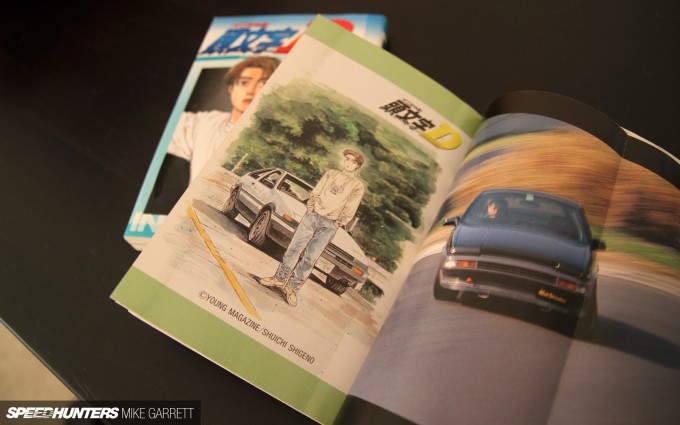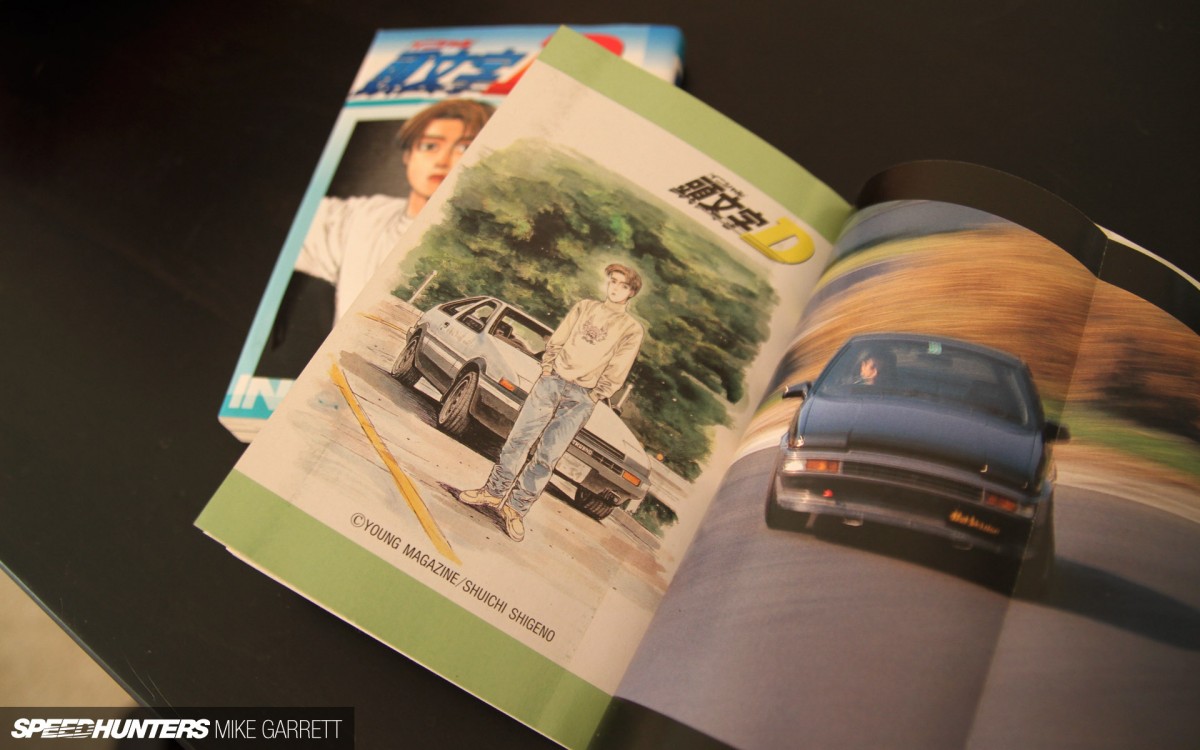 Another thing that blew me away was the technical accuracy of it all. Sure Initial D has its share of creative license, but here was a story where characters talked about oversteer, understeer, late braking, LSDs and the differences between naturally aspirated and turbocharged engines. Real gearhead stuff that wasn't watered down for the mainstream.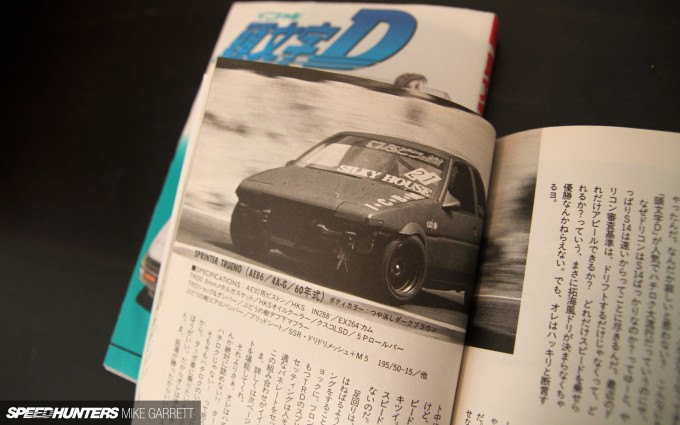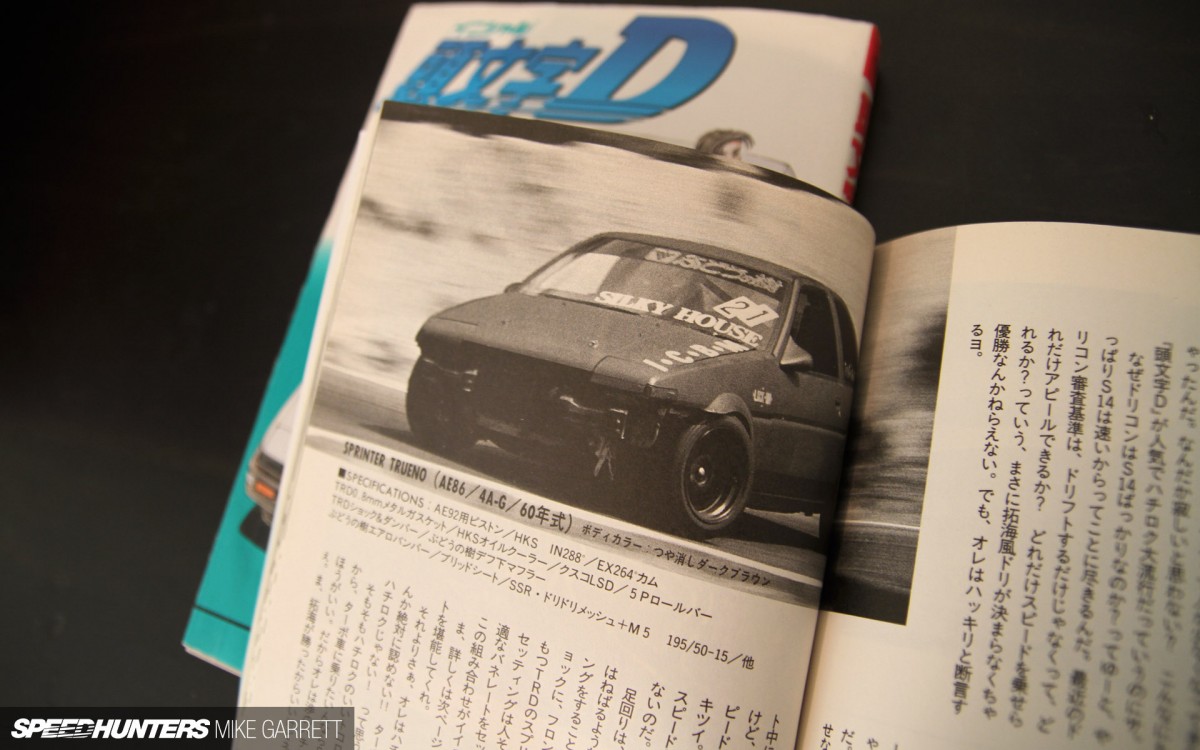 It was easy to see how the creators of the story had worked closely with real drivers to nail the technical details, and the result was something that felt very real.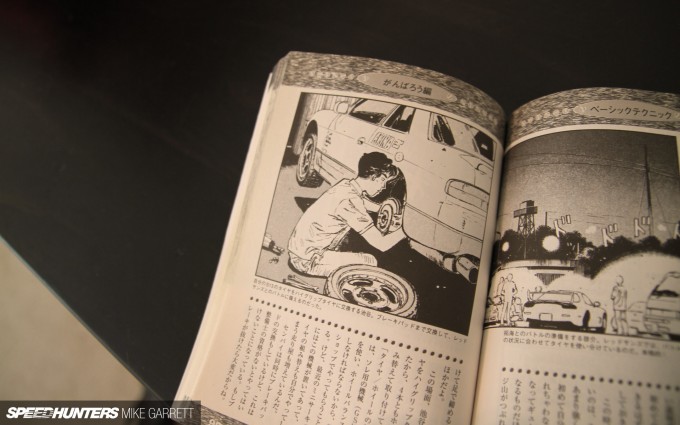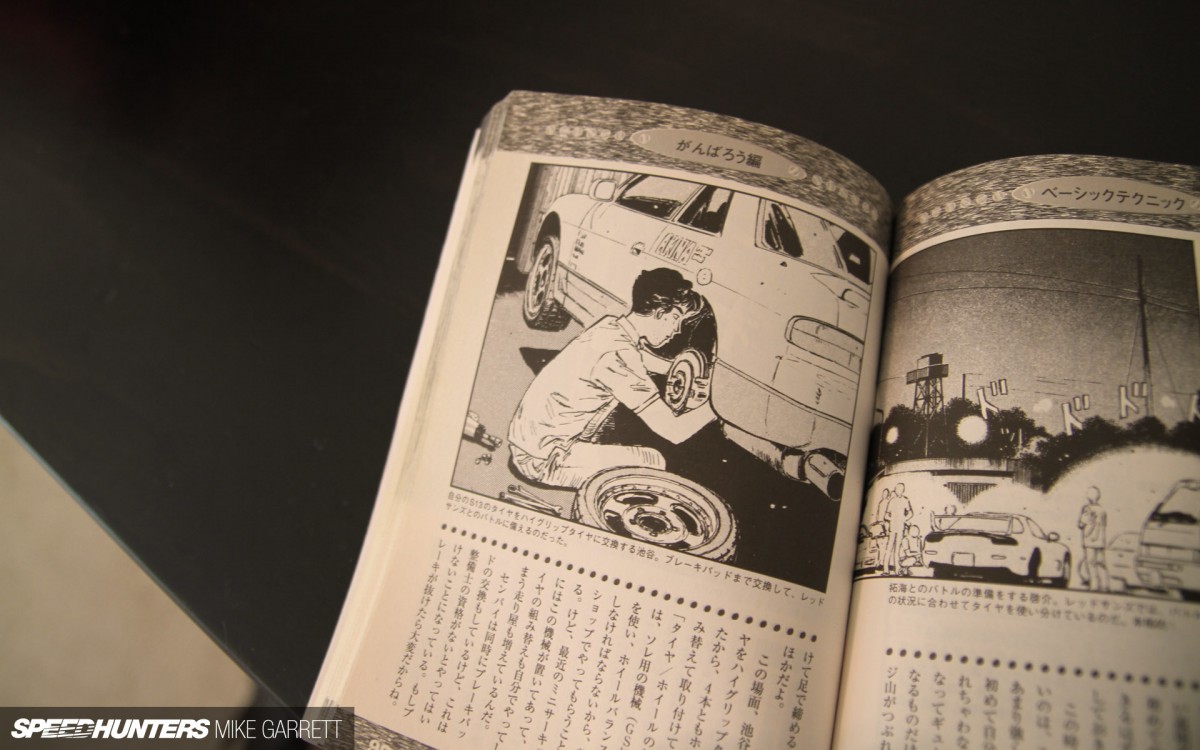 The characters and stories of Initial D were also much more grounded in reality. These weren't undercover cops, drug lords and supermodels destroying cities with their vehicular mayhem, but regular young people who loved cars and racing while also dealing with jobs, relationships and other stuff that real people face. Initial D was a perfect mix of humor, realism and great storytelling.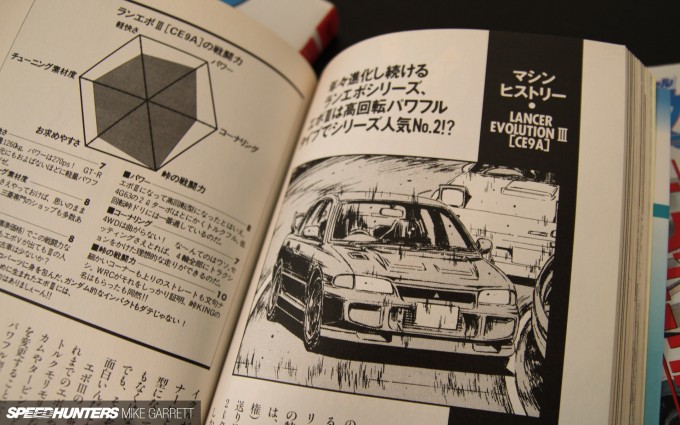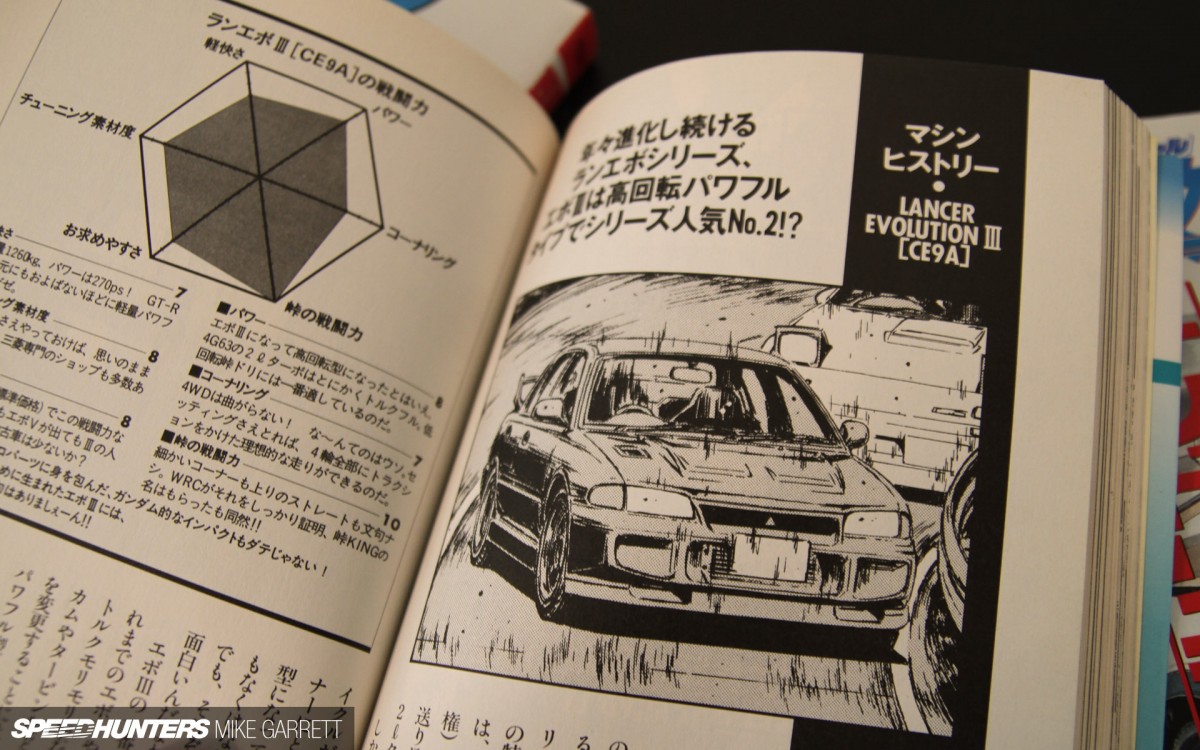 Despite the fact that it was a fictional animated series, Initial D served as my first real exposure to Japanese car culture as it exists in its homeland. This portrayal of Japanese cars was much more fascinating and more humble than what I'd seen through the filter of the American import scene.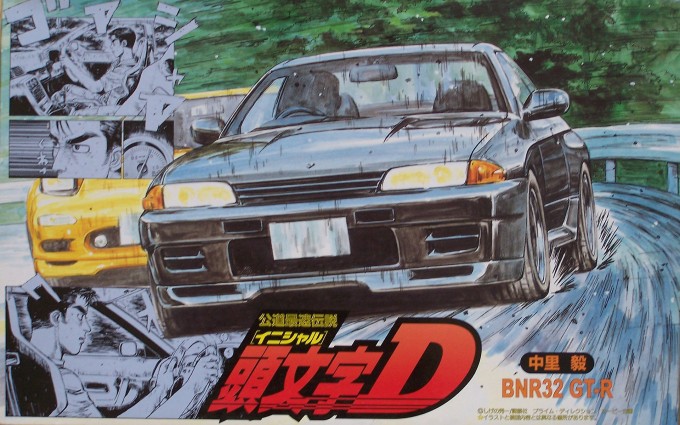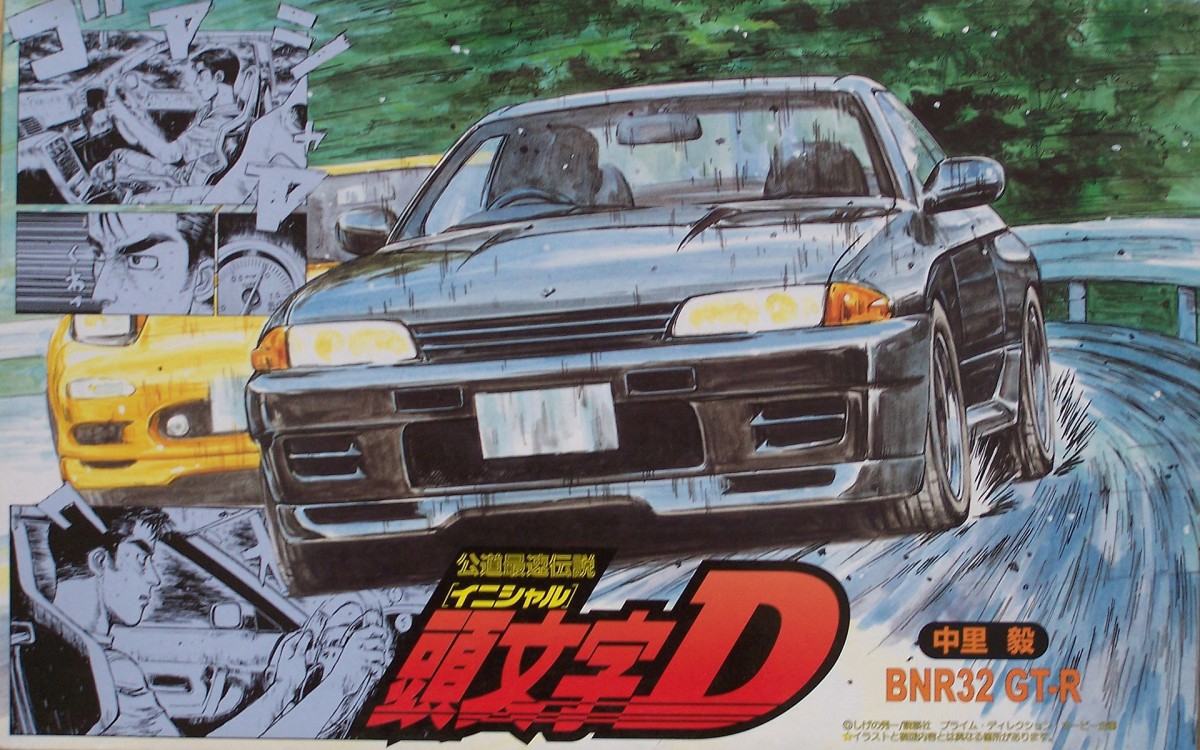 I was so impressed with Initial D that I hopped on Ebay and purchased a Hong Kong bootleg of the whole series and then proceeded to watch the entire thing over the course of a couple nights. I was hooked, and I couldn't get the Eurobeat music out of my head.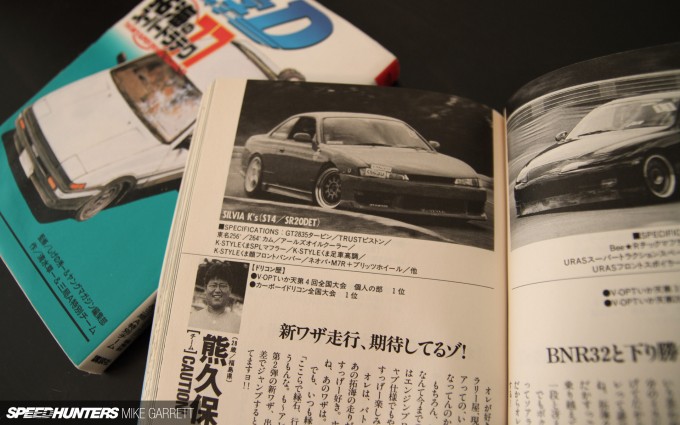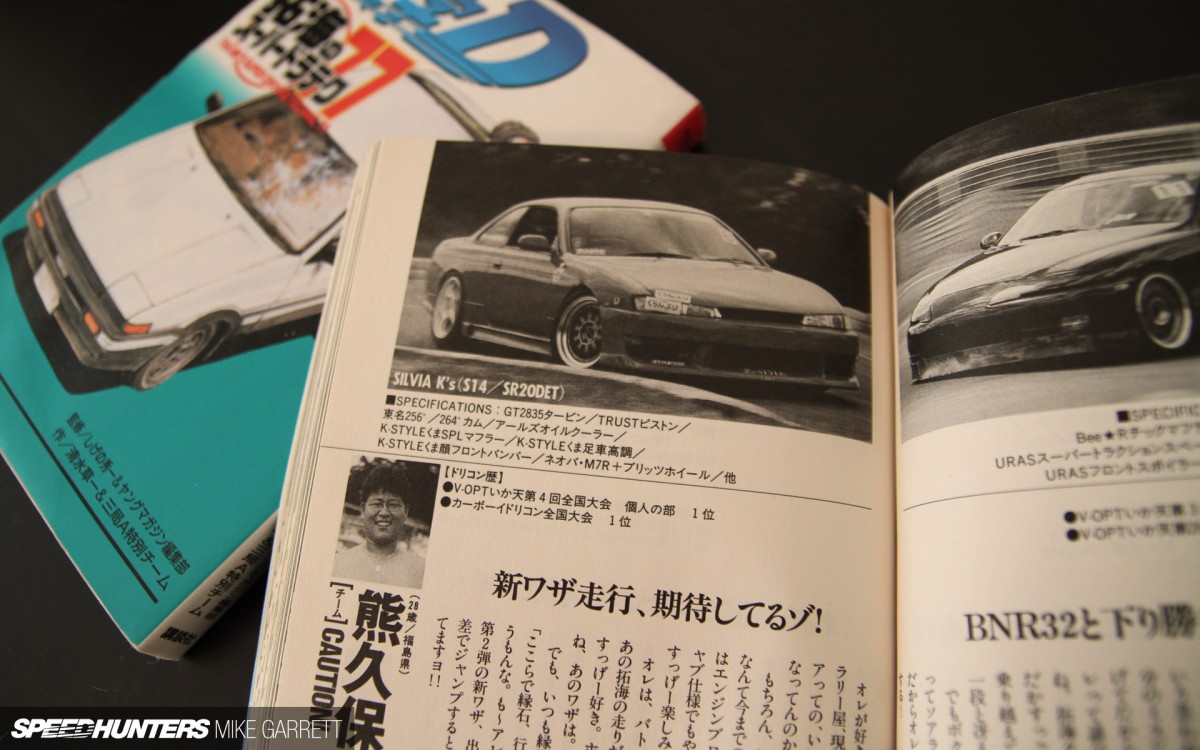 Not long after this I sold my 5.0 Mustang and bought an S13 240SX. It was pretty much bandwagon jumping I know, but at this time the drift scene in America was just starting to get off the ground and you could still find stock S13s in reasonable condition for not much money.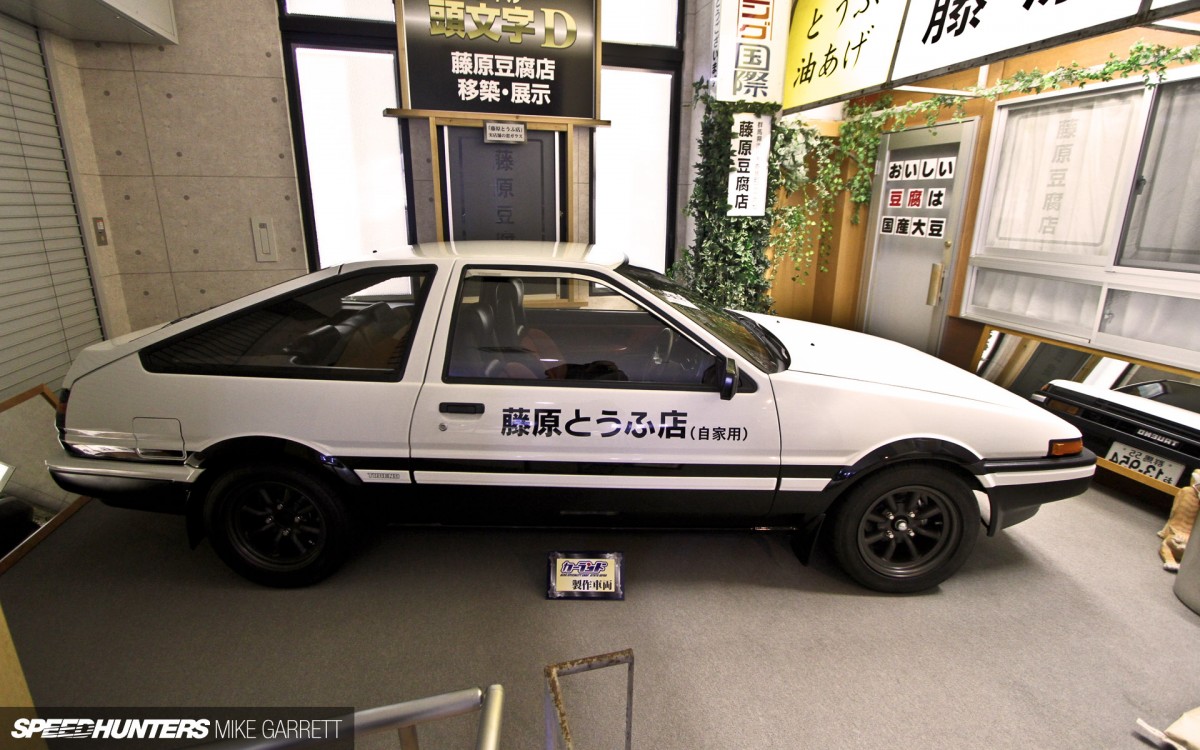 That S13 would be the first of many rear-wheel drive Japanese cars I'd own in the coming years, and driving the car only helped to further my excitement for Japanese car culture. Like so many others I dreamed of things like SR20DET swaps and Silvia front end conversions. Total fanboy status.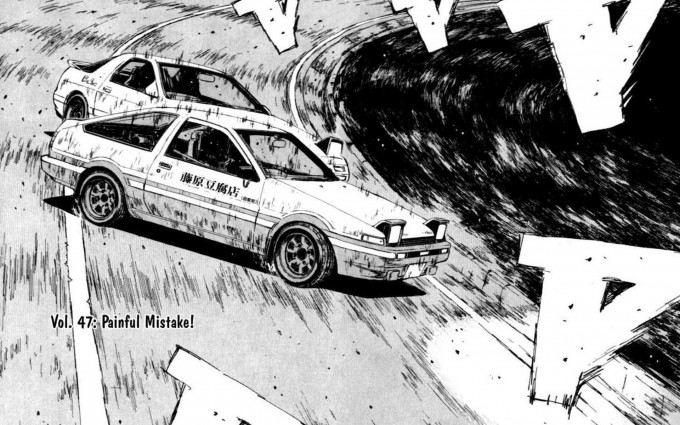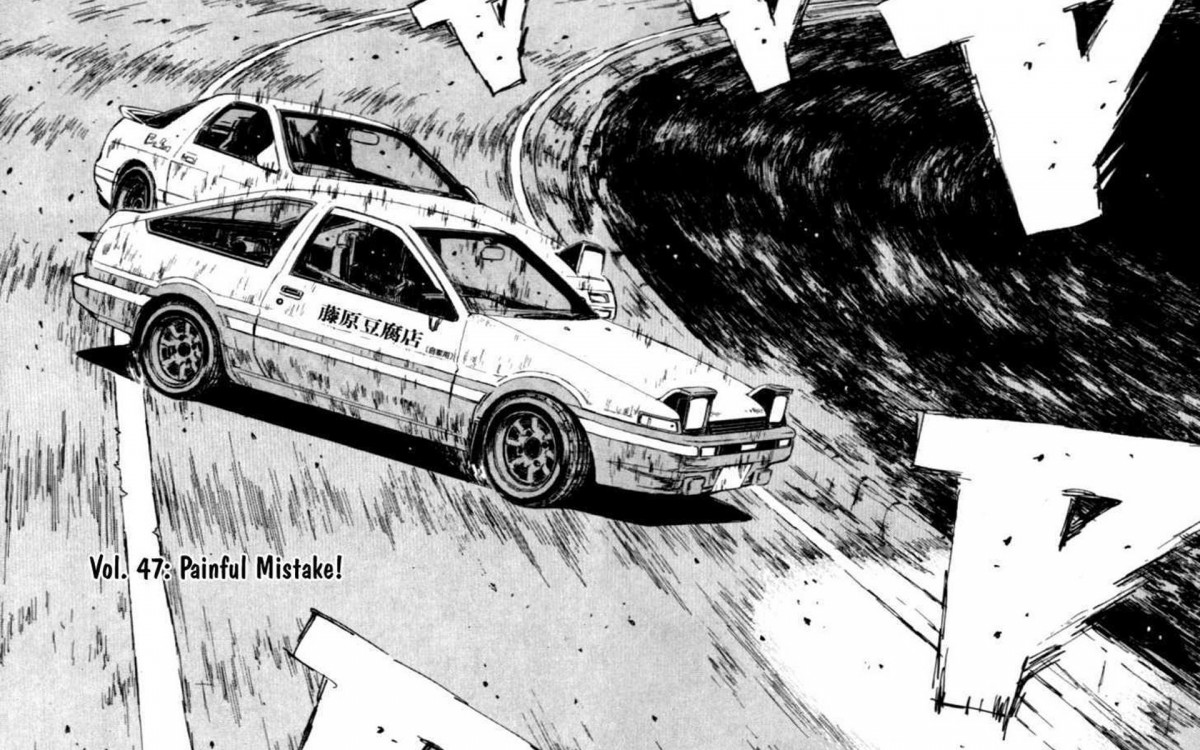 My friends and I would put our money together to buy imported Option videos and watch them over and over again. We had no idea what Tsuchiya, Orido and the rest were saying,  but we loved the cars, the driving, and the comedic antics. In 2004 my excitement went up even further when I went to the GT Live event at Auto Club Speedway. To see Japanese top level Japanese motorsport in person was incredible, and I don't think that event will ever be topped.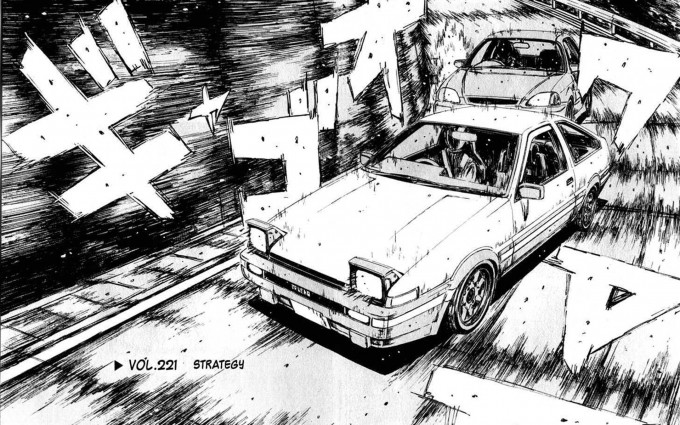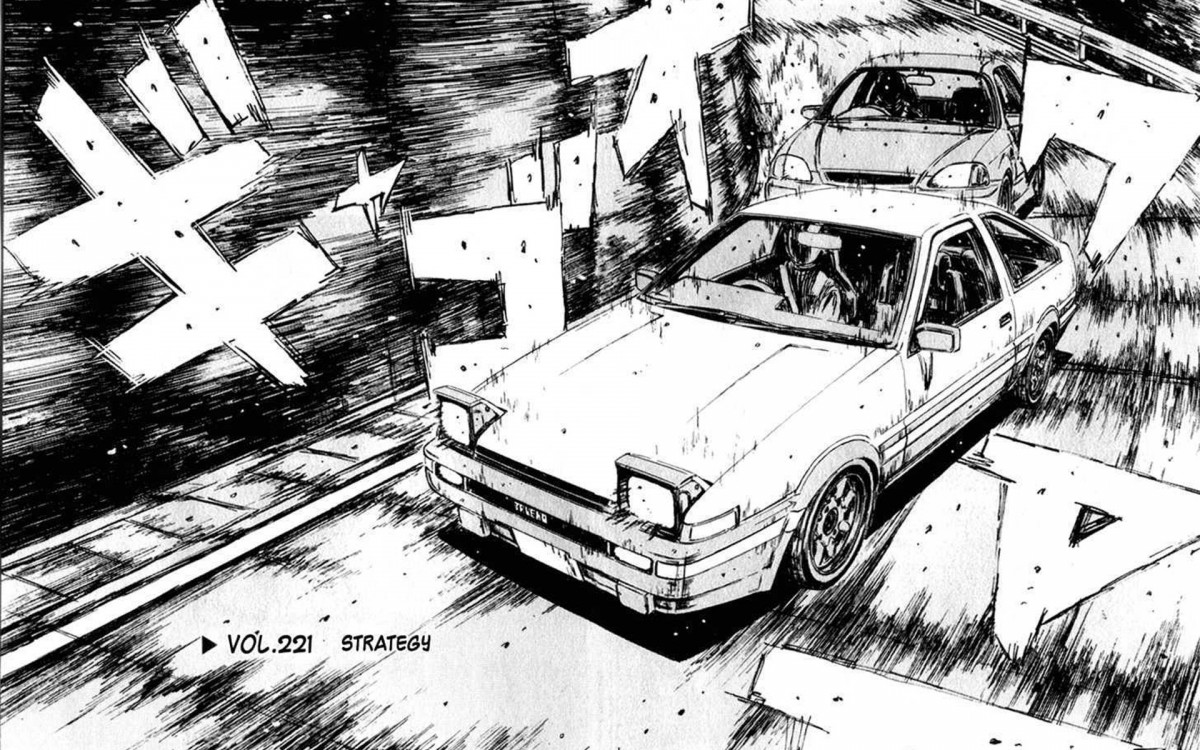 I also had the chance to work part time at a local shop where I sold my share of cheesy aftermarket parts, but also had the chance to get even more familiar with the world of legit JDM goodies. Downtime was spent flipping through the pages of Option and  VIP Car magazines on hand.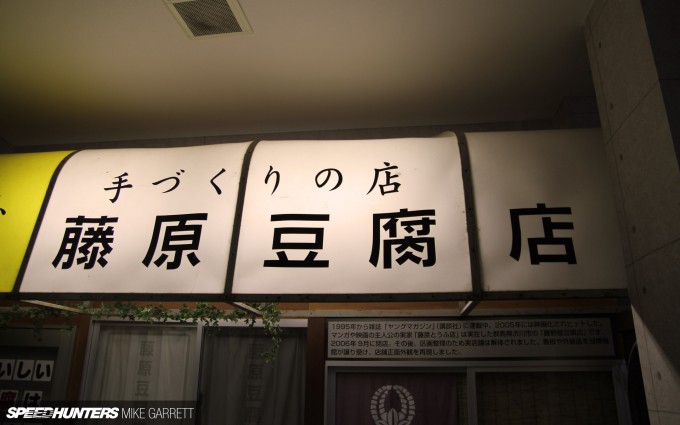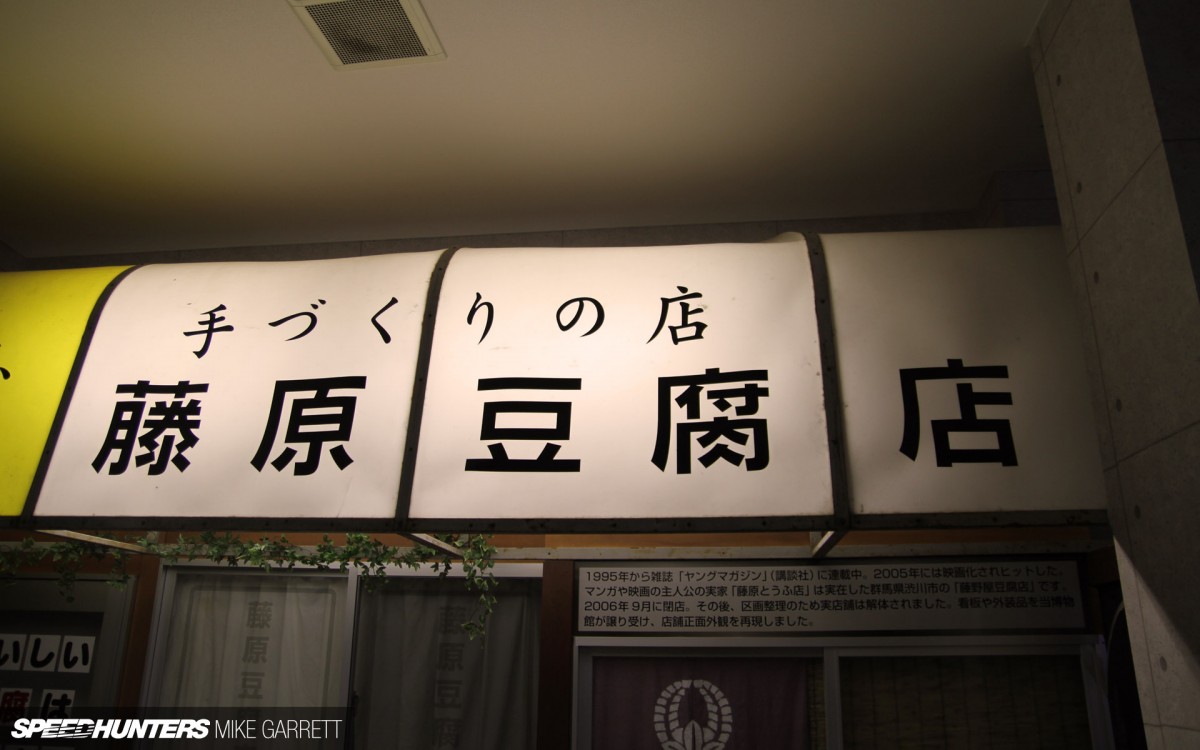 Eventually I wanted to try and understand what I was hearing and looking at in these Japanese videos and books, so in college I enrolled in a basic Japanese language course. It was through this that I met my girlfriend, who is now my wife.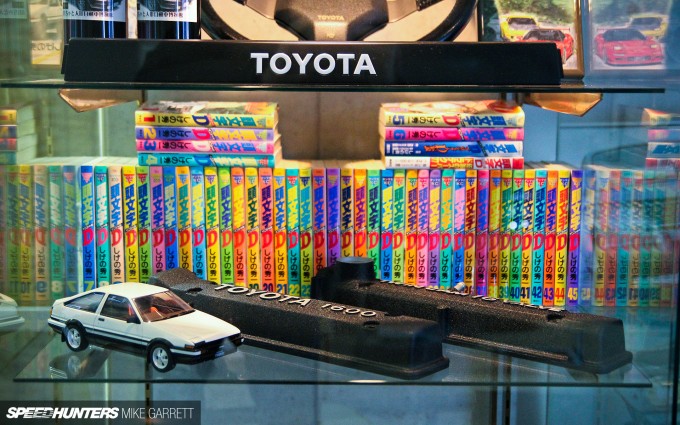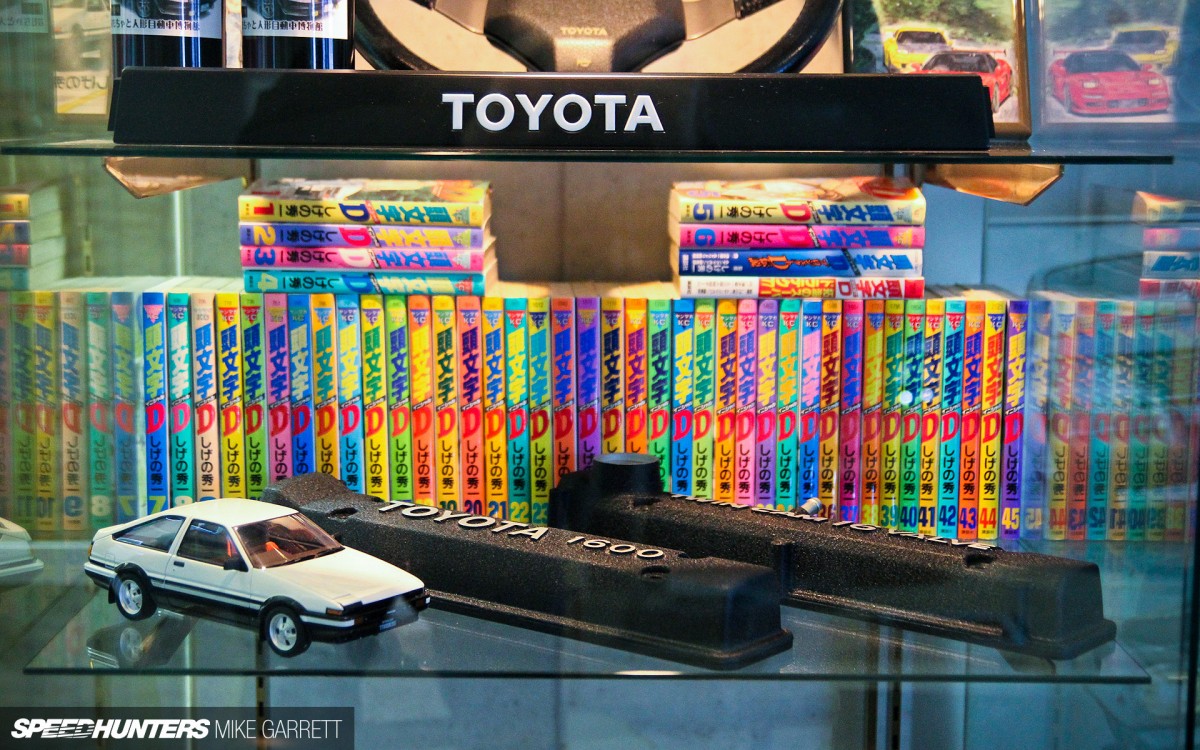 In 2006 I visited Japan for the first time and the rest is pretty much history. In '07 I started up a blog called Auto Otaku to share my hobby, graduated from college and moved to Japan. It was there that I joined up with Speedhunters, which has been a huge part of my life ever since.
While I admit that I haven't been following Initial D as closely as I once did, (I still need to catch up on the 5th Stage episodes) there's absolutely no doubting the influence it's had on me. I get the feeling things would be much different had my friend not introduced me to that funny Japanese cartoon almost a decade ago. It's hard for me to think of a better send-off for the series than that.