Experiences
Earlier this month, we asked you to send us some feedback and your experiences since we began our photography guides. We wanted not only examples of what you had created since, but to hear how you went about capturing a particular photograph or even the reasoning behind why you shot what you shot. Let's take a look at the best submissions…
(Above)Stas Rudenko: "For the last year, I have not stopped thinking about how to shoot like Larry Chen does with Formula Drift, where the photograph is taken from another car by remote camera. I don't have a GoPro, and it wasn't possible to use a remote camera. But I had the opportunity. The opportunity came during one lap, shooting from the passenger seat of a drift car. I was lucky, and I believe that I completely took advantage of this chance."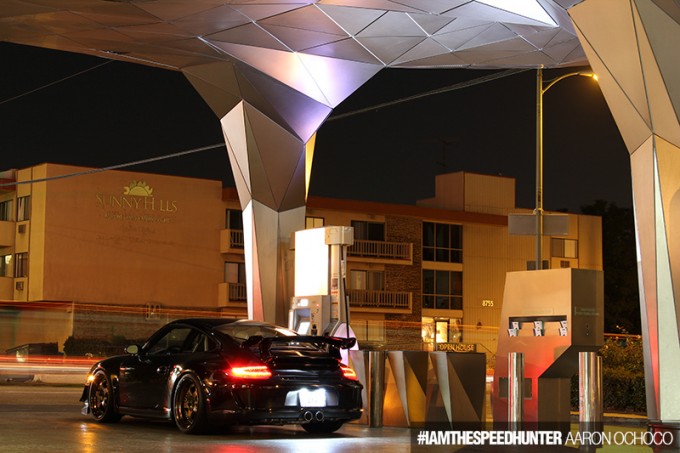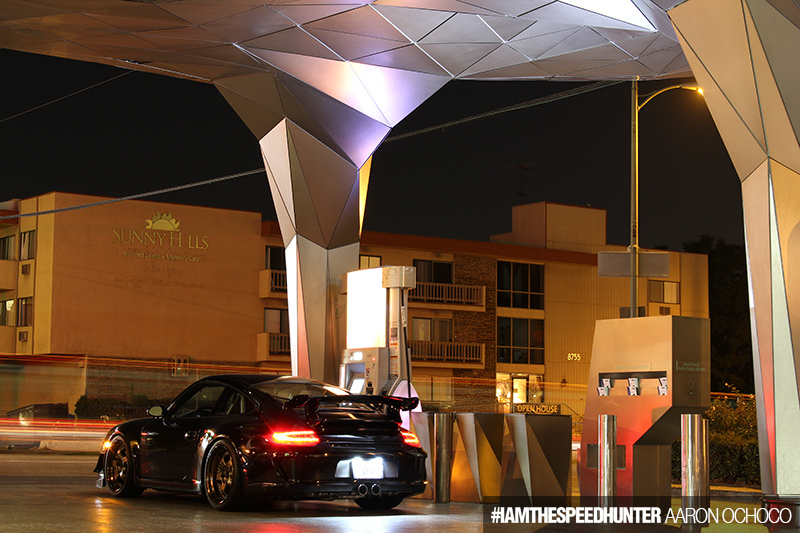 Aaron Ochoco: "I was out in West LA driving around and noticed this extremely unique gas station on the corner of Robertson and Olympic, and had to shoot my car with the unique background. I happened to have my new DSLR with me since I had clinic earlier that day (the camera is my dental clinic camera for school.) I had the kit 18-55 lens on it and decided to see what kind of photo I could capture.
The shot was difficult to capture, especially since this was the first time using my DSLR outside of my school's clinic which has bright fluorescent lighting and tripods for patients. Since it was dark outside I knew I'd have to set the shutter speed to a longer setting so I tried several settings and was happy with 30 seconds. I kept the ISO down to 100 to minimize any noise or grain. I used a counter to sit my camera on to keep it steady since I didn't have my tripod with me. I had to constantly wait for cars to disappear out of the frame to take the shot, and a few shots came out blurry from the camera moving when I hit the shutter button. This was my favorite shot from that night since the lighting came out nice, and even captured some blurred lights of a passing car in the background."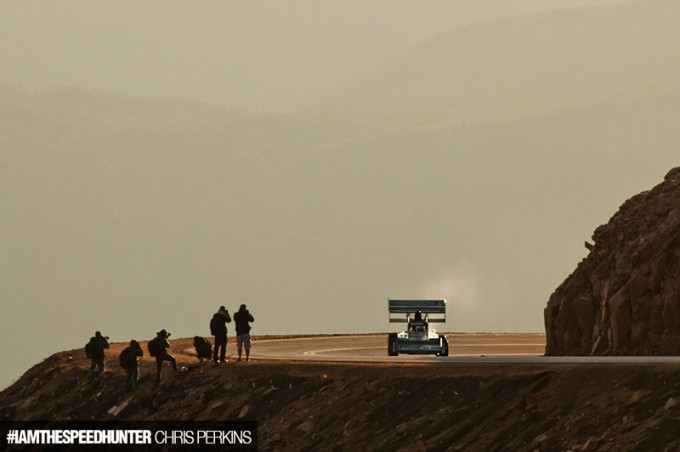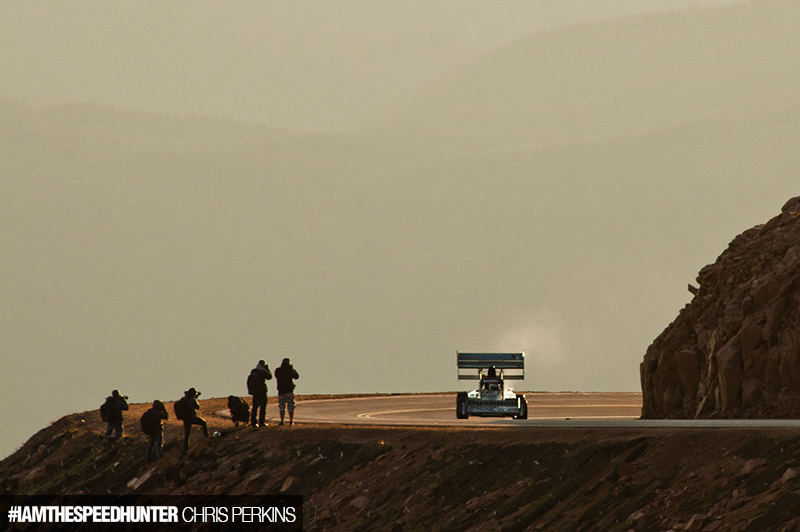 Chris Perkins: "These were taken on the last practice day from Devil's Playground. After seeing the people theme I was inspired to go back through these and edit a few more of my shots. I originally discarded these because I was overly focused on creating images of only cars. I was shooting for one particular shot and wasn't able to see that these were great in their own way."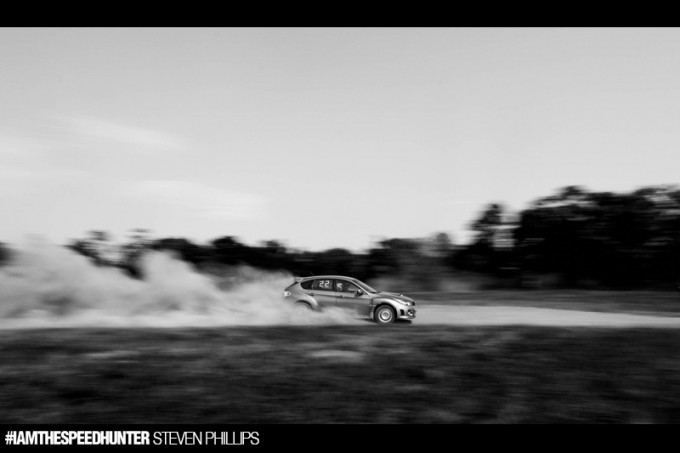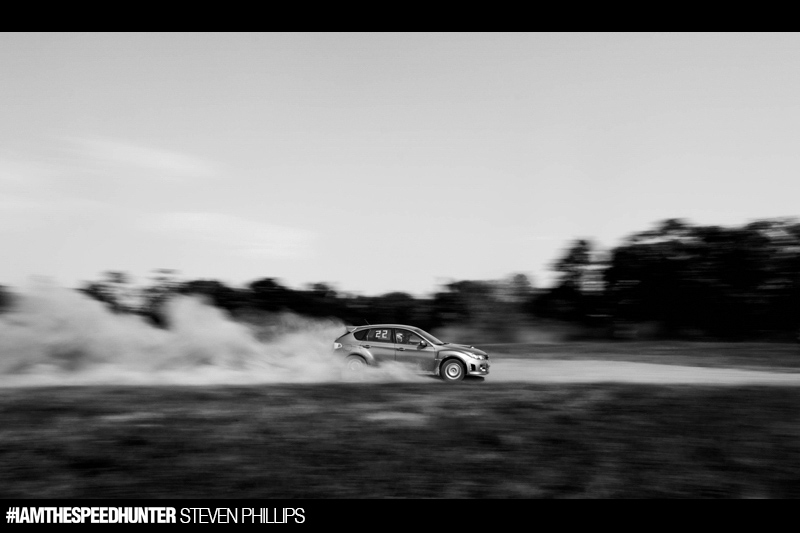 Steven Phillips: "One of the most important things I've learned about shooting motorsports in the past couple of months is that you don't need gigantic telephoto lenses, fancy equipment, or press credentials to major events to take some amazing photographs. I took this at a grassroots SCCA Rallycross event in West Virginia at Summit Point with a wide angle 11-18mm lens. Practice at small events where you can move around and have access you wouldn't get at a big event (I was about 30 foot from this particular car). If you can get amazing photos like this at a small event, then you'll be producing great work anywhere you go.  Always be confident in your work, and always be confident in your gear.  Don't be afraid to ask to get on course – the worst they'll say is no (but please be careful when you do). Don't make excuses for what you have, keep producing solid work, and you will get to where you want to be."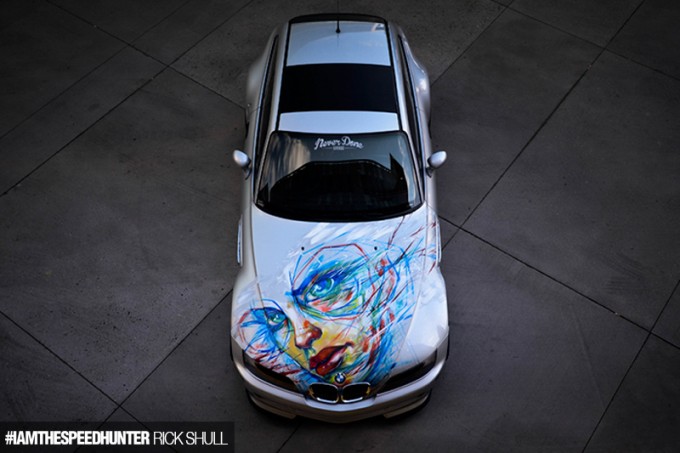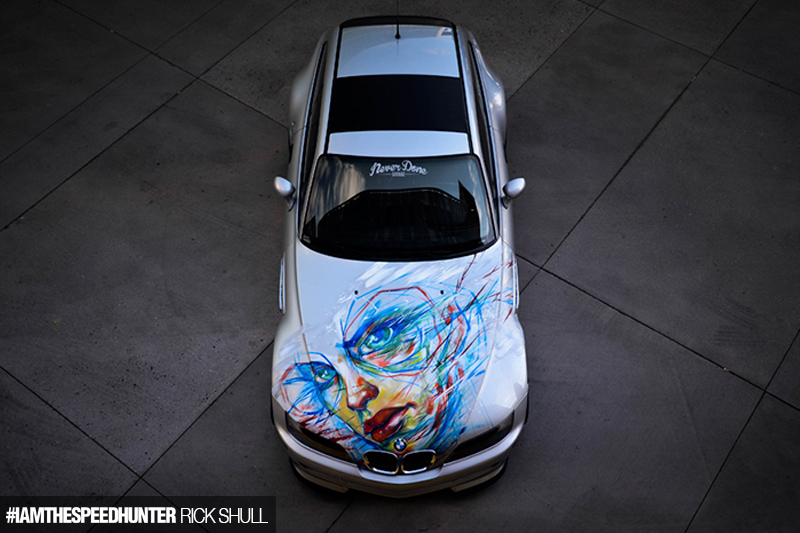 Ricky Shull: "I would like to submit this photo of a BMW Z3 M Coupe that I made earlier this year in Kansas City, Missouri. I made the photo with a Nikon D7000 and processed the picture in Lightroom 3 and Photoshop CS4. Since there is quite the work of art on the hood of this car, I wanted to make this photoshoot a 'Tour of the arts', meaning that I wanted to document this work of art on the car at many of the artistic institutions within Kansas City. This particular photo was taken at the AMC Movie Theatre headquarters. In order to get such a severe angle, I climbed up several levels in the building parking garage and hung over."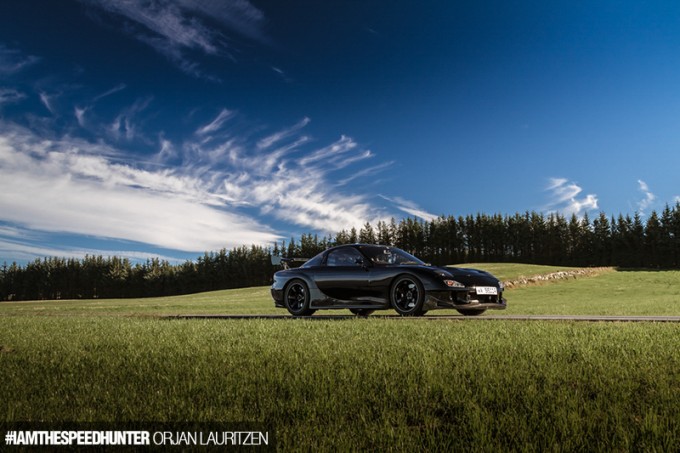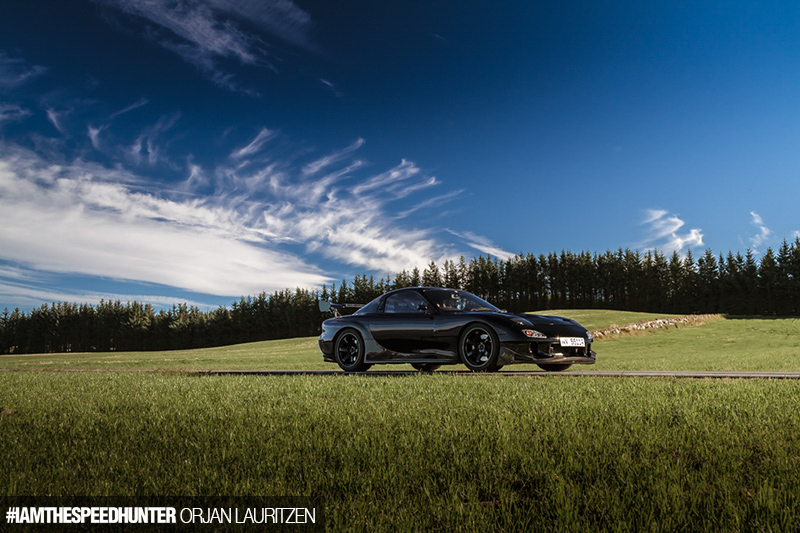 Orjan Lauritzen: "Shot in the middle of the day. And I can't really get the hang of shooting black cars but this car is so awesome. I tried different angles, settings on my camera and a circular polarising filter and this is my best shot."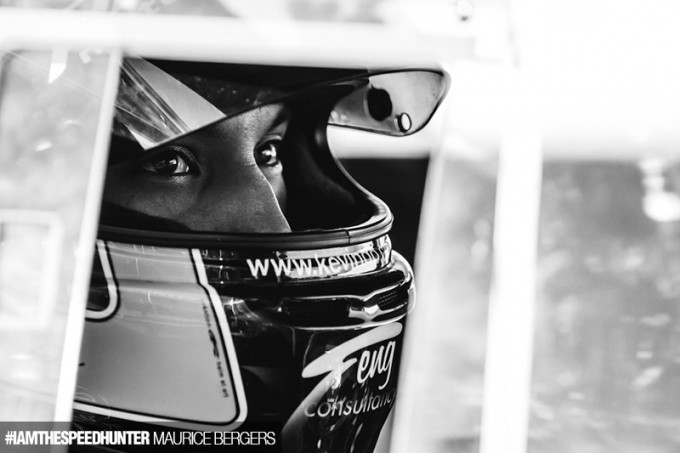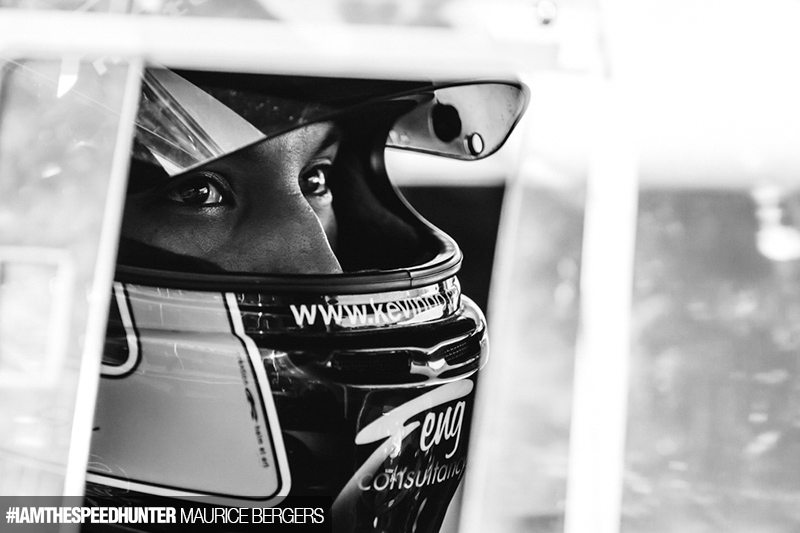 Maurice Bergers: "I picked this because I've learned to not just focus on the cars. Sometimes the drivers notice you taking a photo of them and they'll give you a thumbs up. Even though it's a kind gesture, I prefer candid shots, because I think you capture more emotion that way. The photo shows Kevin Go finding his focus, as he's about to head out onto the track. Instead of getting even closer, I used the lexan window as an extra way to frame his eyes."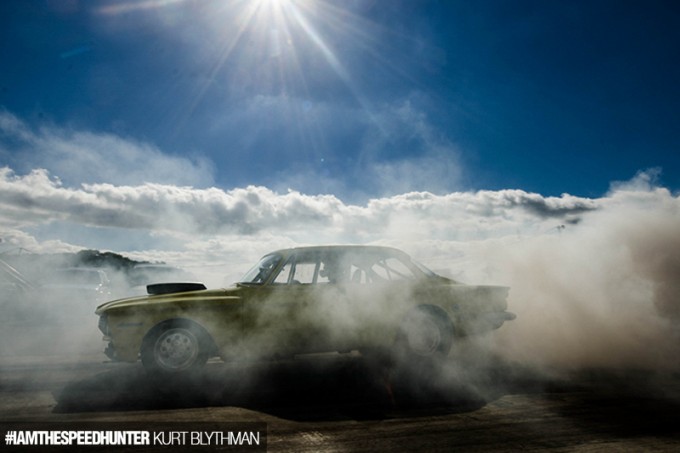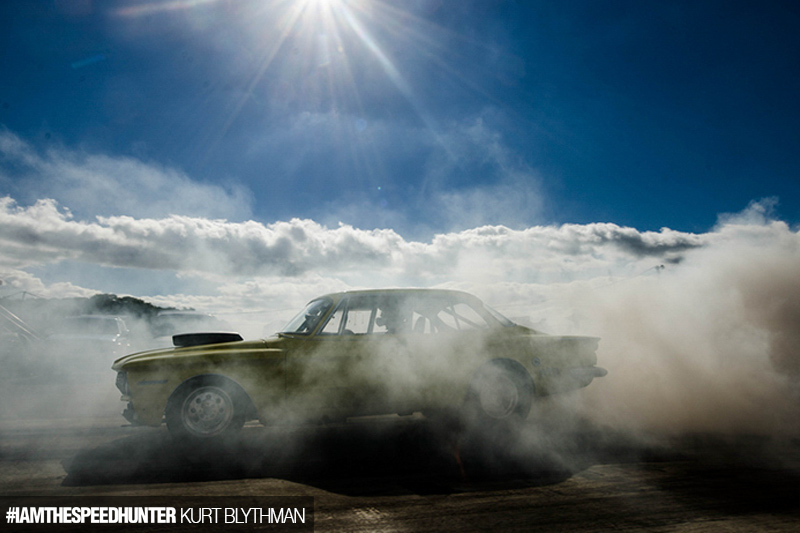 Kurt Blythman: "Just sharing a couple of my pictures from a few weekends ago when I visited York Raceway drag strip. Having never gone trackside at a motorsport event before, I thought I'd try my luck and went in race control to see what was needed. I walked out 30 seconds later with a hi-vis thanks to the friendly staff! What's that Speedhunters saying about talking to strangers? It worked for me."
Methodology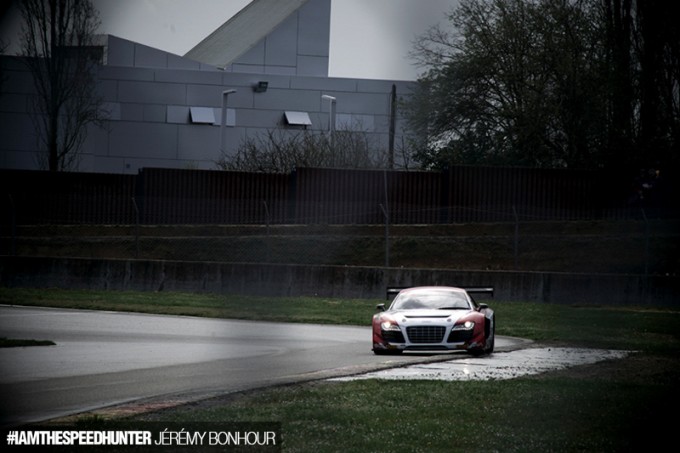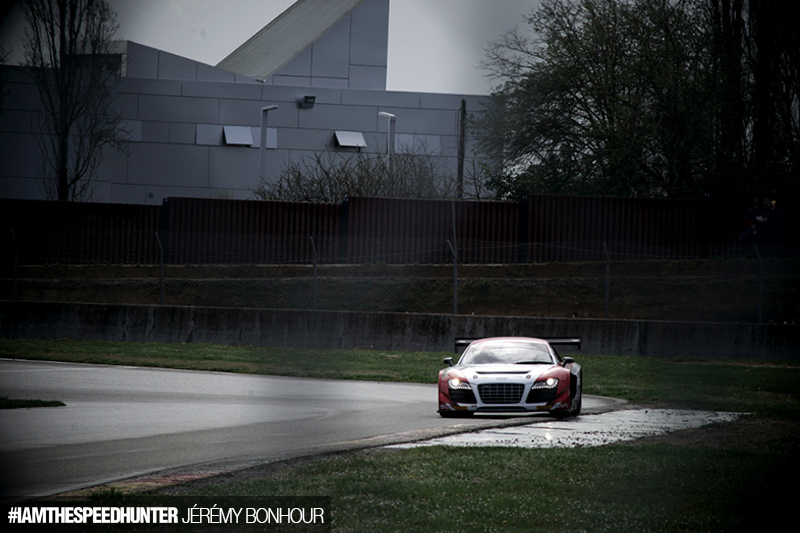 Jérémy Bonhour: "I started to hunt speed one year ago. This shot was taken at the Nogaro-ring during the FIA GT series. Because I don't have press access, I had to compose with the metal grating. So my advice is: don't be afraid of taking shots in hard conditions. Sometimes it can make your picture better!"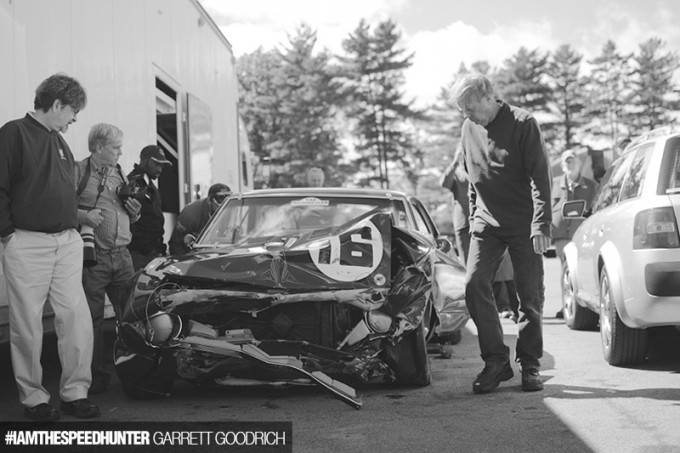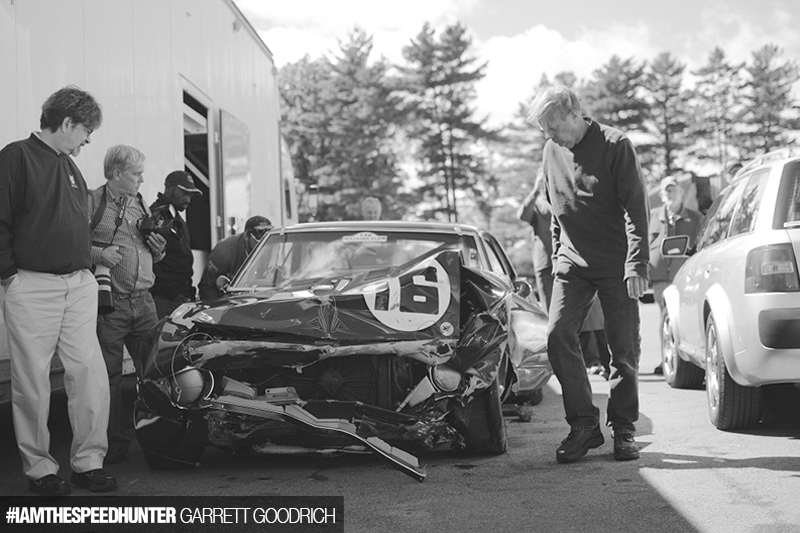 Garrett Goodrich: "While Speedhunters has taught me a ton of things both technical, and creative wise, it got me doing something I never really felt comfortable with: mixing in the fans and crowds with the cars. I've always felt much more at ease shooting cars. They don't talk back, they don't cop an attitude, or look at you funny, or get mad when you lay on the ground to shoot up at them, that kind of stuff. But seeing some of the amazing shots of mixing people with the cars made me get out there more and not be afraid to get people in with them. It made me see that it's not just always about the car with no one else around.
This shot is from this year's Vintage Grand Prix at Watkins Glen. While watching the Trans Am race, suddenly the race gets red flagged, the officials saying because of brake fluid on the track. So while I wait for it to get cleaned up, I head to the paddock and look for more shots, when all of a sudden a flat bed rolls by with a Sunoco Camaro on it, completely trashed. As with everyone else, I started snapping pictures before it took off again, and when they set it down, it's where I got this. With just the car, it'd still be a nice picture, but to have the people around it and that look of 'wow' on their faces, it makes it just a little more powerful.
Sorry, that short description kind of went on a little much there…"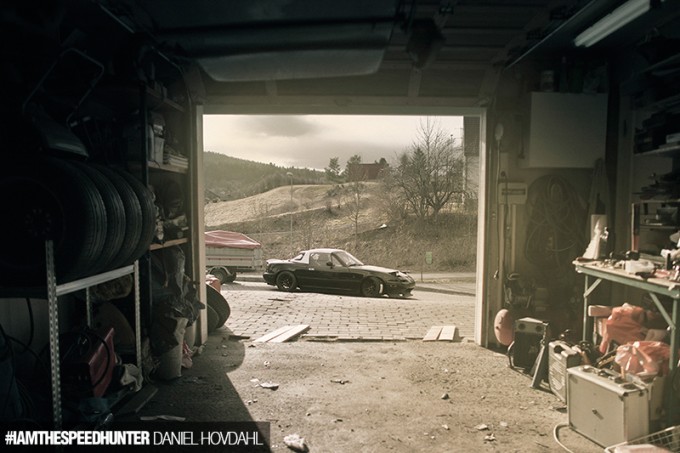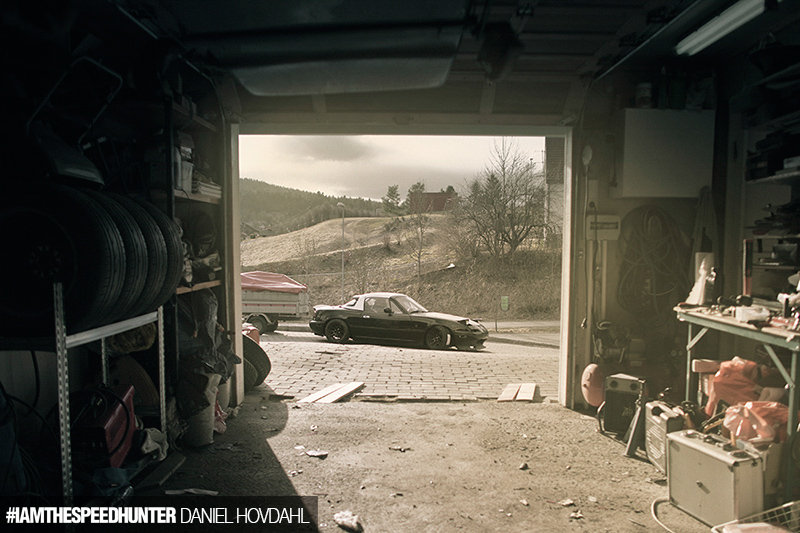 Daniel Hovdahl: "After an intensive couple of weeks putting the car back together, with back to back 18-hour days, I finally rolled it back out of the garage this spring, after rust treating and painting the entire underside of the car. With all of the grime, paint dust and debris still on the ground and on the car.
I stood there, in the afternoon dusk just looking at it for five minutes at this very spot. And I wanted to show that feeling I had, and what I saw, which I'm sure many people in the car world experience – when your hard work touches the ground and rolls out into the sunlight, still with cuts and bruises on your hands."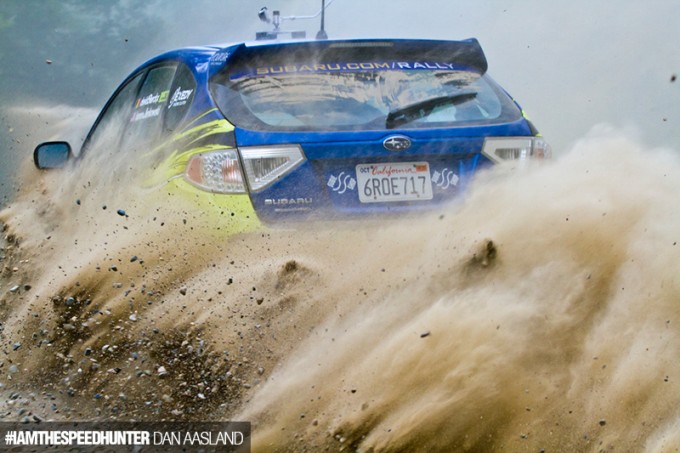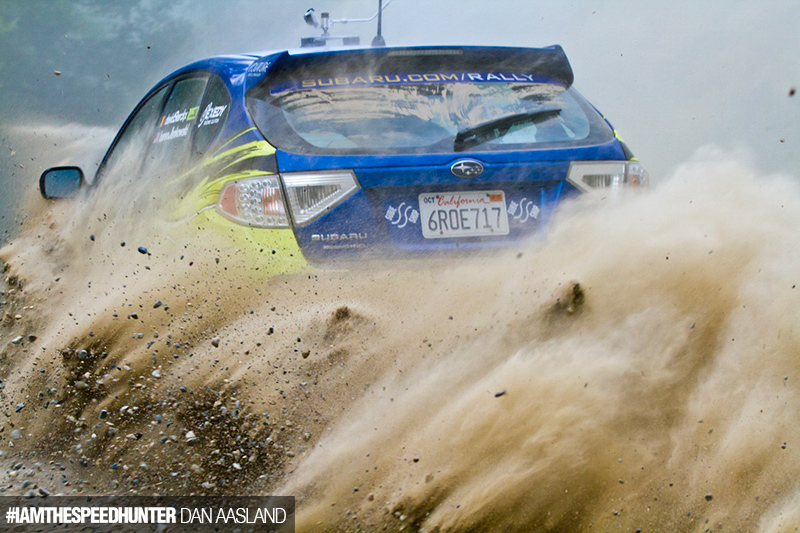 Dan Aasland: "My submission for #IATS What Have You Learned begins with my story of attending the Ojibwe Forest Rally back near the end of August. I am an aspiring photojournalist, hoping to one day photograph the pinnacle of motorsport: Formula One. I found out that the Rally America series was coming to northern MN, a short three hour drive away. I knew it would be a bit of a challenge, having torn my ACL and coming off crutches a week earlier, to photograph out in the forests, but I took the physical challenge of it head-on. I went into the weekend trying to go about shooting it as if I were on assignment for a magazine or publication such as Speedhunters. This was also going to be a good opportunity to take what I have learned, including your fantastic guides, and put it into practice. And those guides really did pay off: on one of the first passes I captured one of the best images I have taken, of David Sterckx in his Super Production class Subaru STI."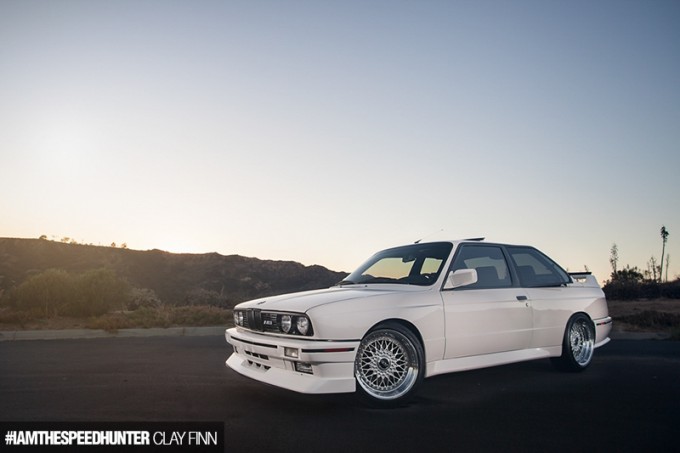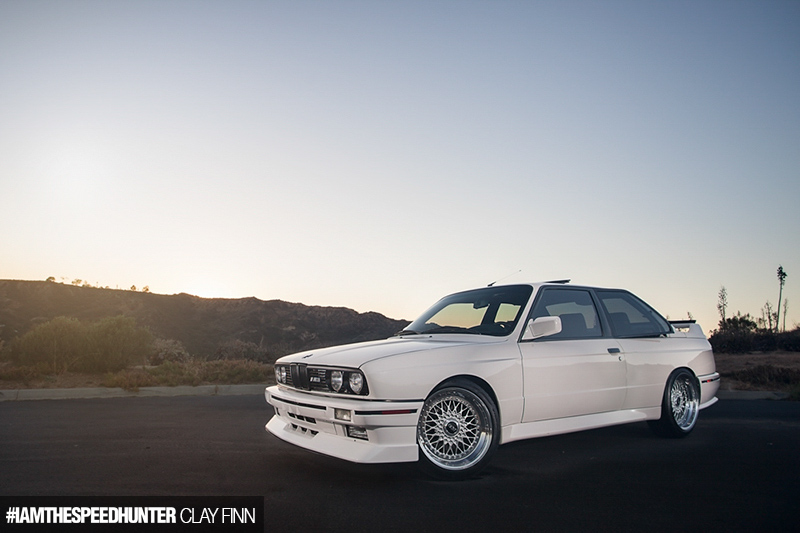 Clay Finn: "My name is Clay Finn, and I'm from Tustin, California. I've been shooting photos for a couple of years and have been reading every one of your guy's photo guides. Recently, I've had a major interest in expanding my photography business to include automotive, and the Speedhunters posts have helped me gain the confidence needed to shoot a full automotive feature. On top of this, the posts helped me to position the car and choose which parts to highlight, which was something I wasn't previously comfortable with. Thanks for all the help and here are a couple of photos."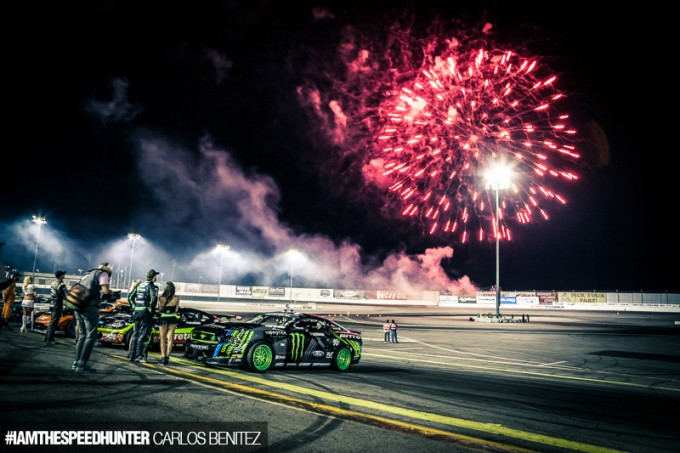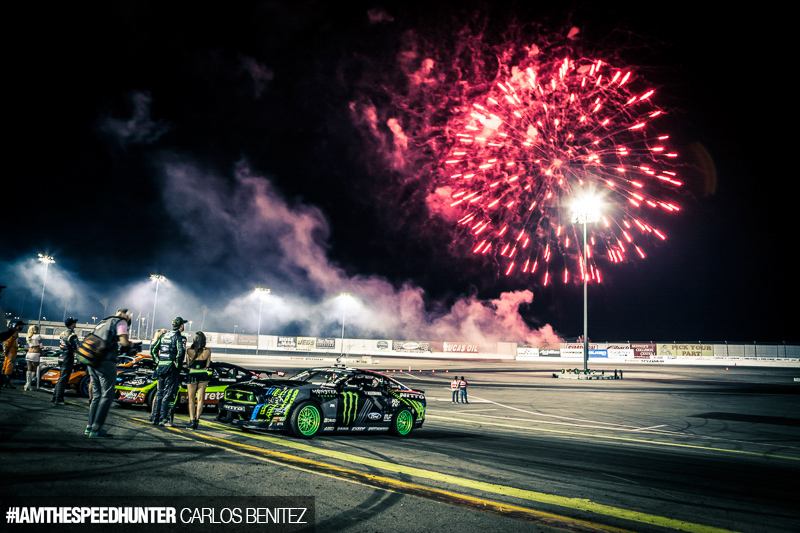 Carlos Benitez: "The photo with fireworks was taken handheld as everything was happening too fast during the event. I was just curious what the result would be if I could have done a long exposure instead…"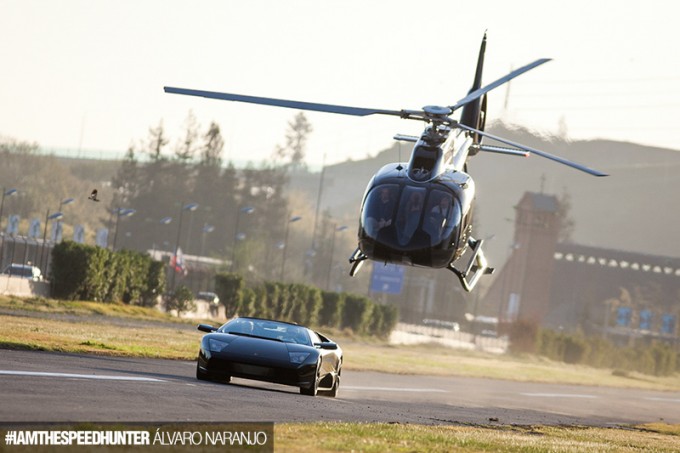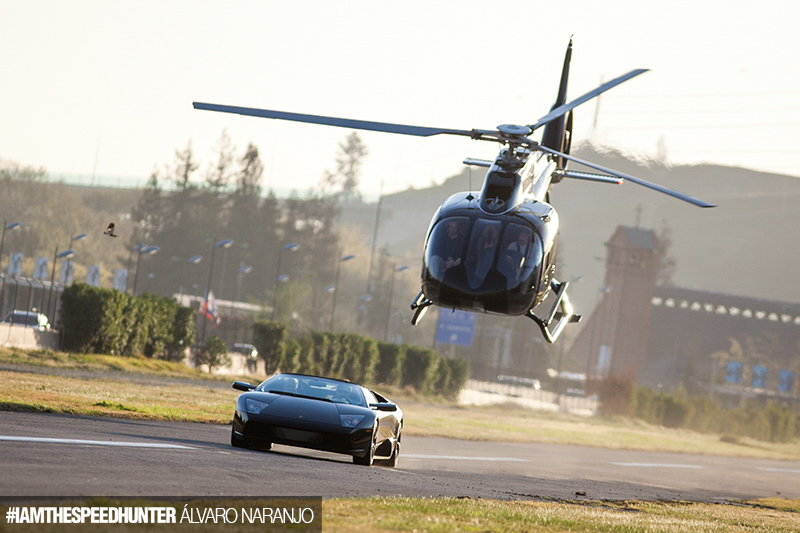 Álvaro Naranjo: "What I learned from the IATS posts was that regardless of which camera you have and where you're positioned, you have to concentrate on the action, find the maximum point of attraction and of course, choose your composition well, because a poorly composed picture is the worst picture in the world."
That's another pretty impressive set of submissions I'm sure you will agree. I'll be back next week with the results of our turbo theme…
Safe shooting.
Paddy McGrath
Twitter: @PaddyMcGrathSH
Instagram: speedhunters_paddy
paddy@speedhunters.com
About #IAMTHESPEEDHUNTER
We created #IAMTHESPEEDHUNTER to allow you the opportunity to share your skills and car culture experiences from around the globe with the rest of the Speedhunters audience.
How do you get involved? It's simple…
Flickr - Join our #IAMTHESPEEDHUNTER Flickr Group and share your favourite photos with us and others.
Instagram – Follow us on Instagram at @TheSpeedhunters and tag your own car culture images with #IAMTHESPEEDHUNTER
Twitter – Follow us on Twitter at @SPEEDHUNTERS and share your tweets with the #IAMTHESPEEDHUNTER hashtag.
Tumblr – Visit our Tumblr page to view the latest #IAMTHESPEEDHUNTER tagged images.
E-Mail – If you've been to a cool event and captured some amazing images, be sure to e-mail them to us on iamthespeedhunter@speedhunters.com and tell us a little bit about the event. The images need to be a minimum of 800×533 pixels.
Have you submitted already but not yet been featured? Here are some tips to help you…
DO – Tell us your name!
DO – Submit your best work, regardless of when it was taken
DO – Take your time shooting and consider each detail
DO – Try to submit each image no larger than 1000PX wide
DON'T – Put a huge watermark on it. We'll make sure you're credited
DON'T – Send us huge image files that kill our e-mail system
DON'T – Send us scary ZIP or RAR files. We won't open them