HLDSTMT every day
Just over a year ago, I got lucky enough to get my hands on a brand new car. It was my first time to ever pick one up straight from the dealer. Oh, the joy! After picking up the HLDSTMT Scion FR-S at the San Bernardino Toyota dealership, an hour's drive east of Los Angeles, I drove it straight to Las Vegas and Formula Drift Round 6 (although I couldn't help but test it out on a closed off dirt road along the way). We ended up qualifying first and taking second place that weekend. It looked like the dirt road practice on the way there paid off…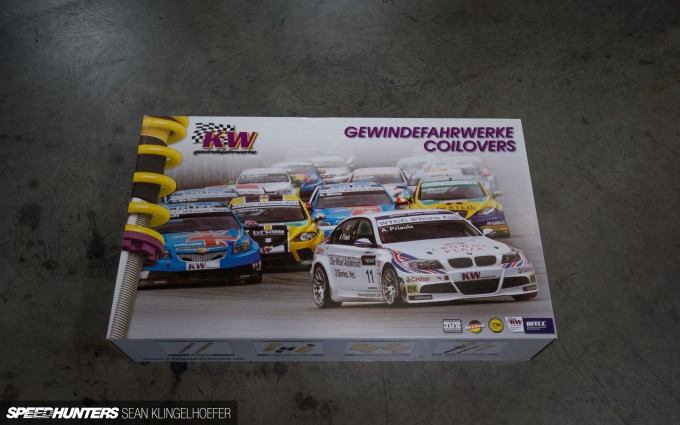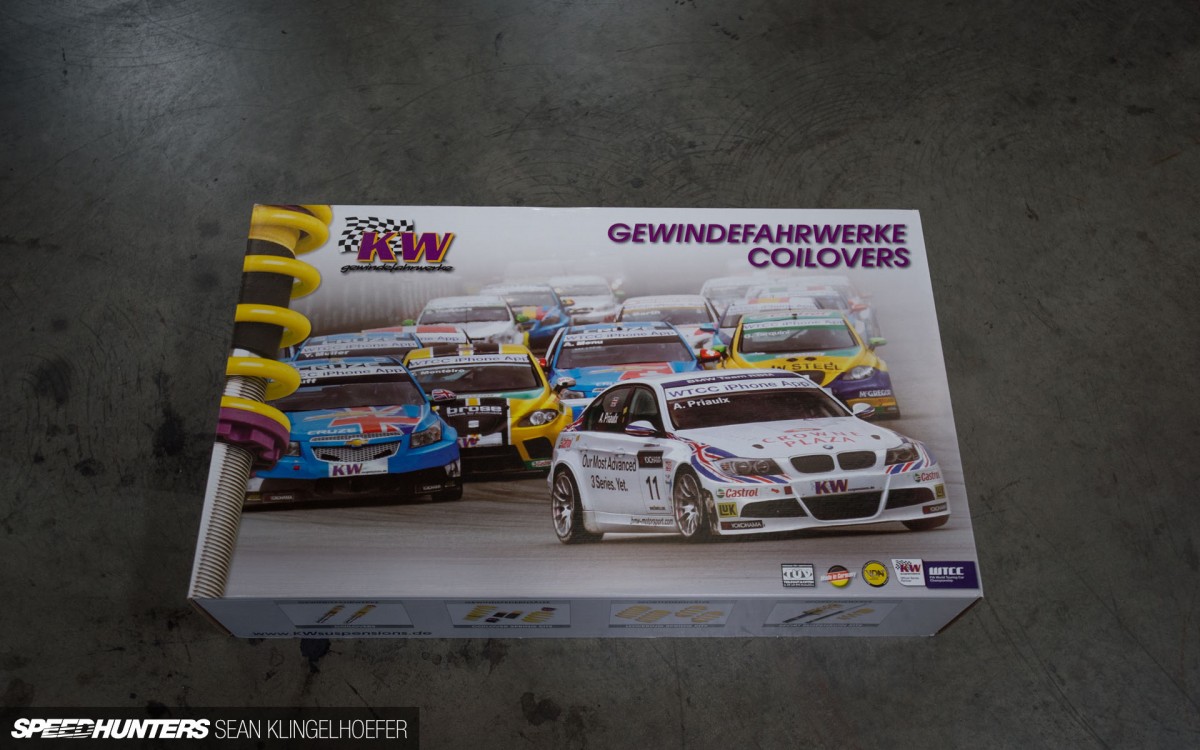 After Las Vegas, I decided to treat my lucky charm FR-S to some nice aftermarket parts. First up, I ordered one of the most anticipated upgrades that was available for the car: the KW Clubsport two-way coilover suspension kit for the ZN6 (FR-S, GT86 and BRZ). KW Suspension was actually one of the very first sponsors that I picked up during our 2010 Formula Drift rookie season, and we currently run their three-way race suspension coilover kit on the Speedhunters Toyota 86-X. Due to my hectic schedule, however, it would take a year before I found time to actually install the kit on the FR-S.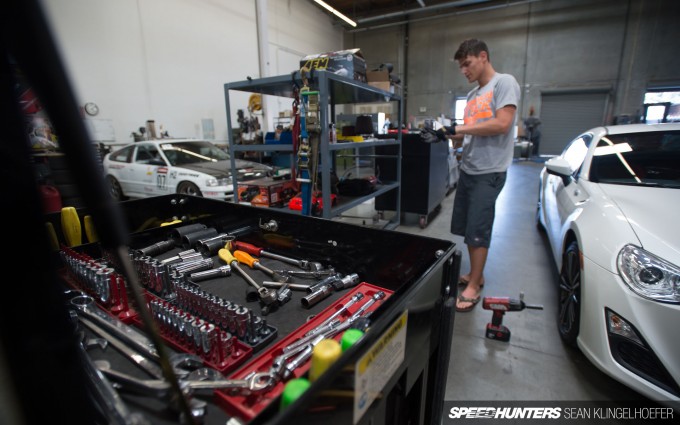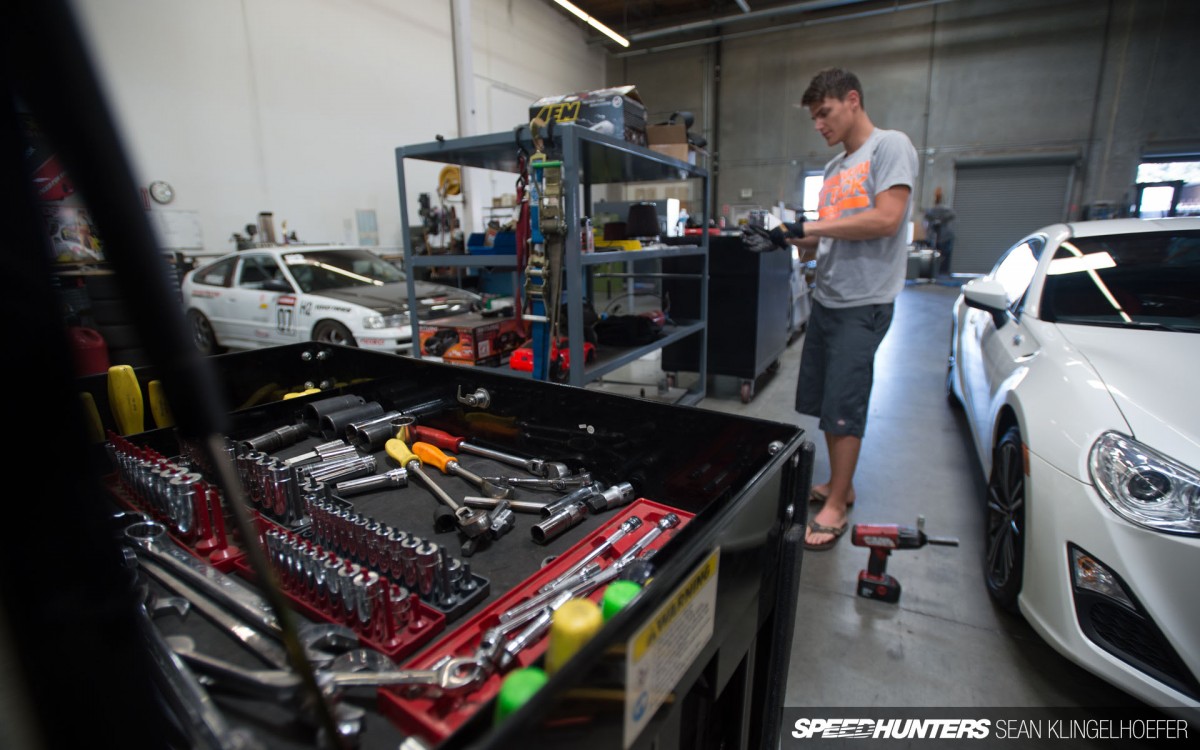 But finally, on a warm summer day of 2013 I rolled into the city of Hawthorne, California. Right there, in between the 105 freeway and Rosecrans Avenue lies the home of AEM Electronics and Papadakis Racing. I should be able to find the tools needed for a coilover change here, right?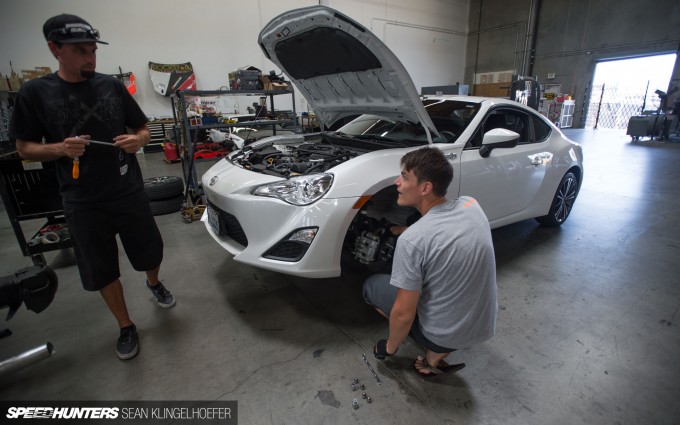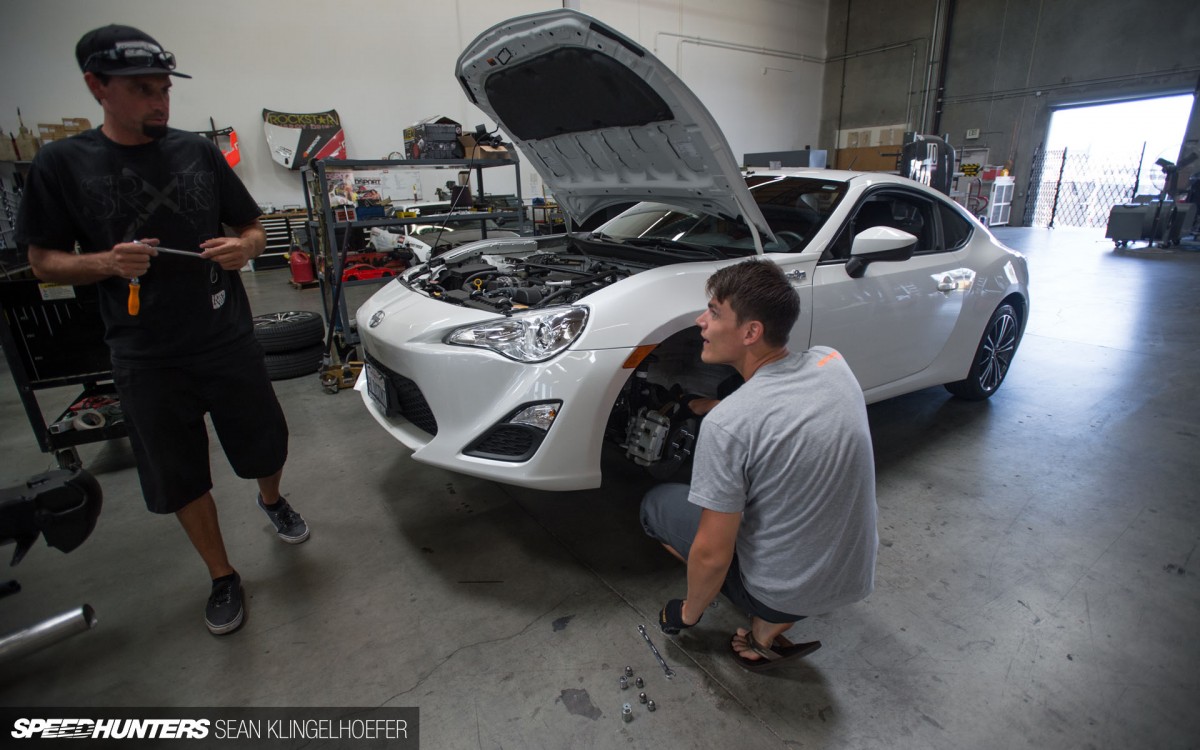 Papadakis Racing mechanic Shawn Hillier spawned onto the scene in his signature black uniform (seriously, I've never seen Shawn wear anything but black on black). Shawn has been Stephan Papadakis' wingman since way back in the days, and the two of them make up the daily operations at Papadakis Racing with Aldo Villagran being the rig driver and third soldier.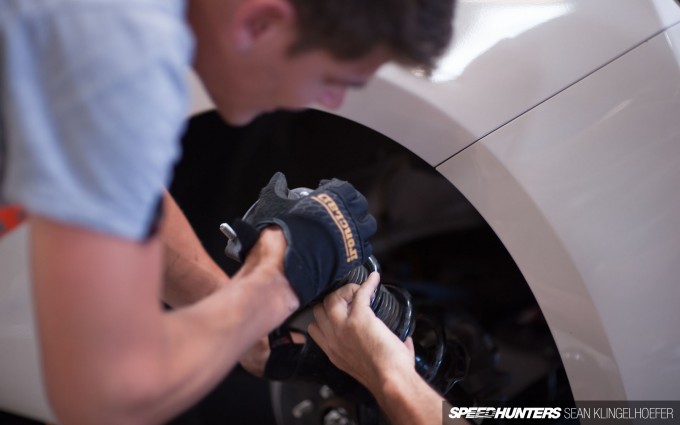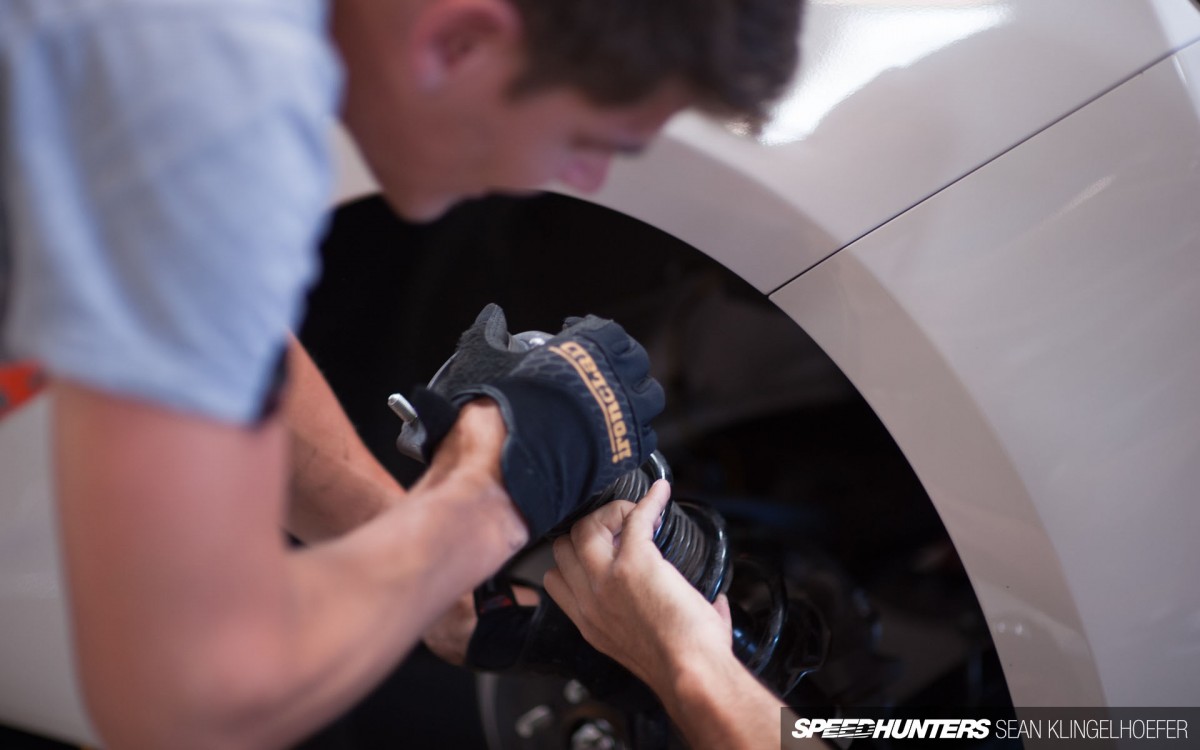 Shawn knows I'm not the fastest mechanic around, so I think he wanted to lend a hand so we could get done on time…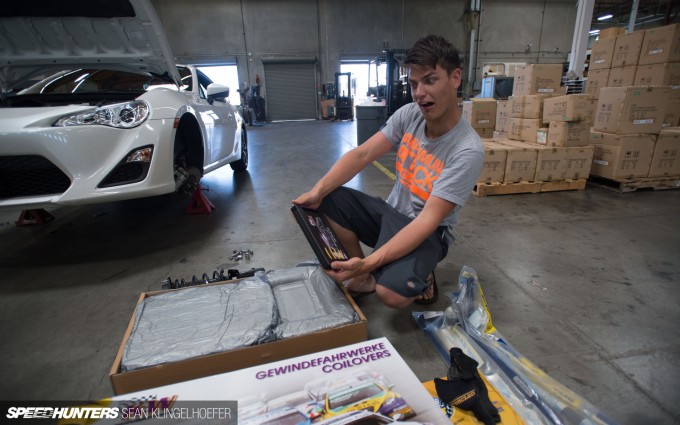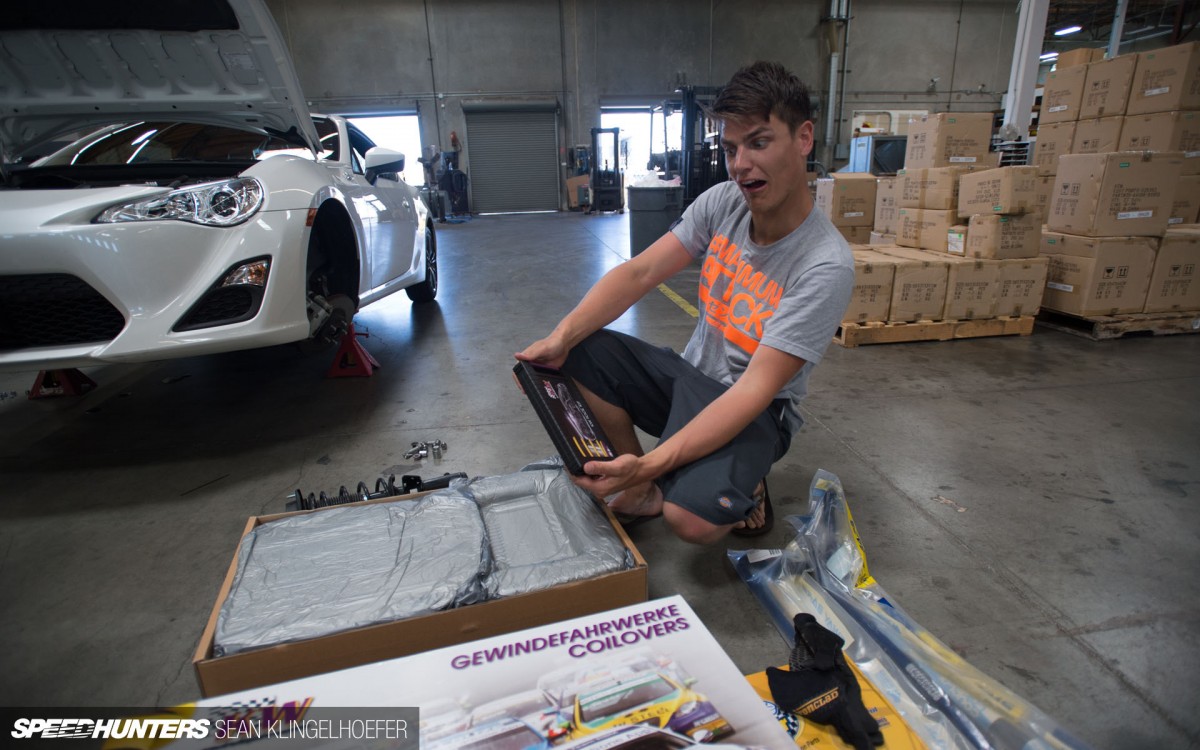 Opening the KW box, you immediately realize why KW Suspension has pretty much become the industry standard in the American tuner scene. The products and the packaging are carefully put together – it feels like you're opening a gift.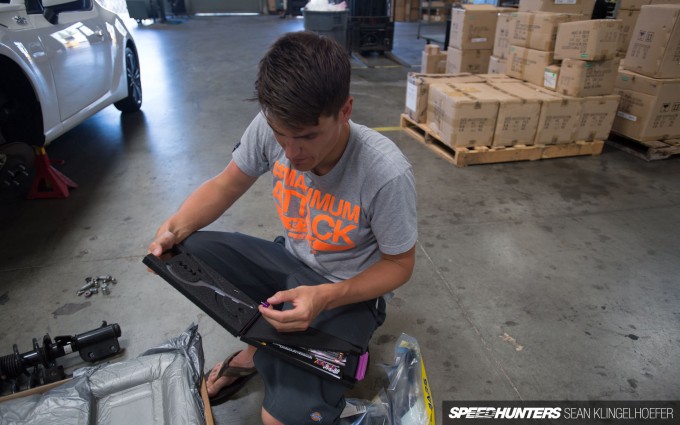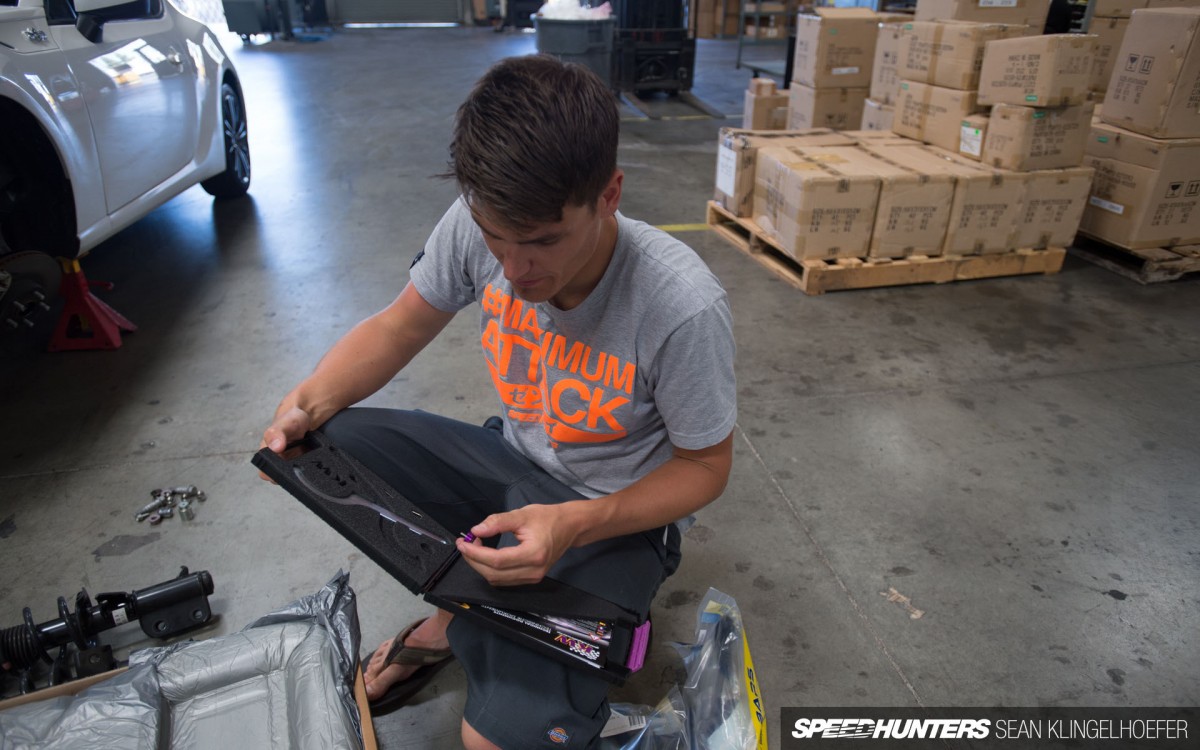 One example of KW's attention to detail is the tool kit they ship with the box. This is a slim and sturdy plastic folder that makes it easy to store the coilover manual, the allen keys and the valve knobs in the car. Taking care of little things like these really means you're taking care of your customer.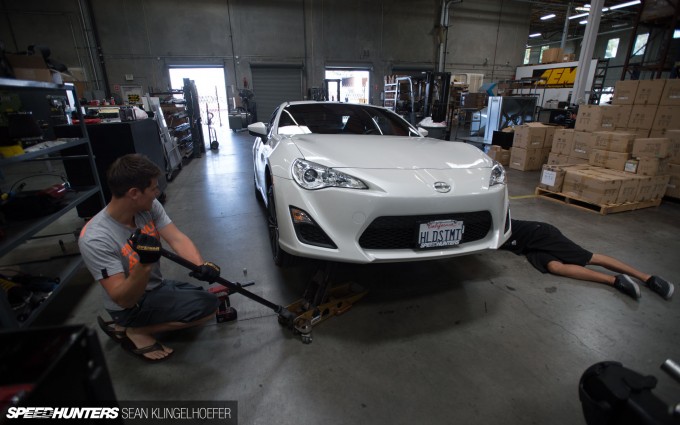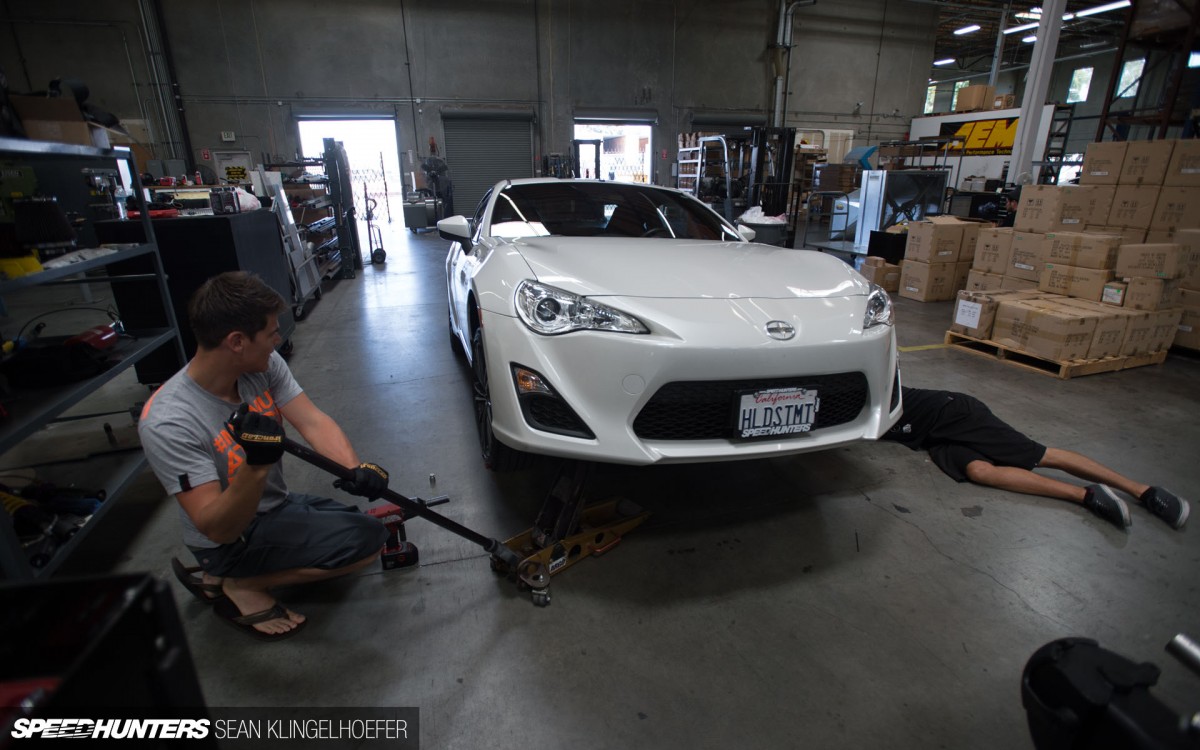 The install itself is pretty straightforward.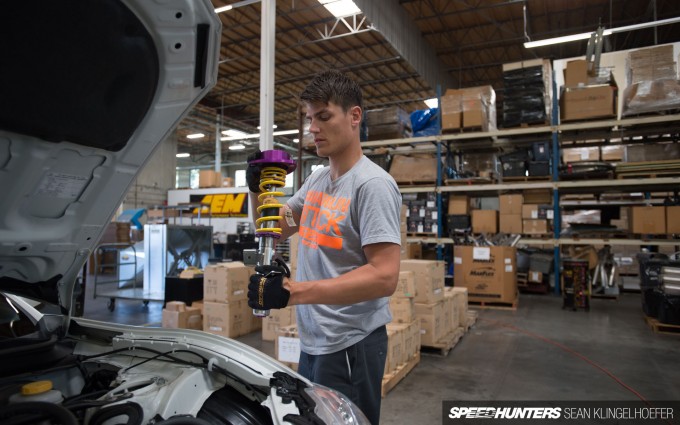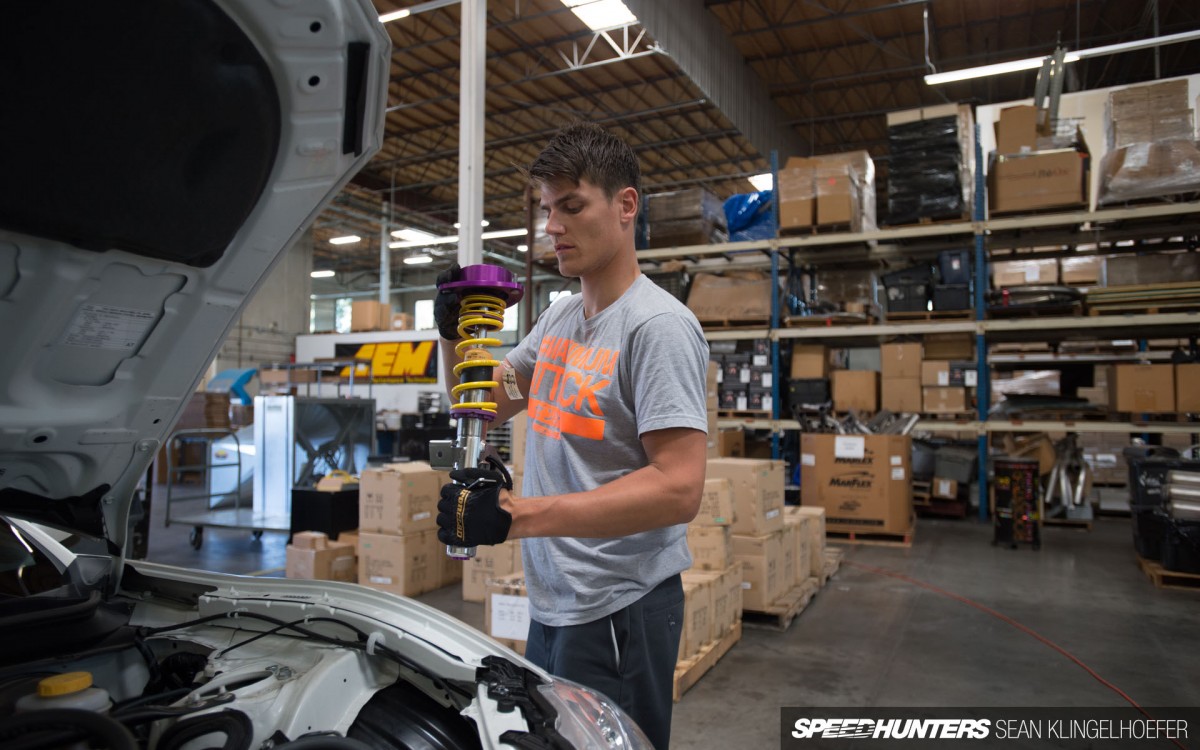 We did one axle at a time, making use of a jack, a couple of jack stands (safety first!), an impact gun, and some 12, 14, 17 and 19 mm sockets and wrenches. That's about it!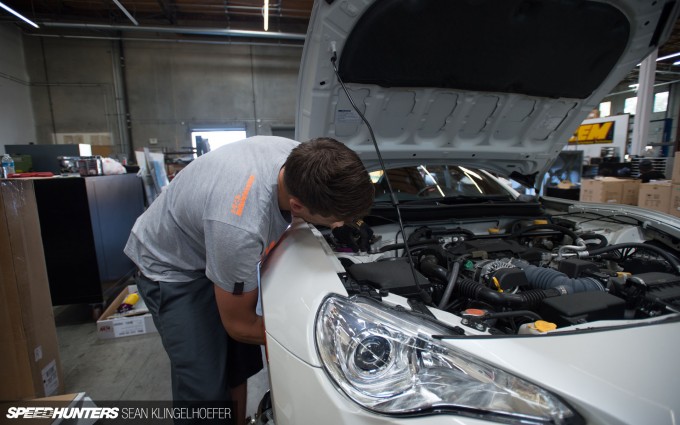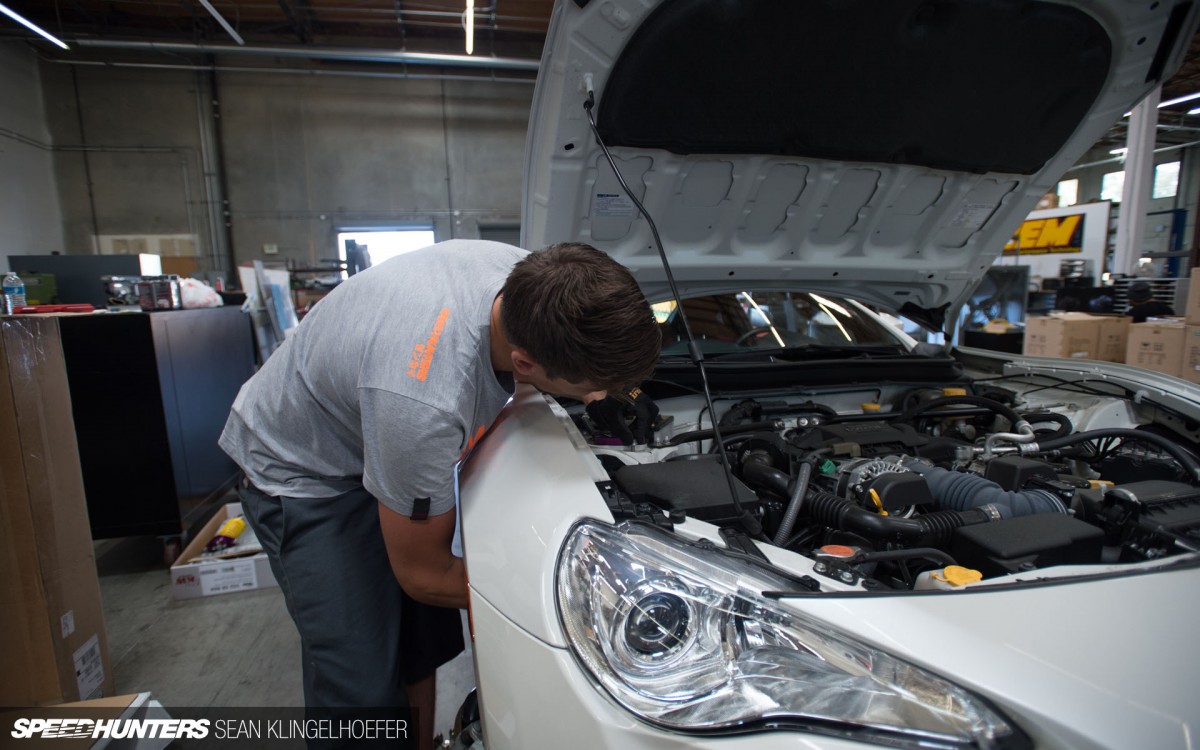 Out with the old…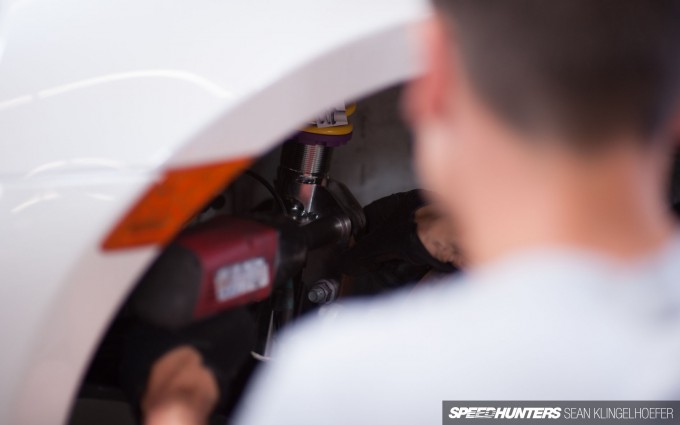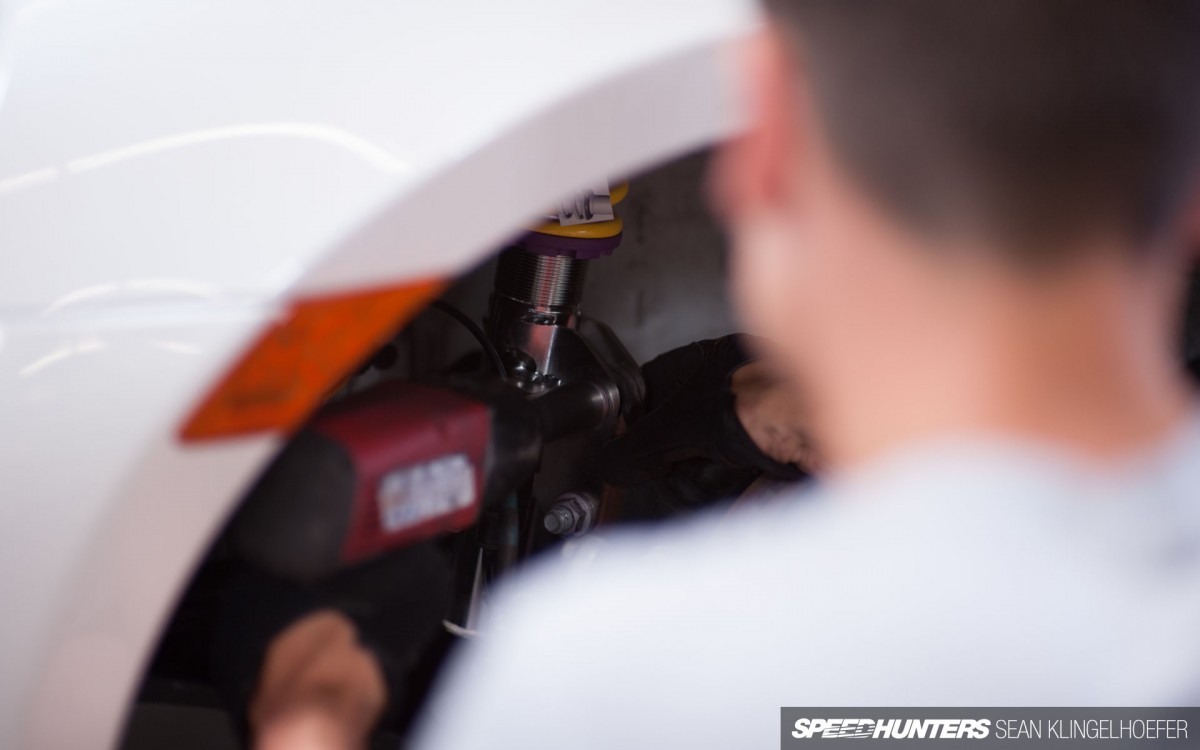 … and in with the new.
The art of footwork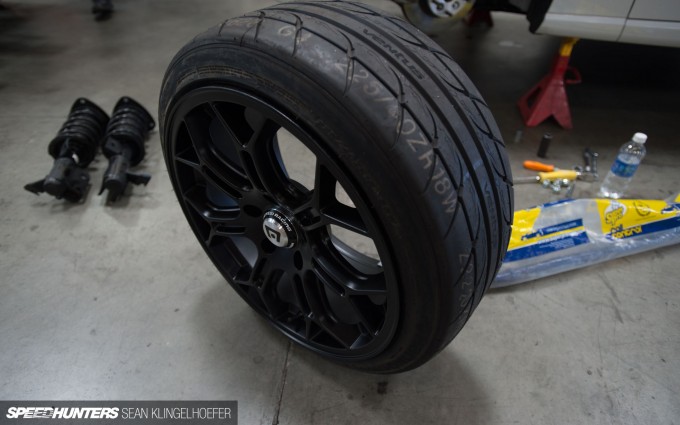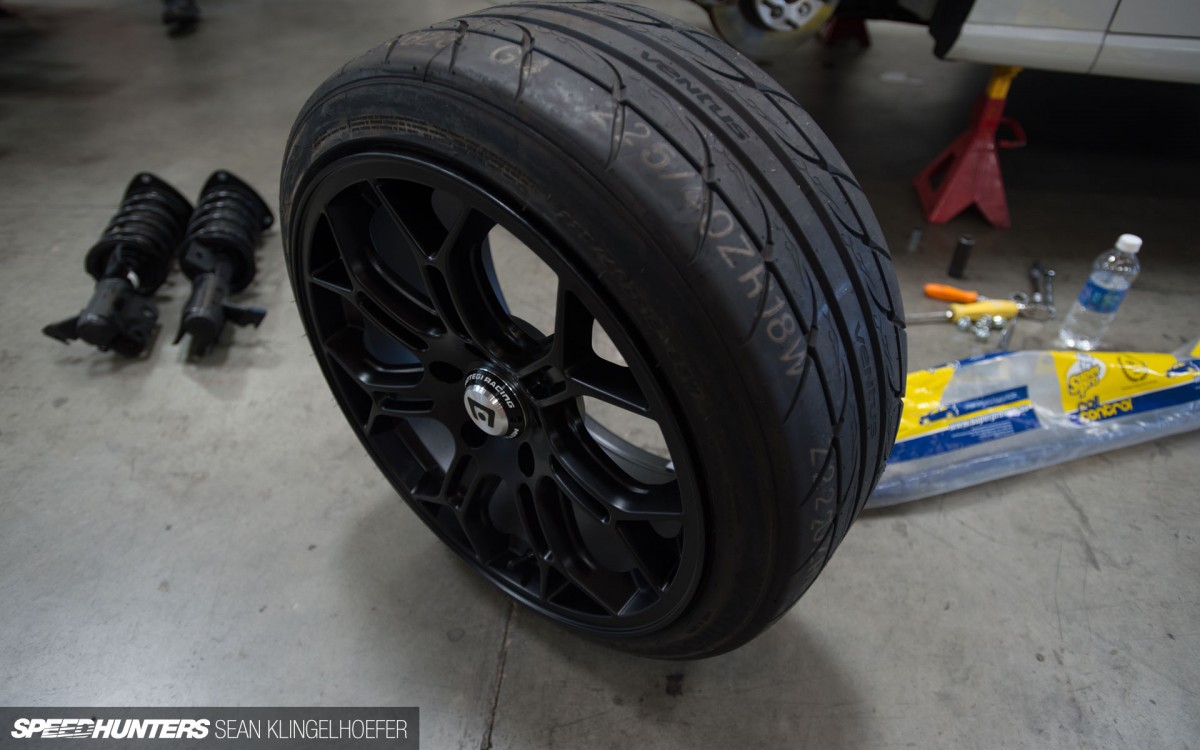 I made sure to get some new 225/40R18 Hankook RS-3s and wrap them around a set of 9.5×18 Motegi Racing MR 120s to complement the coilover install. But were my offset calculations right?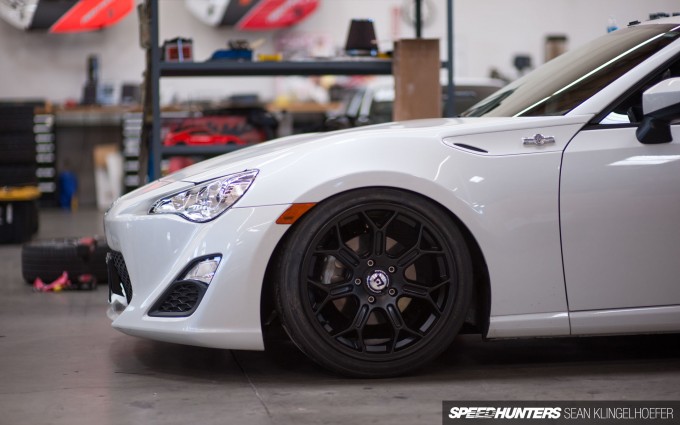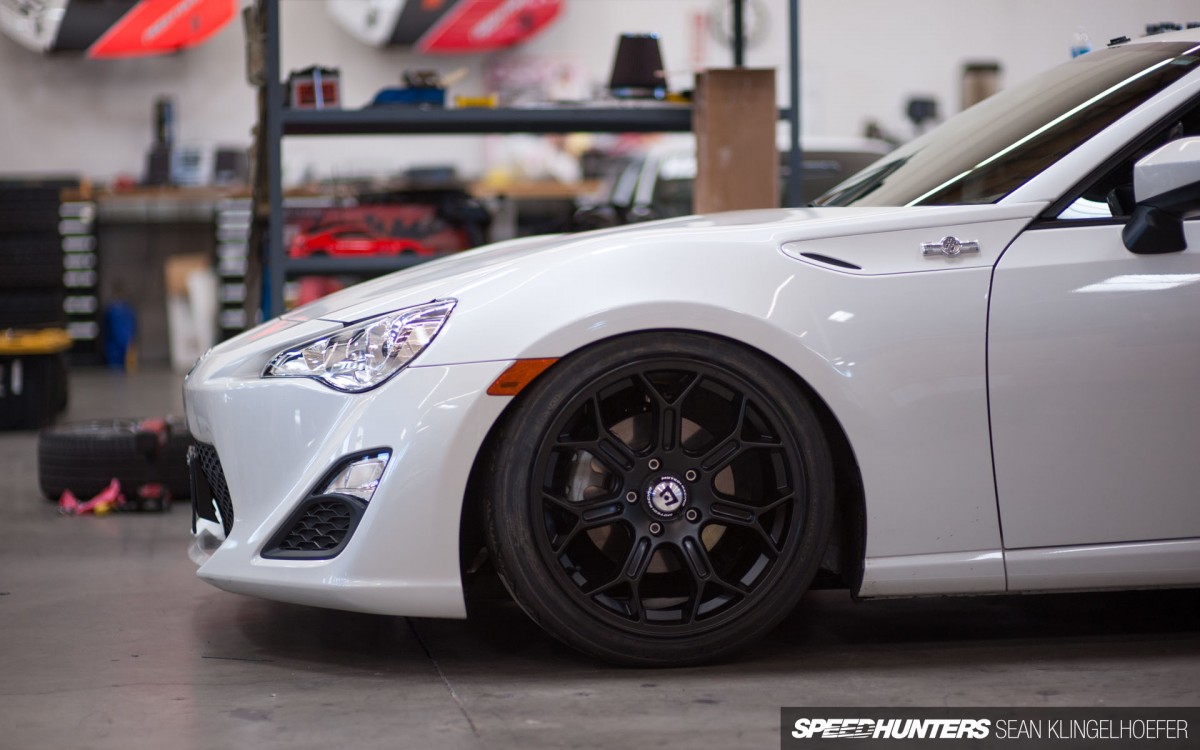 I'd say it's a good fit! I might want to go with a slightly lighter wheel color shade later on, perhaps something along the lines of an 80-90% black. Suggestions?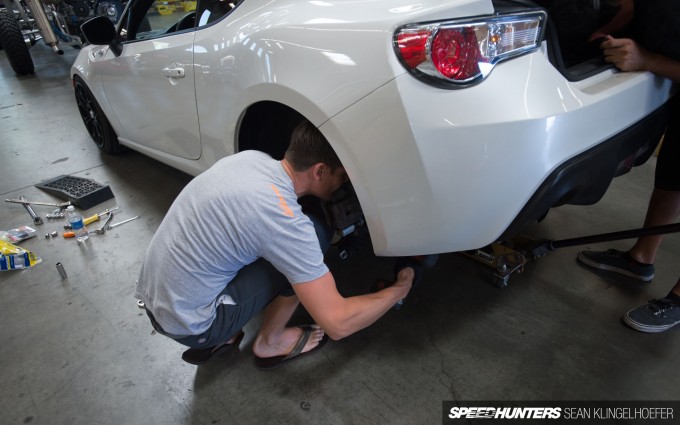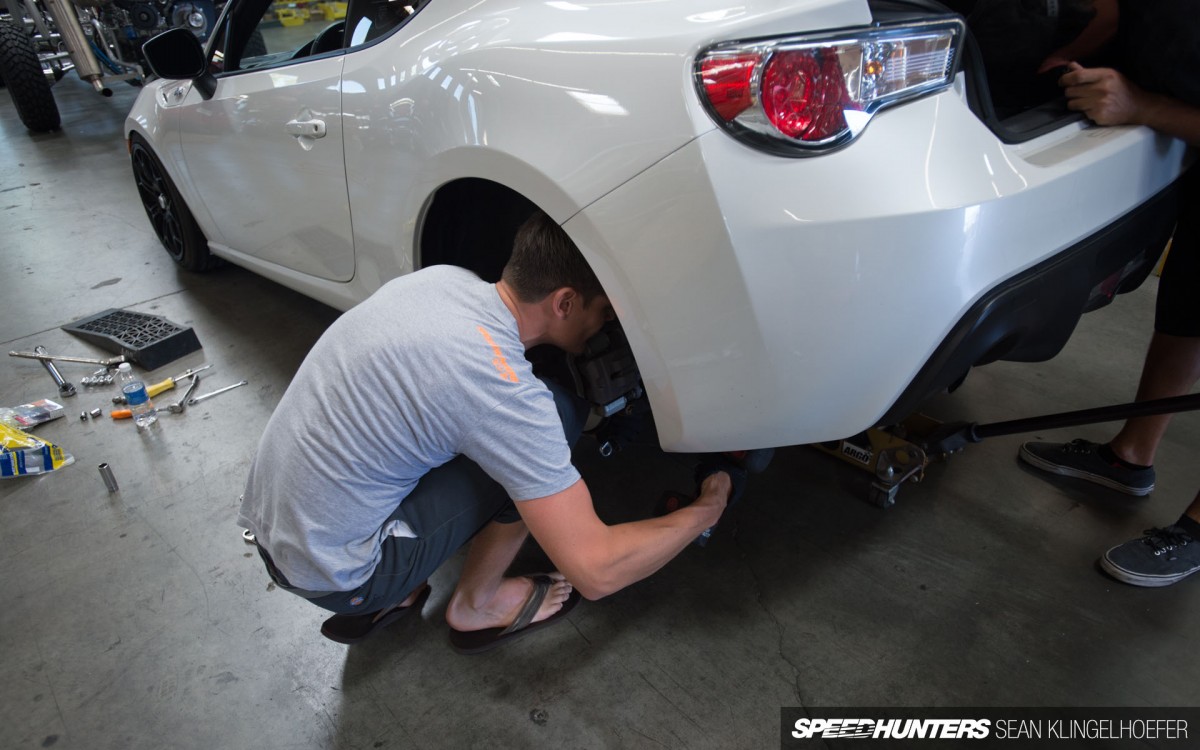 Moving on to the rear axle, Shawn jumped on the jack and brought her up in a heartbeat. You should see how quickly Shawn and Aldo change tires on our tC drift car! I loosened the sway bar links and bottom coilover mount, while Shawn dug up the top mounts that are hidden underneath the trunk carpet. The factory plastic plugs for the carpet are designed to be reused, which further helps to make this an easy install.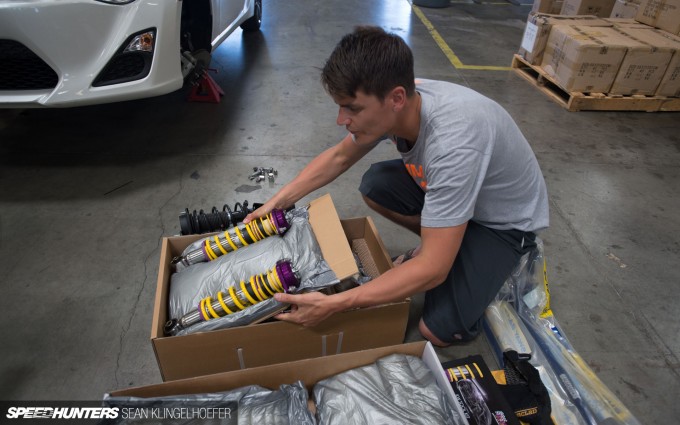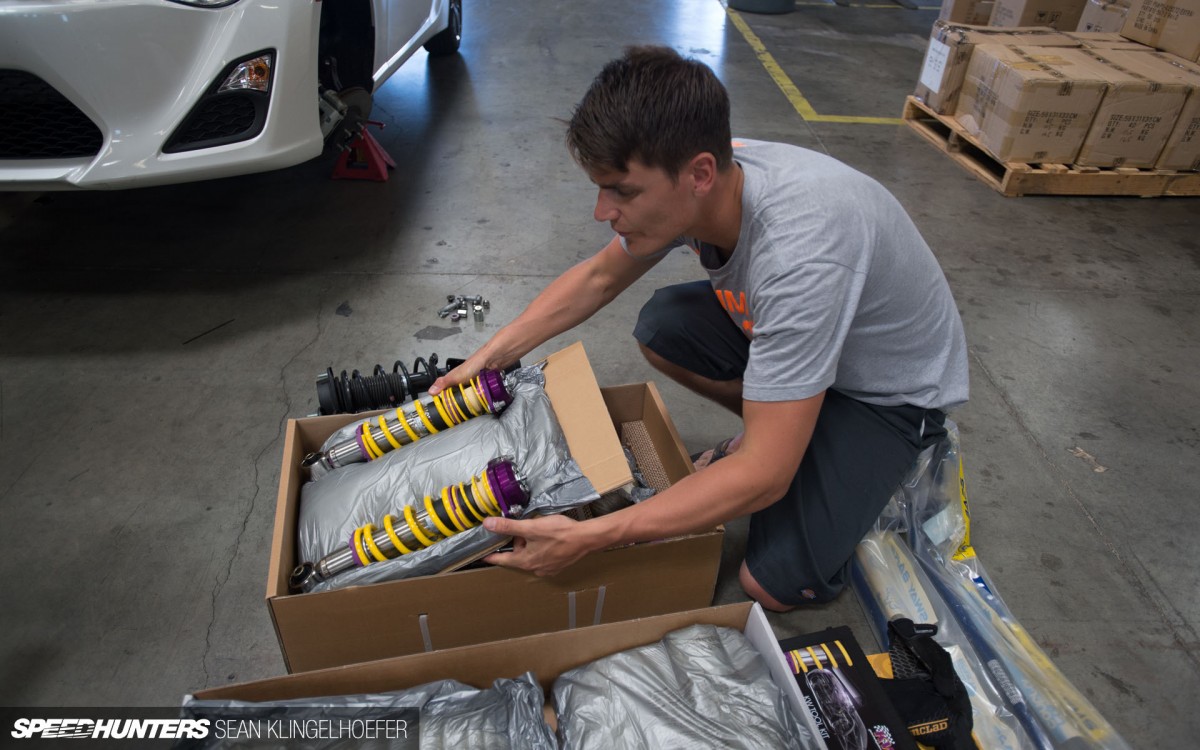 Bang, bang, knock, knock…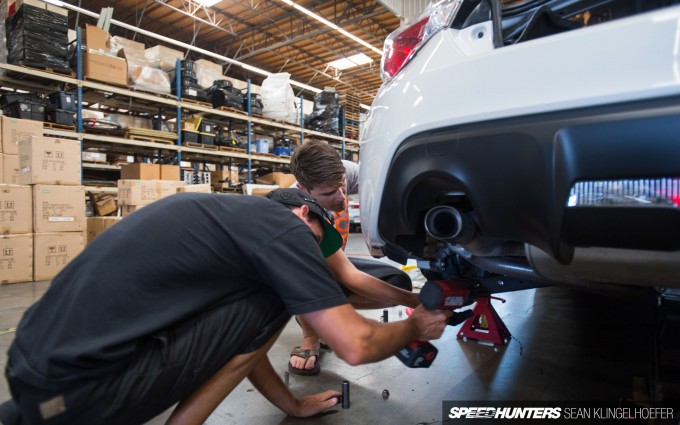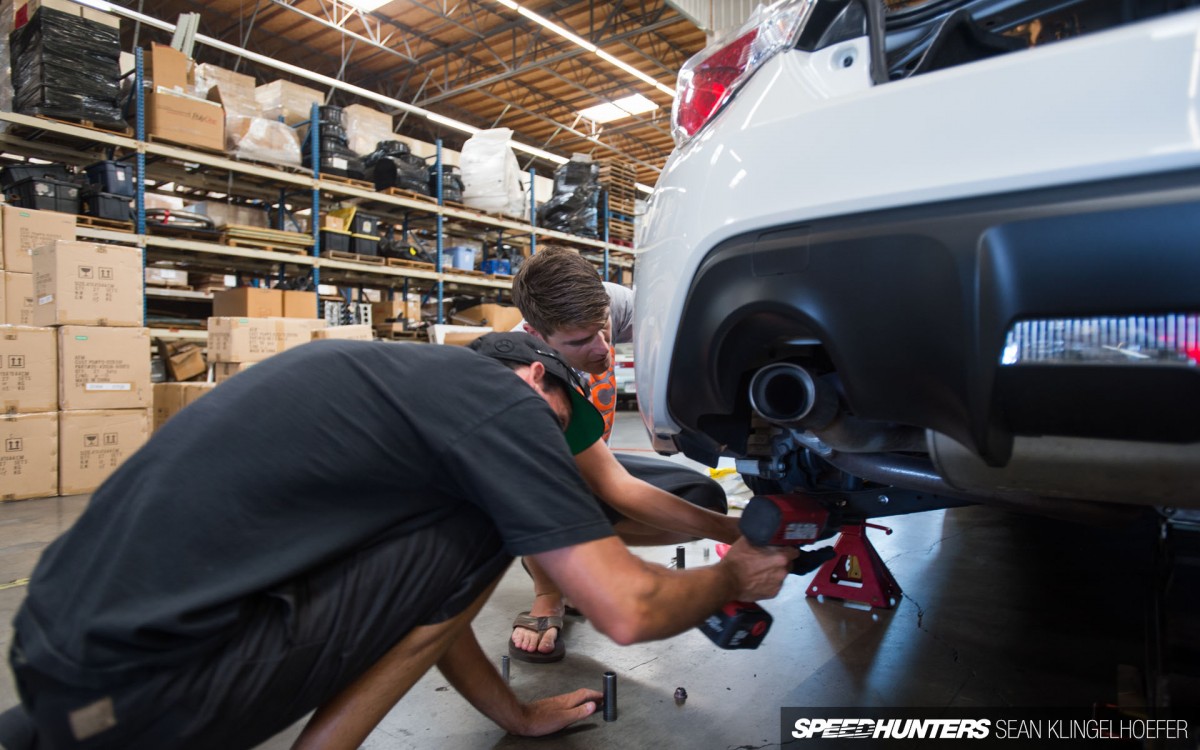 … and that's it! In between fiddling with ride heights and talking smack, we knocked out the install in an hour or two.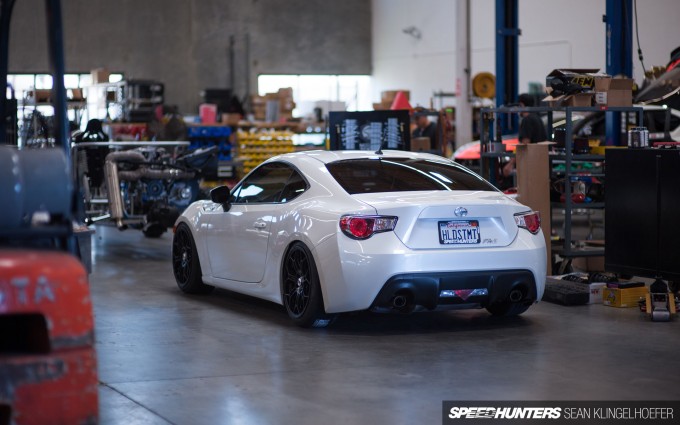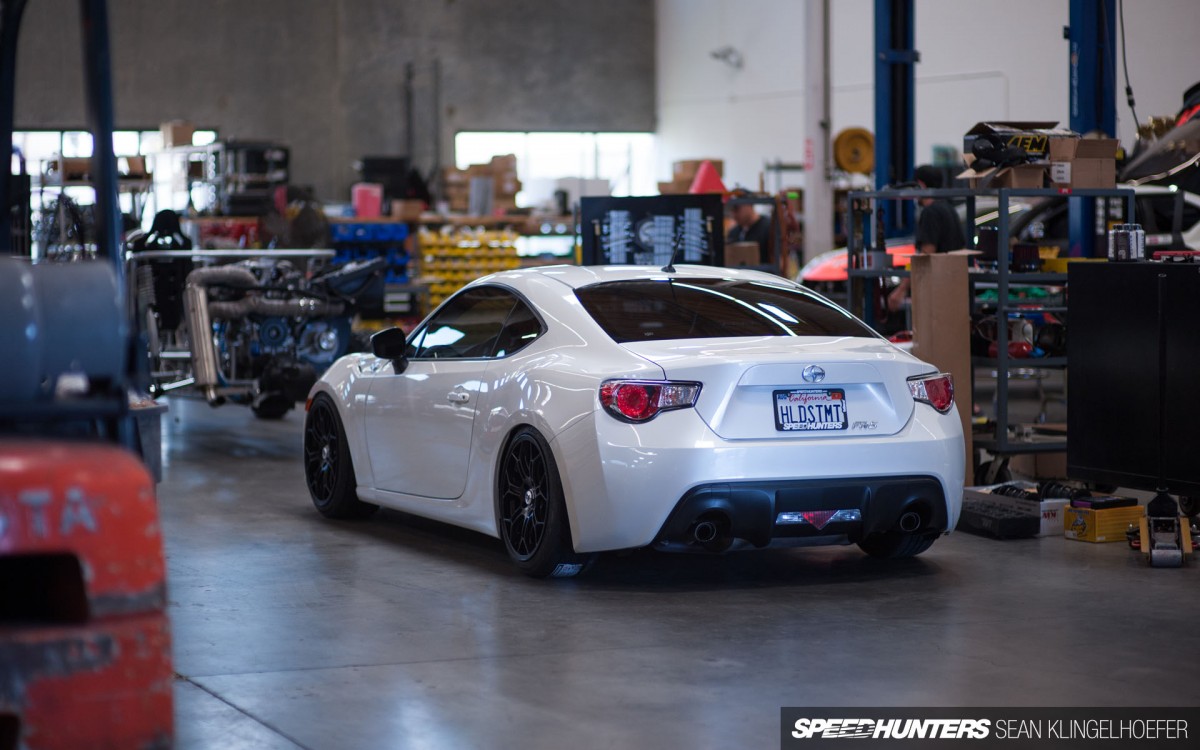 And voilá!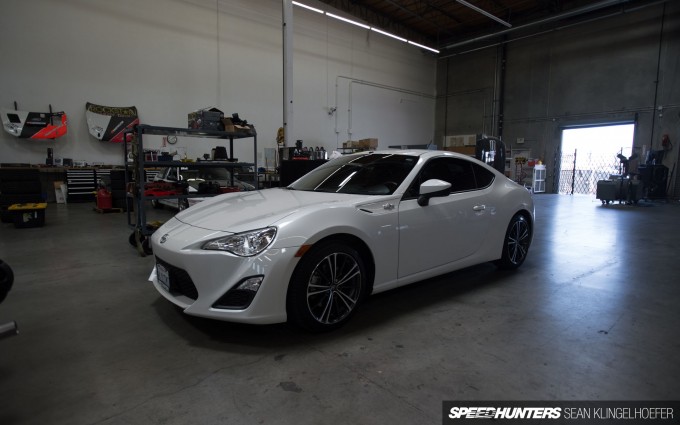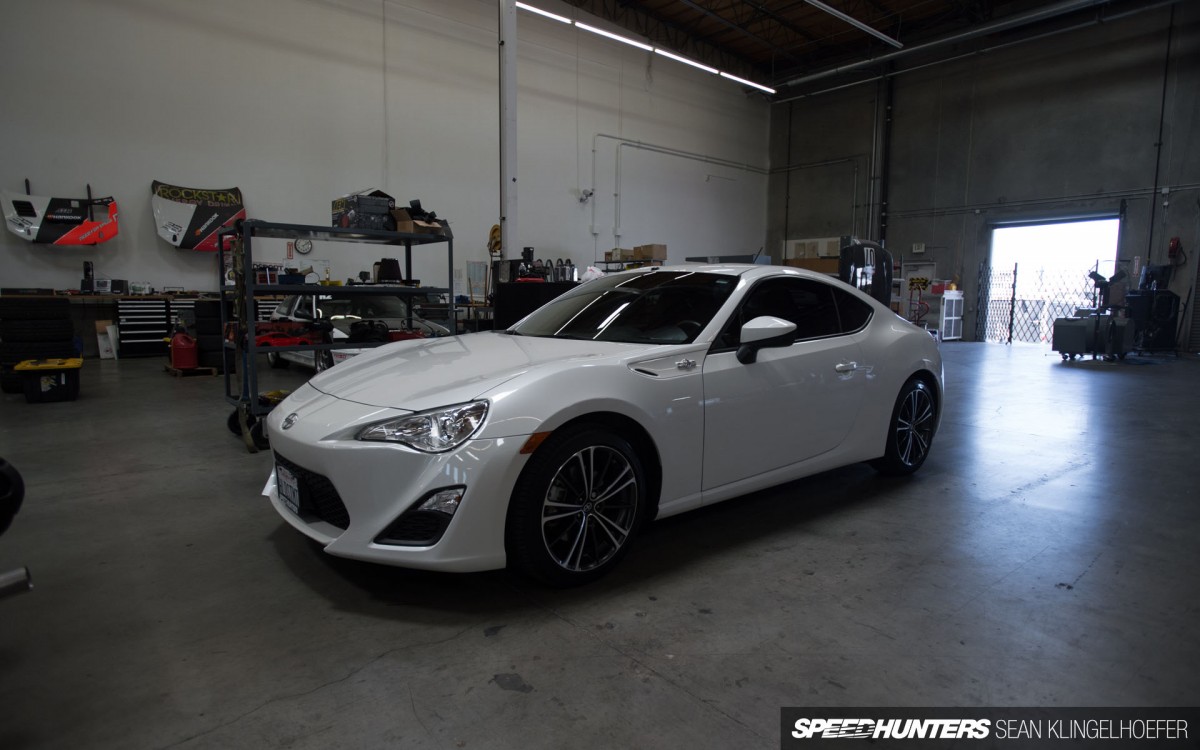 So, it went from this…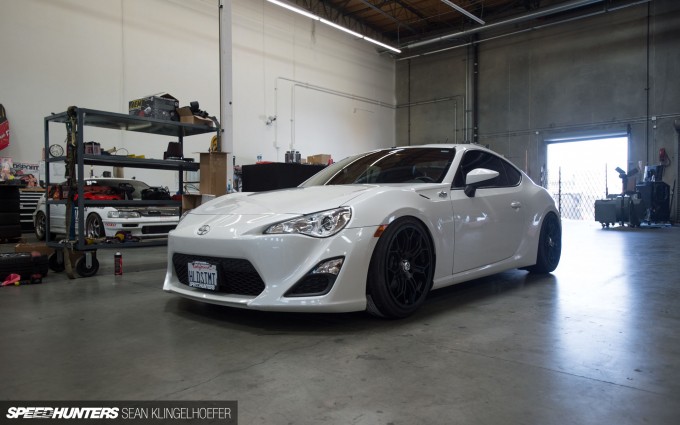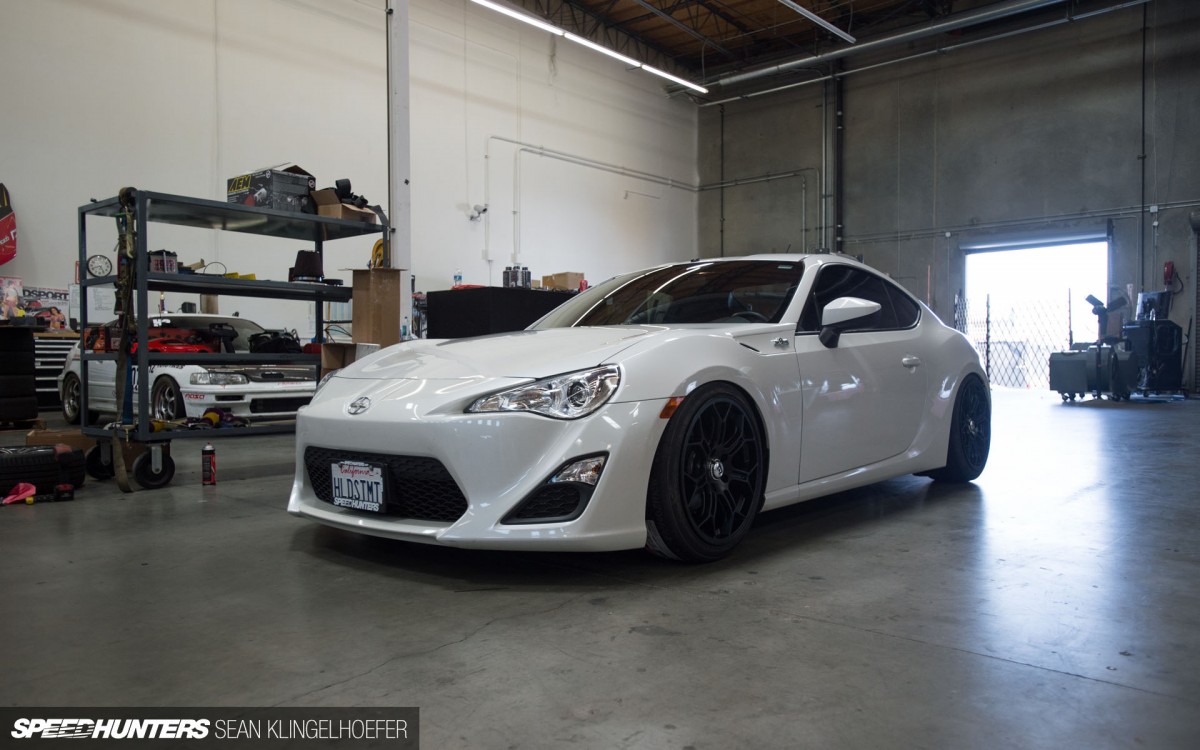 … to this. Thoughts? The important question, however, is of course this: how does she drive?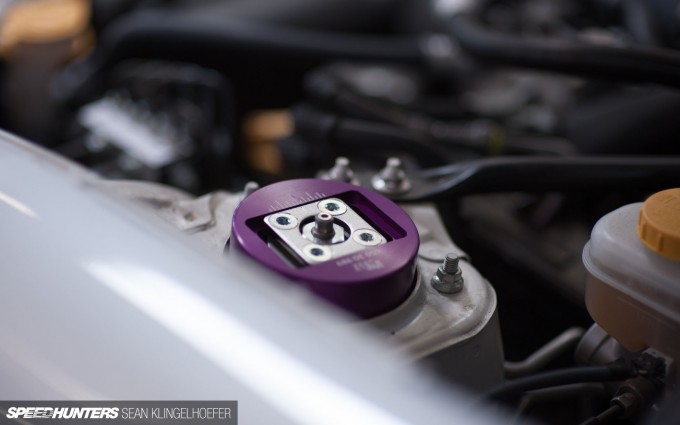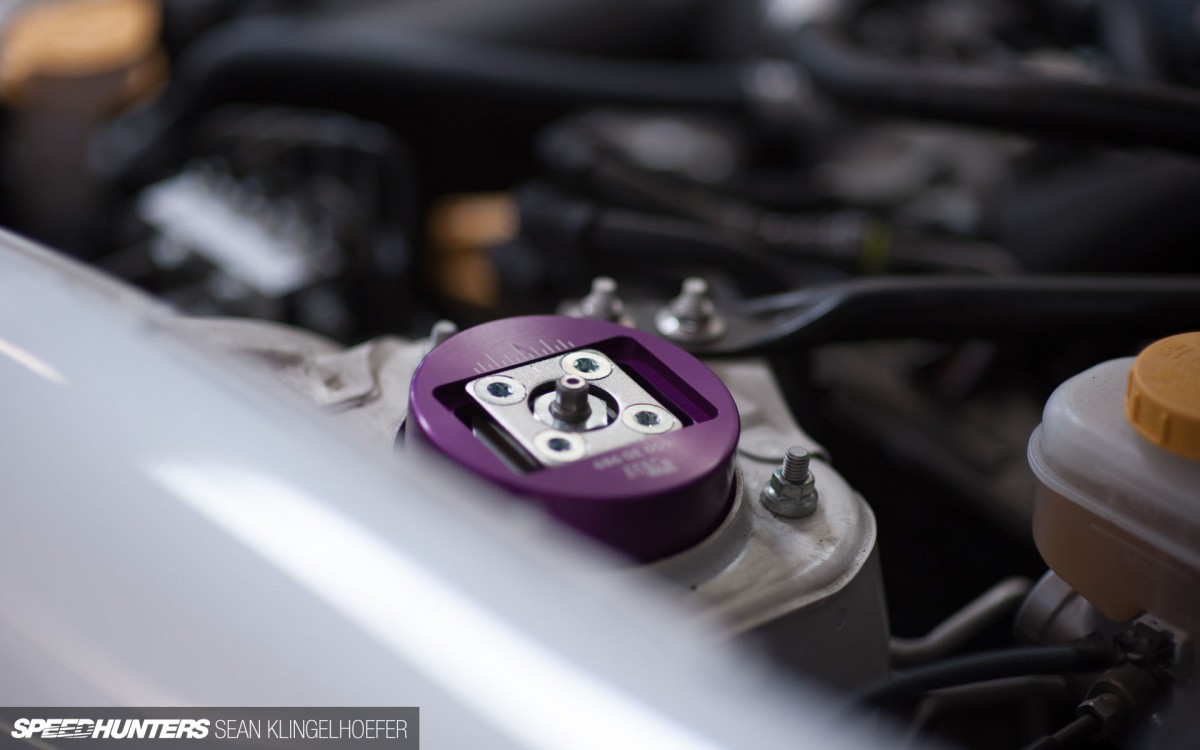 I've actually only driven the car for a couple of miles since the install, so it's a little early to say. What I can tell you this far, however, is that it is definitely a firmer ride (the shocks are set to factory settings), which to a guy like me is a good thing. But I really can't comment before I've taken the HLDSTMT FR-S up some canyon roads or carved through some real LA freeway traffic.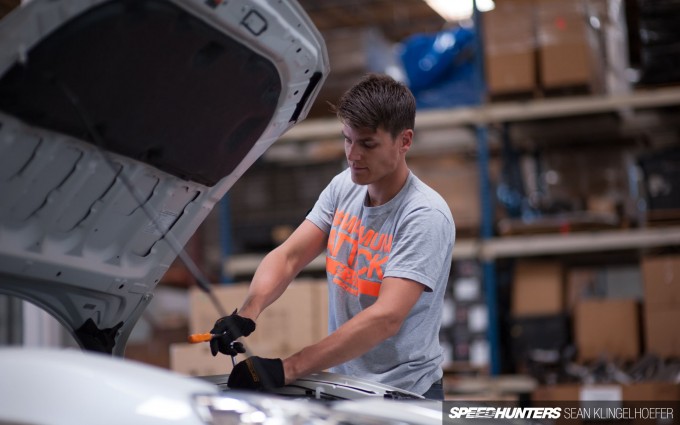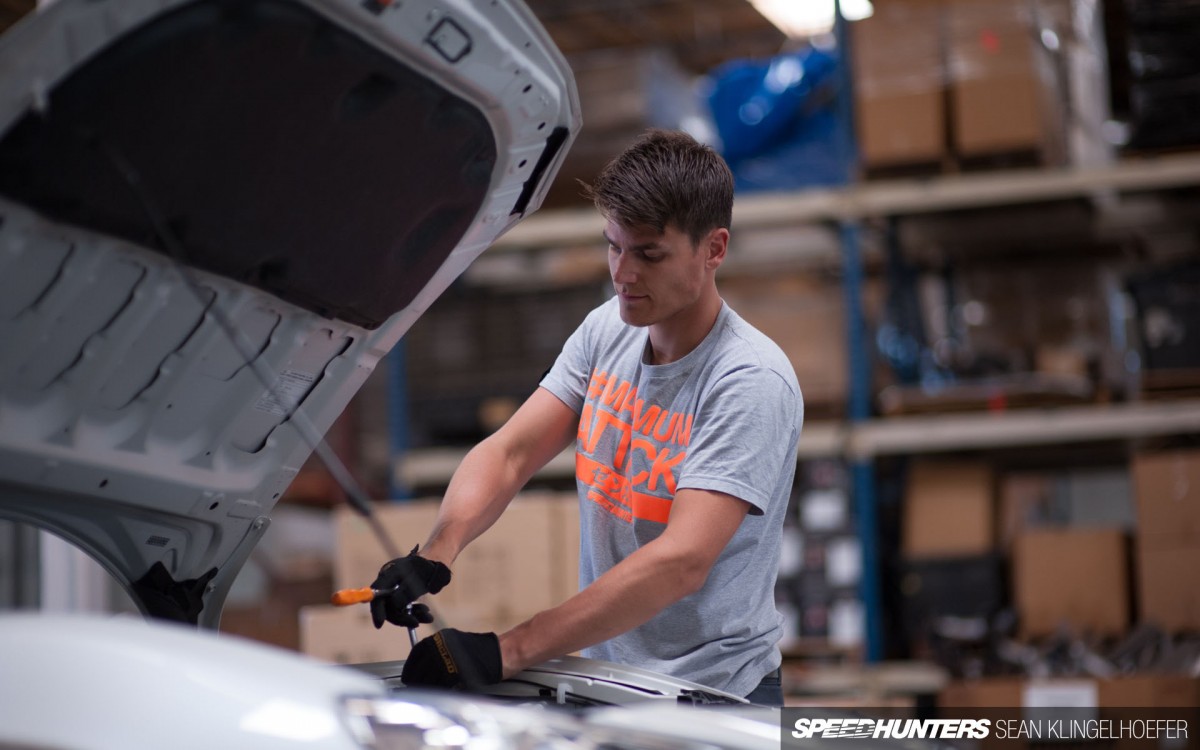 As luck would have it, I had to head back to Southern California for the Formula Drift finals, so I should be able to update you soon. All I need to do is to find a place to put this KW Clubsport Kit through a real test… "I wasn't swerving, officer… I was changing lanes!"
To be continued…