Making history
Ever since the earliest years of motoring, man has been looking for ways to go faster. The pursuit of ultimate performance through speed is how the Thrust SSC became the first land-based vehicle to go supersonic when RAF pilot Andy Green pointed it to 763mph (1,228km/h) on the Black Rock Desert back in 1997, and why last year, Antron Brown went zero to 300 meters (NHRA's Top Fuel class mandate) in 3.70 seconds at 328mph.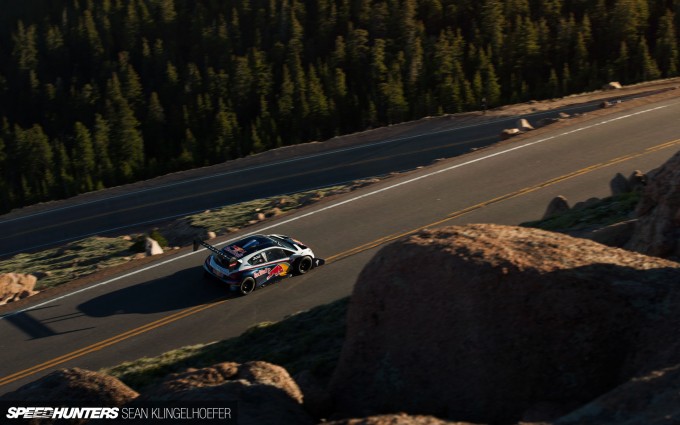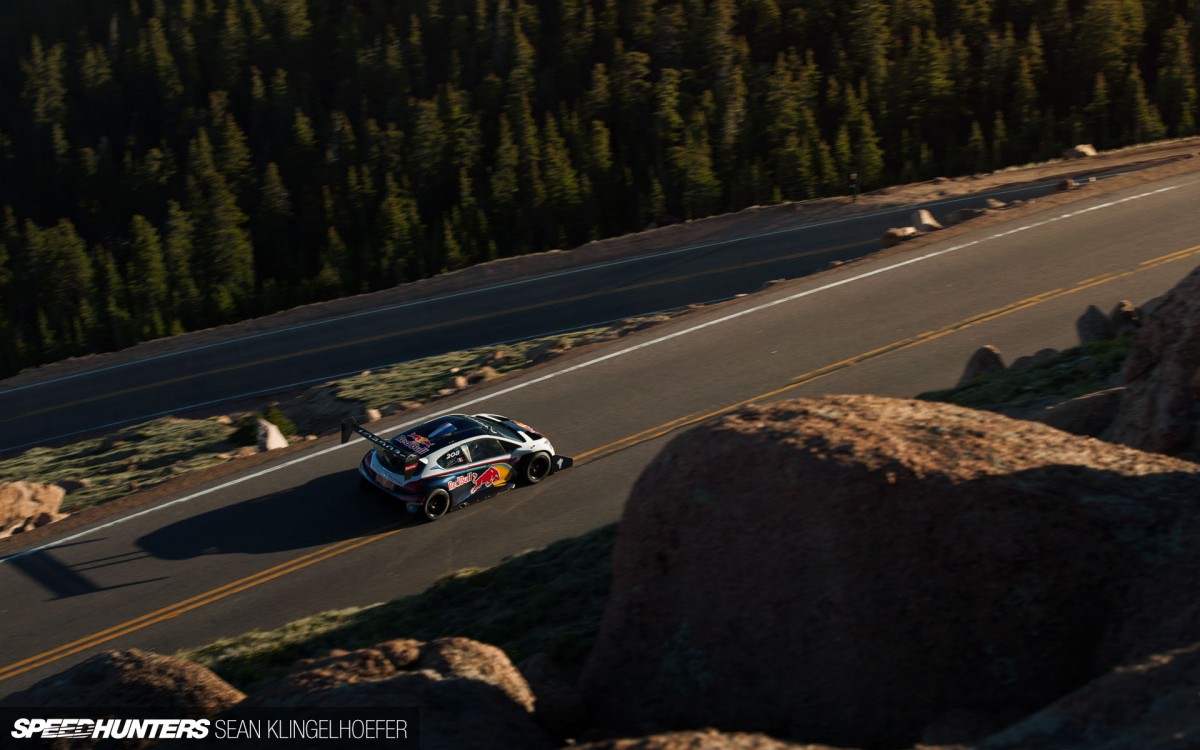 Although the Pikes Peak International Hill Climb –  a 19.99-kilometer long, 156-corner deep ascent from an altitude of 2,865 meters through 4,301 meters – is about as far removed as you can get from land speed record proving grounds or a straight, flat, drag strip; ever since the first running of the event on 'America's Mountain' almost 100 years ago, the bar has continuously been raised.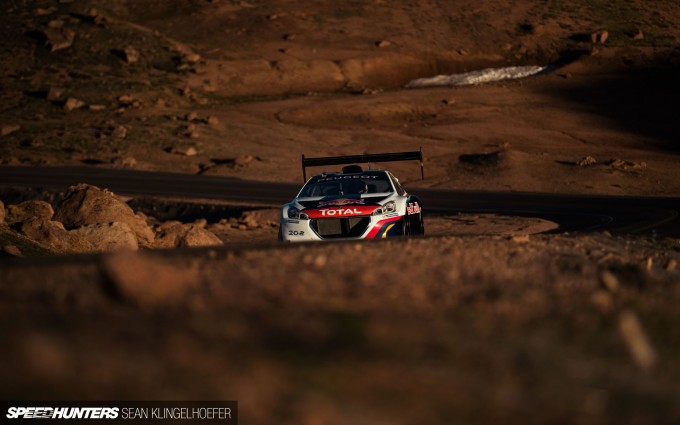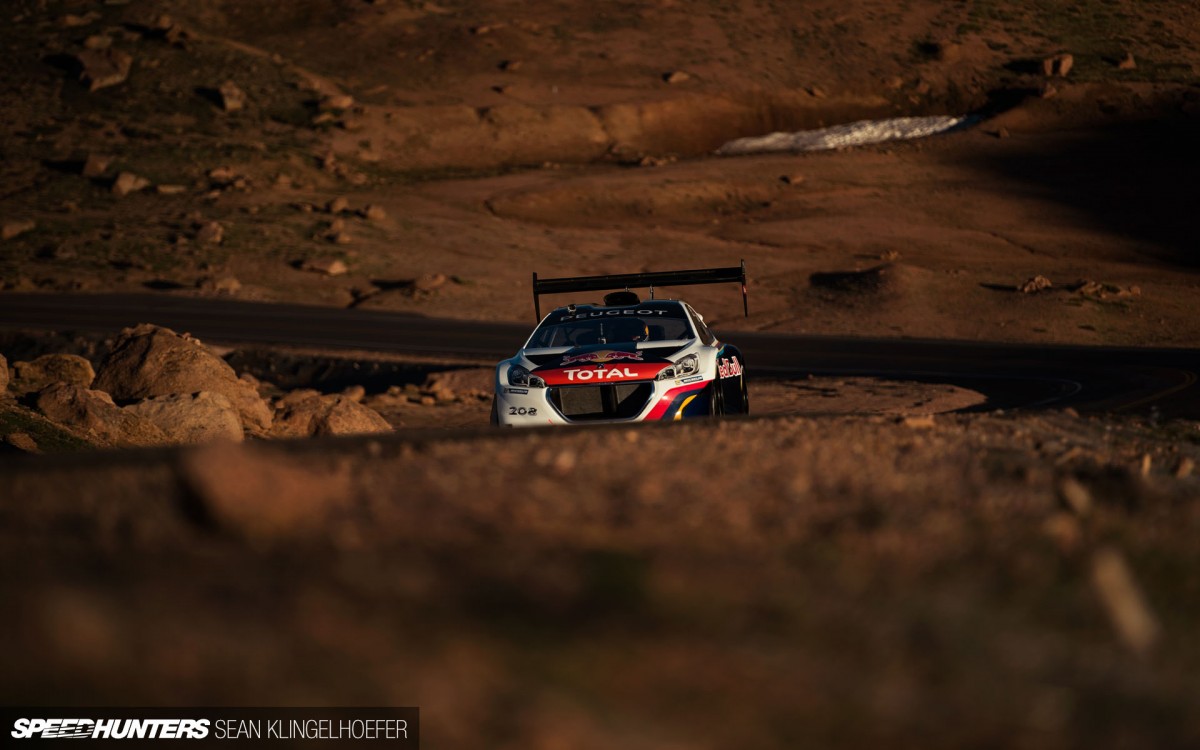 The dramatic lunar-esque landscape that helps define the world's most famous hill climb hasn't changed since Rea Wentz set the original pace with a 20:55.600 time in his Romano Demon Special at the 1916 event's feature race, but full paving of the challenging road course and a consequent provision that has allowed the use of full slick tyres, make the PPIHC a very different beast to the one it originally was. Some said the 'Race to the Clouds' would fade away into oblivion once the Pikes Peak Highway lost its original all-dirt DNA, but following the event of 30 June 2013, it feels like more of a new beginning.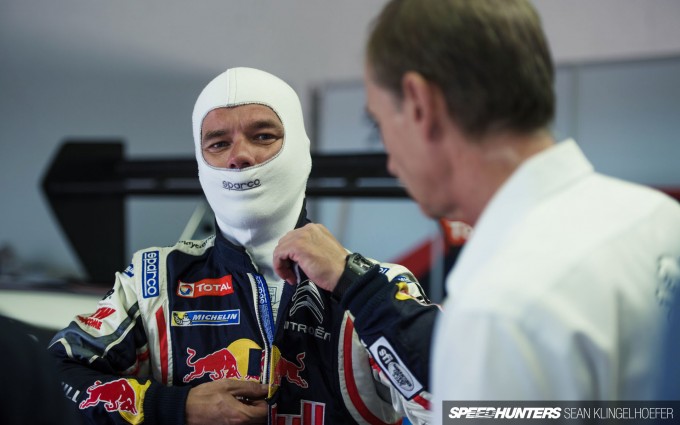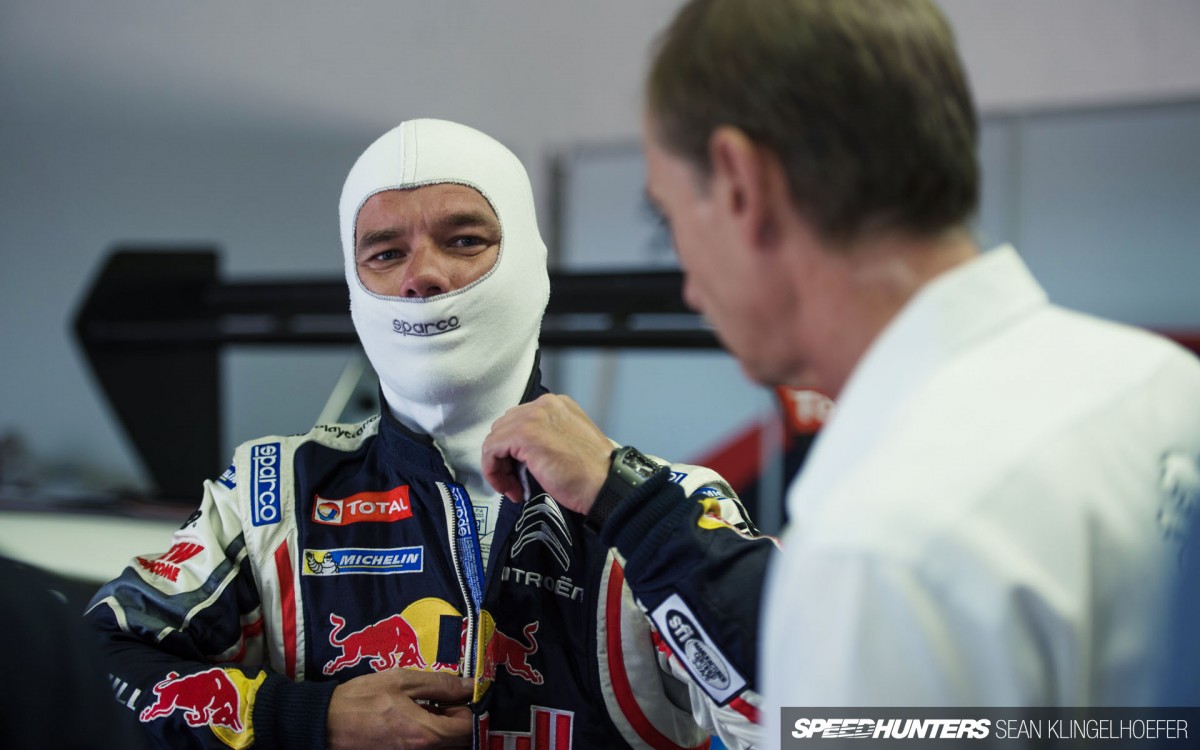 That, of course, is thanks in part to the driving talents of this man: nine-time World Rally Champion Sébastien Loeb.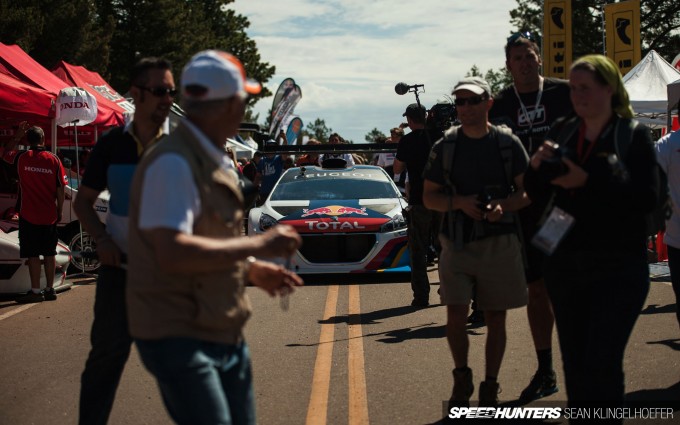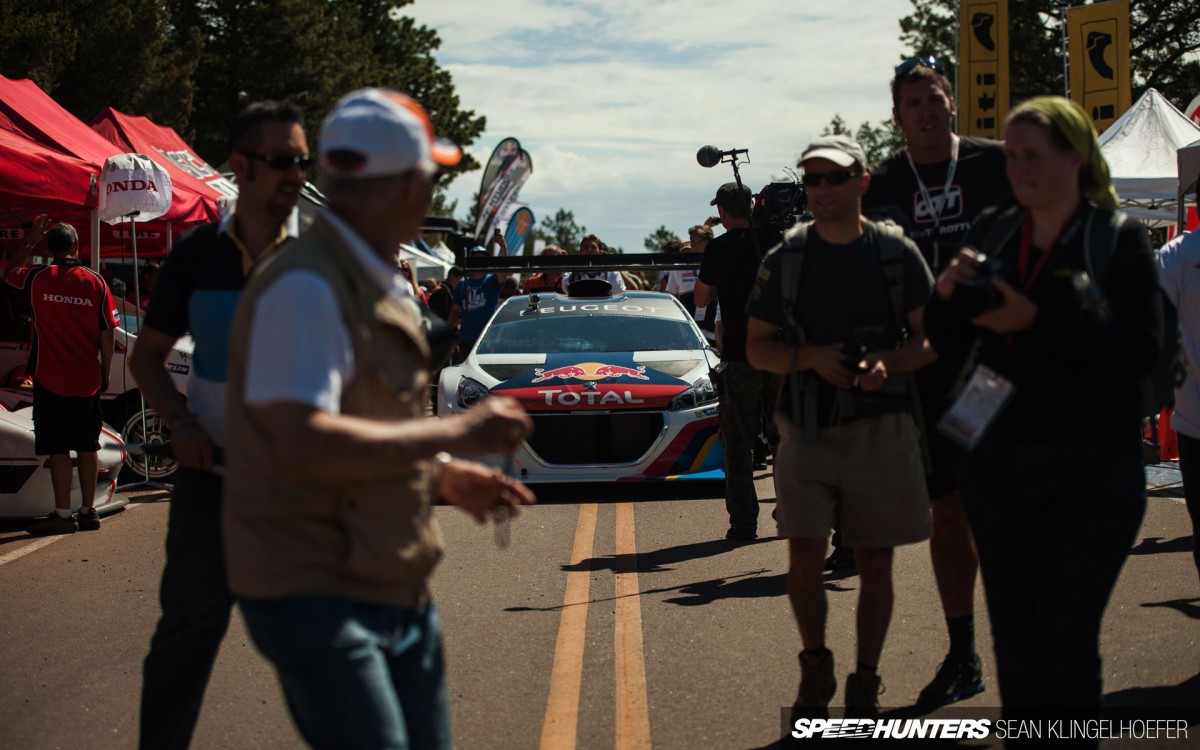 And this machine: Peugeot's mind-numbing 208 T16 Pikes Peak.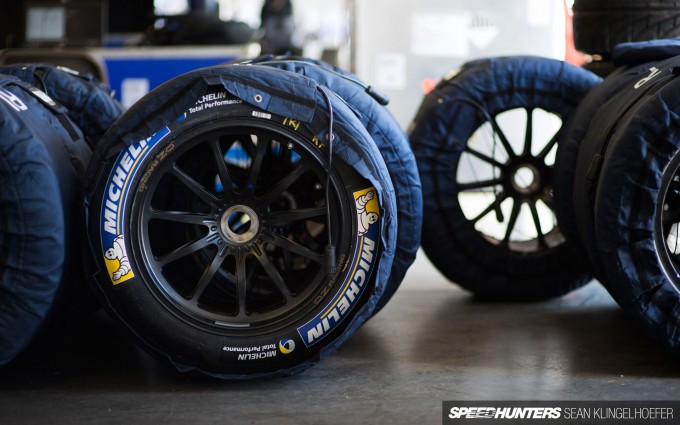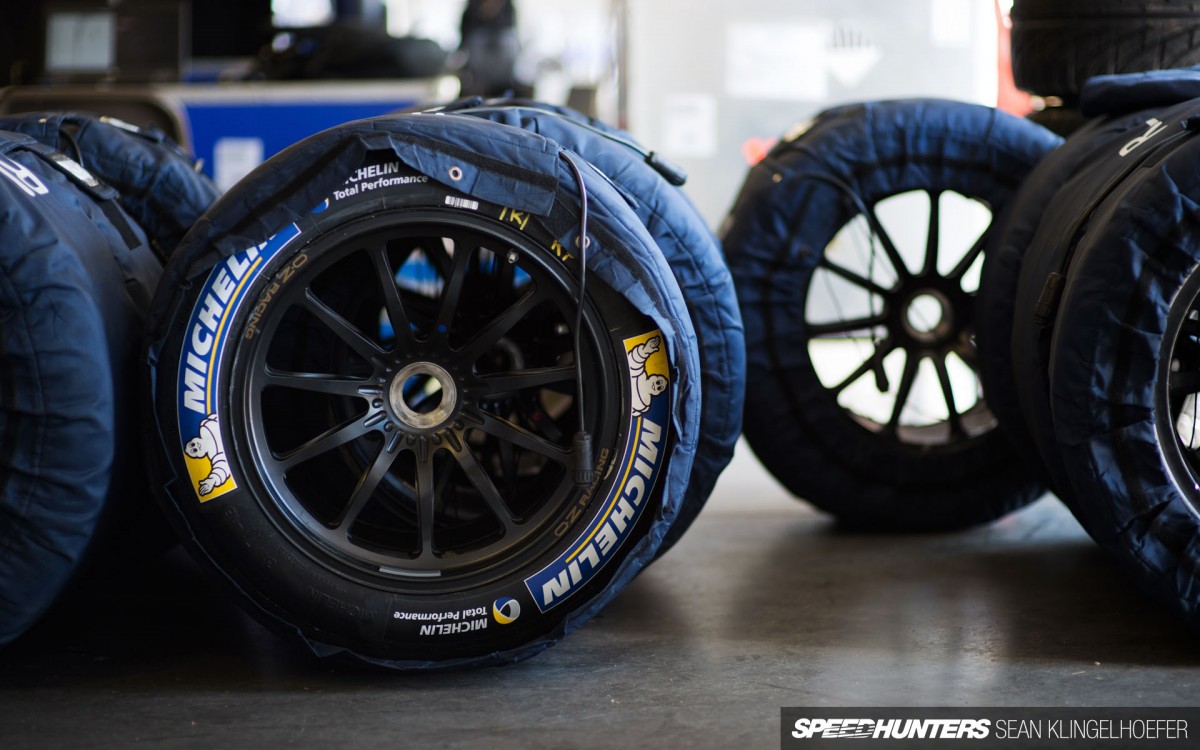 As he does every year, Larry delivered some amazing post-event coverage from this year's PPIHC, but a few days prior to Loeb rewriting the record books with his unfathomably-quick 8m13.878-second sprint to the summit, Sean was invited to take a behind-the-scenes look at Peugeot Sport's operation during a private test session at Pikes Peak International Speedway.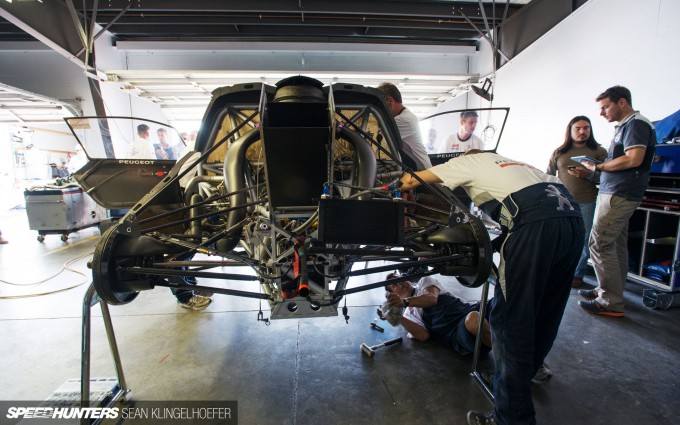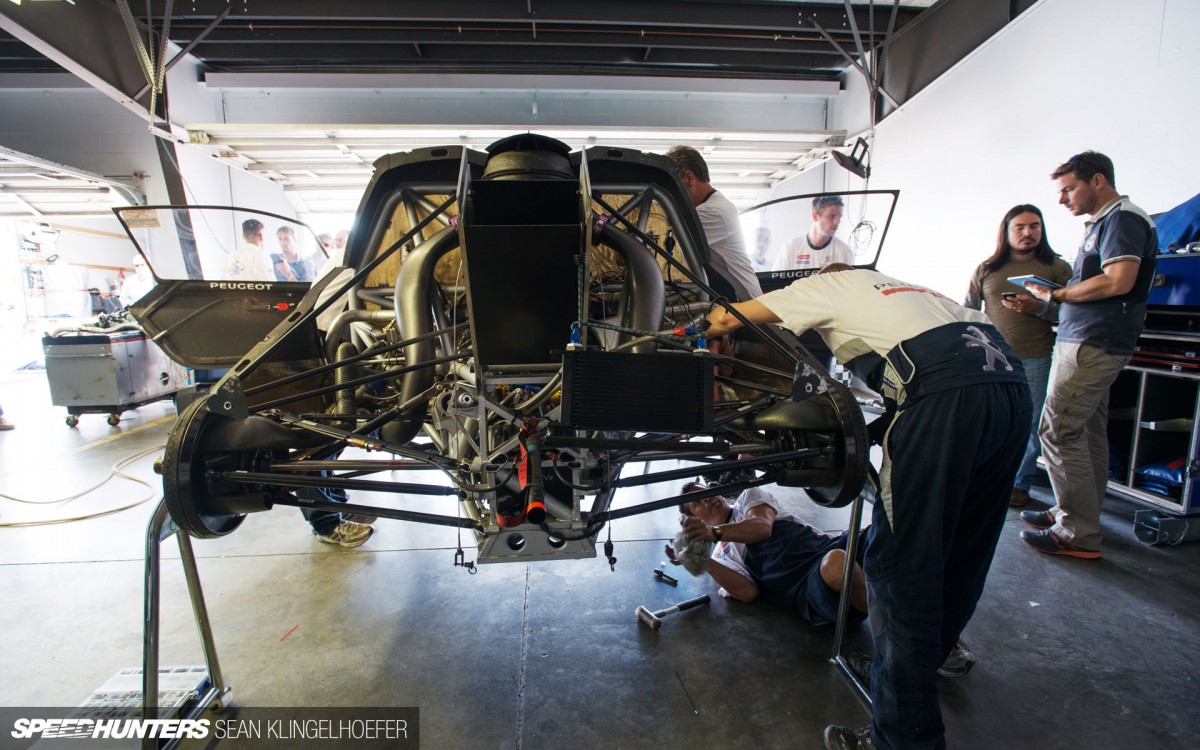 An opportunity to see one of the greatest triumphs of performance automotive engineering with its clothes off? Some things in life just don't require a second thought.
Engineered to win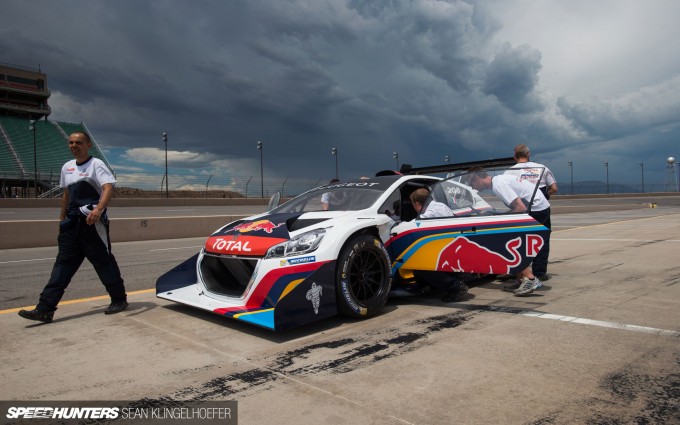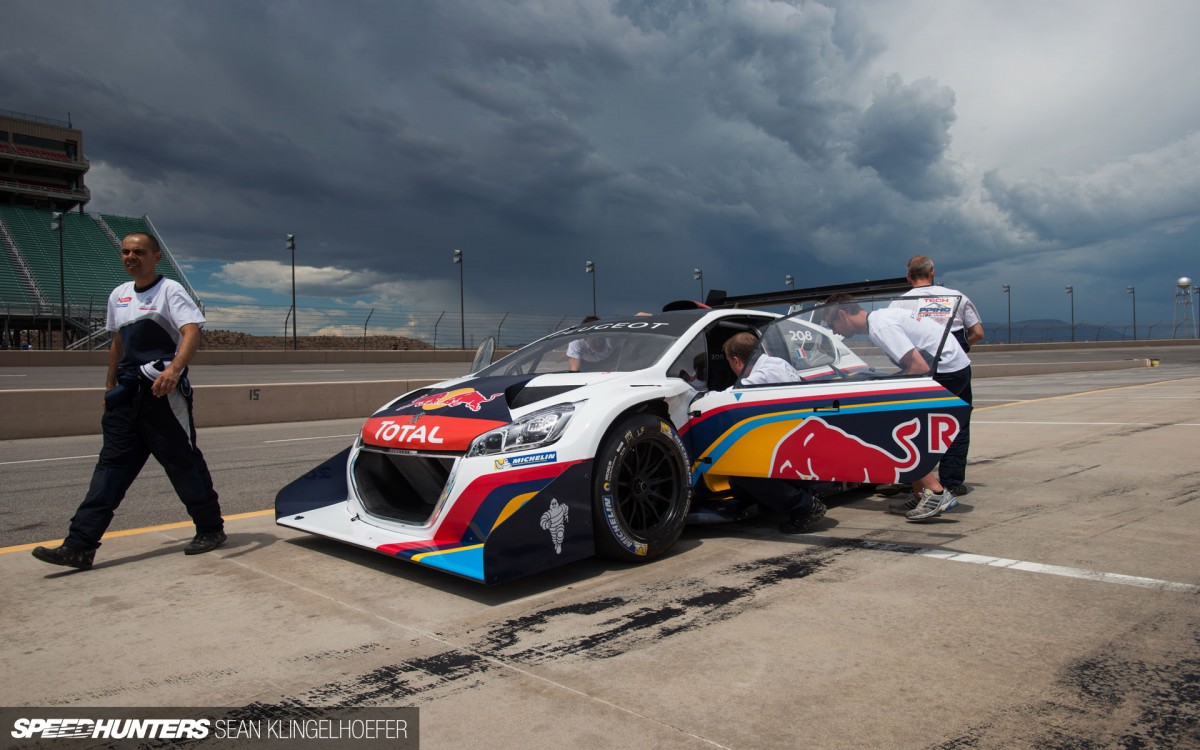 Although the 208 T16 programme came together in a very short space of time, you could say that Peugeot's return to Pikes Peak was 25 years in the making. After all, the French automaker was hardly going to let the important anniversary of Ari Vatanen's winning drive in its 405 T16, a savage machine spawned from the Group B era of rallying and the gruelling Paris Dakar endurance race, pass quietly.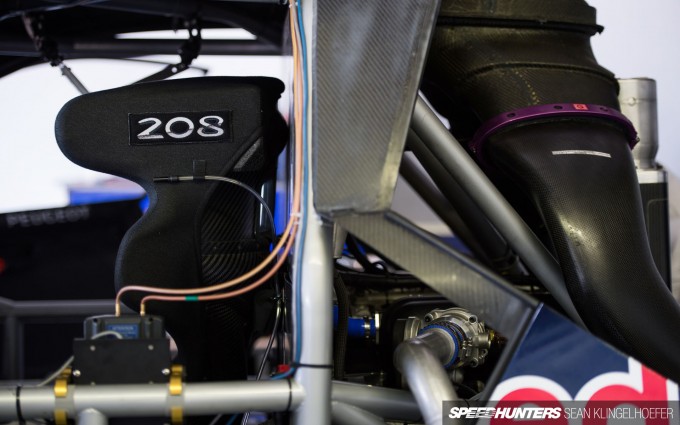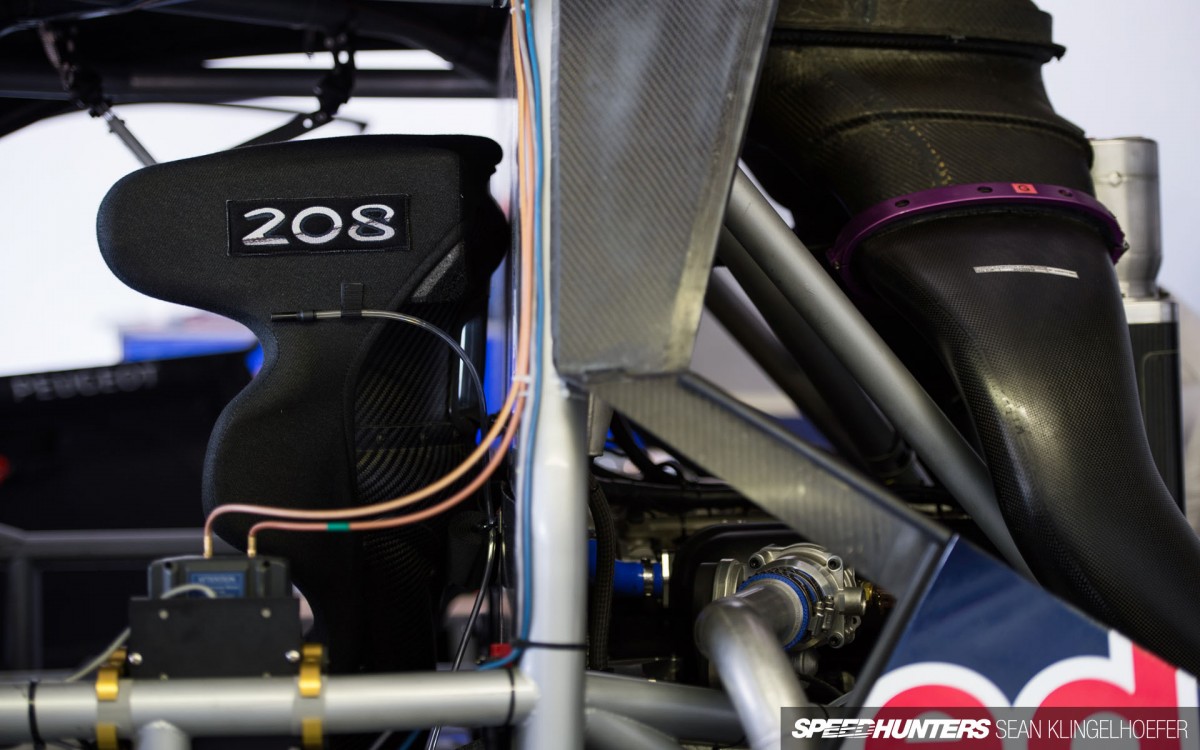 As many who have tried will attest, engineering a car to win the PPIHC is easier said than done – let alone in just six short months. But amazingly, that's all the time Peugeot Sport were allocated ahead of its first scheduled shakedown. Building something completely from scratch was never going to be possible given the constraints, but with a team of talented engineers and a successful Le Mans prototype endurance racing programme to draw upon, it knew where to start.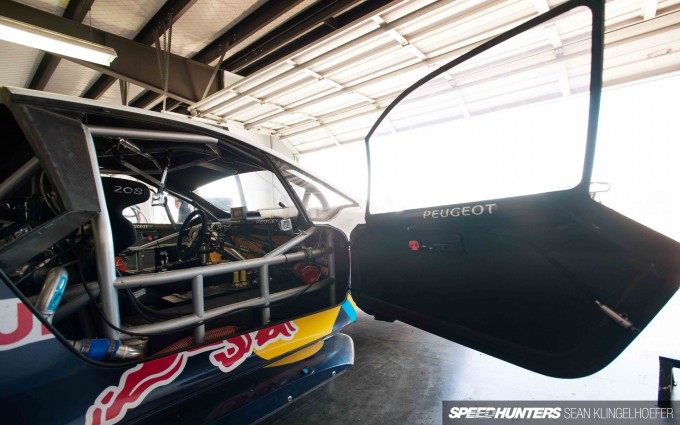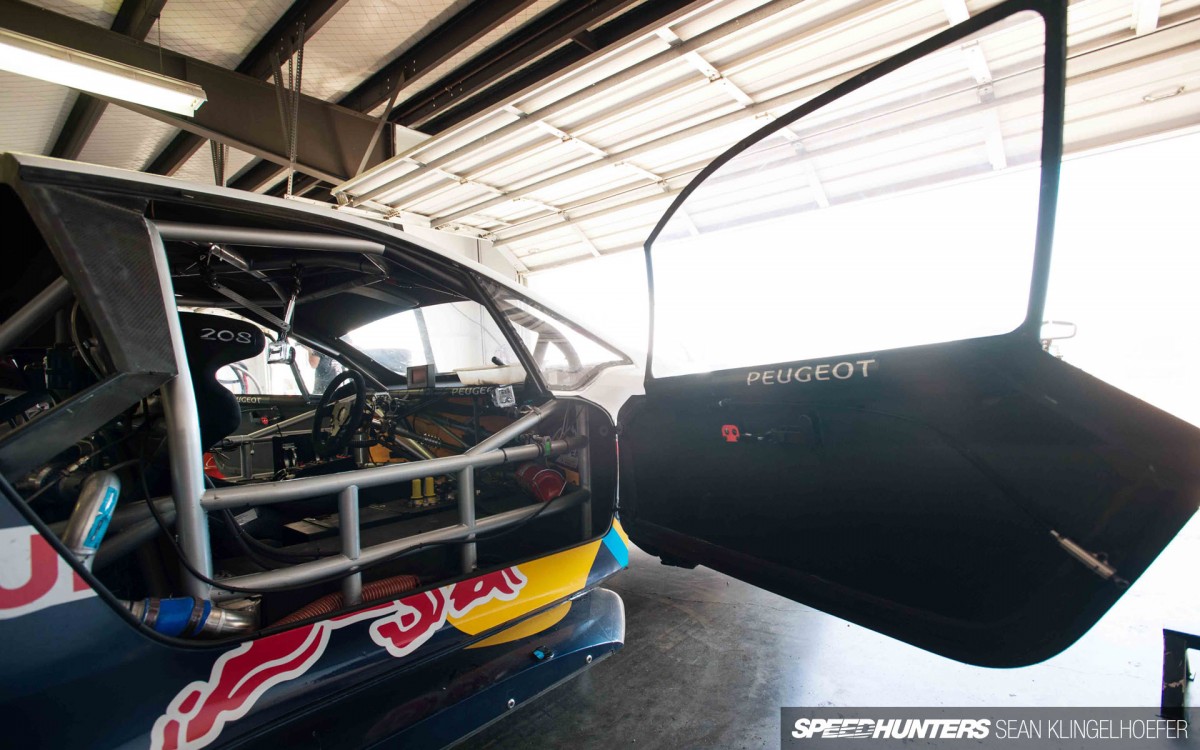 In much the same way Peugeot engineered its 205 T16 to take on Audi's Sport quattro and Lancia's Delta S4 during rallying's wildest years, the 208 T16 features a tubular chrome-moly steel chassis wrapped in custom-formed carbon fibre panels.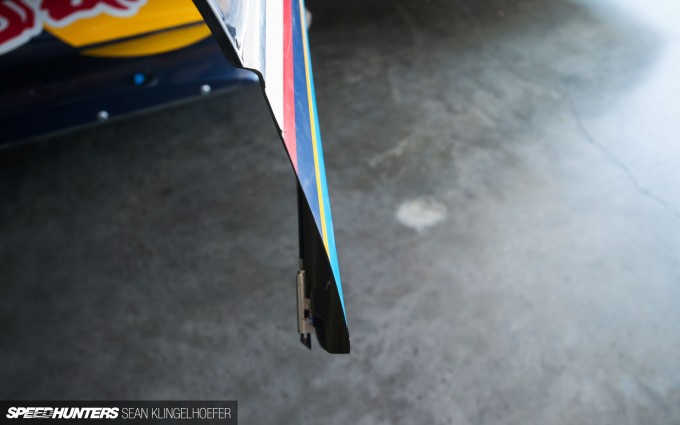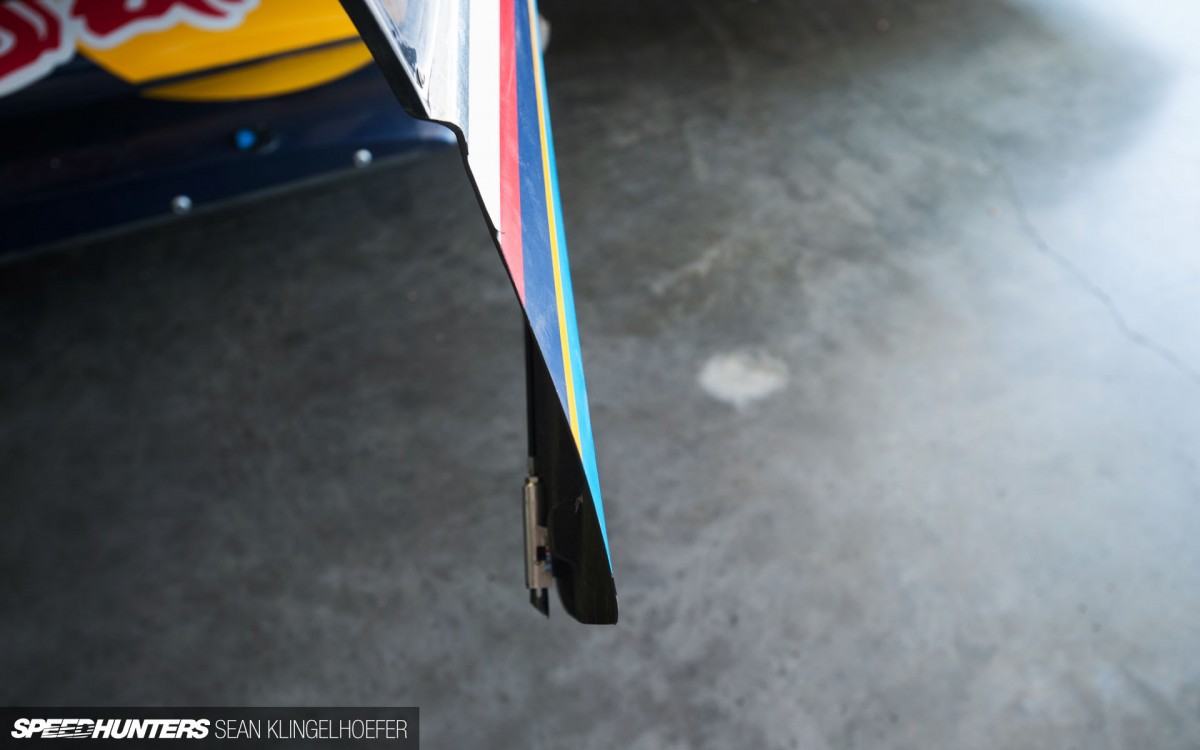 In order to achieve Peugeot Sport's desired kerb weight of just 875 kilograms, extreme measures were taken – perhaps nowhere more evident than in the construction of the doors. As you can see, these are essentially made up of a few layers of carbon fibre and thin polycarbonate windows.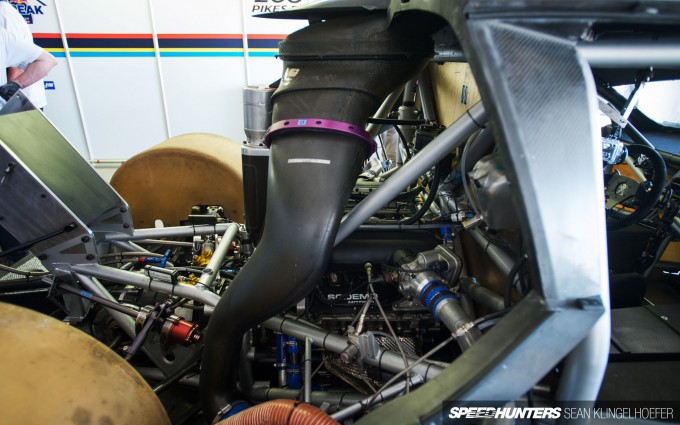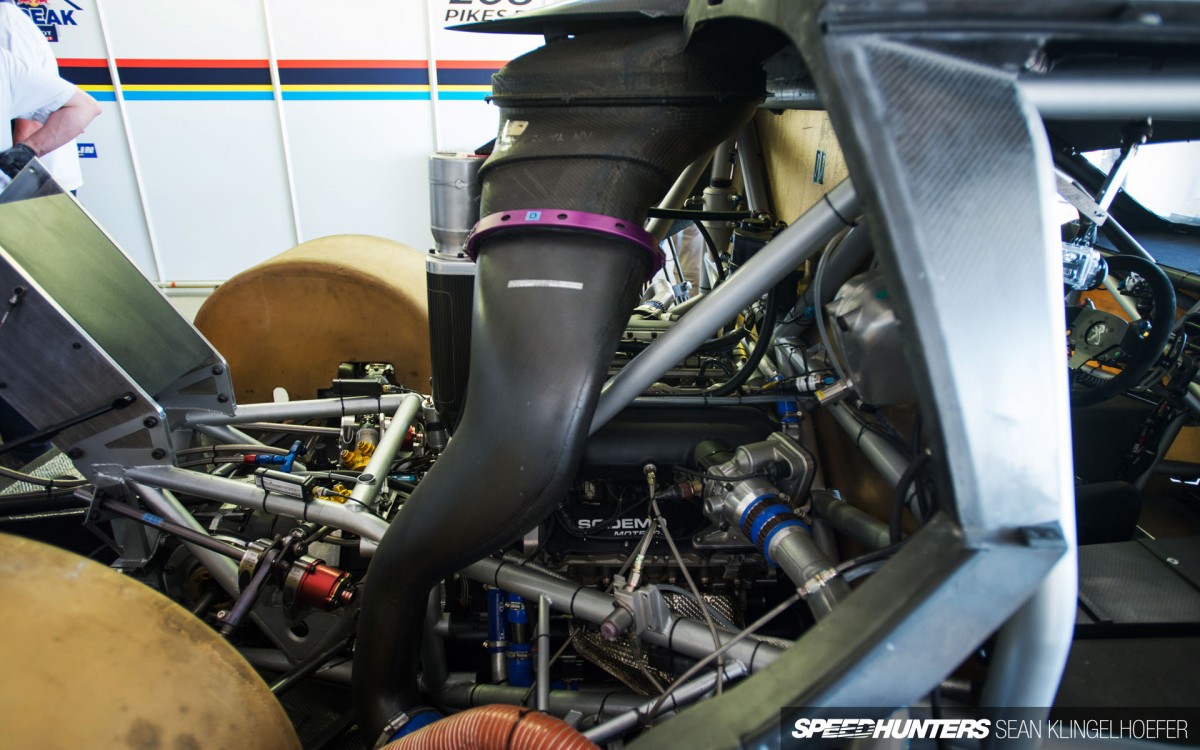 Similar Group-B-meets-modern-day methodology has been taken beneath the lightweight composite skin too, with four-wheel drive and a high-powered turbocharged engine.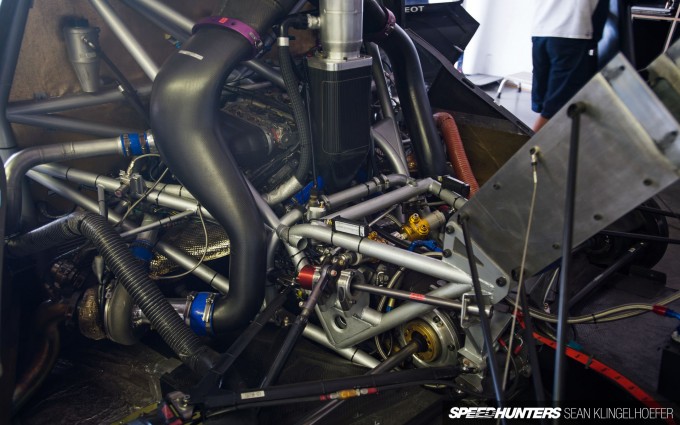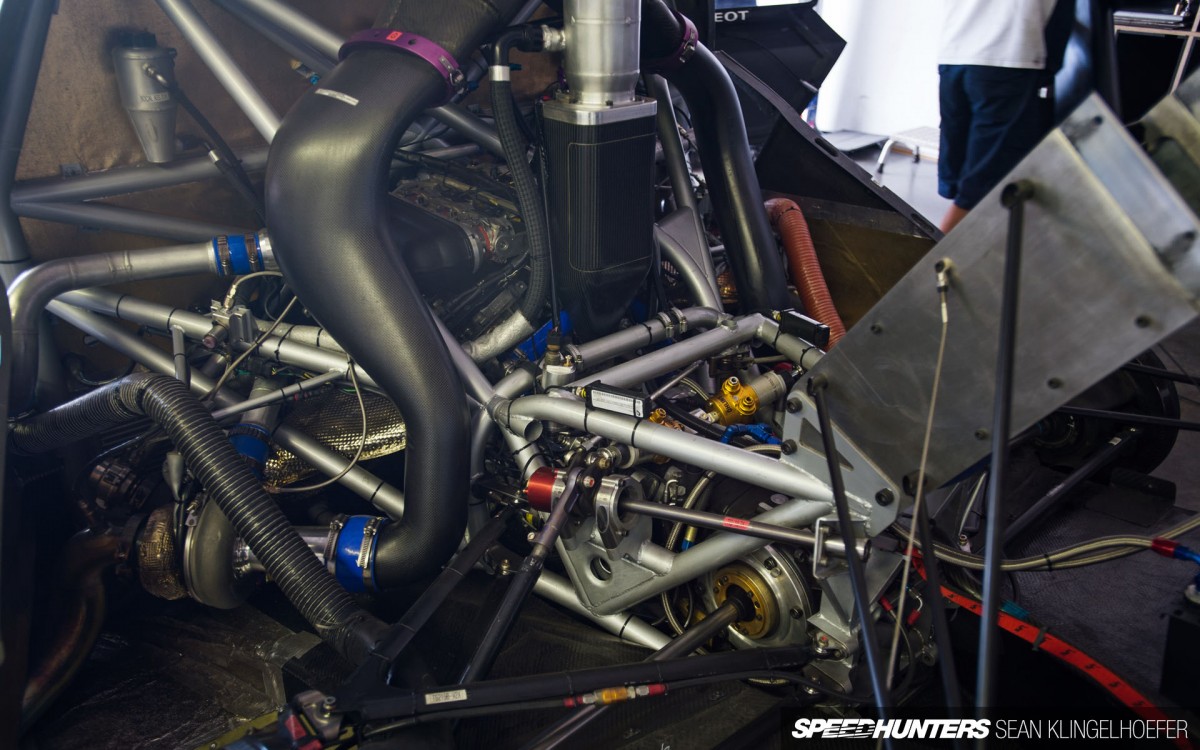 The latter is an evolution of the 3.2-litre DOHC 24-valve 60-degree V6 Peugeot ES9 JS4 unit that Courage utilised in its Pescarolo C60 Le Mans prototype. Originally Peugeot Sport had toyed with the idea of developing the hybrid (diesel turbo and electric) powerplant from its factory-entered 908 HDi Le Mans racer for the 208 T16 application, but given that engine's physical dimensions and weight – not to mention the time constraints imposed upon them – the untravelled road was quickly ruled out.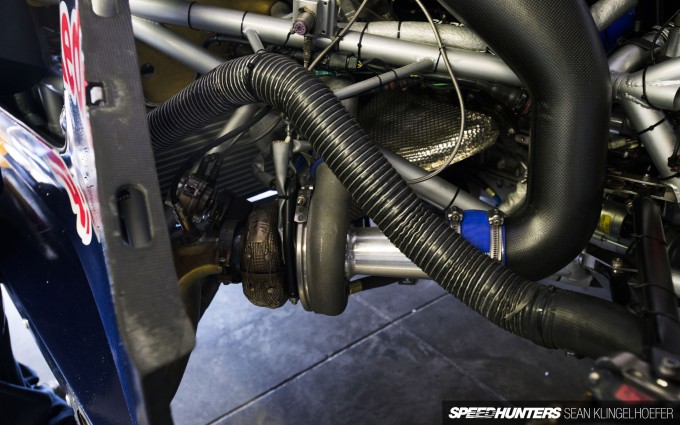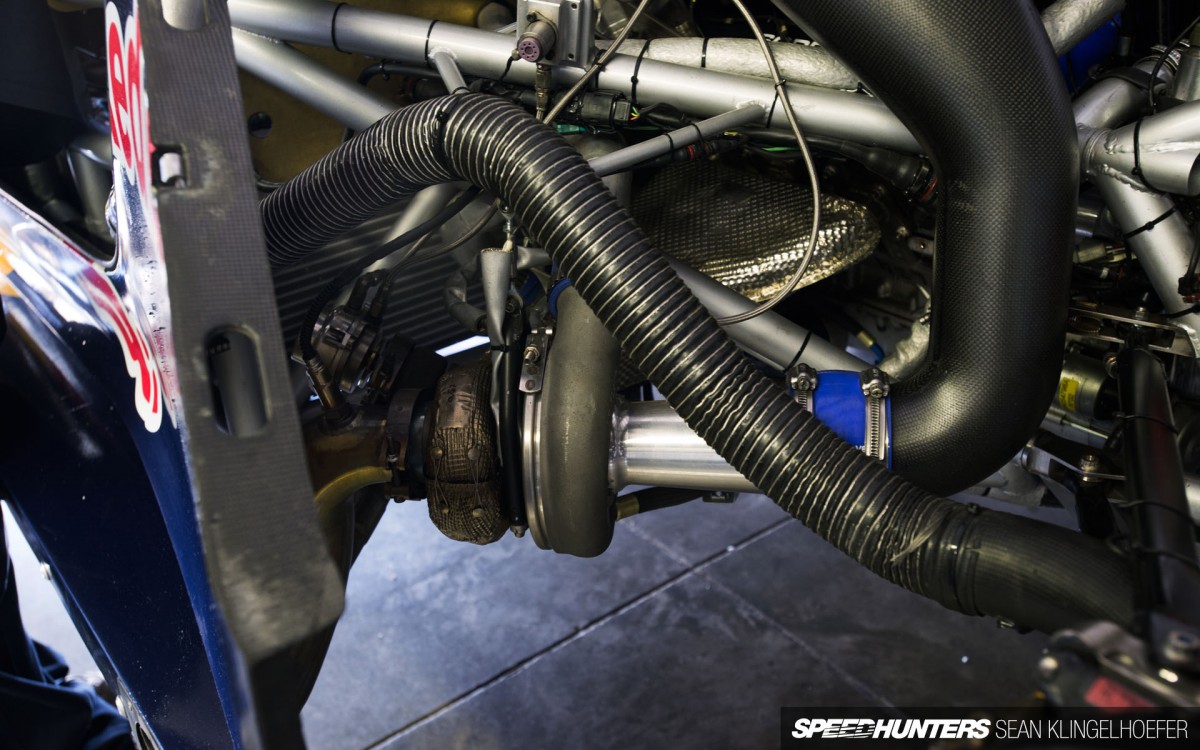 That made the ES9 the obvious choice. In Le Mans guise the engine had generated more than 500 reliable horsepower with energy-sapping FIA restrictors in its turbocharger inlets, but with a revised pair of Garrett compressors and absolutely no requirement to be corked up for the Peak, Peugeot Sport's 875 horsepower goal – for a 1:1 power-to-weight ratio – was never going to be too much of a stretch.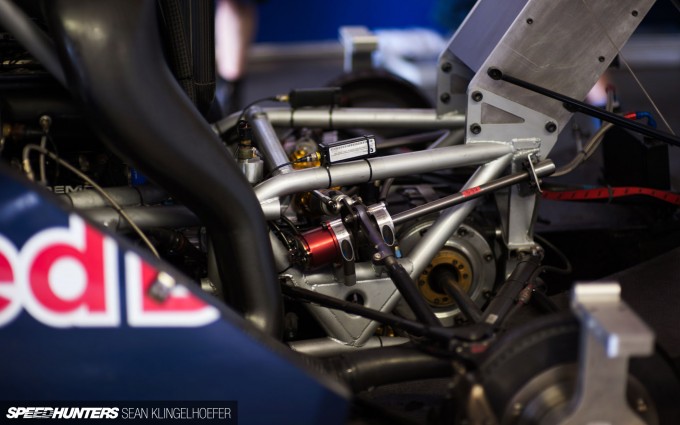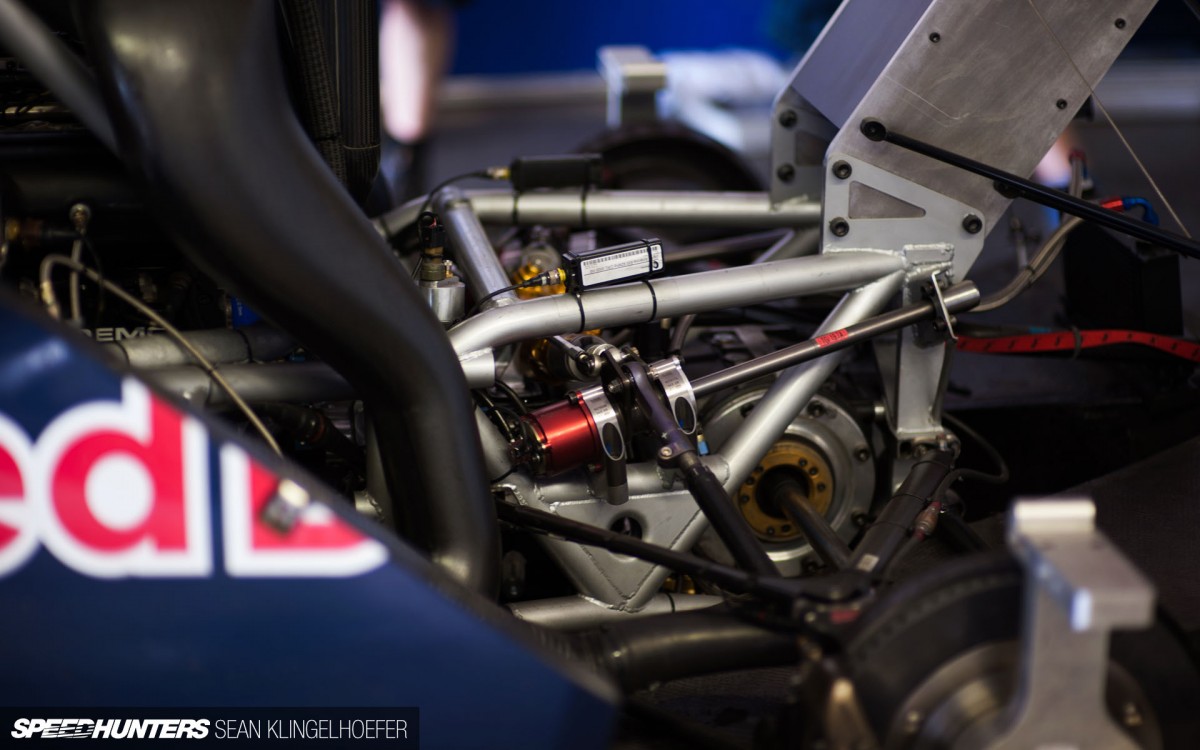 Seeing all that power to the ground as effectively as possible, required a driveline specification of equal magnitude. Peugeot Sport tapped into its WRC resources for the transmission, integrating a six-speed sequential gearbox in a longitudinal position and equipping it with steering column mounted paddle shifters.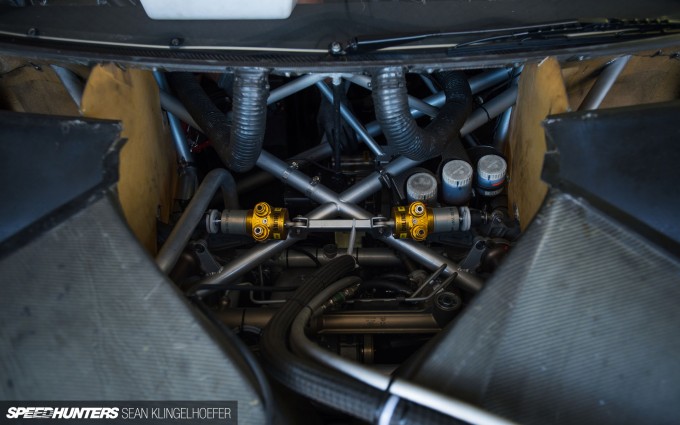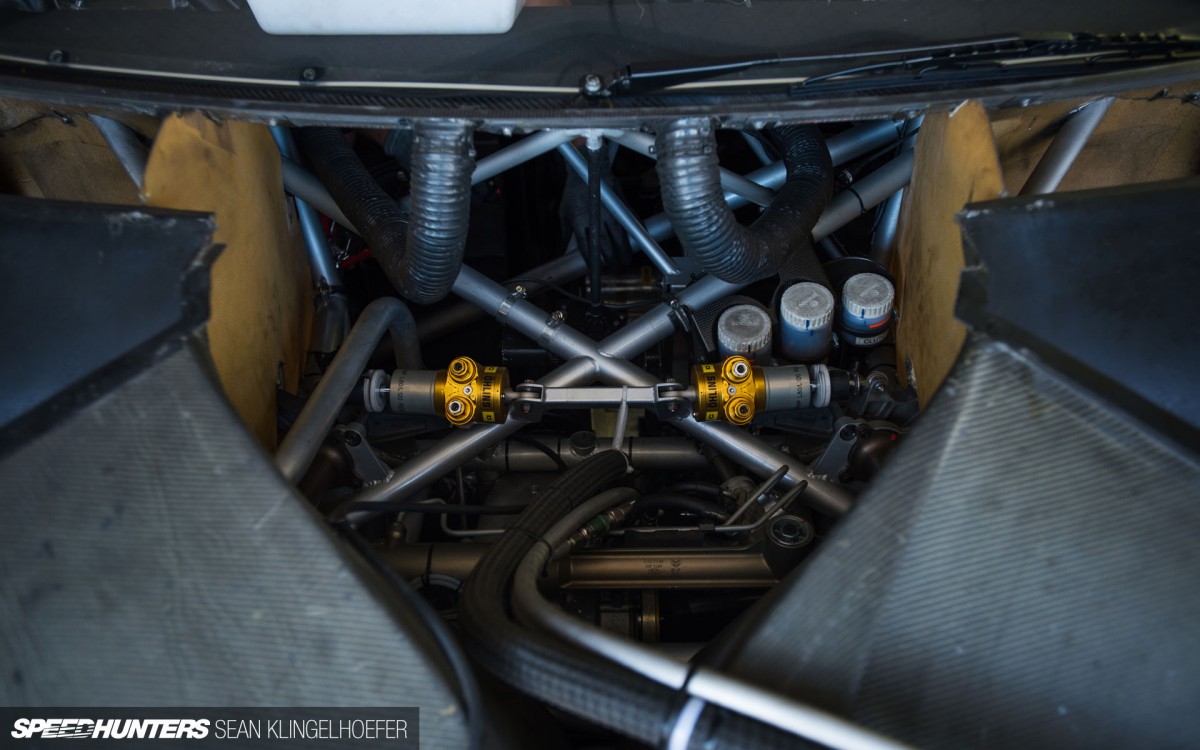 The rest of the driveline, and in fact the rest of its underbody componentry, is all derived from the Le Mans 908, but adapted to fit around the 208 T16's custom chassis. That includes the suspension design, which revolves around double wishbones and pushrod/rocker arm actuation at all four corners, along with torsion bars, pressurised dampers, and adjustable anti-roll bars.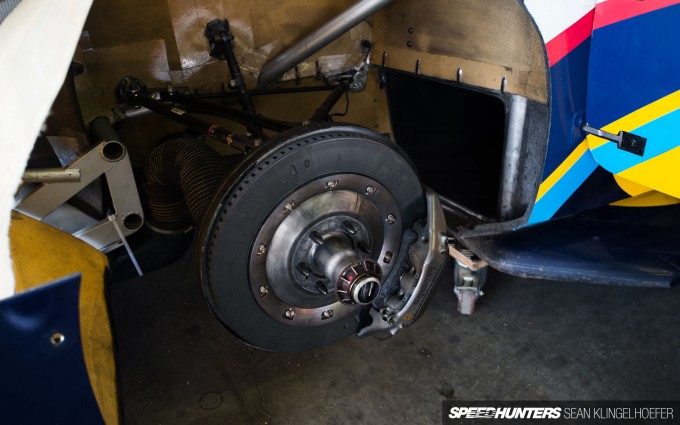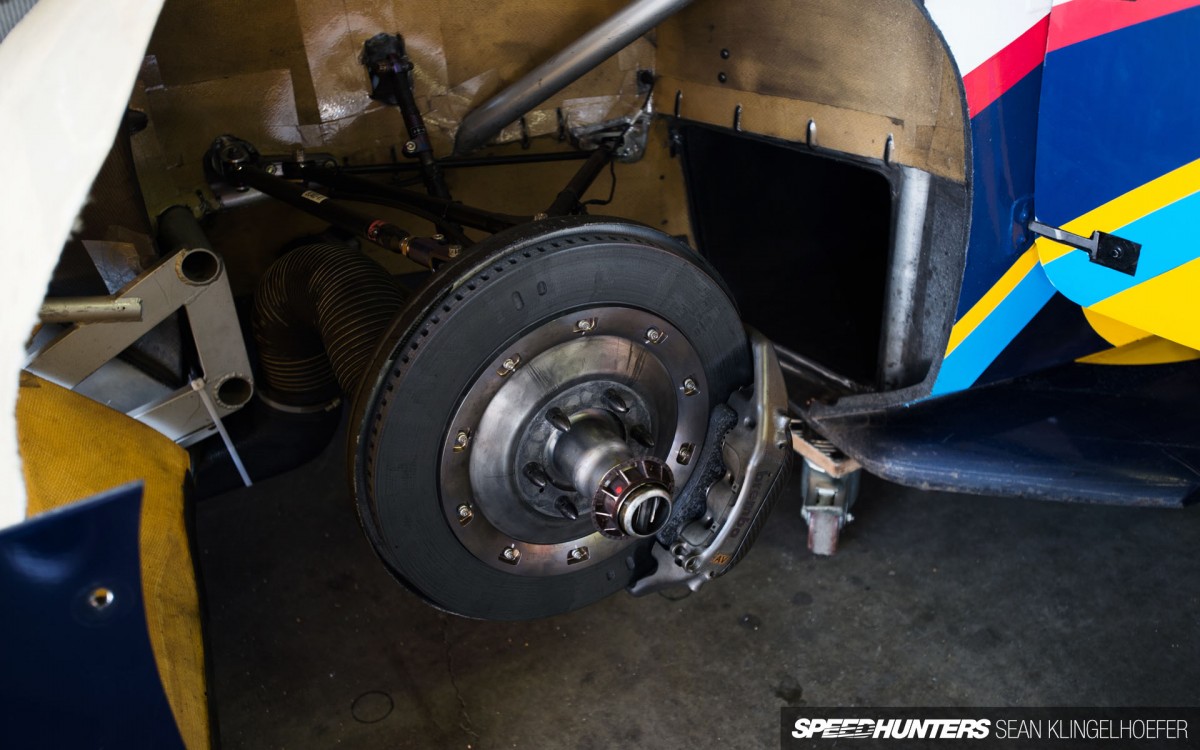 The Brembo brakes are 908 fare too; specifically 380mm vented carbon fibre rotors and six-pot monoblock calipers at the front end, and a 355mm package at the rear.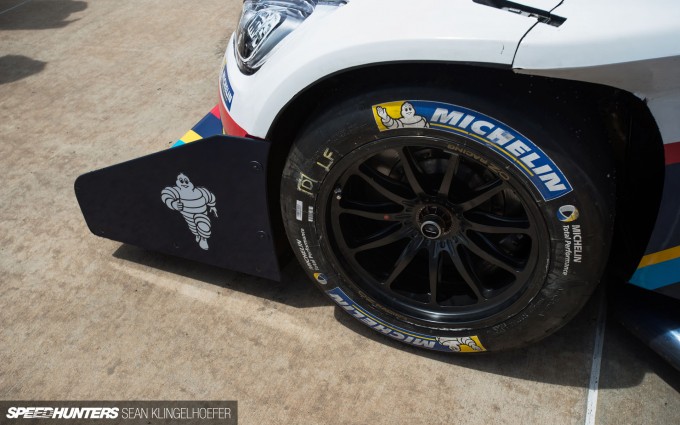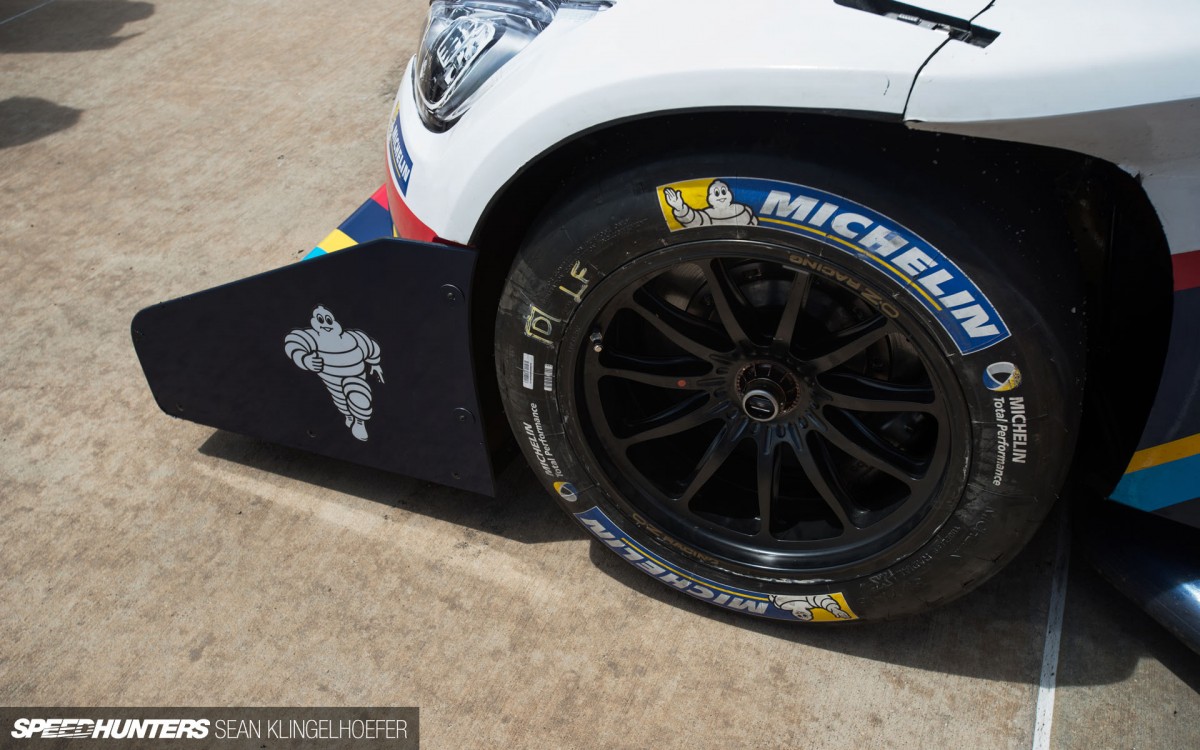 Engineered using Formula 1 technology, the 18×13-inch OZ Racing wheels at all four corners feature magnesium construction. And then there are the tyres: 31/71×18 slicks that Michelin designed and manufactured exclusively for the 208 T16 and the record-chasing challenge.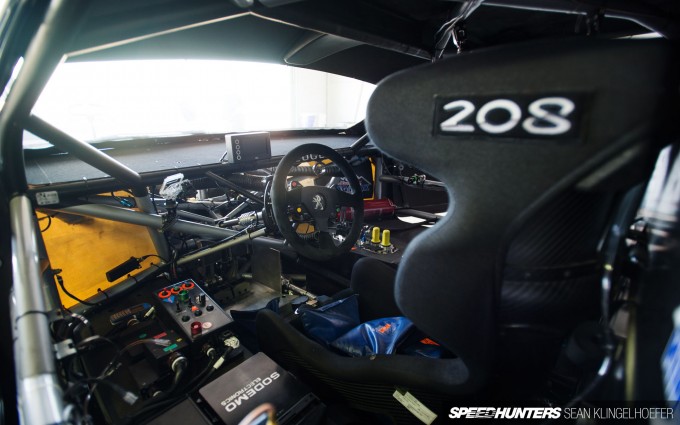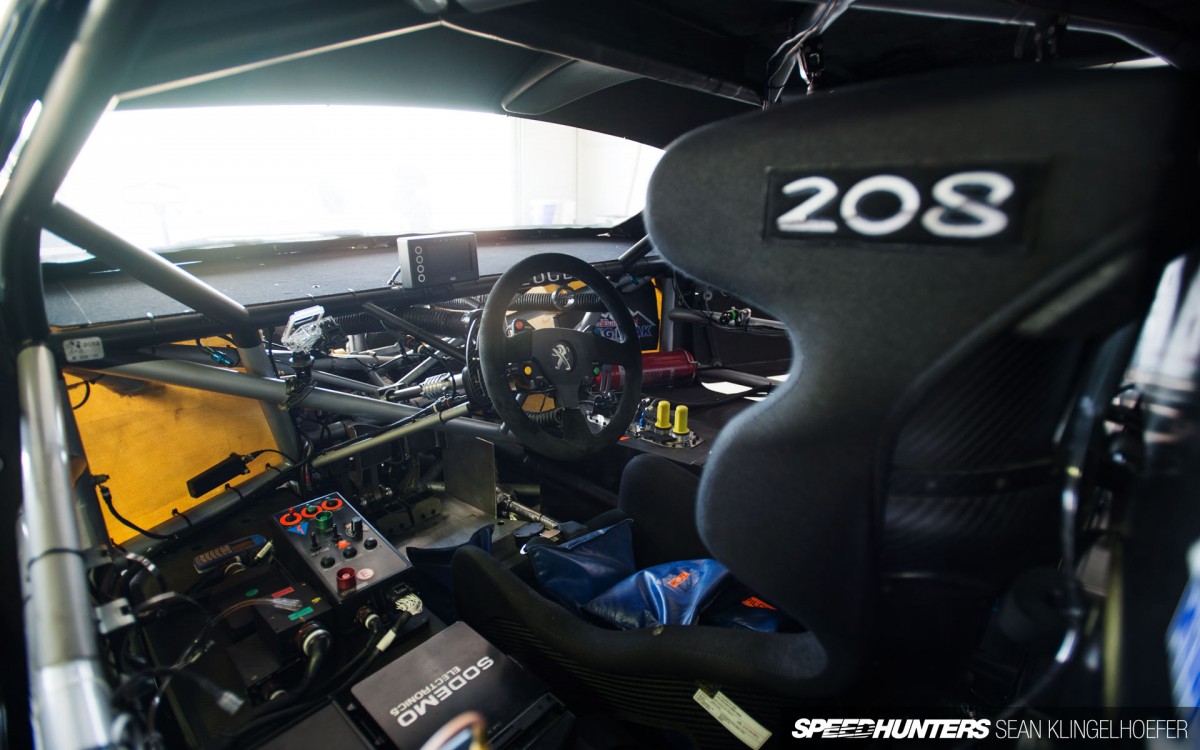 Unsurprisingly, there's been a no-nonsense approach to the interior space, where the focus once more has been on weight minimisation – although not at the expense of safety.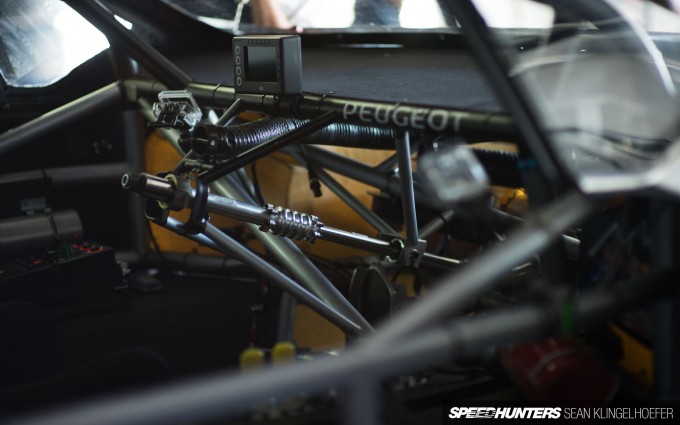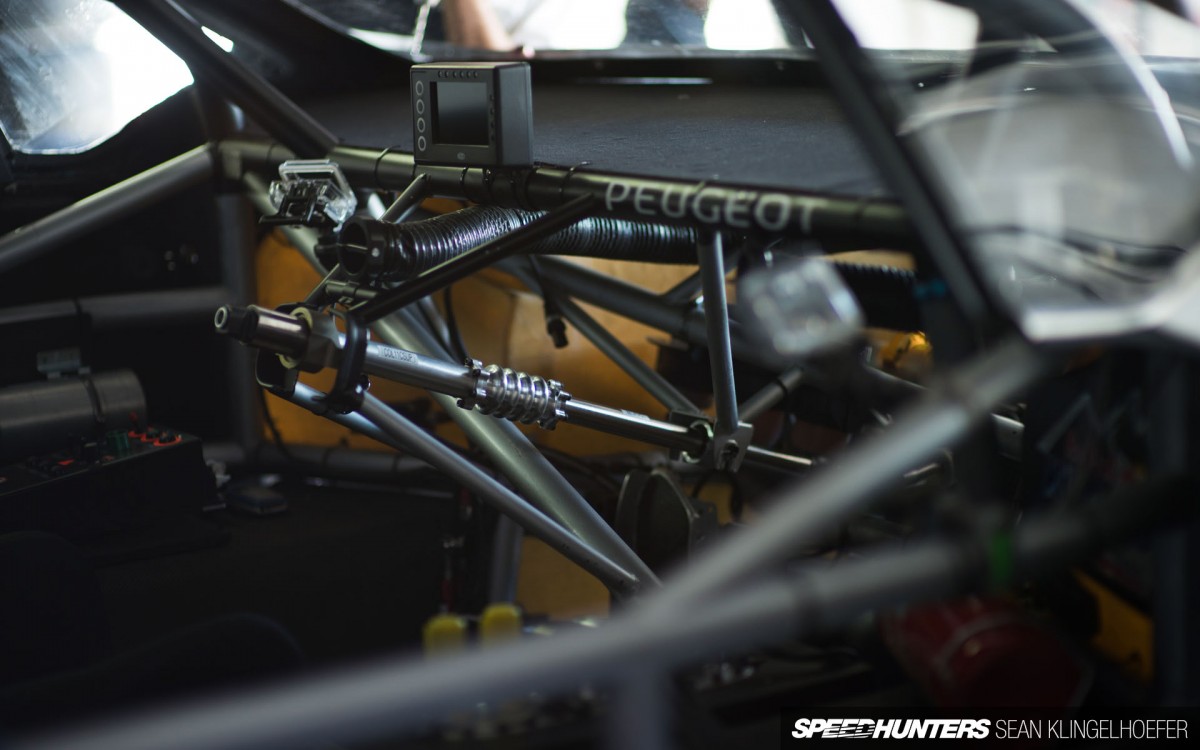 It's here where you'll also find an intricate web of 4130 steel bars that form both the chassis and the occupant cell, as well as supporting other devices such as the steering mechanism.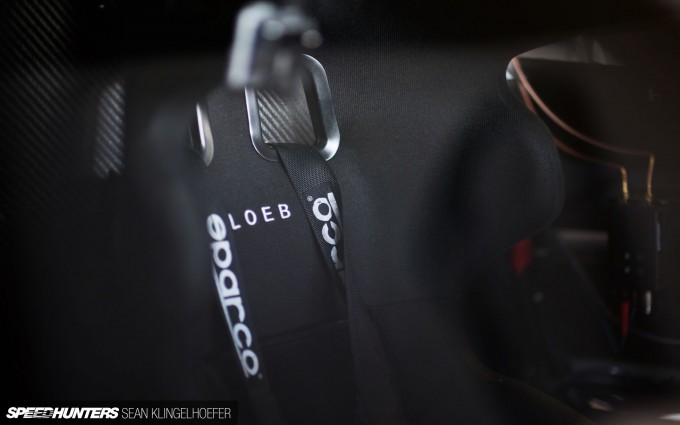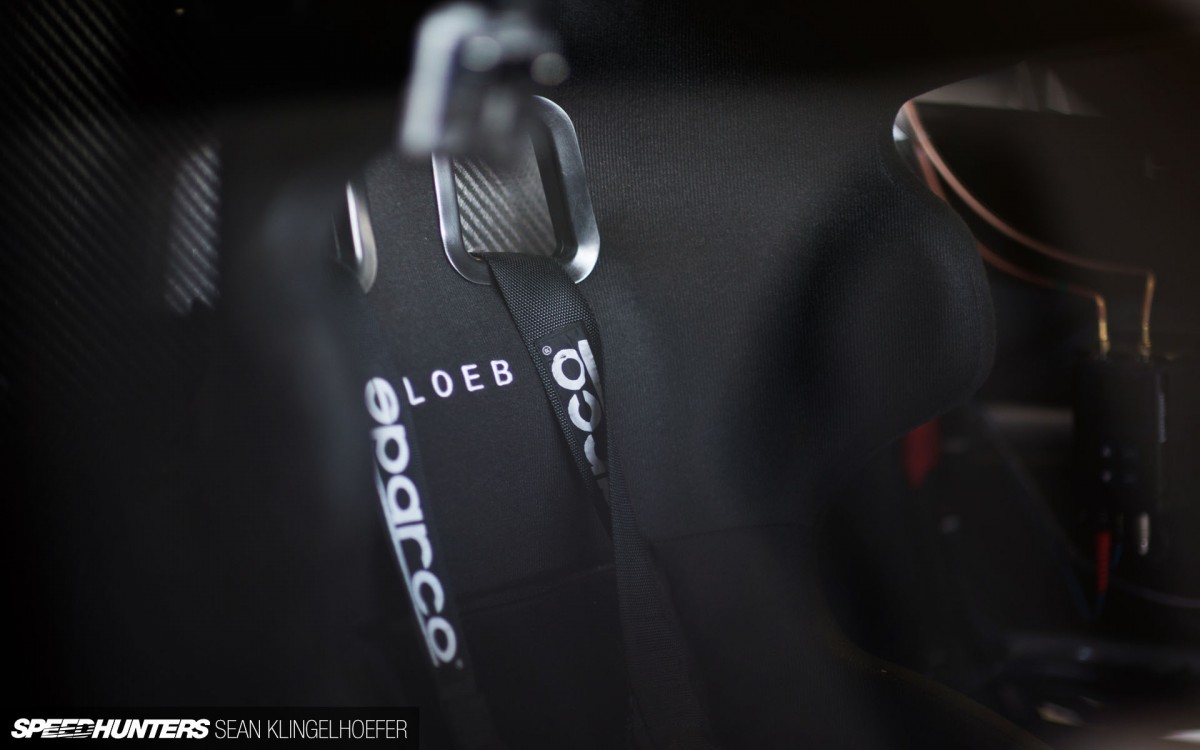 For optimum weight distribution, ancillary devices are spread evenly around the cockpit and, like pretty much every other Pikes Peak Unlimited class car, the driver seat is centrally mounted.
Peak performance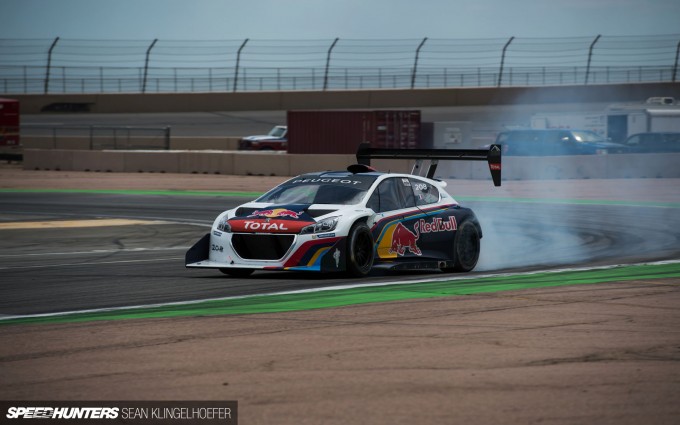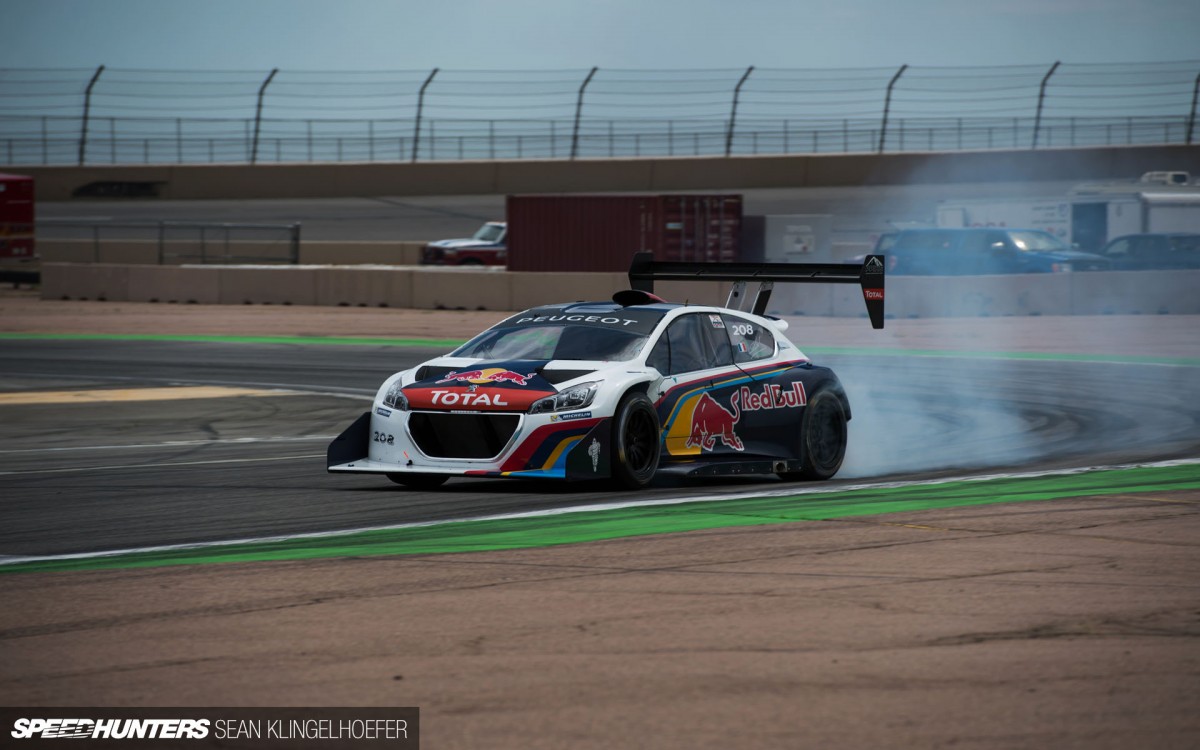 If you had to pick the 208 T16's one defining feature, surely it would have to be the way it looks. Based – and I use that term very loosely here – off Peugeot's 208 production car,  the outward design of the Pikes Peak machine was executed at Peugeot's Design Center using dimensions and parameters set by Peugeot Sport.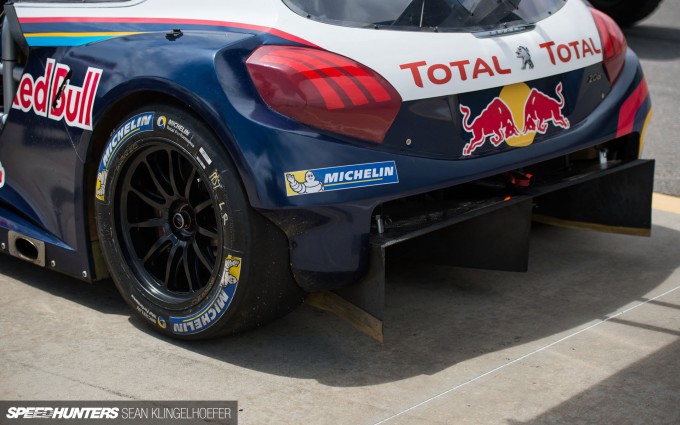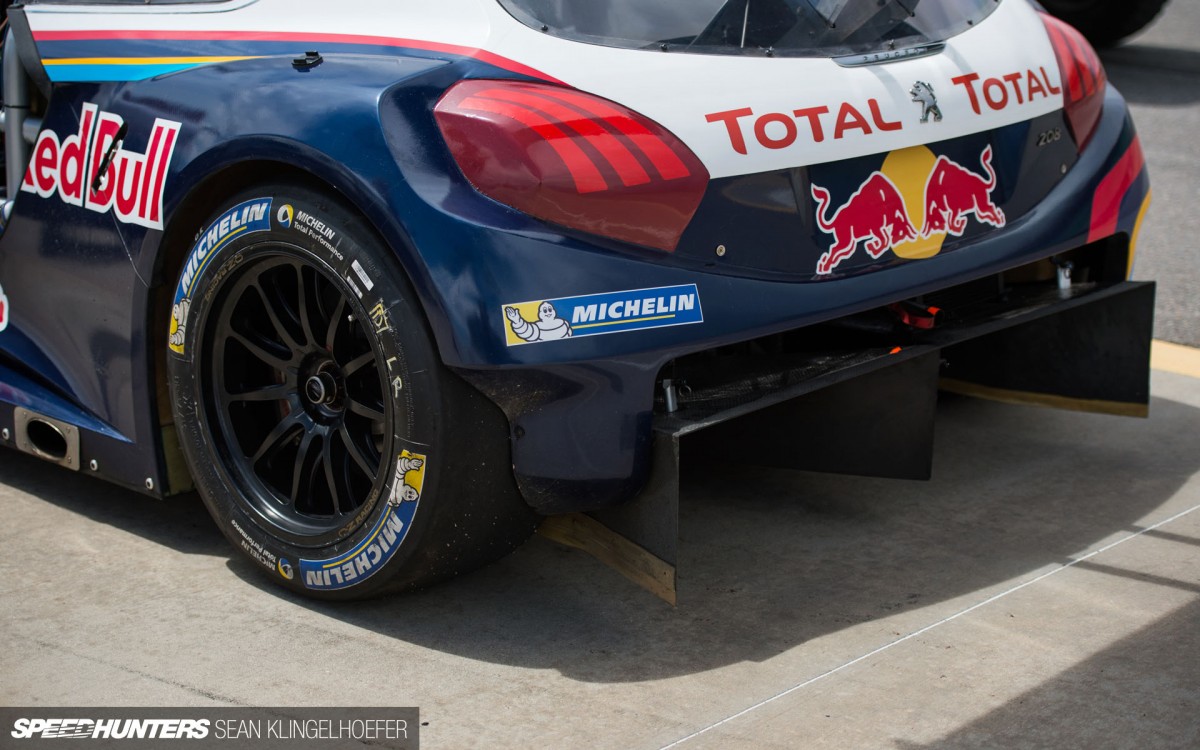 With speeds on the hill ranging between 50km/h at the tight hairpin turns through to 240km/h on the longer straights, the aerodynamic aspect of the build was hugely important. But with no time to prototype a scale model and undertake wind tunnel testing, Peugeot Sport turned to Exa Corporation and its PowerFLOW simulation software (which had been previously utilised on its 908 programme) to fully maximise the performance of the T16's downforce aids.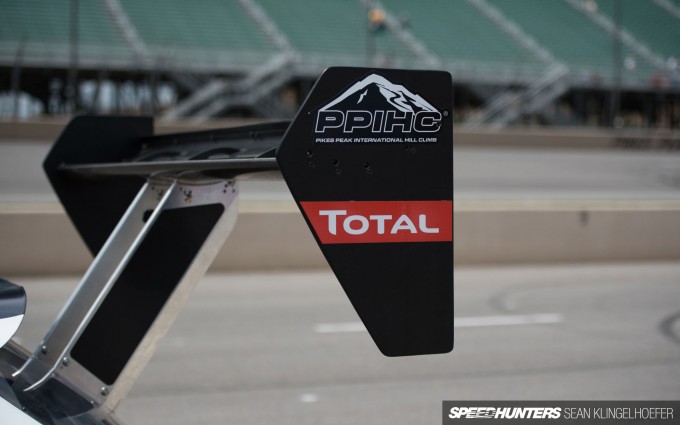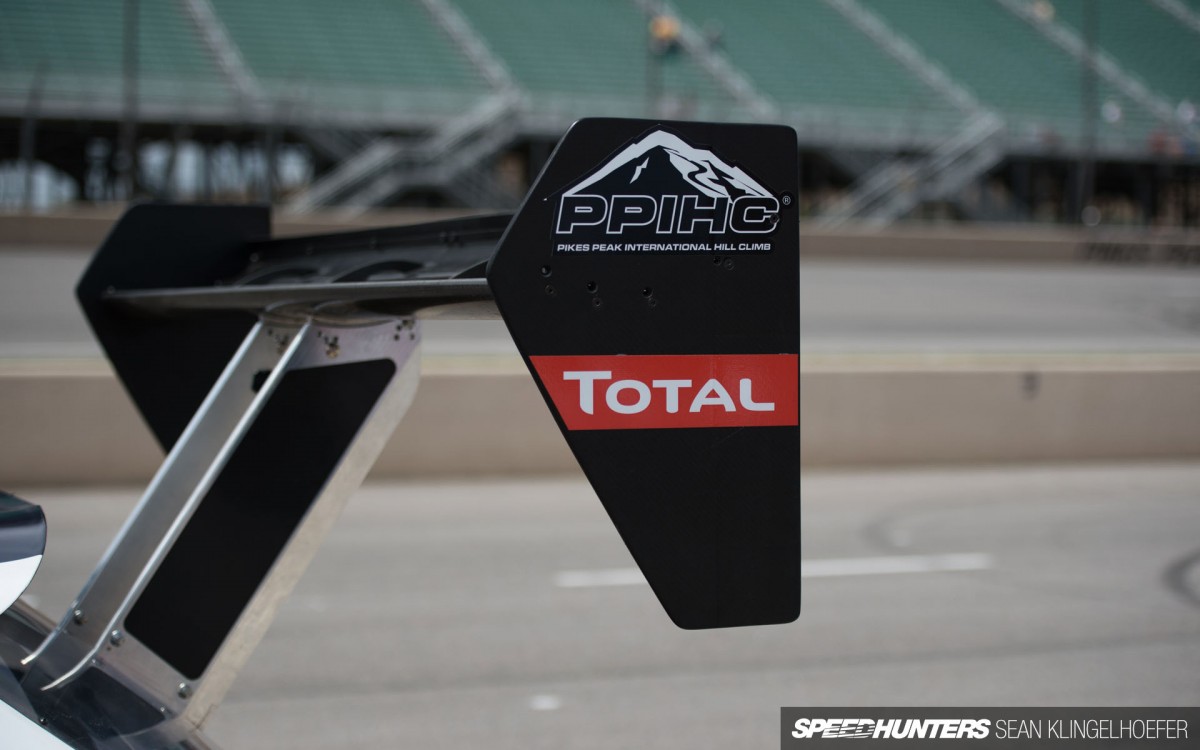 There are many aspects to the aero package, but from a visual standpoint the pièce de résistance is a two-meter wide wing that Peugeot Sport derived directly from the first-generation 908 HDi FAP endurance racer.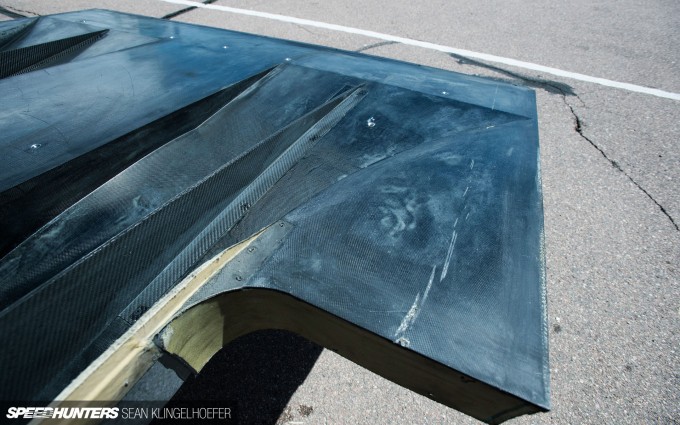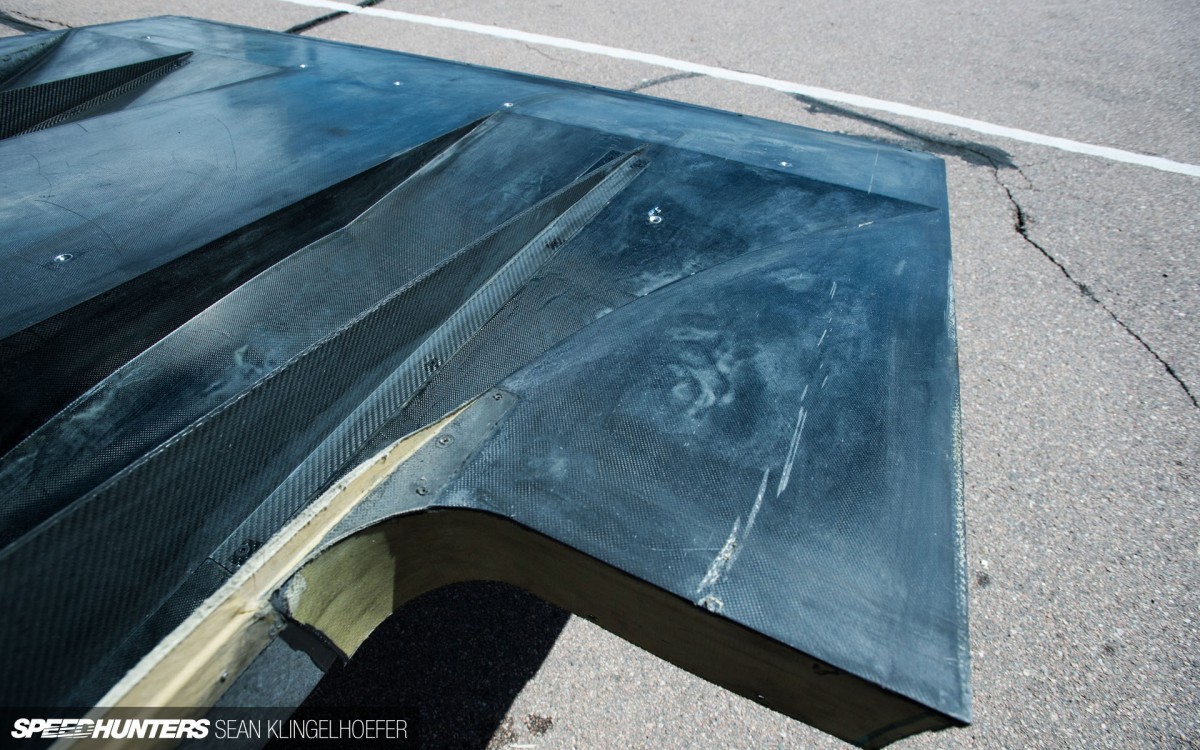 As radical and aggressive as its outward appearance might be though, underneath the car is where a full-length carbon fibre under-tray resides, and that, according to Peugeot Sport, is where almost half of the 208 T16's downforce is generated.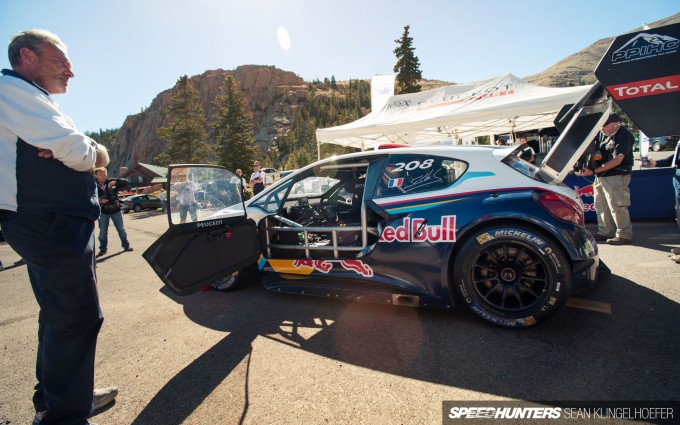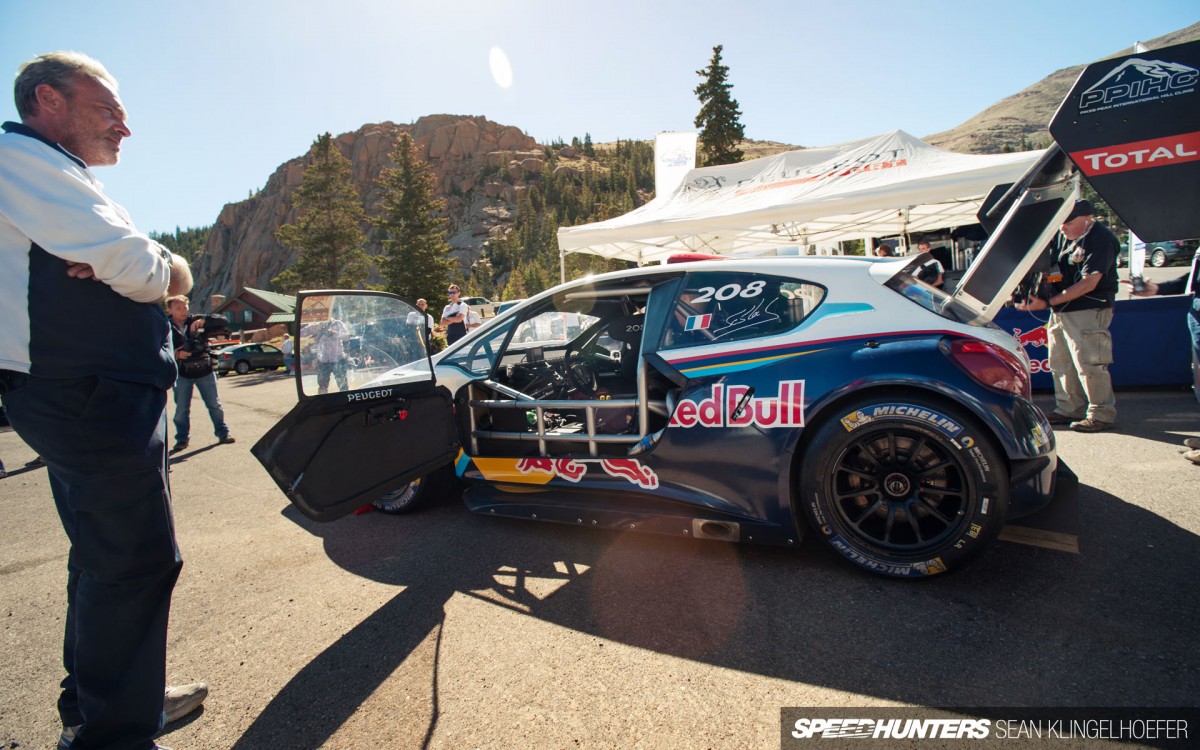 Combined, the aero aids provided the Peugeot with enough downforce that during the car's vigorous shakedown, Loeb likened it to an Formula 1 car.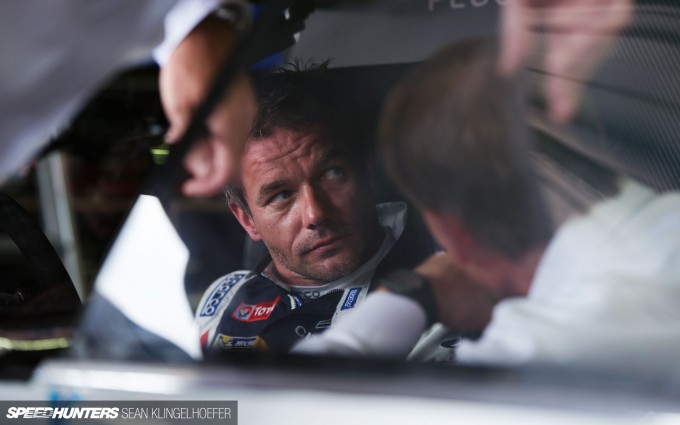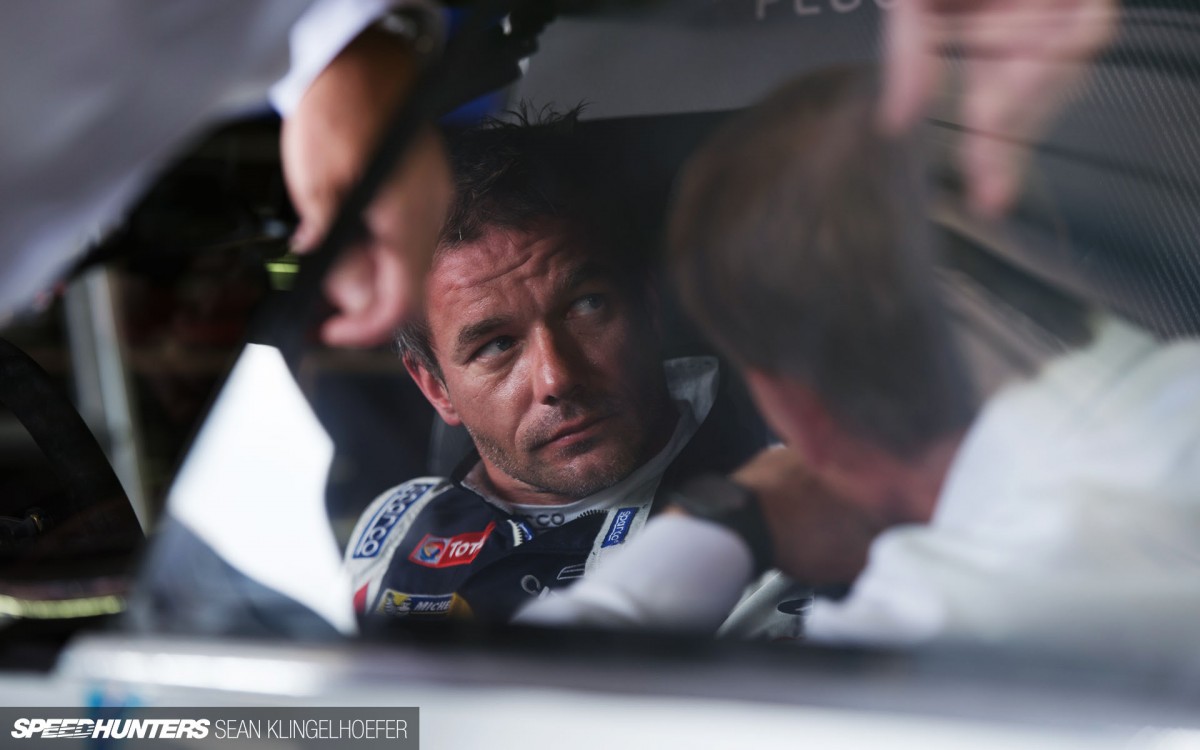 With so much invested into Peugeot's Pikes Peak comeback, not to mention that 25-year anniversary of its iconic first win, Loeb was under huge pressure to deliver a winning performance. But, if there was anyone in the world who could be relied upon to bring home the title, it's the man they call Le Patron – translation: The Boss.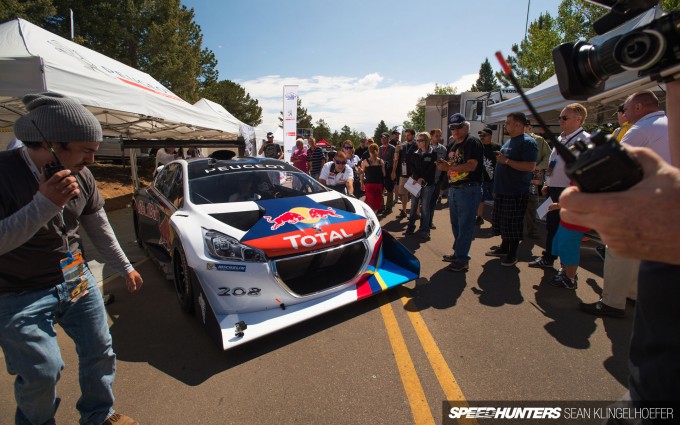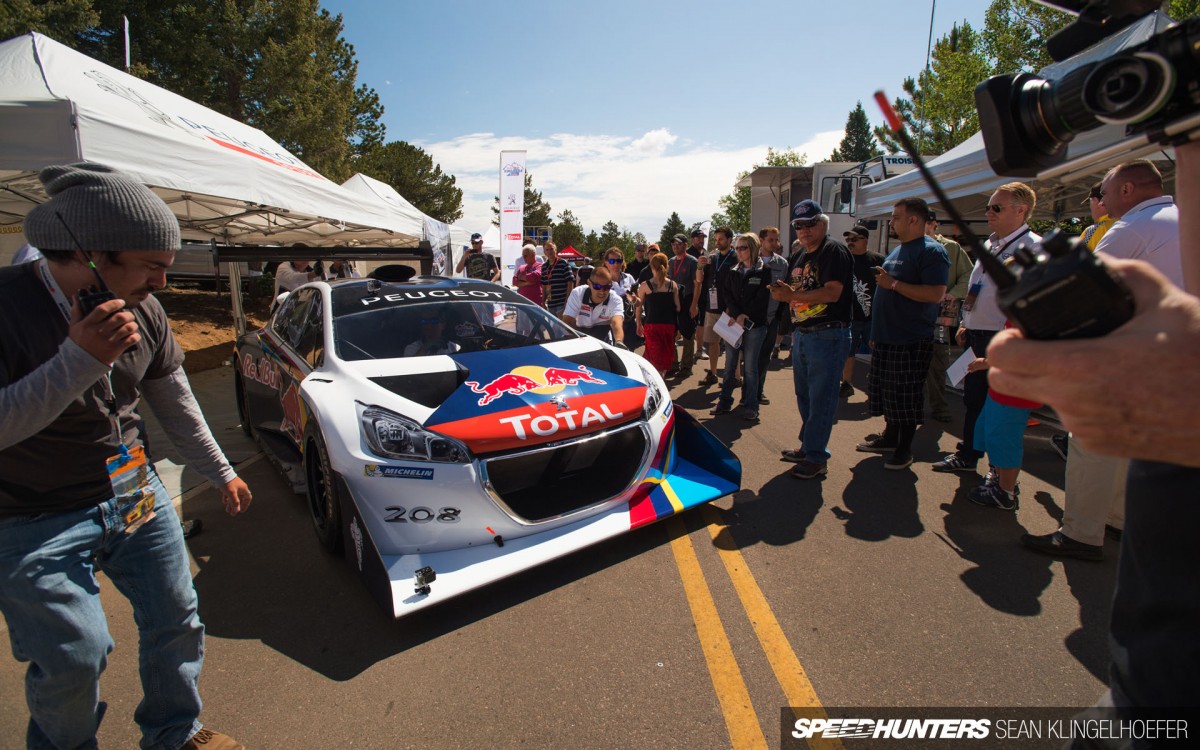 Peugeot knew it had a car and the crew more than capable of rewriting the record, but there's so much more to winning the Pikes Peak International Hill Climb, given that it all boils down to just one single run up the hill. The weather for instance, can change in a blink of an eye in this harsh environment, as past winners Nobuhiro 'Monster' Tajima and Rod Millen both found out during their individual attempts in the Electric Division.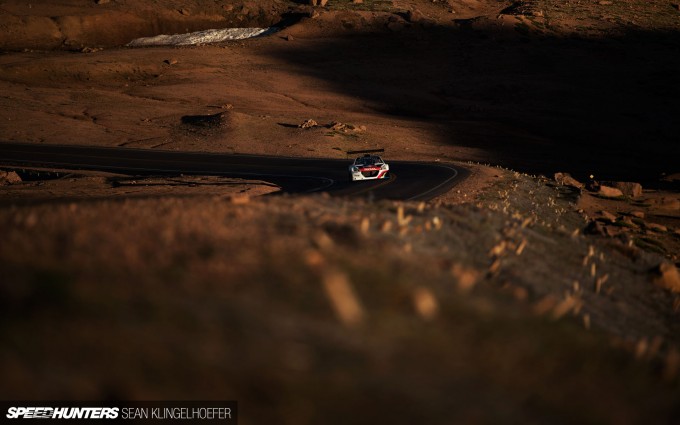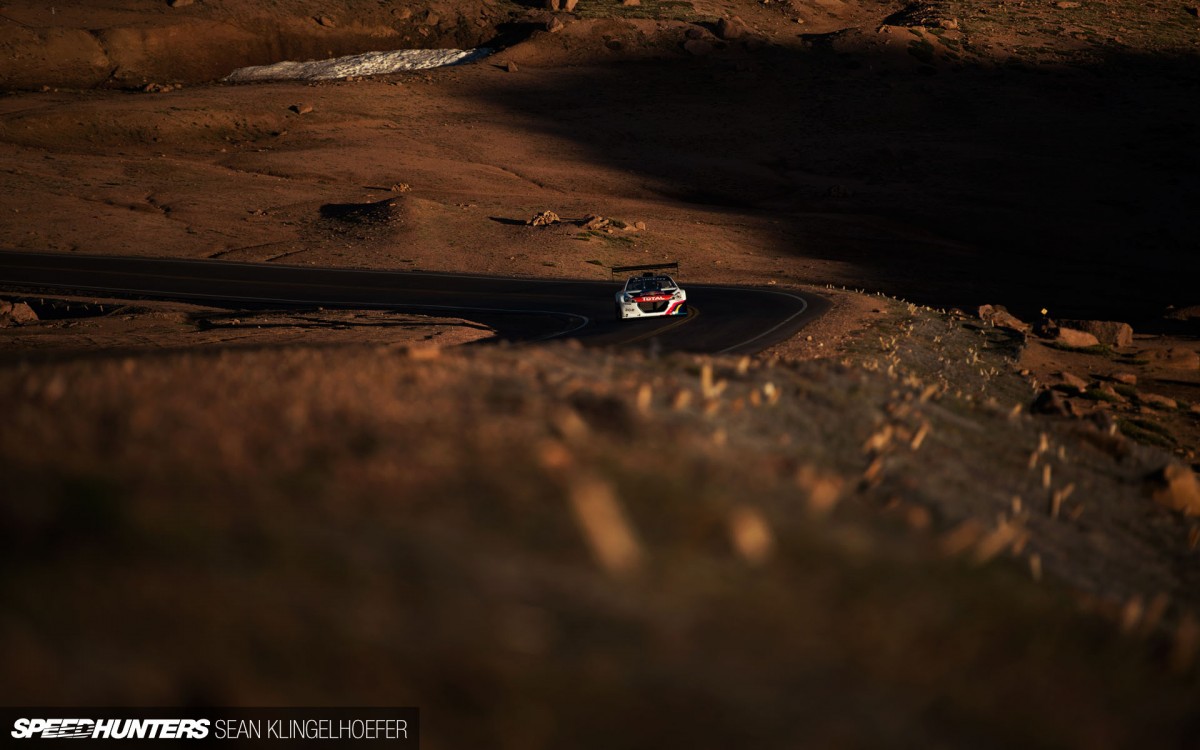 But, as we all know, it was a dream run – and two-seconds quicker than Peugeot Sport's calculations suggested the time the car could achieve if driven faultlessly in perfect conditions. Loeb's average speed: 145km/h.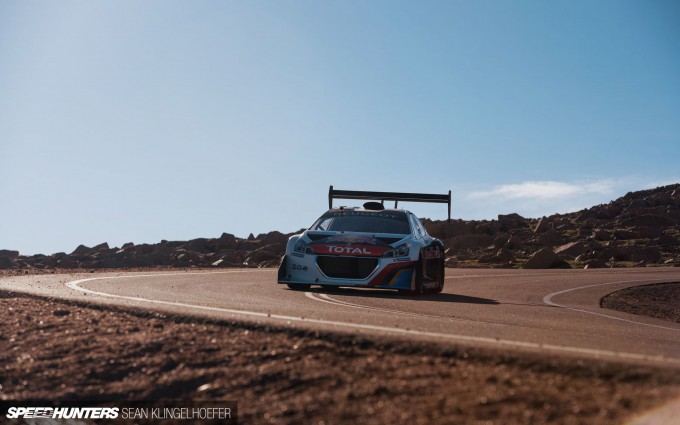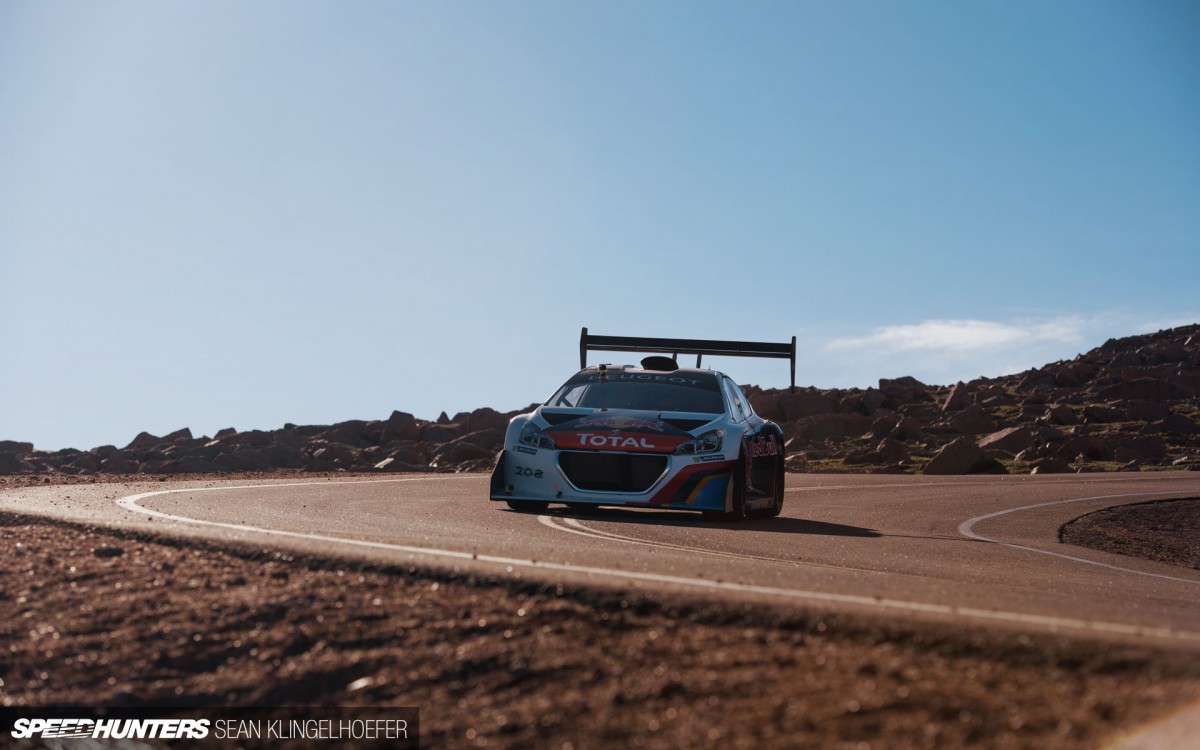 It's been said that the 8m13.878-second record-rewriting blast up the mountain may never be broken, and given that overall second place getter and 2012 PPIHC winner, Rhys Millen, finished more than 50 seconds behind Loeb, if the day does come, it might be some time away. According to Peugeot Sport head Bruno Famin, there is no plan to return in attempt to raise the bar even further. He hasn't completely ruled out the idea though, especially if another manufacturer decided to have crack, much in the same way Peugeot originally did, when it broke Audi's stronghold in 1987. For now though, the feat made by one man and his wild machine on June 30, 2013 goes down in the history books as one of the greatest motoring achievements of all time.