Formula Drift
Time goes by incredibly fast when you love what you do. For me, it seems like it was only yesterday that I was watching Formula Drift from the stands. I can remember being super-annoyed every time there was a battle, because everyone would stand up to grab a better view, in-turn causing the entire grandstand to get off their chairs. I've heard of shows touting action 'so exciting that you'll pay for all of your seat, but only use the edge of it'. With Formula Drift, the action is so exciting that you often don't use your seat at all.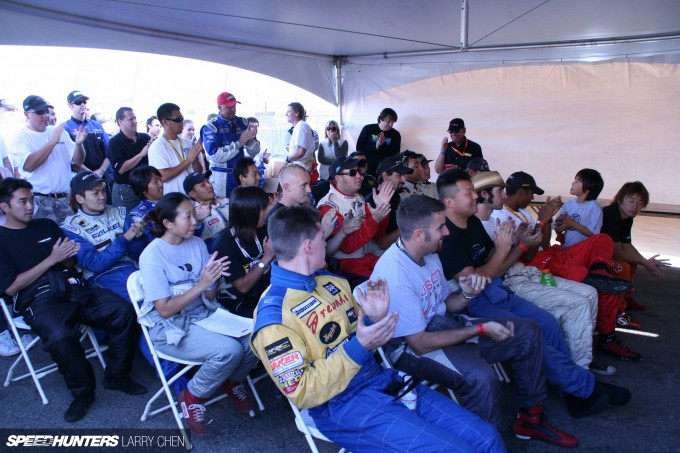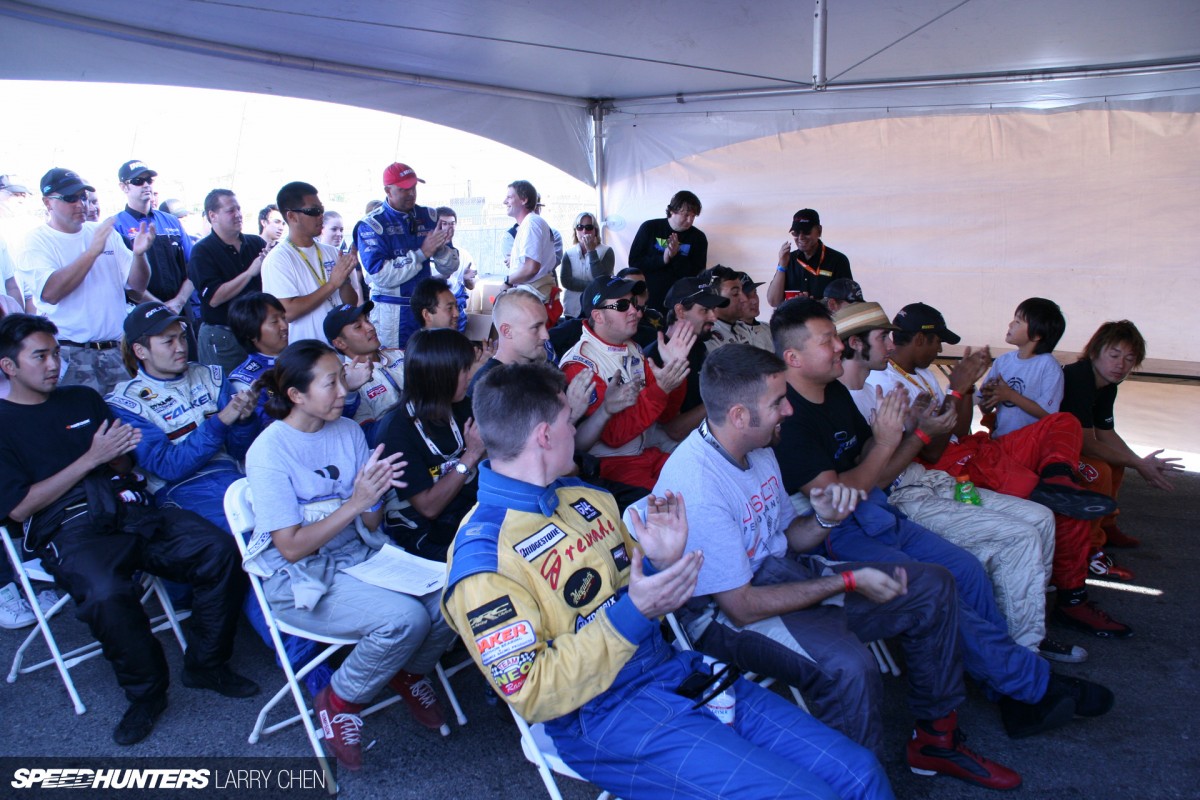 Fast forward to my first year covering Formula Drift at in 2006. The Irwindale event that season was eight years ago to the day. We have progressed so much since then that it's crazy to think it's actually even the same sport.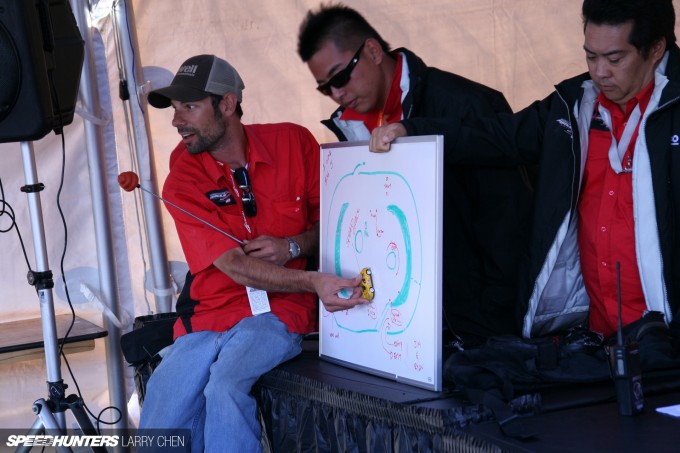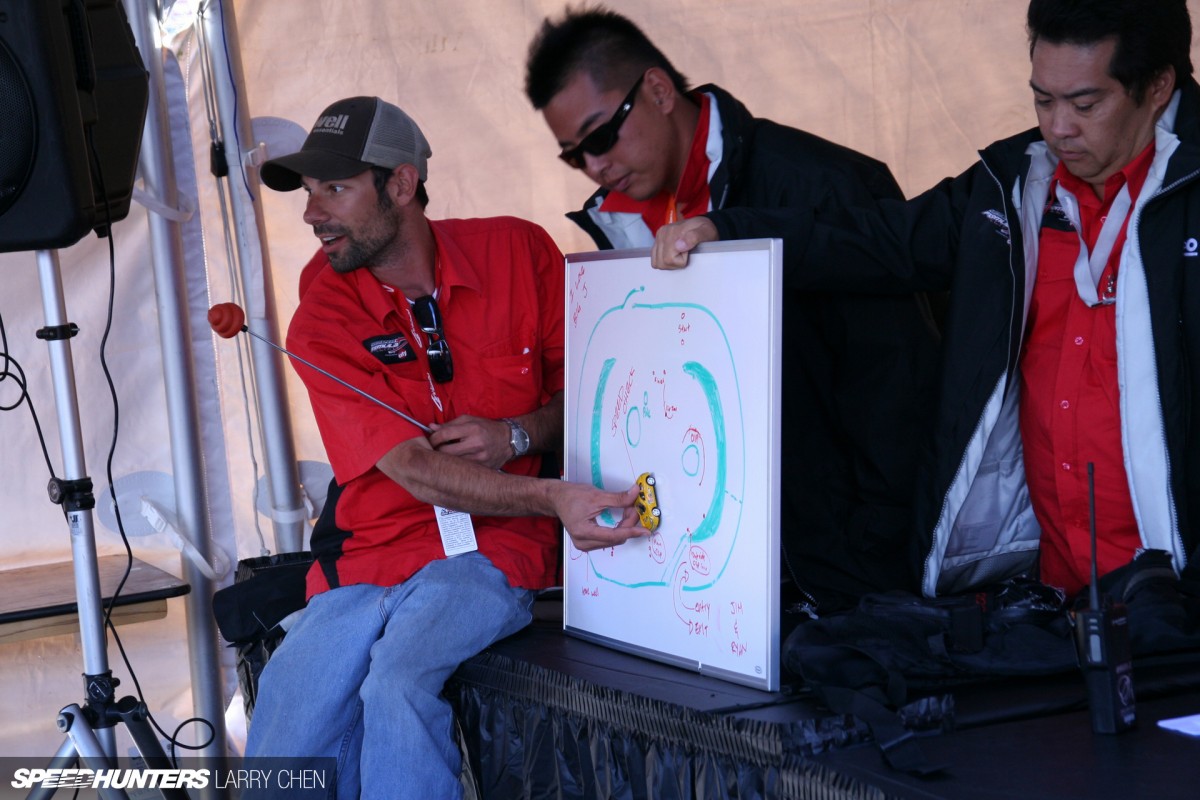 The drivers are becoming amazingly skilled in the art of drifting, and their machines have become nuts. It's now at a point where Formula Drift and its judges have had to introduce new rules to keep the field competitive.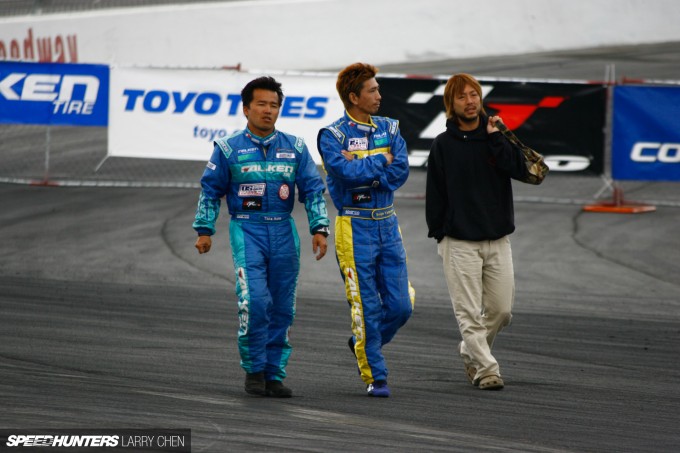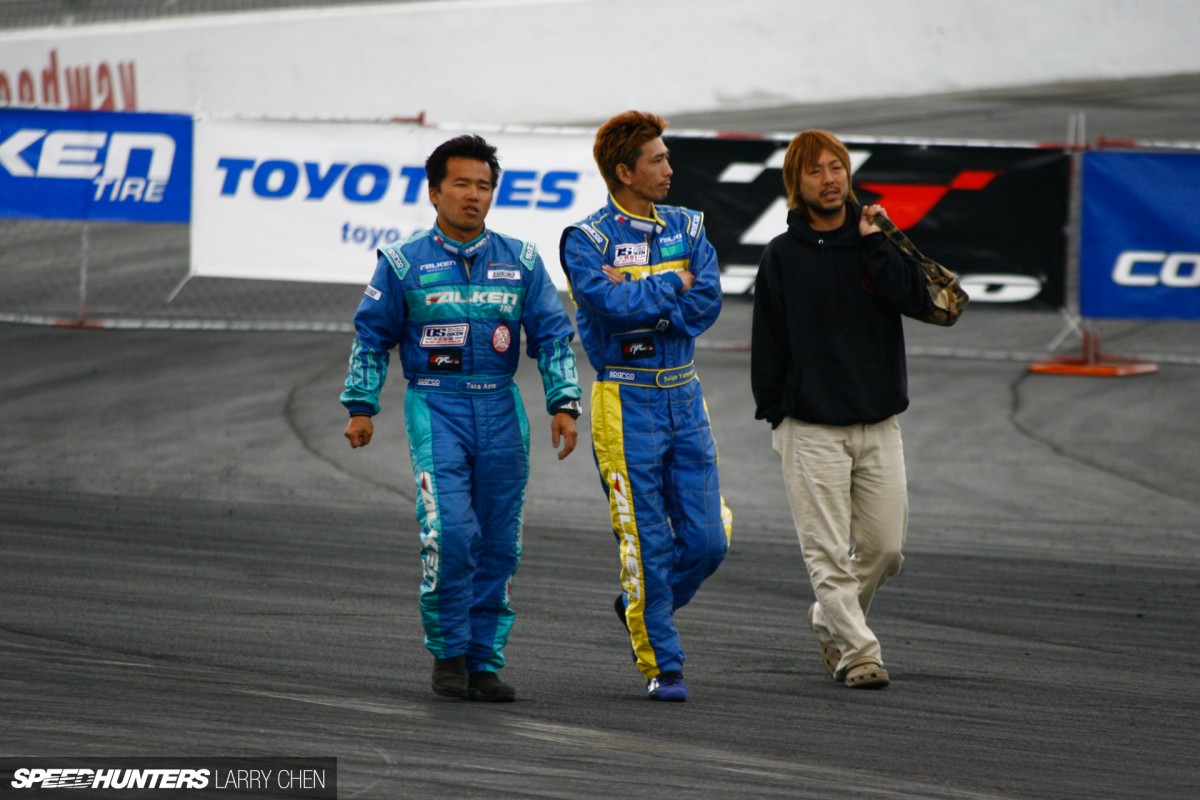 It's also become more international than ever, with drivers coming from all over the world to compete.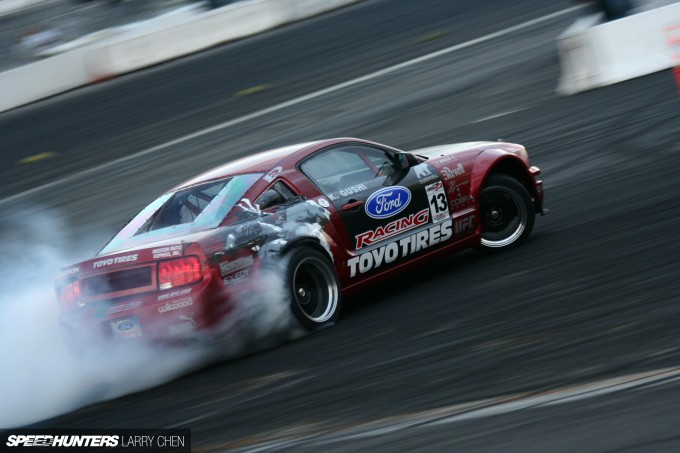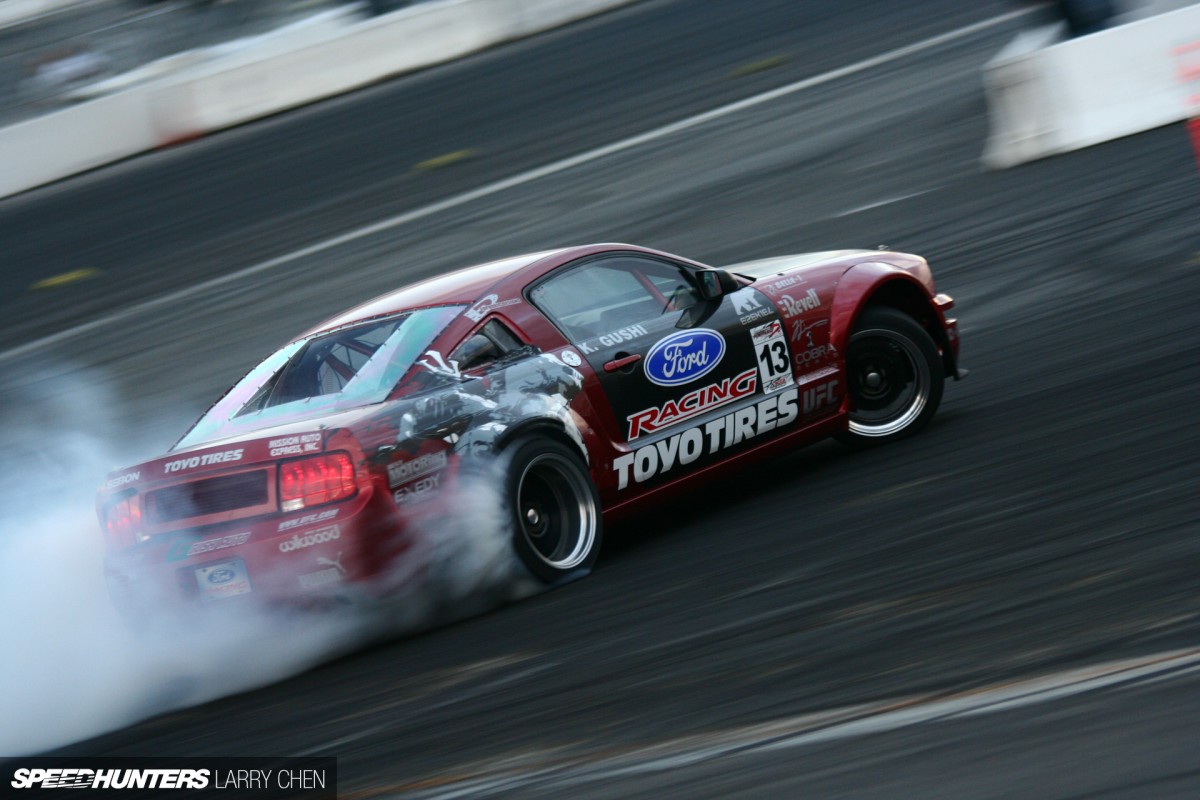 At the beginning it seemed sacrilegious to see a domestic car drifting and competing in a sport that was born in Japan – but now it's the norm.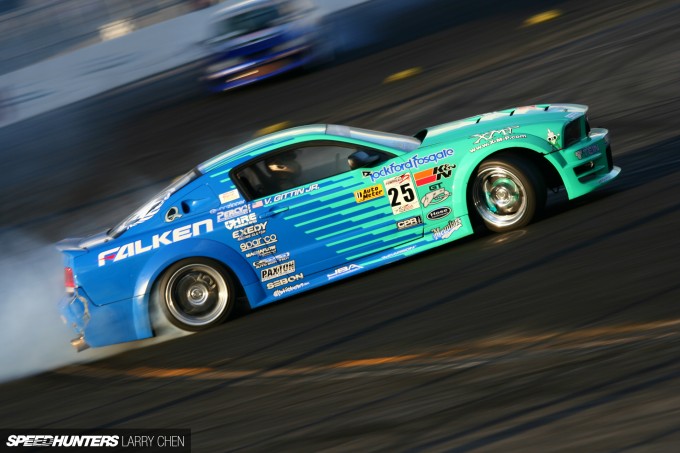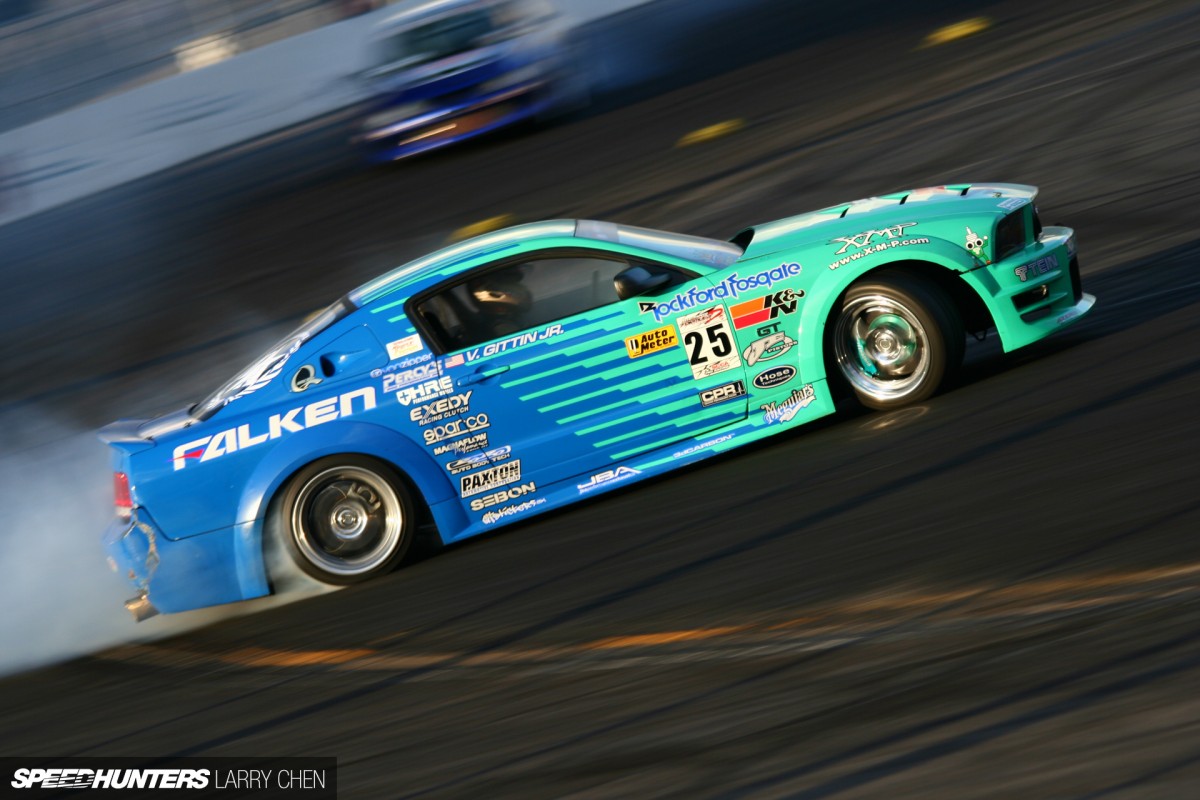 Who would ever have guessed that a Mustang could win a Formula Drift Championship?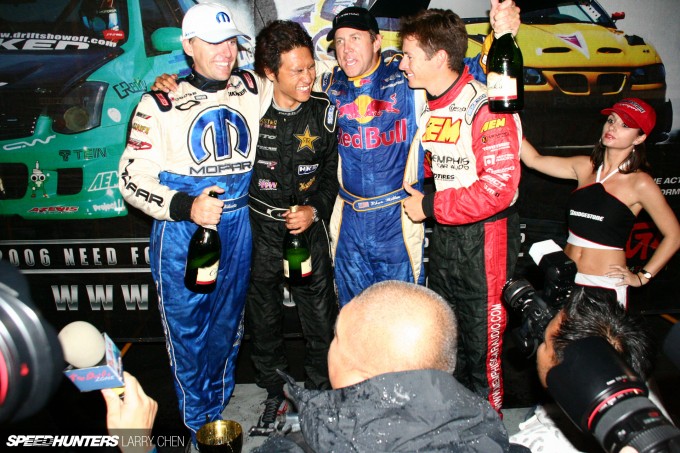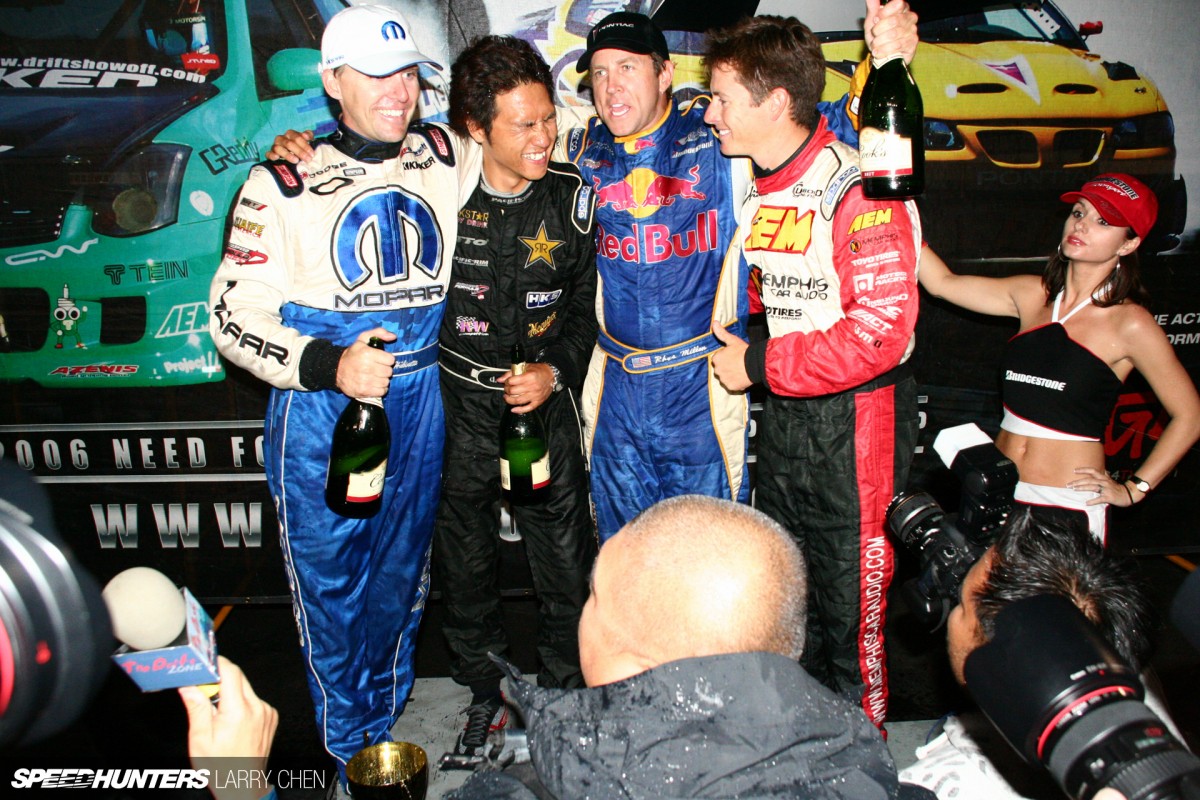 Great champions were born. Some have moved on and some are still very much a part of the FD family.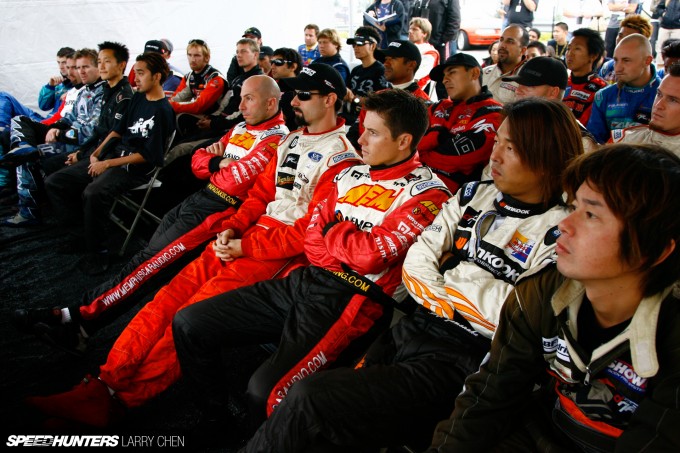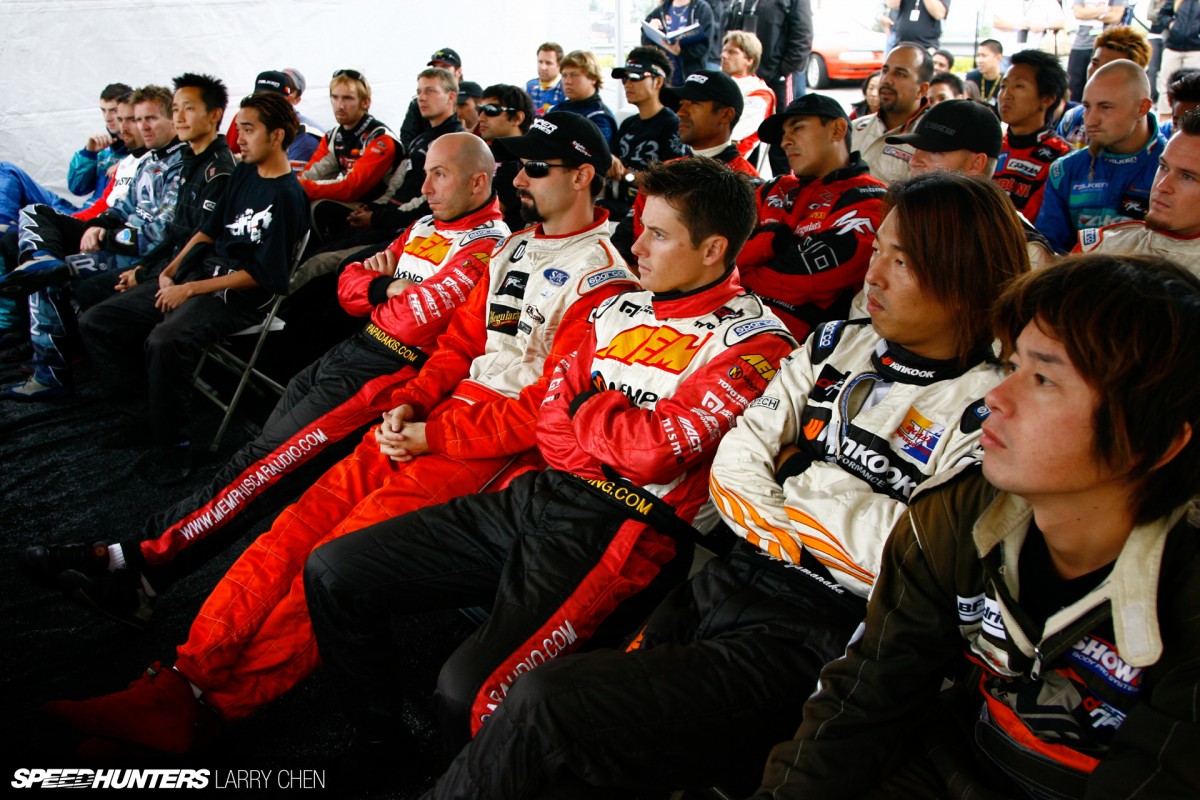 Some have even progressed to become international stars.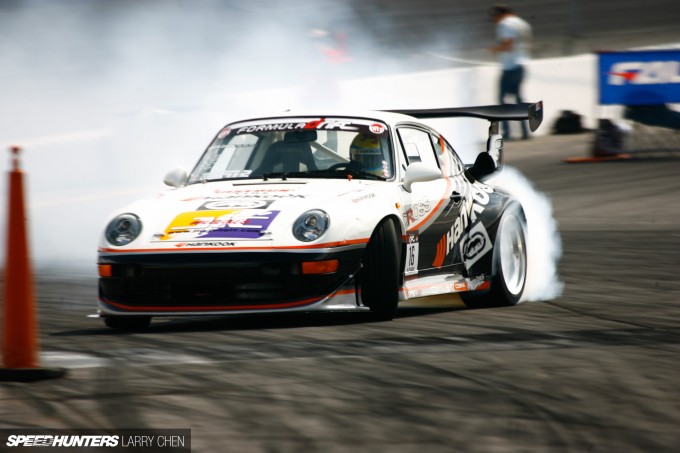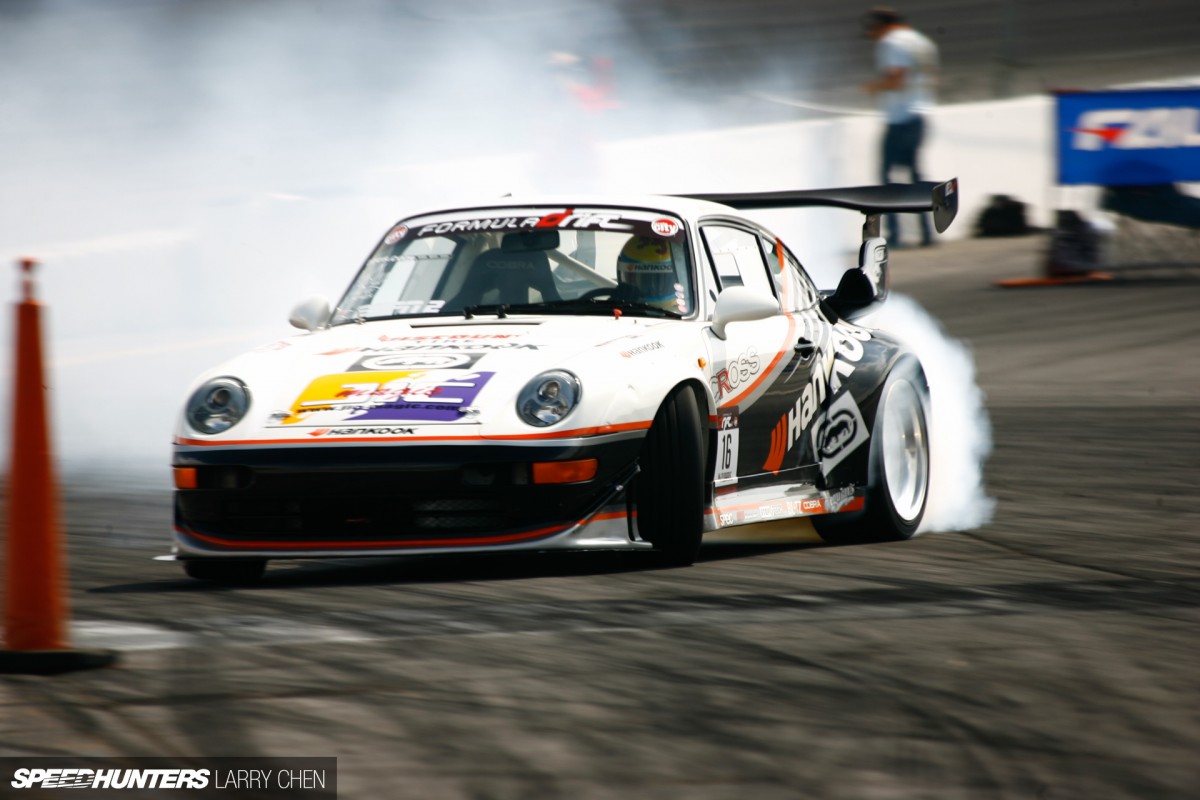 Following such a series has taught me that anything is possible, and every rear-wheel drive car has the potential to get sideways.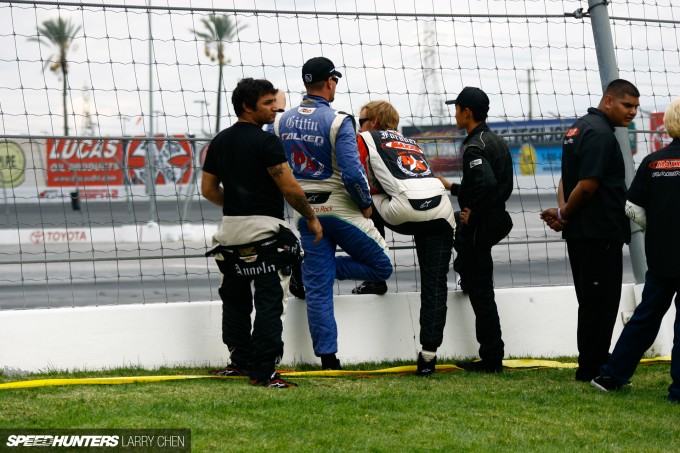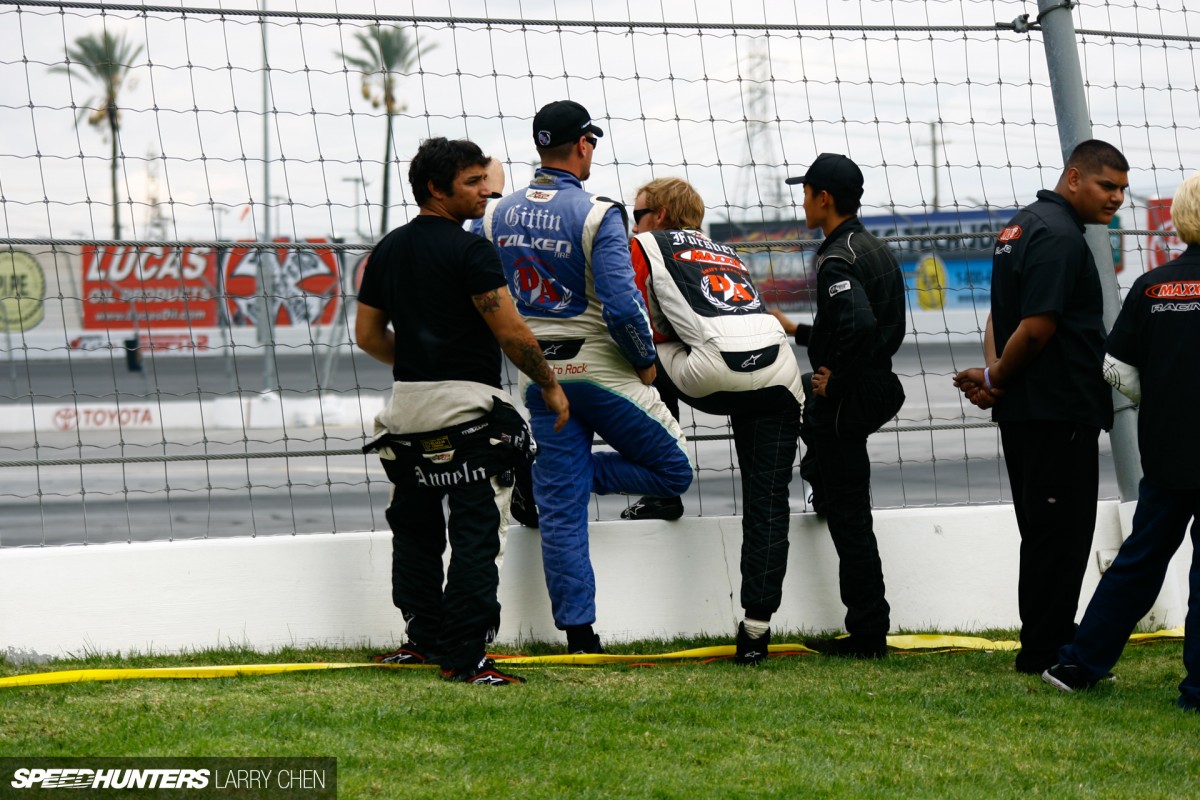 Over the years we have seen dreams come true, and legacies fulfilled. You just can't talk American drift history without mentioning Drift Alliance.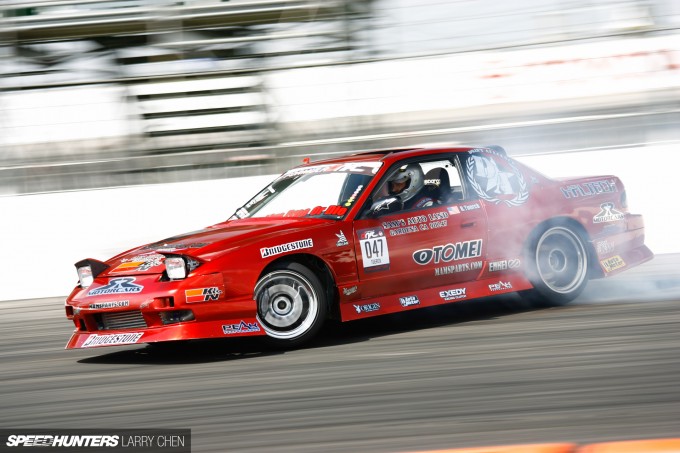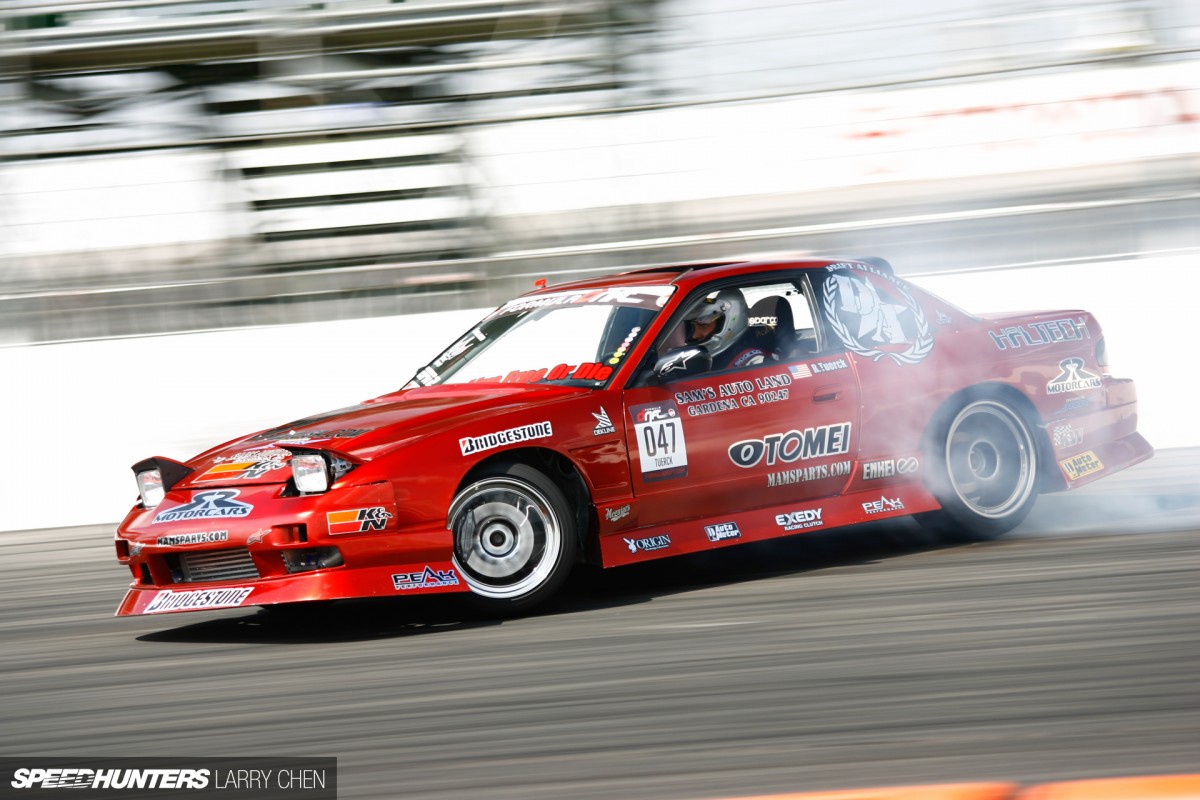 The bad boys of drift are still in the series – even though they drive for different teams and in different cars. The spirit that brought them together in the first place is still there.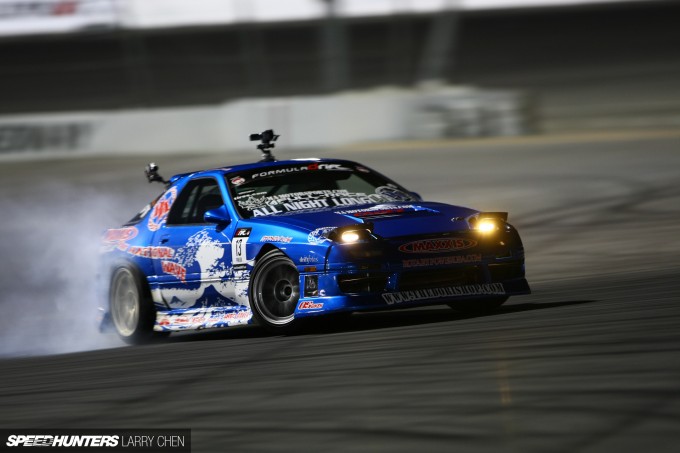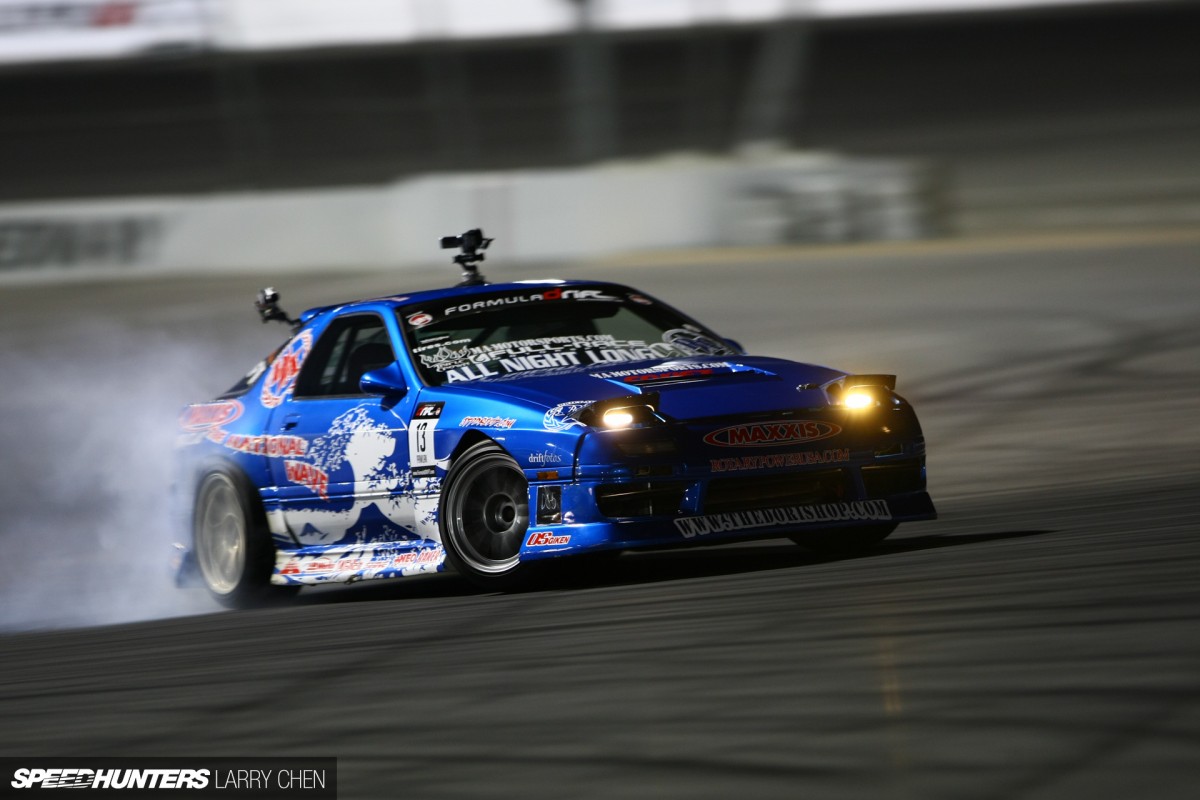 In 2008 I watched Justin Pawlak earn his first ever podium in his FC RX-7.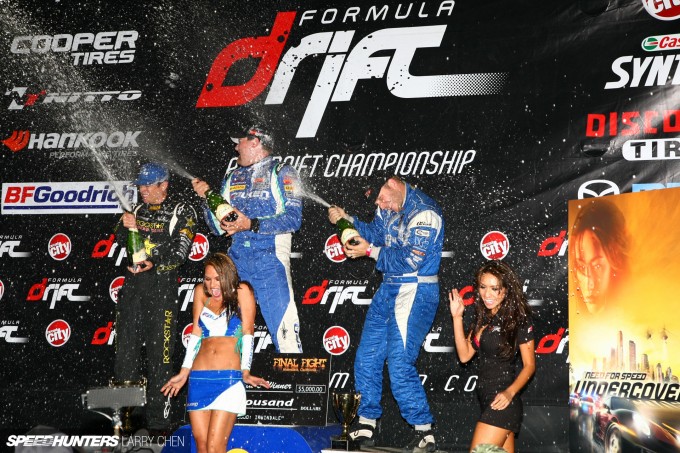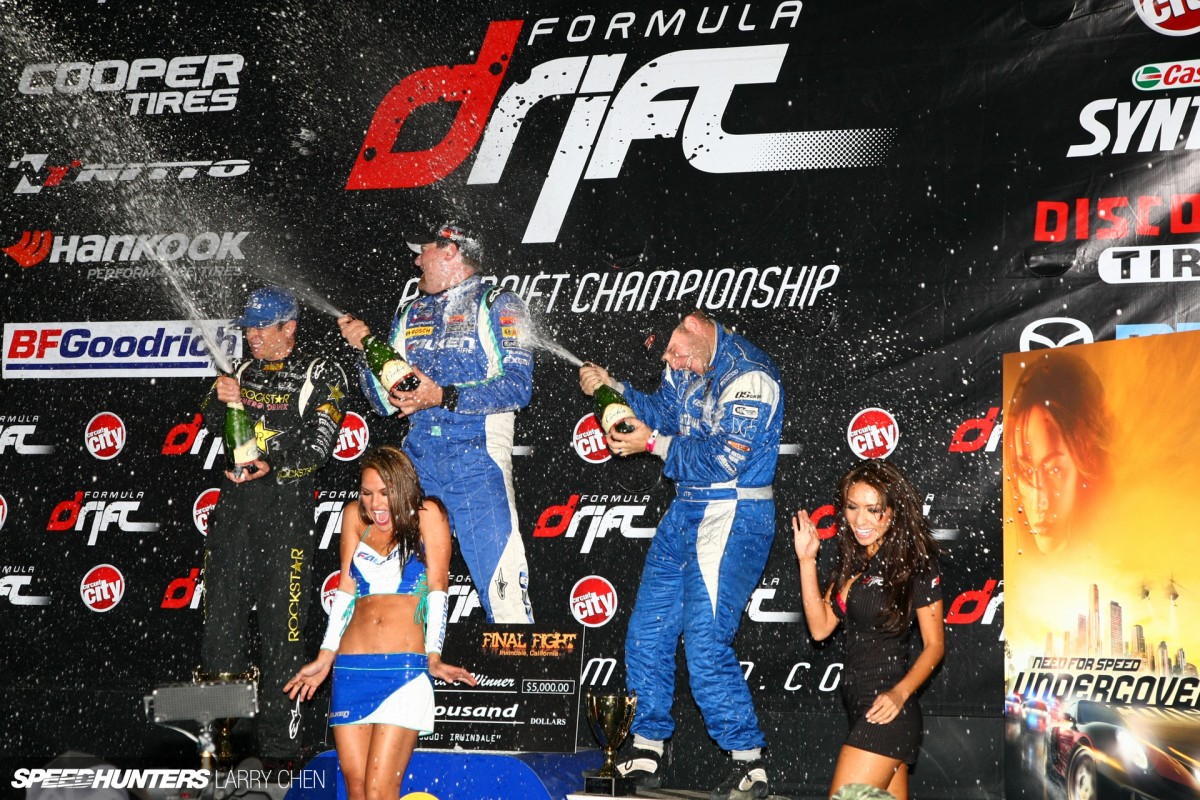 Since then he has become a force to be reckoned with everytime he goes into battle.
The House of Drift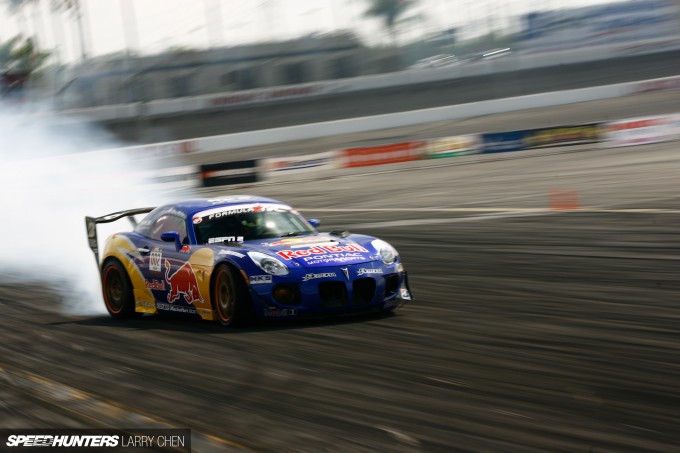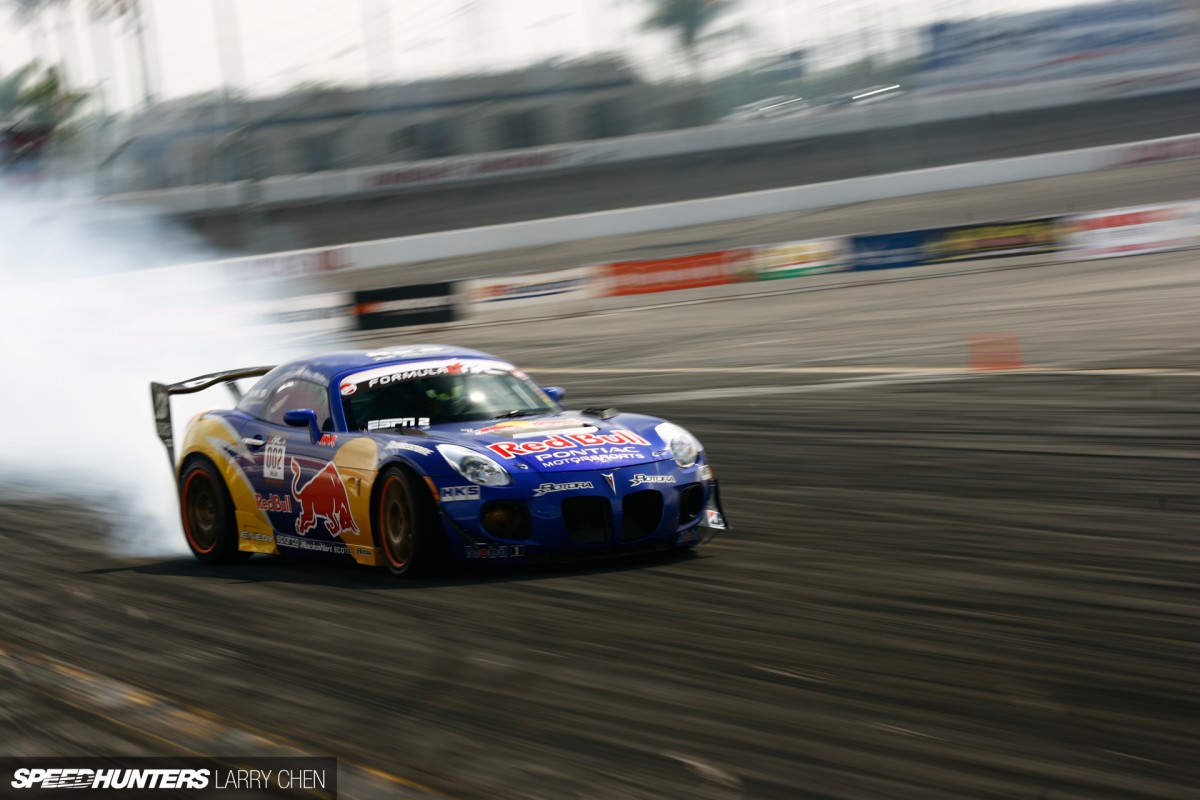 Without a doubt, there is no other venue that is more important to Formula Drift than Irwindale, aka The House of Drift.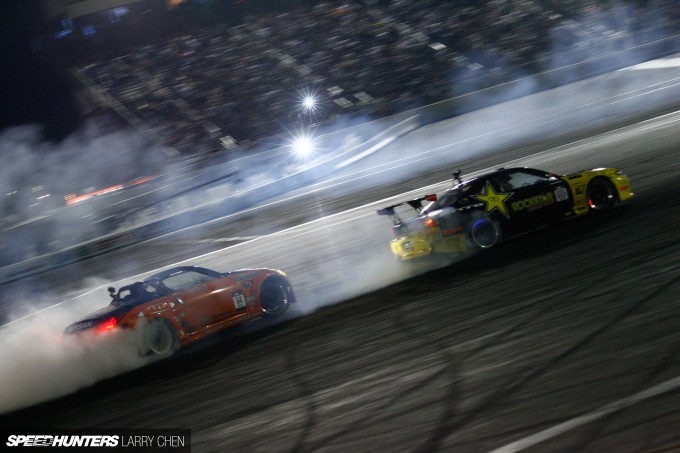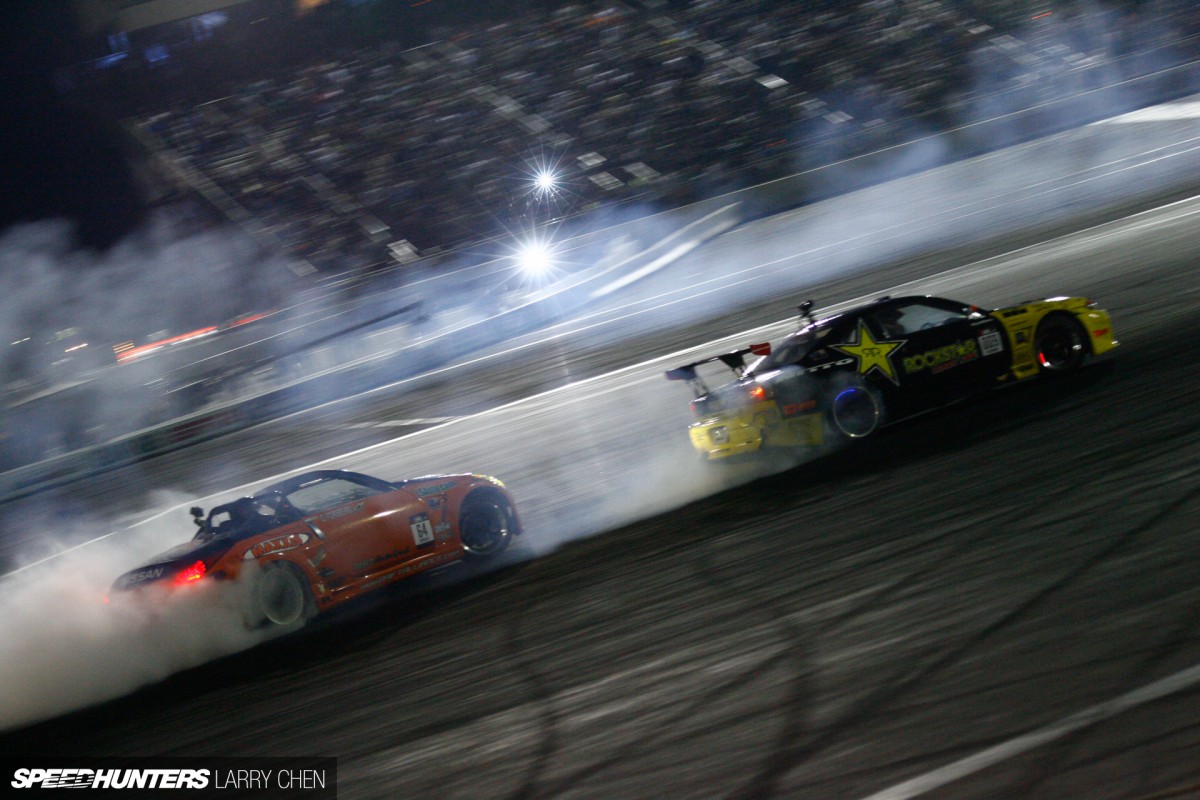 The greatest battles in Formula Drift history have taken place under the lights of Irwindale.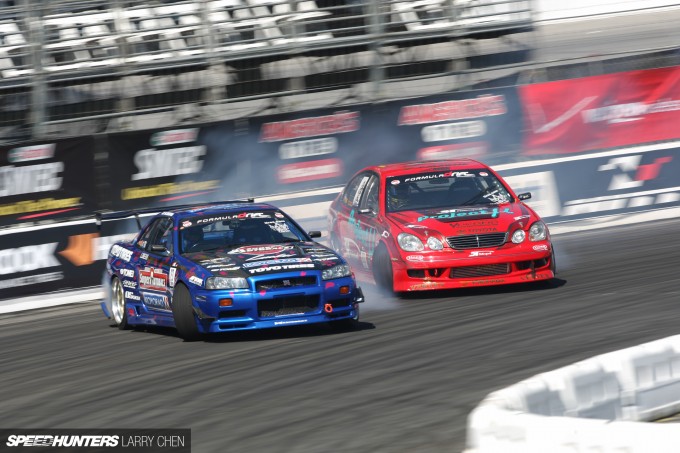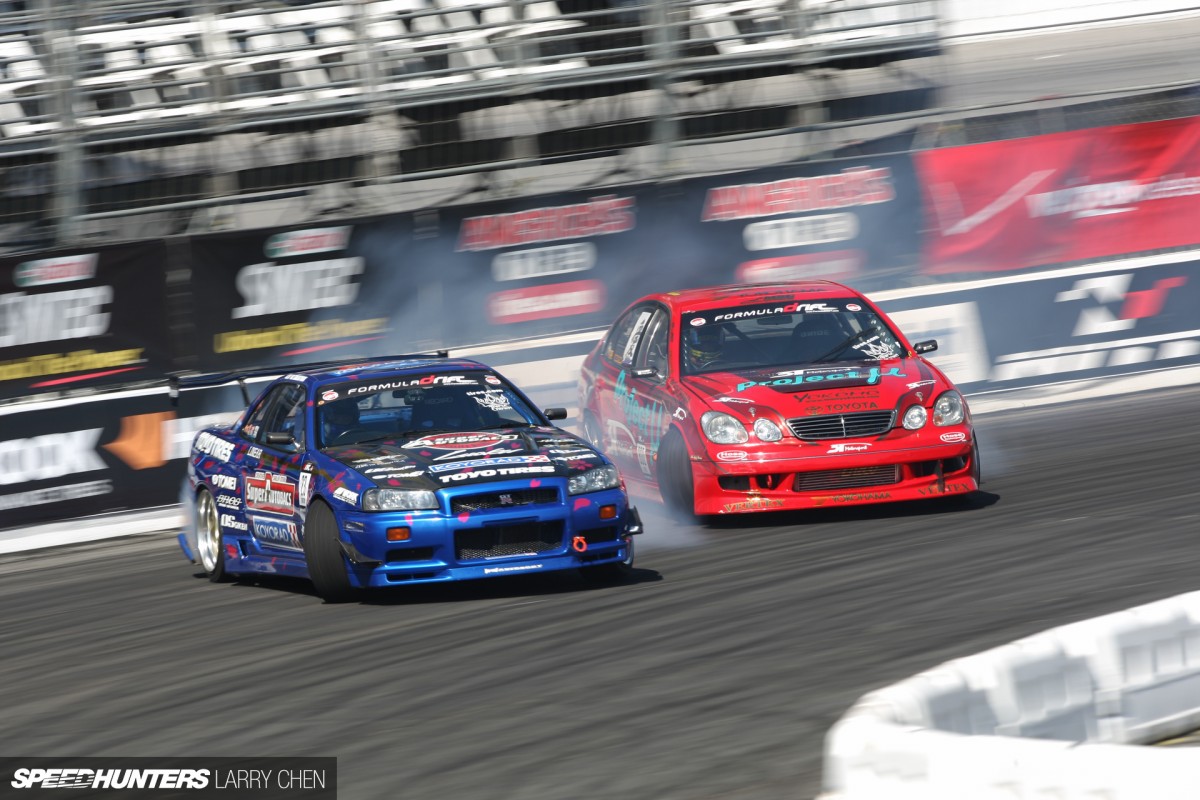 There is just no other track like it in the world, and people often don't understand why that is until they see it for themselves.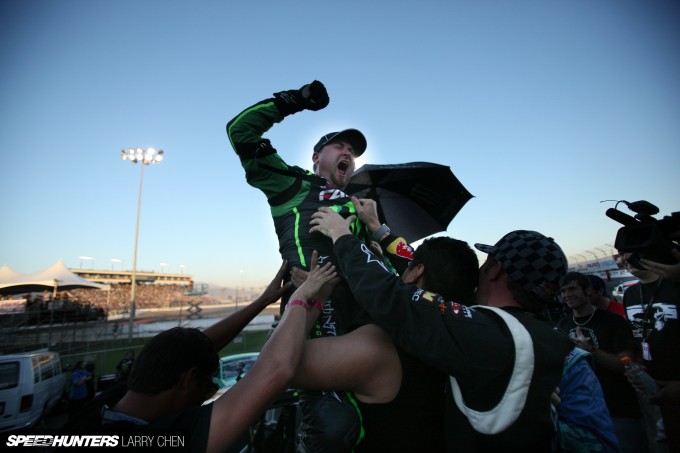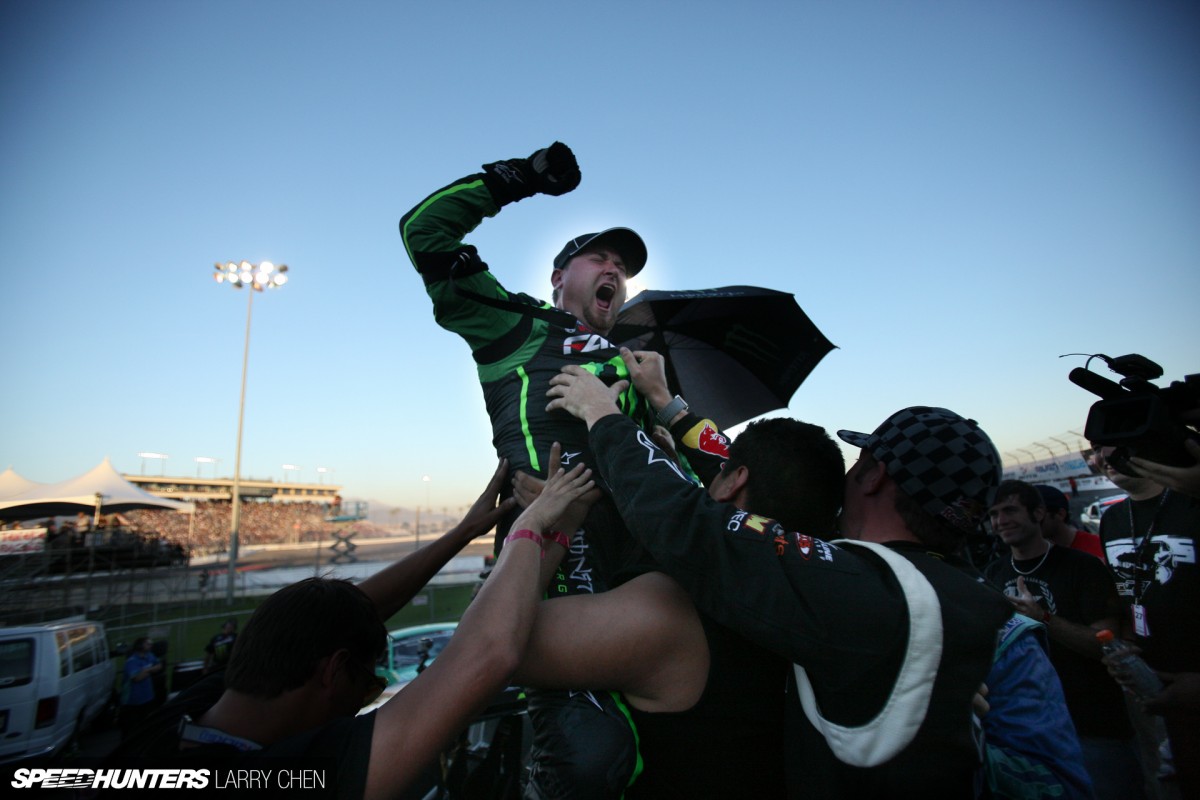 The House of Drift has been good to many people, including Speedhunters driver, Vaughn Gittin Jr.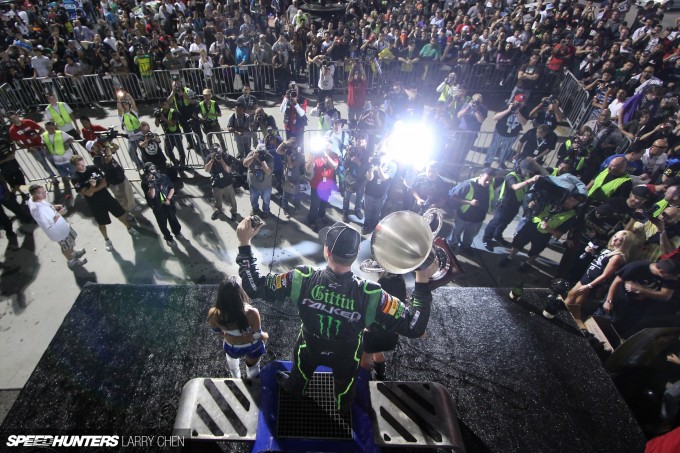 He claimed his very first championship here after a truly epic season.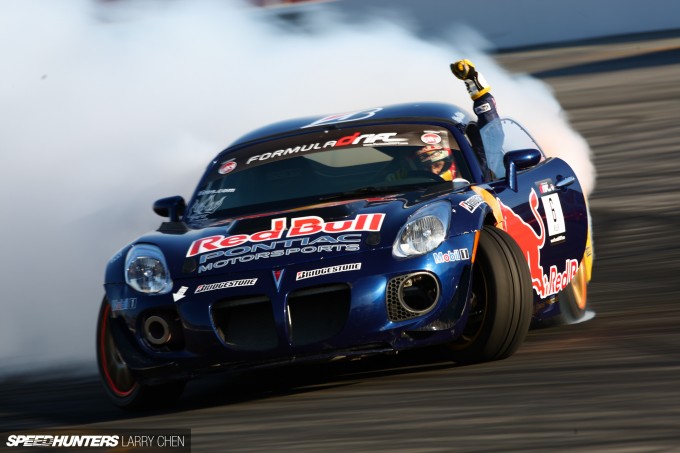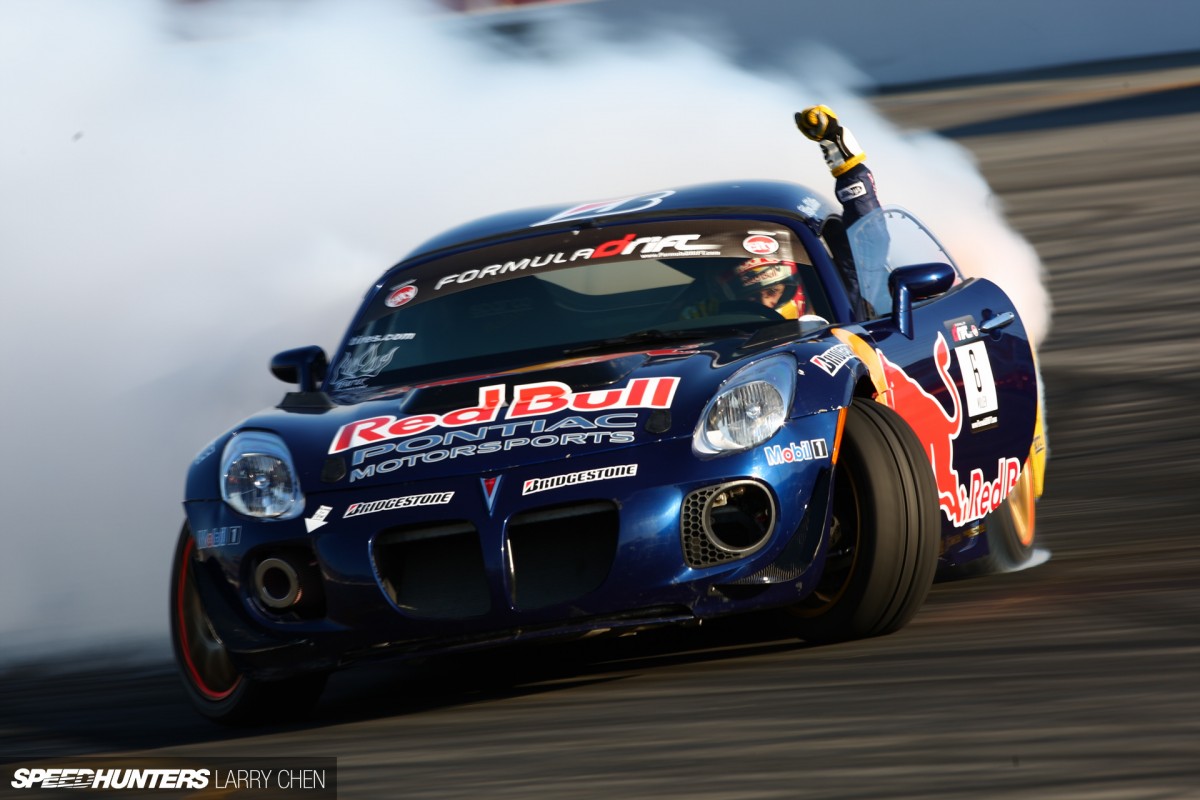 But it's also crushed many dreams of glory.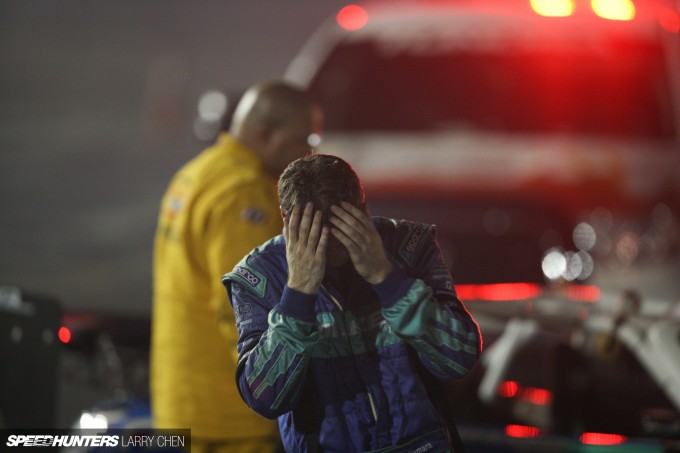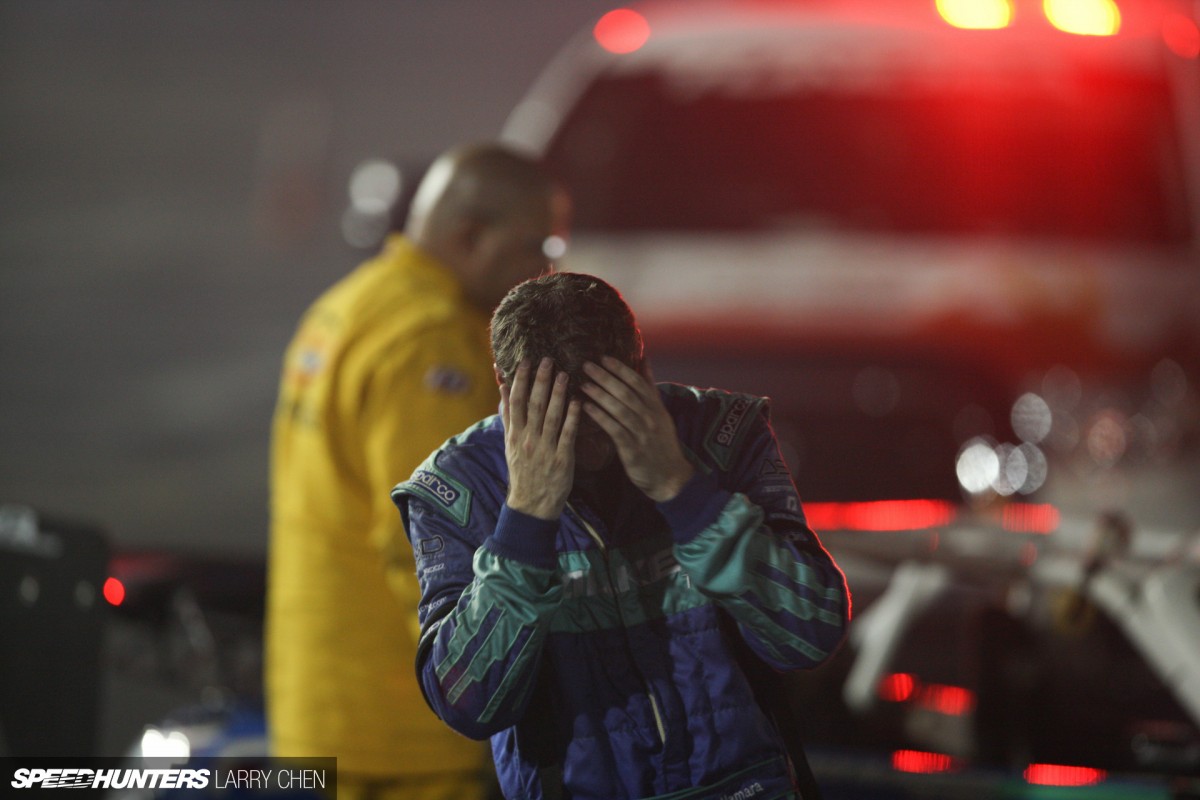 To this day, I still believe that the Formula Drift finals back in 2011 is the best drift event that I have ever been to. It was such a roller coaster ride and there were changes in the lead for the championship after every single run.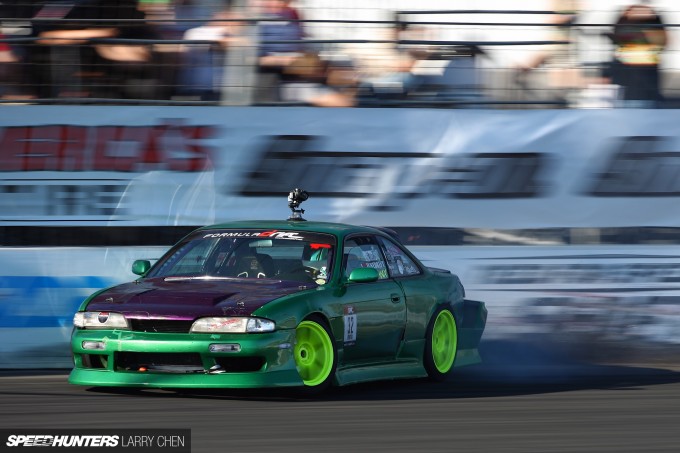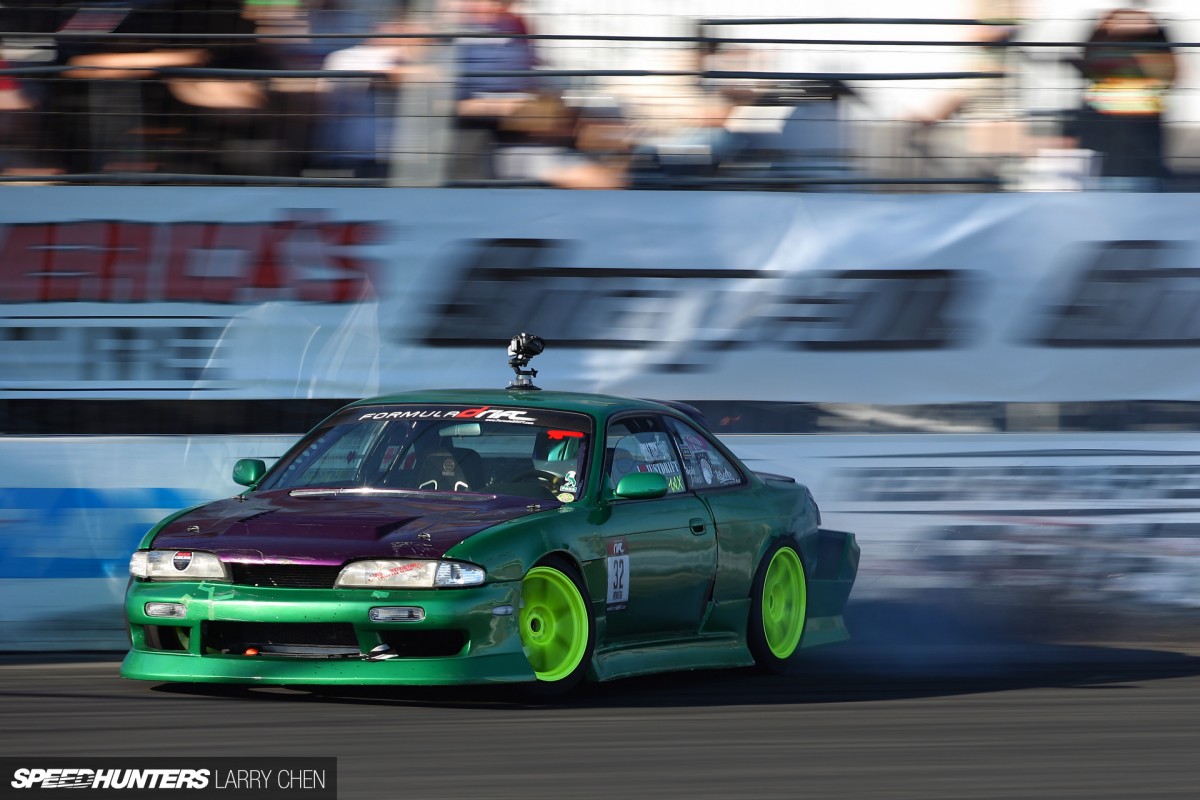 Drivers like Matt Powers tear it up on the banks of Irwindale.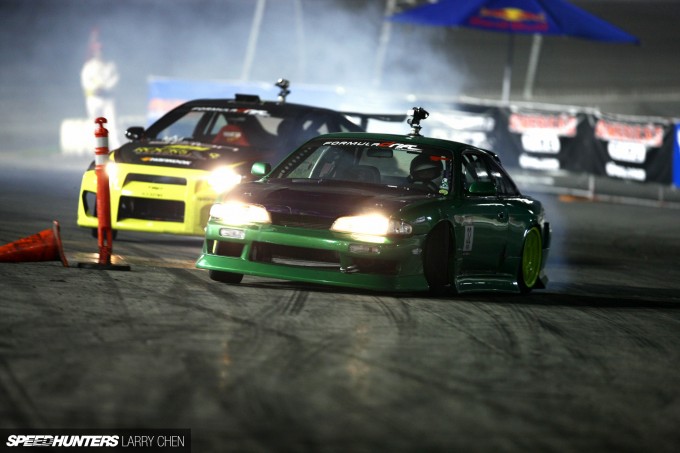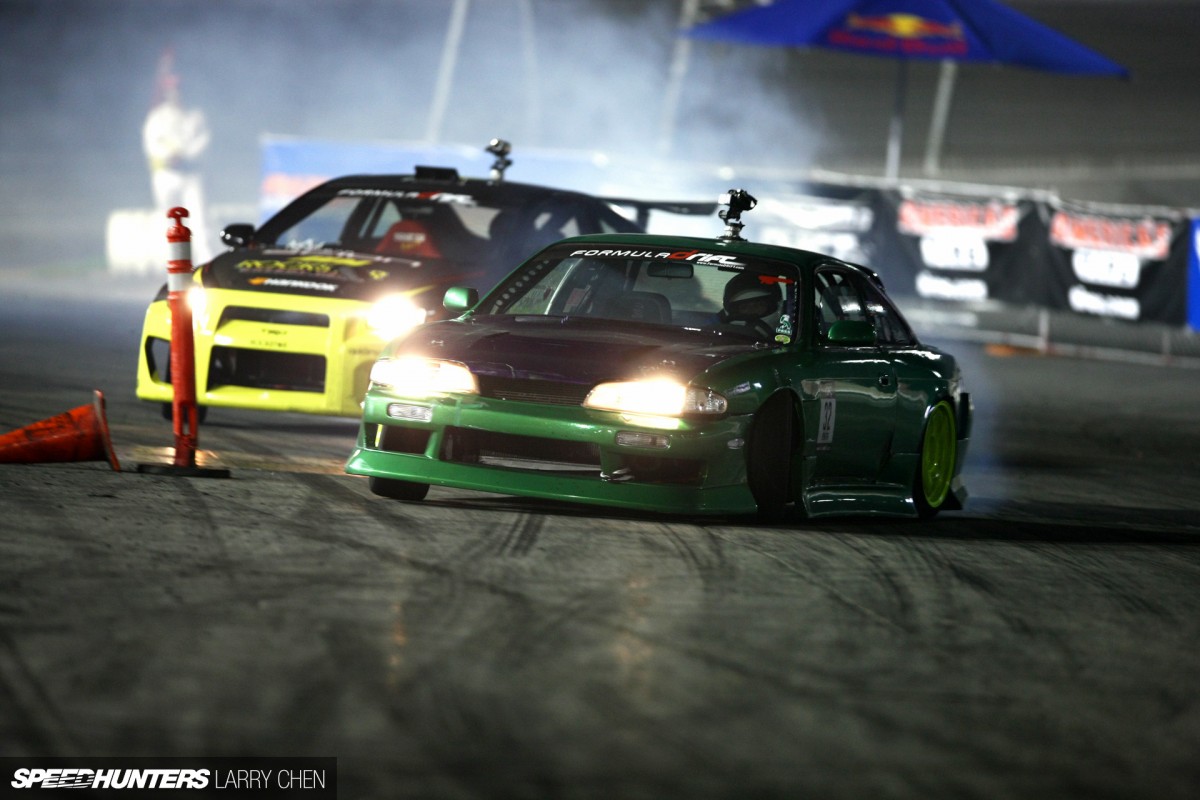 This is where he finished in 4th place in 2009, and where he earned Formula Drift's coveted Rookie of the Year title.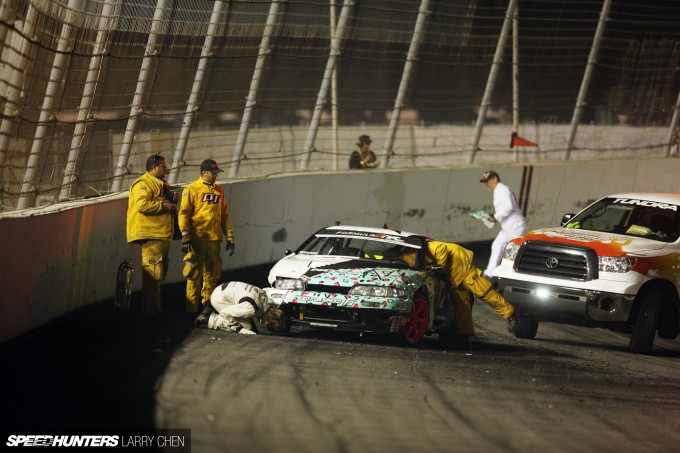 Sometimes the track bites back. The walls of Irwindale are not forgiving.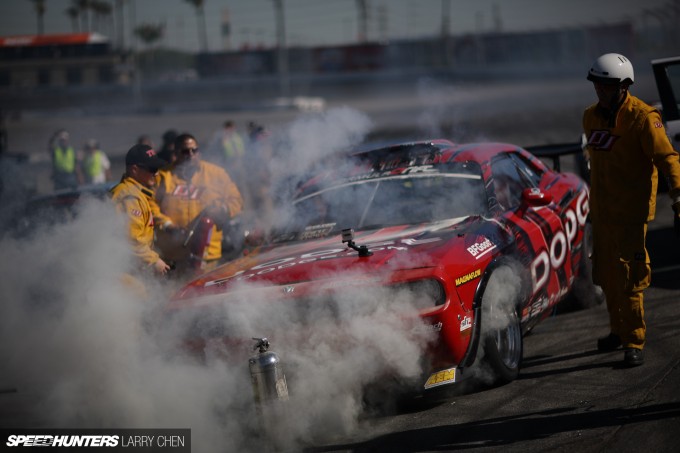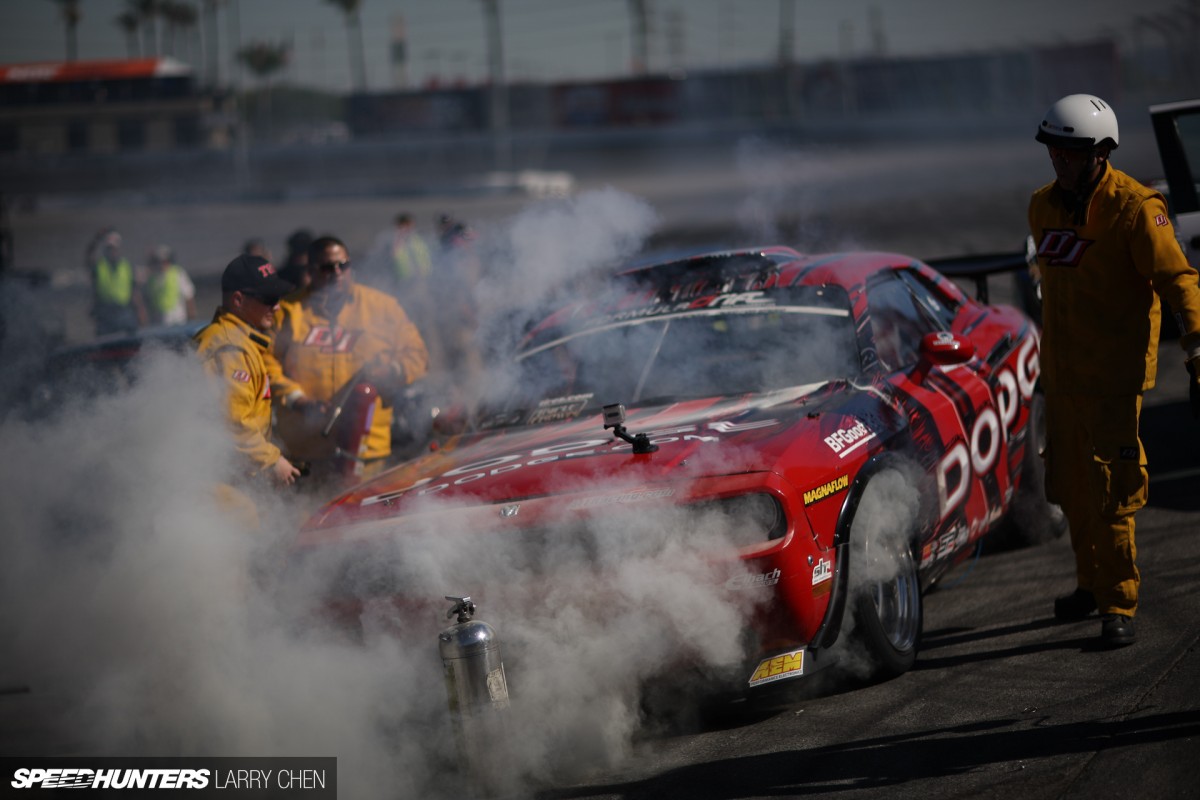 Out of all the stops on the Formula Drift calendar, Irwindale is the hardest on engines.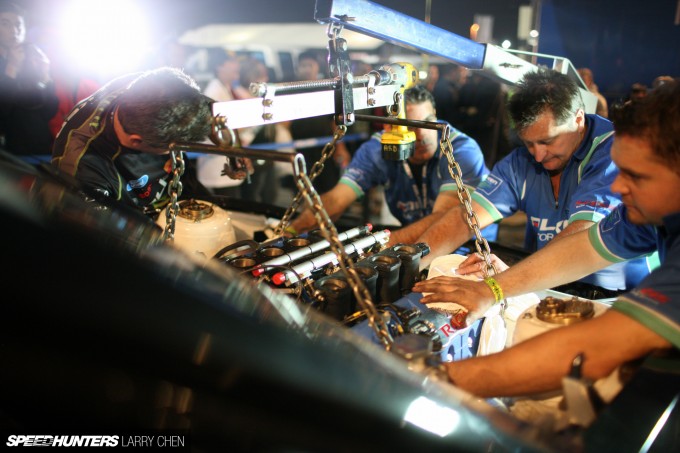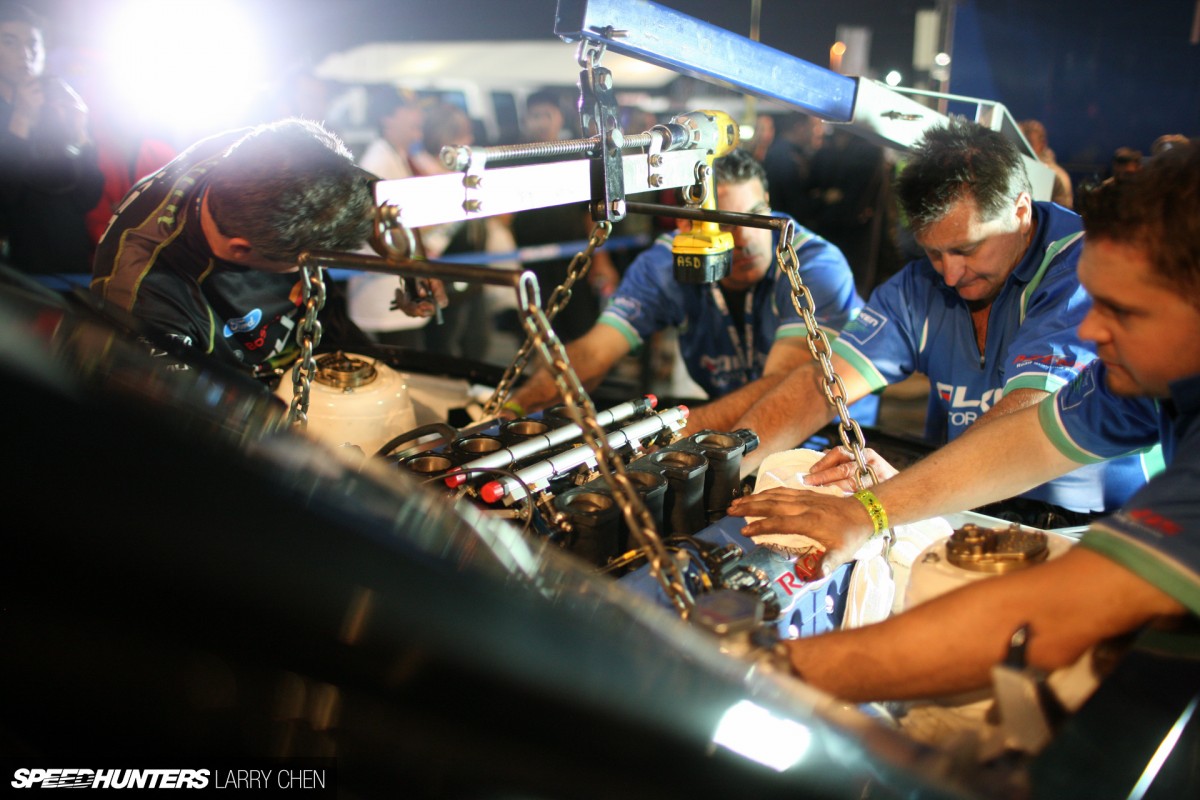 But maybe it's just because the drivers push just that little bit harder given it being the final event of the season.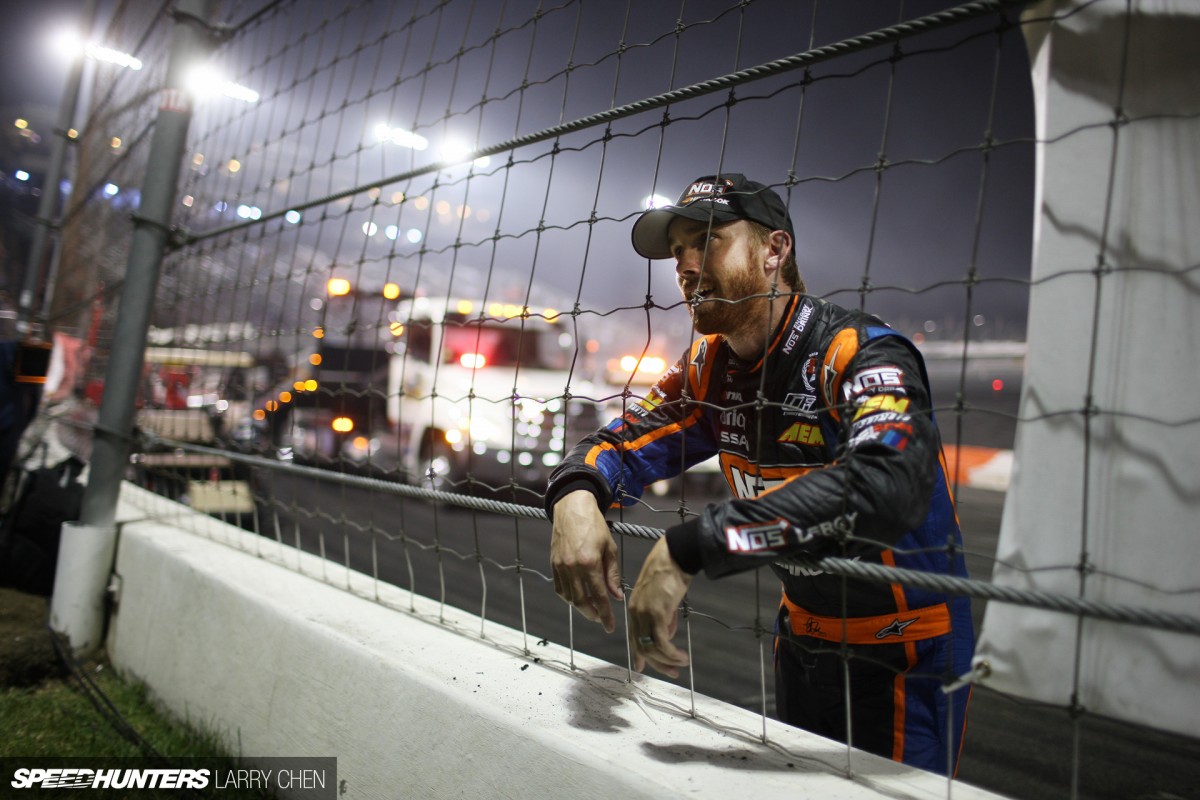 As Chris Forsberg announced recently, by the end of this weekend his car will either see "the checkers, or the wreckers."
All in the family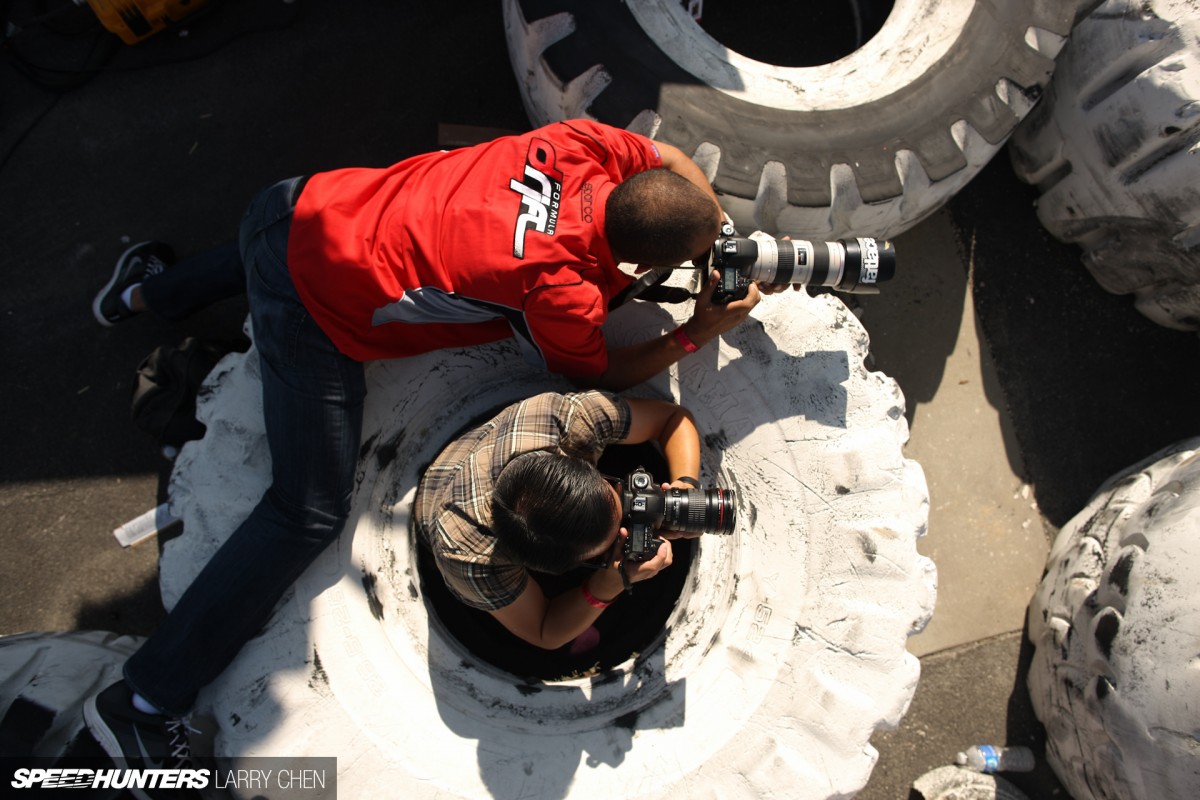 Following Formula Drift has become so much more than just a job for me. It's become my family.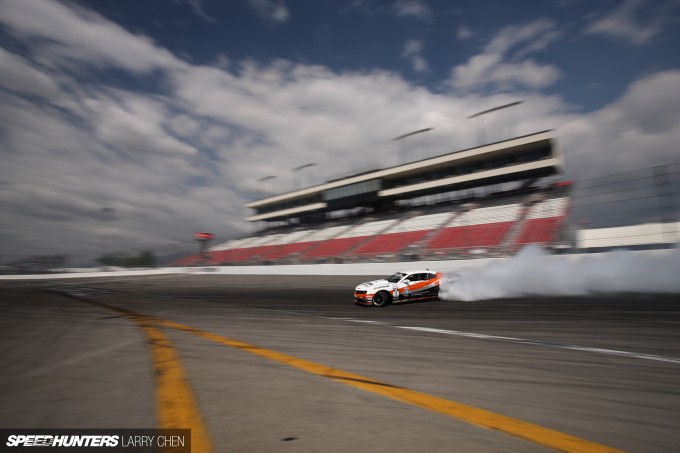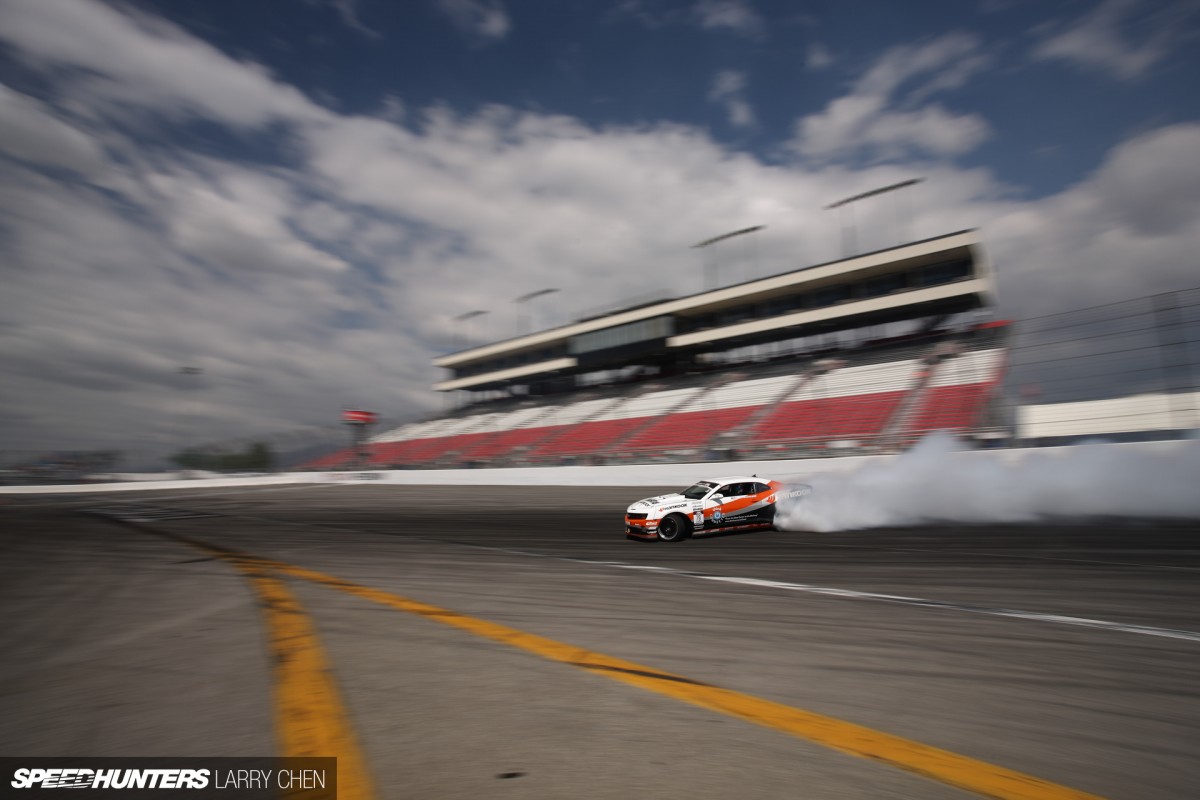 The drivers, staff, media, and the fans are who I look forward to seeing every single round of competition.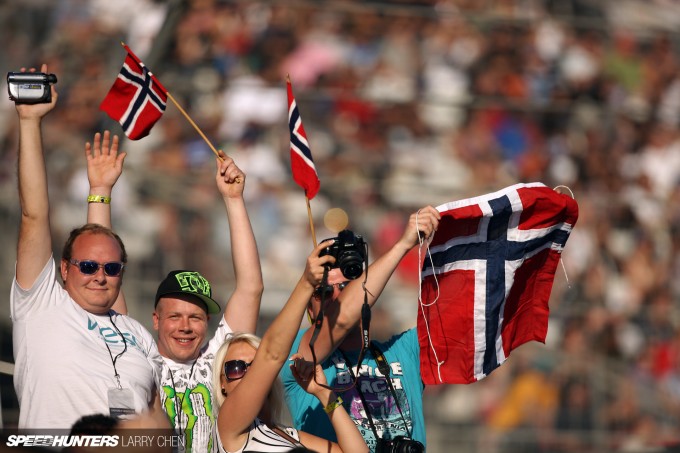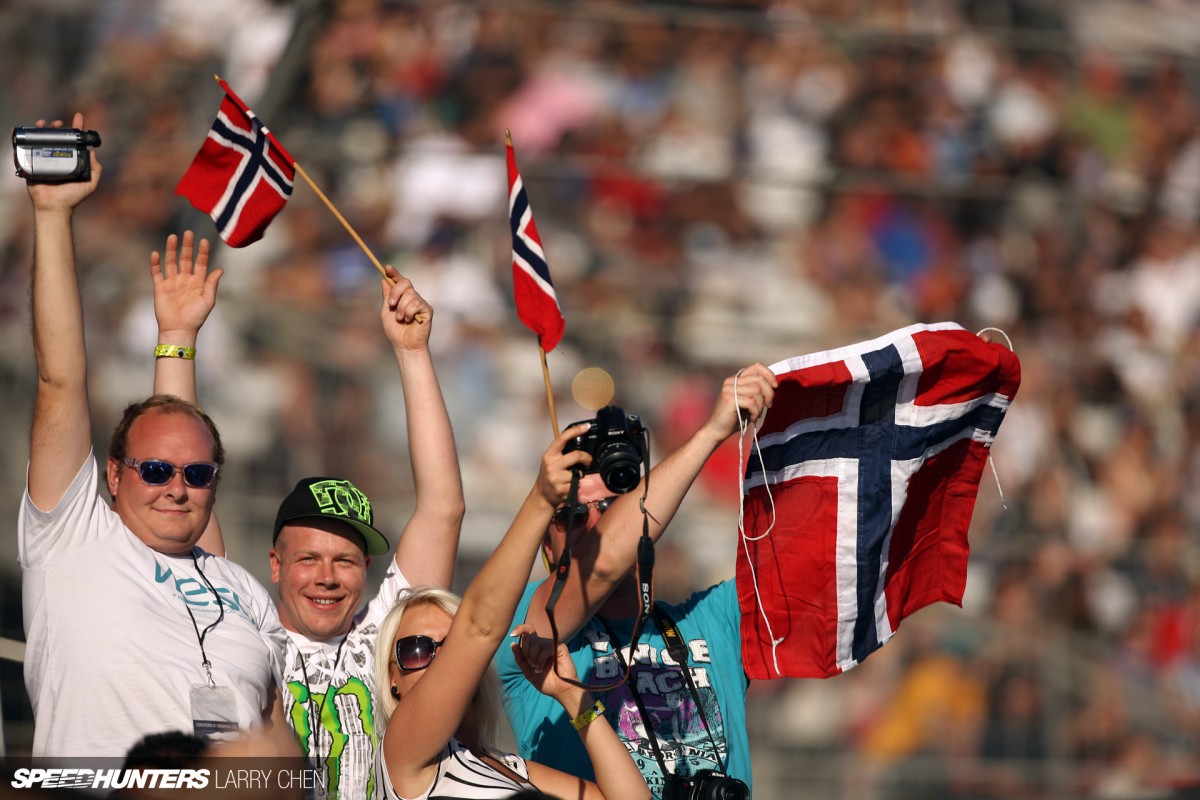 I have noticed that many fans travel from all over the world just to watch Formula Drift and give their support.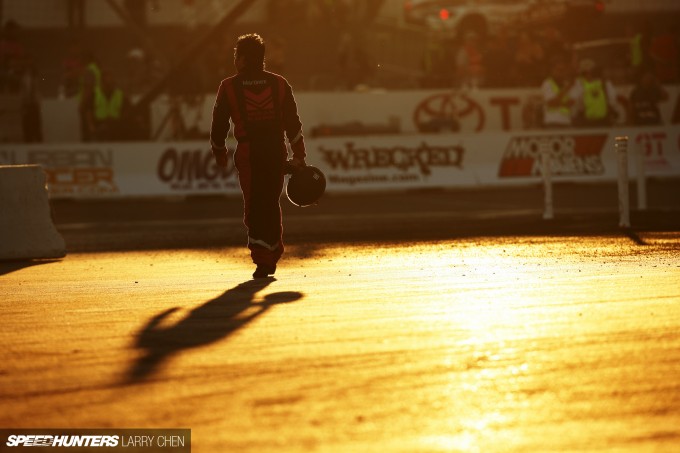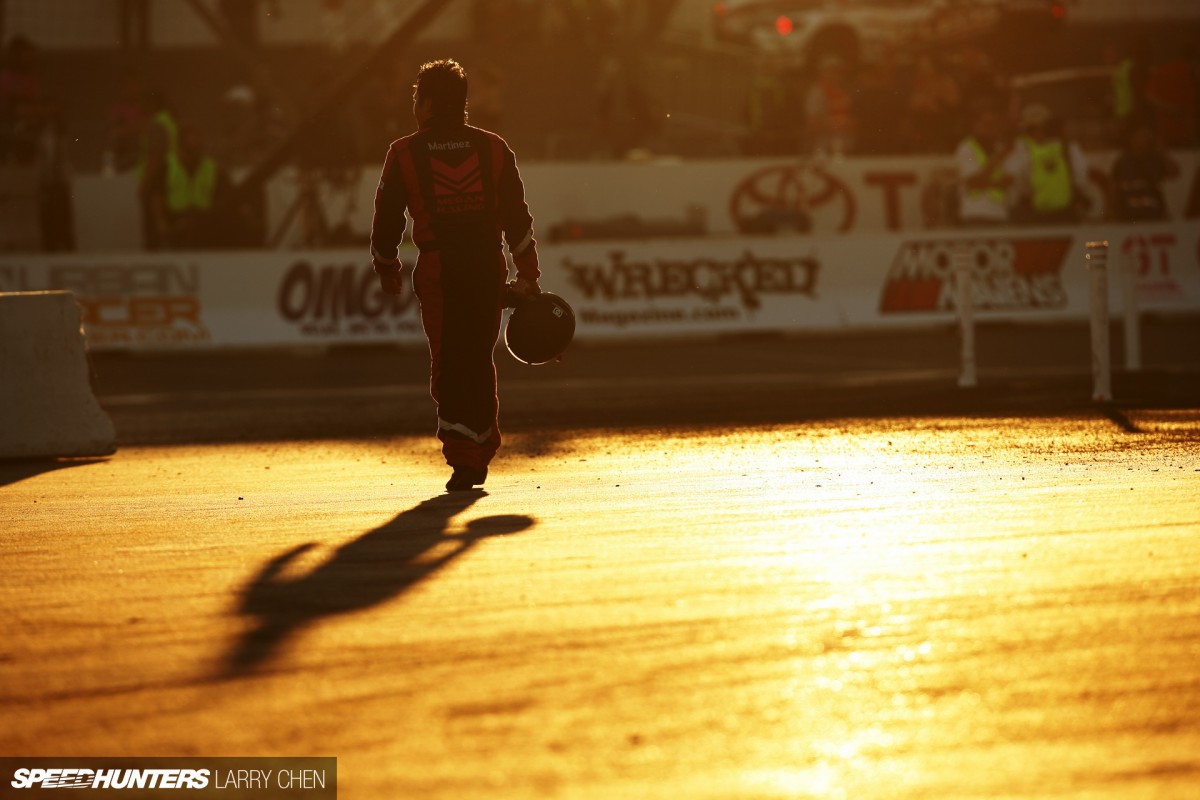 With Irwindale being the most popular destination for world travelers.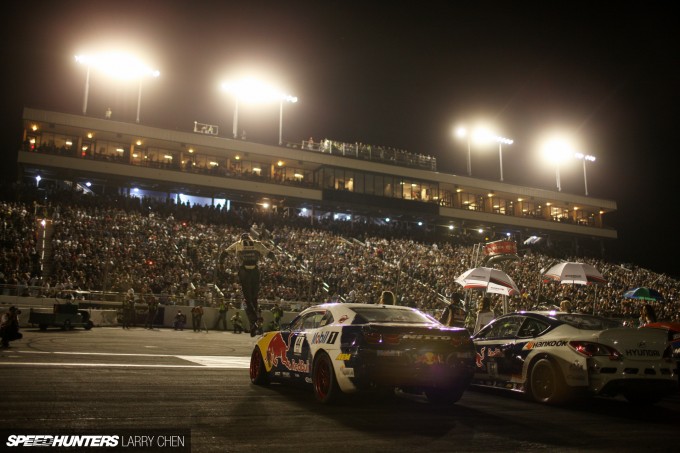 You are always guaranteed to the see the best drifting in the world here.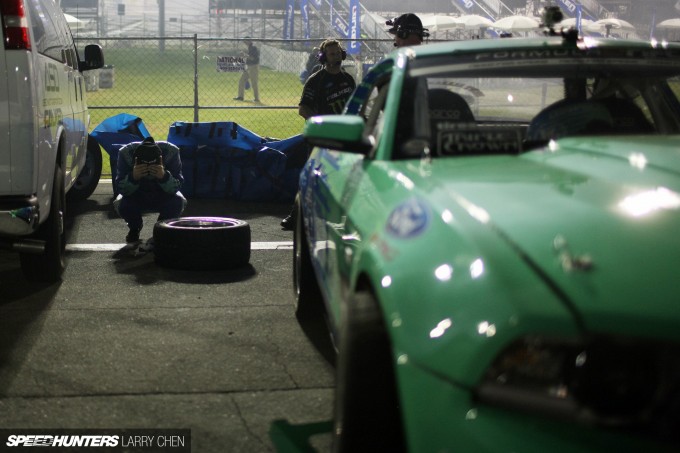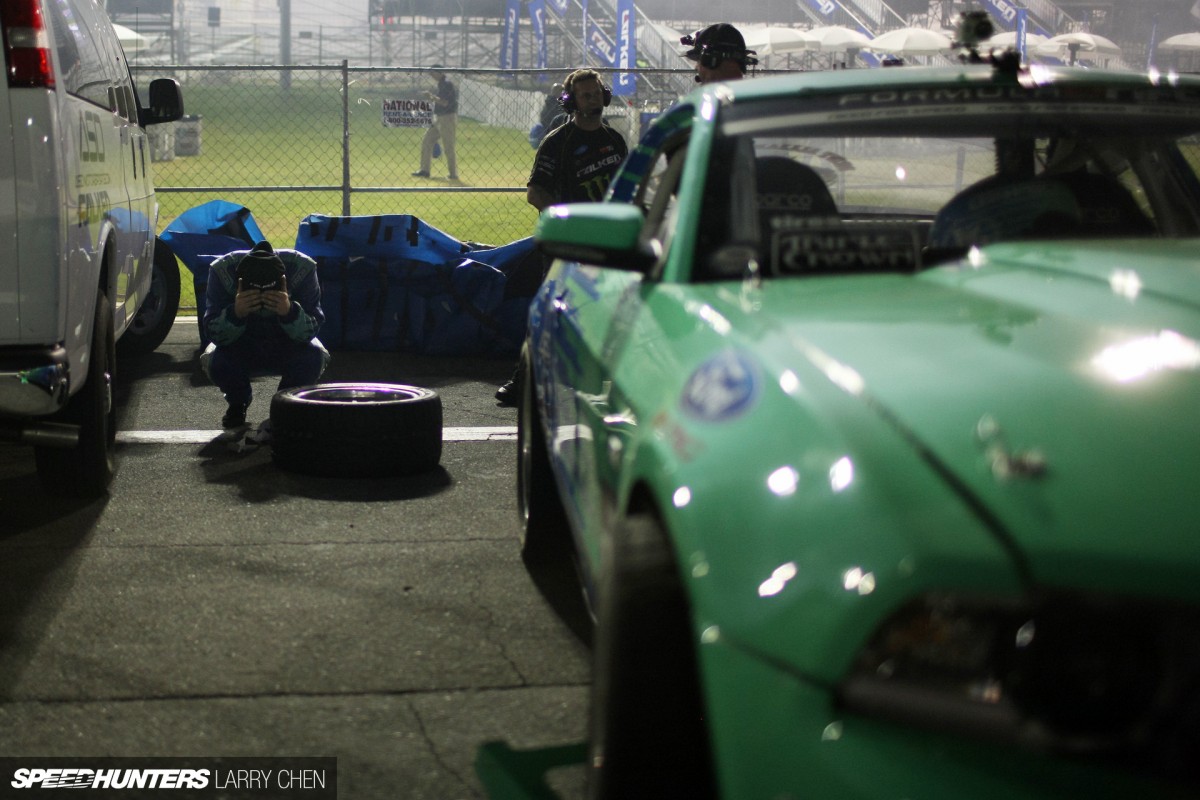 You will see dreams crushed. You will see champions crowned.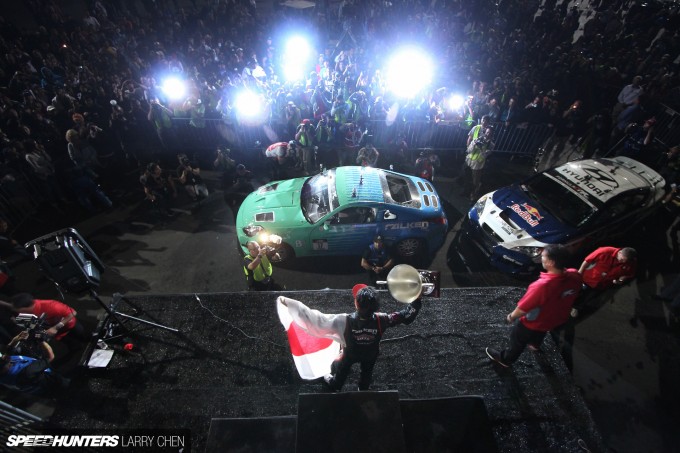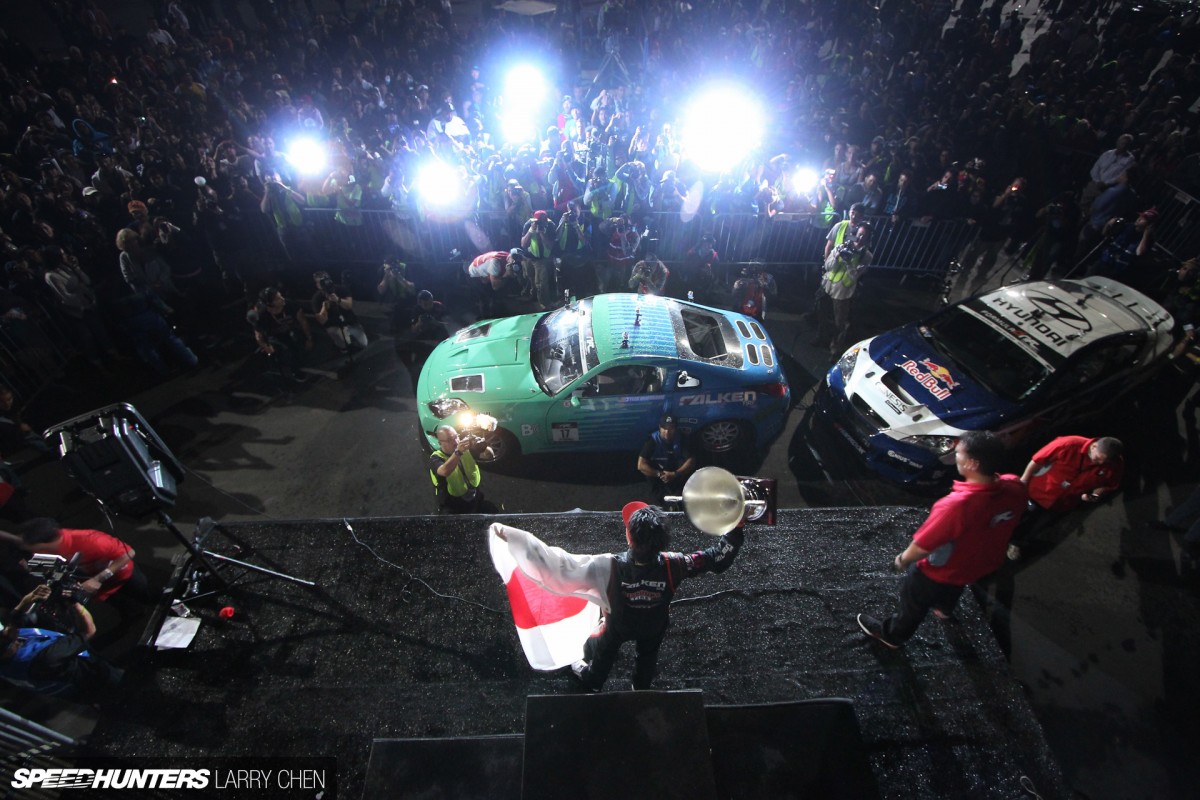 Currently there are four champions who did not come from a racing background.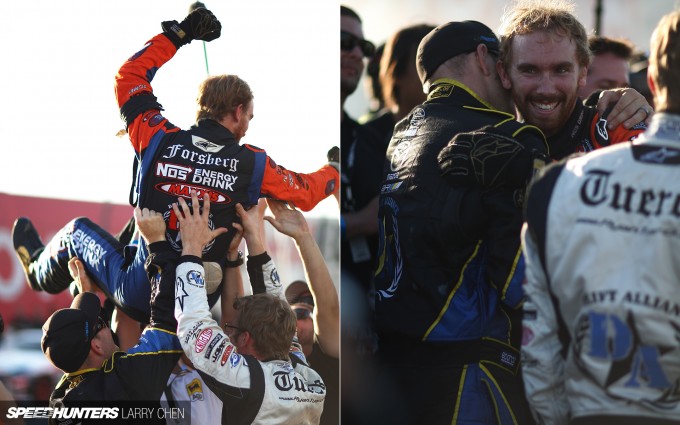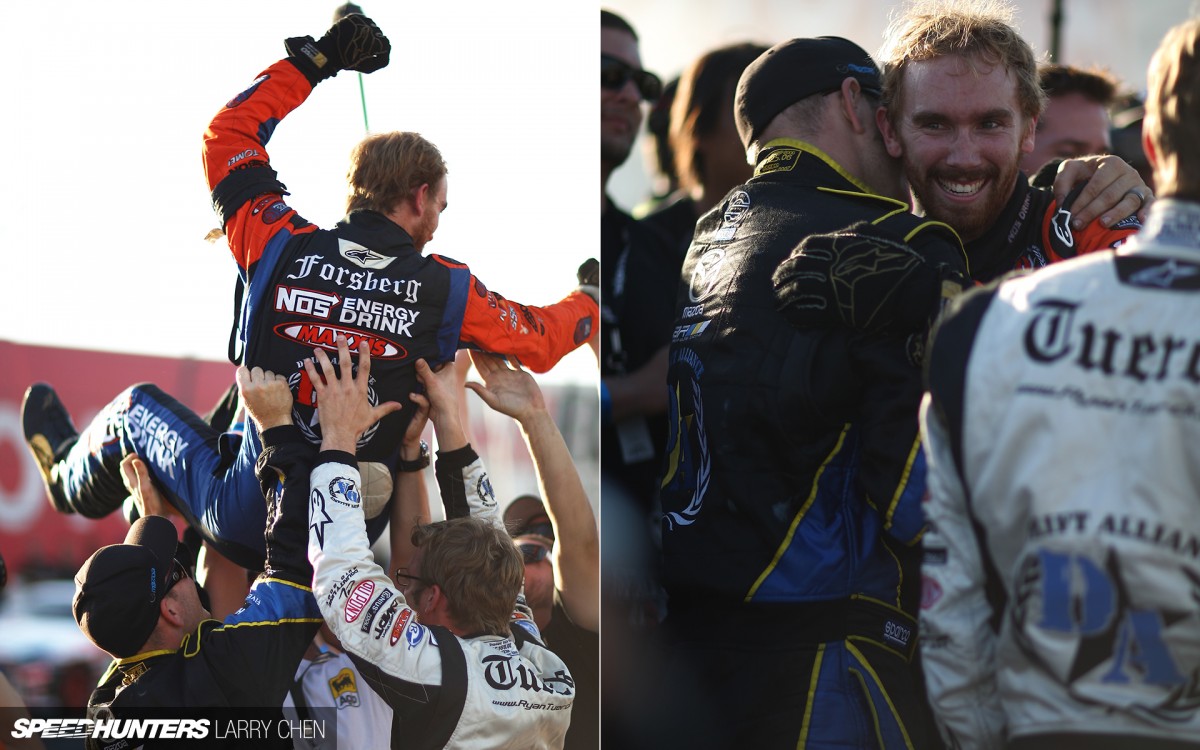 The first was Chris Forsberg, then it was Vaughn Gittin Jr. in 2010.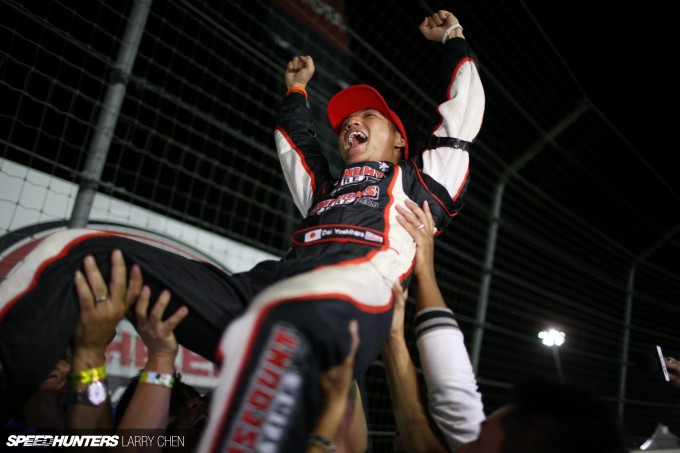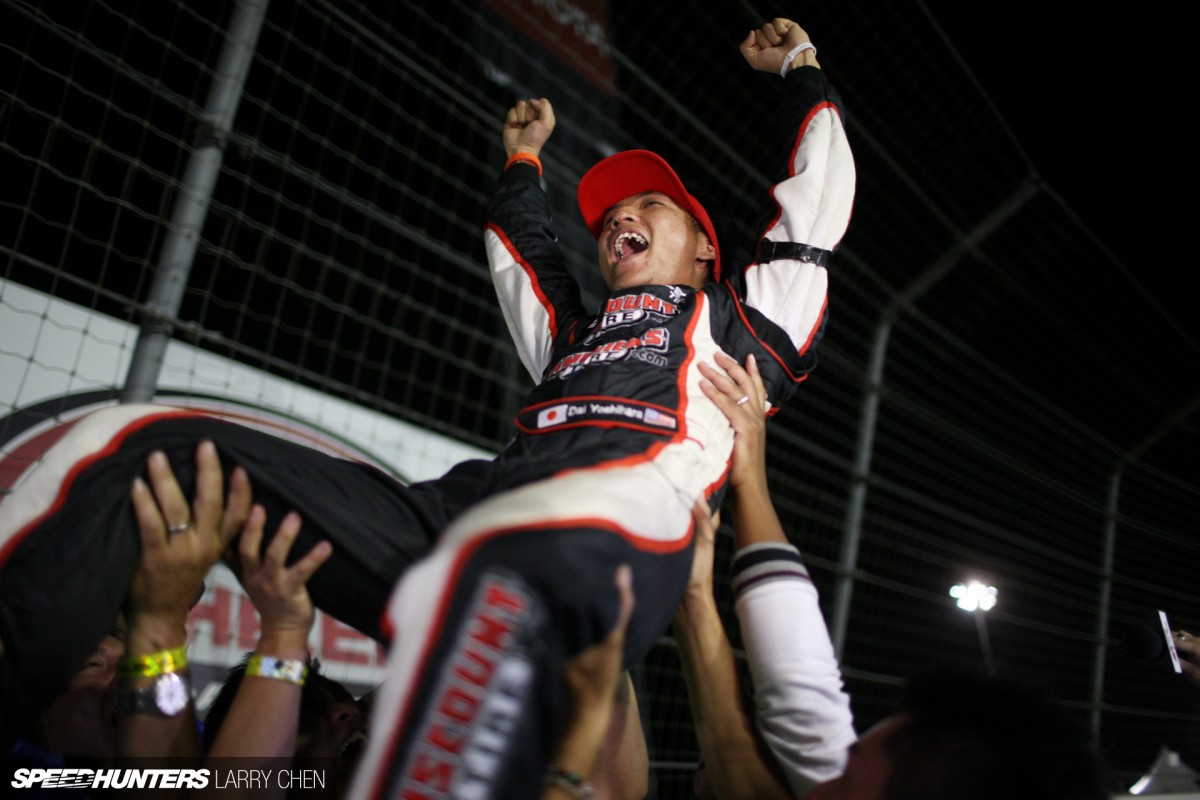 Then it was Daijiro Yoshihara, followed by the very always-controversial Daigo Saito.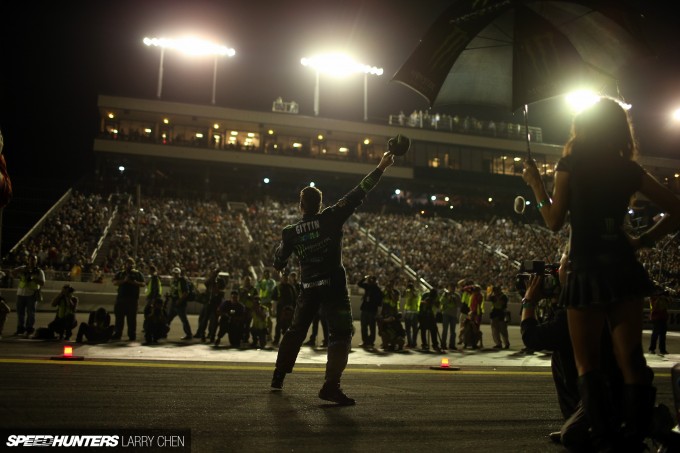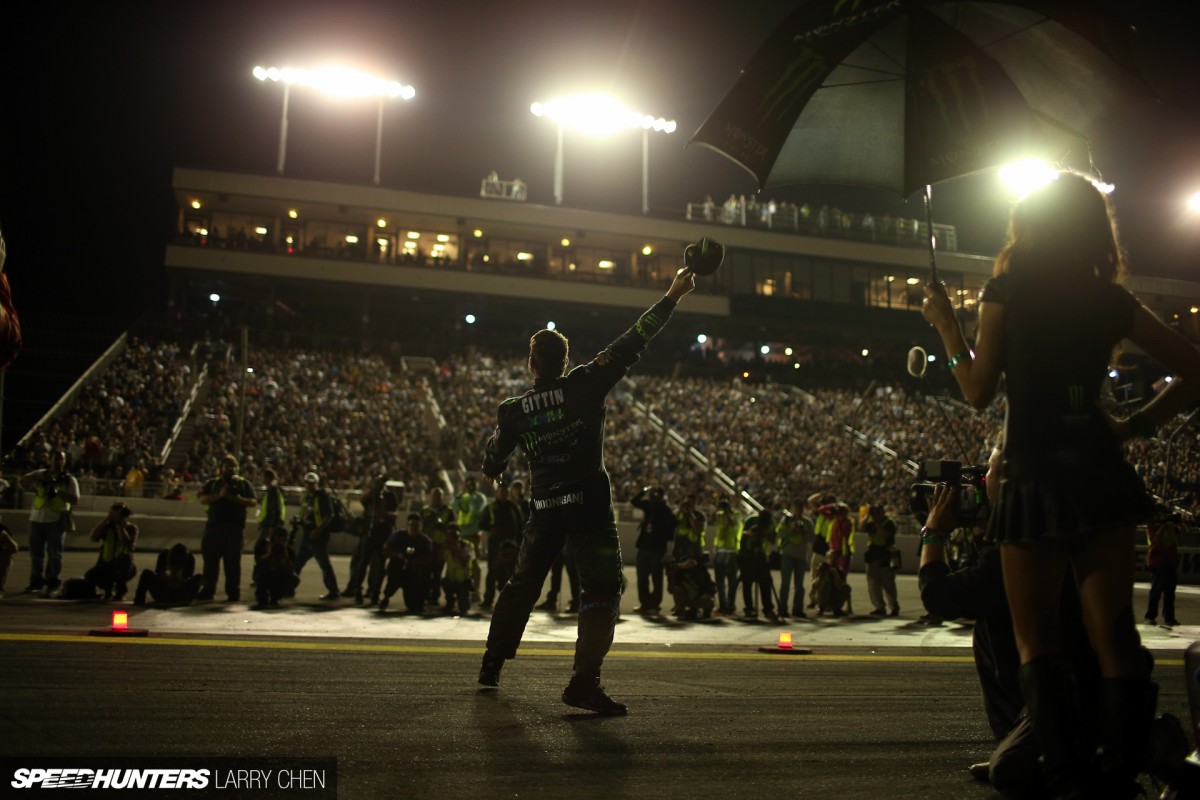 Last year's Formula Drift finals were absolutely sold out, with only standing room surrounding the perimeter of the track.
The finals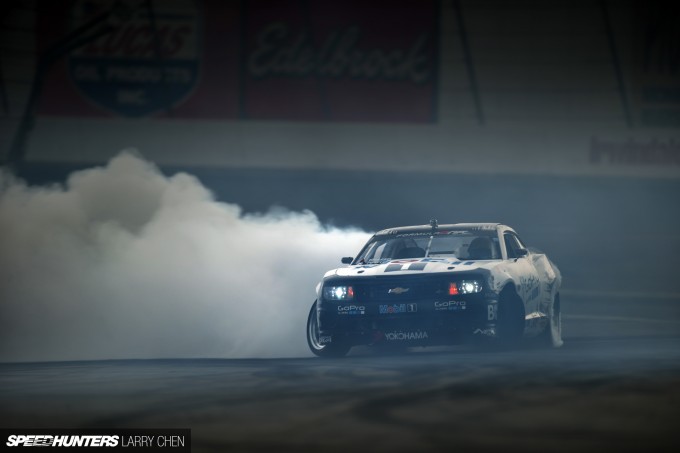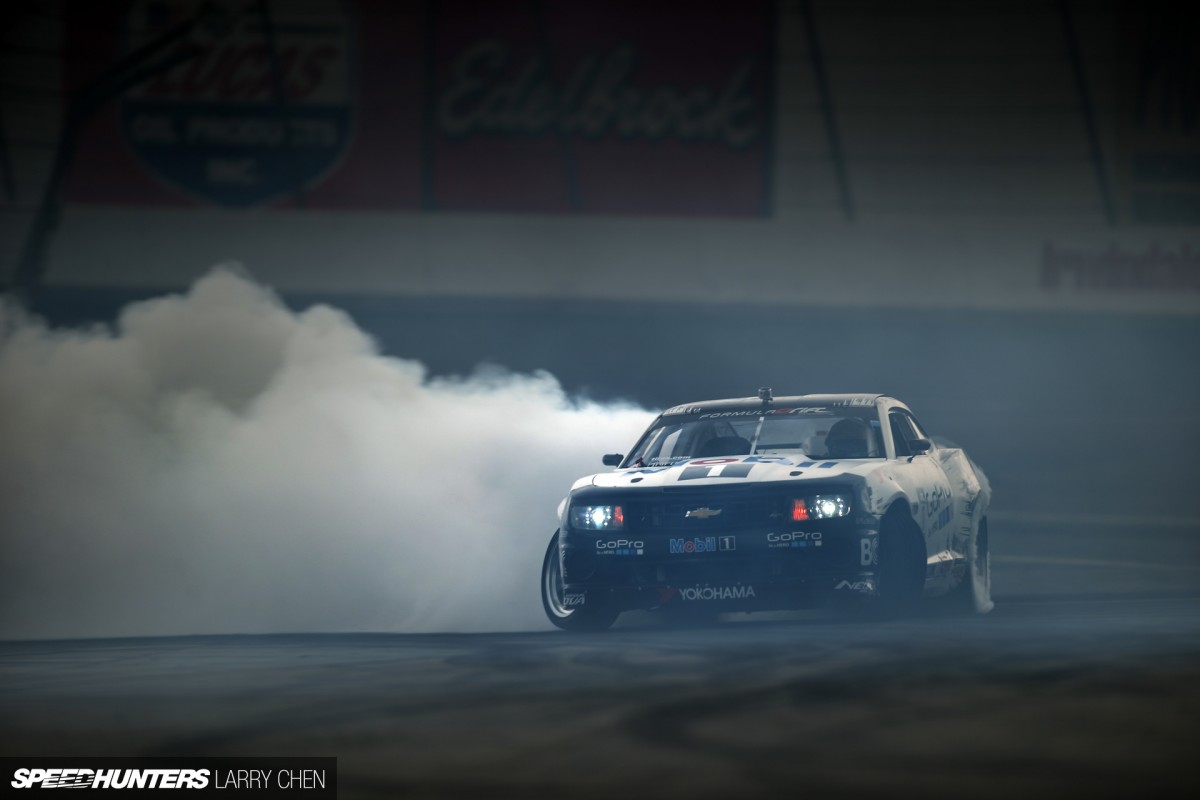 It just amazes me how much the sport has evolved over such a short period time.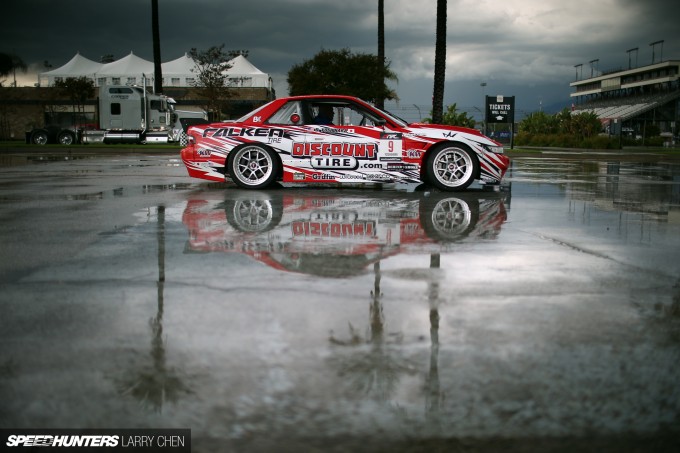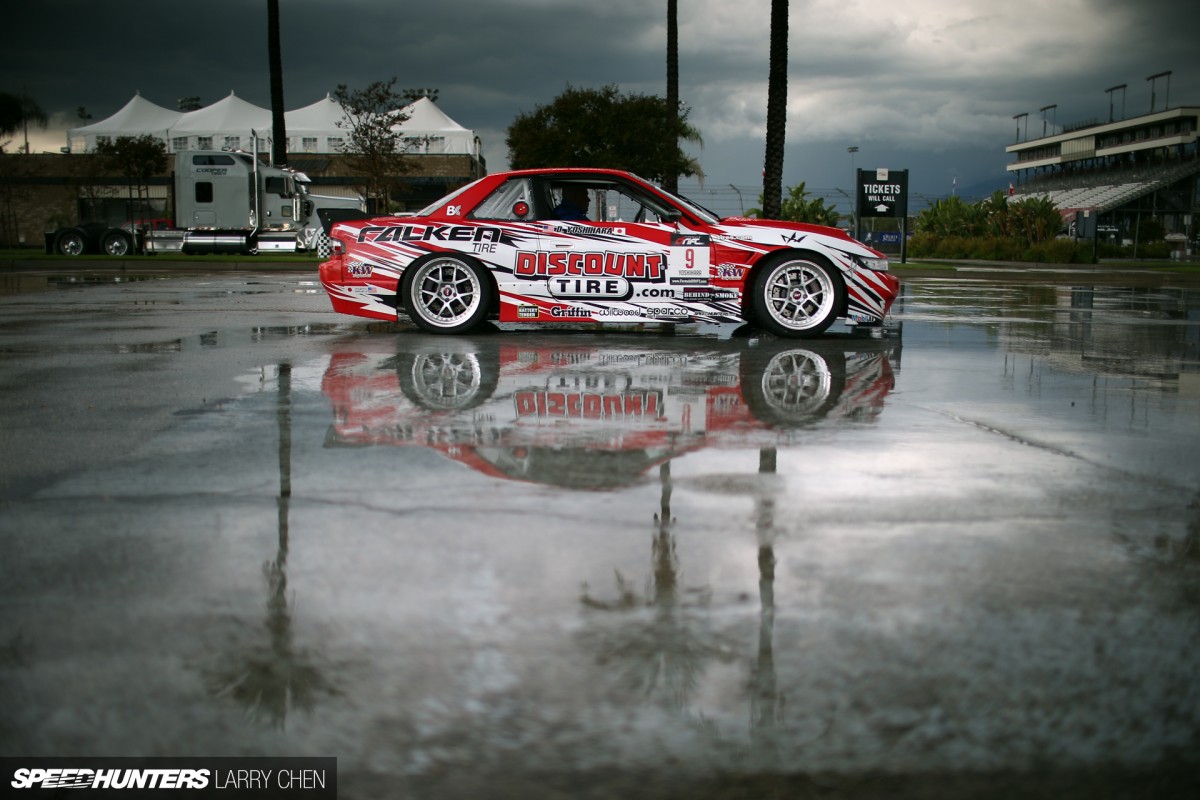 These cars have become so much more than drift machines – they have become works of art.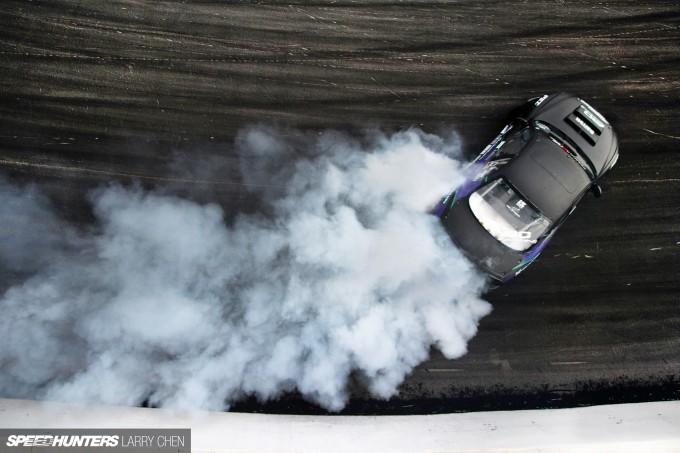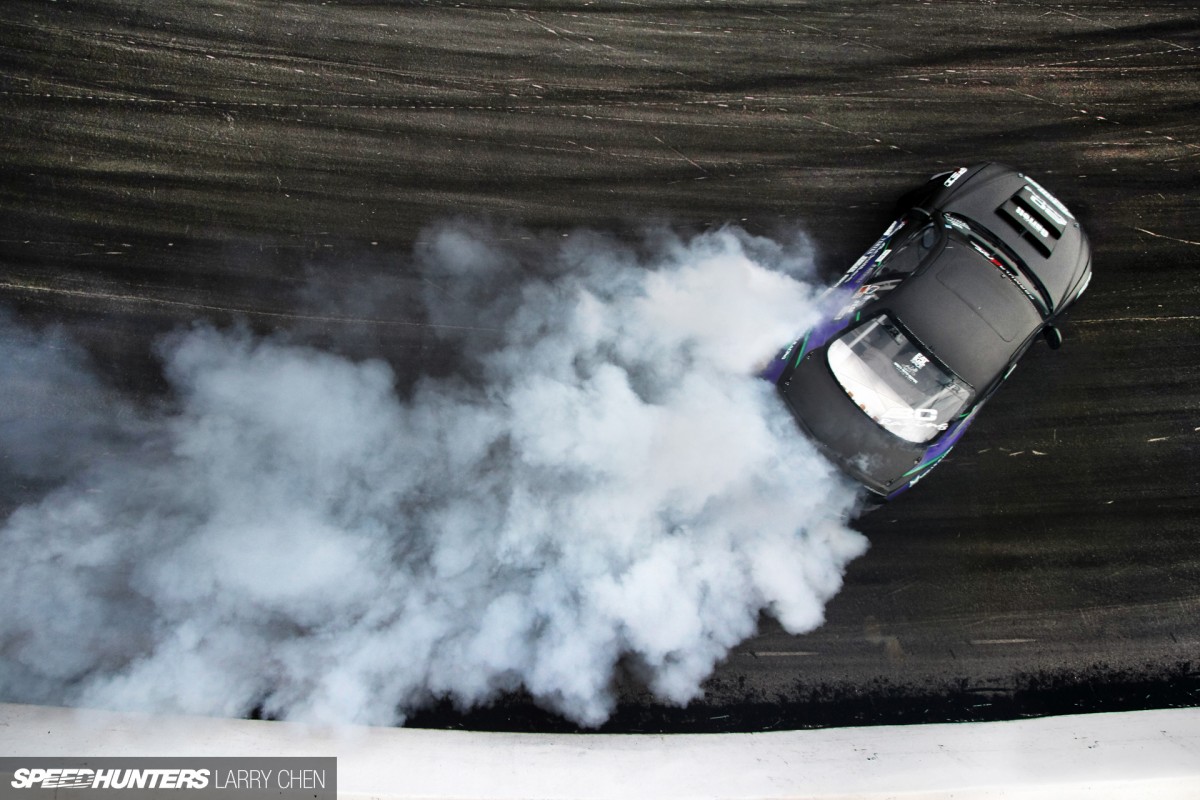 There is something so beautiful about tire smoke billowing out from underneath a drift car.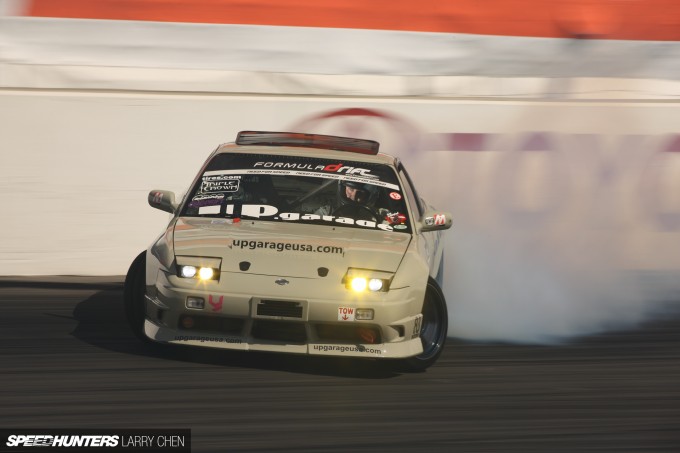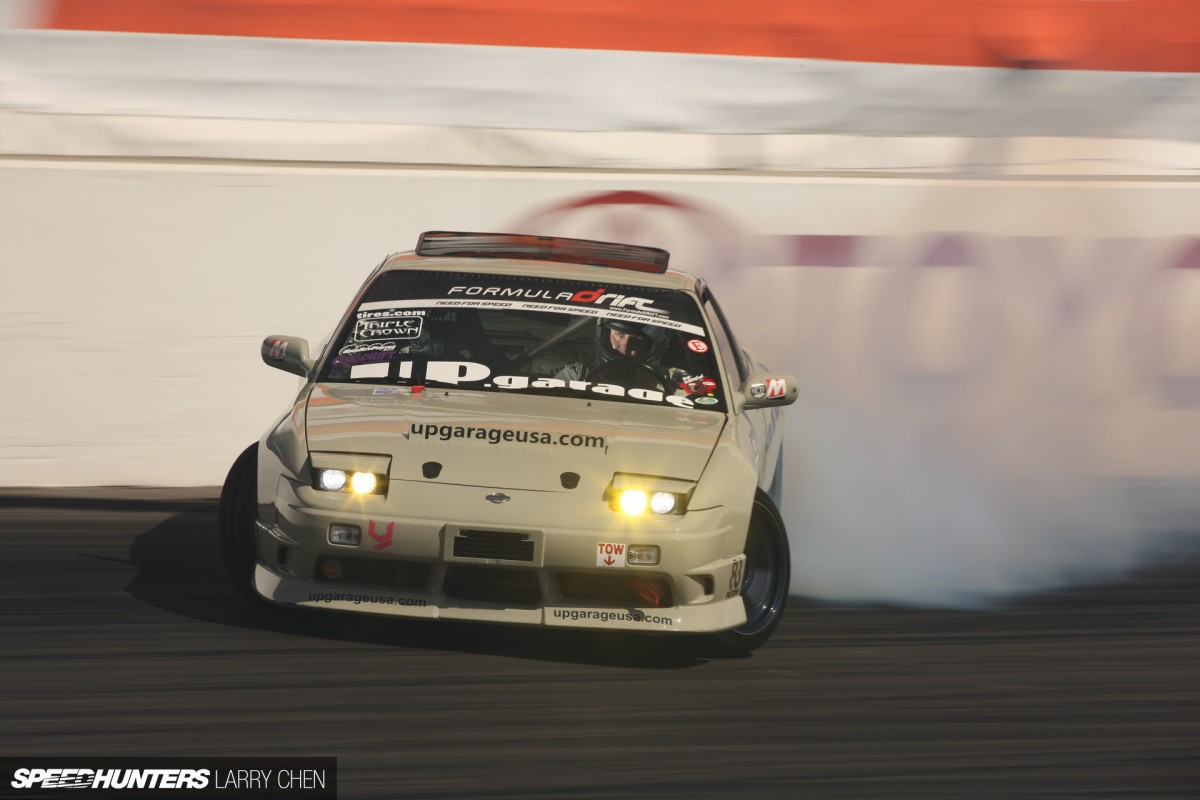 I can always appreciate the very traditional drift car build.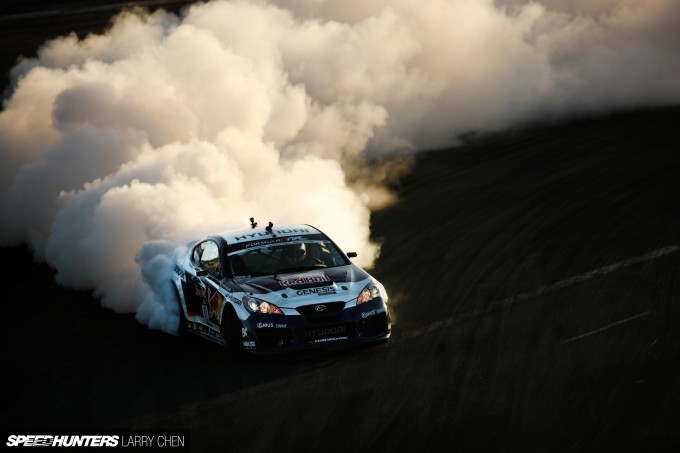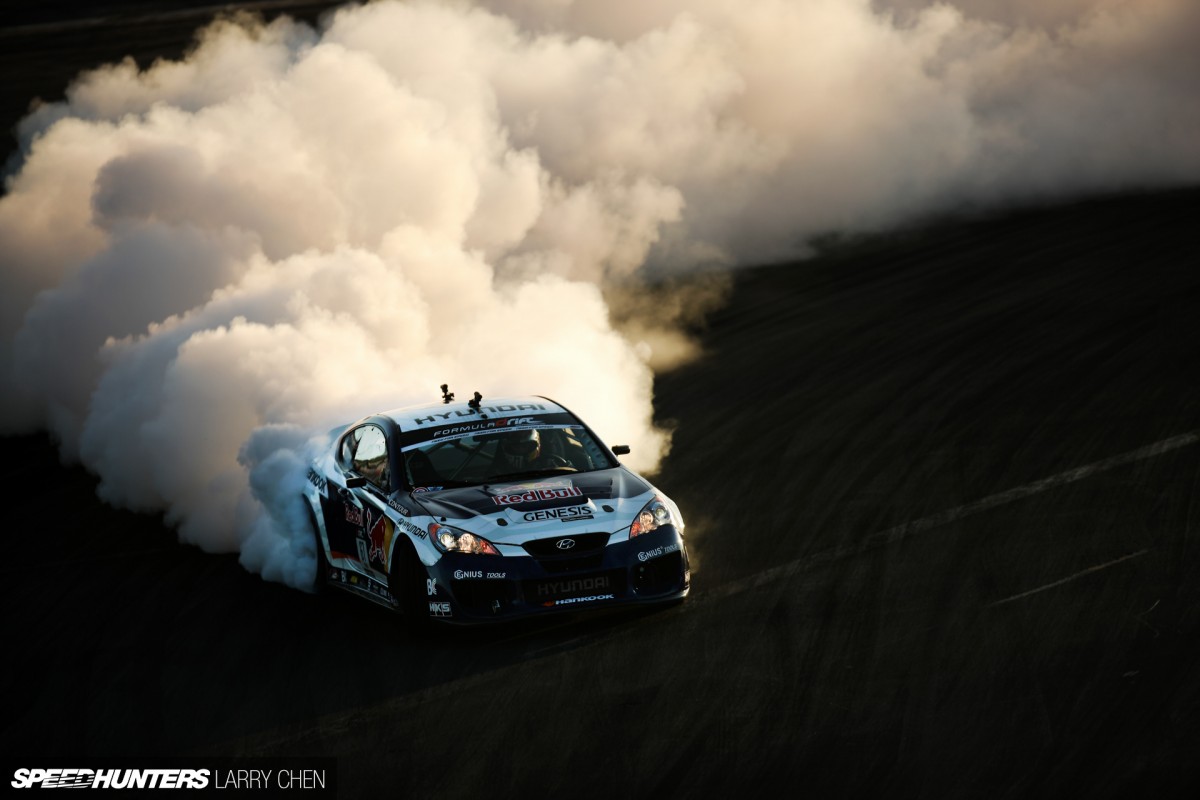 Then again, over the years I've learned to accept any make and model that can go sideways.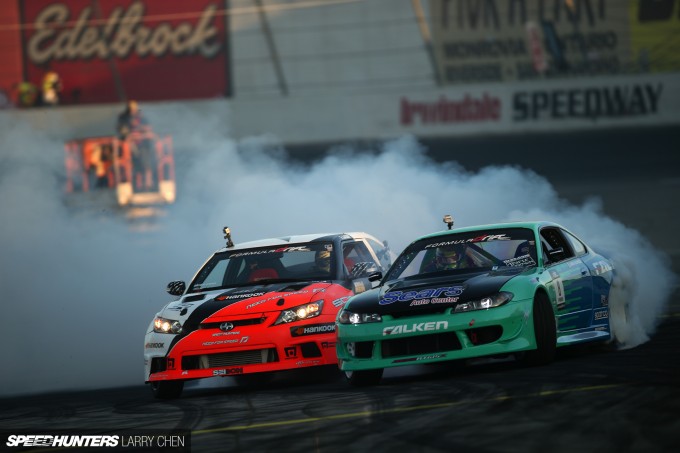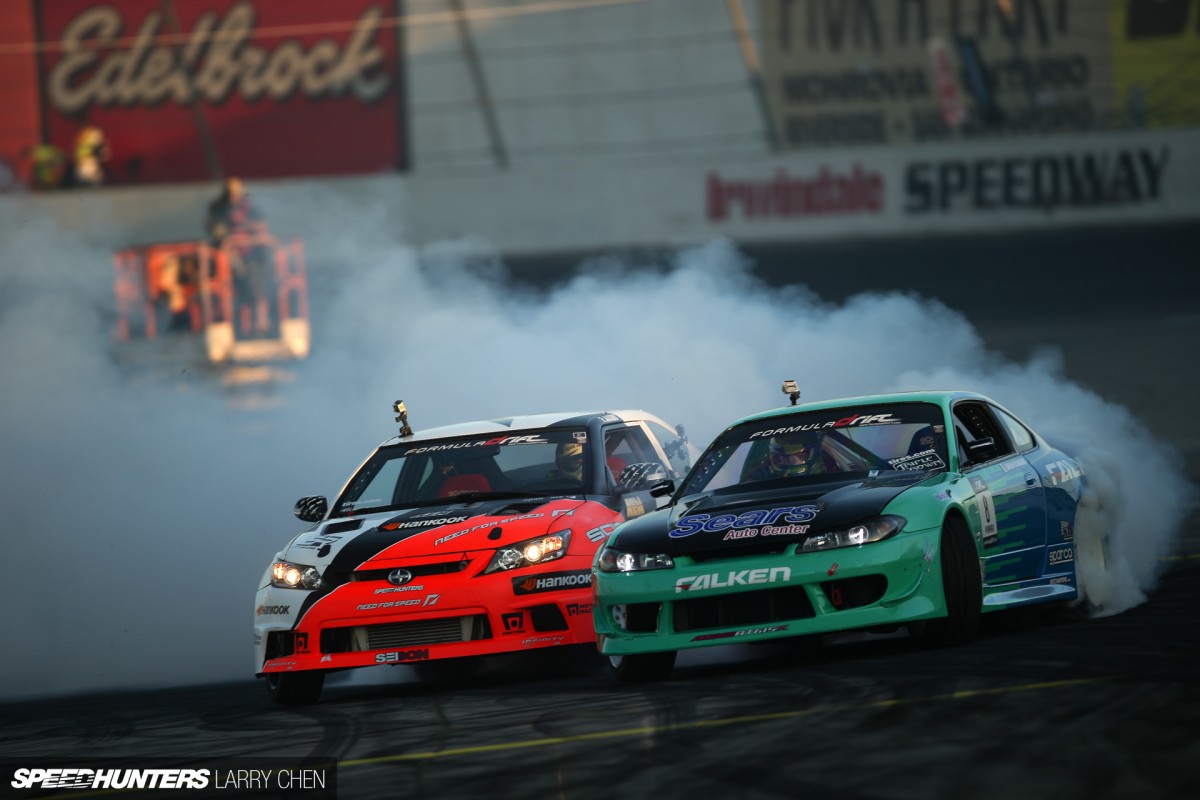 At the end of the day it's about putting a show and having fun.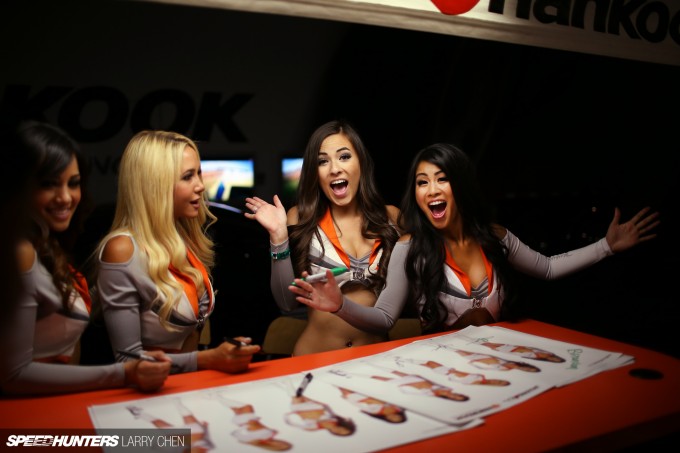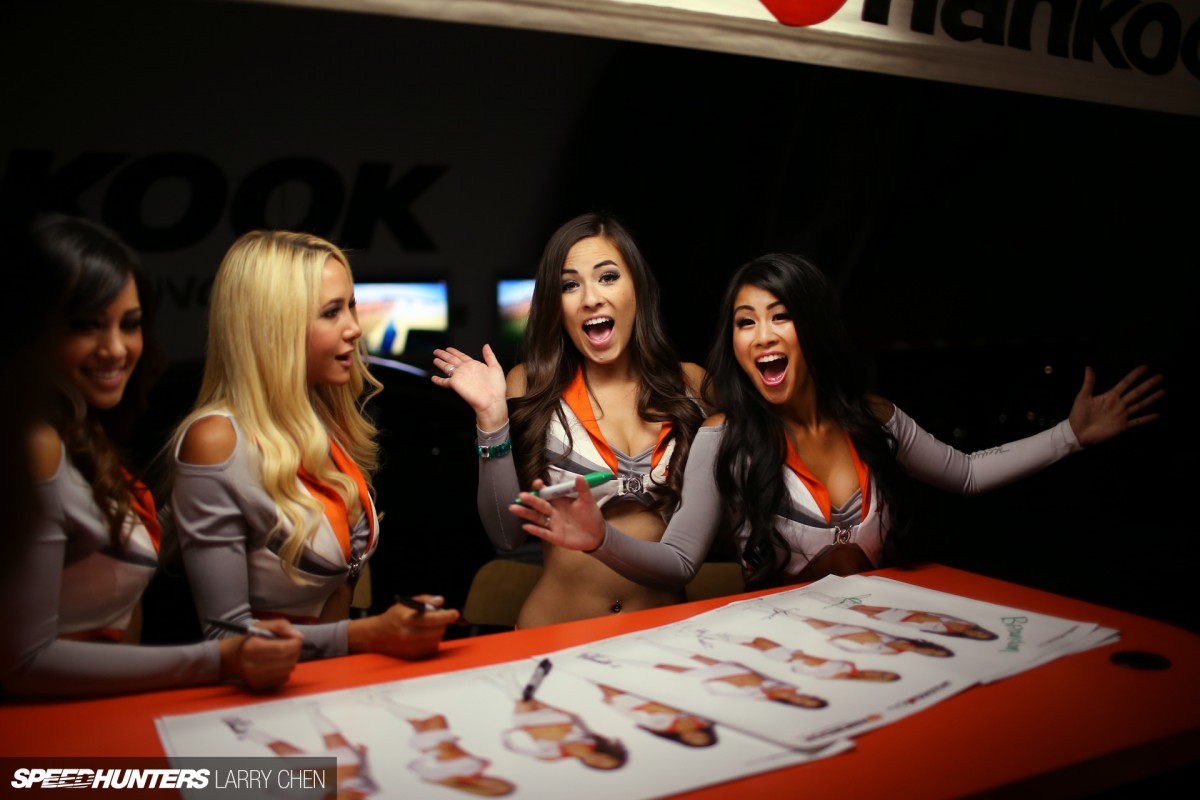 Fans always come first and an FD event has become more of a car culture experience than just a typical race weekend.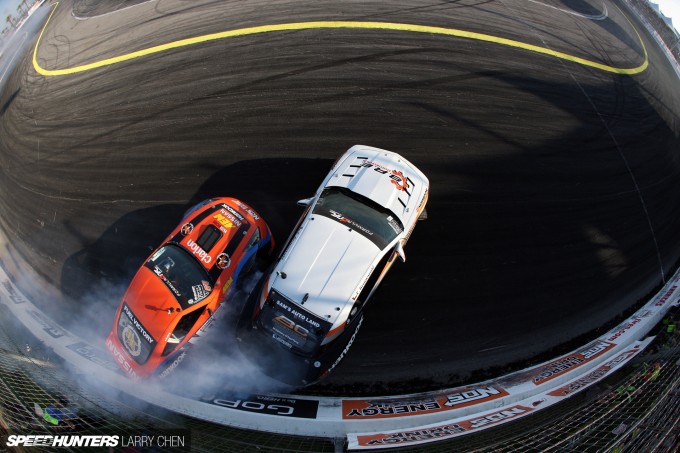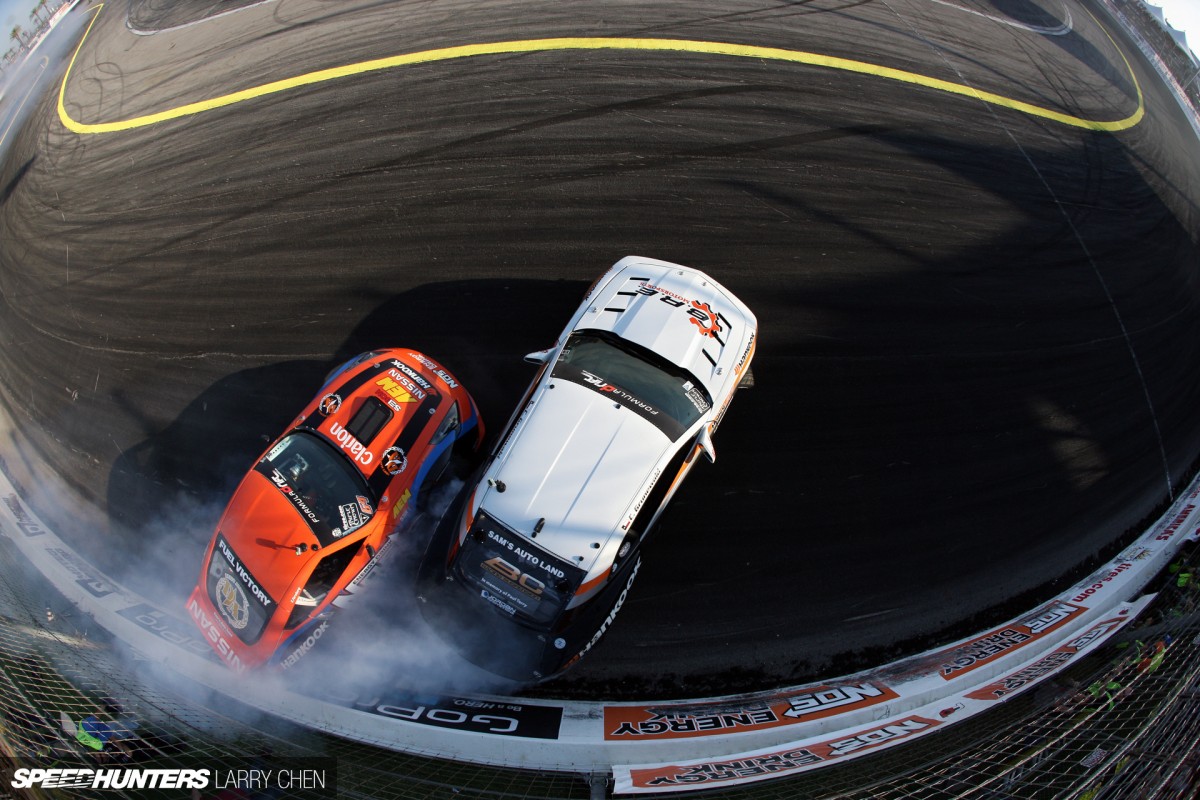 The race for the championship is as close as ever this year.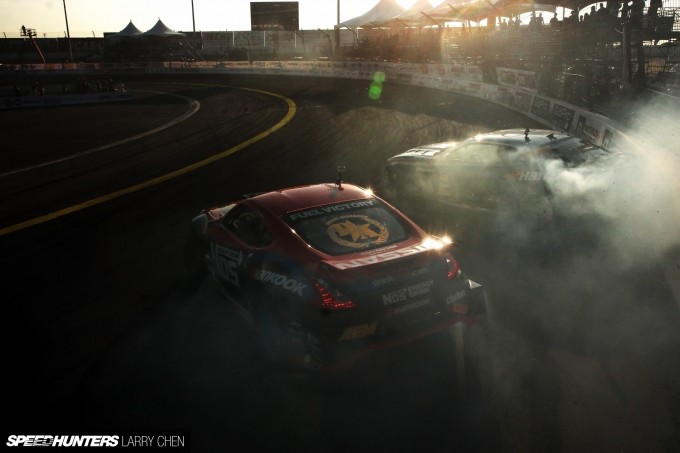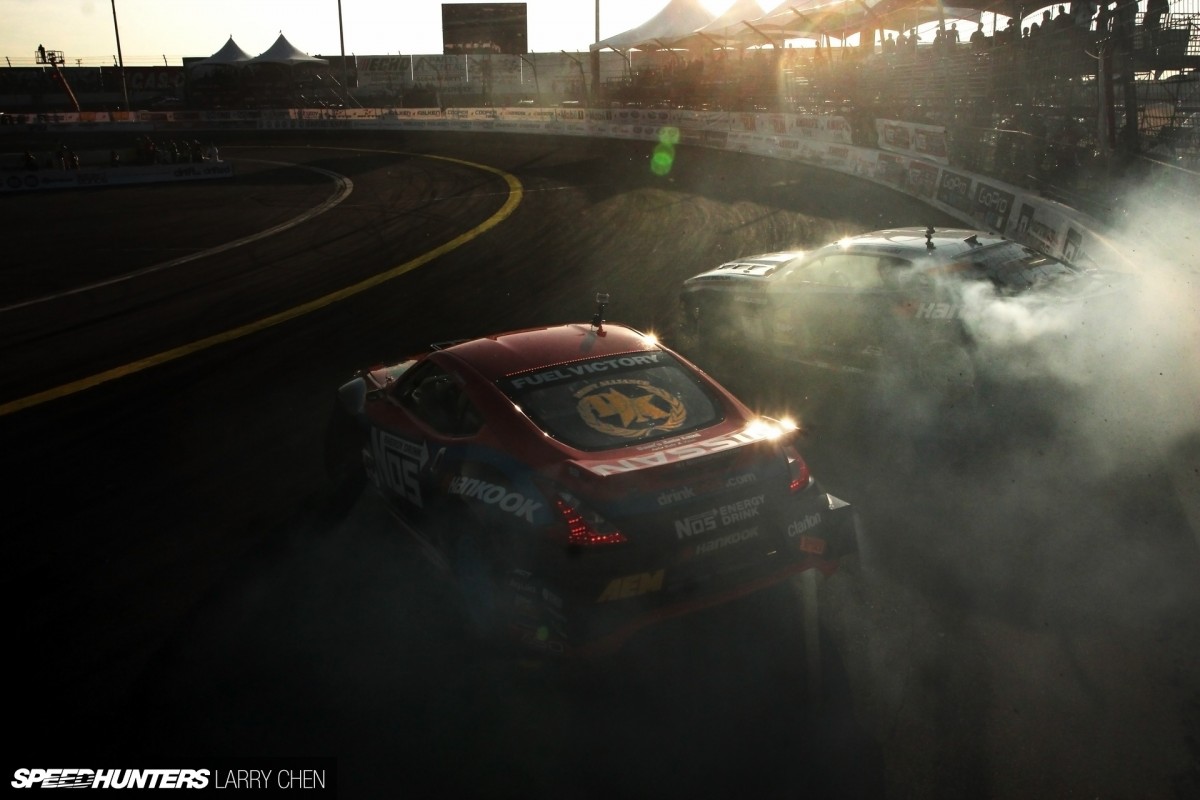 Who will take home the title?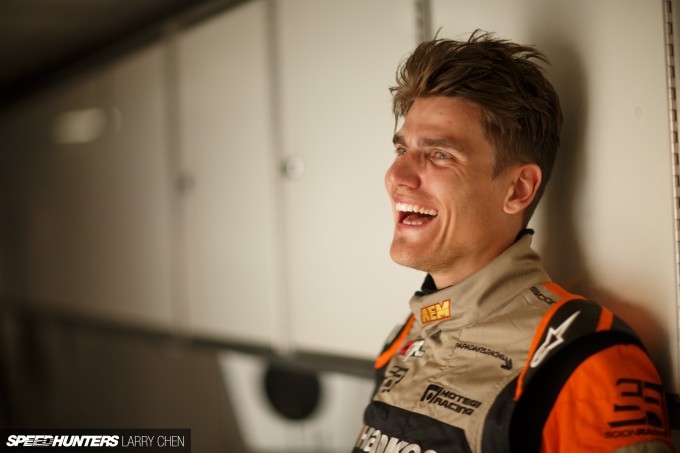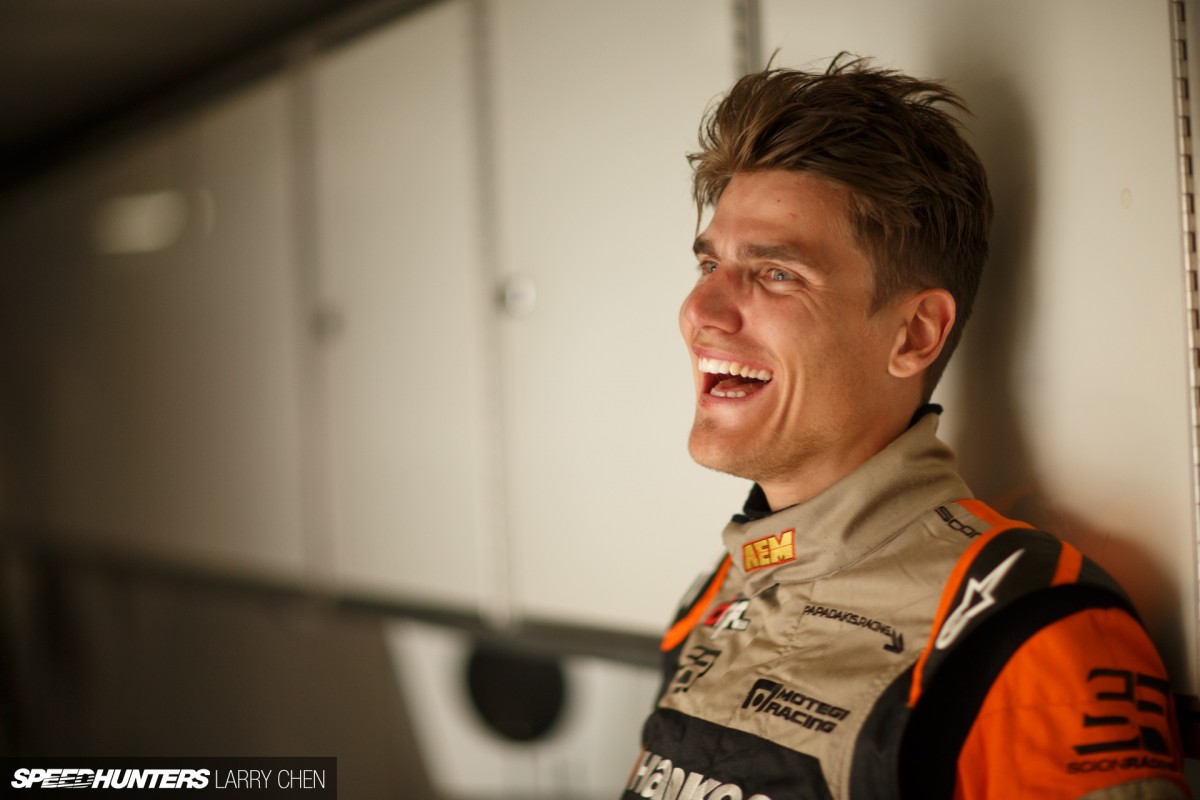 Will it be Fredric Aasbø? He only made podium once this season, but consistently finishing in the top eight has really paid off. It's a longer shot, but he still has a very good chance.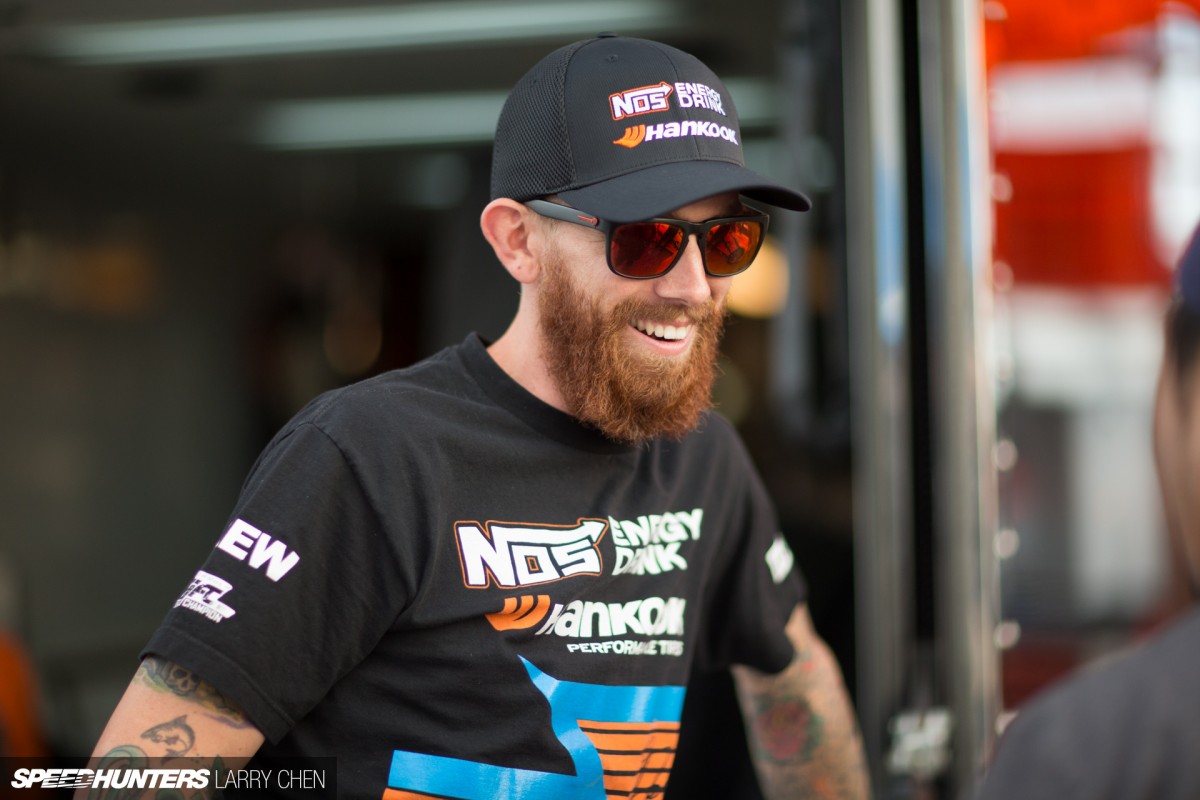 Chris Forsberg already has a championship under his belt, but he is very hungry to win his second one. That would make him the first true drifter who did not come from a racing background to win two championships. Just a few points behind Mike Essa, there is a very good chance he could win.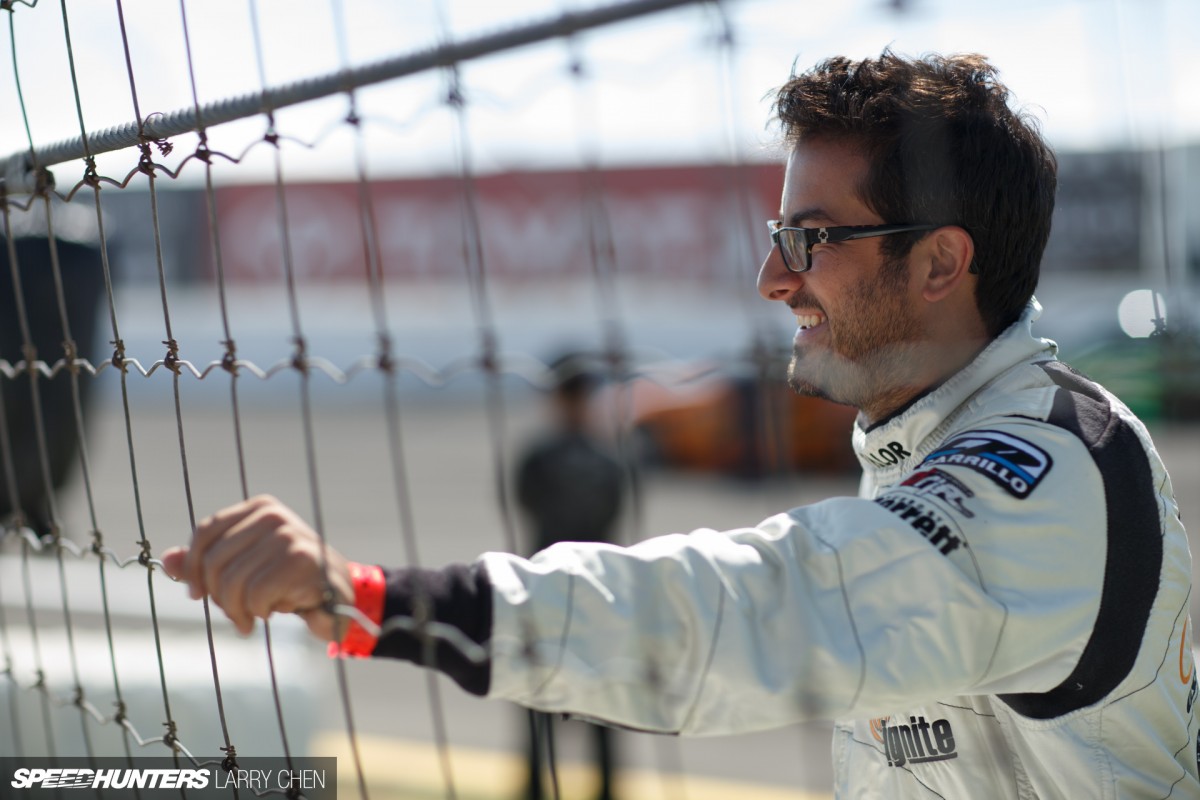 Essa has had such a breakout performance this year and it seems like no one can stop him from driving like a maniac. This is a guy who scrapes the walls every opportunity he gets.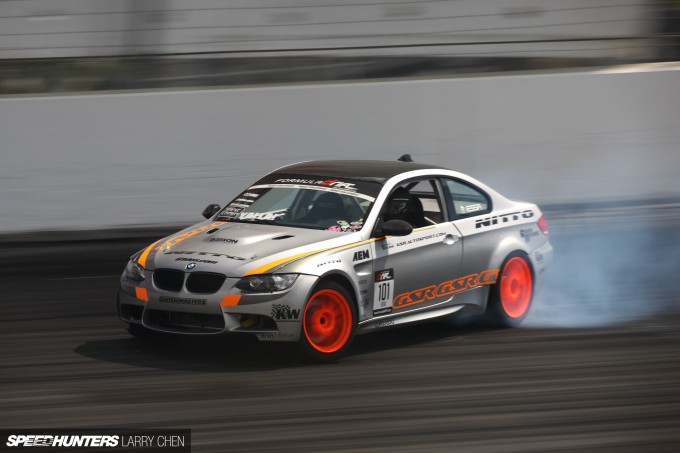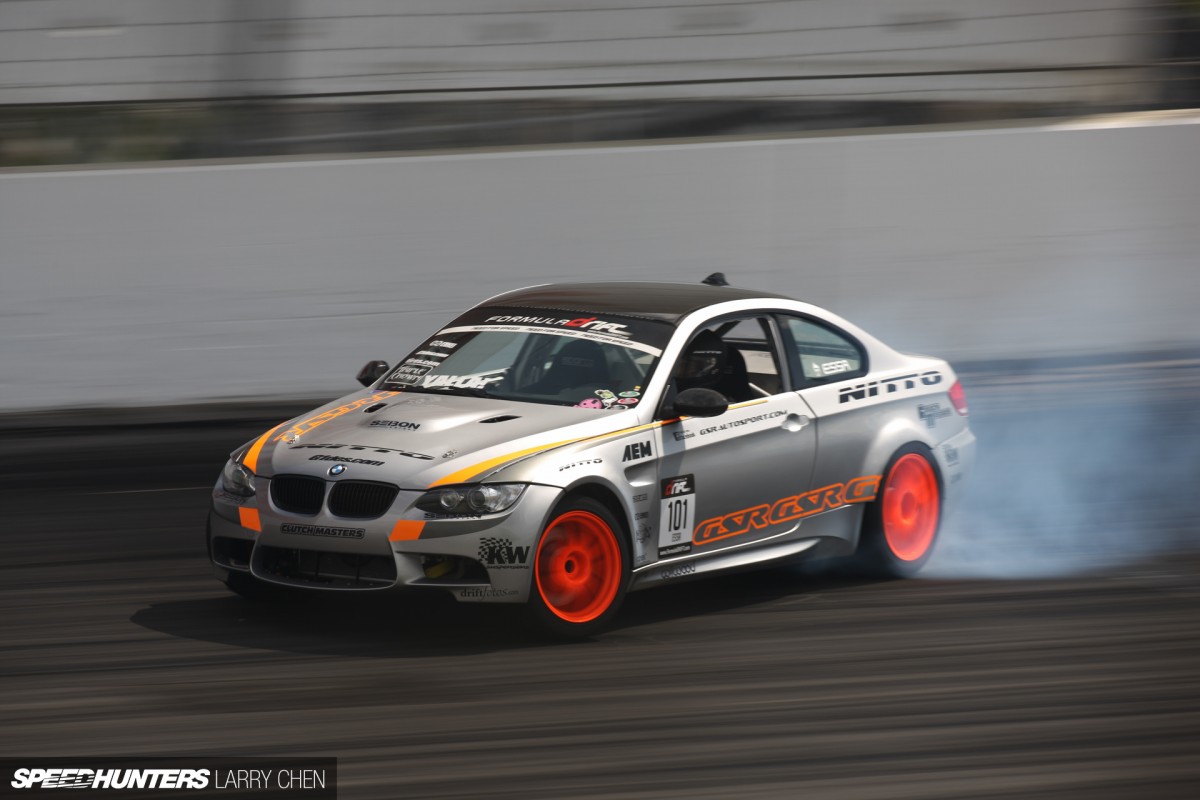 He has come so far and he wants his first championship really bad. Now just one more event stands in his way.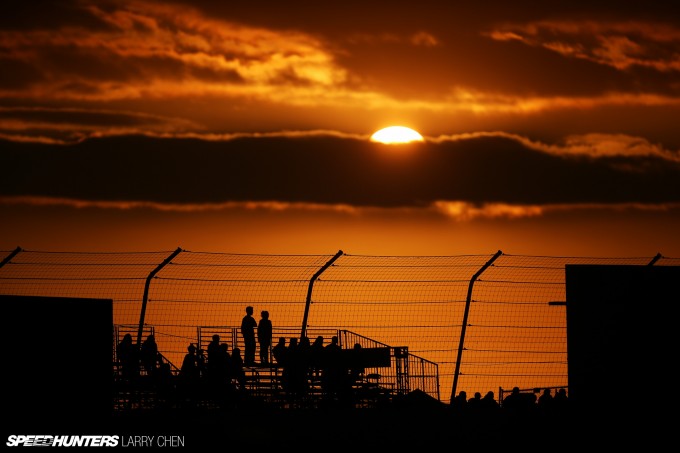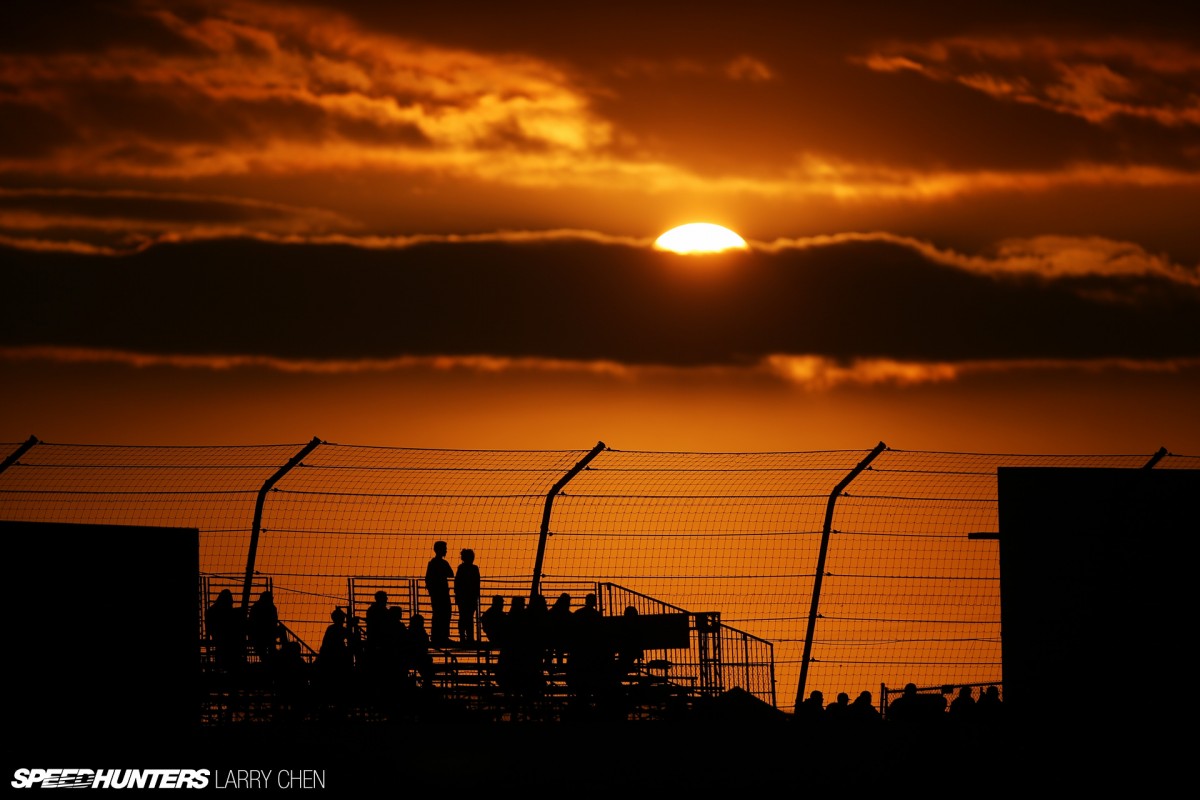 As soon as the sun goes down and the lights come on, The House of Drift comes alive. That is when a champion will arise.