Gotta keep movin'
Travel. For me this journey thing is an addiction. It's not just about moving from one place to another. Depending on my mood or energy levels it's a mild to wild obsession. If I'm not going places, meeting people and doing things, then I'm usually thinking about the aforementioned activities. The approach to travelling, and the fulfilment that we seek, is most definitely a personal thing. Amongst the different friendship groups that I have, the craving for adventure differs.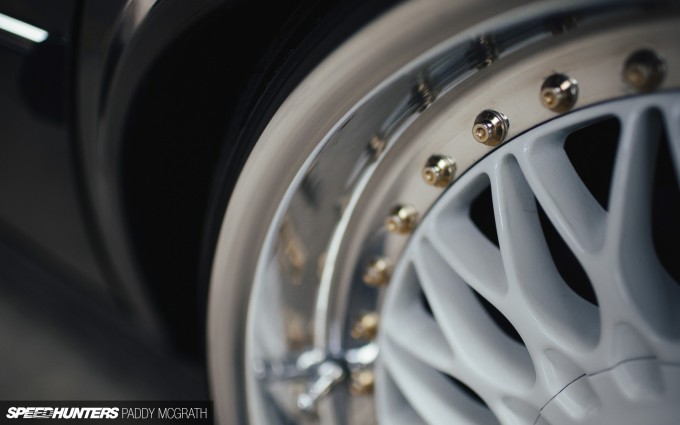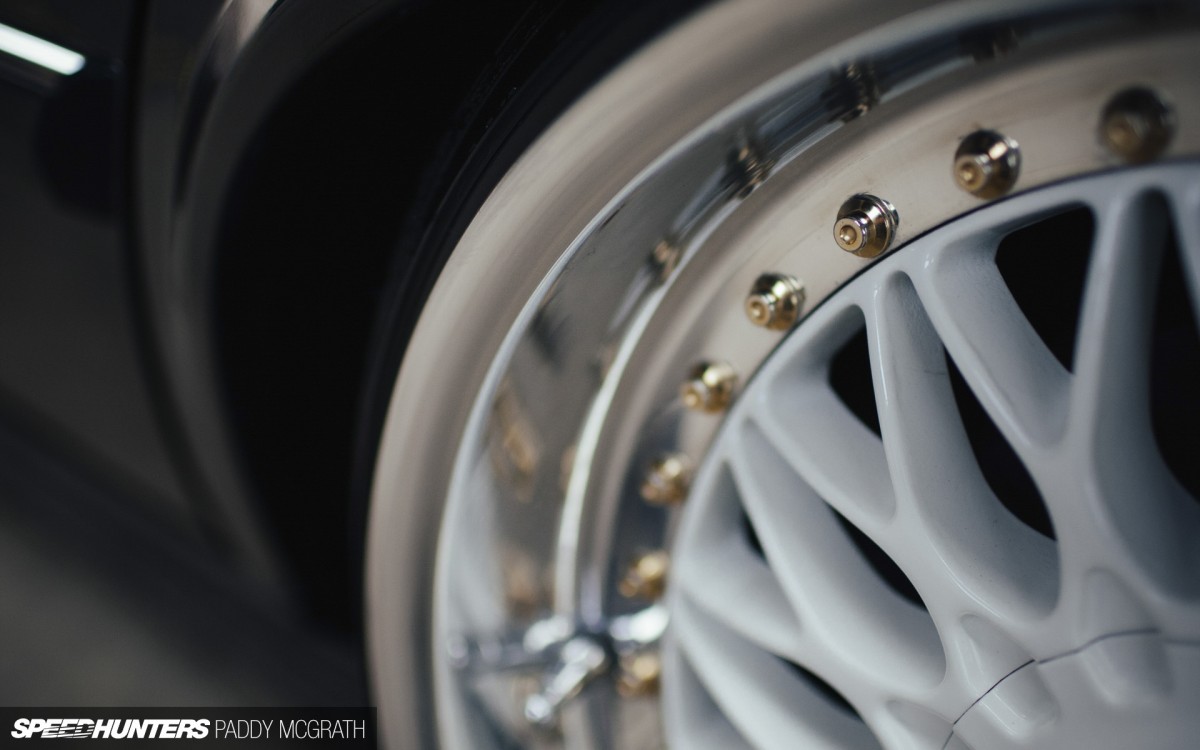 Some of my friends think I'm mad, constantly heading all over the place. Whether it's a 12-hour road trip for a shoot in the middle of Germany, driving 2000 miles for a Volkswagen festival in Austria or simply just picking a friend up from the airport really late on a Sunday night, they struggle to understand why. But then I guess they haven't met Larry Chen. This guy pretty much invented a whole new league of adventure forwardslash doing whatever it takes to get the job done.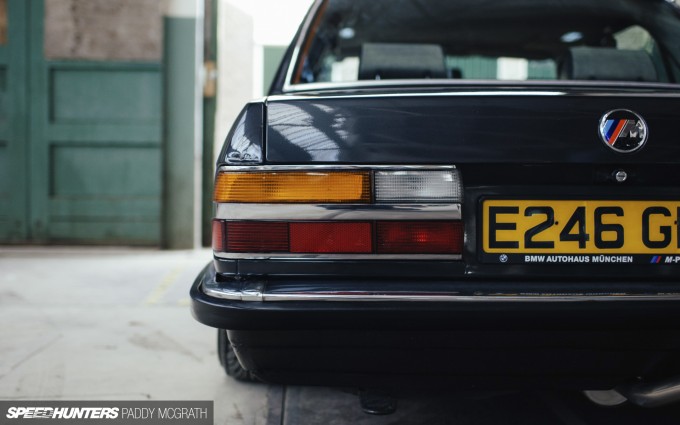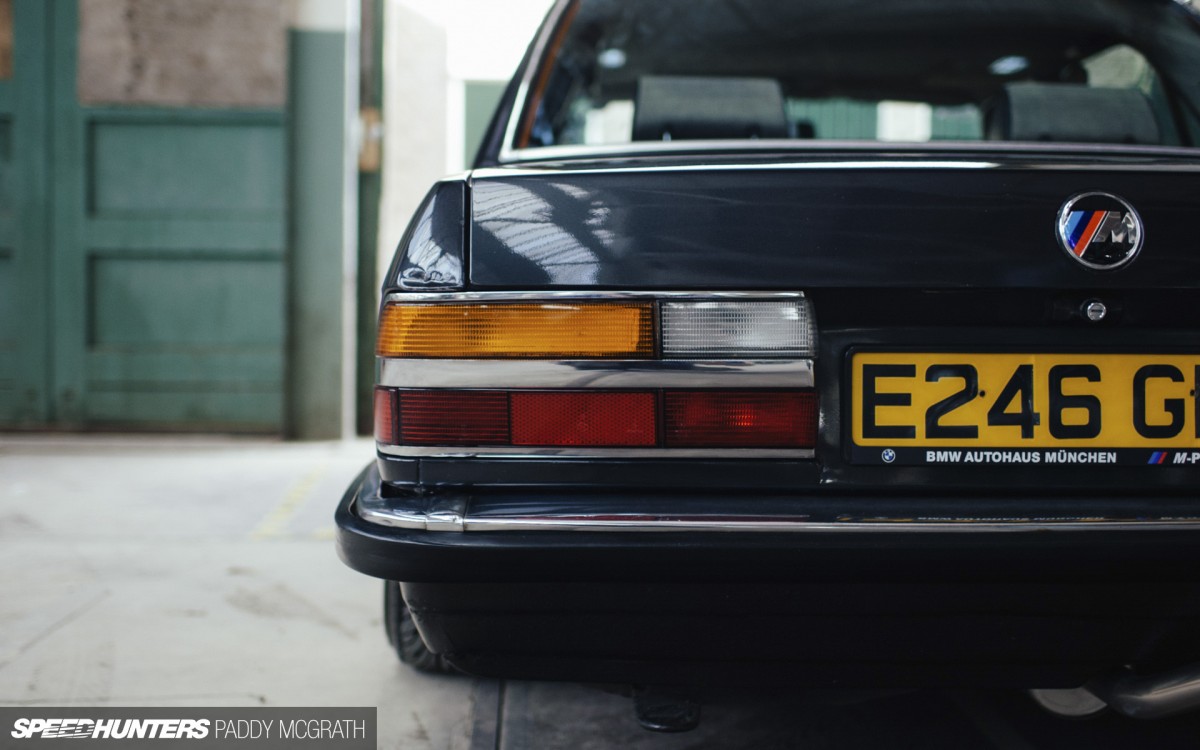 When your hobby becomes your job, I guess you could call all of this work. But really it's more an obsession.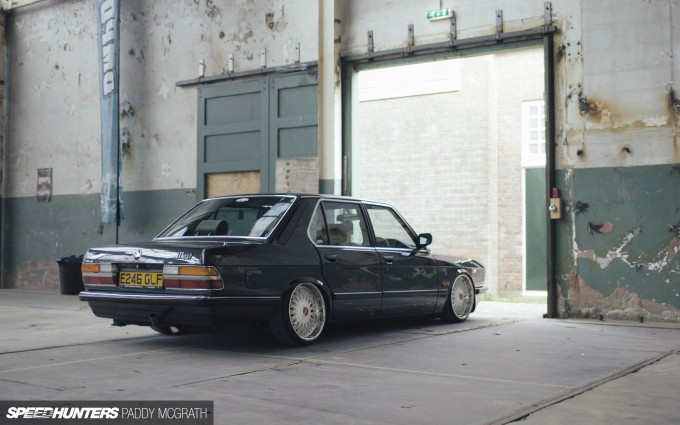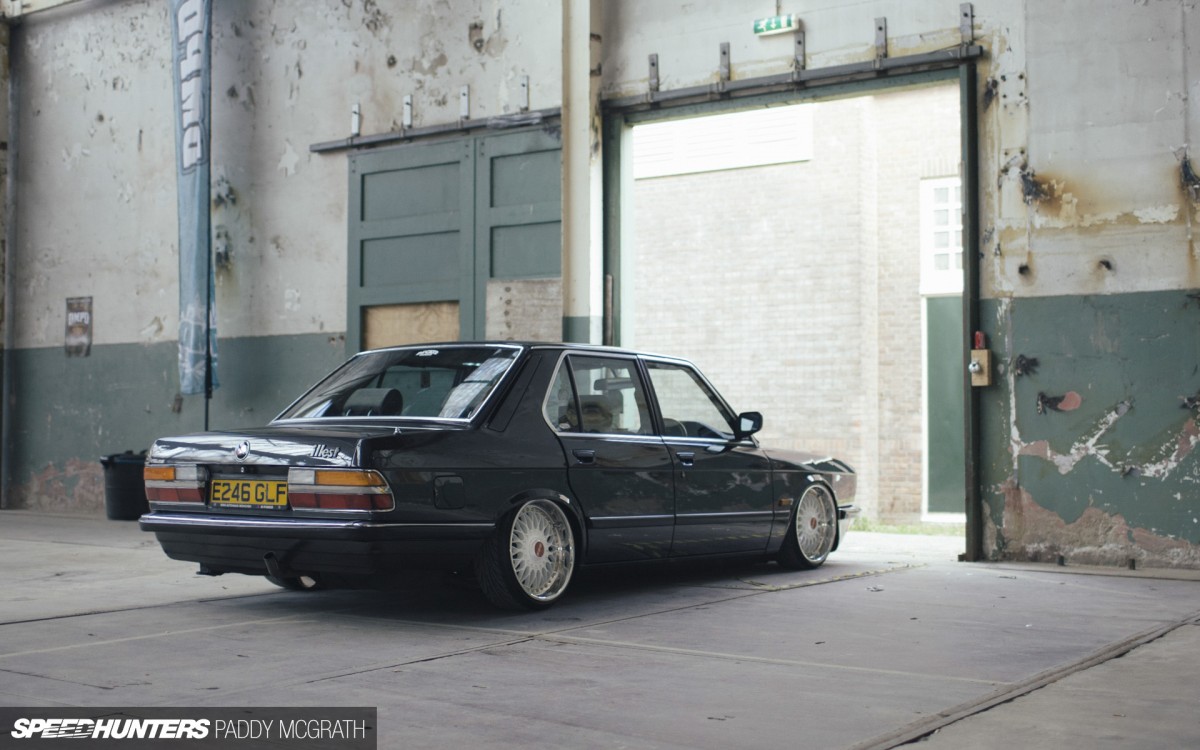 "Do you have to drive to such and such place?" people sometimes ask. "Of course not", I reply. "I'm only going because I want to". That kind of weirds them out even more. If I try to explain why we do these things, then it's impossible for them to comprehend.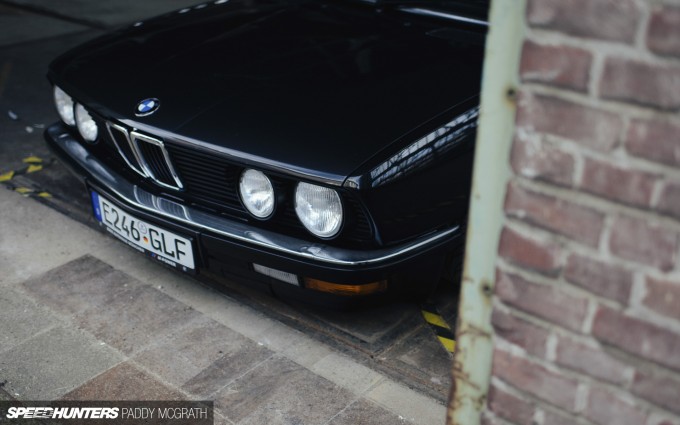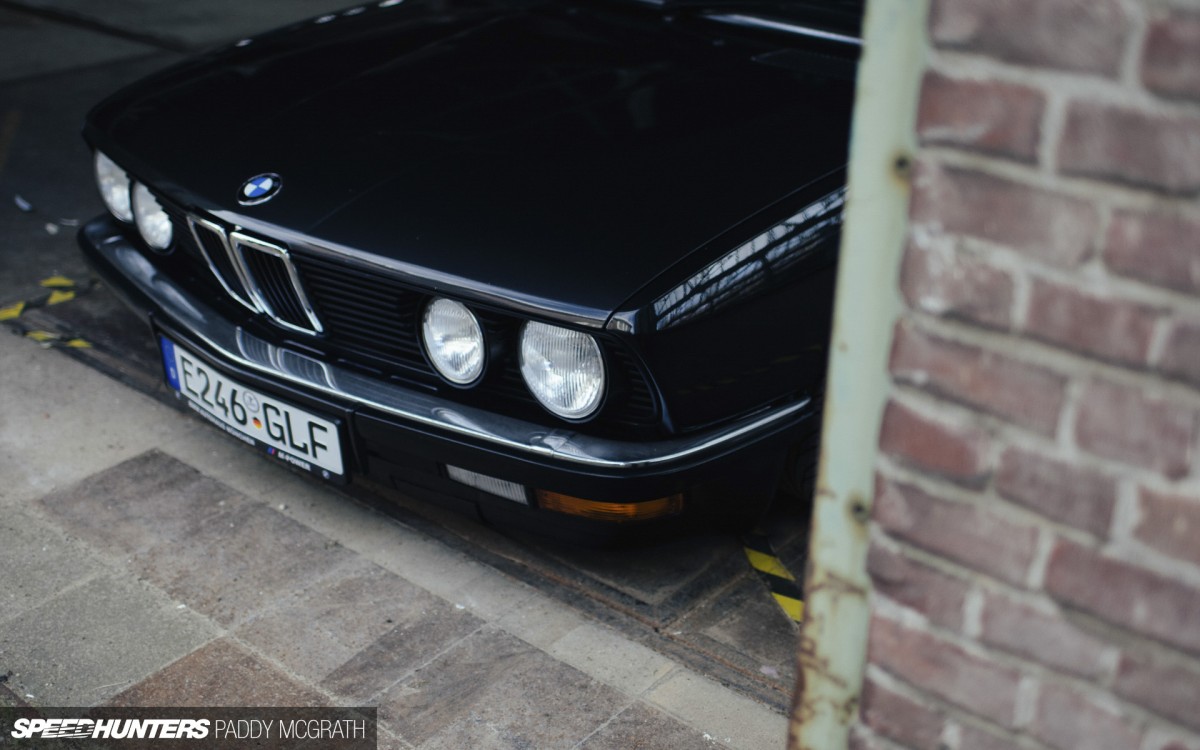 This is fine, of course. I have begun to realise that to many, the sometimes ridiculous adventures we go on will never make sense. It's like this awesome BMW for instance. You either get cars like this or you don't. To some it's just a BMW lowered on a set of wheels. But, like Paddy pointed out whilst he photographed this car, the E28 you see here is way more than the sum of its parts.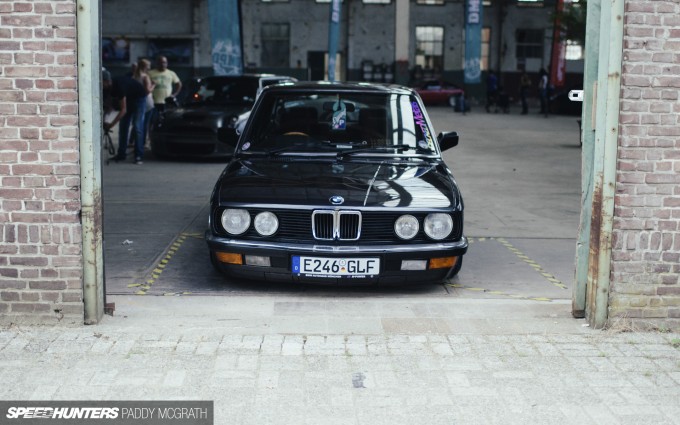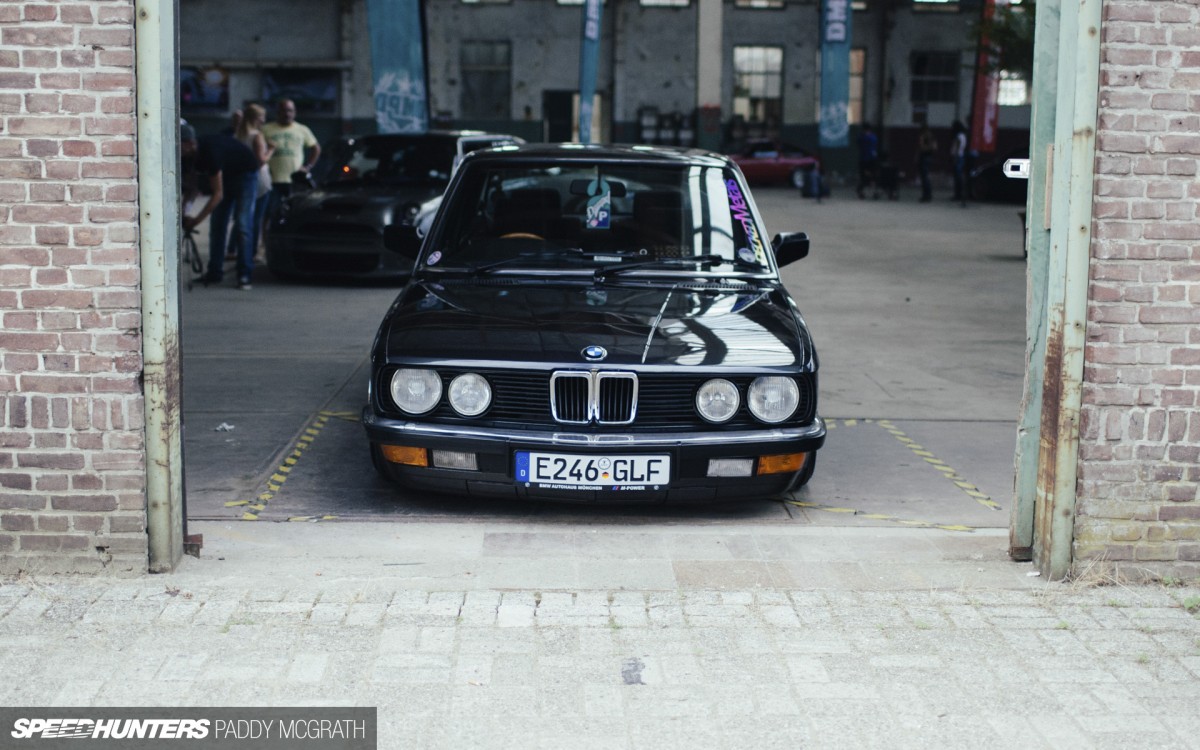 We spotted Luke Ward's 5-series at the DMPD Show held over in the Netherlands back in August. As soon as Paddy and I had cleaned our cars we immediately went over to have a chat with Luke. It's the kind of car that really draws you in. A product of the '80s, this Beemer is over 25 years old.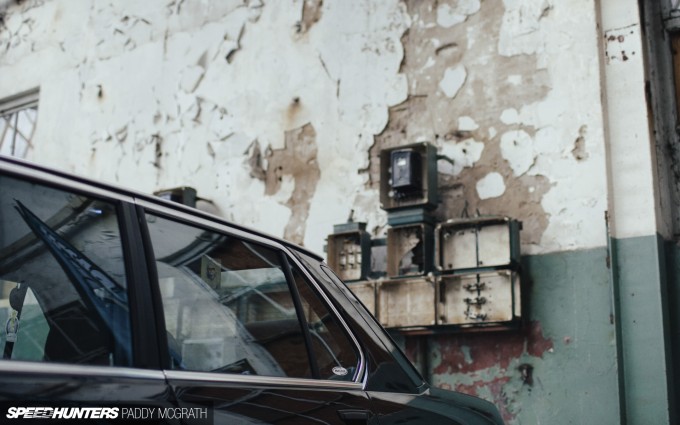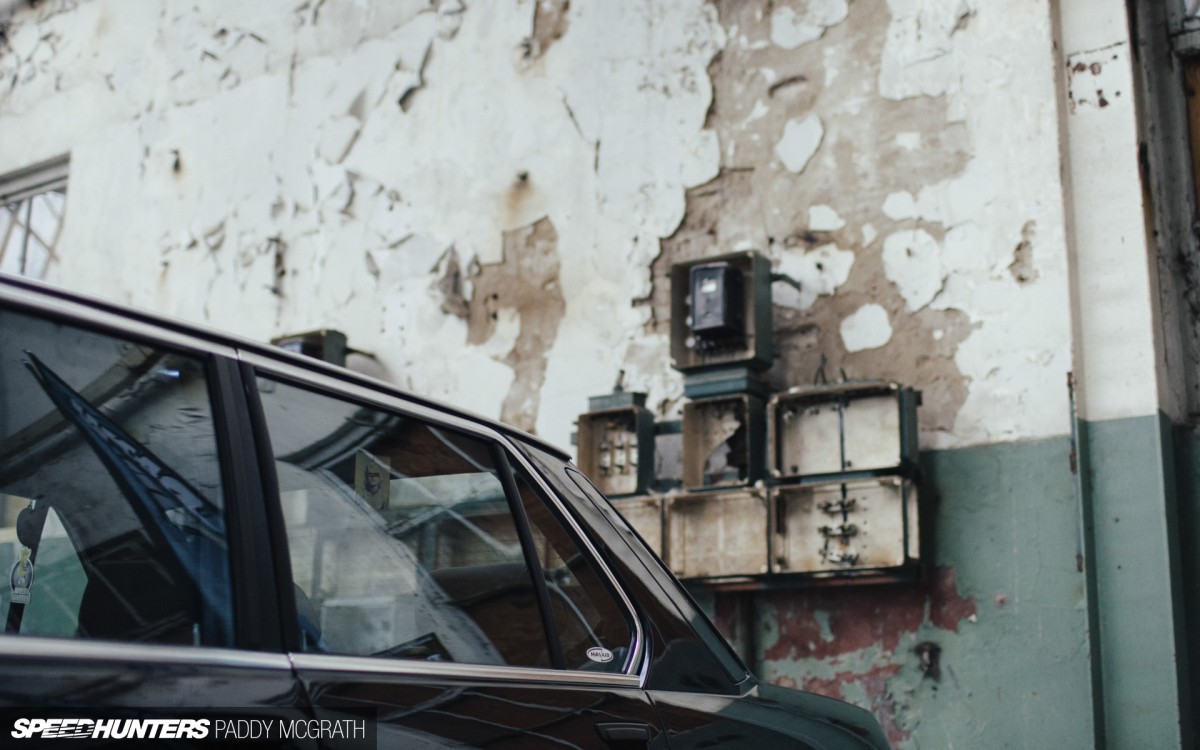 It's actually a really late version of this chassis and one of the last E28 models manufactured. The sharp lines that vehicles from this era sport are lovely. I often romanticise about getting myself an '80s motor, but it's all too easy to underestimate the work involved with these cars. Despite it being a relatively simple build, the effort required to get it looking like this is still pretty high. And that's what Paddy was rightfully pointing out when he mentioned that it's more than a case of adding fresh rolling stock and some air suspension.
Commitment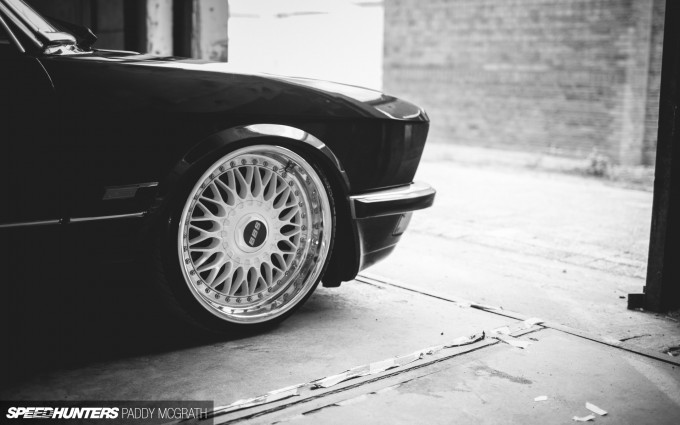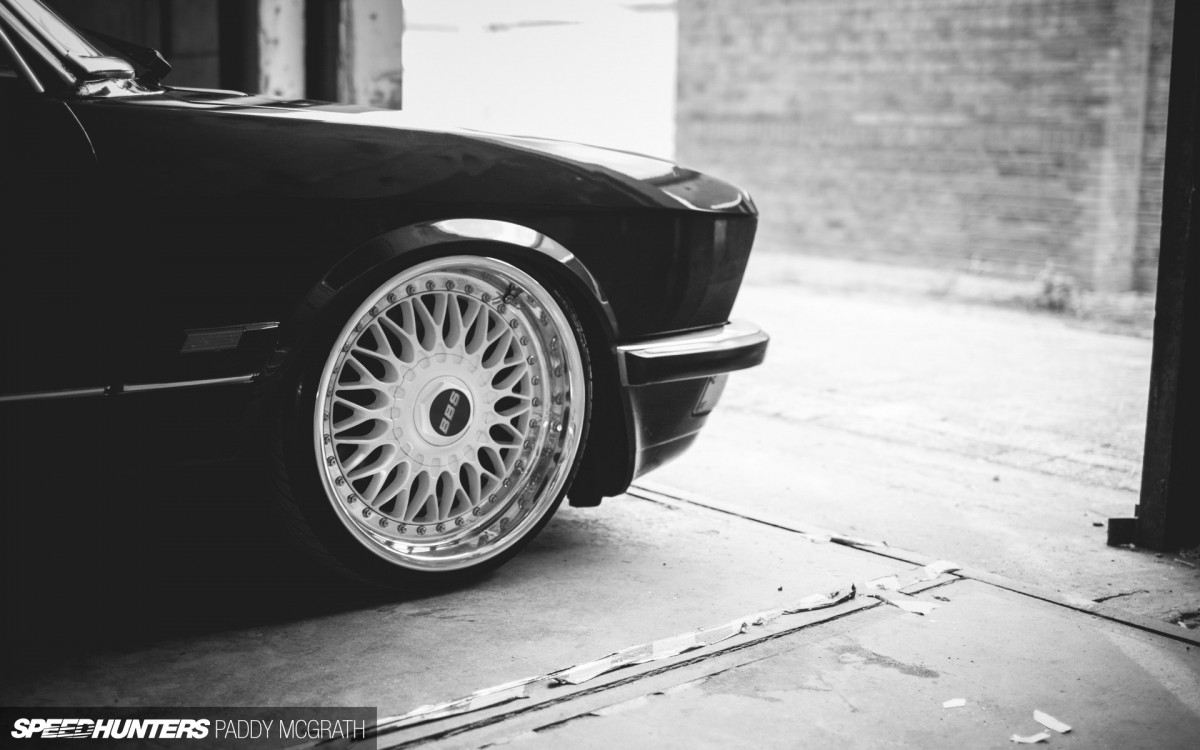 From the outside-in, builds like this are easy. But when you factor in changing up multiple components that are decades old, simple jobs become long, drawn out affairs. One look at the photo above says that Luke's efforts are well worth it though. I love that shot. And there's something really nice about cars from the '80s. No one seems to hate you for owning something like this either. I mean it's a bit 'look at me', but it's not like a Lambo or Porsche 'look at me'.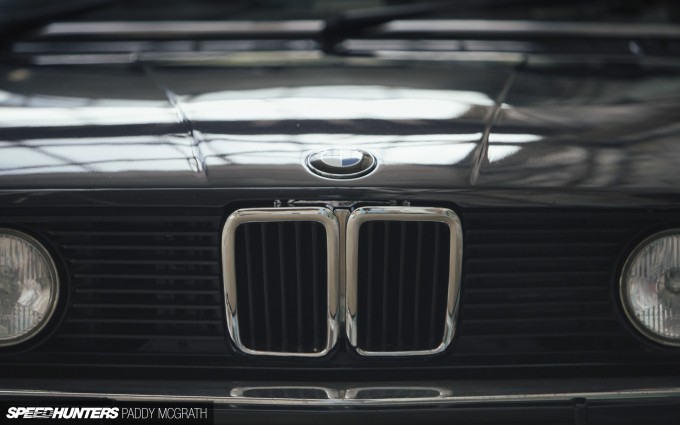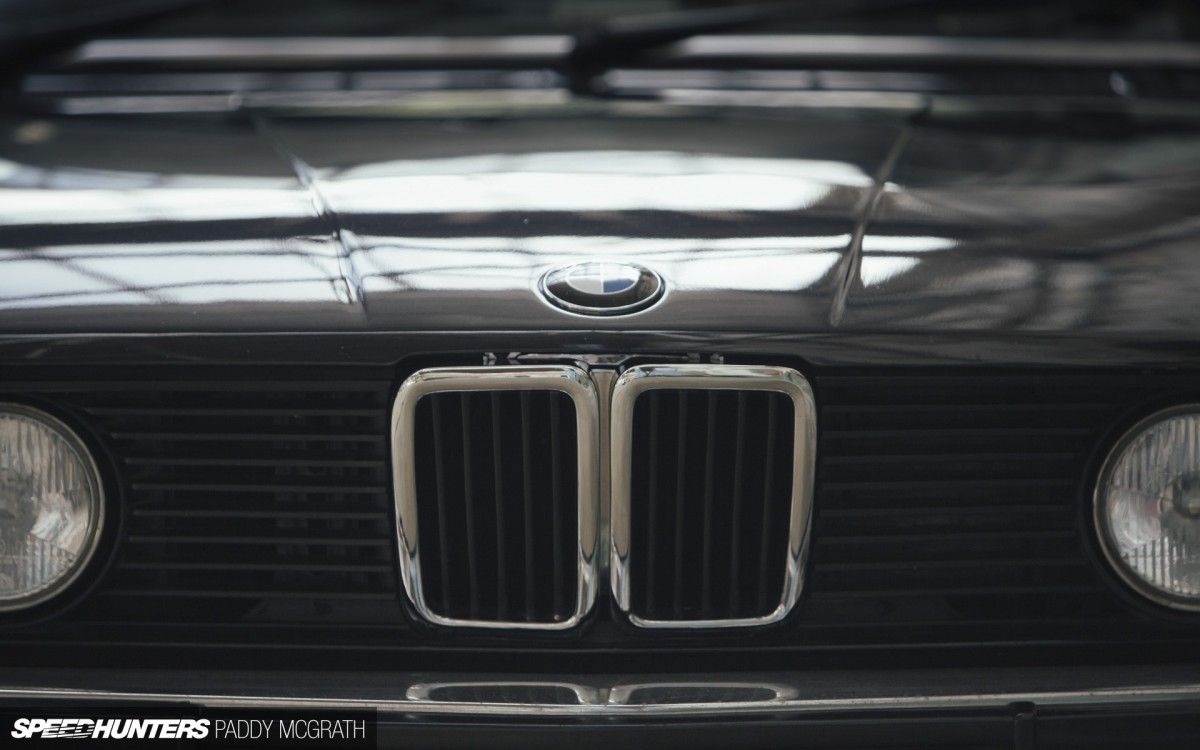 In the UK, if you're driving a top end car, then people tend to look at you enviously. But with a car like Luke's E28, as a rule, everyone kind of celebrates your dedication to retro. The iconic BMW kidney grille, which interestingly was first seen 80 years ago on the BMW 303 at the 1933 International Motor Show in Geneva, is super distinctive.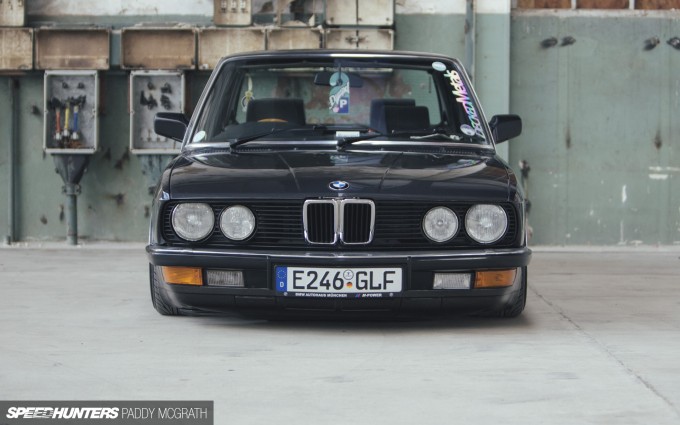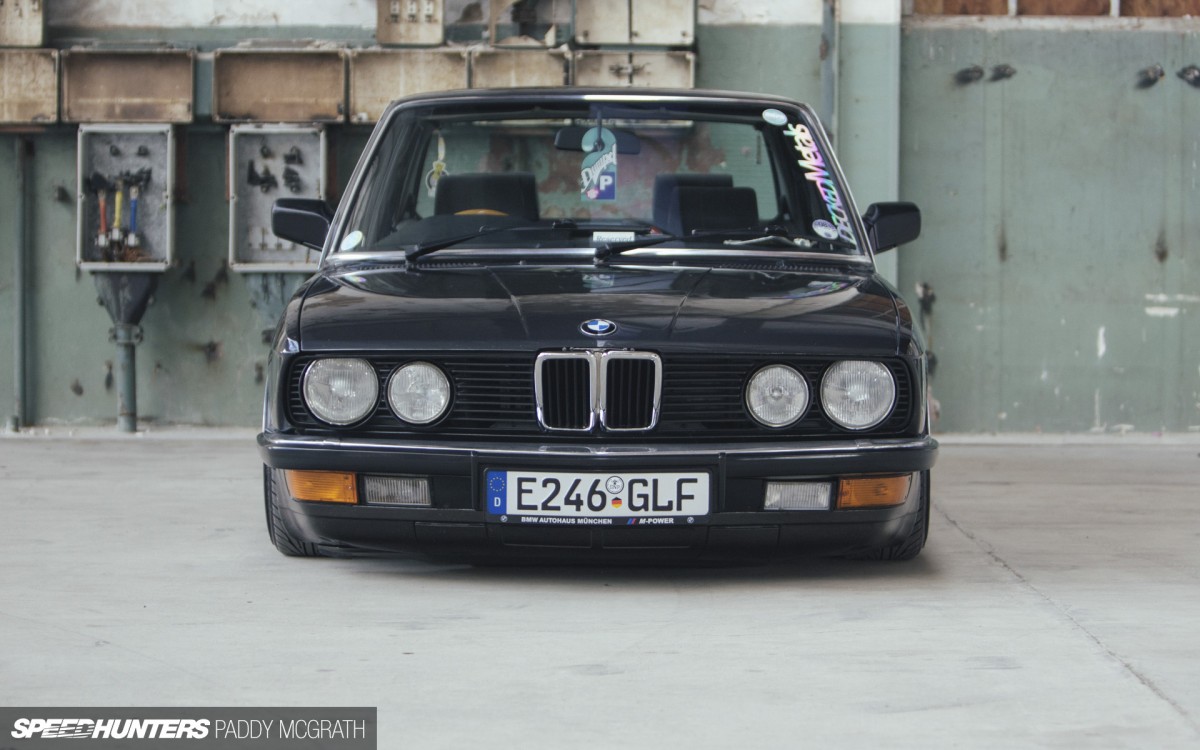 This particular incarnation also screams '80s BMW. The front end profile of these cars looks powerful. And I can imagine 5-Series models across Germany bearing down on other 'lesser' cars and almost pushing them out of the way on the Autobahns. Ok, maybe this 518 model wouldn't have been a bahnstormer, but nevertheless it certainly has the aggressive looks.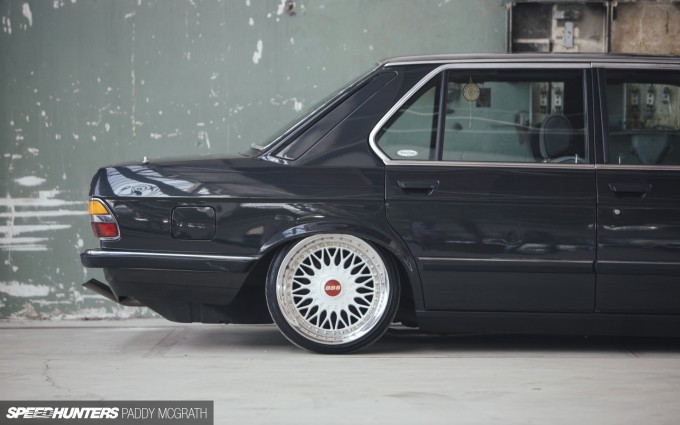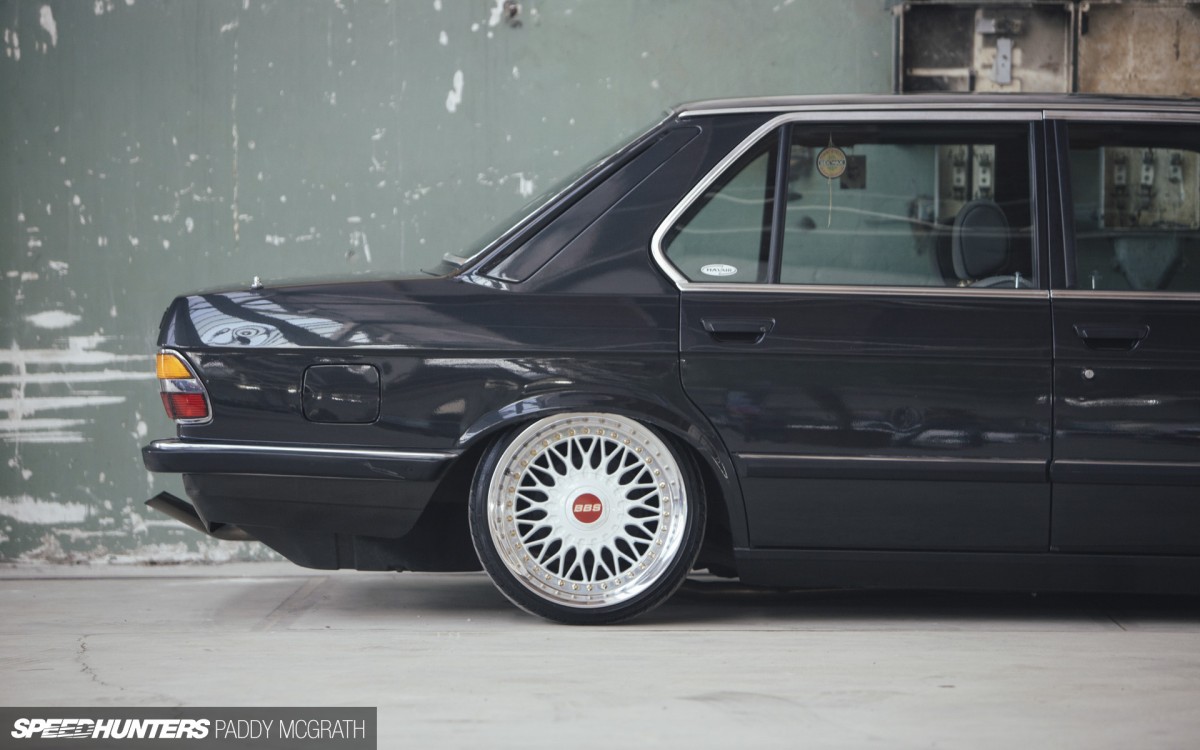 Angry, sharp and built to last. The profile of the 1980s BMW models is iconic.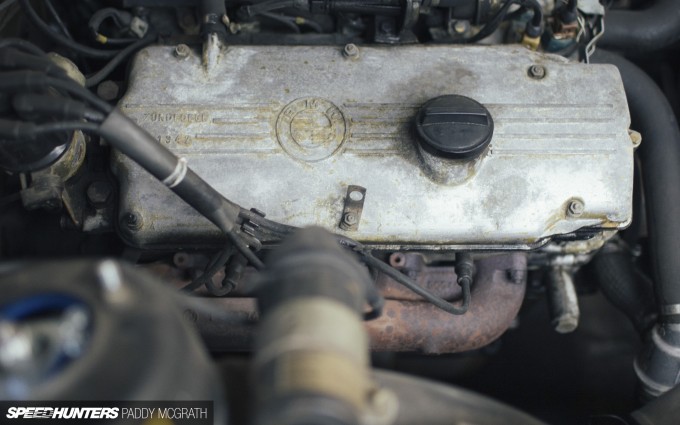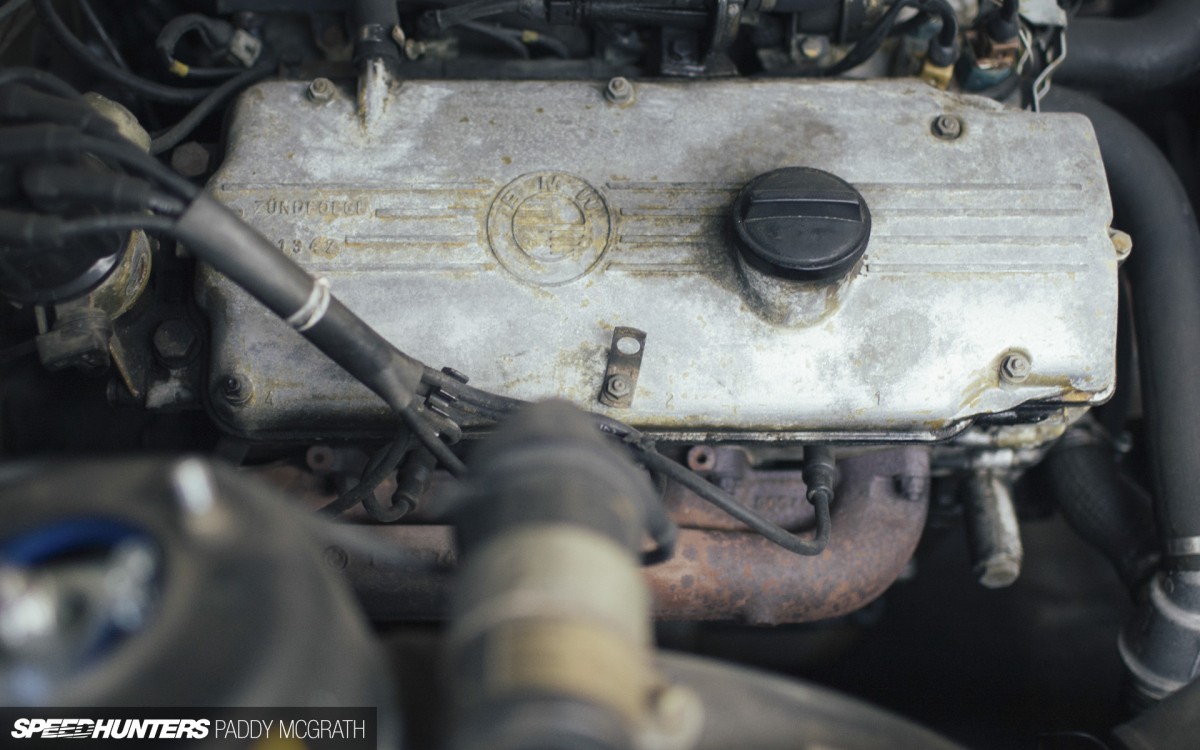 German cars of this decade were extra solid. They were resilient and reliable. Luke was a bit embarrassed to lift the bonnet of his car to reveal the motor, but there's no need for excuses. This lump of Munich metal is honest and true. It's a testament to the longevity of BMW's engineering.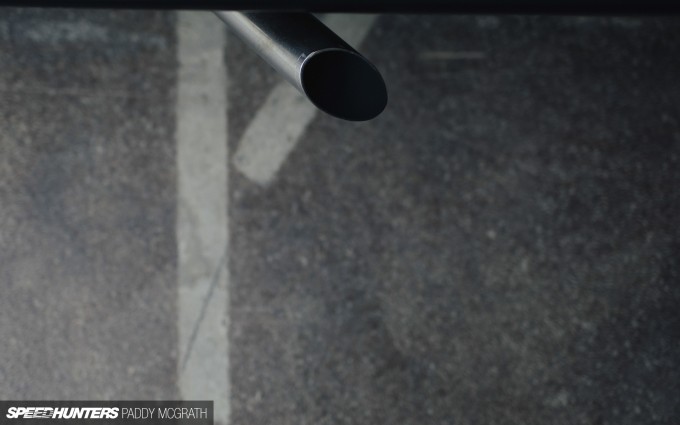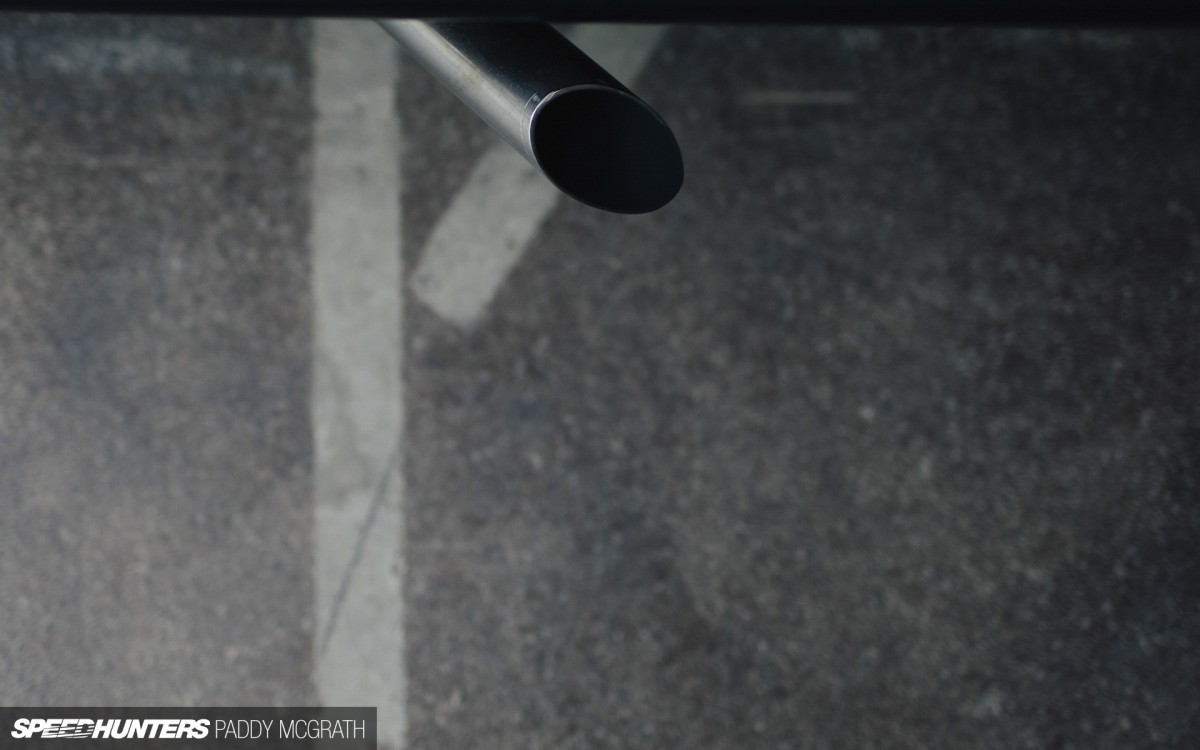 The custom made Longlife straight through exhaust system with offset upswept tailpipe is perfectly in keeping with the simple build.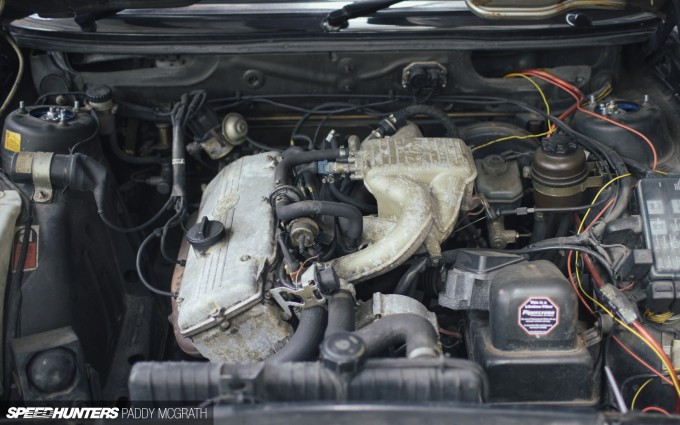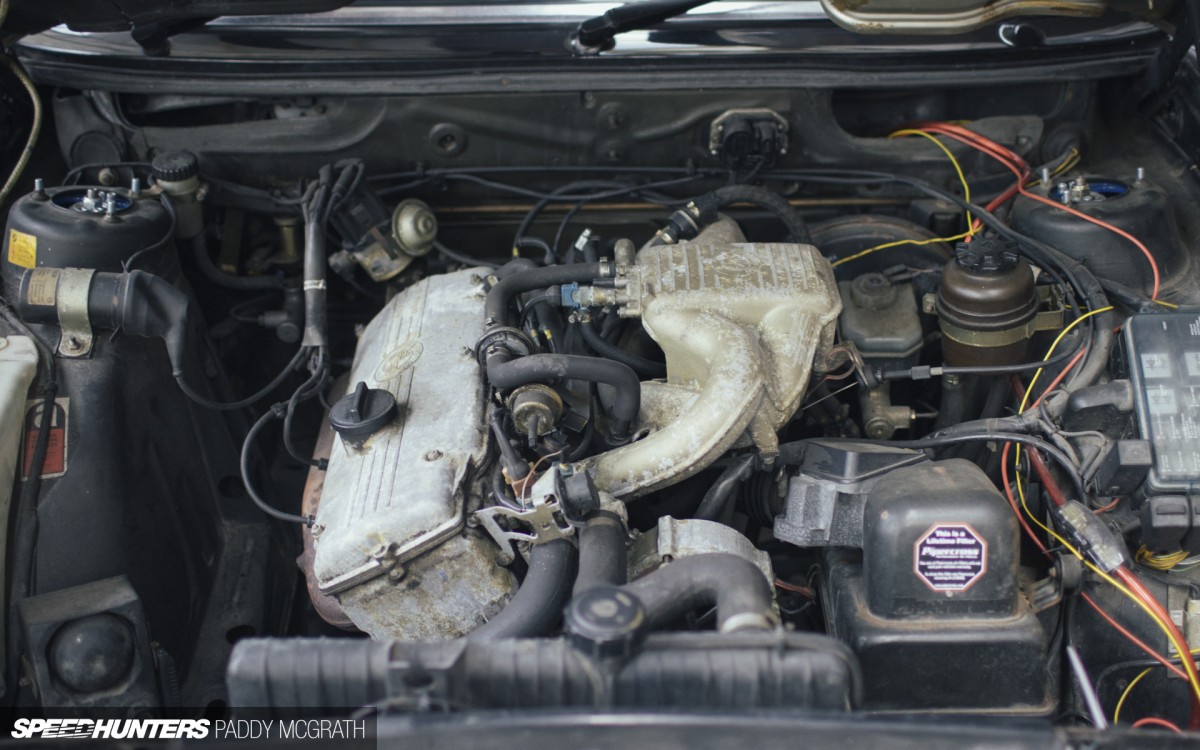 All Luke has done is add some NGK spark plugs, a custom made Pipercross panel filter and regularly service the 1.8-litre engine.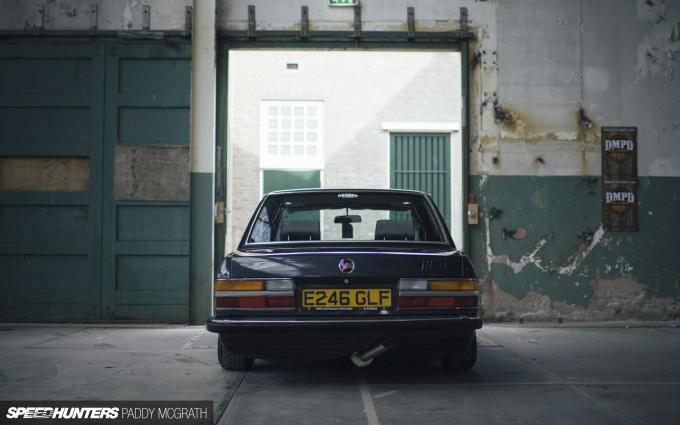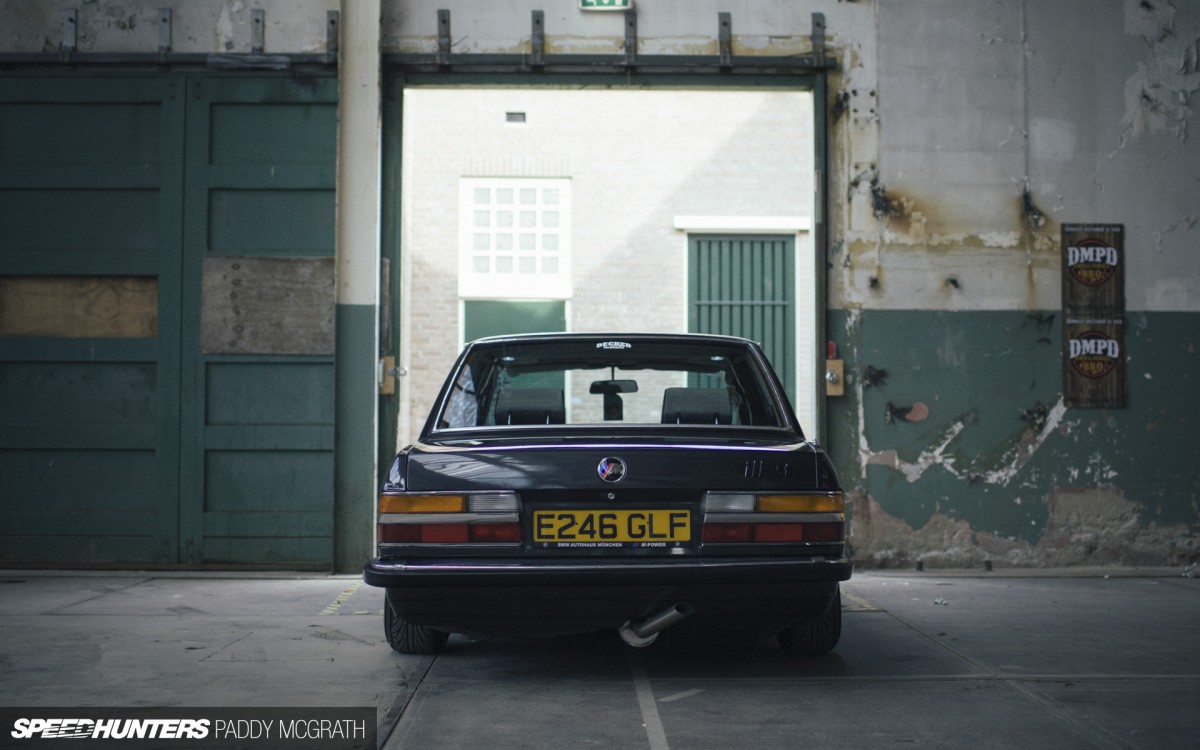 The understated approach means that the original identity of the car is retained. Something that I really like.
Against the grain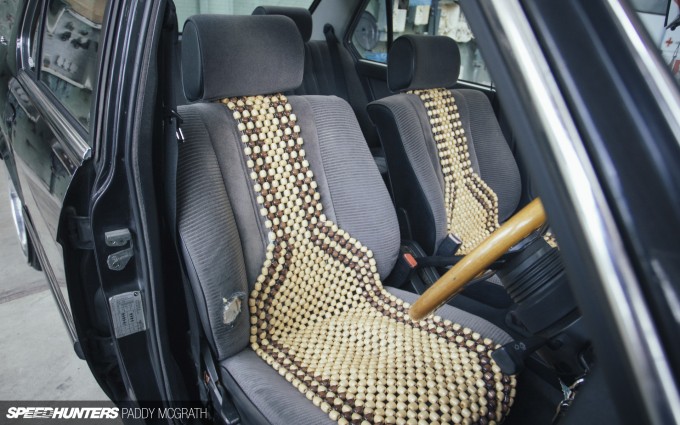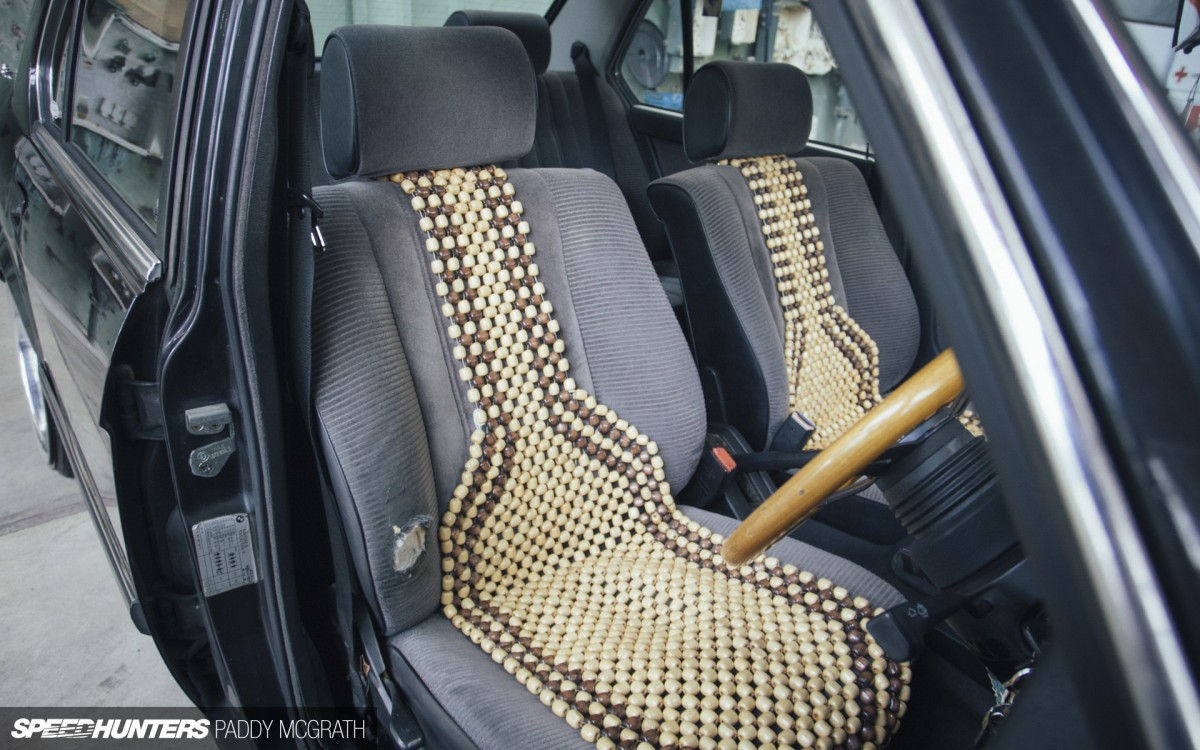 Inside, this vibe continues. The worn interior is authentic…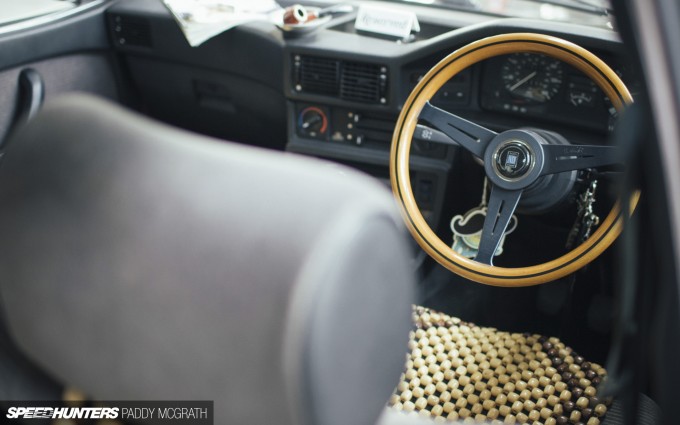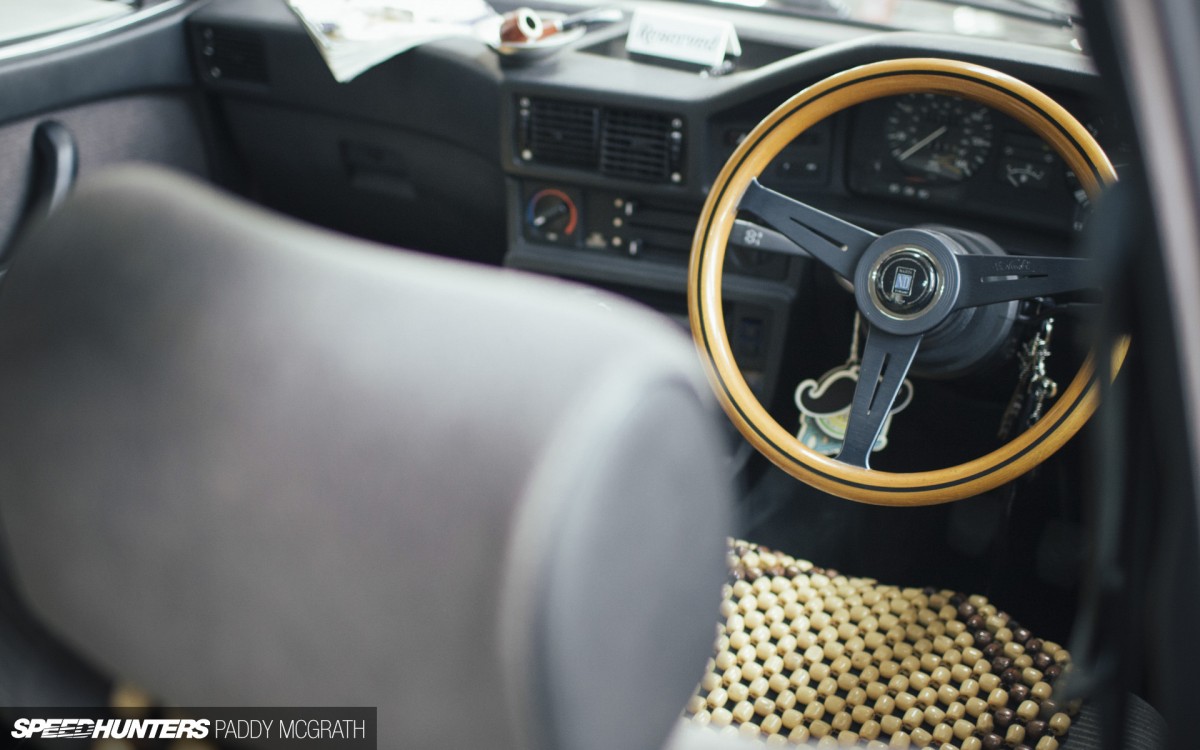 … whilst the Nardi steering wheel is a perfect addition.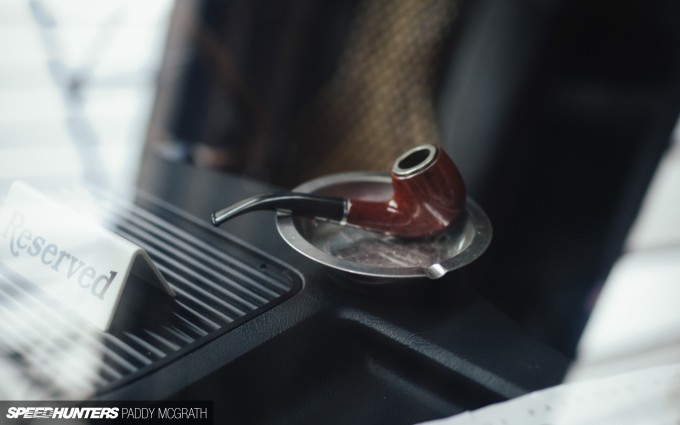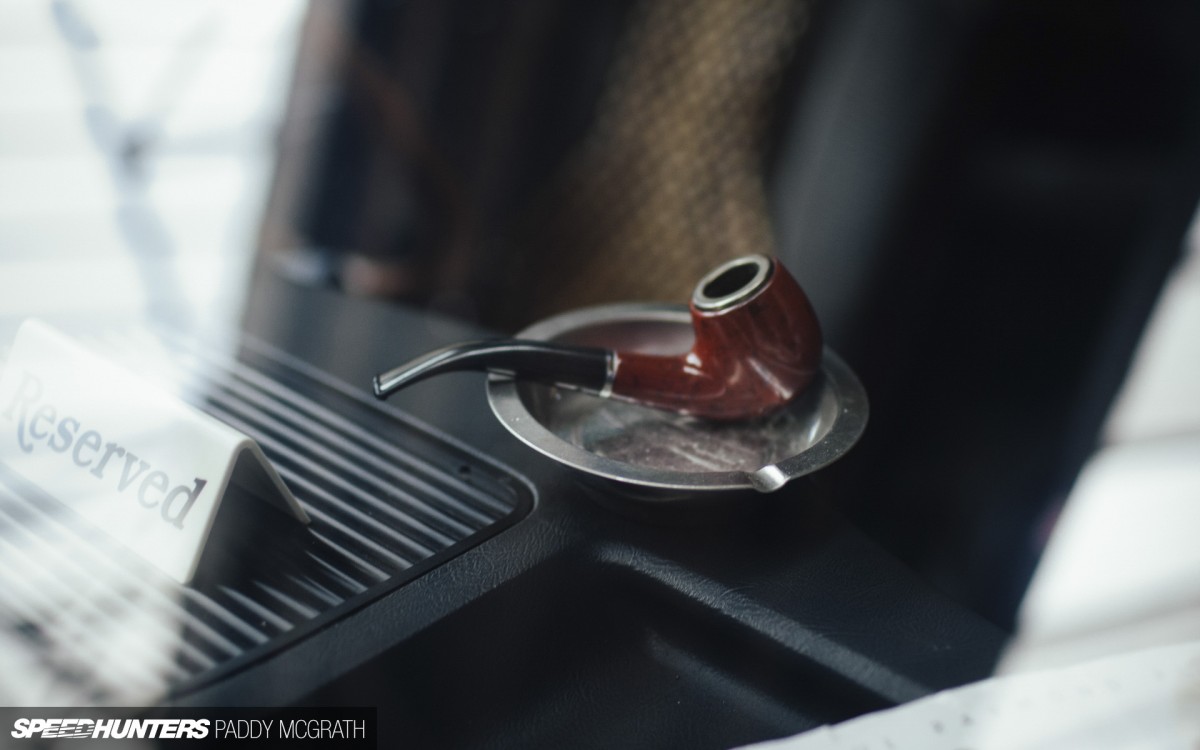 The pipe on the dash and the 'Reserved' sign hint at the tongue-in-cheek nature of this build.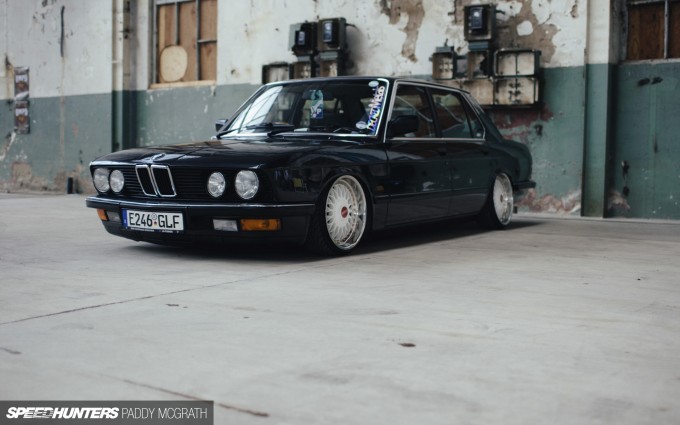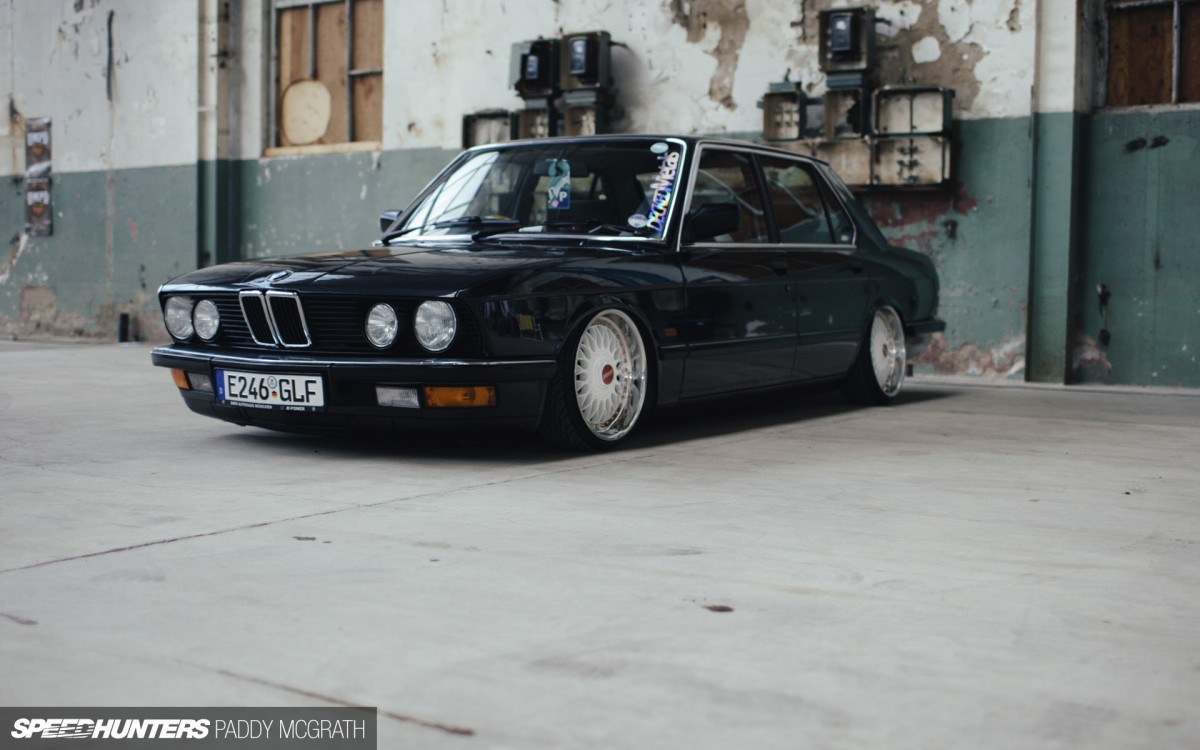 Taking a step back, I kind of wonder why there's not more people giving these models a new lease of life and stamping their own mark. But then there's not that many E28 chassis BMWs left here in the UK. They're starting to become fairly sought after.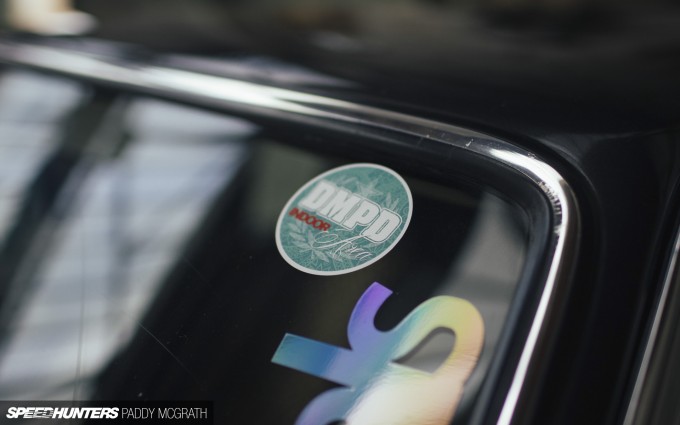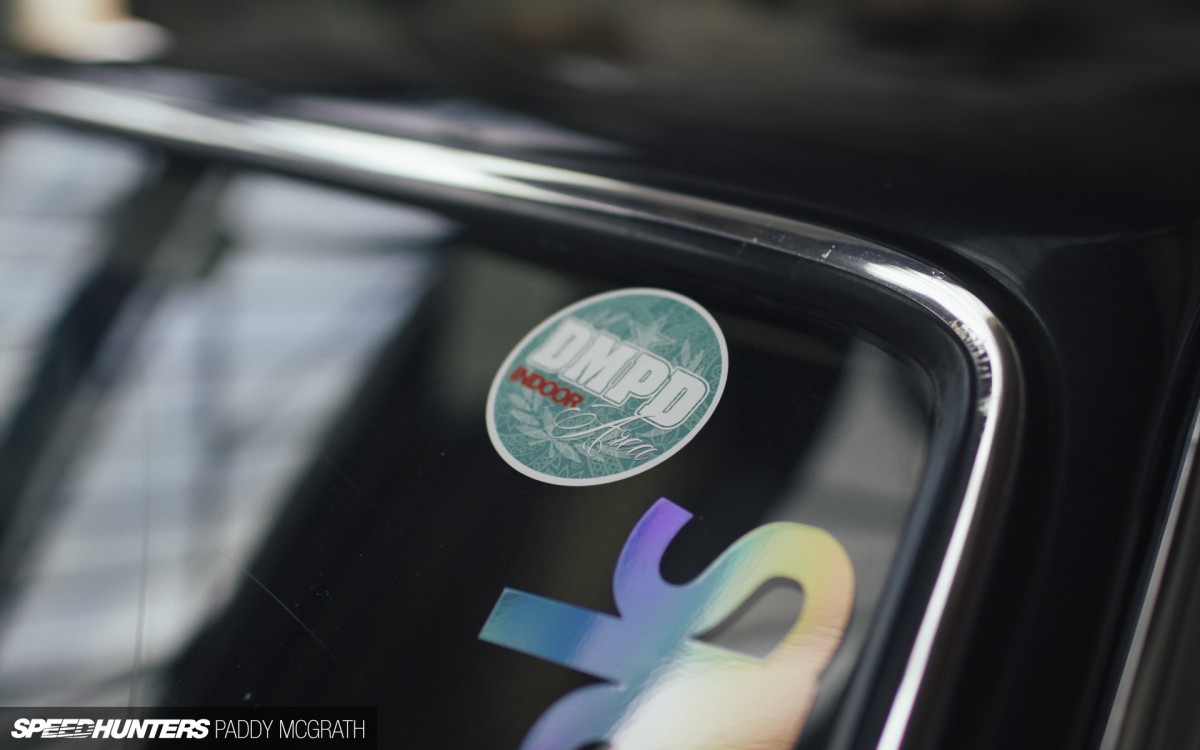 As you can see, the indoor location of the DMPD show was a perfect backdrop for the 5 series. It's a shame that this old factory may be knocked down fairly soon.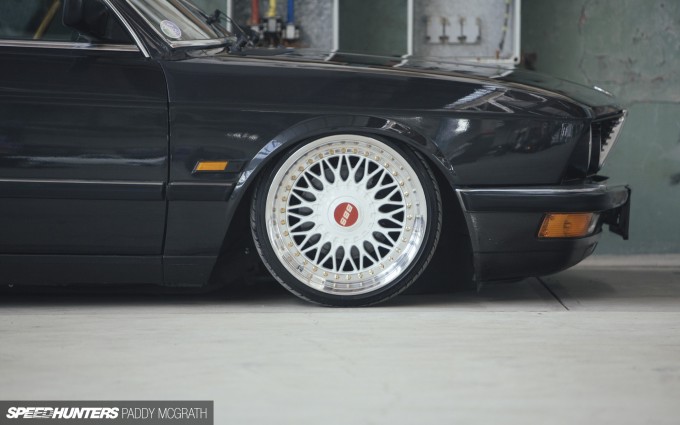 But Luke's BMW will live on…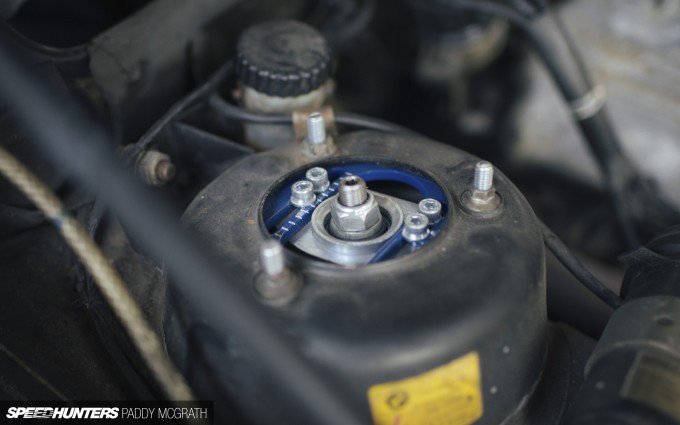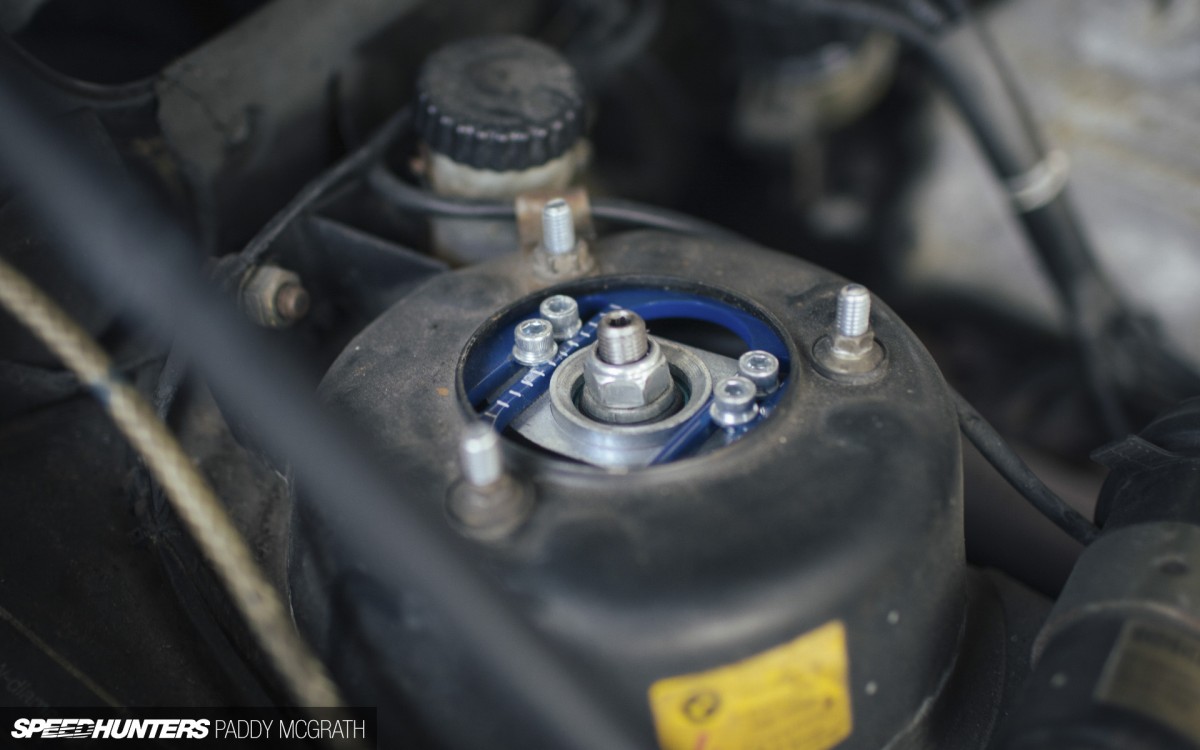 … albeit demolishing rubber with its aggressive camber set-up!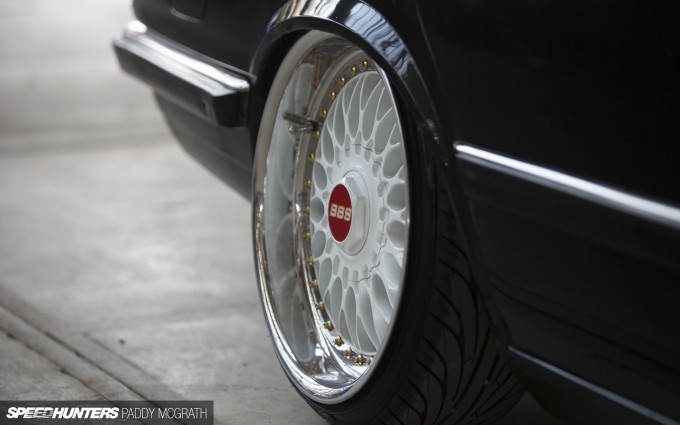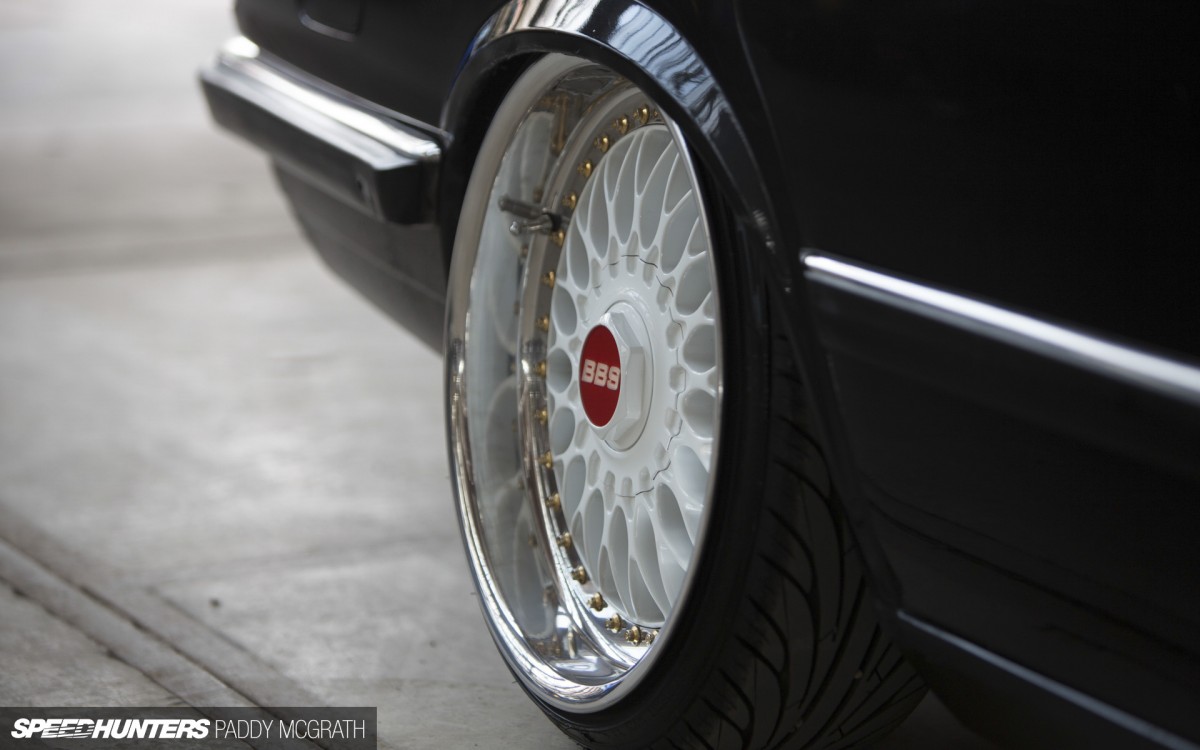 Paddy had to shoot this car pretty quickly because Luke and his friends were heading off to the RollHard meet in Belgium straight after DMPD.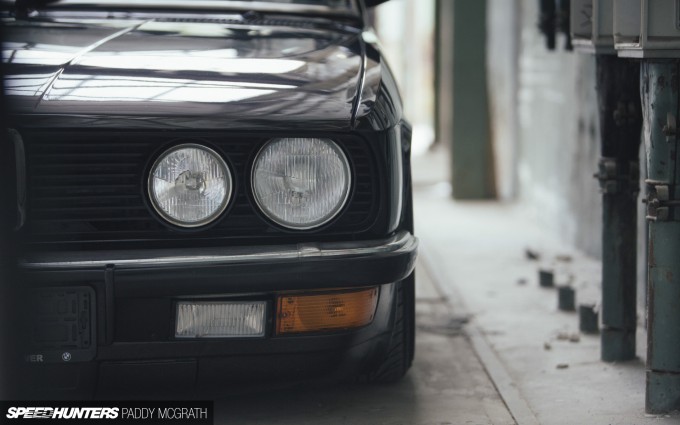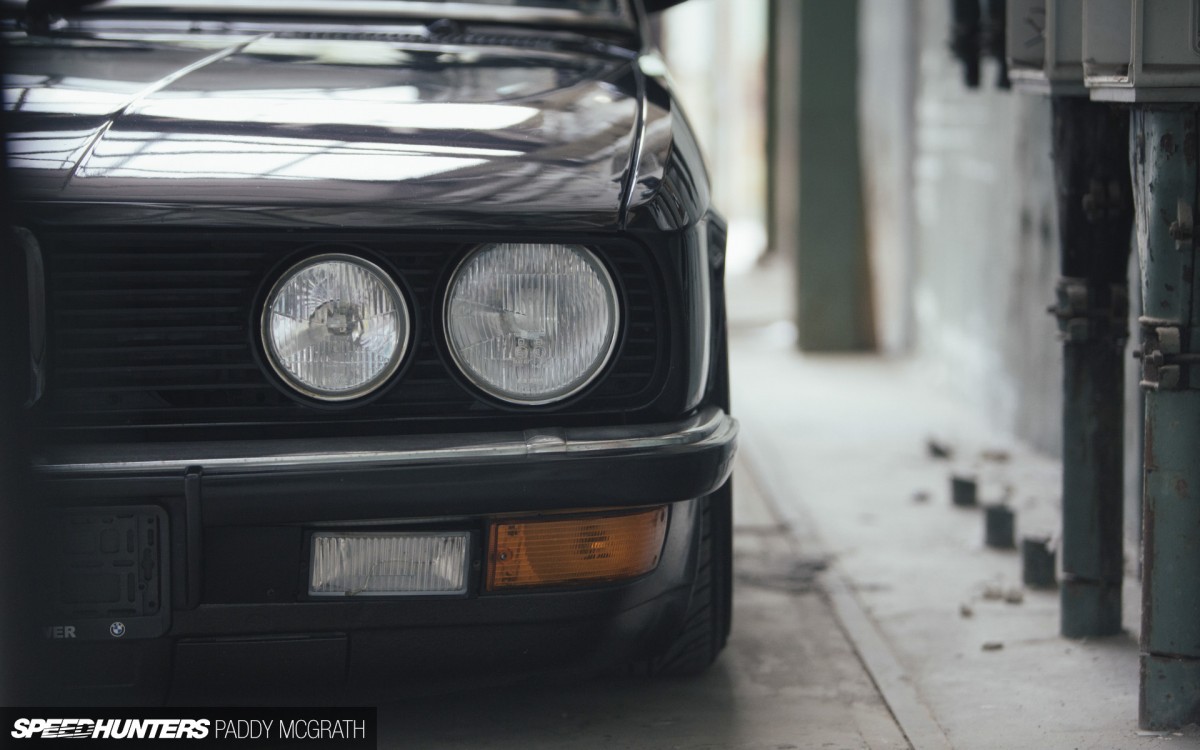 And this is the thing. A few months back, Sean Klingelhenhasslehoffer was crashing at my place whilst he was in the UK for the innovative Players Classic event, and he said something that struck a chord. "If you go to the same places and do the same things on a daily basis, then the chances of something new and exciting happening are reduced by approximately a lot of percent." And you know what? Sean's totally right. Doing the same thing all of the time closes your mind down.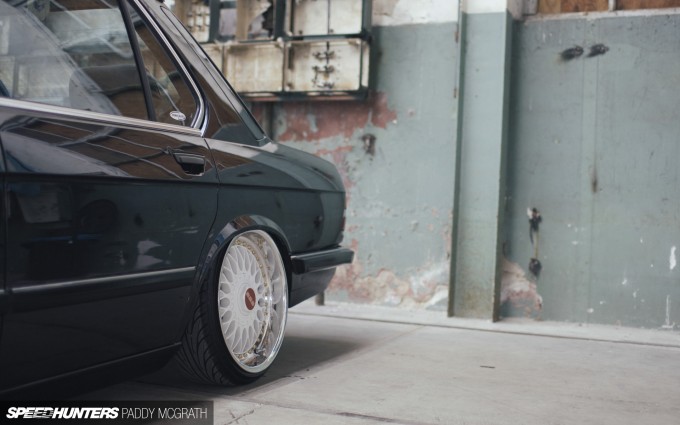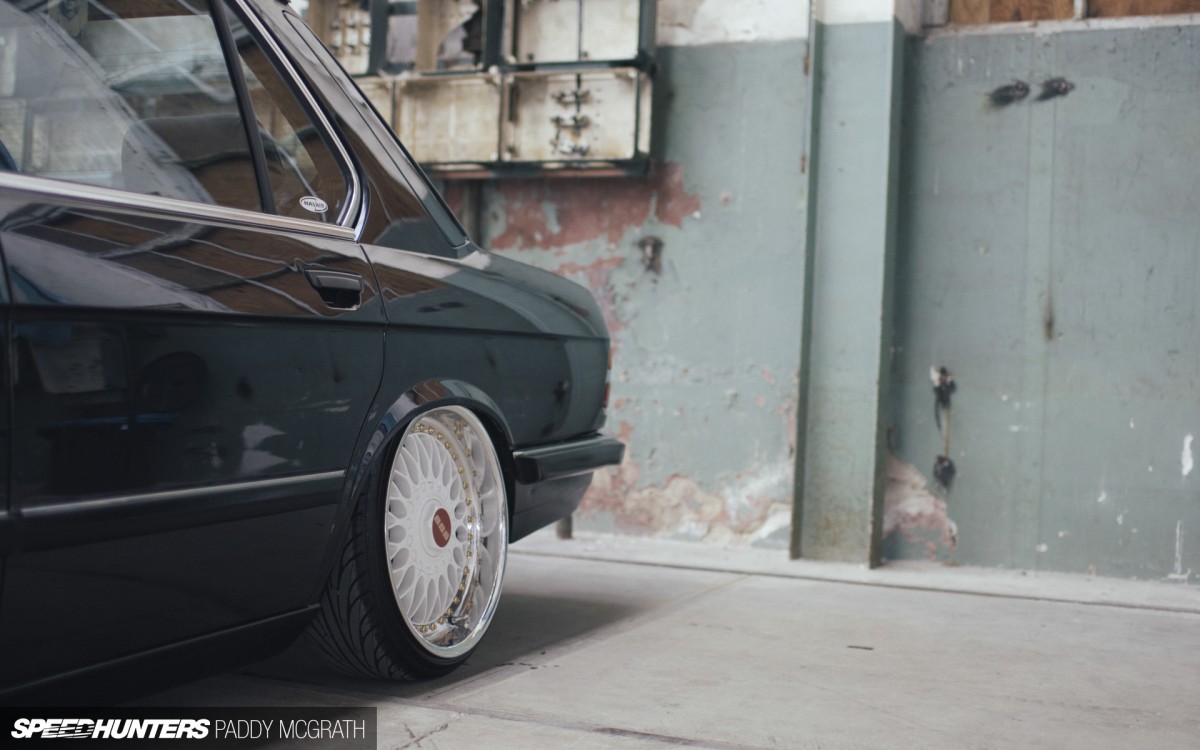 To some of my friends, driving thousands upon thousands of miles every year to attend car gatherings, working 30 hours straight and picking people up from all sorts of places at stupid o'clock in the morning is complete nonsense. "It's completely abnormal," they say.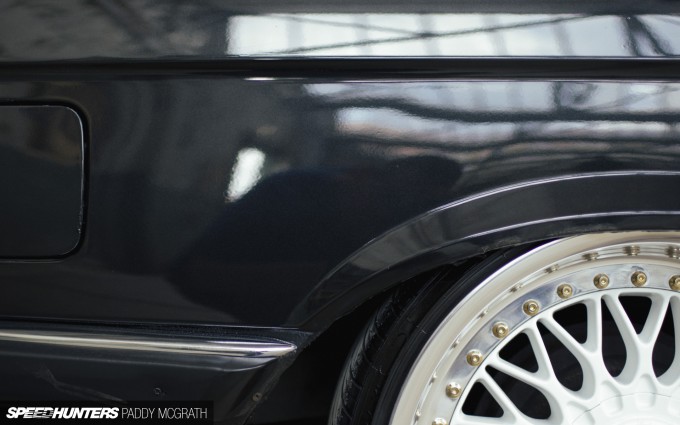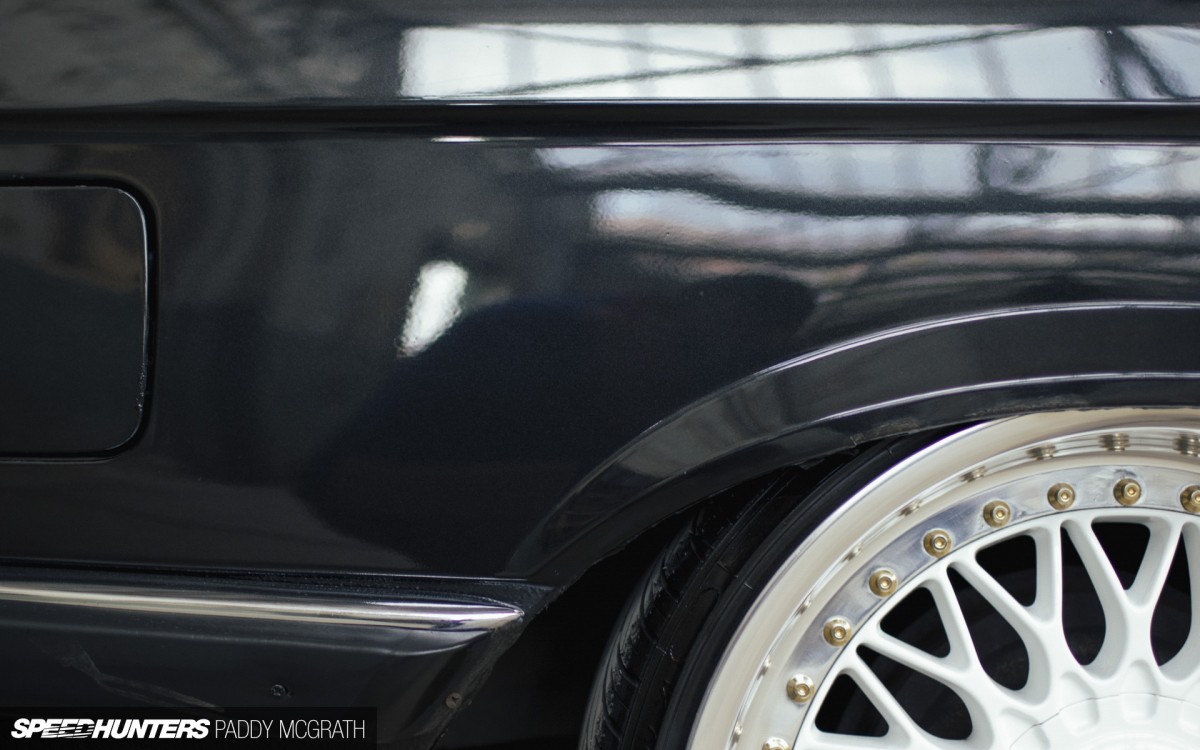 To people like Luke and his friends that we met at DMPD, this going places, meeting people and doing new stuff is exactly what car culture is all about.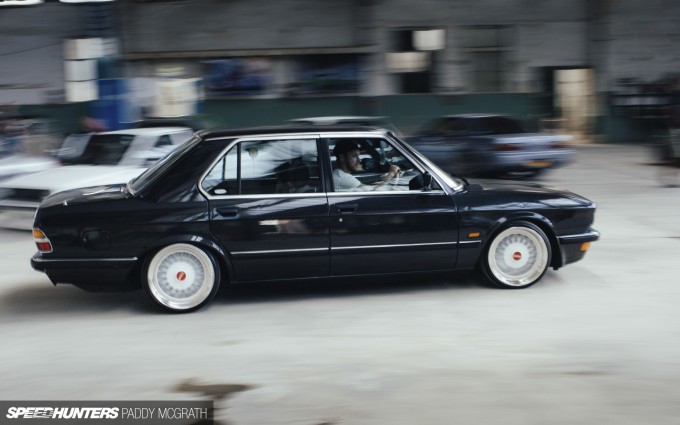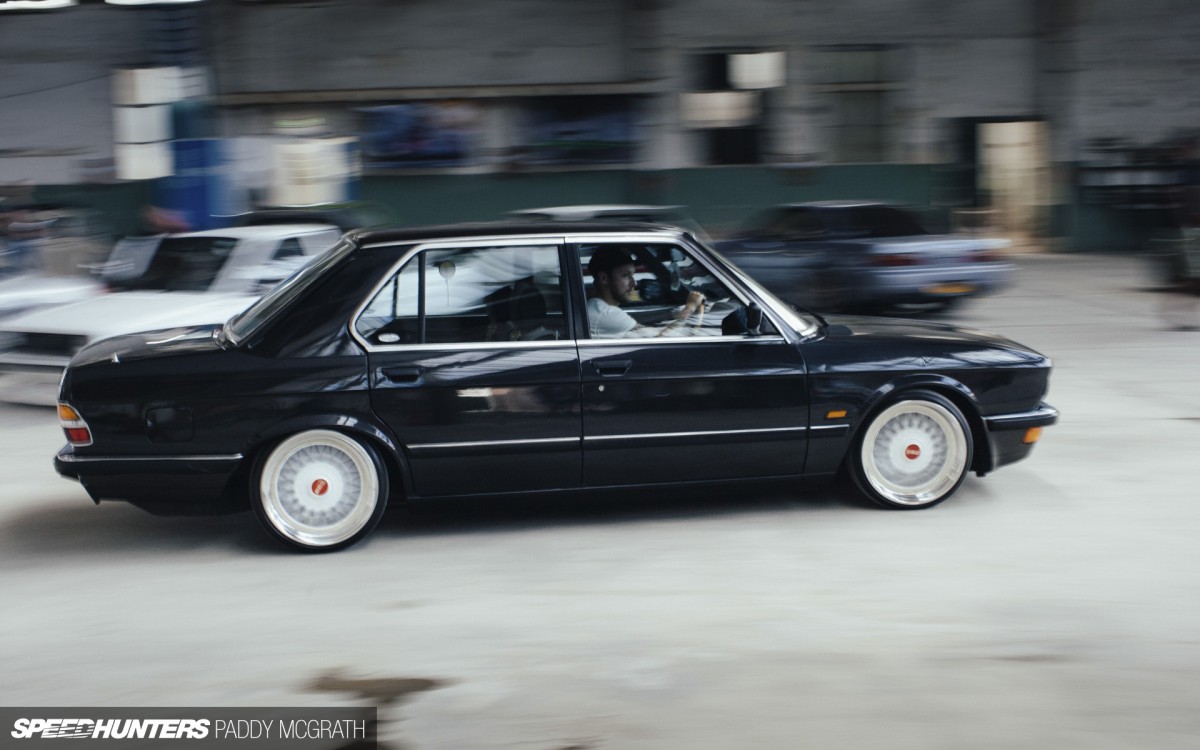 Cars to me rhyme with freedom. The ability to go wherever you want – on your own or with a crew of friends – pretty much whenever you like, is awesome. All of this travel might seem a bit weird to some, but there really is nothing better than the never ending adventures that we seem to have with our friends in the cars that we've built. Some say it's nonsense. I say, who wants to be normal?