I think it's safe to say that I've got a pretty wide-reaching taste in cars, and that's one of the reasons that makes being a Speedhunter such a great experience. I truly love nothing more than exploring and investigating different parts of car culture and the ways they come together. For example I think my fascination with Japanese car culture is pretty well established, but I also happen to be a beer swillin' BBQ grillin' NASCAR fan and I'm not afraid to admit it.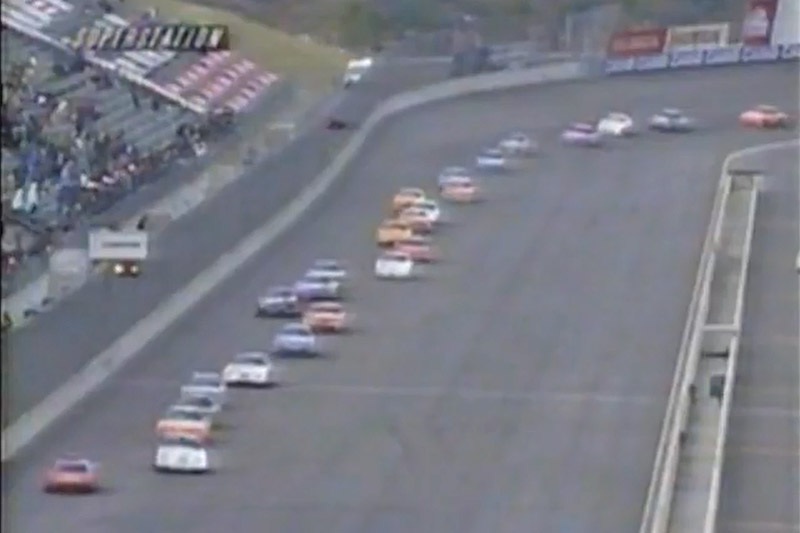 I tune into NASCAR races whenever I can, and I love the competition that this uniquely American form of racing brings to the table. I could go on and on about why I enjoy NASCAR, but right now I'm here to take look back at a unique time in history when this good old boy motorsport landed in Japan, resulting in one of the greatest culture mixes in racing history. You'll have to excuse the image quality here as I'm using still frames from original pre-HD era television coverage, but I think it's a story that's absolutely worth looking back at.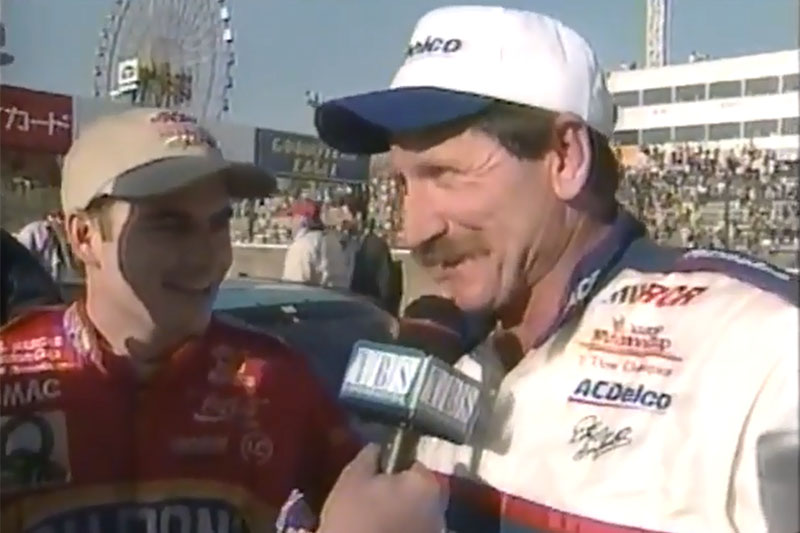 The 1990s were a decade of great change for NASCAR. What had traditionally been a regional phenomenon from the Southeastern USA was rapidly growing in terms of sponsorship and exposure. Thanks to stars like Jeff Gordon, Dale Earnhardt, Rusty Wallace and Mark Martin, TV ratings were going up and NASCAR was expanding into new markets, with brand new facilities popping up in places like Texas, Las Vegas and Southern California.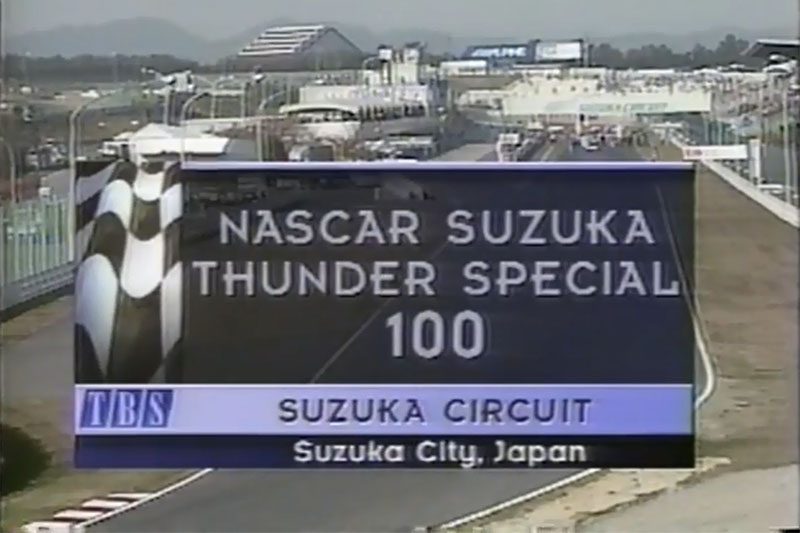 But the sport wasn't just spreading into new regions within the USA – it also went international. And what better place to hold a NASCAR event than Japan? The combination of the two might sound strange at first, but when you think about how the passion the Japanese have had for cars and motorsport it actually makes perfect sense. Japan has long been heavily influenced by outside sources, whether you are talking about cars or anything else.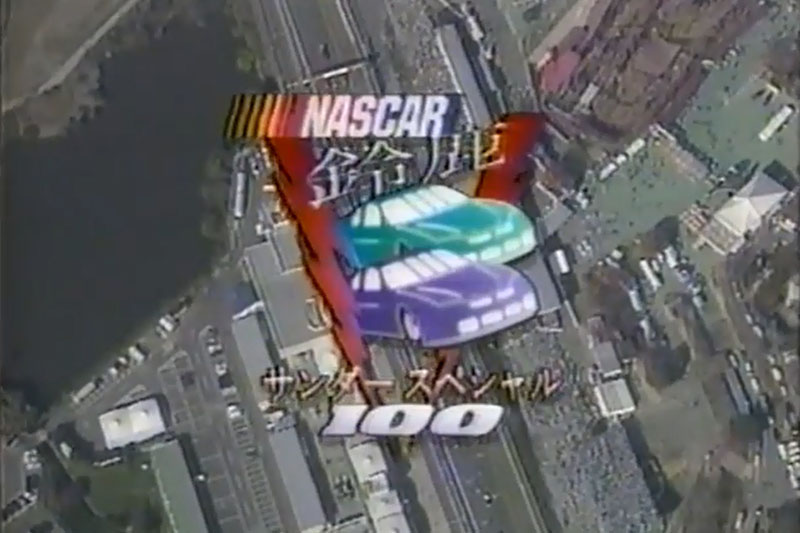 In Novermber of 1996, not long after the traditional Winston Cup season had wrapped up, NASCAR loaded up dozens of cars, support equipment and personnel and shipped them 7,000 miles across the Pacific Ocean. The setting for NASCAR's first major international race was Japan's world famous Suzuka Circuit.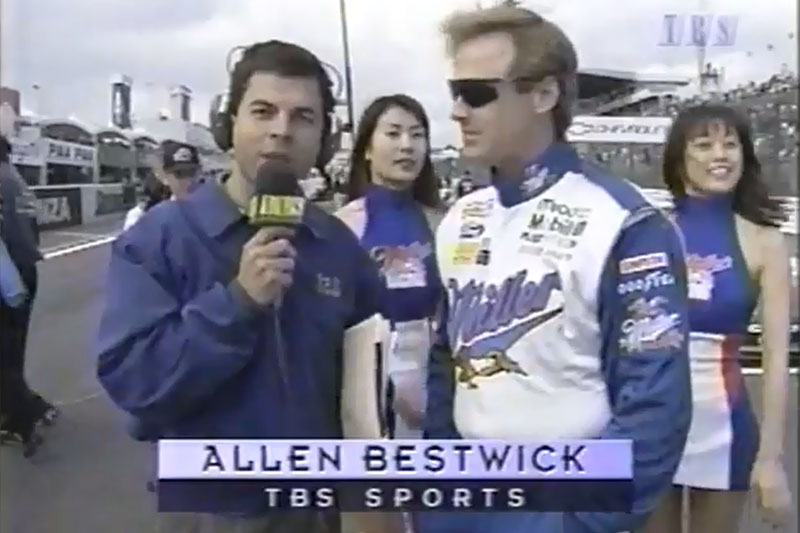 While the race was a non-points exhibition event, that didn't mean that the field would be limited to lower level drivers who had the spare time to jet across the world for a race. In fact, the grid for the 1996 event featued many of NASCAR's biggest names, many of whom would be traveling overseas for the first time.
Now I'd heard a little about these Japanese events in the past, but because they happened in the era before widespread internet coverage, information and images from them are not easy to find online. Thankfully though, someone has uploaded the complete original TBS race broadcast from '96 , which can be seen here. It's a couple hours long, but I found it to be very fun to watch.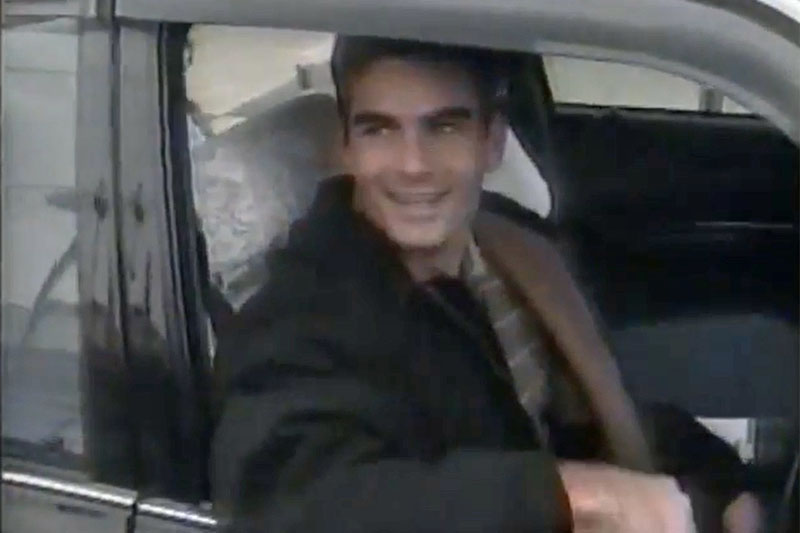 Aside from the race coverage itself, the broadcasts also some fun off-track scenes like this one showing a very young looking Jeff Gordon sitting behind the wheel of a Japanese taxi cab.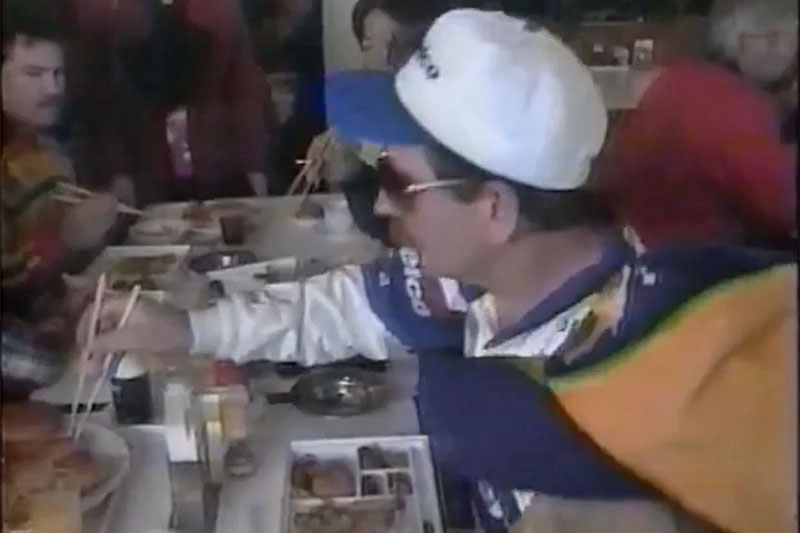 Most of the drivers had never been to Japan before, and some were much more skilled with the chopsticks than others.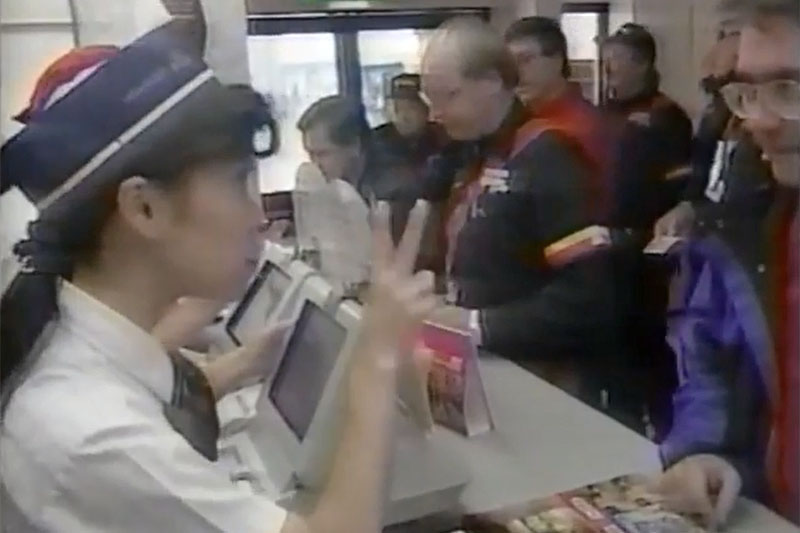 Needless to say, the local McDonalds in Suzuka got plenty of business when the NASCAR circus was in town.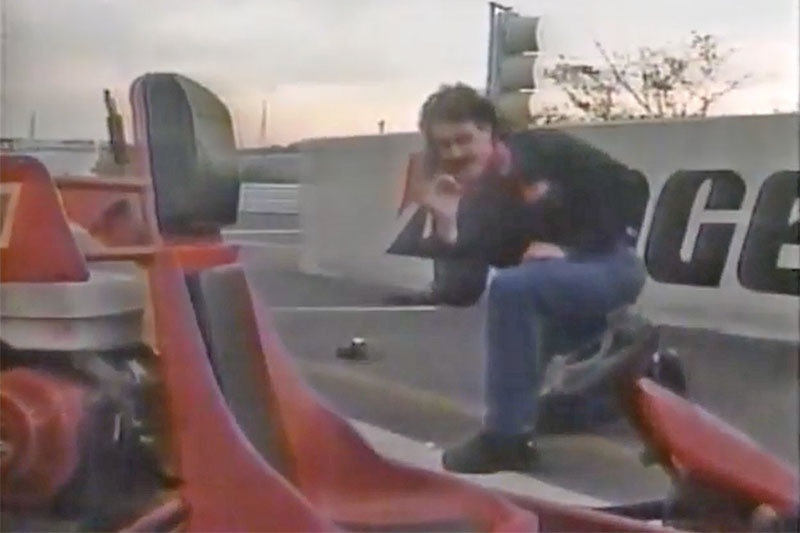 They even show some of the guys having some fun with the go karts at Suzuka Circuit, with plenty of cool 1990s hairstyles and fashion on display.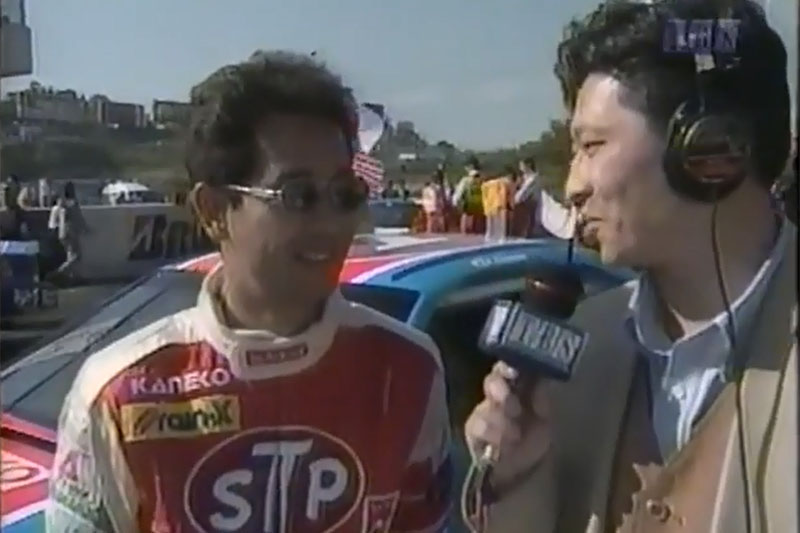 Of course, it wouldn't just be drivers from the states that'd be driving in the Suzuka Thunder Special. Also joining the field were several popular Japanese drivers who'd come up through various race disciplines to try their hands at stock car racing.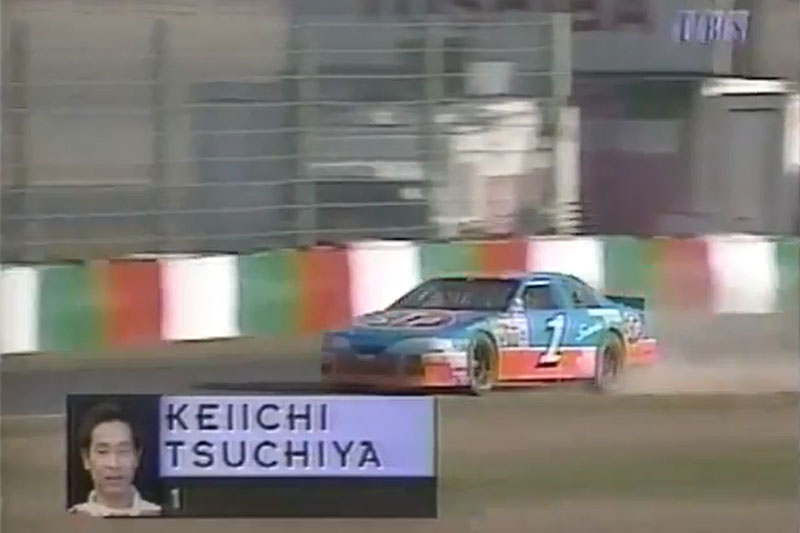 Among this group of local stars was none other than Mr. Keiichi Tsuchiya, driving a Ford Thunderbird in famous Richard Petty STP colors. This would actually be one of several times Tsuchiya-san would challenge NASCAR over the course of his driving career.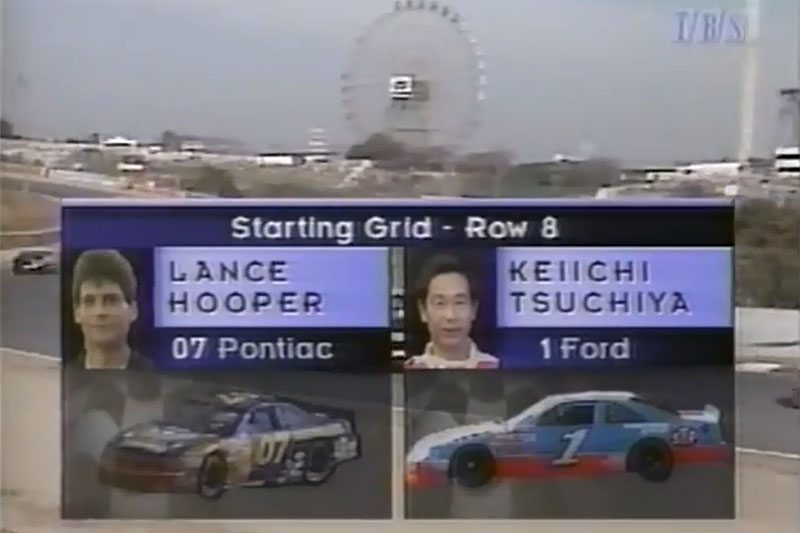 Joining Tsuchiya and his fellow Japanese countrymen was a grid of drivers from the Winston Cup (now Sprint Cup) series, the Busch Series (now Nationwide) and other NASCAR-sanctioned championships.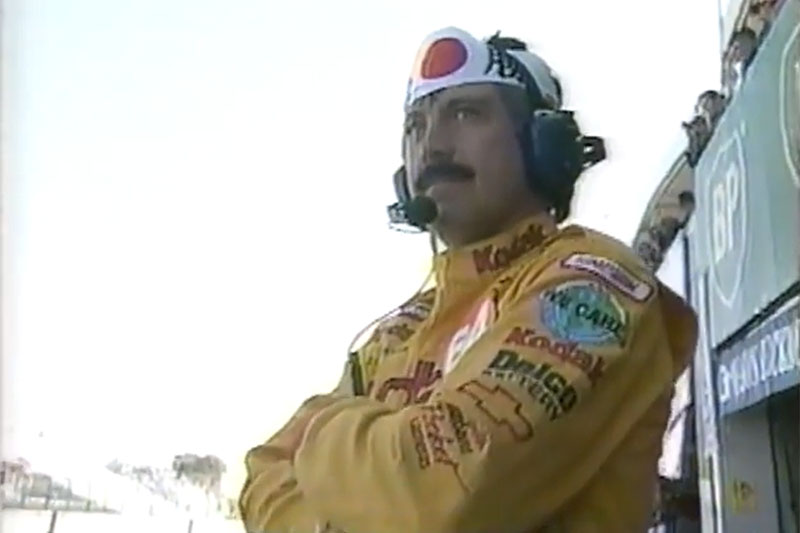 From all accounts, the American drivers and crew greatly enjoyed their time in Japan, particularly the passion and friendliness of the Japanese race fans.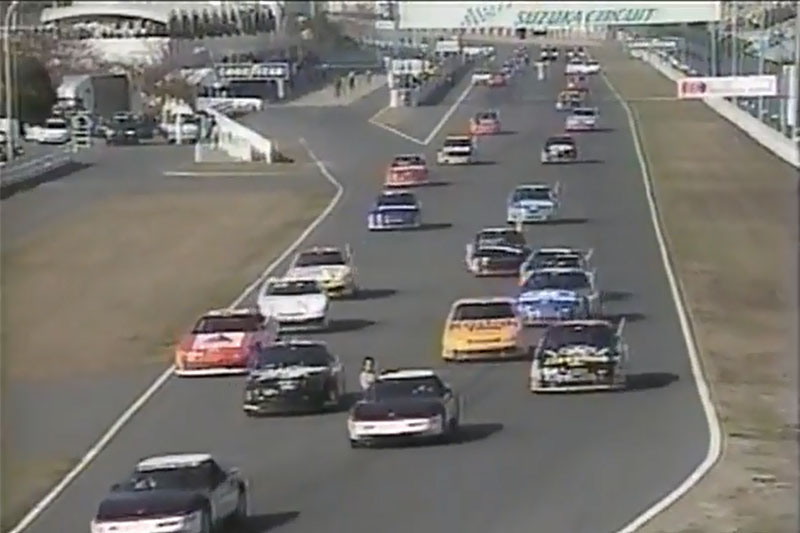 Surely, few people in Japan had ever witnessed or heard anything like a full pack of Winston Cup cars and their thundering V8 engines.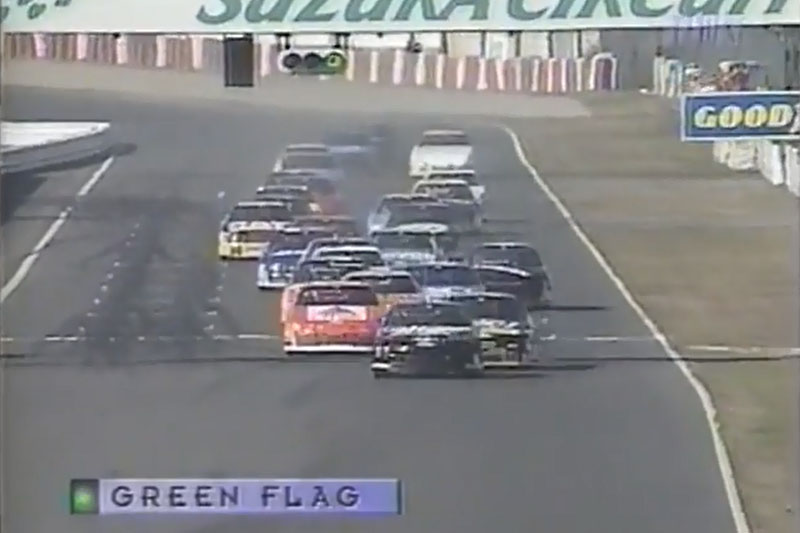 The race itself would consist of 100 laps around the Suzuka East Course, divided into two 50-lap sections.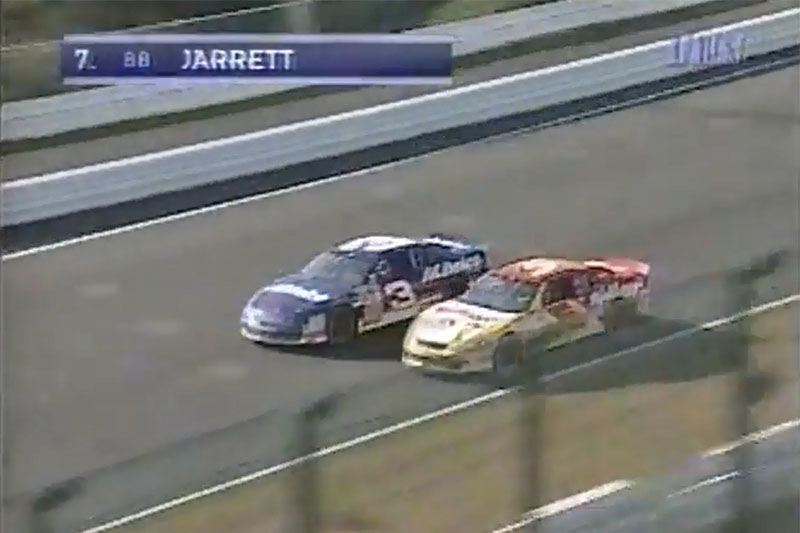 Although this was a road course rather than the ovals that NASCAR is known for, Suzuka proved to be well-suited for stock car racing, with highlights being the 170mph front straight, the hard braking into turn one…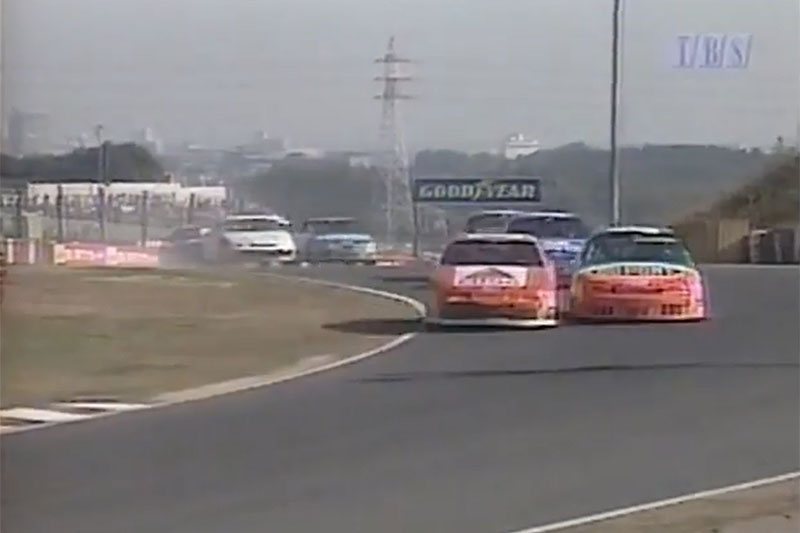 … and the fast-paced rhythm of the esses.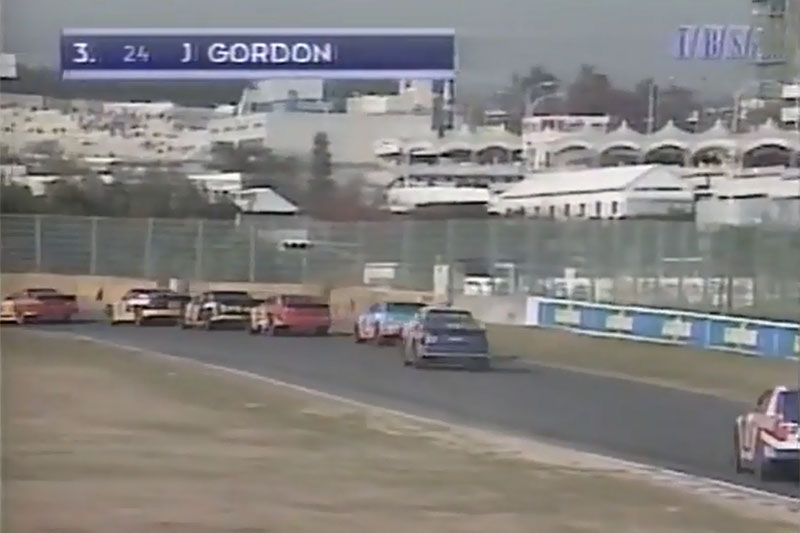 The race would turn out to be a prime showcase of NASCAR's distinct style of auto racing, with many close battles…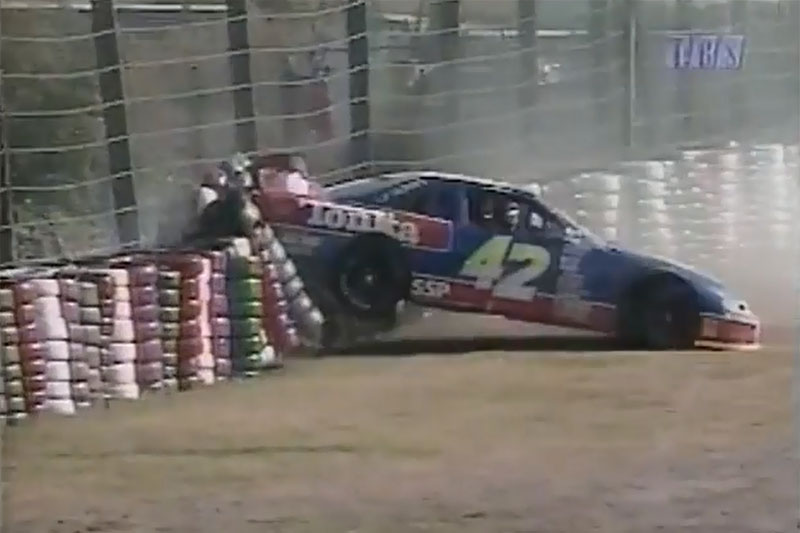 … and plenty of crashes as well.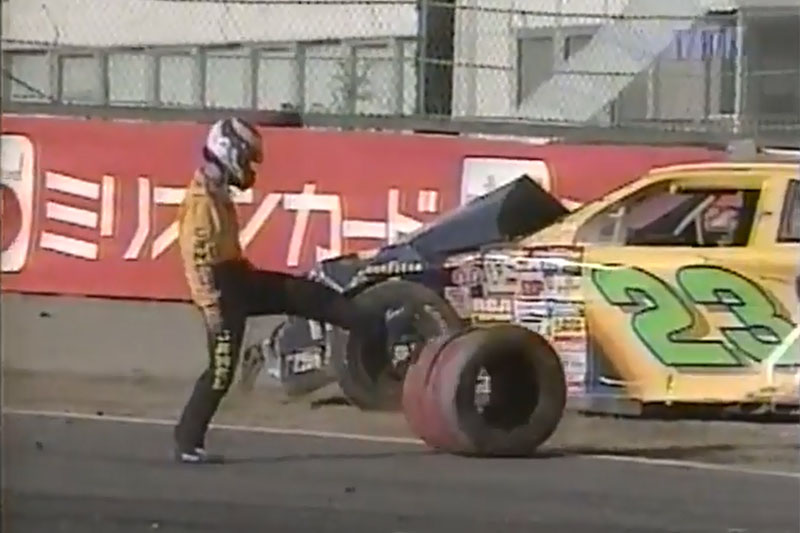 Among the crash victims in the 1996 race was Japanese driver Hideo Fukuyama who would go on later to appear in a few American NASCAR events during the early 2000s.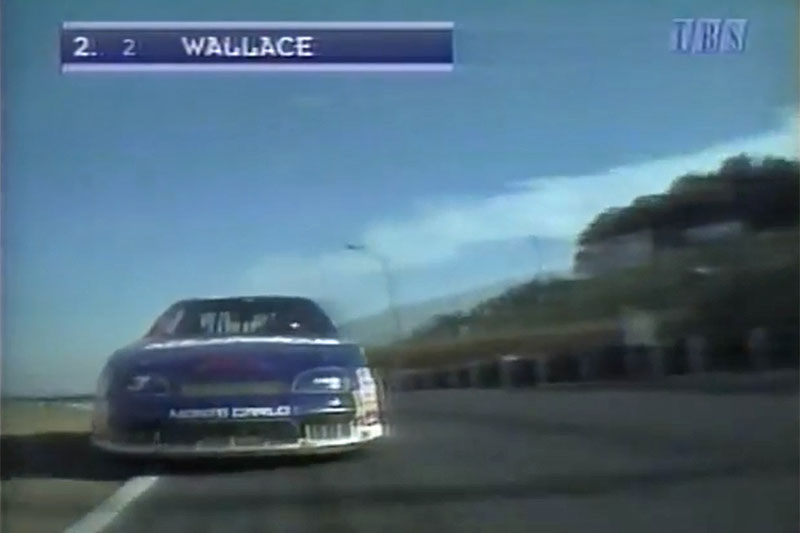 At the end, the battle for the win came down to a dogfight between the Ford of Rusty Wallace and the Chevy of Dale Earnhardt.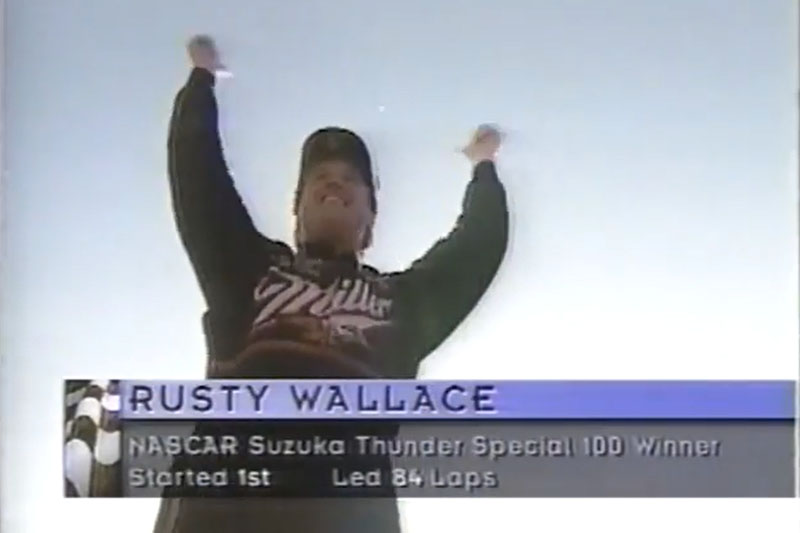 It would be Wallace who took the victory, with 'The Intimidator' finishing second. Keiichi Tsuchiya was the top placing Japanese driver finishing 15th.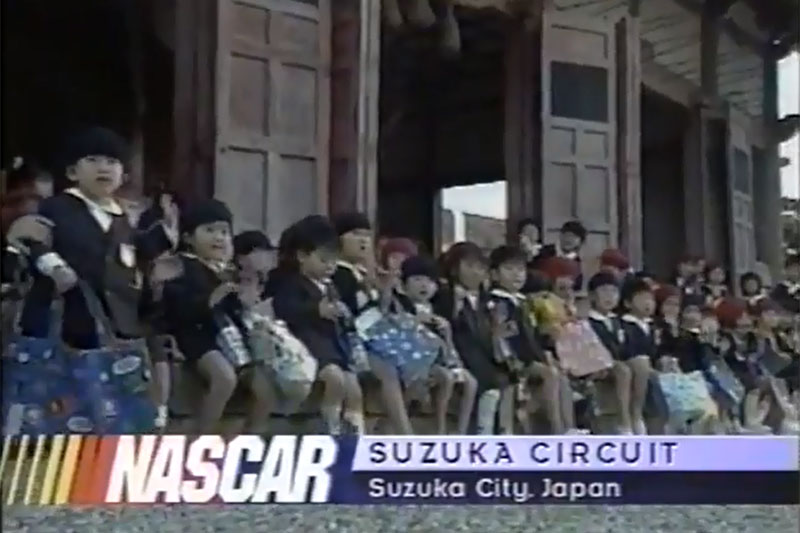 One year later, NASCAR returned to Japan again for the second running of the Suzuka Thunder Special.
http://www.youtube.com/watch?v=KzVm4RZTNak
Once again, the entire race broadcast has been uploaded to YouTube for your viewing enjoyment. If you've got the time, I highly recommend checking it out.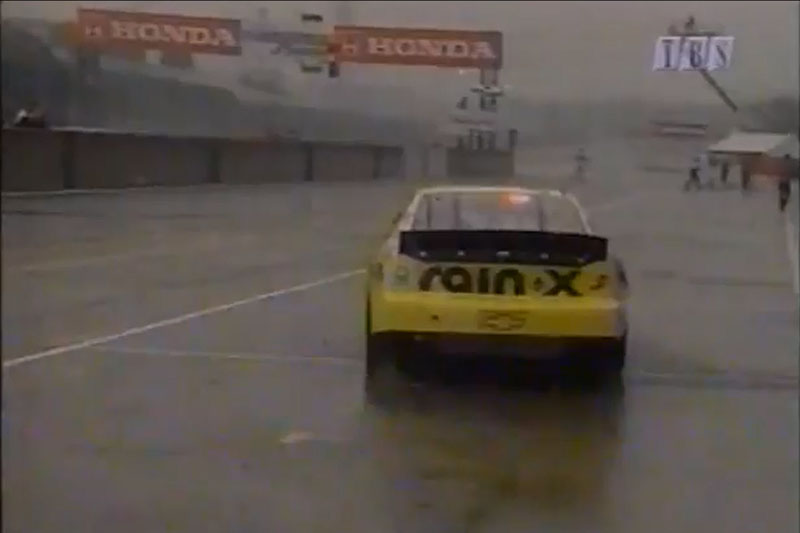 The 1997 event proved to be even more exciting, thanks in large part to a heavy rain storm that covered Suzuka on qualifying day. NASCAR doesn't normally race in the rain, but since this was a road course and wet weather was not out of the question, the teams came prepared with specially prepared Goodyear rain tires and windshield wipers. For the first time in its modern history, NASCAR qualified in full wet conditions and the footage from this is pretty incredible to see.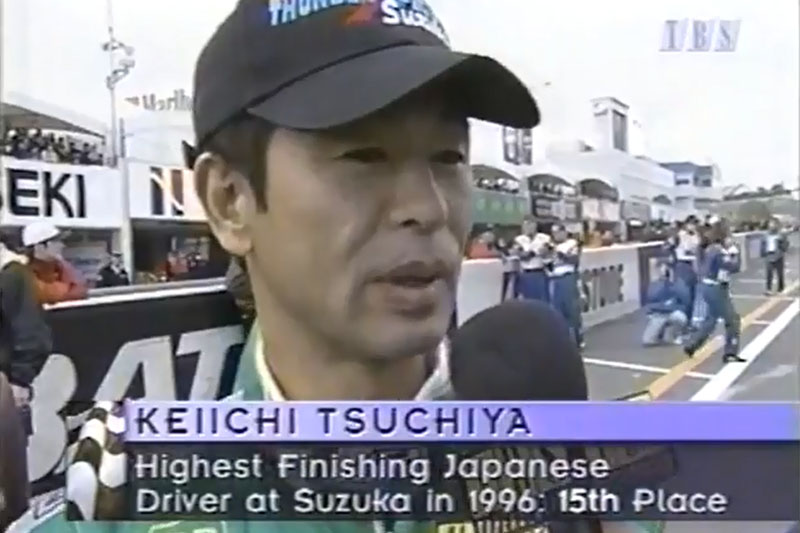 Tsuchiya returned to compete again, and by this time he'd already earned quite a bit of attention from the NASCAR community for his sideways driving style – particularly during that rain-soaked qualifying session (where he qualified 7th).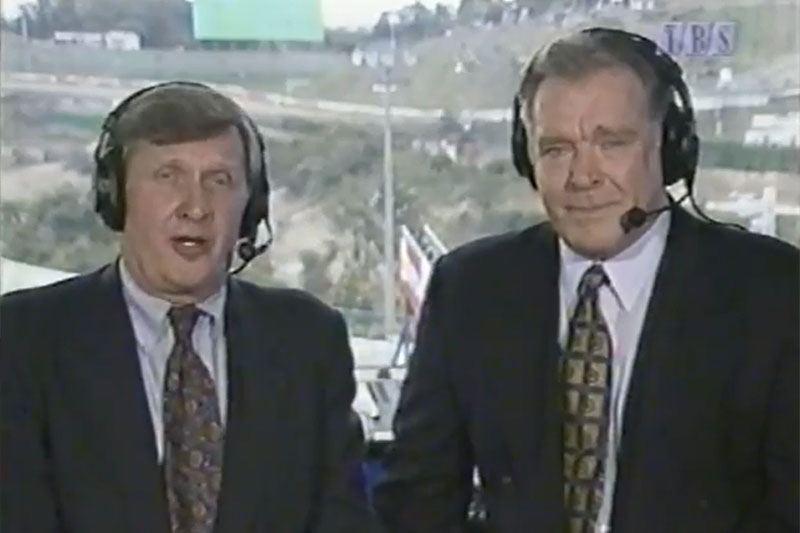 In fact, race broadcasters Buddy Baker and Ken Squier specifically talk about how fun it is to watch Tsuchiya drive and how he's known in Japan as the Drift King years before his rise to international fame.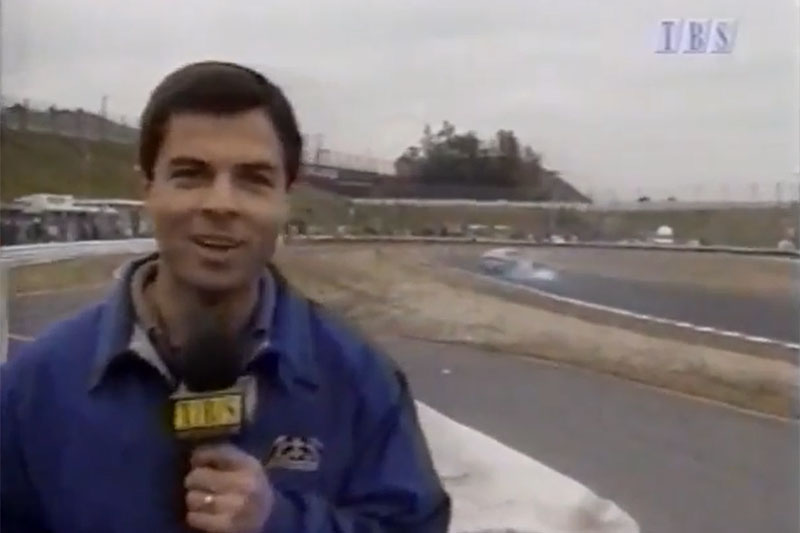 That's not the only mention of drifting during the broadcast. In one of the pre-race segments Allen Bestwick, and NASCAR drivers Kenny Wallace and Kenny Irwin head out to see a local "drift car racing" event.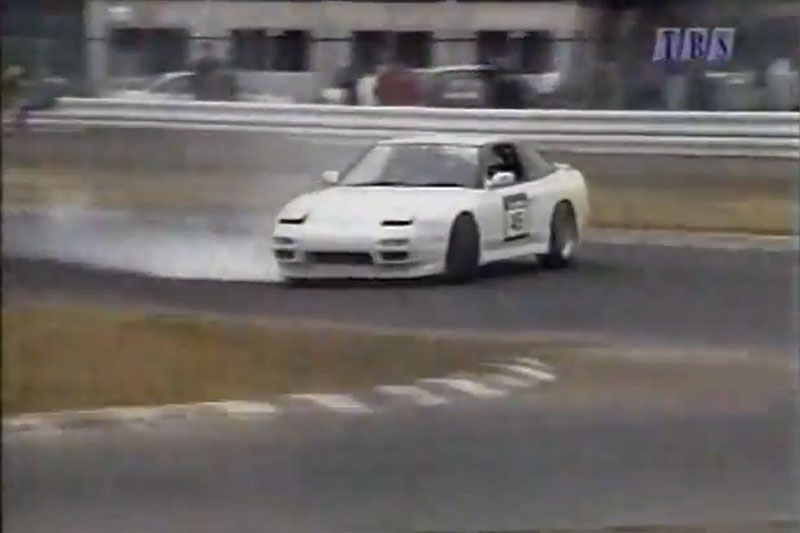 It then goes on to show a few scenes of 180SXs and other drift cars in action in scenes that could easily come from an Option VHS tape. Think about it: How many Americans had even heard of drifting in 1997?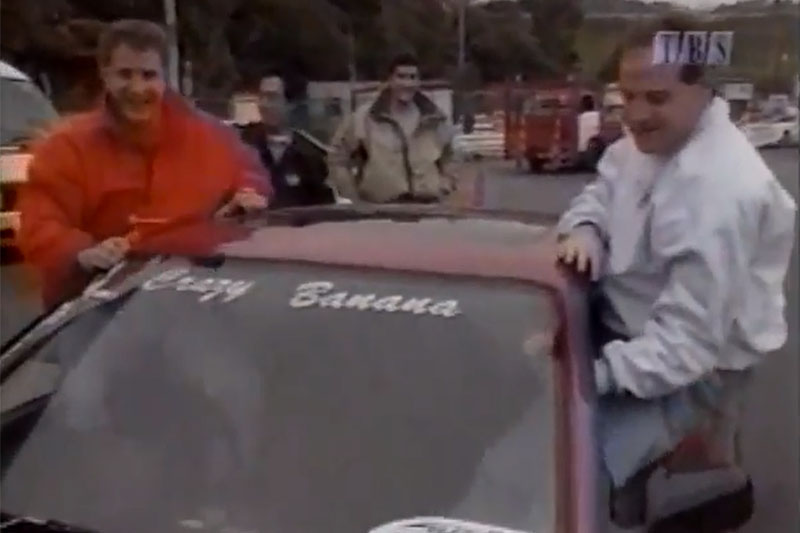 Kenny Wallace and Kenny Irwin liked the strange motorsport so much that they decided to try it out for themselves behind the wheel of the 'Crazy Banana' S13.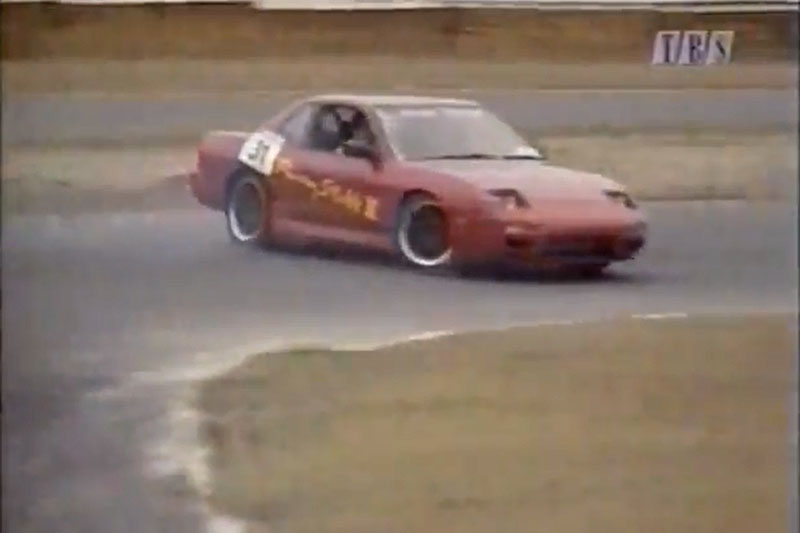 While their technique needed some work, it's amazing to see Japanese drifting shown on national American television many years before it would rise to mainstream popularity overseas. Again, it's these cultural exchanges that make NASCAR's Japanese experiment so fascinating to me.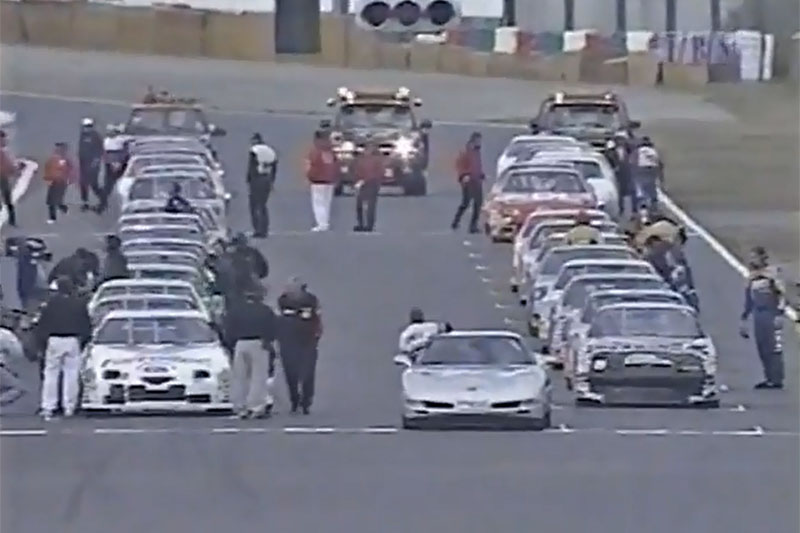 When race day came on Sunday the rain had gone away and it was time to do battle in NASCAR's second-ever Japanese event.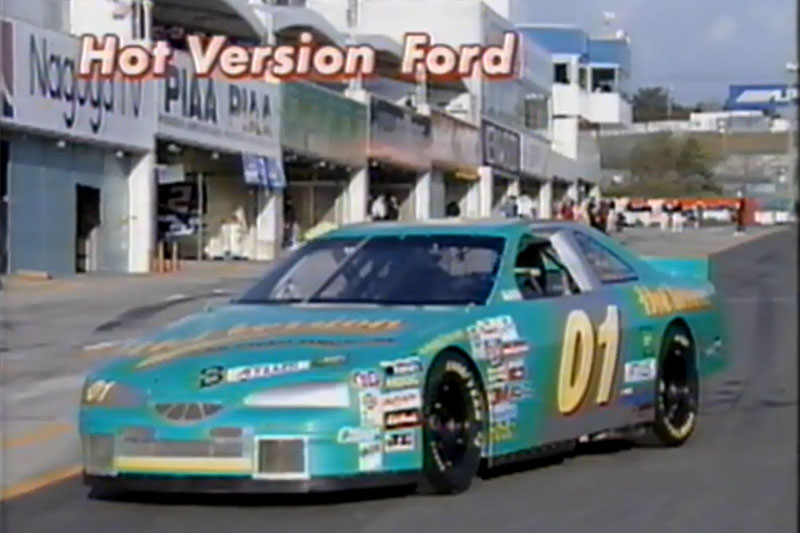 For this race, Keiichi Tsuchiya was driving a Ford covered in his own green racing colors and sponsored by Hot Version video magazine.
For a Japanese take on his NASCAR challenge, you can check out this old Hot Version clip right here.
Rusty Wallace was a favorite to win the race for a second time, but an early engine blow put him out of competition just a few laps into the race. Pole sitter Mark Martin was very strong at Suzuka, leading 45 of the 125 laps.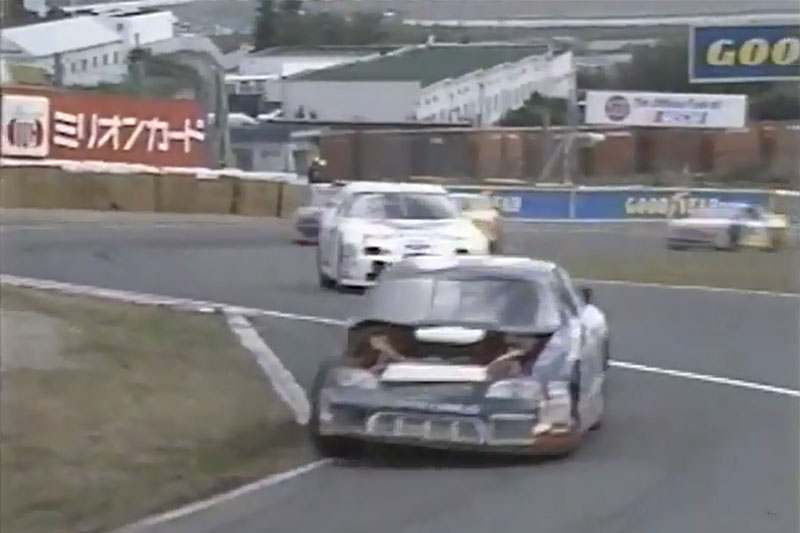 Dale Earnhardt was another favorite, but an early crash forced him onto pit road for some heavy repairs. While most drivers would have called it a day, the car was patched back together and Dale returned to the track.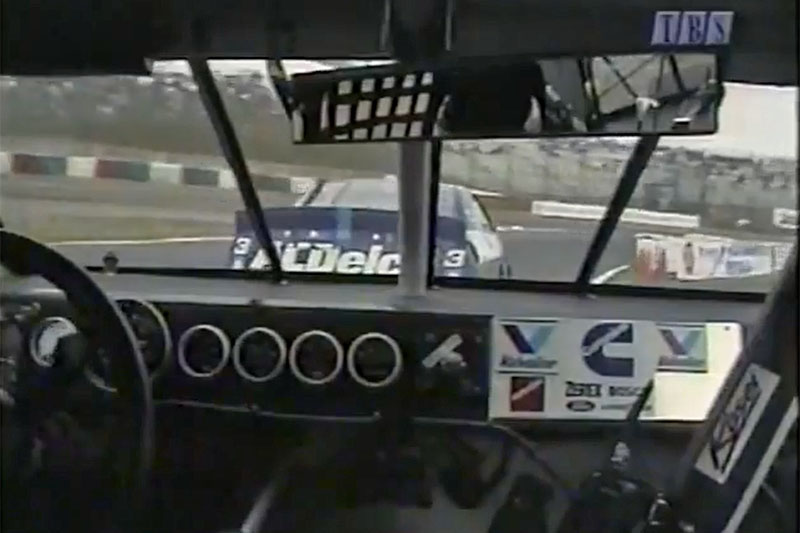 Despite driving a banged up car and being a few laps down, Dale continued to run hard and challenged the leaders numerous times in a display of the talent and grit that made him so popular.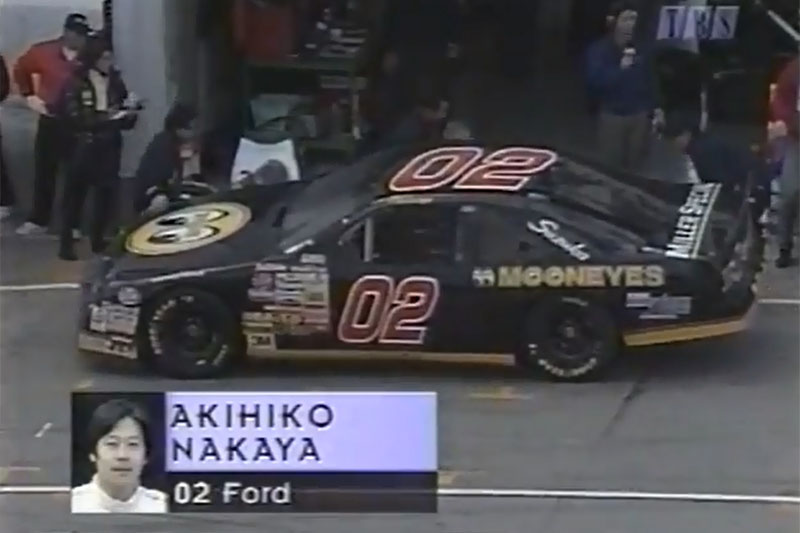 Given the brand's long history of exporting American car culture to Japan, it's not surprising to see Mooneyes sponsoring a car in the Suzuka Thunder Special.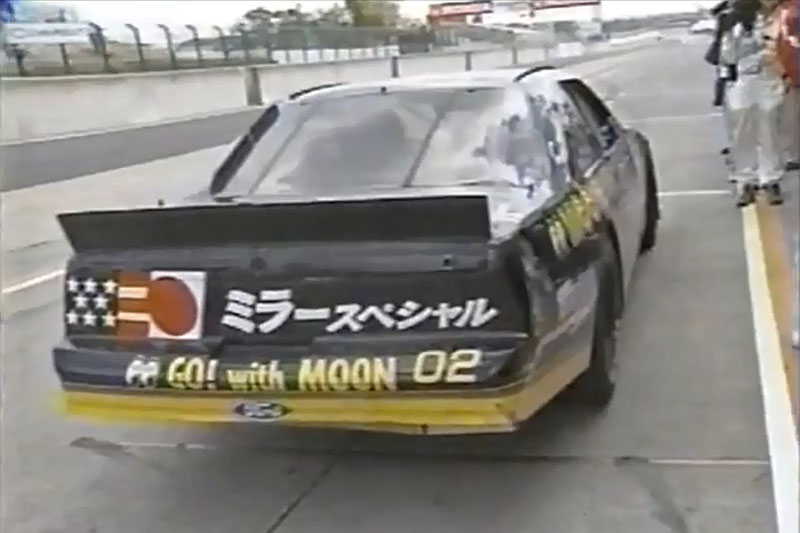 Unfortunately though, the 'Miller Special' driven by Akihiko Nakaya wound up finishing toward to rear of the pack in 23rd place.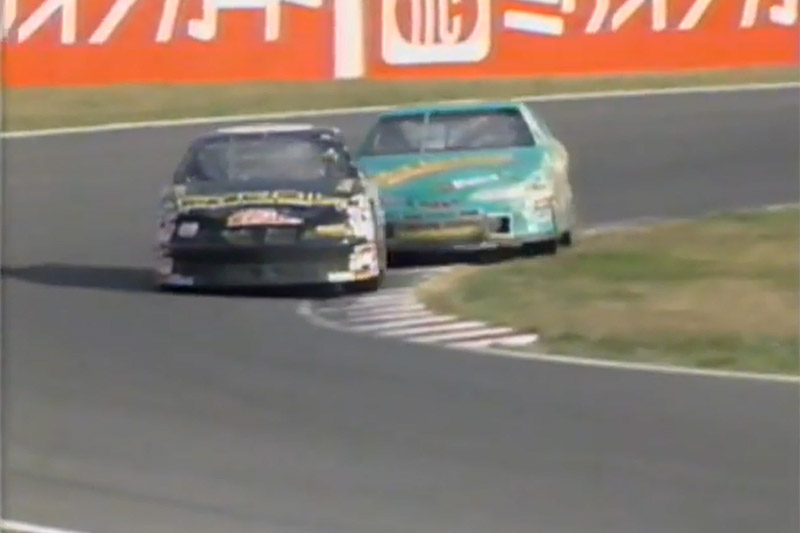 Adding even more international flavor to the field was the presence of Australian Touring Car legend Jim Richards, who drove a Pontiac and finished sixth place overall.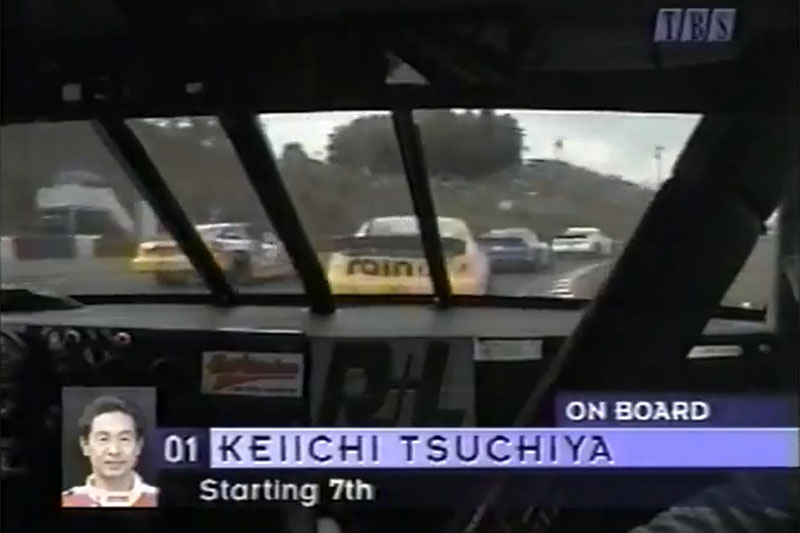 As for Tsuchiya, he had an eventful race starting from 7th position before a spin put him deep in the field.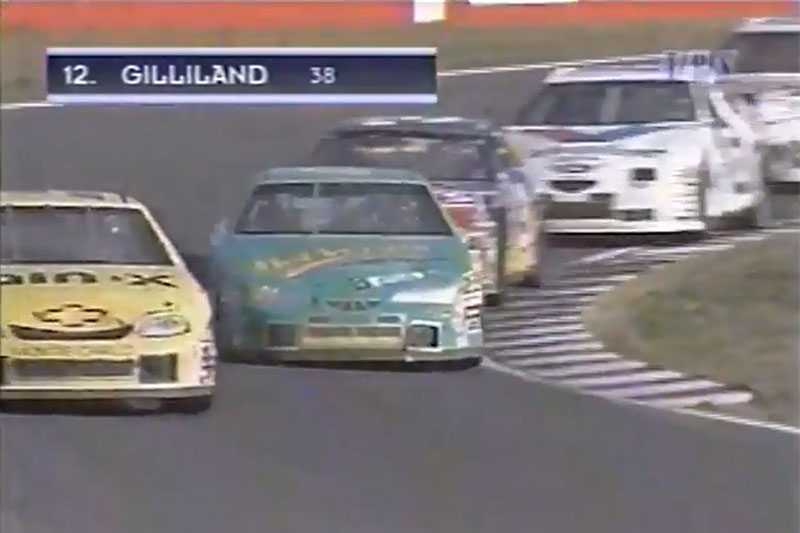 He battled back though, passing many cars and eventually finishing the race with a solid 11th place finish and the honor of being the first Japanese driver home again.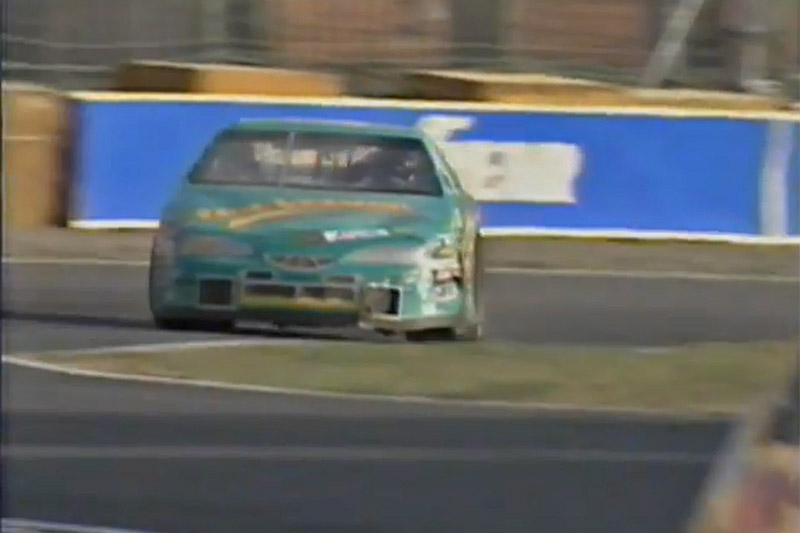 Whether due to his worn rear tires or a desire to display his signature driving technique, Tsuchiya could be seen getting rather sideways in Ford toward the end of the race. As they say in NASCAR, "just a little bit loose."
At the end of the day though, it was California's Mike Skinner who took the victory driving a Chevy Monte Carlo for Richard Childress Racing.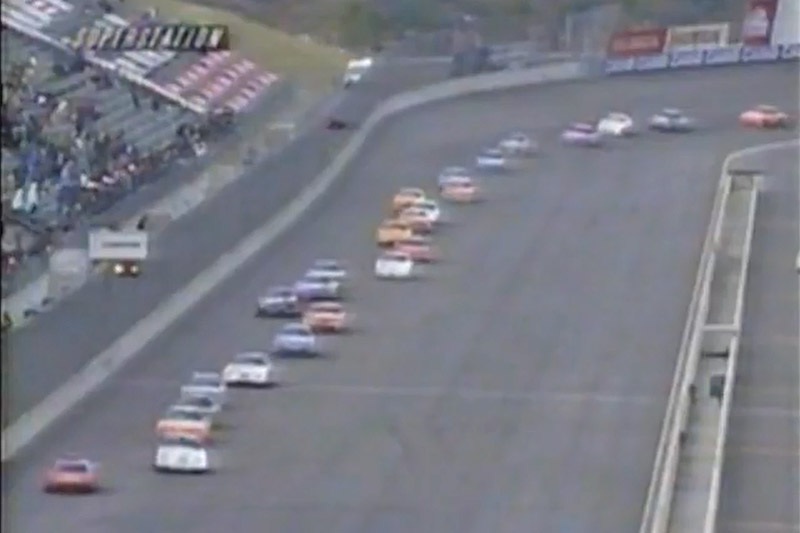 NASCAR returned to Japan again in 1998, this time trading the road course at Suzuka for the brand new super speedway at Twin Ring Motegi at the Coca-Cola 500 (kilometers).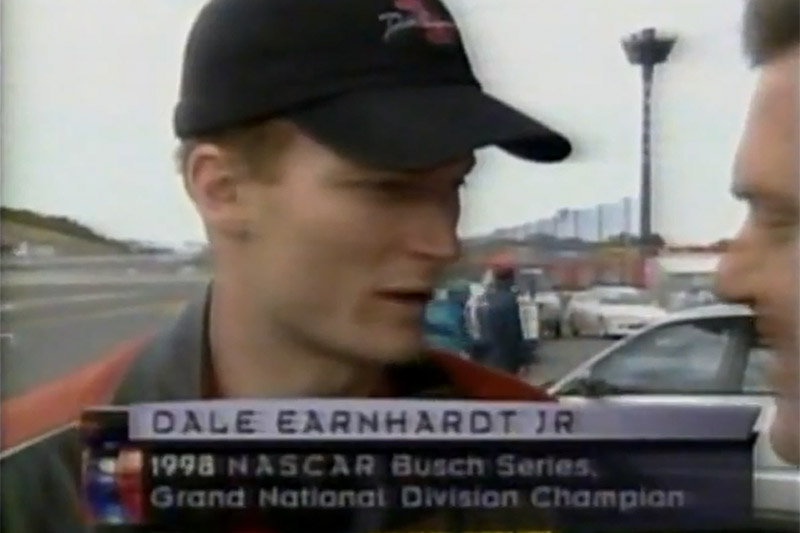 Aside from running at Motegi for the first time, the event was also significant for being the first NASCAR race in which Dale Earnhardt competed on the track with his son Dale Earnhardt Jr. With a sixth place showing, Junior finished ahead of his father, who placed eighth.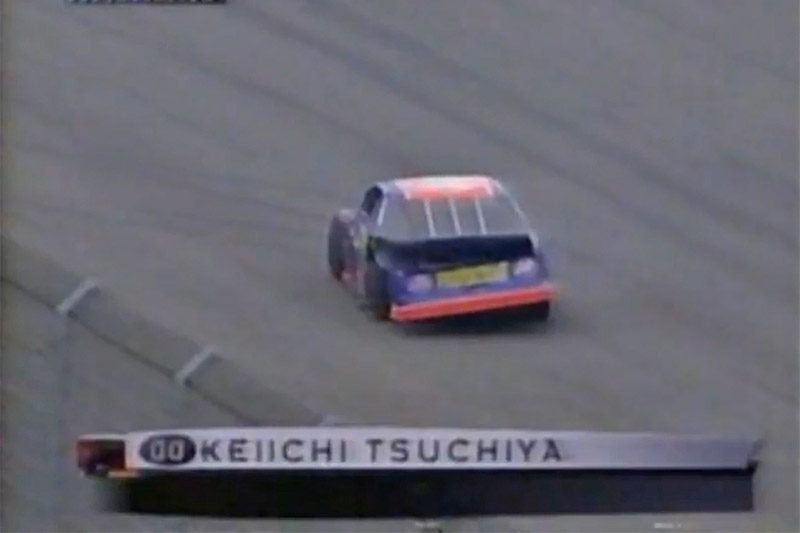 Tsuchiya returned again, but this time luck would not go his away. A hard crash put him out of the race after 49 laps and give him a 26th place finish.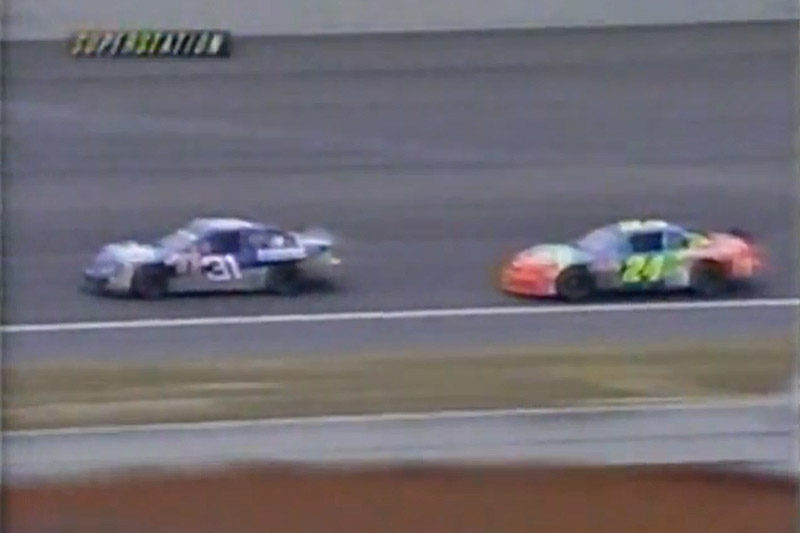 The end of the 200 lap race came down to a close battle between Jeff Gordon and Mike Skinner, the winner of the previous Japan race.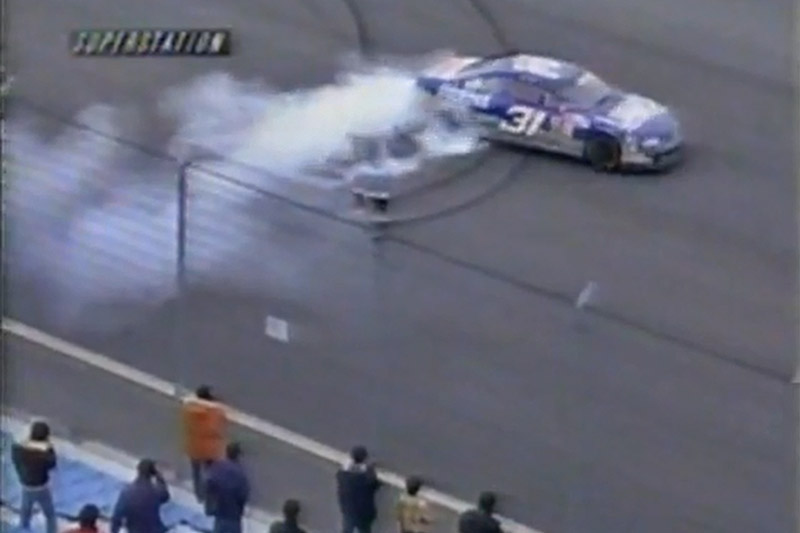 Once again, it was Skinner who emerged victorious. Despite having no Winston Cup victories to his name, Skinner ultimately won two NASCAR exhibition races in Japan.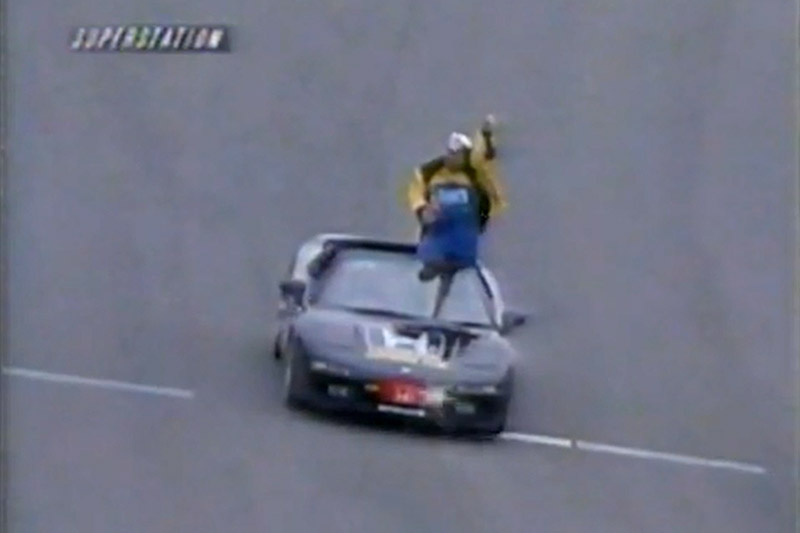 Here you can see Mike taking a victory lap atop a one of the NSXs from the Honda fleet at Twin Ring Motegi. With three events in the books, this event marked the end of NASCAR's three big race run in Japan, although the regional Winston West series ran again at Motegi again in 1999.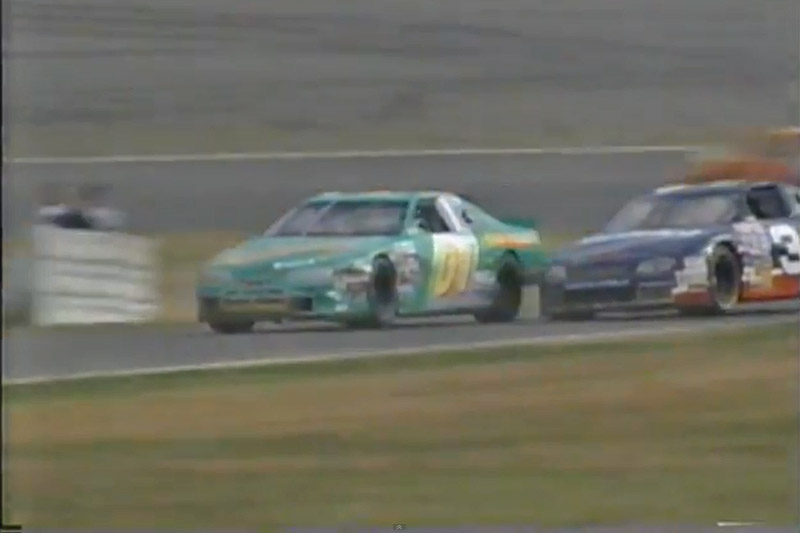 That will just about do it for my little history lesson on NASCAR in Japan. While I know a lot of the JDM fan boys and Keiichi Tsuchiya fans out there might dislike NASCAR with a passion, I think stuff like this shows that those that our excitement for cars and motorsport is often more universal than you think.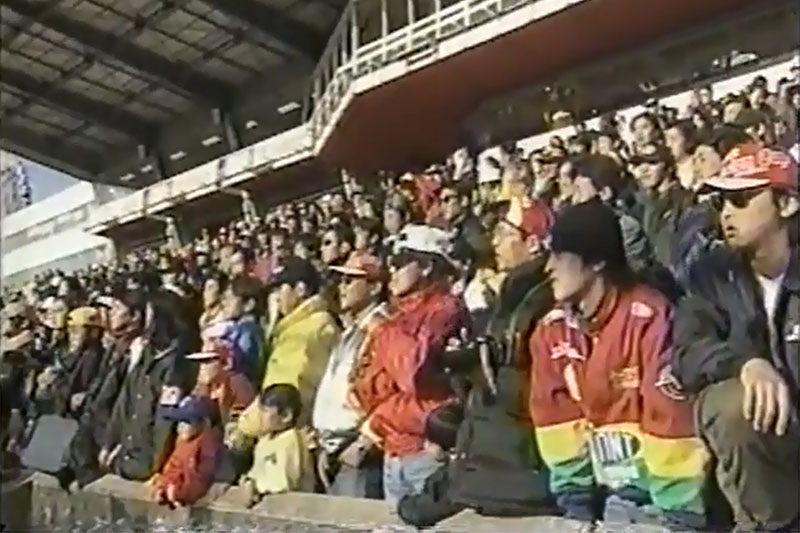 With NASCAR once again experimenting with new ways to grow its fan base and spread its product, I think it would be awesome to see NASCAR return to Japan in today's era of hyper-connectivity. Wouldn't it be cool to see Jimmie Johnson, Dale Jr., Kyle Busch and others battling it out again at Suzuka in their new Gen 6 cars?
C'mon. Who's with me?
Mike Garrett
Instagram: speedhunters_mike
mike@speedhunters.com