What stood out
Despite all the cool cars to feast one's eyes on at the R's Meeting, this gathering has, for years, been the place  GT-R owners get ideas. It's where people can see what others are doing with their own cars and of course what tuning shops are working on. It's impressive to see just how much effort everyone puts in to getting the most out of their rides, and for years I myself have always been on the hunt for new trends, striving to capture and share them with you all.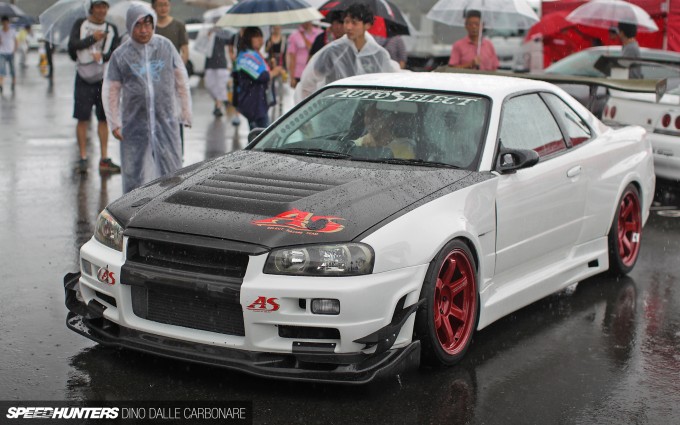 So after having strolled observantly through it all, I went back and tried to note things that stood out the most. These went from the more obvious things like exterior modifications – things like wheels and carbon parts as shown by this other Auto Select customer car…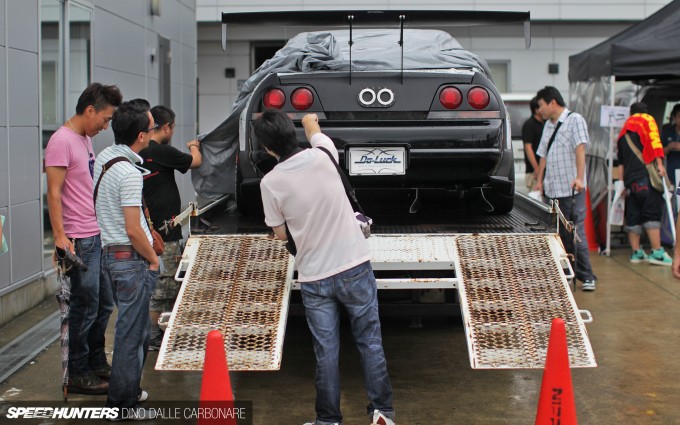 …to how seriously some are taking the whole Time Attack thing, be it from a pro standpoint as well as a privateer angle. That's where this Do-Luck BCNR33 that we saw earlier in the year at the HKS Premium Day was really drawing in the crowds. It's a car mostly put together by its owner, down to fabricating custom suspension arms and machining countless other little interesting bits and pieces. But I'll touch more on this particular car in a future feature.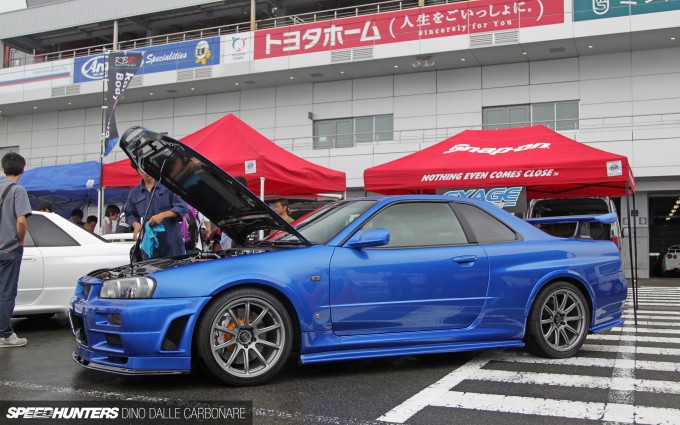 Everyone has their own way of doing things and Exage have always impressed on a more simple approach.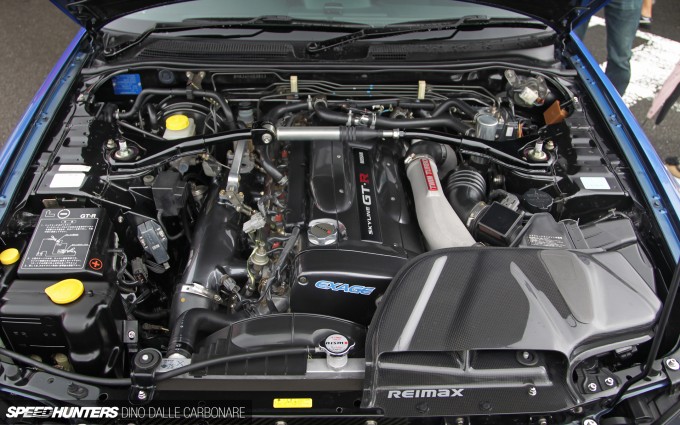 They keep things nice and clean, as perfectly demonstrated by their BNR34.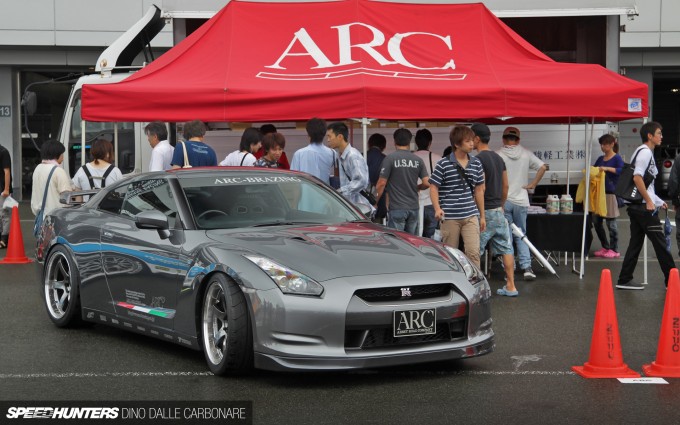 After some financial trouble it's nice to see that ARC is back in the game now, back doing what they have always been respected for – and that's creating some of the most sought after cooling products on the market. It's great to see they have also started working on the R35 now.
Parts hunting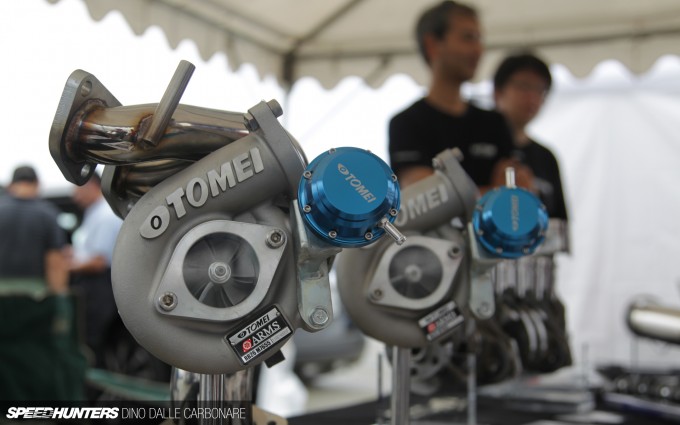 Tomei Powered has always been a defining brand in RB26 tuning and I myself can't wait to fit these same ARMS turbos that I've been holding onto for some time. Once I've finished figuring out how best to address the fuelling side of the equation, I will be getting all those lovely bits fitted and the ECU mapped accordingly.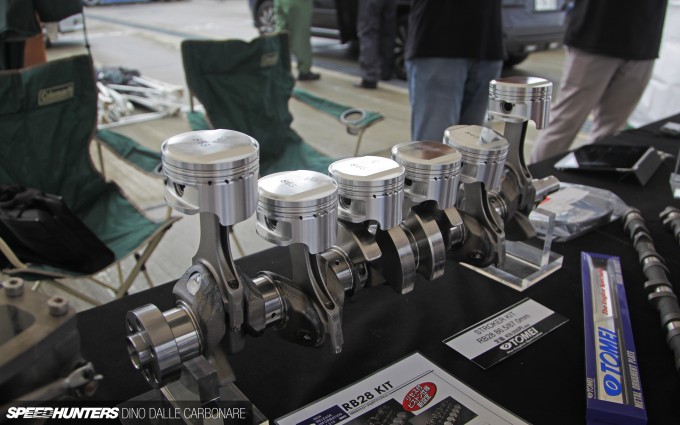 For now however that won't be including Tomei's RB28 stroker kit!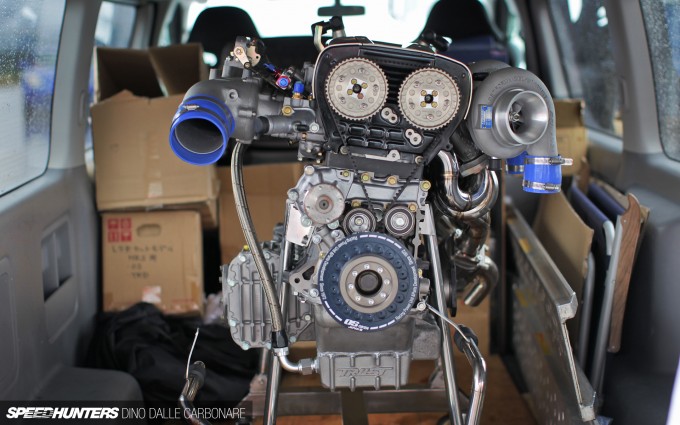 OS Giken is another one of those JDM names that everyone has heard of. Hidden away in their van, protected from the morning's rain, was this RB display engine fitted with their 3.15-liter bottom end. If you look closely you can see the black coated spacer that fits in-between the block and the head to help raise stroke. It's an interesting approach but one that has been proven time and time again all the way since their 3-liter kit.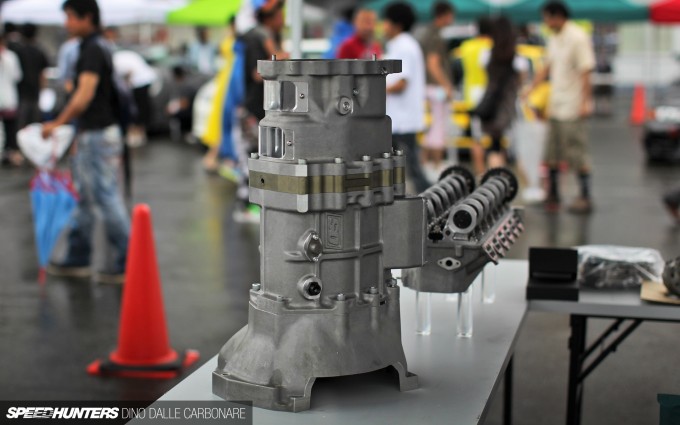 They also had their six-speed sequential transmission for everyone to see.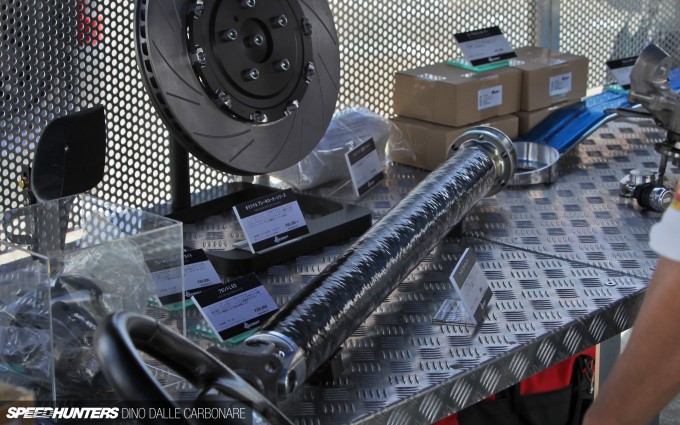 There was also much to see at the Kansai Service booth, including a prototype carbon fiber propshaft for the R35 to replace the already lightweight CFRP stock item.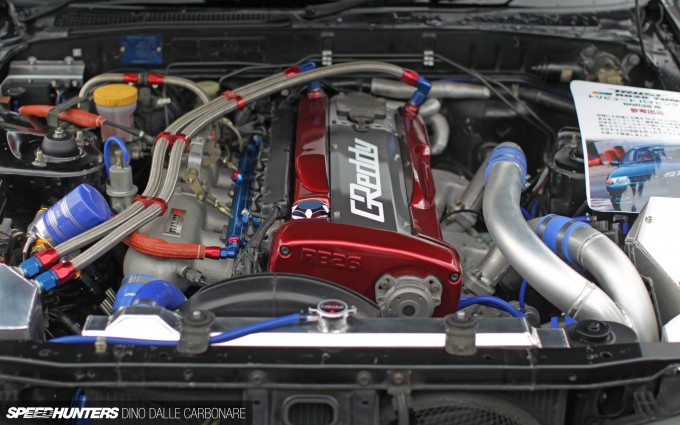 GReddy had this tribute BNR32 featuring an old school Group A-inspired piping kit, and it wasn't the only cool engine bay on display.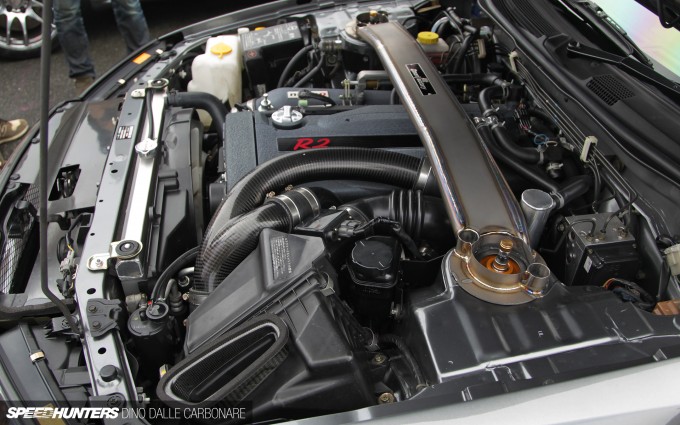 Ever since Nismo released a new titanium strut tower bar it seems everyone jumped on the 'prohibitively expensive' strut tower bar bandwagon…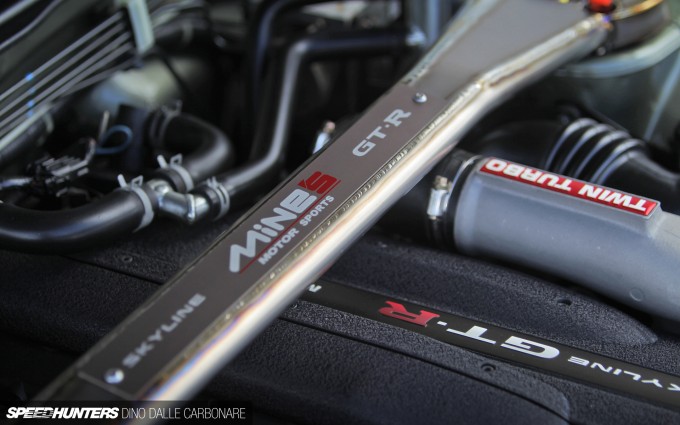 …with Mine's following suit with their own version…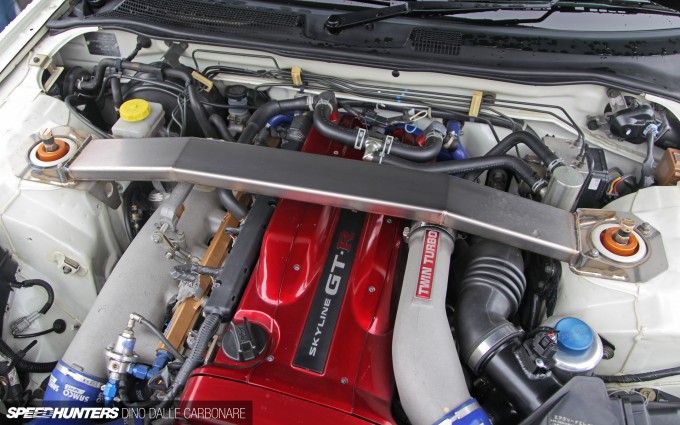 …and now even Midori Seibi Center has got their own! Which one would you go for? Oh and there is no point in mentioning those lovely carbon fiber Nismo inlet pipes that we originally saw a couple of years back at the Nismo Festival, as Omori Factory still has no intention of putting them into production. Boo hoo!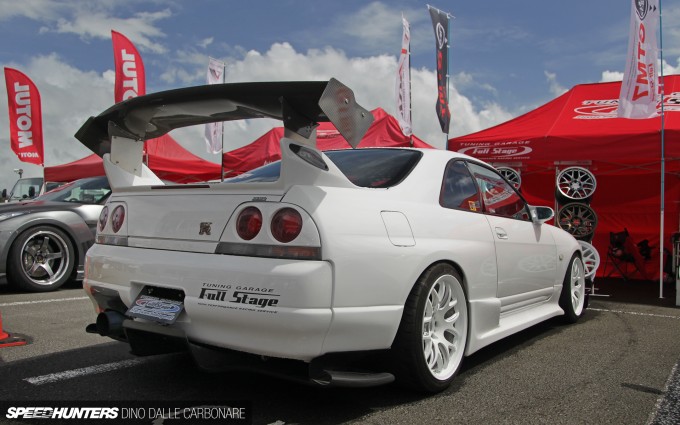 You might have noticed a bit of a lack of R33s in the coverage, and that's because for some reason there weren't quite that many on show at tuner booths. However I did come across some fresh new builds like this wild Full Stage example…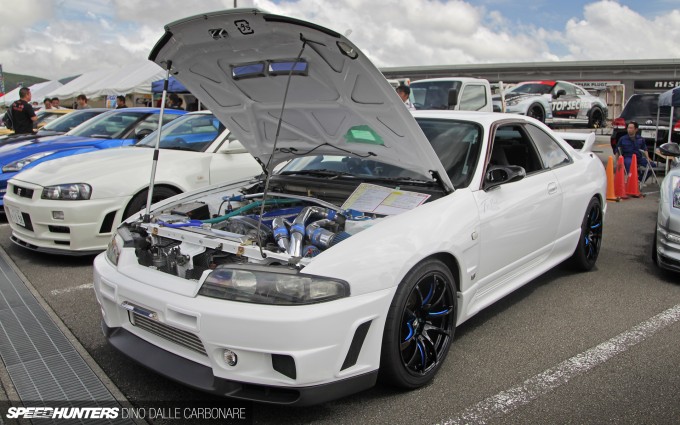 …and one that really stood out built by Top Fuel. I'm all about moderninzing GT-Rs without going overboard and I think the Osaka tuning garage has done an awesome job here. From the clean and simple exterior, spiced up with Weds wheels…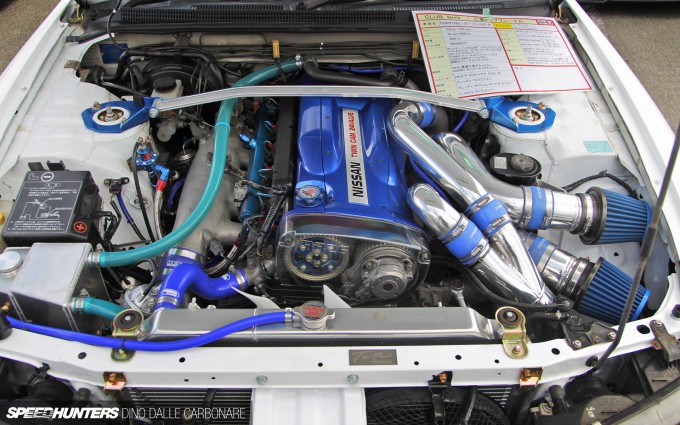 …to the lightly tuned 520hp RB26 running Trust T51 turbos.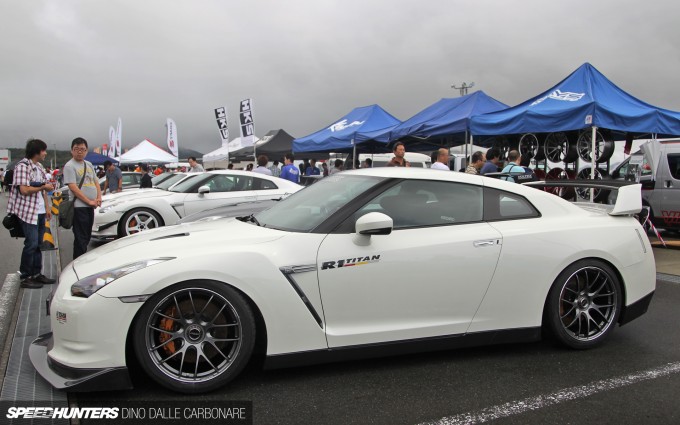 Power House Amuse had a few demo cars on show and one of them was on display at the Rays booth…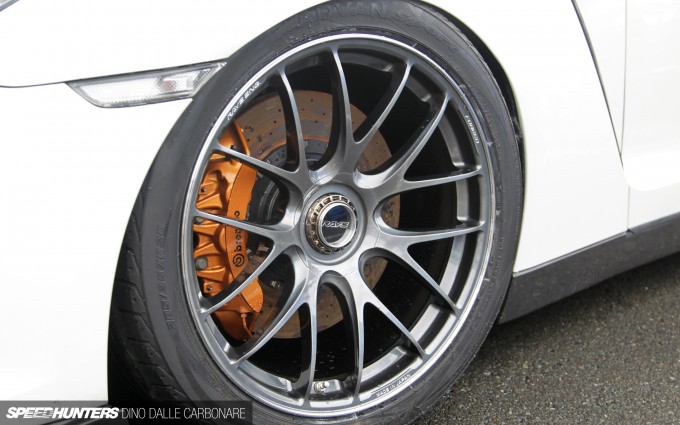 …showing off these 20-inch Volk Racing G27s. I really liked how these wheels suited the big R35, looking like a sort of evolution of the RE30s.
A look in the pits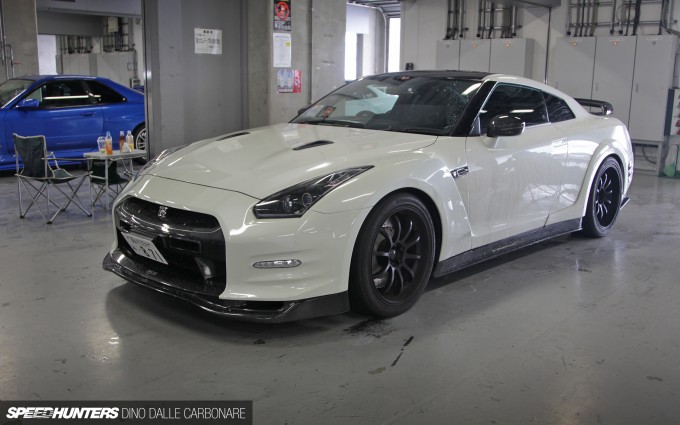 In the hope that the quickly drying conditions would make the organizers rethink their decision to cancel all on-track events, there were a bunch of track ready GT-Rs sitting in a couple of the pits – like this MCR-tuned san-go.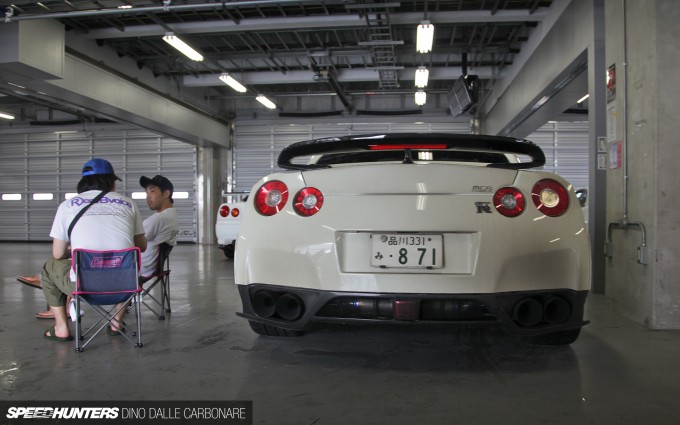 Look at the deposit of exhaust soot on that back end!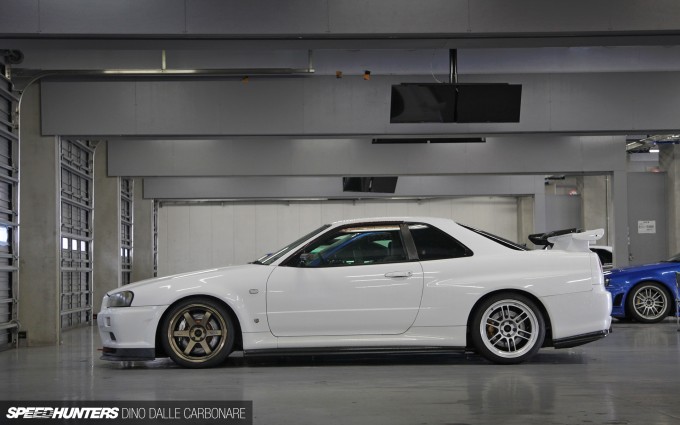 Here was a nice combination of TE37s and RPF1s! This particular R34 was running Hasemi Motorsports side and rear skirts, and I have to say I quite liked their look.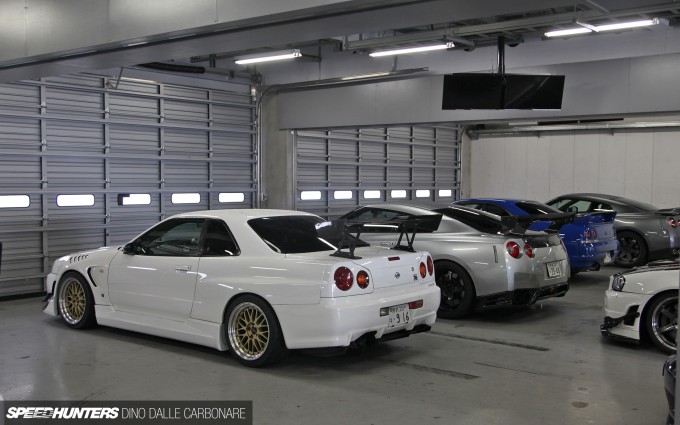 Quite the selection of track-ready beasts.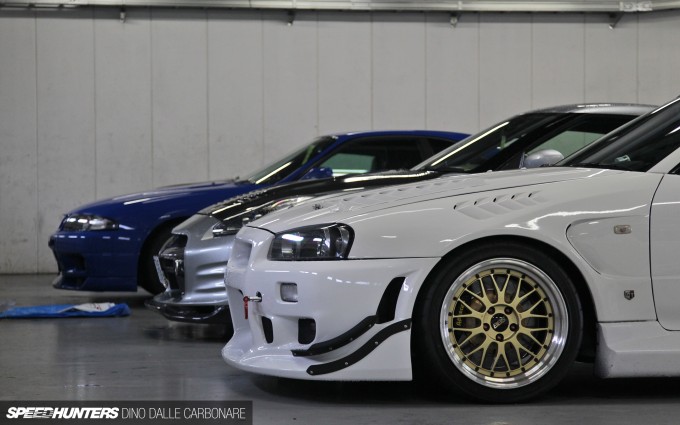 You can never have too much venting!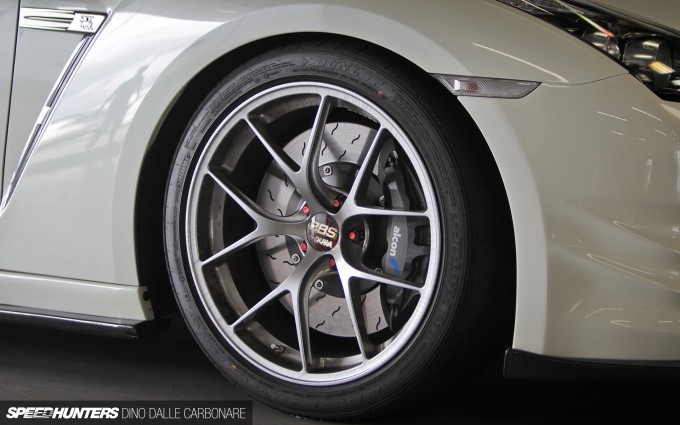 Some R35 owners obviously take their braking very seriously and there were a bunch of cars from Phoenix's Power running Alcon's very latest monobloc caliper kit.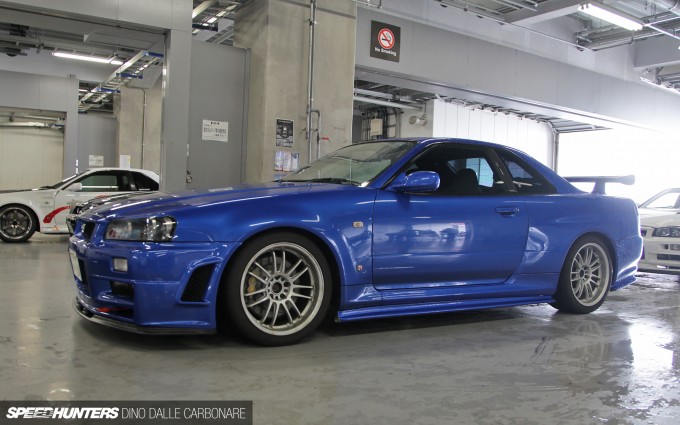 I got all sad when I saw this blue san-yon – it sort of made me miss my old RE30s for a second or two. Still great looking wheels!
Time to go home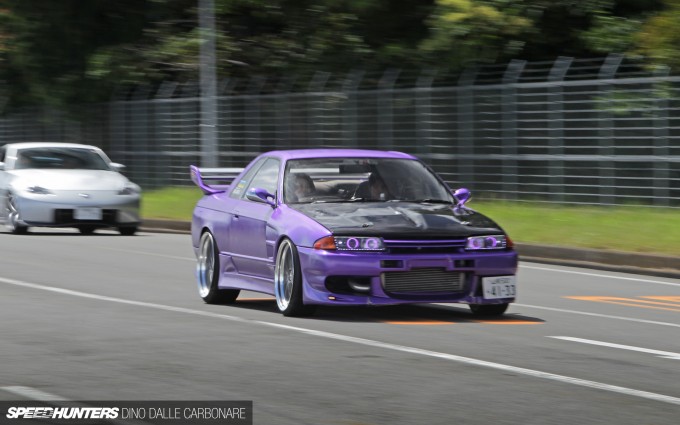 With no action happening on track the event was closed at 2:30pm, and quickly the paddock began emptying out.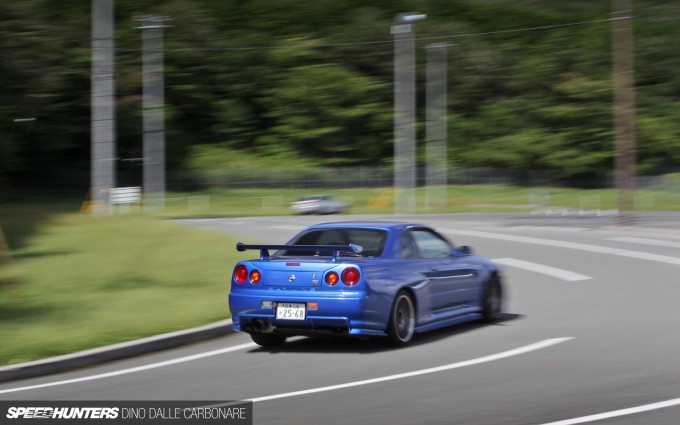 This is one R's Meeting that won't be forgotten soon: the usual mix of GT-R related goodness coupled with an interesting selection of extreme weather all made for quite a day out at Fuji. It was definitely worth getting soaked early in the morning and I already can't wait for next year's meeting!