One of the first things I tell someone about myself when I meet them is that I love cars. When I think about it, it's probably one of, if not the most important thing there is to know about me. It's a passion woven so deeply into the fabric of my life that I doubt I'll ever feel any differently. Sometimes when I tell a person that, they give me this weird open-mouthed look, as if they misheard me. It always makes me smile when that happens.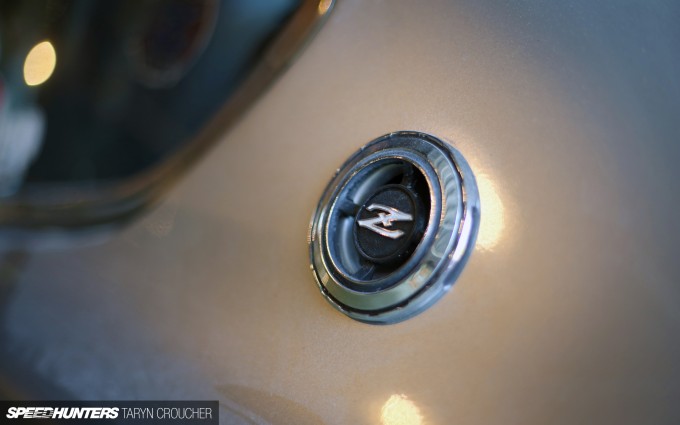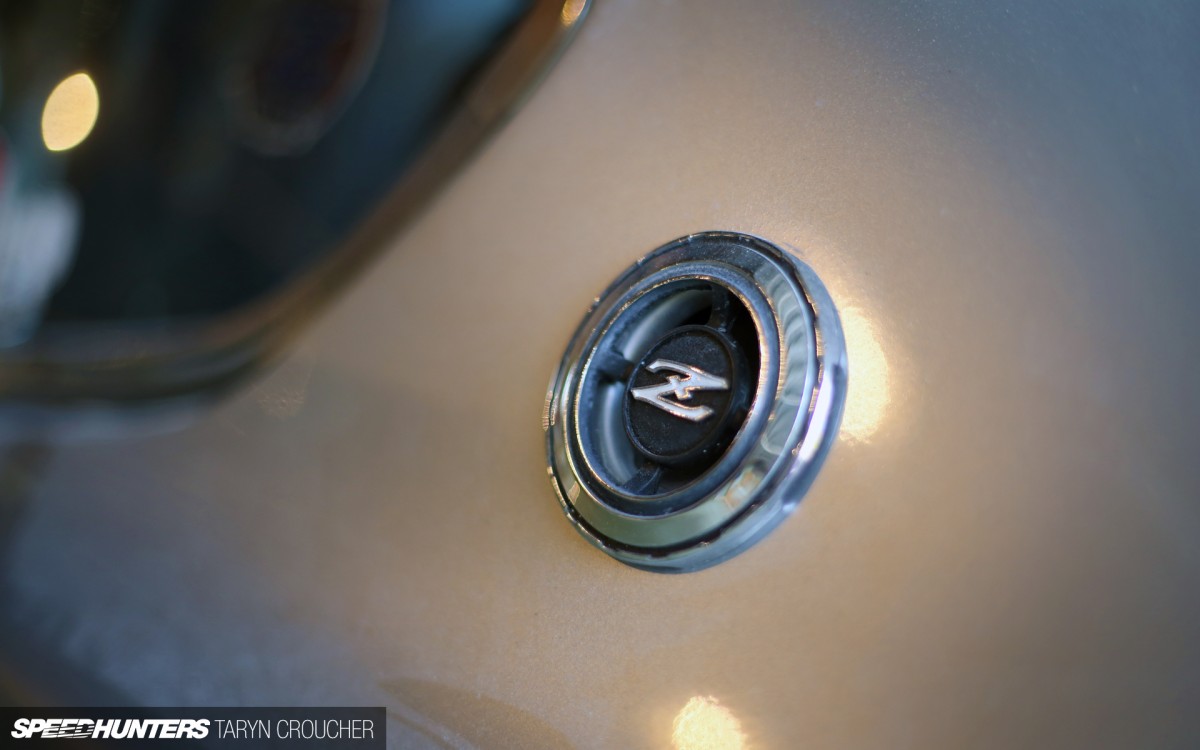 If I were to be more specific though, I'd tell them that I love old cars. Unless we're talking about marques such as Lamborghini and McLaren, there are few modern cars out there that seem to get me as excited as nostalgic classics. Perhaps it's the smell, the sound or the vintage styling; but the overall aura of an old car makes me feel giddy with excitement and curiosity. Above all though, perhaps it's the history of a car that intrigues me the most. What story would it tell you if it could talk? Has it sat in a garage most of its life, has it travelled the country many times over? In the case of my '75 Datsun 280Z I acquired back in March last year, I'd already accepted that this information would be likely to remain a mystery.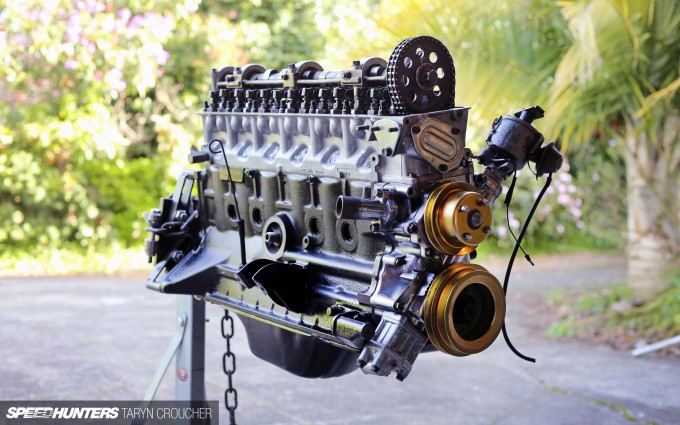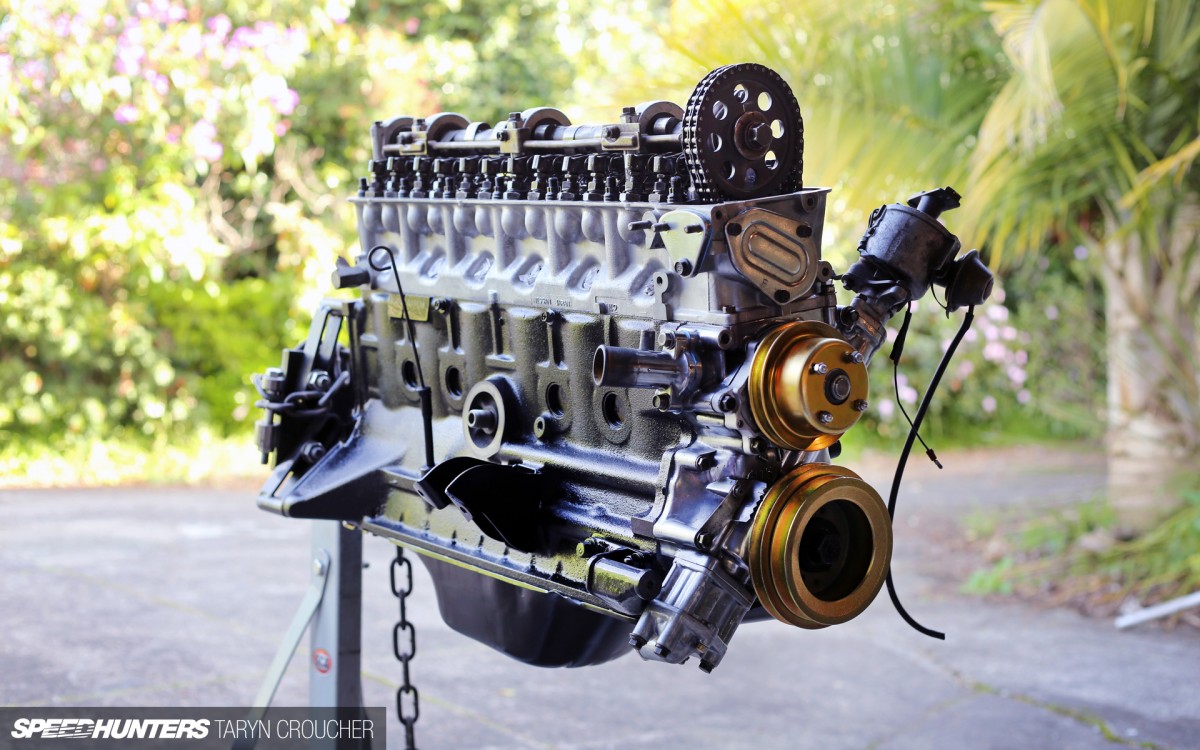 Little did I know, an uncanny series of events were about to unfold, and that a number of the Z's secrets were soon to be revealed. It started around three weeks ago when the motor arrived back home, back in one piece and all ready to go back into the newly painted engine bay. I think the expression on my face as I was taking this photo might've looked something like this.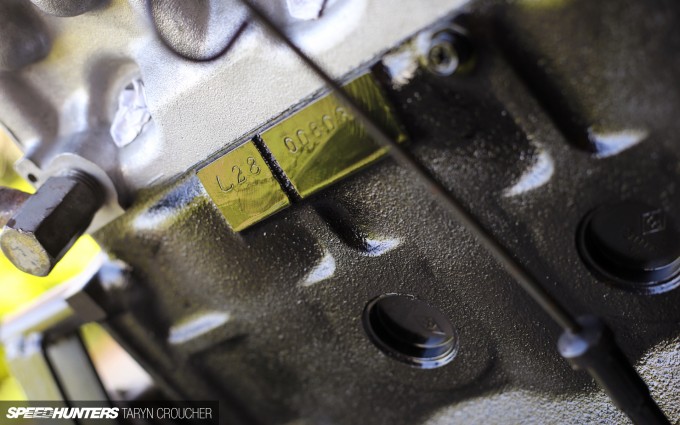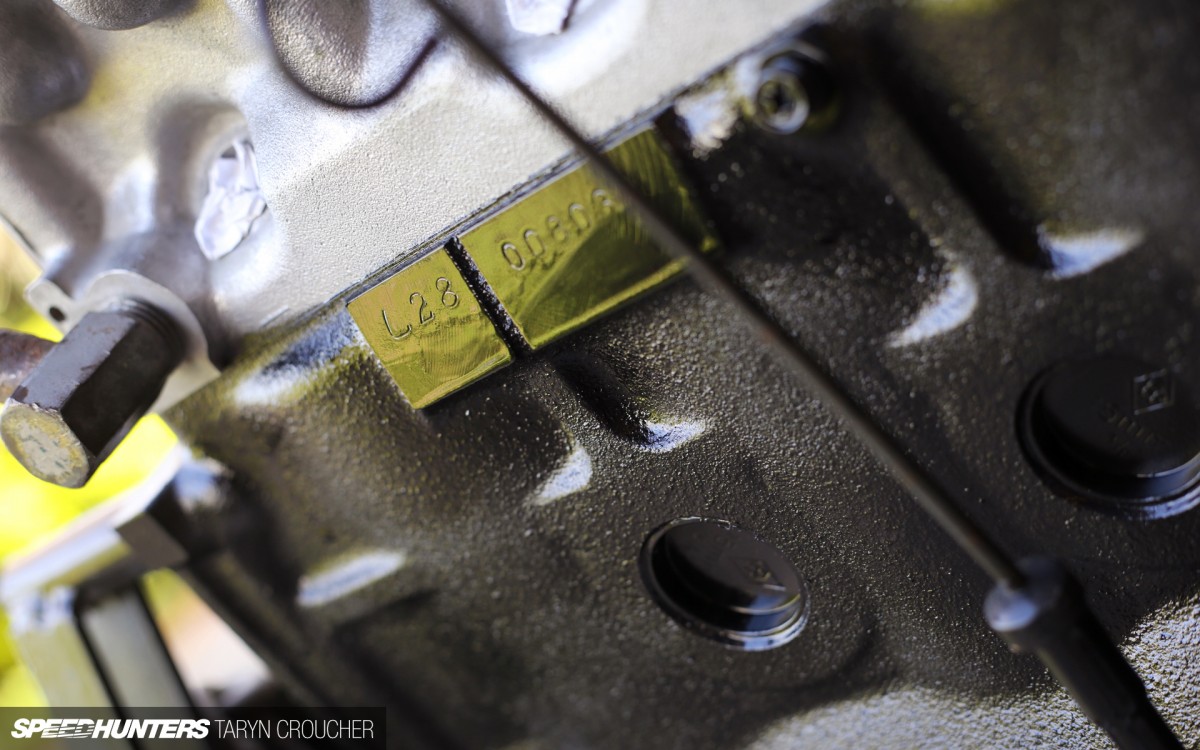 The L28 N42 block has been completely rebuilt and is essentially now a brand new motor, rebored and restored to immaculate condition, with 87mm oversized flat top pistons, balanced factory rods and crankshaft, a new high-flow/high volume oil pump and ARP main studs, rod studs and head studs. The straight six now runs a much higher compression ratio of 9.9:1 (it was previously 8.2:1 with the old dished pistons).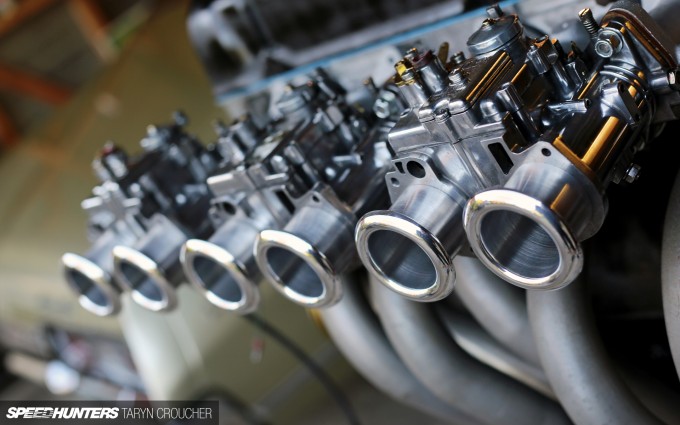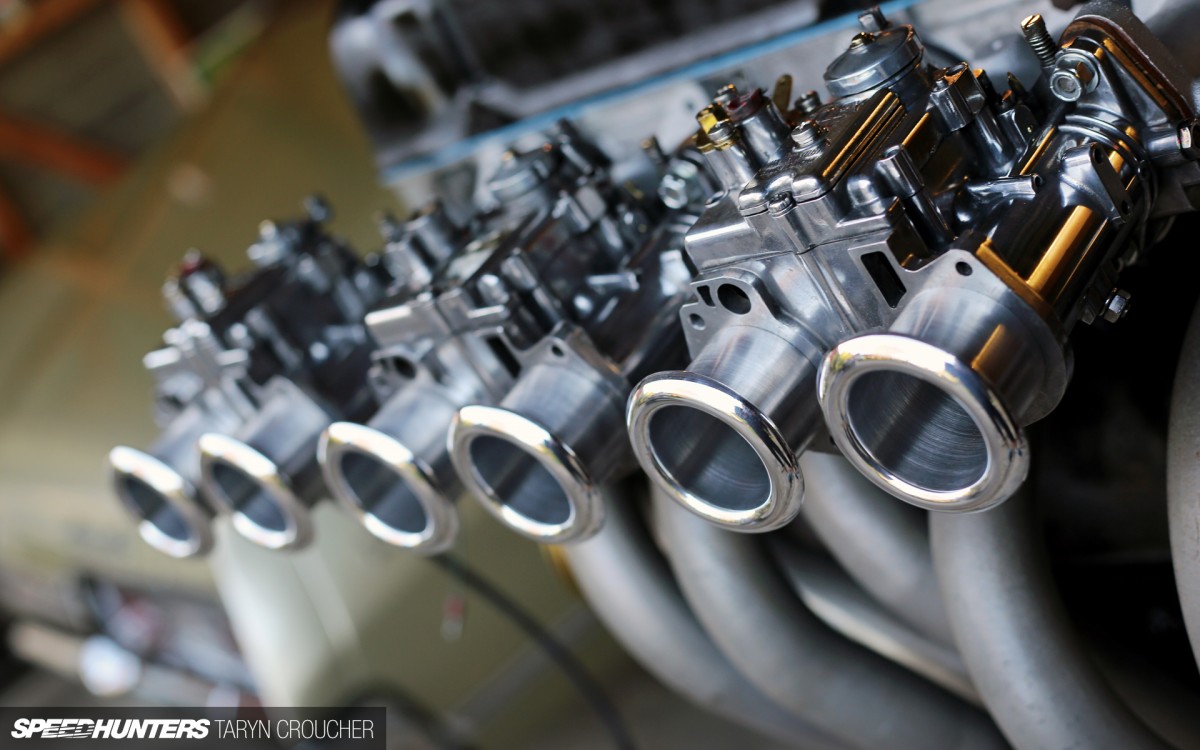 The 40mm triple Mikuni/Solex R-Type carbs will also be breathing through these new custom bell-mouth trumpets. Supposedly these will help with a slight performance increase, but to be honest I just really wanted them because they were way more bad-ass looking than the old ones.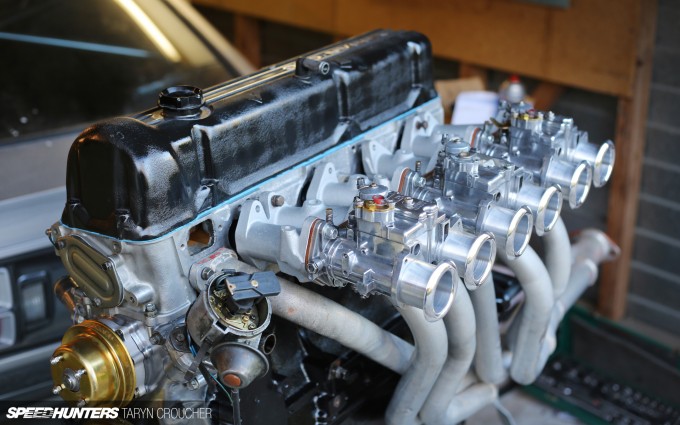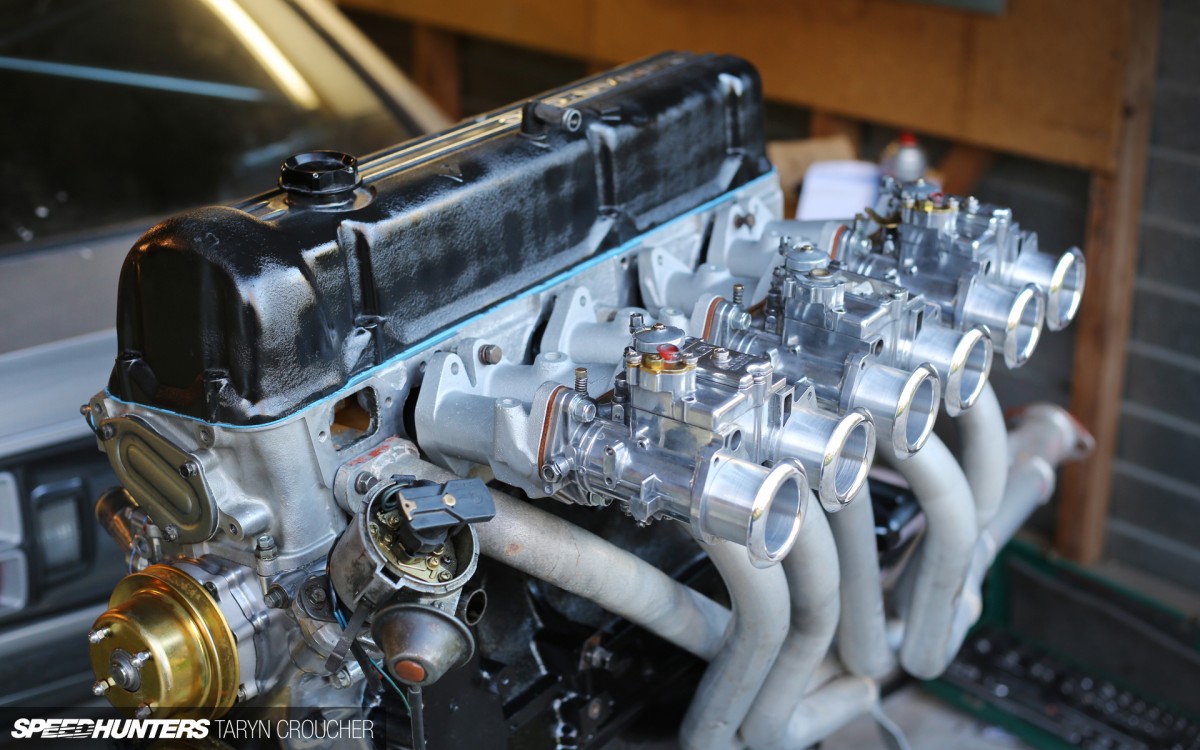 Test fitting the intake and exhaust manifolds revealed some problems. While the old headers used to fit when we first acquired the car, they had been custom-built working around the stock fuel injection system, so when we tried to fit the new manifold, the manifold-to-carb flange fouled on runner number four. Unfortunately it was nowhere near fitting, so even making some slight modifications just wasn't going to be an option –  a new set would definitely be needed.
Secrets revealed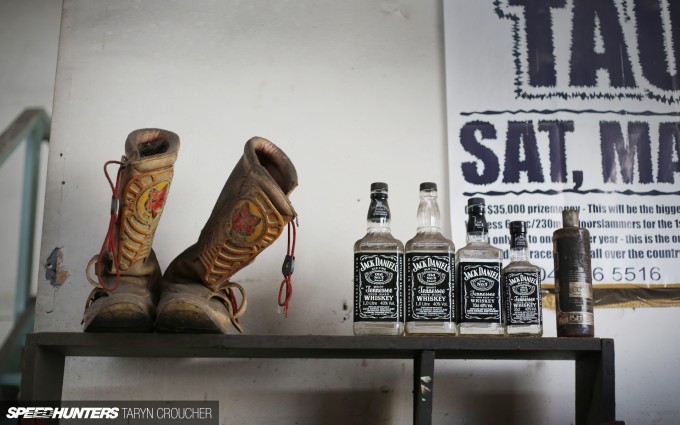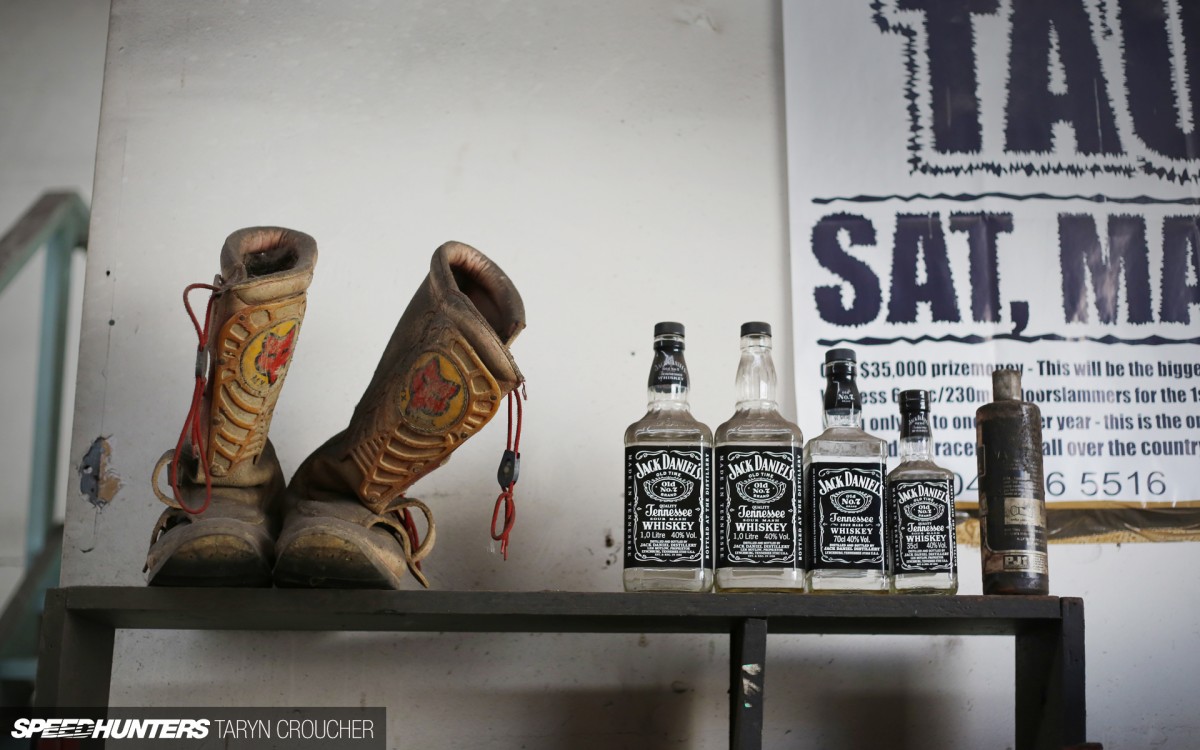 After talking to a few other Datsun owners from our local Z club, I was put into contact with a guy named Peter Mackley, who runs a motorcycle exhaust shop out in East Auckland called Custom Chambers, and who apparently was quite the keen Z car enthusiast back in the day. After explaining the problem and asking whether he could help, to my astonishment he replied, "Hang on, did you say the car was an American-import 280Z? Well of course I can help, I built the set of headers that you have. In fact, I used to own that very car."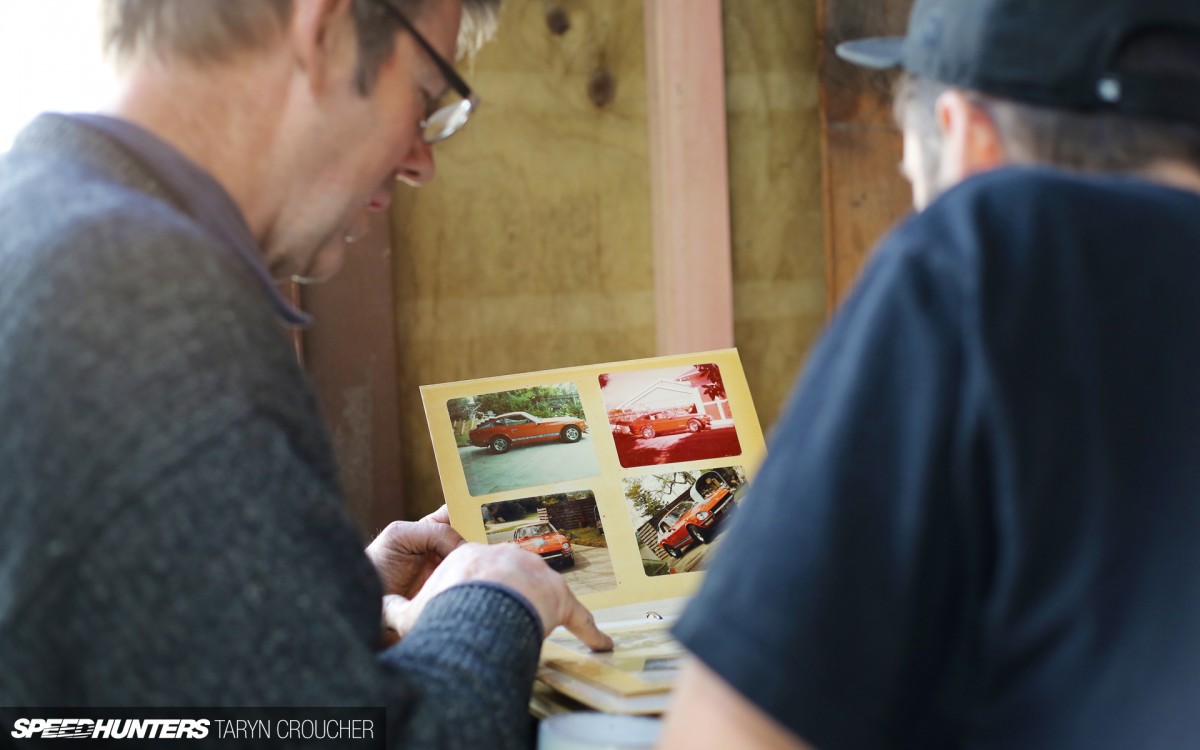 We headed around to Peter's workshop and showed him the headers, which he recognised straight away. "Yep, I made these alright!"  He explained to us that he'd owned many Zs over the last 30-odd years, but he only owned our car for a year, in 1989 – the year I was born! During this time, it was actually he who commissioned the very extensive head work  – hence the need for the custom headers and why they wouldn't fit with our new manifold.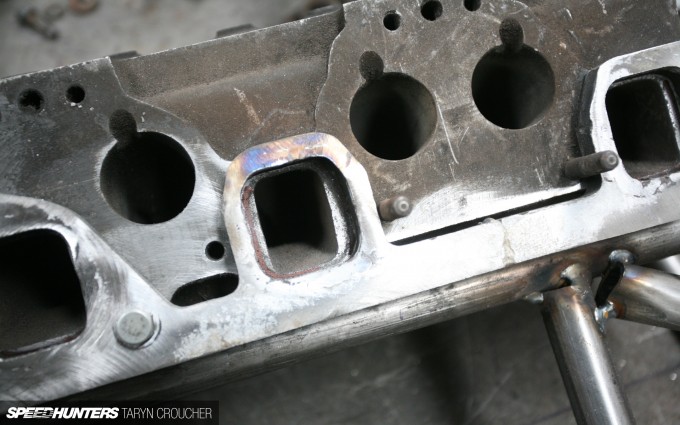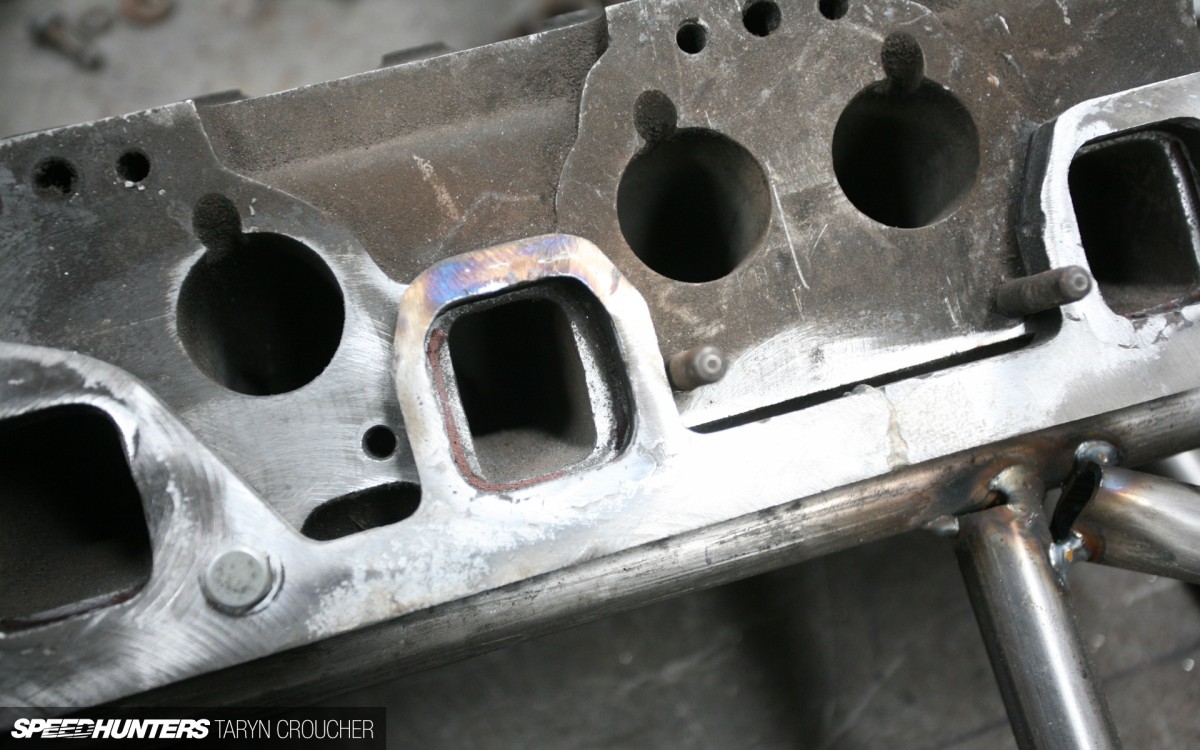 Peter pointed out to us that off-the-shelf headers wouldn't fit with the car being left-hand drive, as RHD headers would have fouled on the steering shaft which is something we didn't think of. Also, as the exhaust ports had been enlarged considerably, it meant that even a set imported from the States wouldn't work, so a new set of headers would have to be custom-made using the flange from the original set Peter built all those years ago. The image above, which shows the header flange on a stock dummy head, gives you an idea of the difference in size.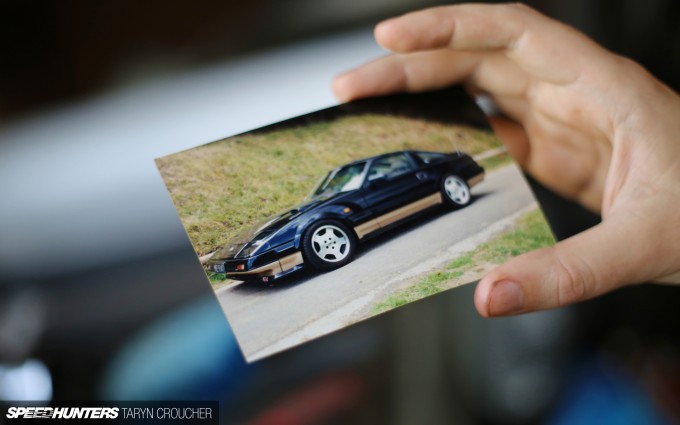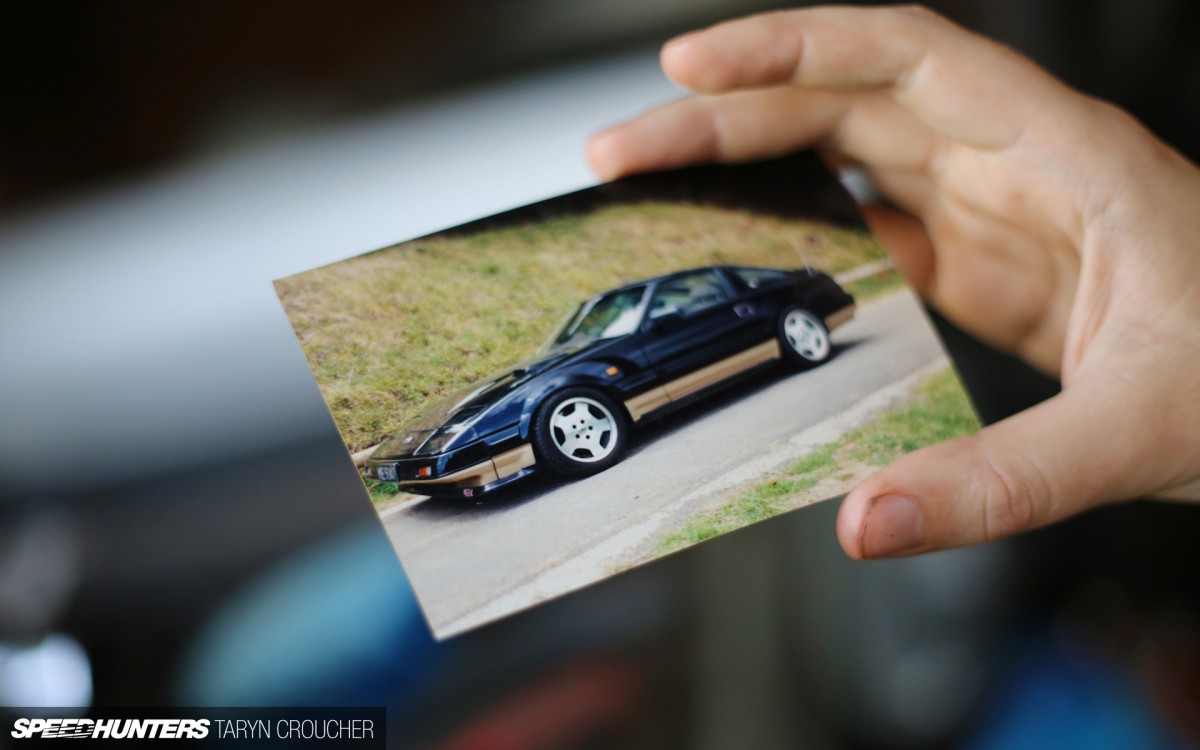 Going through some of Peter's old photo albums, sadly we couldn't find any photos of the car, although there were a lot of pictures of other interesting Z cars that Peter had owned throughout his life.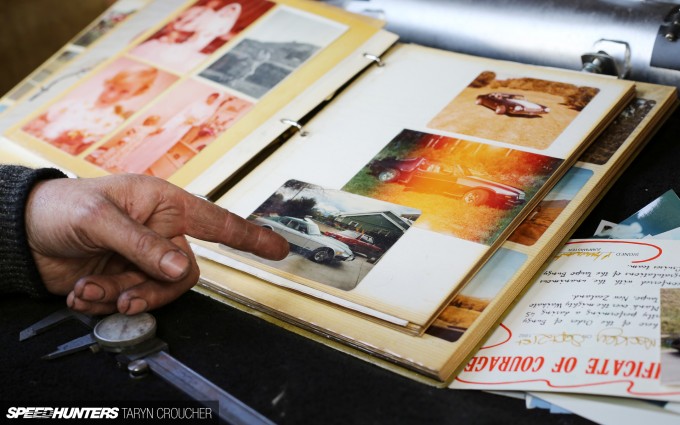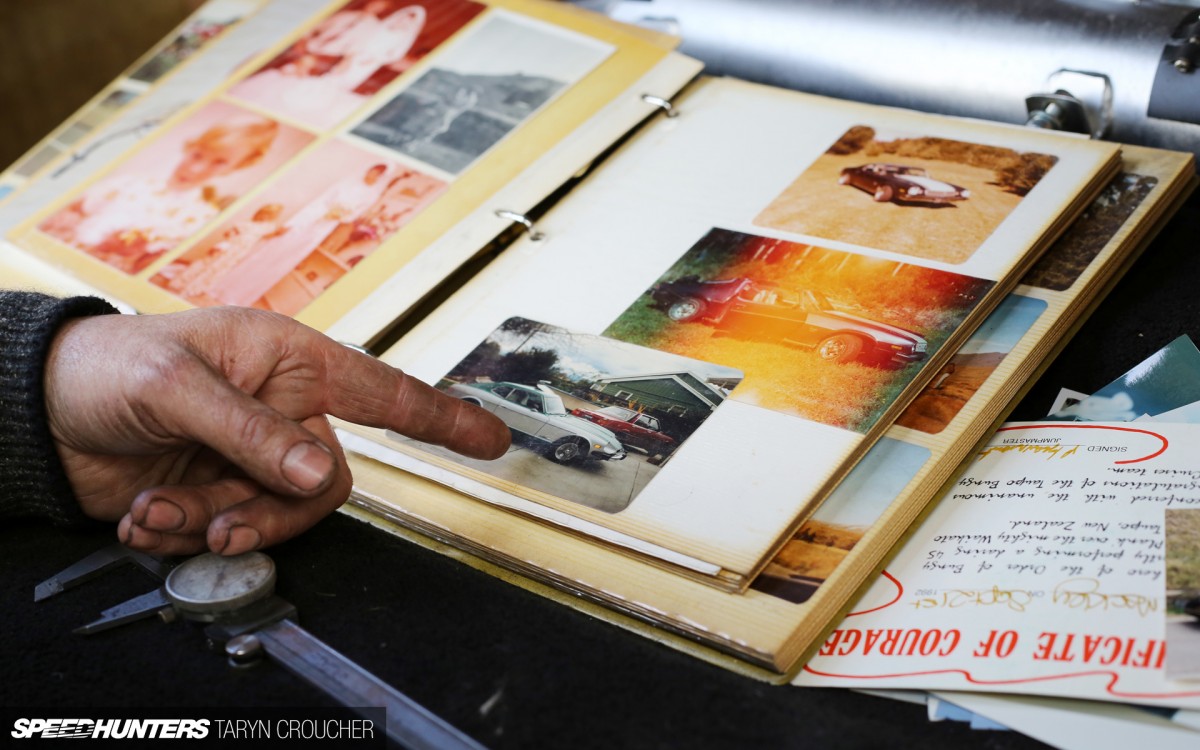 What Peter could tell us though, was how this particular 280Z came to be here in New Zealand, which is something I've often wondered about as NZ cars are right-hand drive, and the S30 280Z was never sold here. Back when American soldiers were posted in Christchurch as part of United States operations in Antarctica, or 'Operation Deep Freeze' as it was known, they were allowed to import their own personal cars into the country on a special permit. In 1976 one of those soldiers brought this car into the country, and 37 years later here it sits in my garage.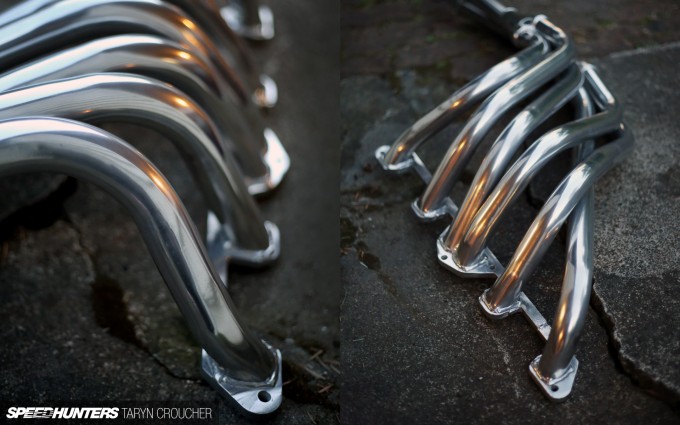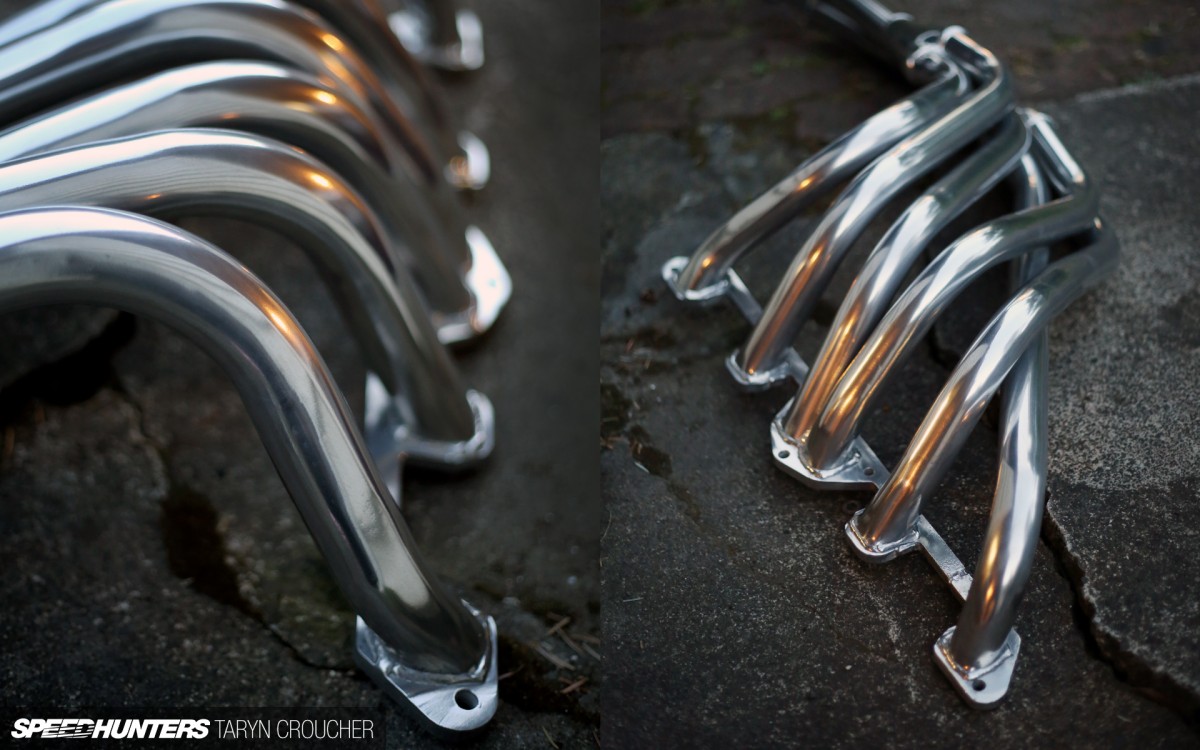 Thanks to Peter we've not only uncovered some cool history on the car, but we have a new and improved set of headers too. The new manifold is based off a Nismo design, but they've been custom-built with the old flange, and ceramic thermal barrier coated by Procoat.
Back to the garage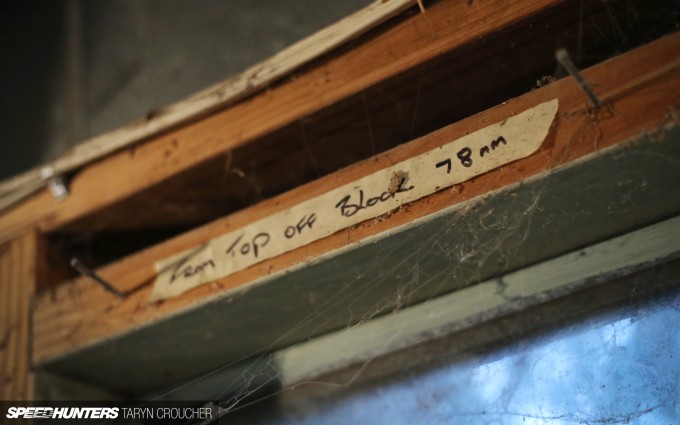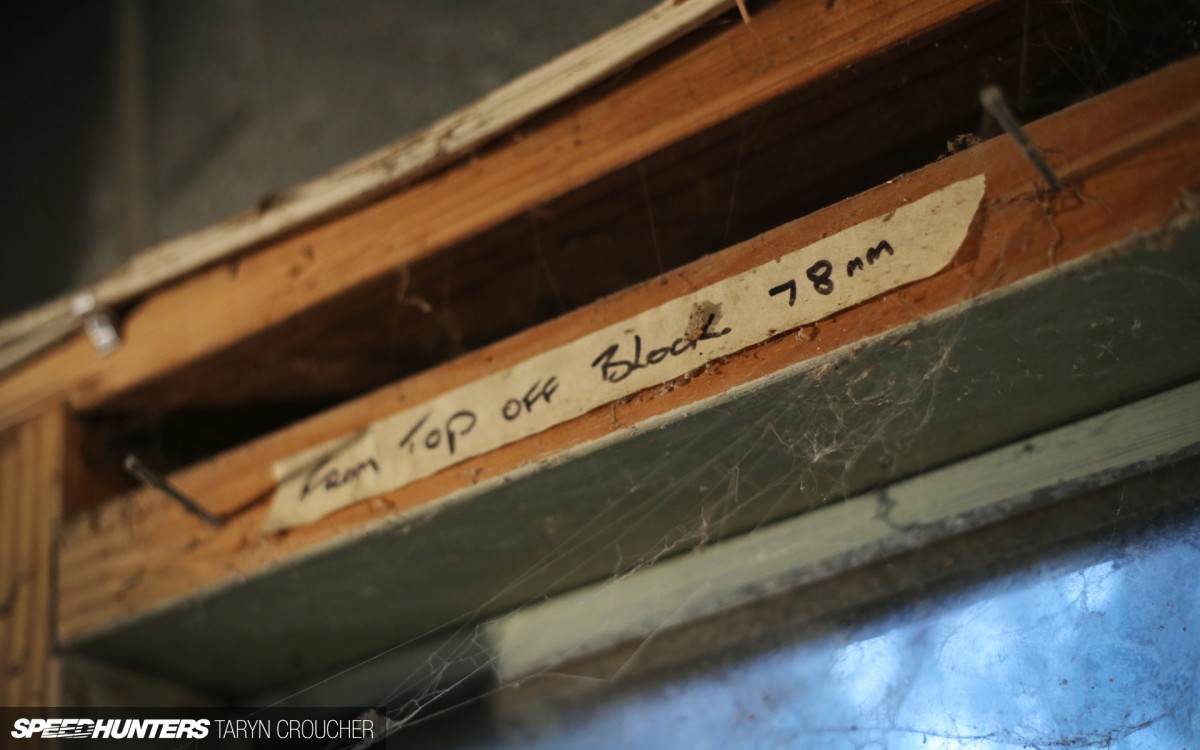 With all the parts we needed to finally place the engine back in its rightful home, back to the garage we headed. Speaking of my garage, it has some really uncanny characteristics – like evidence from previous project cars being built in the very place we are rebuilding the Z. It's weird, but I get a really good vibe when I go in there (spelling might not have been this guy's strong suit).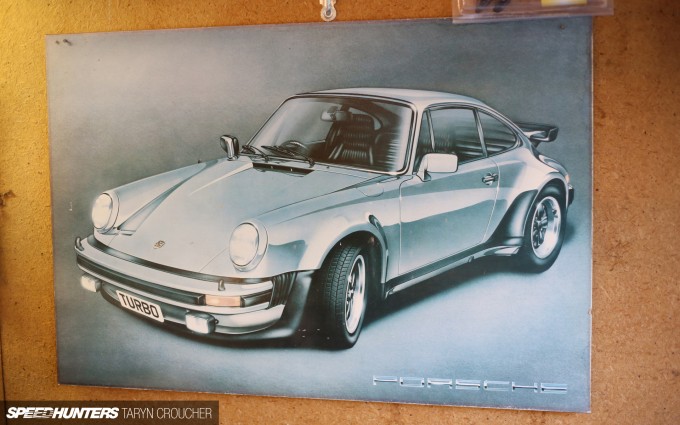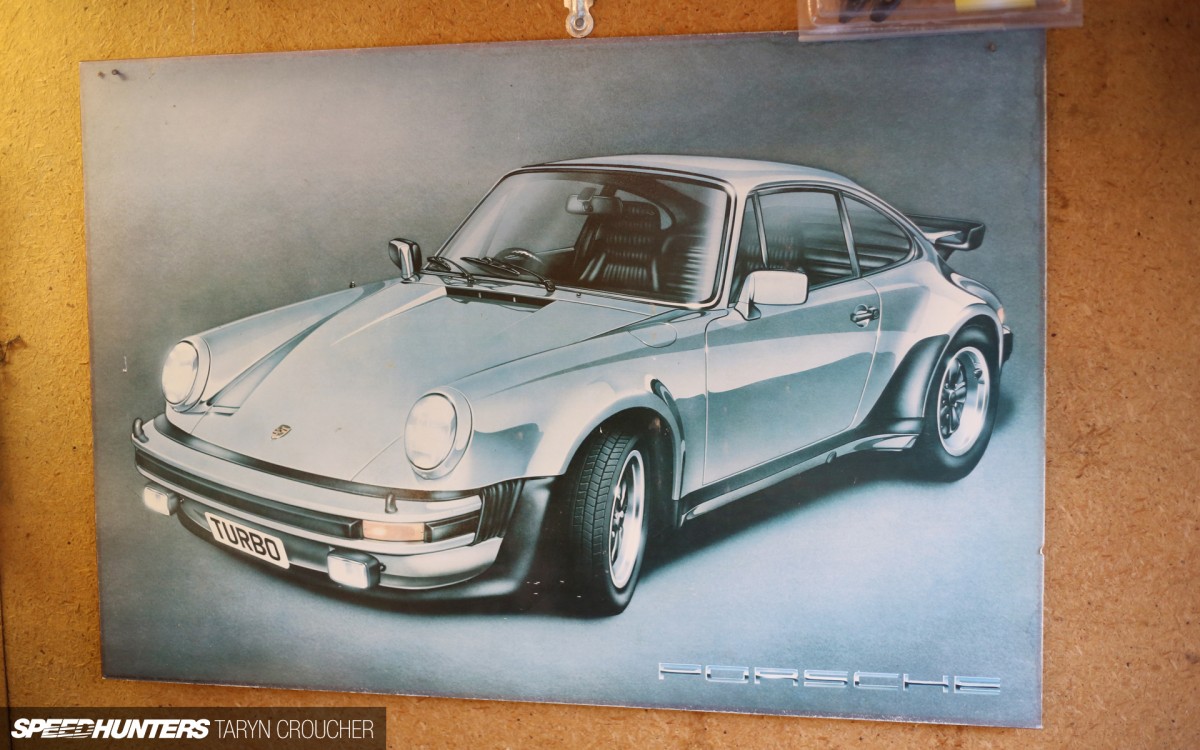 Another thing I've come to love is this old faded Porsche 930 Turbo poster – the original Widowmaker. Whoever used to live here obviously had good taste.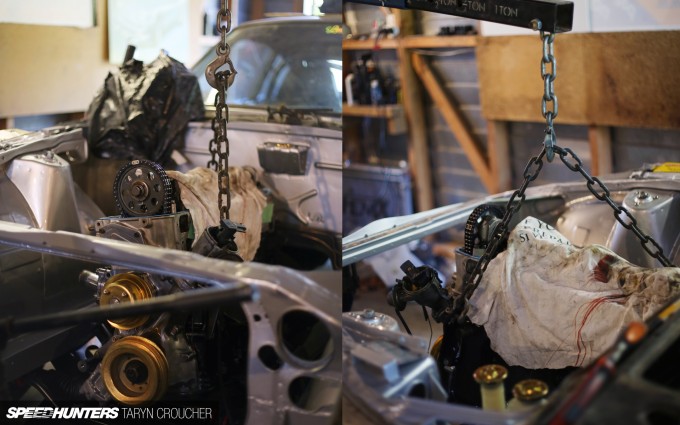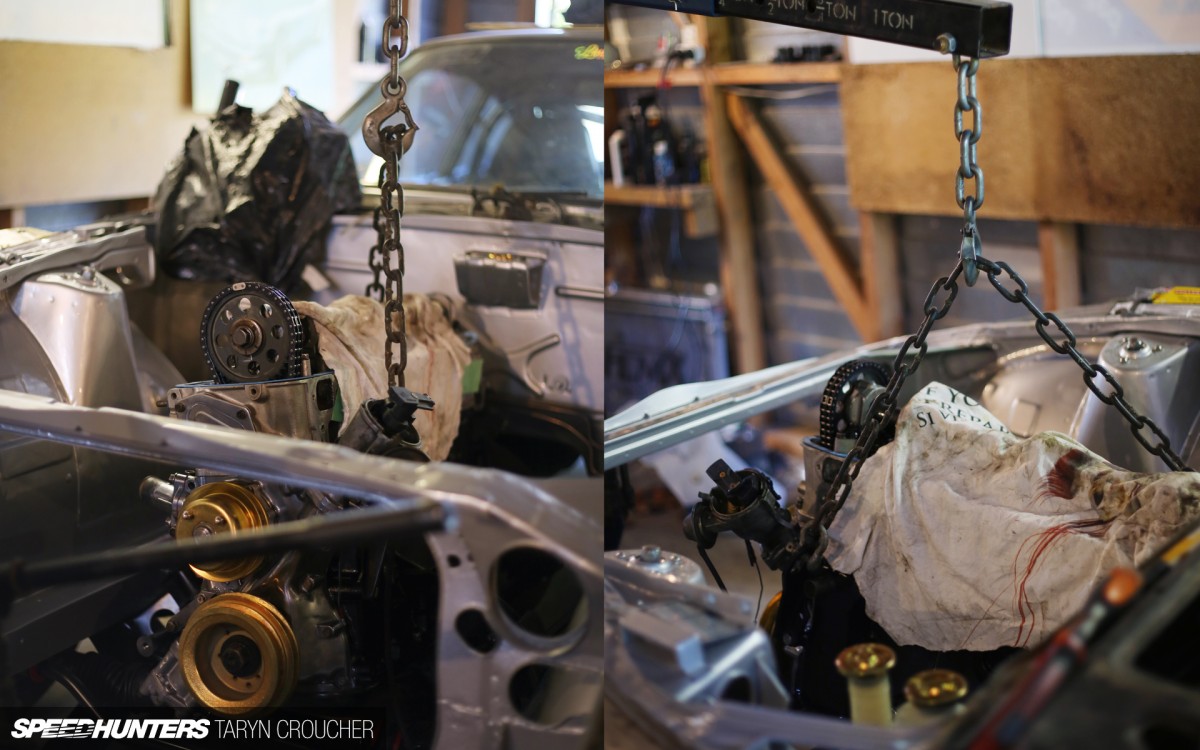 Last weekend we lowered the Z's heart back into its body – being extra careful to not scratch the fresh paint in the engine bay.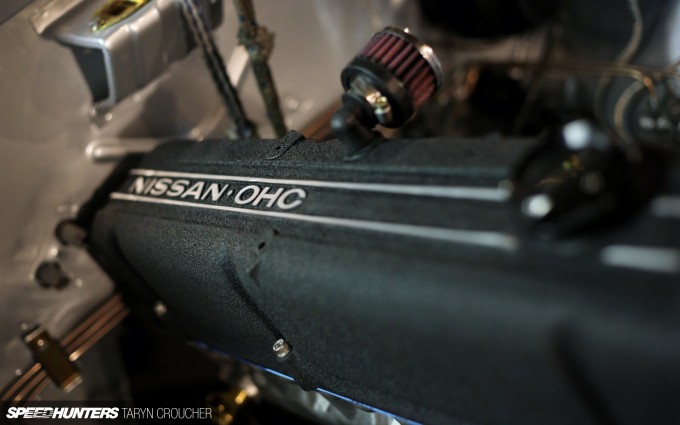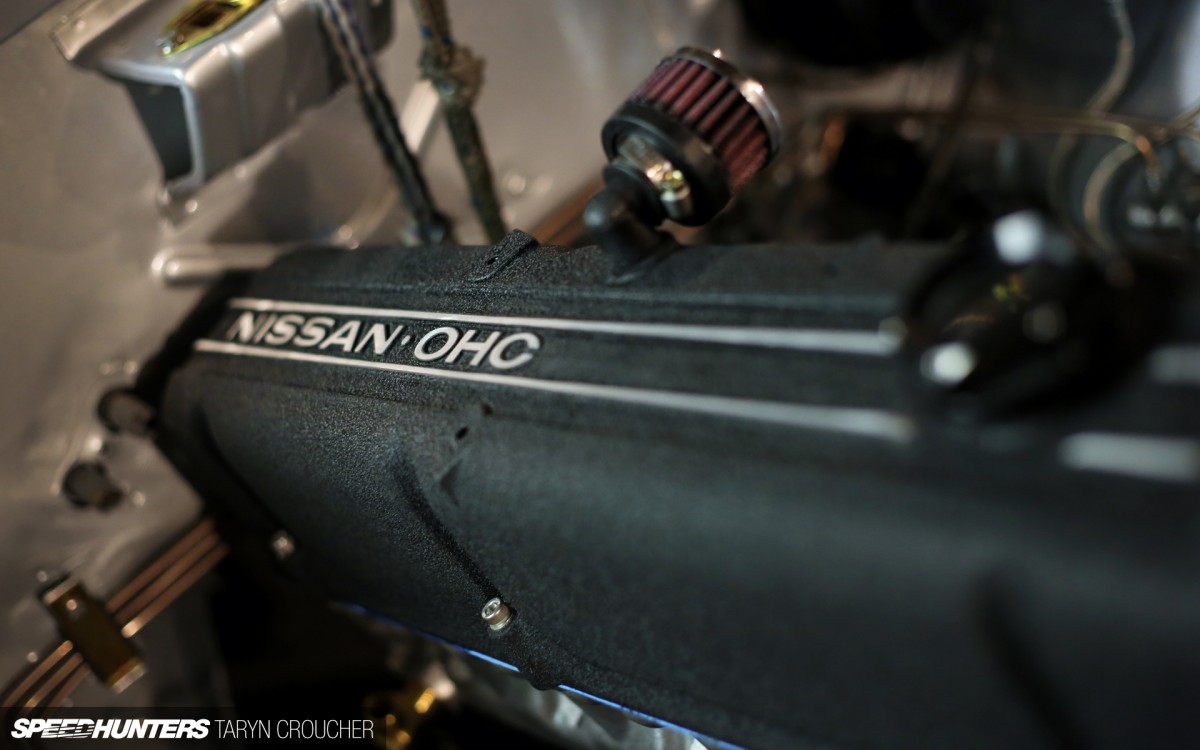 The old paint on the rocker cover was looking a little patchy, so we had it freshly painted with new black crinkle coat thanks to Grant at GTRefinishers.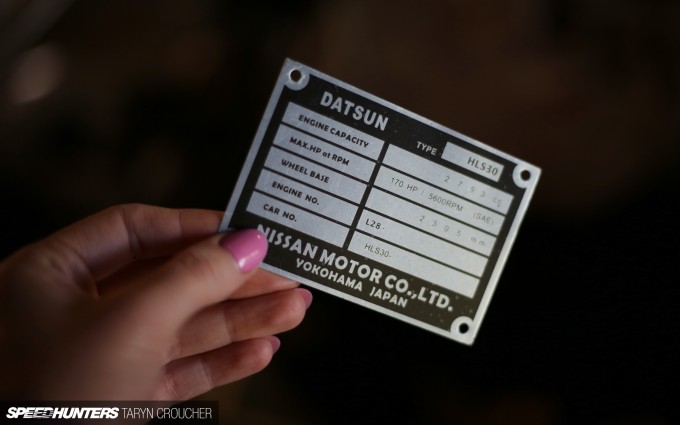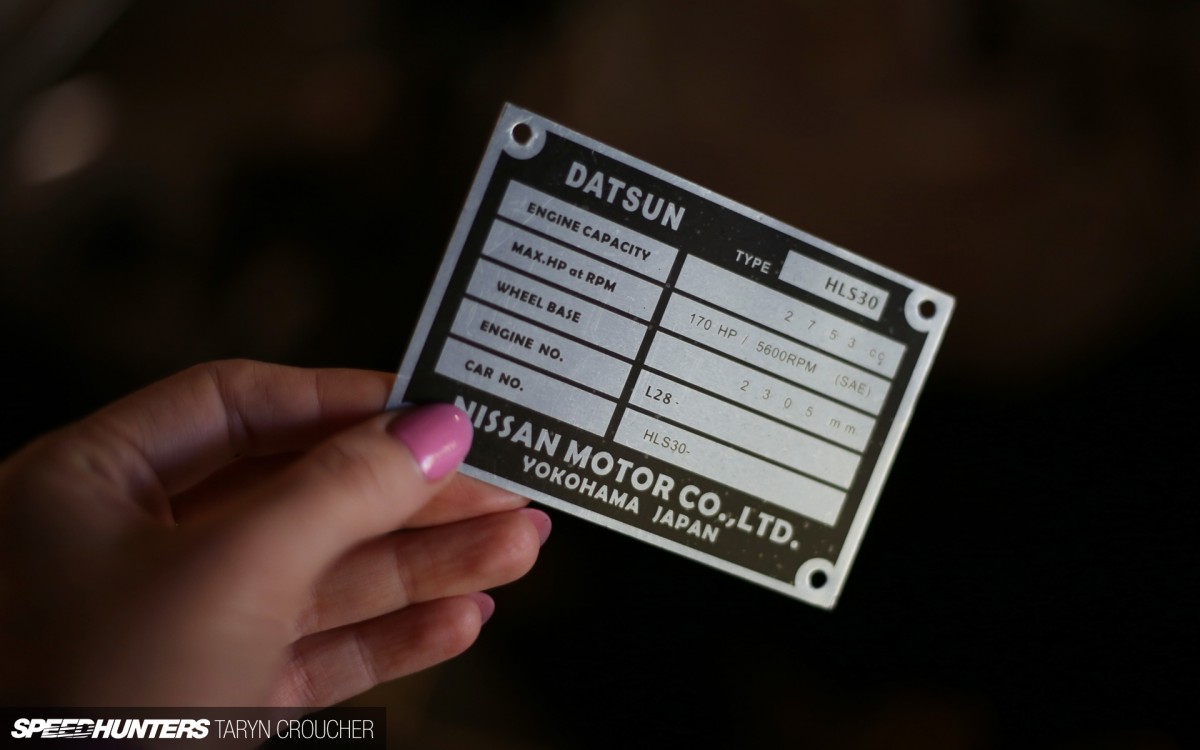 I also ordered this replacement ID plate to go in the engine bay, as the original factory one was so old it had become unreadable.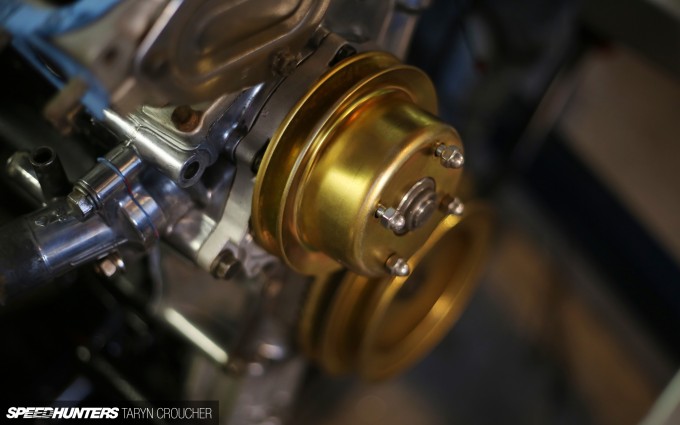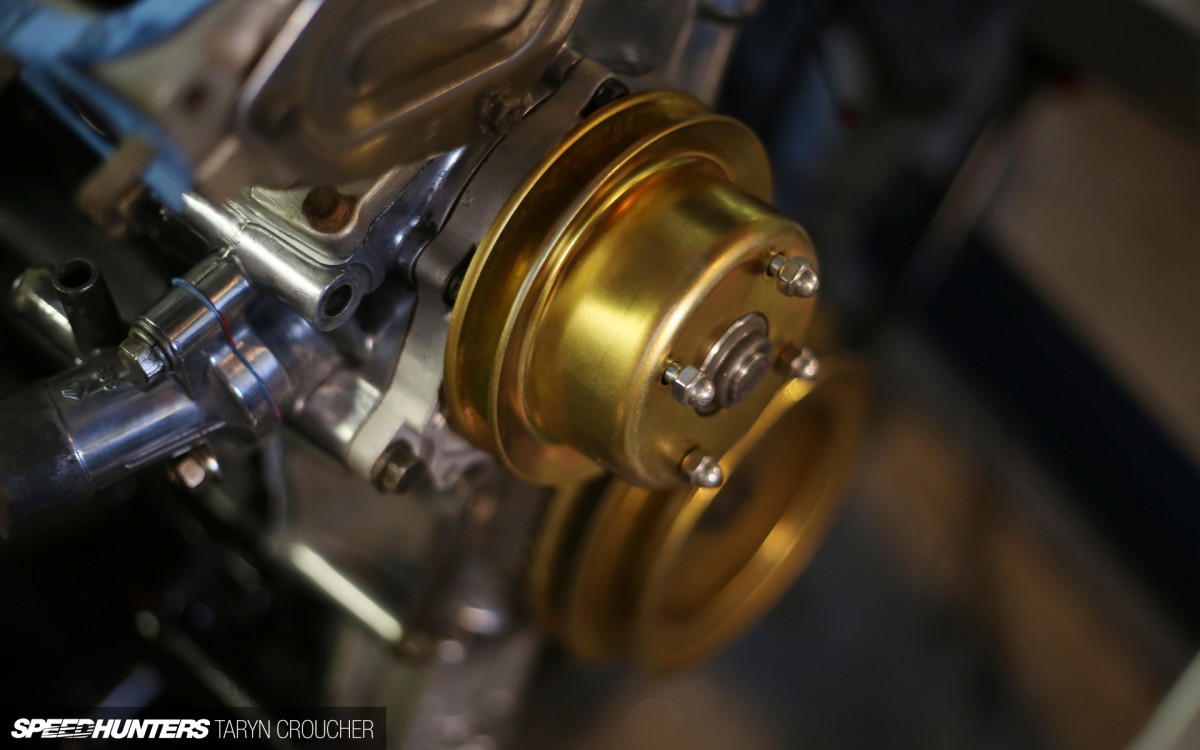 Various bits and pieces, including the carb linkages, pulleys, hinges and caps have been repassivated, and I like the warm touches of subtle colour that the gold adds throughout the engine bay.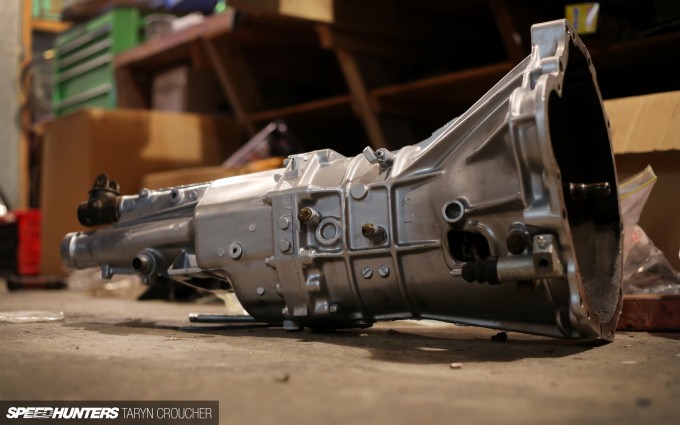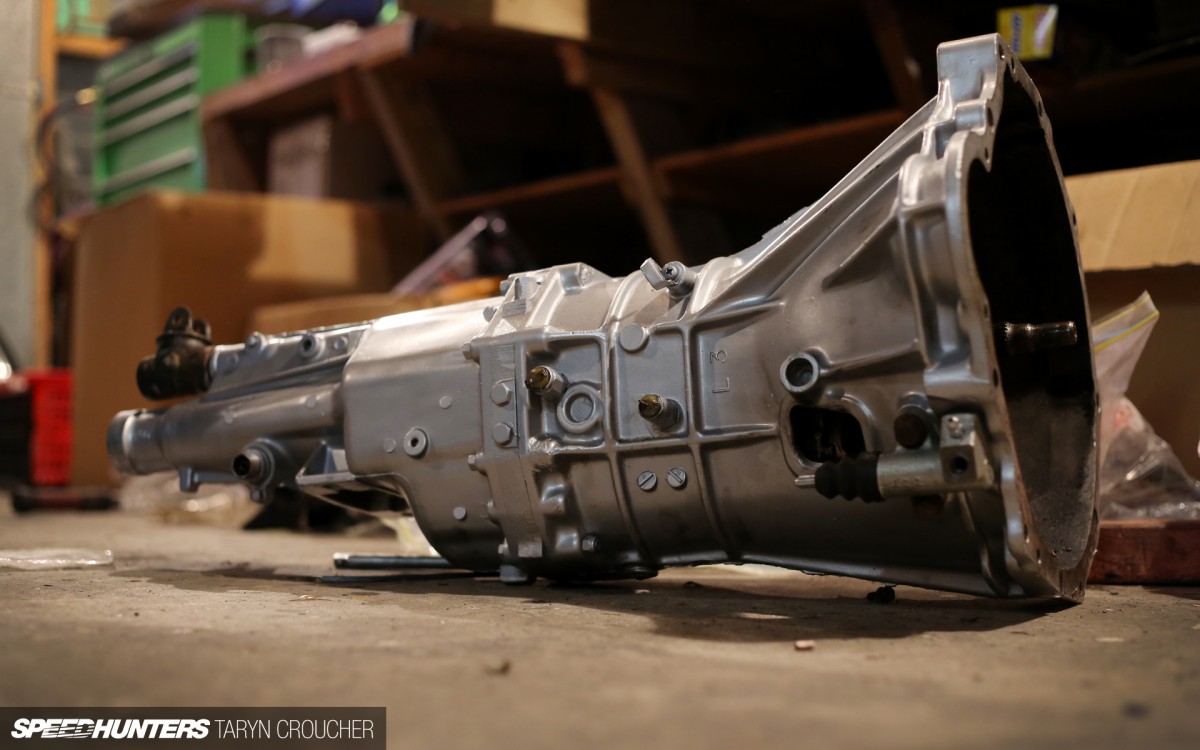 I already knew that the Z wasn't the running the factory transmission as the 280Z didn't come out with a five-speed gearbox until after  '75, but after taking it out and having a proper look we discovered it was a 280ZX B-type gearbox. It'll do for now, but if it does break we'll definitely replace it with a far superior Skyline transmission, as these are fairly easy to come by here in New Zealand.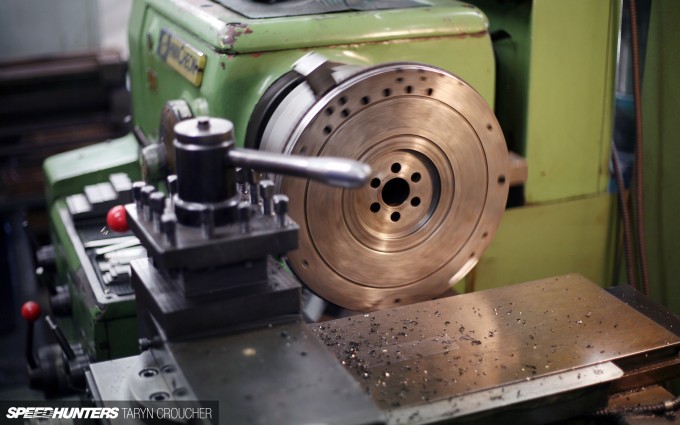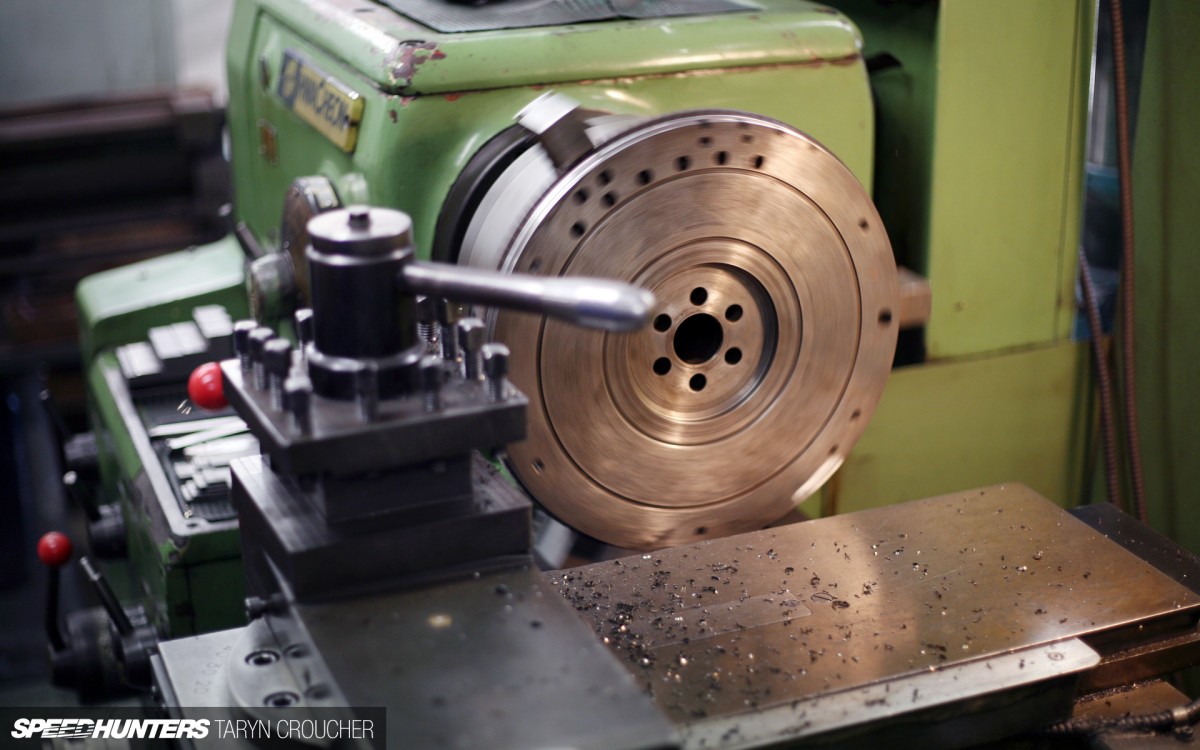 The flywheel has also been lightened and balanced, going from 10kg (factory) down to 7.8kg. This isn't a massive drop, but at the end of the day this project car is being built to drive on the street – and supposedly this is pretty much the limit of what you can safely take off these flywheels without having to go for something aftermarket.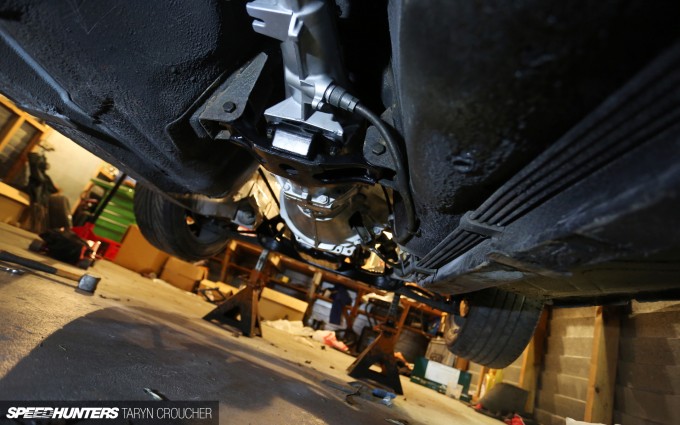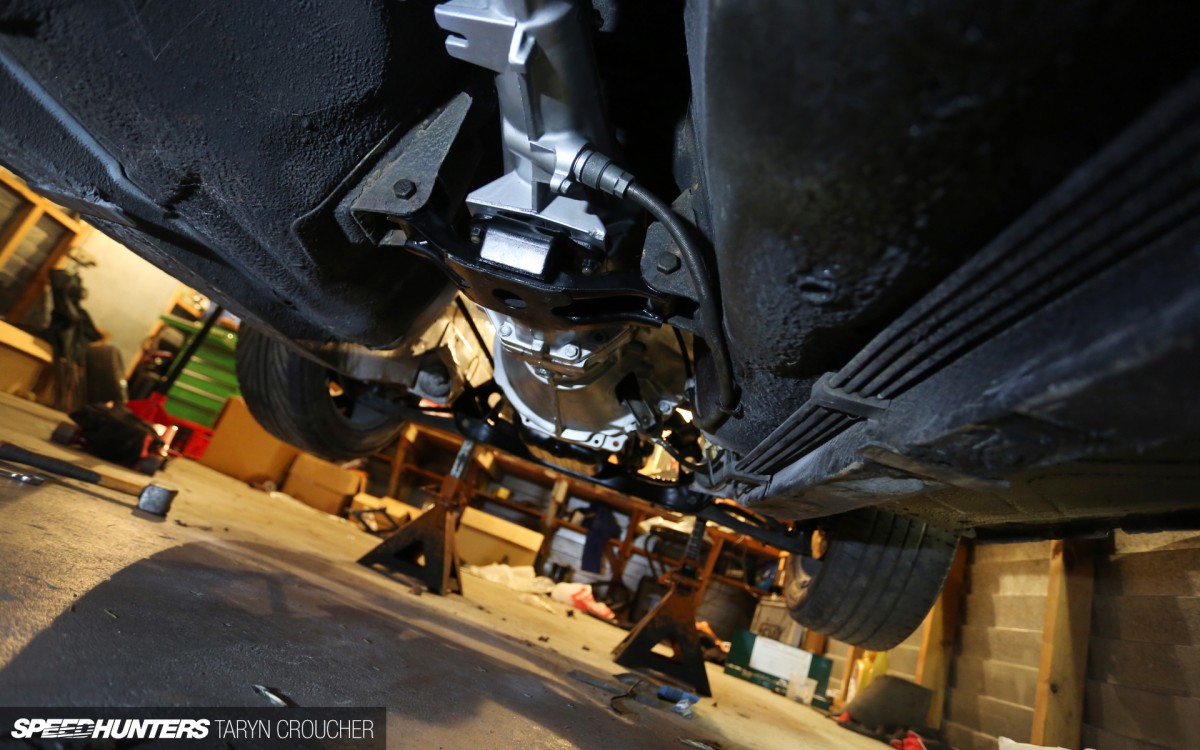 I don't have a 'before' photo, but the underside of the car looks so much better now with the reconditioned driveline back in place.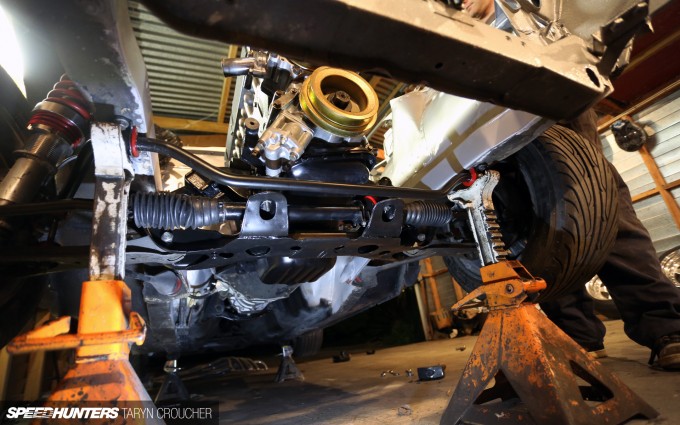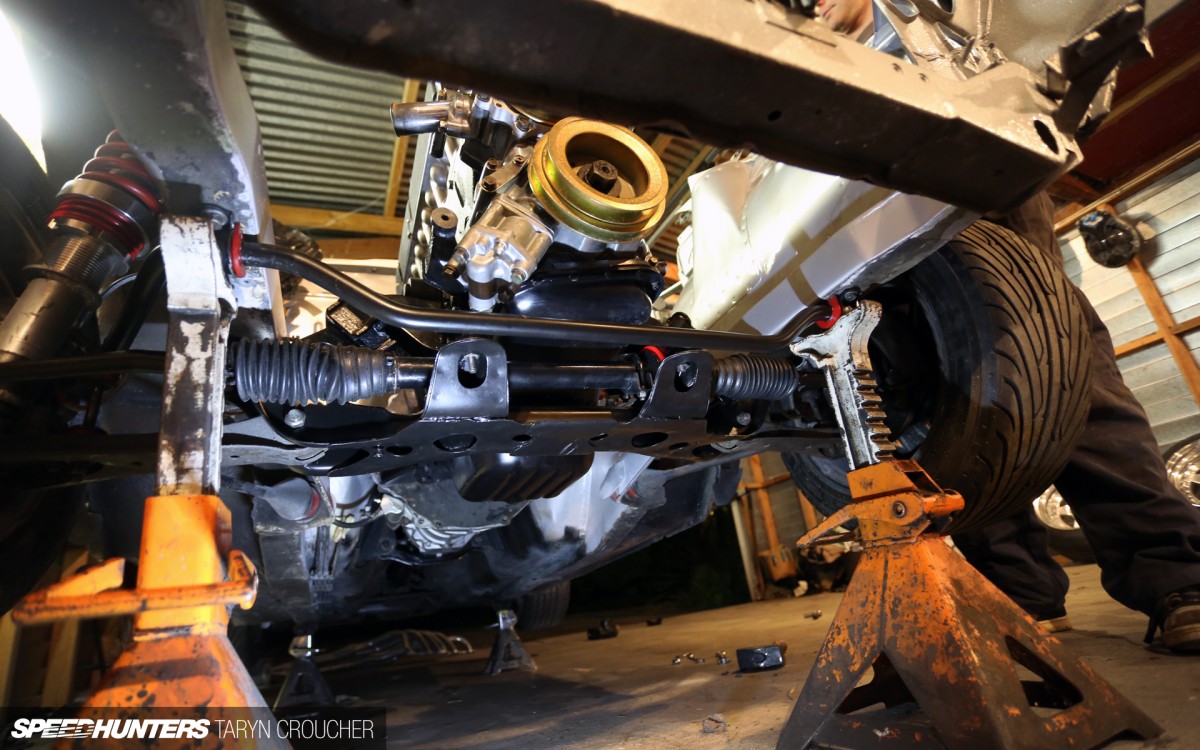 Once the engine bay was painted and looking so nice, the subframe, steering rack and sway bar stood out horribly and looked super old and second-hand. Everything was then either re-painted or powder coated black, and this is the result.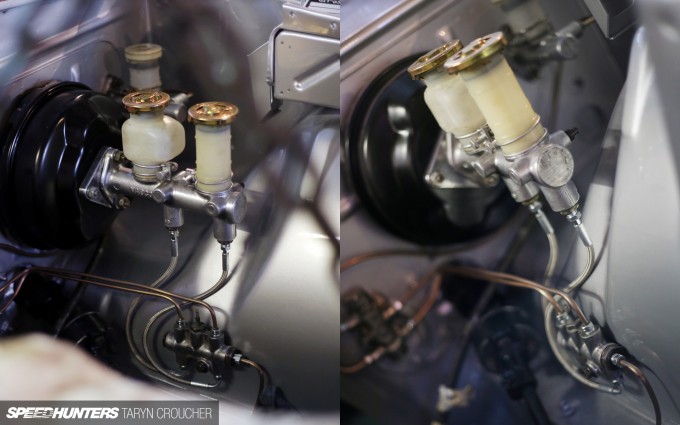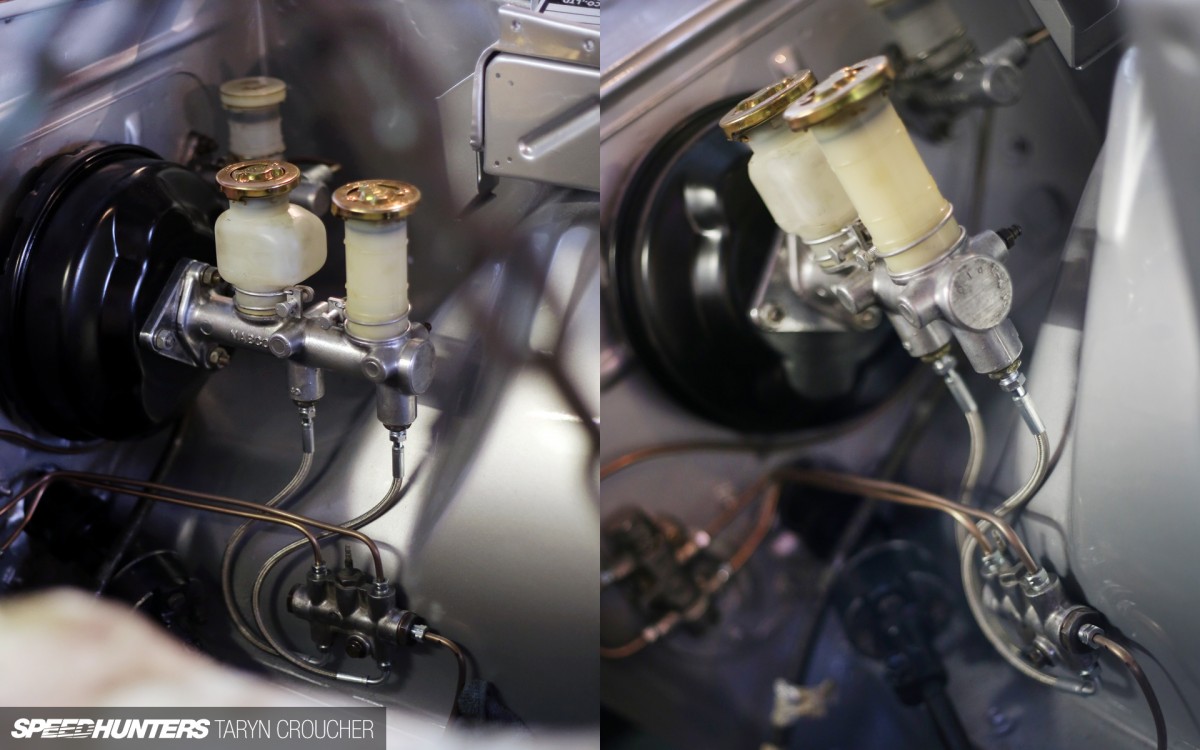 However, this then made the brake and clutch lines look old and horrible as well, so we decided to replace these too. The master cylinder was re-sleeved, and new braided lines and all new fittings were added thanks to a helping hand from my friend Marcus.
Almost there!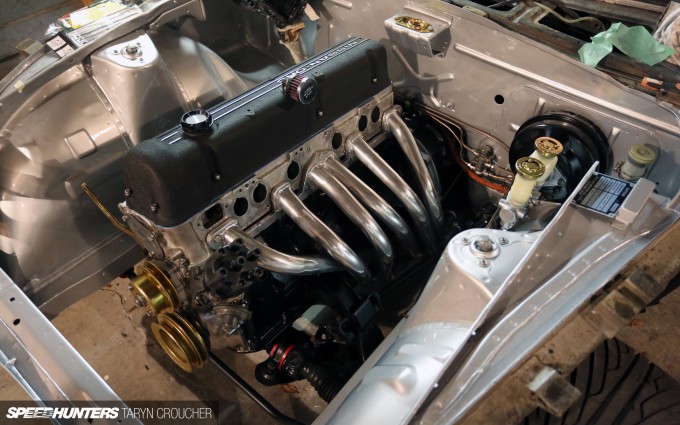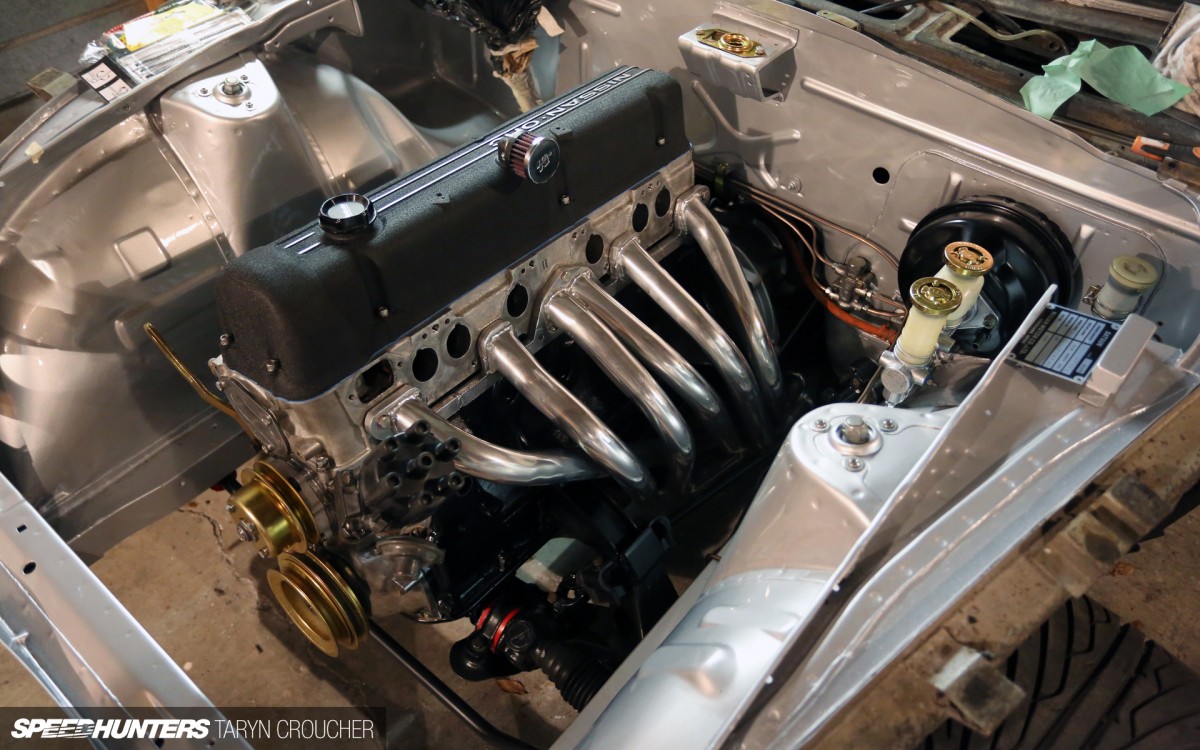 Modesty aside, I think it's starting to look pretty radical!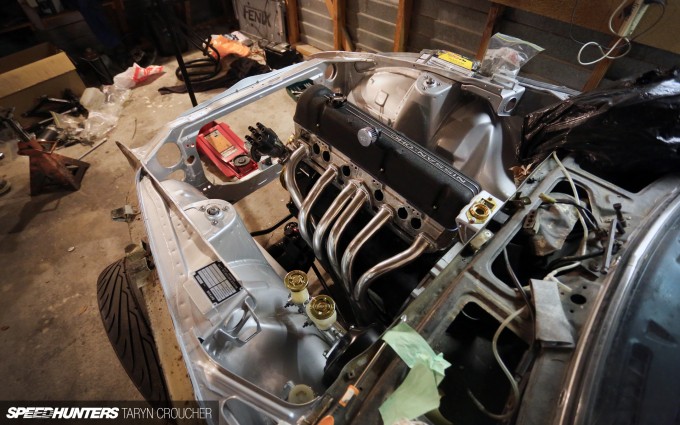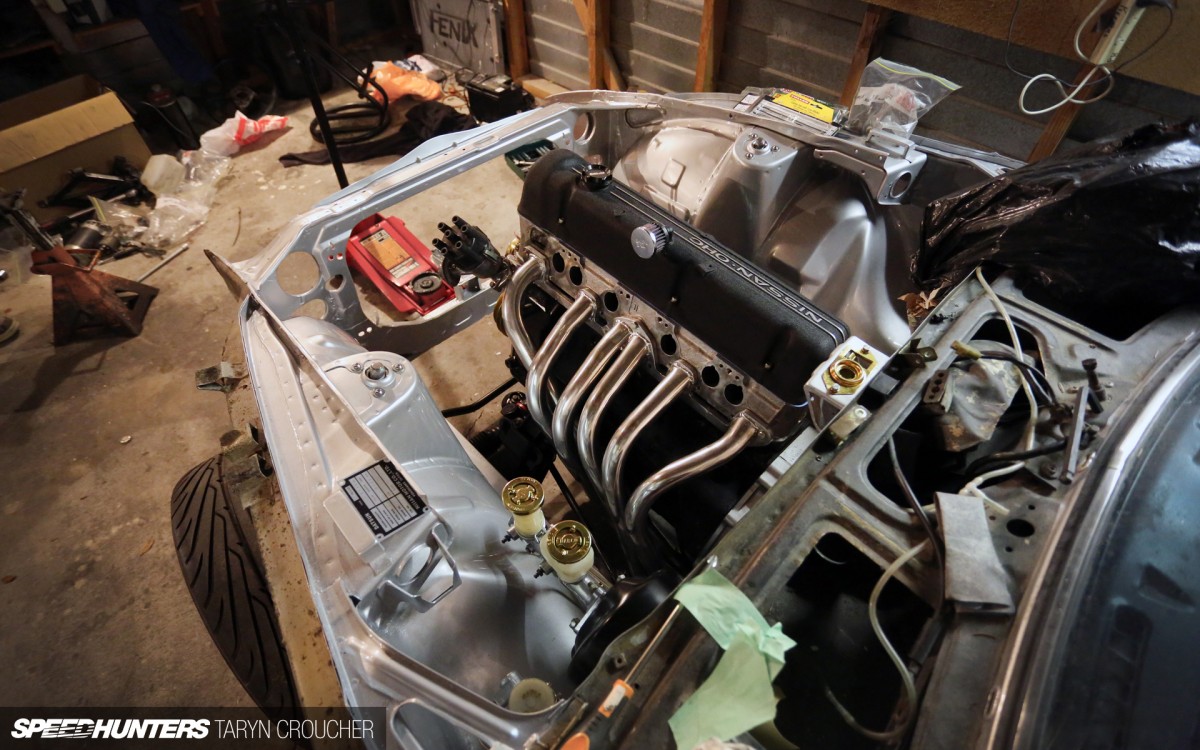 I can't help but wonder what the first owner of this Z would say if he could see the car now. That's a question I'll probably never know the answer to, but what I do know is that the spirit of this car is more alive than ever before, and thanks to us, it'll be alive for many more decades to come. If this car could talk, well… I think it would be pretty stoked!