The rise of Players
The Players Show has become a big draw in the modified car scene: a UK show with an international presence and a concentration on style over segregation. From humble beginnings in the British Volkswagen-Audi community, Carl Taylor and Jamie 'Jaymac' McToldridge have grown Players to become an inclusive insight into contemporary modified car culture.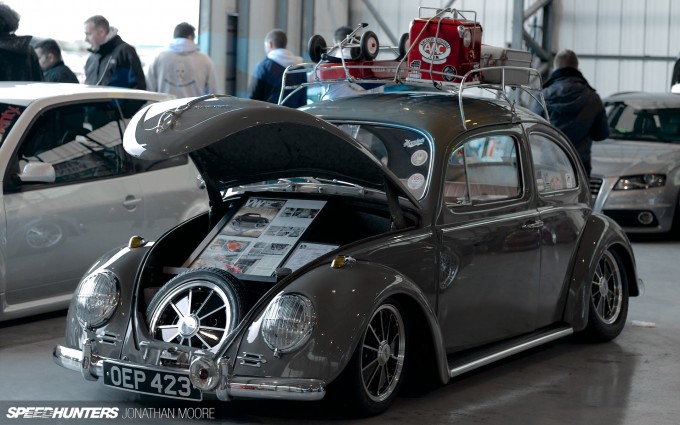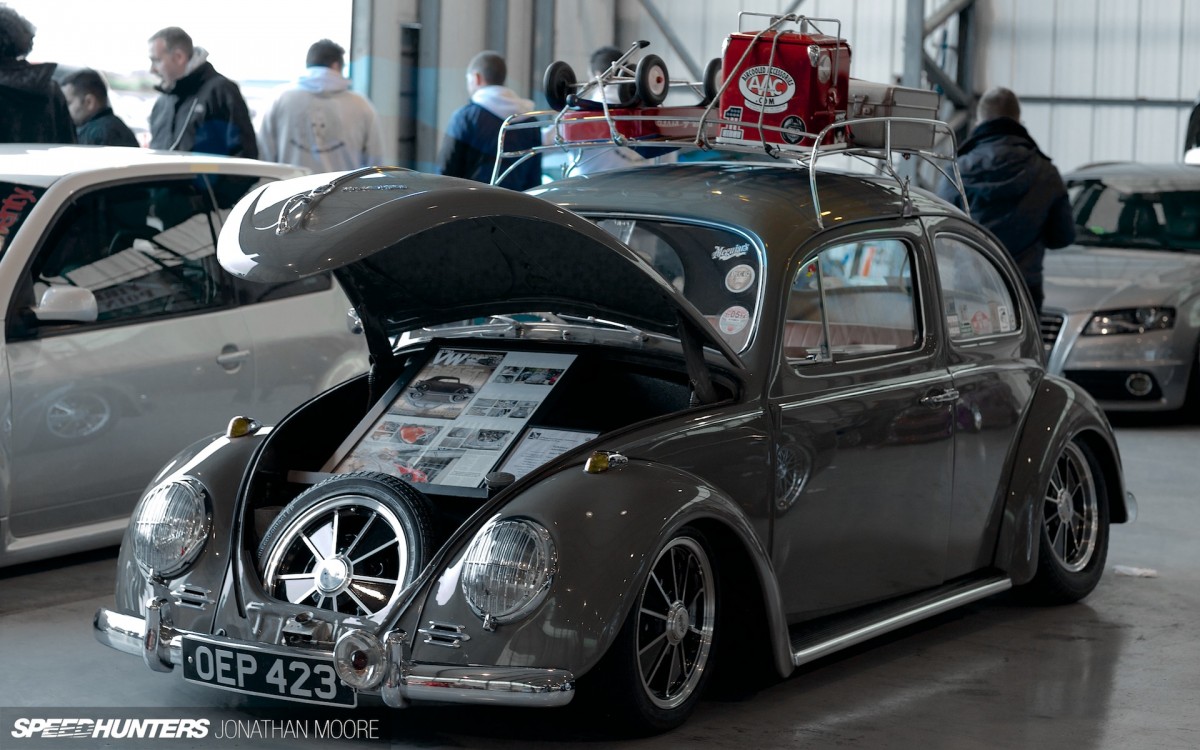 Although the heart of the show is still immersed in VAG products, the Players-Show.com homepage hints at the diversity: hot rods and performance cars like Porsches have snuck in, and that's before experiencing the hugely eclectic line-up of a Players Show in the flesh.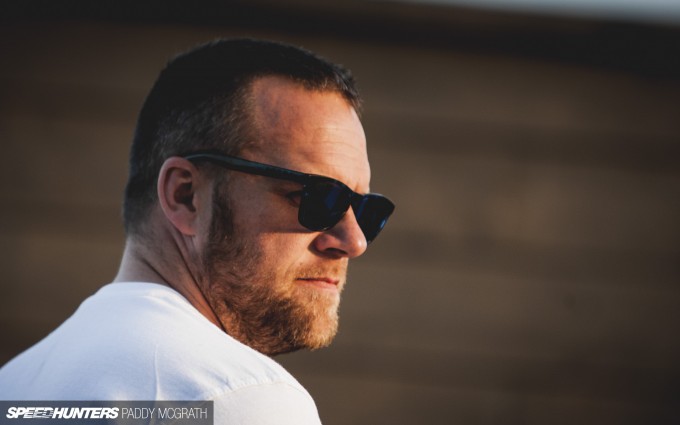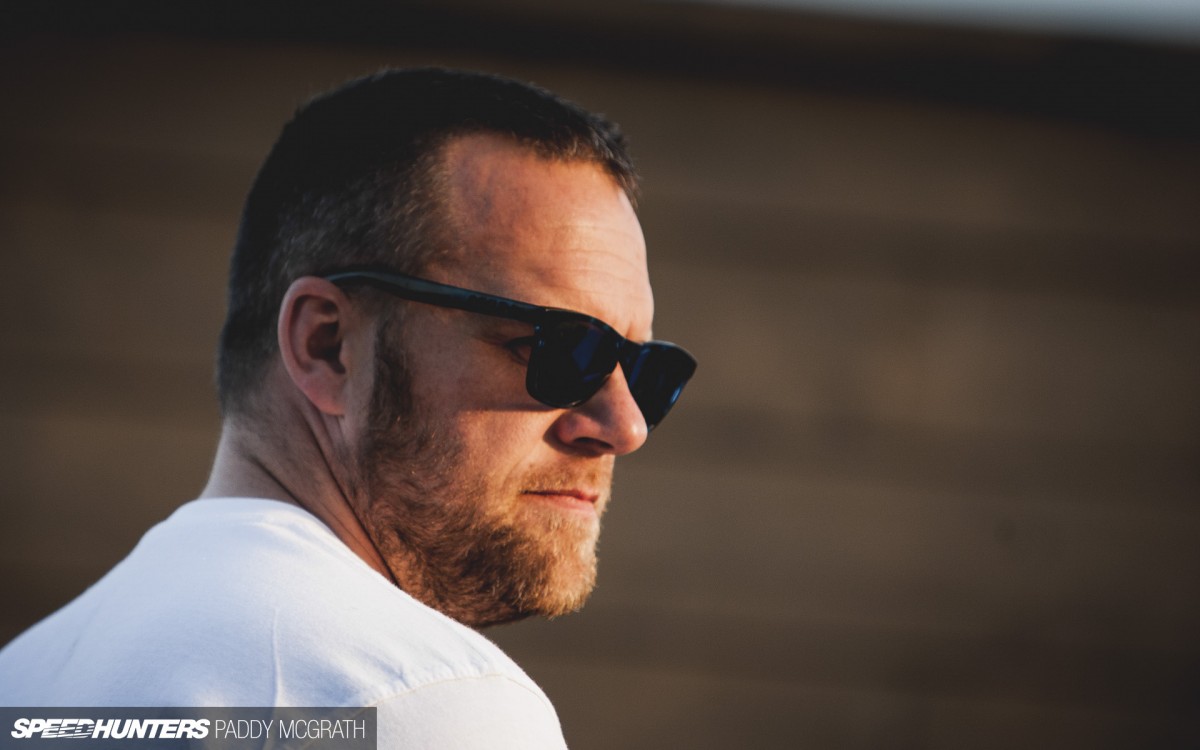 Fans of many other branches of automotive car culture have found a warm welcome at Players, and at the same time as bringing other scenes on board, Jay and Carl have also been reaching out: via the foray across the water to the USA's West Coast and this year's hands-across-the-ages event at the classic Goodwood race circuit.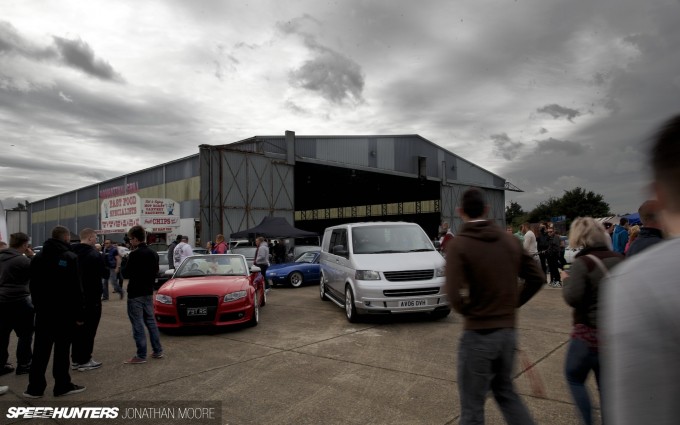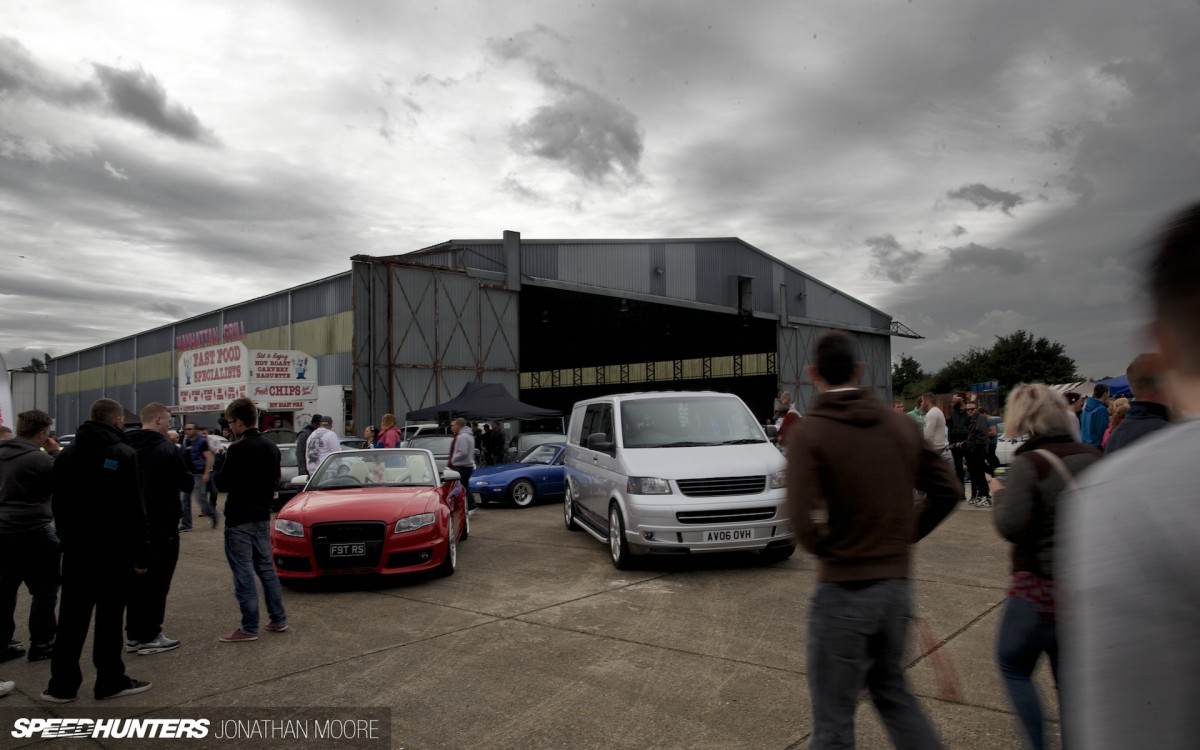 But the spiritual home of the Players Show is the North Weald airfield in Essex, near London.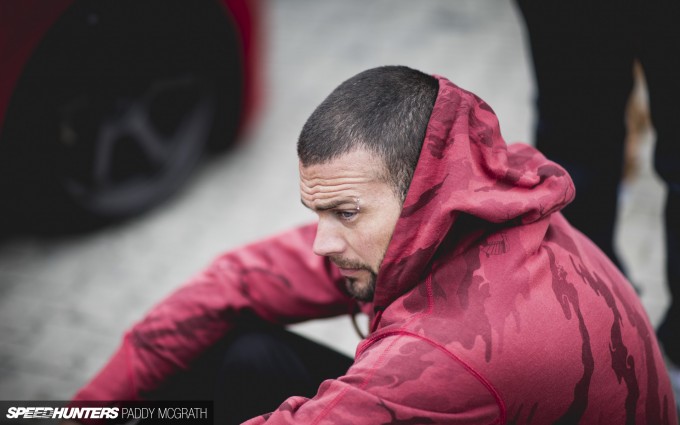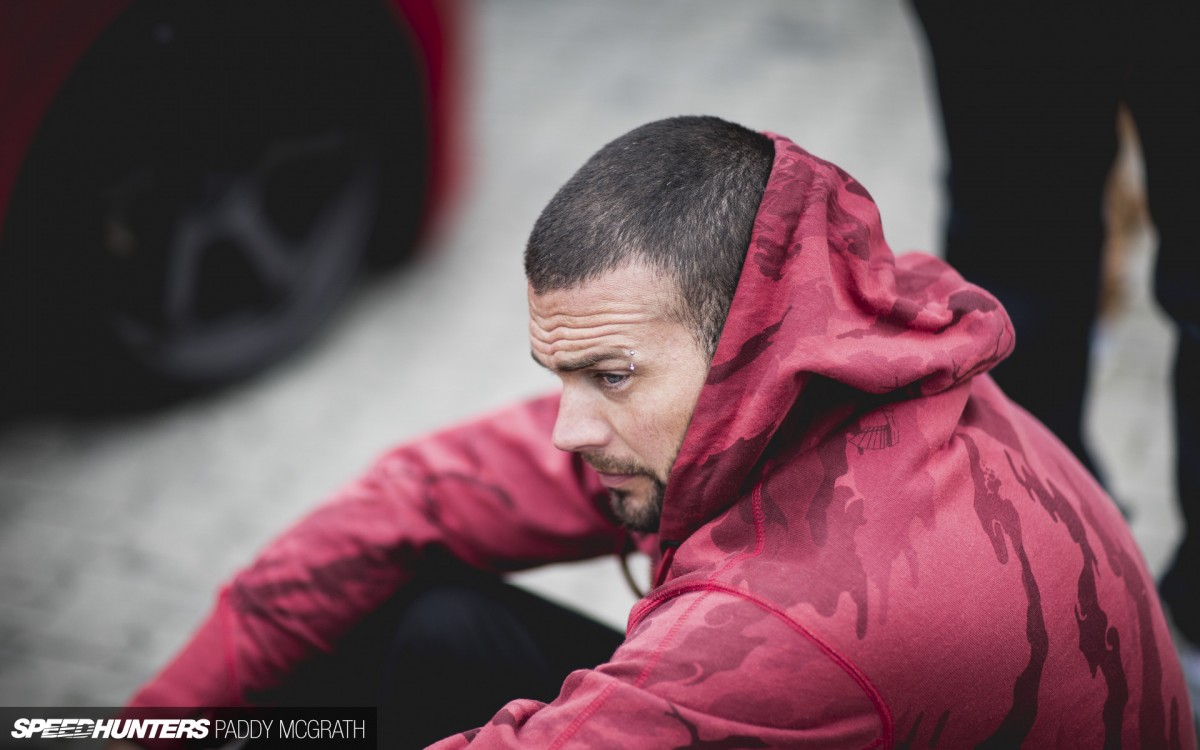 At the end of another successful event we sat down with Carl and Jay to get their insight into how the show has evolved into the phenomenon it is today.
Bringing Players to the world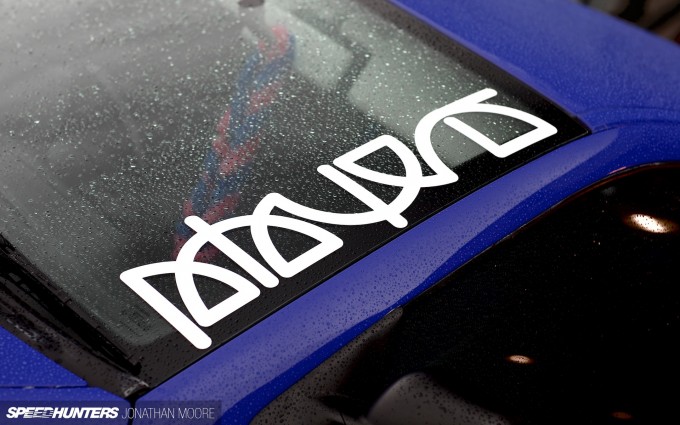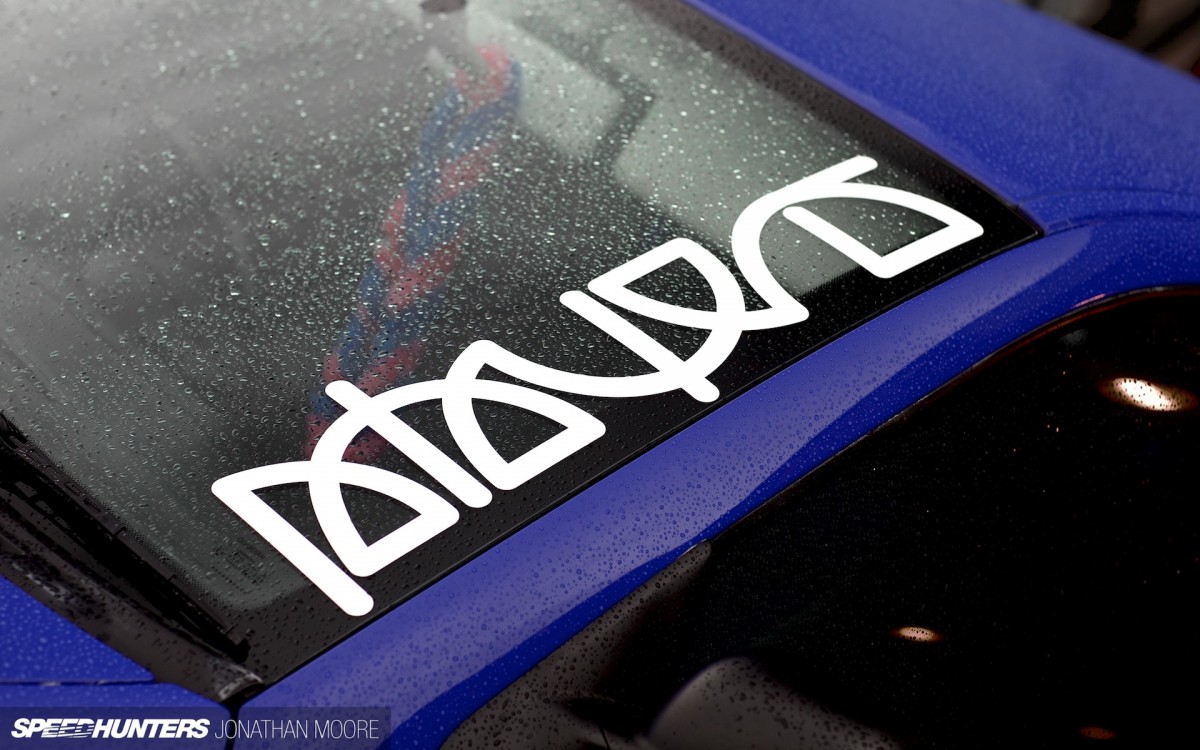 Speedhunters: "So to start off, can you tell me the idea behind Players – what started it and what are you trying to achieve?"
Carl: "Players basically started from a drunken night seven years ago. We were at Wörthersee in Austria, where we go every year – this was the first time I met Jay. We'd known of each other through the VAG scene, and we'd both produced feature cars that had been on the cover of magazines, but we'd never actually got together and spoken, let alone thought about putting on a car event like this.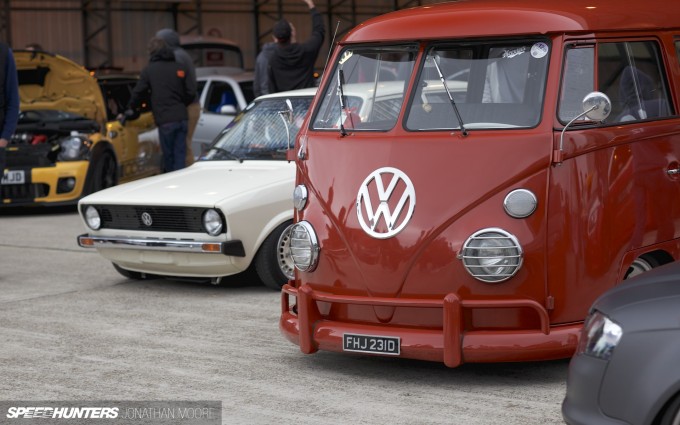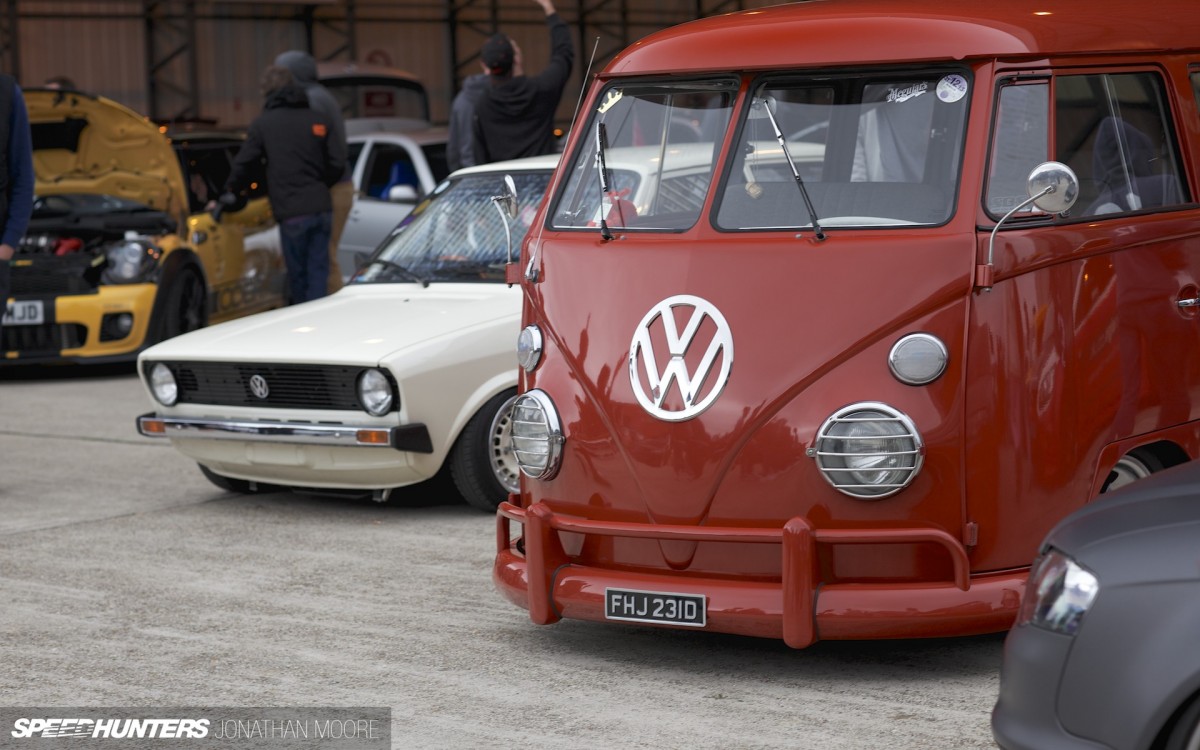 "At first it was very casual, a bit of fun, with just half a hangar. It's progressed from there: we never expected it to escalate to how it has today. As every year has gone on we've needed to extend the amount of area that we take up on the airfield, and we're now into our seventh year.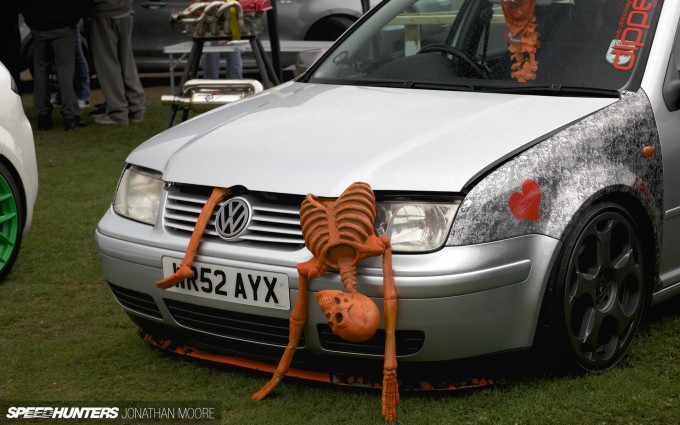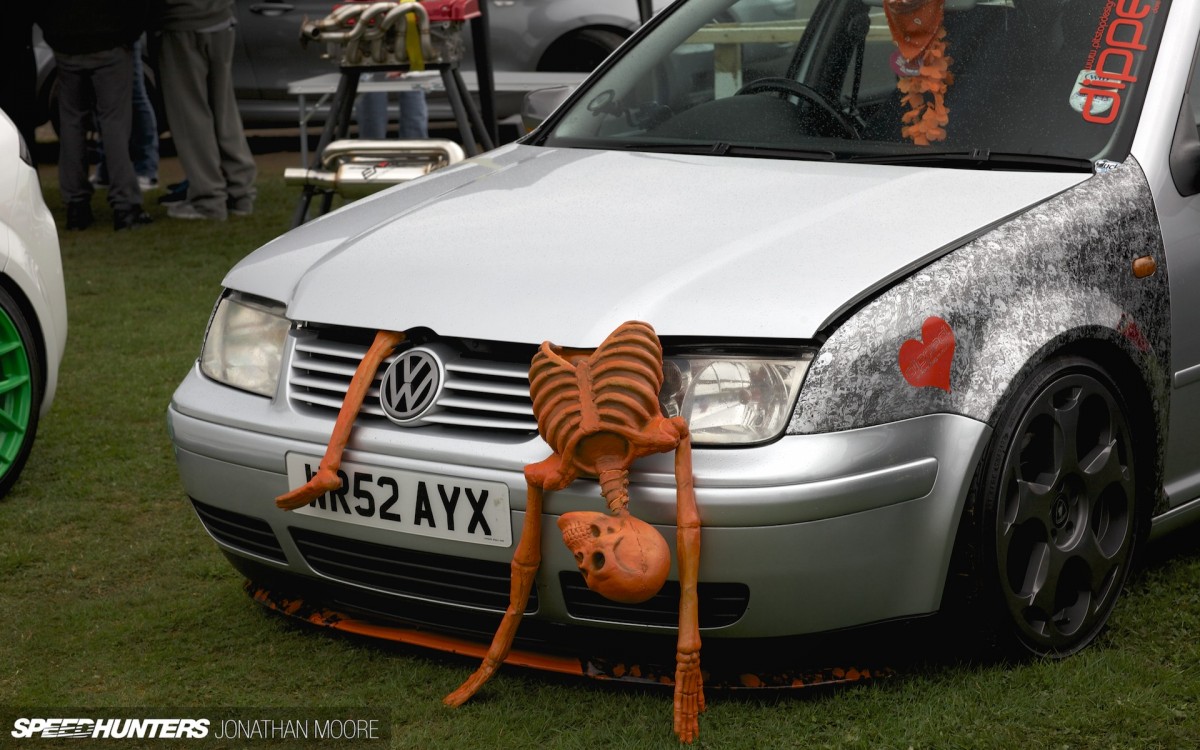 "We started off in the VW-Audi world, and then over the years we decided that we didn't want to exclude or segregate anyone: we wanted people to arrive and park together. We never told people you couldn't stay with your friends or had moody marshals that shout at people and tell them that they can or can't do things. We've kept it very laid back from the start. It's worked – it's got us to where we are now – and now we've been able to create a show that attracts the right people, the right crowds.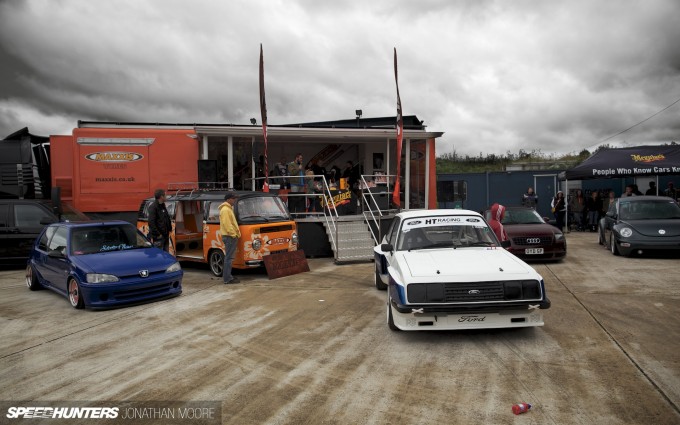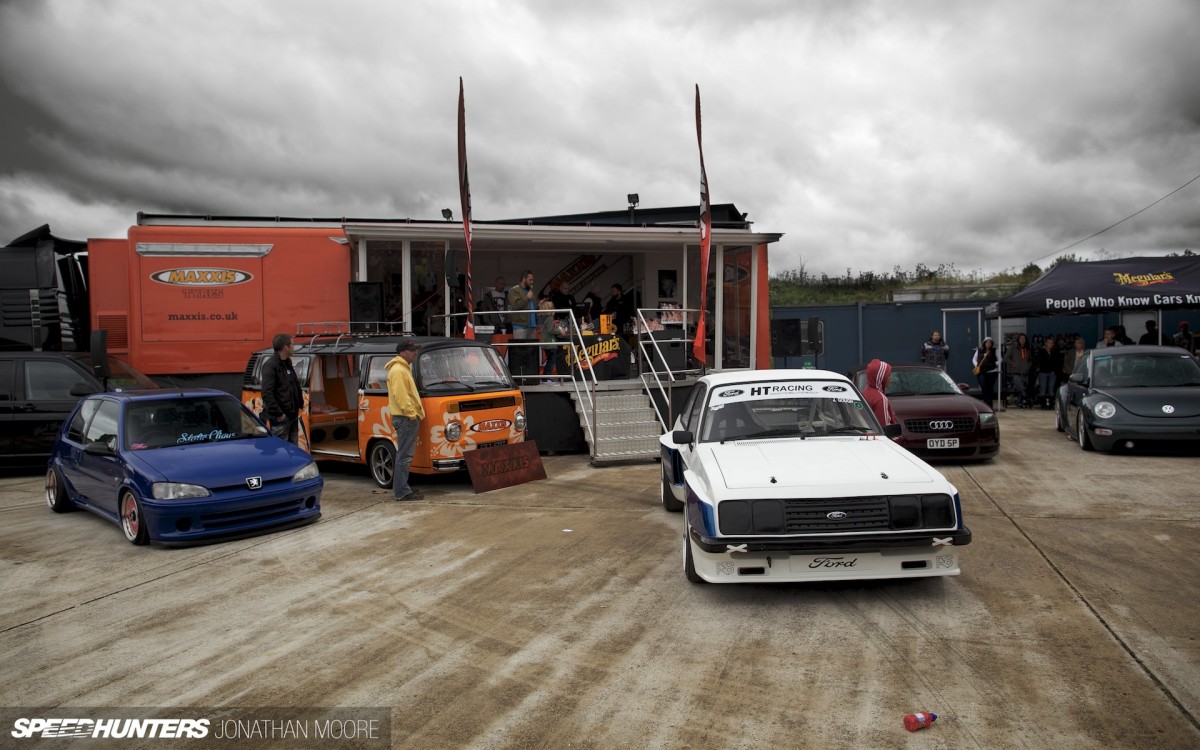 "Everyone gets together at this event near the end of the season. We keep it very relaxed. We have some fun with the trophies, but it's not all about the best cars and who's got the most money. We like to involve everyone."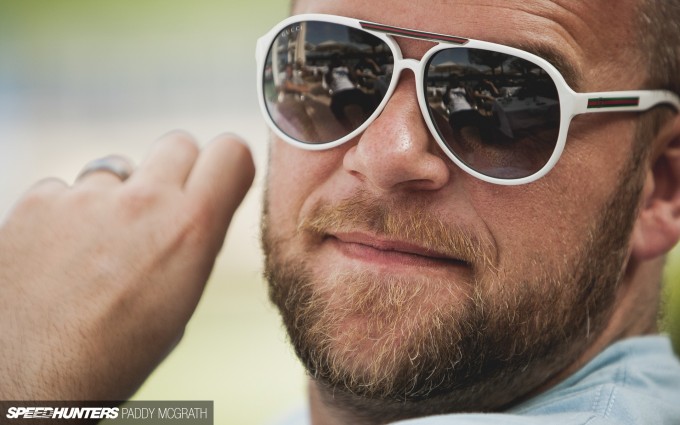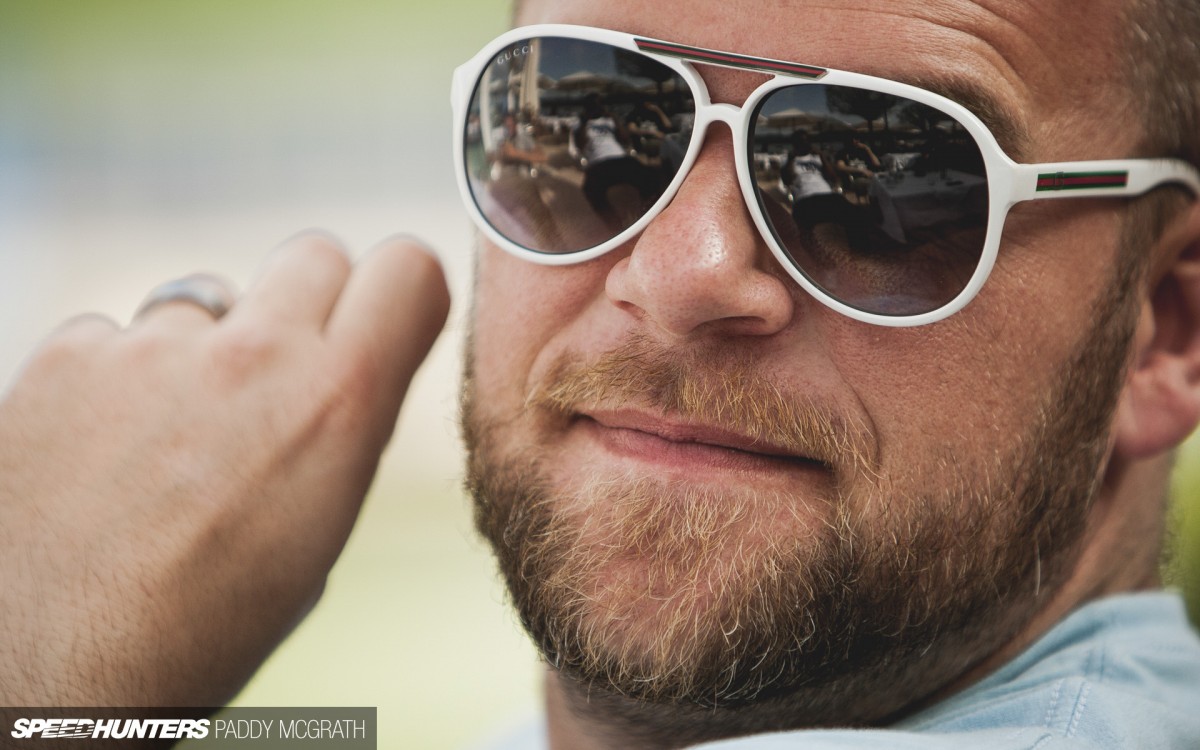 Jay: "The idea was to not be elitist. We go to a lot of shows and they can be like that sometimes. But we wanted anyone who had a car and thought it was cool to be able to come. That's all we've ever wanted. As Carl's said, we are lucky, we do get a very varied mix of high-end, down to daily beater cars."
Changing times, same approach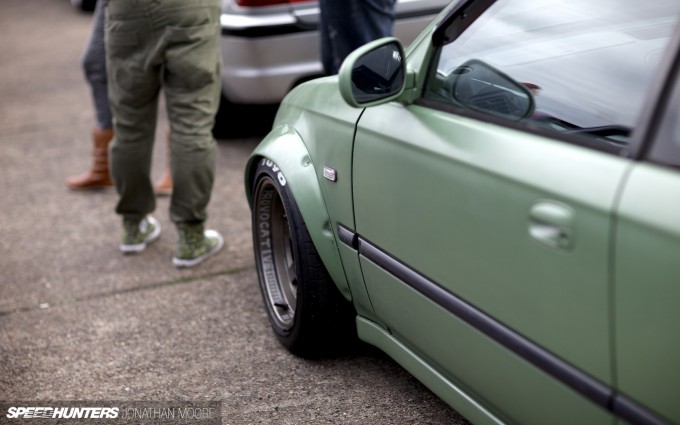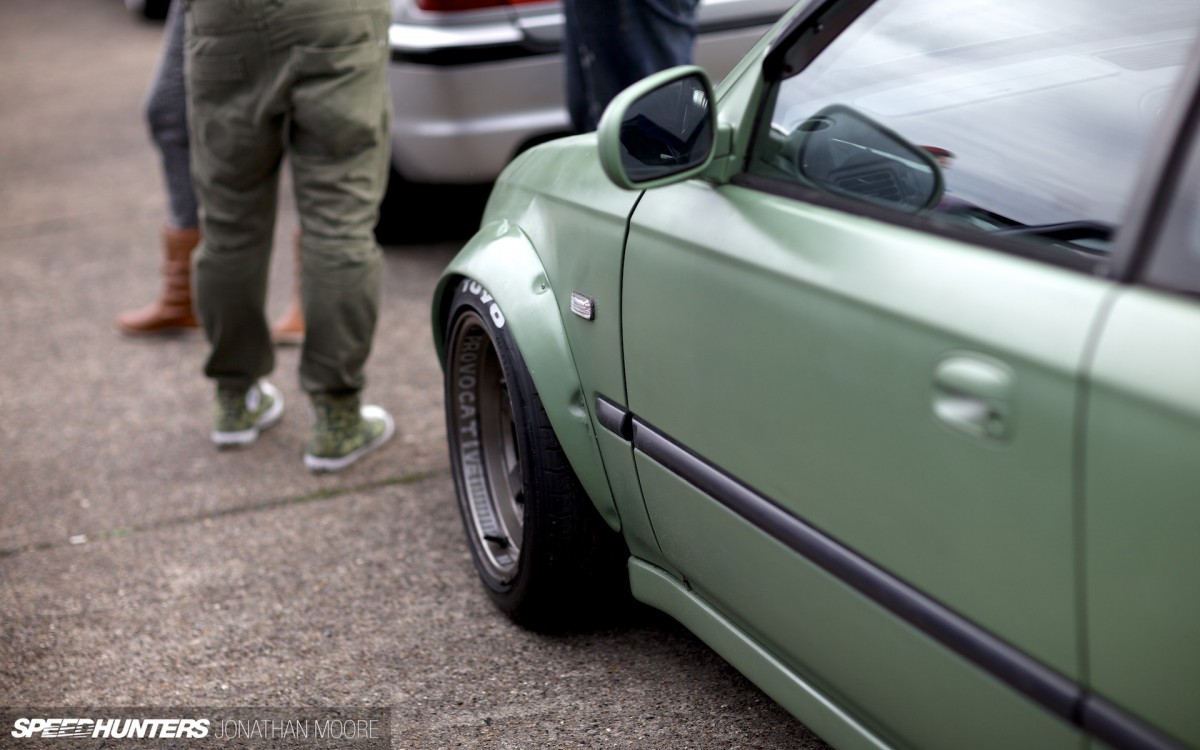 SH: "How would you say it's changed over the year since you first started?"
Jay: "It's gone from what I would have thought of as a get-together of friends to a full-on show. But we've still managed to keep it cool and grow it without it becoming full of – dare I say – crap cars. There's still a core of friends who make it work. Me and Carl are the faces behind it, but we have a lot of help from the other guys."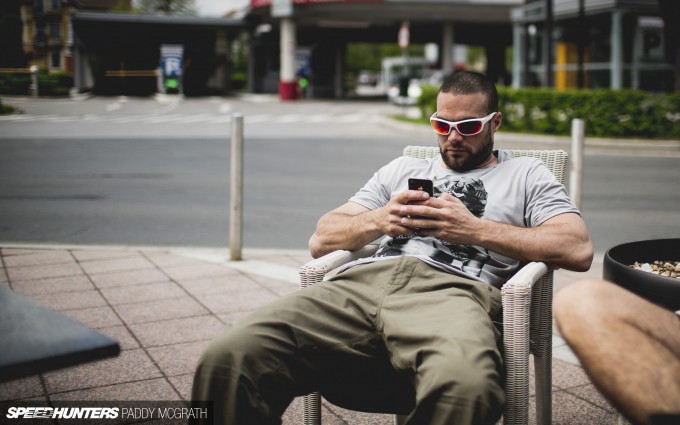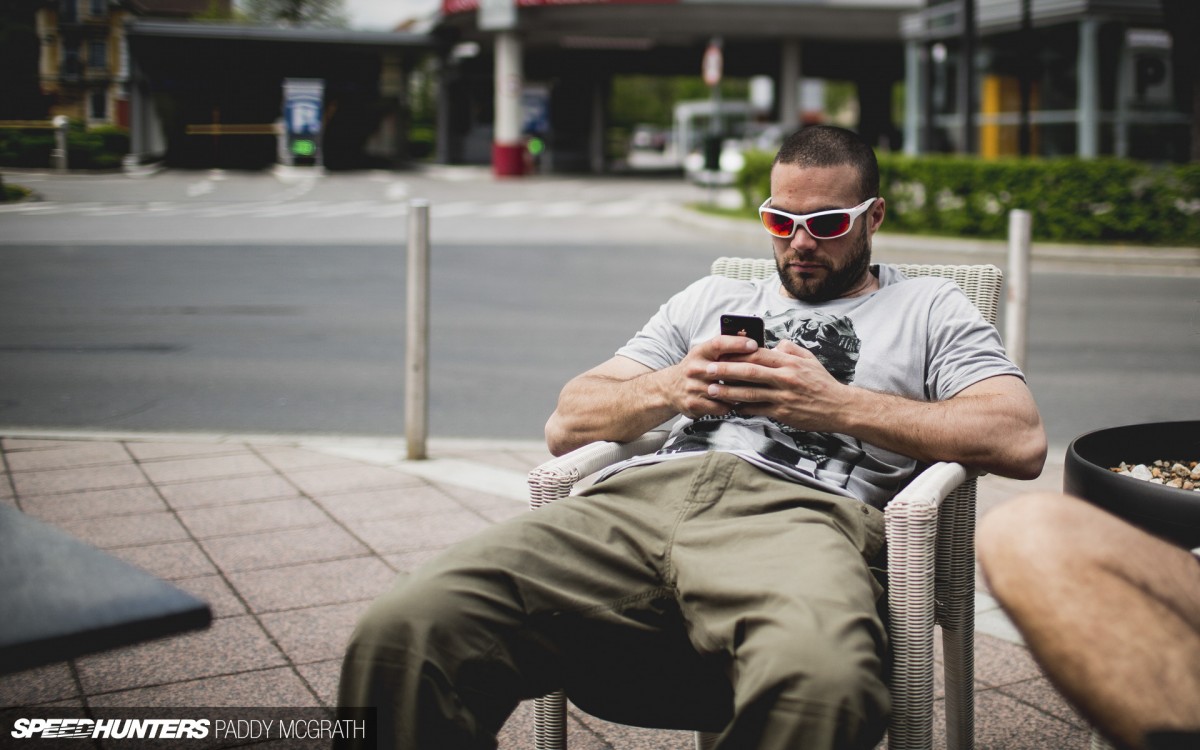 Carl: "It's about distilling the statement of modified cars. We've managed to keep Players being about cool modifications: stanced, good looking cars that people like to see.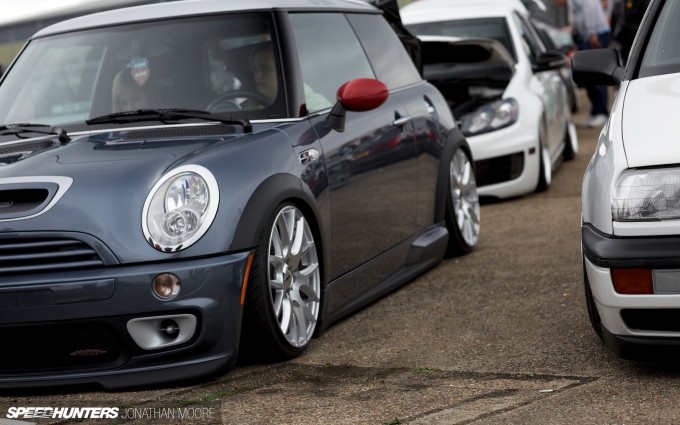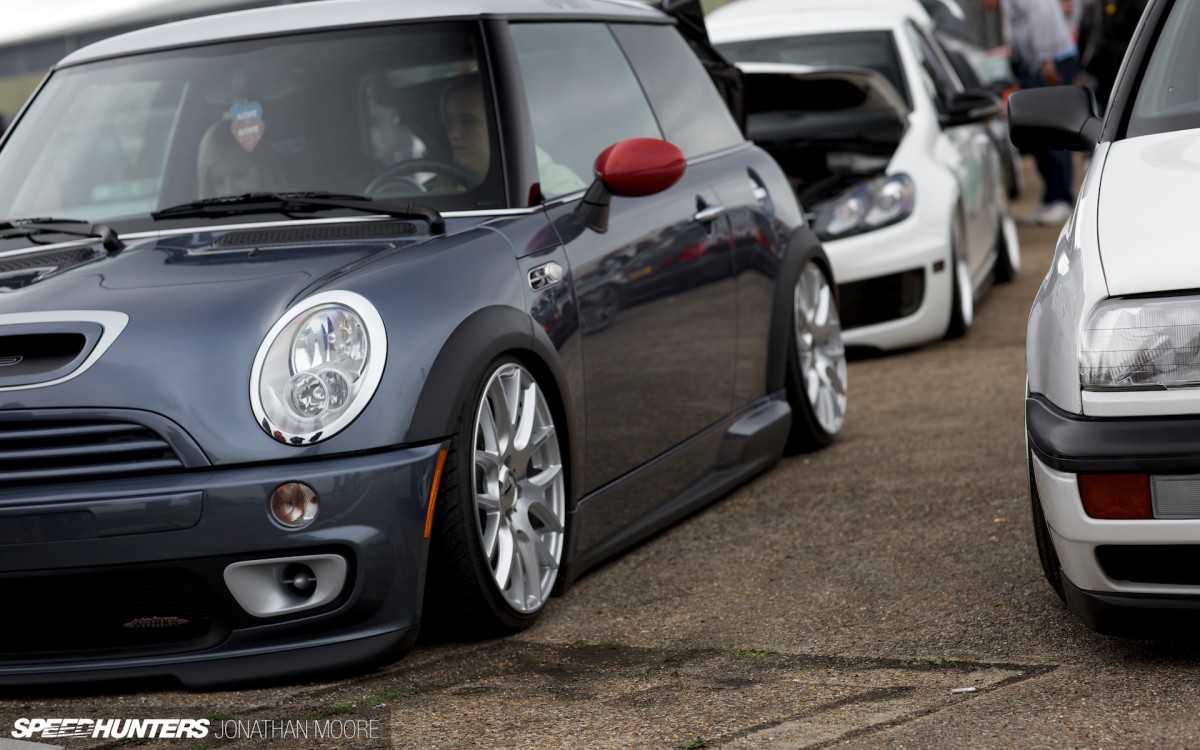 "All the cars here are worthy in their own and have a right to be here. As time's gone on, the show and shine has grown – as has the amount of pre-applications for this year.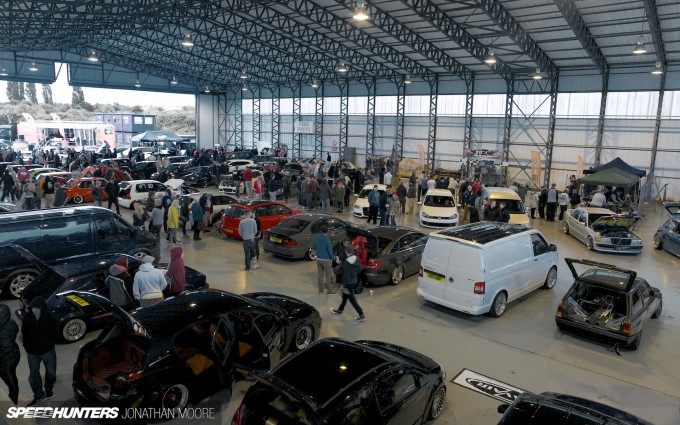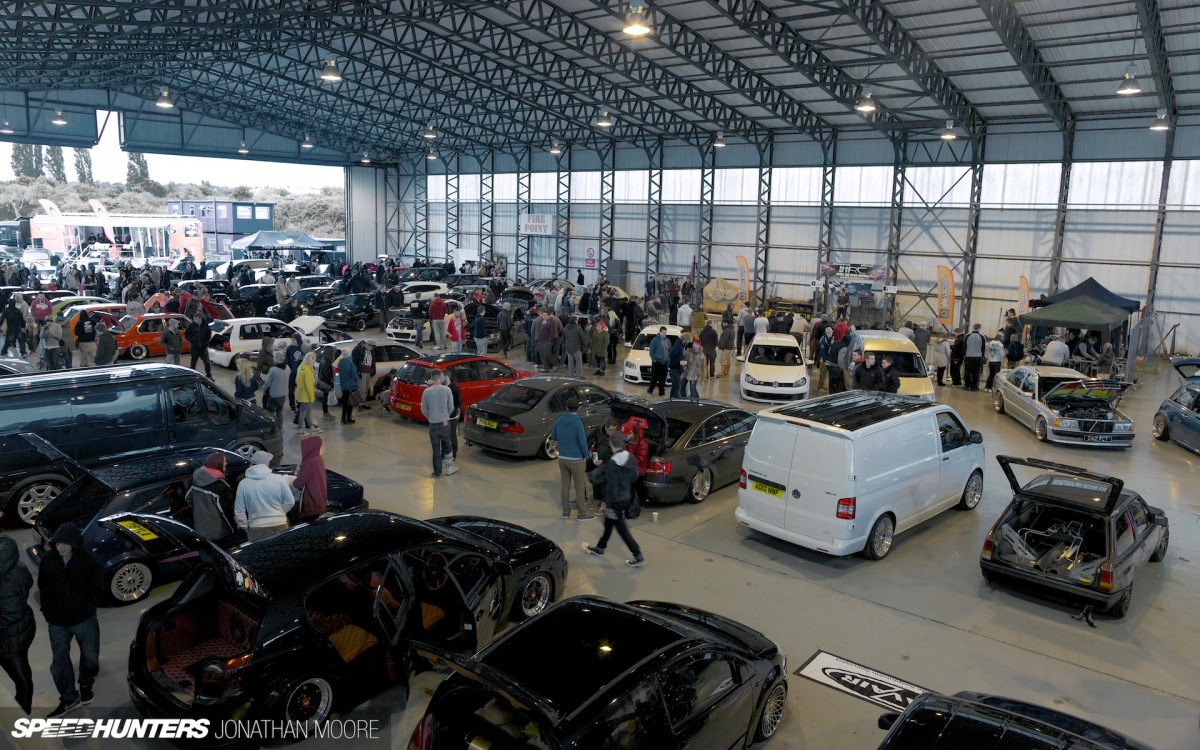 "The variety of cars that we get now speaks for itself and that's how we want to keep it. We're now having to turn down hangar spots for cars that have been on magazine covers in previous months…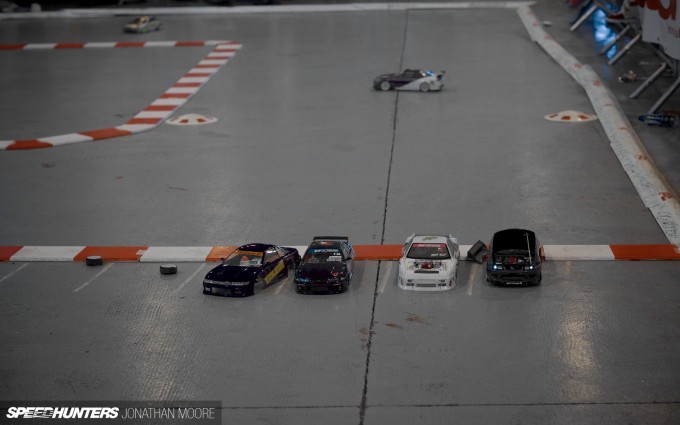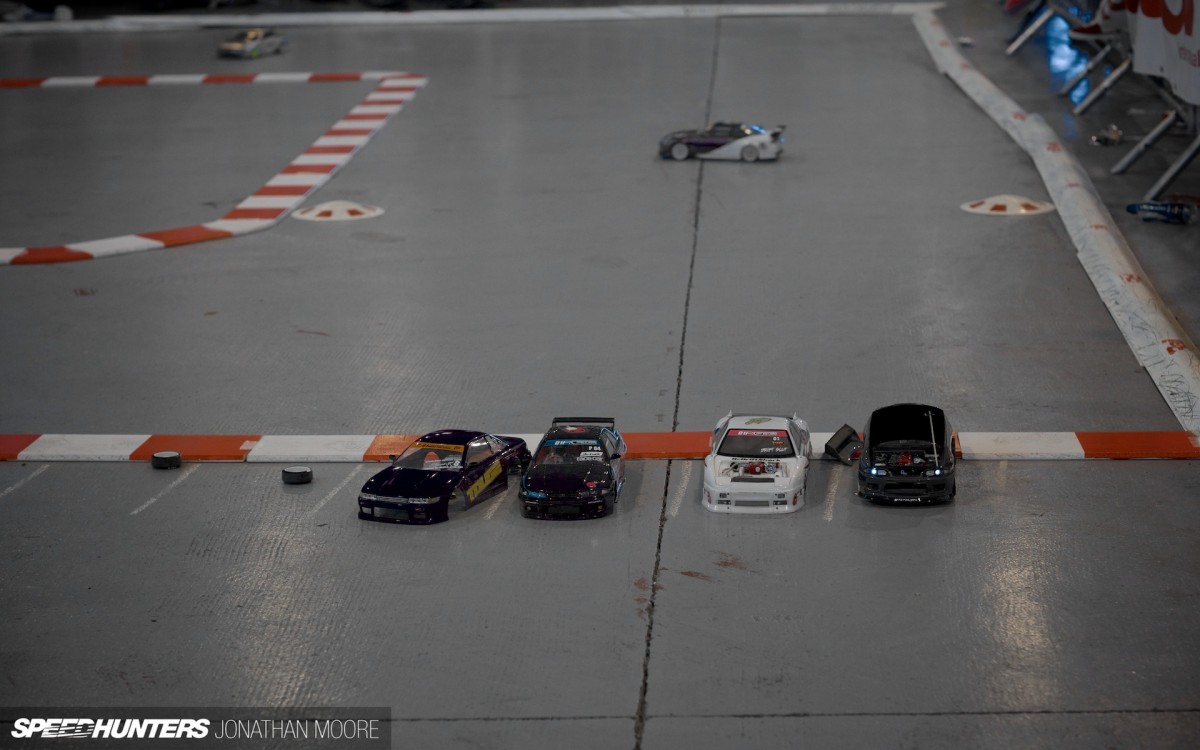 "We always try and bring new elements and change things up. We don't want the show to be known as just parking on one hard stand. For instance, we brought back in the radio control drift cars this year for a round of the British RC championship."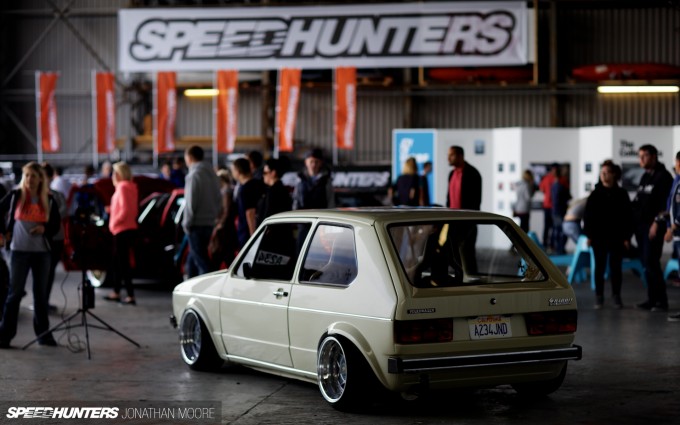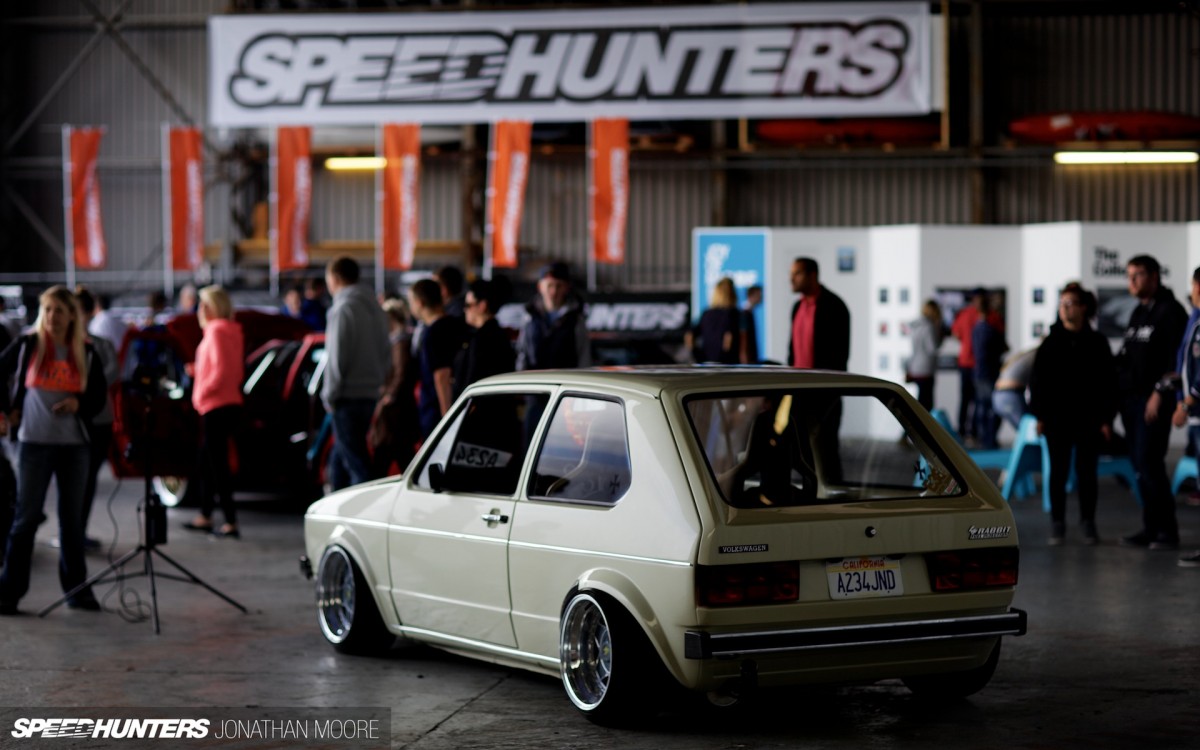 Jay: "It's something different, something you don't get at most car shows, and it keeps people interested. It's the same with you guys coming in: the Speedhunters hangar with the live car shoots and photography exhibition.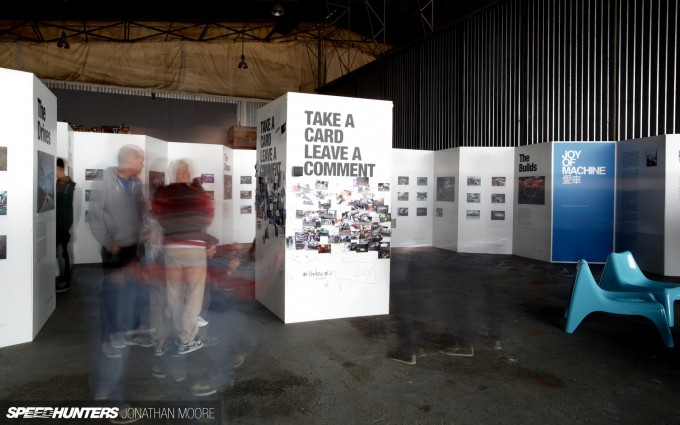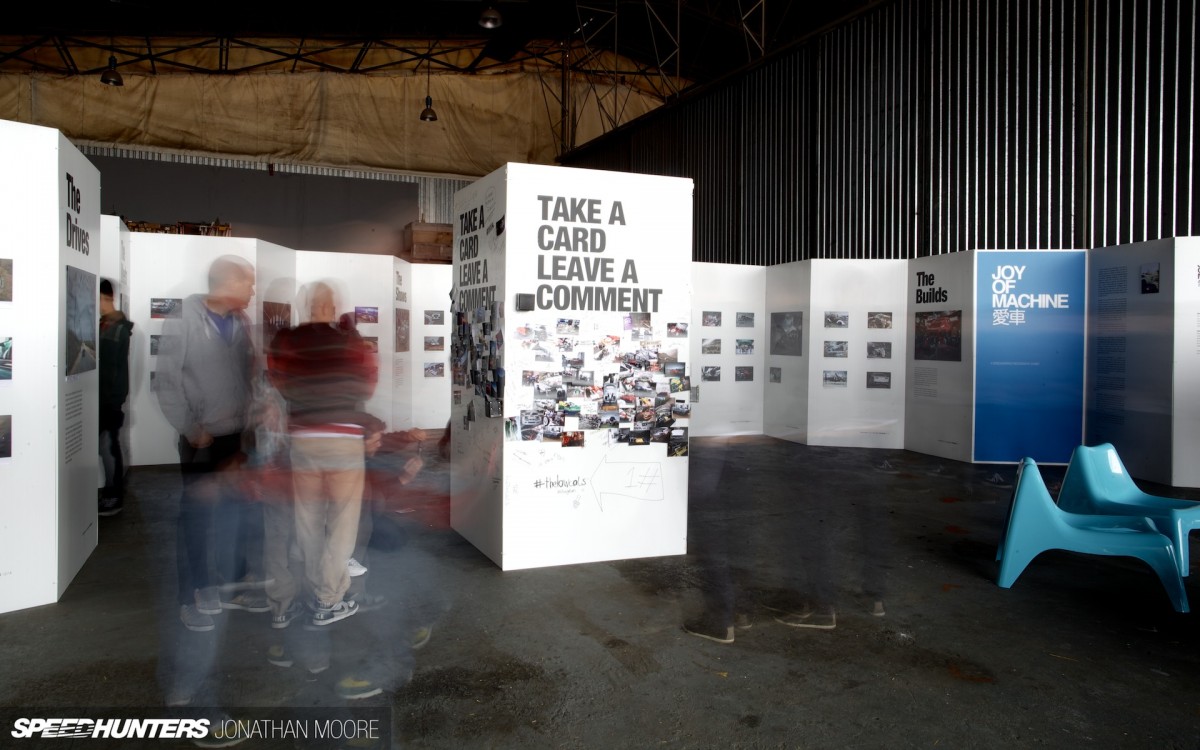 "That was totally new. It's about keeping it proactive and current."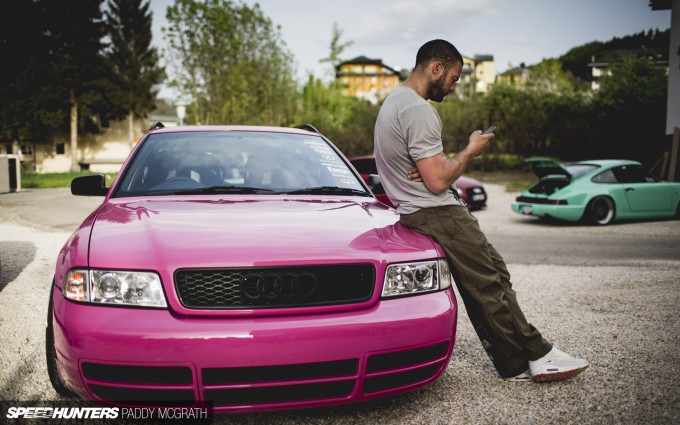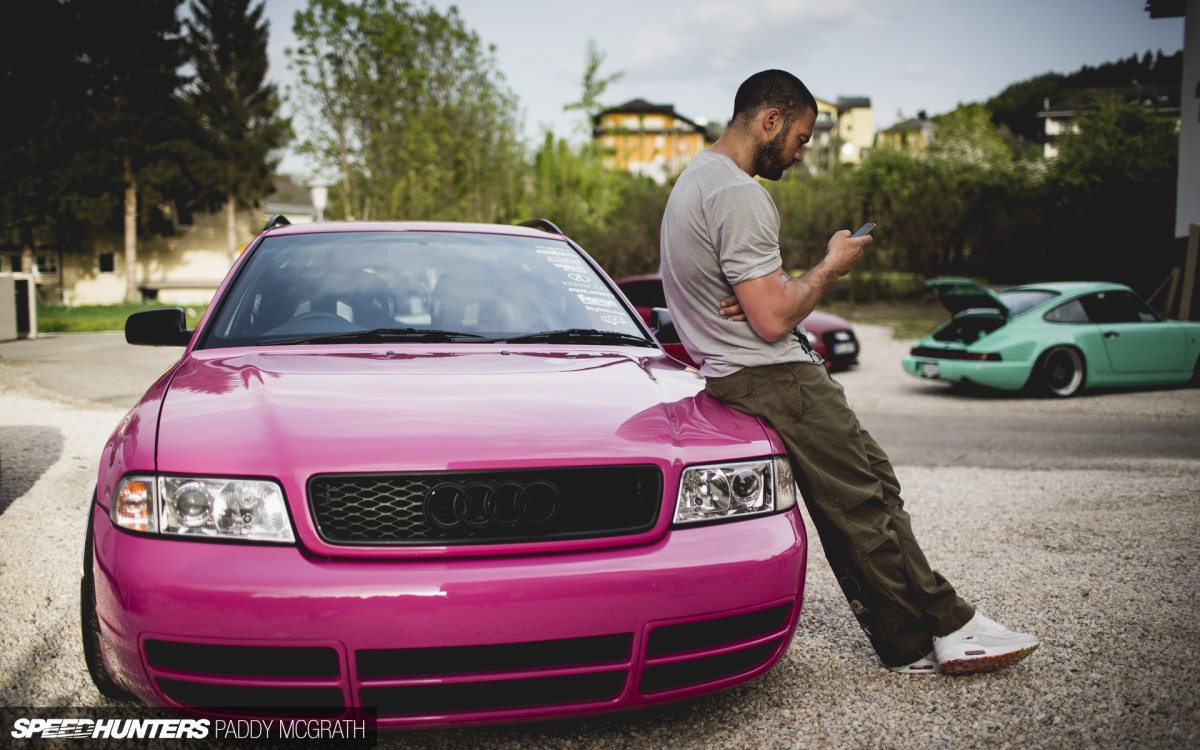 Carl: "We're both so passionate and enjoy it all; we like to take risks and get talked about. It's the same with our own cars: we like to have fun and do things with them that perhaps 90 percent of people wouldn't do. There's no set format – cars might end up with air suspension, or this set of wheels, or these seats, or end up being this colour. Whether the reaction is good or bad, it's publicity and that still reflects back onto Players."
Global relevance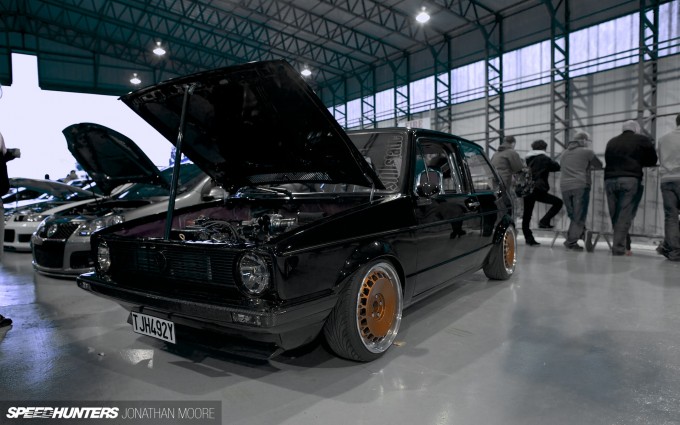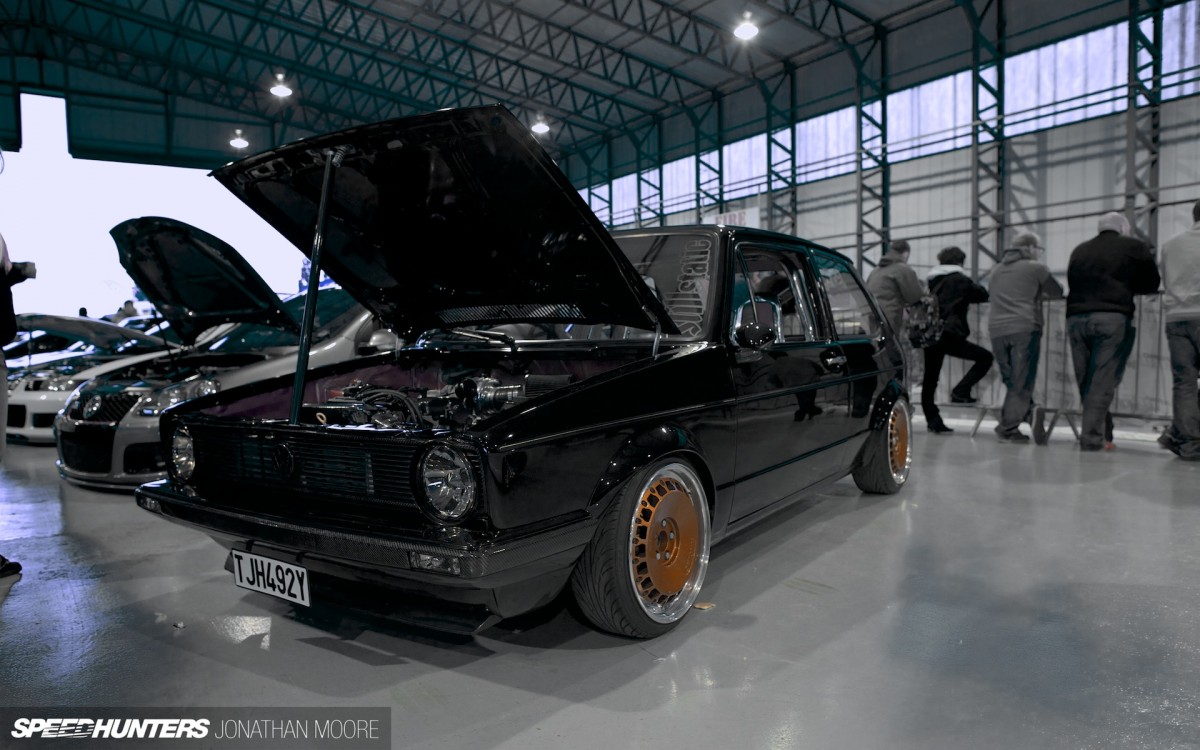 SH: "Are you aware of how scenes in other countries are looking at what happens here? There's a global influence that comes from a show like this and this kind of scene, helped over the past few years as more car media and people who are interested in this stuff connect with each other on the internet."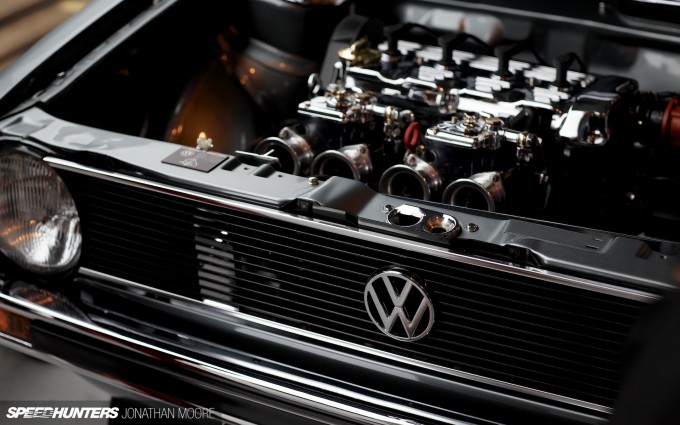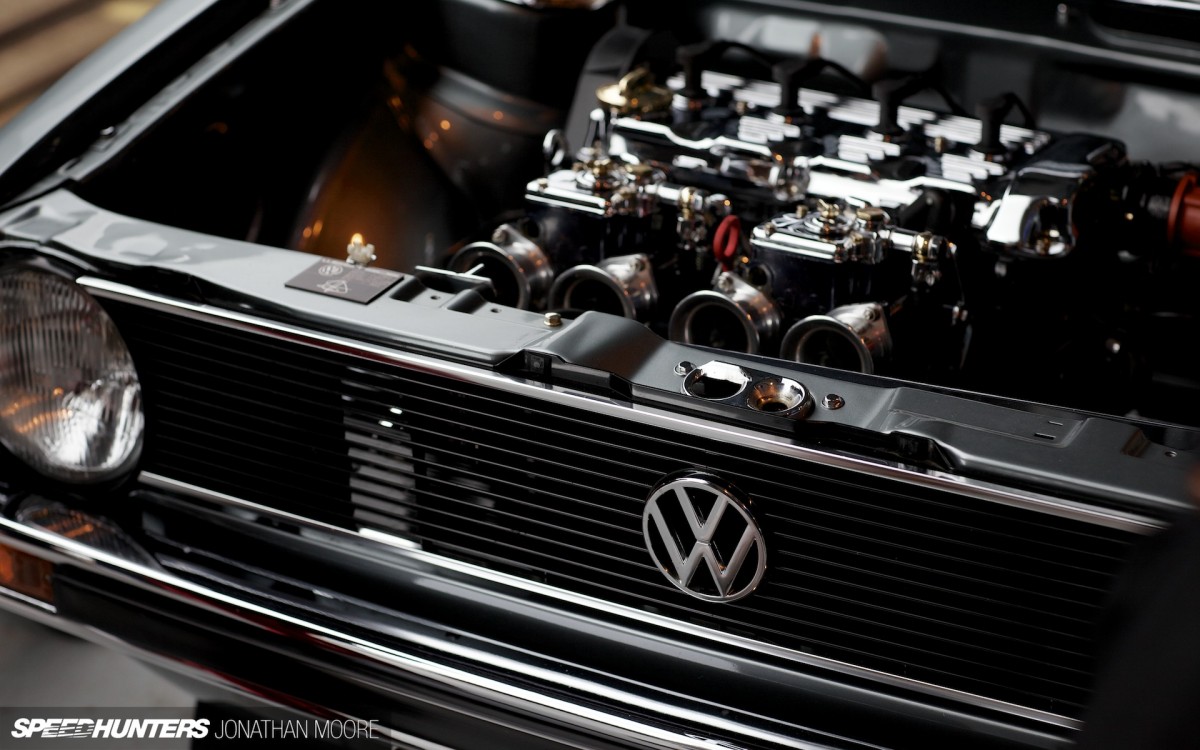 Carl: "We try and do as much as we can. We've become good friends with people who organise events in France, Holland and Belgium for instance. As I said, we go to Austria every year – we've heard some very good things about next year. A must for us is Gatebil, and we're certainly looking into that. We want to get our cars there. We don't do track cars, but we feel that sort of crowd have the same kind of following as us.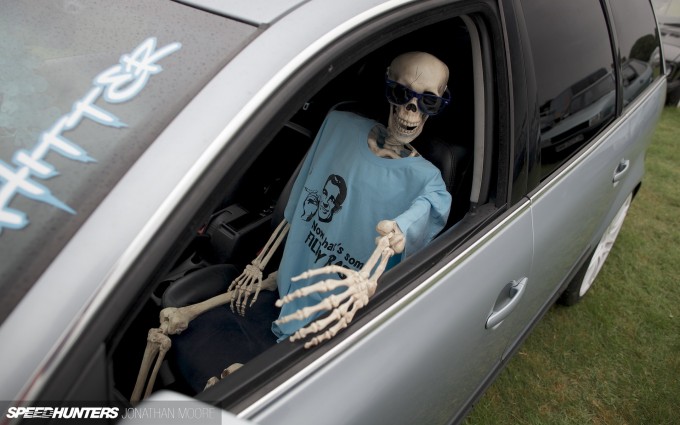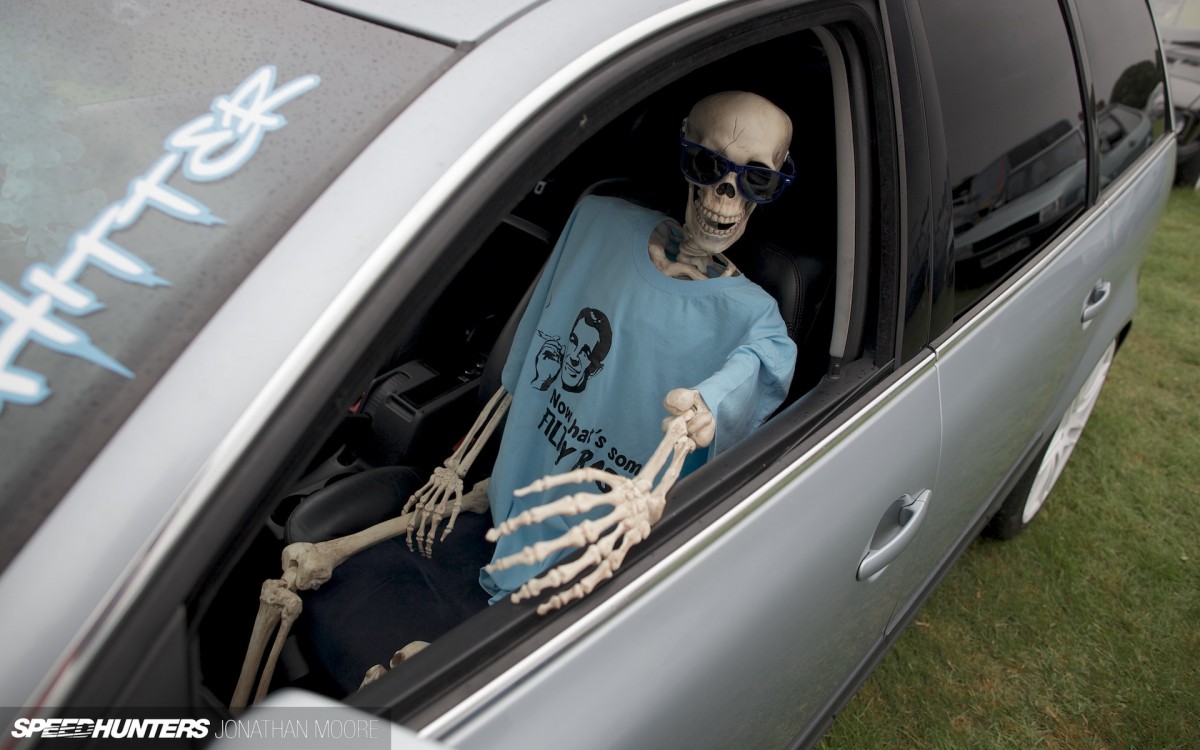 "We feel we need to move to those kind of areas, like we have done with the one in California two years running, which is proving very successful. It's on a much smaller scale than here, but it's in a cool place and at a cool venue. It's always important that it's not just a meet in a car park. It's got to be friendly, about being with a group of friends.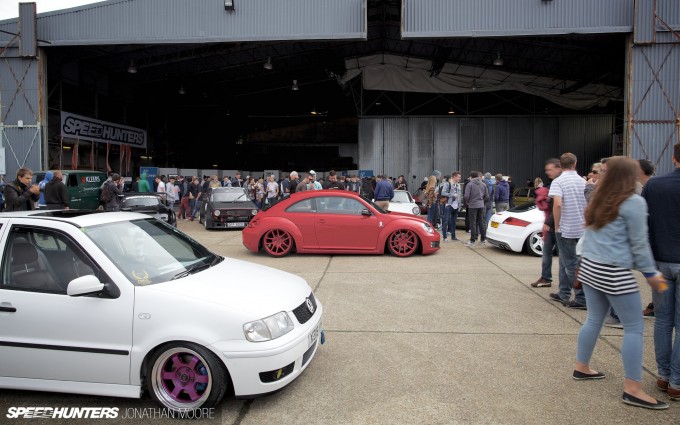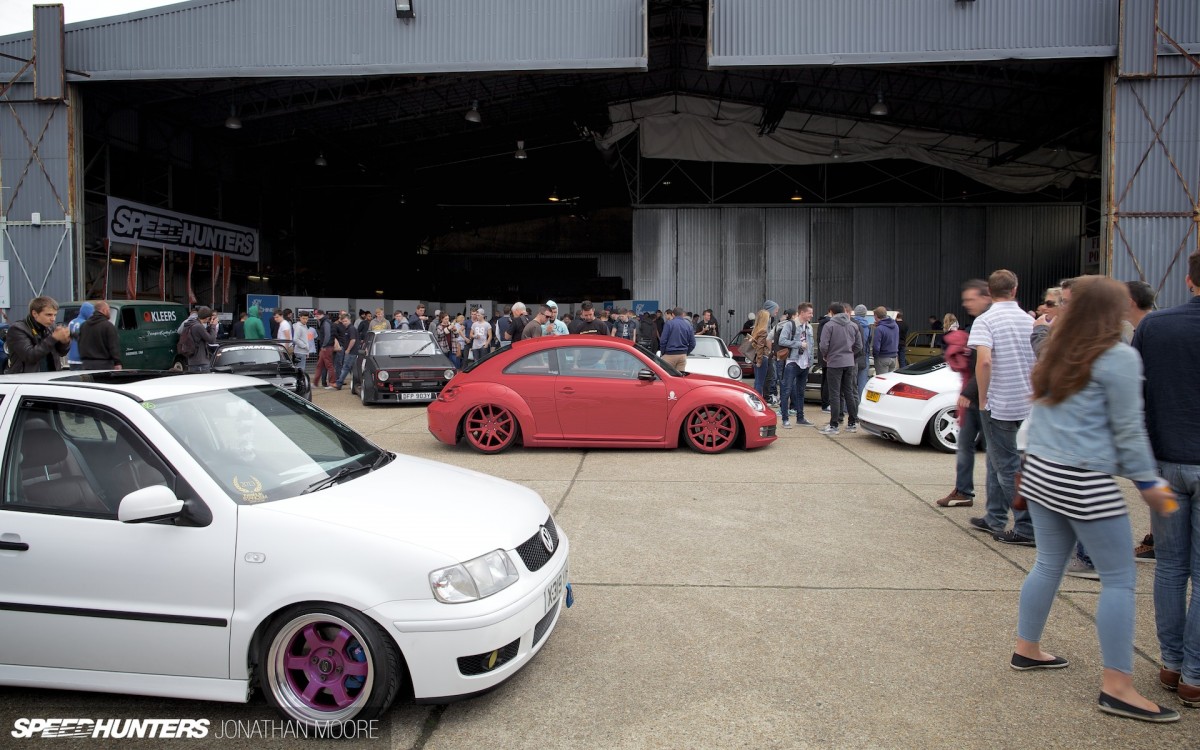 "We have the same sponsors out there: people that have backed us from the start. They've all continued to follow us and help out, which we really appreciate. We like to work with our supporters, and give everything we can back to them: we never want them to feel that they're just there, so it's about looking after them as much as they look after us. We'll go out of our way to go and see them after the event. We want them to know how much we appreciate them: they've got us to where we are."
The cars of Players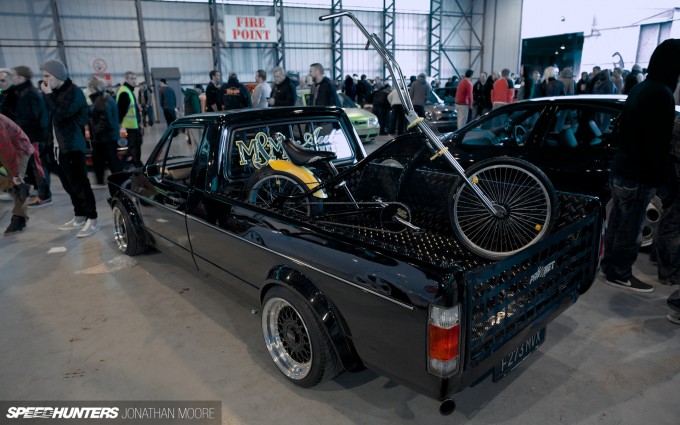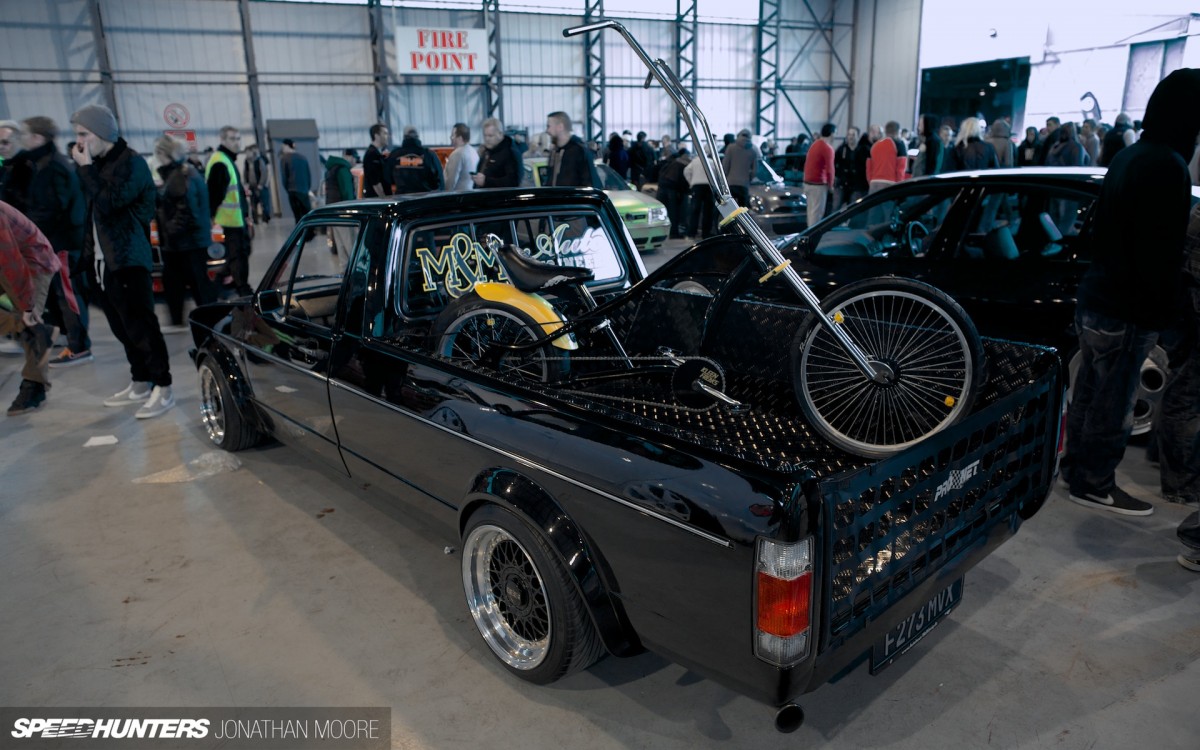 SH: "Can you talk us through some of the top cars from this year's Players Show?"
Jay: "The good thing about Players is that me and Carl have quite different taste, as you can tell from our cars. He likes new Audis, I like old cars. I think that's what makes this show work: even though we've got different taste in cars, our level of passion is the same.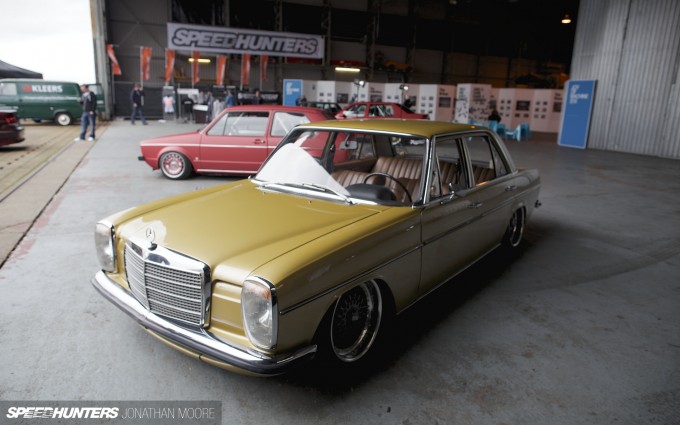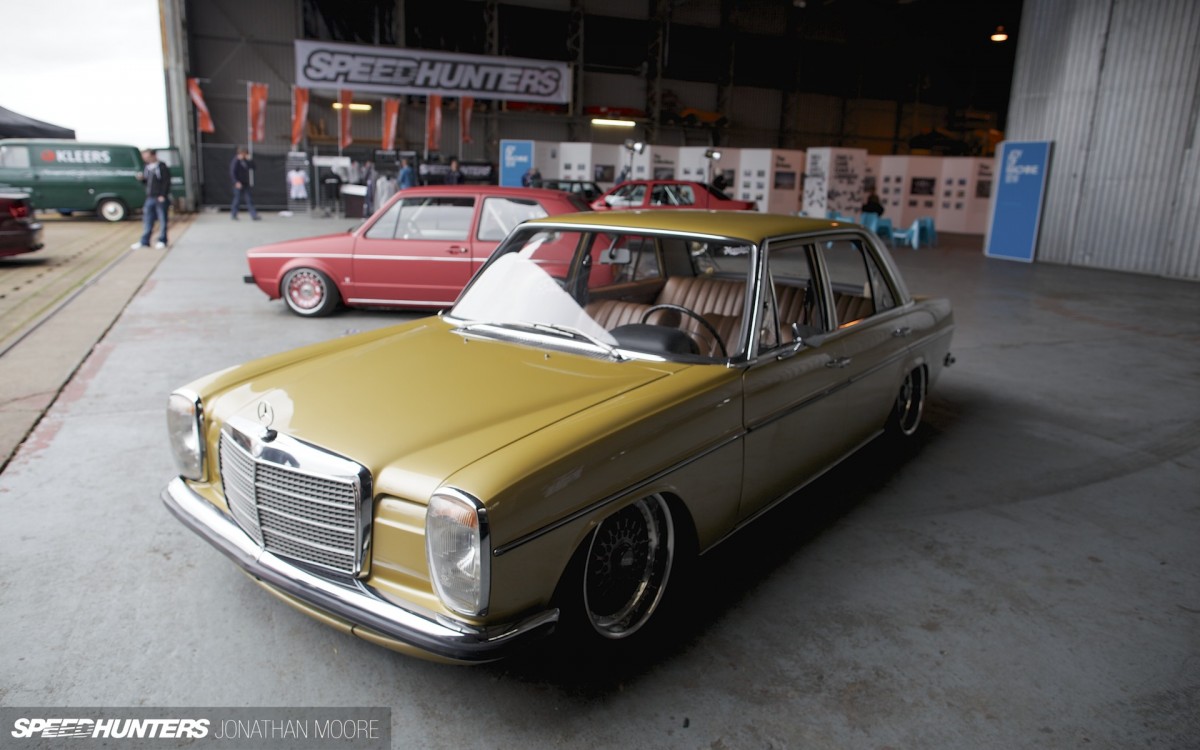 "The different elements we bring are shown by the variety of cars we pick to go in the hangars and then those that get picked for prizes. If you look at things like the Mercedes on BBS rims, for me that's a timeless car. What I loved was that the guy had driven it from Belgium all the way to here: it was a bit dirty, properly a driving car, well over 35 years old… It's a simple car, timeless wheels, bagged, with standard bodywork; that for me was probably the car of the show."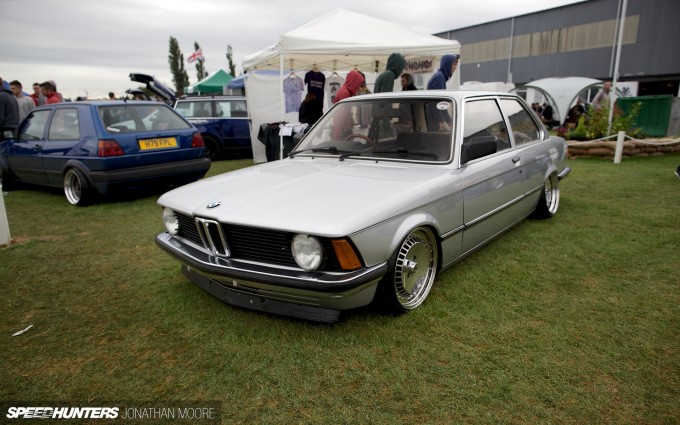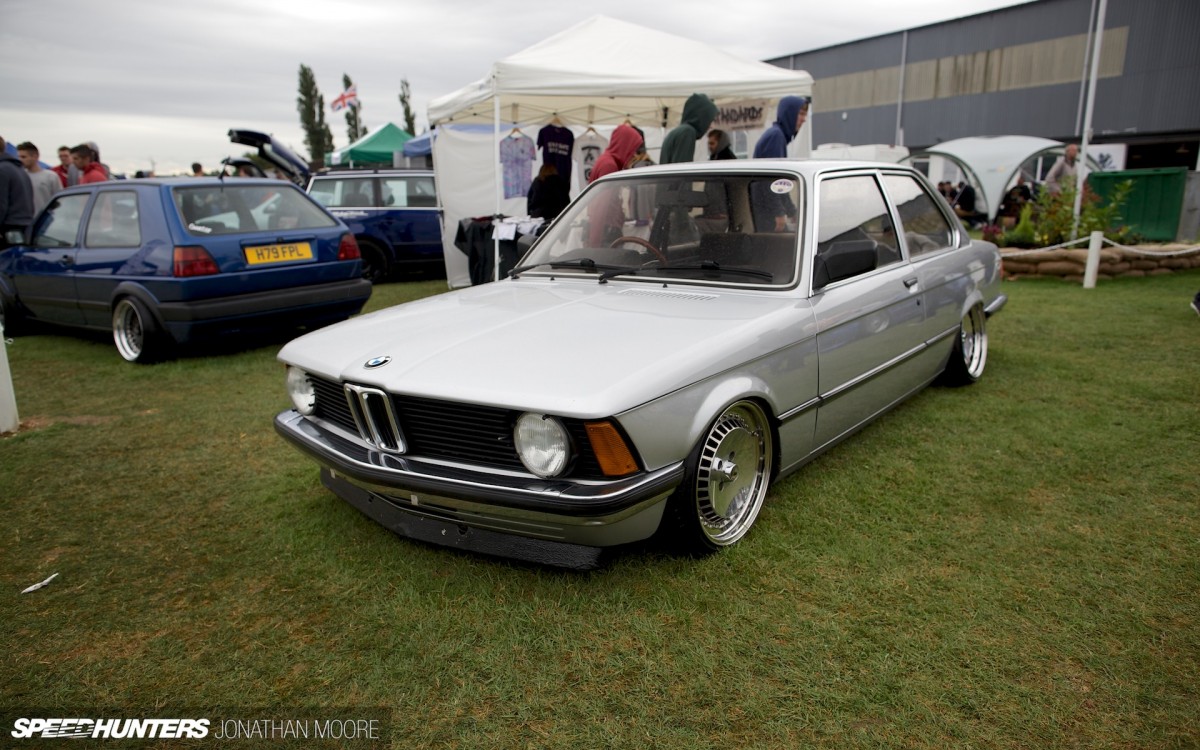 Carl: "Because of where we've come from, we still have a big VAG following and we'll both have those as our cars. But we're looking to branch out where we go and see what markets we can hit for next year, pushing the Players brand into other areas. We're known very well in this scene, but if we were to turn up at maybe a Vauxhall show, we probably wouldn't be noticed…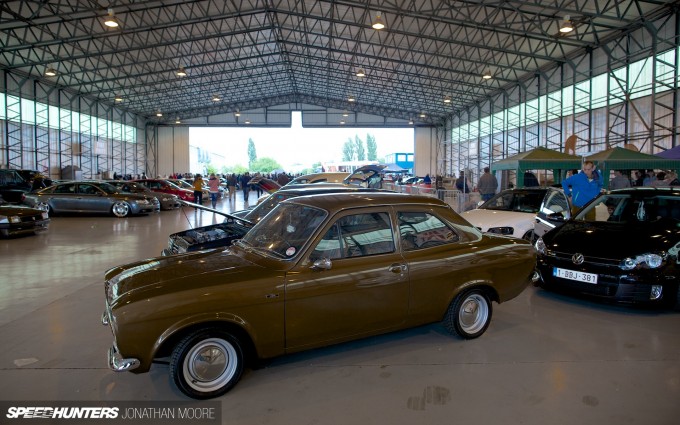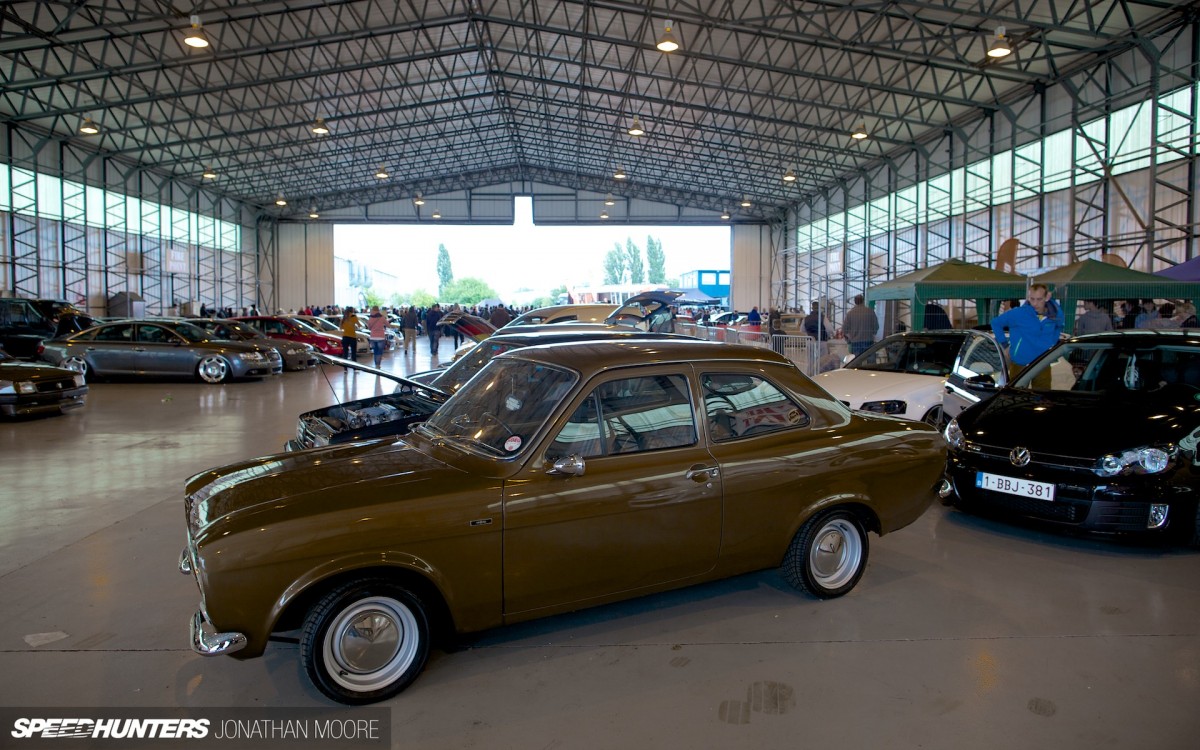 "From the start we weren't concerned with who was first, second or third: we wanted to have a bit of fun – we like to have a bit of banter! It's only over the last two years that we've started to push into the Ford market; today we proved there's a lot of following from the Ford culture. A lot of the old school classic Fords came out, which we'd never seen up til this year. So we are starting to progress into other areas and get some new followers."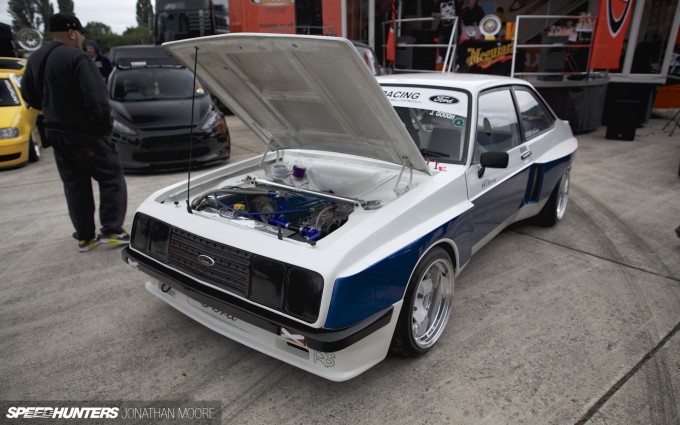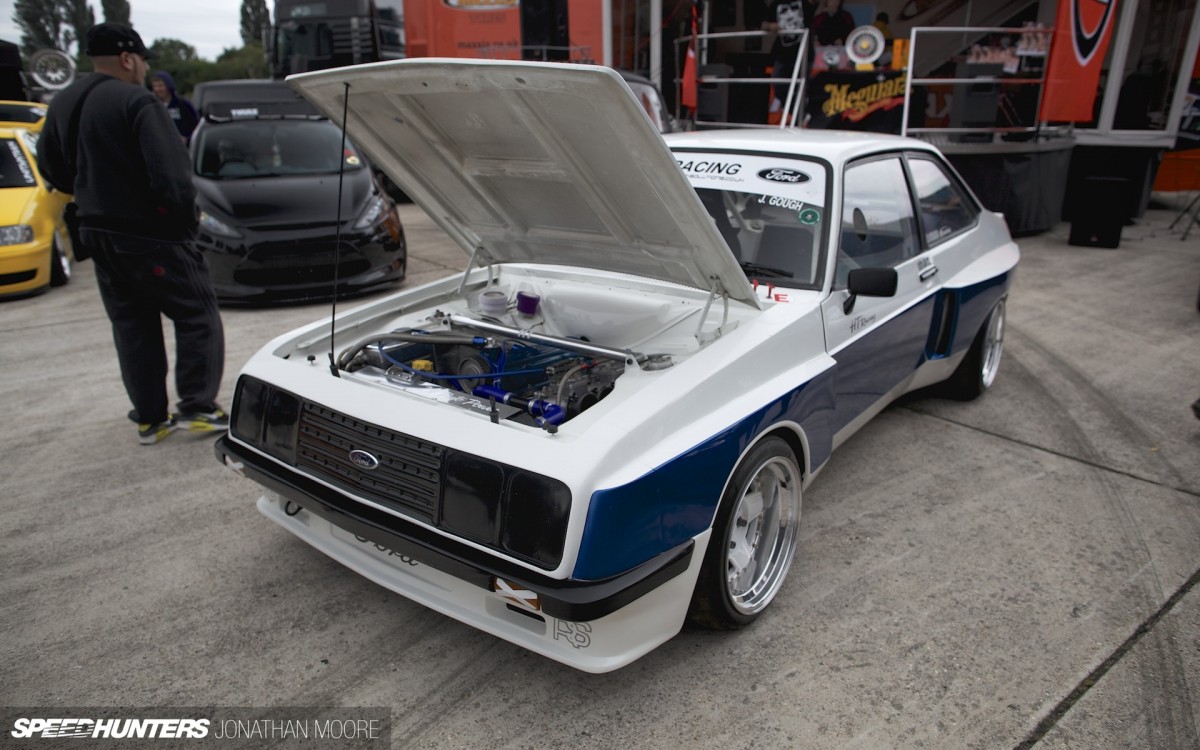 Jay: "Jamie Gough's MkII Escort was a fave of mine. It was my idea to get him to the show, but when Carl and I were trying to decide on Car Of The Show, it was Carl that suggested him. I think it says a lot about that car. It's a proper British race car: I've seen it in action and I know how fast it is. It's driven hard on the track, but it's pristine – and just looks really cool.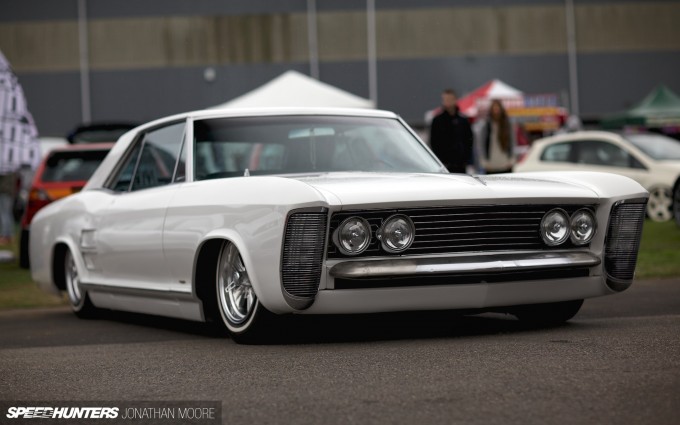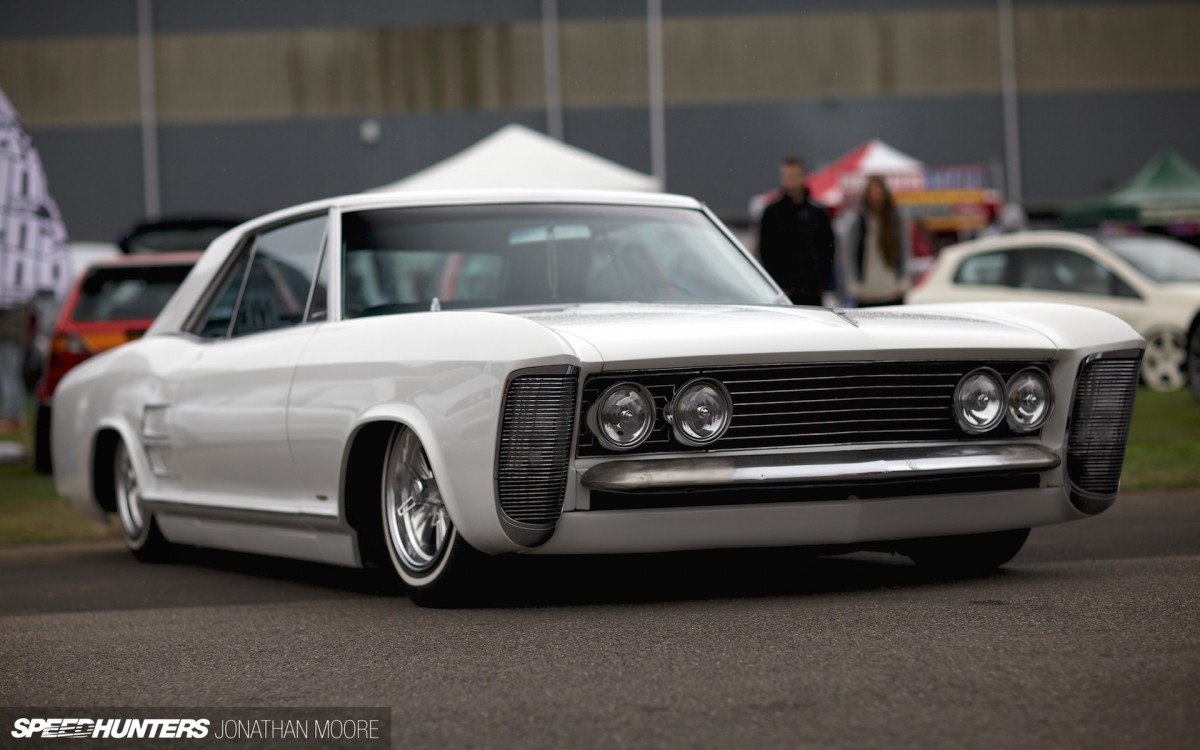 "We also had bubble arch MkI Escorts and more. Just old '80s stuff that was really cool. A bagged white Buick Riviera that we picked last year and won a prize was here again as well."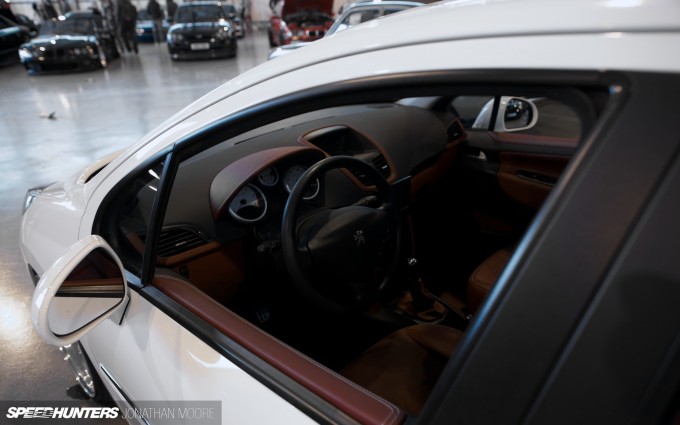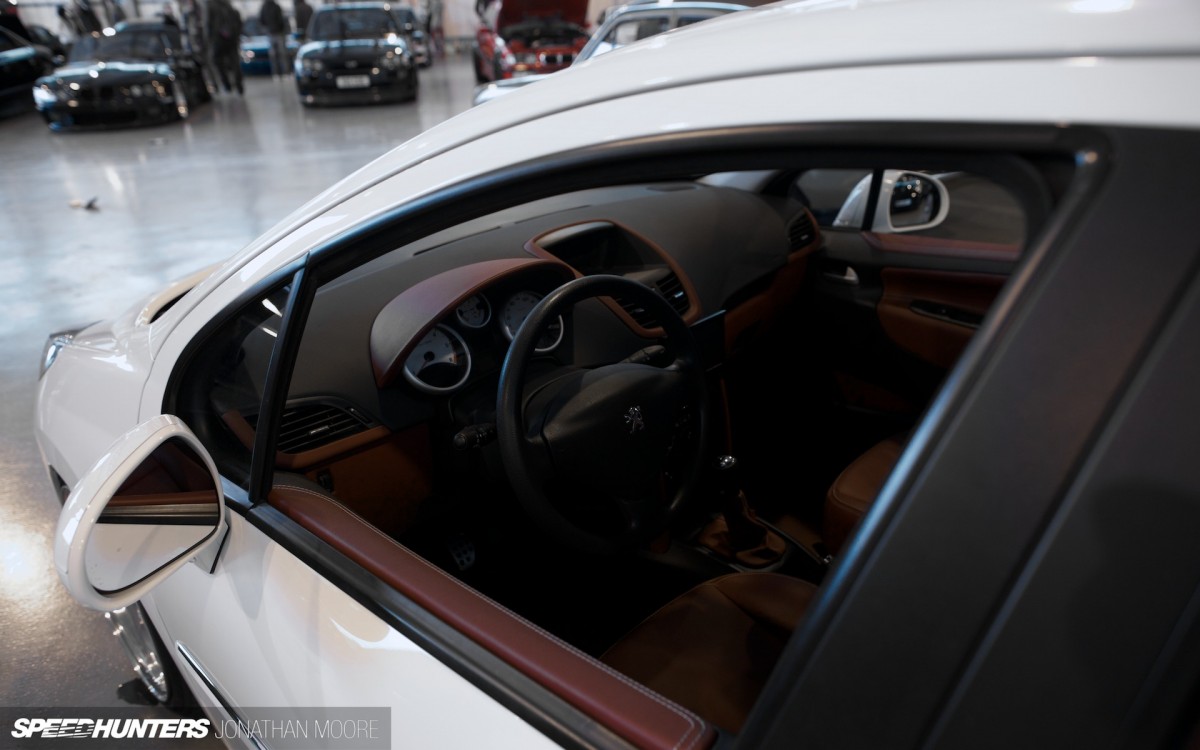 Carl: "We even chose a Peugeot! It was a great big car, looked something like an Audi A8. No badges – everything had been taken off, and I couldn't even tell you what it was, like a 607 or something, but it had all the right ingredients. Nice wheels, smooth paintwork, no badges, nice interior, on air – it ticked all the boxes. It was the only thing like that here; you don't see something like that every day."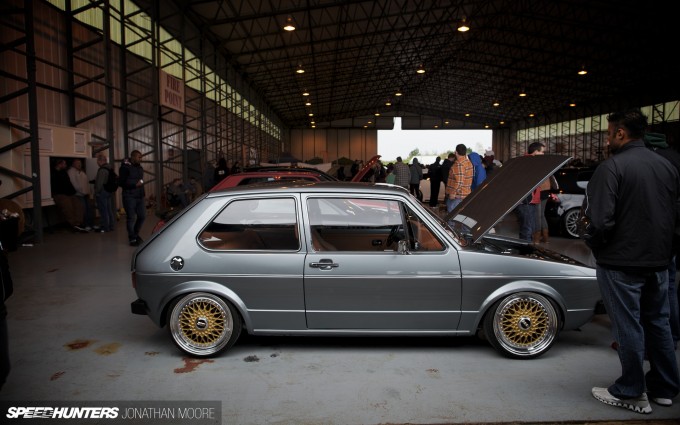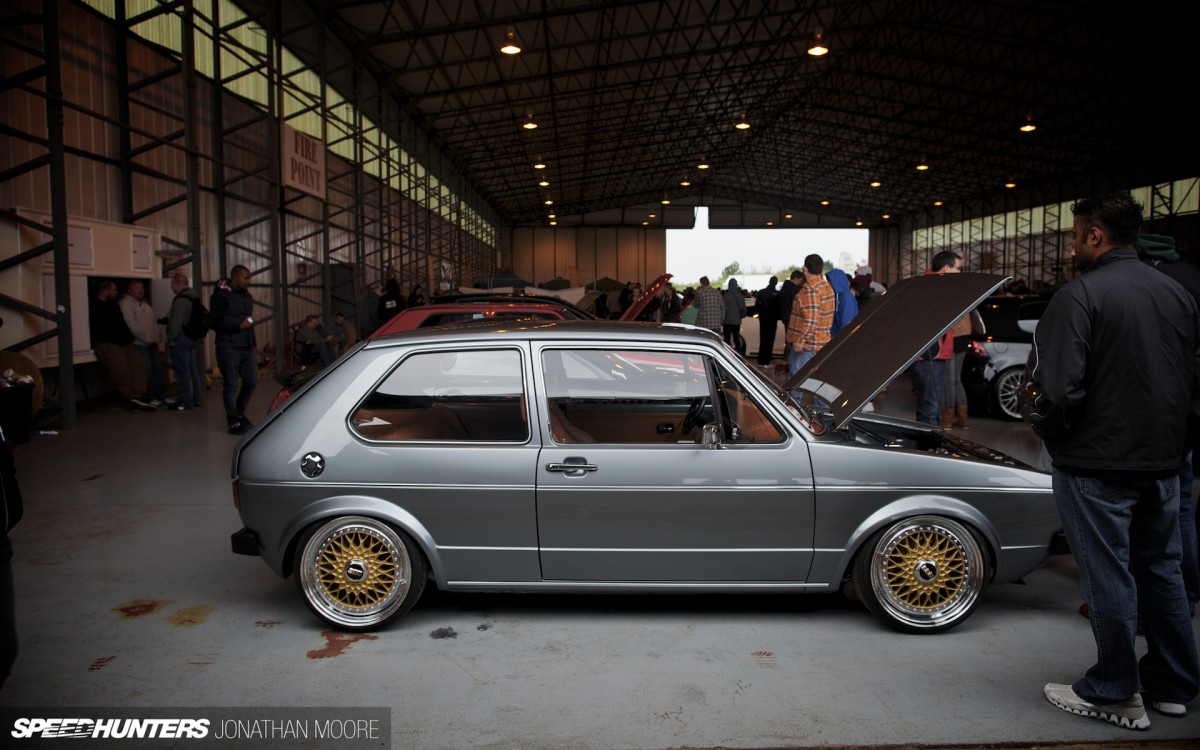 Jay: "There were a lot of nice early Golfs, which of course are close to my heart. We get a lot of VWs on BBS wheels, which is a timeless set-up – you can't beat that really. We also saw a lot more modern, high performance Audis now, which was great."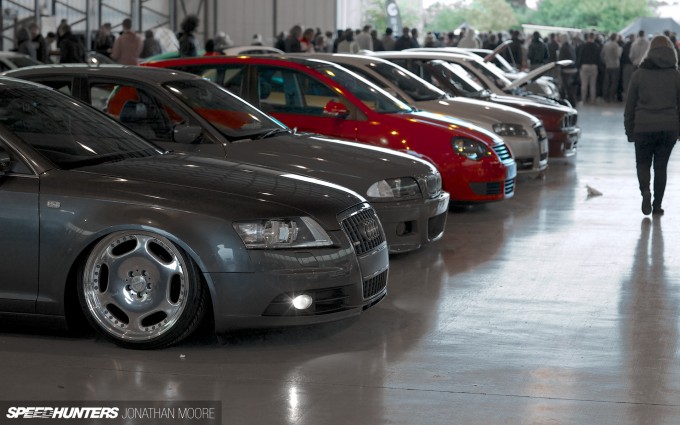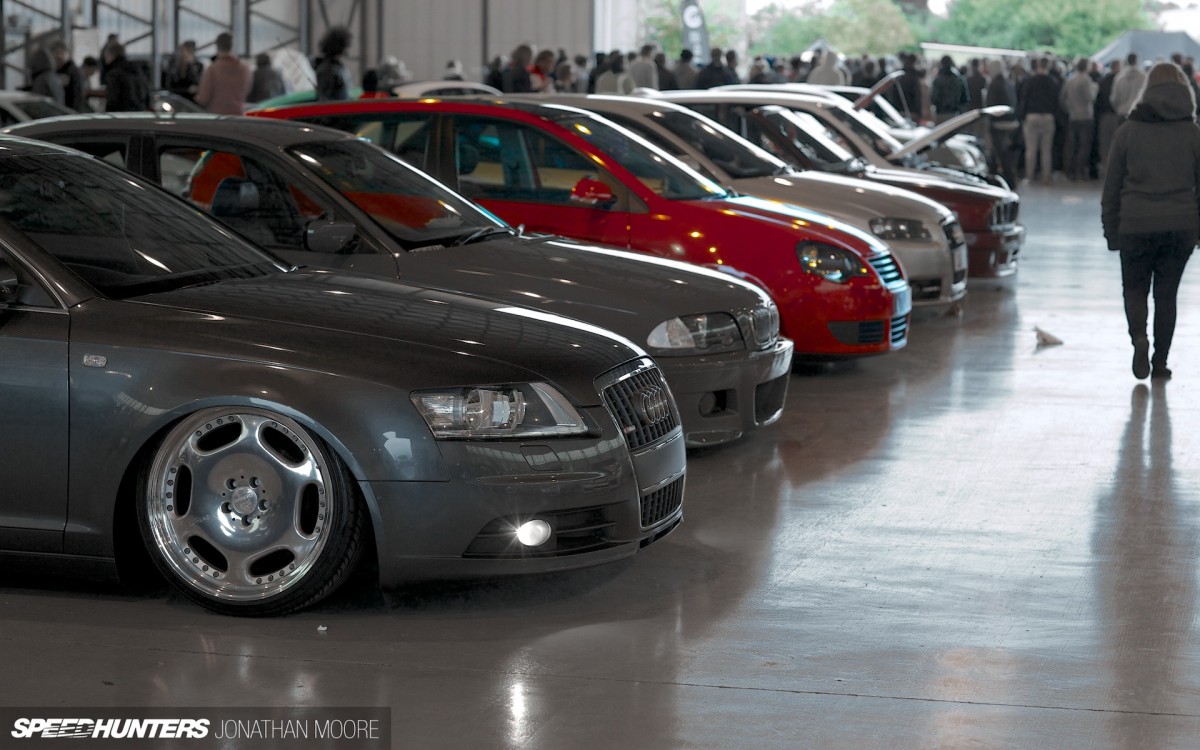 Carl: "It's interesting that we saw more RS4s, RS6s and even R8s – the Audi high performance range is where a lot of people are taking their cars from and modding them. It's great that we attract all of them: VW Audi culture is very close compared to a lot of others – some of the other scenes don't like that kind of crossover. Sometimes it's about all-show-and-no-go as such, but here we had big, powerful cars that have been made to look really cool with all the right ingredients and that tick all the boxes, but can still be driven really hard.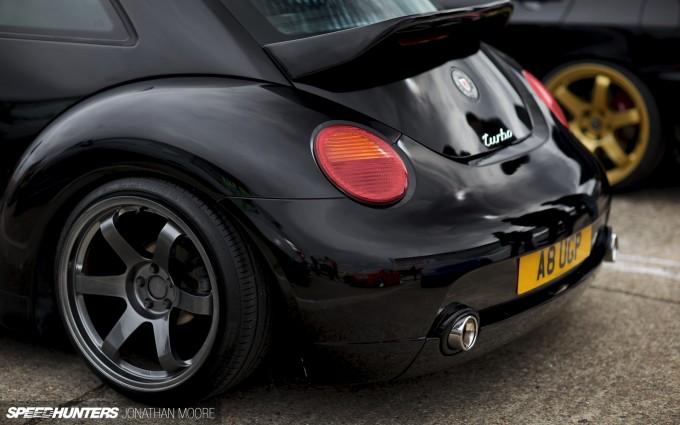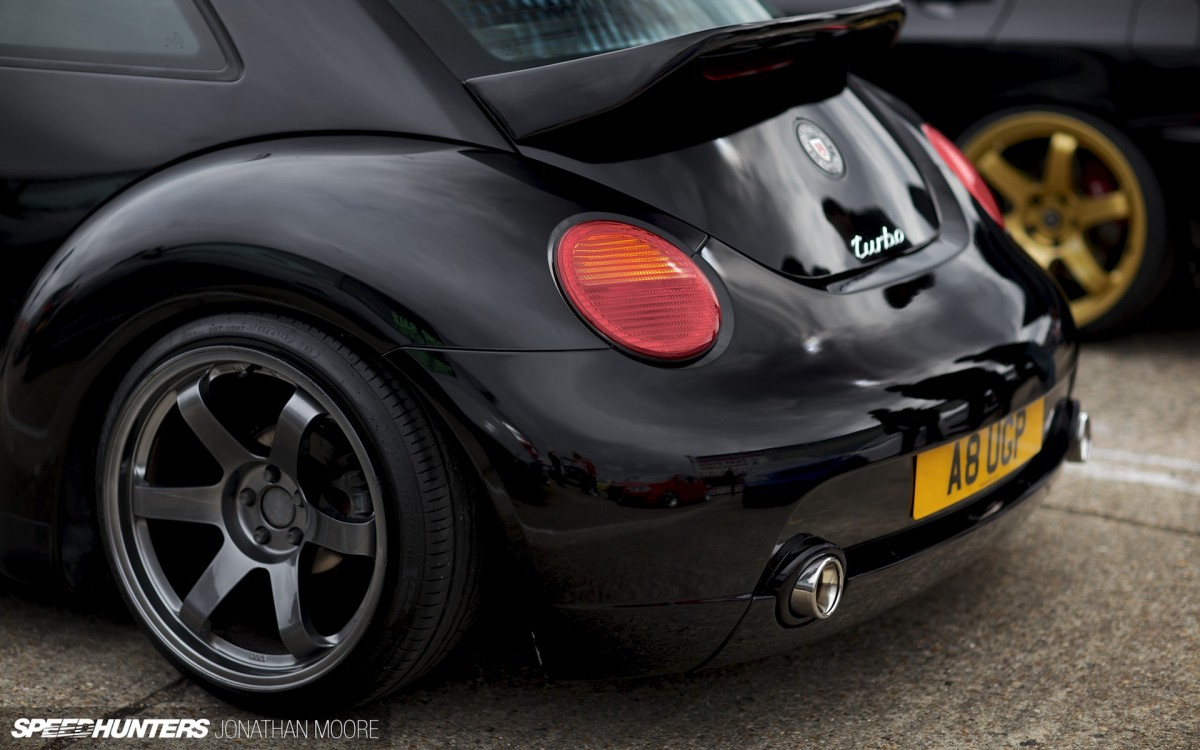 "Because we're at the end of the show season, this was the last opportunity to see a lot of cars before people start changing them around. It's good to get everyone in the same place one last time.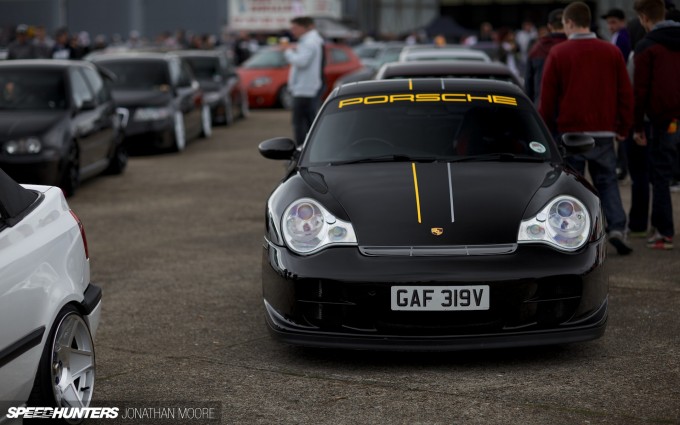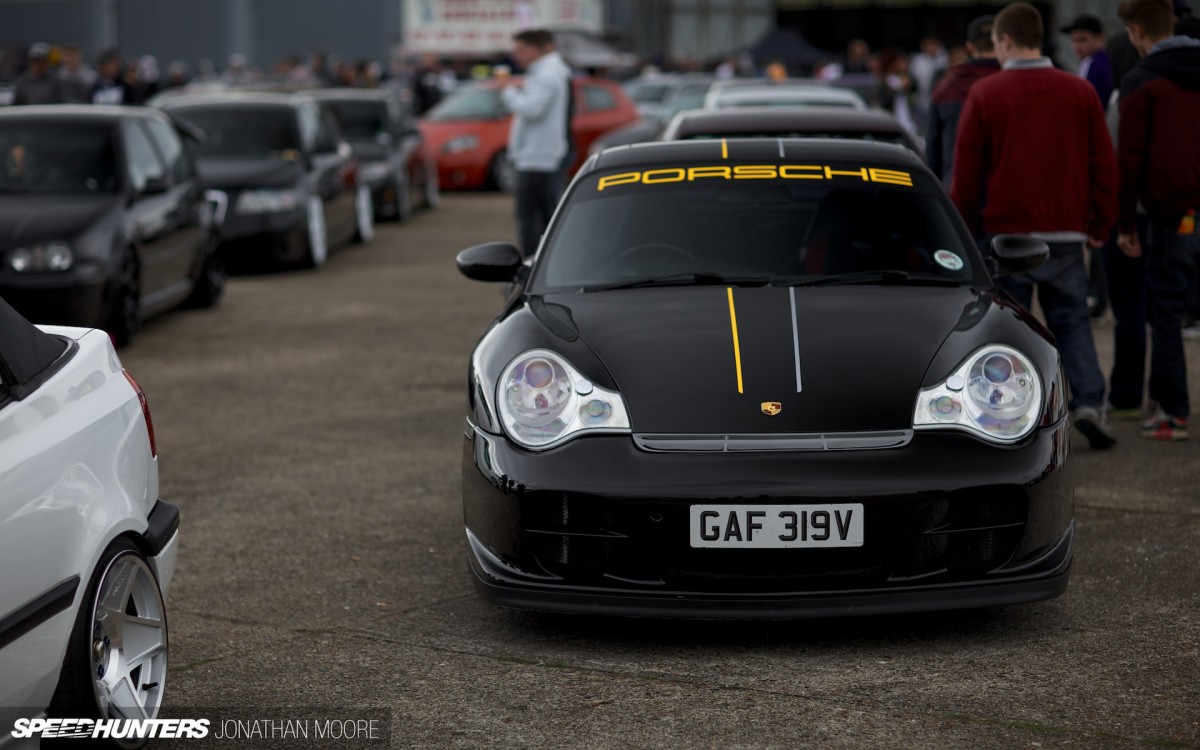 "We always wanted to create a mix. Even from where we started, we always wanted as much of everything. This year we hand picked the hangar spots from 400 cars that people submitted. We went through every one: we had to make sure there was a full range, not Golf after Golf after Golf. We ended up with something of everything in there that ticked all the boxes across different cultures."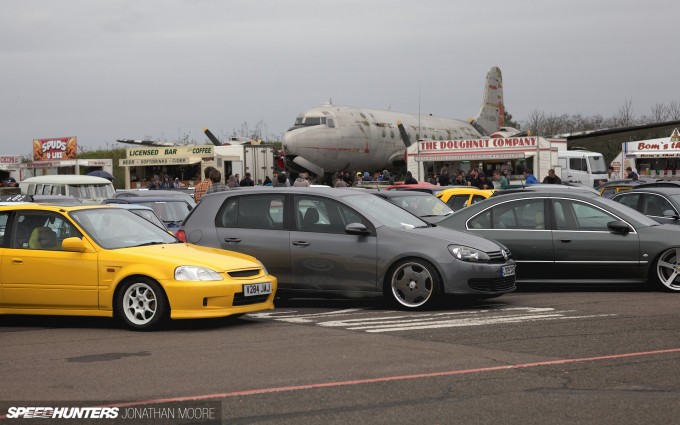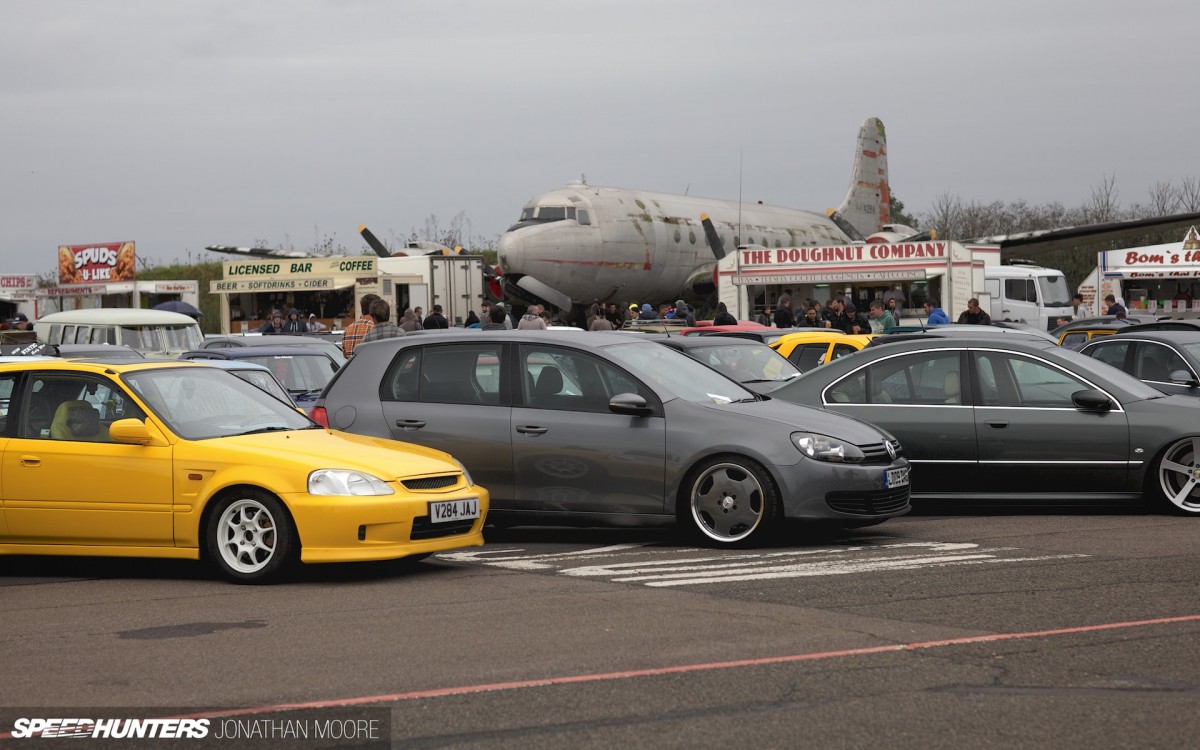 Jay: "You could have a JDM Civic next to a MkI Escort that was then parked next to an RS6 next to a T-Bucket. That's what you want: a total mix of everything, but still managing to keep it all current and cool."