In yesterday's post I talked a little about the Rolex Monterey Motorsports Reunion experience and broke down some of the reasons why I consider it one of my favorite events of all time. Today though, I want to talk about some of the automobiles that make the Rolex Historics so damn good.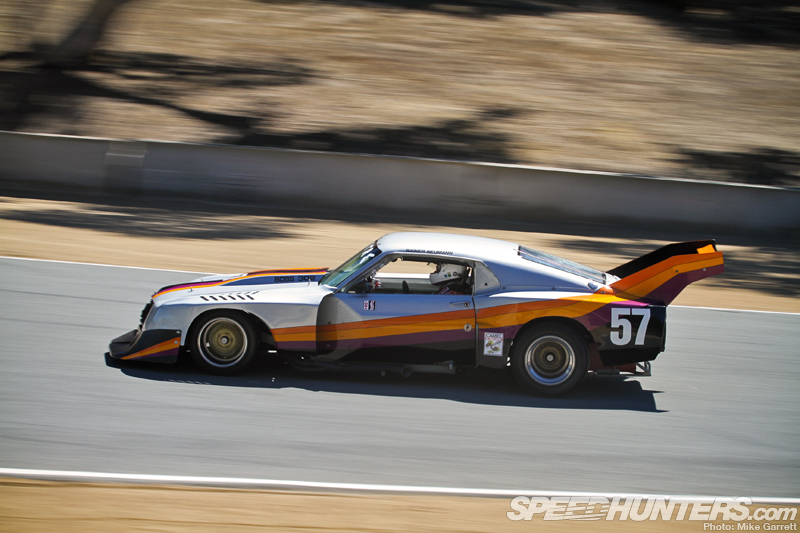 Where to start? How about with that ridiculous Mustang seen in the opening shot. This car caught my eye when it popped up in Sean's coverage of last year's event, so I was pleased to see that it was out competing at the Rolex Historics again this year.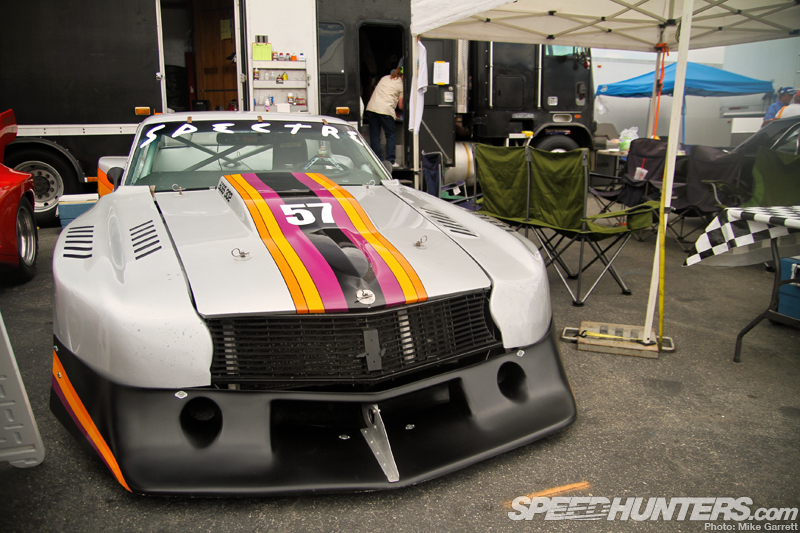 It turns out the Mustang is an original Northern California car, beginning life as a '70 Boss 302 Mustang and evolving over the course of the 1970s to become the tube chassis IMSA Camel GT racer you see here. Even more fascinating is the fact that the car ran as a privateer effort the entire time, competing against many of IMSA's well-funded factory teams.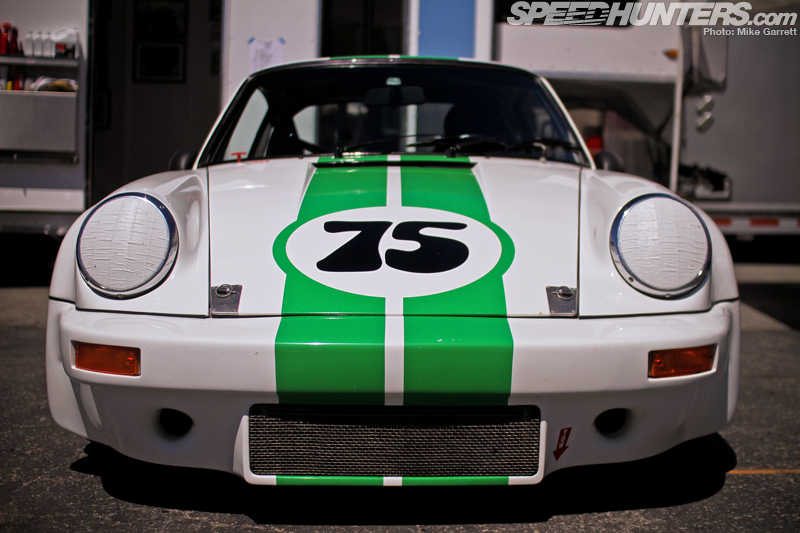 The Mustang was just one entry on the huge roster of 1970s and 1980s FIA and IMSA GT cars in Group 6A. It was easily one of the most enjoyable races to watch, with a packed field of everything from Porsche 911 RSRs…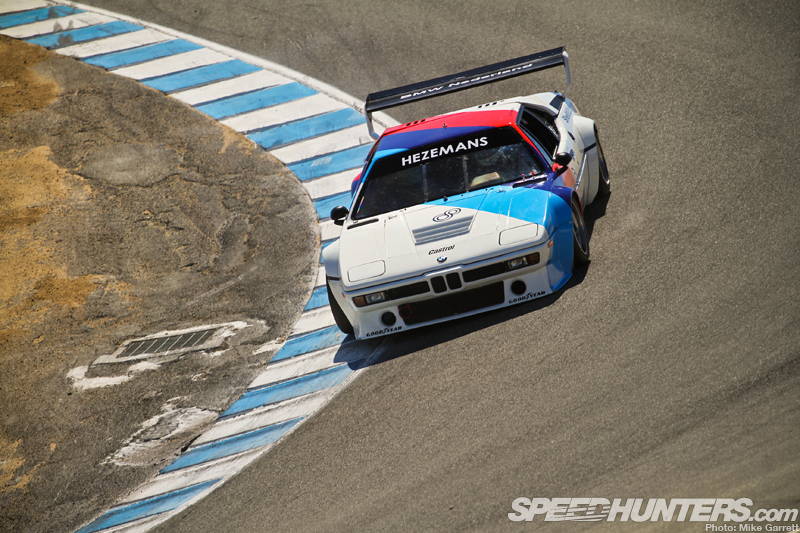 … to BMW CSLs and M1 Procars.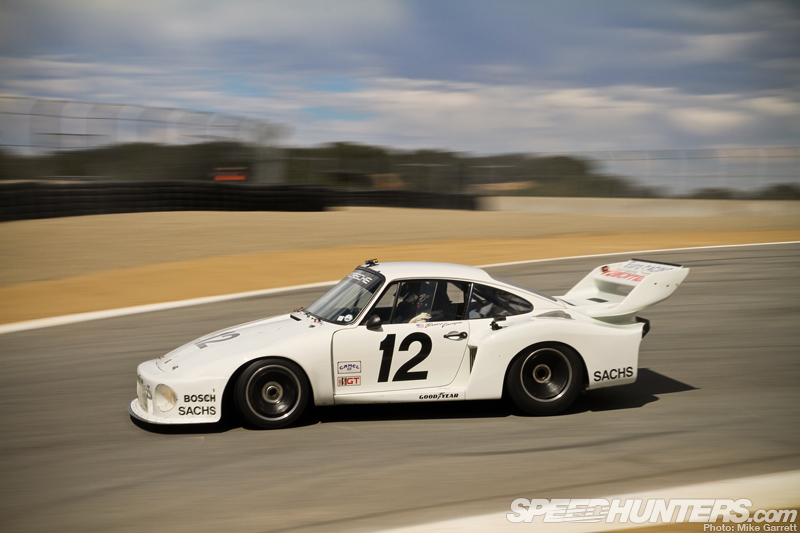 The great thing about this class is the diversity. Whether it was the turbo power of cars like Bruce Canepa's beloved Porsche 935…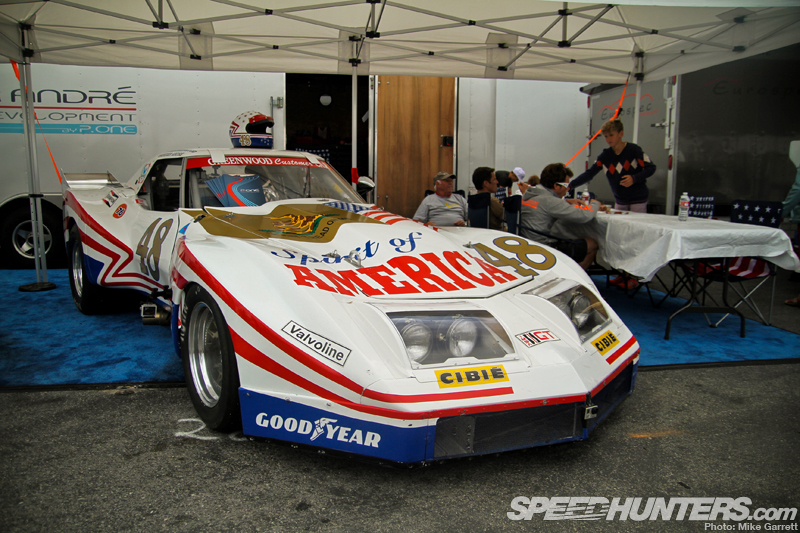 … or the raw American horsepower coming from the equally badass Greenwood Corvettes and the always competitive DeKon Chevy Monza. It's two vastly different methods of race car engineering that are amazingly well matched on the track, and a great throwback to an era when race cars had no shortage of character.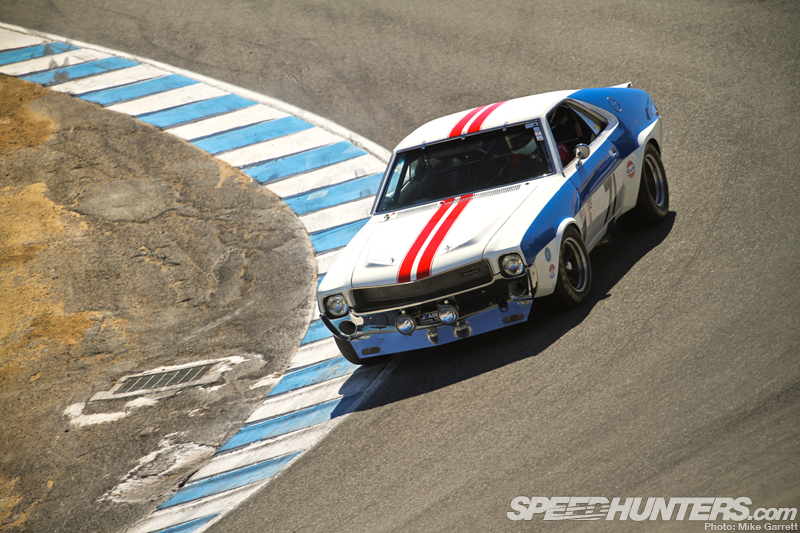 One of the more unusual entries in this class was this '69 AMC AMX. The factory-backed AMC Javelins in the SCCA Trans Am series are quite well known, but this AMX was a special-order from the AMC factory in 1969 and was immateriality converted for race use by a privateer named Bruce Moorehead.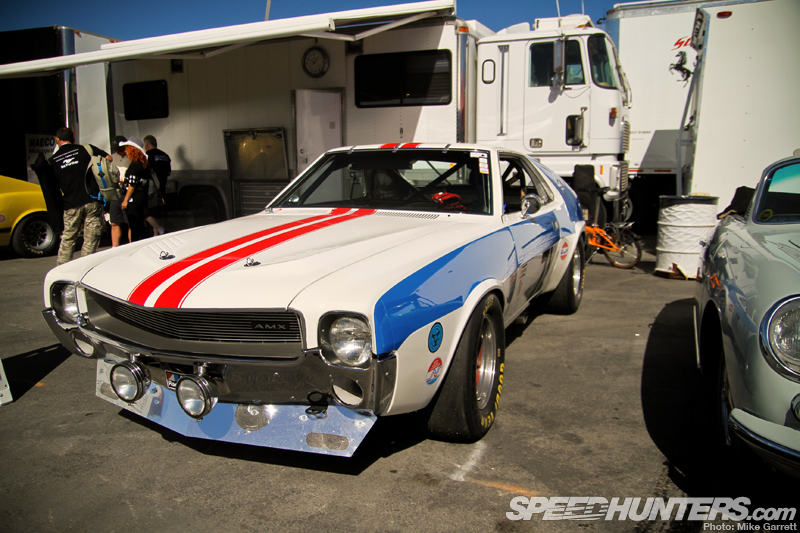 Among the engineers that lent a hand in preparing the AMX was the team at Holman Moody, who are know mainly for the efforts with Ford's racing program. The car would go on to compete all around the Southeastern USA, including appearances at both Daytona and Sebring.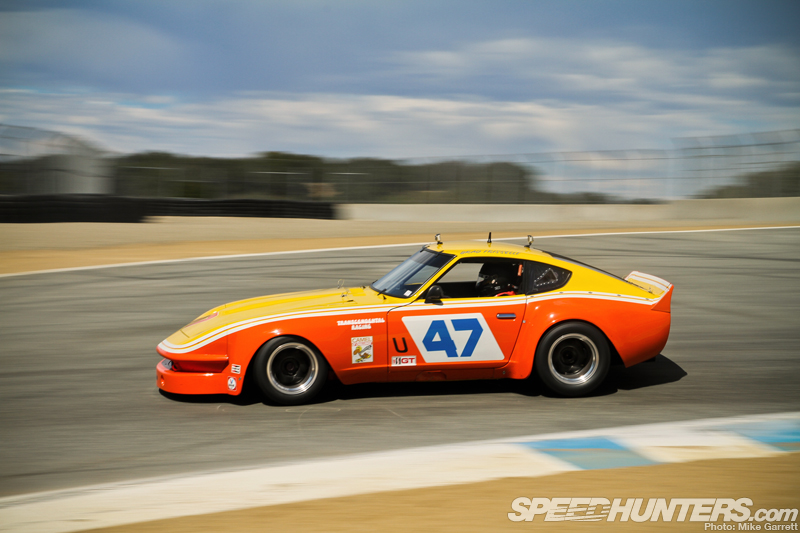 Of course, it's not all European and American machines that make up this wonderful group of race cars. Adding its distinct inline-six sound and Japanese flair was the Brad Frisselle 240Z, which Larry and I recently featured in detail.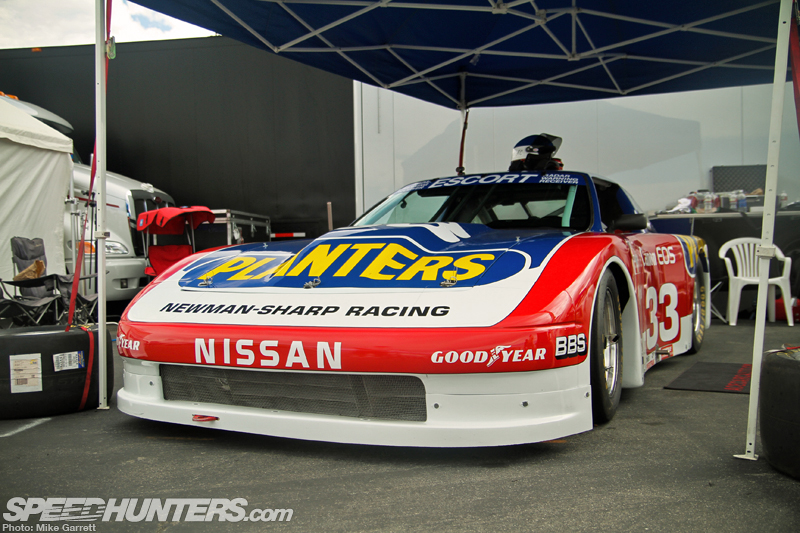 That wasn't the only Nissan mixing it up in the group. Comedian and Podcast king Adam Carolla can be found at the Rolex Historics every year driving some sort of of cool Datsun or Nissan. This year he brought out his 1988 Newman-Sharp 300ZX.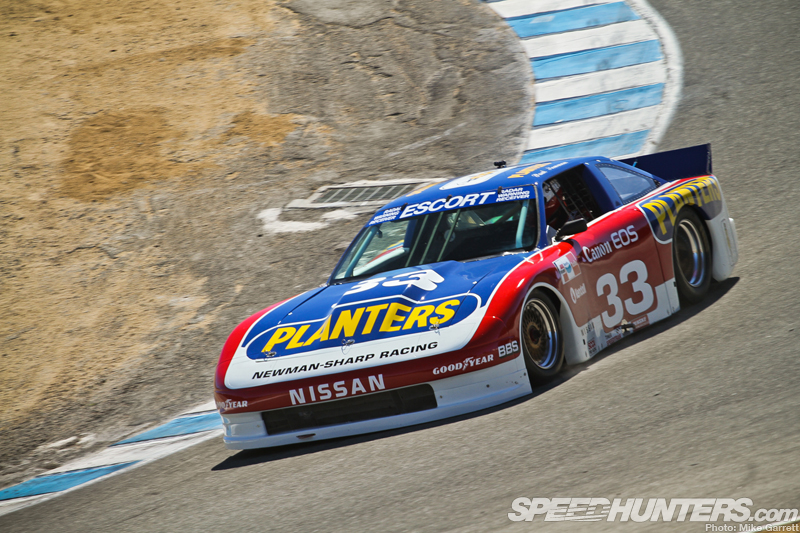 Besides being a collector of Paul Newman race cars, Adam is actually in the process of producing a documentary film about Newman's racing career, which I can't wait to see.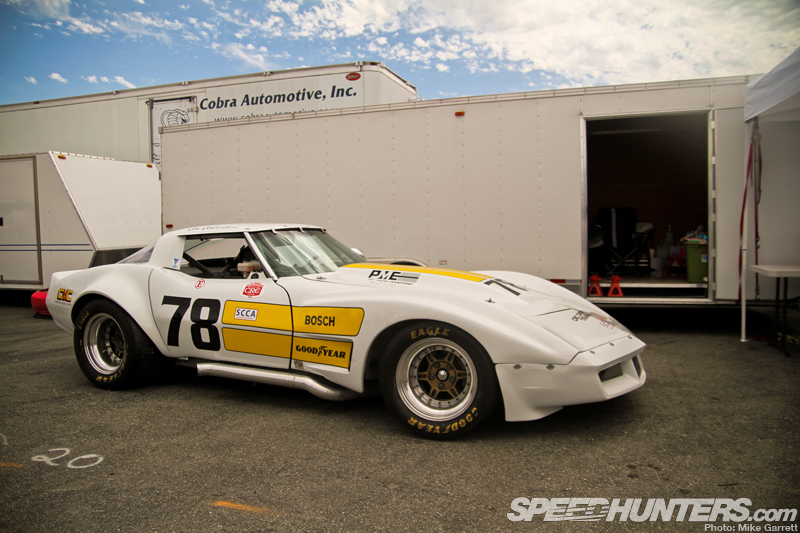 All of those fantastic cars, and that's just one of the 16 different race groups that took to the track over the course of the weekend. Such is the greatness of the Rolex Historics.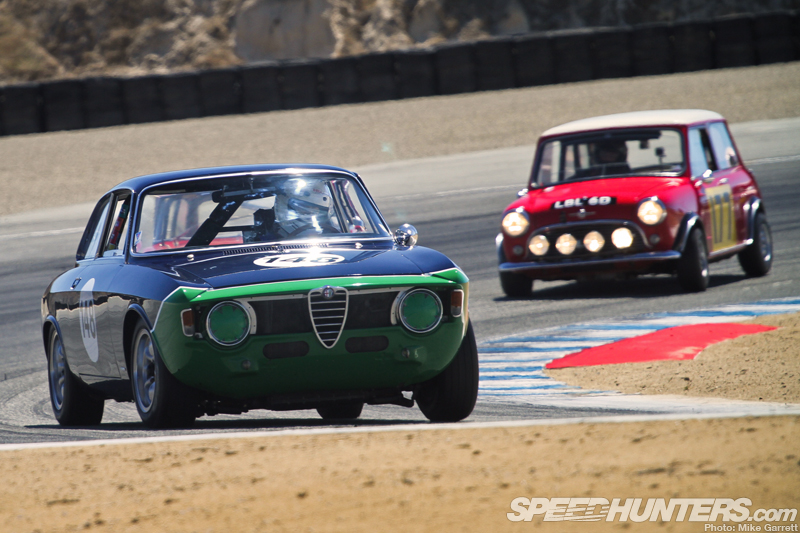 Although significantly down on horsepower (and average tire width), another class that proved just as exciting to watch is the group of GT cars under 2500cc. This was the realm of machines like the Alfa Romeo Giulia Sprint GT…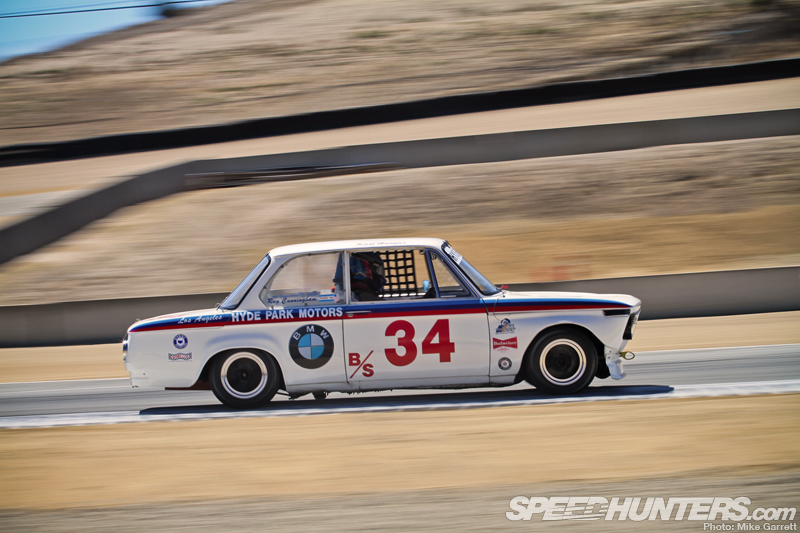 … and its rival, the BMW 2002.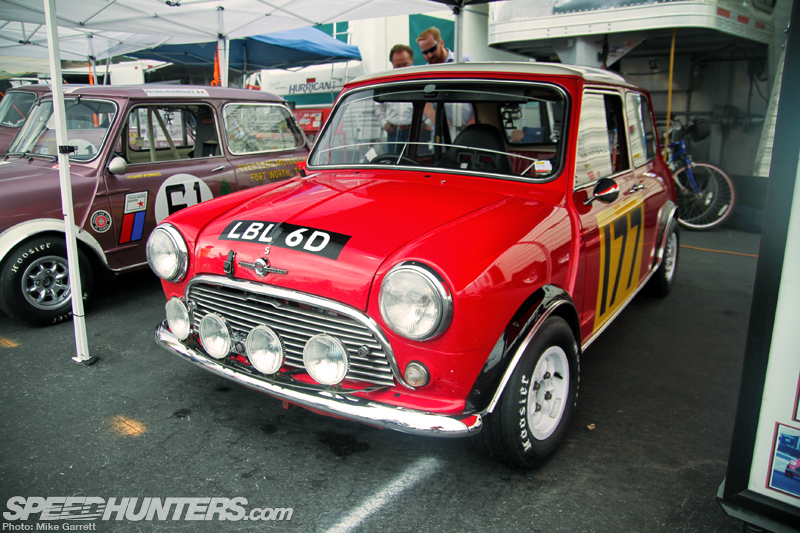 There were also a few Mini Coopers spread through the field, like this car which won the 1967 Monte Carlo Rally and is now a regular at vintage racing events.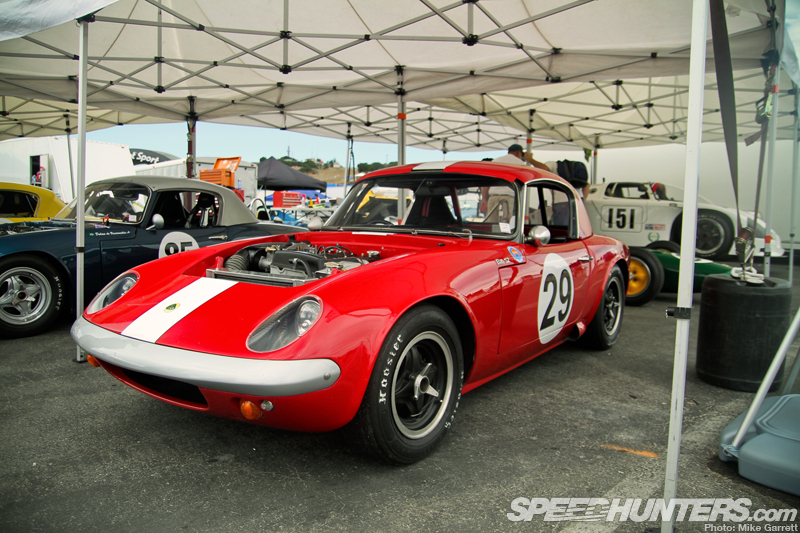 But in this crowd, it always seems the cars to beat are the Lotus 26Rs. Thanks to their feather weight chassis, high winding motors and responsive handling, they can always be found at the front of the field and rarely lifting off the throttle.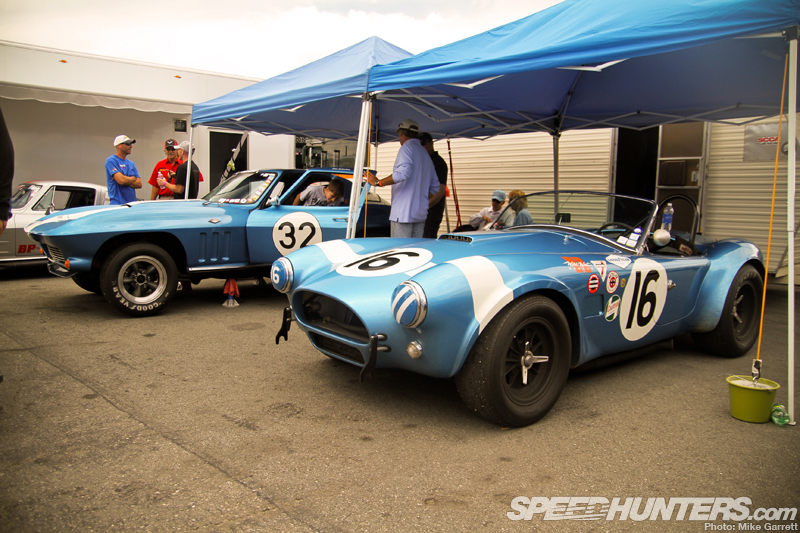 Another group that always makes for some fantastic battles is the pack of 1963-1966 GT cars above 2500cc. This is the place where the age-old rivalry between the Corvette and the Shelby Cobra plays out.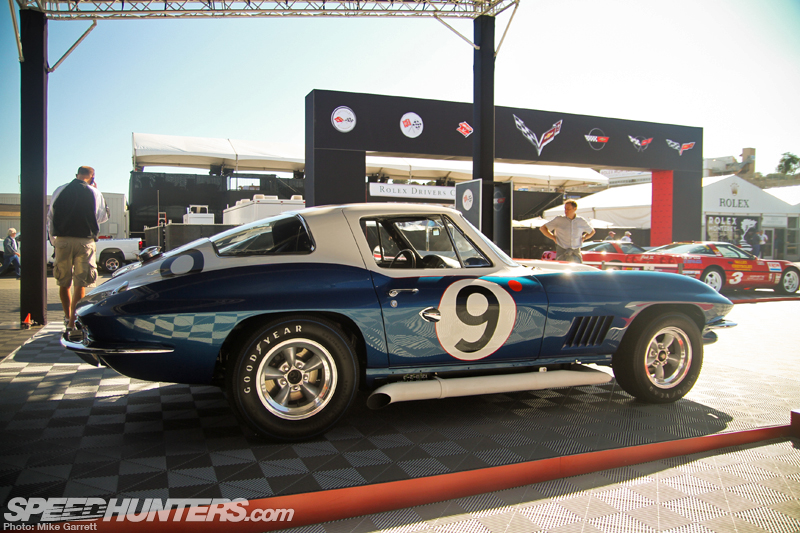 And with the Corvette being the featured car this year, there were even more historic 'Vette race cars on hand than usual. Included in GM's special display was the Corvette that Dick Guldstrand, Bob Bondurant and Don Yenko drove at Le Mans in 1967.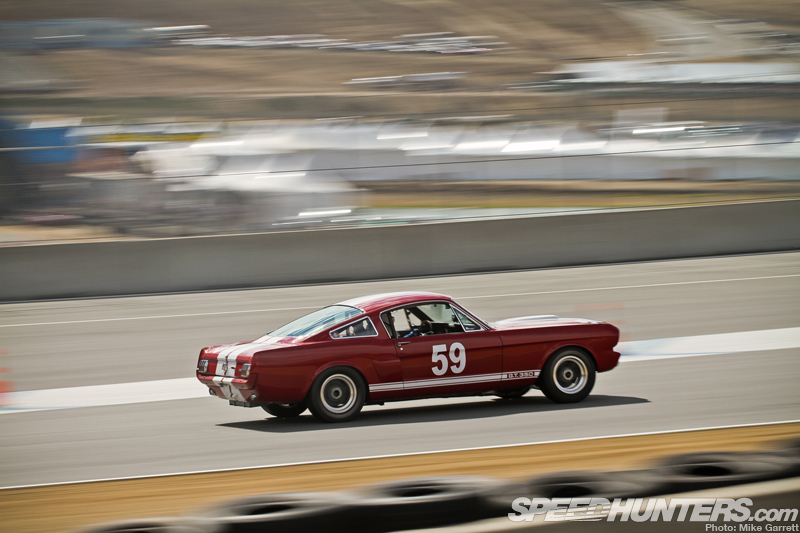 While replica Shelby Mustangs and Cobras are everywhere these days, you can rest assured that every one of them you see driving in this group is the real thing. Few sounds resonate more at Laguna Seca than that of those high revving small-block Fords…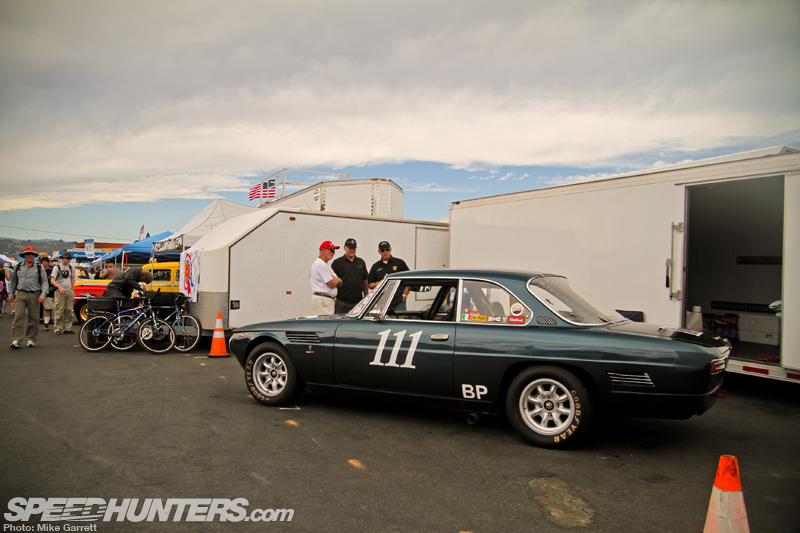 Perhaps the most unusual car in the class was this 1964 Iso Rivolta GT, a 2+2…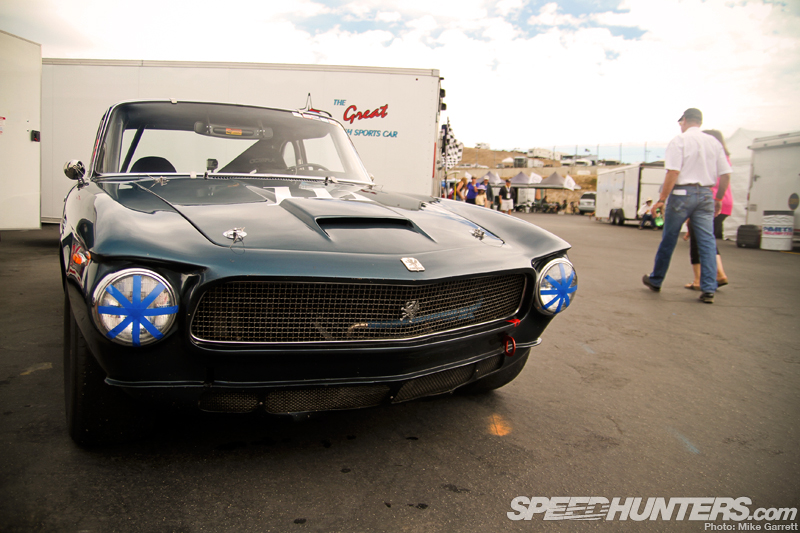 … that happens to get its horsepower from a small-block Chevrolet V8. The big Italian GT car certainly stands out in a field of Corvettes, Cobras and Mustangs.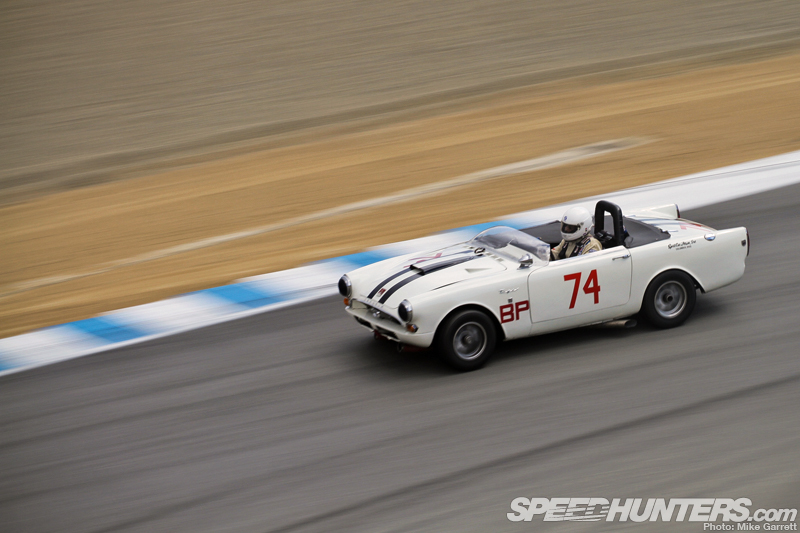 Also running in the pack was this 1964 Sunbeam Tiger, driven by none other than Mr. John Morton – the man who helped drive the BRE Datsuns to fame, among many other motorsport accomplishments.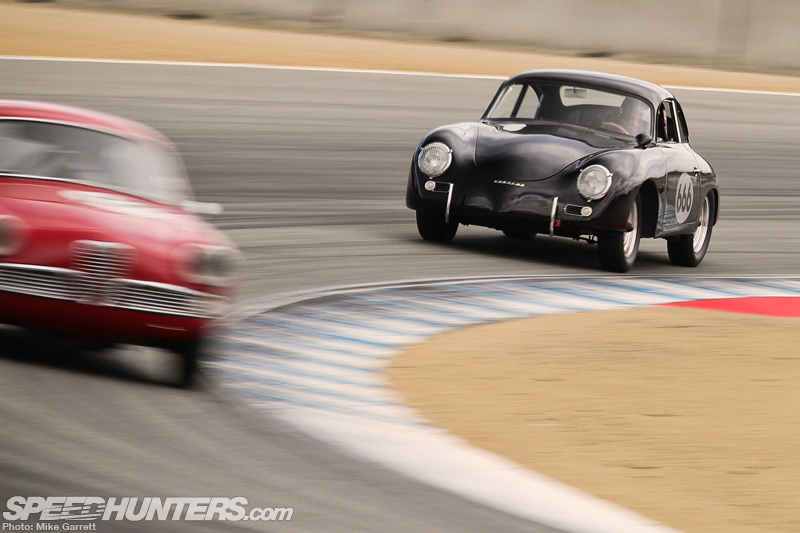 The late '50s and early '60s GT cars is another fantastic group to watch, and in terms of combined value it's likely the most expensive race group of the weekend.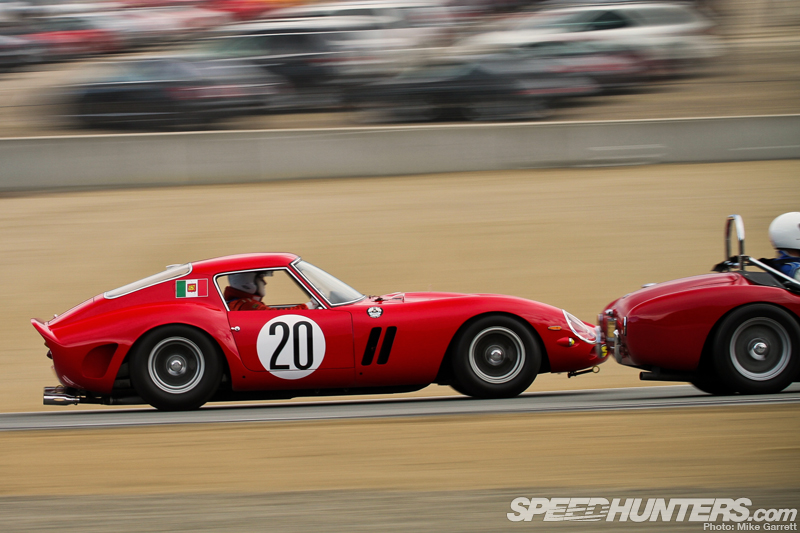 This is thanks in large part to the selection of Ferrari 250 GTs and GTOs spread throughout the field. Sometimes I think it's best just to forget about how much these cars are worth and just enjoy the spectacle. Although I would be curious to hear how the guys in the 'cheap' Corvettes and Porsches feel about racing alongside these multi-million dollar machines. Gotta be nerve-racking, right?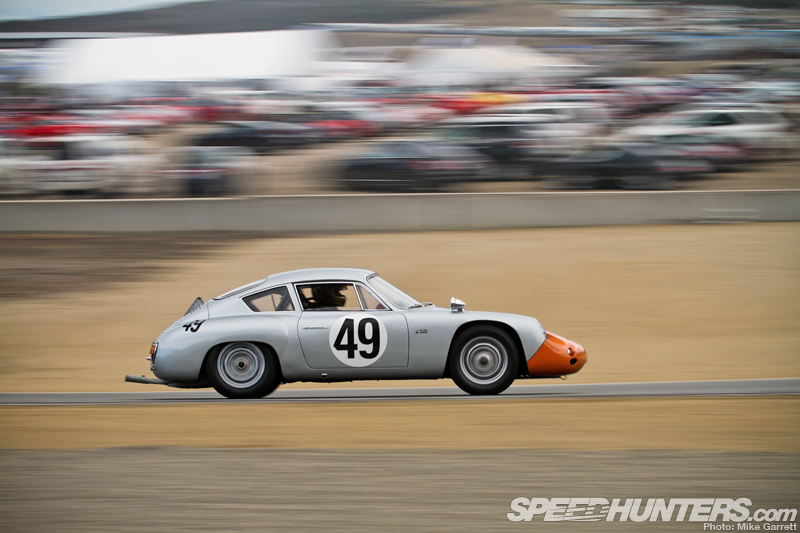 Other rarities in this group include cars like the 1961 Porsche Abarth Carerra and its very distinct nose treatment and aluminum bodywork.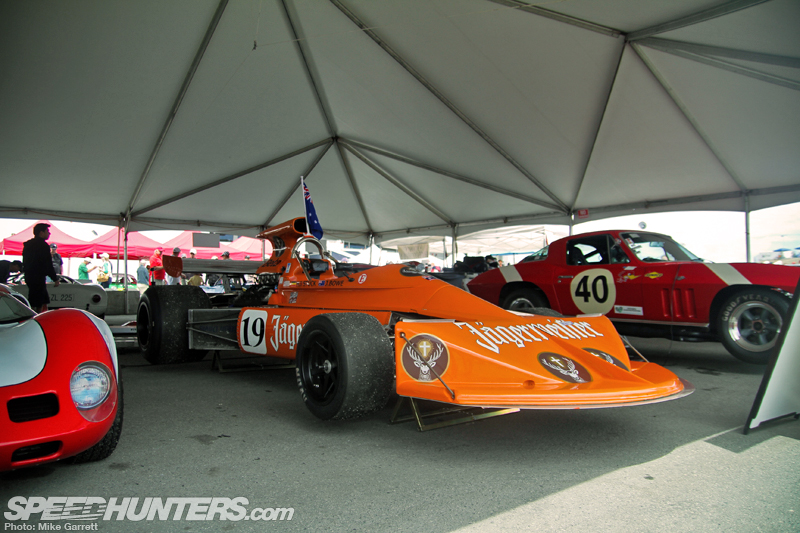 As if that wasn't enough, there's also the vintage Formula 1 group, which is home to entries like this 1974 March 741-1 and its 3-liter, 10,500rpm Cosworth race motor.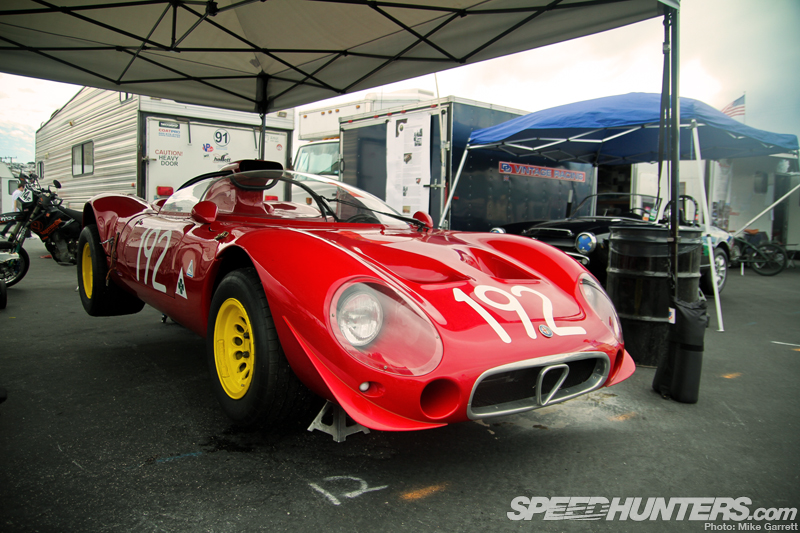 There's no denying the beauty of this 1967 Alfa Romeo T33-2, which was running amongst its purpose-built brethren in the 1960s sports car class. Have function and form ever mated so well?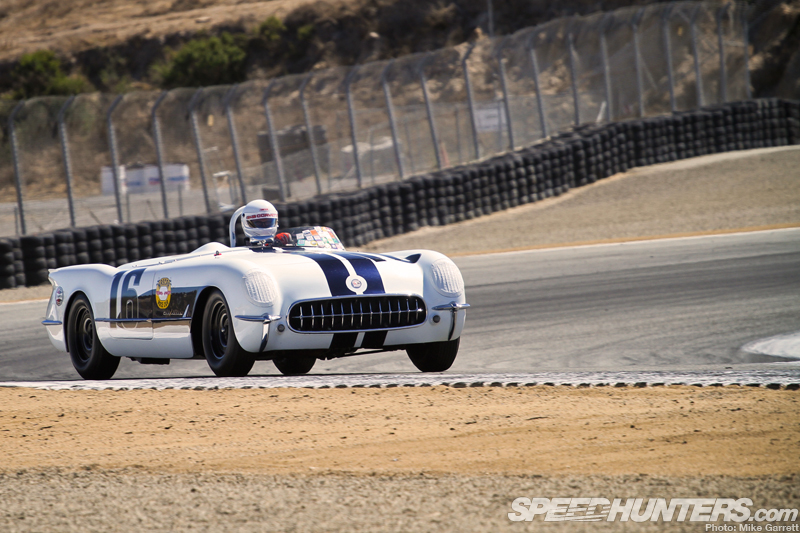 With all of the focus on Corvettes over the weekend, it was really cool to see some examples of the first generation 'Vettes on the track – like this 1955 model that's powered by a hot-rodded 265 cube V8.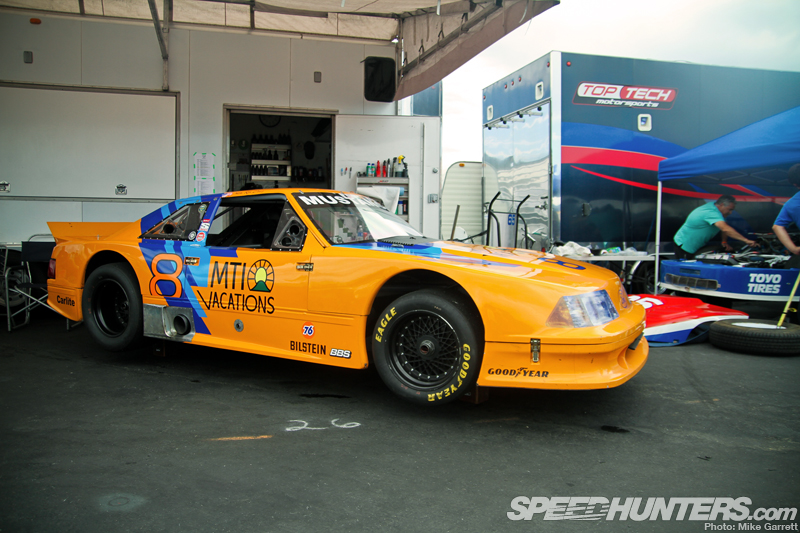 Last but not least, we've got the most 'modern' race group of the weekend – the class of 1980s and early '90s GTP and GTO cars. In addition to the expected roster of Porsche 962s and other protoypes, the field also included some very cool '80s and '90s GTO machines with Ford bodywork.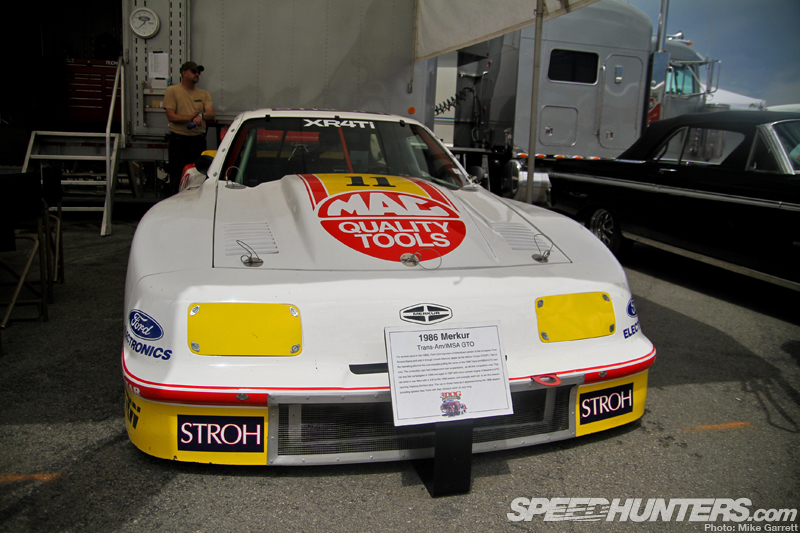 The group included this 1986 Merkur XR4Ti, which was the North American version of the European Ford Sierra. Although the production XR4Ti came equipped with Ford's 2.3-liter turbocharged four-cylinder engine…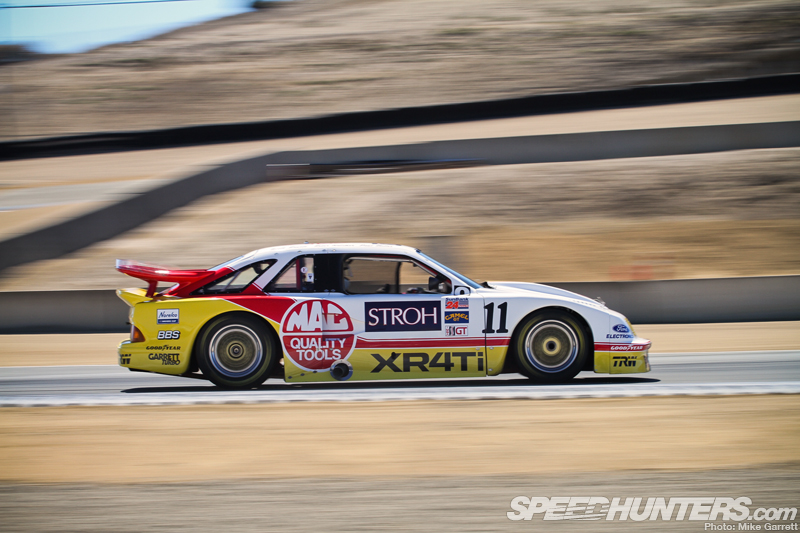 … this race example is powered by a thumping, naturally aspirated Ford V8.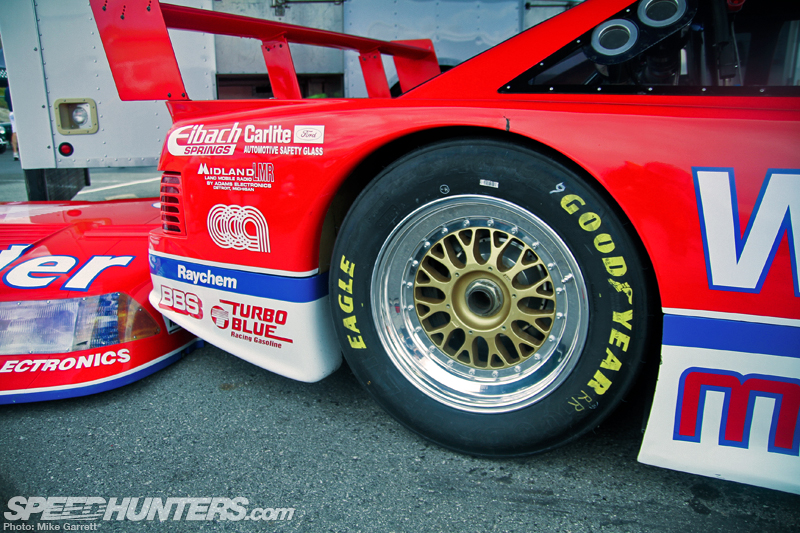 But to balance that out, there was also a 1991 IMSA GTO Roush Racing Mustang powered not by a V8…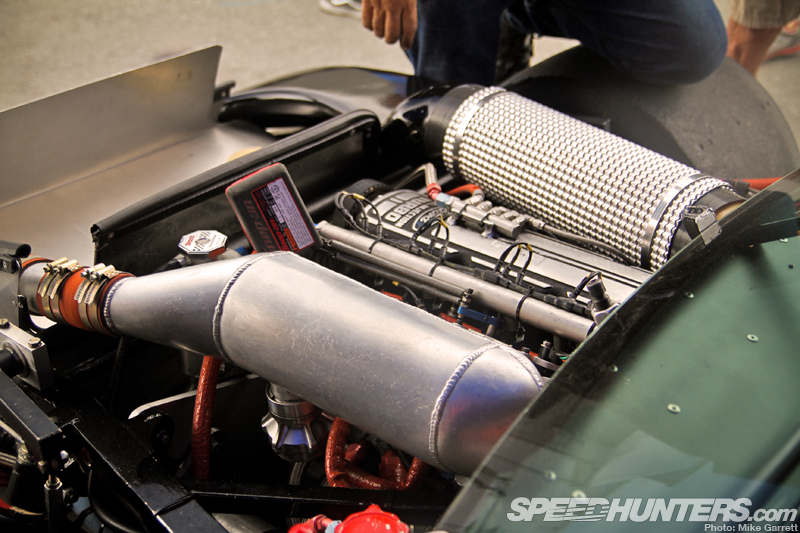 … but by a fully-built version of the aforementioned turbo four-cylinder. This one displaces 2.5 liters and is capable of an incredible 950 horsepower. This particular car was driven by Robby Gordon who took second place in the drivers championship in '91.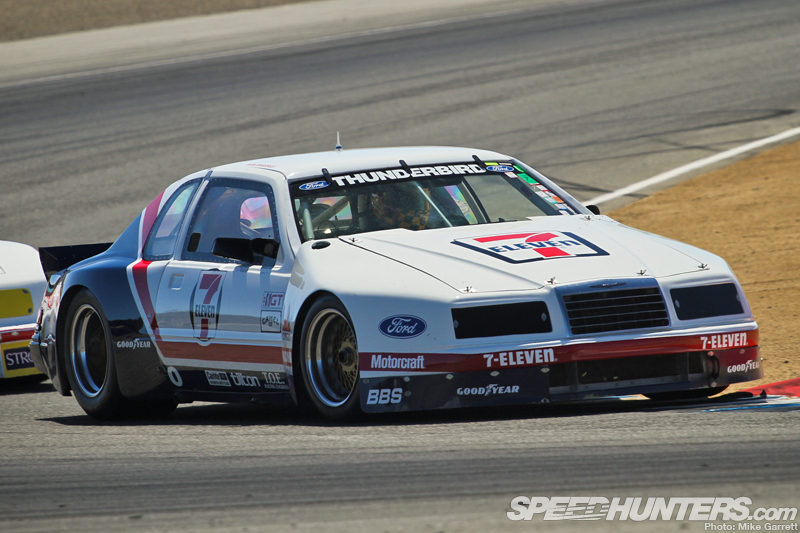 Another one of these GTO machines was covered with Ford Thunderbird bodywork. While I know these cars share virtually nothing with their road-going counterparts, I really love the NASCAR-meets-IMSA style they have going on.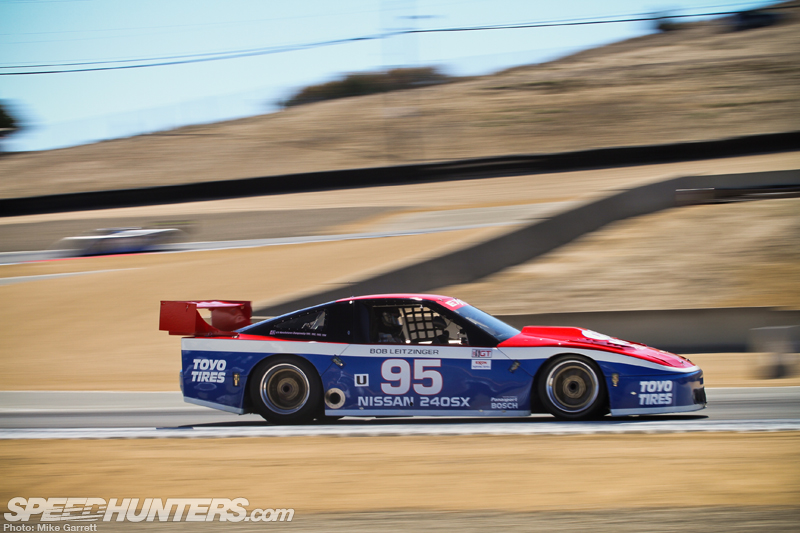 The field also included a rarely-seen IMSA 240SX from 1989. Needless to say, we are working on getting a hold of this thing for a full feature, which I'm very excited for.
Hopefully that that gives you a nice little sample of the machinery that makes the Rolex Historics so wonderful. Tomorrow I will return with a selection of spotlights I captured over the weekend.
Mike Garrett
Instagram: speedhunters_mike
mike@speedhunters.com