Growing up is strange. No matter how much we may feel like the same little kid inside, there's no denying the passage of time and with it, the shifting of priorities. For me one firm reality check of just how sneaky the passage of time can be is the annual Nisei show in Little Tokyo, an event that I've attended like clockwork since 2005.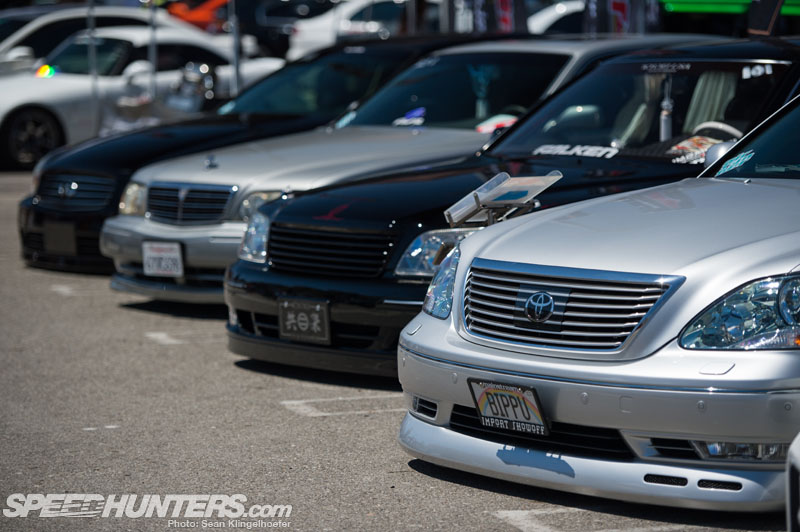 For a very long time for Honda enthusiasts like myself, this has been the show to attend. In fact it wasn't so long ago that I can remember planning a yearly road trip to Los Angeles from my former home in Phoenix some 400 miles away. It was this very parking lot (or one just down the street from the current location) where some of the hottest cars would be debuted for the world to see.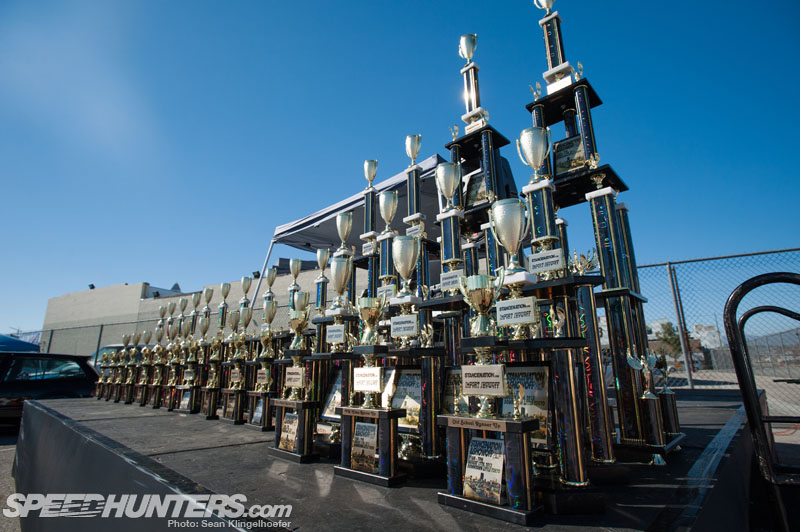 It used to be that people would keep new builds under wraps for months – even years – in order to debut at Nisei in hopes of taking home one of these trophies. For show car guys (the real show car guys) in the Import scene, this was always the event you wanted to win. In fact for a lot of people this is the only event of the year that their car even comes out of the garage.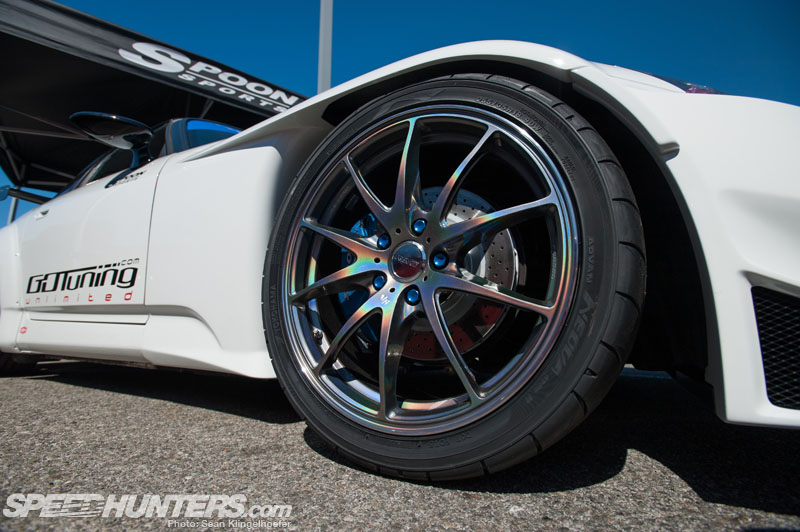 Just uttering the phrase "Nisei Showoff" conjured images of a day jam-packed with incredible show cars and thousands in attendance. Sadly in recent years both the amount of cars in the show and spectators present have been dwindling. In fact there is sort of a running joke that every year will be "the last year for Nisei," yet somehow Ken Miyoshi has always hustled and managed to pull everything together by the time August rolls around.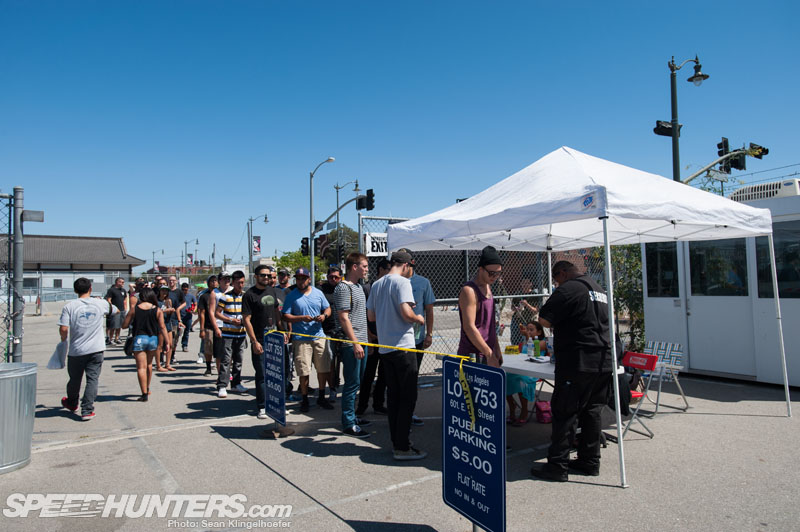 So you can imagine my astonishment when I arrived at the corner of 1st and Alameda and saw something I haven't witnessed for years at Nisei – a line to get in! It reminded me of an earlier time and although the "cronuts" and "vapes" were the new trends of the 2013, there was something decidedly older feeling about the energy of the show.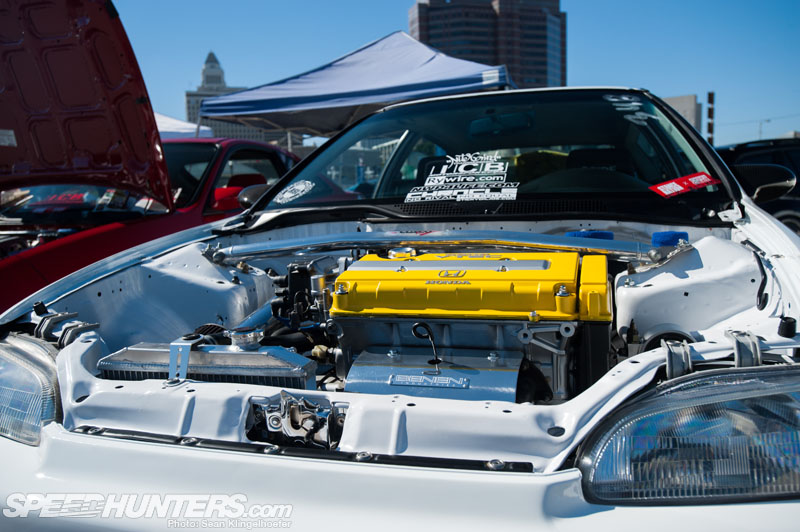 I couldn't help but think how and why? As it turns out there were a number of reasons Nisei Showoff is back with its best foot forward. For starters Ken recently graced the cover of Orange County's magazine OC Weekly, a publication with a very large circulation. The article discusses the humble beginnings of Showoff twenty years ago and traces the story from the early SoCal street racing scene to where we are today.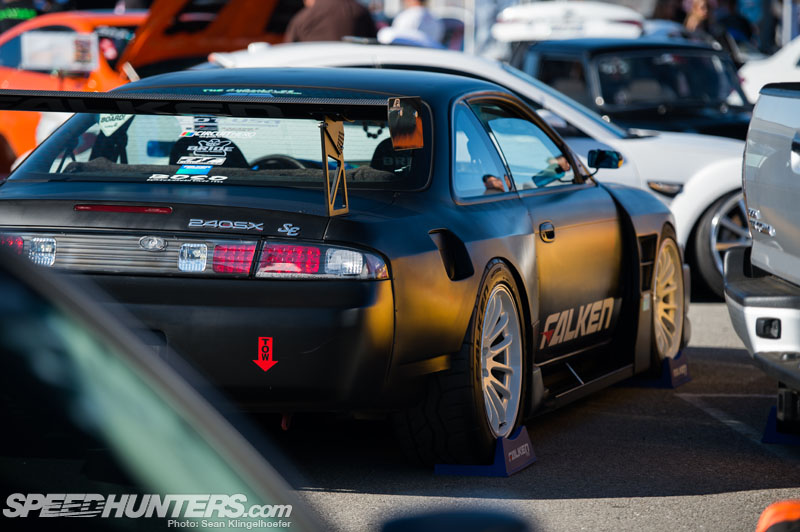 Along the way there was a surge in 'Import Scene' popularity (see The Fast and the Furious) and with it a rise in competitors (anyone remember HIN? God I used to loathe covering those events) which threatened to destroy the brand. But ironically it wasn't the mainstream movies or the flashy and obnoxious tuner circus that posed a threat to Showoff, but rather the enthusiasts themselves.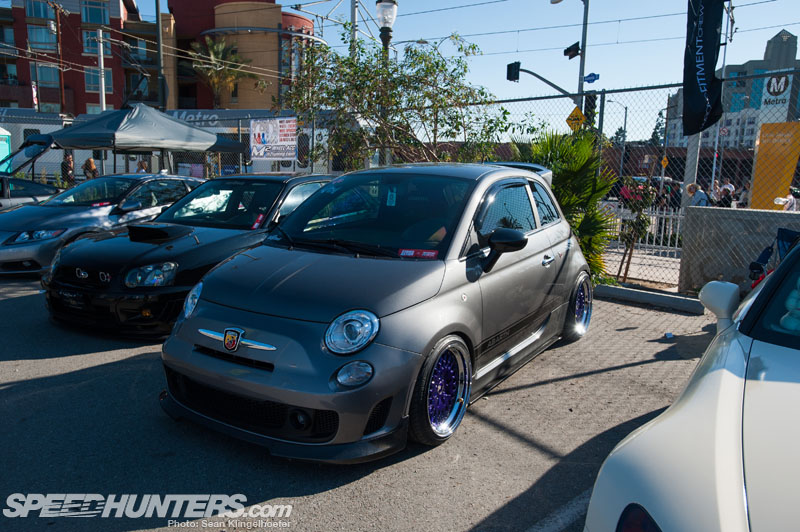 Of course with age comes a whole new set of responsibilities and I'd be lying if I were to say that I too haven't gone through a transitional period where my interest in this sort of gathering waned a little. But somehow, despite all the craziness and the ups and downs, Ken and Import Showoff have remained. If anything, I'd say this is a testament to the fact that it exists for the right reasons, not the hype. It is still, in my eyes, the very best quality JDM show around and it's aimed solely at the diehard petrol heads.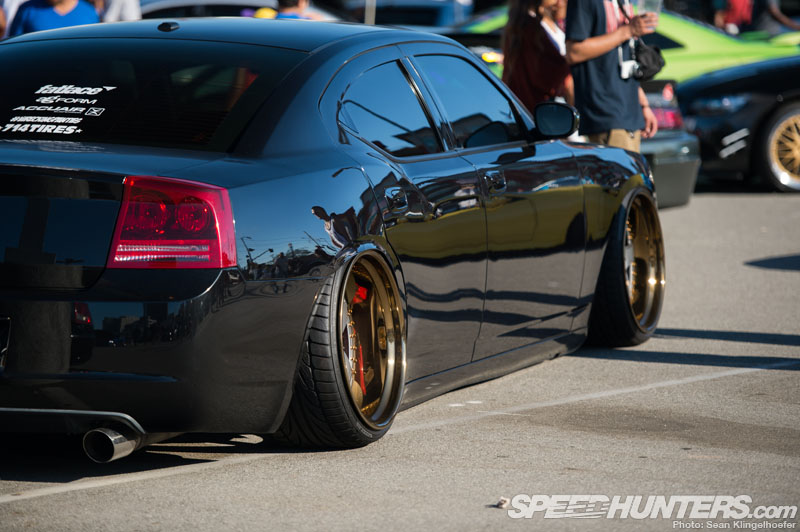 Unfortunately there simply aren't enough diehard petrol heads around these days flocking to shows like this. The JDM show scene is currently being overthrown by the whole stance thing whether you like it or not. I was reminded of this divide last year when I covered both Nisei Showoff and The Infamous on the same day and I commented on some of the fundamental differences between the two gatherings.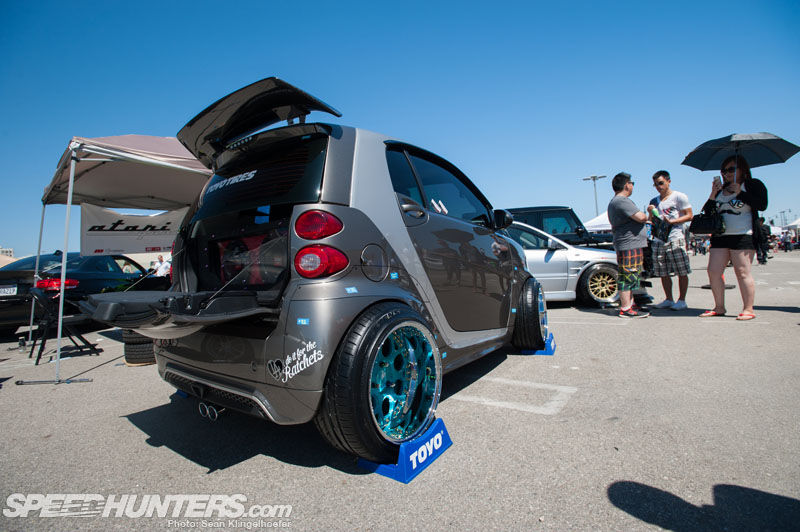 This year rather than going against the grain, Import Showoff teamed up with the guys from Stance Nation and begged the question "Can't we all just get along?" With this partnership came a number of things. To begin with, a few quirky cars…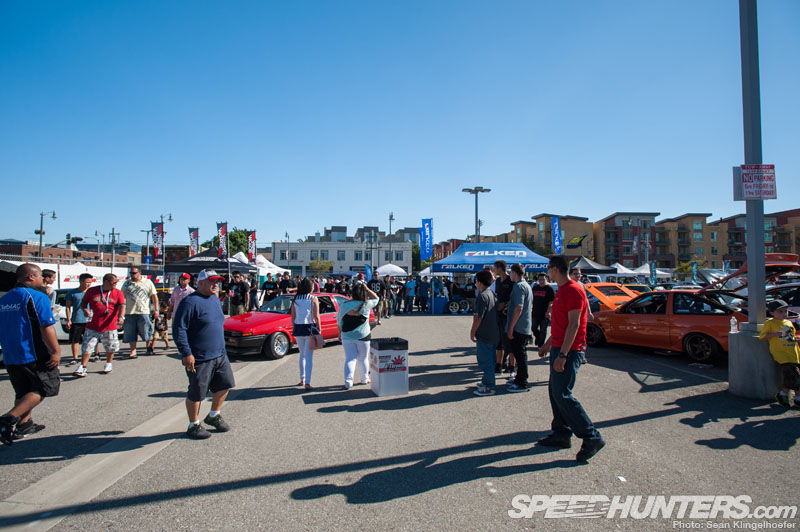 But also a bunch of new spectators.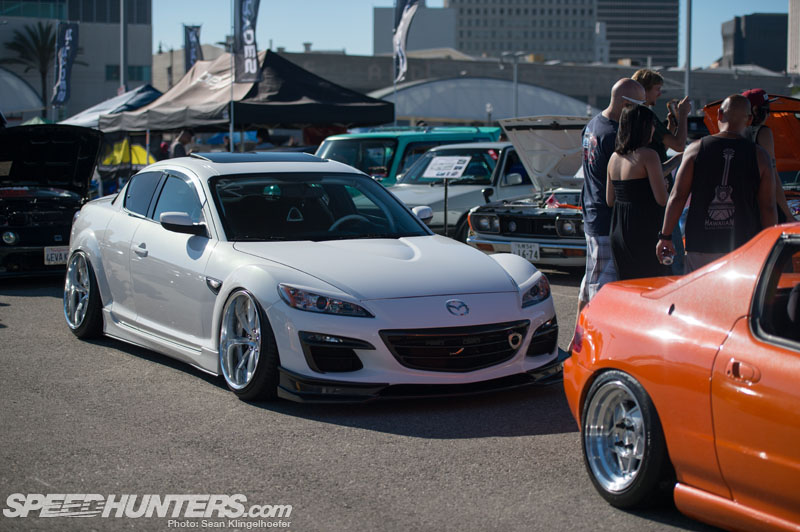 While a few of the latest additions were confused and deranged, there were a number of cars that fit in well and almost seemed to fill the gap between the traditional tuner cars and the VIP crowd.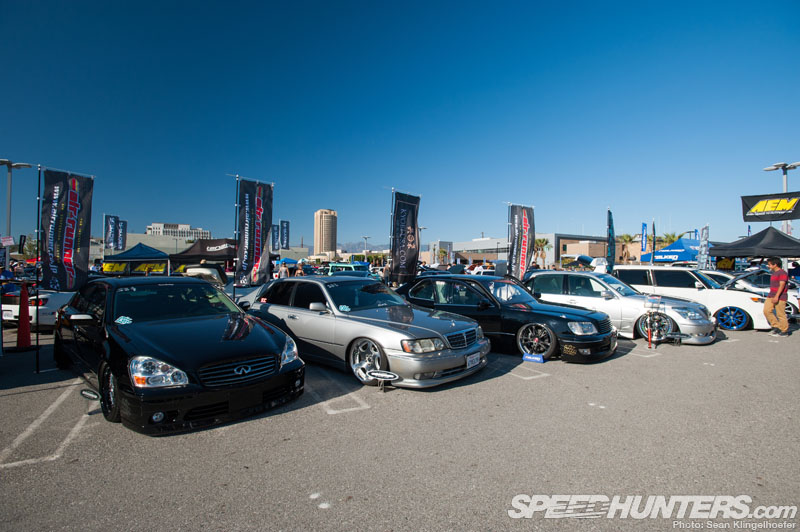 The latter of which seems to be gaining a stronger presence every year and it's nice to see some extremely well thought out and executed VIP builds on this side of the Pacific.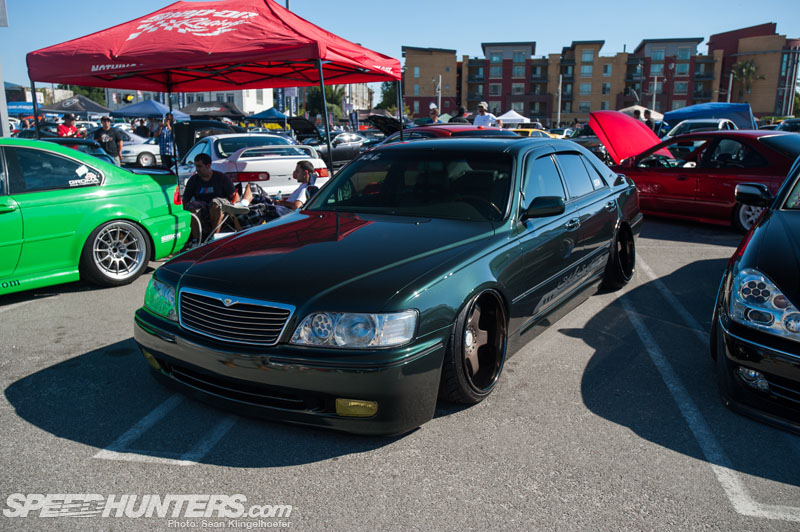 A few years ago a slammed sedan wasn't a rare sight at Nisei, but these days we're seeing complete body kits, custom paint work, JDM conversions, custom wheel sizing, fully reupholstered interiors and even engine swaps. I'm starting to wonder if it isn't time Speedhunters took a further look into the evolution of the US VIP scene.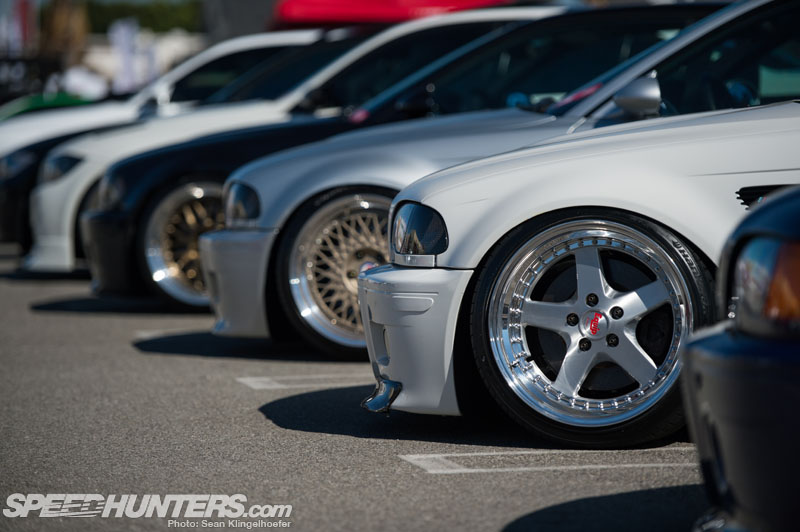 Also steadily increasing in attendance since the 2000s are the Euro boys. Perhaps it's simply a by-product of affluence, but there are an awful lot of German cars running around SoCal with an unmistakably JDM vibe these days.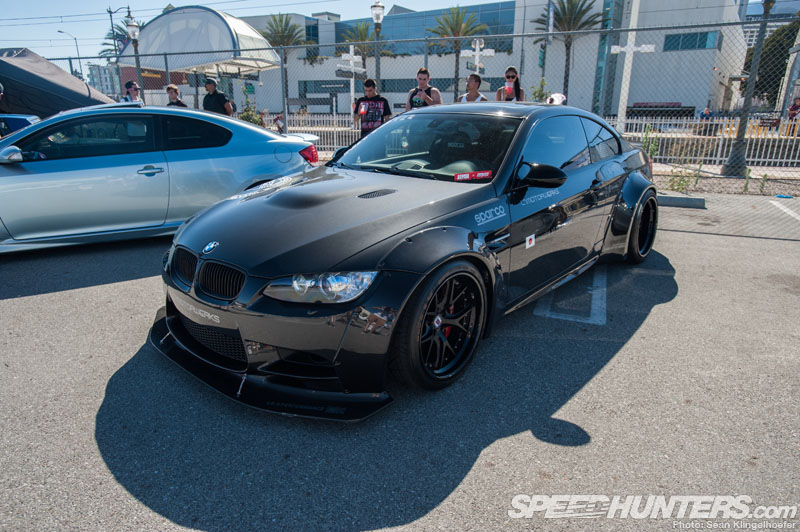 Not the least of which are the guys at LTMW who have, to the best of my knowledge, no less than three of these Liberty Walk-clad E92 M3s. Mentalists.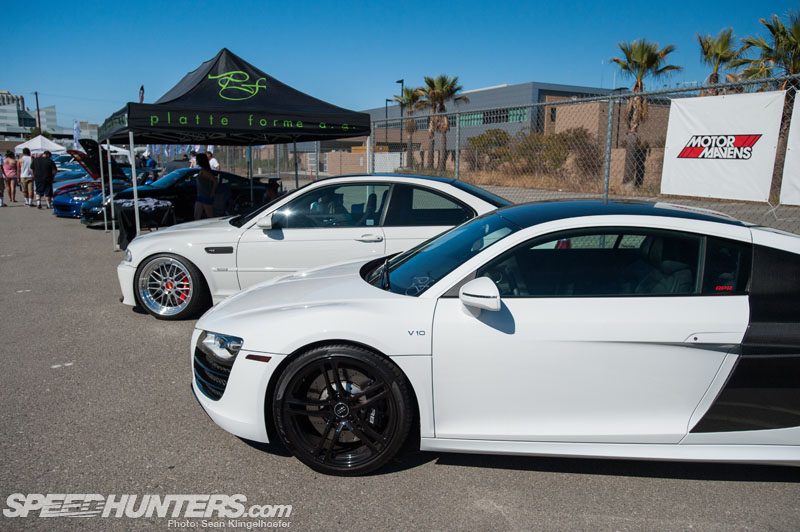 When it comes to combining Euro and JDM I don't think anyone does it better than Platte Forme A.G. whose Z4M you may remember. For Nisei the guys came out with a booth to display some of their aspirational vehicles…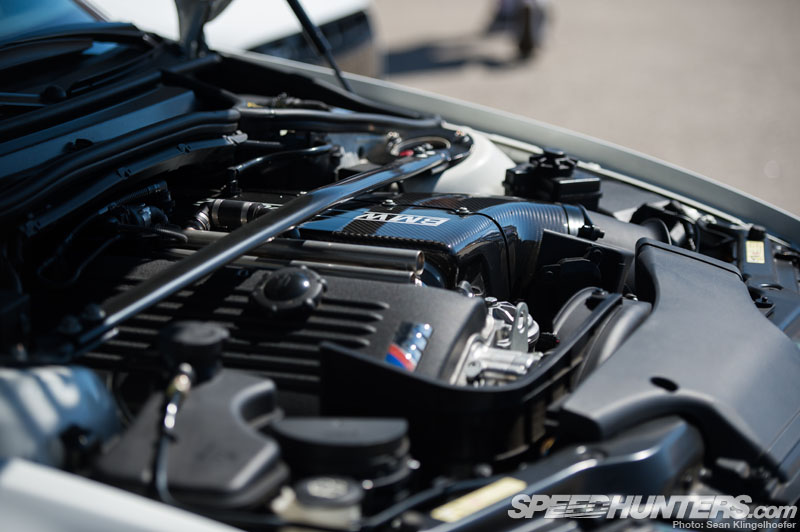 Including a pretty incredible customer-owned E46 M3 that has been completely converted to CSL spec using brand new OEM components. Wicked doesn't even begin to scratch the surface.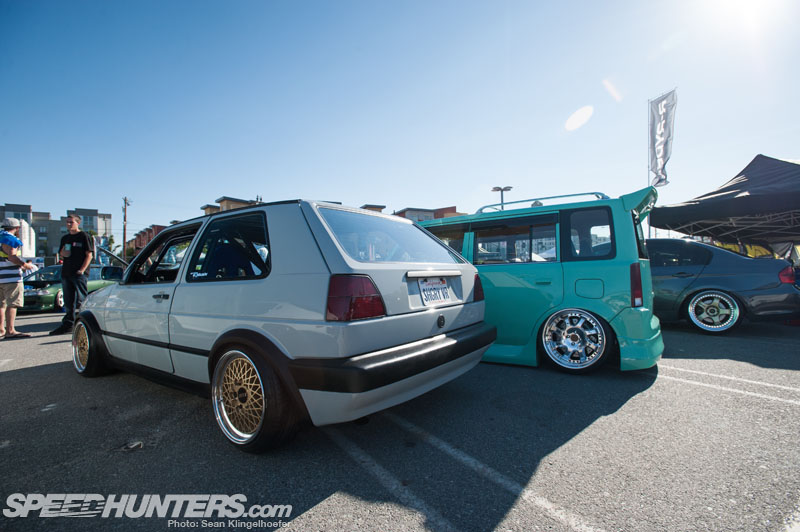 Of course there were a handful of VWs around as well, including Eadwine Webb's Golf that Mike Garrett and I stumbled upon at Playd Out a few weeks ago.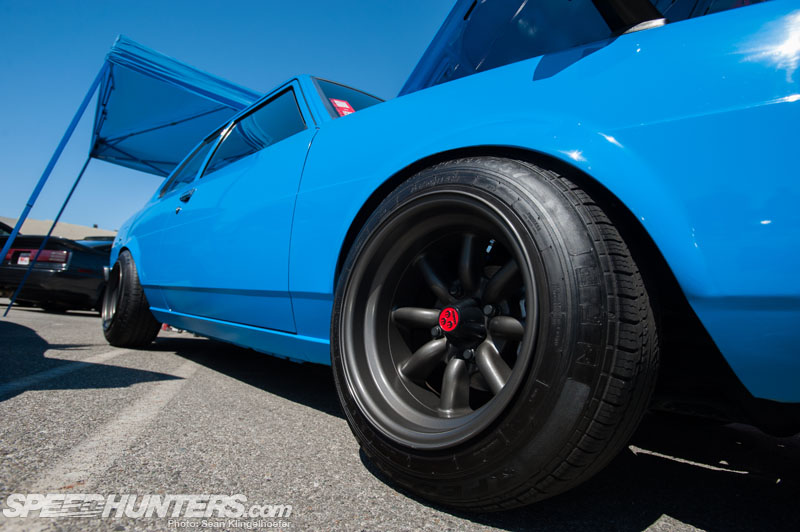 Another thing you can pretty well count on at Nisei is wheel overload. Year after year some of the most highly sought after wheels around are on display, from classic set-ups like Wats on a Corolla…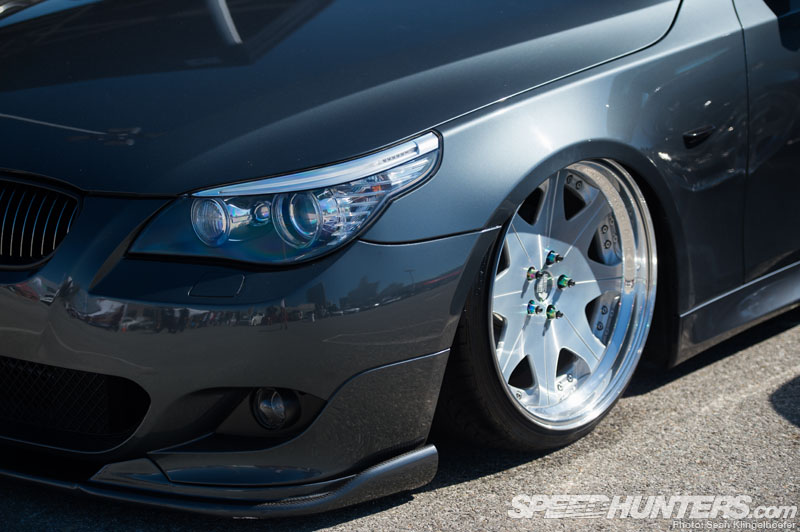 To something a little less orthodox like Waffes on a 5-series…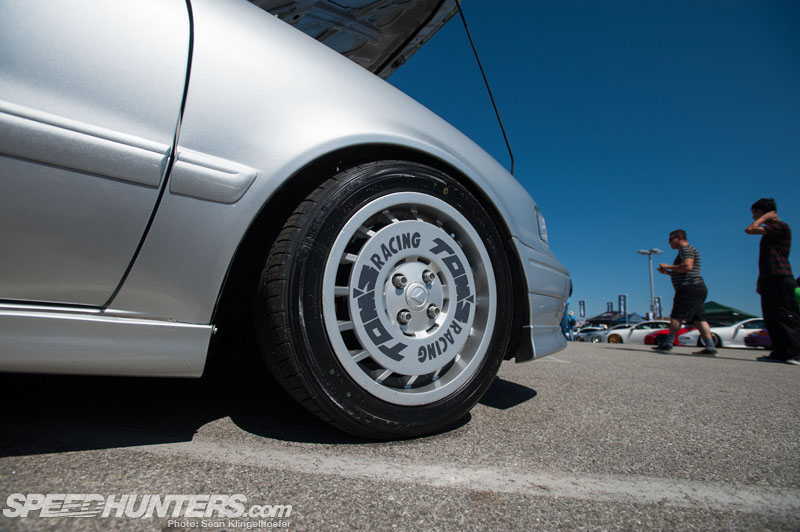 To vintage oddballs like Tom's…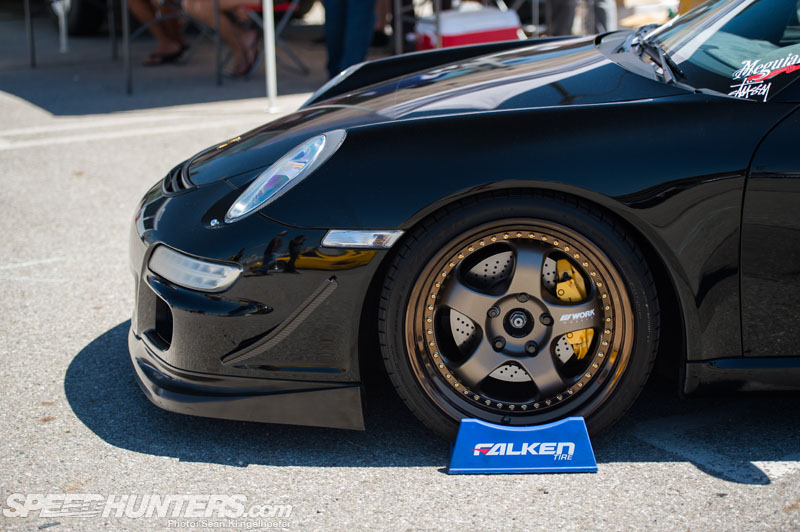 And all the way back to a modern day classic like Work Meisters on a 911.  In short, if you like wheels, there's a little something for everybody at Nisei and very few replicas in sight.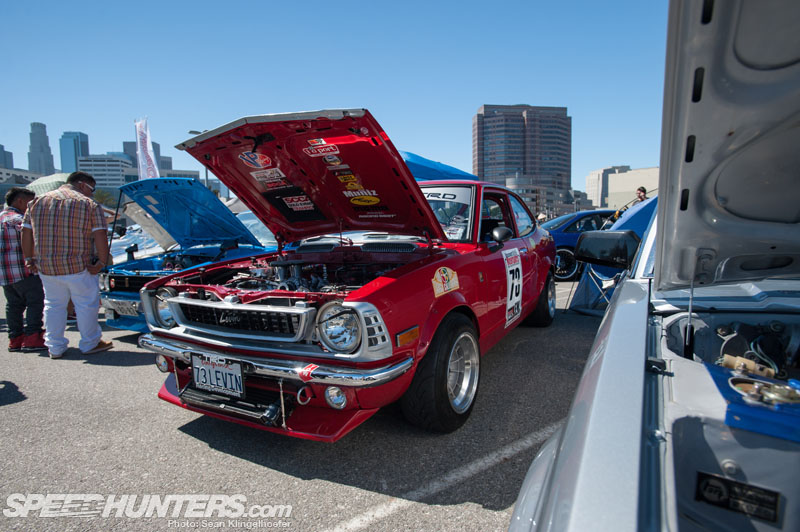 The backbone of Nisei in my eyes has always been the strong involvement from the old school scene. There's nothing quite like some tasteful classic JDM to validate a car show and there's always been a lot of support from the very strong community of Toyota fans in SoCal.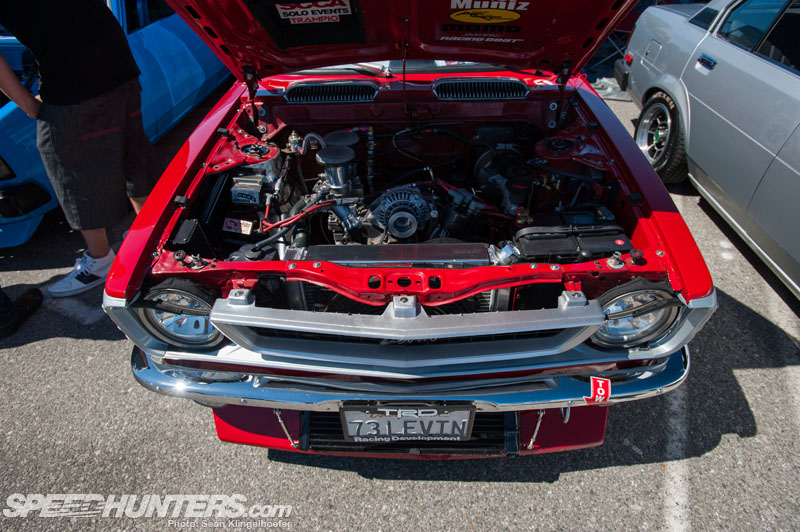 Though that doesn't mean they're all purists, as the rotary engine in this Mango demonstrates.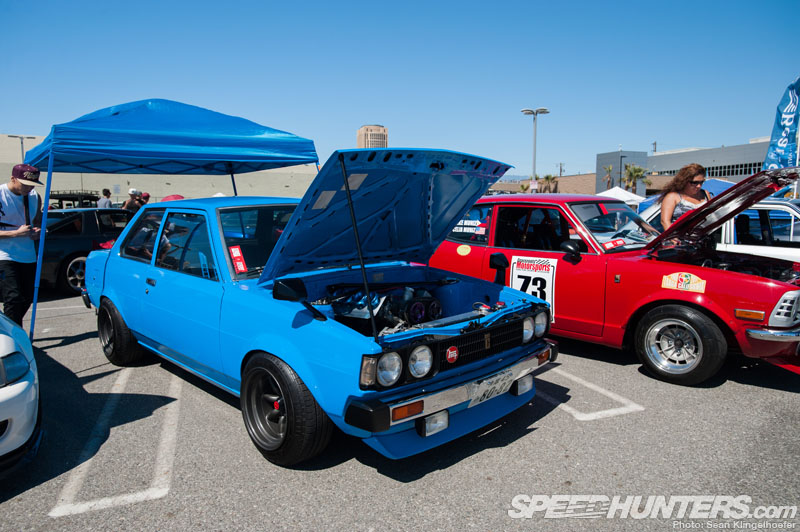 I don't recall ever seeing this blue KE70 before, but perhaps I may have come across it previous while it was a different color…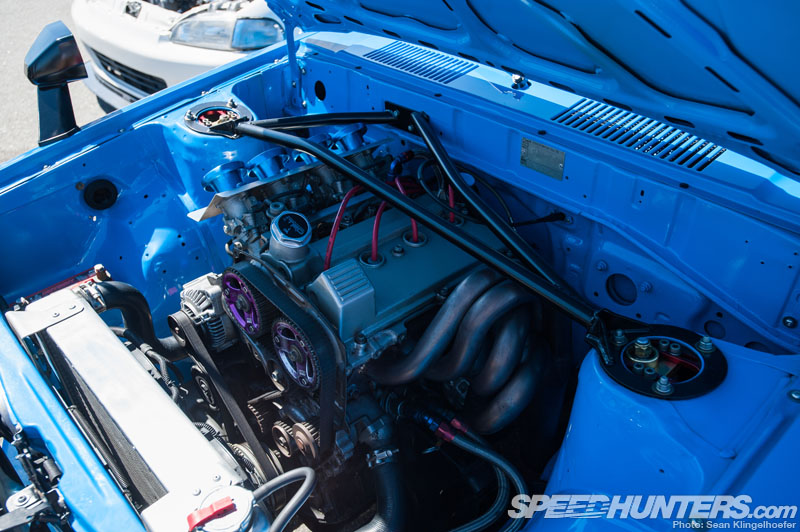 Whatever the case may be, it was one of the most impressive cars I saw over the weekend and I'm glad the owner brought it out.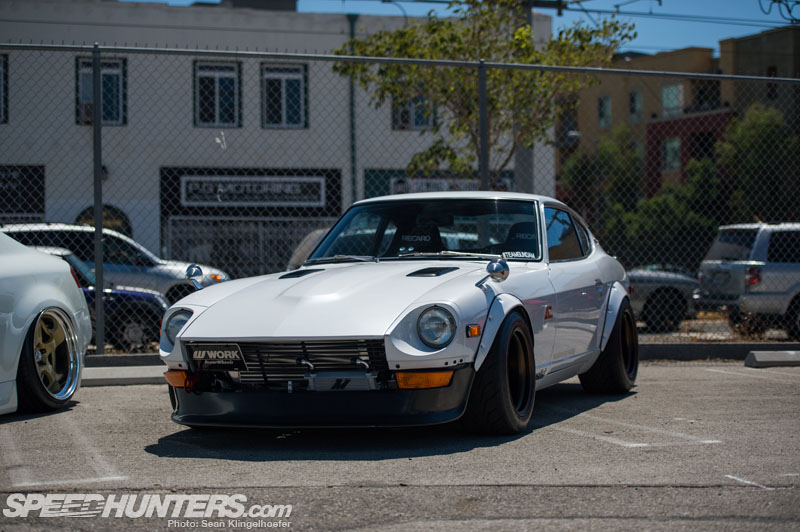 Of course Nissan / Datsun also has a pretty massive following, particularly the ubiquitous Z-car of which even several of our own Speedhunters Editors have (or at one time had) in their garage.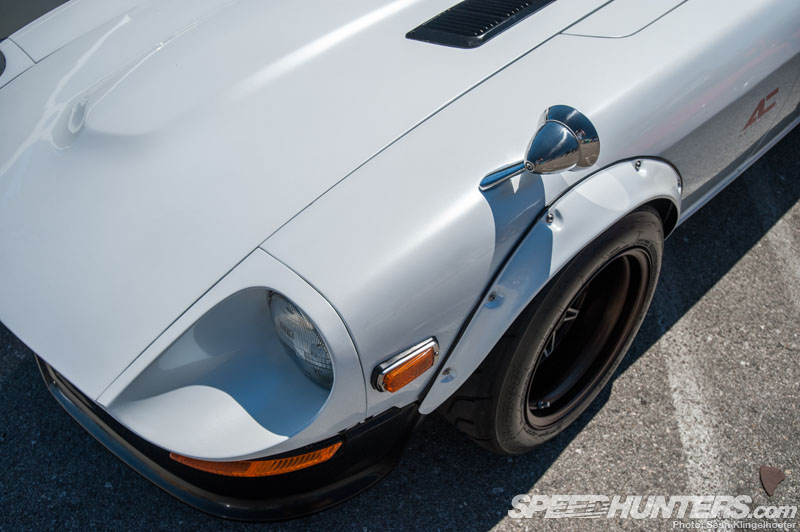 One look up close to those flowing body lines clarifies the S30's popularity. ZG fenders… mmmm.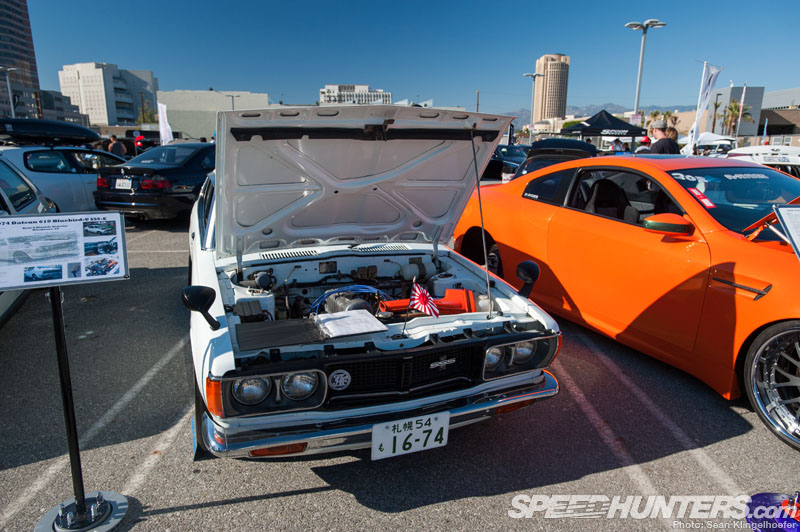 Elsewhere I stumbled upon an extremely rare bird, if you'll forgive my pun.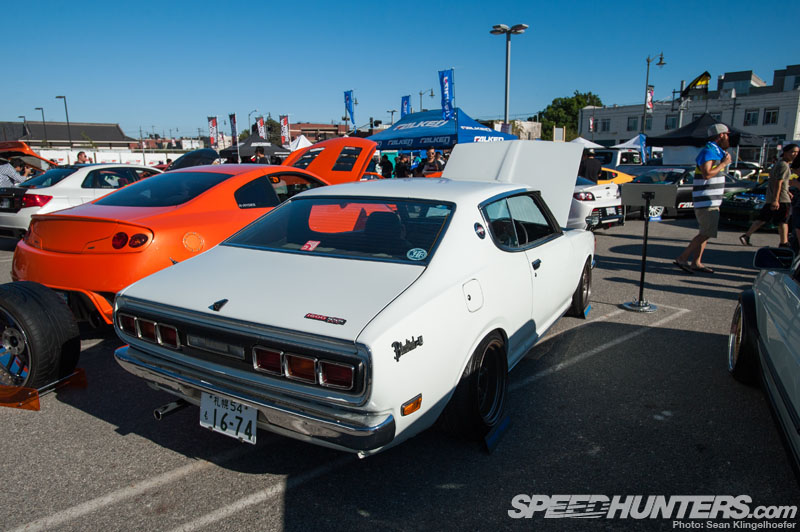 The '74 Datsun 610 Bluebird is a rare car, even in Japan, so when I found this imported gem it brought a smile to my face and I had to double-take with my camera.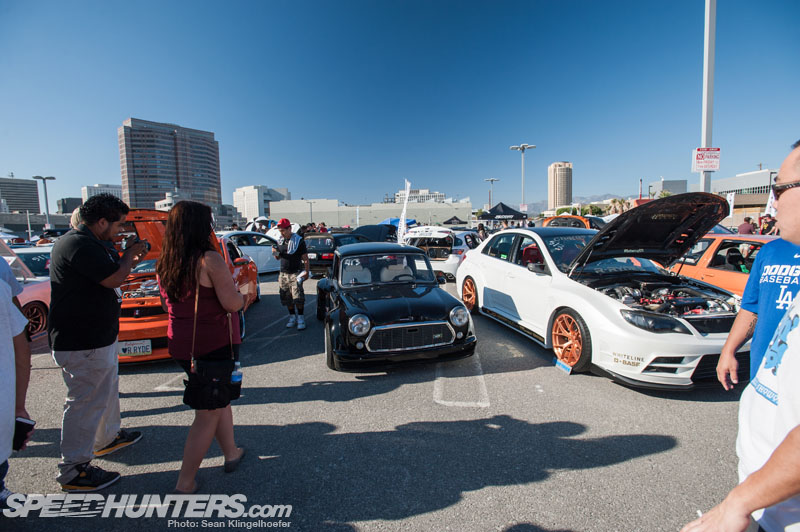 While the 610 was more of a low-key attraction, there were other cars that appealed more to the general public in shock factor, like this 'Mini truck'.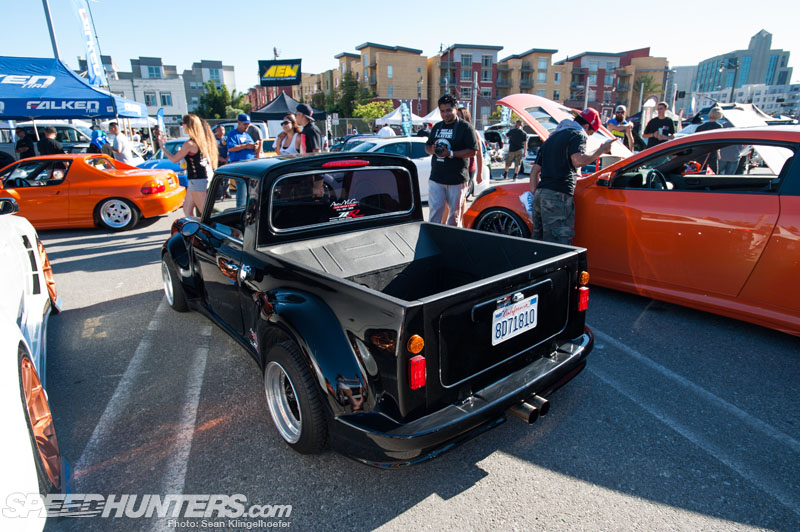 I apologize for yet another pun, but if I can draw your attention to the image above, you'll see that someone has quite literally built a Mini that is also a truck. Rumor has it there is a Honda K-series engine swap to boot, which is only fitting in a sense.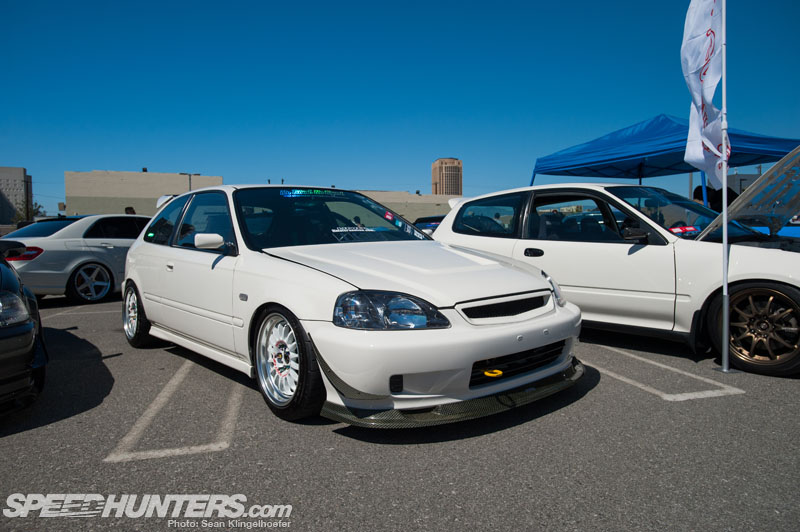 By "in a sense" what I'm referring to is that for myself and many other enthusiasts, as much as Nisei is about spreading the JDM love, it's also very much about one thing in particular – Hondas. It's in this circle that I've met many lifelong friends and in this sense, some things never change.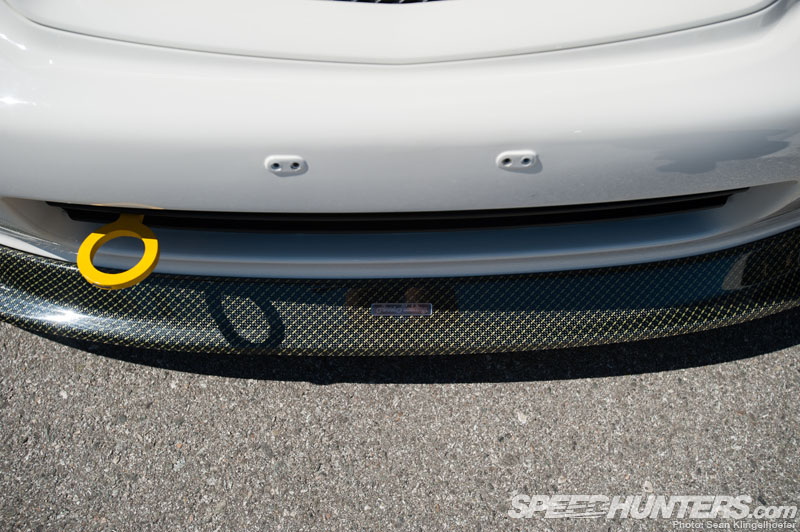 Checking out the latest builds and trends in the Honda community has always been one of my main motivations for attending Nisei, and although these days I care a lot less about looks than I once did, it is nice to spend a day seeing what everyone's been up to. Here we see one of the hotter items in recent years on Teddy Timoteo's EK, a front lip from Japanese brand First Molding better known as a "Flugel Plate" amongst scenesters.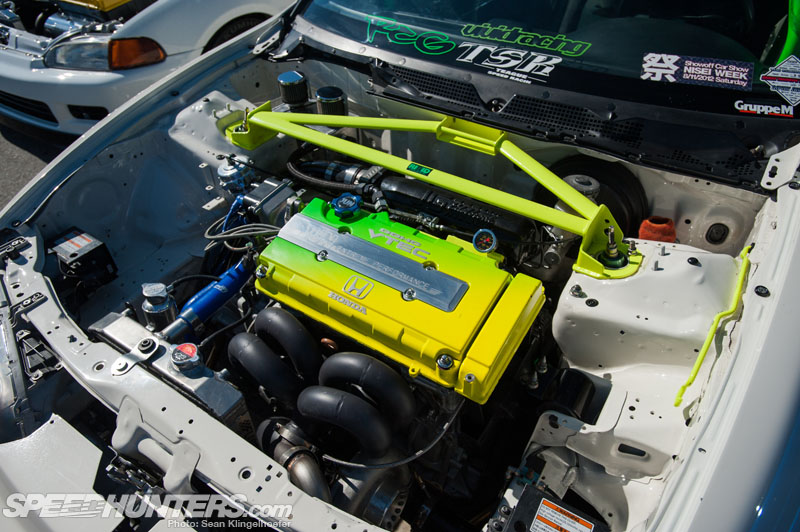 Of course half  the vast majority of my day is actually spent chatting and catching up with old friends. There are some people I only see once a year at Nisei and it's always good to hear the latest stories. Above is the Jun-themed engine bay of my friend Ahmed Sulfab's Integra Type-R, driven out from Arizona just like I used to do back in the day.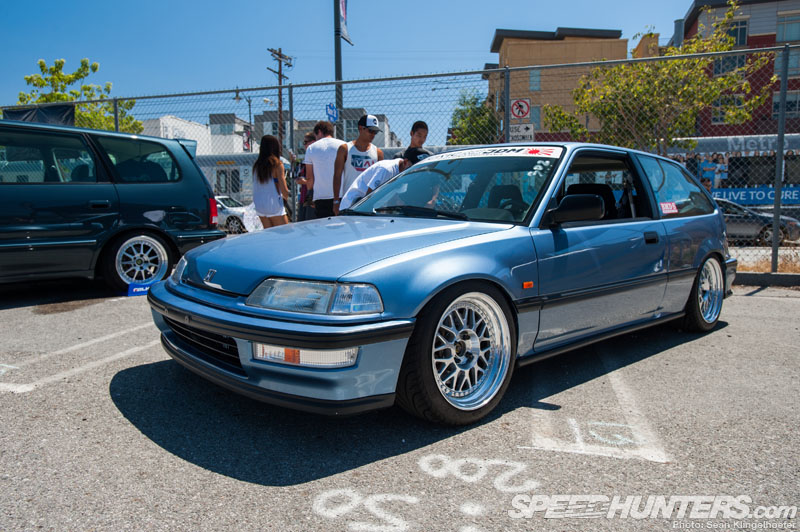 Then there are other friends like Jonathan Wong who went from acquaintance, to boss, to friend. But one thing that remained the same throughout the title changes is his immaculate EF Civic, now sporting a set of Barramundi wheels.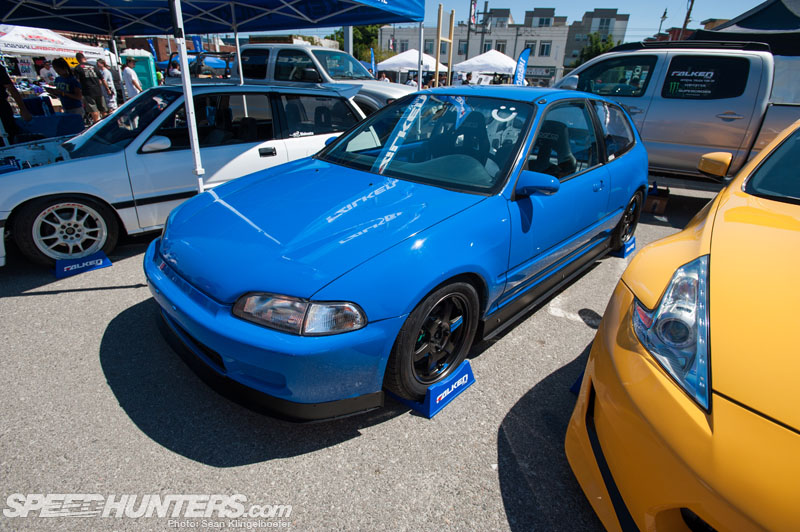 Speaking of former colleagues, my friends Charles Trieu and Scott Tsunishi of Import Tuner magazine recently completed this EG Civic, purpose built for a rather unusual past time…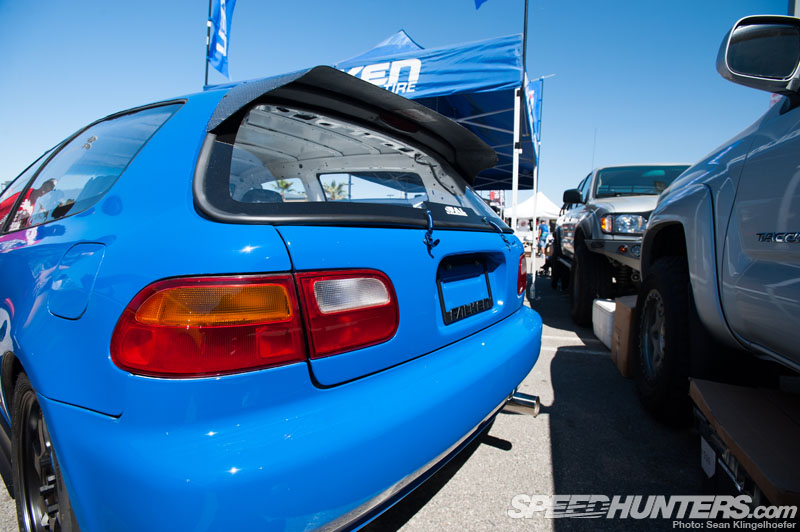 Saving fuel. That's right, the guys teamed up with Falken Tire to build a car that is as economical as possible. They are in fact doing a 500-mile-per-day five-day road trip up the west coast of the US as I type.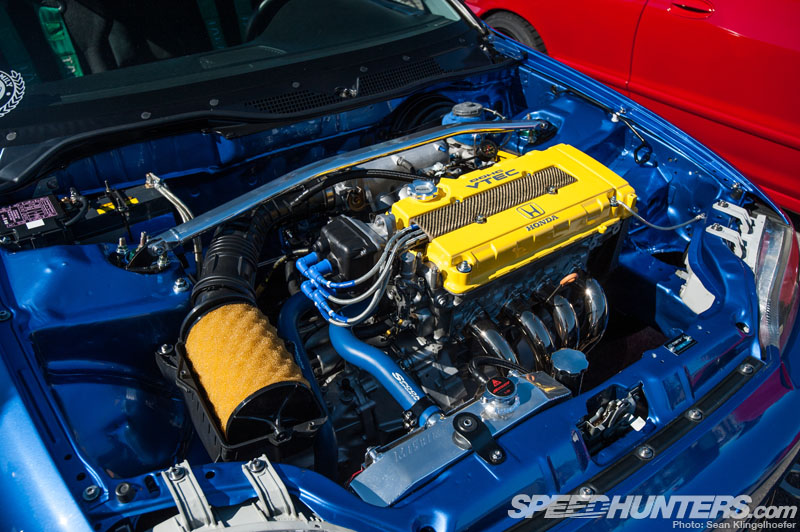 While there are new cars being built every day for different reasons, I don't think everyone is as keen to jump on the better-MPG-bandwagon as the guys from IT. In fact if anything I'd say that the Honda guys are one of the most stubborn groups of car enthusiasts out there, and for the purists old trends die hard.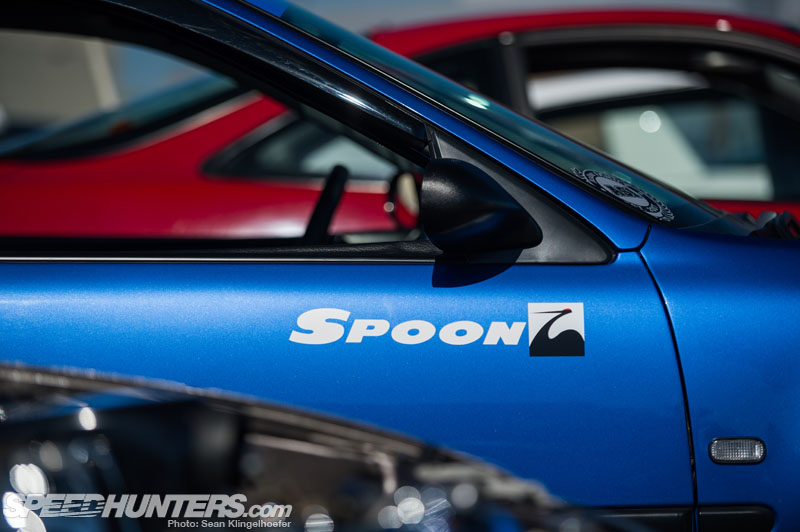 Take for example the classic debate: Spoon vs. Mugen. While I can understand a solid argument for either side (admittedly I'm a Mugen addict), it's pretty obvious why Spoon has become so popular over the years for Honda owners and non-enthusiasts alike. The simple ethos of making everything just a little better is infectious.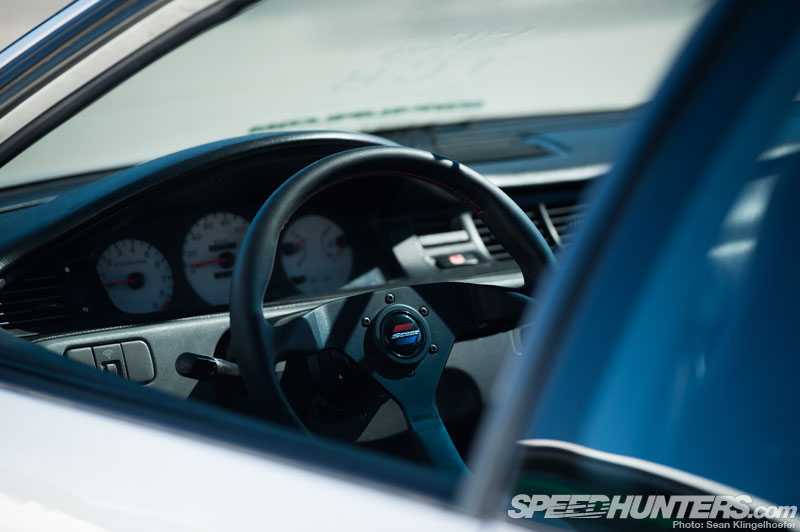 While there might not be any mega-power adders in their catalog, you certainly can't fault Spoon for being gaudy or ostentatious either. There's just something about Ichishima's brand vision that oozes class.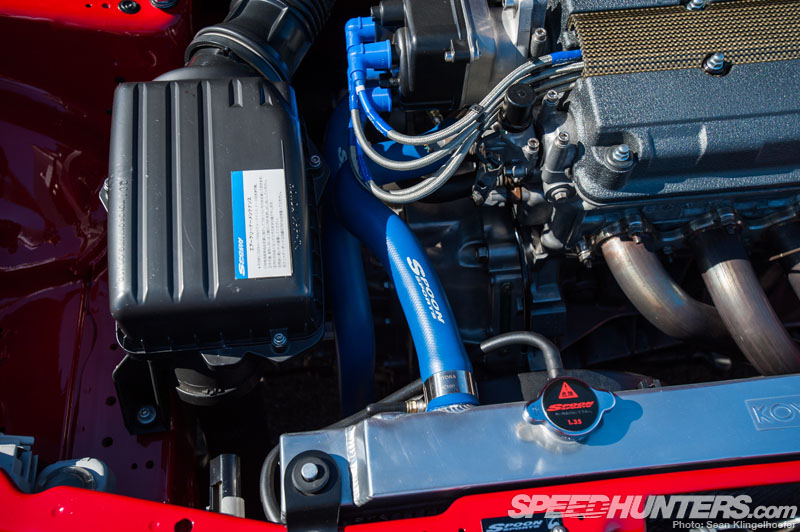 I've owned a number of Spoon pieces over the years but many have found themselves sold to the wayside in favor of other bits or spending cash. But after seeing the resurgence of Spoon Sports this year it has reminded me what was so appealing about this brand in the first place.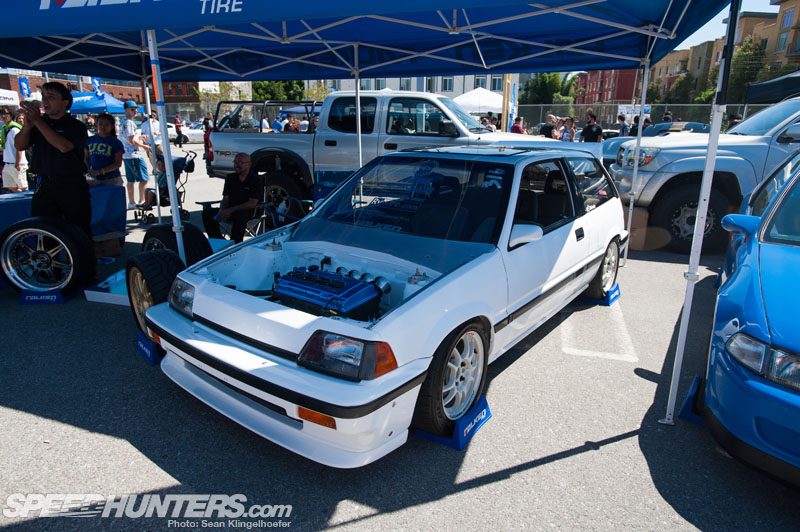 However nice it may be to flip a catalog, order a part and bolt it onto a car, that has always (in my eyes at least) been the bane of the Honda scene's existence. In general, too many bolt-on fanboys and not enough custom fabrication, which is why it was really refreshing to finally check out this little E-AT Civic in person – in my opinion the coolest build of this year's show and the car I'd like to end on.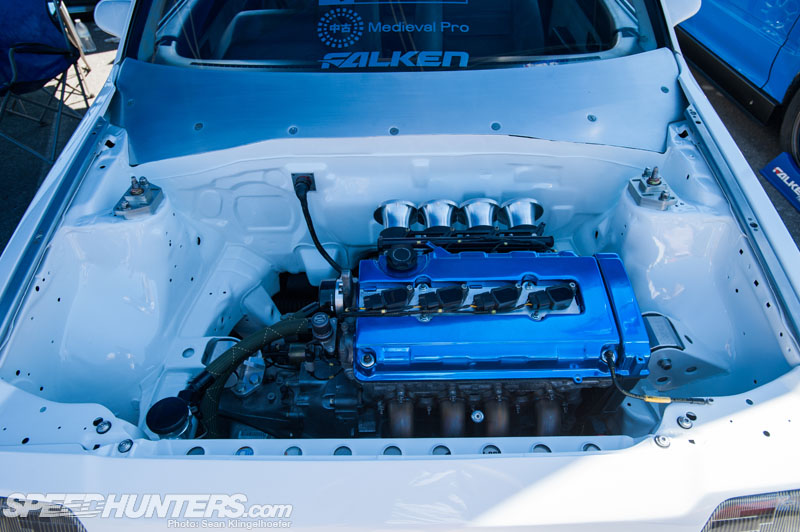 It's a build I've known about for years, originally undertaken by my friend John Nguyen (you may remember his other "Wonder" Civic from last year's coverage) this is possibly the most ambitious 3rd gen Civic build anywhere in the world. In recent times the torch was passed to Ryan Basseri of Rywire and finally completed. The result is tantalizing and certainly worthy of a full feature – something I'll be bringing to Speedhunters as soon as possible.
Until then, so long from Nisei!
Photos by Sean Klingelhoefer
Instagram: seanklingelhoefer
sean(at)speedhunters(dot)com