When I was in Orange County recently I decided to make my way down to the North American Mazda HQ in Irvine to take in come Cars & Coffee action. For me it's something that I just can't resist whenever I happen to be in the area.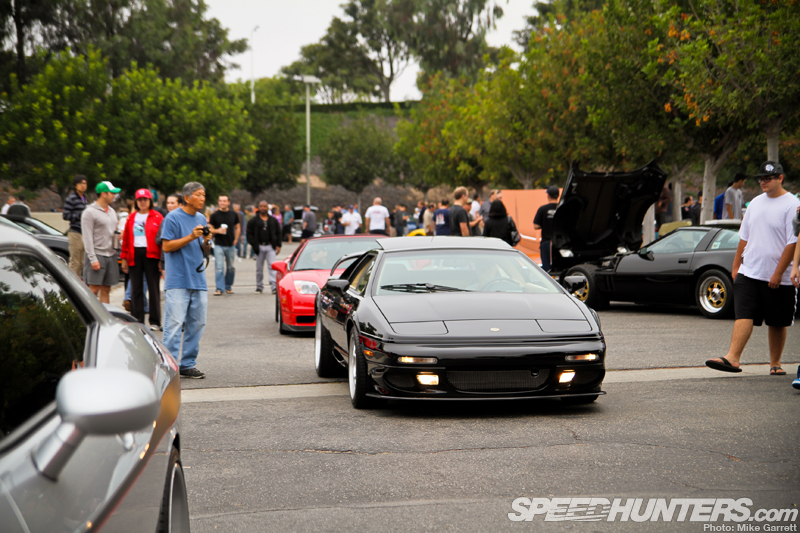 And while I'll be the first to admit that I'm not the biggest fan of being awoken by the alarm before the sun comes up, the Cars & Coffee experience is more than worth those initial groggy feelings.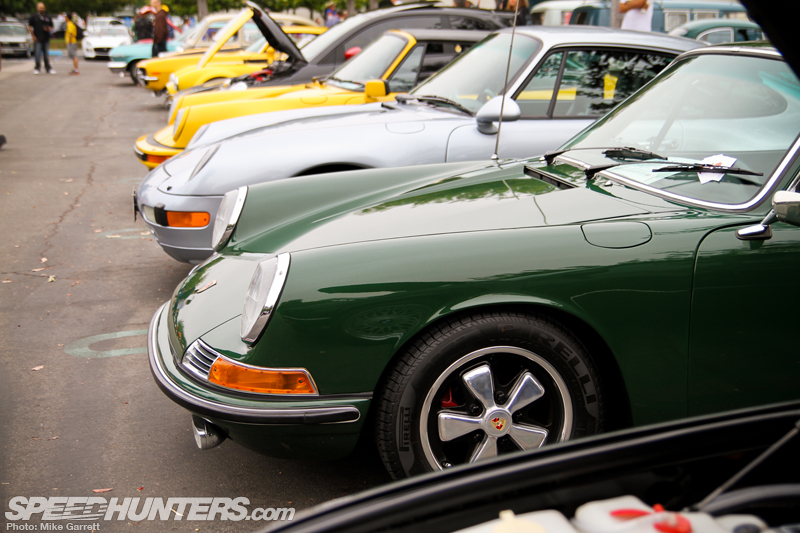 It seems you guys love it as well. In fact, during last year's Speedhunters Awards, Cars & Coffee was chosen as the 2012 Meet of the Year. It was pretty amazing to see this casual weekly gathering to beat out some of the world's biggest and best car meets in the audience ranking.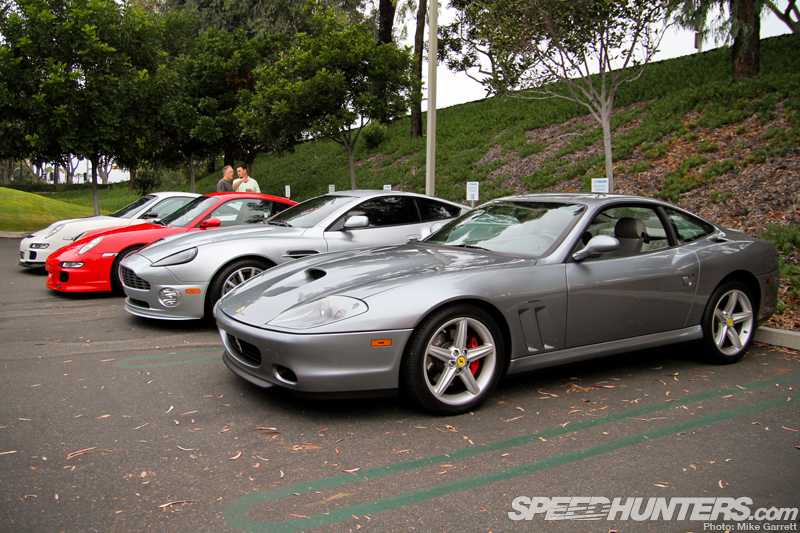 But the more I think about it, the more I've realized that it actually is the weekly nature that makes Cars & Coffee so great. This isn't a once a year event, but a brilliant display of Southern California's car culture that happens once every seven days and is open to anyone who wants to wake up early and check it out.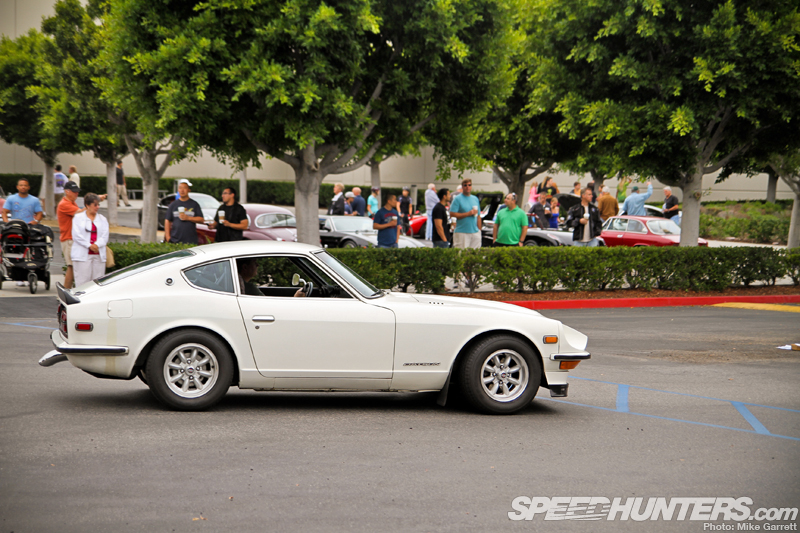 For me it had been a over a year since my last trip to C&C, so I was long overdue for a visit. Within moments of arriving at the meet, it was quite clear that nothing had changed.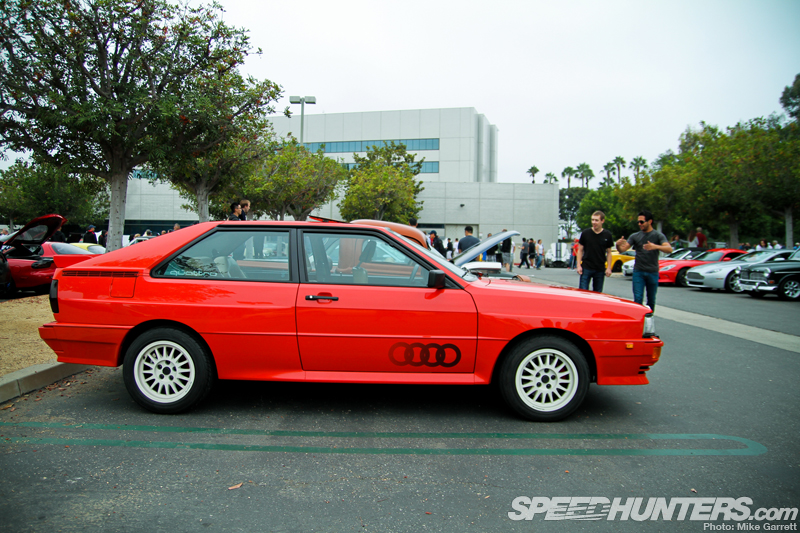 It was still the place with one the most diverse and eclectic mixes of automobiles you'll find anywhere on the planet. Still the spot where it's a completely common sight to see a minty Audi quattro…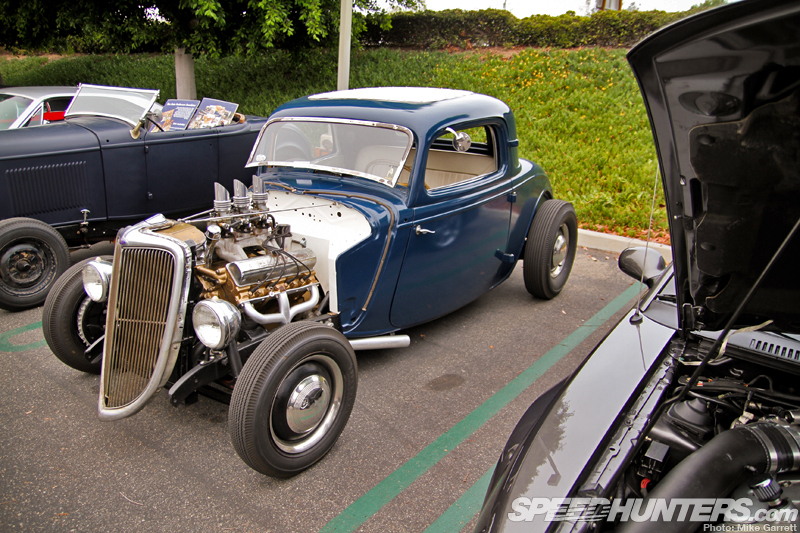 … parked right across from a pair of period-correct traditional hot rods. For someone who has car tastes spread all over the place, there's really nothing better.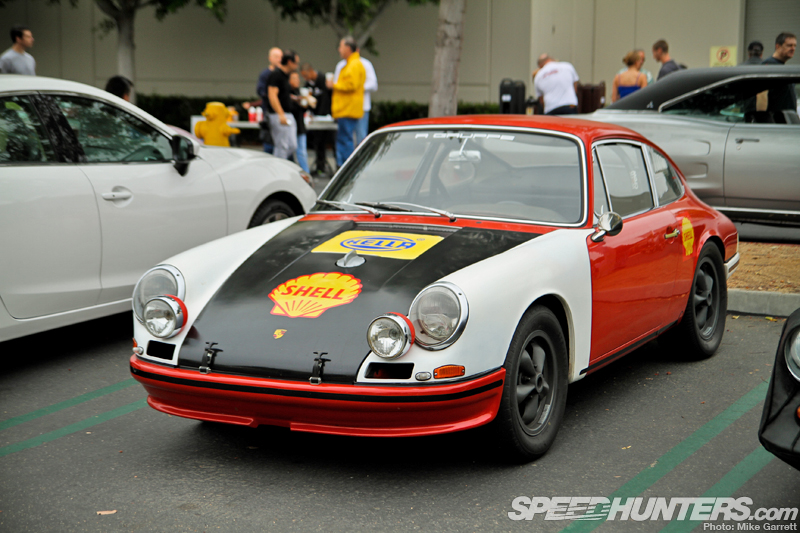 Of course, there are some things you can pretty much count on at Cars & Coffee every week. One is a strong showing of early Porsche 911s.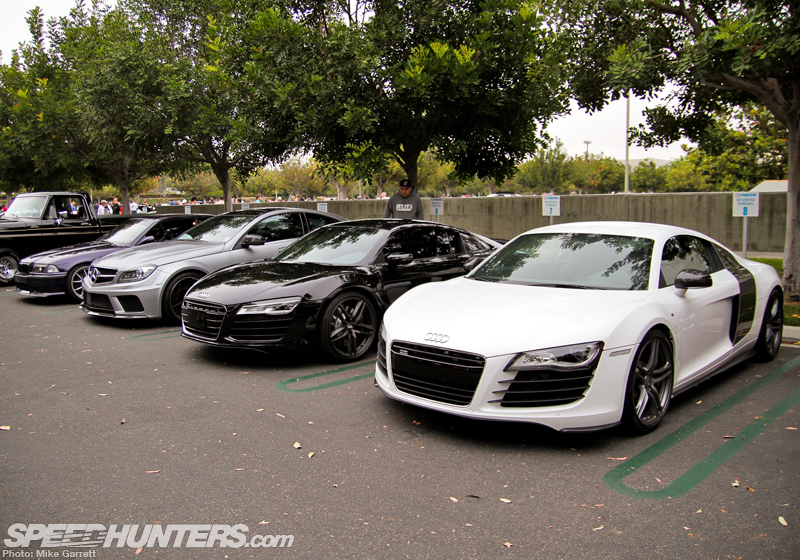 And the other is a massive turnout of late model Supercars, sort of like an episode of Top Gear brought to life.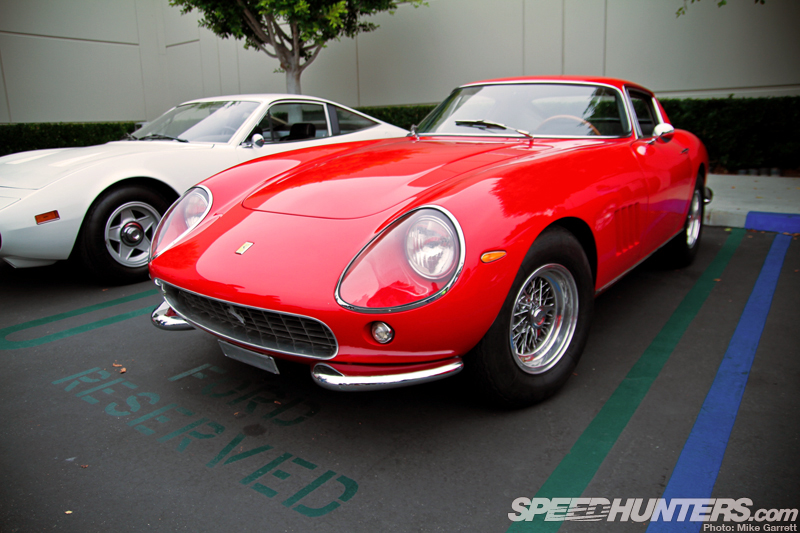 Then there's always the featured marque of the week, which on my visit happened to be Ferrari. No complaints there.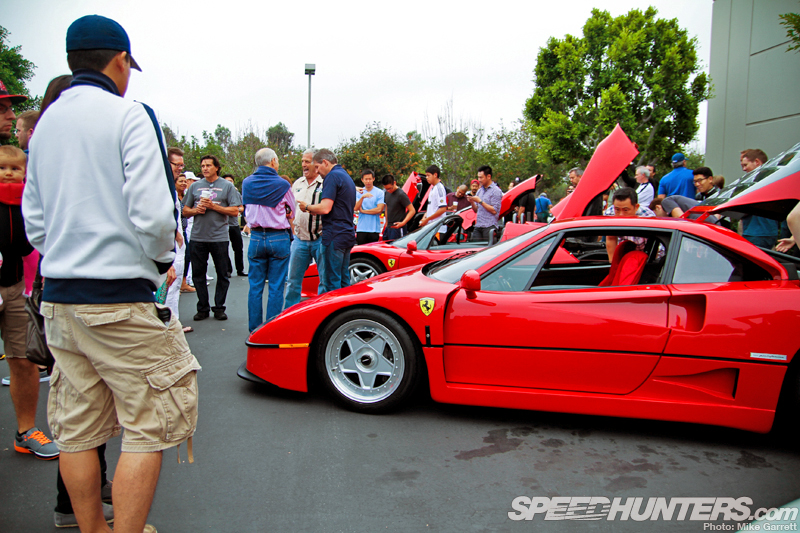 The stars of the show were an F40, F50 and Enzo trio that were absolutely swarmed by crowds of people for the entire morning. Now these world famous machines were great to see and all…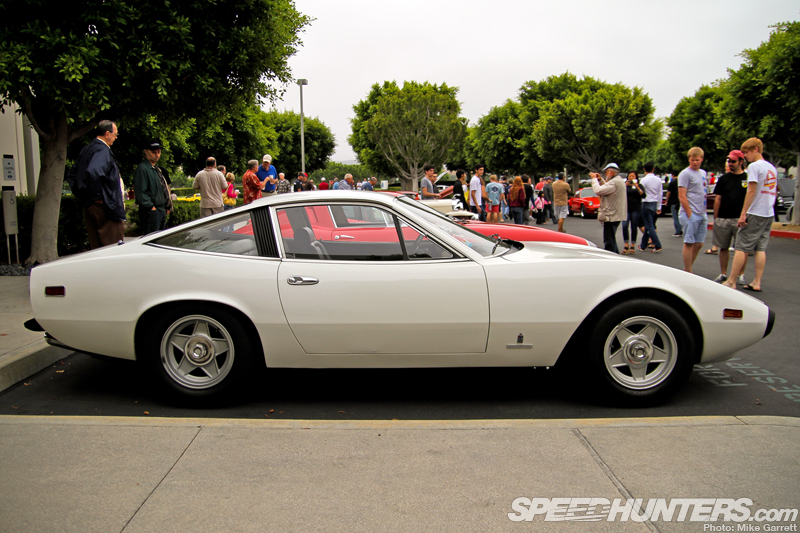 … but I was actually more impressed to check out some of the more obscure Ferraris that came out – like this '71 365 GTC/4. There's just something about that Pininfarina bodywork and those Cromodora wheels.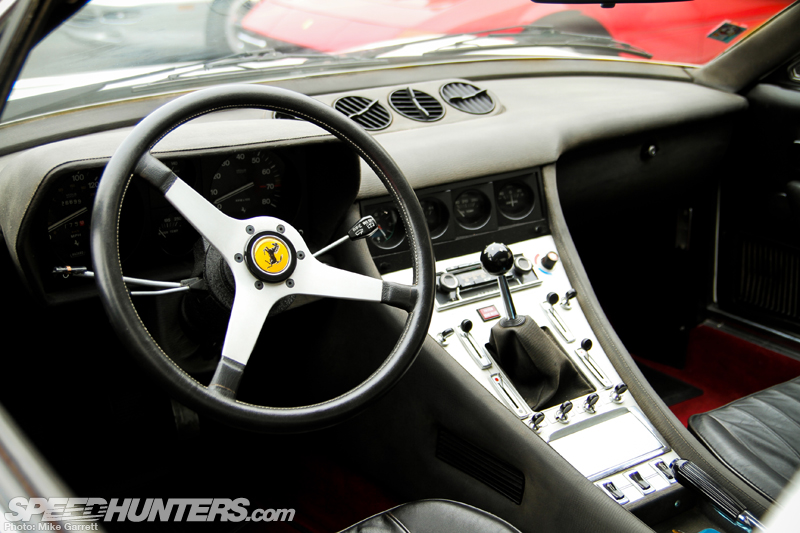 Then there's the interior. Pure beauty right there.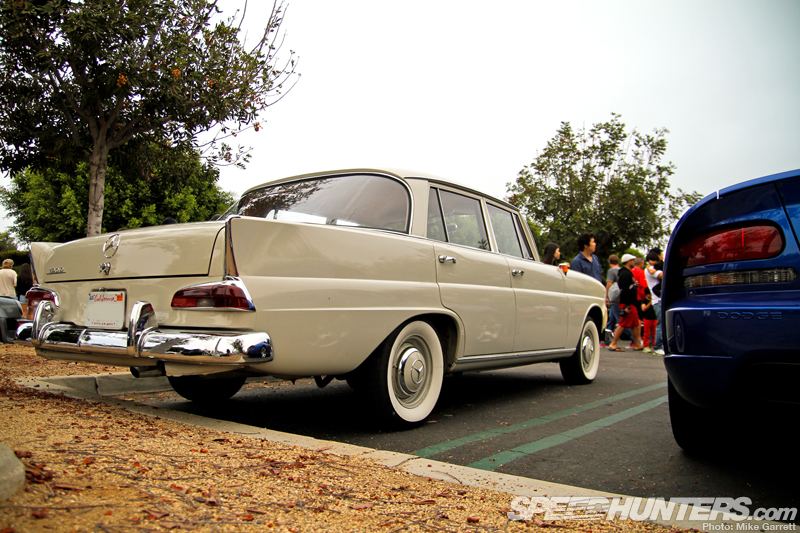 But along with sleek sports cars, exotics and hot rods Cars & Coffee also welcomes all sorts of automotive gems, like this early 1960s Mercedes 190D in immaculate condition.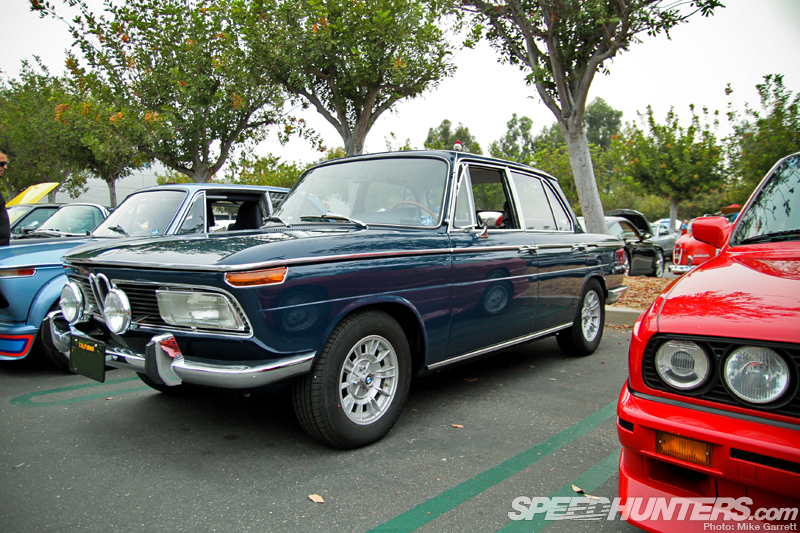 Or this equally cool (and unusual) BMW 2000 sedan wearing original black California plates.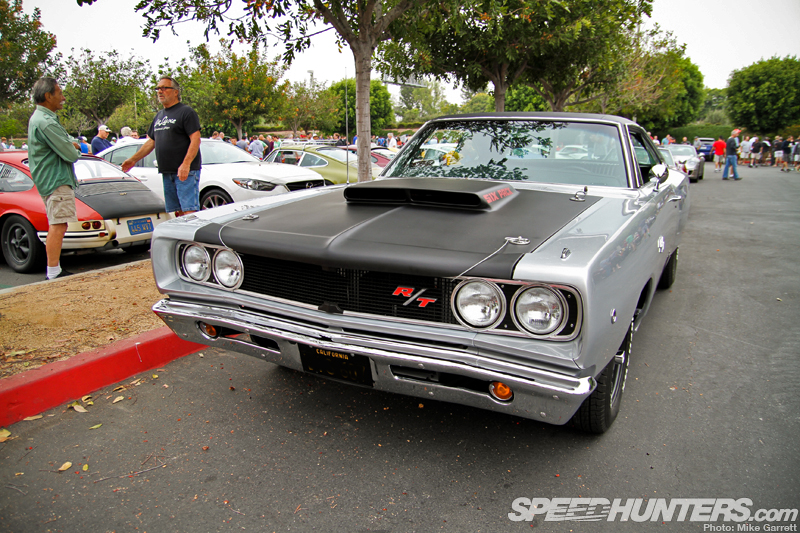 Or maybe you prefer some thing with a few more cubic inches under the hood, like this Dodge Coronet R/T.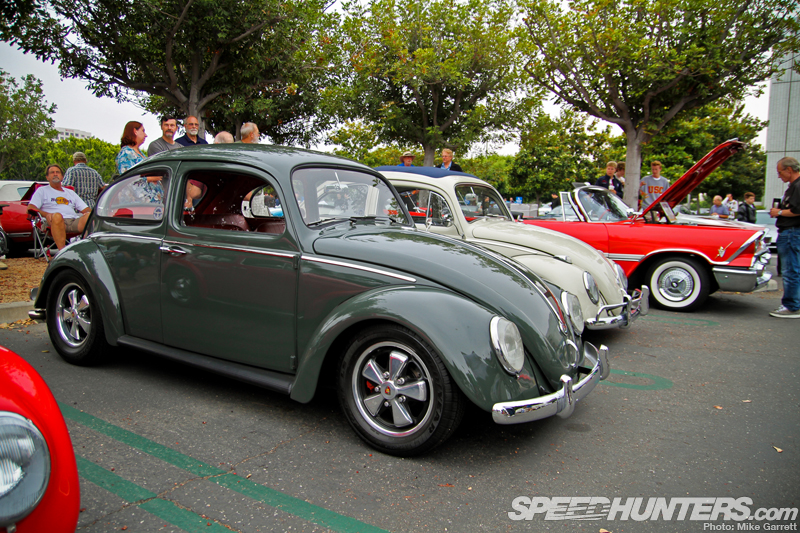 Another type of car that had a nice showing on Saturday morning was the classic 'California Look' Volkswagen, among which there were several examples present.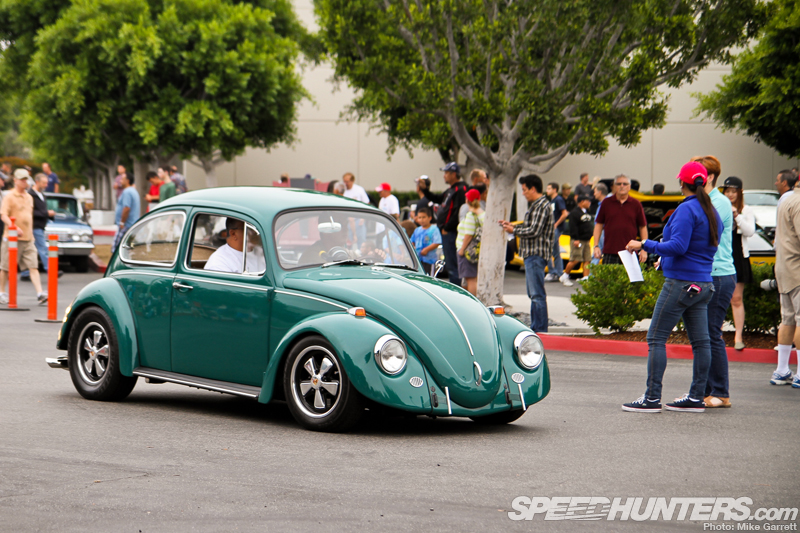 It's only fitting that these cars would be represented at Cars & Coffee, as Orange County is considered to be the birthplace Cal Look VW movement.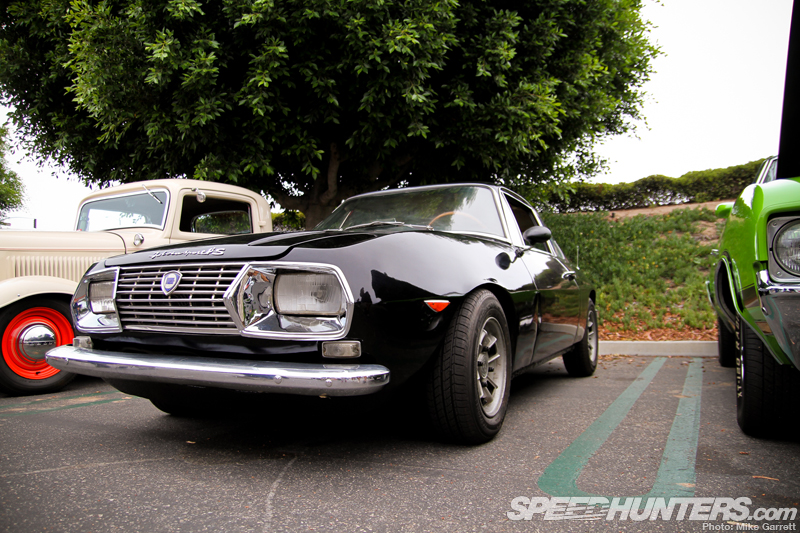 Another great thing about Cars & Coffee is that you are almost guaranteed to see at least one model that you've never seen before. For me it was this Lancia Fulvia Zagato.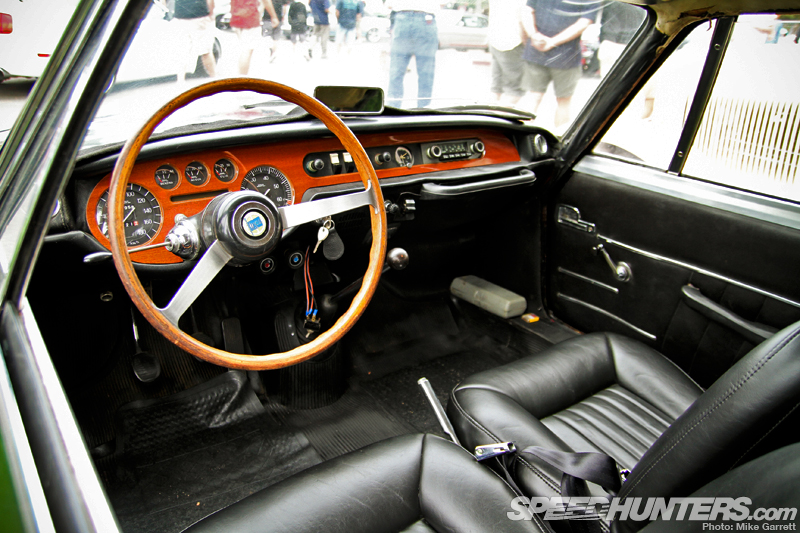 When was the last time you saw a car like this on the freeways of Southern California? I wasn't aware these things were even sold in USA.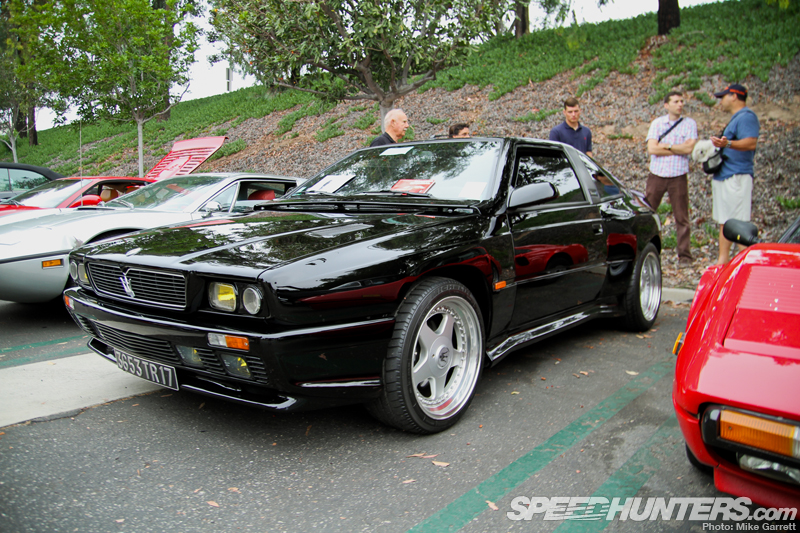 Another car that you aren't too likely to see on American roads is the Maserati Shamal.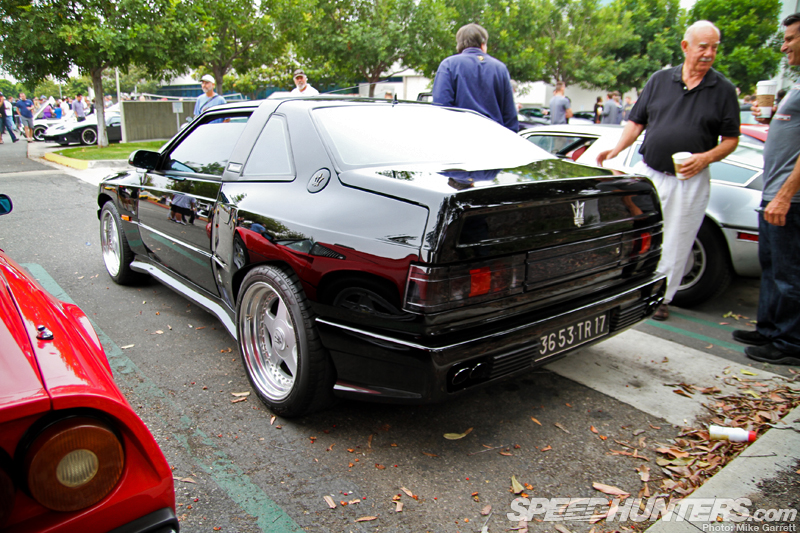 This particular 1991 model has recently been imported from Europe and its bold flared styling was getting a lot of attention on Saturday morning.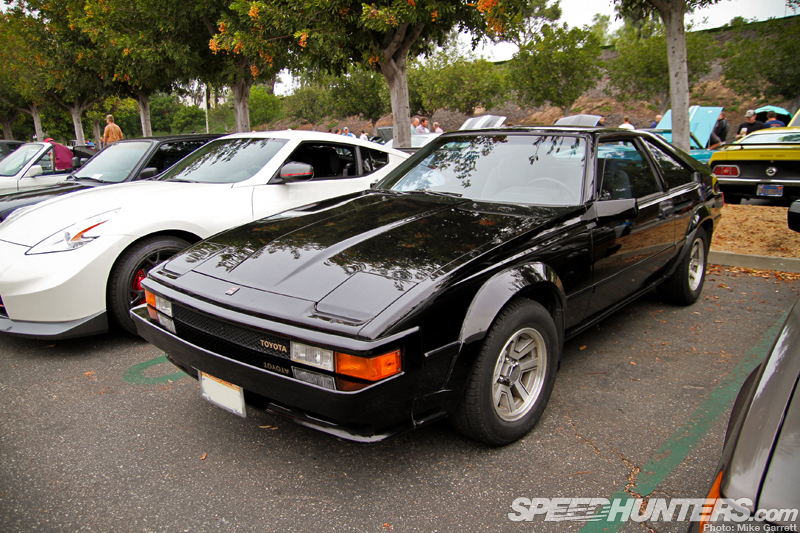 Don't worry, I didn't forget about the Japanese cars either. It seems that each time I come these cars become more and more plentiful in the C&C crowd, and on Saturday I was greeted by such finds as this 100 percent original Mk.II Supra.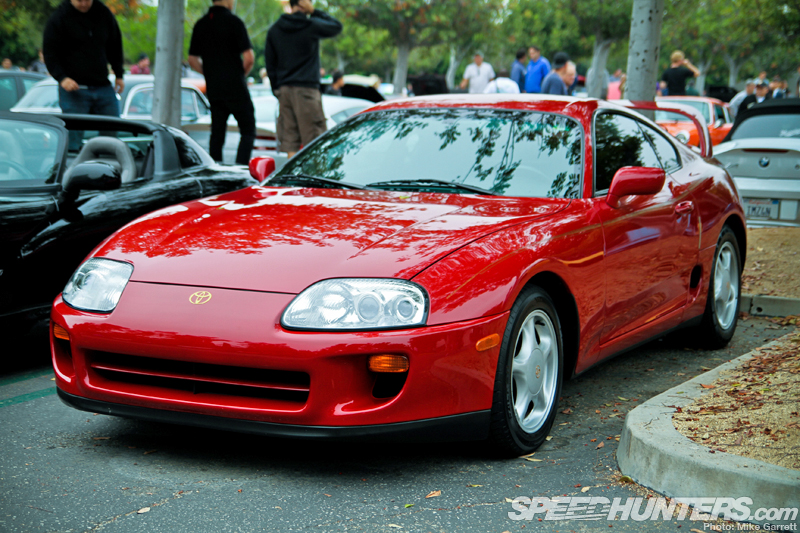 As well as this equally untouched fourth generation N/A Supra. While the turbo models will always be the favorite, I certainly wouldn't turn down those body lines and a smooth-revving, naturally-aspirated 2JZ.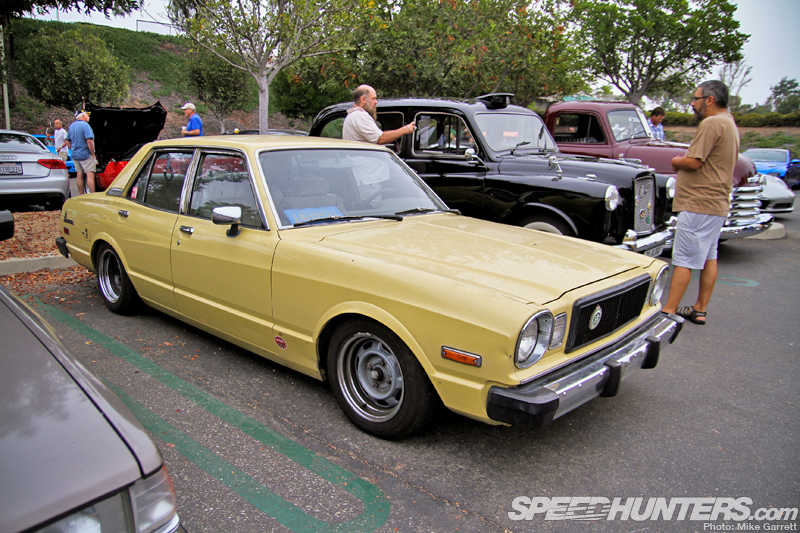 Elsewhere, I spotted this cool first generation Cressida with a mild drop and some widened steel wheels.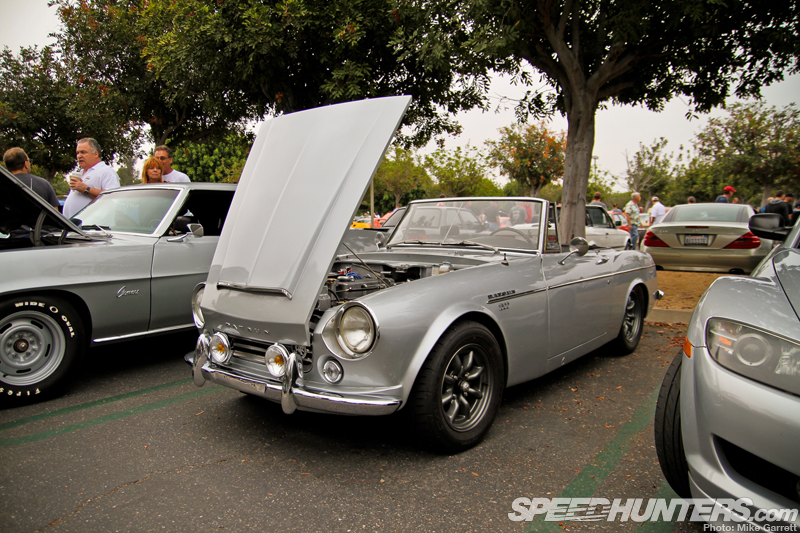 Don't forget the Datsuns, like this tasteful Fairlady Roadster equipped with RS Watanabes and a few other subtle modifications. For as cool as these cars are, I still don't think they get the attention they deserve in a world of 510s and Zs.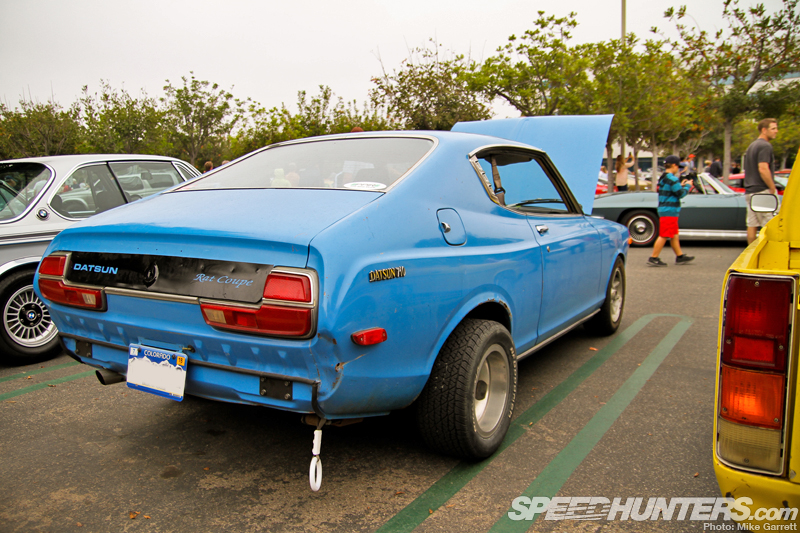 Perhaps the most unusual of the Japanese selection was this two-door Datsun 710. How about those oversized mags on the rear and the jacked up '70s stance?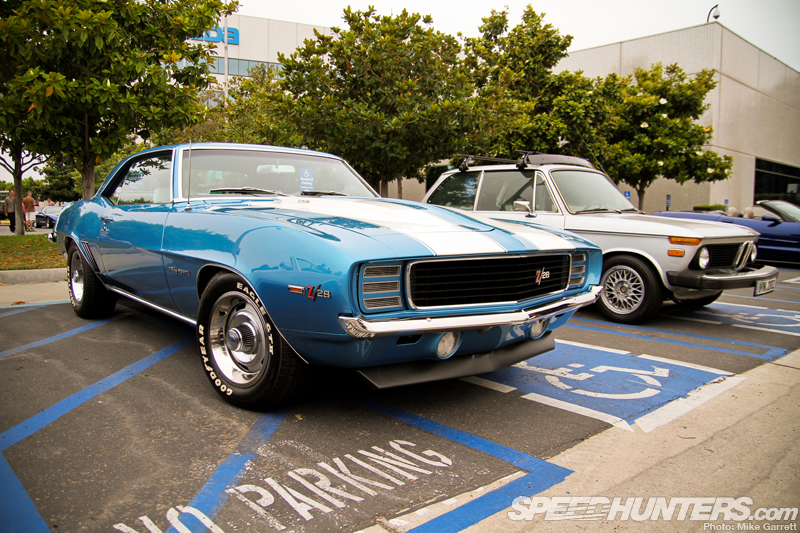 As common as the first generation Camaro may be, it's hard to tire of seeing of cars like this beautiful '69 Z/28 in LeMans Blue.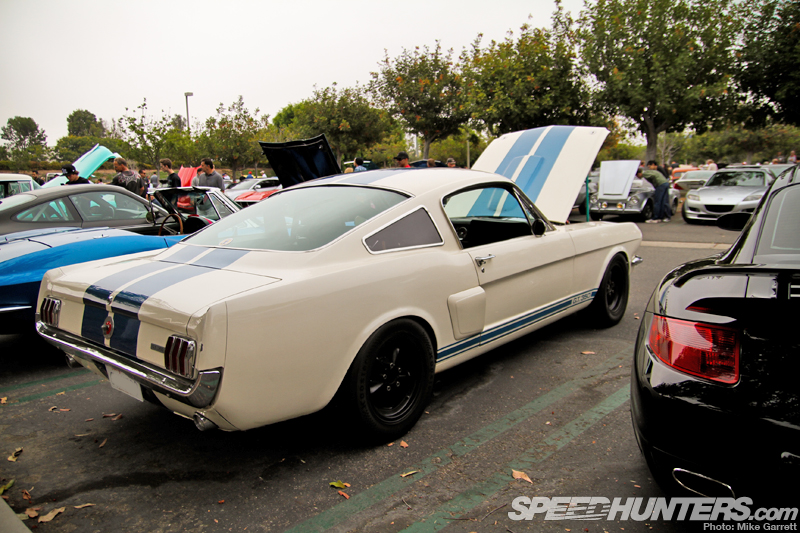 Also from the department of pony cars built to handle was this tough looking Shelby GT350 Mustang built for the track.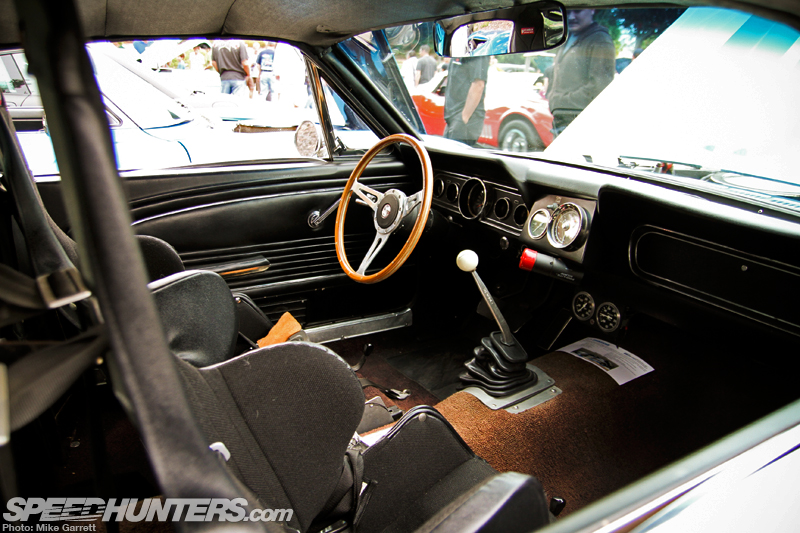 You just gotta love the raw functional look of the interior with those basic race buckets and a big shifter coming up from the floor.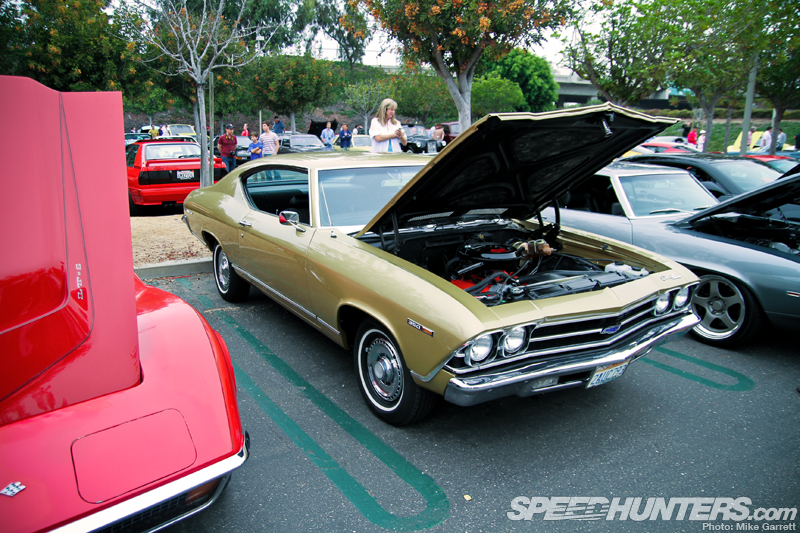 It's always nice to see the business suit variants of our favorite muscle cars, like this bone stock Chevelle with white wall tires and original hubcaps.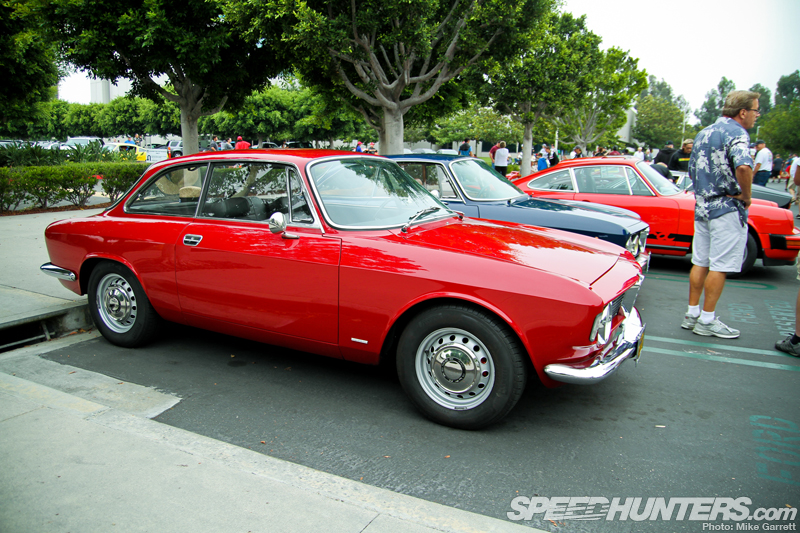 Once again, there's never a bad time for an Alfa.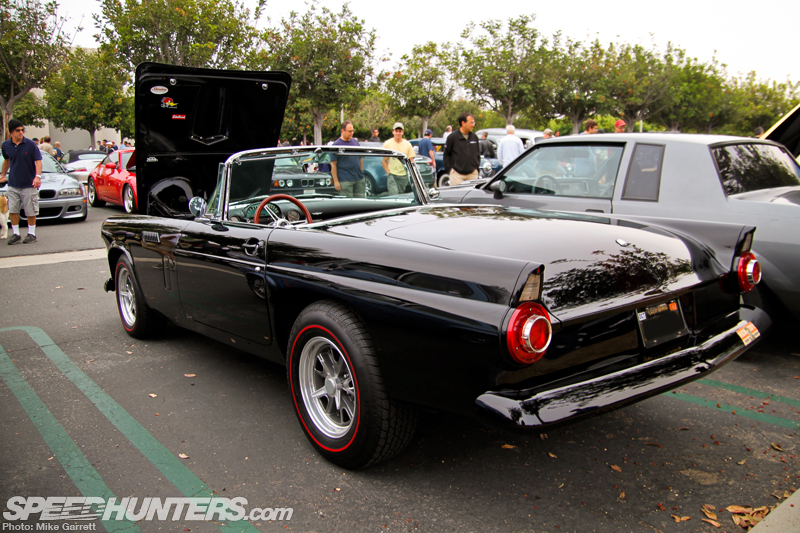 Another cool find was this early model Thunderbird with a five-speed manual conversion…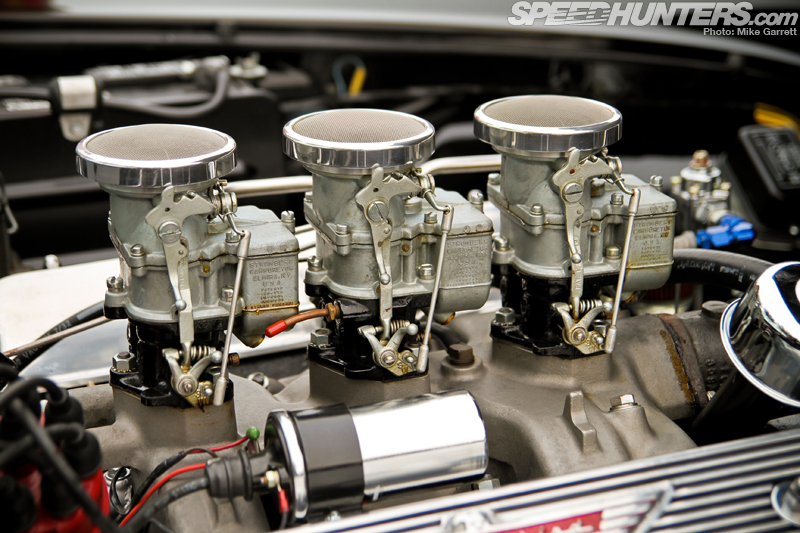 … and a set of triple Stromberg carbs beneath its hood.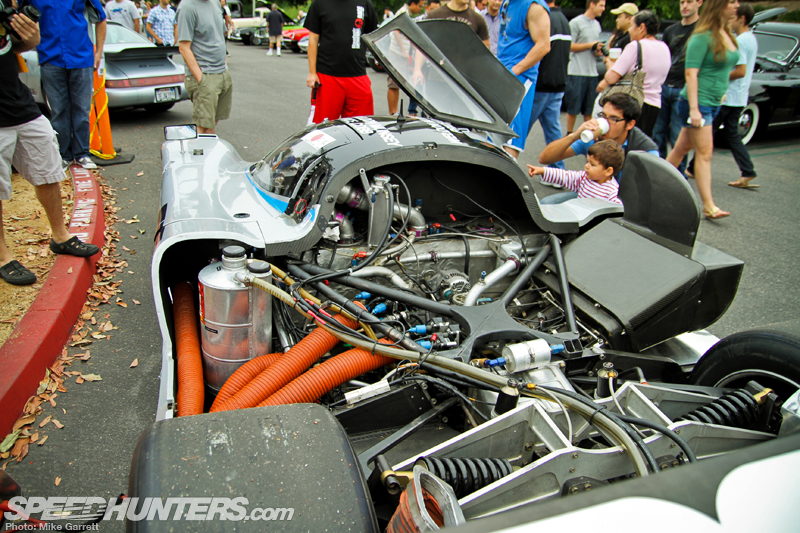 One of the best moments of the morning was when the folks from Mazda fired up the RX-792P they brought out. There's nothing quite like the sound of a four-rotor race motor at eight in the morning.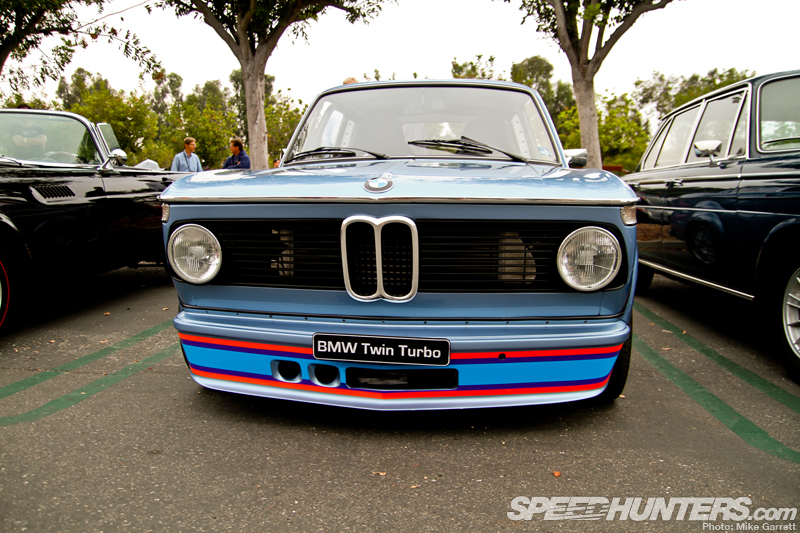 Of course, even with all this great stuff I can't say that this was an especially unusual edition of Cars & Coffee or anything. It's really this good week in and week out.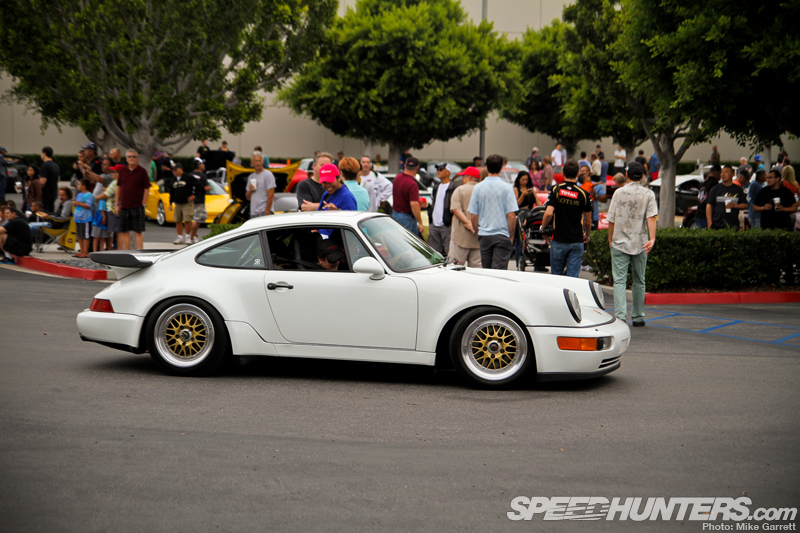 The best car meet in the world? Sure, why not? Until next time then.
Mike Garrett
Instagram: speedhunters_mike
mike@speedhunters.com
More meet events on Speedhunters