It's only setup day here at Gatebil Rudskogen and I have already shot nine feature cars. Just when you think they have thought of every kind of crazy creation that could possibly dreamt up, the Scandinavians take it two steps further. Prepare to be amazed.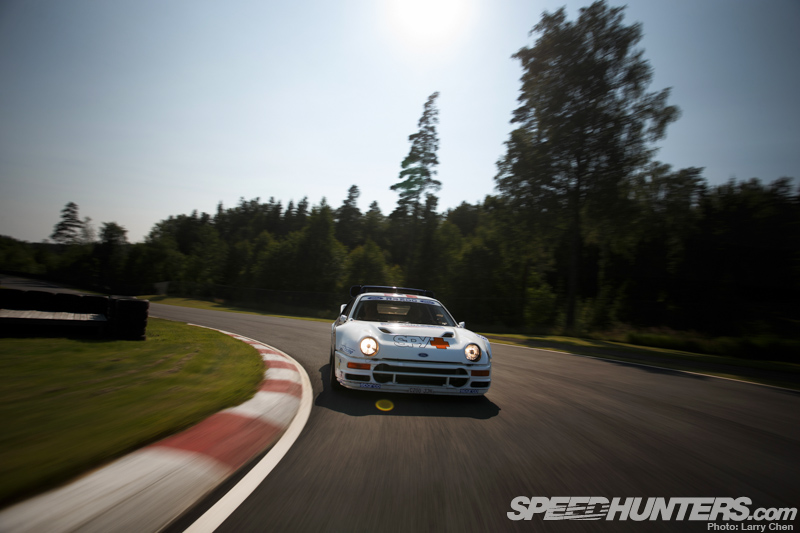 Whether it be super rare or limited cars, or cars with crazy swaps, Gatebil has it all, and the best part is the owners beat on them for four days straight, or at least until they run out of tires.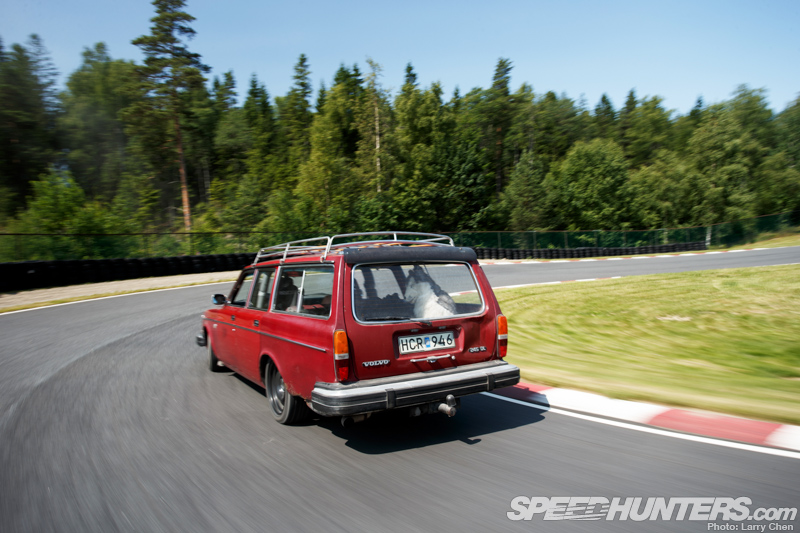 We have said it before and we will say it again – nothing here is what it seems. Any car in the paddock could have horsepower numbers in the four digit range. And yes, even an old Volvo wagon.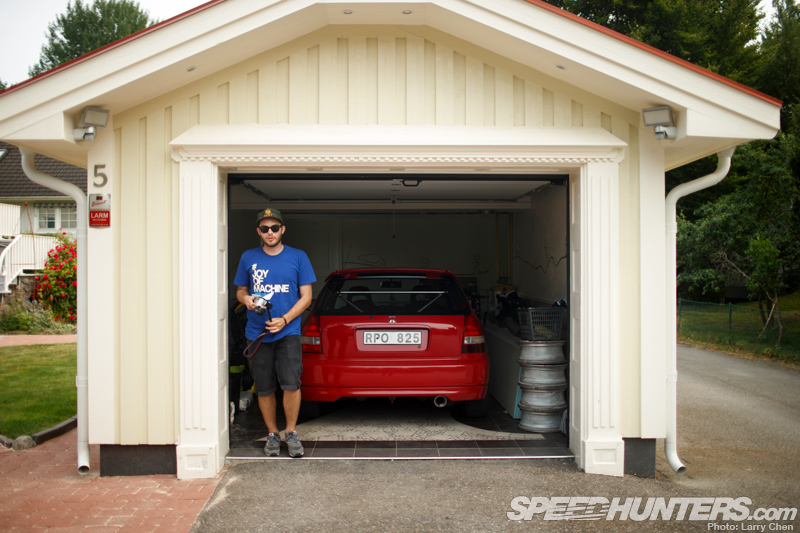 My trip to Scandinavia started with a stop in Stockholm where I met Arslan, a local Swedish car enthusiast who is one of our associate product managers. He helped us source some nice cars to shoot while I was in the area.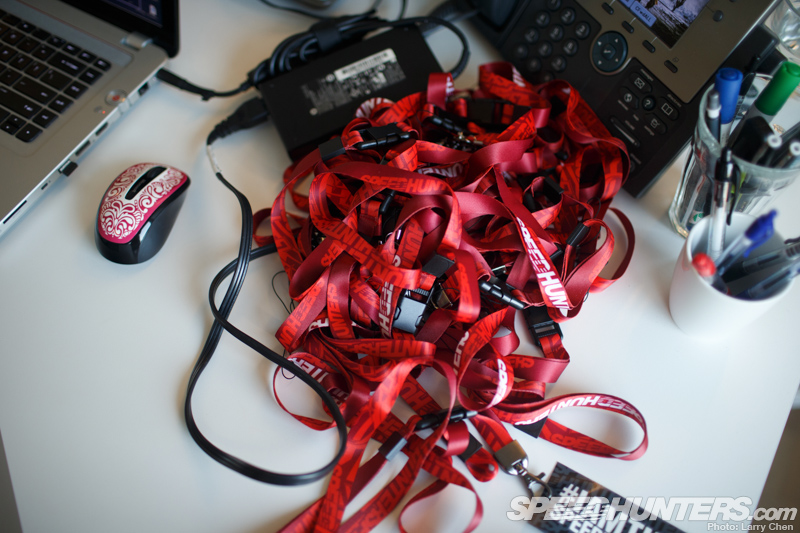 Of course, I also made sure to stop by the Speedhunters office in the city to stock up on some goodies for the upcoming crazy Speedhunting months.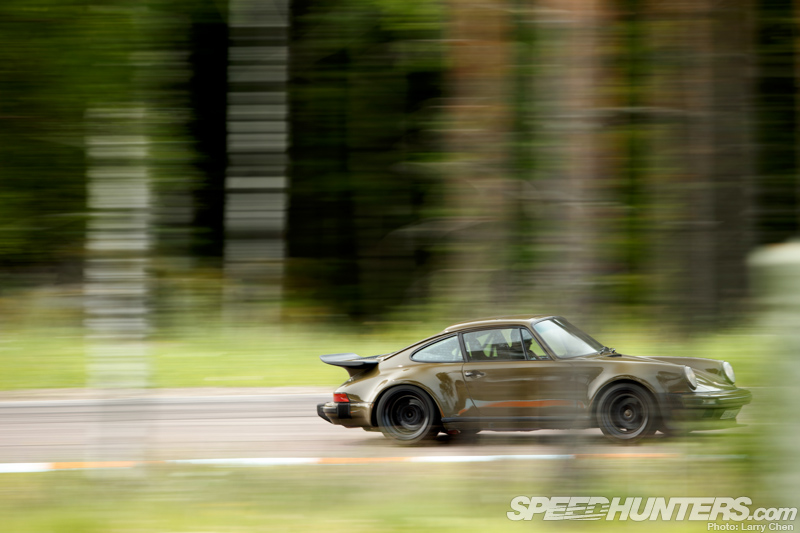 One of the cars Arslan arranged was this super-clean Porsche 930 Turbo. This 911 is most definitely not a garage queen as it can be found at time attack events all over Scandinavia.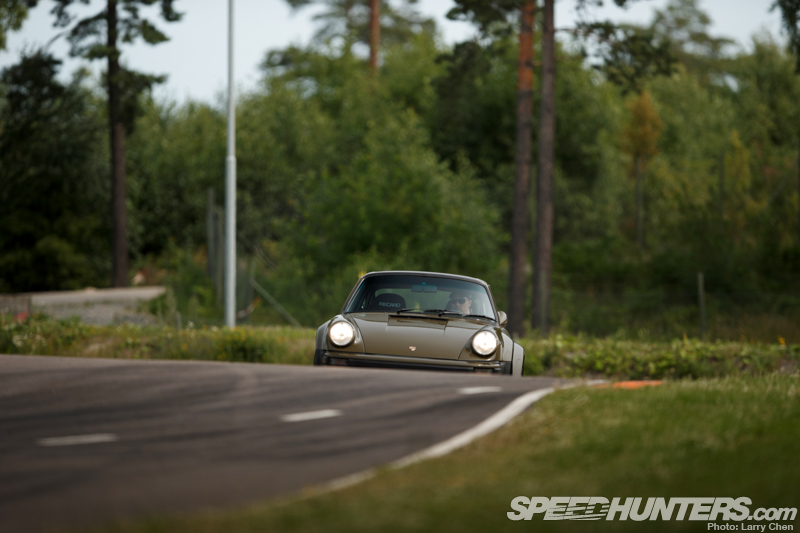 Shooting this car set a great pace for the rest of the week. Keep an eye out for a full feature coming soon.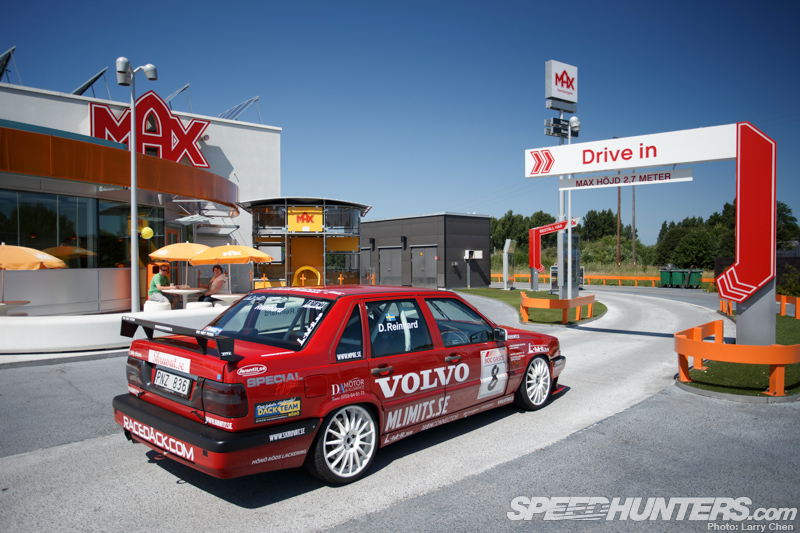 As we were grabbing lunch after shooting the Porsche, a fan of Speedhunters came up to us and said that his race car was parked in the parking lot. We could not believe our eyes when he pointed out the 1996 BTCC Volvo 850 replica, which runs on the street and competes at amatuer Volvo touring car events all over Sweden.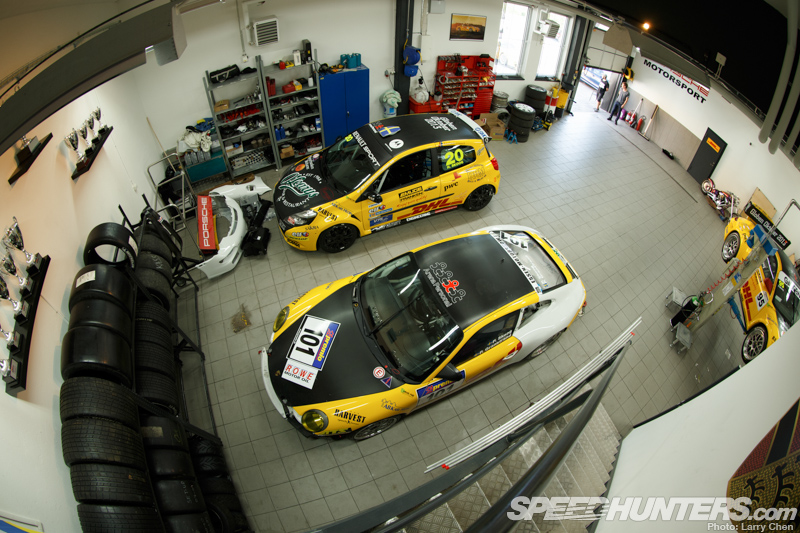 He races on his free time, but his day job was wrenching on GT3s for a Porsche Carrera Cup team. You can bet we arranged some time the next day to shoot the Volvo race car.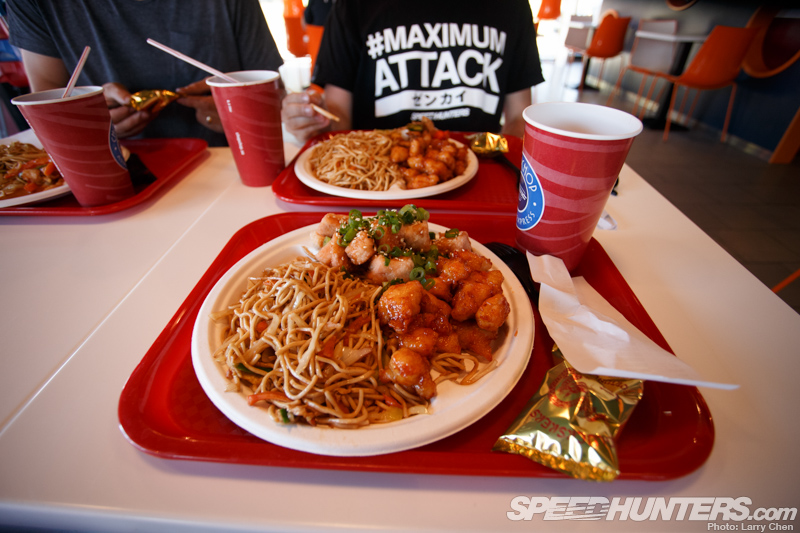 Afterwards I made a point to try out the local Asian cuisine. This was not bad for Swedish Chinese food. But there was not much time for rest as the next day the Speedhunters team would head to Norway to setup our booth at Gatebil.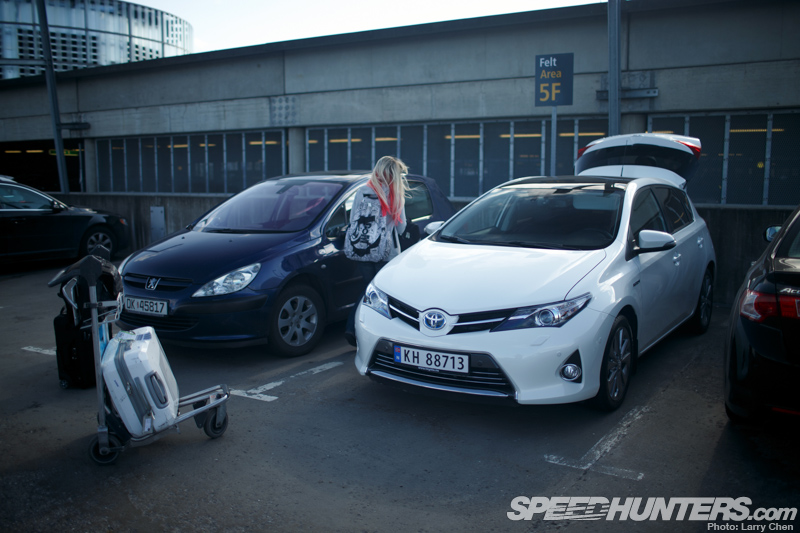 Toyota of Norway was nice enough to lend us a camera mule for the trip. No matter how much we like one million horsepower press cars, they aren't any good for us if they can't carry all of our equipment.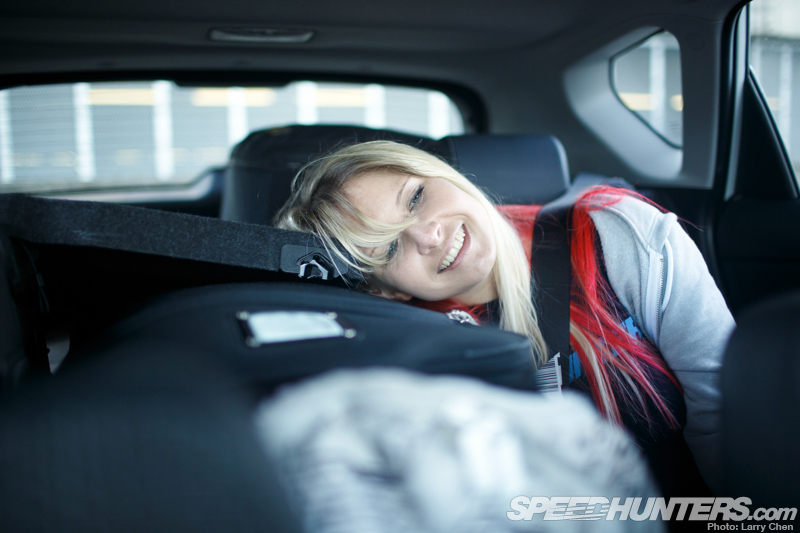 Sleep is an optional thing for us Speedhunters, as Suzy Wallace quickly found out during our last trip. Sometimes I fall asleep just closing my left eye to take a photo.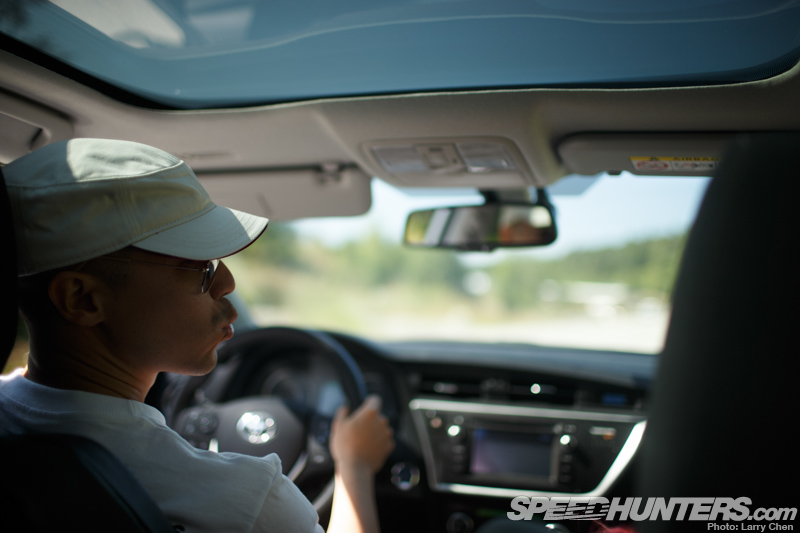 Mr. Rodbot Chong took to the wheel and chauffeured us to our first Speedhunting destination.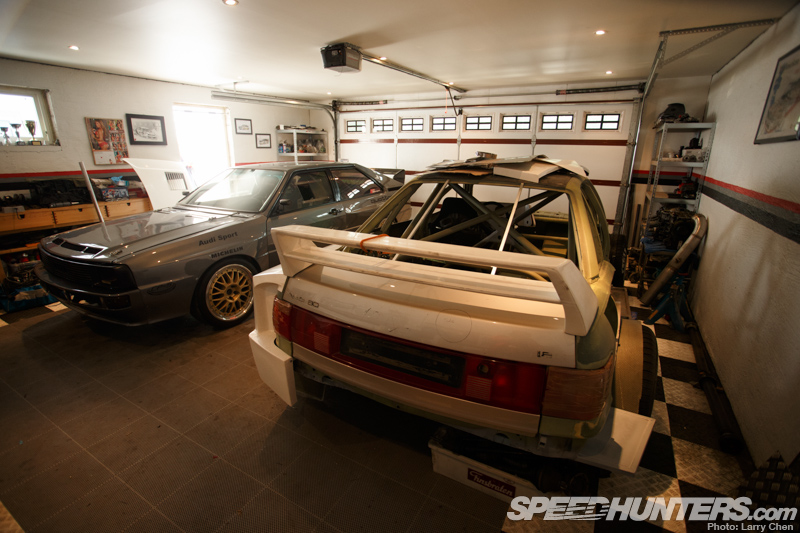 Our first stop was to Hansen Motorsports where an Audi S90 is getting the IMSA GTO treatment. Next to that is Hansen's completed Audi Quattro which has 722hp, but only weighs 1130kg (2491lbs).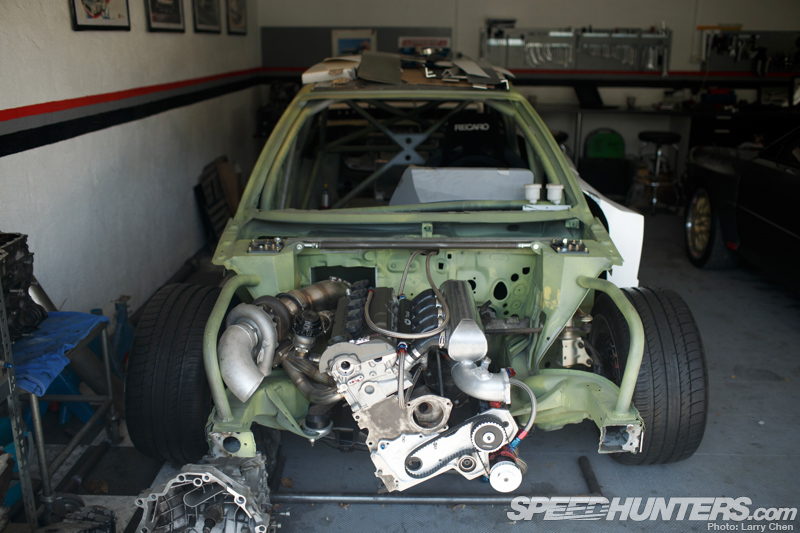 This might not look like much right now, but they are aiming to have it finished before next year's Gatebil Rudskogen event. The clock starts now.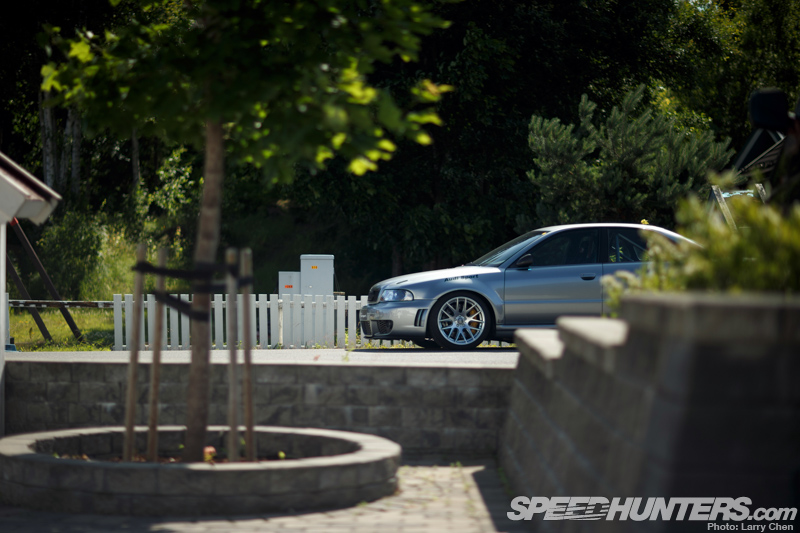 Outside Mr Hansen's garage was his Audi RS4 street car that he will be driving at this years Gatebil along, with his crazy fiberglass-paneled Audi Quattro.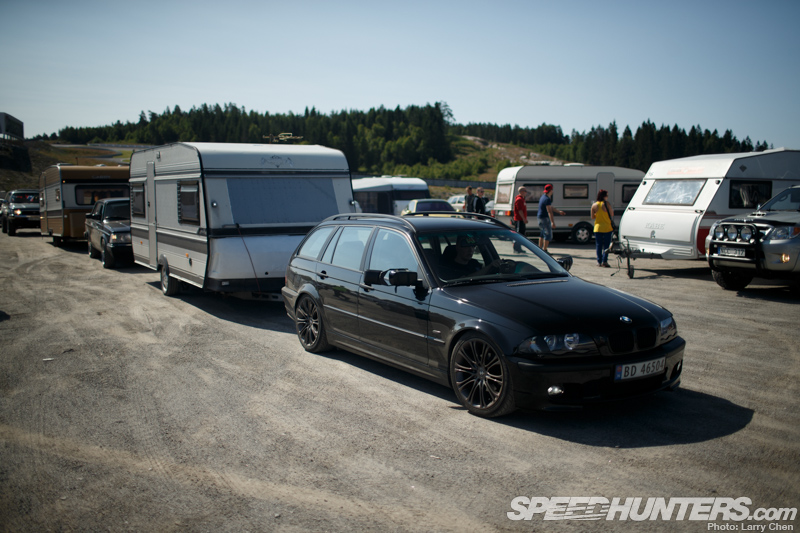 After a couple more car features in the bag we headed to the track. As usual this was the scene going in – endless lines of lowered cars pulling caravans.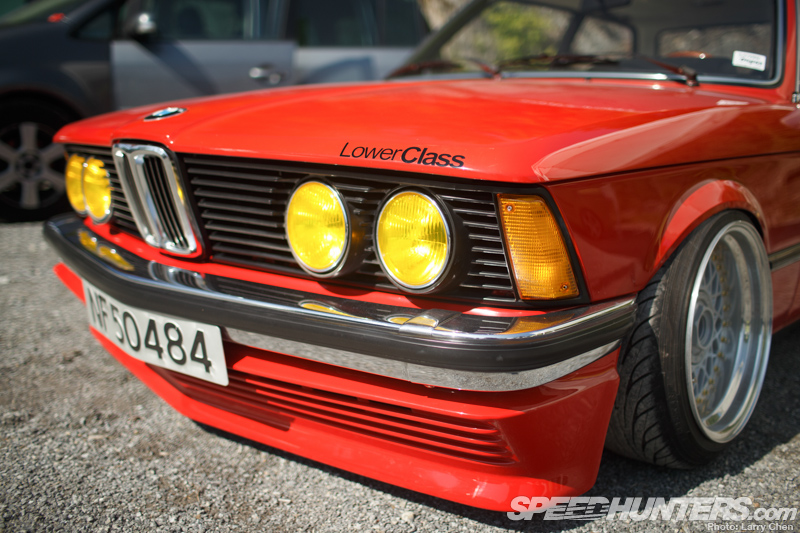 This year there seemed to be many more slammed cars littered around the camp sites.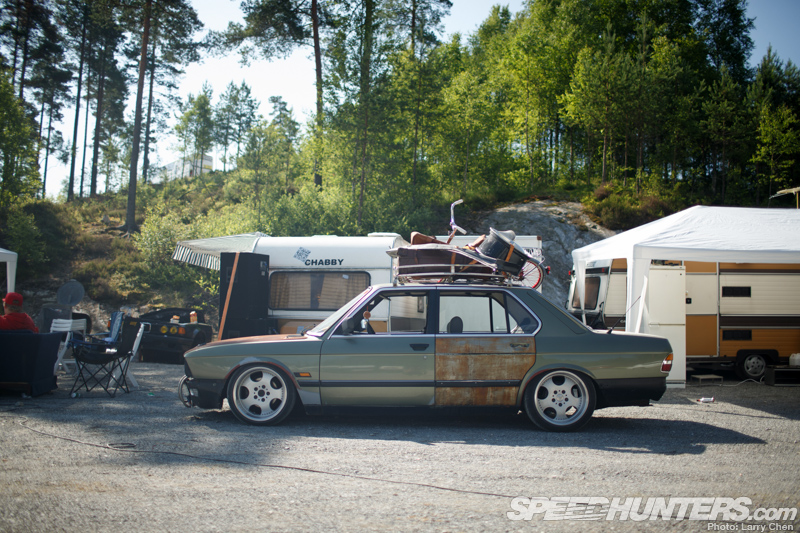 These guys not only brought a slammed BMW to their campsite…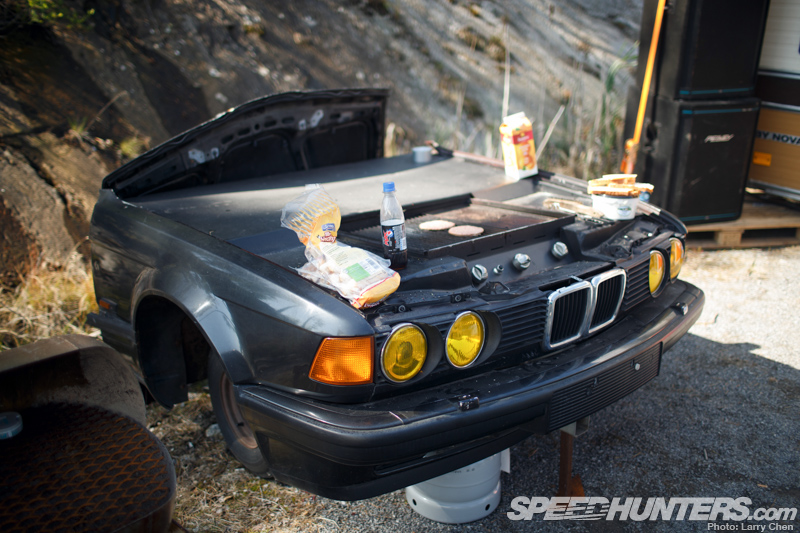 … they brought out a nice BMW grill along with it.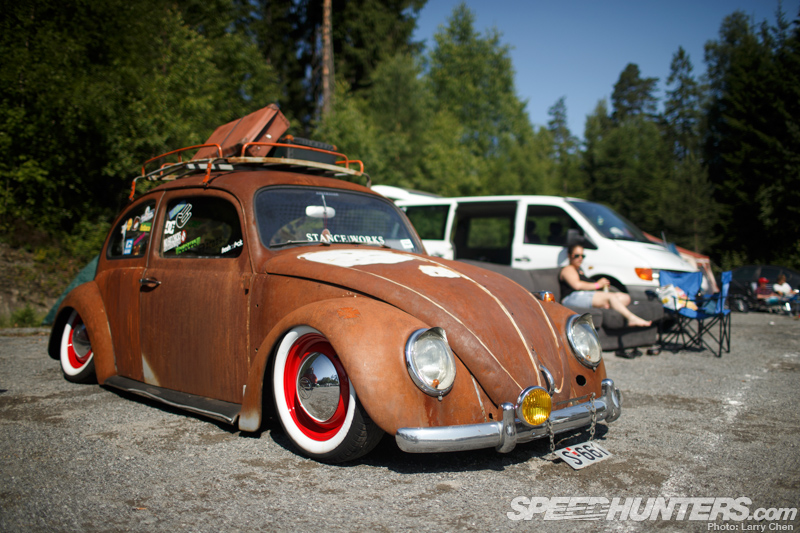 The variety of cars is what really gets me. Yes there are machines with ridiculous amounts of power, but there are also rides solely built around style.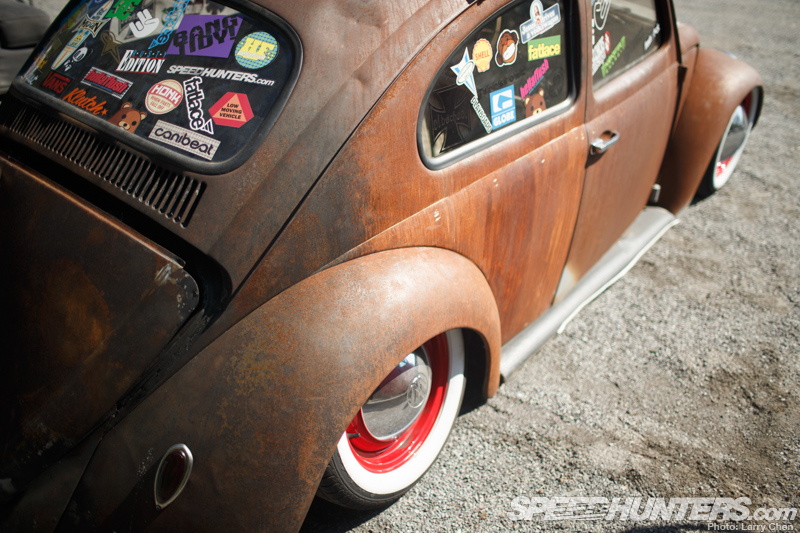 The mental thing is these cool cars are not even there to be part of the track day, It's just a general gathering of all things awesome in Scandinavia.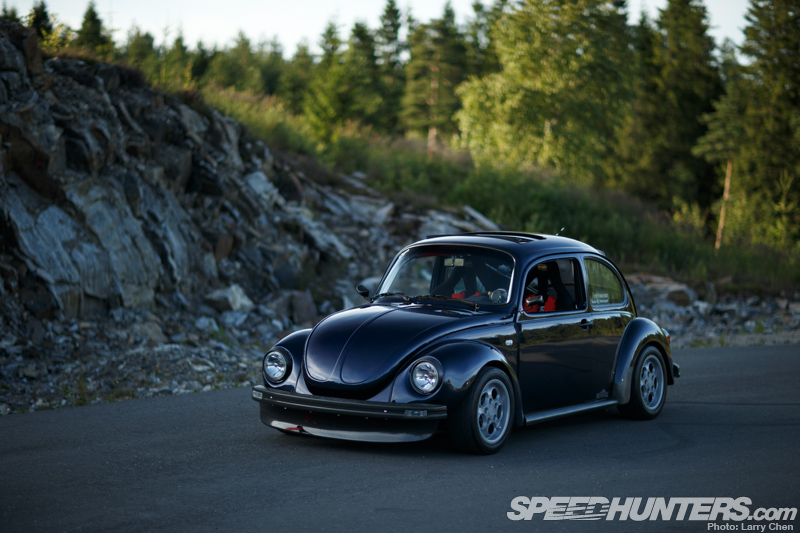 Then there is the other side of the Volkswagen Beetle spectrum. You will find some of the rarest parts in the VAG world on this bug. This would be number six out of the nine features I shot.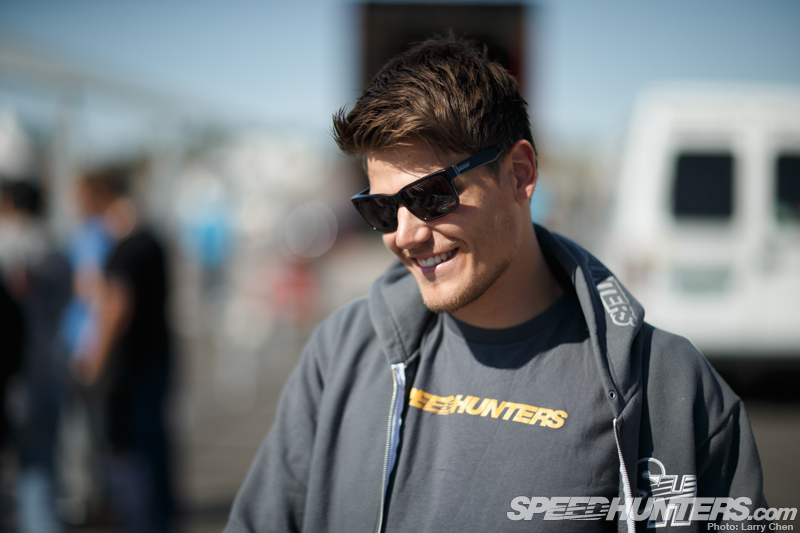 Our very own Fredric 'The Norwegien hammer' Aasbo is always happy to be home. The globe-trotting drifter spends most of the time on the road these days living his sideways dream.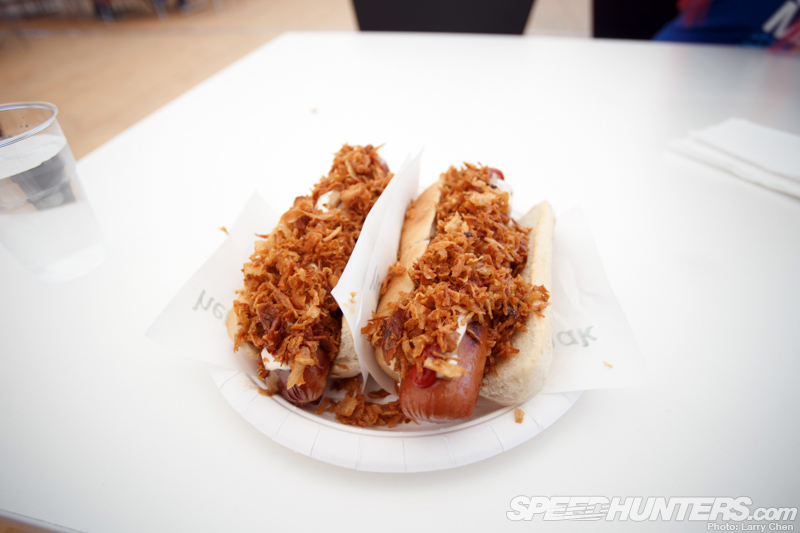 When I travel to other countries I always try to take in the sights, sounds, smells – and tastes. Rod was so jealous of my Norwegian sausages.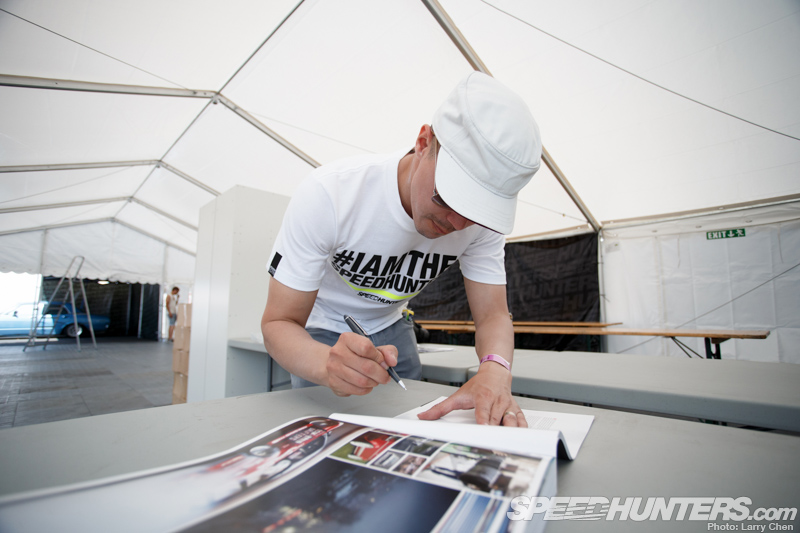 Out of all the events we have covered, this is one has the biggest team we've ever assembled.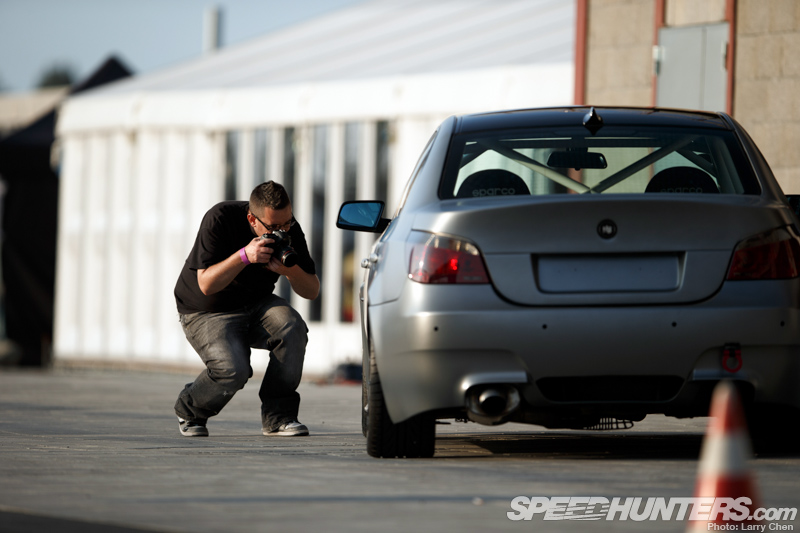 We gathered Speedhunters from eight different countries to form the ultimate Speedhunting team.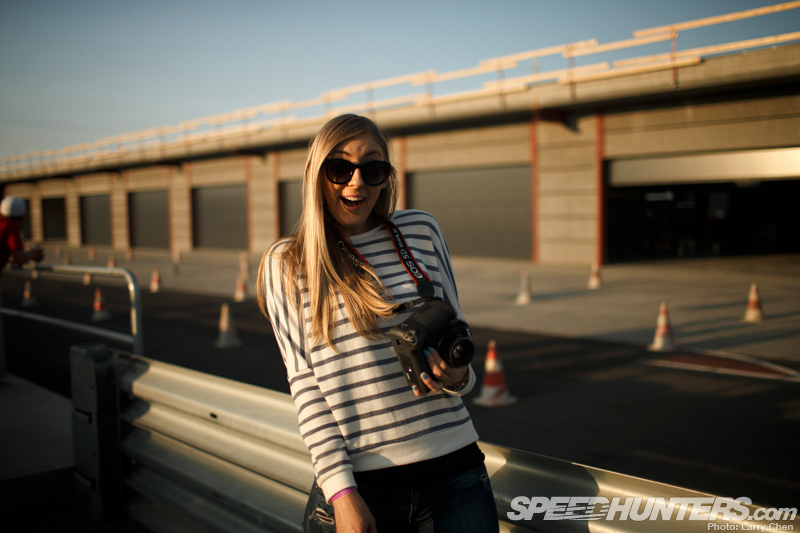 One of whom was literally from the other side of the world. Taryn had been traveling for over 30 hours at this point. She was dead tired, but the crazy cars kept her jumping off the walls.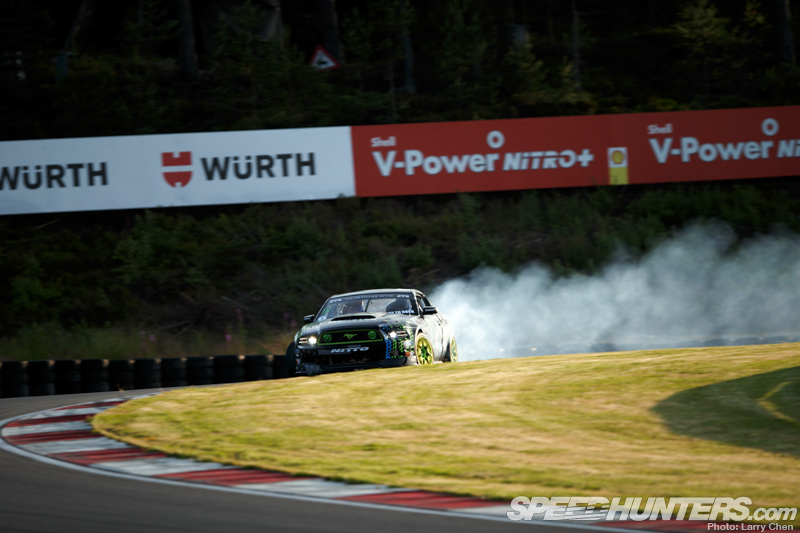 The Monster drifter himself made it to Gatebil for the very first time. For years Vaughn Gittin Jr. has wanted to check out what all the fuss was about for himself, but his schedule always conflicted, until now.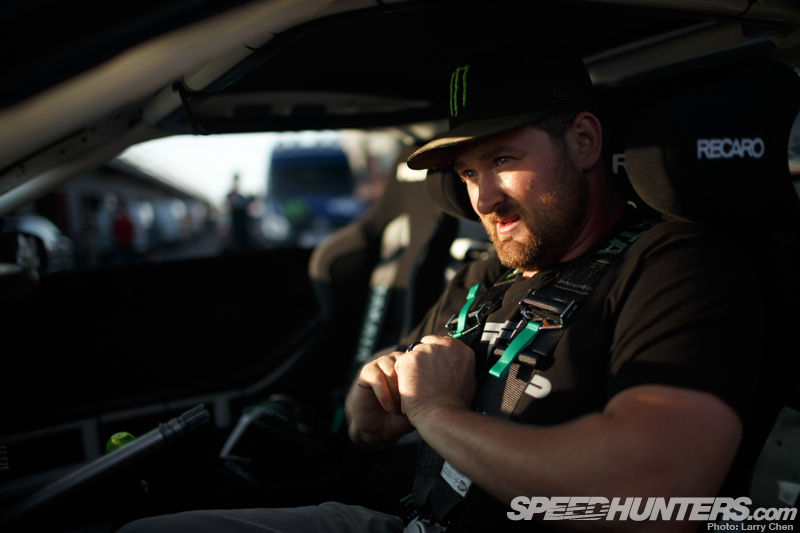 Although, Vaughn was a little worried as he was not sure if the RTR-D Mustang would pass the 100 decibel sound restriction.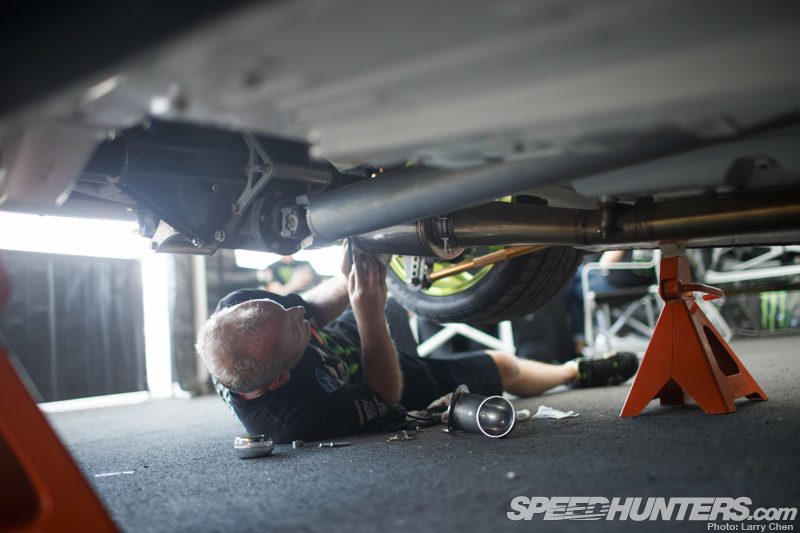 Ian Stewart from Auto Sport Dynamics worked very hard to try to keep the V8 as quiet as possible.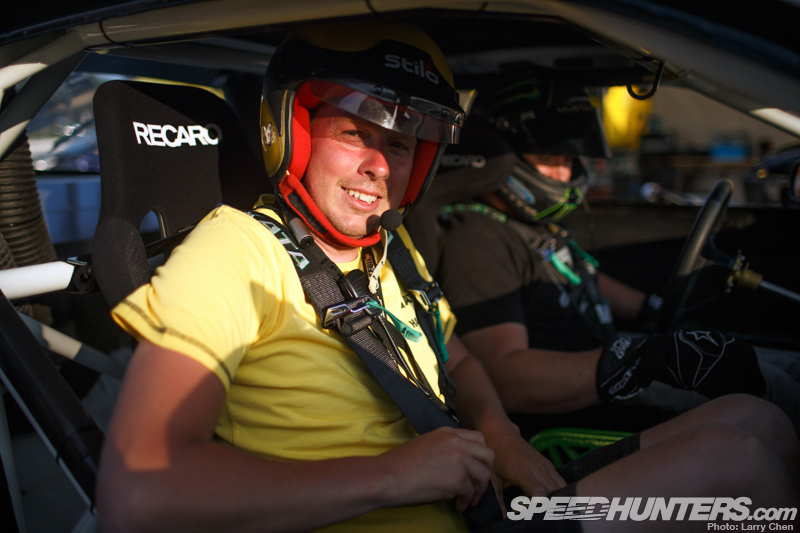 Vaughn took out one of two founders of Gatebil out for a ride during sound testing to see if his car would scrape by.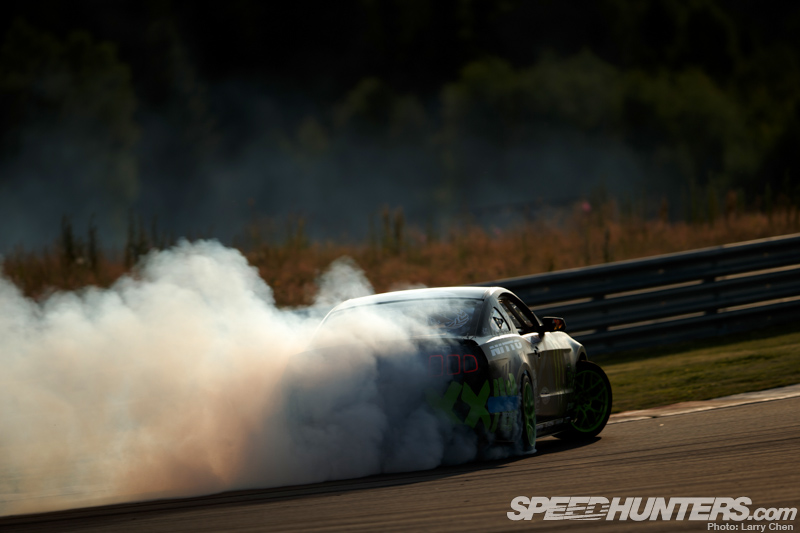 After a few minor tweaks the Ford Mustang passed, which means it won't be getting black flagged for sound during the event.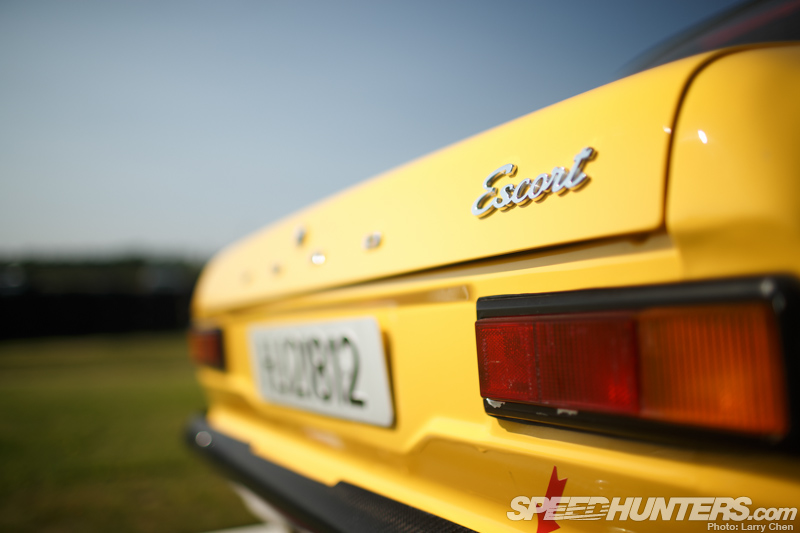 I leave you with one of the most beautiful Mk1 Ford Escorts I have ever laid eyes on. The best part is it was built by a 17-year old who doesn't even have his drivers license yet. The is a 1974 model so it's 22 years older than it's owner. You can bet I shot this car for a feature.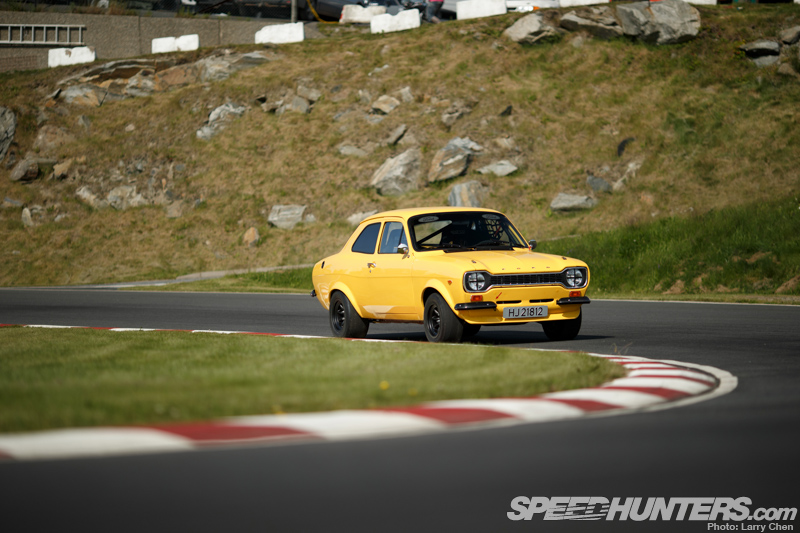 This was my last feature of the day, and the event has not even started yet. Gatebil Rudskogen 2013 is going to be one heck of a ride!
Larry Chen
larry@speedhunters.com
Instagram: larry_chen_foto
More stories from Larry Chen on Speedhunters