Here's a scenario that I think car enthusiasts of all types will be familiar with. You acquire a car – maybe a daily driver, or an old project that needs a few things to be roadworthy. You have a modest plan for the machine, not wanting it to turn into the money and time pit that automobiles so often become.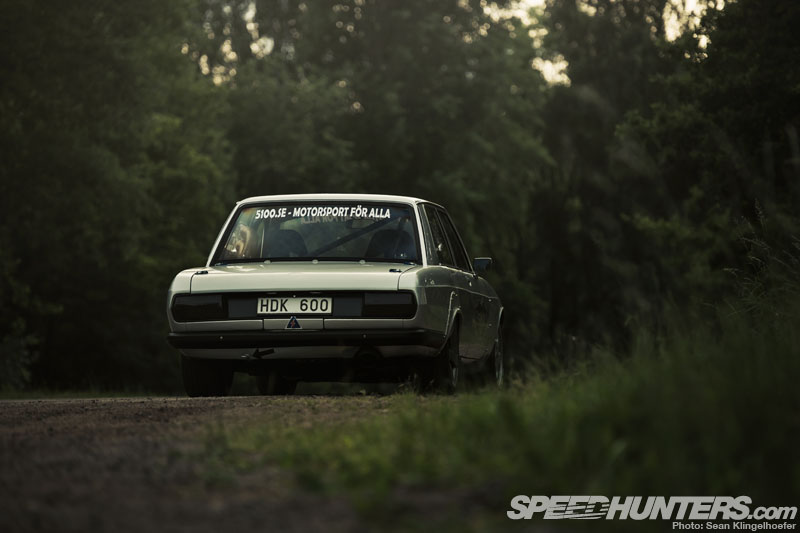 You tell yourself you aren't gonna get too caught up in this one. Maybe an upgraded suspension? A new set of wheels and tires? A fresh coat of paint? That's it. Or so you thought.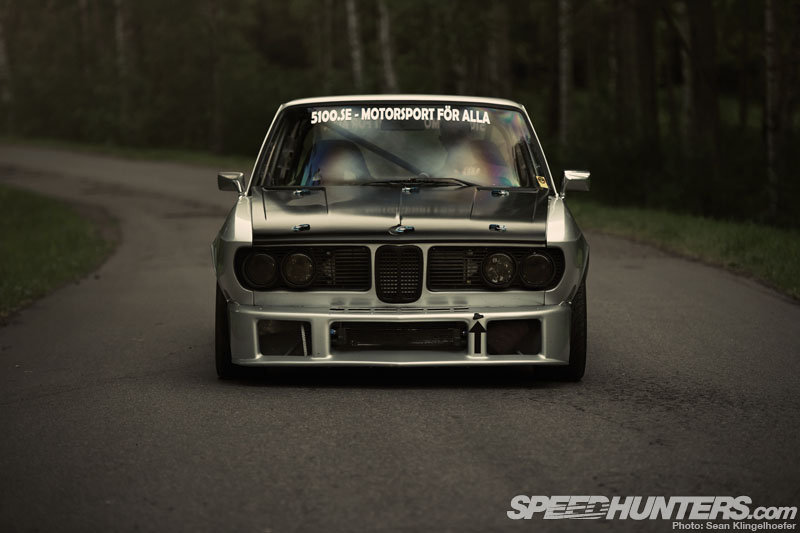 As we all know, project cars have a tendency to balloon in scope very quickly. As you go through the car you notice more and more things that need to be repaired or upgraded, and within no time you've got a full blown 'build' on your hands.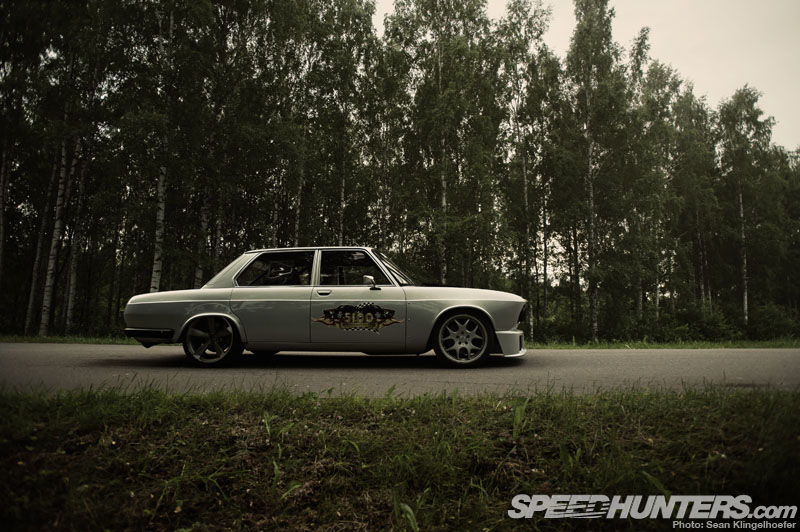 That exact scenario is responsible for the old BMW sedan you see before you. Jonas Björk originally acquired this car back in 2005. It was one of several worn out E3 BMW chassis he had lying around, and like a lot of project cars it sat for a few years before he did anything with it.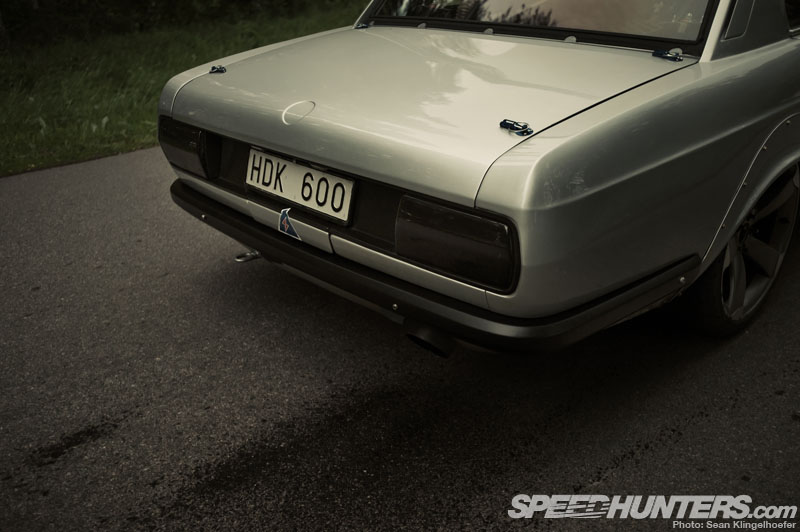 Skip ahead now to 2008. Although Jonas had another build going at the time, he decided it was finally time to do something with one of the E3s he had lying around. This particular chassis was the best of the bunch, so he hauled the car into his garage and got to work.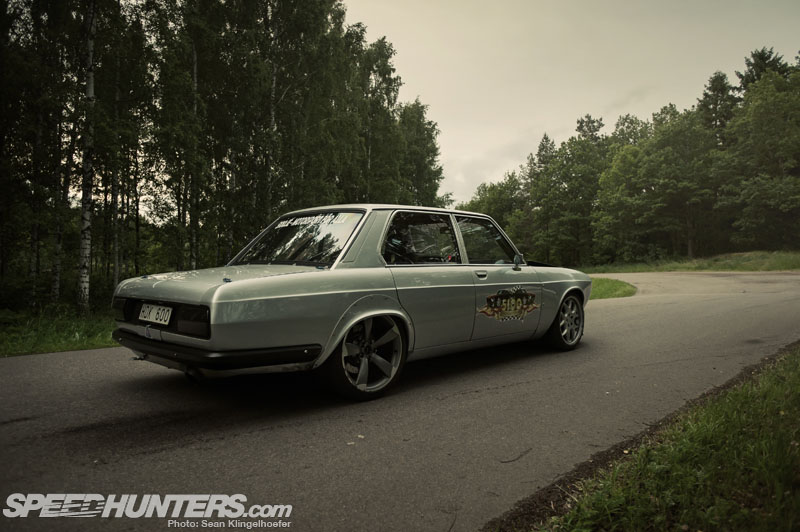 While BMWs are some of the most common drift car builds in Europe, it's pretty rare that you see people using this chassis to start with. The coupé cousin of the E3 is one of the most popular BMWs of all time, but the four-door is quite a bit more unusual. But that's just the start when it comes to this car.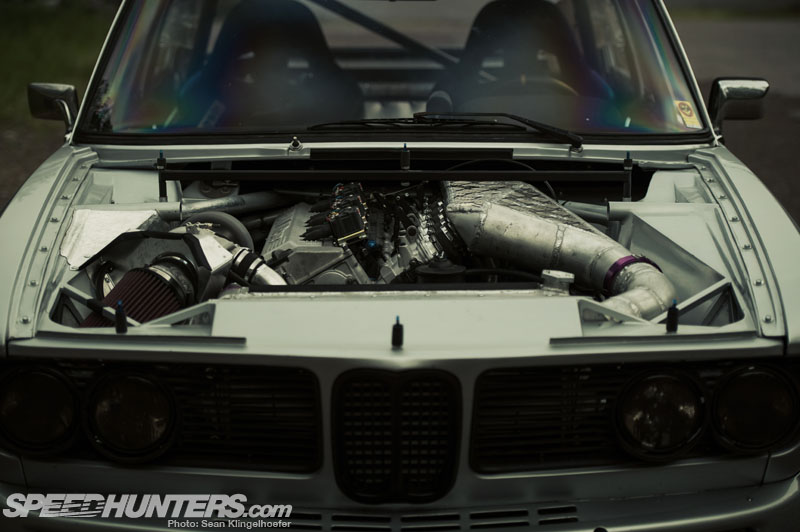 Since this would be a 'side project', Jonas's goals for the BMW were pretty simple – or at least simple by the standards of Sweden. At the time he wasn't exactly sure what his plans were, but he knew he wanted a basic, inexpensive project car that he could enjoy on the street.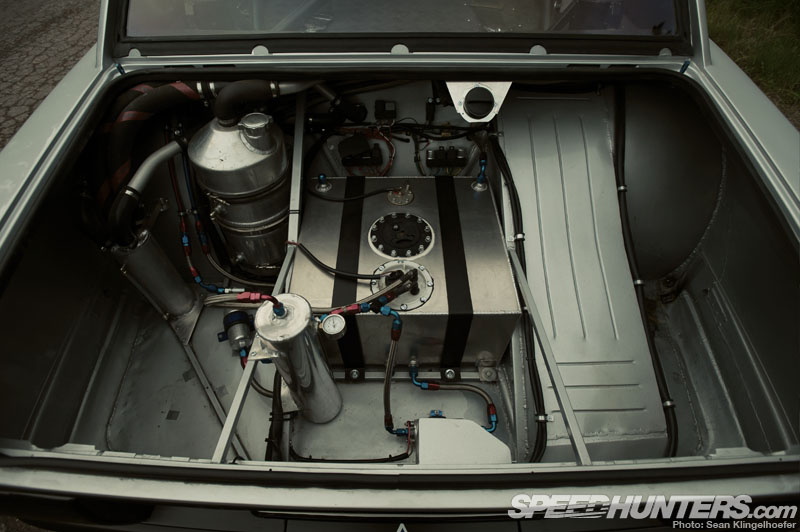 But perhaps not surprisingly, the build did not stay 'simple' for long. As he dug deeper and deeper into the old BMW, Jonas began to discover more and more rust along with a lot of shoddy repair work that had obviously been done a long time ago. While this would rightfully cause many to abandon the project altogether, it just made Jonas take the build more seriously.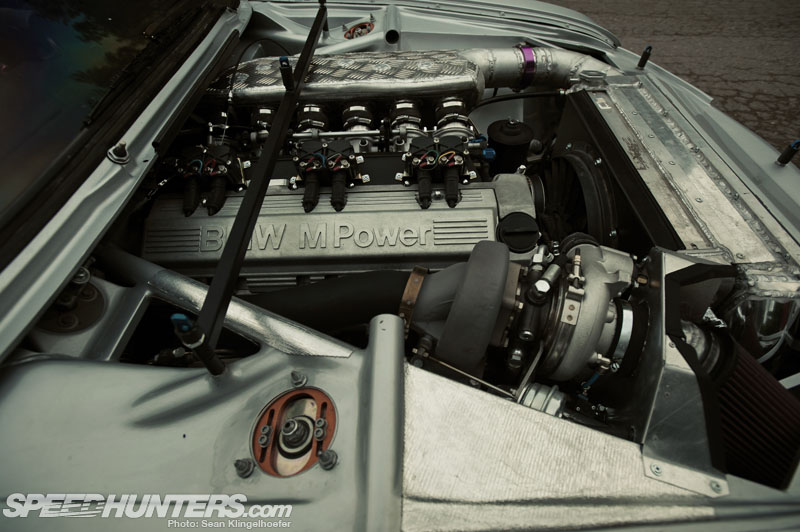 With a rust eating away at a good part of the original underside of the car, it was the perfect excuse to build what became an extensive tube chassis set-up. I guess that's just what they do in Scandinavia – repair rust by converting to tube chassis.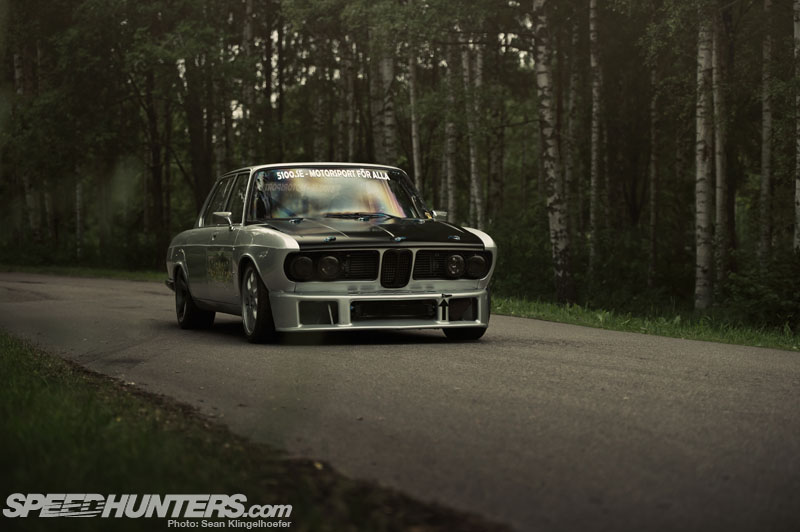 The body of the BMW was not in ideal shape either, so Jonas ended up replacing much of the car's bodywork in fiberglass, including the front fenders, doors, and roof panel.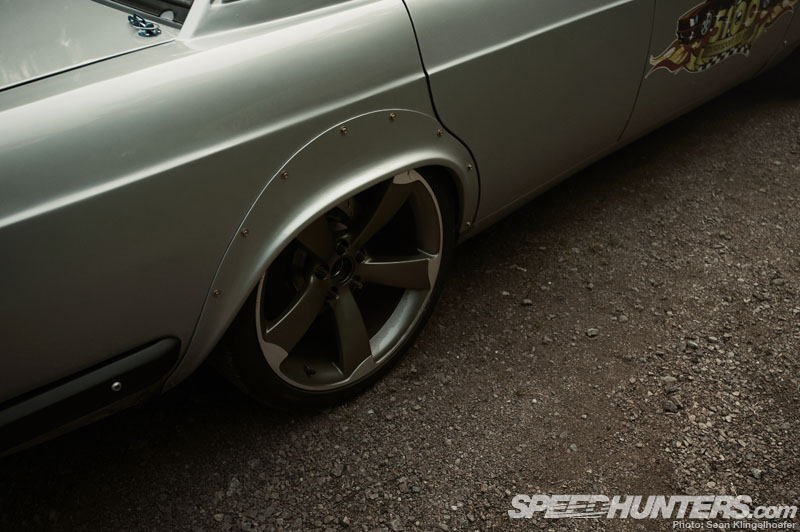 At the same time, Jonas also realized he would need wider fenders, and when all was said and done, the bodywork had been widened by three centimeters on each side. It seems that each time he stepped into the garage, the build would grow larger in scope.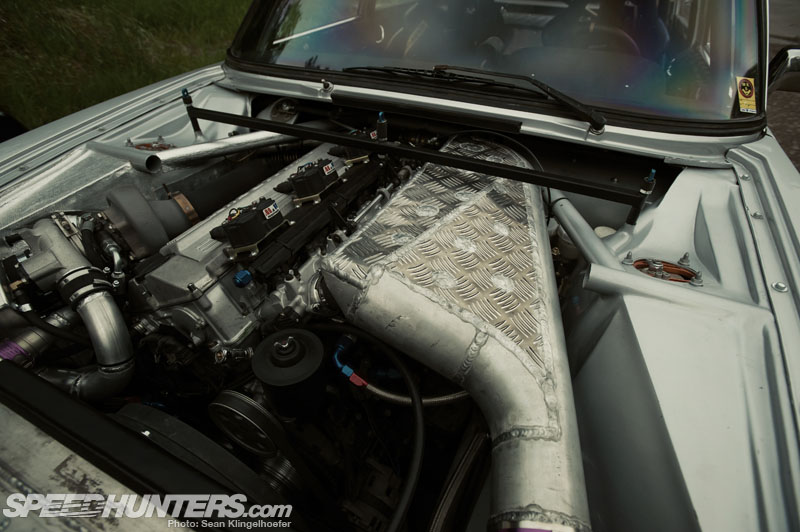 With the car quickly becoming more and more serious, it became necessary for the E3 to make some equally impressive horsepower. To do this, Jonas got a hold of an S38B38 engine from an E34 chassis BMW M5 and used that as the basis for his motor build.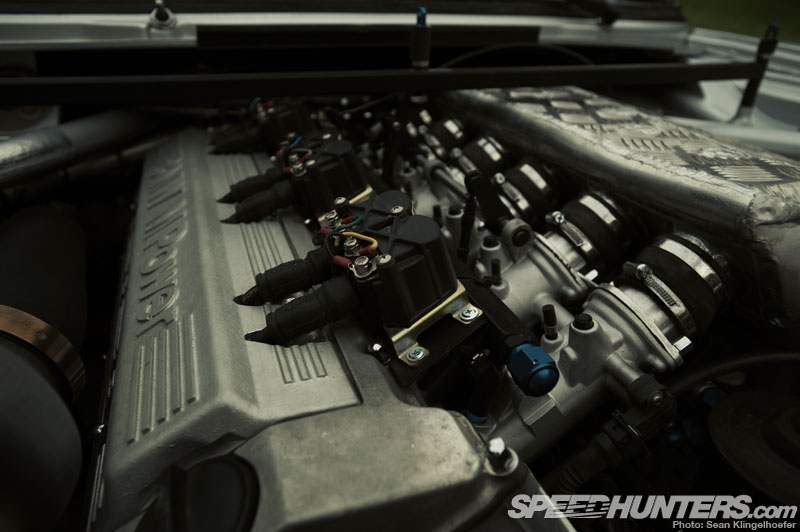 The motor has been fully built and features a custom-built dry sump system along with H-beam rods, JE forged pistons, a girdle to strengthen the main bearings and a heavily upgraded cooling system with an electric water pump.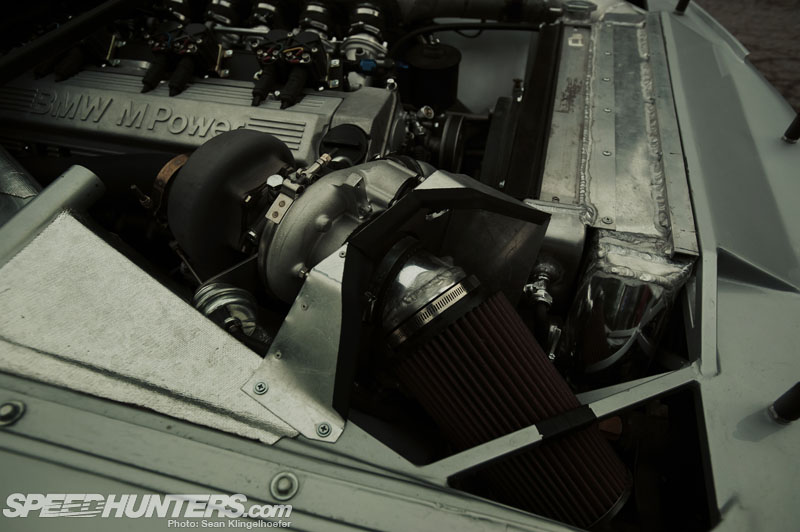 Forced induction comes from a BorgWarner EFR 7064 turbo setup, and with boost set at its low 1.2-bar (17.6psi) setting, the BMW has put down 705 horsepower and 830NM of torque to the rear wheels.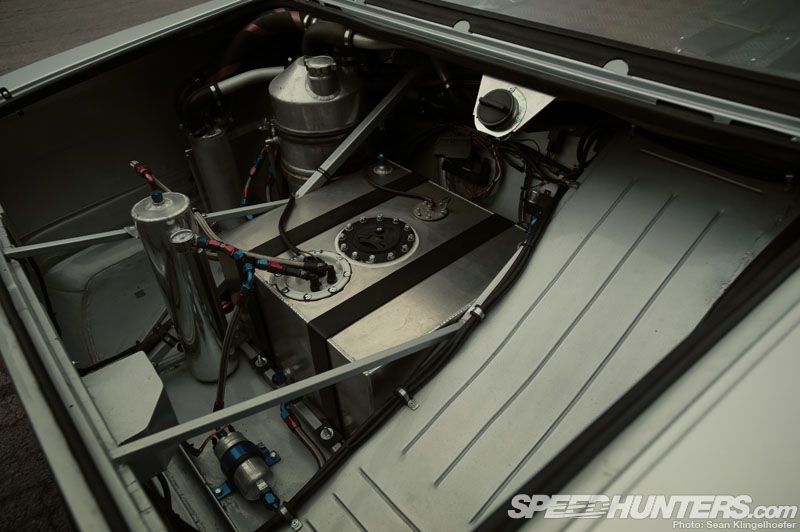 For this year Jonas also equipped the car with a dual fuel system that uses a combination of normal pump gas and E85.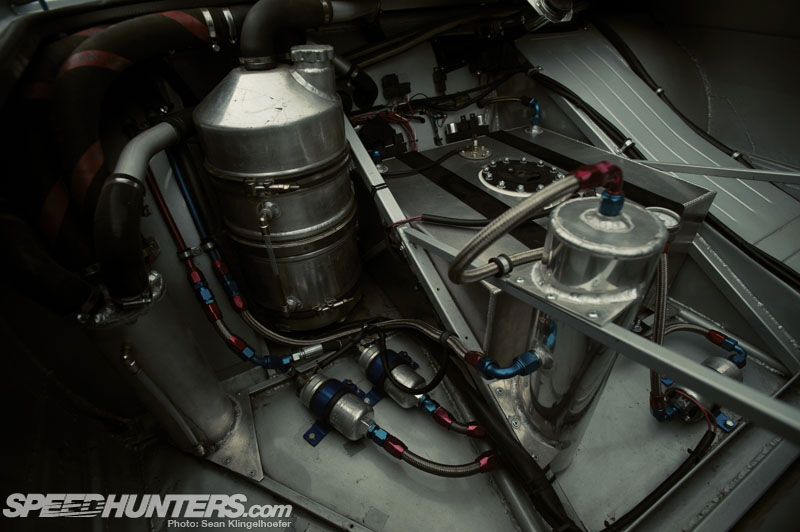 The standard pump gas is used for start up and low RPM, low power situations while the E85 is used at the upper end of the RPM range where more power is made.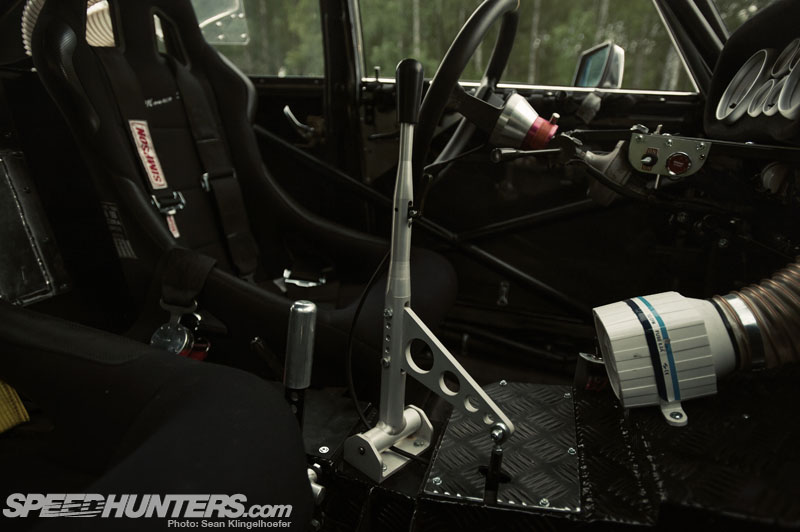 To handle all of the horsepower that the car is making, it's also been outfitted with a Sellholm MPG sequential dogbox transmission. The power is then sent out back to an E34 M5 rear end with strengthened half shafts.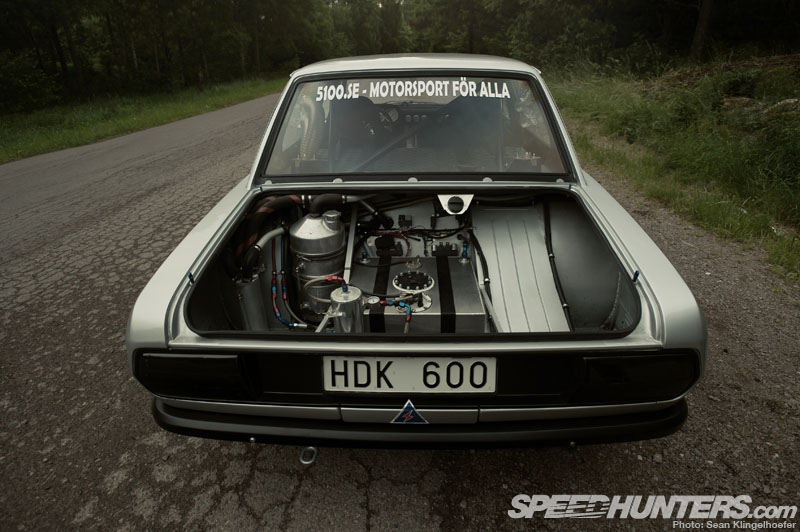 As for suspension, the car is running a set of K-Sport coilovers originally made for an E34 M5, while the brake set-up consists of full floating Brembo rotors with Wilwood calipers in both the front and the rear, along with a hydraulic E-brake for drifting.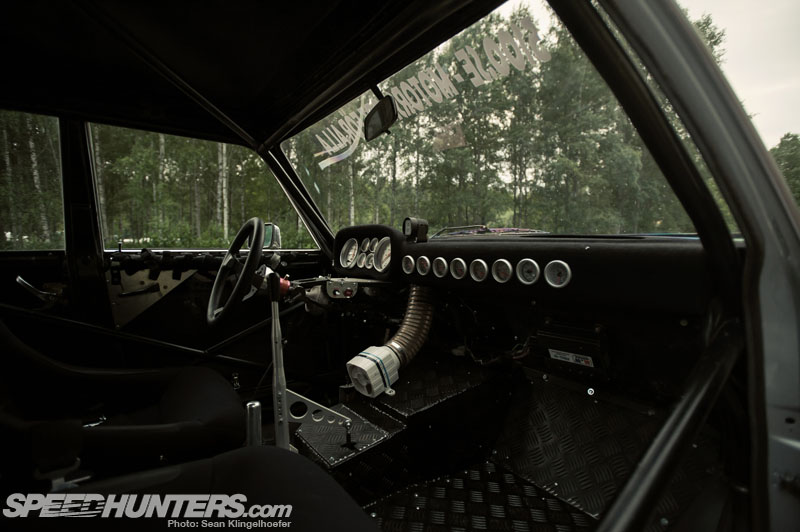 While Jonas may have originally intended for the E3 to be a street car, there's nothing very street about the interior these days. There's a full roll cage of course…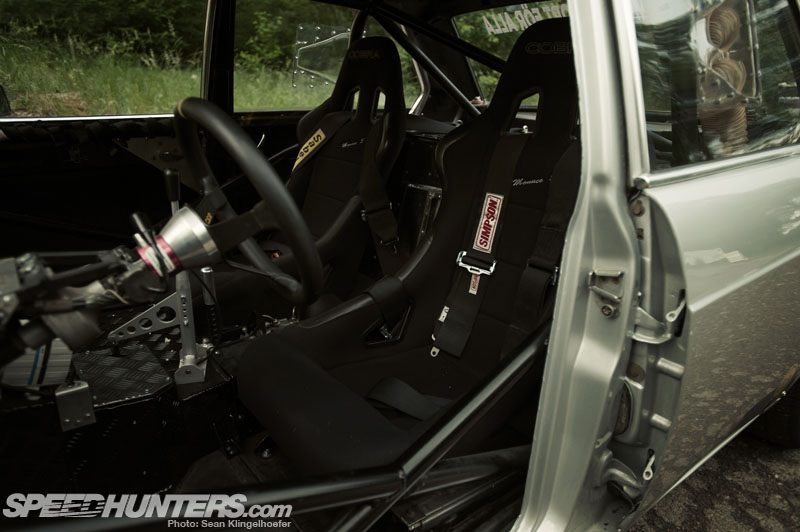 … along with a pair of Cobra full bucket seats for Jonas and whoever else is crazy enough to hop in the car with him.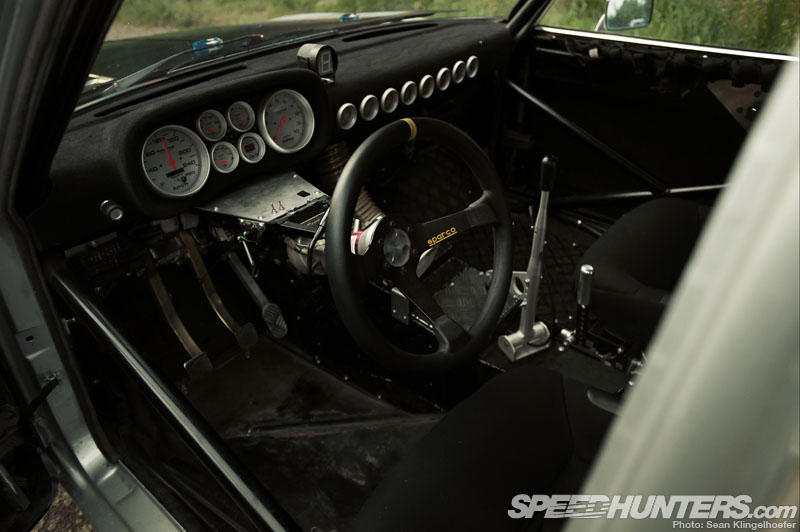 You can also spot the custom steering rack and Sparco steering wheel…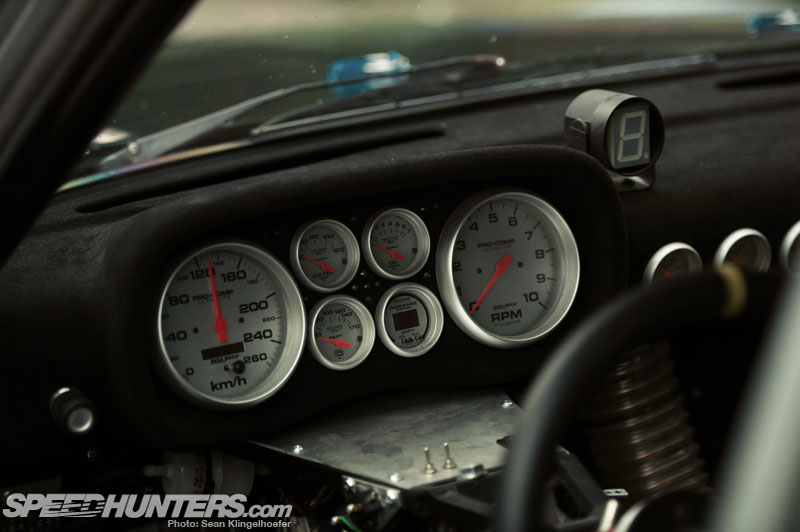 … and a full set of Auto Meter Pro-Comp gauges spread all the way across the length of the dashboard.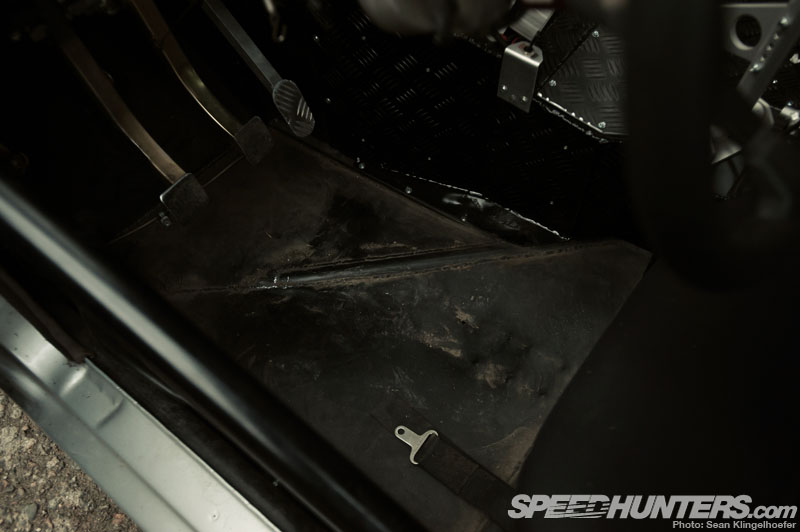 There's also a set of Tilton pedals along with an adjustable brake force controller. Somehow I don't think Jonas had this sort of stuff in mind when he originally brought the BMW into the garage all those years ago.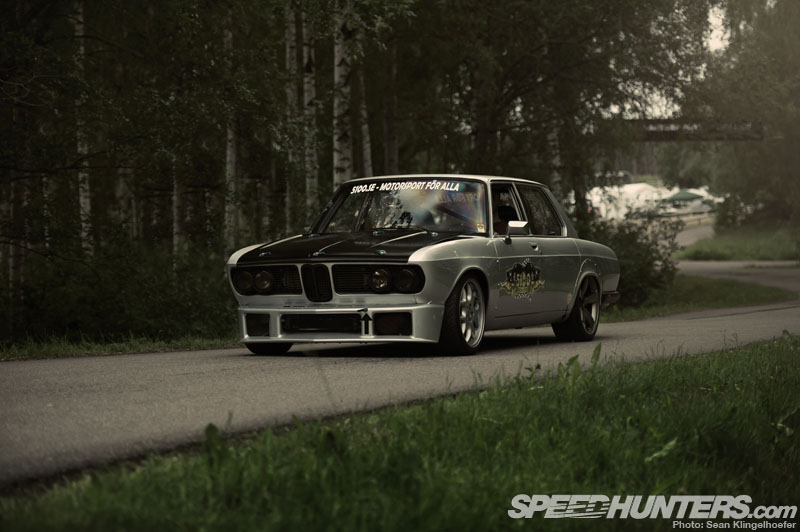 But that's really one of the funnest things about a project car isn't it? It's as much about the things you don't plan on as it is the things you do.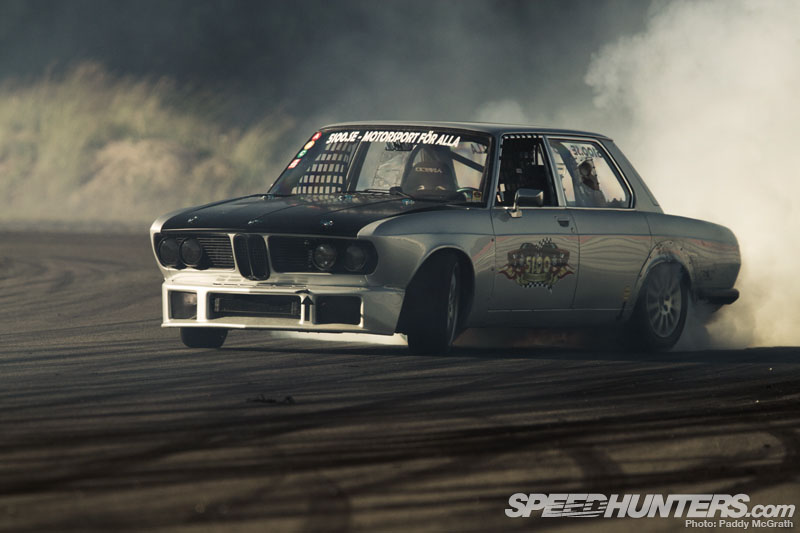 So what was originally intended to be a quick and easy side project has become one of Sweden's most distinct cars and just another reason why we've grown so fond of our car-obsessed friends in Scandinavia. For a full breakdown of the project, you can check out the massive Swedish language build thread right here.
Words by Mike Garrett
Instagram: speedhunters_mike
mike@speedhunters.com
Photos by Sean Klingelhoefer
Instagram: seanklingelhoefer
sean(at)speedhunters(dot)com
Additional photos by Paddy McGrath
Twitter: @PaddyMcGrathSH
Instagram: speedhunters_paddy
paddy@speedhunters.com
Jonas Björk's 5100.SE BMW E3

Numbers
705hp / 830Nm
Engine
BMW S38B38, Filled block, H-beam rods, JE pistons, dry sump oil system with Verdi six-stage pump, BorgWarner EFR 7064 turbo set-up, dual fuel system with E85 and pump gas, custom cooling system with electric water pump, Autronic SM4 ECU
Driveline
Sellholm MPG sequential dogbox, E34 M5 rear end with strengthened half shafts
Suspension/Brakes
Custom tube chassis, E34 M5 K-Sport coilovers, Brembo floating rotors with Wilwood calipers, hydraulic E-brake
Exterior
Custom front bumper, widened fenders, fiberglass hood, doors, roof panel, etc.
Interior
Full roll cage, Auto Meter Pro-Comp gauges, Cobra seats, Tilton pedals, Sparco steering wheel
More Scandinavian builds on Speedhunters
More Gatebil stories on Speedhunters