I've had a thick envelope sitting on my desk for a week now. A quick peek inside revealed three freshly printed copies of the latest issue of Motor Head, but after realizing what they were I put the package down and to one side. I do this often with good magazines; unless I have  time, I don't even start to go through the pages, and that is especially the case with this particular publication. In its close to two years, every single issue has amazed me…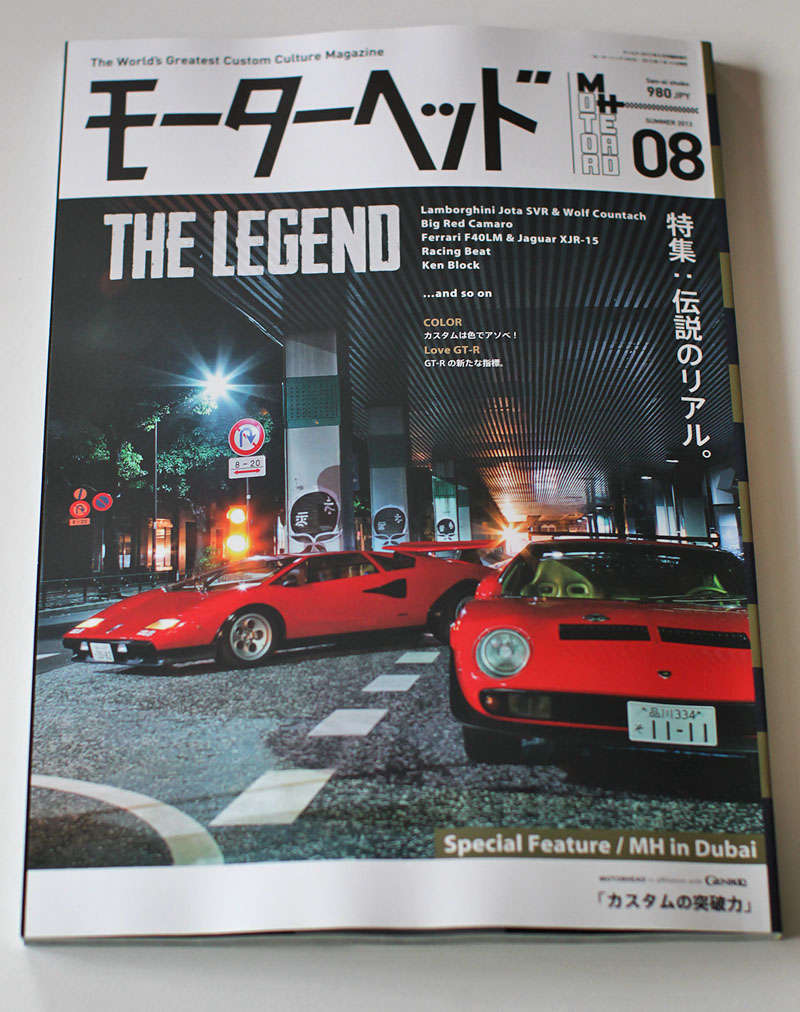 … from its layout, quality of print, choice of stories and photography, I have never faulted it in any way. Like you would for a hand-rolled cigar or a glass of aged whiskey, you take the time to savour it – which is exactly what I did on Saturday morning. Issue 08 certainly didn't let me down, so let's take a quick look through its pages.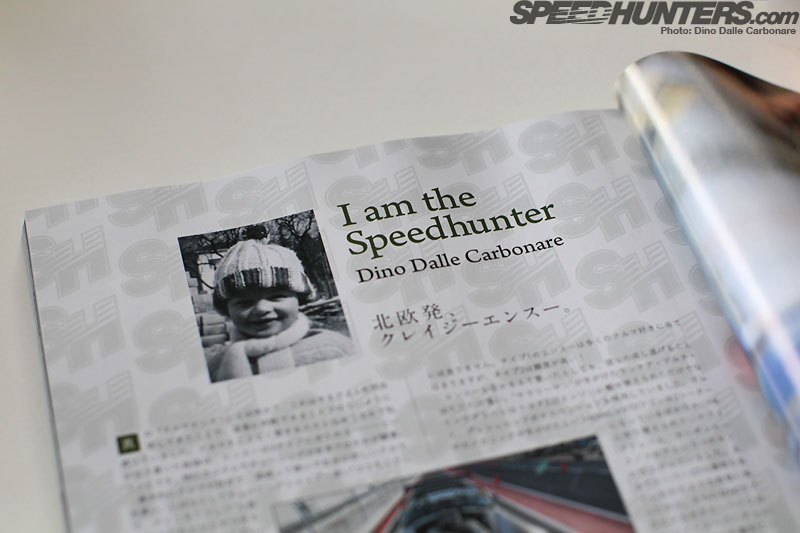 After yet an incredible experience at Gatebil this year, I couldn't help but dedicate my column to this bonkers event in the hope that Motor Head's Japanese readers will begin to understand what it's all about. I doubt I'm not the only one that is thinking this, but how cool would it be to have Japanese tuners or drifters participate in one of these gatherings in the future? I know which cars and drivers I'd like to see there!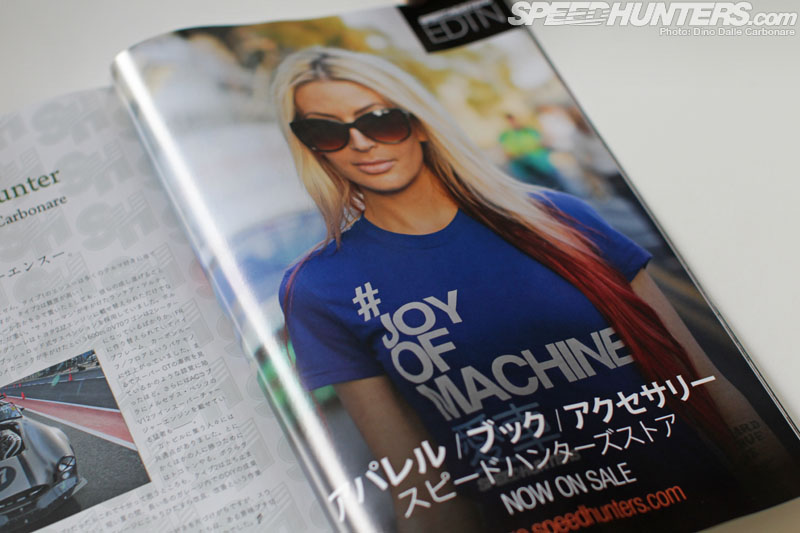 As always next to my page you can find an ad for our Speedhunters Collection.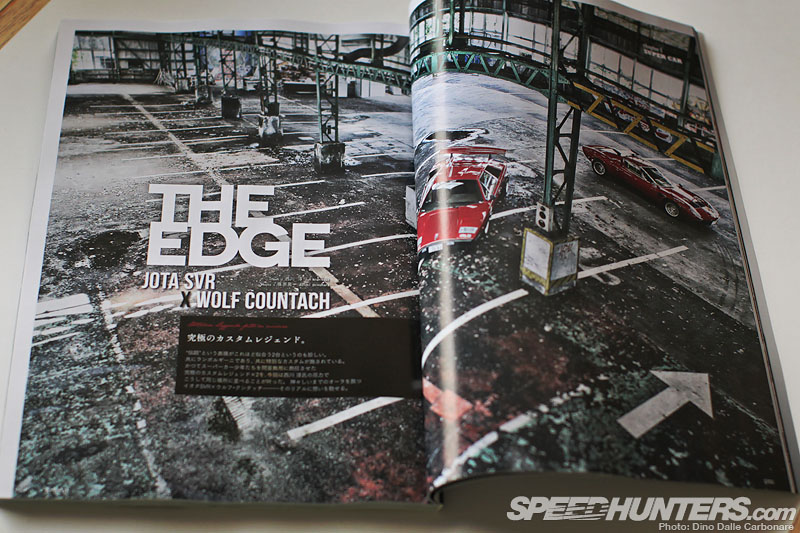 Takada-san, Motor Head's editor, is one of the most focused people I've come to know in this industry. His knack for coming up with unique stories and angles never ceases to amaze me, and this Jota SVR (yes it's a replica) versus a Wolf Countach comparison was one I kept going back to for another look.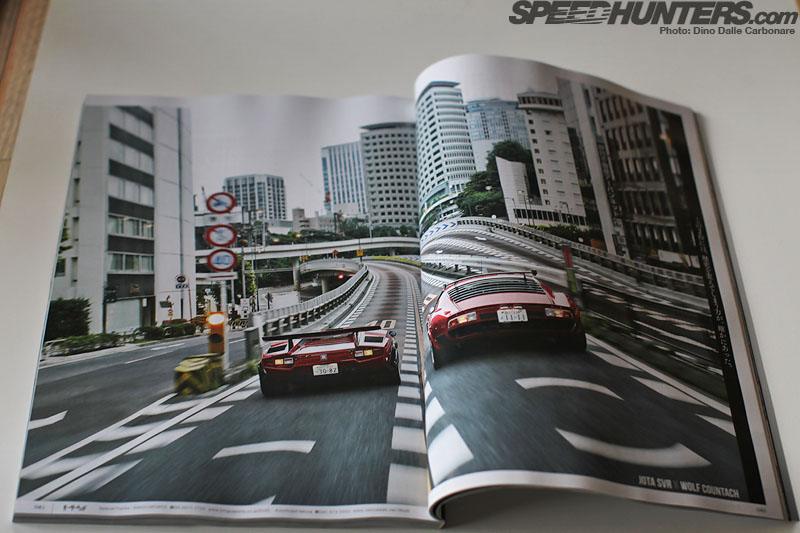 The photography, courtesy of Koichi Shinohara, was of course breathtaking. To get a shot like this in central Tokyo you need to shoot at between 3.00am and 4.00am, and that's precisely what the team did to get this on-ramp image of their two cover cars entering the C1.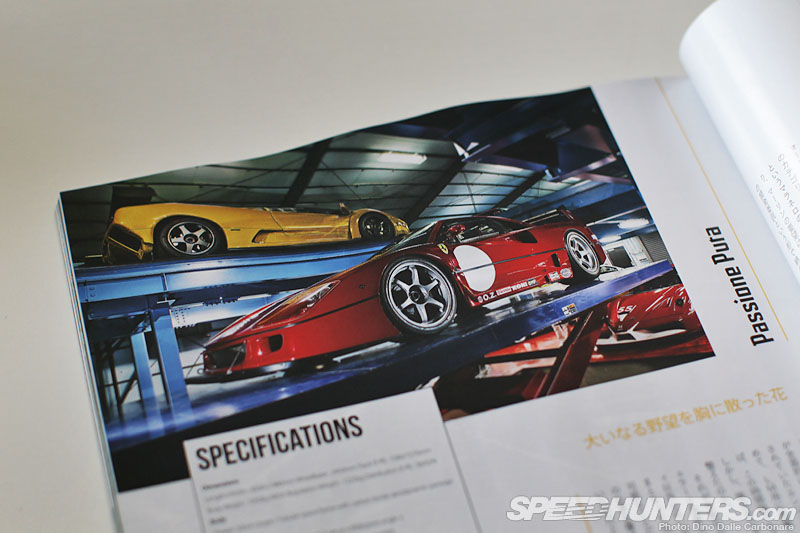 As the cover suggests there are many legendary cars in this issue.I can't believe they managed to hunt down an authentic F40LM – one part of what can only be described as an insane collection.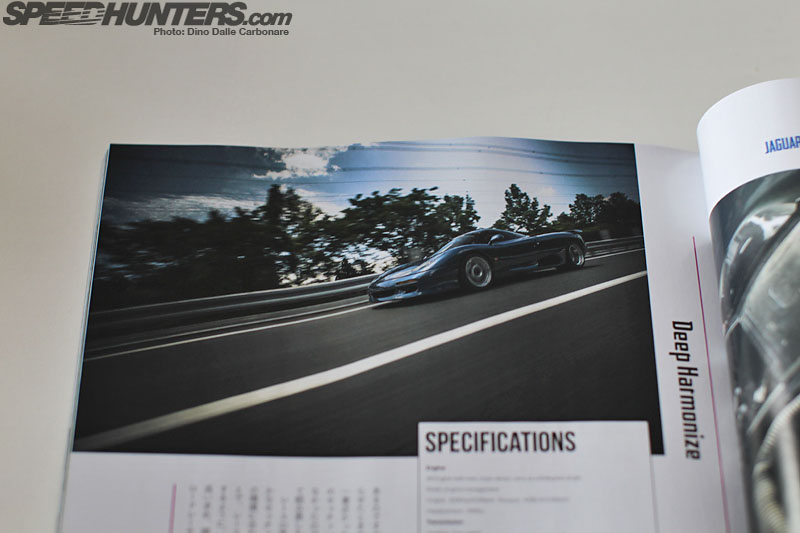 A long drive across the country down to Hiroshima allowed Motor Head to immortalize yet another very special car from history – one of only 53 Jaguar XJR-15 ever produced.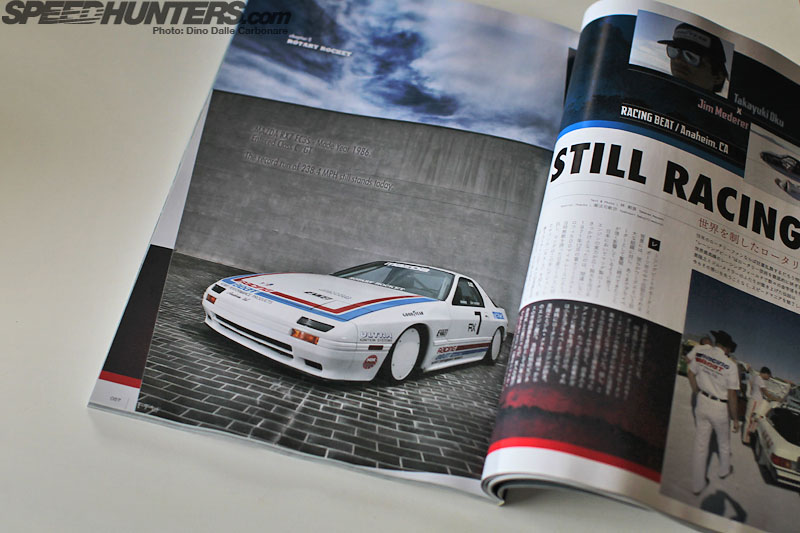 You can always expect to find a great mix of cars, and following the many pages of unobtainable legends there are a few features on another type of legend: the drivers themselves.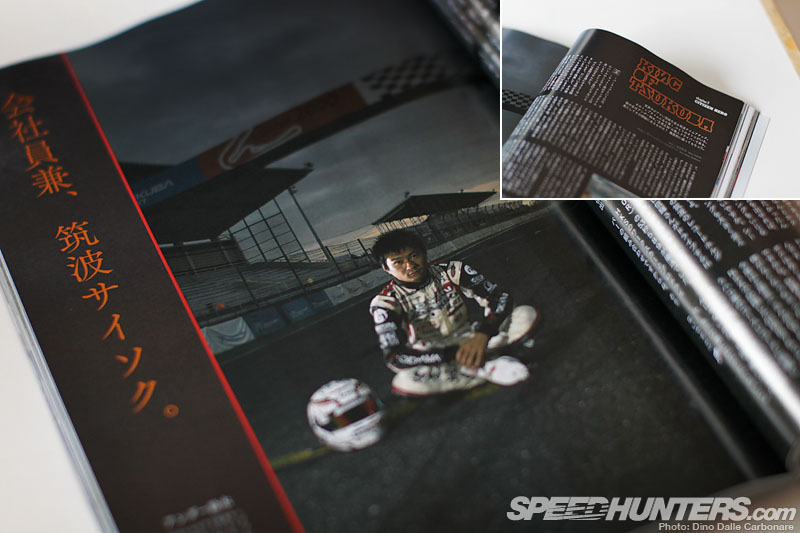 I was very happy to see that Under Suzuki made it into Motor Head. He is as much of an important personality as any famous and successful Japanese driver, even more so now that he is 'The King of Tsukuba' in a car that he built and maintains himself.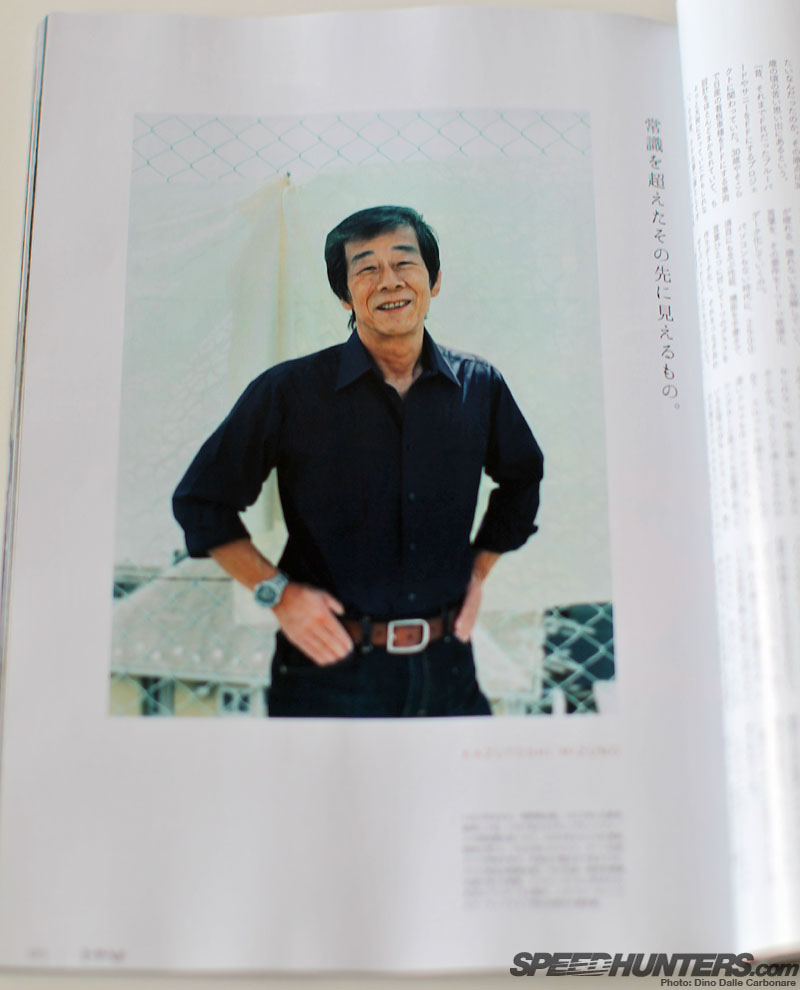 Here is one guy I'd love to have a sit down with myself. For close to a decade he was known as 'Mr. GT-R,' a key figure in the development team that spawned the R34 Skyline GT-R and the true father of the R35 GT-R. Mizuno-san has now retired from Nissan and in the story tells things as he sees them, in no way barred from discussing controversial issues that he couldn't touch on when he was employed by the car maker.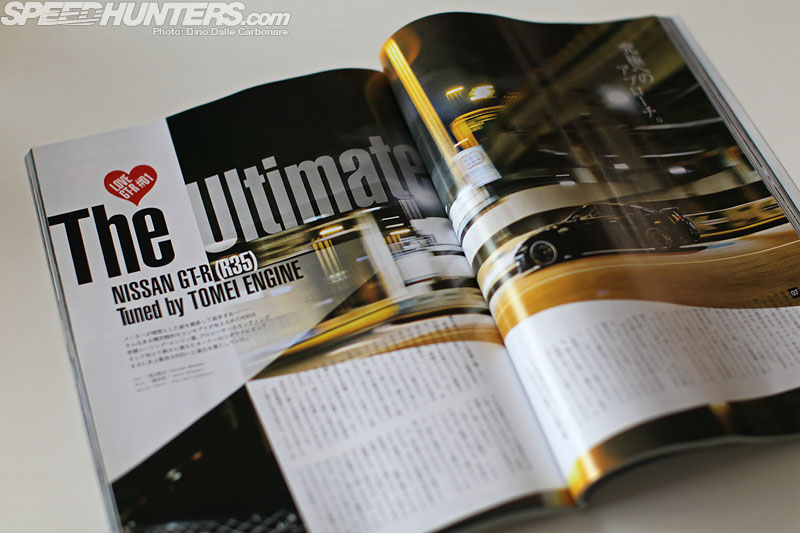 The reason I like issue 08 more than any of the others that have come before it is because of the 'Love the GT-R' collection of stories starting off with a car that I will be shooting myself very soon. The ultimate R35 GTR? Motor Head certainly thinks so!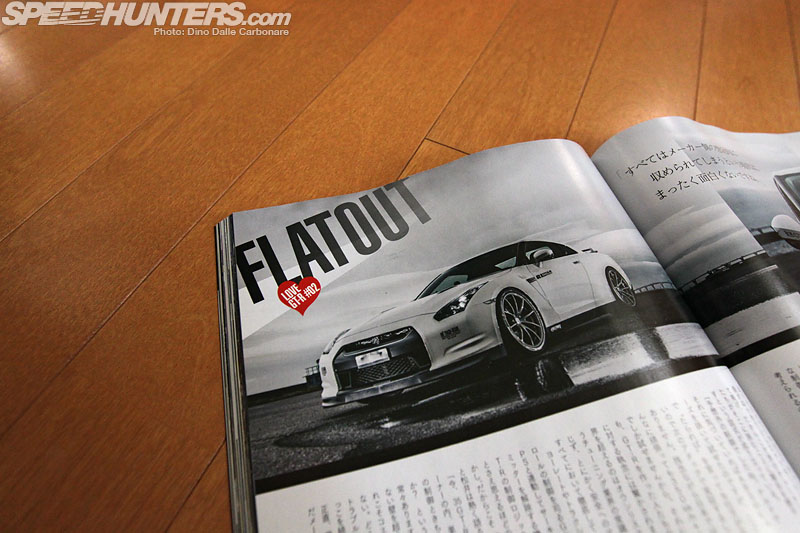 Next up we find another special R35 – the first every GT-R to set a sub-minute lap time at Tsukuba. Since Tanabe-san's passing back in 2008, Power House Amuse has been taken over by the company's chief mechanic, Matsui-san, who earlier in the year took the car to Nardó in Italy with Option magazine and recorded a top speed of 373 km/h.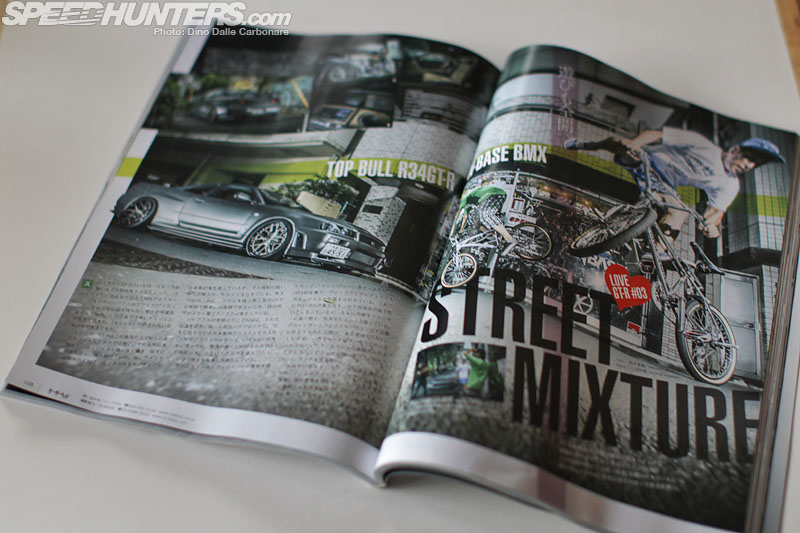 For the third and last GT-R feature the team headed to the W-Base BMX shop in Shibuya to check out the show-oriented R34 that is owned by the company's president. Not often you see a san-yon on 20-inch wheels!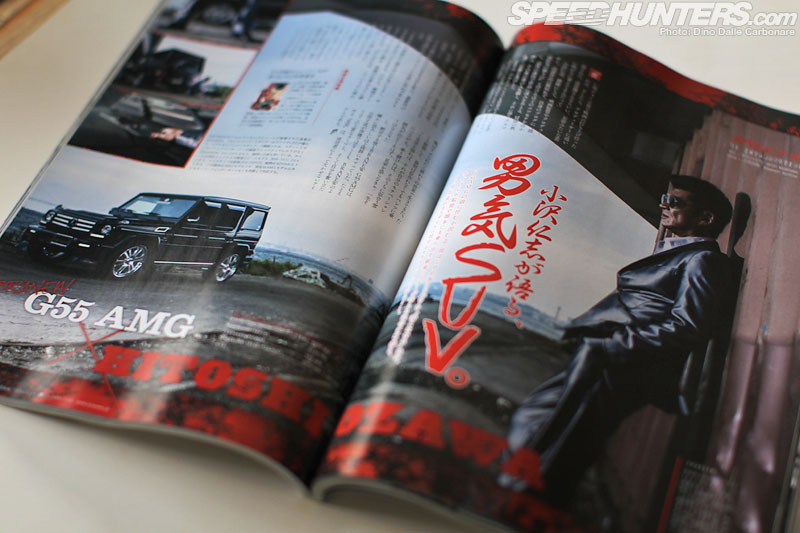 In every issue you can expect to find some kind of well-known Japanese personality. This time around Motor Head coupled actor Hitoshi Ozama of School Wars fame with the Branew G55 AMG.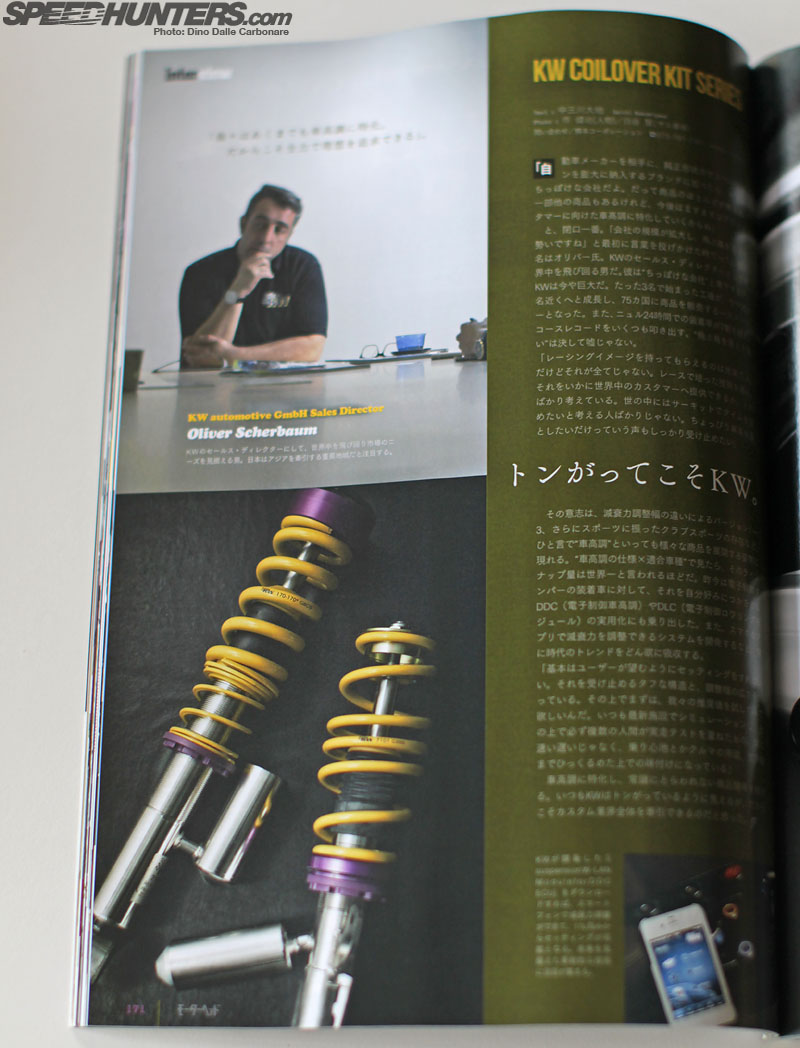 A few pages later you'll find an interview with KW's Oliver Scherbaum who talks about the various coilover packages the aftermarket suspension maker offers. KW's DDC kits that we saw in detail last year, are of special interest to Japanese customer as they allow for an upgrade without sacrificing the on-the-fly adjustability everyone expects in modern cars these days.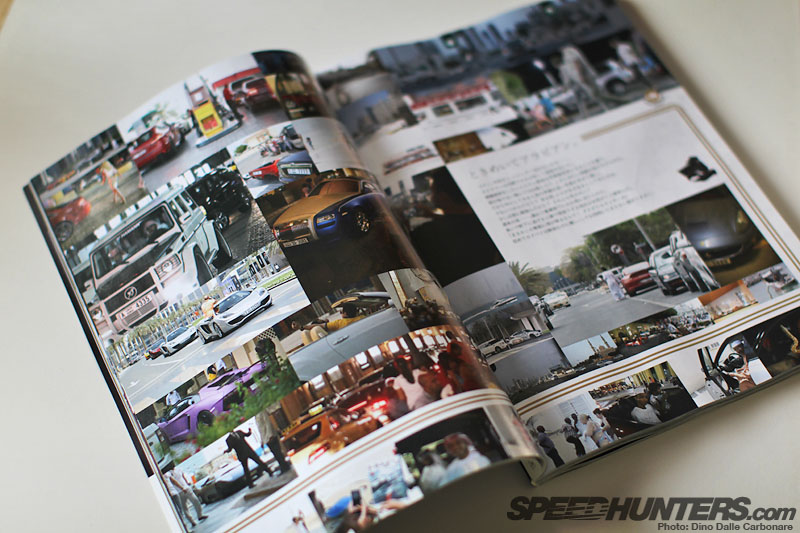 Another cool feature is Motor Head's own little trip to Dubai for a look at the crazy car culture that exists out there.
It doesn't really matter if you can read Japanese or not, Motor Head continues to impress with its broad, yet edgy coverage of all the things that make the Japanese car scene so special.
Dino Dalle Carbonare
Instagram: speedhunters_dino