Big engine, little car. It's an age-old recipe that has been putting big grins on the faces of car guys the world over ever since modifying began. Back in the '60s Carroll Shelby did just this with the AC Cobra – shoehorning big Ford V8 motors into the light UK-built chassis to create one of the most legendary cars of all times. Magnus Jinstrand has always wanted to create his very own Cobra and when it all started to materialize for him he decided to take things a little further than originally planned…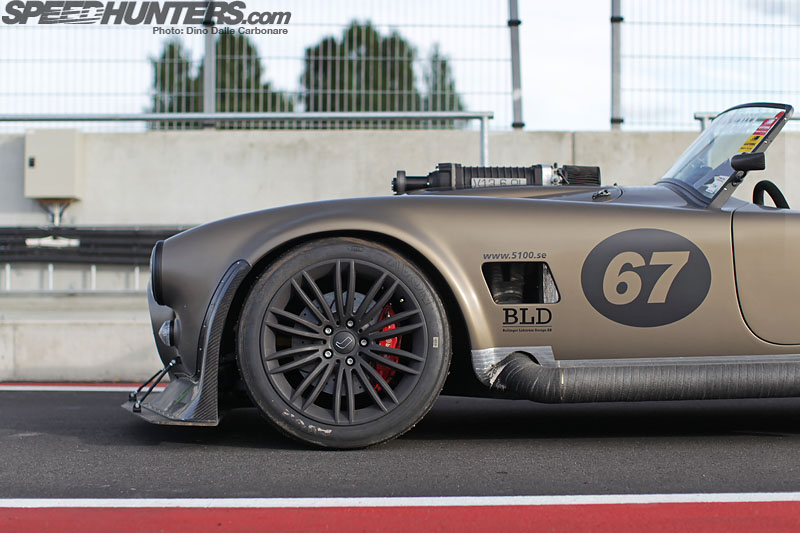 … further evolving the original notion that defined Shelby's cars and turning it into something all his own.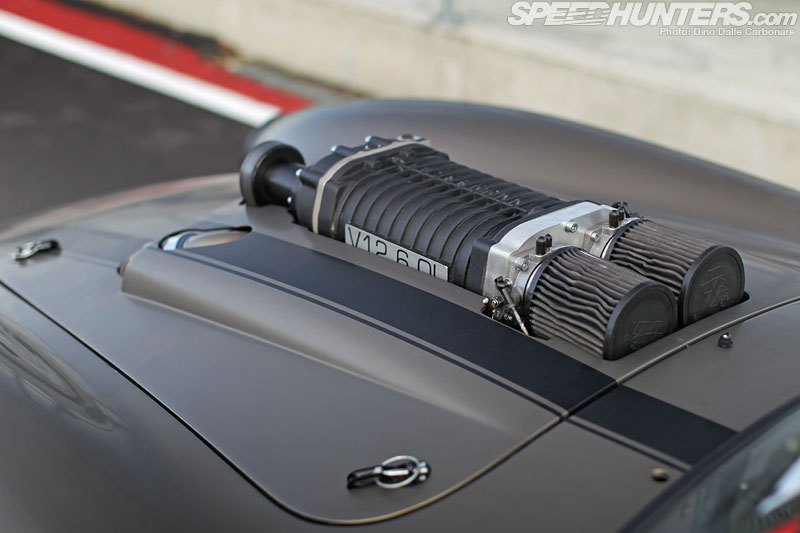 There is absolutely nothing subtle about this car, from the moment you lay eyes on it, it shouts out at you with aggression. From the rather large supercharger rearing its head out of the hood…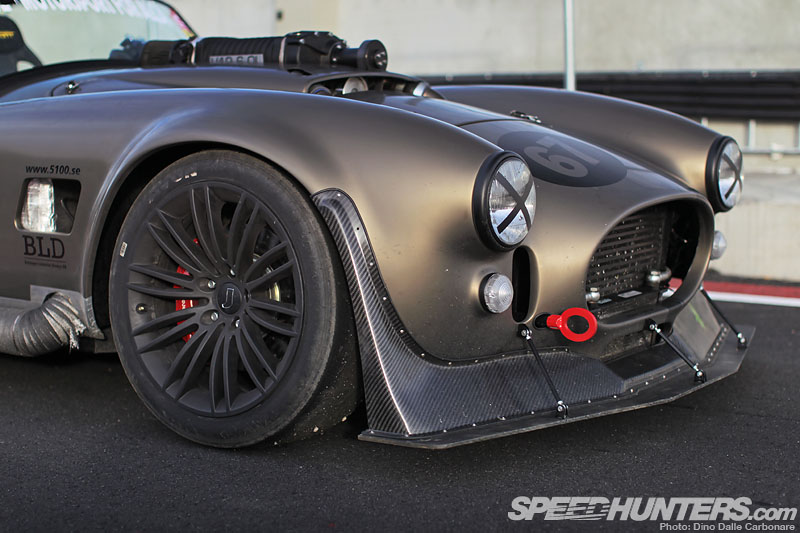 … to the copious use of carbon fiber that makes up its custom aerodynamic package.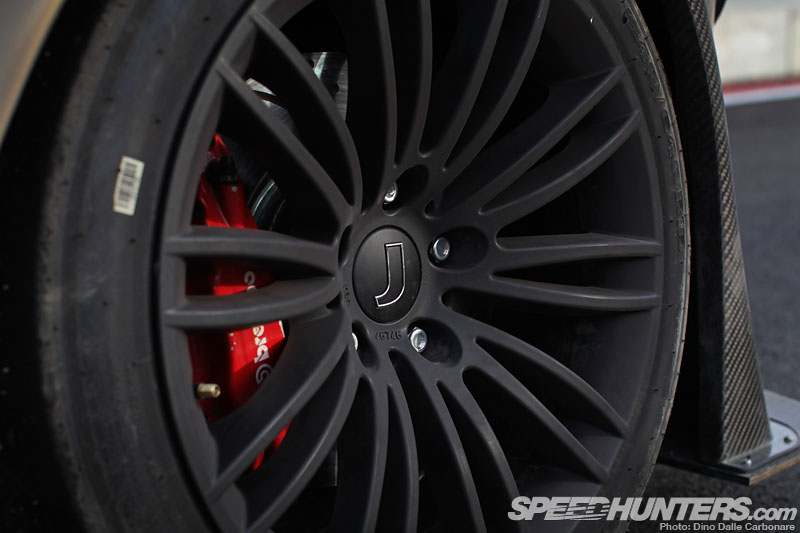 There's no hiding the fact that this is a superbly executed modern-day take on the original, right down to the 18-inch and slick-shod Rondell wheels. A Brembo braking package borrowed from a Lancer Evolution VIII hints that there must be a lot of performance hiding within…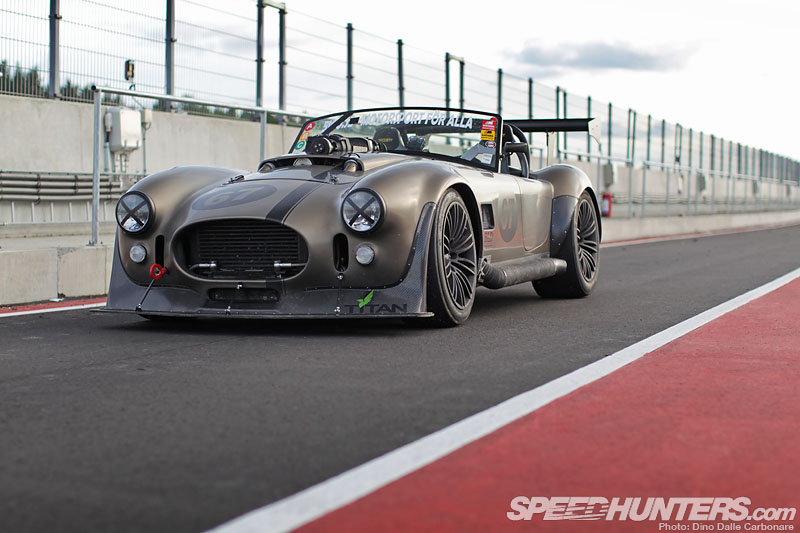 … but nothing can quite prepare you for that initial visual impact the removal of the engine cover creates. Magnus's initial plan was to fit a Mercedes-Benz V8 engine into the Autofab chassis that lies beneath the Dax-built exterior, but when the guy supplying him the engine gave him choice to go for a V12…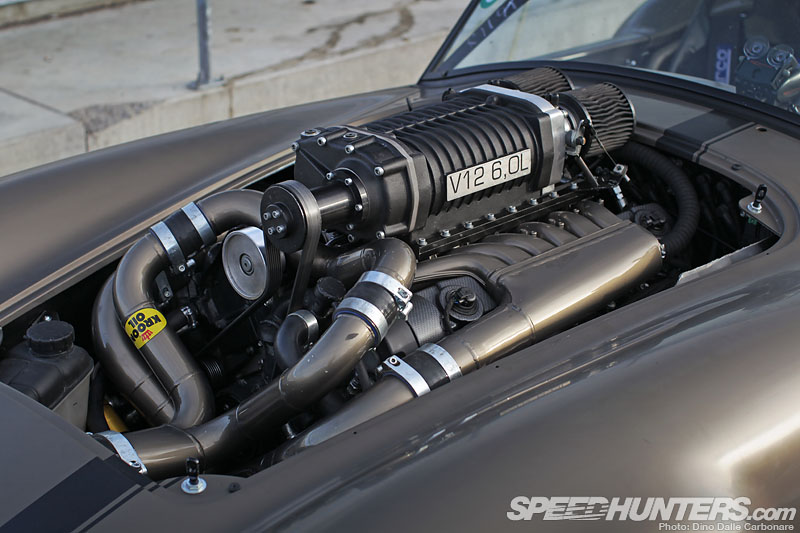 … well, let's just say that he just couldn't pass it up. The 6.0-liter V12 is a twin-spark (yes that means 24 spark plugs!) 36-valve (two valve per exhaust side) beast engineered to deliver a silky smooth and effortless surge of power. In its stock 2001 Mercedes-Benz CL600 configuration it developed 362hp and 530Nm (39 lb/ft)…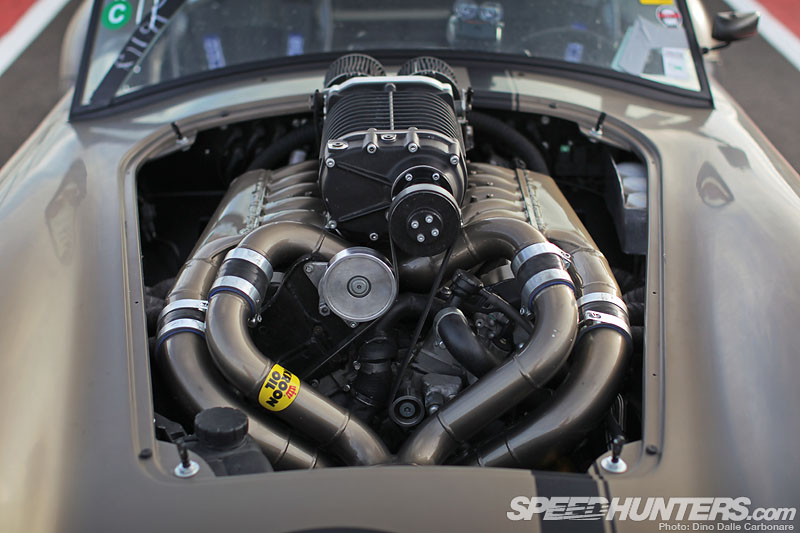 … so to make things a little more interesting Mangus added a Lyshom 3500 twin-screw supercharger, modifying it to accept a custom twin-throttle set-up. Lots of custom work was required to not only fabricate the two intake plenums, but also to plumb everything into place in a visually-gratifying fashion.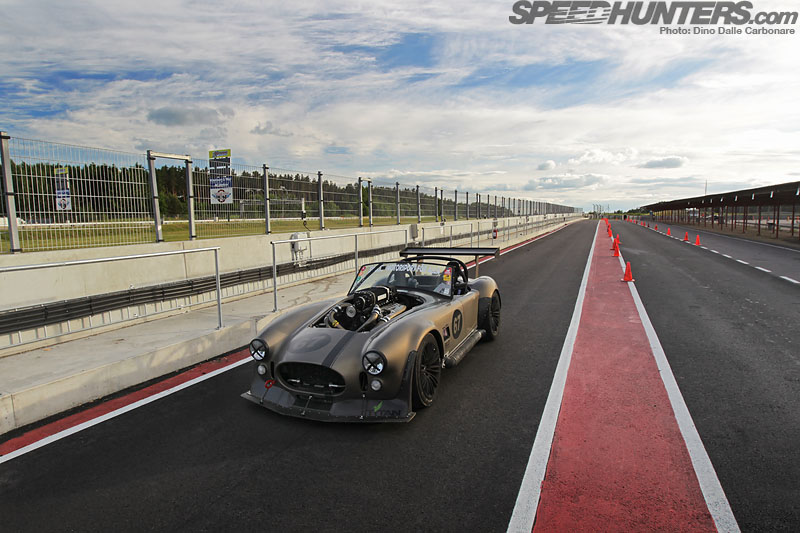 From the color-matched piping to the sheer size of the powerplant, everything is meticulously executed.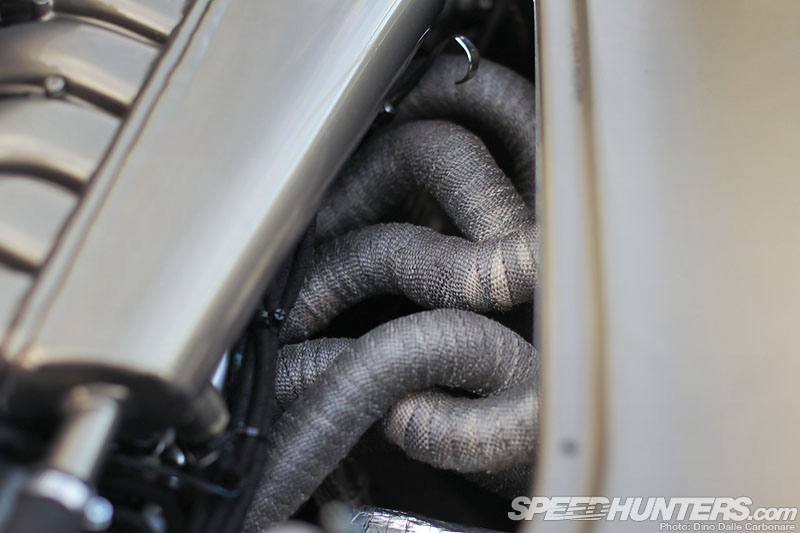 Custom stainless steel manifolds snake down…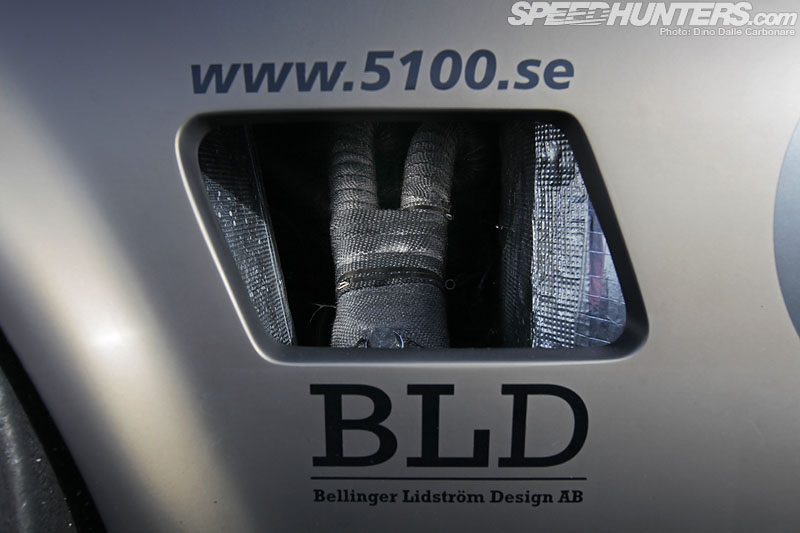 … on each side of the Cobra…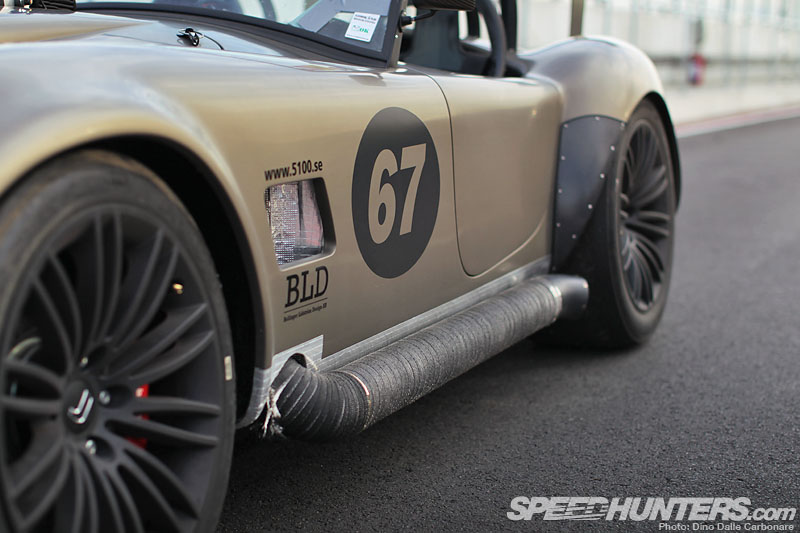 … and connect onto a pair of big bore side pipes that flank the bodywork, dumping gasses before the rear fenders.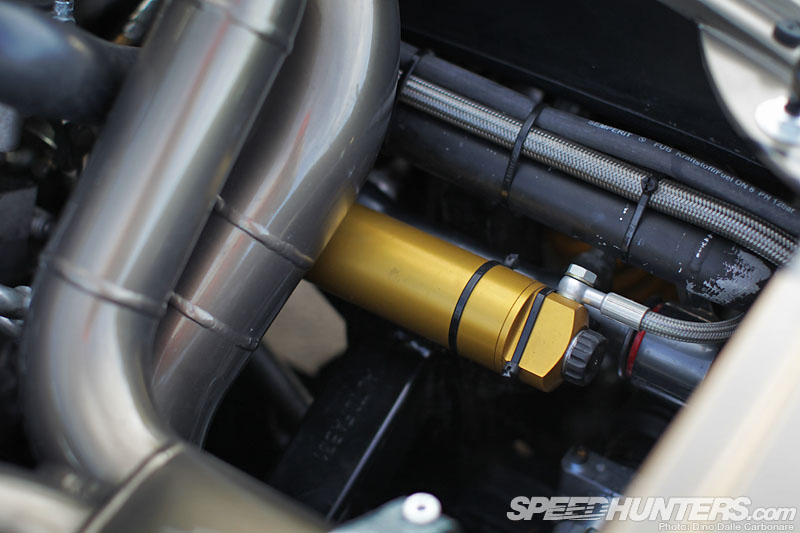 Underneath it all Magnus has adapted front and rear suspension from a Corvette C4 and uprated it with Öhlins adjustable dampers. Their remote reservoirs have been relocated within easy reach for fumble-free access to the adjustment knobs.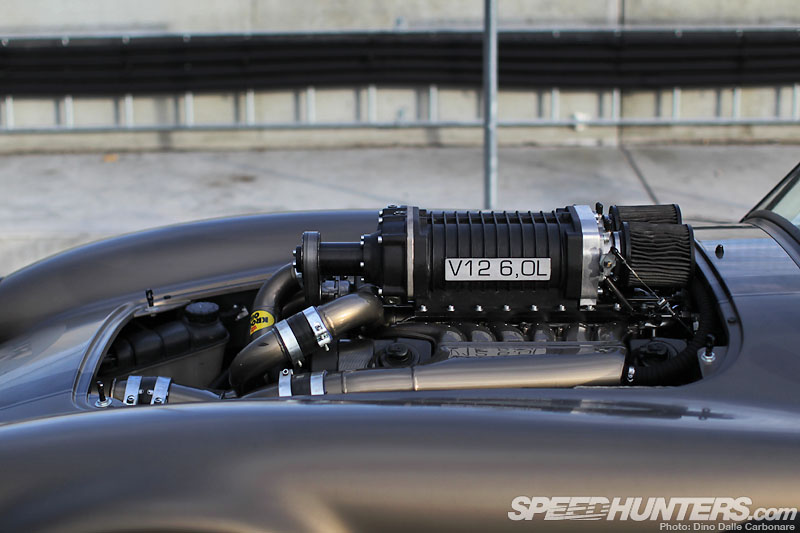 In its current configuration the supercharged V12 pushes 492hp to the wheels (around 600hp at the crank), all thanks to a very gentle 0.35bar (5psi) of boost. Drive is sent to the rear end via a Getrag six-speed transmission mated to a Helix twin-plate clutch and a custom propeller shaft.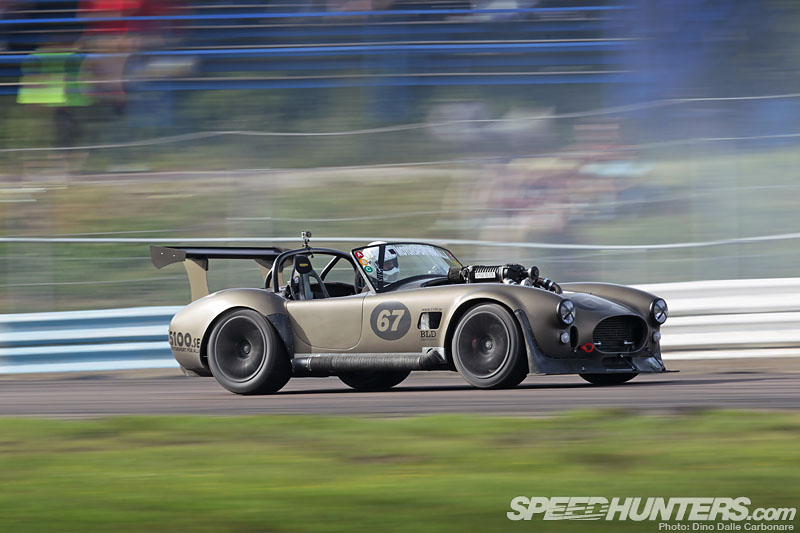 Avon slicks measuring 245/645R18 at the front and a massive 305/680R18 at the rear offer plenty of grip through the corners…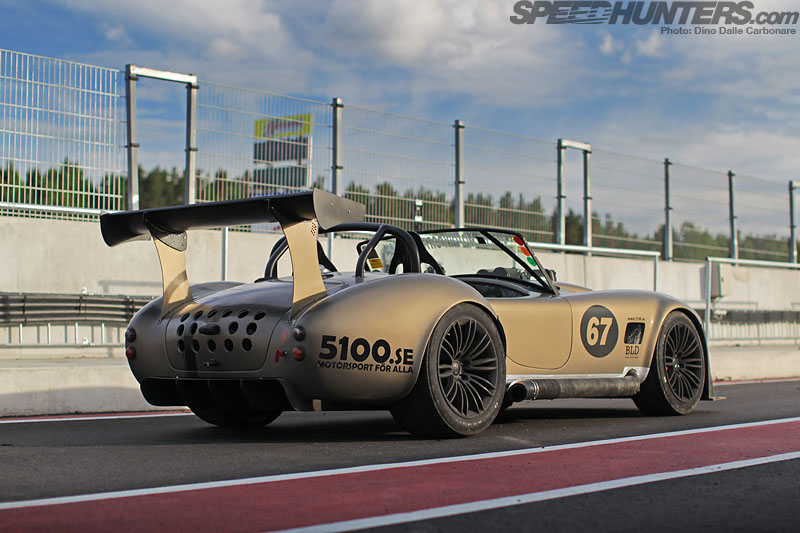 … while Micke Svensson – who is responsible for all the carbon fiber on the car – designed and created the rear diffuser…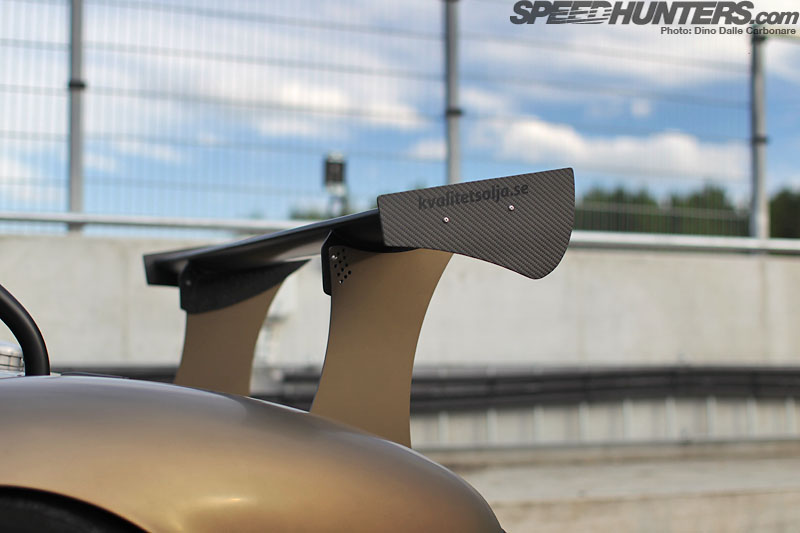 … which along with the adjustable Carrera Cup inspired rear wing helps keep that rear end planted. The whole exterior has been finished off in a flat bronze hue, custom mixed and sprayed by one of Magnus's friends.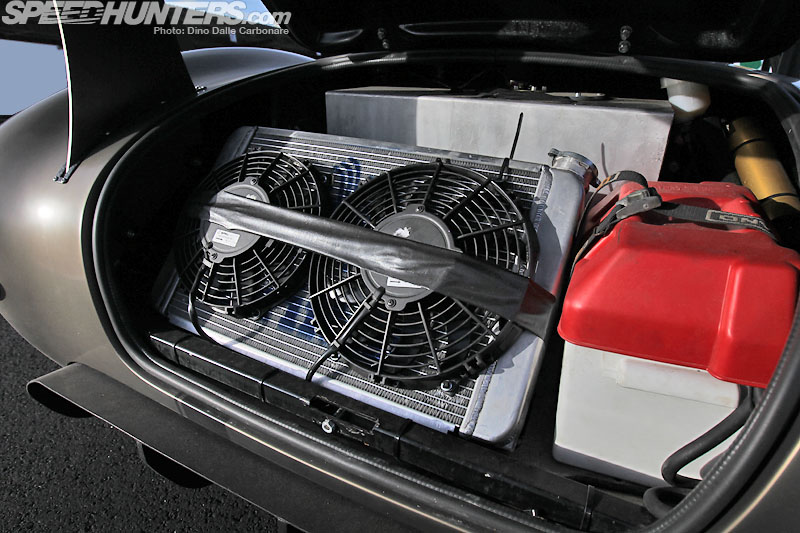 If you're wondering why the trunk lid has been swiss-cheesed lifting the lid reveals why. On top of the front-mounted copper radiator a second one has been fitted in the rear for extra cooling.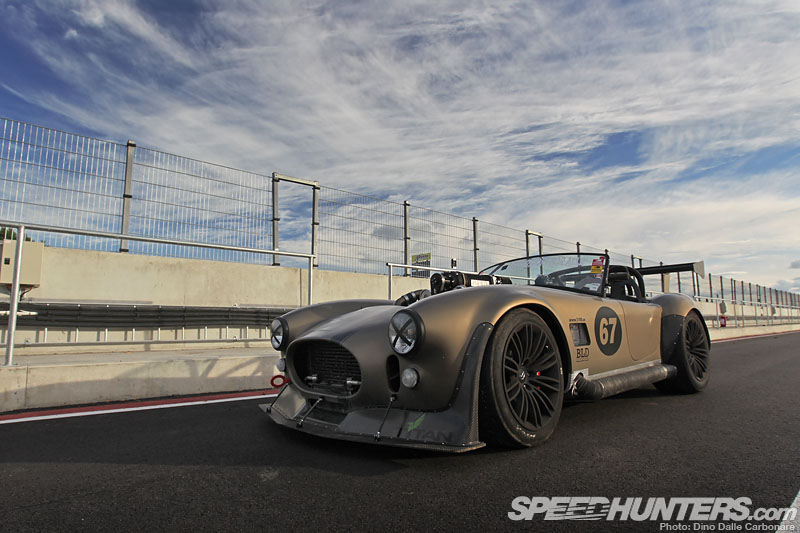 Despite the car being solely for track racing and events like Gatebil…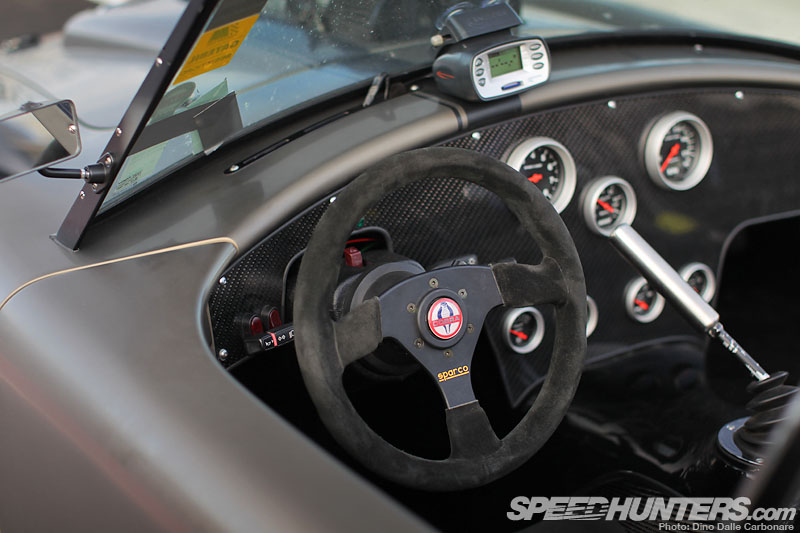 … everything has been finished off beautifully. this being especially true with the interior where Auto Meter gauges…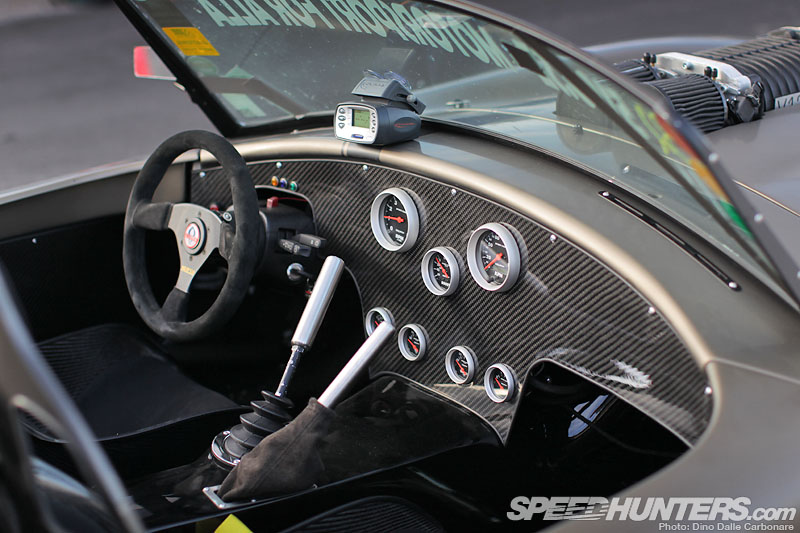 … have been centrally mounted in the carbon fiber dash panel.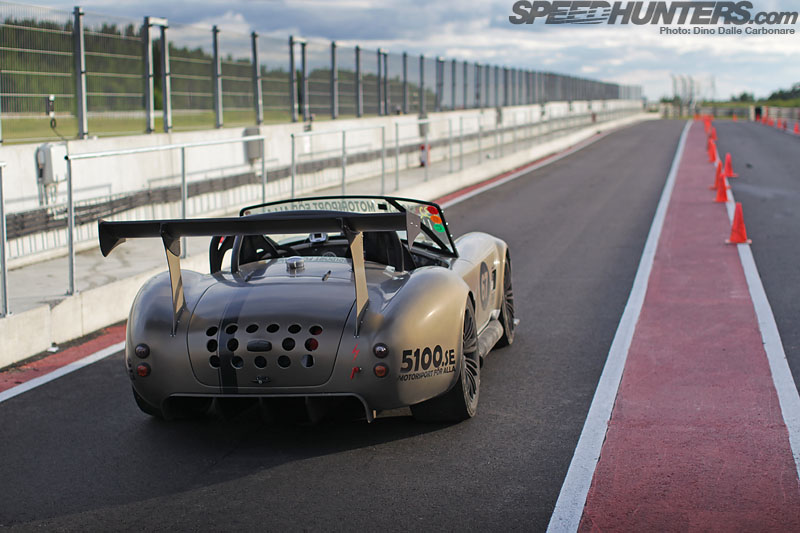 It may be a tried and proven formula, but big engines in small cars just never seem to get old. Magnus's undeniably-Scandinavian approach to his project has turned his dream of owning a Cobra into something even he never initially fathomed. Something tells me that Carroll Shelby definitely would have approved!
Dino Dalle Carbonare
Instagram: speedhunters_dino
V12 Cobra
Numbers
492whp and 650Nm @ 0.35bar (5psi)
Engine
Mercedes-Benz V12 from a CL600, custom mounted Lyshom 3500 supercharger, homemade adapter plate for twin throttle bodies from a Volvo 960, Vems ECU with custom 24-channel spark power amplifier, 4x ignition coils from a Saab V6 24 valve, custom made intake plenum, custom headers in 5/8 stainless steel, sidepipes in 4-inch stainless with 3-inch' inserts, custom oil sump and relocated oil filter, custom copper radiator in the front and aluminum radiator in the rear, 2x Bosch Motorsport 044 fuel pumps
Driveline
BMW Getrag 6-speed transmission, custom flywheel, twin-plate Helix clutch, custom chromoly propshaft built by Svea bil.
Suspension/Brakes
Front and rear suspension from Corvette C4, custom four-link in chromoly, adjustable sway bars from Sellholms, Öhlins coilovers front and rear, chromoly driveshafts built by Svea bil, Lancer Evo VIII front and rear brake calipers with 330 mm discs front and 280 mm rear, Wilwood e-brake
Wheels/Tires
Rondell 18X9.5J front, 18X11.5J rear, Avon slicks 245/645R18 front, 305/680R18 rear
Exterior
Custom made by Dax, carbon fiber custom front spoiler and splitter in carbon fiber, Porsche Carrera Cup inspired rear wing in carbon fiber, custom made rear wing mounting, carbon fiber rear diffuser. All carbon parts built by built by Micke "wunderbaum" Svensson, custom mixed color painted by Fredric Mattsson
Chassis/Interior
Custom chassis from Autof AB in Helsingborg with roll bar and air jacks in all four corners, Tillett carbon fibre seats, custom Micke Svensson carbon fiber dash panel, Auto Meter gauges, Racelogic computer
Thanks
Emil, Leffan, Agge, Pelle, Fredrik, "Jevlar," Loffe, Henkan, Micke, Andreas