As part of our Scandinavian theme this month we had a good long look at all areas of interest and naturally went back to Rod's visit to the Elmia Car Show earlier in the year. He made no bones about hunting for feature cars and the indoor event didn't disappoint. One car that stood out for us was Patrik Hoglund's road/race/retro/Berg Cup Golf mash-up which worked so well we had to know more.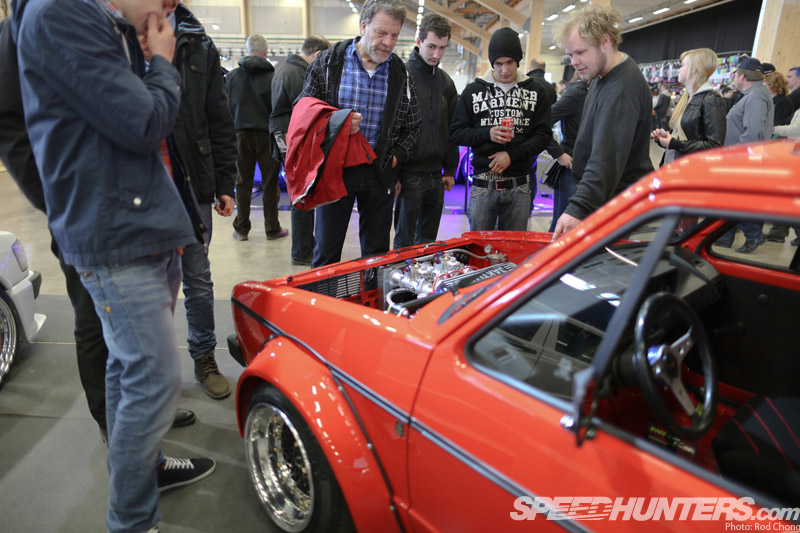 Bearing in mind that project cars can often be the biggest pain in your side, and they can swallow vast amounts of time, cash and effort and seemingly give you so little back, you have to constantly remind yourself, "I did this". The good and the bad, you're responsible for it all. I often find that people with unfinished projects are reticent to accept responsibility, be it because of bad choices or simple bad planning that they don't want to admit to. Consequently the results are sometimes disappointing. Not so here today with Patrik.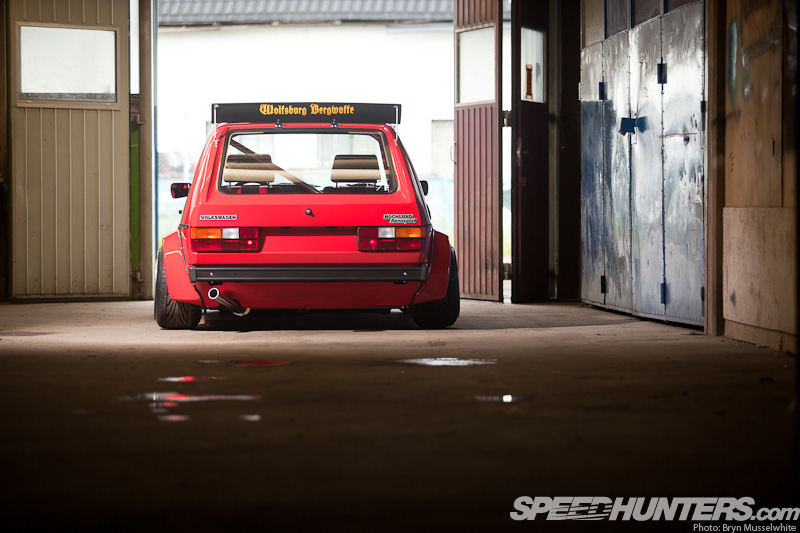 Because this is the sweet spot, and when you arrive it's an exalted feeling. That moment when everything comes together, works and does exactly what you want it too. That is of course before you tear it all down and start again, or blow something up, sell a vital component to fund something else or just simply get bored. Or in my case any combination of the above on any one of my many projects.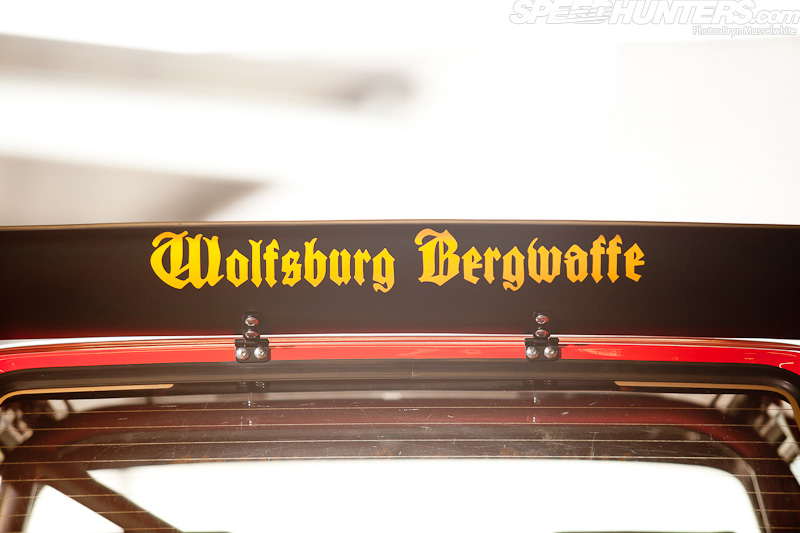 Patrick Hoglund has somehow managed to balance everything just right, having vision and skill in equal amounts. Along with the requisite self control to manage and fund the build in just two and half years.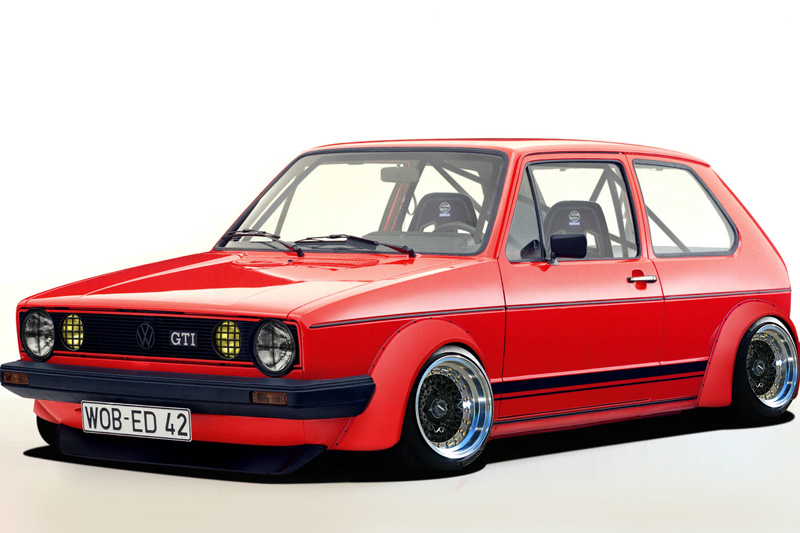 We've all seen people like Chip Foose sketch out an artist's impression of how a finished project will look: a colour change or ride height being just a swipe of a marker pen away. Now with the advent of Photoshop and other image manipulation software being available to the masses, and also fairly straightforward to use, more and more people are utilising it to bring a vision to 2D reality. Seeing the image that Patrik's friend Robert Karlsson did for him on Christmas day 2010 gives me an instant indication of why this Golf has been so successful in its execution.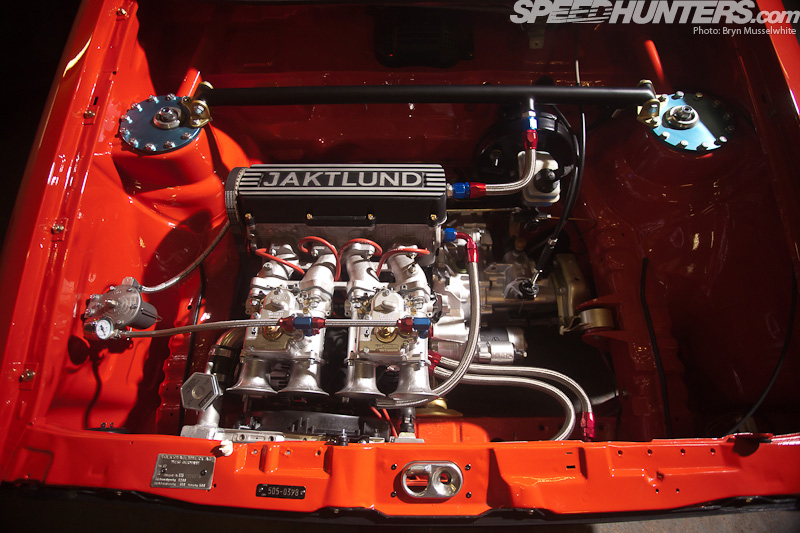 This is no sterilised, soulless build though, ticking boxes in a style manual solely to please onlookers. No, Patrik has put together something really special. You noticed the lack of oil filler on the Jaktlund rocker cover yeah? And who are they anyway?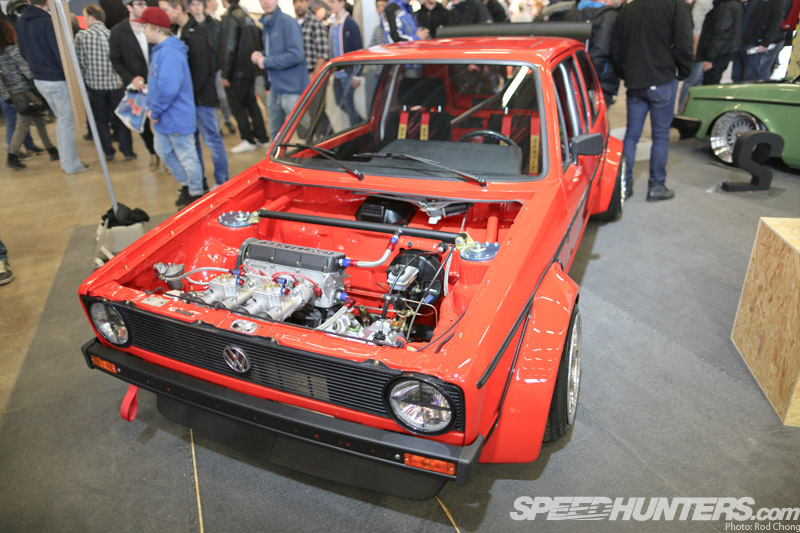 We'll get to that later on, right now though I want to know more about Patrik. So he explains that his car-mad father inspired him first, giving him an old Opel Ascona for free as a first car if he could get it back on the road. After a summer of welding, lowering and general messing around in 2007 there he was, legally behind the wheel of his first car.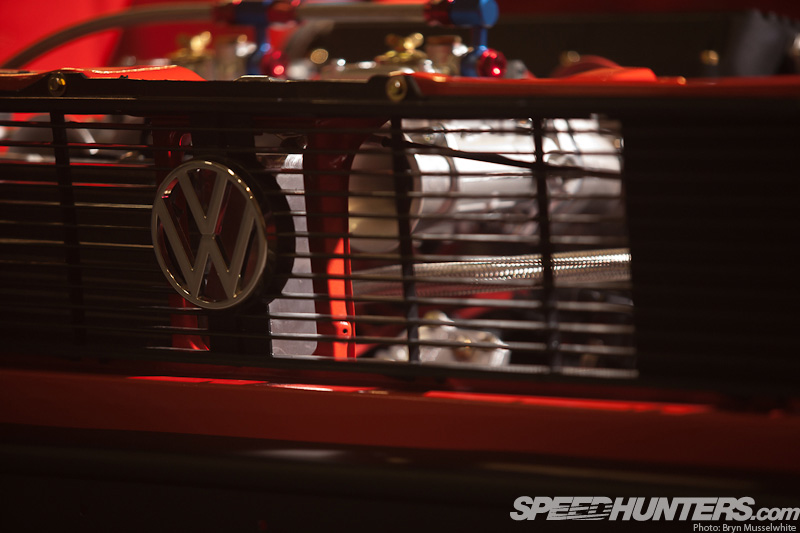 He's not sure where the hill climb influence first came from but that Opel had some wide 13in wheels fitted and a 'Bergrennen' window sticker which translates from German to hill climb or mountain race. Which in turn gave us the term Berg Cup.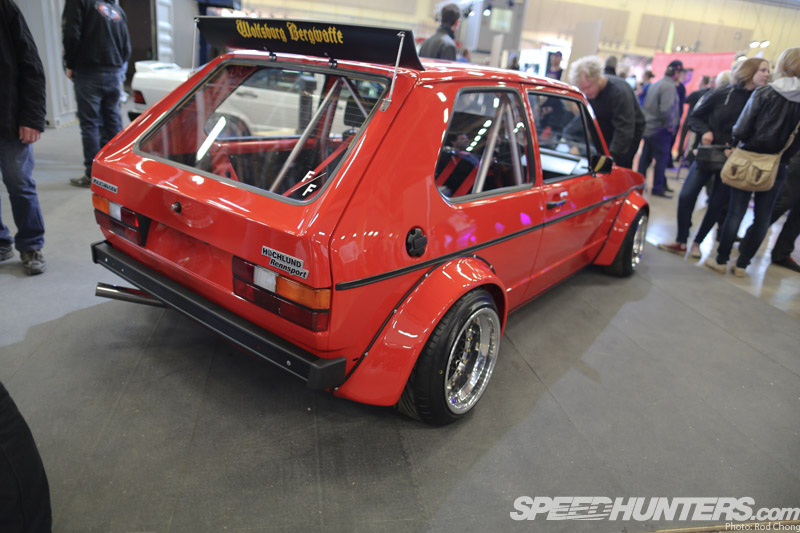 So it was only natural when the Opel died a rusty death that he turned to the VW brand as it would give him a suitable base and the parts were easier to find. Plus by now he'd hooked up with a bunch of friends who all regularly went to the Bug Run event at Mantorp Park in Sweden. Seeing as it was VW only, his choice of a Polo 'breadvan' fitted right in.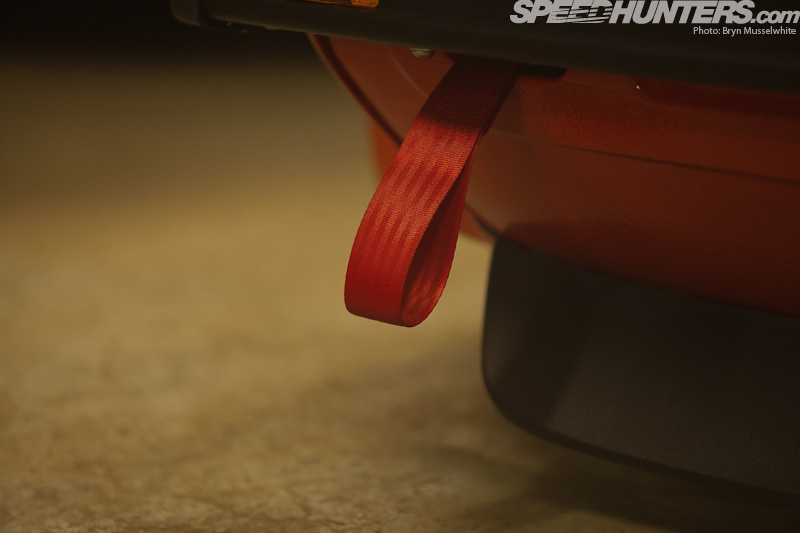 Then in 2009 he got a text/SMS from a friend who offered him first refusal on an unfinished Mk1 Golf he'd had sat around for a couple of years. It was a no-brainer as the Mk1 makes the obvious base for a timeless project.  Which brings me neatly back to the start, as I want to look at just how Patrik managed to put together such a well-observed package.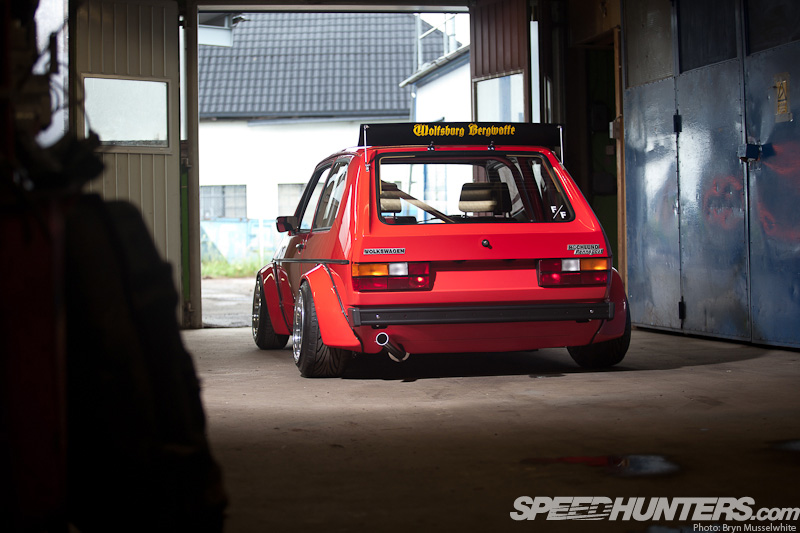 First up is the shell: relatively solid, it was completely stripped and mounted on a rotisserie for sand blasting and minor repair work. The former was one of only two things that didn't happen in the workshop where we are now.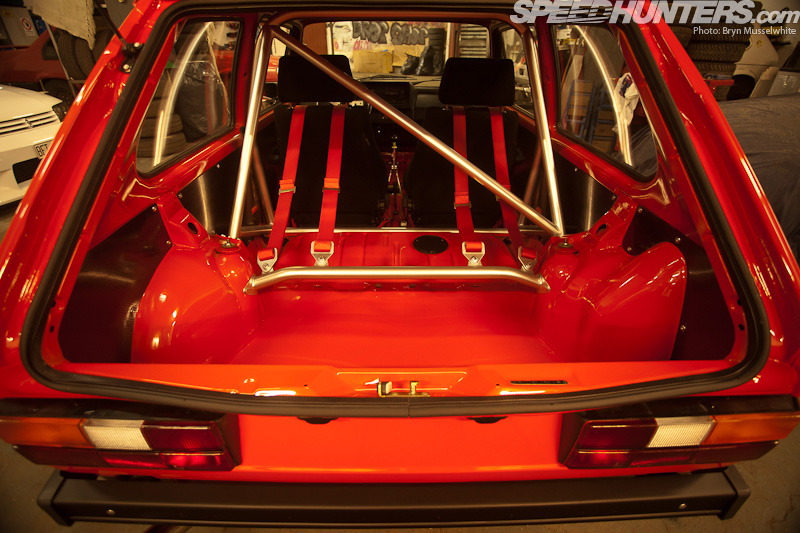 Inspired by his beloved Berg Cup, Patrik sourced and fitted the cage, along with front and rear strut braces.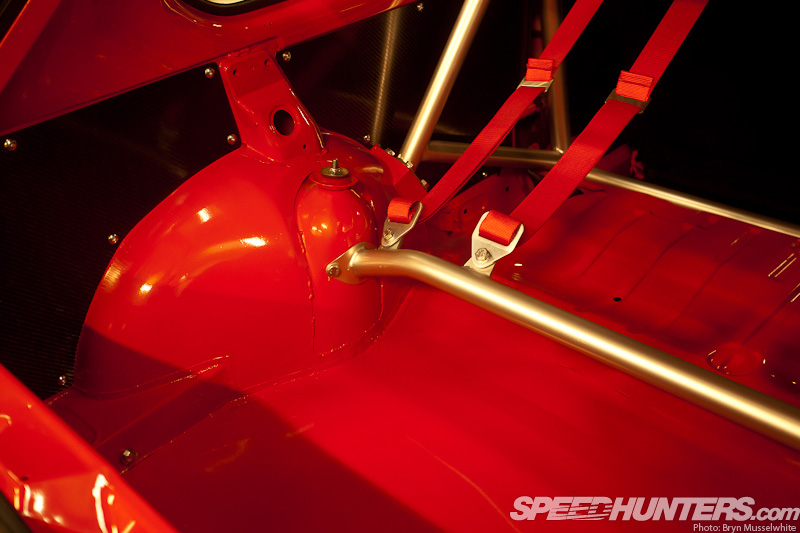 The boot floor was flattened too.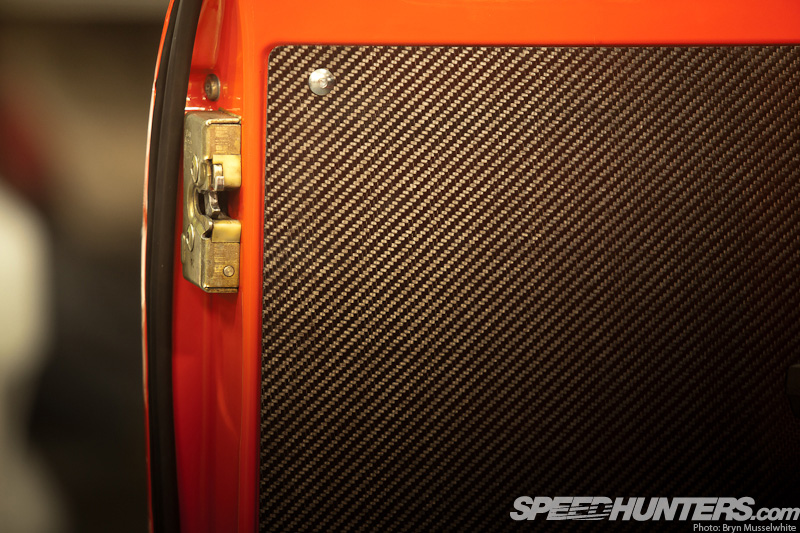 Patrik was very clear that he wanted the finished Golf to be suitable for road use though, not a stripped out, uncompromising track monster which would be a pain to endure on the street. So the classy and practical use of carbon fibre throughout the interior panels cuts down a little on reasonance over what would have been hollow open panels. Okay so it's not a five star hotel in here, but it's better than nothing.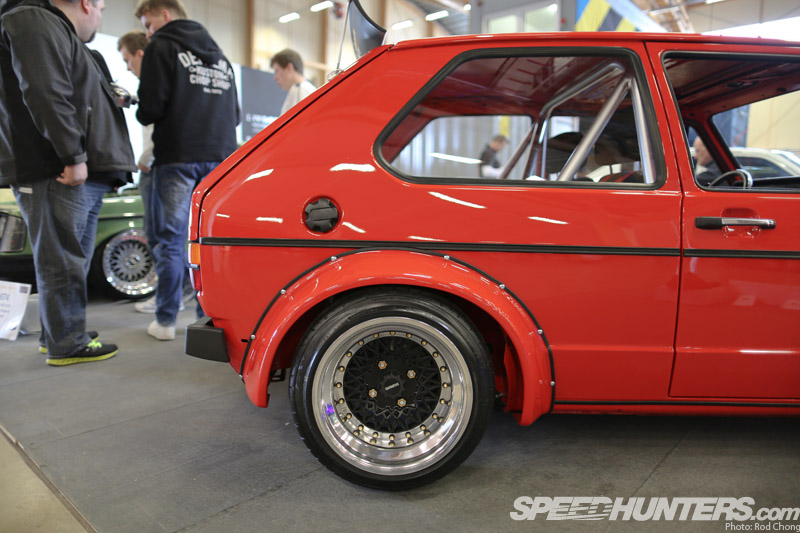 The period look was really important and the devil is always is in the detail, or in this case the interior. The steering wheel's a proper survivor, being a three spoke, leather-bound Luisi item from 1983.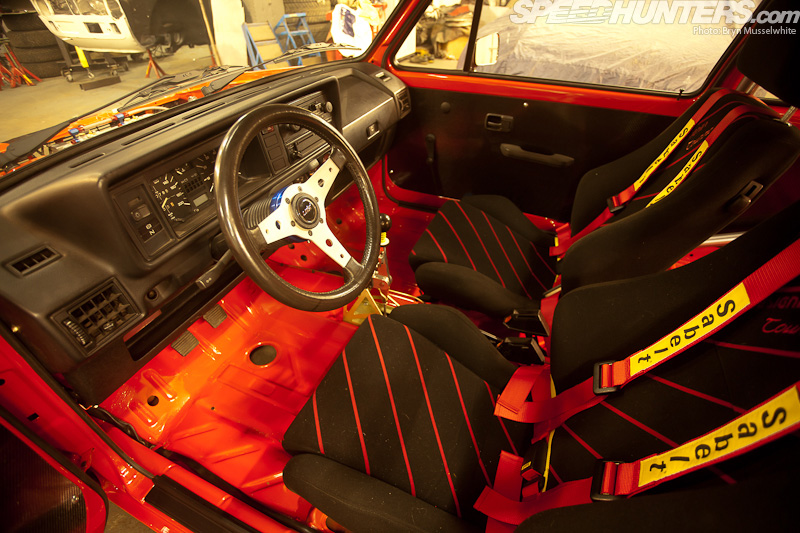 Originally the seats were fixed-back modern buckets, but one night while searching the internet Patrik found somebody advertising some 'Recardo' seats. So for roughly £70 (or $100) he ended up with one striped and one plain black Recaro Designer Touring seats. After posting on his forum build thread about his find, another member stepped up and said he had a matching striped seat he'd let him have for have what he paid for the pair, as good as new. Stories like this make all the difference to me. It would have been so easy to go out and spend money on retrimming, but these seats are the real deal. You would have walked in to a tuning store in the early '80s and bought these for your Mk1 Golf. Perfect.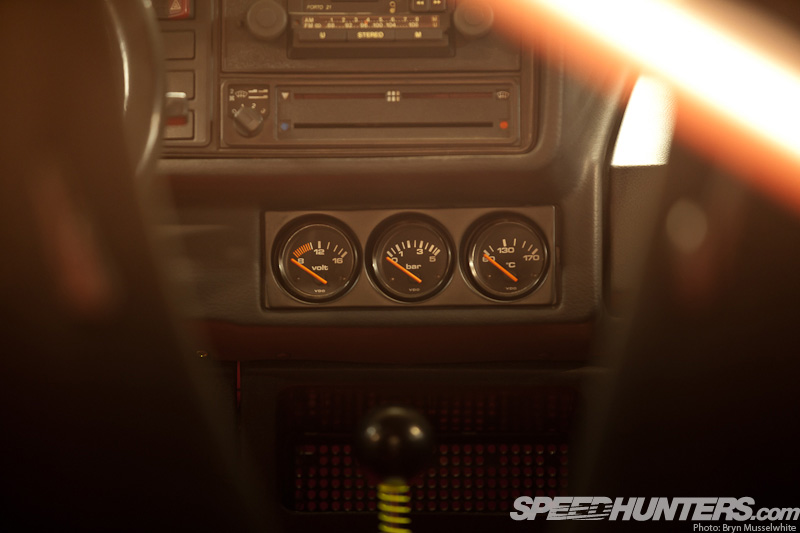 The road car theme has been continued with the dashboard; all the gauges are what you would have found here in period.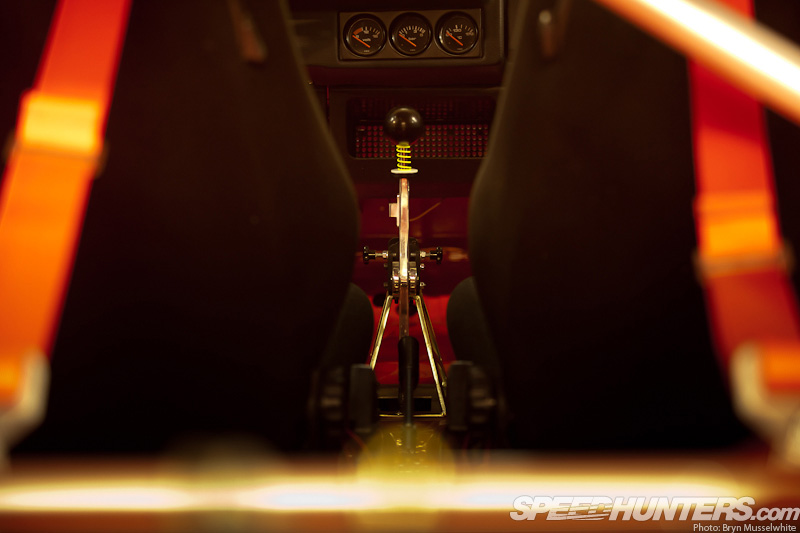 But that shifter is something else. I wonder if it's another period tuning part?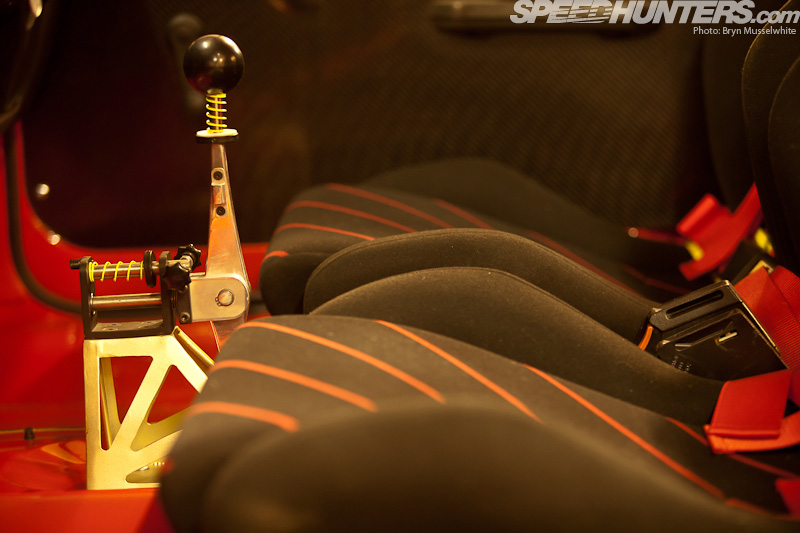 Patrik smiles and tells me it's a Hochlund Rennsport modified item, I confess to never having heard of them. Mind you that's not saying much with the amount of small teams that must have prepared VWs over the years.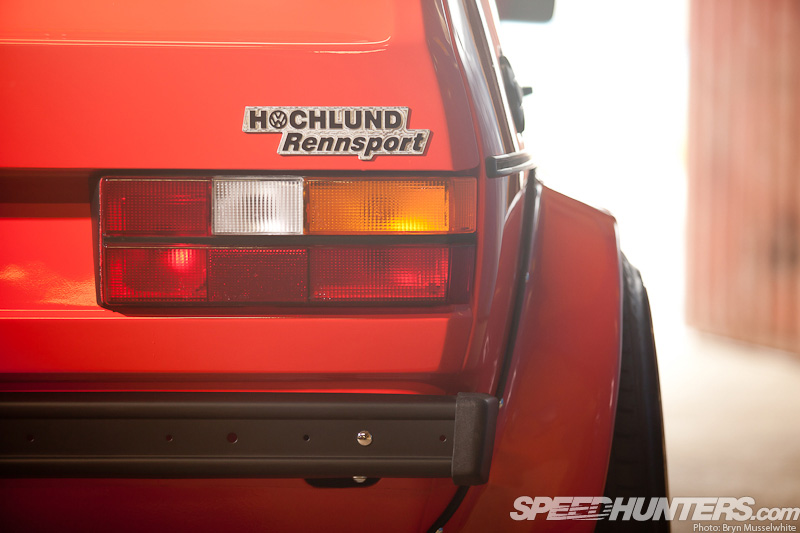 I spotted the badge on the back of the Golf of course, but then I find out that this is another master stroke by Patrik. The name is a play on his own and he made the badge at work, playing on the whole period team vibe that I was so convinced in my own head was true.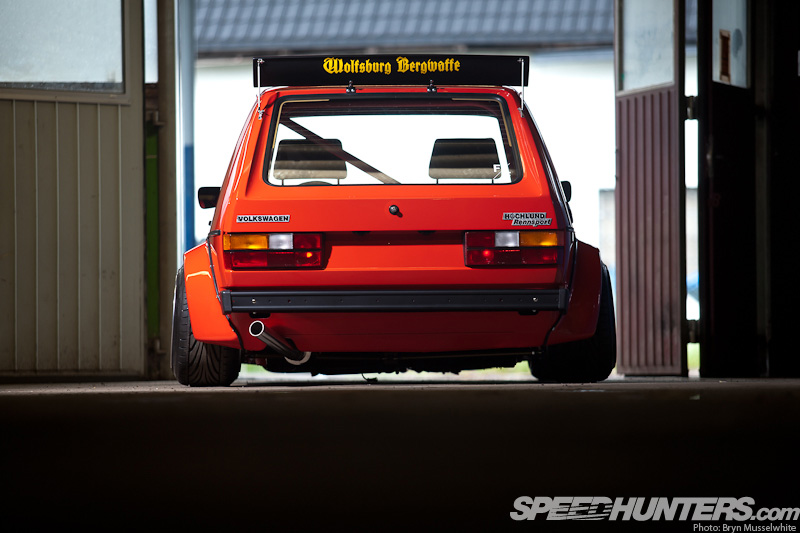 Very clever. So does that mean the rocker cover is a recreation too?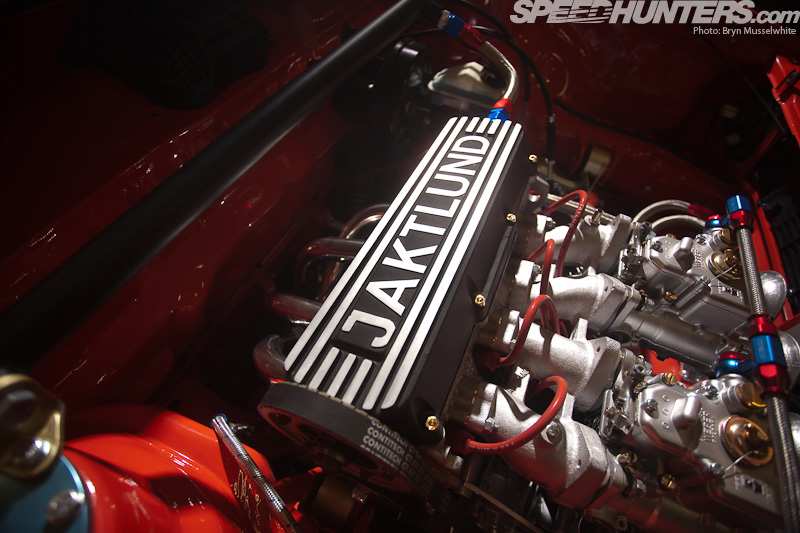 No, this is very much the real deal and came to the Golf much like the seats. Patrik spotted it for sale and instantly recognised it as being from a small Swedish race team. Bror Jaktlund was a highly respected, water-cooled VW engine builder who was known for his work with Weber carbs and Kugelfischer injection. How many engines did he build? Who knows but certainly not many. They were all dry sumped though, so the cover has to come off to top the oil up now.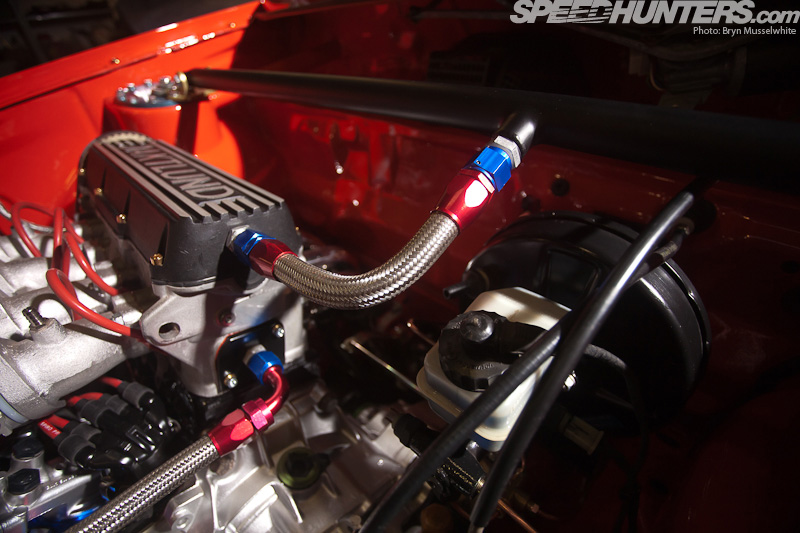 The breather into the strut brace then has another pipe back to the inlet air box, as for part of the annual check in Sweden, the engine needs to have a sealed vent. Catch cans are so ugly after all. Patrik laughs when he tells me all this; he knows it's faintly odd that he has to go through this ritual to achieve the period perfection he wants, but we all understand that don't we?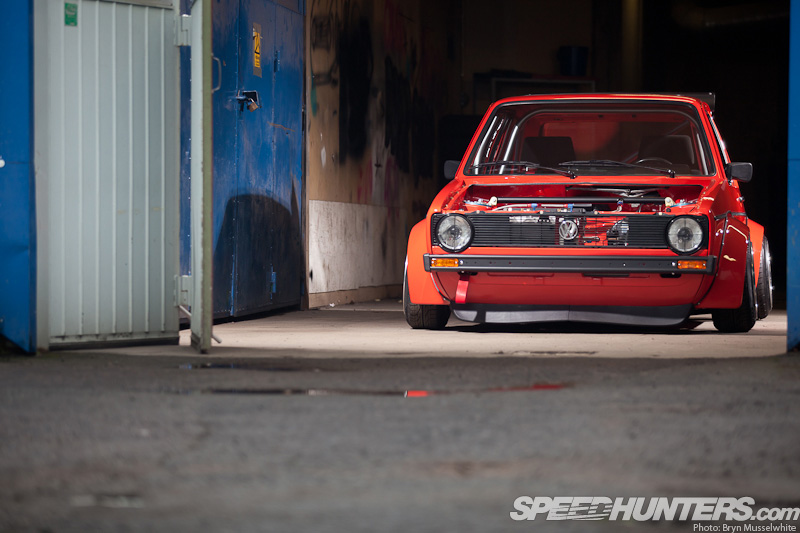 The rest of the engine is pretty special too – it has to be to back up those rock hard looks.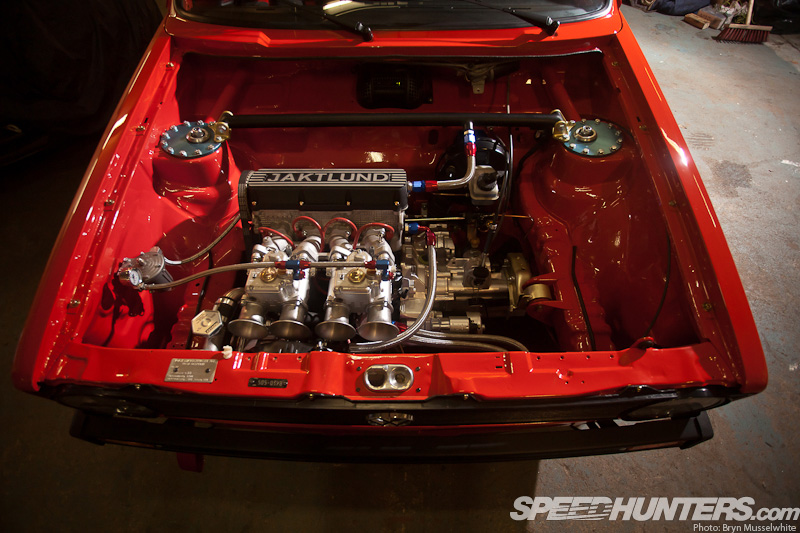 Again this is all Patrik's work. He built up the 1.8ltr 8v engine around a JJ block, and it's got all the good stuff you'd expect like a balanced crank, Mahle rod and crank bearings, Goetze steel head gasket and piston rings plus some quality machining. The head is a portmatched AKL crossflow from a Golf Mk4, with those proper (Bologna produced) twin Weber 45 carbs. There's a Catcam in the head with some Viton and Polyacrylic valve seals, one last trick is the shortened distributor with Saab cap. We guess everything in Sweden must have some Saab in it somewhere… Couple that with the aeroquip fixings that have been used and you get a stout little engine that'll bark when you want it to.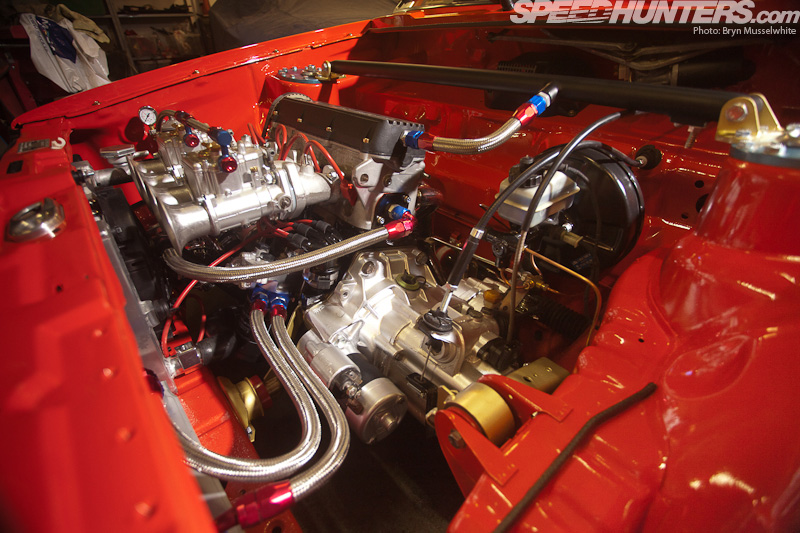 His attention to detail as ever is immaculate. Aside from the shot blasting the only other job completed elsewhere was the external paintwork. Under the body, inside the cabin and under the bonnet – all were done right here.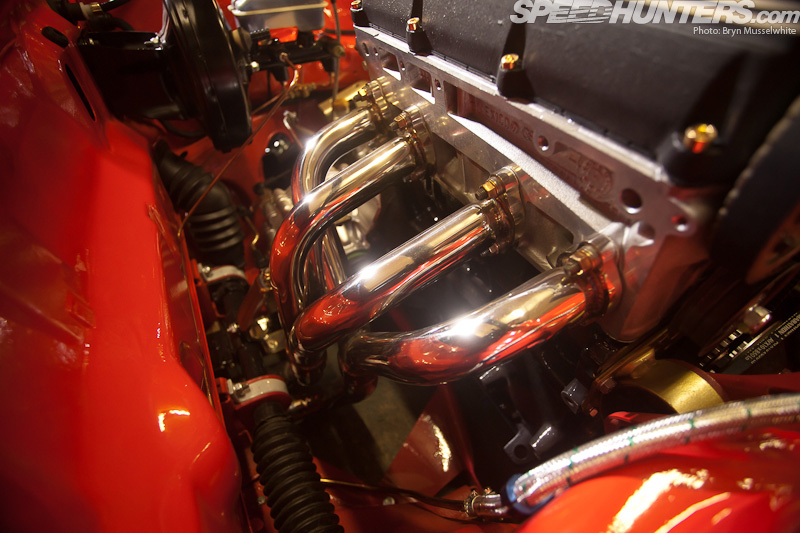 Everywhere I look there's something else to take a photo of.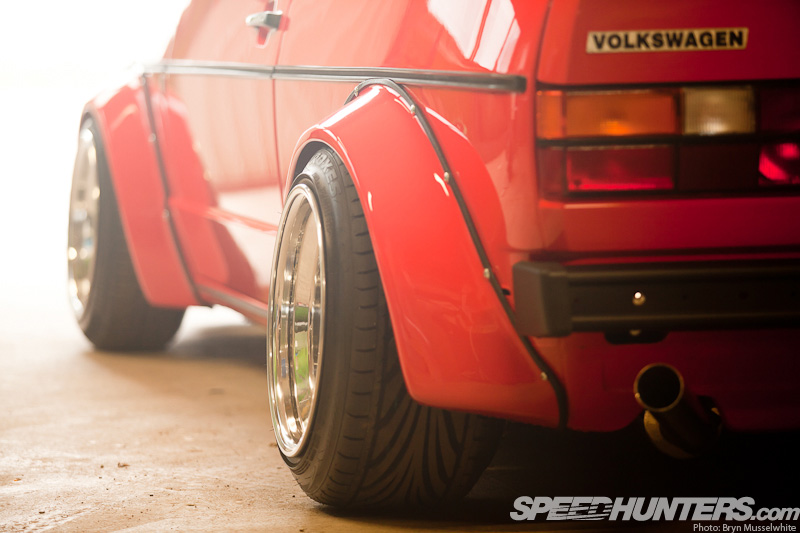 Of course the body benefits massively from the Berg Cup arch kit, but aside from that it's largely standard.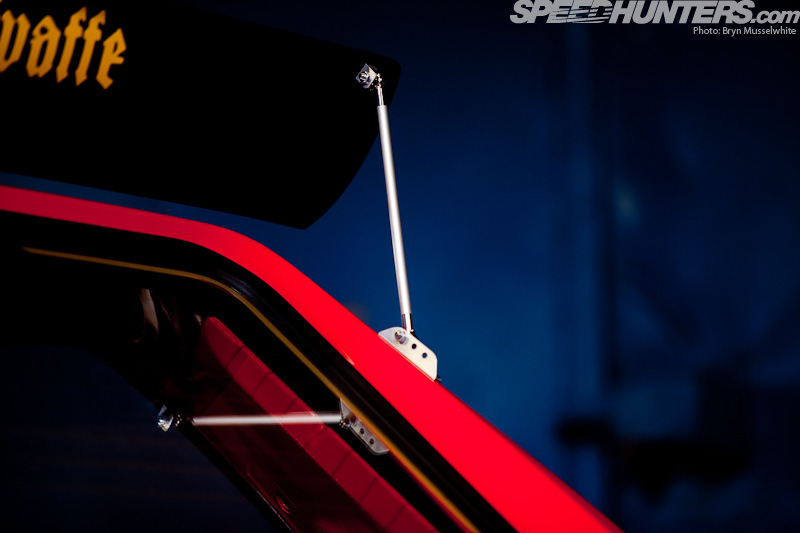 The only other addition being the rear wing mounted on top of the rear hatch…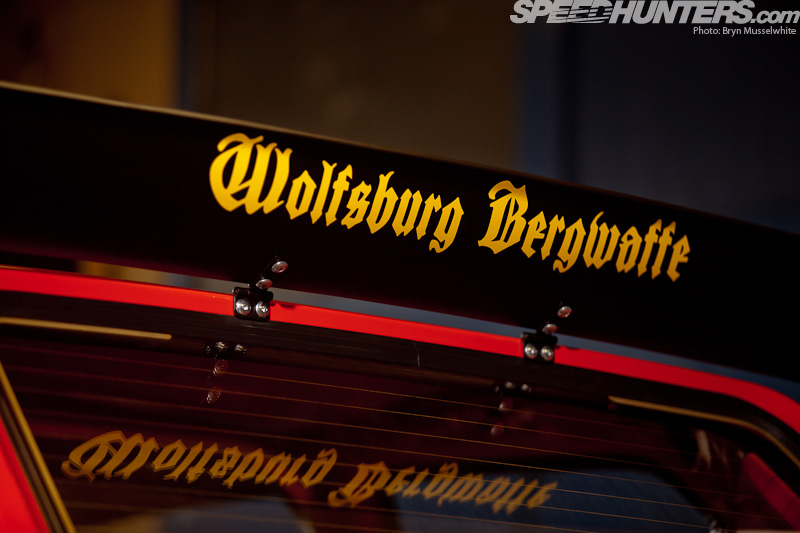 … which is actually the Gurney flap from the back end of an E30 M3. Once again, Patrik demonstrating his ability to look around for inspiration from the correct period, or just later and then adapt it to suit his needs.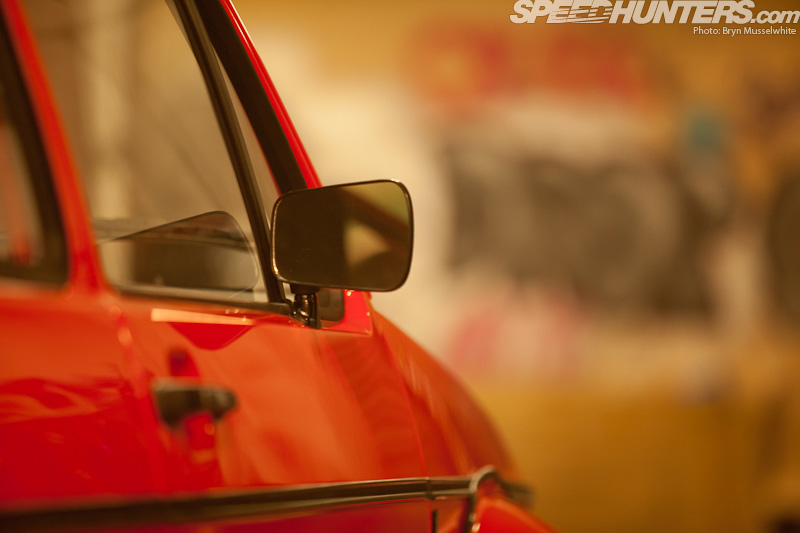 Why would you want fancy race mirrors when the original items are so light and slim? It's often said it's harder to restore a car than it is modify it.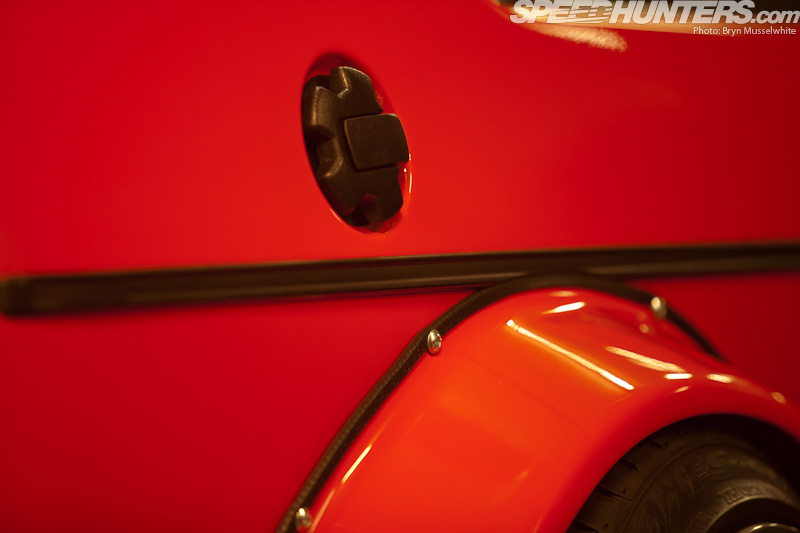 It makes it all the more enjoyable to see OEM items like the factory filler cap and body trim nestling so comfortably with the aftermarket arches…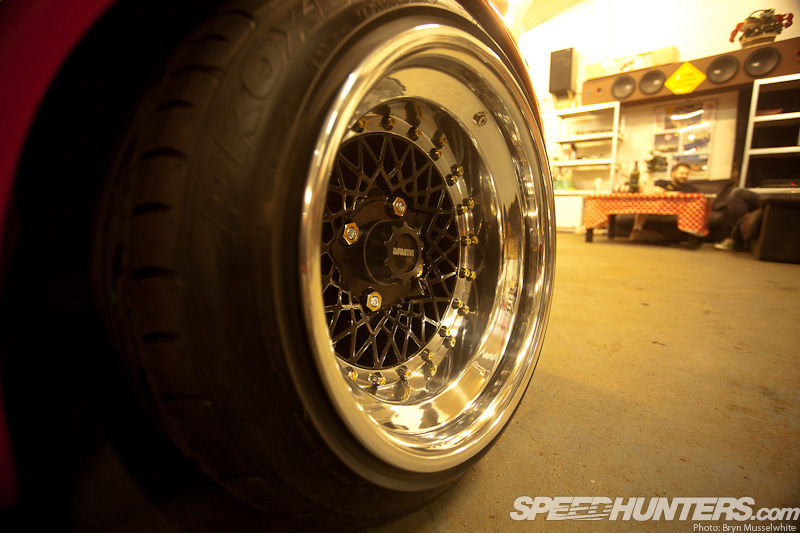 … which cover the 10.5in-wide Compomotive CXs on the rear, with custom made lips by Image in the UK. Ironically the centres were only made up the road from Image in Birmingham, but Compomotive did that in 1988! Incredibly they'd never been used on a car before Patrik bought them, just the odd trial fit here and there.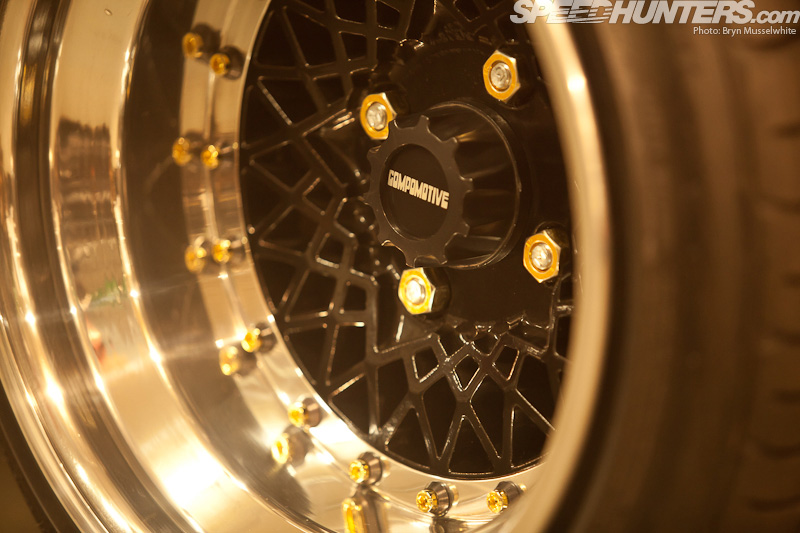 They represent the one thing that needs to be changed though, because Patrik has actually got them up for sale at the moment. Why? Because he wants to thrash the Golf, use it, abuse it and generally take no prisoners and the current sizing, rarity and value mean something else, potentially 15in and less spendy, will have to replace them.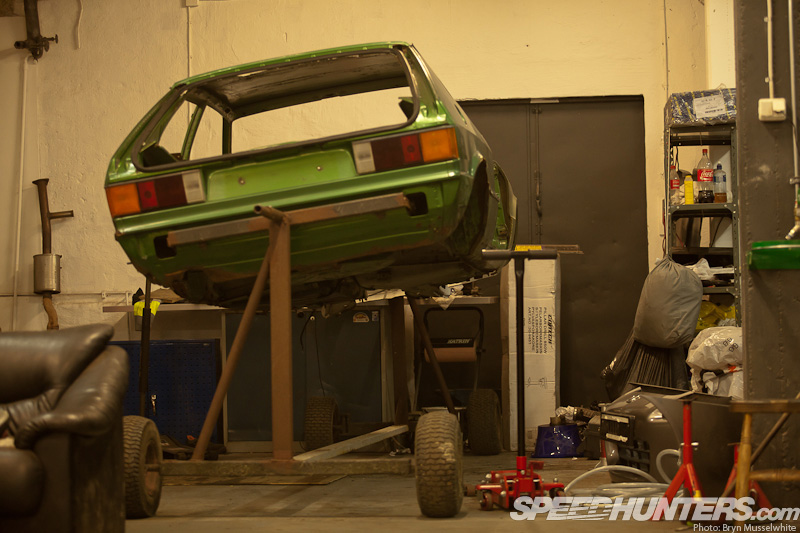 That's provided of course his next project doesn't get in the way – the early Scirocco is going to get a similar style treatment to the Golf, which is fitting as it's currently mounted on the rotisserie that was used for the first build.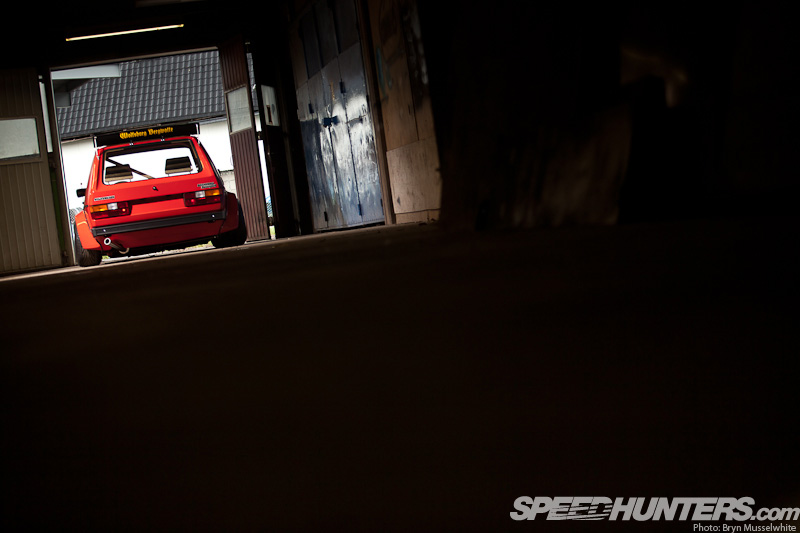 As project cars go, the Golf is pretty much there. Wherever there is, because as always they're never finished are they? What Patrik has achieved here is an example of having a plan and sticking to it, and that's all down to him. Nobody else.
Bryn Musselwhite
Instagram speedhunters_bryn
bryn@speedhunters.com
Additional photos by Rod Chong
Patrik Hoglund's Mk1 Golf
Engine
1.8L JJ block, 4-cyl, balanced crank, weighted pistons and rods, Mahle rod and crank bearings, Goetze steel head gasket and piston rings, AKL crossflow head from Golf Mk4, welded and machined by Erland Cox @ Topplocksverkstan, port matched with Rowland intake, twin (Bologna) Weber 45 carbs, Viton and Polyacrylic valve seals, Catcams harder springs and lightweight retainers, Catcams adjustable cam-sprocket, Schrick hydraulic lifters good for 8000rpm, Enem camshaft L9, extractor exhaust manifold, Power Sprint GrpA exhaust, shortened distributor with SAAB cap, Taylor silicon leads, NGK BKR7EIX Iridium IX sparkplugs
Driveline
VW 020 gearbox, lightened and balanced flywheel by DLI-Teknik (3.25kg), 4-puck sintered clutch, OEM Sachs pressure plate, uprated bushes in shifter, Hochlund Rennsport gear shifter console
Suspension/Brakes
H&R RSS monotube coilovers, Sellholm eccentric camber plates, Prothane bushes, Hochlund Rennsport toe brace, reversed tie rods and SCCH Uniball extenders for reduced bump steer, Weichers wishbone strut brace, Mk2 Golf GTi 16V brakes, Green Stuff pads for street use
Wheels/tyres
Compomotive CX 14×8 ET-17 (front), 14×10.5 ET-1 (rear), Pirelli P6000 175/50R14 (front), Toyo T1-R 225/40R14 (rear)
Exterior
Seam-welded shell, added crossmember in rear, flat floor, Guss Grp H roll cage, front and rear strut braces, rear wing is Gurney flap from the E30 M3, Pesch Motorsport Berg Cup kit
Interior
Recaro Designer touring front seats, Sabelt harnesses, 1983 Luisi steering wheel, doorcards in carbon fibre
Thanks
Wingman Tobias, girlfriend Emma, my father and all my friends for everything…
More Scandinavian builds on Speedhunters
More VW stories on Speedhunters