The 'hunt' itself is what makes covering events in Japan so exciting. Despite the main proceedings and all the action that always happens at an event like the Mazda Tuning Festa being so captivating, it's always important to put an hour or so aside for a bit of an exploration. Tuner demo car and historic race cars are very interesting but they don't exactly give us much of an insight into what owners are actually doing with their own street cars.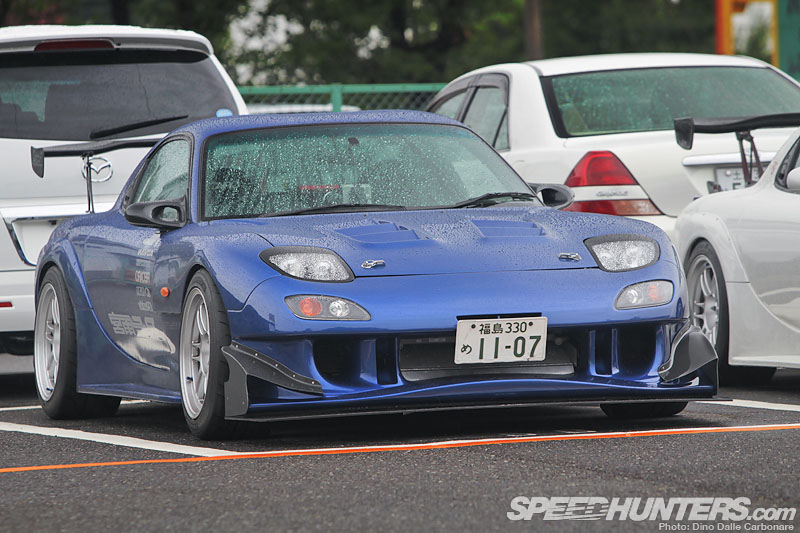 That's where the parking lots come in.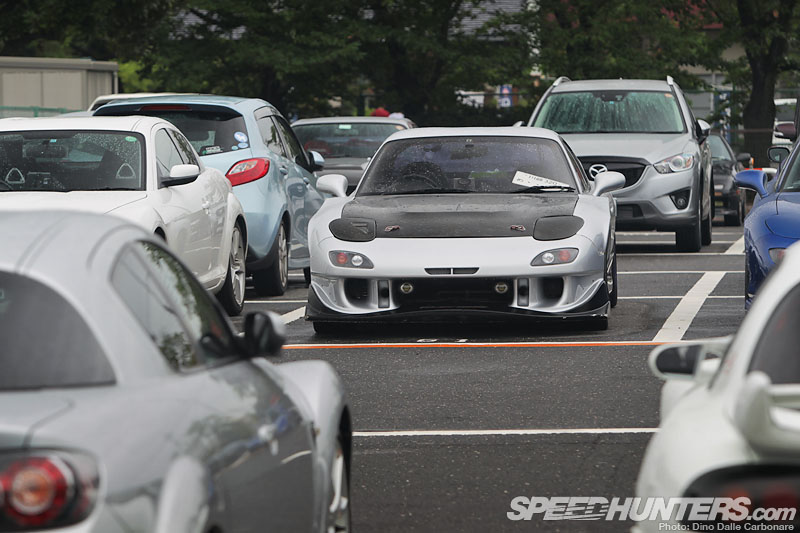 While in previous years this event has been known to attract several hundred cars, the rain this time round ended up scaring a lot of people away. Still…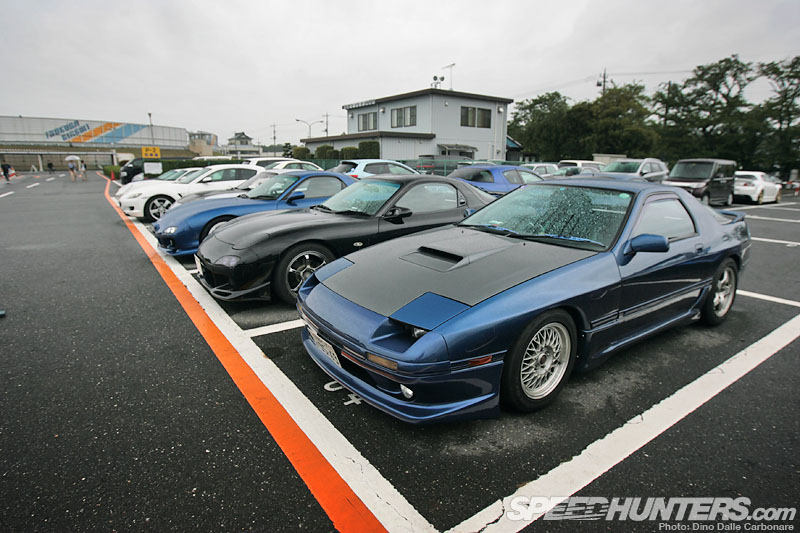 … as you can see, the main Tsukuba parking area was pretty much filled to the brim with a nice variety of rotaries.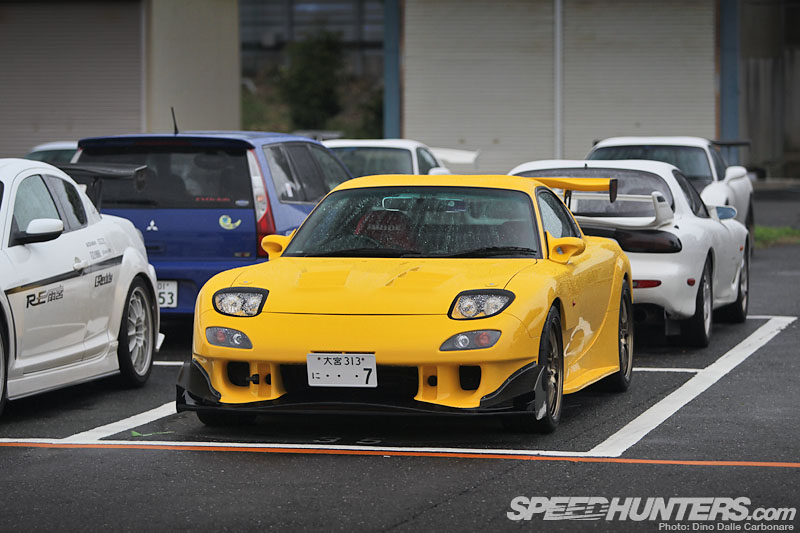 Much like we saw last week for the 7's Day gathering in Daikoku, RX-7s come in a never-ending variety of flavors. This RE-Amemiya kitted FD was one that grabbed my attention straight off, not so much so for that hard-to-miss yellow exterior…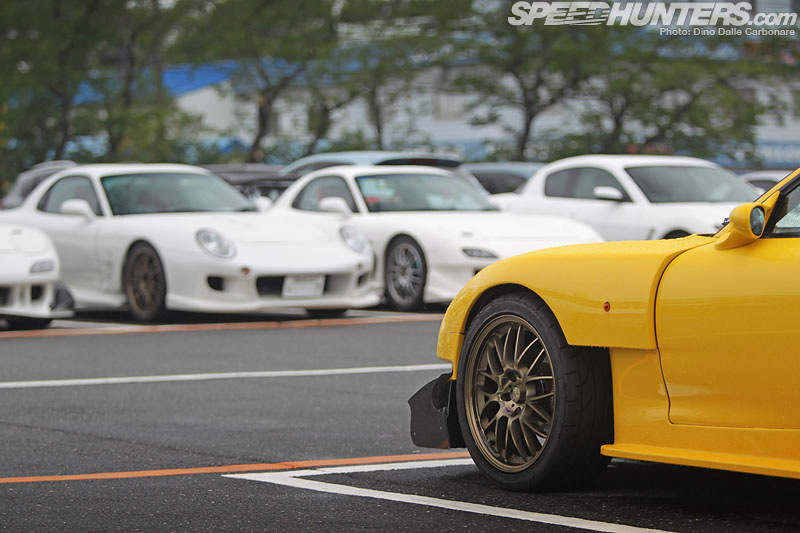 … but more because it was sitting on a set of Volk Racing SE37s, one of my all time favorite wheels from RAYS. These were discontinued a good ten years ago but I always thought they were probably the best match for an FD, especially when finished off in matte bronze.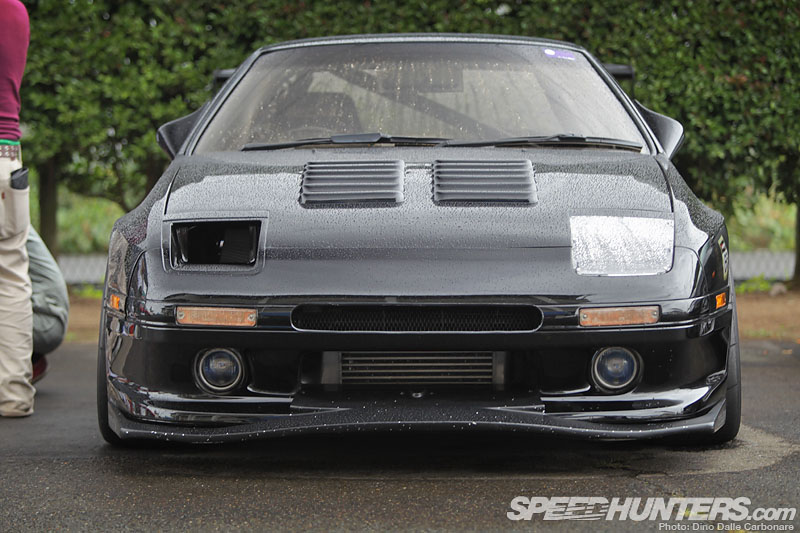 Are you winking at me?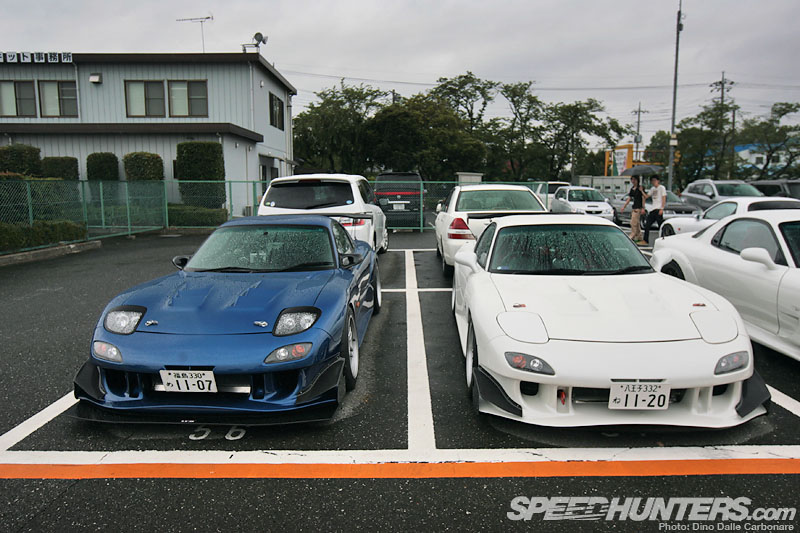 Much like what I observed at the Daikoku PA, RE-Amemiya aero is still very much the first choice for many out there, from your simple bumper and fender upgrade…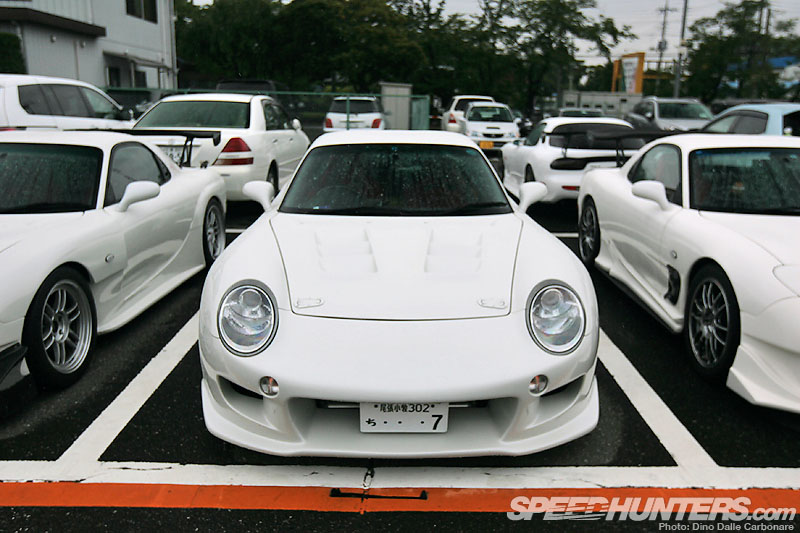 … to the more extreme ones. And yes those are real 997 bi-Xenon headlights.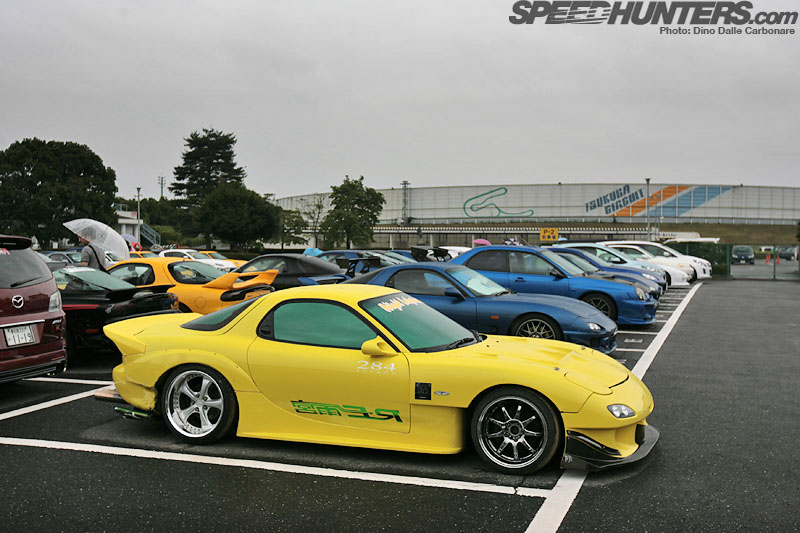 Oh here is another one…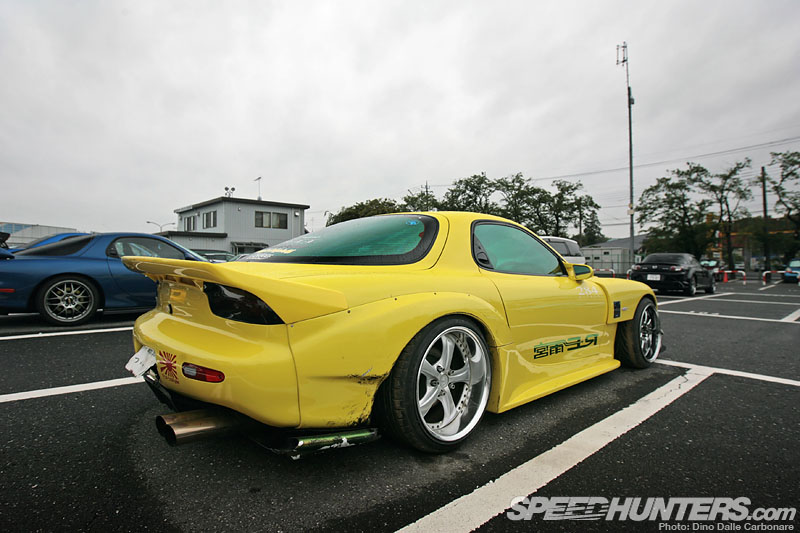 … but sporting a rather curious rear end. The sheer affordability of FDs means that they are becoming a rather popular choice for drifters.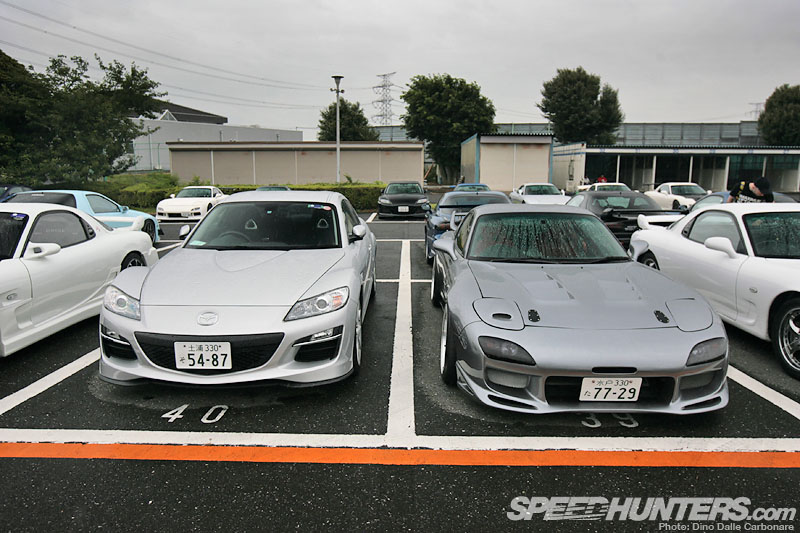 Alongside the FDs there were a ton of RX-8s present too…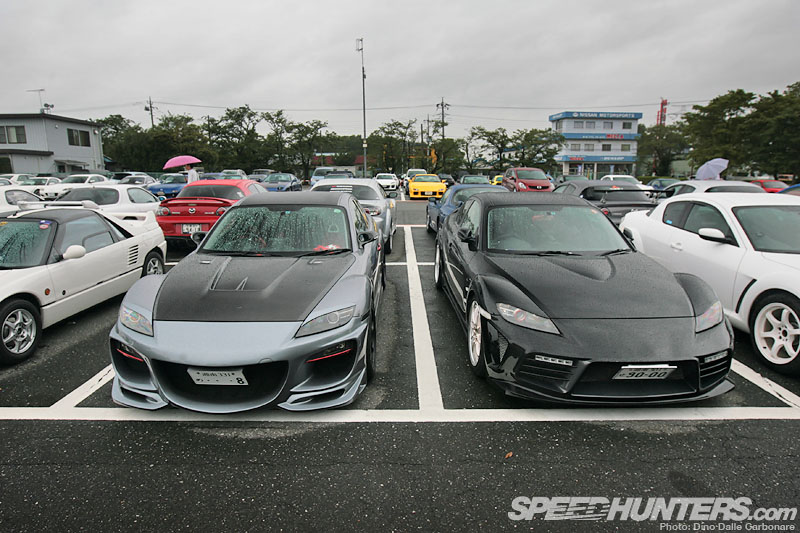 … and with not many tuning options offered for the Renesis engine, aesthetics seems to be where most people concentrate on.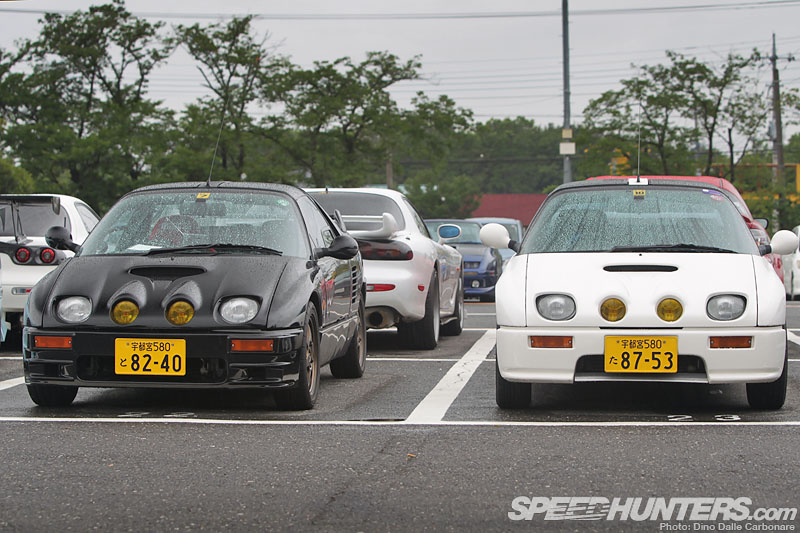 These two however were by far the two best cars present! I just can't get enough of the Autozam AZ-1 as of late! It may not be rotary-powered, but they are as much as a defining model for Mazda as any generation of the RX-7.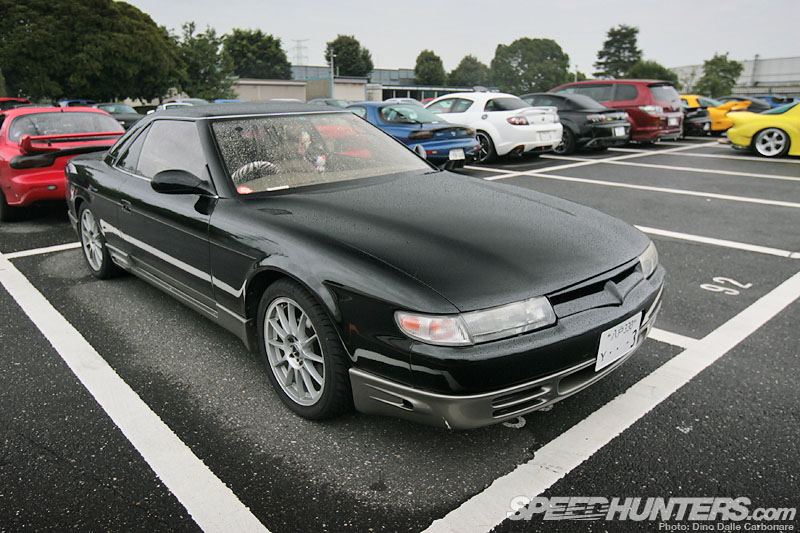 Oh yes, the Cosmo, another of those awesome nineties cars that came out of Hiroshima.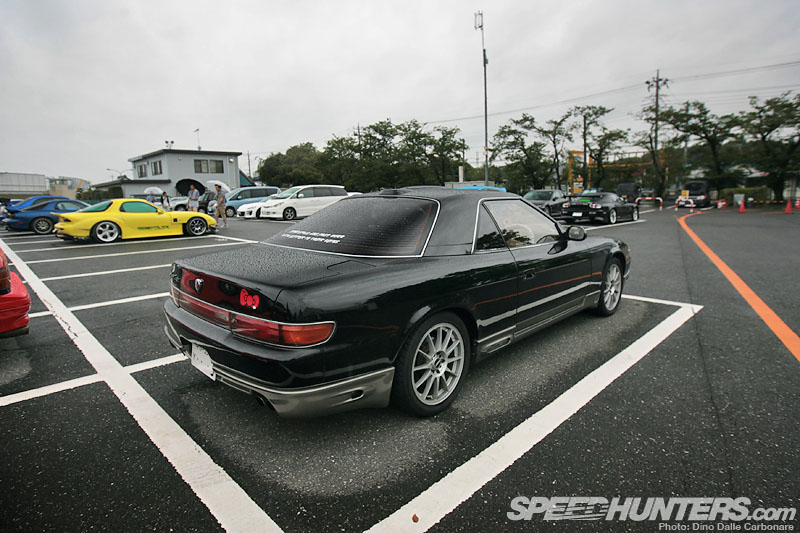 This Y-plated car was the only one at Tsukuba on that day! What a pity.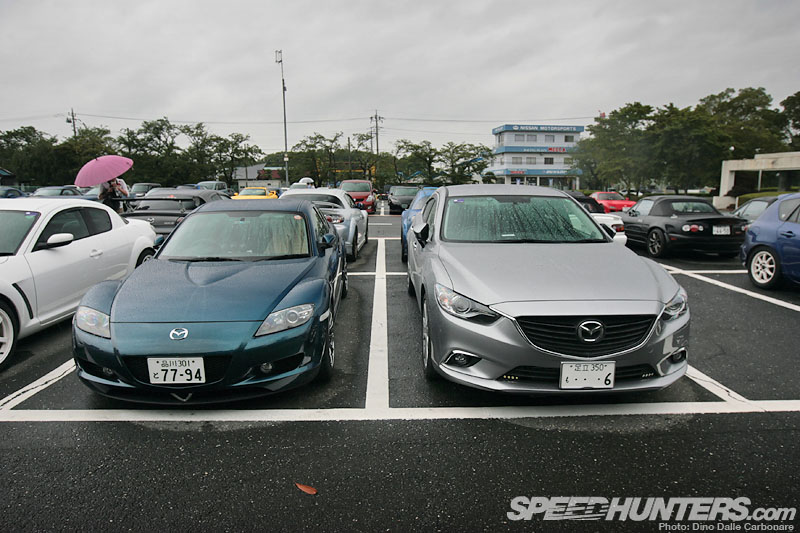 I have openly been criticizing Mazda for a while now, mainly due to the way in which they have just dropped the rotary. I do however have to give them props, because in these last few years they have done a great job of reinventing their entire line-up, concentrating on the cars that sell the most like the CX-5 and CX-7 and now the all-new Atenza (Mazda6).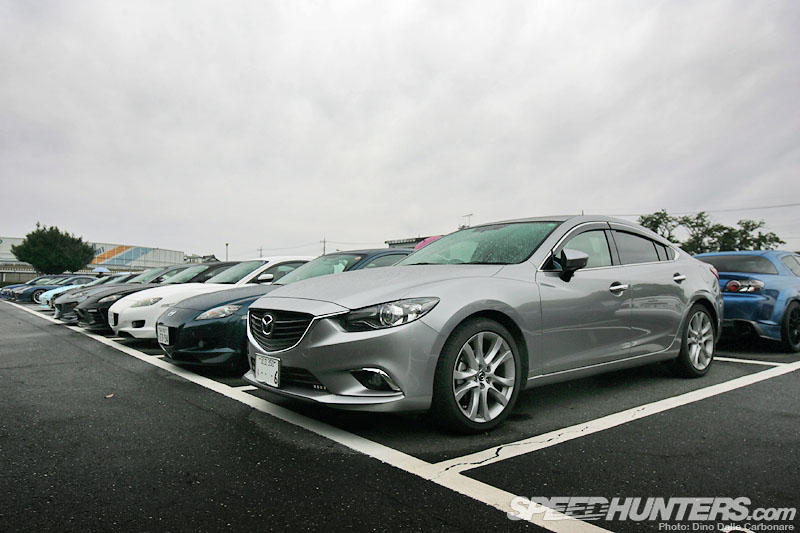 This sedan looks so good you would be forgiven if you mistook it for a Maserati Quattroporte from a distance, and the wagon looks even better. Can't wait until the MazdaSpeed version comes out! With these cars being so appealing, and that includes the recently unveiled Mazda3, maybe Mazda can now divert funds to getting the next gen RX-7 out pronto!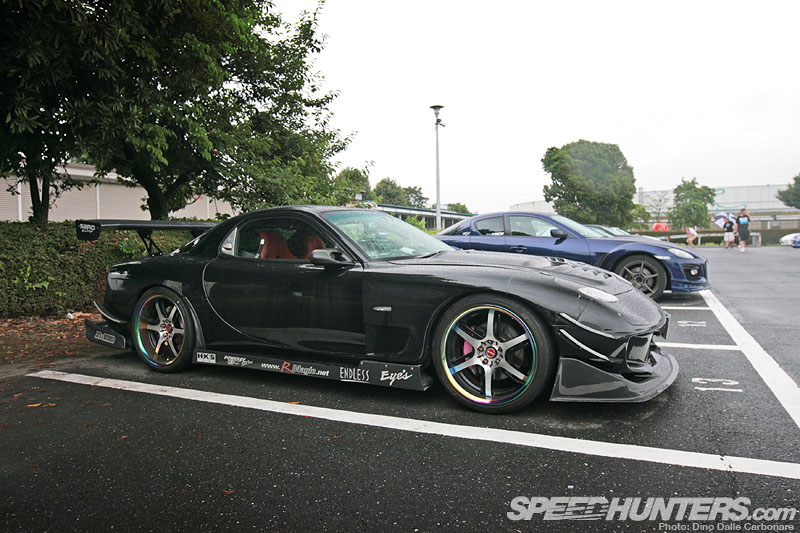 Pink Endless calipers? Interesting.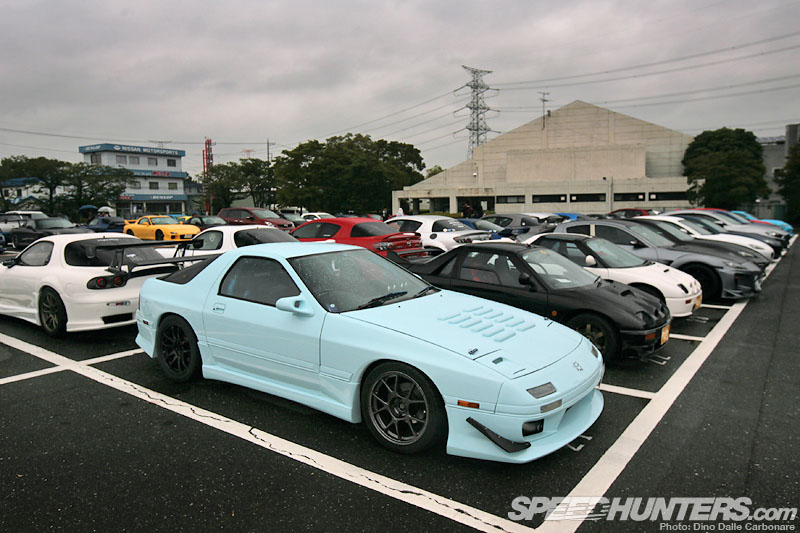 Next to the two tiny AZ-1s was this baby blue FC…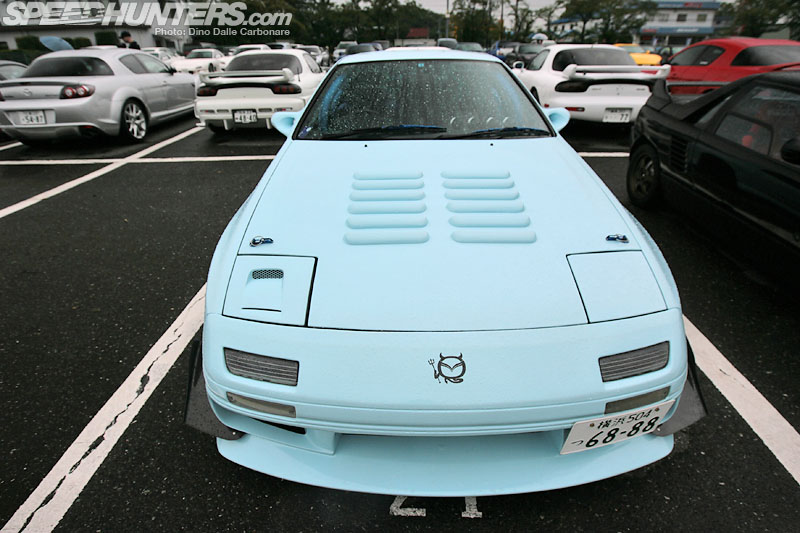 … beautifully executed in every way, especially that late-eighties style louvered hood.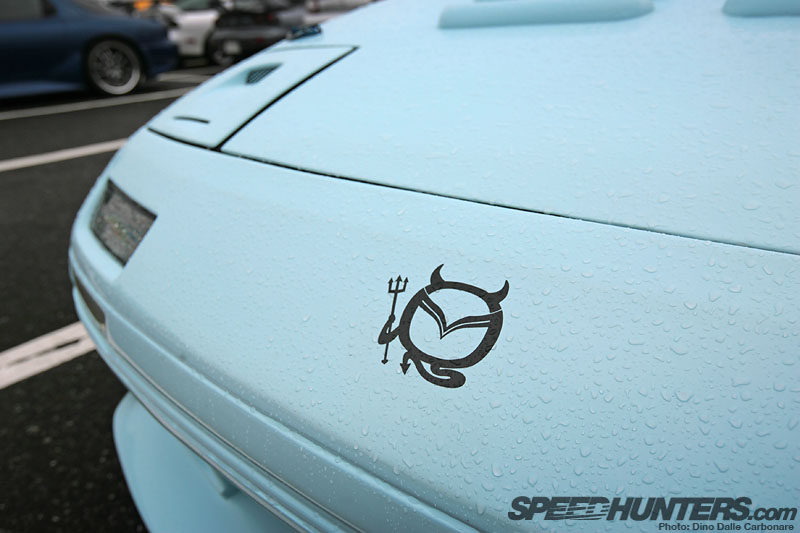 The logo was by far the coolest detail however.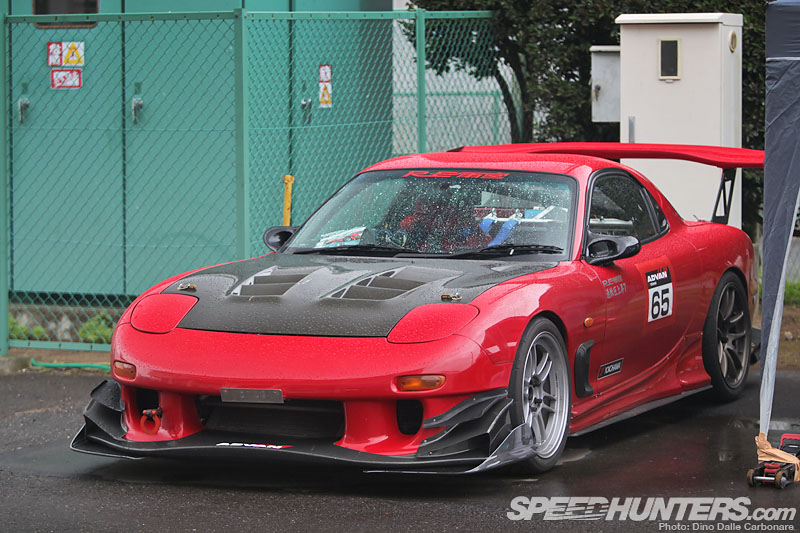 After checking out the parking lot I made a move and headed over to the little paddock area on the other side of the main straight. This is where privateers that entered in the day's soukoukai sessions set up camp…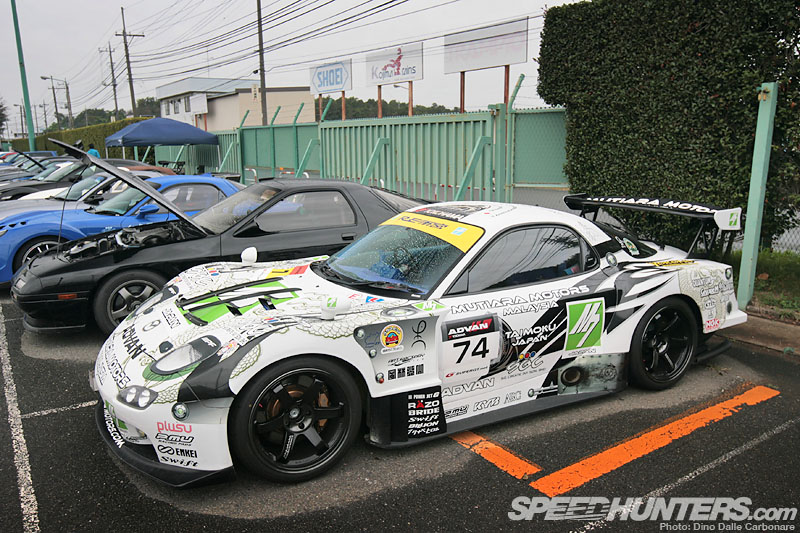 … and as you can imagine, the selection of grip-oriented cars here was pretty wild, starting off with this ex-RE-Amemiya demo car running the same GT-300 wide body kit as the Hurricane FD.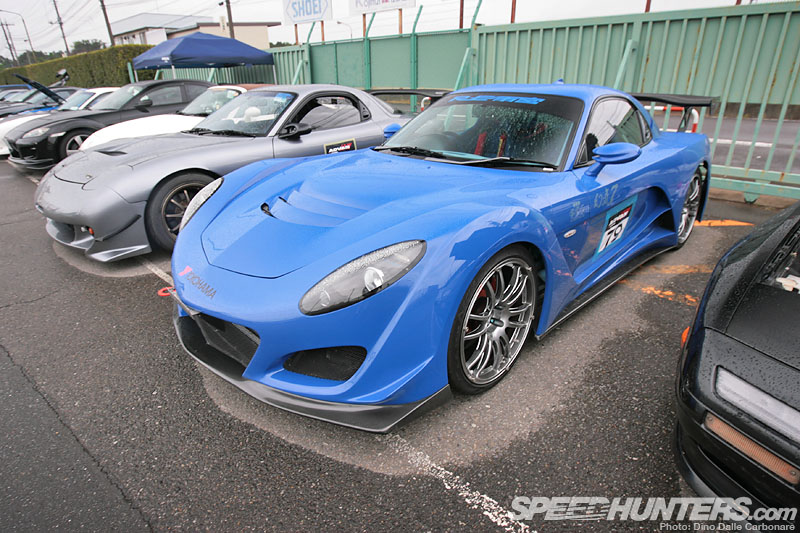 Yep this is the same car I came across at Daikoku a few days later.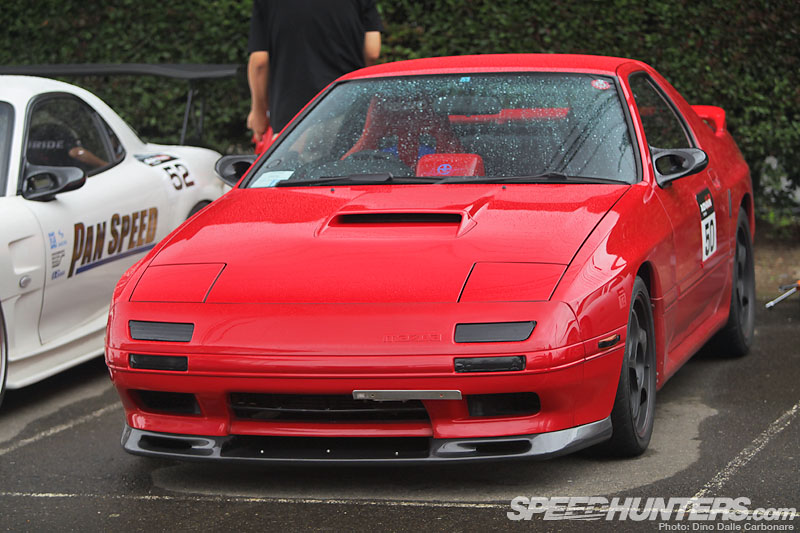 Here is another example of how simplicity will always rule; keep looks focused and concentrate on the important aspects of a car and you will always have a car that will stand up to the test of time.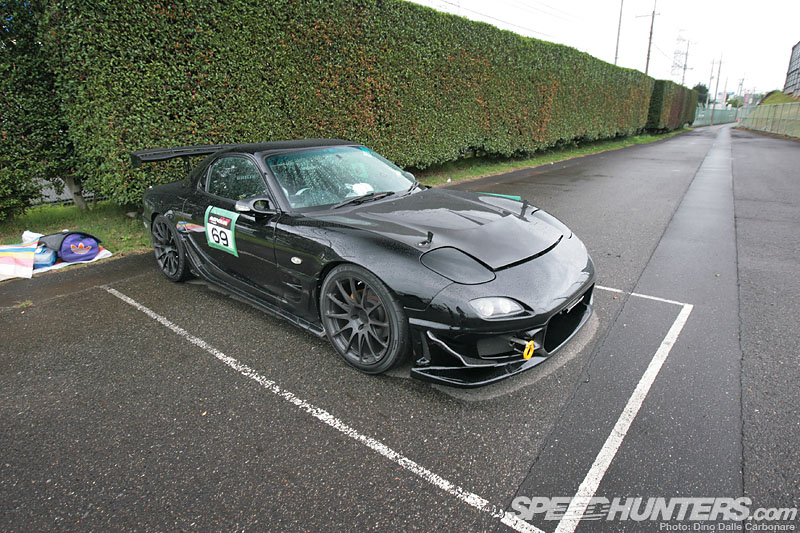 These guys were going out in between the tuner grip and drift sessions…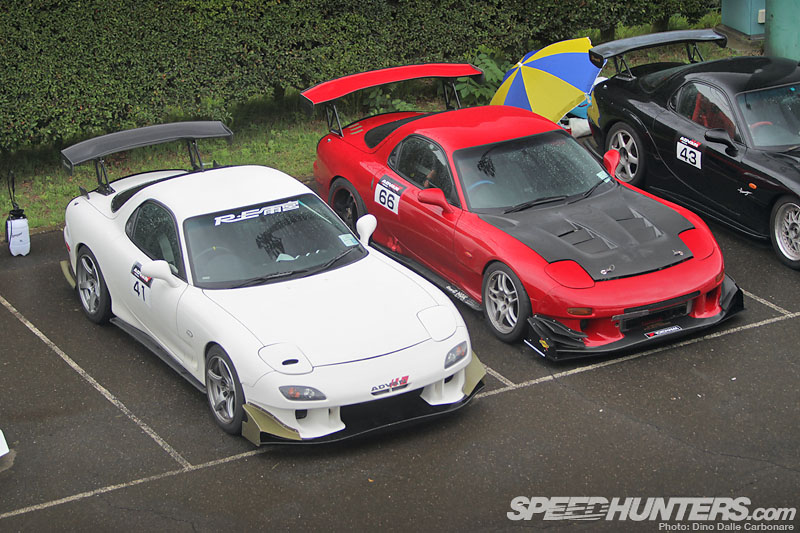 … and on some instances at the same time. Imaging the satisfaction of lapping Tsukuba in your RX while Taniguchi or Hattori overtake you in an RE-Amemiya and Pan Speed development car.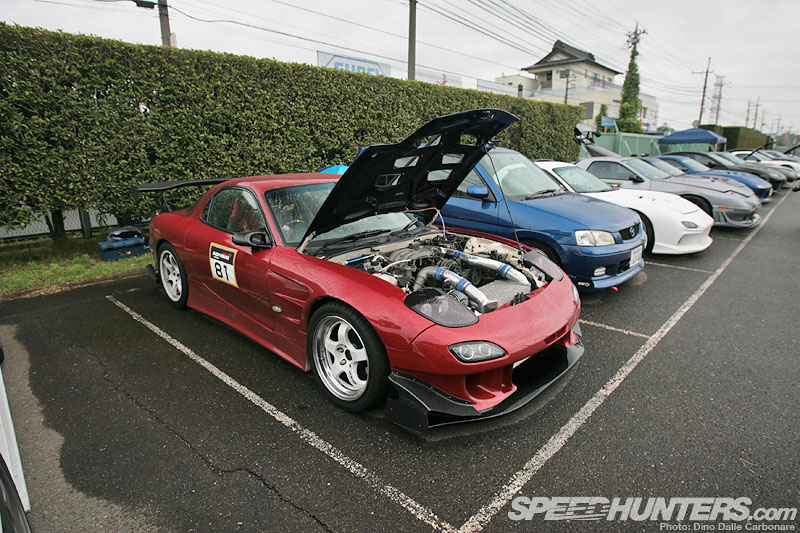 Due to the rain we didn't get to see too many engine bays this time round…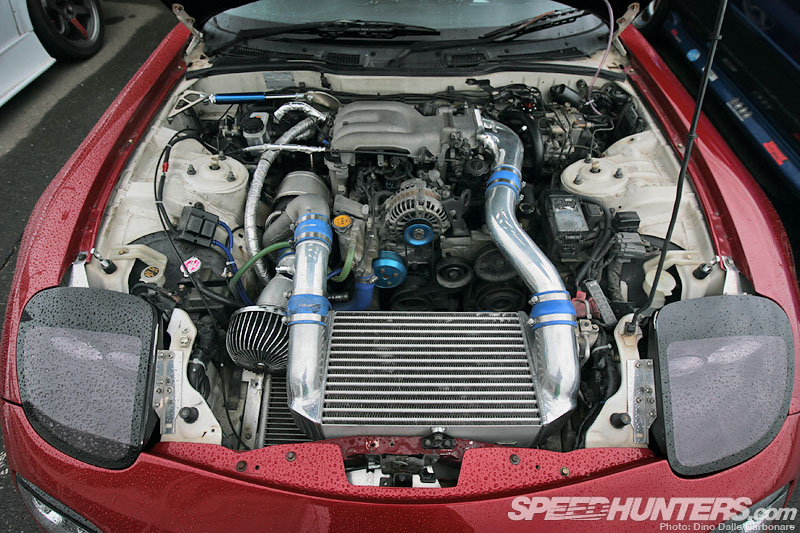 … but after coming in from a few laps this burgundy FD was left there with its engine exposed to the drizzle for a few minutes for some accelerated cooling.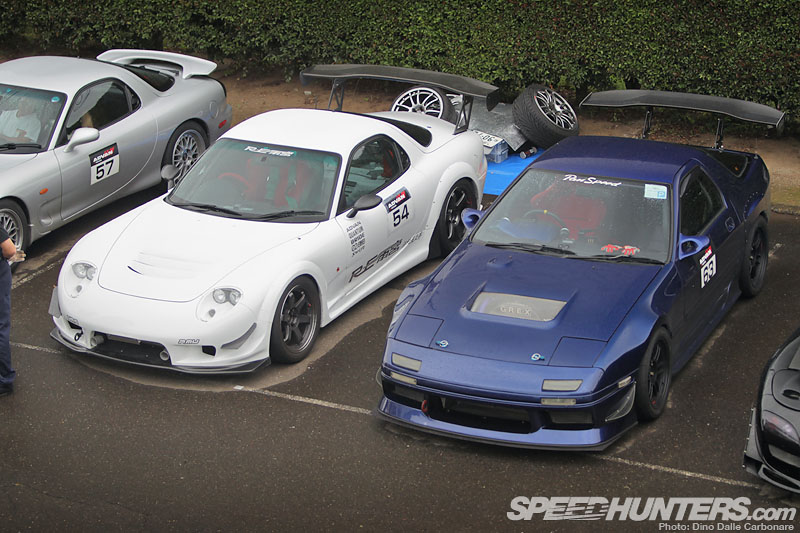 RE-Amemiya vs Pan Speed. Which one would you choose?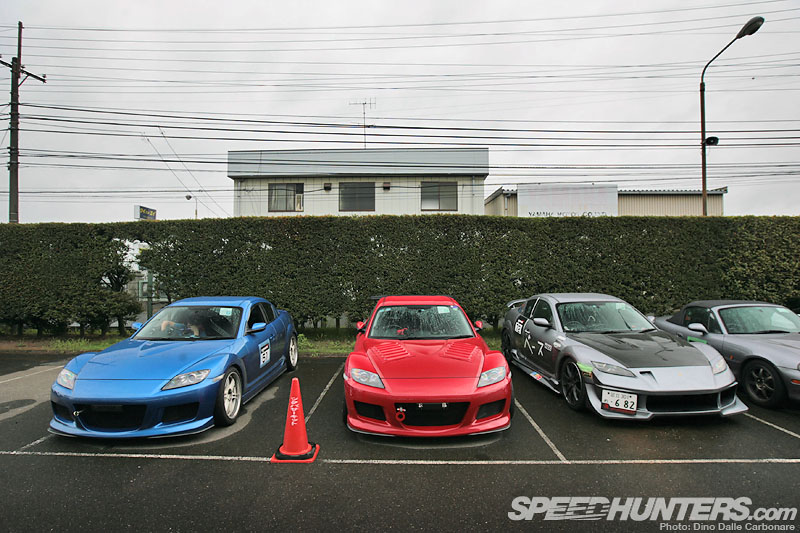 Oh and of course there were plenty of RX-8s out lapping too…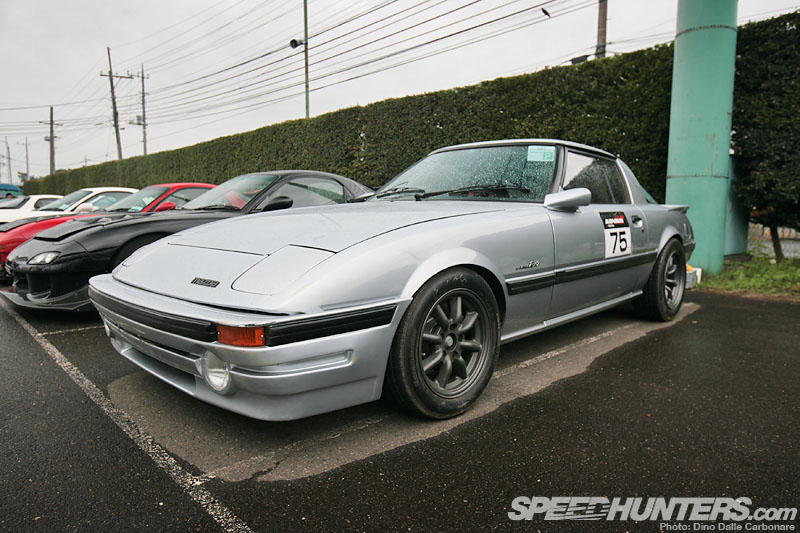 … as well as one lonely SA22.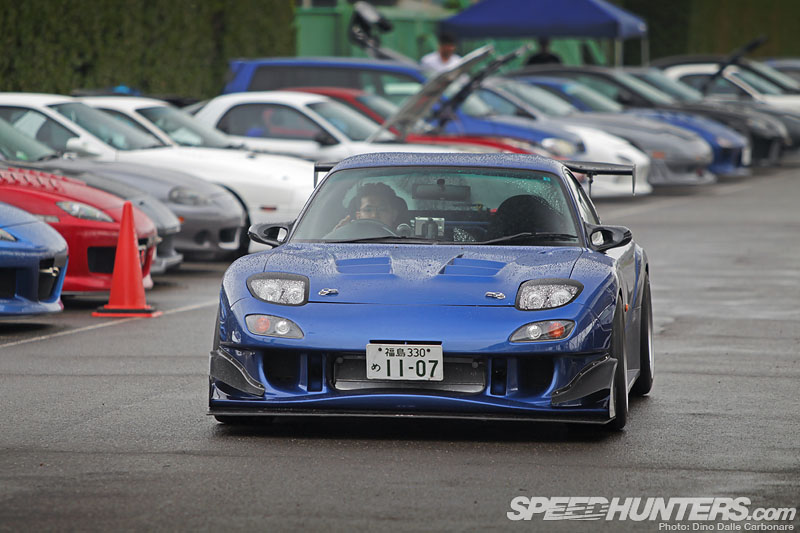 I really hope you guys appreciated the slightly different approach to the 7's Day coverage this year. After experiencing the Mazda Tuning Festa for the first time I can definitely say I'm hooked. Let's just hope the weather will be a little kinder in 2014…
Dino Dalle Carbonare
Instagram: speedhunters_dino
Mazda Tuning Festa 2013 coverage on Speedhunters
2013 7's Day coverage on Speedhunters
Other RX-7 related stories on Speedhunters