It saddens me everyday as I drive around Los Angeles, stuck in traffic surrounded by big metal things with four wheels. They are not cars, they are simply methods of transportation, also known as 'mots.'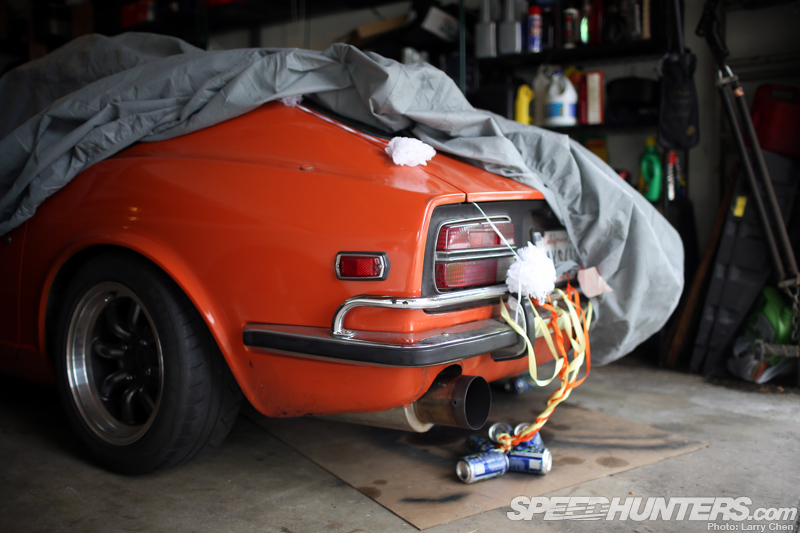 You don't fall in love with a mot. You trade it in when it gets old, you smash it into things when you get bored. It's a cookie cutter world and most people drive mots.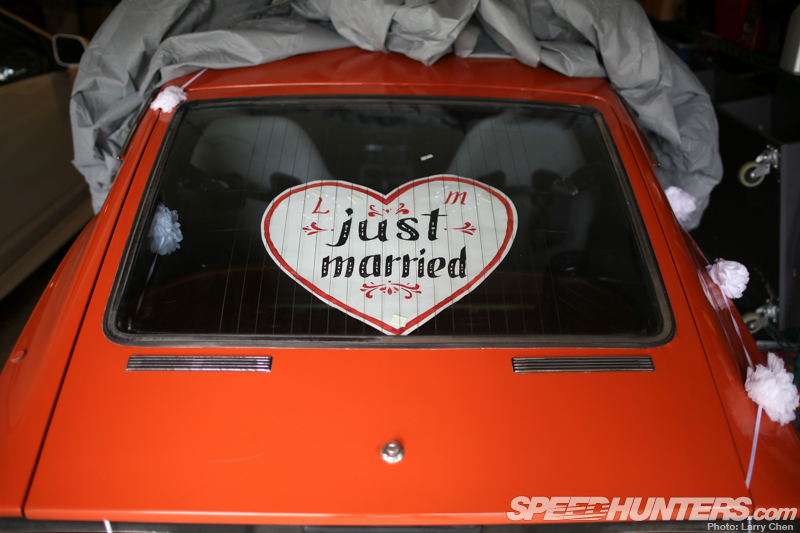 Speedhunters is about car culture and Ole Orange Bang is most definitely not a mot. It is a car, and it has become a living breathing part of my family. 'Till death do us part.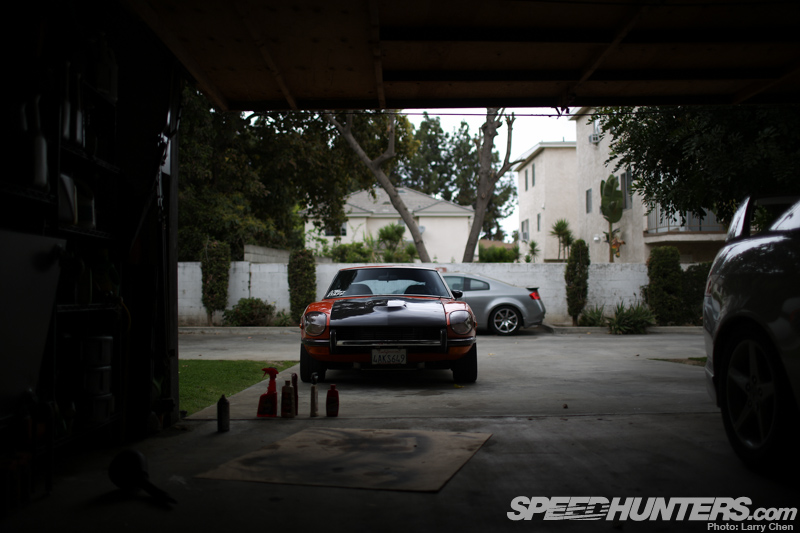 On my wedding night instead of being ferried away in a fancy limousine, I drove my beautiful wife home in my 1970 SR20DET-powered Datsun 240z.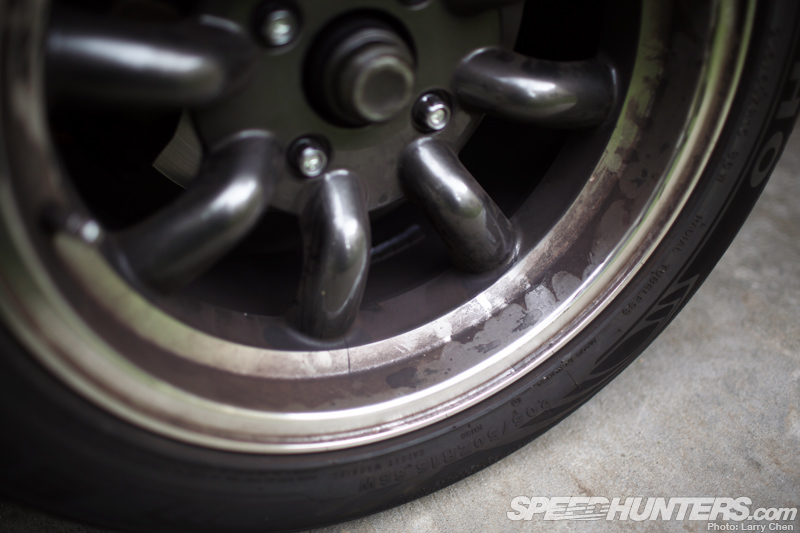 Since it had been sitting for a few weeks, I thought it was about time to take it out once again – not only so it could see the light of day, but also to do some much needed canyon carving.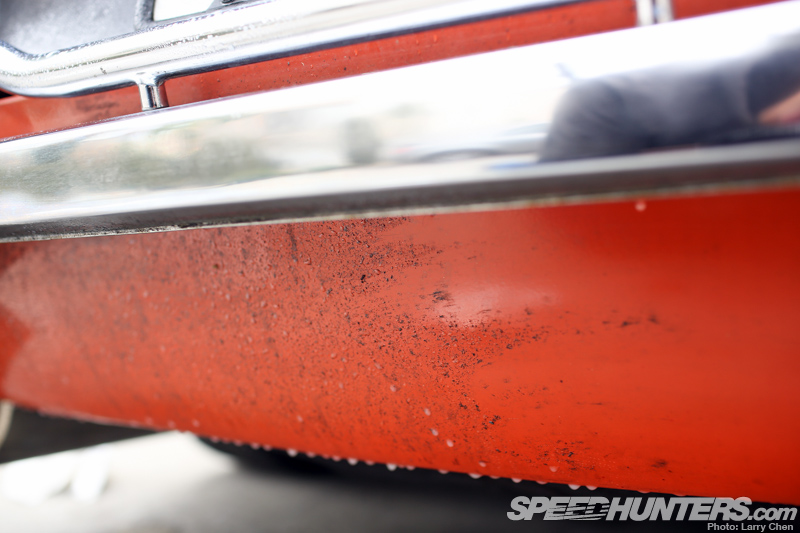 Wedding burnouts really take a toll on the cleanliness of the car, so I wanted to make sure it looked its sunday best before I took it out for a stroll.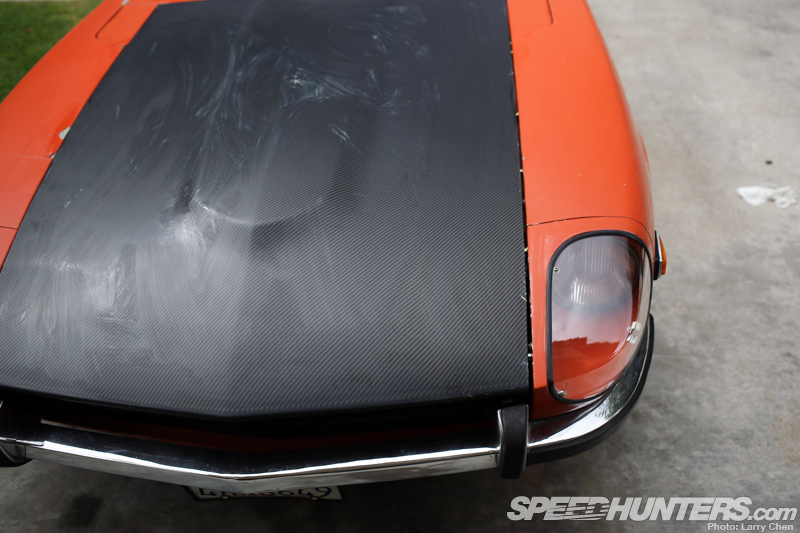 Nothing pains me more than seeing carbon fiber parts fade in the sun, so I always make sure to take extra care of my hood.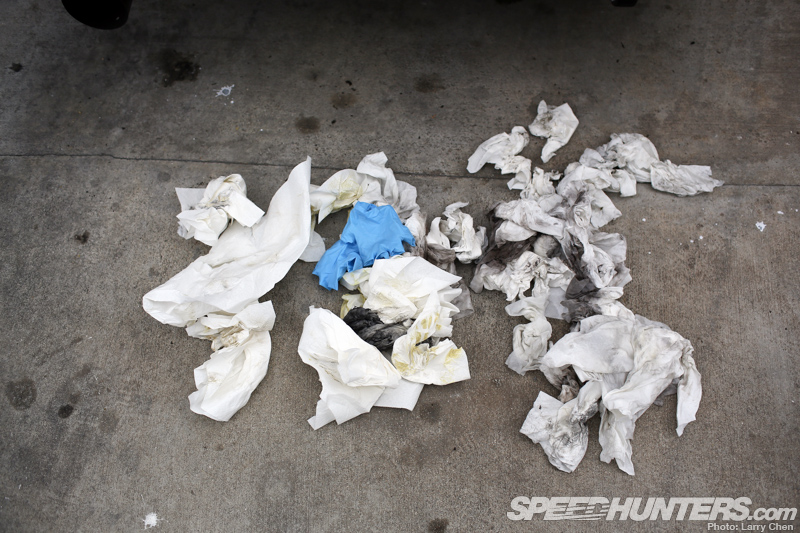 I am sure this is a familiar sight for you Speedhunters out there. It's funny because my neighbors look at me weird and ask me why I don't just take my car to a car wash. They just don't understand because they drive mots.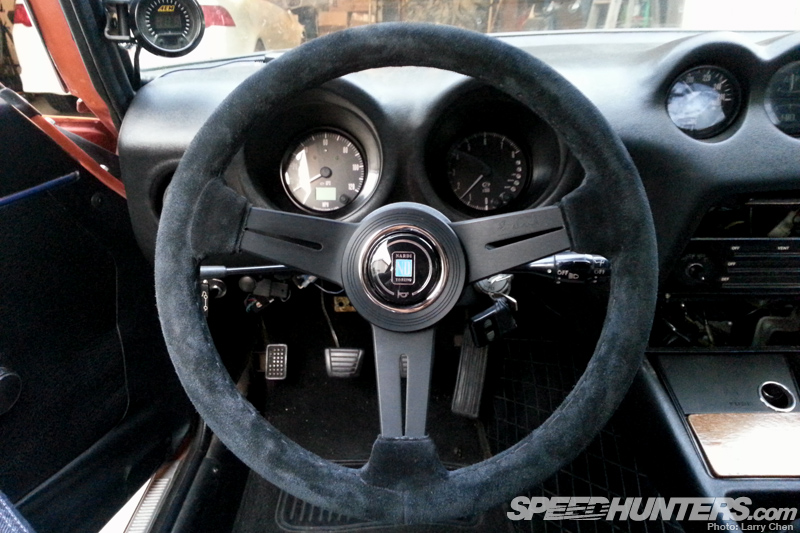 Since my last post I haven't done much to the car besides adding a new steering wheel. I really liked the wooden look of the stock wheel…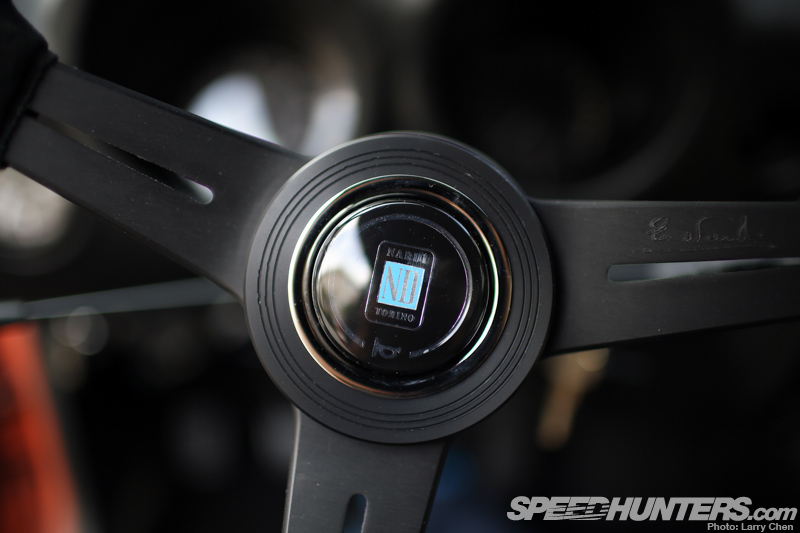 … but it was too large. That, and I've always wanted a premium steering wheel.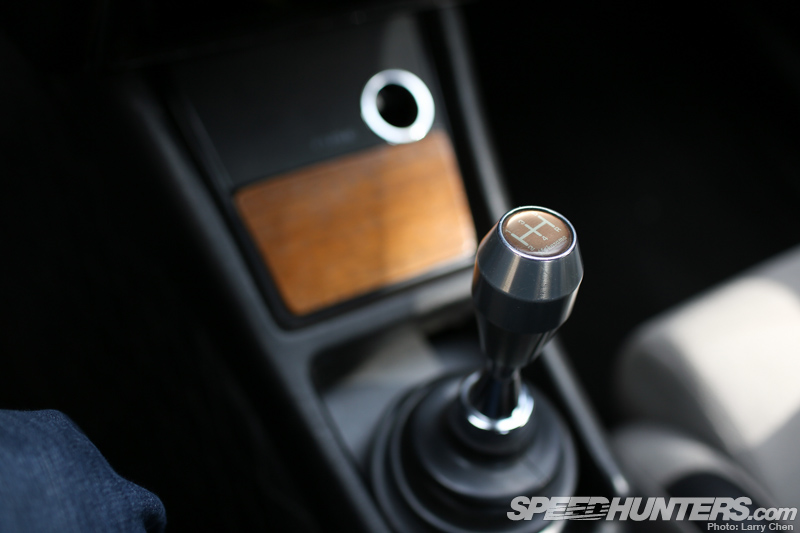 I left the Kazama shift knob alone because I actually really like the feel of it. It's solid and quite heavy and as our fearless leader Rod Chong always says, one of the most important parts of the car are the surfaces that you touch when you're using it.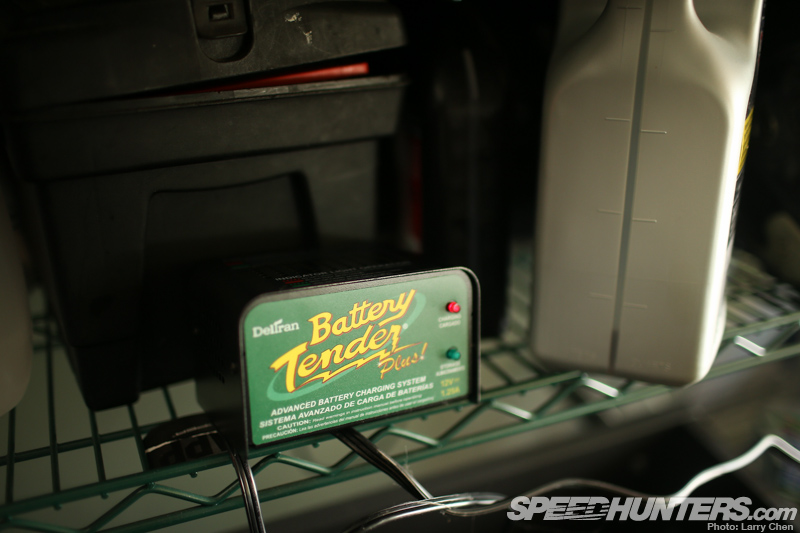 Because I'm away from home for weeks at a time I end up having to jump start my car everytime I want to drive it. My wife took notice and bought me this trickle charger. You see why I married her?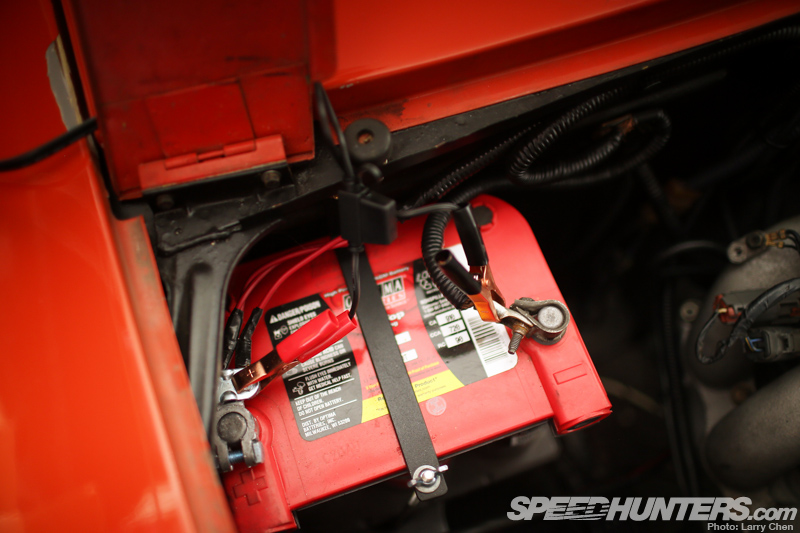 I've made it a ritual now everytime I drive the thing. I have to unhook the battery charger…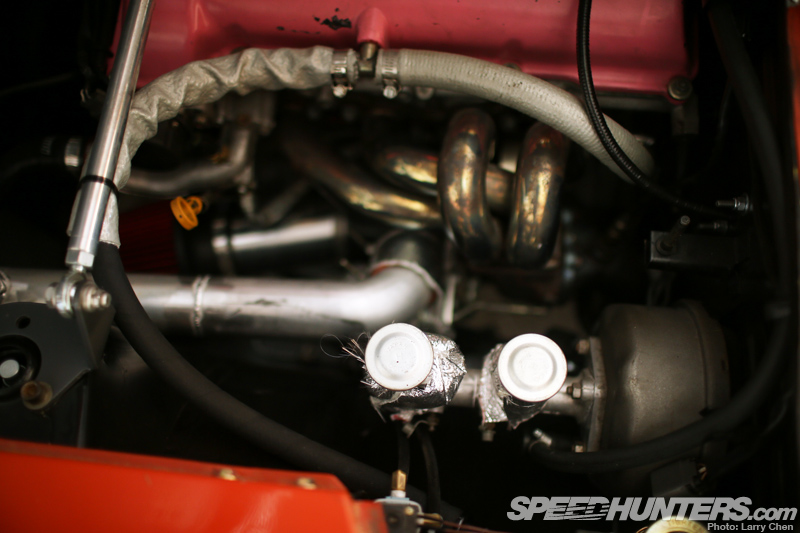 … and I have to check all its fluids. As this is an old car, at one point or another everything has leaked.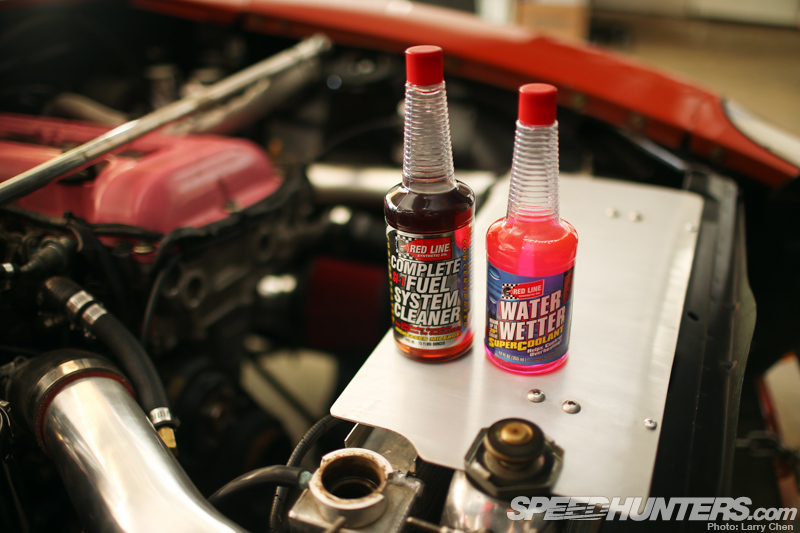 The summers in Los Angeles get quite hot so I added some Red Line Water Wetter. I also figured I would put in some Fuel System Cleaner as the motor already has about 3000 miles on it now since it was built.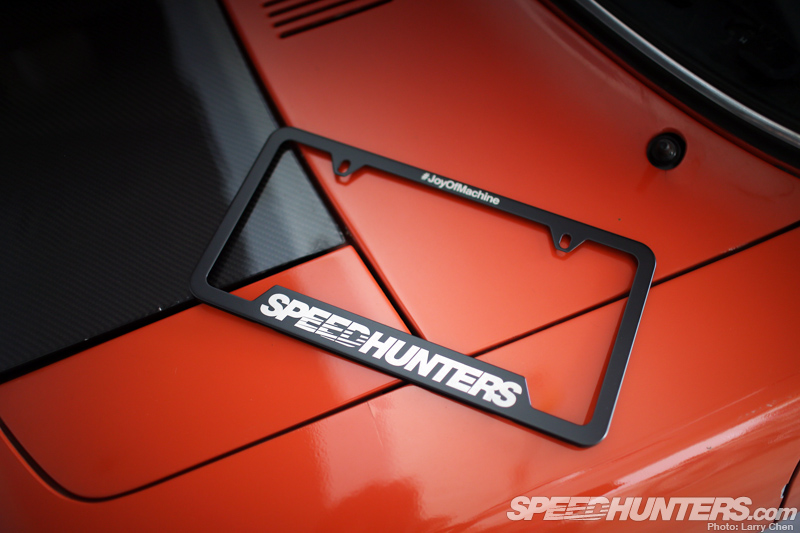 Just one last touch and I was ready to hit the road. This metal Speedhunters license plate surround will be available soon…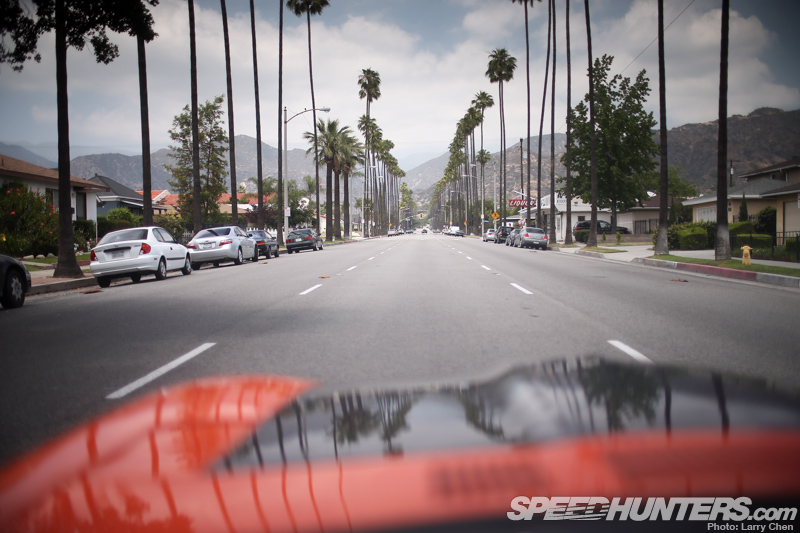 I've driven nice roads all over the world, but there is something special about a palm tree-lined road leading into the mountains.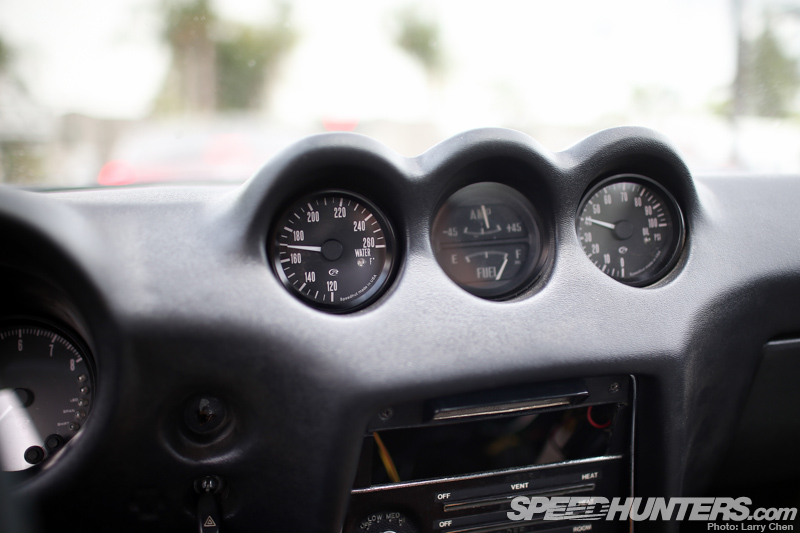 With a full tank of fuel and the pre-flight check looking good, it was time to do some canyon carving.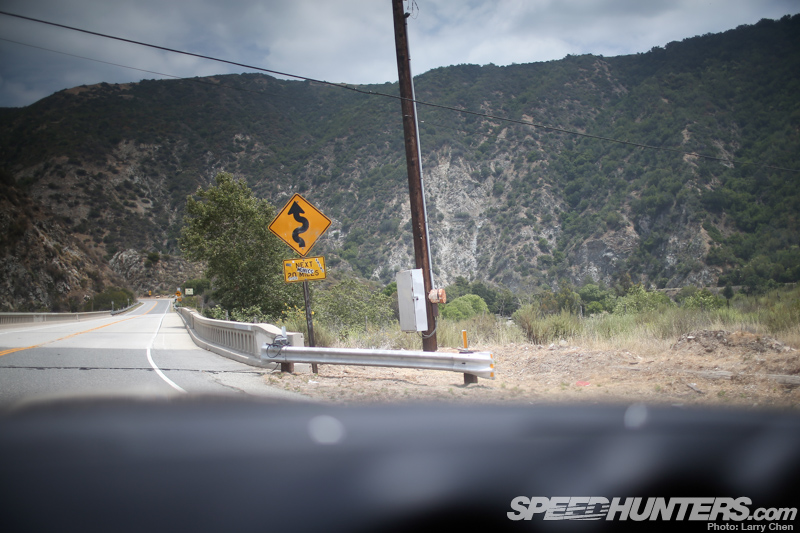 I decided to hit up some local roads just a few miles away from my house. This road sign should actually read "Fun for the next 20 miles."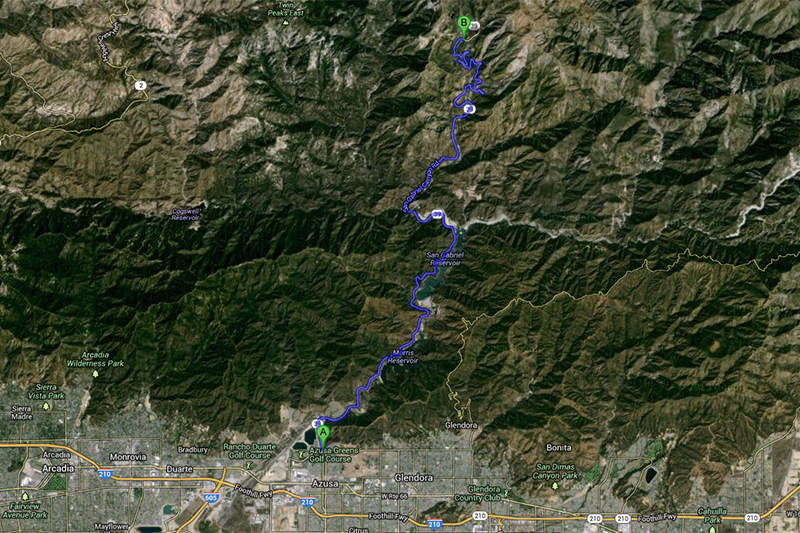 The road is much less traveled as currently it does not go anywhere. You can check out the route (courtesy of Google Maps) here.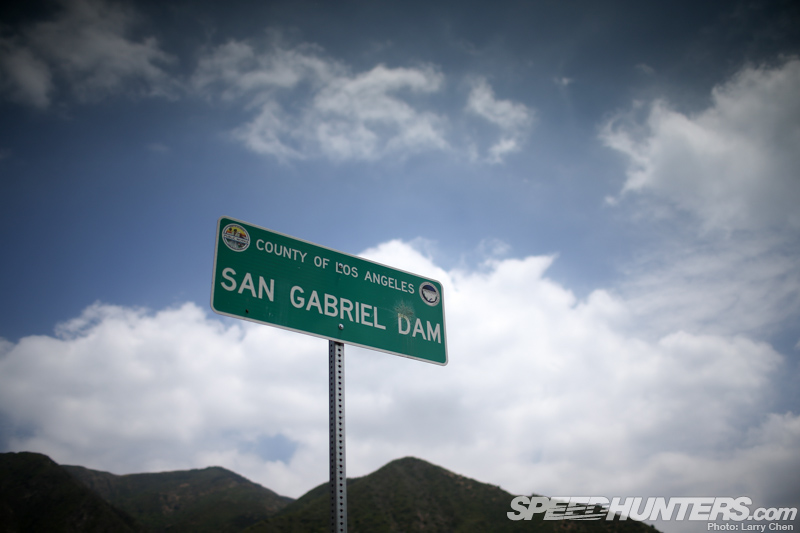 It's located right next to the much more famous Glendora Mountain Road, also known as GMR.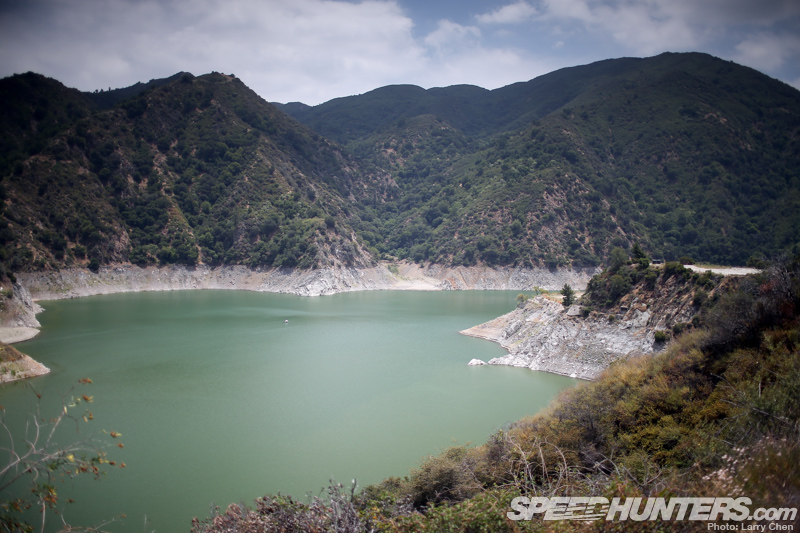 On the way up you pass this beautiful recreation area. There are many places around here for camping and hiking, as well as one of the largest shooting ranges in the area, located in the mountains. This is America after all.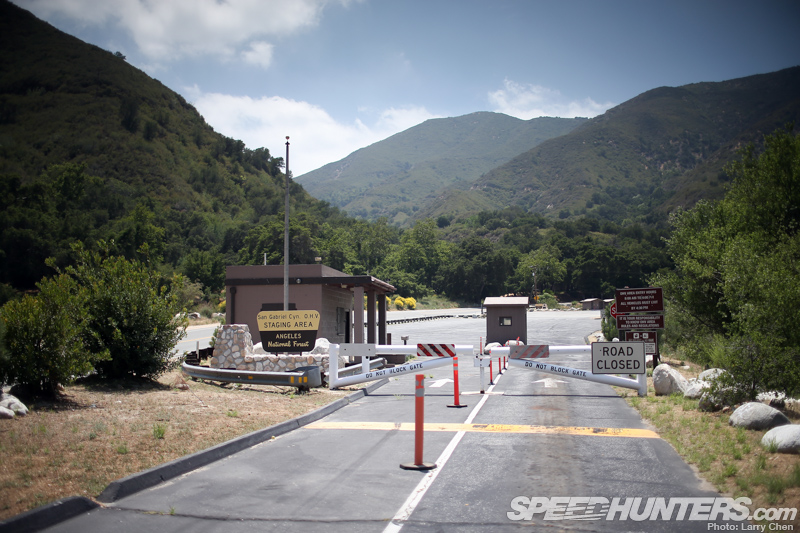 This area is also an off-road haven for the four wheelers and trail riders out there. You just have to pay a small fee.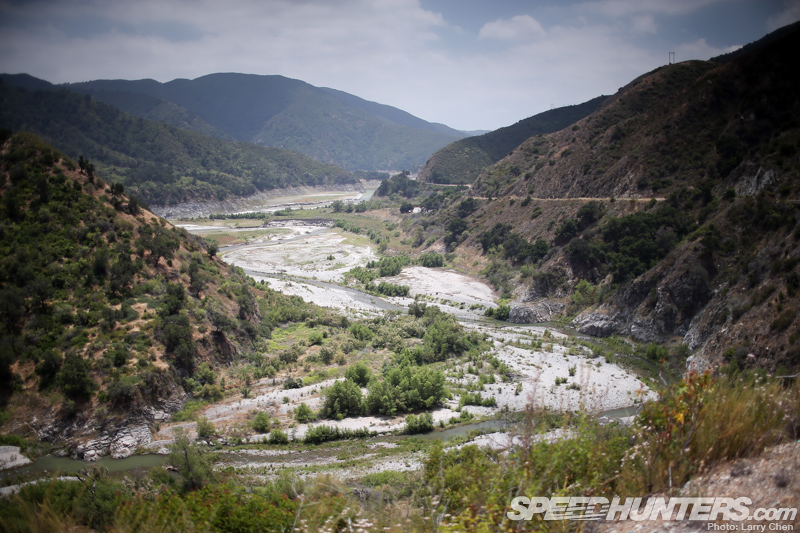 Here are some of the trails that you can drive on. Just don't get stuck.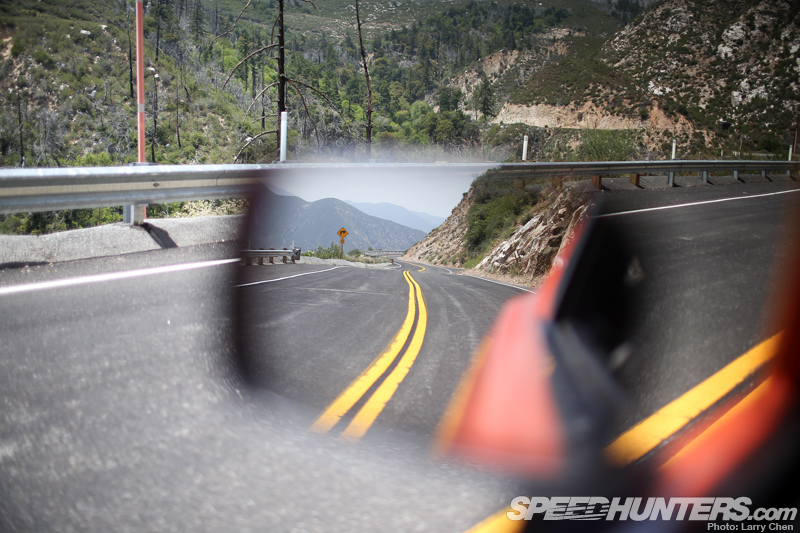 It seemed like the ribbons of hot asphalt were never-ending on the lower portion of the road with many sweeping third and fourth gear turns. I always take it easy as there's no way to tell what is going to be around the next bend.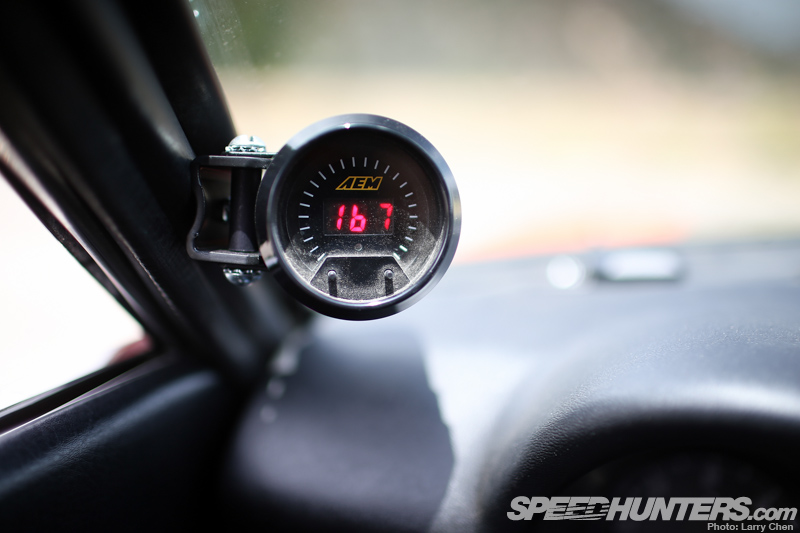 As I was about to start climbing to around 7000 feet I left my AEM multi gauge on the water temperature setting just to keep an eye on it.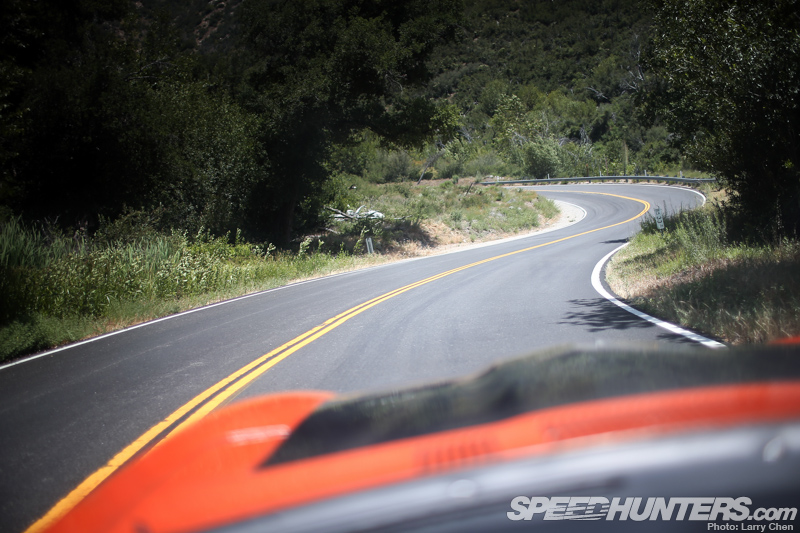 As I neared the top section of the road, the turns got tighter and tighter, which meant I was mostly using second and third gears.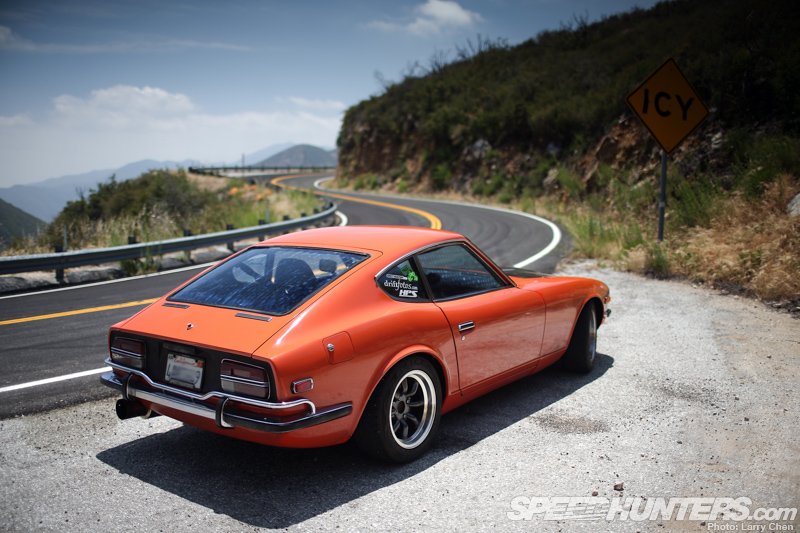 In the winter time it actually does snow up here. It's hard to believe you can walk on snow just a few miles outside of Los Angeles.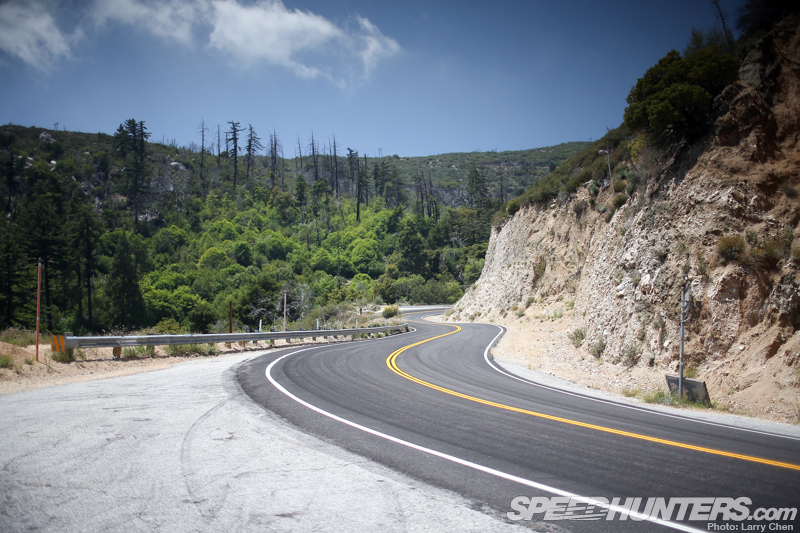 I've driven these roads before with snow banks lining the outside. It can be quite dangerous though, as they don't use salt on them so black ice can form very quickly.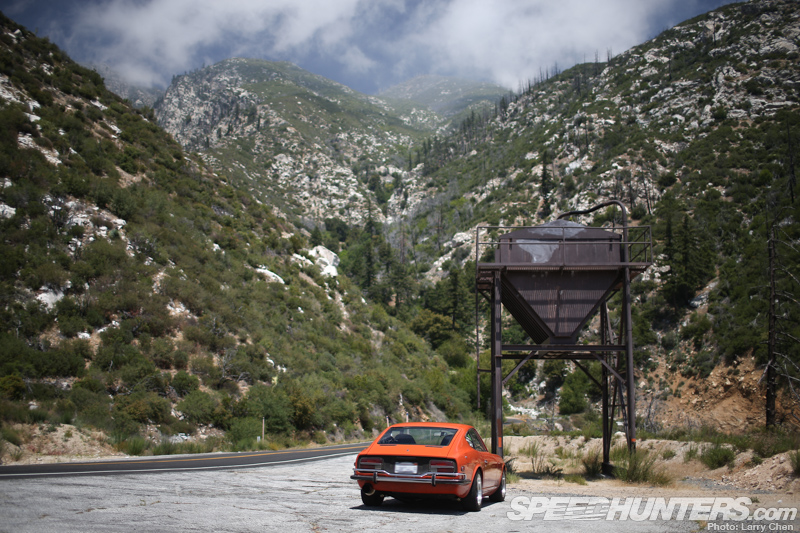 Since I'm covering events on the weekends the only time I get to take the Z-car out is during the week.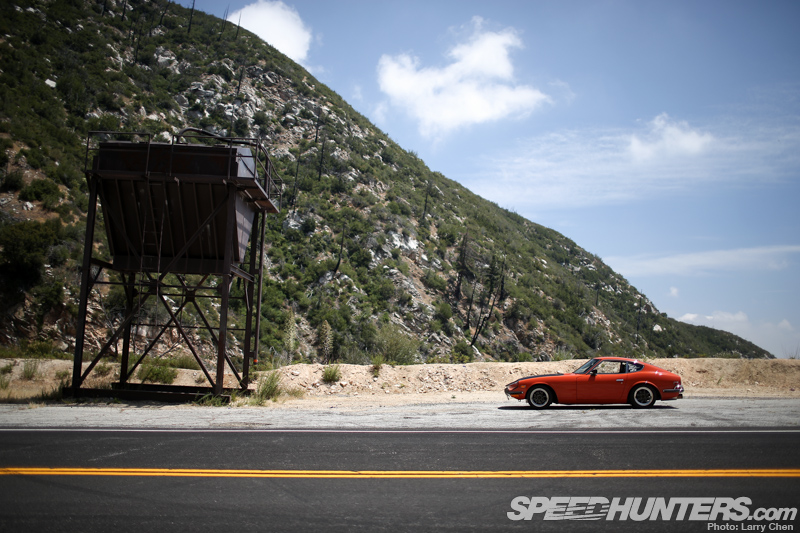 This road is practically empty with very little traffic during the weekdays. Sometimes I try riding my road bike up the same road, only to fail half way and turn back.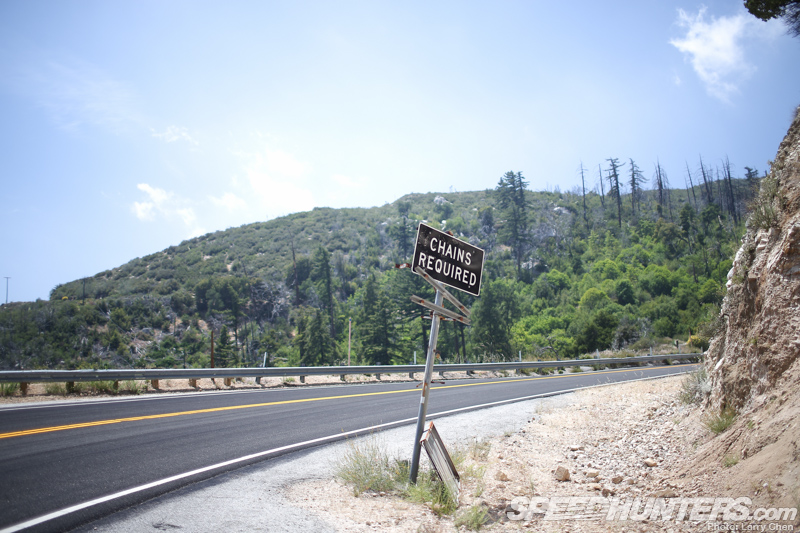 It was about 95 degrees fahrenheit down by my house, but up in the mountains it was a cool 65 degrees.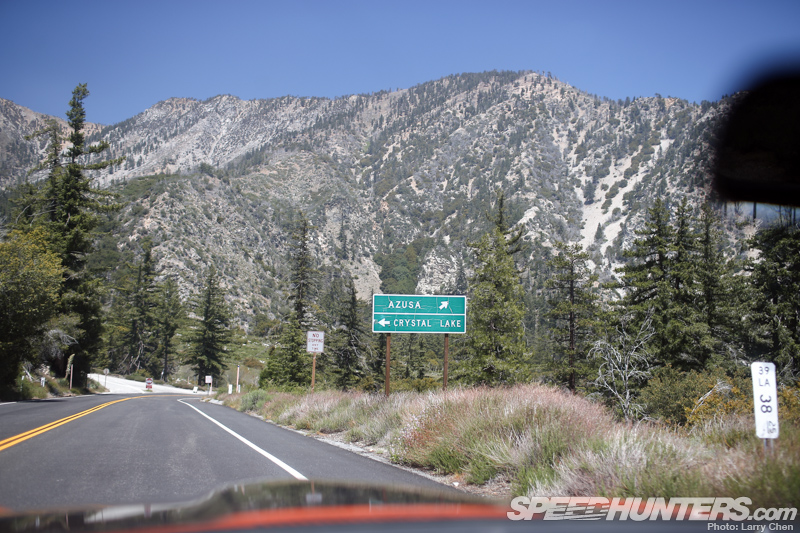 Many people come up here on the weekends to go fishing at Crystal Lake, and that's pretty much the only traffic this road gets now.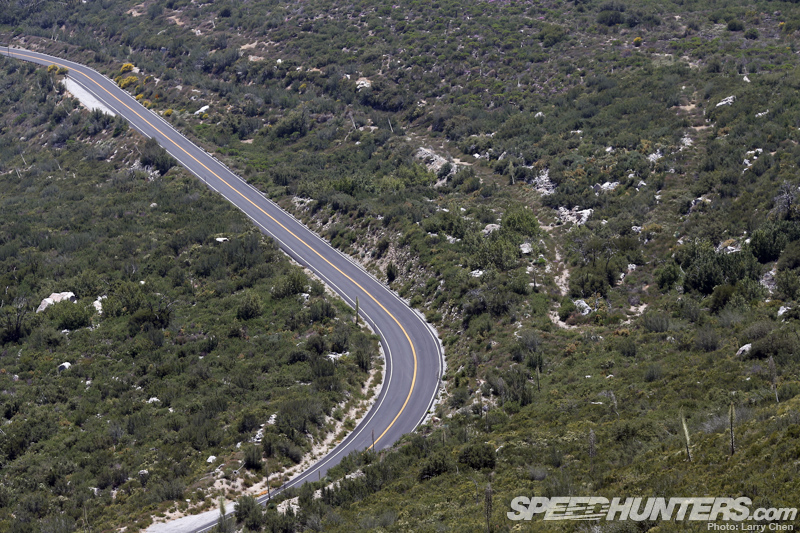 This road used to connect to the other side of the mountain, but a few years back it rained very heavily and the road was damaged due to landslides.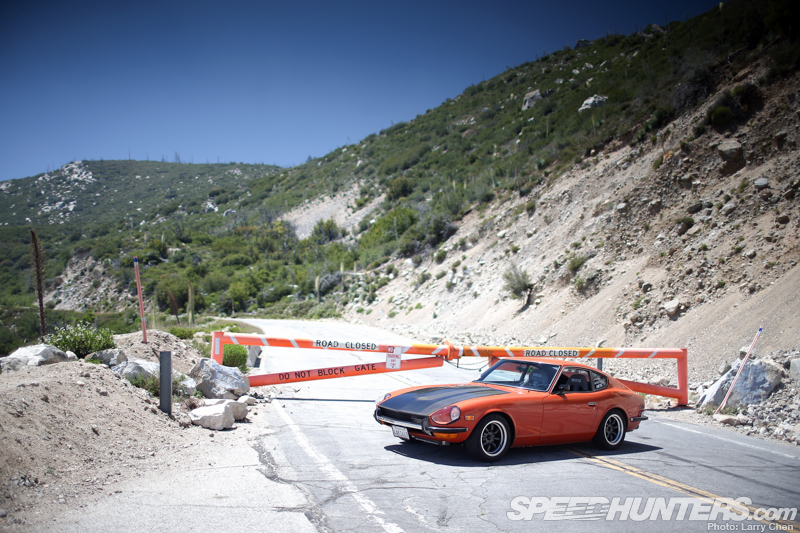 Ever since then they closed the road to all traffic. It has created a sort of motoring heaven, as you don't really have to worry about traffic.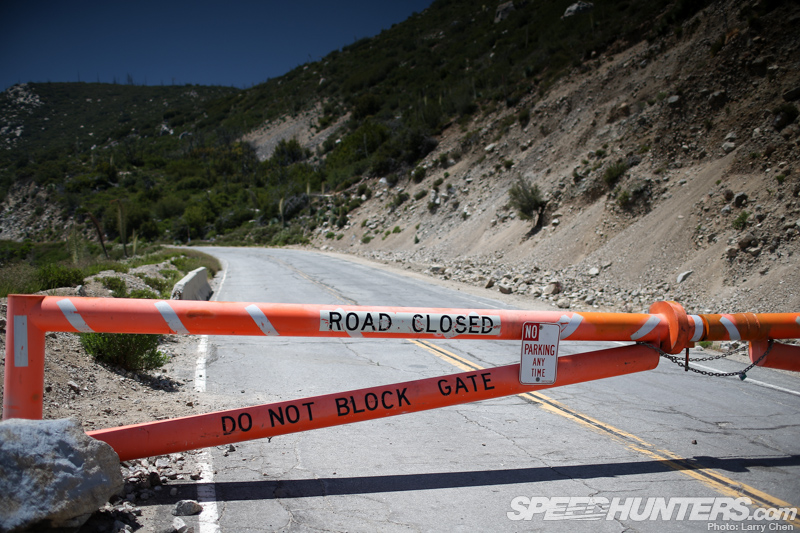 Maybe in a couple of years they will fix this portion of the road, but until then I will continue to come here and enjoy the wonderful drive.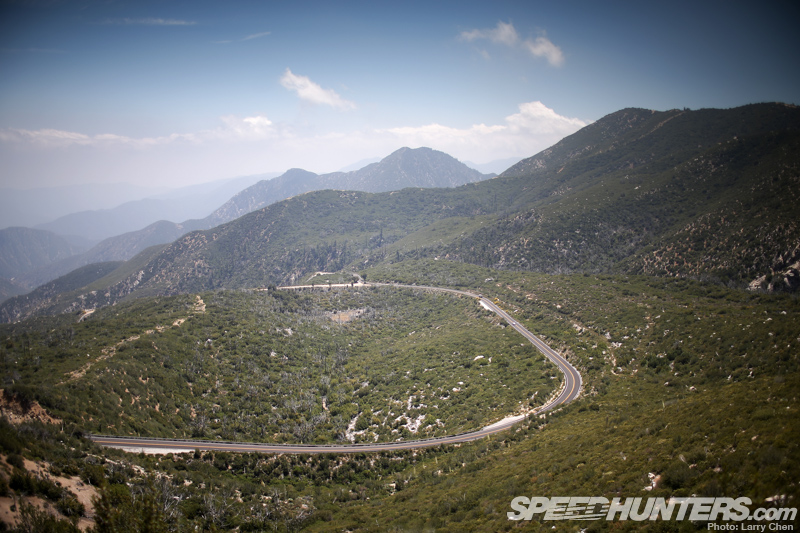 If you look over the cliff you can see the stretch of road leading up to the top.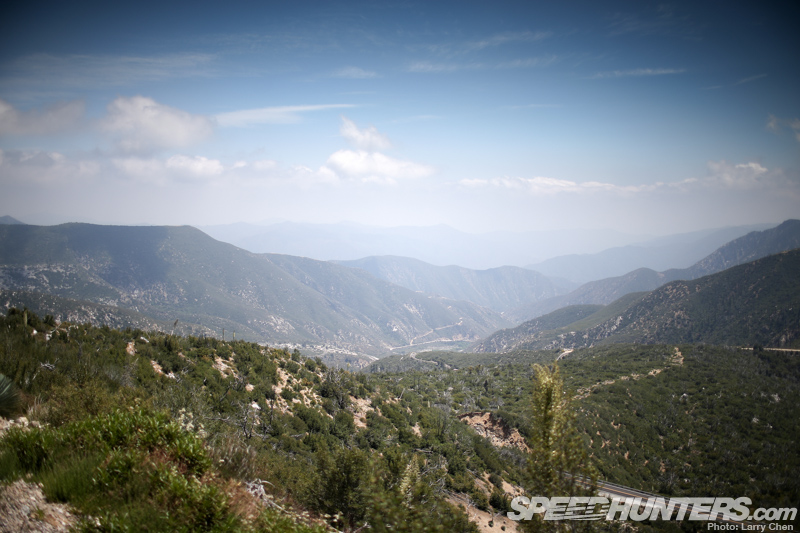 The view from the top was breathtaking as always. You can see the smog in the distance creeping up the mountain, but the air quality was drastically cleaner up here.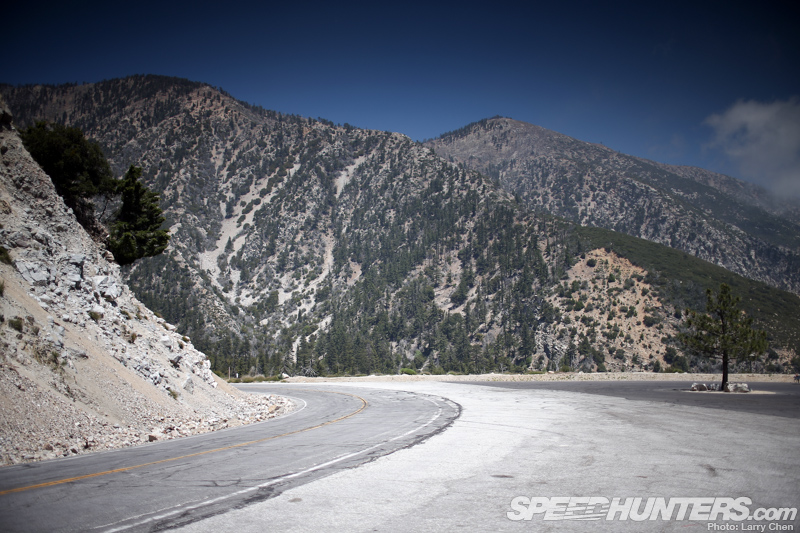 Every now and then I could hear the note of a performance exhaust echoing off the face of the mountains, but it was quite rare.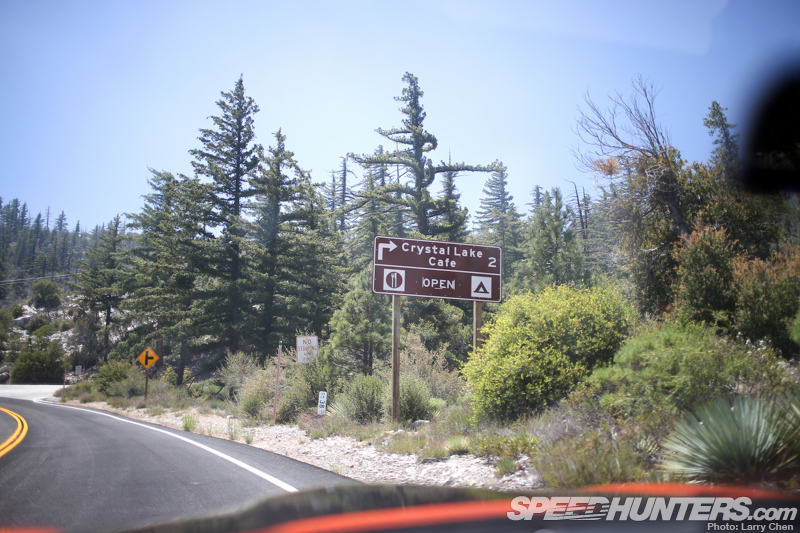 As a tradition I always stop by the cafe located right next to the lake for a bite to eat.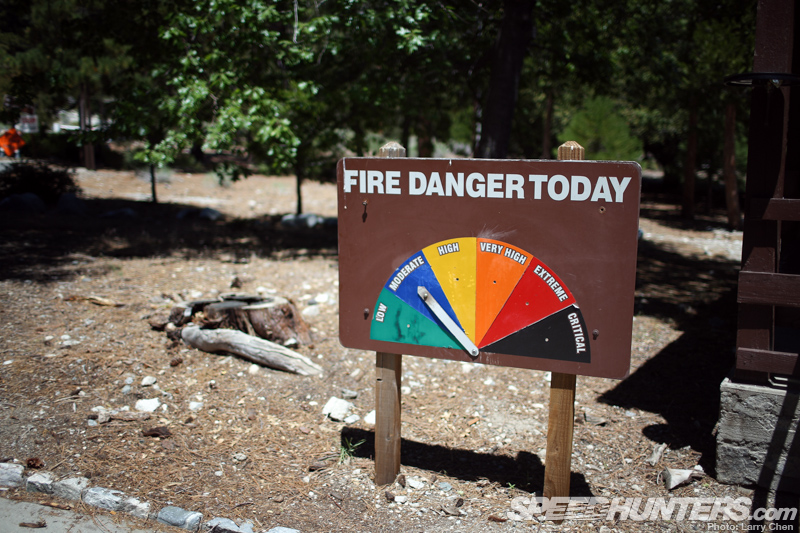 They should probably just leave the needle on critical, as it always seems like Los Angeles is on fire in one part or another.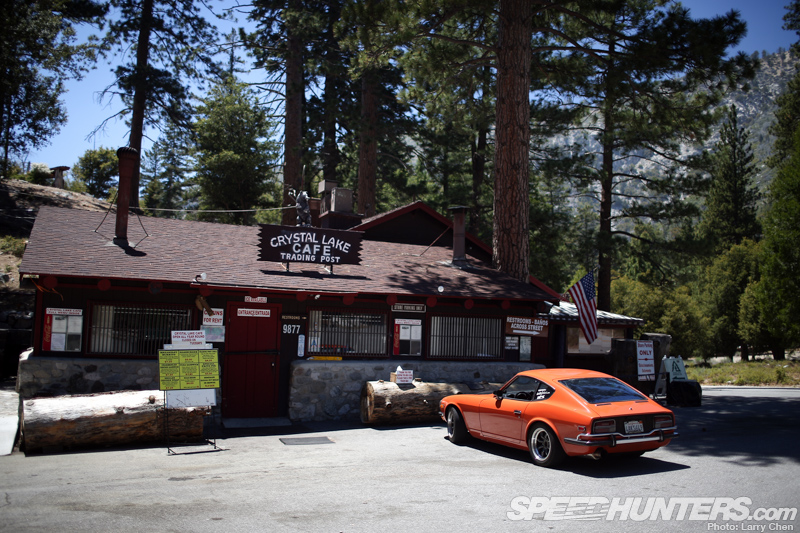 If you ever happen to drive this dream road make sure you spot by this little trading post – they make great tuna sandwiches. Everybody loves the tuna there.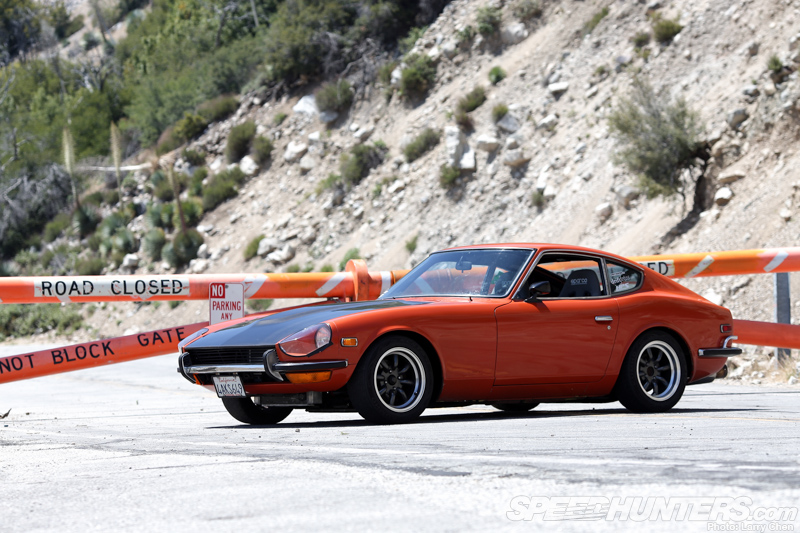 My car is now 43 years old, much older that I am, but from the day I laid eyes on it I've taken good care of it. It has brought me so much joy and hopefully one day my children will be able to enjoy Ole Orange Bang…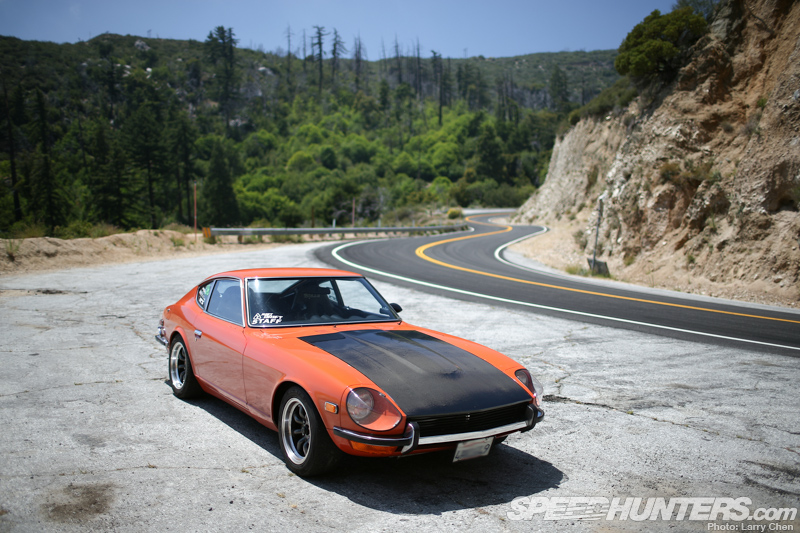 What sort of dream roads do you guys drive your cars on?
Larry Chen
larry@speedhunters.com
Instagram: larry_chen_foto
Ole Orange Bang Part 1
Ole Orange Bang Part 2