When it comes to modifying cars, New Zealanders have never been particularly cautious. We have a long tradition of extreme builds, and more specifically, interesting conversions. This month's cover car – John Purdie's Nissan Skyline – is a perfect example of that.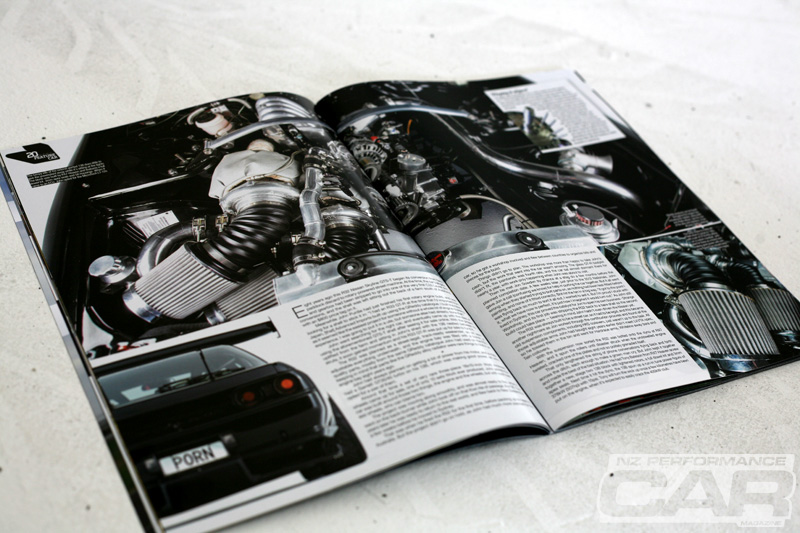 You definitely wouldn't know it now, but when John first found the R32 it was abandoned in a farmer's paddock stripped of its running gear. John had recently built up a Mazda rotary engine and was looking for a body shell to fit it in to, and although the Skyline wasn't the most obvious choice, he arrived with a truck and towed the Nissan home. Eight years, a couple of motors and a run in with a dodgy body shop later, and John finally has his twin turbo, 13B extend-port Skyline on the road. Sitting low on rare Work Amkread wheels the car has been set up to provide a beautifully balanced and unique driving experience. We still can't get used to seeing/hearing it drive down the street, though!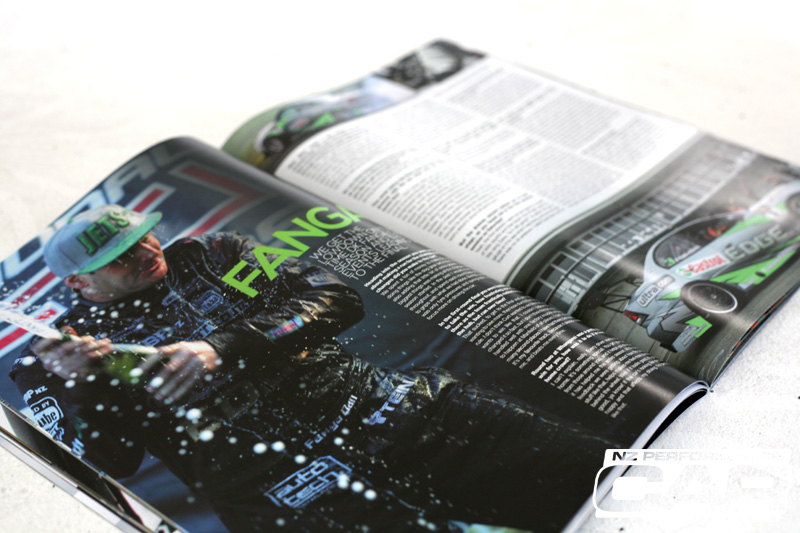 We also cover the final round of New Zealand's D1NZ national drifting championship and sit down with both the Pro and Pro-Am champs for 2013 to see what it takes to reach the top podium spot after a hard-fought season.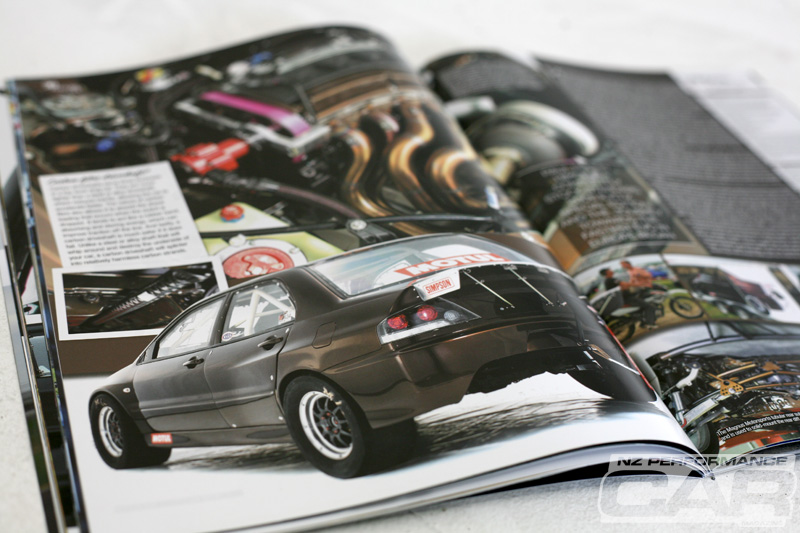 One of our top tuners, STM, has long been in the import drag racing game and is the brains behind some of the world's fastest drag-spec Mitsubishis. Germany's Paul Dziubek, who is far more used to working on super-quick VWs, decided to build an Evo drag car for something a little different, and enlisted the help of STM to do so. We take a closer look at both the 1100hp eight-second Evo and the German drag scene it runs in.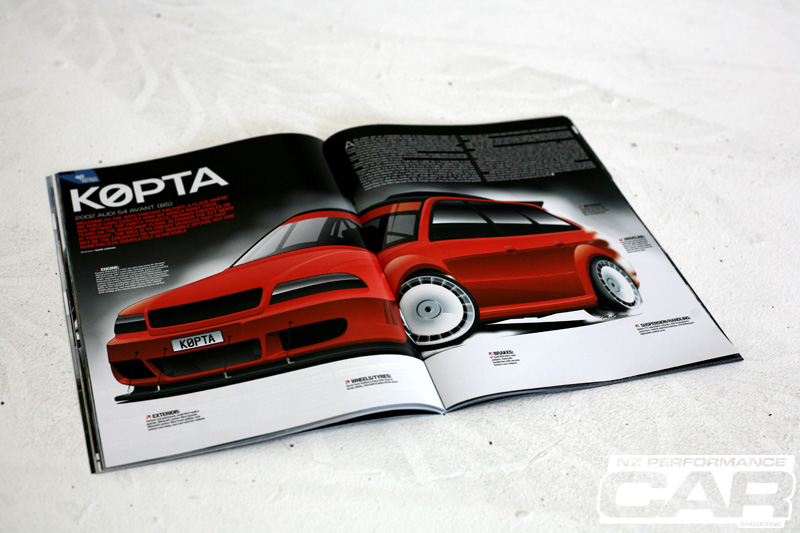 After checking out all the Scandinavian action on Speedhunters lately, we were inspired to create our own Gatebil-style AWD Audi weapon in our monthly 'Fantasy Factory' section.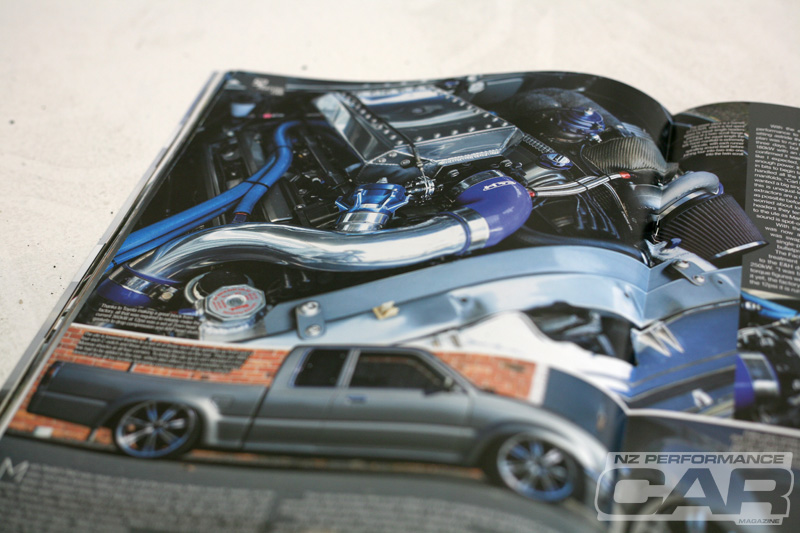 New Zealand has always been an agricultural country and as such we've had a long love affair with the farm truck, or 'ute' as we call them here. This Ford Courier was Mark Sade's father's until he passed away, and Mark decided to honour his memory by completely rebuilding the workhorse and replacing the factory wheezer with a turbocharged Toyota 1UZ-FE 4-litre V8 that now makes 357kW at the rear wheels.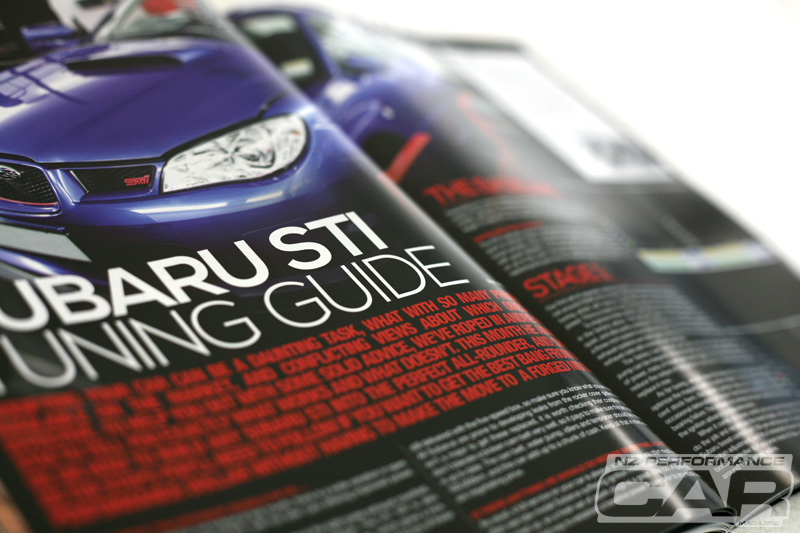 On the tech side we take a stock late-model STI through to the limit of the factory internals in three stages, plus tell you what you should know before handing over your money for a set of secondhand coilovers.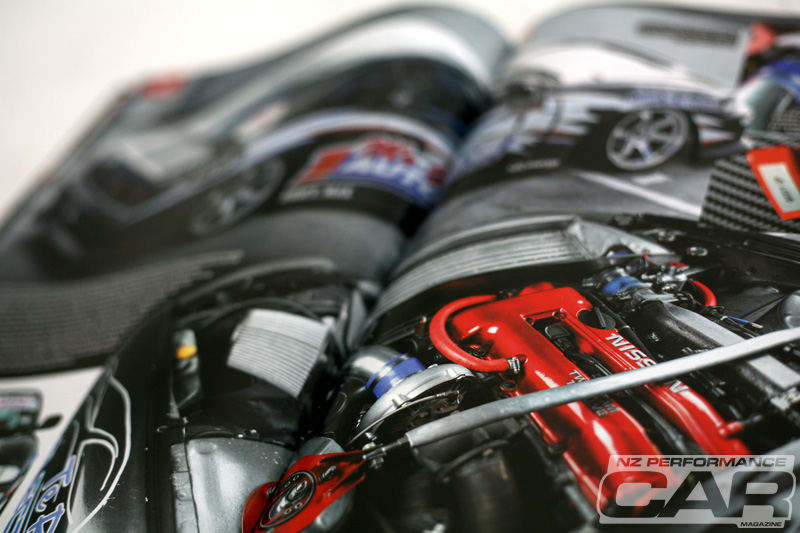 The issue is also packed with plenty of grass-roots features, like Russell Sifleet's D1NZ Pro-Am S14 Silvia…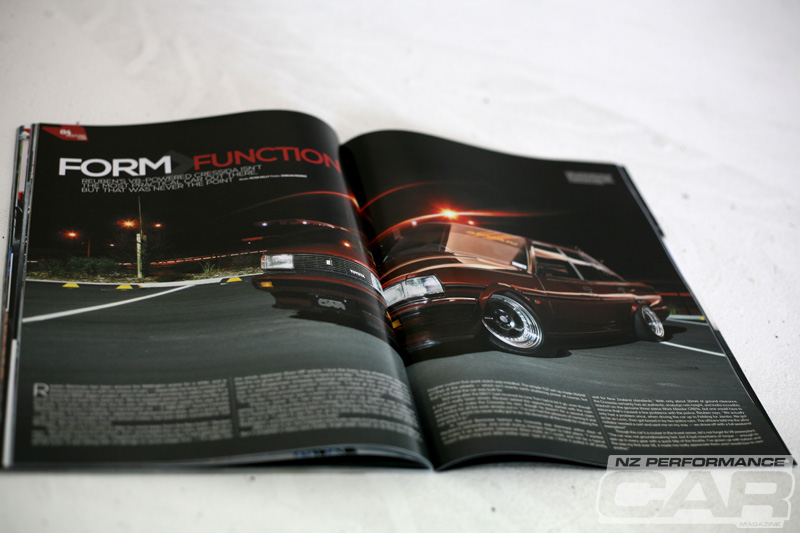 … and Reuben Bemrose's slammed 1UZ-powered MX73 Cressida.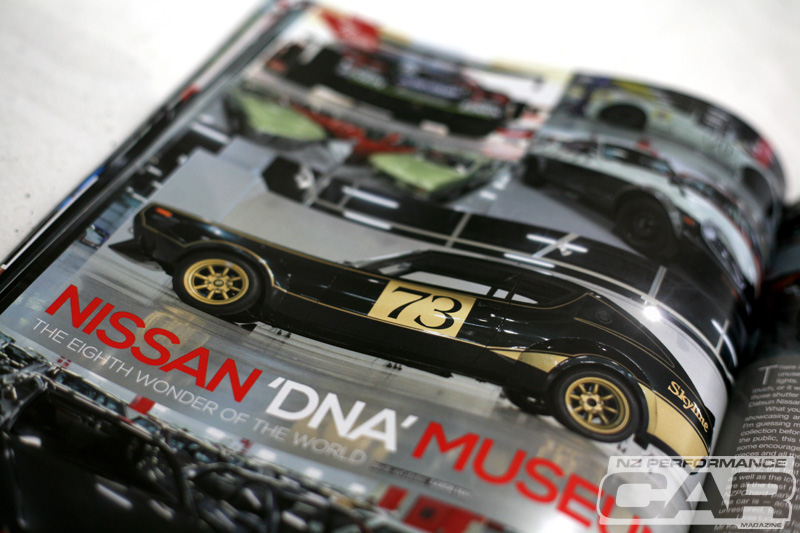 There's lots more too, including a rare look inside Nissan's DNA Museum. NZPC issue #201 has just hit shelves in New Zealand this week and both local and international subscriptions (print and digital) can be had here .
-NZPC