As my fingers hit the keys writing this post I'm sat in a hotel bar drinking beer with my headphones on. The Speedhunters team are watching pizza and eating videos, no wait… that doesn't make sense. My mind is broken. I've taken on Gatebil and lost. This is my fourth day in Norway and its been an incredible experience, but I don't think I will ever be able to look at a car event in the same way. More about the beautiful insanity of Gatebil later this week.
For now though, I would like to share a few of the diverse automotive happenings that took place in front of my eyes over the past few days. This BMW kicked things off and it rhymes with special. Why? Because of supercharged S62B50 motor, that's why! Just take a minute to look at that rear… The wing is nothing short of awesome and the purposeful nature of the vehicle draws you in. I spent ages looking at this piece of Munich art.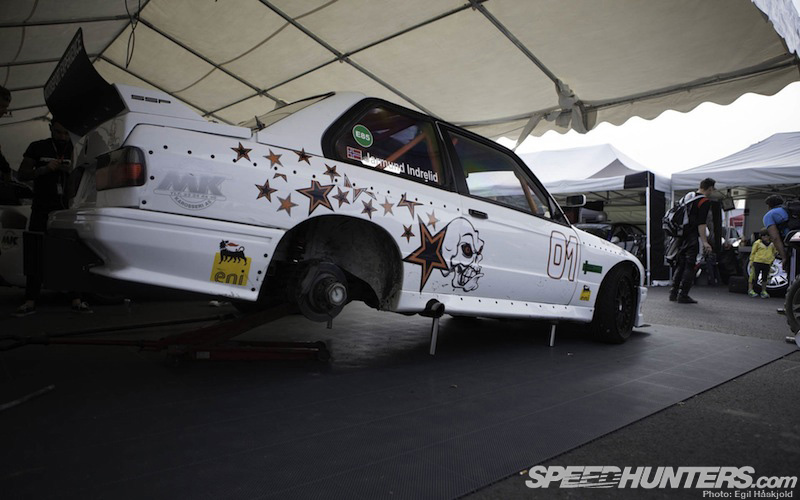 And after a quick chat with owner and pilot, Jaramund Indrelid, it turns out that this isn't just a piece of automotive art, it's actually a serious BMW artifact. The shell is one of 200 BMW Motorsport E30s in existence and the first factory BMW rallycross car going on to win the European series in 1987.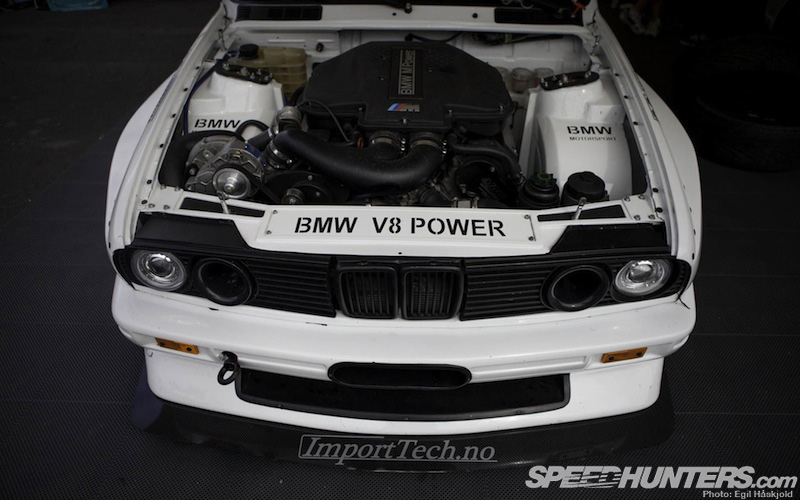 The car has been through a few guises and this is its current incarnation – E39 BMW V8 power. Not just BMW V8 power though, but forced induction too via the medium of that lovely Vortech supercharger. What an awesome car!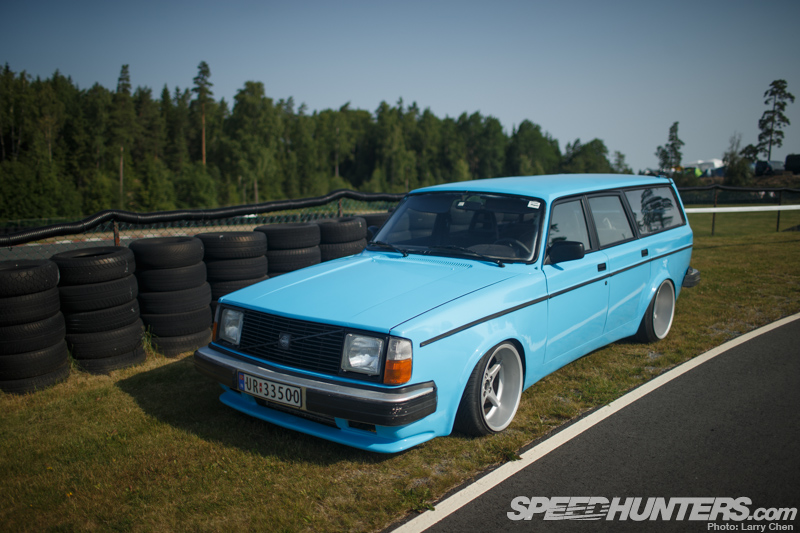 This Volvo caught my eye too. Its bodywork was coated in a shade very similar to Porsche Rivera Blue – in face, it might well be that colour. Regardless of the exact hue, it's definitely worthy of inclusion in this post.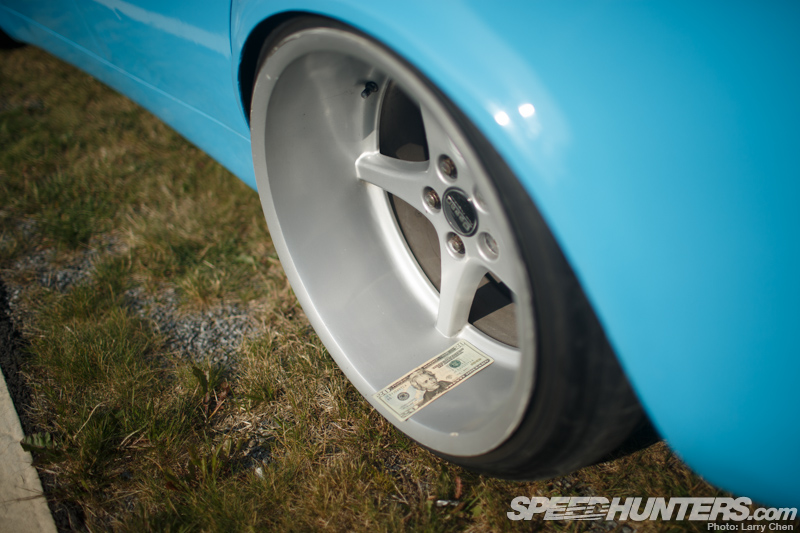 Apparently, the owner of this early 200-series had done some custom work to these wheels to create the incredible dishy look. Very cool.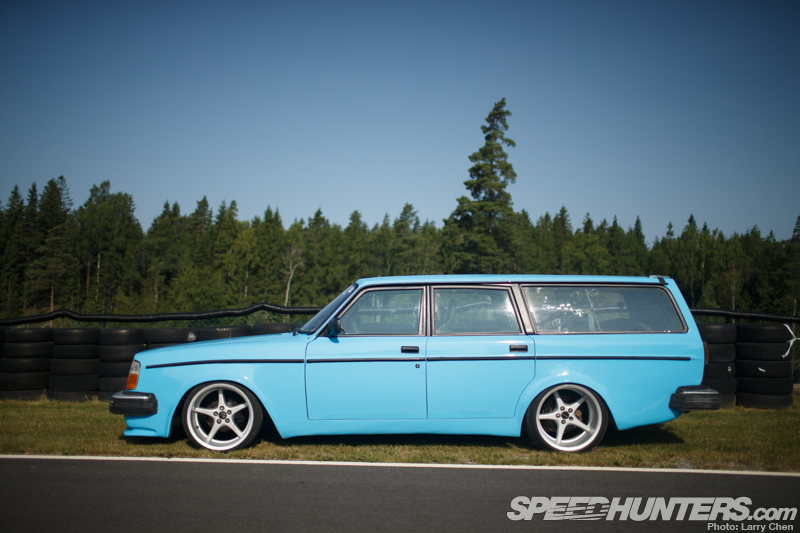 Resident Volvo nut, Bryn, was pretty impressed with this example. I've no idea what engine it was powered by, but I would definitely consider rolling around in this on a daily basis. I reckon the looks you'd get would be hilarious!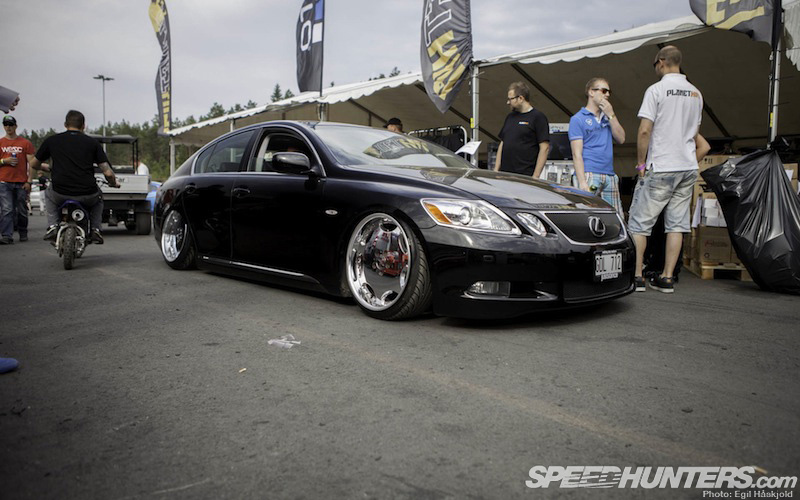 Now I told you that this was going to be an eclectic post and eclectic it shall be. The Lexus you see above was rolling on air and stood out amongst the dedicated track cars.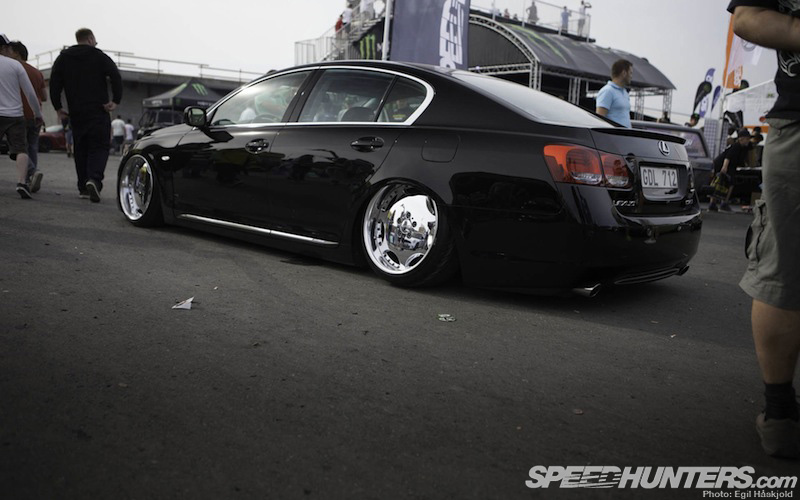 The GA450H is a hybrid vehicle, but it's definitely not as Lexus intended. 'Against the grain' is a phrase that's seems suitable, but it shows that there are people celebrating all types of car culture here at Gatebil, and that's definitely something I've got time for.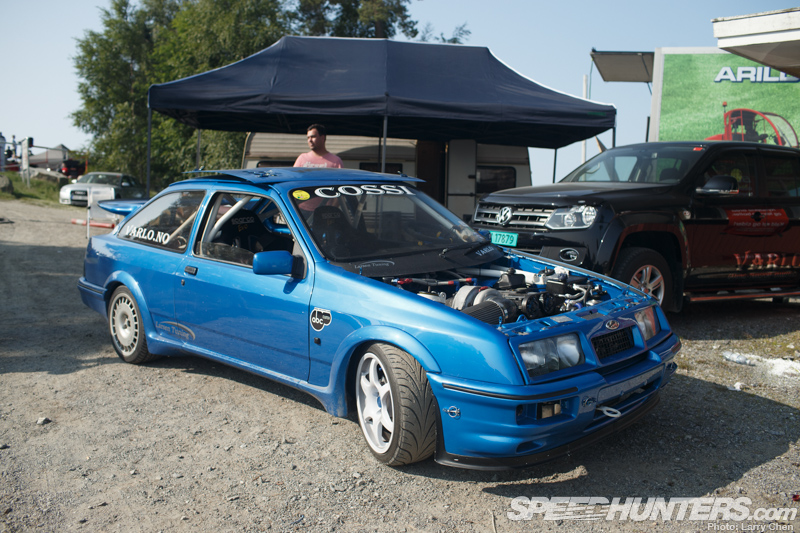 So much dedication goes into these cars, but then – as you may have already begun to understand from some of the other Gatebil posts – the amount of effort people make to attend Gatebil is quite remarkable. The event is held deep in Norway and the distance travelled by many is pretty commendable. Load of guys from the UK came over and it was nice to see some familiar faces. Likewise, it was cool to meet new people even if they spoke no English whatsoever. The owner of this Cosworth, Trond Varlo, was super-cool, but he definitely didn't speak English. That's okay though, because I don't speak any Norwegian!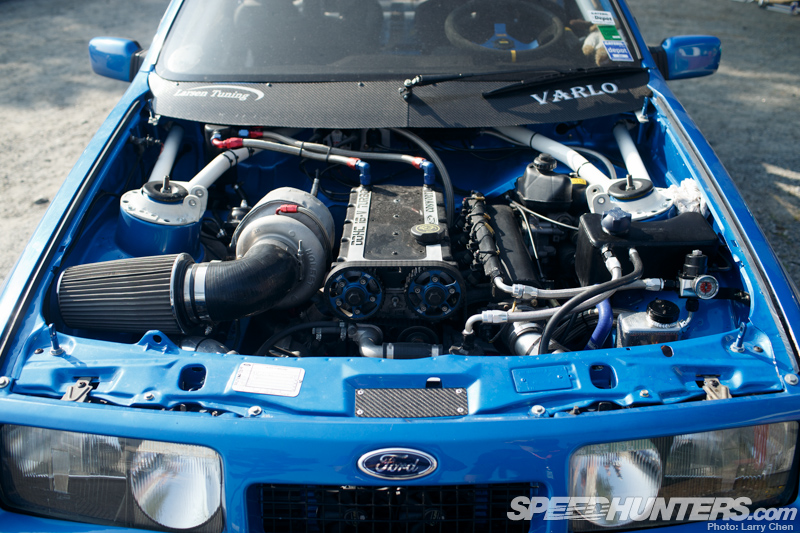 But we both spoke the same language when it came to cars. A classic three-door YB-powered Sierra Cosworth packing serious power put down as Ford intended – via the rear wheels – is something I'm into. The motor is force fed air by the large Holset Racing HX40 turbo and the result is 680hp of awesome.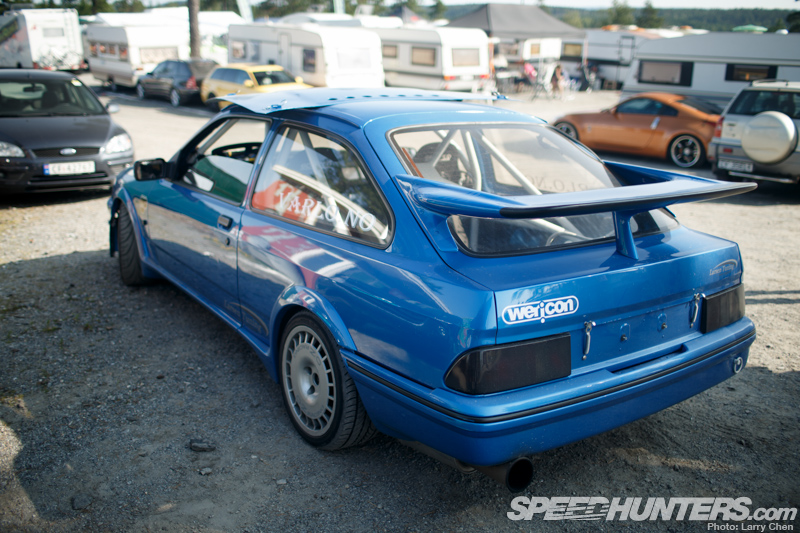 The combo of Compomotive MO6 and TH wheels was a different look and I personally would go for the six spokes all 'round if it were mine. However, I really liked the car and both Larry and I spent a while checking it out. It's always cool to see a Cossie. Always!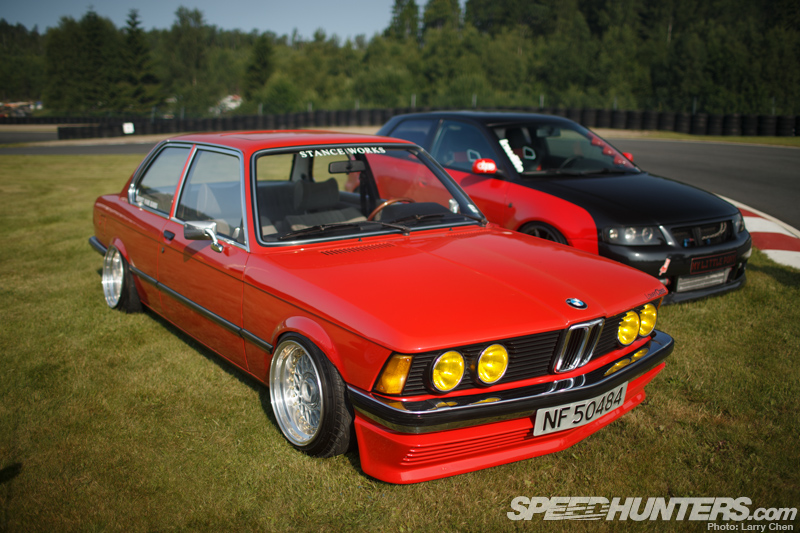 This E21 BMW was, without doubt, completely different. I'm into both performance cars and all-out style cars. This stylish number featured BBS RM wheels and some funky wheel fitment.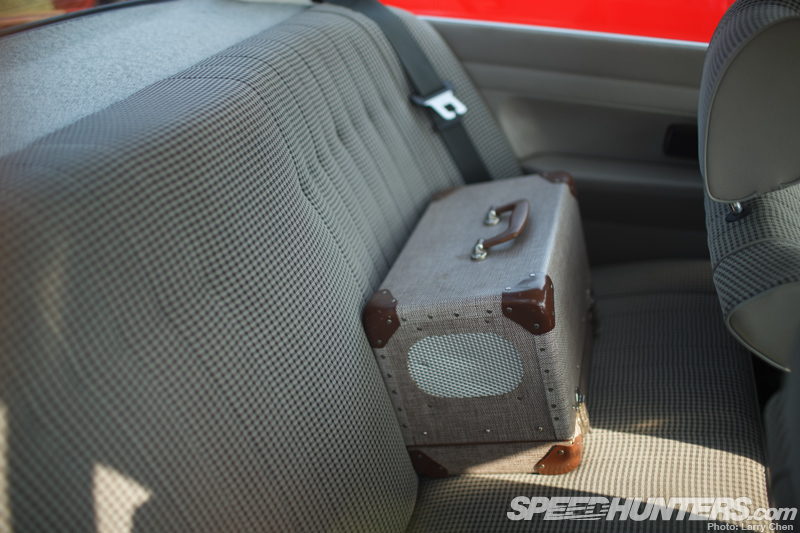 The original interior looked in good shape and I could definitely see myself in this car.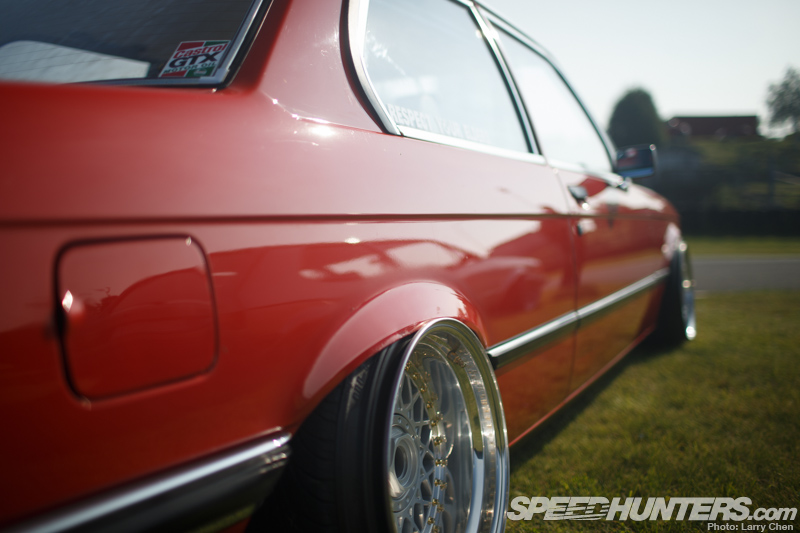 Rear wheel fitment was seriously on point and it goes without saying that this car rode on air. A killer look if you're into the stance game.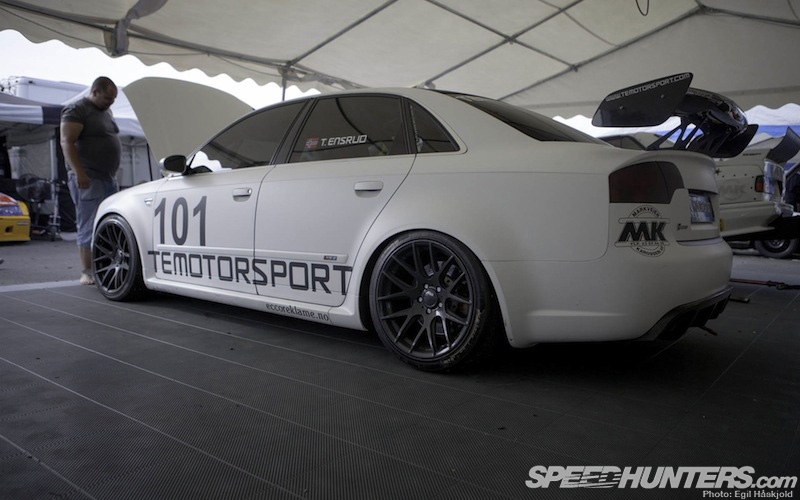 Getting back into the performance game, this B7 Audi RS4 was the absolute nuts. Flat white wrap, Bilstein suspension and serious rubber made this a really unique car.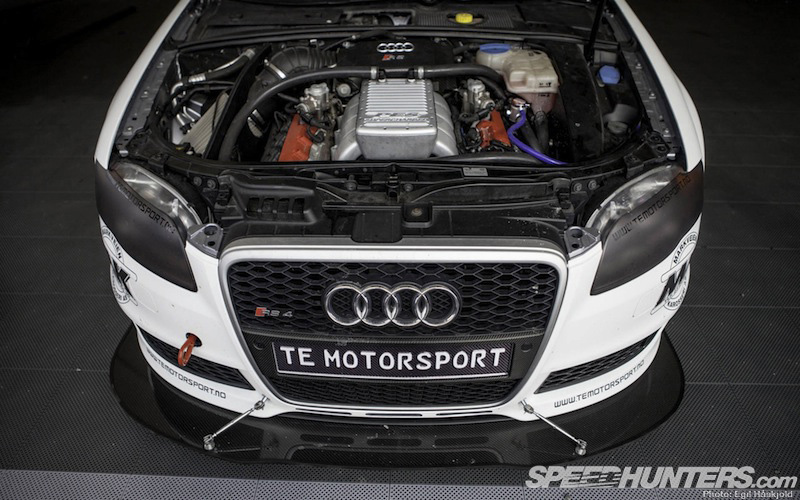 The supercharged 4.2-litre motor was kicking out around 600hp too. So this, for me as an Audi fan, was awesome.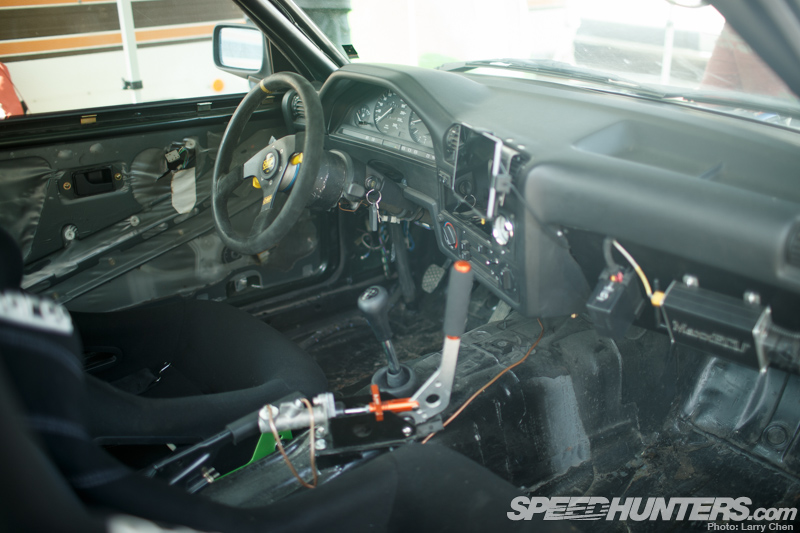 Gatebil is about madness and the cars are extreme. This E30 redefined the word. But would you expect anything less from this event?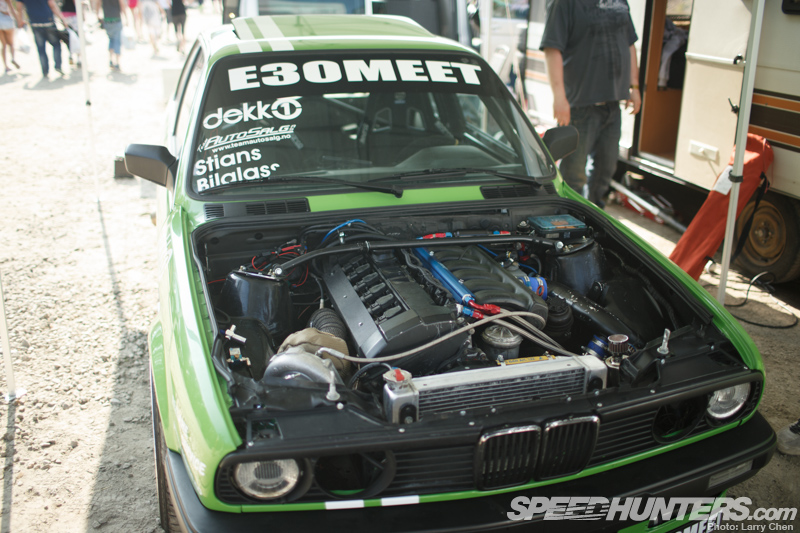 Mind-blowing turbocharged six-pot lumps are the norm in Scandinavia and this 3-series was a monster.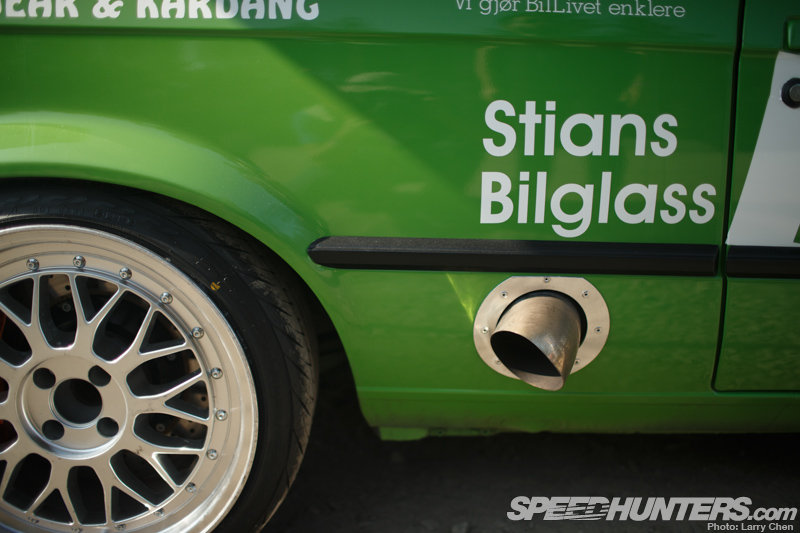 The exhaust placement was pretty intense as well!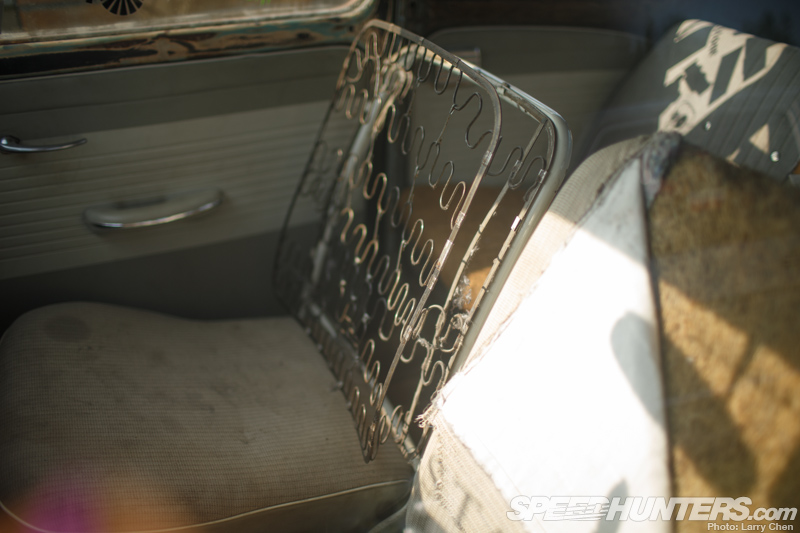 Now just to mix it up a little I thought I'd include this Beetle.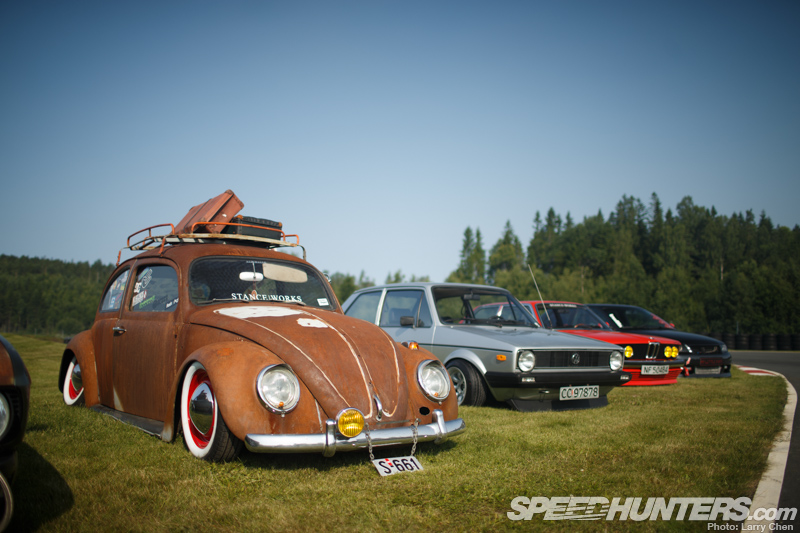 It was a little contrived, but again it showcases the wide variety of cars people who attend the event are into.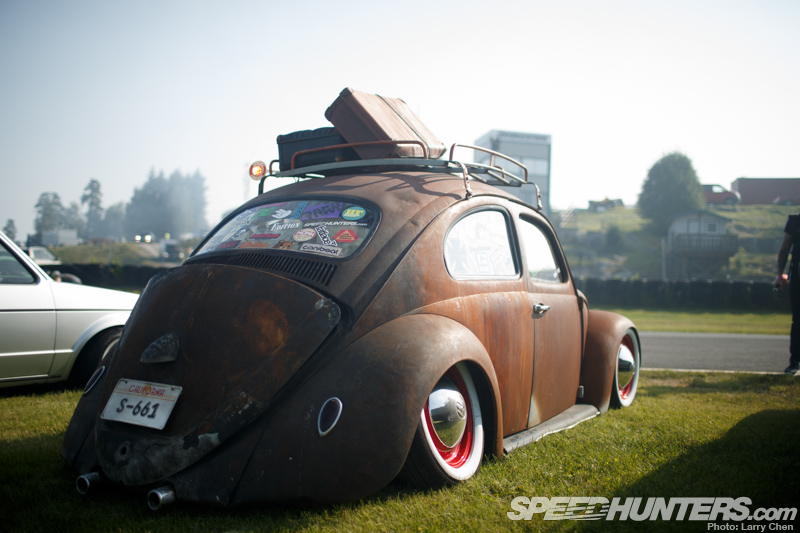 Perhaps not suitable for mad track use, though!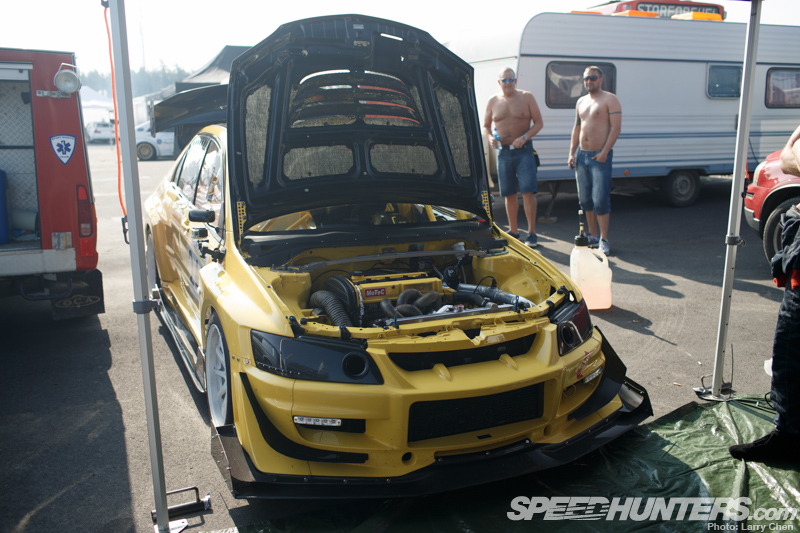 This Evo was definitely circuit-ready – no messing around. Weighing just 1123kg and finished with loads of carbon panels, including a roof skin, this was serious.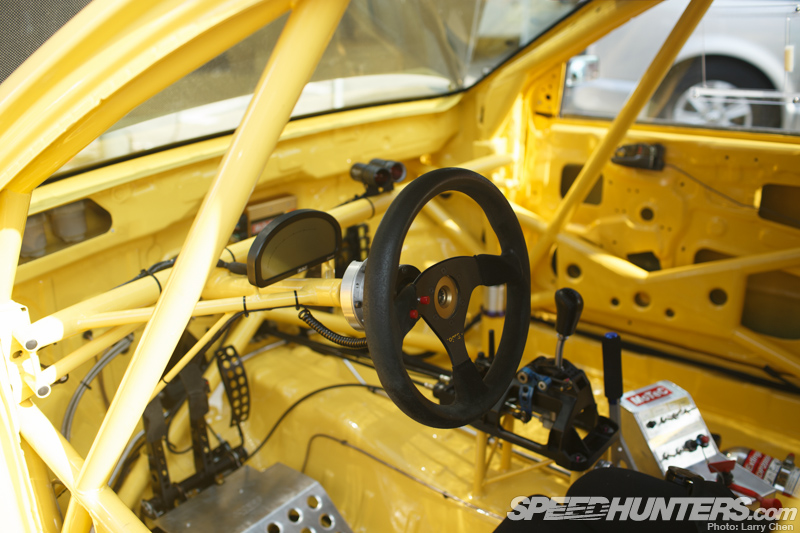 The innards hint at the MoTeC M800 engine management and the car runs E85 fuel with a limited amount of interior fittings.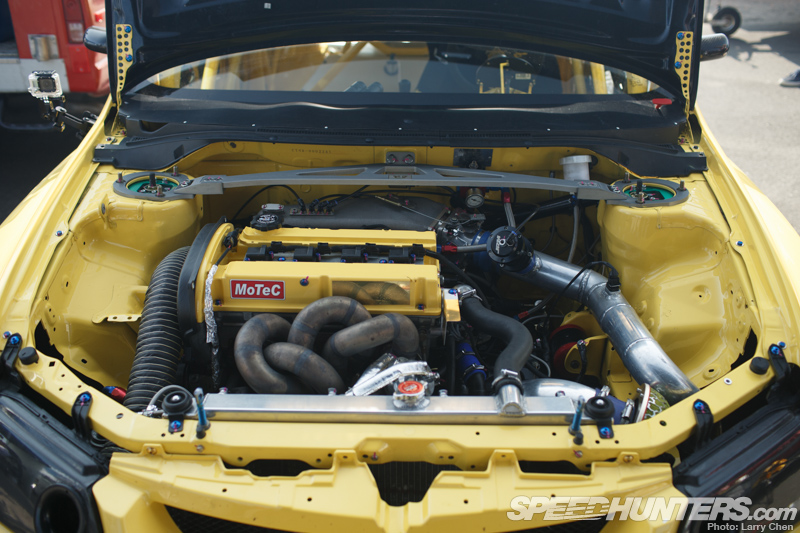 The motor used to make 800hp, but it has been recently re-tuned for response and reliability. Owned by Lars Magnussen this car is a good example of what makes Gatebil one of the coolest gatherings on the planet. Everyone driving on the track at this event is constantly looking to improve their car and maximise the fun to be had. Gatebil is an automotive adventure of the very best kind and there's going to be some interesting stories coming over the next few days which will hopefully give you guys an insight into this amazing track day gone crazy!
Words by Ben Chandler
Twitter: @Ben_SceneMedia
Instagram: @ben_scenemedia
Photos by Larry Chen
Instagram: larry_chen_foto
larry@speedhunters.com
Additional photos by Egil Håskjold
More Gatebil Rudskogen 2013 posts
Speedhunters European Drift Tour 2013