Since I've become a part-time Speedhunter I've started a new daily ritual. As soon as I wake up each morning, I open the email address I use to communicate with the Speedhunters team on my iPhone and tap the refresh button. When I hear that beep as a new email pops up I always know it's going to contain something exciting, although to my disappointment, most days it's silent. But one morning a few weeks ago I received an email from our fearless leader Rod Chong, with the subject line reading 'Gatebil Norway'. I opened it, got down to about the third line and then proceeded to drop my phone on my floor.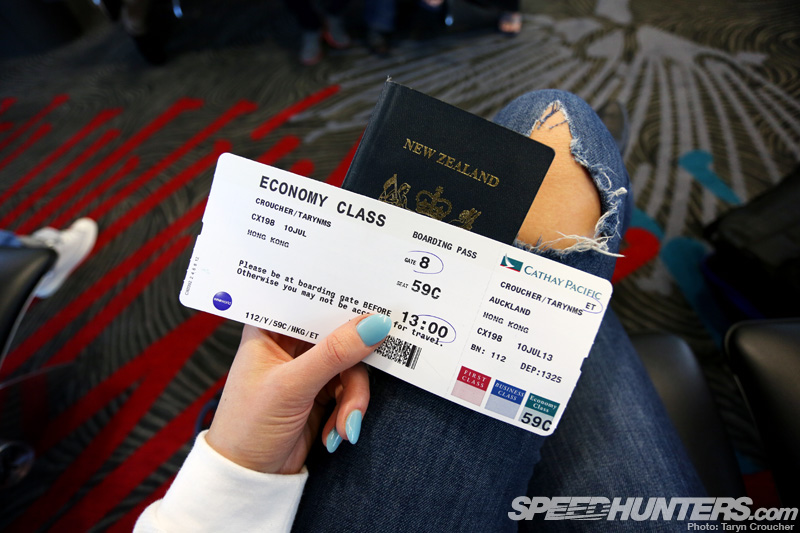 I'd just found out that I would be heading to Oslo to assist Rod and the crew at one of the craziest events that any car fiend could ever dream of attending: Gatebil Rudskogen. I tried to act cool but when I picked up my phone and re-read the email again (just to make sure I wasn't dreaming) I had to do a bit of a dance around the room in my pyjamas. True story.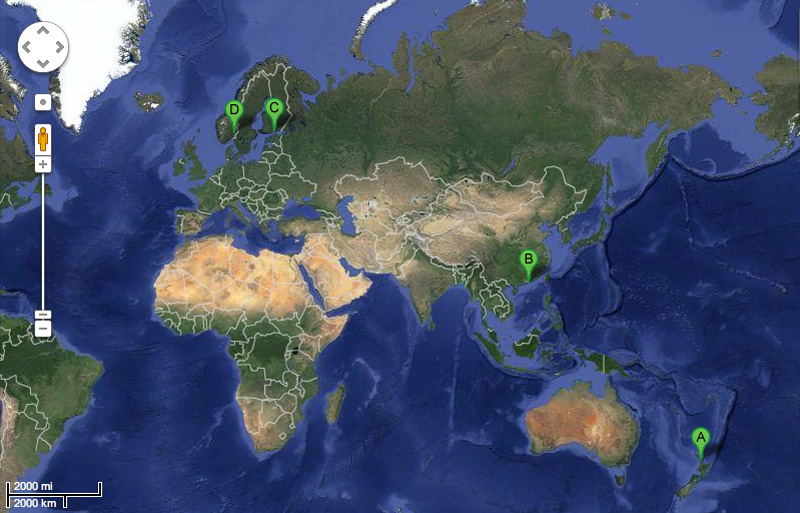 Getting there wasn't going to be easy though. From New Zealand, it would take me a total of 29 hours to reach Norway's capital, flying via Hong Kong and Helsinki in Finland before finally touching down in Oslo. It would be the furthest I've ever travelled from home before; you know, with Europe being on the complete opposite side of the world and all. To say I was excited would be a pretty big understatement!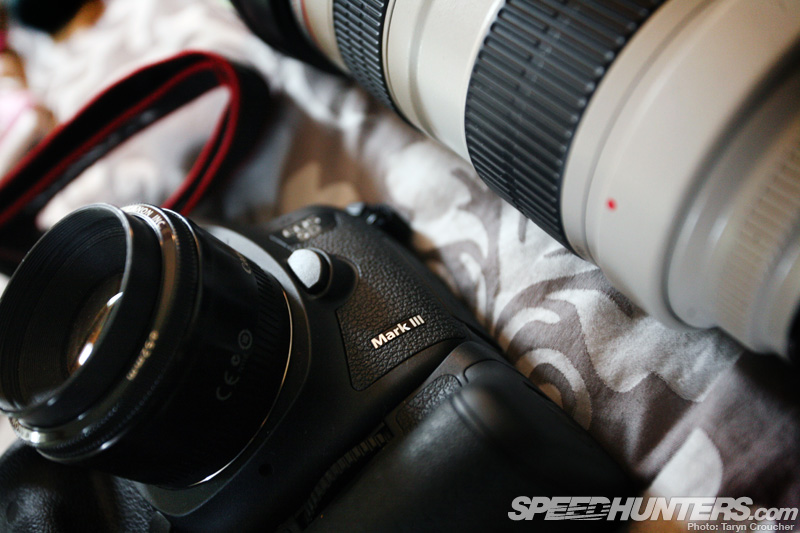 Before I left I decided to treat myself and buy a new camera: a Canon EOS 5D Mark III, along with a new Canon EF 70-200mm 2.8 lens. Unwrapping this baby from its box felt like what I can only imagine holding your newborn for the first time would be like. I couldn't wait to start shooting on it!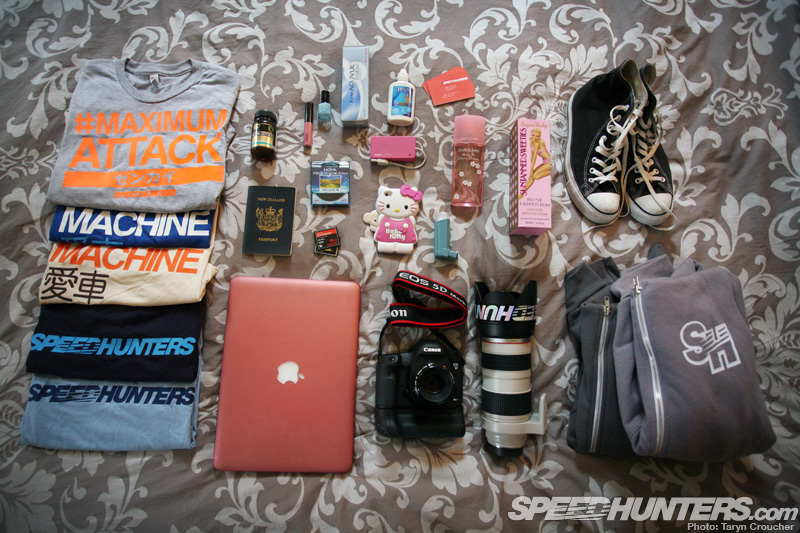 Then it was on to dealing with my arch nemesis – packing. I love flying, but I'm really bad at packing because I get all anxious that I'll forget something, and then I forget something. There is seriously so much more stuff you can forget about when you're a girl! My heart is beating faster just thinking about it.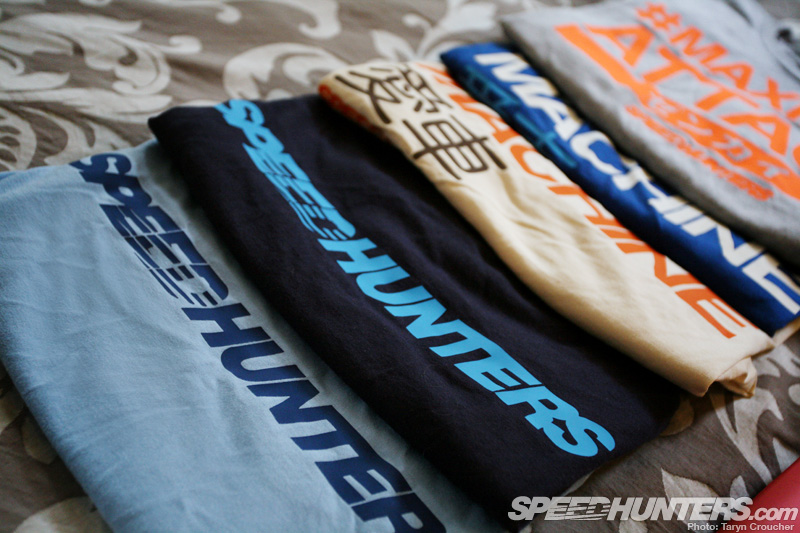 Luckily one less thing I have to worry about is what to wear, thanks to Speedhunters hooking me up with all the latest gear from their recent Collection 03!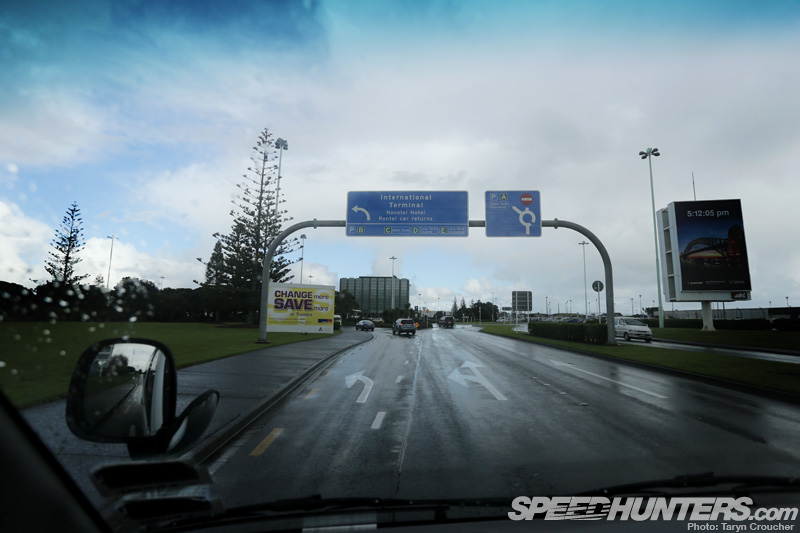 I've spent the last few years blogging about car culture, reading countless automotive books and magazines and writing articles for NZ Performance Car magazine, and I've spent pretty much every weekend of the last three summers shooting at car events purely for my own personal enjoyment. Ever since my automotive obsession sparked my thirst for knowledge about cars, wheels and every facet of the automotive world, the course of my life has changed so much.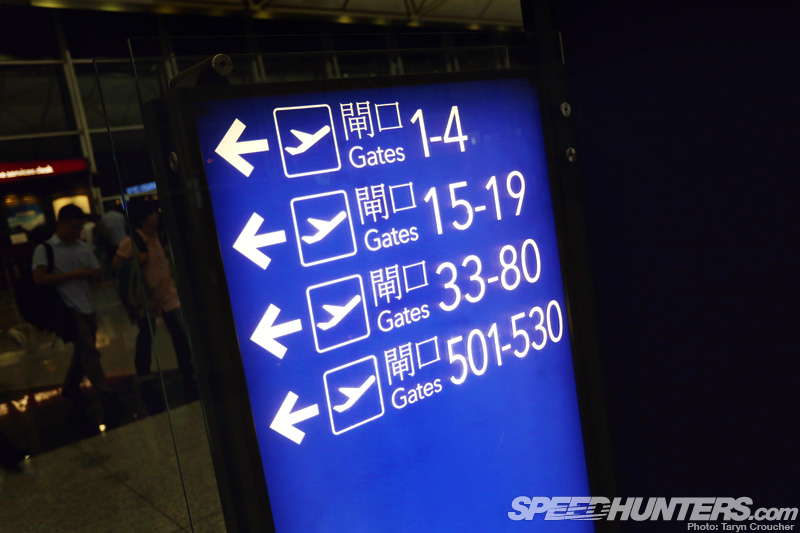 Since then it has become my biggest dream to travel the world to discover and write about international car culture, so being offered this opportunity meant a lot to me.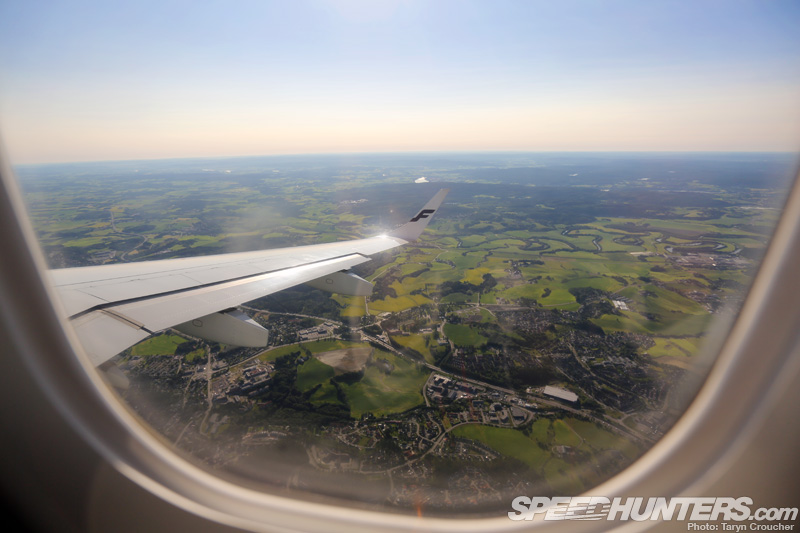 I was so relieved when my last plane finally flew into Norway, but the travelling hadn't quite finished just yet.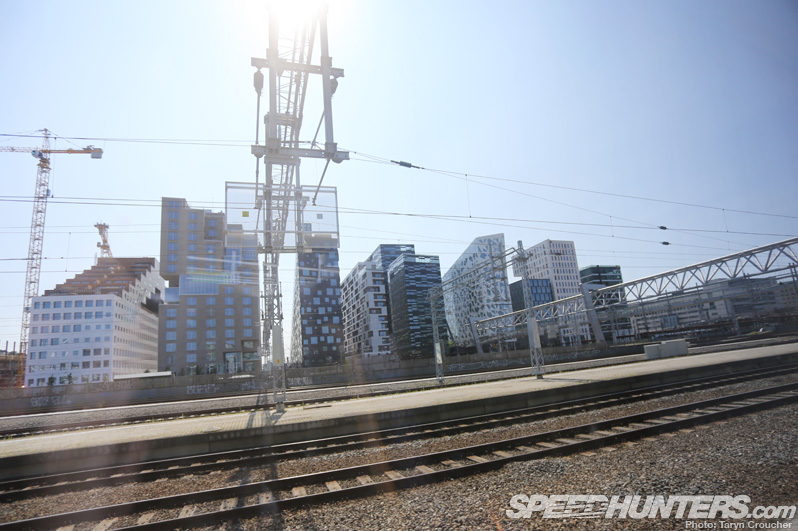 After an hour long train ride….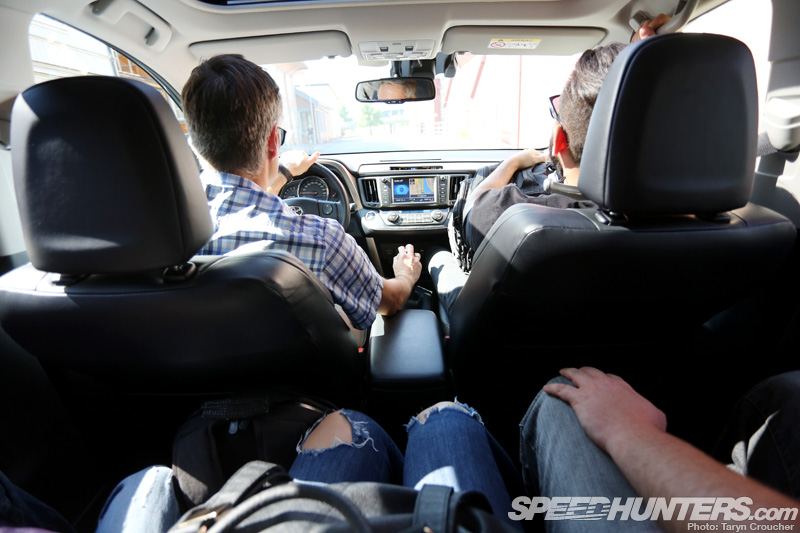 …we met up with Espen, our contact from Toyota who had kindly arranged vehicles for us during our stay in Oslo…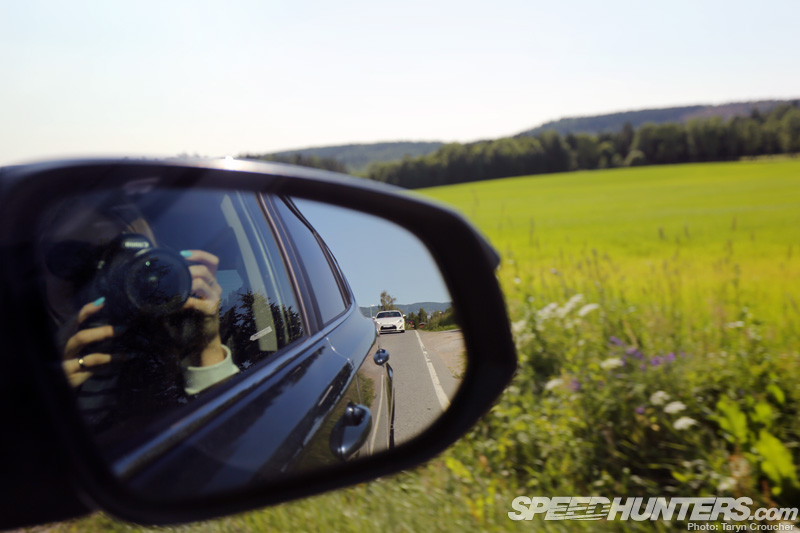 … one of which was a Toyota 86. Convoying through the Norwegian countryside was extremely fun, despite the surprisingly slow speed limits.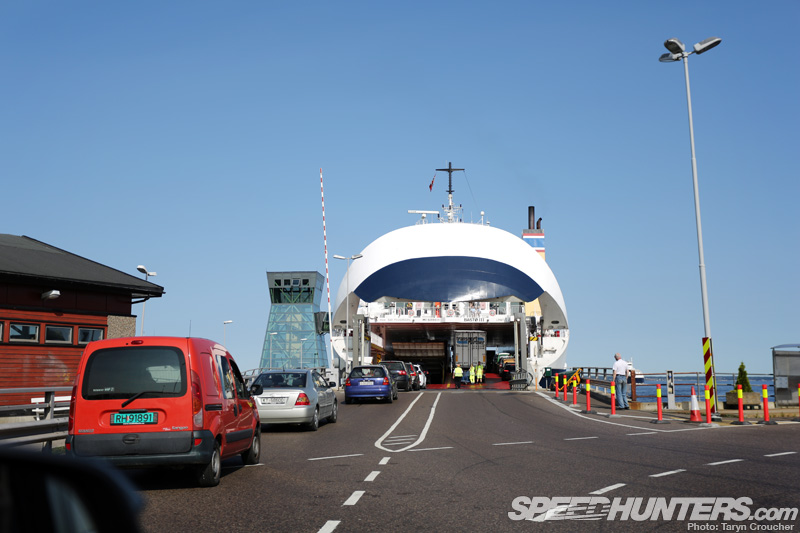 Just to make sure we used every possible method of transportation available in Norway…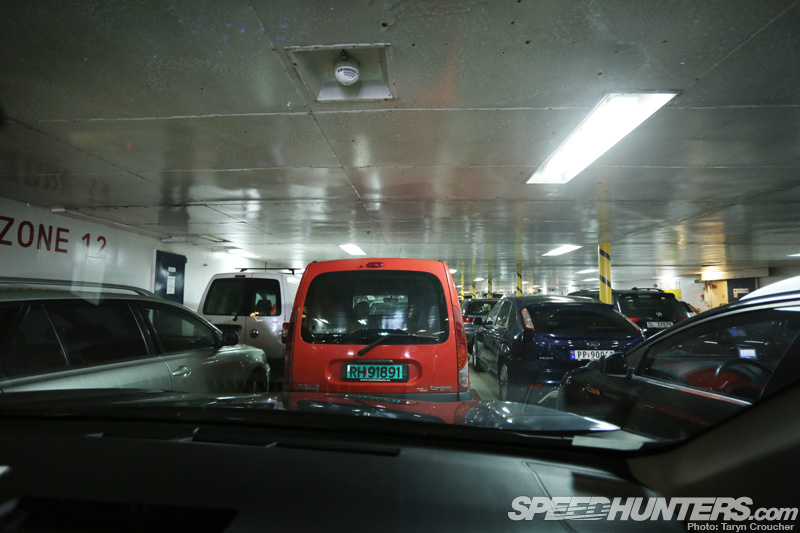 … we made sure that our route included a fifteen minute ferry ride too.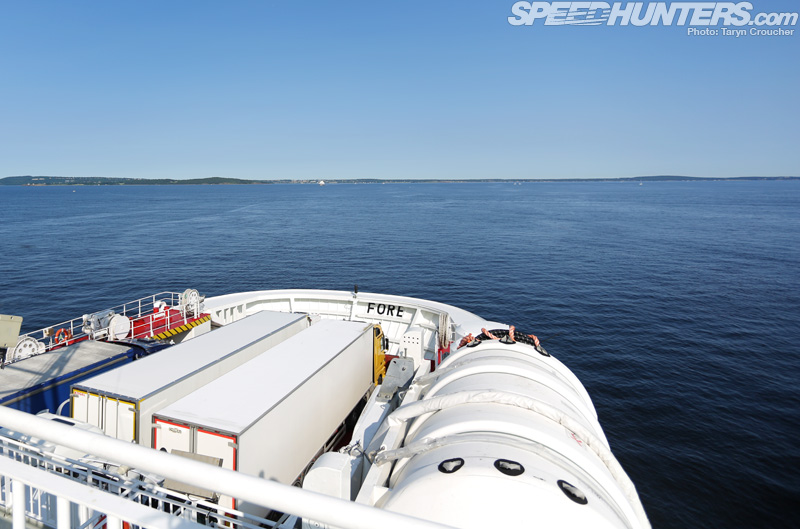 After being stuck inside for what felt like forever, it was so refreshing to be surrounded by clean air as we took in the breathtaking scenery. It's mid-winter in New Zealand at the moment, so being able to bask in the balmy summer weather felt so amazing.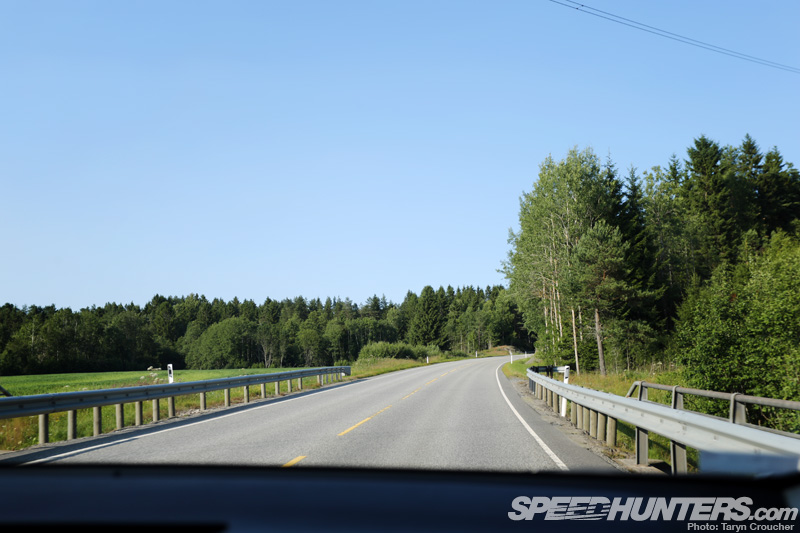 By the time we were about to arrive at Rudskogen Motorsenter my jet lag had really started to kick in and everything began to feel dreamy and slightly fuzzy around the edges…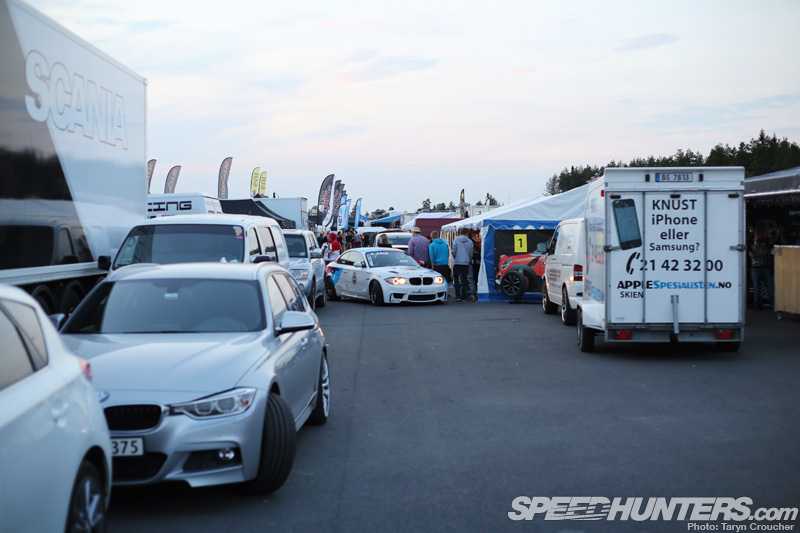 … but I was so excited that there was no way I could even consider shutting my eyes for more than a few seconds.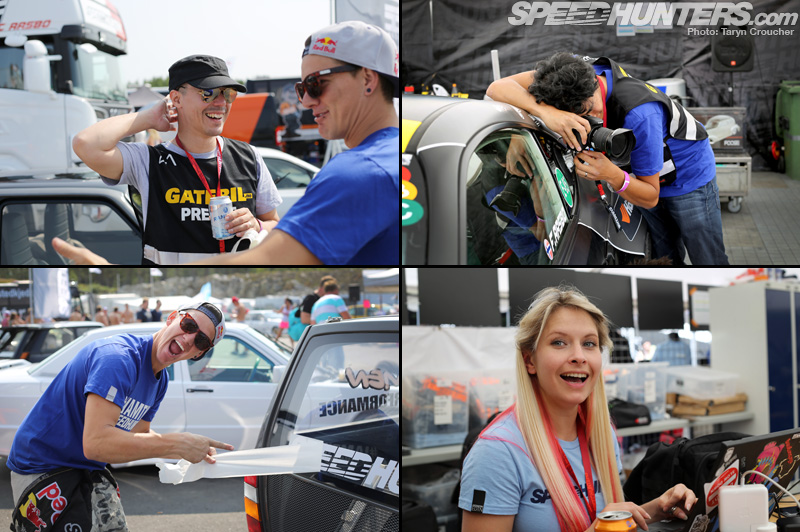 Thankfully the sight of a few familiar faces brought me back to reality, as I was reunited with Rod, Suzy, Larry and the rest of the Speedhunters team!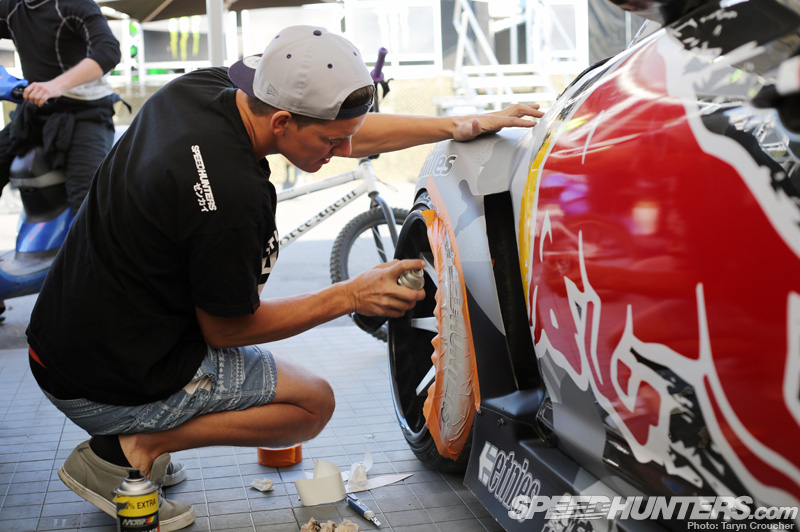 After finally managing to get under the sound limit, Mad Mike was getting his RX-8 BADBUL ready to play…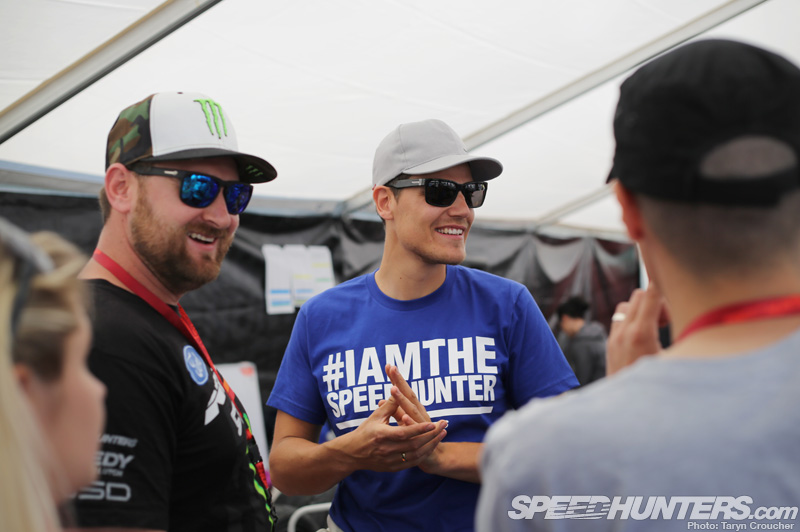 … and fellow Speedhunters drivers Fredric Aasbo and Vaughn Gittin Jr. were ready to show off out on the track with some crazy door-to-door sideways action. More with that soon…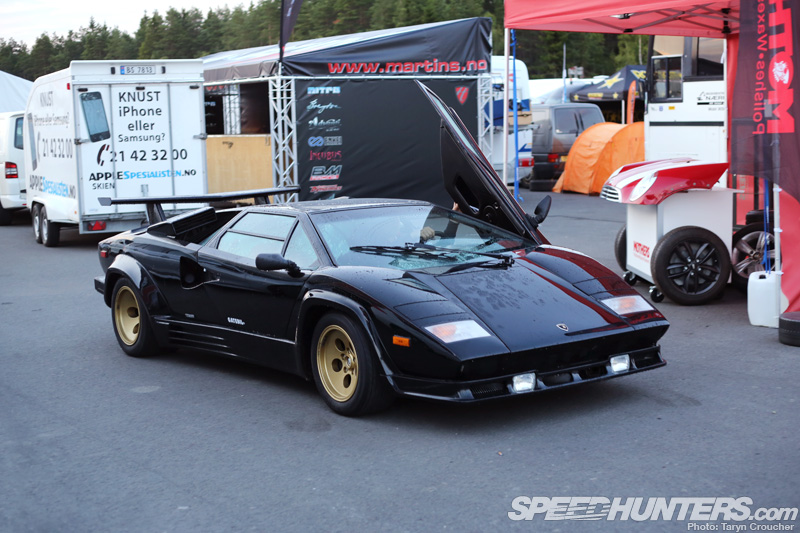 Even though I had some idea of what to expect from Gatebil, I still found myself overwhelmed with the variety of cars that were showing up, with everything from dream exotics…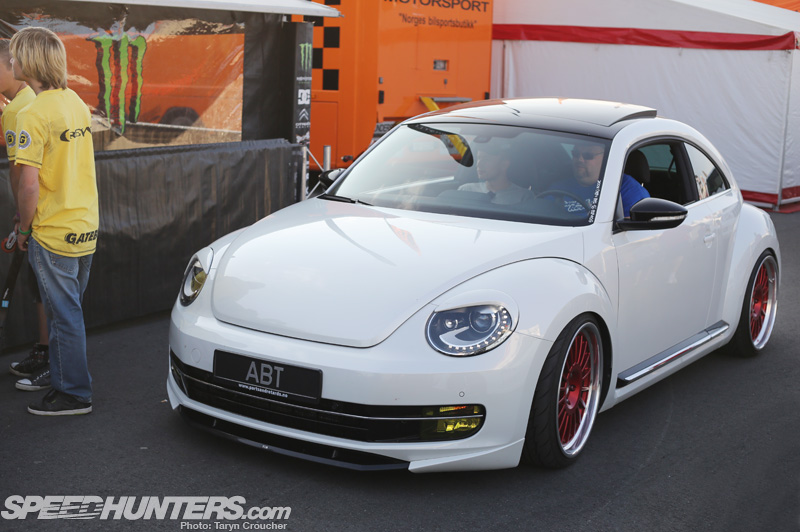 … to beautifully-styled daily drivers influenced by the stance movement…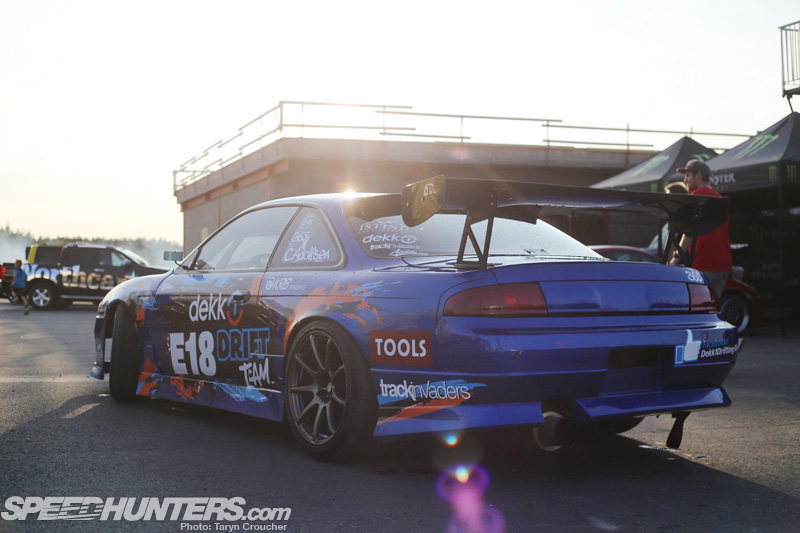 … as well as both European and JDM drift weapons…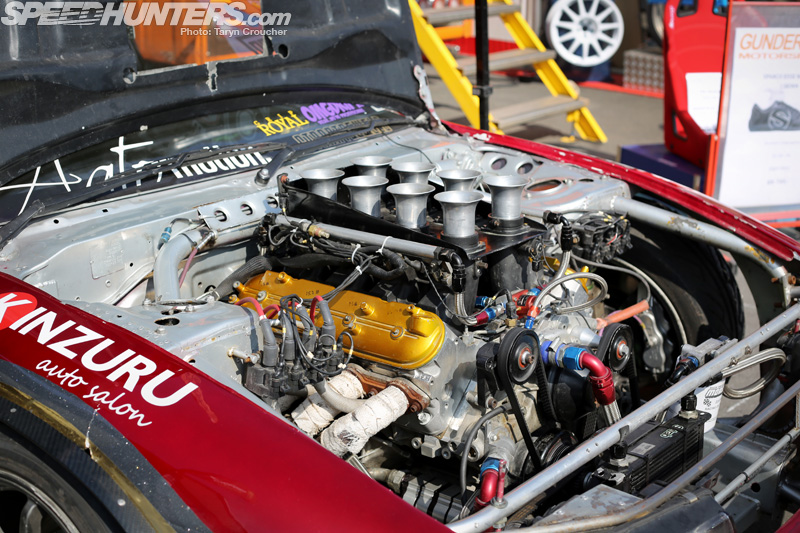 … with every kind of power plant imaginable. My brain hasn't even began to comprehend any of the absolutely mental things I've seen here already, and there's still a whole weekend of craziness to go.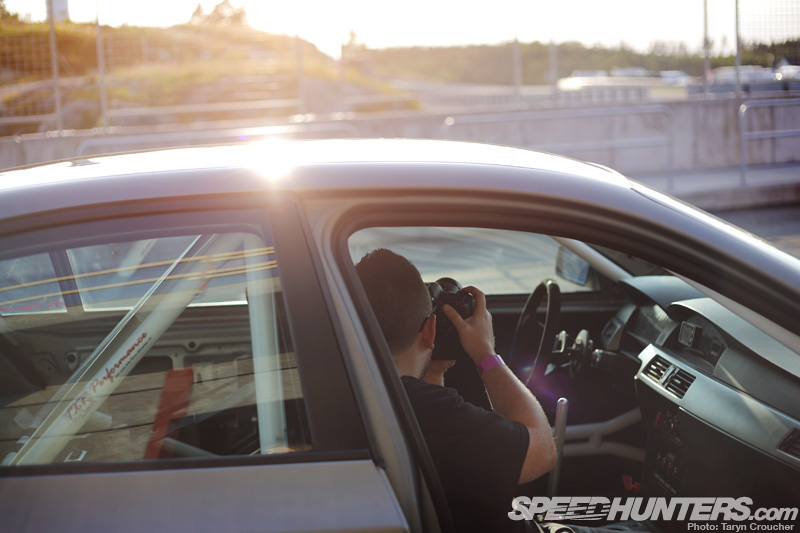 We've got so many incredible car features coming soon, and I still can't believe that I'm behind the scenes taking in every moment.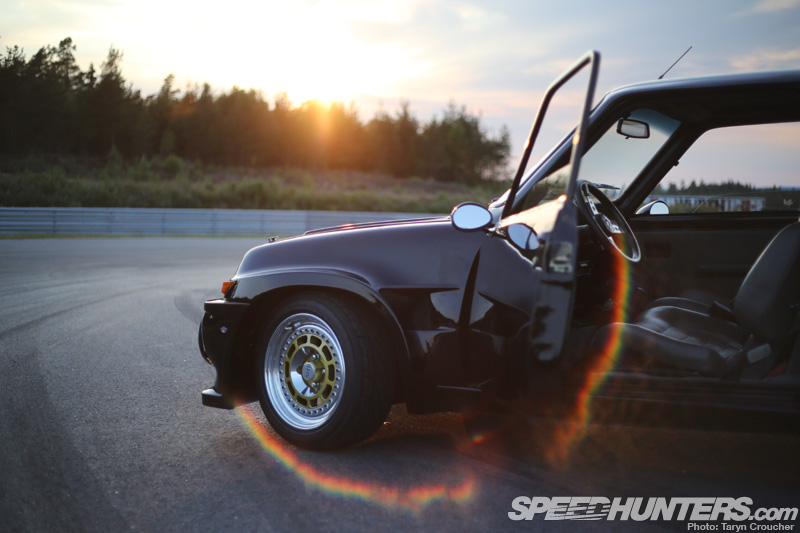 For the last few years, not a day has gone past in my life where I haven't thought about cars at least once, and it's pretty evident that I share this passion with the thousands of other enthusiasts around me here at Gatebil. Their hobby is also their life, which revolves around building, driving and sharing cars with each other.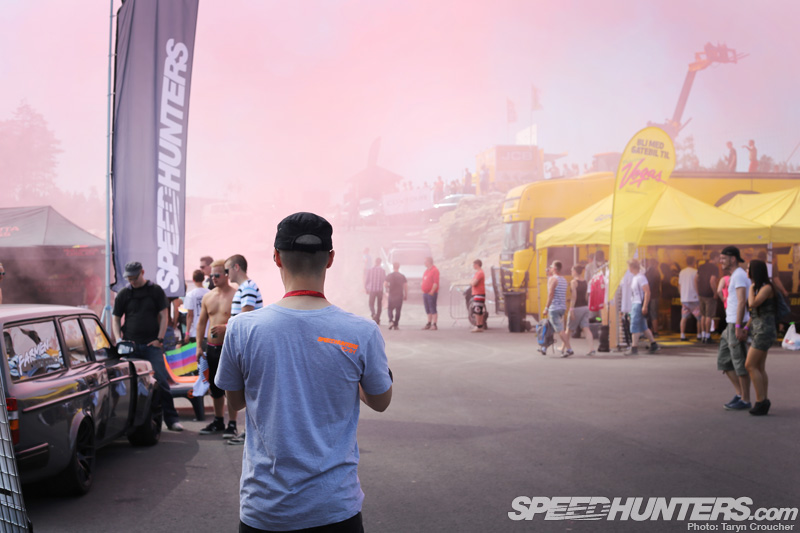 As the smoke from today clears and my petrol-induced headache subsides, one thing has become clear…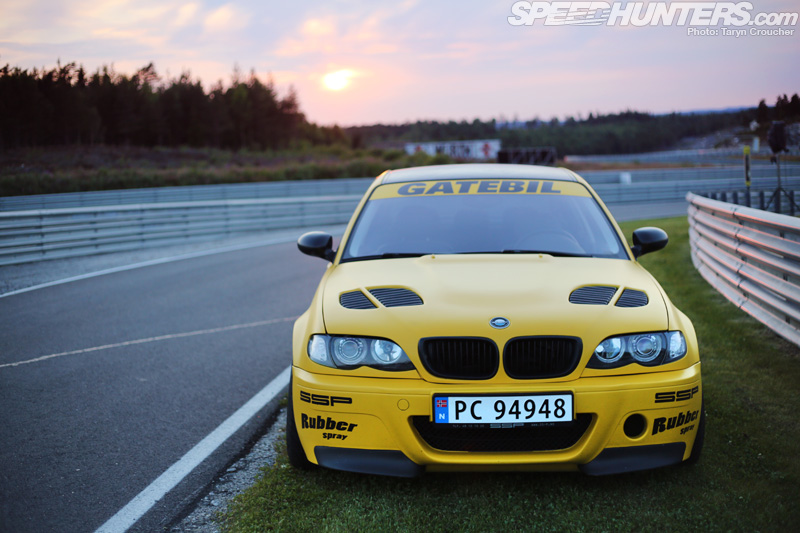 … I may have travelled halfway across the world to be here, but really the journey has only just begun.
Taryn Croucher
Instagram: taryncroucher
Twitter: taryncroucher
More posts from Gatebil Rudskogen 2013
Gatebil Sweden stories on Speedhunters