Well of course he did. If you aim Sébastian Loeb at anything, the chances are that this legend of a driver will come out on top, and so he has again – this time at the 2013 running of the Pikes Peak International Hill Climb.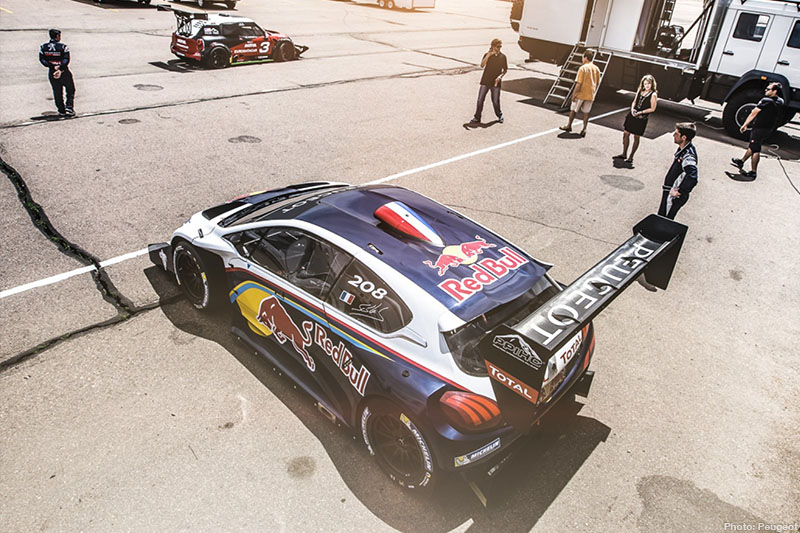 After dropping out of most top-line motorsport, Peugeot's announcement of a programme revolving around Loeb and aimed at Pikes Peak came as something of a surprise, even though they could hang it off celebrating the monstrous turbocharged 405 T16 Pikes Peak of 25 years ago, which made the climb in 10m 47.220s on the old mixed-surface ascent.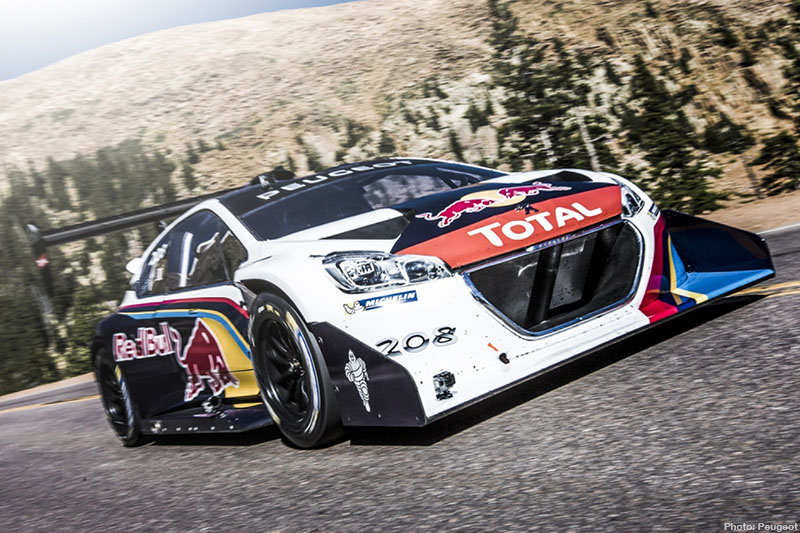 Loeb's charge for 2013, an 875hp Peugeot 208 T16, was part WRC, part rallycross, part LMP and all crazy. Originally revealed in a black stealth livery, the final car still looked pretty brutal, whilst incorporating the classic Peugeot racing stripes and the fizzy pop sponsor.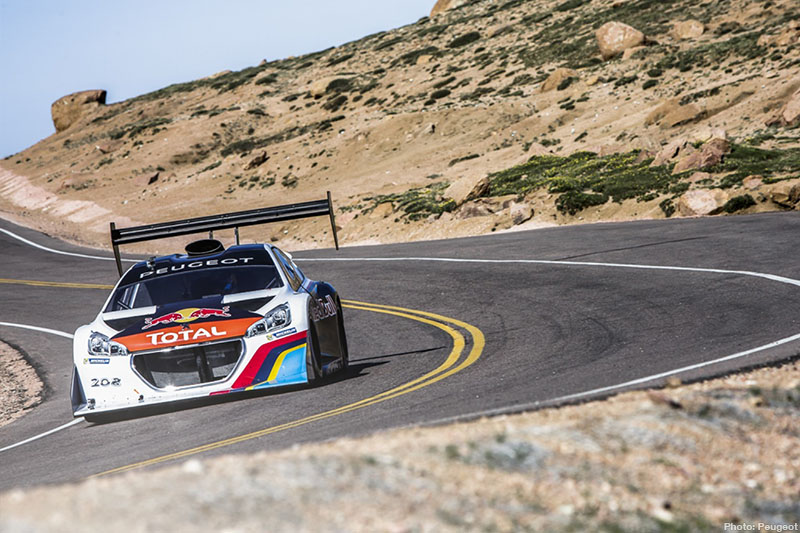 It accelerated faster than a Formula 1 car and was as high tech as a Le Mans racer. Loeb started first on the road at Pikes Peak after a blitzing qualifying; Peugeot's simulation software predicted an 8m15s ascent was possible.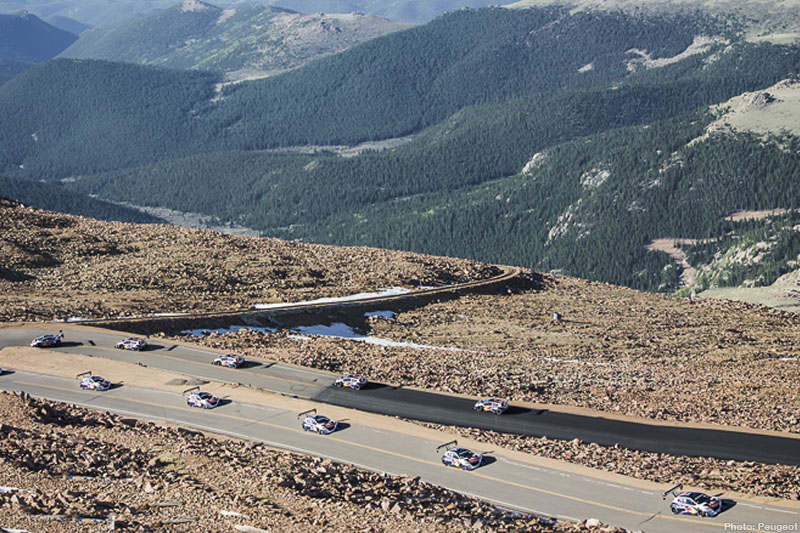 Loeb sprinted up in just 8m13.878s. He's basically faster than a computer.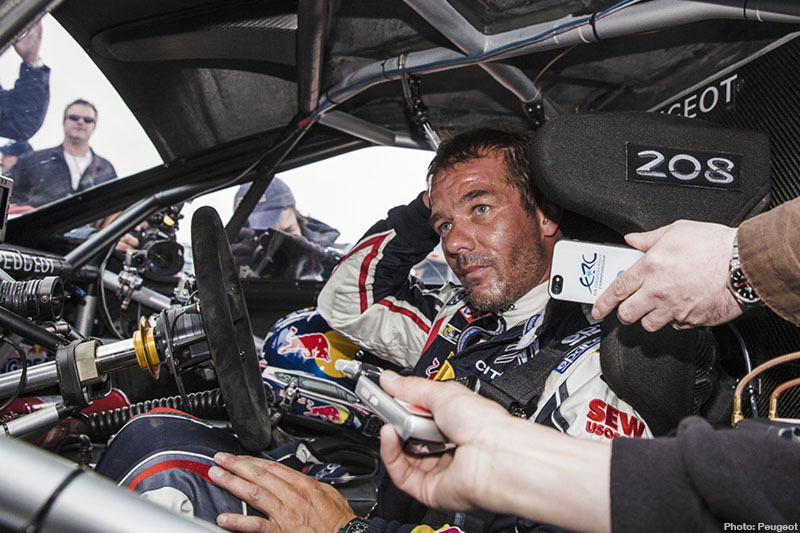 "I really didn't expect anything better than 8m15s, so to do 8m13s was fantastic. Before the start I didn't really know if I should push absolutely to the maximum or if I should just push to a comfortable pace, in order to make sure of the victory. In the end, I decided to push to the limit."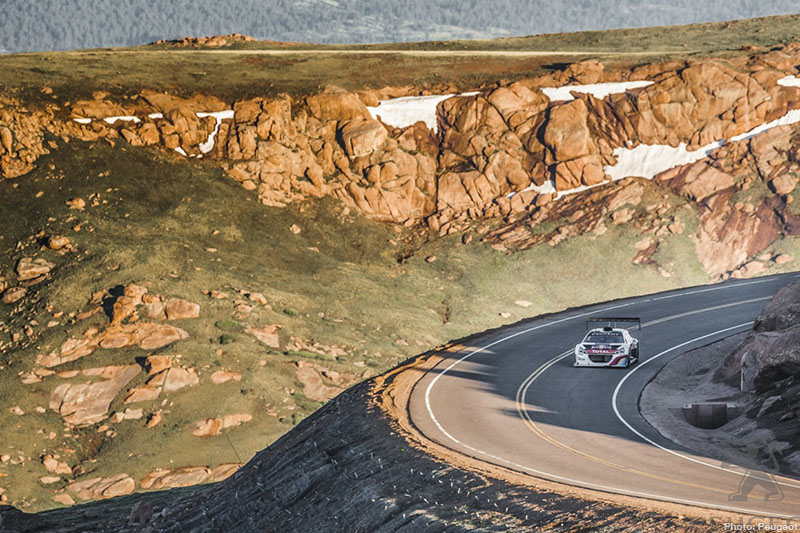 "At the beginning of my run there was a bit of pressure for sure. With steep drops either side, and so much work and investment going into this programme, you obviously can't make any mistakes… It's 20 kilometres of taking risks."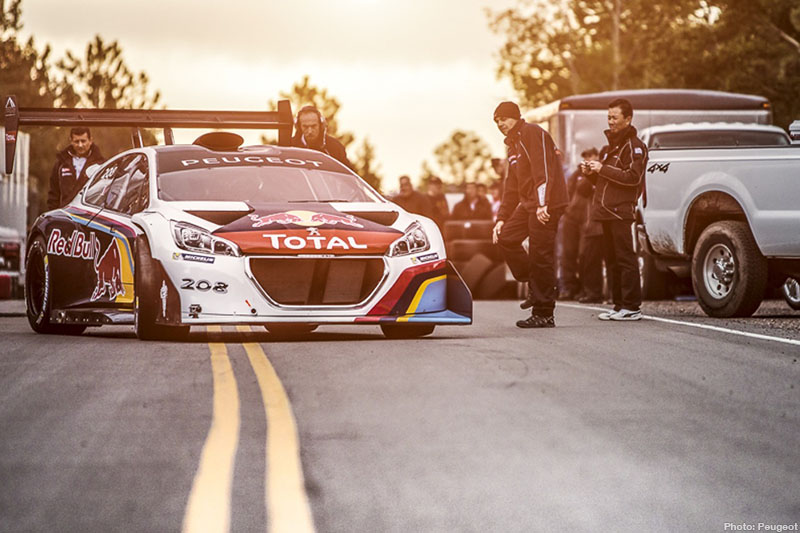 The time he set was a minute and a half quicker than the previous record, which borders on being rude to the regular competitors.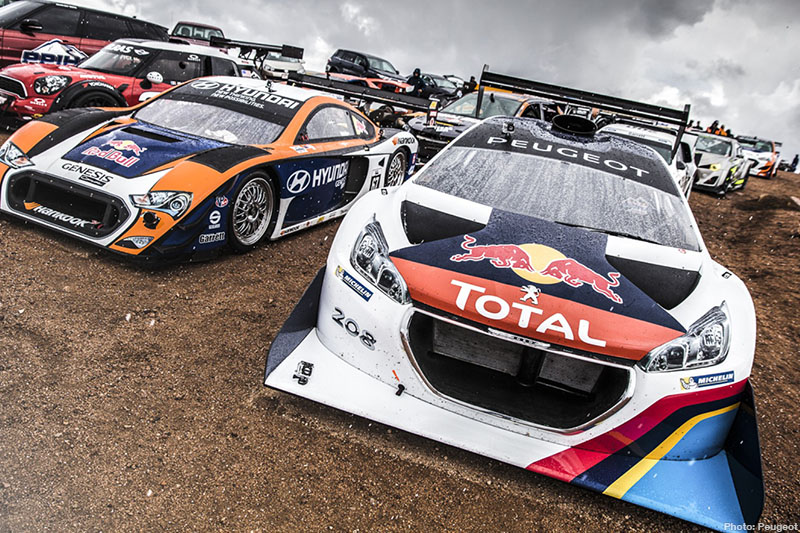 Rhys Millen finished 49 seconds back in his rocketship Hyundai PM580T, with Jean-Phillipe Dayraut's bonkers Mini Countryman 1m29s slower – though both drivers also beat the record.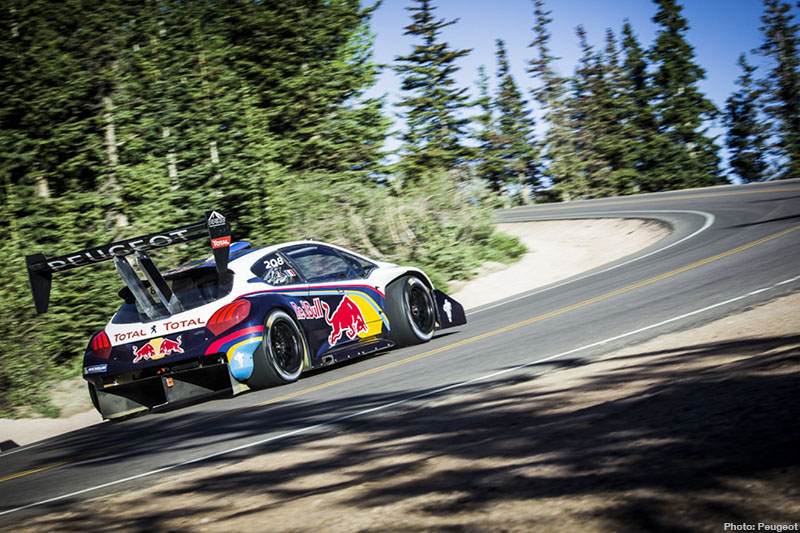 Weather and reliability affected last year's times, despite it being the first time that Pikes Peak ran as an all-tarmac course – though it's hardly likely that Loeb would have been challenged by the old dirt sections, given his background. Perhaps he would have just won by an even greater margin!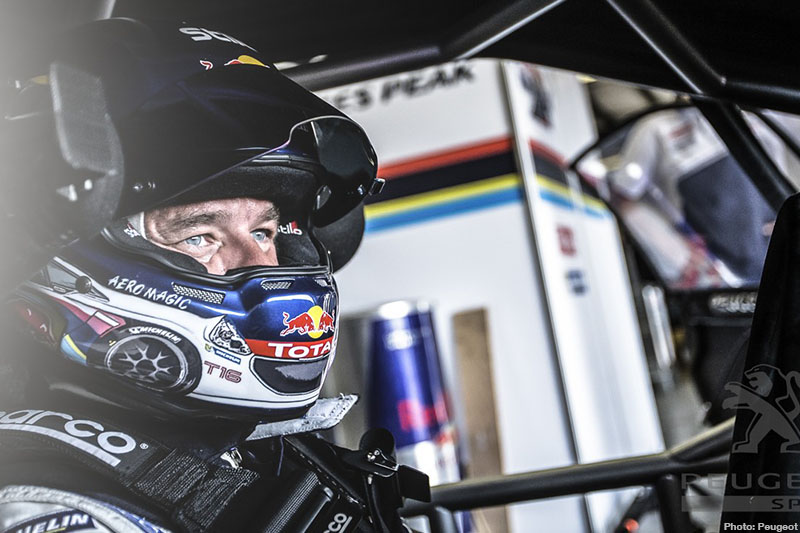 There's no guarantee Loeb will be back next year for another go; even the great man is respectful of the dangers of the climb, which shows just what kind of effort he must have been putting in this year. But former record-holder Rhys Millen thinks Loeb's time might stand: "That time he set was simply incredible. When will it be beaten? It might never be…"
Jonathan Moore
Instagram: speedhunters_jonathan
jonathan@speedhunters.com