How we see things and how we choose to present them to the viewer is the key difference between photographers and camera owners. Anyone can pick up a camera and take a picture, but it takes a special way of seeing to really capture the essence and  atmosphere of a particular moment.
(Above) This might just be one of the most interesting compositions we've received on #IAMTHESPEEDHUNTER. It's simple, yet so interesting and detailed.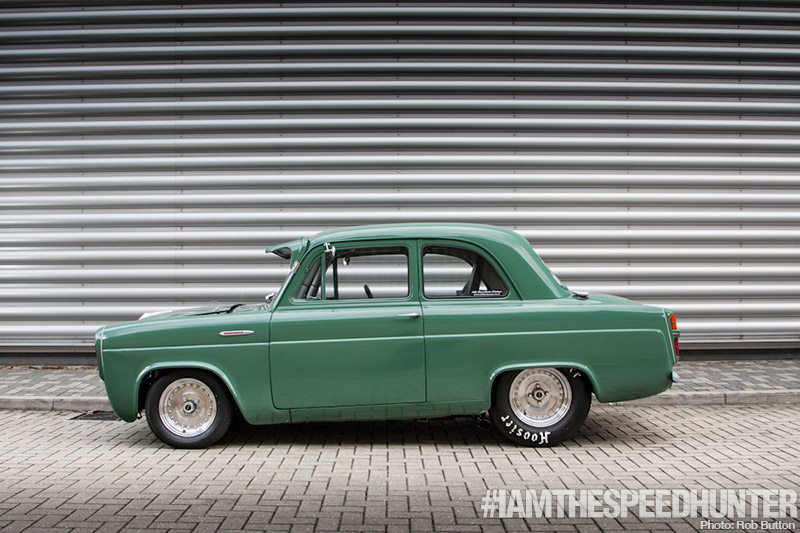 Horizontal lines play an important part of this image. Not only do they help to emphasize this Ford Popular's nose-down stance, but they also offer a contrast against the more gentle lines of the car's body.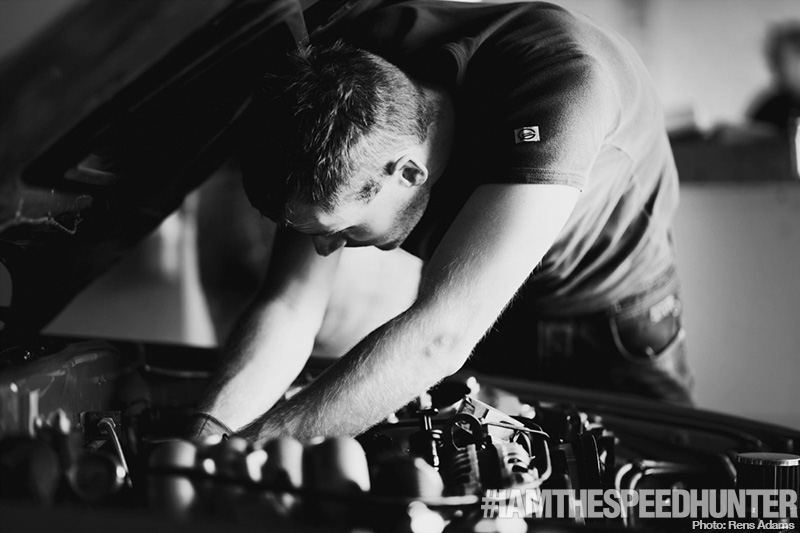 This is a pretty damn good example of 'capturing the moment'. As always from Rens, the black and white conversion is solid whilst the depth of field control and sharpness is on point.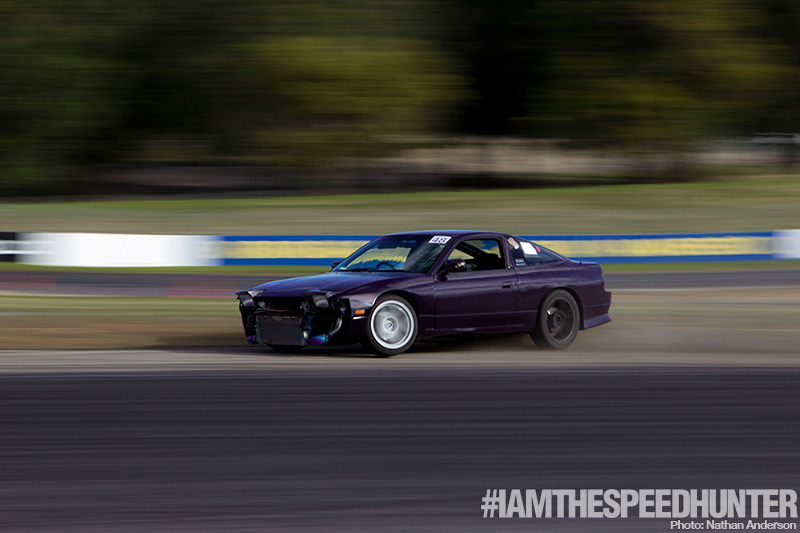 Another image that utilises horizontals to make it interesting, except this time the lines have been created in-camera by using a slow shutter speed and panning with the car.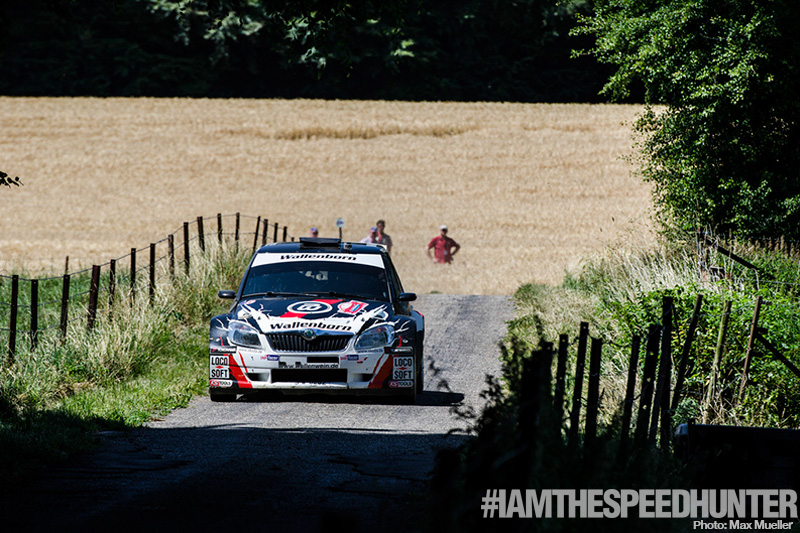 Allowing for the shade, Max ensured to capture this Fabia S2000 before it moved into the darkness, which would have thrown off his exposure and white balance. The shadow across the bottom and the background at the top create a sort of natural letterbox perspective.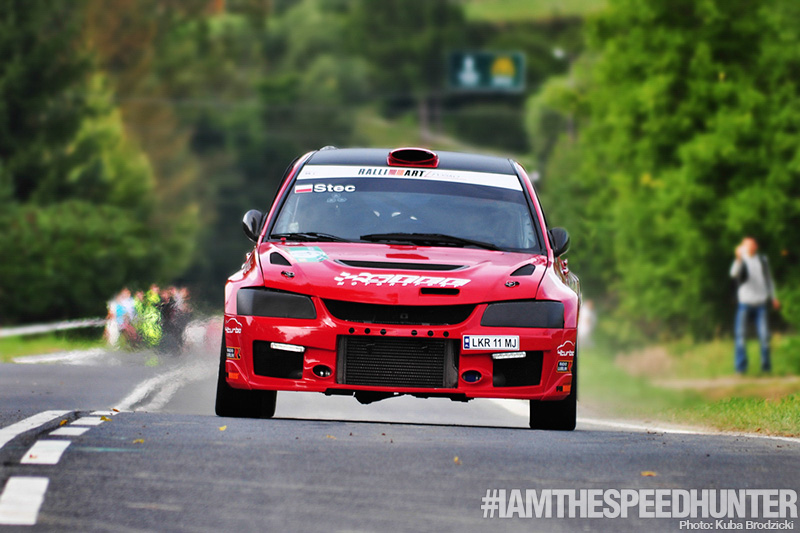 This is a great example of demonstrating speed at a high shutter speed. You can see the heat haze and the dust being blown aside by the car thanks to Kuba's depth of field control.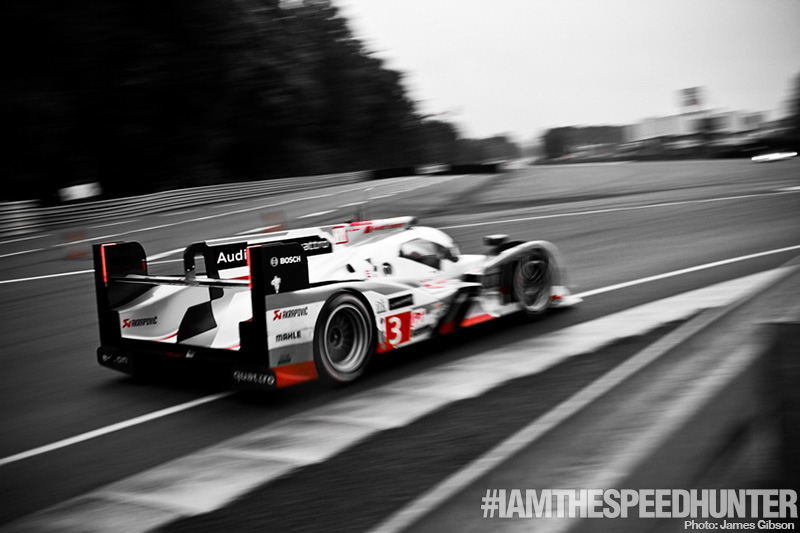 I've never been a fan of selective colouring but I'll concede defeat on this one. This looks like something Audi might hang on the walls in its VIP areas.  Brilliant.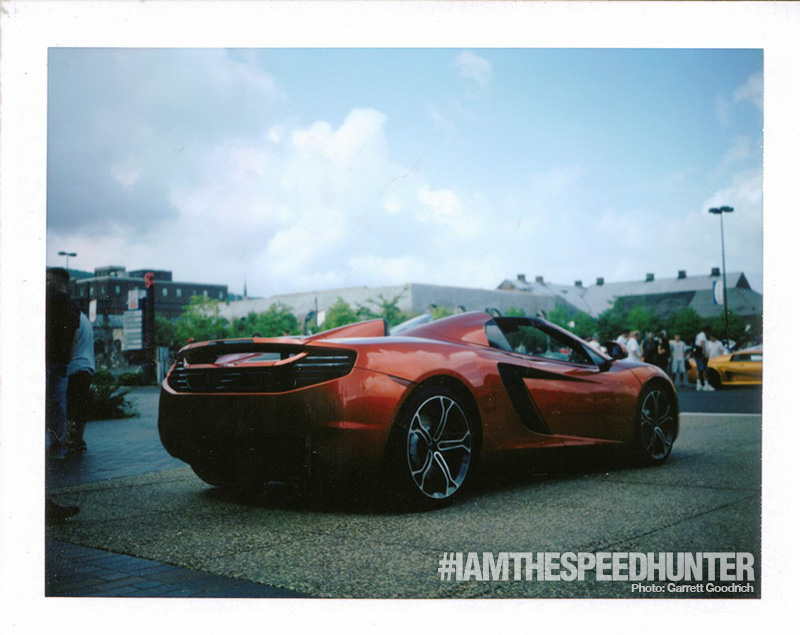 Garrett gets an almost instant pass into this edition of #IATS with this achingly-cool shot of a 12C Spyder which he shot on a 1965 Polaroid 103 Land Camera. If this story is late being published, it's because I'm now on eBay looking at vintage cameras. Again.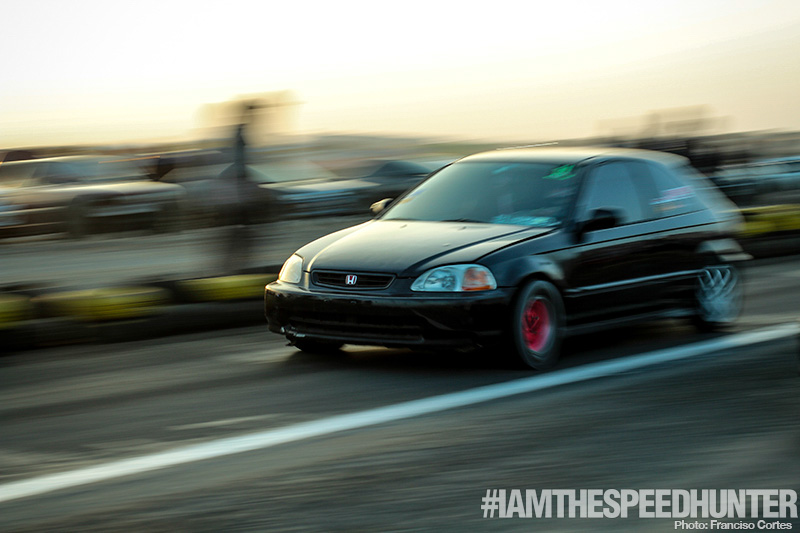 Francisco has used an effect here known as turning focal plane. Well, it's actually more a by-product of slow shutter panning than an effect, but it's something we'll discuss in a future Speedhunters Photography Guide post.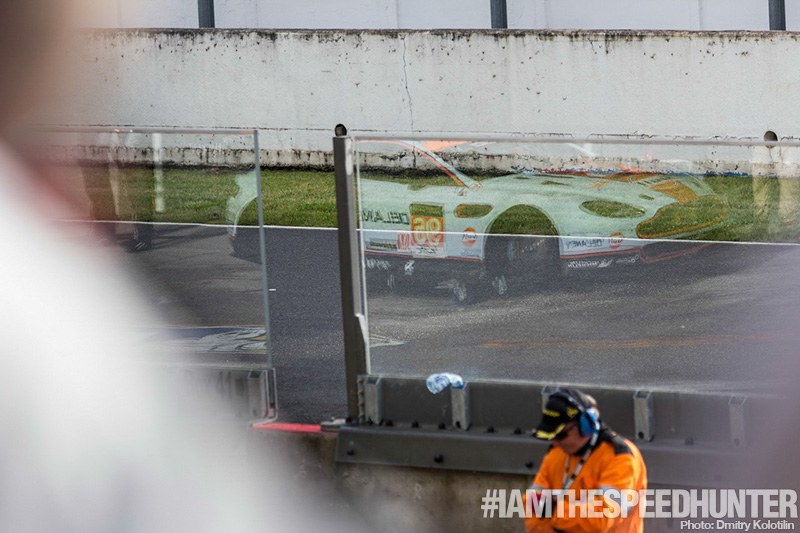 I don't think I need to explain why this is here. It's a perfect case-in-point of that special ability to see things not normally apparent at first glance.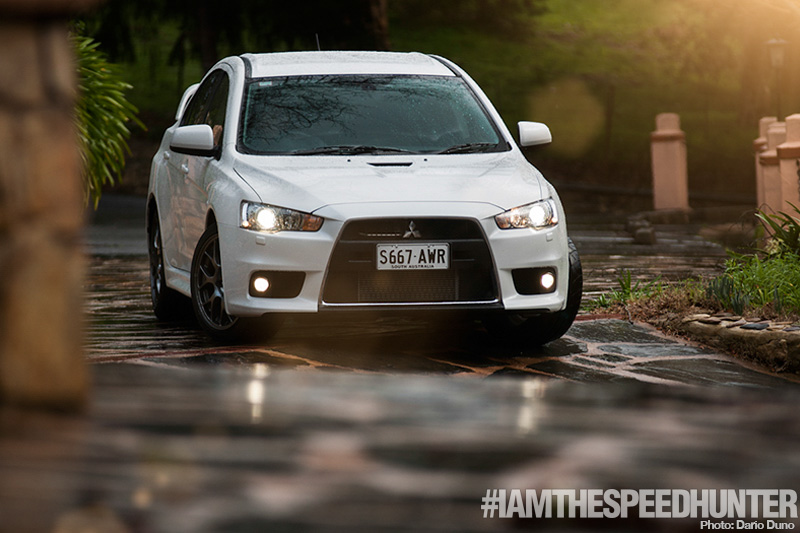 A solid front three quarter shot here from Dario. Good control over exposure, depth of field and tack sharp to boot. The trace of lens flare adds to the image nicely too.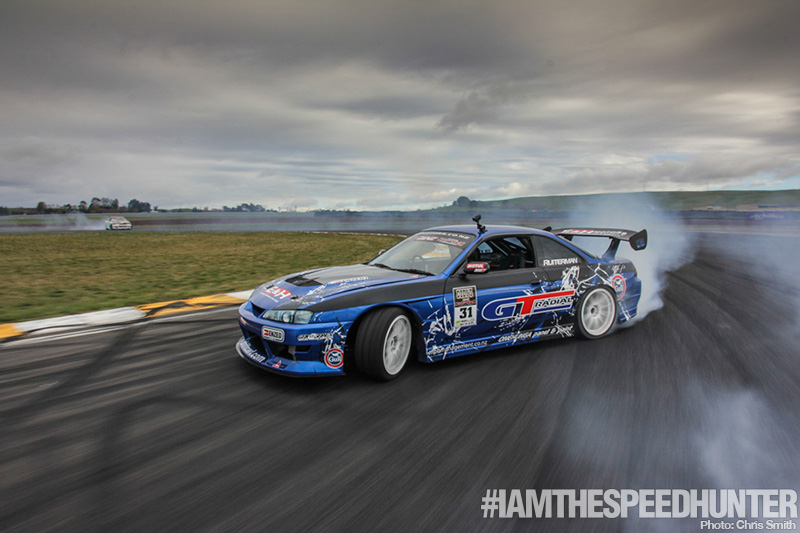 Anyone who has been inspired by Larry's awesome remote camera work over the last few years and tried their hand at it themselves, will acknowledge just how difficult it is to get right. This is a sterling effort. Well done, Chris.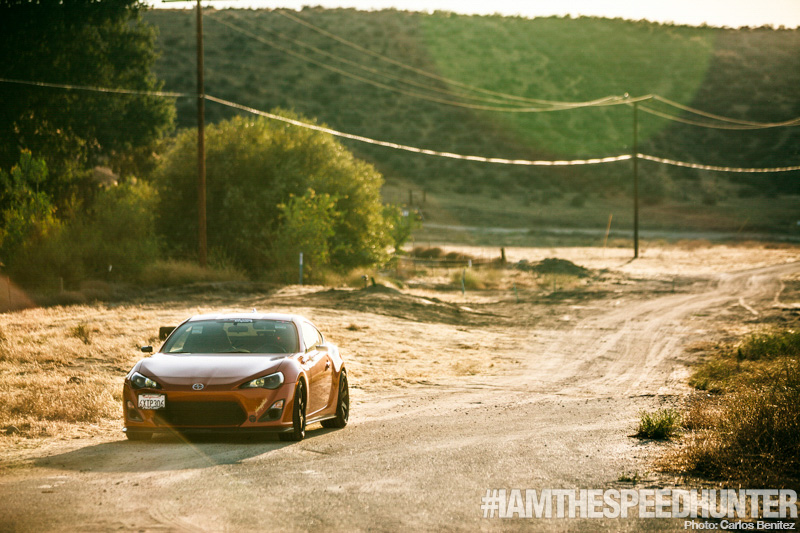 Carlos has been consistently delivering lots of visually-interesting, and mostly ZN6-orientated work over the last few posts, and this is no different. It's quite a cinematic shot, akin to a screen grab from a feature film. Fantastic.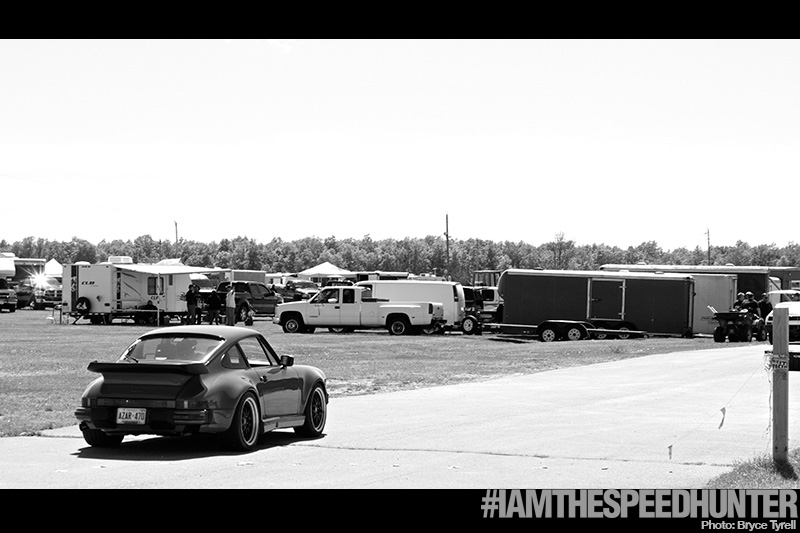 Any of you who have studied photography will have no doubt been told at one stage or another that blowing out your highlights is a bad thing. This image provides the counterpoint to that argument in that rules are meant to be broken. If anything, the white sky just emphasises how harsh the light is, and to a degree the heat of the day. A really nice conversion.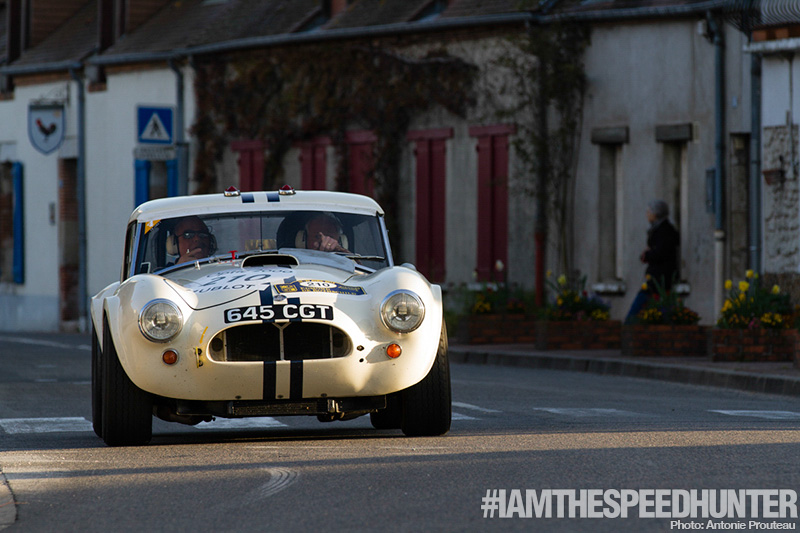 Finally for this week, Antoine's capture of this Shelby passing through a brief burst of sunlight sees us out for another episode of #IAMTHESPEEDHUNTER.
Remember, if you want to contribute to #IAMTHESPEEDHUNTER, check out the details below.
Safe & happy shooting.
Paddy McGrath
Twitter: @PaddyMcGrathSH
Instagram: speedhunters_paddy
paddy@speedhunters.com
About #IAMTHESPEEDHUNTER
We created #IAMTHESPEEDHUNTER to allow you the opportunity to share your skills and car culture experiences from around the globe with the rest of the Speedhunters audience.
How do you get involved? It's simple…
Flickr - Join our #IAMTHESPEEDHUNTER Flickr Group and share your favourite photos with us and others.
Instagram – Follow us on Instagram at @TheSpeedhunters and tag your own car culture images with #IAMTHESPEEDHUNTER
Twitter – Follow us on Twitter at @SPEEDHUNTERS and share your tweets with the #IAMTHESPEEDHUNTER hashtag.
Tumblr – Visit our Tumblr page to view the latest #IAMTHESPEEDHUNTER tagged images.
E-Mail – If you've been to a cool event and captured some amazing images, be sure to e-mail them to us on iamthespeedhunter@speedhunters.com and tell us a little bit about the event. The images need to be a minimum of 800×533 pixels.
Have you submitted already but yet been featured? Here are some tips to help you…
DO – Tell us your name!
DO – Submit your best work, regardless of when it was taken
DO – Take your time shooting and consider each detail
DO – Try to submit each image no larger than 1000PX wide
DON'T – Put a huge watermark on it. We'll make sure you're credited
DON'T – Send us huge image files that kill our e-mail system
DON'T – Send us scary ZIP or RAR files
For further reading on #IAMTHESPEEDHUNTER, you can read our Let's Talk About post HERE.
日本のSpeedhunters読者にお知らせです。
Speedhuntersでは、週一回#IAMTHESPEEDHUNTERにて、読者の皆さんから寄せられたカーシーンの投稿写真を紹介しています。
投稿写真は、カーレース、カーショー、イベント等、車に関するものならなんでもOKです。
Speedhuntersで皆さんの撮ったカーシーンショットを世界中のファンに紹介して、あなたもSpeedhunters記者の仲間入りしましょう!
#IAMTHESPEEDHUNTERには、ツイッターかインスタグラムにて簡単に写真を投稿していただけます。
上記方法で写真を投稿する際は、写真に#IAMTHESPEEDHUNTERのハッシュタグを付けてください。
また、メールアドレスiamthespeedhunter@speedhunters.comでも投稿受付しています。
写真は、800×533 ピクセル以上のJPGのフォーマットでお願いします。
上記サイズより小さい写真ですと、すばらしい写真でもサイトの写真サイズの関係上掲載できないことがありますのでお気をつけください。
投稿された写真は世界中のSpeedhunters読者とシェアされますので、あなたのベストショット写真を投稿してくださいね!
また、写真に併せてどういった写真なのか、どこで撮られた写真なのかの説明と投稿者様のお名前を明記の上投稿お願いします。